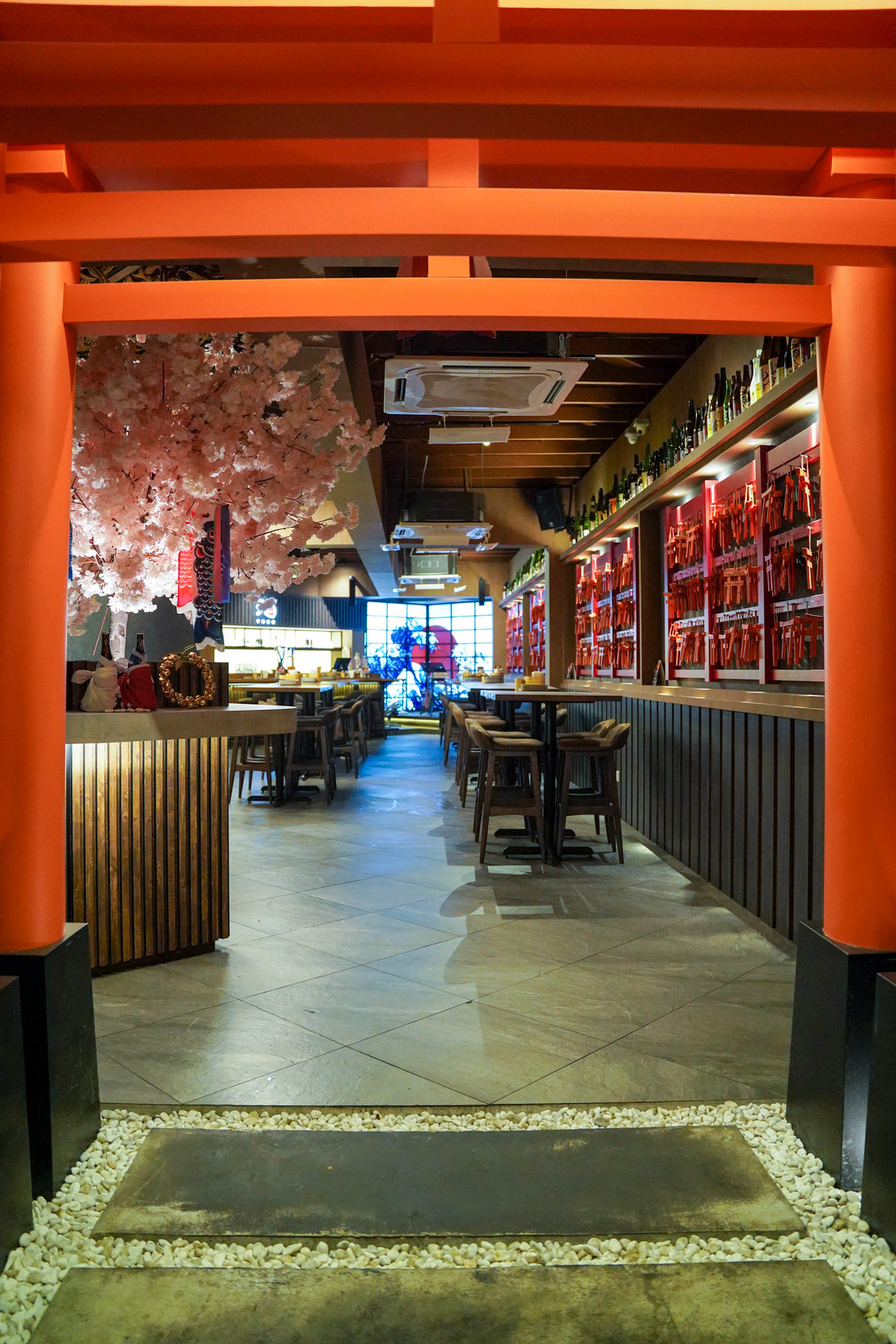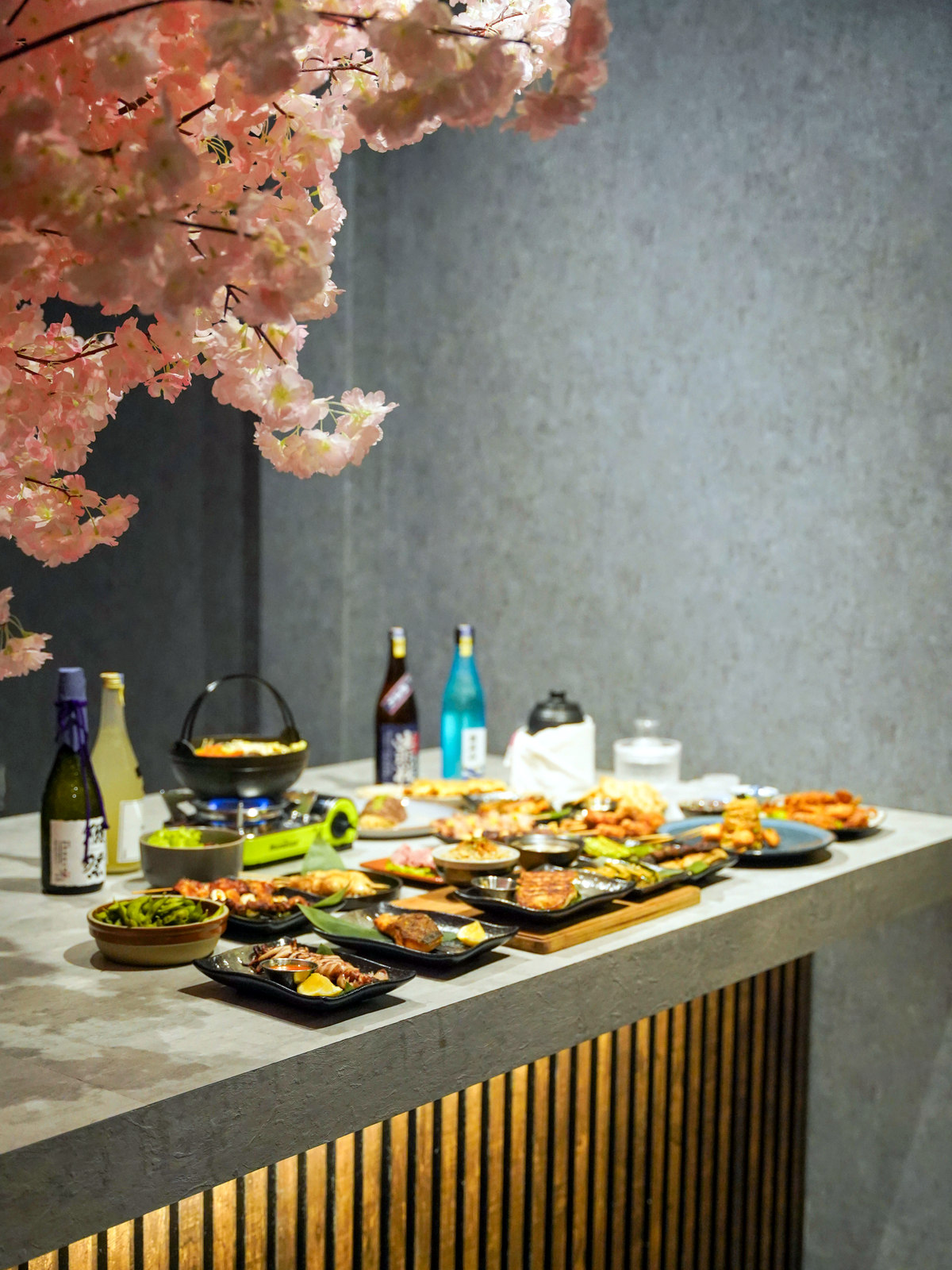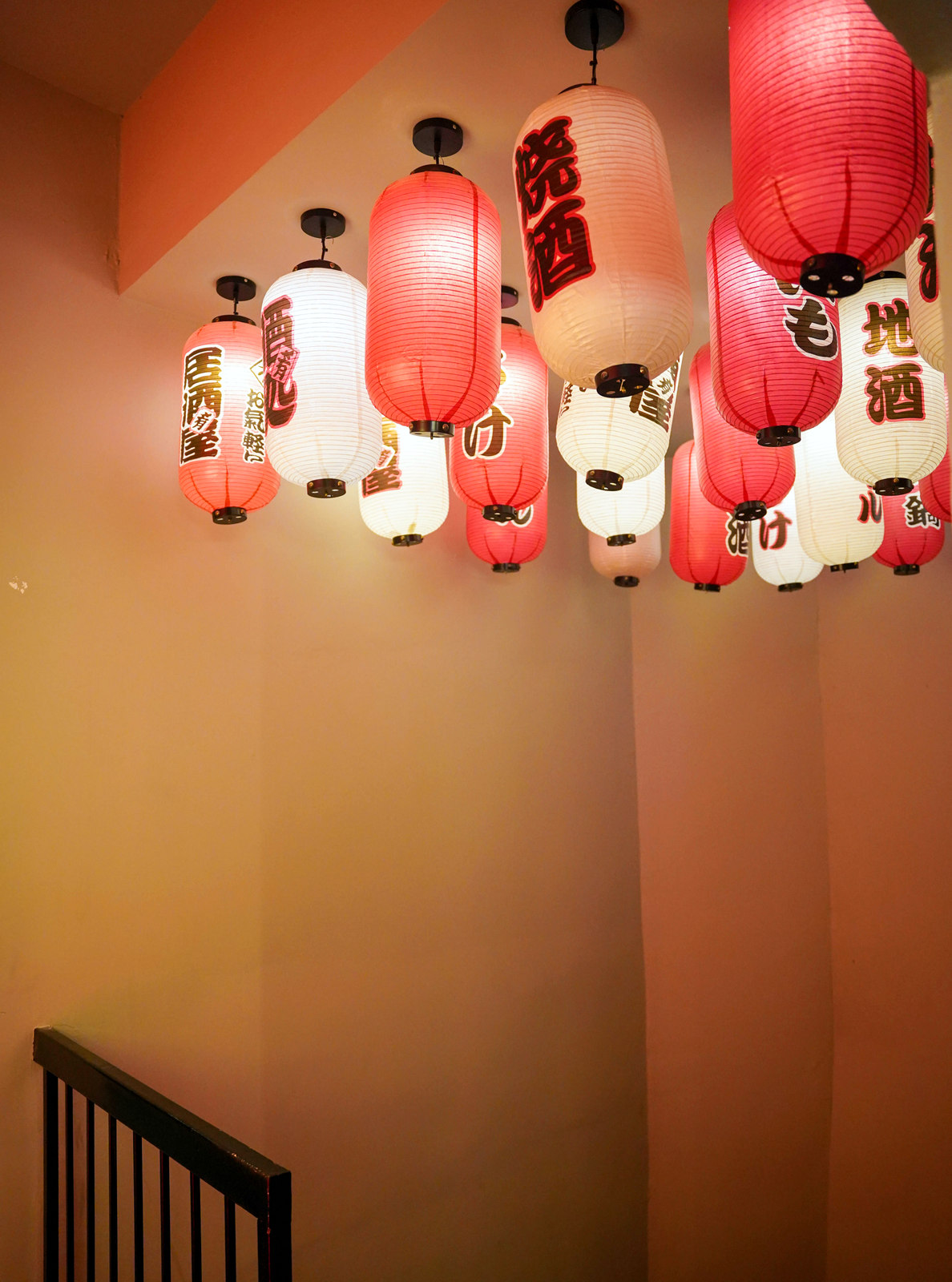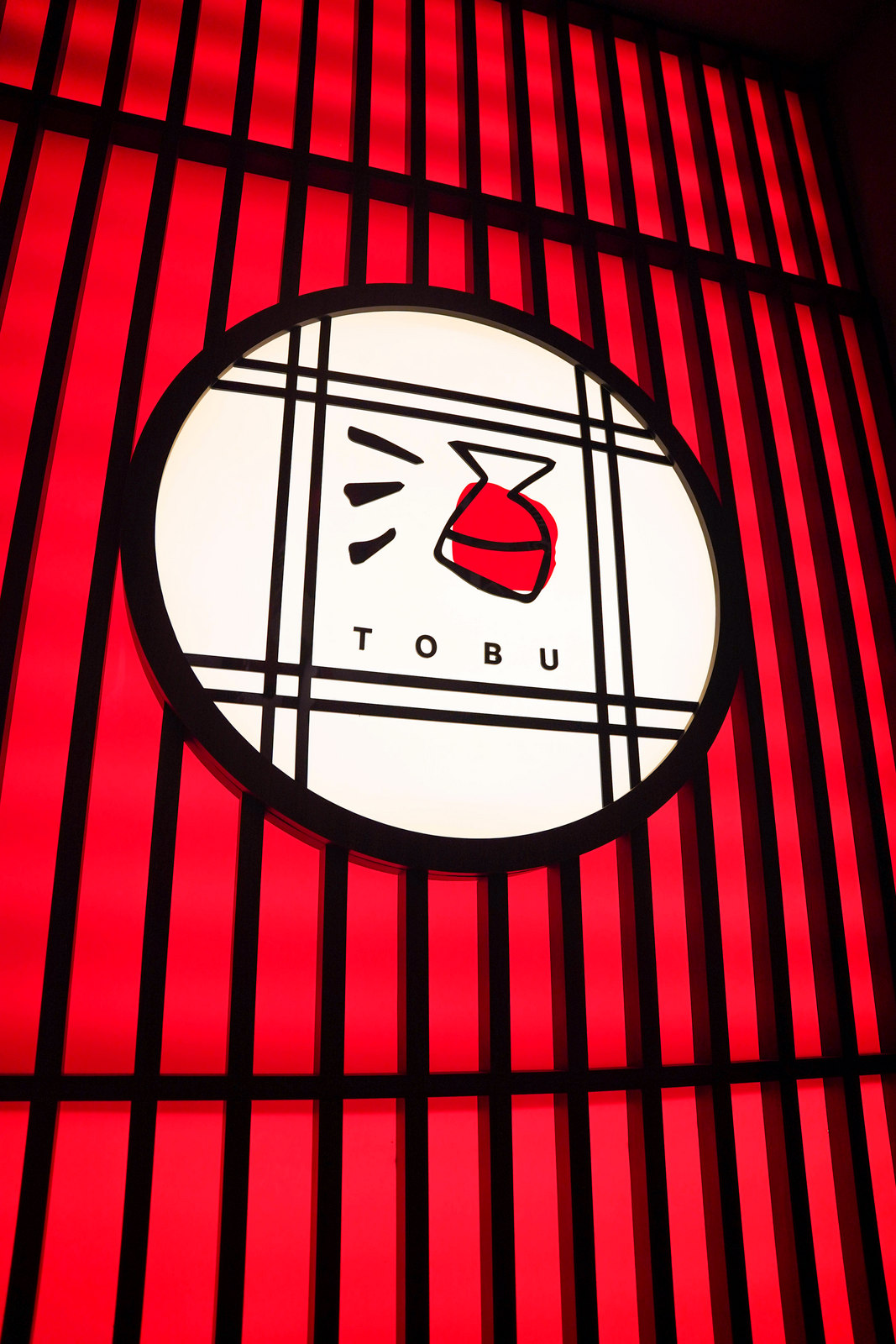 Tempting us back with a feast of classic and contemporary Japanese creations, Tobu Sake Bar makes its mark as Damansara Uptown's most atmospheric attraction for kushiyaki and more - whether you're craving a traditional grill or an experimental teriyaki capellini, Tobu's kitchen complements the bar with capable, confident cooking.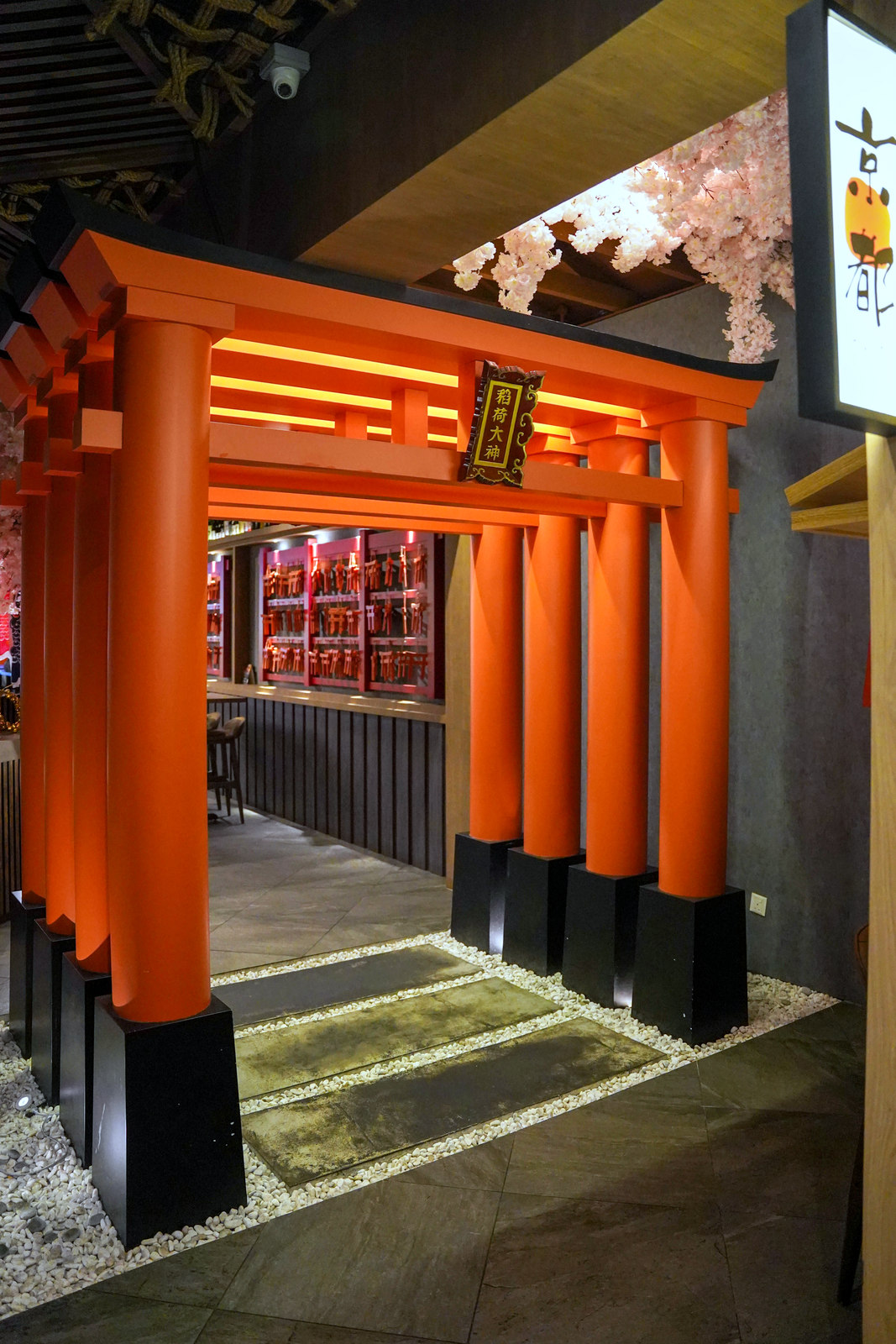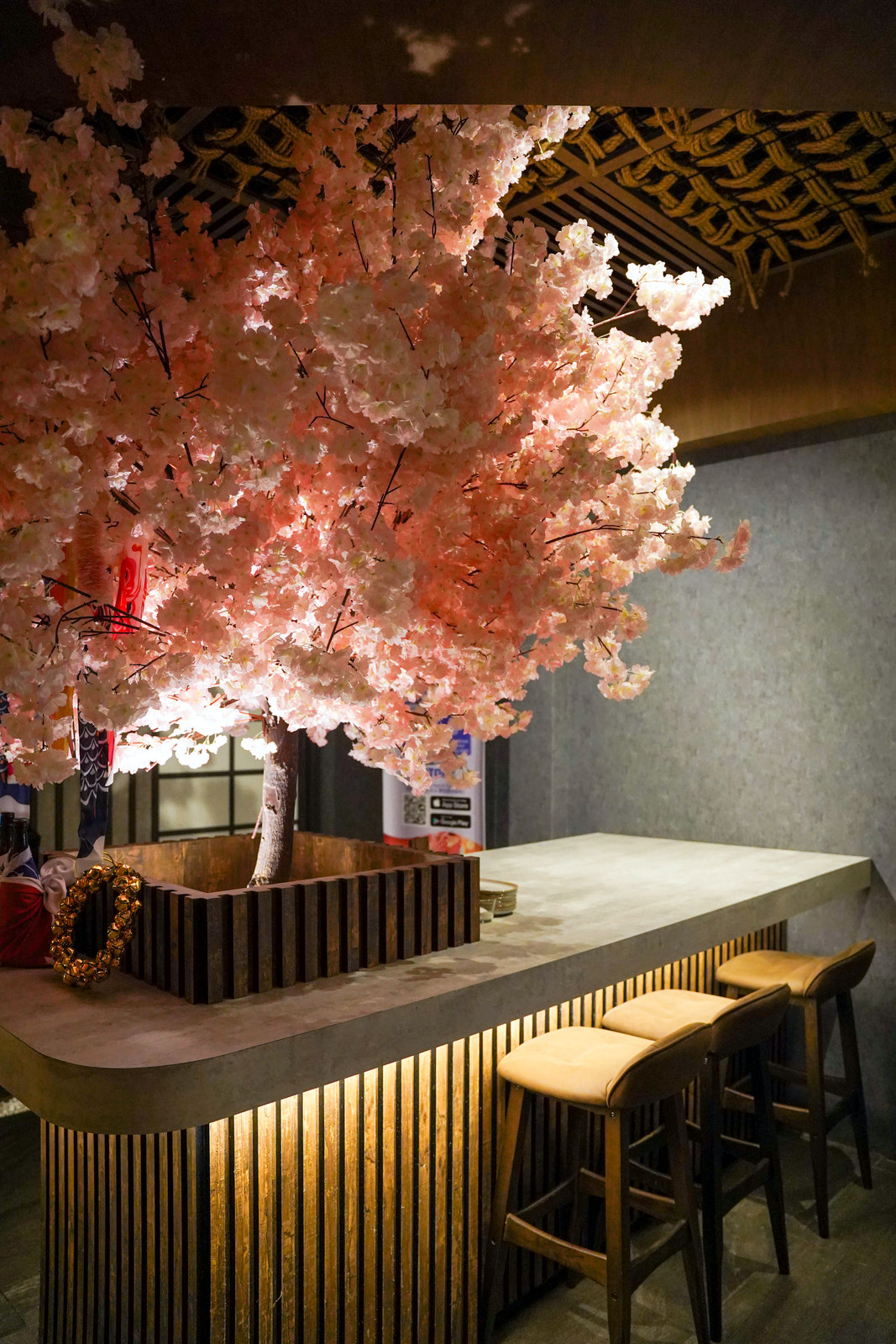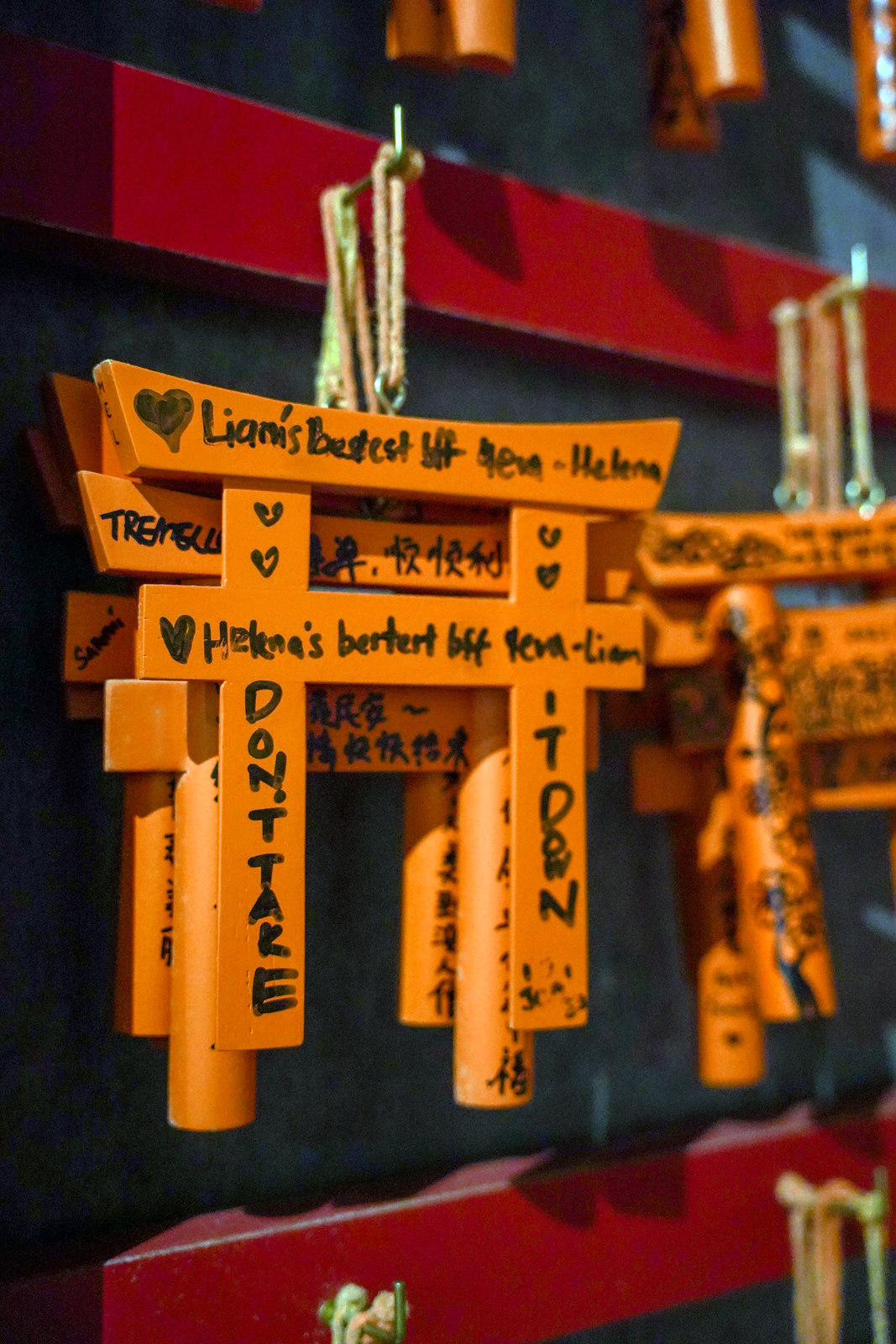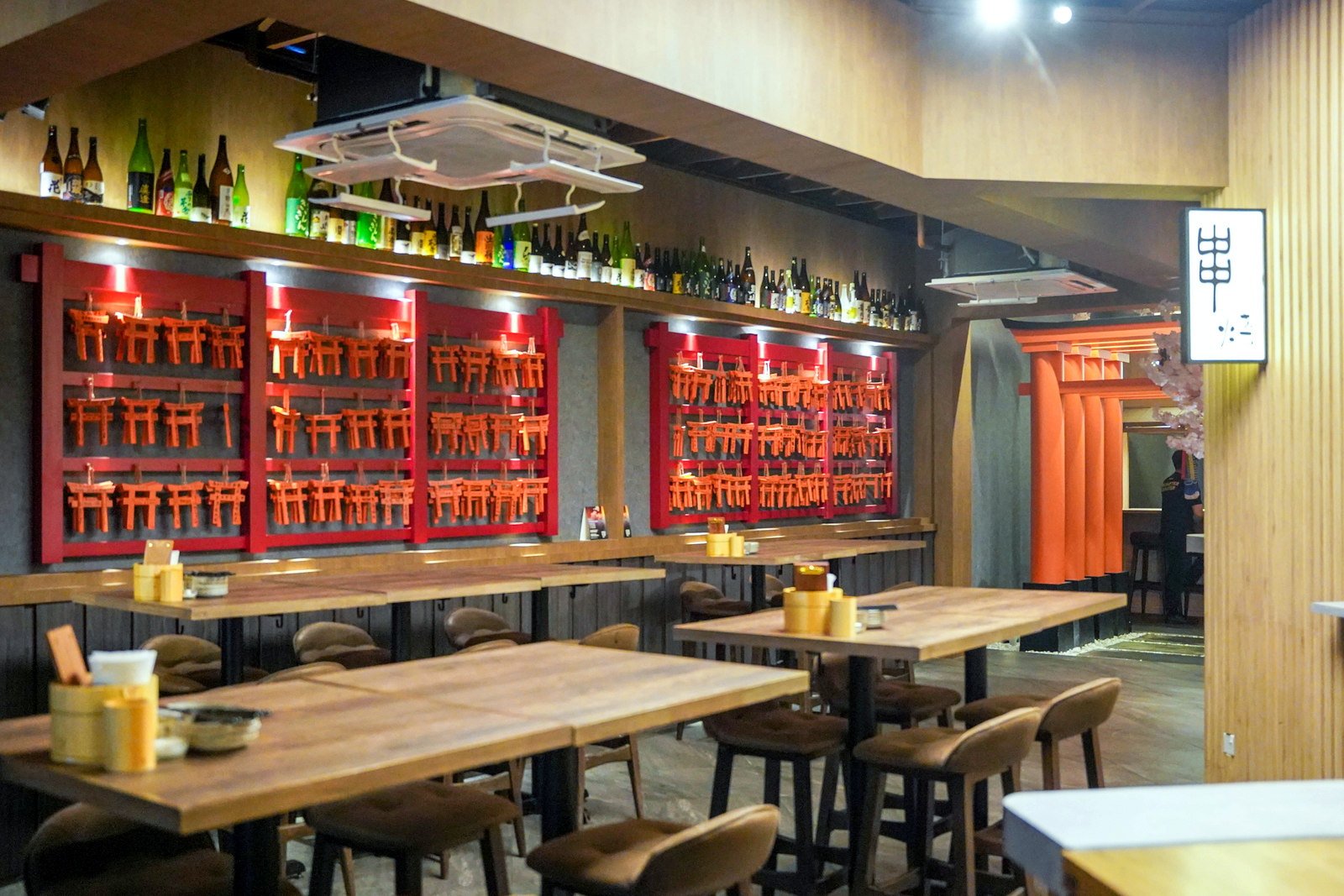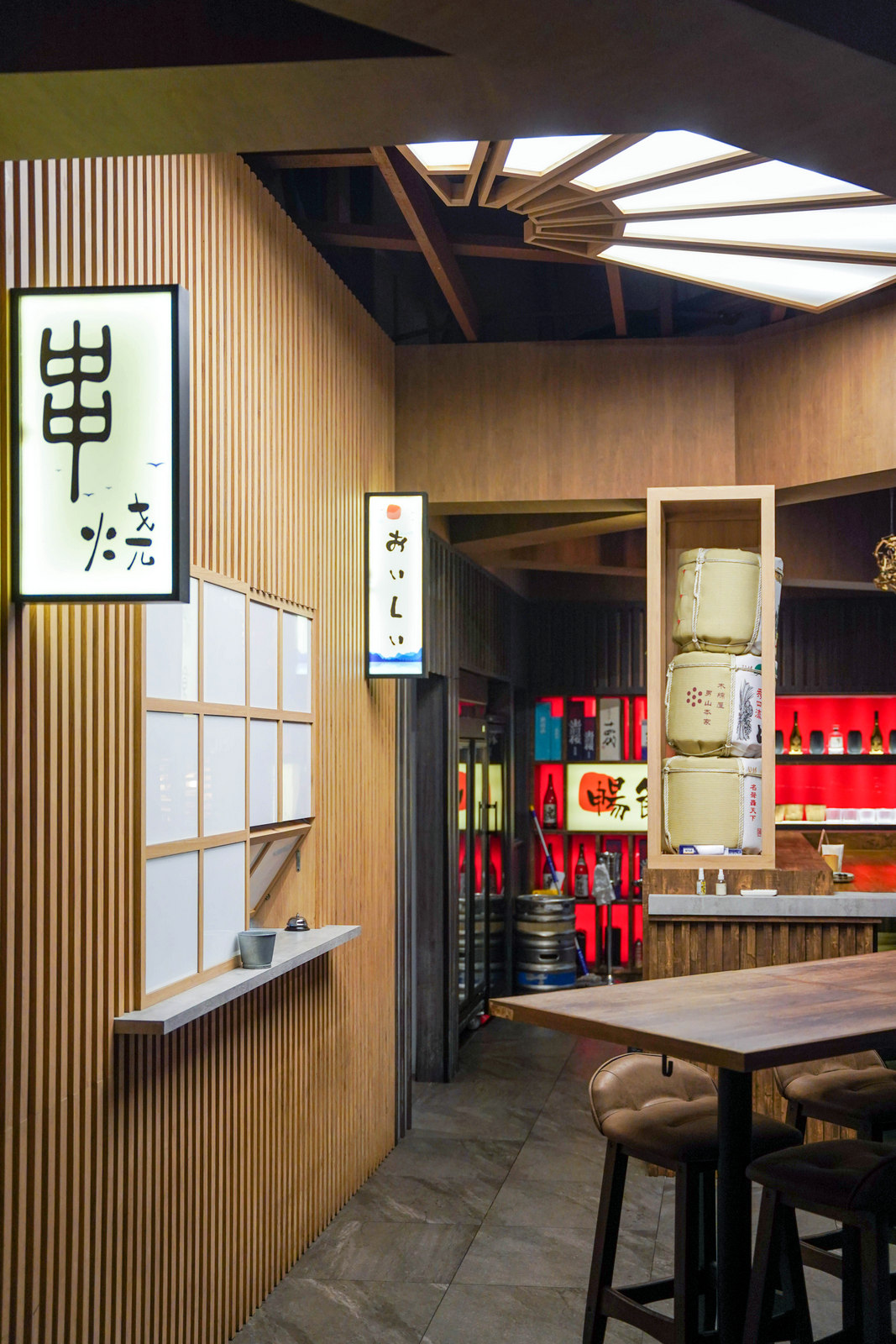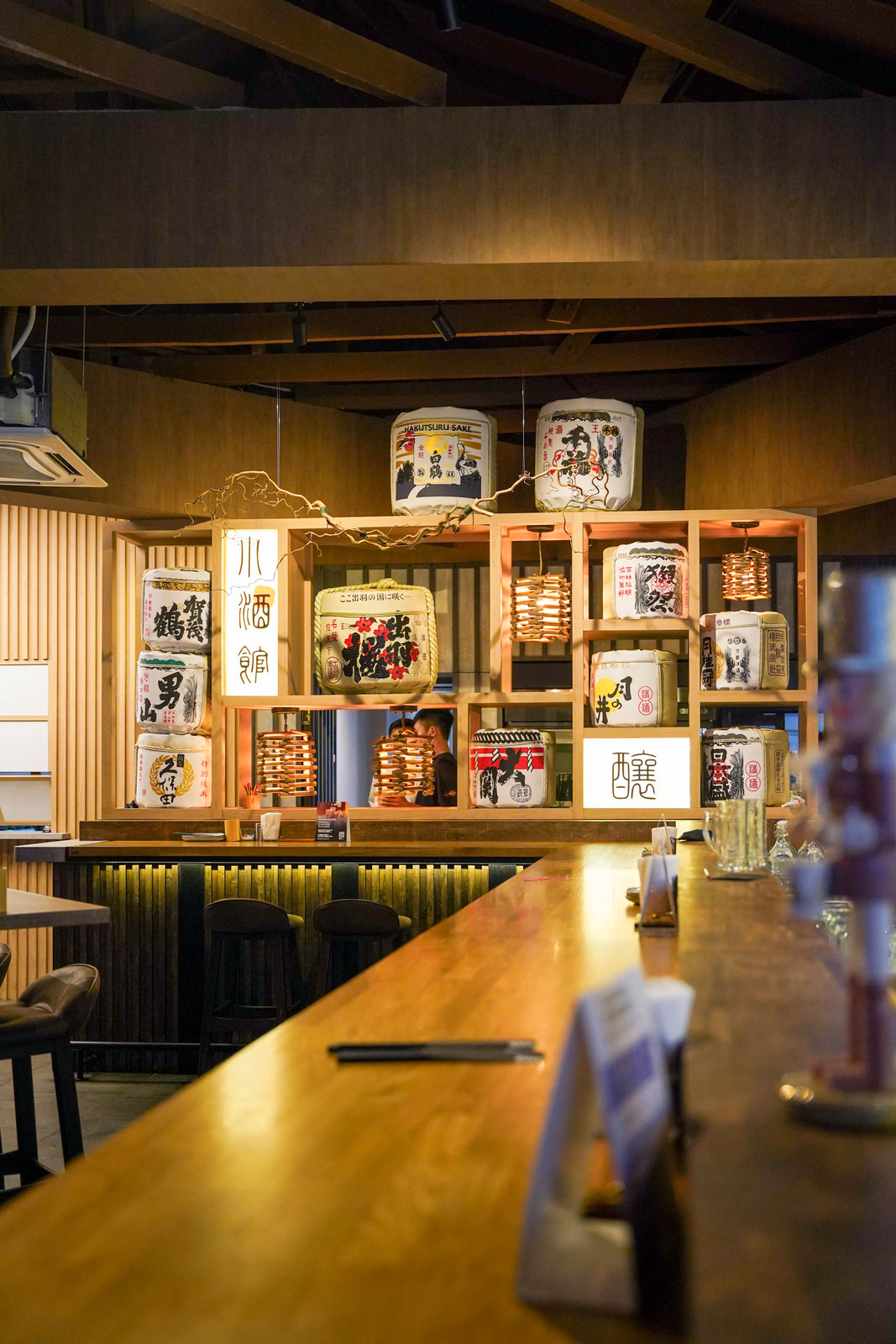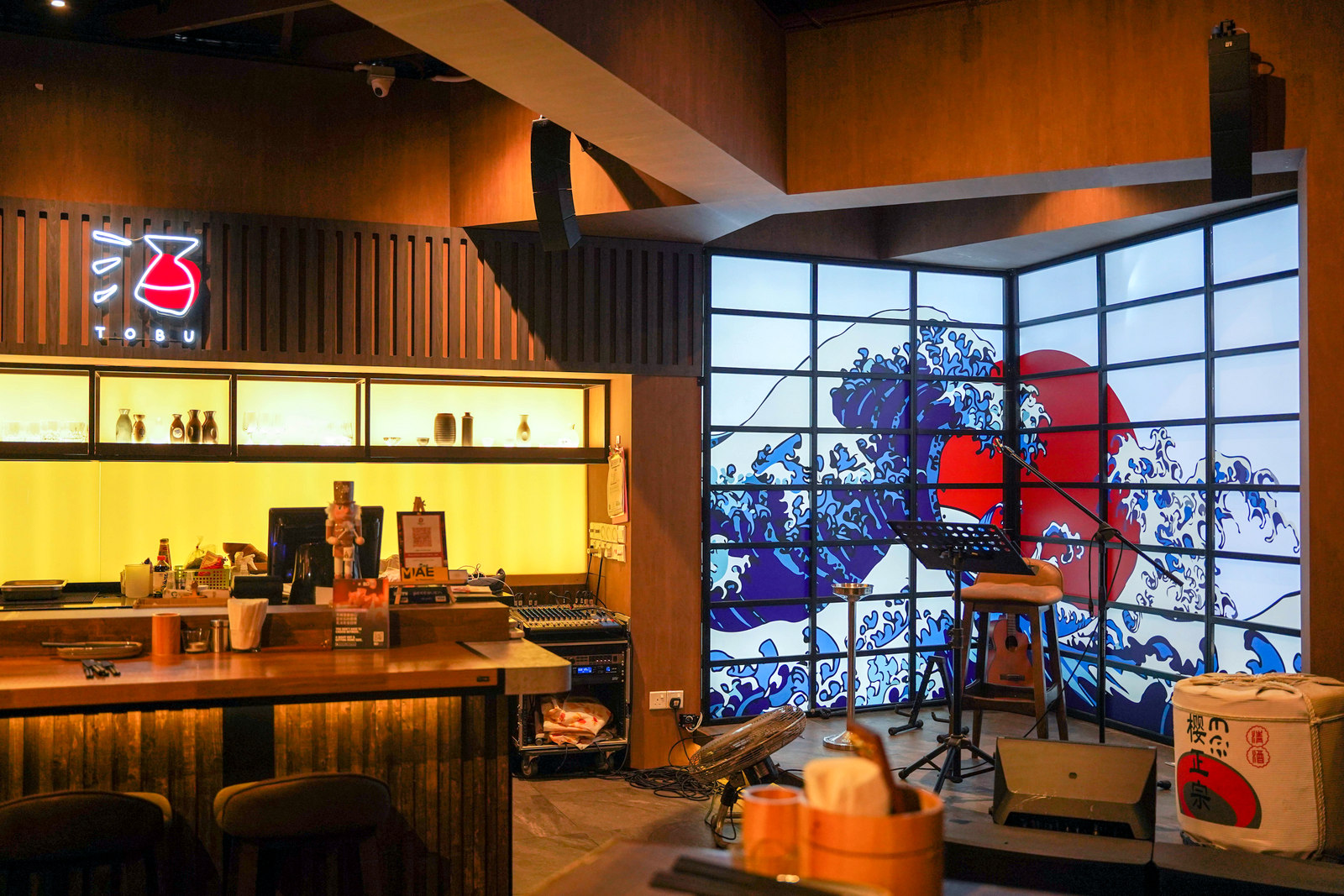 Now 18 months old, Tobu Sake Bar has welcomed countless customers to explore its captivating, Kyoto-influenced corners.
The experience of entering Tobu is memorable, starting from its instantly recognisable torii-style pathway, pointing to inspirations of cherry blossoms, sake barrels and a stage backlit by The Great Wave, where live musicians perform every night.
Also check out Tobu's striking 'wishing board' - a wall lined with miniature deep-red torii, scrawled with scribblings by hundreds of patrons expressing their hopes and thoughts.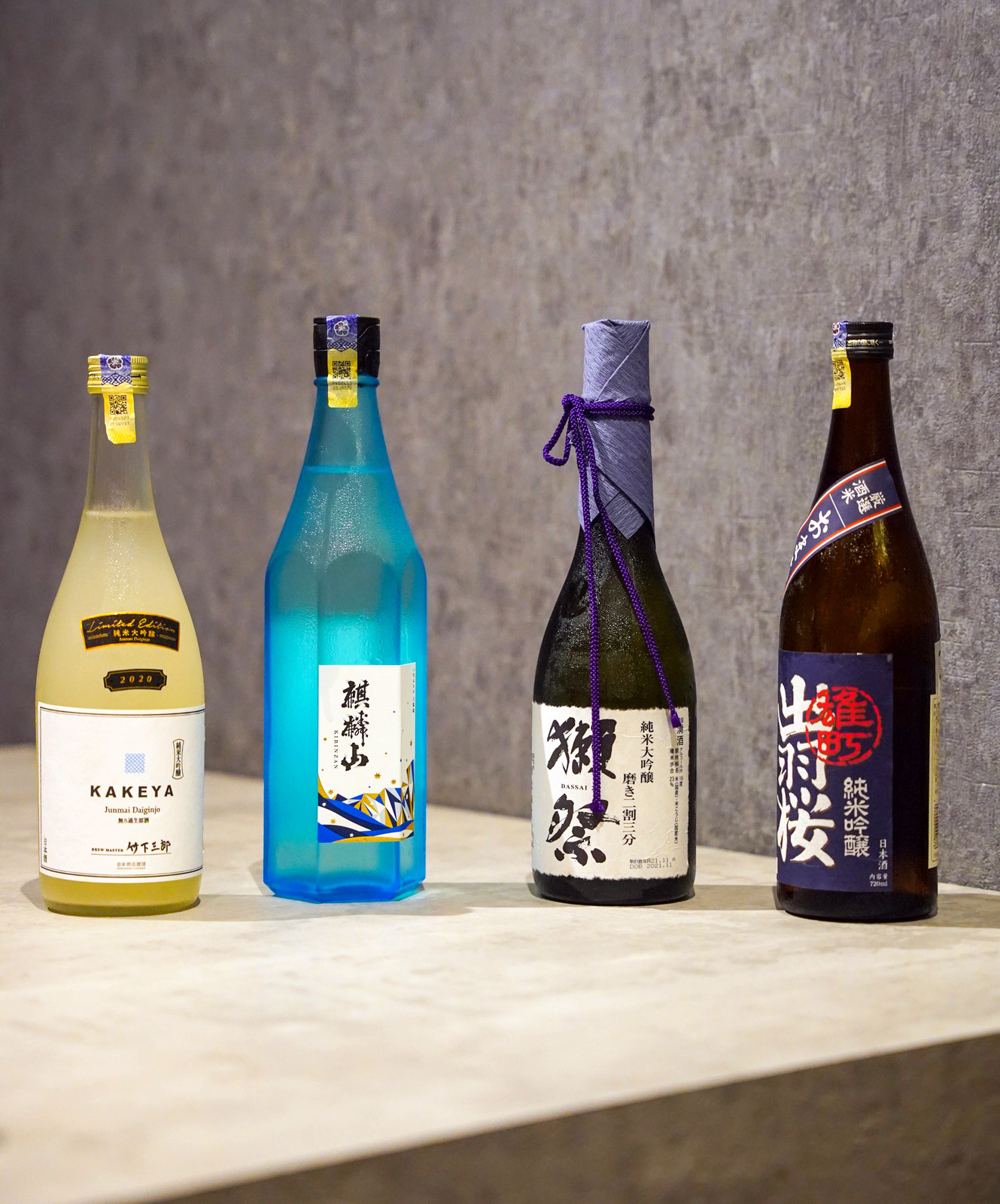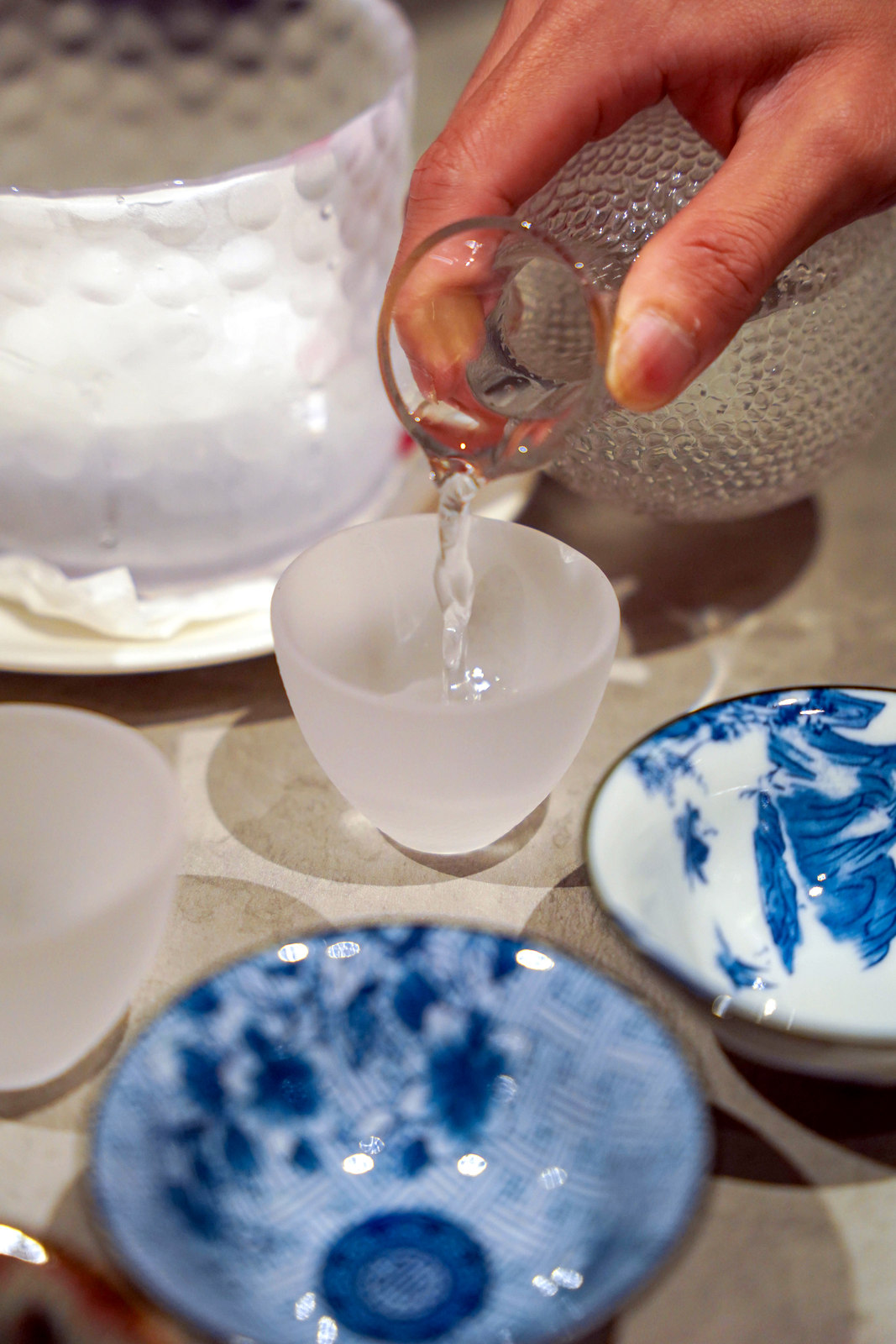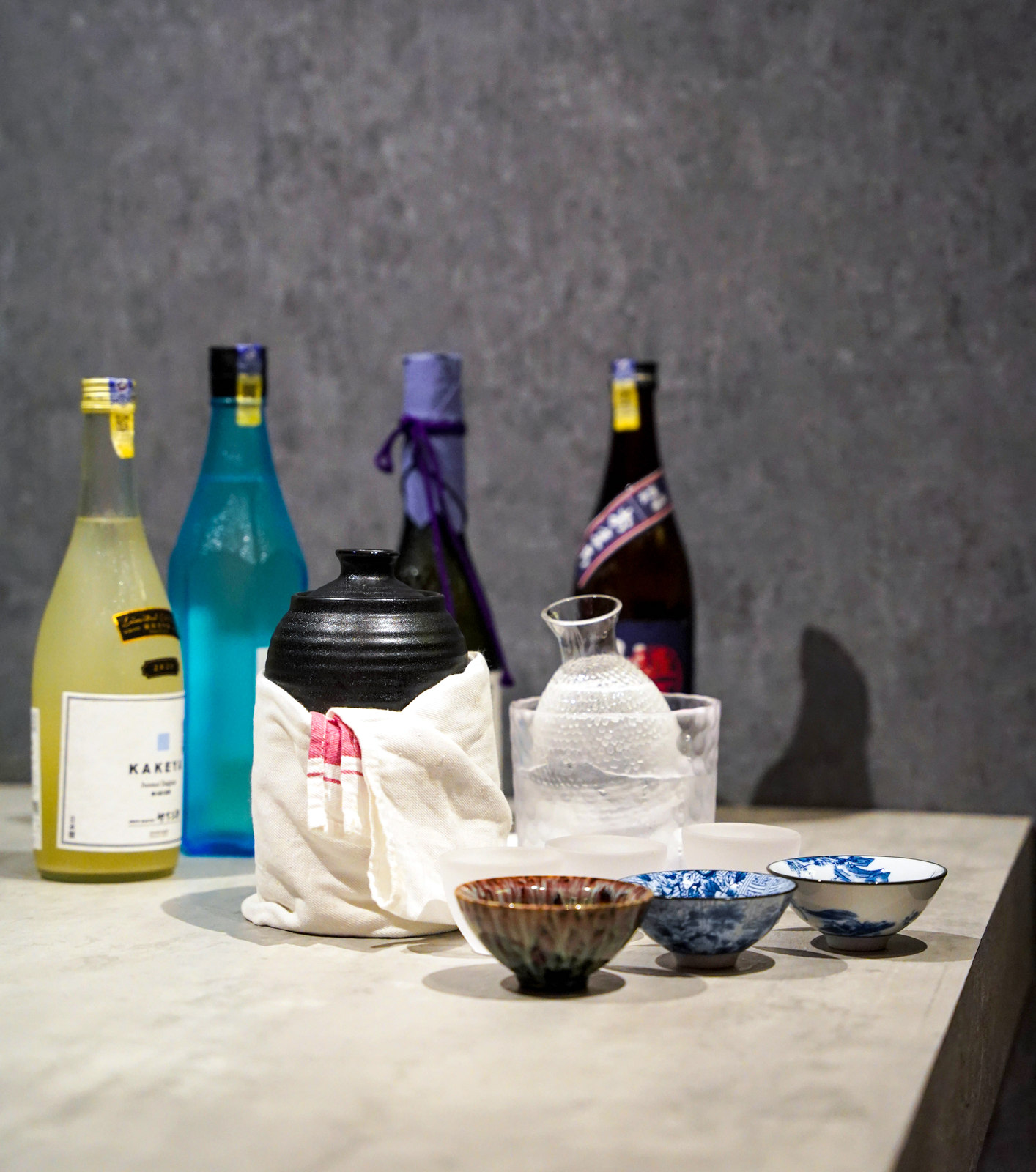 Tobu's regulars keep returning for its repertoire of sake, spanning everyday bottles to rare possibilities, hailing from prefectures such as Yamagata, Niigata and Akita, conveying the contrasting nuances of top-flight sake, from refreshing mineral notes to a balanced rice umami. If junmai and ginjo are your language of love, Tobu should satisfy your lust.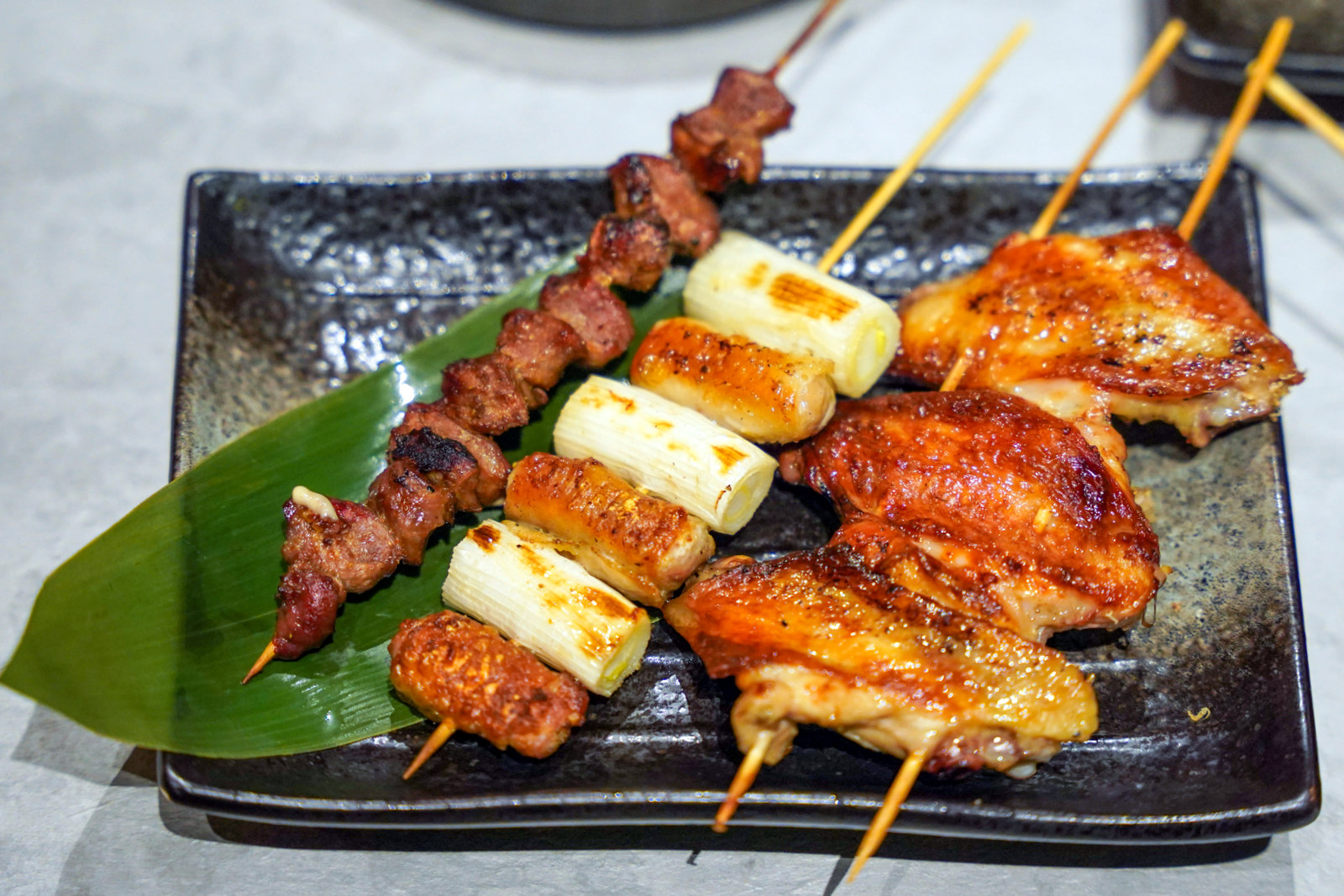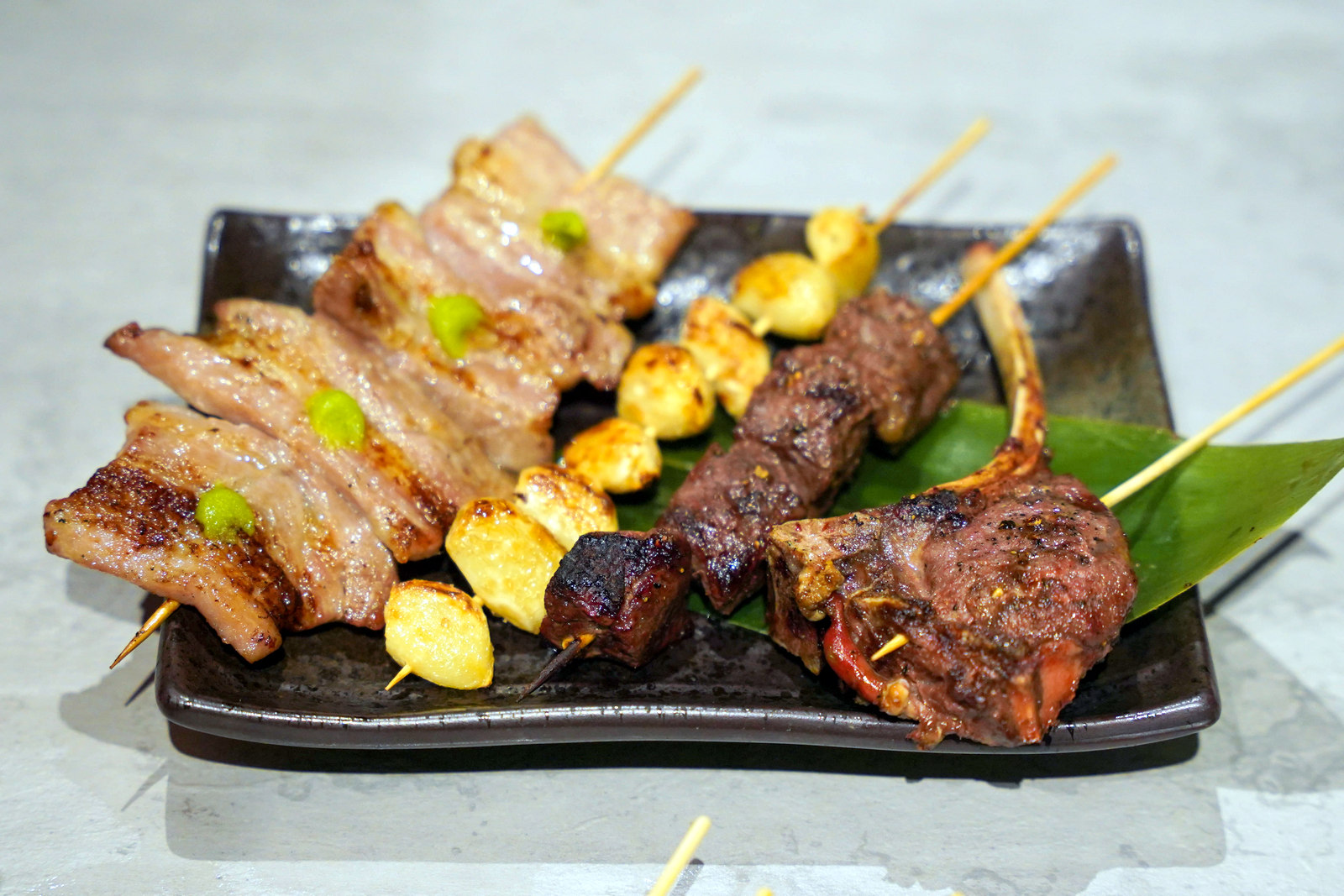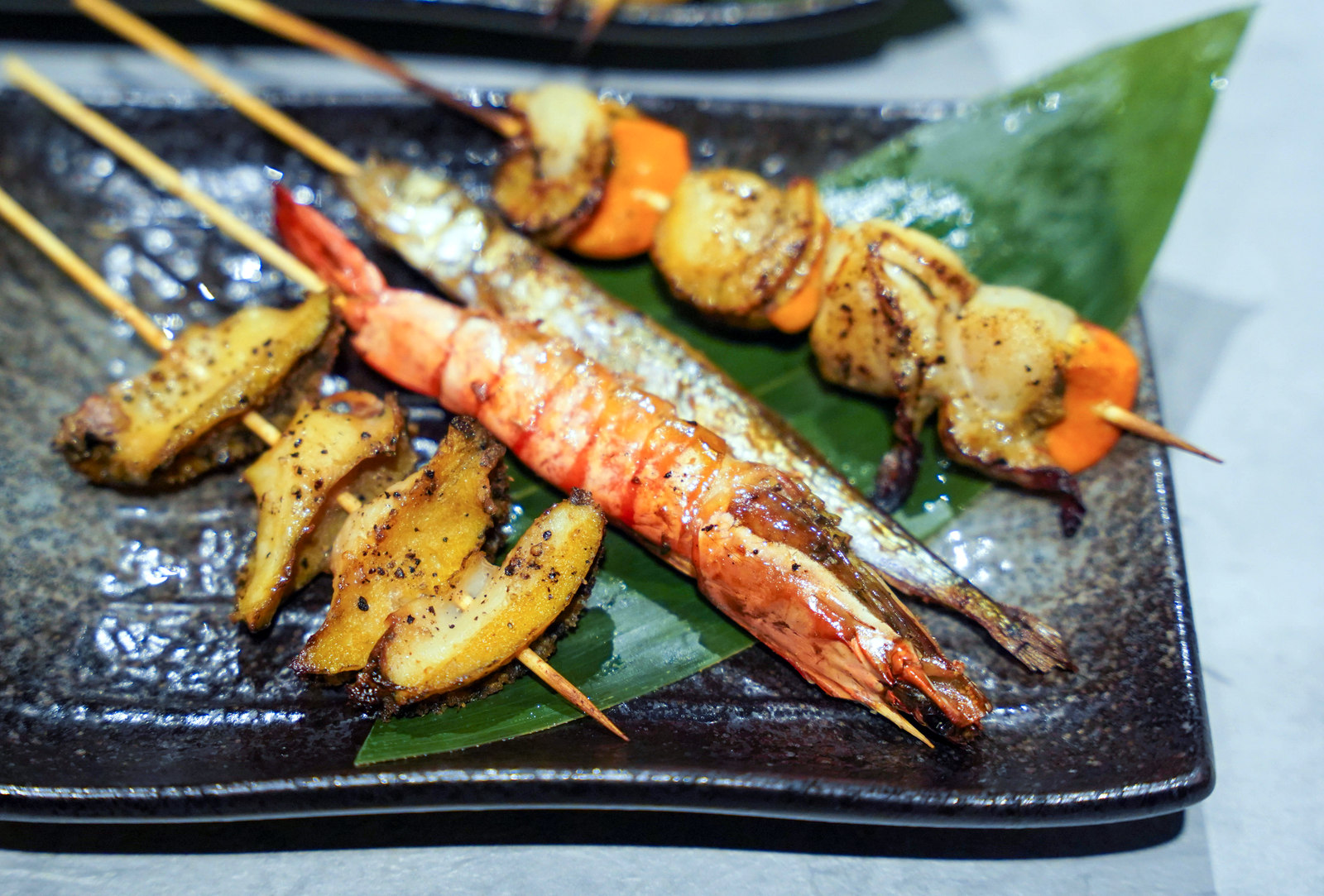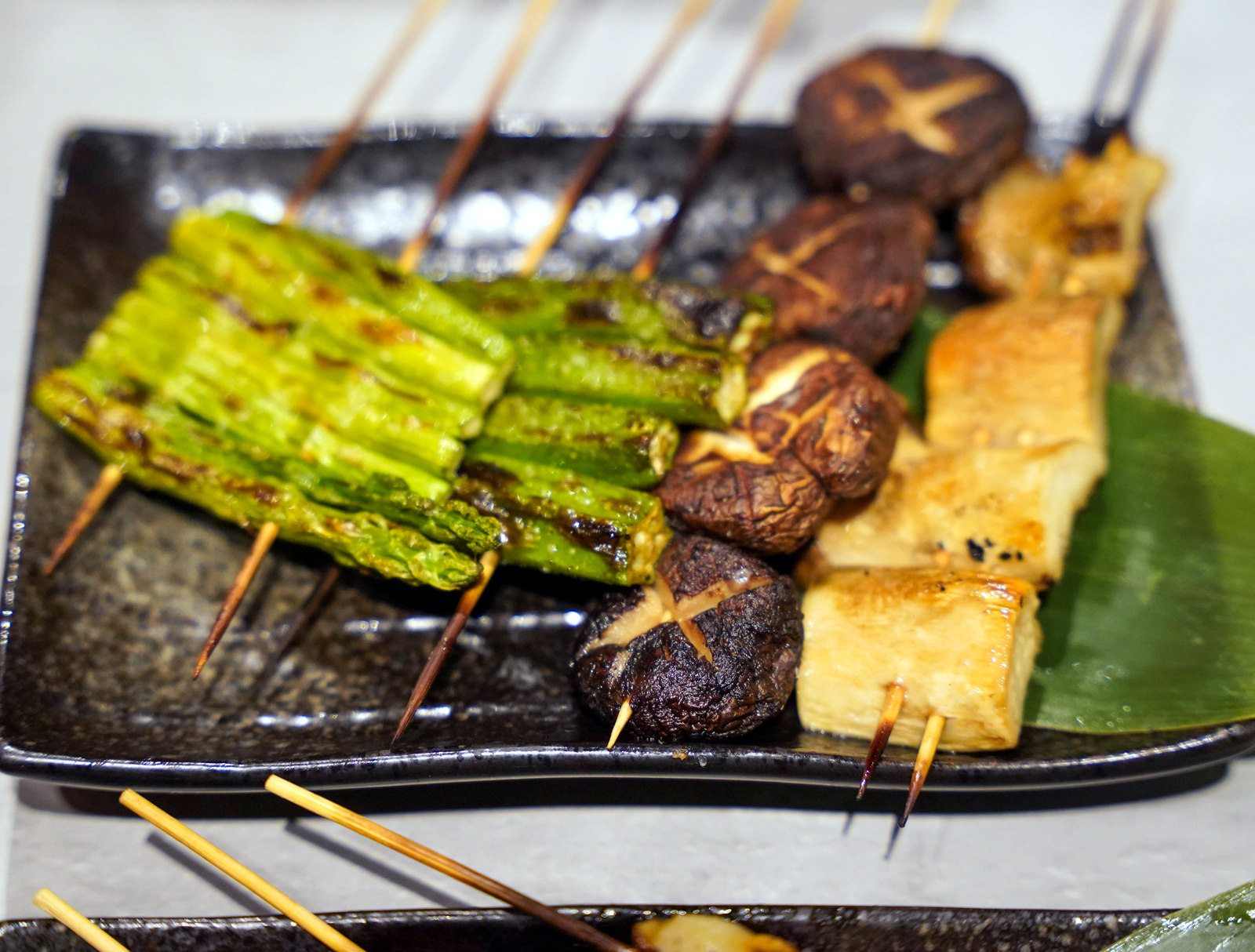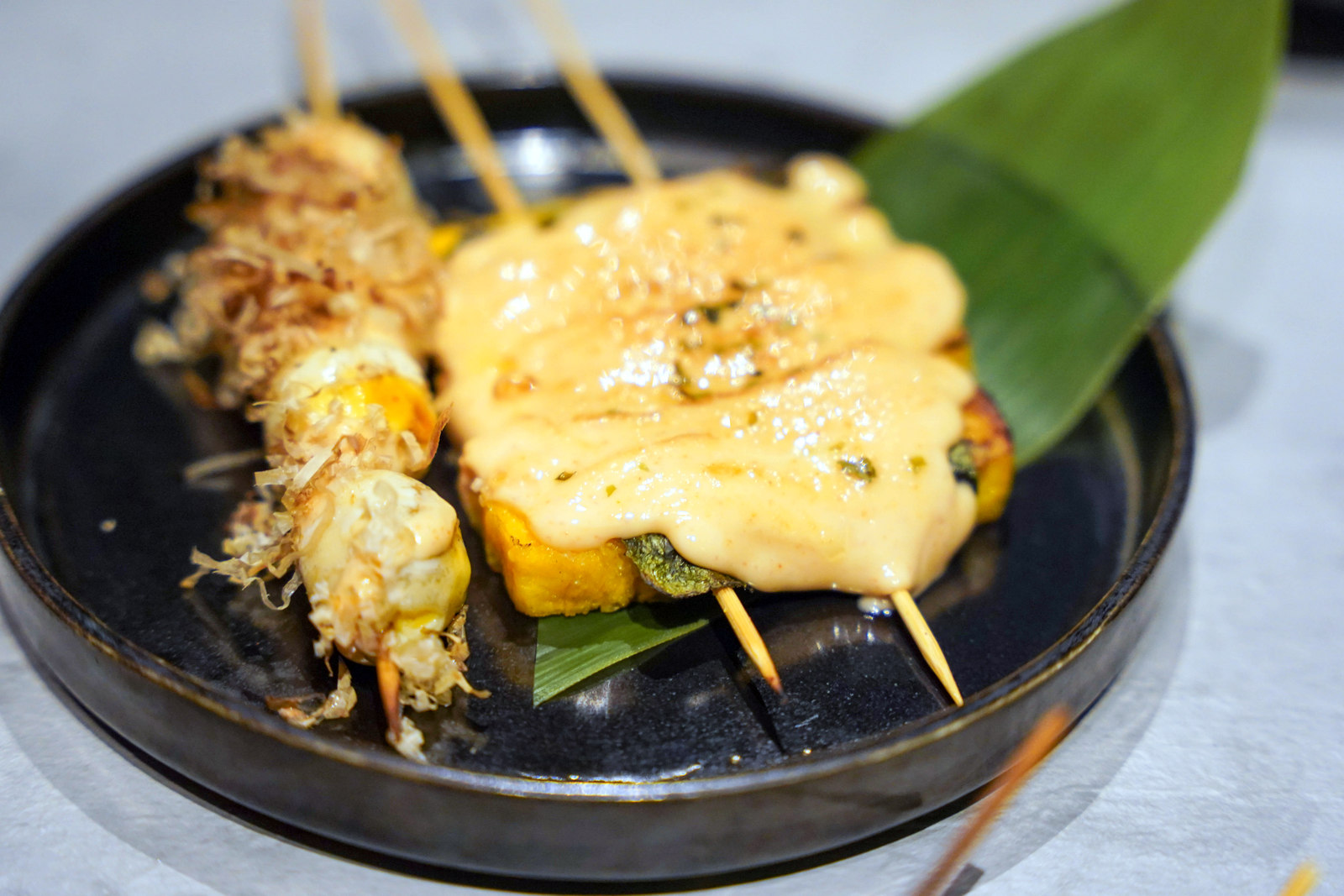 Tobu's range of skewers is sweeping, perfect for munching while sipping on sake.
Yakitori promises succulent poultry pleasure, featuring the familiar favourites of chicken drumettes, wings, thigh with leeks, breast, gizzard and skin, grilled to golden gorgeousness.
Other meat also shine: Tobu's lusciously layered Iberico pork belly glistens irresistibly with green dabs of wasabi to make the meat uplifting, while wagyu beef and lamb steaks showcase the full-bodied tenderness of pure, premium protein.
The selection of seafood is no less impressive, with the ocean's bounty well-represented by salmon, tiger prawns, scallops, abalone, baby cuttlefish and shishamo, bringing the rich, robust flavours of the sea to this sake bar.
Vegetables help to balance out the ensemble, comprising ladies' fingers, leeks, asparagus, eryngii mushrooms, shiitake mushrooms and garlic.
Egg enthusiasts aren't left out - snack on quail eggs and tamagoyaki for creamy comfort.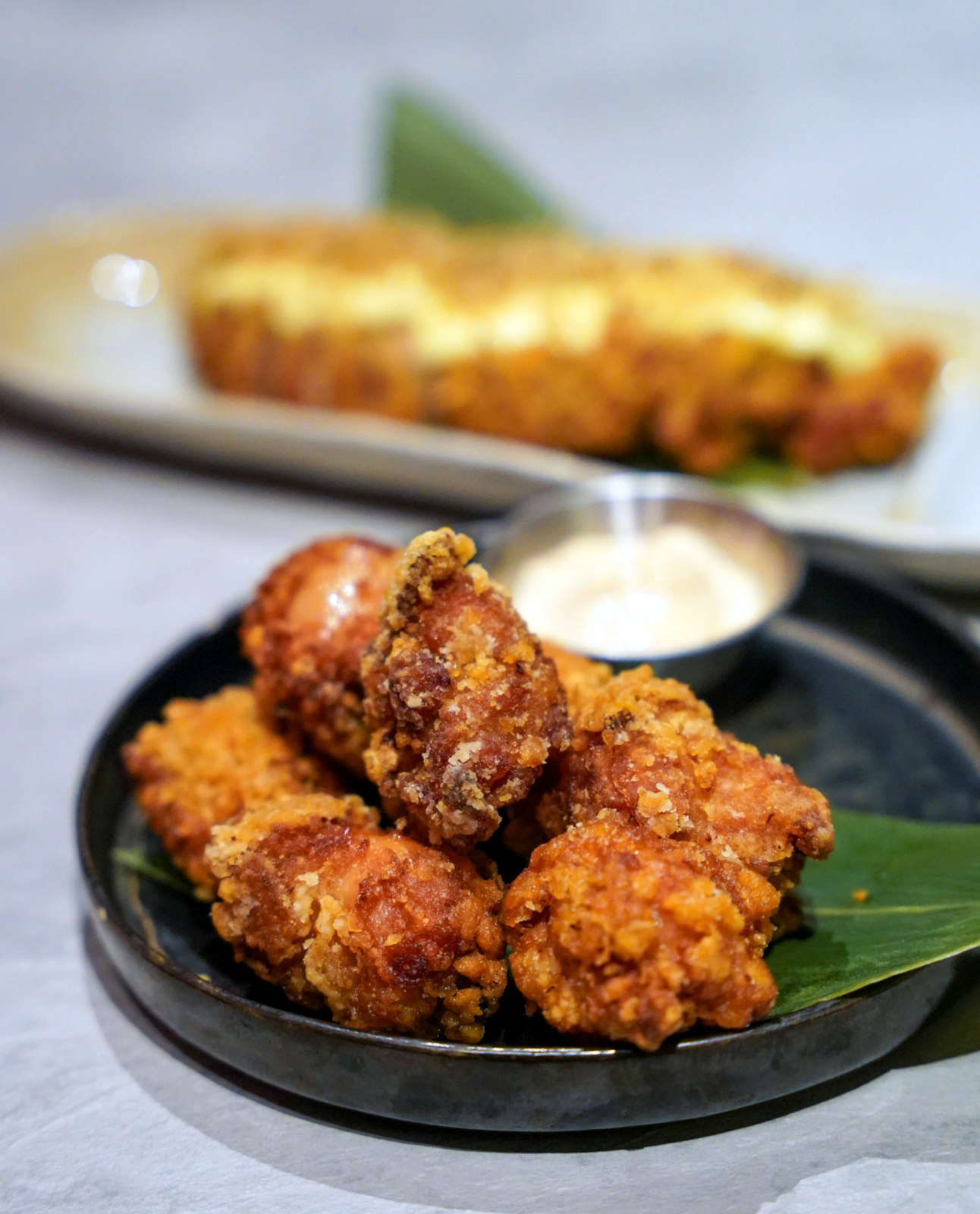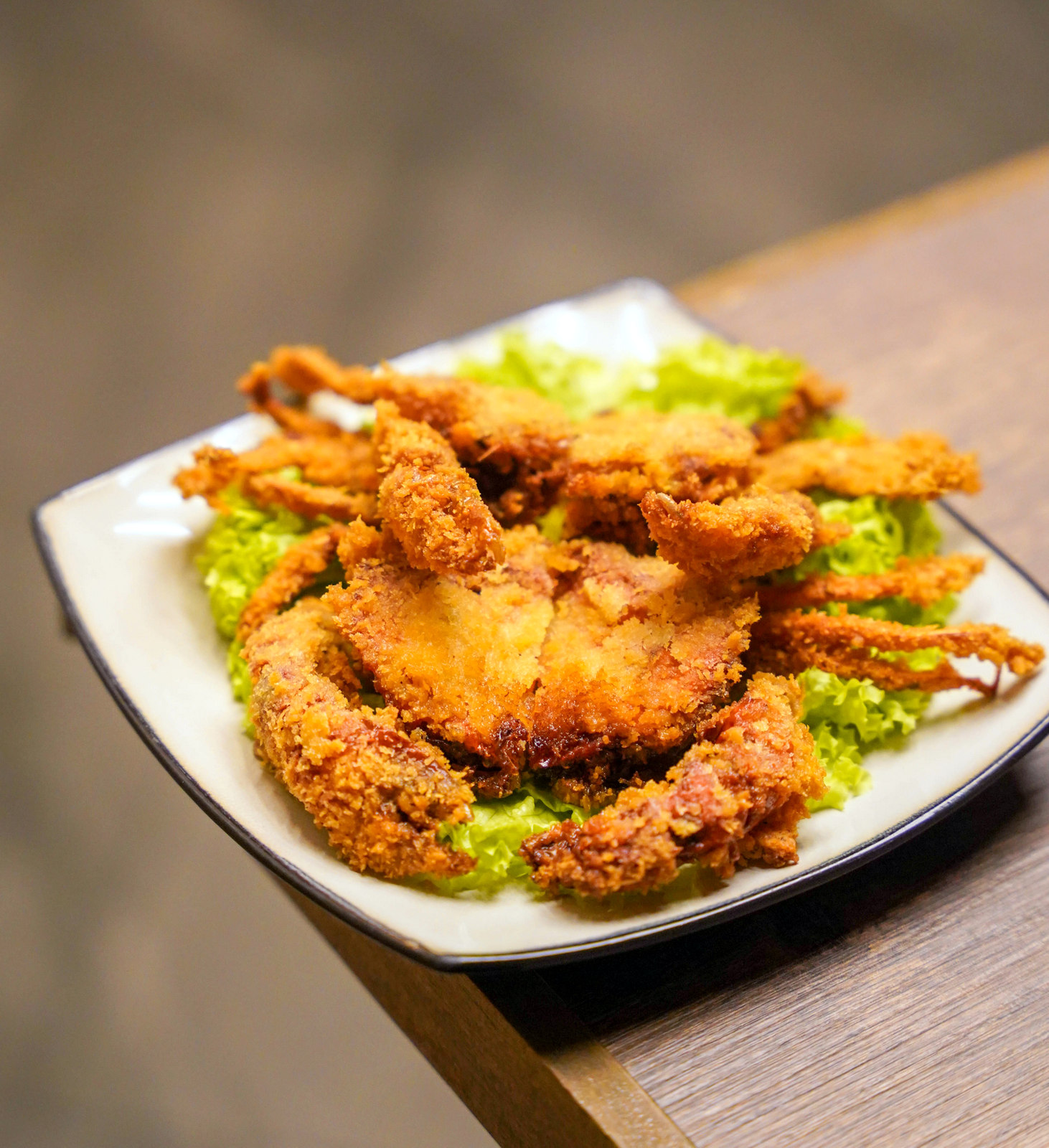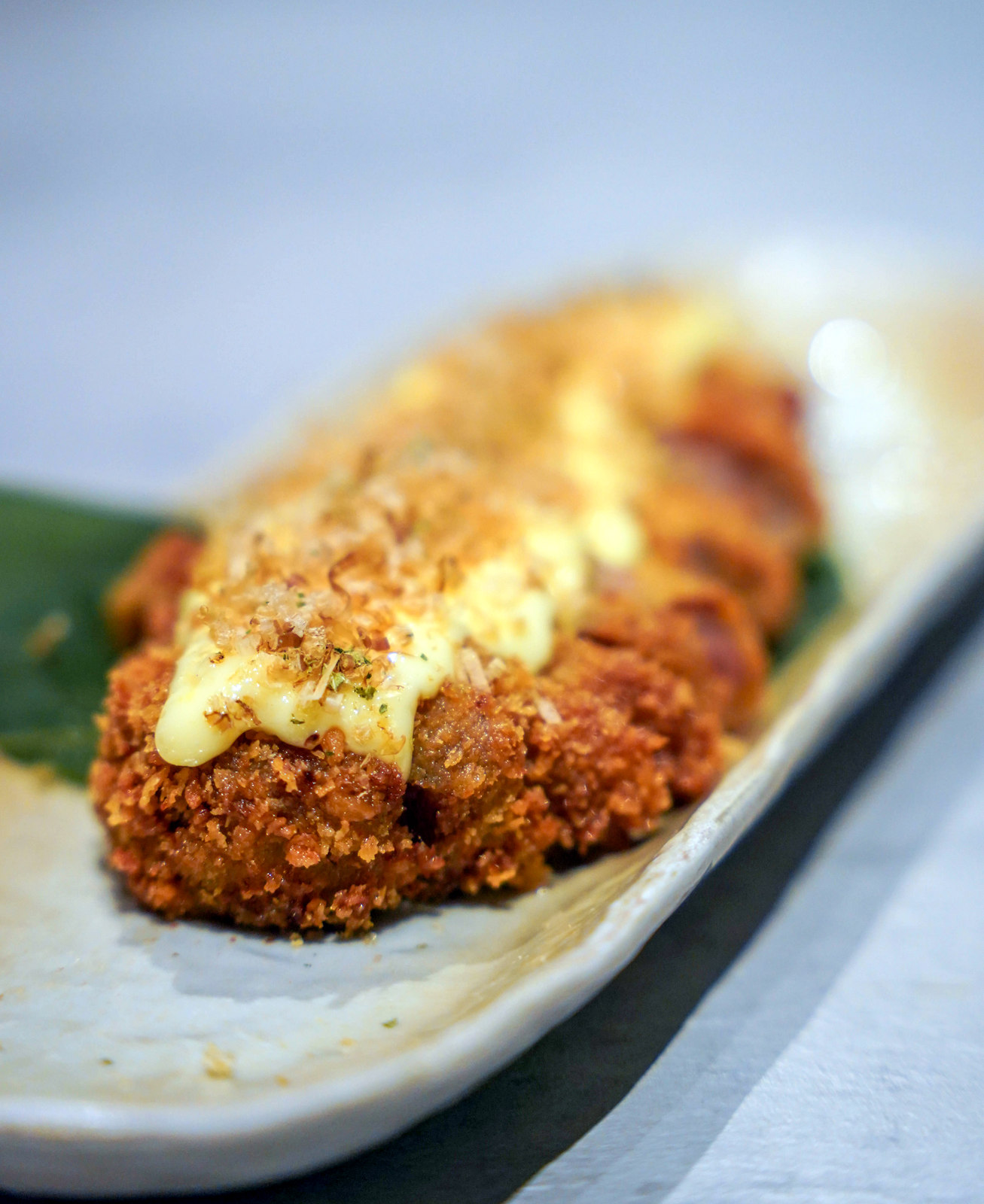 Fried fare is ideal for sharing - bring on the crisp and crunch with chicken karaage, beautifully breaded soft-shell crab, and pork tonkatsu, a panko-crusted cutlet that packs a punch.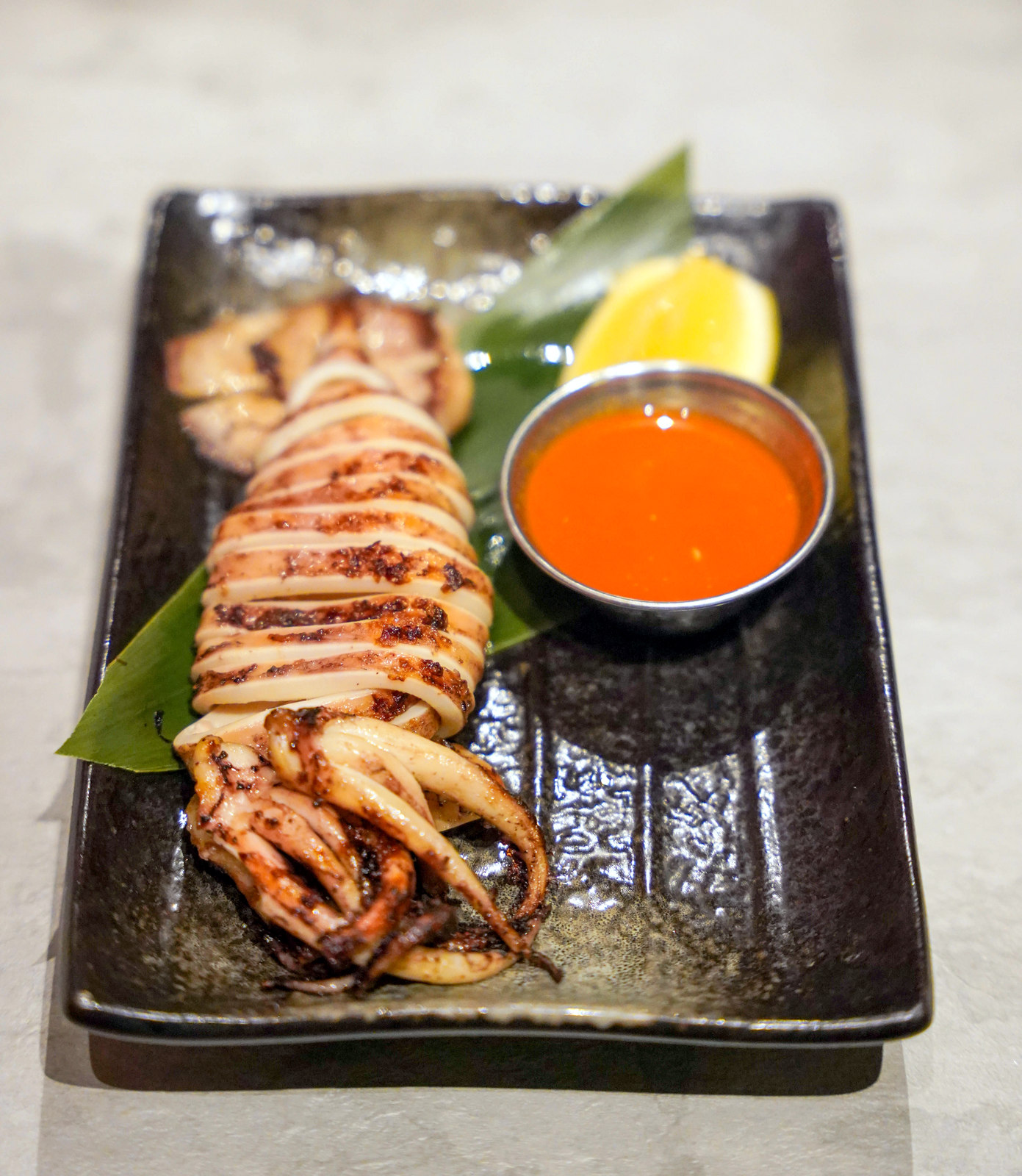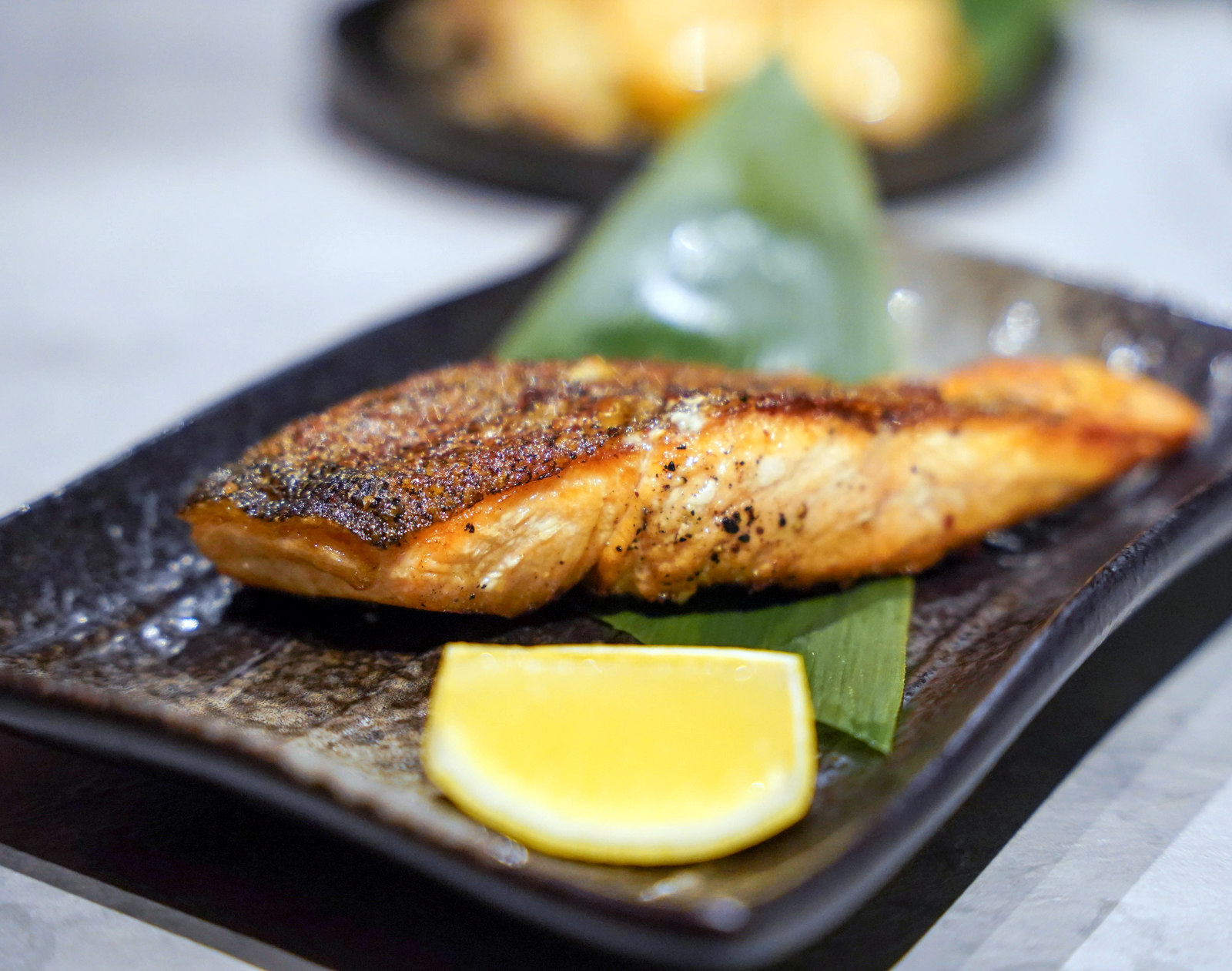 Grilled seafood is also great, from squid with a bouncy bite to salmon with a juicy chew.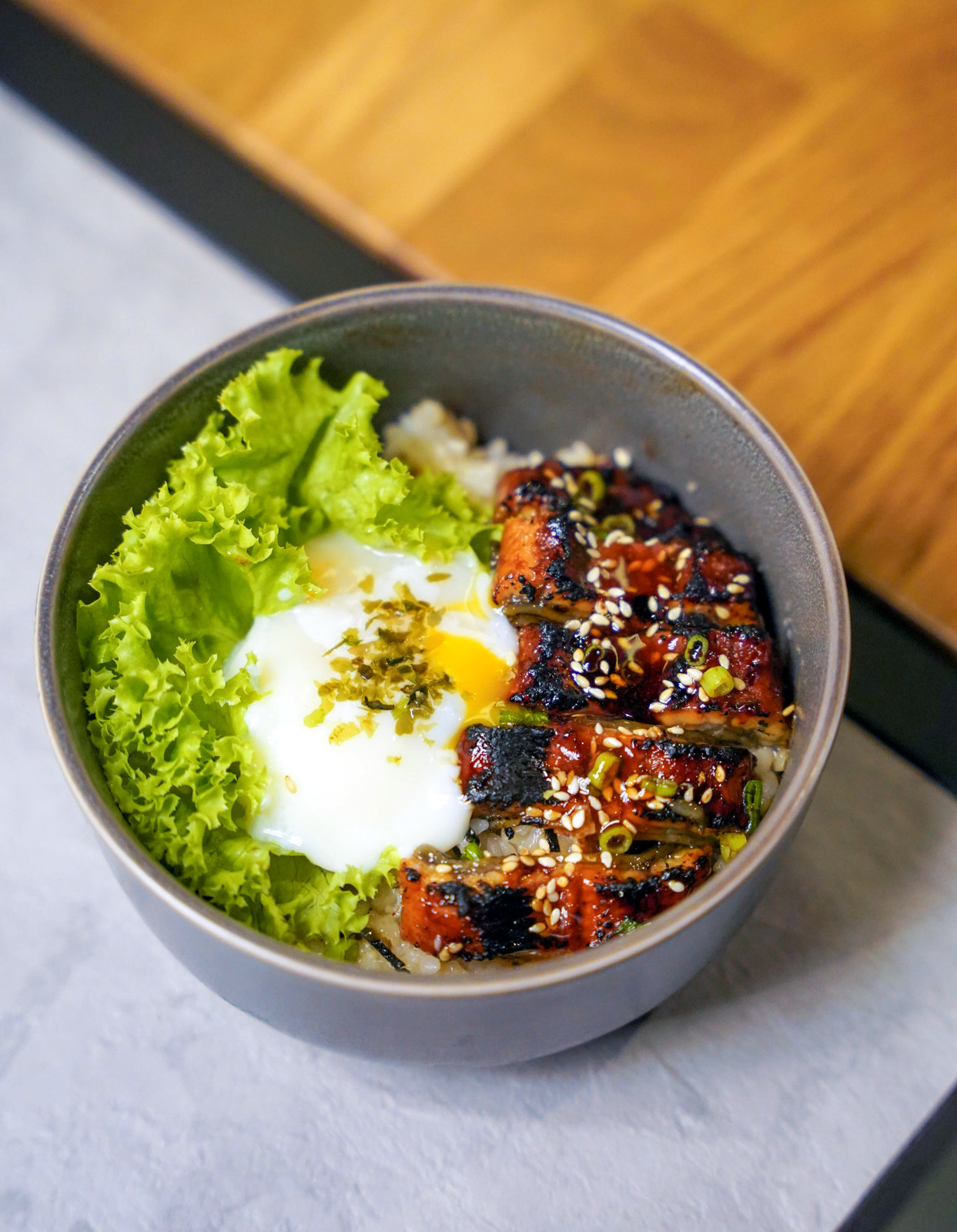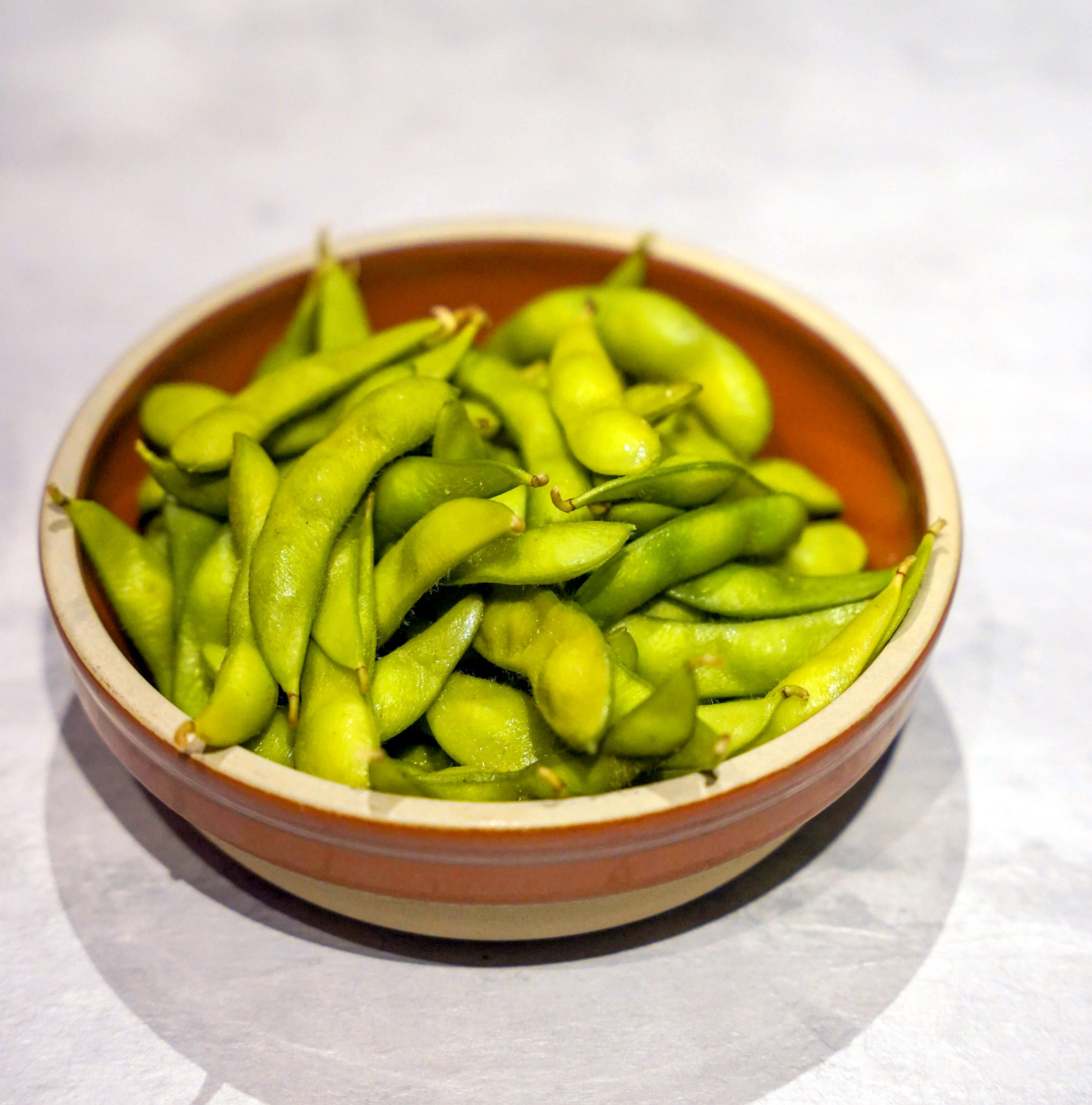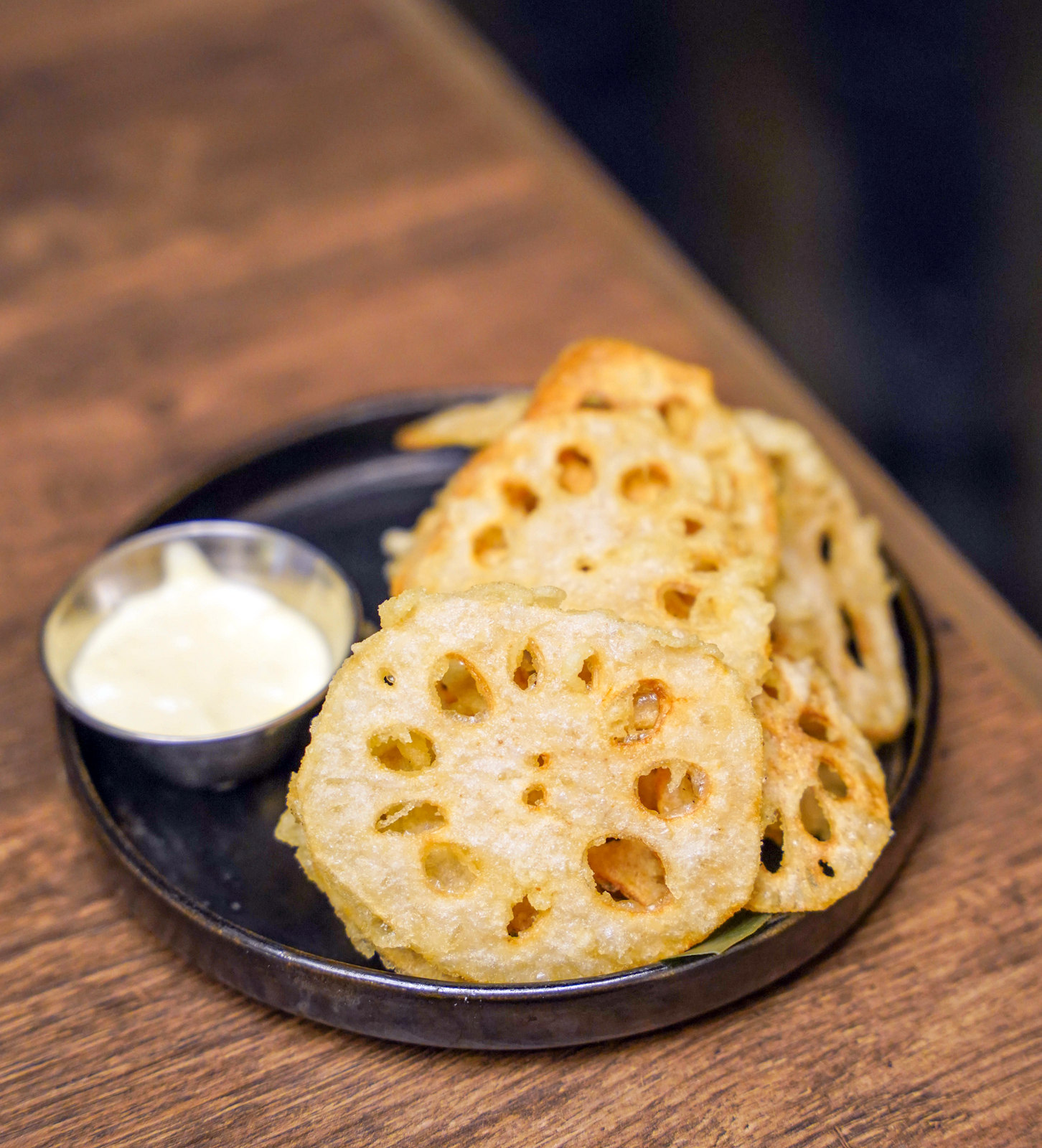 If you relish rice bowls for a delicious donburi dinner, Tobu serves plenty of choices, crowned with everything from unagi to teriyaki salmon, chicken karaage, wagyu beef or pork tonkatsu, ensuring something for everyone. Side dishes like edamame and lotus root chips are also available for an alluring appetiser before the main course.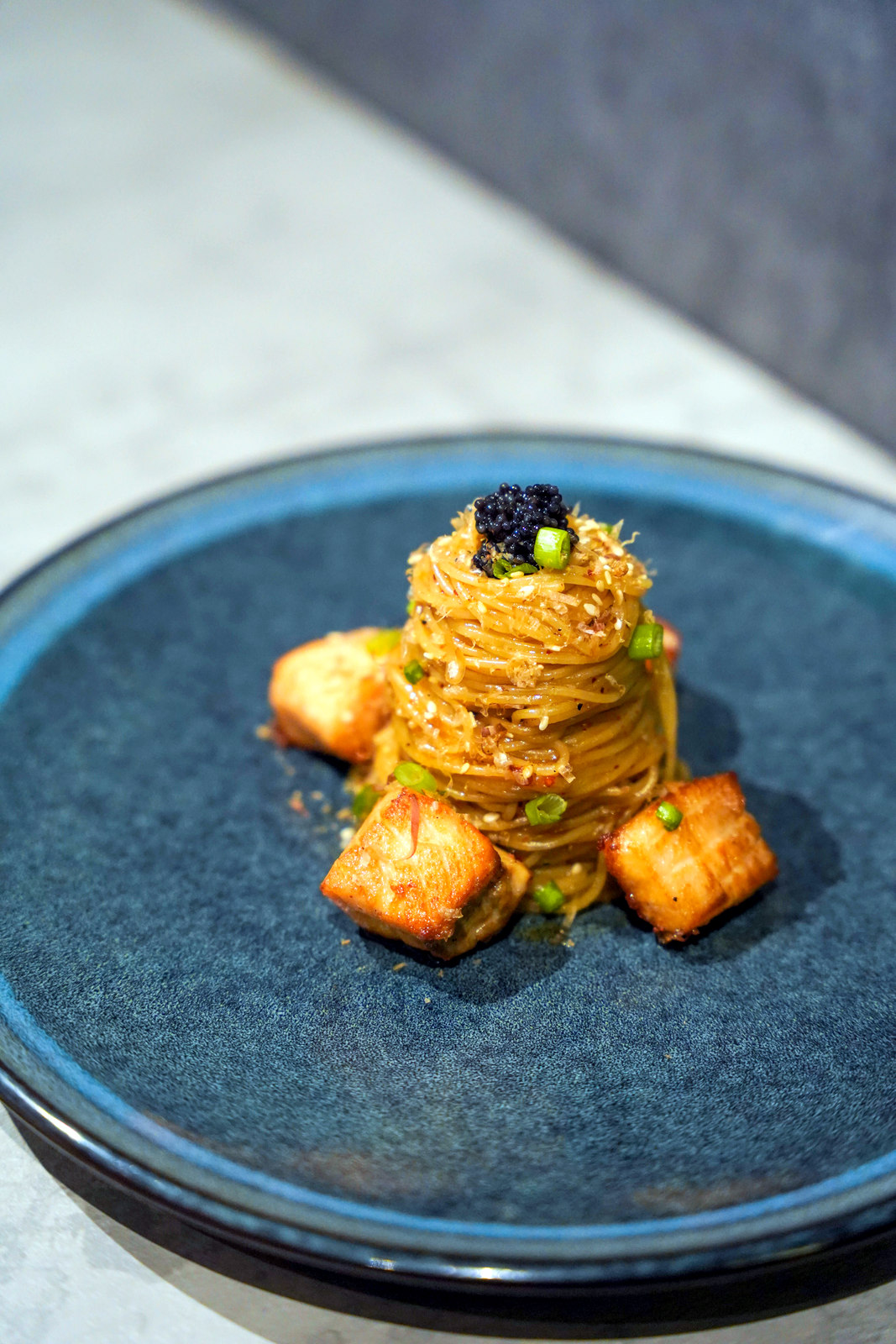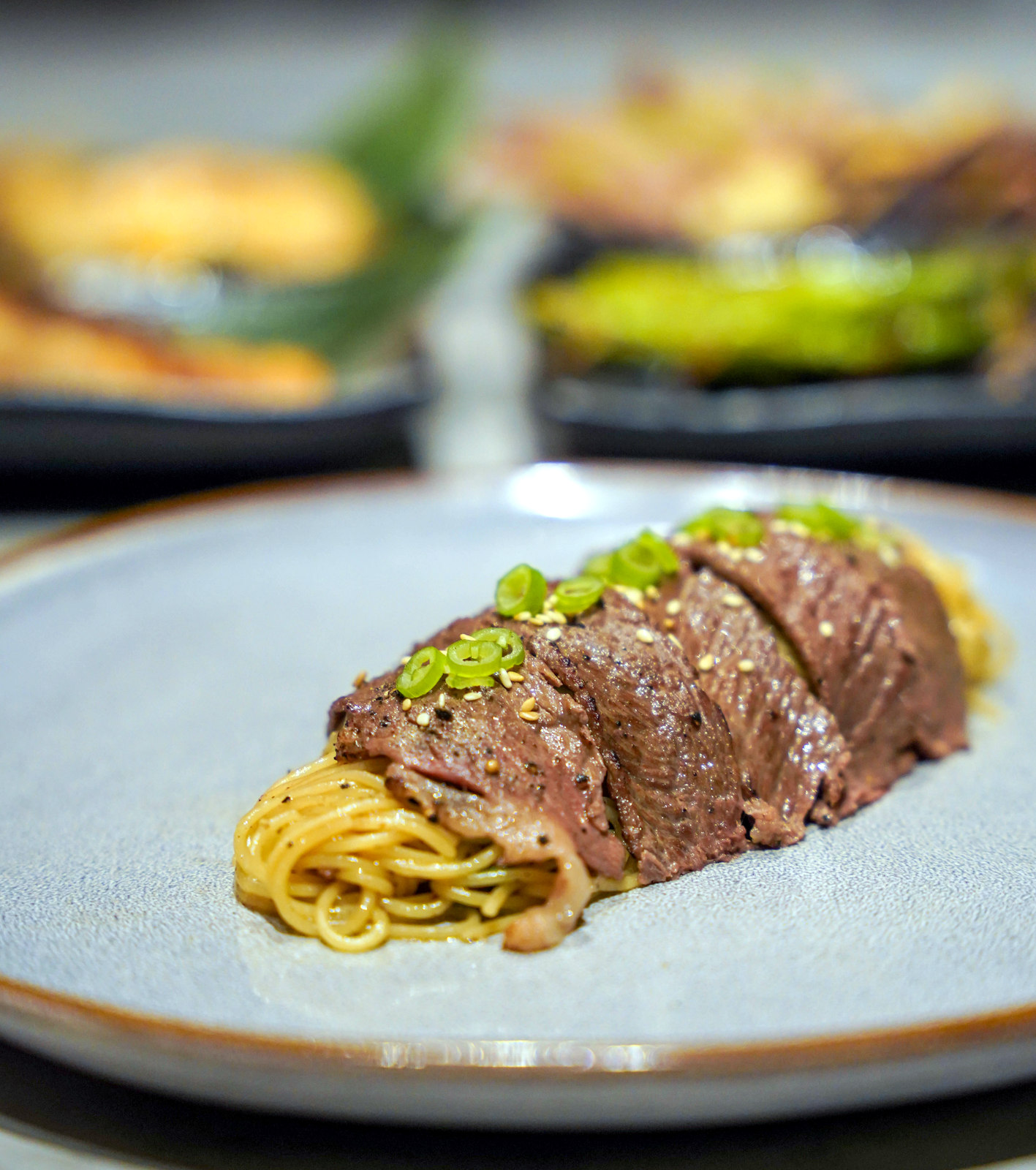 Tobu also tackles modern Japanese innovations in the form of pasta-inflected noodles. The capellini range elegantly weaves together sautéed strands of angel hair pasta with salmon and teriyaki sauce, wagyu beef, smoked duck and shoyu, or a trio of truffles in the form of truffle pate, truffle slices and truffle oil.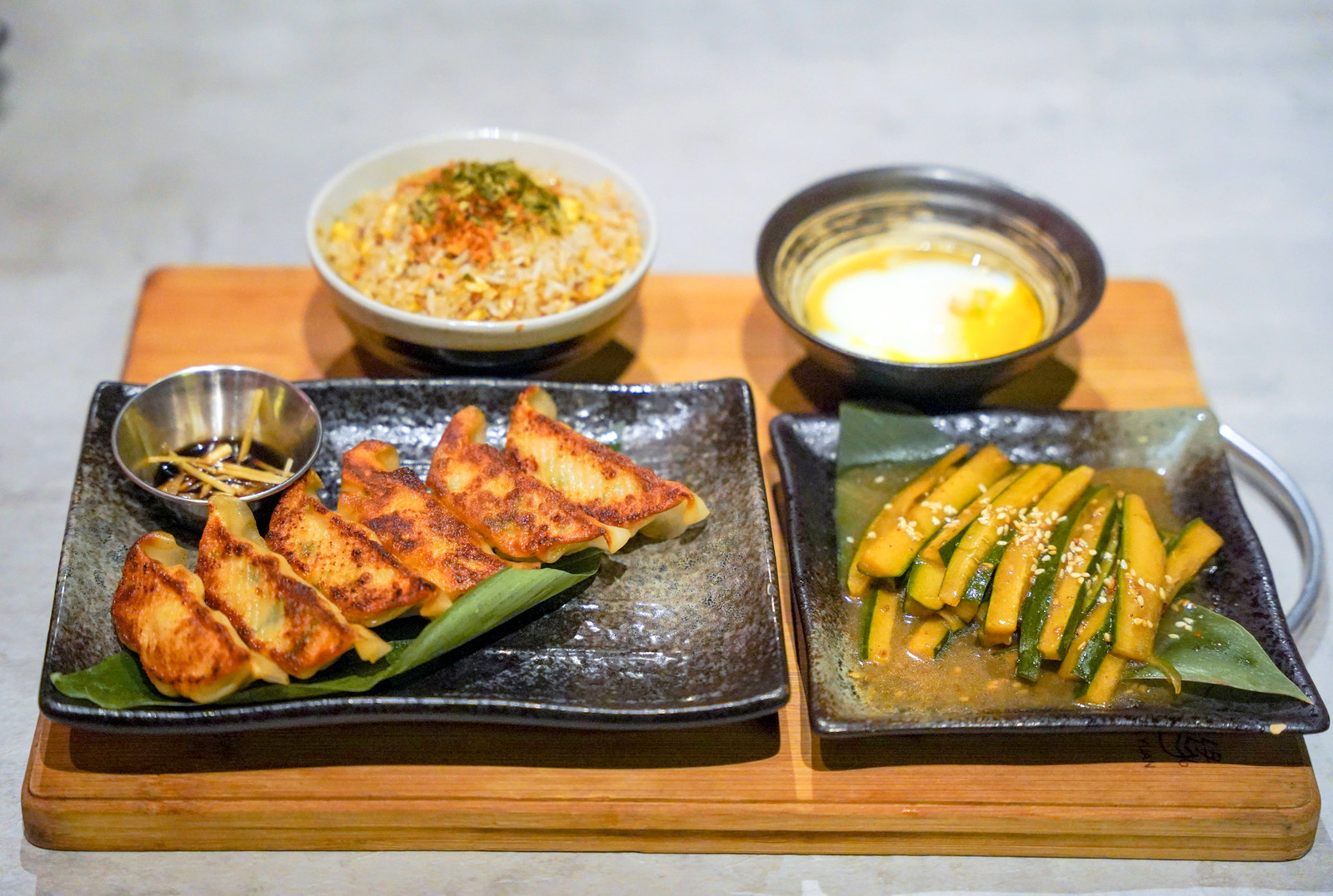 For hearty nourishment, put together a meal of plump gyoza with garlic fried rice and pickled Japanese cucumber - instant satisfaction at the end of a long day at work, served fresh and hot, complete with commanding flavours.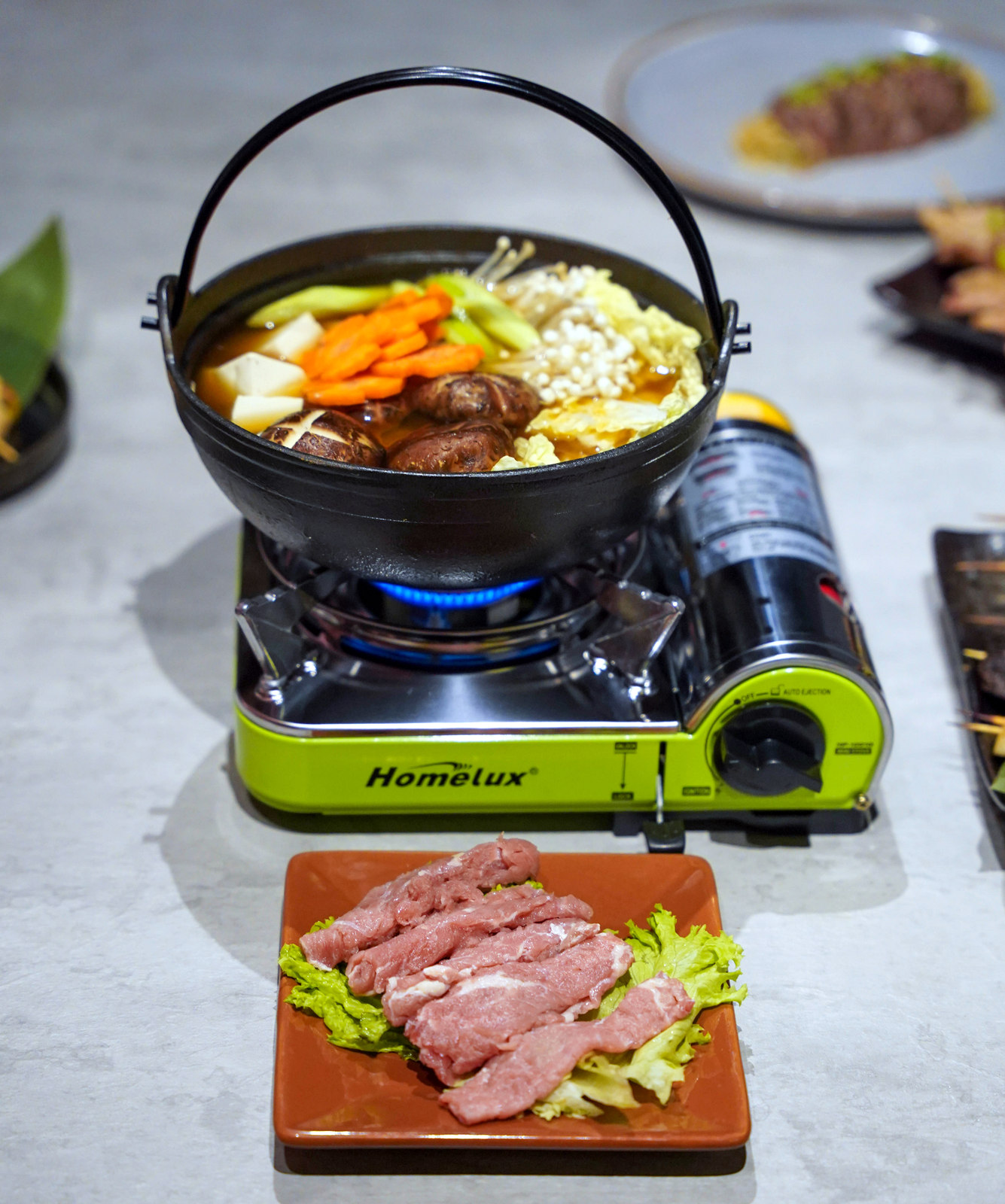 If you're seeking soulful sustenance, our best bet is a mini sukiyaki pot, boiling and bubbling with a bevy of vegetables, soft tofu and mushrooms in a tasty broth, rounded out with chunky beef slices to playfully dip and dunk for steamy slurping.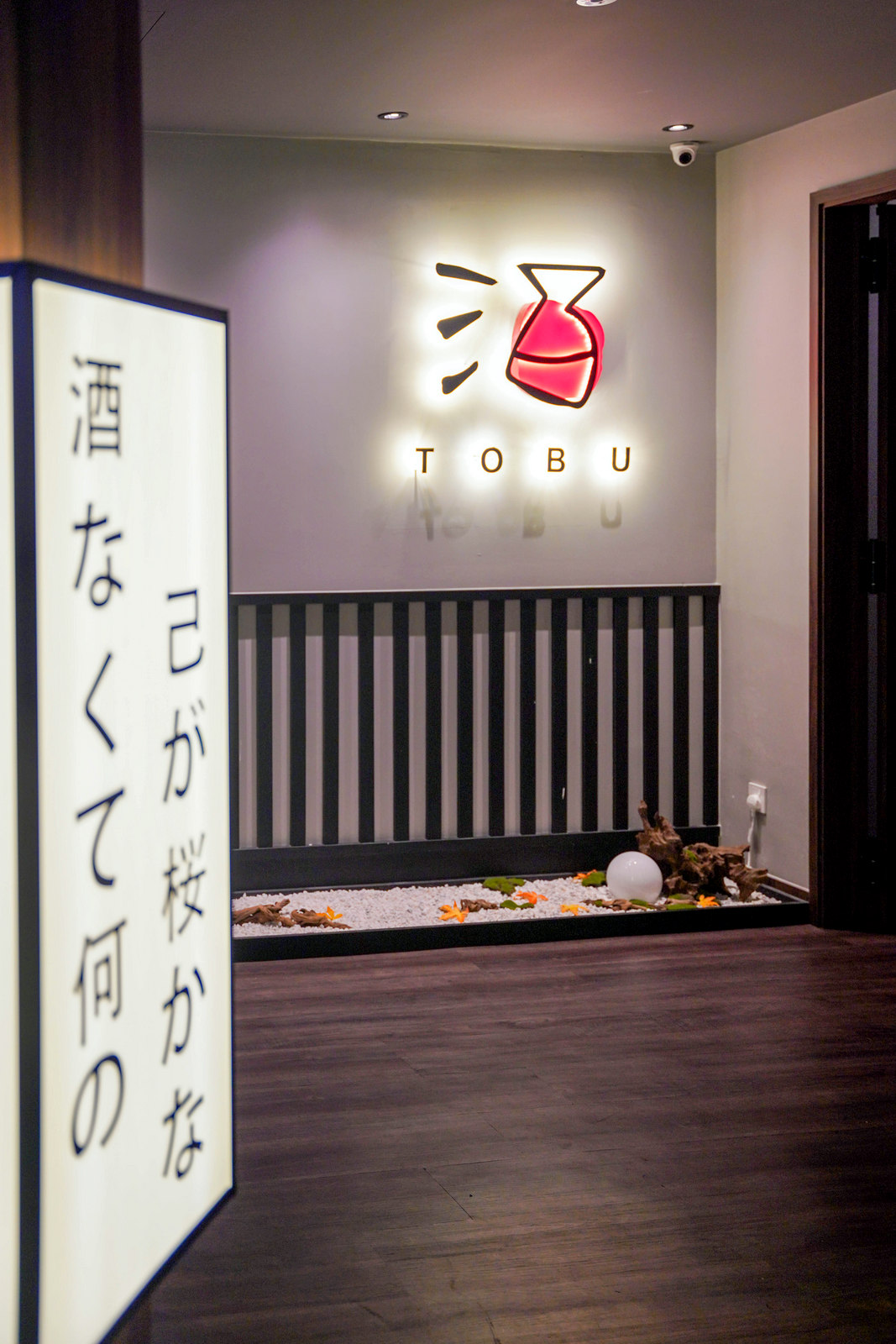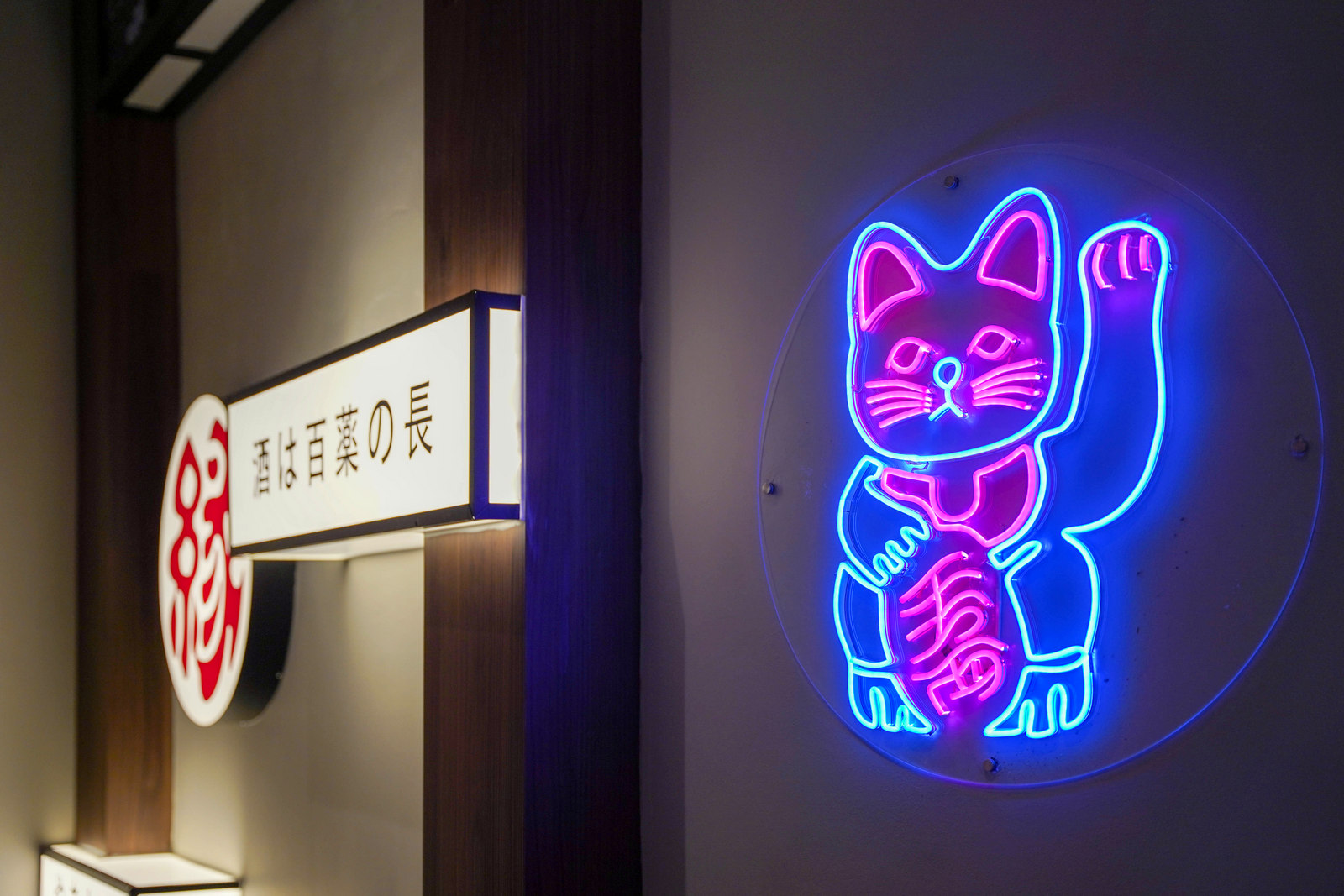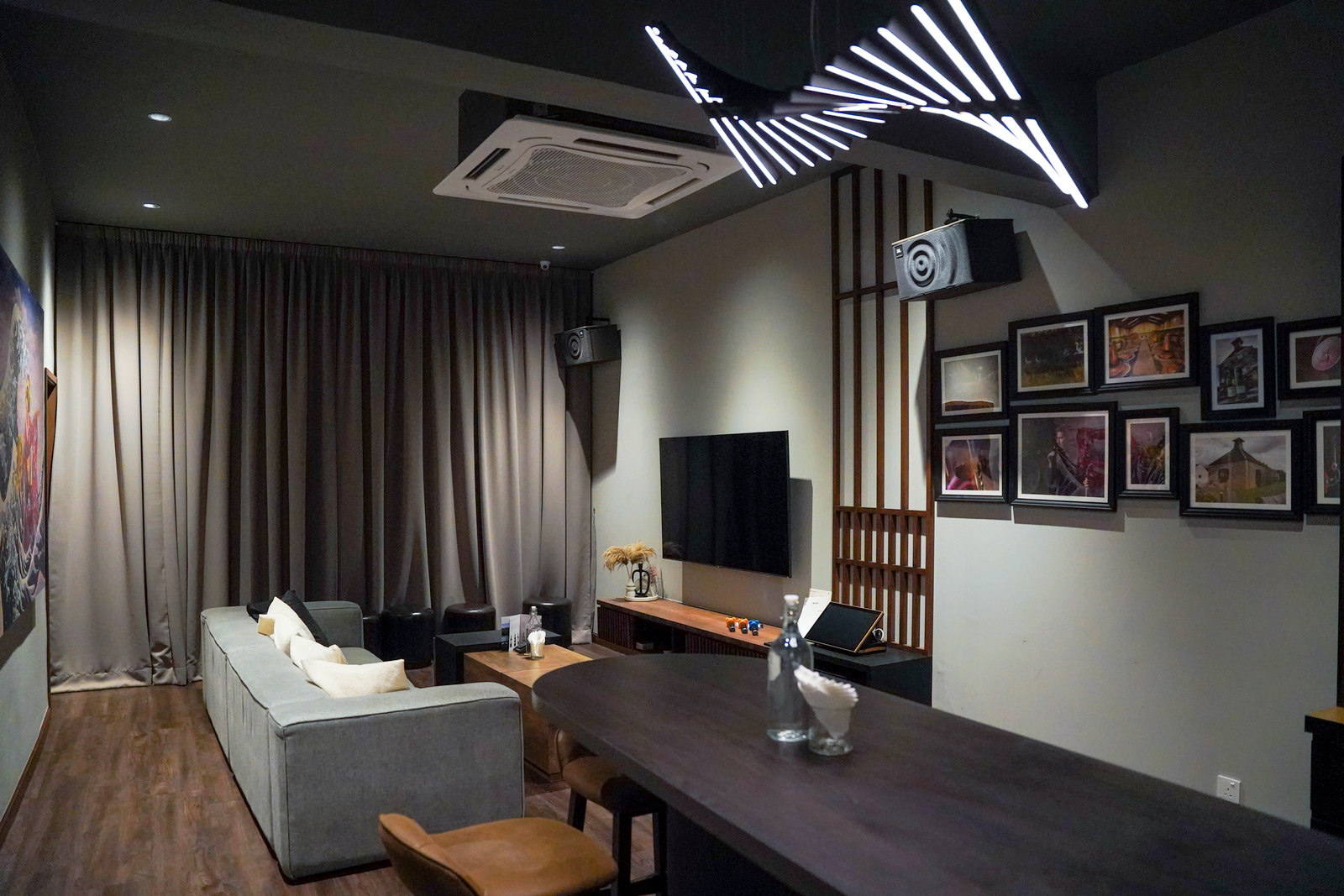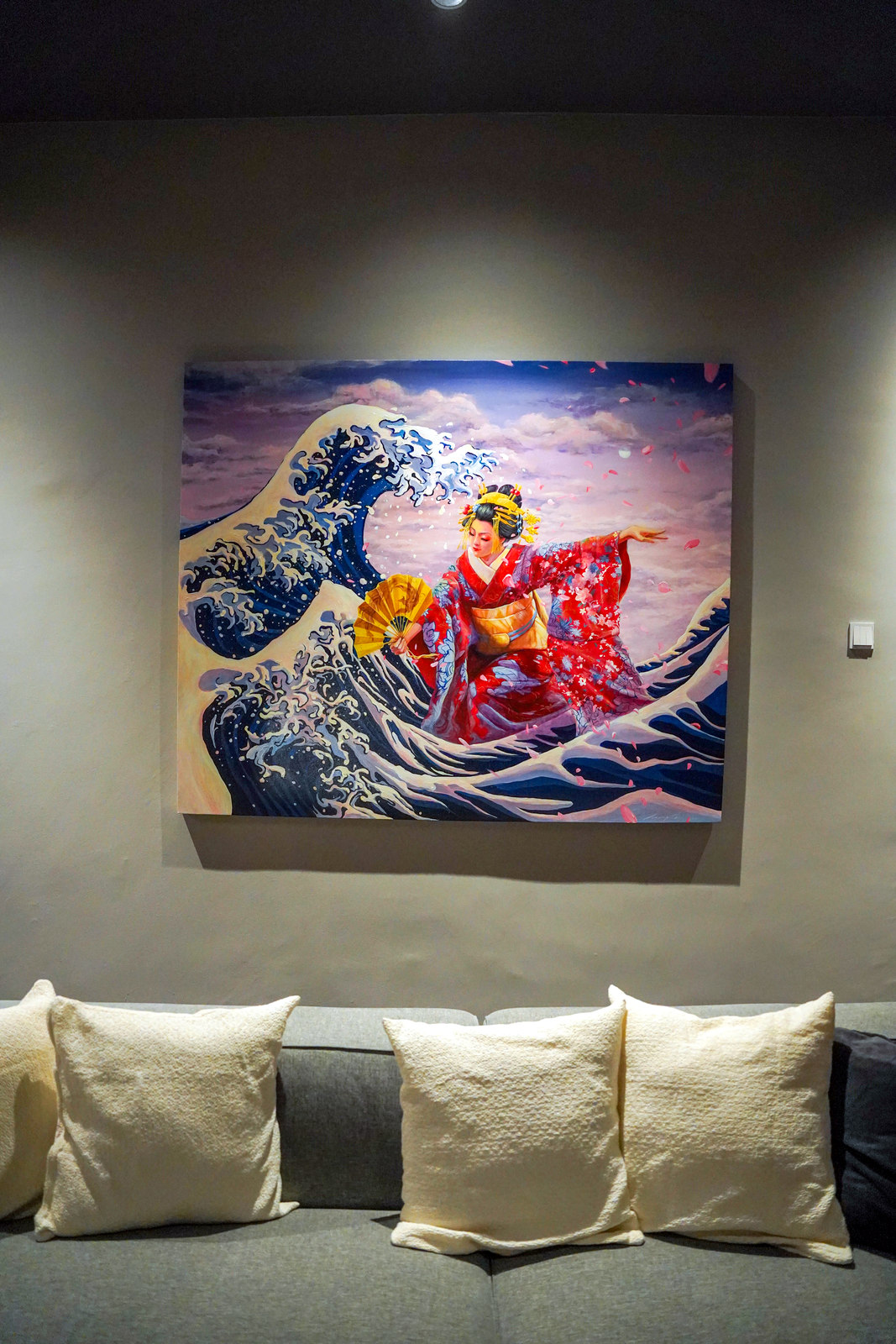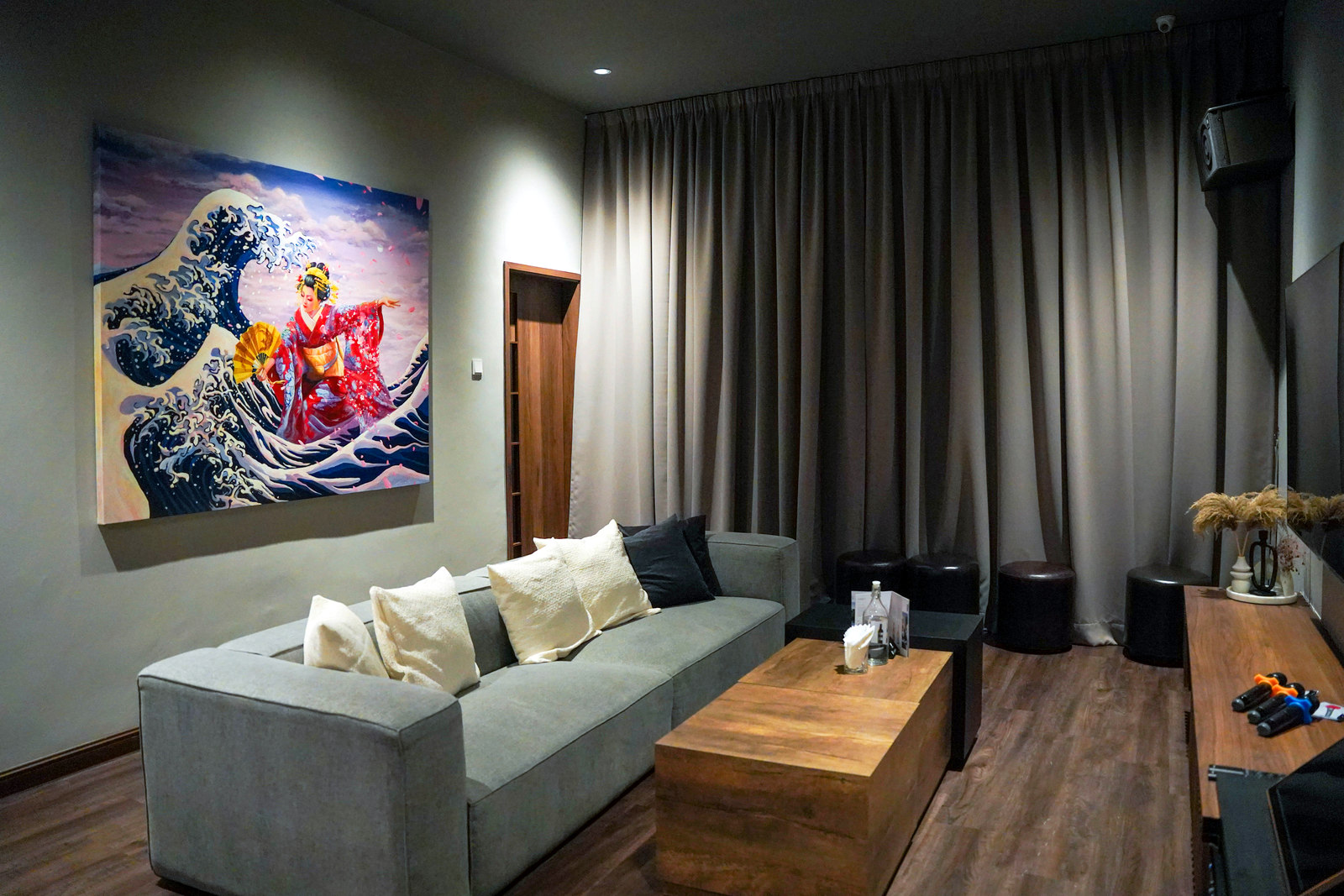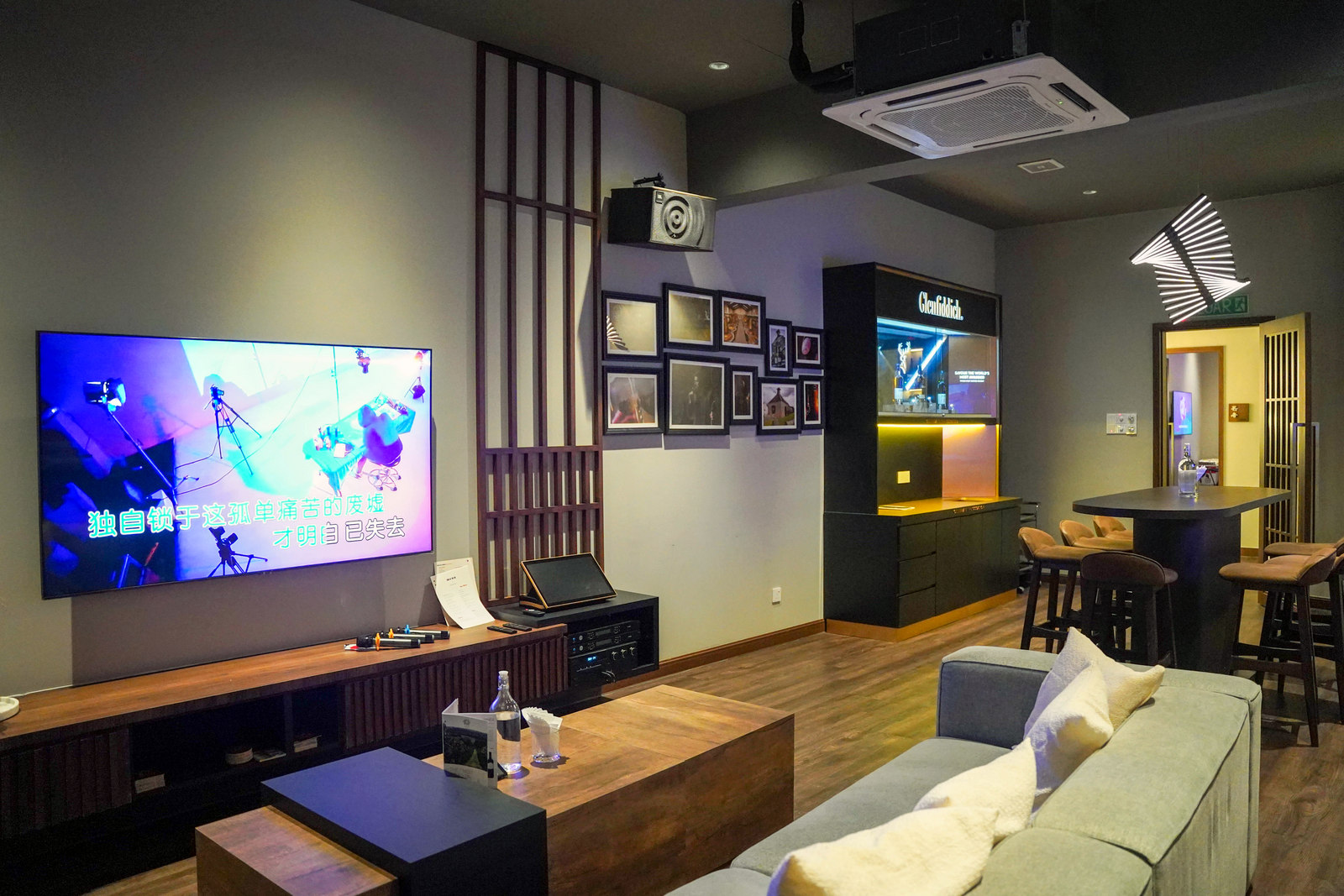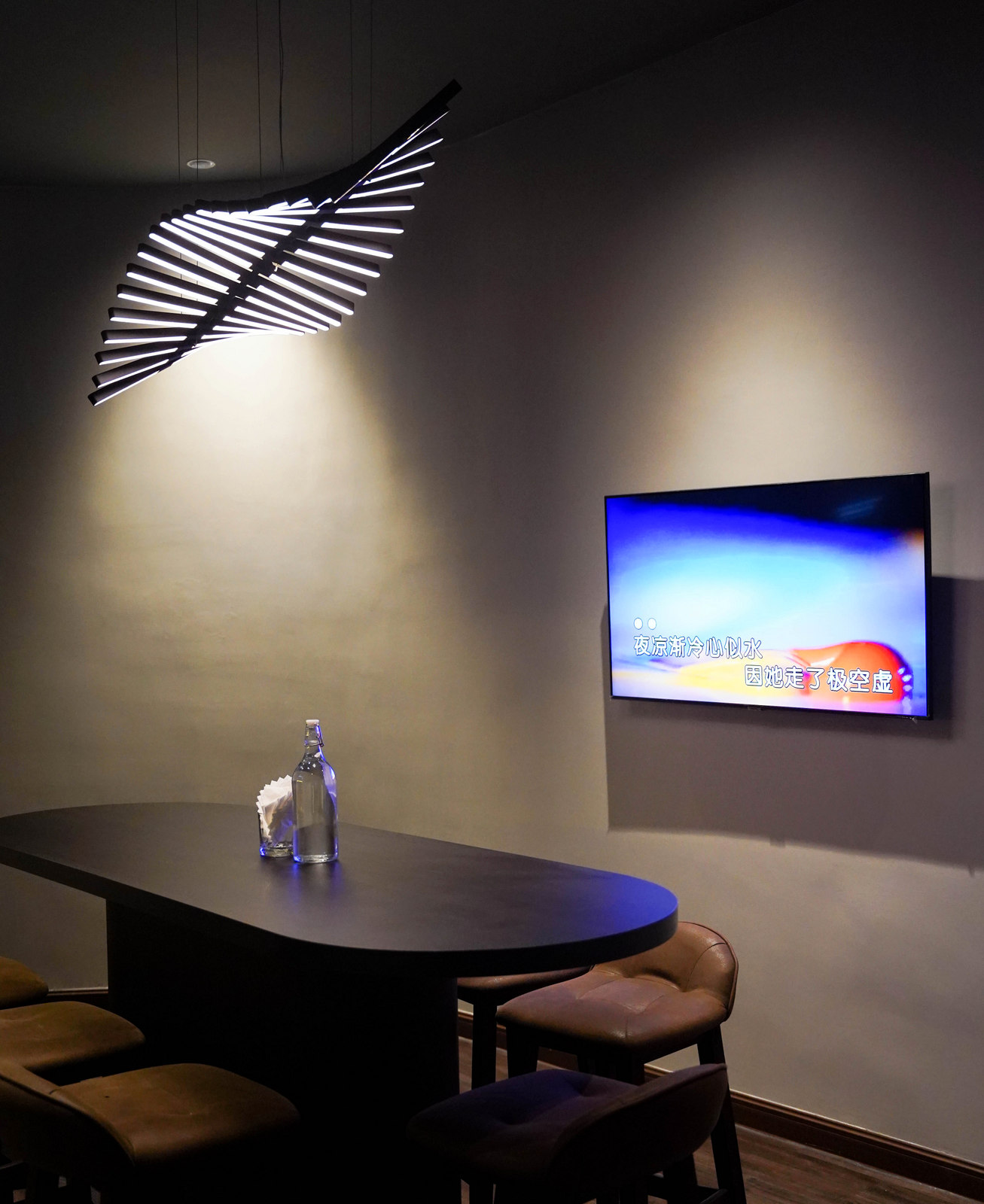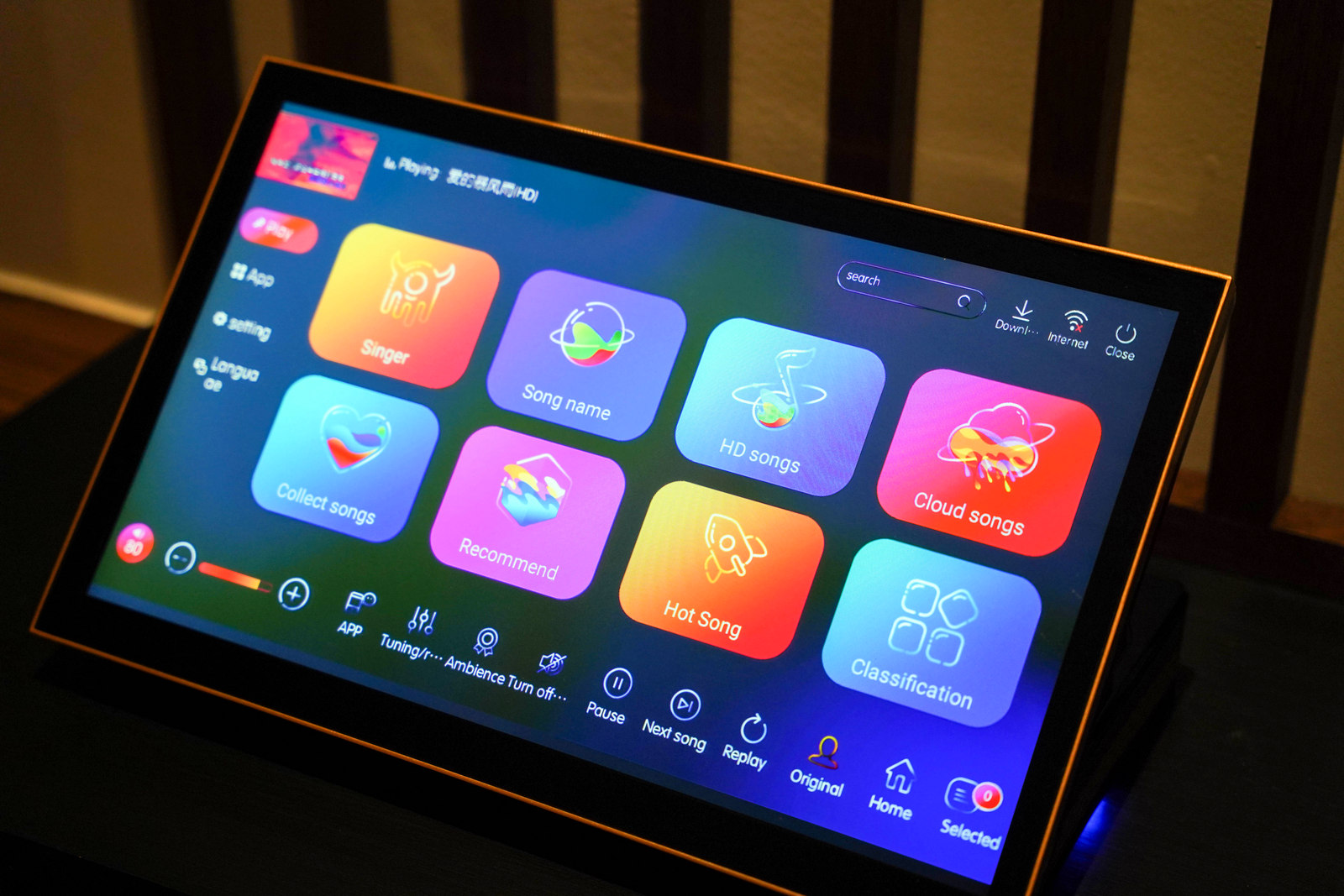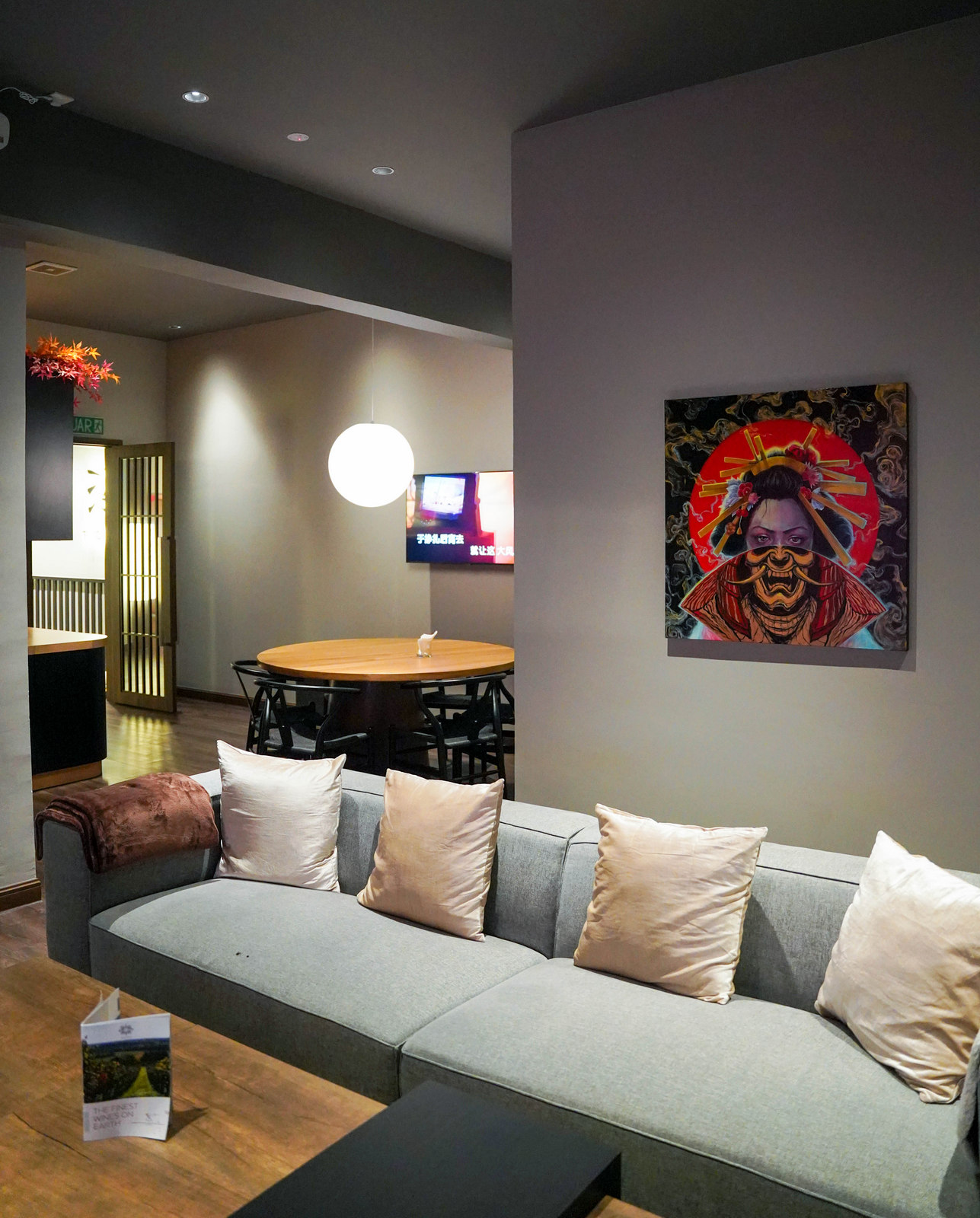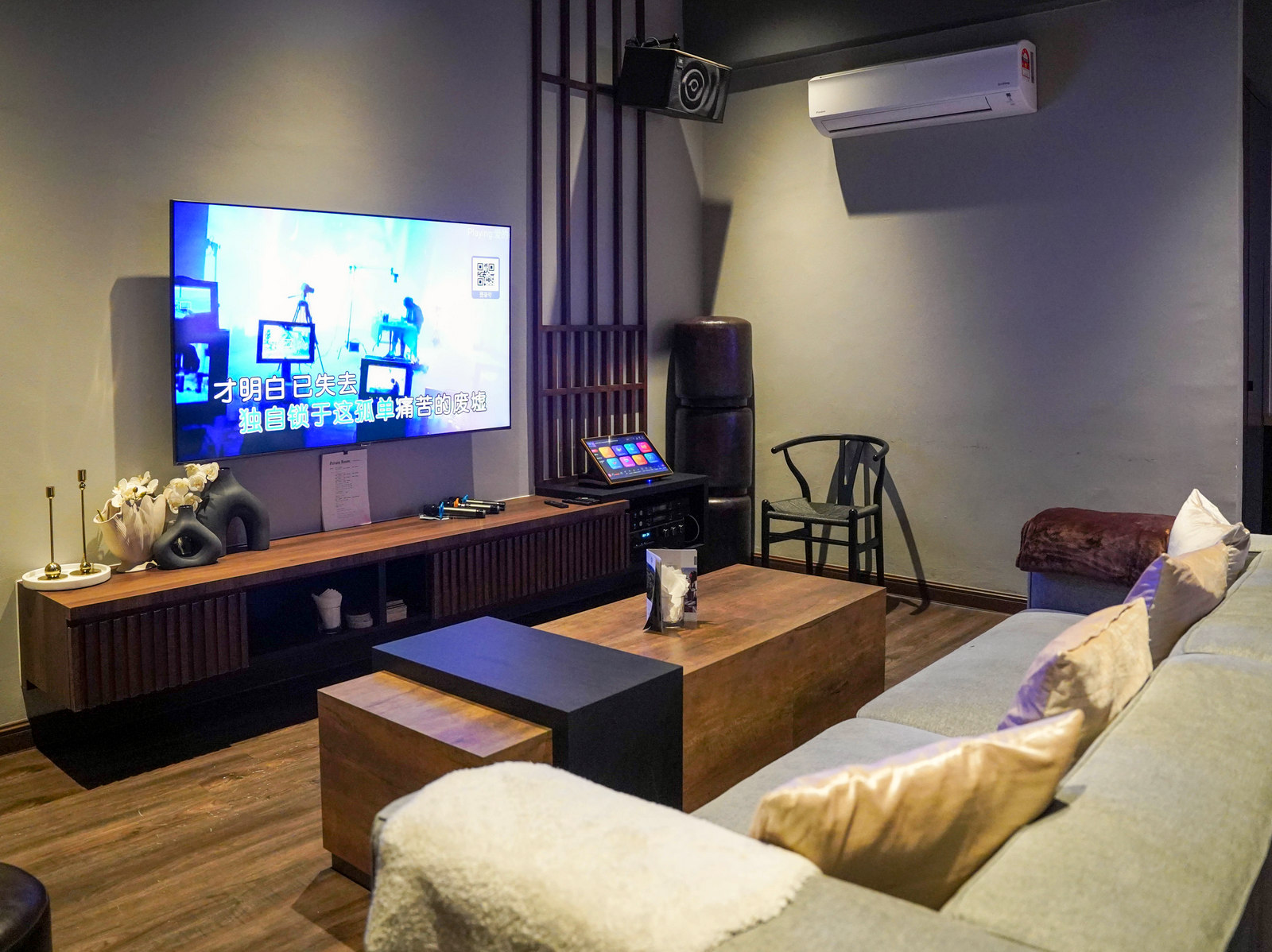 While our favourite section of Tobu Sake Bar is the main dining space, customers can also reserve two separate private rooms, comfortable with sofas and dining tables, fitting up to 10 persons per room, fully equipped with karaoke facilities for a thoroughly enjoyable night.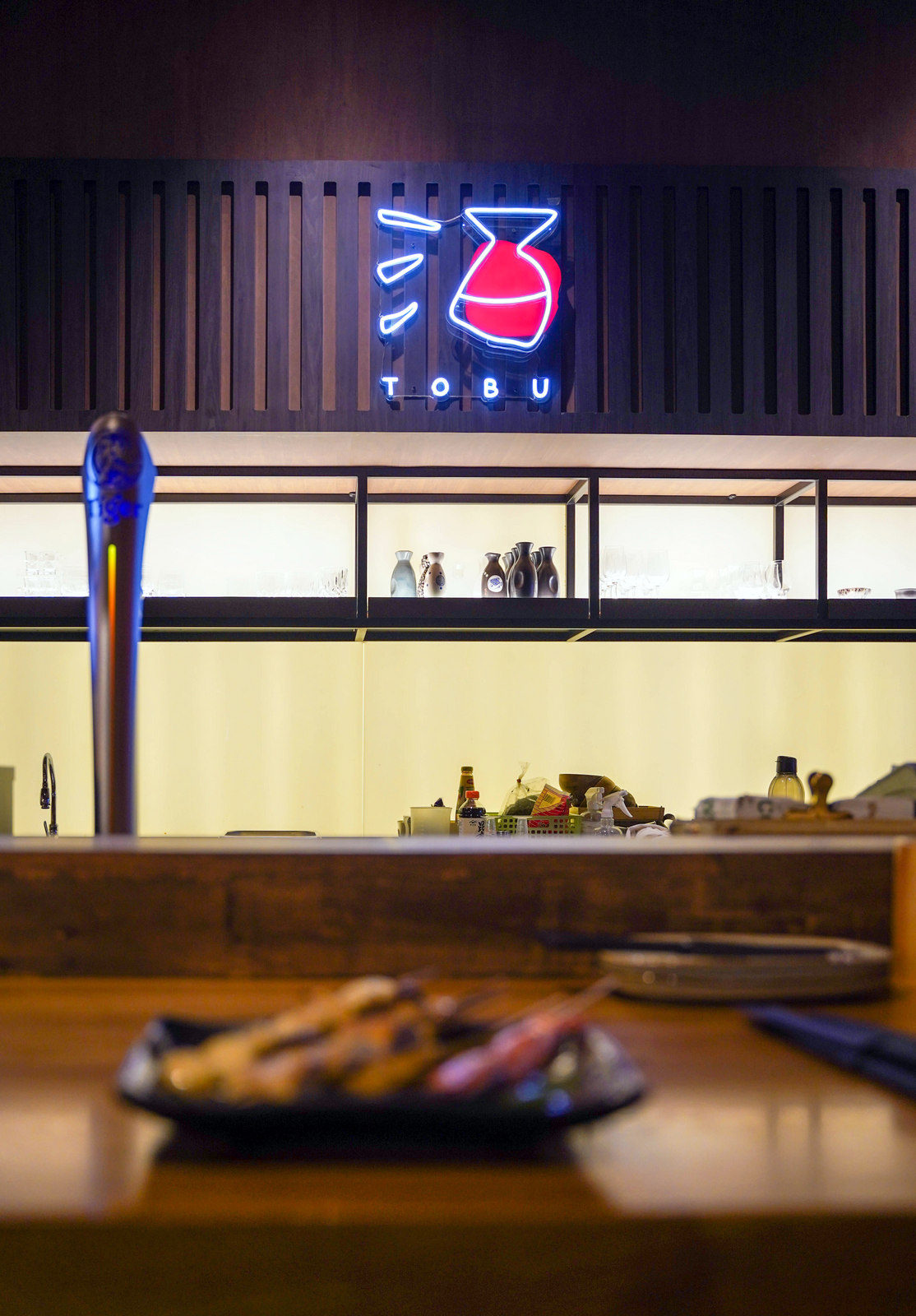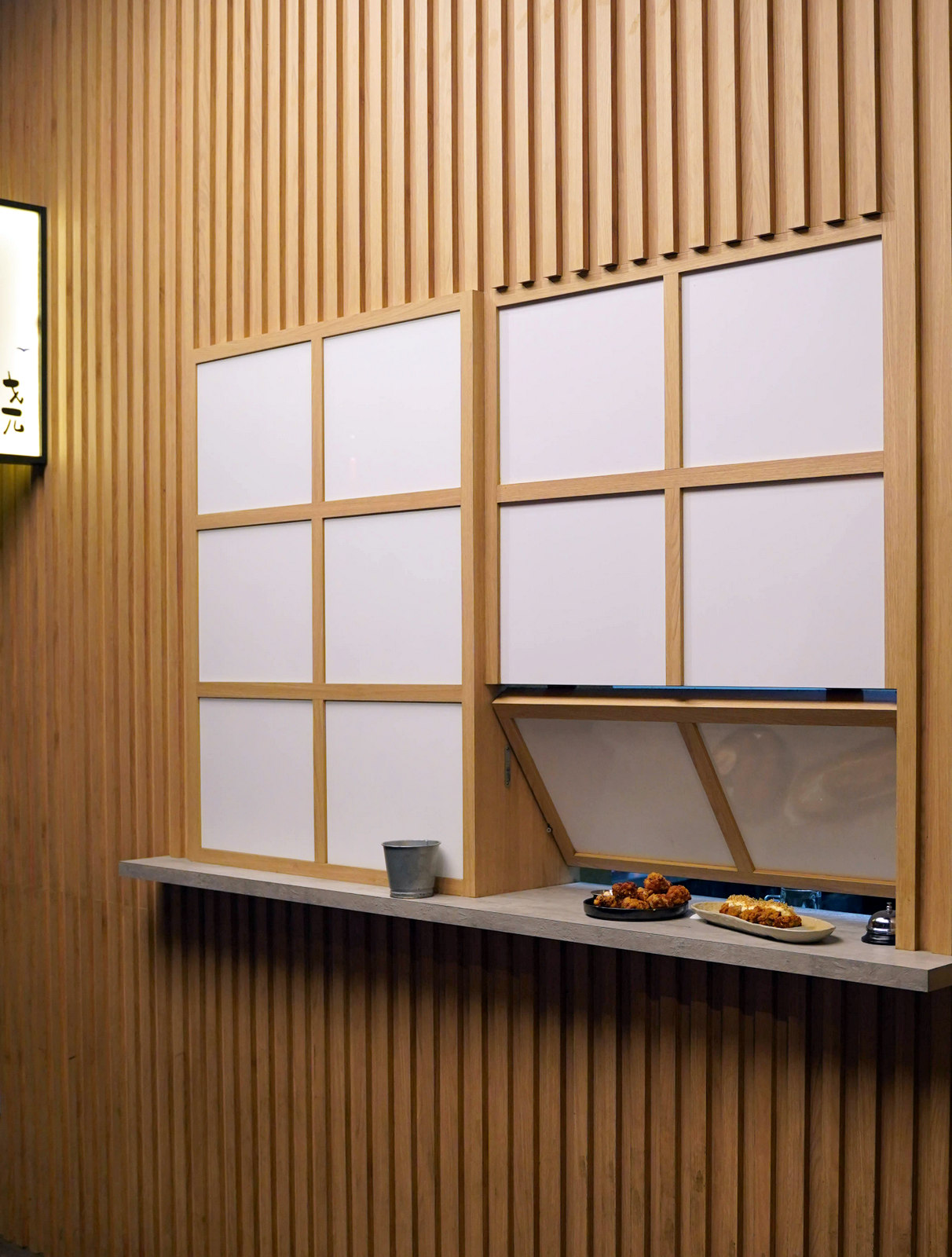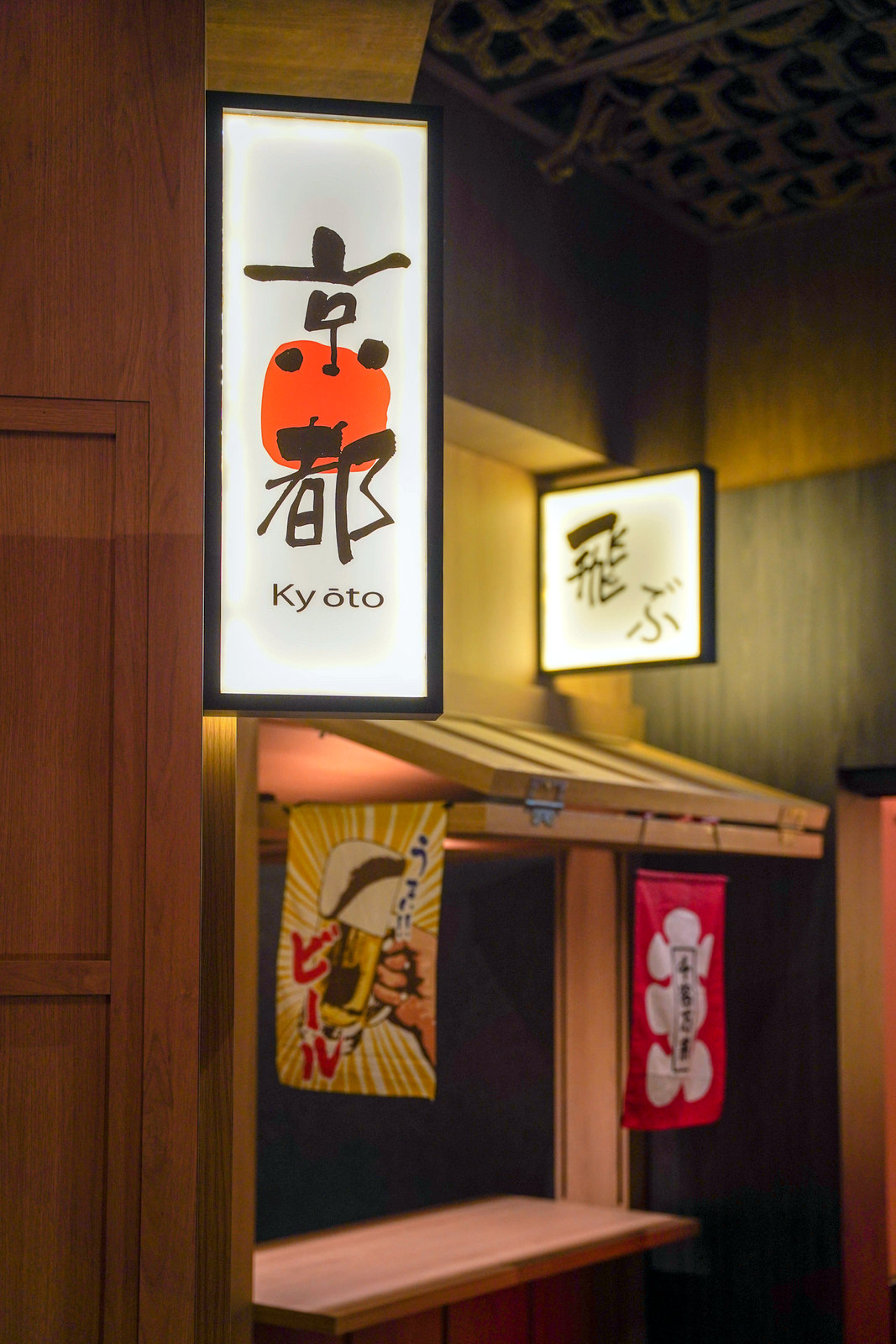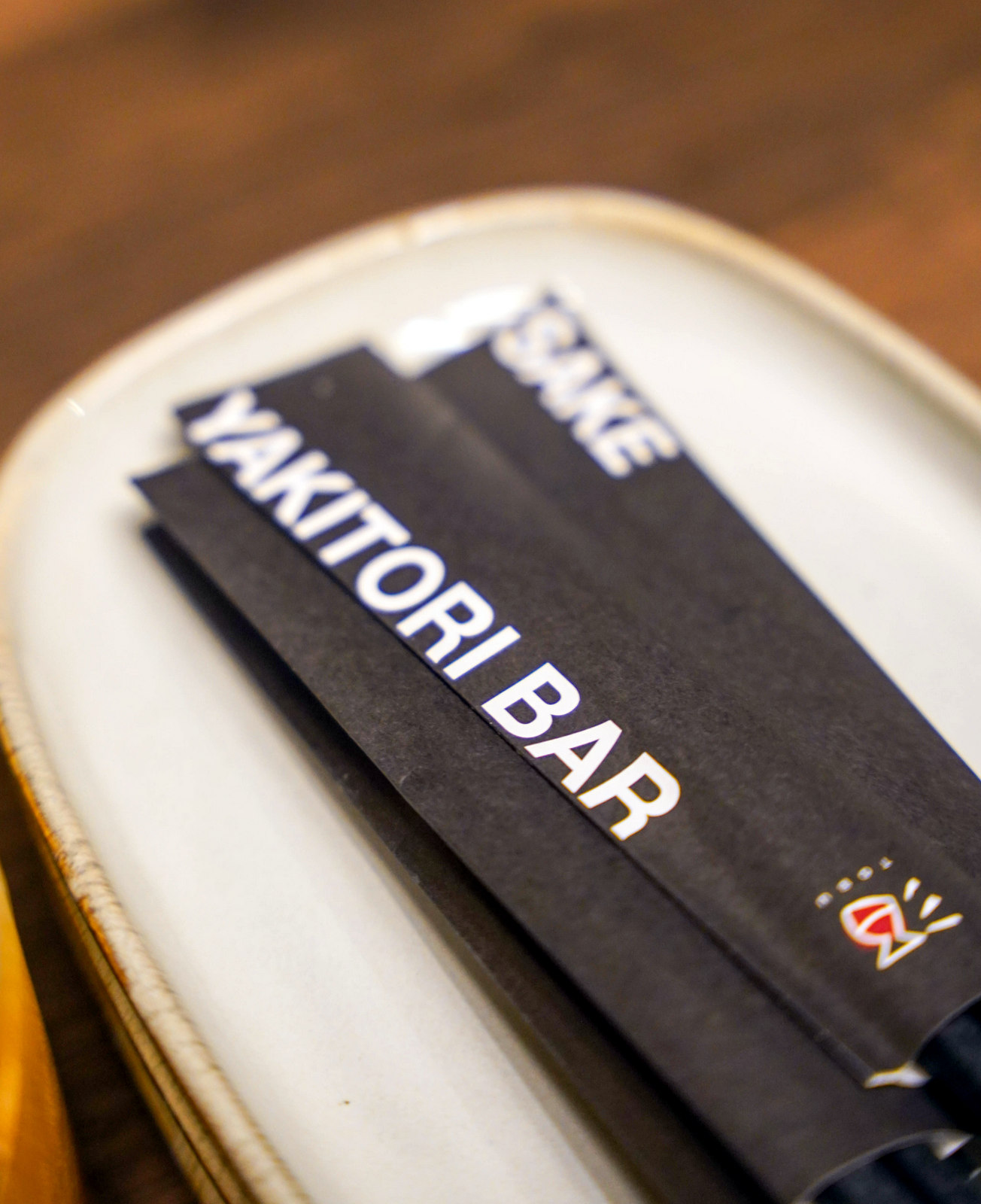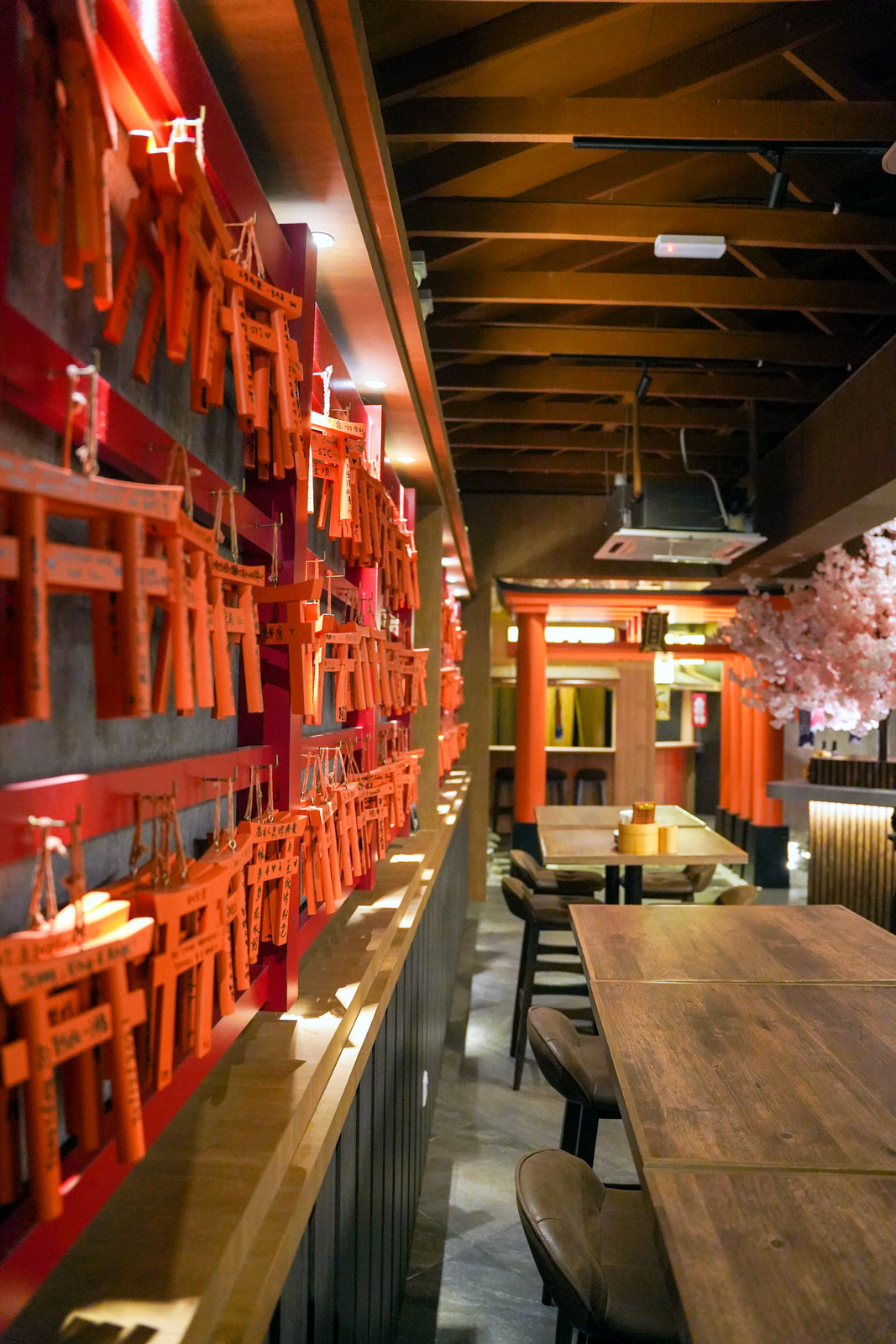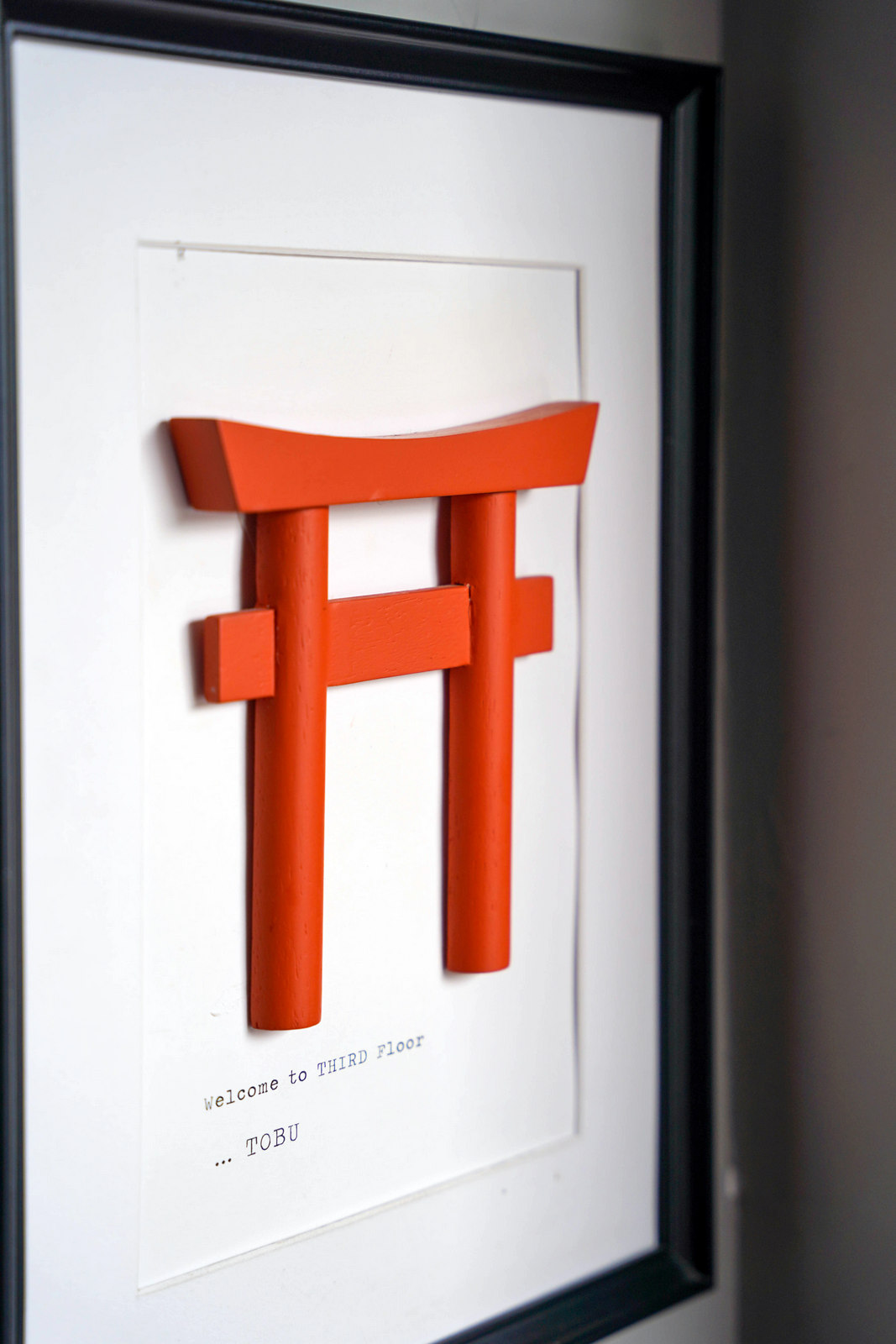 Tobu Sake Bar
55c, Jalan SS 21/56b, Damansara Utama, 47400 Petaling Jaya.
Daily 4pm-12am. Tel: 012-866-0960