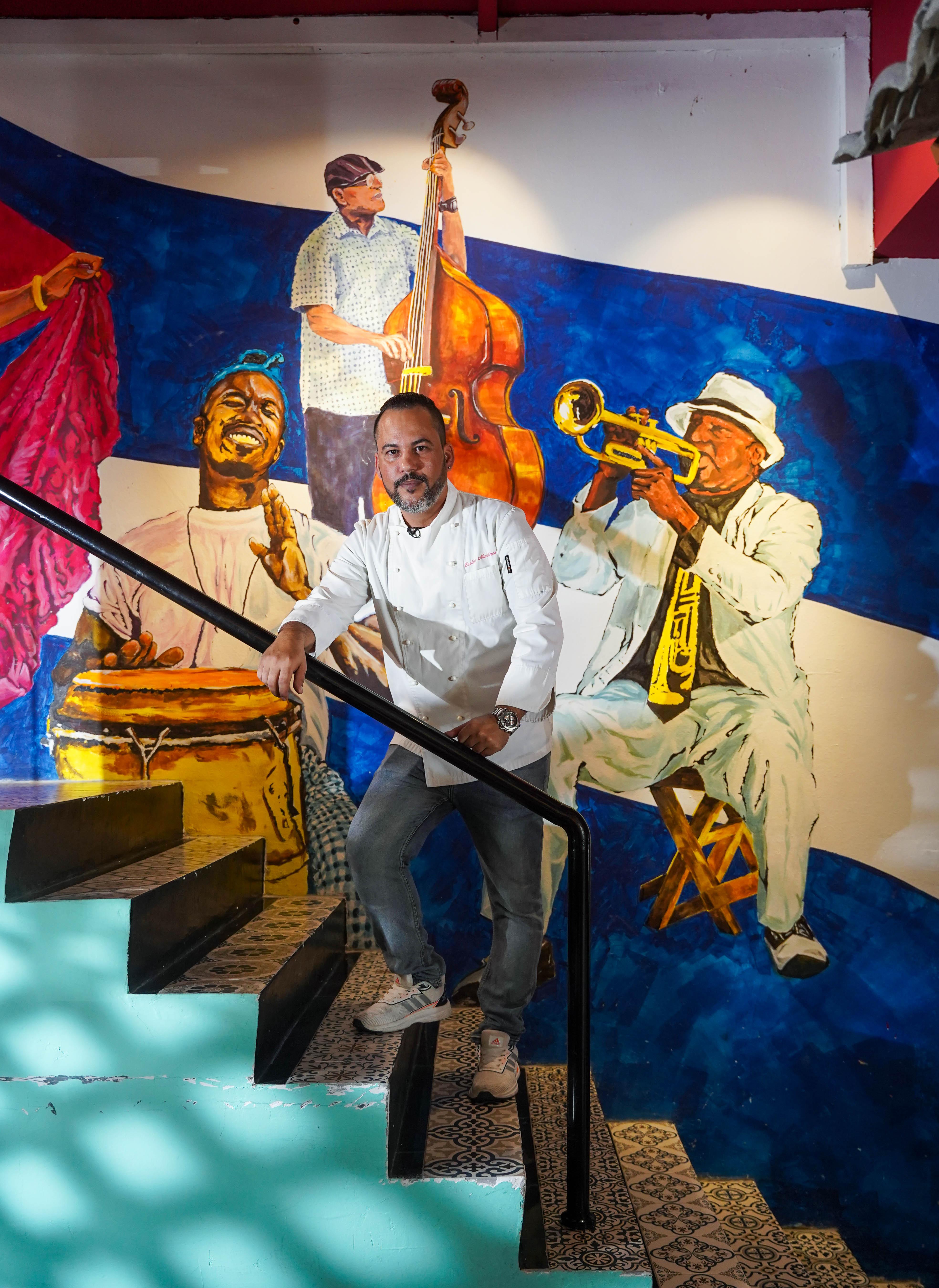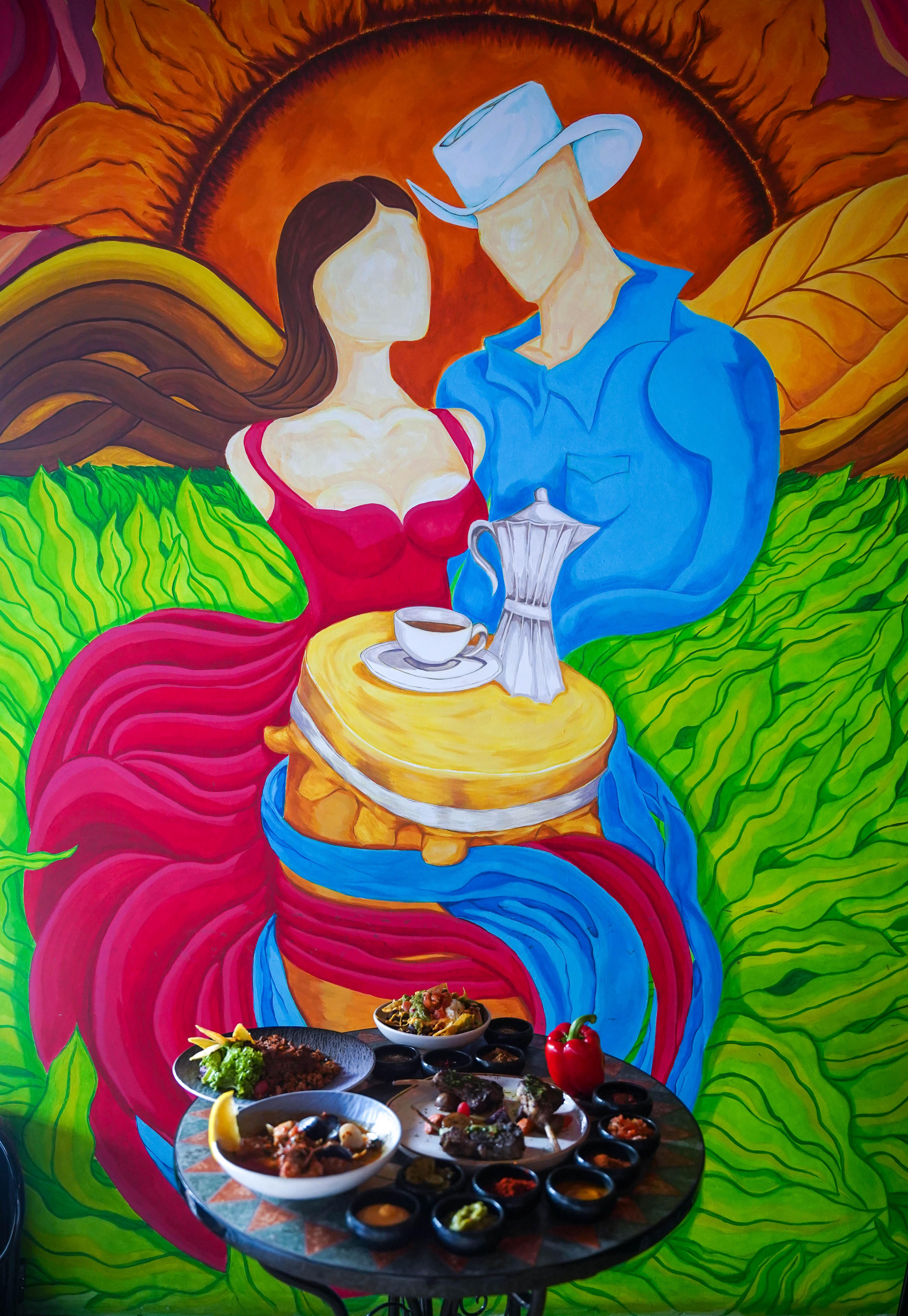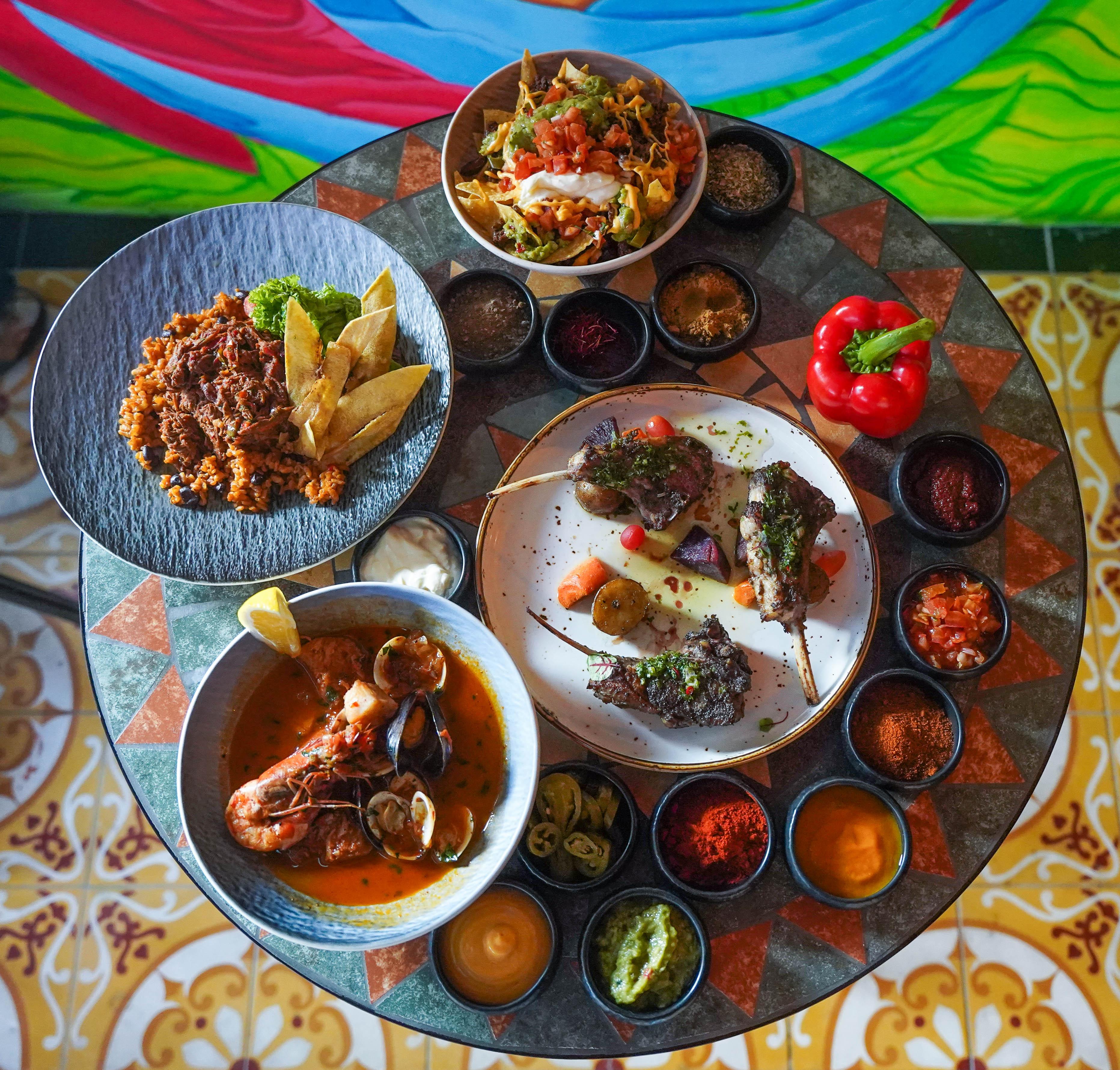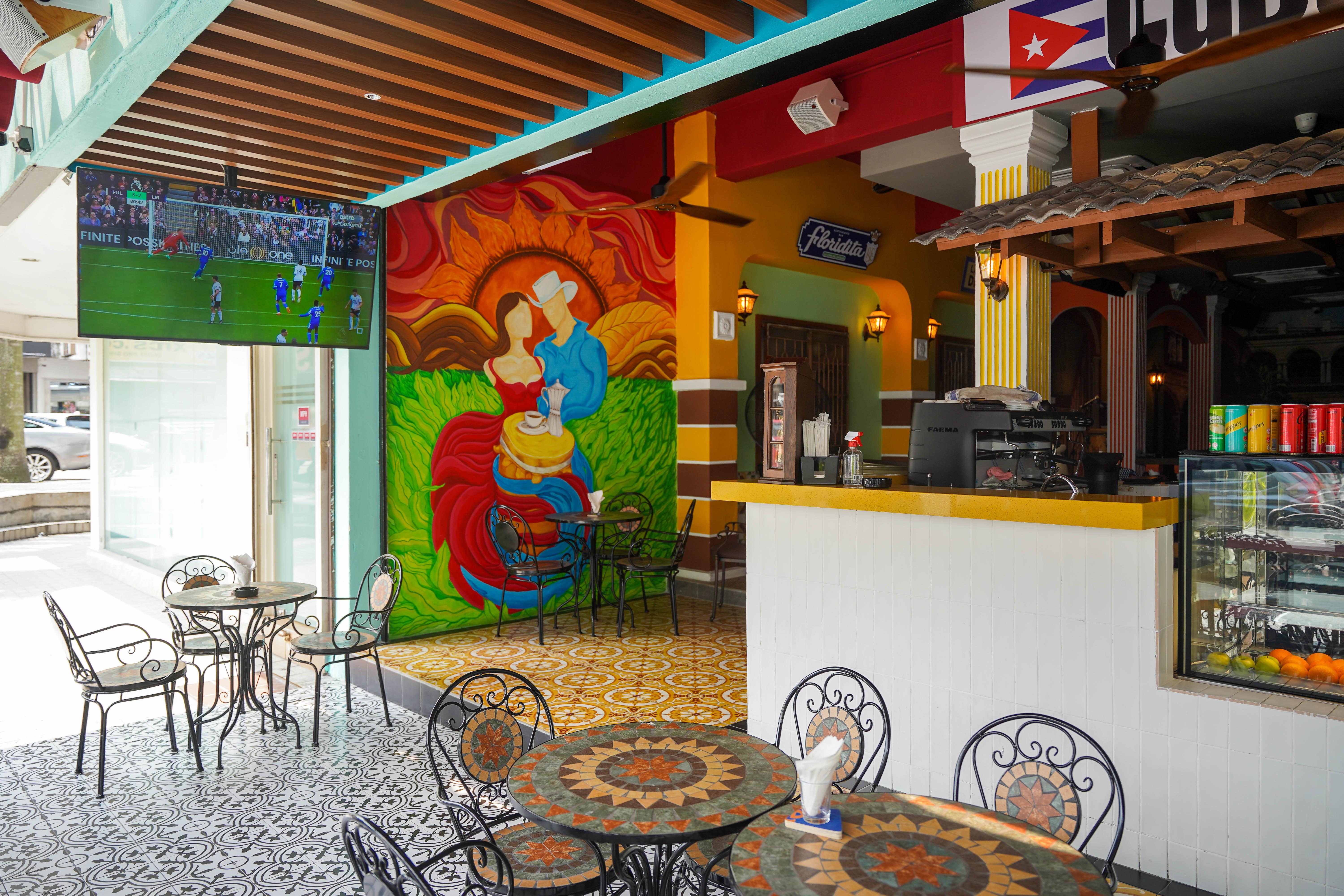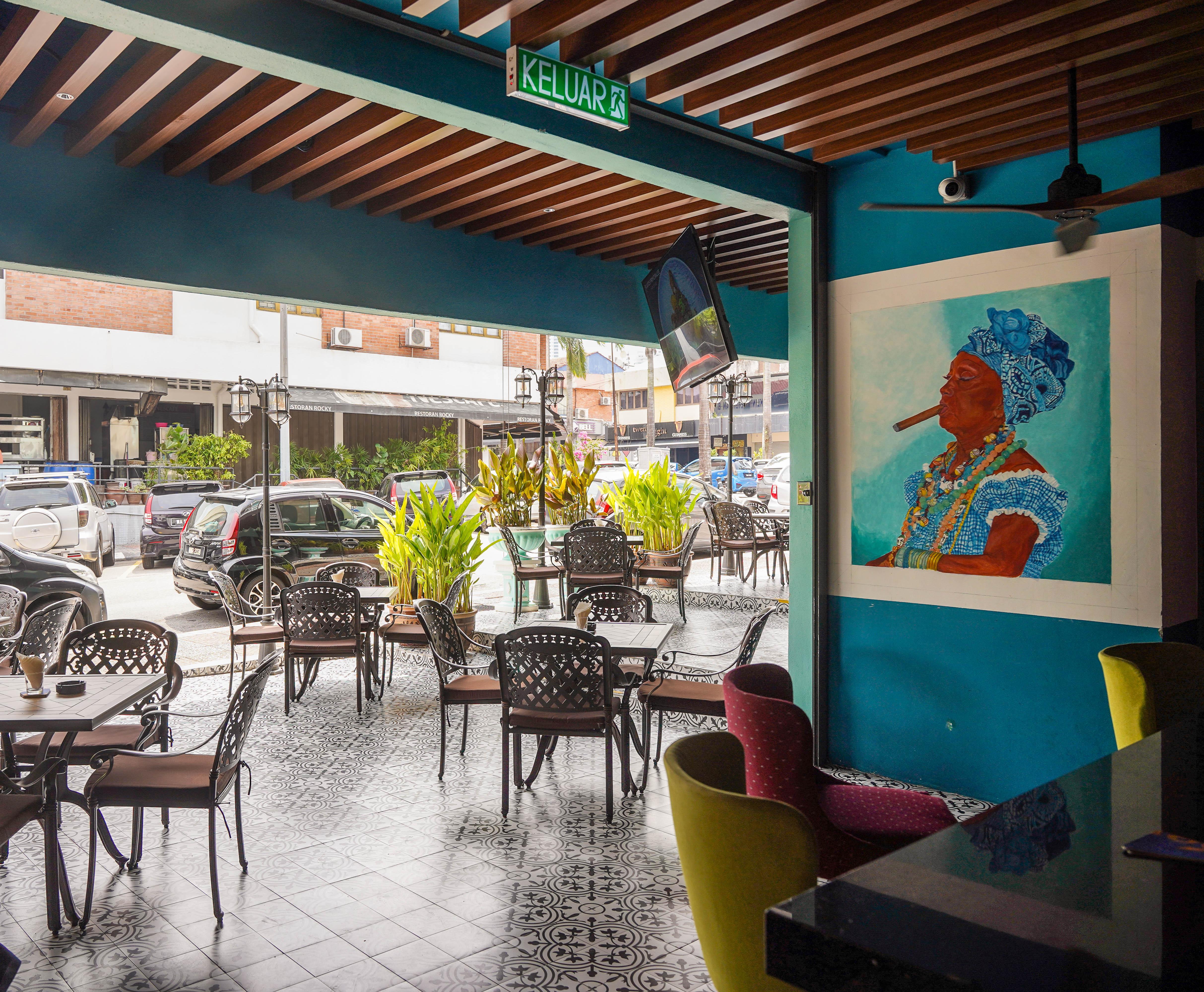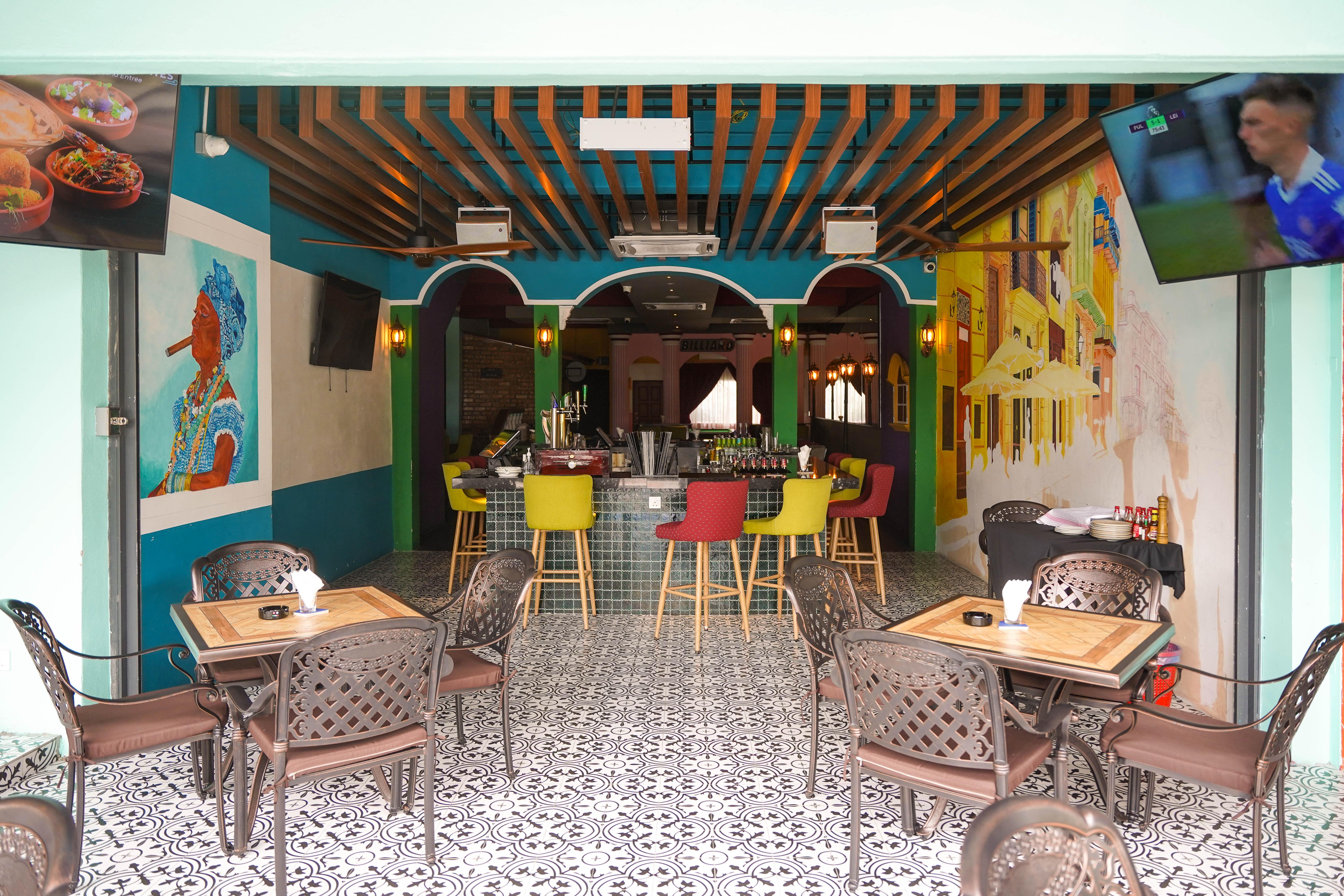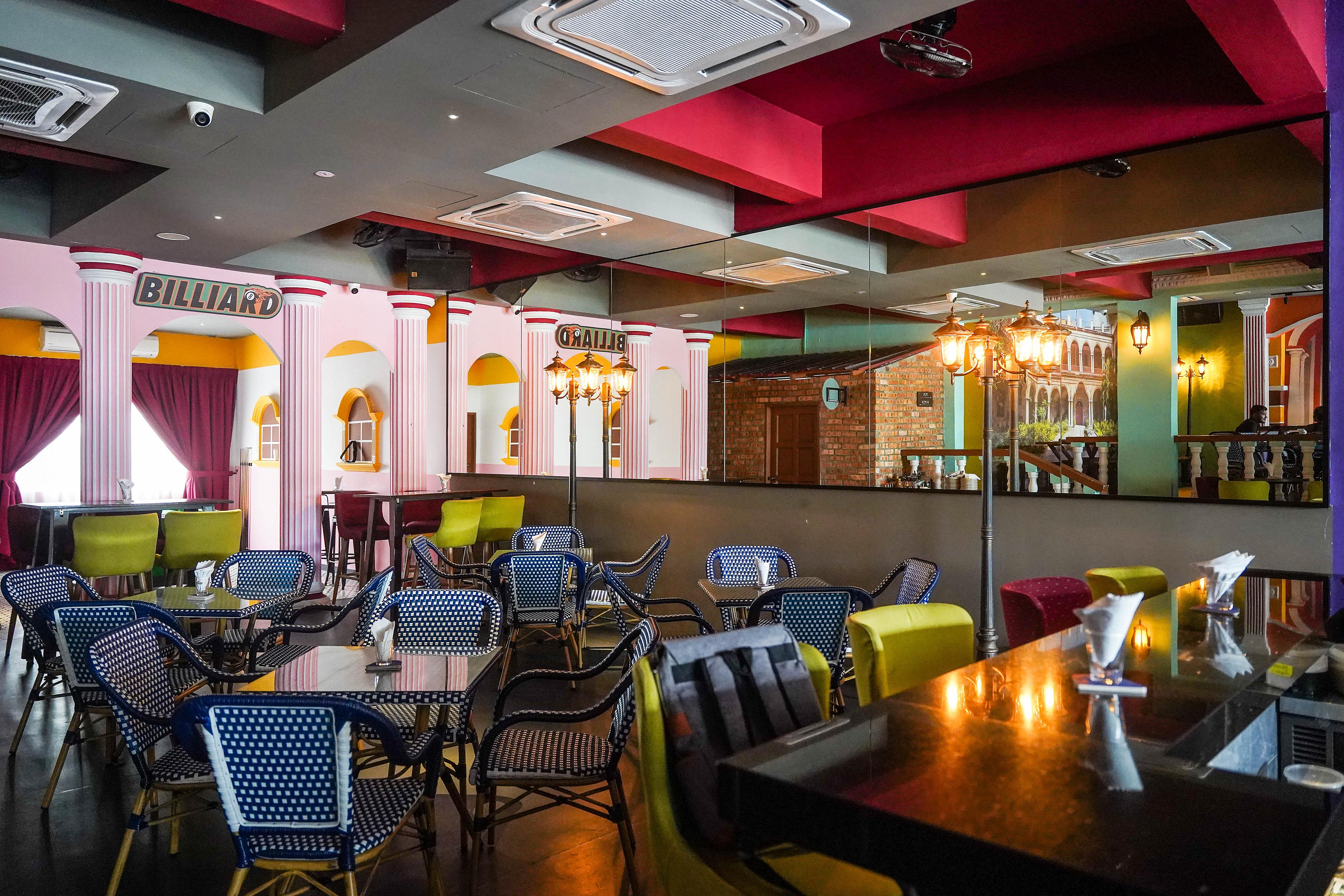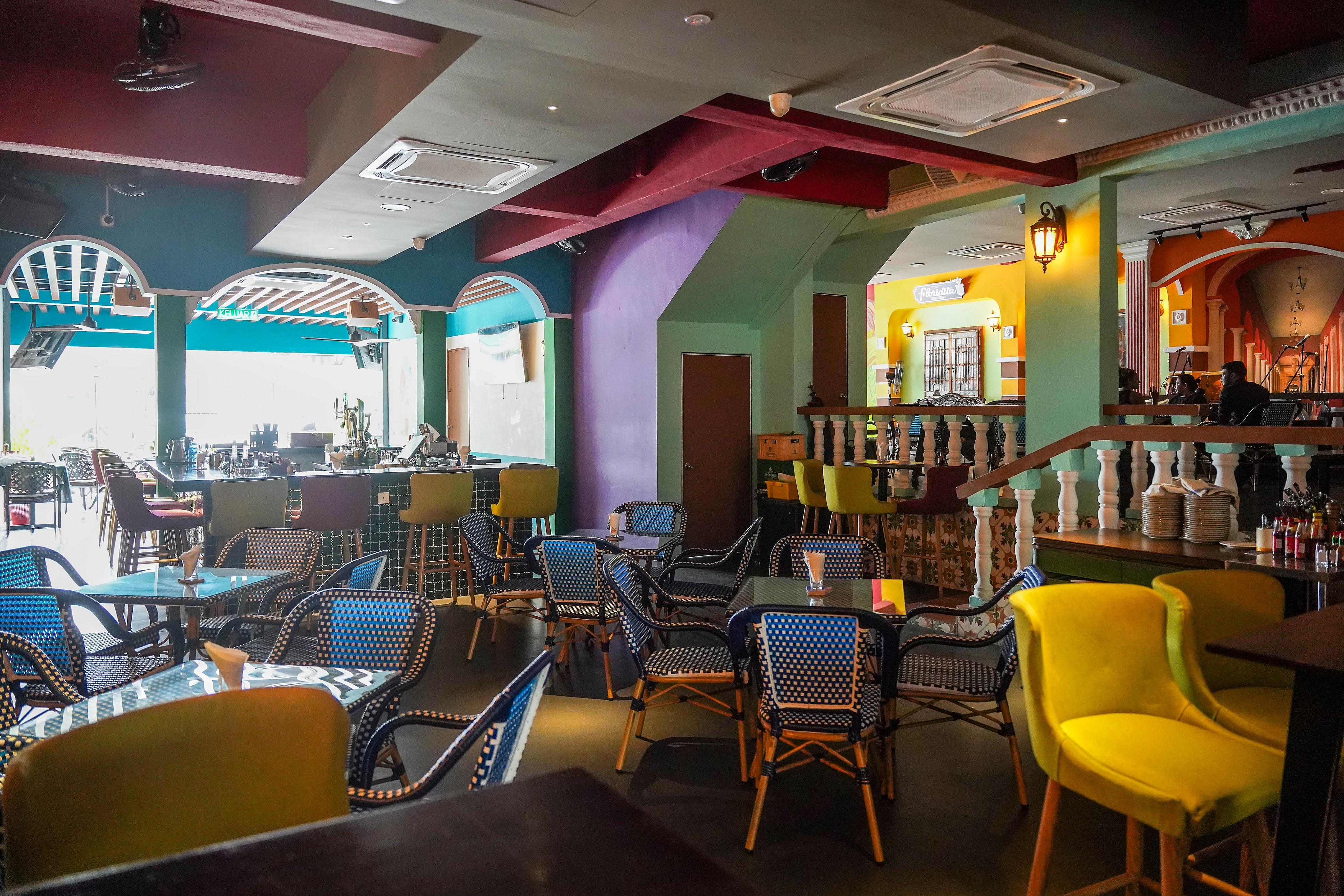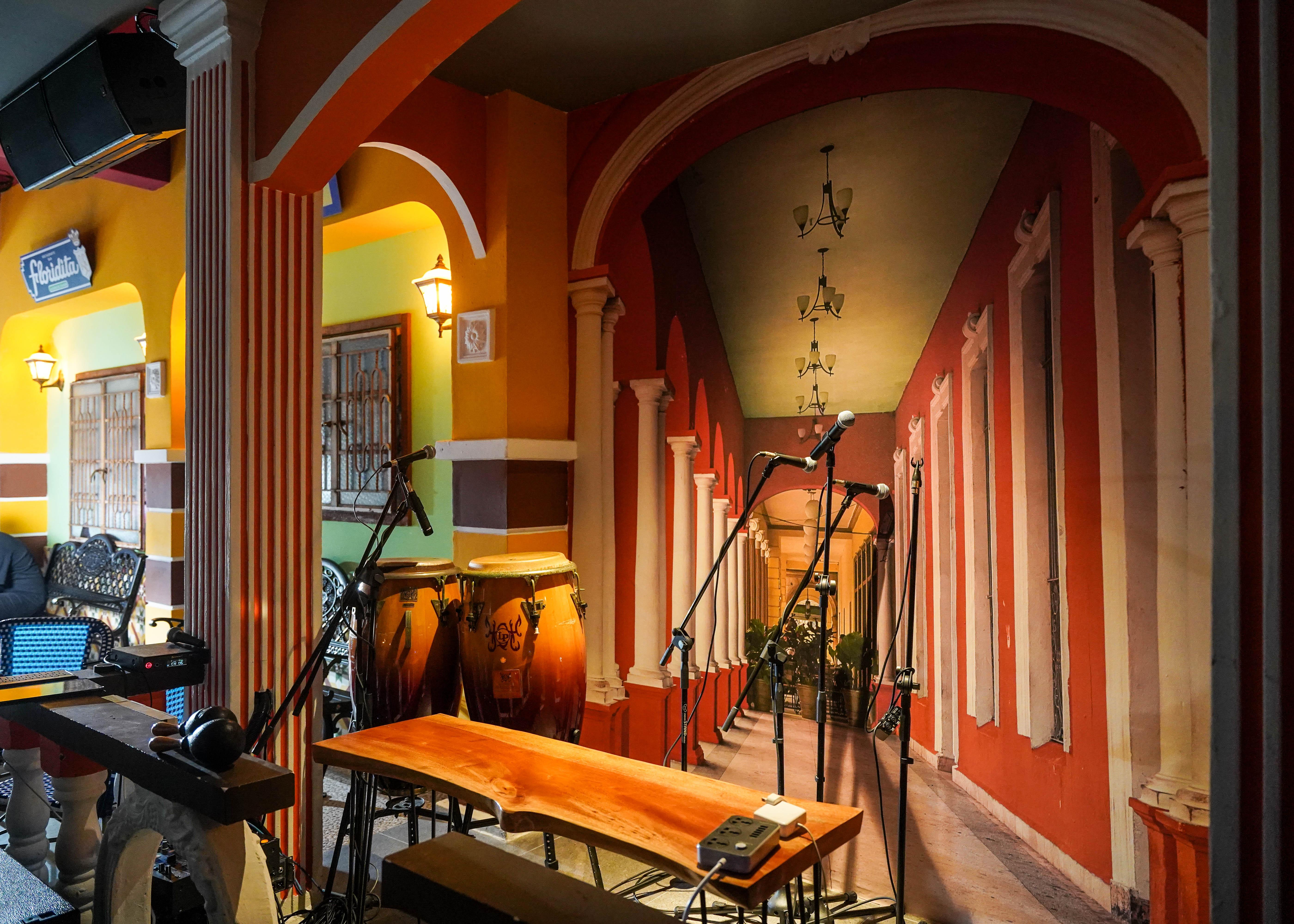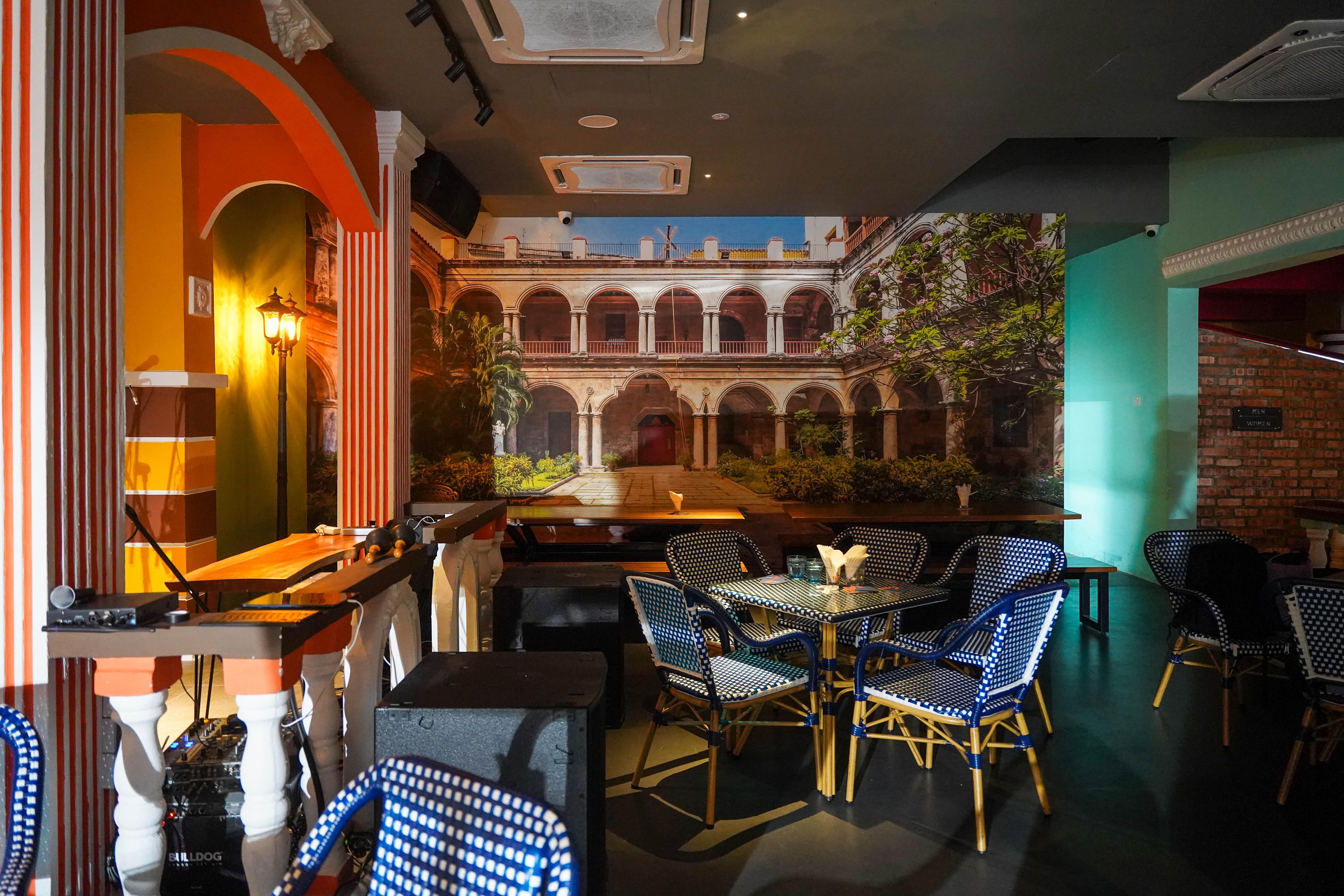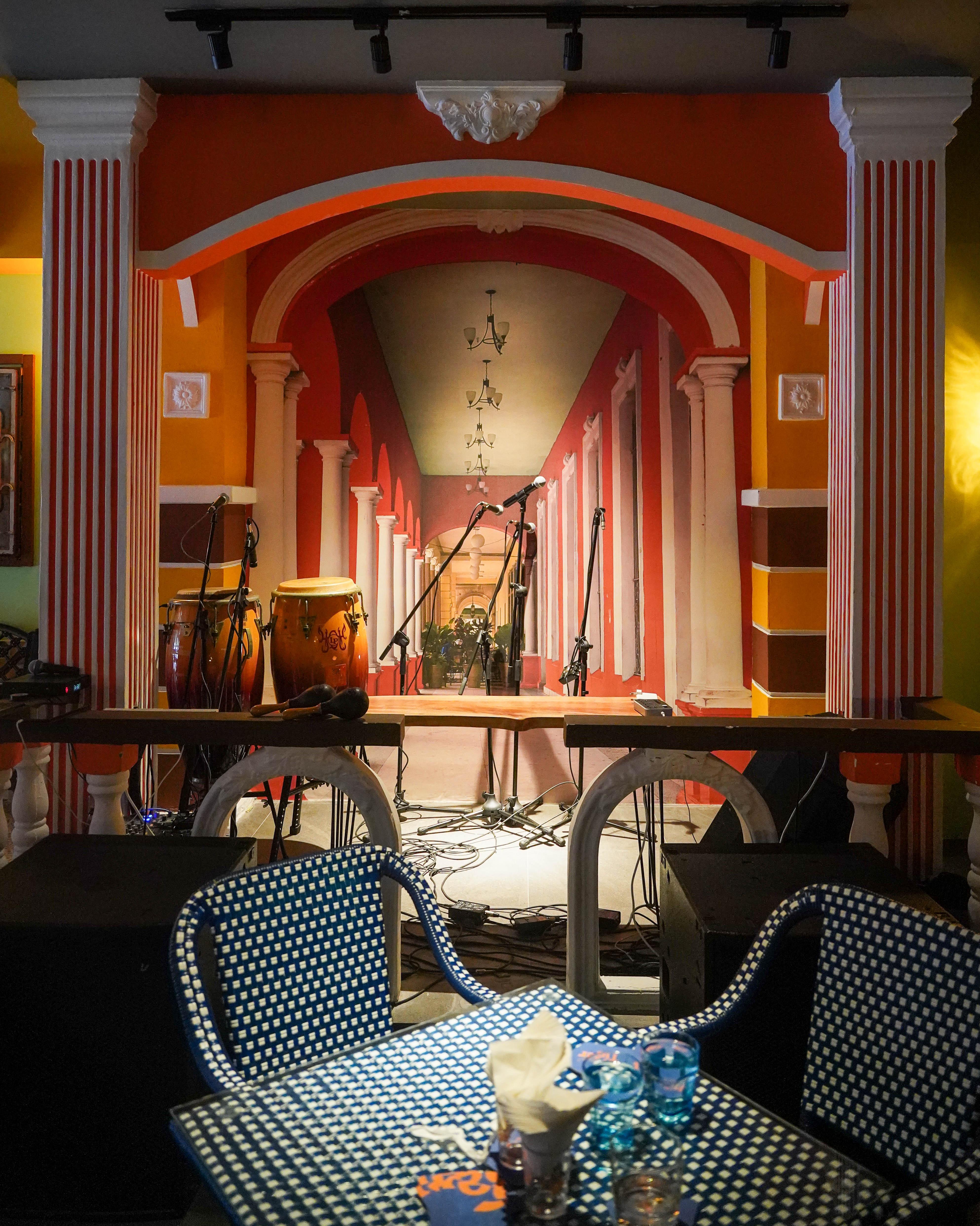 For Cuban-born chef Evelio Martinez, walking through Bangsar's CuBar is like a slice of Havana in KL, guiding customers through the streets of Evelio's home city.
This vibrant restaurant, which launched in March this year, evokes Cuban flair in every inch, from its hand-painted murals that portray everyday life in Havana to its furnishing inspired by alfresco dining, long popular in the City of Columns.
CuBar is as assuringly authentic as it gets in Southeast Asia - the Cuban ambassador to Malaysia is a frequent patron of this venue, which includes a cigar lounge and club upstairs called El Bohemio. CuBar also hosts social dancing for a sensational salsa scene, with dance classes in its sister studio on the second floor.
The kitchen takes inspiration not just from Cuba - with highlights like the national dish, Ropa Vieja - but its Latin American neighbours, spanning Mexico to Peru to Colombia.
It's over 15,000 kilometres from KL to Havana, but CuBar brings the sights, sounds and sensations of the Cuban capital's Buenavista quarter closer to us. Bolstered by live Cuban music performances every week, this is one of the city's most transporting venues.
Click above to watch our video on CuBar.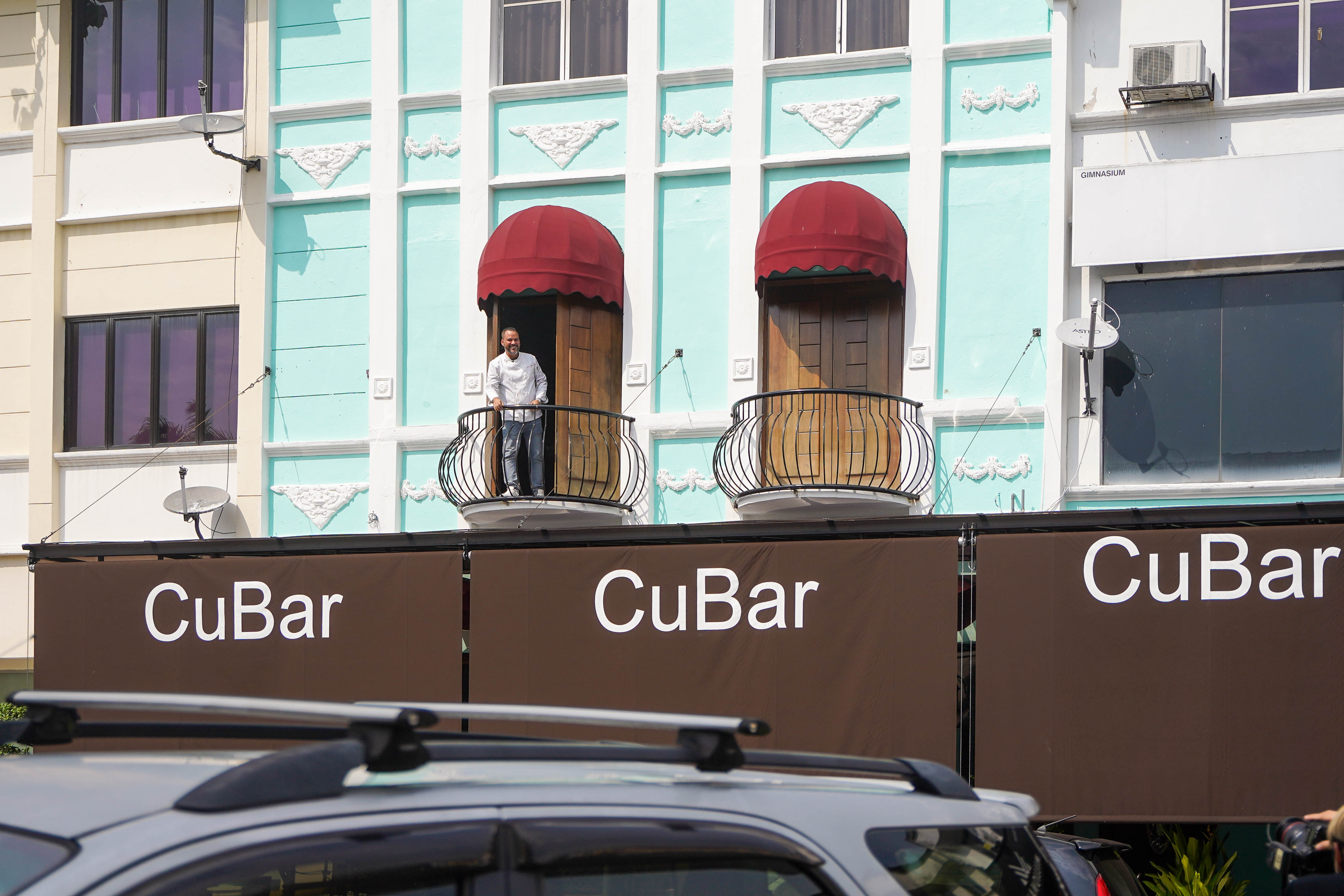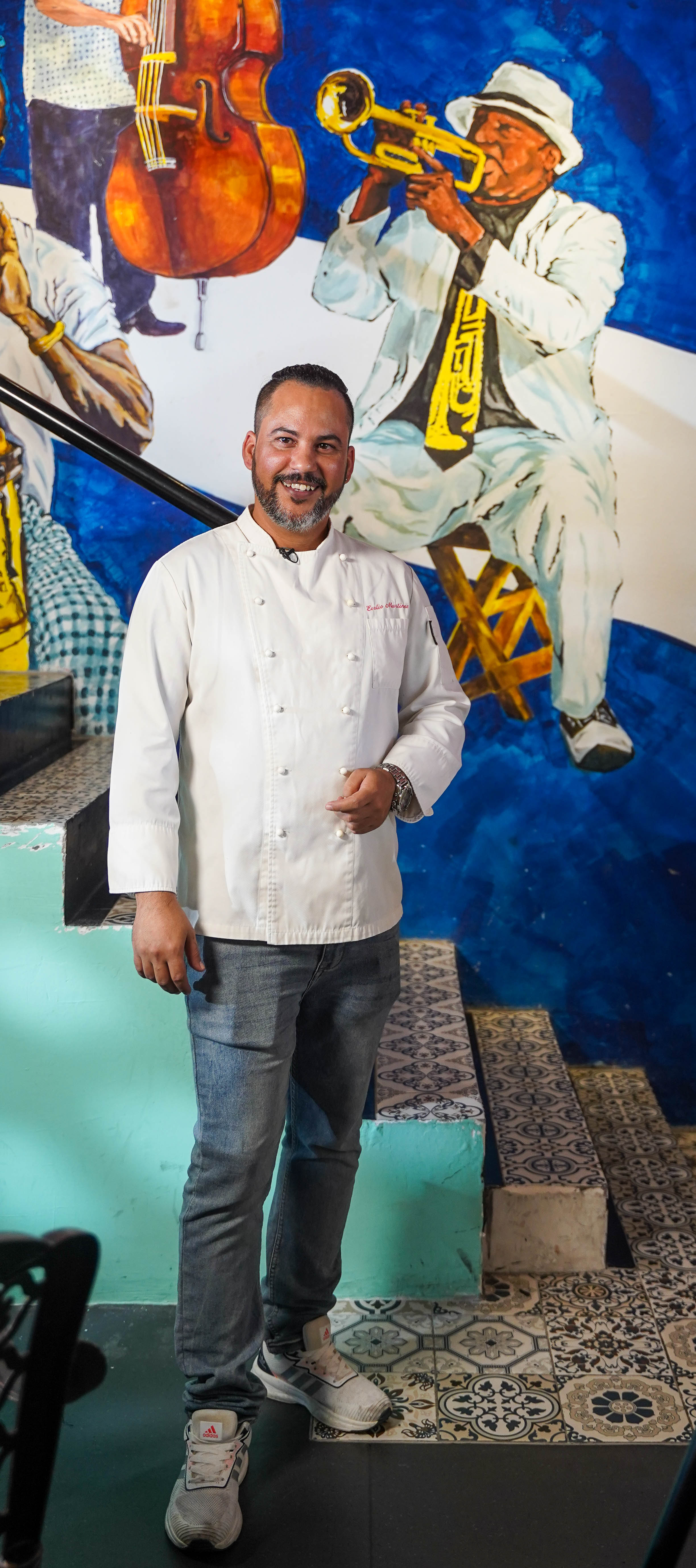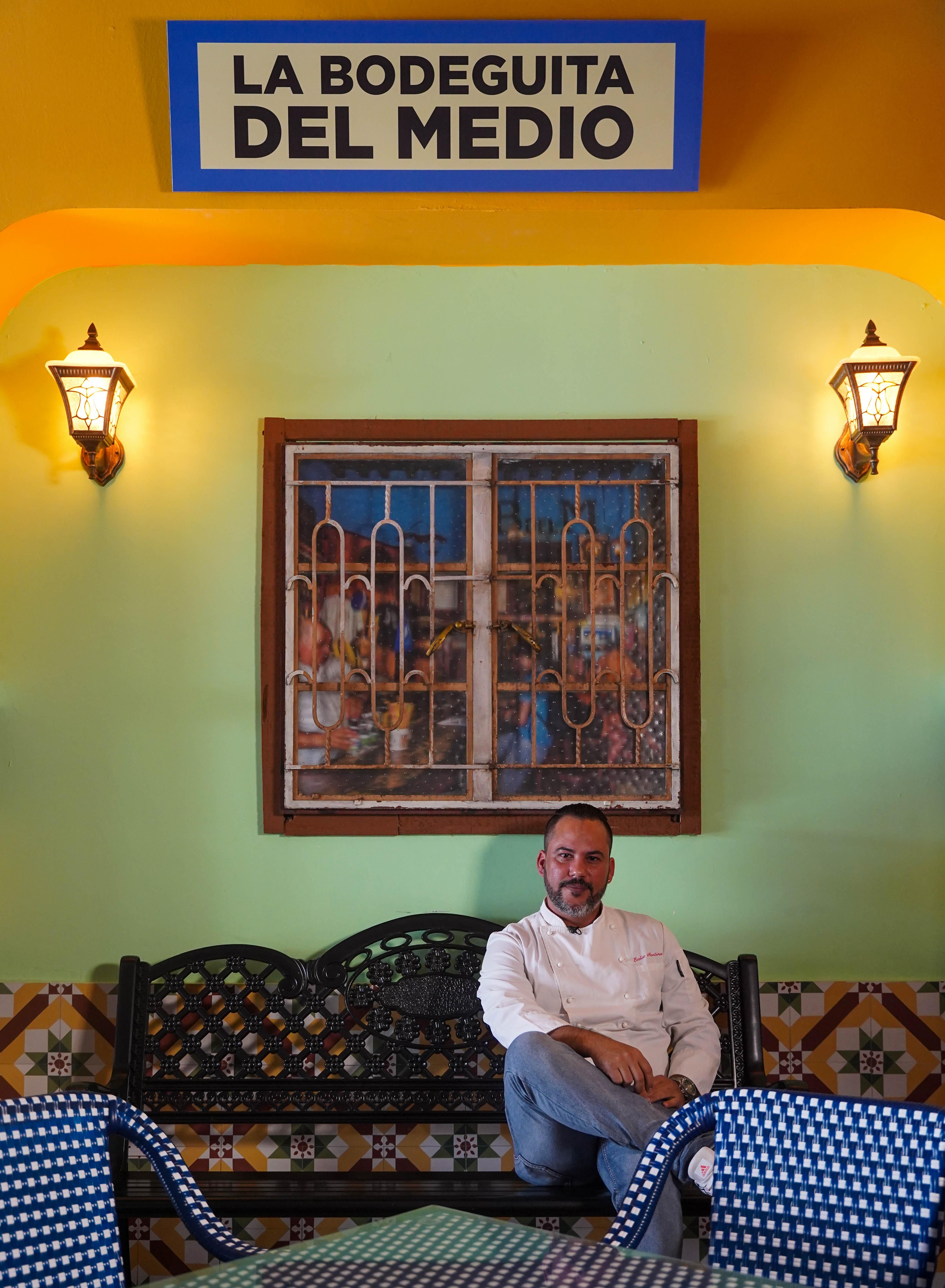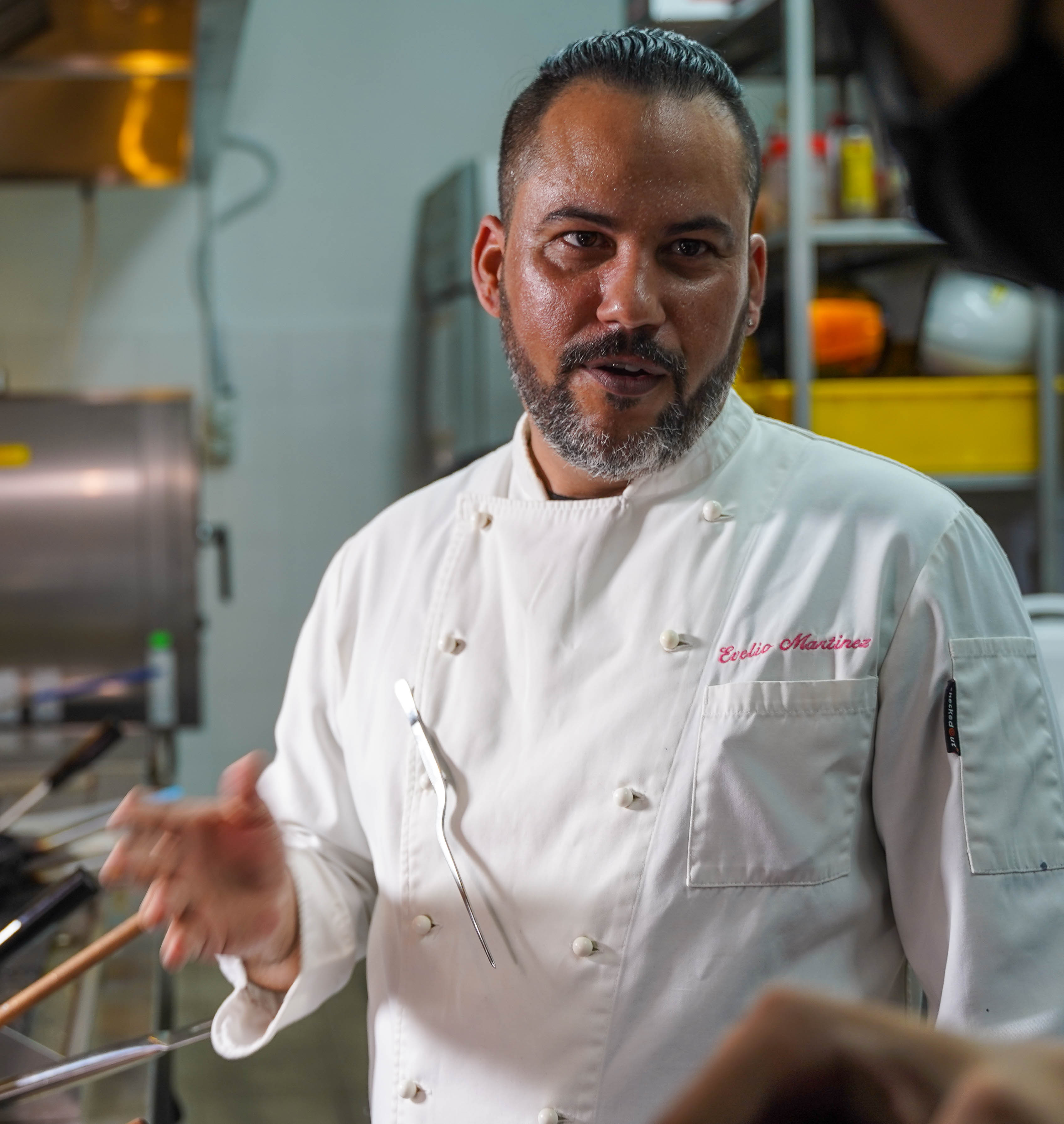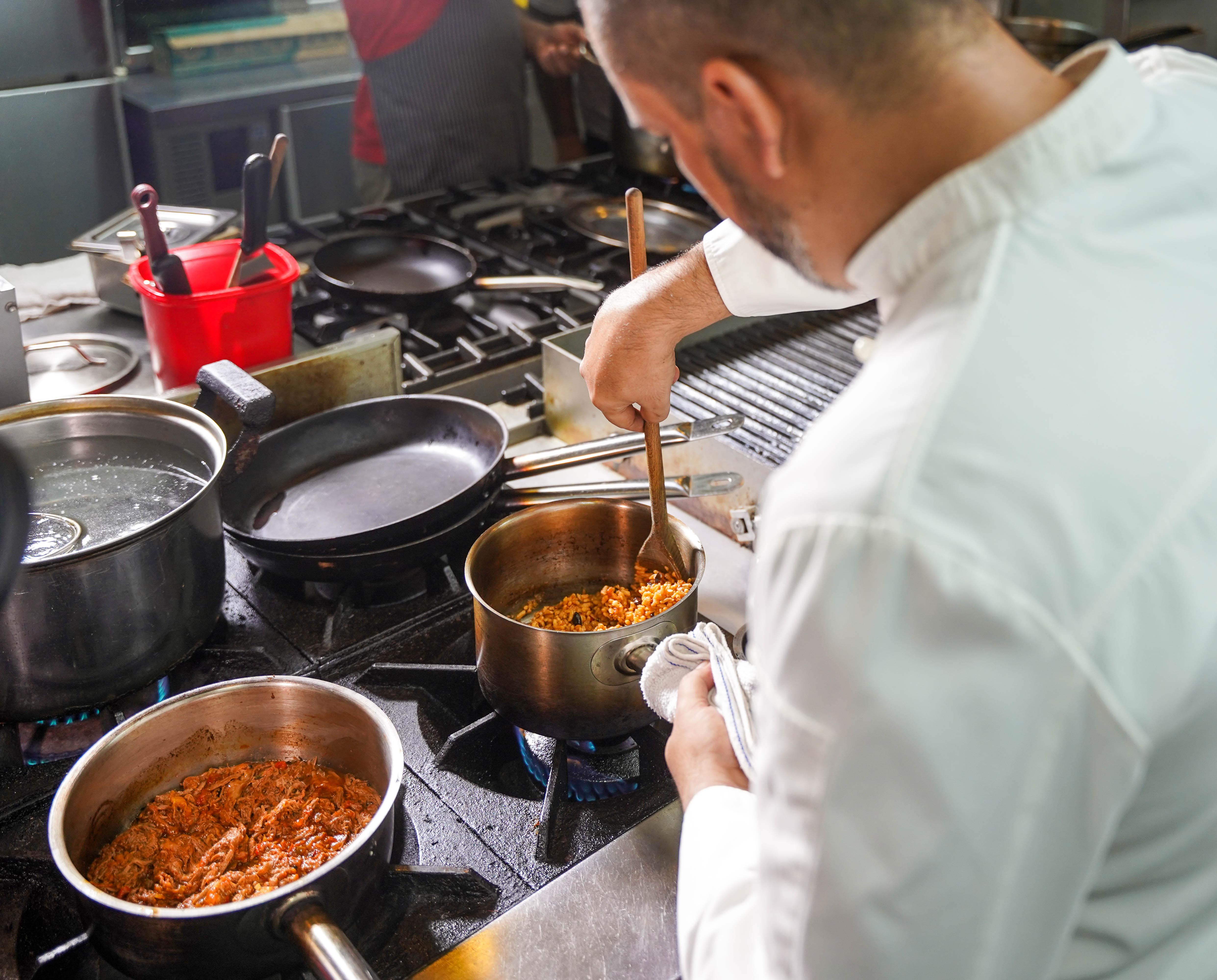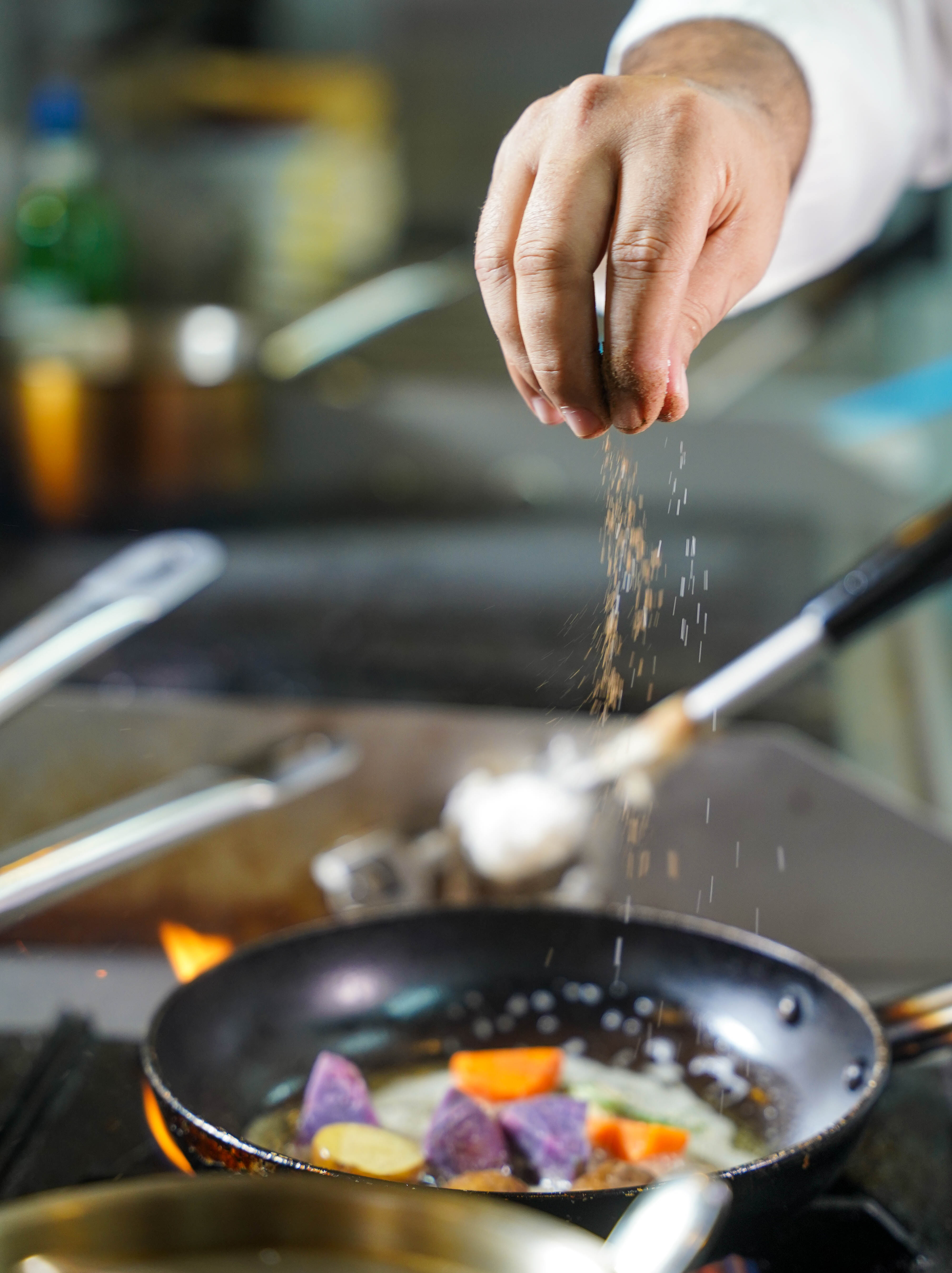 Chef Evelio began his career as a chef in Havana, honing his craft there for nearly a decade. But cooking has been his lifeblood since childhood, when he helped his mother in the home kitchen and his father with a catering business. In his twenties, he studied at Cuba's main culinary association and later mastered Spanish, Italian and Nikkei Peruvian-Japanese cuisines while working in various countries, making CuBar a compelling, confident experience.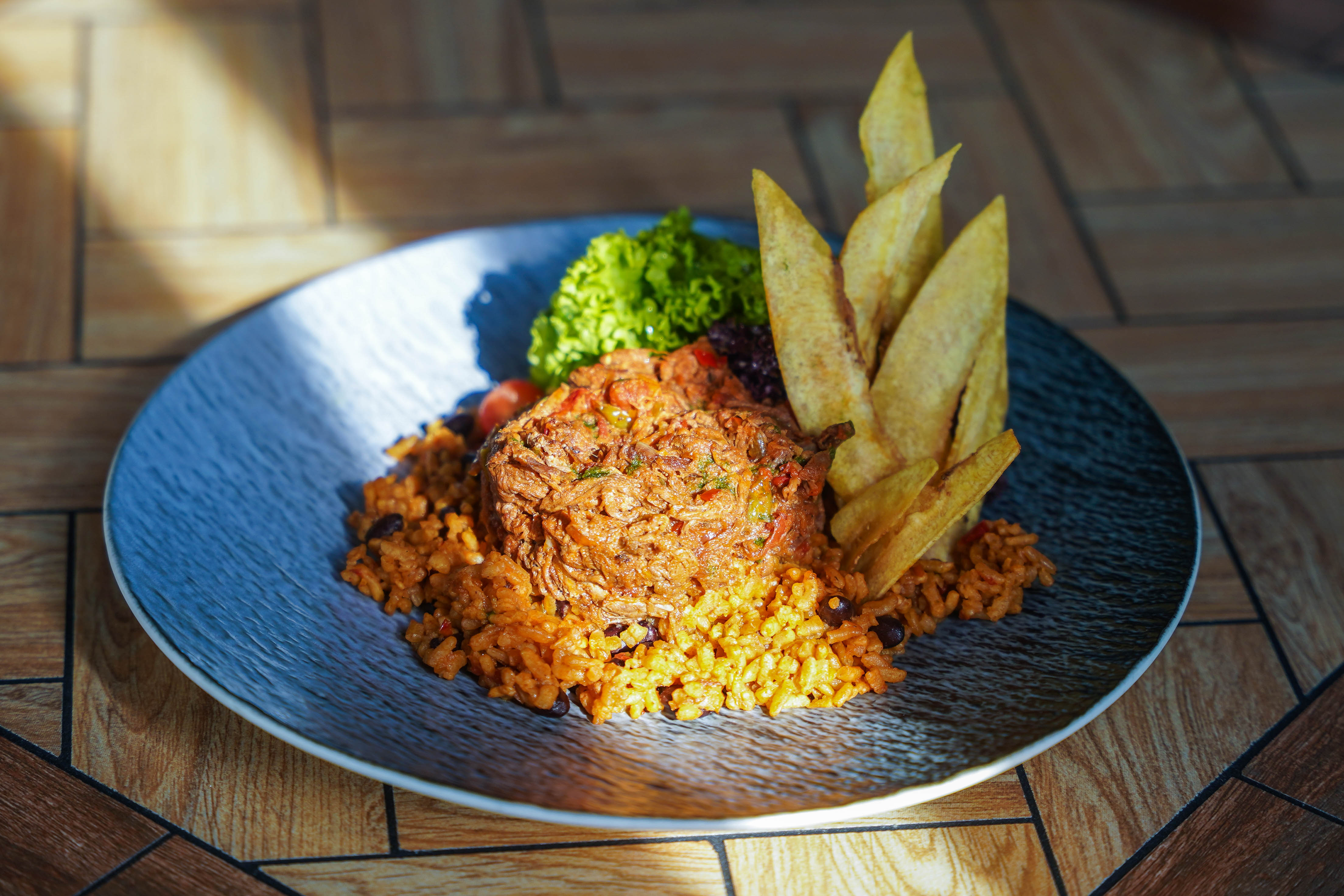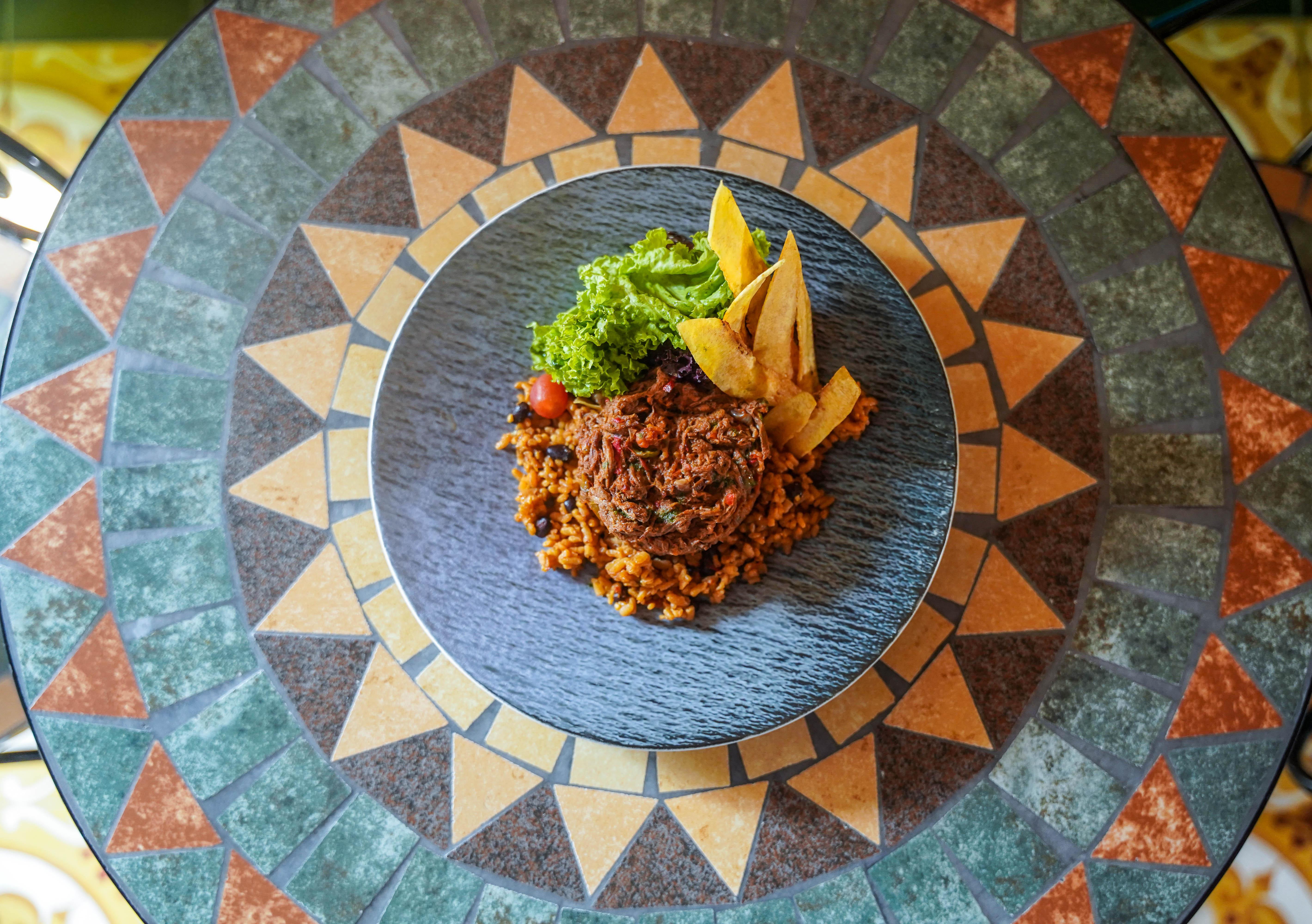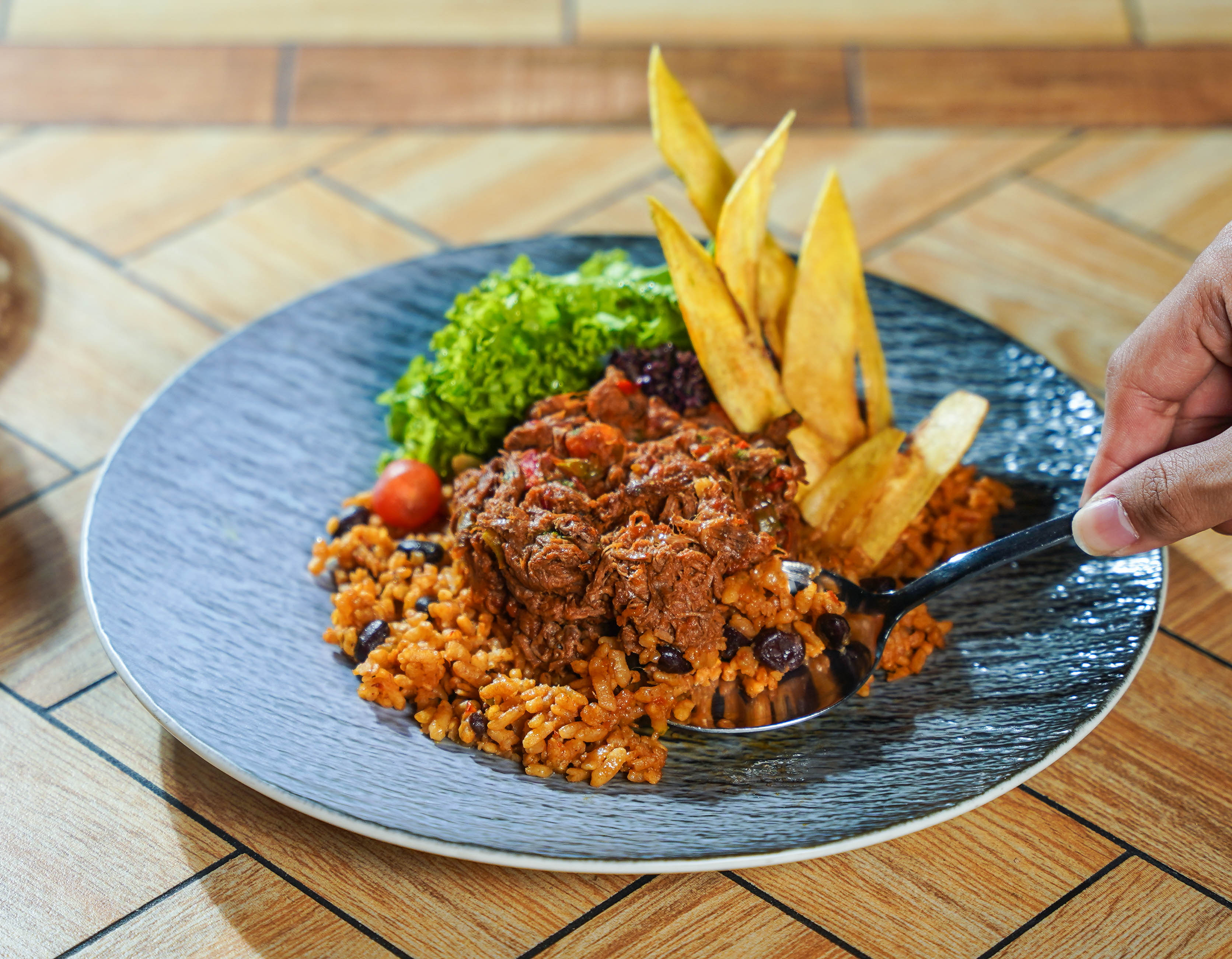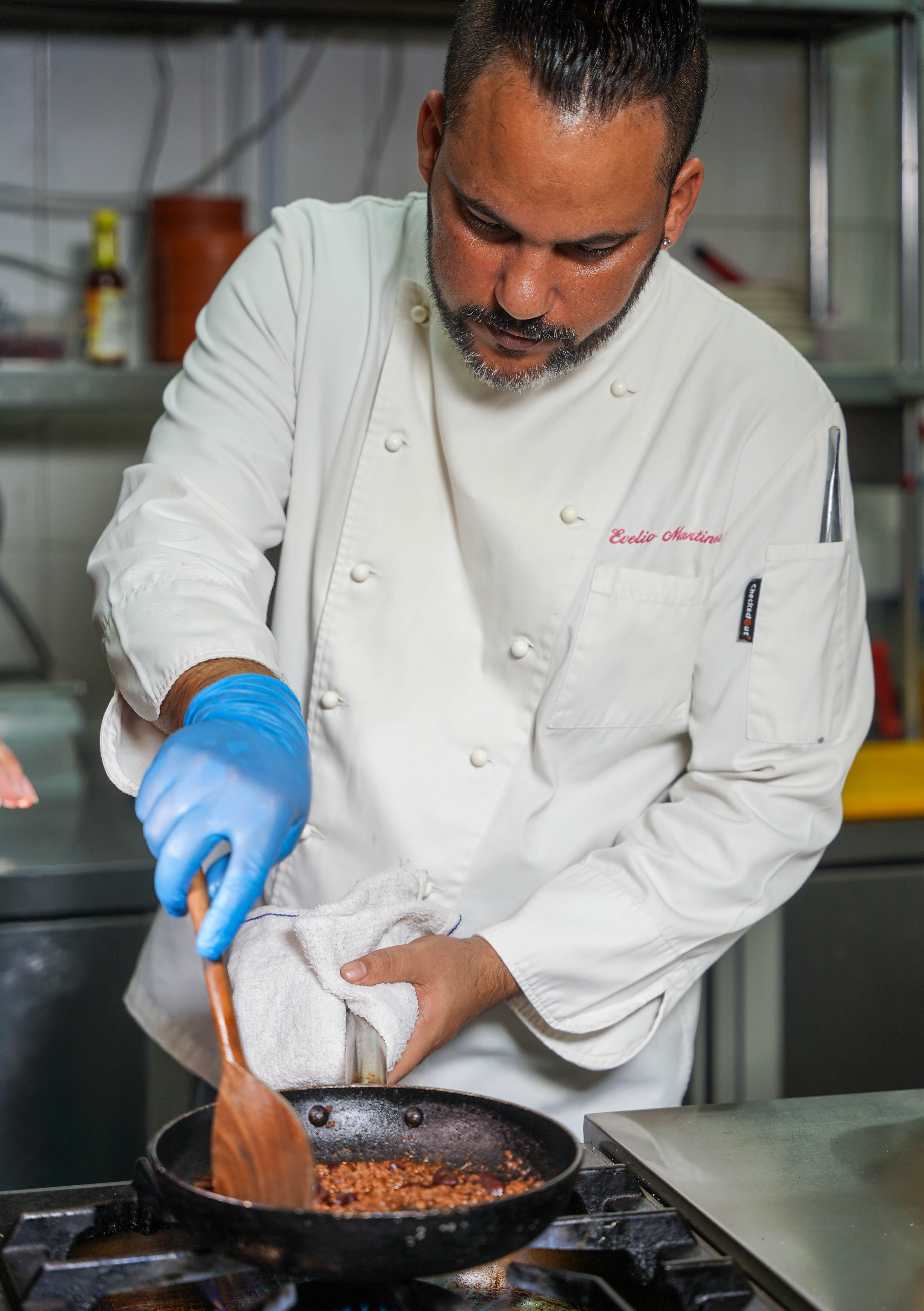 CuBar's menu is encyclopaedic, meriting multiple visits to explore.
For a lip-smacking introduction, order the Ropa Vieja (RM42), Spanish for 'old clothes,' considered Cuba's national dish, a complete meal of beef, rice and beans.
This rendition showcases shredded beef skirt, slow-cooked at low temperatures for six hours to ensure sheer succulence, seasoned with salt, pepper, capsicum, paprika, cumin and tomato sauce for a meaty richness.
The beef is beautifully rounded out with Cuba's traditional congri rice, cooked with a selection of red or black beans that supply a reddish-brown hue and flavourful fragrance to the rice.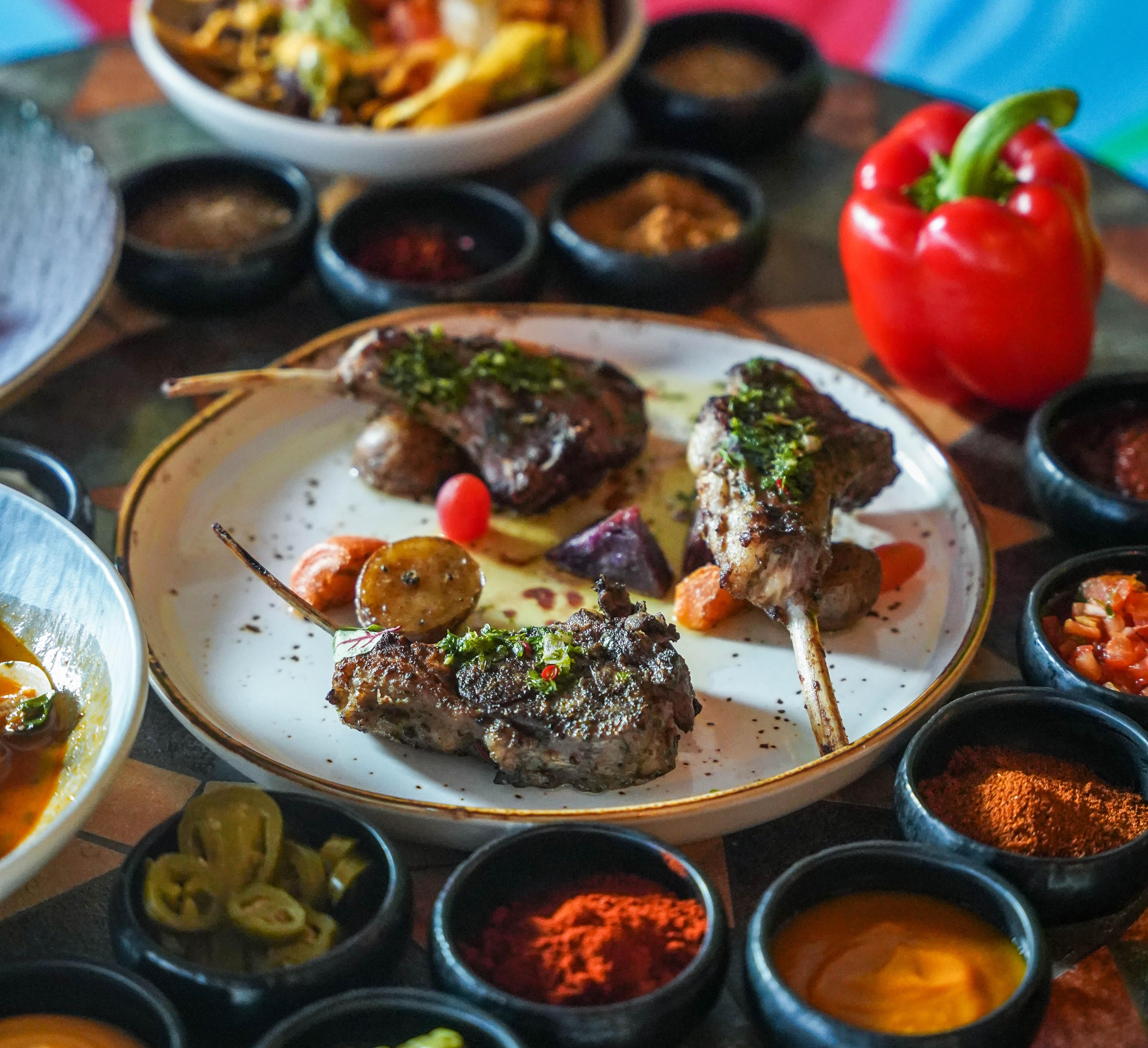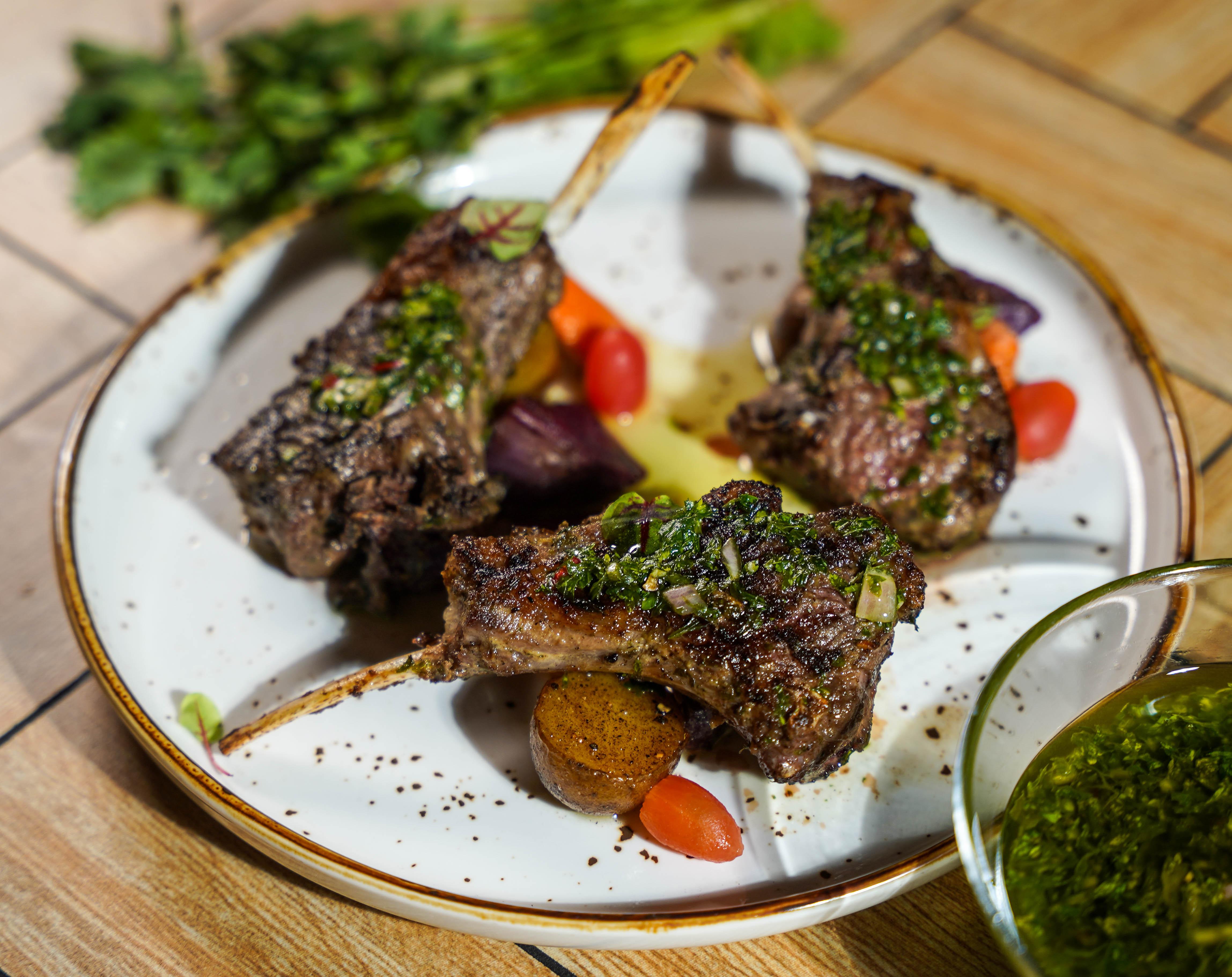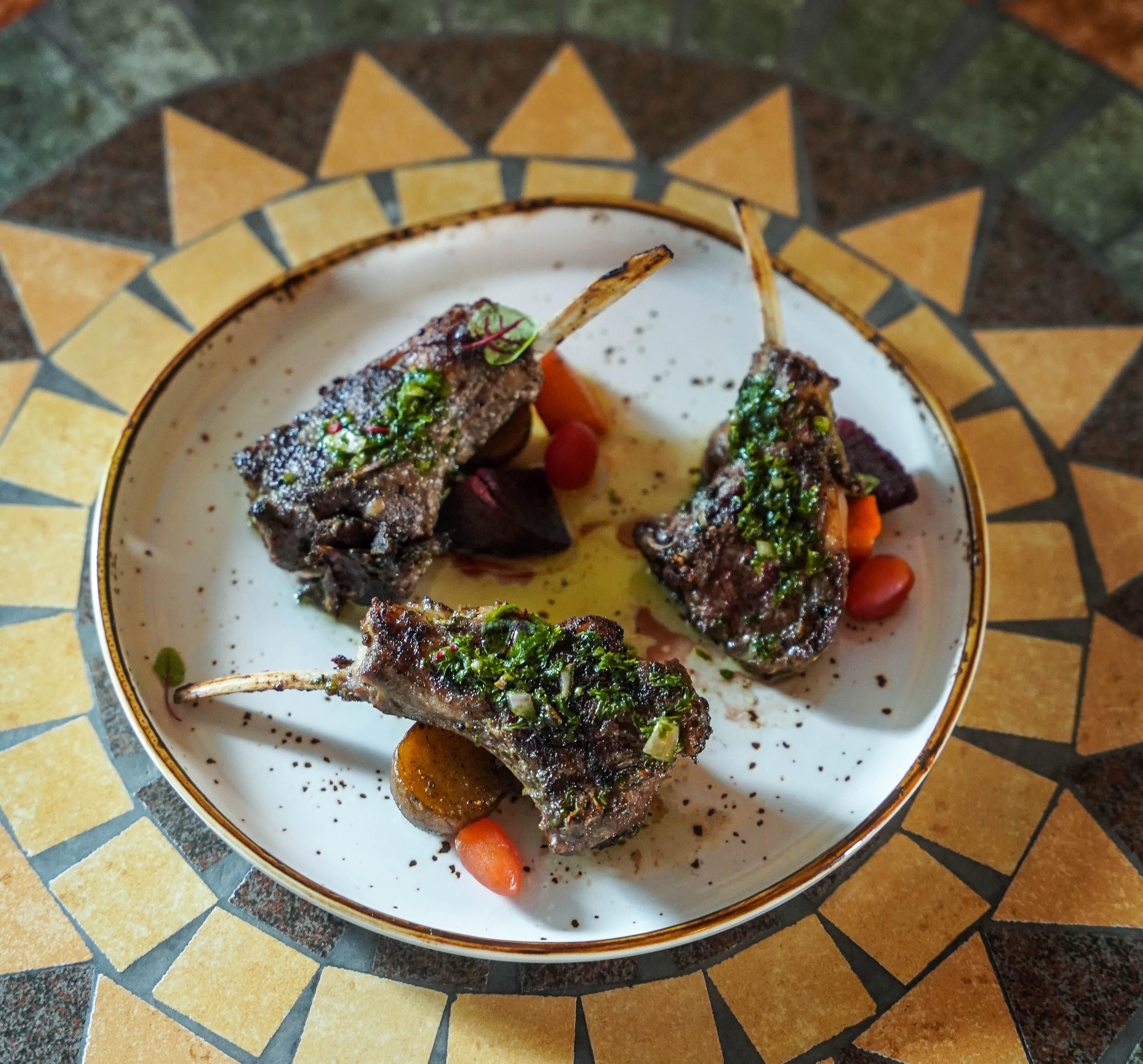 The Chuletas de Cordero (RM88) are another carnivorous hit - luscious lamb rack, marinated with cilantro, parsley, paprika, cumin, oregano and mustard.
The lamb is sous vide cooked for more than an hour, then finished on the grill with a chimichurri flourish. The technique locks in lots of flavour in the lamb, with an emphatic juiciness, brushed evenly with a lively minty uplift.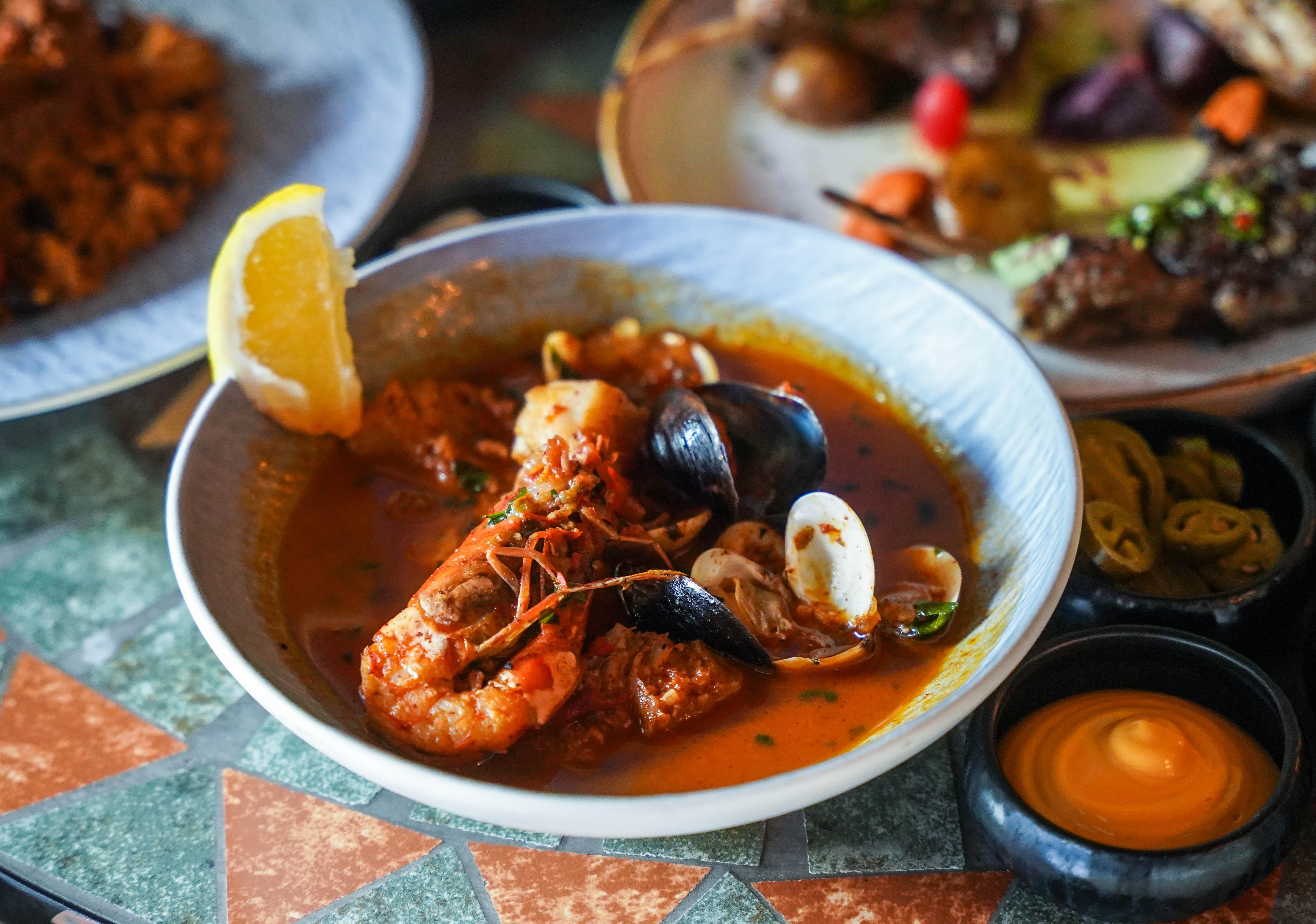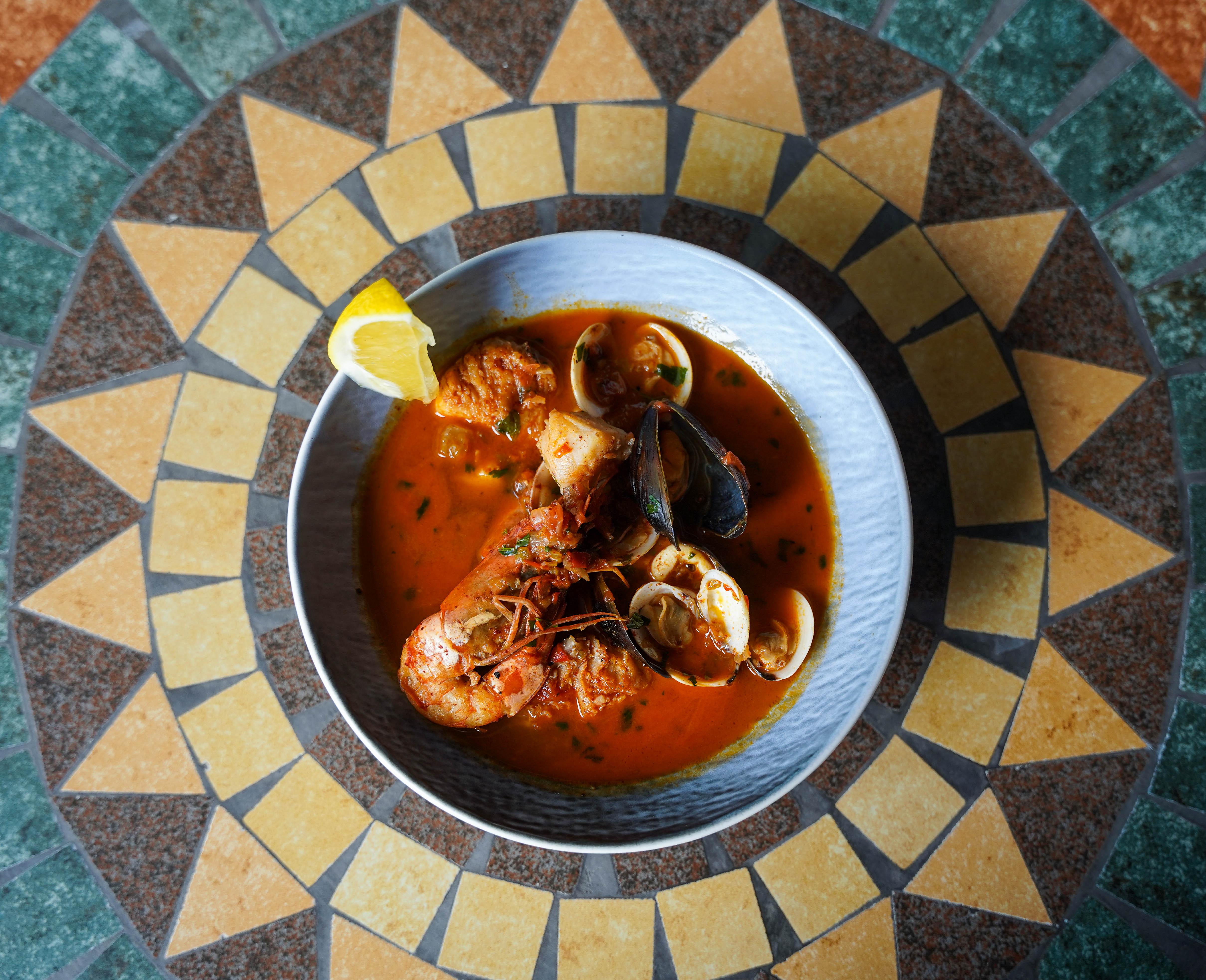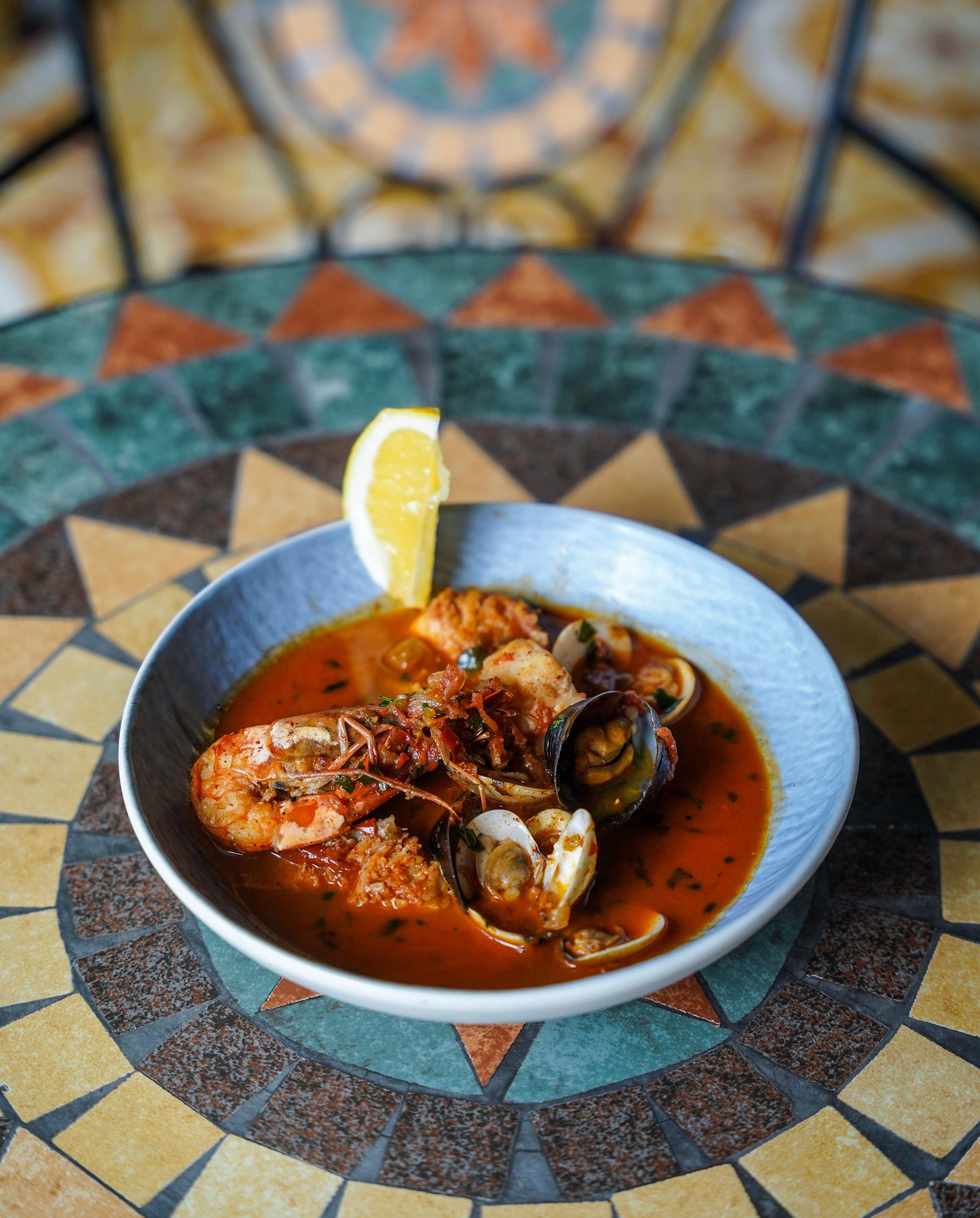 Parihuela de Mariscos (RM45) is a Peruvian-style seafood soup, brimming with the ocean's bounty, including prawns, clams, mussels, snapper and sea bass.
This soup has a pronounced pepperiness, thanks to the use of two Peruvian-beloved peppers - aji panca, sweet-smoky like roasted tomatoes, and aji amarillo, the spicier capsicum cousin.
Every spoonful is beautifully balanced, with hints of lemon, comforting cilantro and cumin to infuse a perky earthiness to the brininess of the seafood.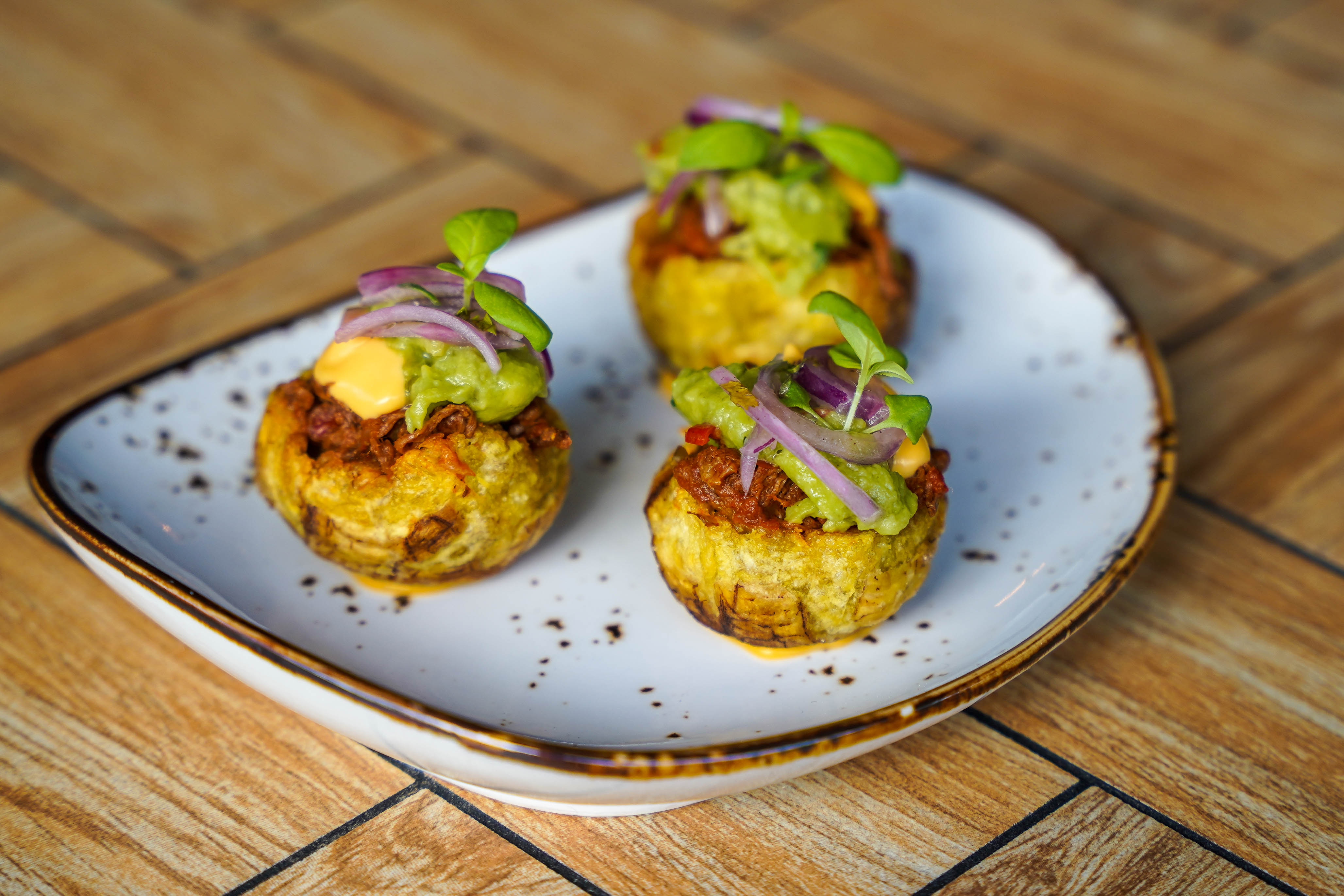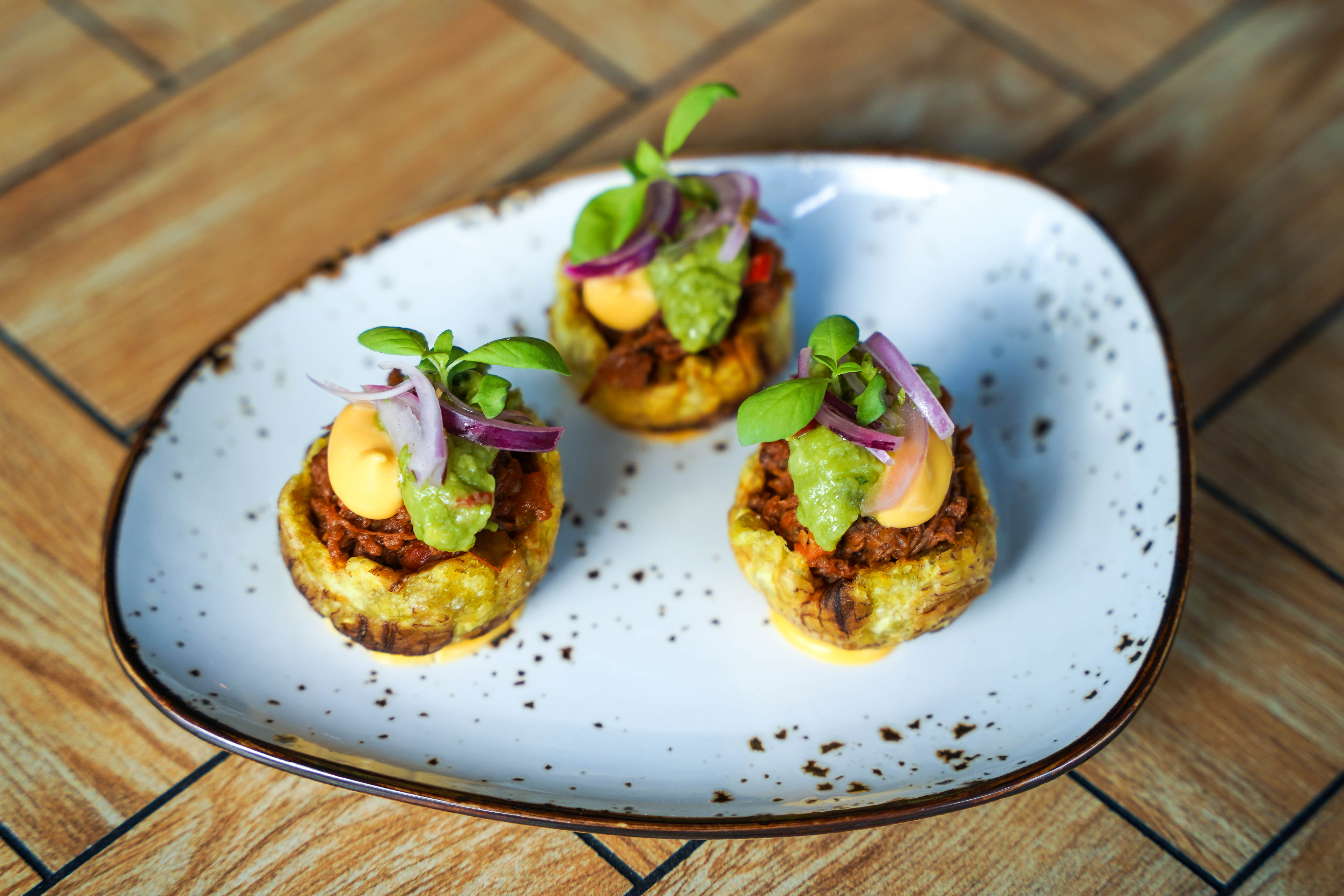 Tostones Rellenos (RM22) are scrumptious to snack on - these plantain mini-baskets are twice-fried, resulting in a crunchy exterior and tender centre, stuffed with pulled beef, avocado salsa and cheese sauce for an irresistible mix of textures.
We could happily polish off a plate of these and return the next night for more.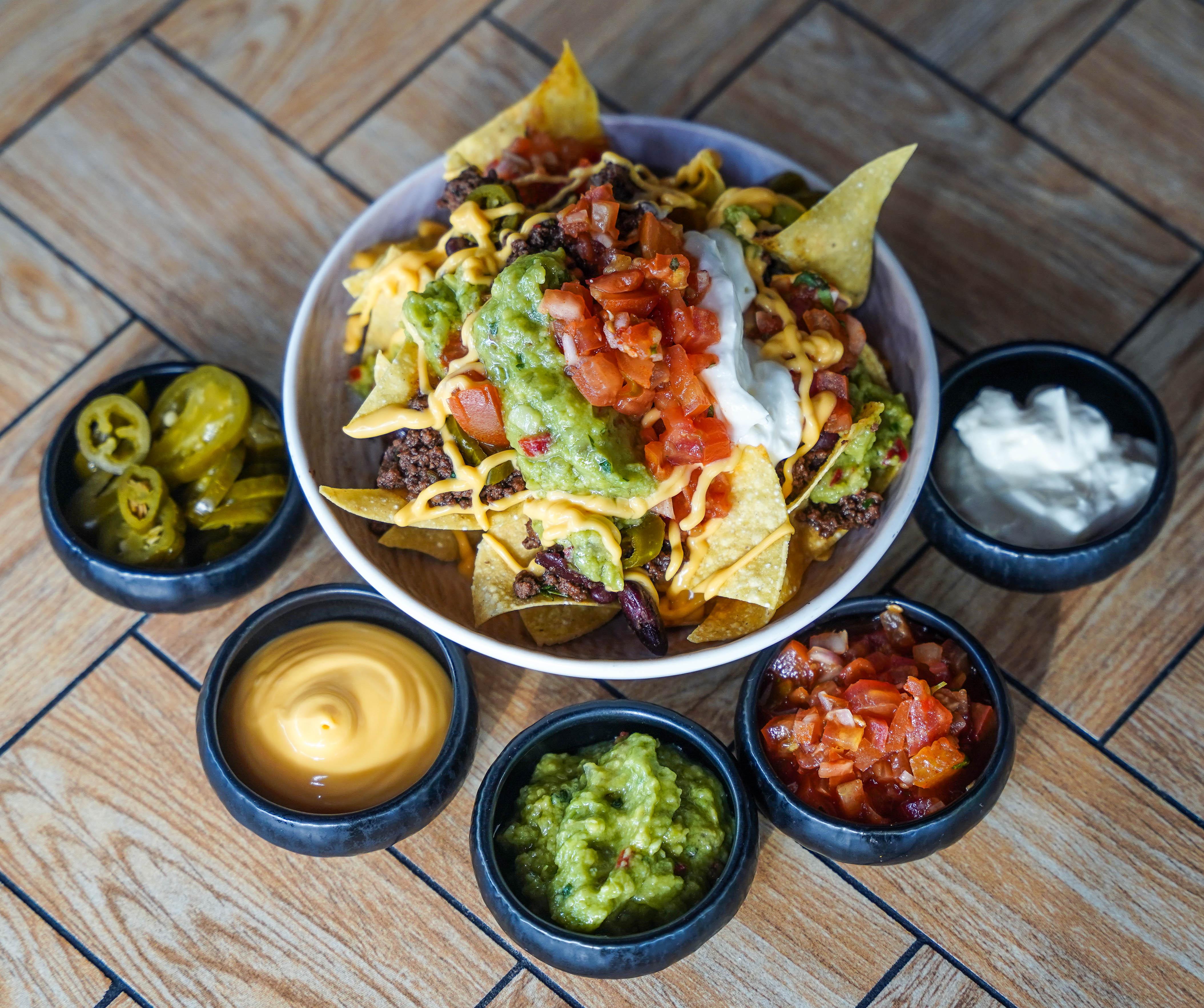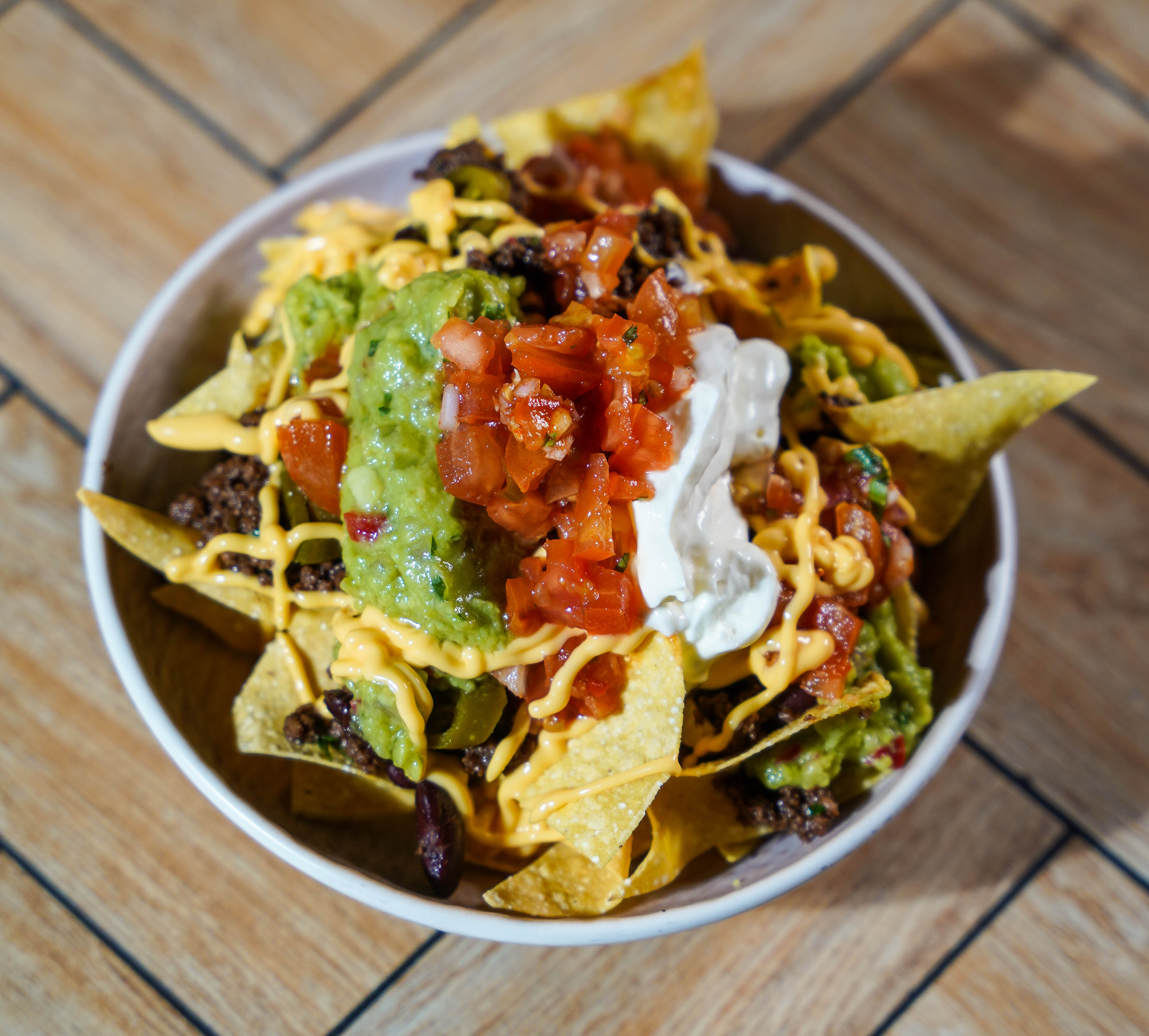 Chili con Carne Nachos (RM38) might be a cliche at many restaurants, but CuBar breathes invigorating life into this crowd favourite.
The chili con carne is meticulously cooked for two hours, complex with a variety of chillies, chipotle and even some chocolate for extra depth, addictive with the crispy nachos, complete with house-made guacamole and pico de gallo.
Every component is commanding - even the cheddar cheese sauce, sour cream sauce and jalapeños are thoughtfully sourced from a true-blue Mexican food supplier.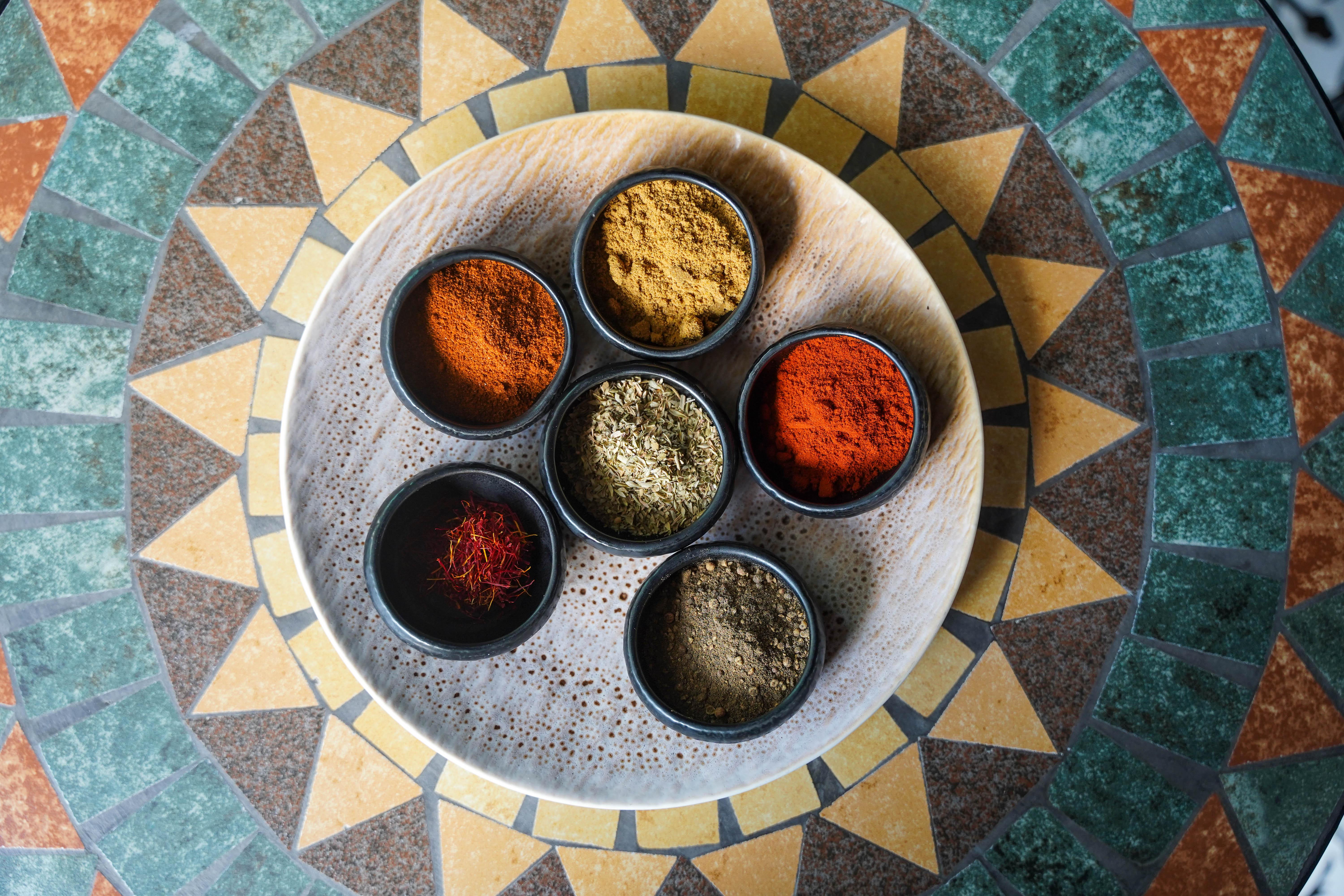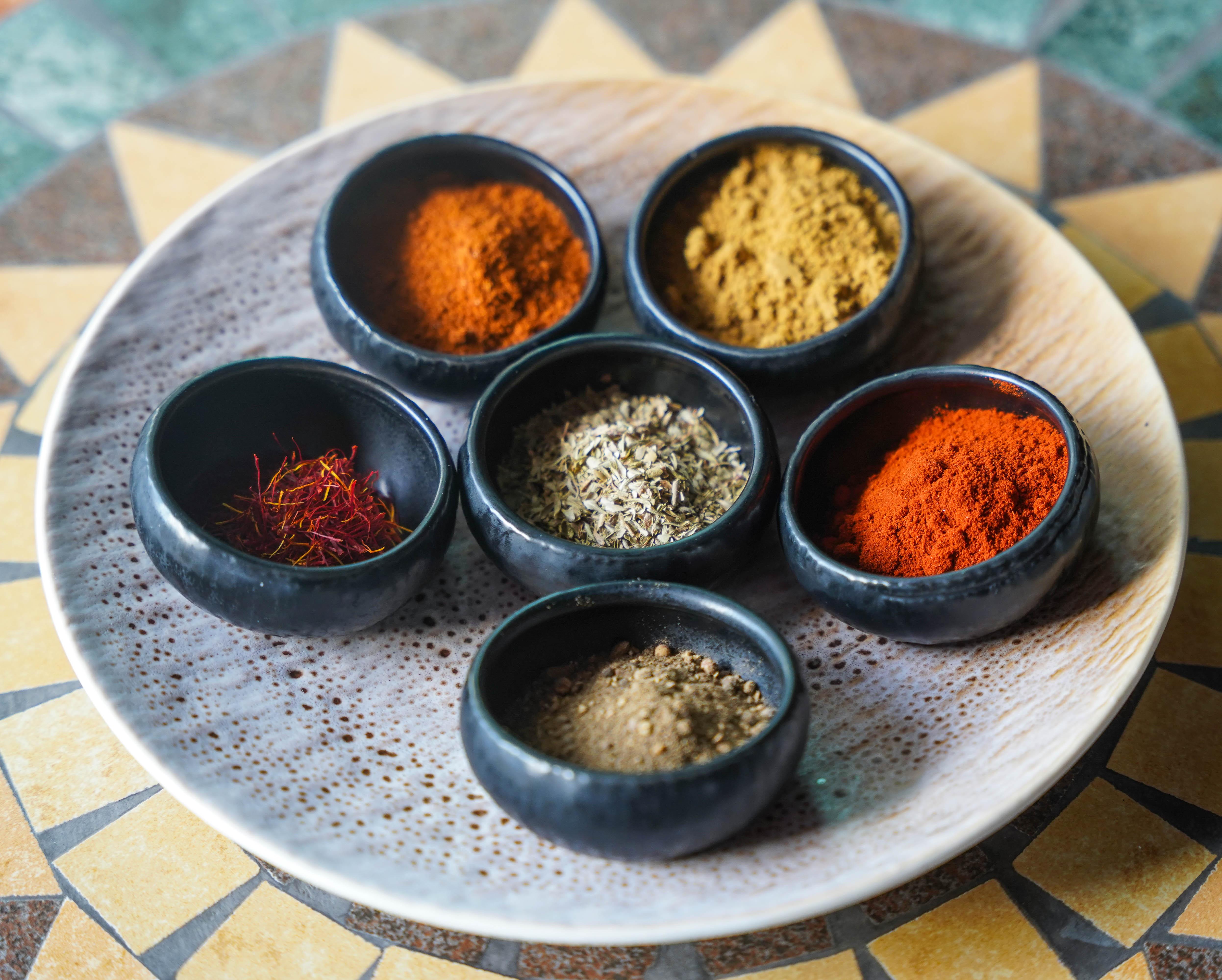 CuBar harnesses top-tier spices to enliven its cooking - from black pepper to cayenne pepper, smoked to sweet paprika, cumin and oregano to saffron, these lend satisfying subtleties that elevate CuBar's entire repertoire.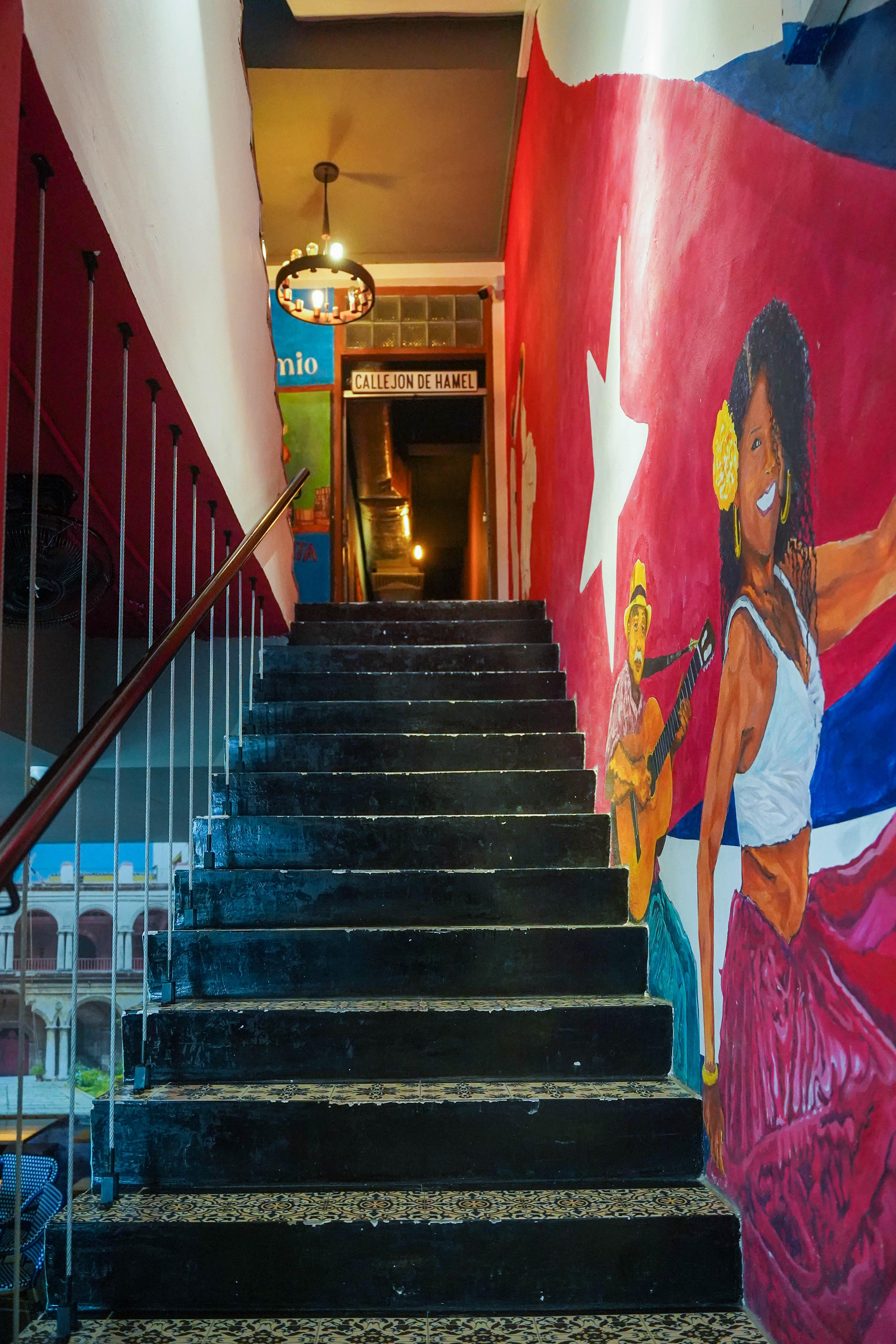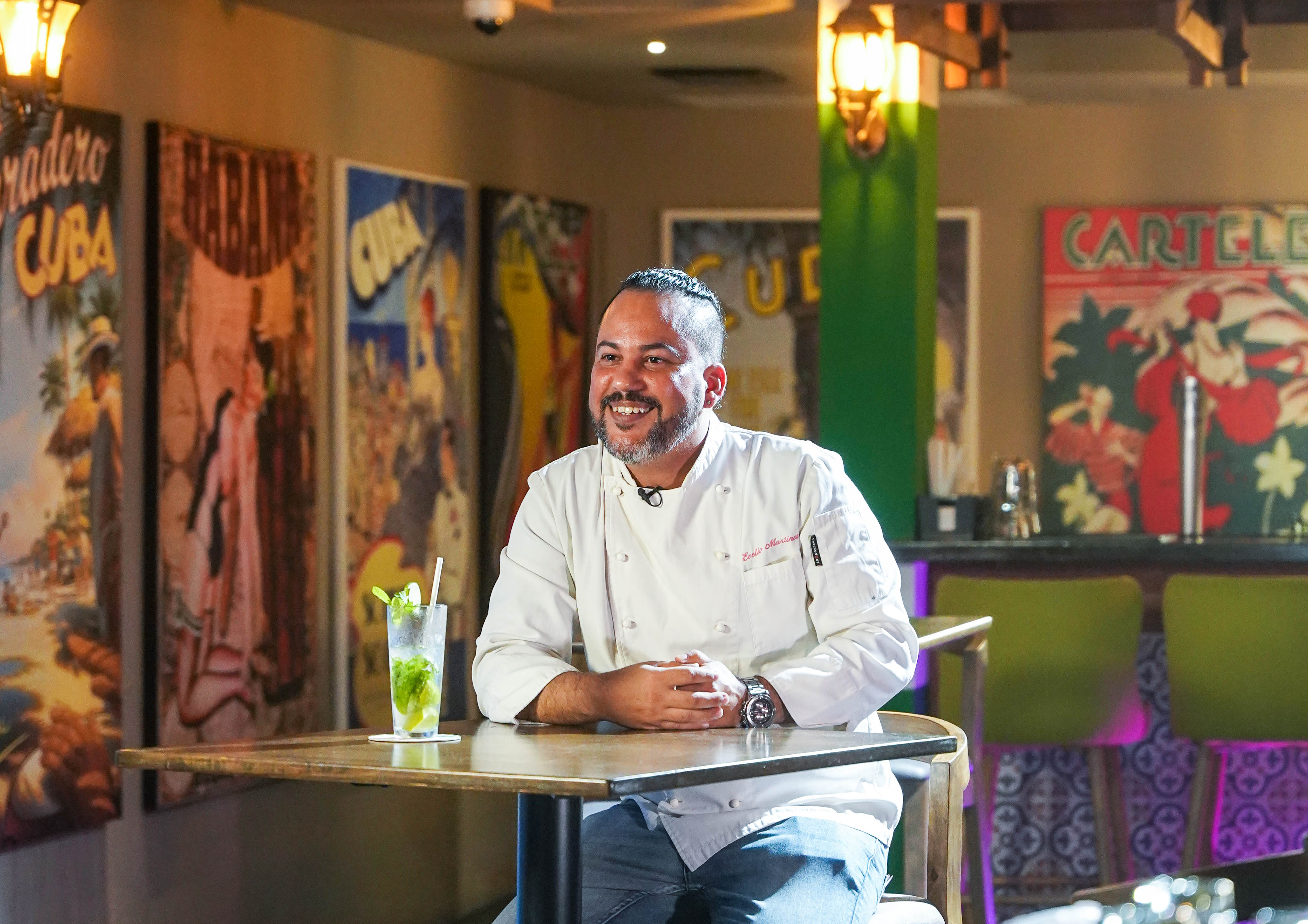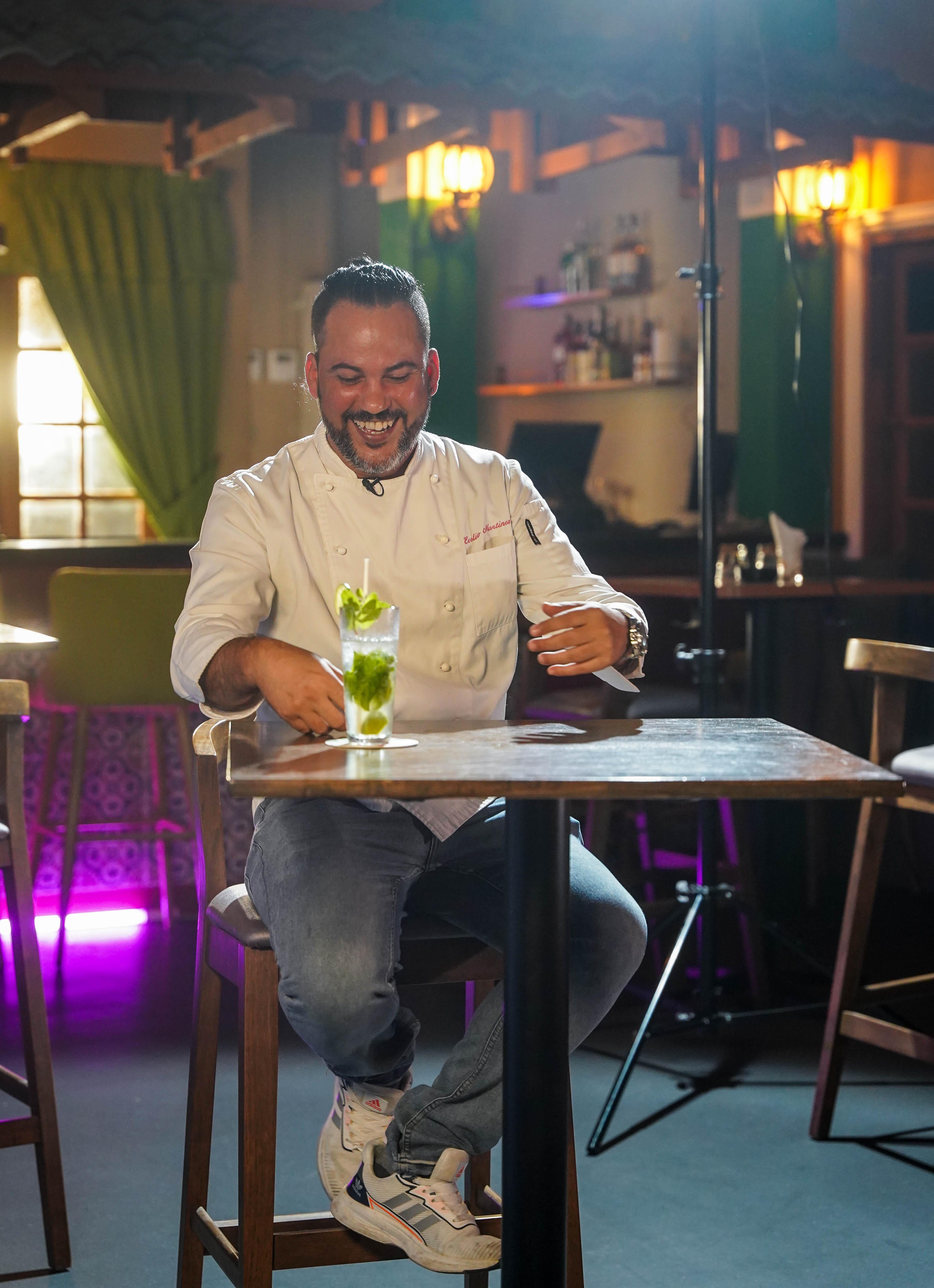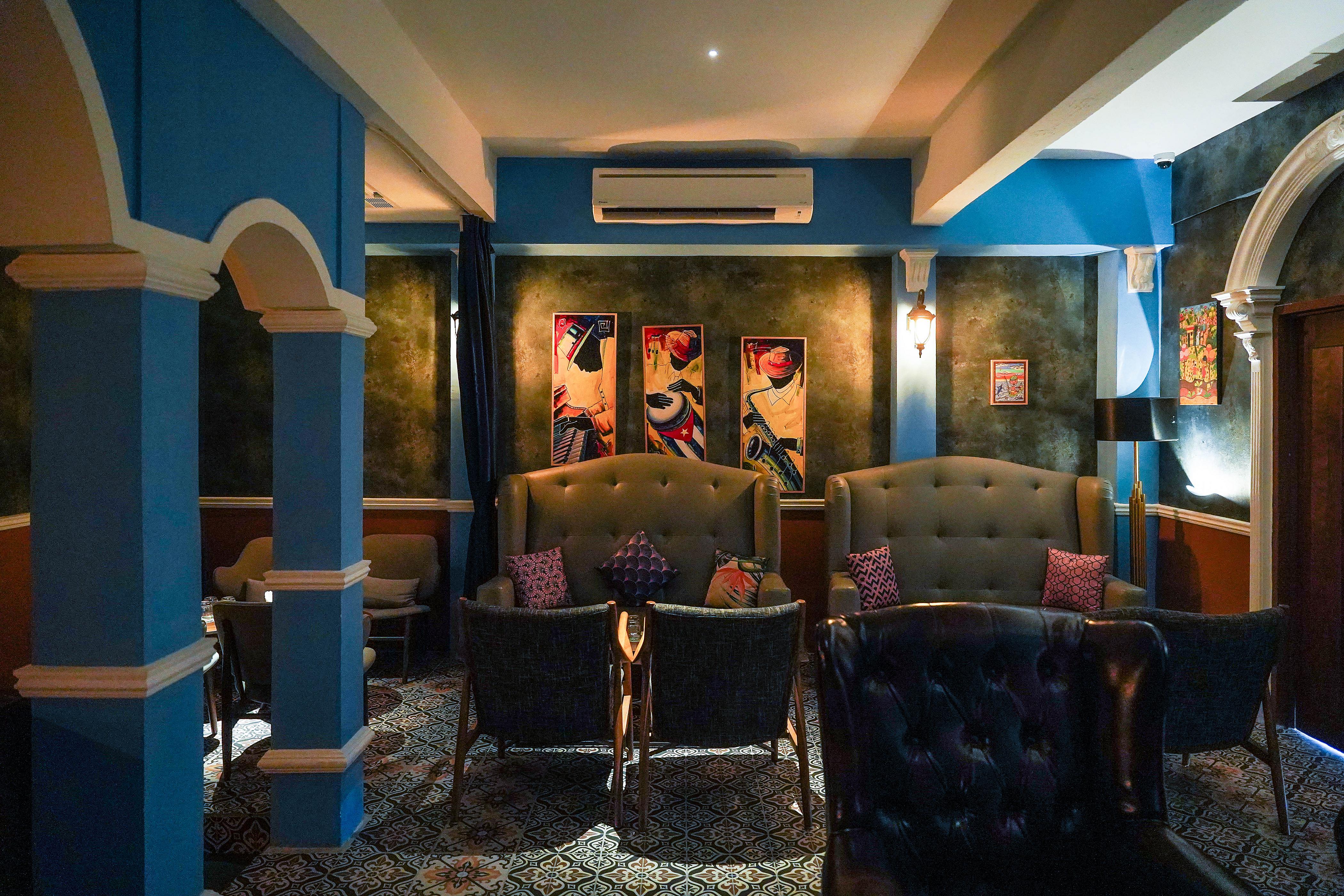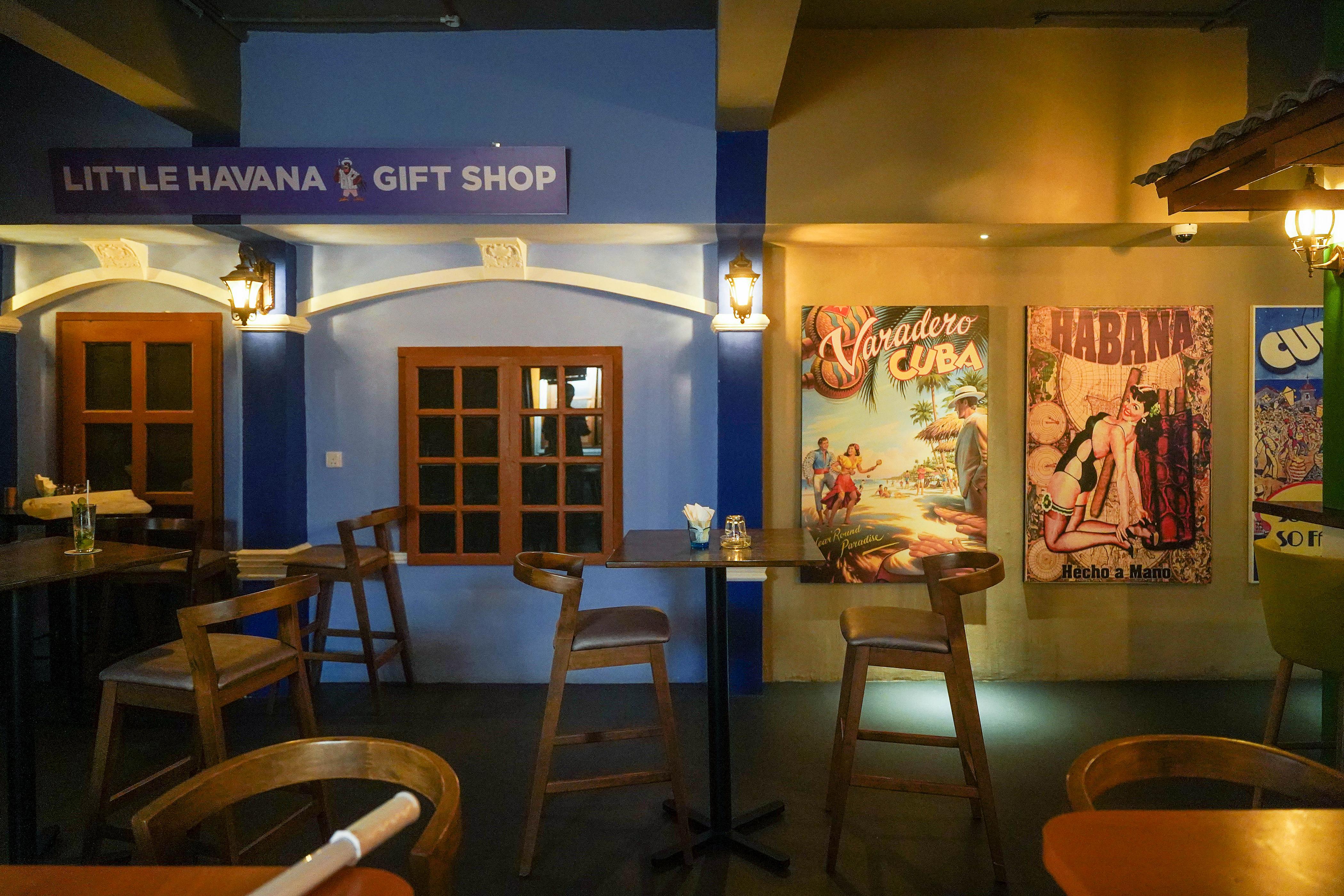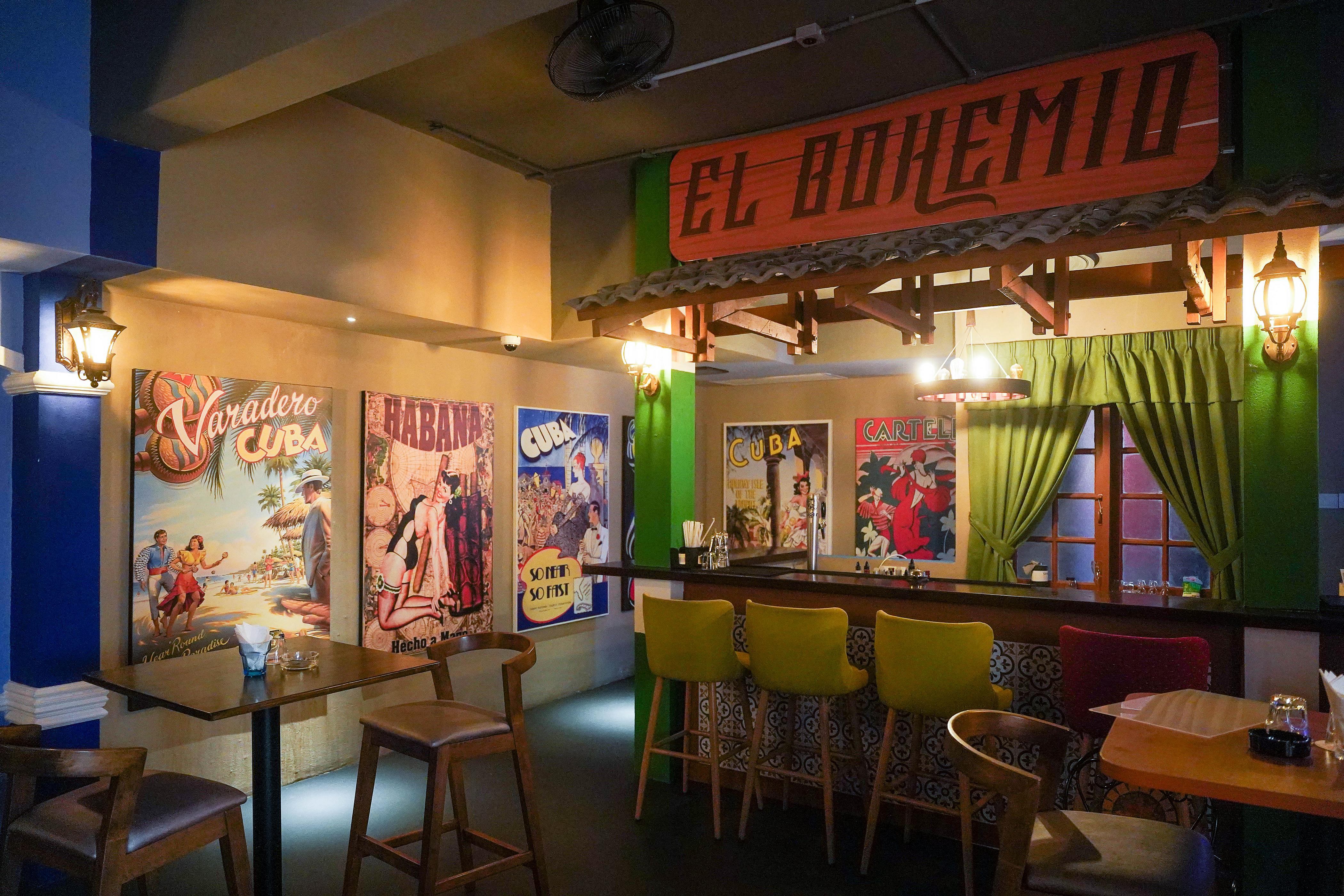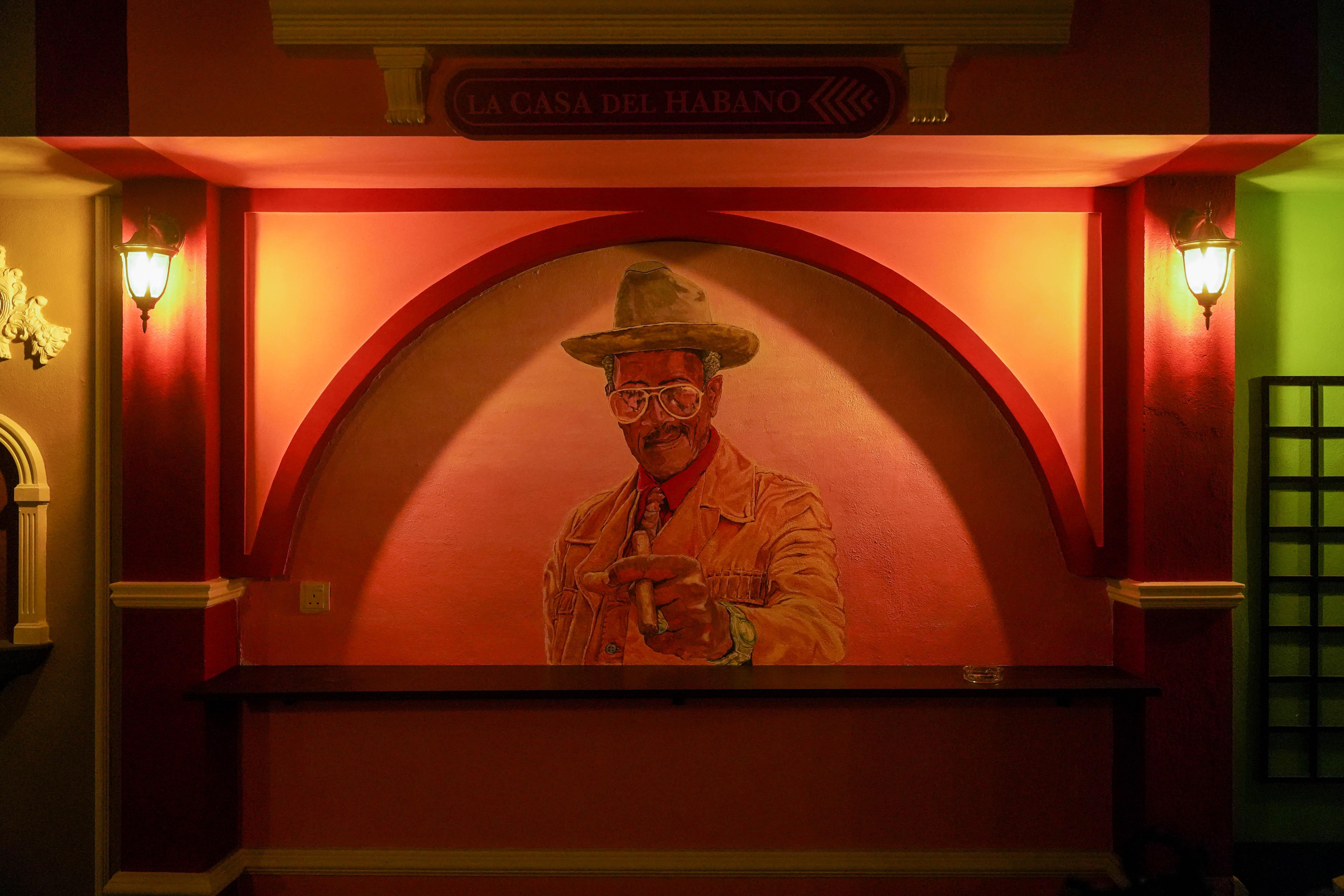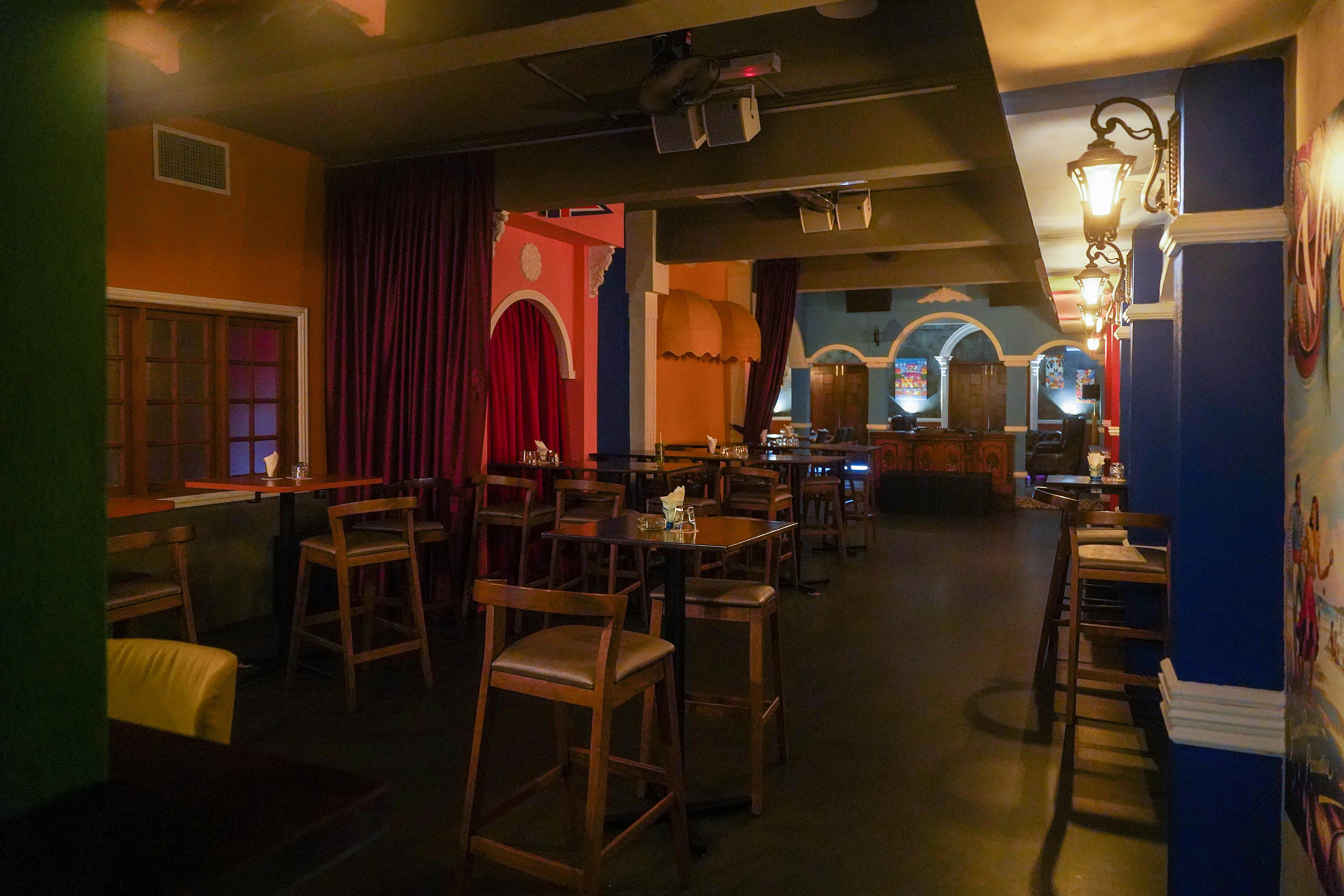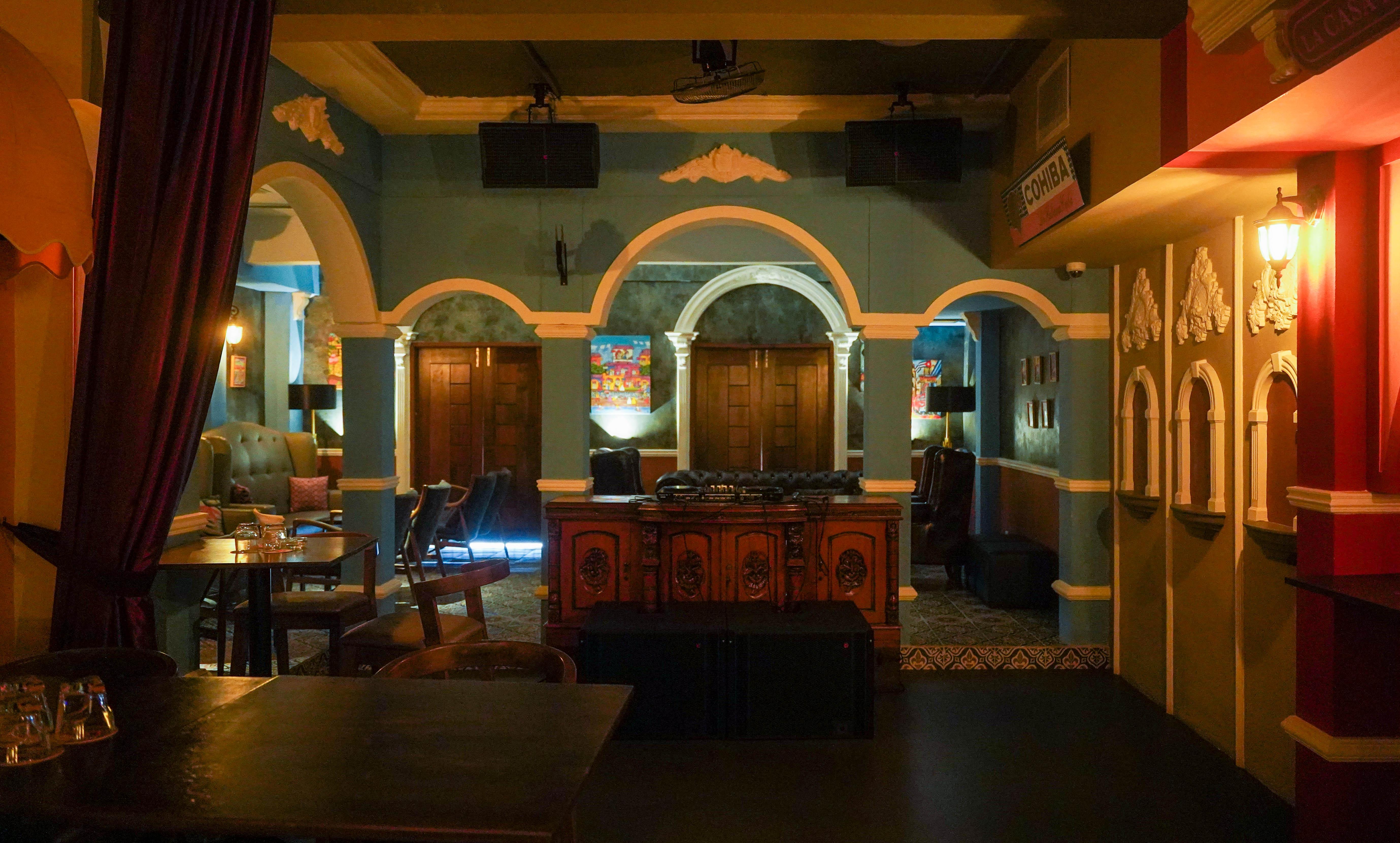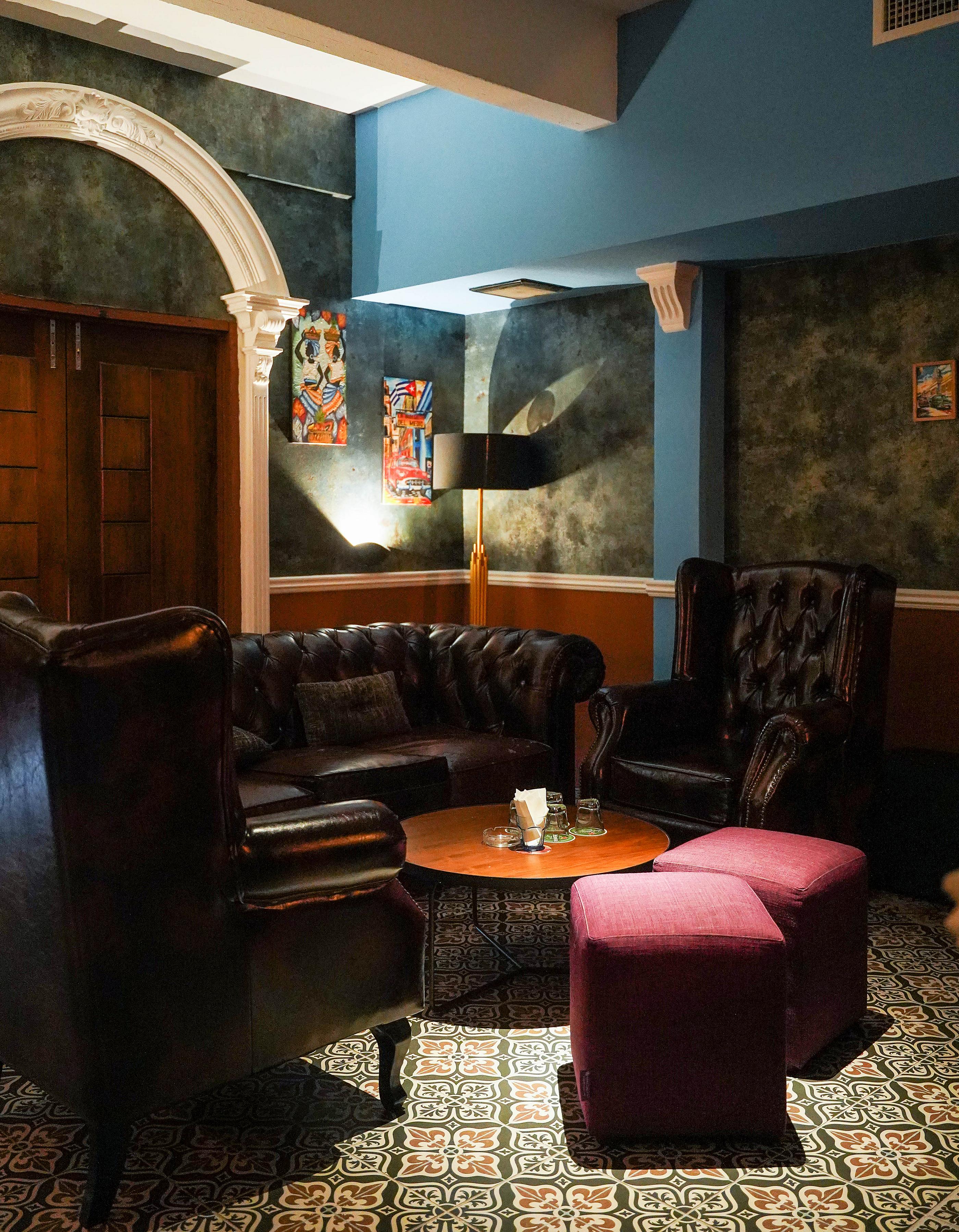 On Friday nights and many public holidays or the eve of public holidays, live bands perform Cuban melodies here, a must for world music enthusiasts.
Upstairs, CuBar boasts a cosy cigar lounge that opens Wednesday through Saturday. This space transforms into an R&B and hip-hop club with a live DJ on Friday and Saturday nights, with no cover charge.
Dance devotees, bookmark CuBar for its salsa, bachata and kizomba sessions, every evening from Tuesday to Saturday and on selected public holidays. Newcomers can enrol for beginner dance classes at Estudio, on the topmost floor above CuBar's lounge.
With such a sprawling space, CuBar is also perfect for private events, including corporate and celebratory occasions. The setting caters to up to 150 persons downstairs and 80 upstairs, with food, music and even dancing all conveniently furnished by CuBar's friendly team.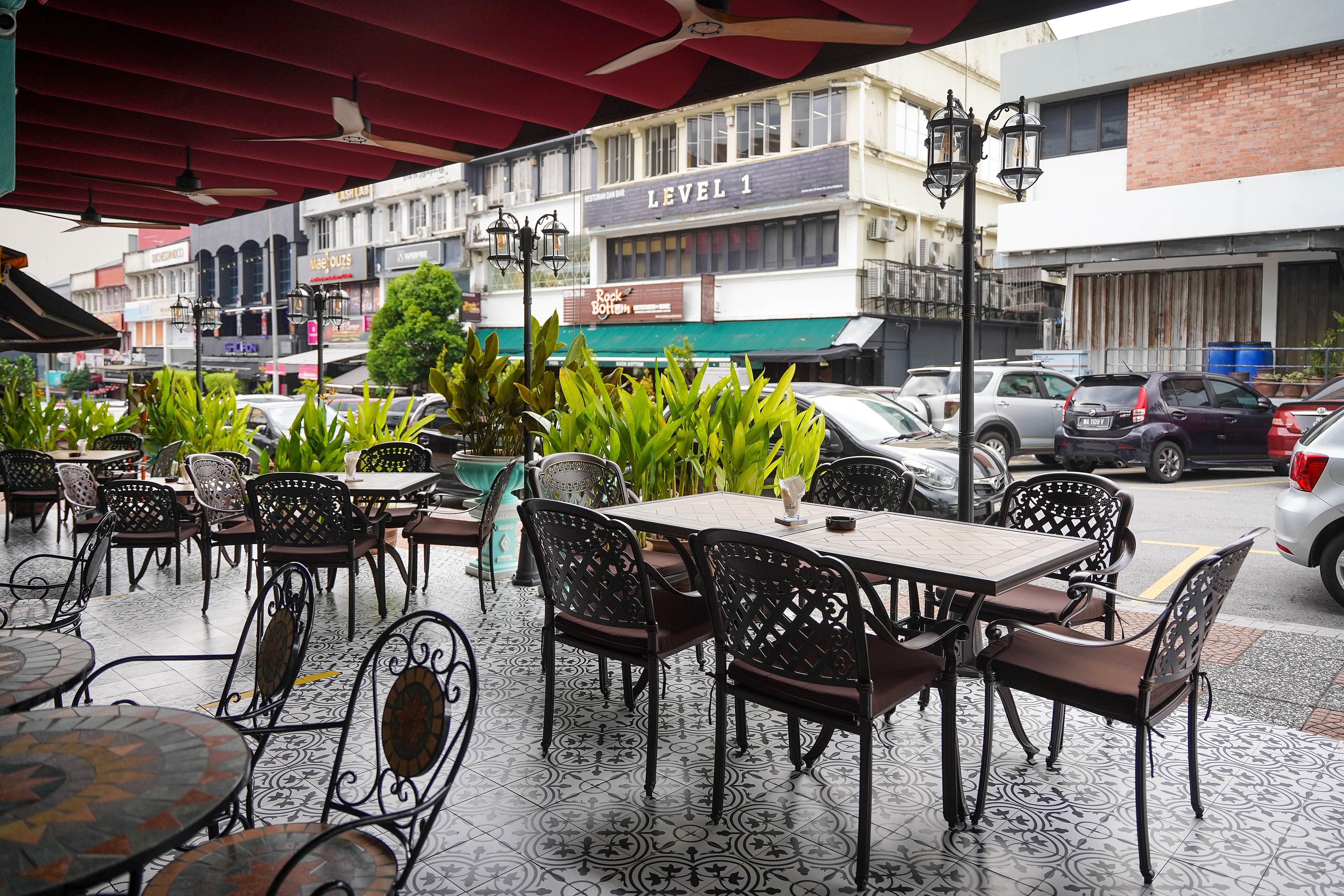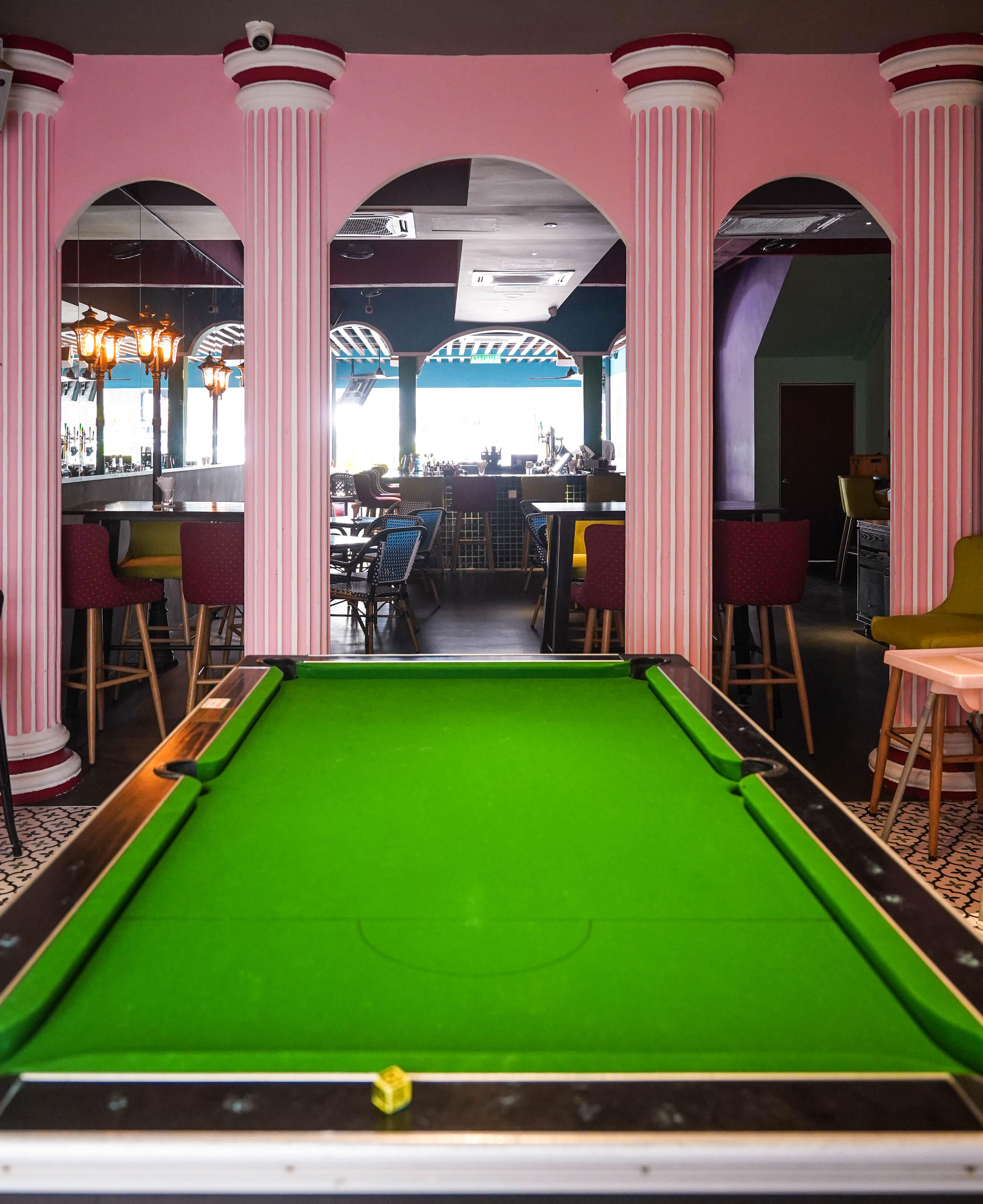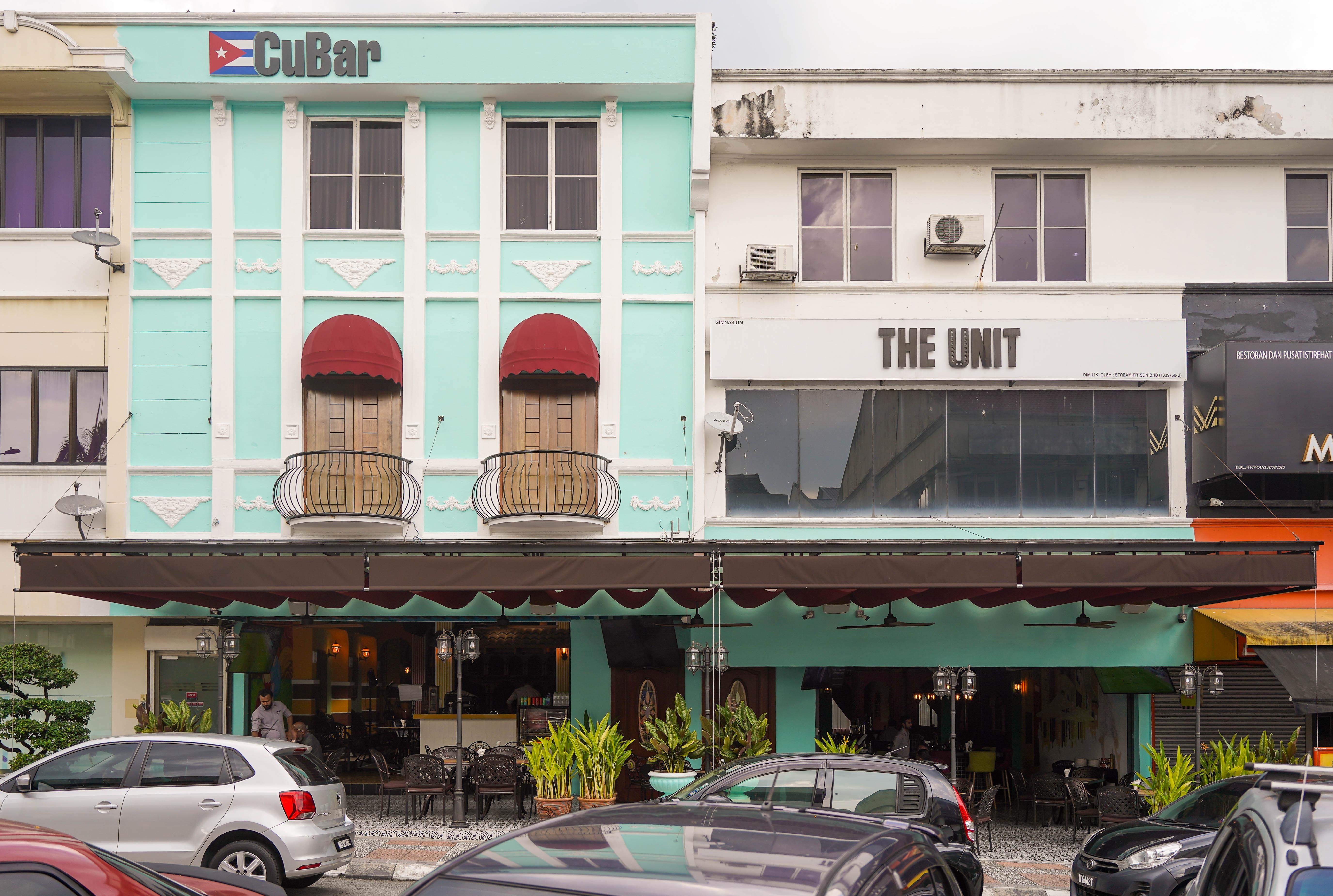 CuBar
4, Jalan Telawi 2, Bangsar, 59100 Kuala Lumpur.
Open Monday-Thursday, 12pm-2am; Friday, 12pm-3am; Saturday, 8am-3am; Sunday, 8am-2am.
Tel: 012-404-7050