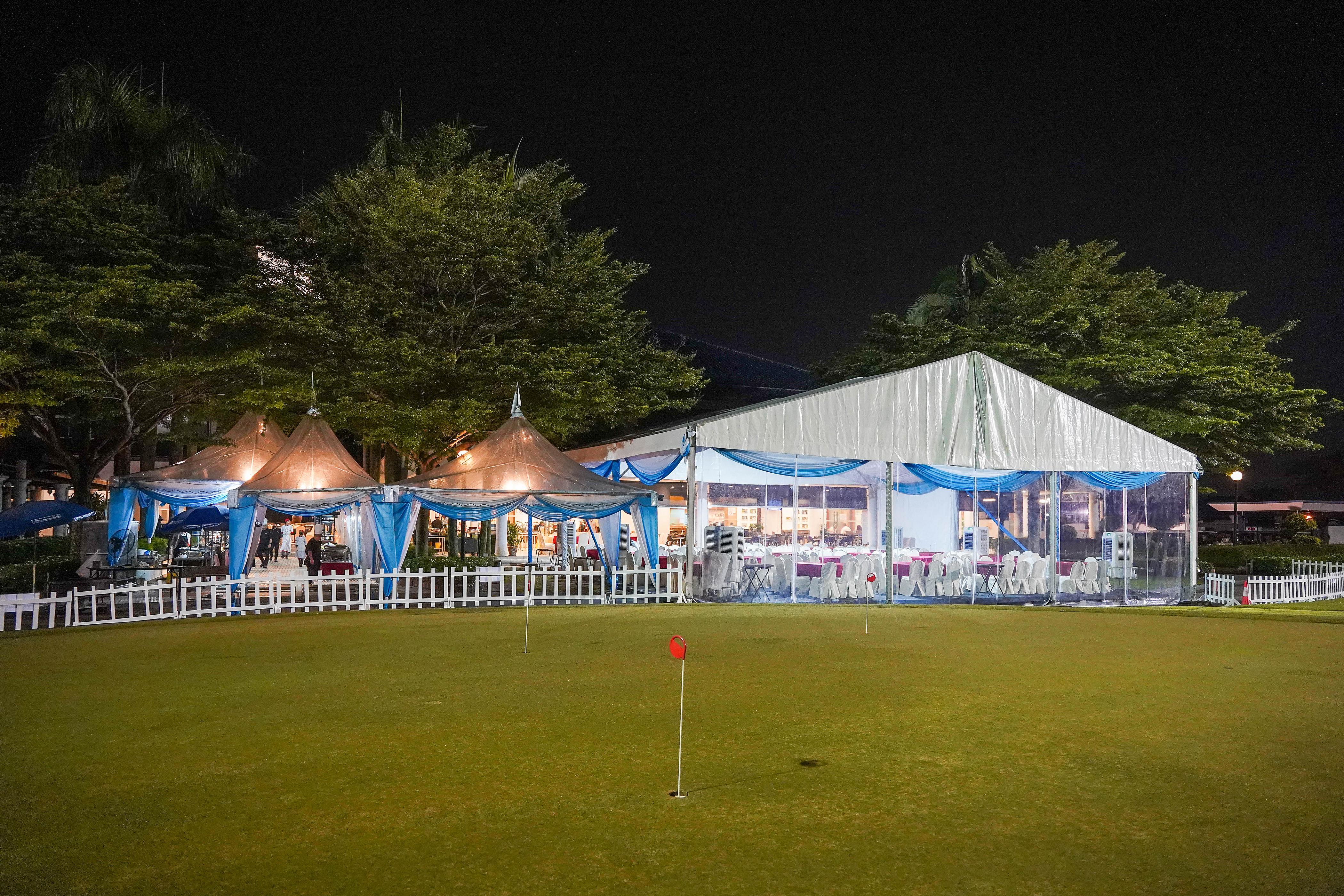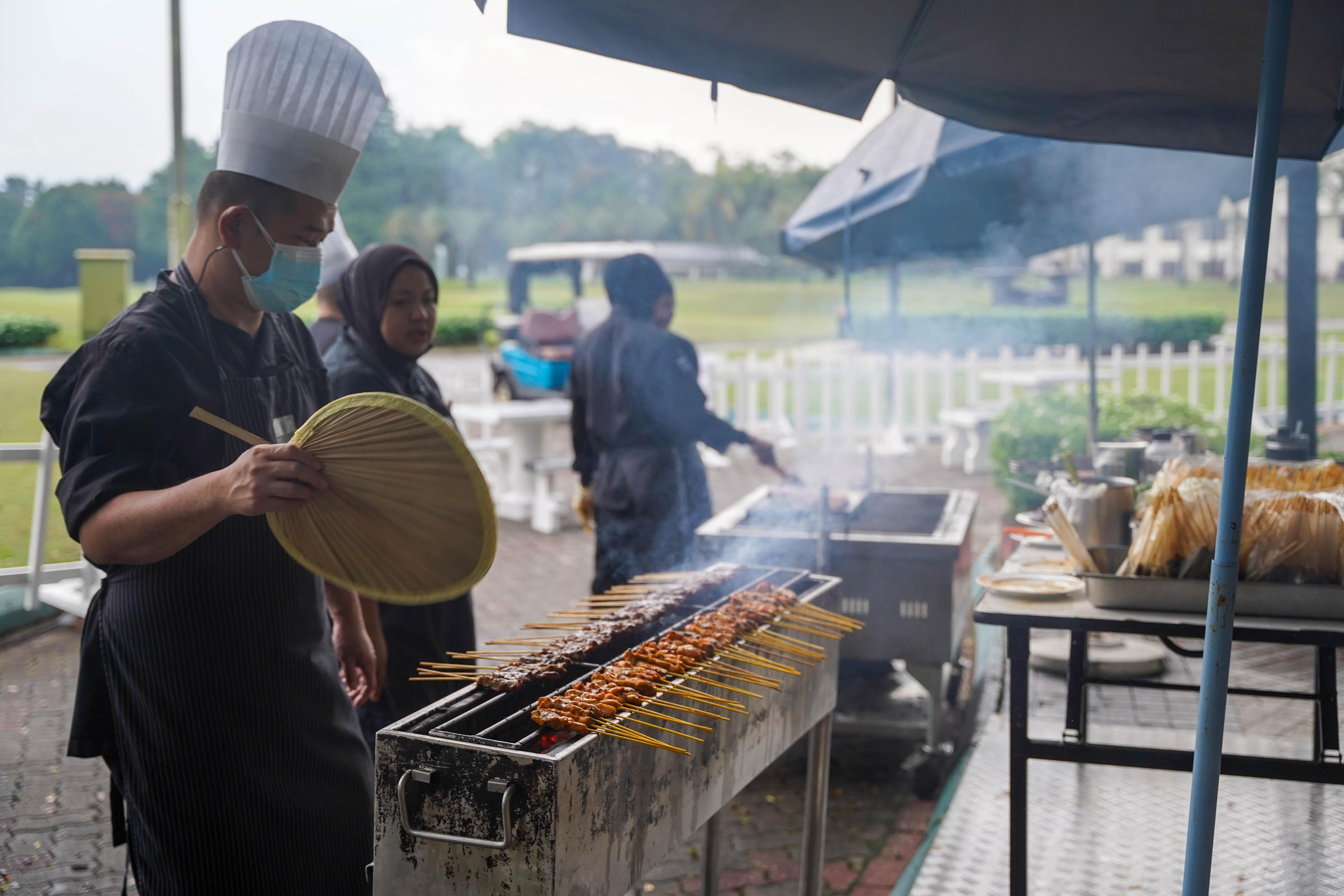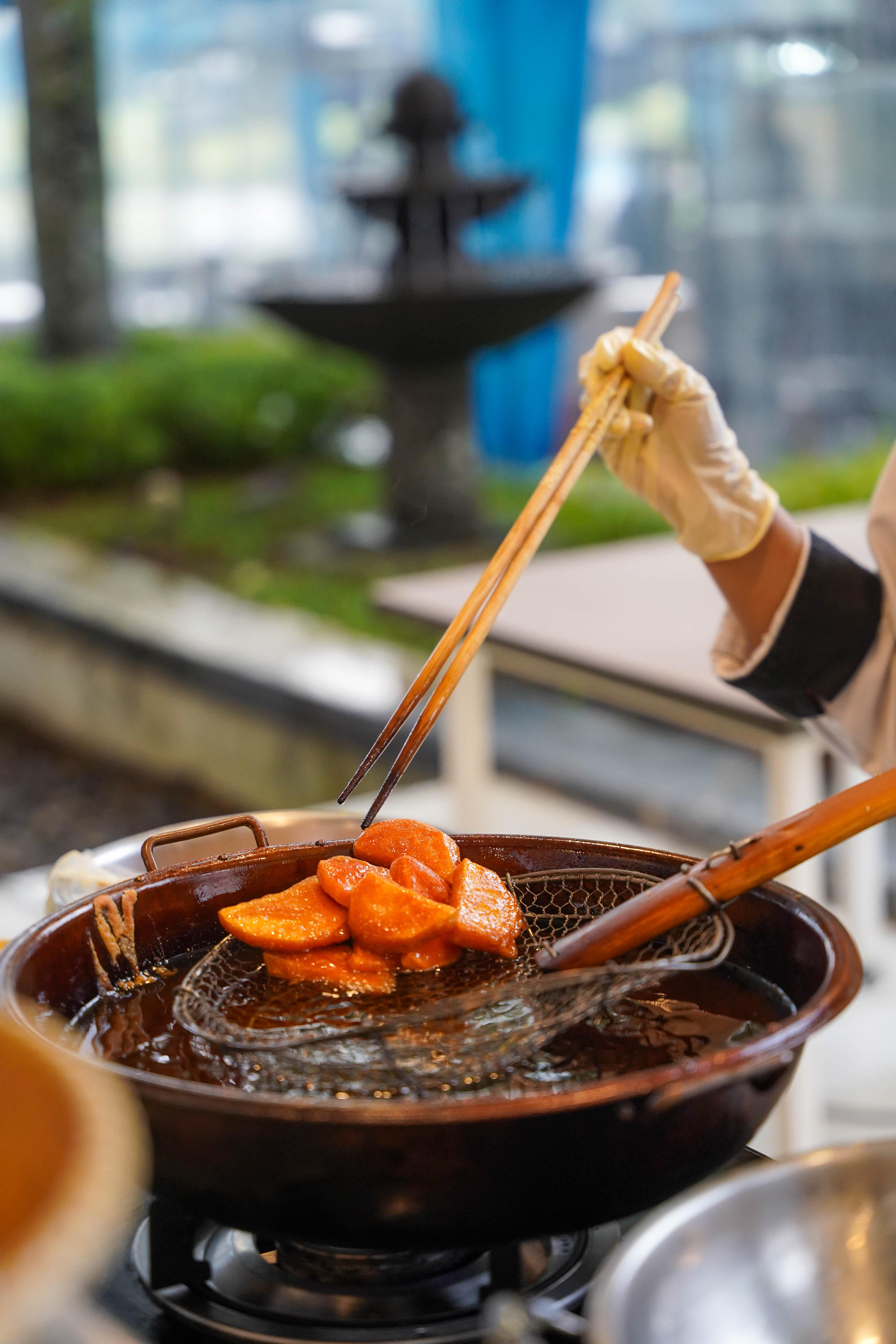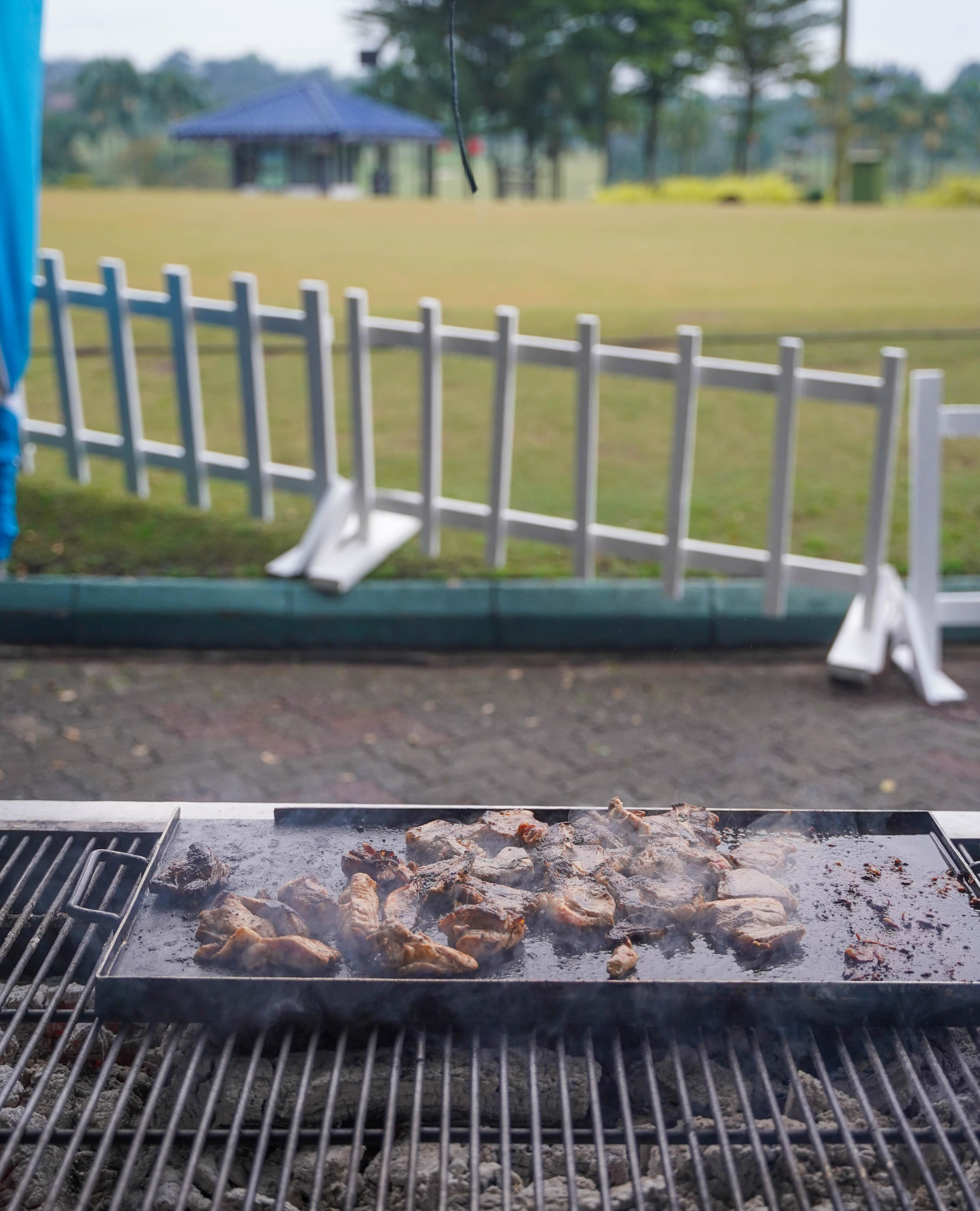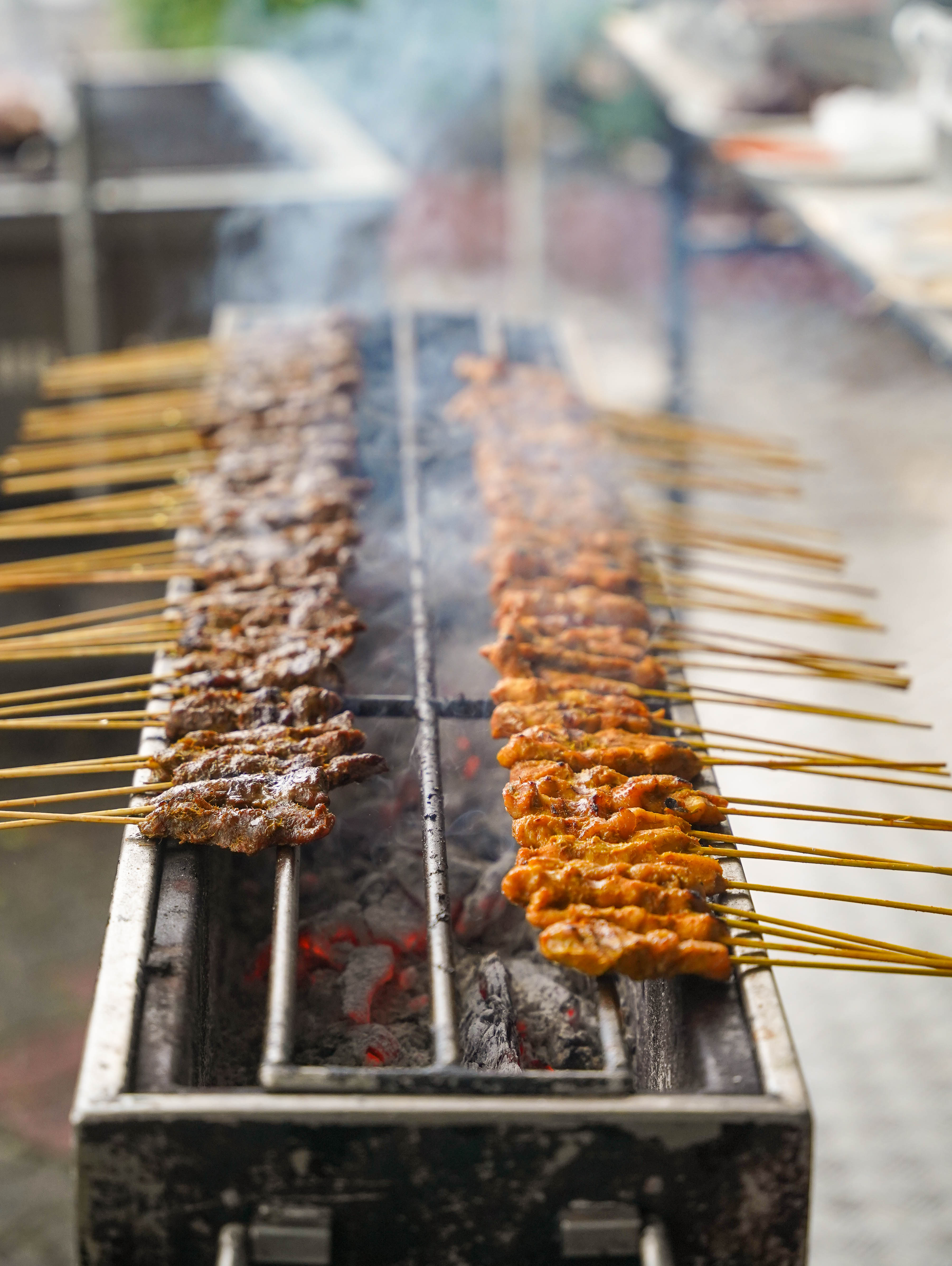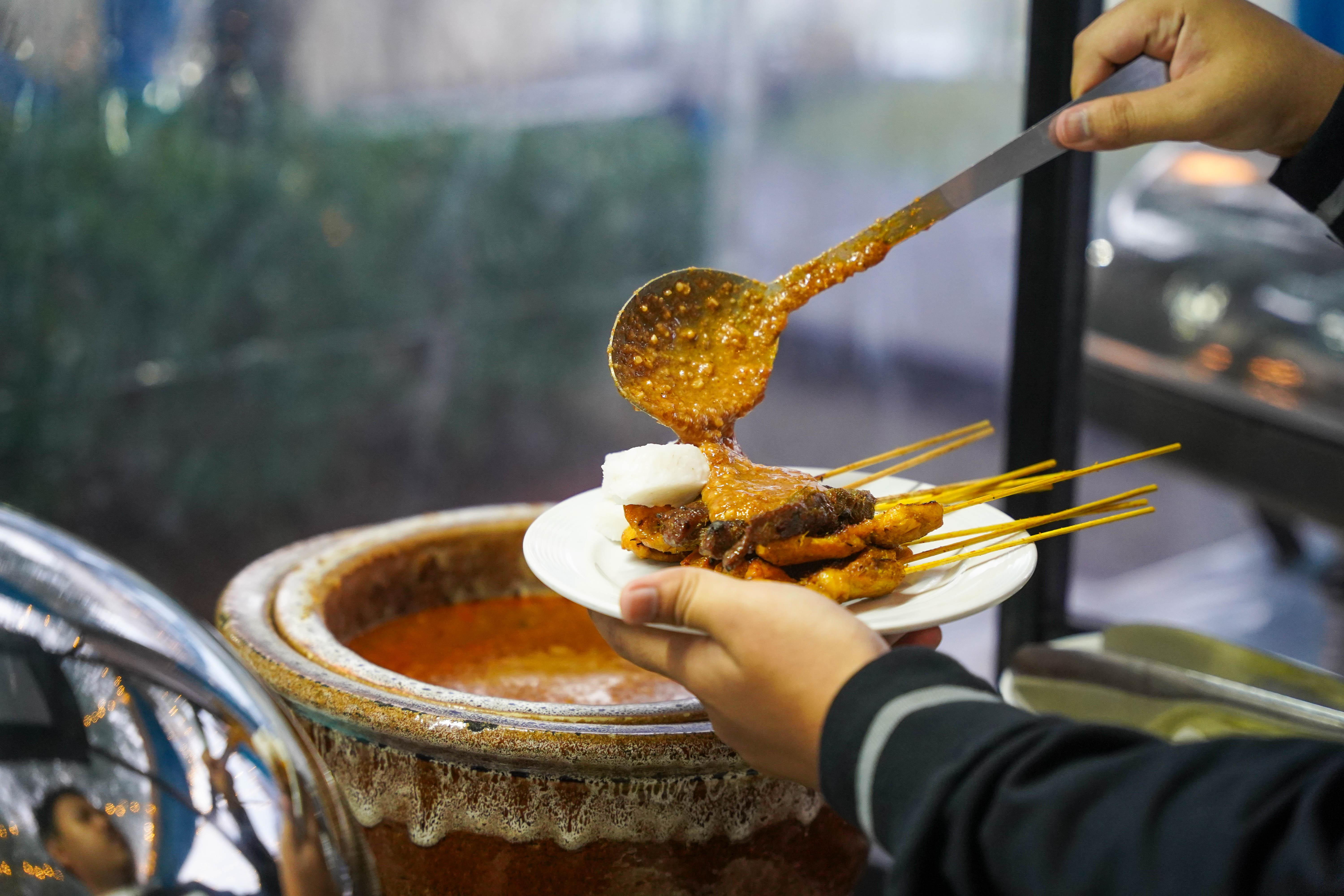 With satay sizzling by the greens and Perak-style rendang tok beckoning from the claypot, Glenmarie Hotel & Golf Resort offers a unique iftar experience for Ramadan, with a nightly buffet that features wide-open views of championship golf courses.
Savour a sumptuous feast of seafood, meat and much more on the alfresco garden terrace that's right beside the golfing greens, for a beautiful change from KL's concrete jungle.

The Selera Kampung buffet is available at RM138 nett for adults and RM78 nett for children of 4-12 years old. The buffet is complimentary for kids below four years old.
Parking at the hotel is complimentary for buffet customers. Prayer rooms are available for Muslim guests.For reservations, please contact +6012-3999-092 or +603-7802-5200 or email info@glenmarie.com.my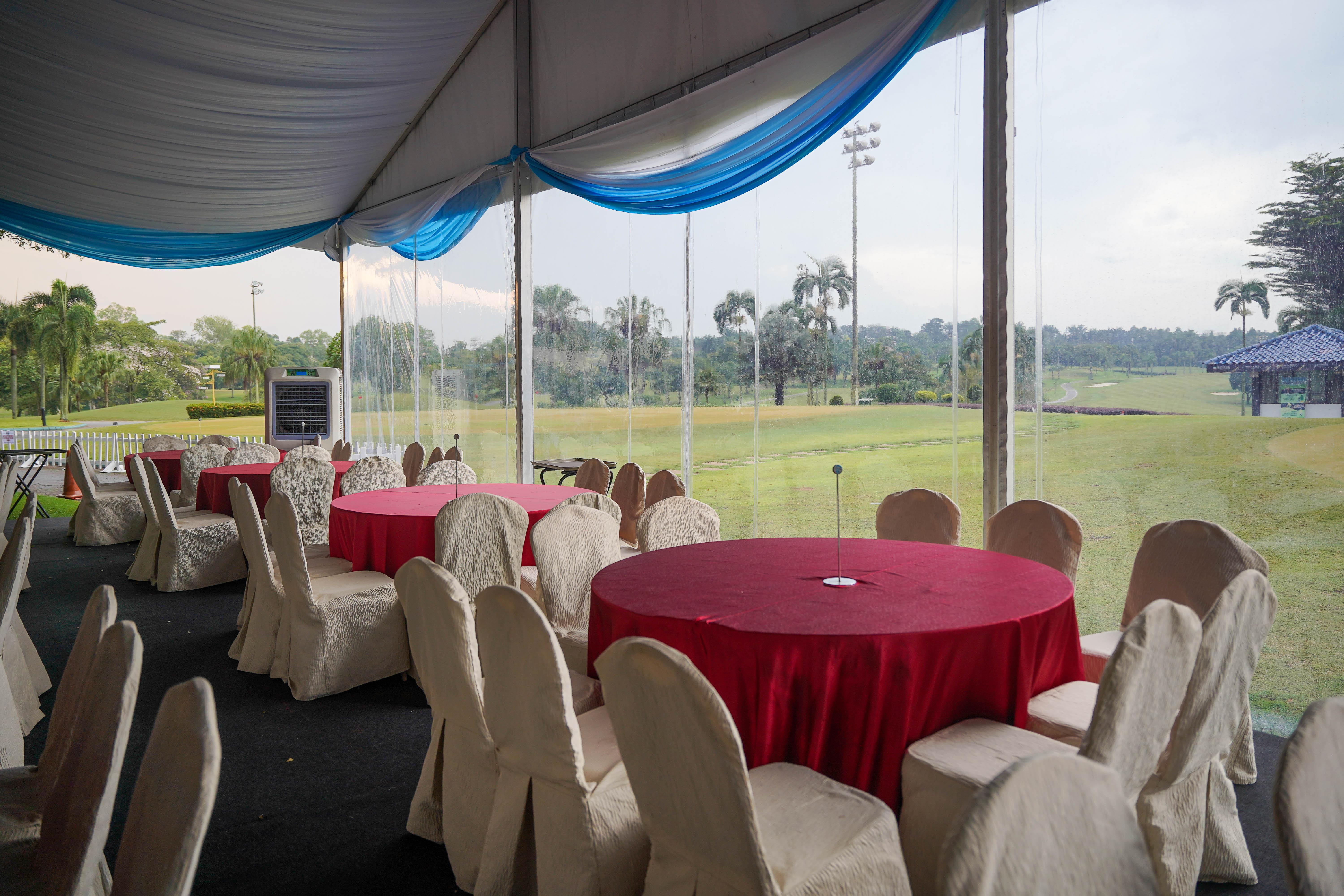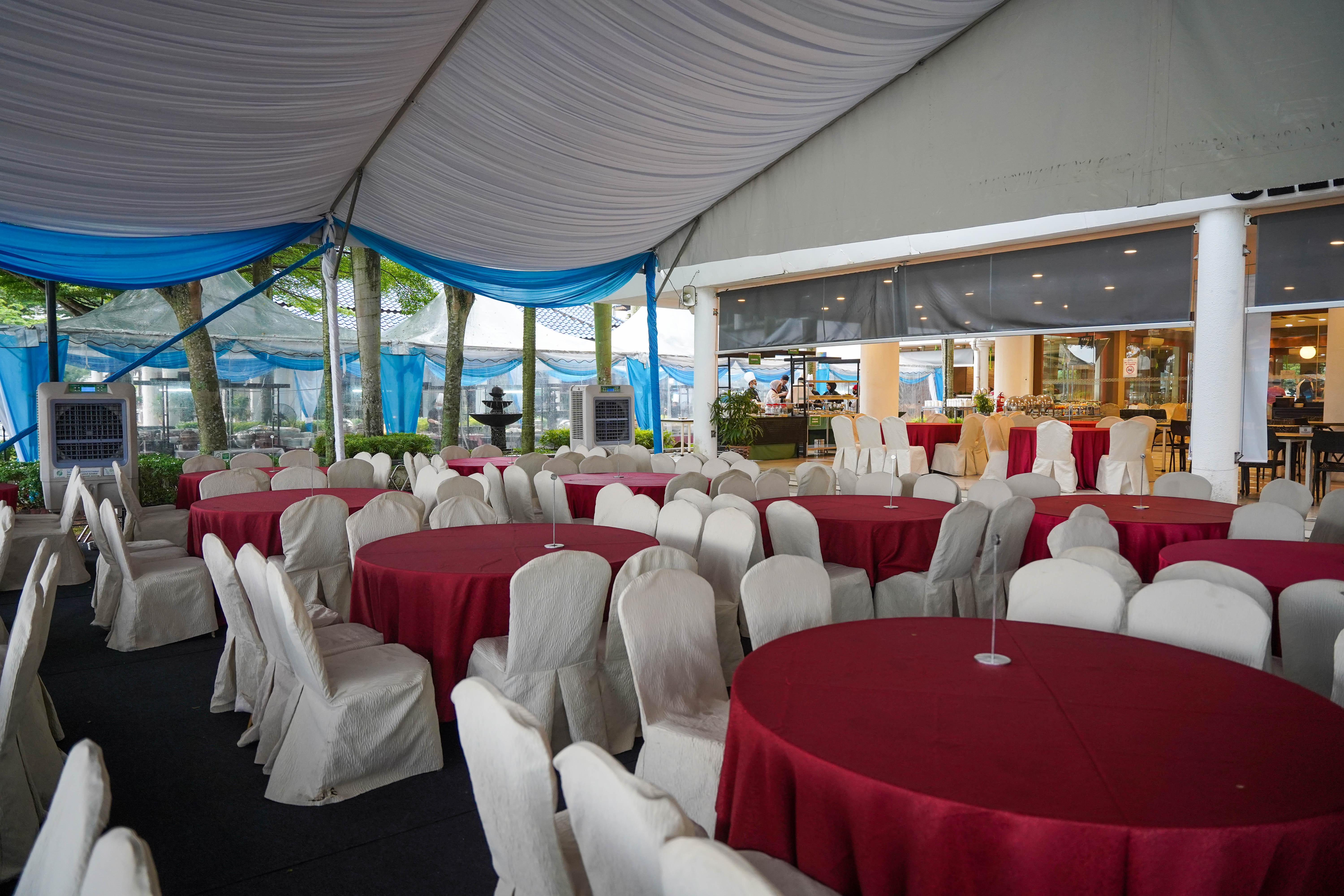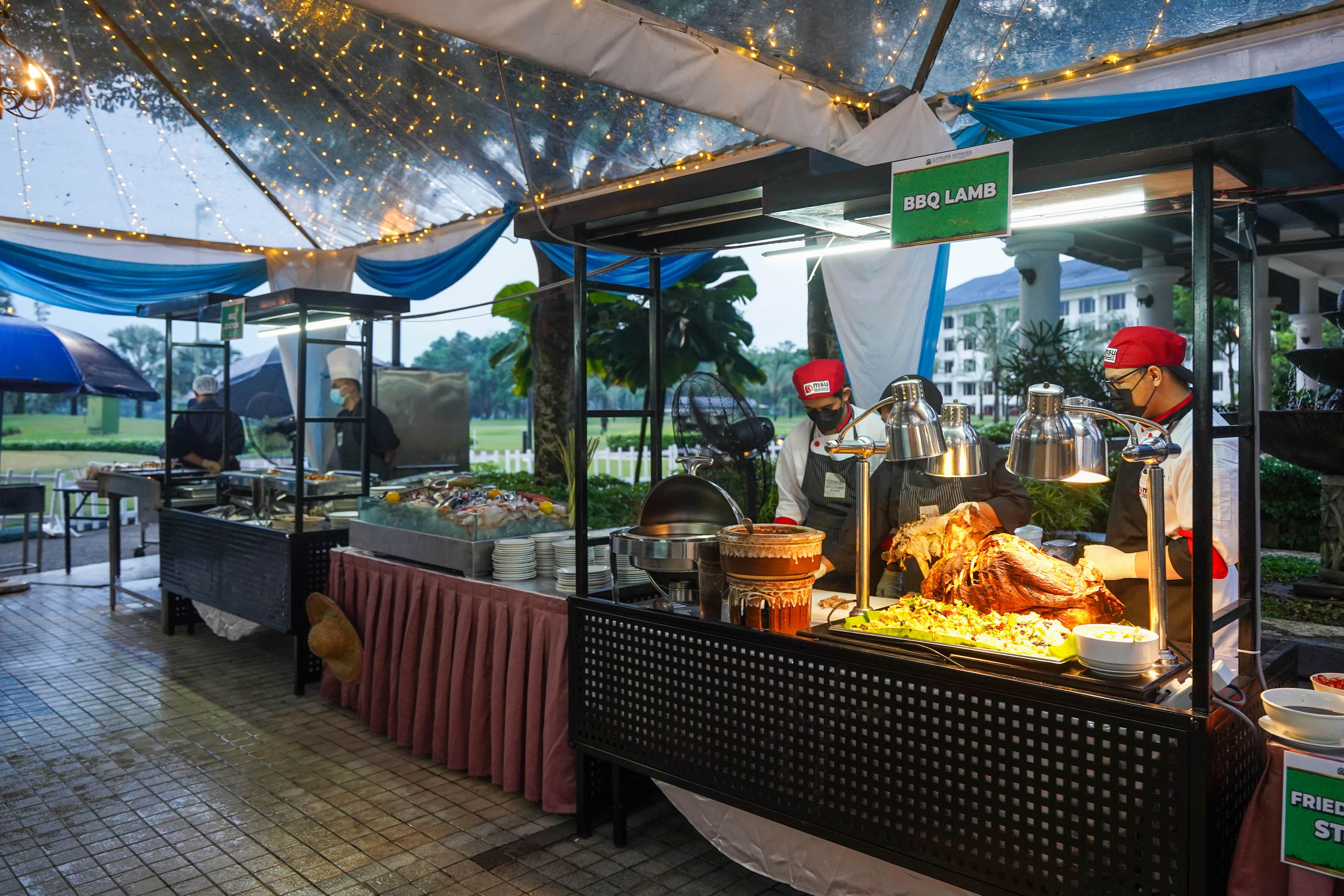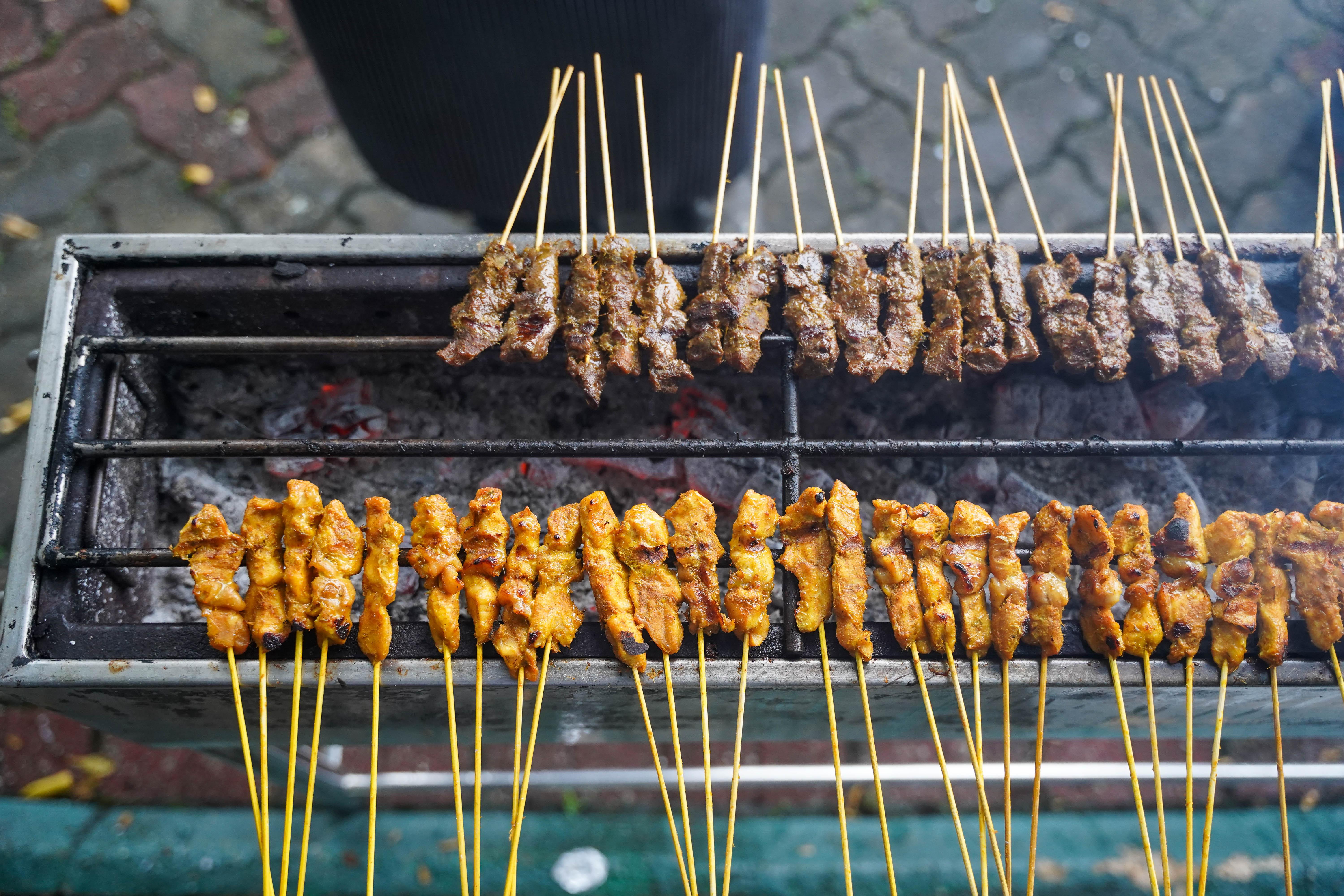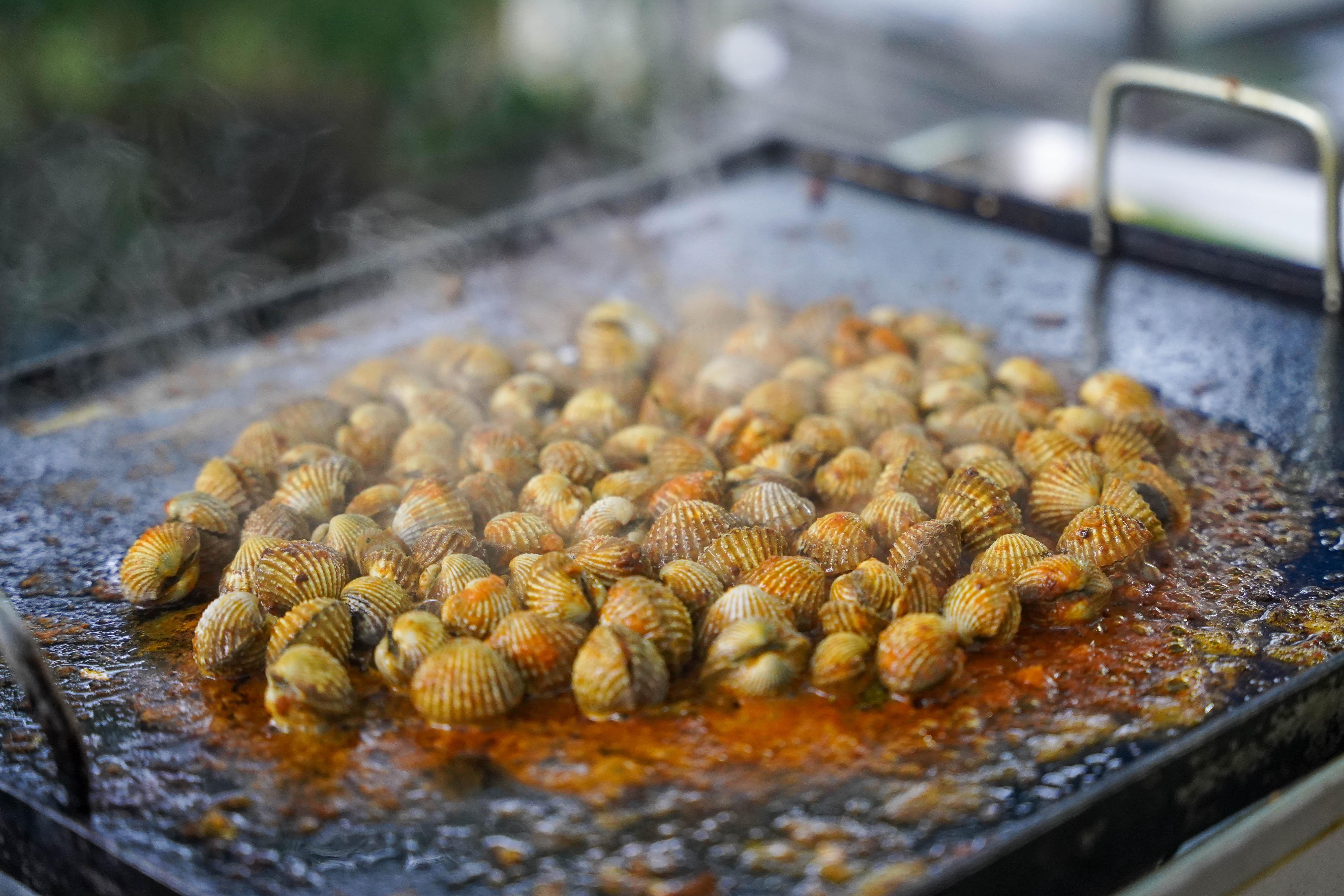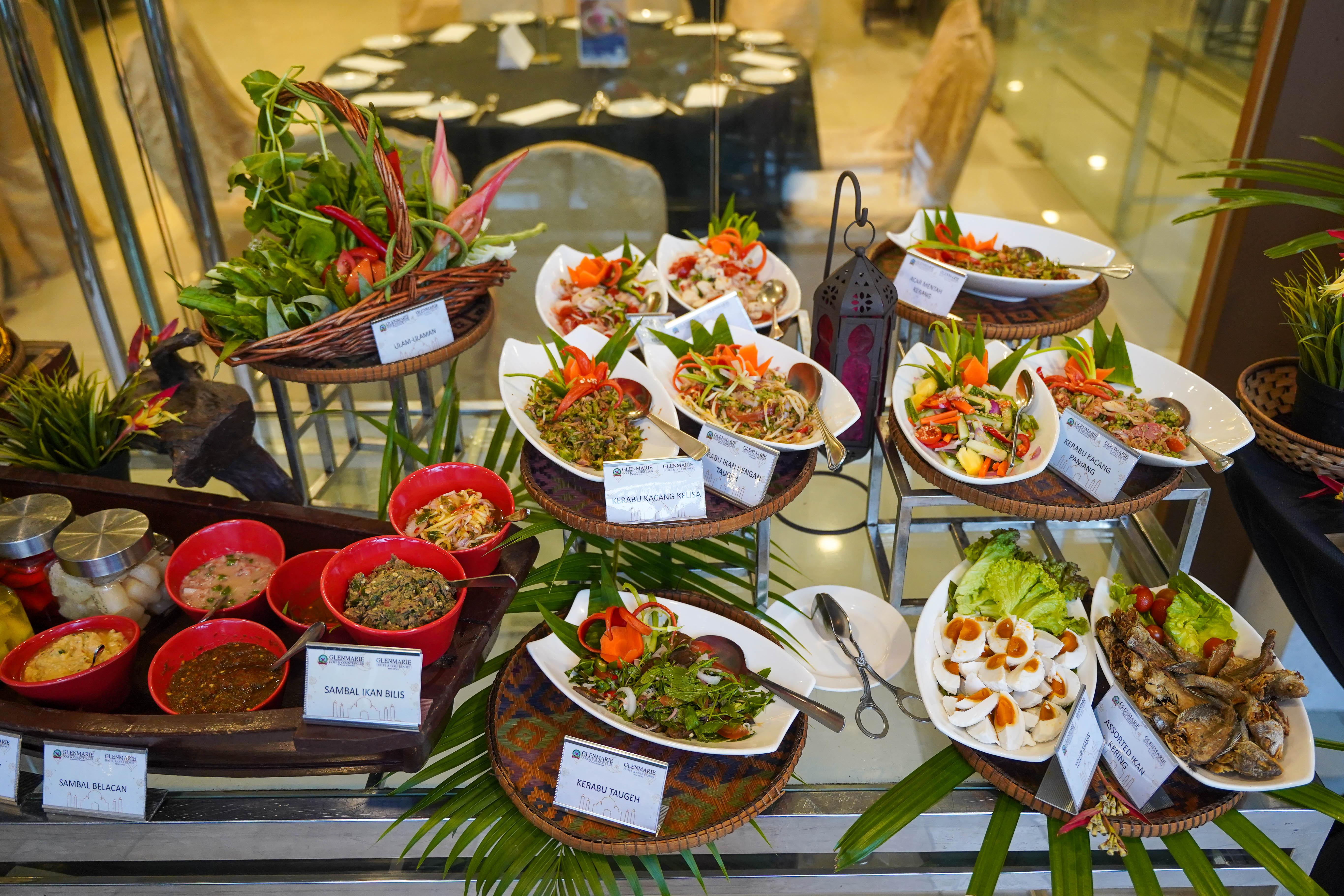 Glenmarie Hotel & Golf Resort's Selera Kampung runs through 20 April 2023, focusing on traditional Malaysian classics, bolstered by a selection of international flavours.
More than 200 recipes are on rotation throughout Ramadan, expertly curated by Executive Chef Othman Abu Baker, harnessing 36 years of professional culinary experience.
Fun fact: Many of Glenmarie's restaurant team members have decades of experience at this location - rest assured they'll make your experience comfortable and completely satisfying.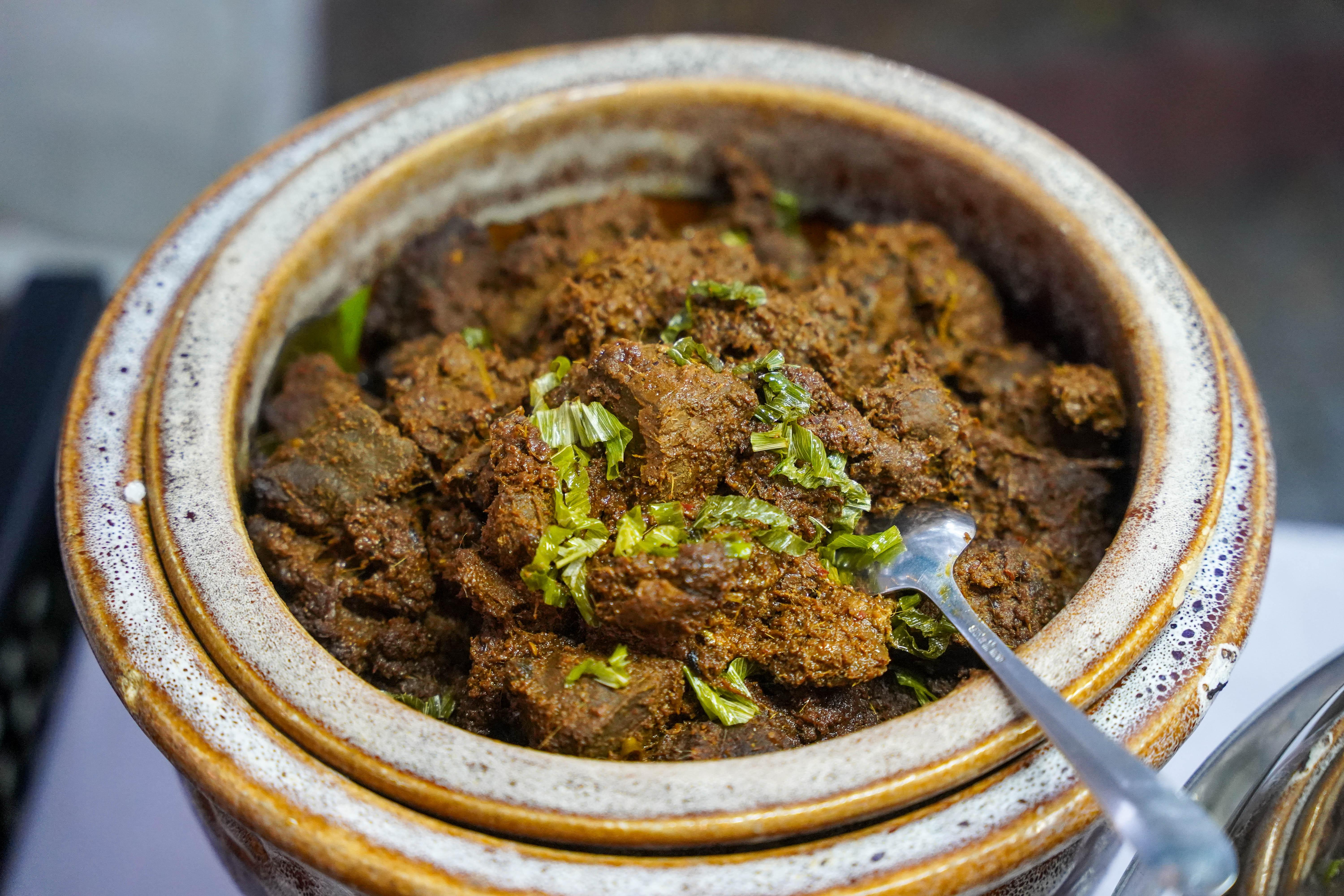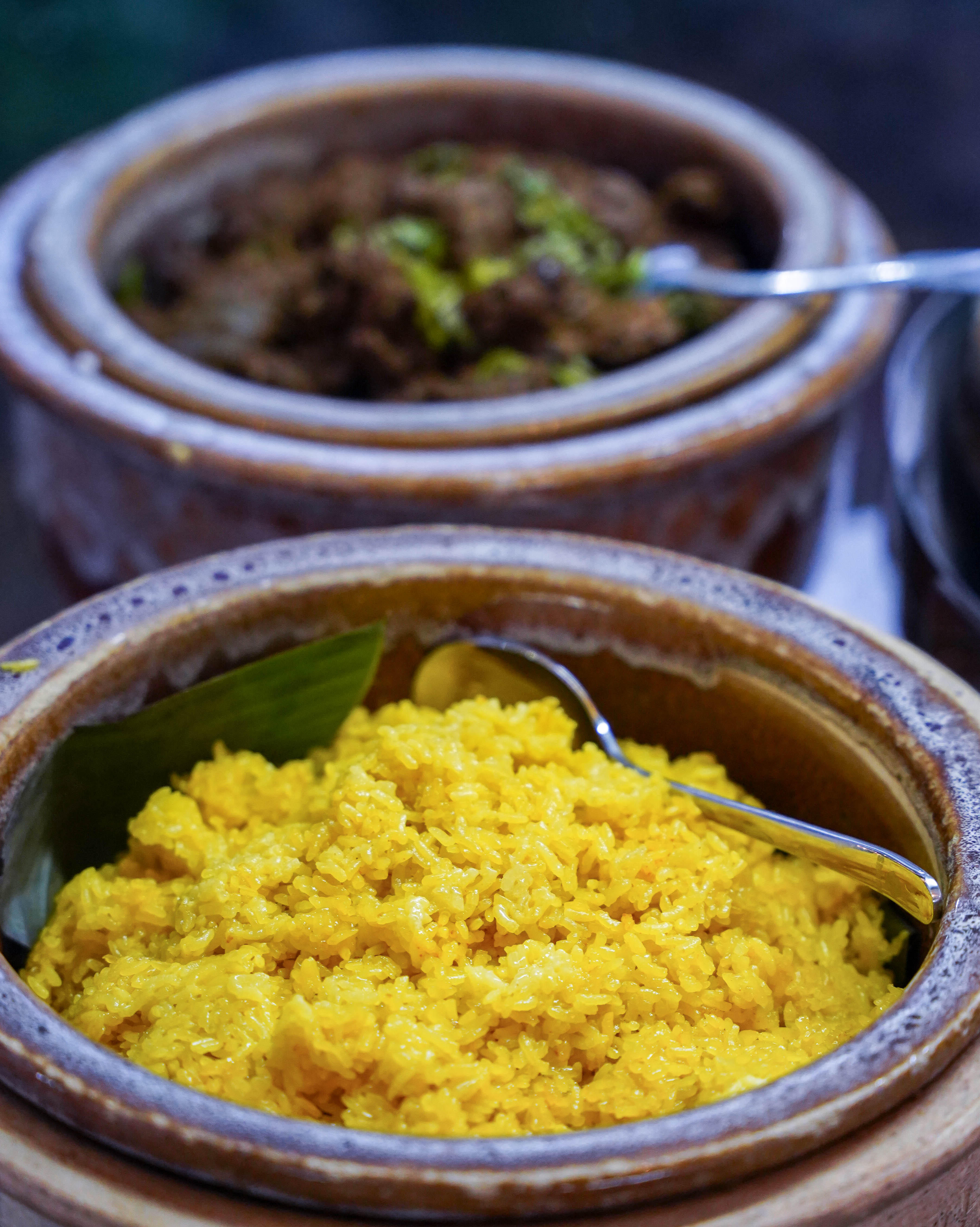 Perak-born chef Othman's signature temptation is the Daging Rendang Tok, a family recipe in his home state, slow-cooked for five hours so that it's incredibly easy to chew, rich and robust with a medley of 13 spices, for succulent show-stopper that's sweetish and not overly spicy.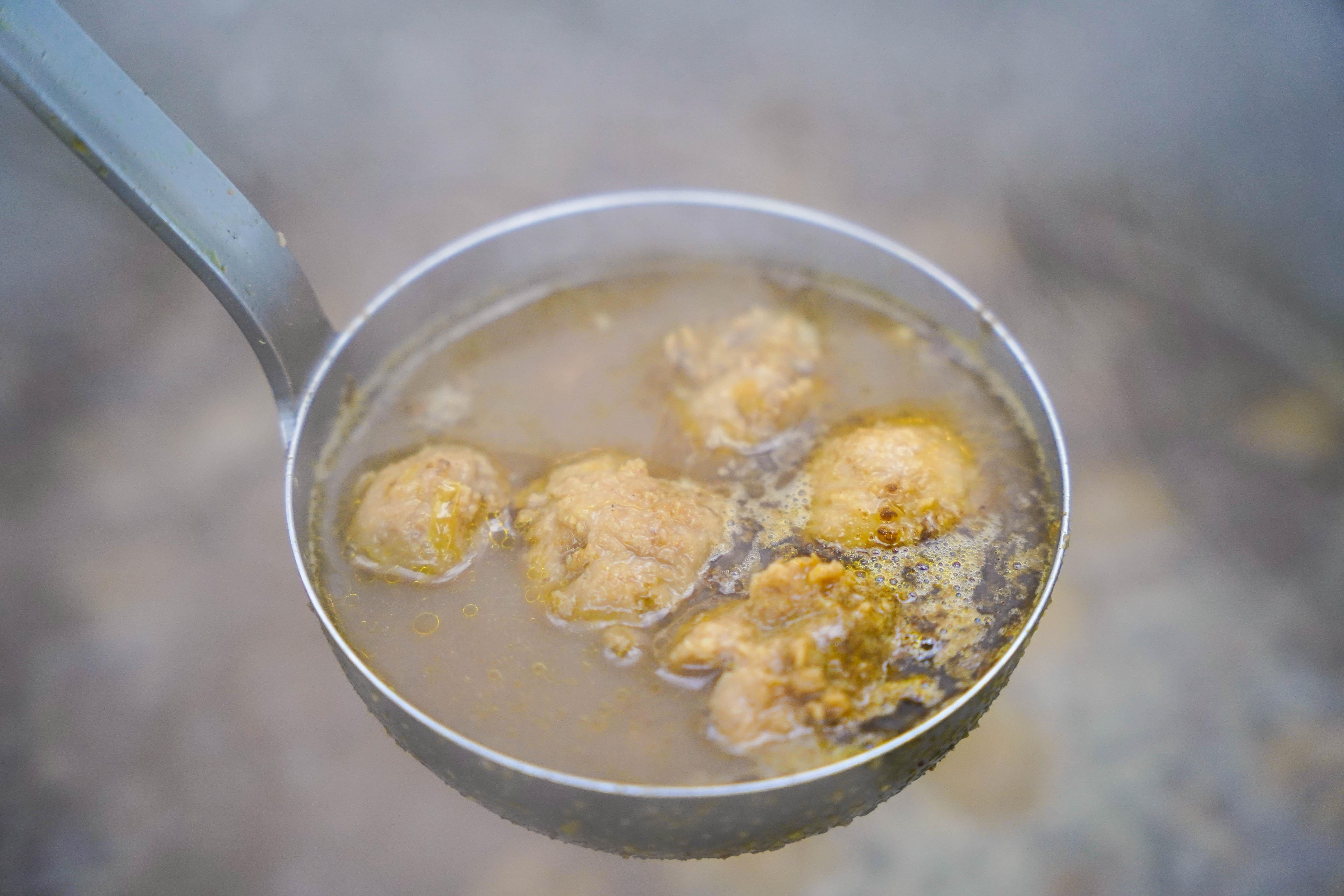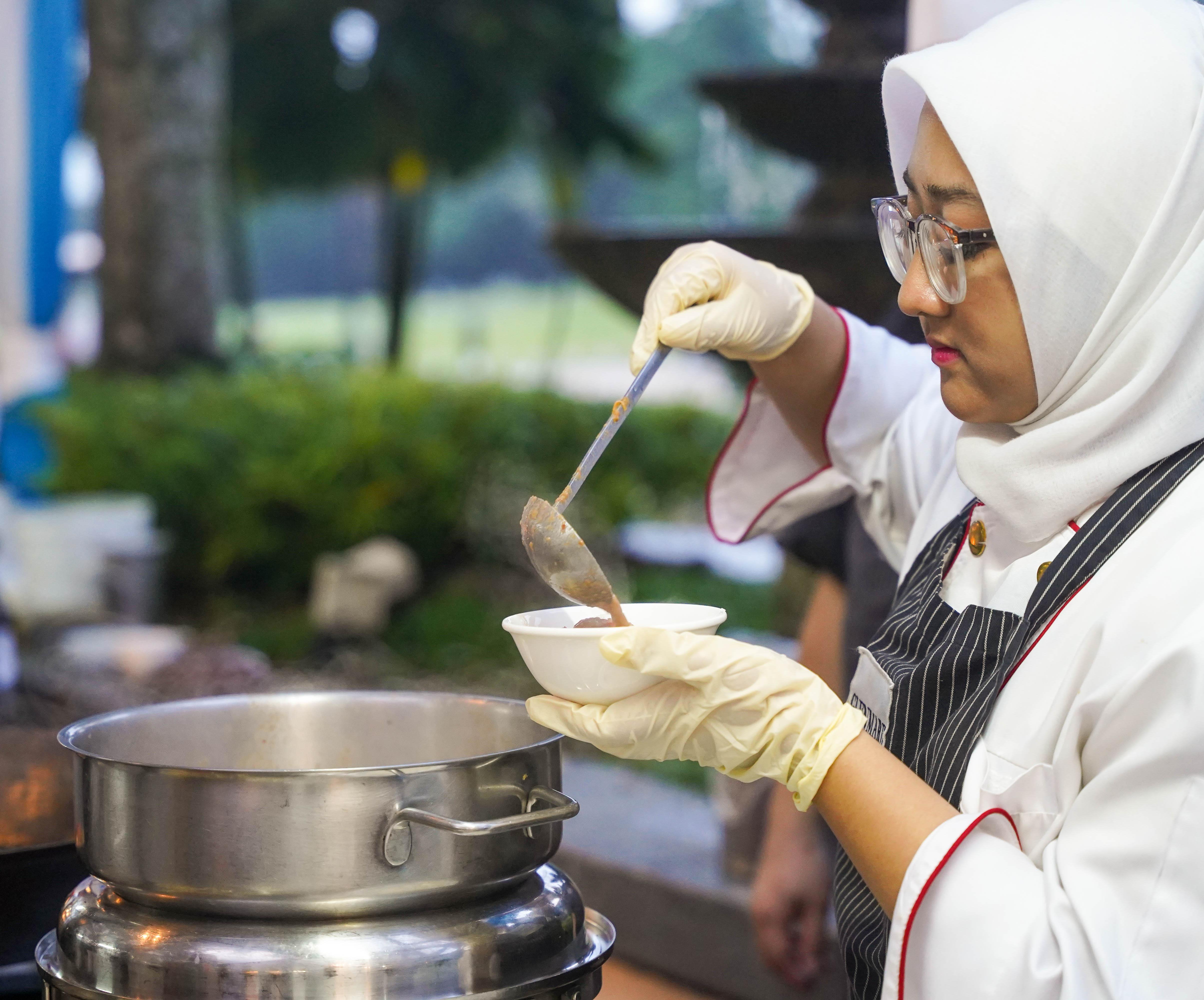 The Sup Power is another highlight that lives up to its name, potently beefy with muscular textures, thanks to an ensemble of offal, including tripe, lungs and bones, simmered for nearly three hours, resulting in a remarkable concentration of flavour.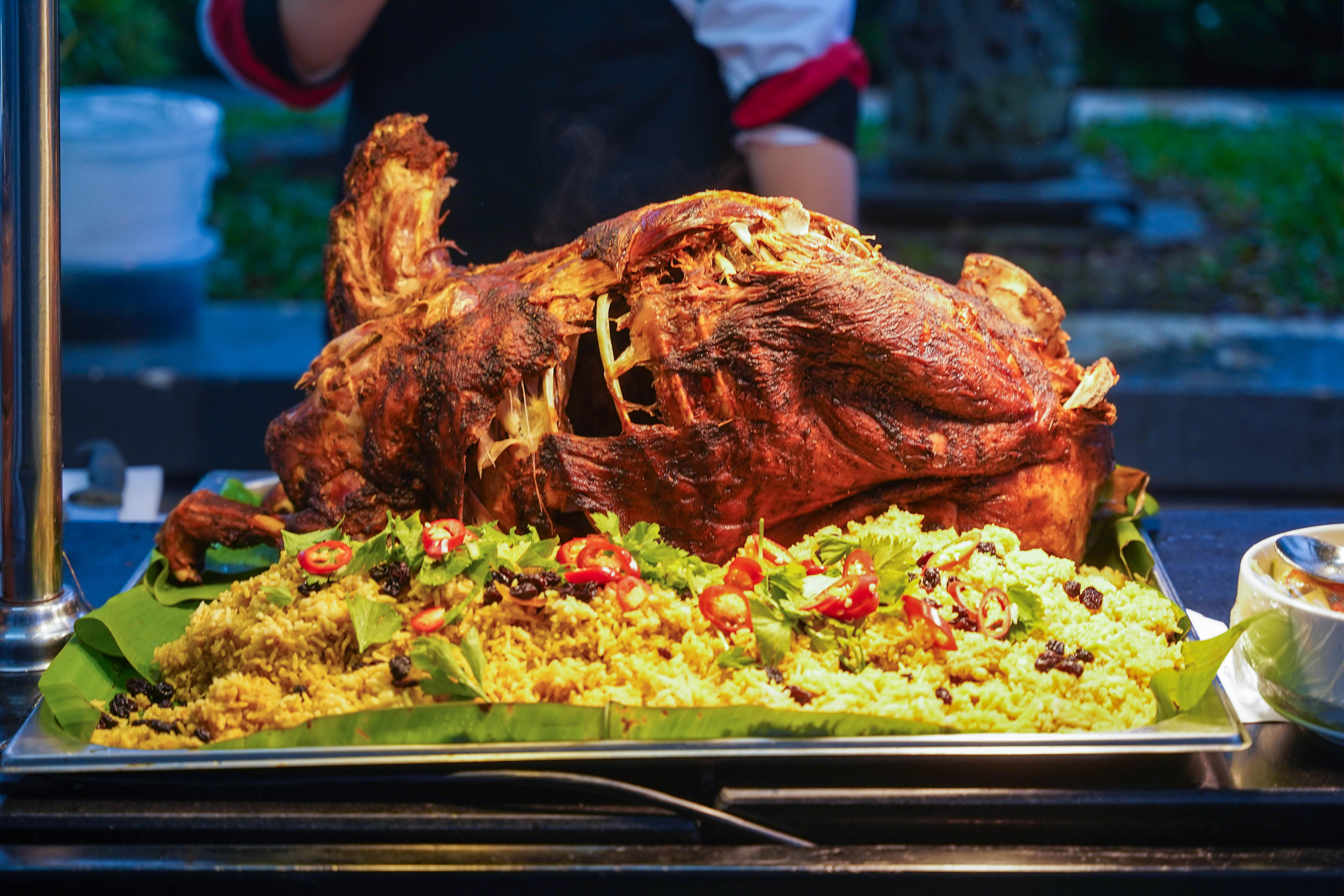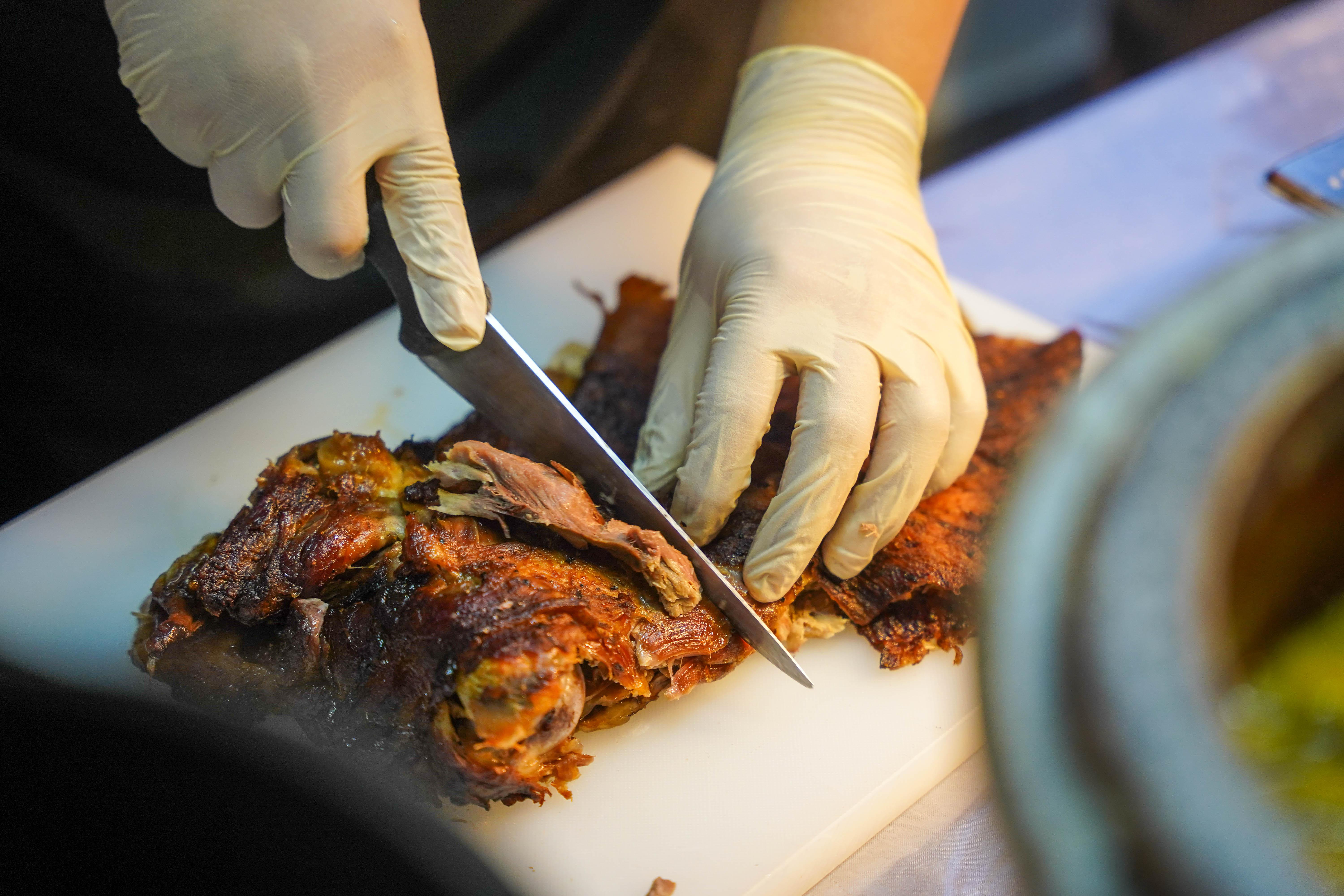 For fans of lamb, the Arabic Style Kambing is a must, roasted in the oven over three hours on low heat, until the flesh practically melts in the mouth, infused to the bone with spices like saffron and turmeric. We'd happily return for second and third helpings of this lovable lamb!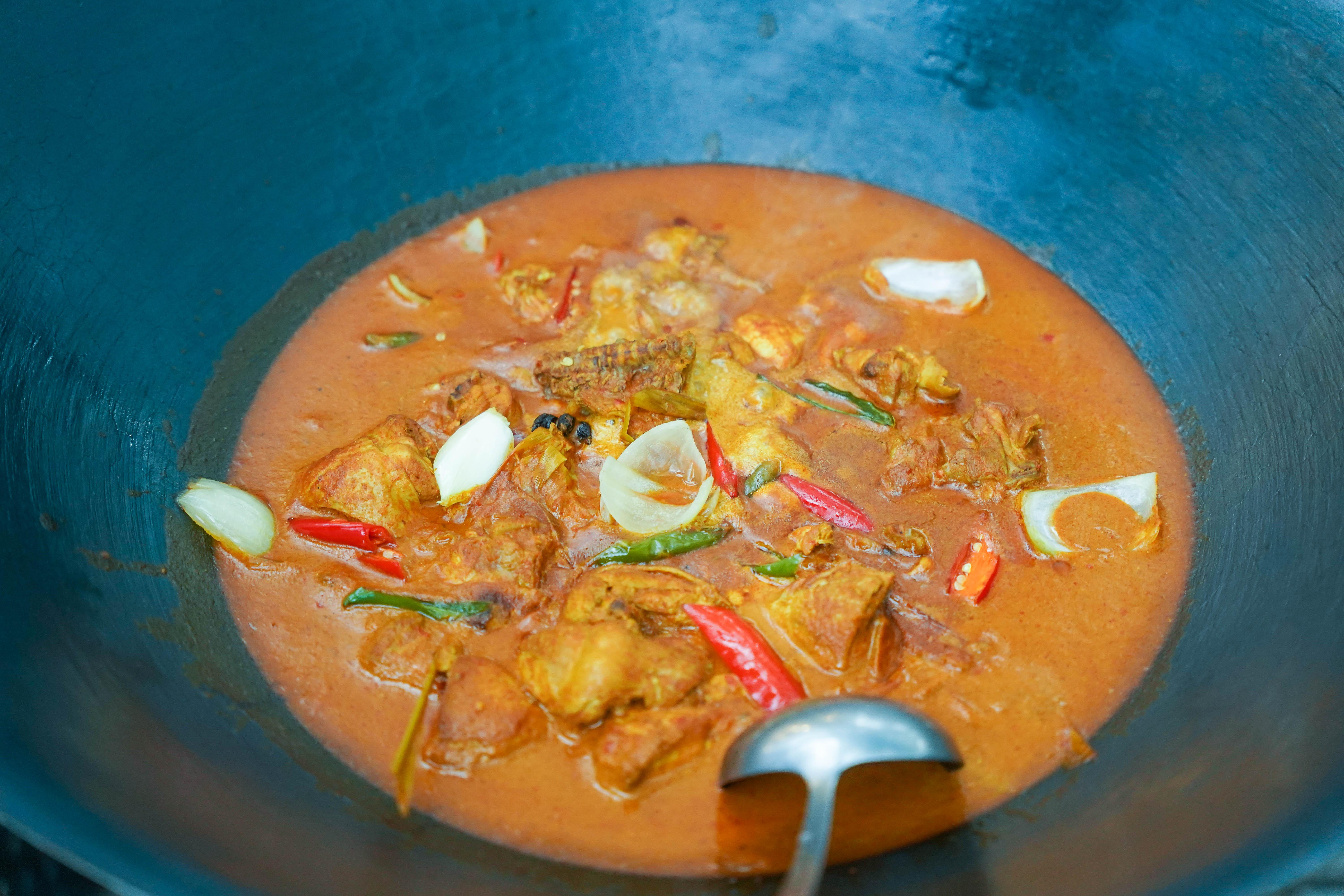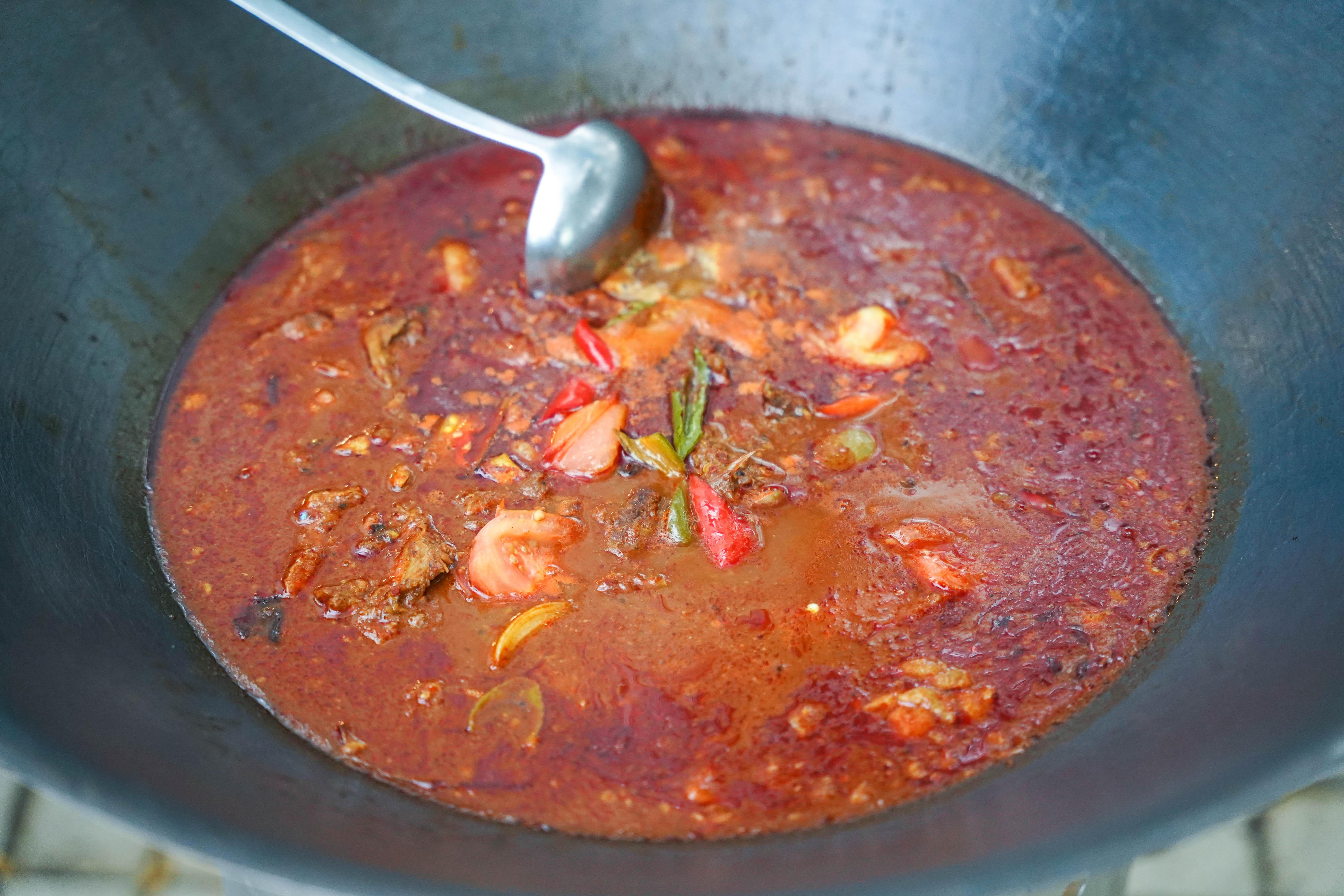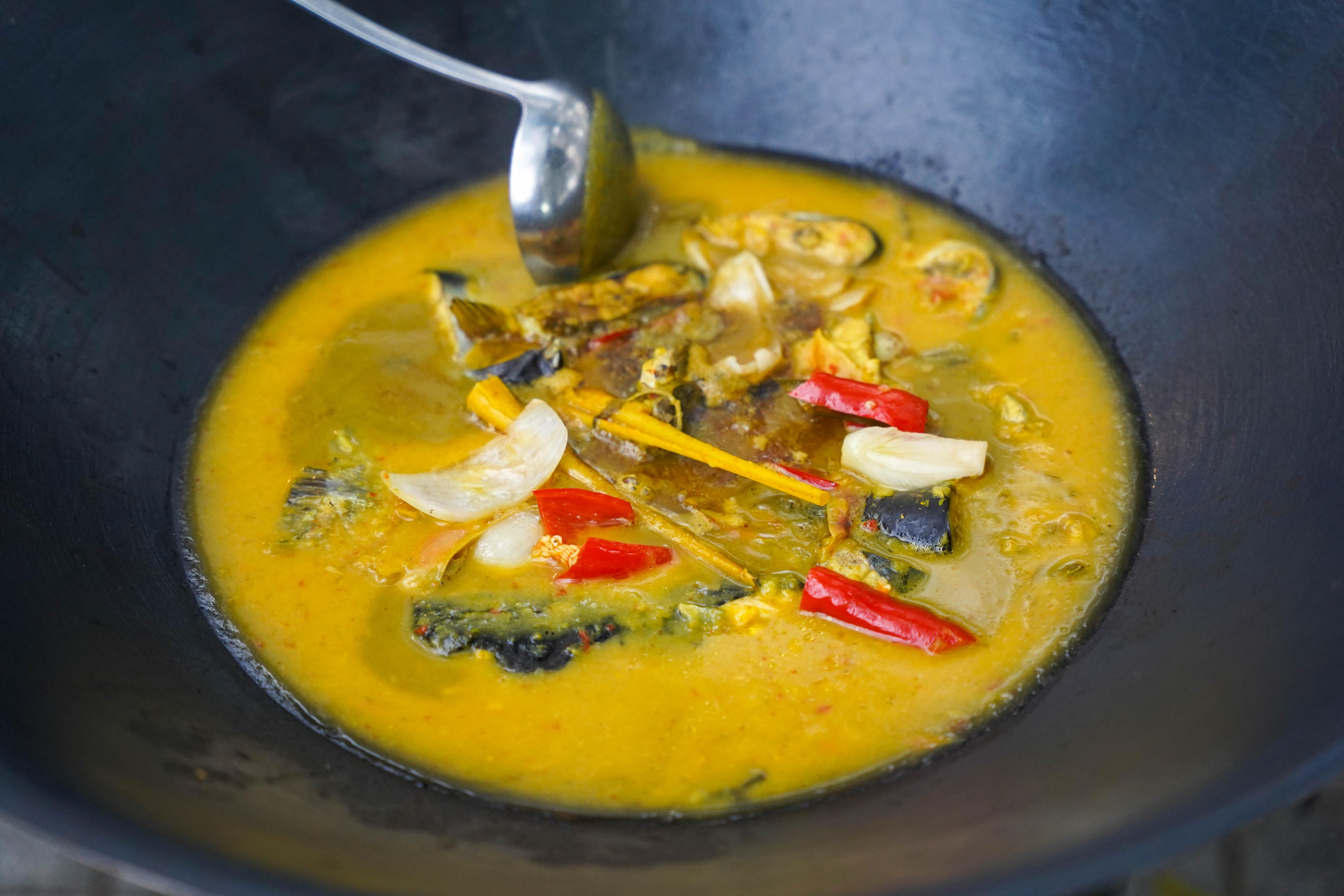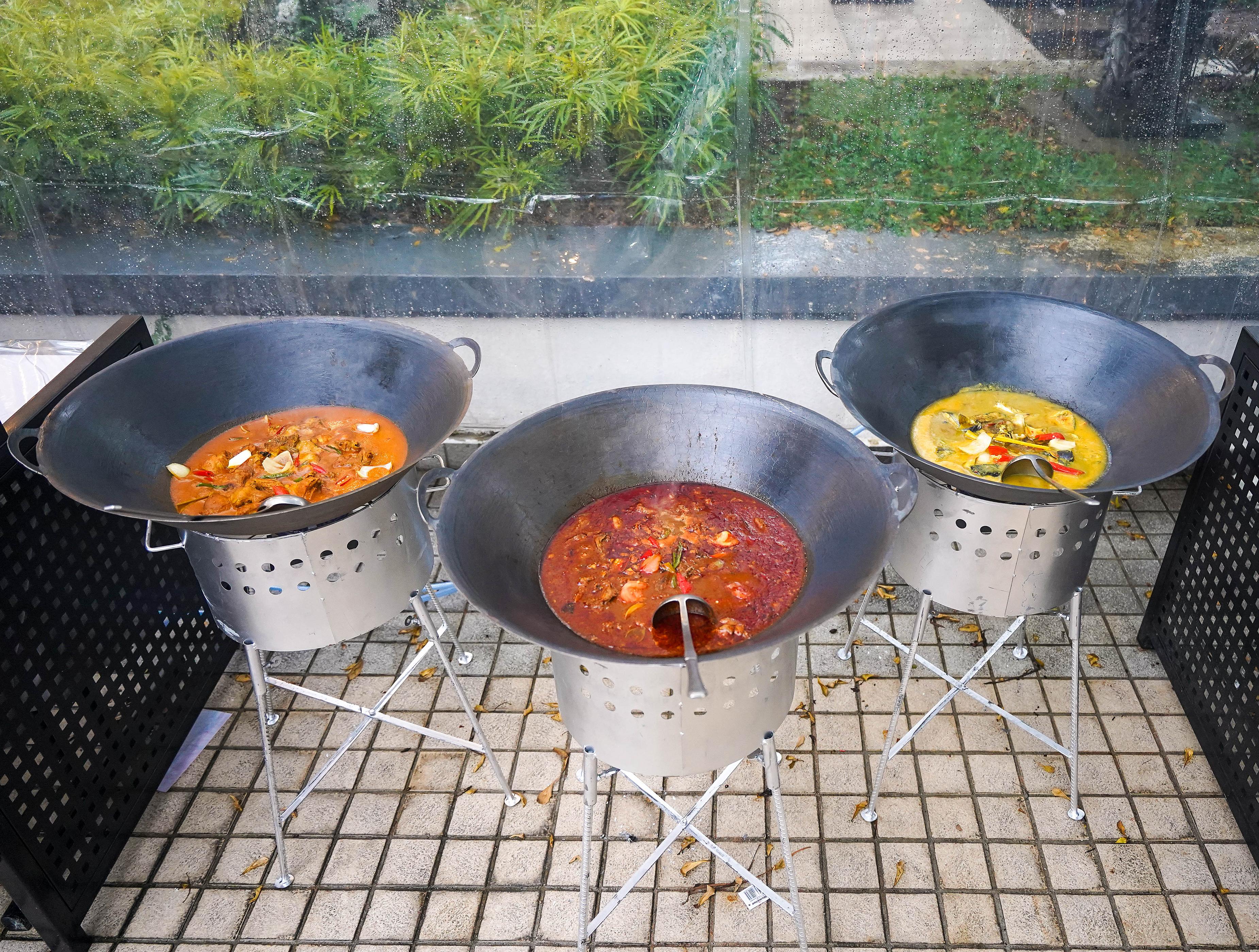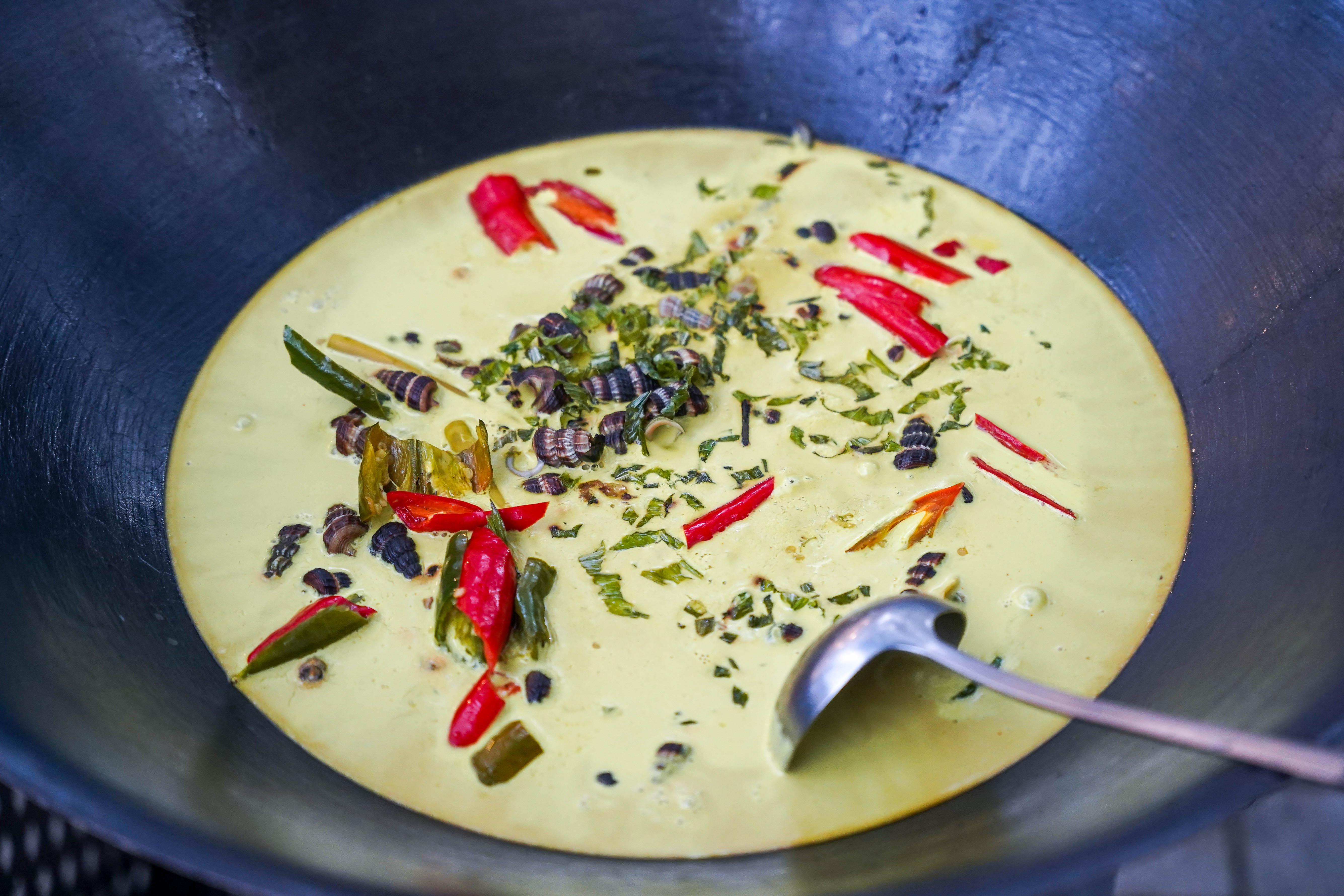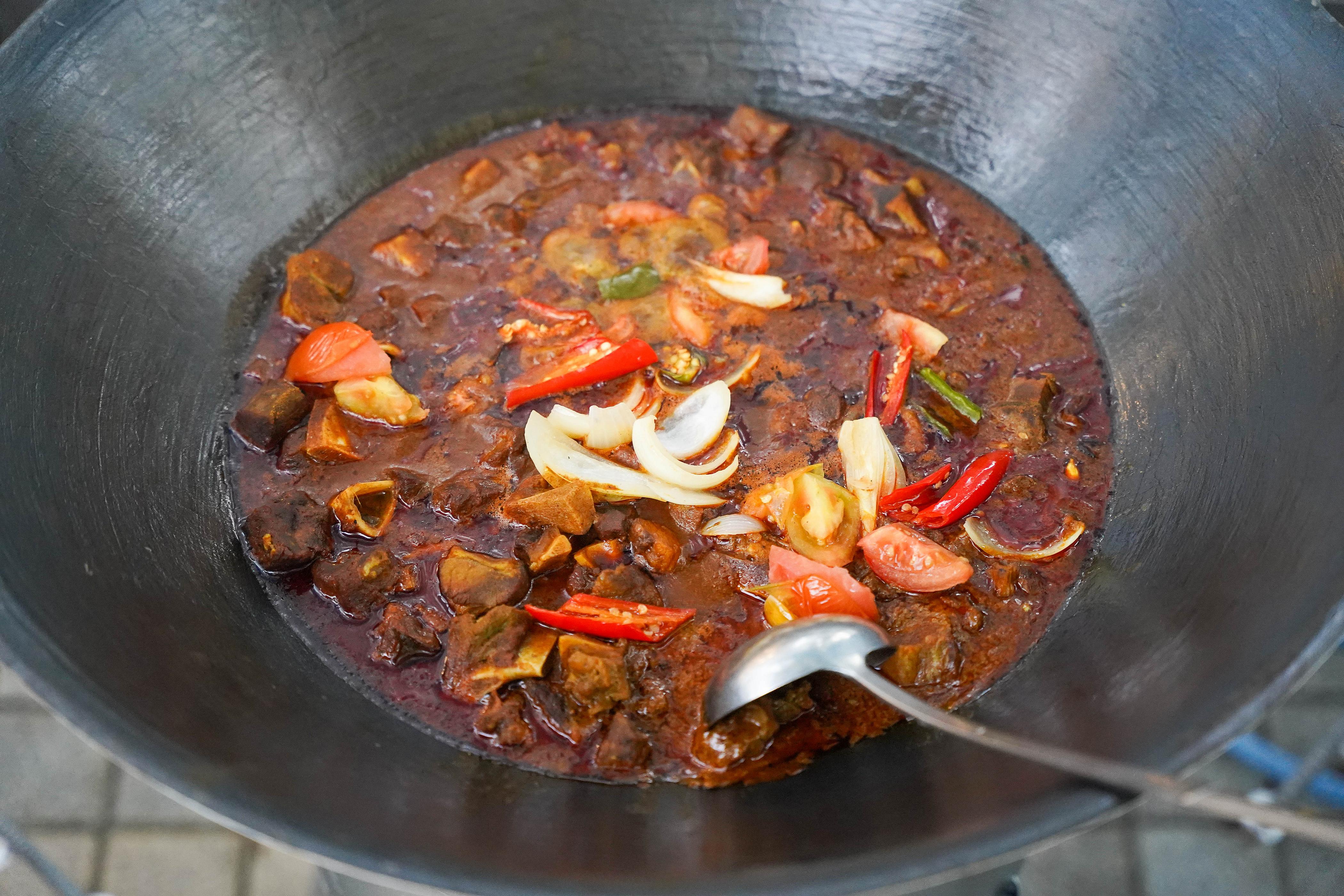 Up to seven types of Gulai Kawah are also available, spanning meat to vegetables, including curry chicken, asam pedas daging tetel, tempoyak, siput sedut masak lemak, kambing kari and gulai pucuk paku, evoking a kenduri that's fit for a king.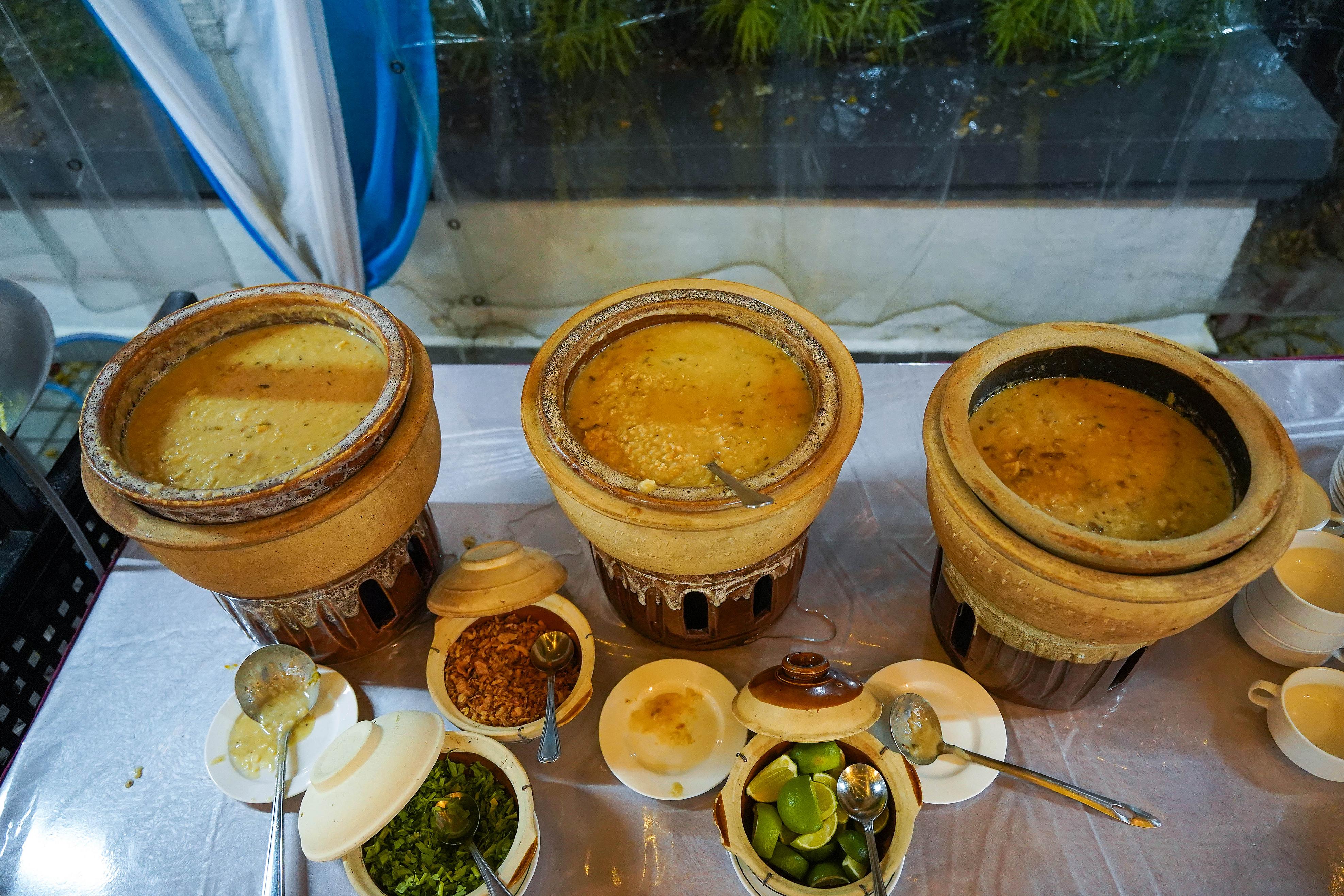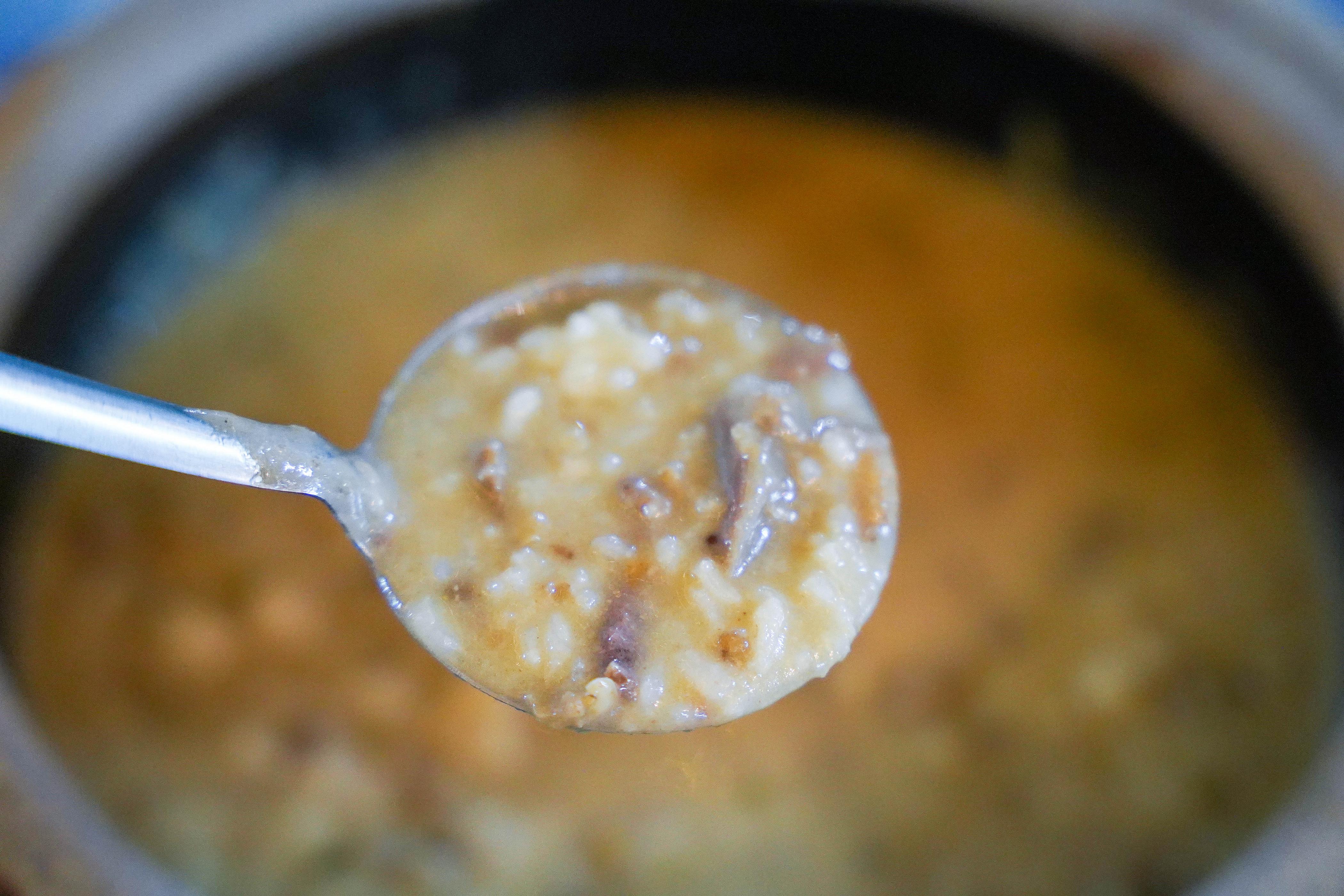 Three types of Bubur Lambuk prove irresistibly tempting - brimming with the crowd-pleasing beef and chicken, as well as seafood, and the more unusual ostrich.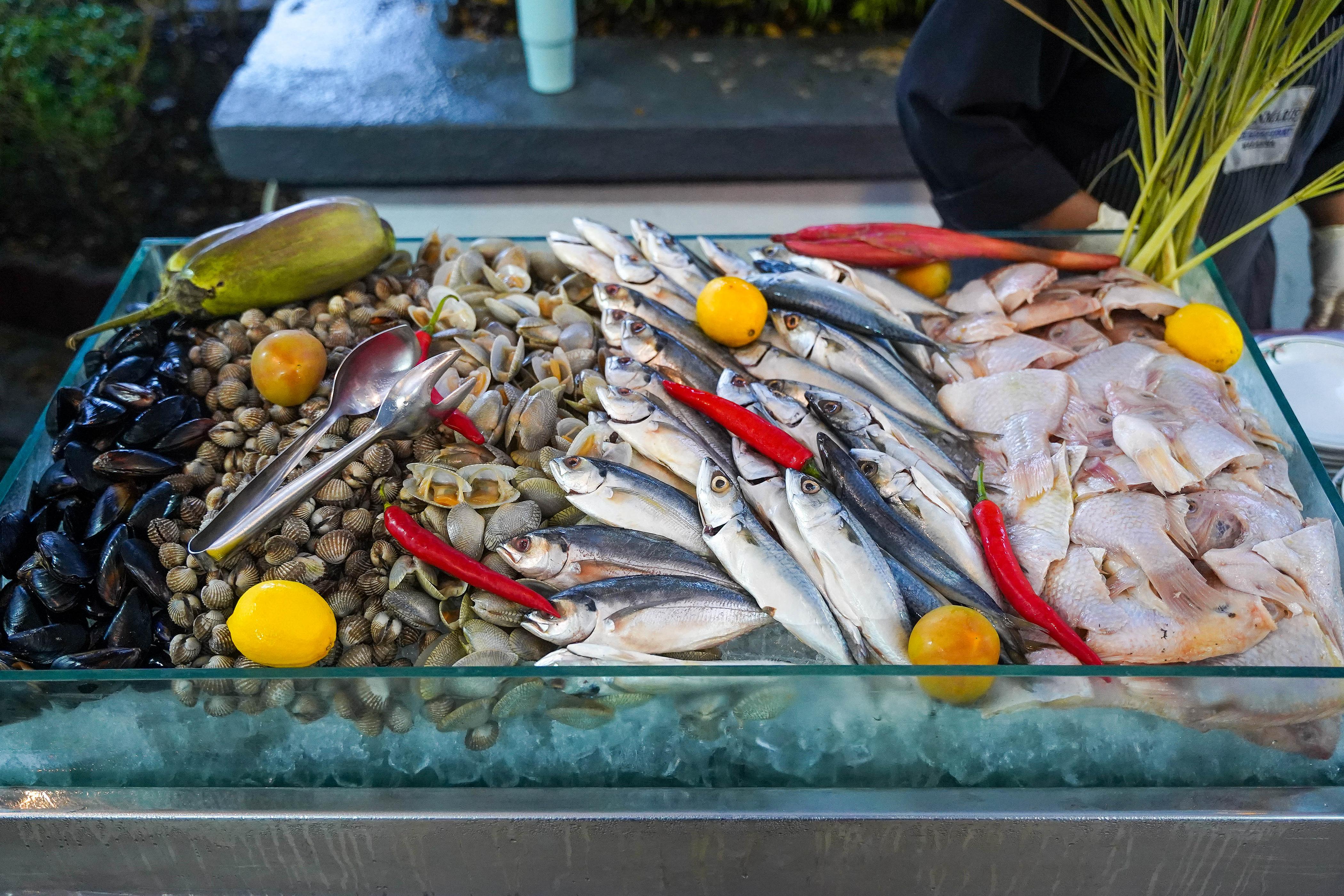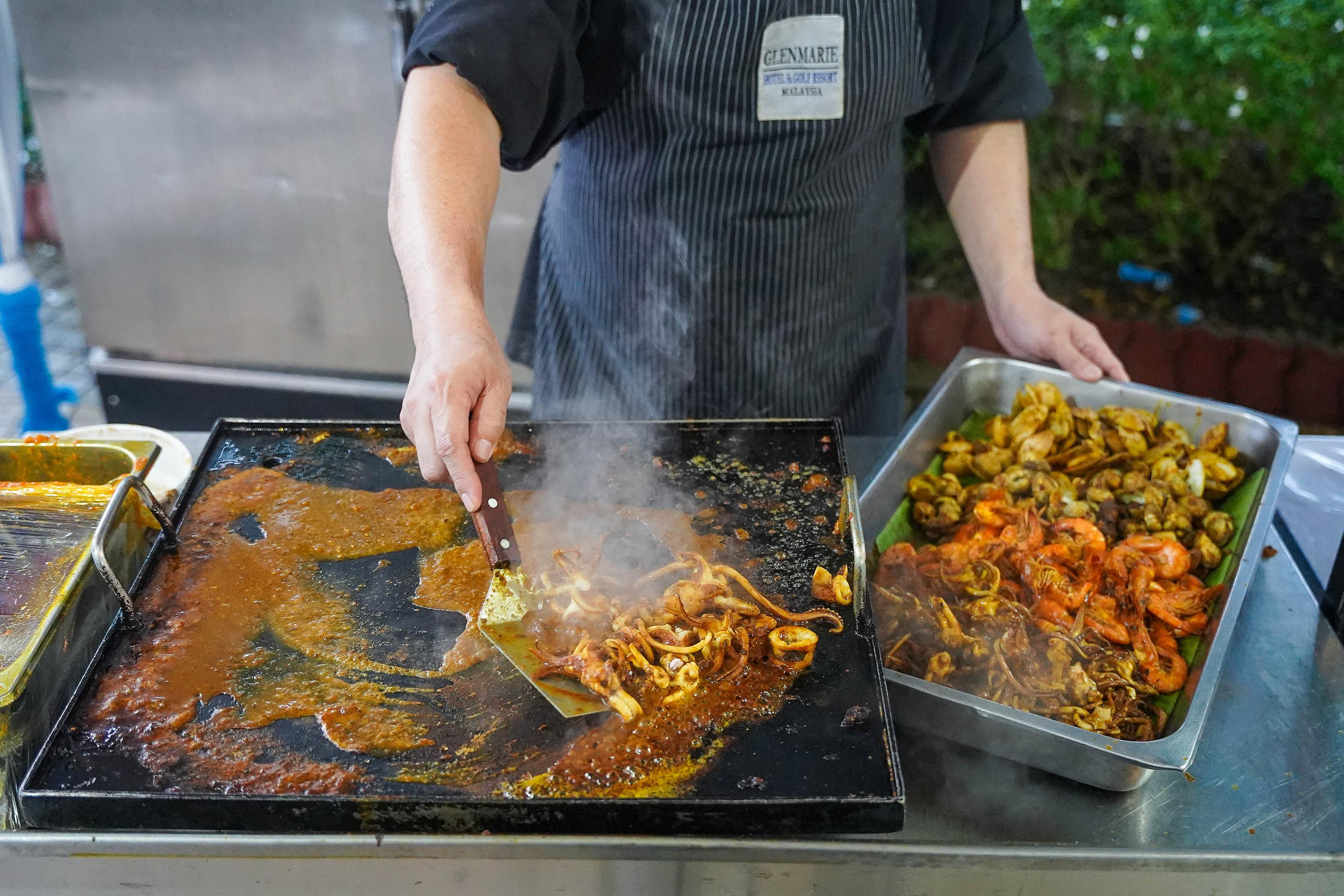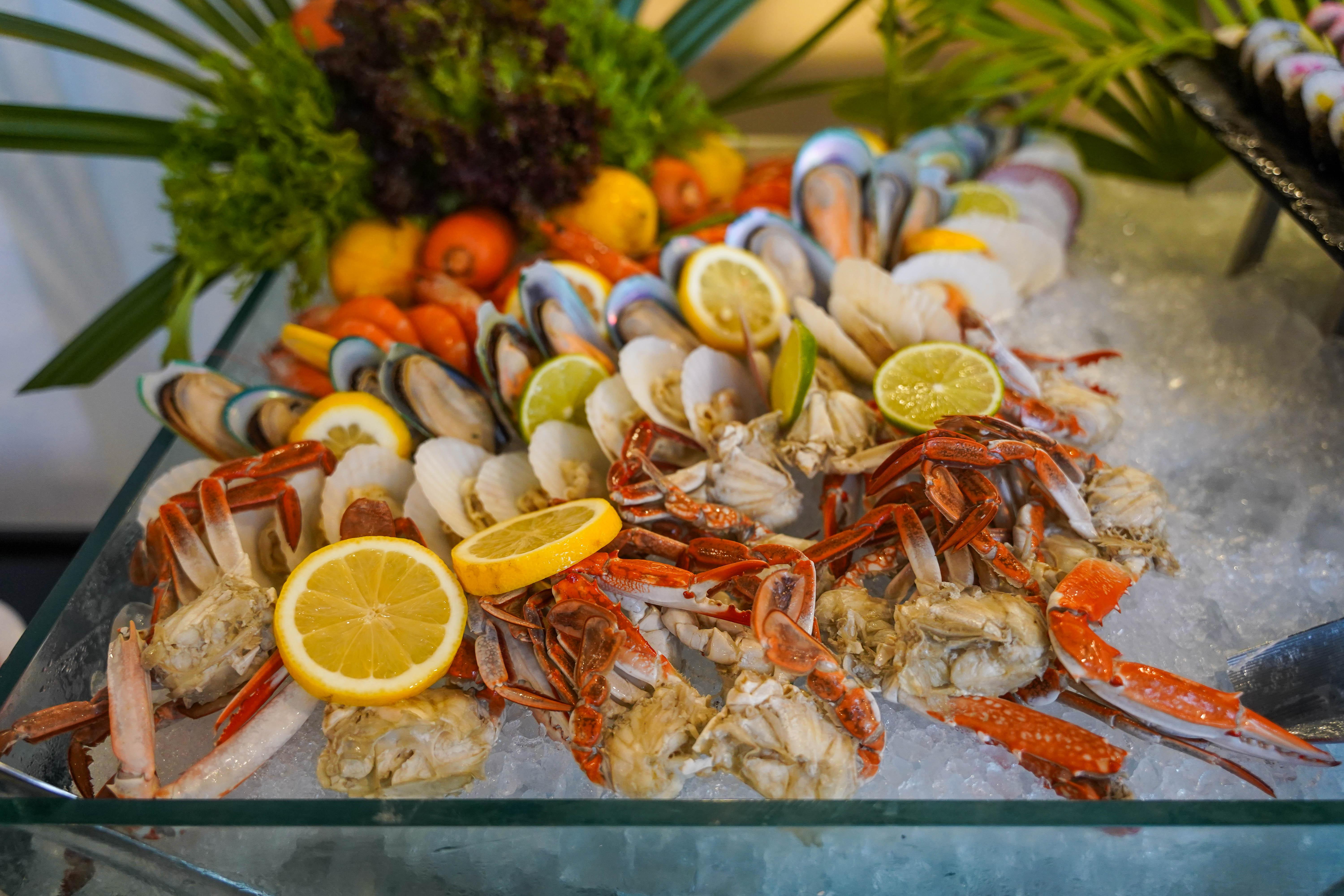 Fish, crabs, mussels and scallops are cooked to order, served steaming on your plate.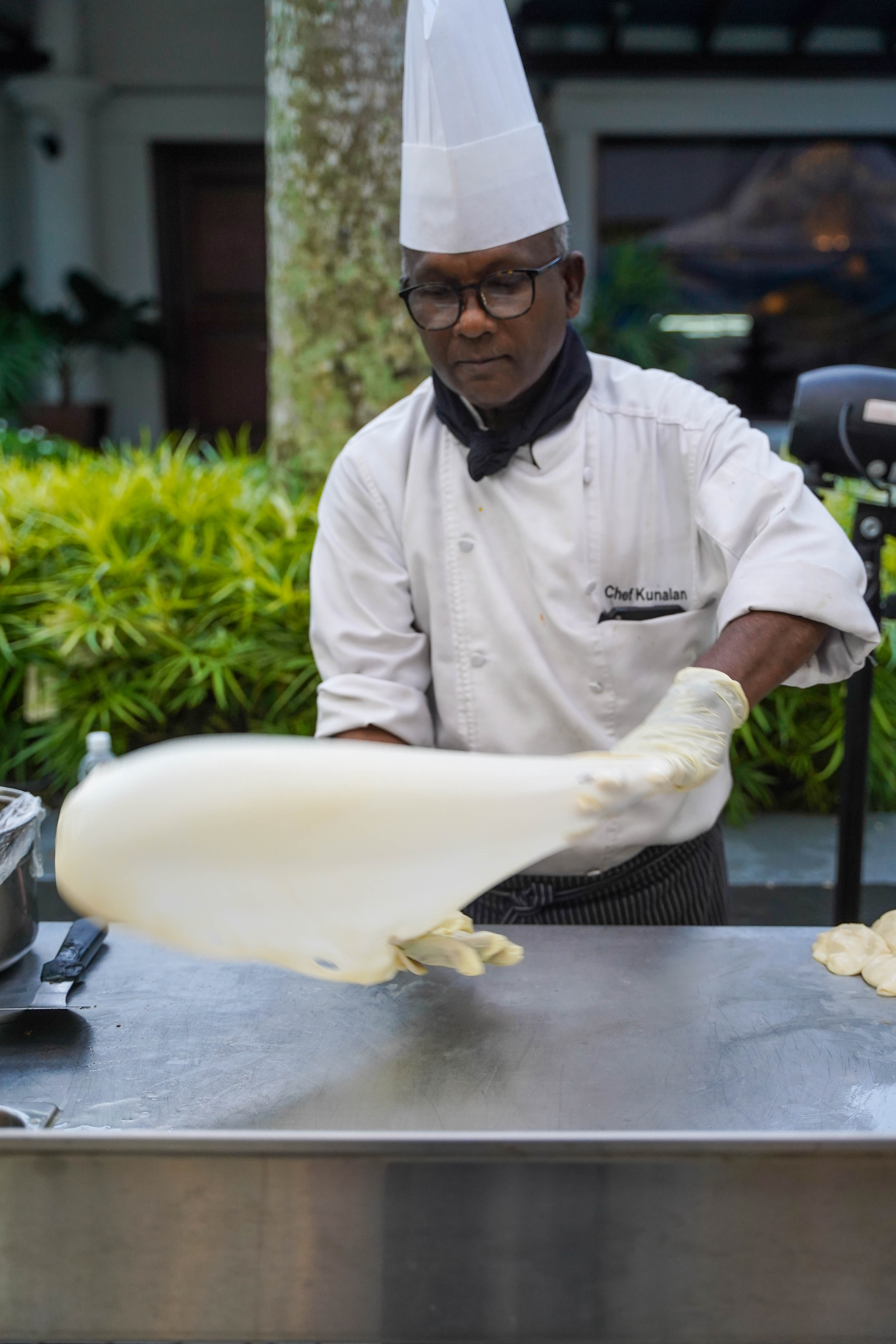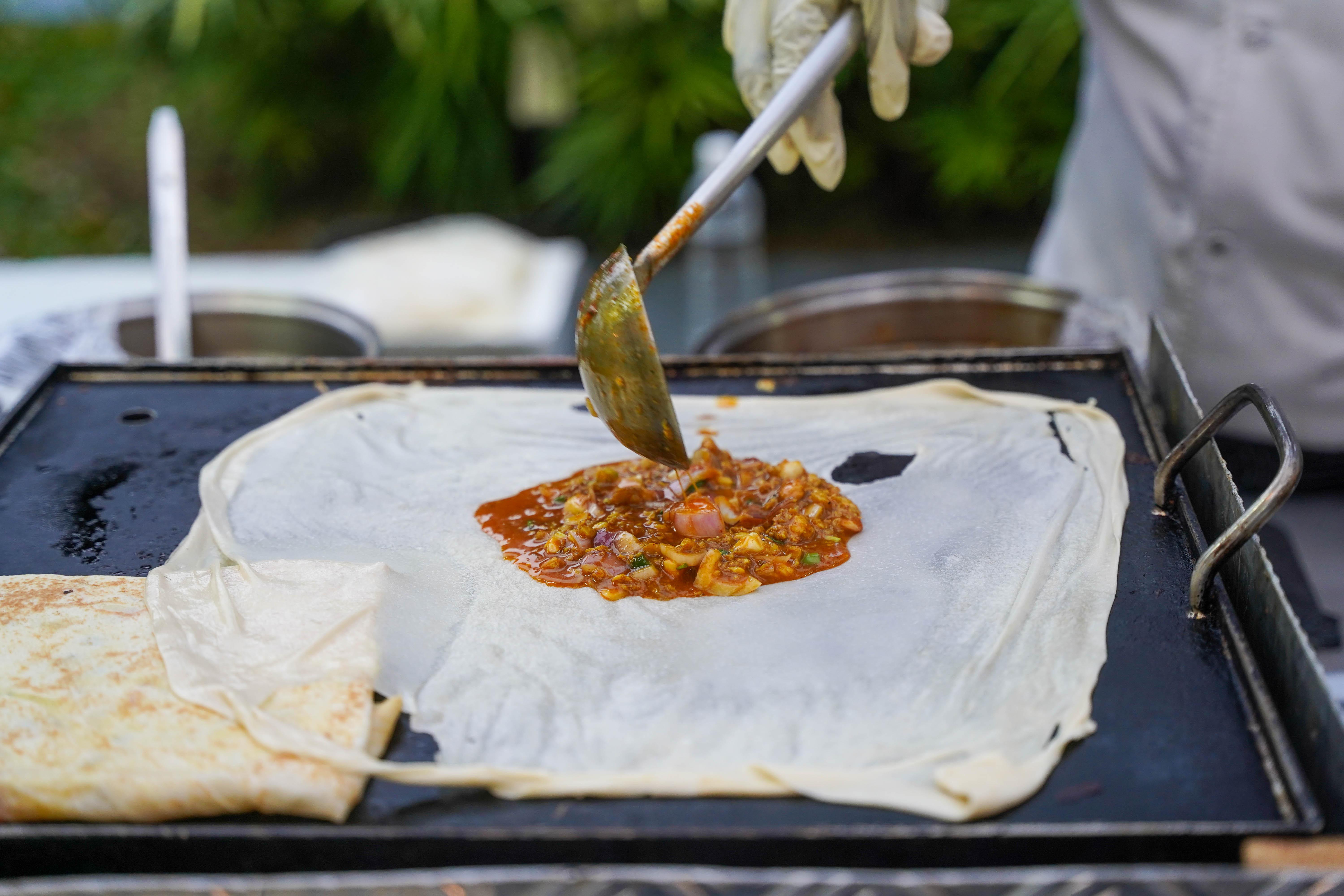 The roti station is well worth visiting - check out the action and order roti telur and murtabak.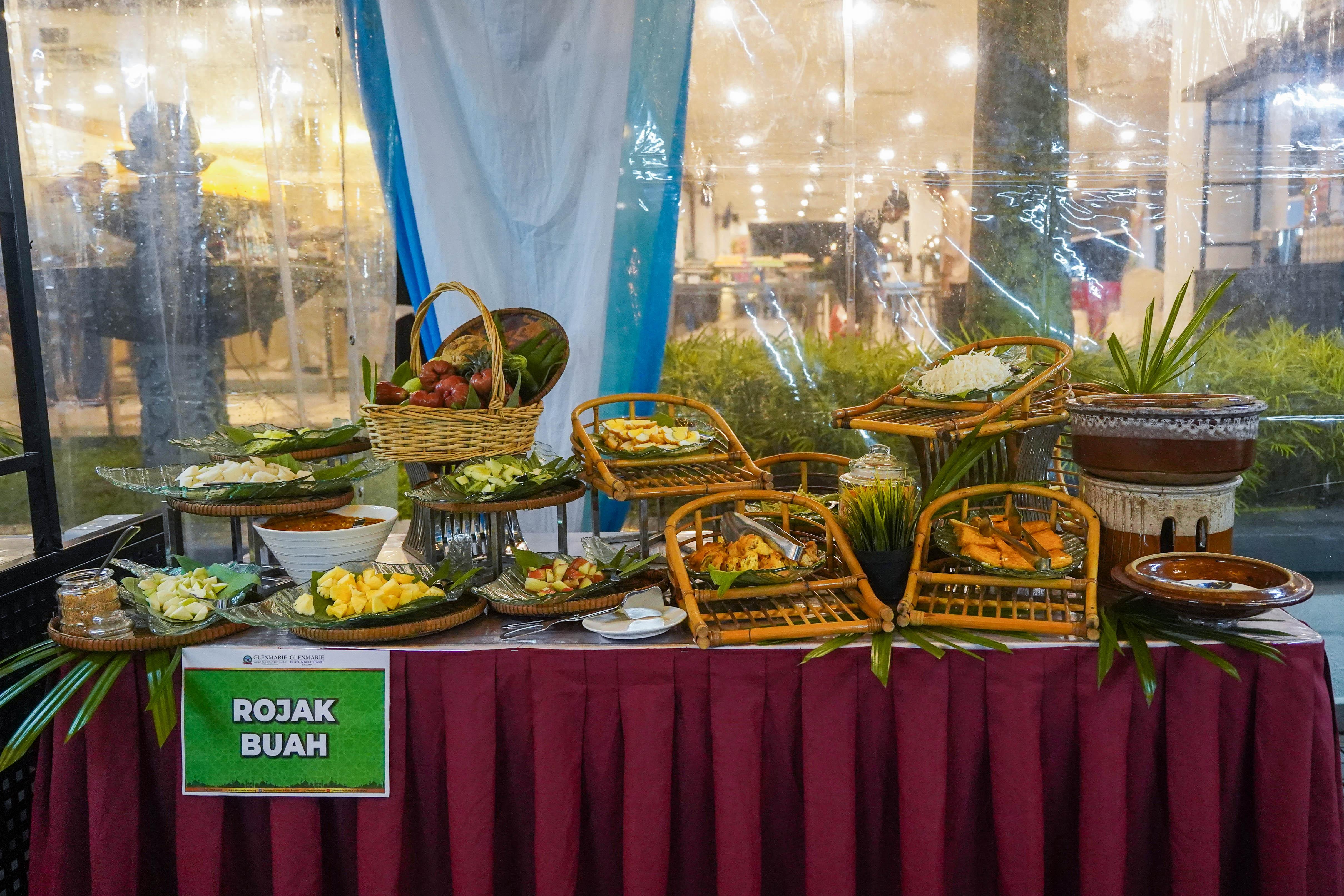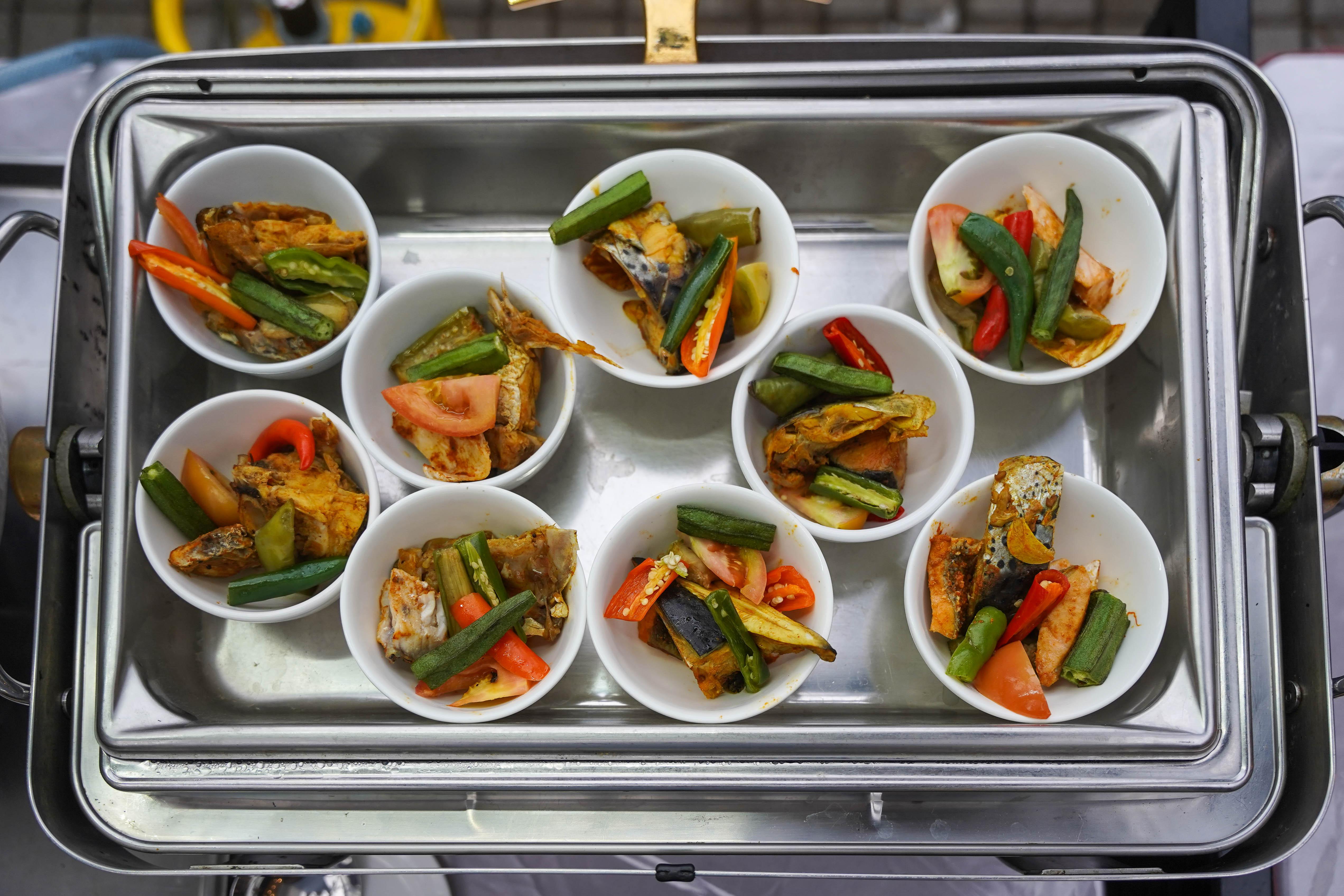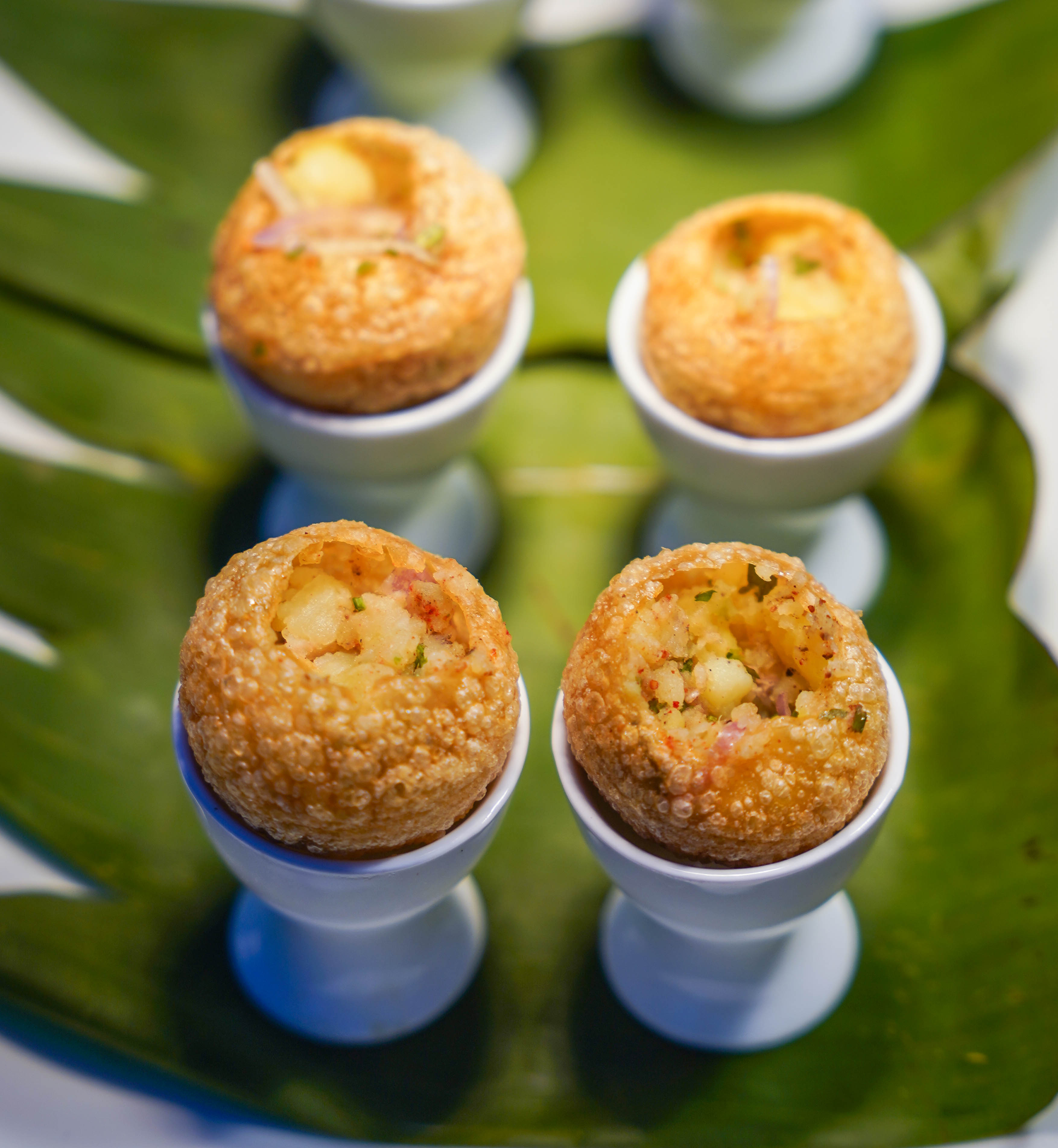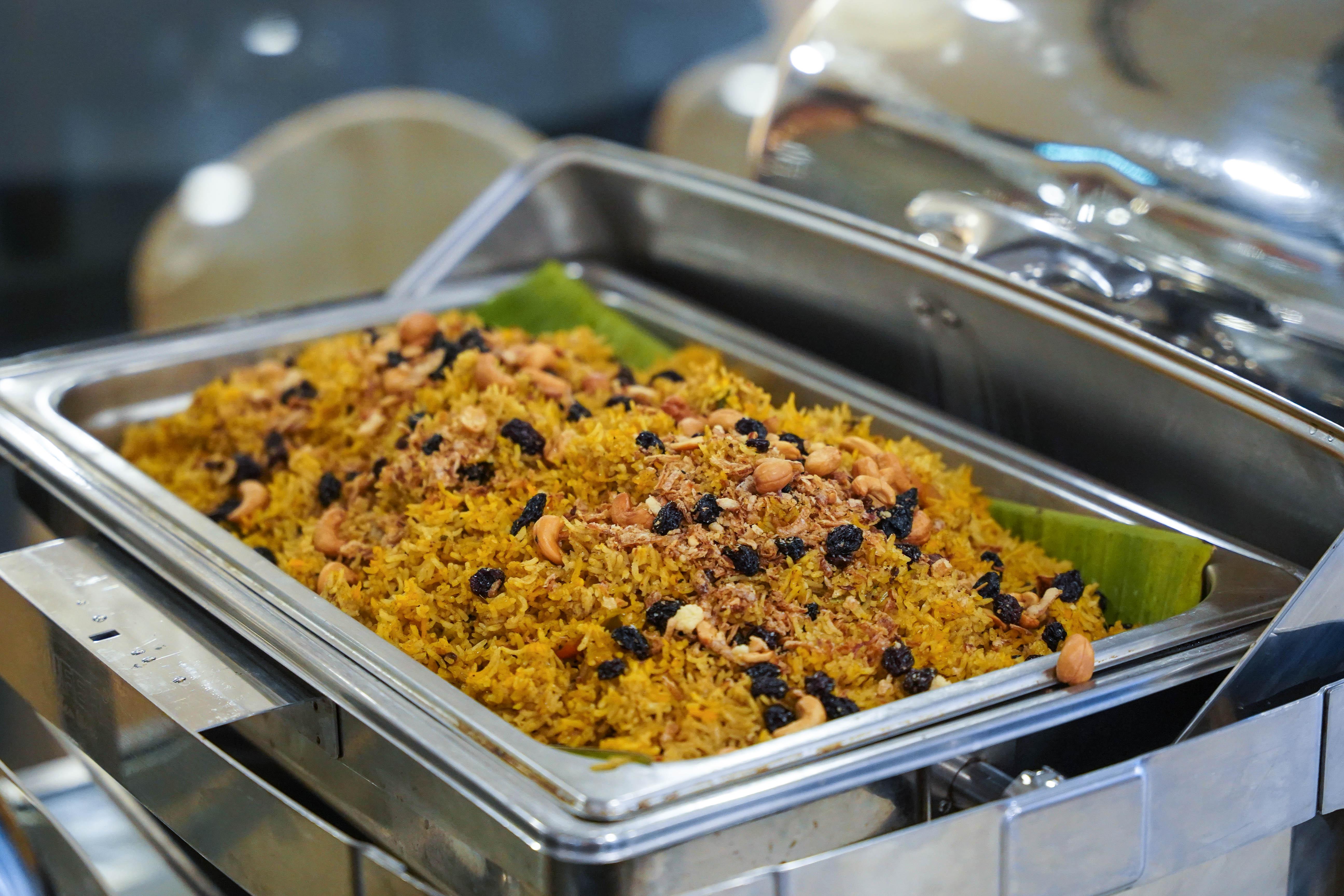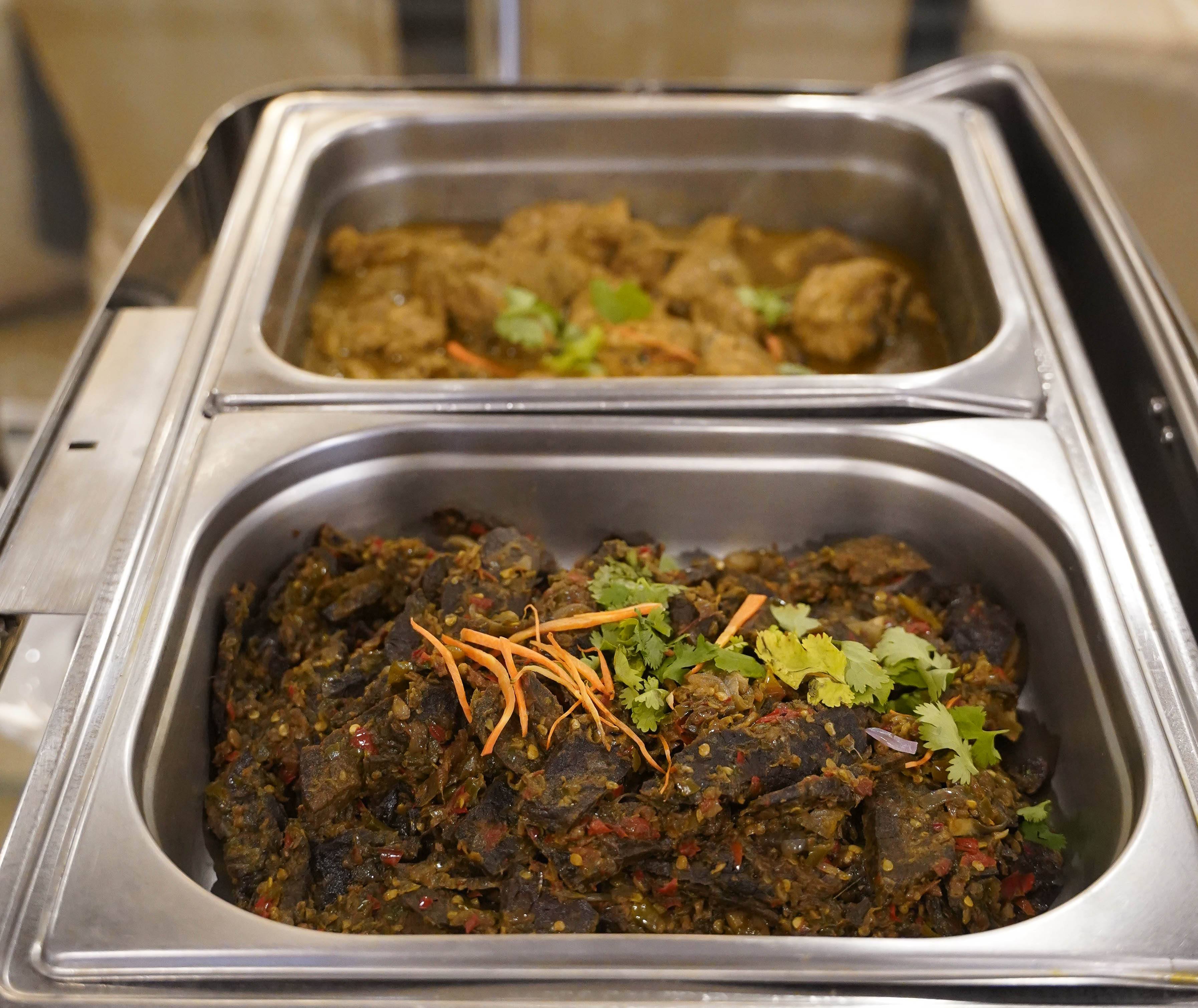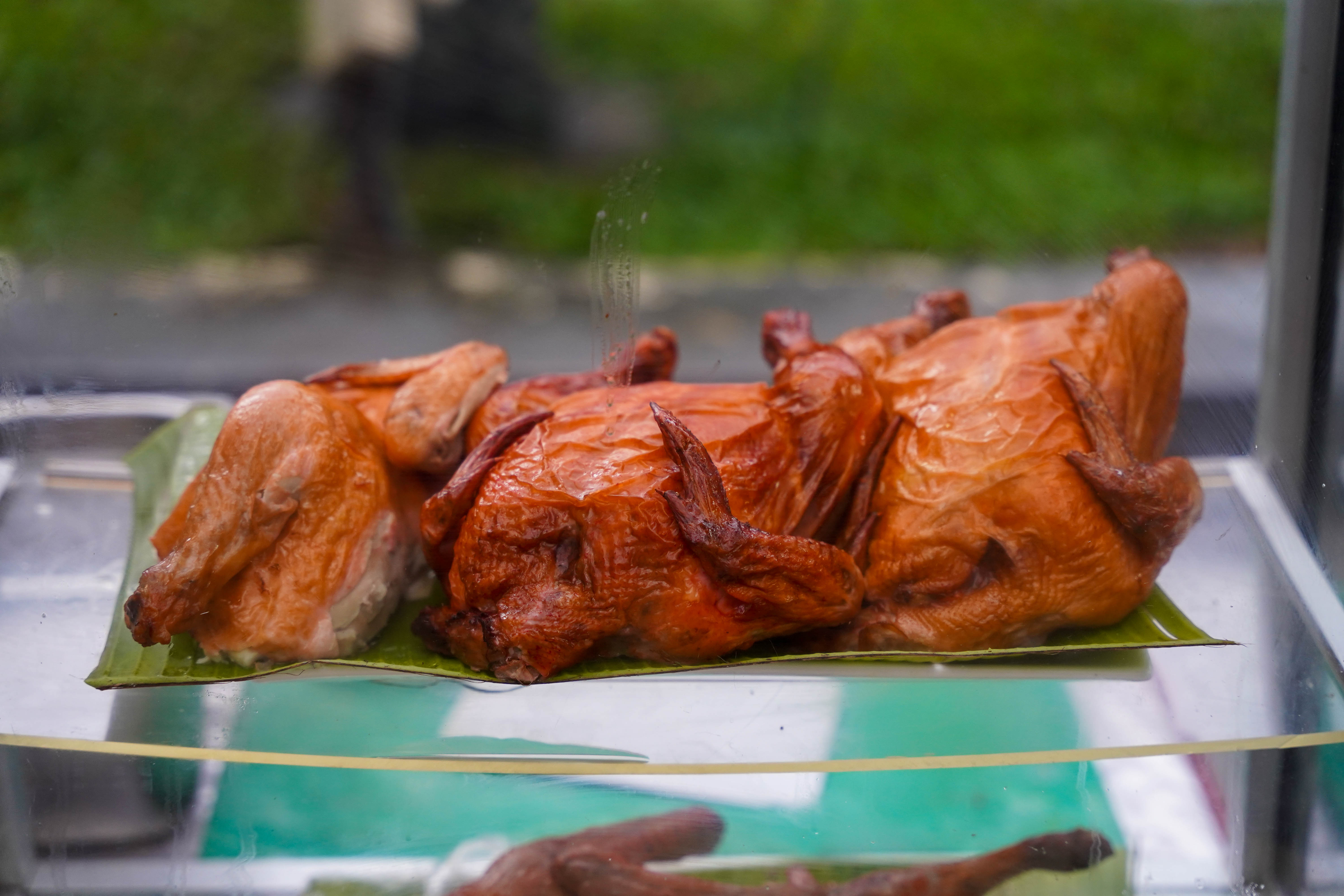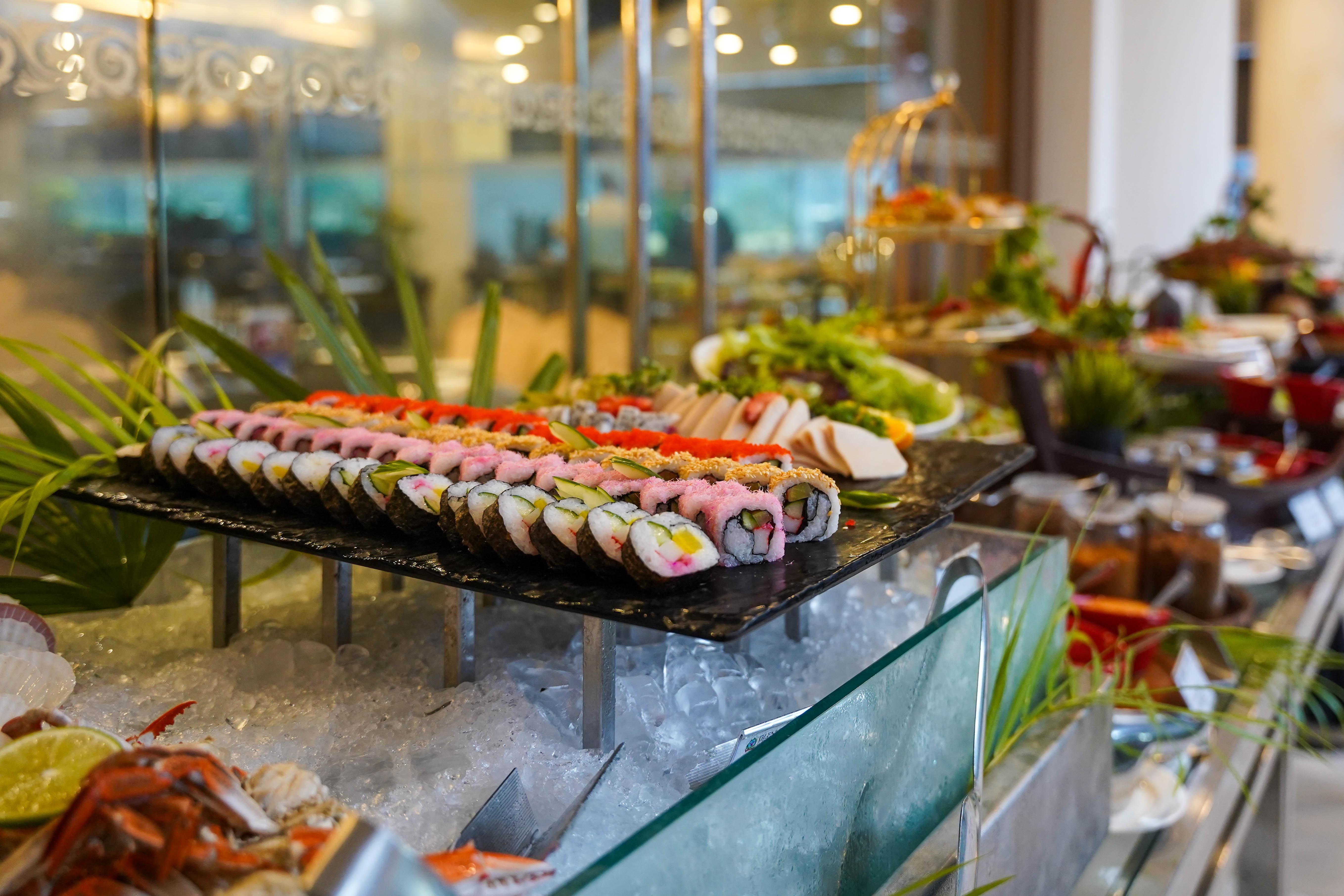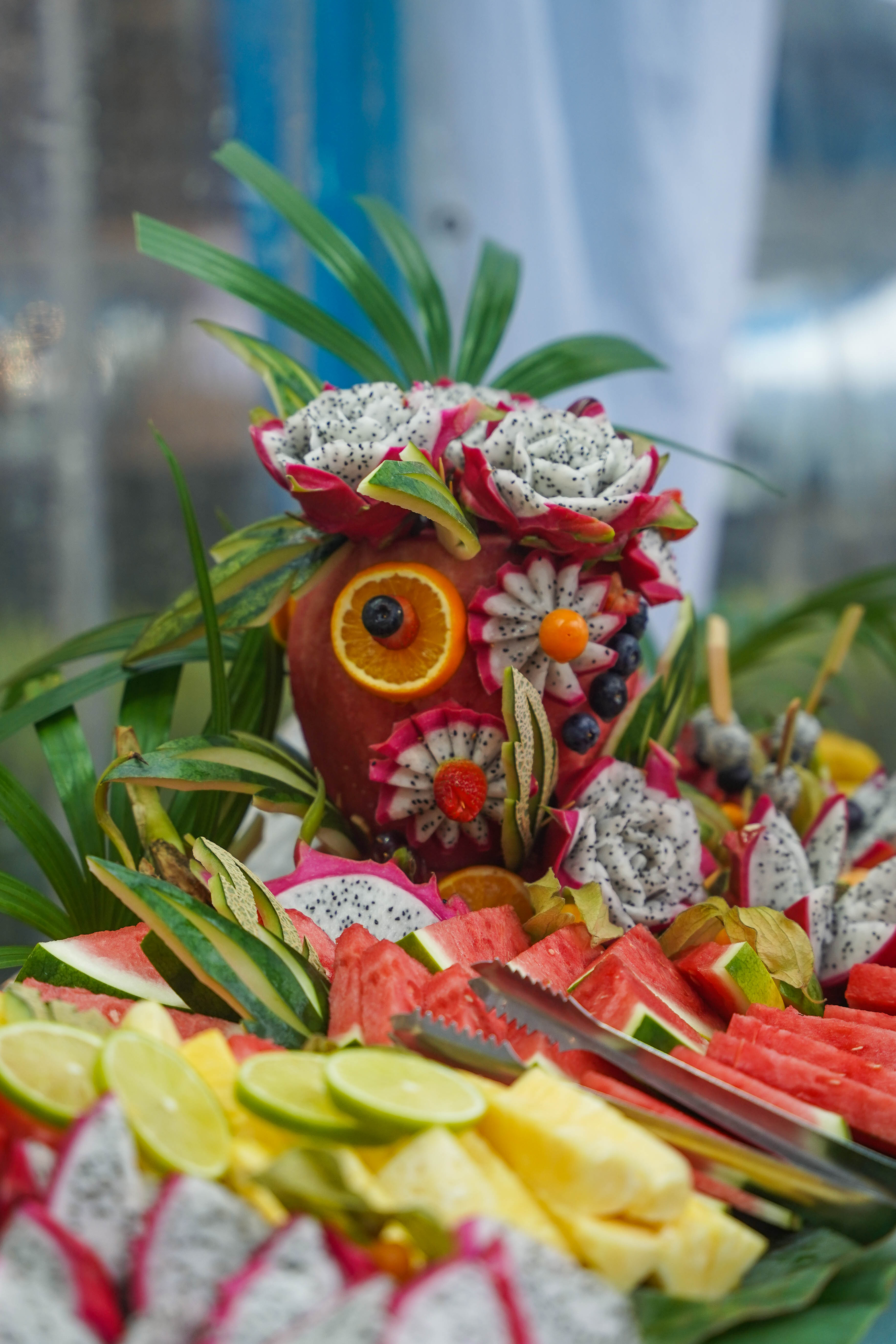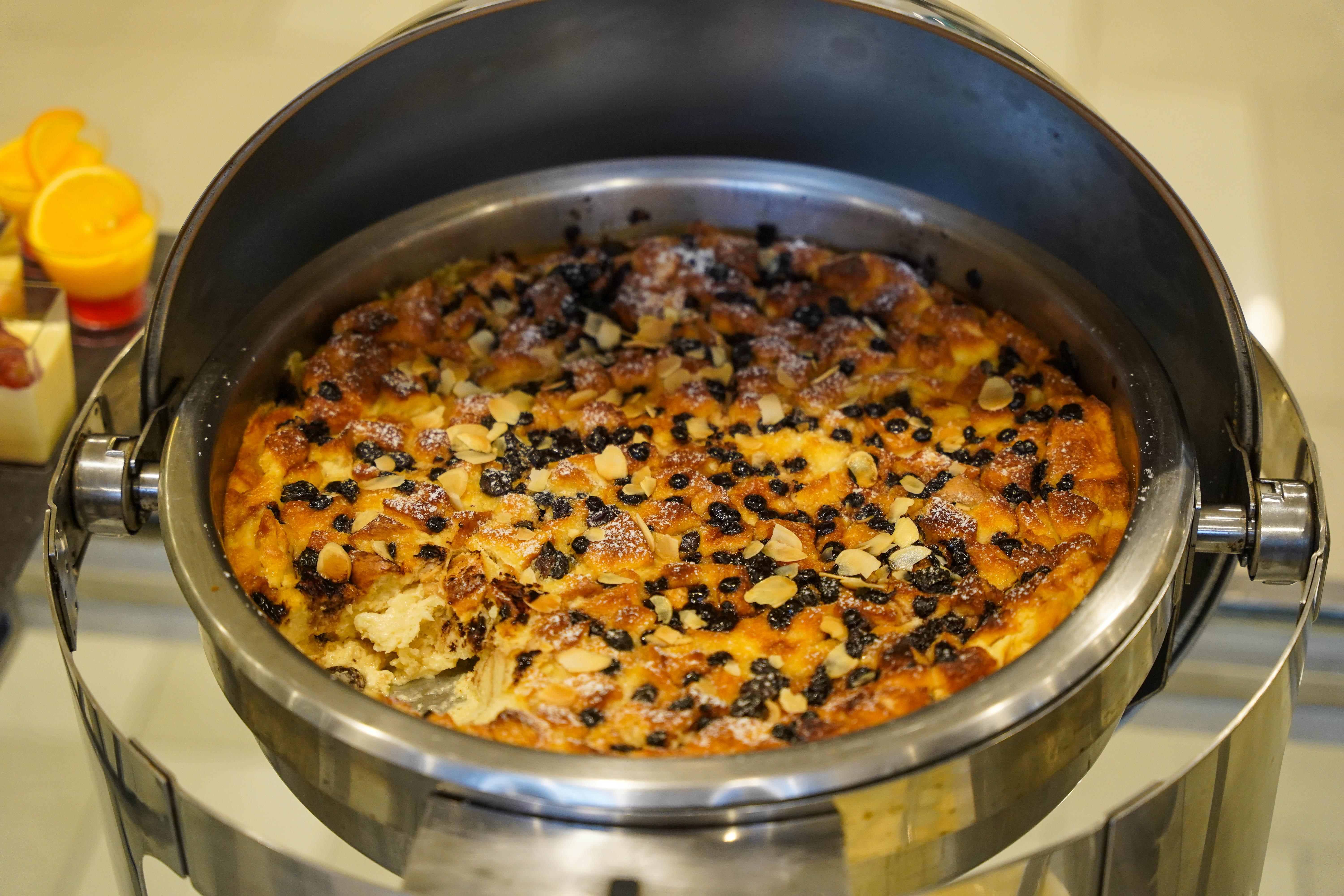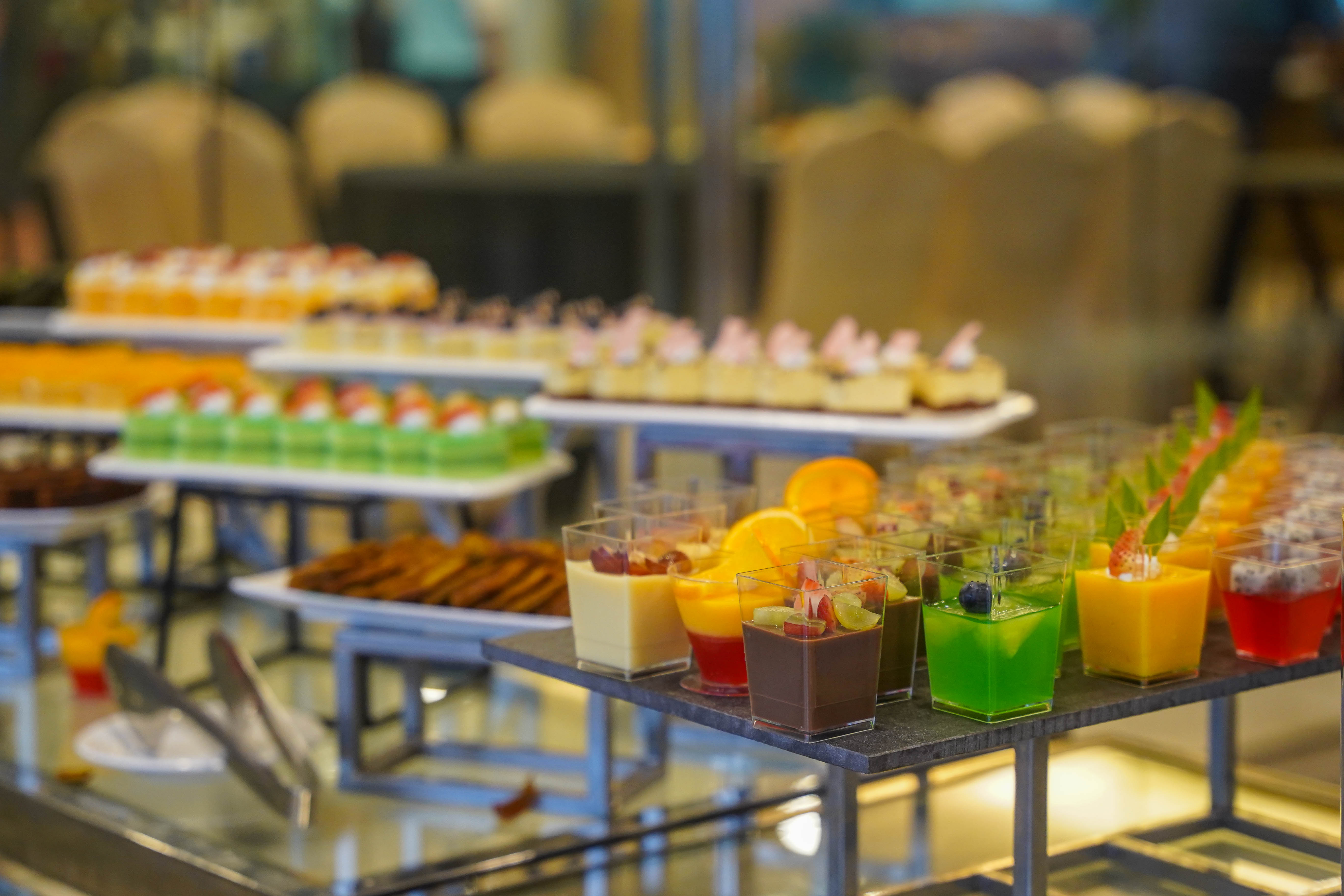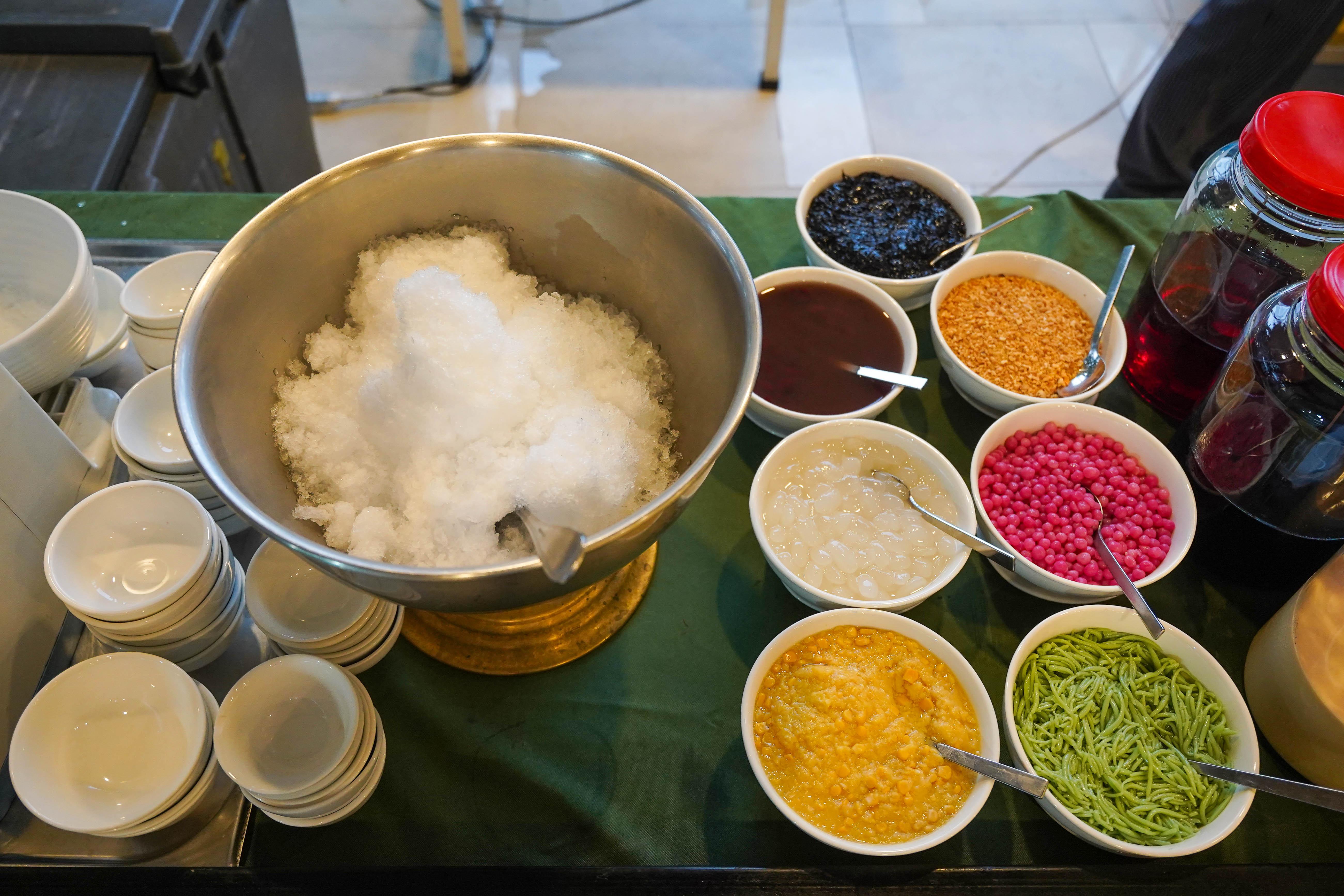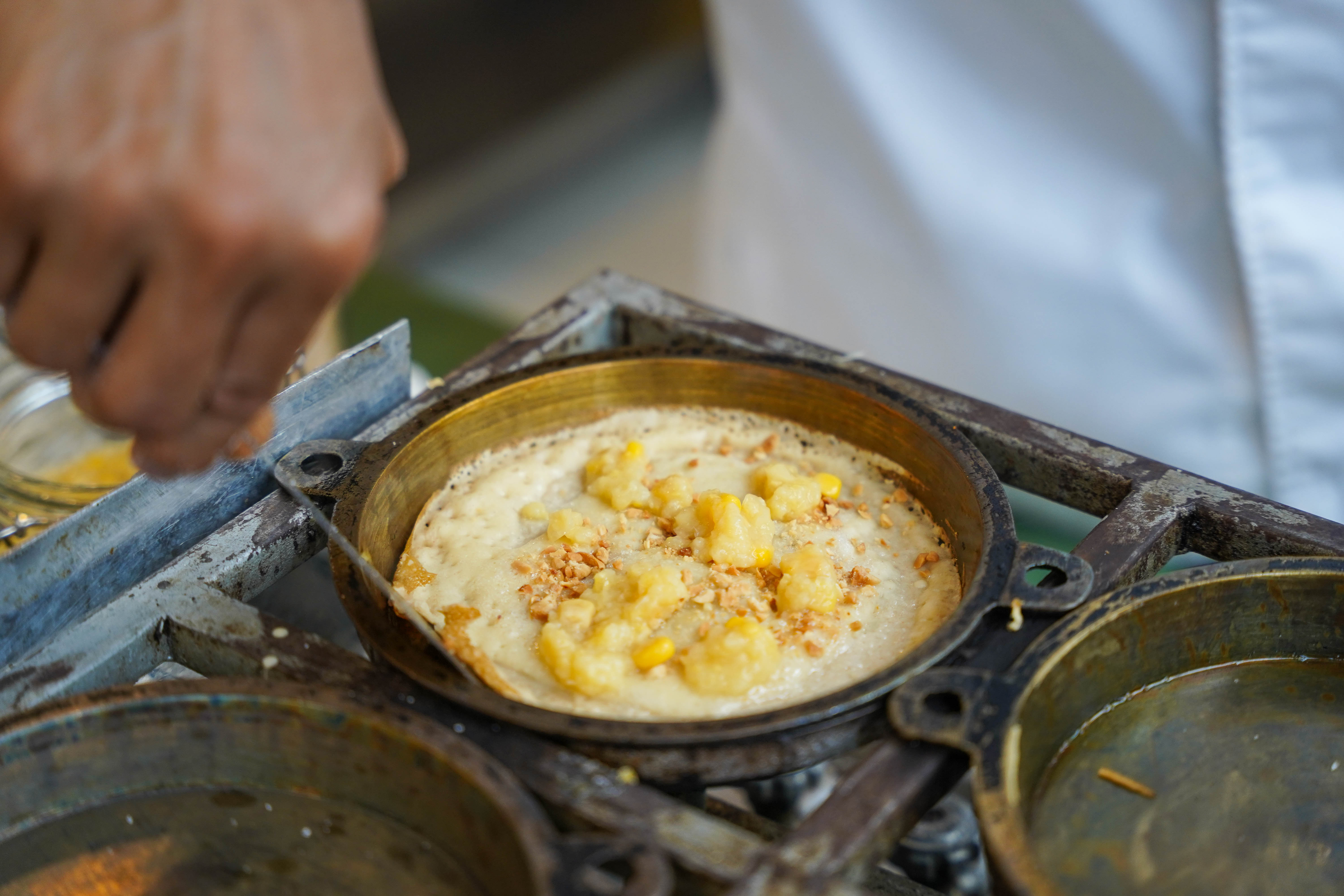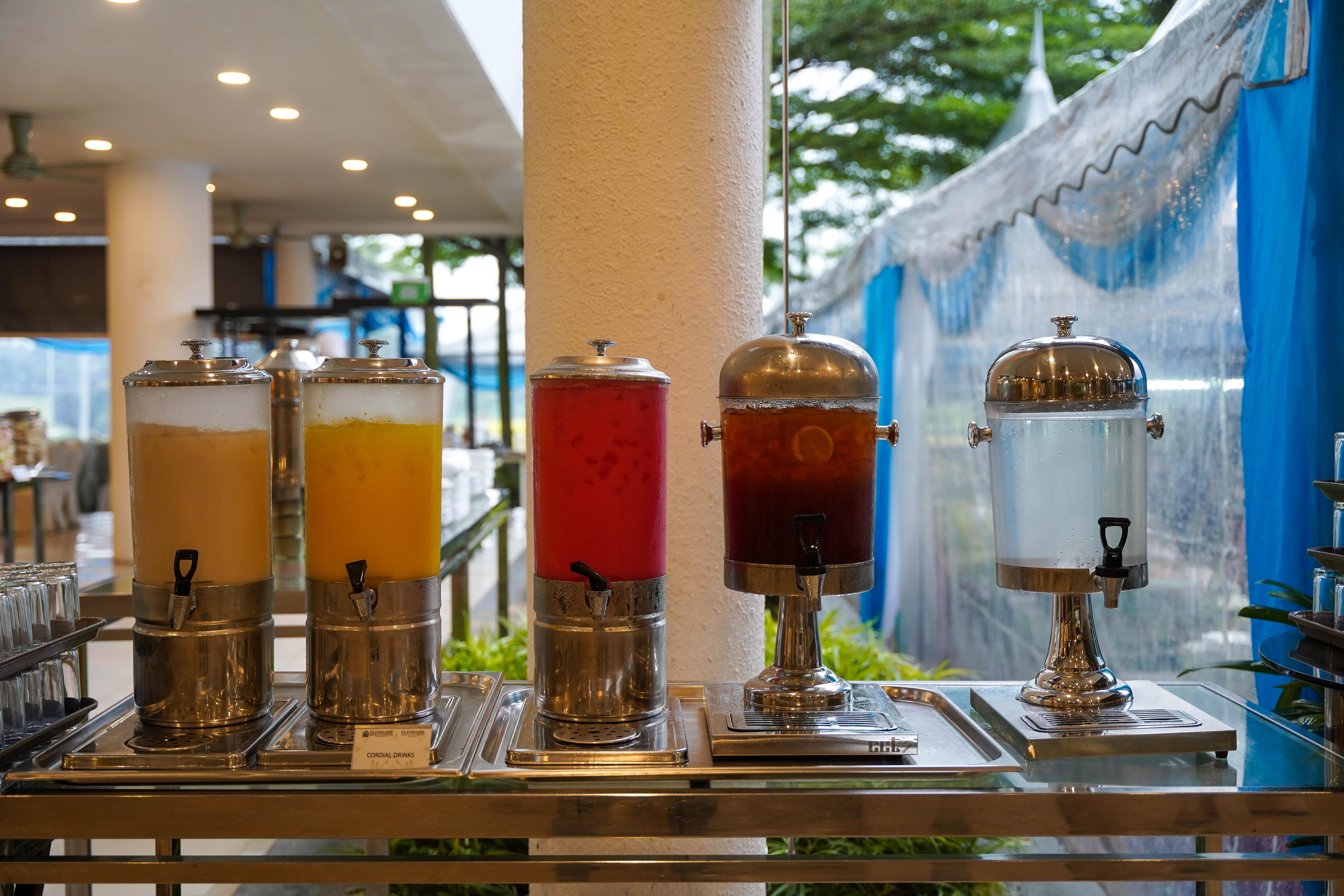 All in all, the rotation includes indulgences galore - Asam Pedas Telur Ikan Mayong, Sup Tulang Kambing Merah, Pani Puri, Shawarma Kebab, Ikan Keli Berlada Hijau, Sup Tulang Kambing Merah a'la Singapore, Panipuri, Rendang Itik, a variety of Malay Kuih Muih.
Fans of Western fare can check out the Seafood Bouillabaisse and Grilled Minute Steak, while Korean and Japanese cuisine are represented by Crispy Korean Chicken, Galbitang (beef ribs soup), Kimchi Fried Rice, Sushi and Teppanyaki.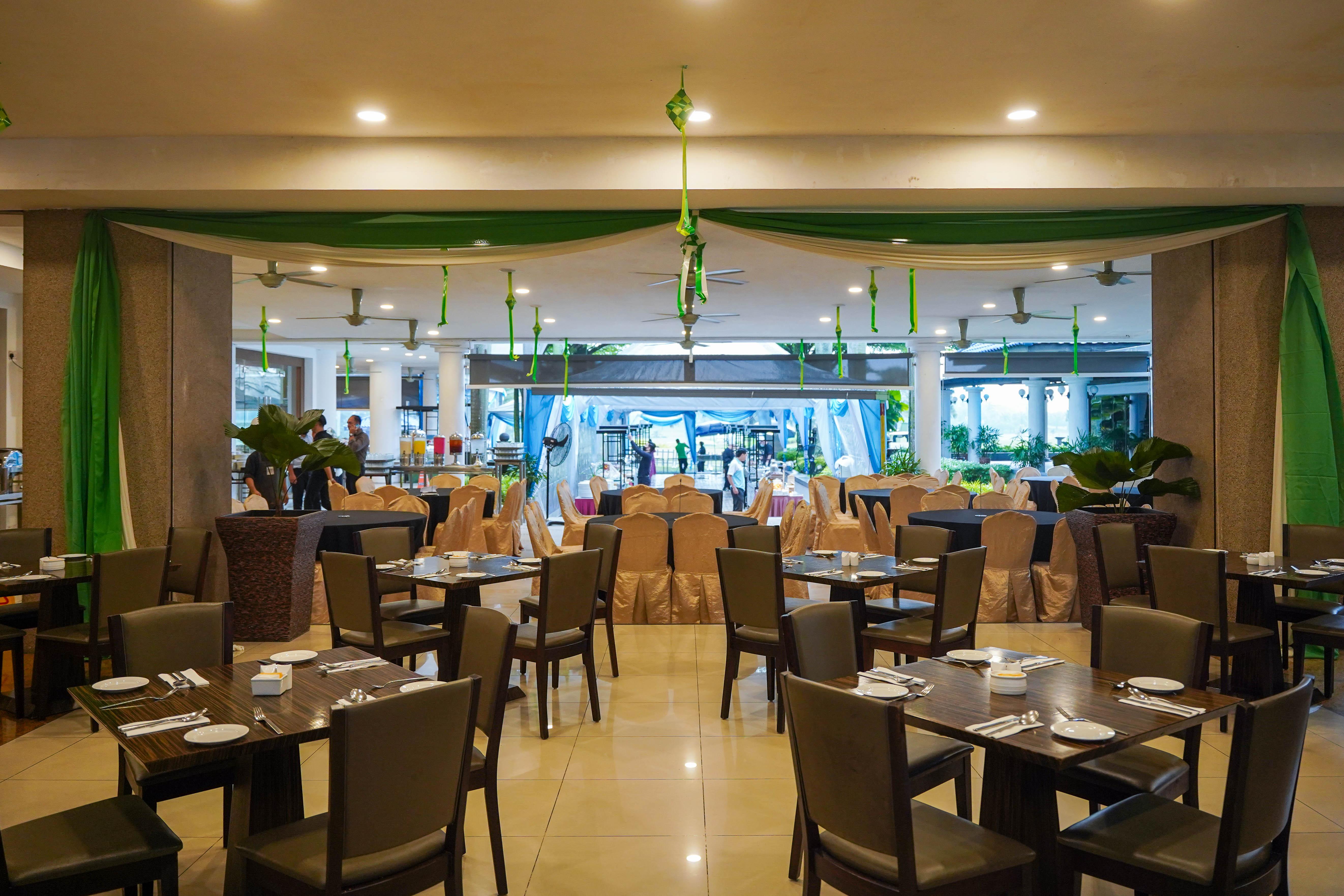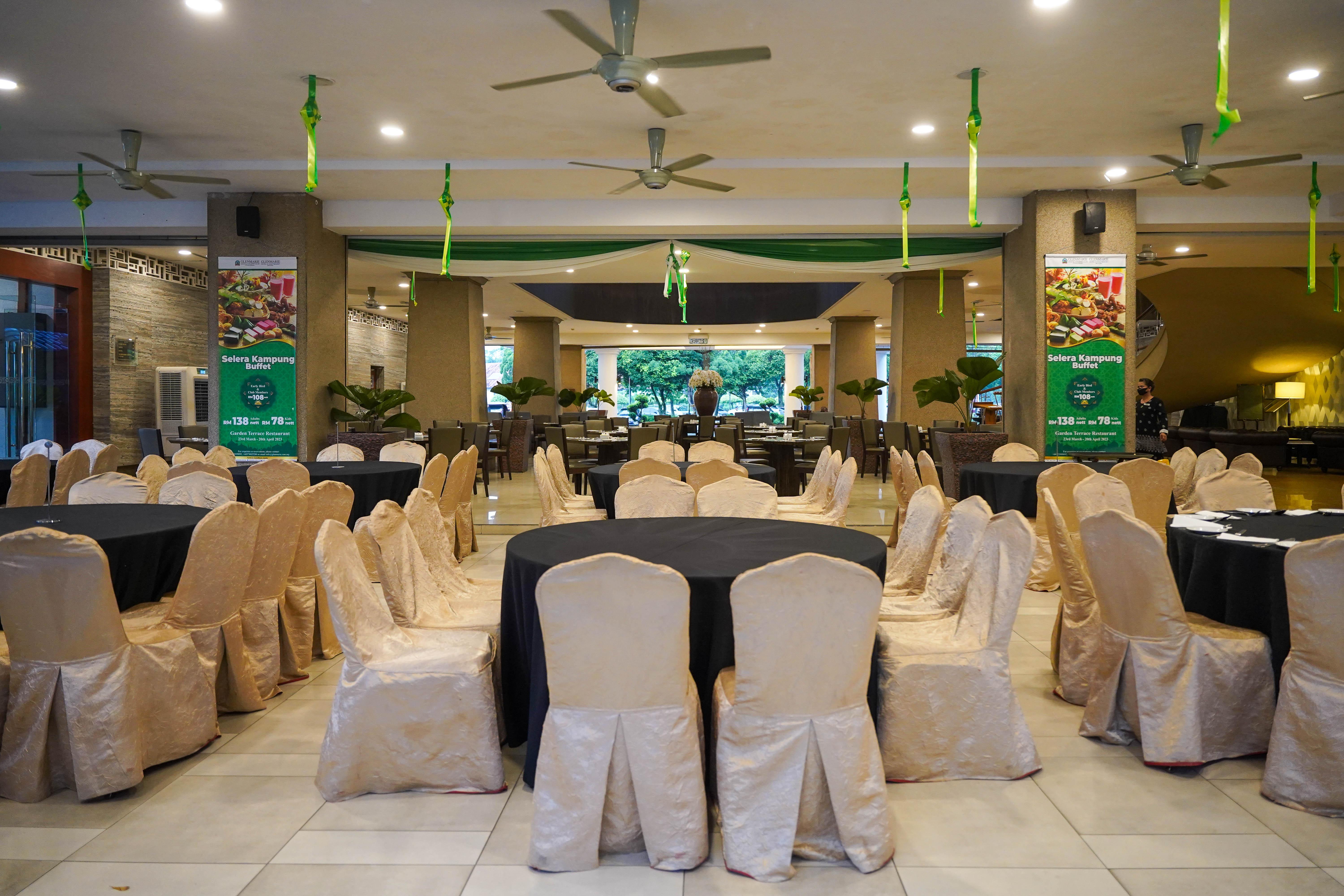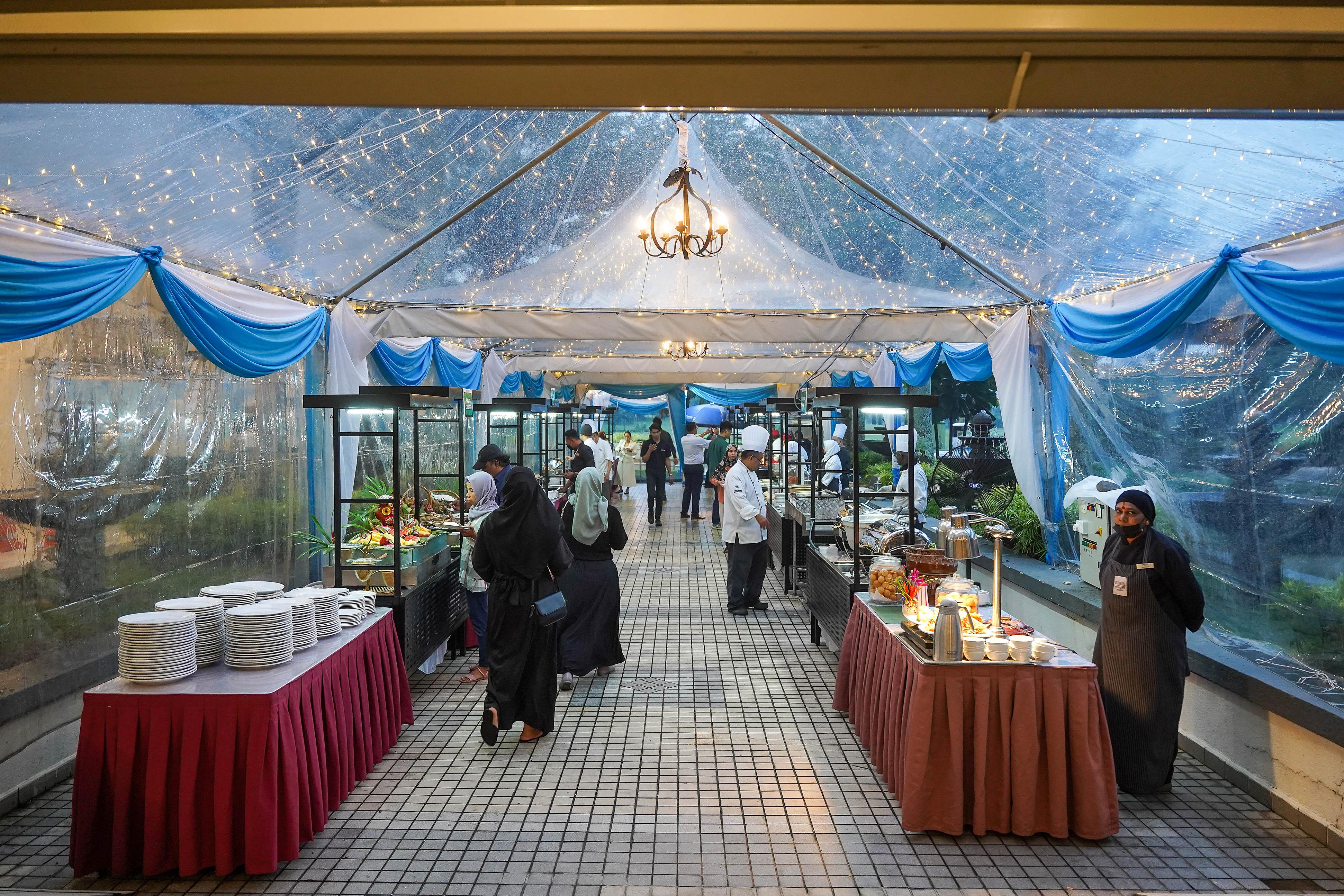 Garden Terrace Restaurant
Glenmarie Hotel & Golf Resort
1, Jalan Usahawan U1/8, Glenmarie Golf And Country Club, 40250 Shah Alam, Selangor.