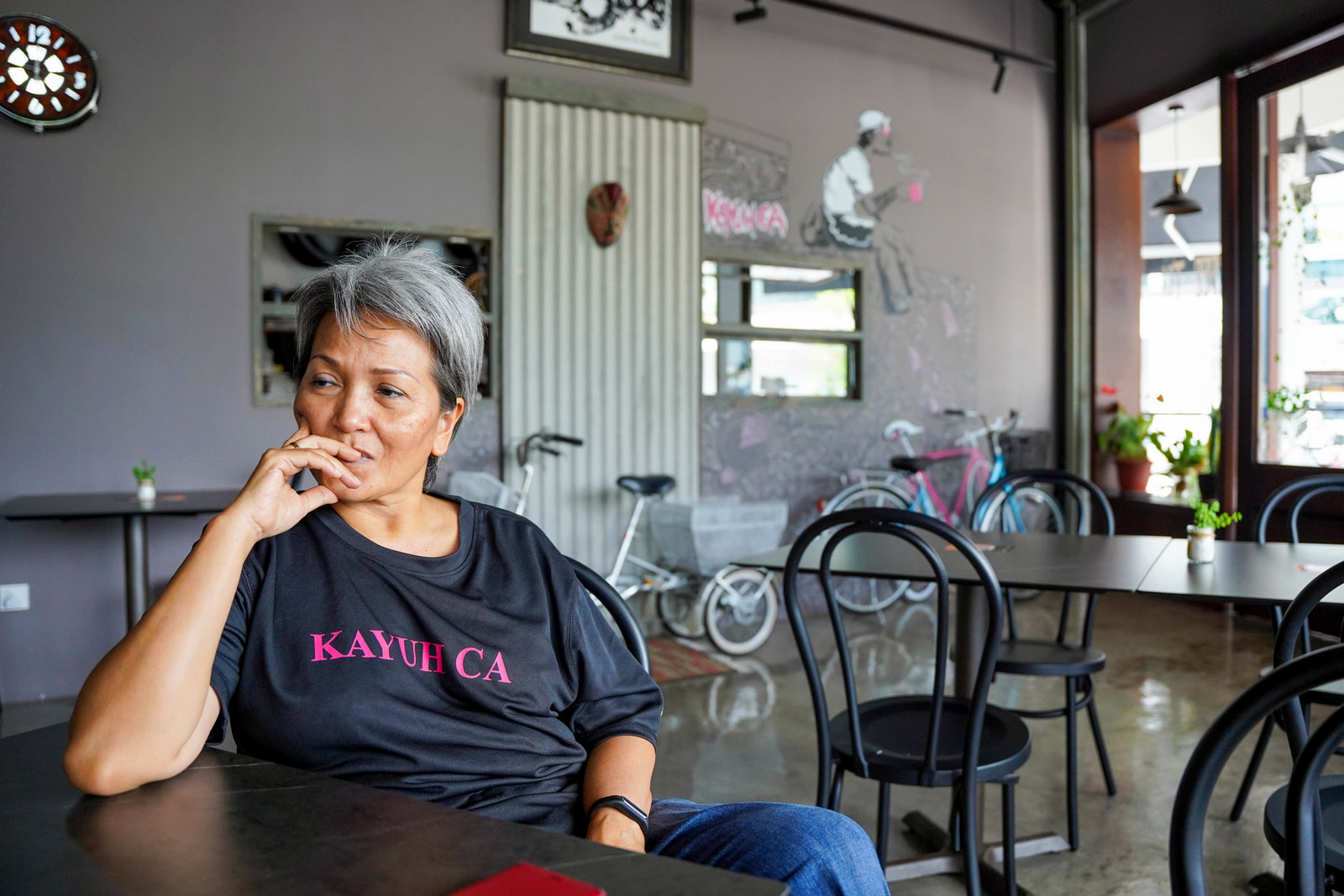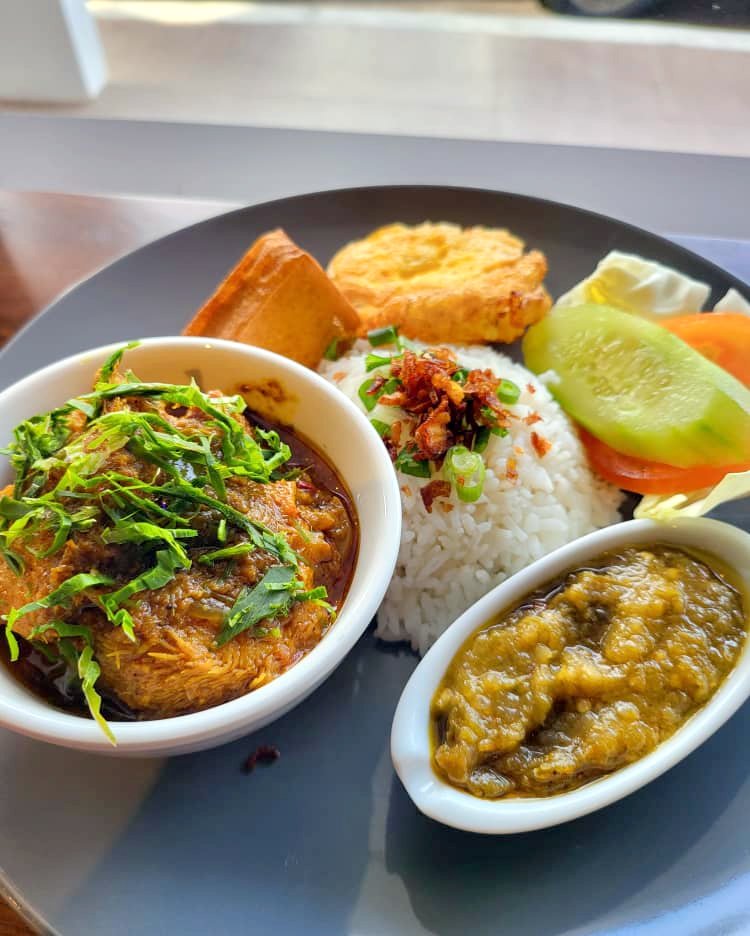 The next time you're hankering for a unique Southeast Asian treat, visit Kayuh CA for its Javanese-inspired Rendang Cendawan, a recipe that debuted at this Templer Park cafe a month ago.
But as fascinating as this dish is, its maker is even more intriguing.
We chatted with Kayuh CA's culinary mastermind, Haslina Dawam, to learn the origins of her creation, as well as why she came out from retirement following an illustrious telecommunications career to run a restaurant kitchen for the first time.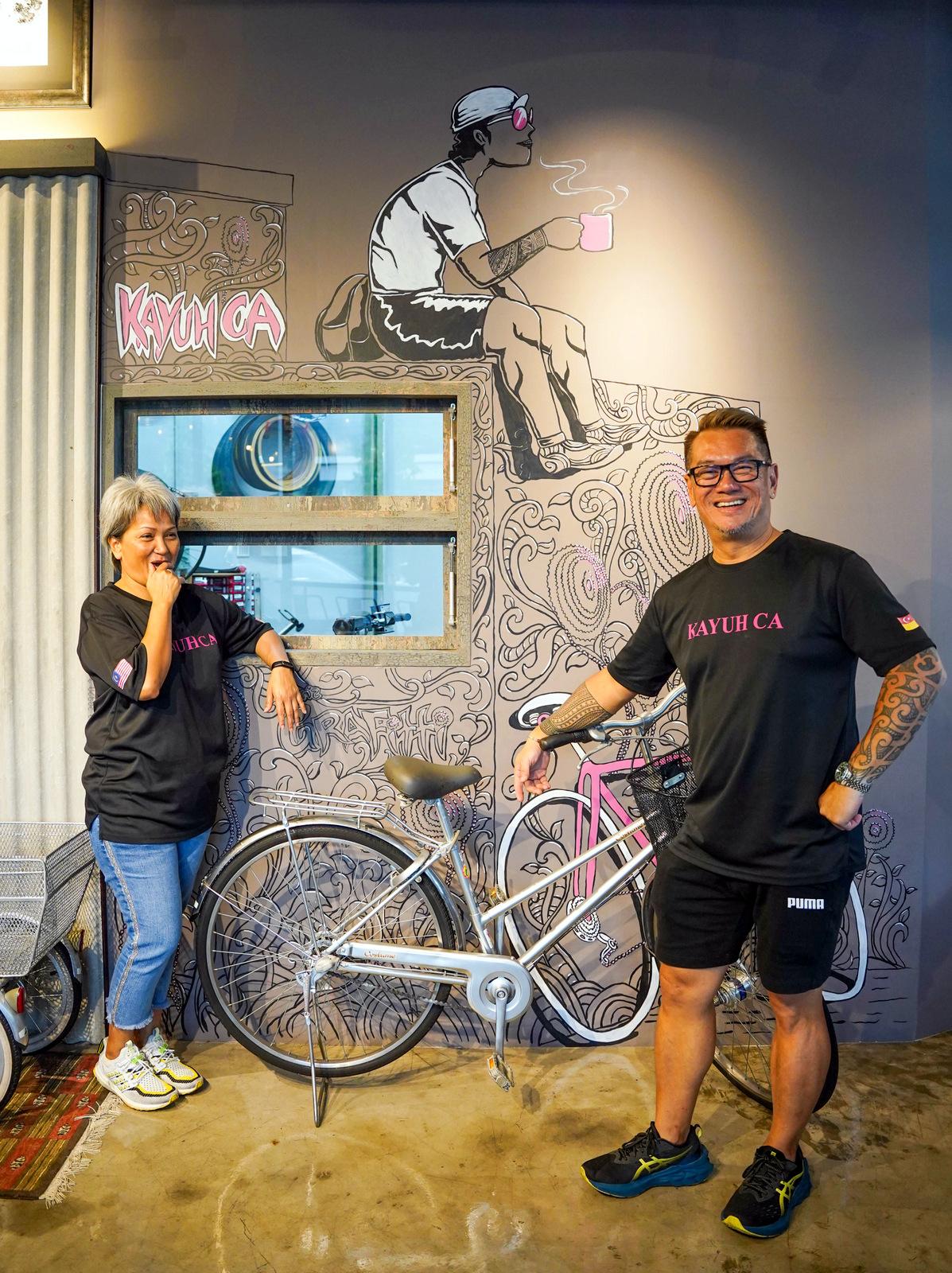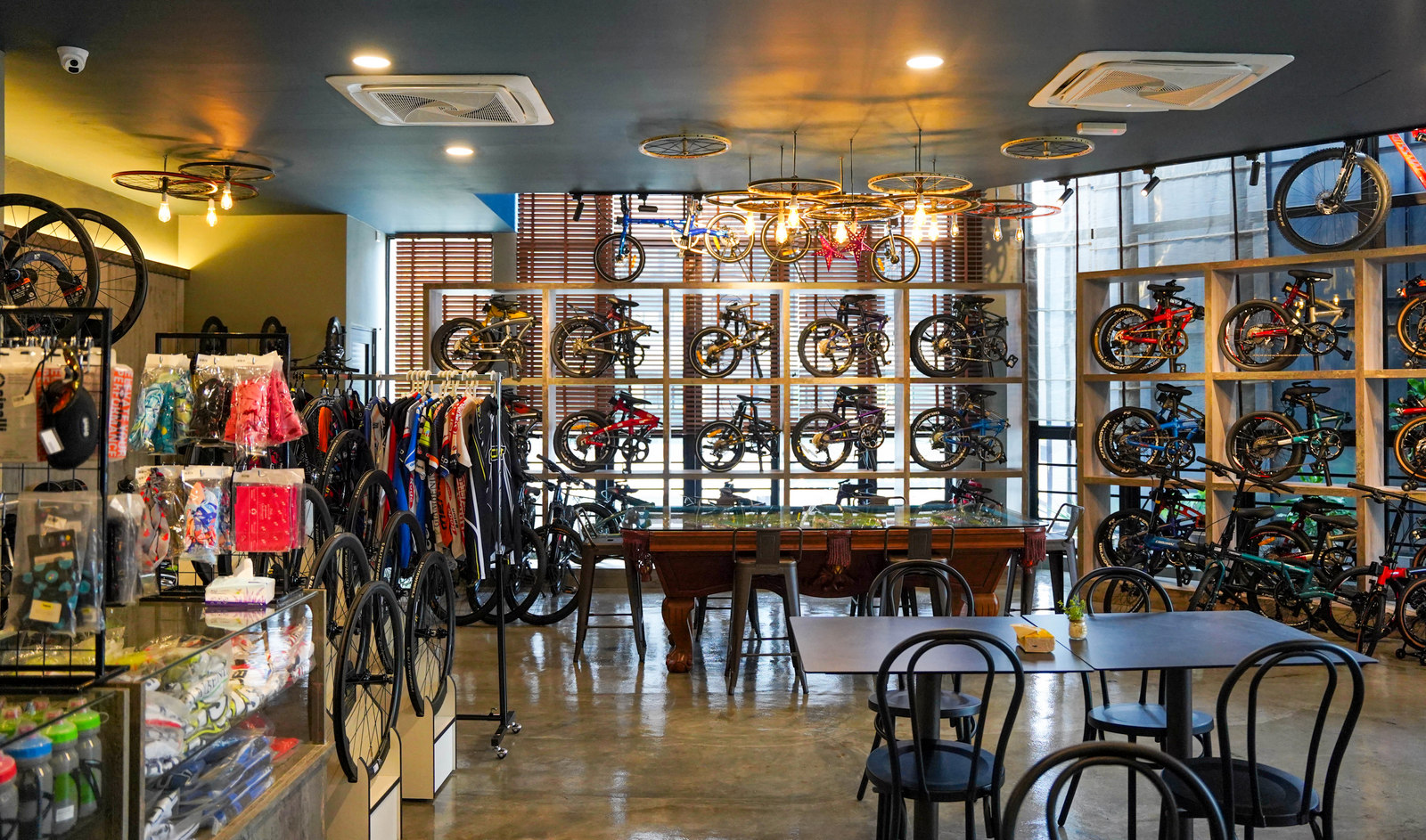 Most fans might know Kayuh CA as a lifestyle cafe plus a cycling store and workshop all in one. Haslina helms the F&B component known as Kayuh CAL-ina.
Haslina, who holds a U.S. degree in chemical engineering, was formerly colleagues with Kayuh CA's co-founder, Anderson Yu, for a couple of years at Celcom. They maintained a close friendship even after Anderson exited the company.
When Haslina too left Celcom in 2020, Anderson was already in the process of building Kayuh CA. Lockdowns stalled his plans, but Haslina encouraged him not to give up, sending her home-cooked nasi lemak, rendang ayam and sambal udang petai to cheer him up.
At that point, Haslina could barely fathom Anderson's plans. "To me, Templer was all forest."
Haslina's husband offered support by buying two bicycles from Kayuh CA's store - even though neither Haslina nor her husband were enthusiastic cyclists.
Fate intervened after the couple visited Anderson at the two-level venue and saw that its ground floor remained vacant. Three days later, Haslina received a phone call from Anderson. He asked: "Do you want to help with the restaurant downstairs?"
Haslina insisted she knew nothing about professional cooking, but both Anderson and her husband convinced her to take the leap. "The whole kitchen and restaurant are yours to play with," Anderson assured her.
"I think it's in me - this drive to build," Haslina says. "I remember building the International Roaming Division (for Telekom Cellular). Back then, it was still zero, and I was nominated to build and run it."
Haslina was on the forefront of her industry's innovations in Malaysia, when she was chosen to start and manage the Consumer Lab, a centre for behavioural study aimed at understanding the customers' need states in telecommunications usage behaviour – a fresh approach against the usual consumer market research then.
"Because I'm always curious to find out what's going to happen, I want to create and see things that haven't been done before," Haslina reflects. "Maybe that part of me drove me to take up Kayuh CAL-ina."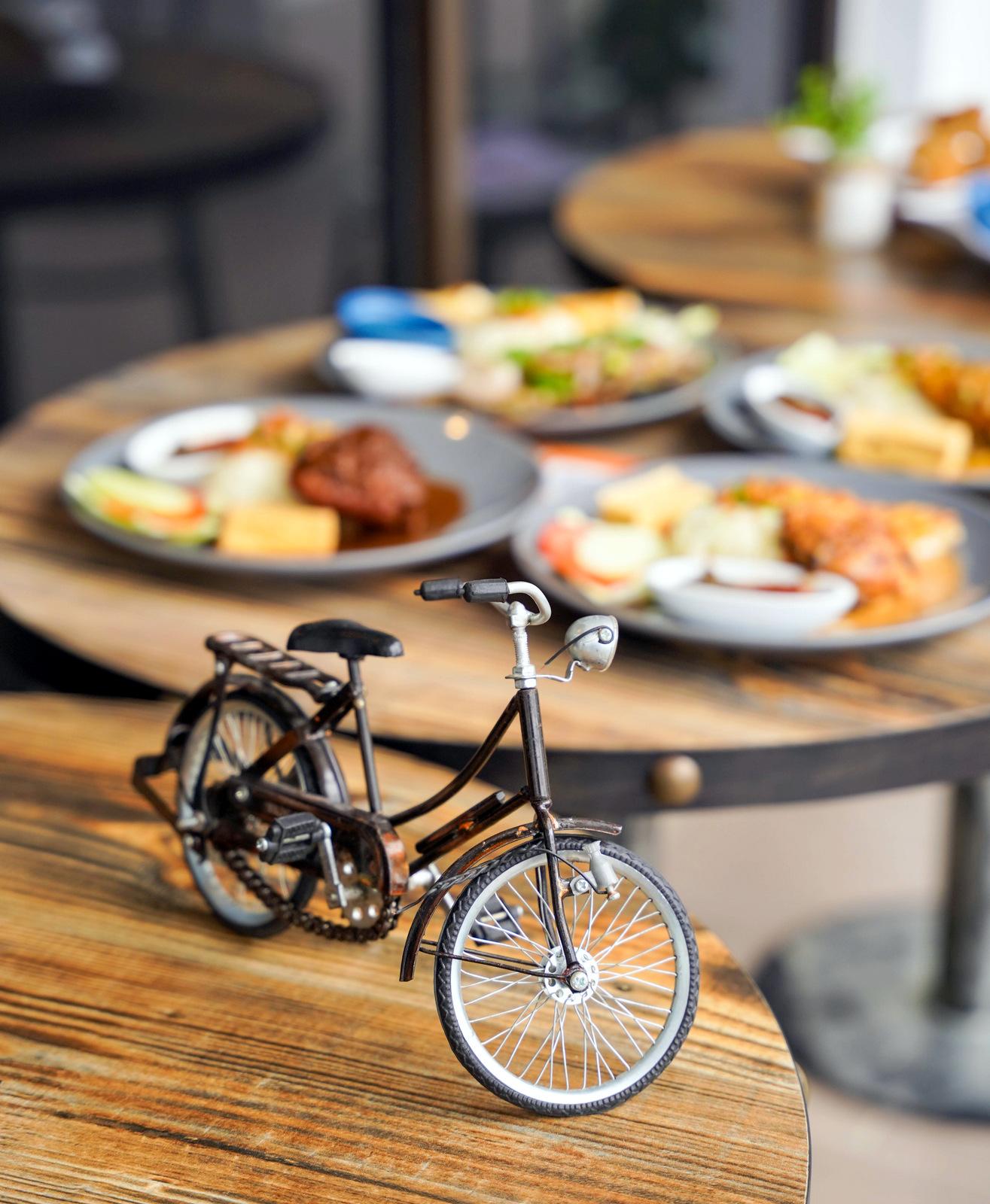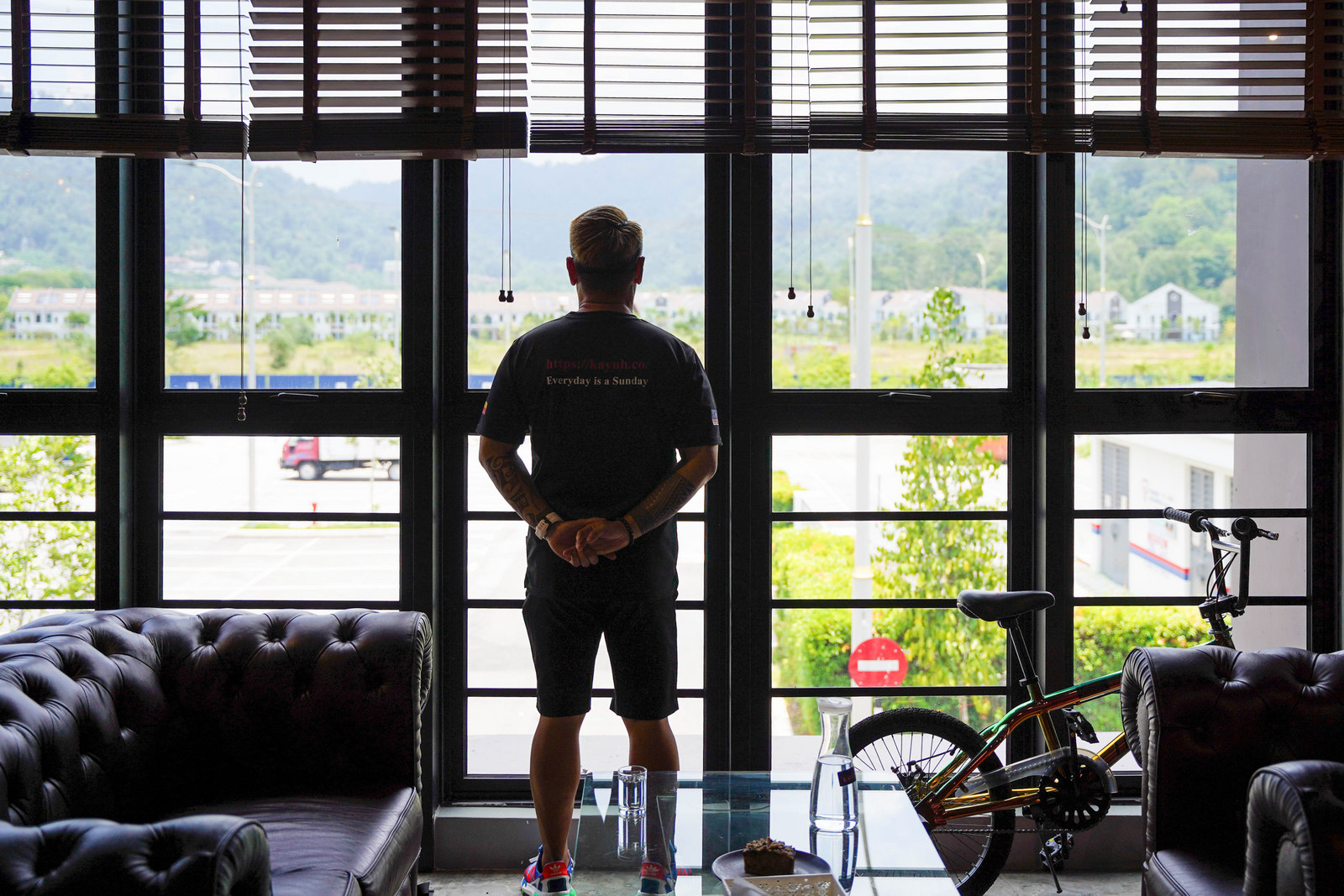 In her final years at Celcom, Haslina was handpicked to lead a corporate culture transformation initiative. It was a massive effort, striving to align everyone working in different divisions with one sole purpose, collapsing all the contrasting subcultures into a single culture, despite their various values, work ethics and practices.
At Kayuh CA, Haslina naturally leads a much smaller team, young and fresh in their early 20s, the same age as her 24-year-old son. But she draws from her long experience to motivate them, leading by example like a mom guides her kids.
"At Celcom, it was huge - 3,500 staff, from the CEO all the way to the pantry ladies. So now, I take that knowledge and plant it in the small Kayuh family, with much faster results," Haslina says. "We're not perfect, but we hope that you are happy working with us.
"I've coached my team to focus on what's good for the customer. How would you open your door to your friends when they come to your home? You want to show and give them your best."
Haslina emphasises three practical principles - speed, heat and smiles.
"Speed - nobody likes to wait. When you ask for something, you want it as soon as you can, especially when it comes to filling up your stomach. Speed matters.
"Heat. The food must be served hot. The level of deliciousness, of taste, is best hot.
"And no matter what, you smile. That smile is your positive energy.
"Hunter (one of Kayuh''s other partners) told me - you know what happened today? Hong (head cook) was upstairs. This lady said, 'This food is so good! What is your secret?' Hong literally put his hand to his chest and said, it's from the heart. And I thought, he got it! He understood what I wanted to tell him.
"Another customer commented after polishing off her entire plate of food: 'Your menus are simple, not fancy or extragavant. I'm not sure how to describe this, but your food's got soul.'
I knew then that we're heading in the right direction.
"If you've reached my age, there's so much you've learned and gone through. You want to give back. That's how I want to work with my team - coaching them, leading them into whatever dreams they have. I want to give back the benefits of my experience to the next generation."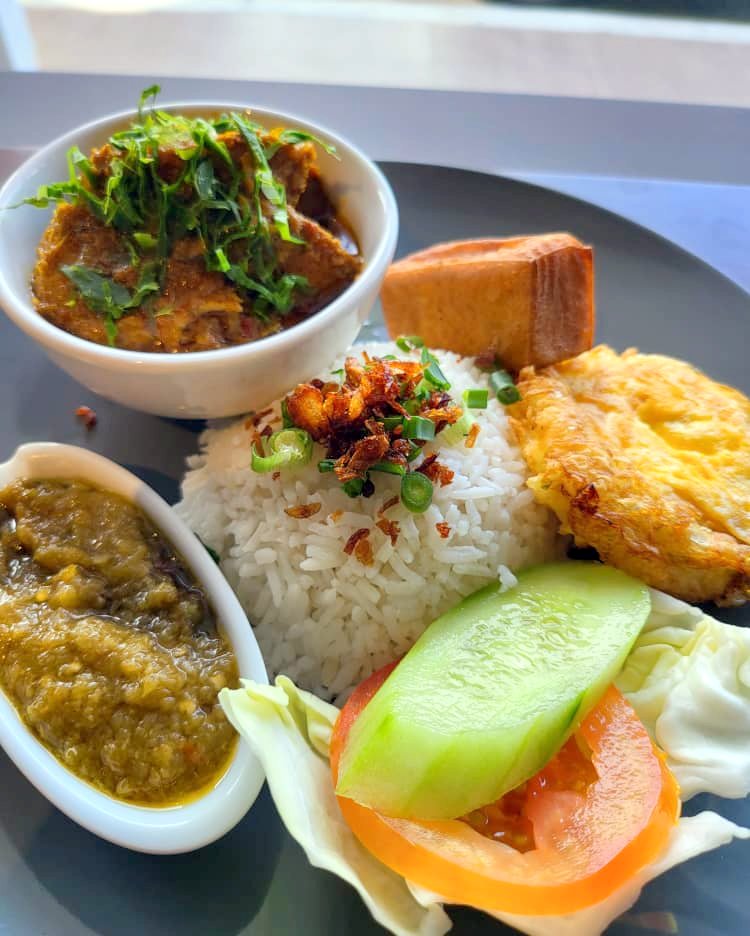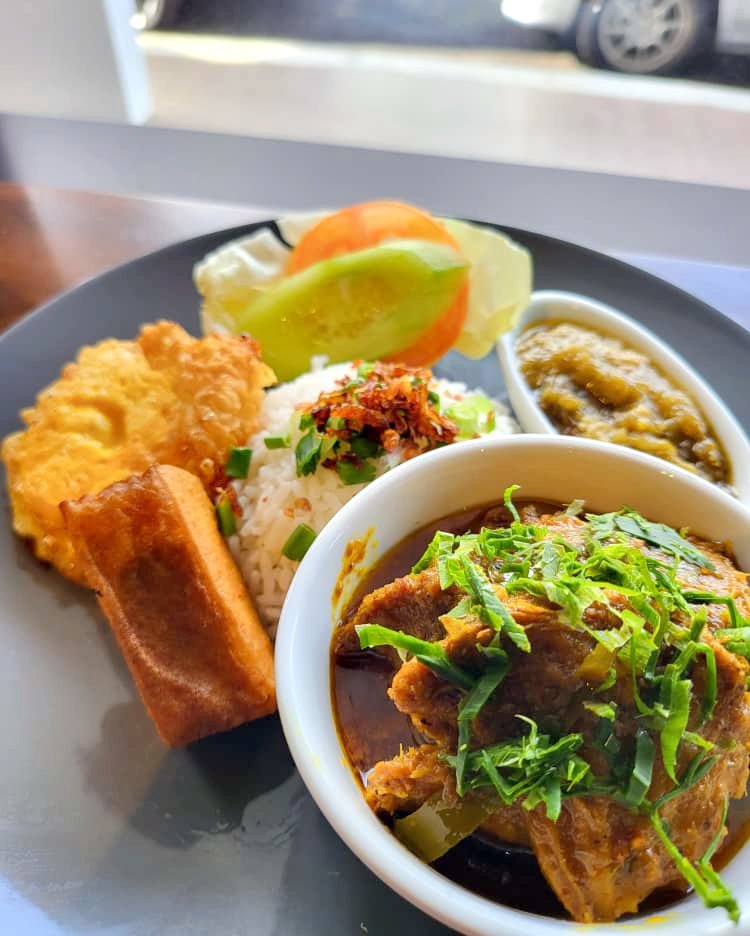 Experience also informs Haslina's cooking, including Kayuh's latest speciality, the Rendang Cendawan. Haslina is a Malaysian of Javanese descent, so her fare encompasses Malaysia to Indonesia.
"We've always tried to figure what would be best for vegetarians and for customers who don't take beef," Haslina notes. She discovered how monkey head mushroom has a fleshy texture that might be considered even "more delicious than ayam or daging."
"I tested it out. There was a Raya reunion at the restaurant, and someone asked for something vegetarian. So instead of taugeh and tauhu, I made this for him. And he asked if I made extra - he tapau-ed and brought it home."
The rendang has a Javanese twist - "the style is from mom and grandma," Haslina reveals - with the sweetness of plenty of caramelised onions. It's fast rivalling Kayuh's Spaghetti Lemak Jawa as one of the restaurant's biggest hits.
"I'm always excited to see customers coming into our restaurant," says Haslina, who also stays busy with external projects like a UITM effort to build future entrepreneurs. "It's a lot of fun to get to meet different people almost everyday."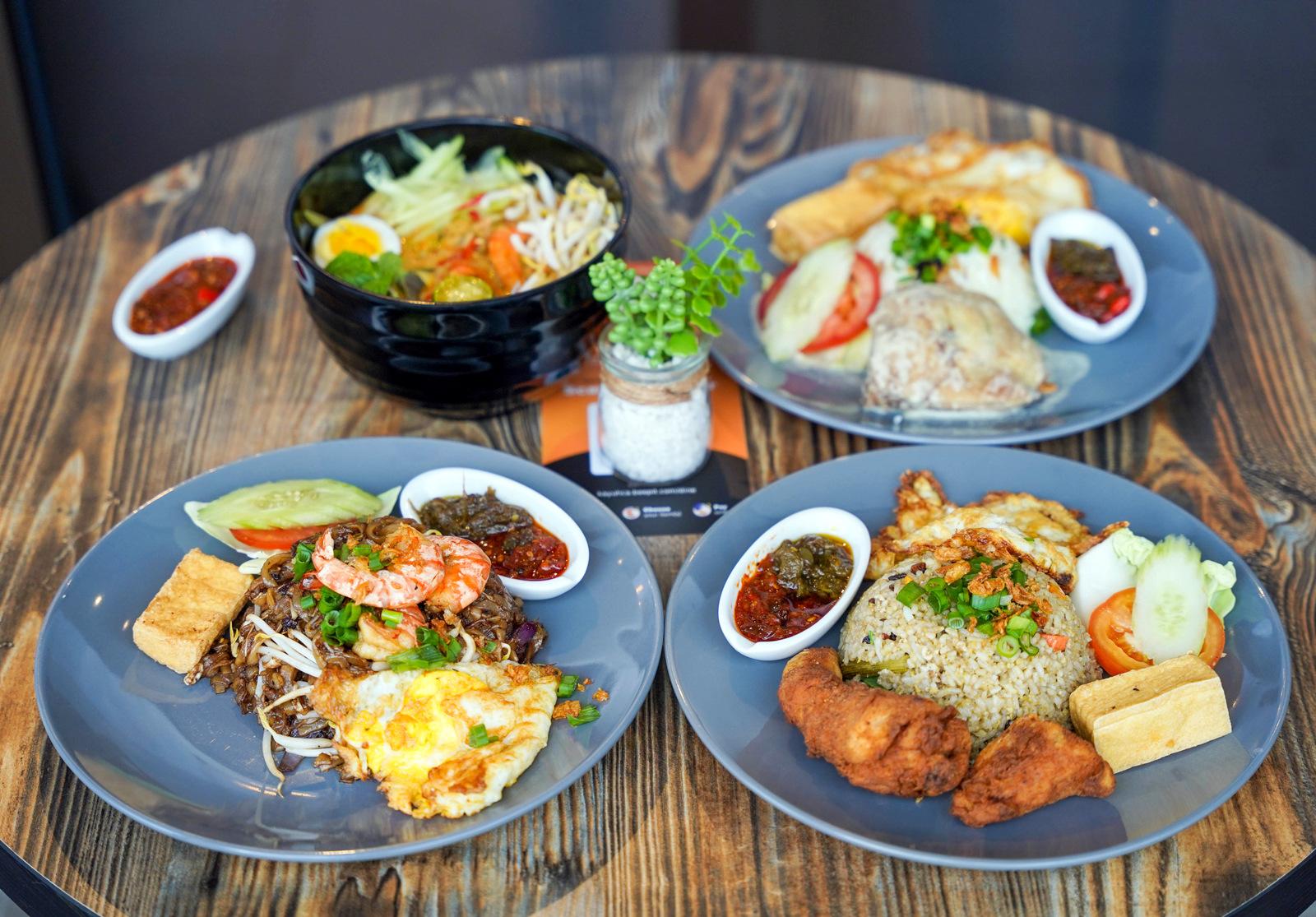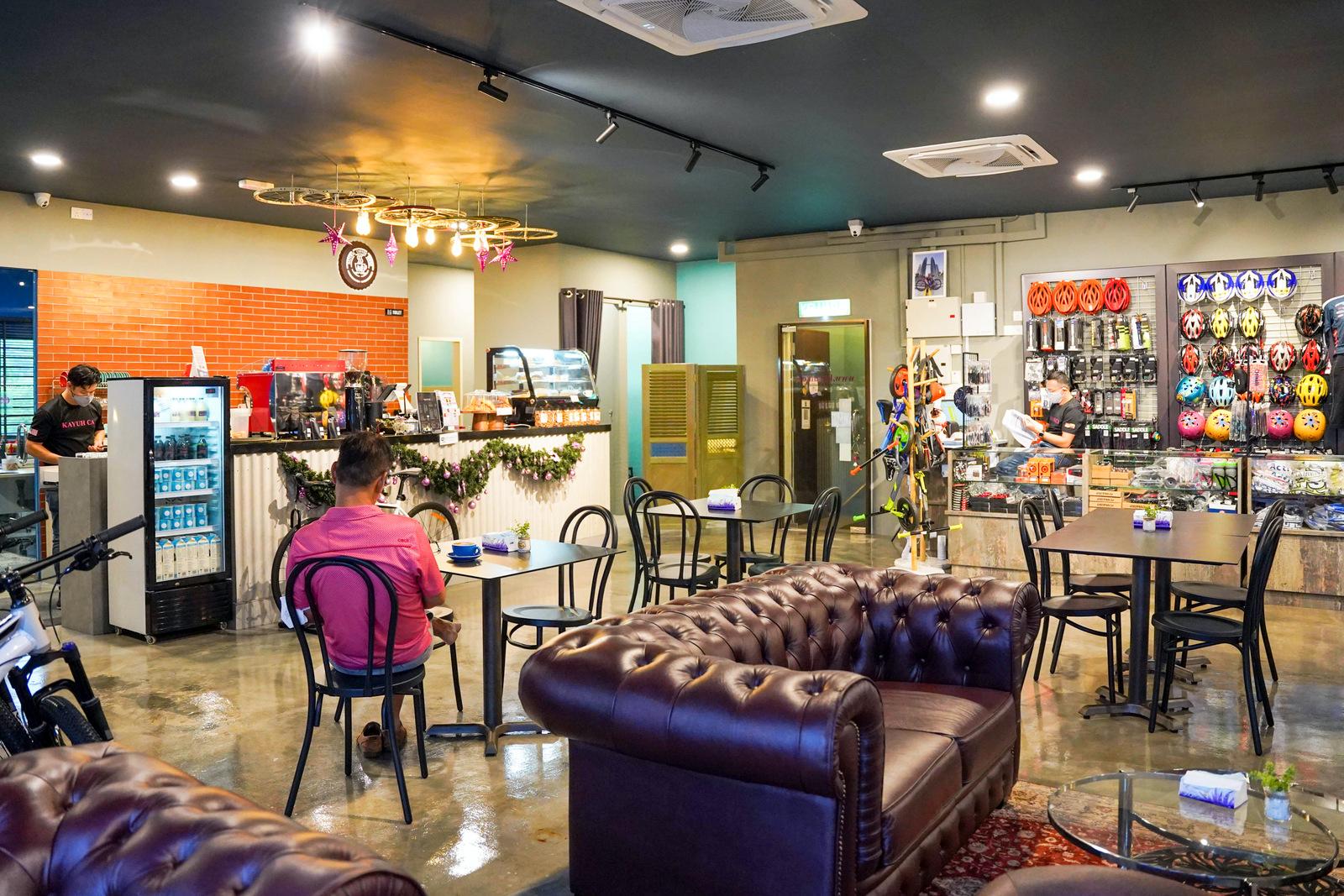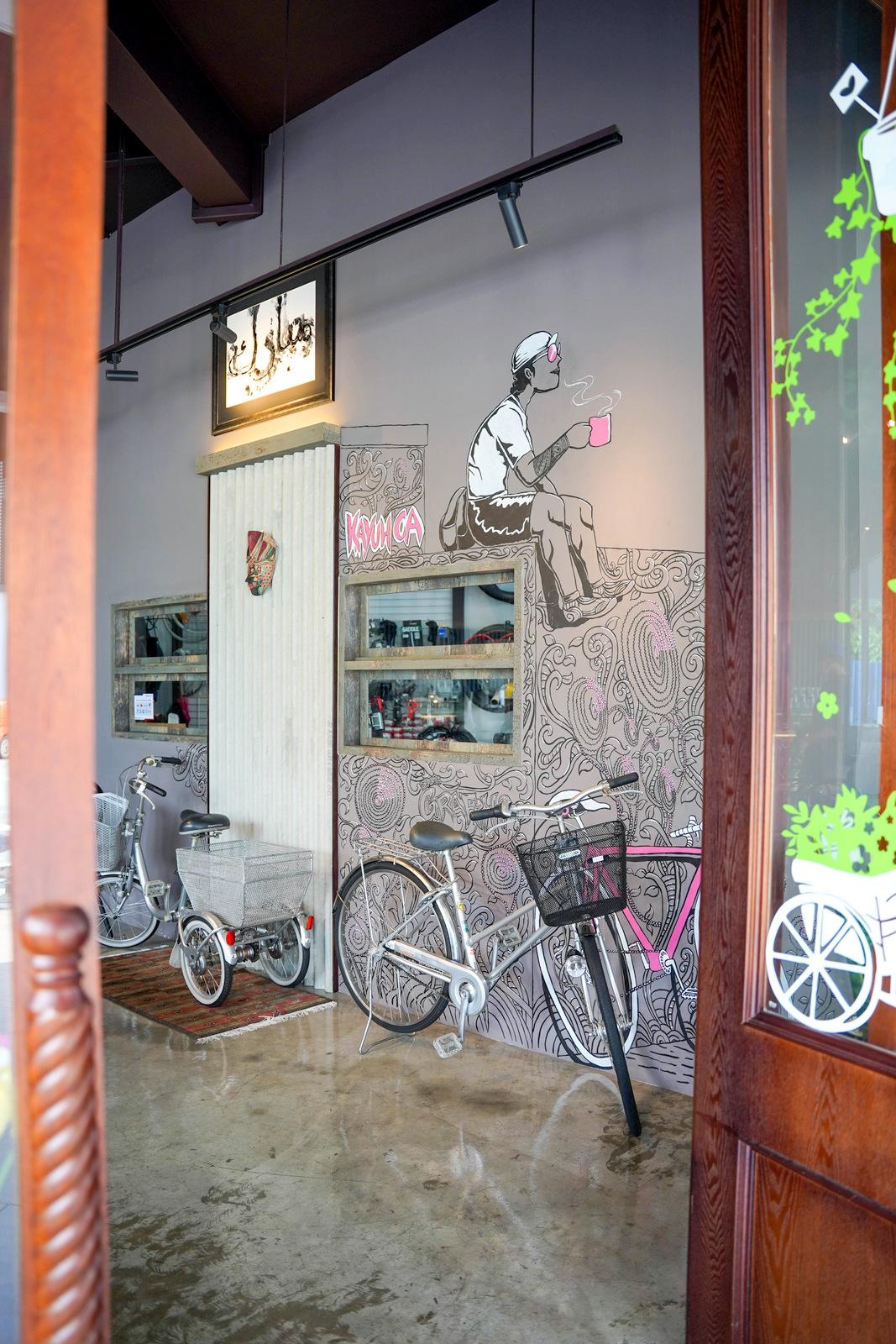 Kayuh CA
No 40-G & 40-1, Jalan 3/1 Setia Eco Templer, Templer Park, 48000 Rawang, Selangor.