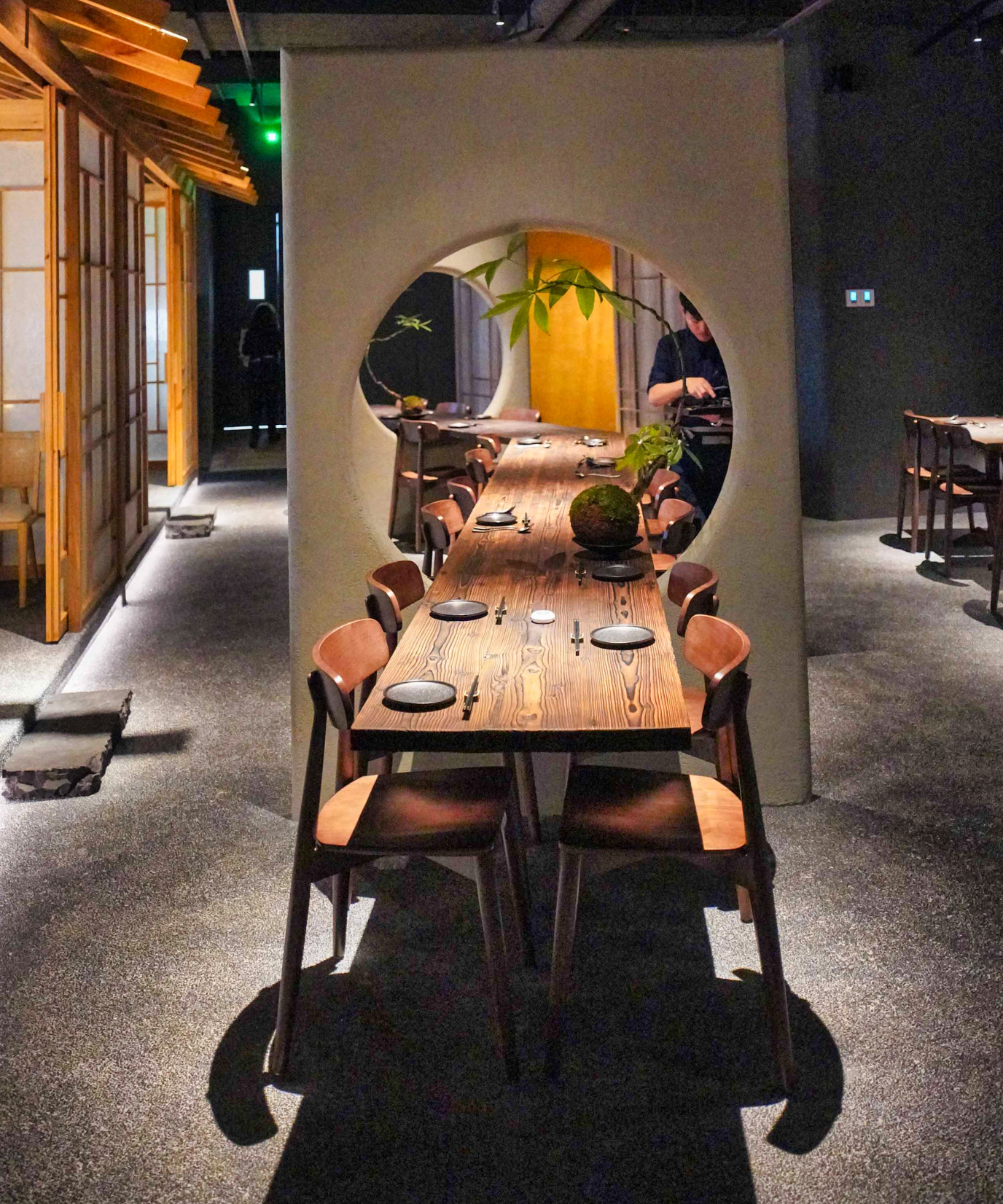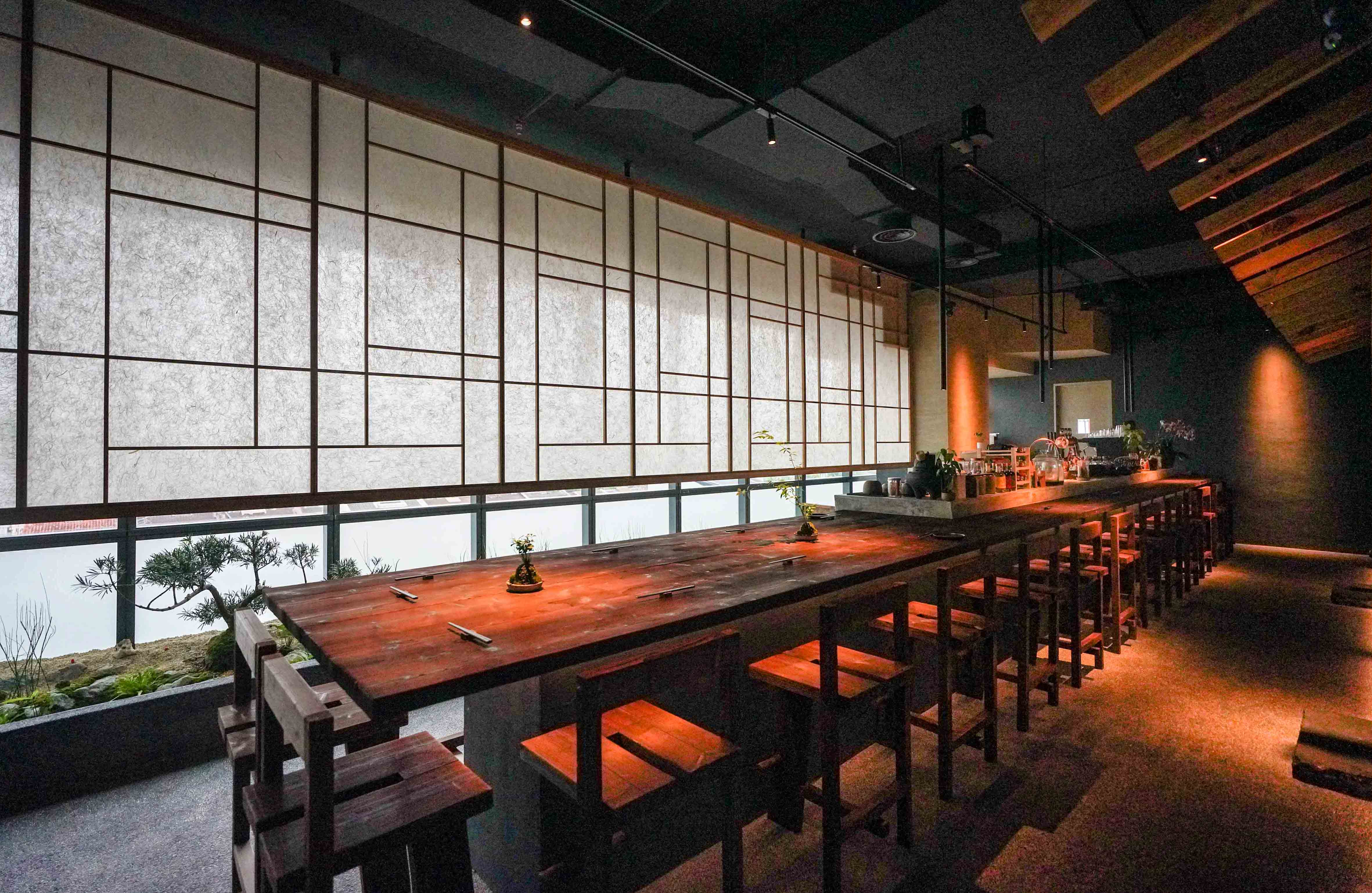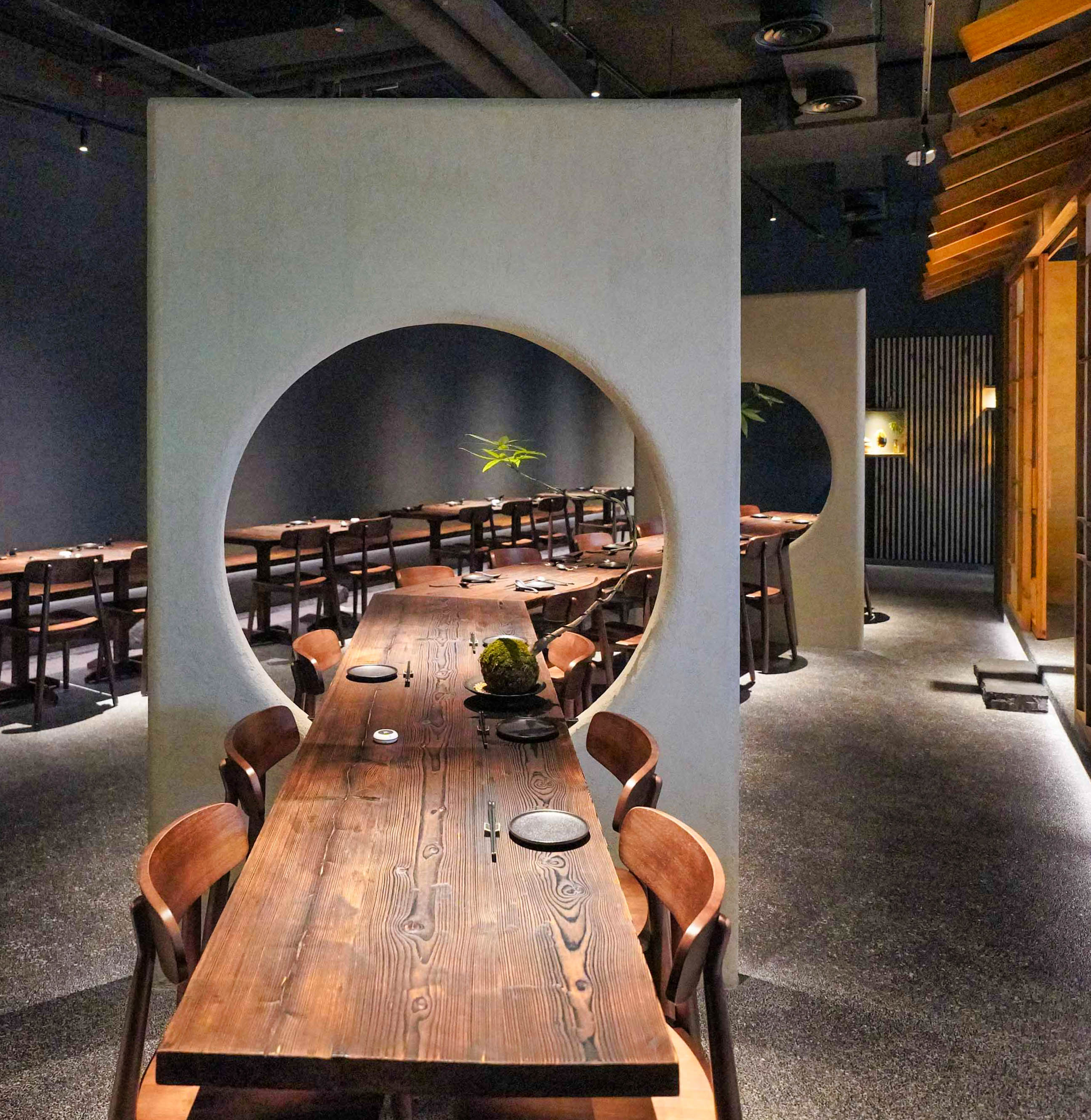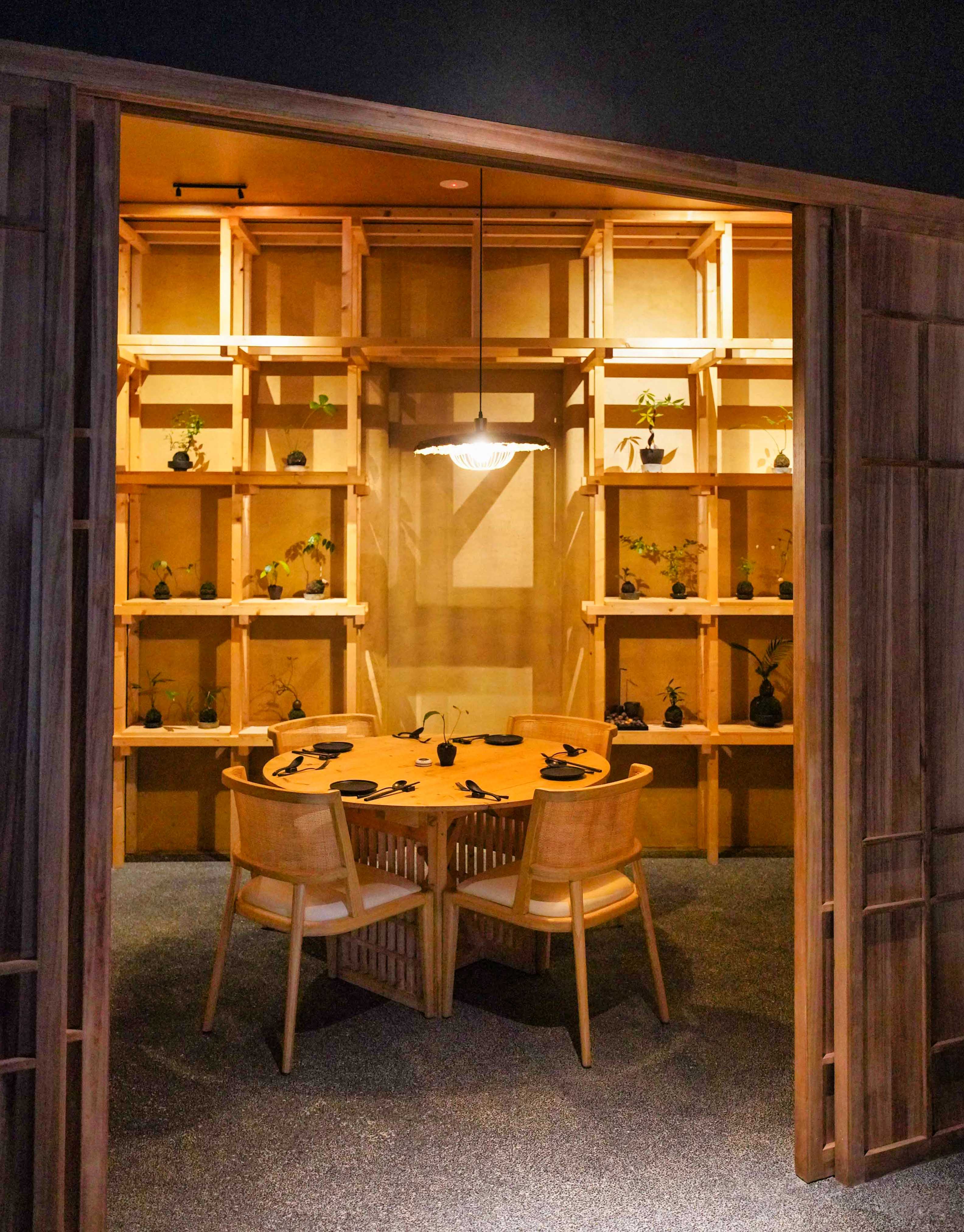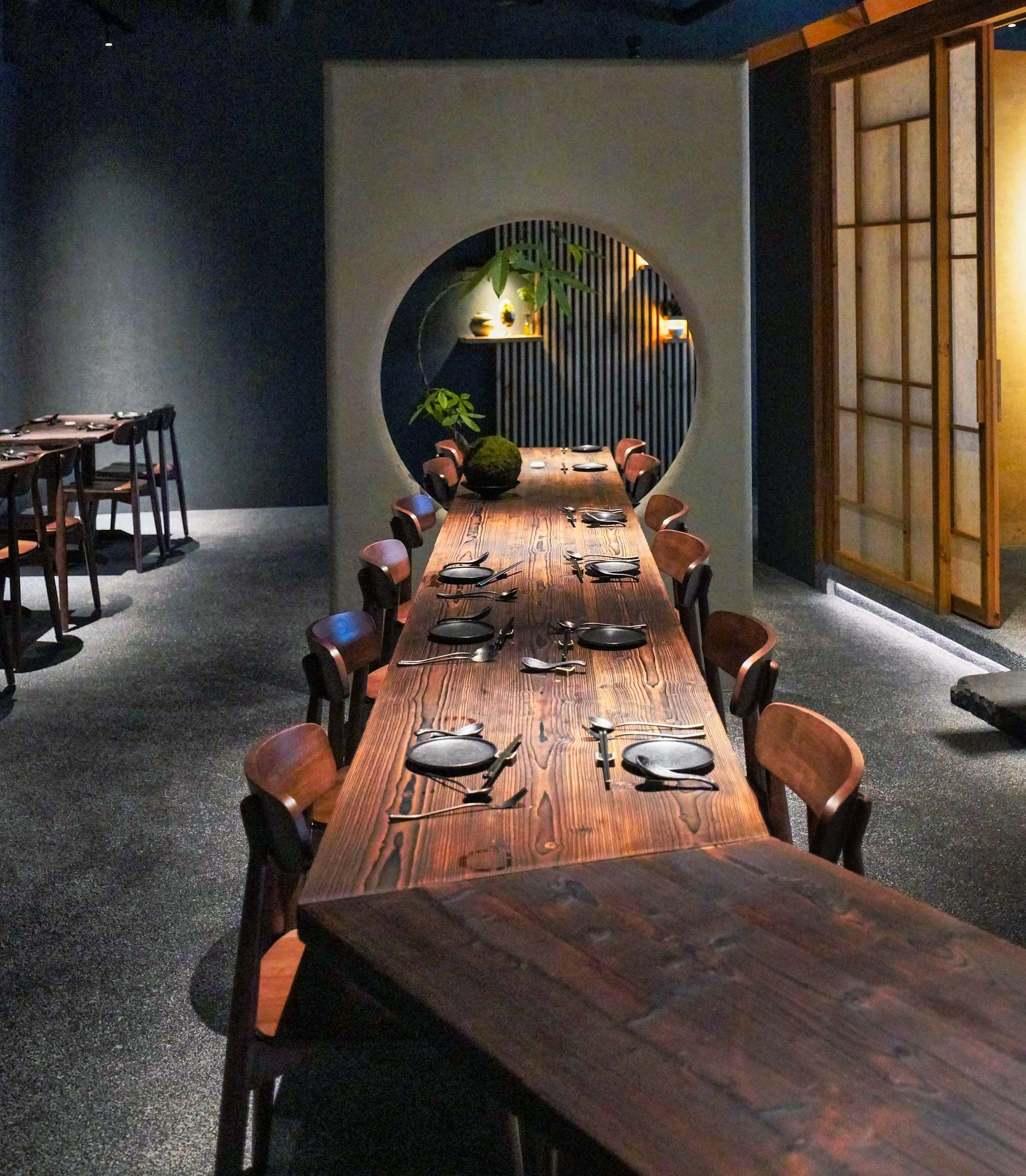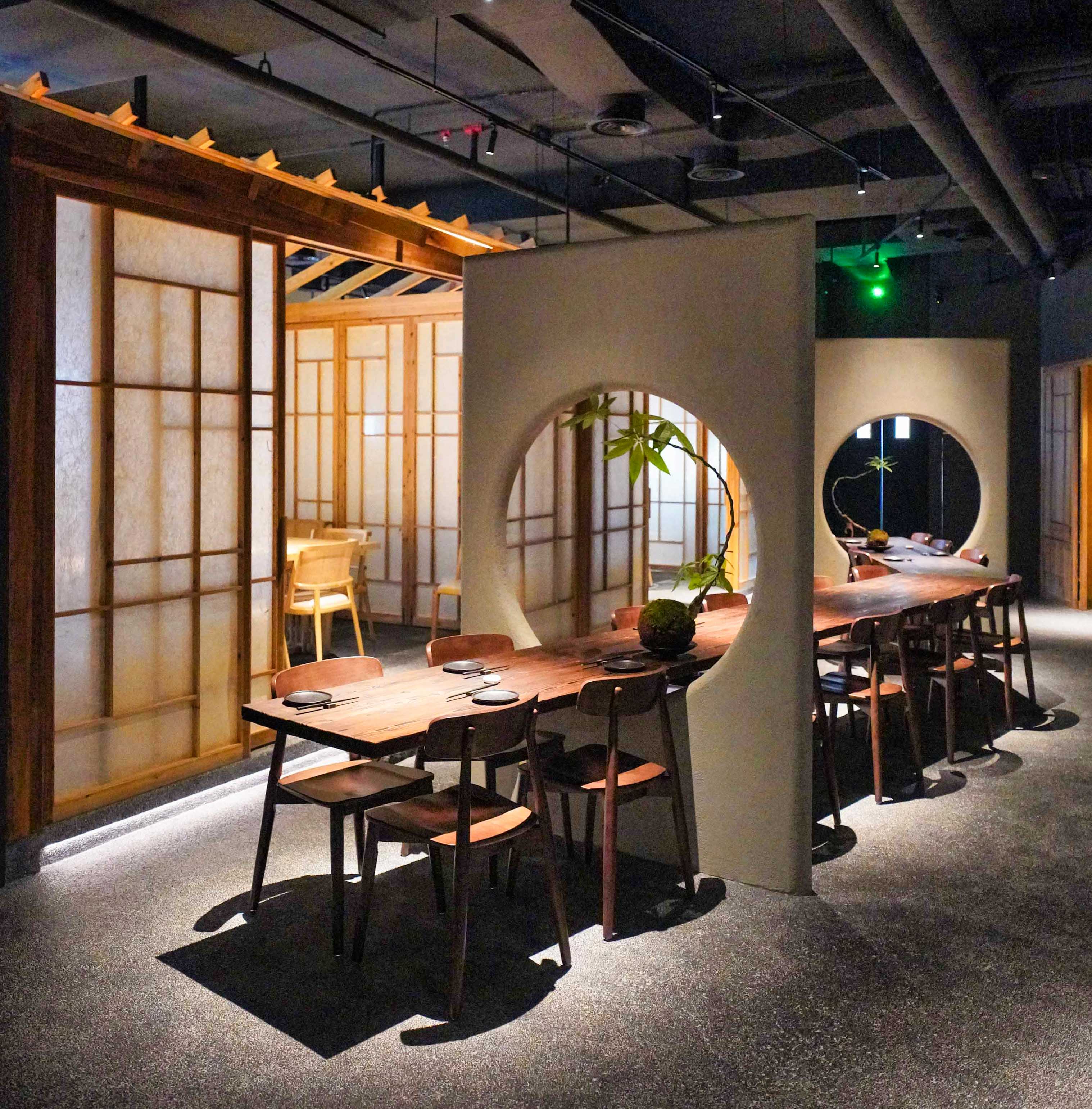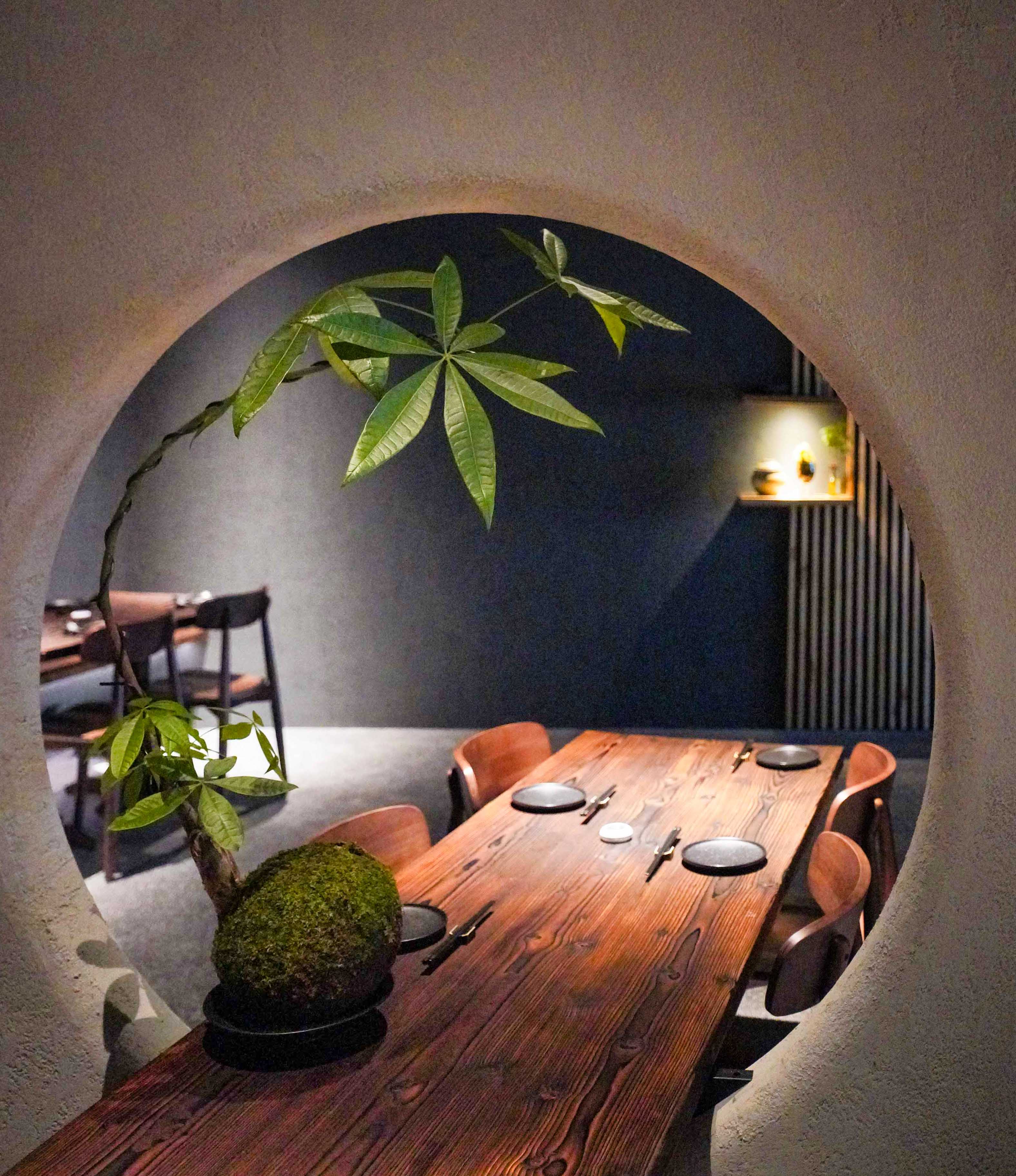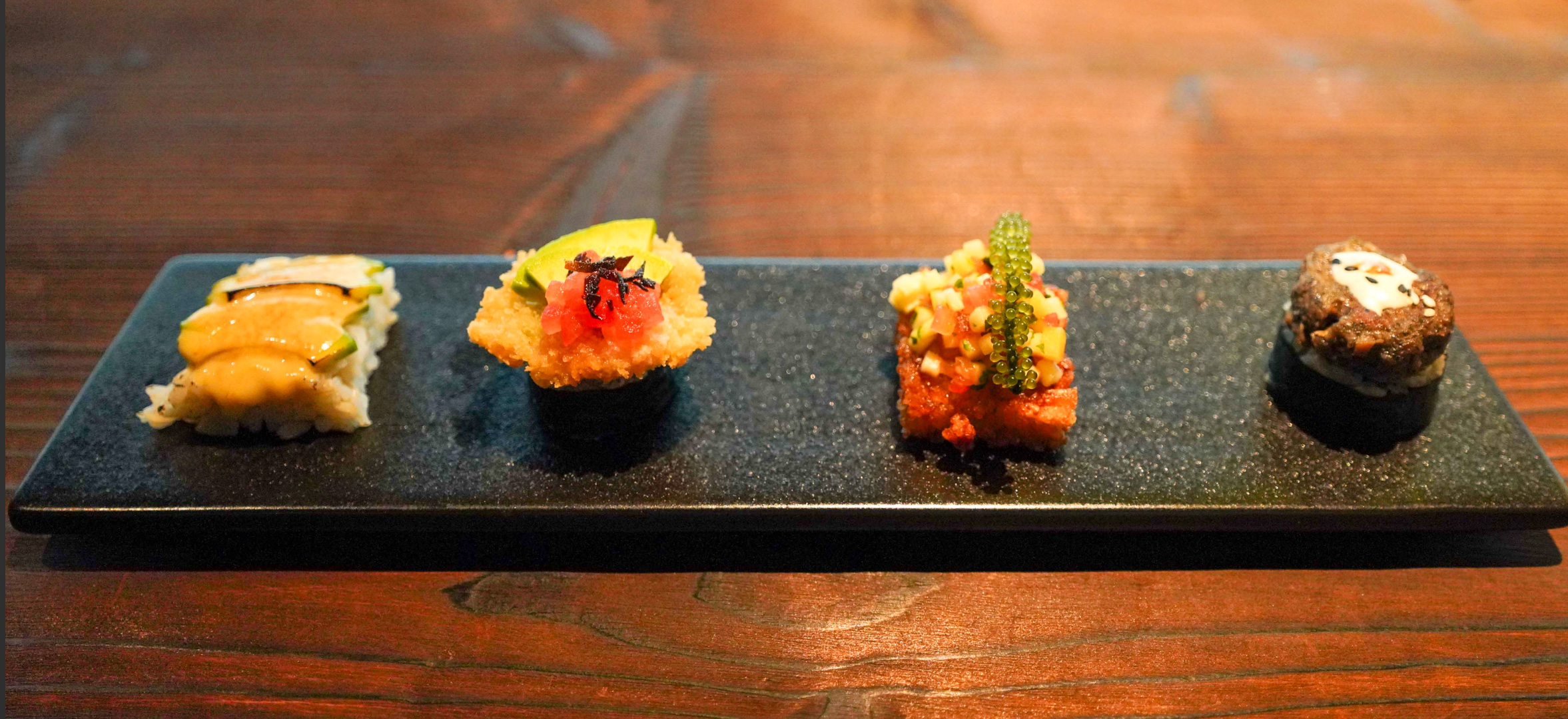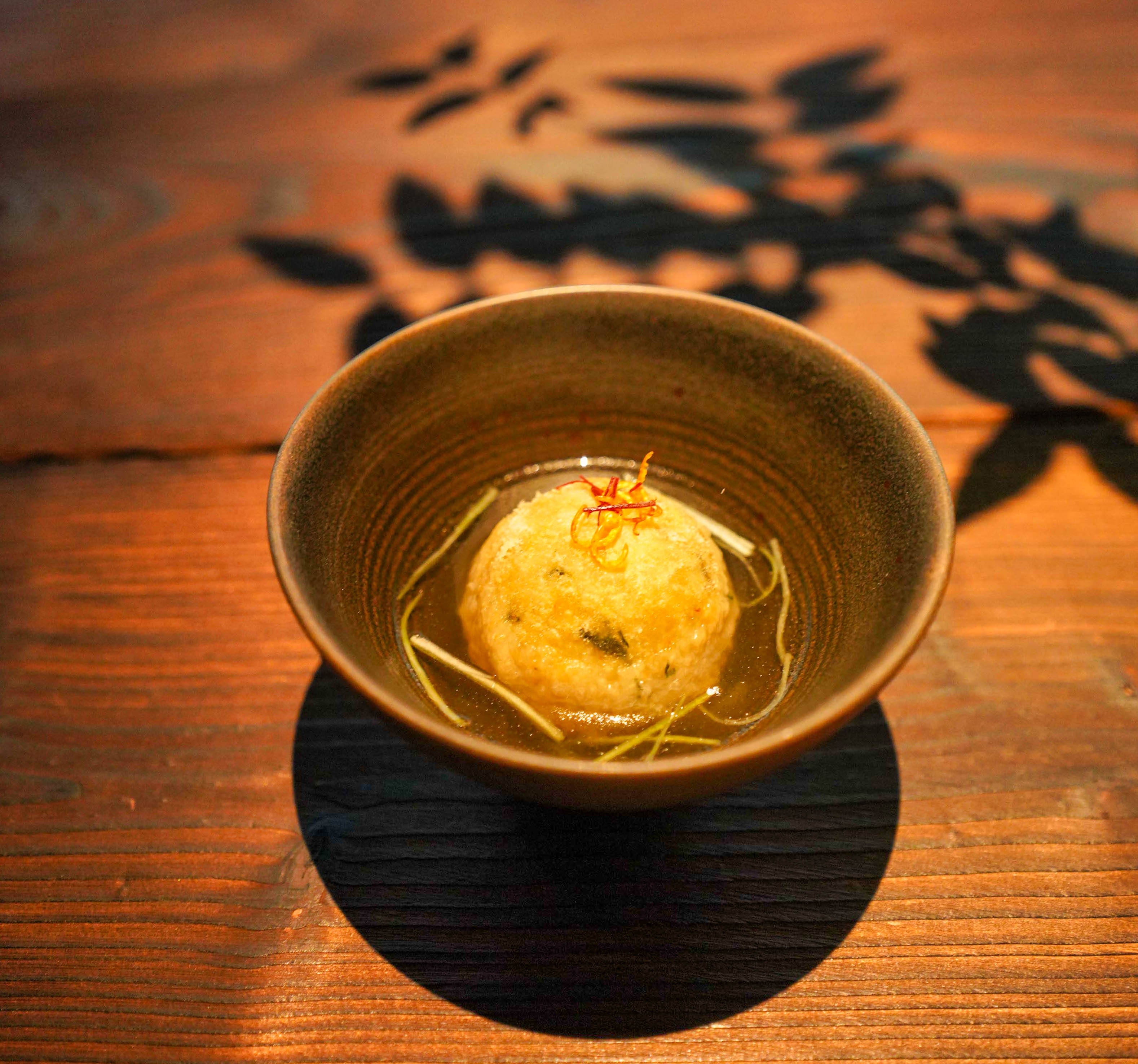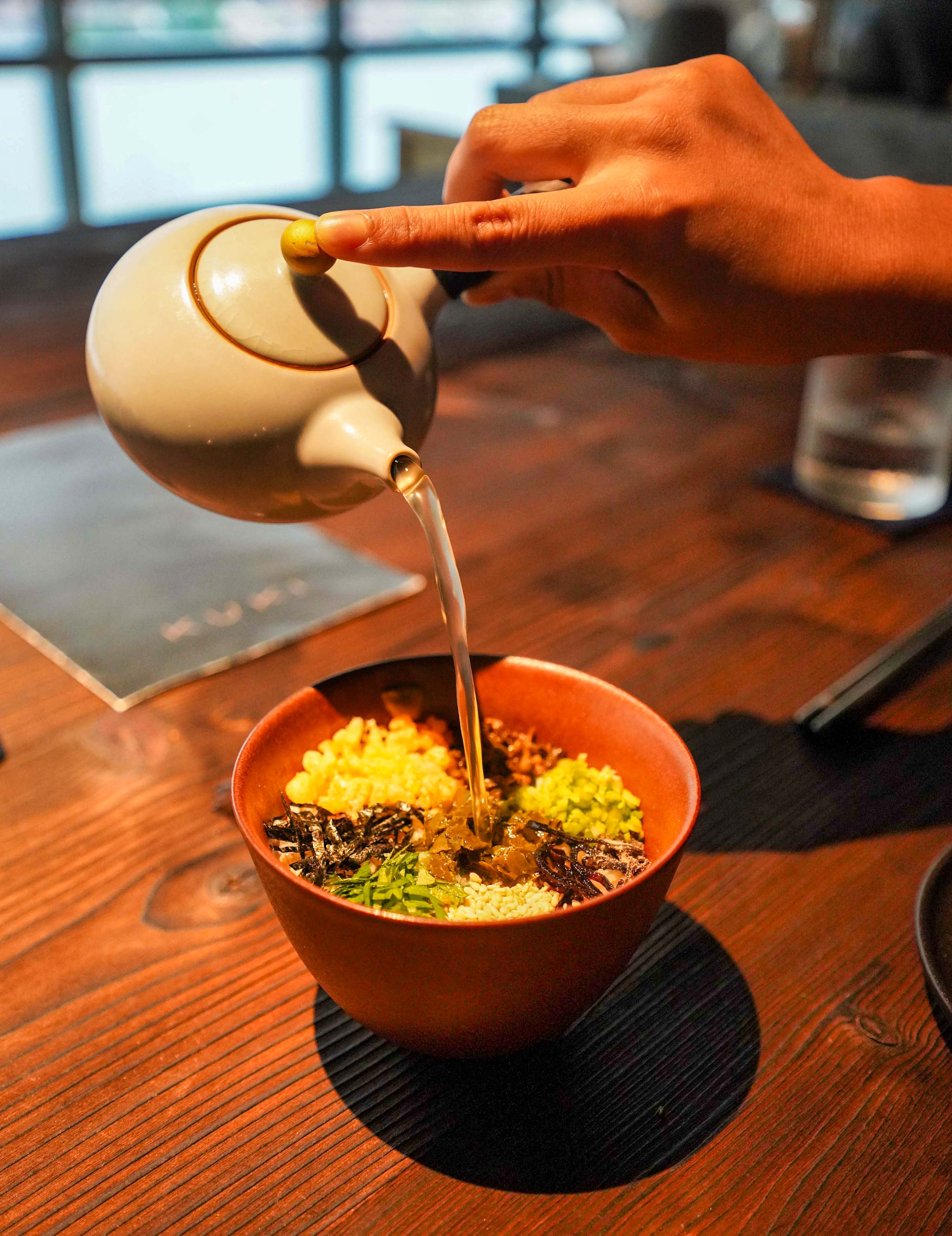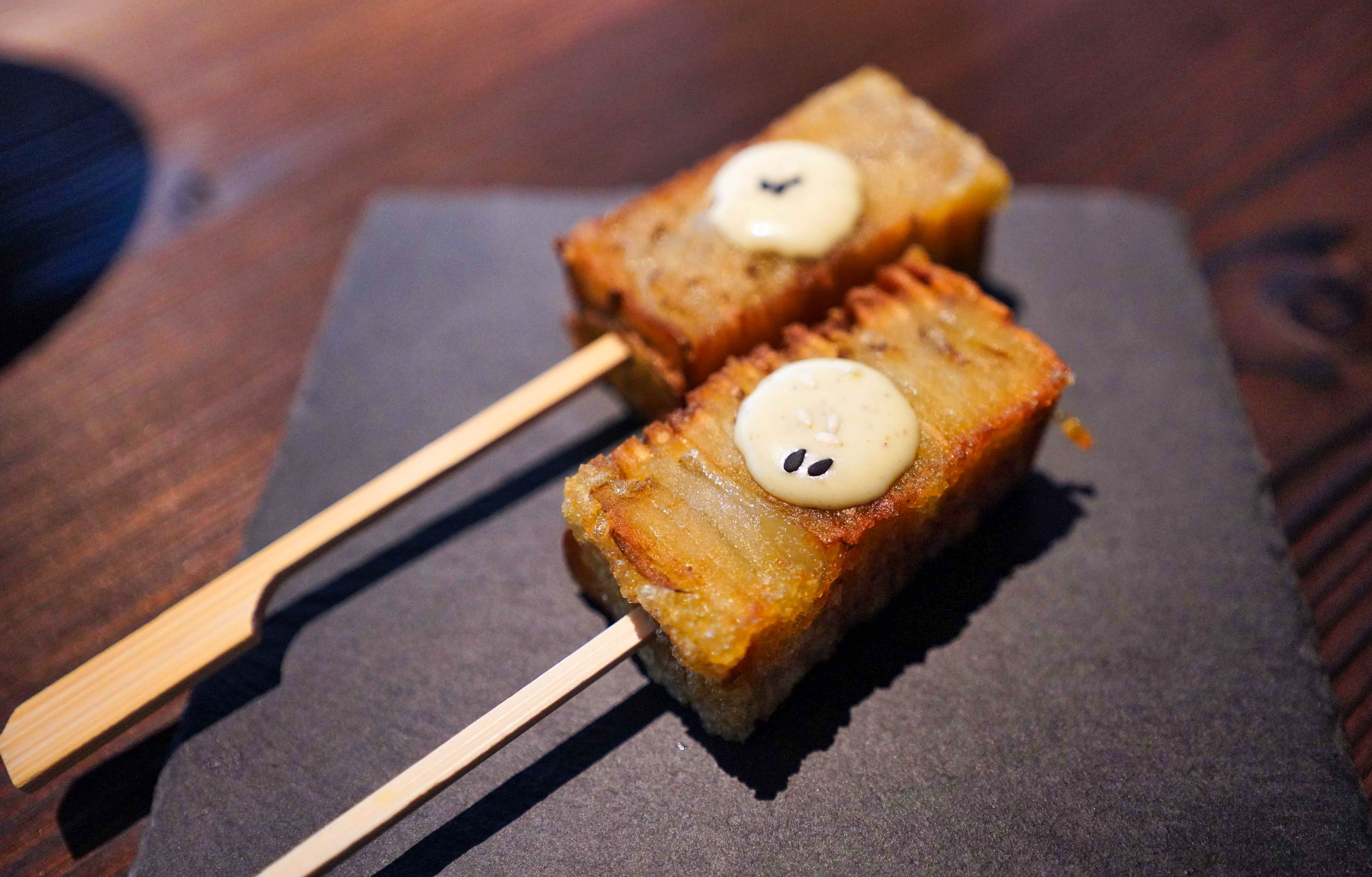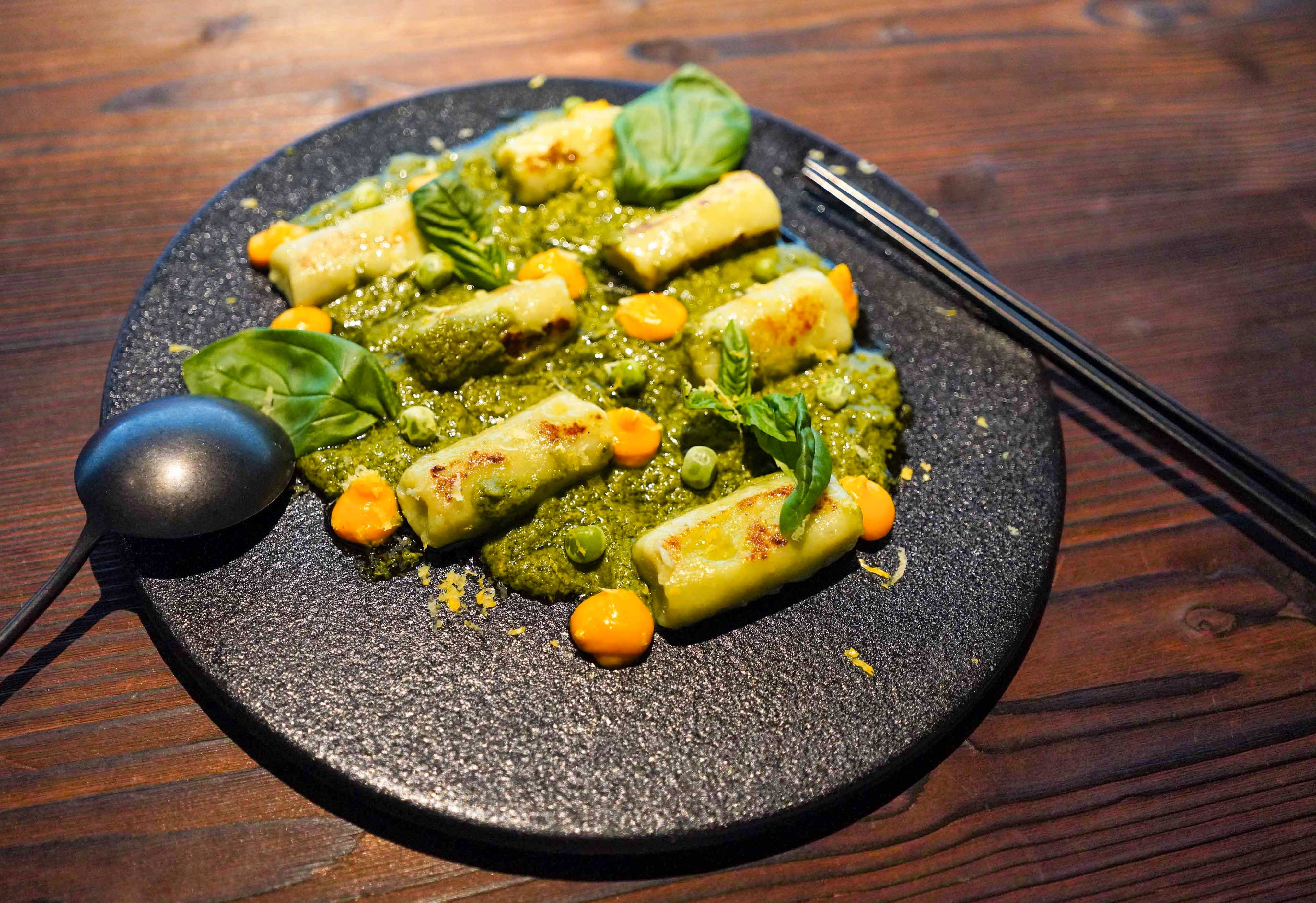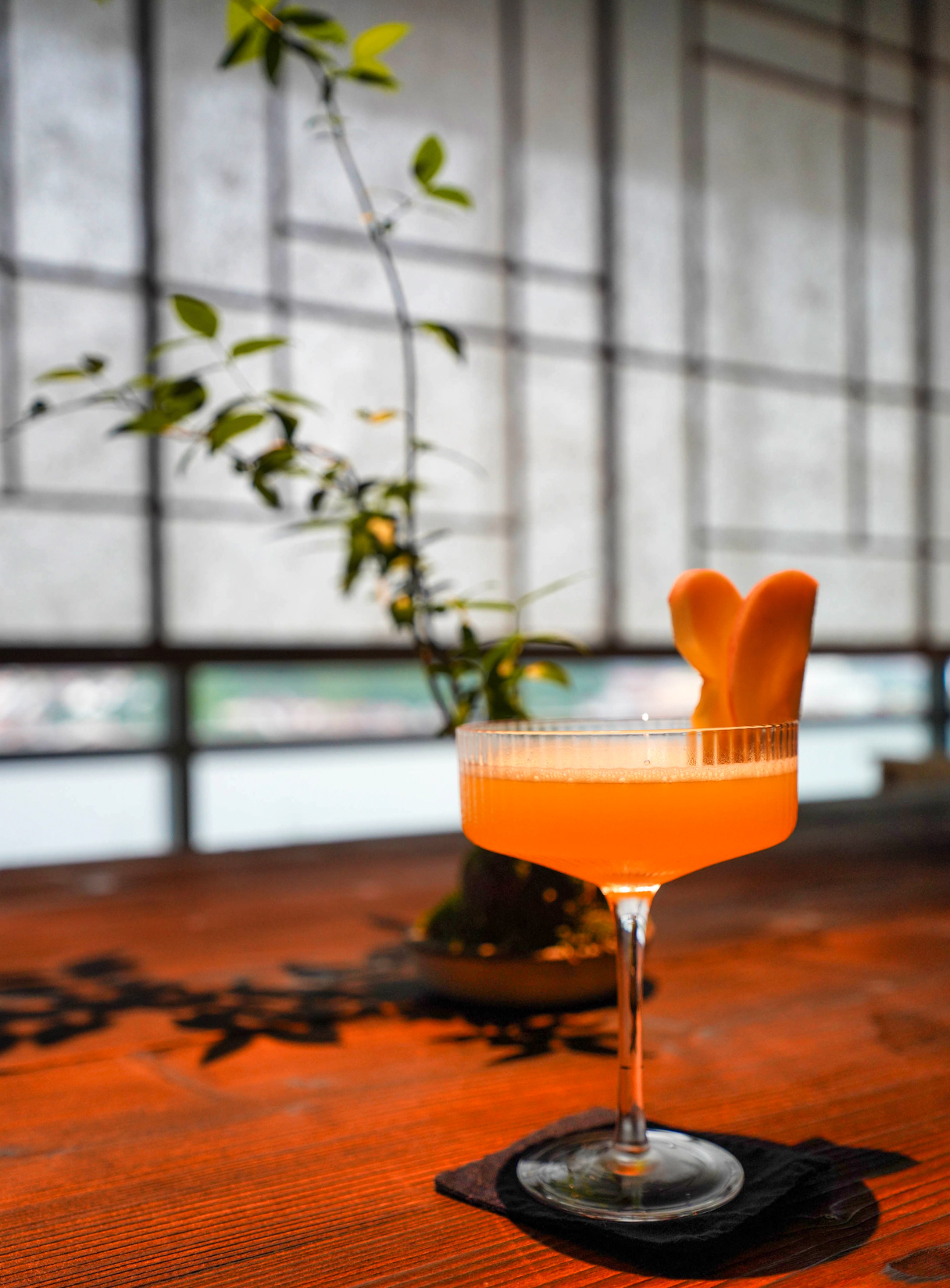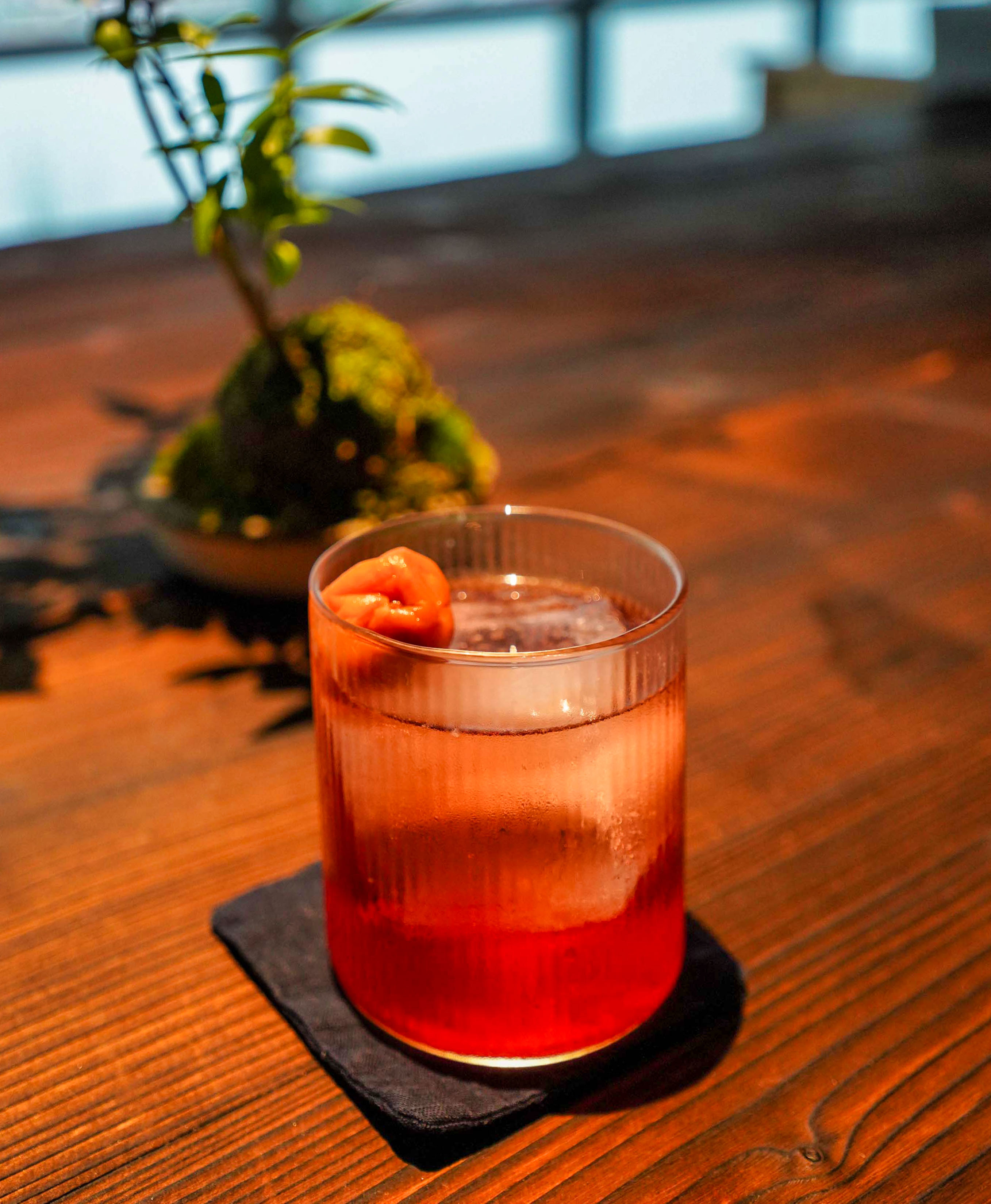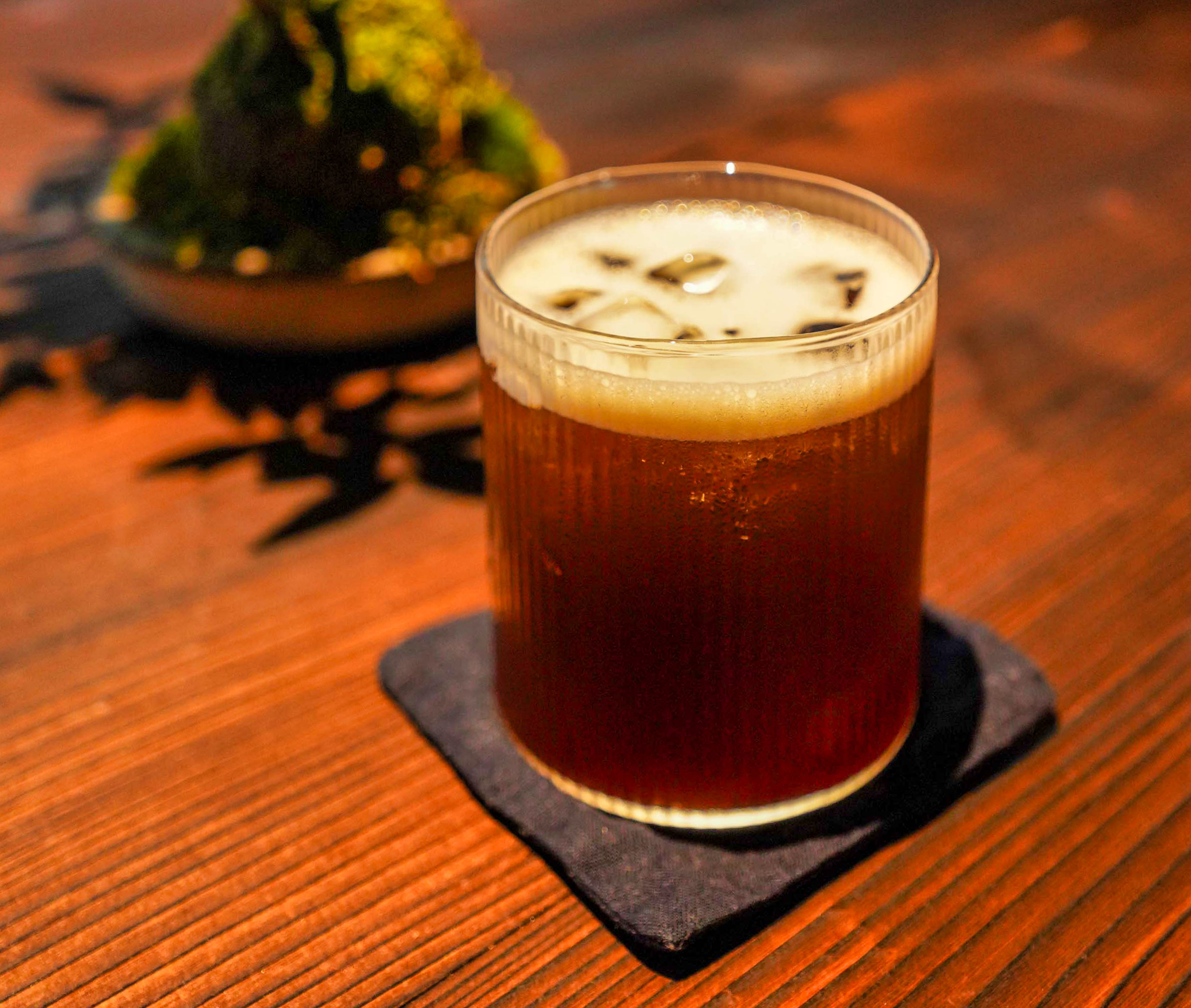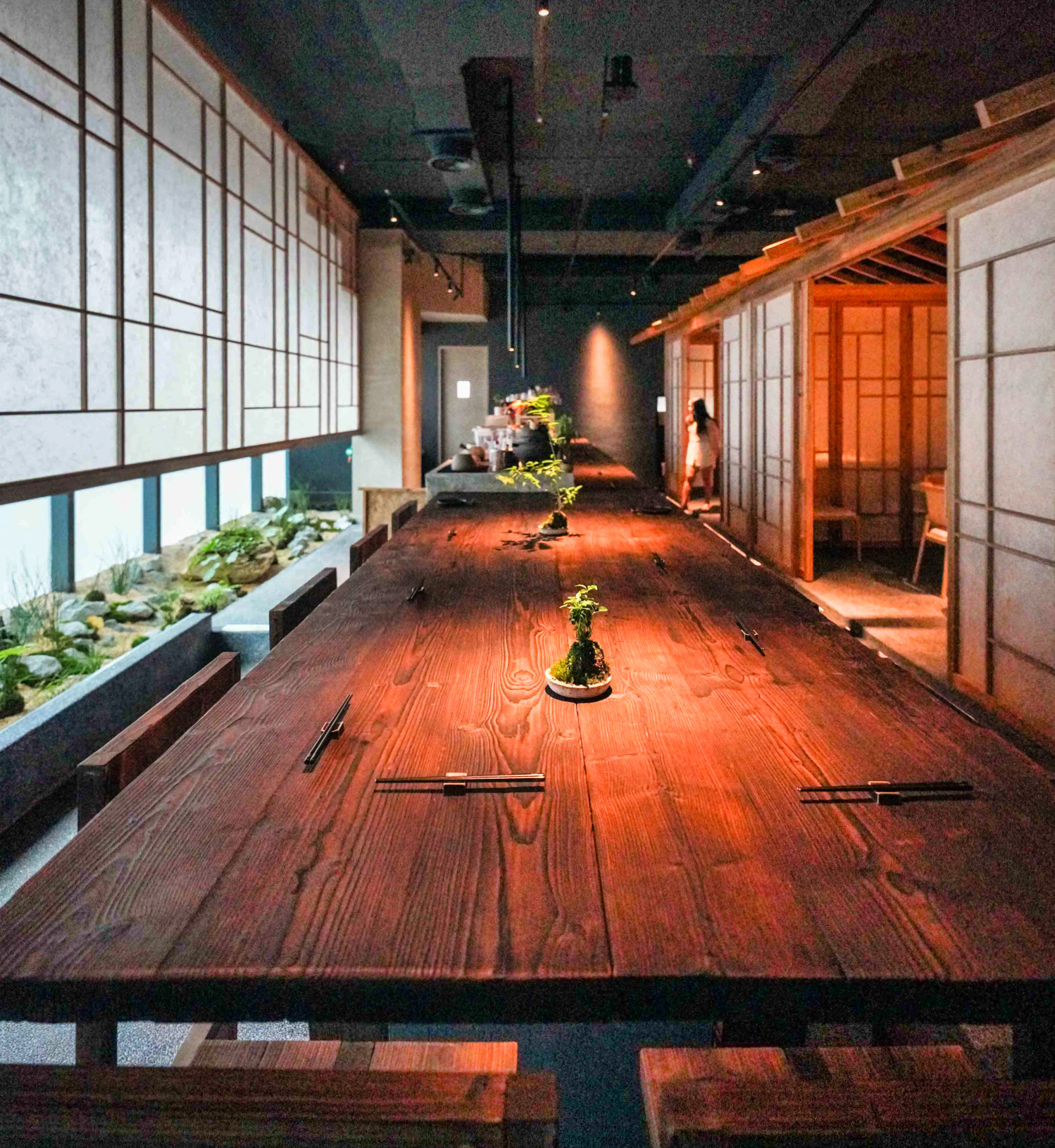 TTDI's Kuki is impressively immersive, enveloping patrons in atmospheric zen.
The menu at this modern Japanese vegan restaurant is remarkably distinctive, including seafood-free sushi like the Aka Nasu (draped with avocado, tomato, aojiso katsu and shio kombu), Wild Kinoko (mushrooms, fried garlic and black garlic vegan mayo) and Umibudo Ensaladang Lato (sea grapes, mango, lime, onions and coriander).
Our favourite fare here is rooted in tradition, served with soulfully sophisticated flourishes - wild yam dango with thick coulis, Japanese spinach, lotus and leeks, as well as ochazuke with fermented sencha tea leaves, sesame seeds, agedama and nori.
The kitchen also infuses European flair into offerings like the crispy layered russet potatoes with olive oil and salt, plus gnocchi with green pea pesto, Japanese pumpkin, sweet basil, pine nuts and lemon.
Drinks are unique too - you'll find zero-proof interpretations of cocktails like a Fuji apple daiquiri and an umeboshi negroni, alongside Japanese-inflected kombucha made with mugi.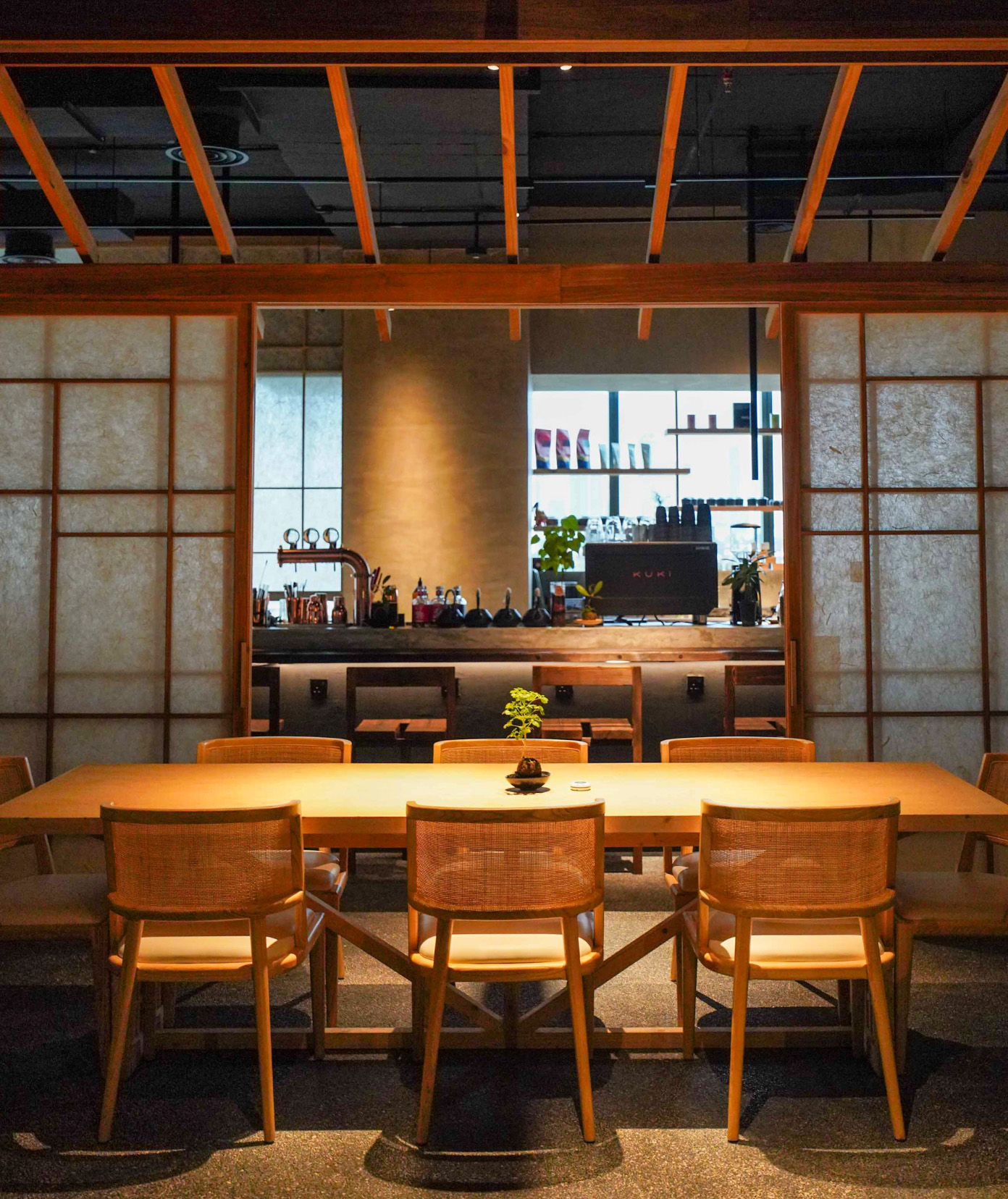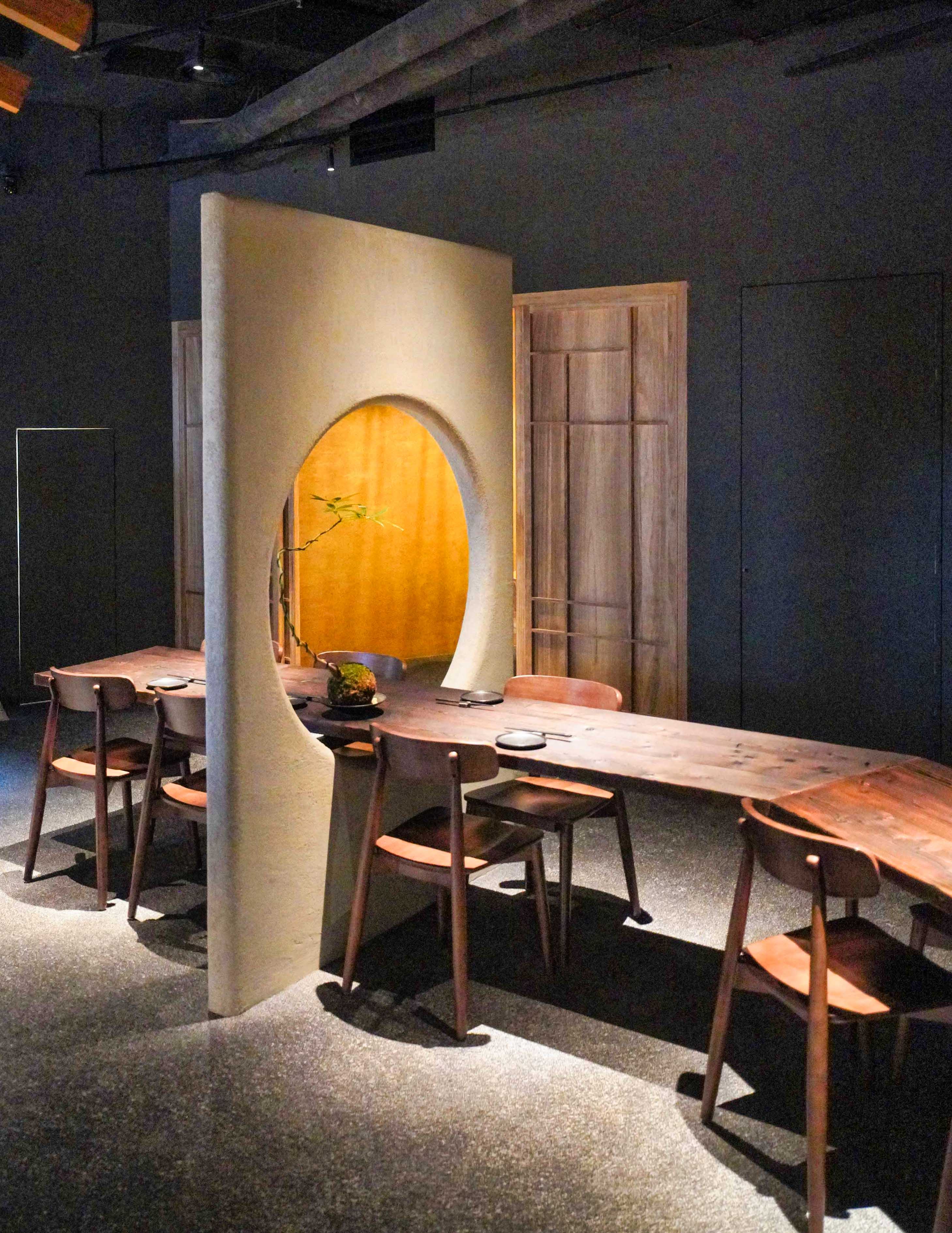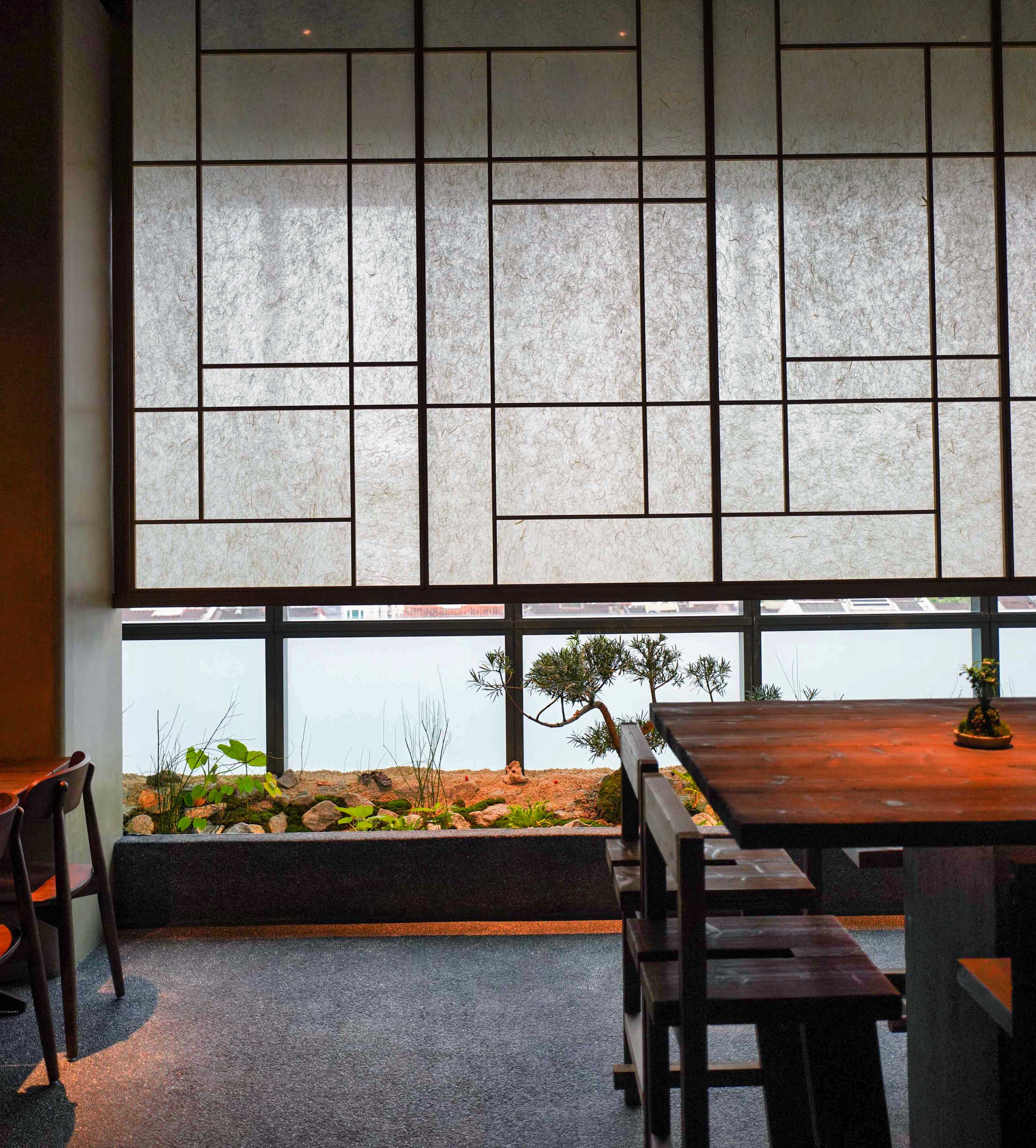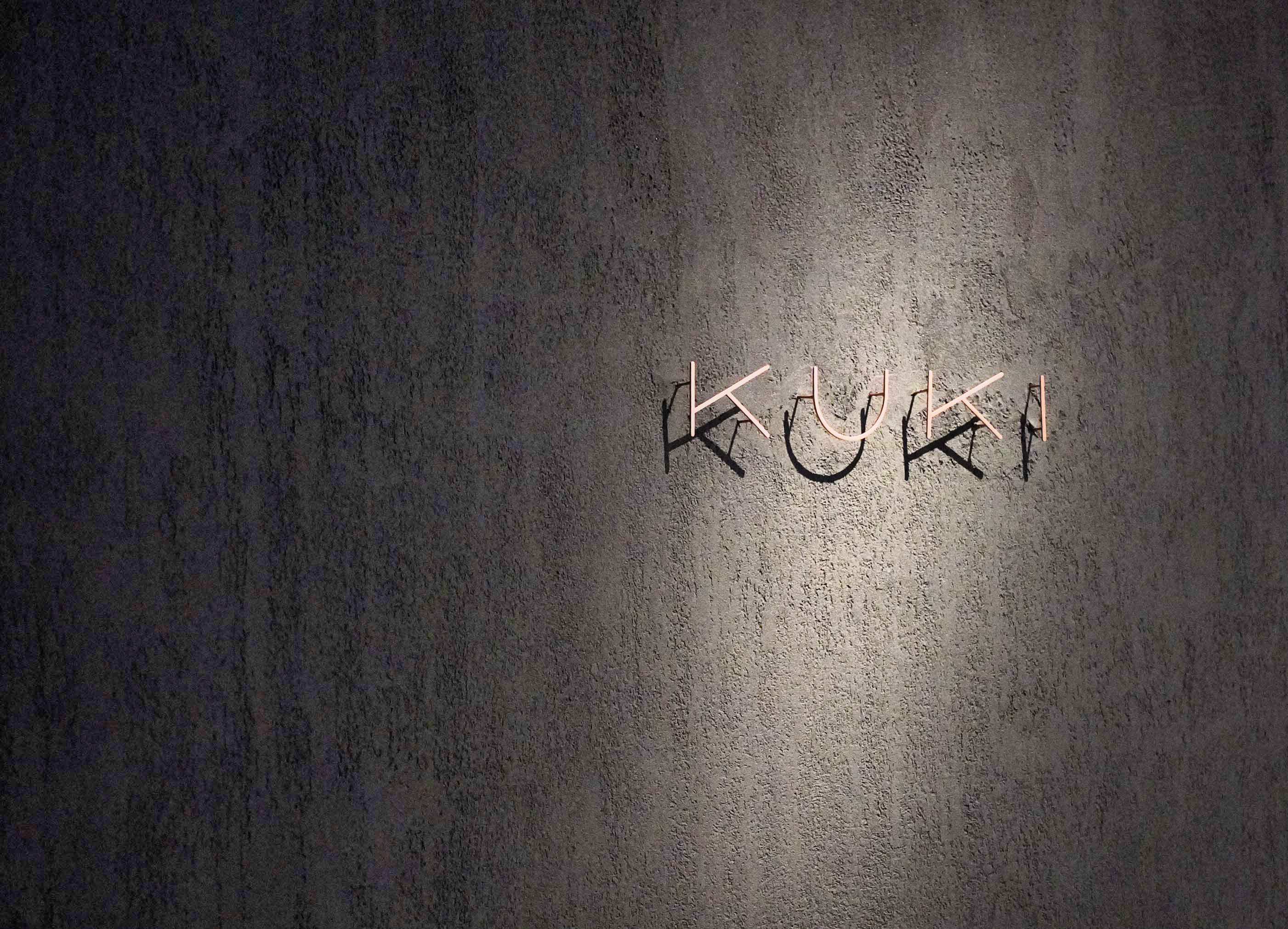 Kuki
Unit 1-8, Menara KEN, Jalan Burhanuddin Helmi, Taman Tun Dr Ismail, Kuala Lumpur.