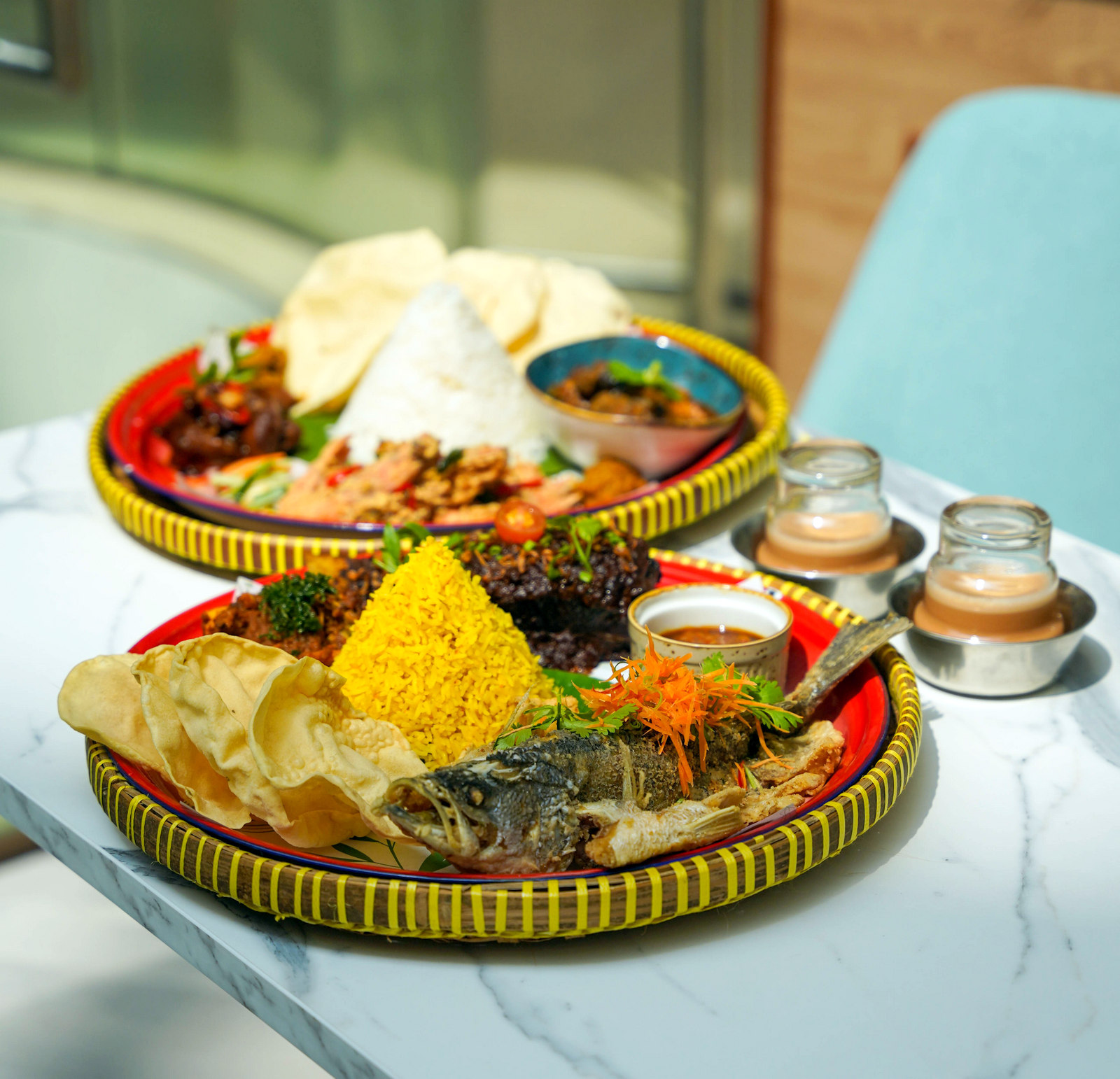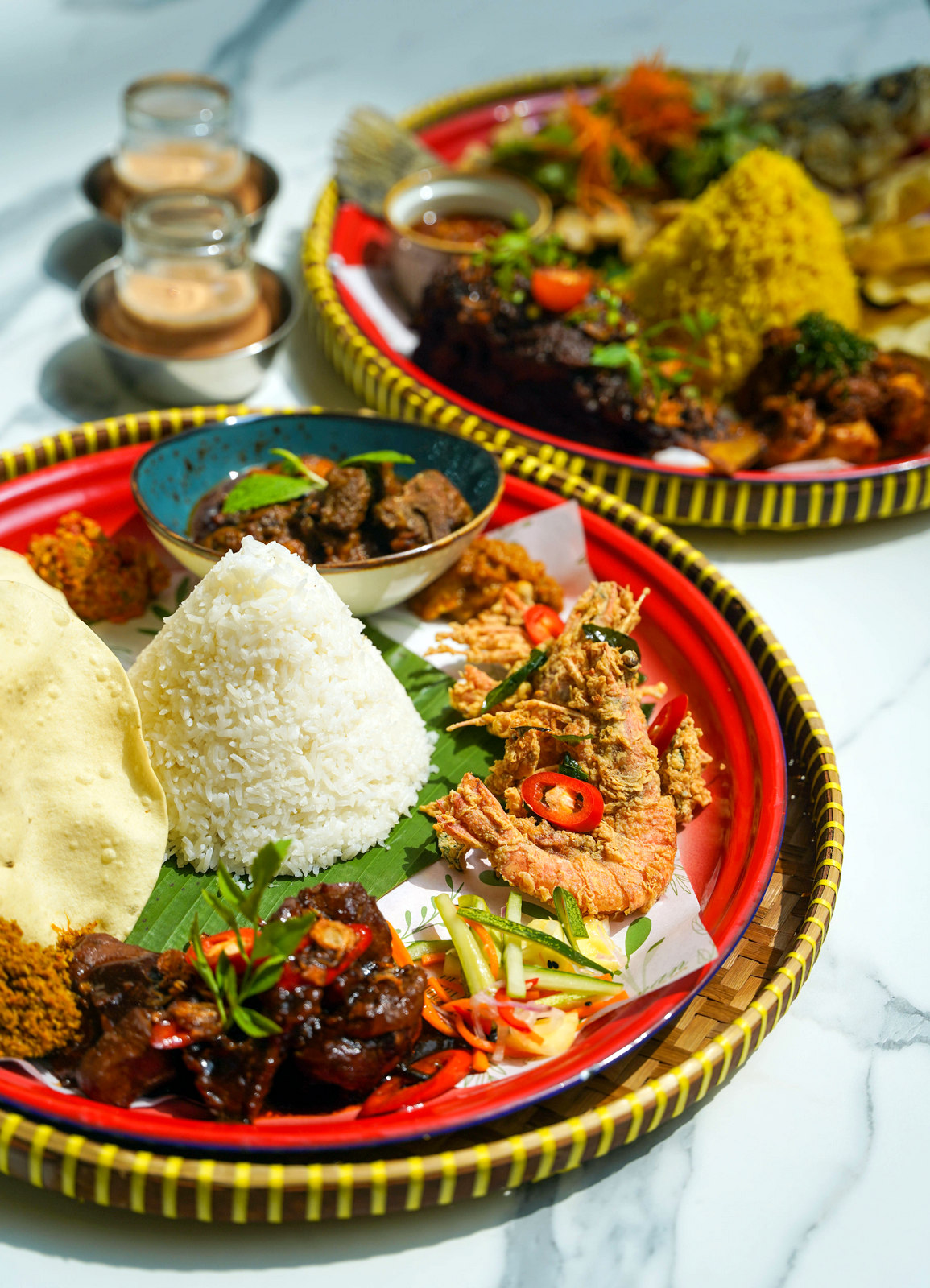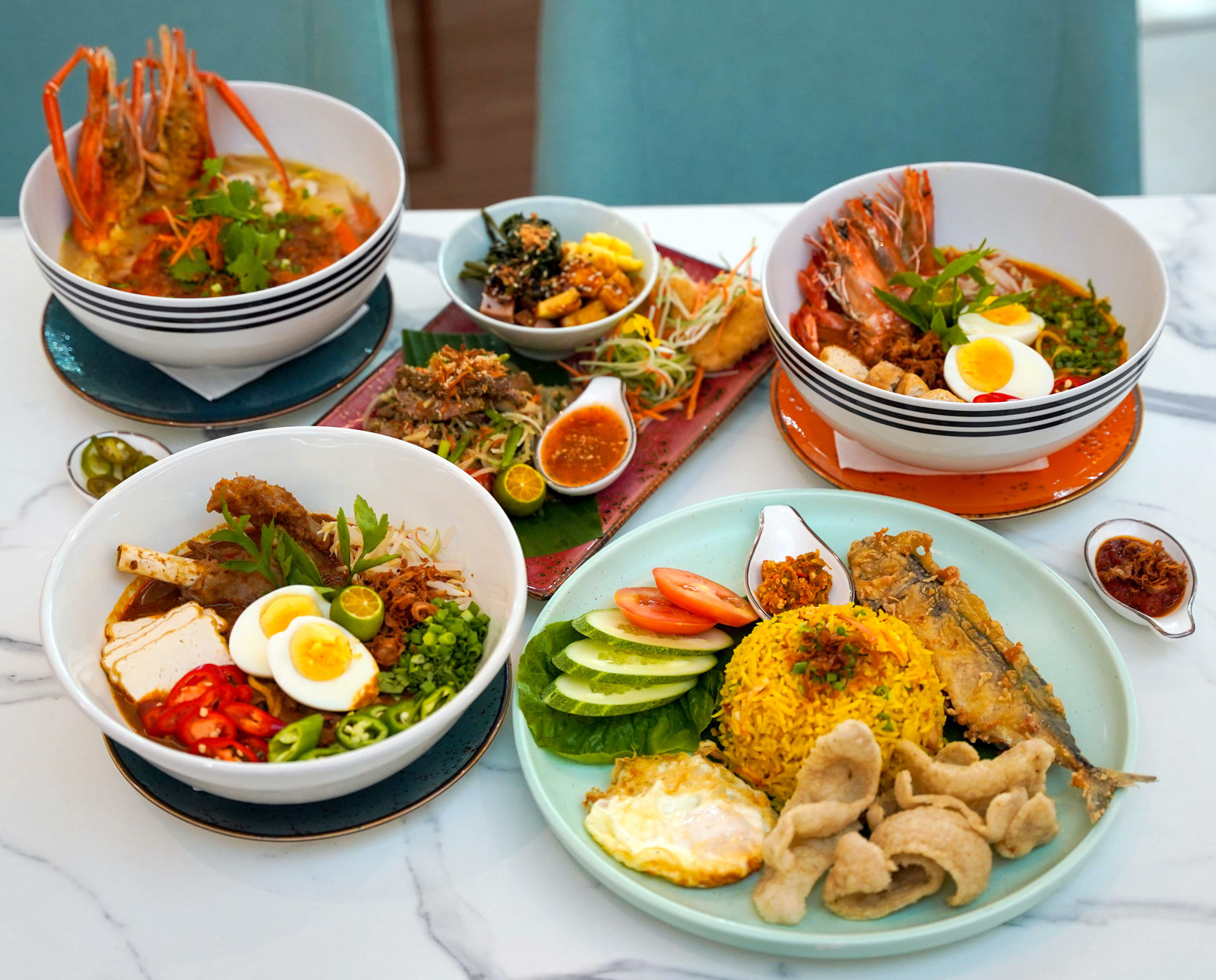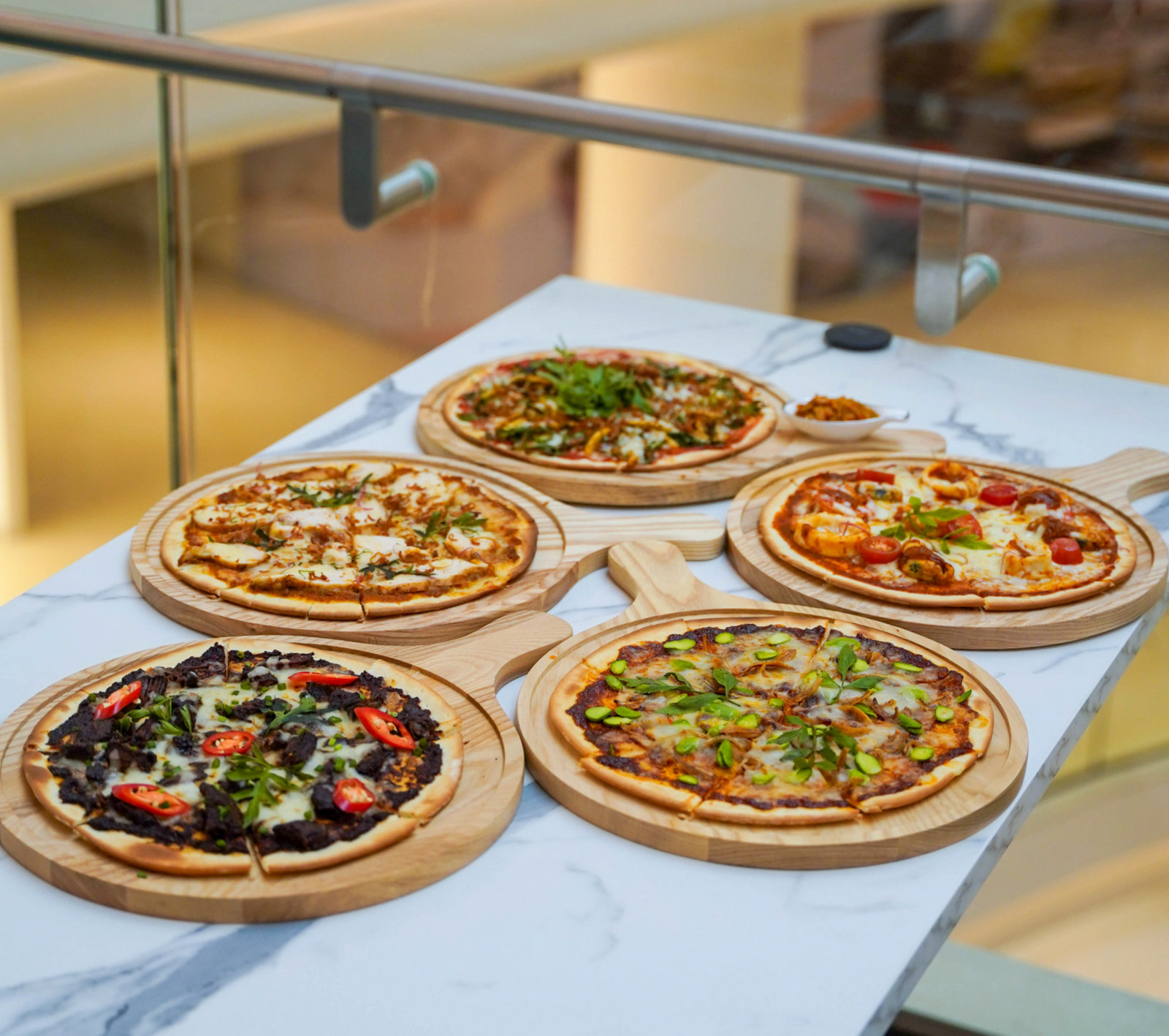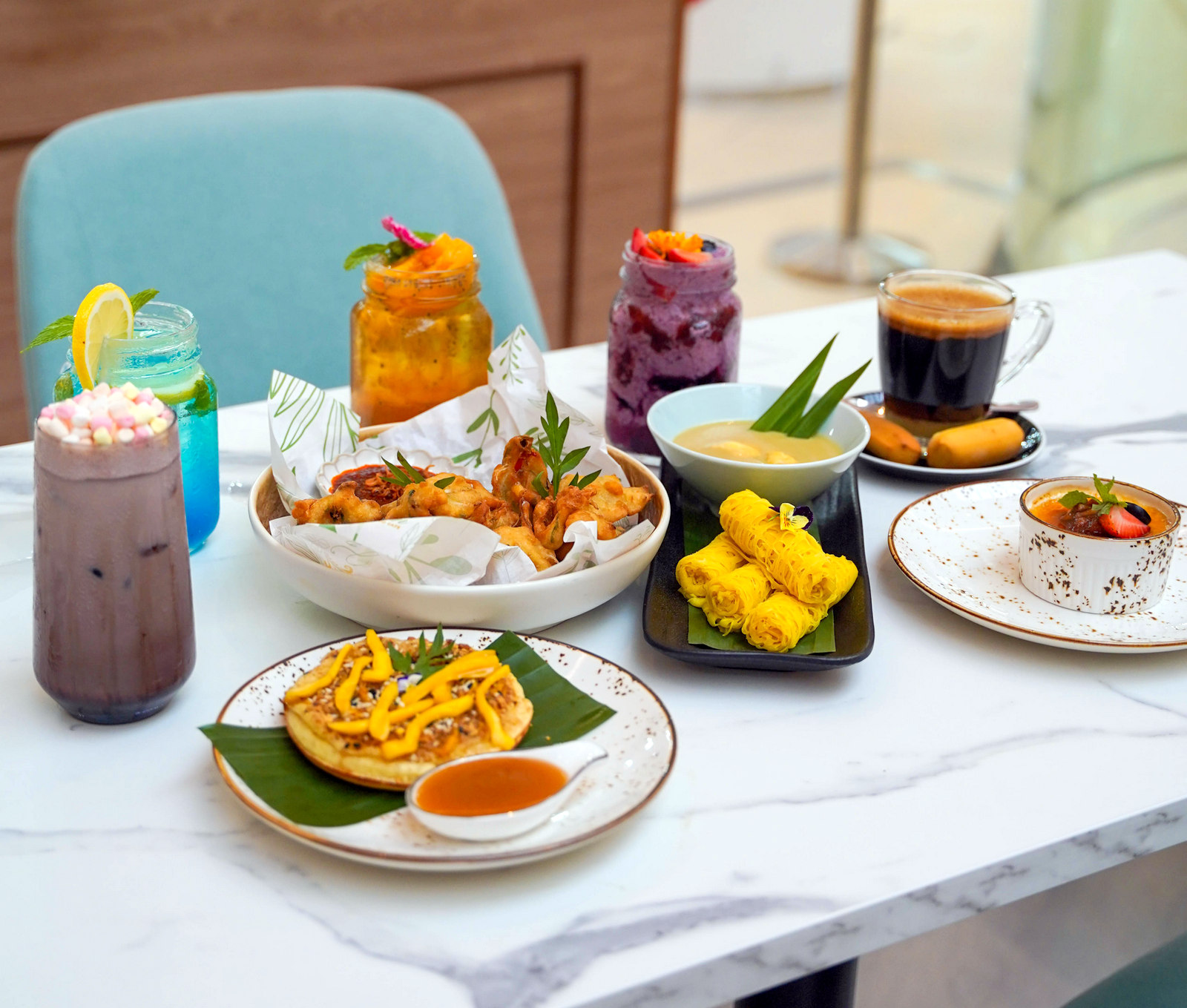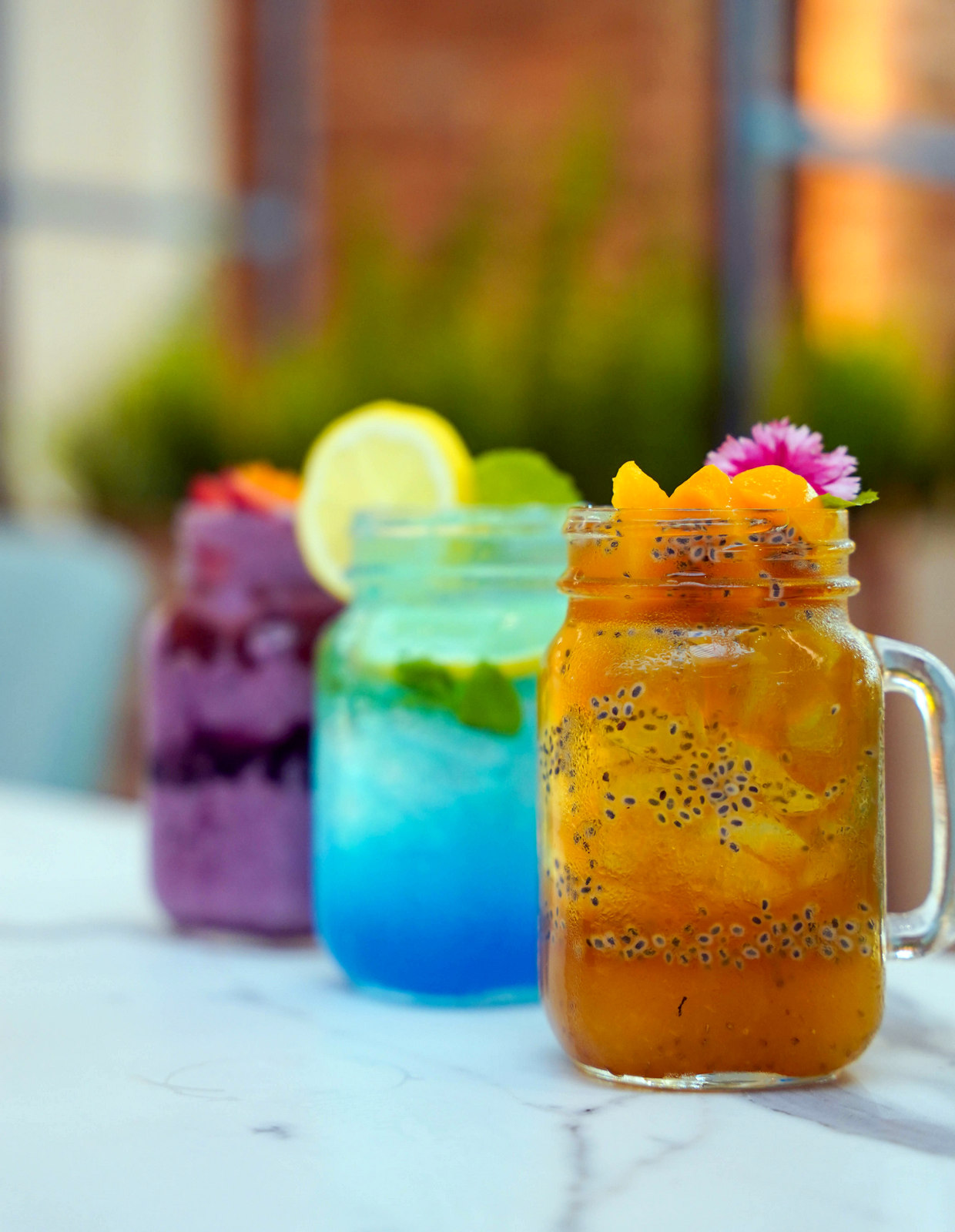 Bringing an artistic flair to authentic Malay fare, Seniman is a showcase of sumptuous local cooking, from robust rice platters to rich noodle bowls. If you love time-honoured recipes, fit for the finest kenduri, this new restaurant in Pavilion Bukit Jalil will thrill your taste buds.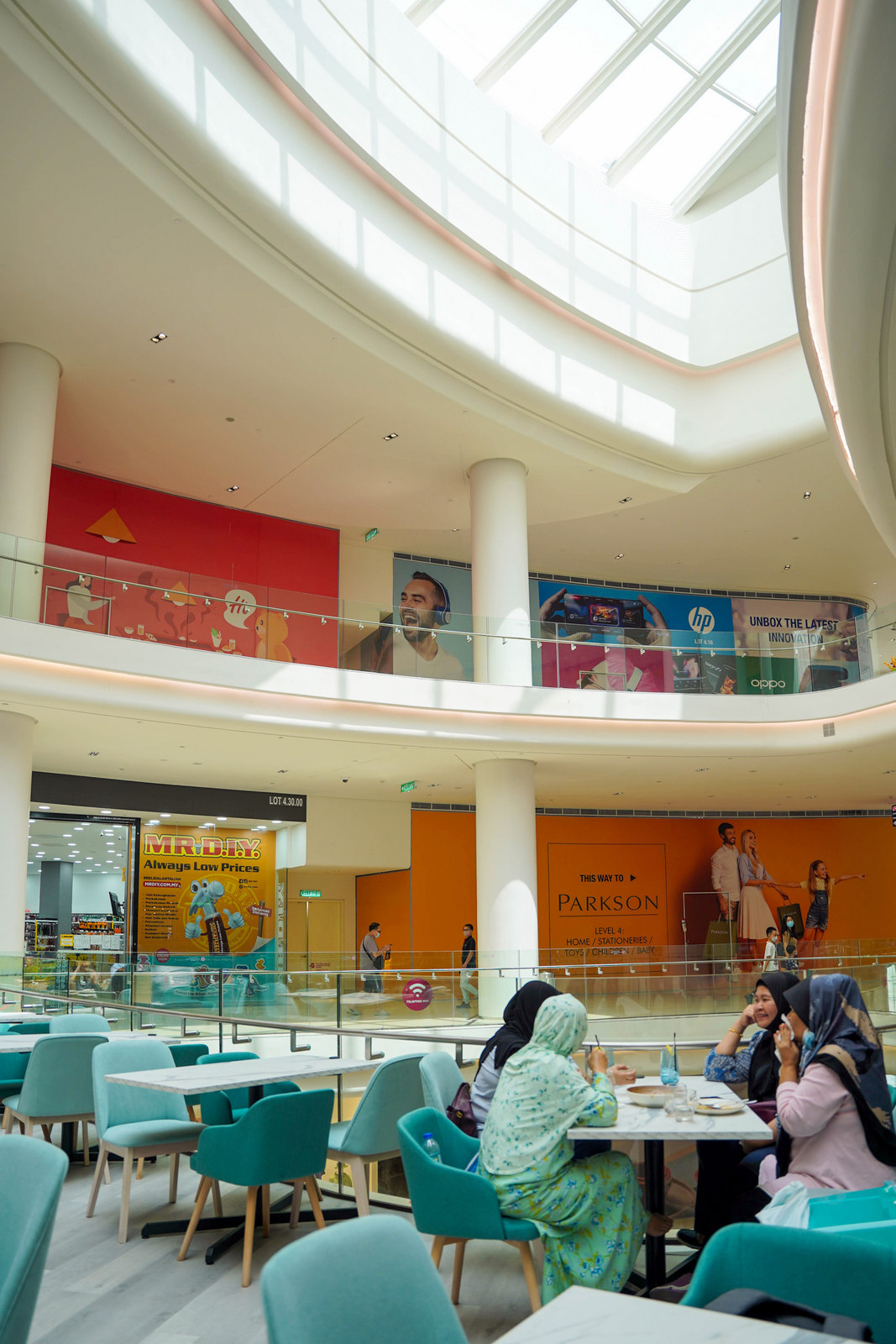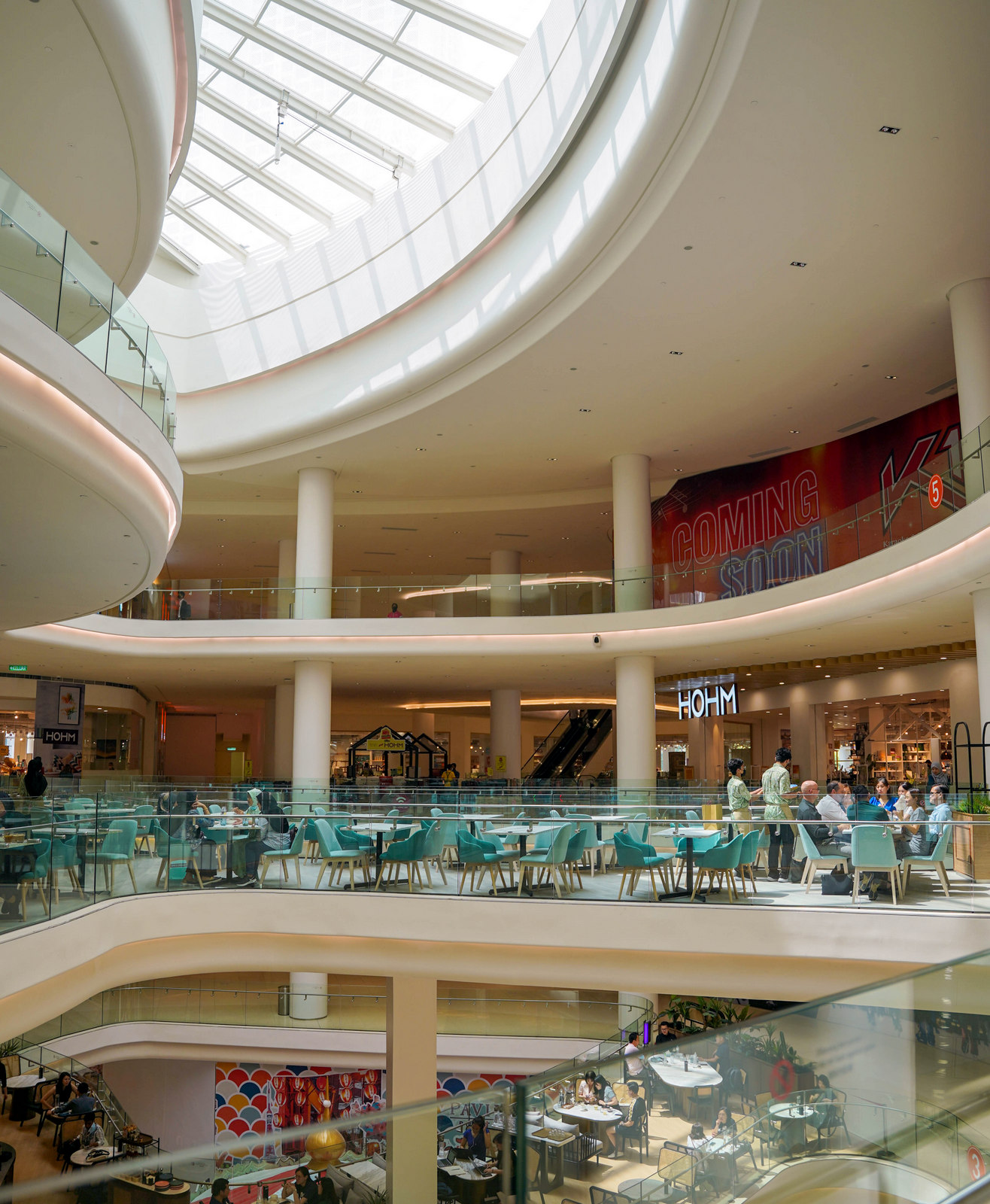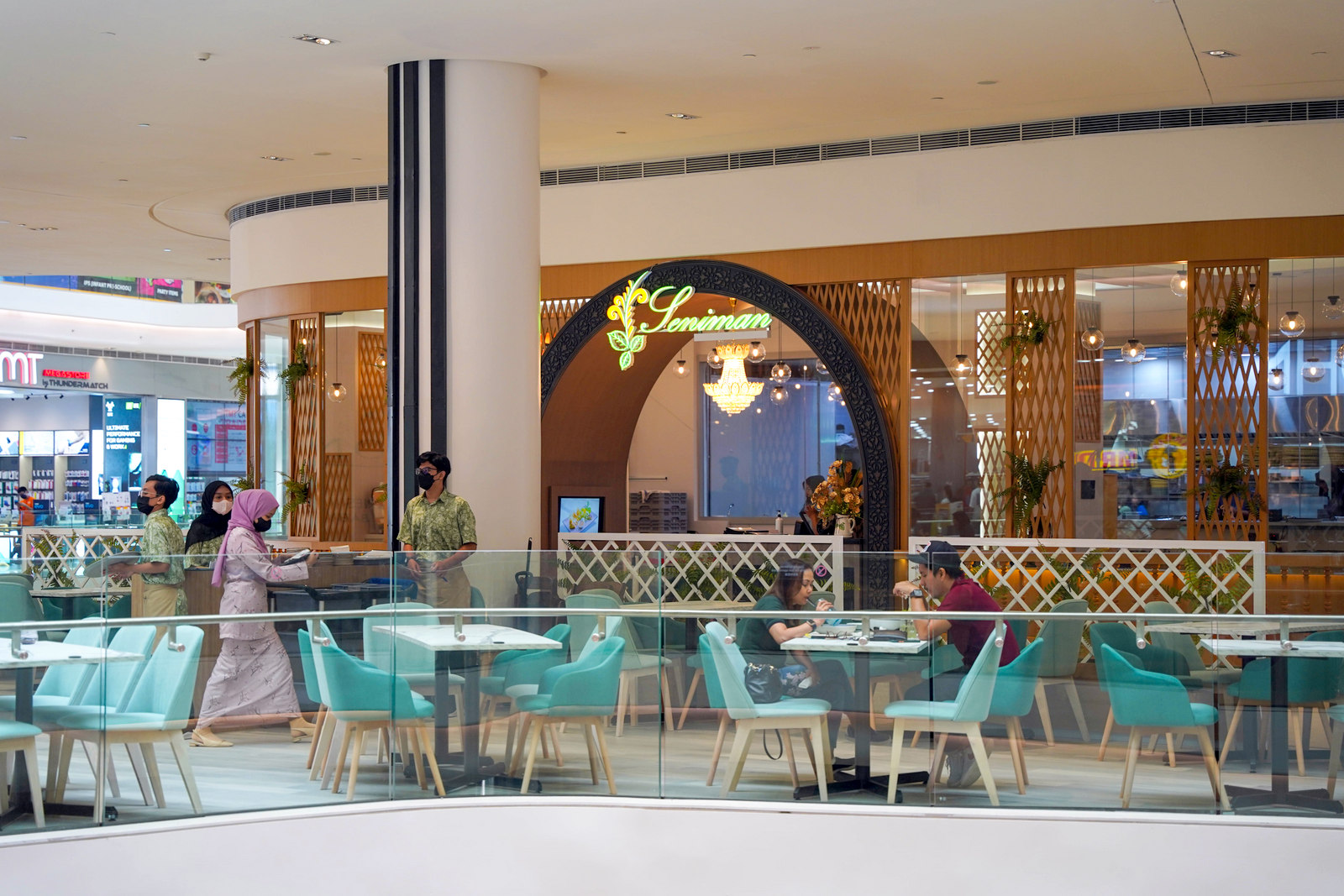 Harnessing two decades of professional experience, Seniman's head chef Alizan Zainal Abidin serves a feast of familiar favourites and rare specialities, elevated with contemporary vibrance in a bright, spacious setting in Pavilion Bukit Jalil. His repertoire ranges across peninsular Malaysia, taking inspiration from the traditional slow-braises and santan curries of Terengganu to the spicy, savoury succulence of Negri Sembilan.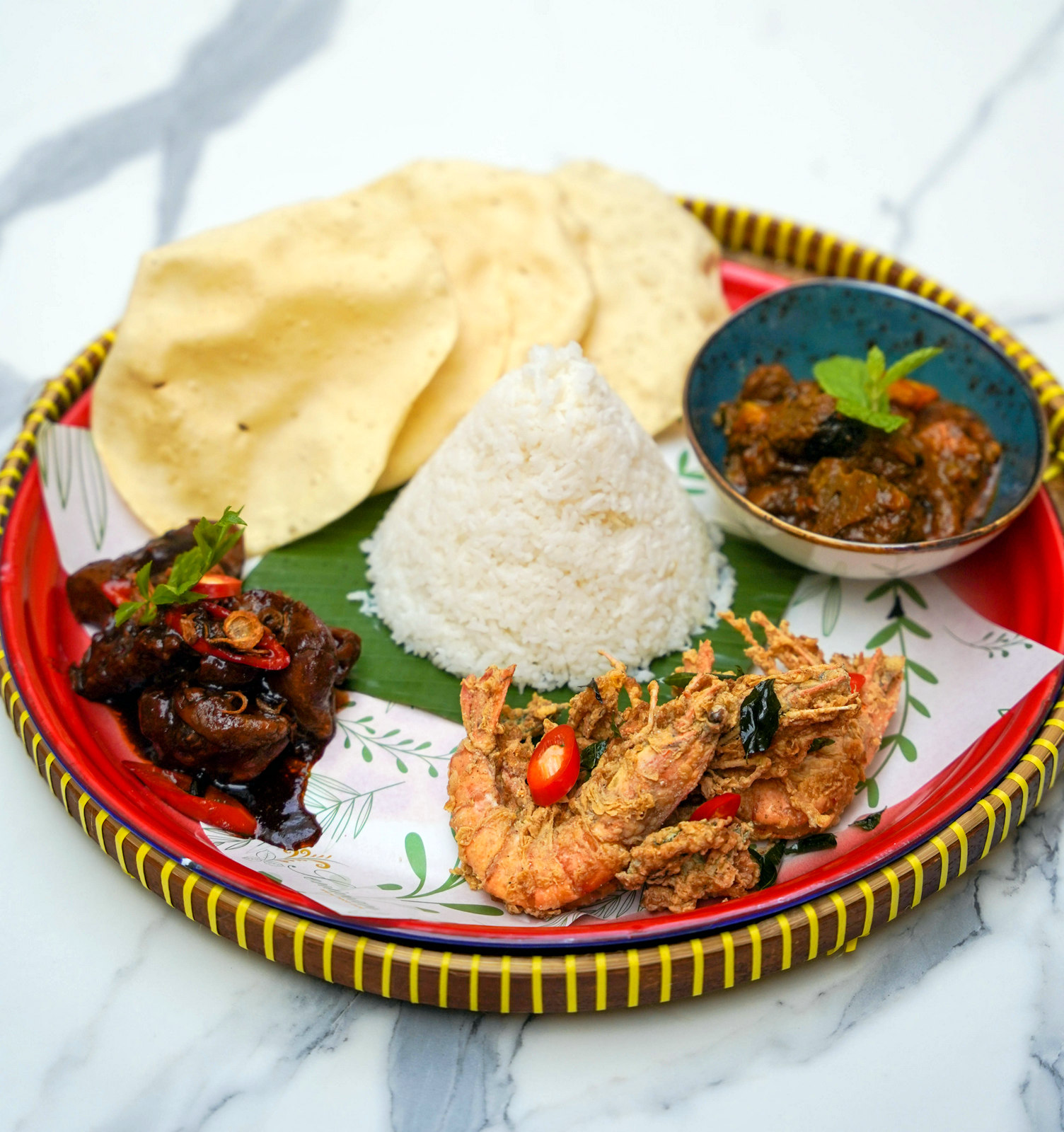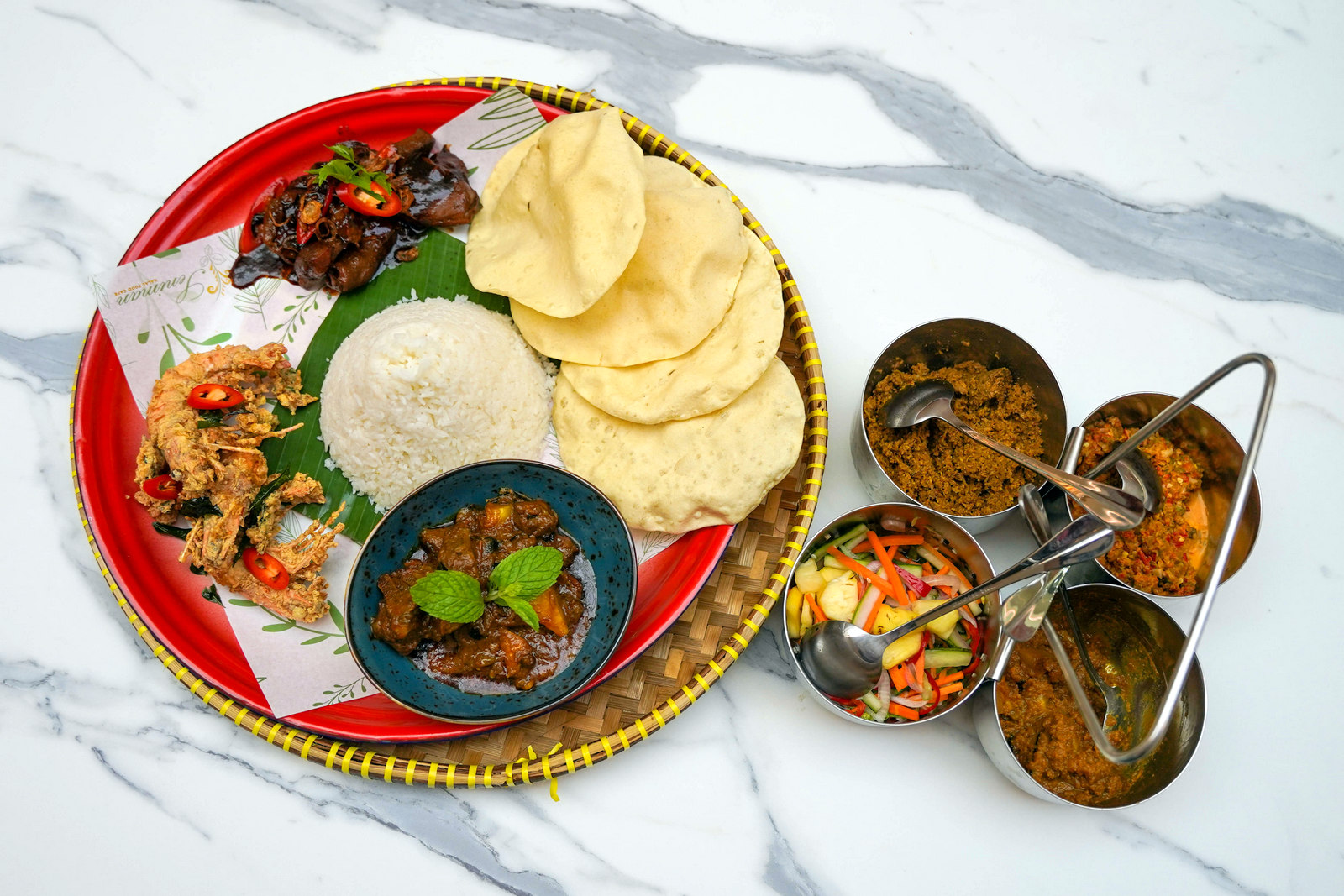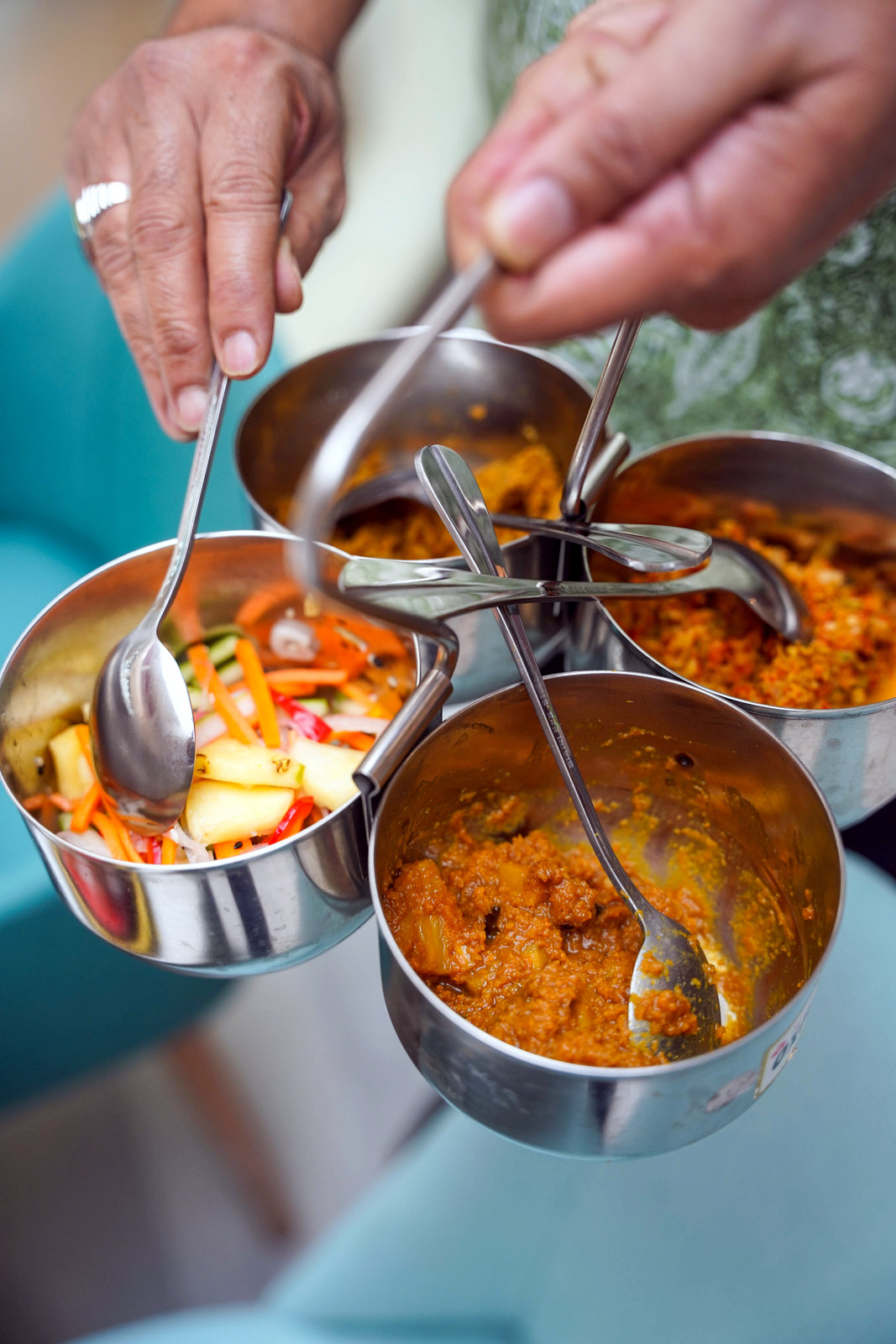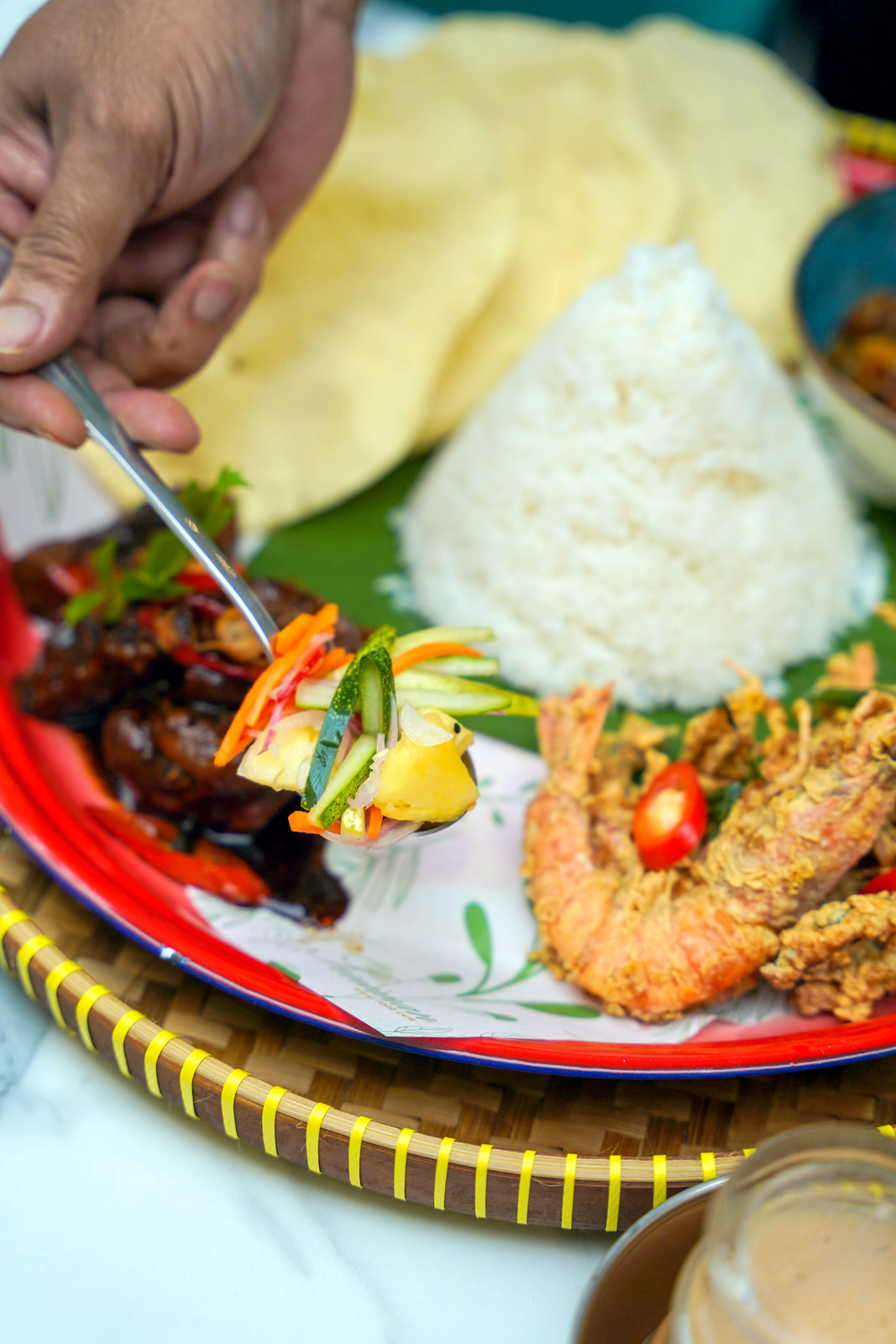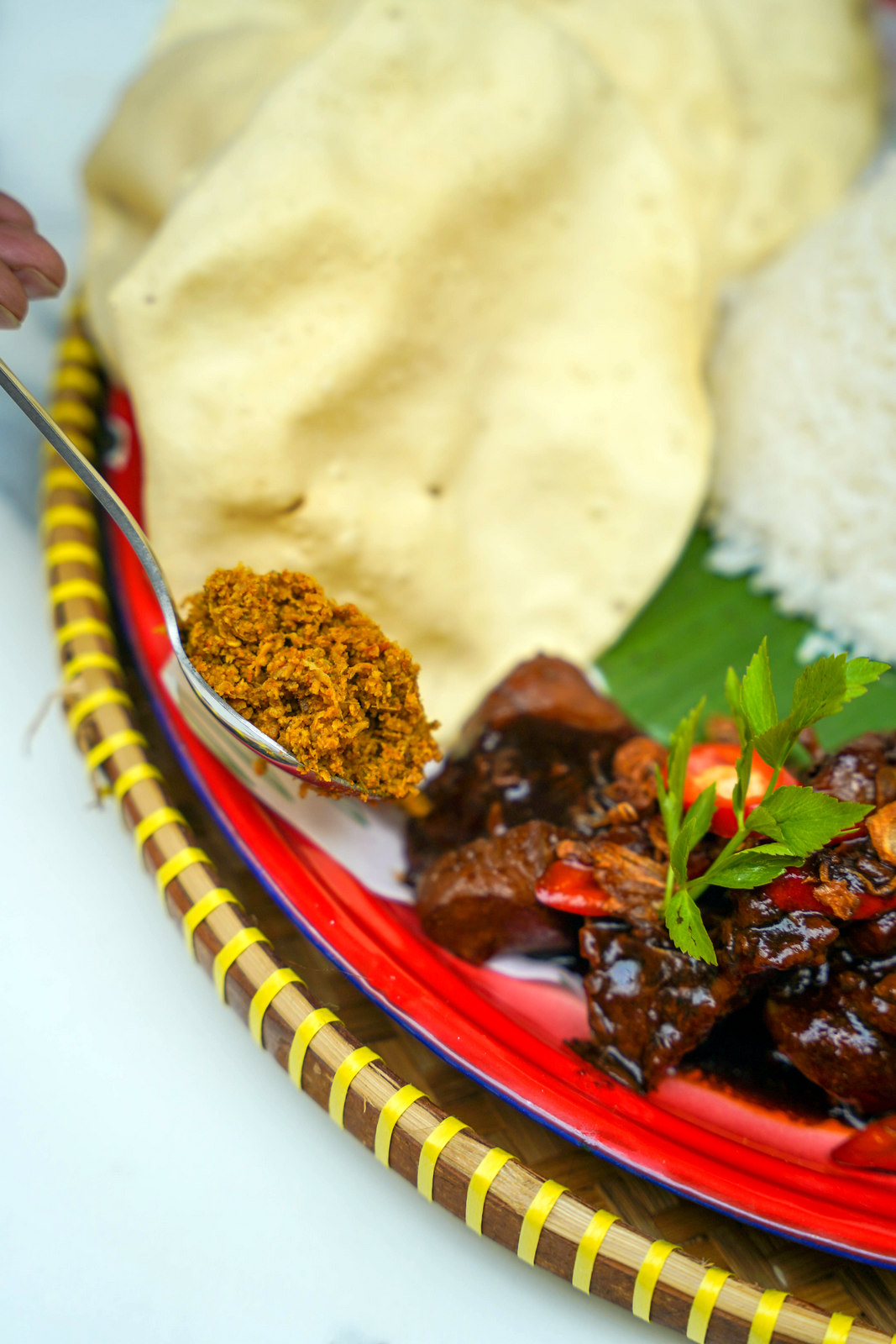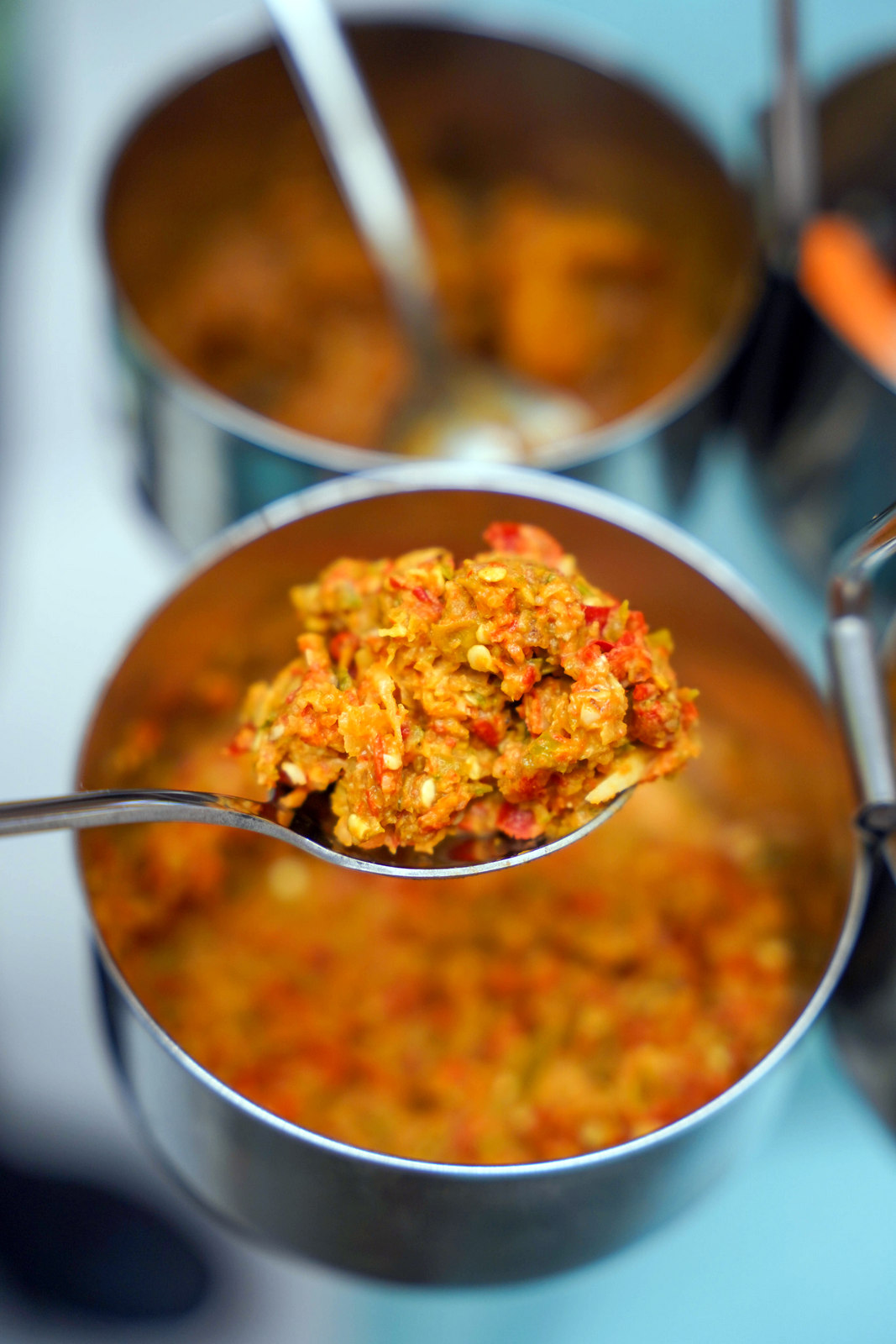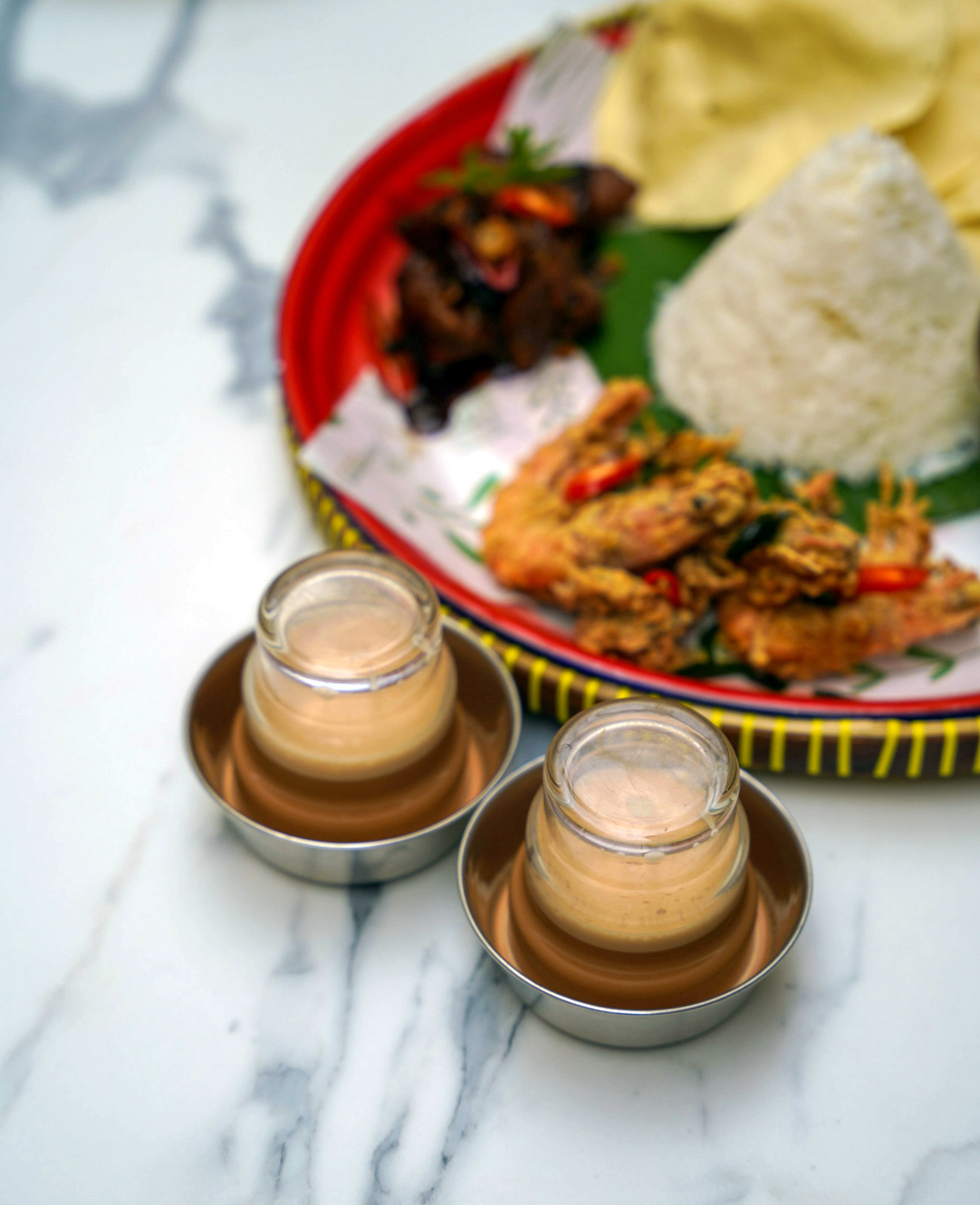 Sharing is the perfect way to relish Seniman's top temptations.
Sample a variety of treats in Seniman's Set Talam - each set is suitable for two persons, comprising three types of protein surrounding a mound of rice. The sets come complete with the playful Teh Tarik Terbalik, with the tea served upside-down, and classic condiments of sambal kelapa pudina, pajeri nanas, sambal belacan tumbuk and acar jelatah.
The sets are named Do Re Mi, a tribute to the 1966 P. Ramlee comedy.
Talam Set Re (RM72) features nasi kukus encircled by red meat, poultry and crustaceans, promising something for everyone with Kari Kambing Jiwa Kacau (Seniman's soul-stirring mutton curry), Ayam Masak Kicap Manis (stir-fried chicken with a sweet, slick soy sauce) and Udang Goreng Halba (deep-fried prawns with a delicious mix of herbs and spices). All of those are also available a la carte.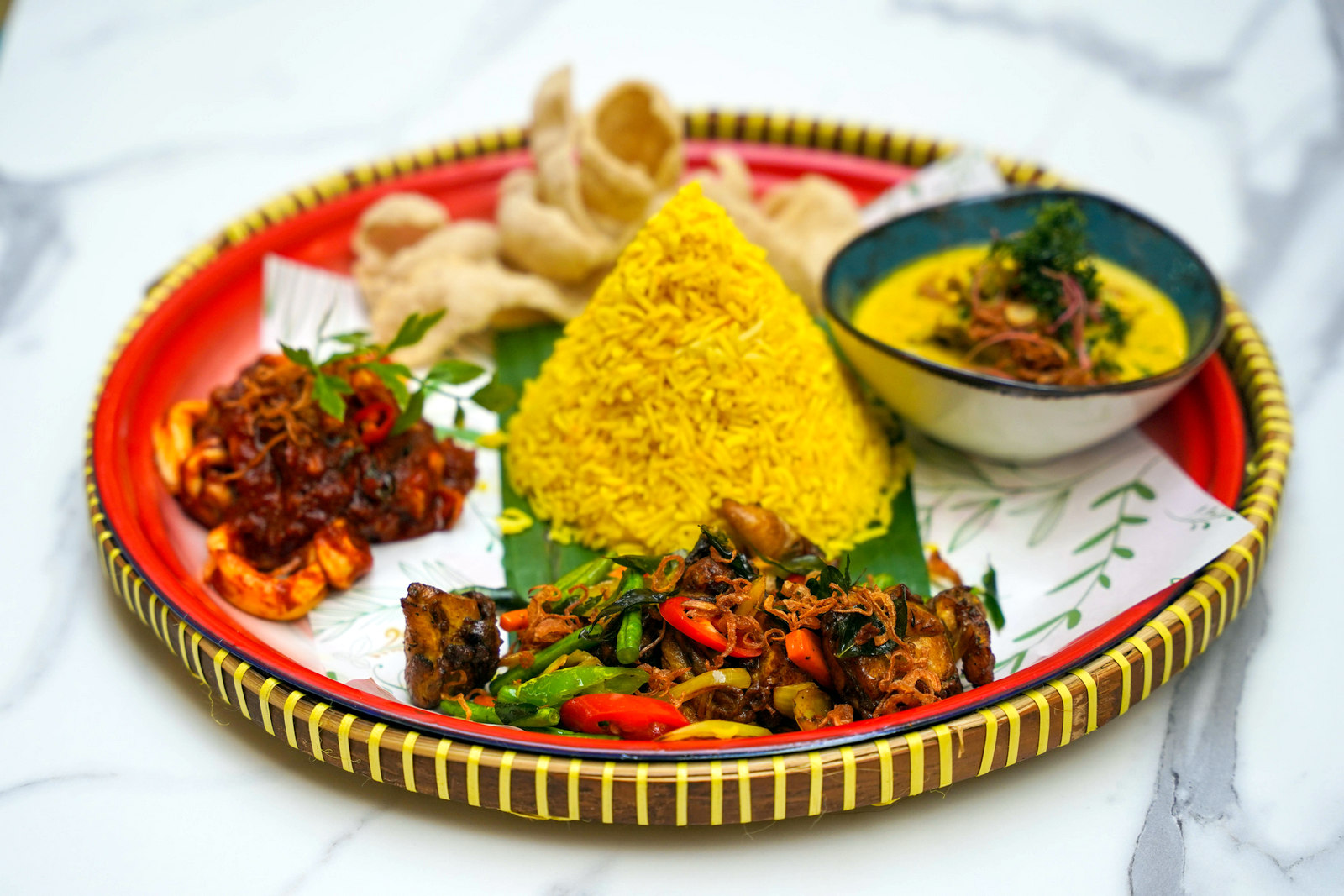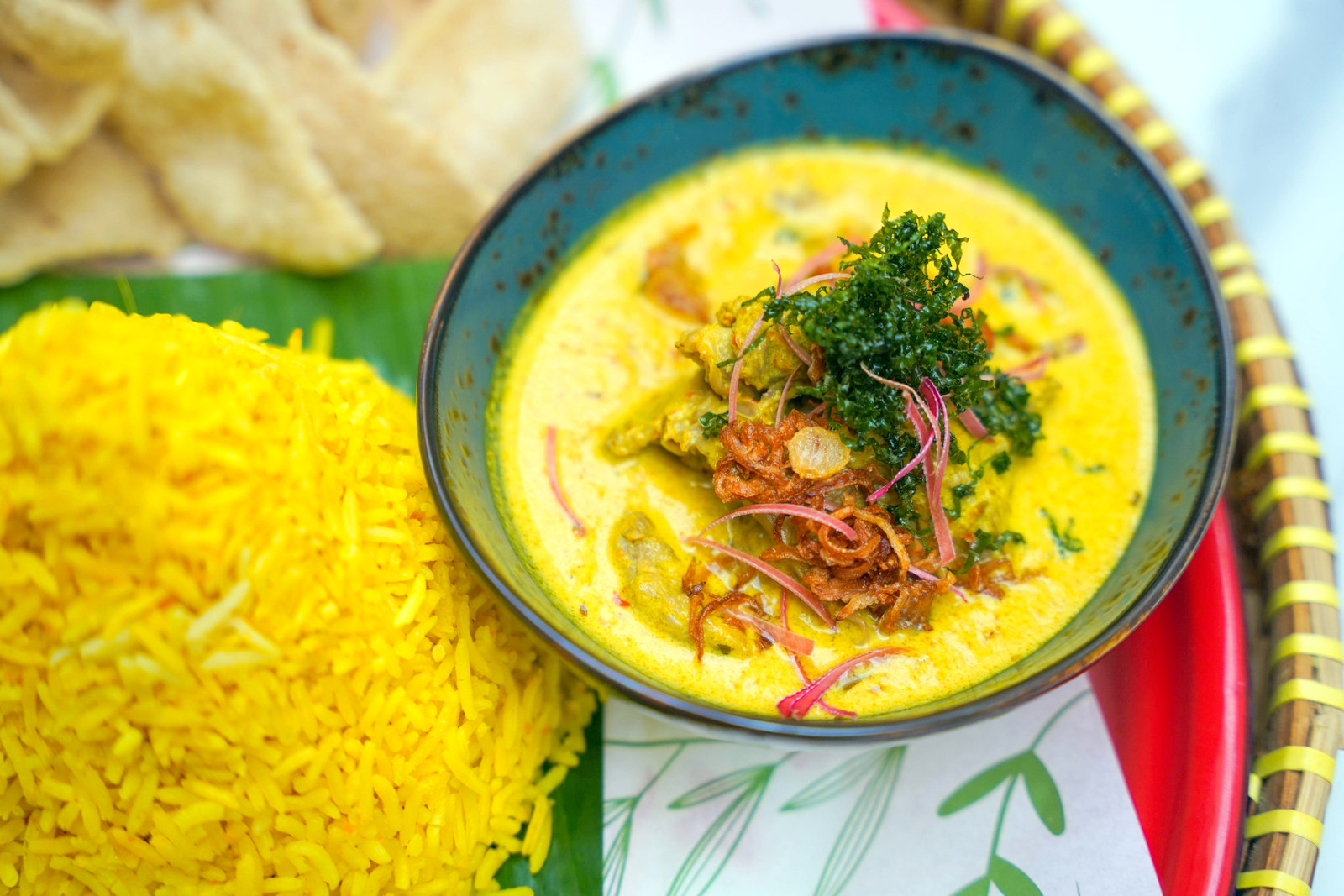 Talam Set Do (RM62) is centred with the turmeric-tinged Nasi Minyak Pengantin, tasty rice once reserved for wedding celebrations, surrounded by Daging Salai Lomak Berapi (smoked beef simmered in fiery coconut milk gravy with cili padi), Ayam Kunyit Palembang (the crowd-pleasing, lip-smacking turmeric-fried chicken) and Sotong Sambal Tumis (squid in Seniman's thick and textured house-made sambal).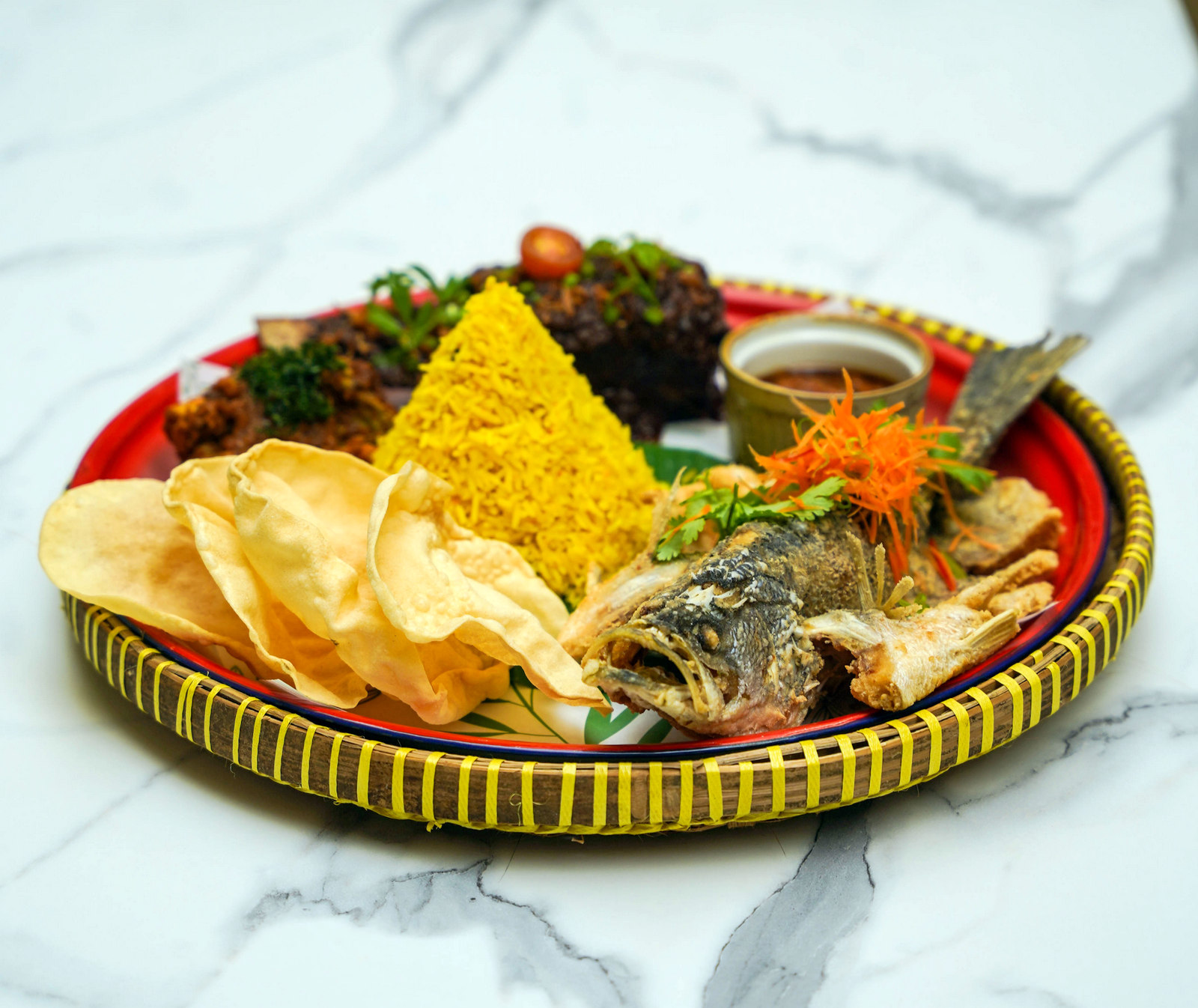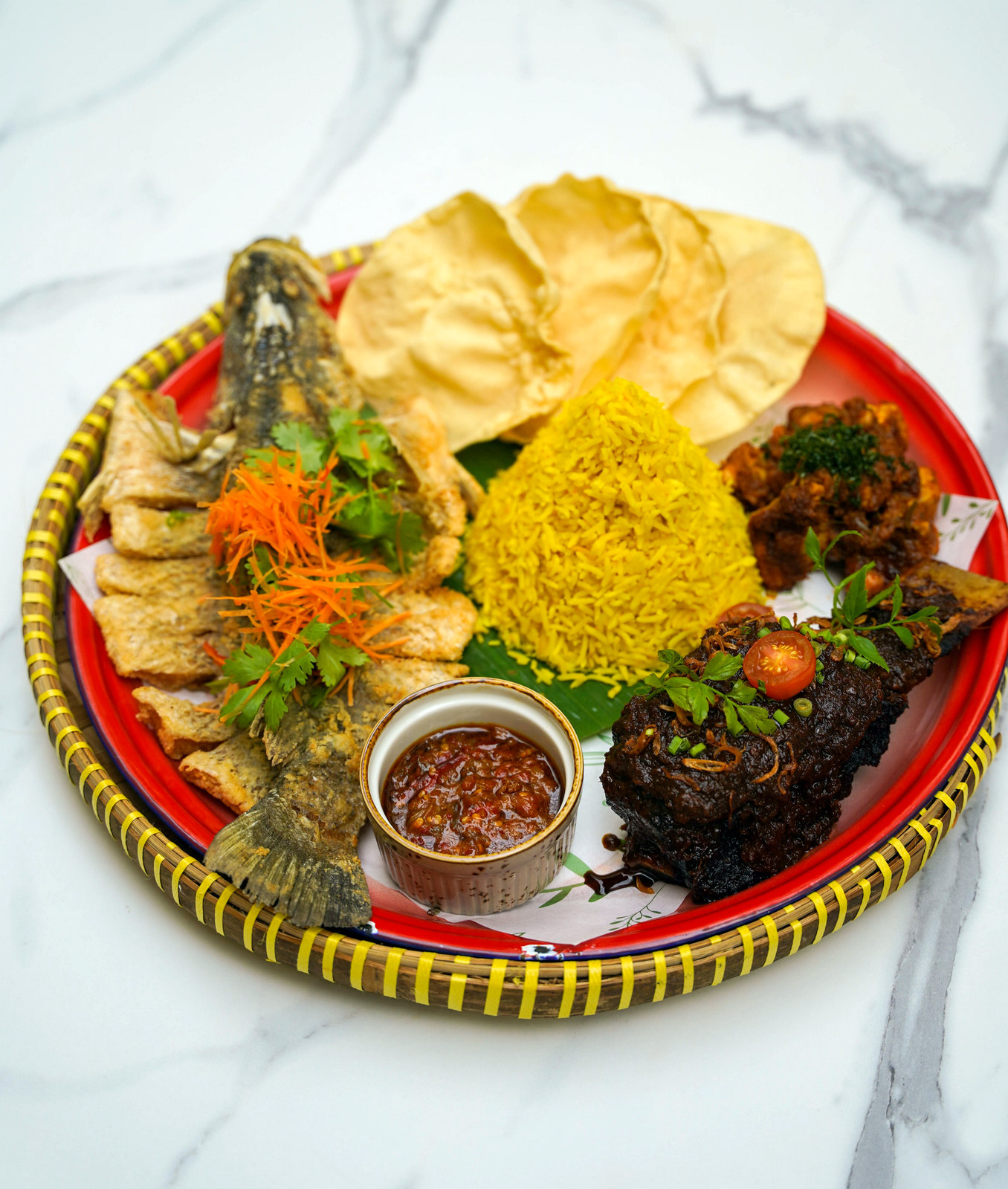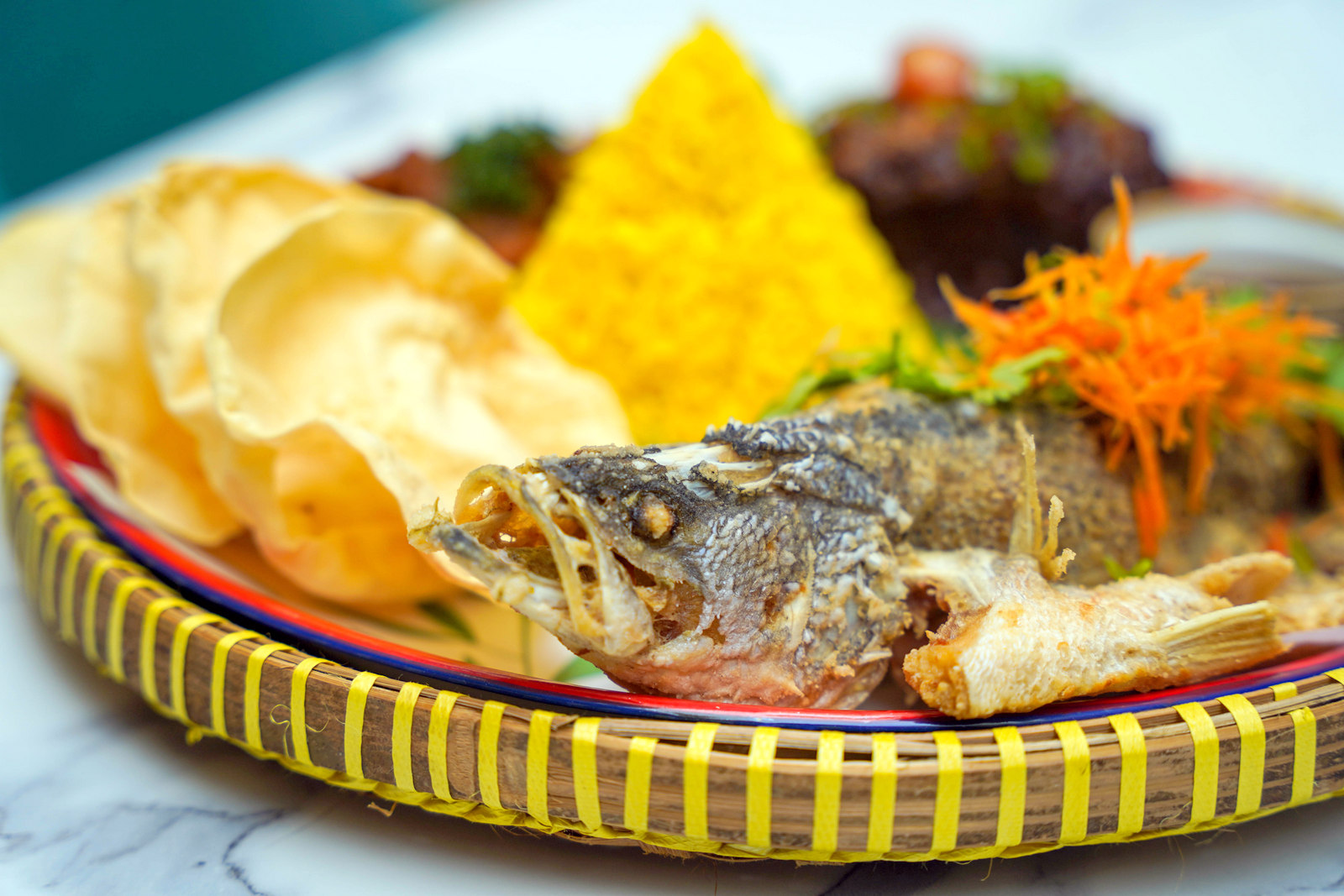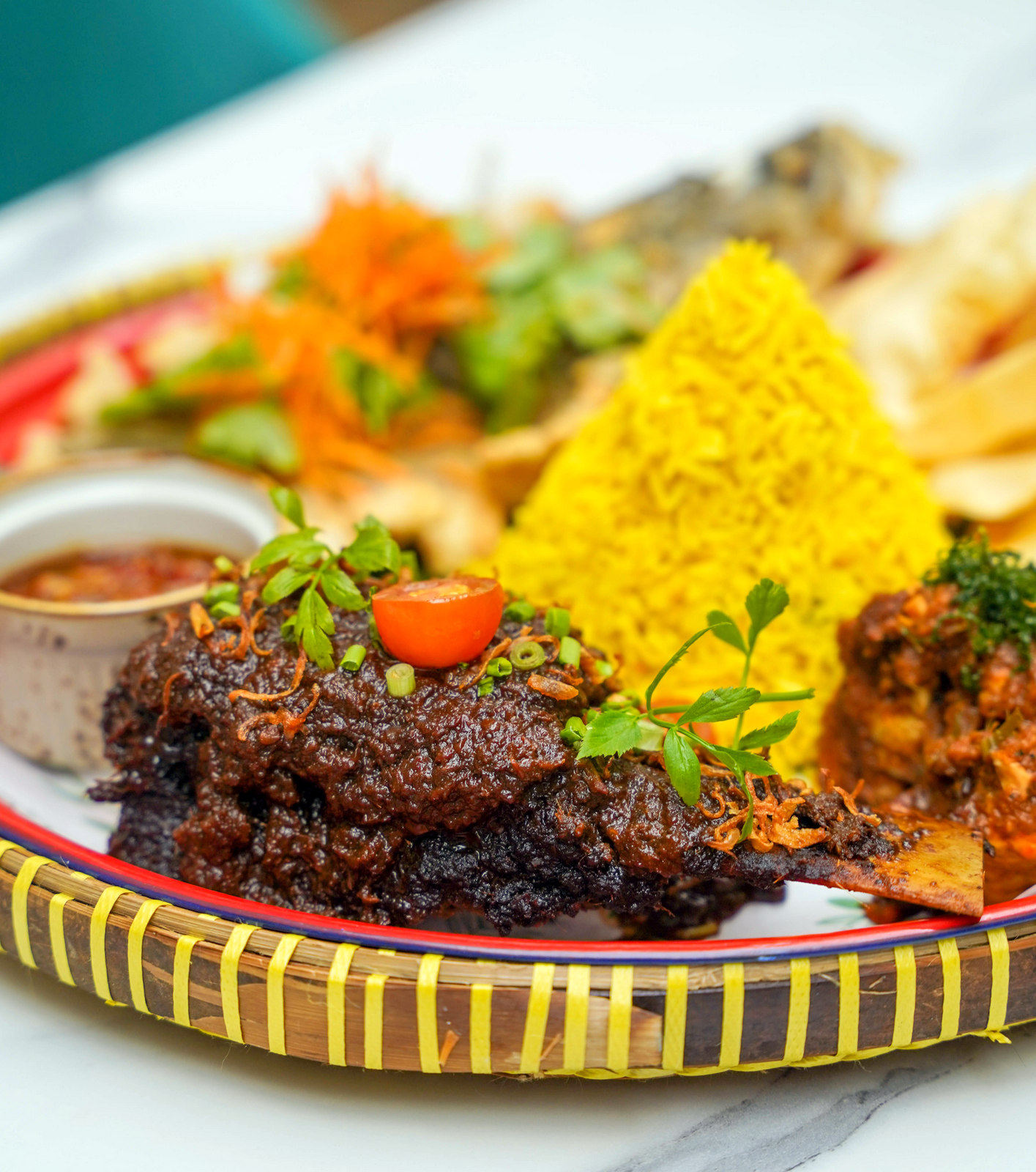 Our highest recommendation is the irresistibly striking Talam Set Mi (RM82) - sink your teeth into the juicy highlights of Tulang Sisih Kerutup (lusciously chunky, carnivore-worthy Australian beef rib, beautifully braised for eight hours with lemongrass, shallots and ginger), Ayam Goreng Pak Kaduk, and Ikan Siakap Berlado (a whole 600-gram sea bass, fried to moist, flaky perfection, paired with a Javanese-inflected sambal).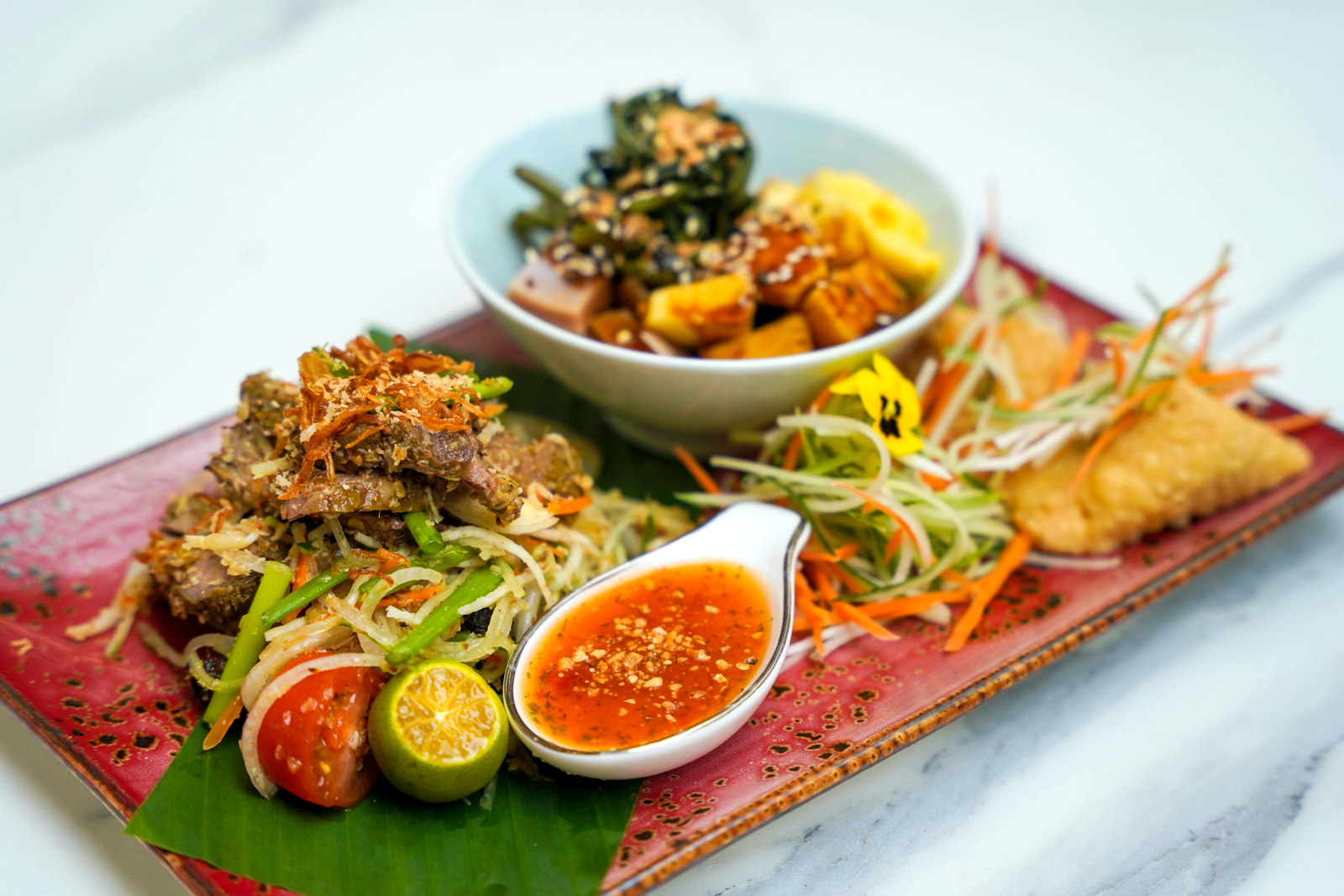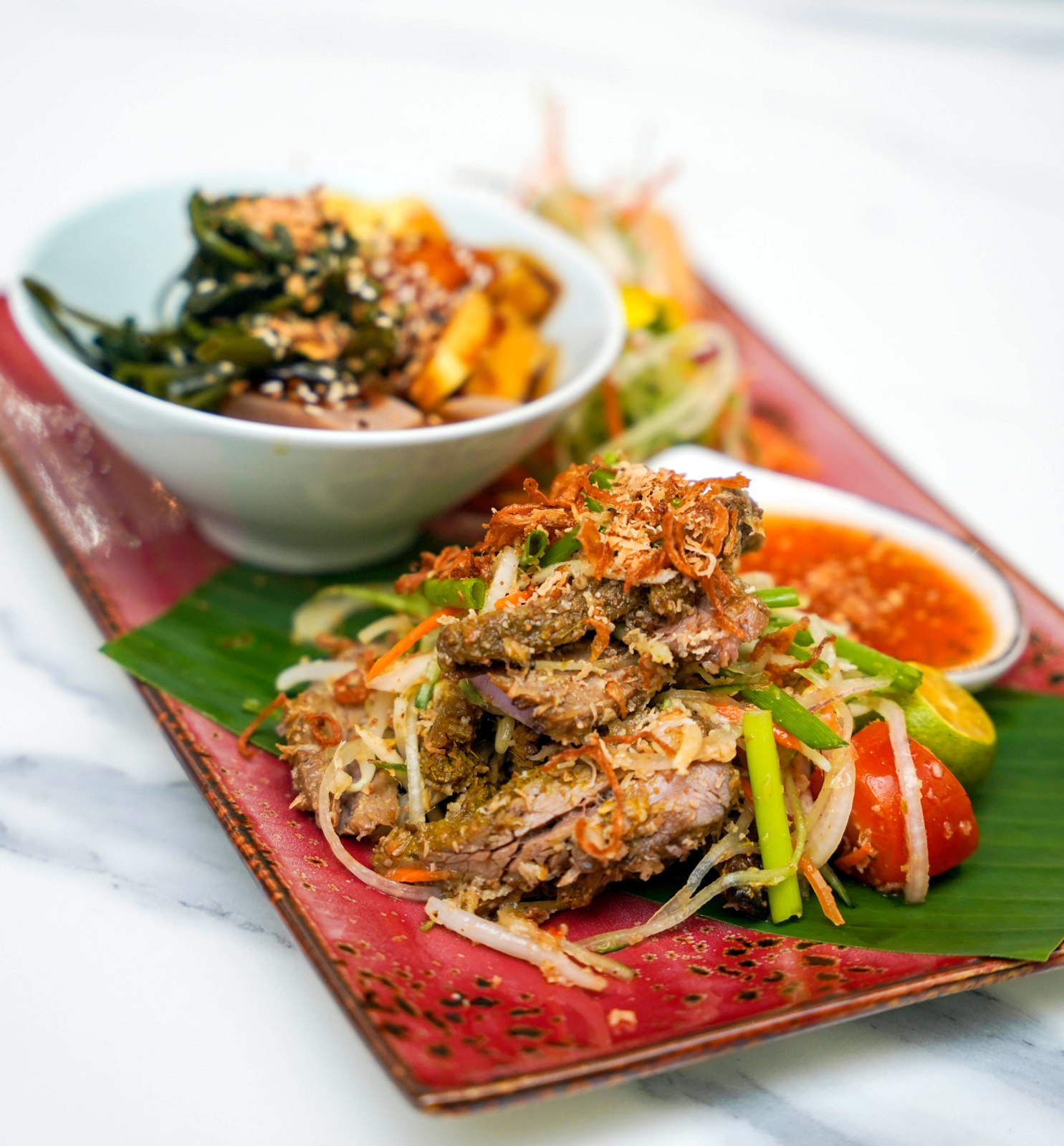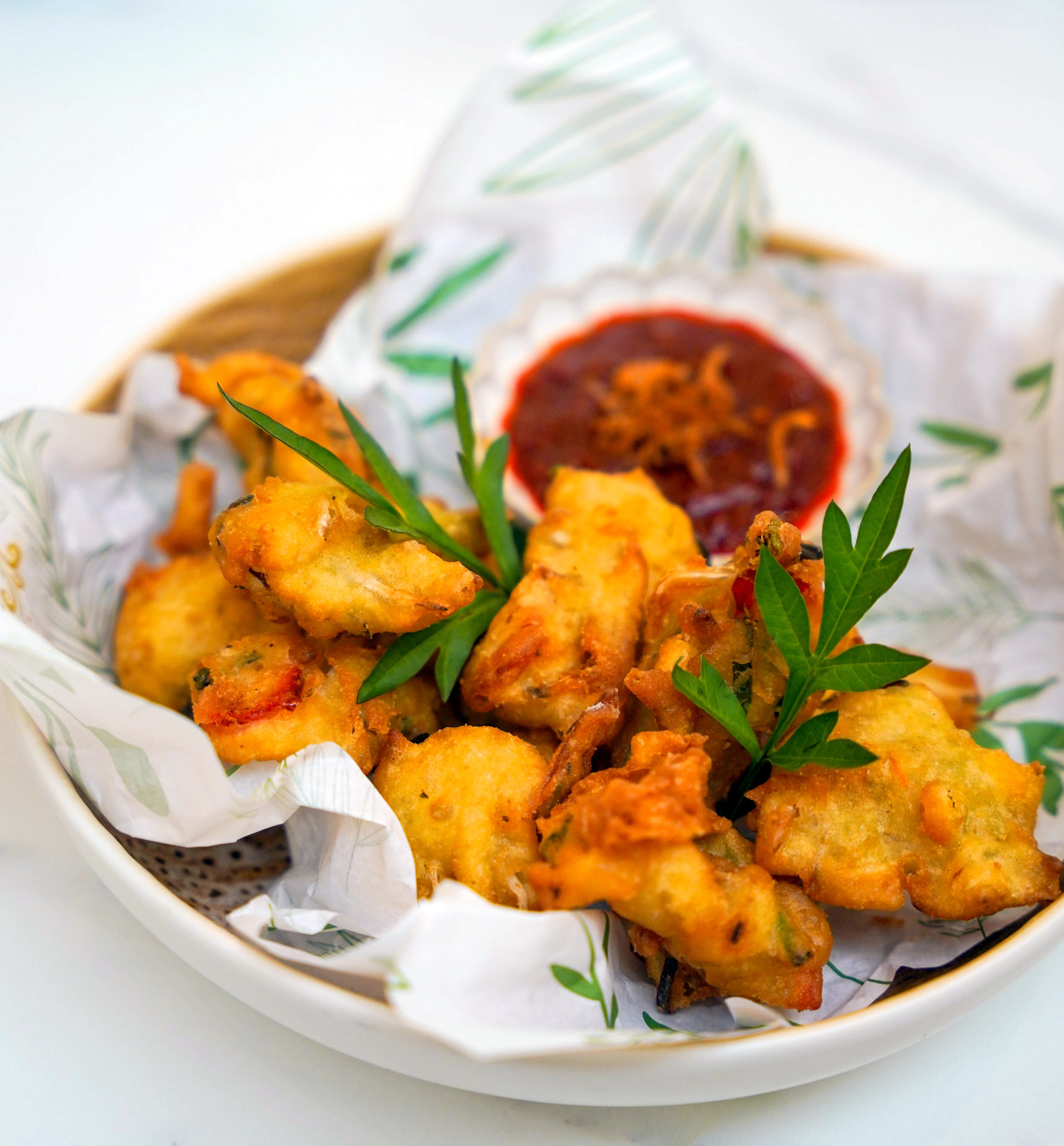 Bring your entire family and all your friends to relish Seniman's offerings. Start with the sampler of three appetisers - Gabungan 3 Rasa (RM34), a trio of Tauhu Sumbat Kejora (stuffed beancurd), Sotong Kangkong Terangkat (cuttlefish with water spinach salad) and Kerabu Daging Bakar Air Asam (beef kerabu with a dip of tamarind and coconut kerisik), plus a side dish for snacking, such as Cucur Bilis Si Tanggang (RM14; anchovy fritters with onion sambal, marvellous for munching).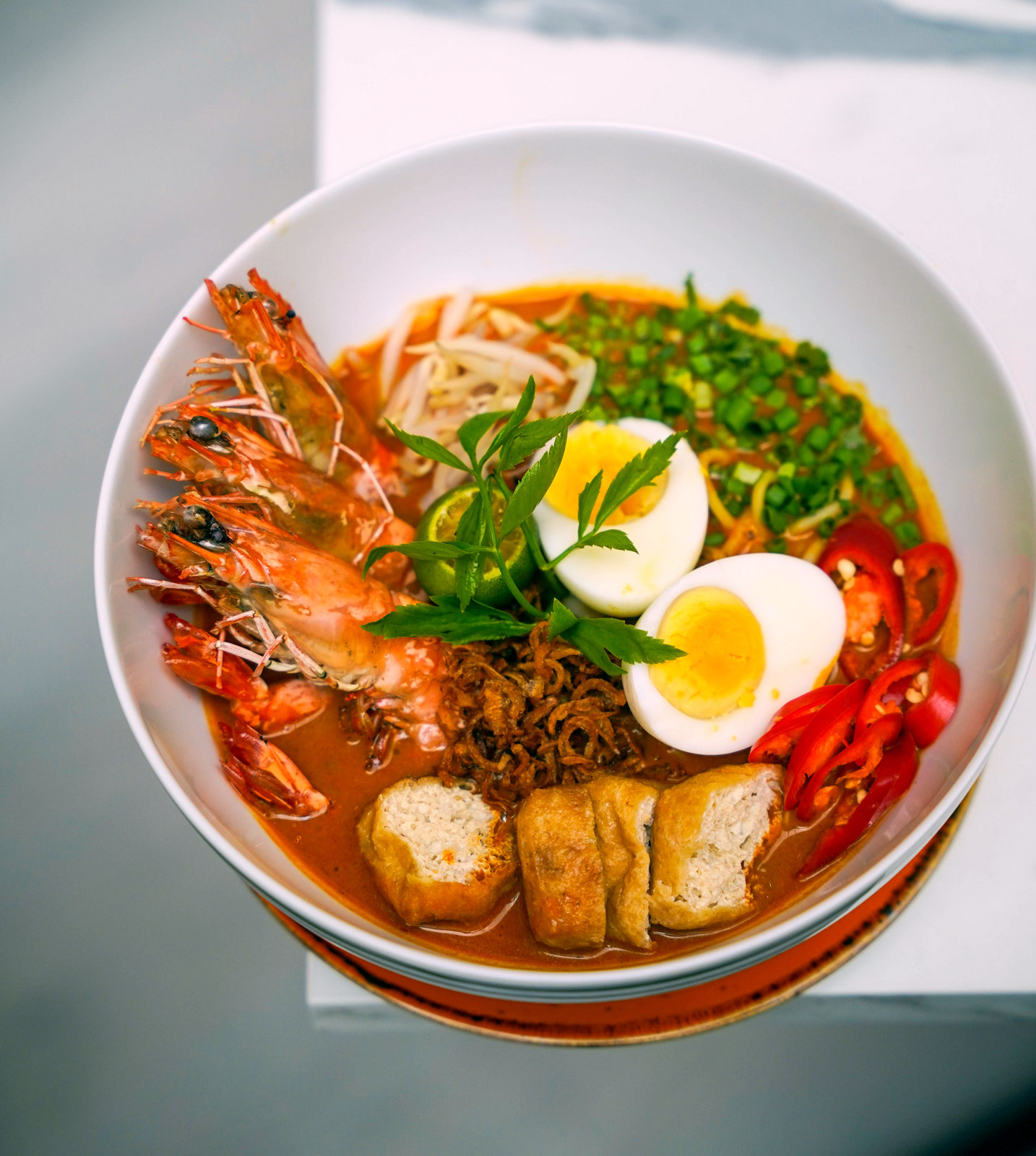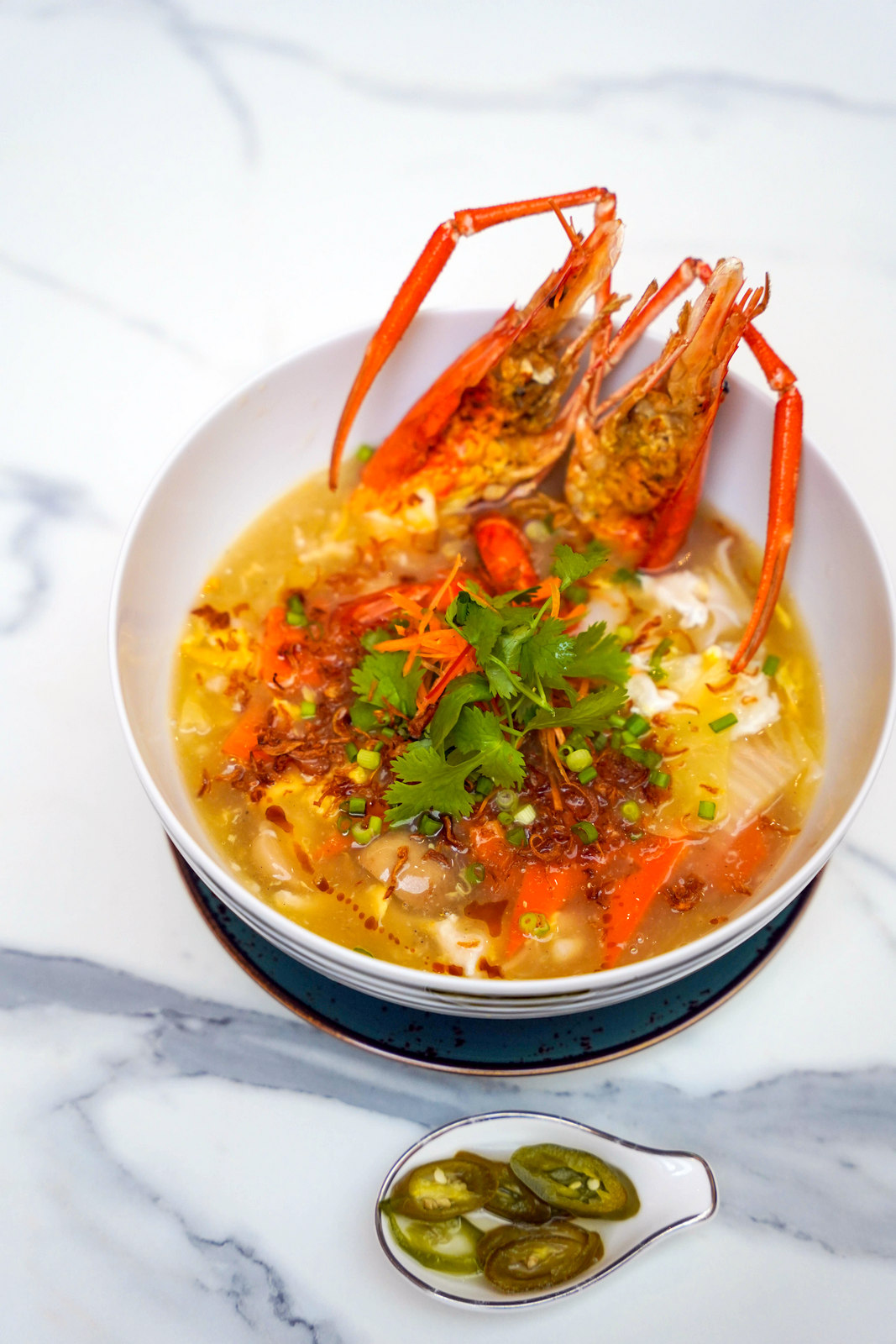 For individual portions, crustacean comfort can be found in the Mee Kari Udang Bersepai (RM20; excellent value, with large tiger prawns swimming with spaghetti, hard-boiled egg, tofu and taugeh in a delightfully tangy curry that we slurped up to the last spoonful, nuanced with galangal and prawn stock) and Sang Har Noodles (RM38; flat noodles crowned with massive river prawns, submerged in soup that's upliftingly aromatic with ginger essence).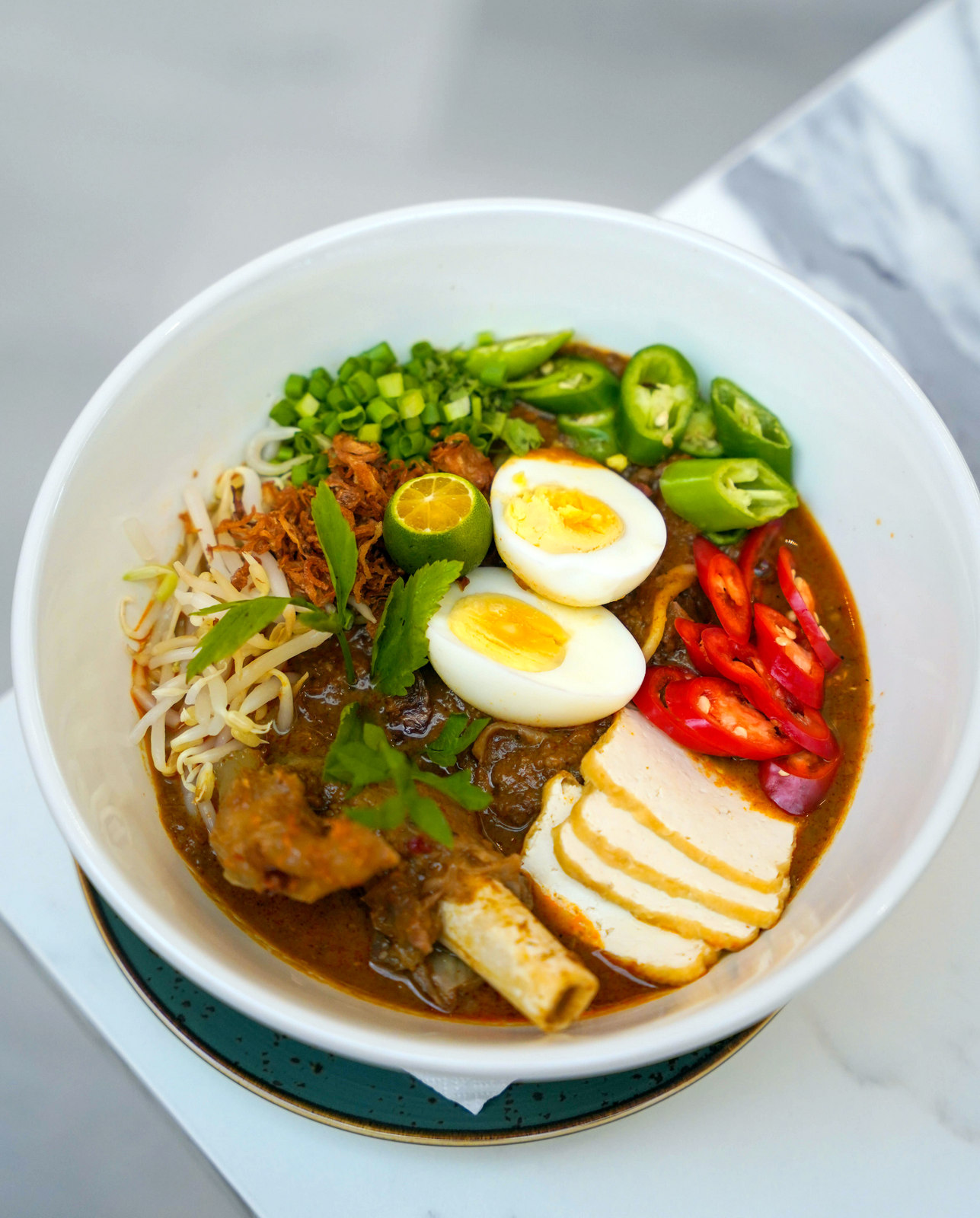 Other convenient choices for a fuss-free lunch or dinner include the humorously named Nasi Goreng Nenek Kebayan (RM24; fragrantly fried rice with carrots and bunga kantan, satisfying enough even for the sternest grandmother, rounded out with deep-fried kembong, keropok, egg, salad and sambal) and the hearty Mee Rebus Mambang Jingga (RM20; delicately blanched spaghetti, made delectably decadent with sweetly gravied Australian lamb marrow).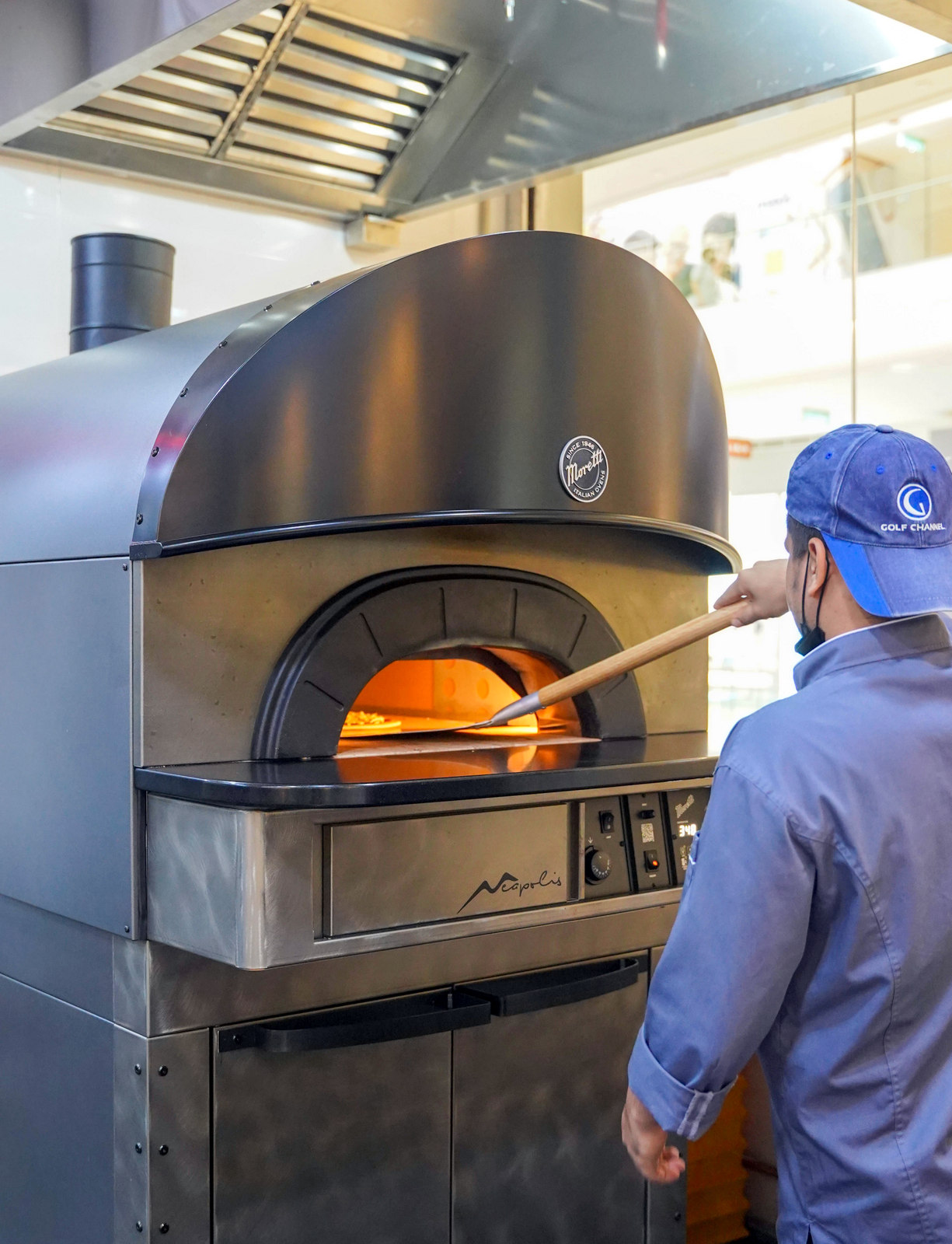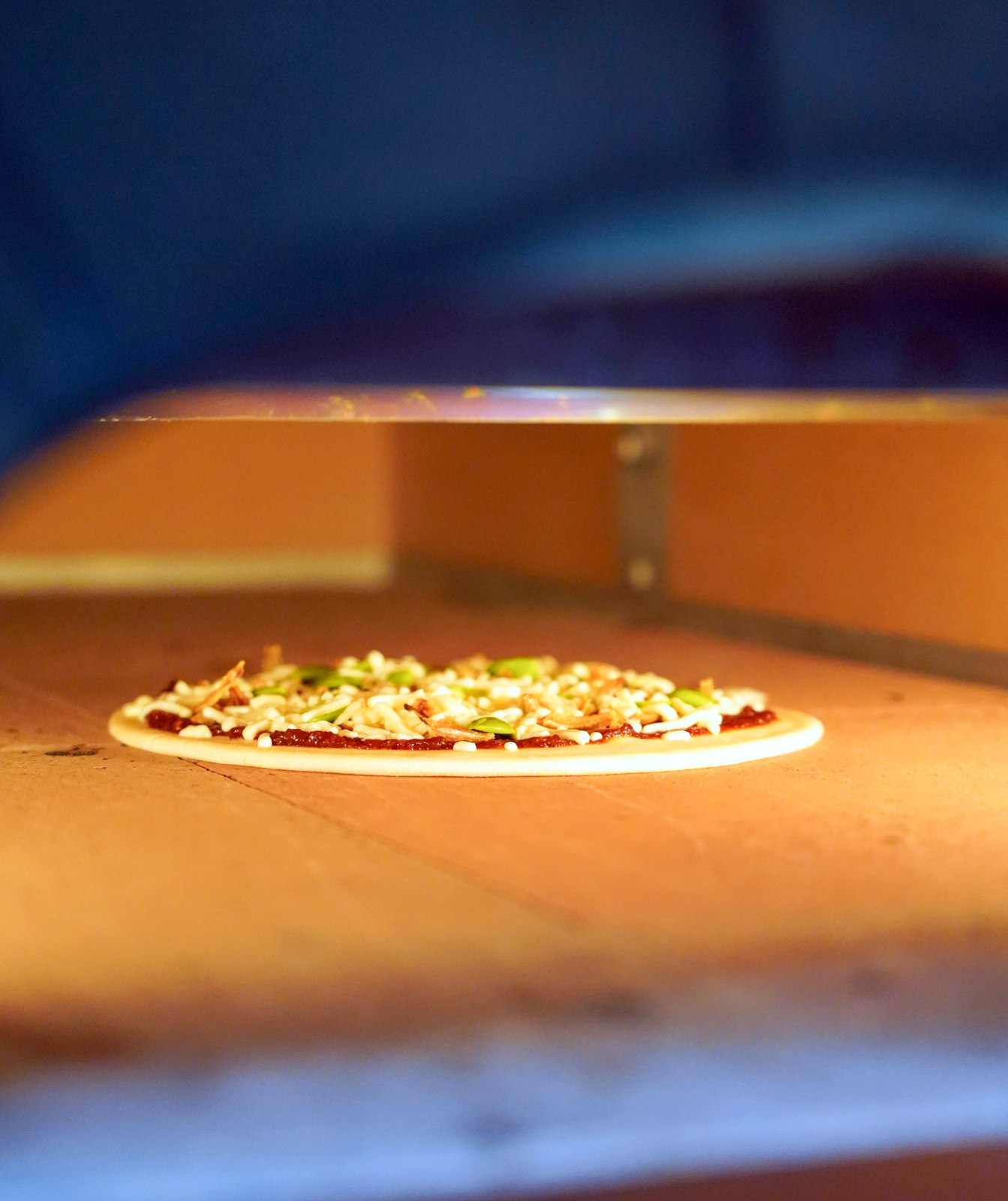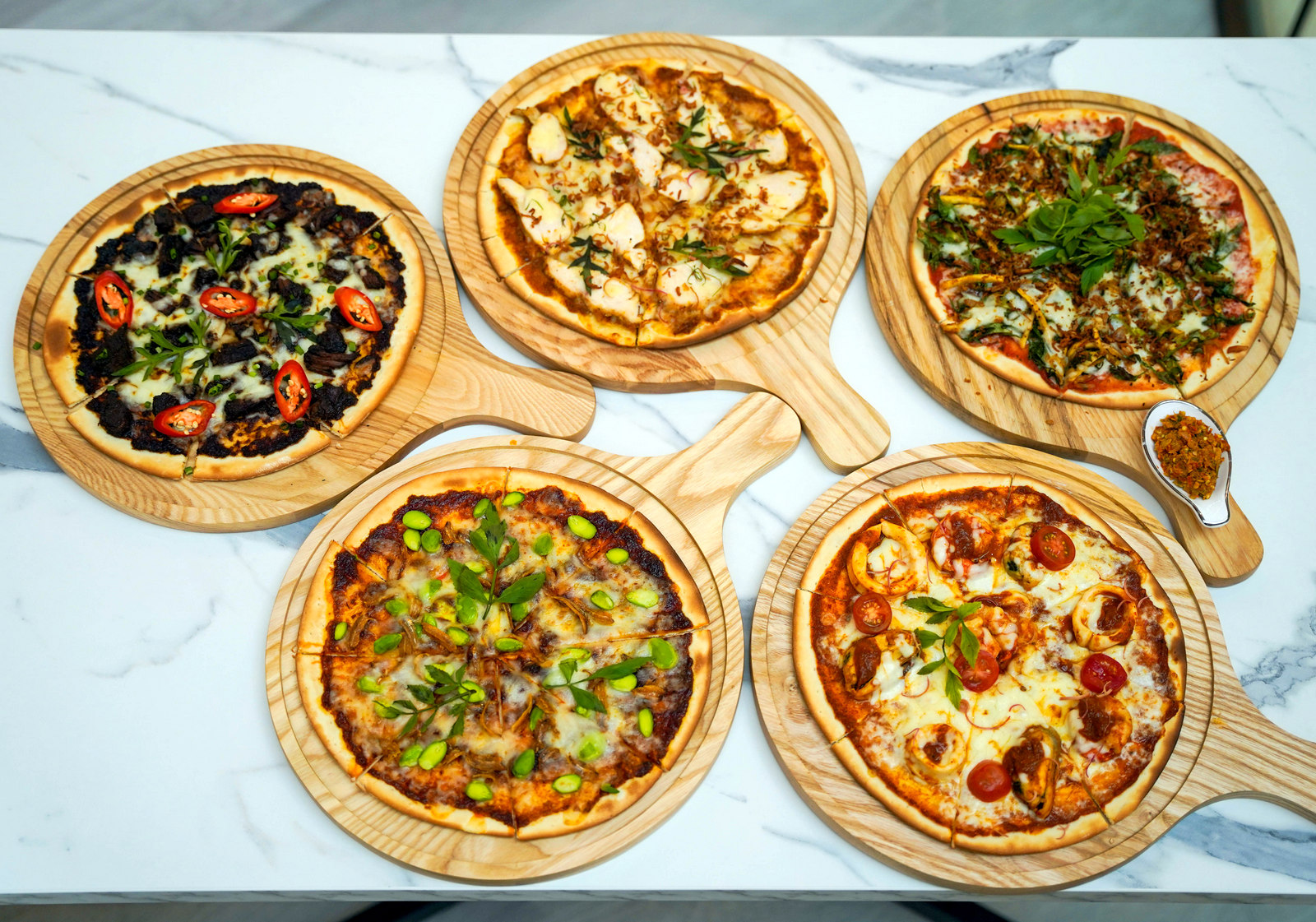 Seniman also promises a special surprise - pizzas, distinctively topped with local flavours for a one-of-a-kind selection. Chef Alizan previously spent years honing his craft at respected Italian restaurants in KL, so he knows how to blanket a pleasurable pizza. Fun fact: Seniman bakes its pizzas in an Italian-made Moretti Forni electric oven that enables pizzas to be readied fast in high temperatures.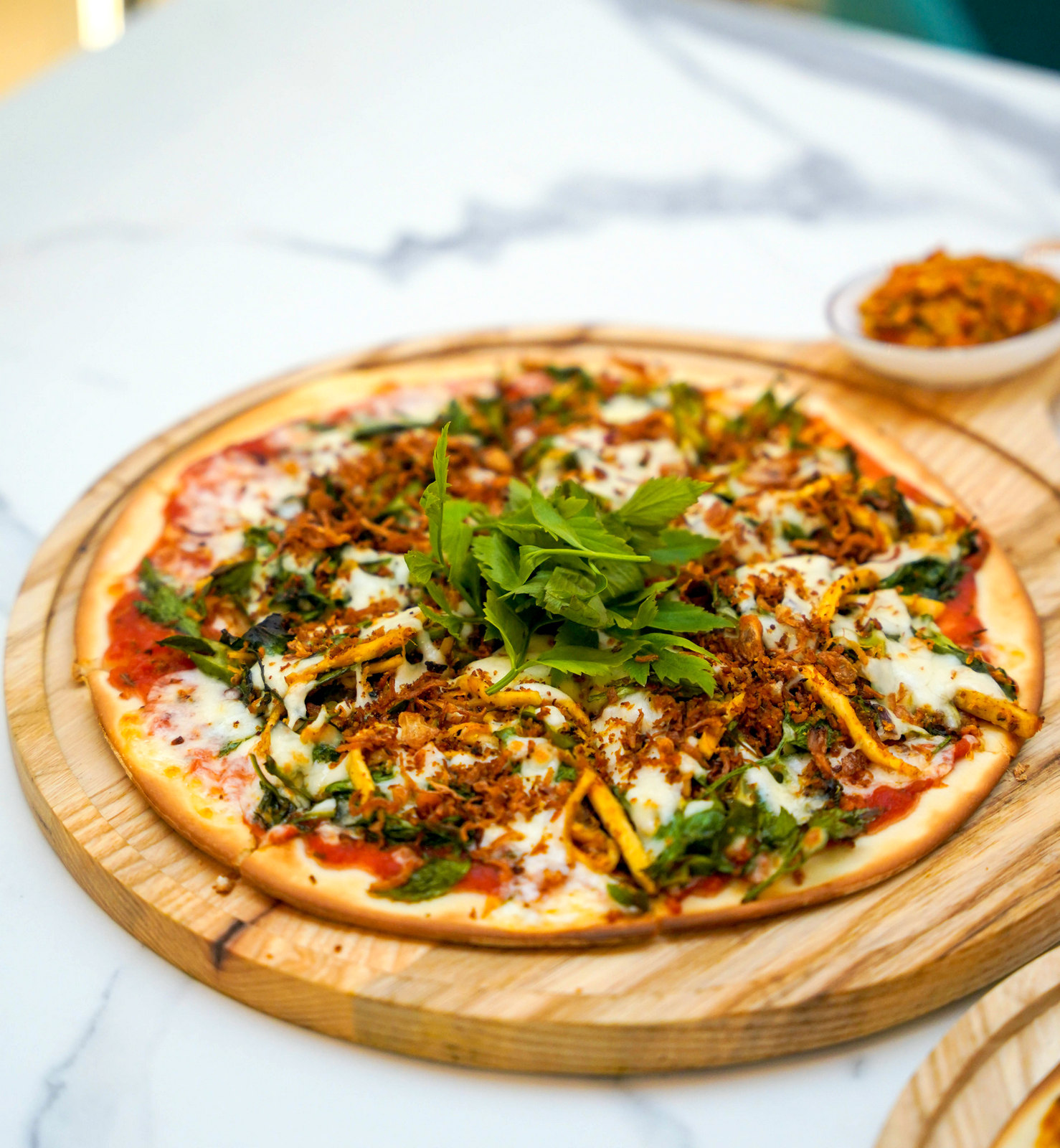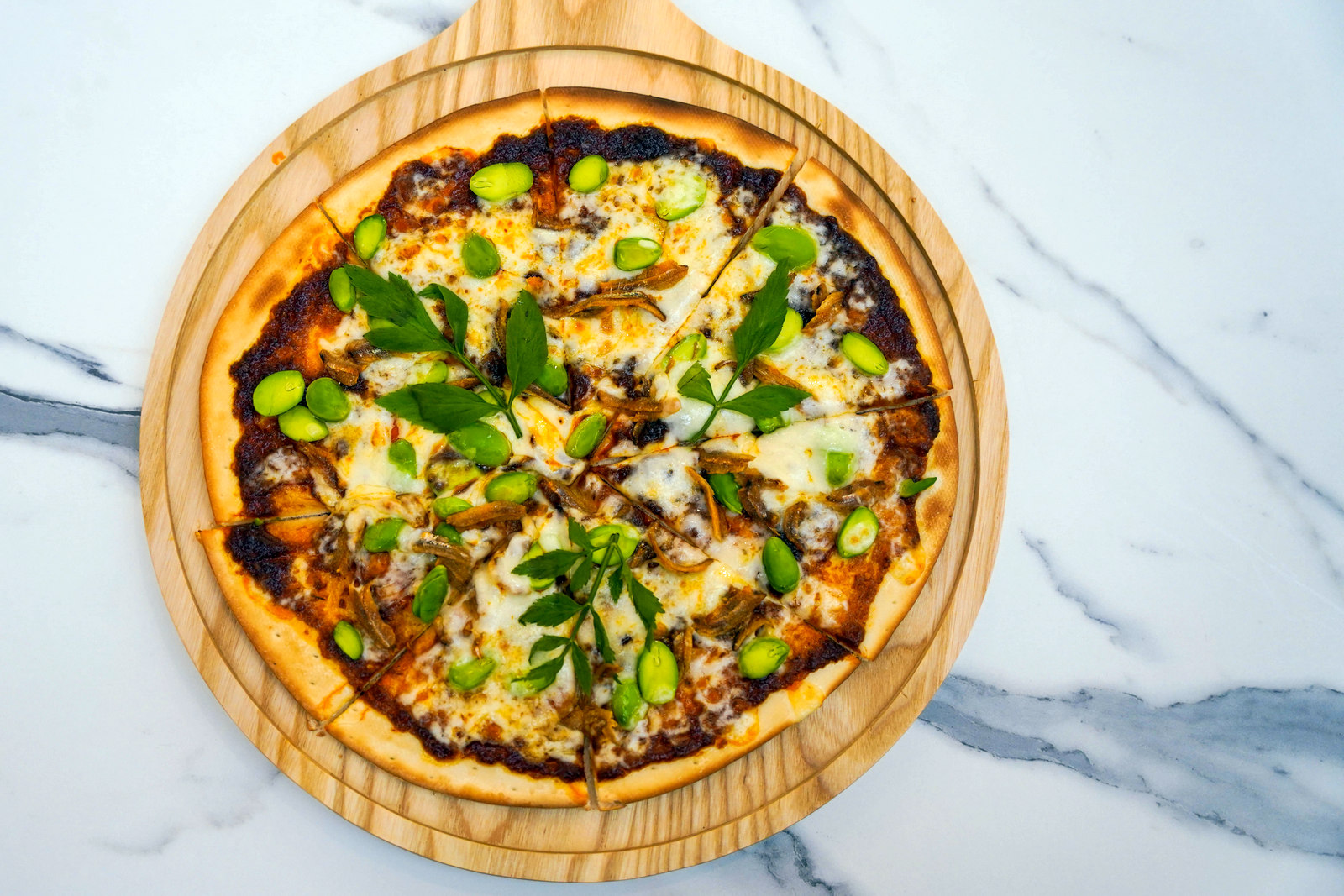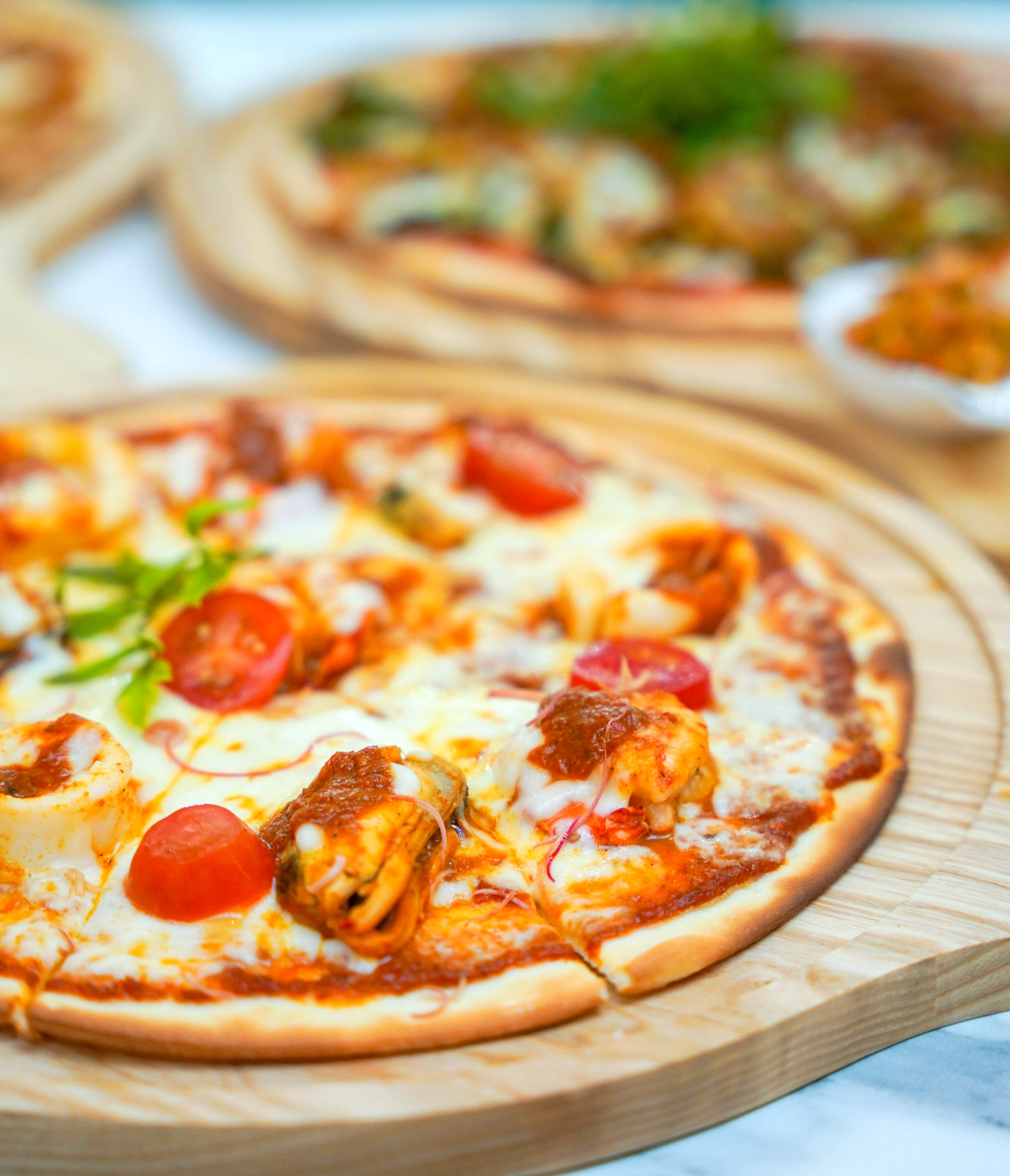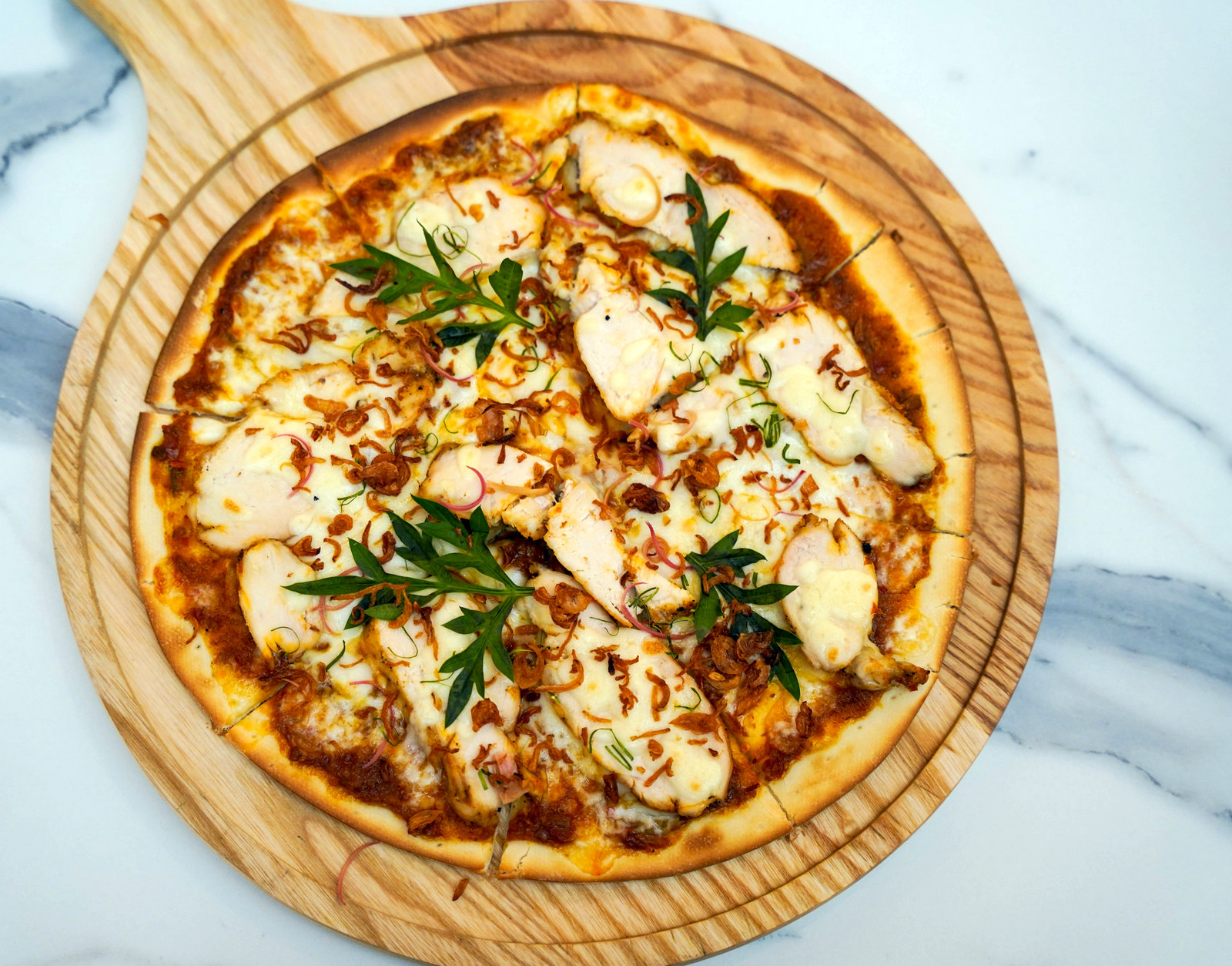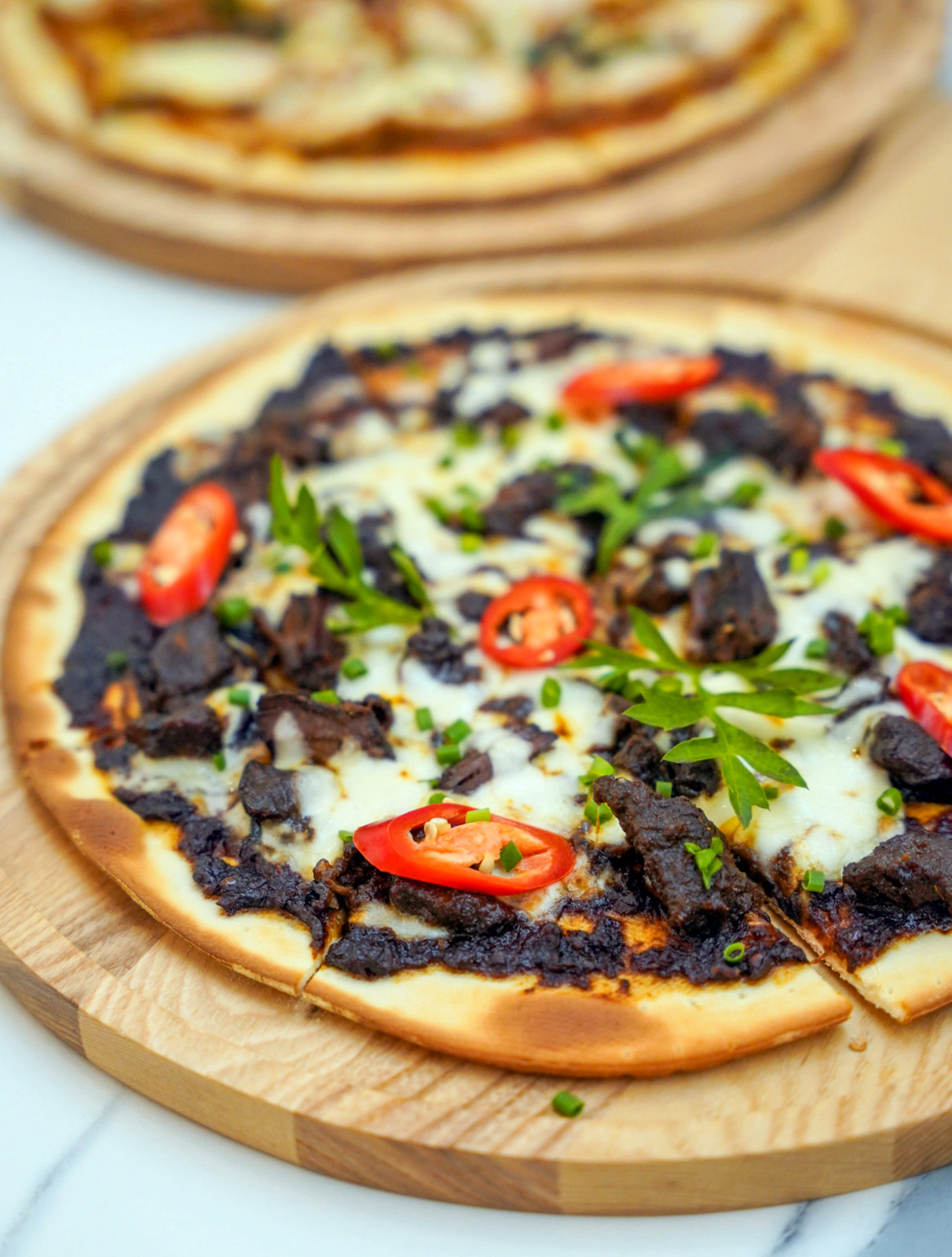 Our best bet for a Seniman pizza is the unique Kerabu Ulaman Menjerit (RM20; topped with a medley of local leaves, kerabu style, remarkably refreshing for a pizza). Other options include Sambal Bilis Petai Power (RM24; hot stuff, with pungent petai paired with punchy anchovies), Asam Pedas Lautan Gelora (RM30; with spicy-sour asam pedas seafood), Ayam Percik Melambong (RM22; mouthwatering with marinated grilled chicken, East Coast-style) and Kerutup Kambing Mak Tiri (RM22; braised lamb - a meaty, fleshy complement to the carbs).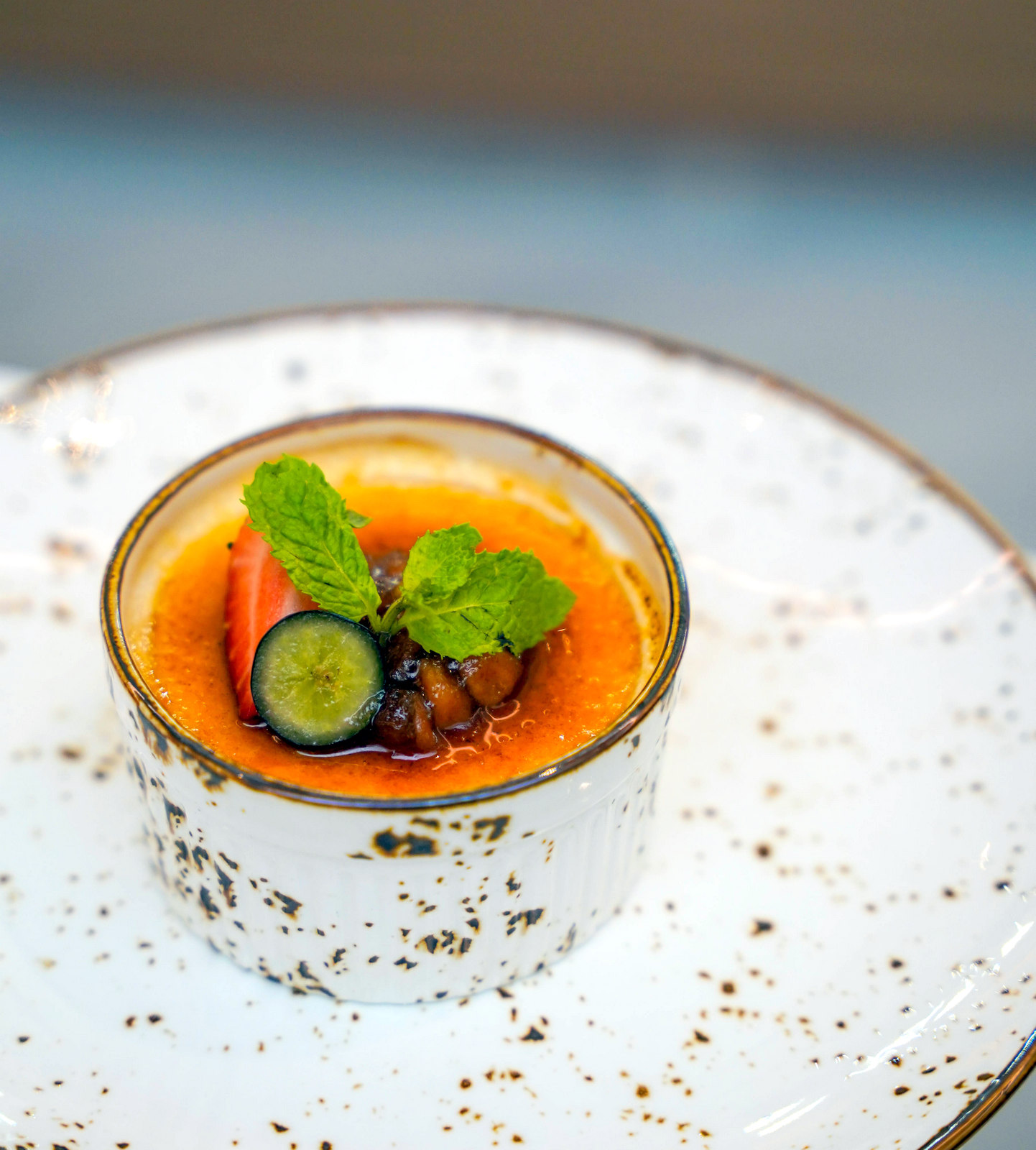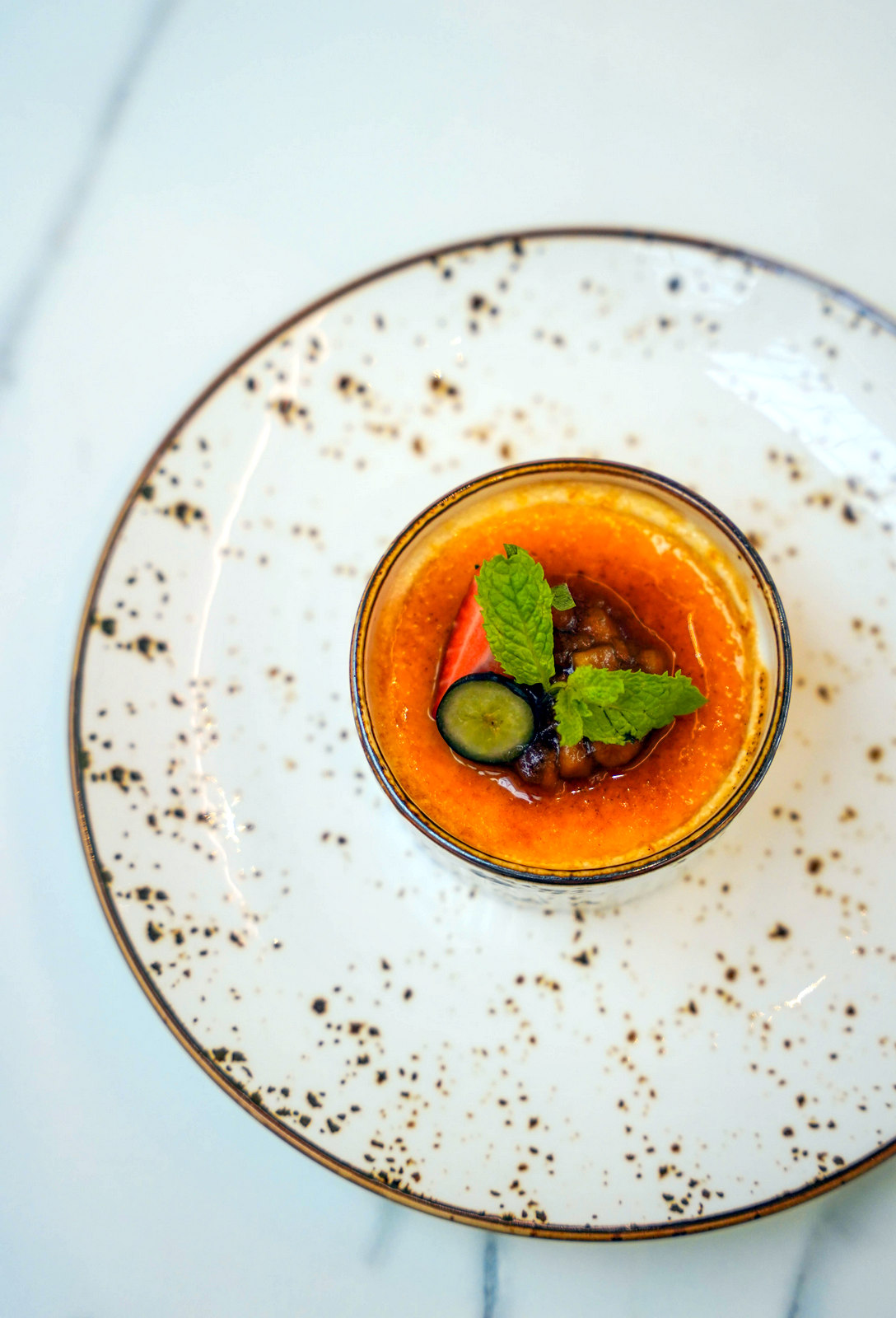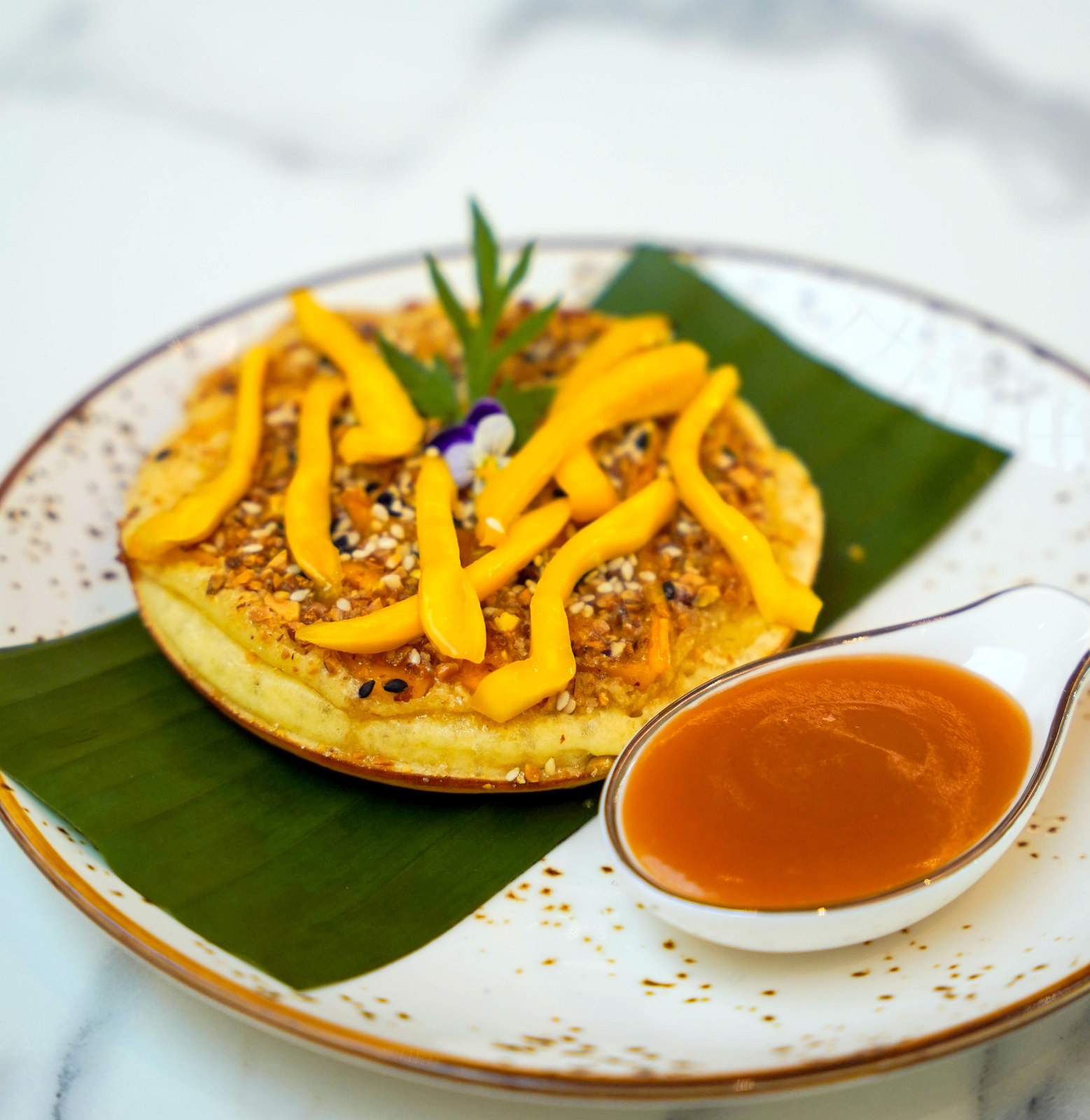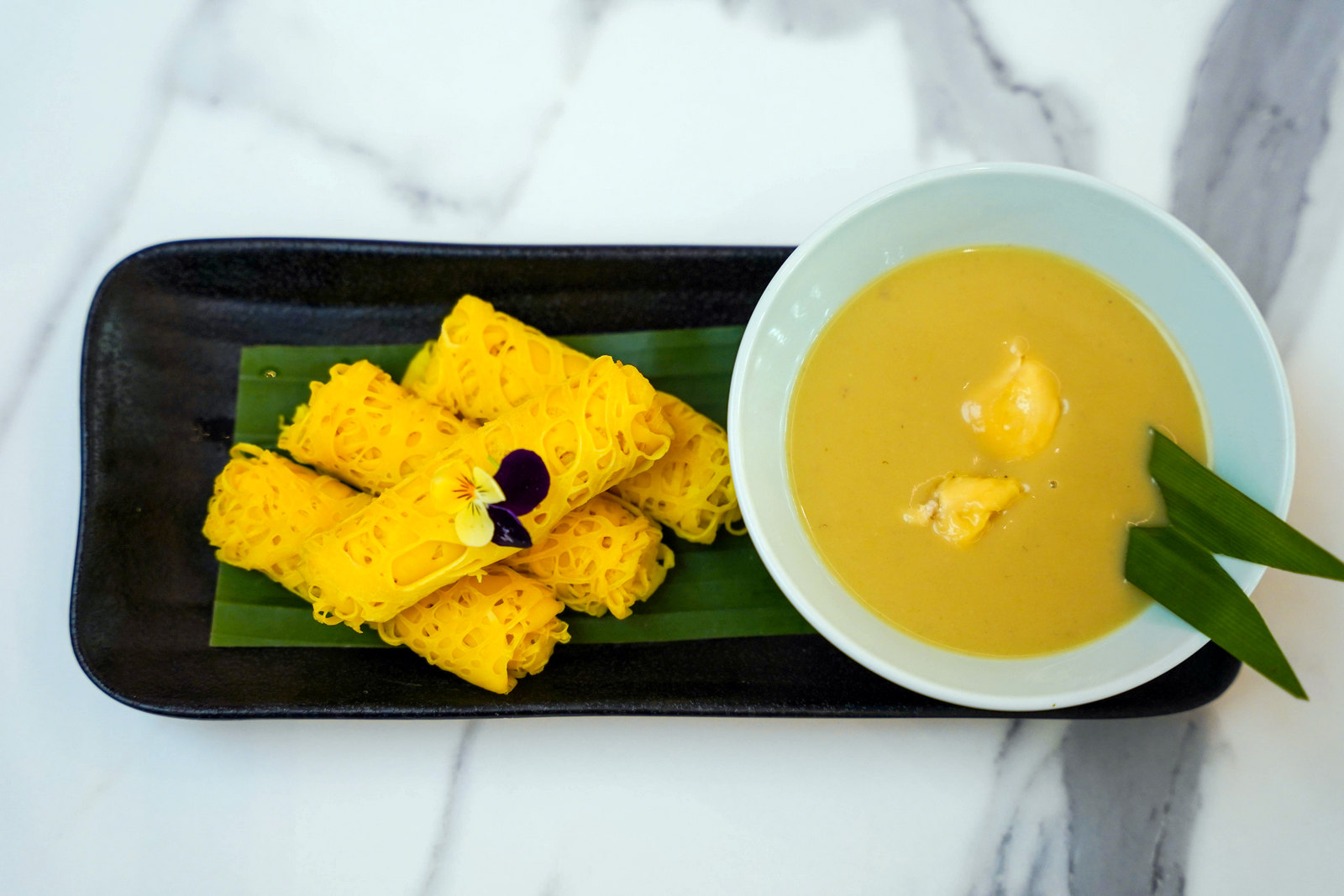 Desserts keep things interesting to the very end.
We're instant fans of the Chiku, a creme brûlée that's laced with one of our favourite fruits, ciku, crowned with ciku compote (RM16).
If you love local fruits, you'll also appreciate the Apam Nangka Madu Tiga (RM14; a modern murtabak made nectarous with a stuffing of honey jackfruit) and the Roti Jala Sira Durian (RM16; Malaysia's equivalent of fluffy pancakes, partnered with a genuine durian sauce).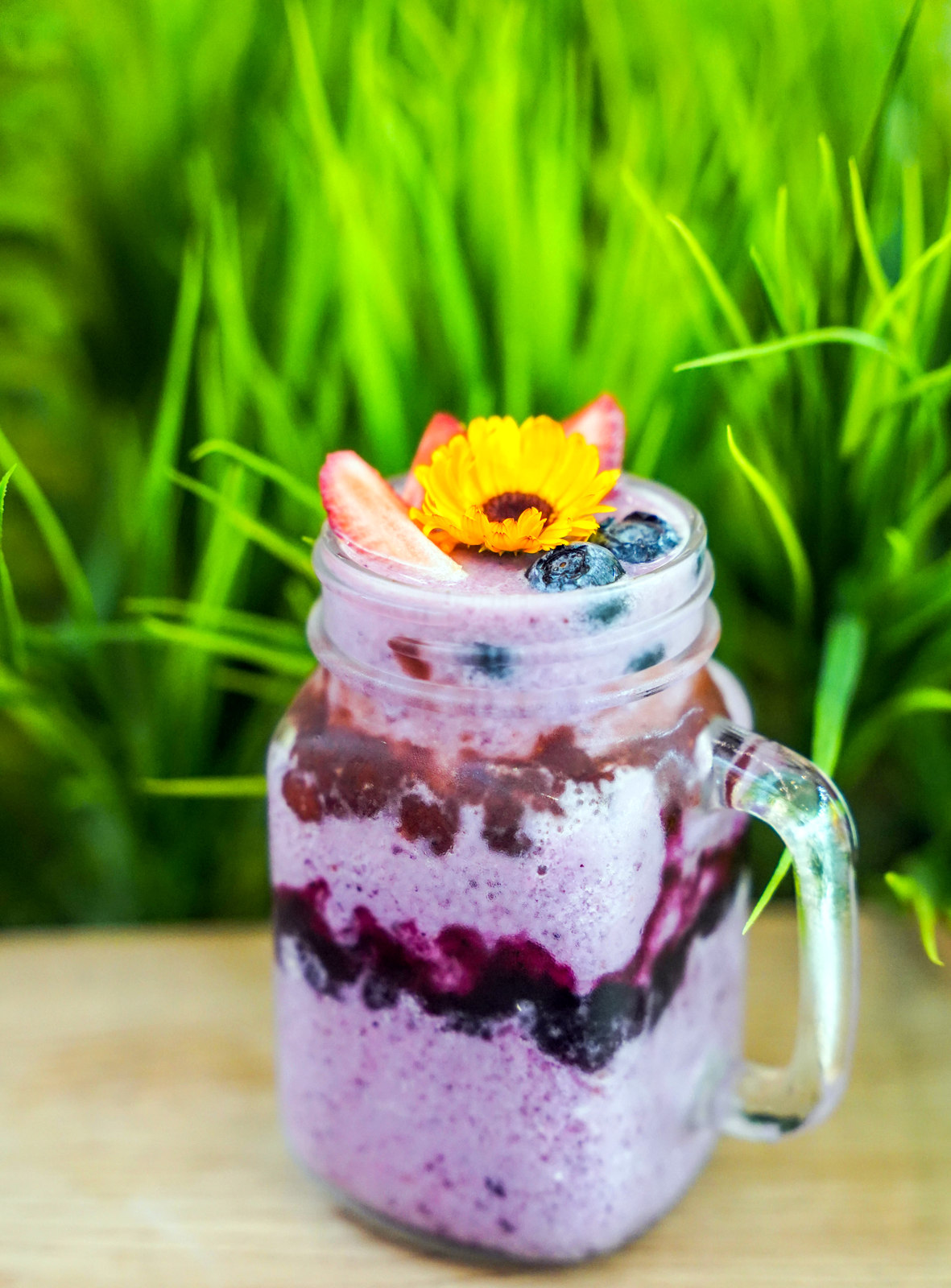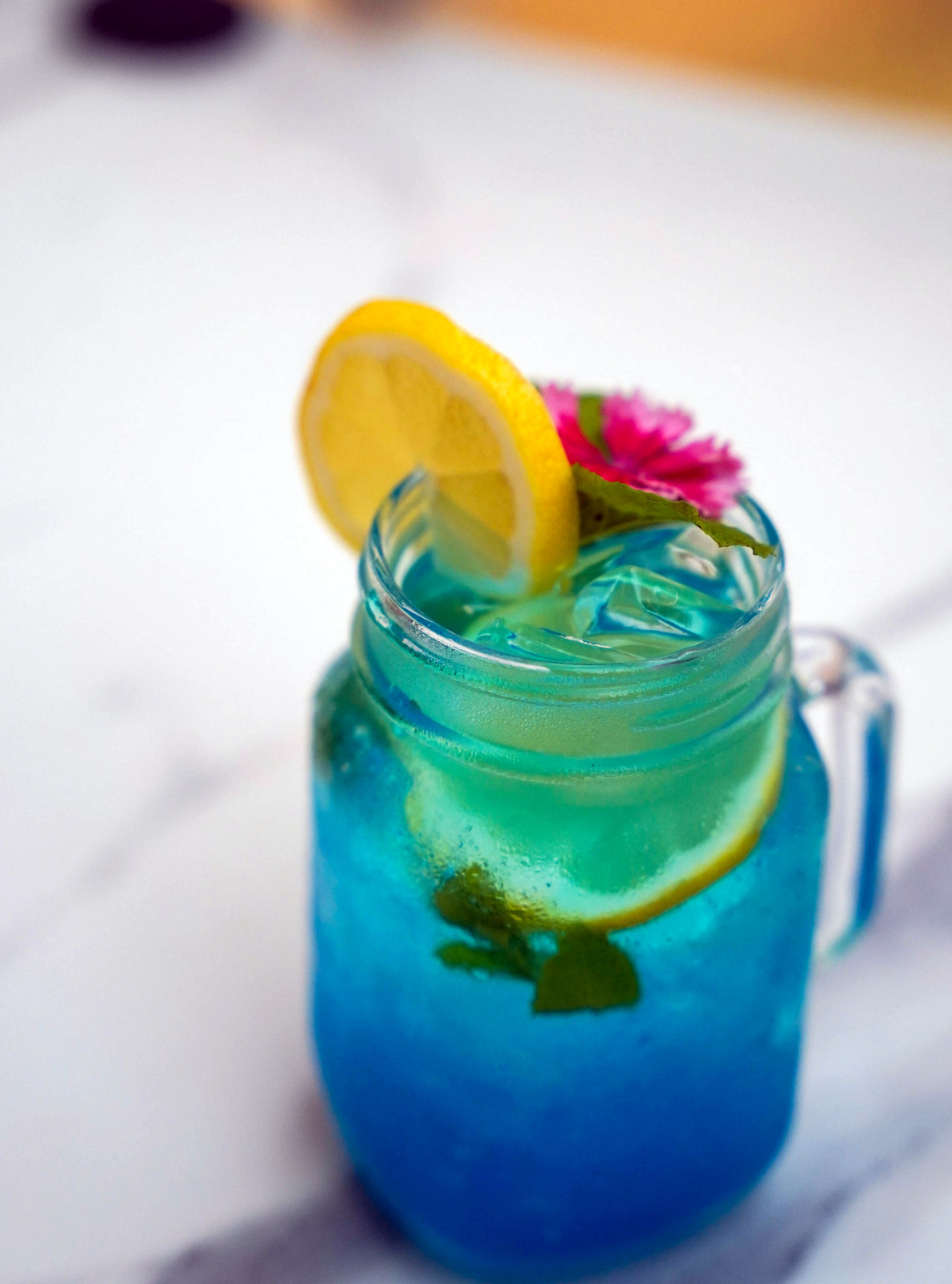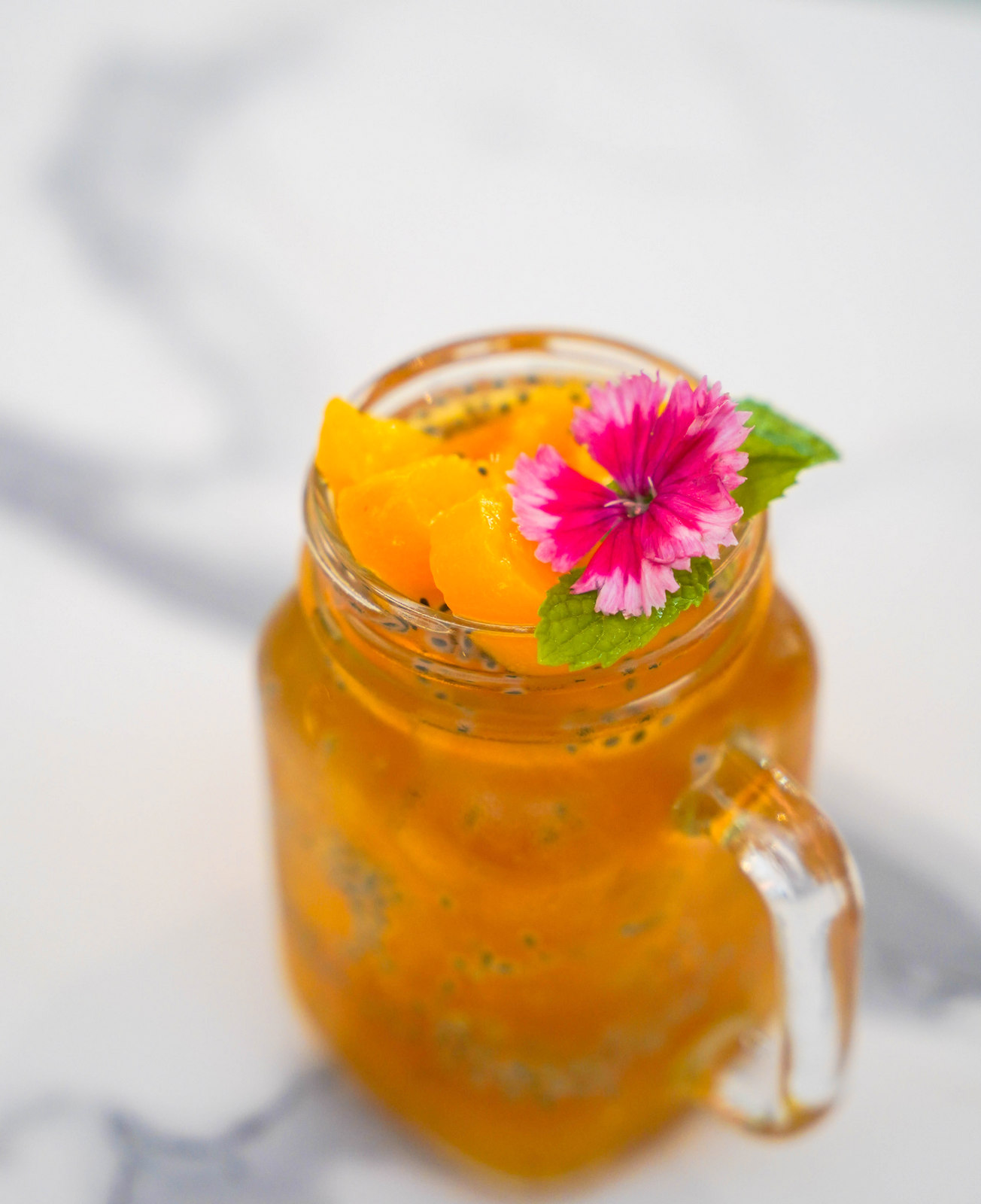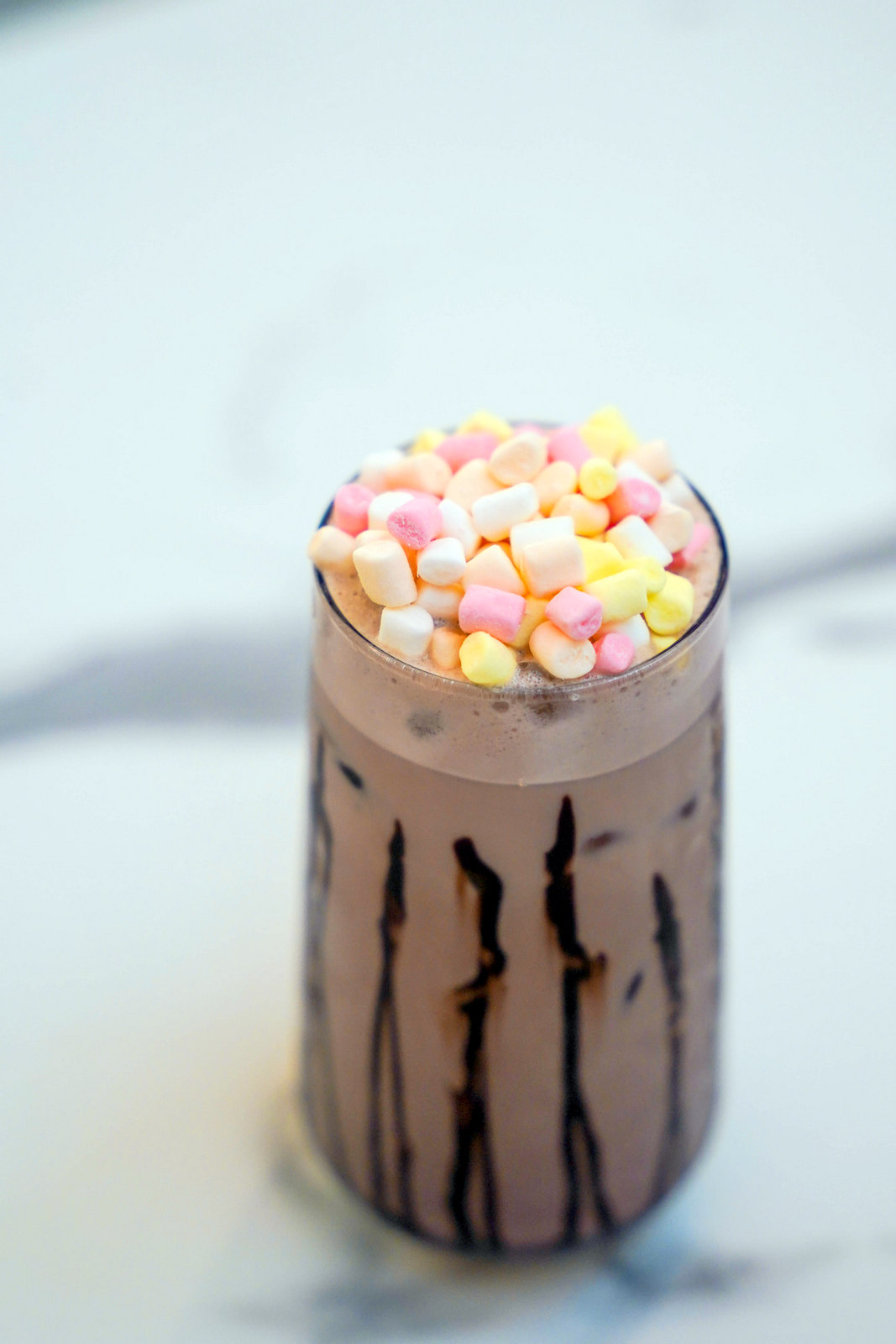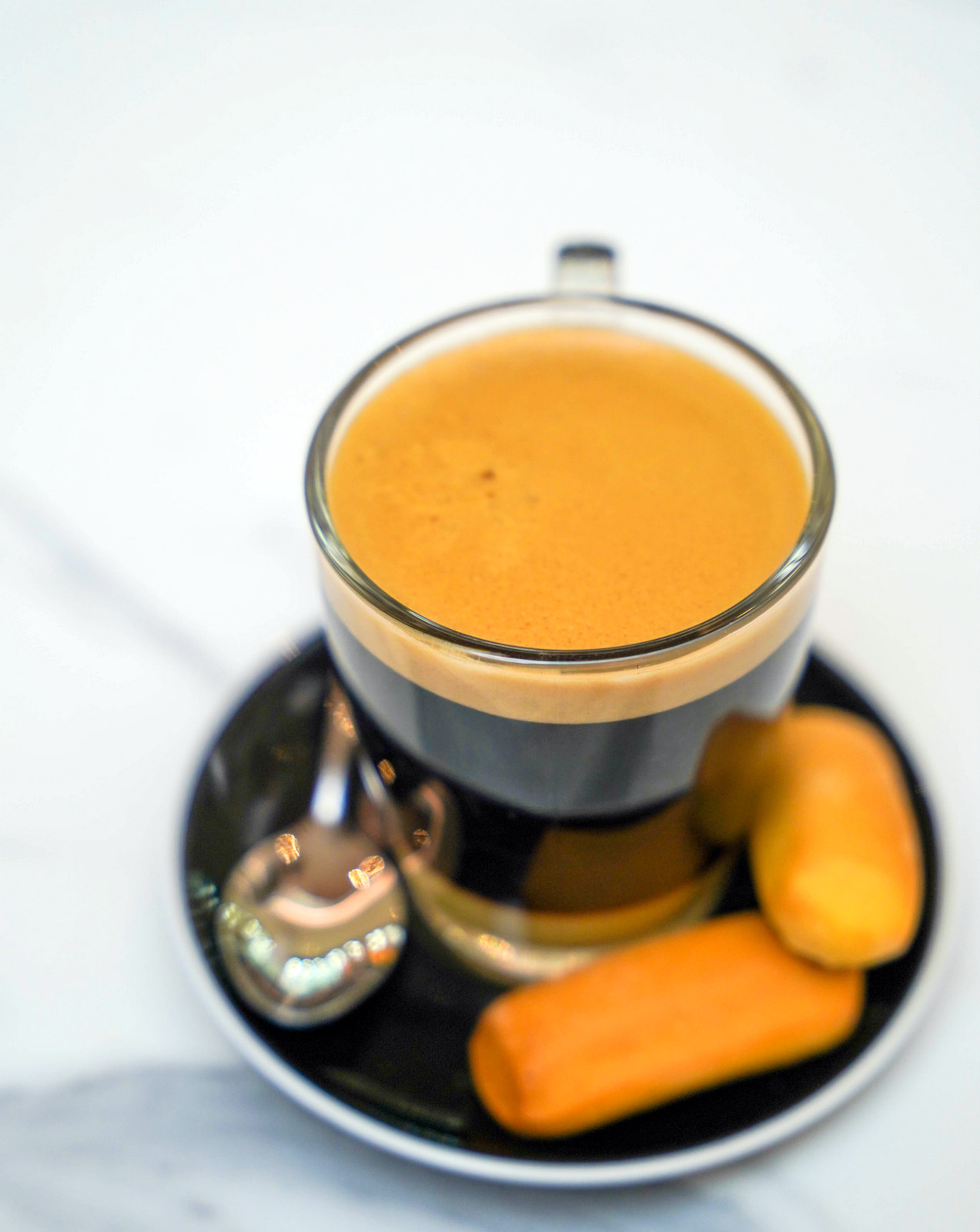 There's no shortage of buoyant beverages to slake your thirst at Seniman - from health-conscious smoothies like Berry Berry (with blueberries and Andros strawberry puree, smoothly ice-blended) to floral and fruity mocktails like Blue Curacao (lively with lemon and Sprite) and Apricot, Acerola & Chia Grand Tea, to local faves like Chocolate with fresh milk and marshmallows or the mamak-approved Teh Tarik with condensed and evaporated milk.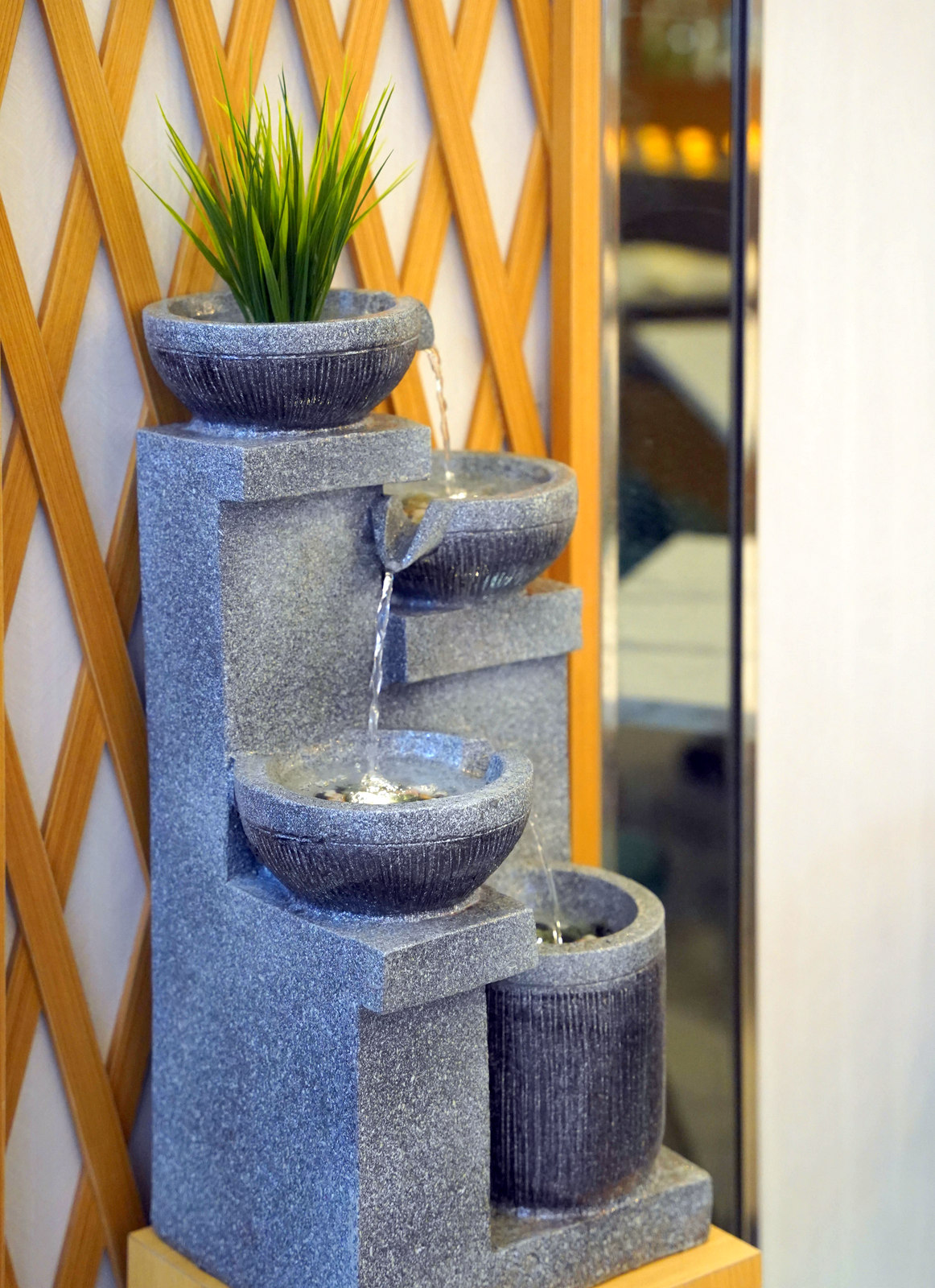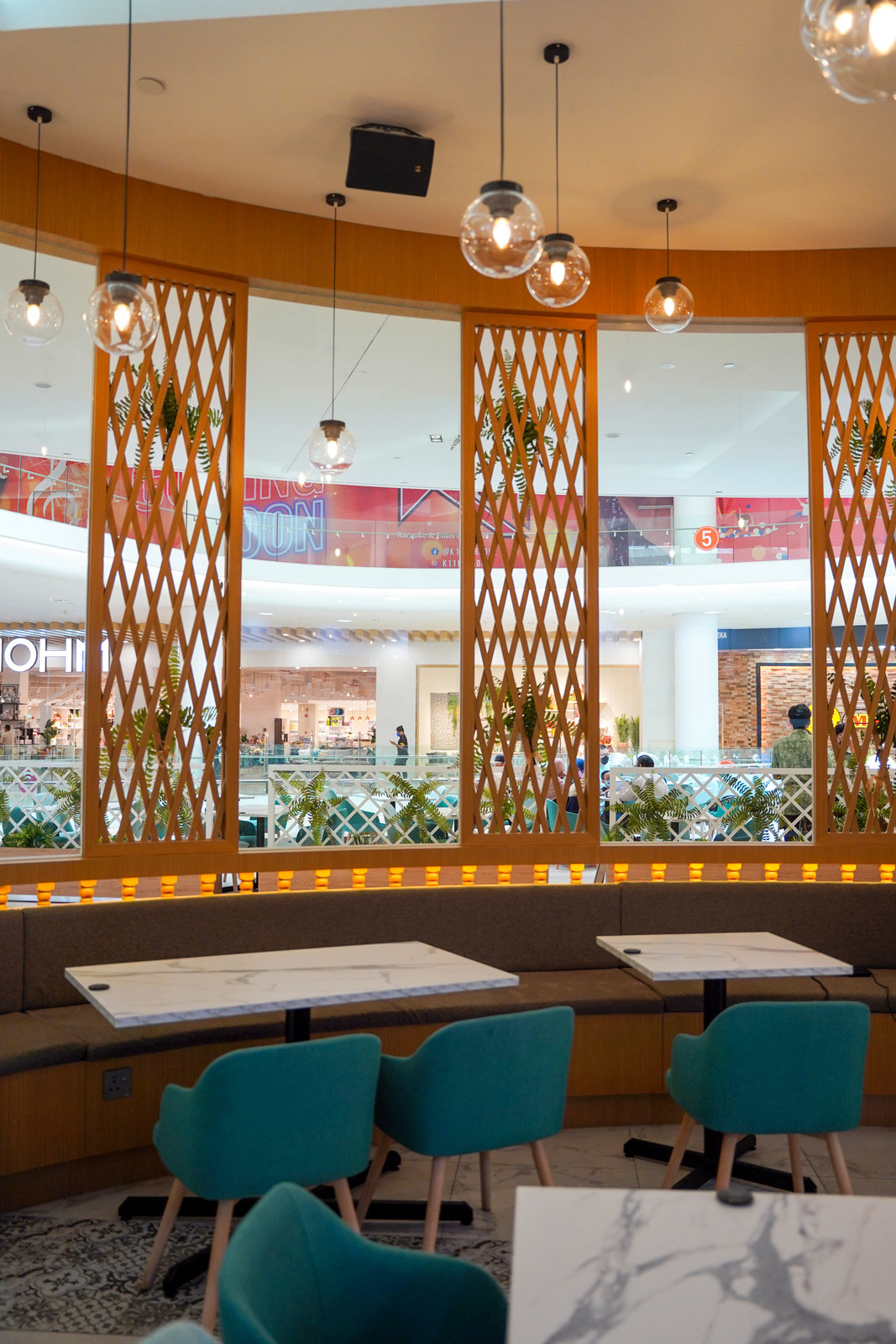 Seniman
Pavilion, Lot 4.31.00, Level 4, Persiaran Jalil Utama, Bukit Jalil, 57000 Kuala Lumpur.
Daily, 10am-10pm.