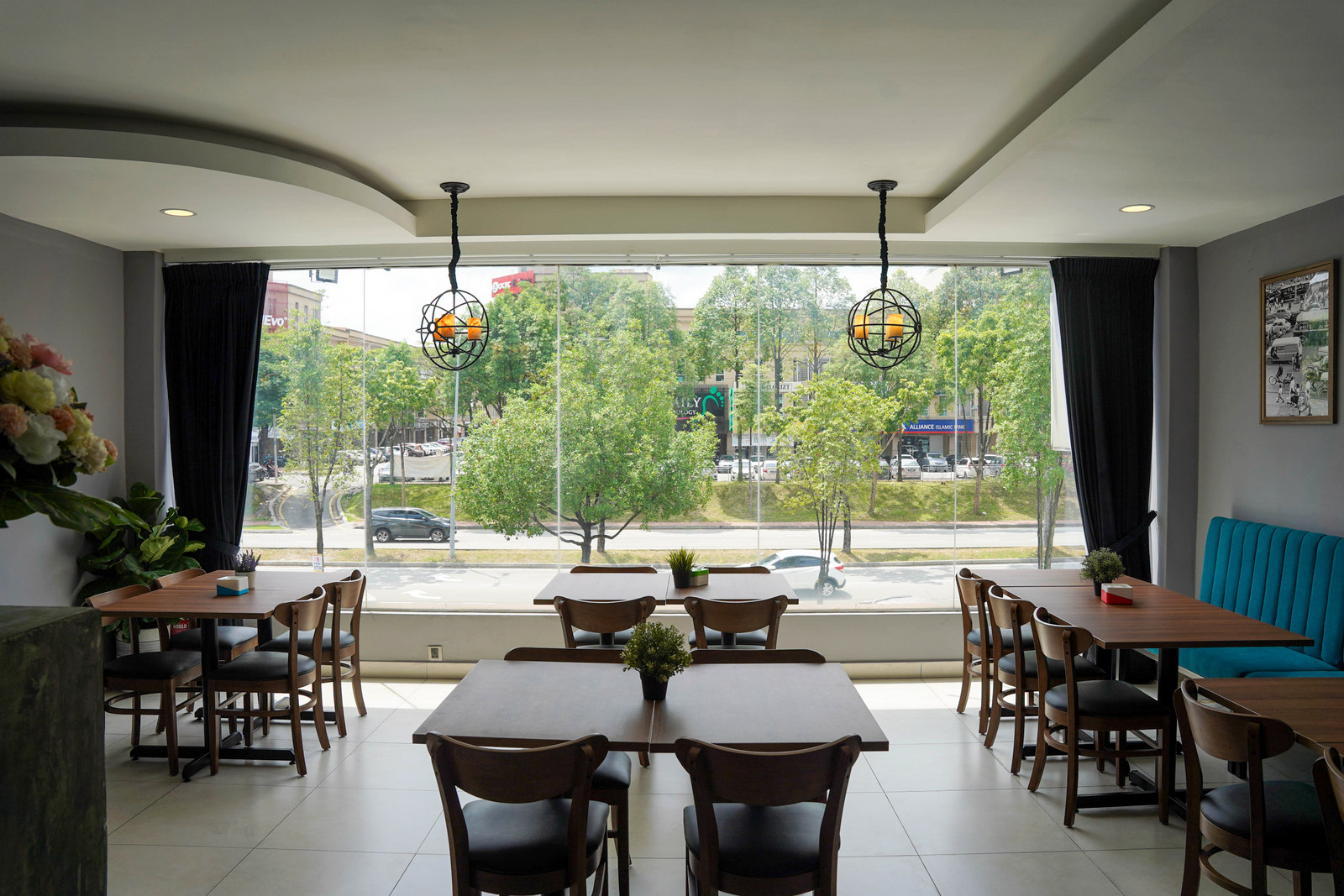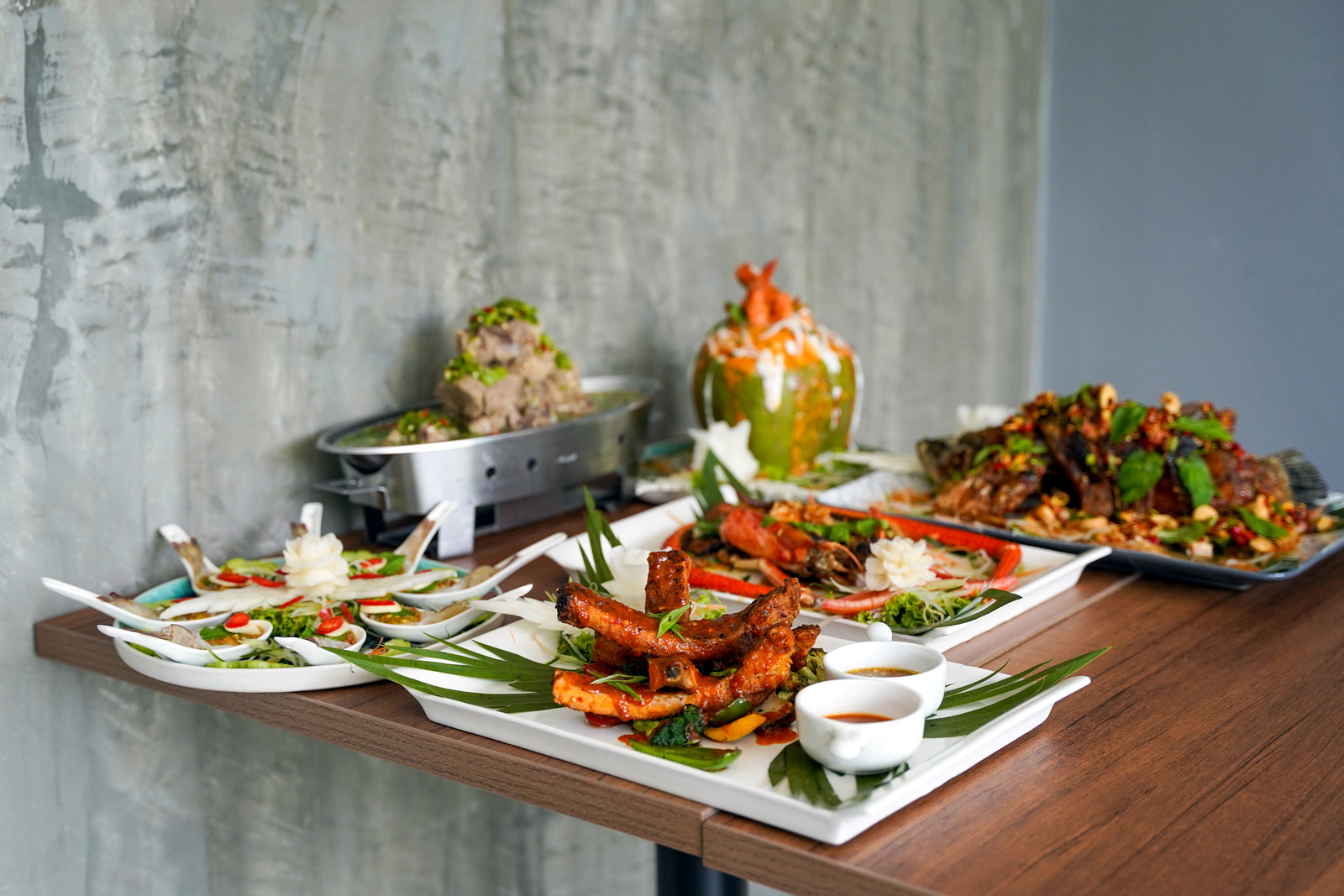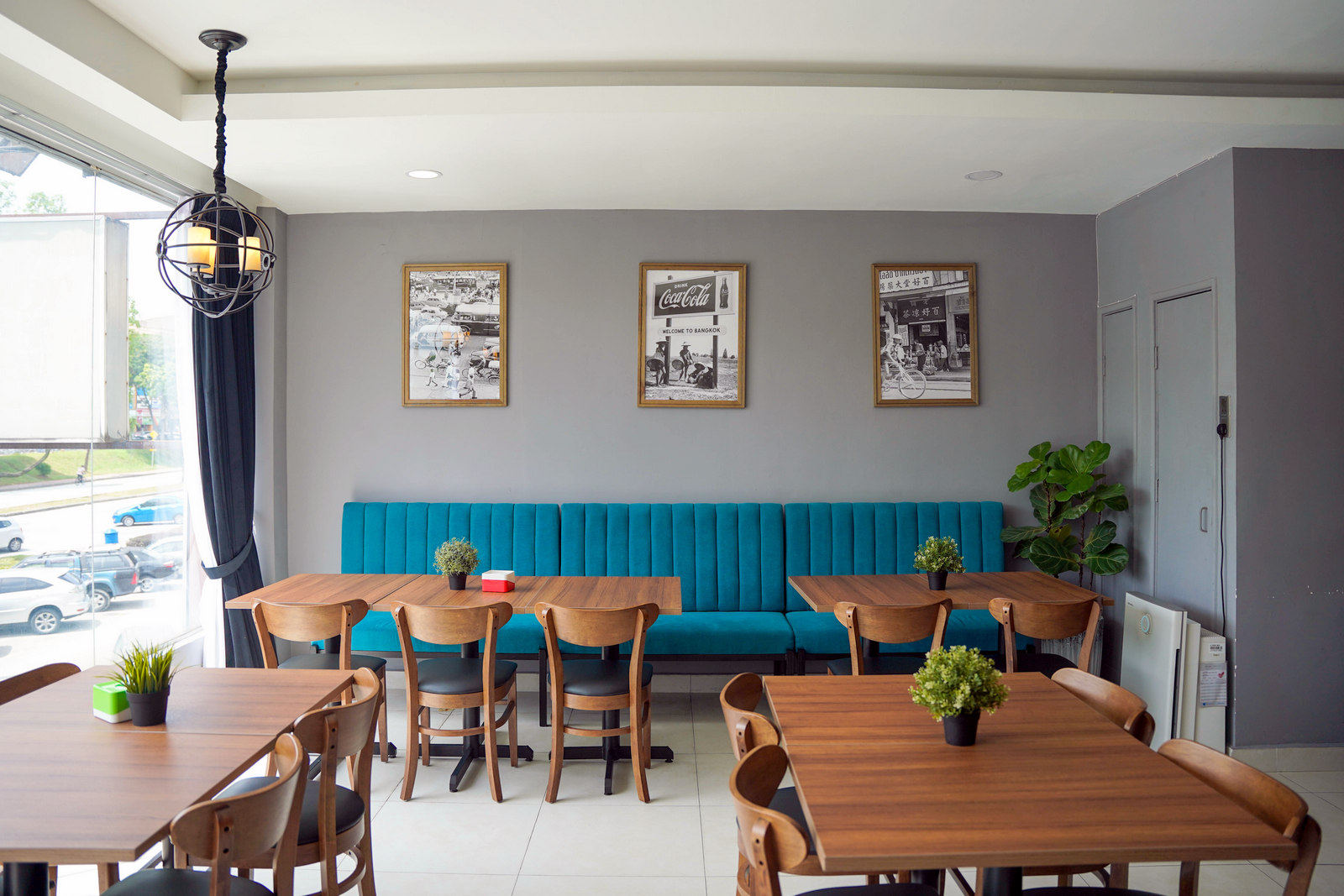 If you love exploring Thai cuisine, Sukniyom could be one of your favourite new destinations, launched in March 2022 by a mainly Thai team, including two Bangkok-born chefs who have honed their craft in resorts in the Maldives and Macau.
Sukniyom lives up to its name, a reference to a place where happiness can be found.
The menu is wide-ranging, requiring multiple visits to investigate, with recipes richly flavoured with herbs, spices and authentic Thai seasonings. There's plenty of fragrant heat and fresh, potent aromatics wafting out of the kitchen!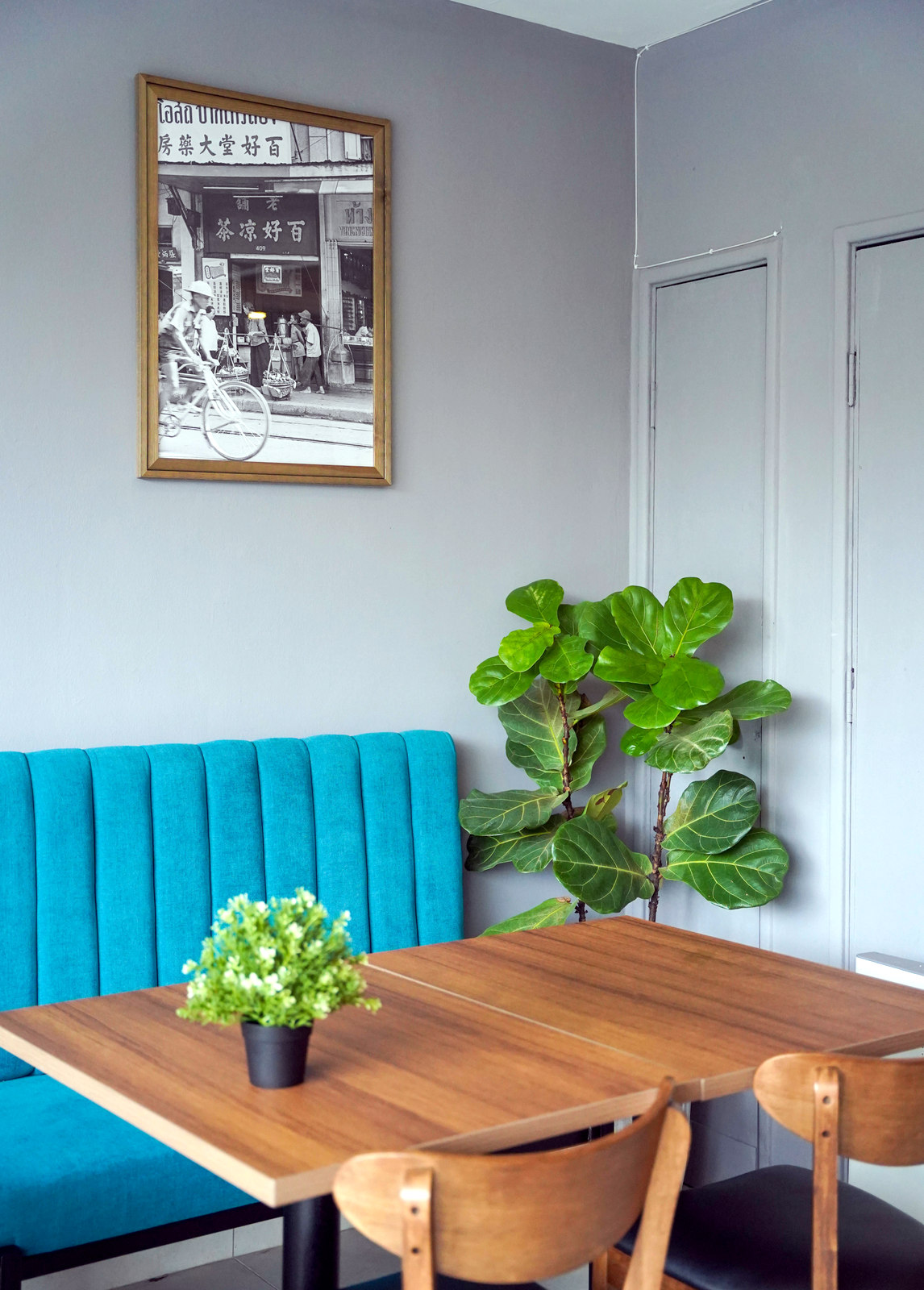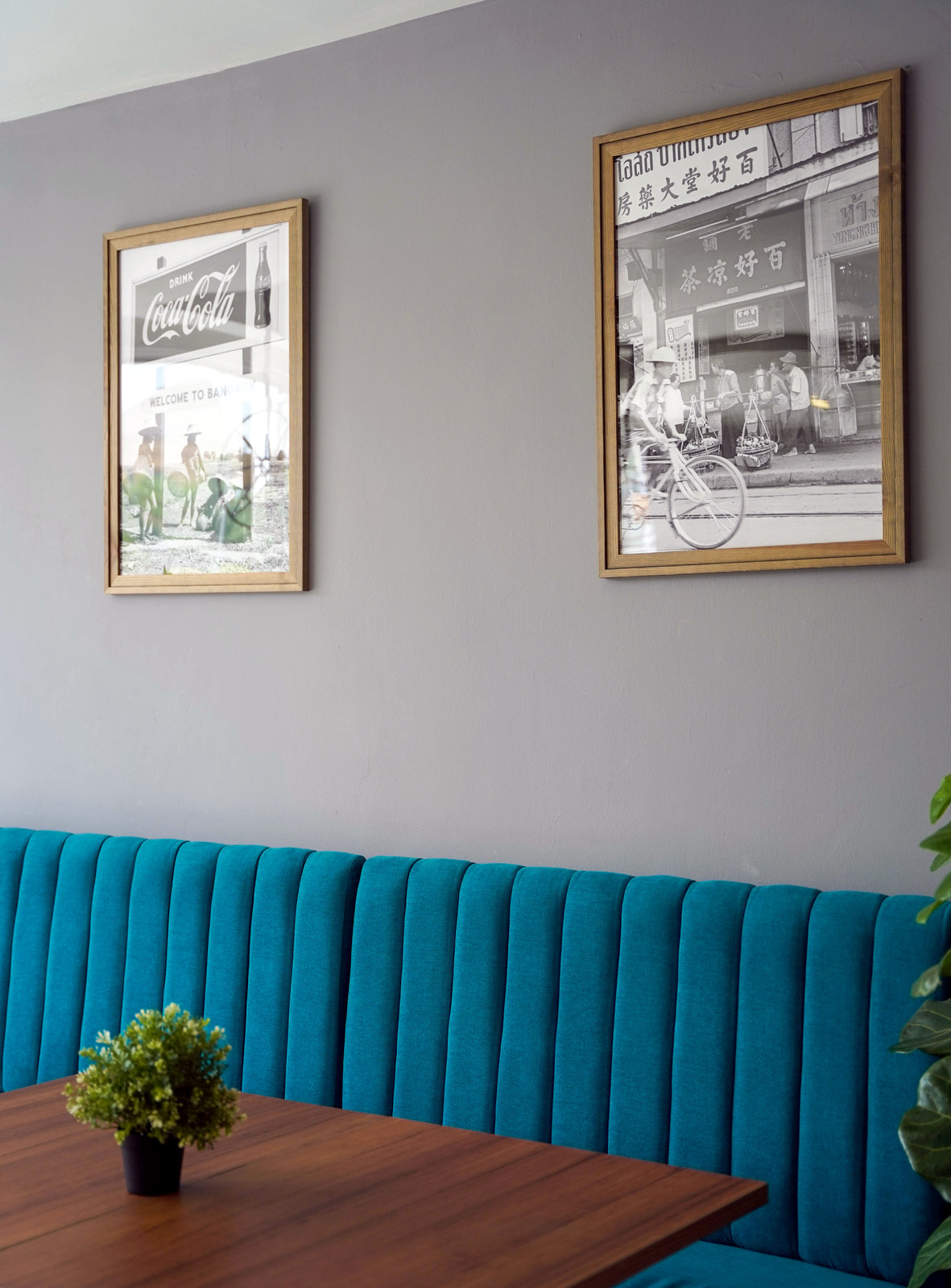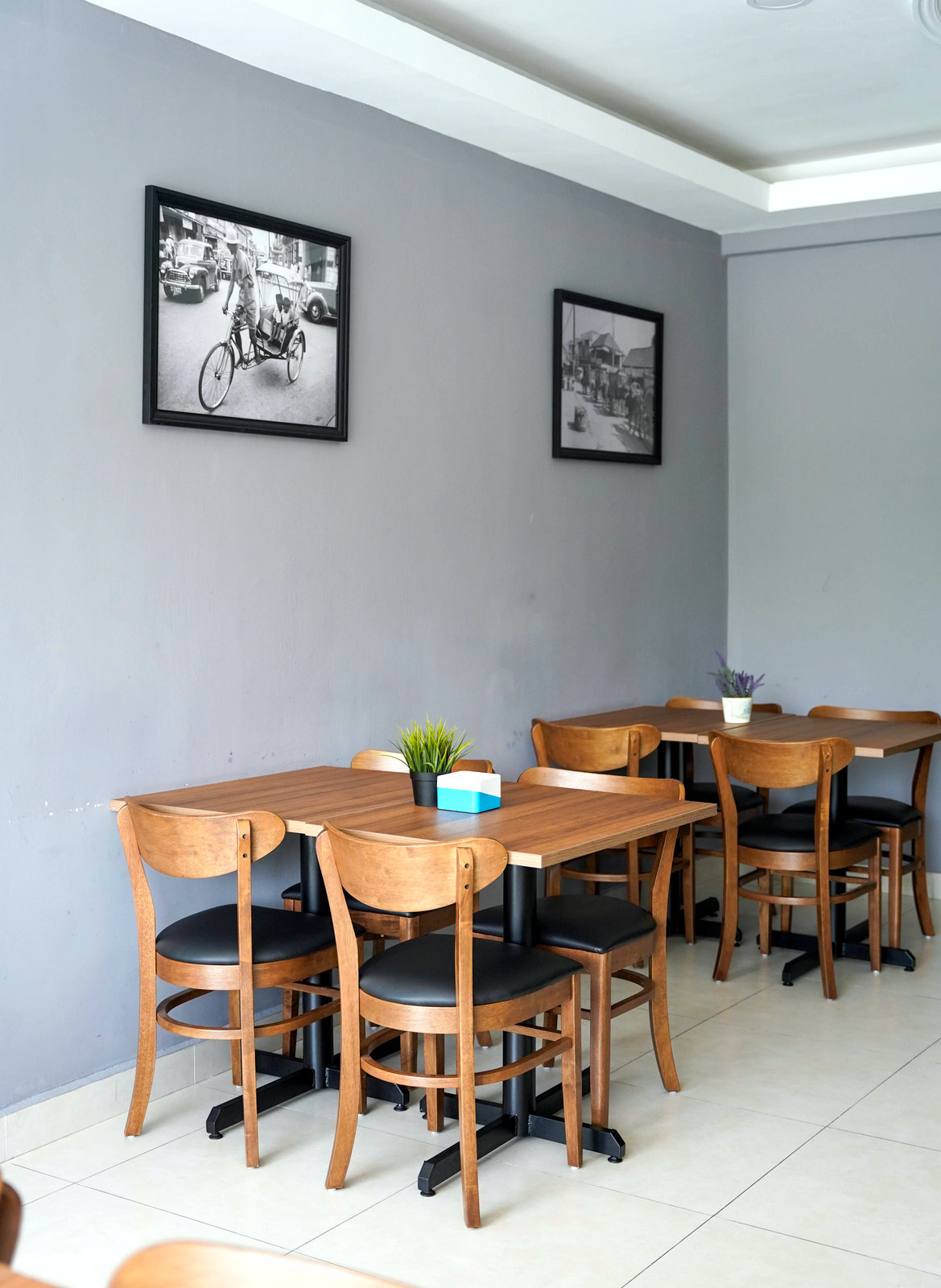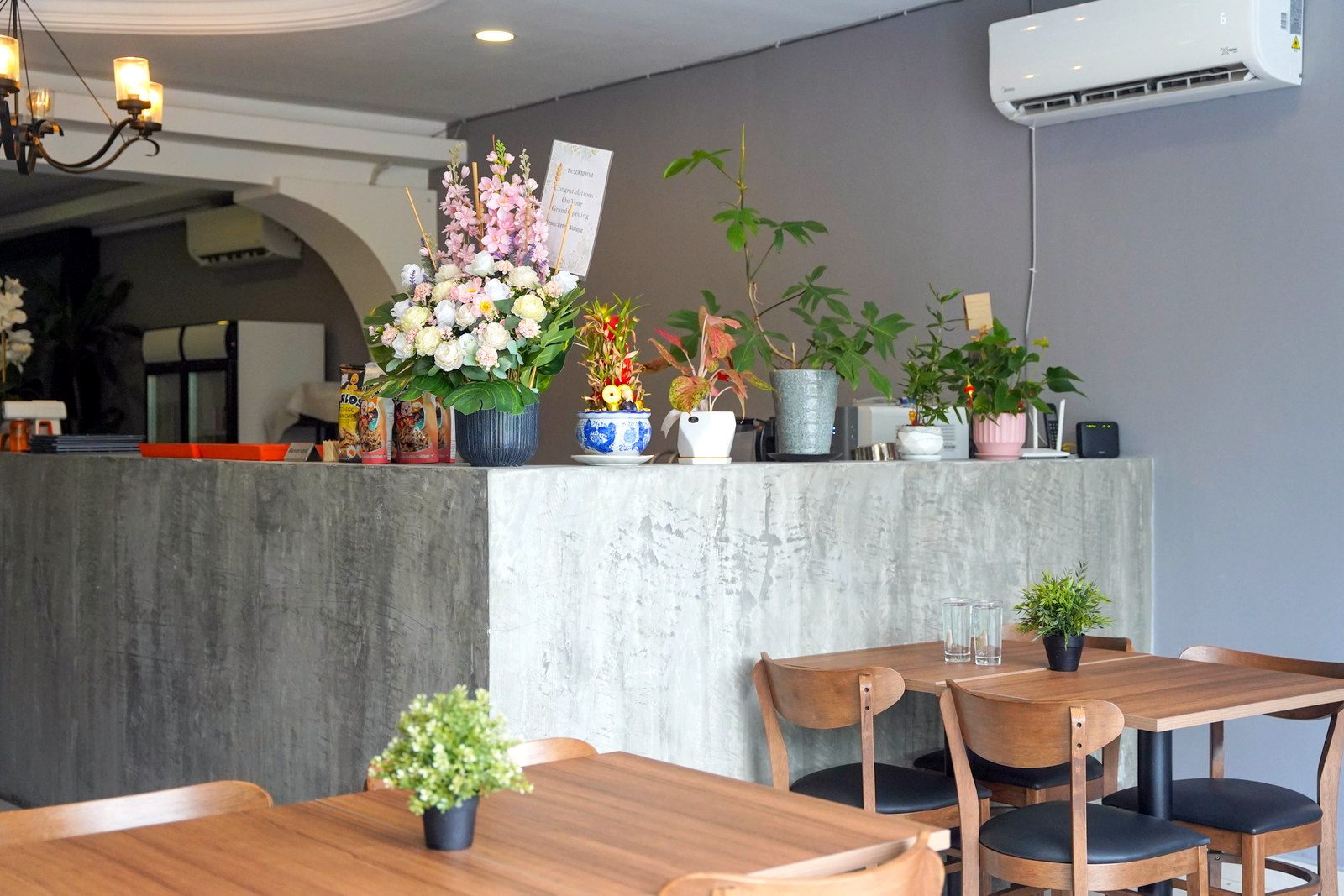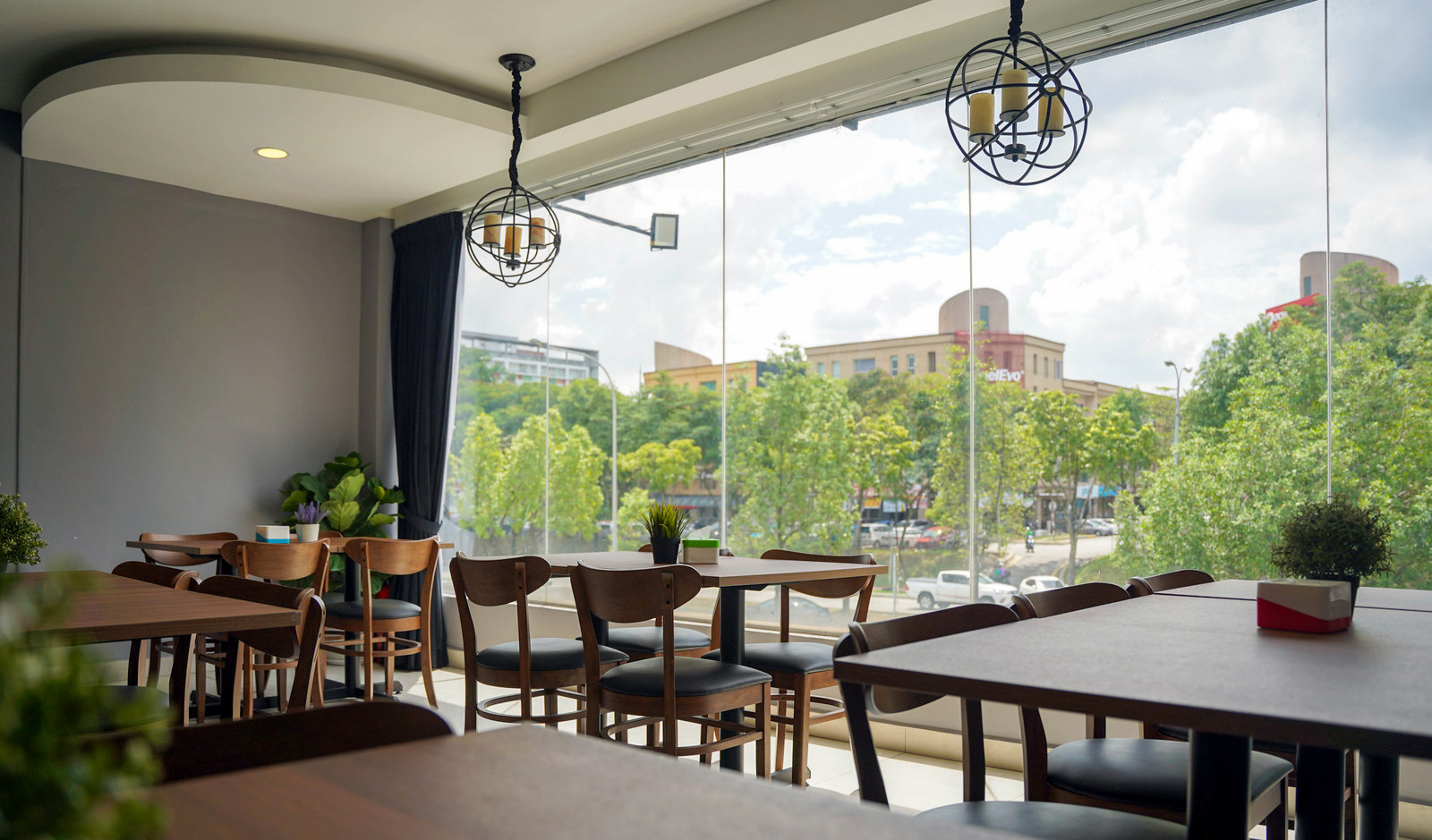 Sukniyom's setting promises a naturally bright, cheerful space that overlooks the leafy streets of Kota Damansara. It's comfortable enough for families and friends to linger for hours, lined with black-and-white photos of Bangkok from the last century.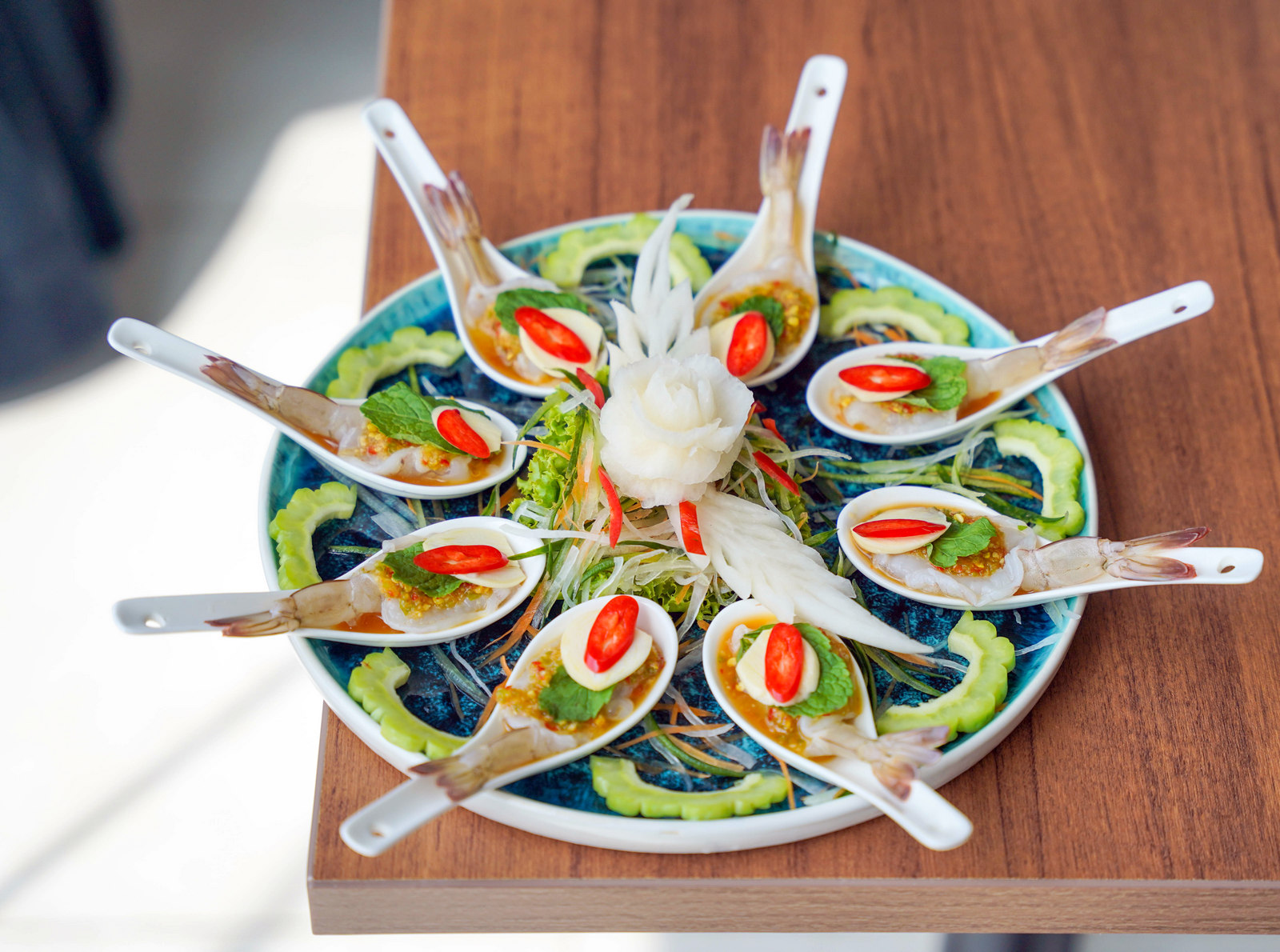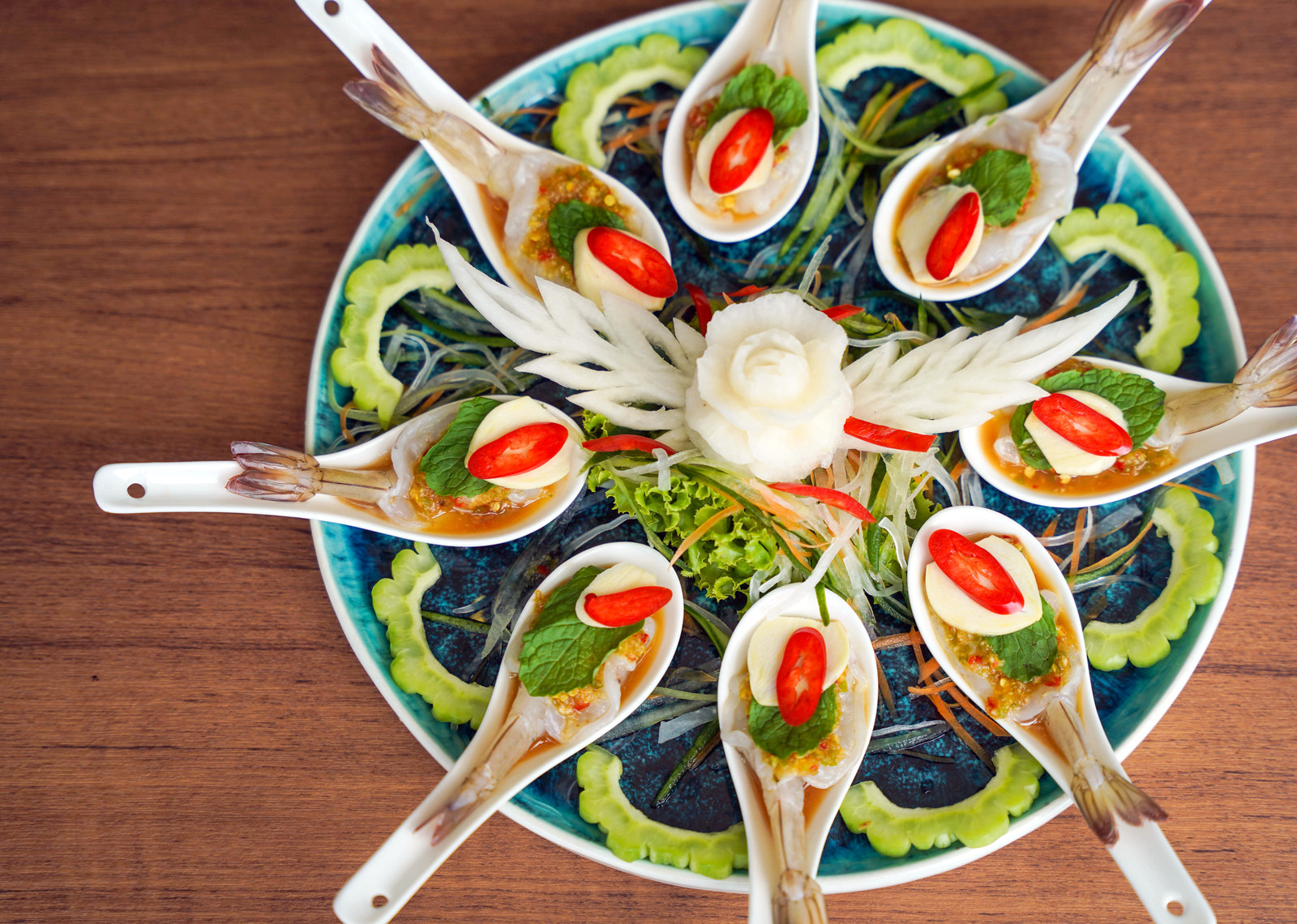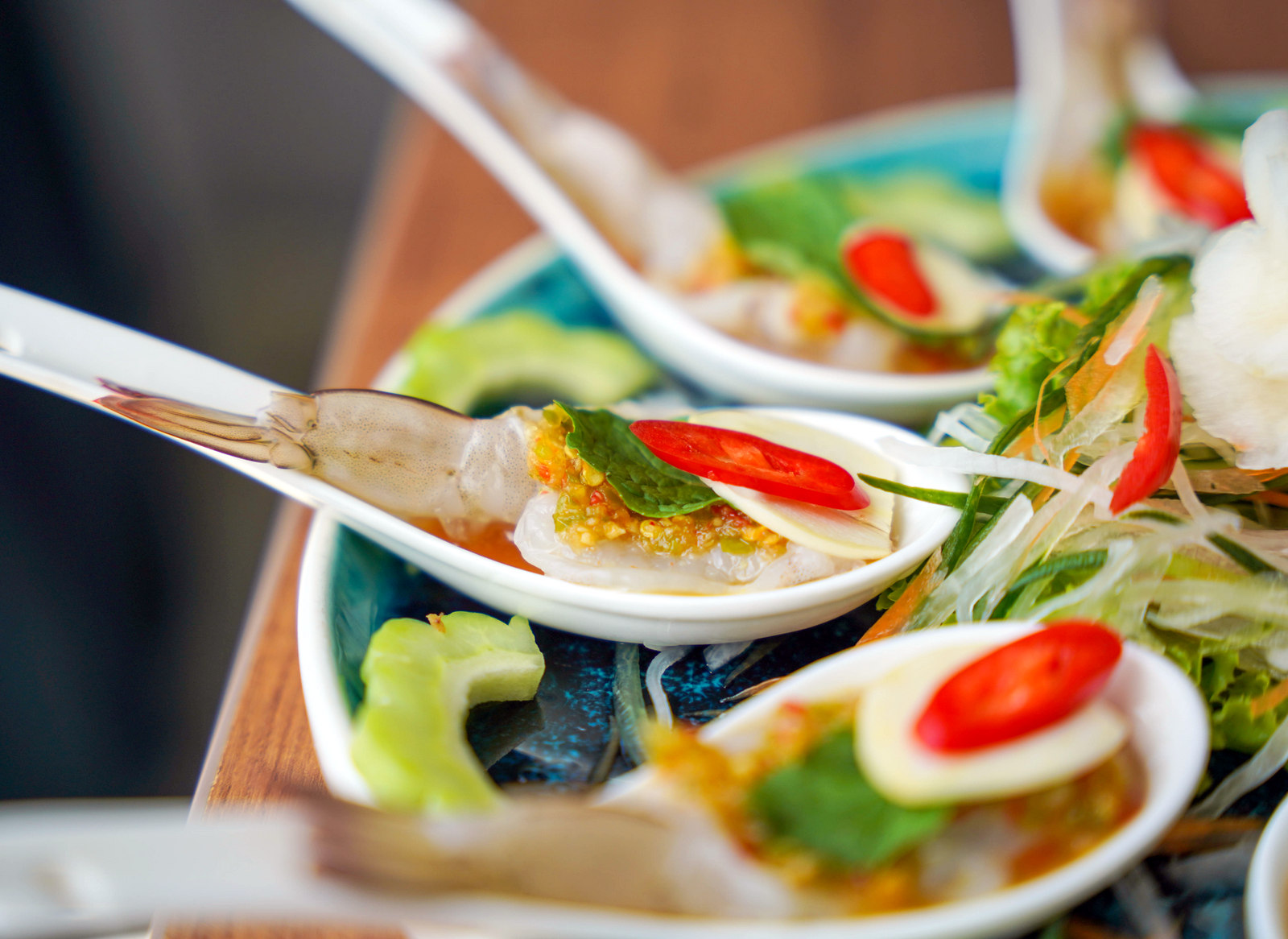 Sukniyom's Shrimp Sashimi with Spicy Fish Sauce (RM35) supplies proof of produce at its prime - these prawns are pristine enough to eat raw, full-bodied in a fiery sauce, garnished with garlic cloves and chillies. Each spoonful serves up scintillating flavours that blend the natural sweetness of these luscious, clean-tasting crustaceans with plenty of tang and heat.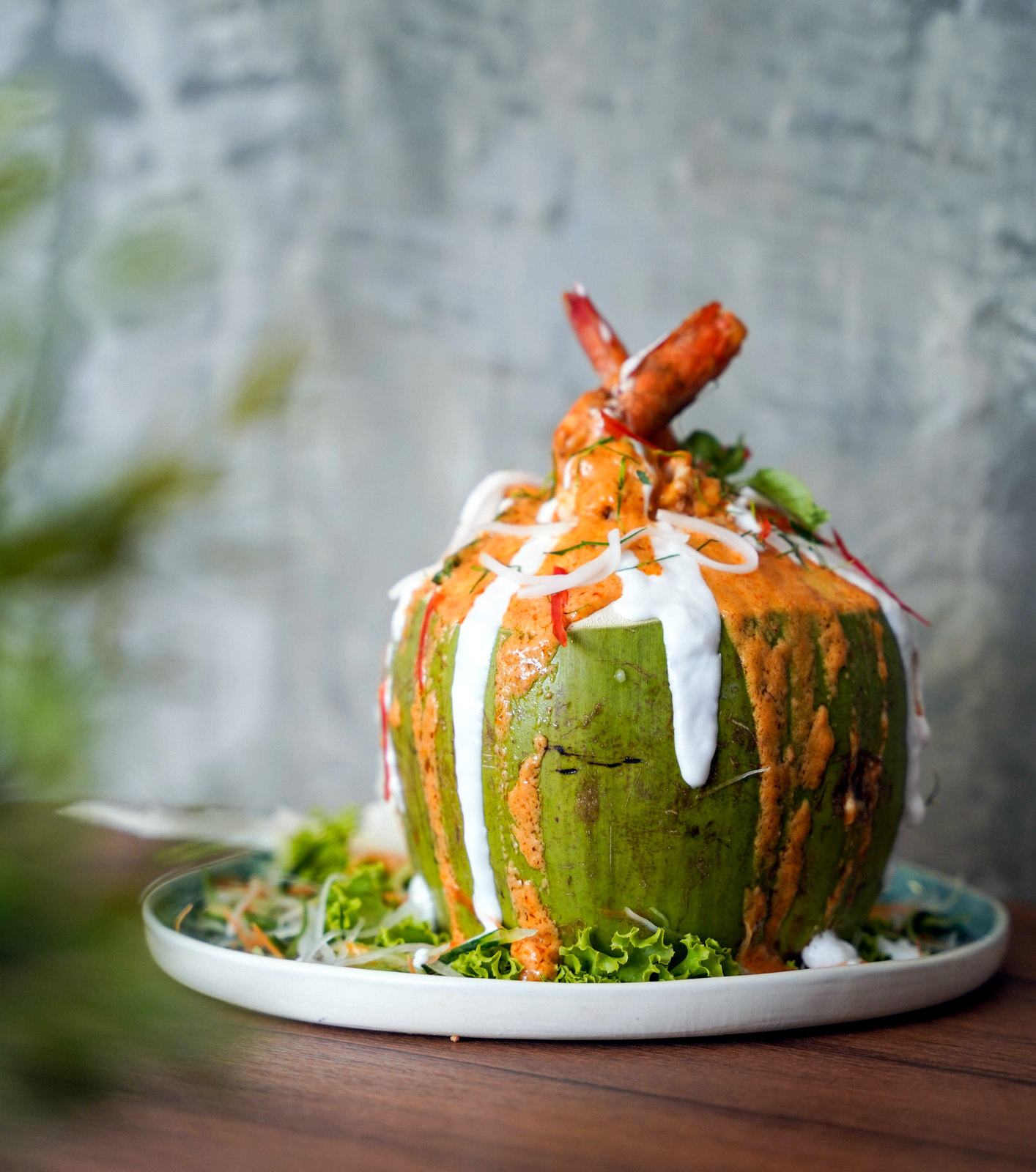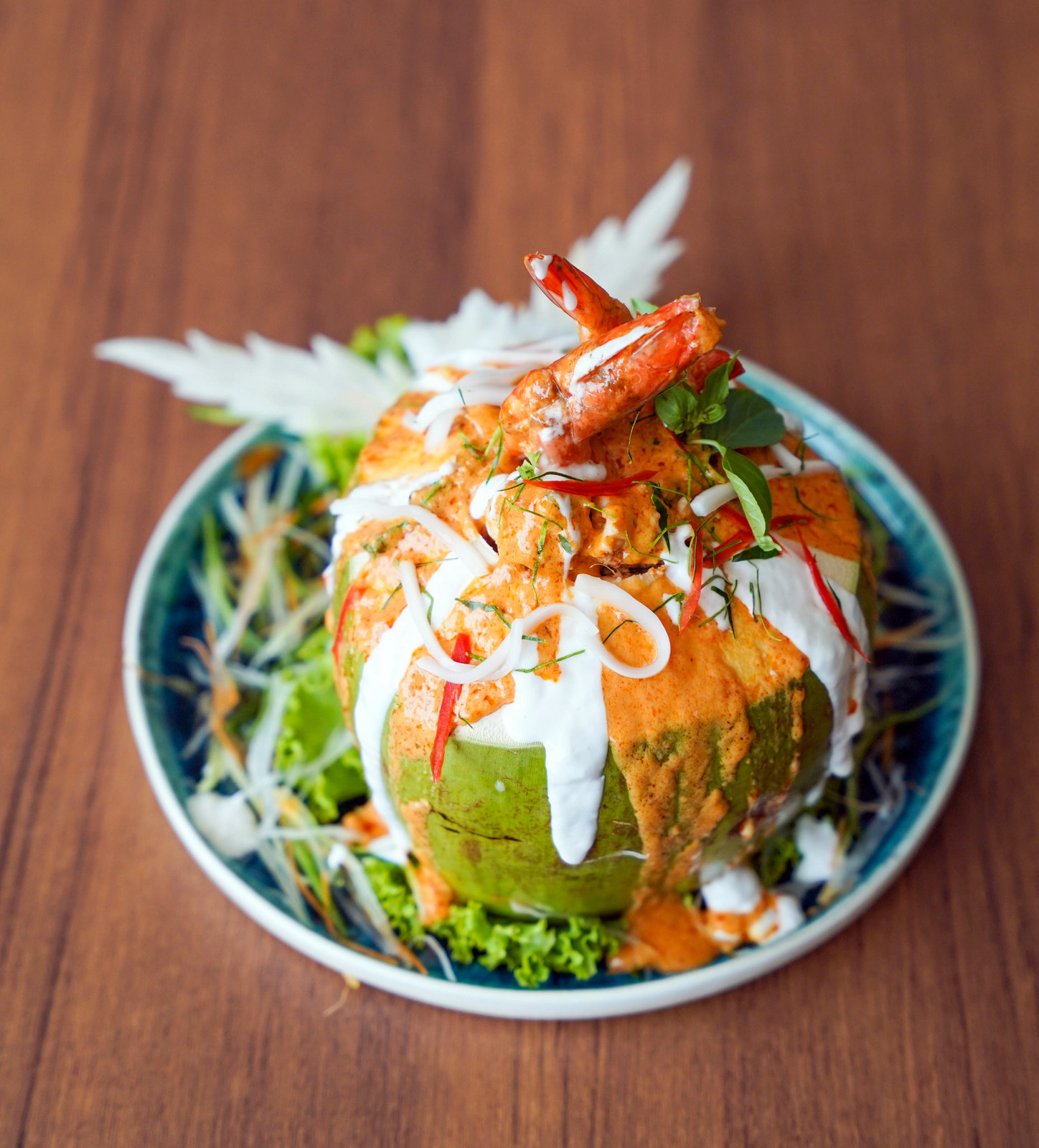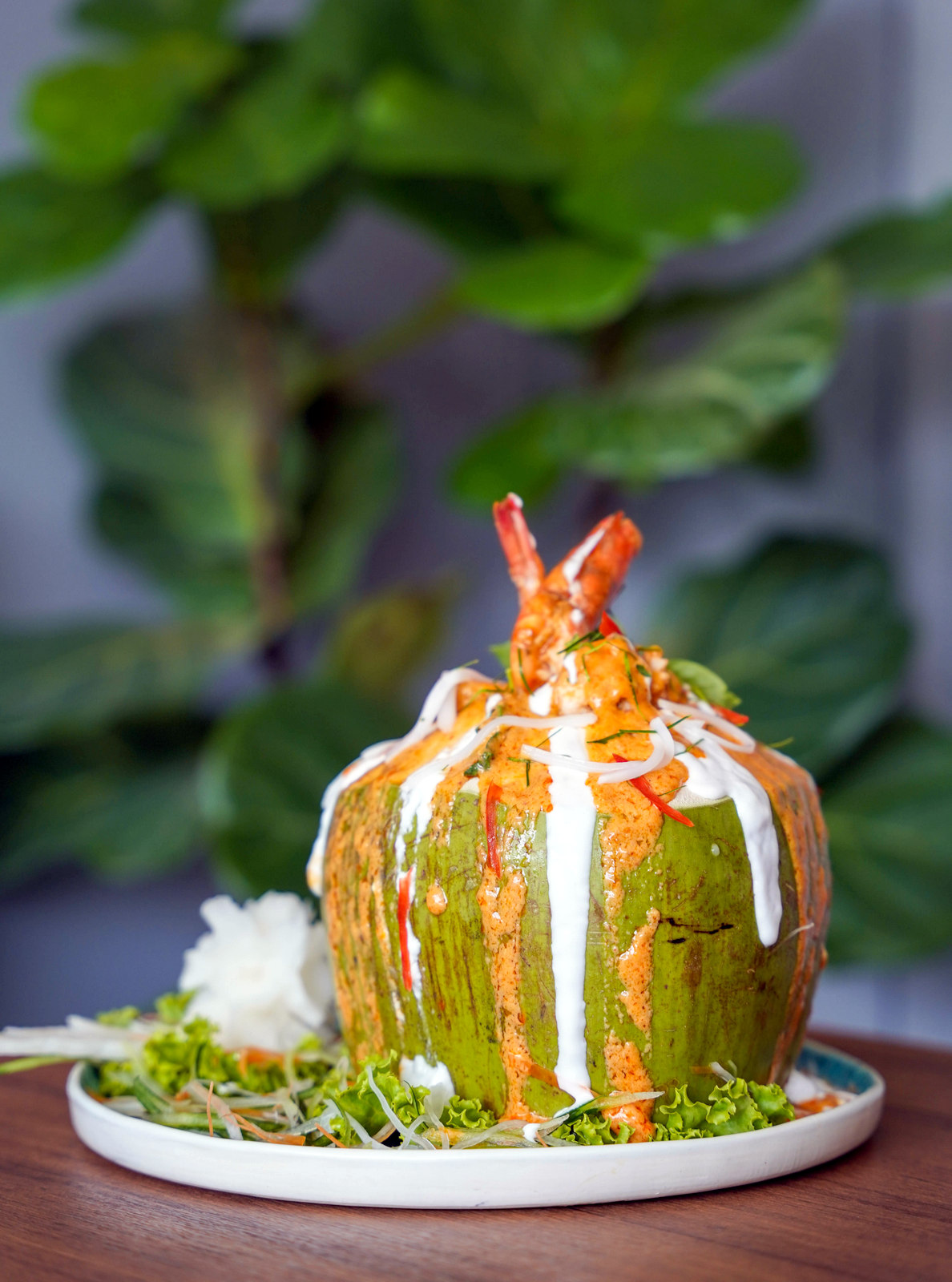 In the mood for more seafood? The Seafood Otak Otak in Coconut (RM59) surfaces strikingly on the table, with a whole fruit hollowed out, bursting with steamed prawns, fish and squid in creamy curry. Absolutely addictive - we'll eagerly order this every time we visit Sukniyom.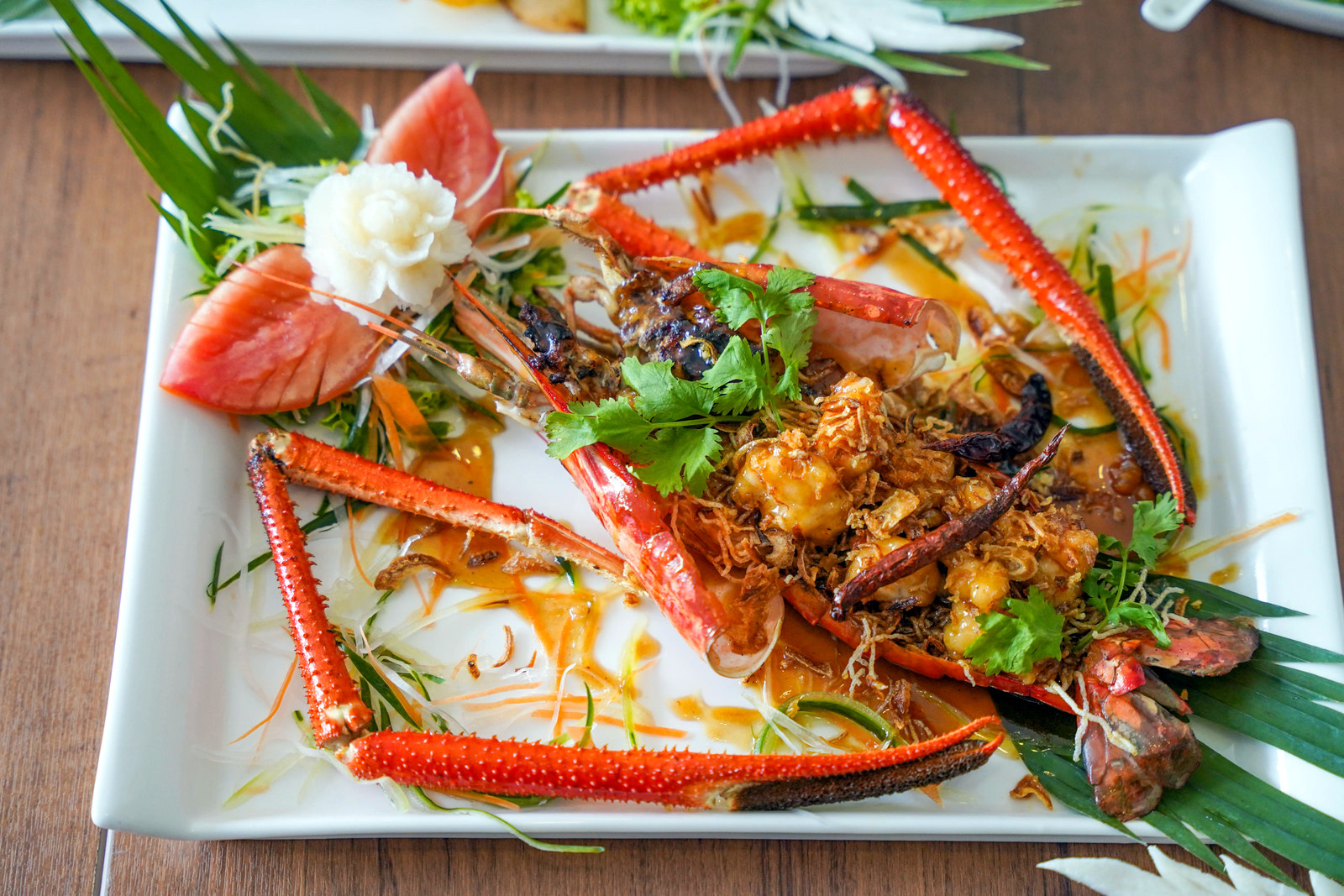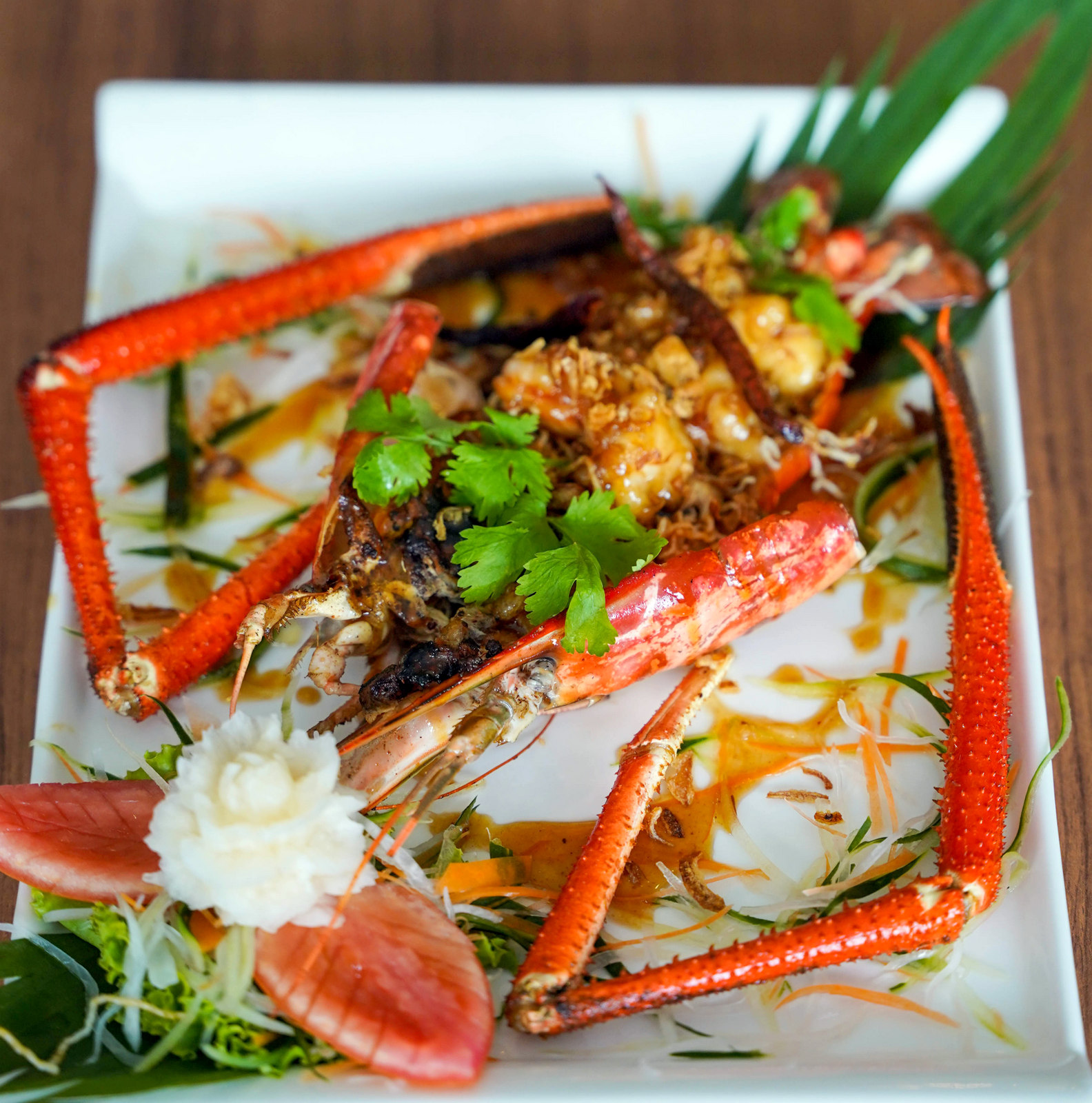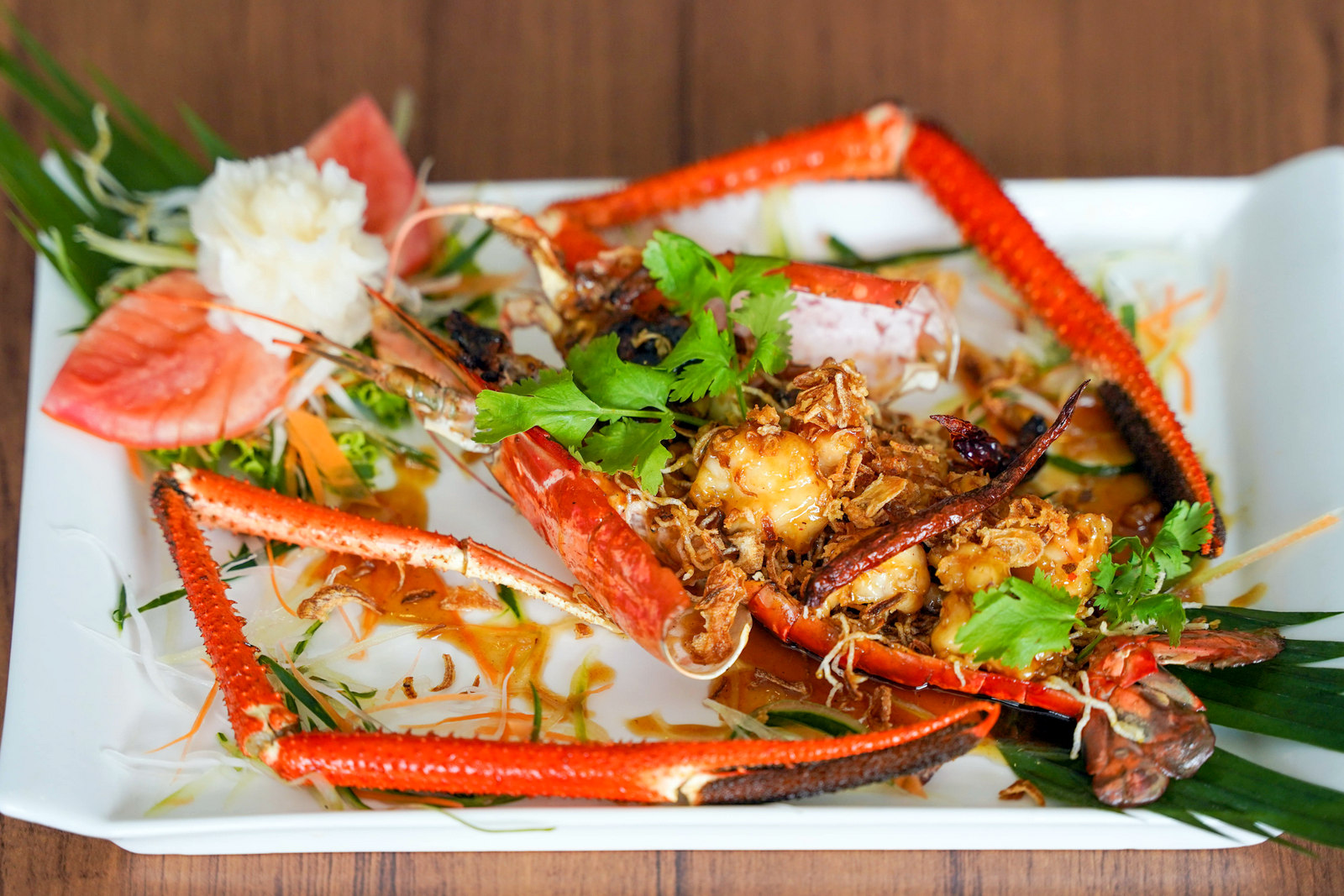 Also lip-smacking is the River Prawn Deep-Fried with Tamarind Sauce - tenderly chunky and fleshy, with a lively sauce that complements the colossal prawn without overpowering it, representing the beautiful balance of flavours that's a hallmark of thoughtful Thai cooking.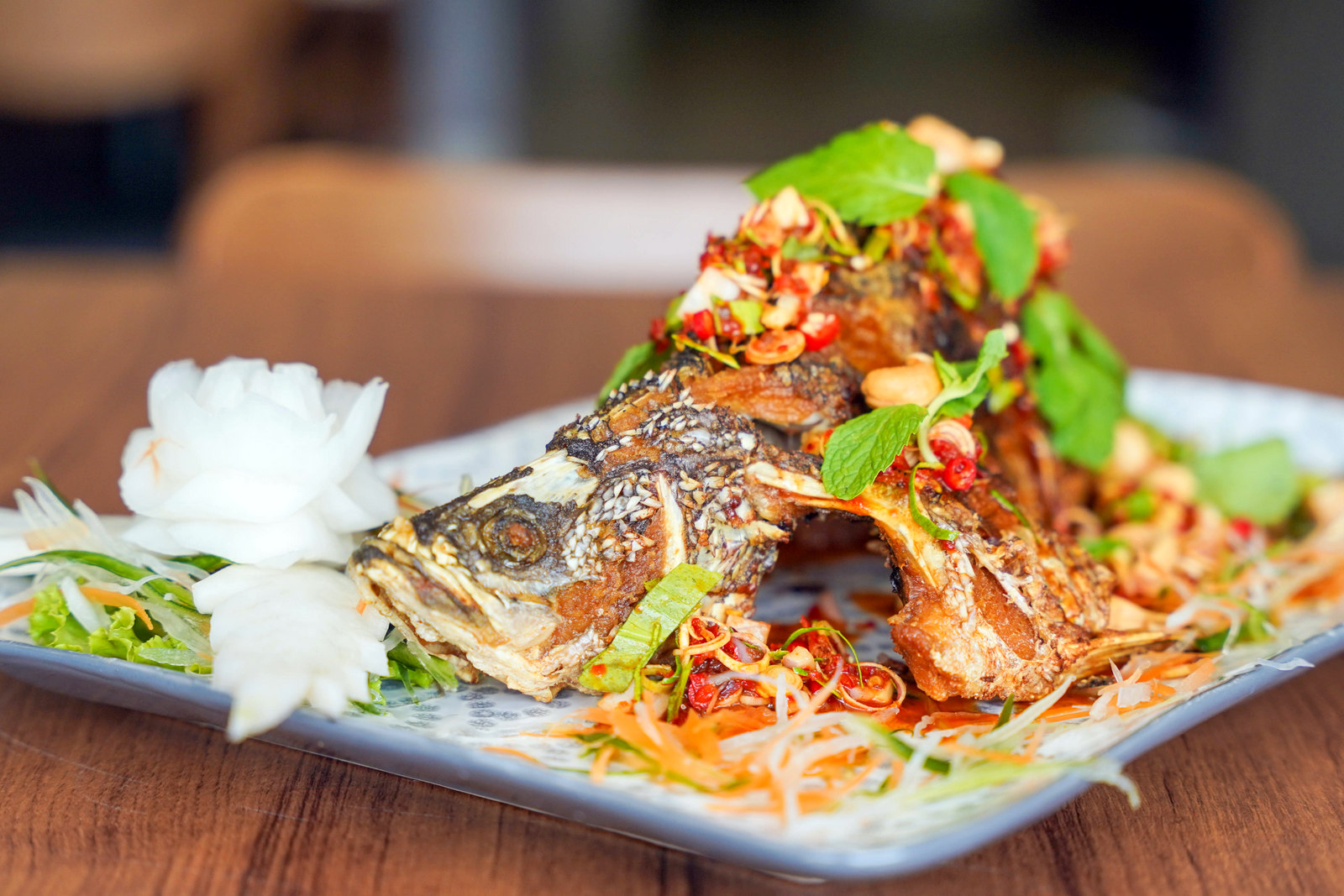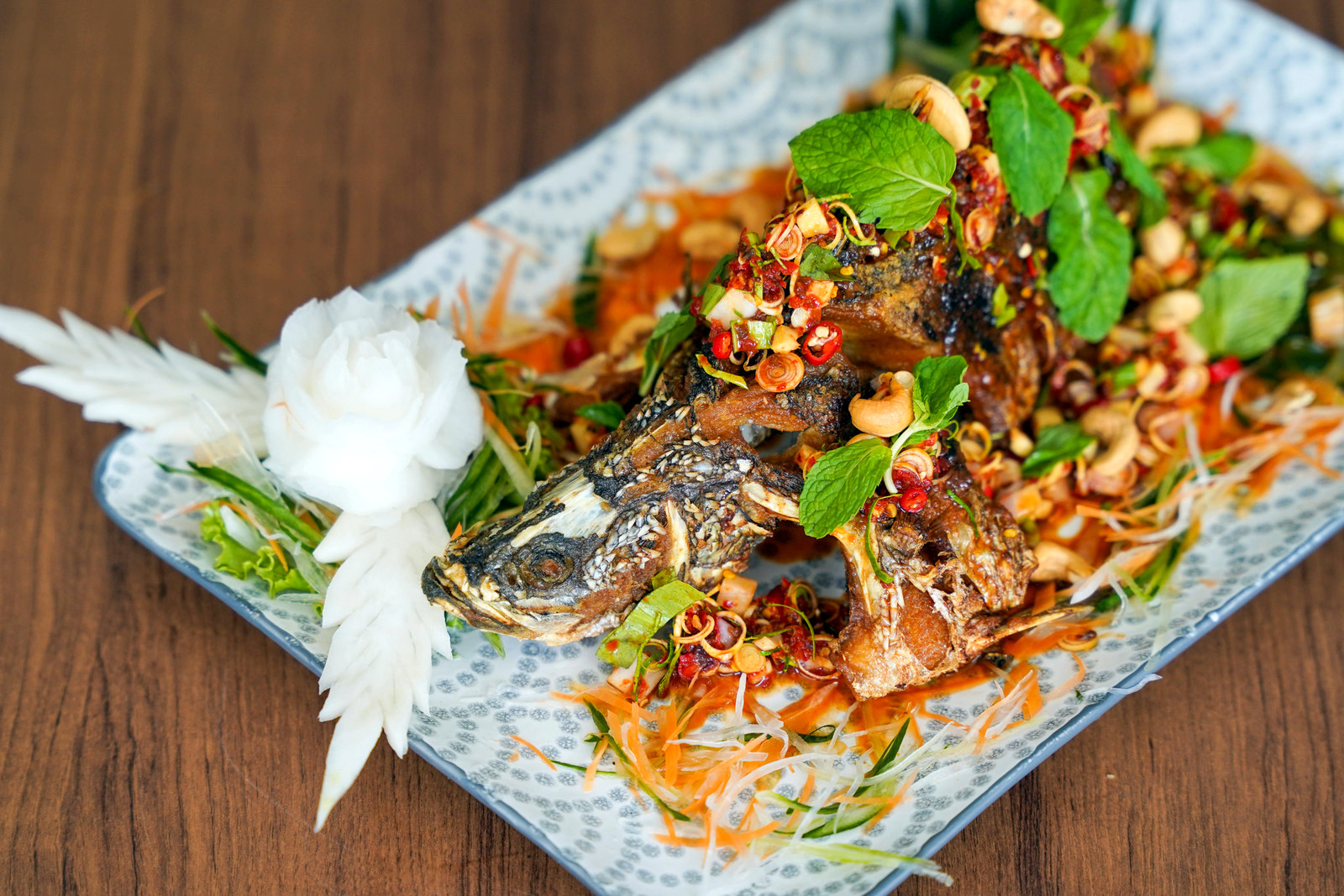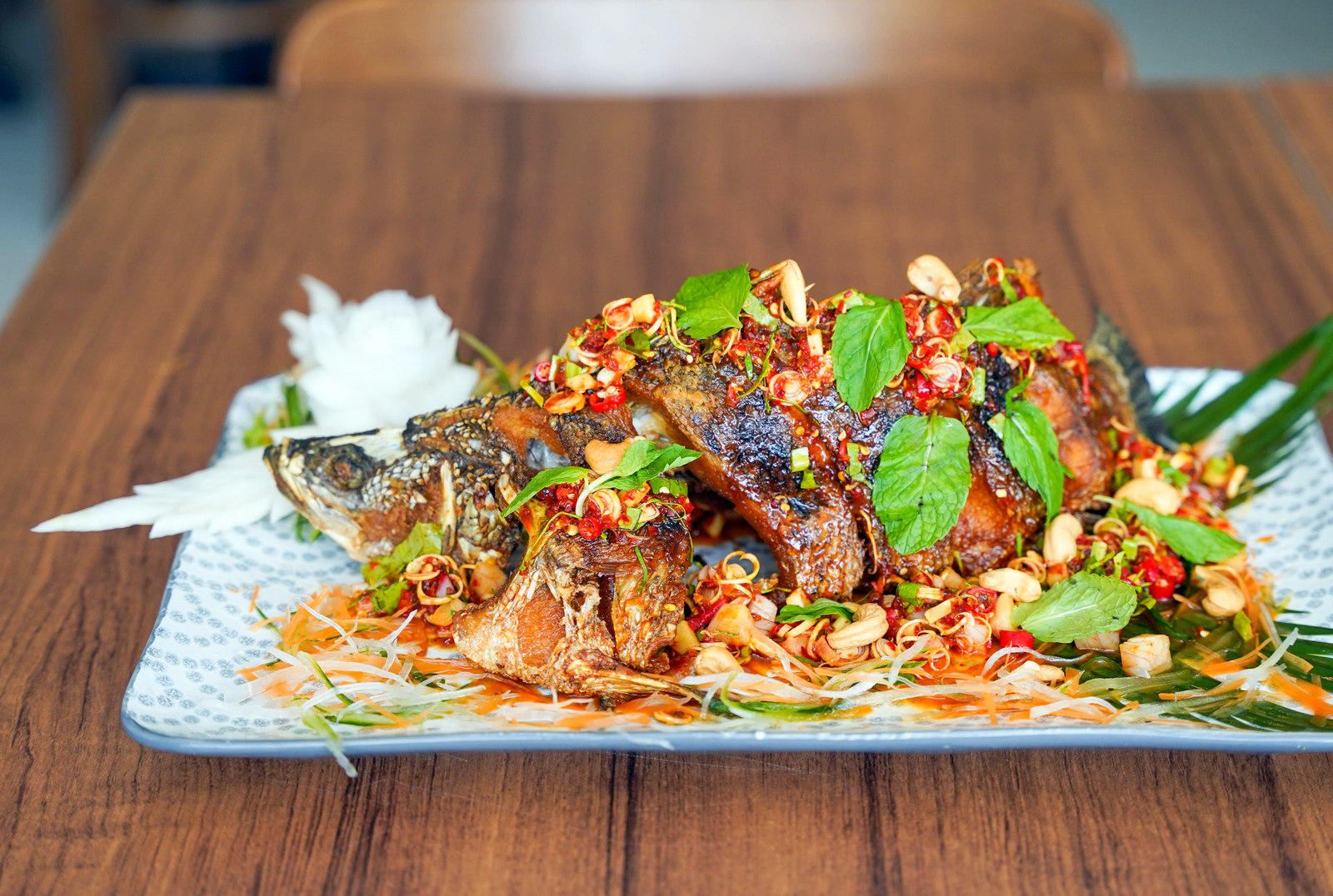 Another sign of a capable kitchen: This delightful Deep-Fried Siakap with Thai herbs (RM59) - the fish's lightly crisp skin yields to a perfectly moist, meaty interior, jazzed up with basil, mint, lemongrass, onions and peanuts for bursts of memorably vibrant flavour in each bite, unmistakably Thai. Other fish options like tilapia, white pomfret and grouper are also available, in recipes that range from deep-fried with mango salad to steamed in lime sauce.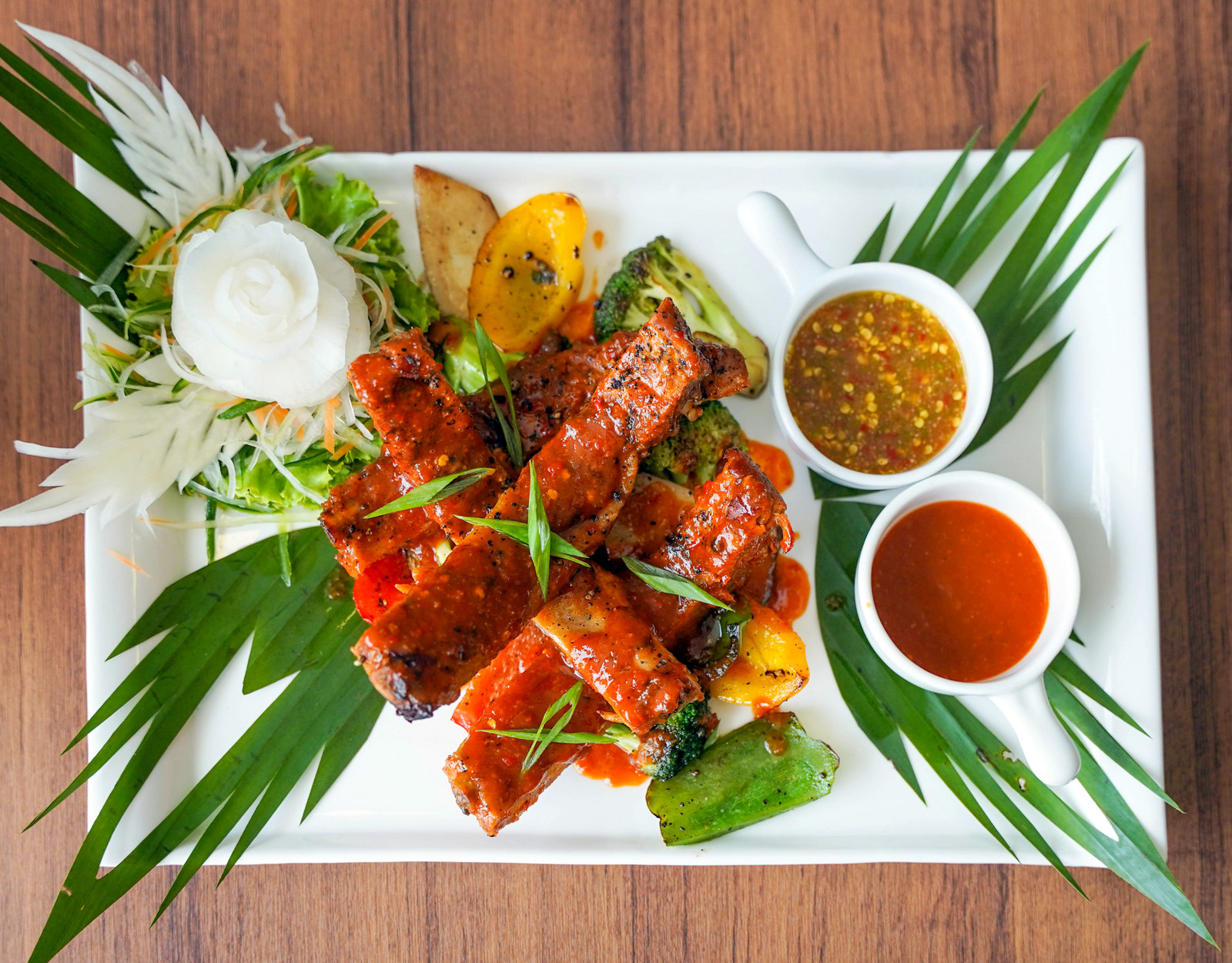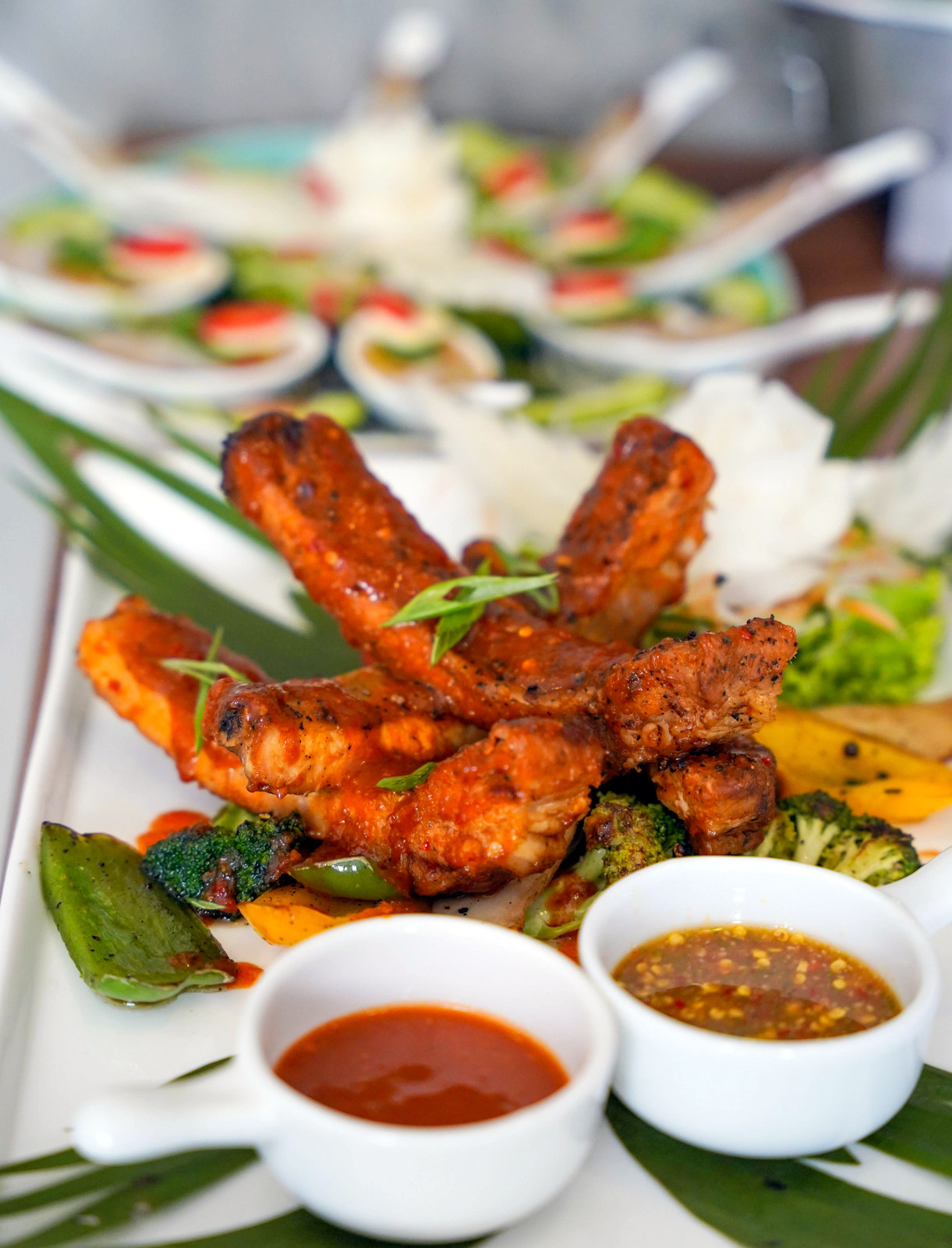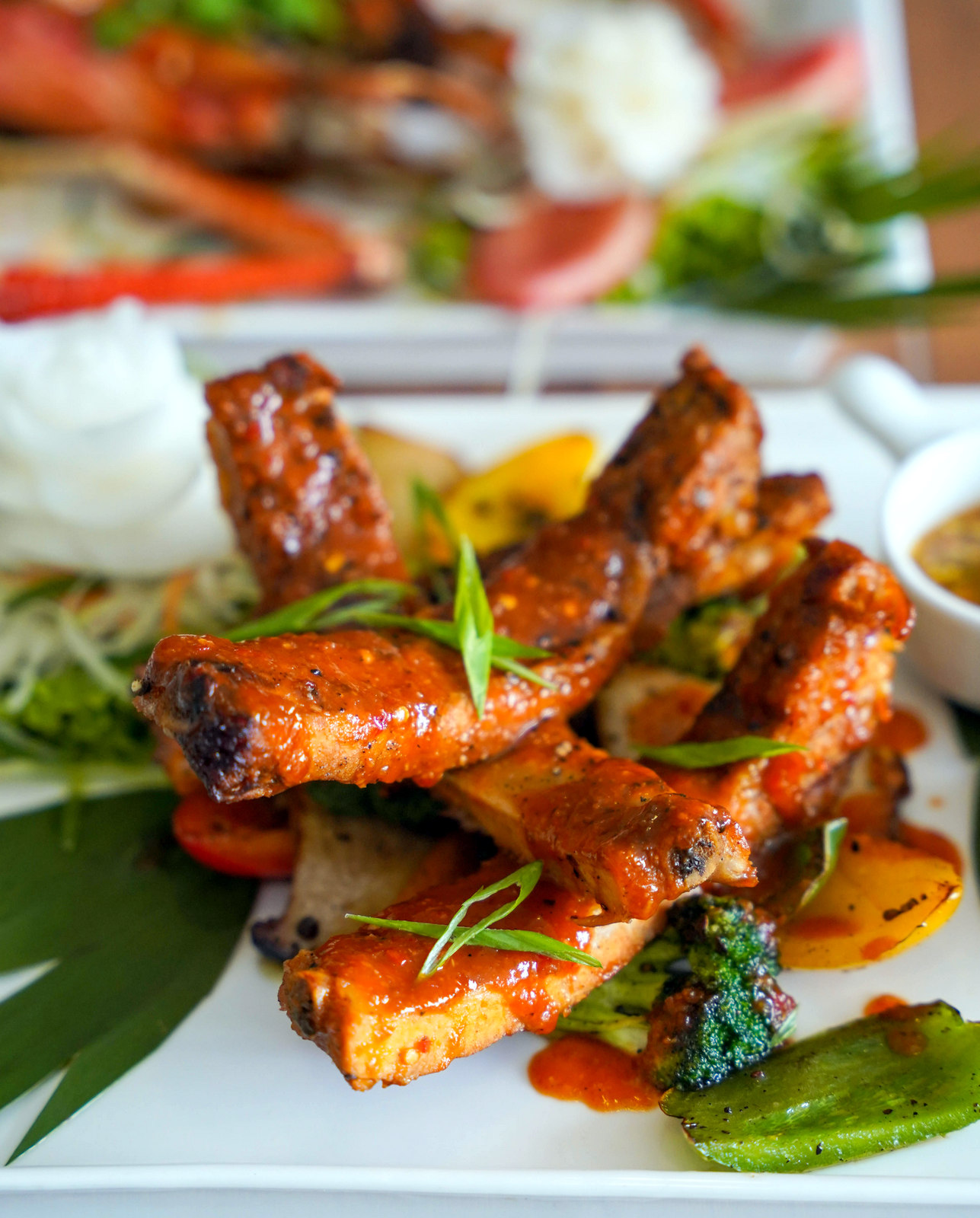 Pork is another speciality at Sukniyom - for carnivorous, caveman-worthy comfort, sink your teeth into succulent ribs, saucy and sumptuous, complete with terrific Thai sauces ...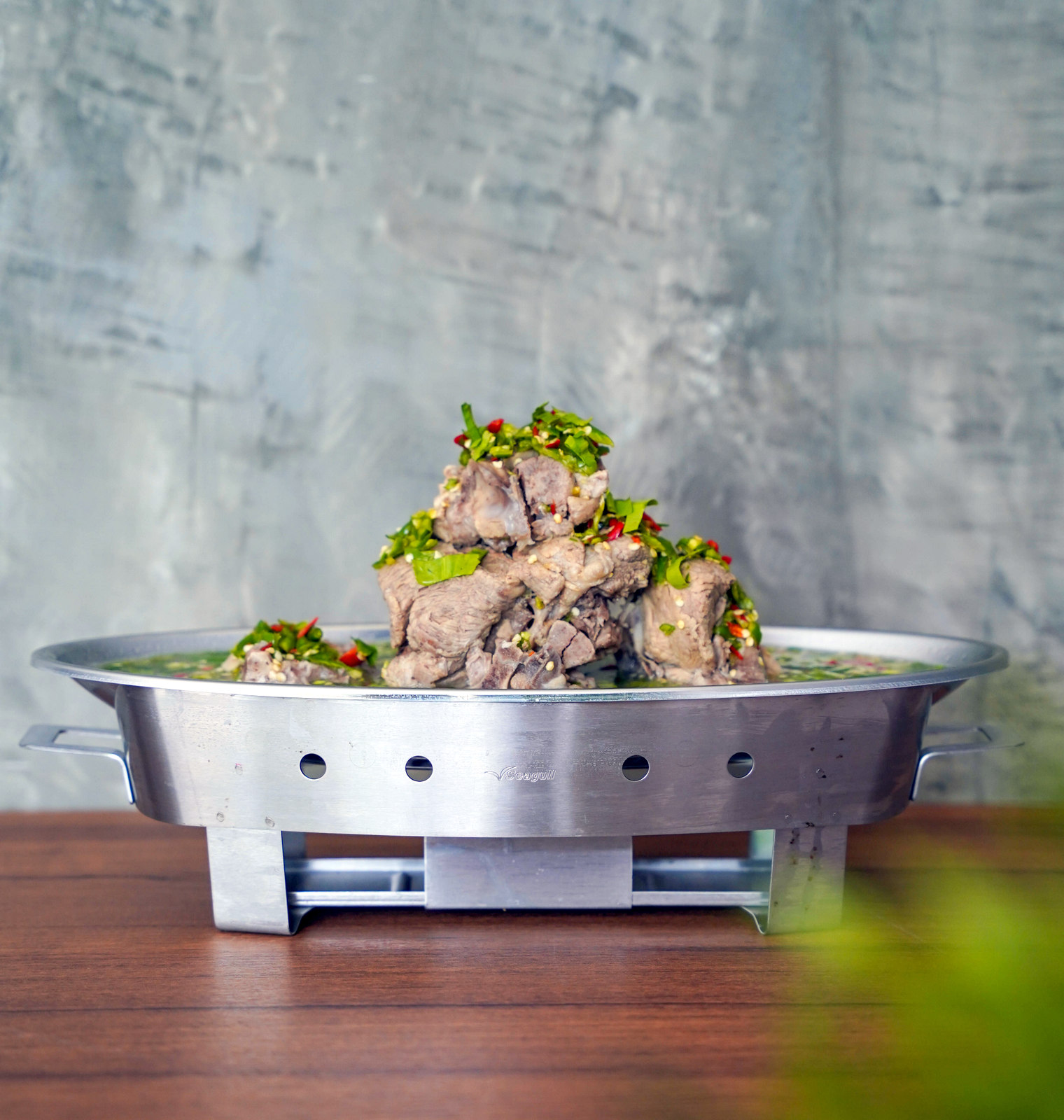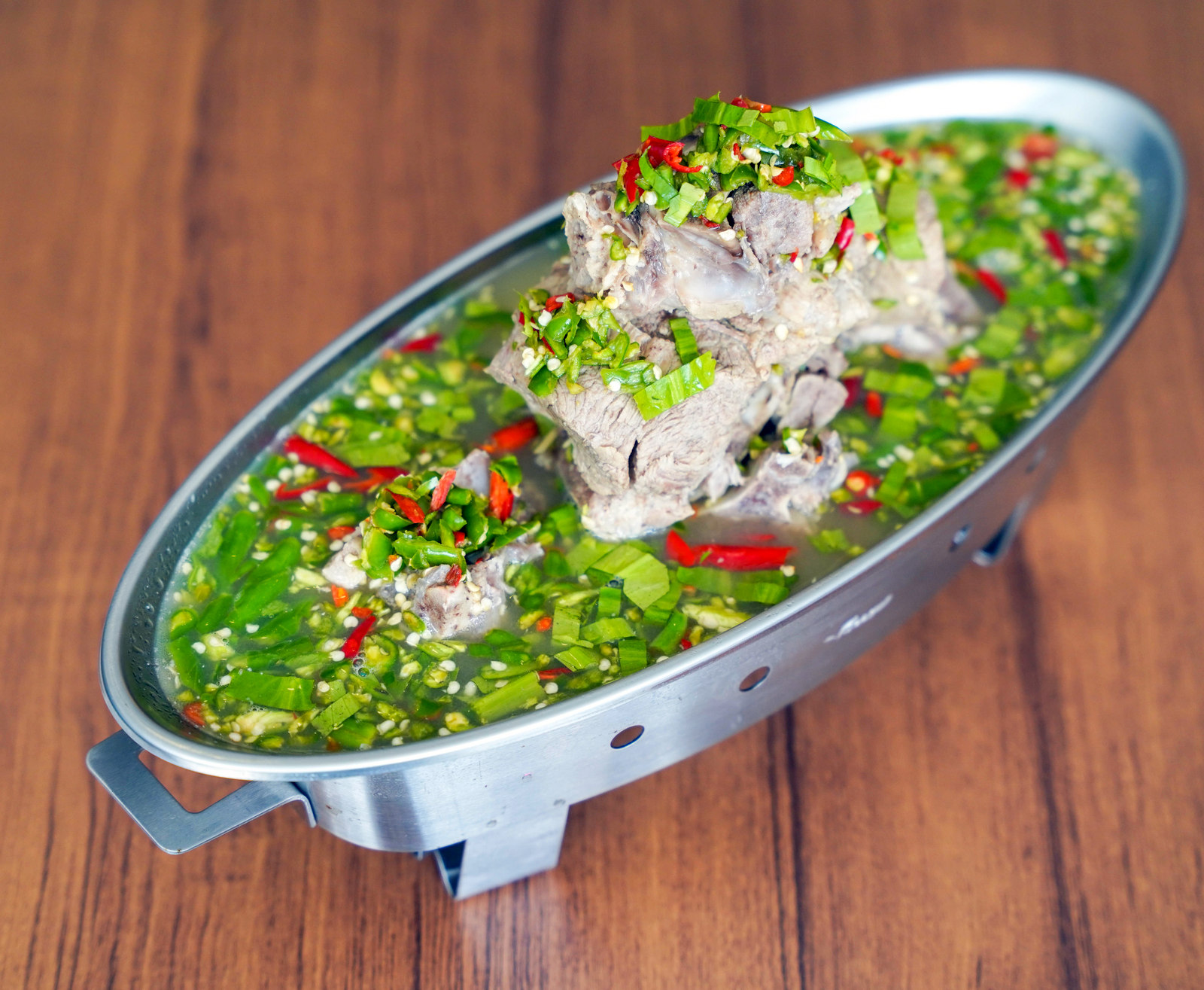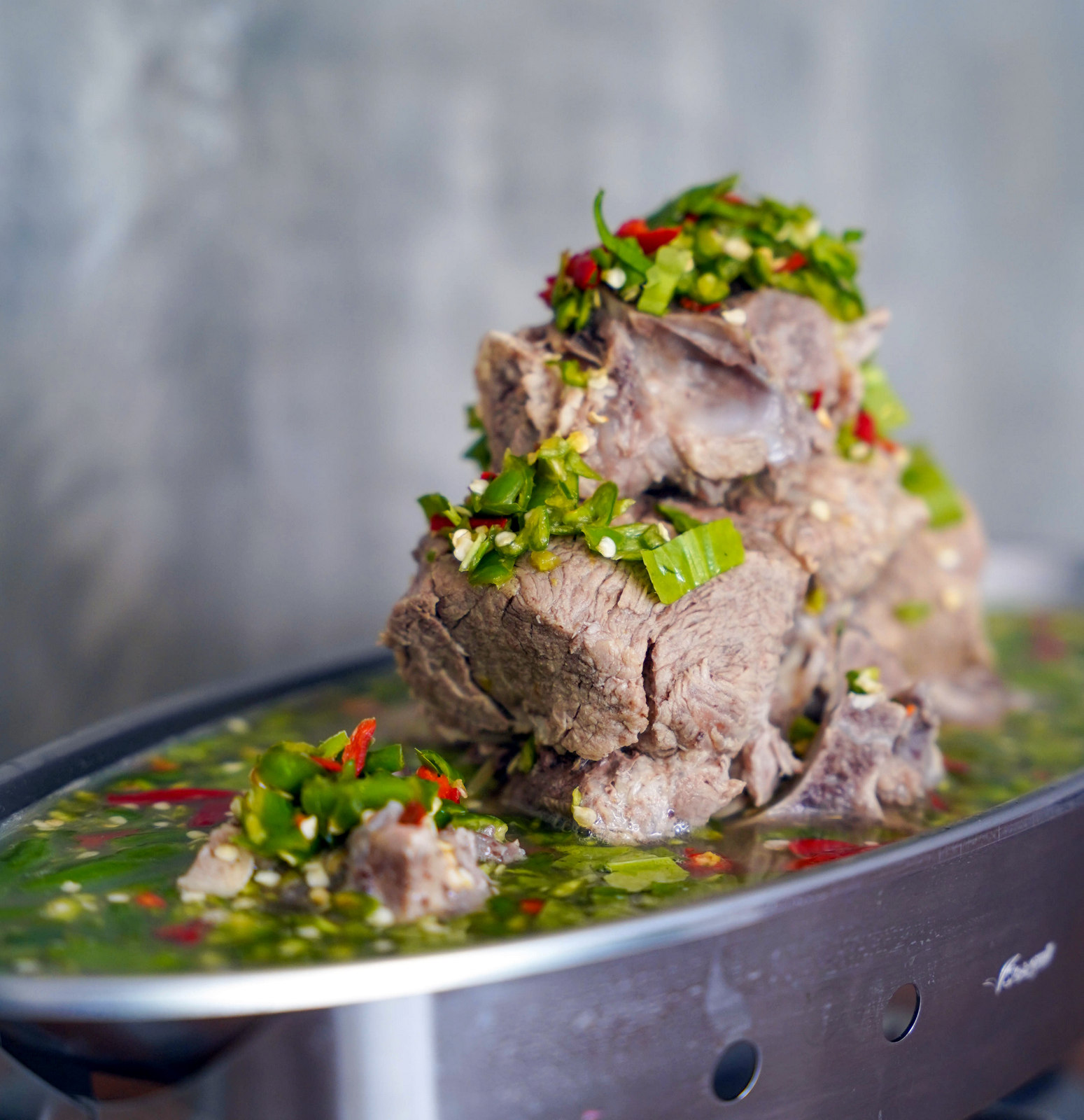 ... or the Tom Leng (RM69), a crowd-pleasing Bangkok street food favourite, a clear pork bone soup with a pleasurable intensity of flavour, loaded with large pork bones with lots of meat, served piping-hot, made scrumptiously zesty with sawtooth coriander, lime and chillies.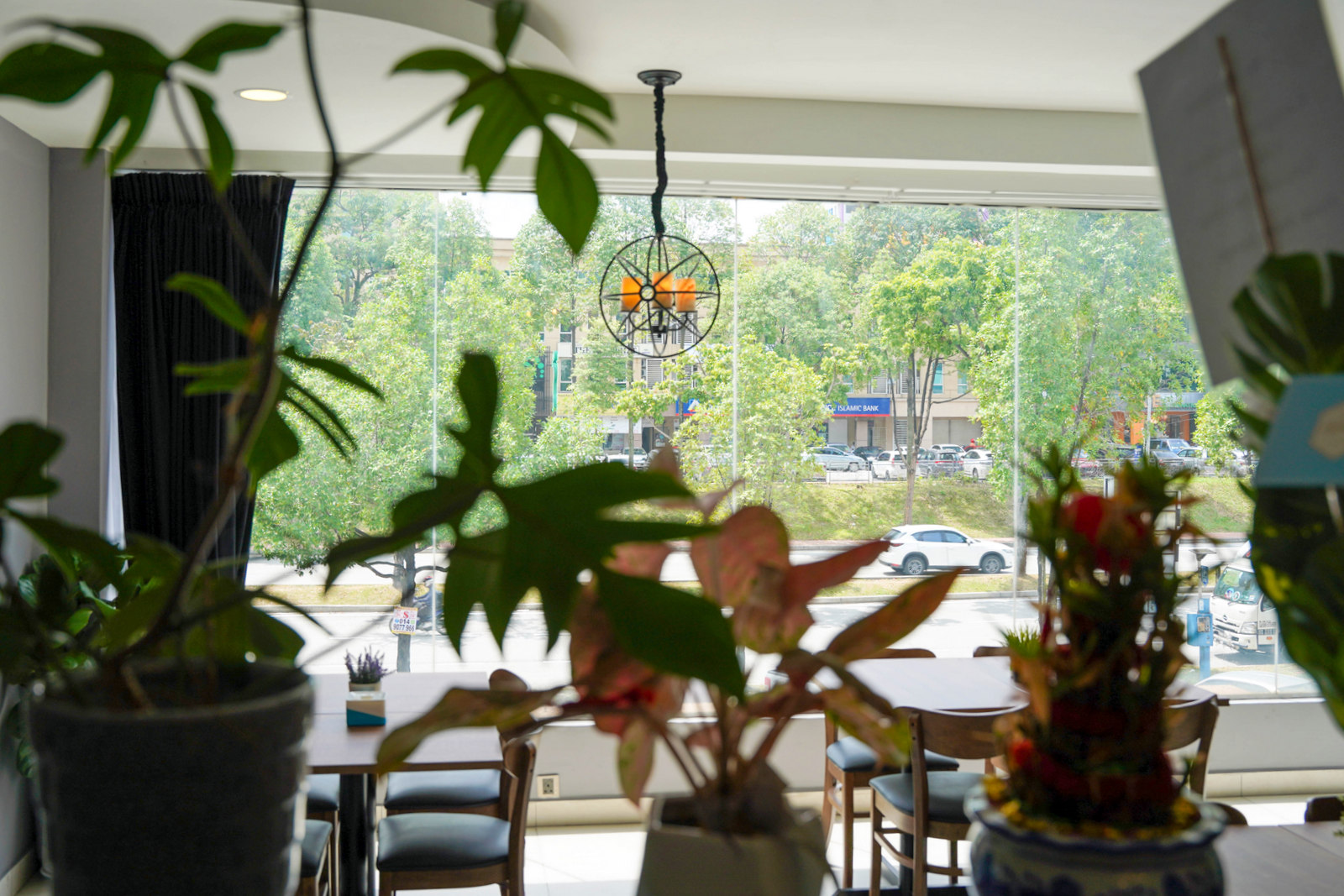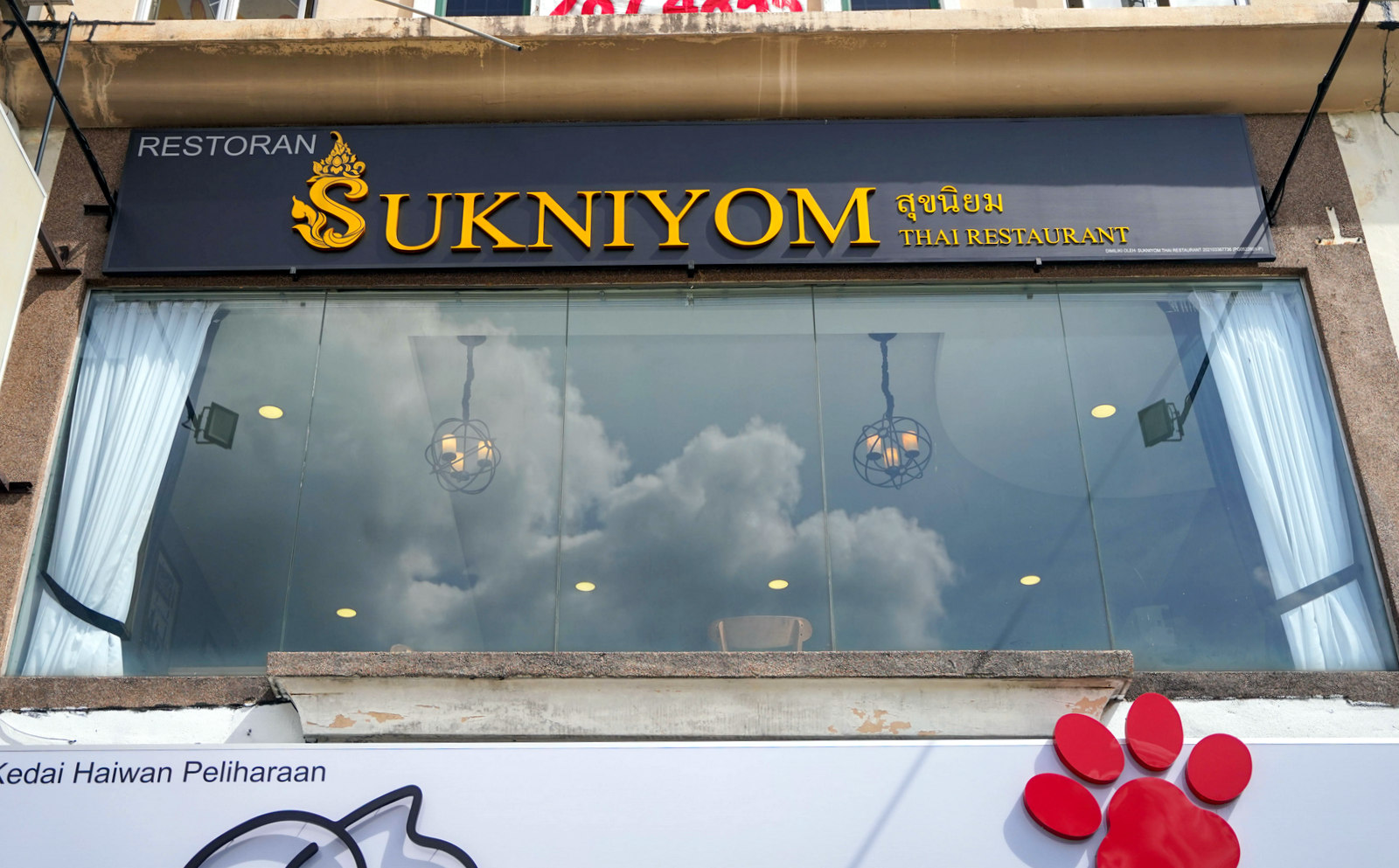 Sukniyom
23-2 Jalan PJU 5/18 Dataran Sunway Kota Damansara 47810 Petaling Jaya, Selangor.
Open Thursday-Tuesday, 1130am-3pm, 5pm-10pm. Tel: 03-6150-3353