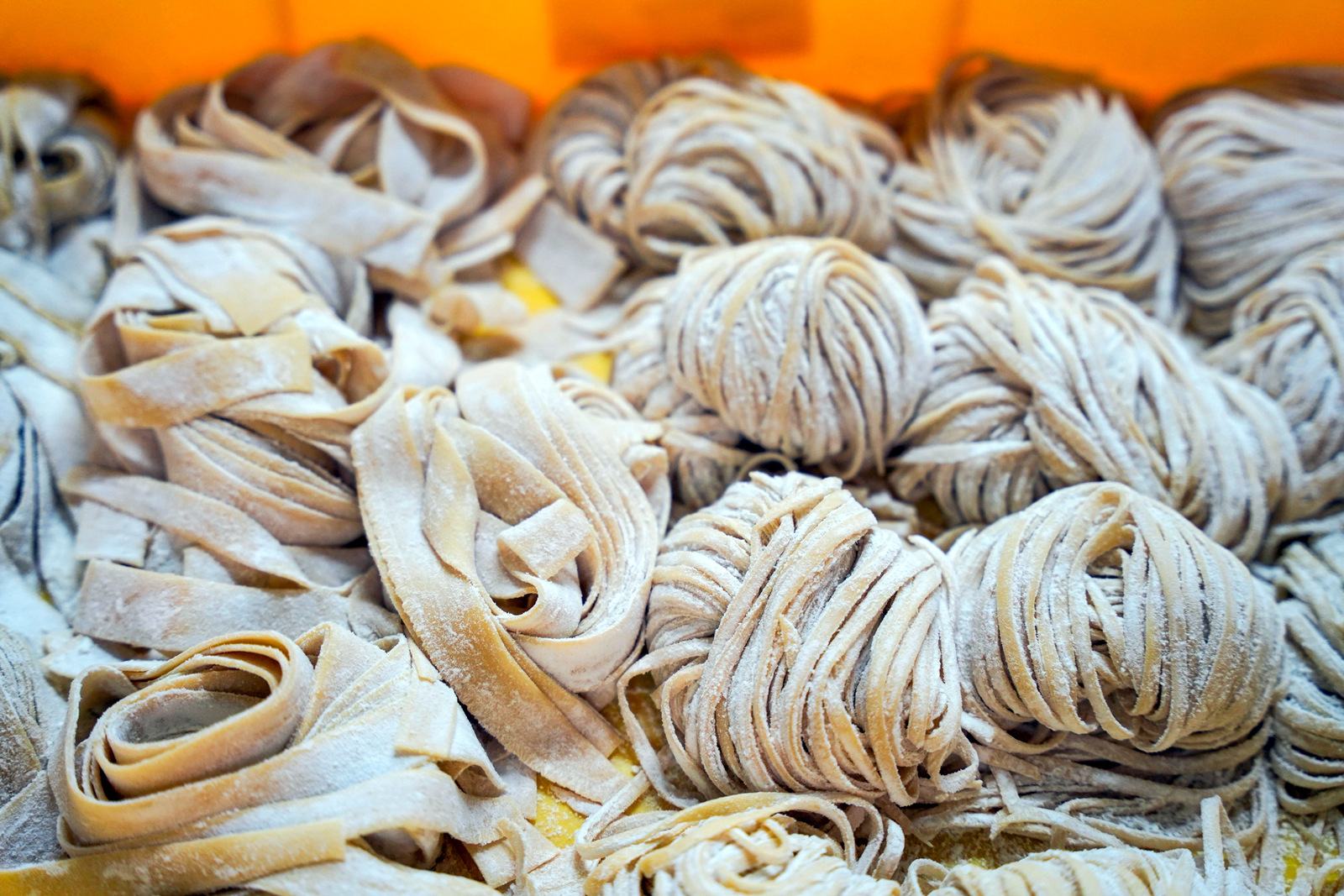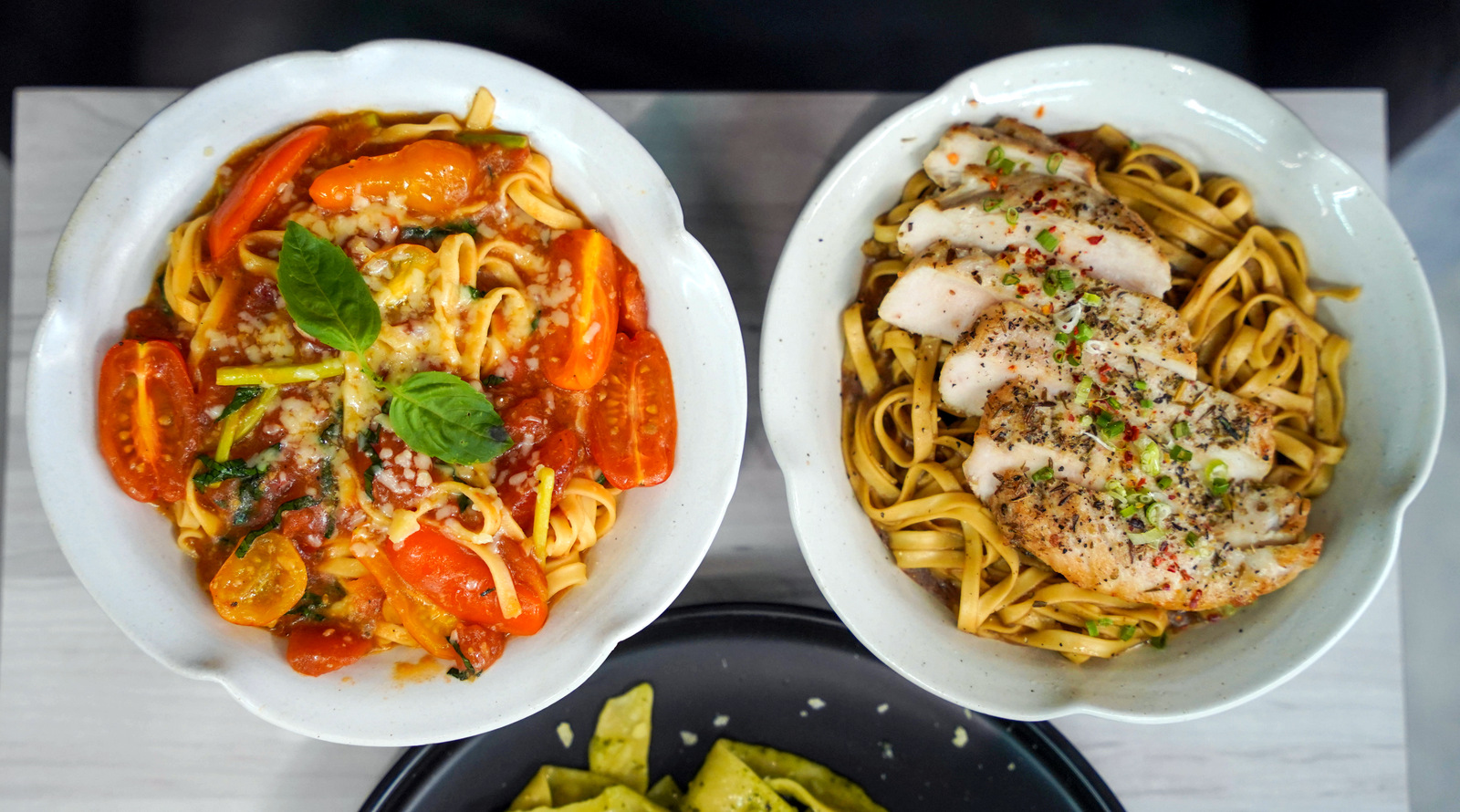 Nearly half a year since our first visit, Restart by Slo has revamped its menu with an Italian-inspired flourish - this is now a pork-free cafe that specialises in fresh pasta, with tagliolini and pappardelle that's handmade in the morning, served from lunch though dinner.
Restart by Slo's range of pastas span the comfortingly familiar preparations - from pesto to pomodoro - to the use of Asian ingredients with a surprise or two, like the local buah kulim, Malaysia's equivalent of the truffle.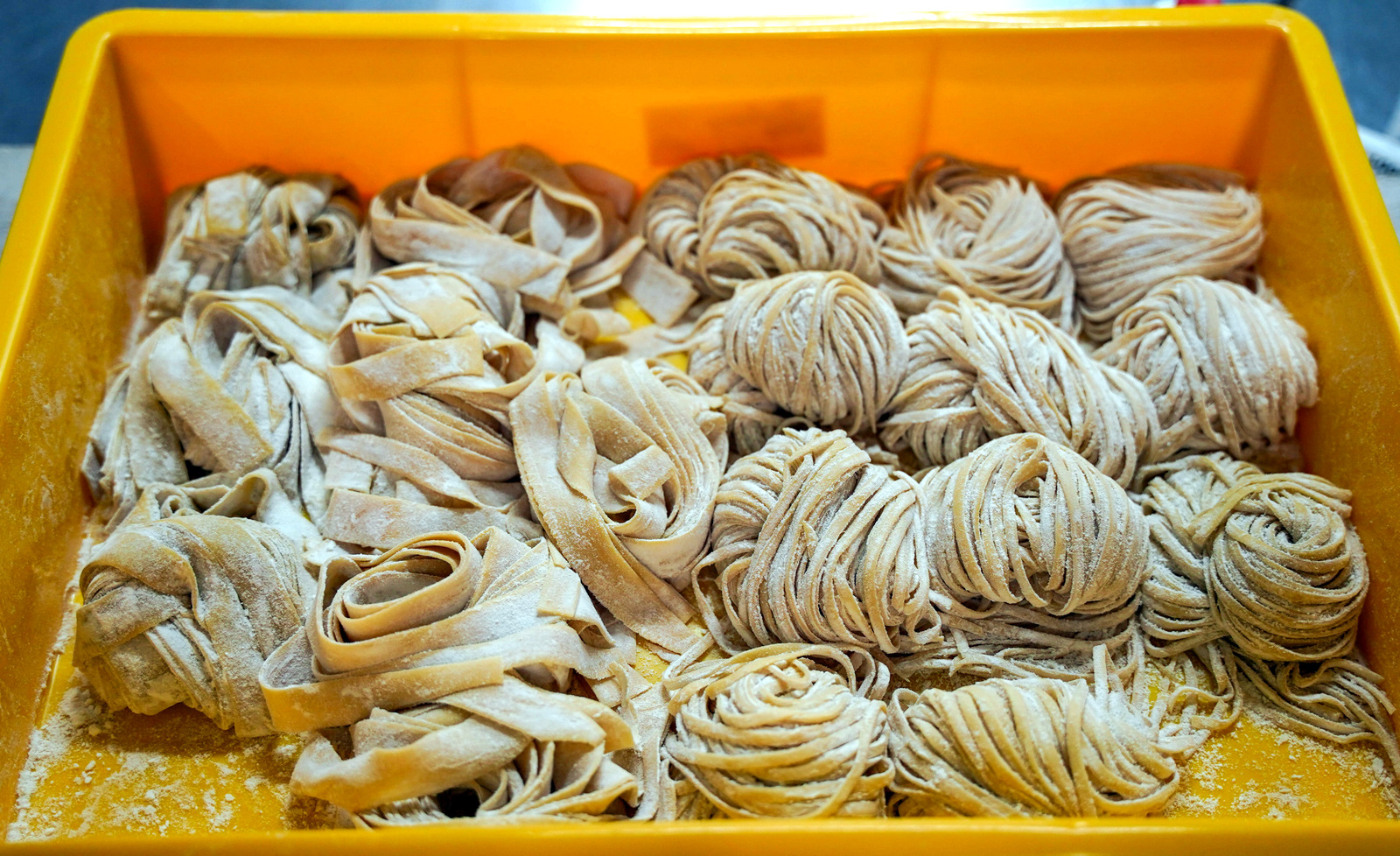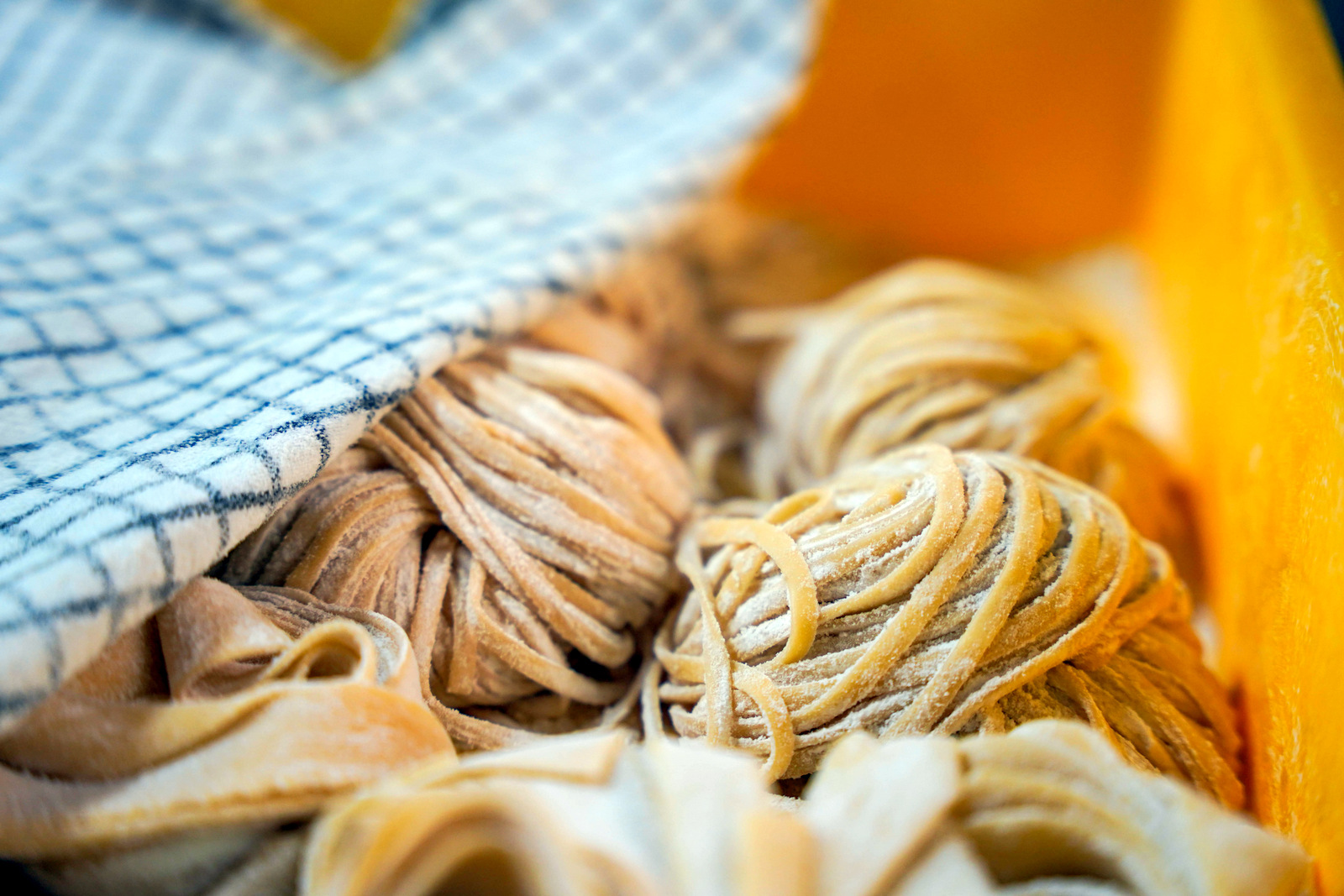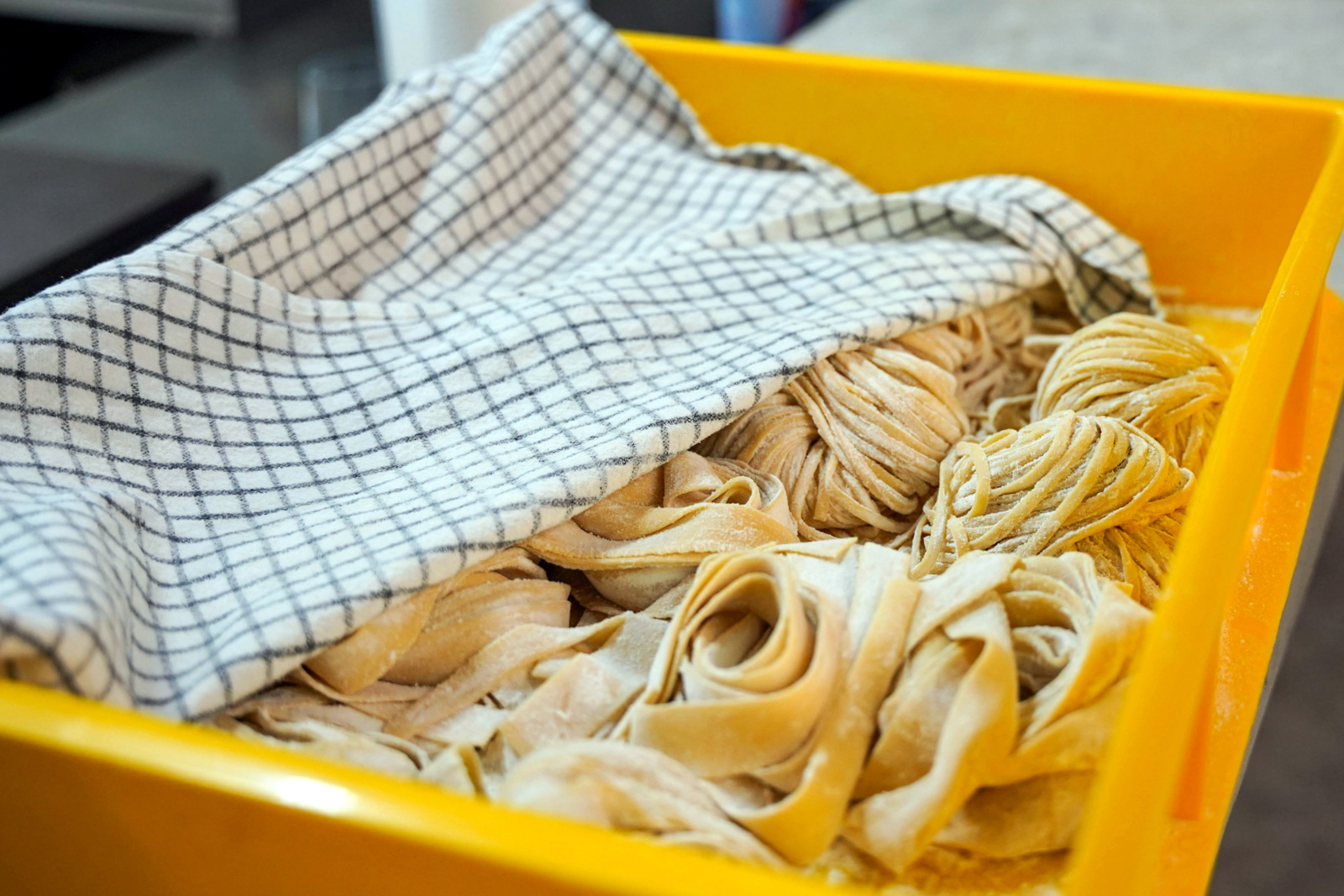 Take a peek at Restart by Slo's pasta, painstakingly kneaded and shaped, flattened and folded, purely with flour, eggs, salt and olive oil. Restart's kitchen spends three hours everyday putting together more than 30 portions, complemented by sauces made from scratch.
If you prefer your pasta broad, try the pappardelle, smooth and tender. Want it ribbony? The tagliolini hits the spot - long, delicate-looking strands with a full-bodied bite.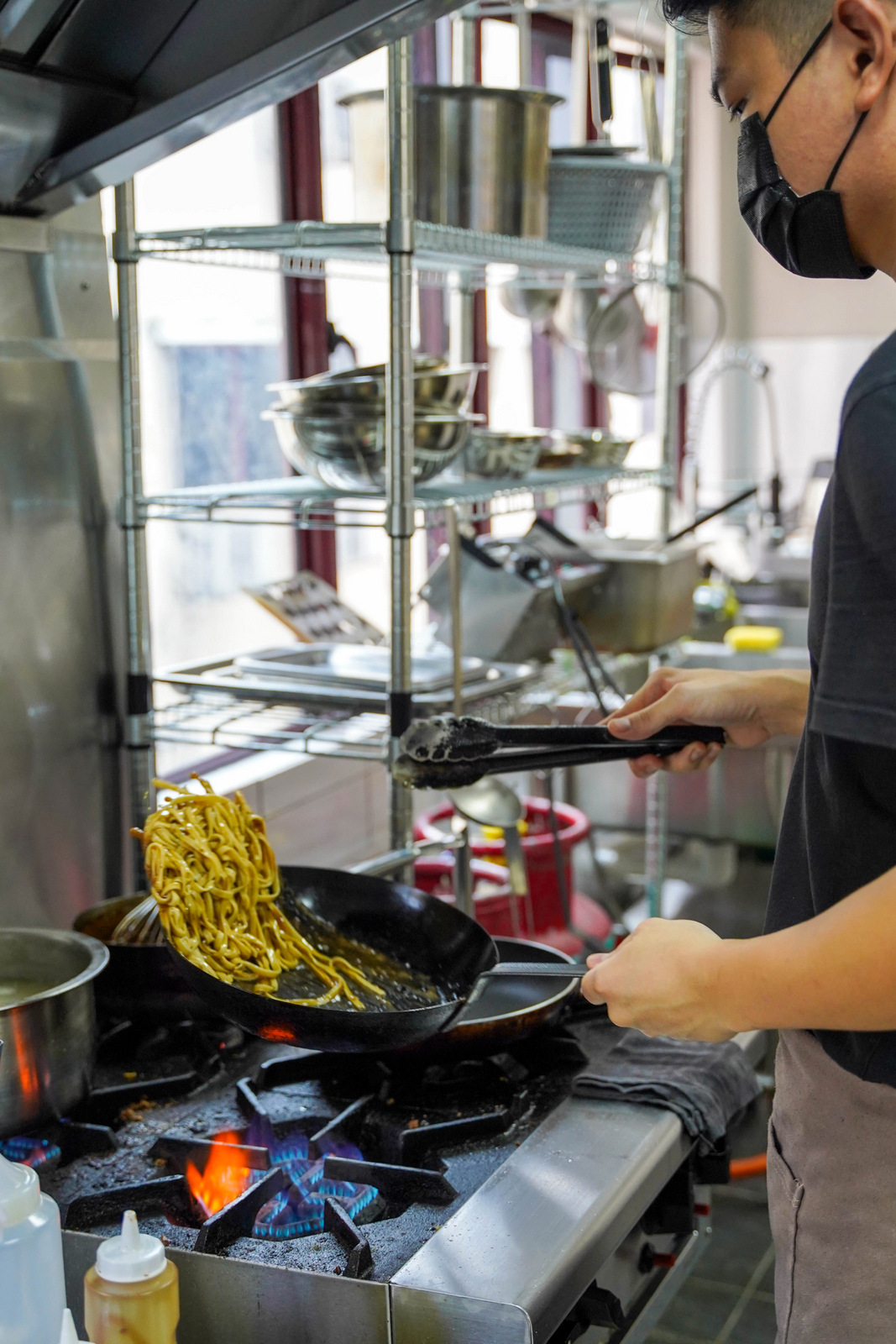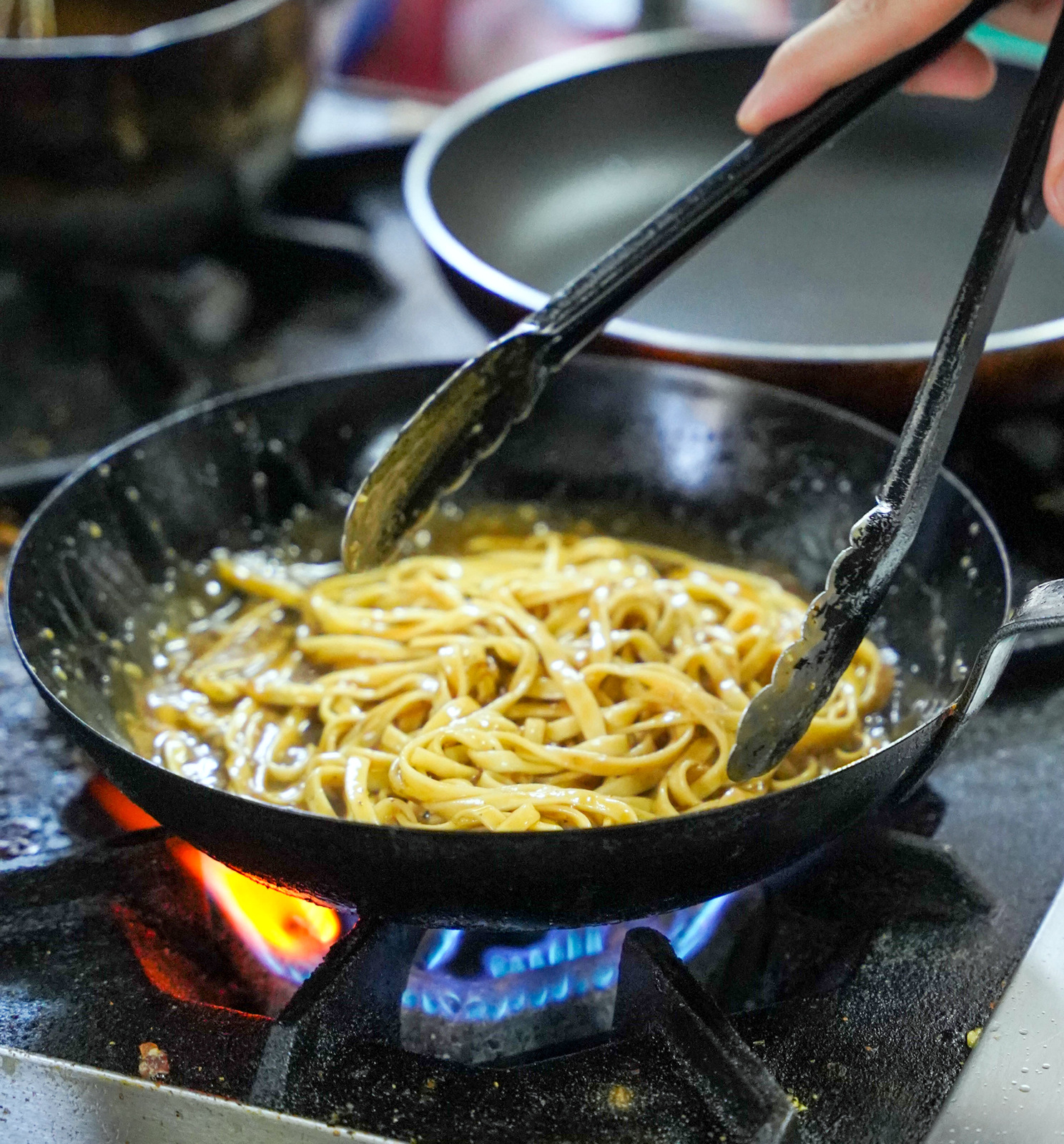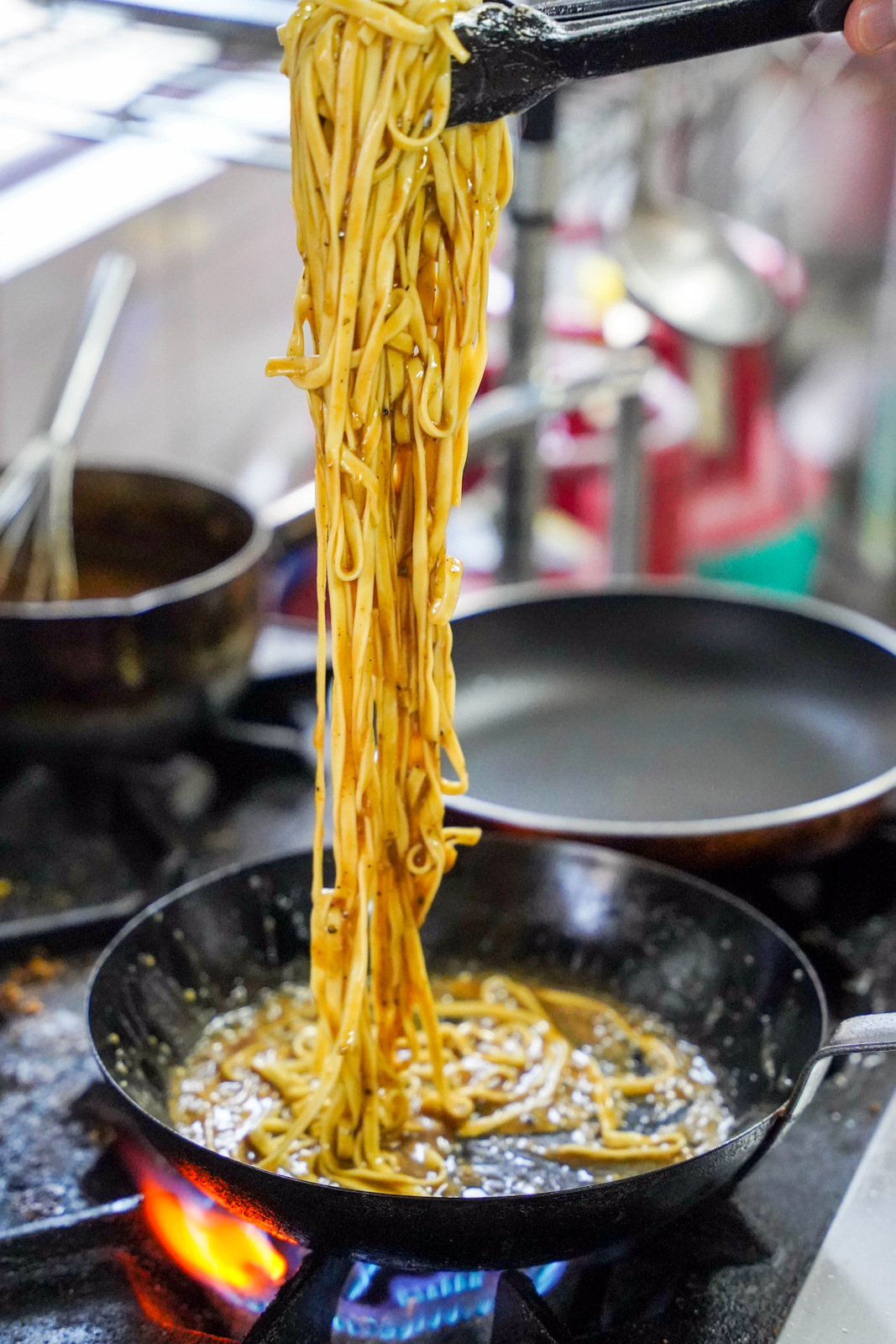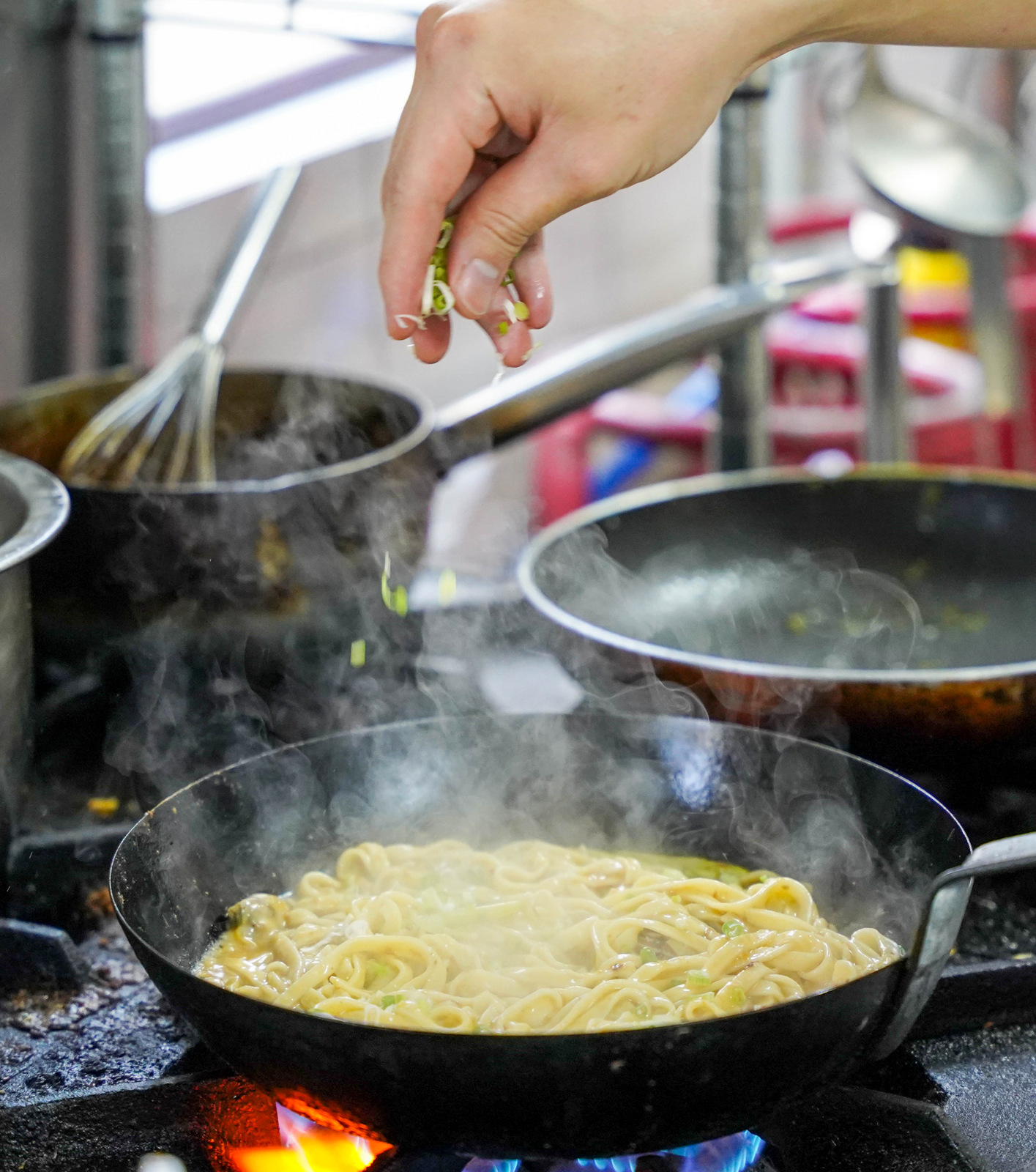 Young Malaysian chef Neo enjoys harnessing a variety of produce in his skilled cooking, so it'll be exciting to see how Restart by Slo's pasta menu continues to evolve.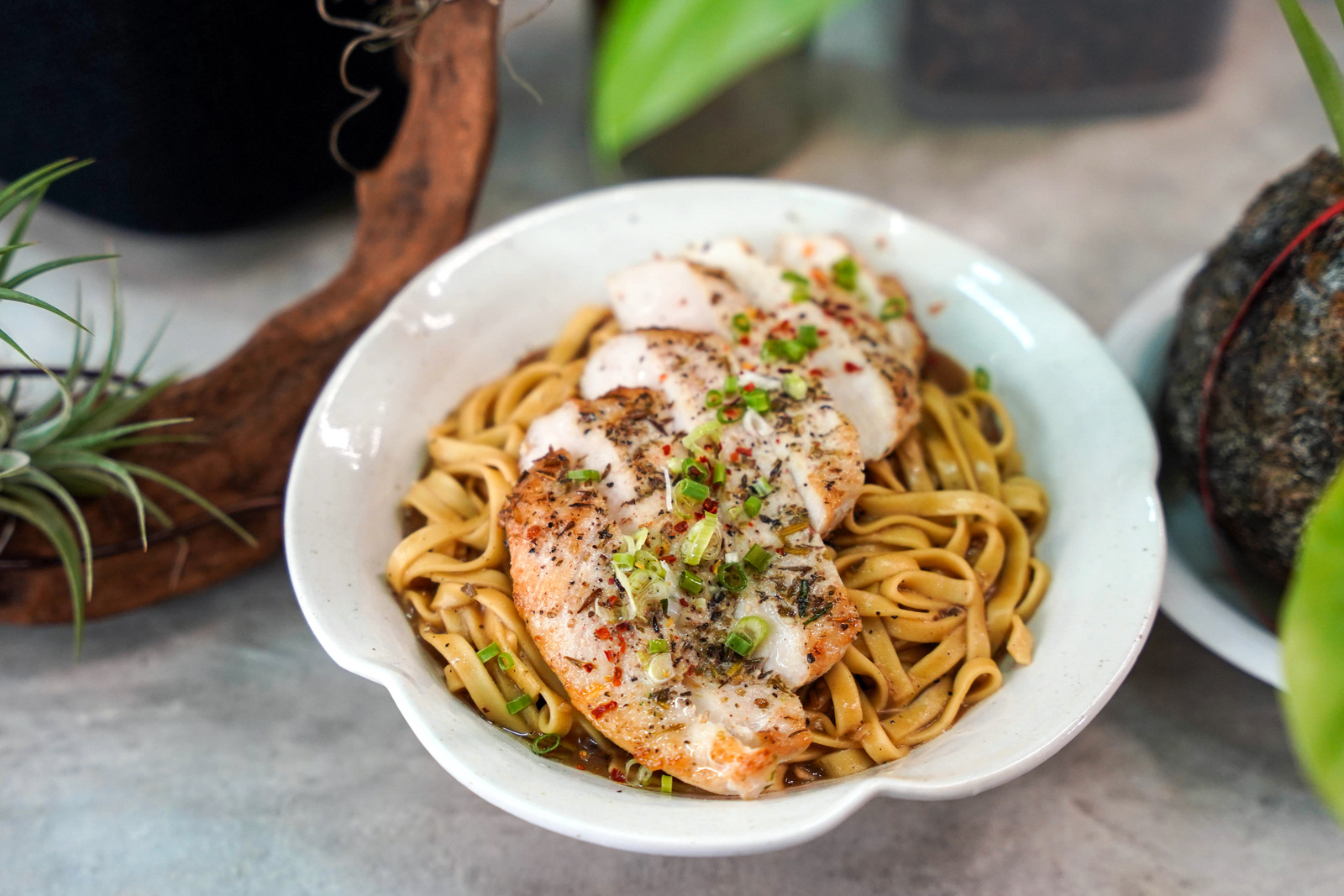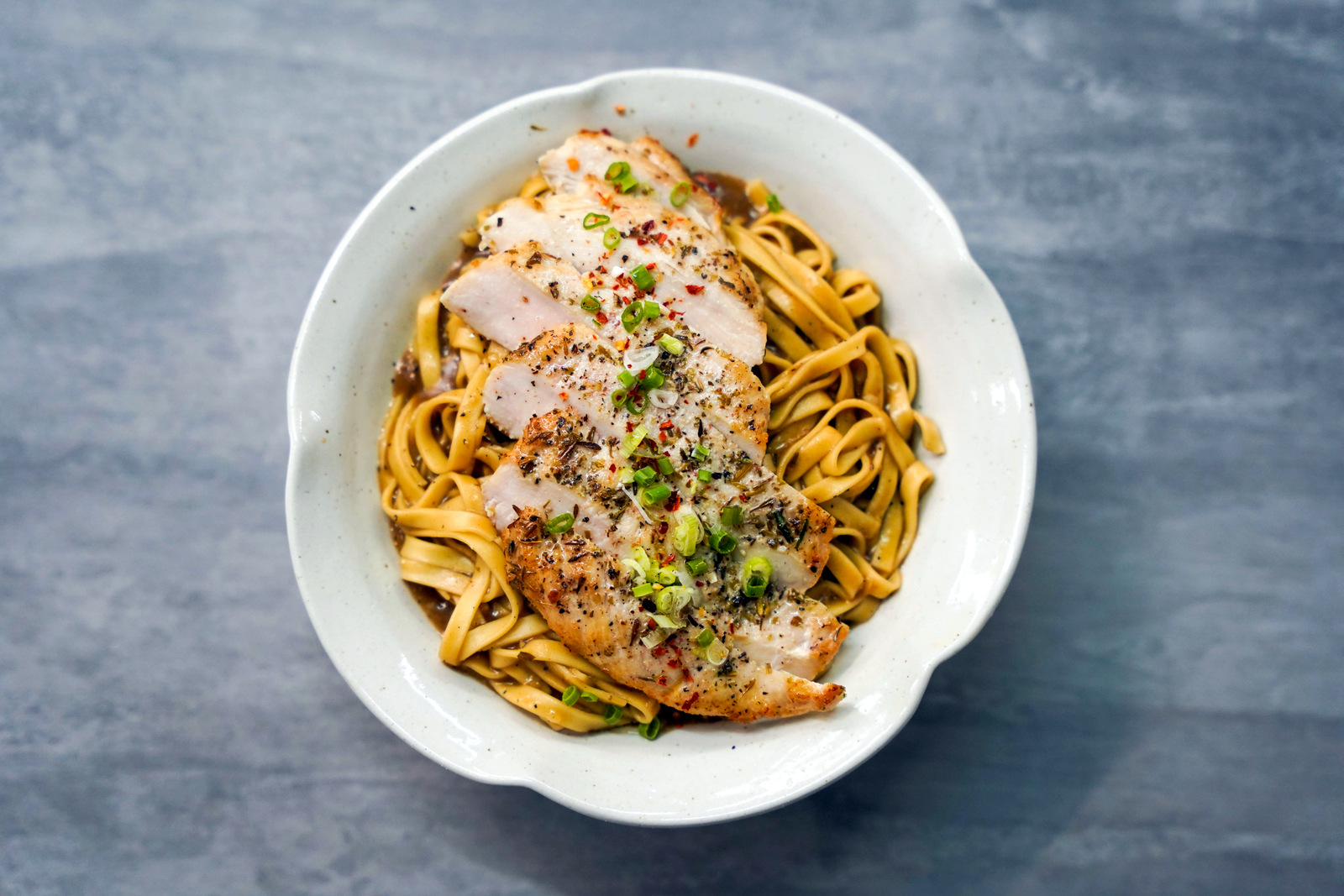 If you only have space for one plate of pasta, order the Malaysian truffle tagliolini (RM24) - this is perfumed with 'Malaysian truffle oil,' specifically the oil of crushed kulim fruit, as elegantly earthy in its aroma as regular truffle oil, with extra garlicky-nutty nuances. Lightly slicked with black pepper brown sauce, blanketed with tender pan-seared chicken breast, this is a fuss-free, fulfilling pasta that scores nicely for both fragrance and flavour.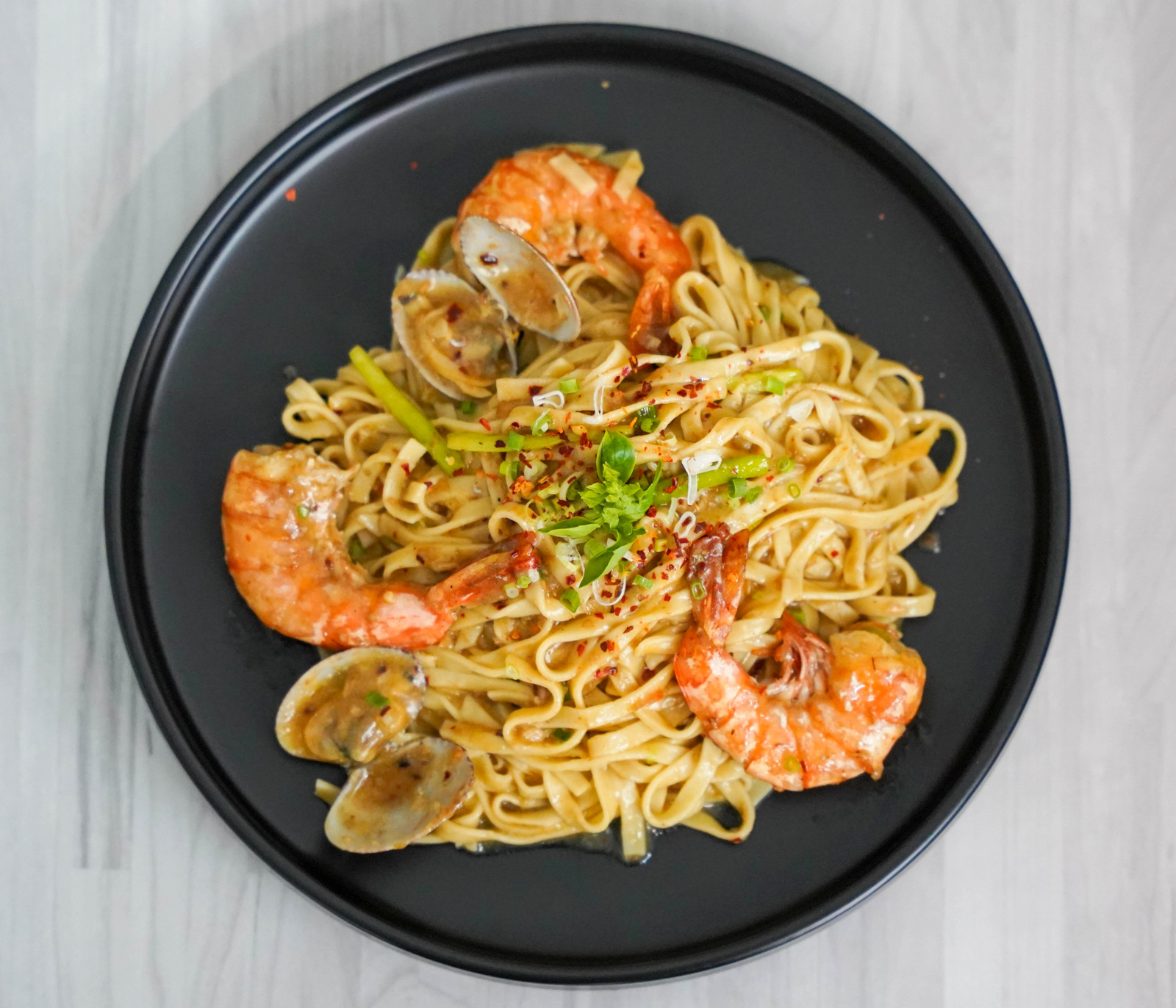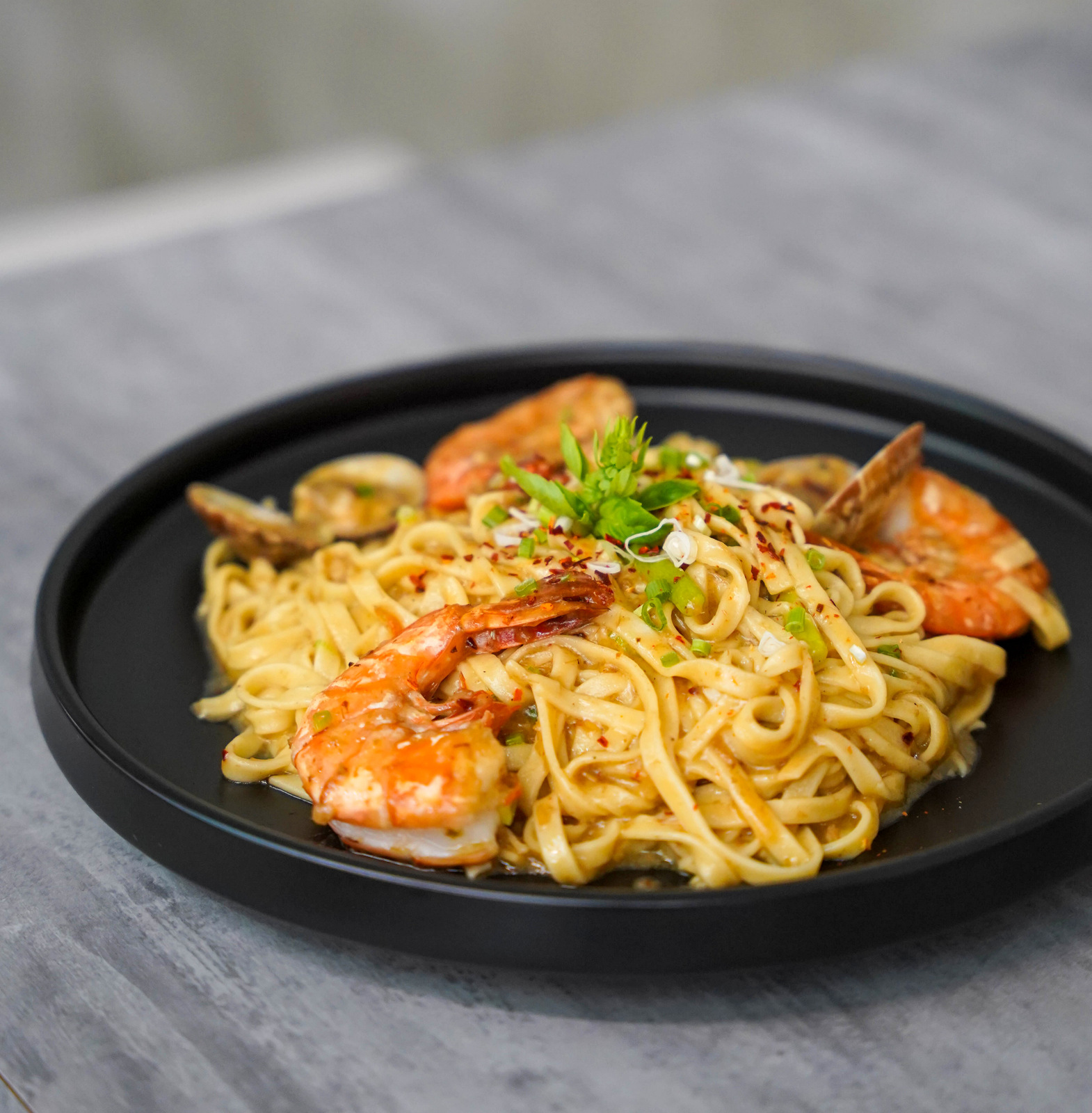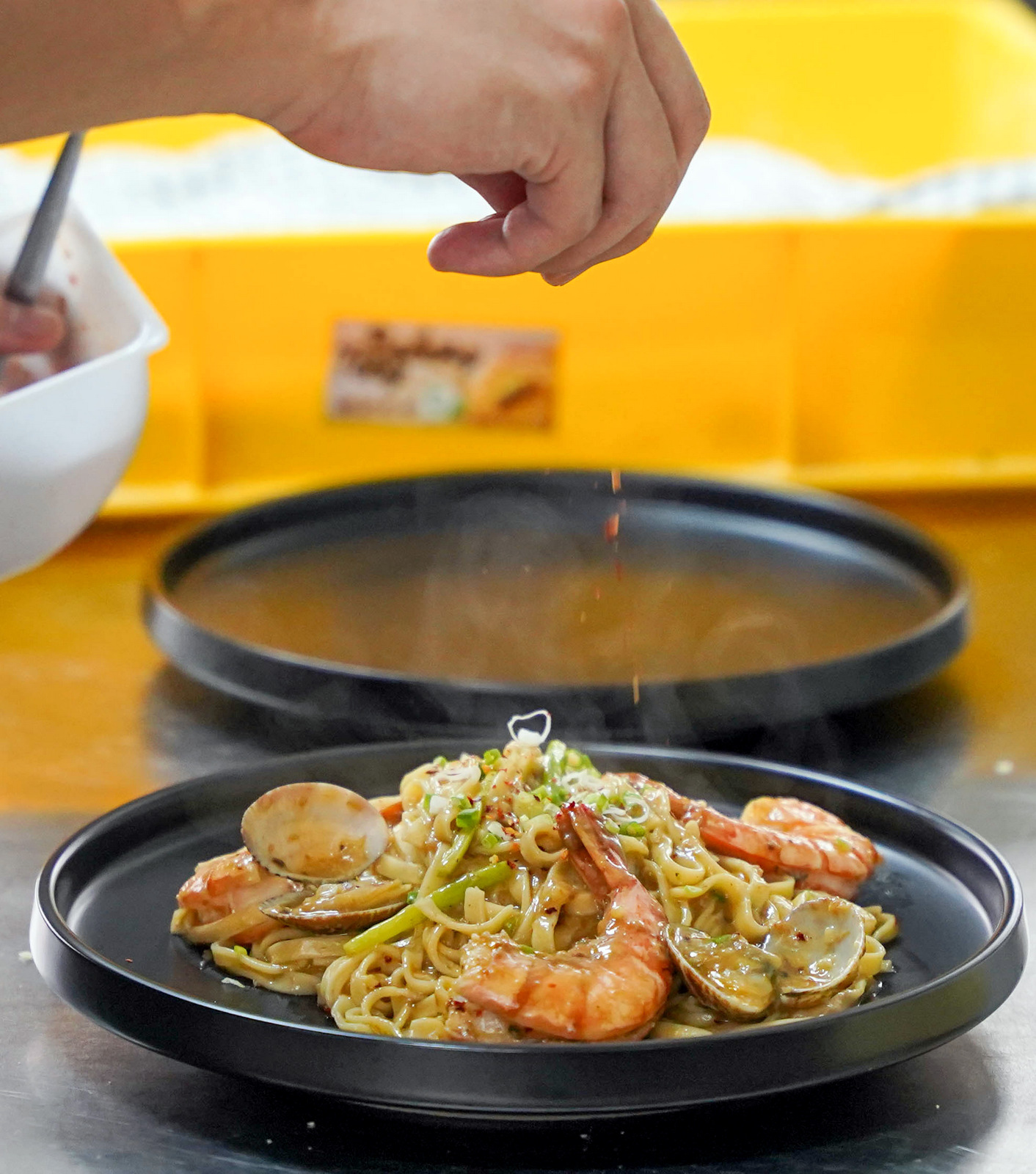 Seafood pasta enthusiasts, check out the tiger prawn tagliolini with prawn oil (RM26) - crustacean comfort, buoyed by plump tiger prawns, bolstered by Restart by Slo's own-strained prawn oil that permeates the pasta for a pleasant taste of ocean.
Balanced with the herbaceous uplift of lemongrass, garlic, chilli flakes and spring onions, this promises a mouthwatering medley of Southeast Asian flavours on an Italian foundation.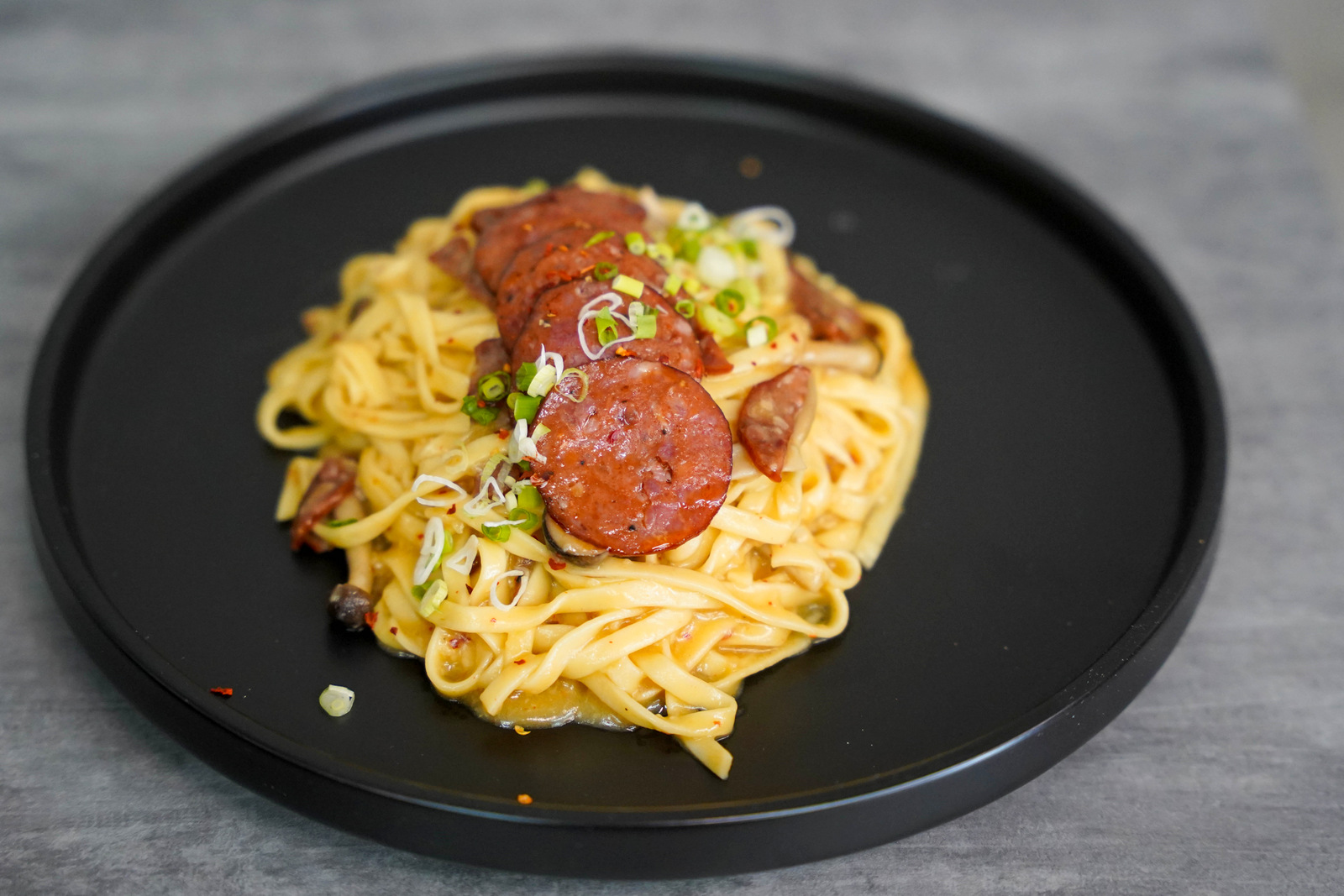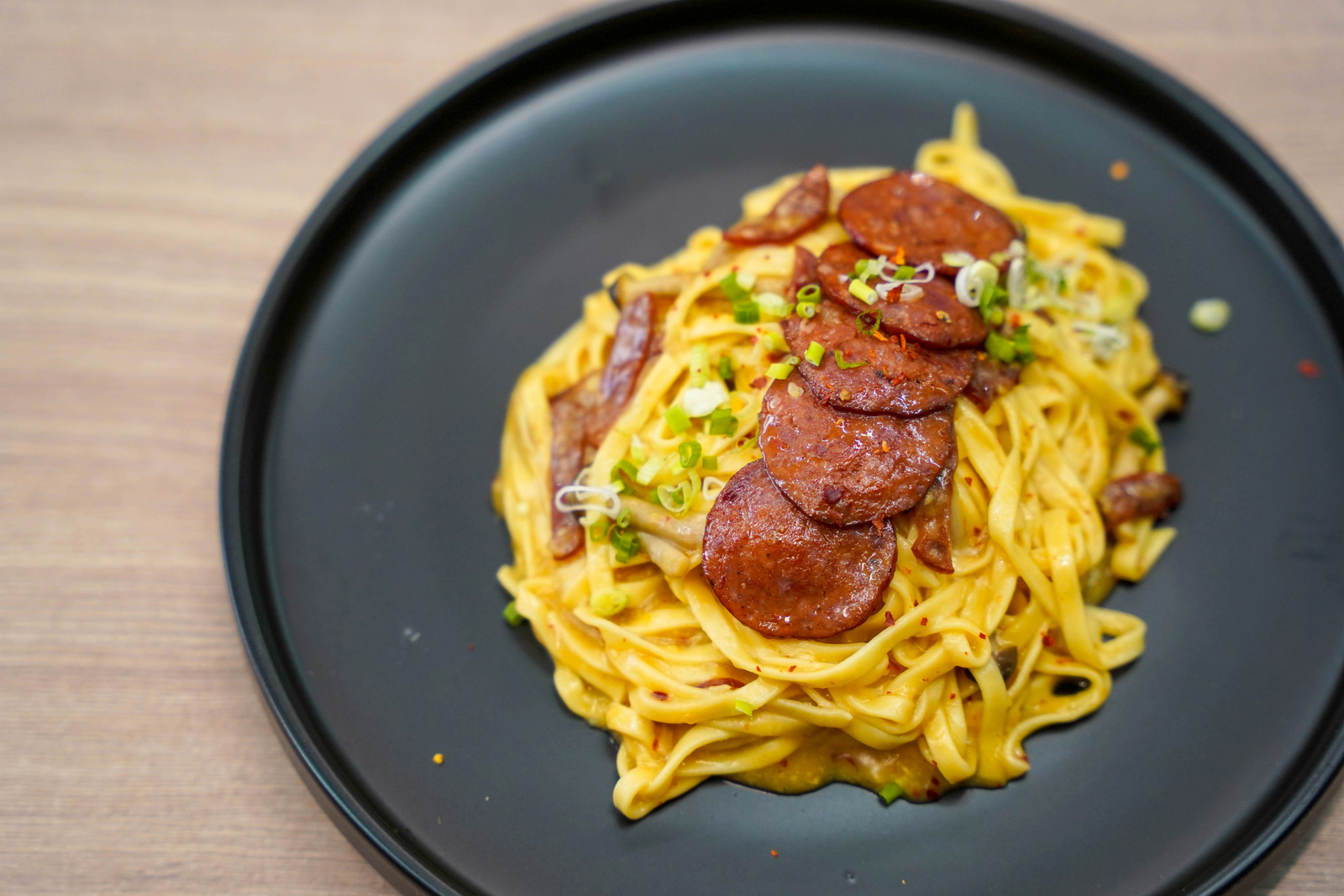 The aglio e olio tagliolini (RM22) feels gently creamier than the conventional aglio olio, for a lush richness that complements the choice of punchy beef pepperoni or smoked duck breast, complete with garlic, mushrooms and chilli flakes for a simple, satisfying ensemble.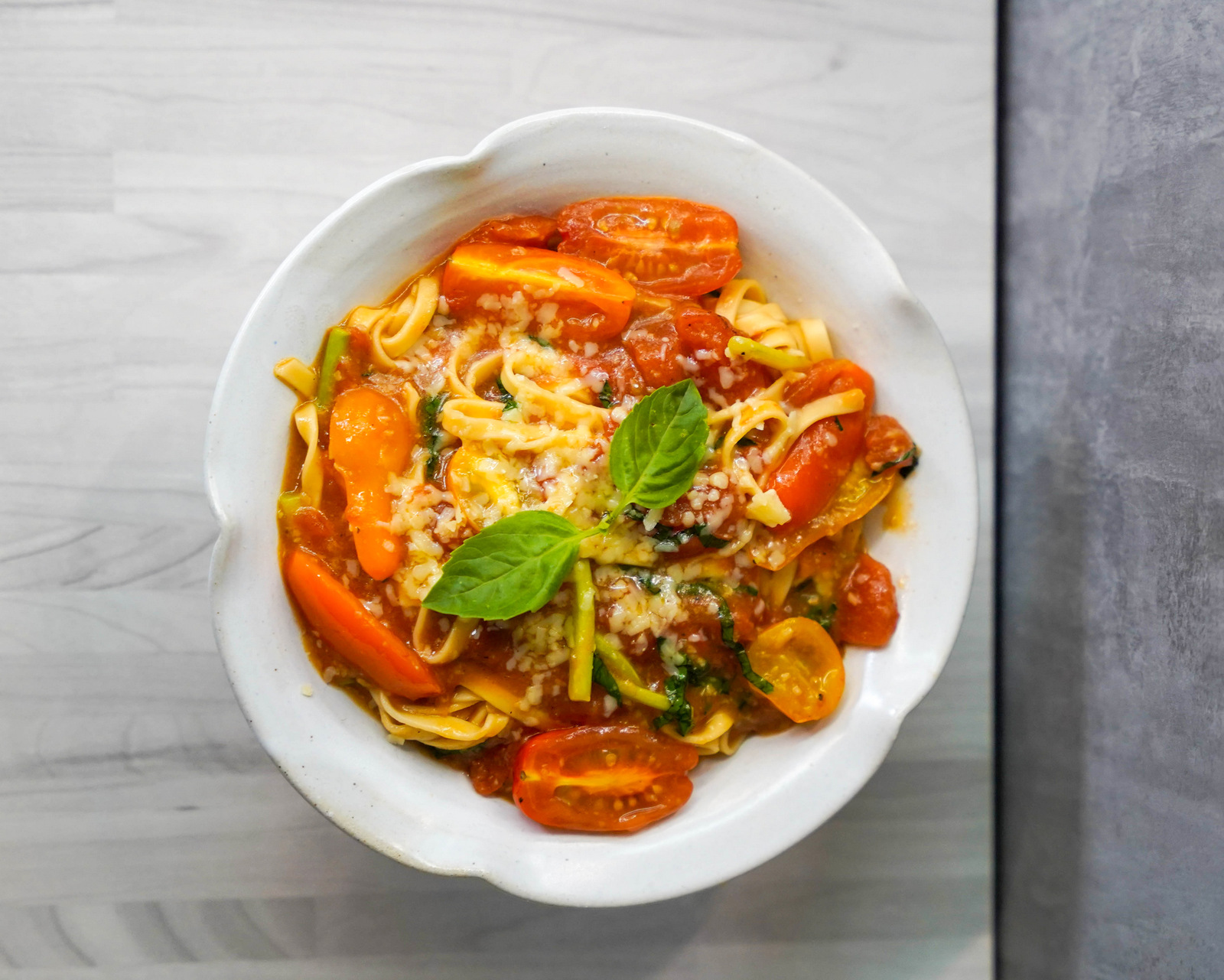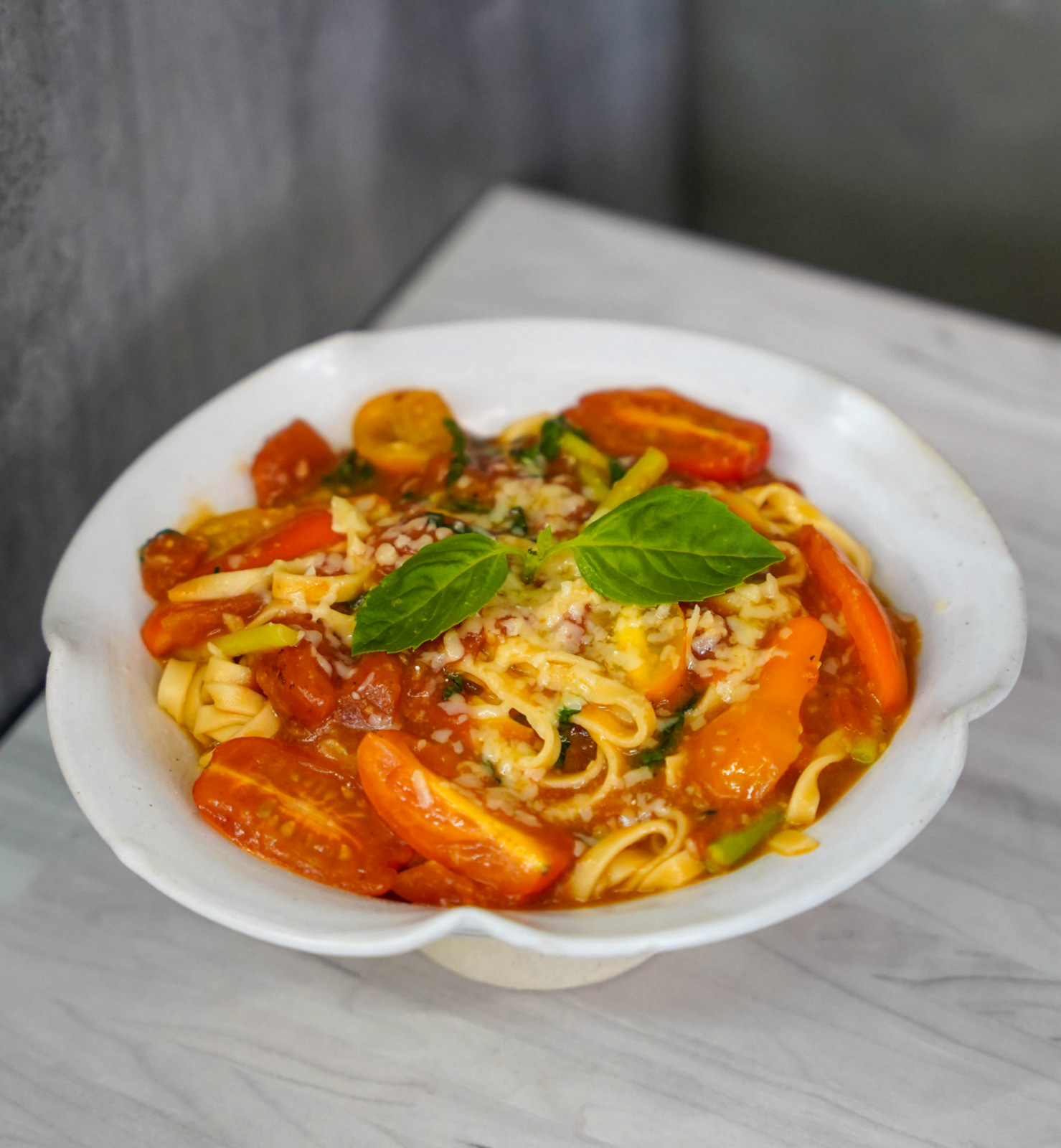 Our favourite Restart pasta right now is the vegetarian pick of Tagliolini al Pomodoro (RM18), lusciously bright and buoyant, tasting like a farm-fresh harvest in a bowl, soft with cherry tomatoes, basil, asparagus, garlic, olive oil and Parmesan, soaked in a slow-cooked tomato base that's naturally, ripely sweet. A seafood version of this pomodoro is also available.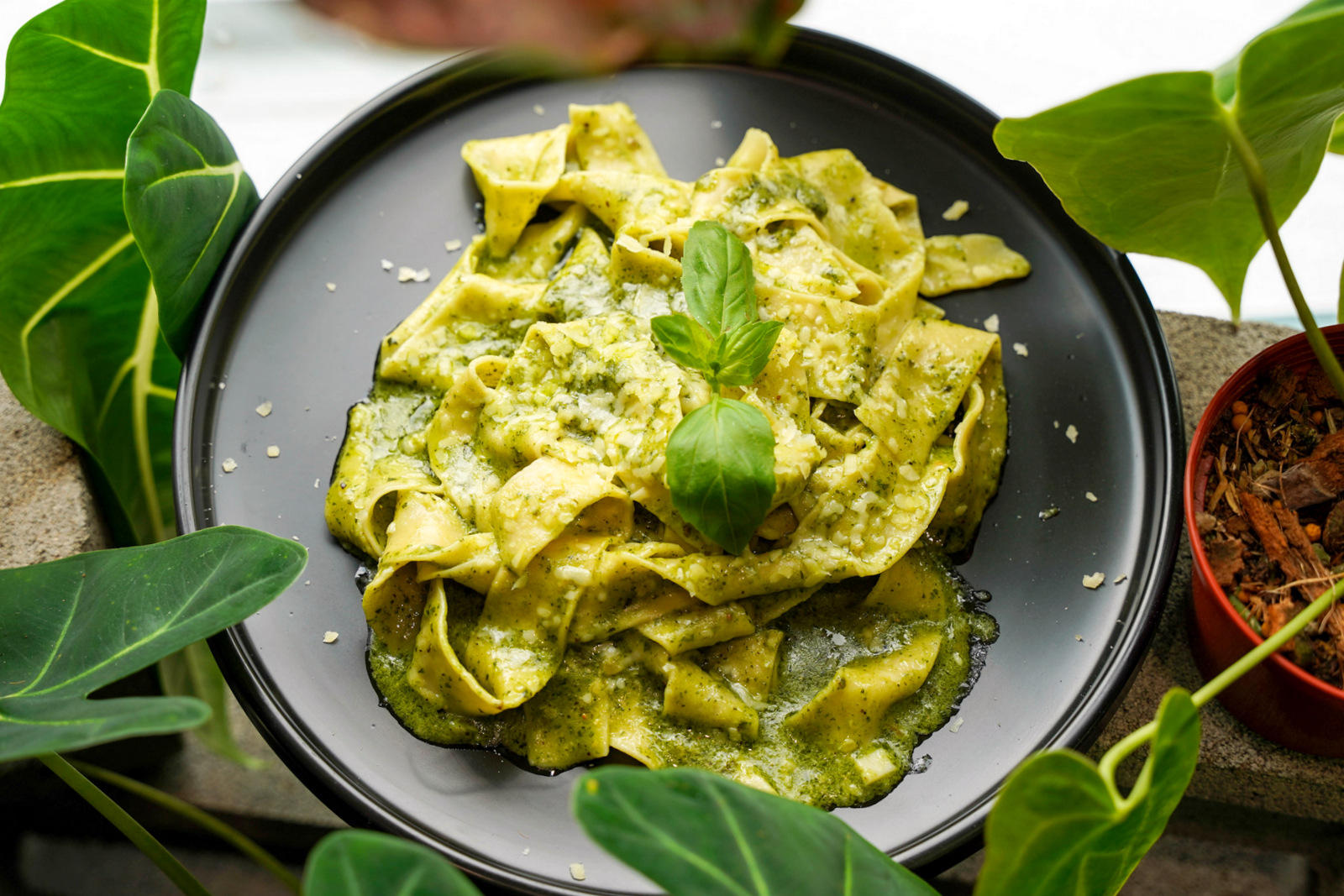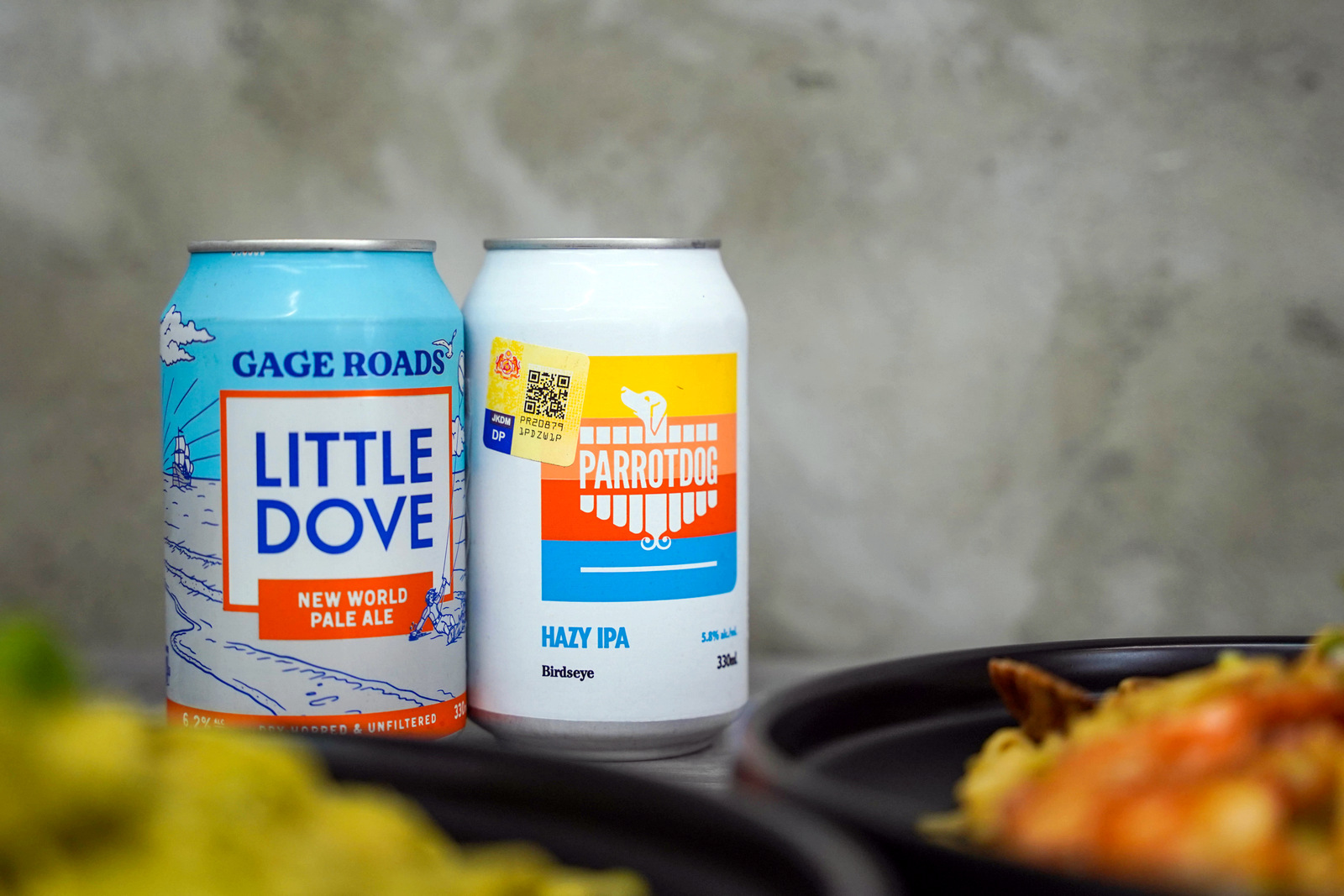 Go green with the Pesto Pappardelle (RM18) - its pesto sauce is a house blend of basil, English parsley, garlic, olive oil and pine nuts, plus a secret weapon of Pecorino Romano cheese in the sauce for savouriness and body, sprinkled with Parmesan. It's a people-pleasing pesto, nicely accompanied by Restart's range of craft beers.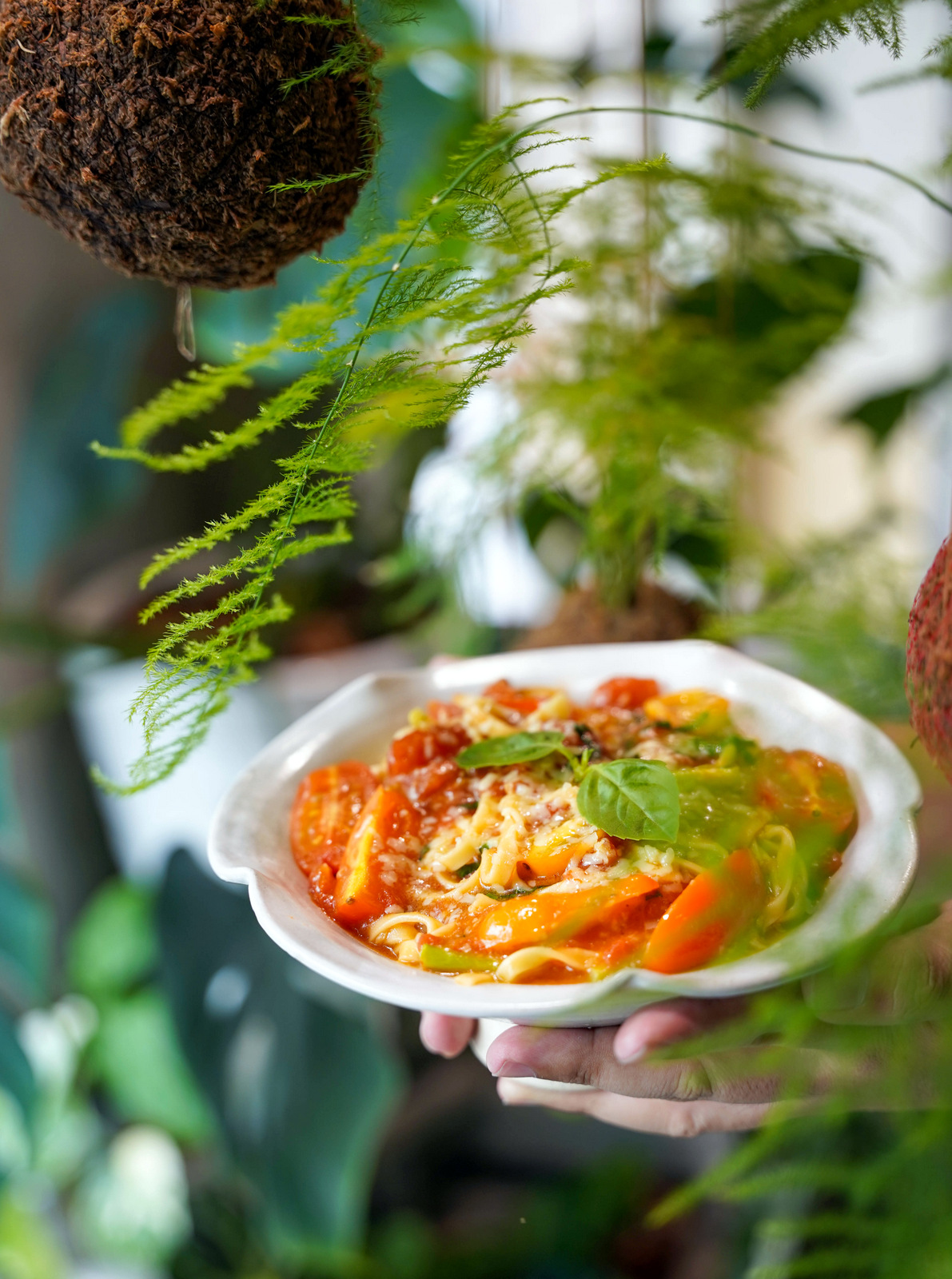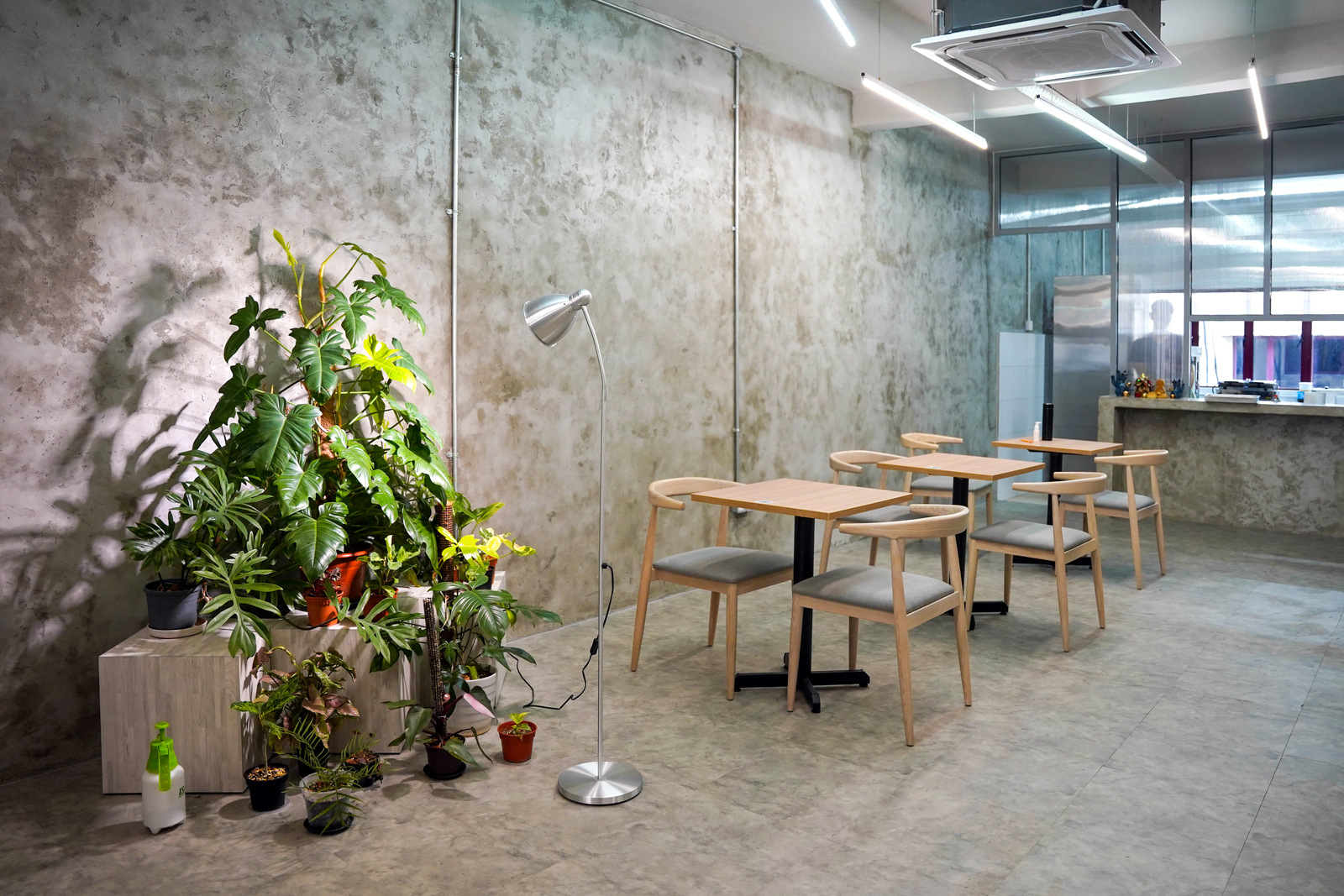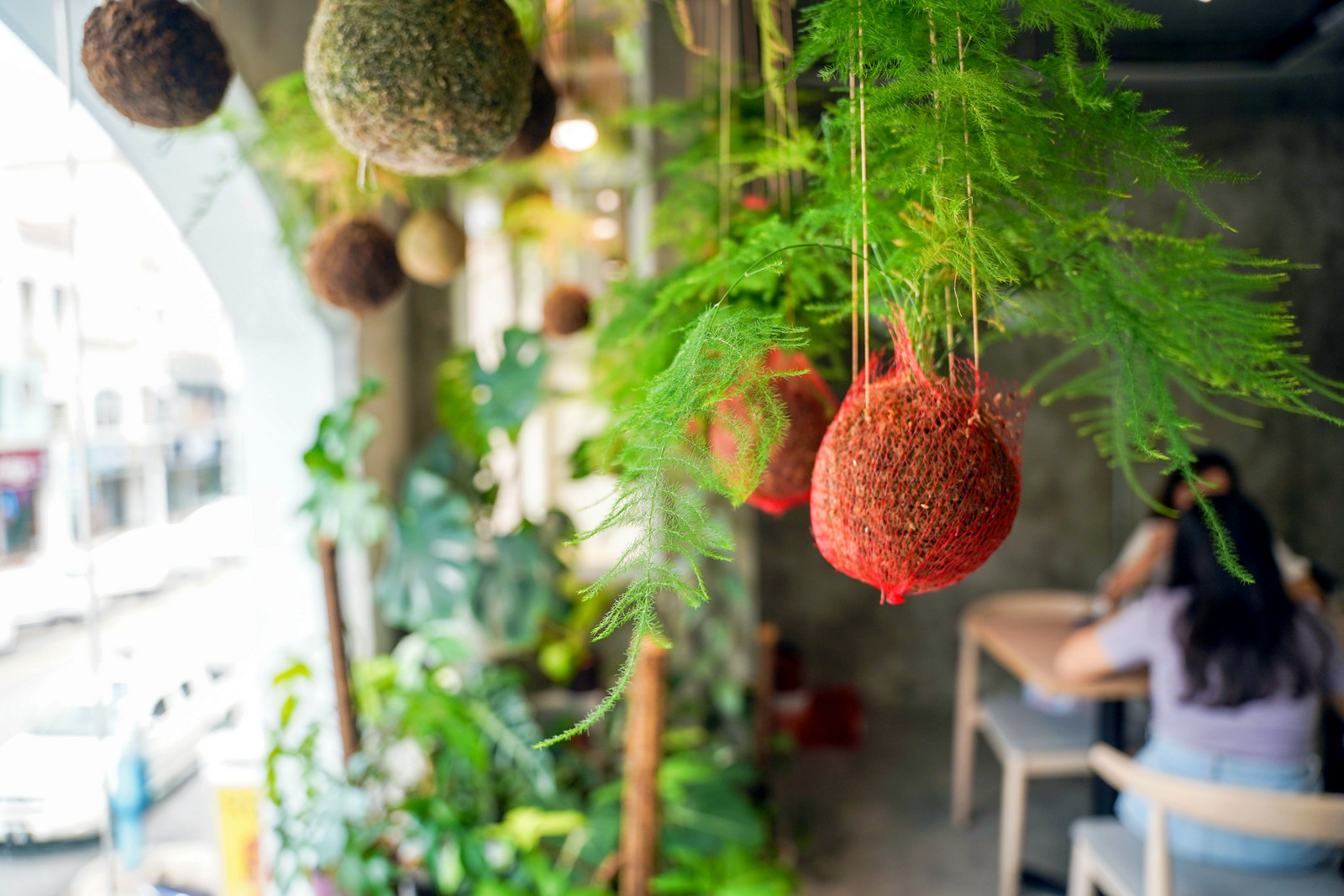 Restart by Slo
31-2, Jalan PJU 5/10, Dataran Sunway, Kota Damansara, 47810 Petaling Jaya, Selangor.
Open Sunday-Monday, Thursday, 12pm-9pm; Friday-Saturday, 12pm-10pm.
Tel: 011-3905-2650