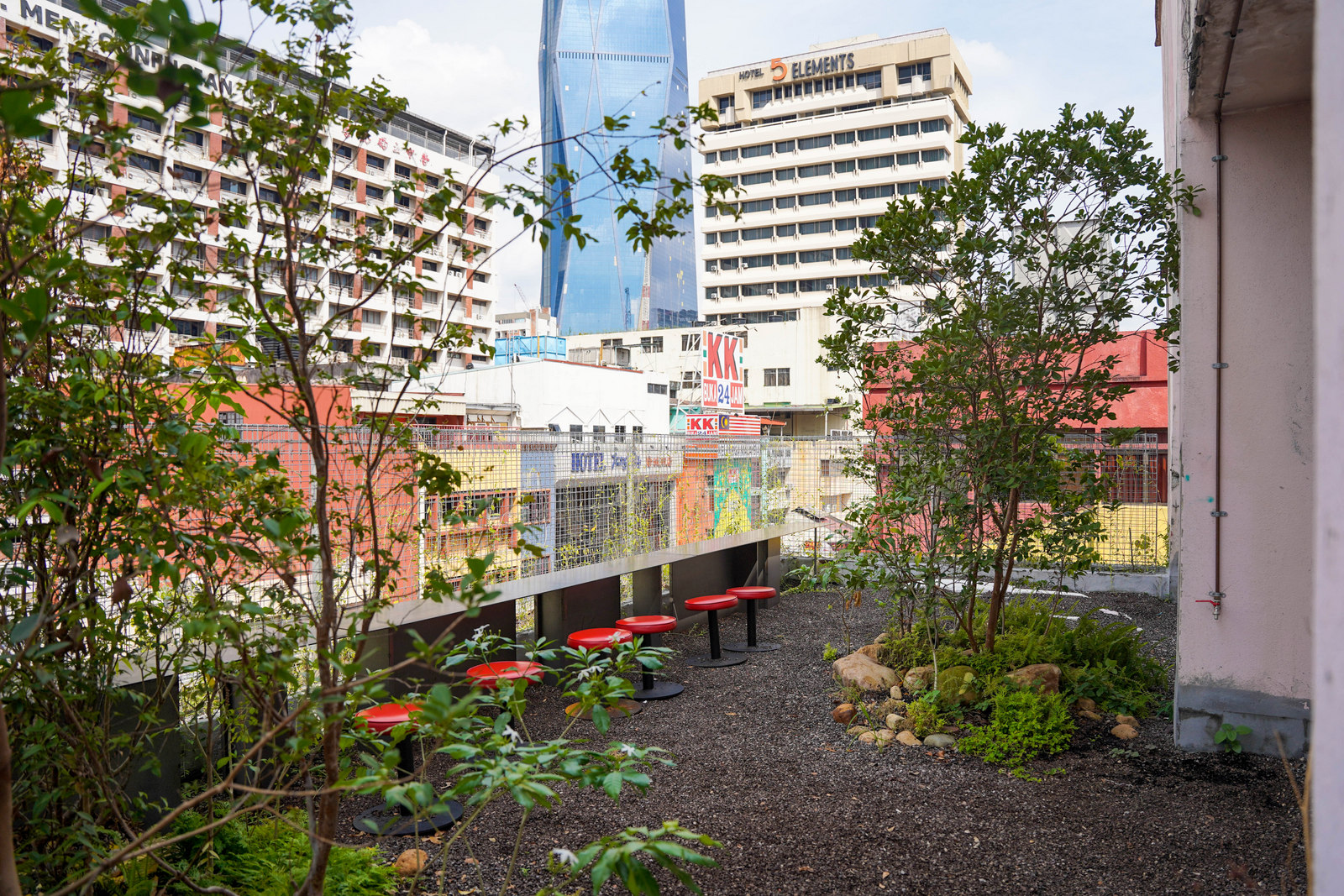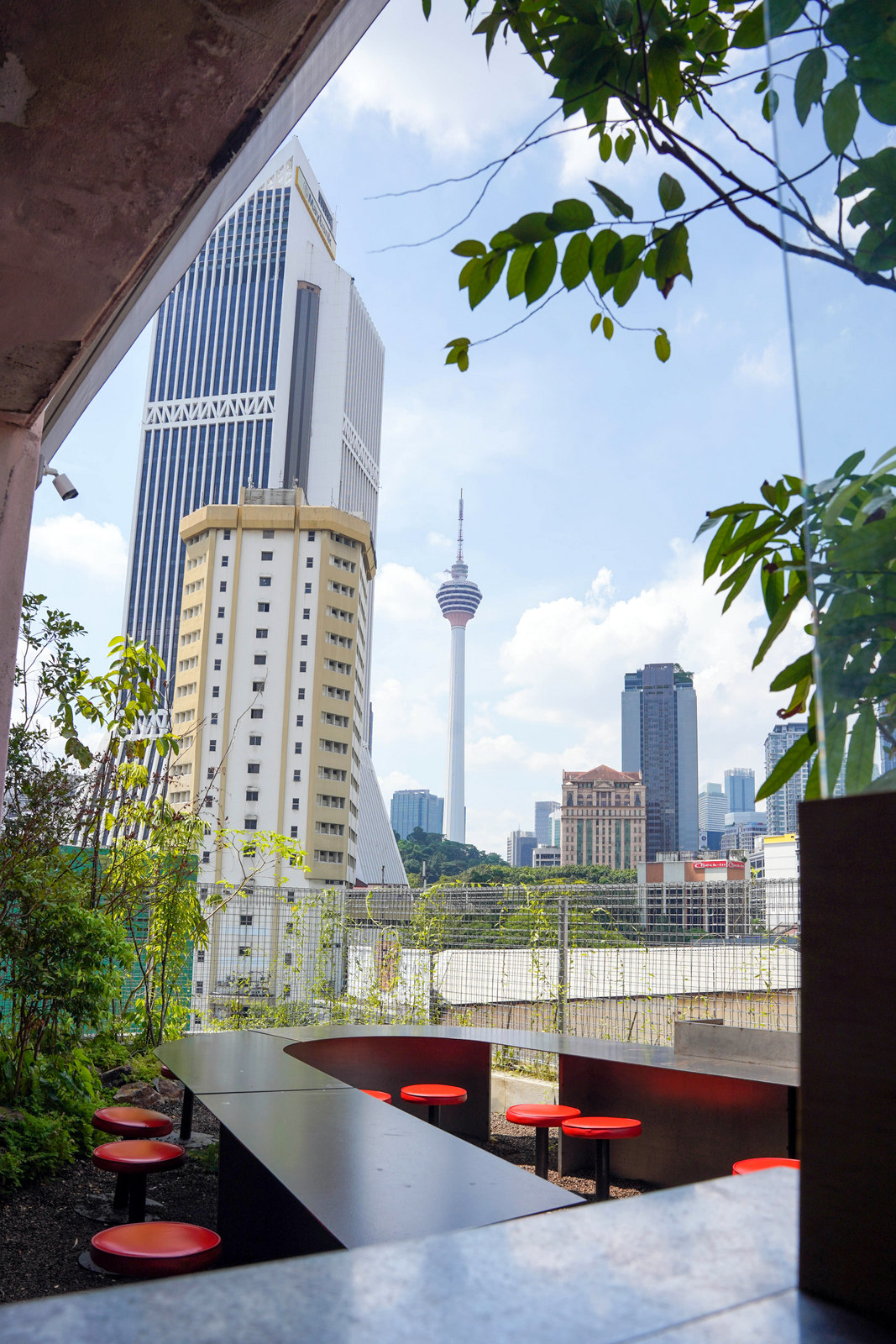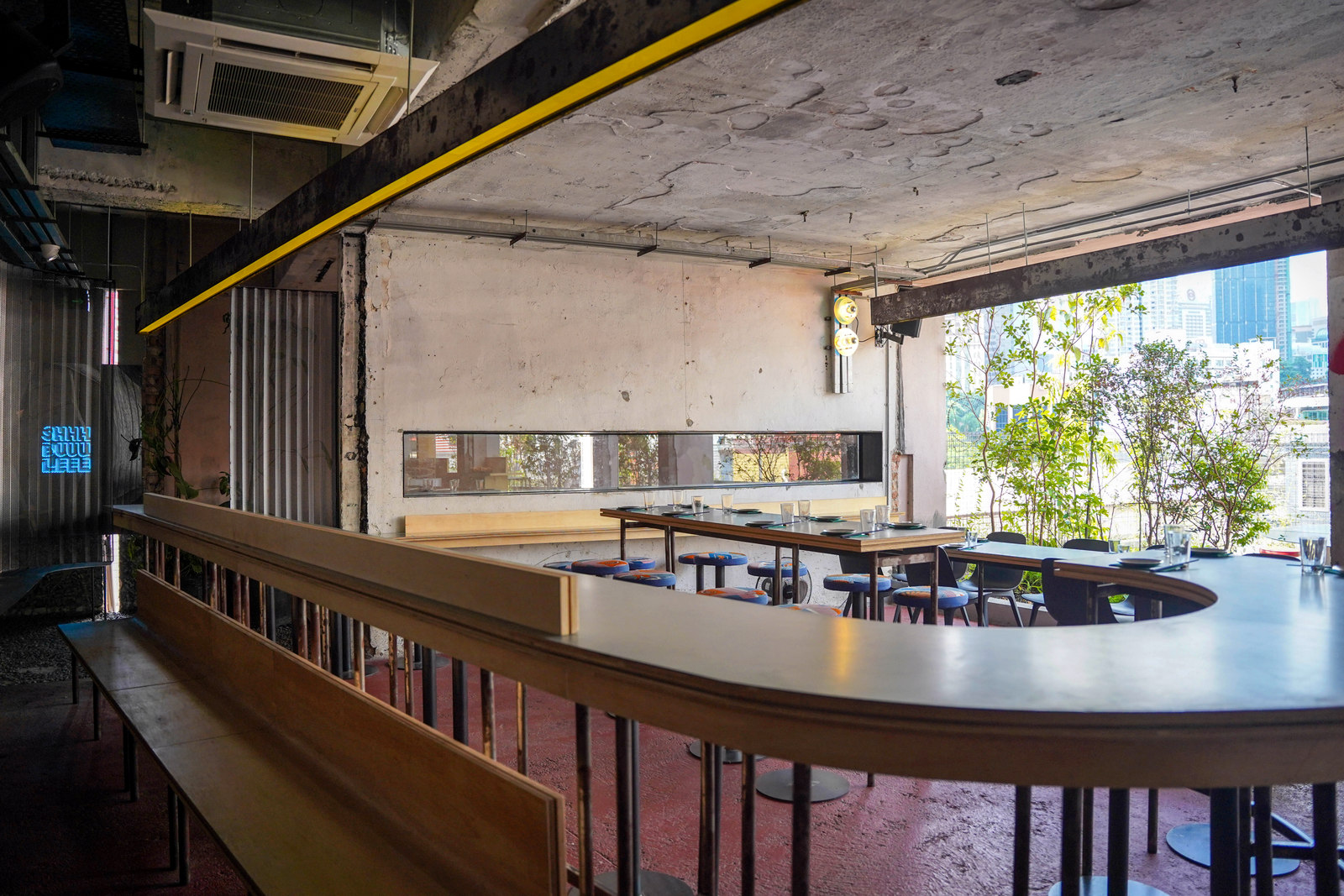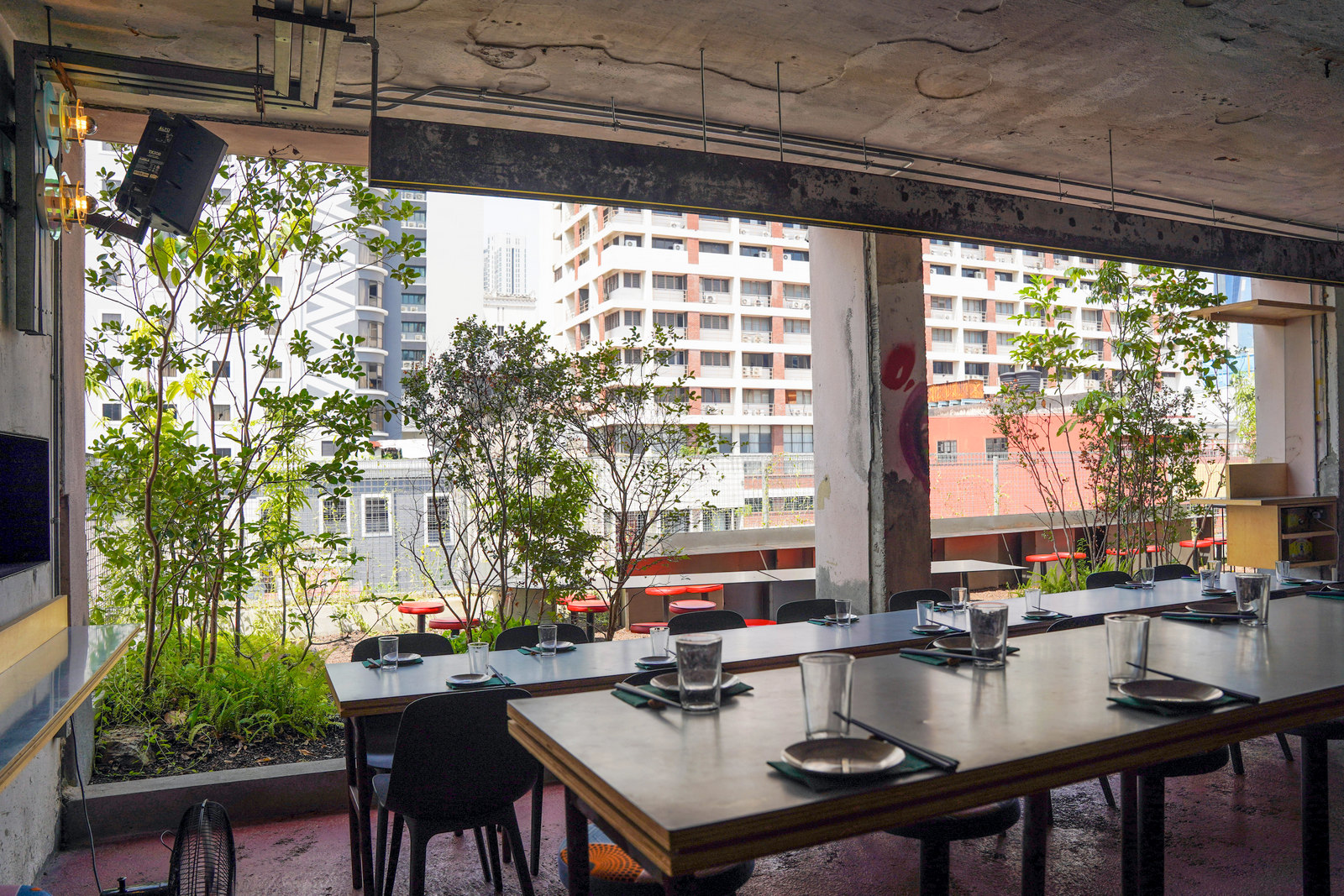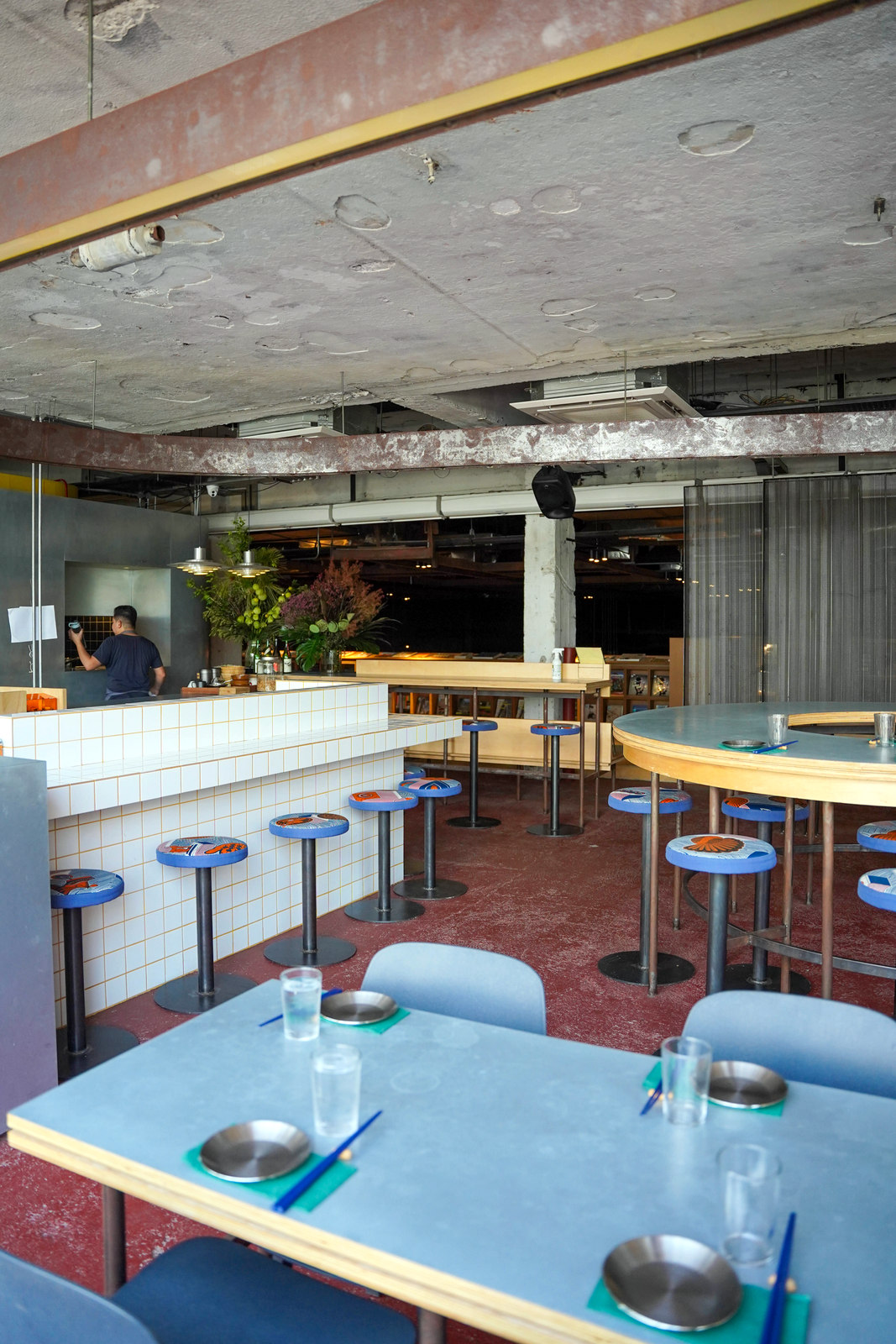 If you stalk chef Mui Kai Quan on Instagram, you'll see how his occasional posts reflect his reverence for honest, indigenous produce, spanning Perak wild river patin and sweet corn to Sarawak Job's tears and heirloom red rice.
And if you follow architect Shin Chang, you'll spot stories that shine a light on spaces and sustainability, on making urban landscapes greener and more liveable for people, on how culture and community can reconnect us to our humanity.
Together, the two form the breath and pulse of Shhhbuuuleee, together with their collaborators Li Youn and Penny Ng.
REXKL's rooftop restobar articulates the passion and prowess of its founders. We have to climb four flights of stairs to reach Shhhbuuuleee, but the effort is enriching, with an uplifting view of the city's historical core to pair with East Asian-inspired small-plates cooking that's spirited and soulful.
If you've eaten and drunk here in the past six months, you've experienced Shhhbuuuleee in its larval stage, as it takes stock of its potential. Before the menu metamorphoses in the months to come, we take a look at why a visit is essential now.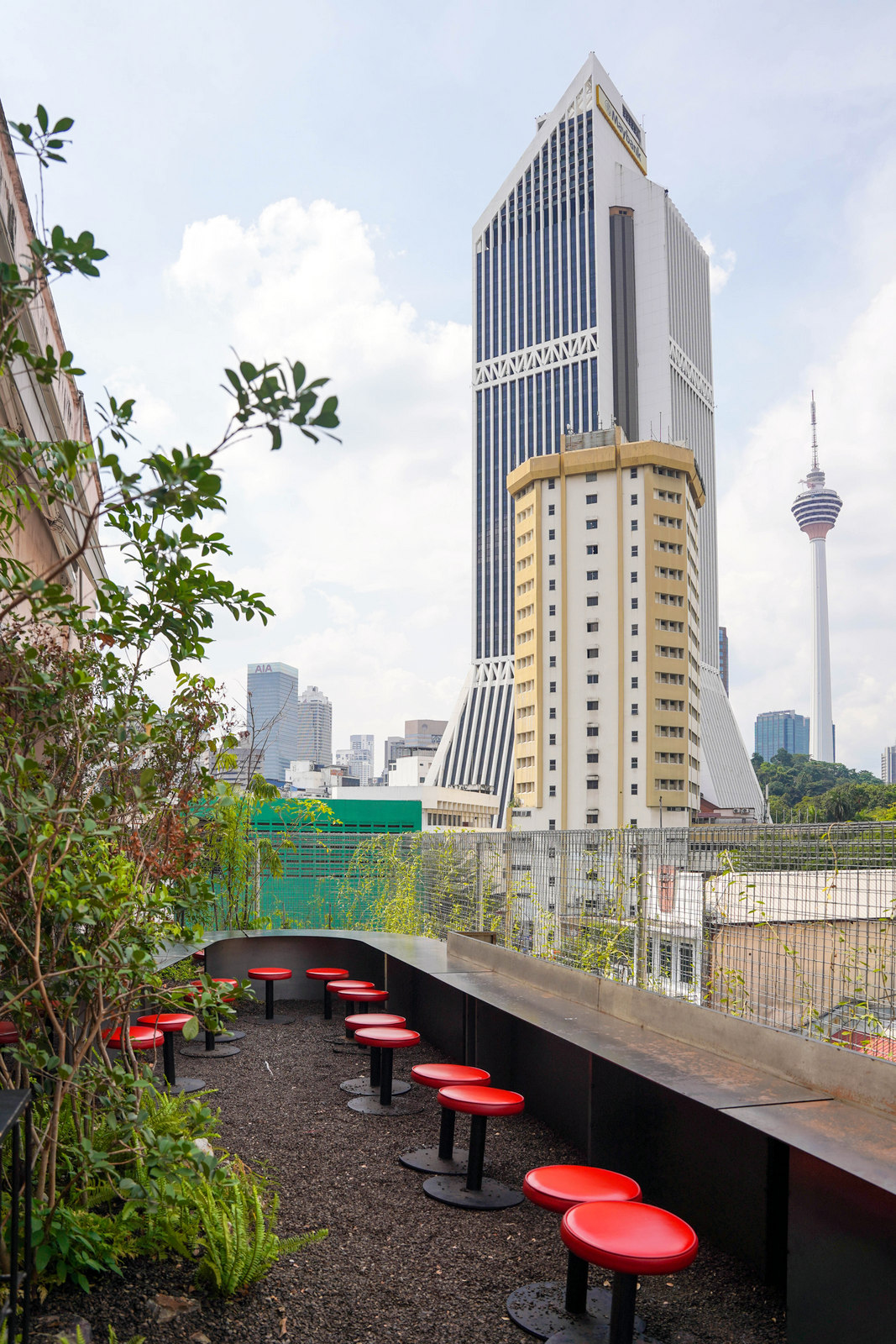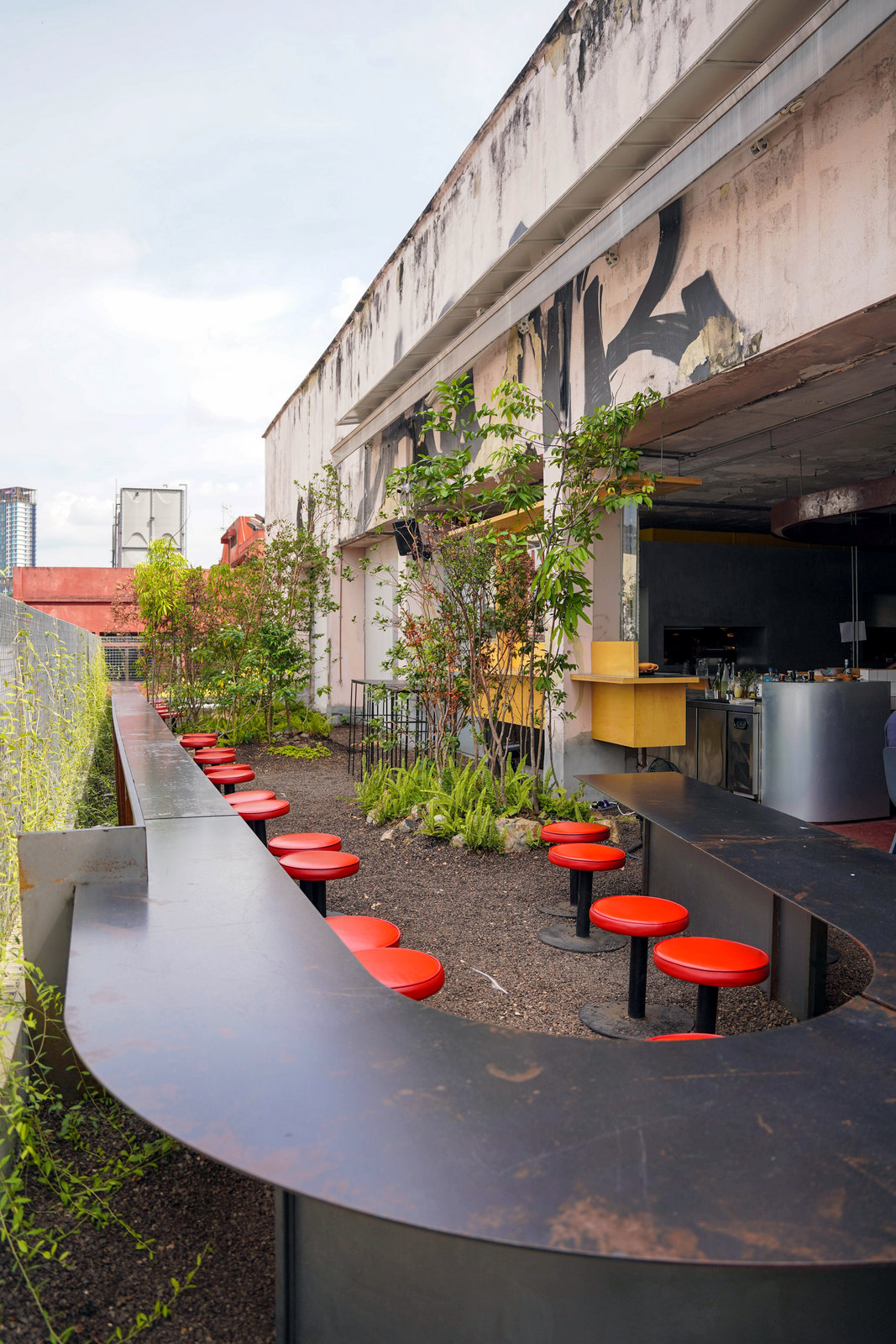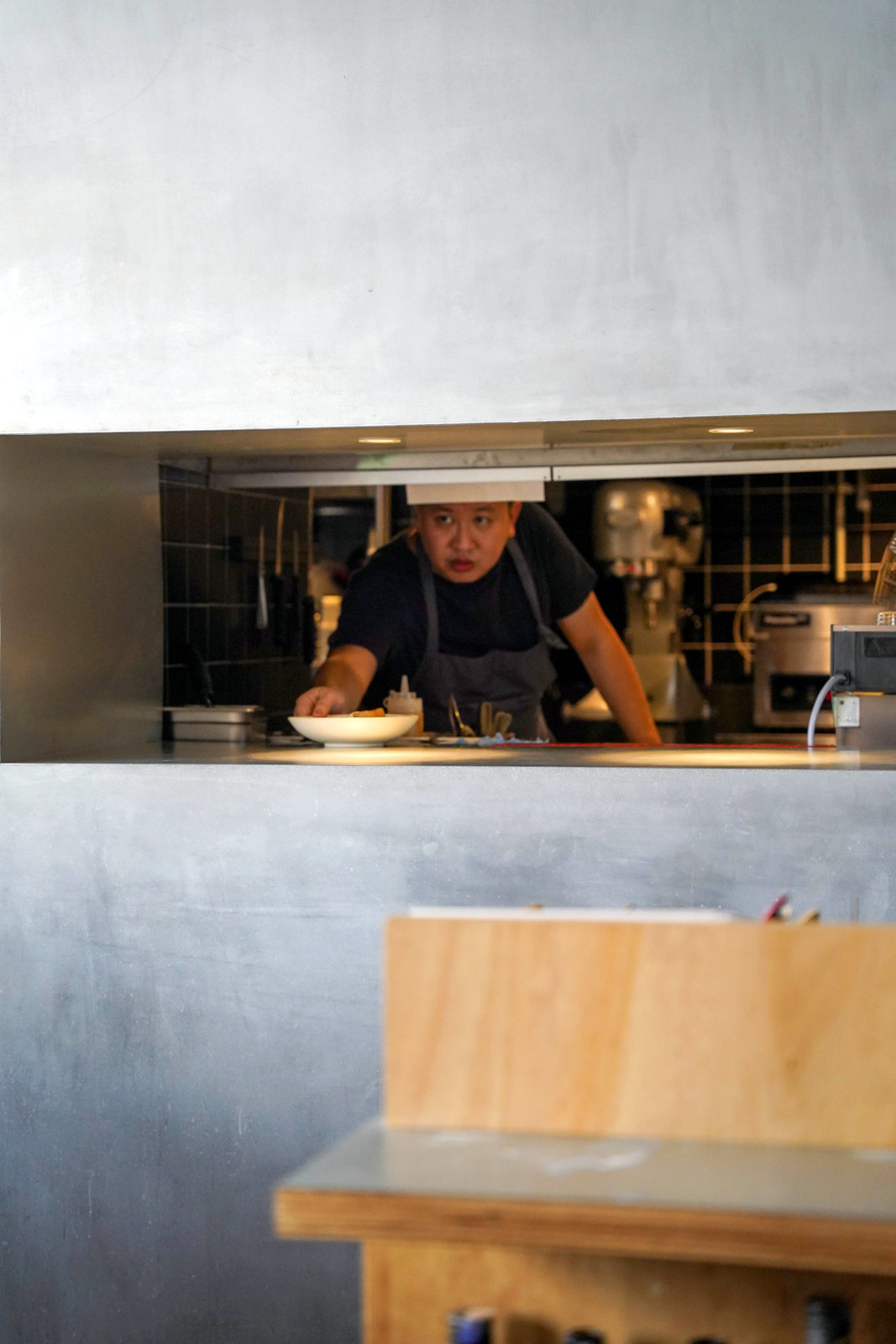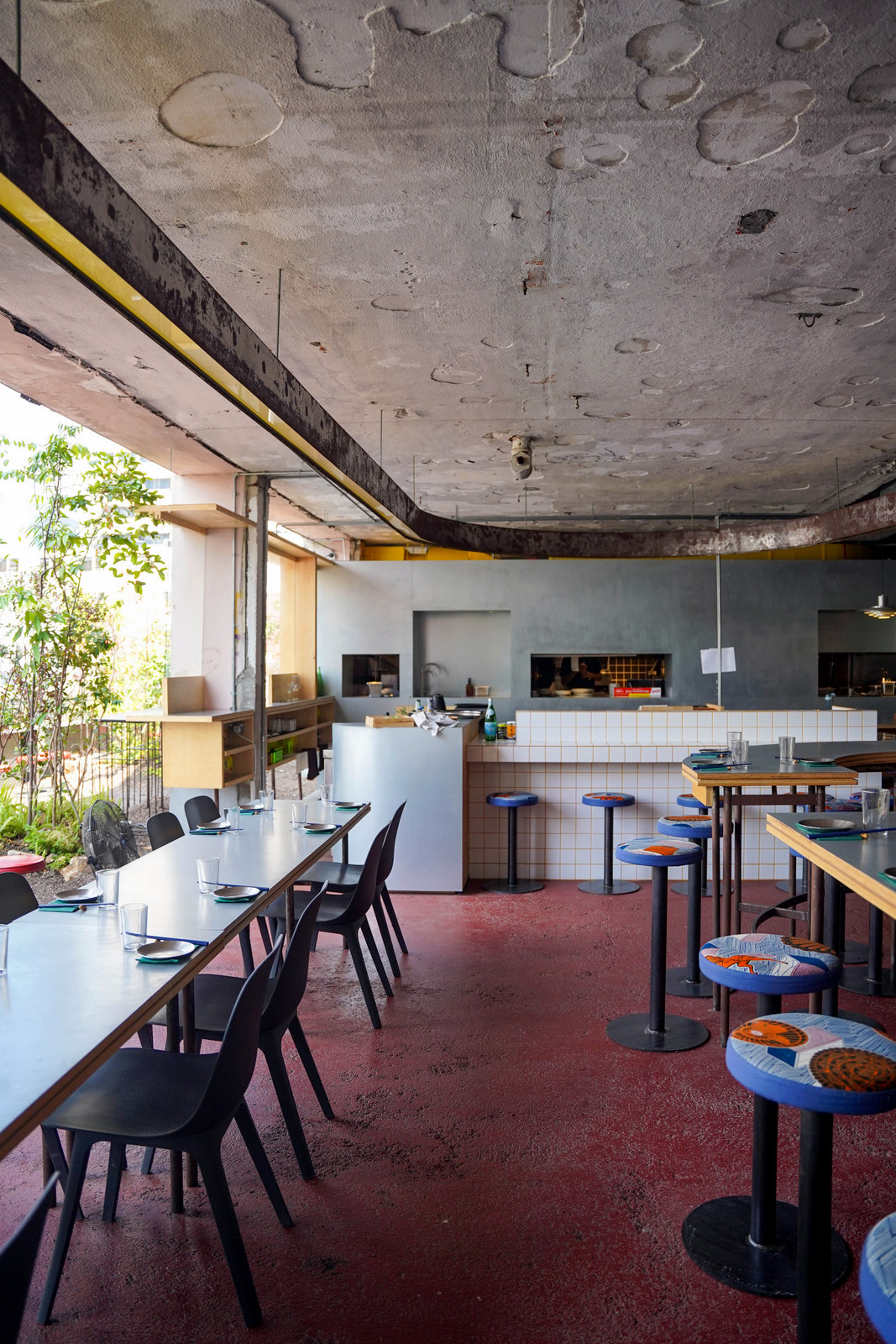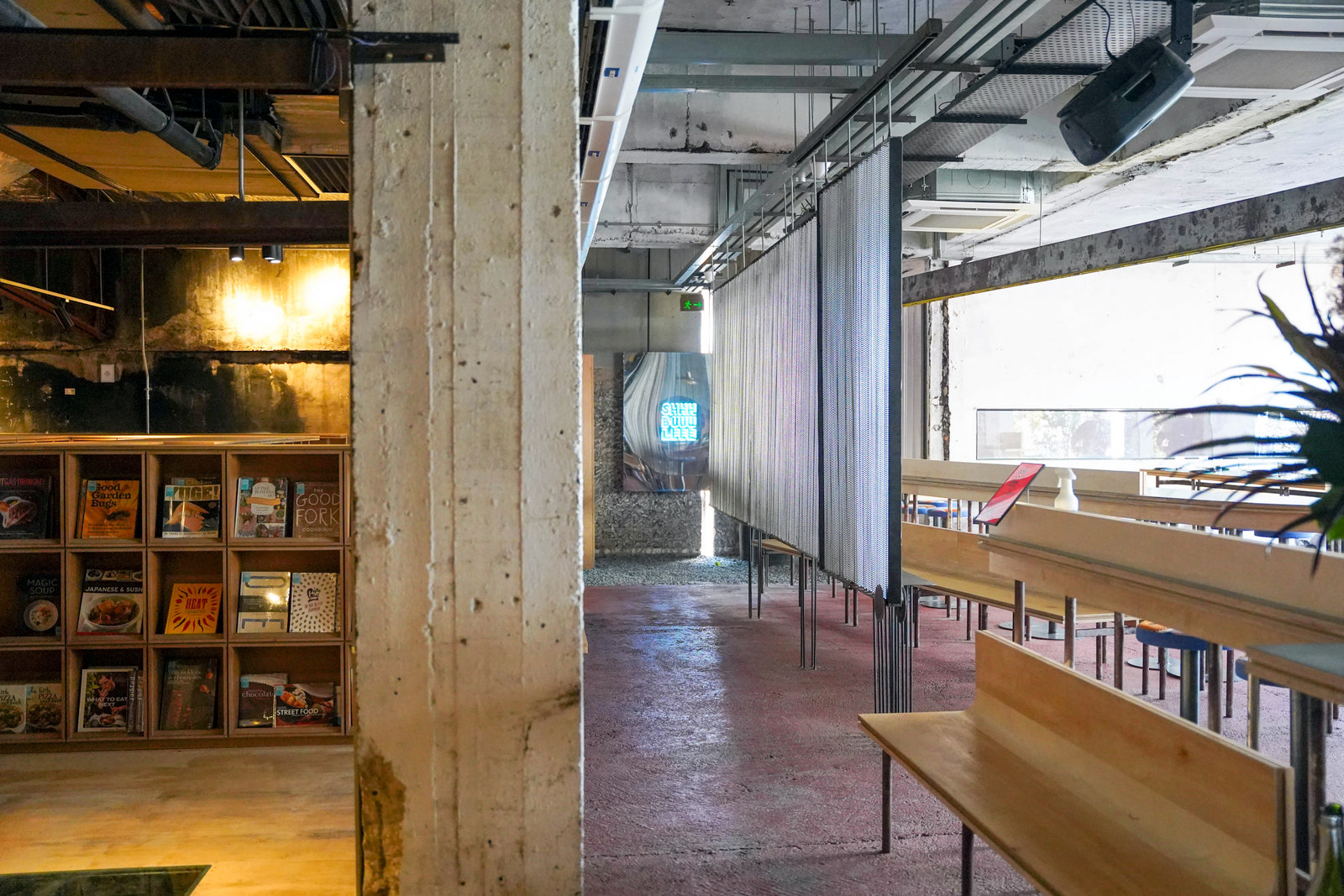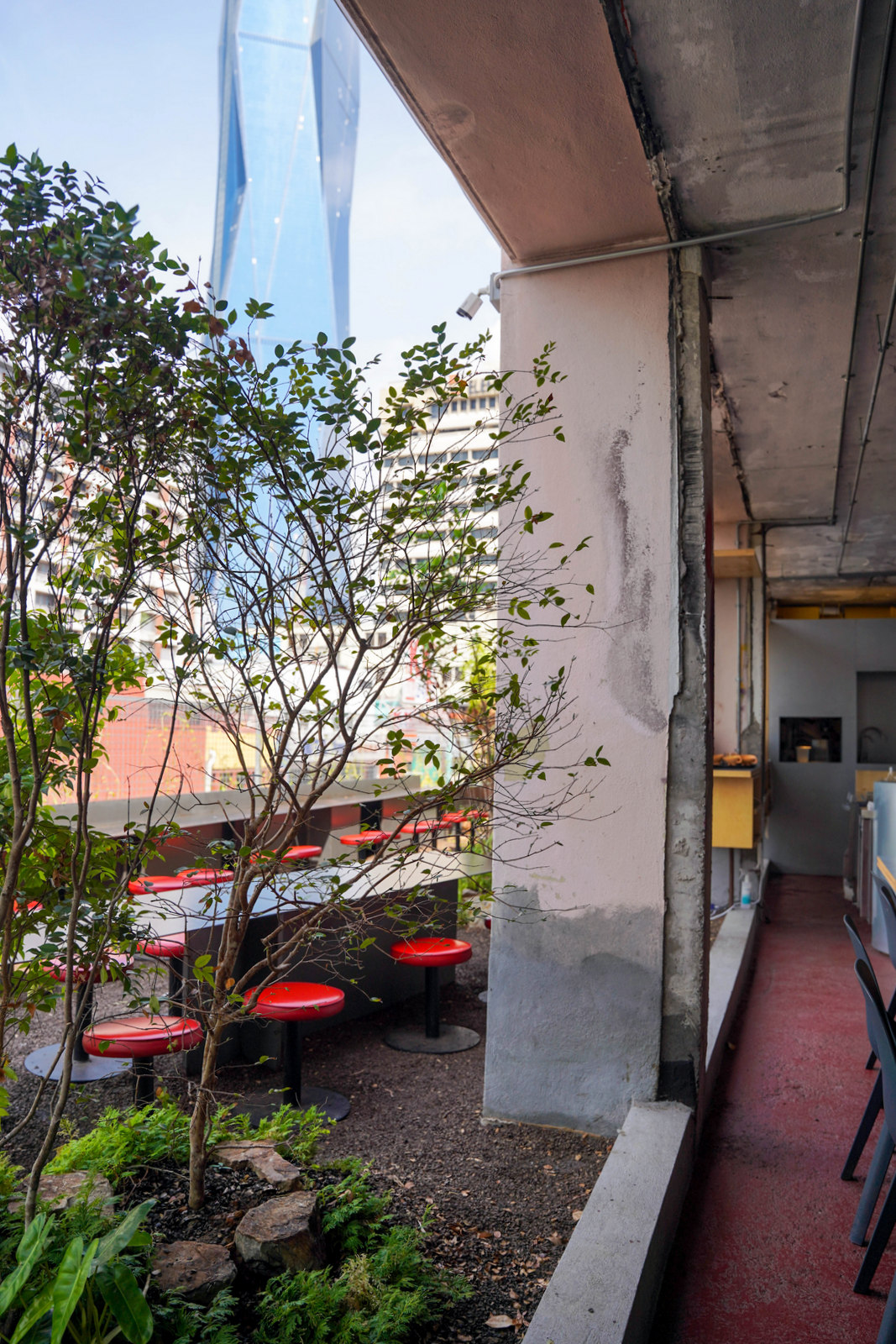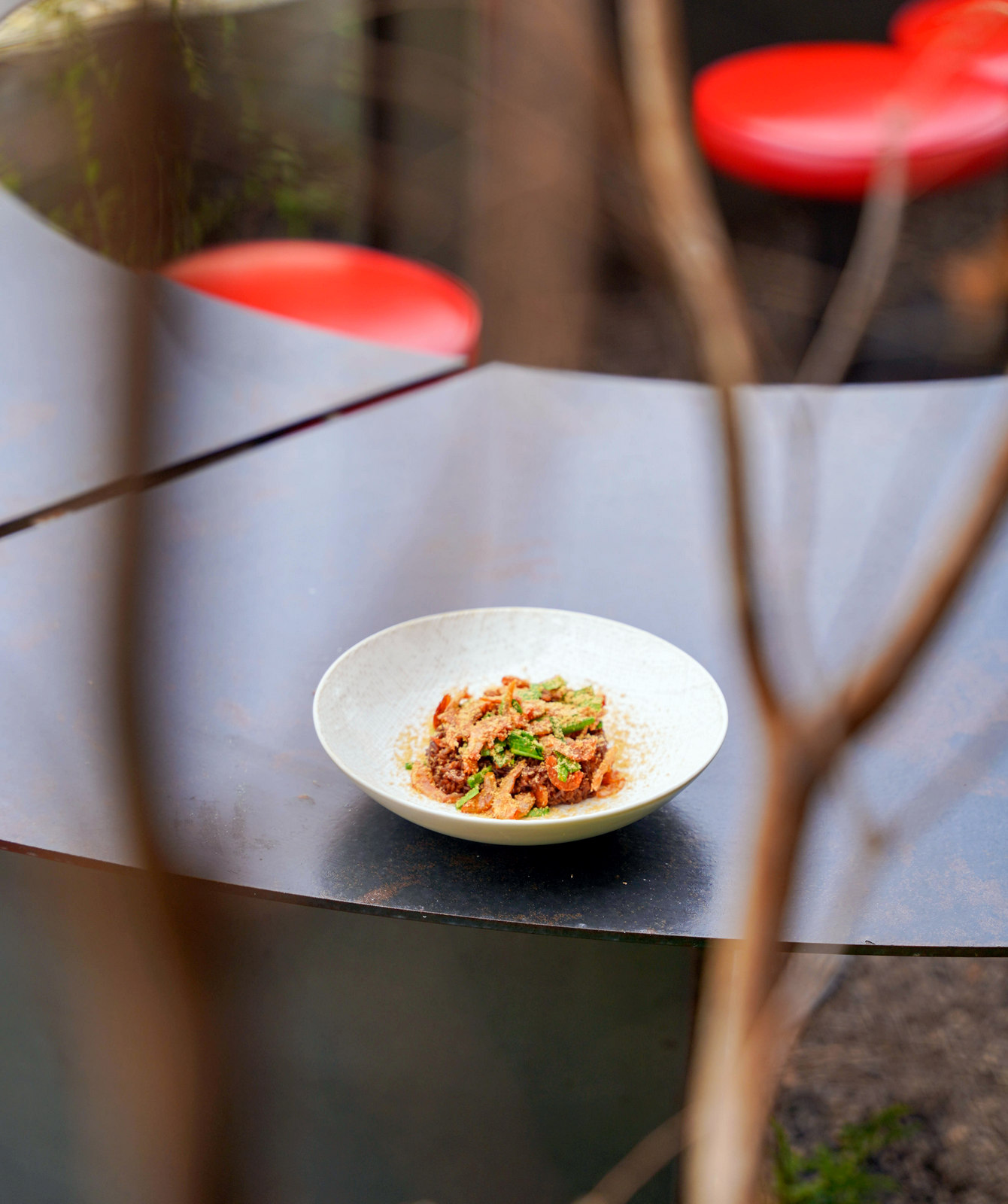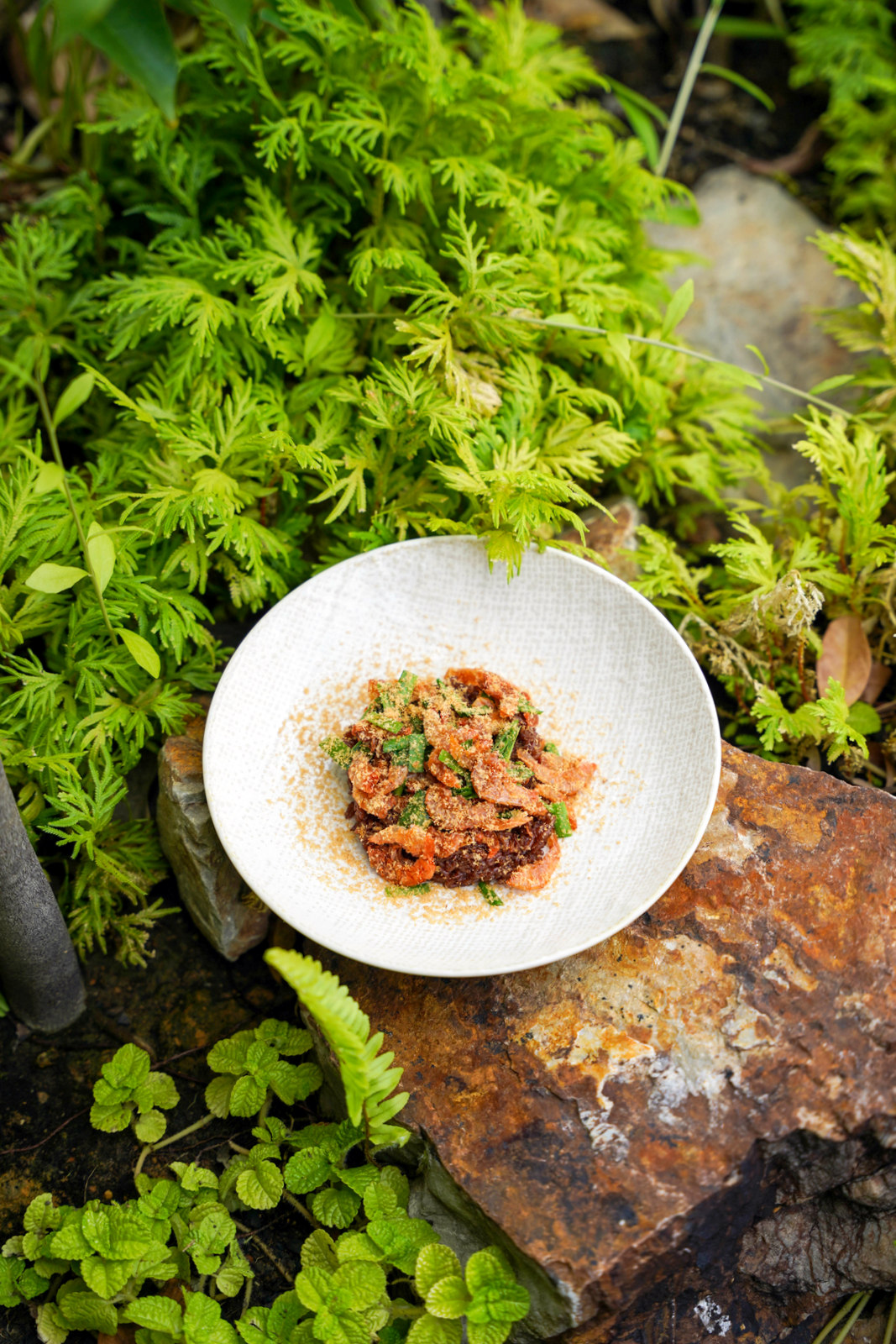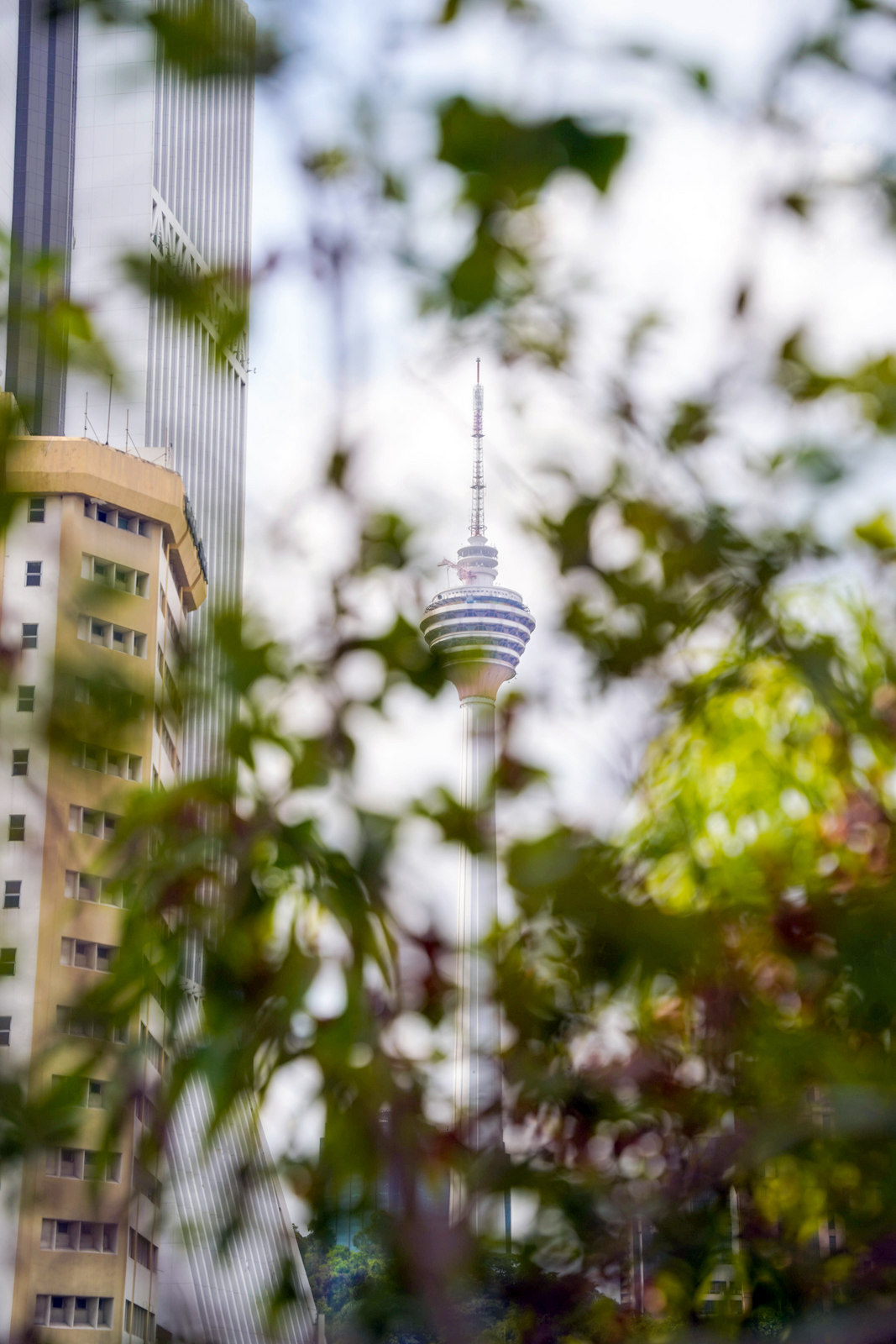 This is an oasis amid the cosmopolitan clamour, with the skyline within wide-open sight.
Twenty to thirty young trees, purposefully planted, immerse us nearer to nature. Nectaring evergreens like Eugenia Spicate and pink guava trees infuse a sense of life; they convey a fresh, fragrant scent through their bark and leaves, perceptibly after sunset. Glossy ferns, pinwheel flower shrubs and native forest trees sprout over soil cover of palm oil kernels.
Shhhbuuuleee's casually stylish layout comprises different design settings for distinct moods, from tables where friends come together for food and fun, to higher bar seats for savouring booze and beats. The rooftop's fundamental, five-decade-old structure remains intact, showcasing the weathered character of its construction material, beside the BookXcess bookstore that neighbours the restaurant.
The kitchen takes inspiration from the east coast of China, specifically Shanghai, triangulating toward Taiwan and the Japanese island of Kyushu. A resonant clarity of flavours is the through line for the recipes, respecting the roots and origins of each ingredient.
The food is buoyed by beverages with light profiles, like sake, natural wine and low-alcohol highballs. It makes for a chilled-out, relaxing evening, with ambient techno and funk playing in the background. You might also groove to DJ performances later at night on weekends.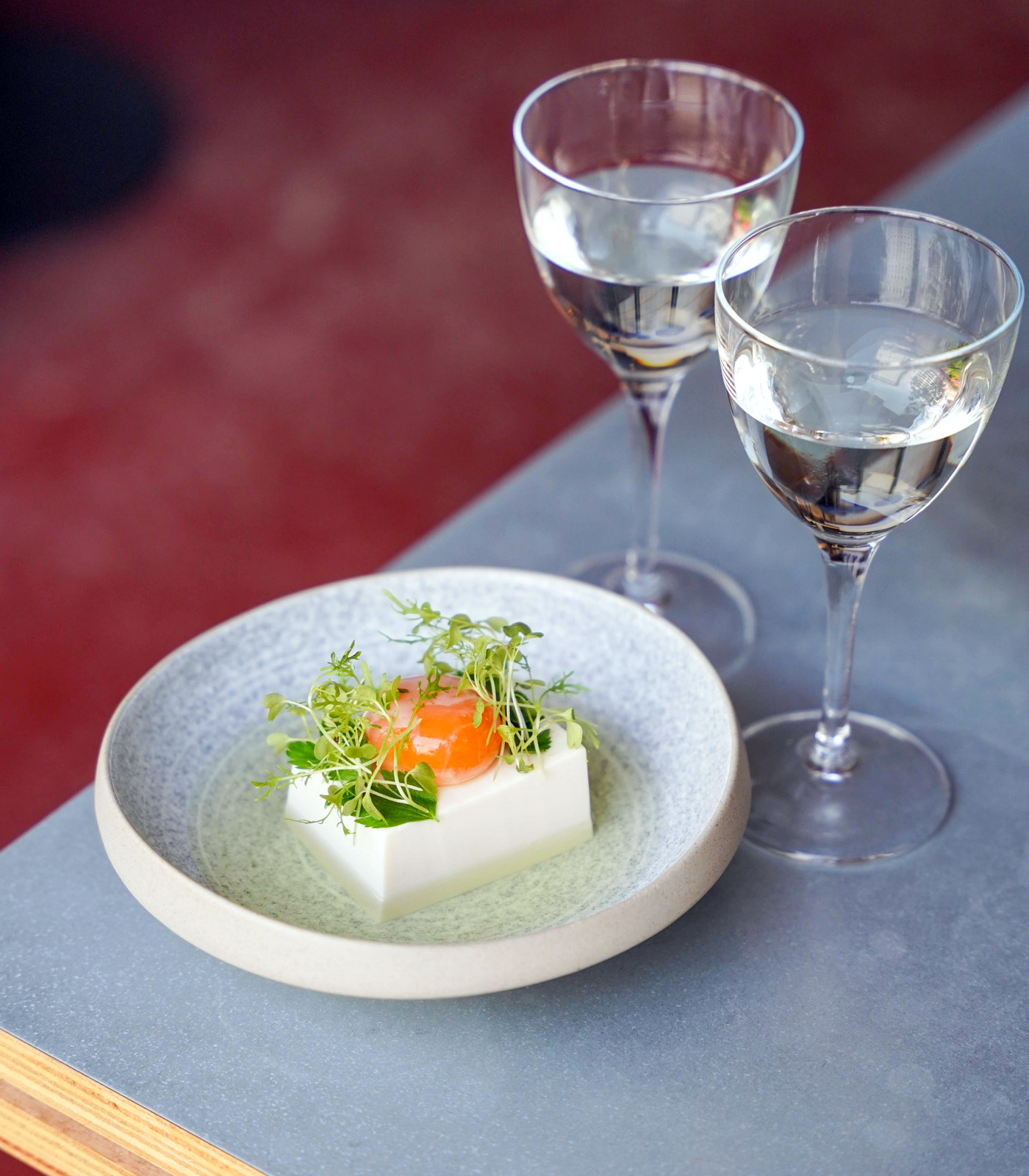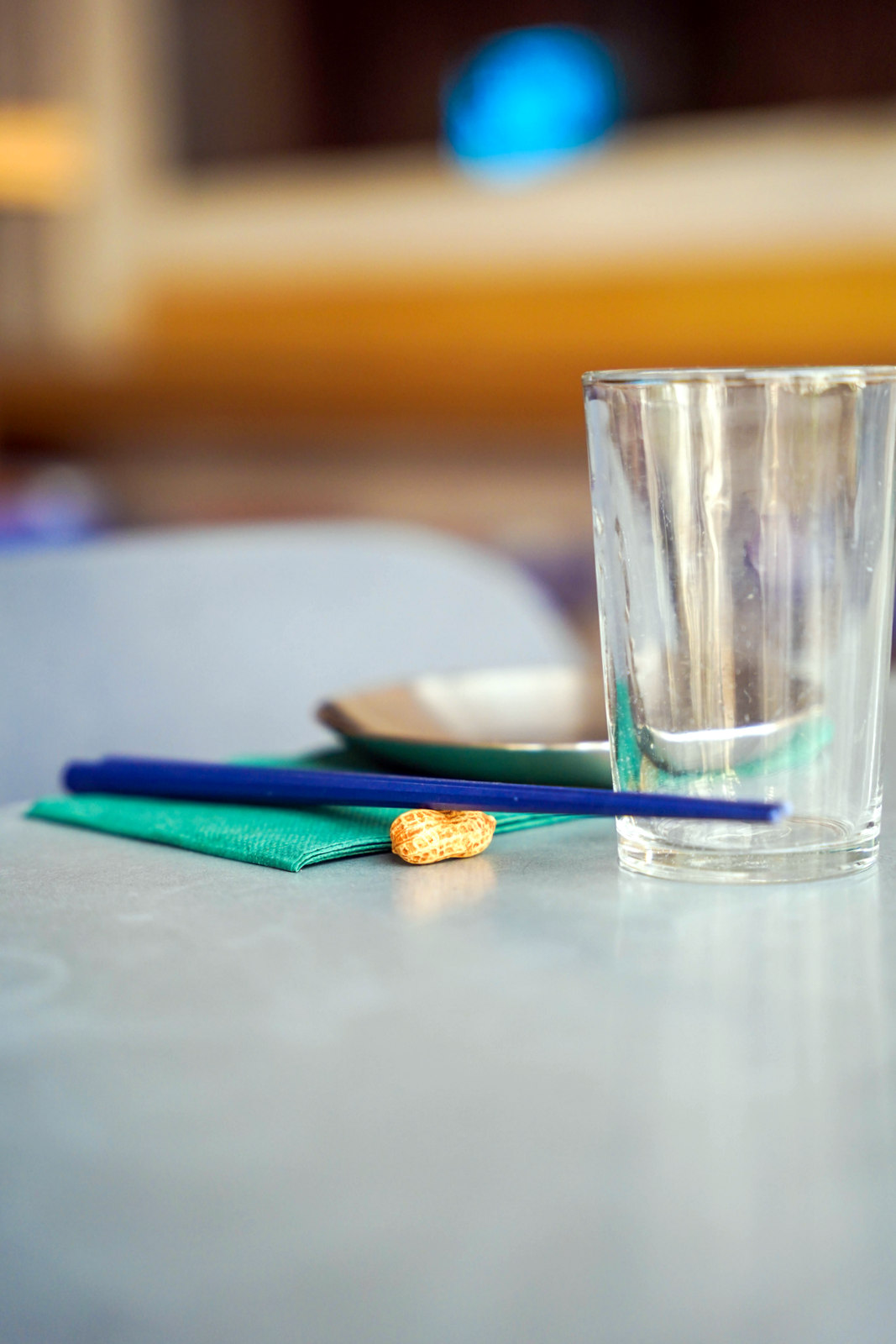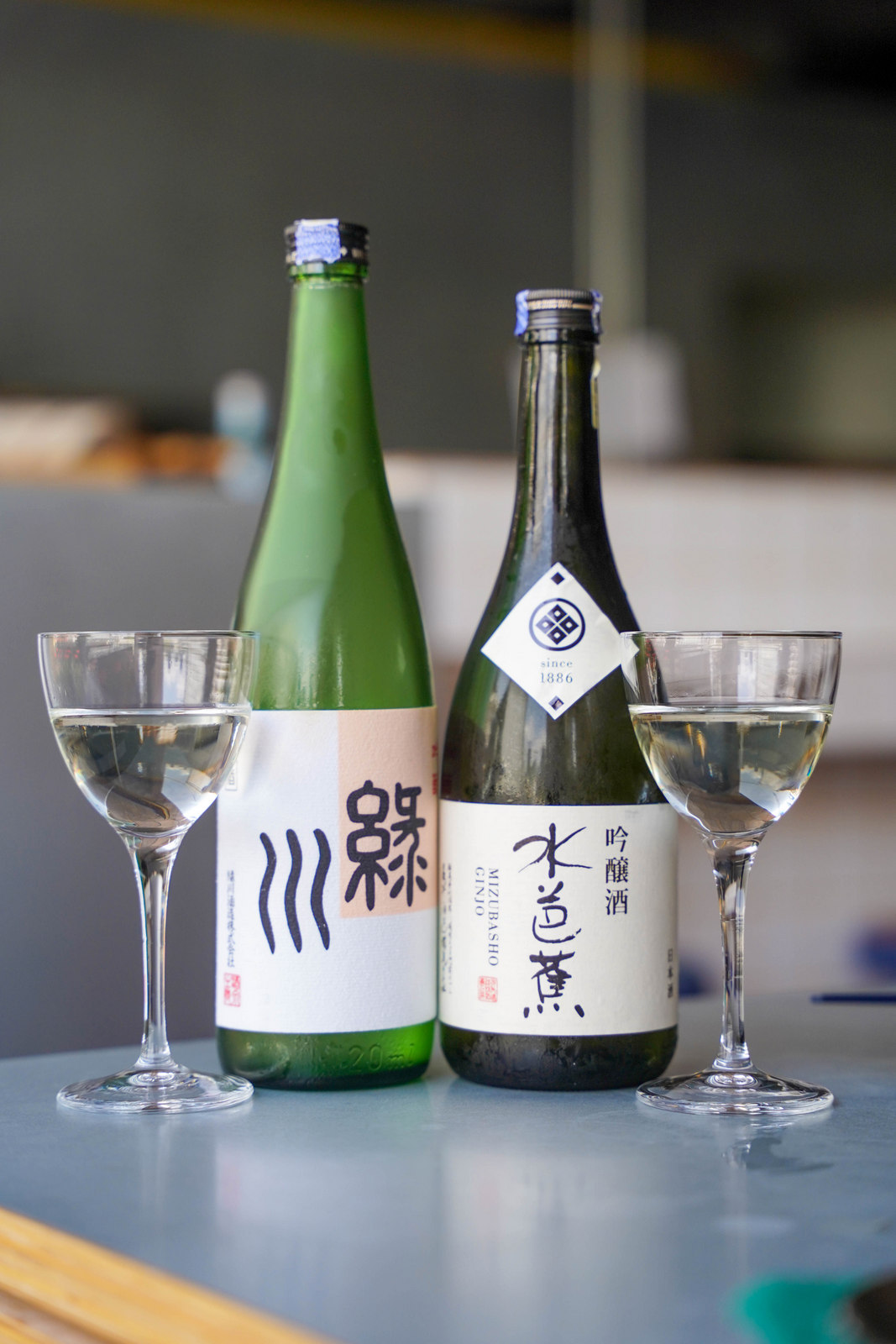 If you've searched for images of Shhhbuuuleee's temptations, the tofu with egg yolk and herbs in tomato water (RM22) is a constant presence.
Straddling between dense and delicate, it yields a surprise of flavours and textures, from the punchy piquancy of the tomato water to the saline soy-cured concentration of the firm, full-bodied yolk. Looking at it, we think we know how it tastes, but Shhhbuuuleee subverts our expectations, like how it playfully uses peanuts for chopstick holders.
While Shhhbuuuleee serves a thoughtful selection of natural, biodynamic and organic wines, it recommends sake to pair with its cooking. Two are available by the glass - the Mizubasho Ginjo with a dry, crisp finish and the Midorikawa Ginjo with a genial, chestnut-like sweetness.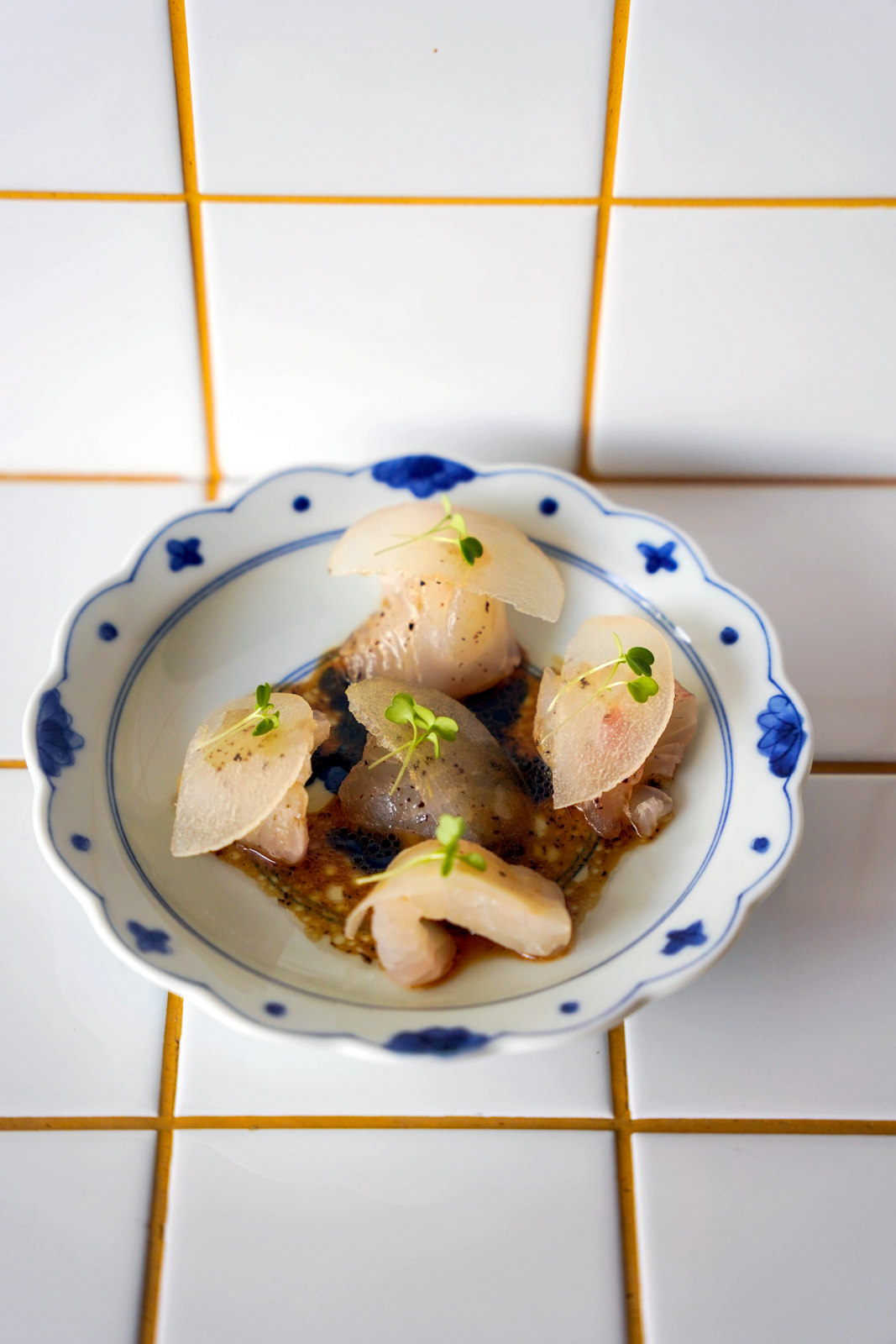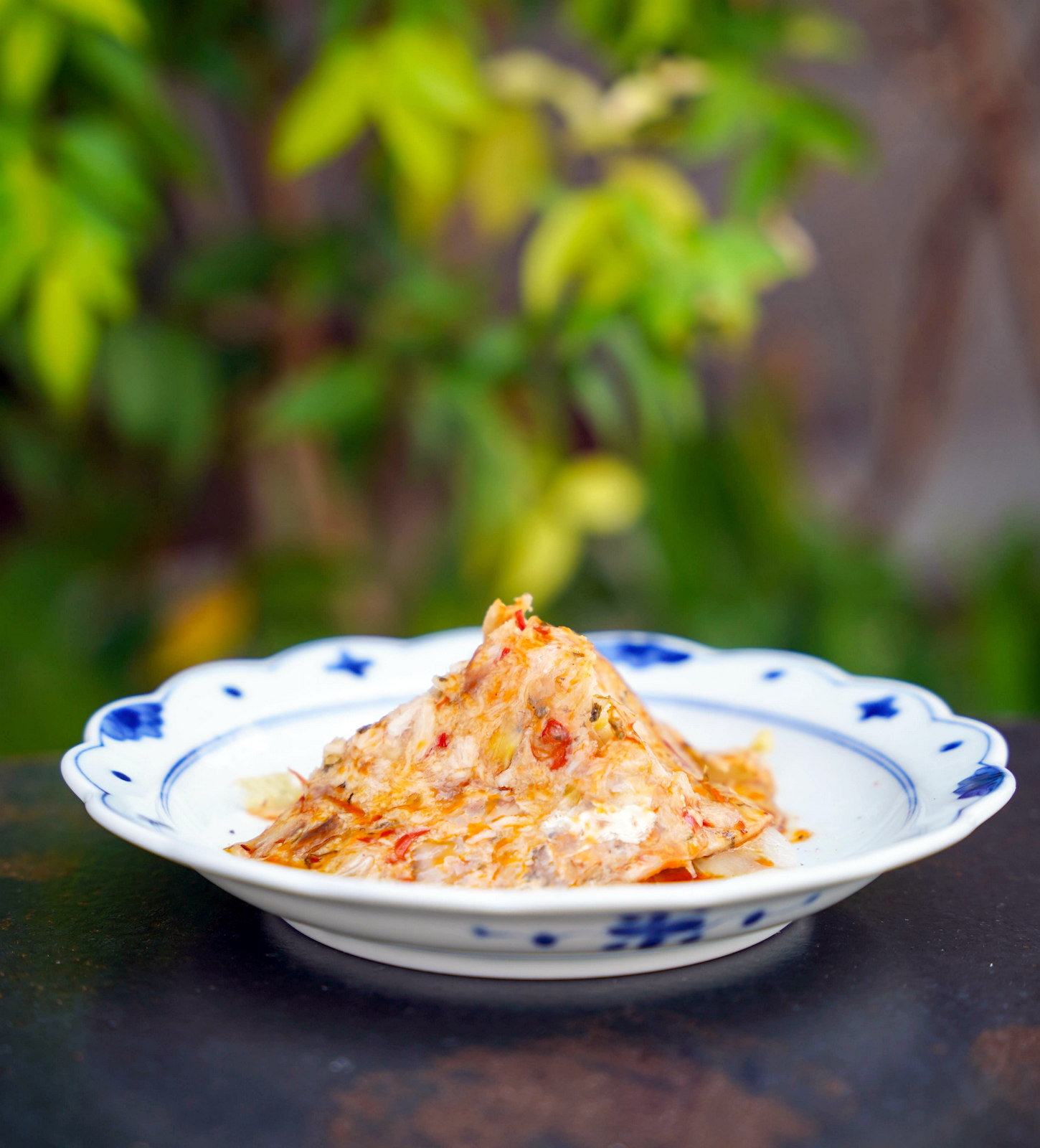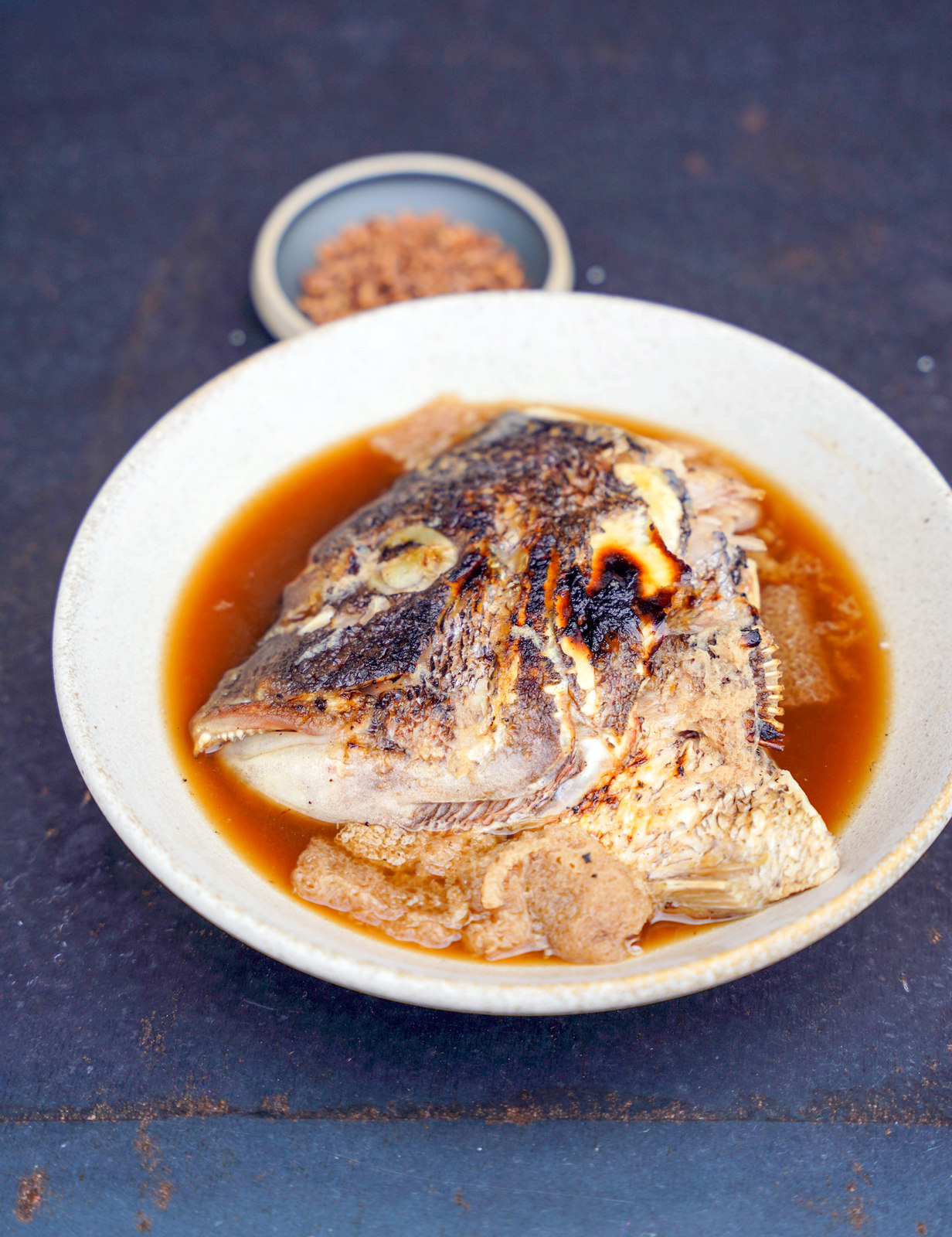 Sustainability is a cornerstone of Shhhbuuuleee's ethos - its use of fish includes not only the flesh but the liver and head.
The sea bream is a beautiful representative of a raw Japanese fish dish, elegantly enlivened with salted kumquat and pear in lemon oil without befuddling the tai's original purity. Fish liver torchon, as rich and luscious as French foie, is discreetly but decadently deposited in the centre of the bowl - an ensemble worthy of a top-flight sushi chef (RM40).
Shhhbuuuleee's fish head terrine is time-consuming to make, but it symbolises how chef Mui takes his responsibility seriously as a conscientious chef. The kitchen takes every edible part of the grouper's head, from its gelatinous lips to its skin, transforming them into thick crepes of terrine set in a stock of fish bones and lined with chayote. The result is moist and flaky, pickled gently with mustard greens, seasoned with a bright mix of Szechuan peppercorn vinaigrette, chilli oil and white soy sauce, stimulating without being a kick in the face (RM32).
Tai head brings us full circle with the sea bream, highlighting how Shhhbuuuleee finds its focus in simplicity of cooking, honouring how steaming a fish is a craft that deserves respect, long mastered by generations of cooks. A brown broth of bamboo fungi brings the earth to meet the sea, with puffed rice for crunch to complement the fish's suppleness (RM88).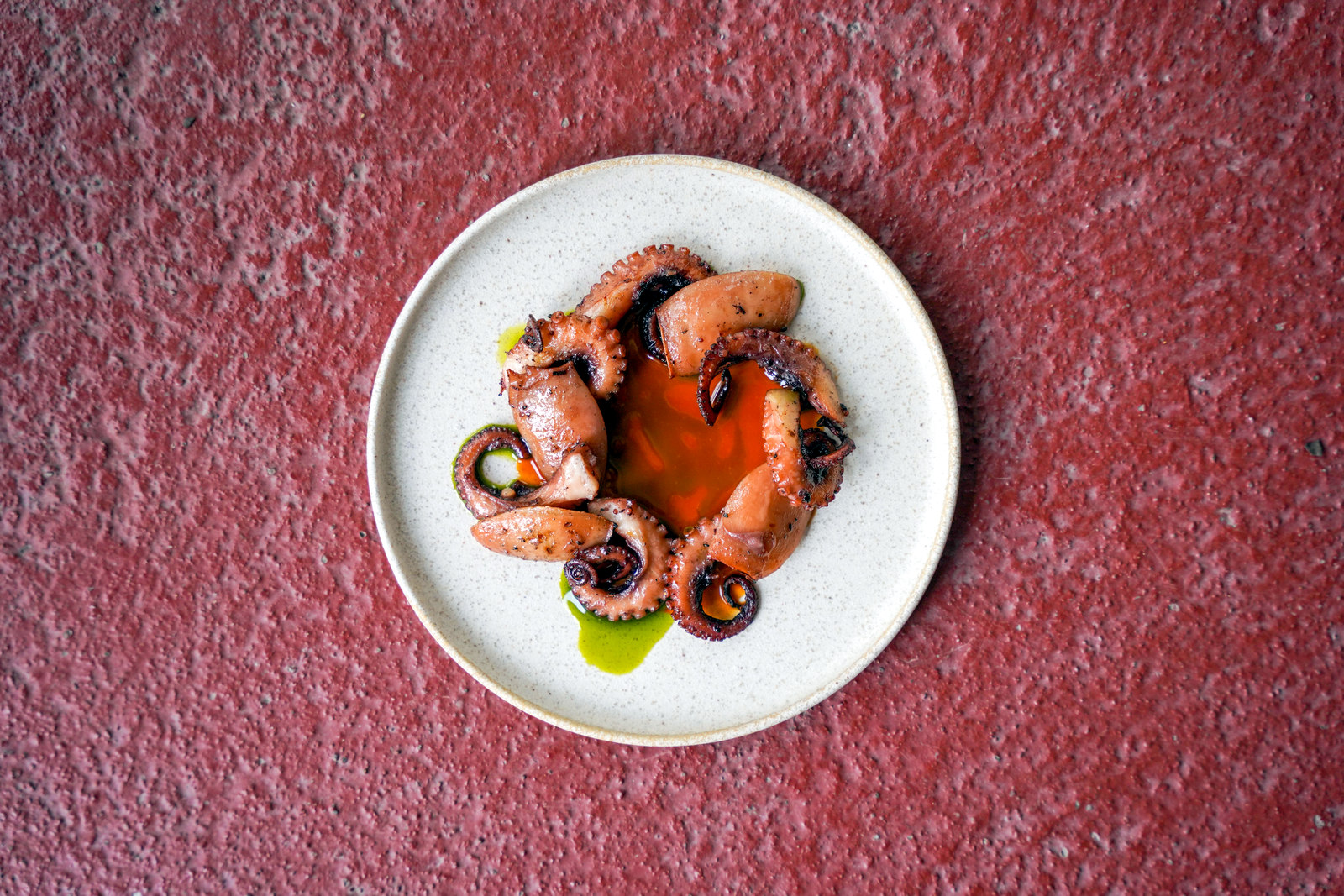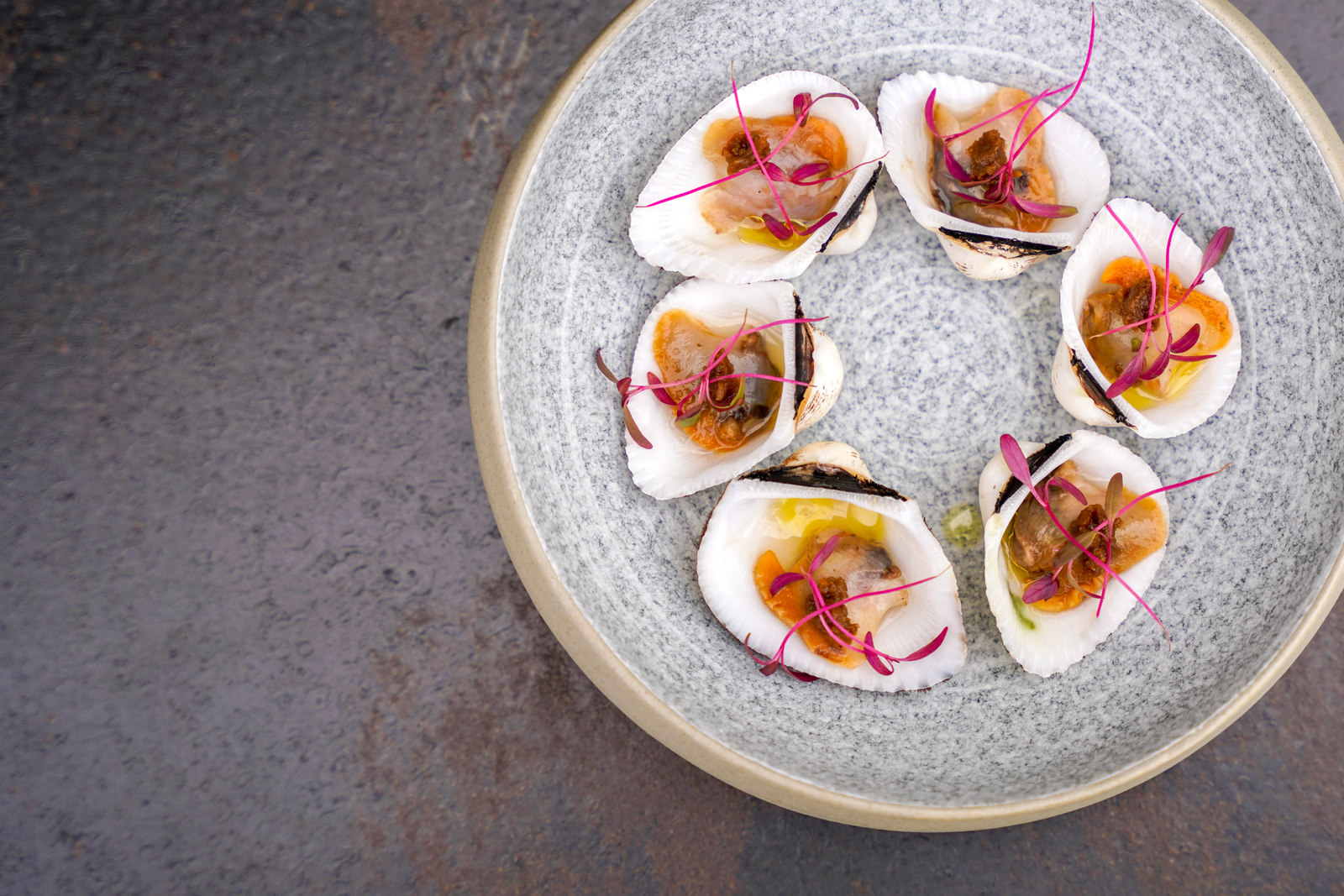 Shhhbuuuleee casts its net across local shores for other seafood - meaty-tentacled octopus, meticulously brined, smoked, then grilled, would be enjoyable even on its own, but its layering with Chinese celery oil and fermented chilli and mustard seeds adds new dimensions and dynamics to a deep-flavoured dish (RM52), while the Semporna-sourced bloodless siham is a cool take on drunken cockles, clean-tasting like mild-mannered clams, carefully treated to curb shrinkage, infused with local yellow rice wine, Shhhbuuuleee's own taucu and mustard seed oil for pleasingly mellow molluscs that transport our taste buds to a Sabah beach (RM38).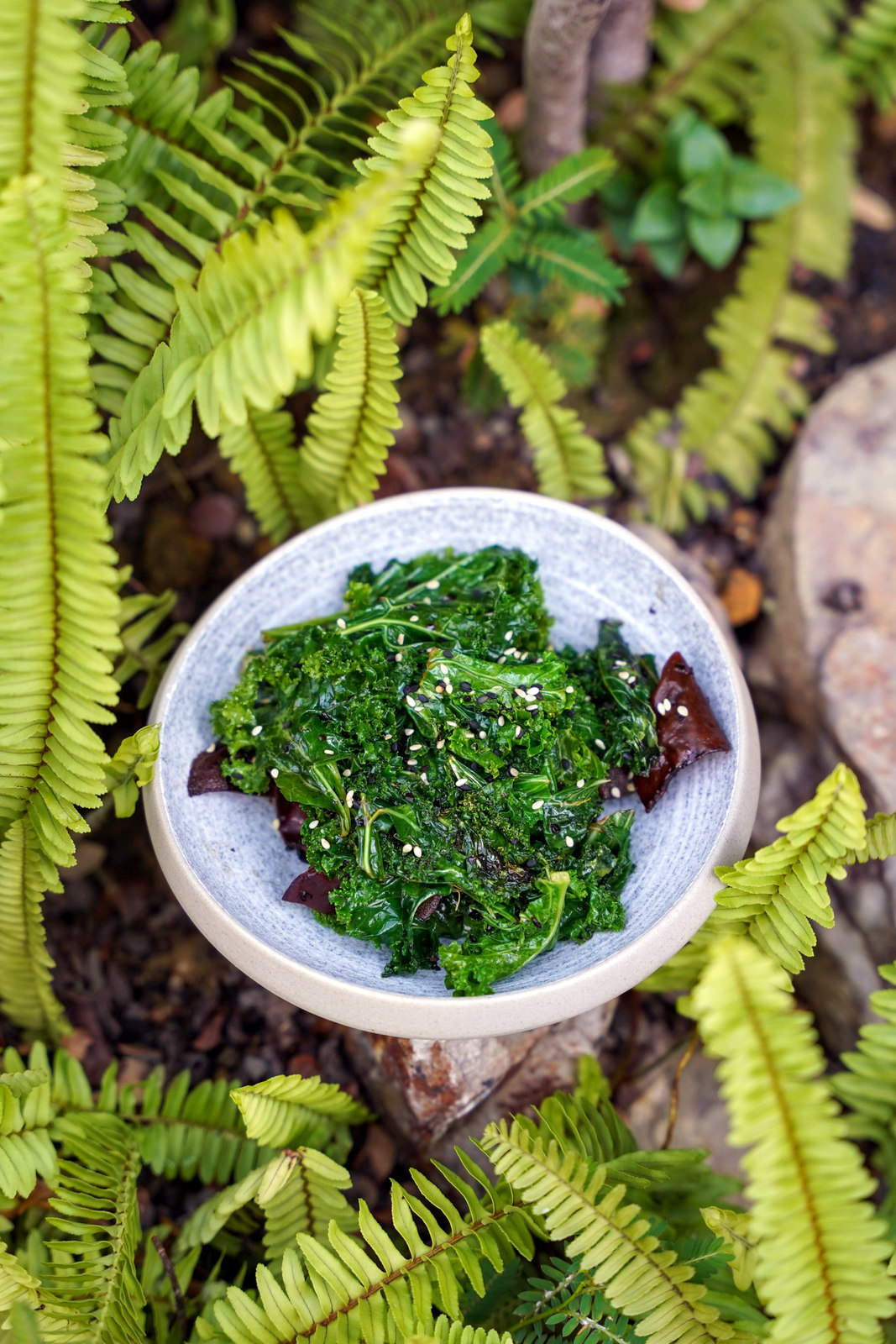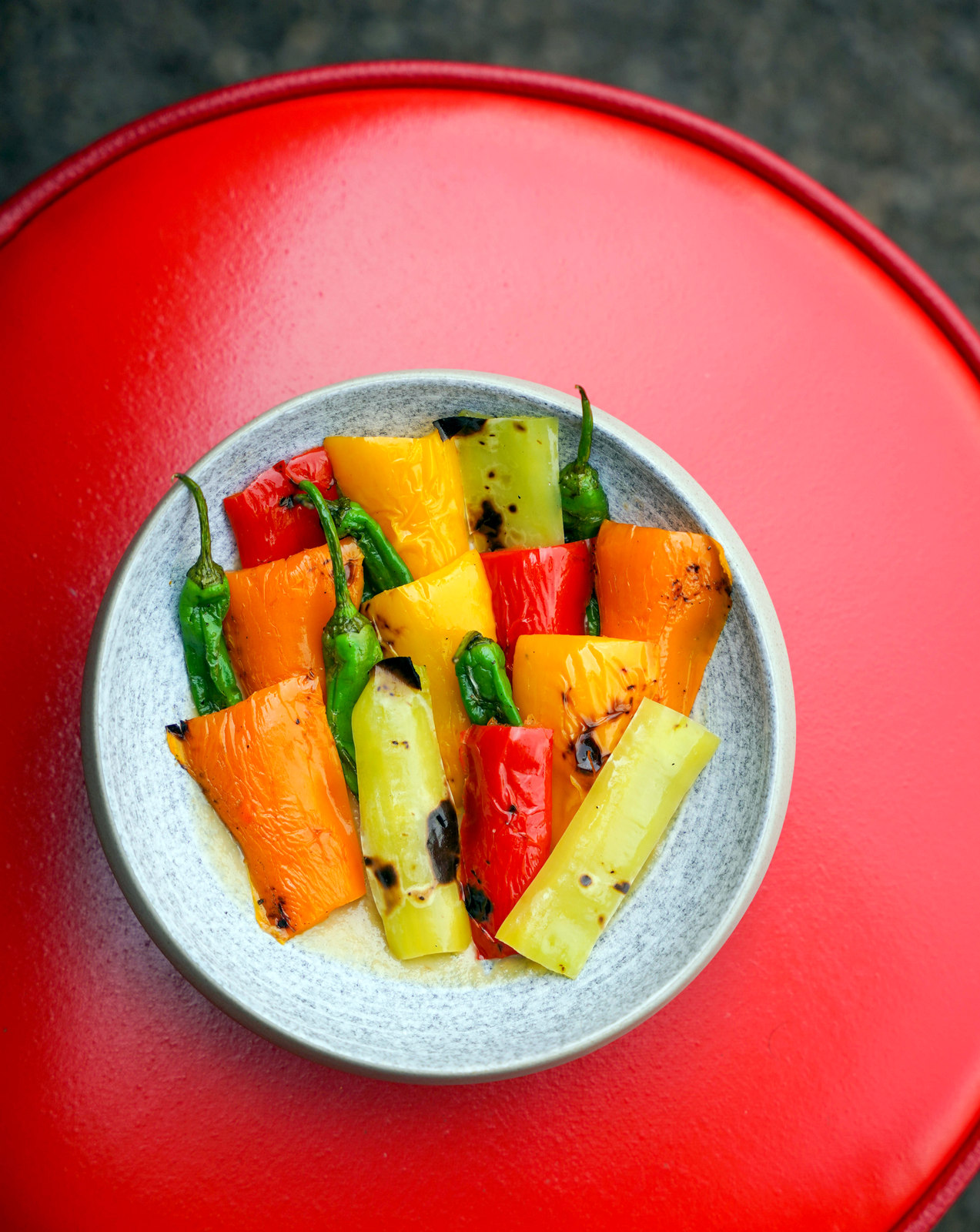 Don't skip the vegetables at Shhhbuuleee - they're more than mere filler and fibre. The Cameron Highlands kale, sautéed with kombu butter, rounded out with wood ear mushrooms, testifies to how a clear-eyed chef only needs a few choice ingredients to create a persuasive recipe, deceptively easy-looking but completely satisfying in its final form (RM22), while juicy shishito peppers lend summertime vibrance to an alfresco Shhhbuulee feast, flavoured with sesame and peanut butter for nutty accents to adorn the colourful capsicum (RM26).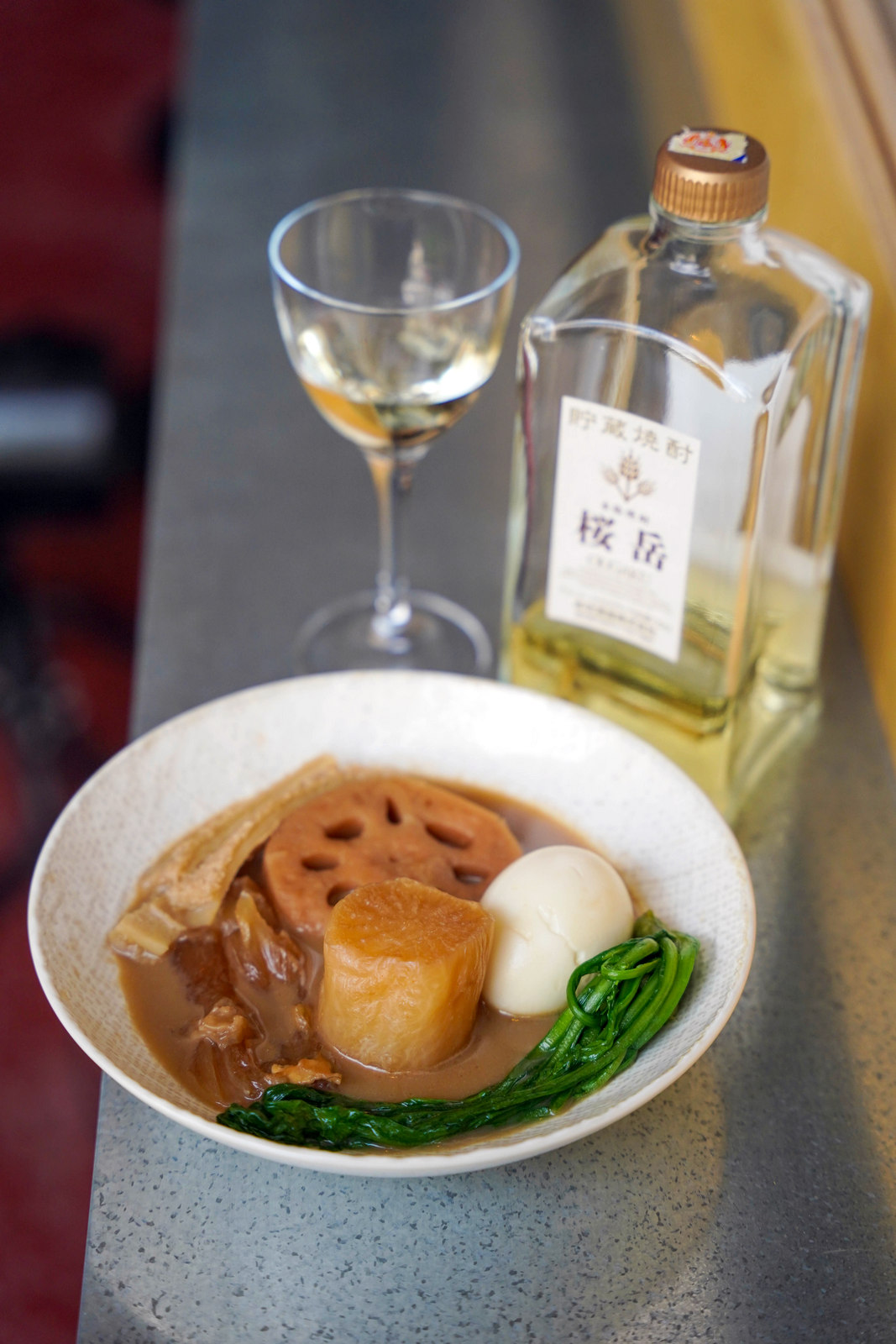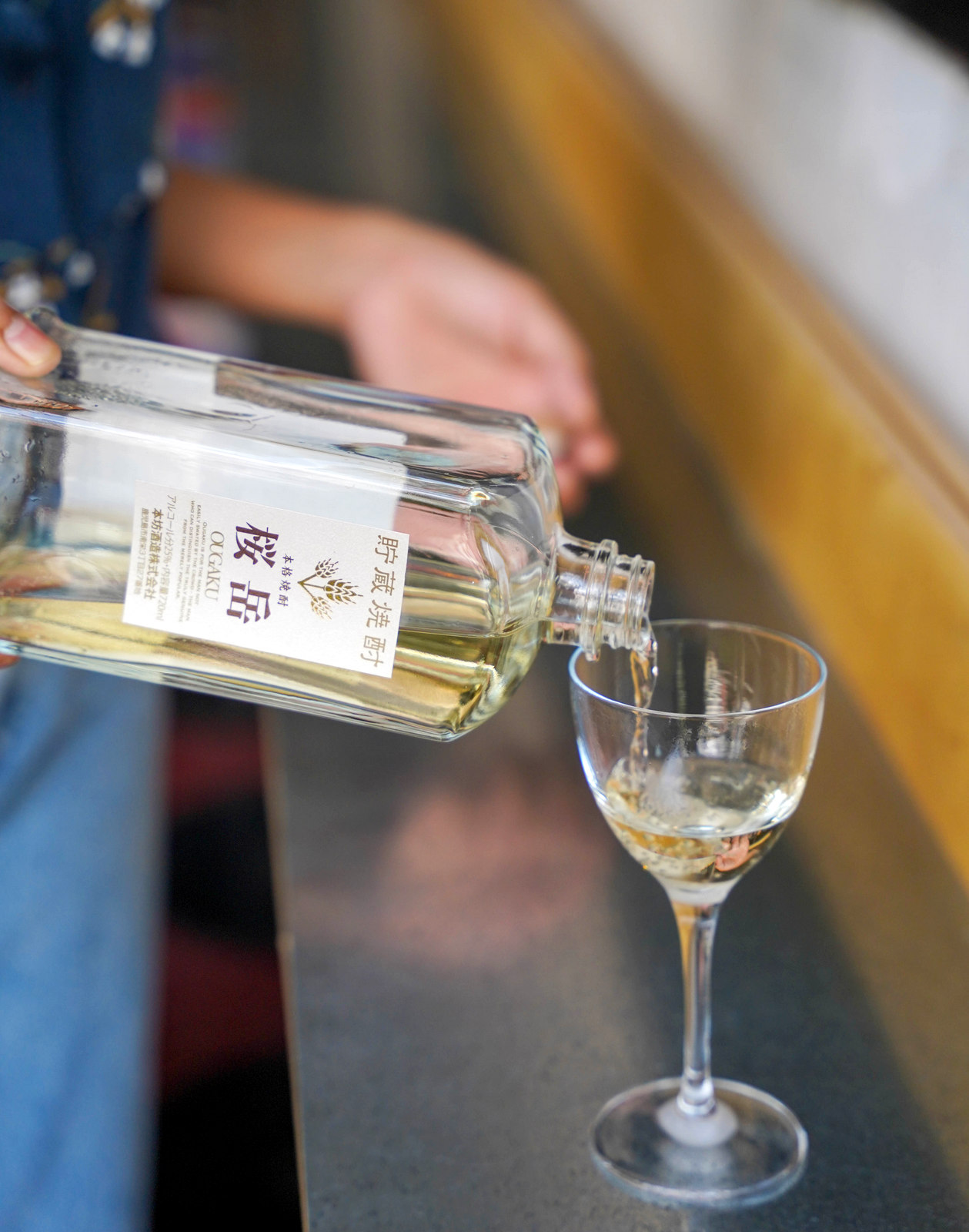 We love the soulfulness of the braised tripe and tendon, swimming in fu yu fermented beancurd broth with radish, chrysanthemum leaves and lotus roots, like a harmonious cross of a Taipei beef offal soup, Tokyo oden and Teochew winter pot (RM48) - the bowl to nurse a broken heart, coupled with oak-aged Ougaku shochu (RM35 per shot) to drown our sorrows.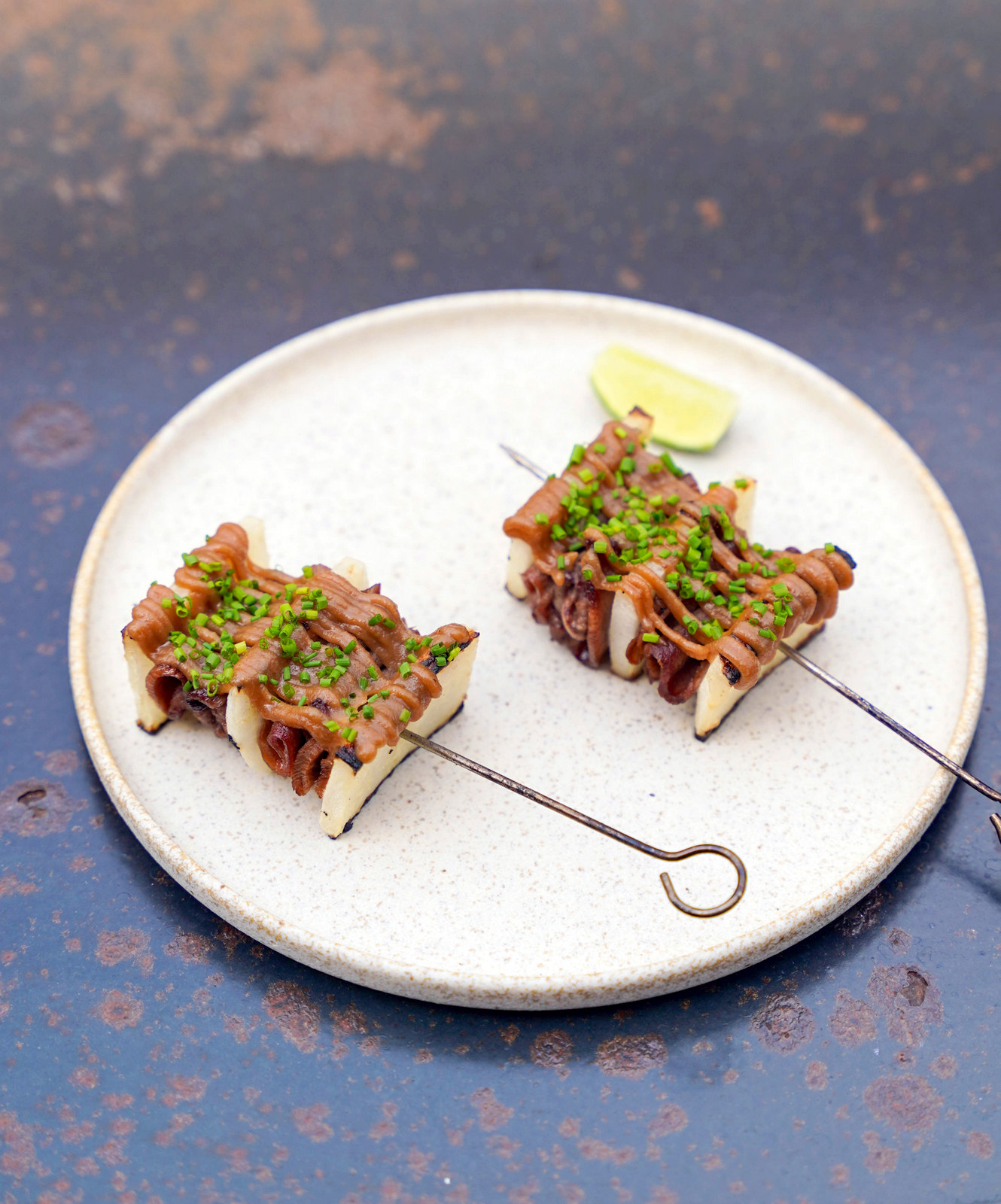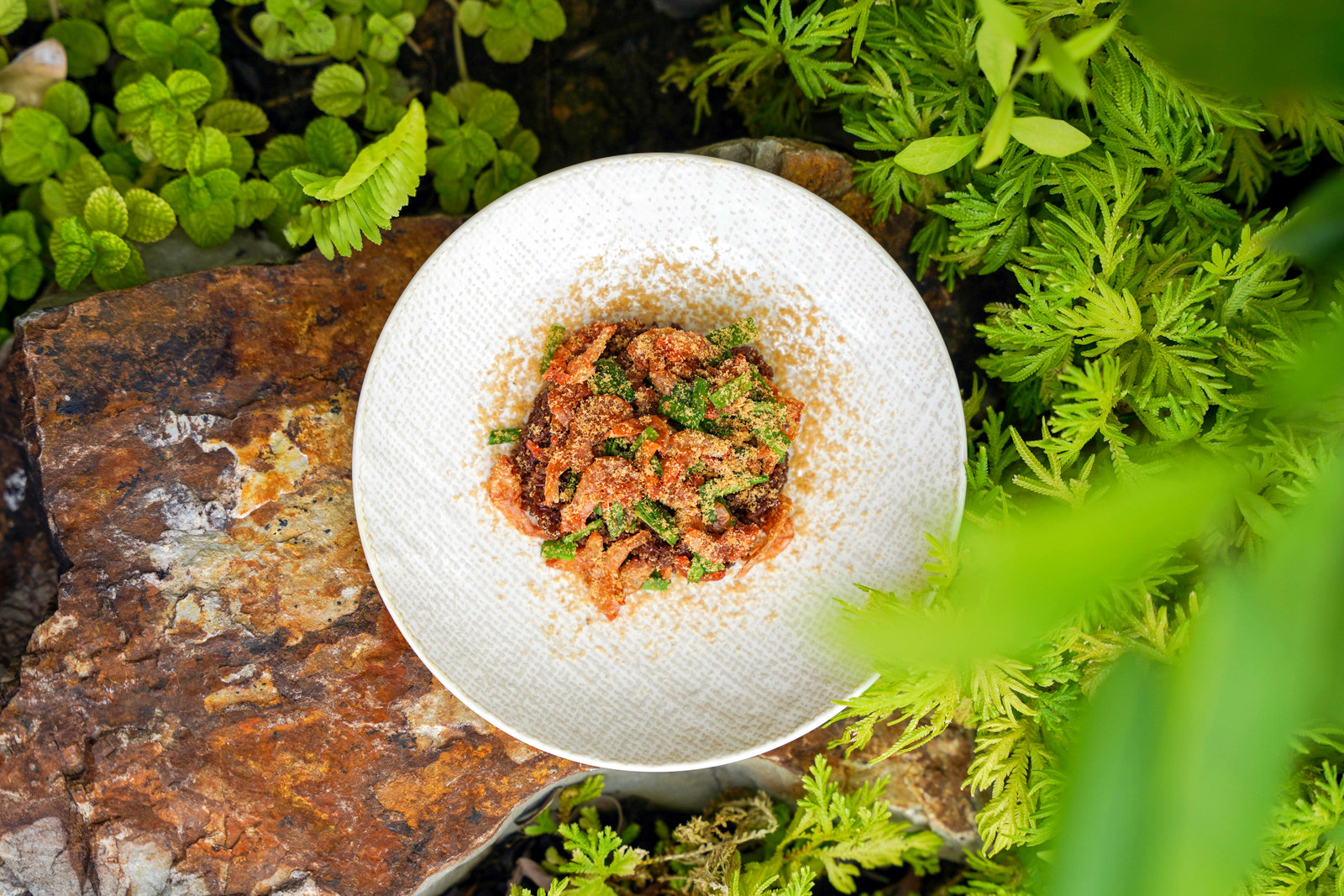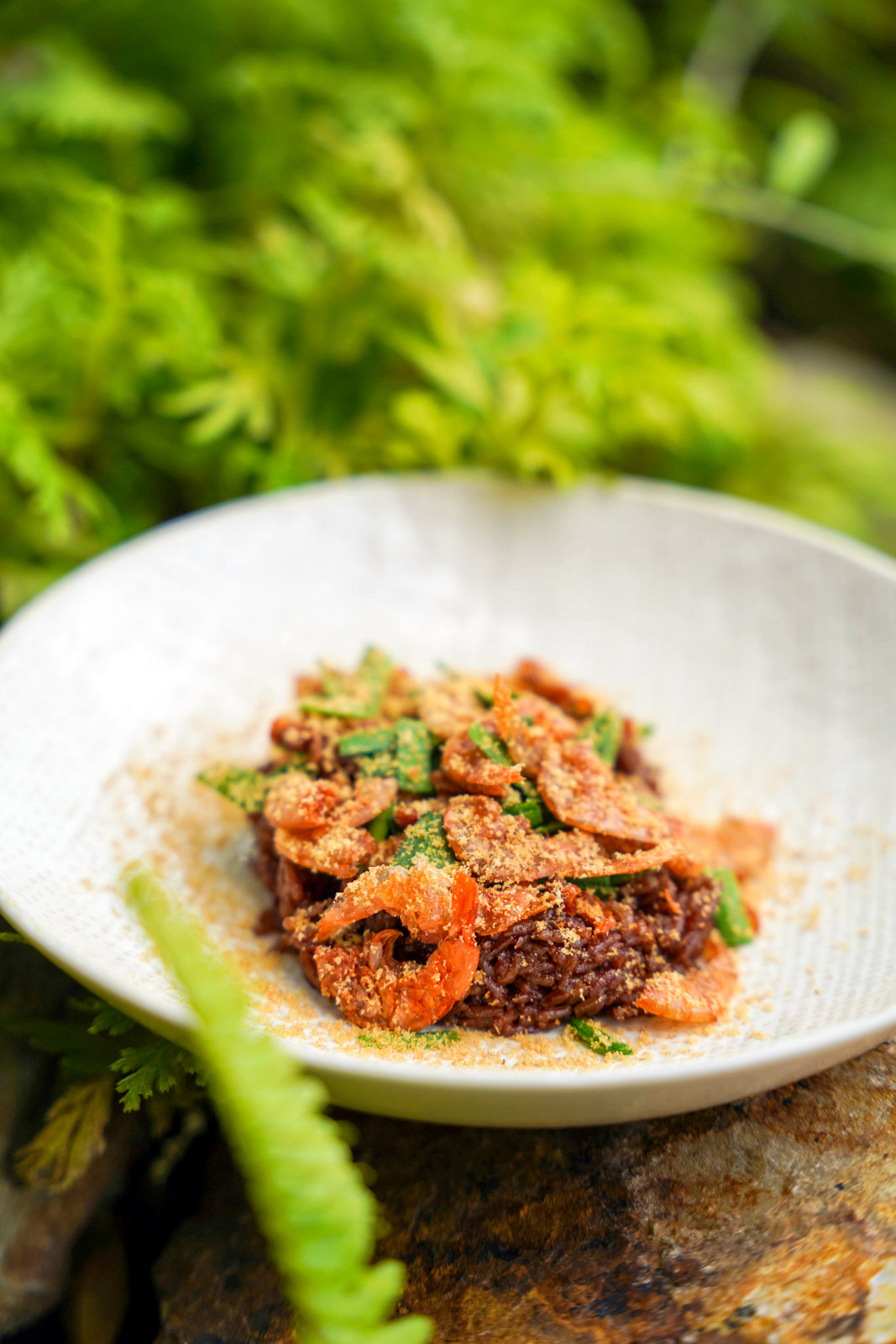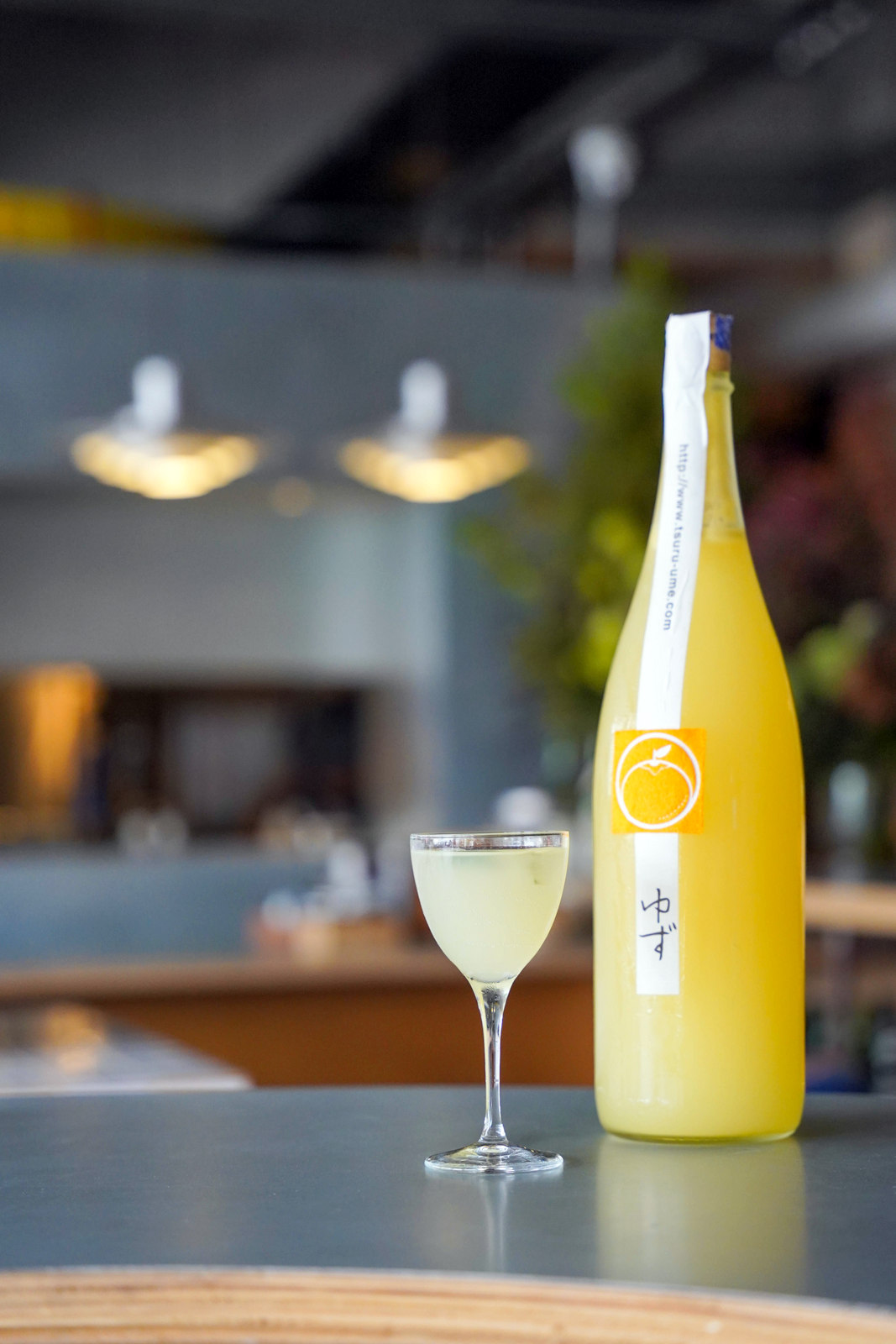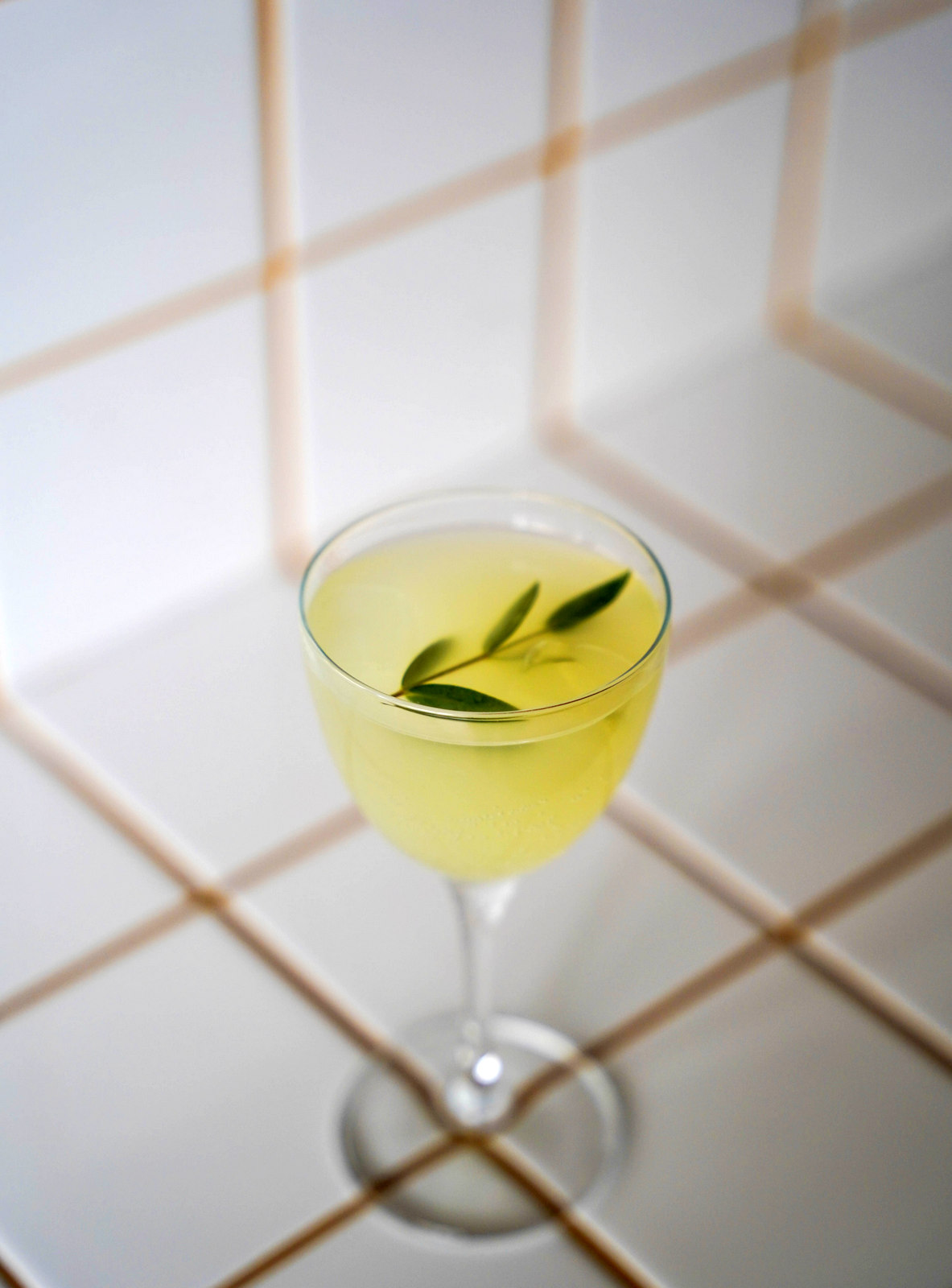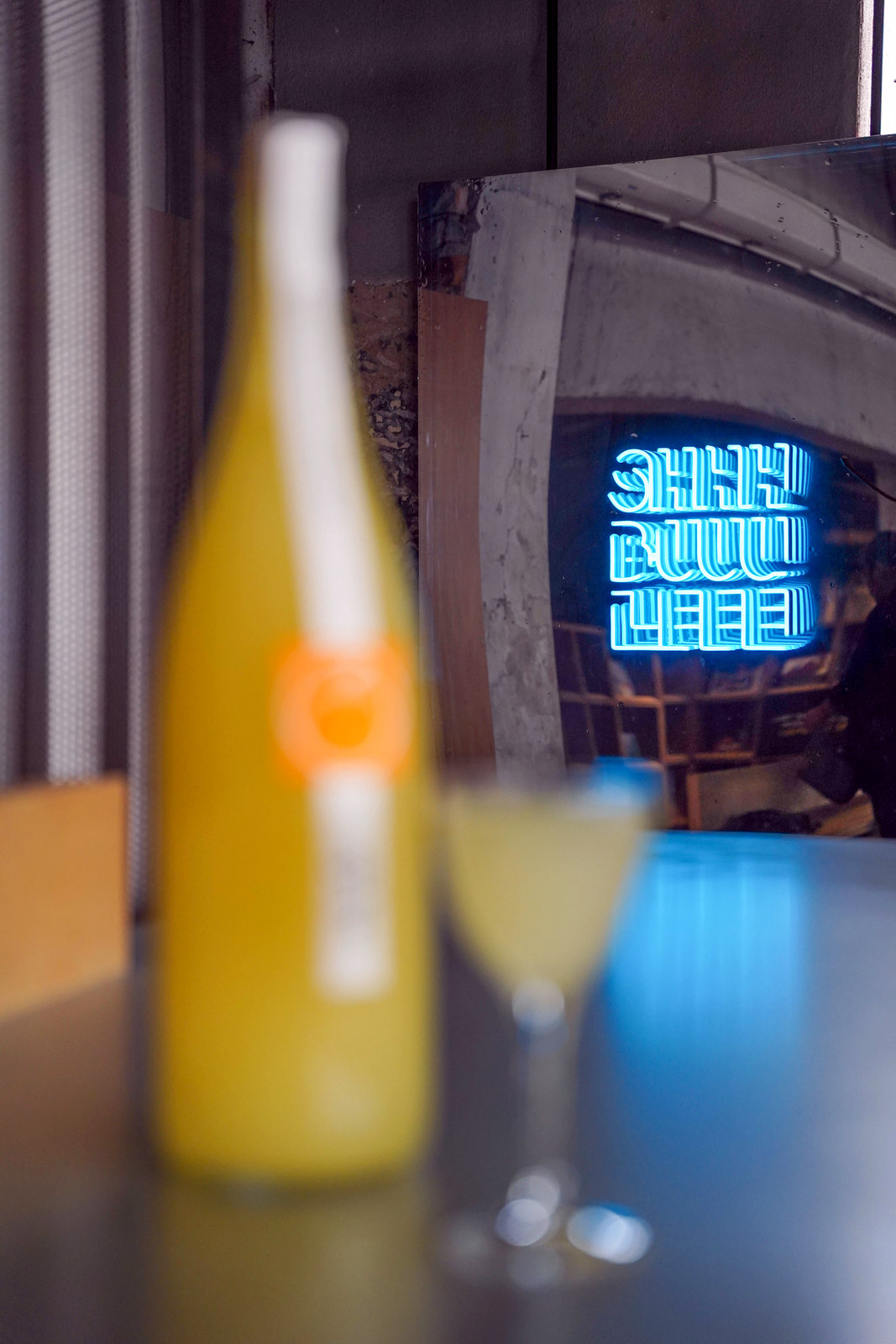 Shhhbuuuleee's small plates add up to a complete dinner, filled with familiar elements reimagined and refashioned remarkably.
Succulently smoked beef tongue convey a mellow char, dressed deliciously with peanuts and shrimp paste for har cheong happiness, sandwiched between jicama like sando on skewers (RM28), while red glutinous rice is scattered with crispy sakura shrimp and salt-cured fish roe, marrying gorgeous grains with briny beauty (RM24).
All in all, Shhhbuuuleee seals its spot as one of KL's most distinctive destinations for dining and drinking, a place where people can come together and swap stories over delightful dishes, with a Yuzu-Hi shochu soda (RM48) firmly in hand.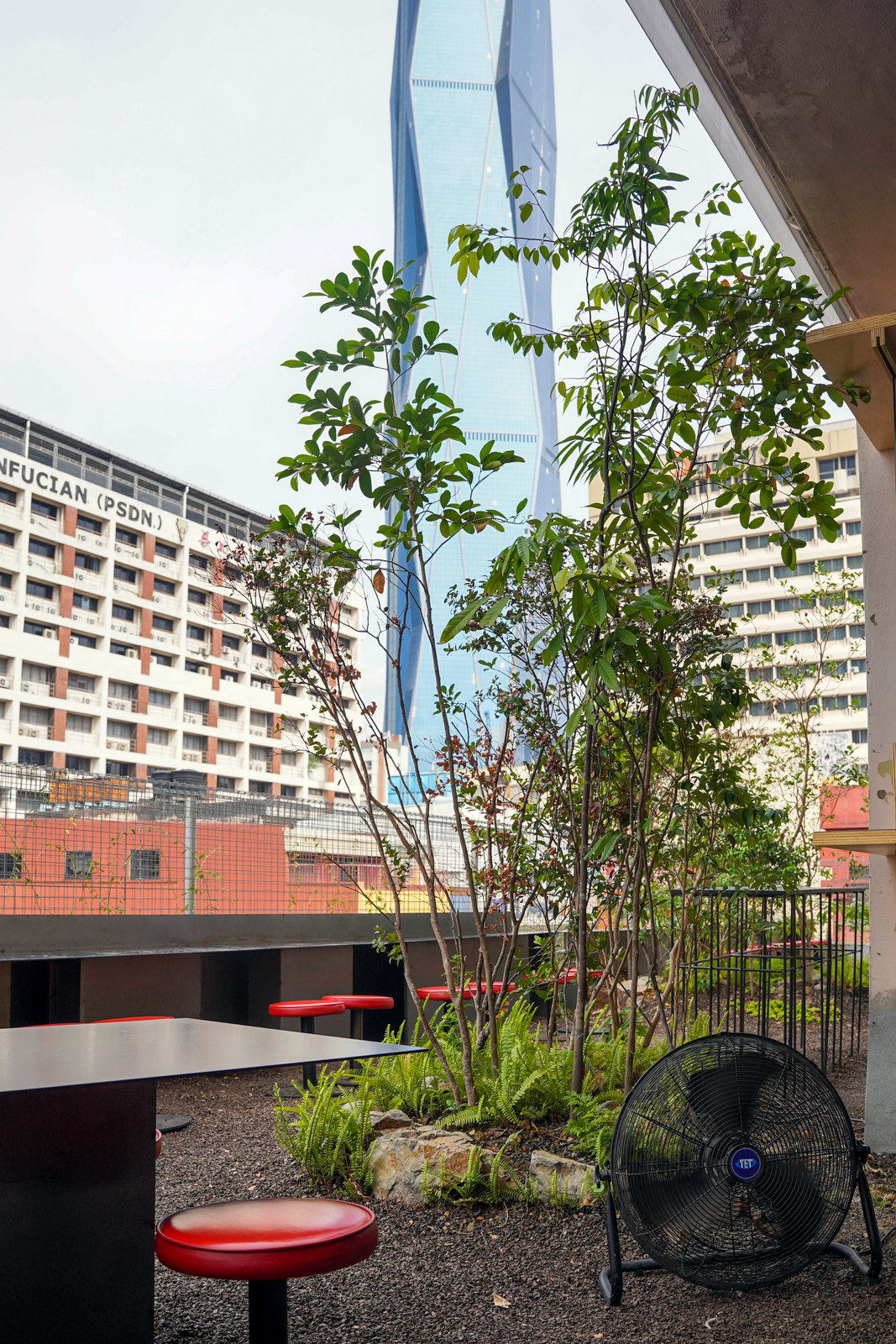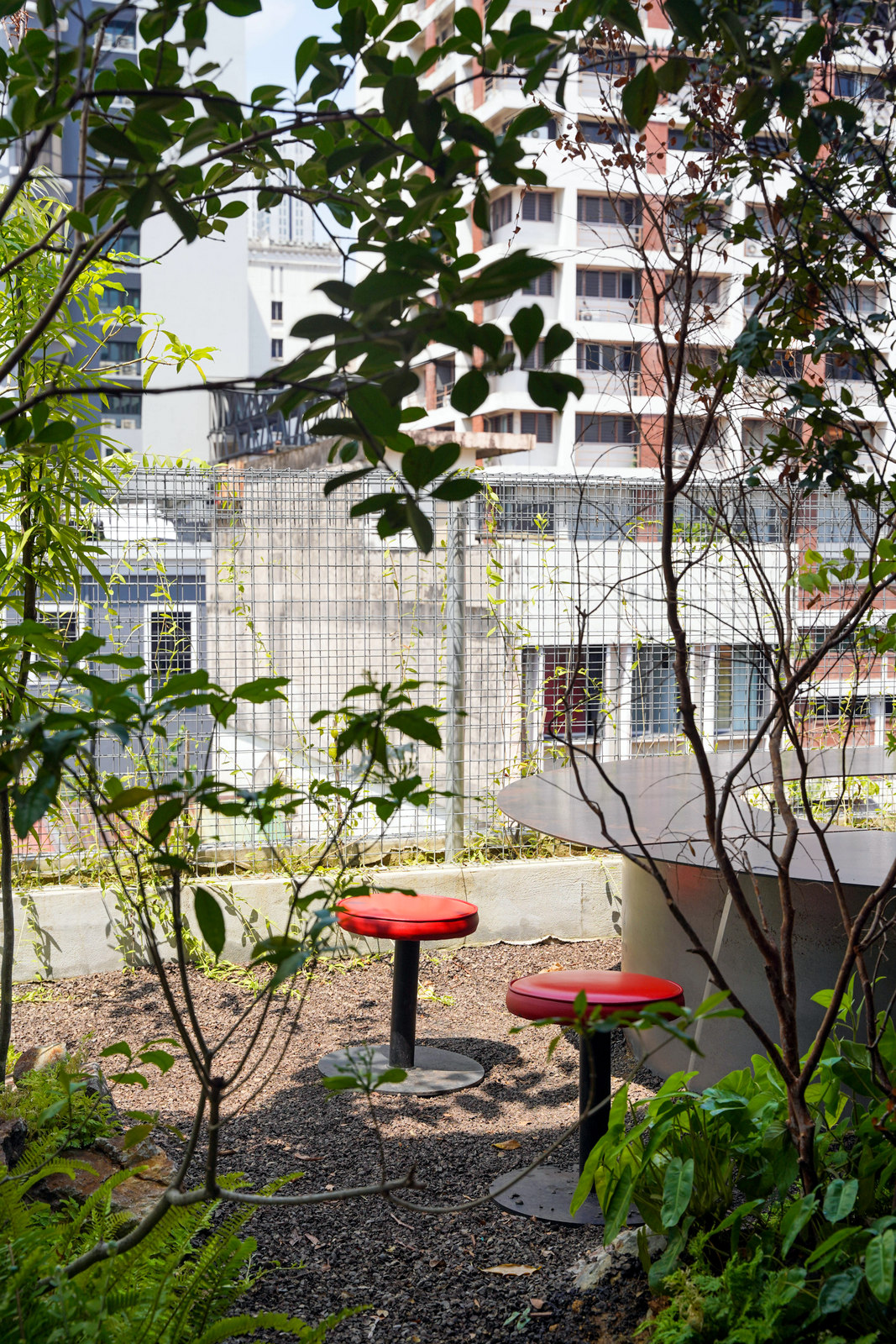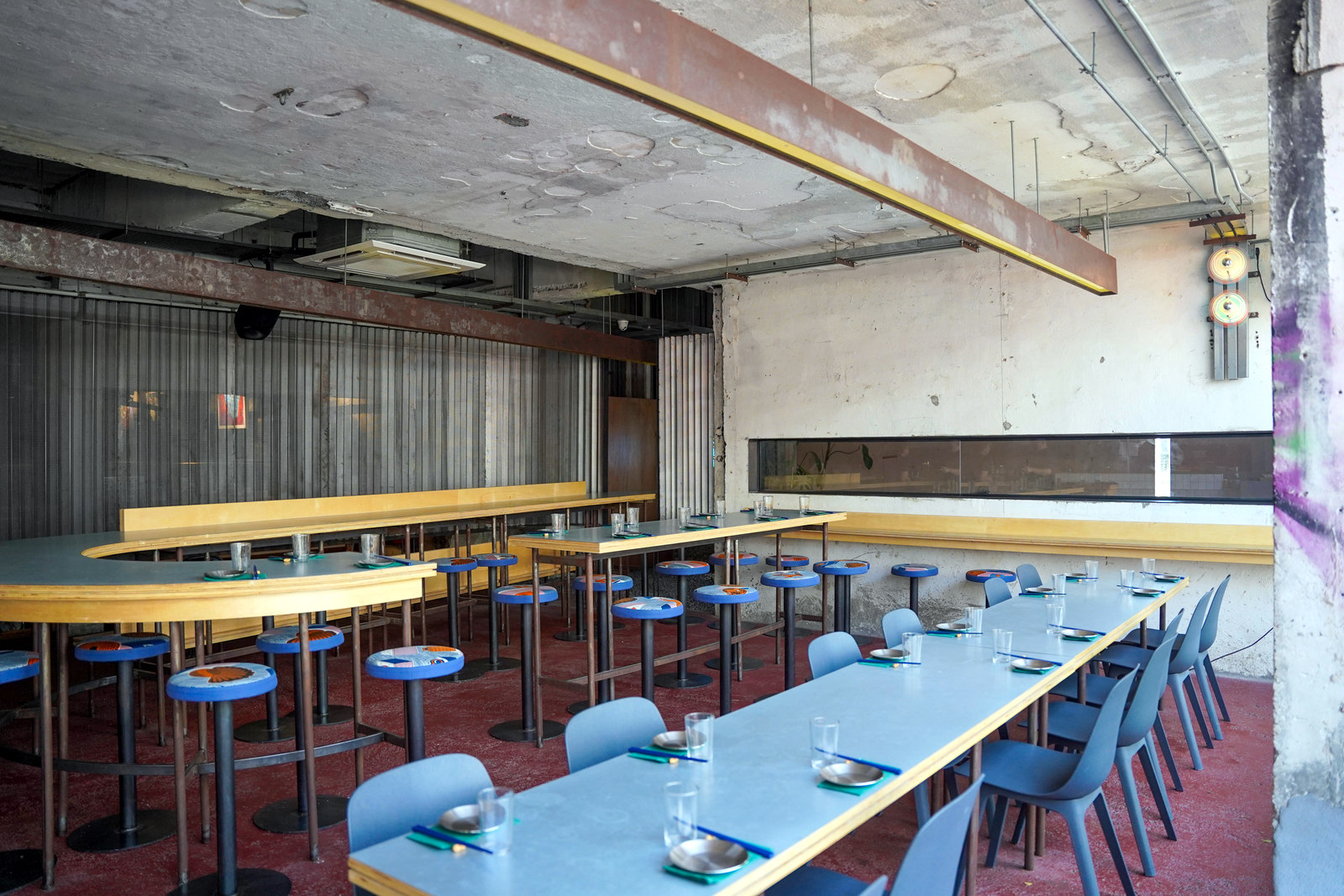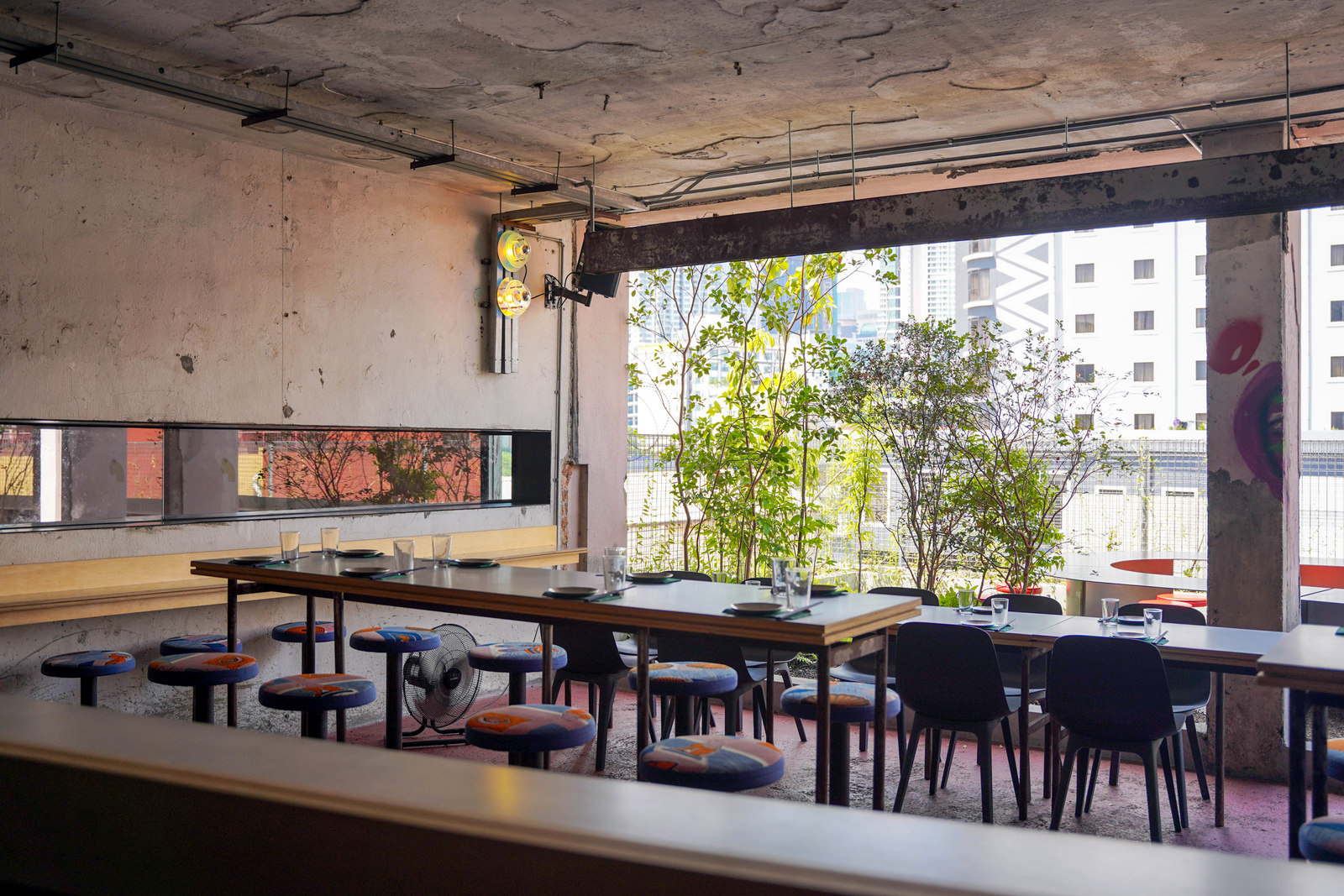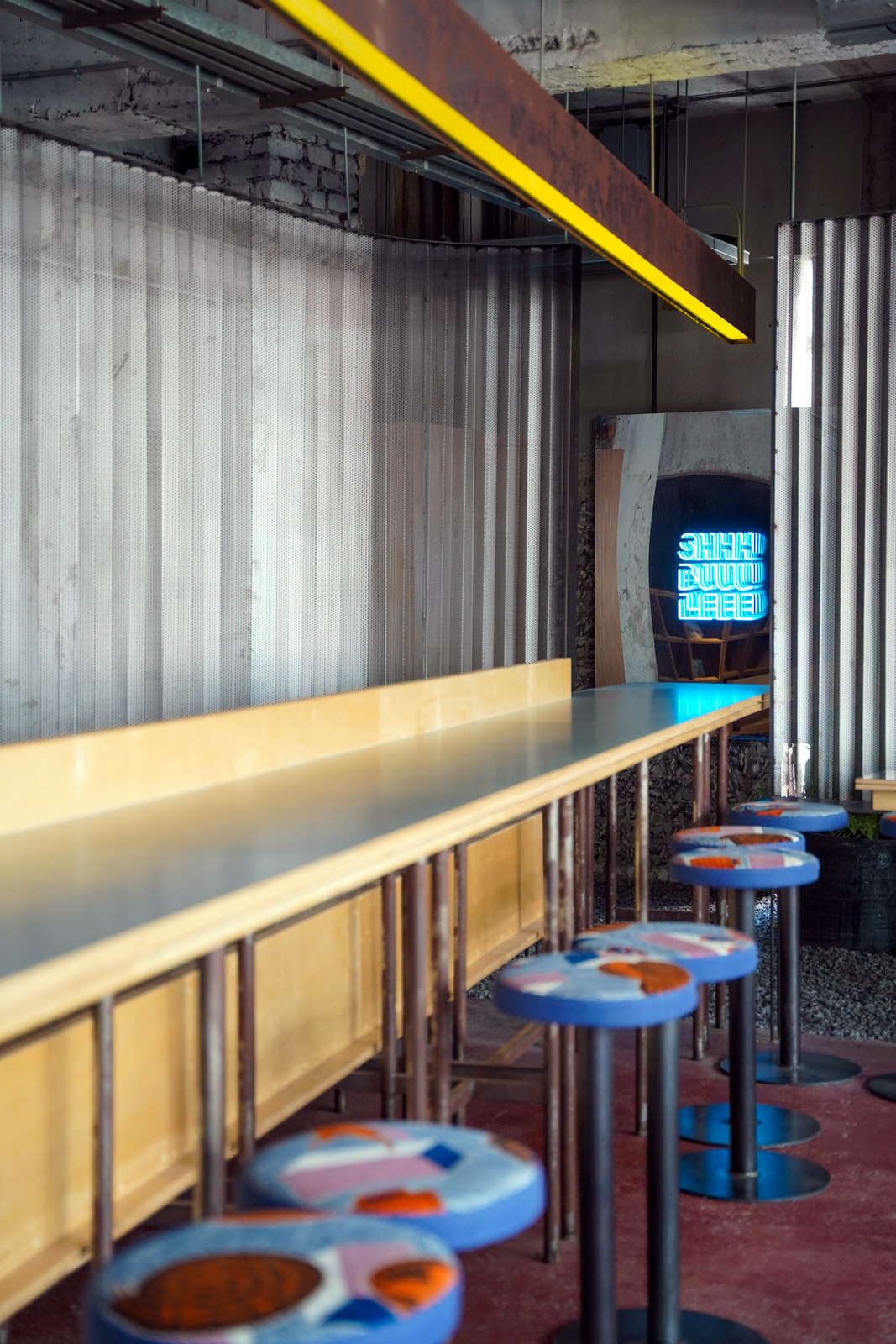 Shhhbuuuleee
REXKL, 80, Jalan Sultan, City Centre, 50000 Kuala Lumpur.
Open Tuesday-Sunday, 5pm-late. Tel: 012-612-0786