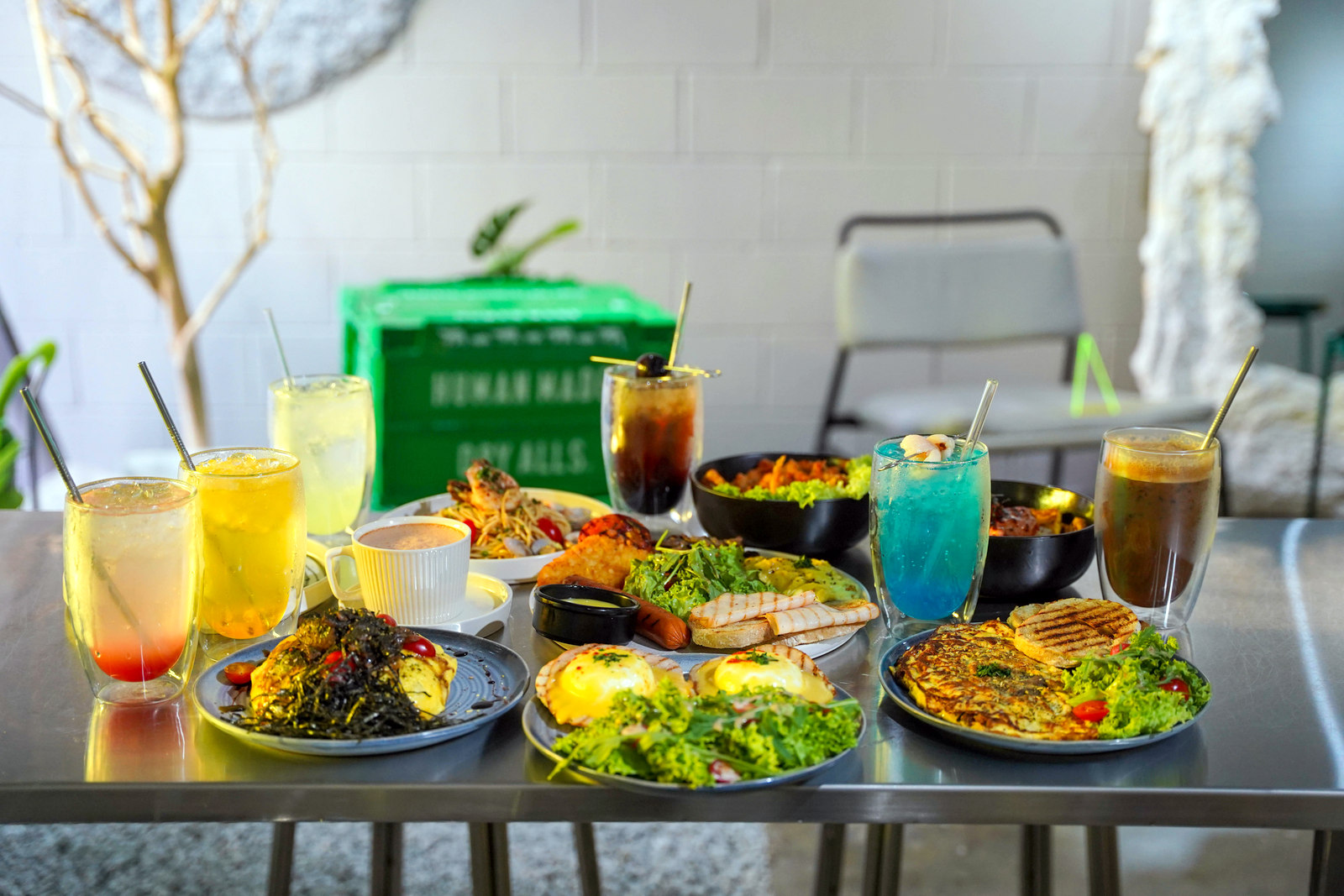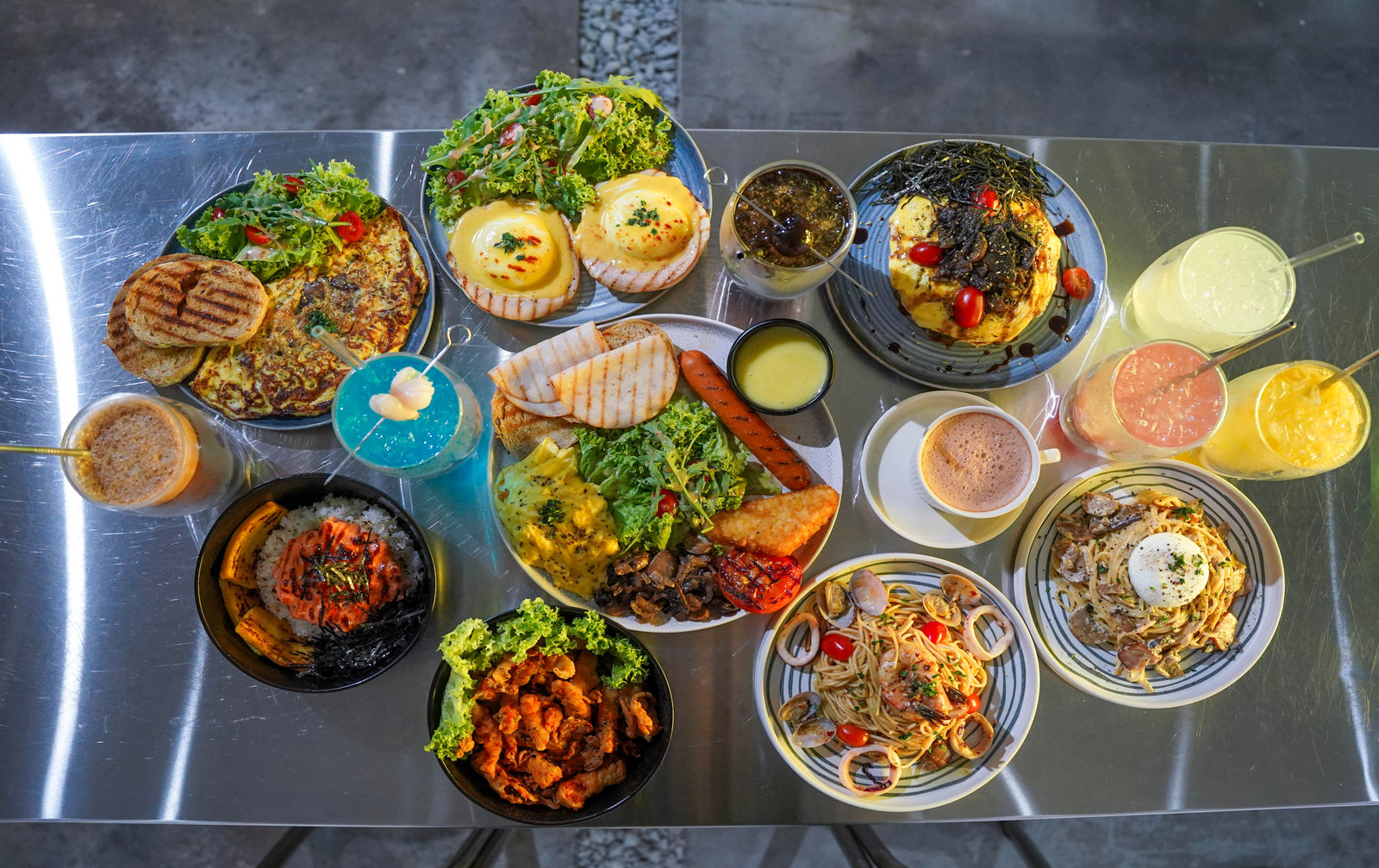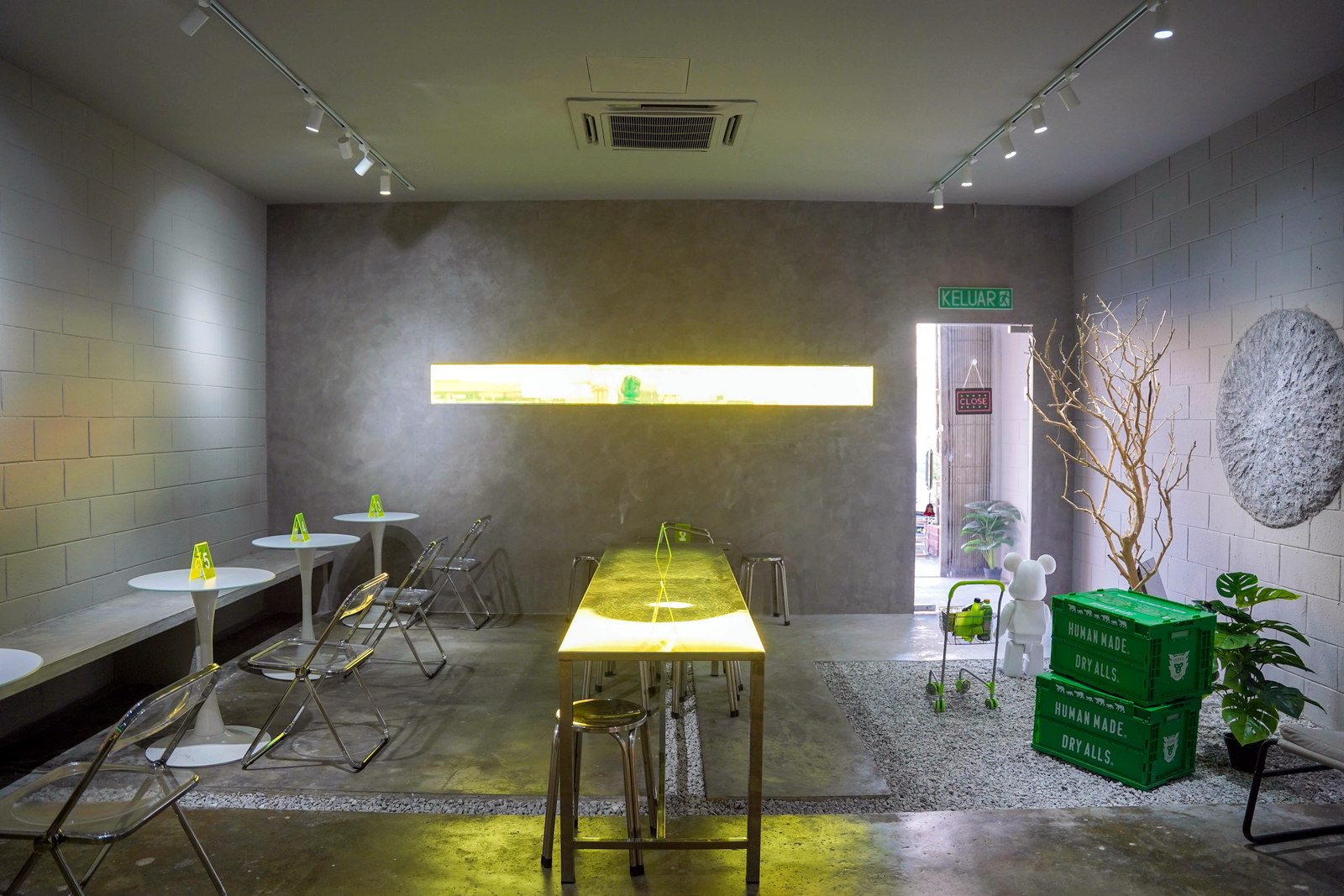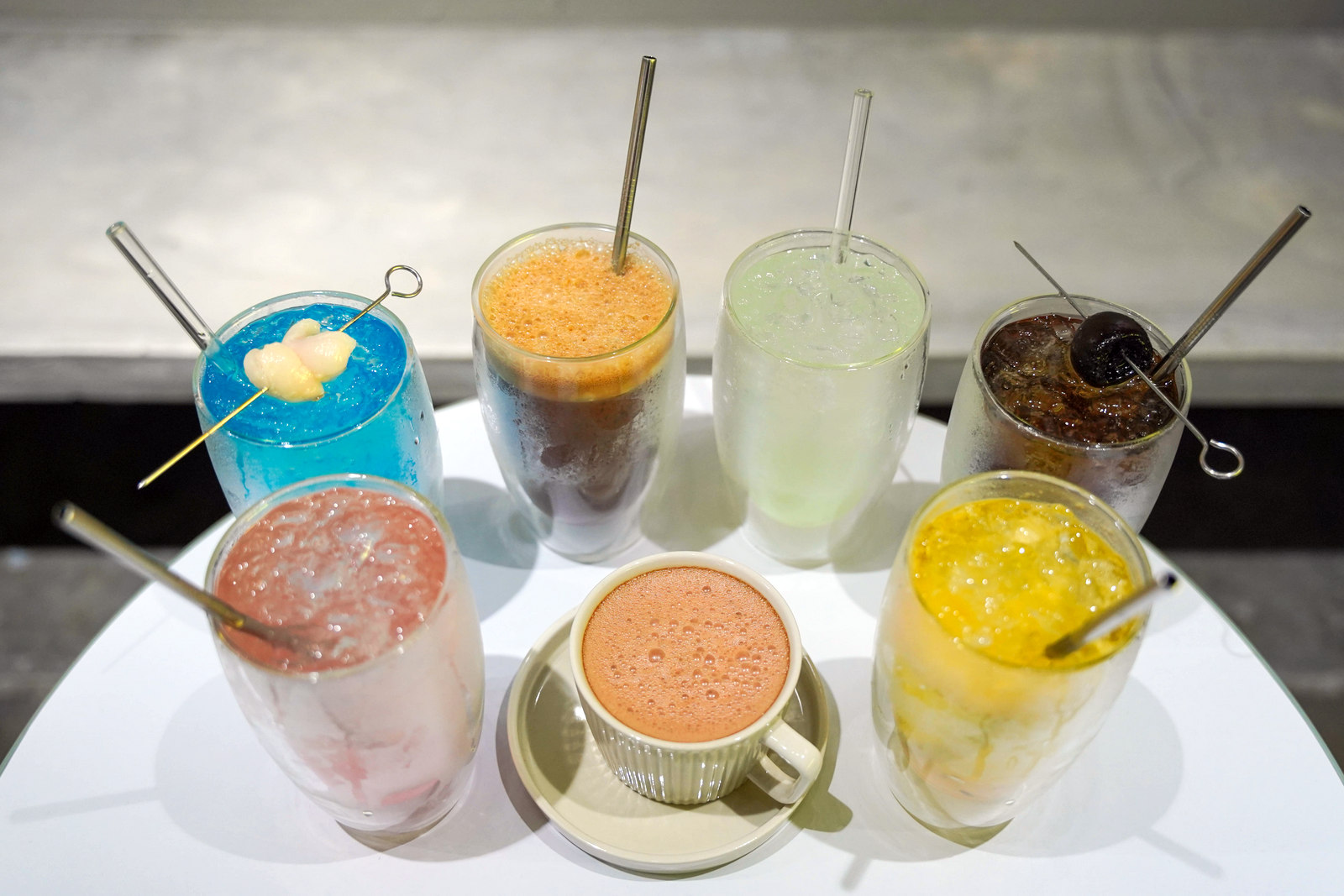 The cool kids in Kepong know where to go for their cafe adventures: MANA has become a buzz-worthy smash since opening in October 2021, launched by a family of neighbourhood residents for KL's latest generation of cafe enthusiasts.
Gorgeously stylish in neon green and grey, the contemporary-minded MANA stands out amid streets of classic kopitiams and traditional roast meat restaurants.
Inside, its stark fixtures and furnishings create an otherworldly landscape, with sections that evoke a tropical theme with neon-lit effects. It's perfect for trendy brand collaborations, with an emerald-hued window pane illuminating the centre of the room.

Founders Brandon and Jim recently guided us through this unconventional cafe, giving a glimpse into MANA's fresh refurbishment and revamped pork-free menu, which spans contemporary takes on Japanese, Italian and Western crowd-pleasers.
For Eat Drink KL readers, show this post while visiting MANA Kepong and receive a complimentary signature drink with your order!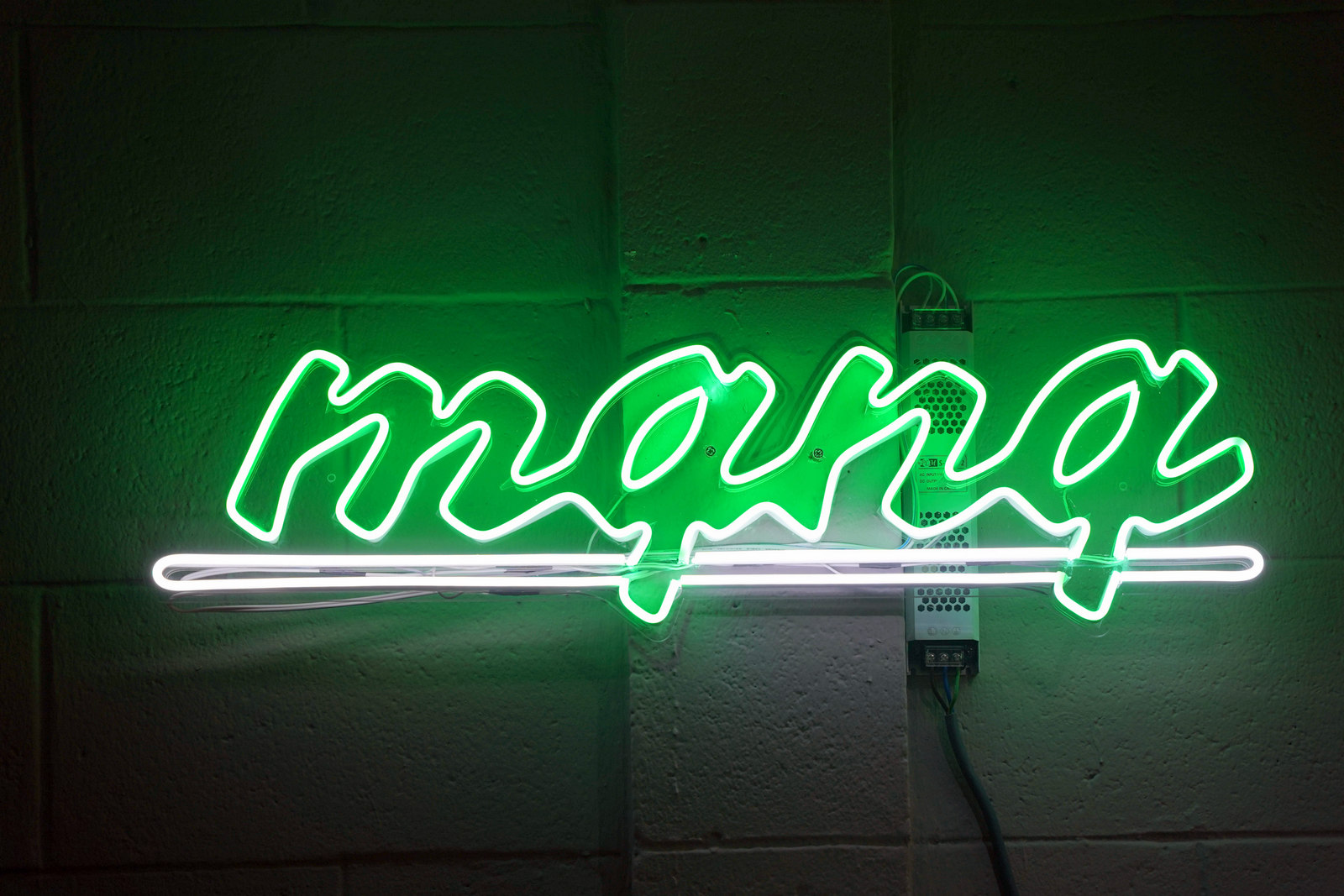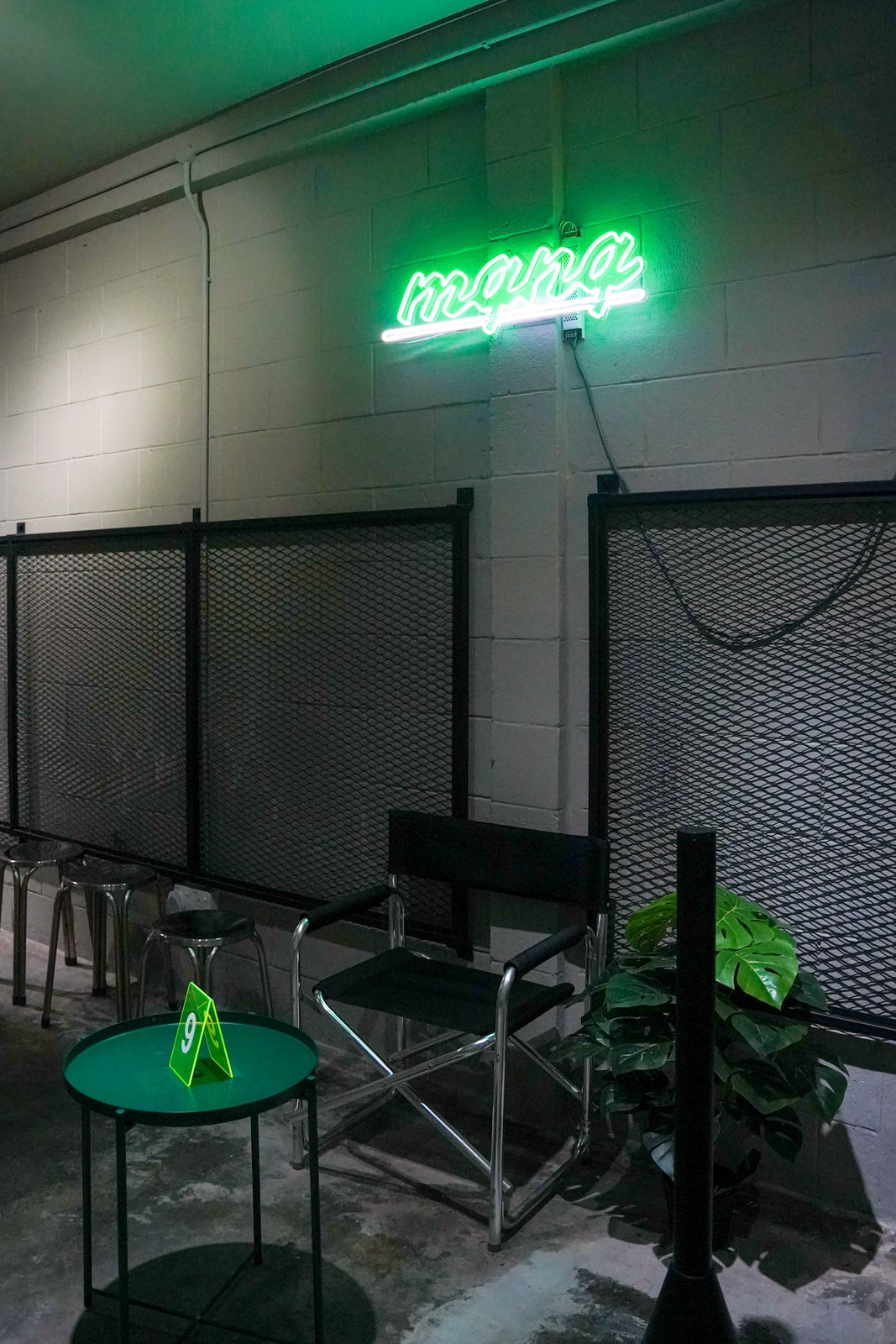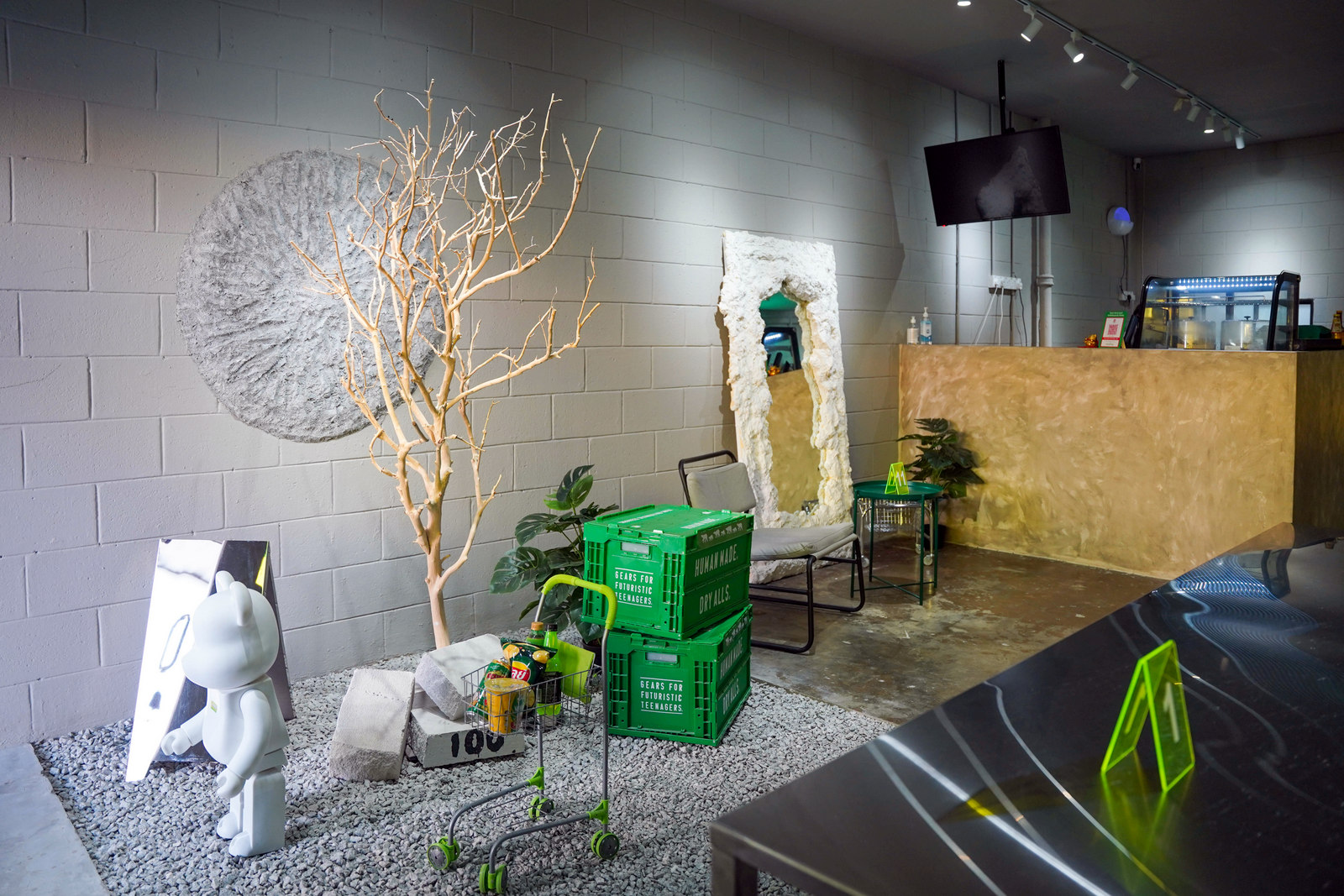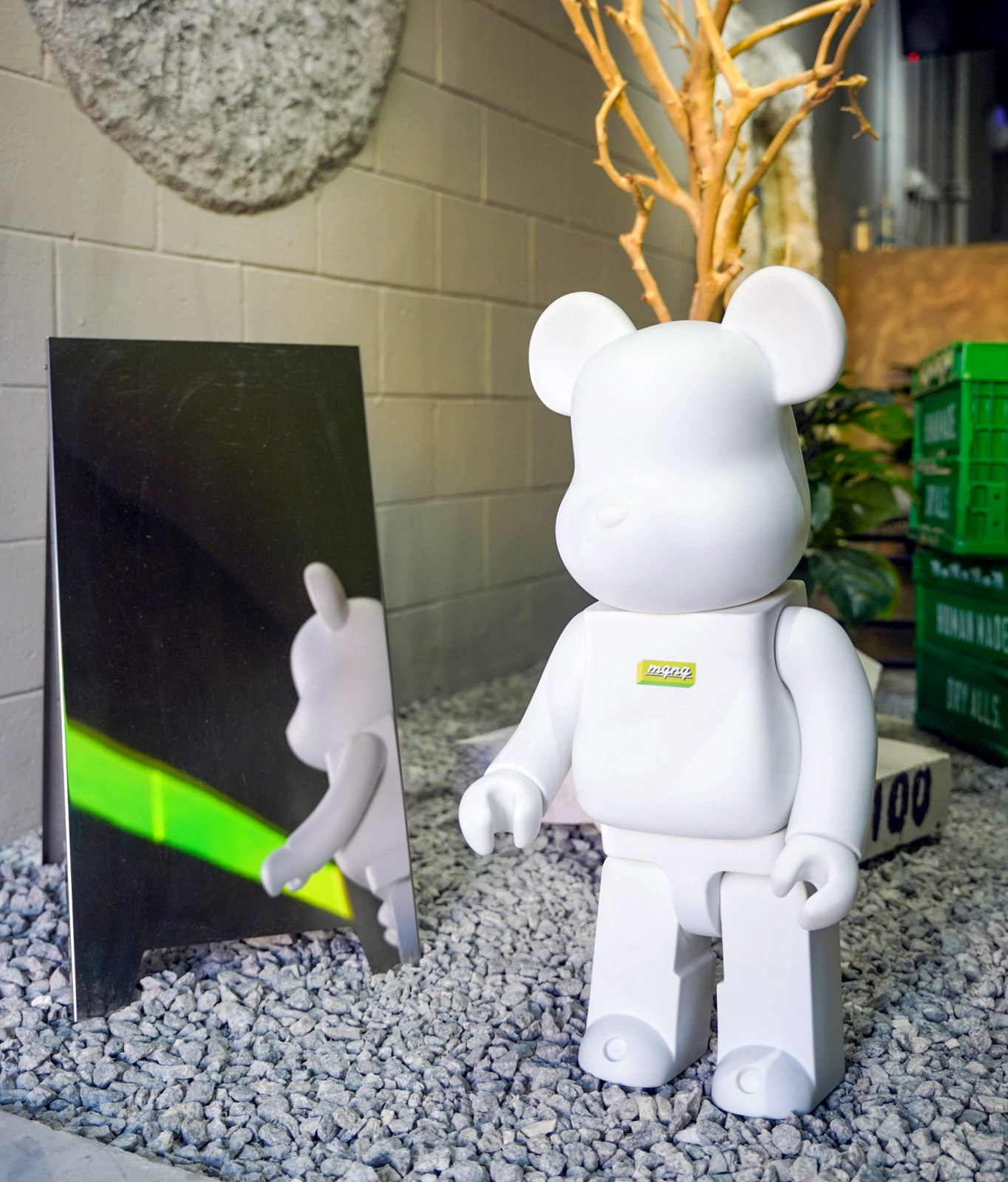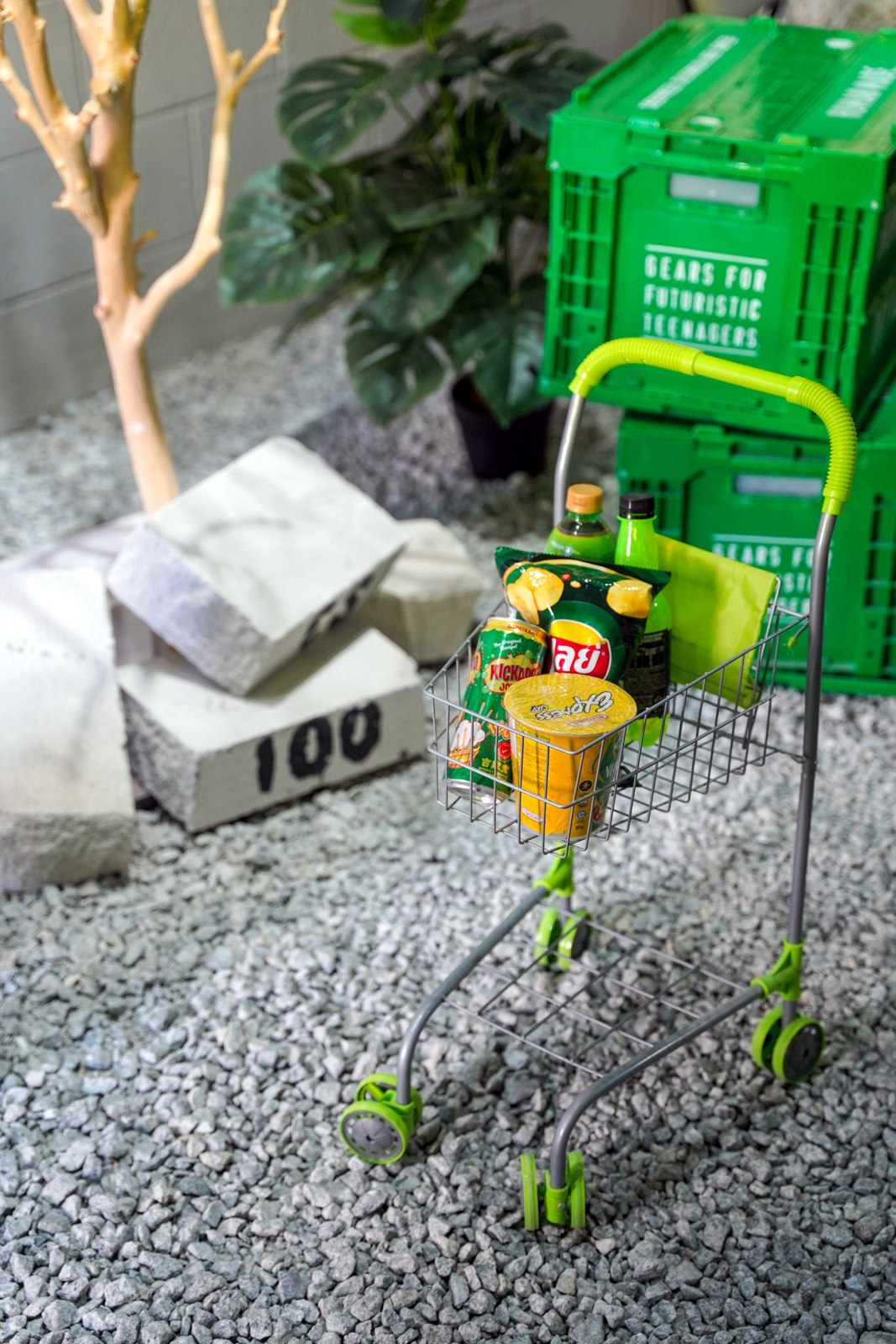 MANA has newly expanded its seating section, setting a cosy scene for intimate, small-scale events. A modified pearl-white Bearbrick stands guard over the gravel, bolstering the sleek vibes of a space that's now instantly recognisable on Instagram.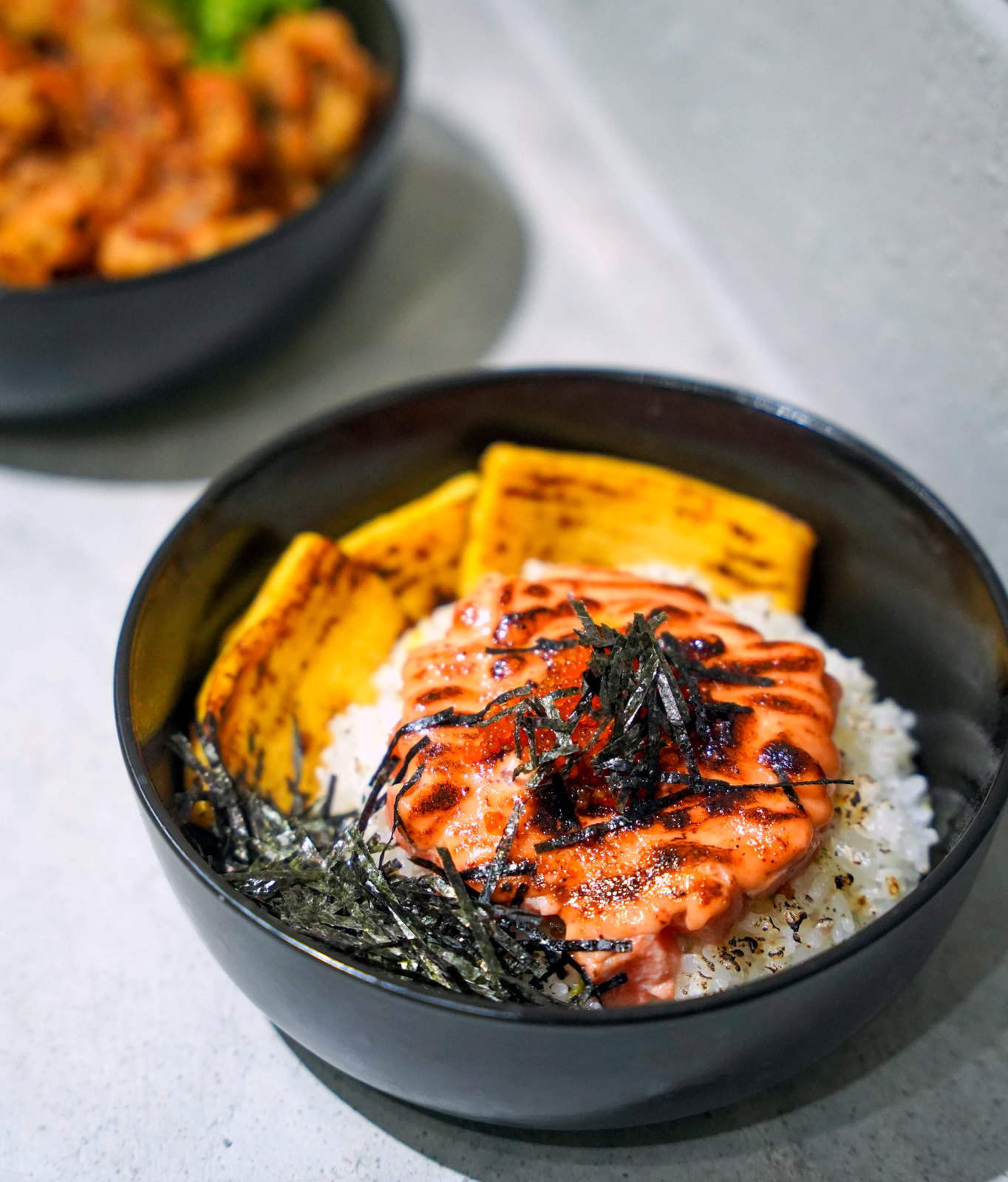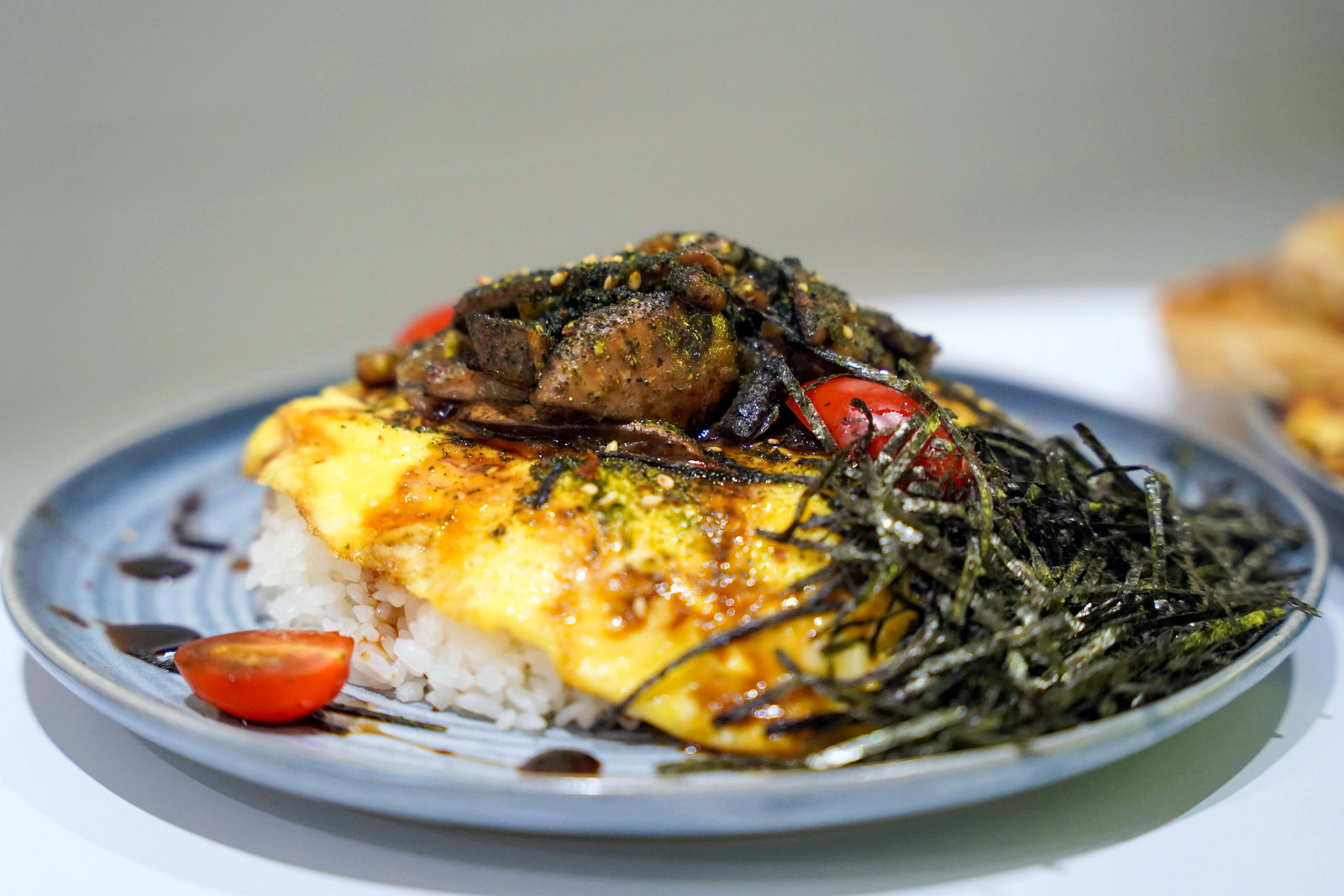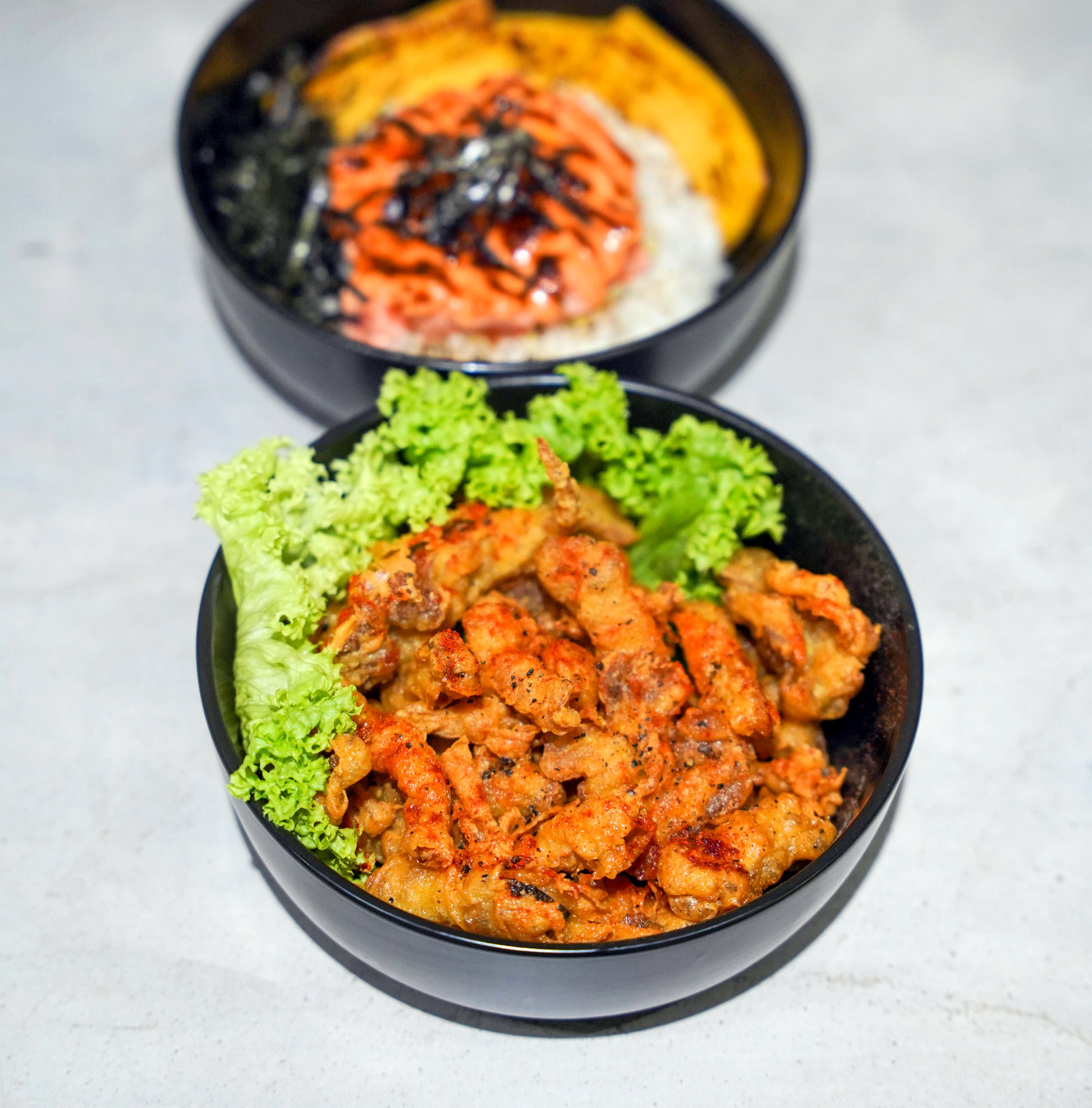 MANA's cuisine is crafted to be revitalising - to recharge your mana, as gamers might say.
The fan favourite since the start has been the Aburi Salmon Bowl (RM22). It's the most popular order among regulars - a perfectly torched slab of Norwegian salmon, fleshy and flaky, blanketed with comfortingly creamy mentaiko sauce, complete with tamago and nori shavings on a warm bowl of Japanese rice. It's the ideal mood-booster for a tough afternoon.
Newer Japanese-influenced offerings include mouthwatering mushroom marvels - munch on the Kinoko Don, a meat-free ensemble of sautéed Swiss brown and white button mushrooms, layered over soft, fluffy omelette on rice, for earthy, savoury-sweet satisfaction (RM20), and the Fried Kinoko for tempura thrills, featuring deep-fried battered mushrooms with plenty of crinkle and crackle - this is super-addictive (RM13)!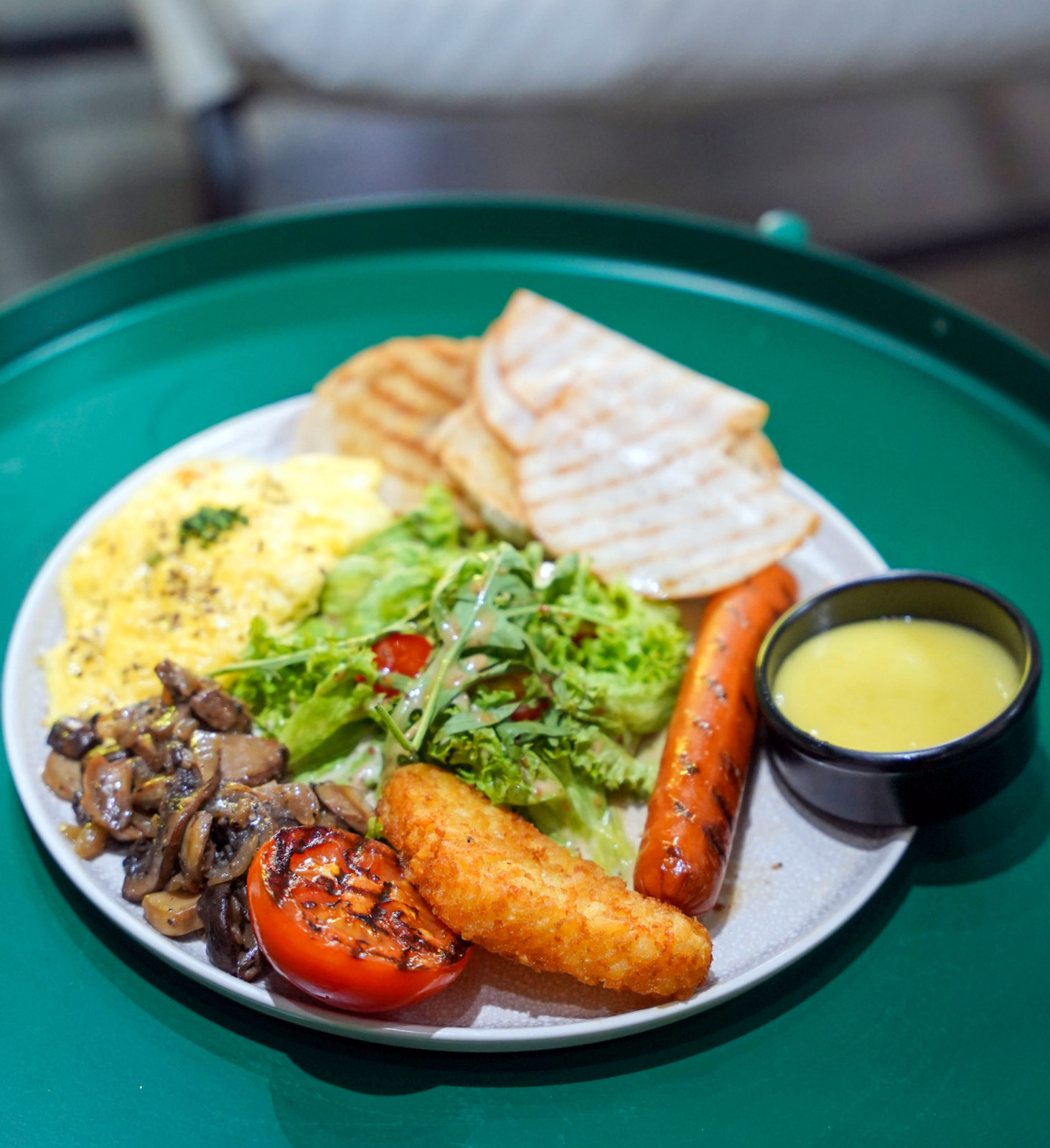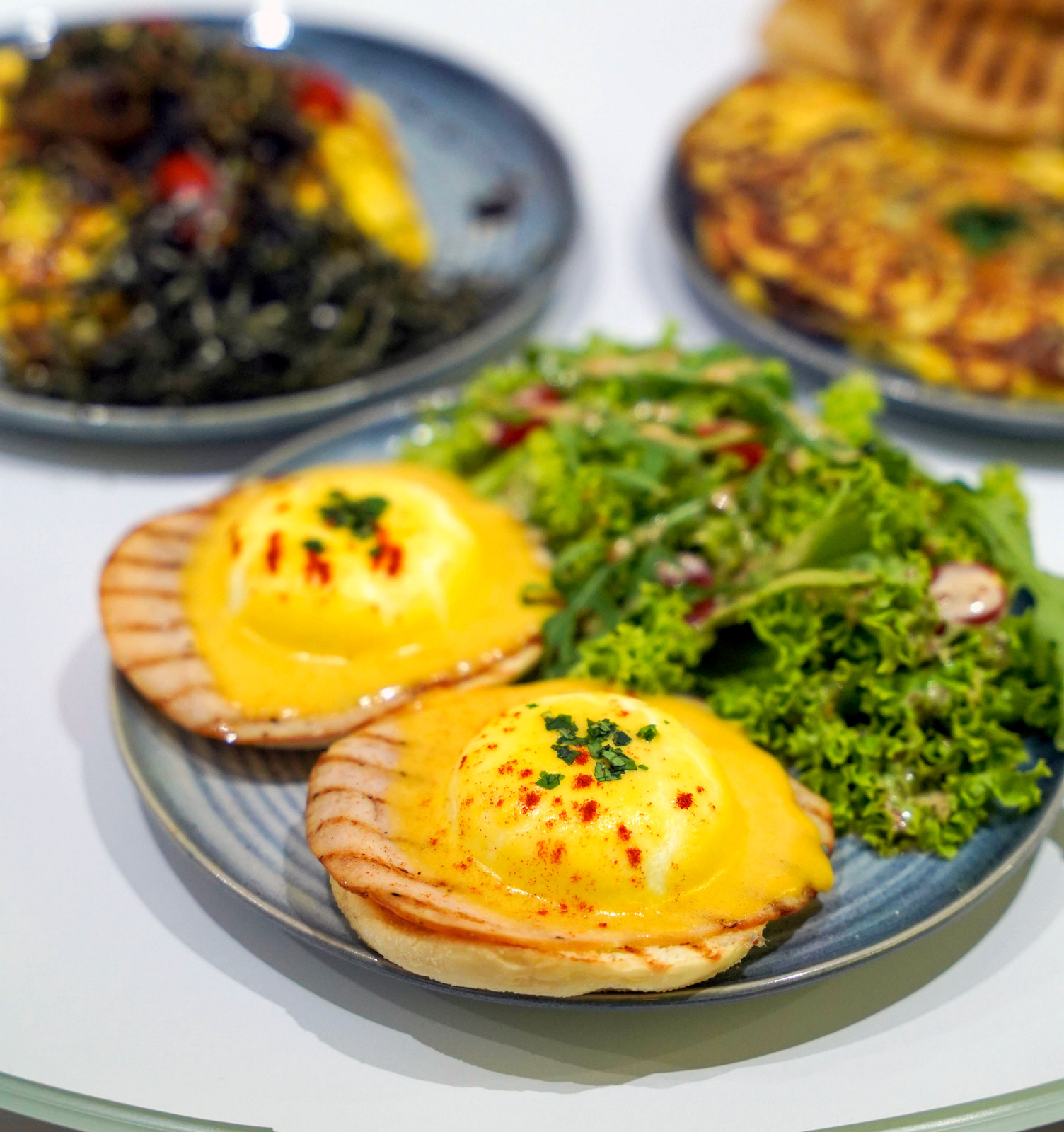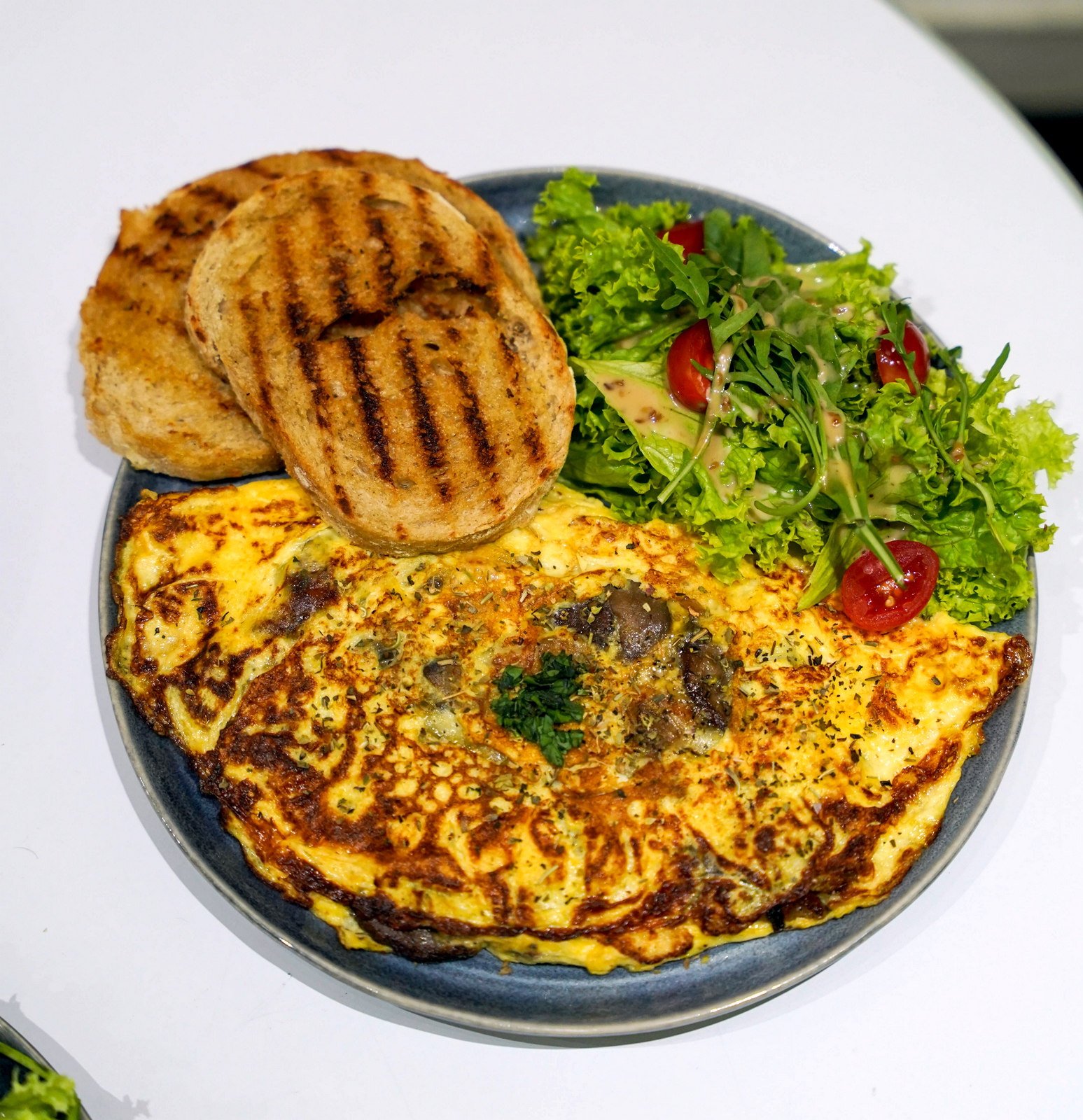 Seeking an Canberra-style brunch in Kepong? Check out MANA's Big Breakfast, bountiful with turkey ham, chicken frankfurter, hash brown, sauteed mushrooms, scrambled eggs, sourdough toast, rocket leaf salad, and house-made wasabi mayo - hearty enough to keep us energised till the evening, with quality ingredients to make the calories worthwhile (RM28).

Egg-enthusiastic brunch hunters can also order the Eggs Benedict, lusciously poached eggs on sourdough toast, rounded out with kitchen-blended hollandaise sauce and your choice of turkey ham or sauteed mushrooms (RM26), and the Cheesy Mushroom Omelette (RM19), a richly golden-brown omelette that's wrapped around a medley of mushrooms, mozzarella and cheddar, partnered with sourdough toast and salad for balanced sustenance.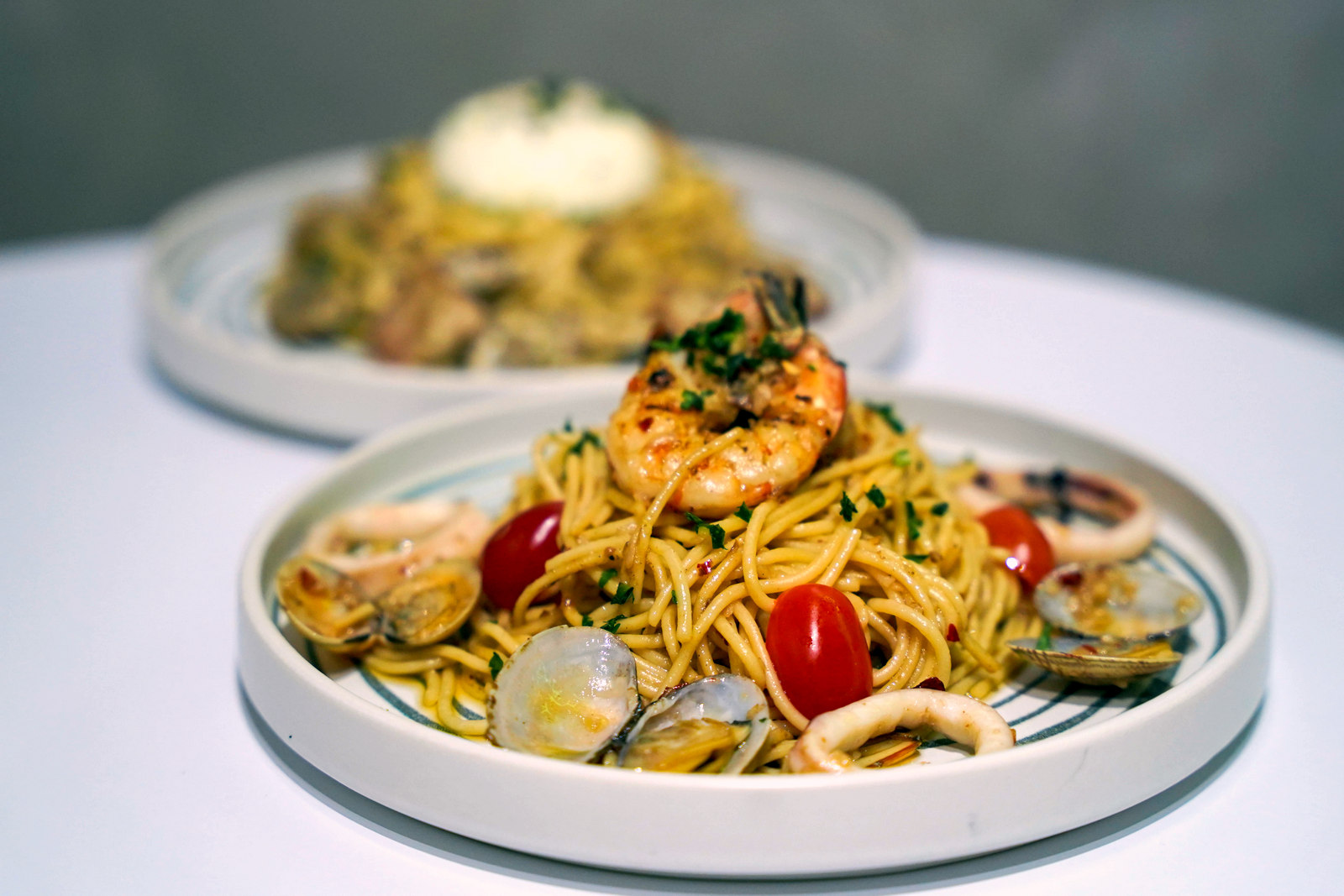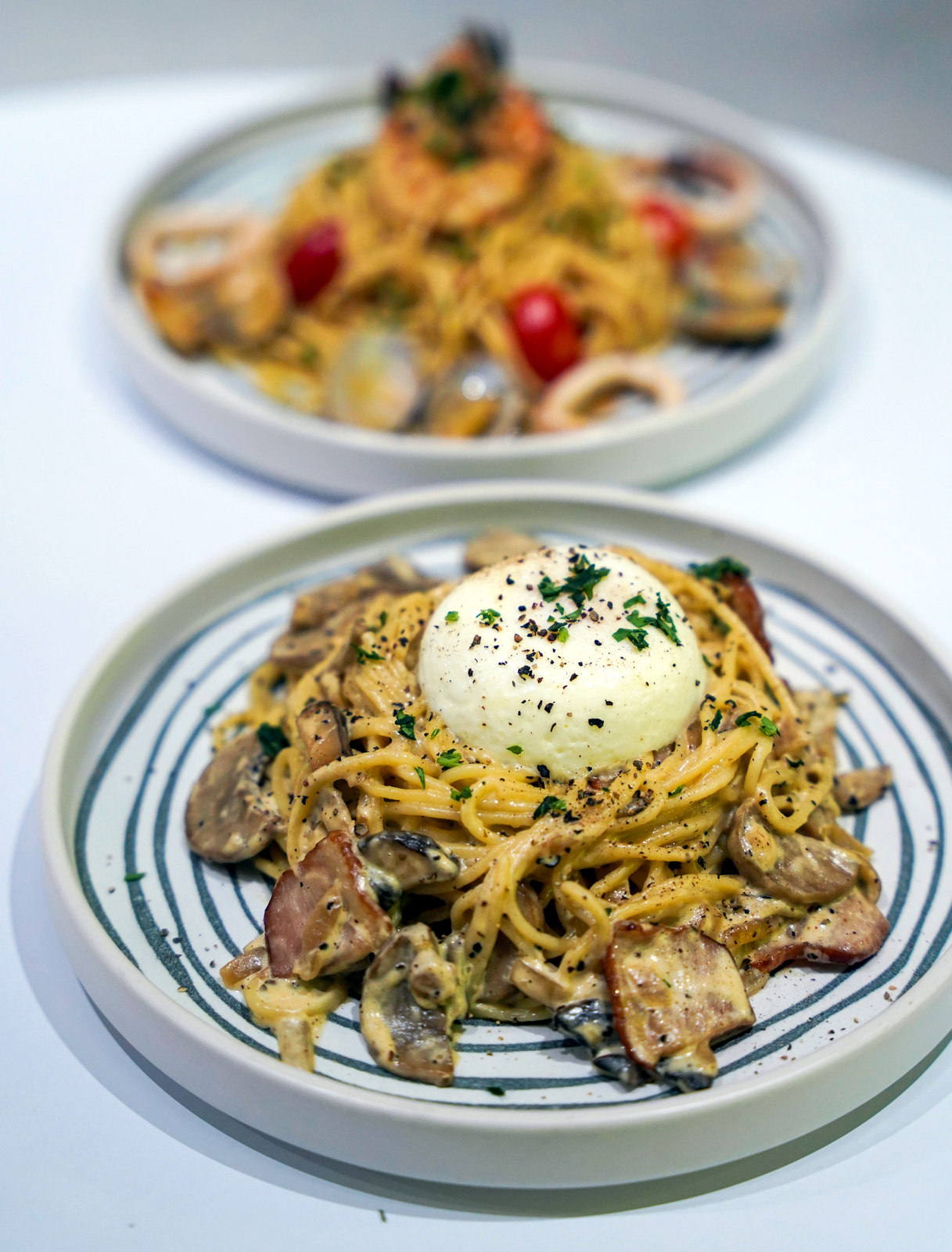 Pasta pleasure is available for soulful lunches. The Seafood Aglio Olio proudly showcases the ocean's succulent bounty with a load of prawns, clams and calamari (RM28), while the Smoked Duck Pasta is sheer poultry indulgence, crowned with a plump poached egg, tasty and textured with smoked duck slices (RM26).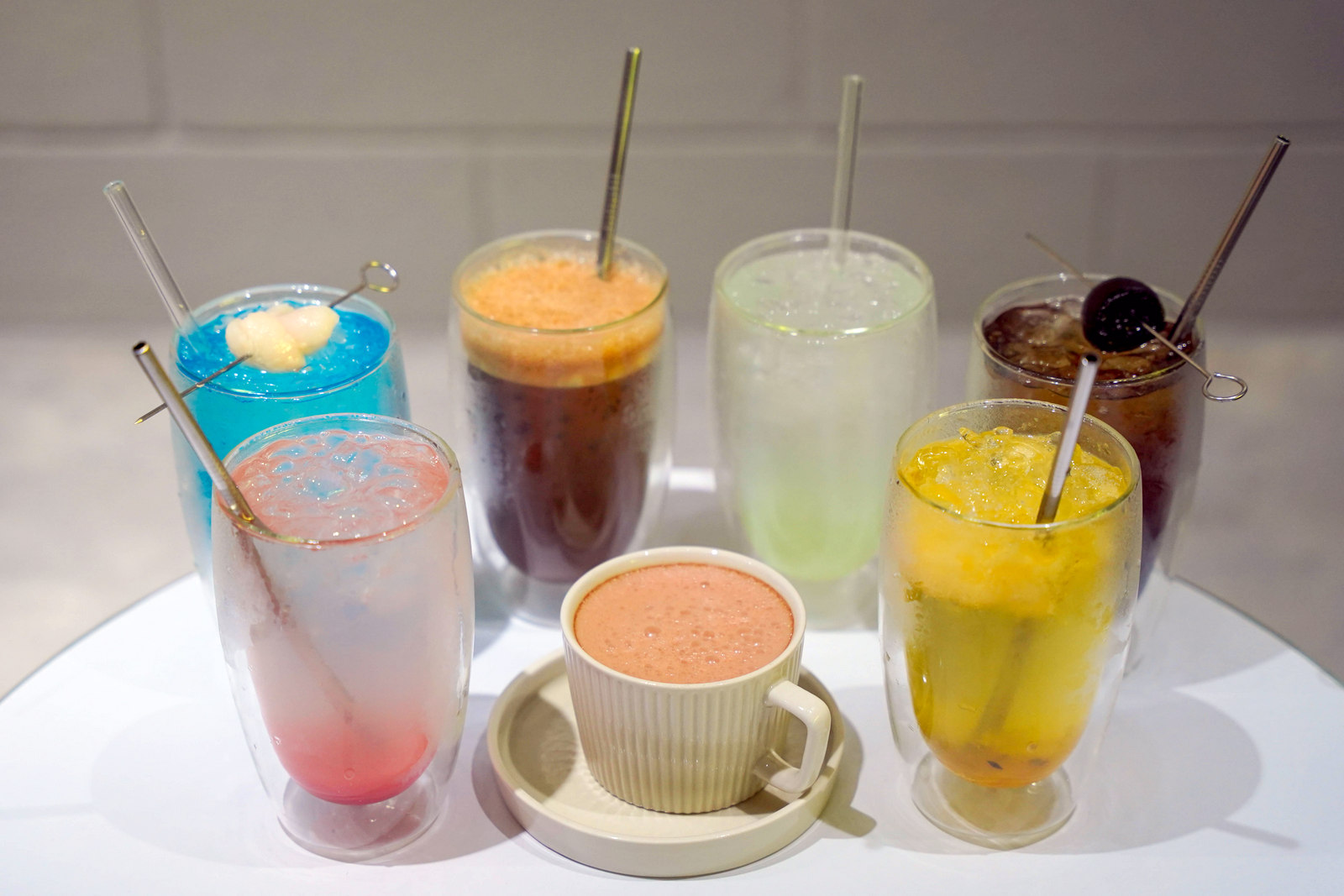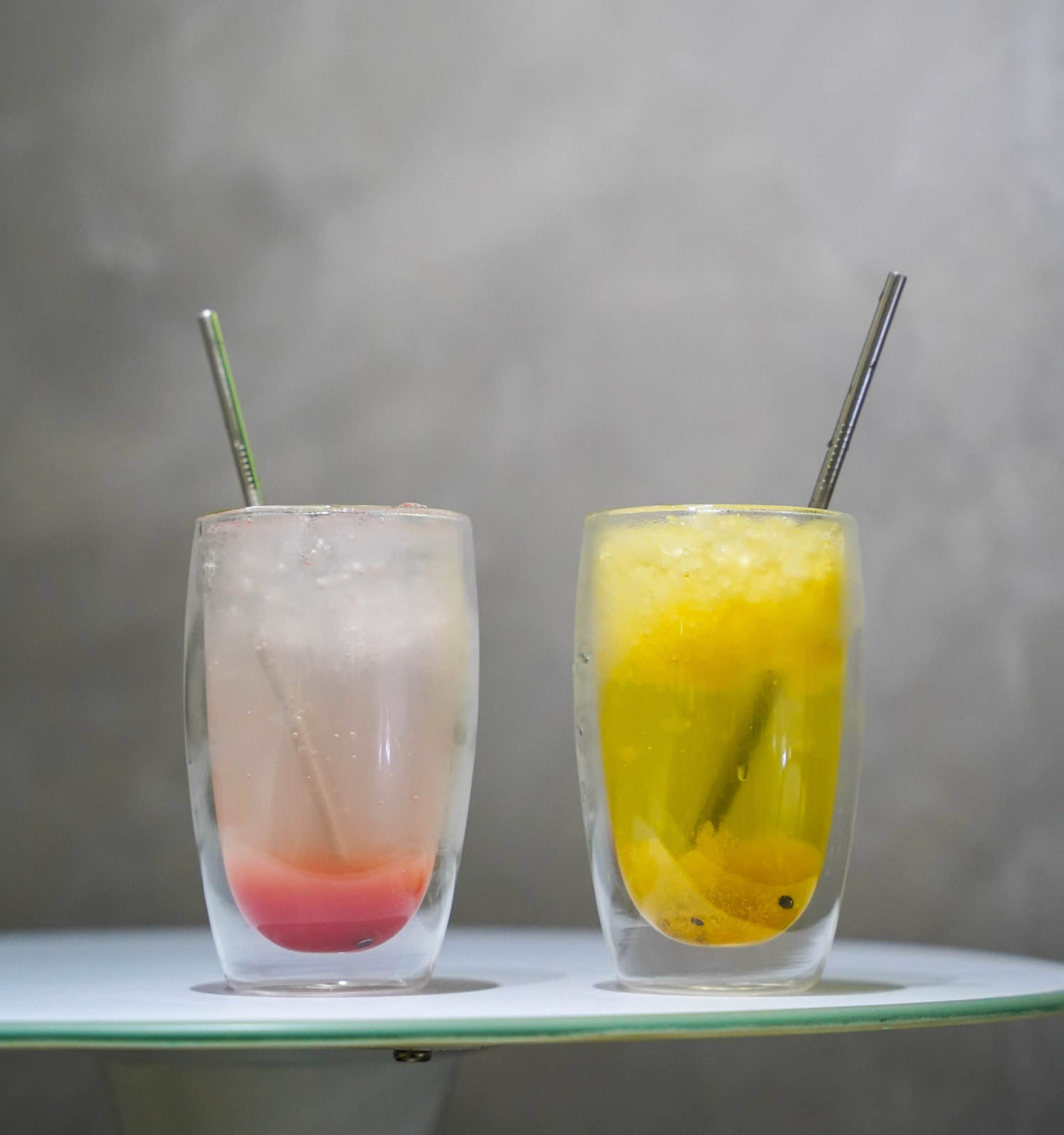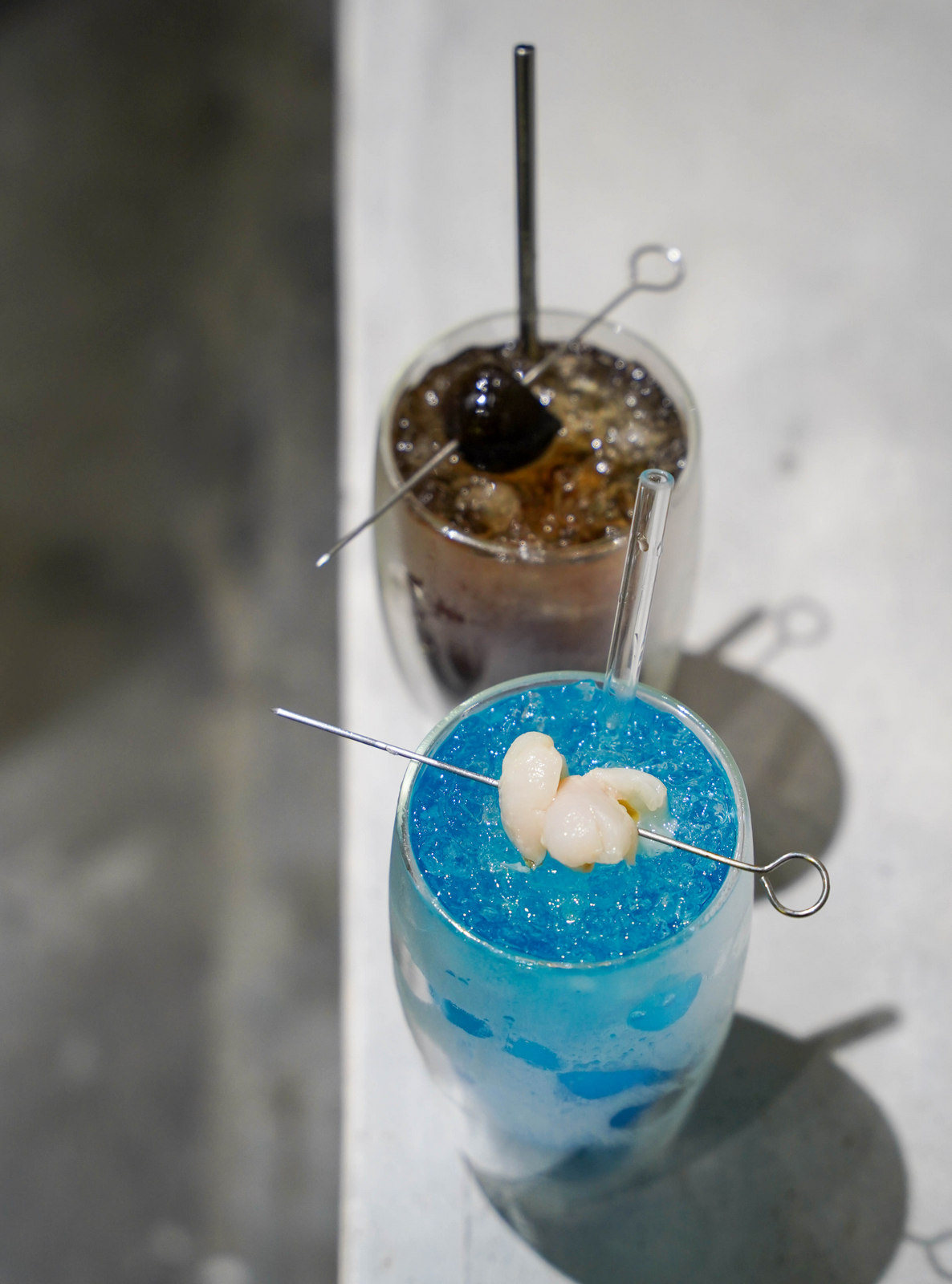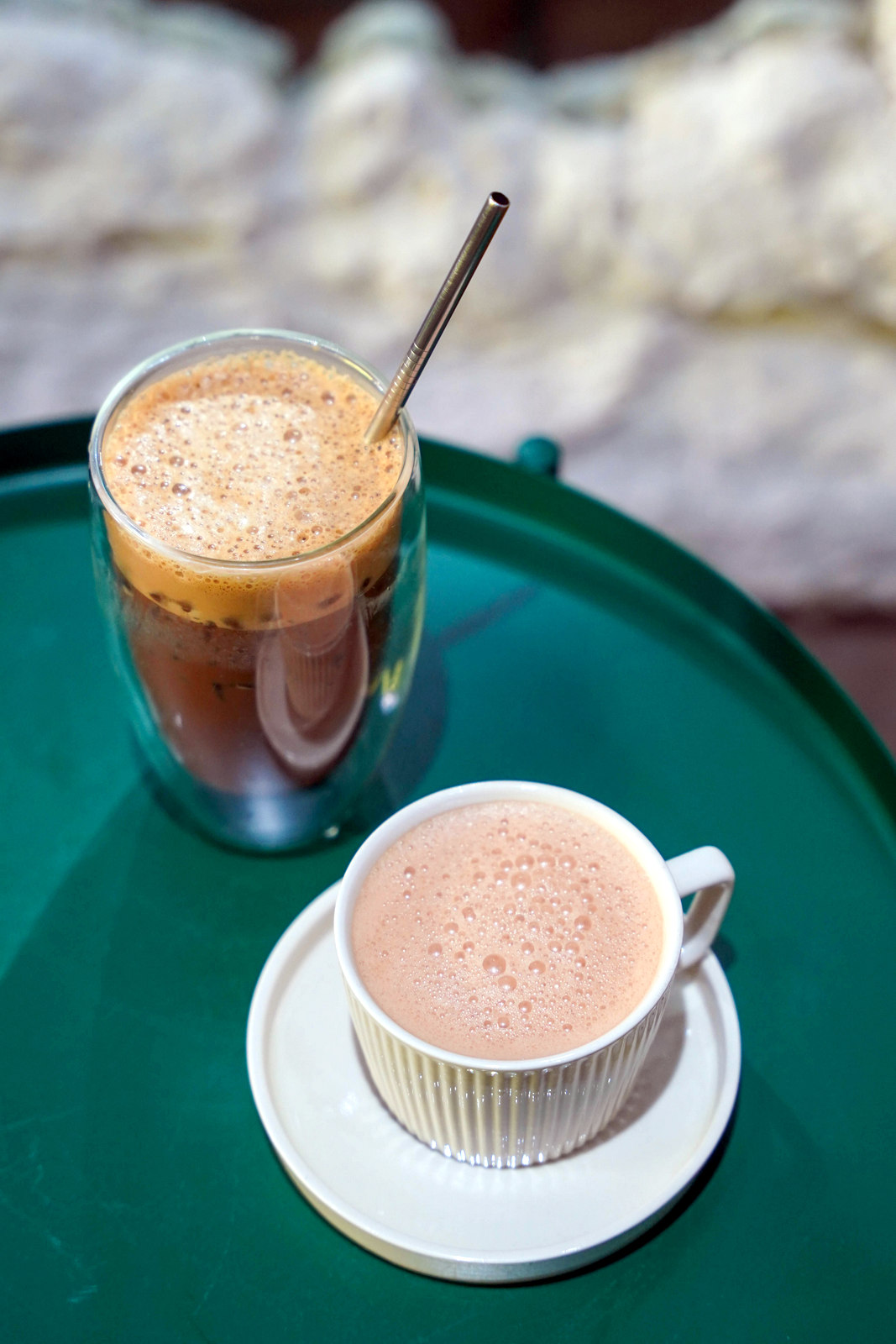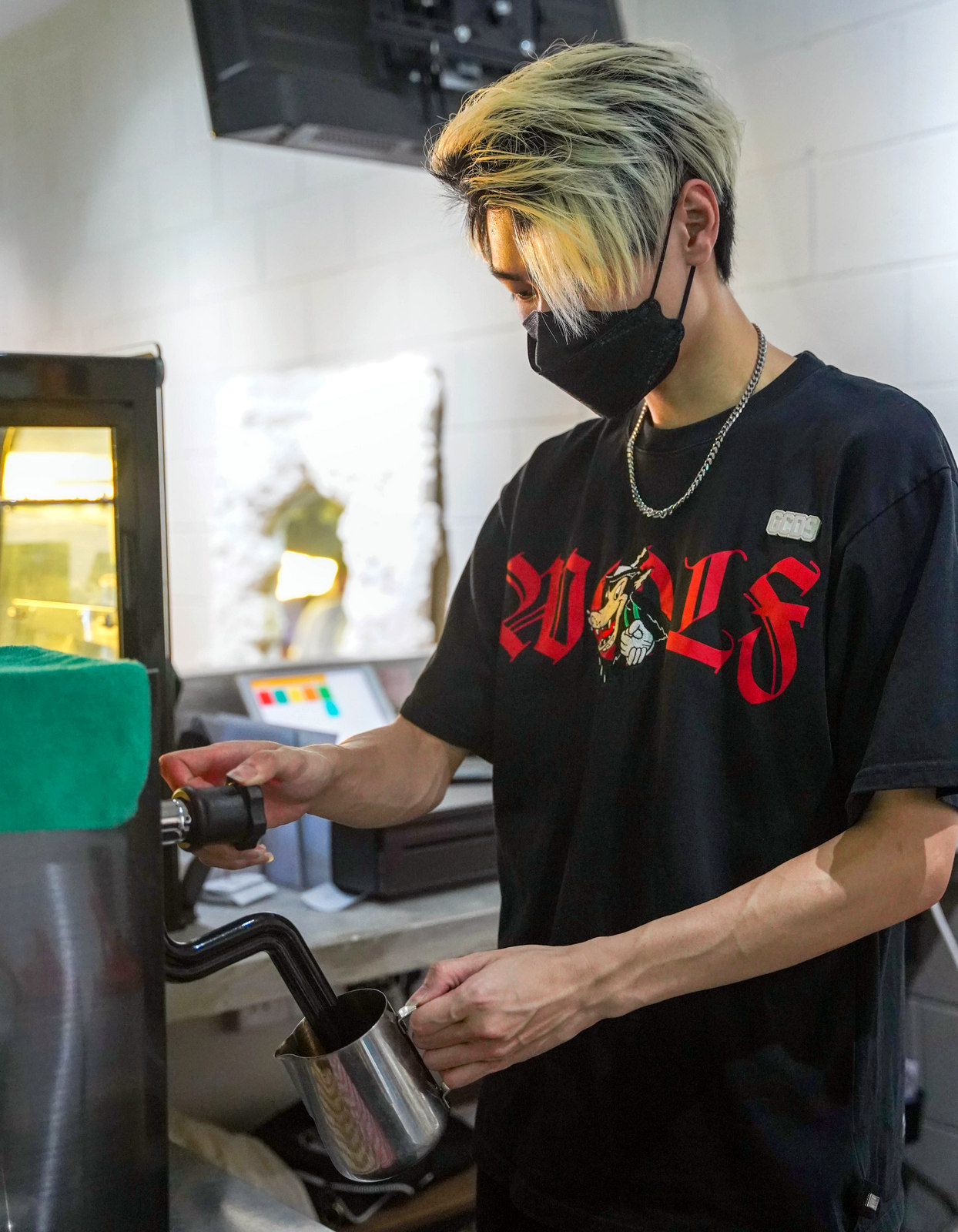 MANA's beverage list will have us sipping here for hours - the refreshing fruit sodas are cheerful and colourful, in choices like Passion Mint, Pink Guava, Soursop, Blue Lychee and Sour Plum (RM9 each), while coffee and tea lovers will relish the Iced Local-Style Kopi, channelling the charm of kopi peng (RM7), and Hong Kong-Style Tea, MANA's enjoyably smooth take on Chinese milk tea (RM6).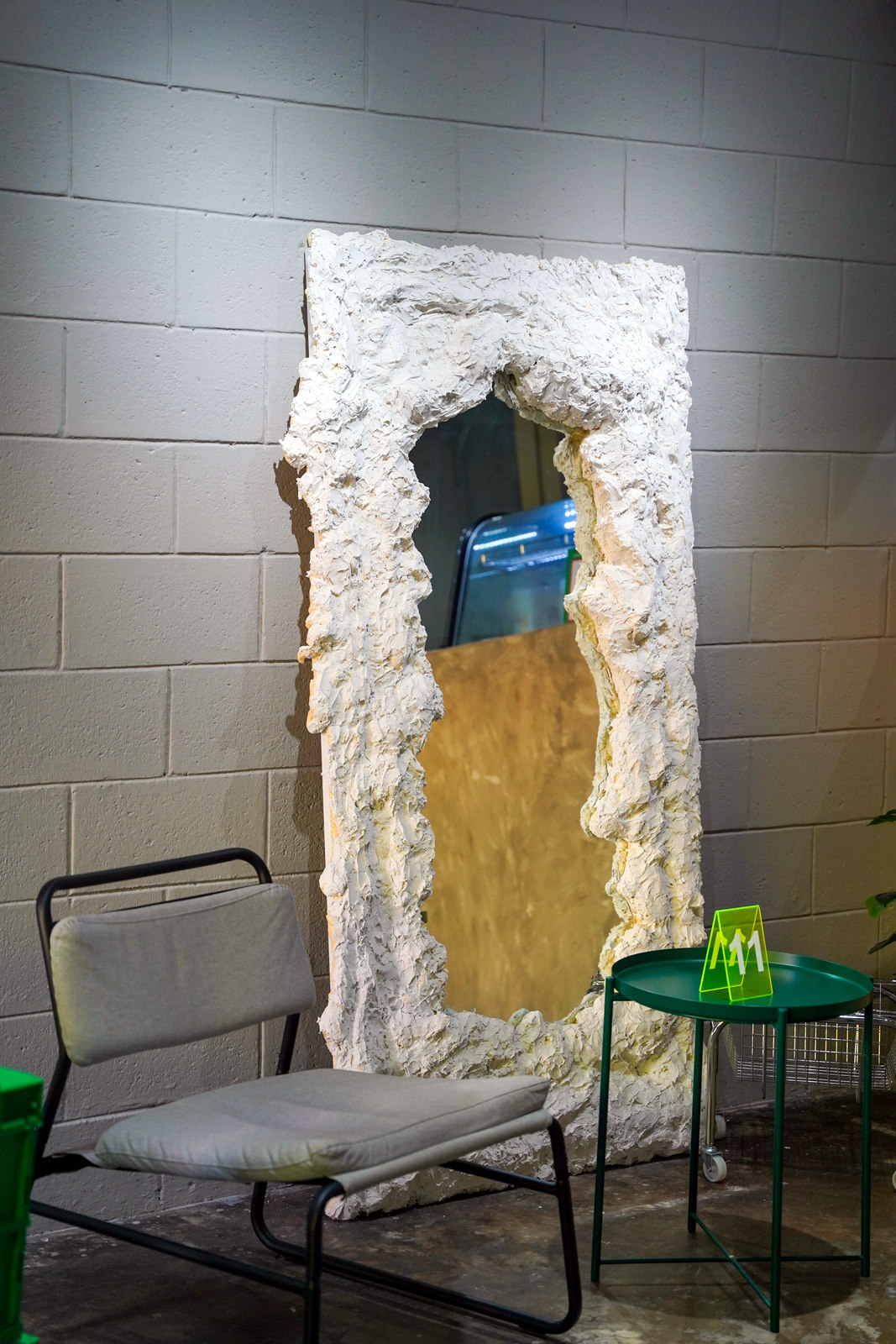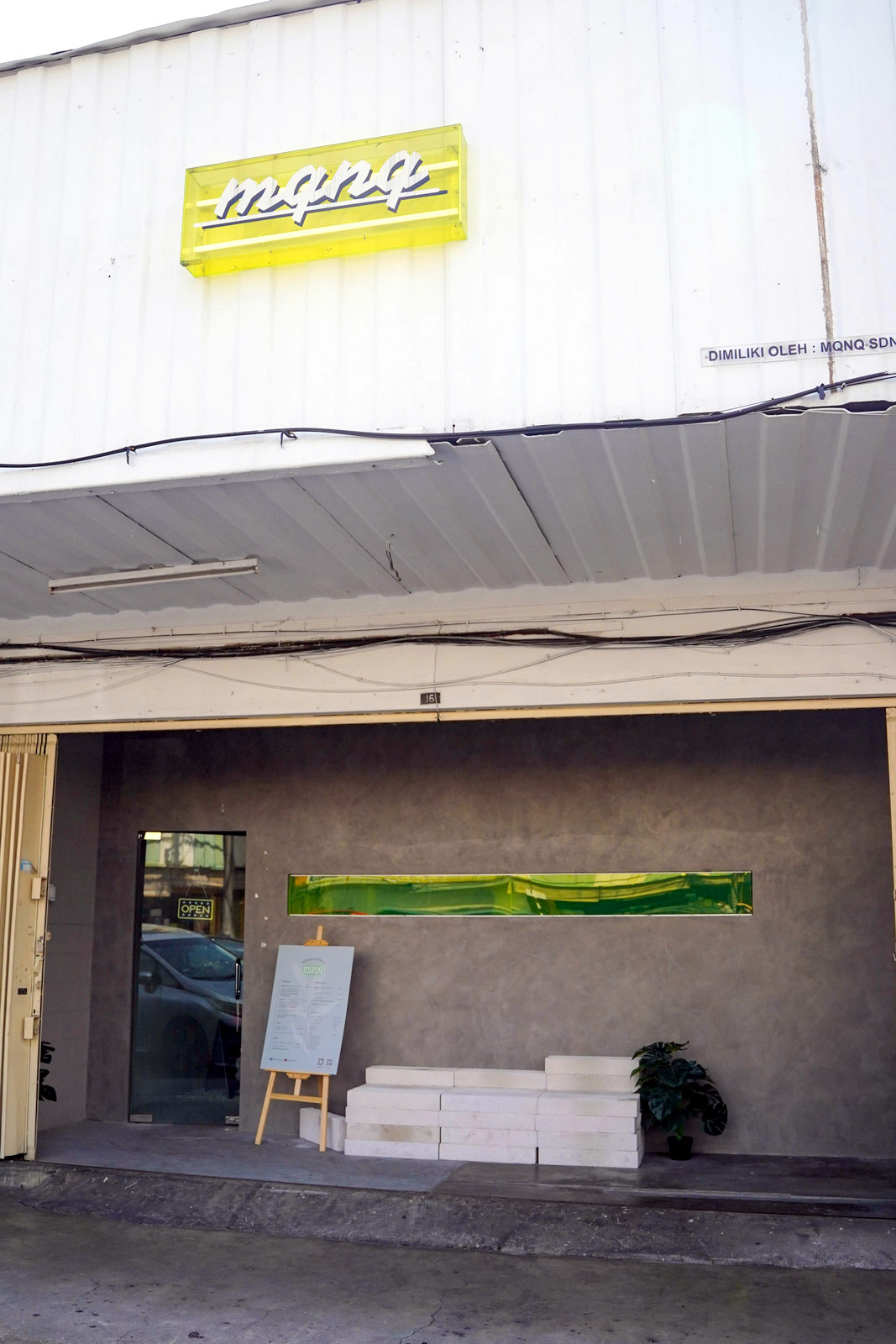 MANA Kepong (Cafe)
16, Jalan Ambong Kiri 1, Kepong Baru, 52100 Kuala Lumpur.
Open Tuesday-Sunday, 12pm-4pm, 5pm-9pm (kitchen closes 3:30pm & 8:30pm respectively)
Tel: 014-9321575