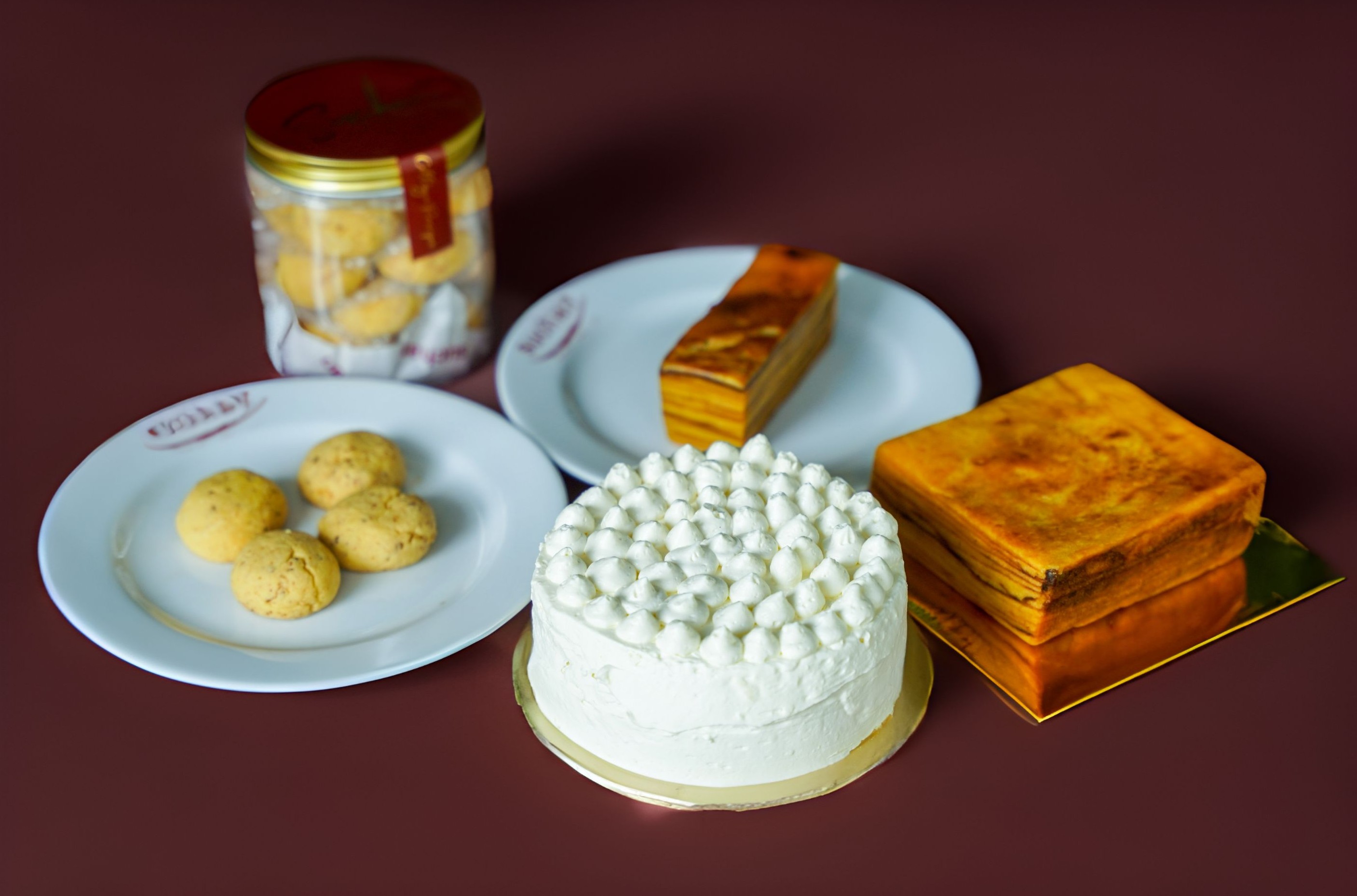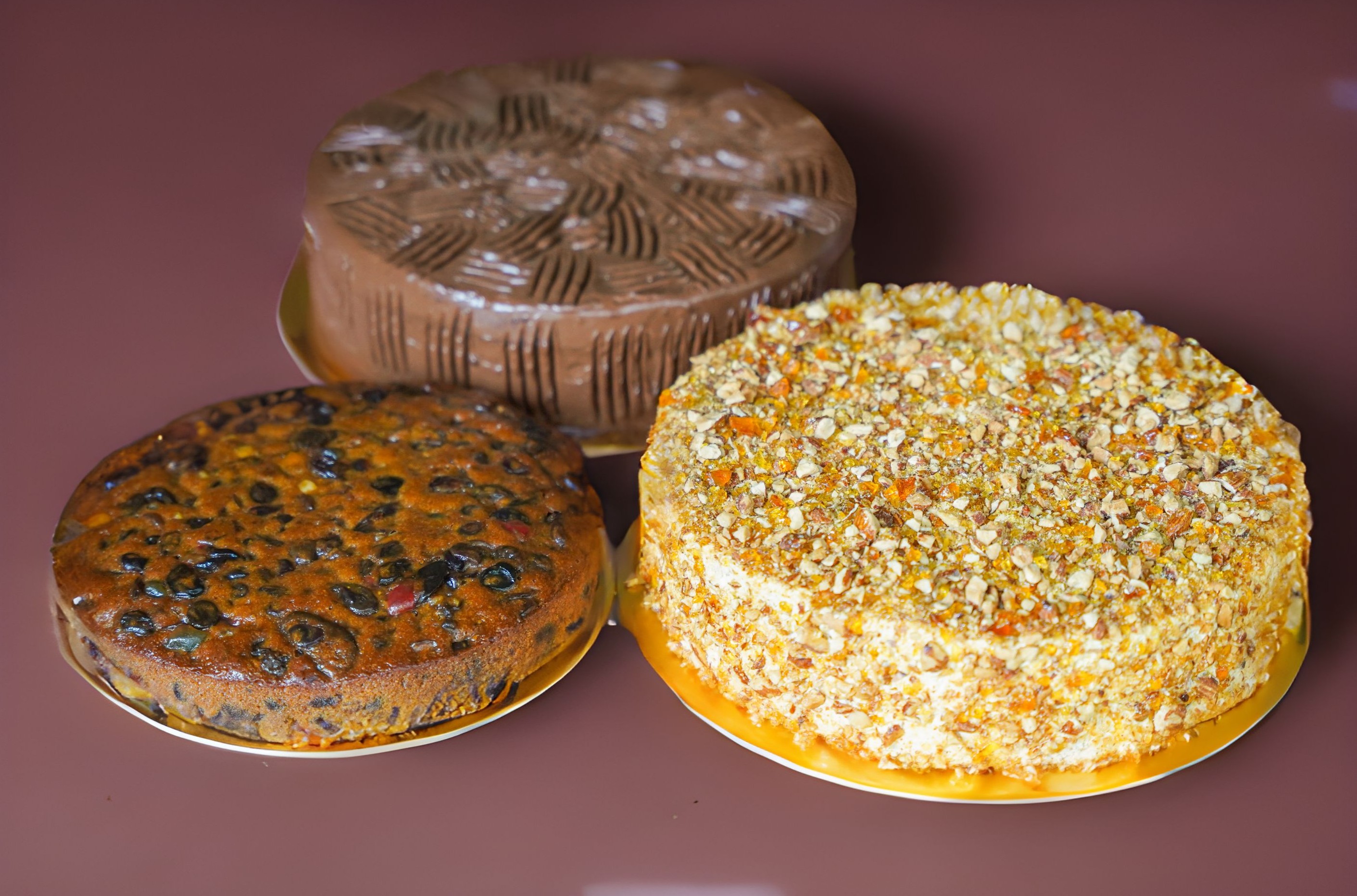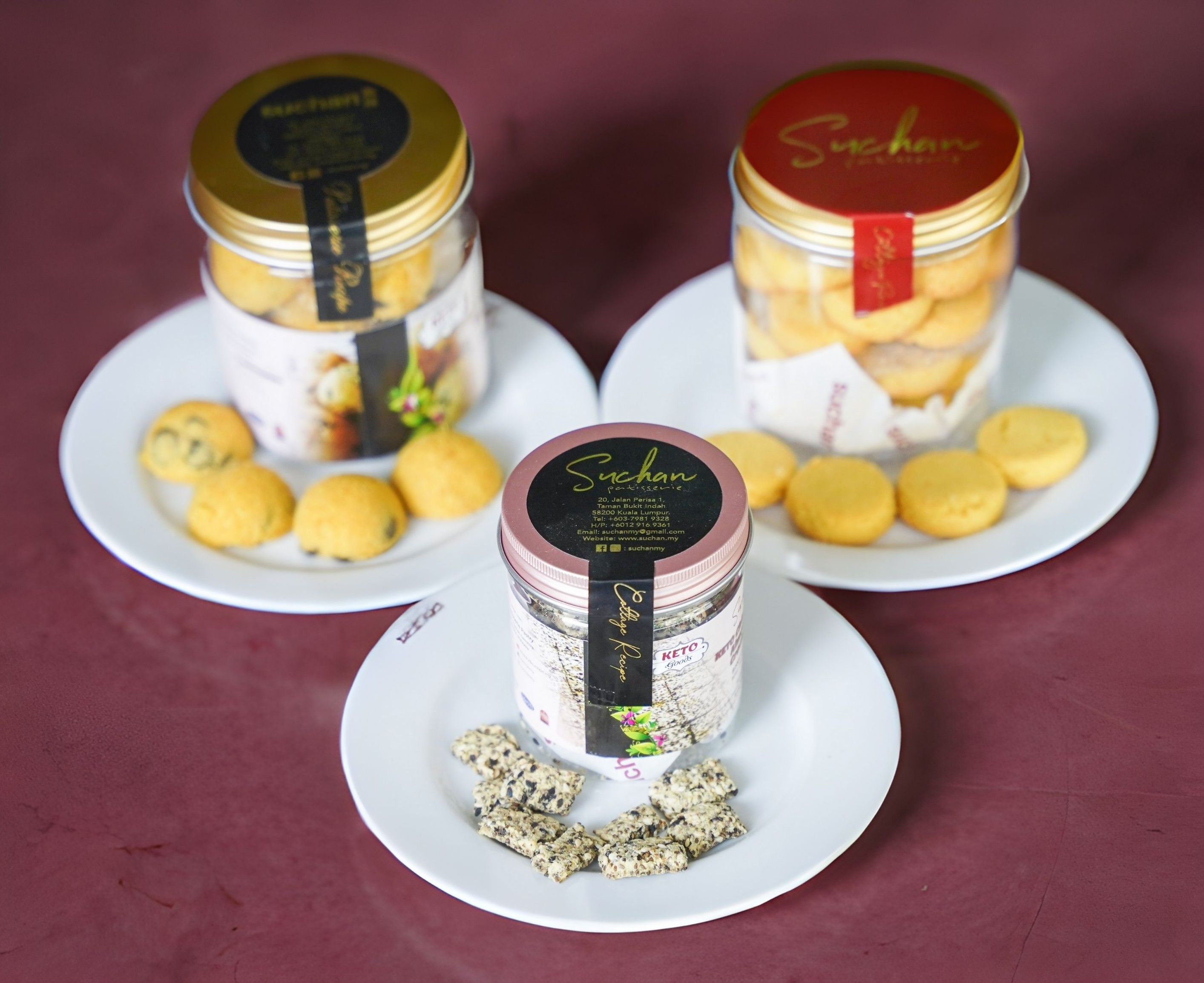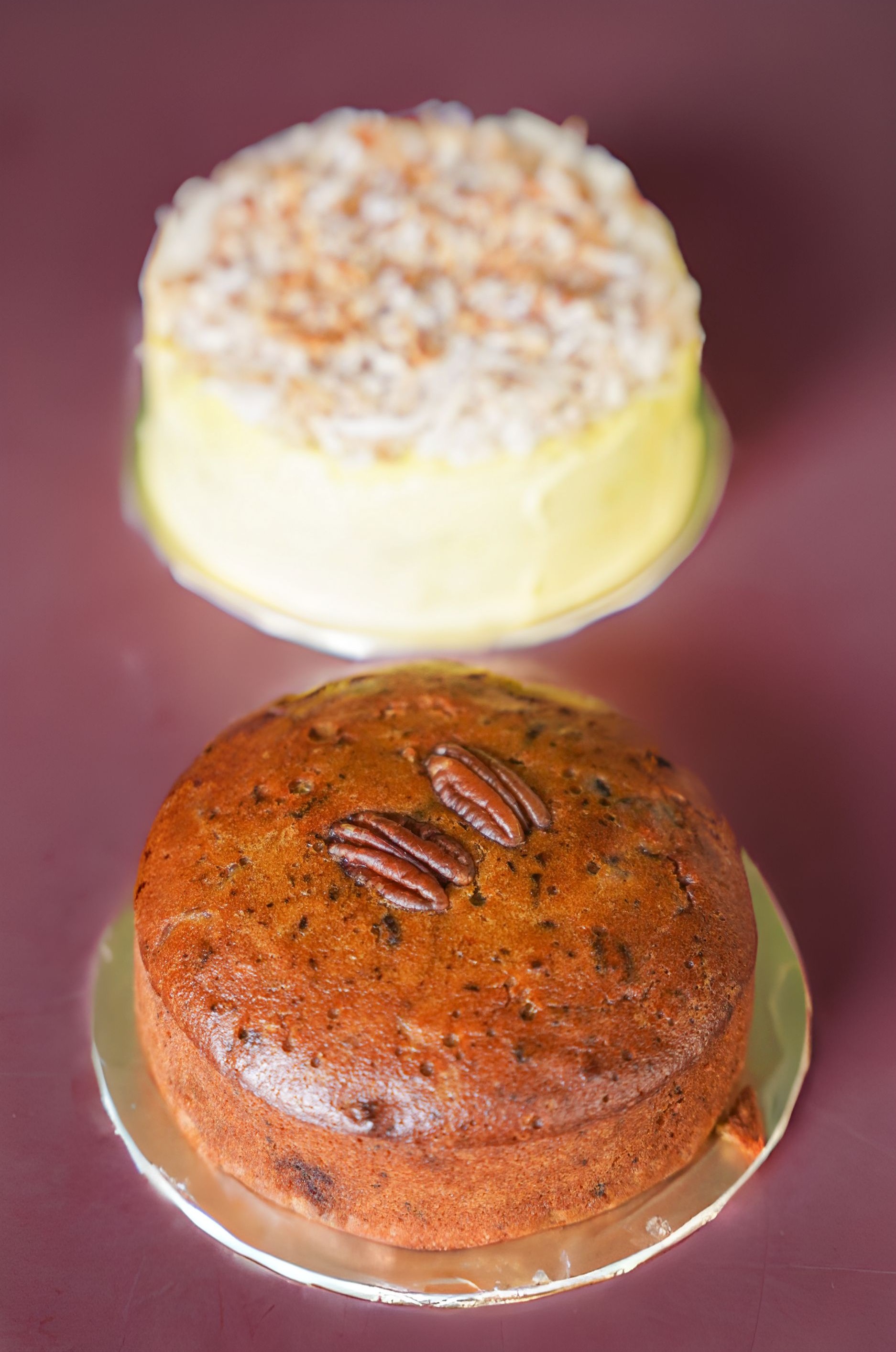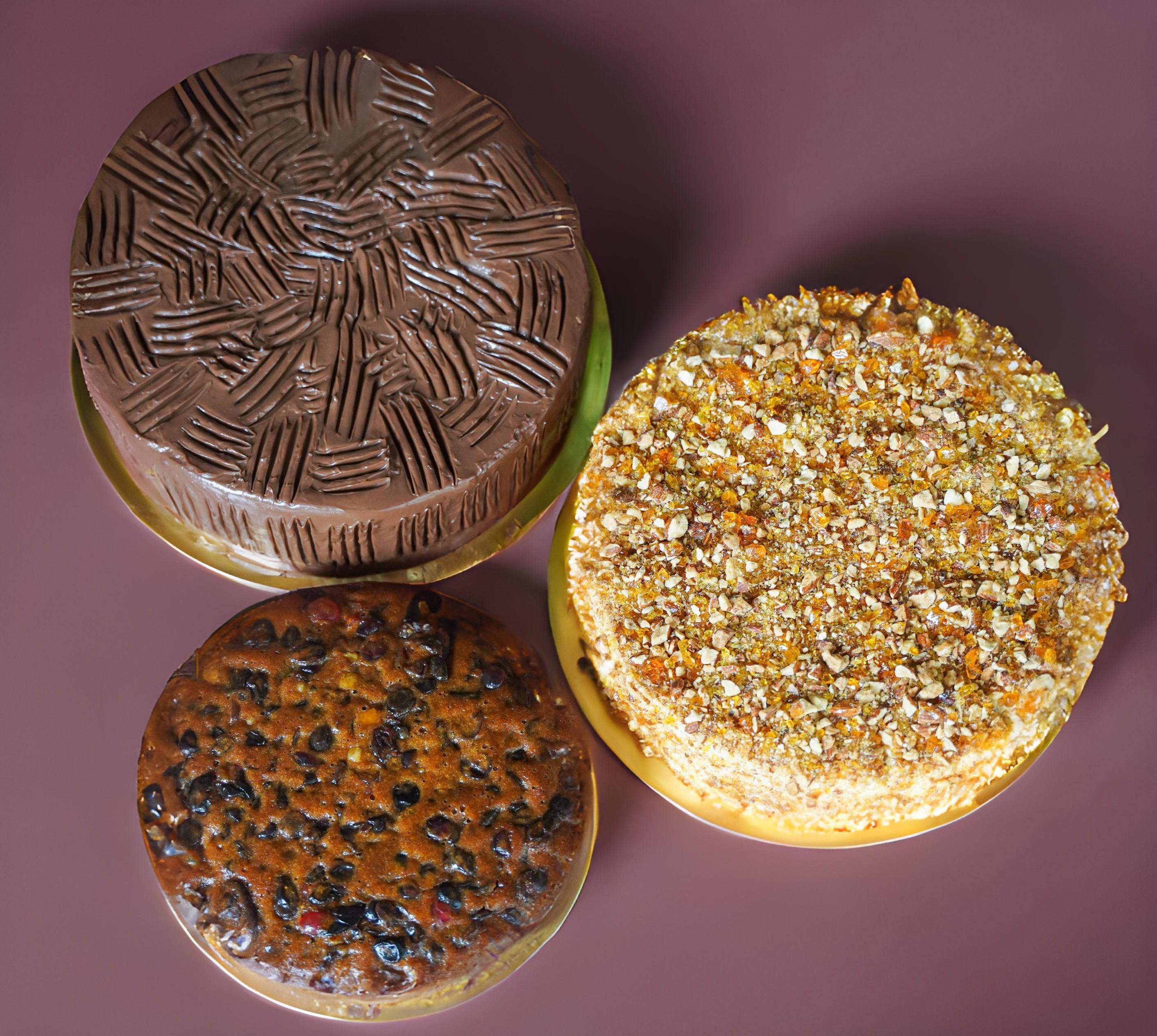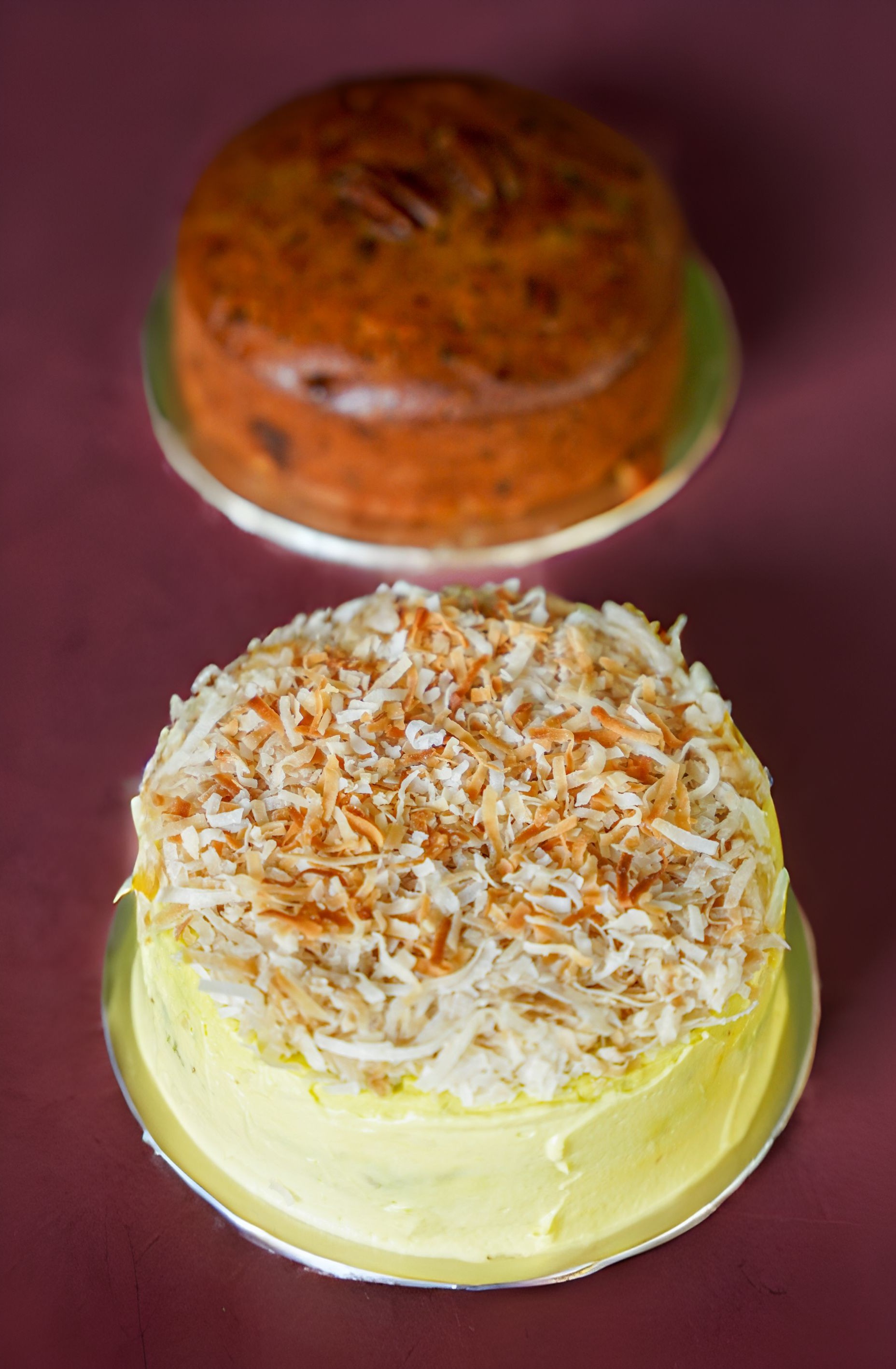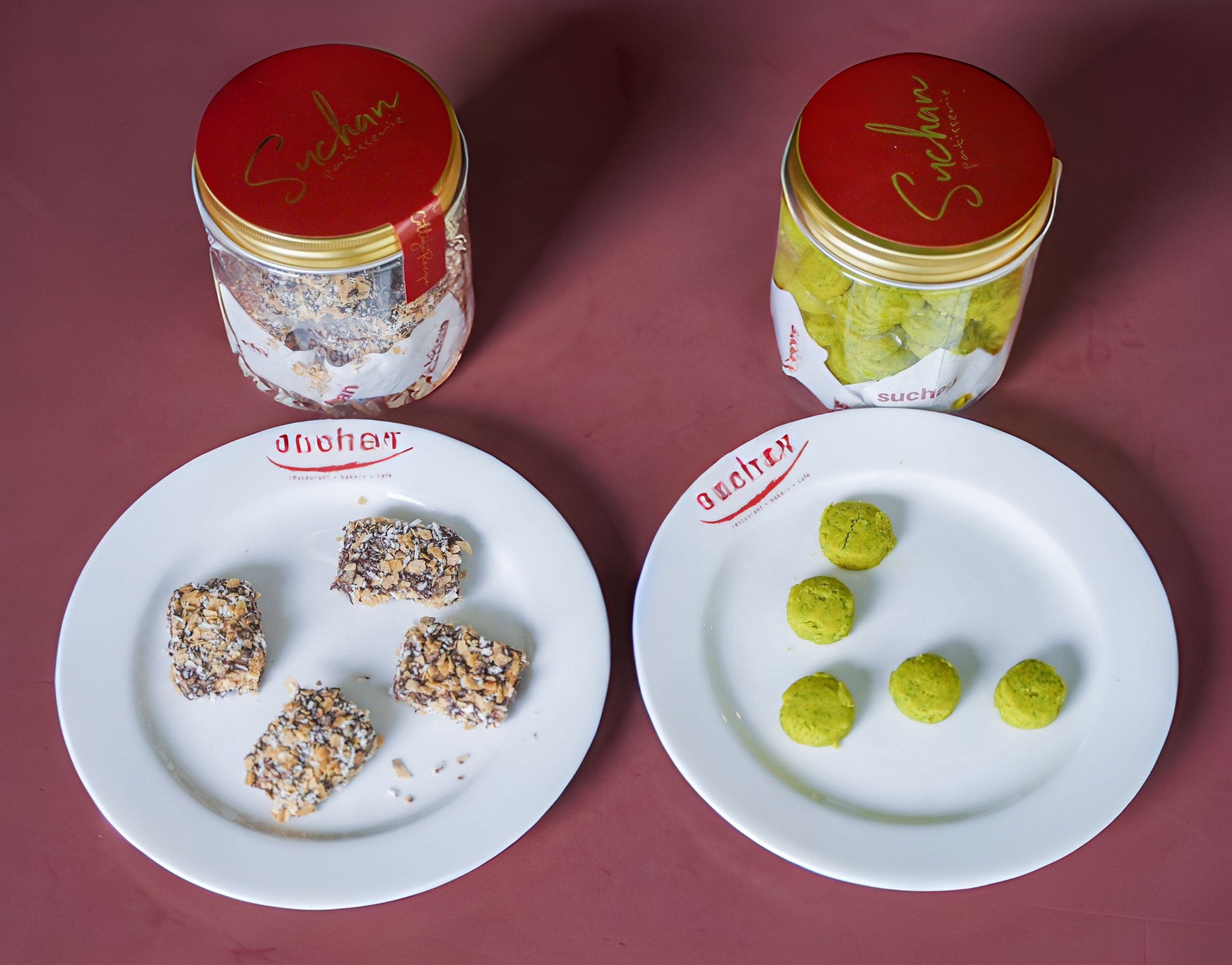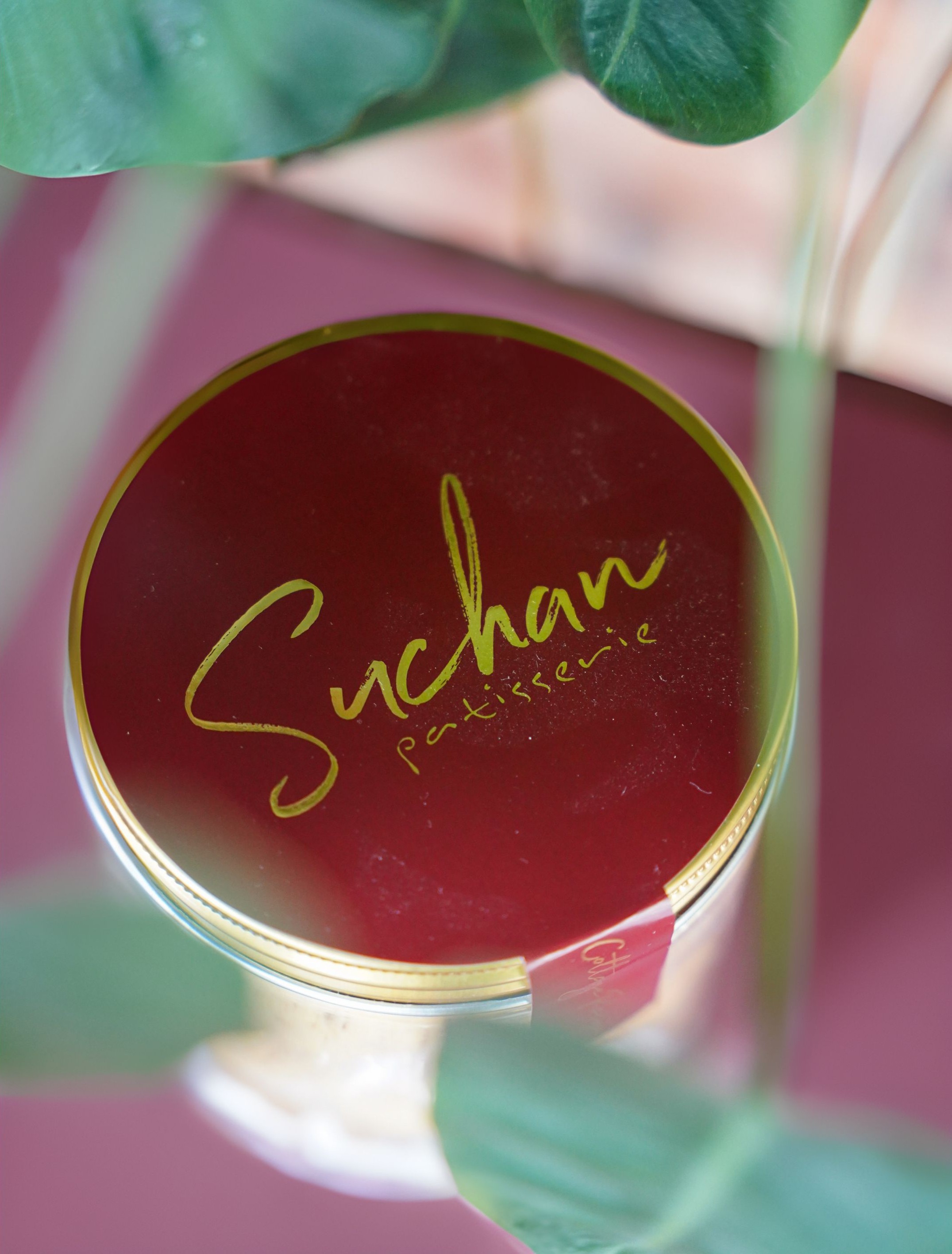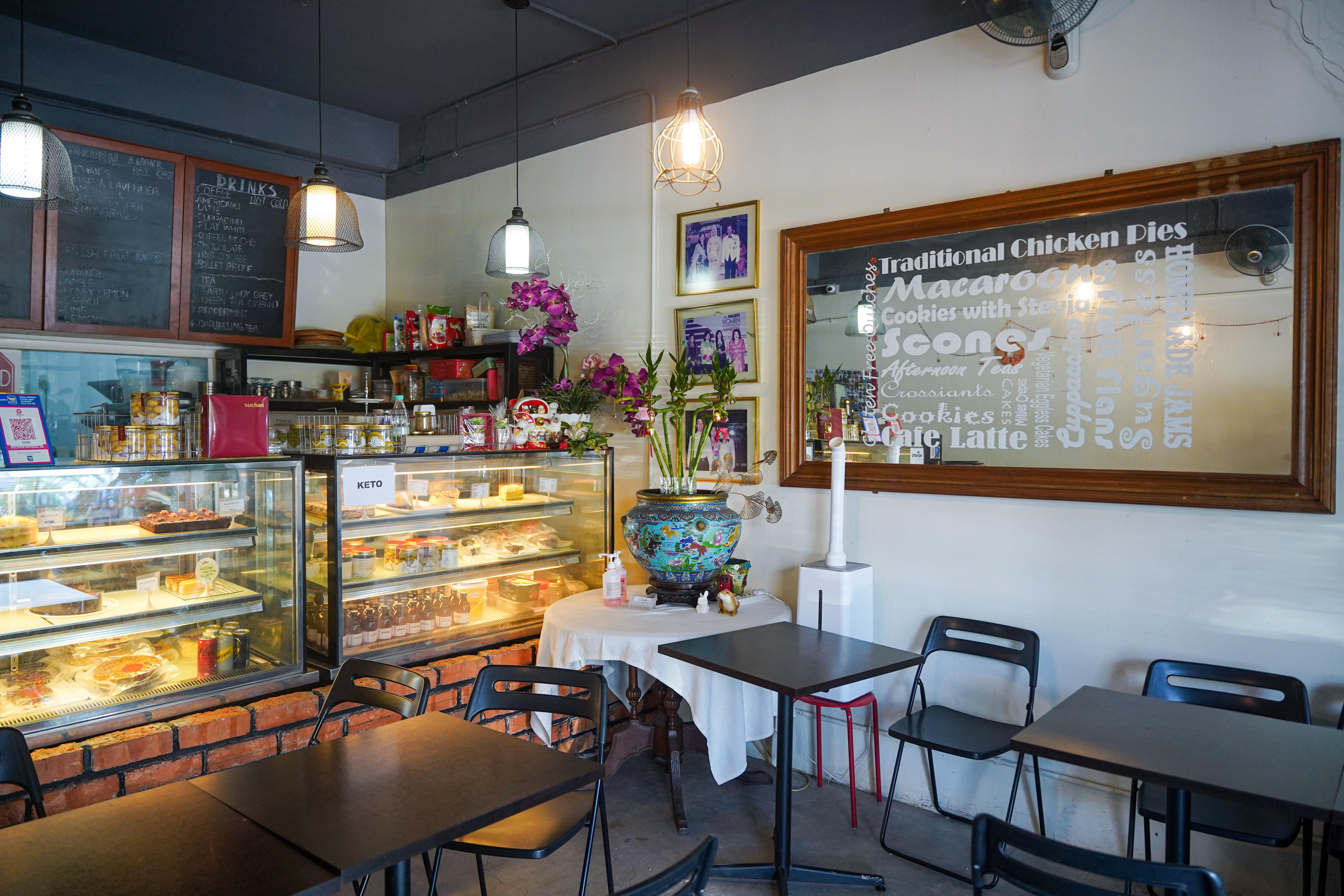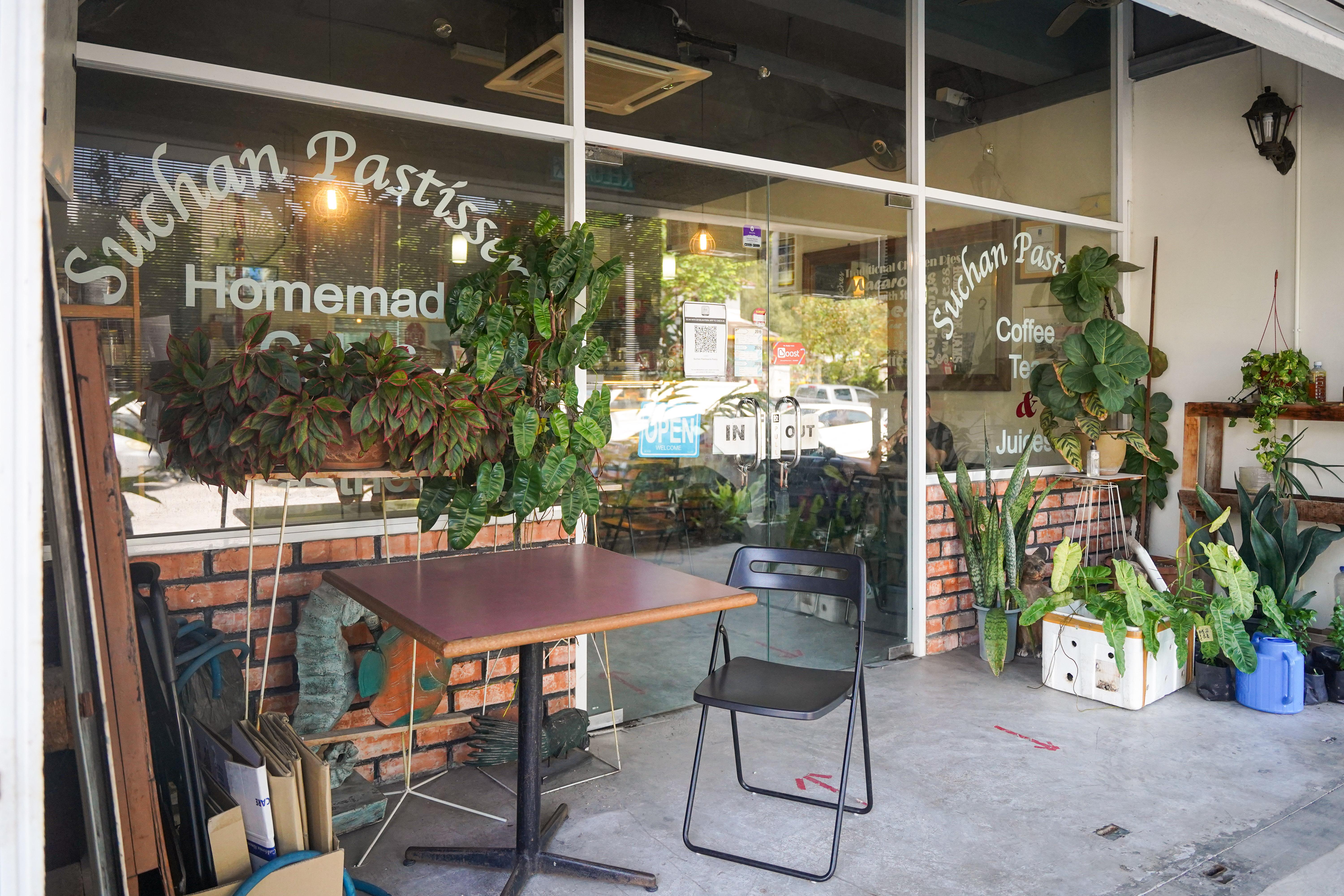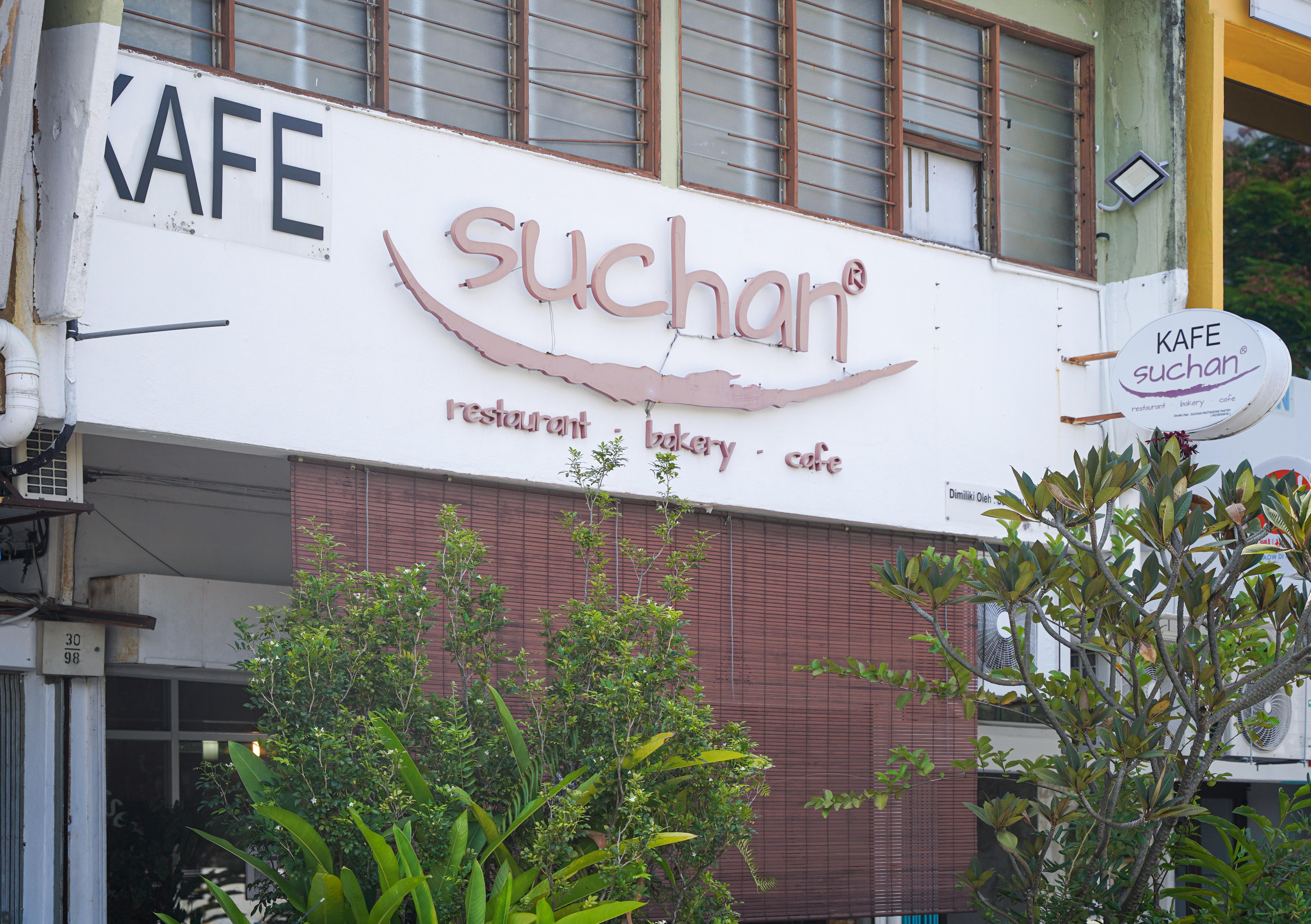 For Malaysian fans of baked fare, Suchan Patisserie has been a reliable name for decades. Founder Sue Chan began her baking journey in 1987 before launching her own brand in April 1995, becoming a pioneer for tiramisu cakes in KL and a popular source of playful sweet treats in Petaling Jaya, Bangsar and beyond.
For the past eight years, Suchan has brought bliss to Happy Garden's residents at its current cafe space, which offers mainly grab-and-go services as well as compact, cosy dine-in corners.
Since 2019, Suchan's top specialities include keto cakes, cookies and ice cream for irresistible low-carb indulgences, swapping out sugar for keto-friendly monk fruit sweeteners, fine-tuning flavours and textures that continue to satisfy dessert devotees.
Suchan harnesses conscientious ingredients for its keto concoctions, including 72% dark chocolate and heart-friendly, carotenoid-rich red palm oil. Some of its selection also caters to vegan customers.
But if you prefer your desserts as decadent as possible, Suchan also offers a wide range of Musang King durian delights, from the Musang King Durianmisu to Musang King Durian Layer Cake and Musang King Durian Cookies.
Sue continues to put her personal touch on every Suchan creation - order online at least three days in advance via
suchan.my
or walk into the store to check out what's available.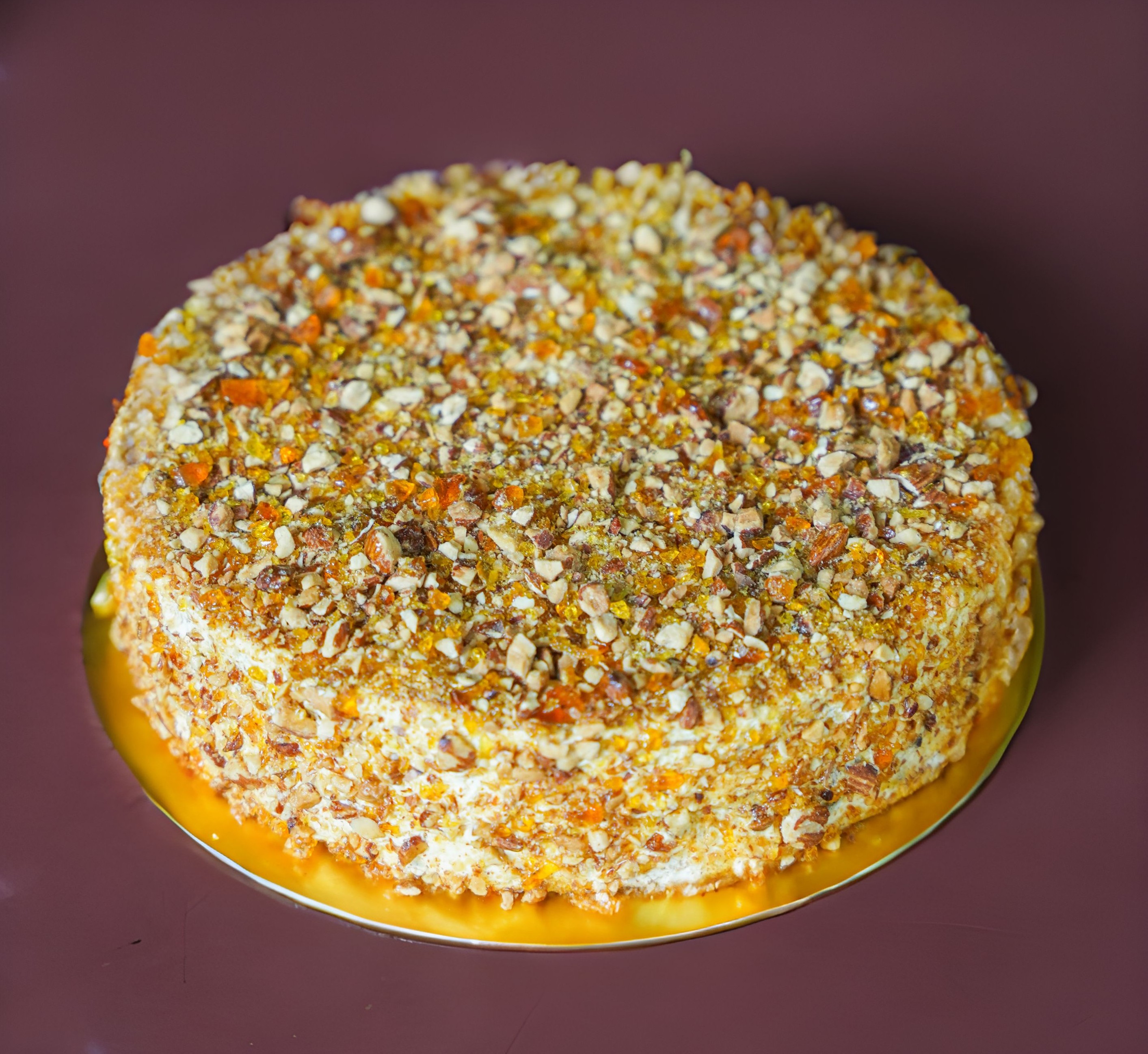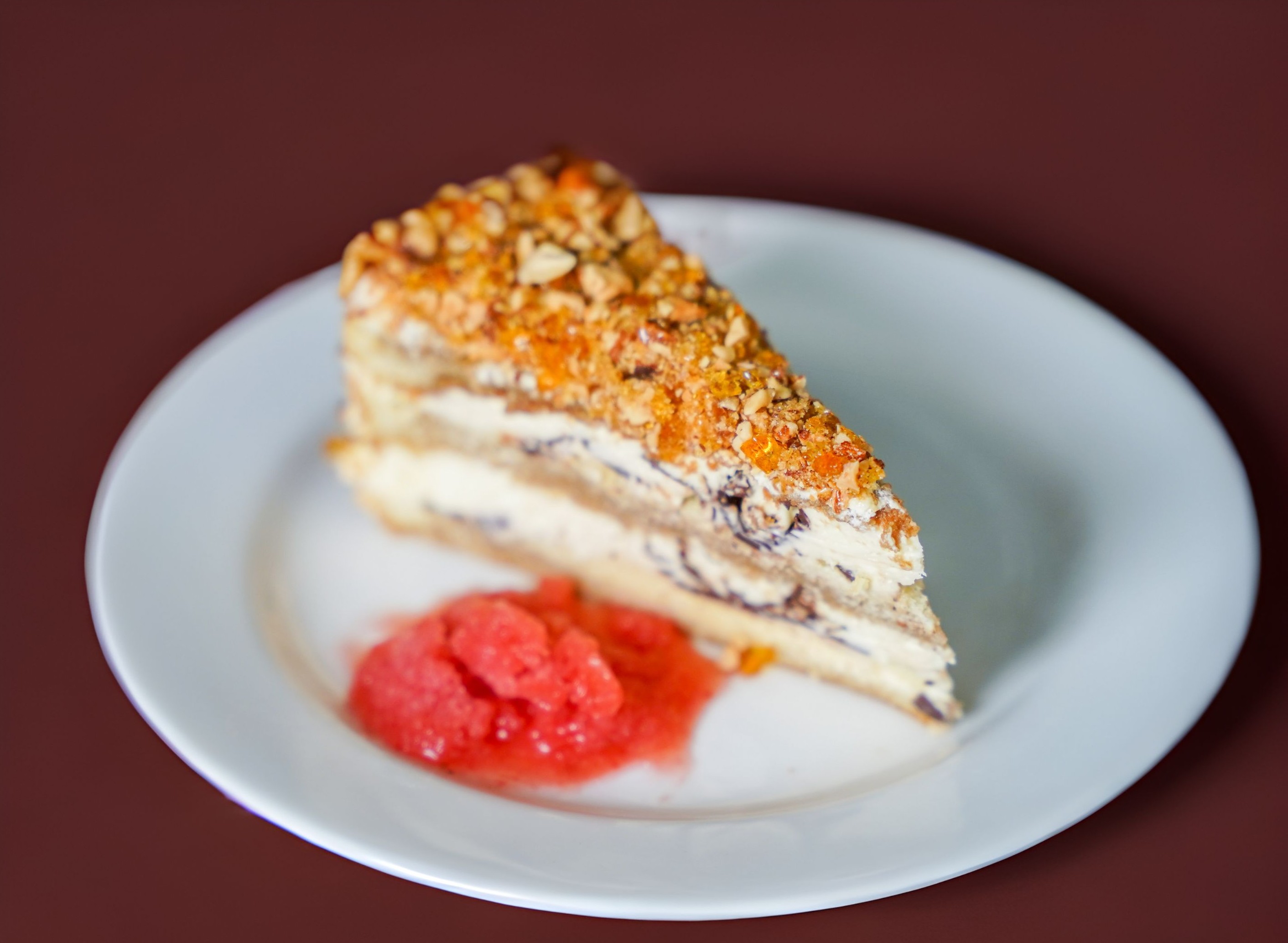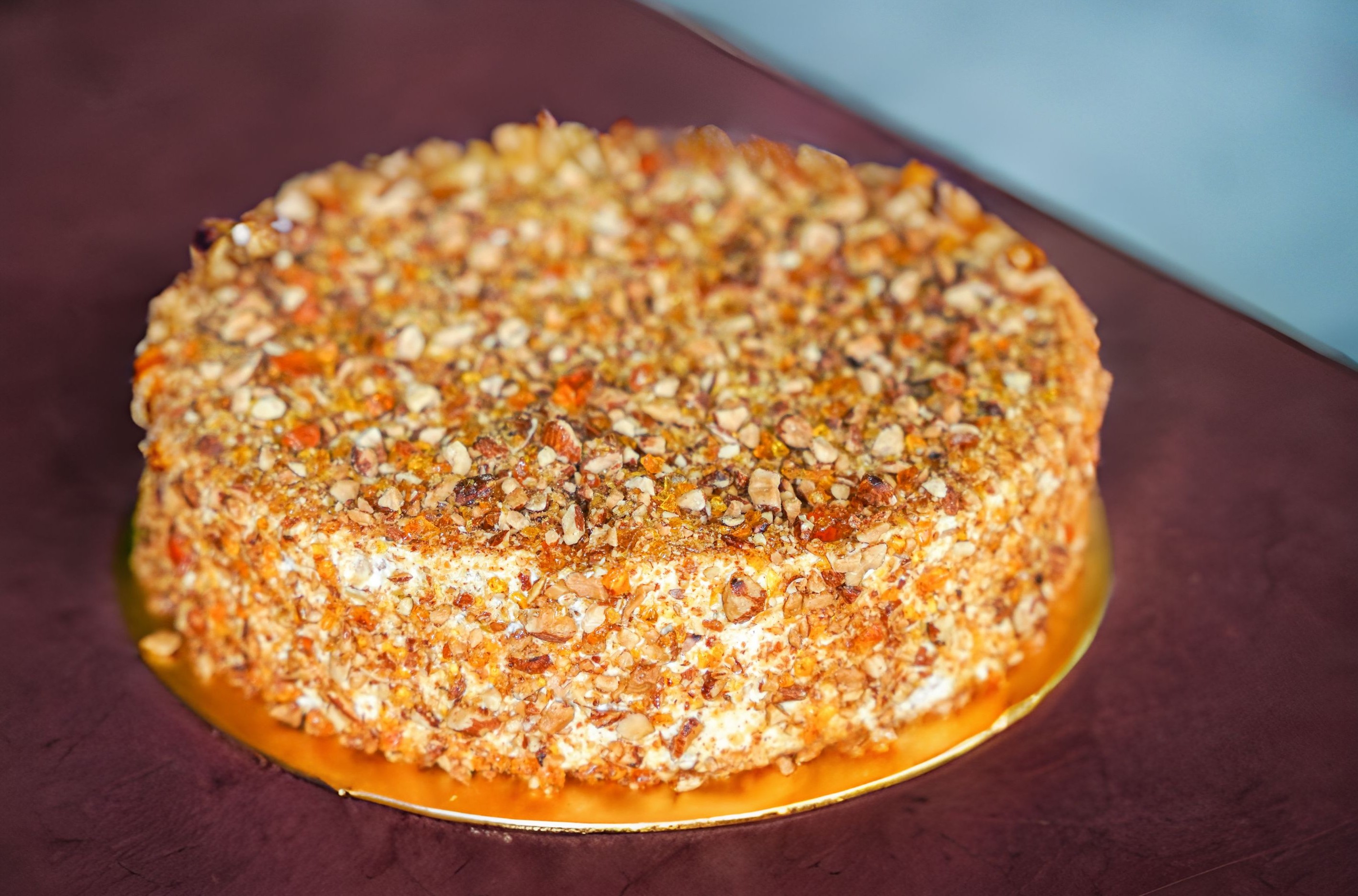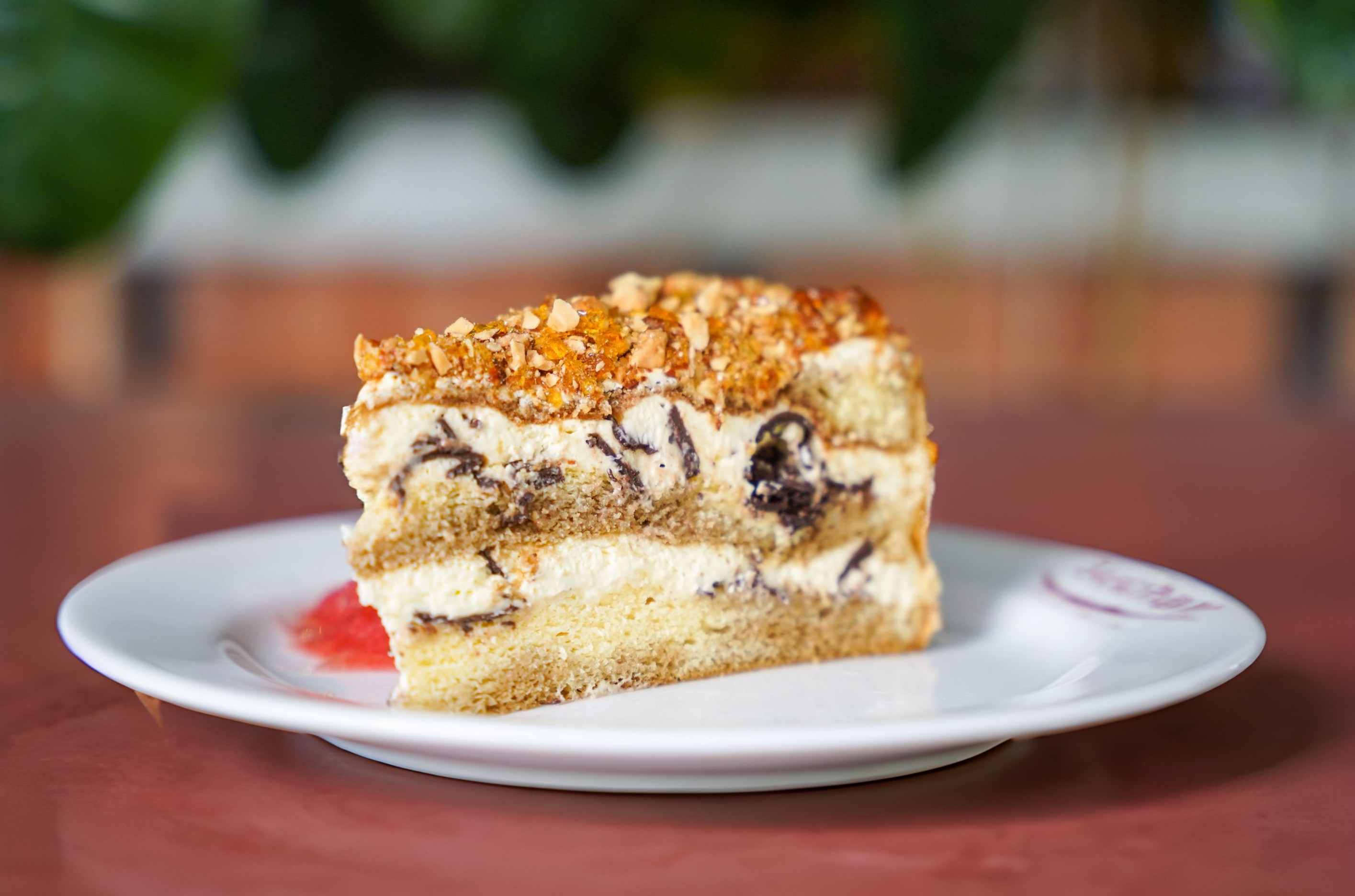 Suchan's first claim to fame remains an enduring favourite - since 1995, Sue has consistently served the tiramisu cake that has been widely imitated.

The Tiramisu Cake (RM14.90 for a slice, RM140 for standard 9", other sizes available) is comfortingly still the Suchan standard-bearer, layered with loads of coffee, cream and caramelised almonds, as well as natural cheese and chocolate shavings, nutty with a caffeinated kick, a beautiful balance of fluffy and crunchy, served with house-made strawberry sauce for a bright tang. This non-alcoholic tiramisu cake is also available as a keto version.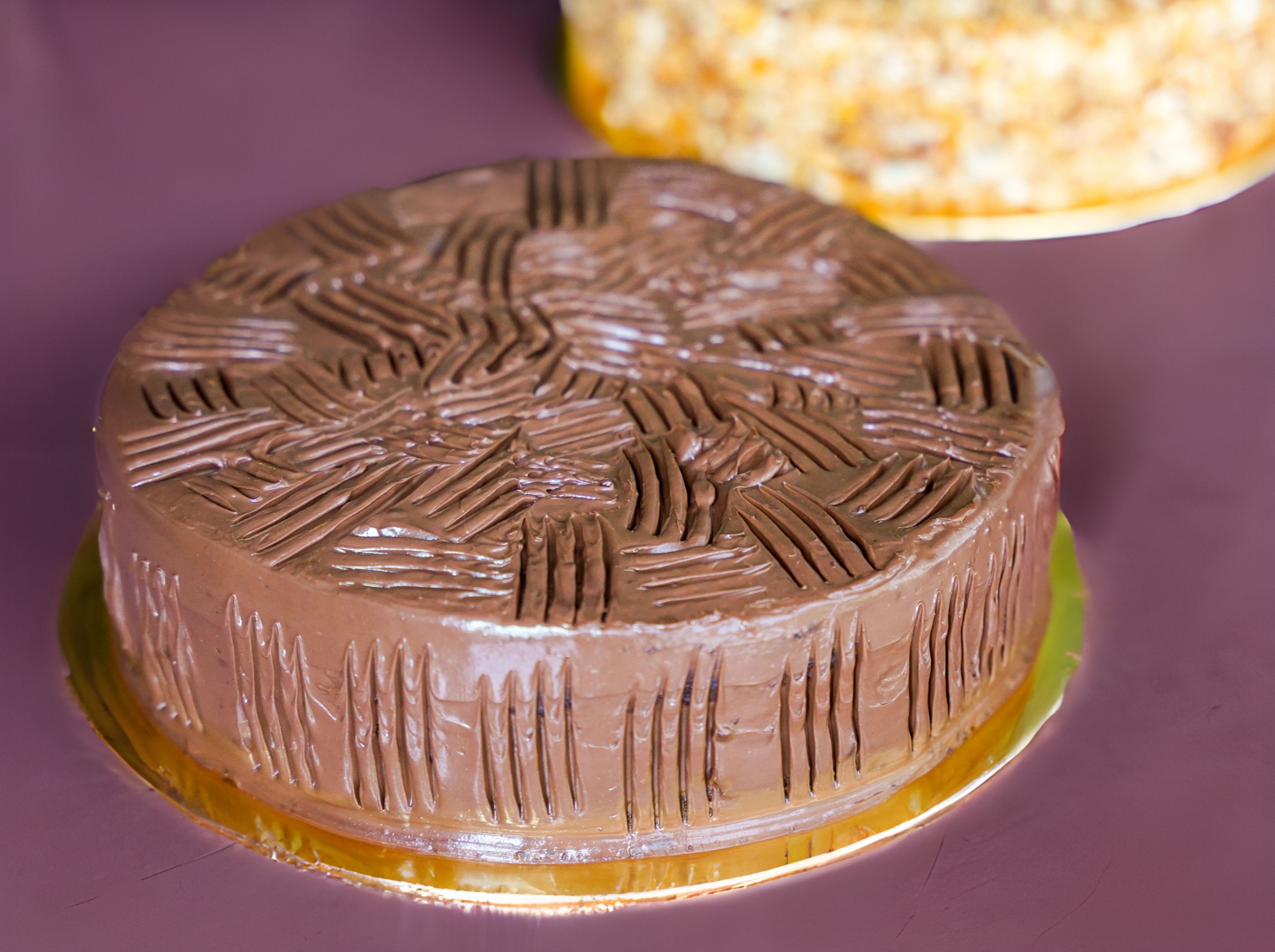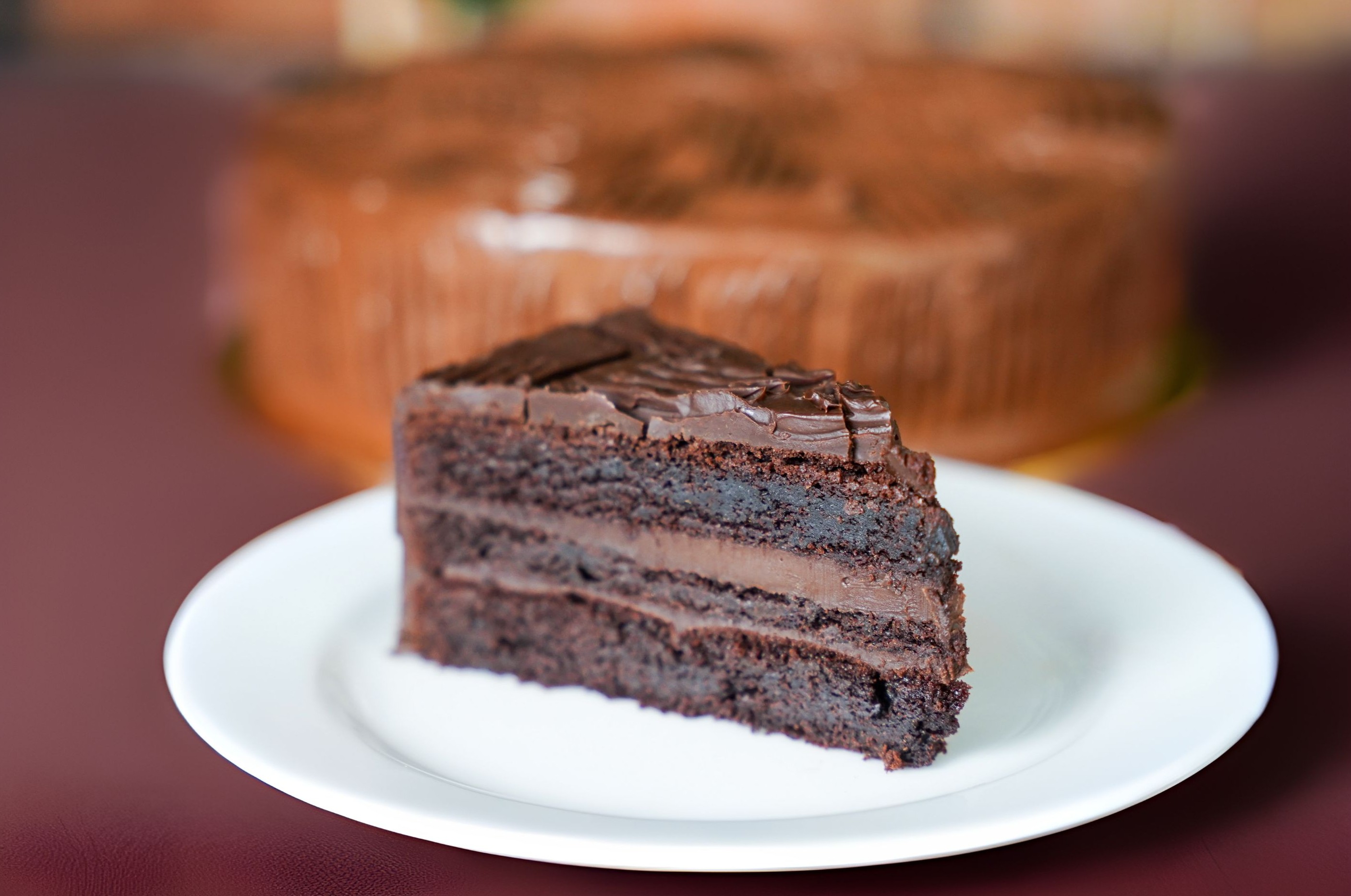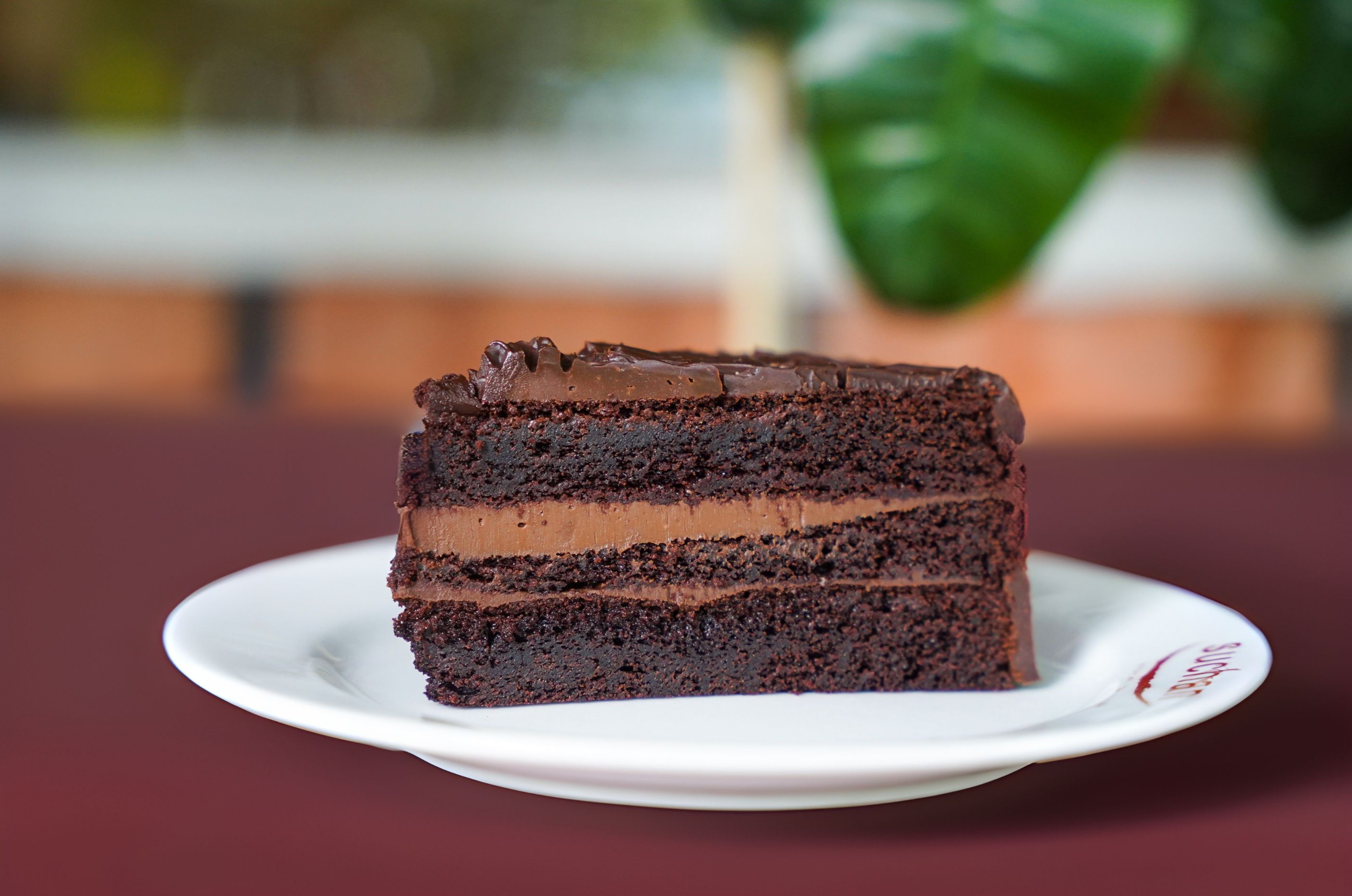 Also a perennial bestseller, the Moist Chocolate Cake (RM12.90 per slice) is fun and fudgy, crafted from top to bottom, from base to ganache, with 72% dark chocolate for a bittersweet dreaminess. If you love dark chocolate cakes, Suchan nails the fundamentals of this staple.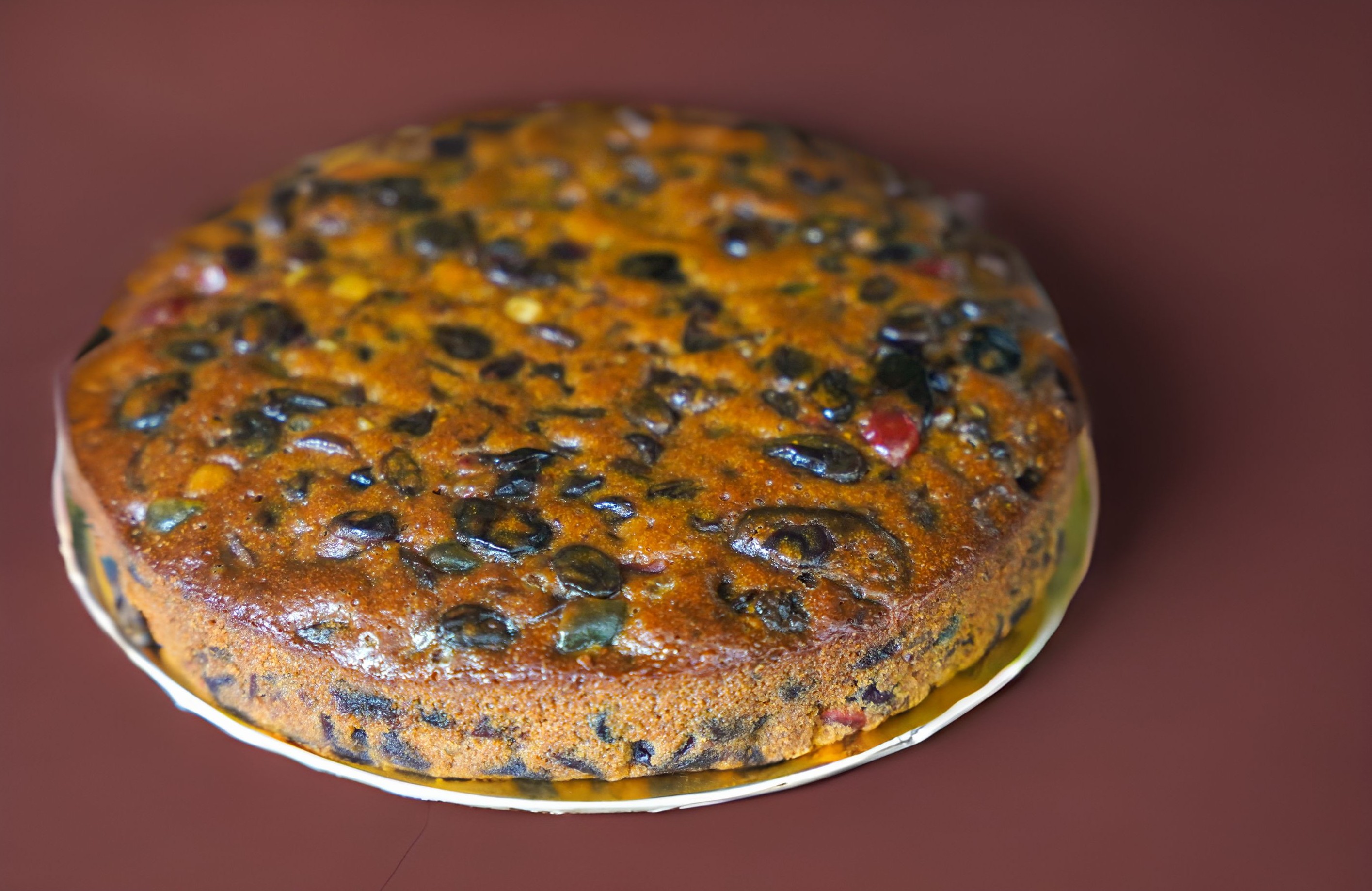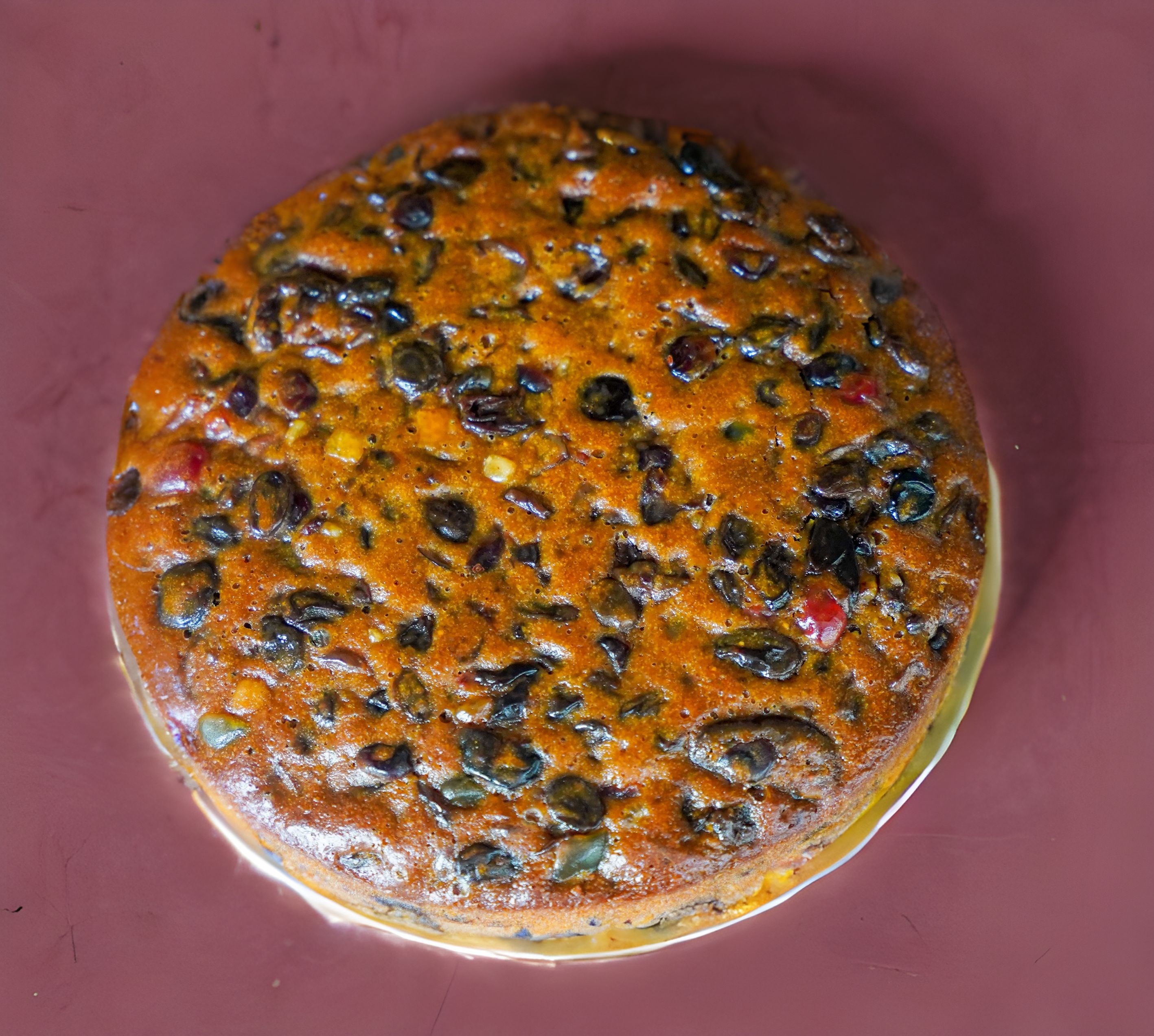 Complete your experience of Suchan's long-standing greatest hits with the Signature Fruit Cake (RM90-RM120), bursting with a bounty of figs, dates, apricots, prunes, cherries, raisins and sultanas. This is a powerfully packed fruit cake, painstakingly prepared with perfectly cleaned fruits with reduced sugar, so customers can focus on the fruits' pure, ripe richness.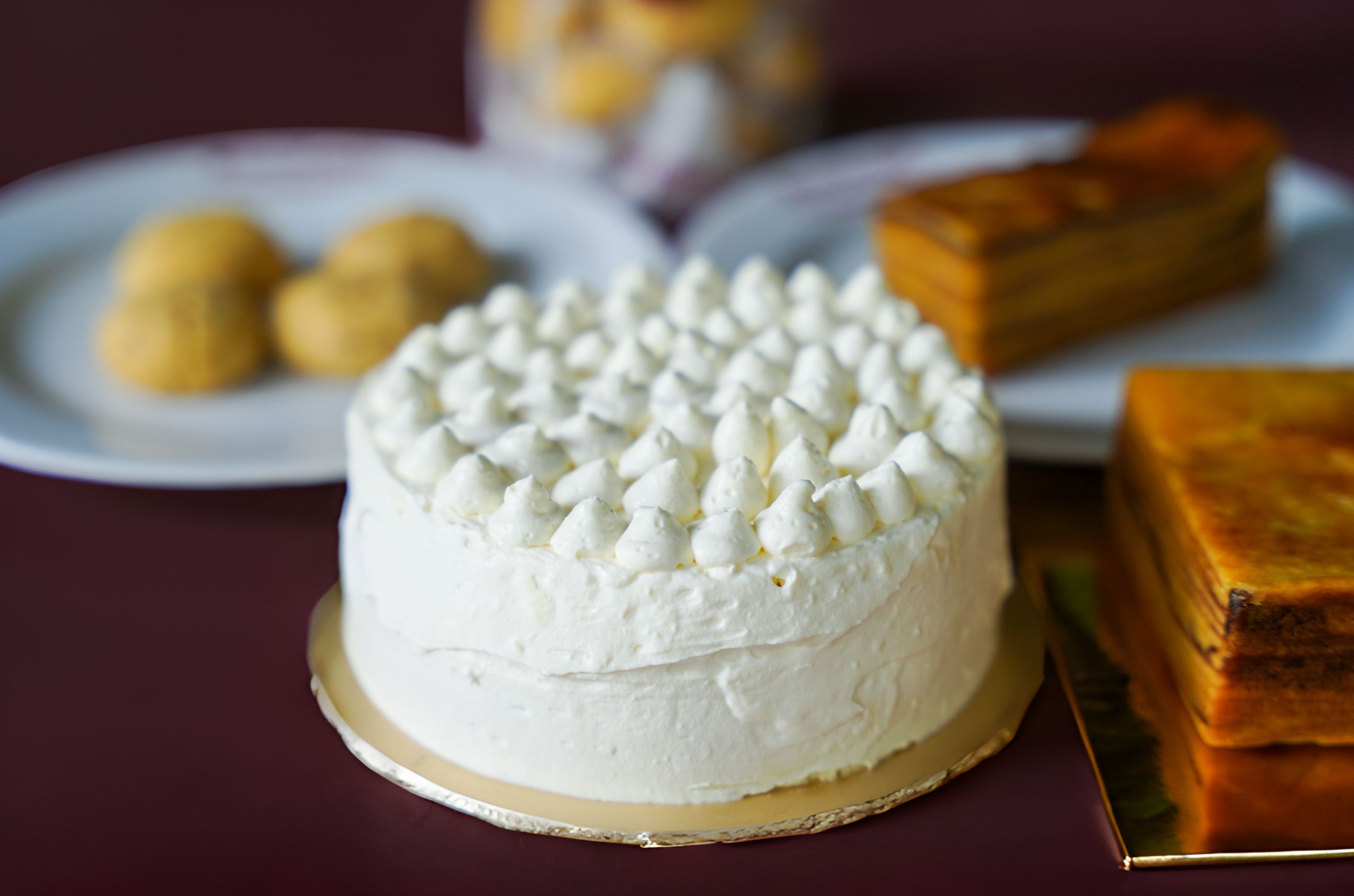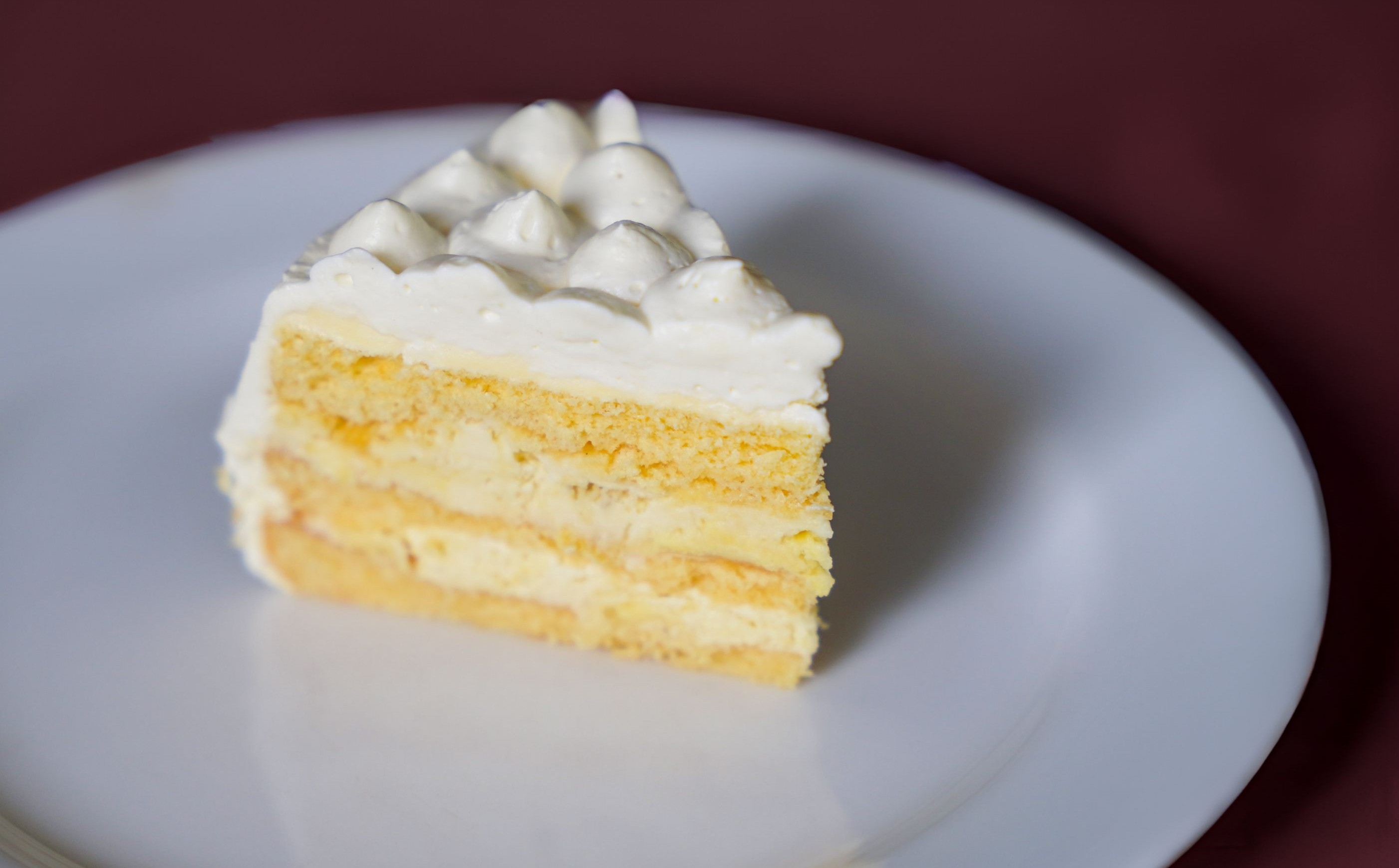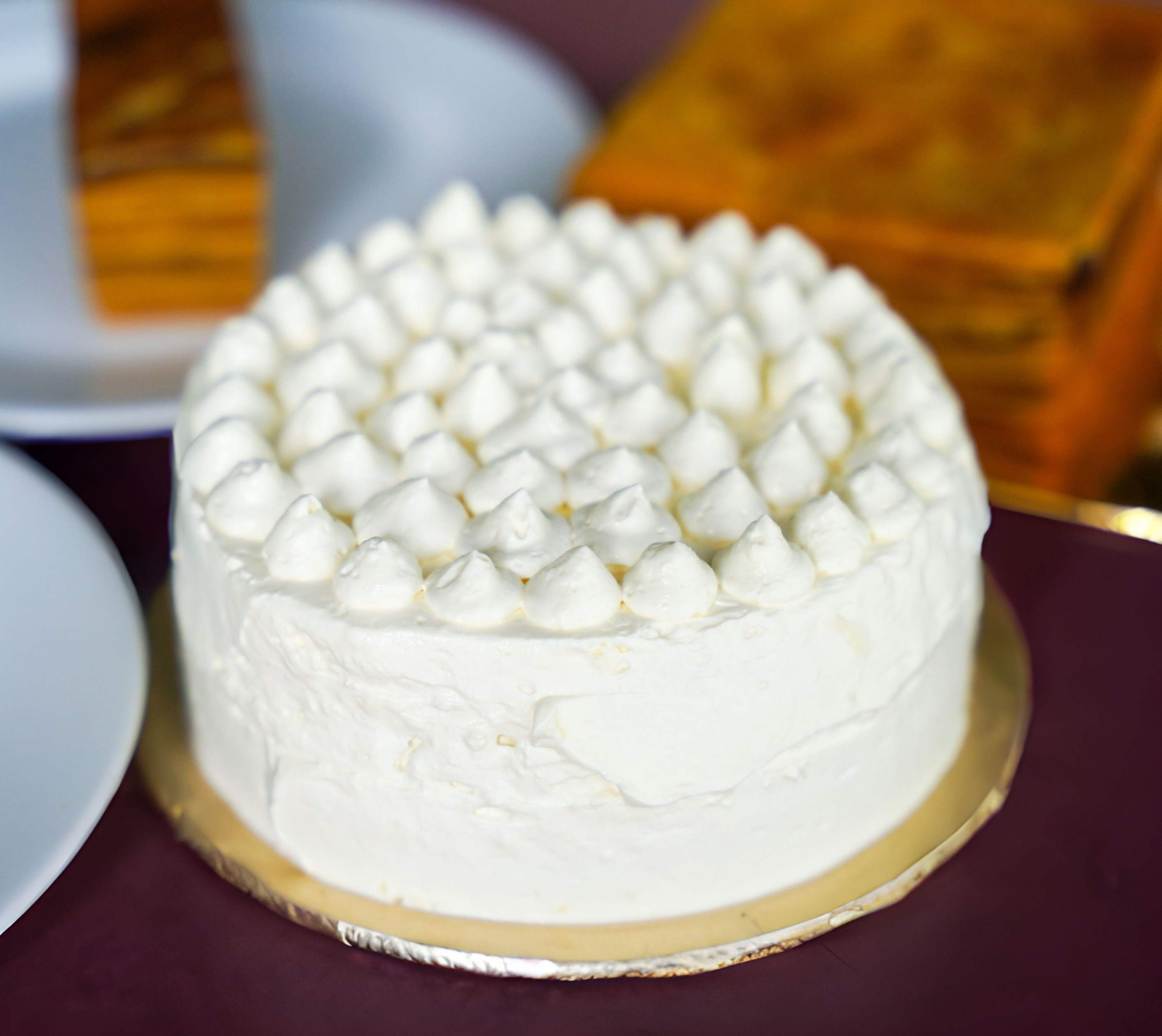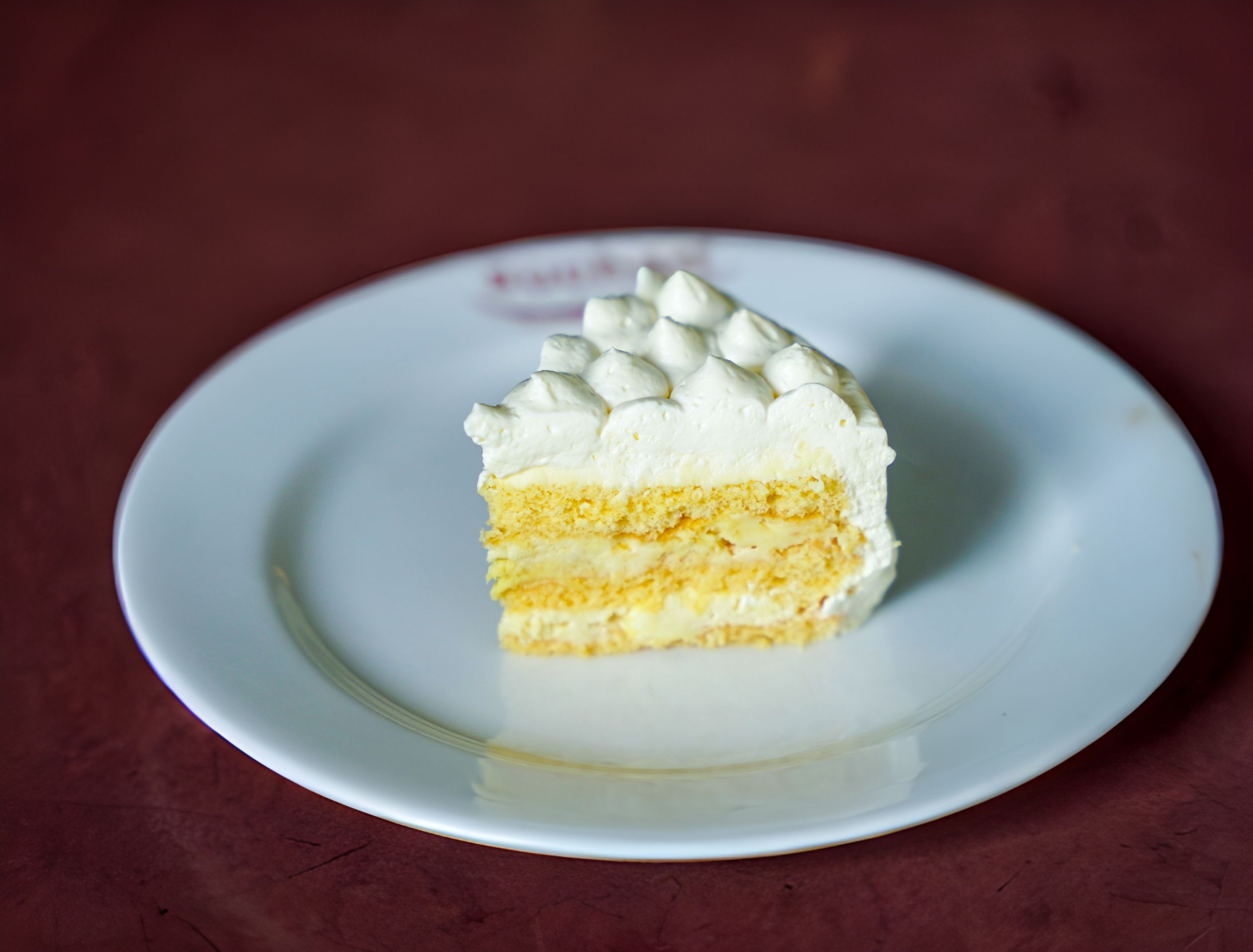 For Suchan's durian dessert range, everything is conceived with 100% Musang King durian flesh, without any artificial essences or flavourings.
The Musang King Durianmisu (RM260 for a whole cake) is lusciously lined with durian sponge cake, cream cheese and fresh cream - this will be a smash at any party, velvety and fragrantly flavourful, a Musang King fruit impeccably transformed into an award-worthy masterpiece for cake enthusiasts of all generations.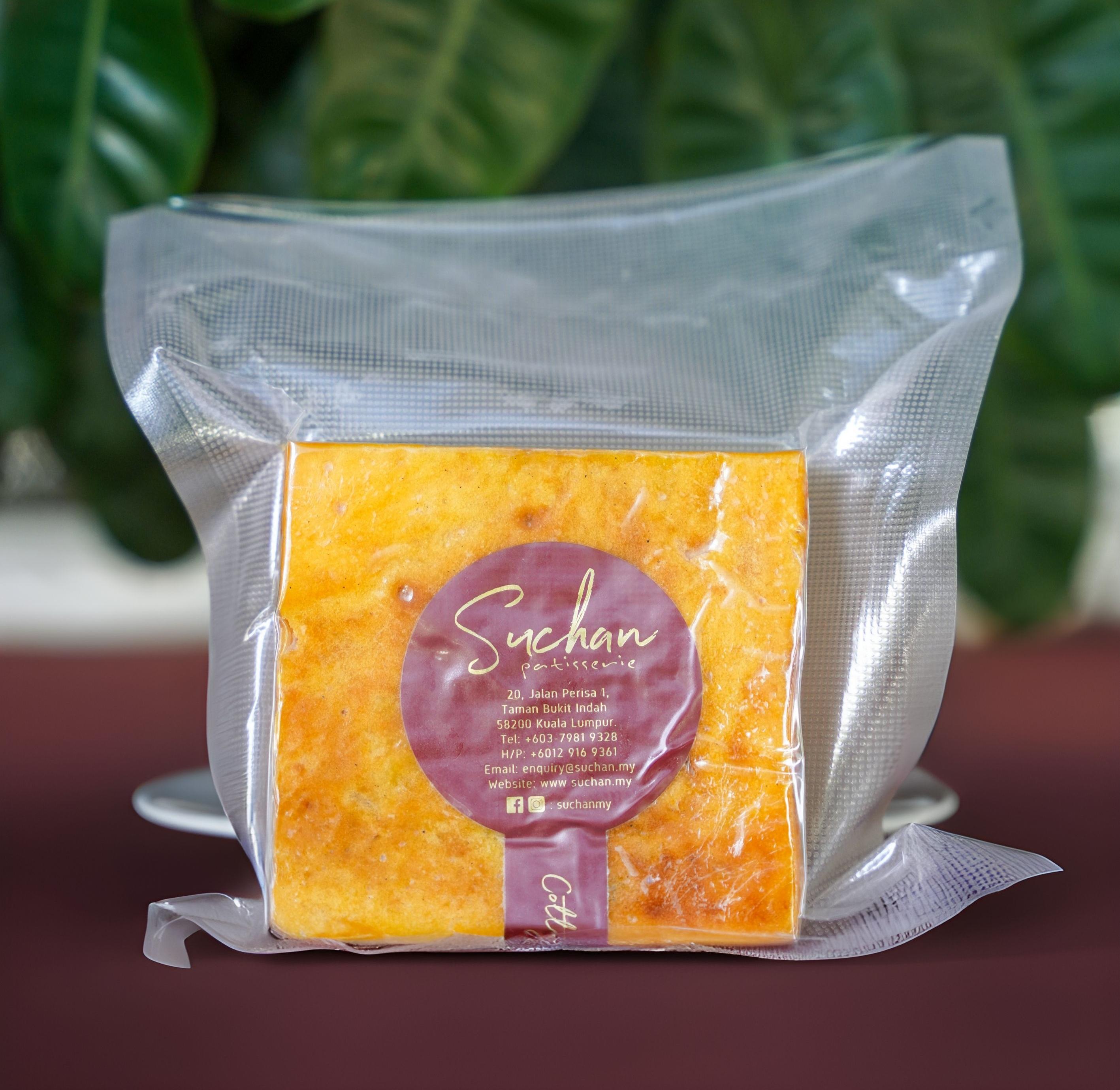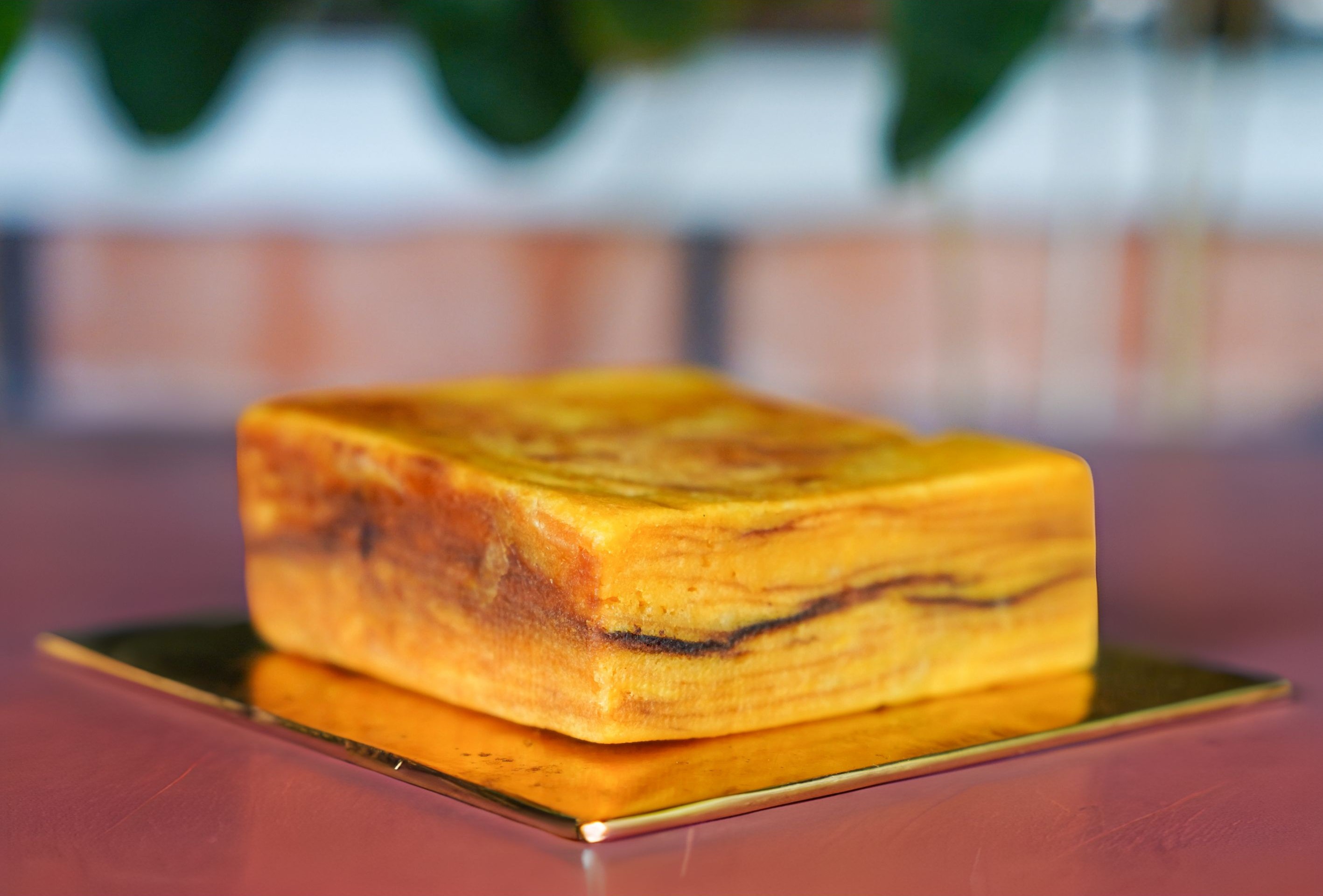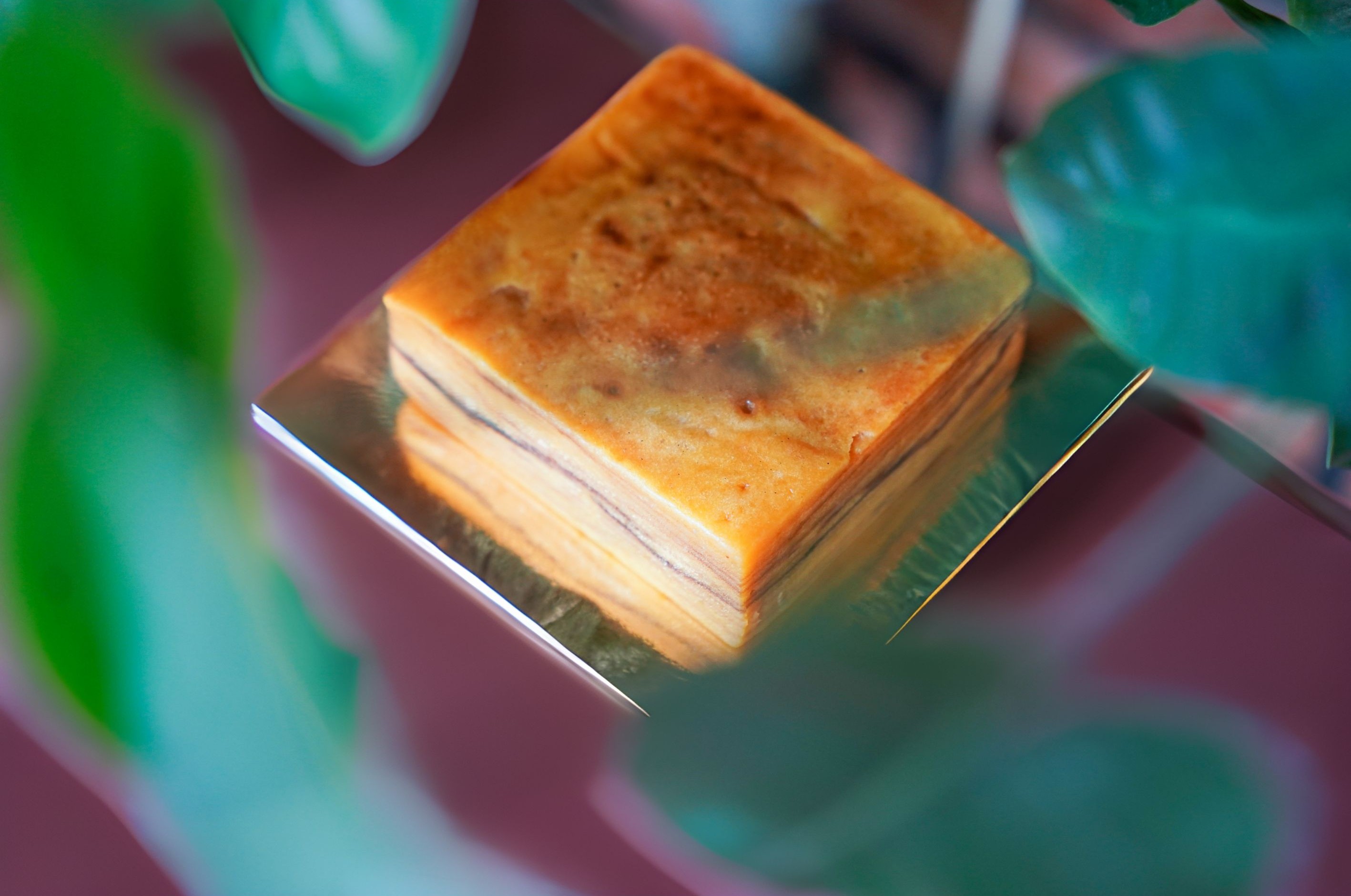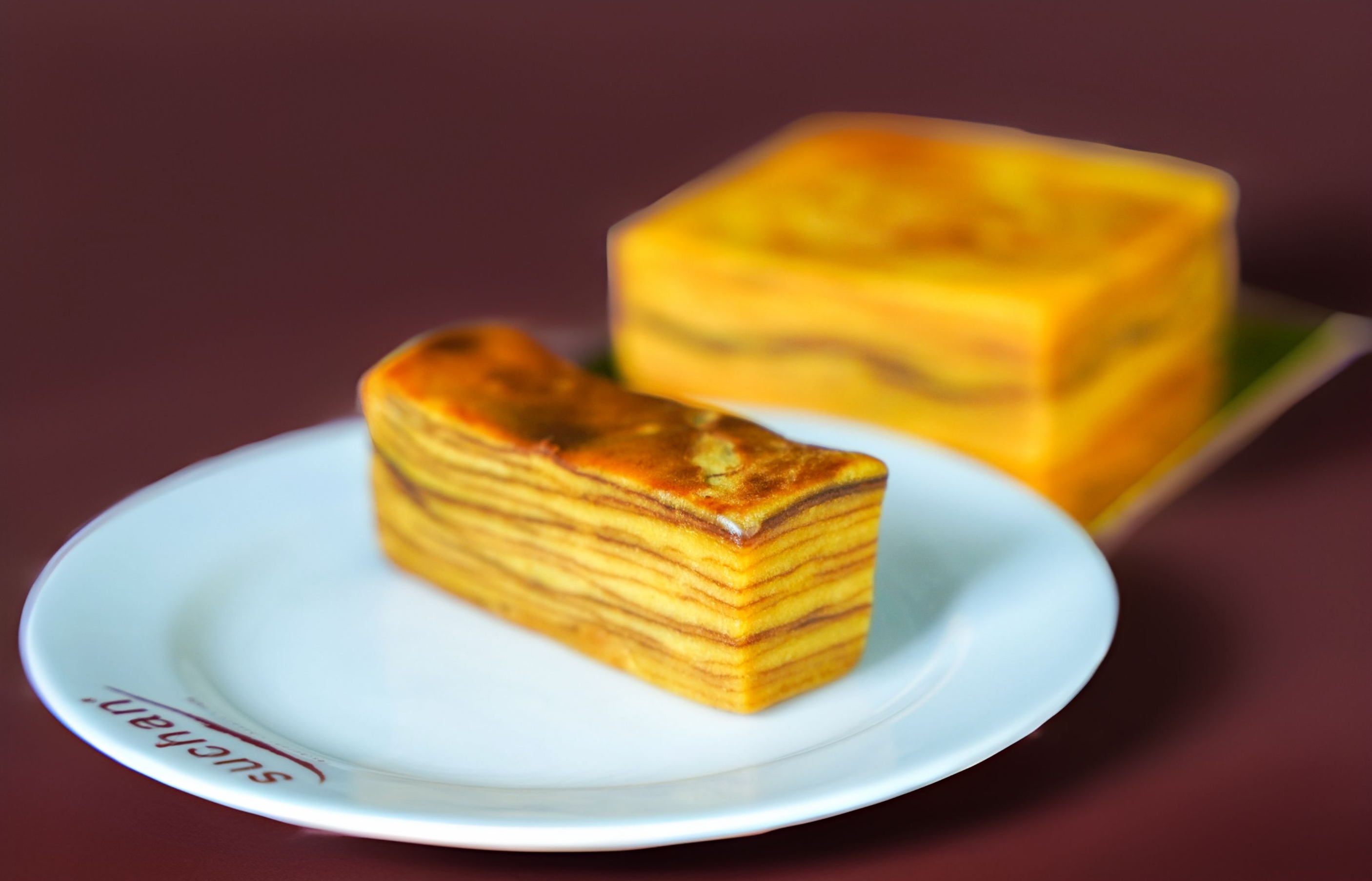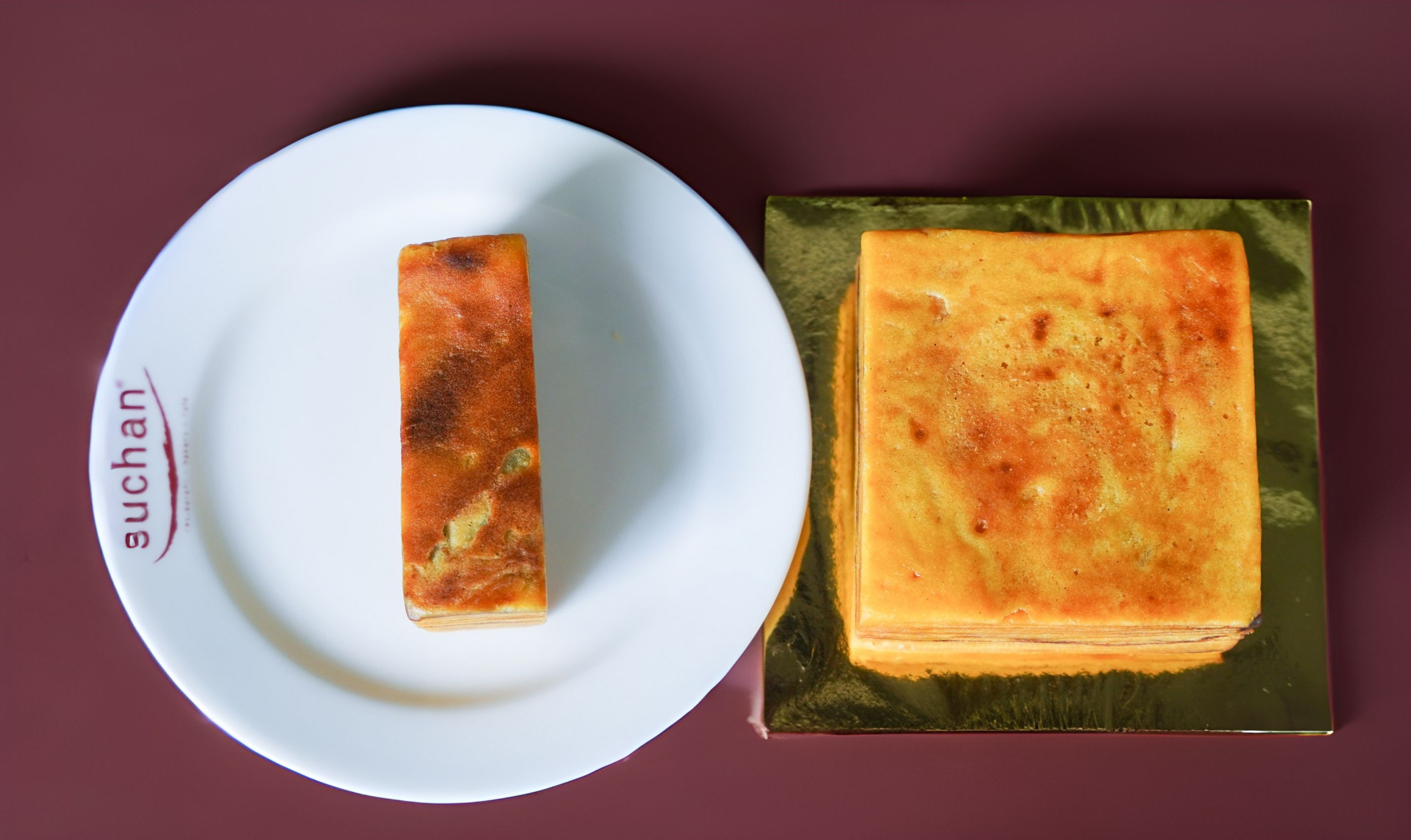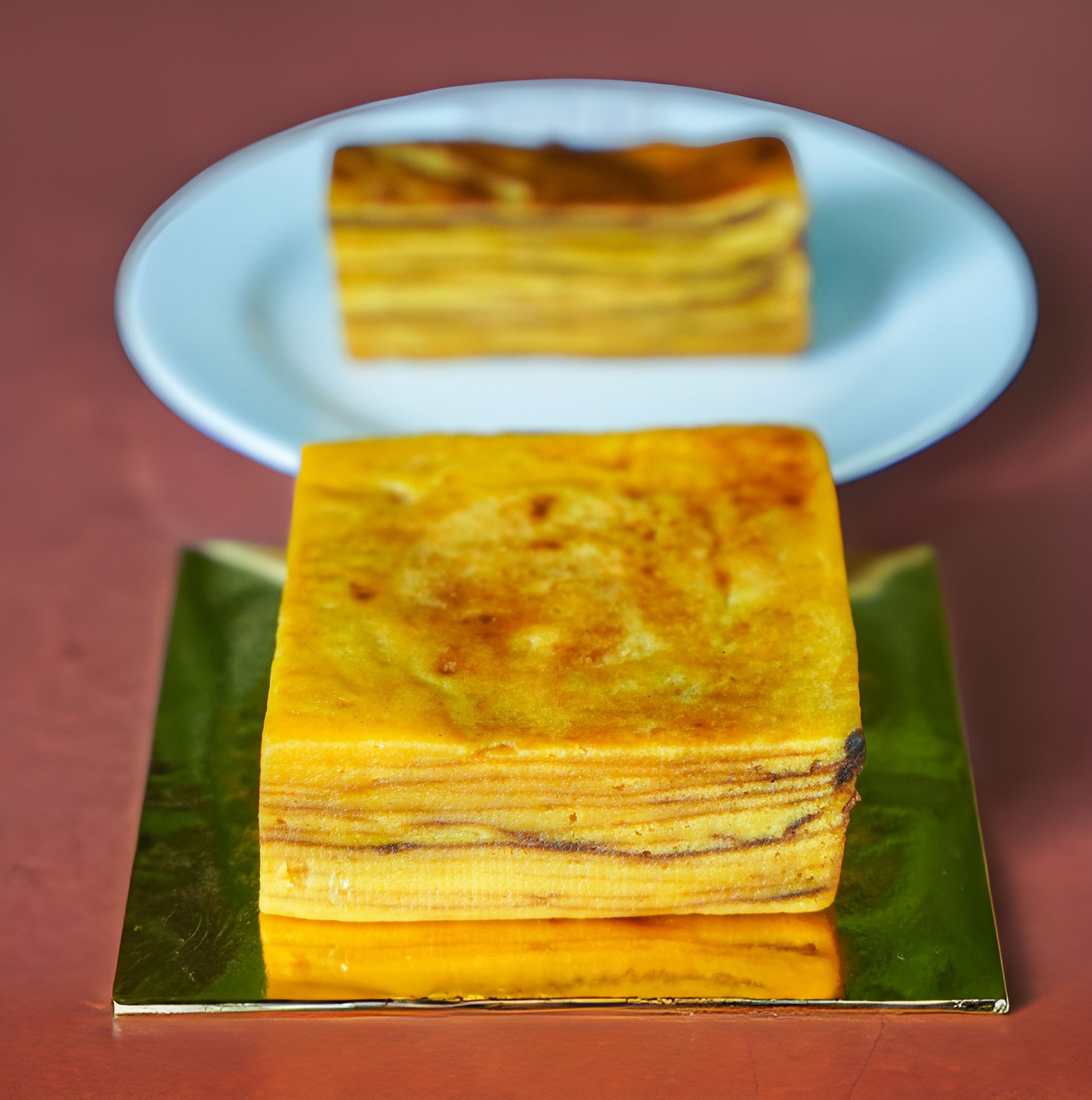 Also spot-on is Suchan's Musang King Durian Layer Cake (RM23.90 per slice, RM68 for 4" x 4", RM268 for 8" x 8"), reinterpreting Sarawak-style kuih lapis with a distinctive durian punch, for mouthfuls of aromatic allure in this lovely, labour-intensive effort.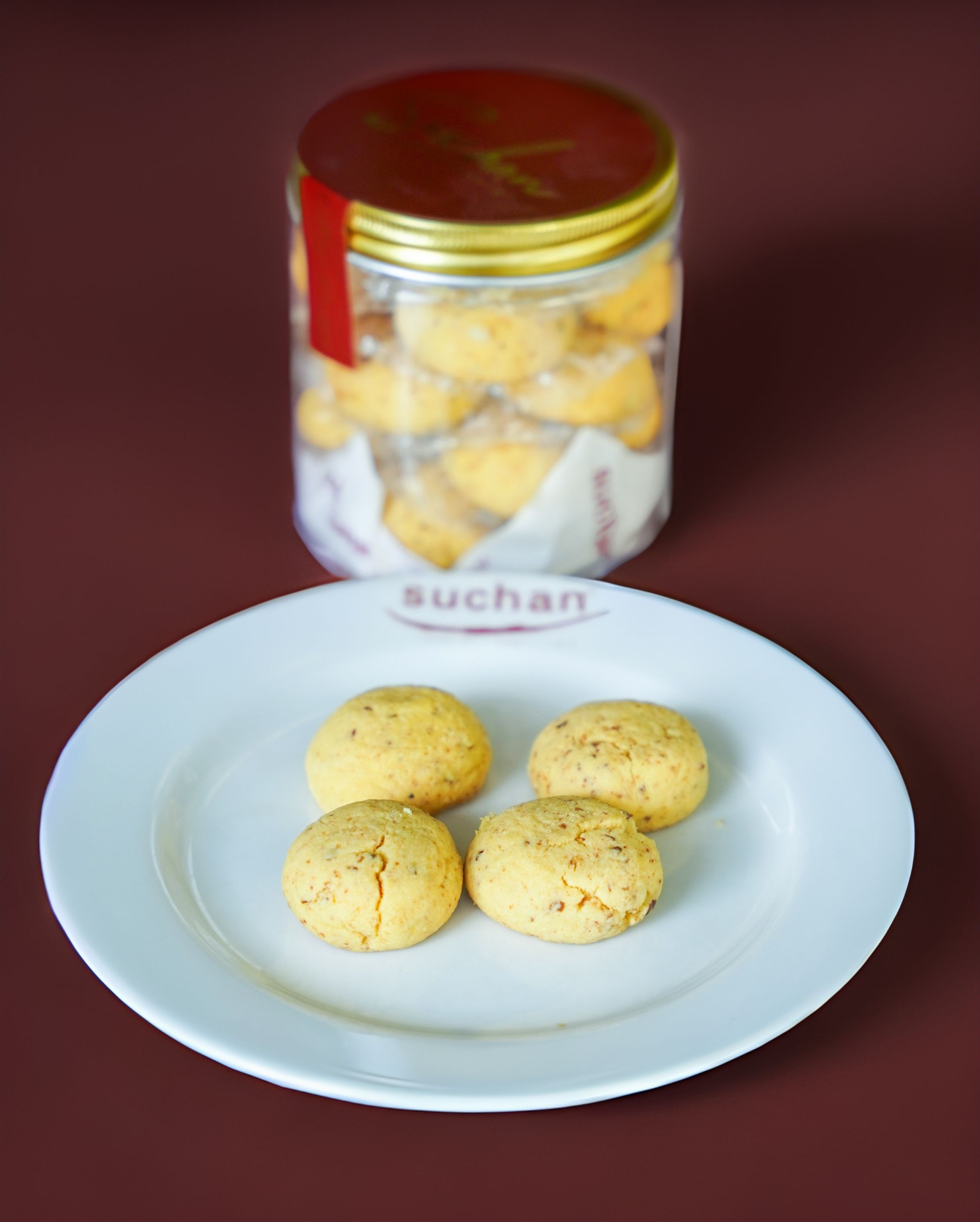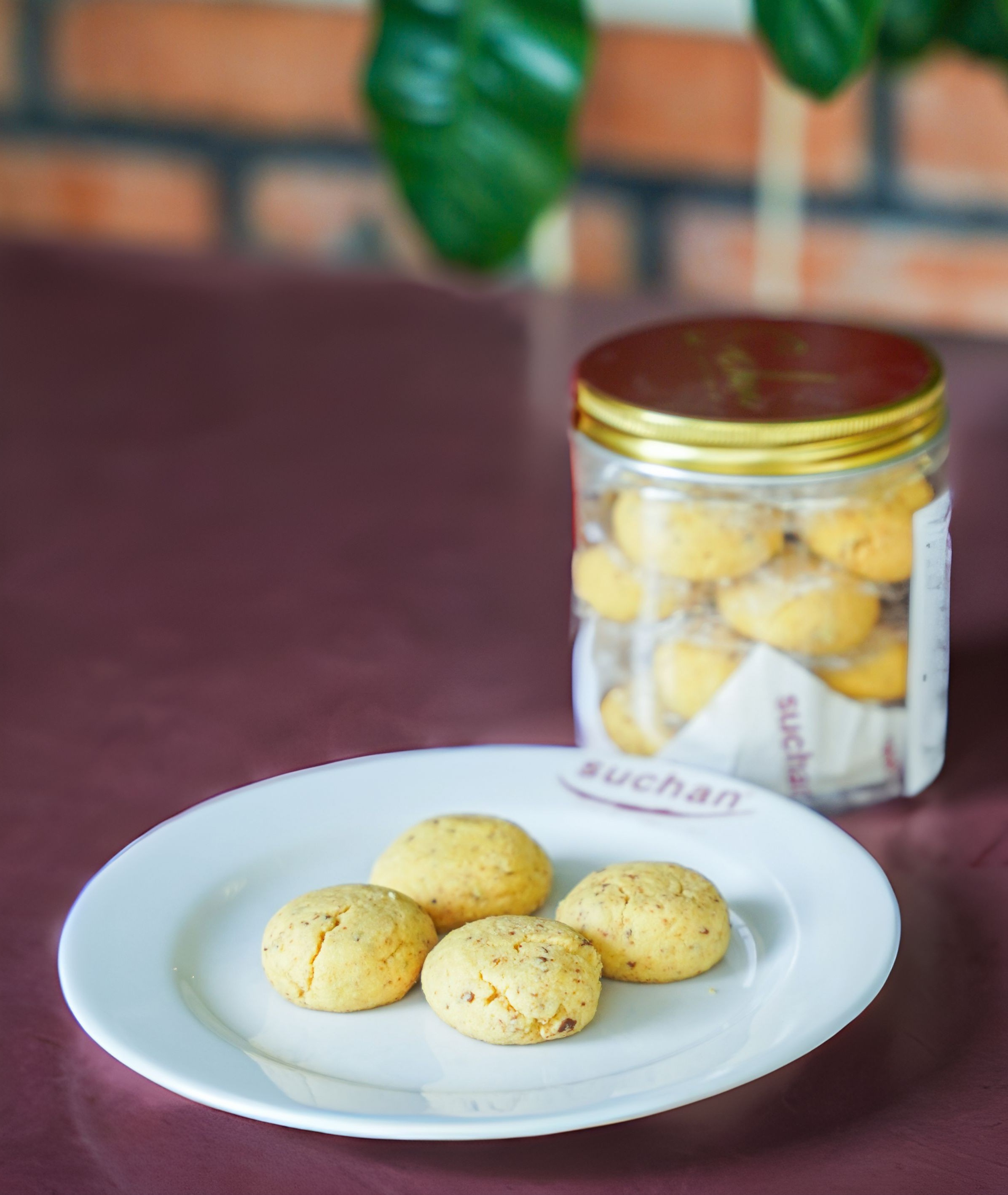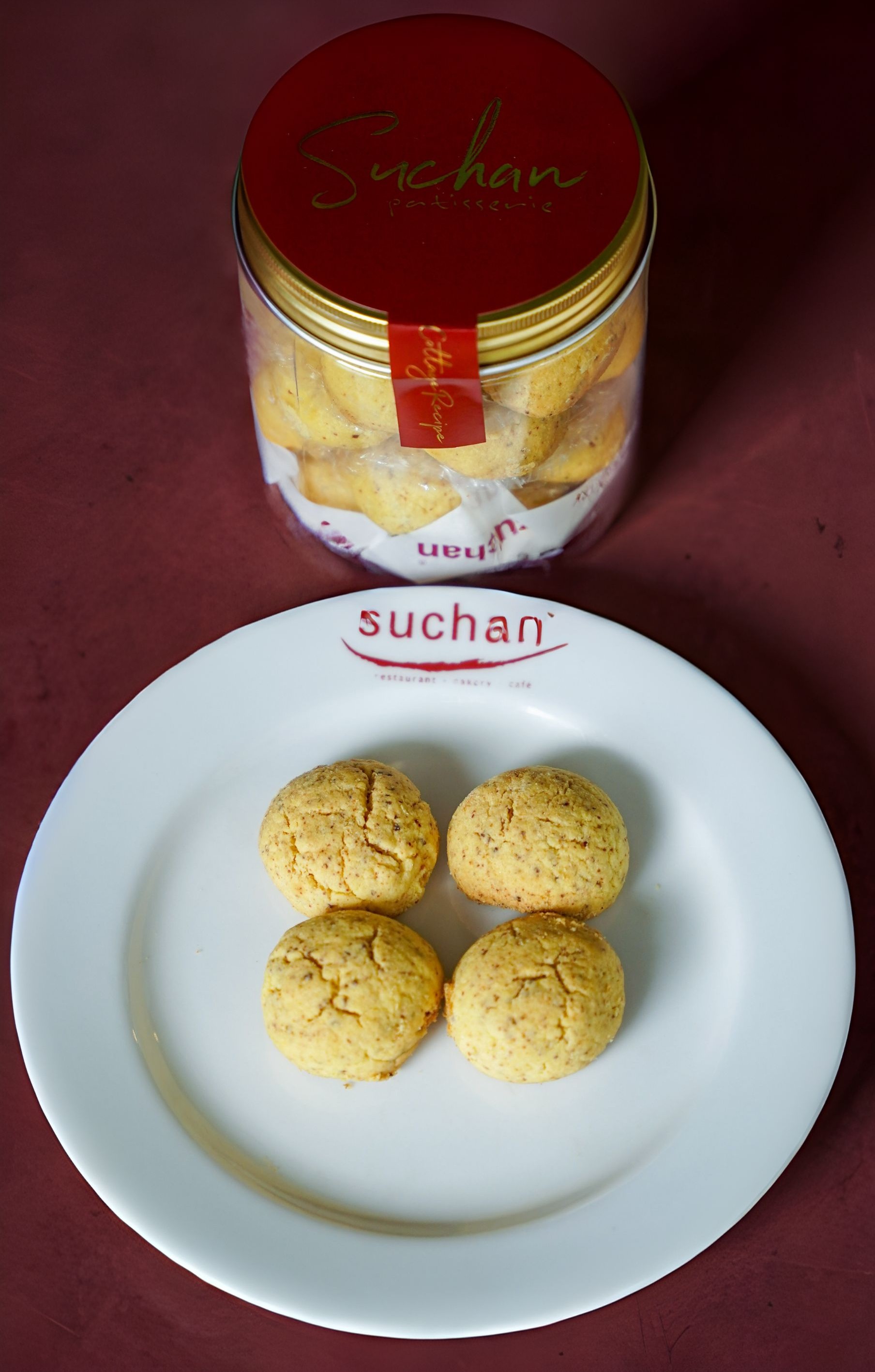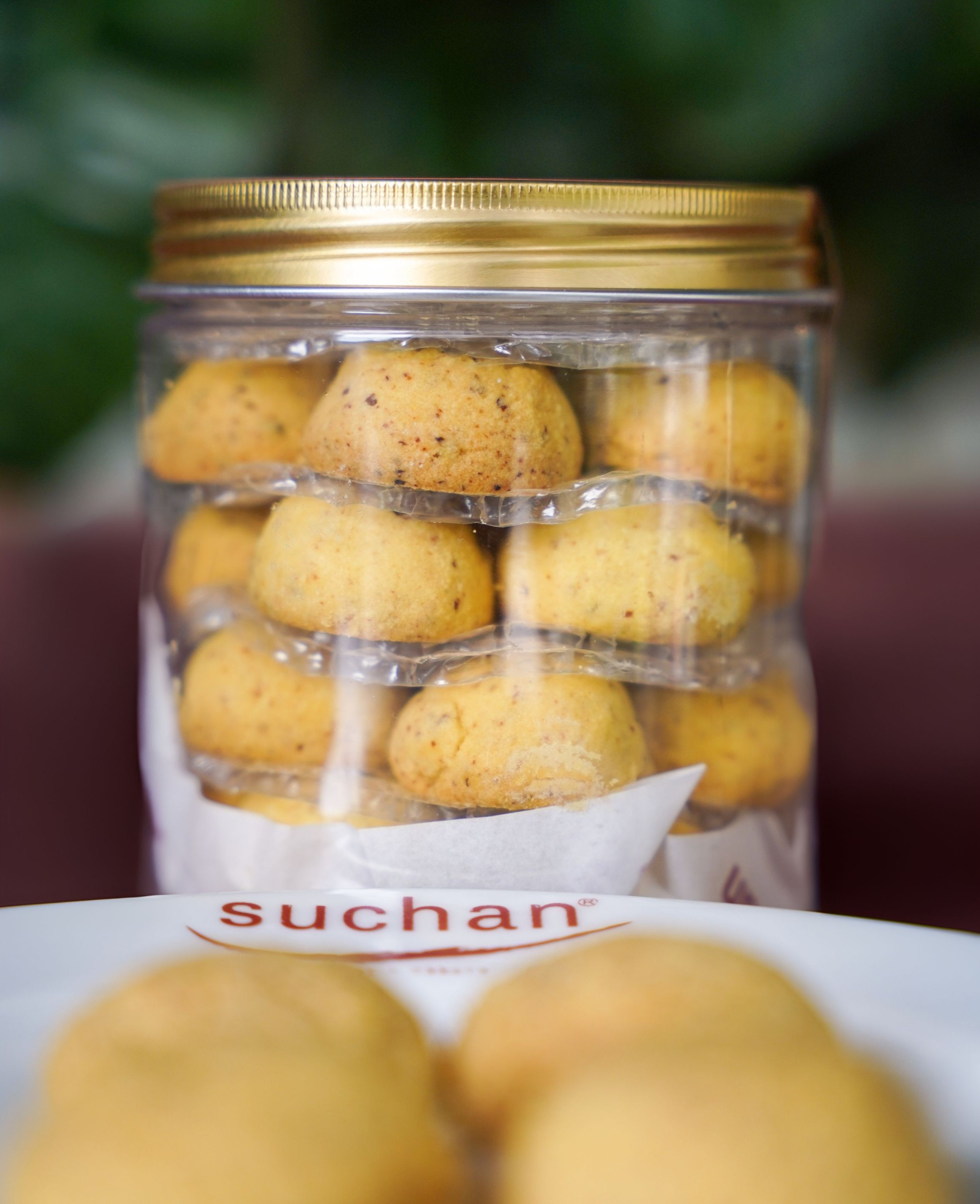 Finally, the Musang King Durian Cookies (RM45) are great for gifting or for sharing on festive celebrations. Durian is ground and baked into these cookies with red palm oil, crumbly and buttery with a pristine durian deliciousness in each bite.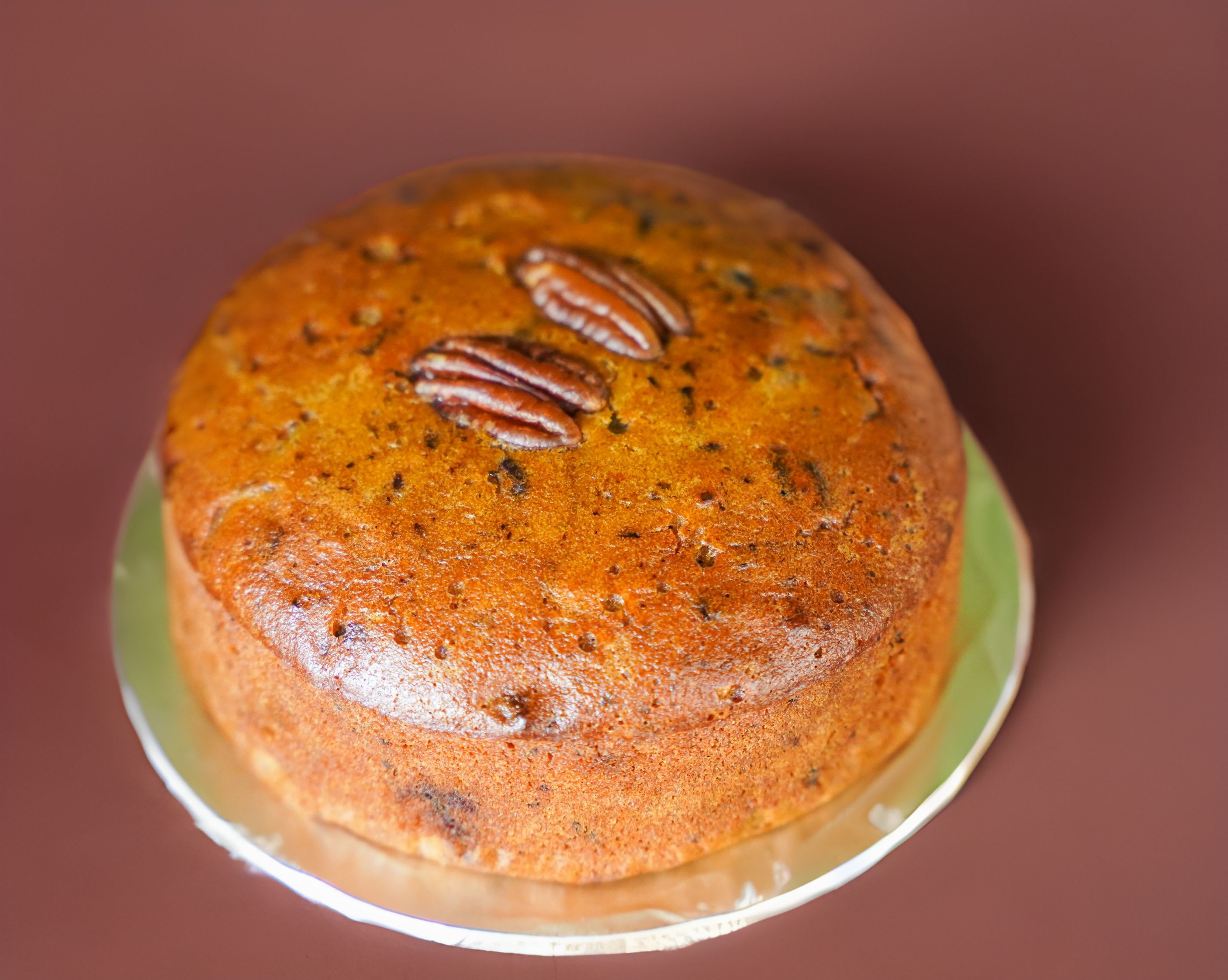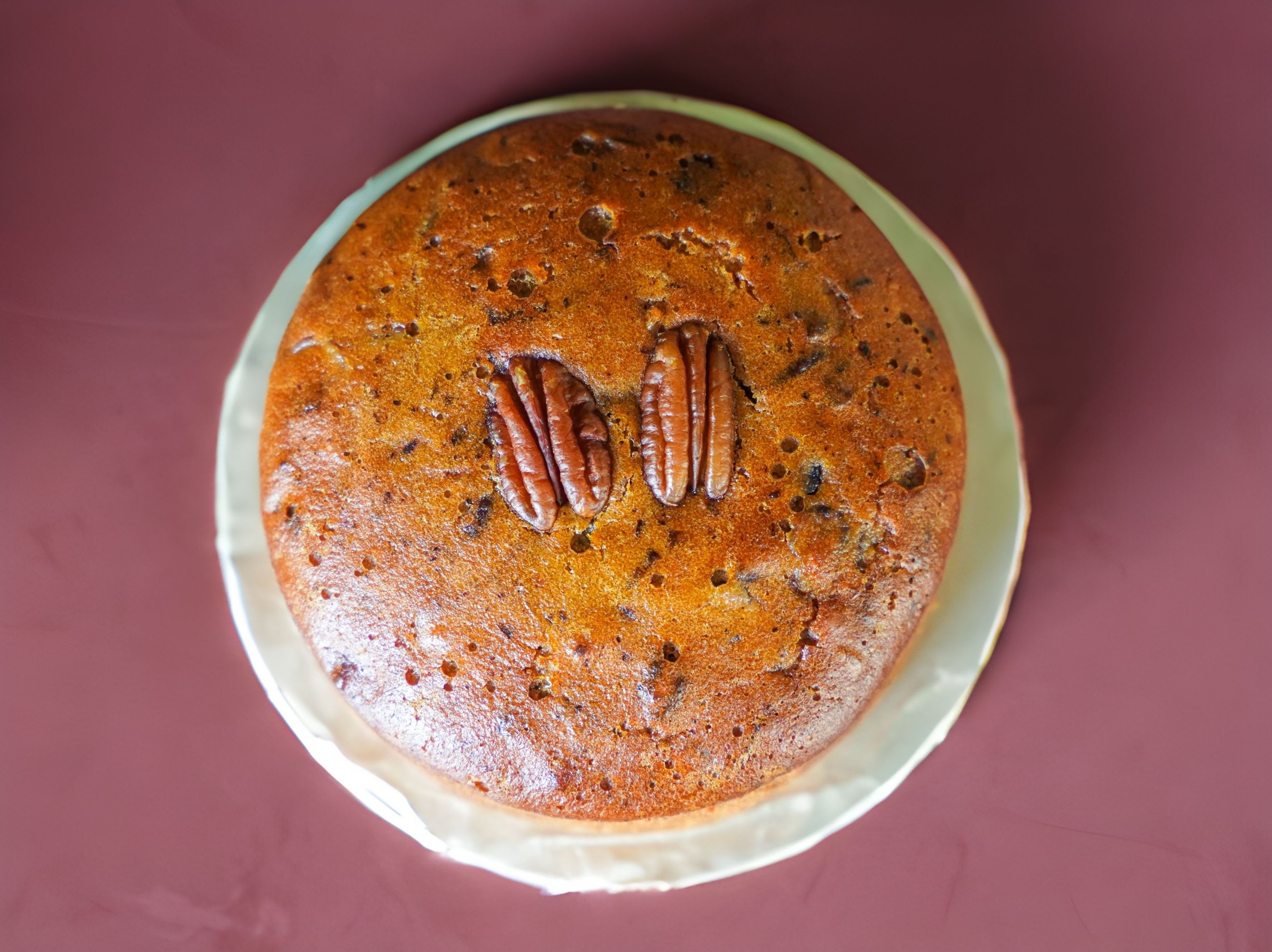 Suchan's keto-friendly repertoire is extensive - its Keto Fruit Cake (RM70) reinvents its signature fruit cake with the use of less sugary blueberries and cranberries, with premium nuts such as pecans, walnuts and almonds. If you need a keto alternative for your Christmas log cake, Suchan's keto fruit cake fits the bill.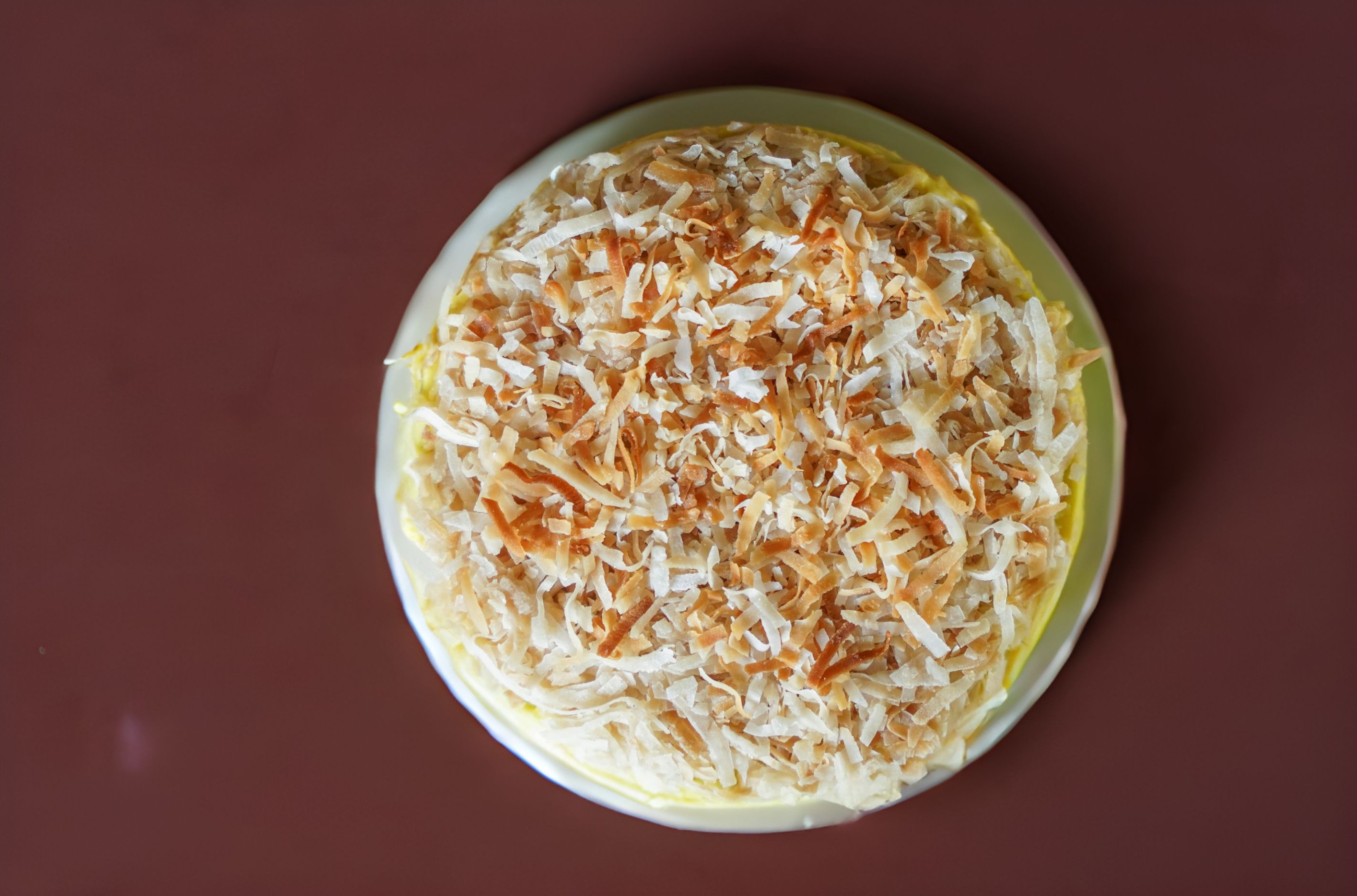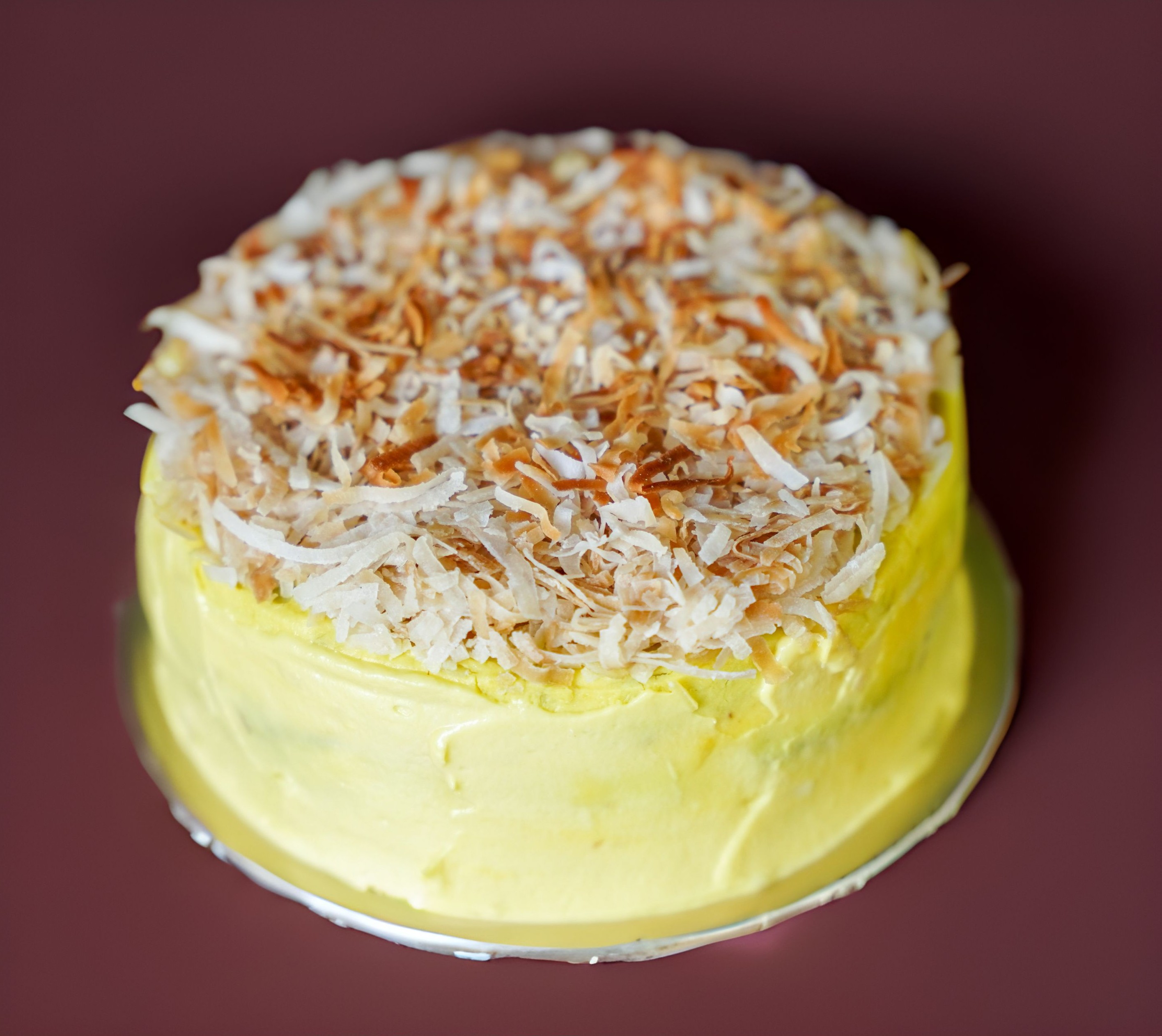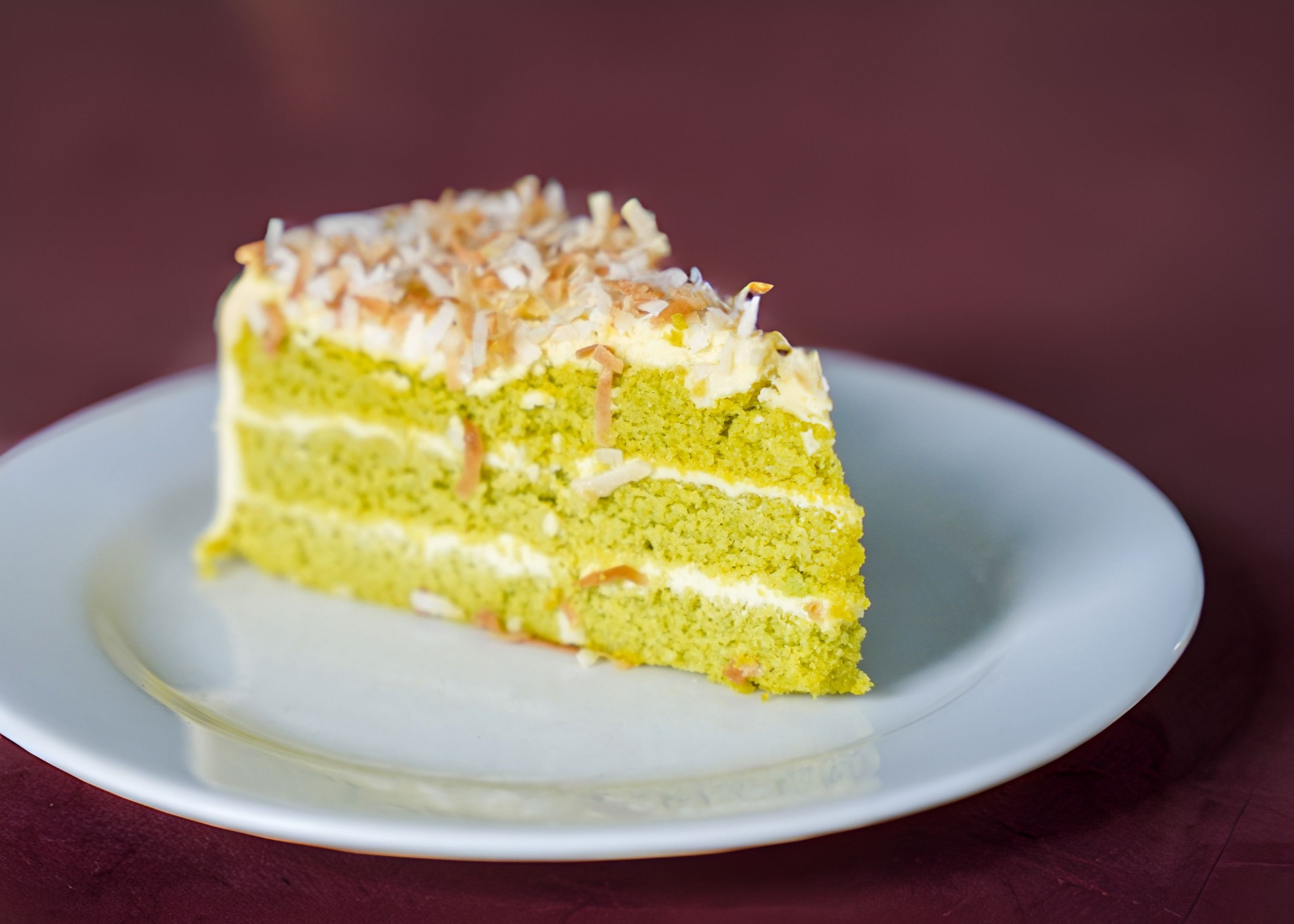 The Keto Onde Onde (RM16.90 per slice, RM160 for whole) is Suchan's take on a beloved Malaysian kuih - it's remarkably tender and airy, an almond coconut pandan cake with cream cheese and a golden shredded coconut topping for flair and flourish.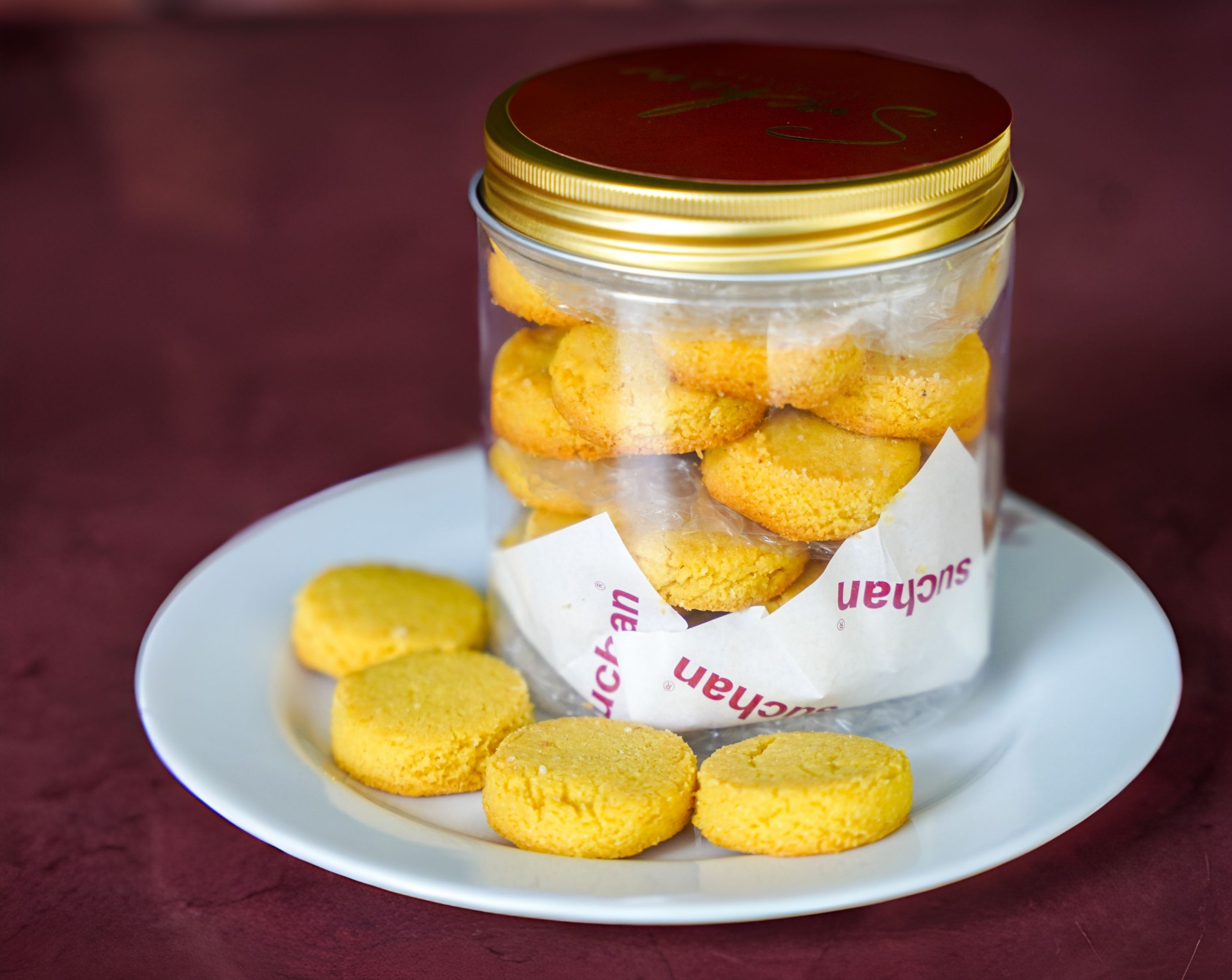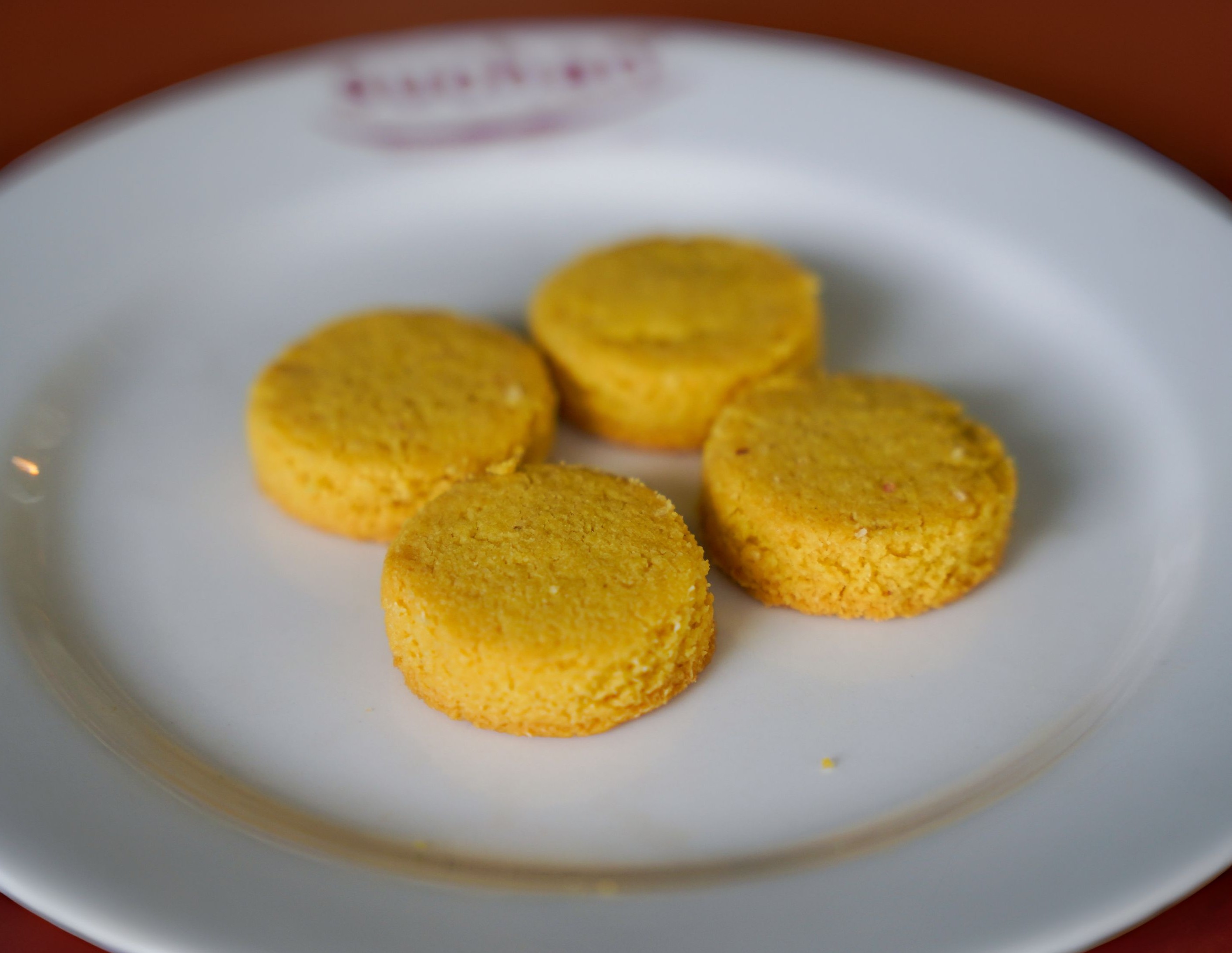 The Keto Almond Crackers (RM38) are baked with almond flour, butter, egg, sea salt and red palm oil, for butter cookie lovers seeking to placate their cravings in a more wholesome way.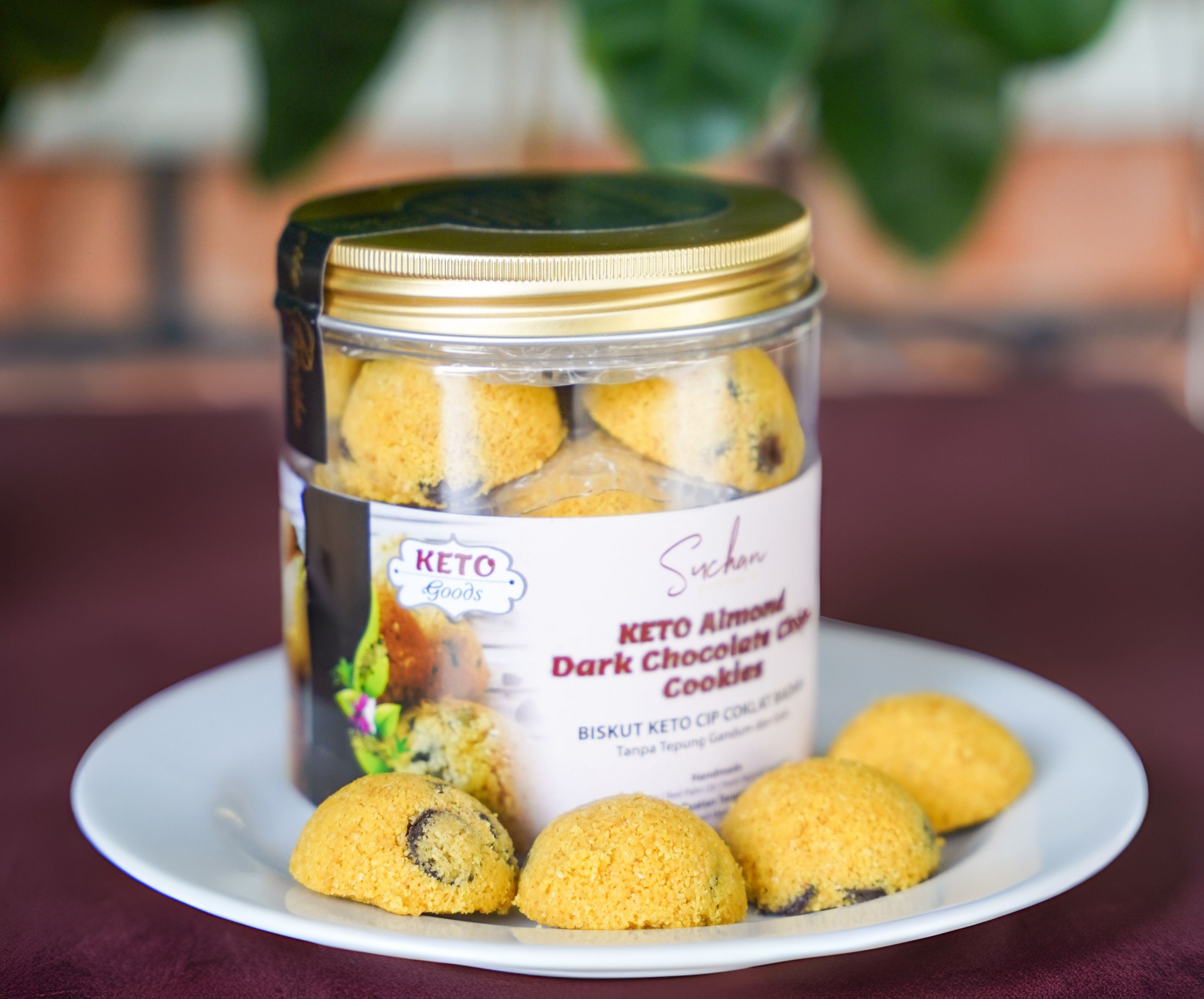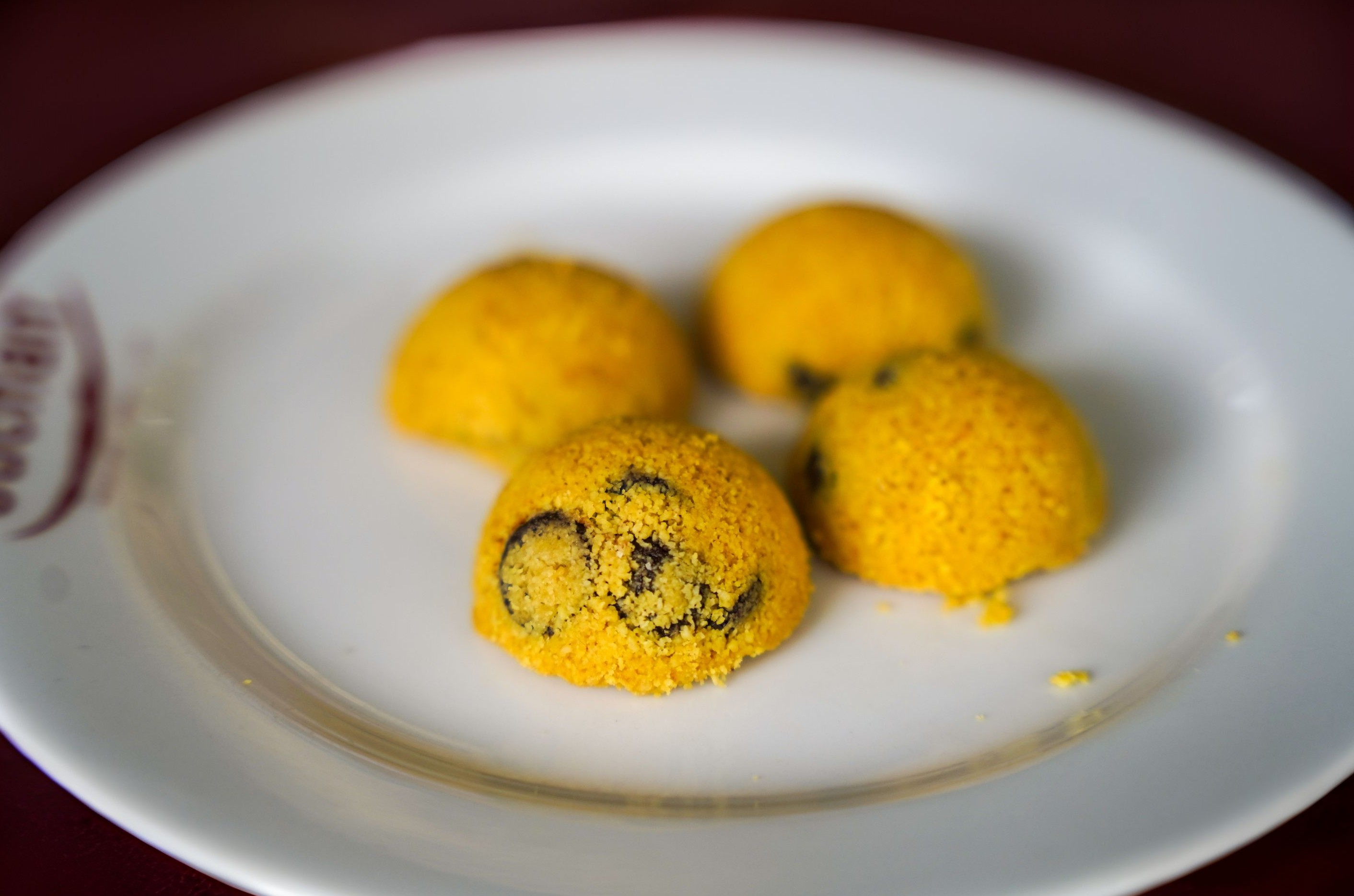 The Keto Chocolate Chip Almond Cookies (RM38) are vegan-friendly, addictively made with almond flour, dark bittersweet chocolate chips, red palm oil, monk fruit sweetener and sea salt - ideal for the upcoming Christmas and Lunar New Year get-togethers with family and friends.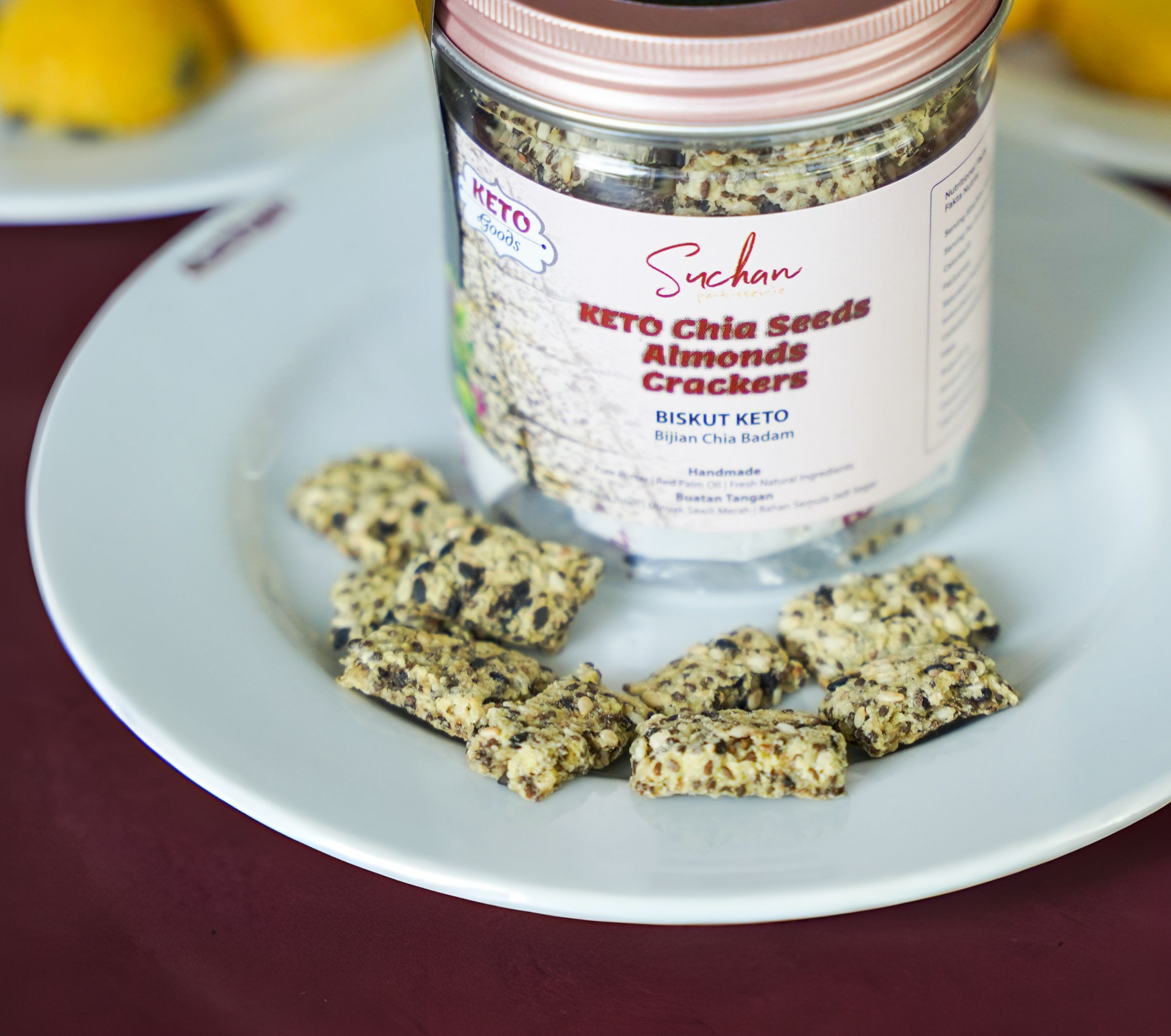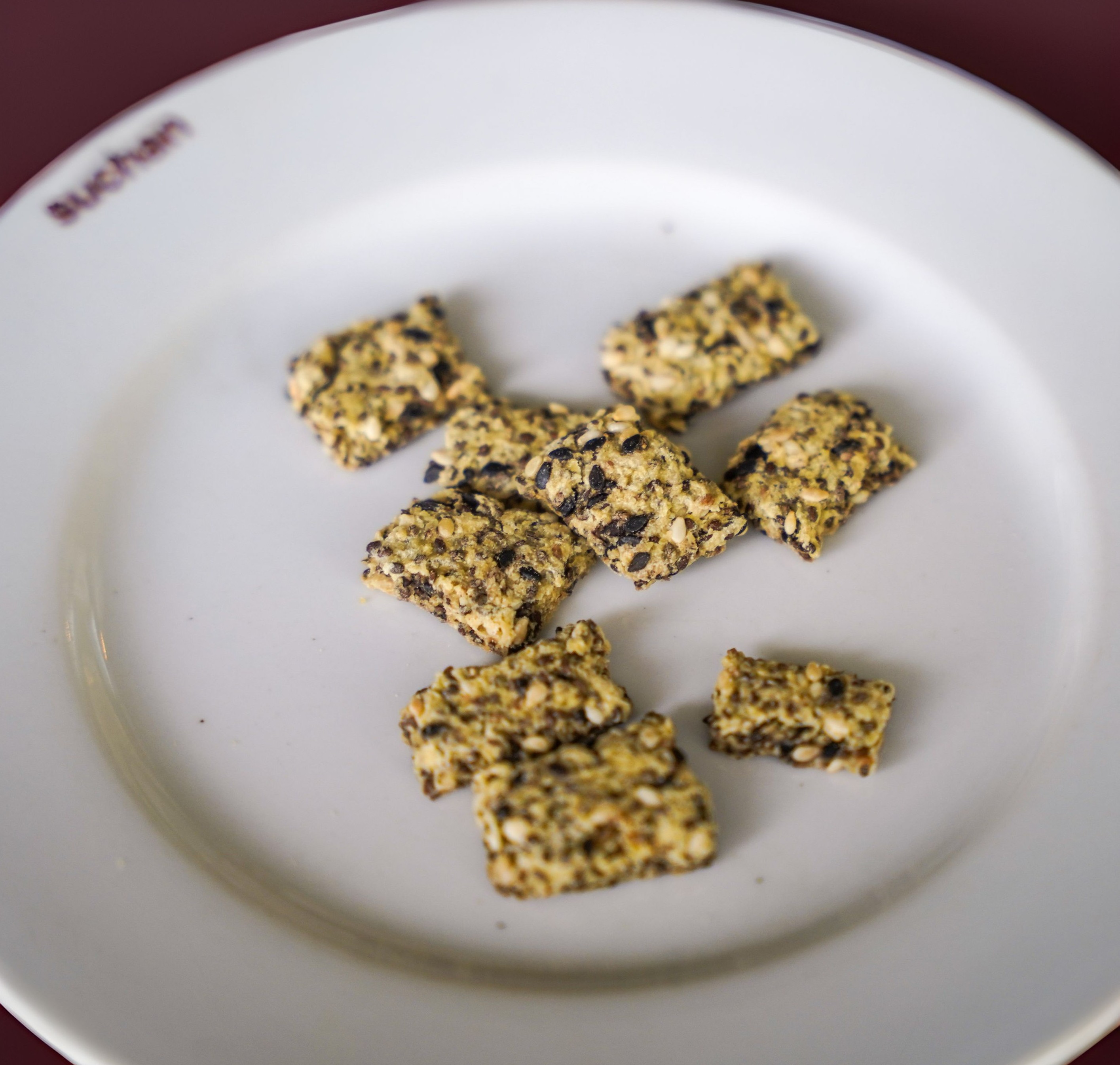 The Keto Vegan Chia Seed Crackers (RM24) are the best bet for health-conscious snacking, studded with chia seeds and sesame seeds that pack a nourishing punch of fibre and nutrients.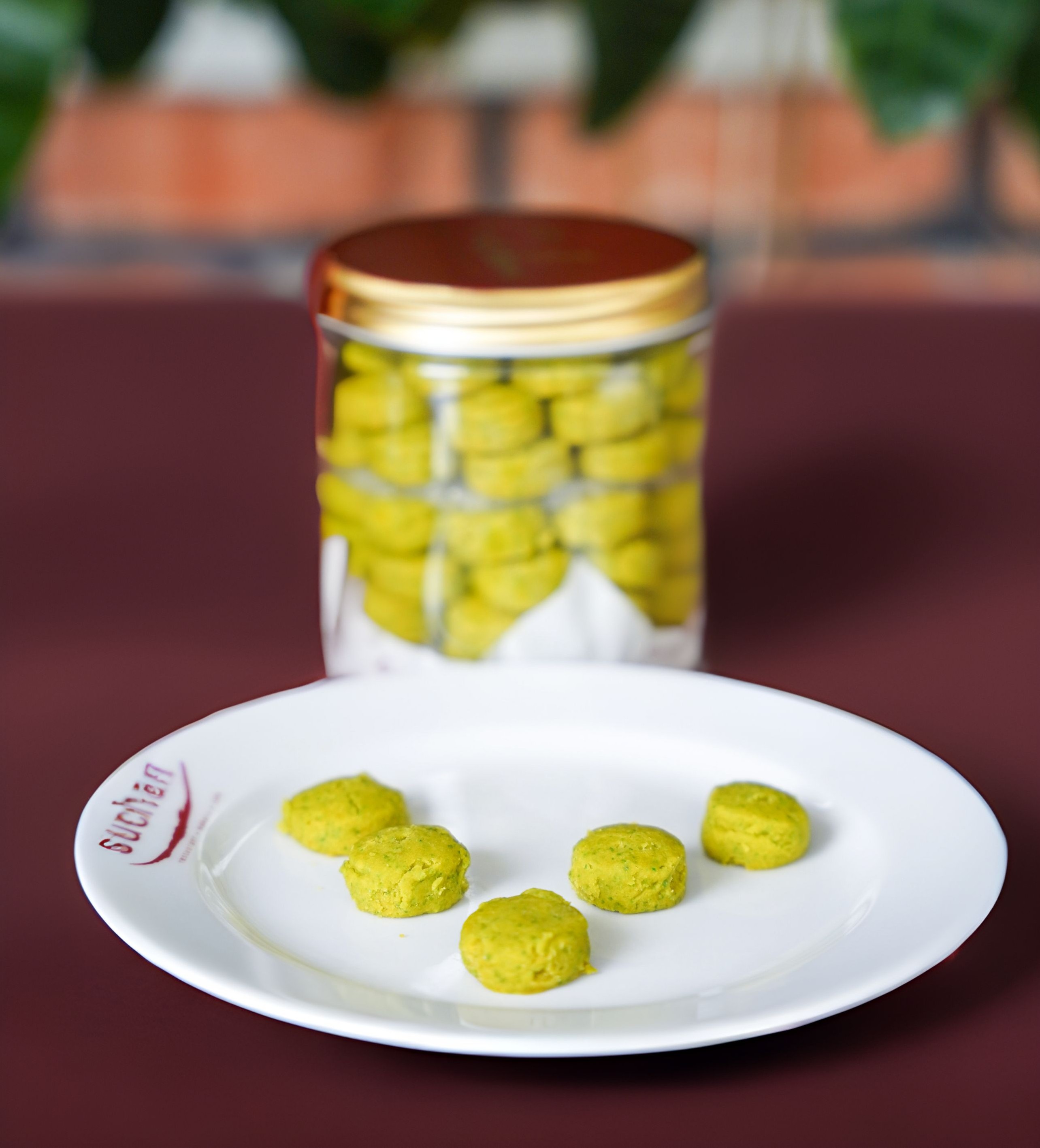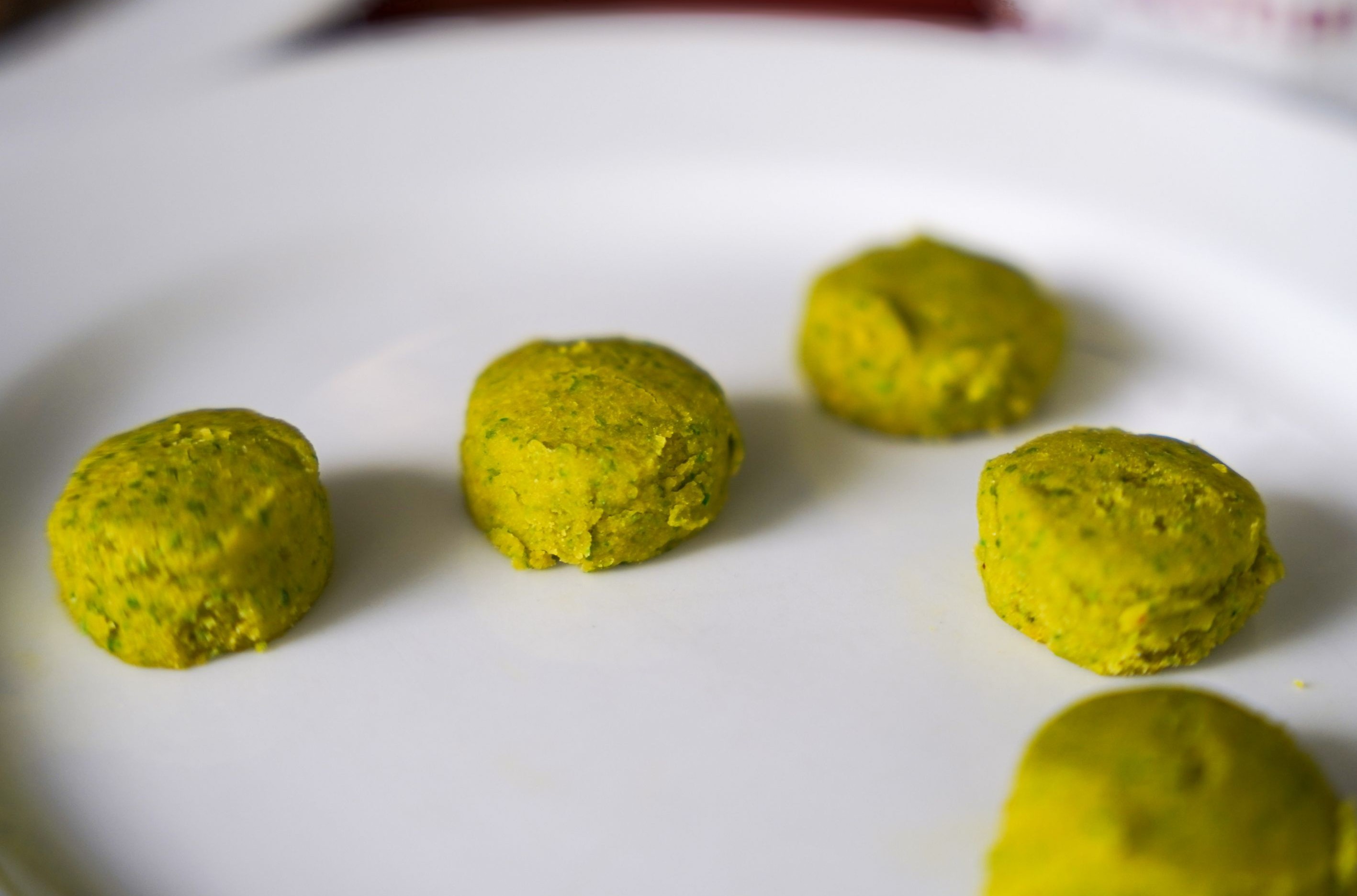 Looking vibrant for the household table, Suchan's Green Pea Cookies make for moreish munching, naturally hued with green peas for a subtle earthiness.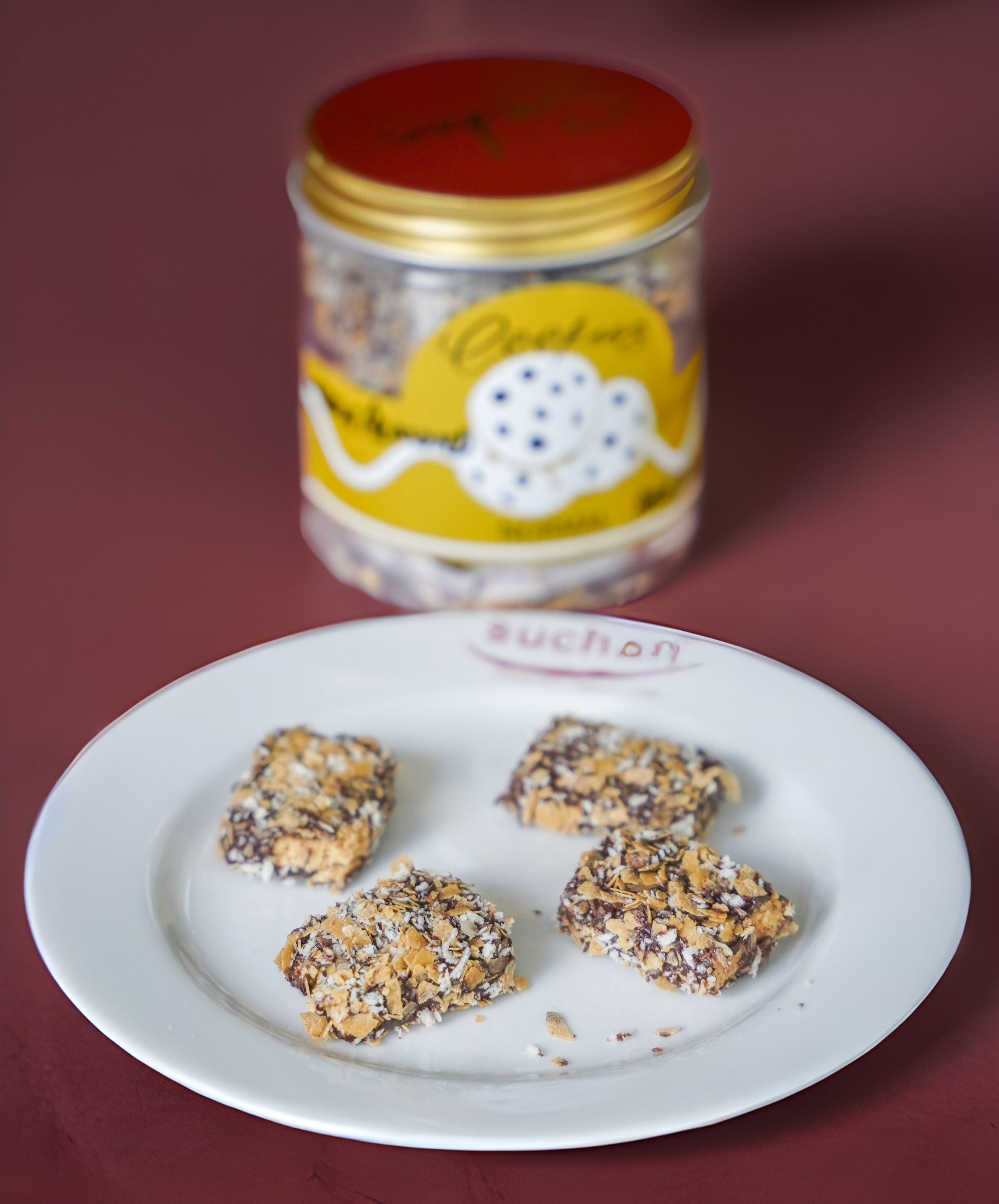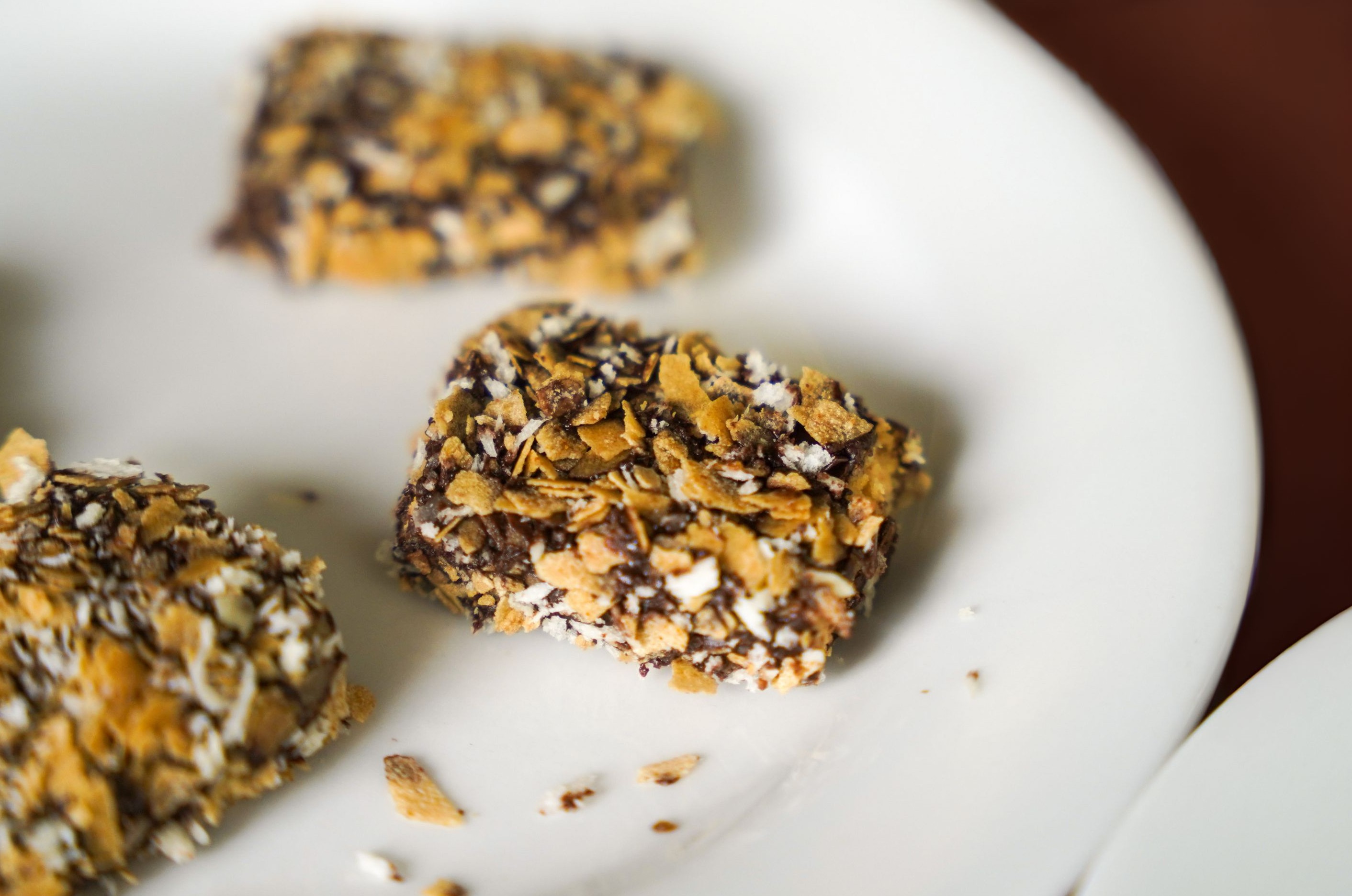 Not keto but ideal for the young at heart, Suchan's Snow Almond Cookies (RM28) evoke childhood breakfast pleasures in these Nestum-coated chocolate almond cookies, cracky and creamy in captivating fashion.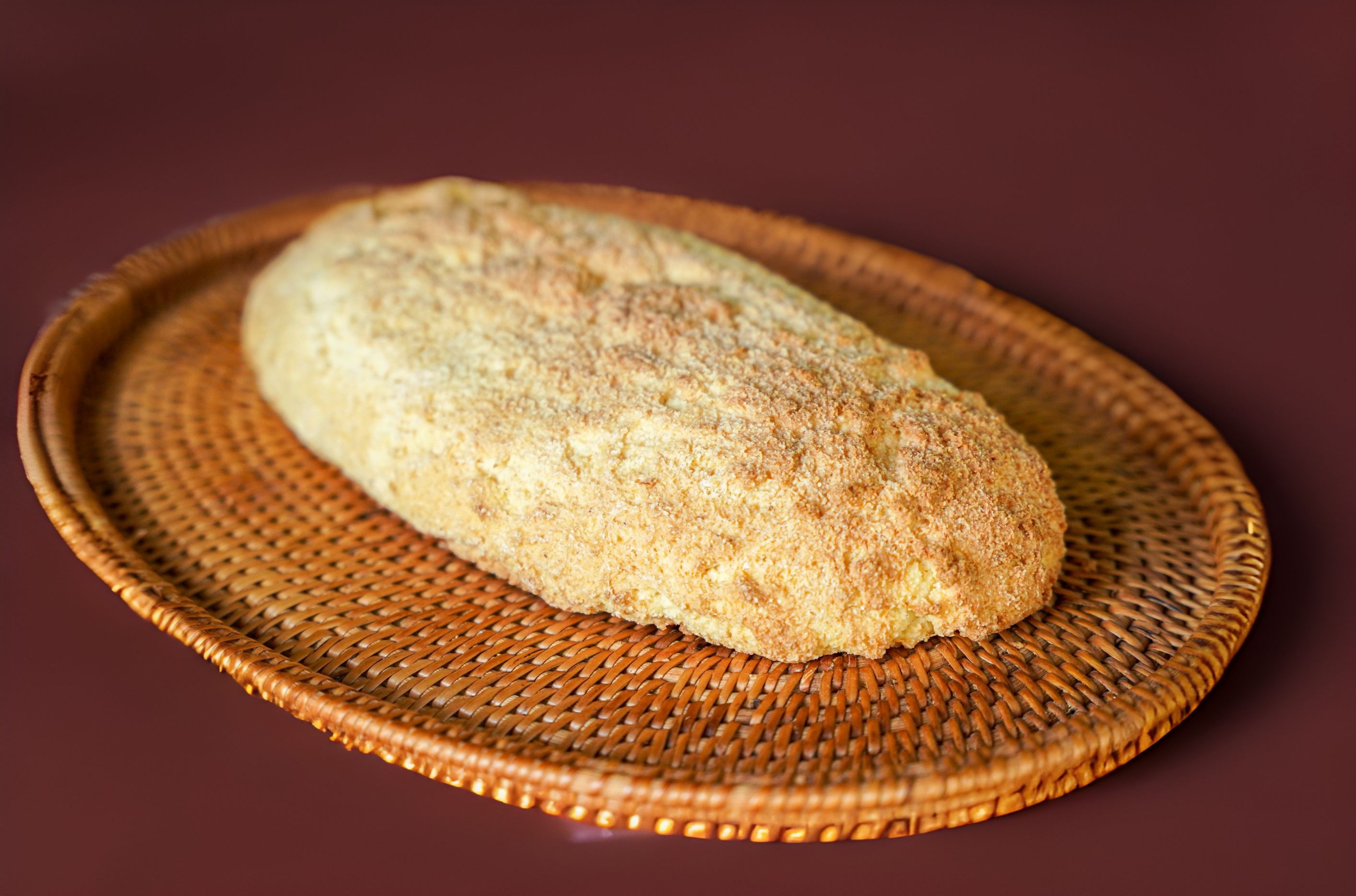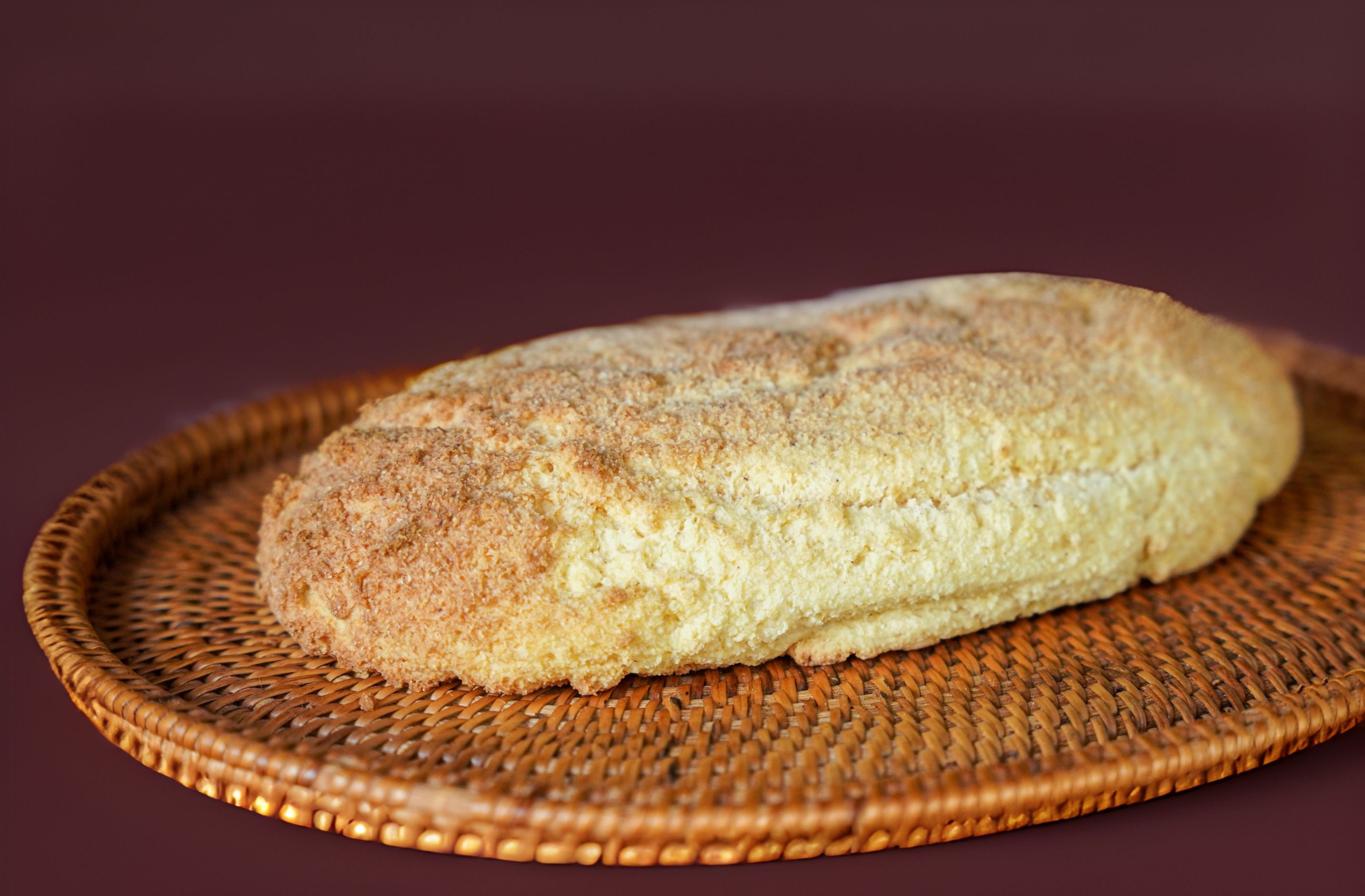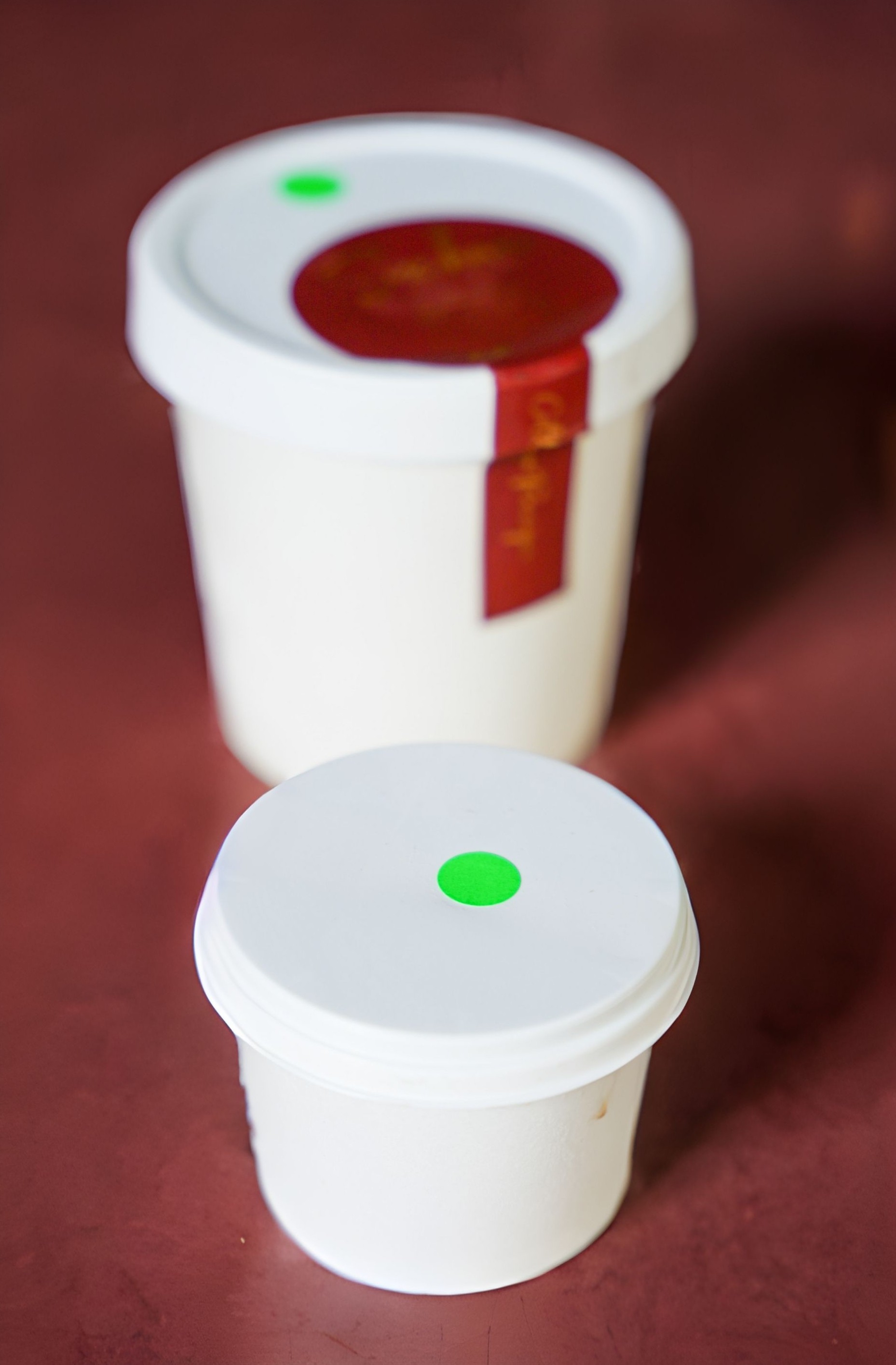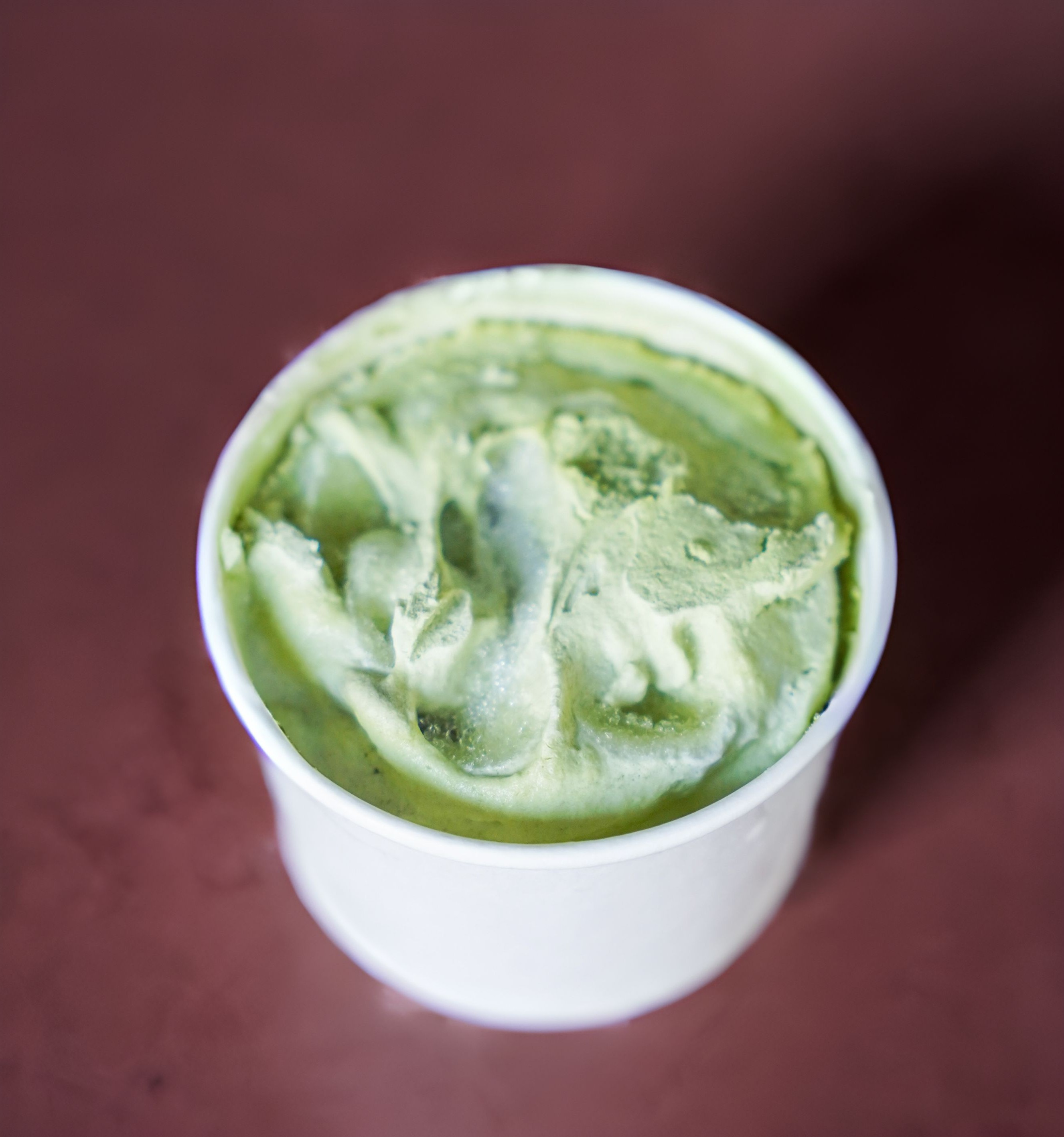 Suchan's other keto sensations include its Farmer's Bread, rustically baked without whole grains and whole wheat, and Keto Grasshopper Ice Cream (RM14 for a tub, RM33 for a pint) with vegan milk and monk fruit sweetener, with prominent notes of peppermint and chocolate that make for a soothing chilled refreshment (other ice cream flavours include salted caramel coconut and white chocolate with macadamia nuts).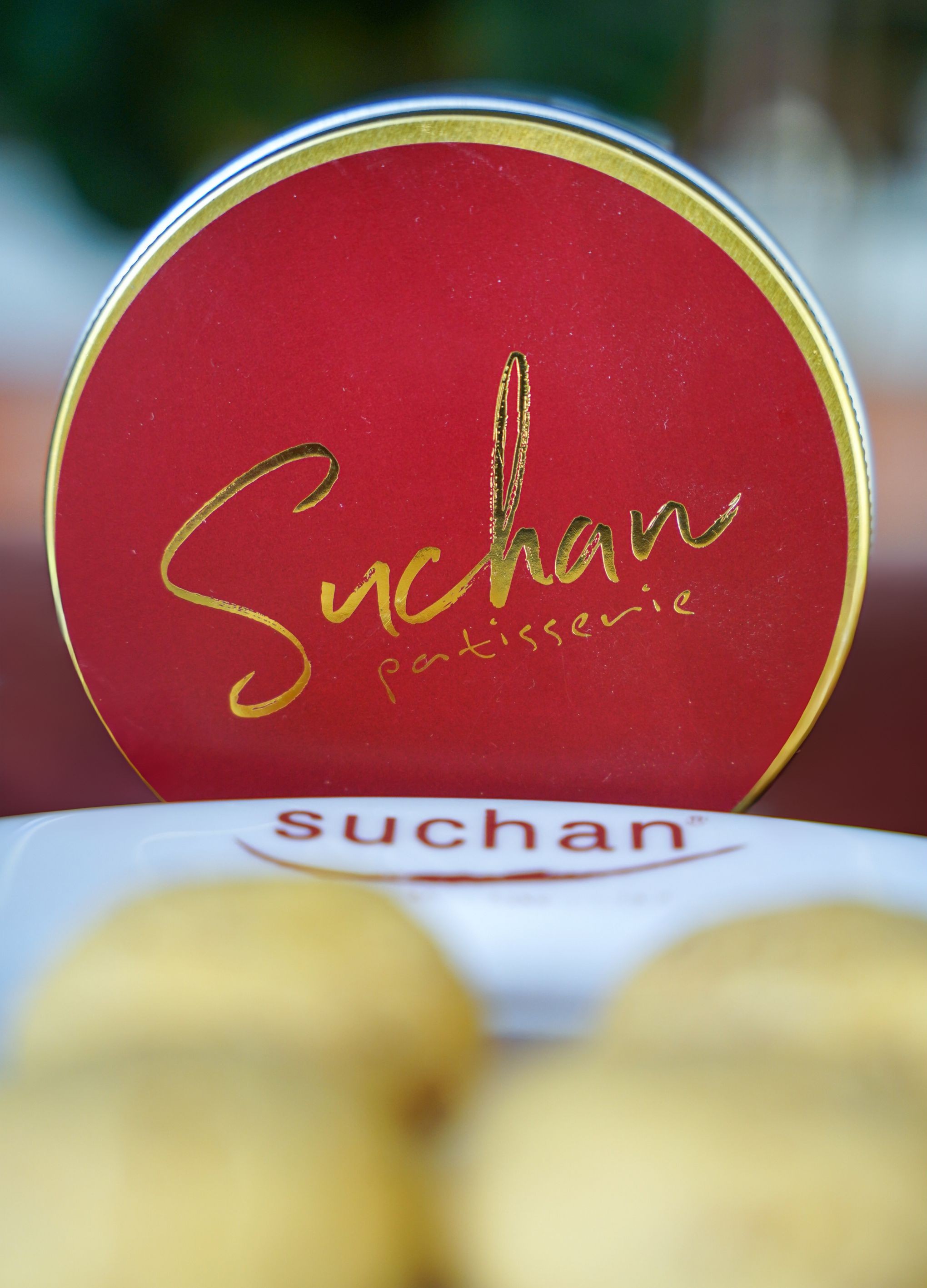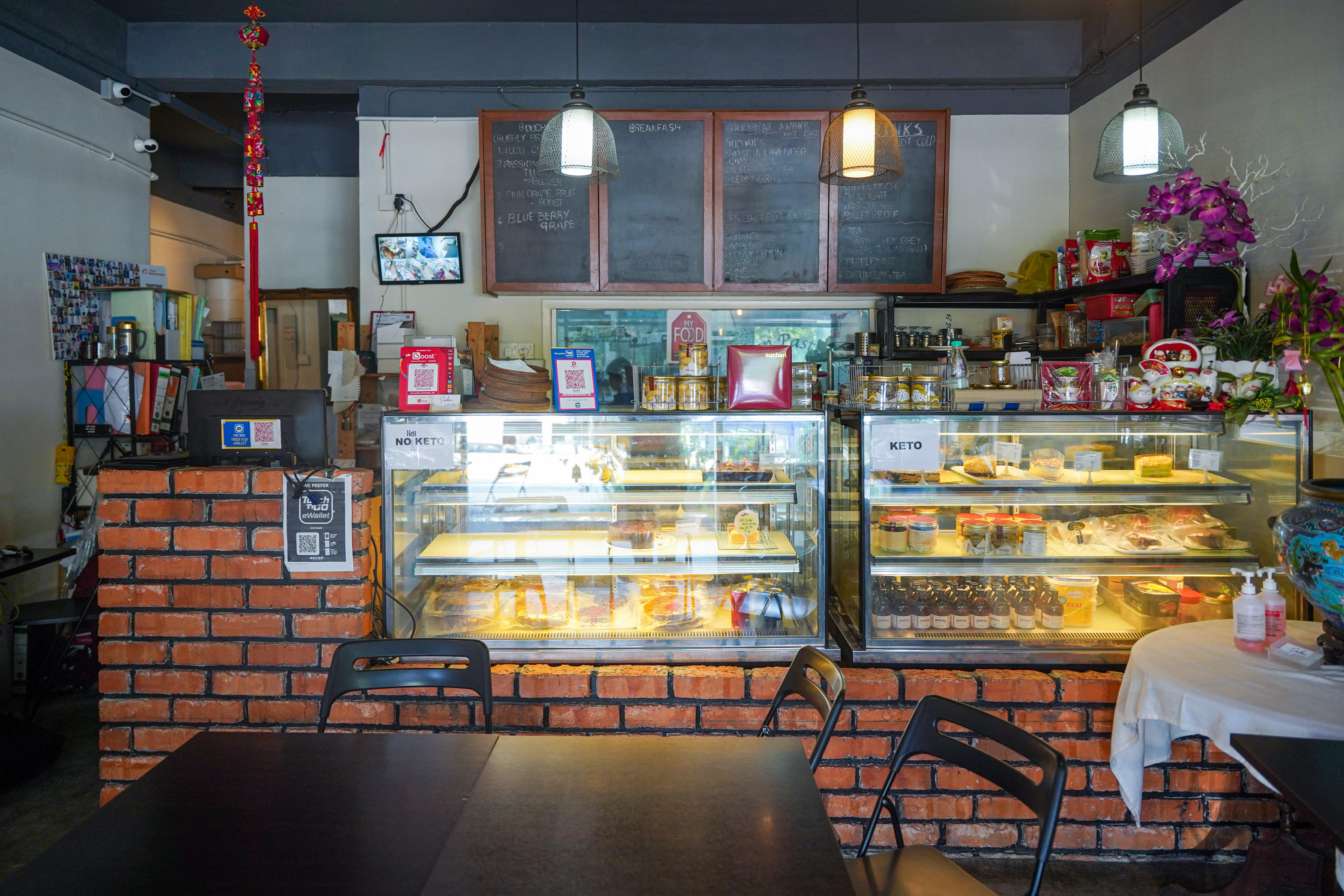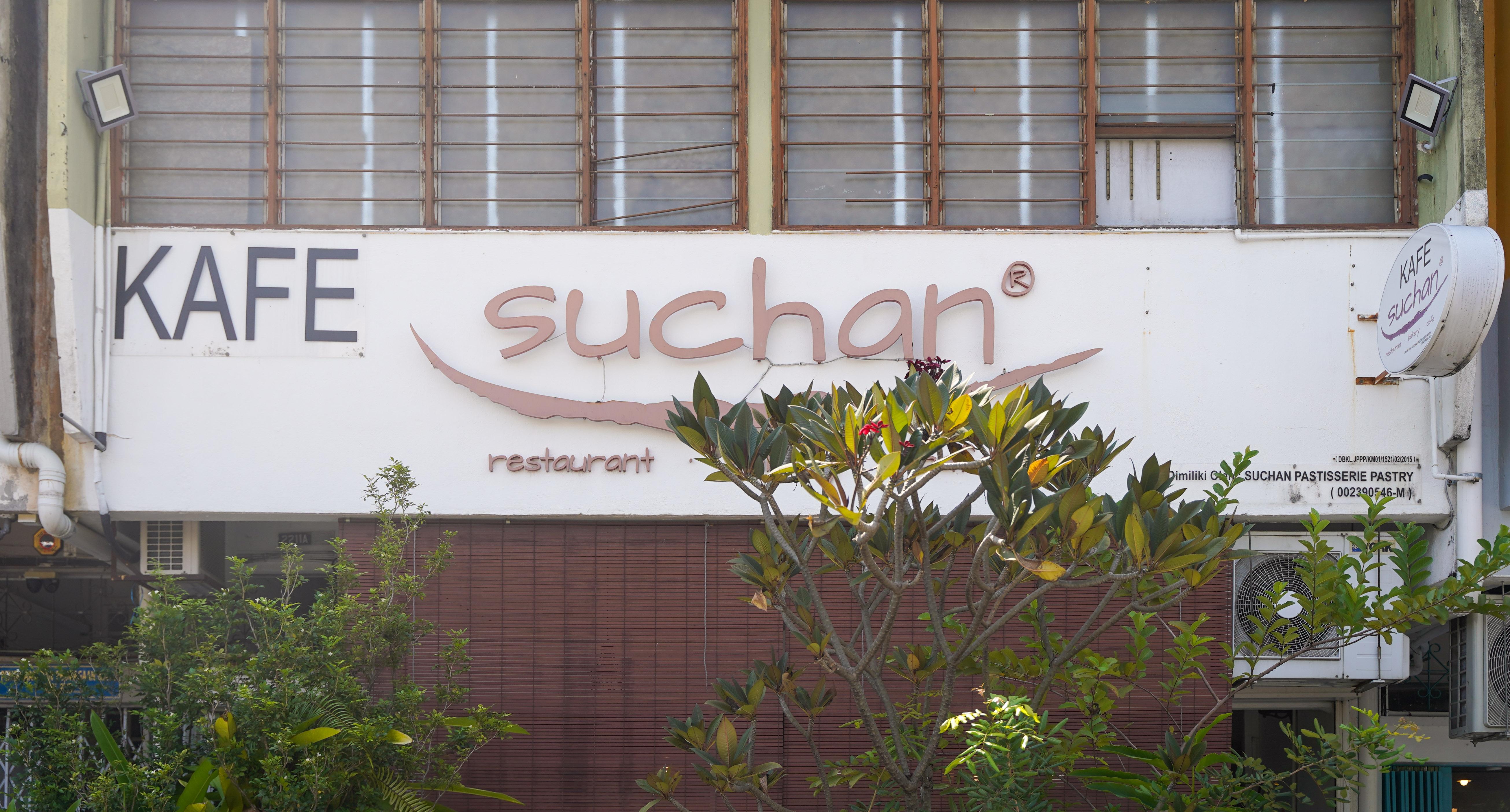 Suchan
20, Jalan Perisa 1, Taman Gembira, 58200 Kuala Lumpur.
Open Monday-Sunday, 9:30am-6pm. Tel: 012-916-9361
suchan.my