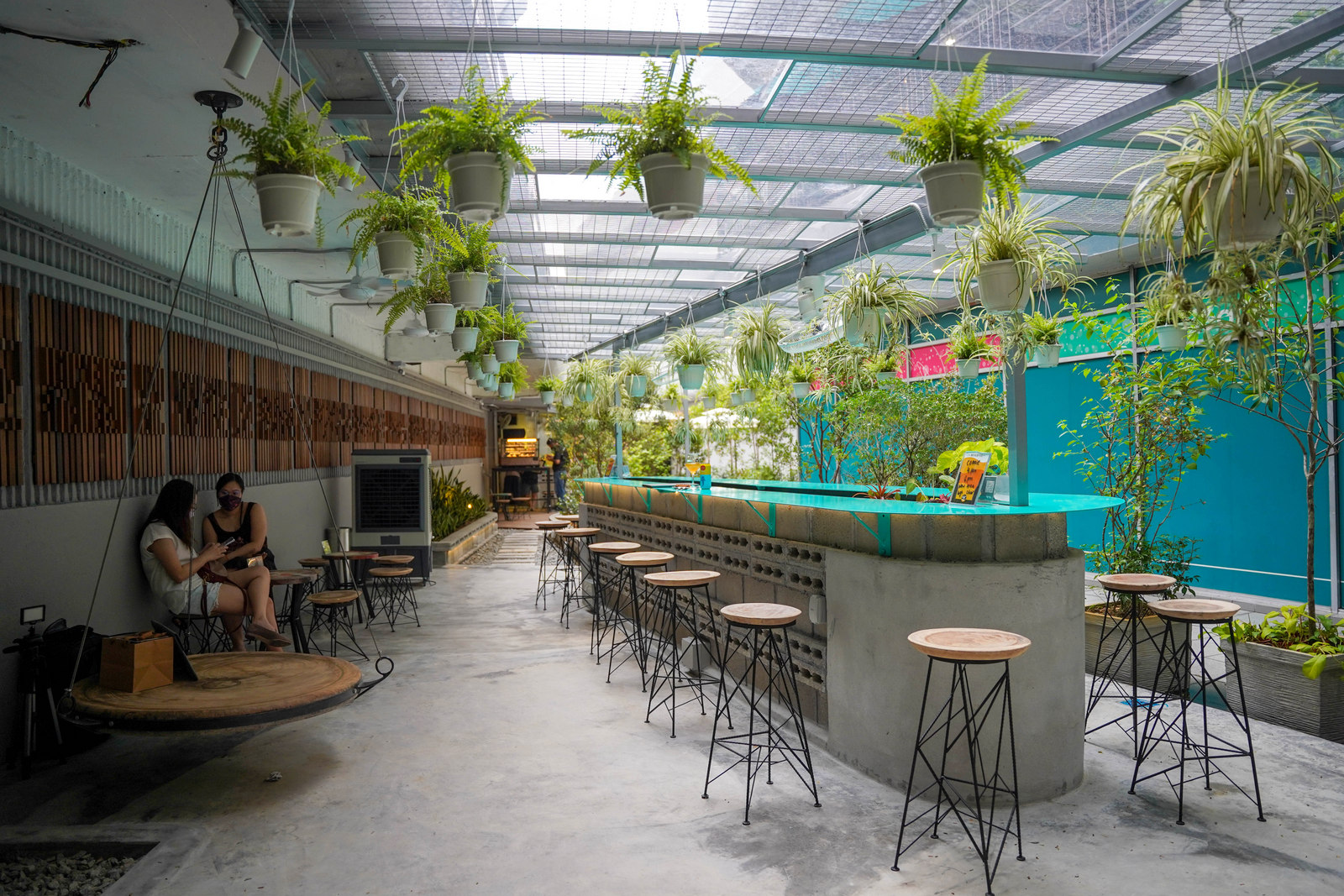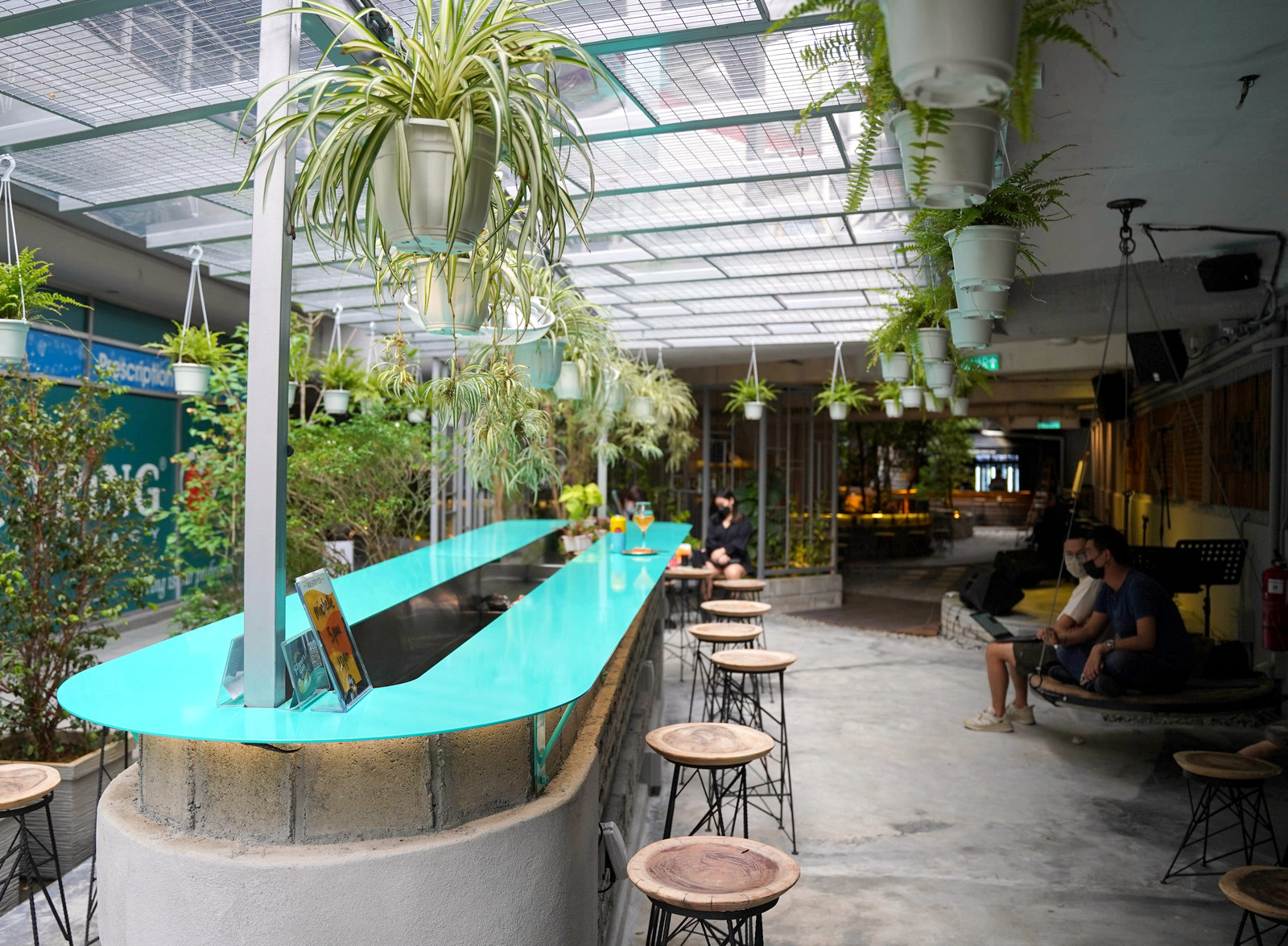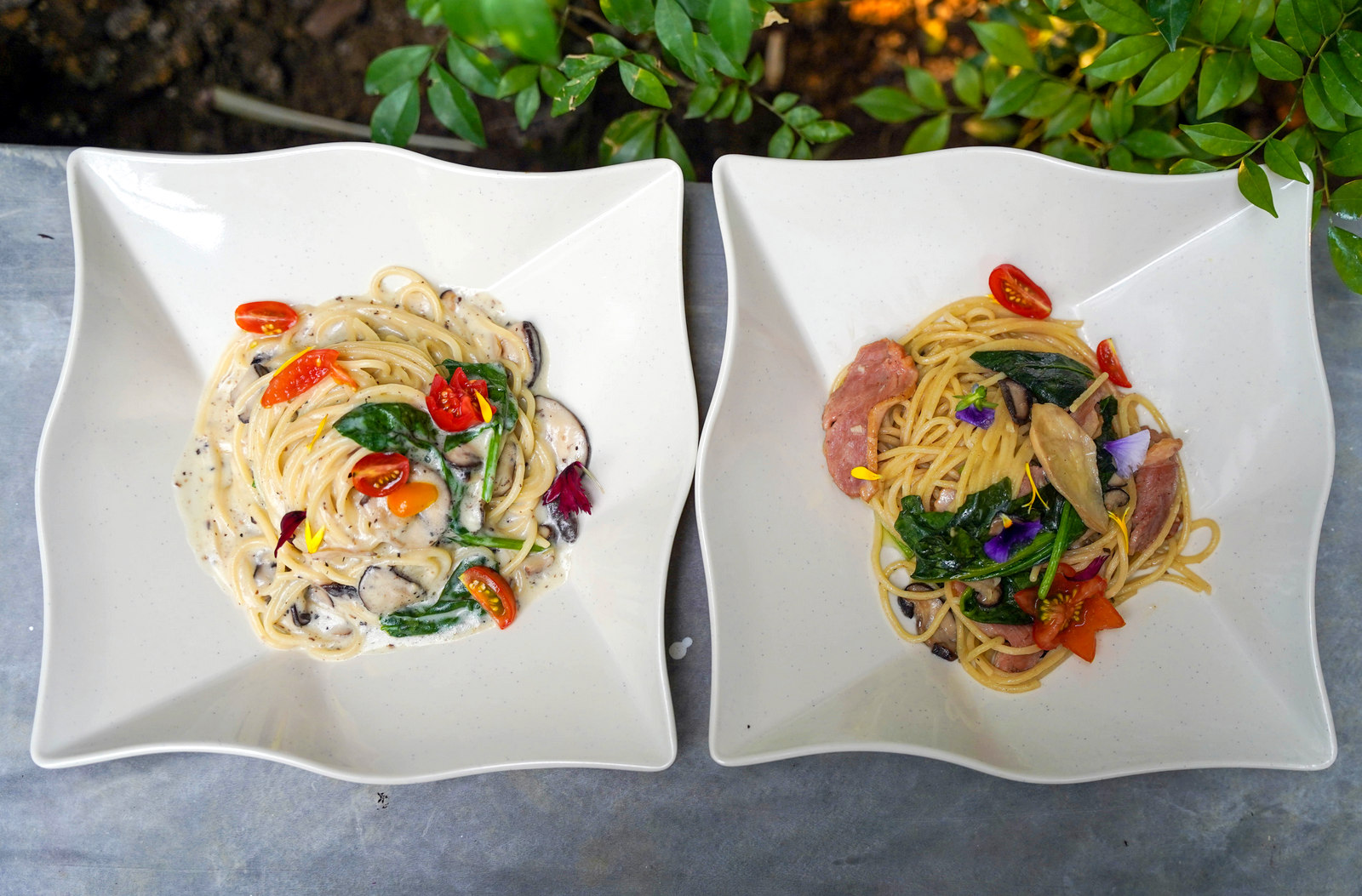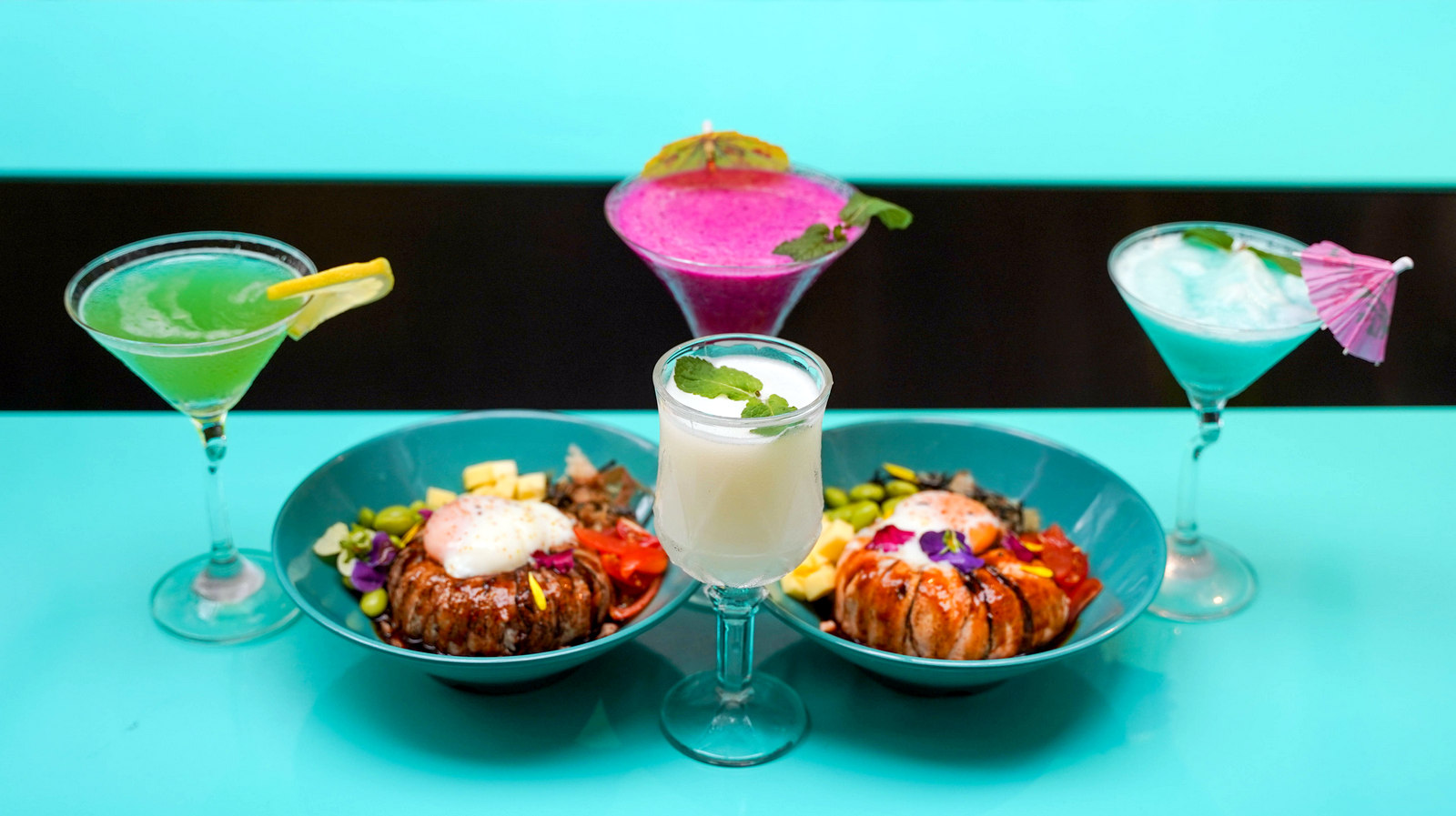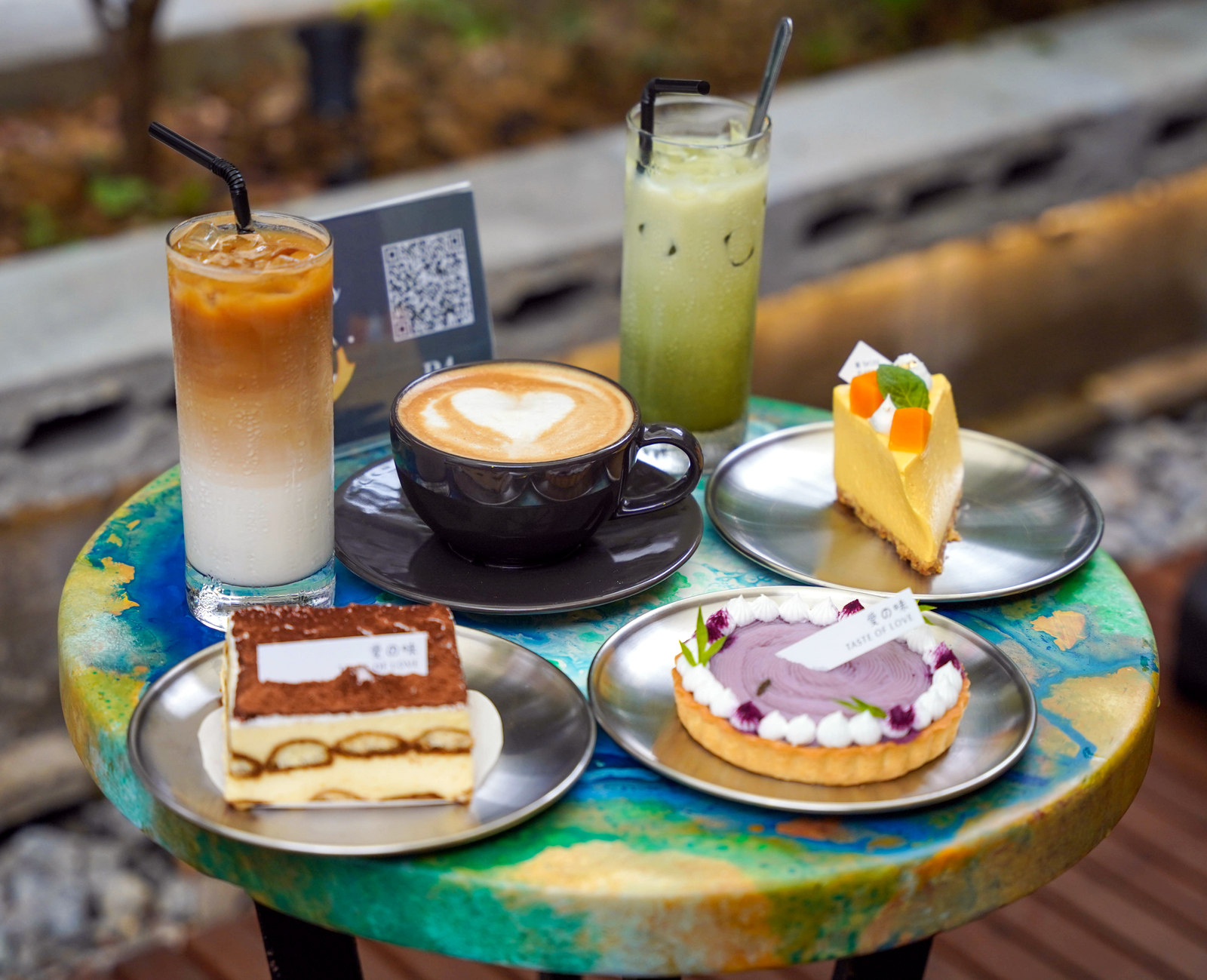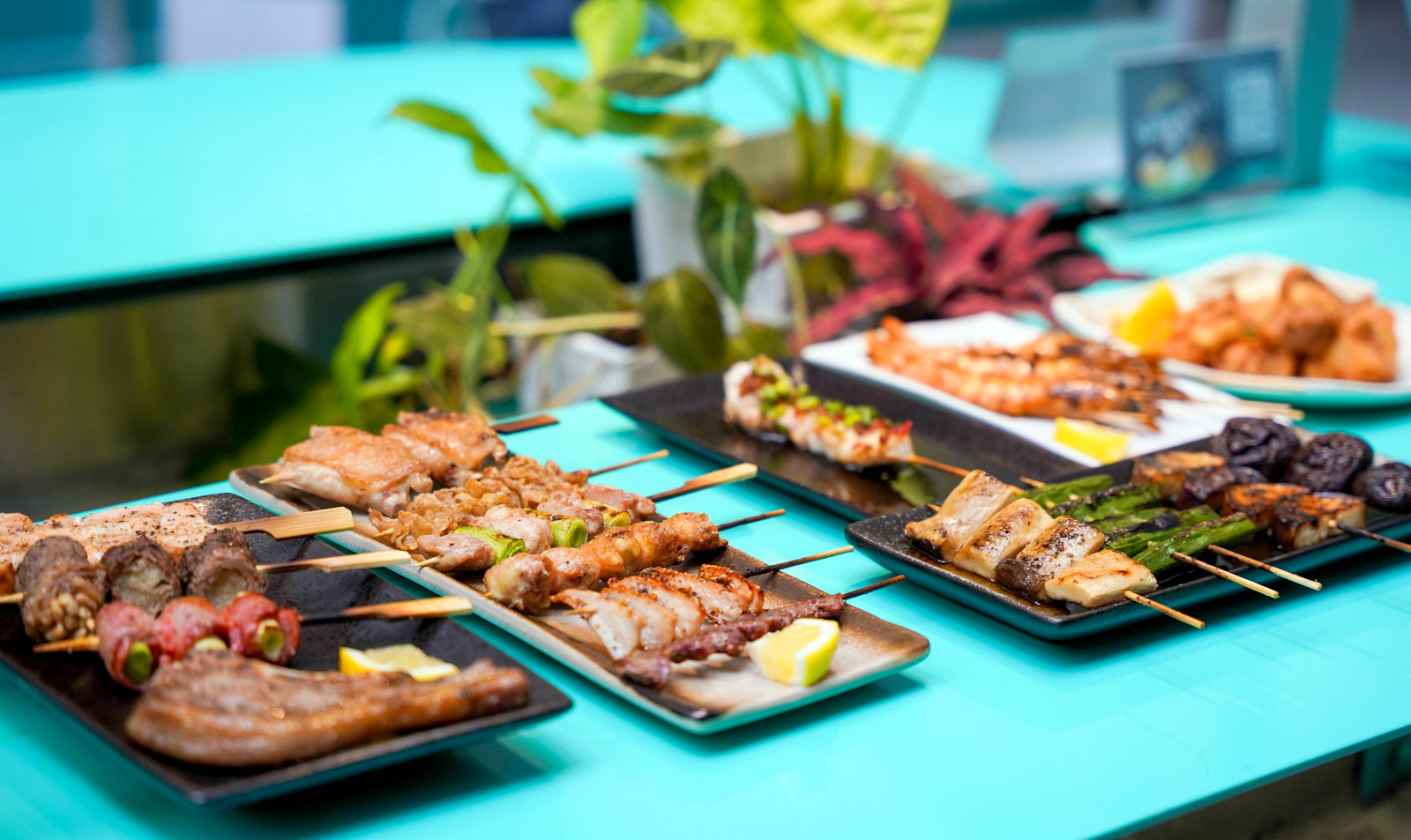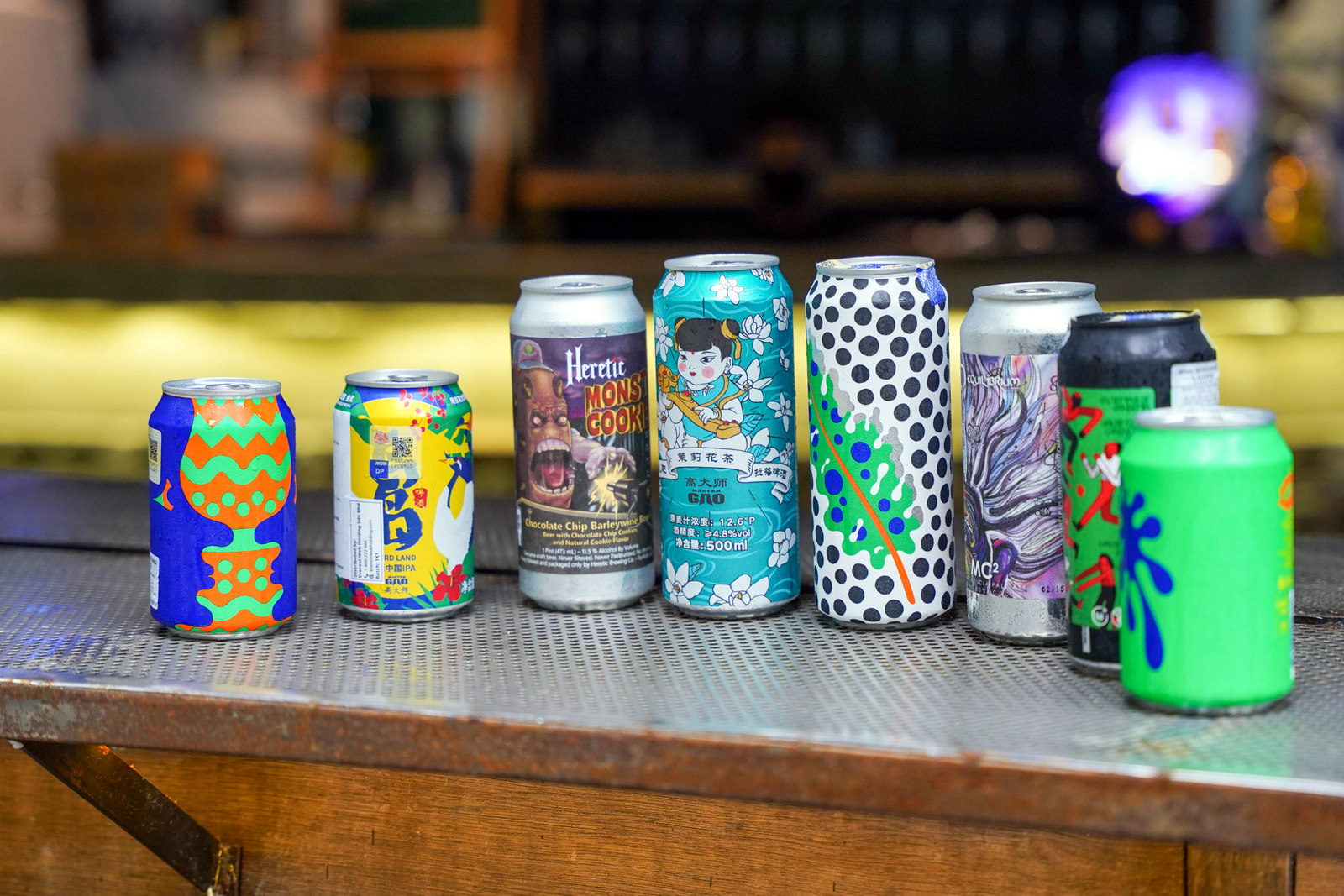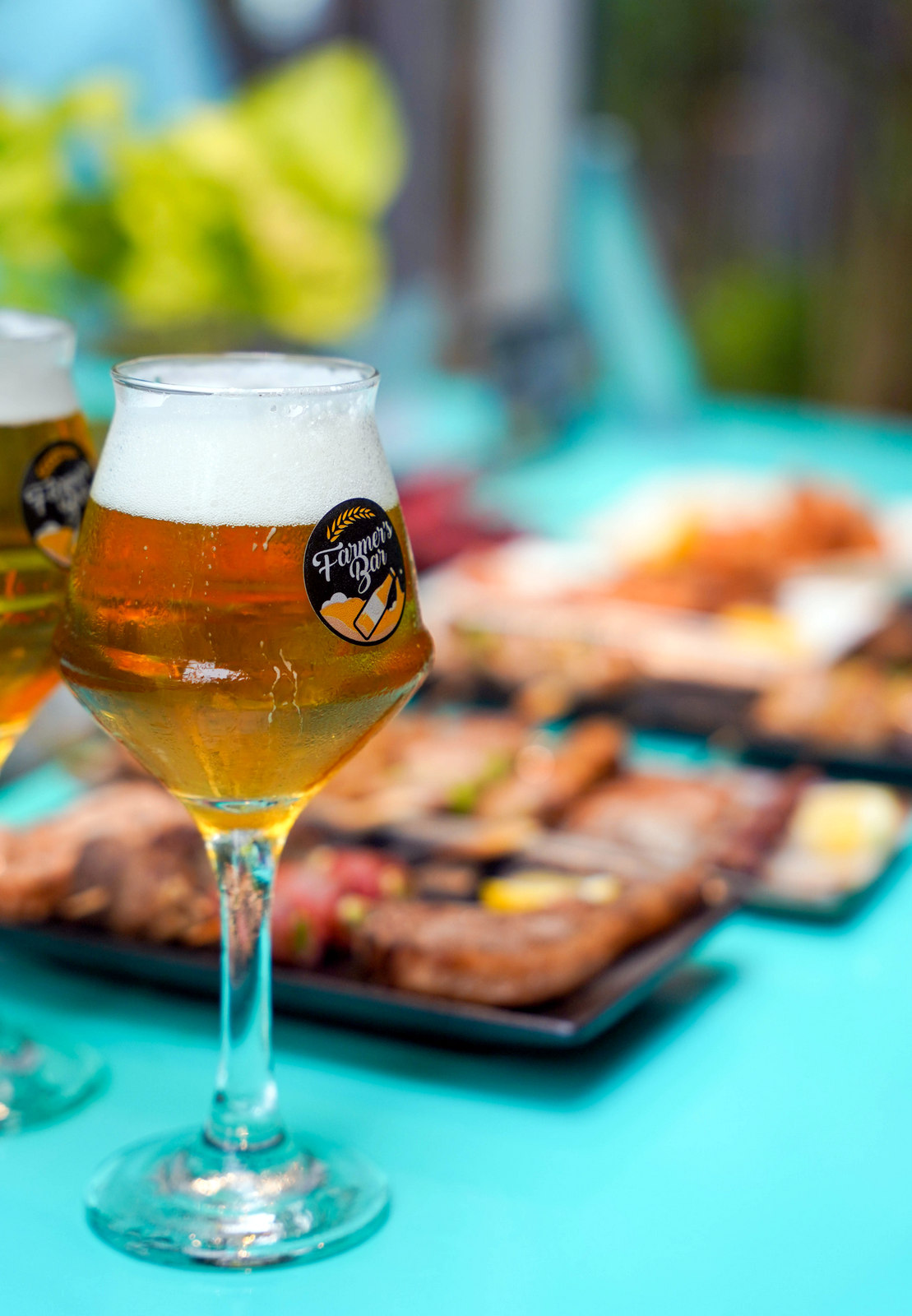 More than two years after we first visited Farmer's Bar in Subang Parade, we return to find a refreshed venue that's looking better than ever.
Farmer's Bar recently extended its spectacularly leafy space, stretching beyond its craft beer bar to a counter for sweet temptations and coffee, bolstering a menu that spans hearty bowls for lunch to smoky skewers for the evening.
Whether you're seeking scrumptious rice bowls and pastas for lunch, dessert and drinks for teatime, or kushiyaki buoyed by beers from around the world for dinner, Farmer's Bar is now a captivating destination for all seasons, all day long in Subang.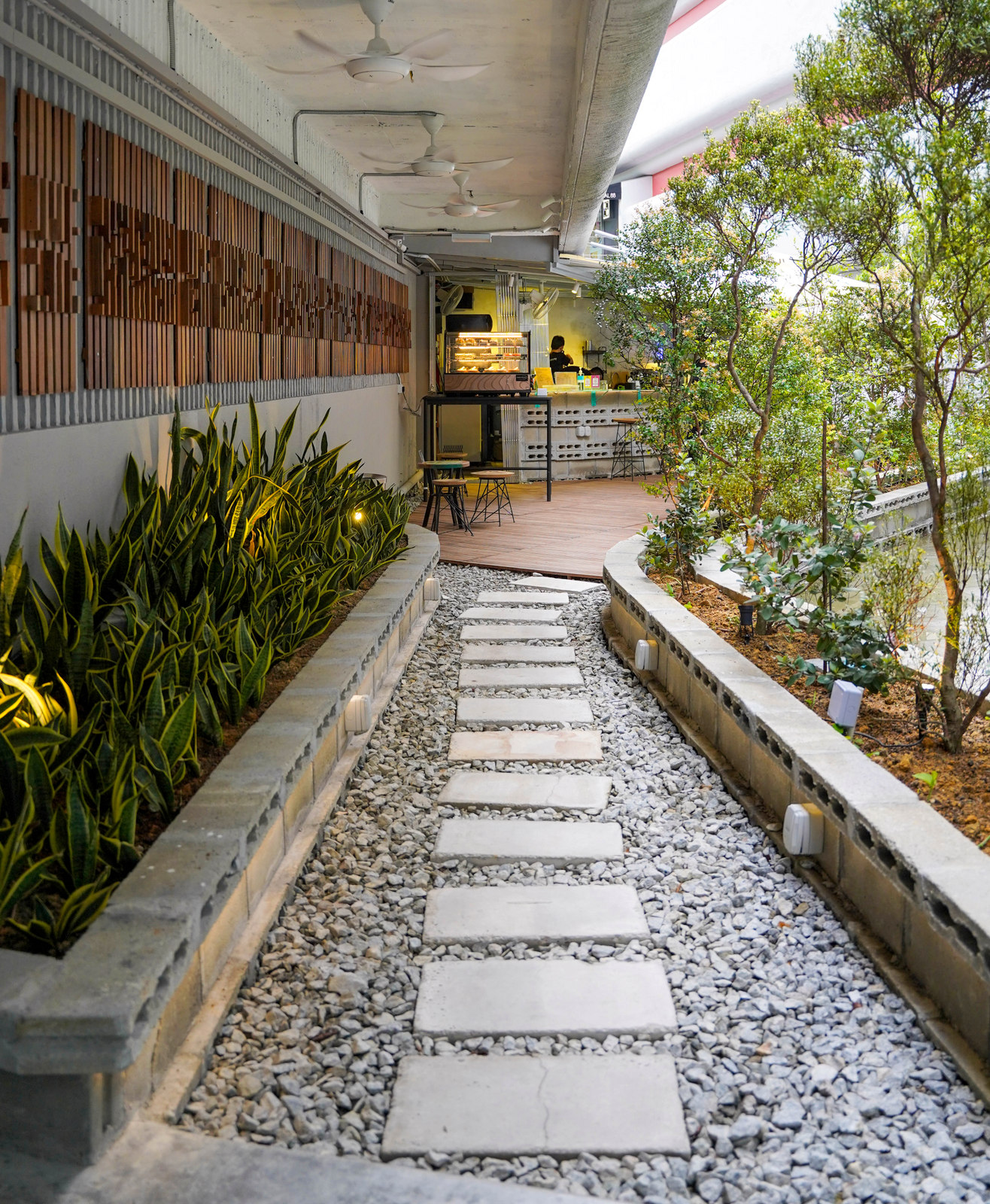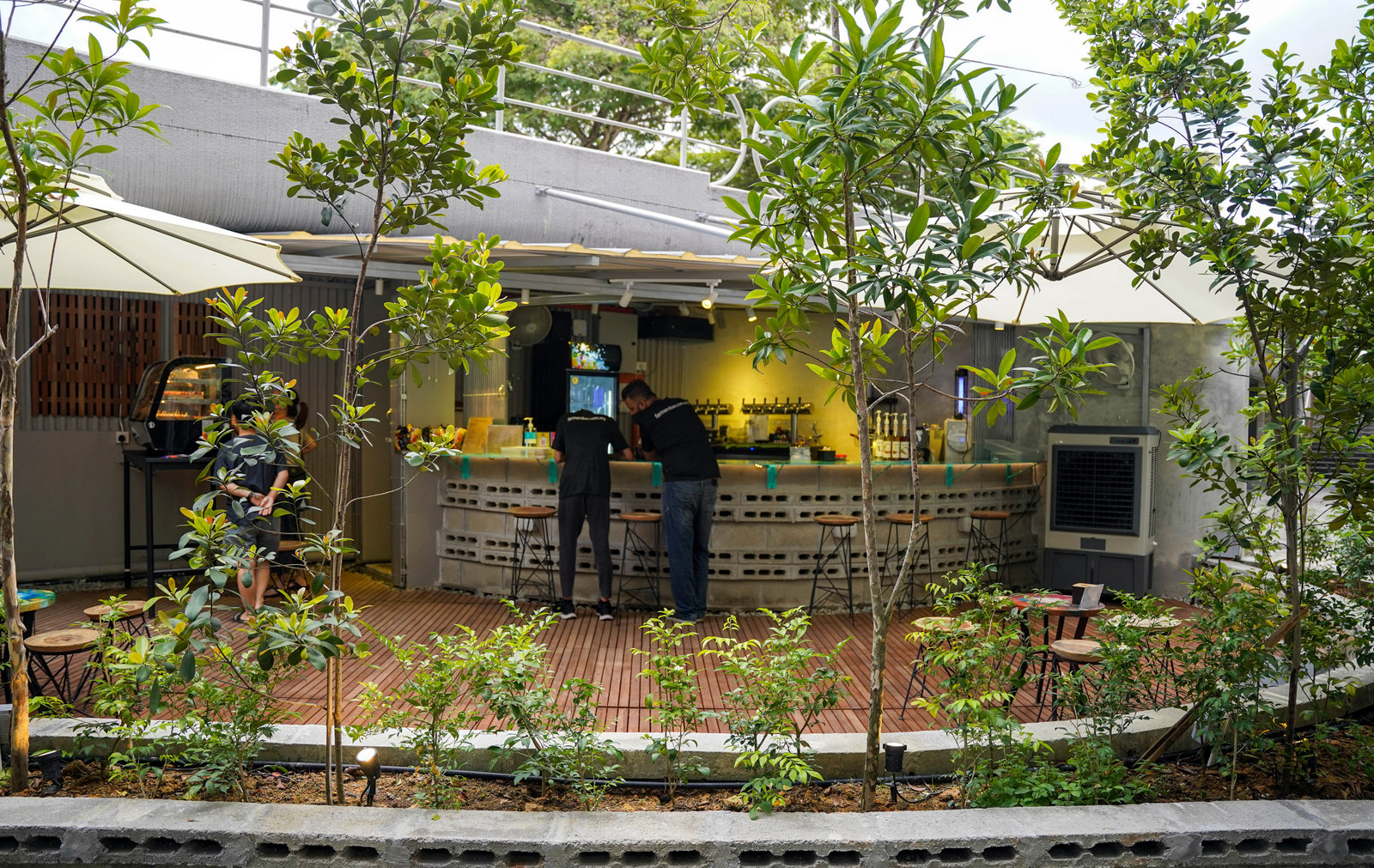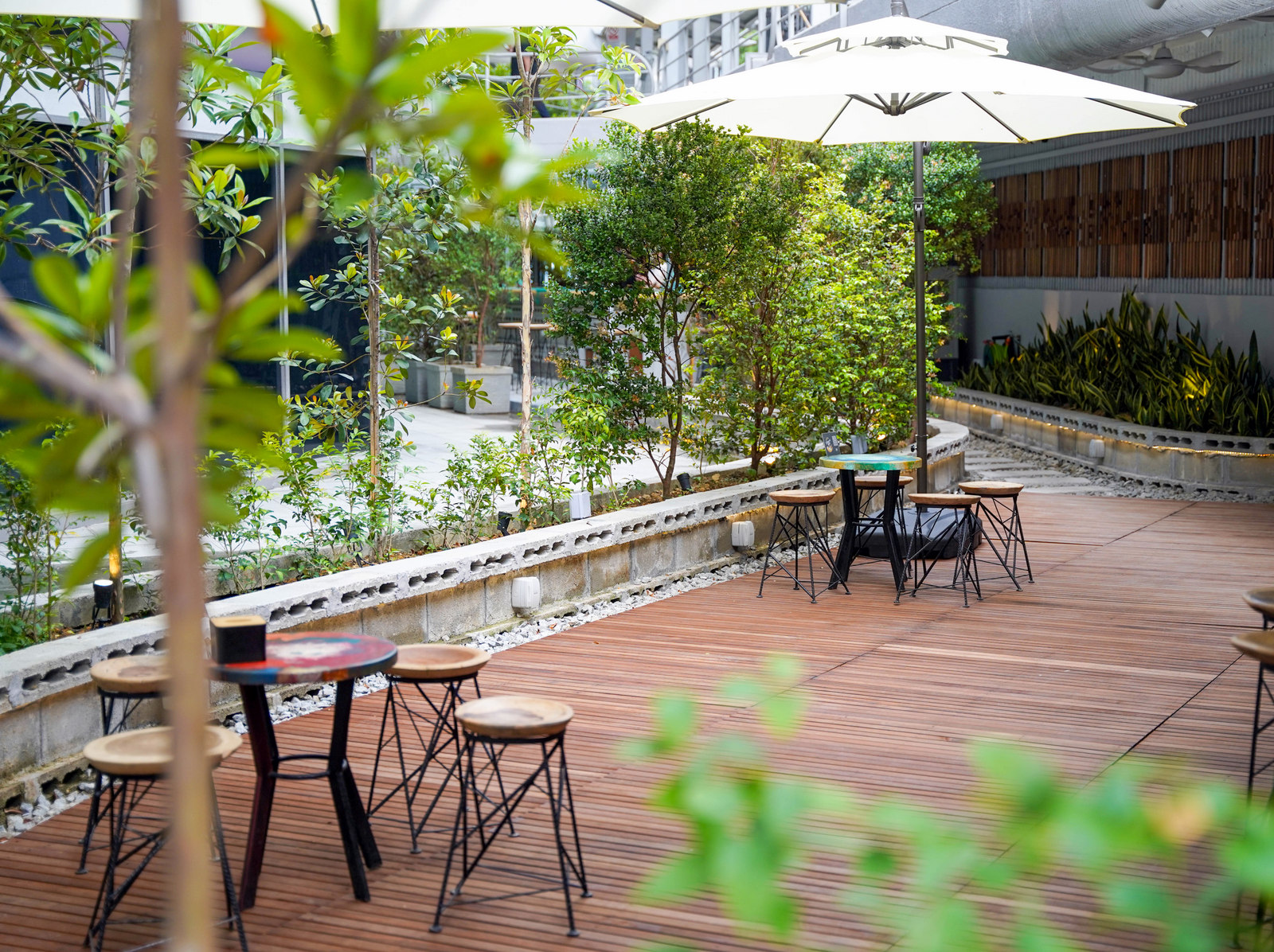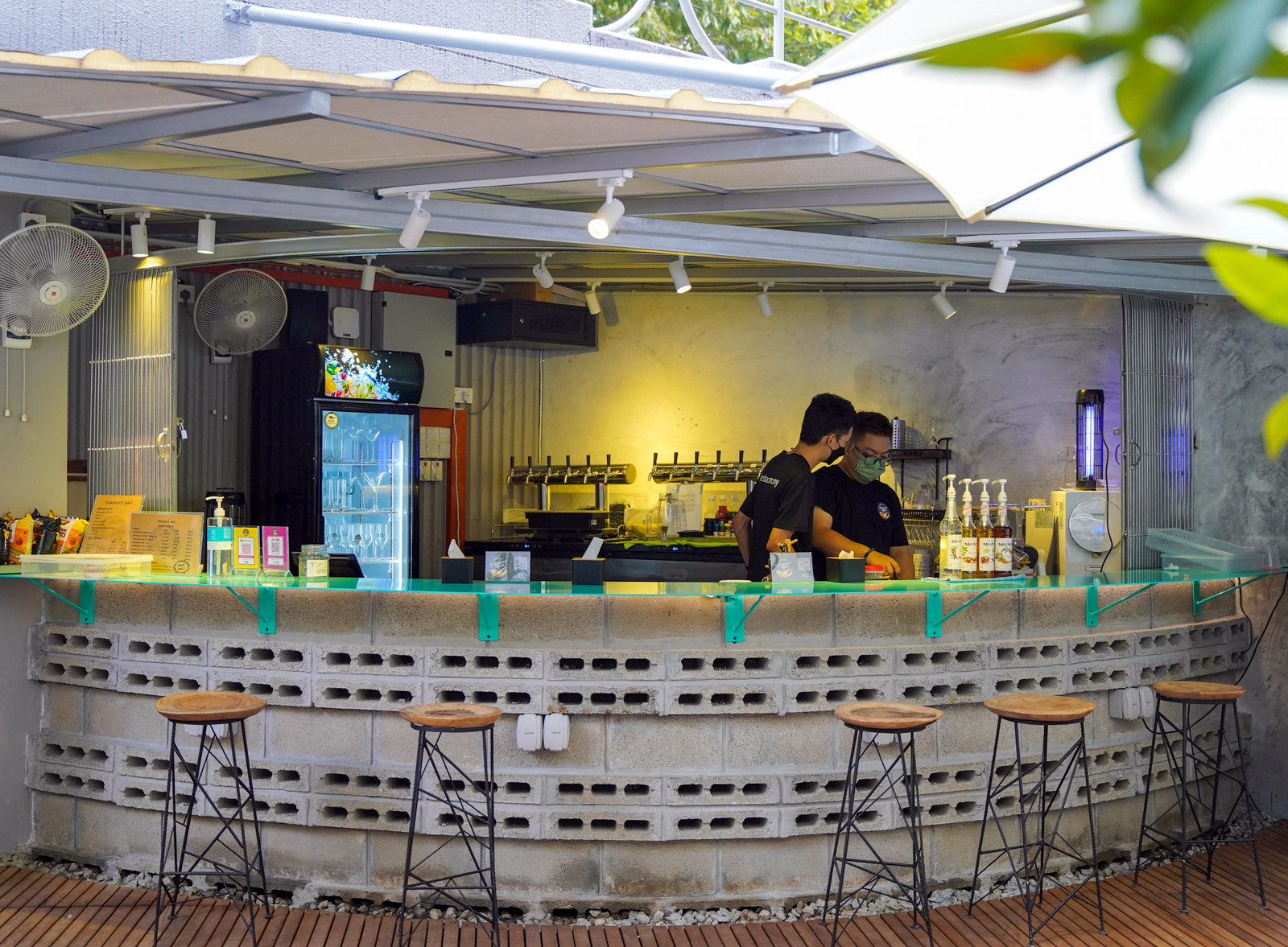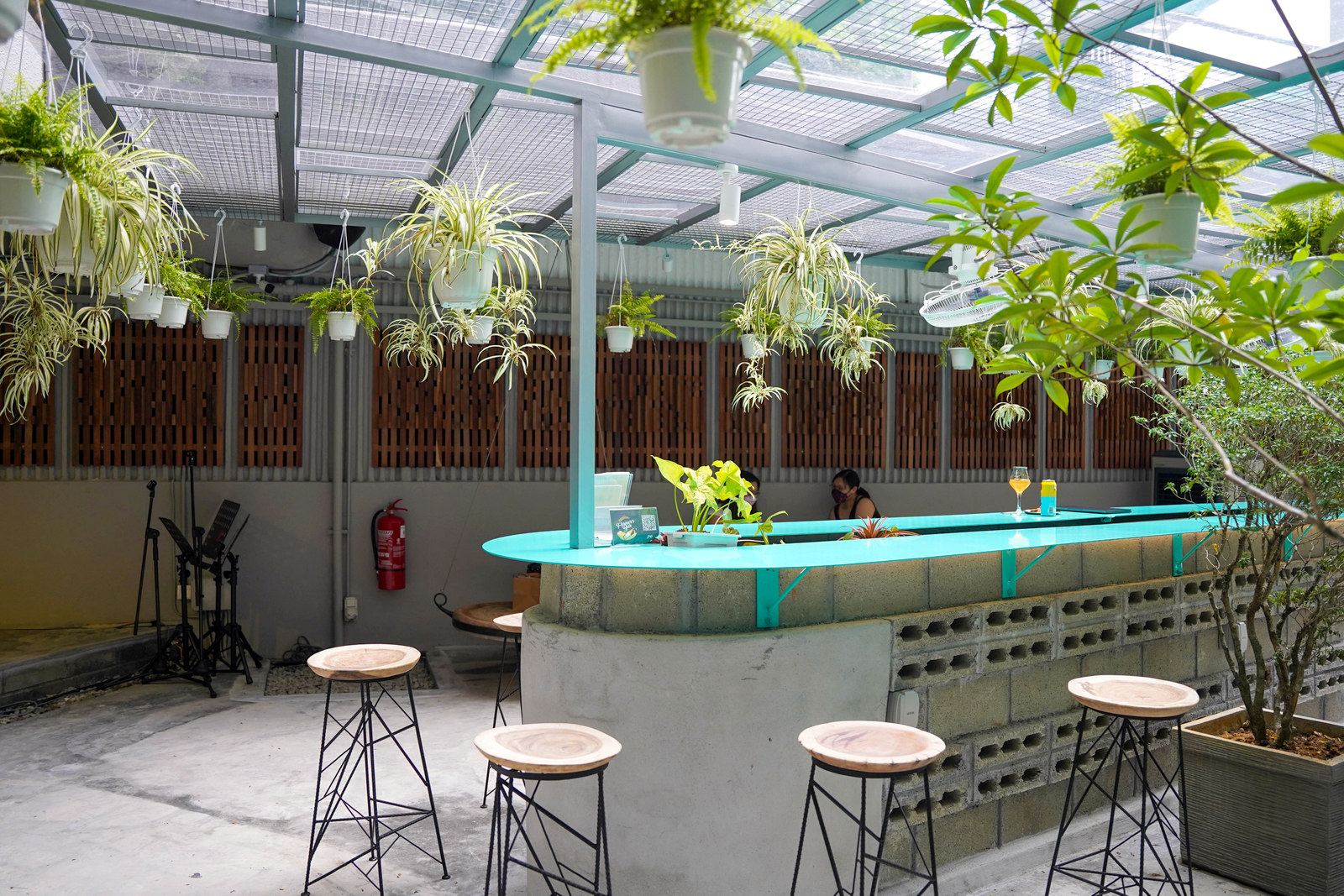 Take a leisurely stroll to find your favourite new corner of Farmer's Bar - it's like exploring a secret garden lined with trees and potted plants that provide cooling shade and calm privacy, a rare sight for a shopping mall restaurant. Here, it's always summertime in all its green glory.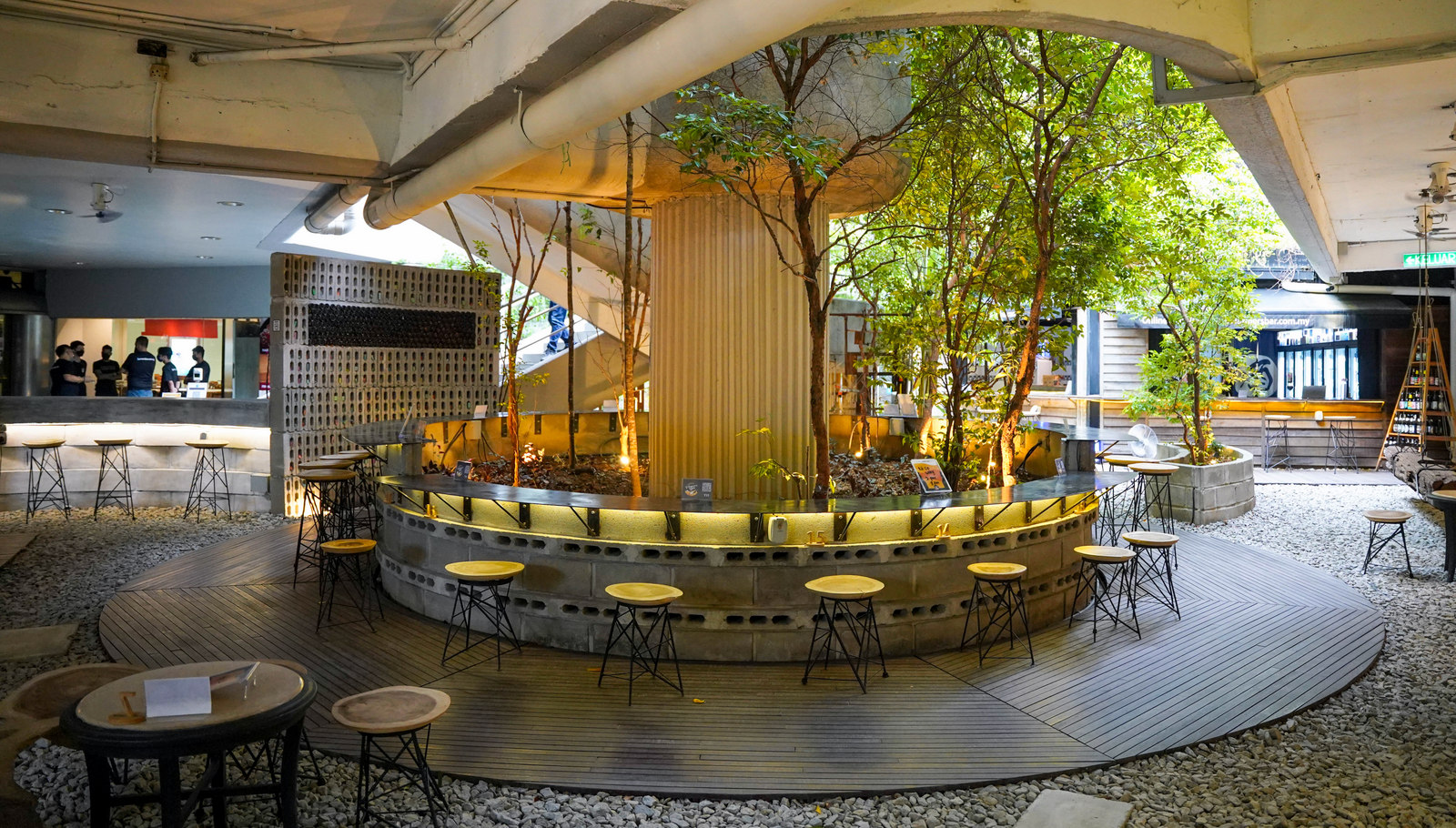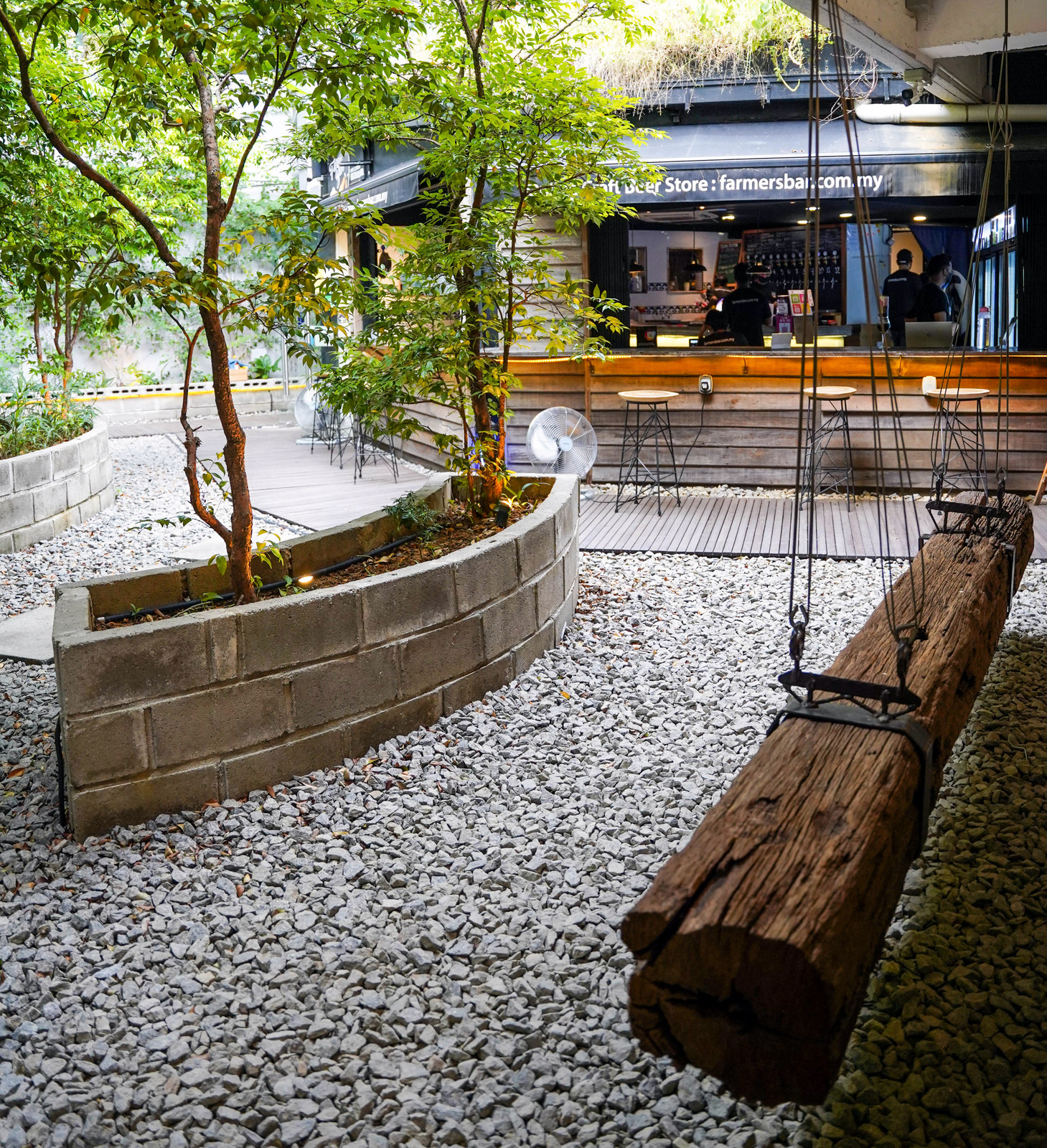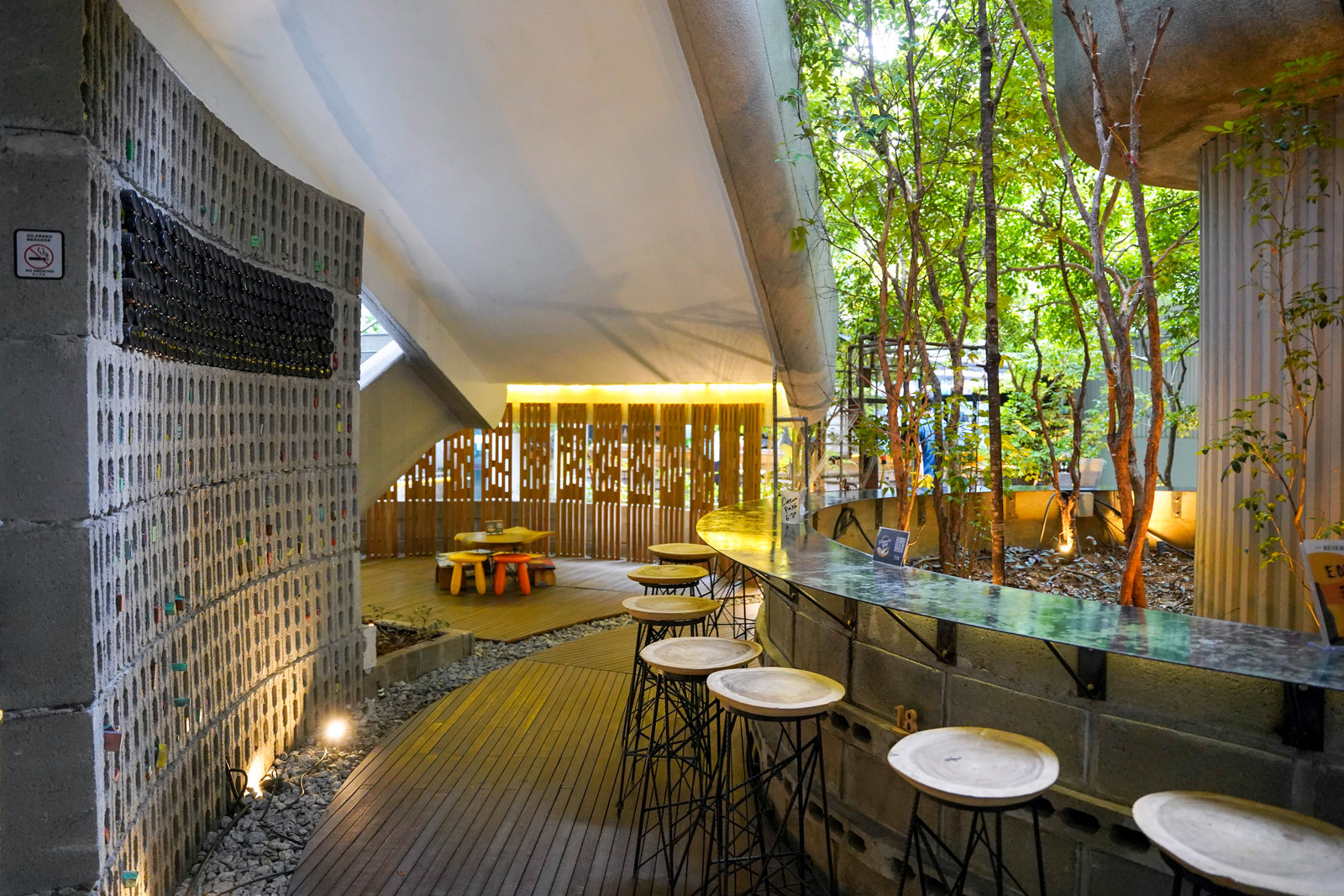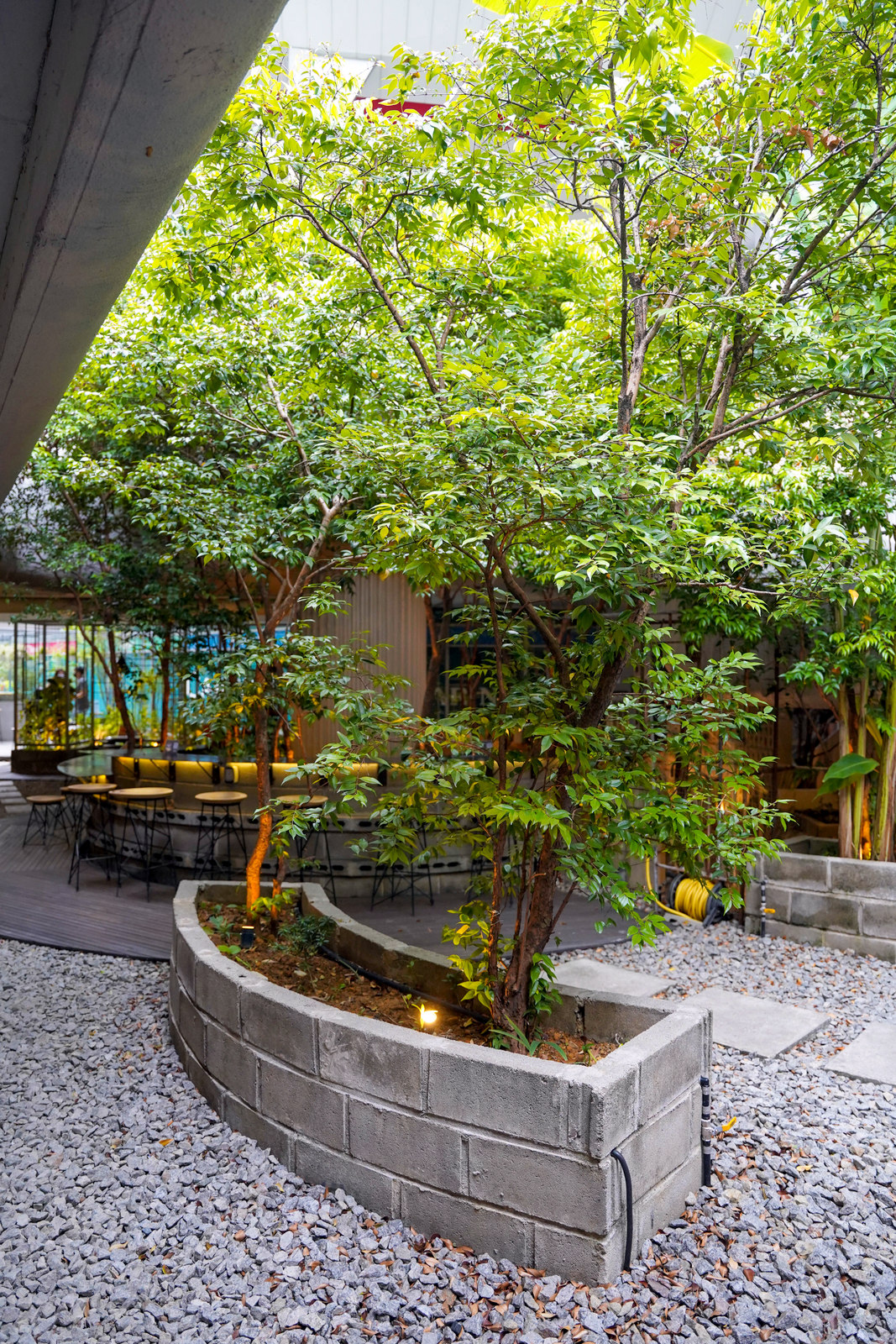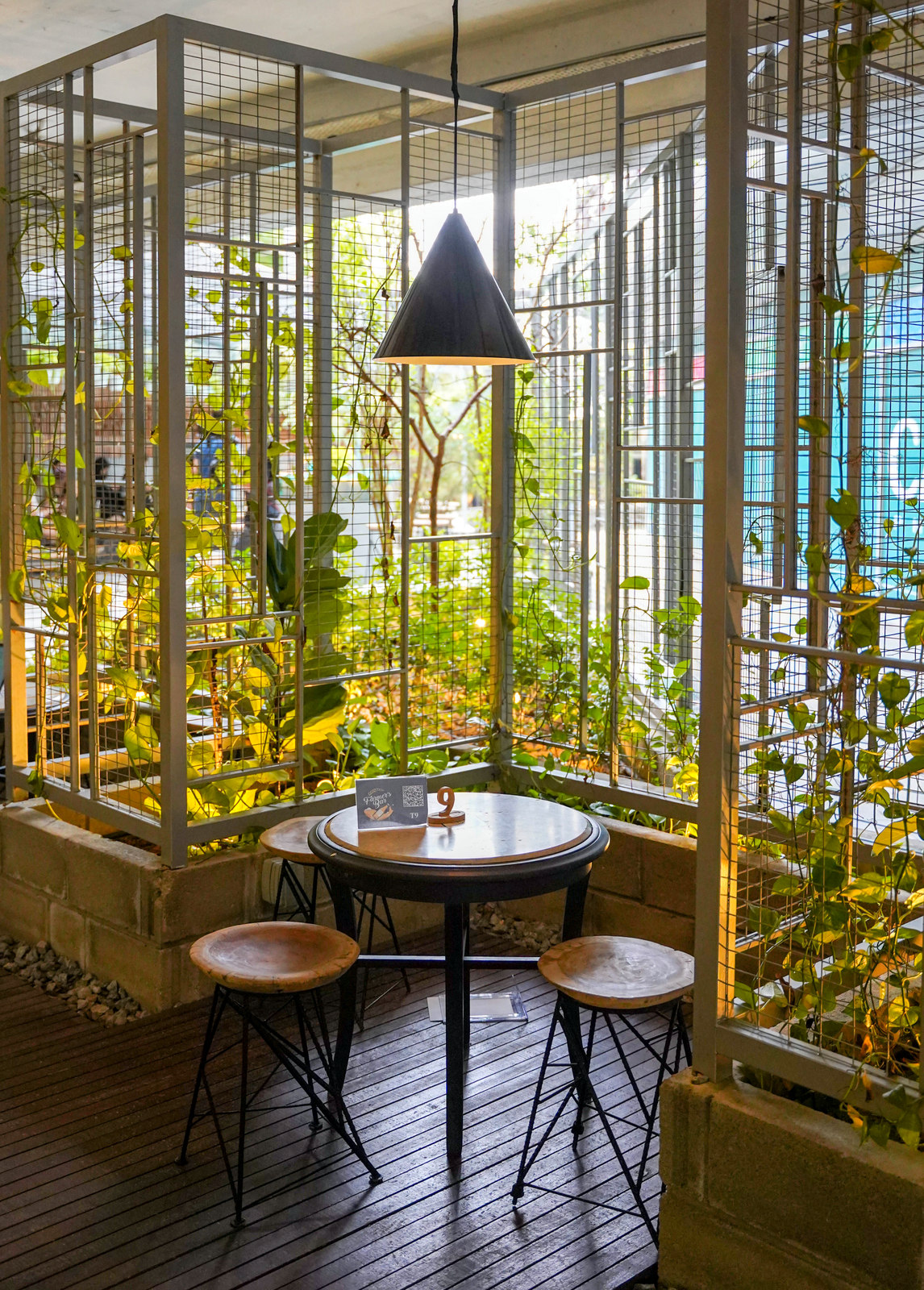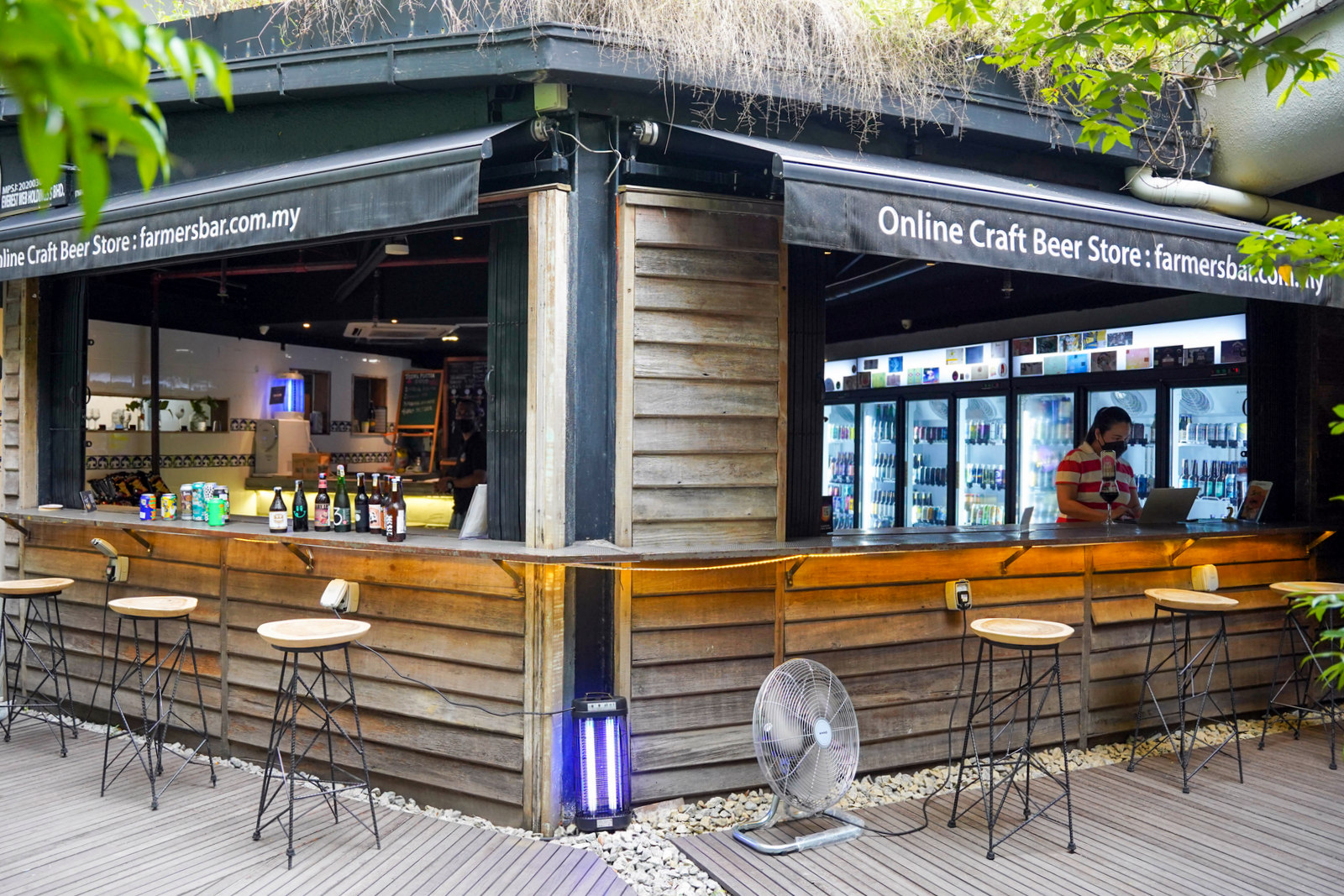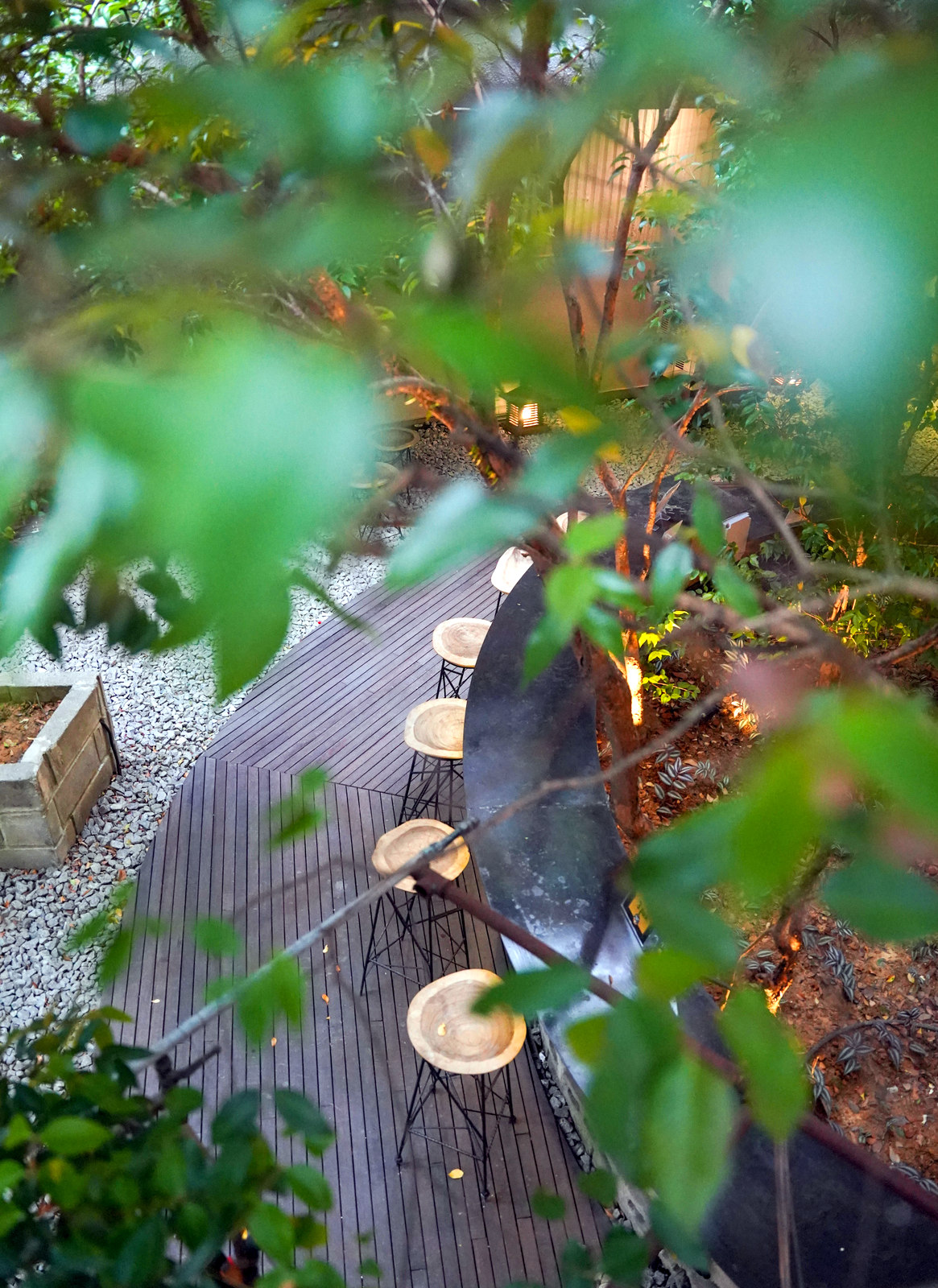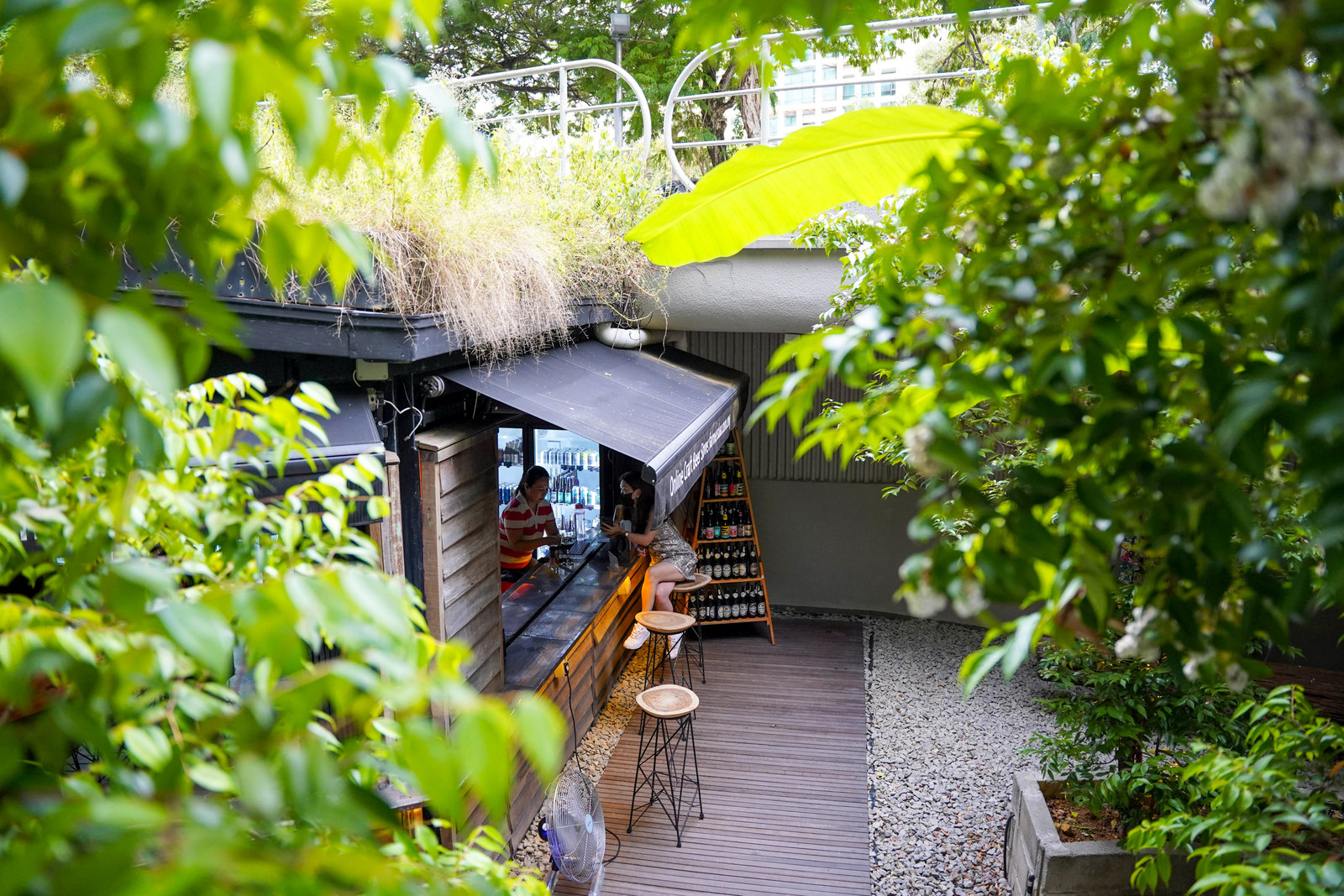 We still love Farmer's Bar's main setting, of course, blessed with lots of natural light throughout the day, with a repurposed wood swing to set the stage for a soothing experience. It's chilled out and cheerful in the afternoons, exuberant and exciting at night.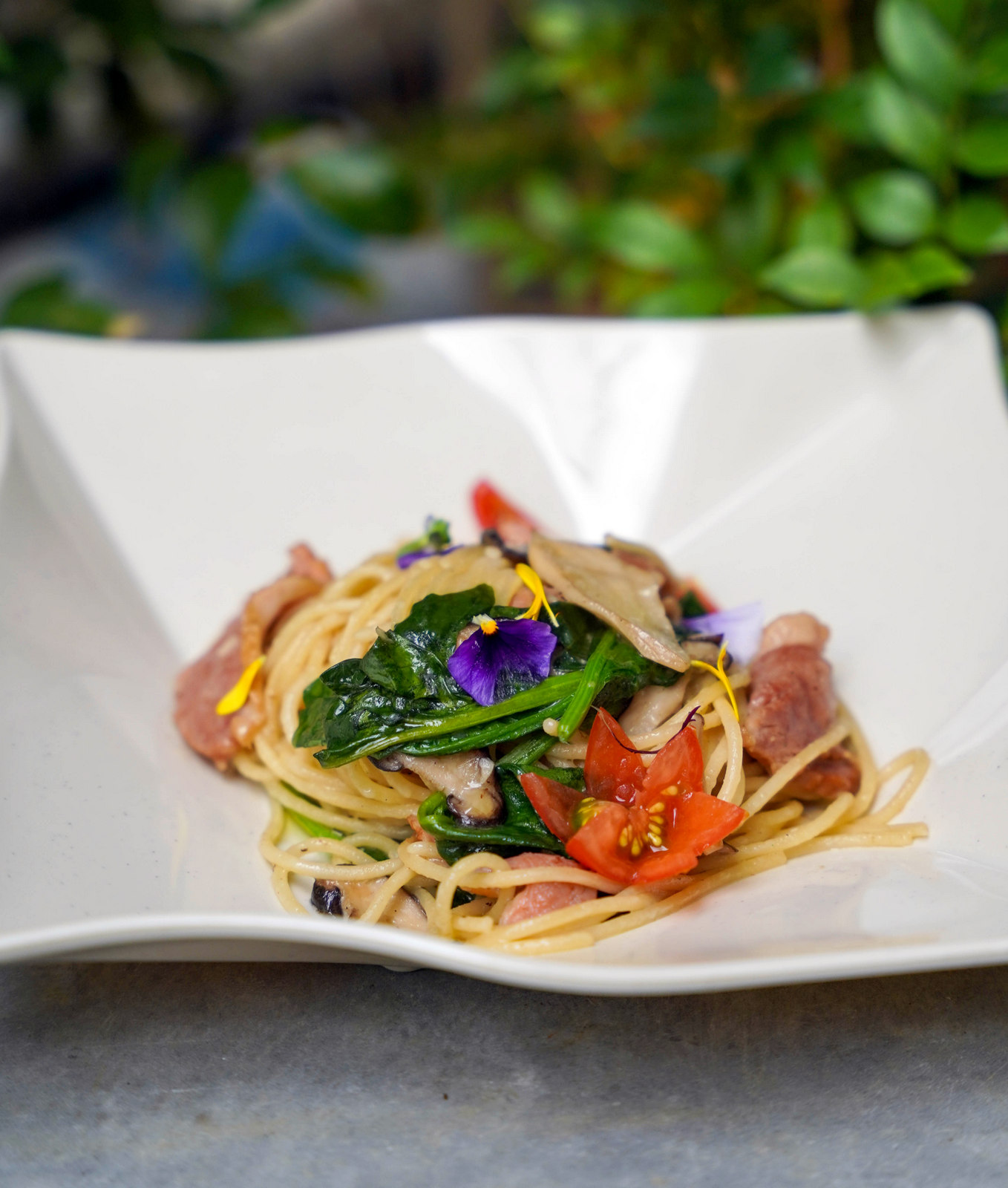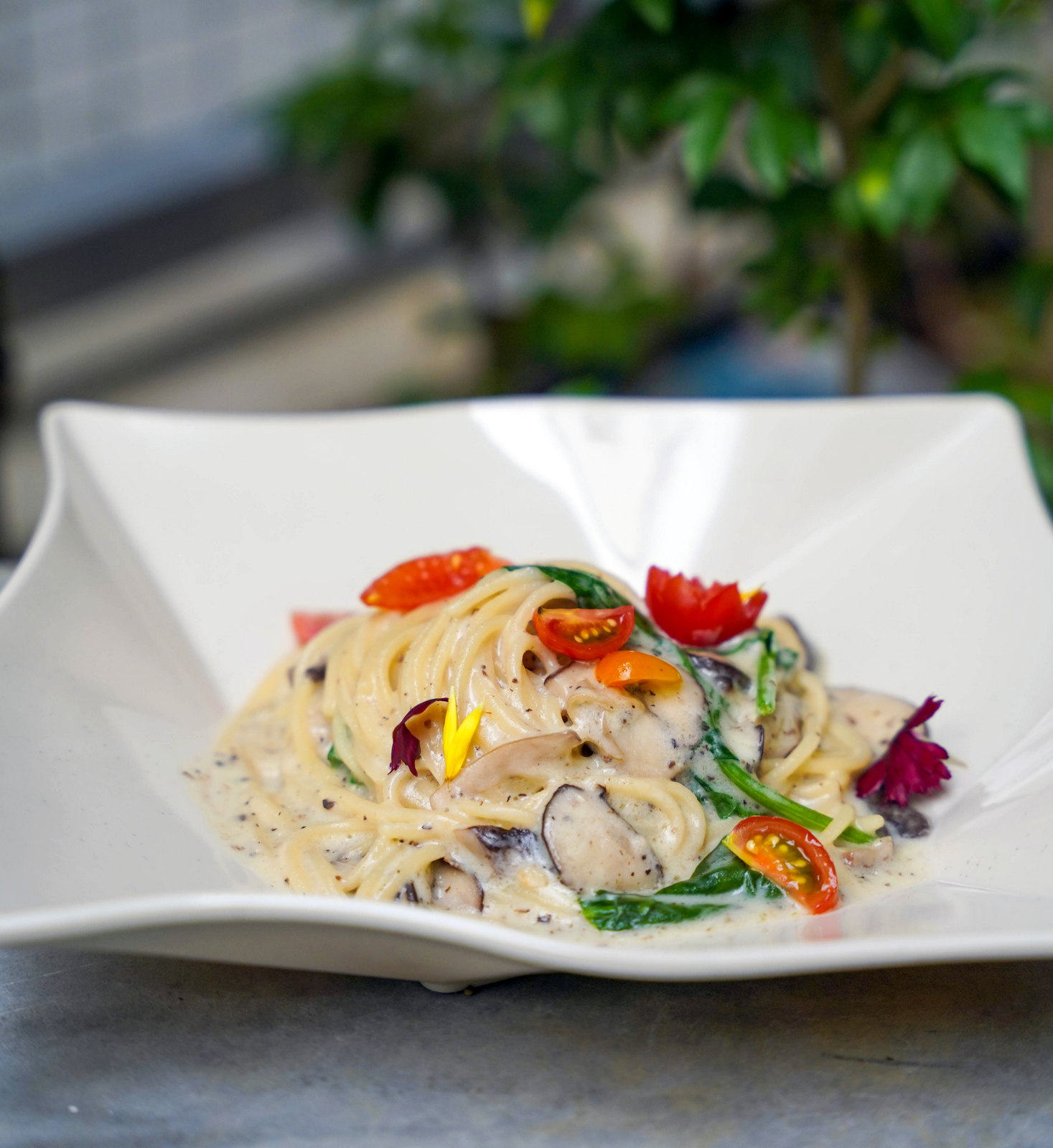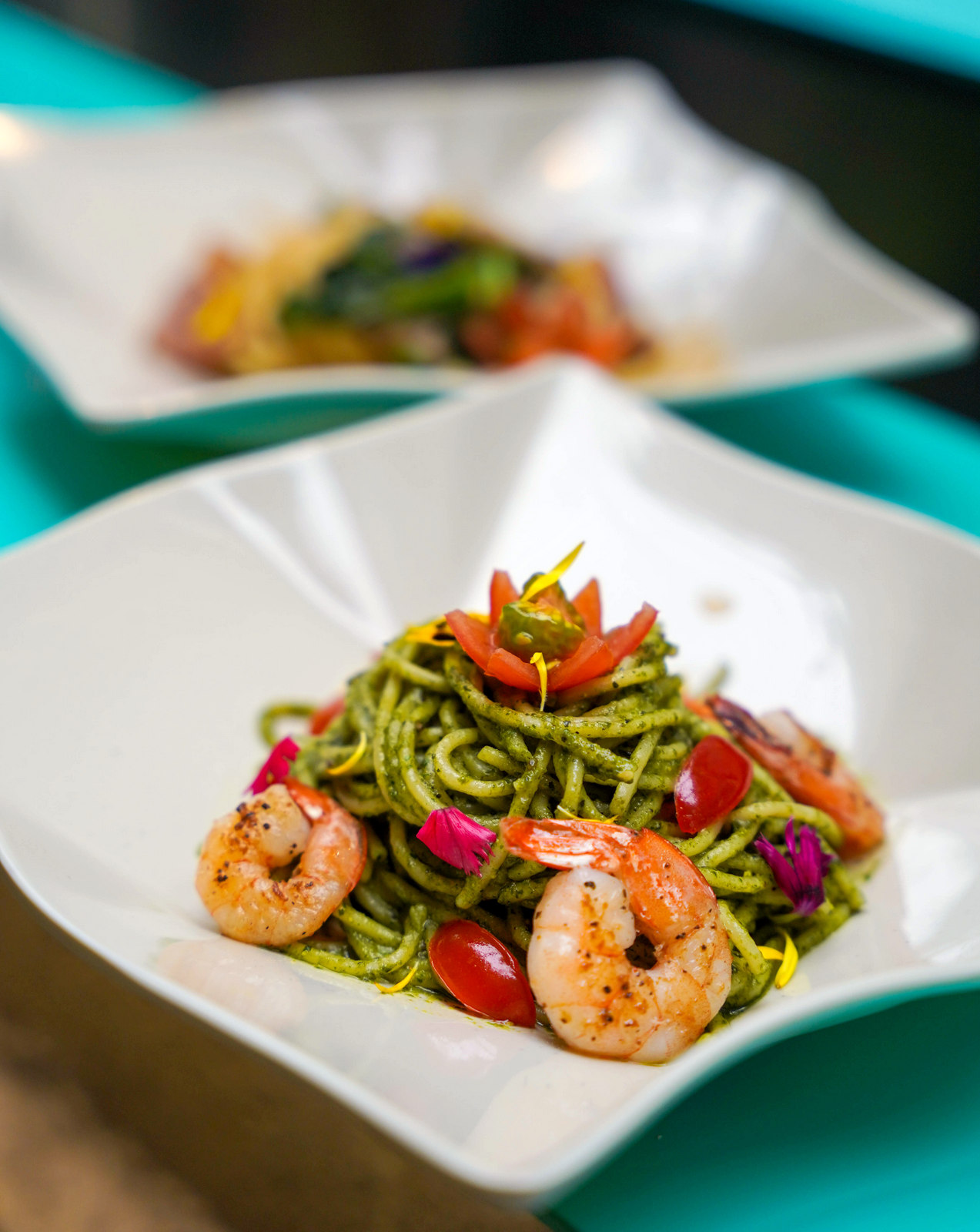 Farmer's Bar is as much a restaurant as a bar - the capable kitchen confidently whips up vibrant plates of pasta, from smoked duck aglio e olio to chicken carbonara and shrimp pesto pasta, turning familiar favourites into colourful crowd-pleasers, bursting with meat, seafood, vegetables and edible flowers.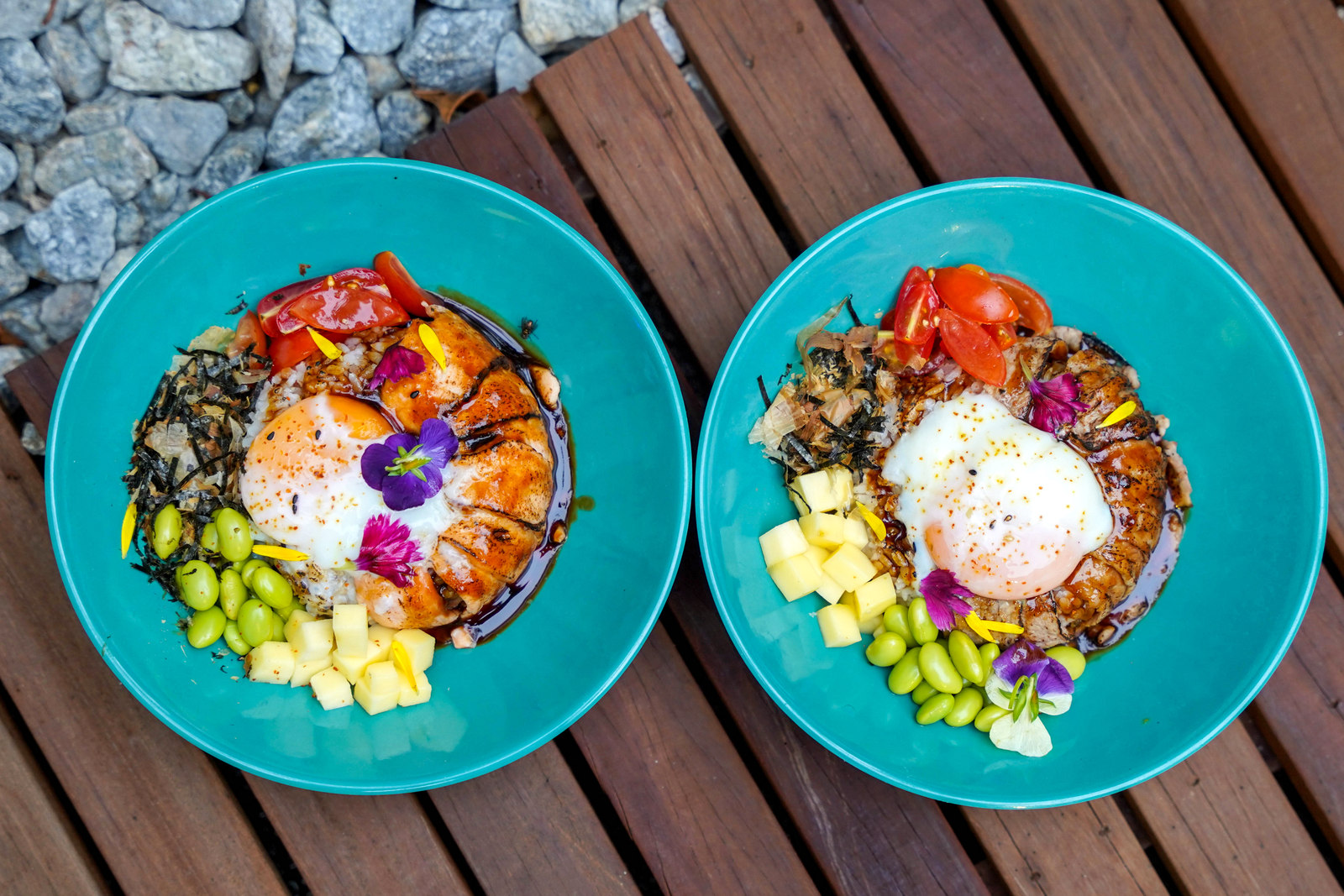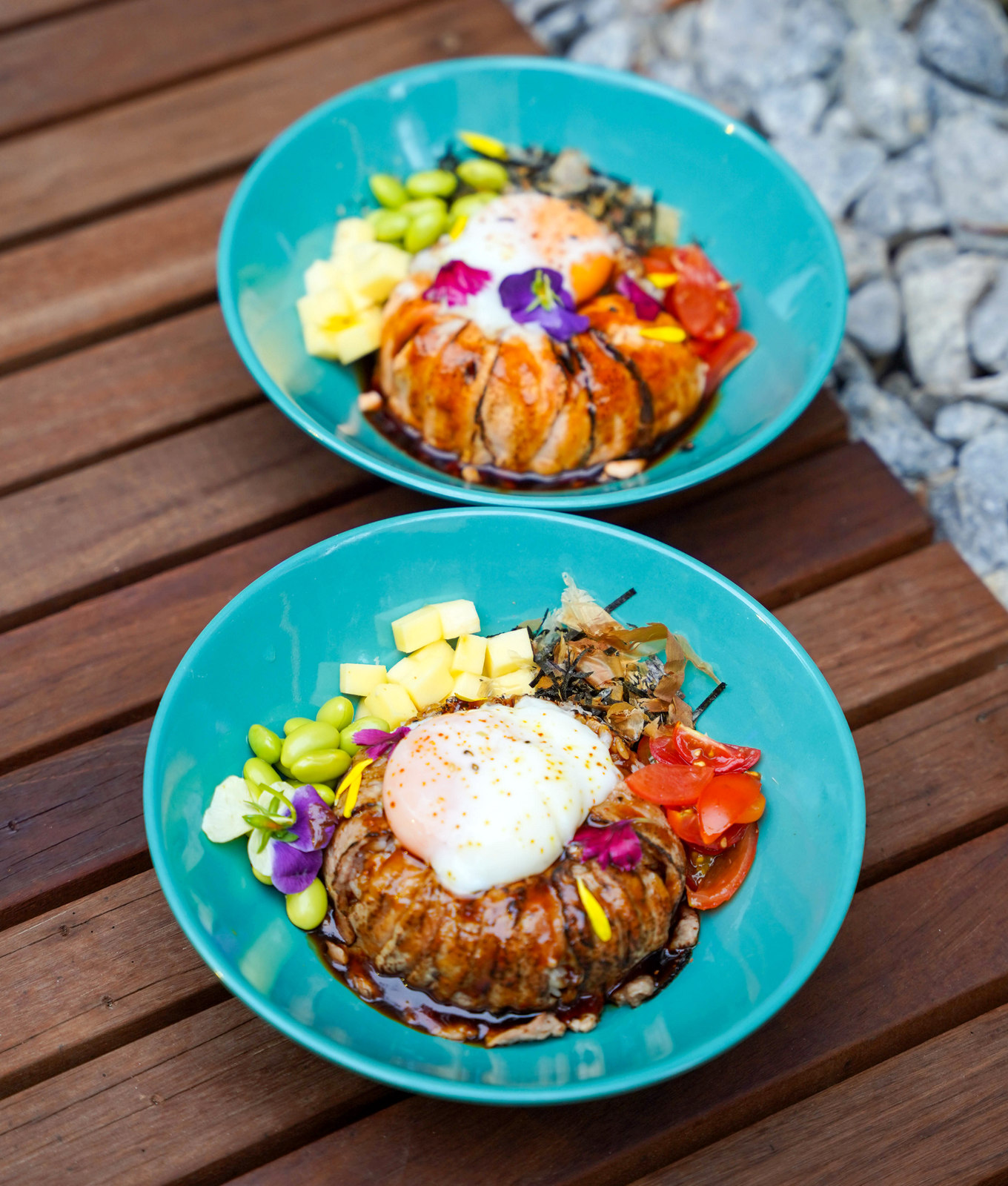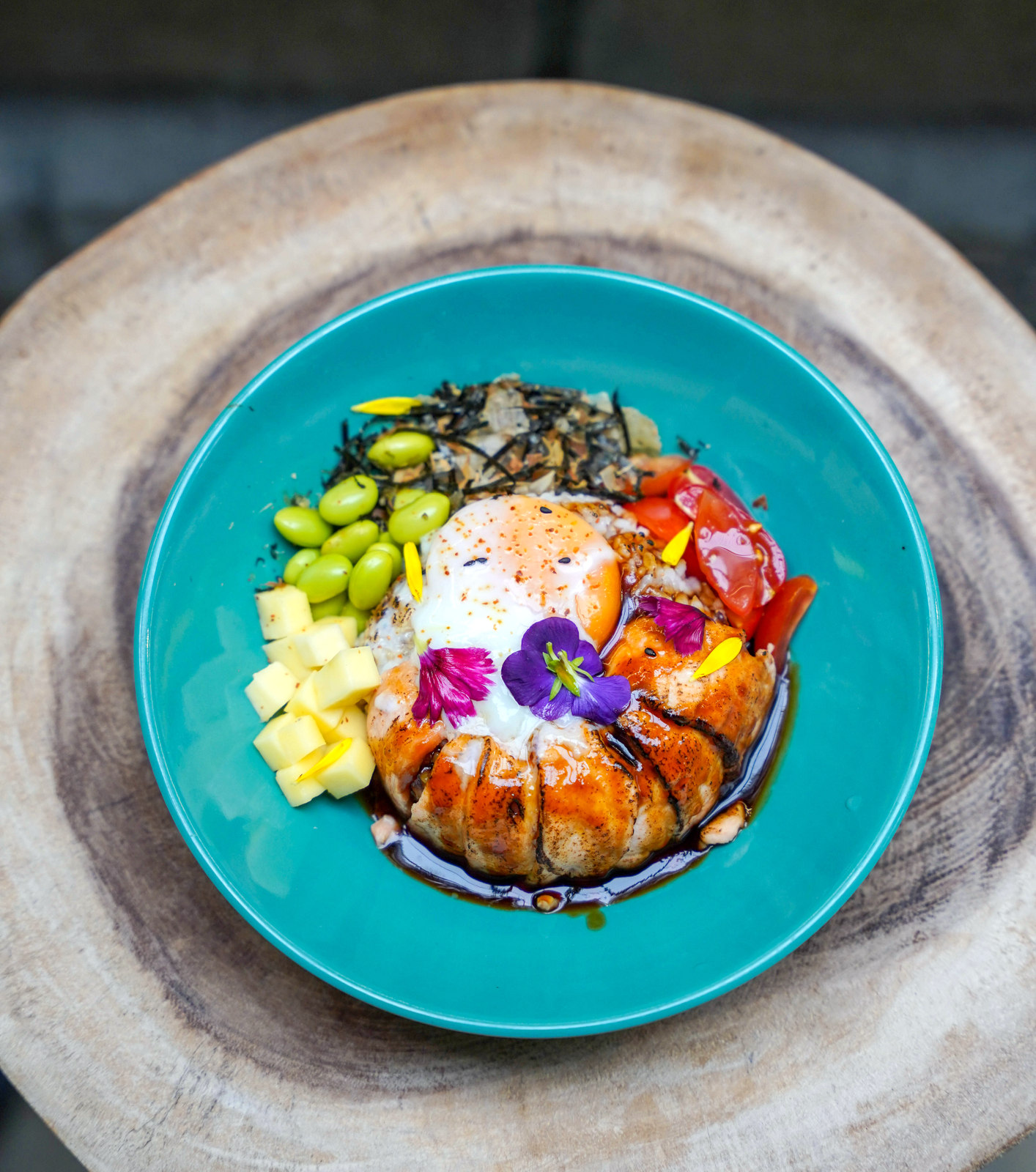 Poke bowls perfect match Farmer's Bar's lush environment. Choose sirloin beef, salmon or unagi for your bowl, complete with all the fresh elements of a wholesomely balanced meal.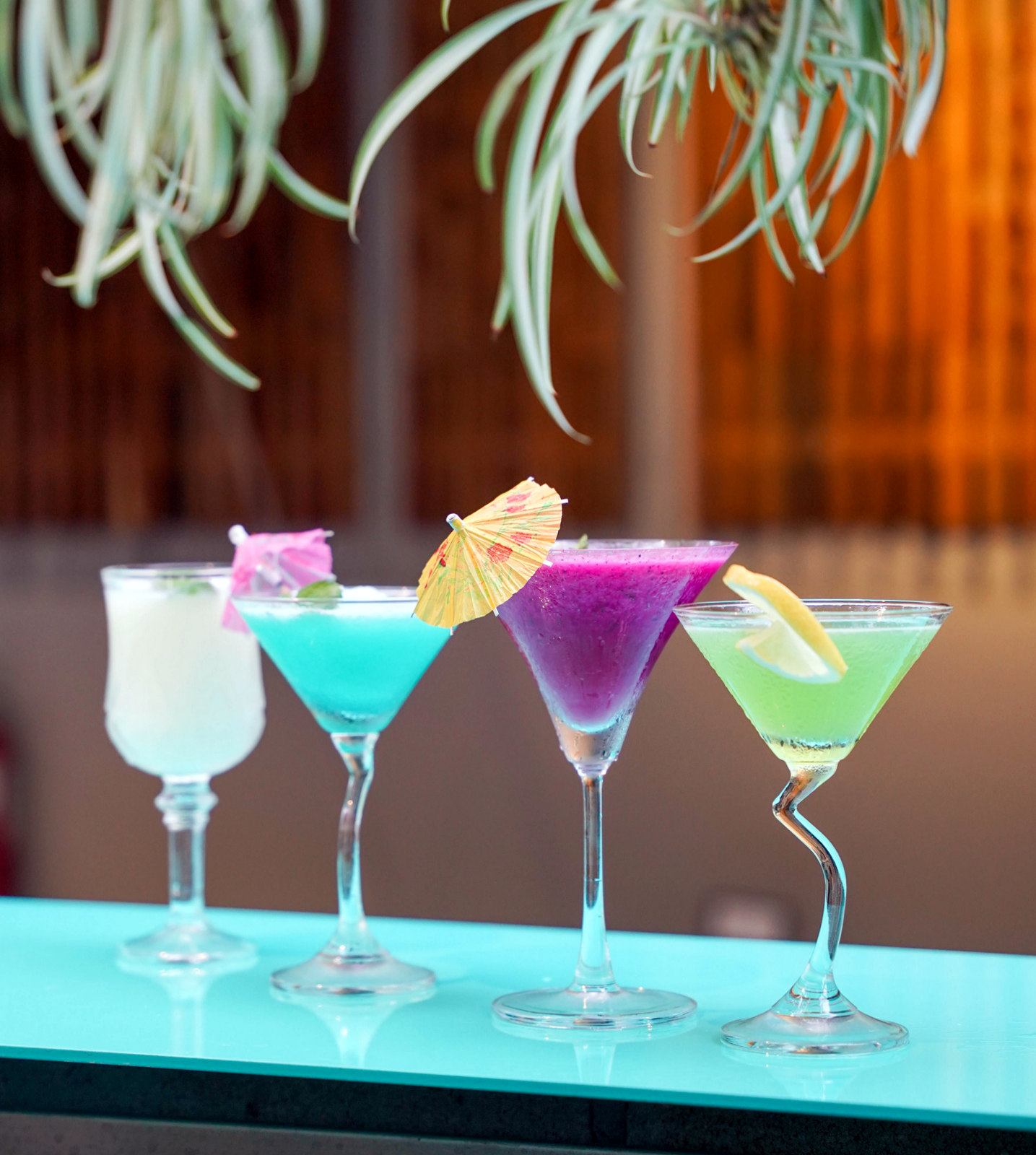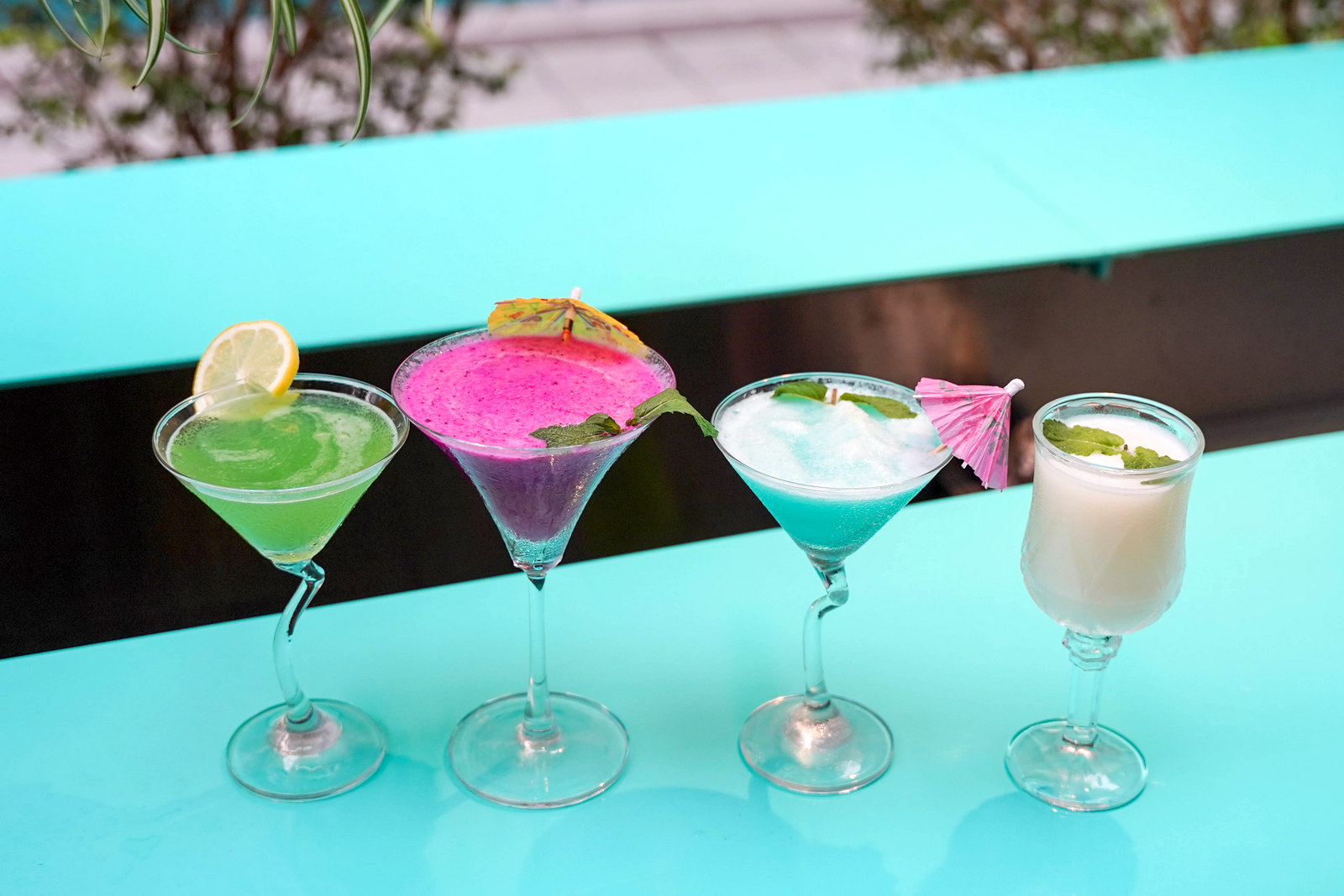 Day-drinking is definitely not frowned on here.
Check with Farmer's Bar's friendly team for the full list of cocktails and mocktails to keep the spirits high - this includes hard seltzer in a variety of fun, sparklingly flamboyant flavours.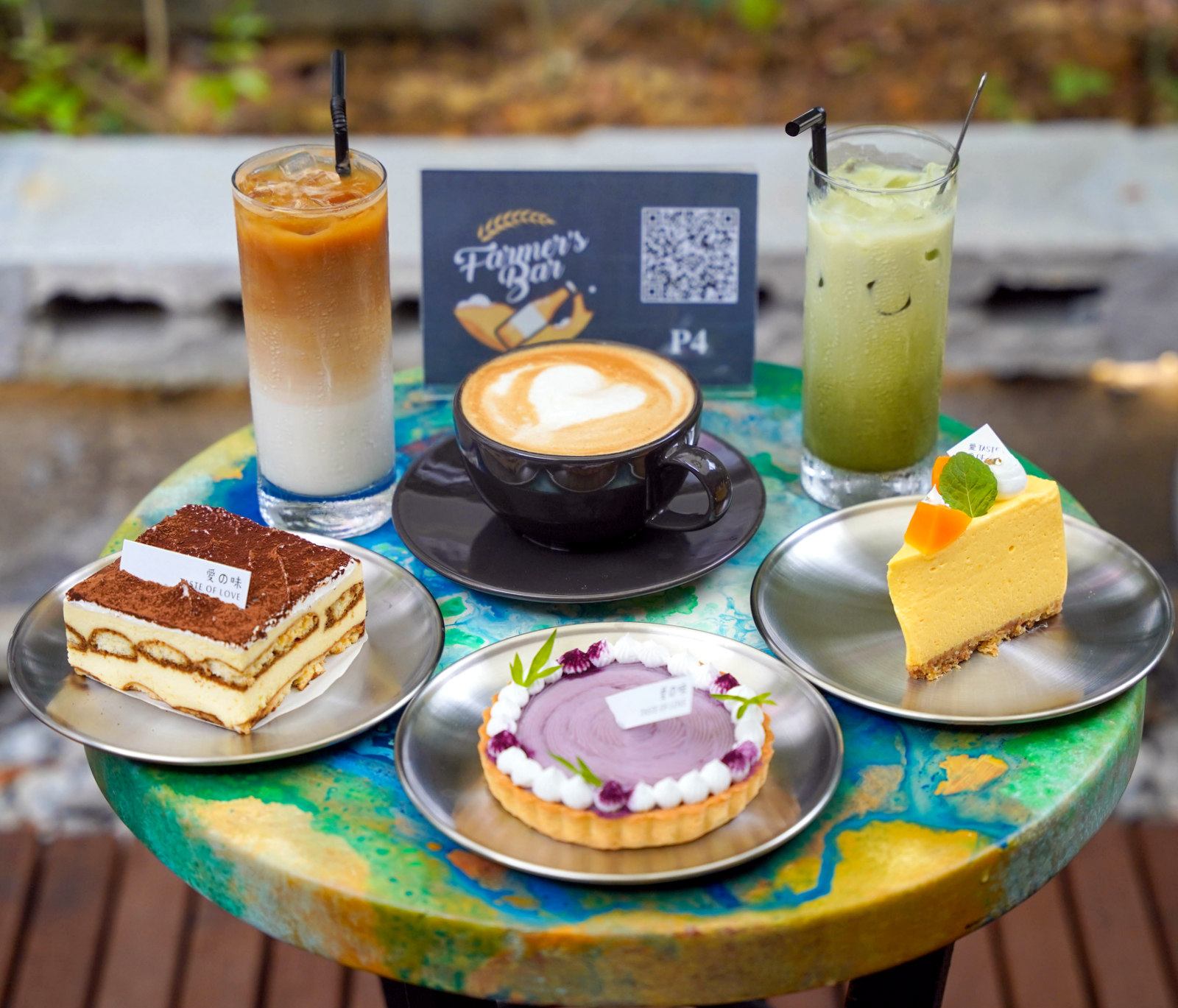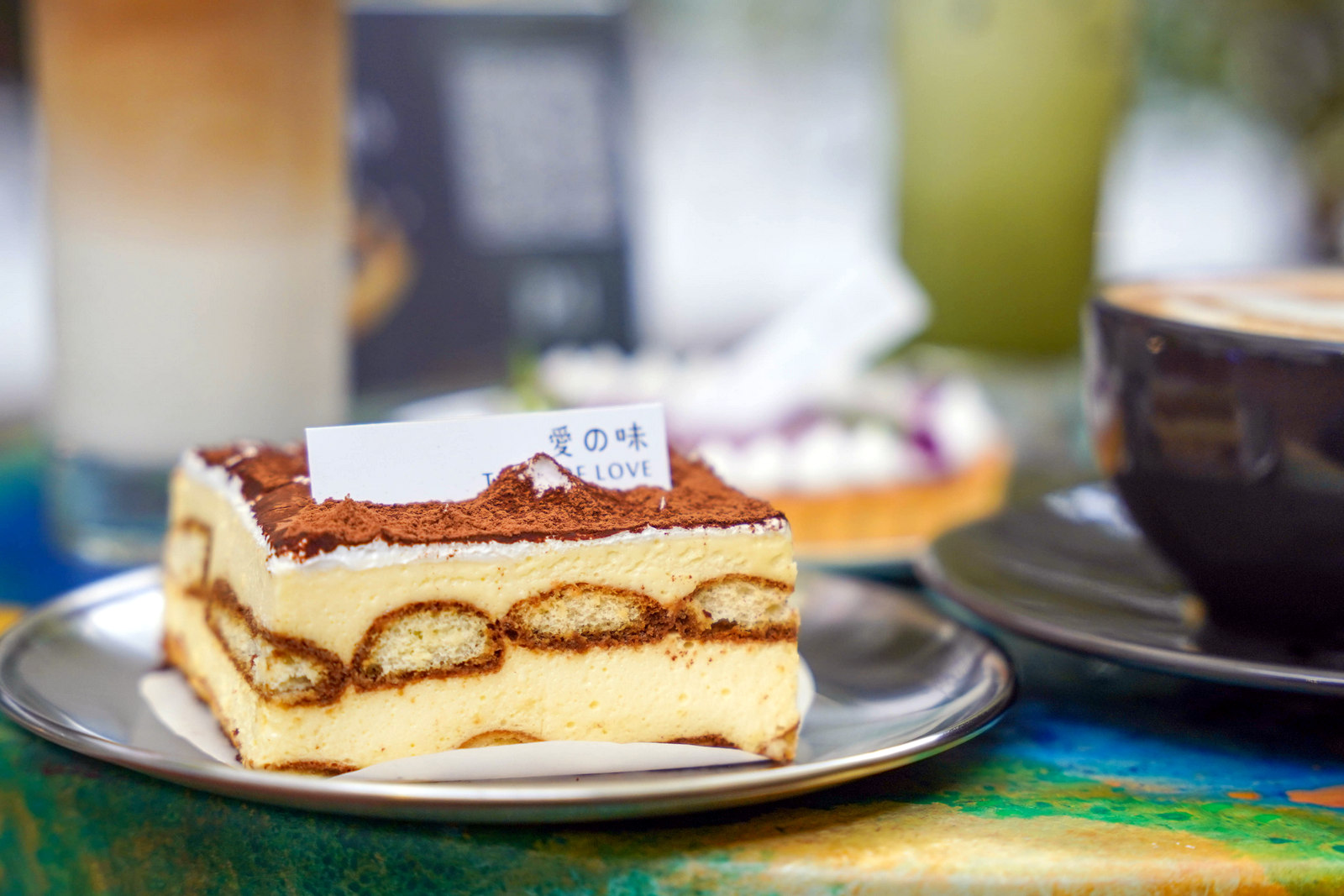 Cakes and tarts are sourced from young, independent Malaysian entrepreneurs whom Farmer's Bar strives to support. If you love an airy ambiance, skip the indoor cafes and have your next coffee meet-up here, rounded out with all the lattes and matcha beverages you crave.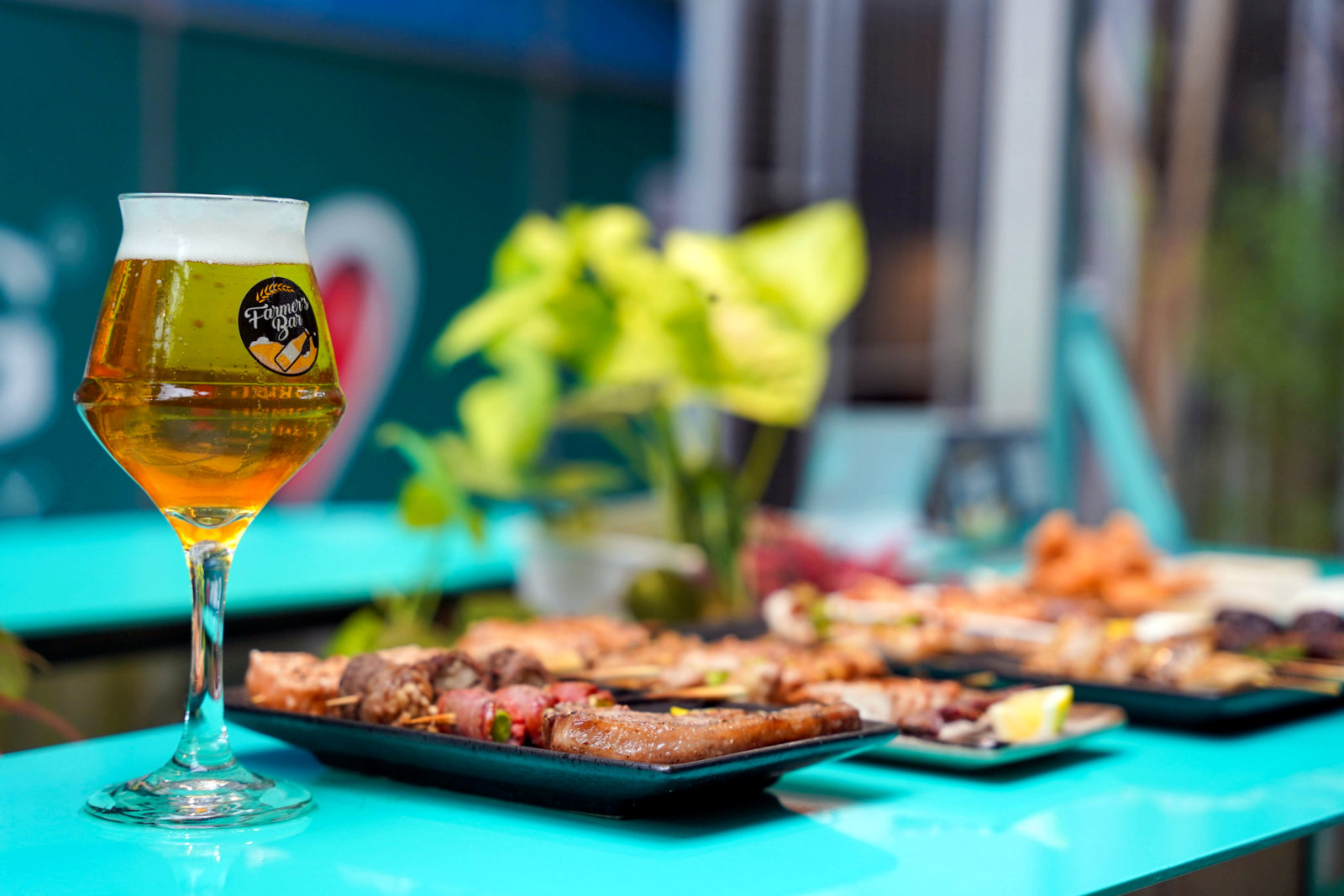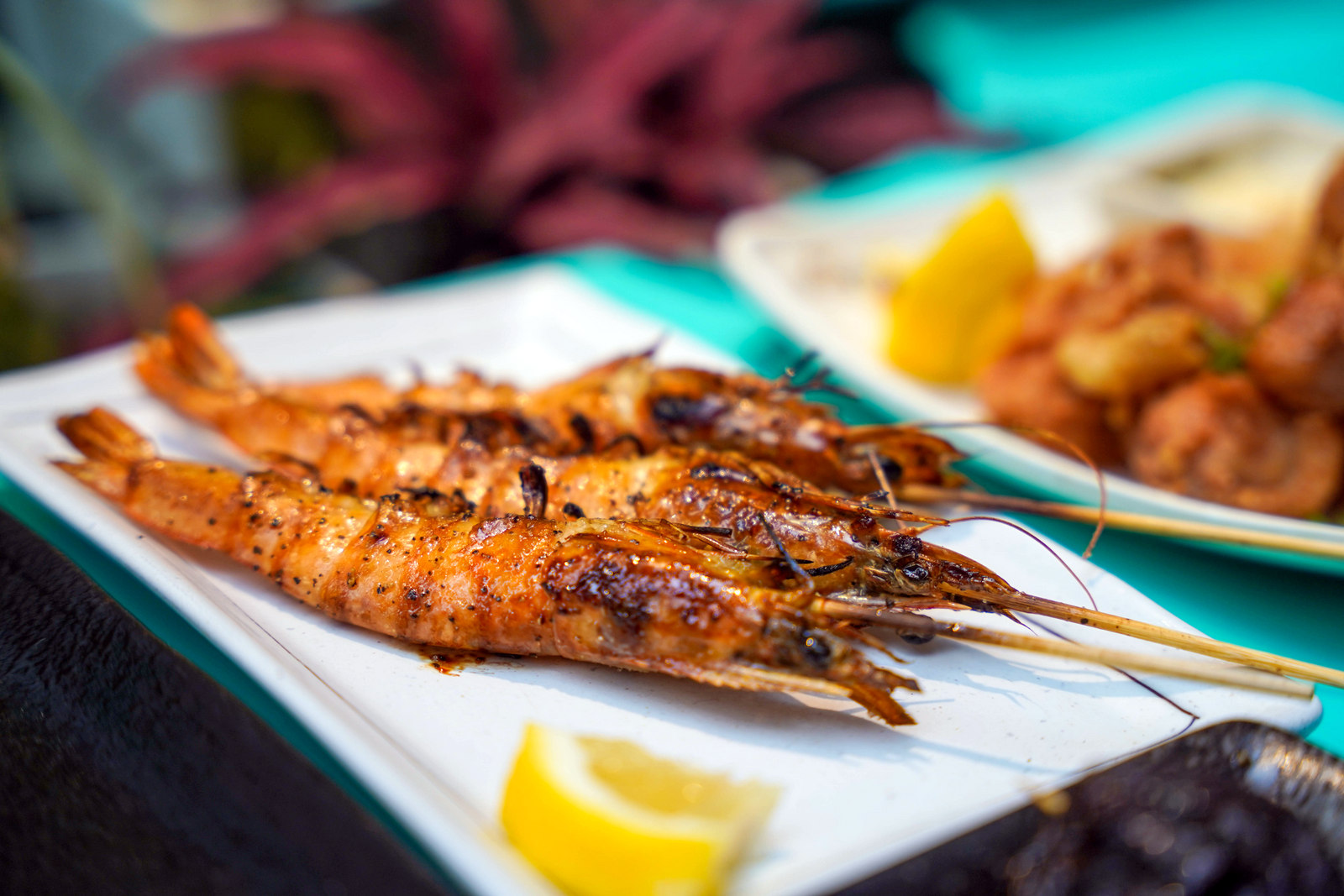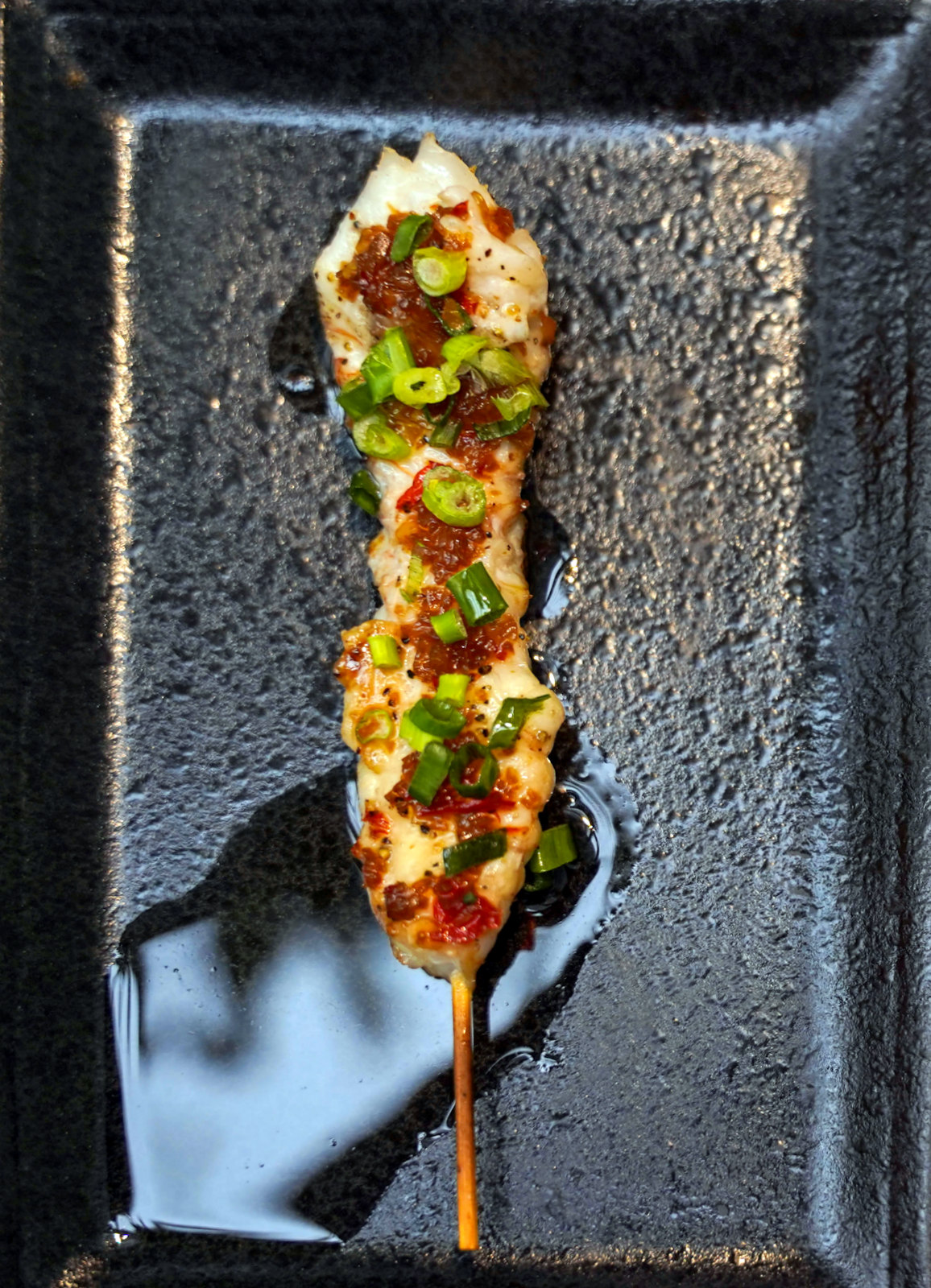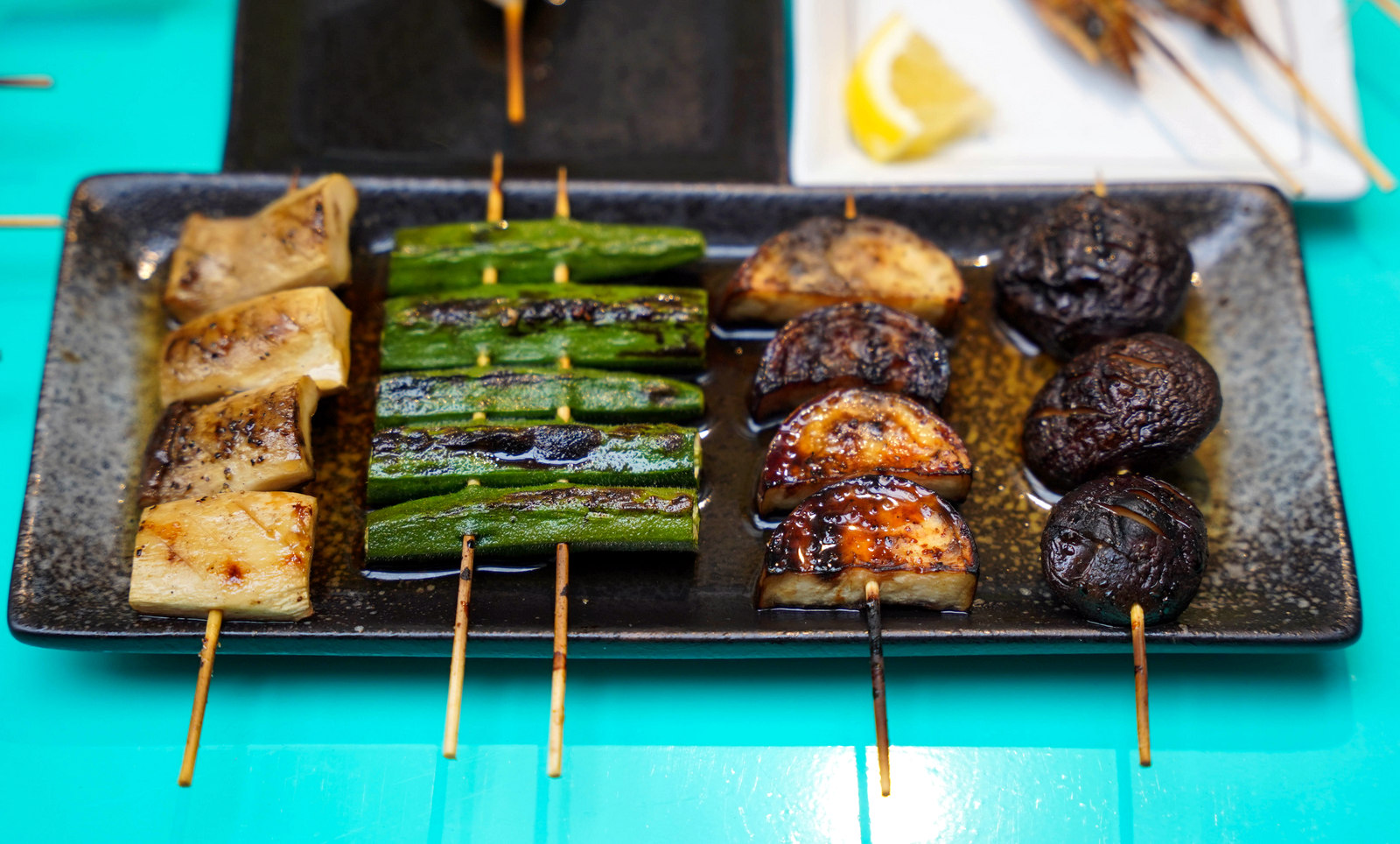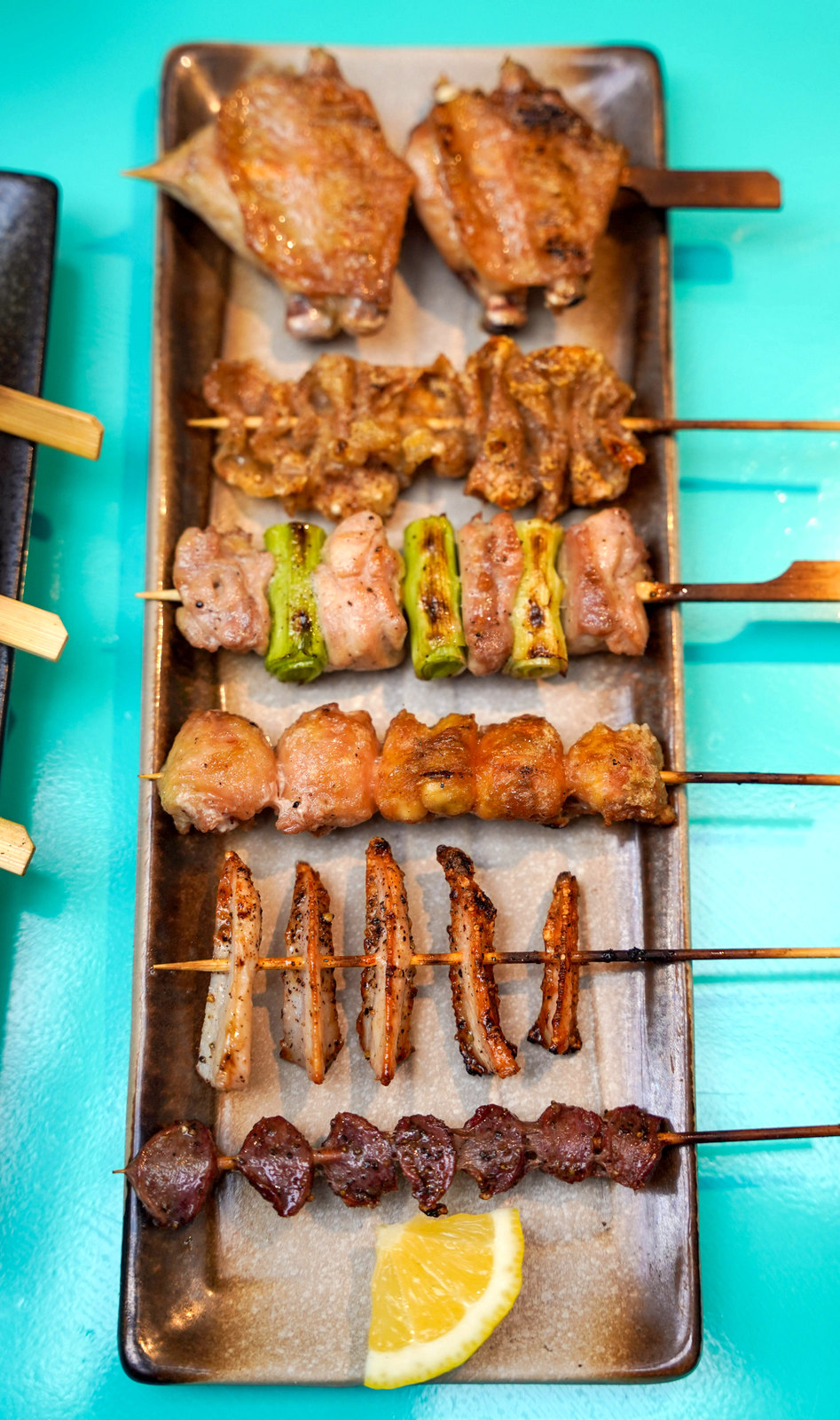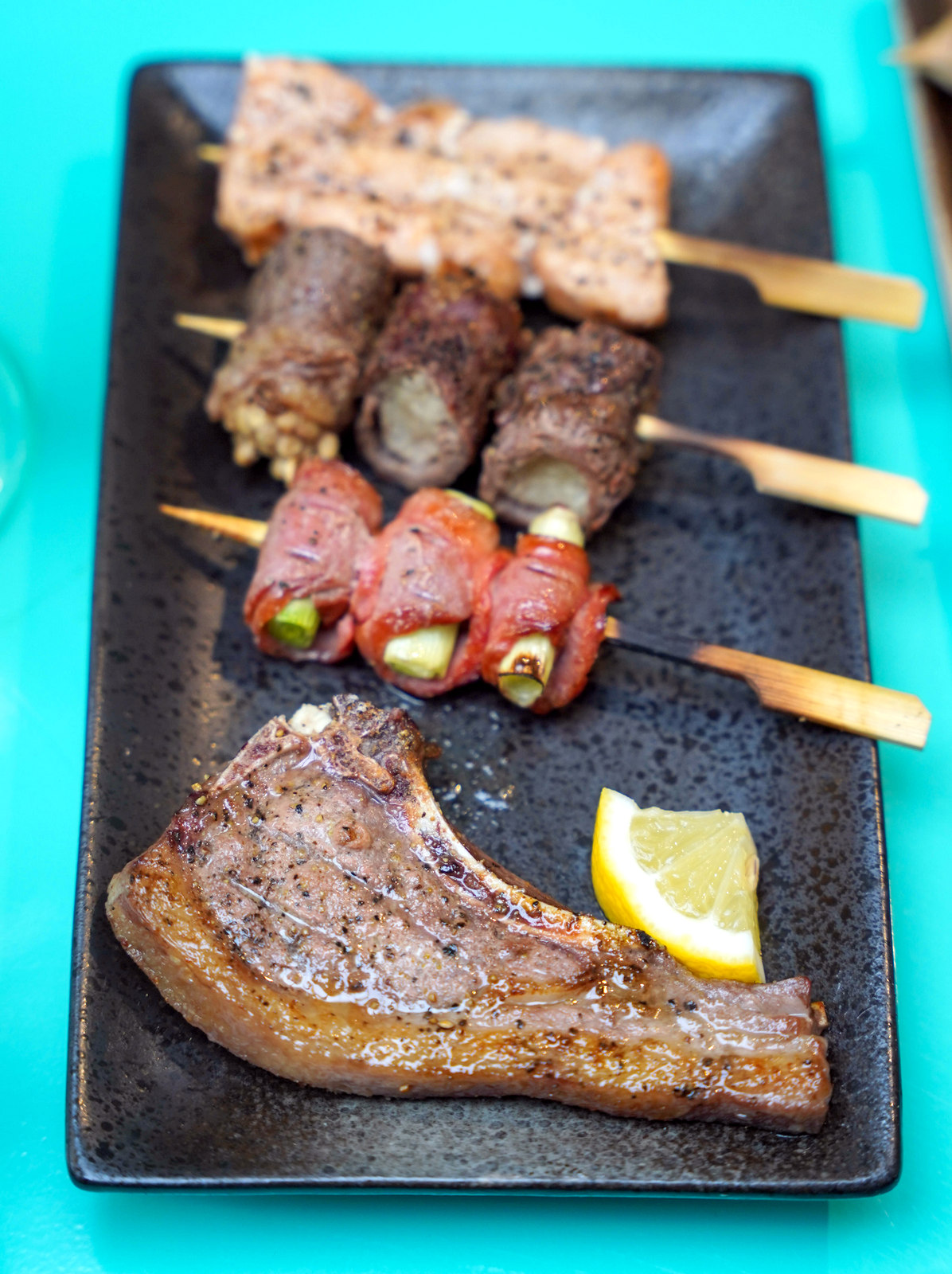 Before the sun sets, Farmer's Bar is ready to grill up a parade of skewered specialities. Its Japanese kushiyaki selection is comprehensive, comprising all the chicken yakitori parts as well as red meat, seafood and vegetables, spanning chicken thigh to beef sirloin cubes and lamb rack, Hokkaido scallops to rock lobster and squid tentacles, sweet potatoes to baby corn.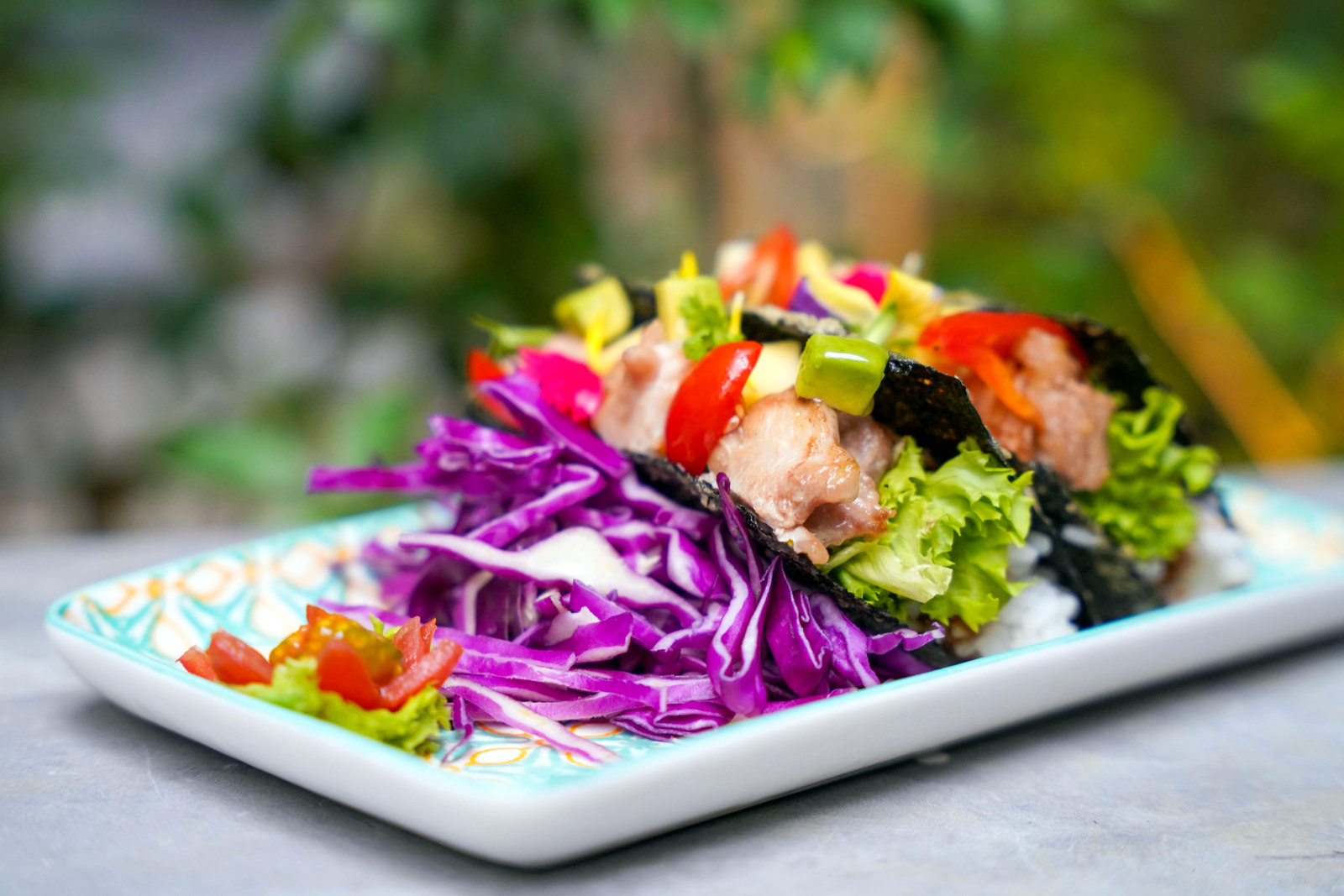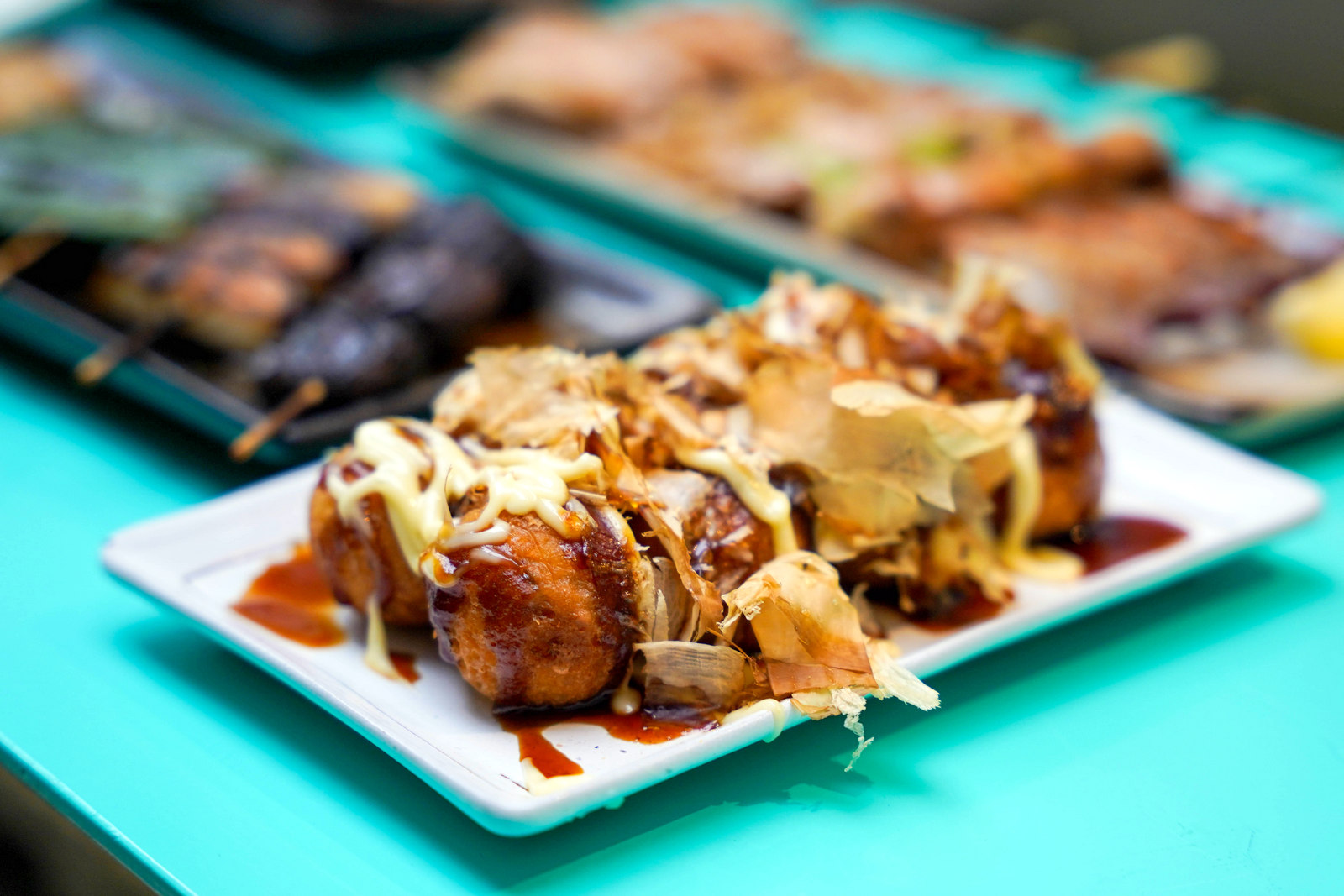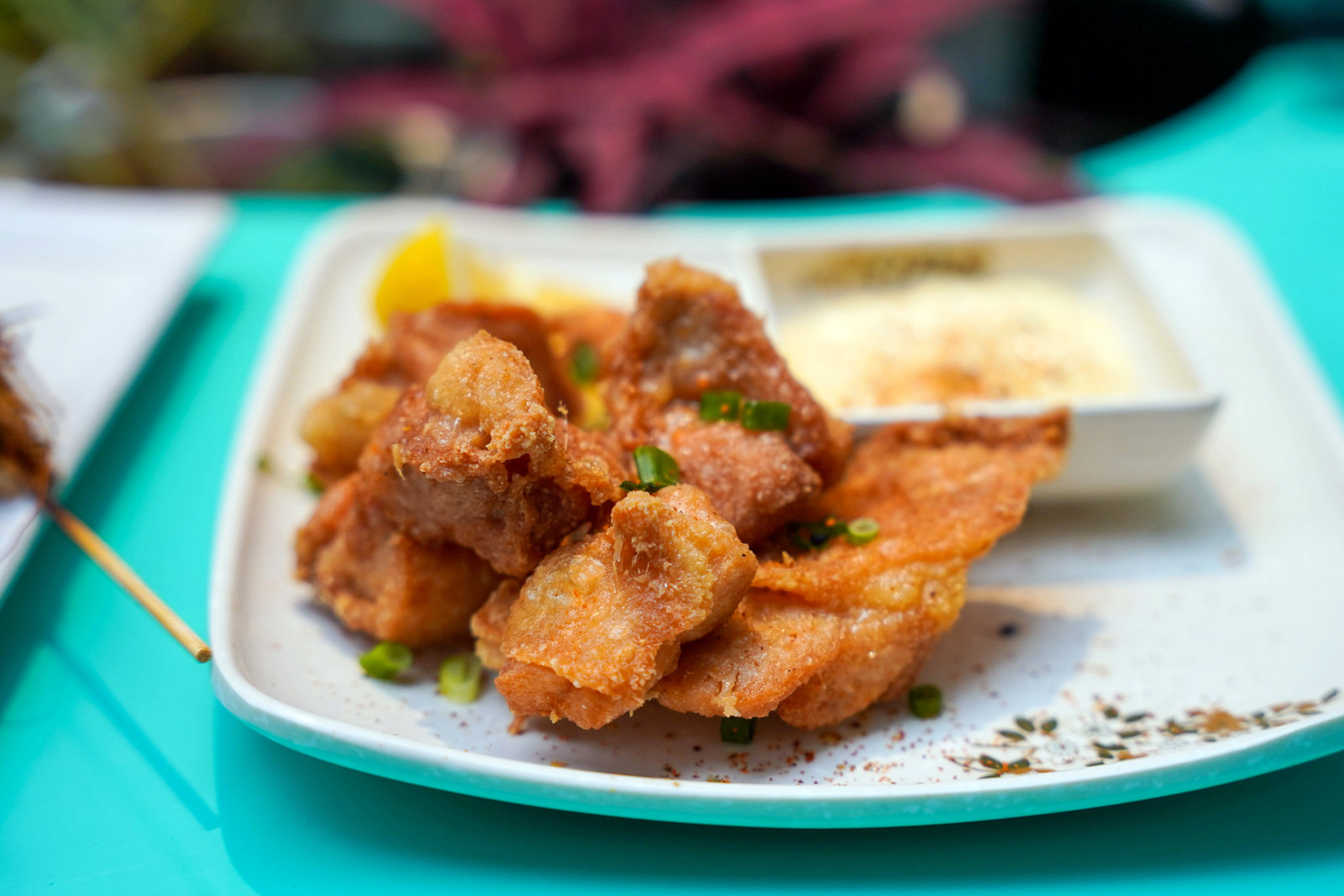 Snacks galore are available for merry munching, from relatively healthier salads to more indulgent fare like takoyaki, chicken karaage, cheese gyoza, stingray fins and much more.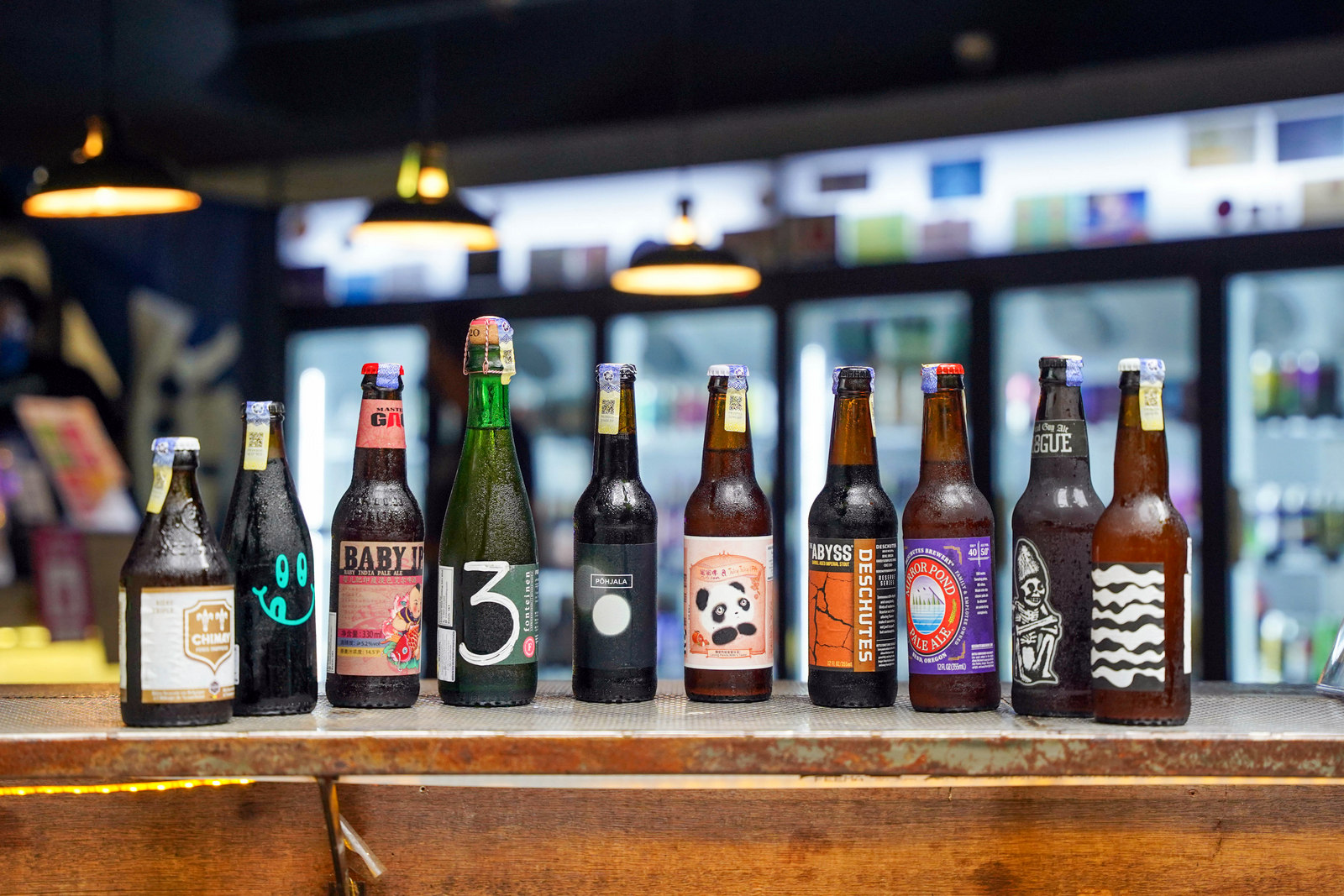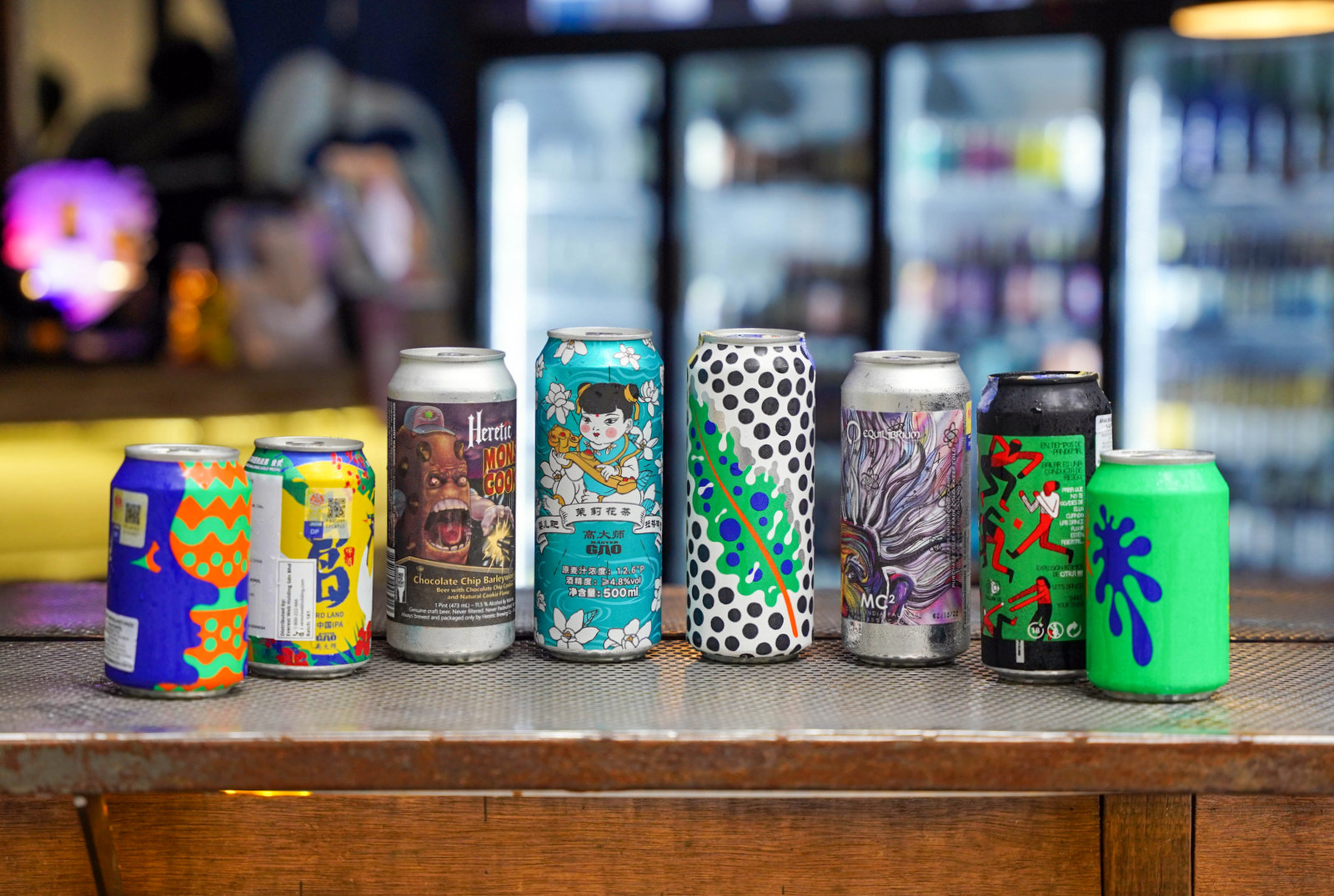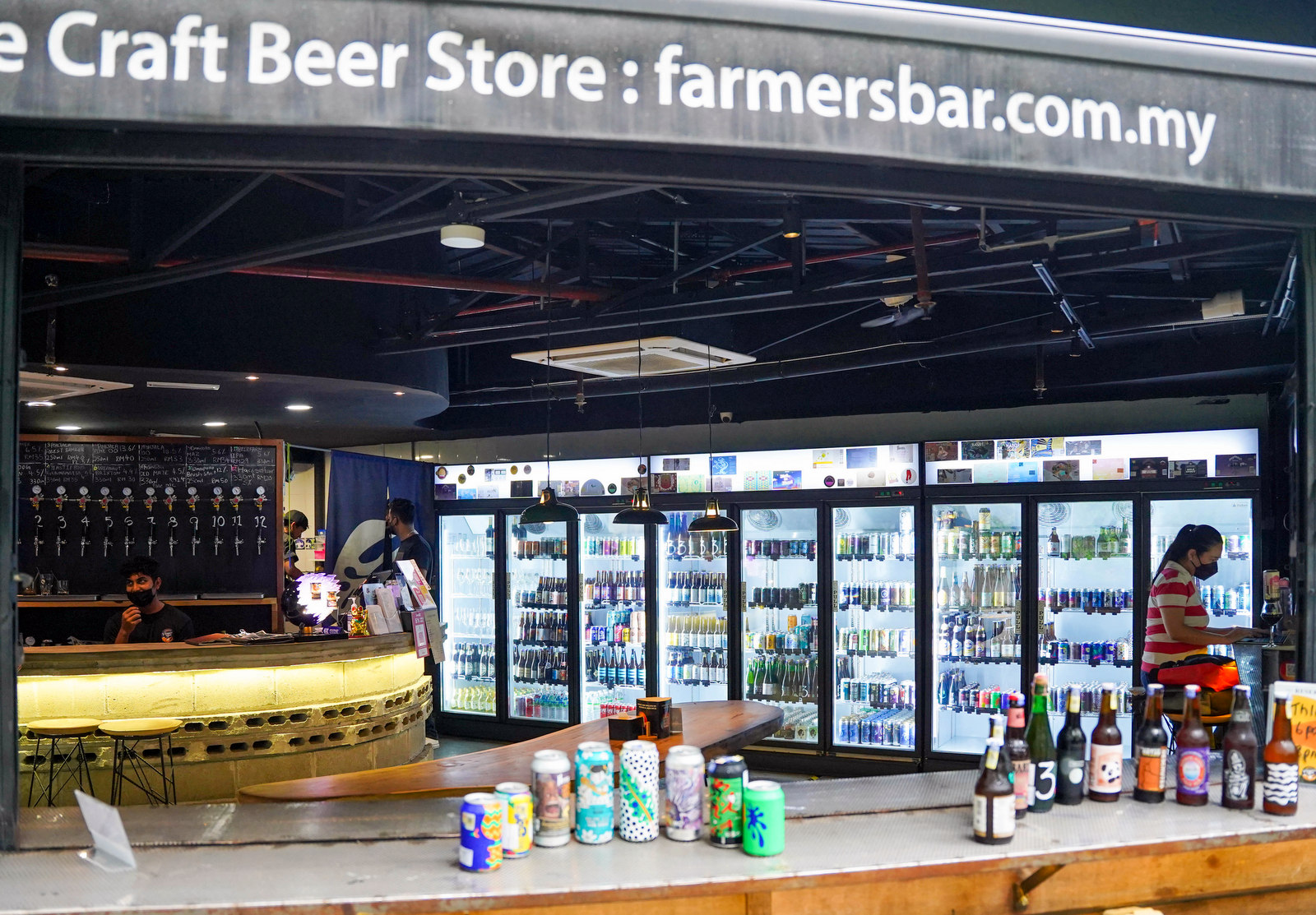 Make a stop inside to see what's new in Farmer's Bar's chillers - they import plenty of engaging choices from across the globe, so there's always something different to discover.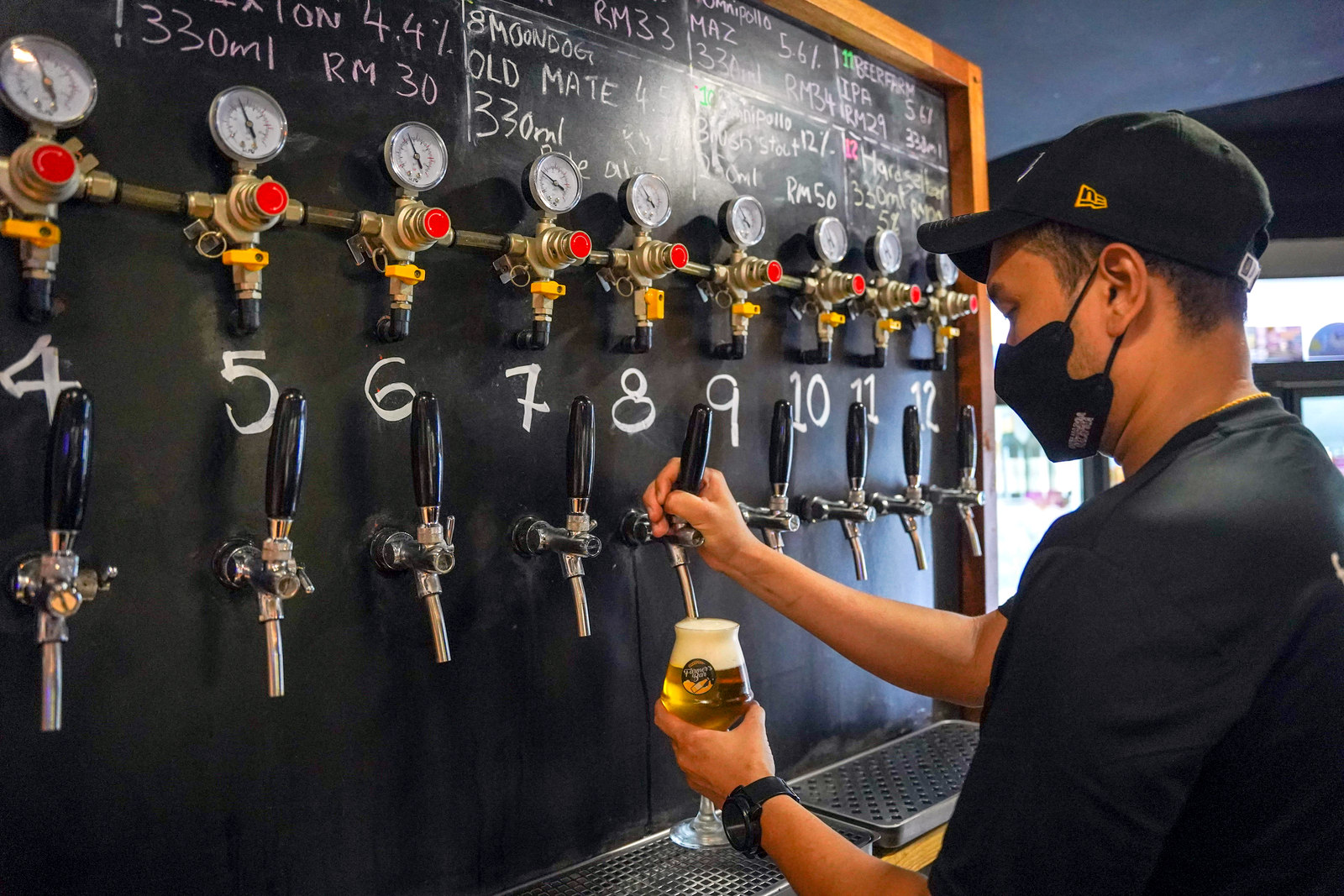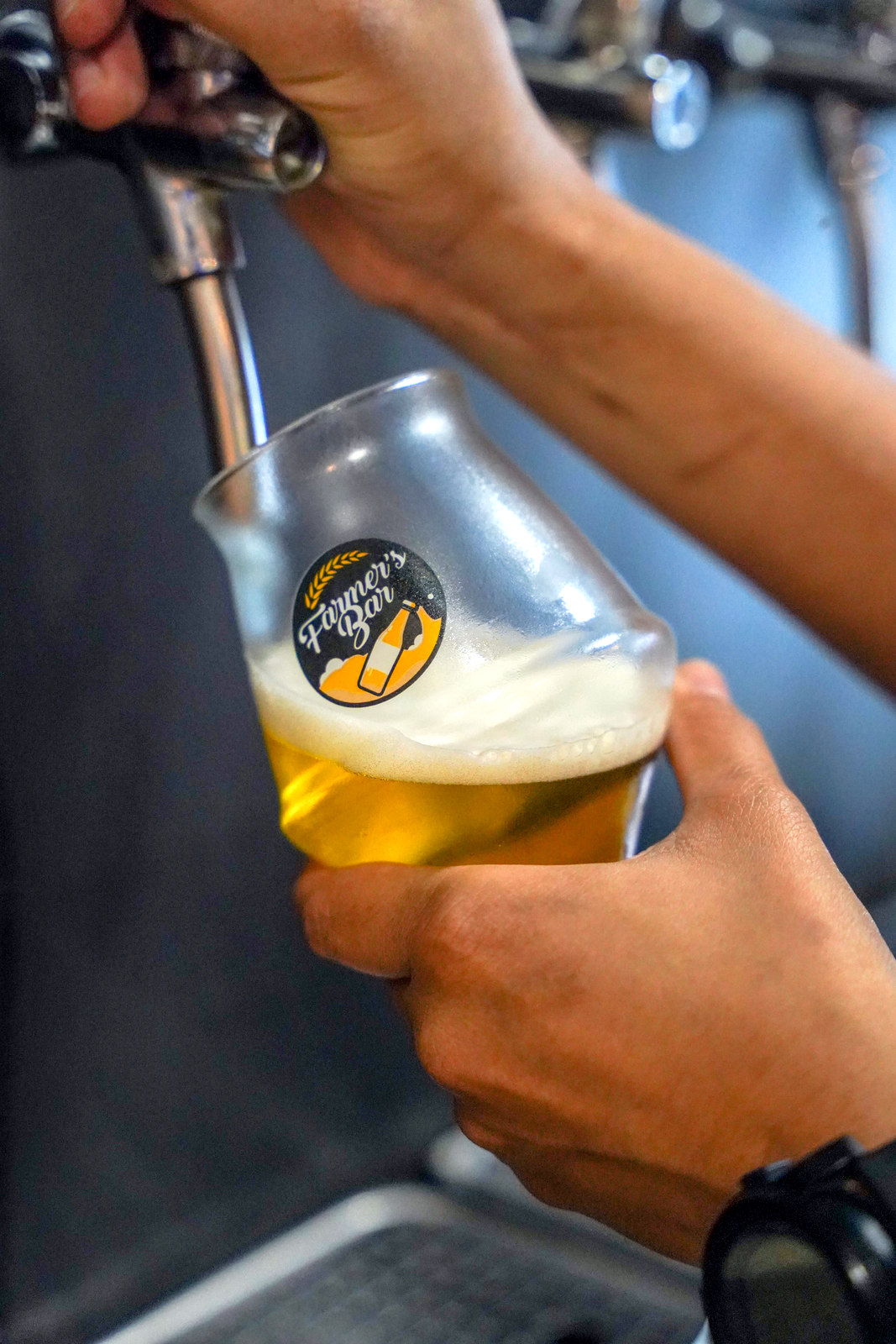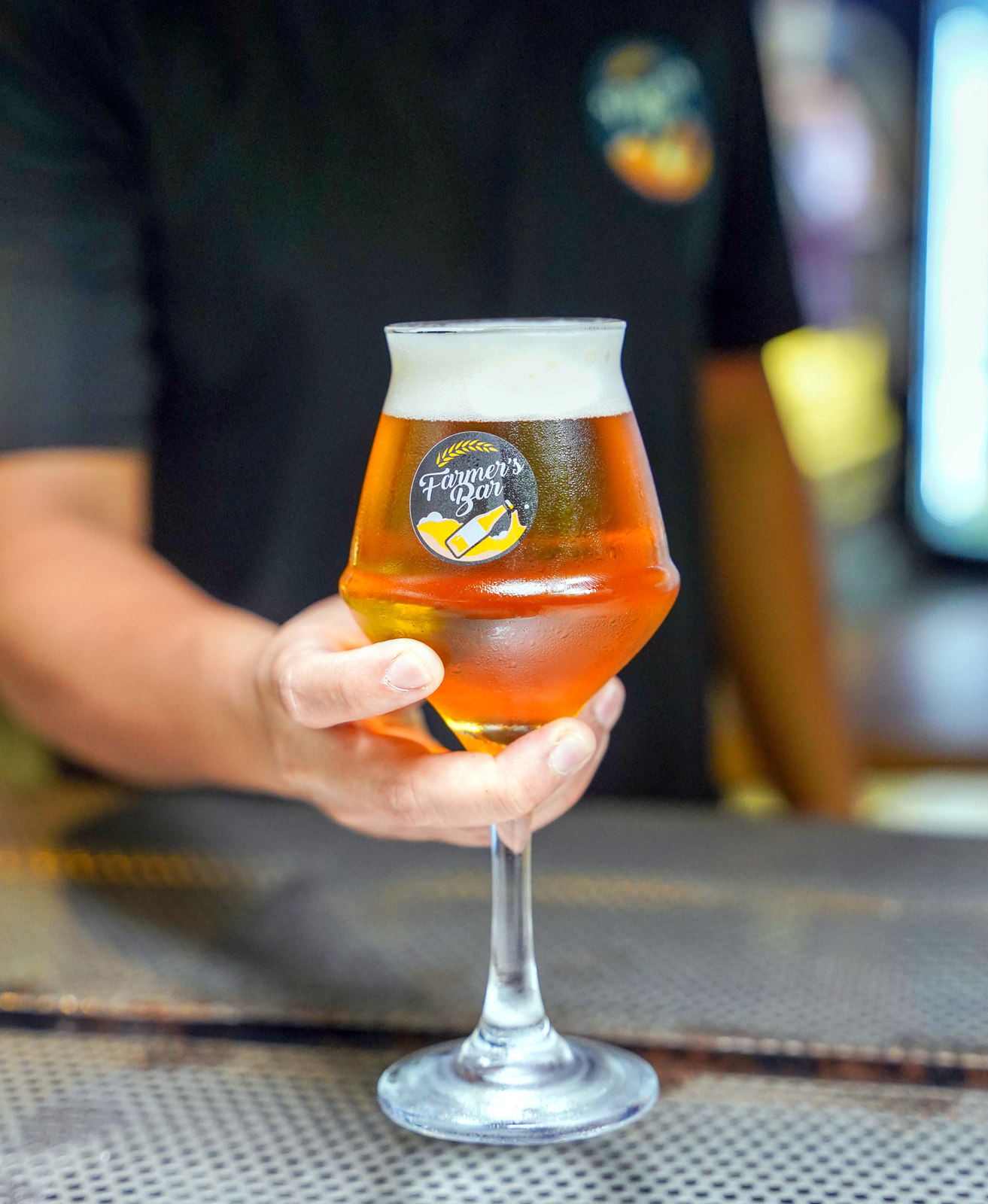 With craft beer also available on tap, it's easy to spend many, many hours at Farmer's Bar, especially on Fridays and Saturdays, when live bands take the stage to entertain. See you here!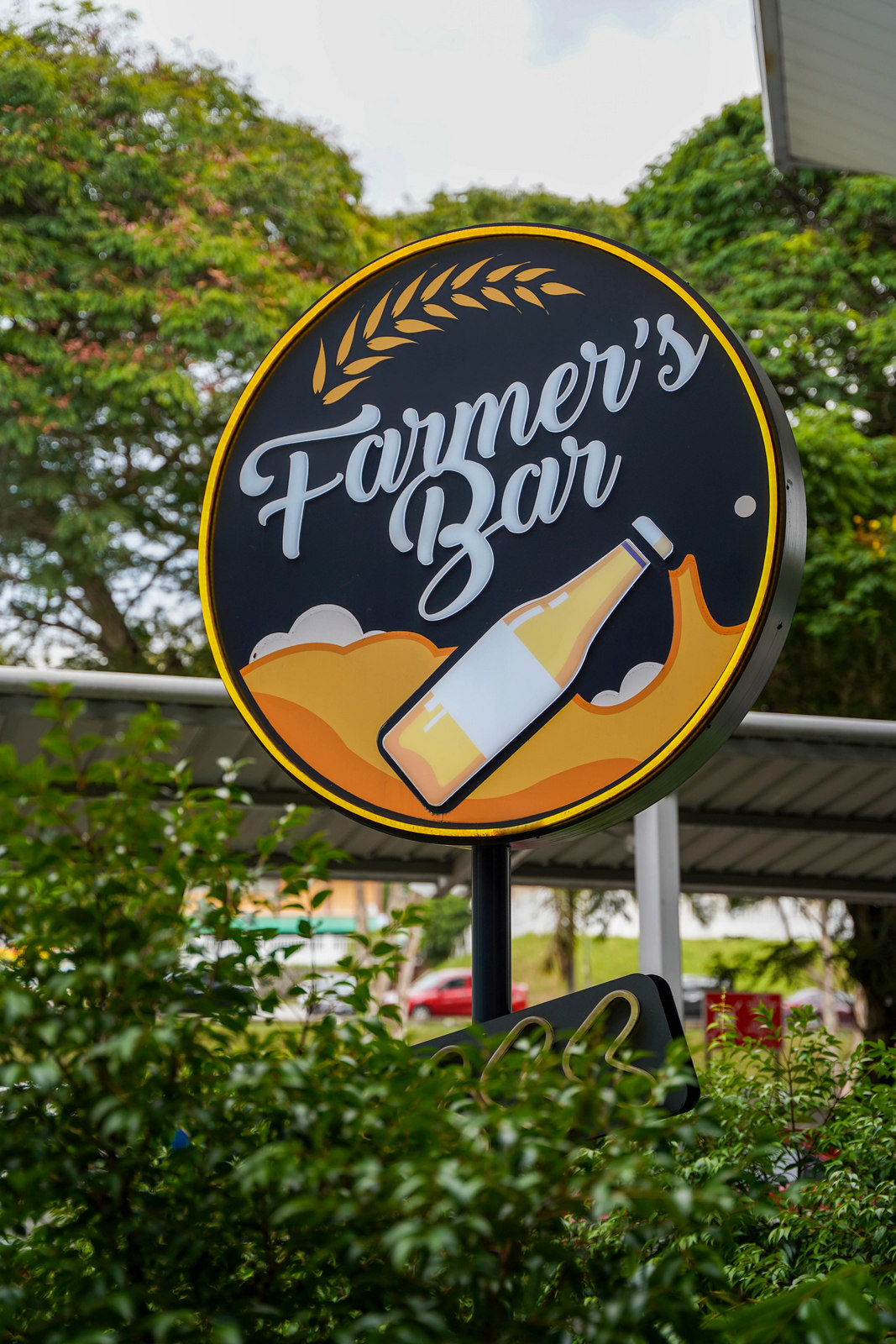 Farmer's Bar
Subang Parade, LOT SP01 Lower Ground Floor, Jalan SS 16/1, 47500 Subang Jaya.
Daily, 11am-12am. Tel: 03-8605-8154