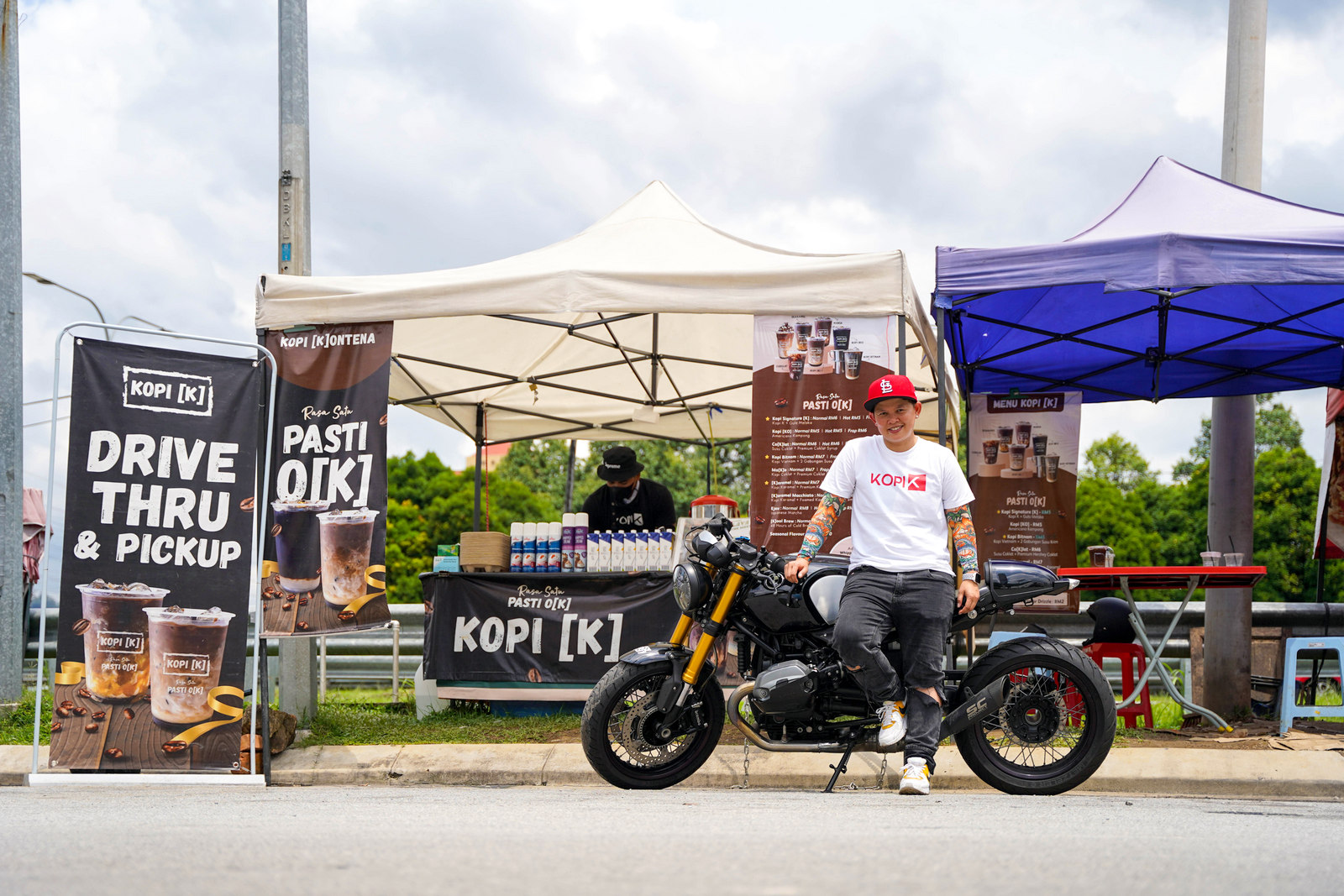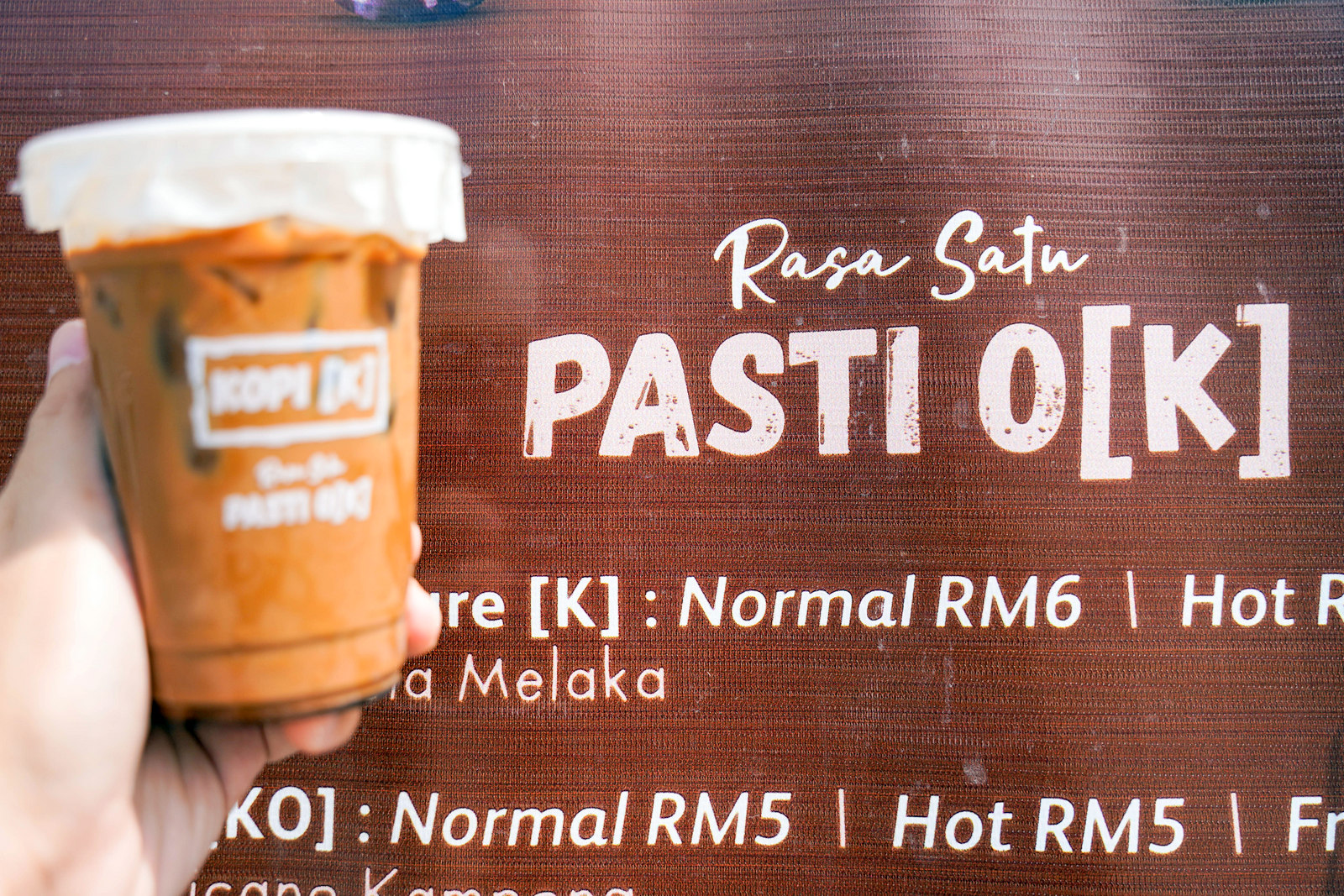 Kopi K is scarcely eight months old, but this is an exciting homegrown F&B brand to watch - it now boasts at least 64 outposts across Peninsular Malaysia, with two abroad in Brunei and London, all impressively launched since August 2021.
Founded by former drilling engineer Rain Rahman, Kopi K seems well on its way to its target of 1,000 branches, many of them set up as canopied alfresco booths where customers can park by the street to enjoy a cool caffeine fix with friends or on the move.
We met with Rain recently at Kopi K Kepong for a cheerful chat over coffee, learning what fuels this inspiring 39-year-old entrepreneur who left her oil-and-gas career five years ago to embark on a thrilling new future.
Kopi K is next set to open at Halia UK in London
Kopi K was born out of necessity in the throes of the pandemic. In recent years, Rain ran a homestay near the beach in her hometown of Malacca, where guests stayed in shipping containers. The homestay, RumahKotak Pantai Klebang, had its own cafe, which served a signature beverage of Kopi Kontena laced with gula Melaka.
After homestay bookings plummeted because of travel restrictions, Rain chose to close the business and move back to KL, where she had previously worked for 12 years.
Her sister, a doctor, informed her that many frontliners struggled to secure food and drinks because of long working hours that lasted late through the night.
Rain decided to play her part by giving away Kopi Kontena coffee, initially at MITEC, the Malaysian International Trade and Exhibition Centre, where she made 100 cups everyday, passed on to medical staff from as far as Cheras and Putrajaya.
Documenting her work on social media, she was inundated by offers to help sponsor coffee. As this evolved into a Belanja Kopi initiative, Rain realised Kopi K could someday become a full-fledged business once the pandemic eased and frontliners no longer needed her coffee.
When the time came, Rain was ready to launch Kopi K as a start-up with friends.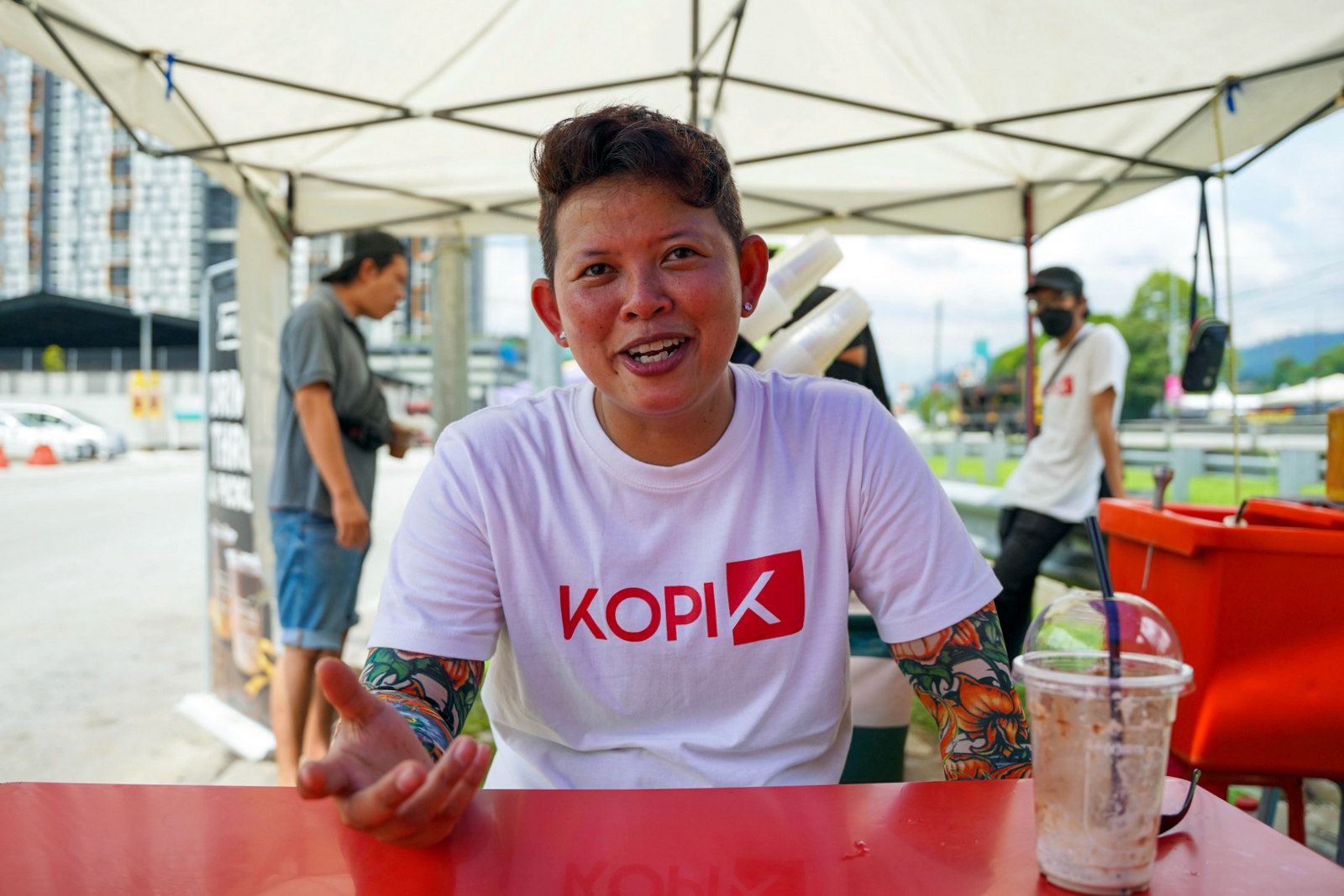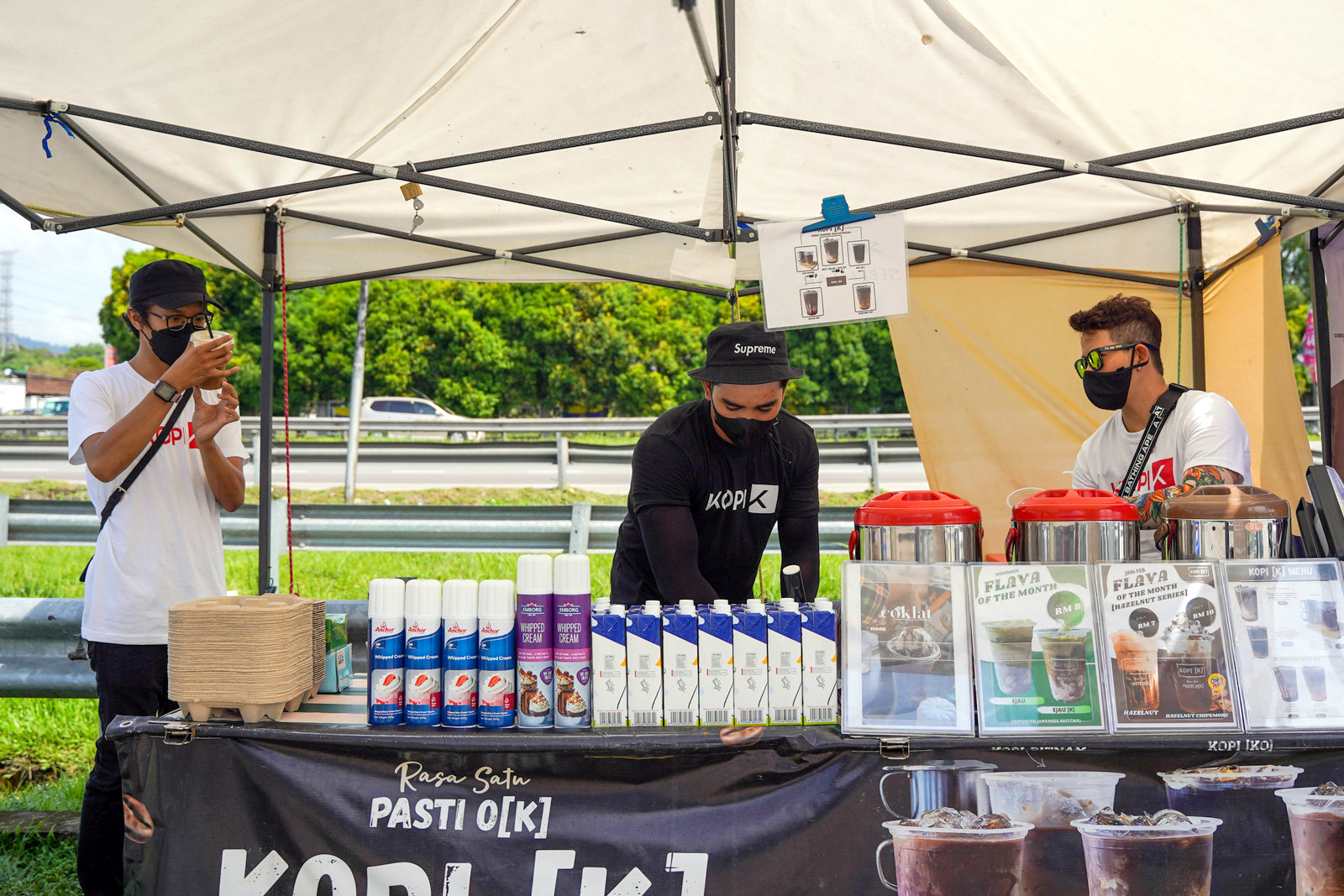 Kopi K took its first steps in early August 2021, with home-based operations in five locations in KL and Malacca, delivering to coffee enthusiasts throughout the Klang Valley and beyond.
Thanks to Kopi K's months of efforts in providing coffee to frontliners, it was an immediate hit with widespread awareness, selling 700 cups in two days from its main KL venue.
Demand then surged from customers who sought a physical shop where they could sit and sip their coffee. Rain tested the waters at a Mont Kiara condominium before embarking on a plan to scale the brand into something that other entrepreneurs could participate in.
Rain became Kopi K's one-stop support centre, providing training in everything from making coffee to social media marketing for folks who want to open their own Kopi K outlet. "When I sell a business, I come with everything," Rain explains.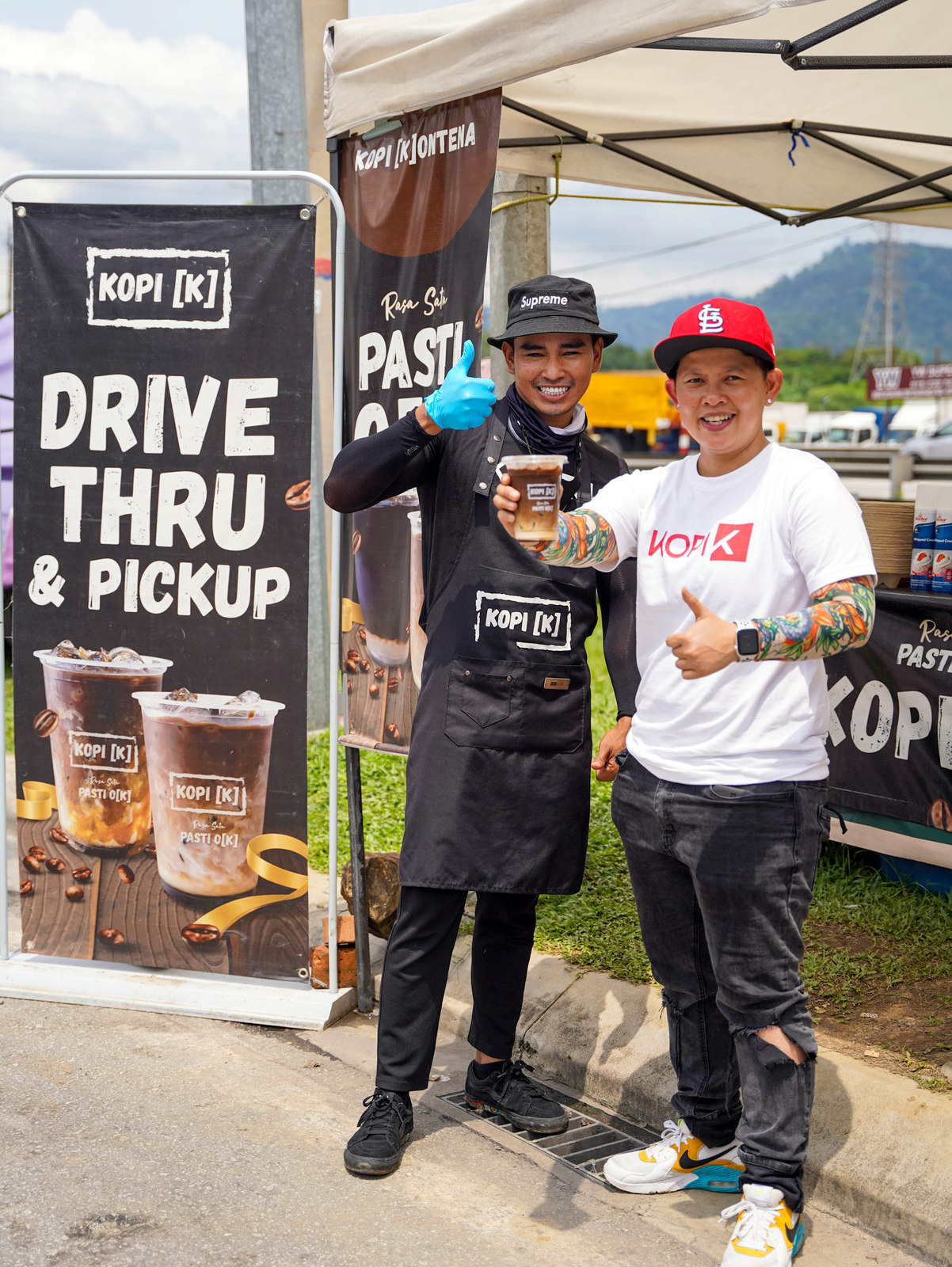 Rain with Fauzi, who operates Kopi K Kepong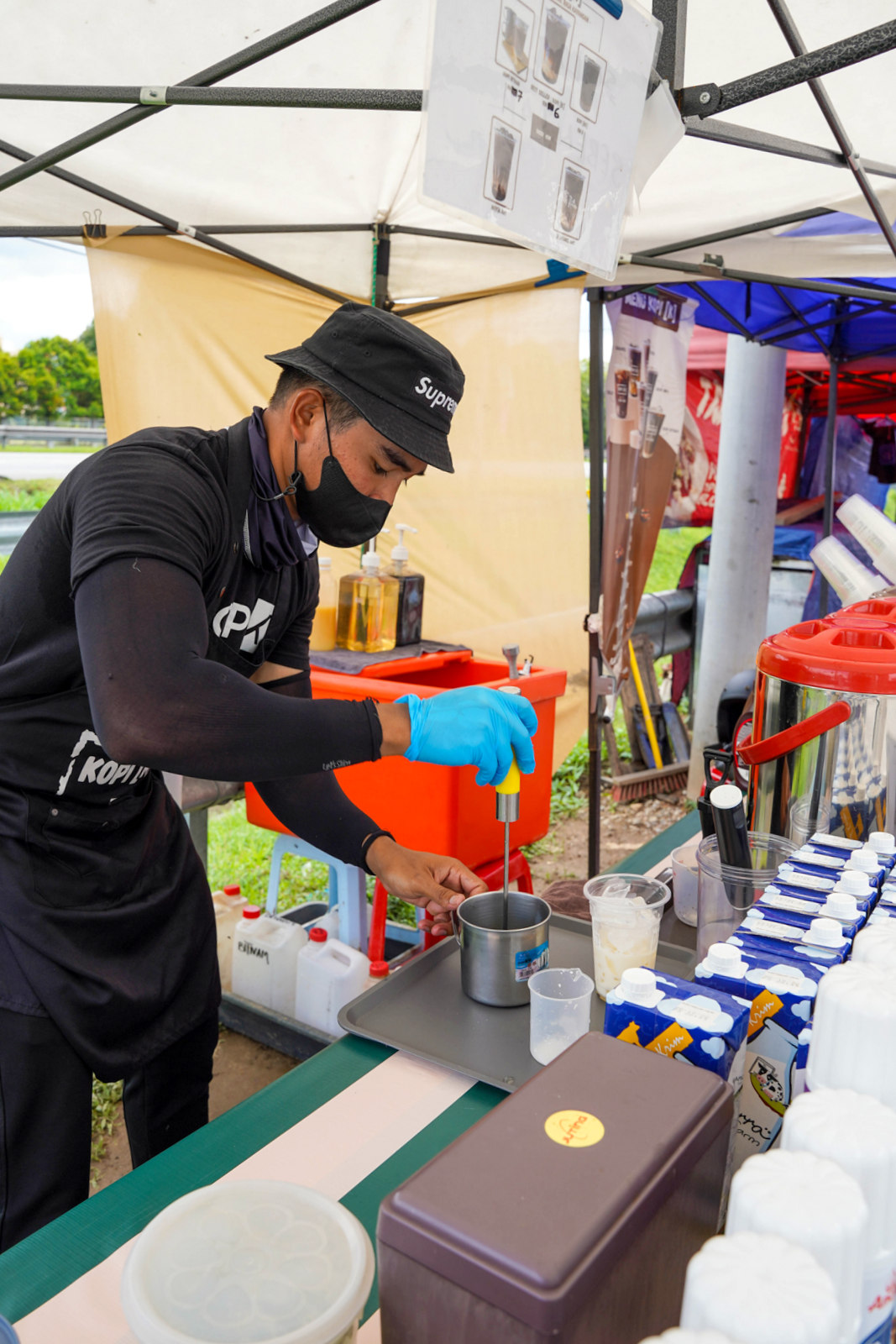 Opening a Kopi K outlet is straightforward.

Prospective owners join interactive consultative online sessions. Everything is thoughtfully planned, such as the choice of location, to curb conflicts with other Kopi K outlets and ensure that customers in each location can comfortably spend on better coffee.
Participants who sign up will receive physical marketing material like buntings, basic furniture such as tables and canopies, coffee brewing equipment and ingredients to prepare six different flavours of beverages, plus online training on barista, marketing and customer service skills.
The process typically takes one or two months. Kopi K can also assist in business development and banking connections, such as for young Malaysians under 30 years old who can receive entrepreneurship allowances and loans.
Kopi K's branch owners are diverse in age - mainly young people but also middle-aged ones who are becoming business operators for the first time. Some outlets can take the initiative to upgrade into food trucks or even full-fledged shop-lots.
The cost of launching a Kopi K branch starts from RM3,500 to RM10,000. Rain says the capital can be recouped swiftly, with many outlets selling up to 150 cups on weekends and 60 on weekdays.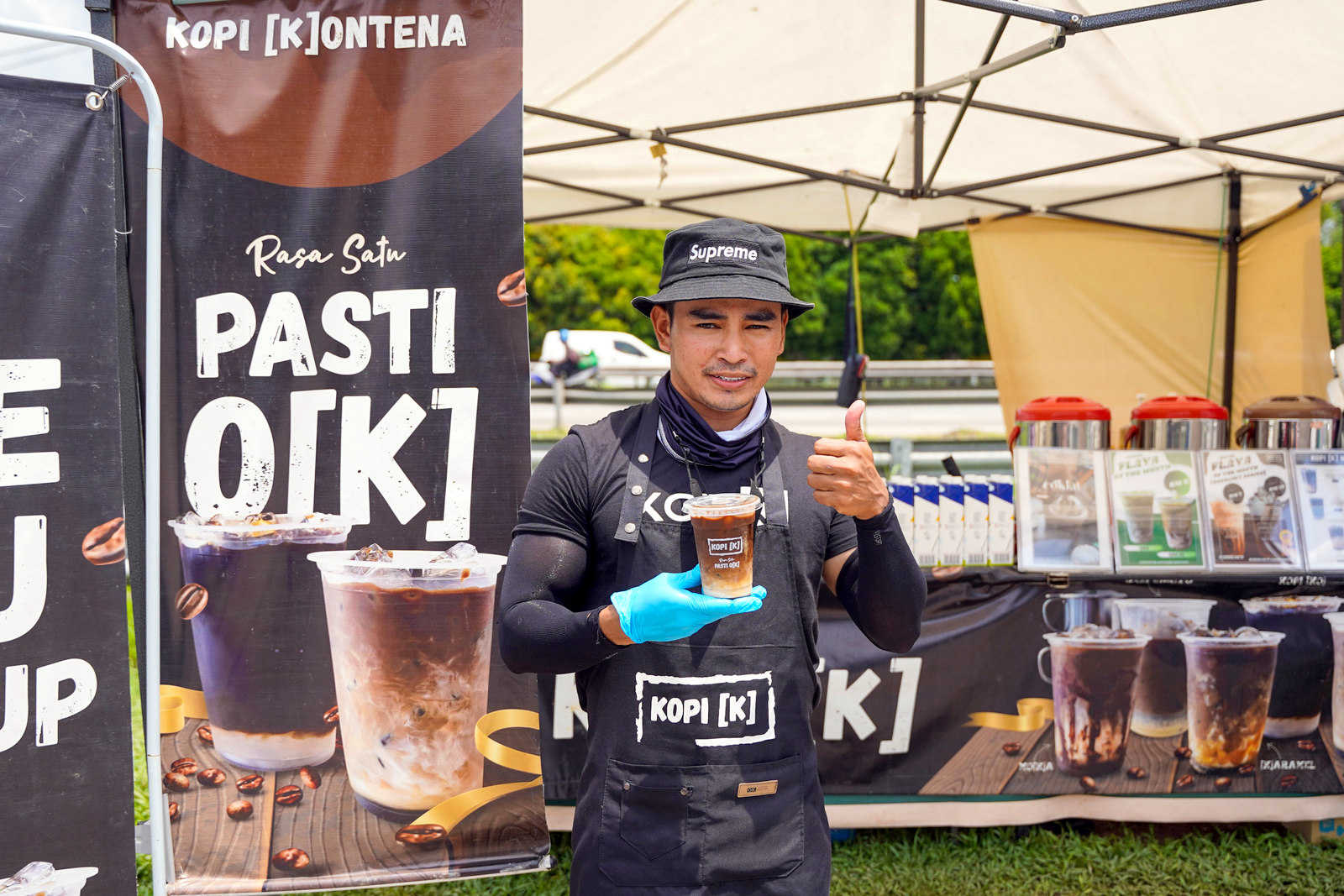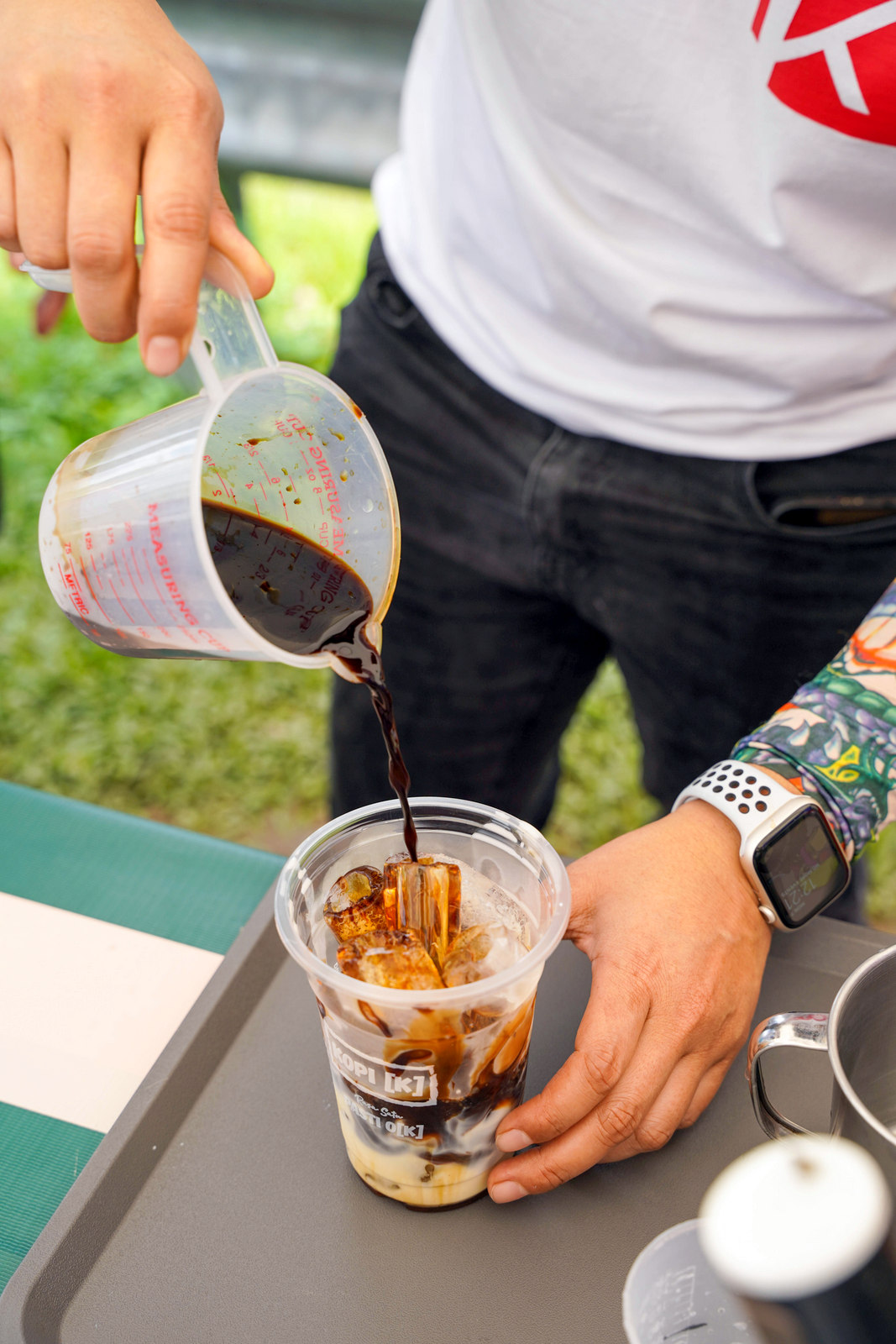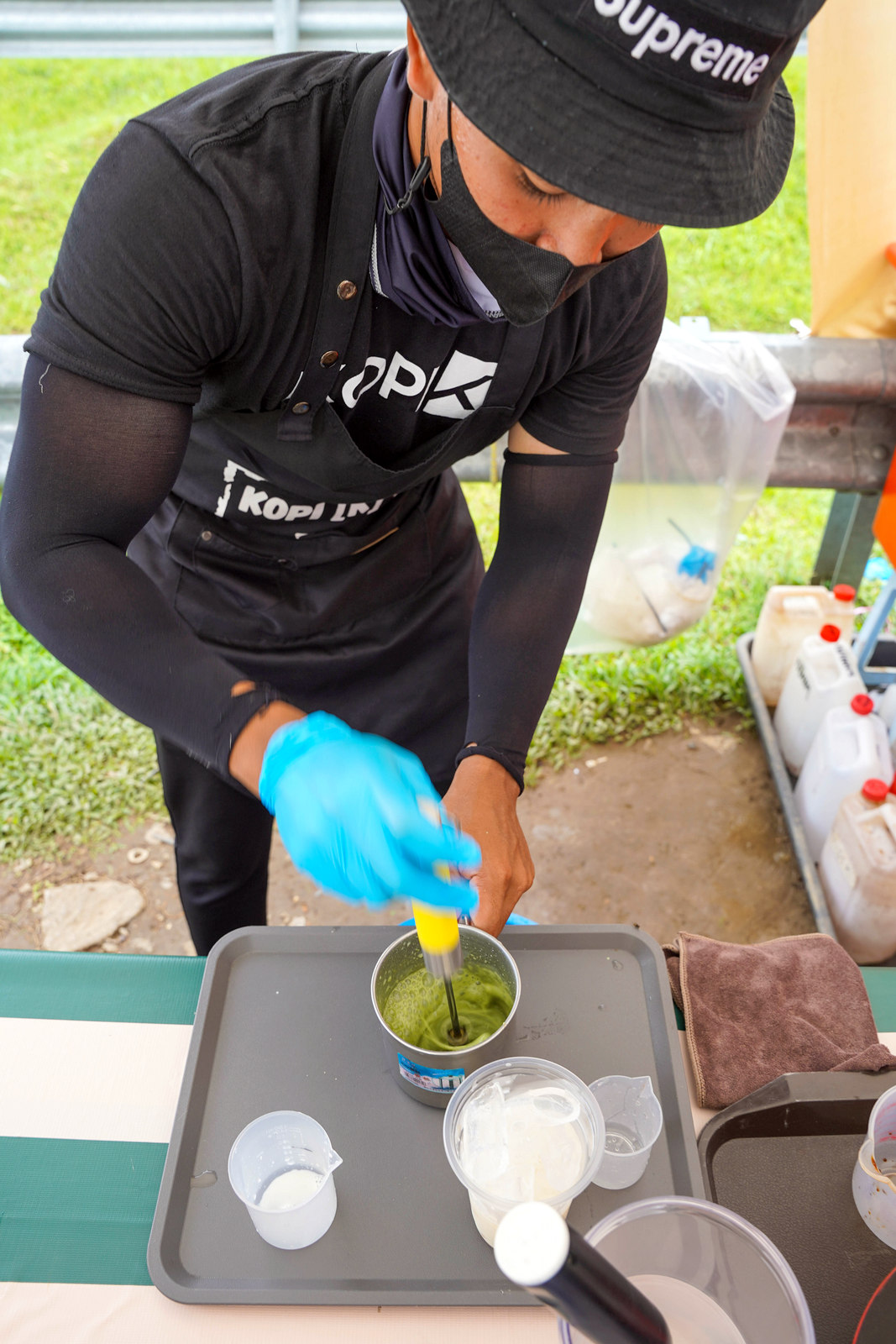 The enthusiasm of Kopi K's show-runners is energising, so it's no surprise that Kopi K keeps expanding. At our last count, the brand runs 39 spaces in the Klang Valley, with 25 more in Malacca, Negri Sembilan, Johor, Pahang, Kelantan, Terengganu, Perak and Penang, touching nearly every state in Peninsular Malaysia.
Thanks to its rapid growth in Malaysia, Kopi K has even built the confidence to spread its wings to Brunei and England, collaborating with London's Putera Puteri Malaysian restaurant.
Kopi K continues to have a heart for the community, offering food vouchers to lower-income Malaysian students in London and maintaining its Belanja Kopi initiative in Malaysia - each of its branches offers up to 100 sponsored cups of coffee to medical frontliners at last monthly, with motivational quotes on the cups like "Thank you, doctors" and "You're our superheroes."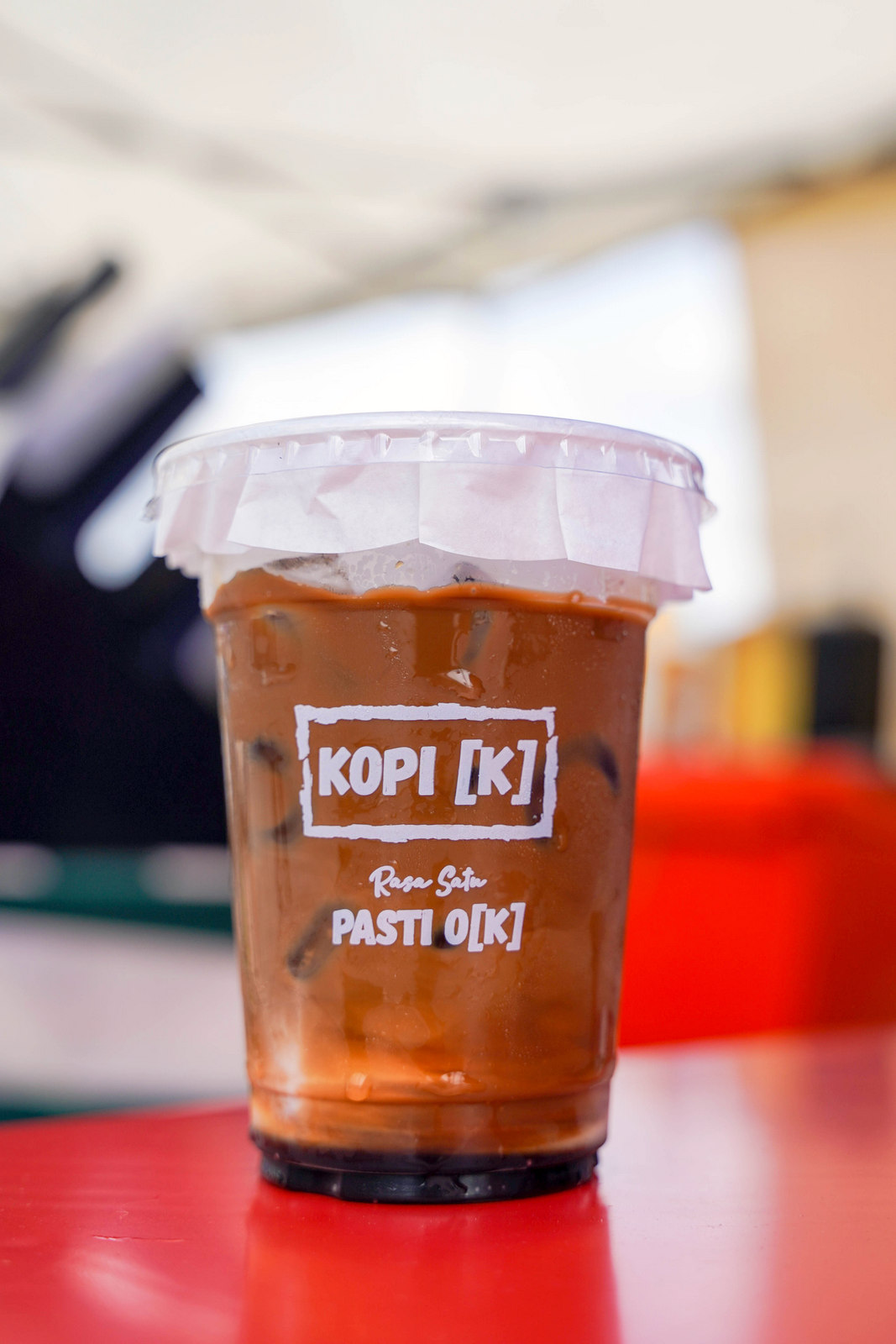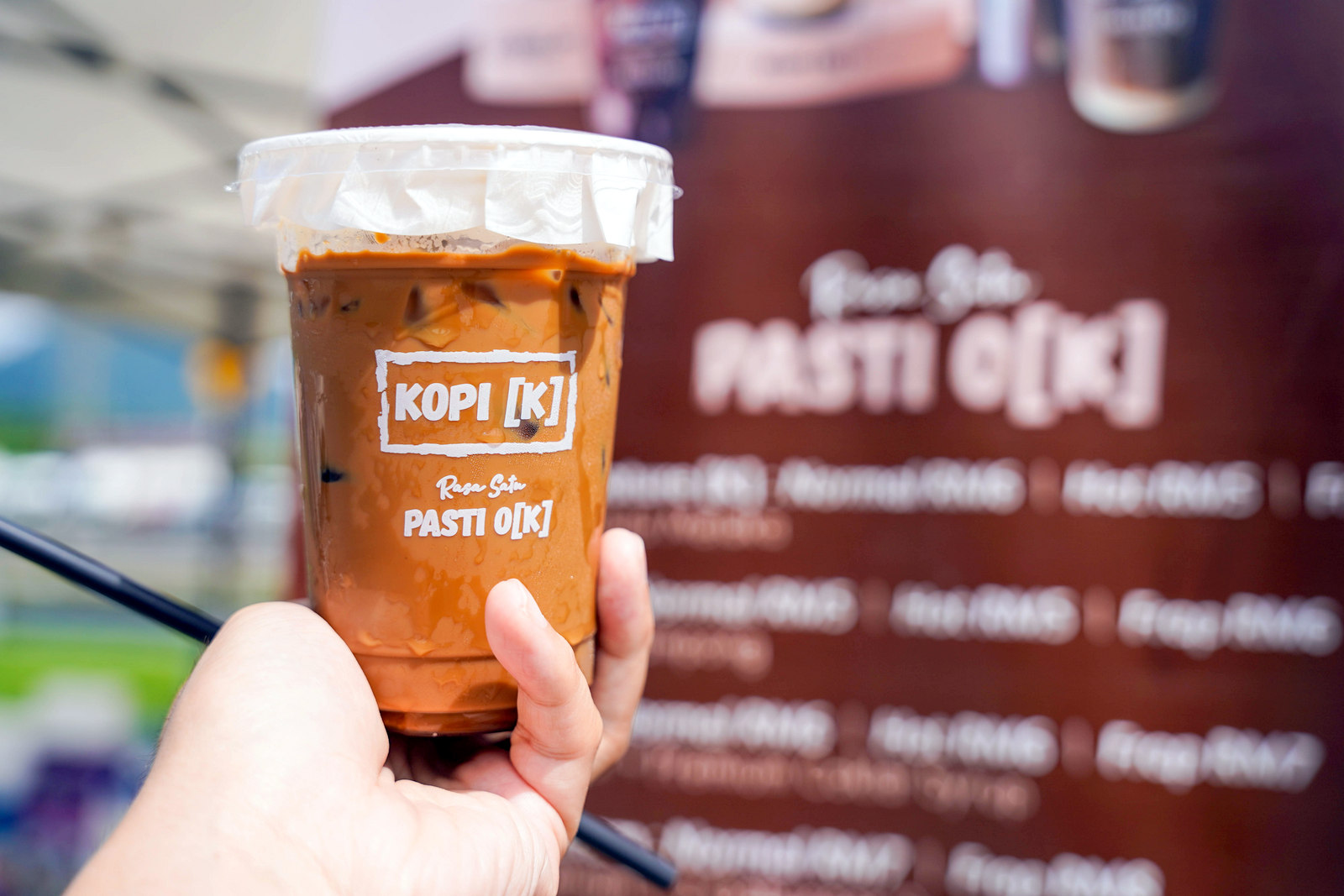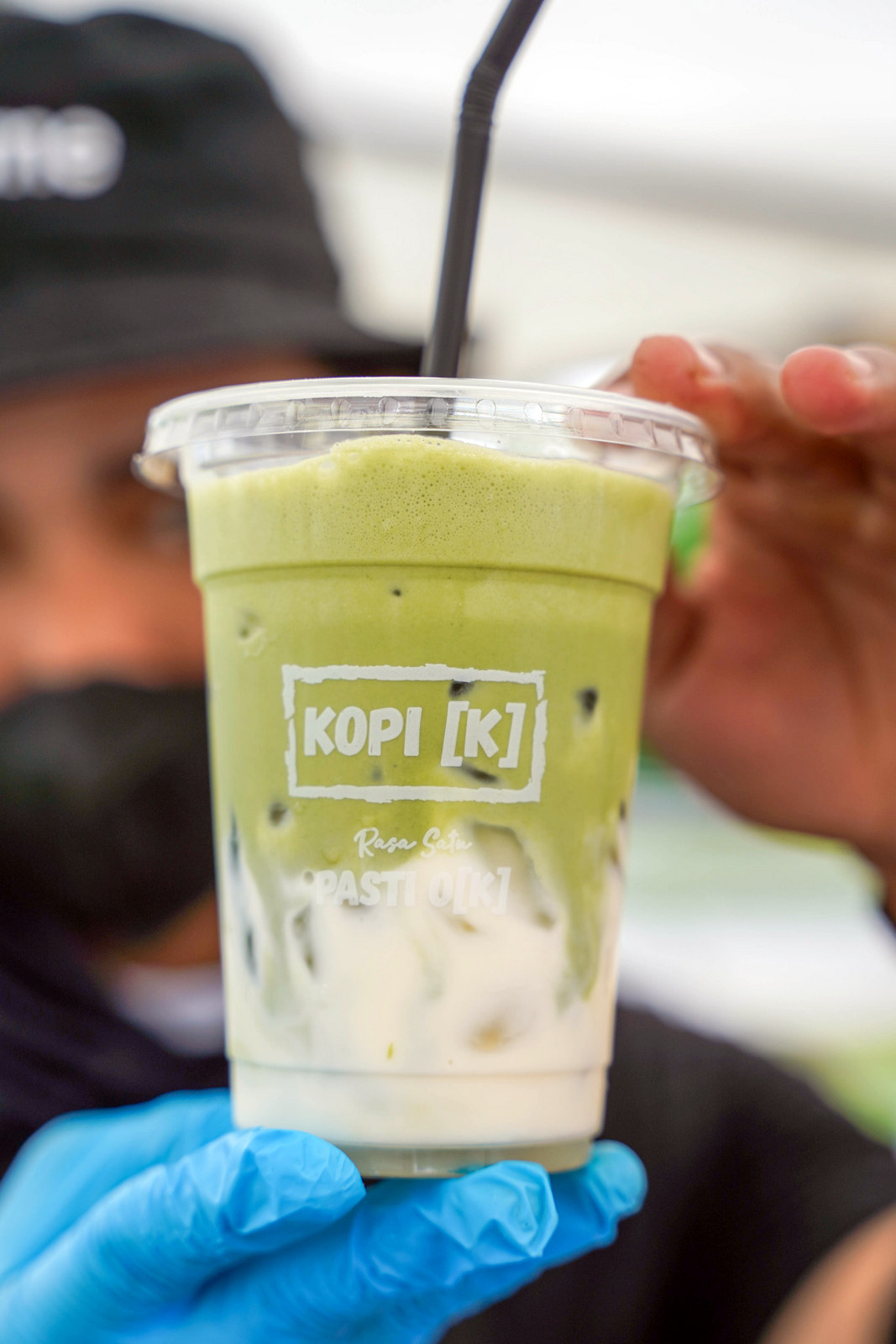 Kopi K strives to ensure consistency across all its outlets, with quality control enforced. This is fuss-free, fulfilling 'kopi kampung,' comprising locally blended coffee with water and milk, typically served iced since some locations might not have access to electricity and heating.
Most drinks cost a fair RM5 to RM9, with seasonal flavours introduced every two months.
The Kopi Signature is gently sweetened with gula Melaka, pleasantly well-balanced and sufficiently rich without tasting too sugary.
The Ejau showcases Japanese Matcha for Malaysia's growing community of green tea lovers, with a comforting, crowd-pleasing lightness that's free of overly bitter notes.
Other flavours include:
Kopi [KO], 'Americano Kampung,' or Kopi K with no gula melaka
Kopi Bitnam, Vietnamese coffee with milk creamer and condensed milk
Mo[K], the mocha version of Kopi K
[K]aramel, caramel coffee with premium caramel syrup
[K]aramel Macchiato, caramel coffee with foamy caramel milk
Co[K]lat, milk chocolate with premium chocolate syrup, for kids and others who can't consume caffeine
[K]ool Brew, 48-hour cold brew coffee
There's something for everyone - so head out and look for your nearest Kopi K!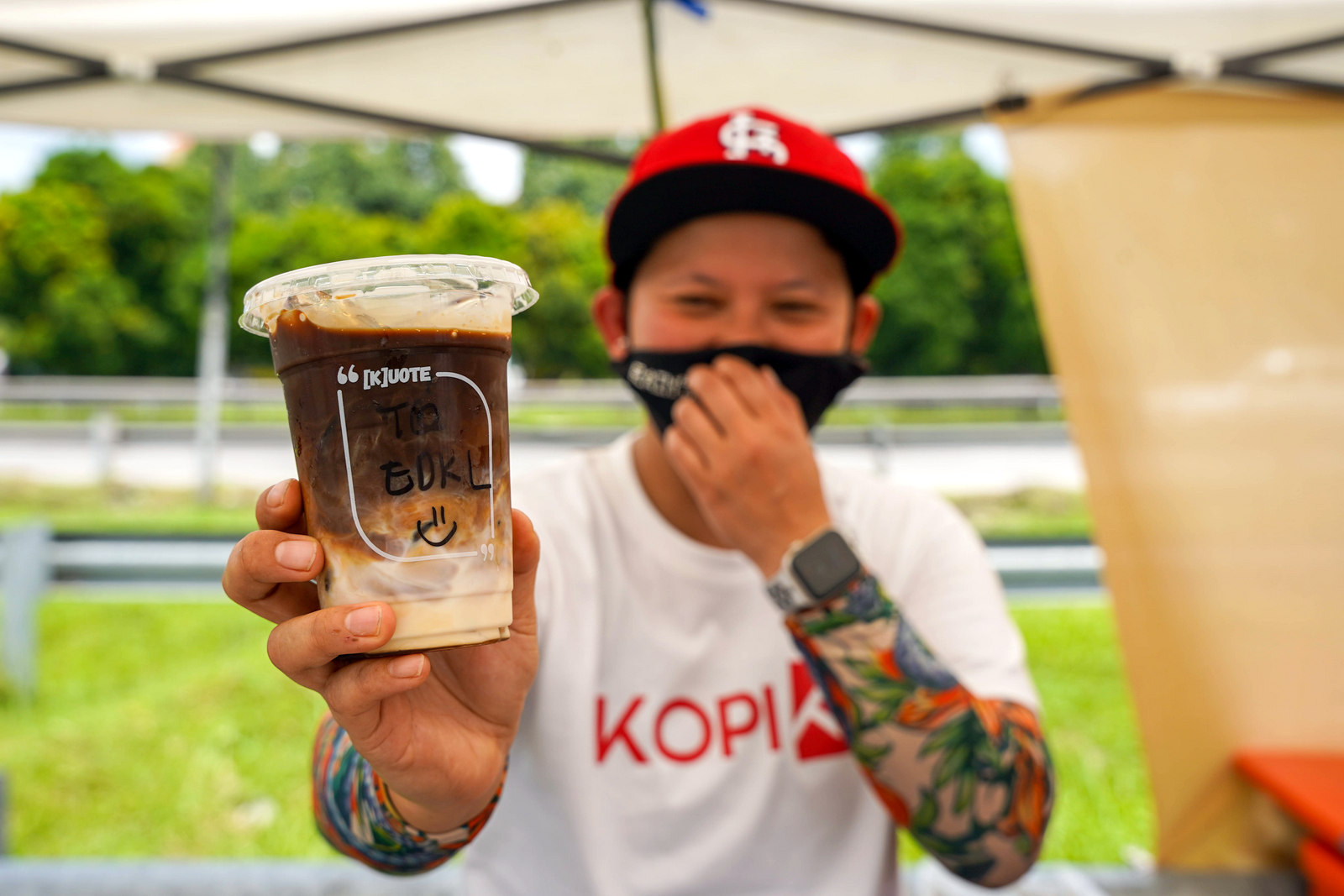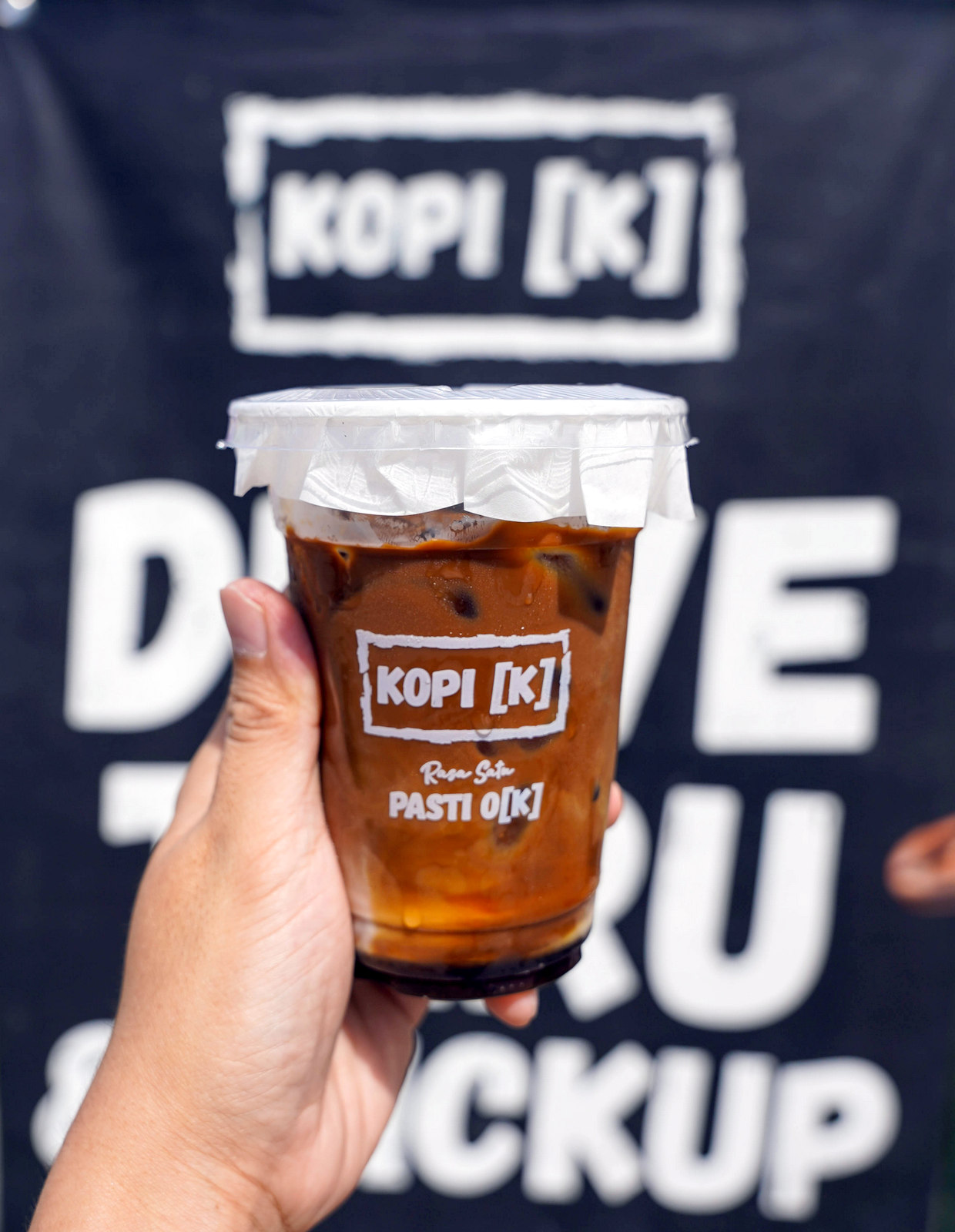 Kopi K
Website:
kopik.co
Instagram:
instagram.com/kopik.my
Facebook:
www.facebook.com/kopik.my