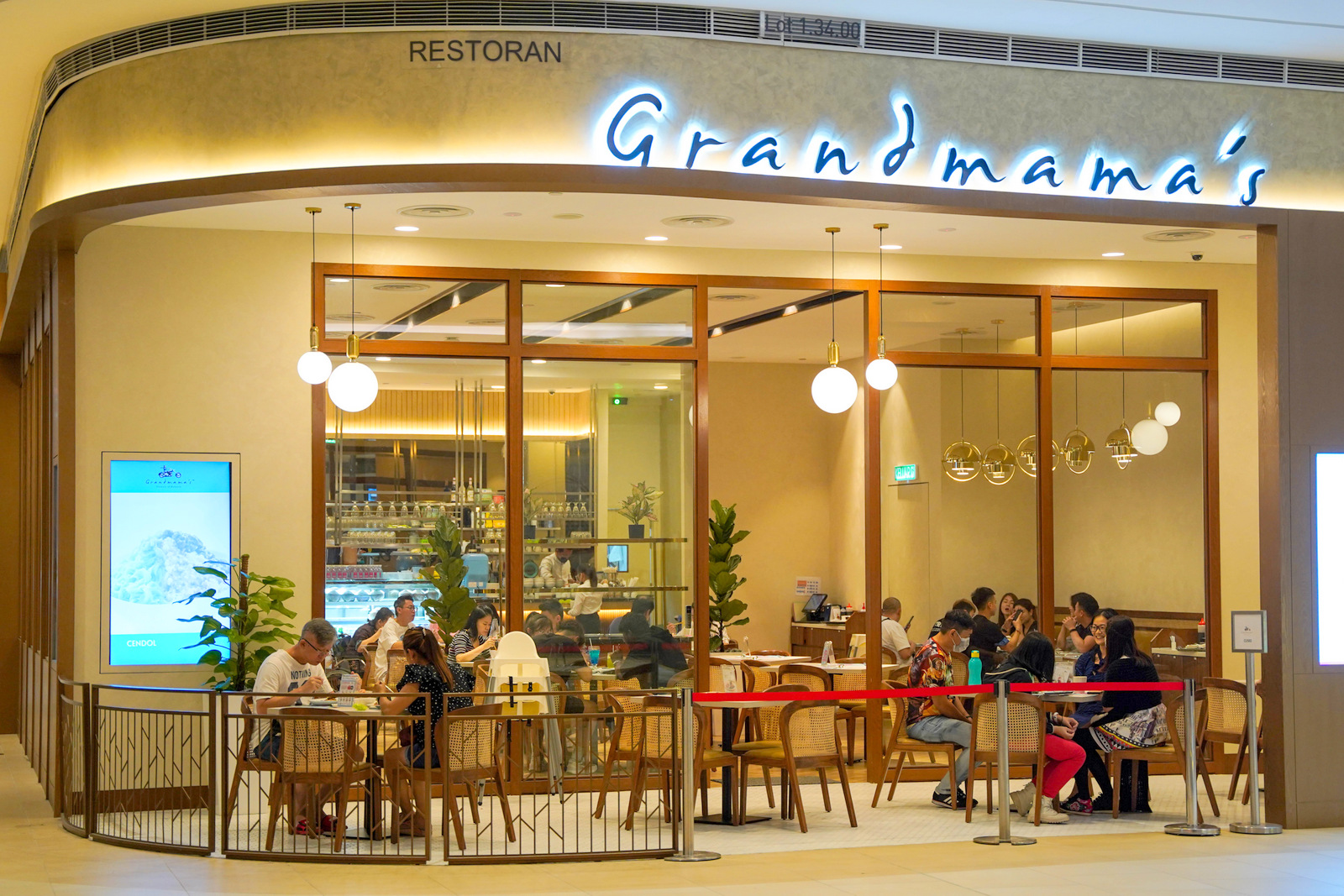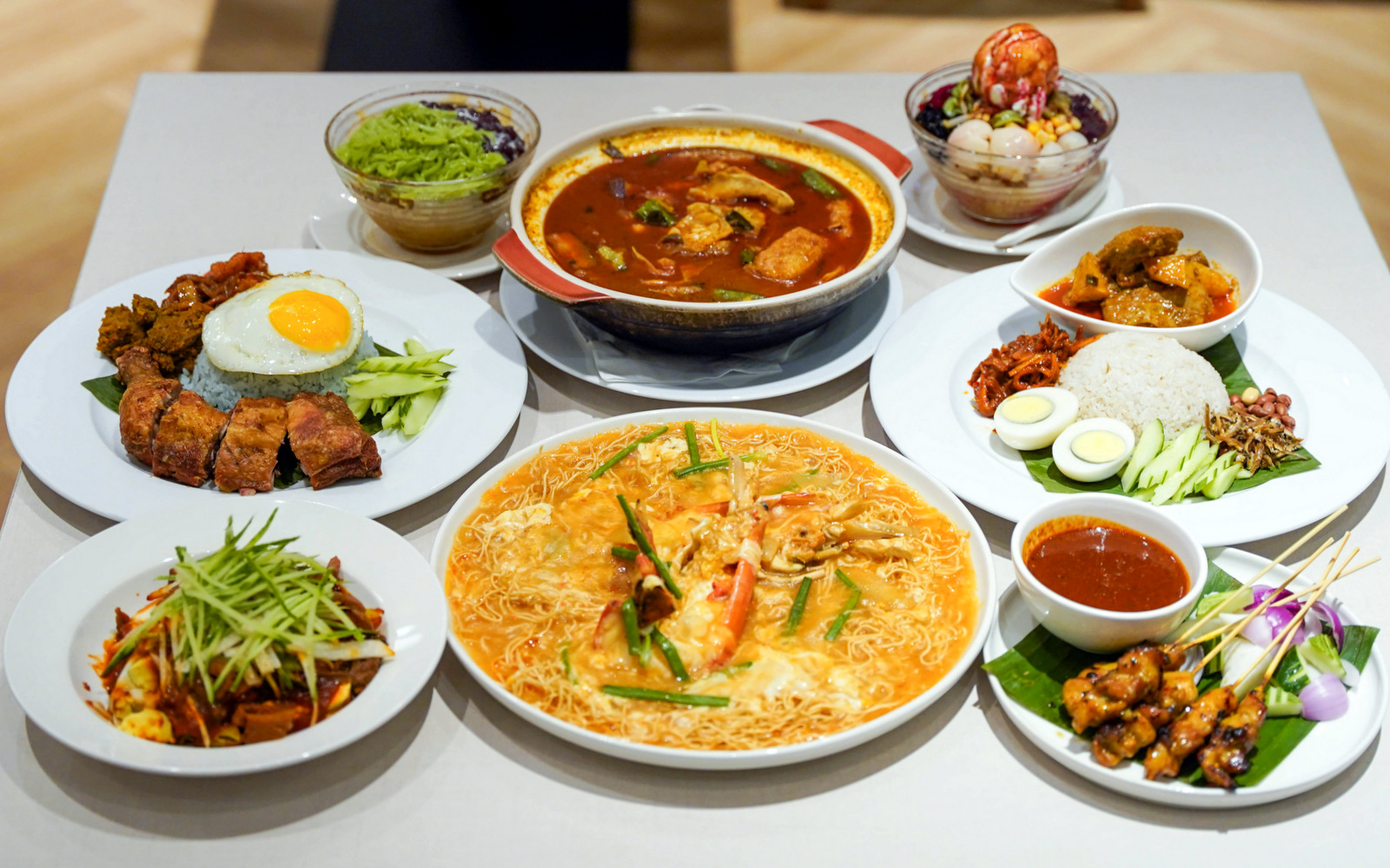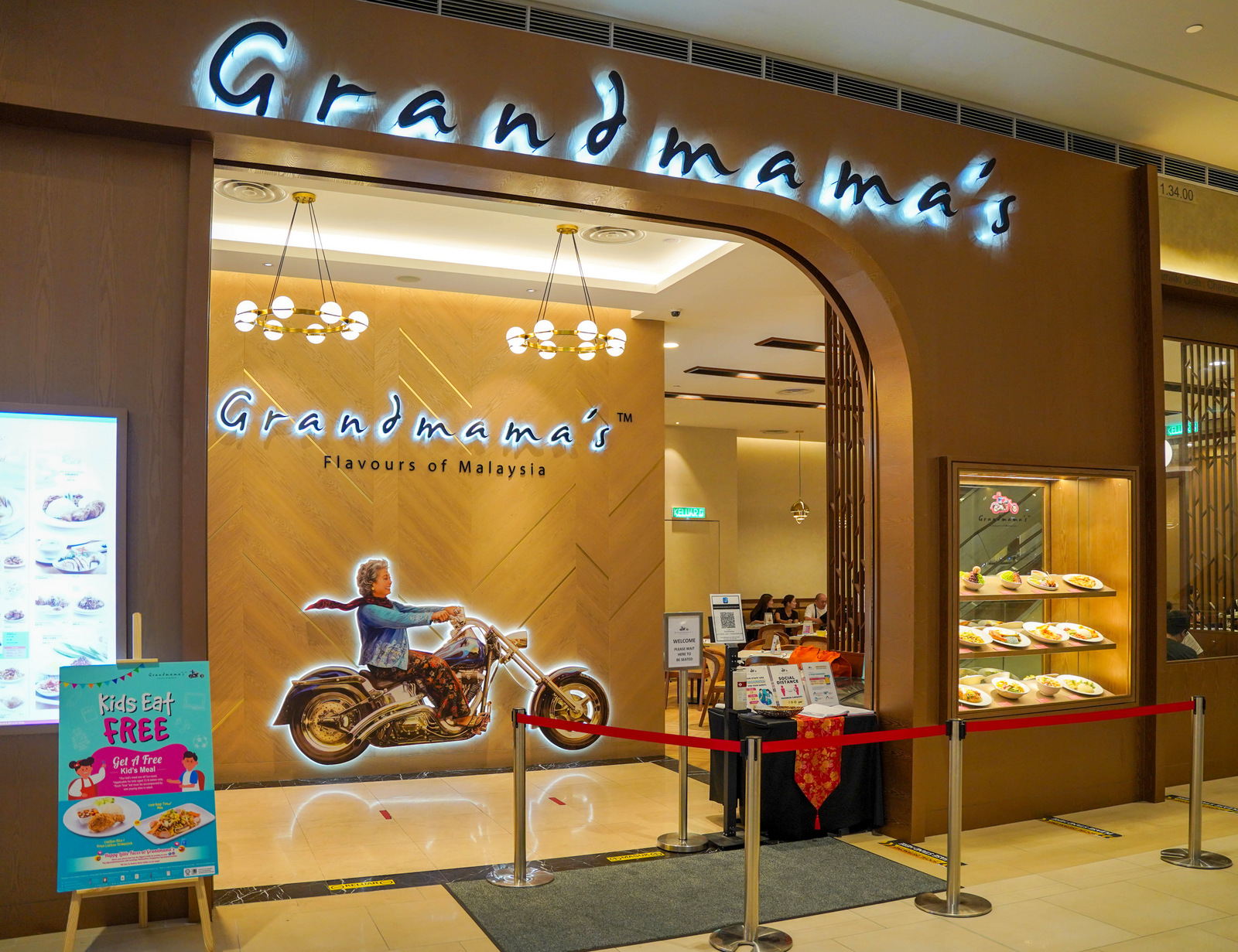 More than a decade after Grandmama's first opened in Pavilion Kuala Lumpur, the popular restaurant brings the beloved flavours of Malaysia to a new contemporary setting, this time to Pavilion Bukit Jalil.
From sultry noodles to soothing rice platters, Grandmama's recipes of renowned local favourites for the entire family are timeless, thrilling and tempting.
It's no wonder that Grandmama's has fast become one of this freshly launched mall's top dining destinations, for fuss-free, fulfilling lunches and casual, cheerful dinners. Look for the classic Grandmama's mascot, riding a motorcycle!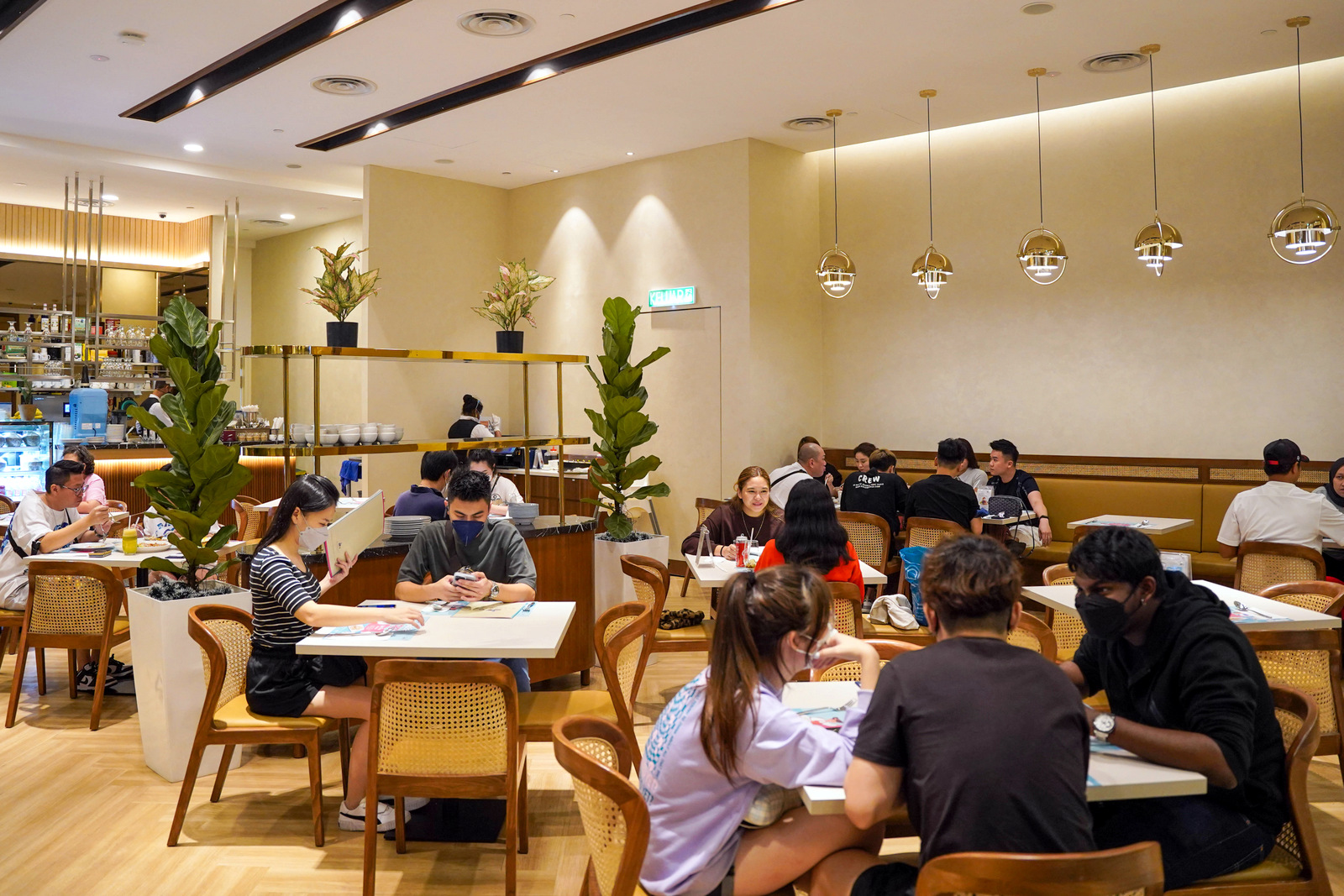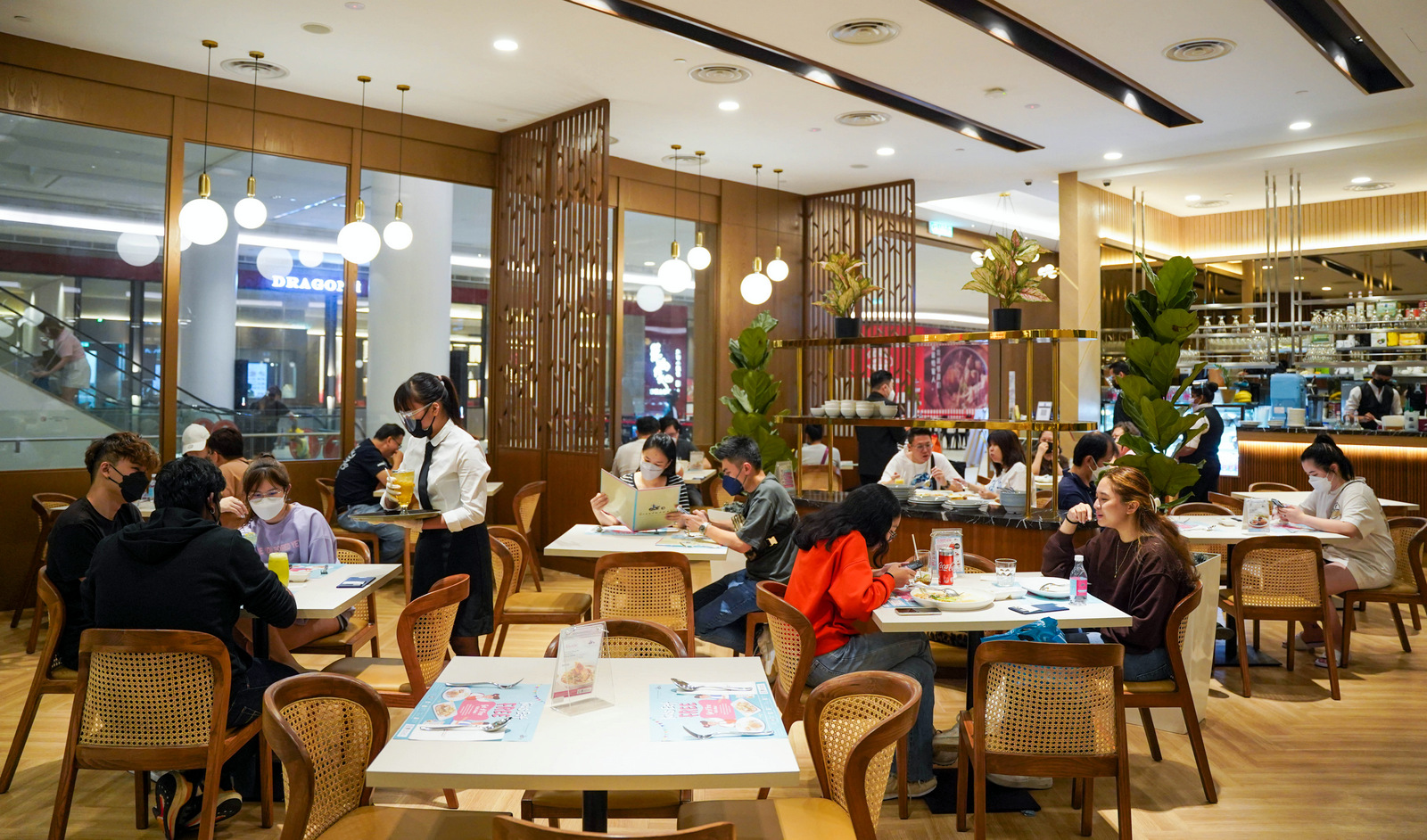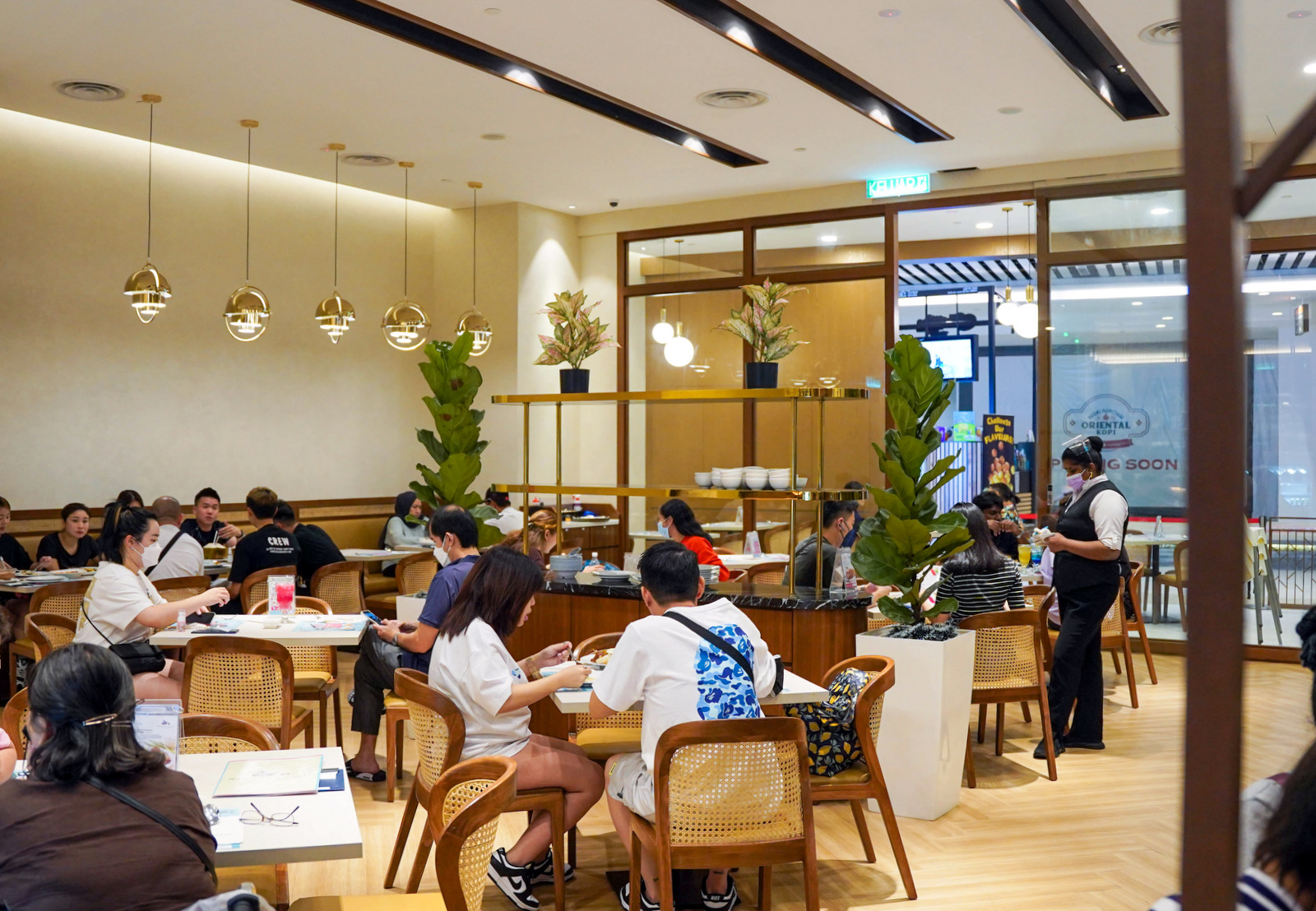 Even when we visited at 3pm on a Friday, Grandmama's was a lively venue, brimming with patrons savouring a late afternoon meal in a vibrant, welcoming space.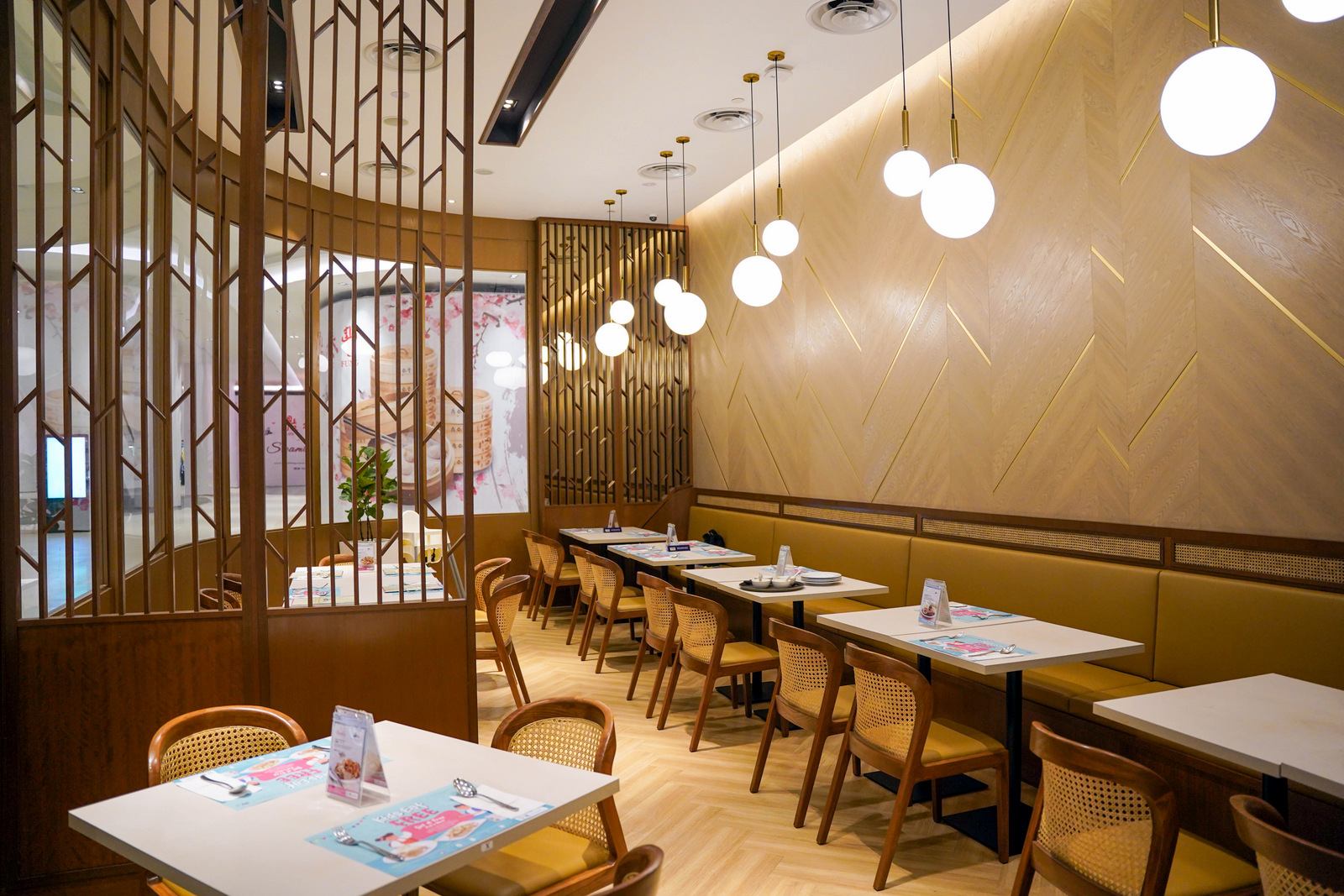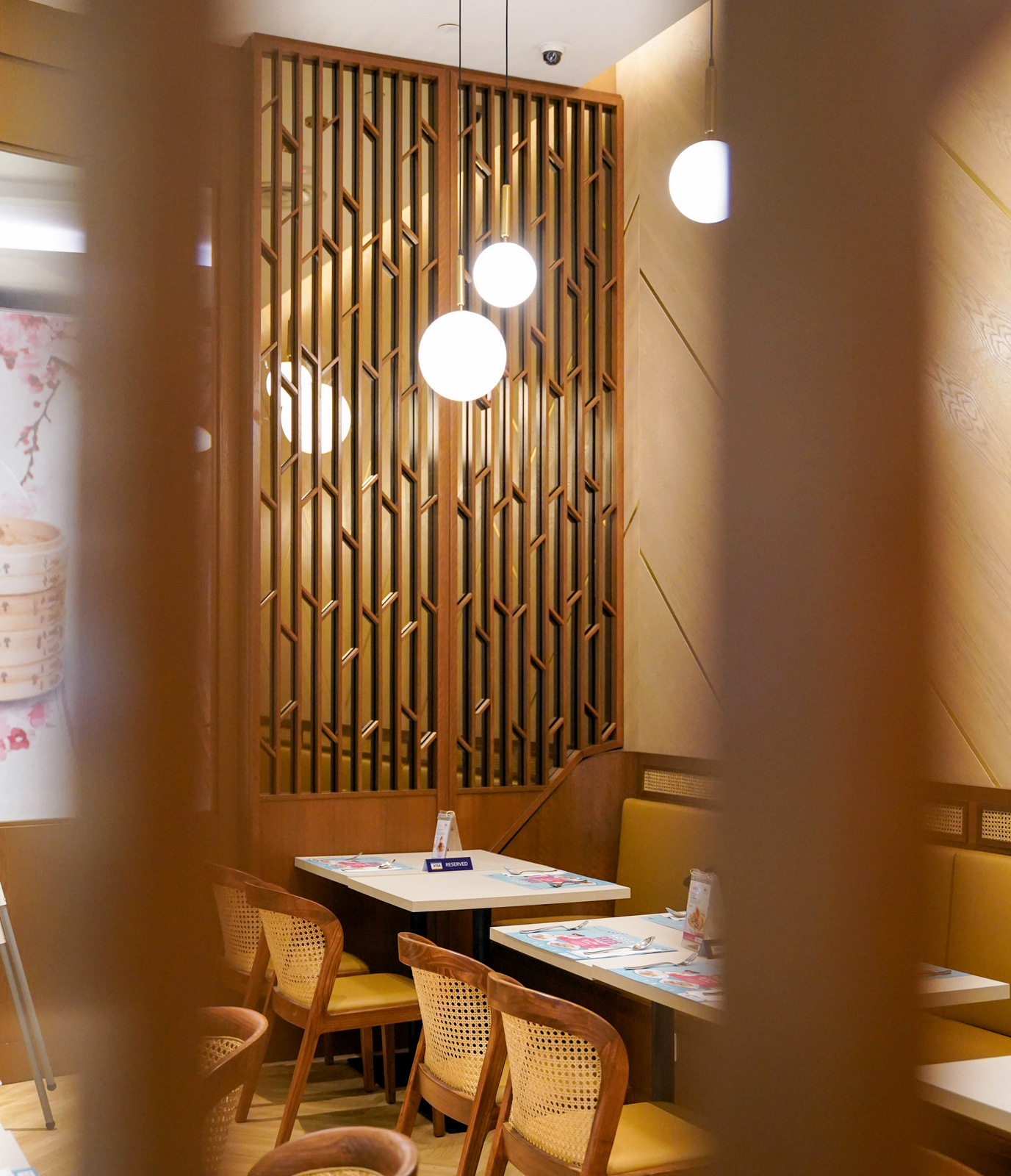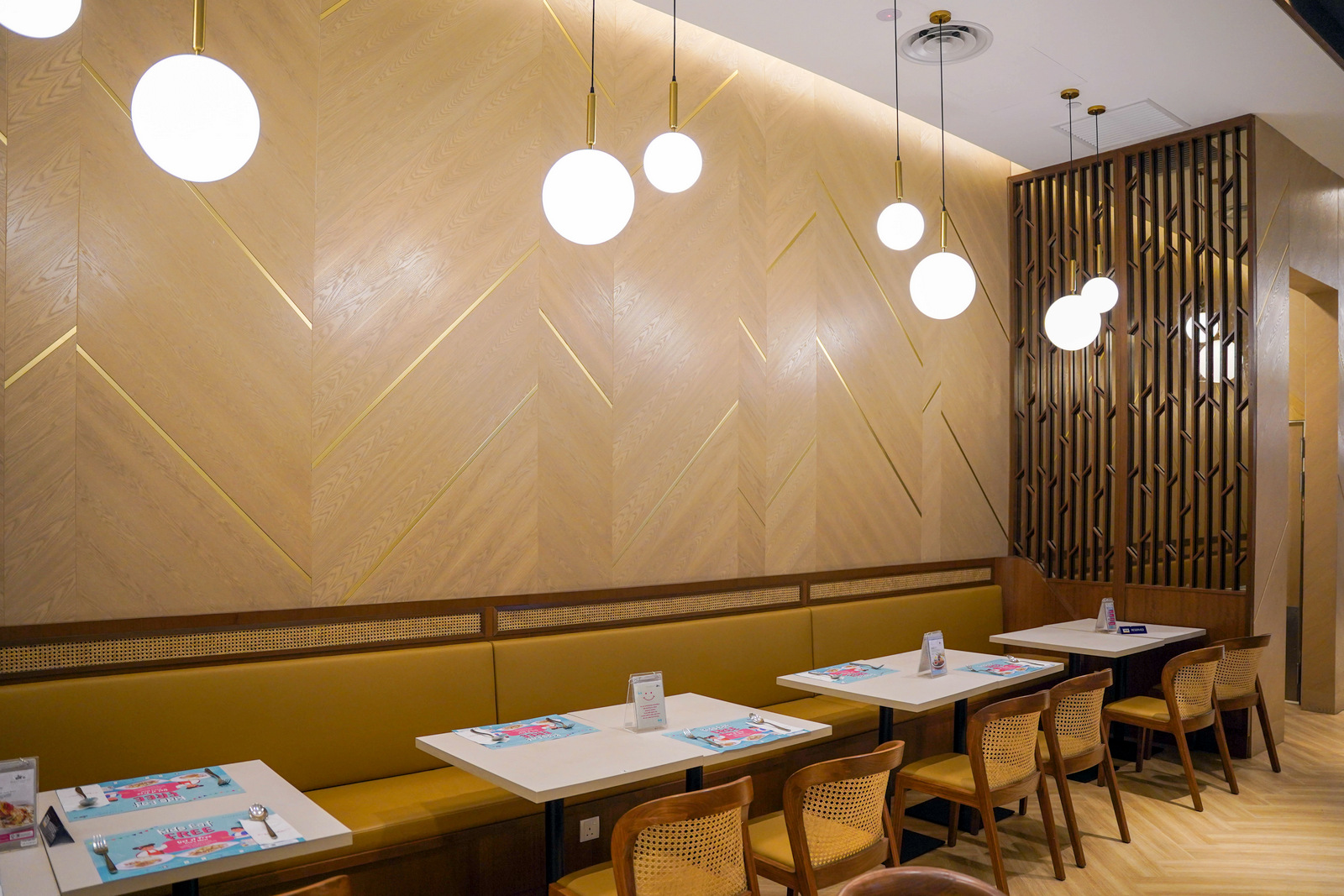 Grandmama's latest branch in Pavilion Bukit Jalil boasts a refreshed design concept, spaciously catering to 150 patrons throughout its main setting, outdoor area, and a special space for more intimate events or private gatherings.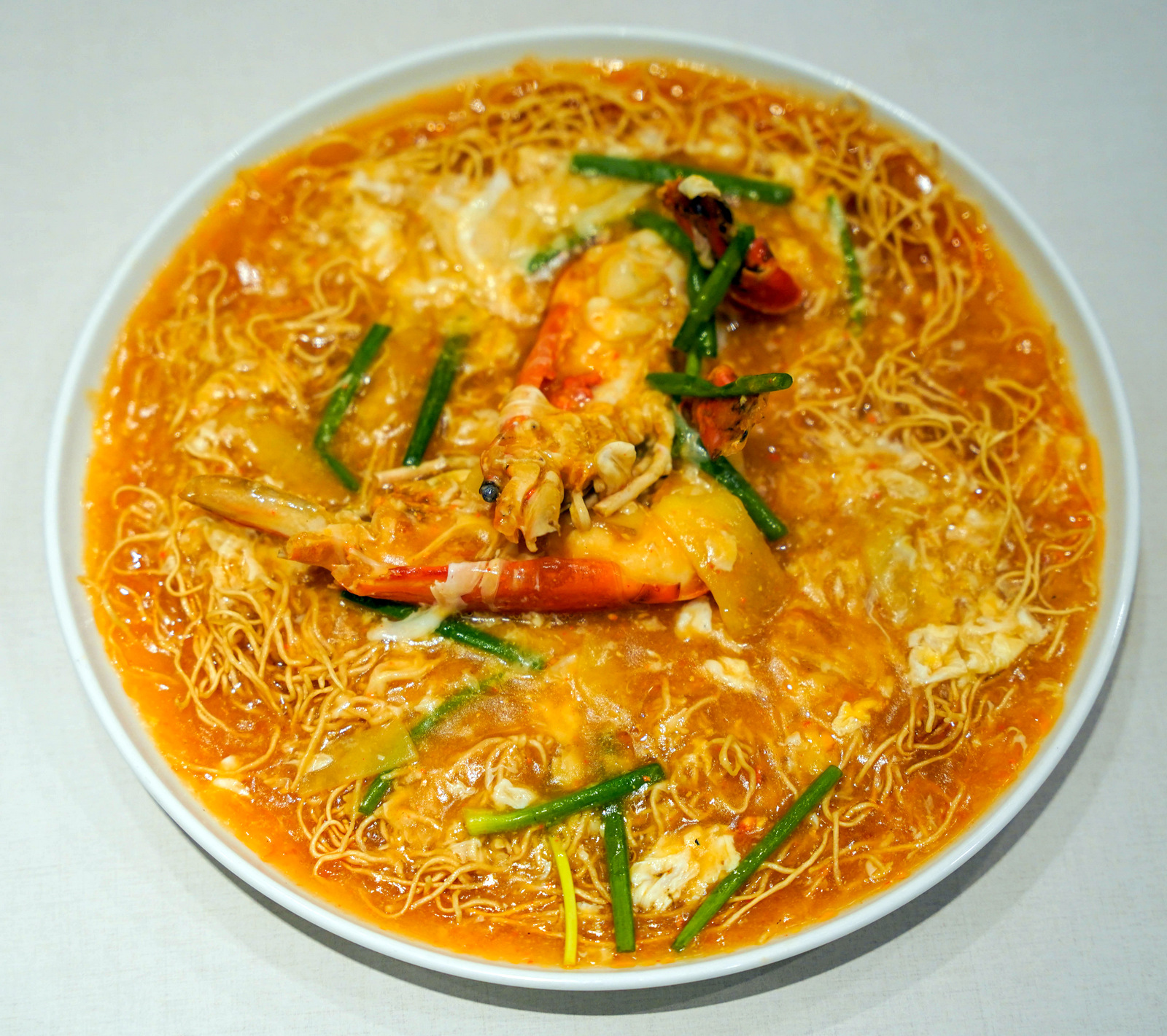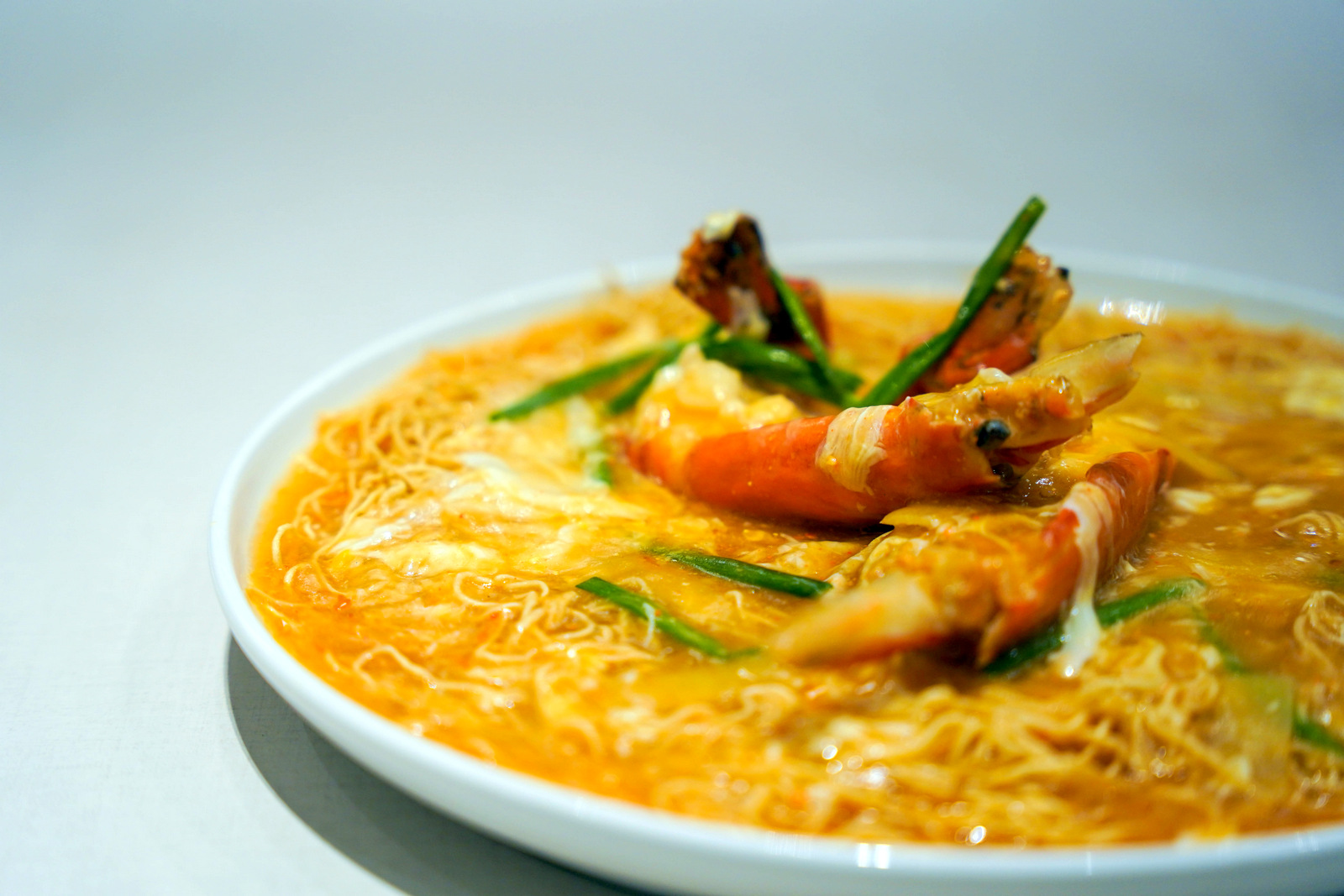 After all these years, we can still remember our first meal at Grandmama's in Pavilion Kuala Lumpur. One of the dishes we've liked from the very start is the Sang Har Egg Noodles, Grandmama's signature of crispy egg noodles crowned with succulent freshwater prawns, swimming in a flavourfully creamy egg gravy with prawn roe. Lusciously lip-smacking!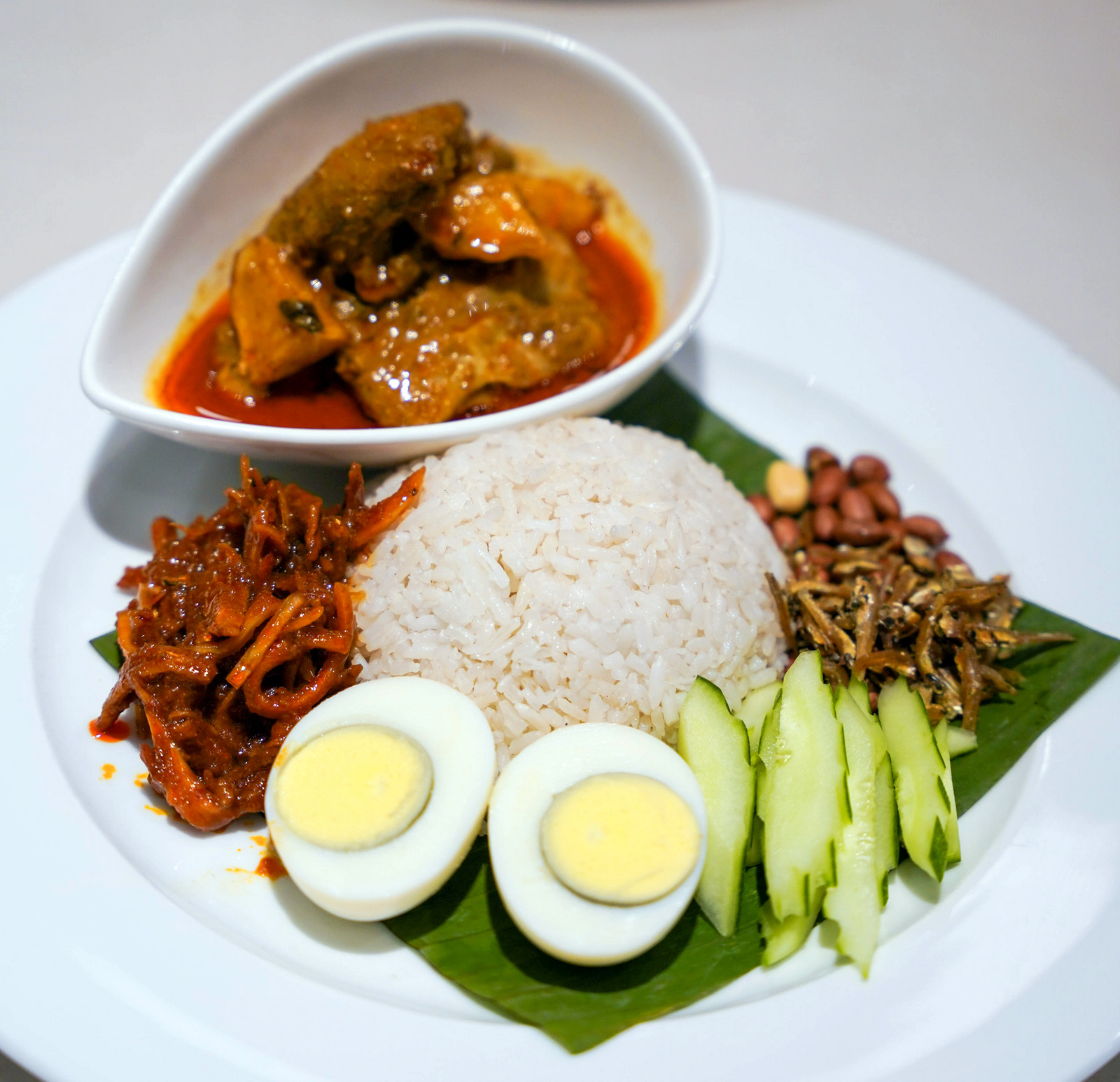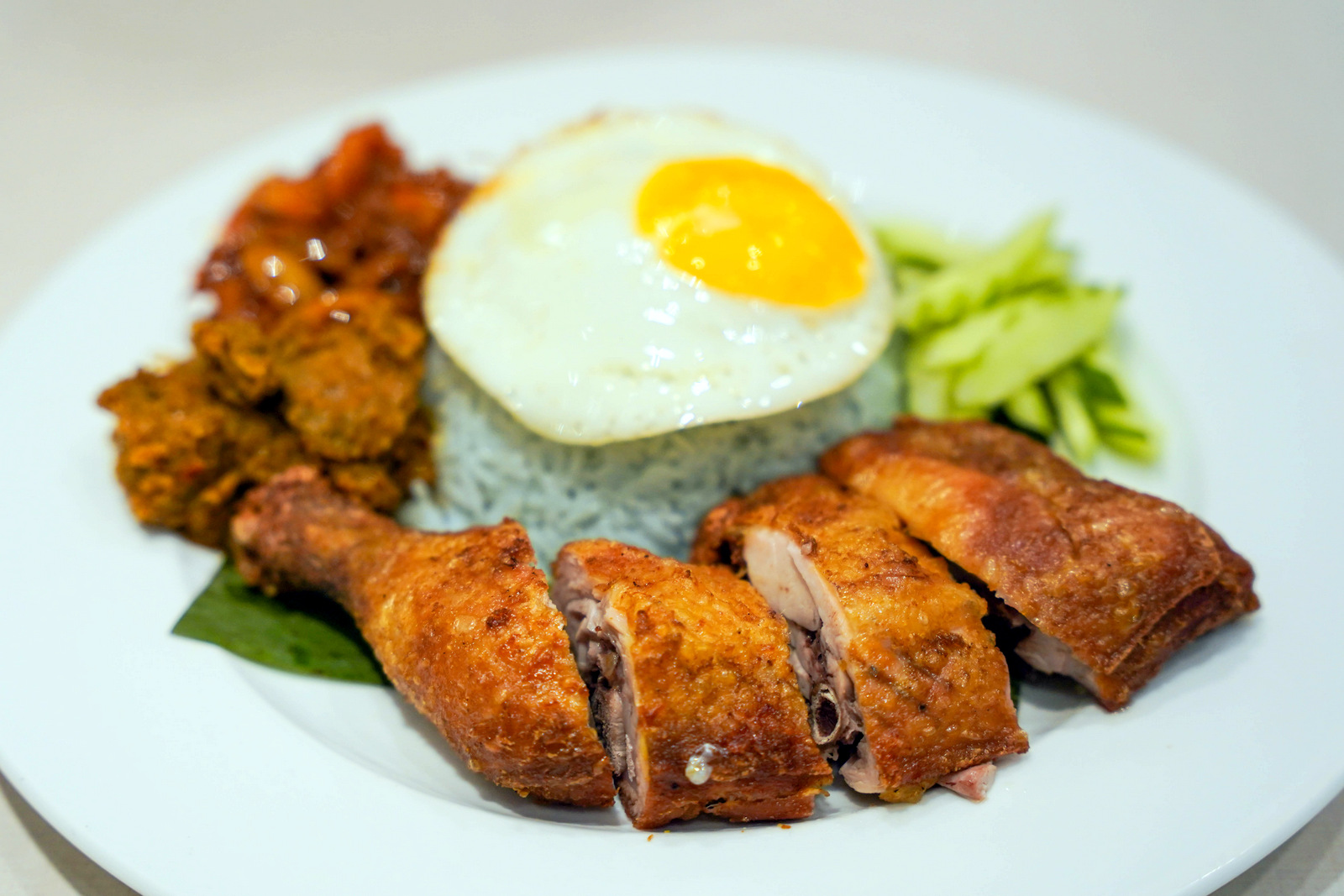 For comforting rice with chicken, Grandmama's recommendations include Nasi Lemak with Curry Chicken and Nasi Ayam Istimewa - both are brilliantly satisfying.
The Nasi Lemak is full of fragrance, courtesy of coconut milk, complete with juicy curry chicken, sambal with a spicy kick, hard-boiled egg, acar and cucumber.
The Nasi Ayam Istimewa is naturally hued with blue butterfly pea flower, delicately distinctive, rounded out with a tender fried chicken drumstick, tangy assam prawns and melt-in-the-mouth shredded beef rendang - a protein-packed platter that we'll keep coming back for.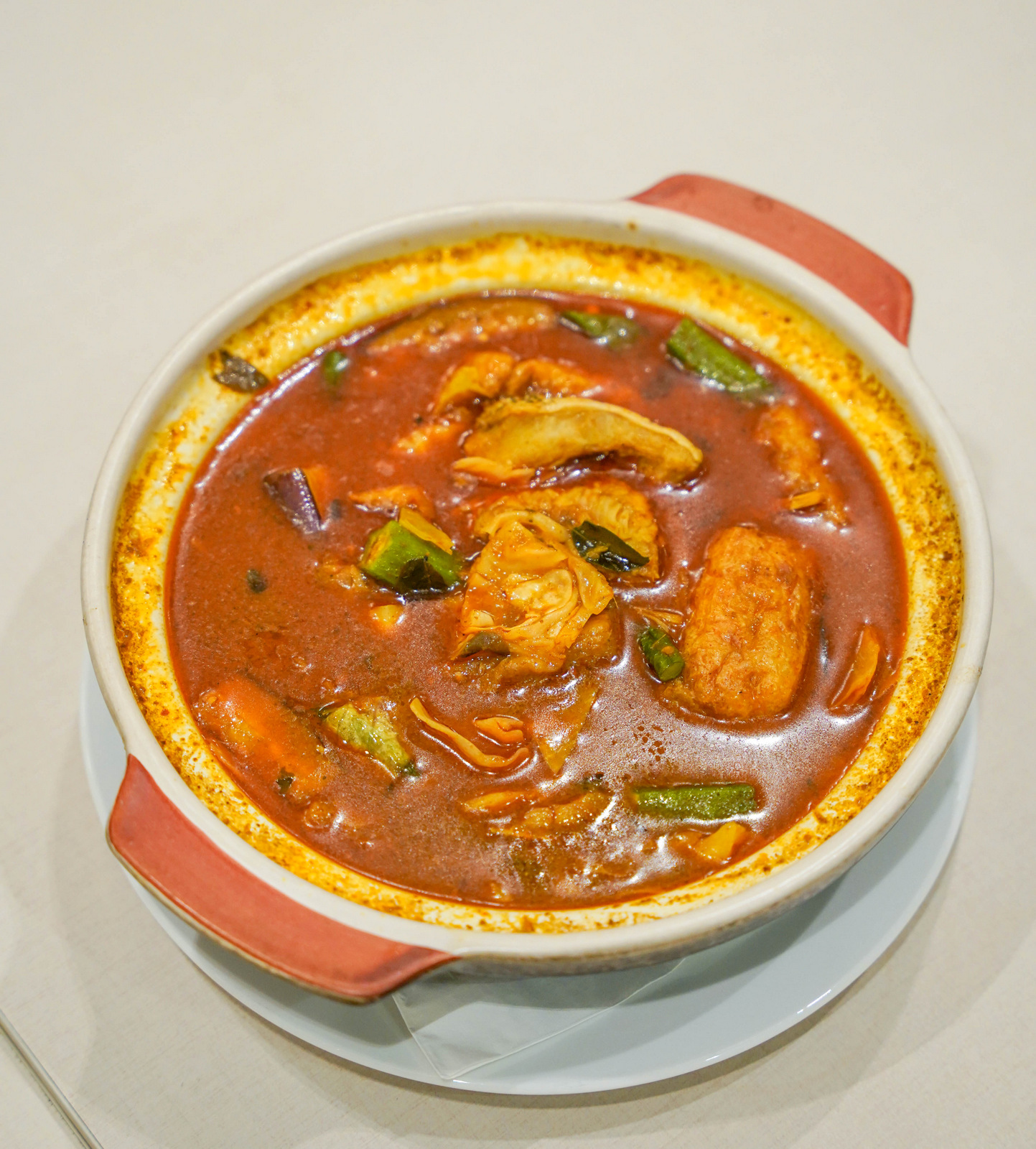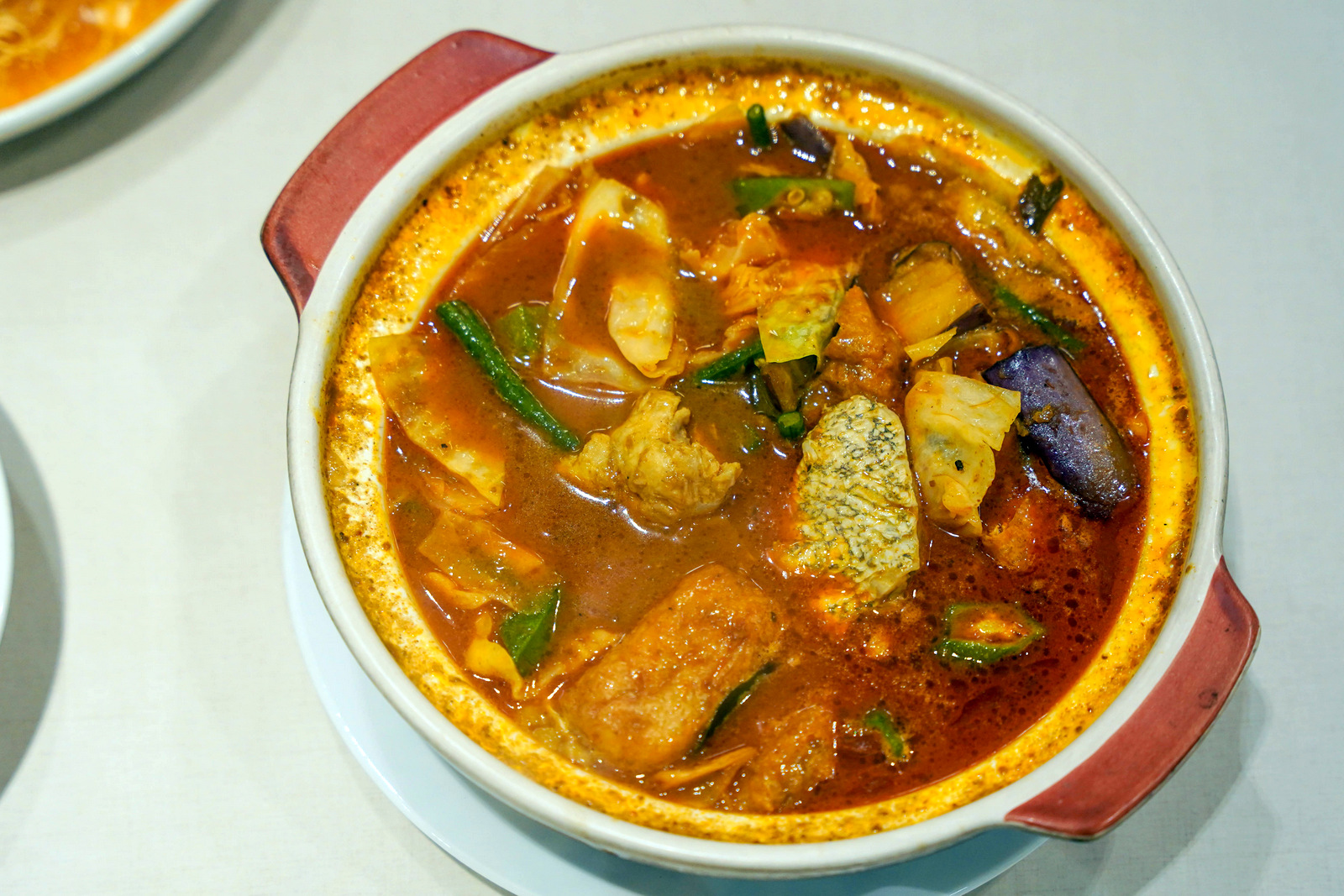 Seeking something to share? The Fish Head Curry Hot Pot is hot and hearty, packed with plenty of fresh, fleshy fish in an aromatically spiced curry, a balanced pot with ladies' fingers, eggplant, long beans, cabbage and tofu pok.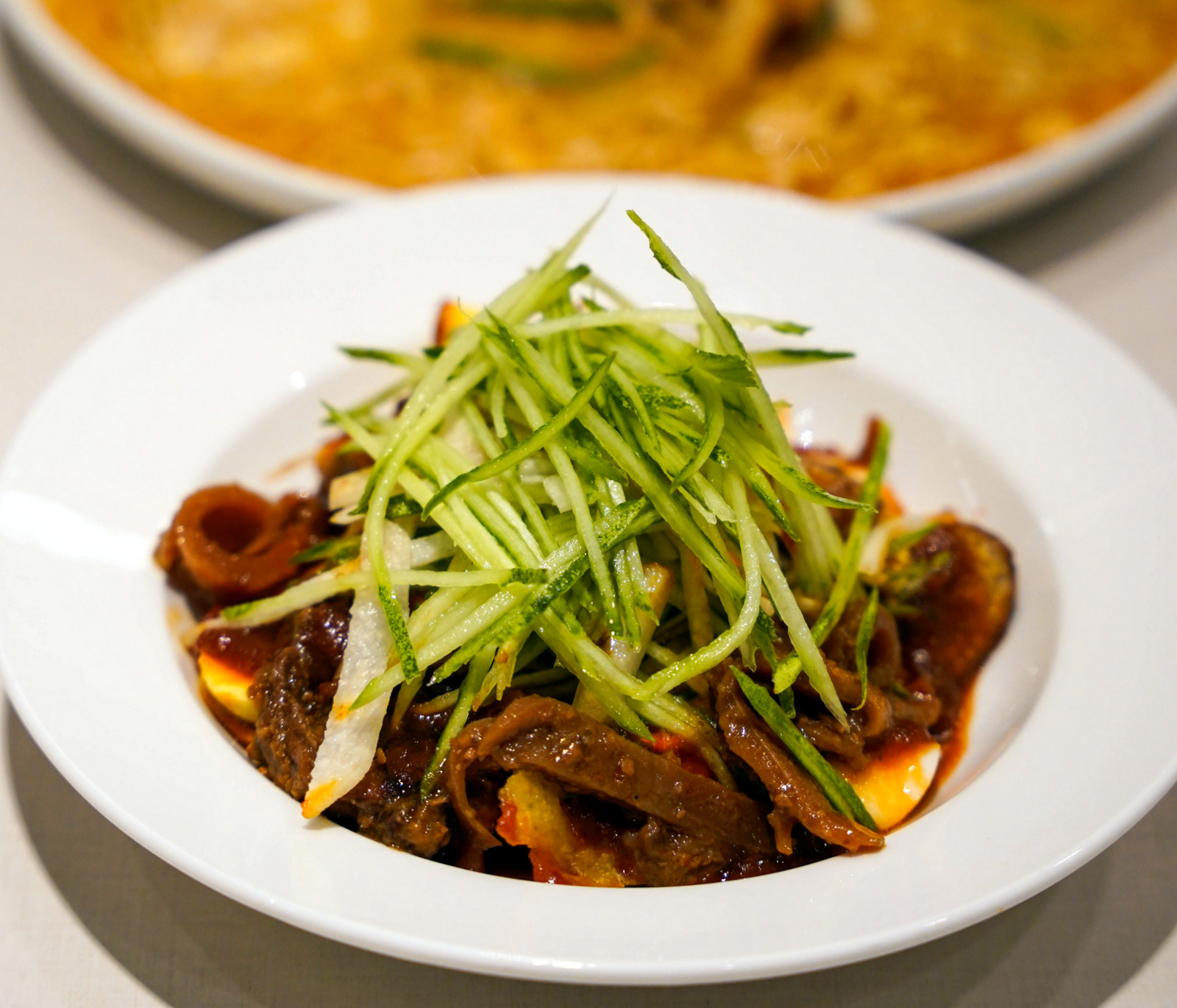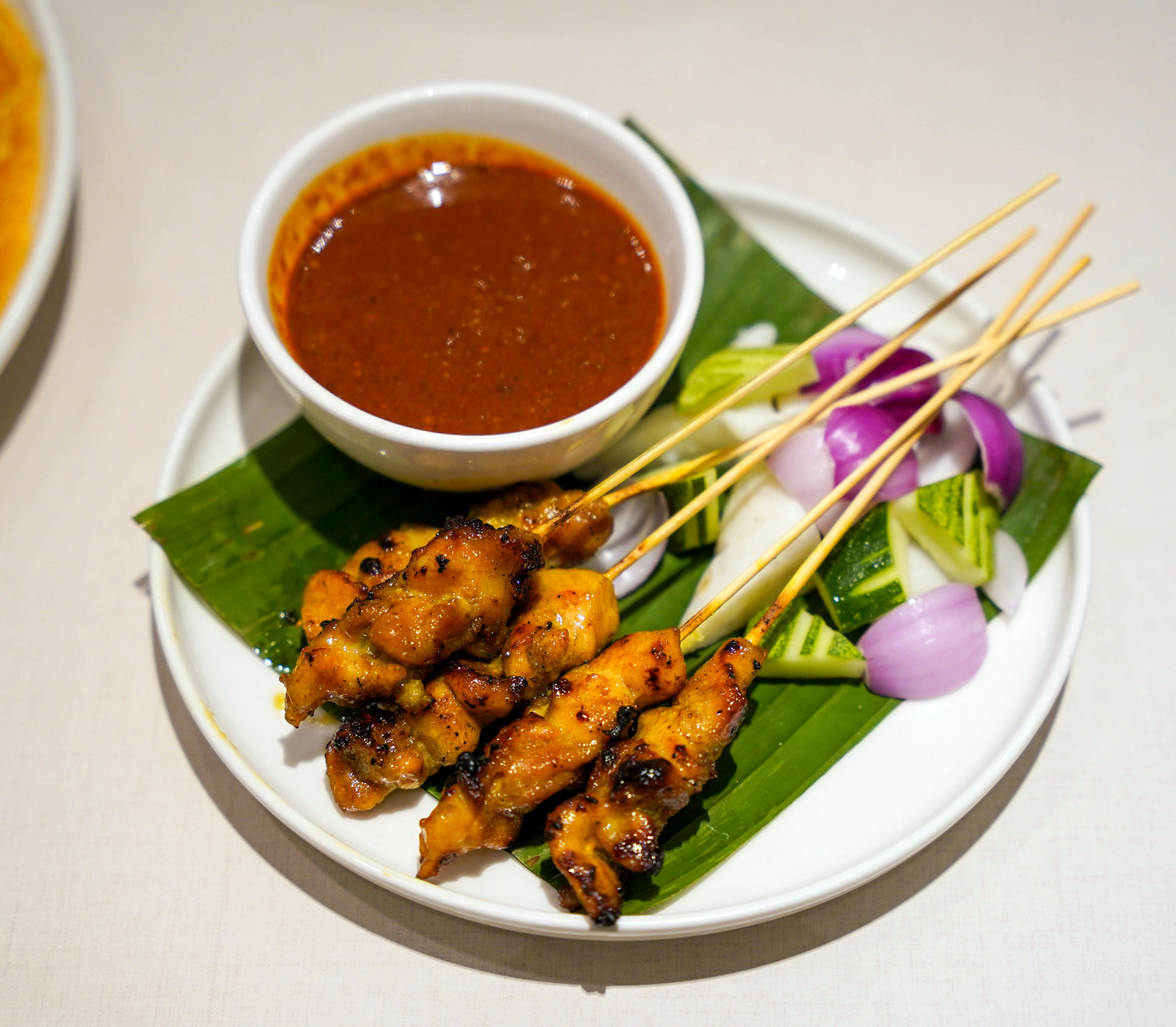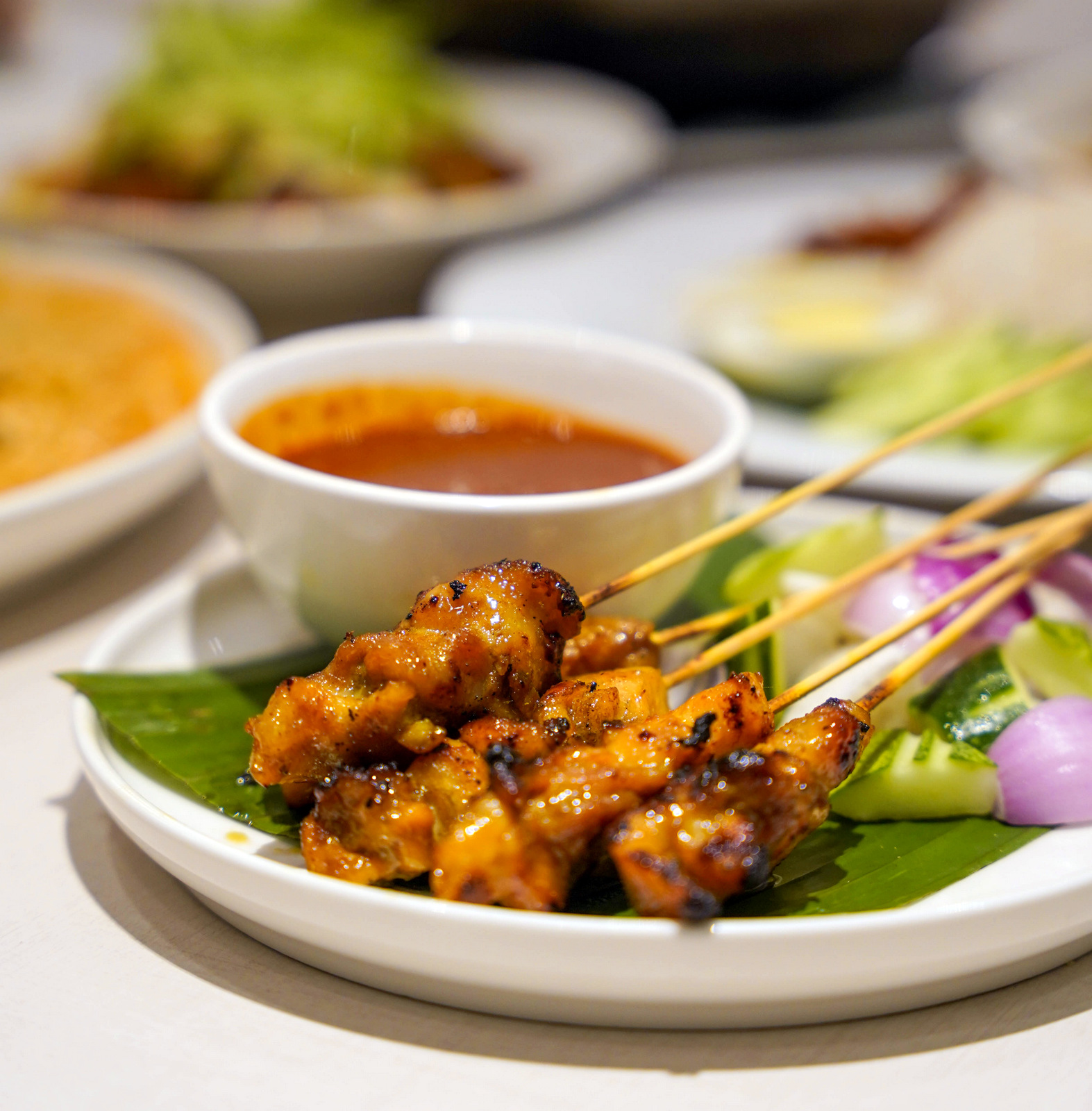 As Grandmama's fans know, there's much, much more to explore on the menu, including snacks like Indian rojak, a buoyant mix of sweet-spicy squid, prawn fritters, hard-boiled egg, beansprouts and cucumber, drenched in delightful peanut sauce, and the marvellously marinated chicken satay, confidently charred, with the essentials of ketupat, sliced cucumber, onions and peanut sauce all respectably represented.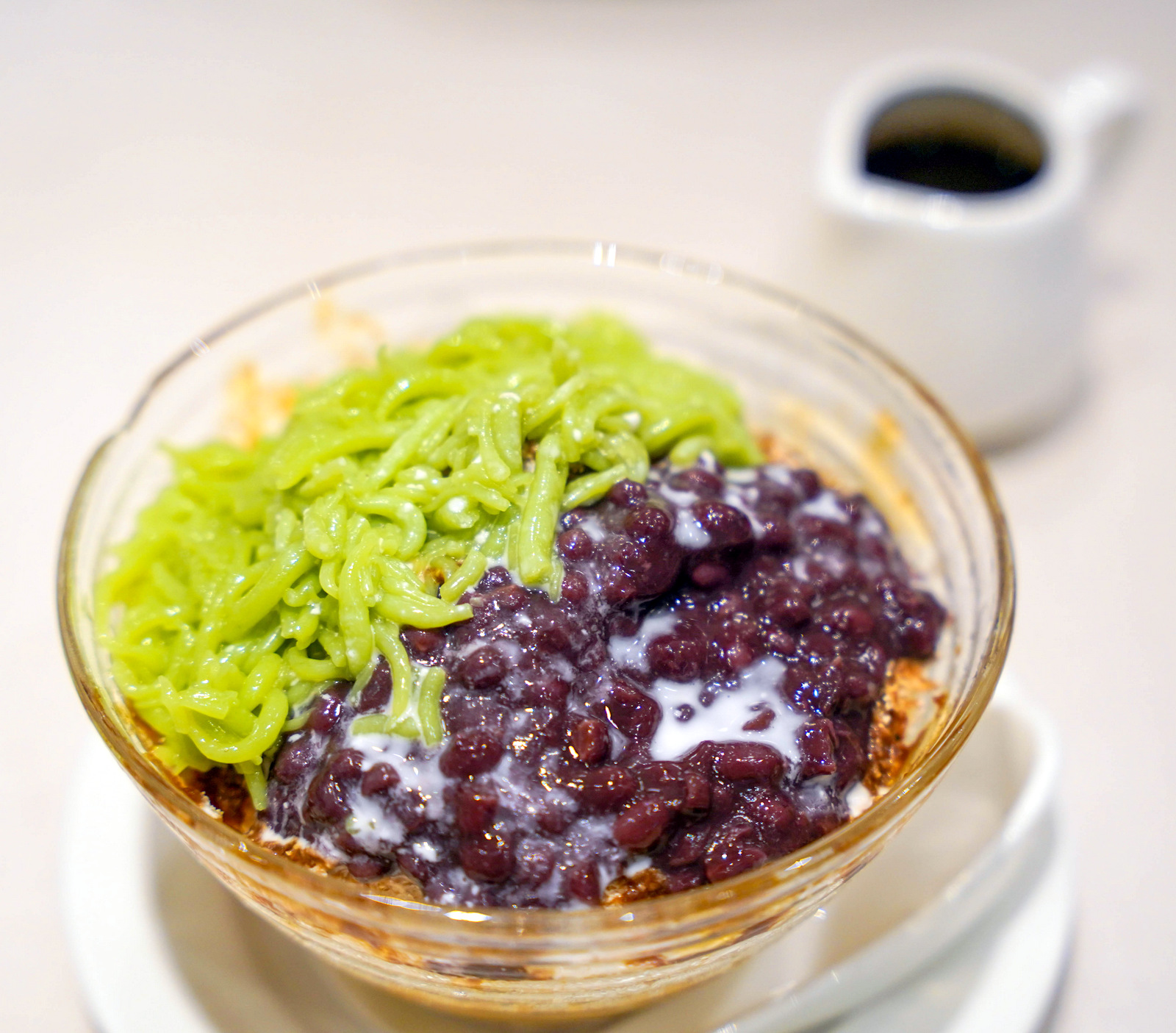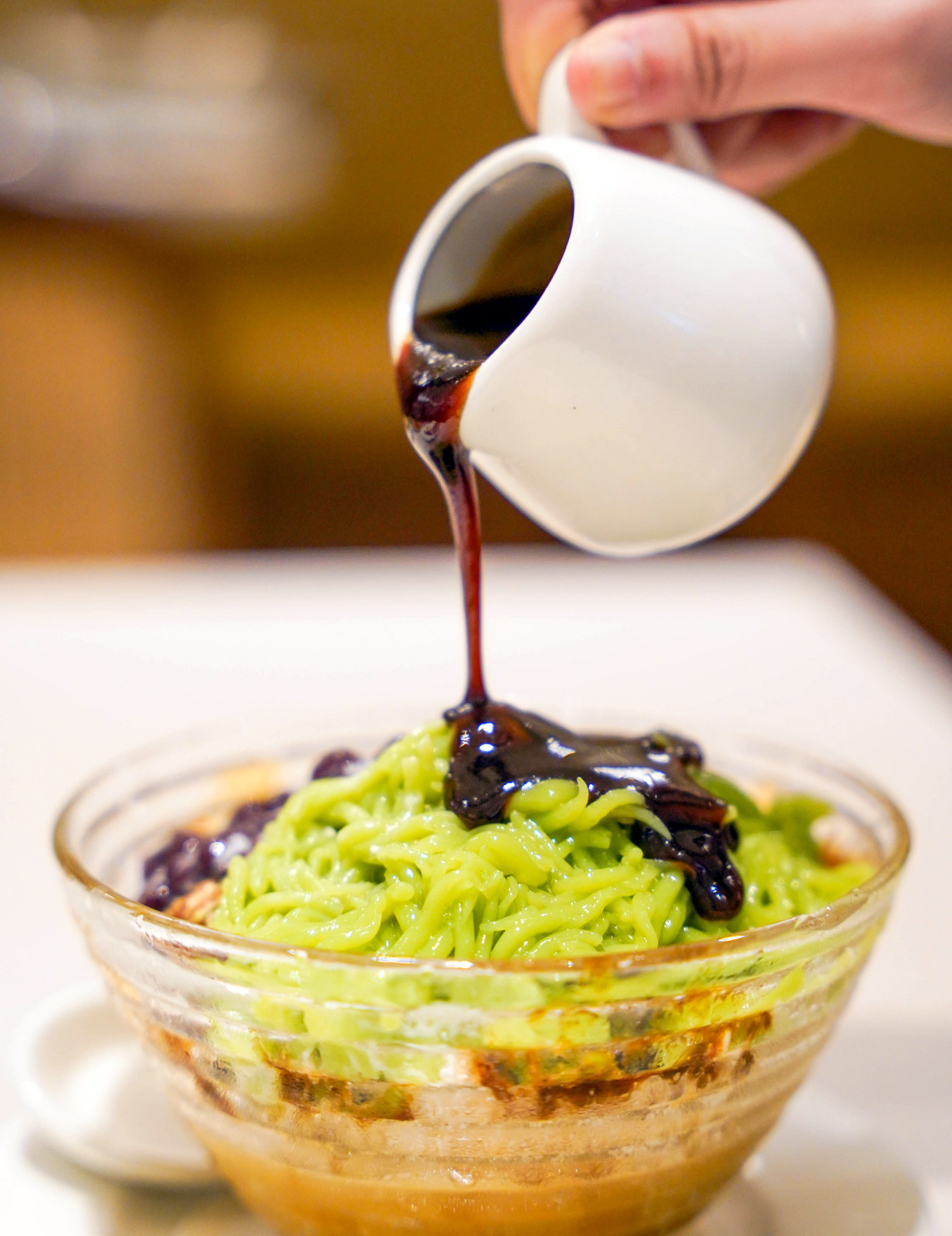 Soothe your spirit with Grandmama's sweet temptations. Cendol promises chilled uplift, featuring shaved ice with silky-smooth pandan ribbons and red beans, topped off with rich coconut milk and gula Melaka, rekindling a cherished childhood treat.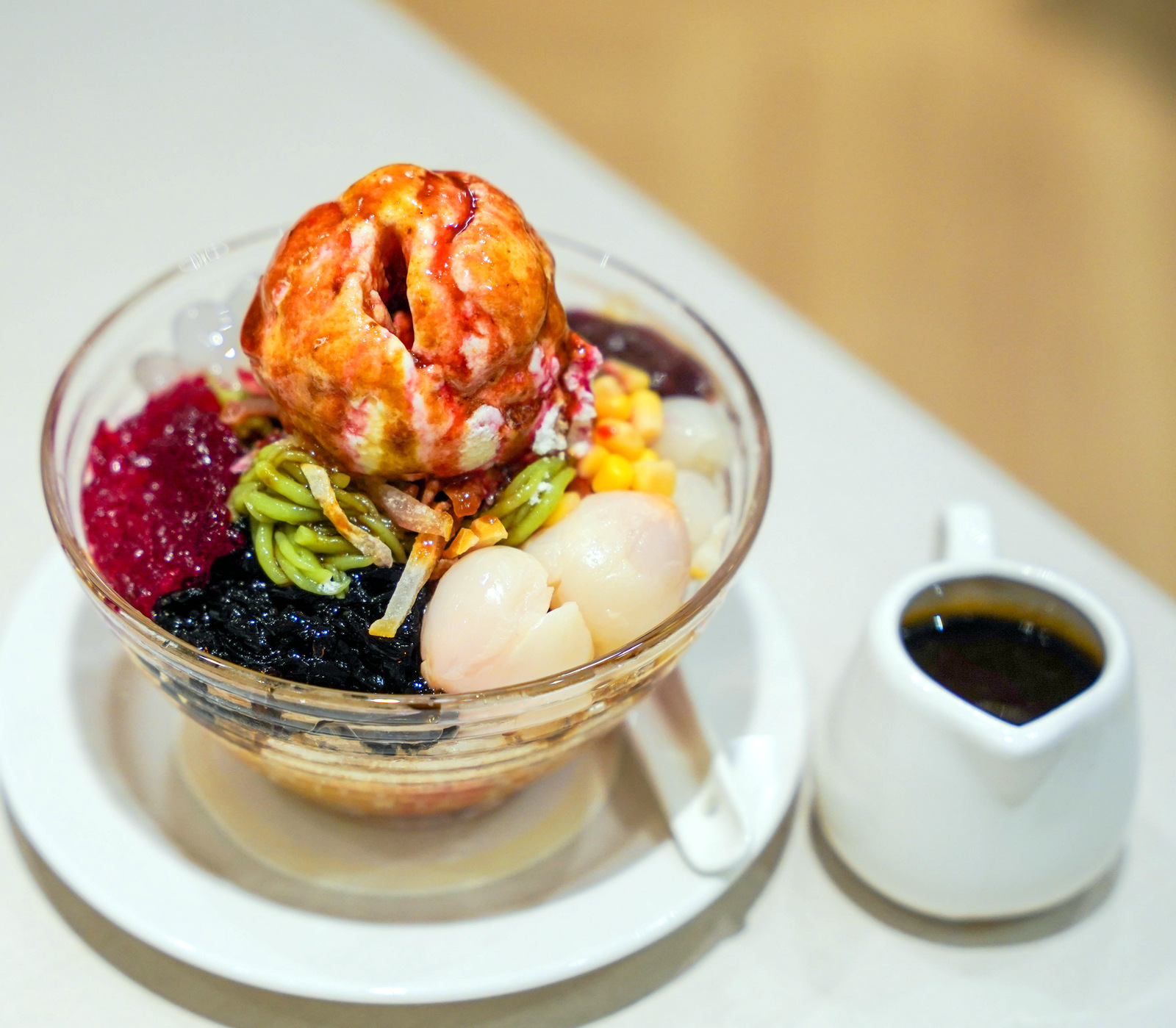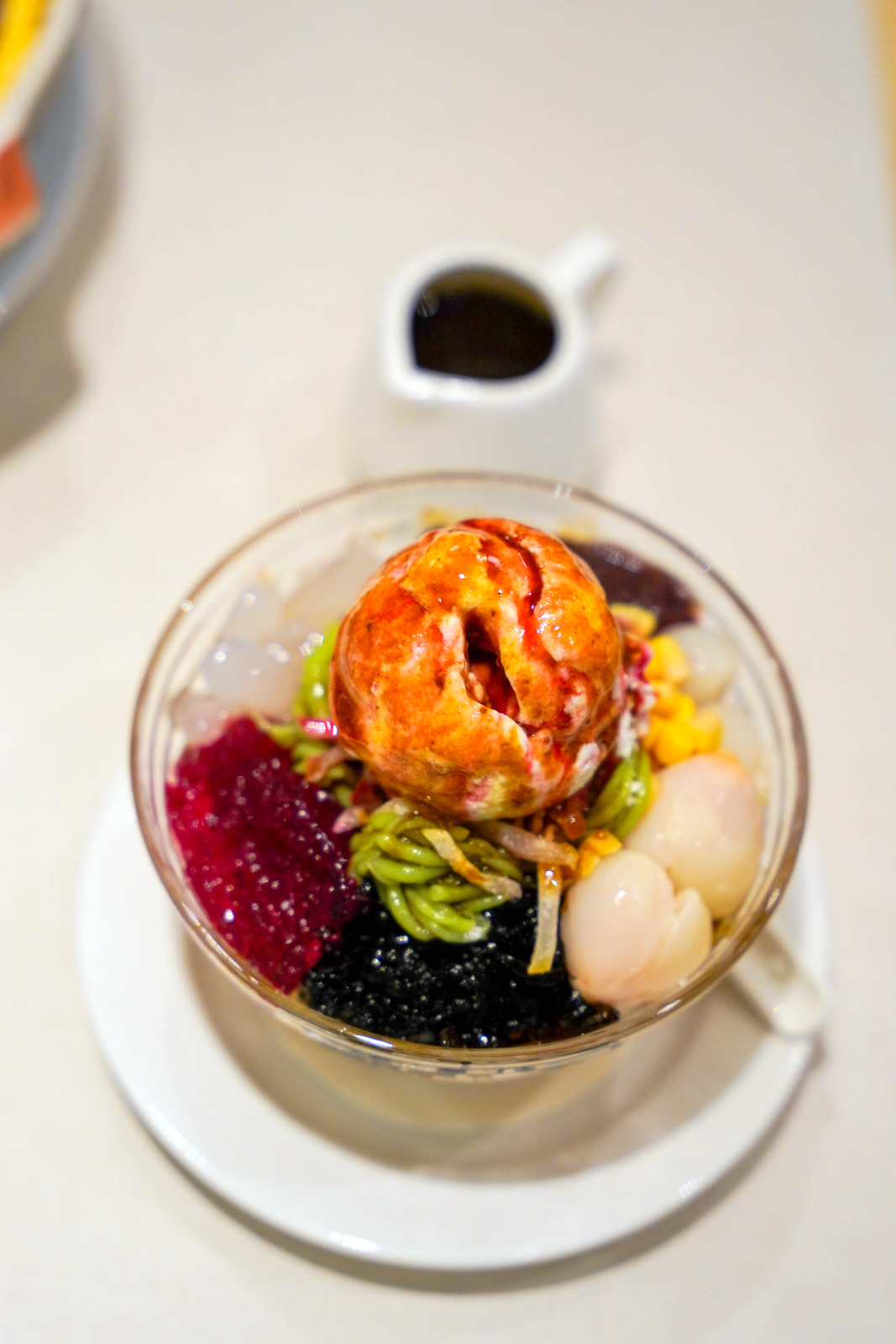 We finish this time with Grandmama's ABC - shaved ice with red beans, cendol jelly, lychee, cincau and sweet corn with vanilla ice cream, rose syrup, peanuts and palm sugar. Irresistible!
For this Ramadan and Raya season, Grandmama's is welcoming everyone to enjoy a buka puasa dinner at its outlets and stand a chance to win prizes worth up to RM1,000 by snapping your Kenangan Terindah moments at Grandmama's. This promotion lasts from 3 April to 8 May 2022. For more details, follow Grandmama's social media pages:
Facebook: www.facebook.com/grandmamas.com.my
Instagram: www.instagram.com/grandmamasmsia
Website: grandmamas.com.my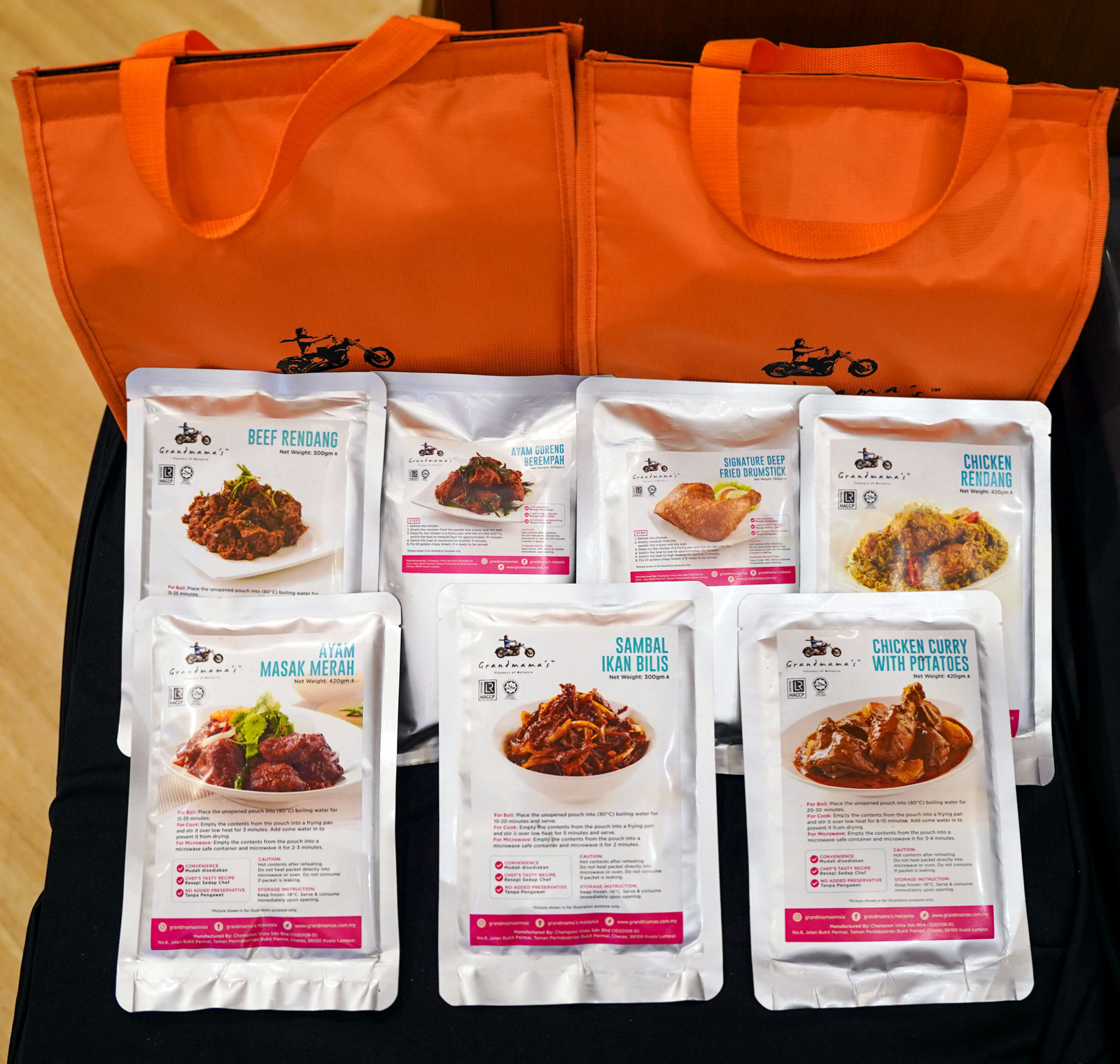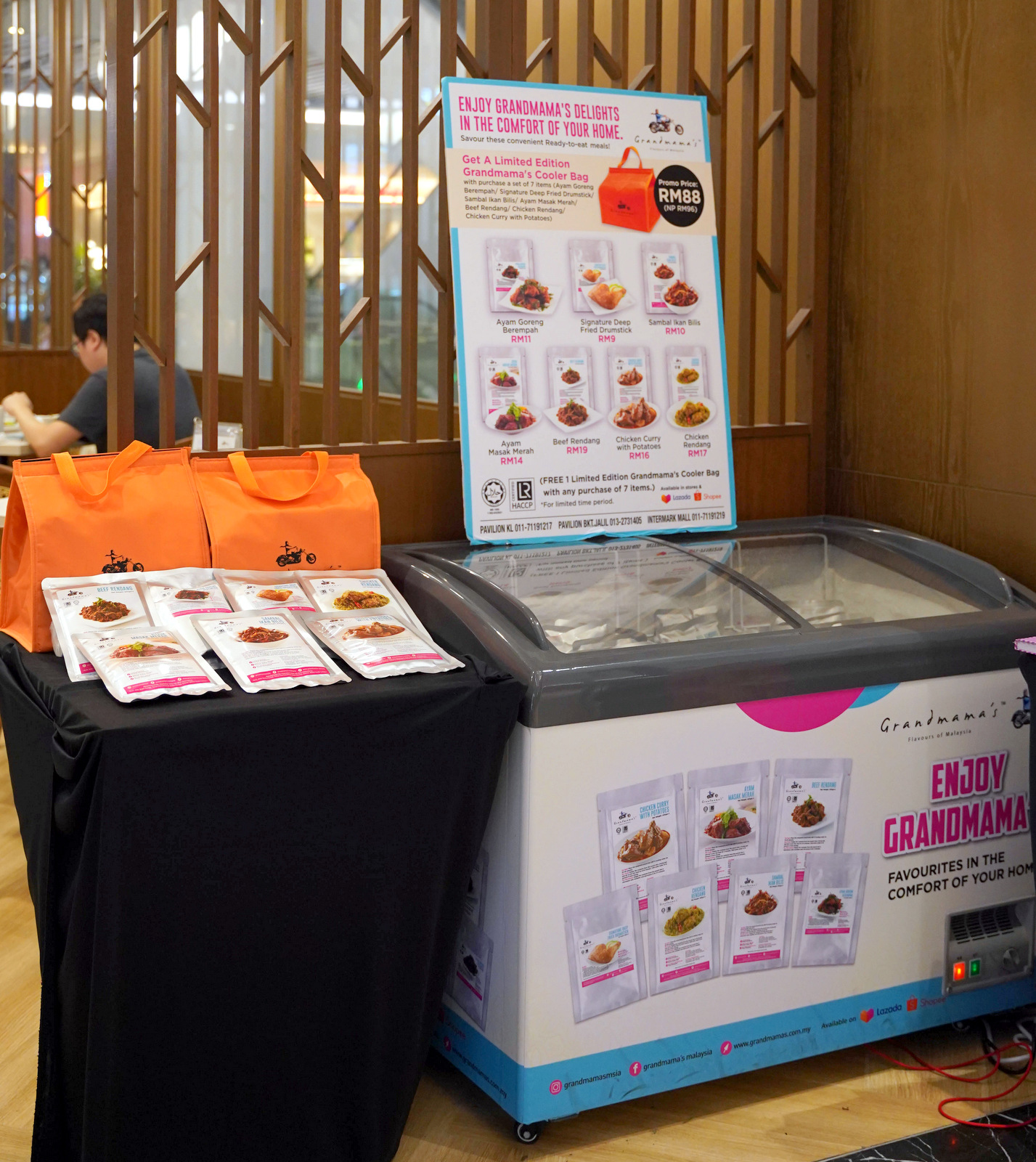 Fun fact: Grandmama's now offers convenient meals for home chefs that can be prepared within 15 minutes or less, from Ayam Masak Merah to Sambal Ikan Bilis, Beef Rendang to Chicken Curry with Potatoes. Check out this selection on your next visit to Grandmama's!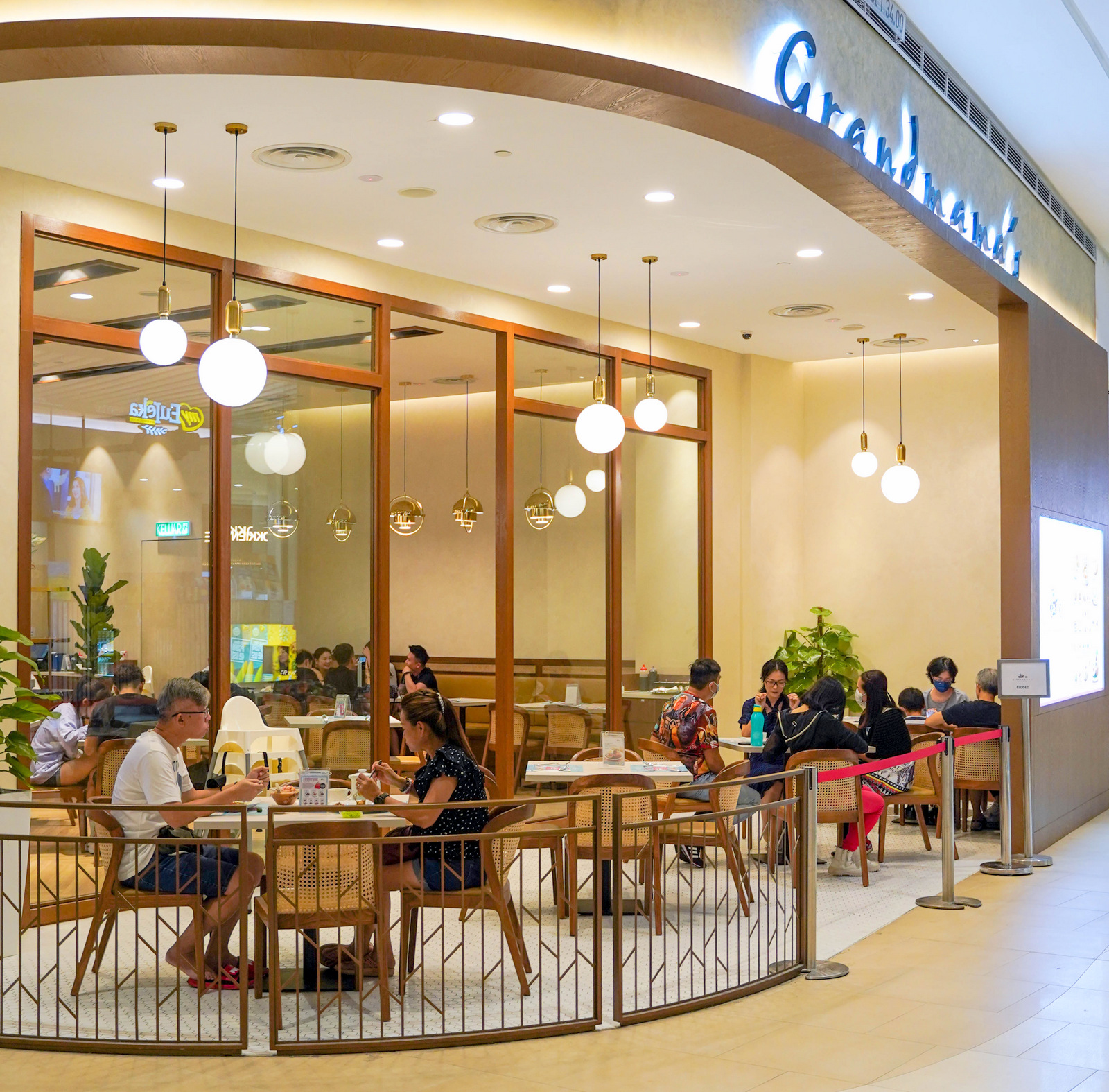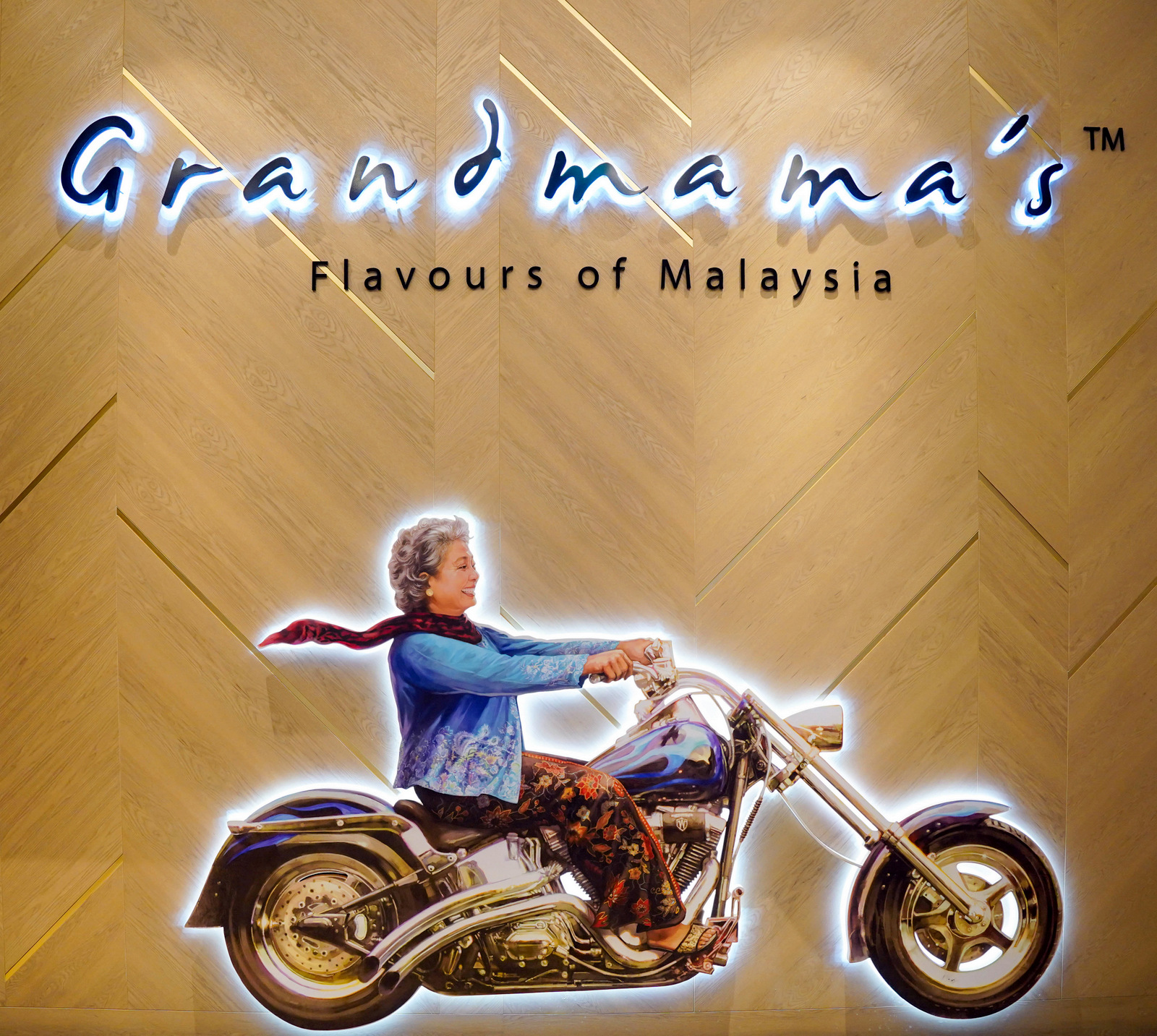 Grandmama's Pavilion Bukit Jalil
Lot 1.34.00, Level 1, Pavilion Bukit Jalil, Bukit Jalil, 57000 Kuala Lumpur. Tel: 013-2731405
Grandmama's Pavilion Kuala Lumpur
Lot 6.01.02, P 6.01.00 & P 6.02.00, Pavilion Kuala Lumpur, Bukit Bintang, 55100 Kuala Lumpur. Tel: 011-39104533
Grandmama's Intermark Mall
Lot G-12, Intermark Mall, Jalan Tun Razak, 50400 Kuala Lumpur. Tel: 011-71191219
Grandmama's Genting
Lot SA - T2 - 06, Genting Highlands, 69000 Genting Highlands, Pahang. Tel: 03-61012059