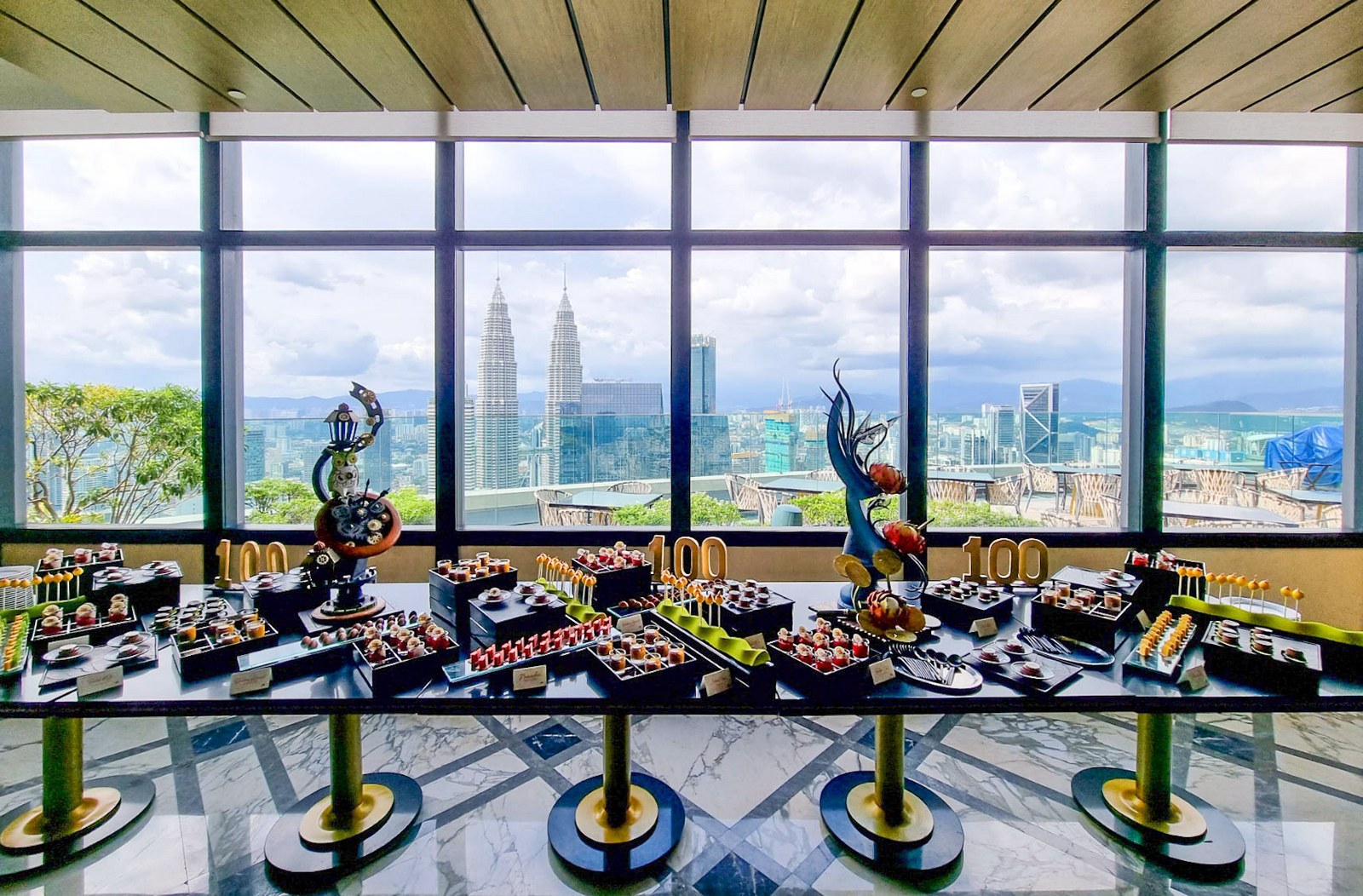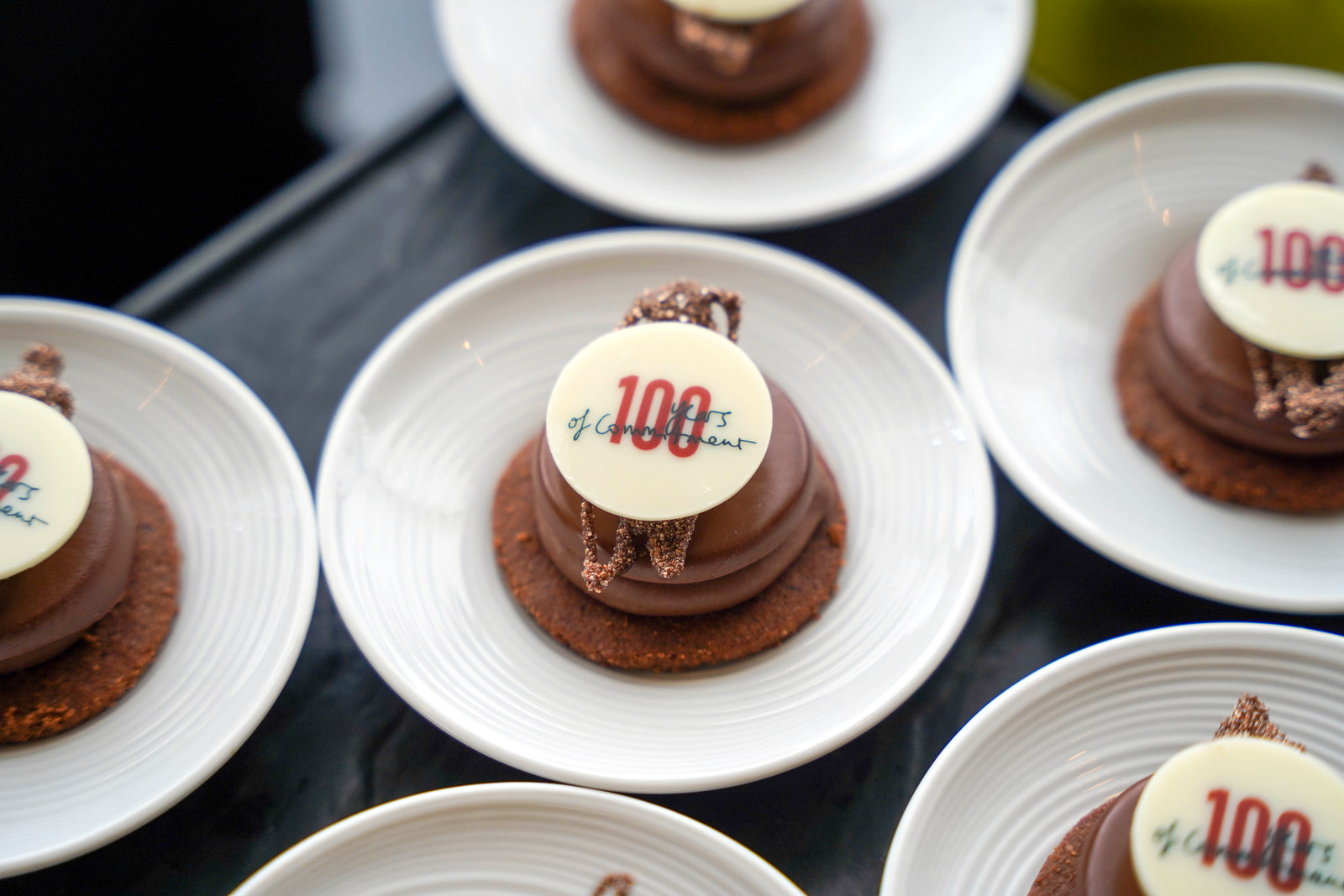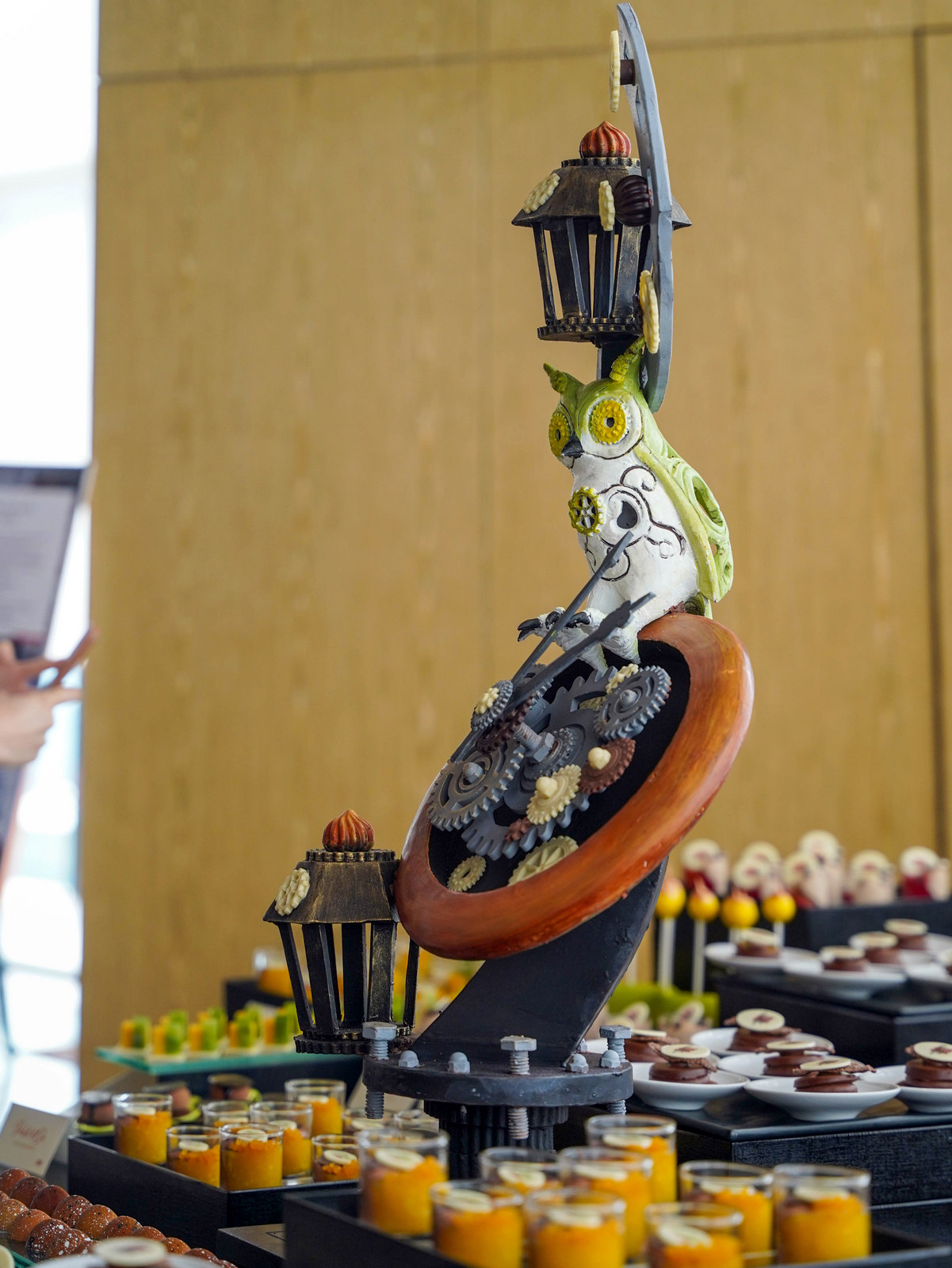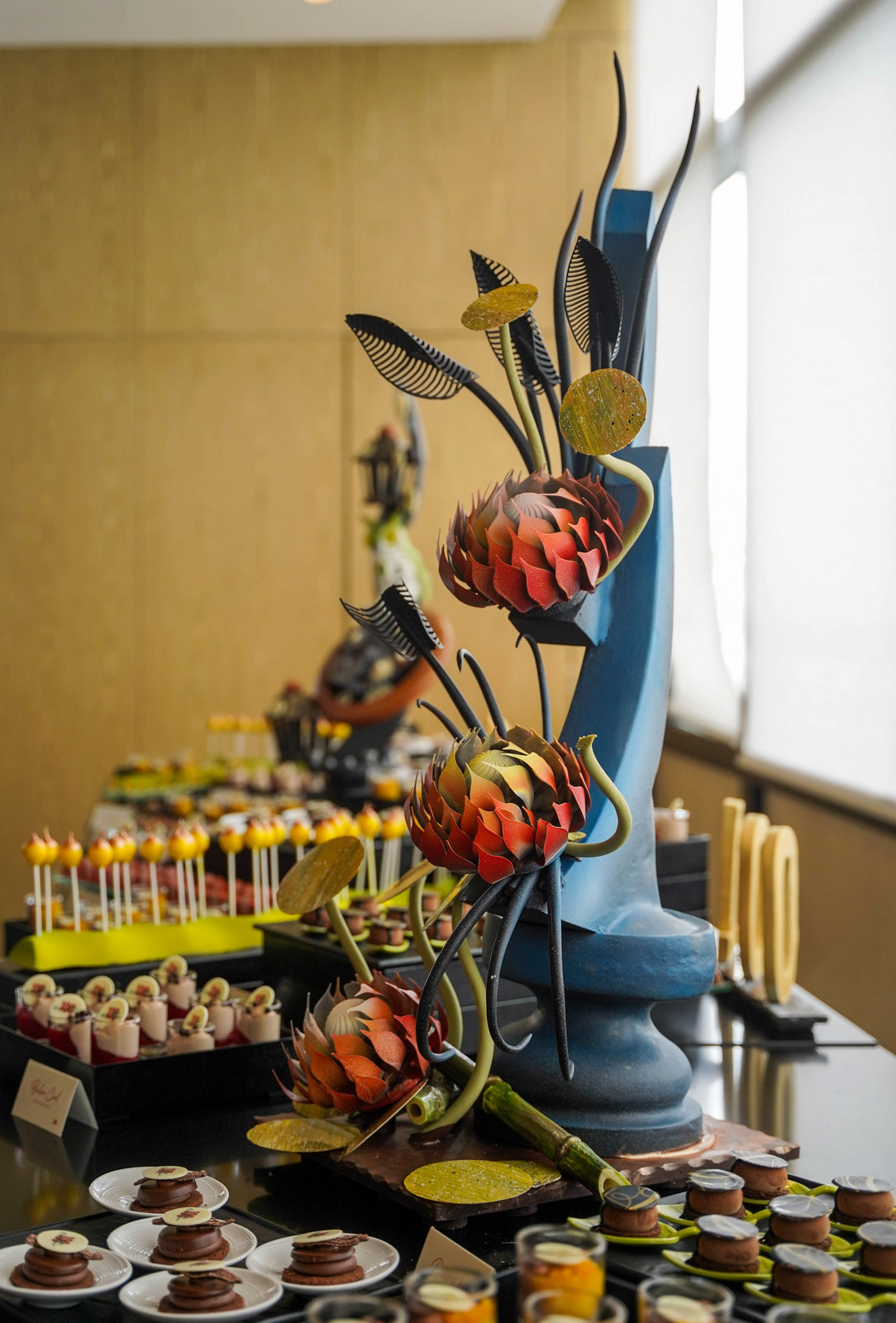 For chocolate enthusiasts across the globe, the name Valrhona represents the pinnacle of premium chocolate, transforming cakes, ice cream and other desserts into decadent delights.
But most of us might not realise that this French chocolate maker is celebrating its centenary.
One hundred years ago, Valrhona was born in France's Rhone Valley village of Tain L'Hermitage, founded by a pastry chef, Albéric Guironnet, who was determined to create his own artisanal chocolate instead of relying on poor-quality products available to him.
Much has changed in the world since 1922, but Valrhona has endured and excelled through this test of time, becoming increasingly relevant in the 21st century's restaurants, cafes and even household kitchens.
In Kuala Lumpur, premium distributor Classic Fine Foods Malaysia recently marked Valrhona's milestone with a commemoration of chocolate at Banyan Tree Kuala Lumpur.
The event highlighted how Valrhona is rich not only in taste but heritage, remarkable not only in texture but versatility. And it underscored Valrhona's ethical principles to propel it into the future, comprising four commitments: Live Long Cocoa, Live Long Environment, Live Long Gastronomy and Live Long Together.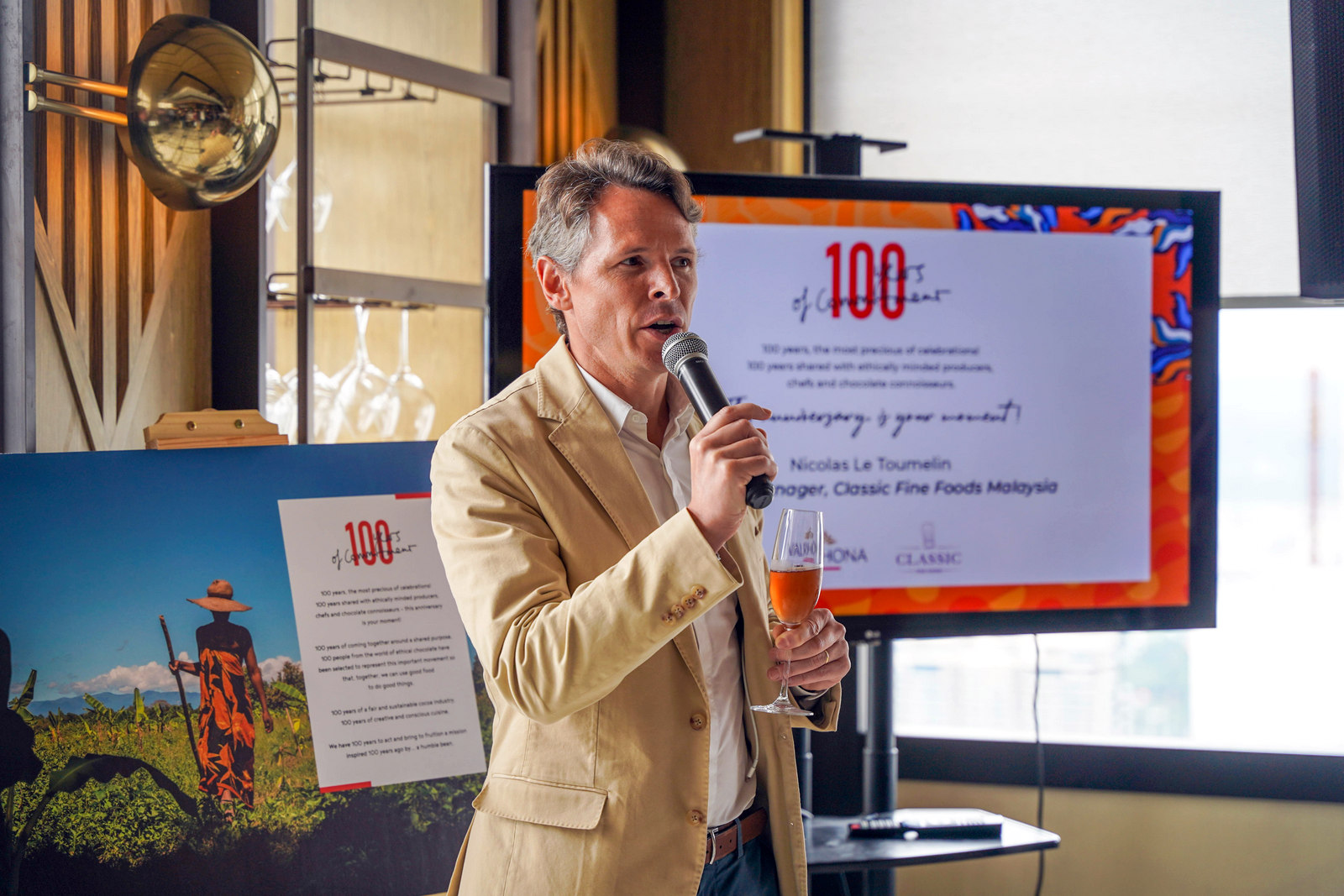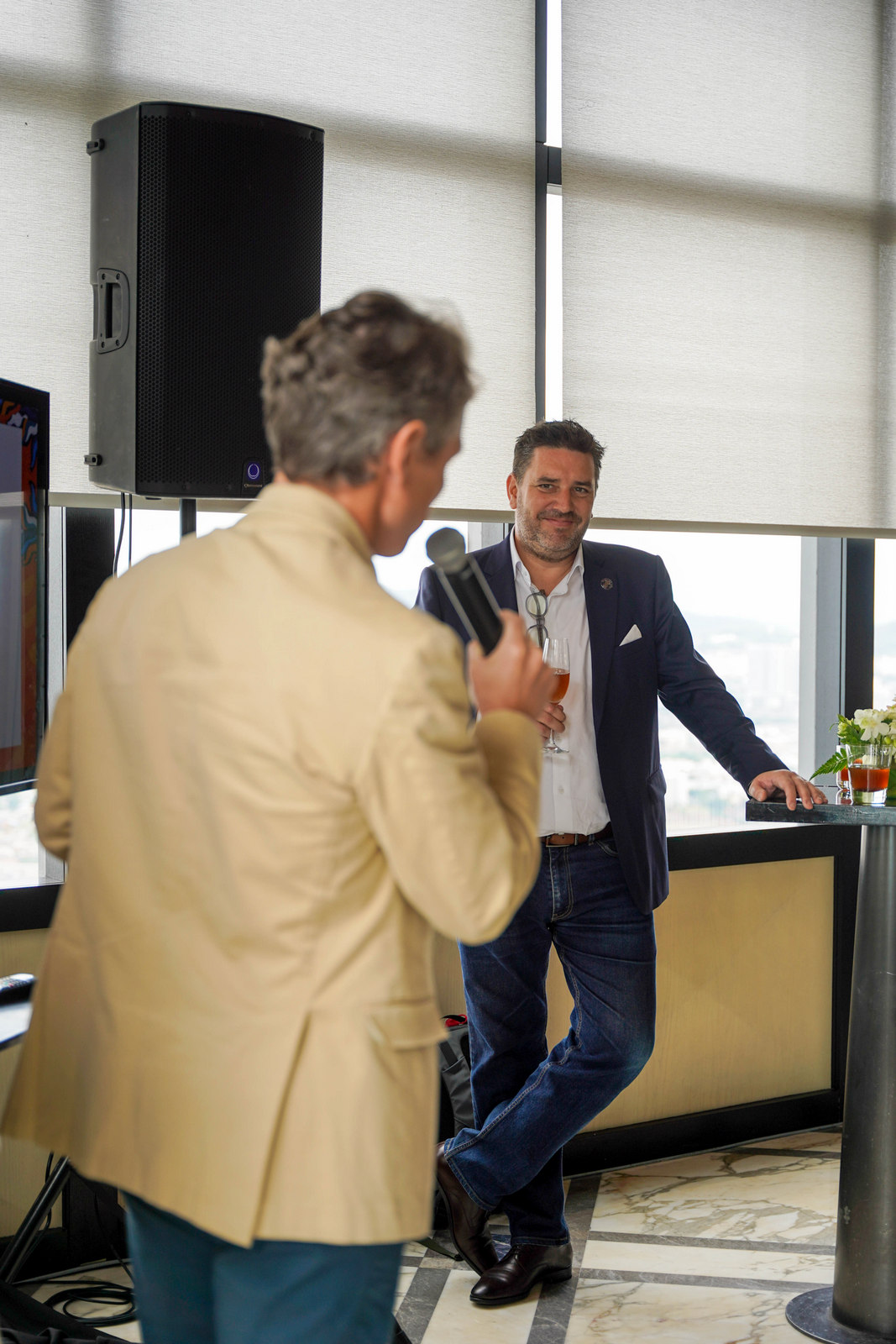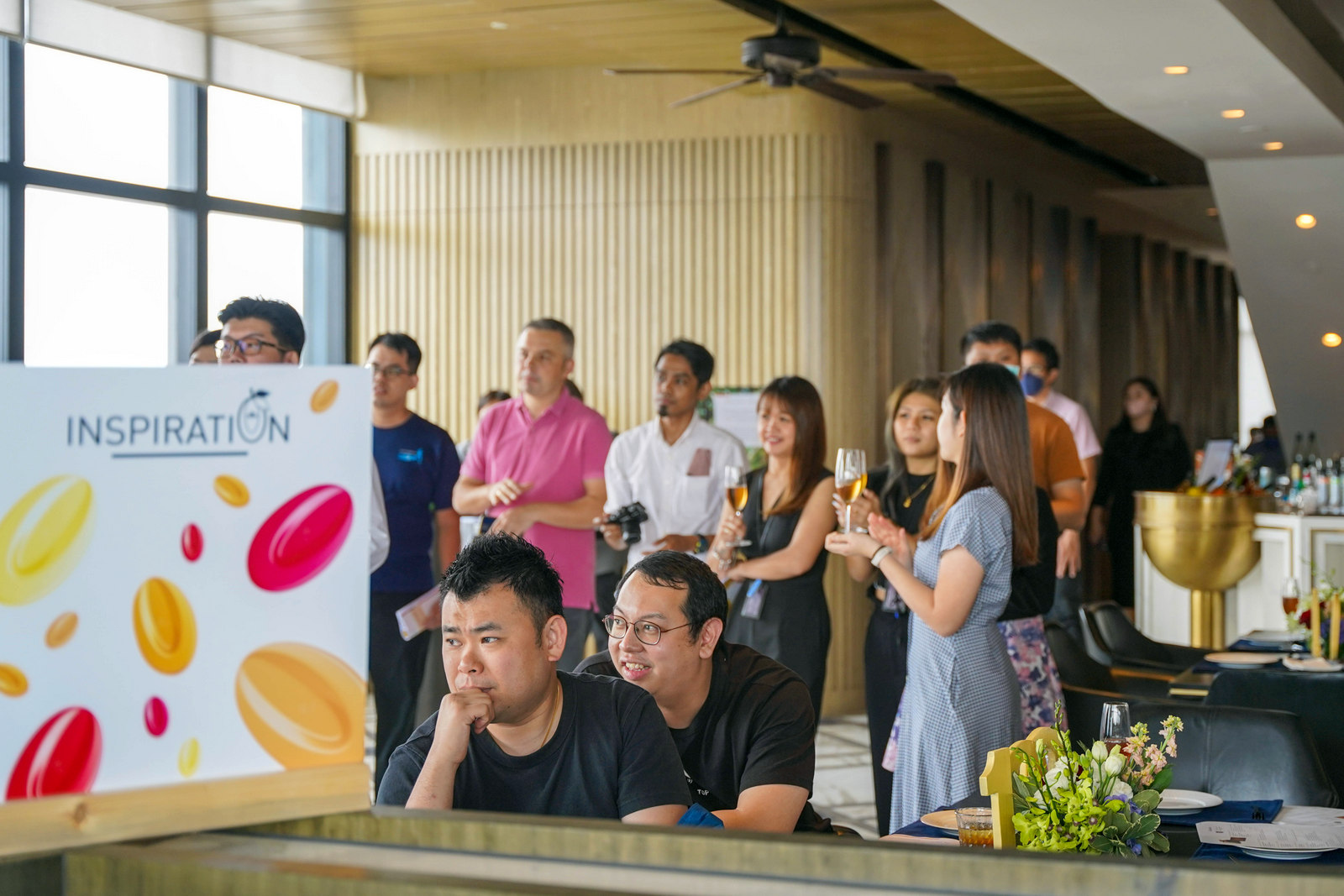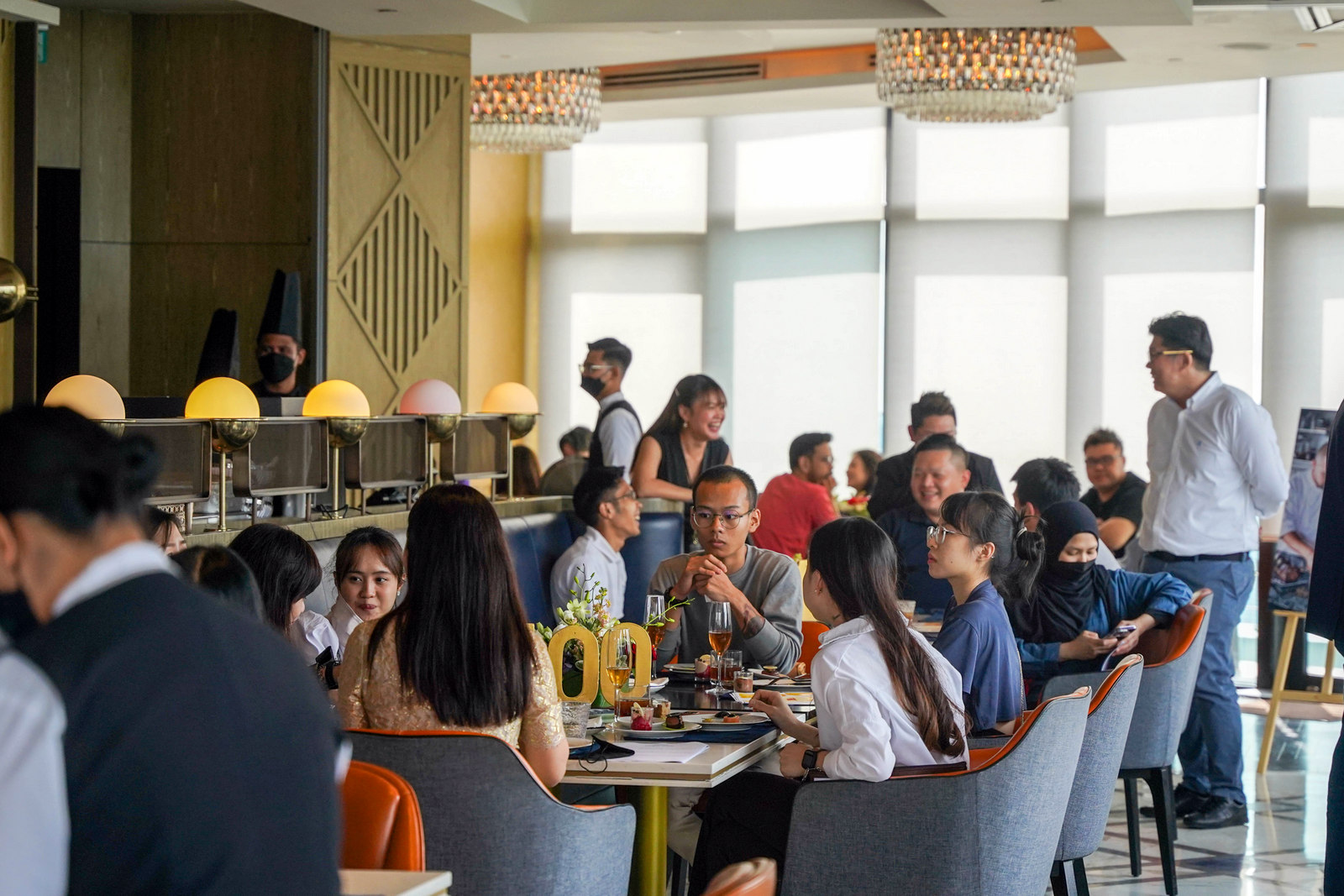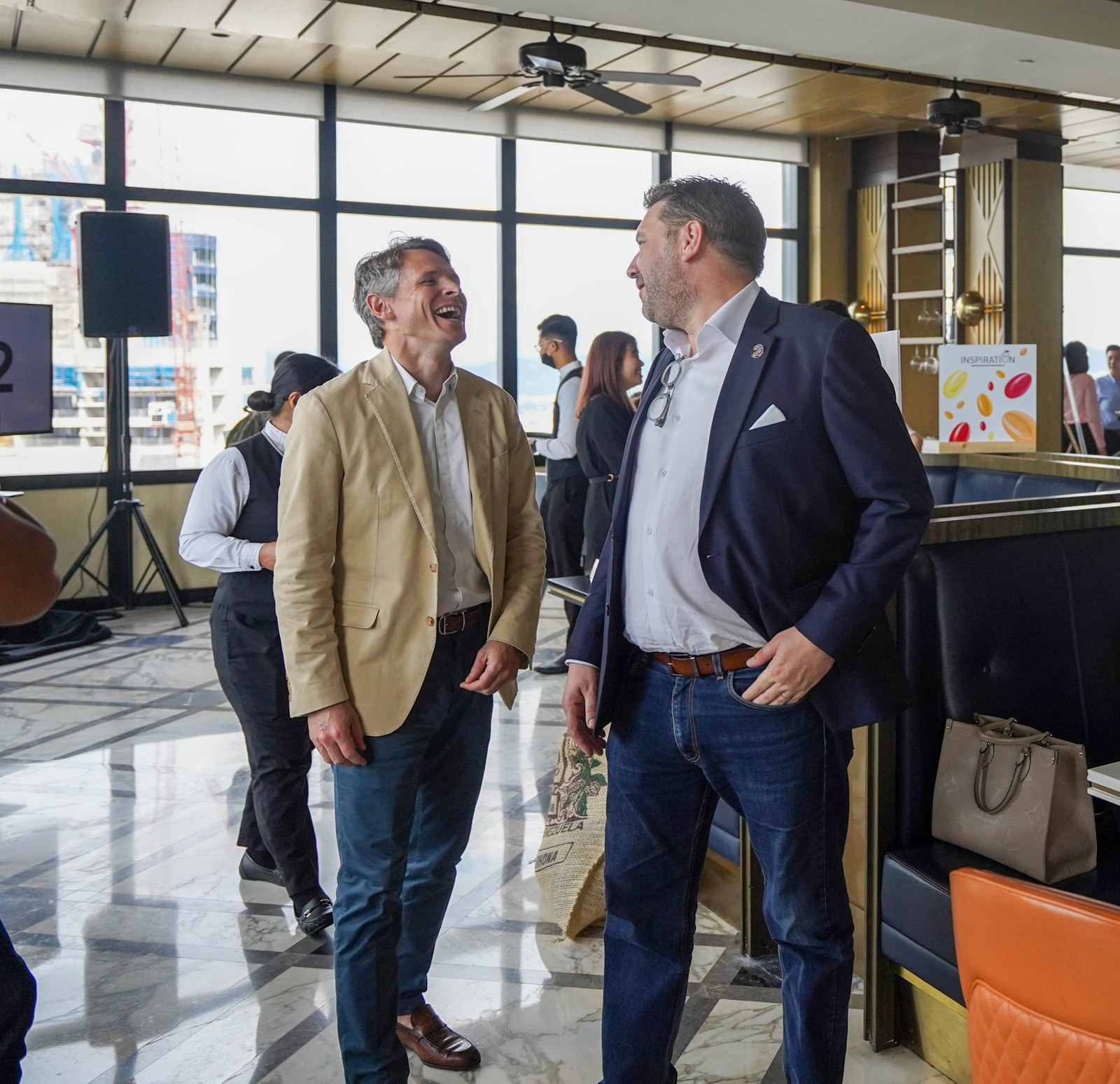 Wenceslas Wedrychowski, the Asia-Pacific Chief Representative and General Manager of Valrhona Selection, welcomed guests to this celebration, together with partner Nicolas Le Toumelin, General Manager at Classic Fine Foods Malaysia,
As guests gathered to savour Valrhona's chocolate in innovative forms, we also learned about how Valrhona's mission has evolved over the decades.
Valrhona's environmental and social initiatives are comprehensive, from eco-designing products to reducing its carbon footprint, building long-term relationships with cocoa plantations to striving to develop young gastronomic talents.
The brand is committed to a fair, sustainable cocoa industry - 100% of Valrhona's cocoa can be traced back to its original farmers, based on Valrhona's 17,215 partners.
Its multiyear partnerships with farmers have a positive impact on communities that cultivate cocoa. Valrhona is officially B Corp-certified, internationally recognised as a company that's dedicated to better the world environmentally and socially.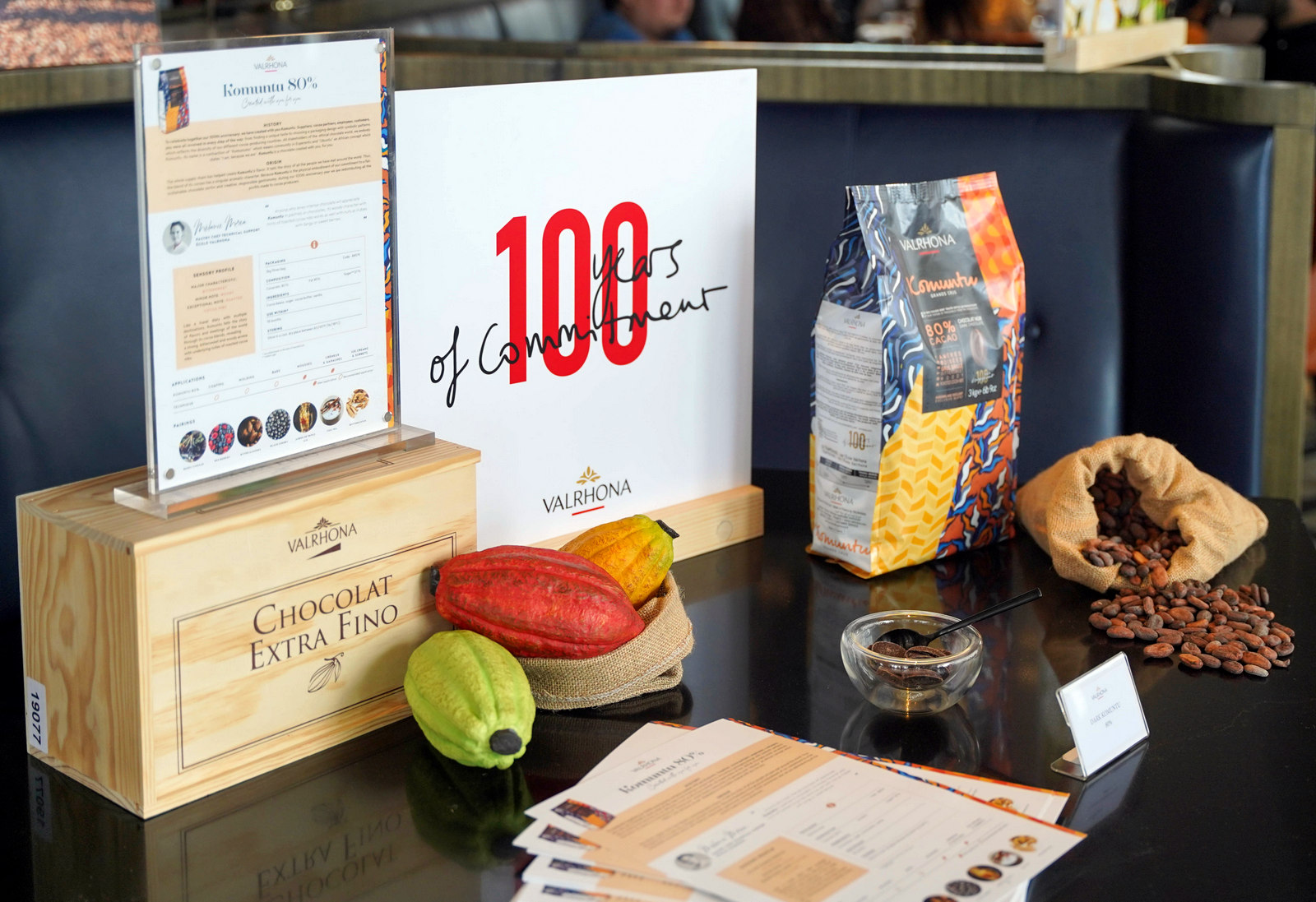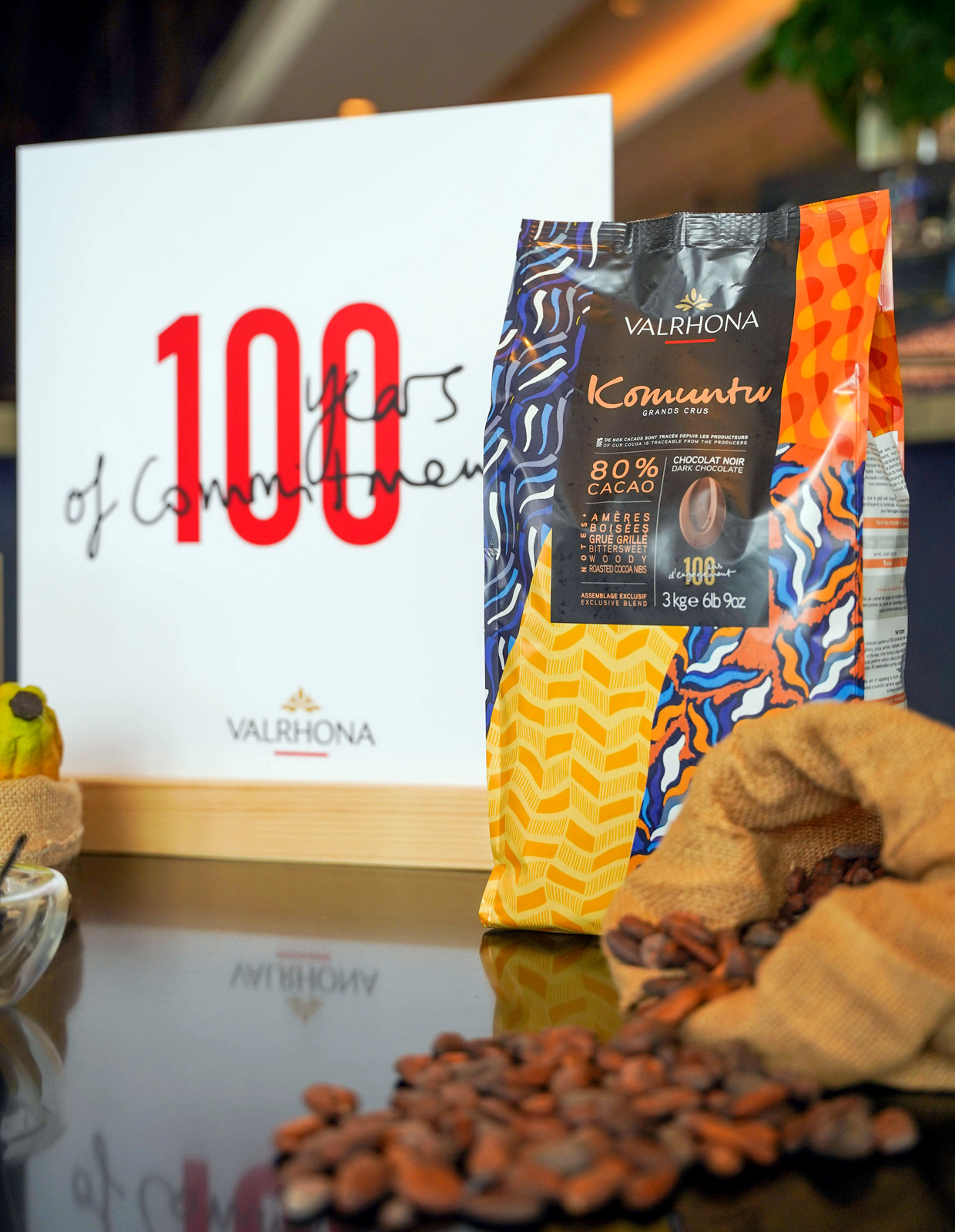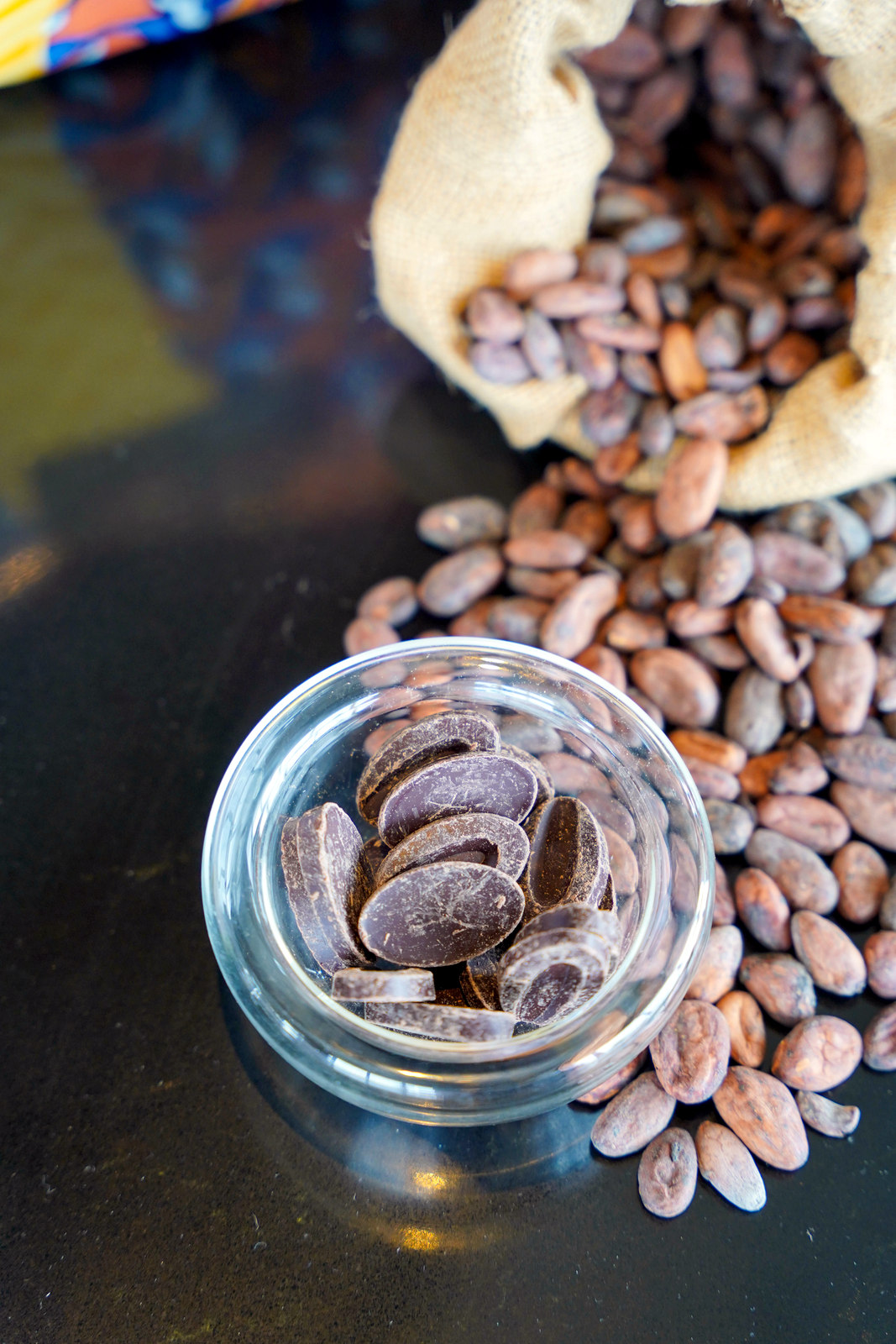 Guests here were treated to an exclusive curation of various Valrhona chocolates as well as desserts and drinks crafted with Valrhona.
We were introduced to the new Komuntu 80%, Valrhona's 100-year anniversary couverture that reflects responsibly made chocolate. Its bright-patterned packaging embodies the joy of Valrhona's diversity that spans different cocoa-producing countries.
This blend of cocoas has a singular aromatic character, with a powerful, persistent bitter woody flavor, underpinned with notes of toasted nibs.
Valrhona is redistributing all profits from this Komuntu 80% couverture for the first year to cocoa farmers.
Fun fact: Komuntu is a contraction of Komunumo (which means community in Esperanto) and Ubuntu, an African concept that translates to "I am, because we are."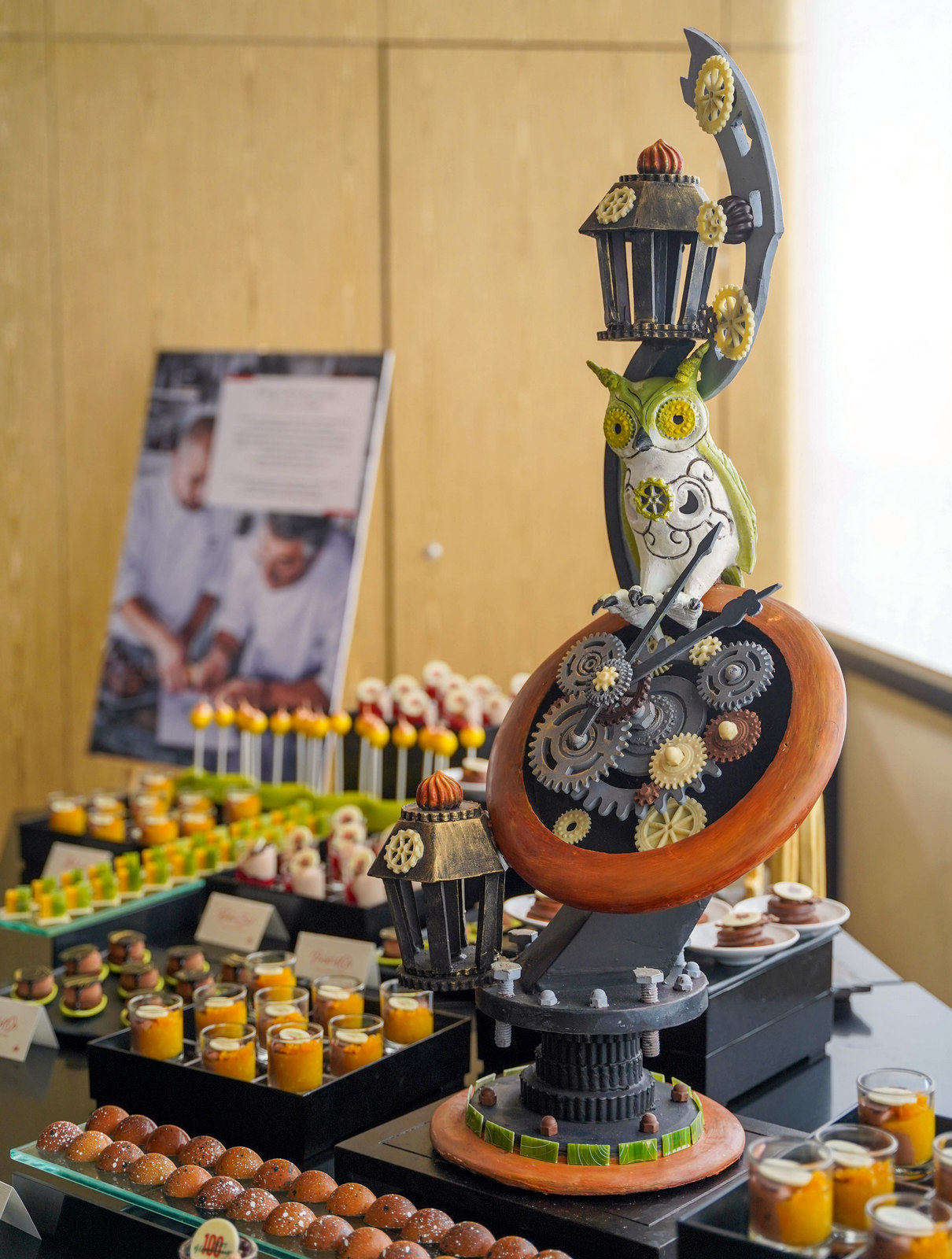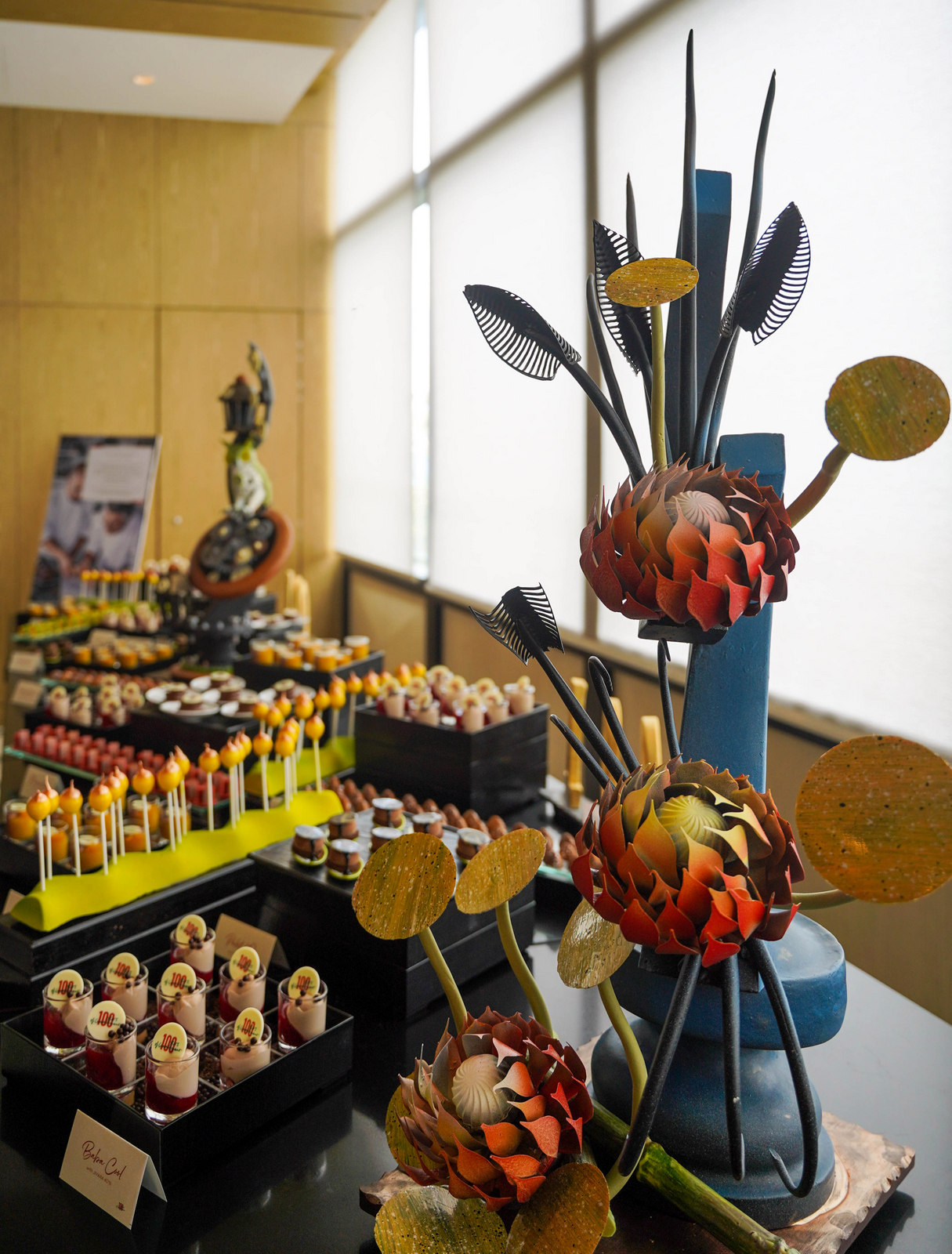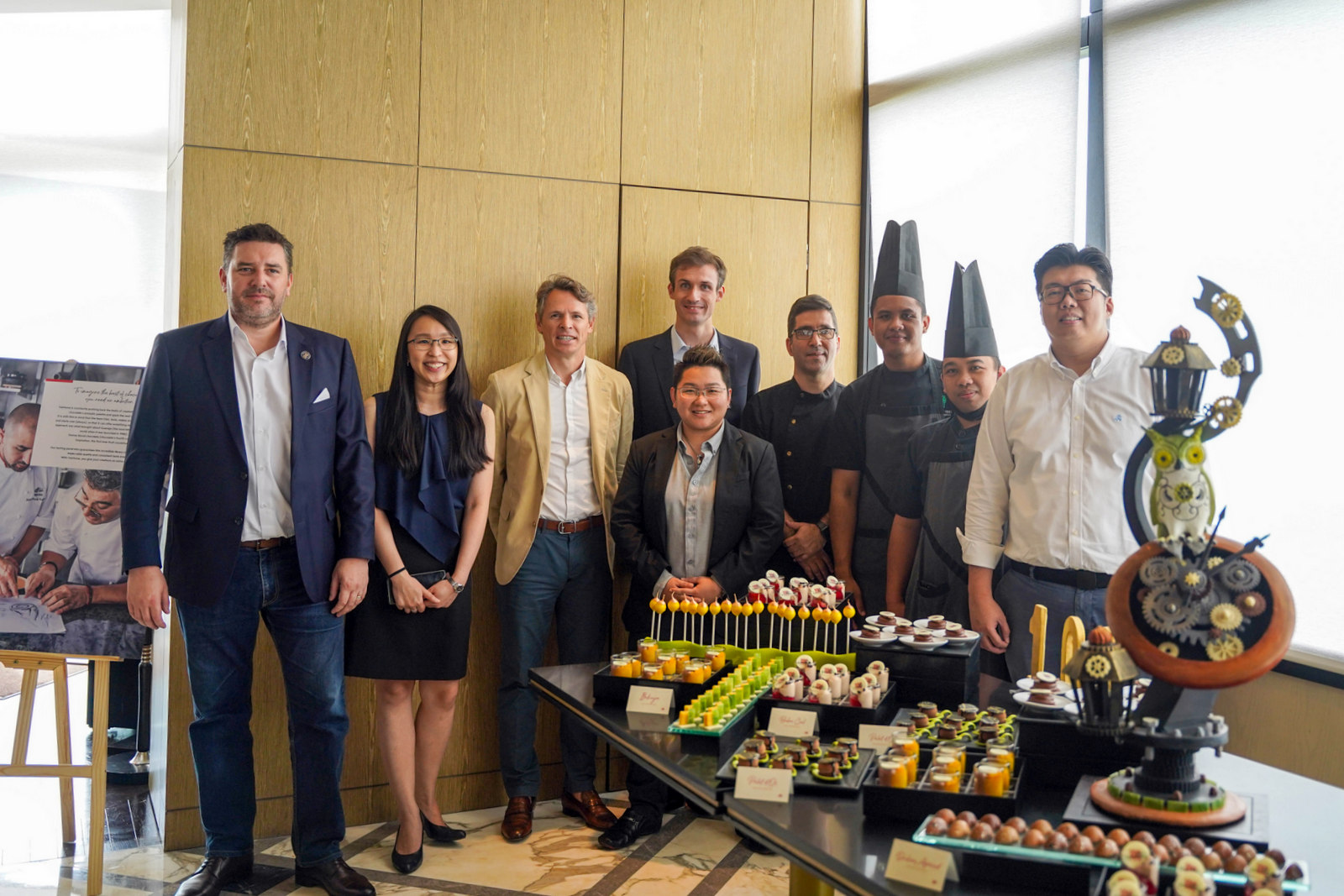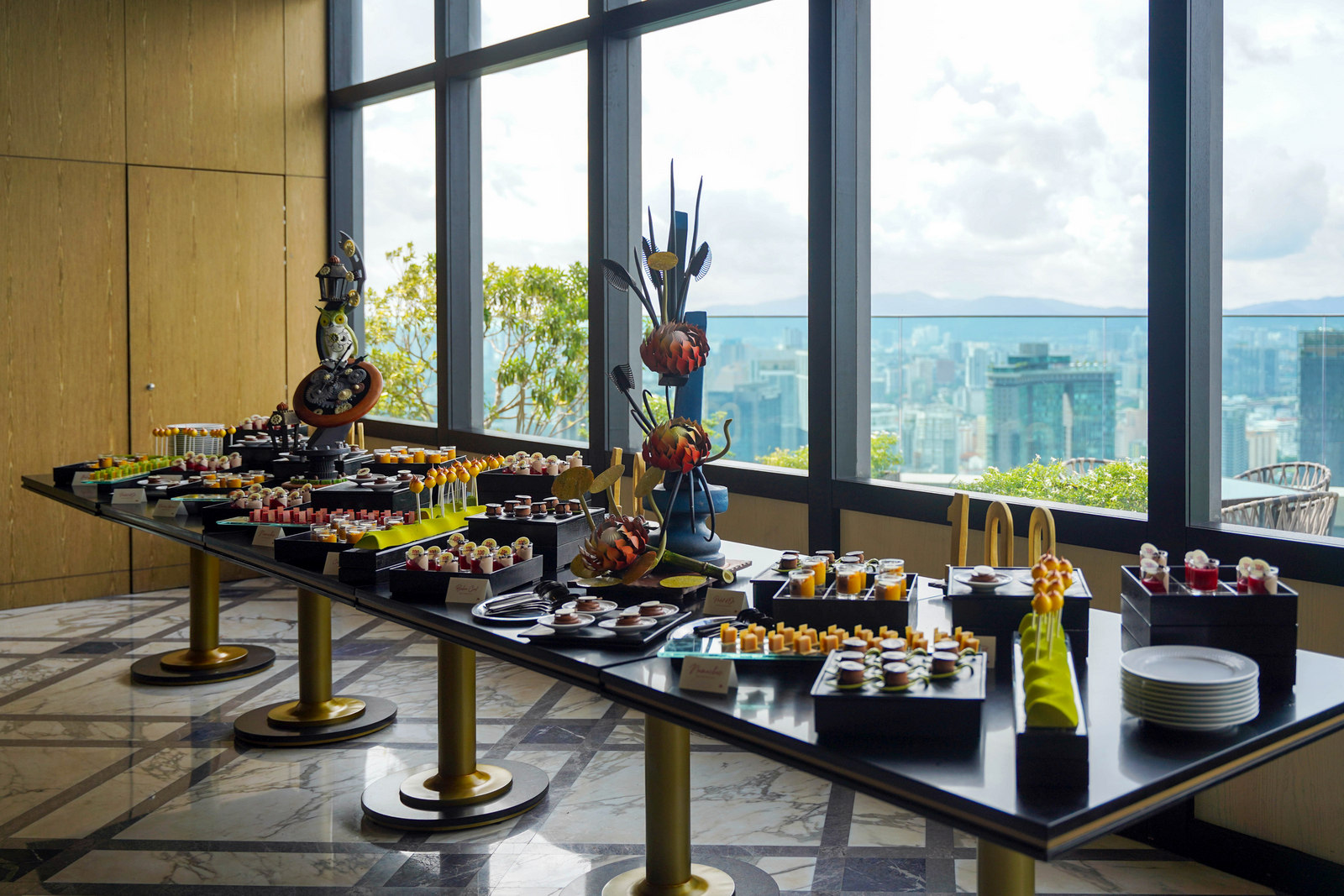 Chocolate as art? Led by Executive Pastry Chef Carlos Valente, the pastry team at Banyan Tree Kuala Lumpur's Horizon Grill restaurant created two striking sculptures, magnificently made with Valrhona chocolate, symbolising the synergistic relationship between Valrhona and the natural environment.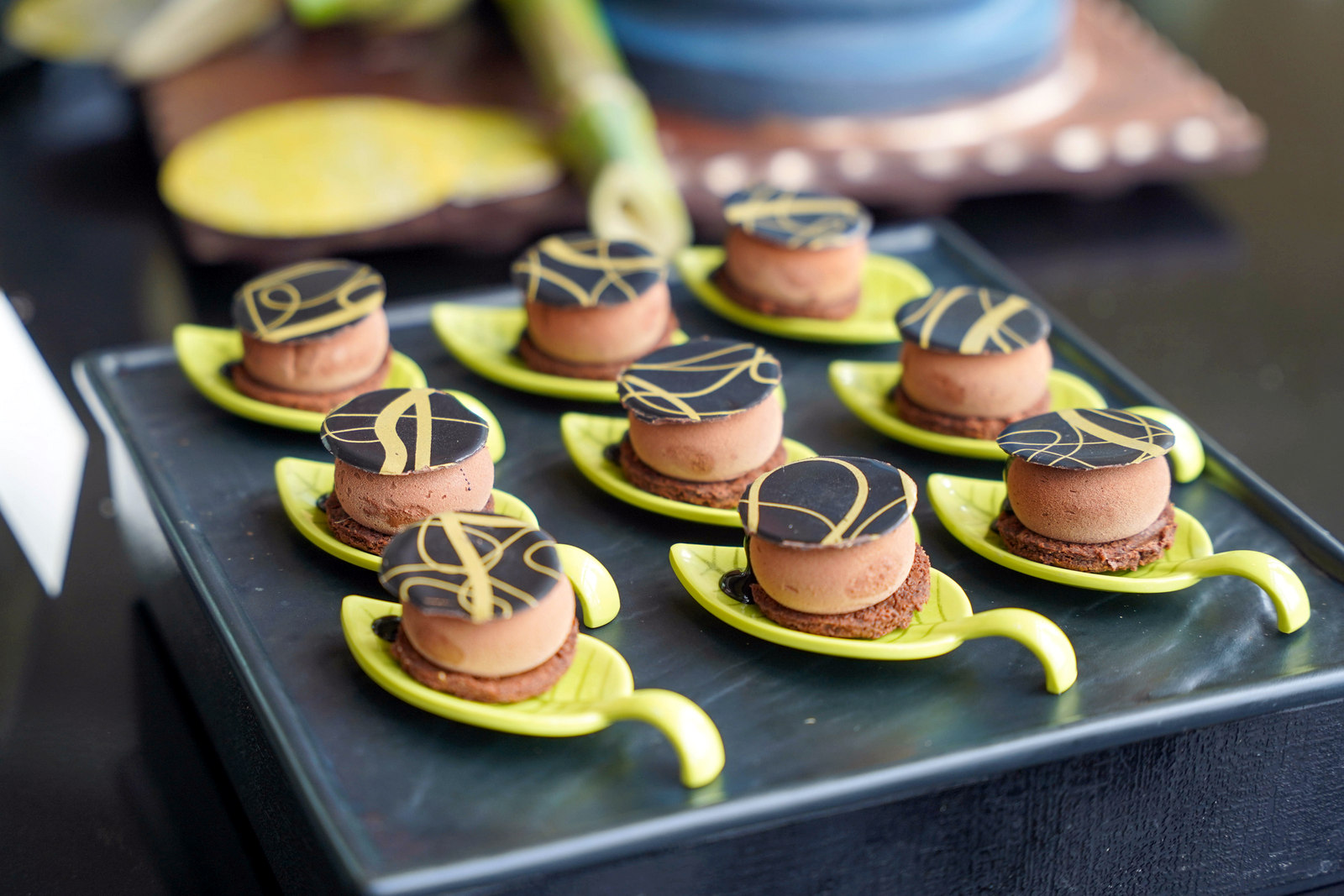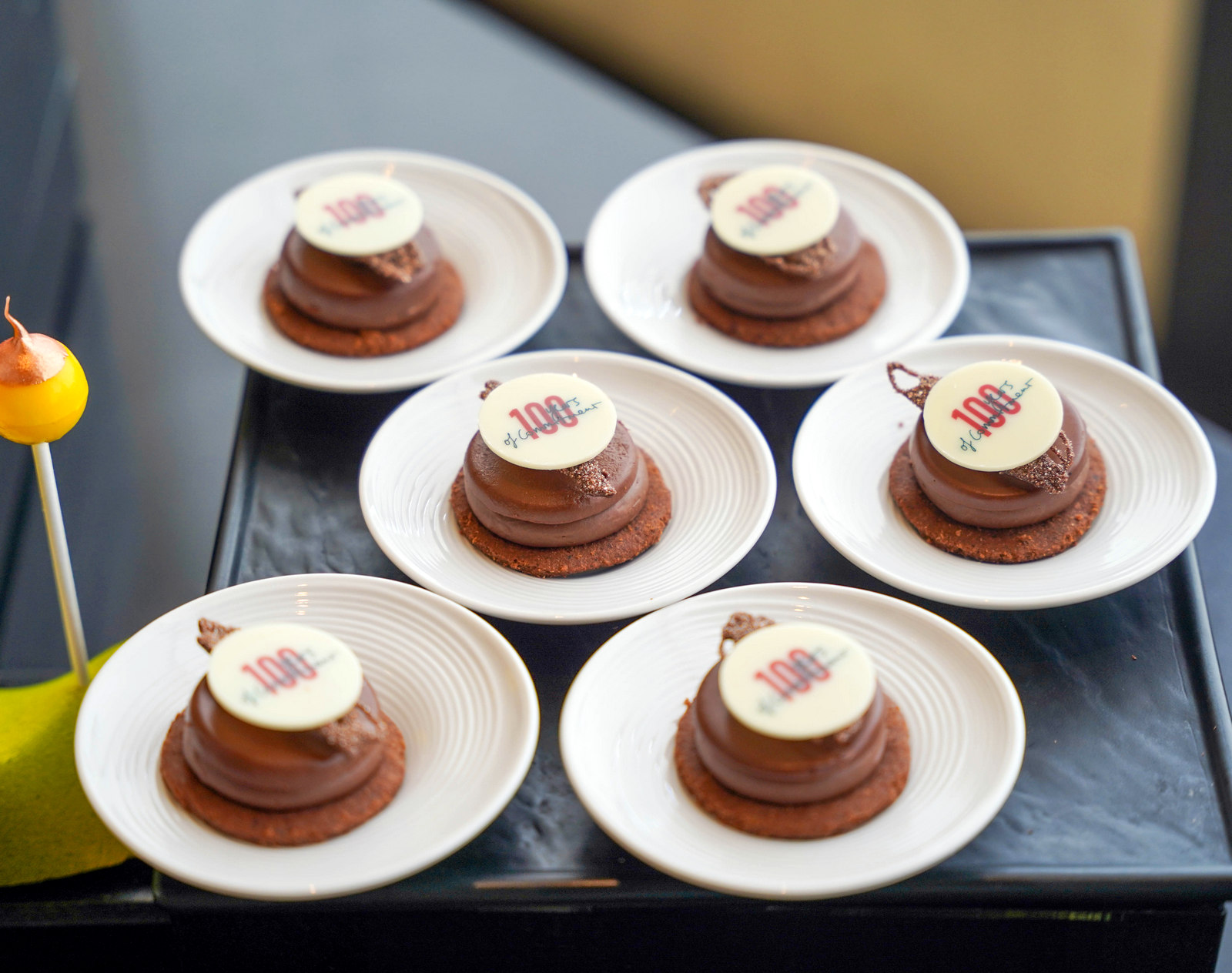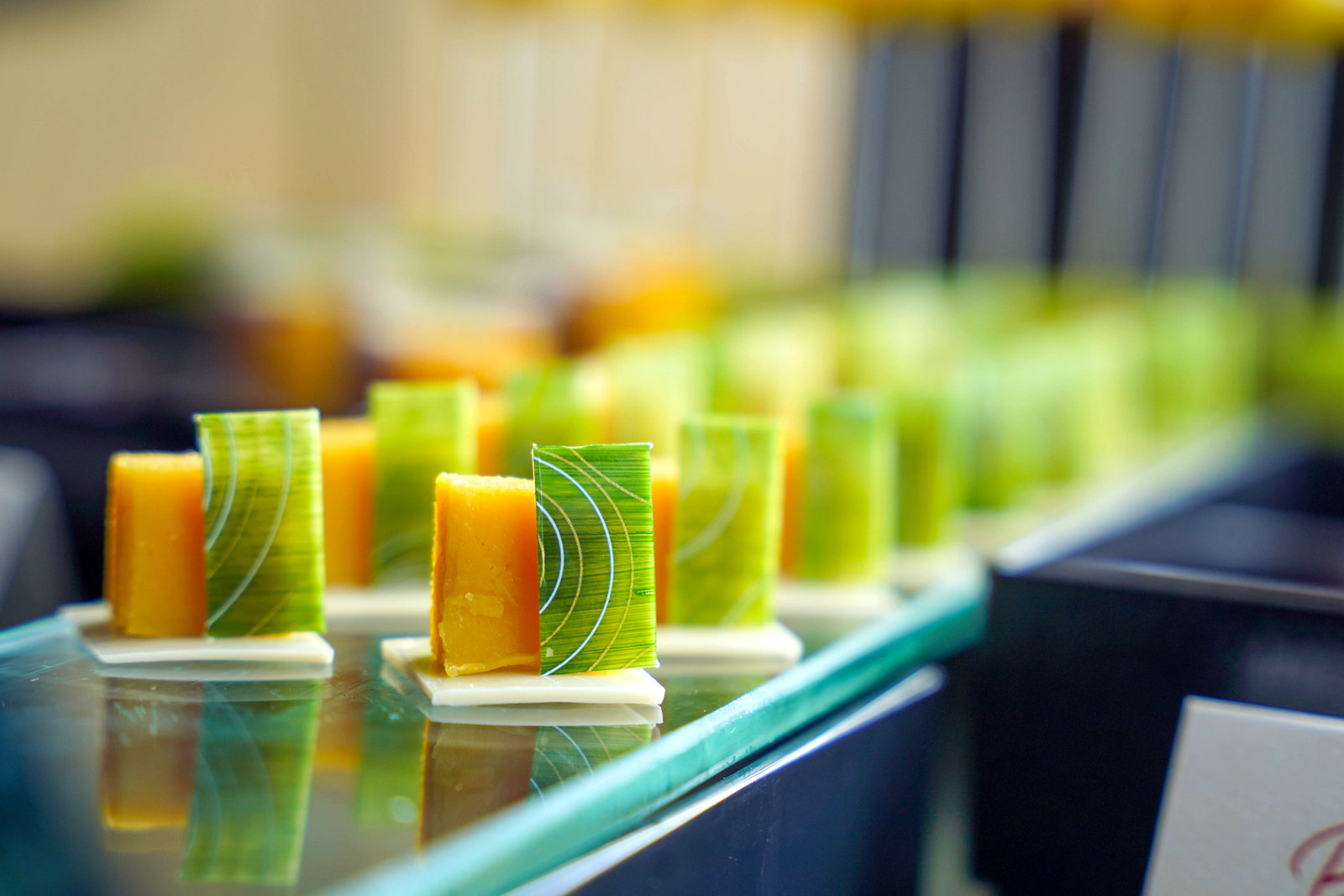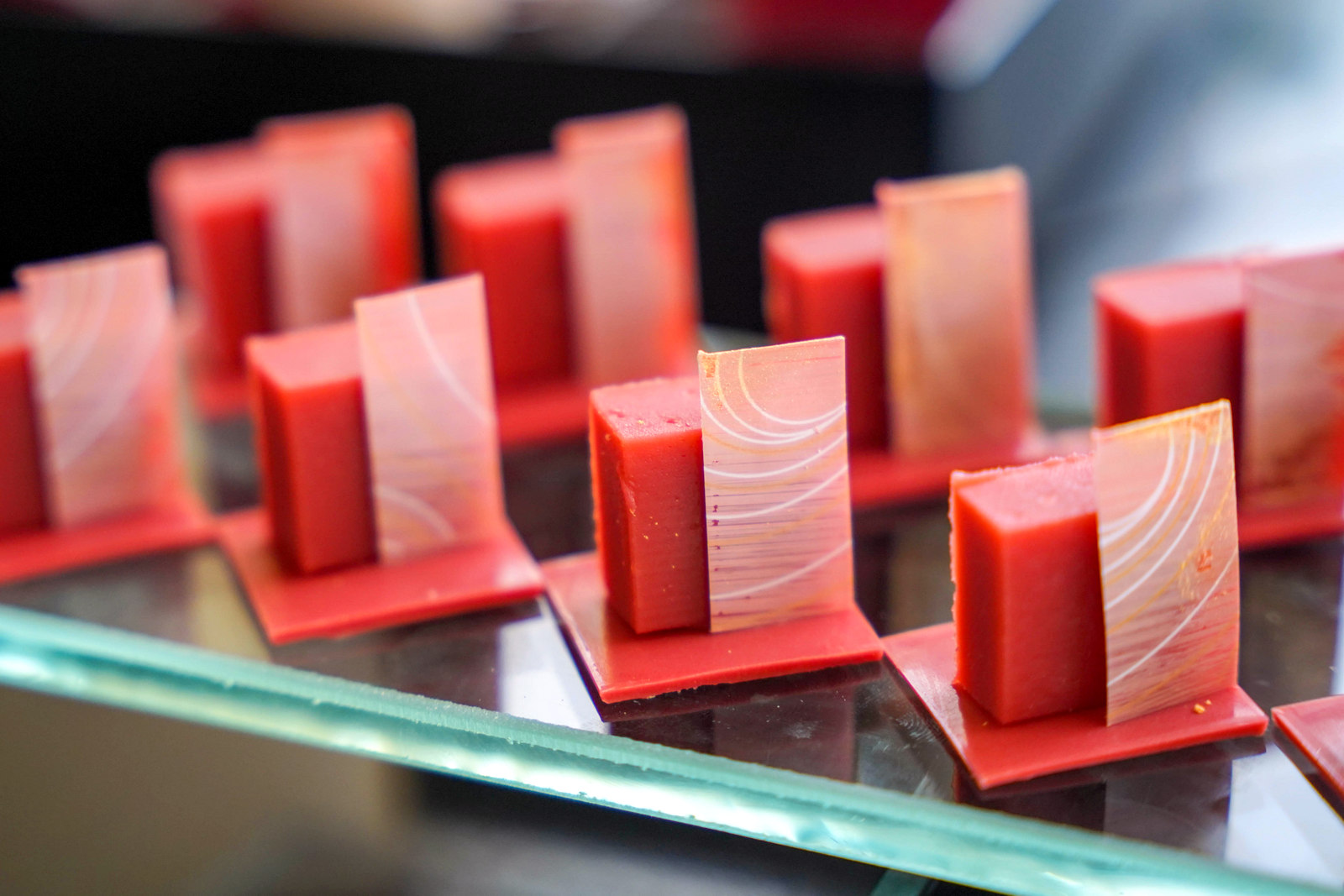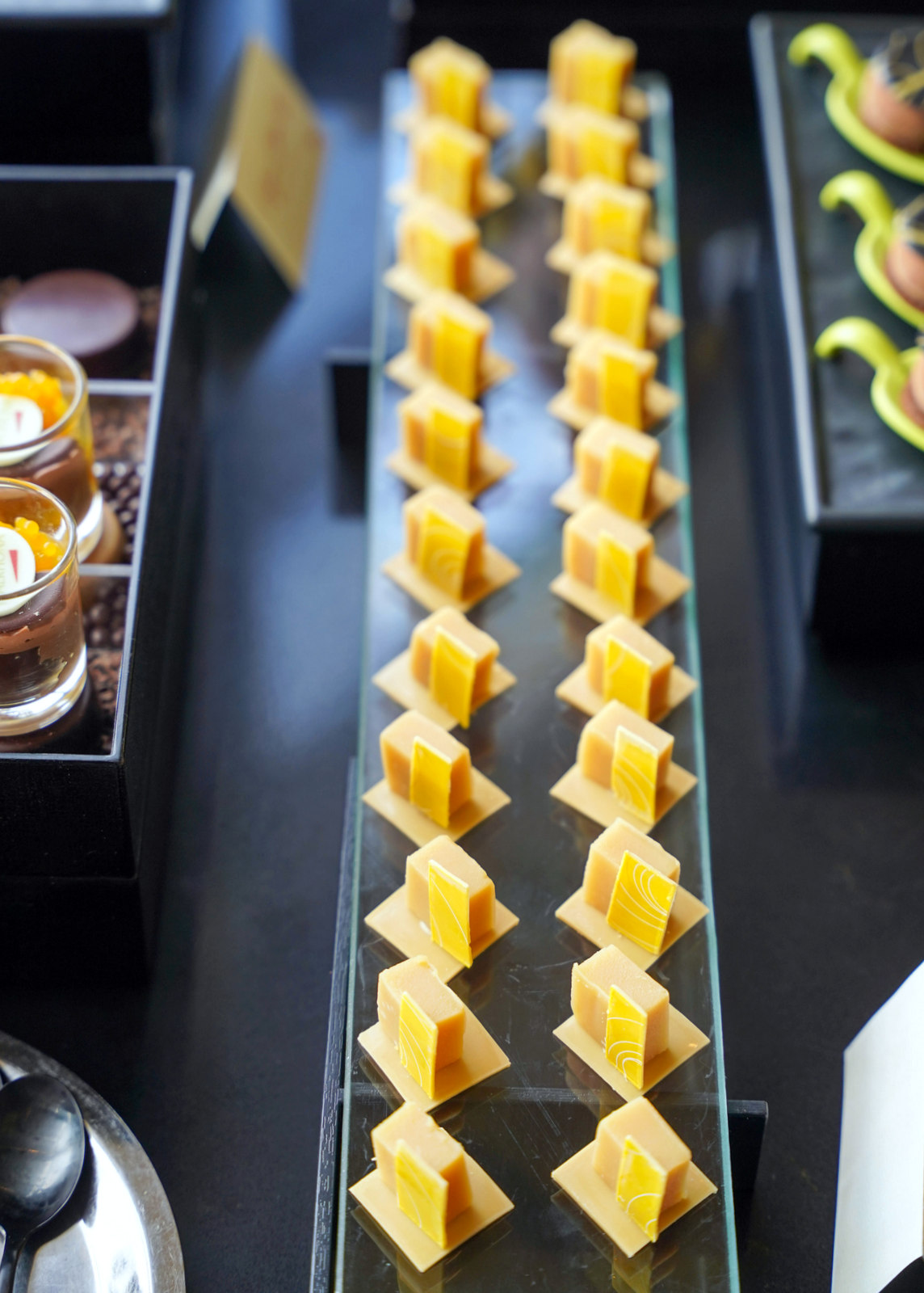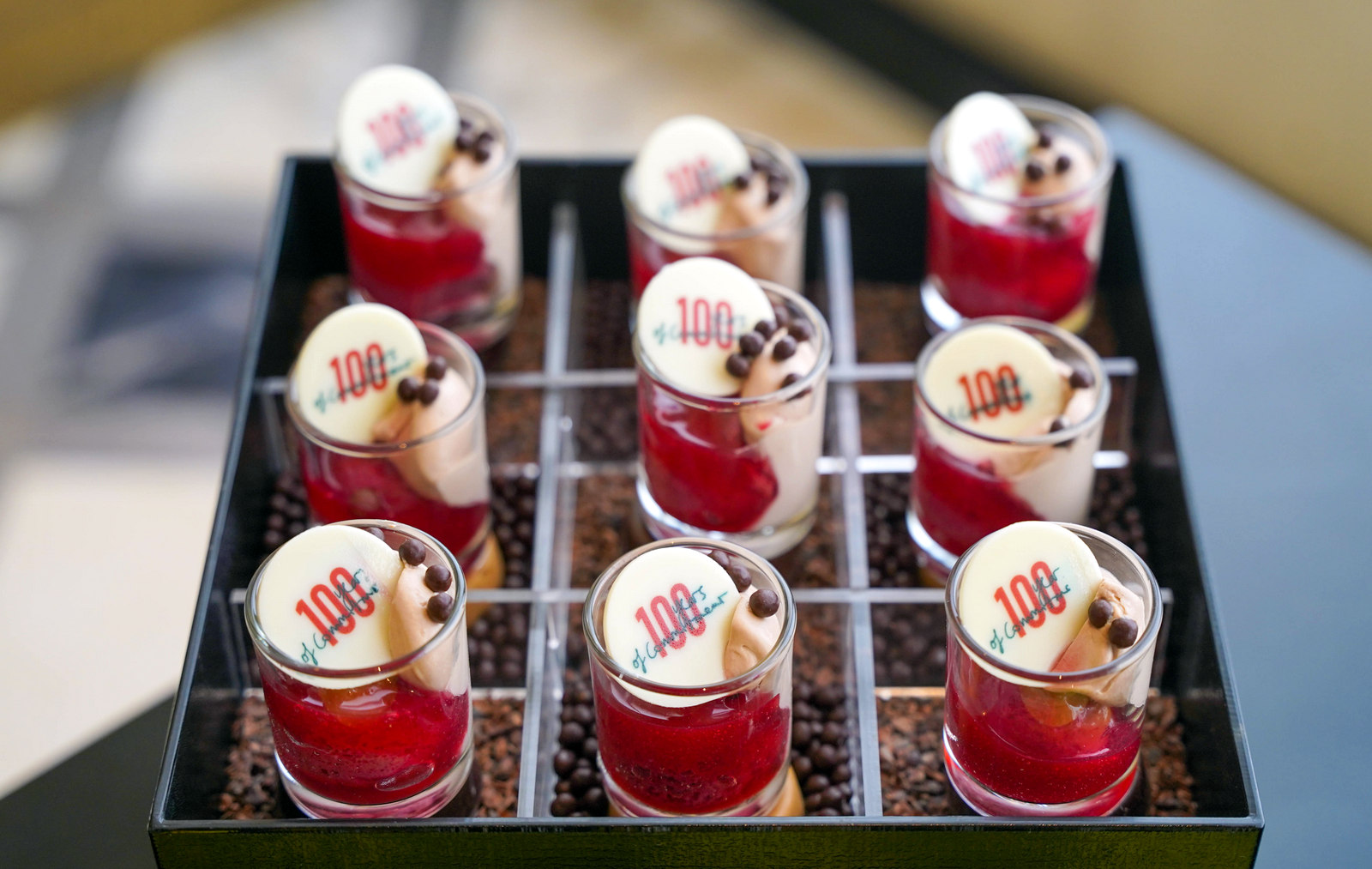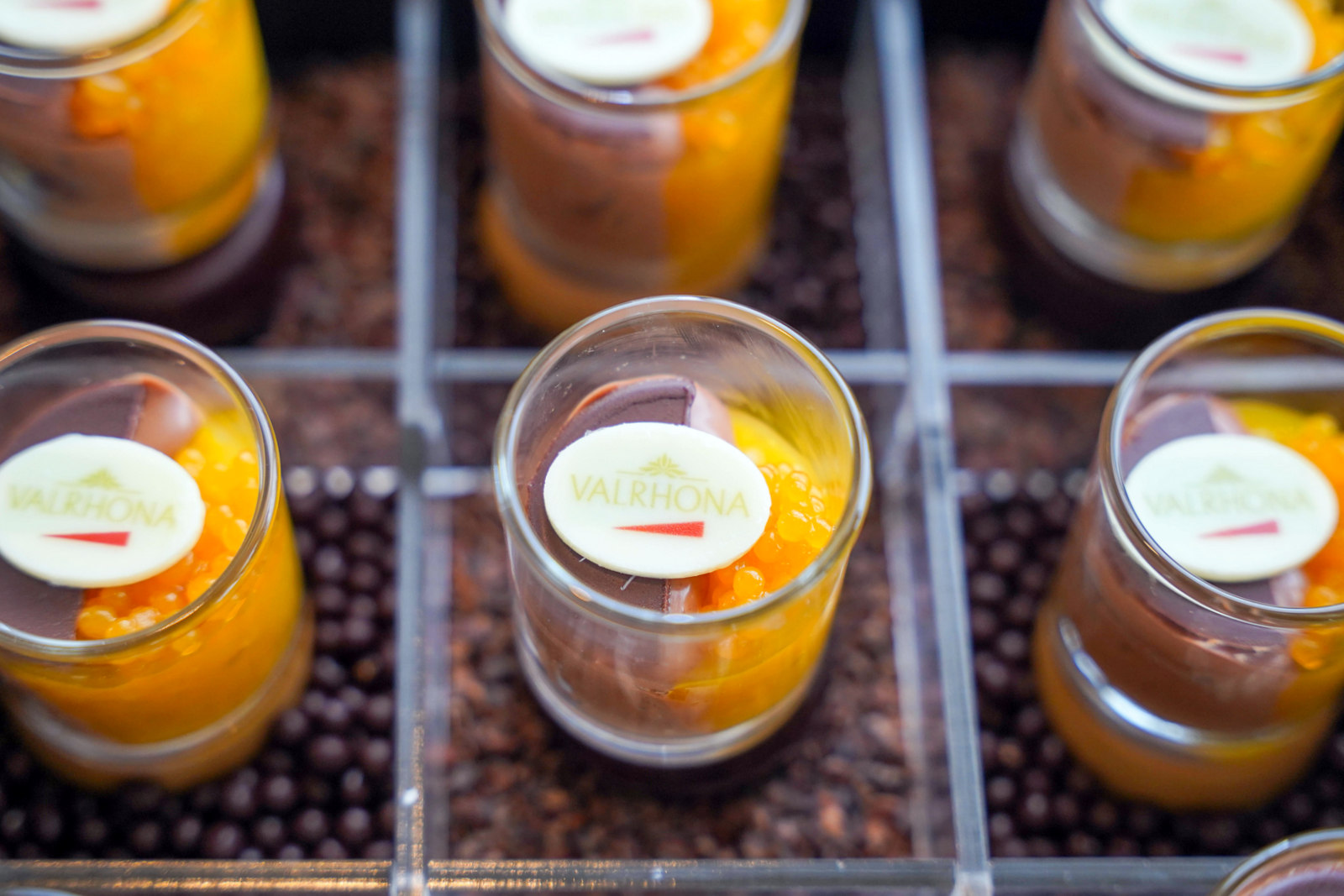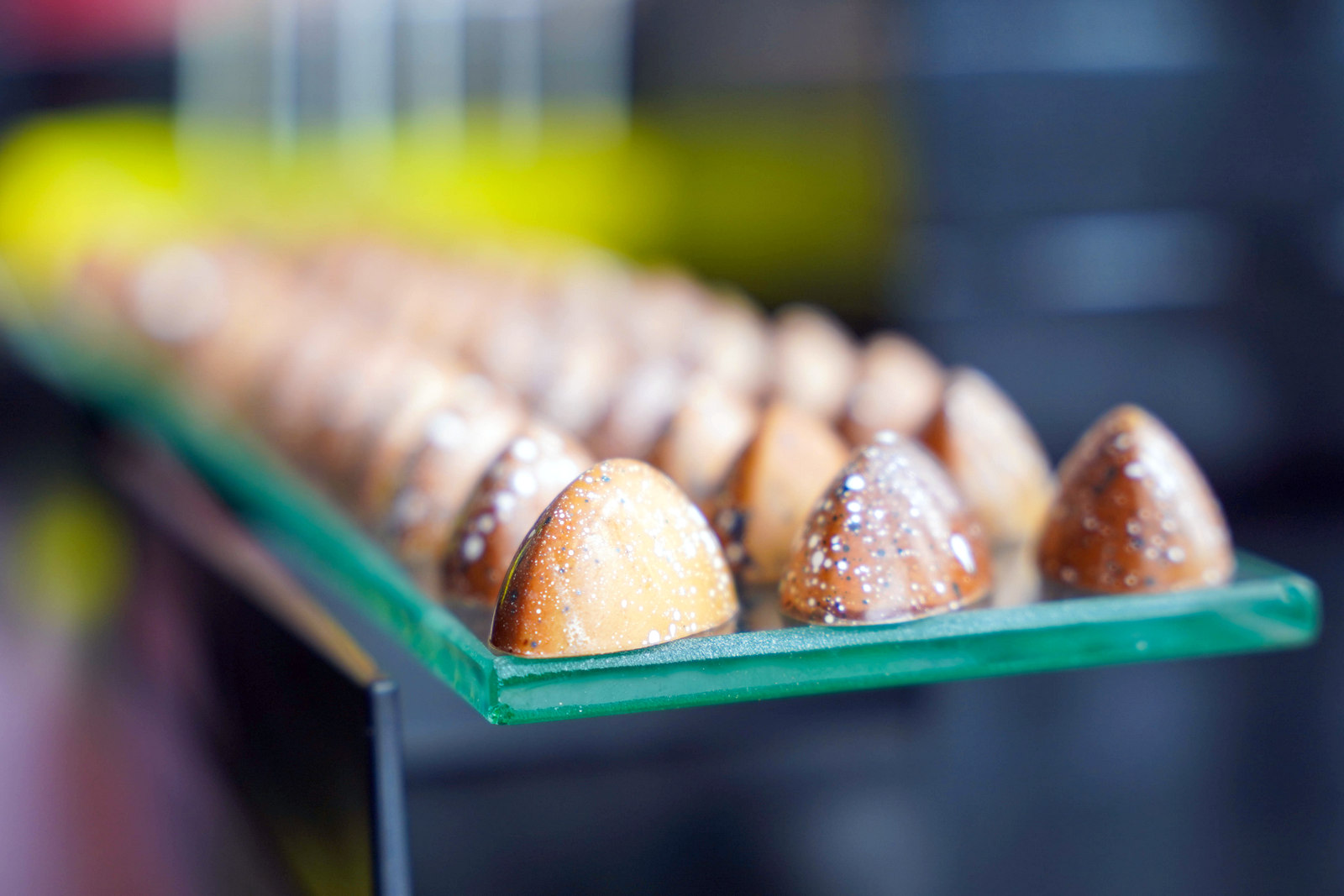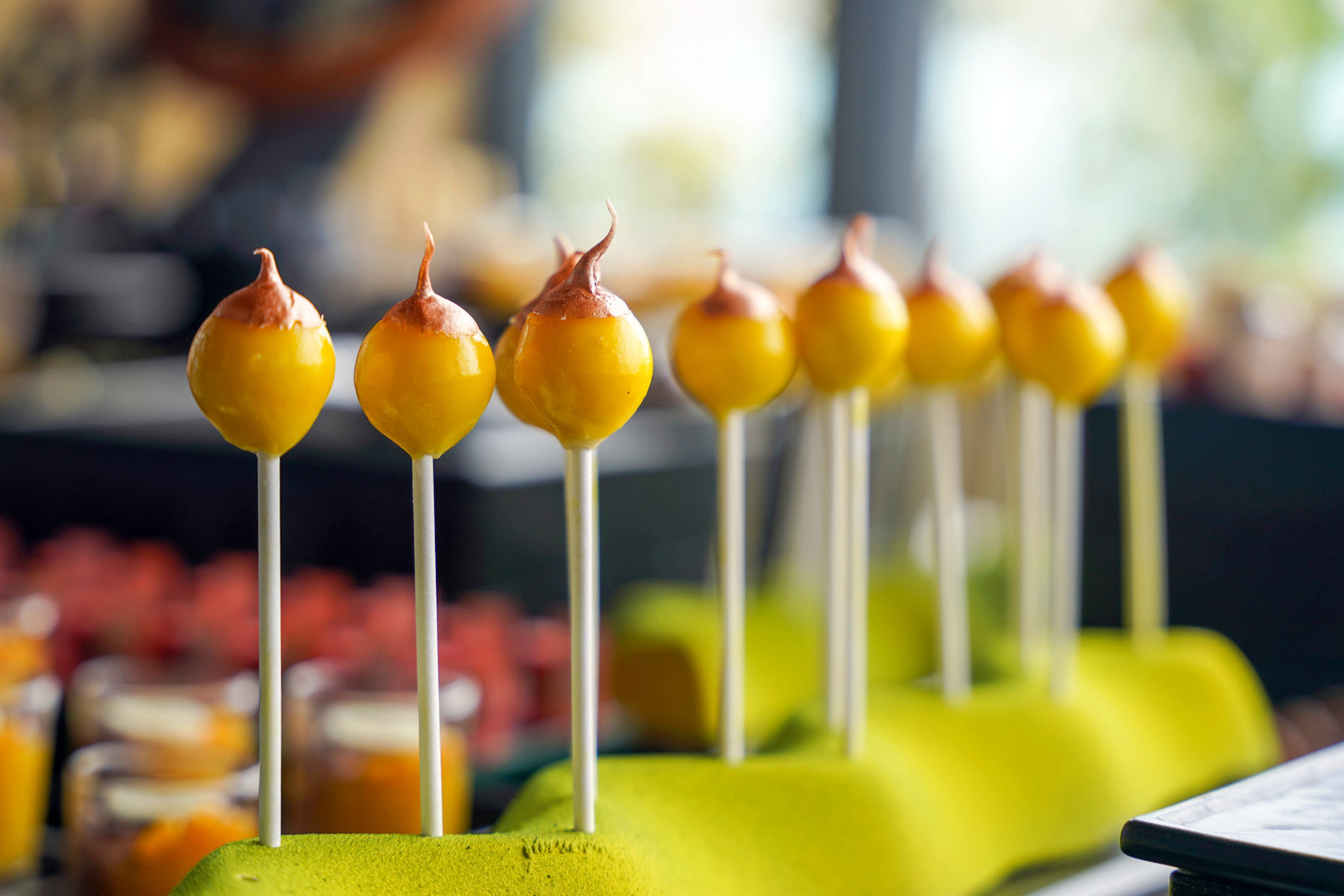 We also experienced a variety of temptations that convey the distinctive deep luxuriousness of Valrhona's chocolate, with a lush, melt-in-the-mouth creaminess.
These included the Palet d'Or with Komuntu 80%, a compelling contrast of cocoa flavours; the Namachoc with Inspiration, fabulously fruity with strawberries, passion fruit and yuzu; the fashionable Baba Cool with Jivara 40%; the velvety, tangy Dulcey Apricot with Dulcey 35%; and Colonel Pop with Opalys 33% playful lollipops.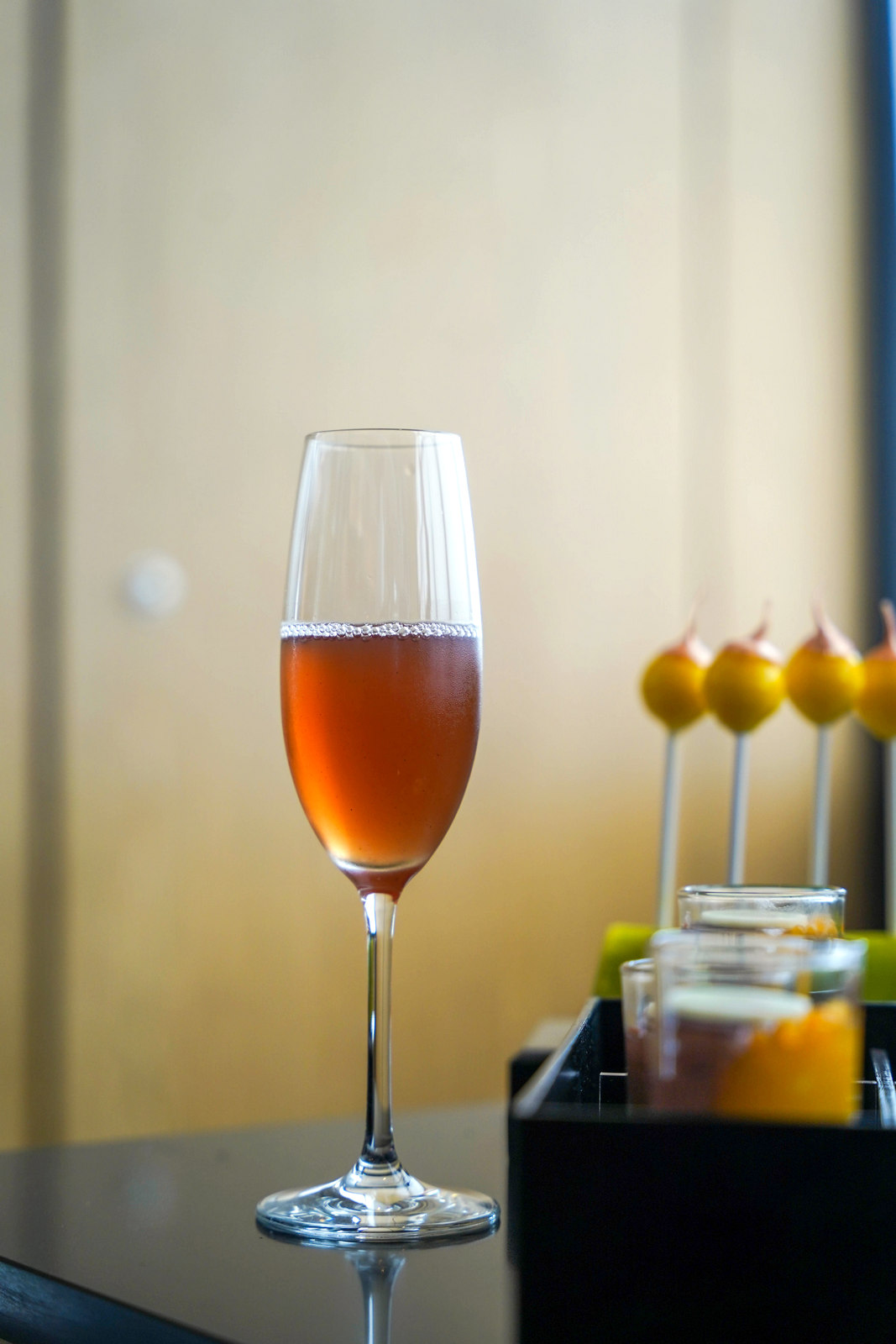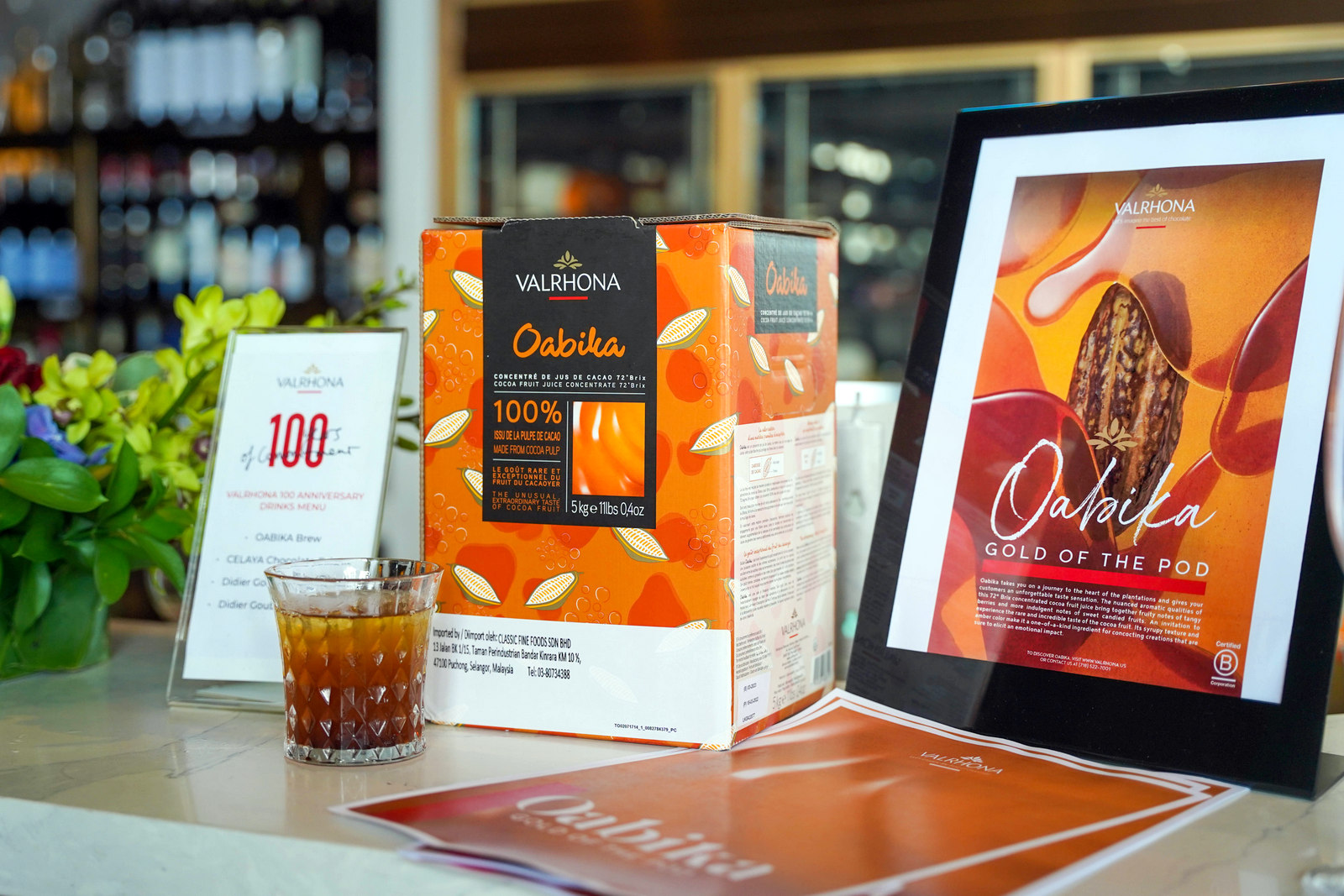 Valrhona's beverages also prove to be brilliant, such as the amber-hued Oabika cocoa fruit juice with nuanced notes of candied fruits and the Celaya Chocolate Drink that concentrates the lusciously intense flavour of chocolate in a drink without being too sweet or cloying.
Valrhona has also come out with its new 2022 Christmas Limited Edition gift boxes, which make the perfect Christmas present! These are now available on the Classic Deli website at
classicdeli.market/my