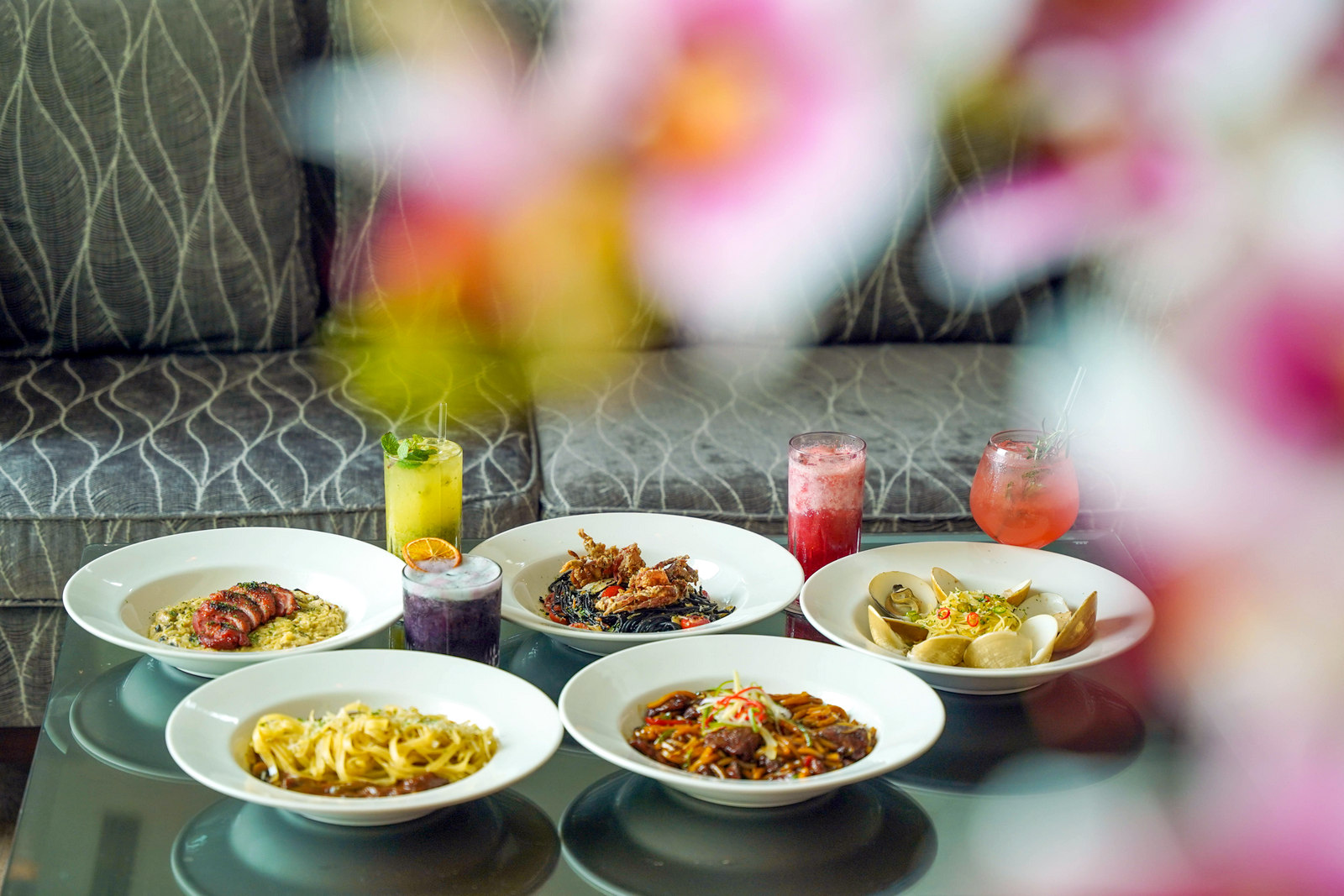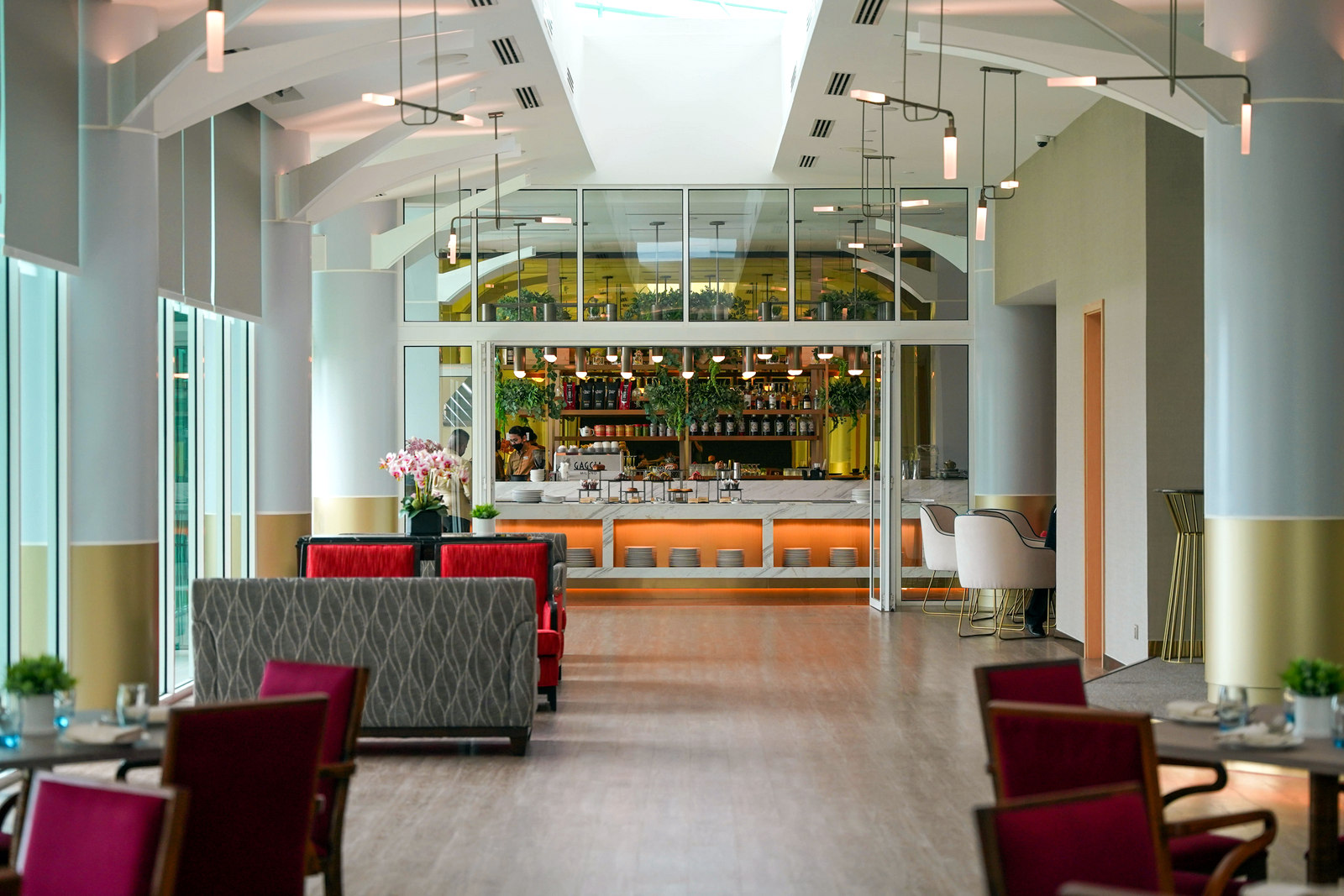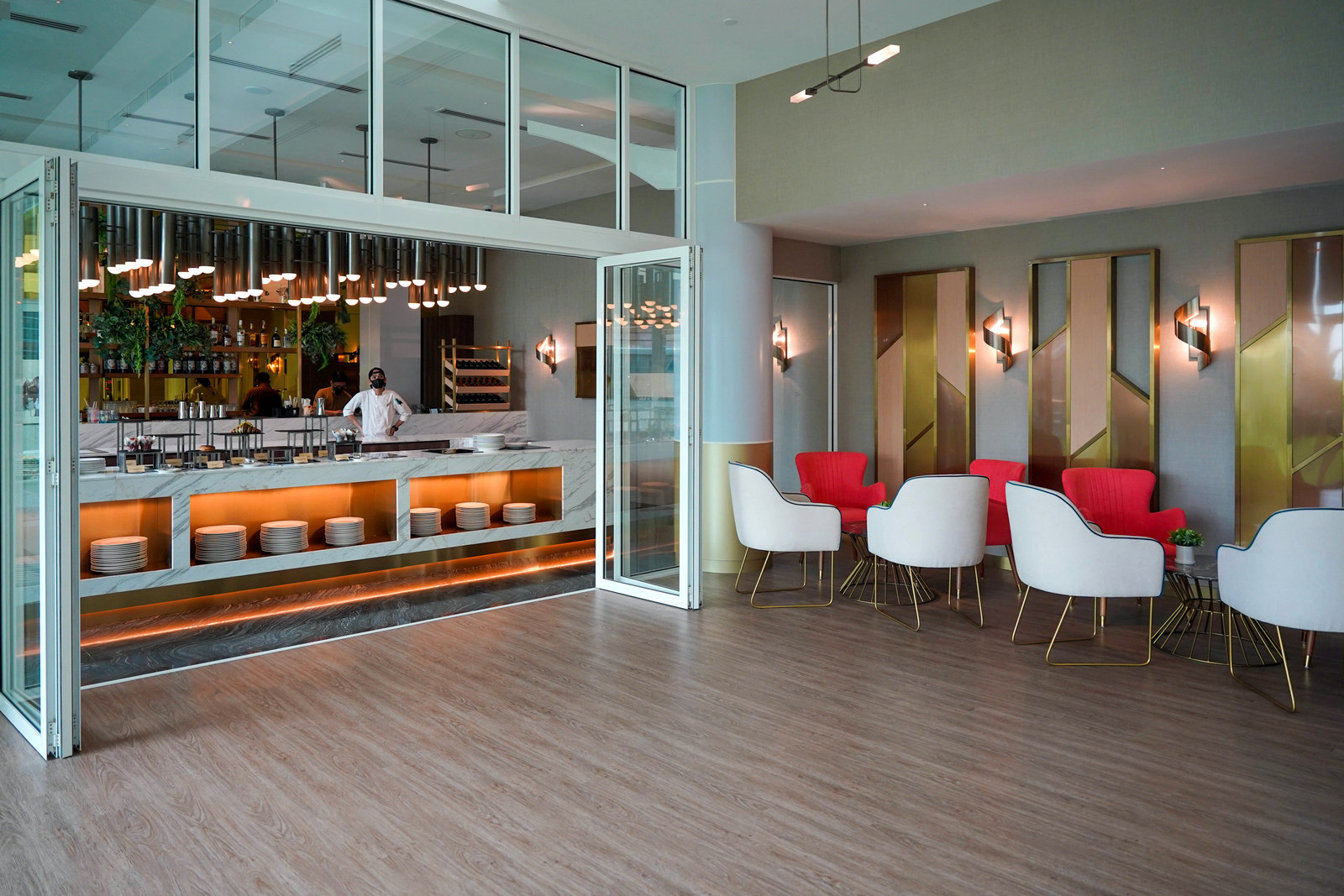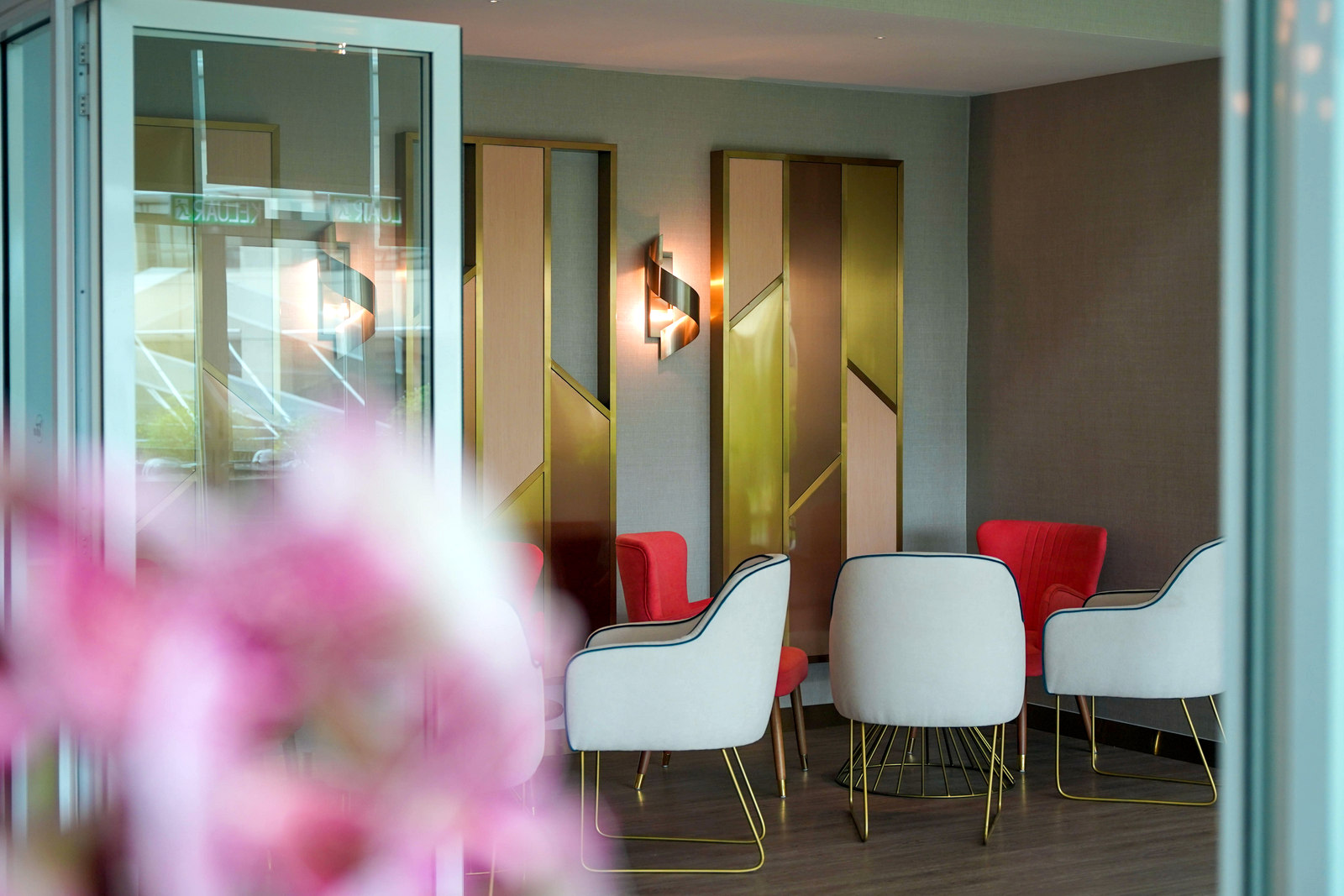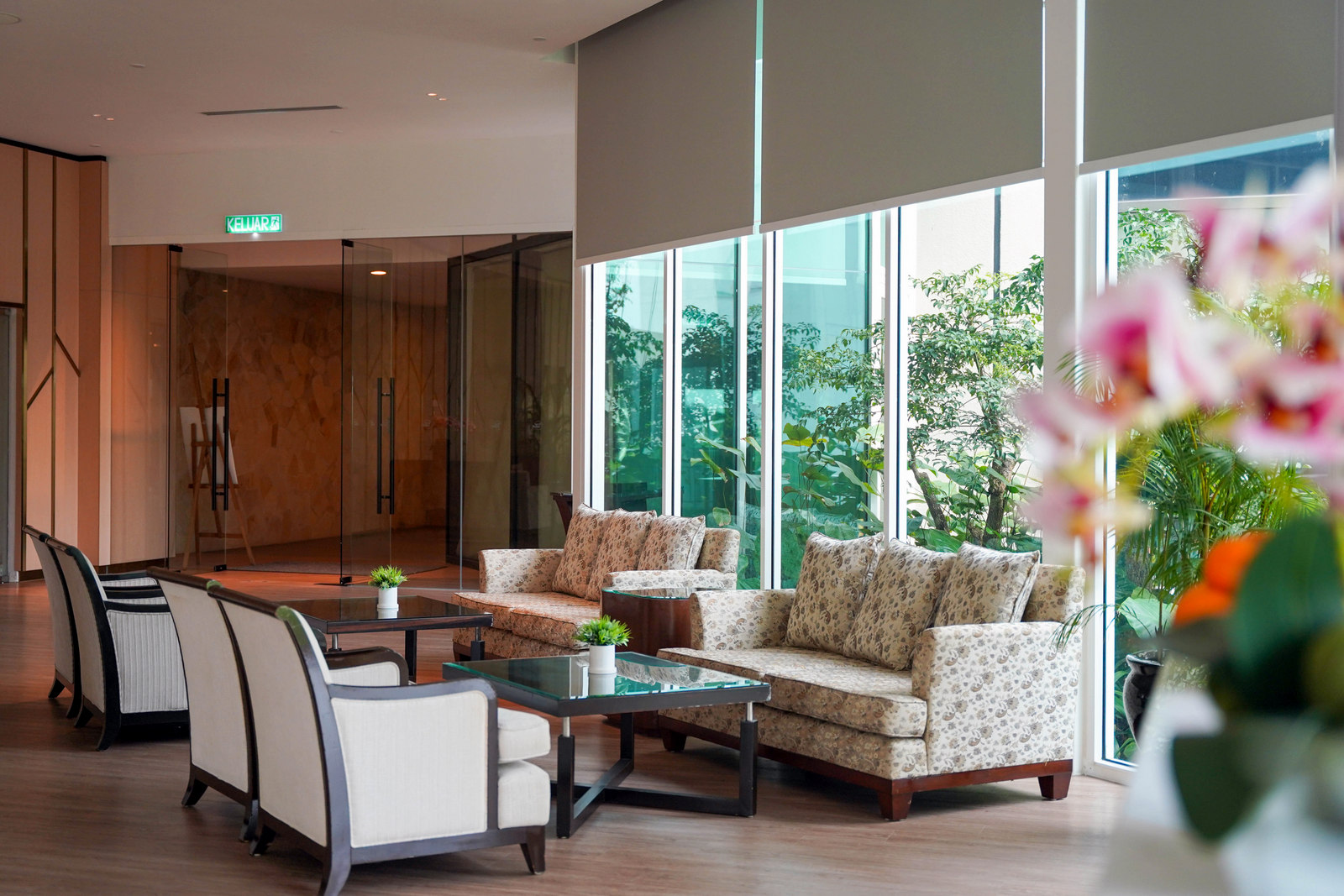 Be@Two is PJ's new place to be at One World Hotel, serving lip-smacking specialities in a spacious, stylishly casual setting.
Feast on fettuccine stroganoff, wagyu udon, orzo with wild mushrooms, and otak-otak stuffed chicken wings, crafted with honest ingredients, while sampling fresh bread and pastries.
Located on Level 2, Be@Two serves not only as a full-fledged restaurant but a flexible space that can host birthday parties, corporate training sessions, anniversary gatherings and wedding celebrations for up to 150 guests.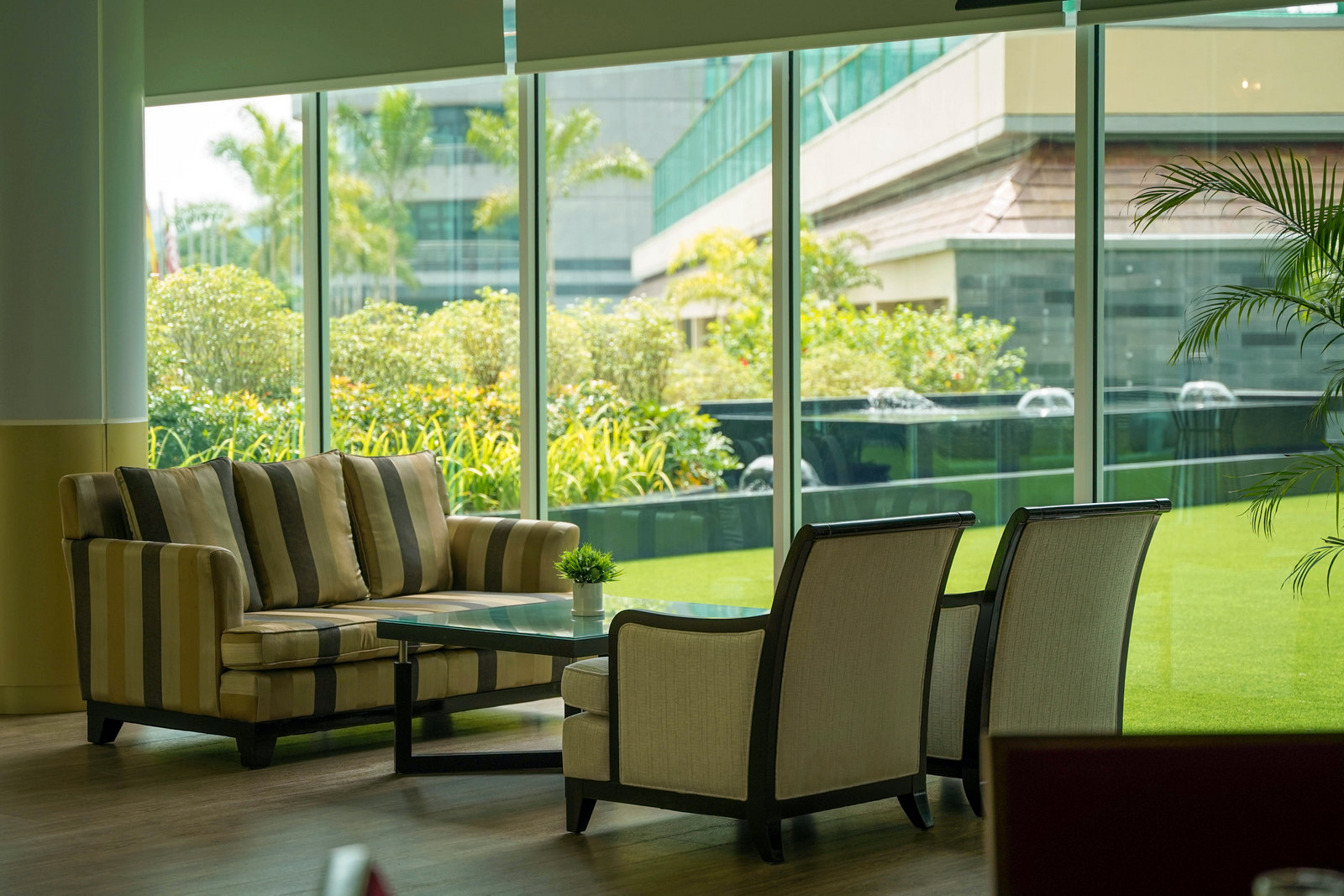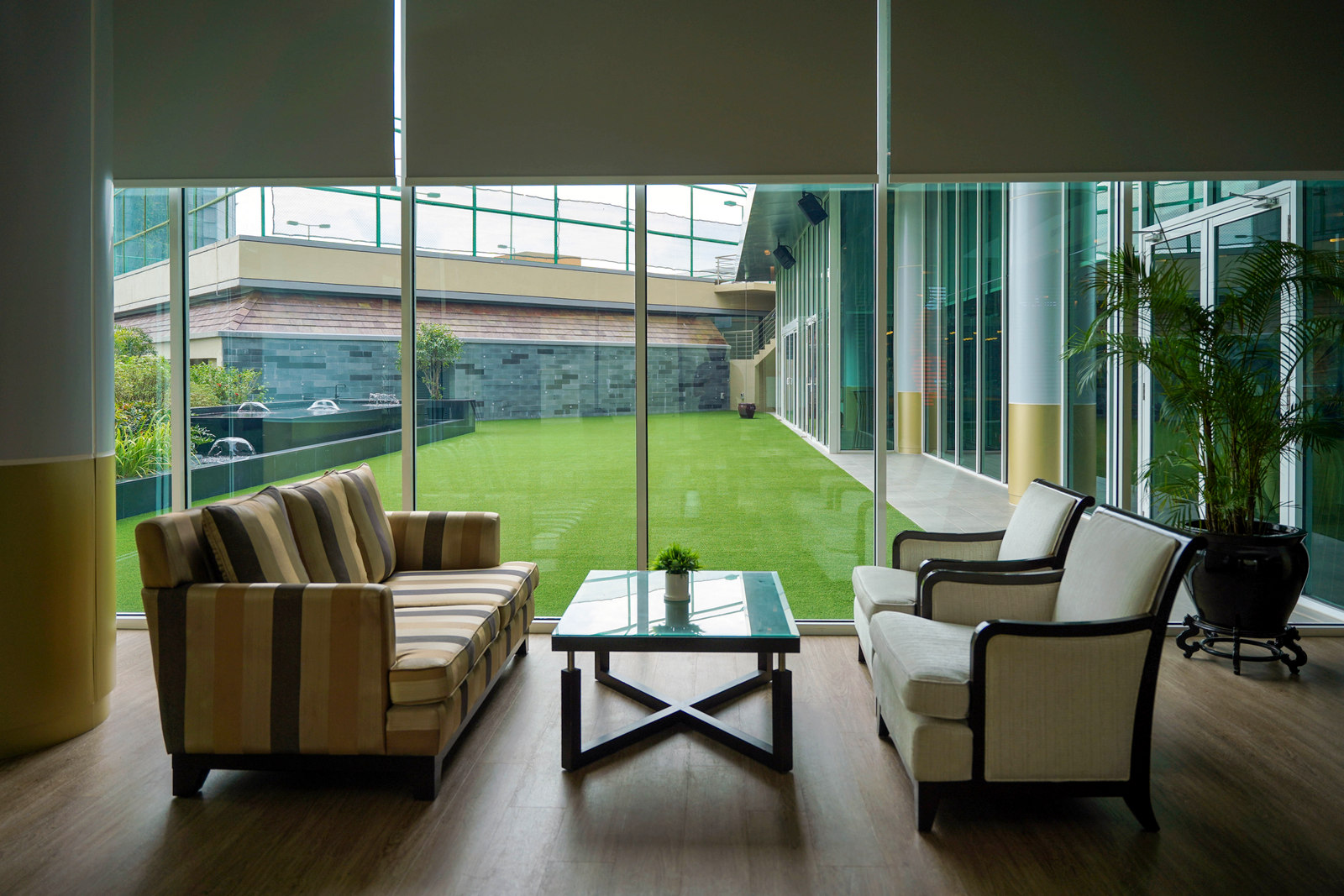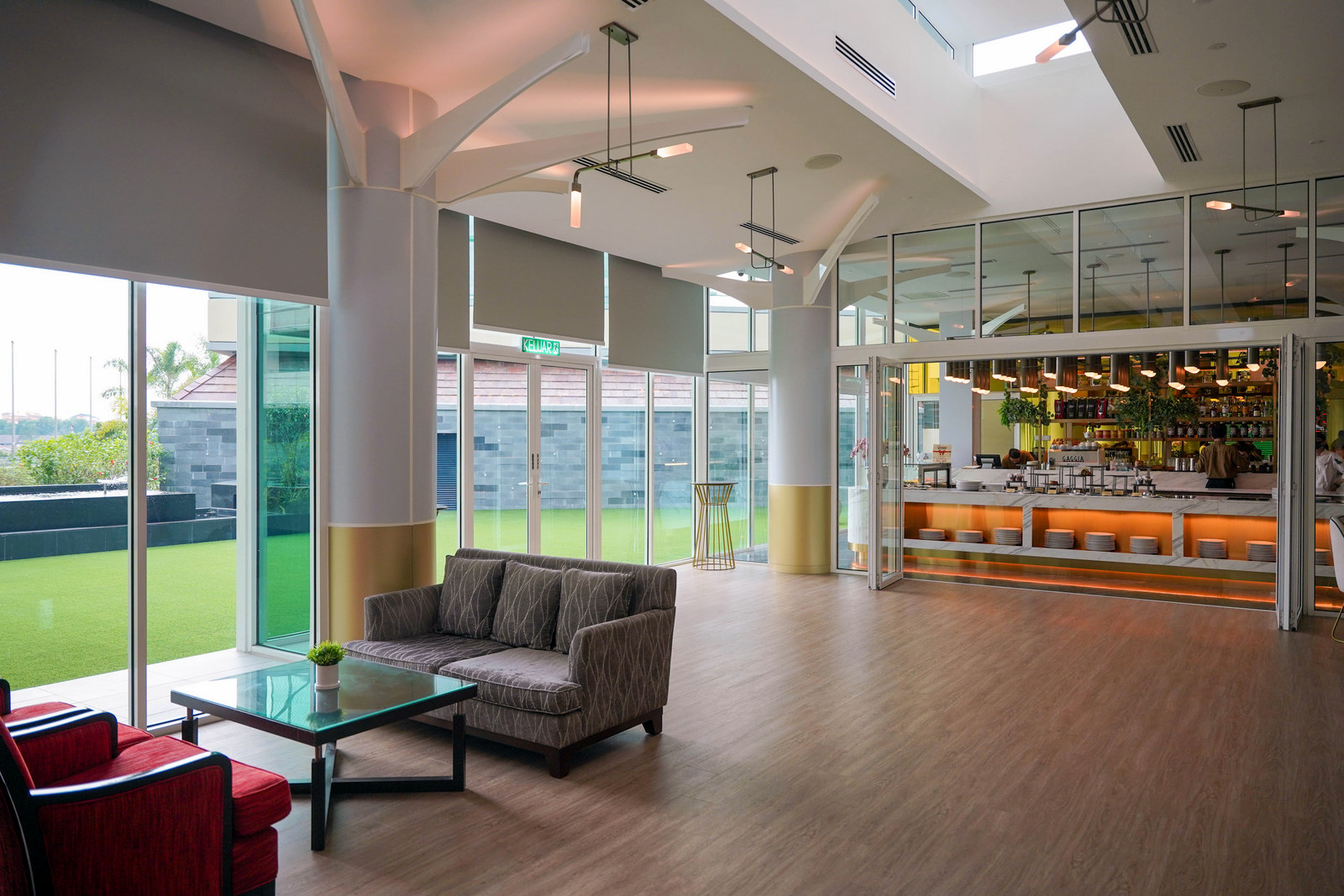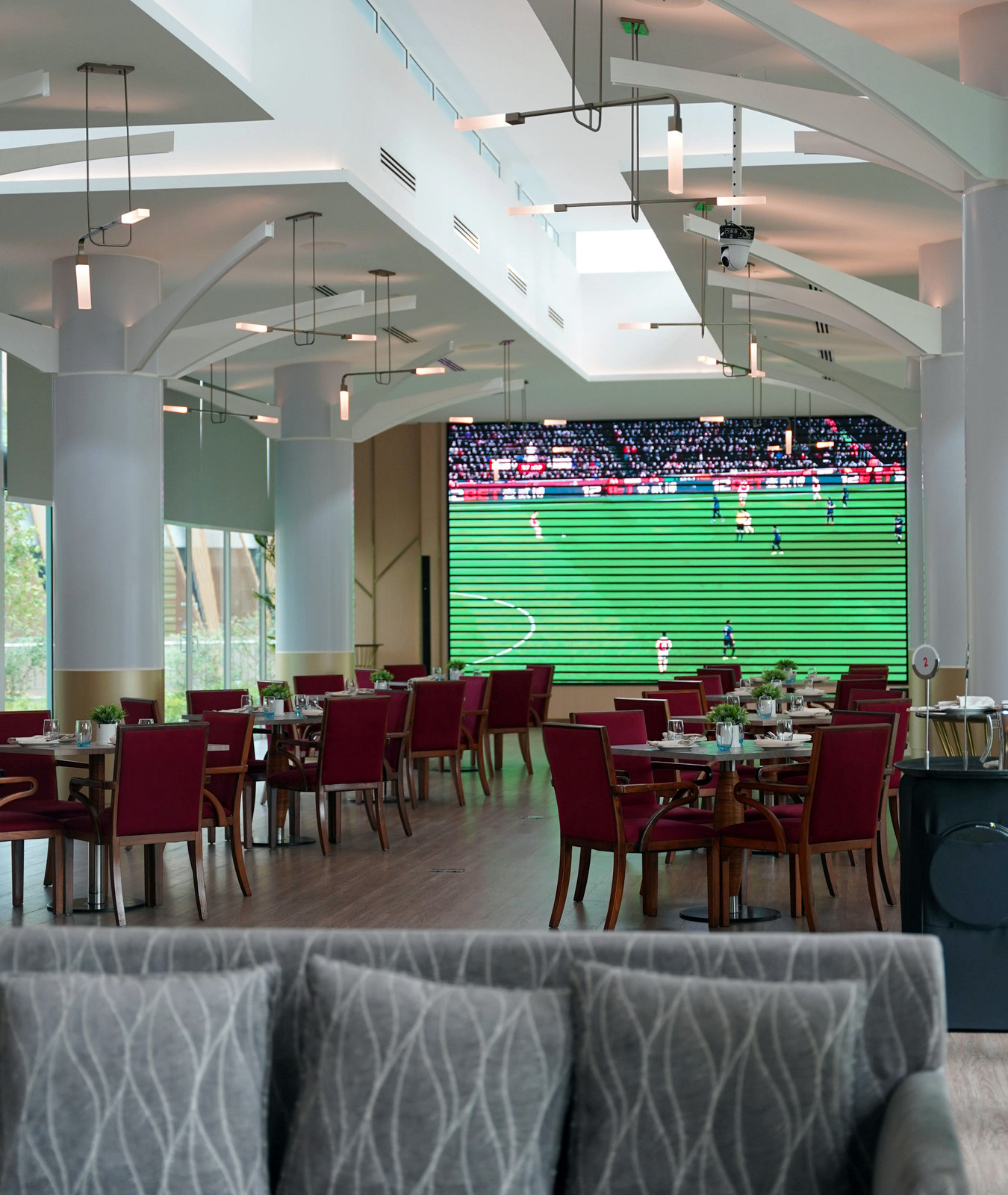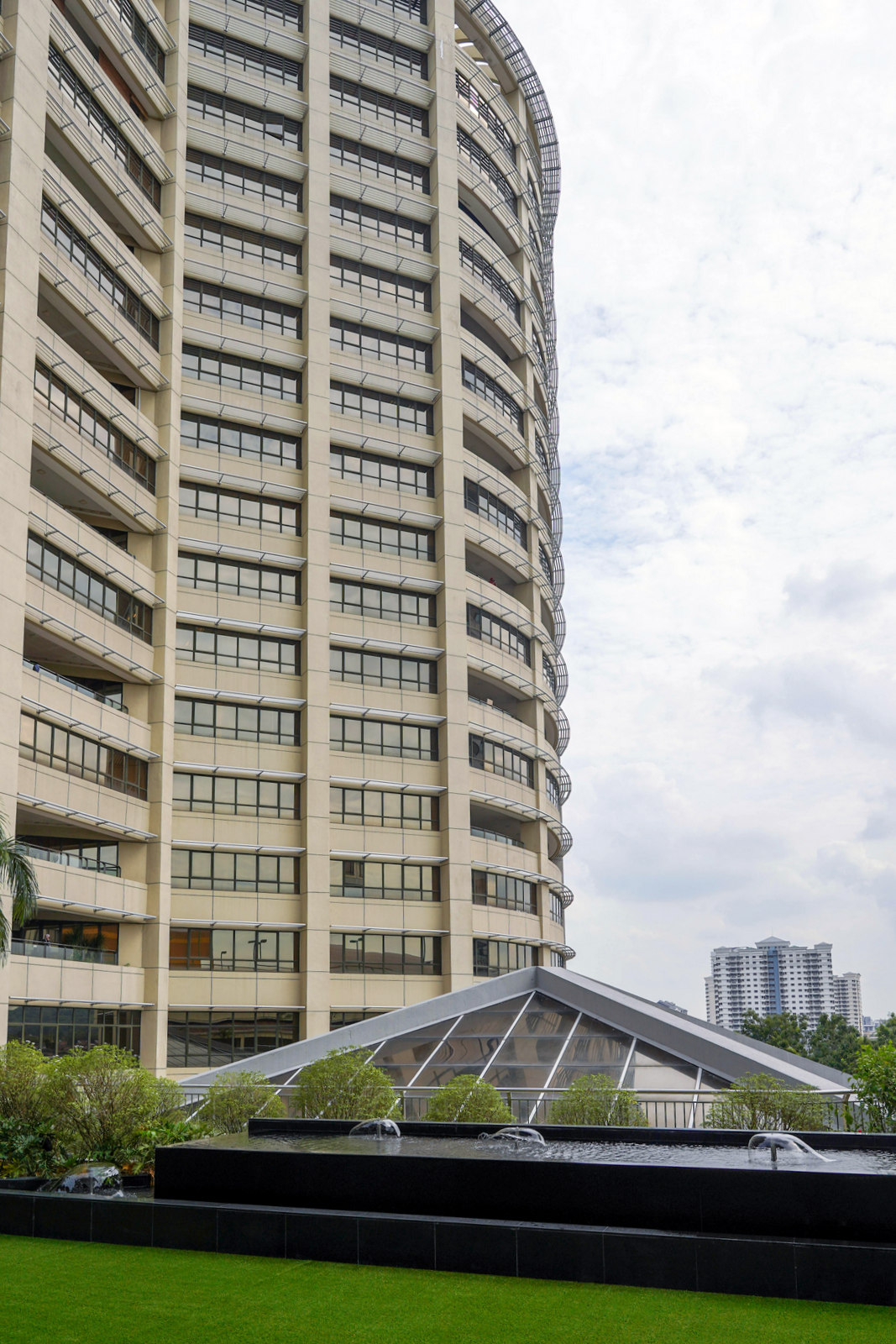 Floor-to-ceiling glass panels let lots of natural sunlight into Be@Two, making it a bright, cheerful destination with views of verdant greenery and even the sunset in the evenings.
Bonus points: This conveniently accessible venue is equipped with a 10 x 17-foot LED display screen, ensuring an immersive visual experience for every event.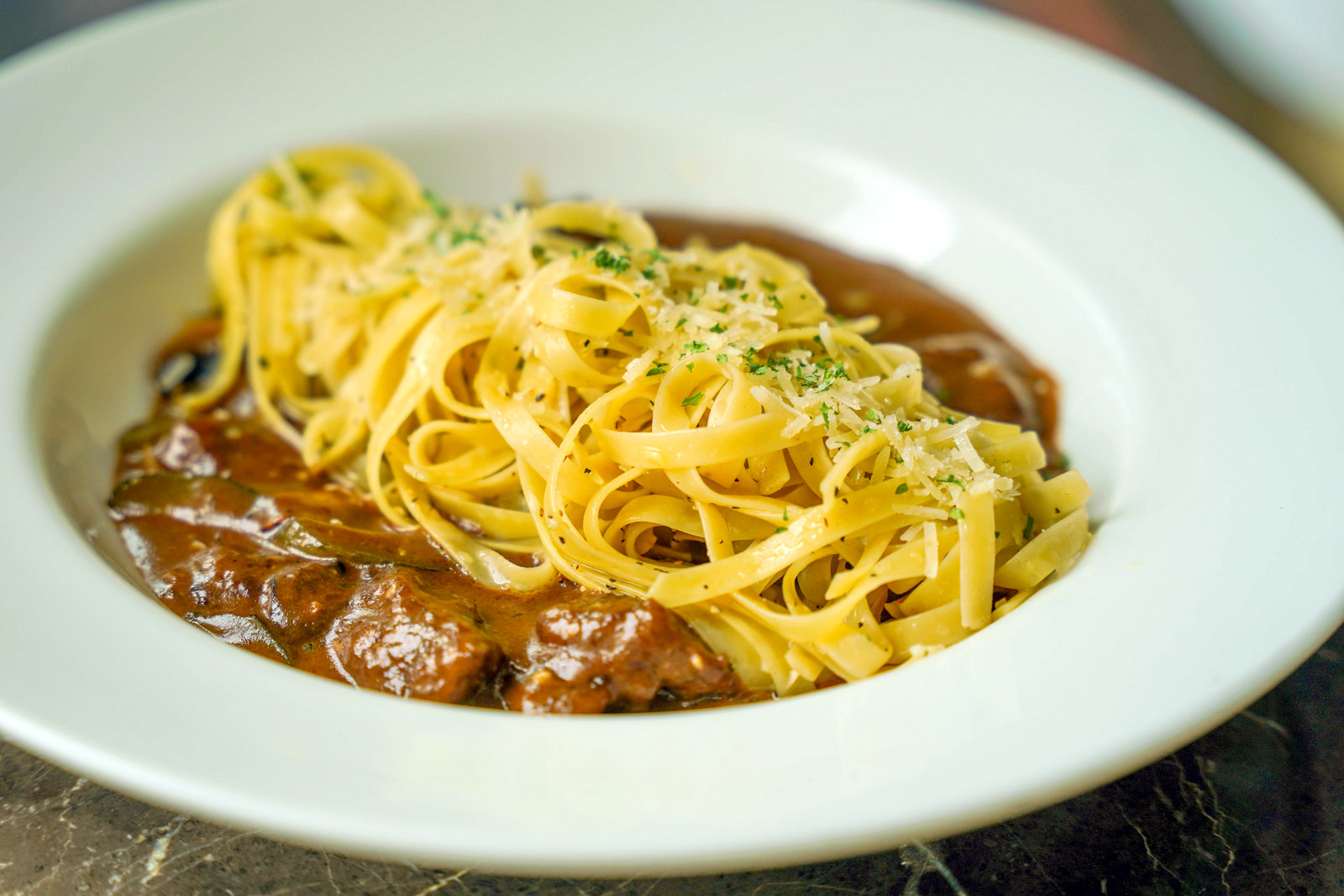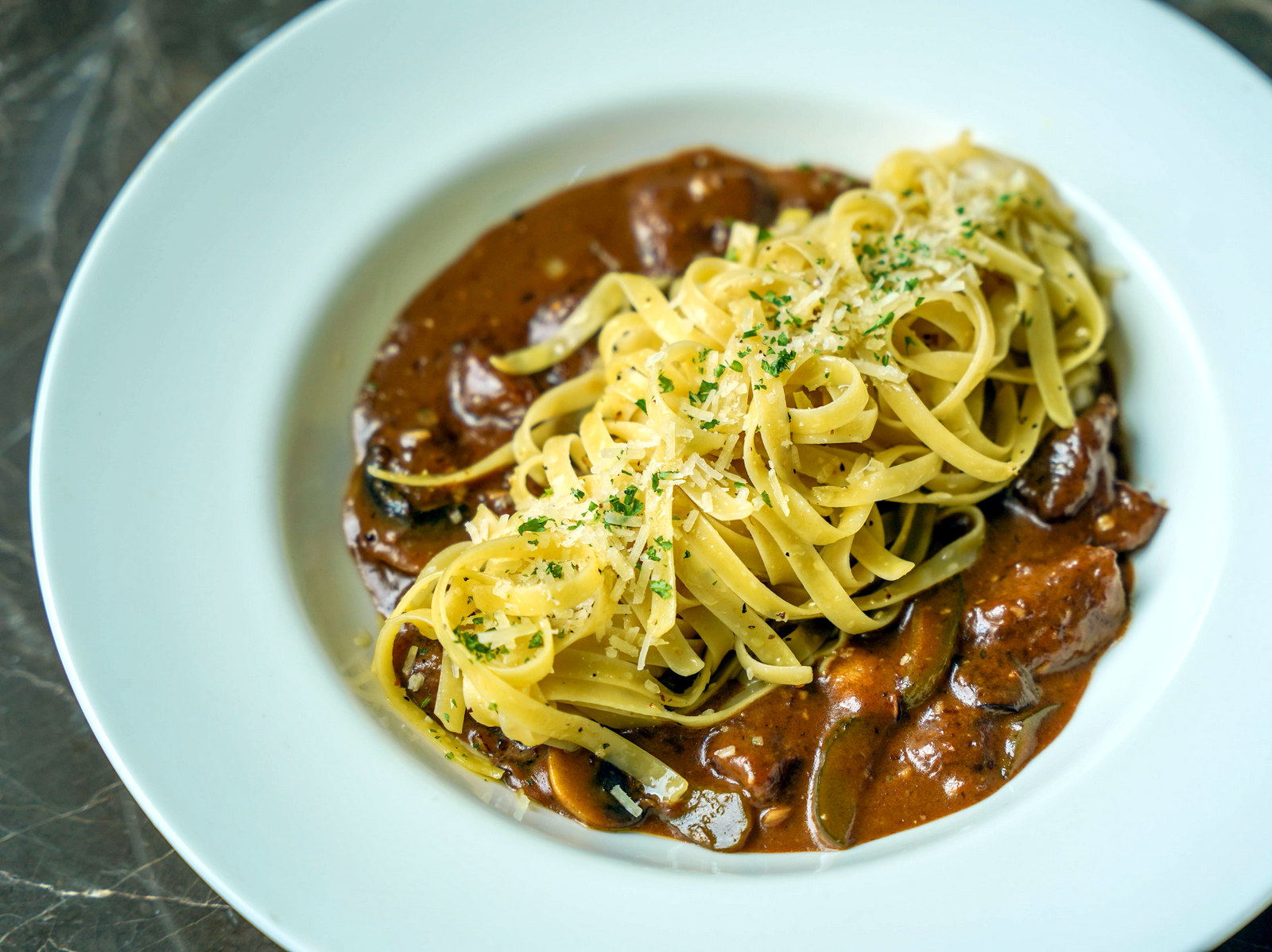 We're impressed by Be@Two's regular dine-in selection, with plenty for pasta enthusiasts.

Start with the Stroganoff (RM90), a hearty helping of fettuccine with generous portions of sliced wagyu tenderloin, complete with garlic bread. It's soulful and satisfying, like a nourishing wintertime recipe, with a potent sauce of beef jus for rich, robustly meaty flavour.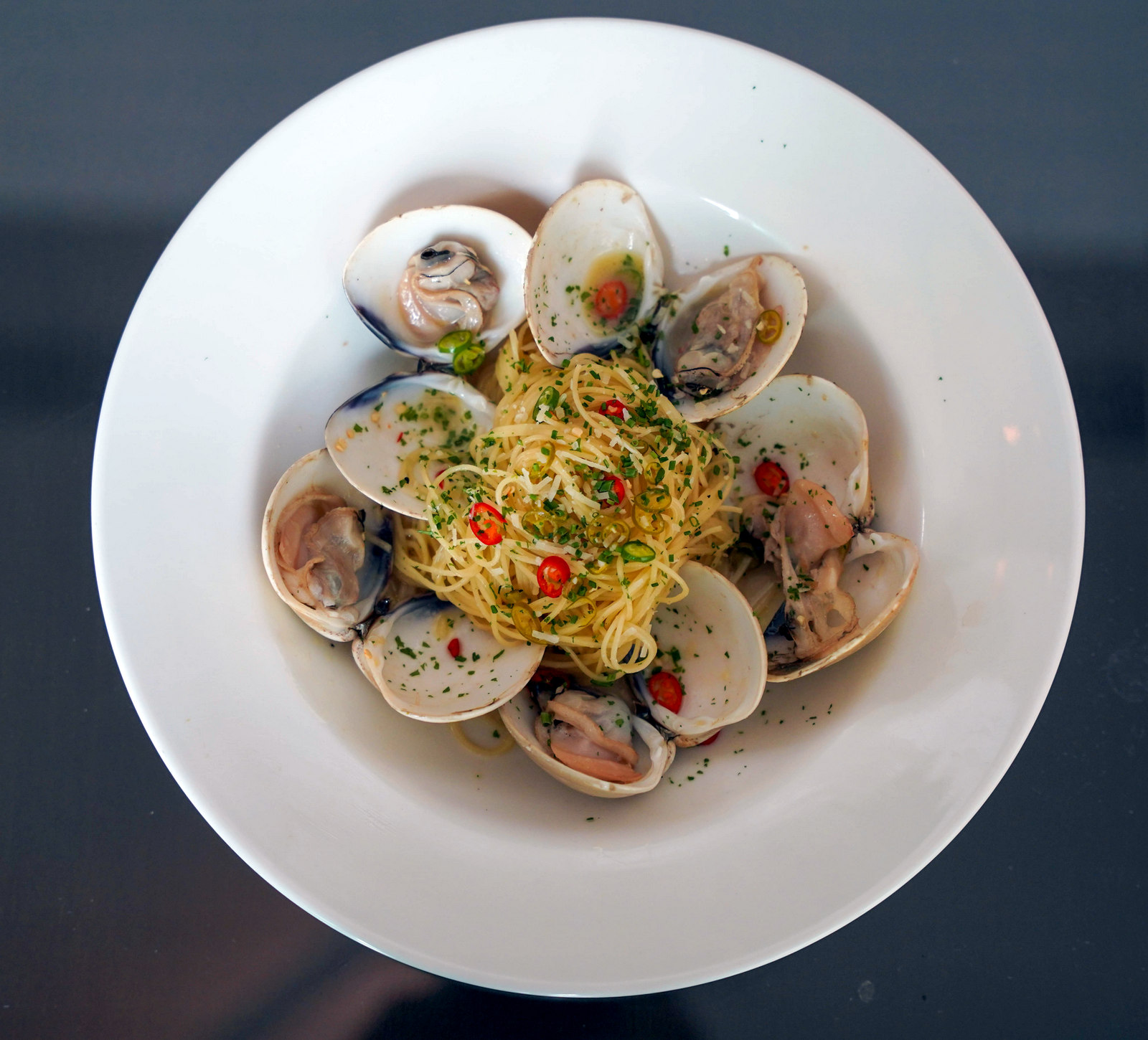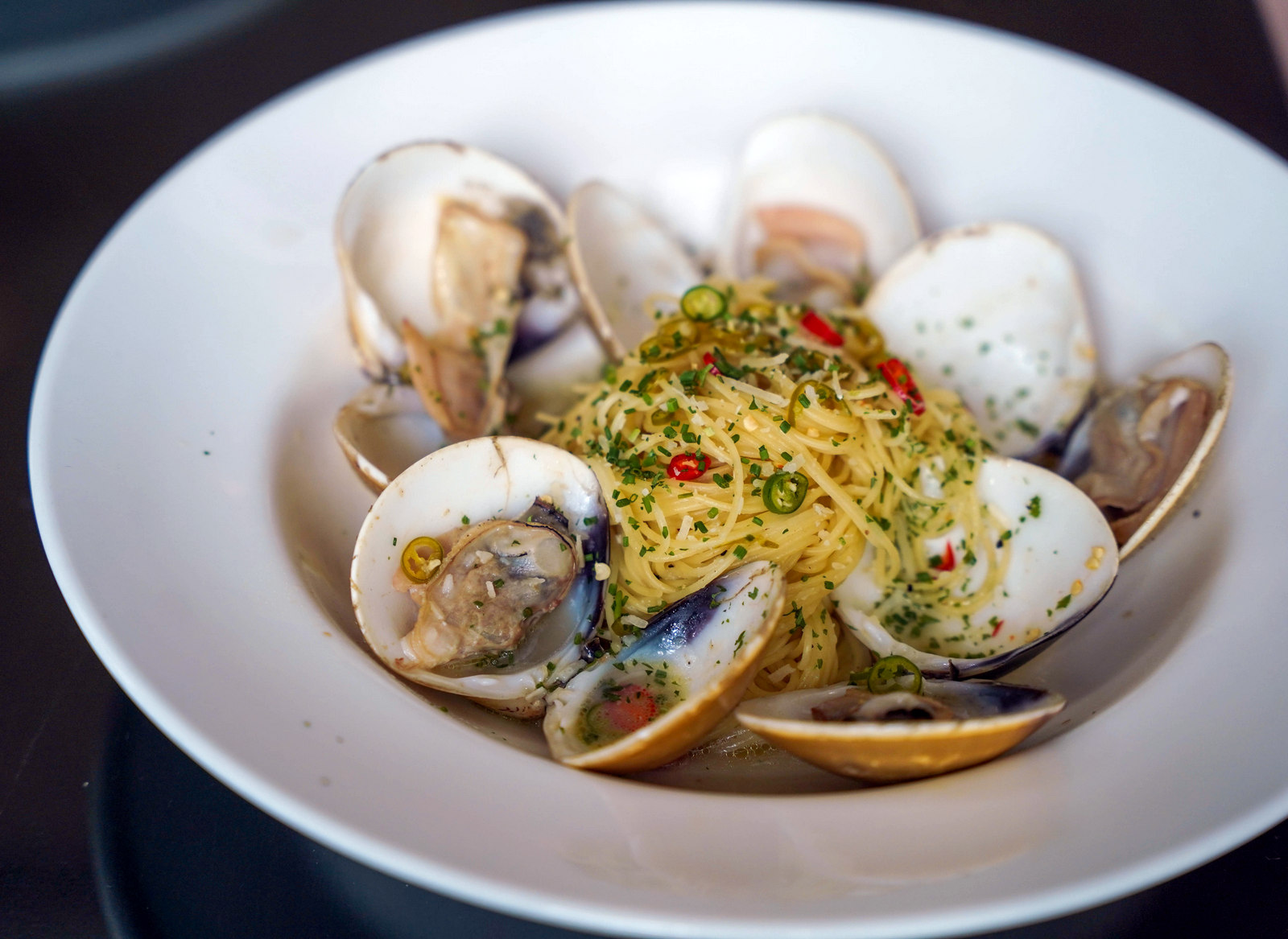 Be@Two's Vongole (RM55) is a classic that's elevated with angel hair pasta tossed with Pacific Ocean giant clams and bird's eye chillies. Perfectly al dente, the pasta is luscious in fish stock, smoothened with white wine, sweetly briny with fresh, fleshy clams, plus chillies for a spice-lover's fiery kick. Absolutely addictive.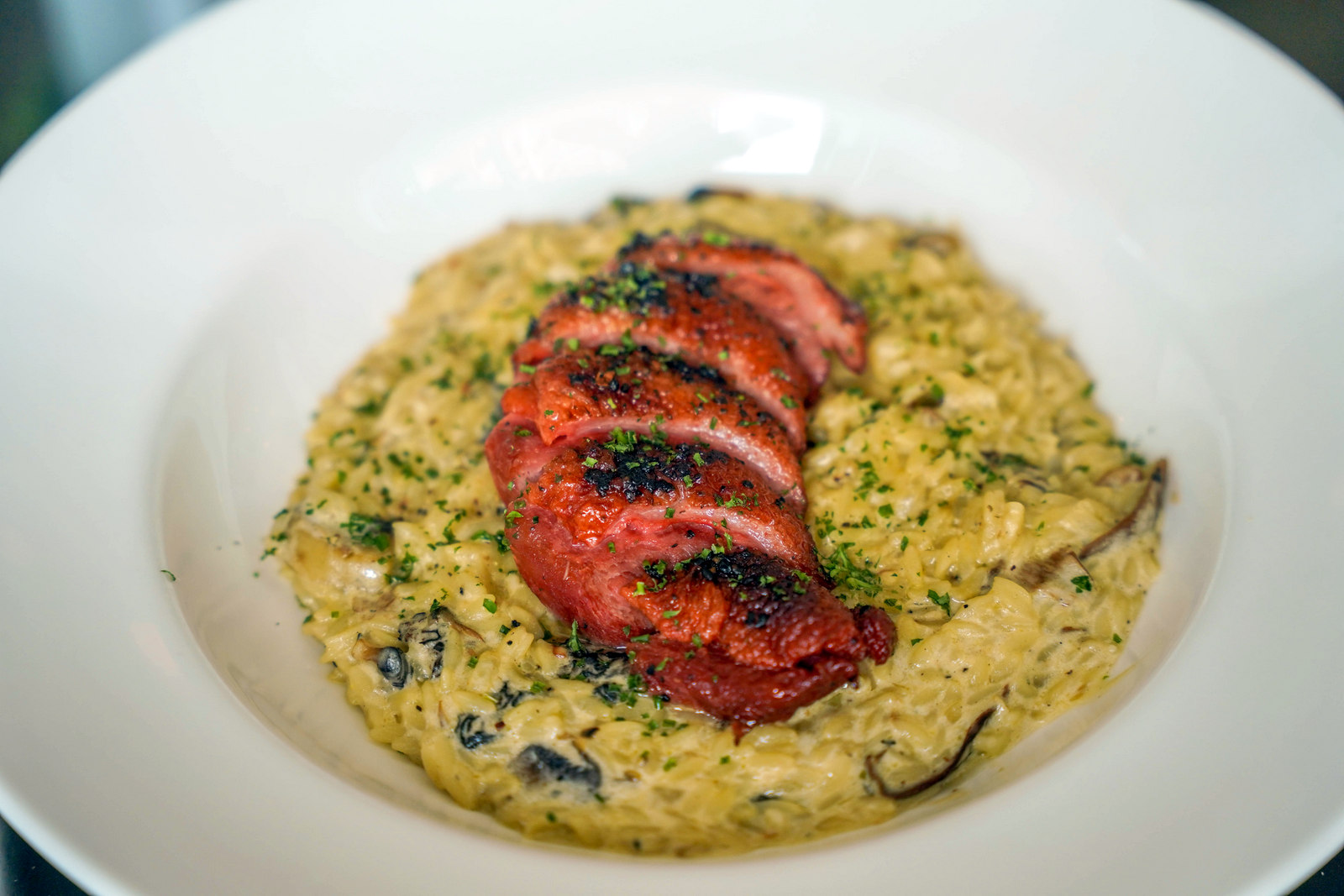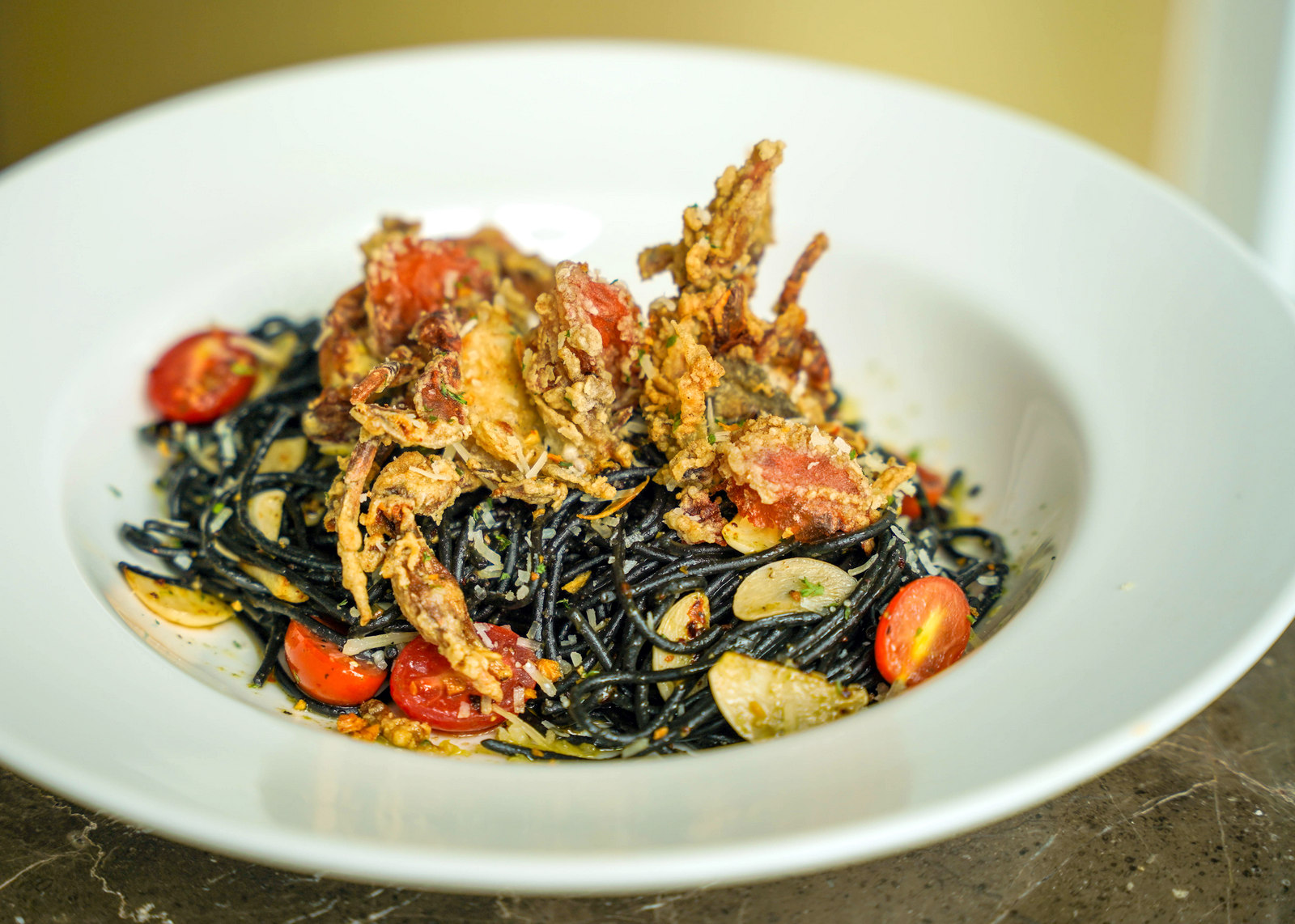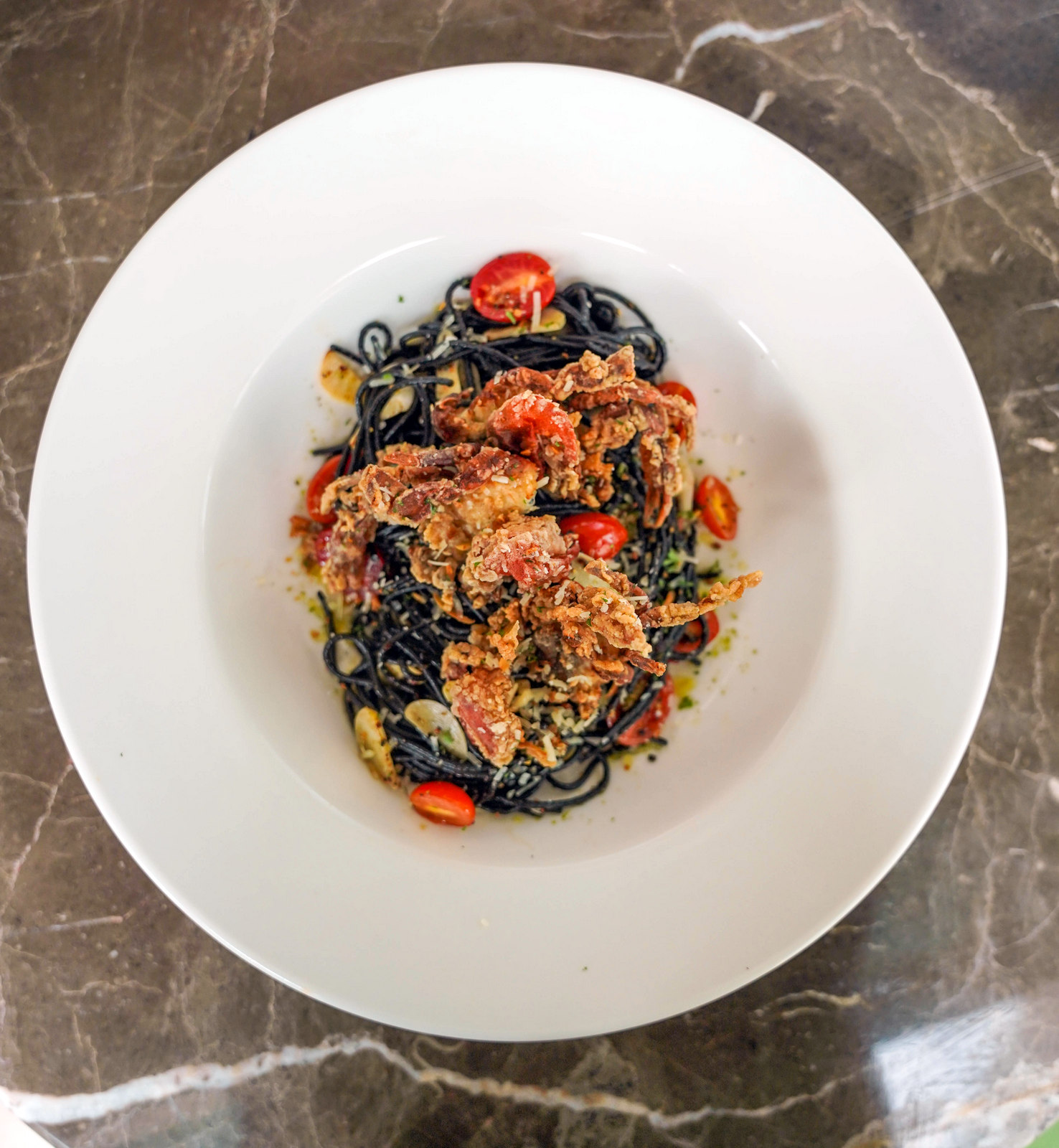 The Wild Mushrooms & Smoked Duck (RM78) features orzo with morels, cepes, black truffles and smoked duck in a white cream sauce. Every component of this recipe is thoughtfully prepared - the mushrooms are marinated overnight to mellow out their earthiness, while the duck is glazed with maple syrup and truffle paste for honeyed aromatics.

We're also instant fans of the Pasta & Crab (RM78), deep and dark with squid ink spaghetti, crowned with soft-shell crab that's crisped up with egg white and white pepper, spiced up with chilli flakes and black pepper in a classic aglio olio preparation of olive oil with garlic.
Beyond pastas, Be@Two also does a scrumptious Wagyu Cheese Burger (RM67), plump with an 8oz wagyu patty, layered with smoked streaky beef and gruyere cheese, rounded out with potato crisps and a side salad. The star is the savoury-juicy wagyu patty, well-balanced with melted Swiss cheese in a tender, sesame-studded bun.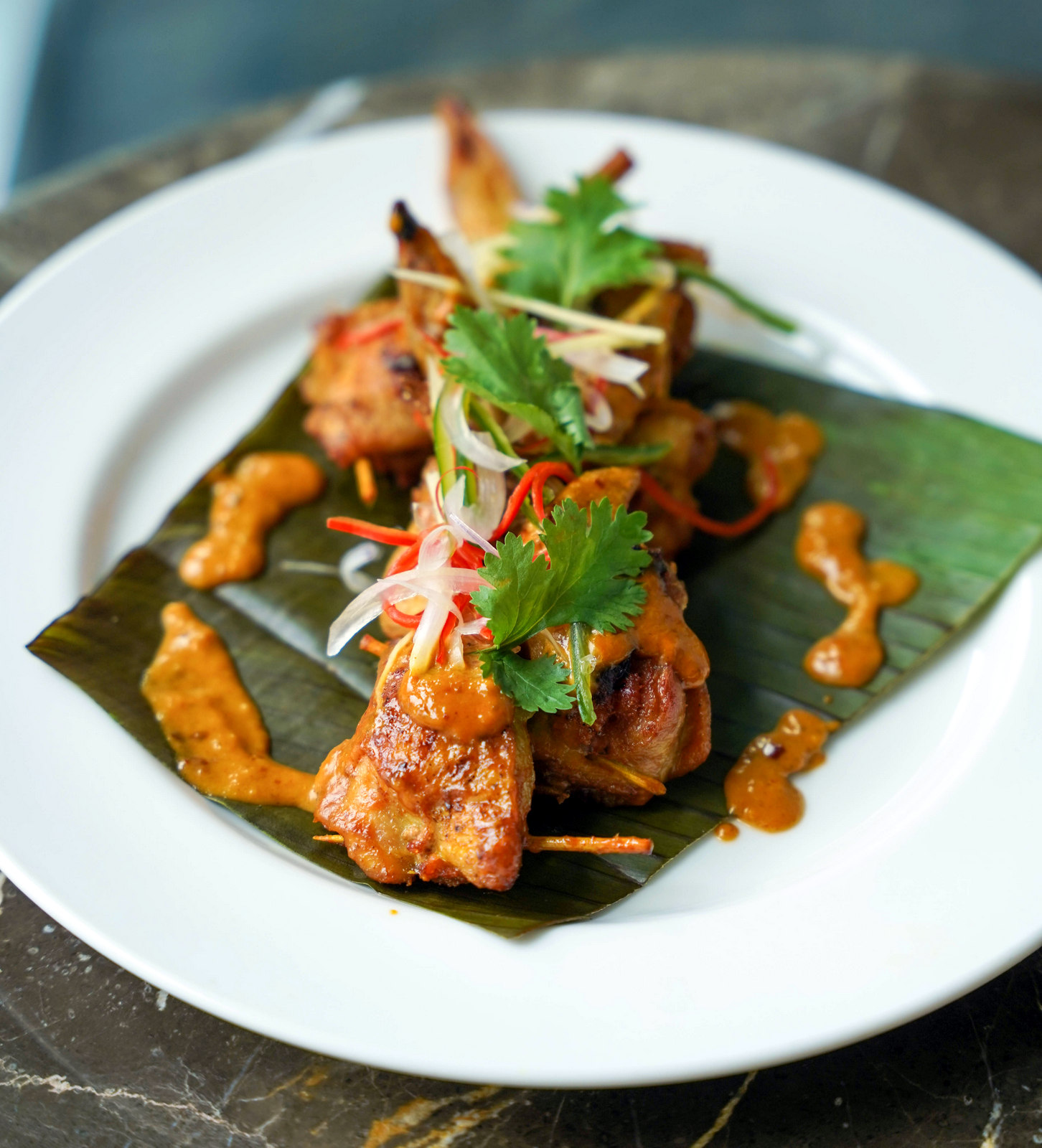 Asian delights aren't left out - Be@Two's Otak-Otak Stuffed Chicken Wings (RM49) are loaded with tastiness, filled with house-made otak-otak, marinated in percik sauce for a full day to let the flavours seep in. then cooked with more percik sauce for a delicious fragrance.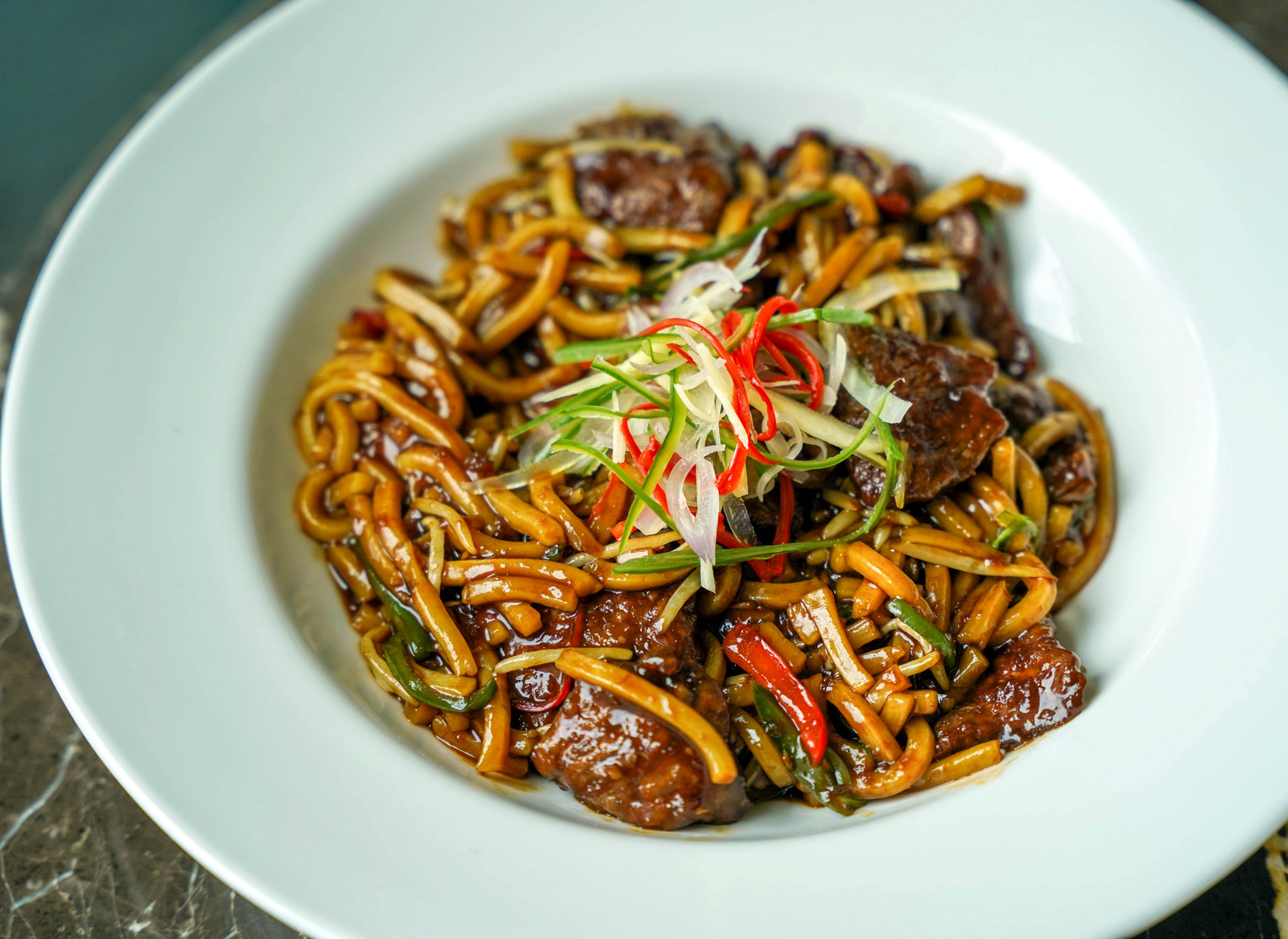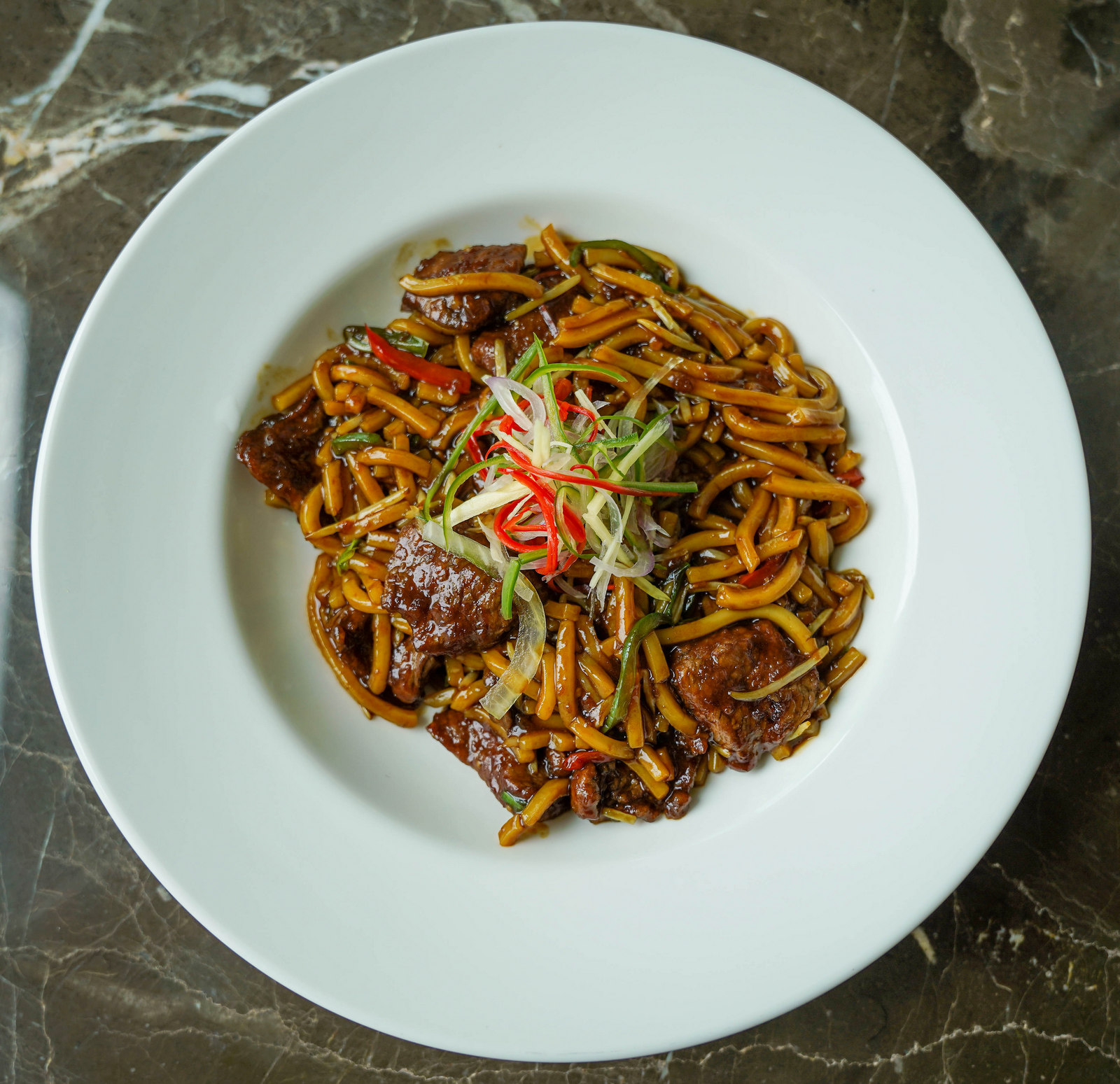 Feel the heat of the wok in the Udon & Wagyu (RM90), wok-fried Japanese udon with top-grade A5 wagyu tenderloin and black pepper, simultaneously slick, succulent and spicy. The perfect coupling of noodles with meat, this is a sure-fire crowd-pleaser.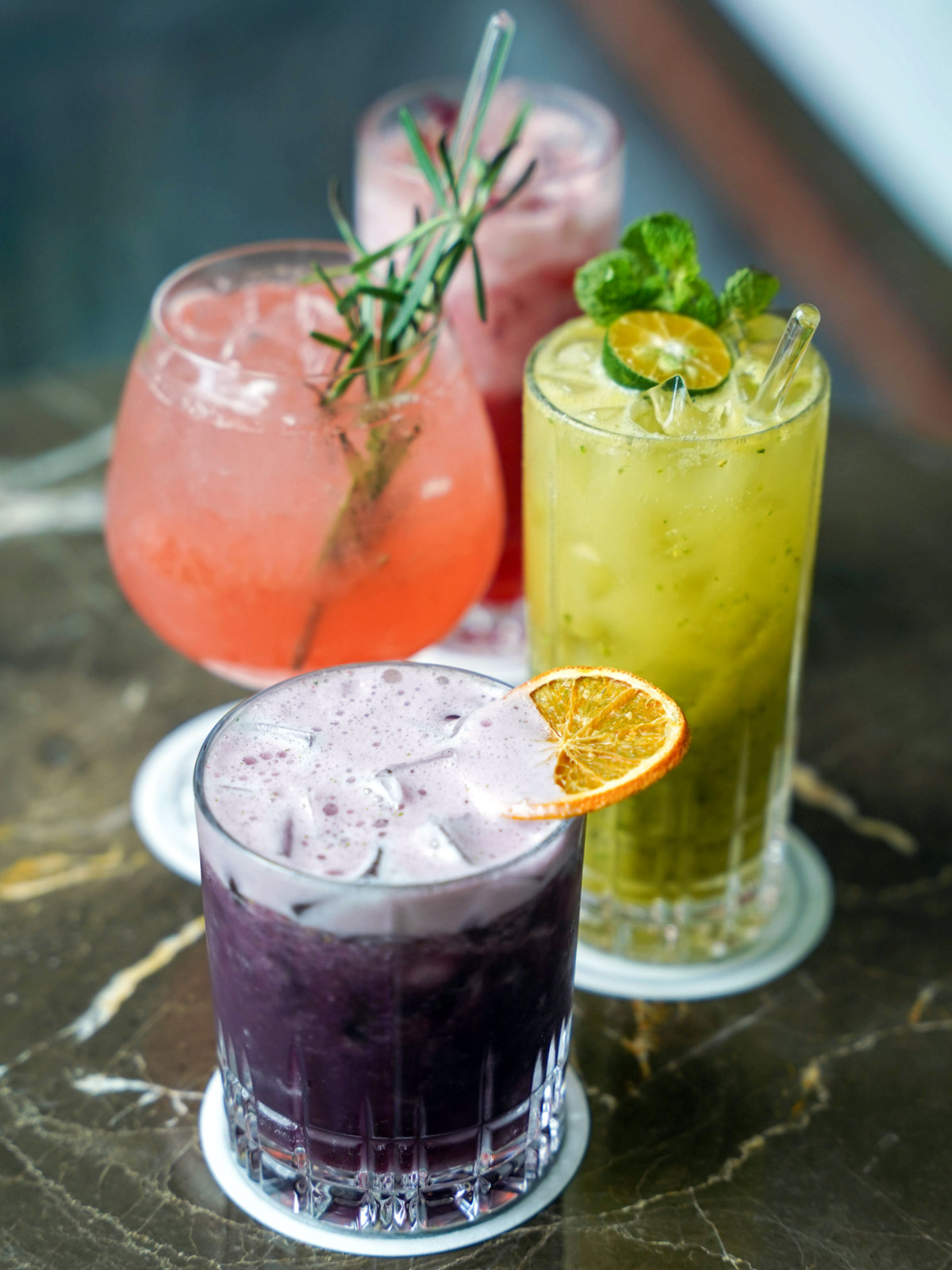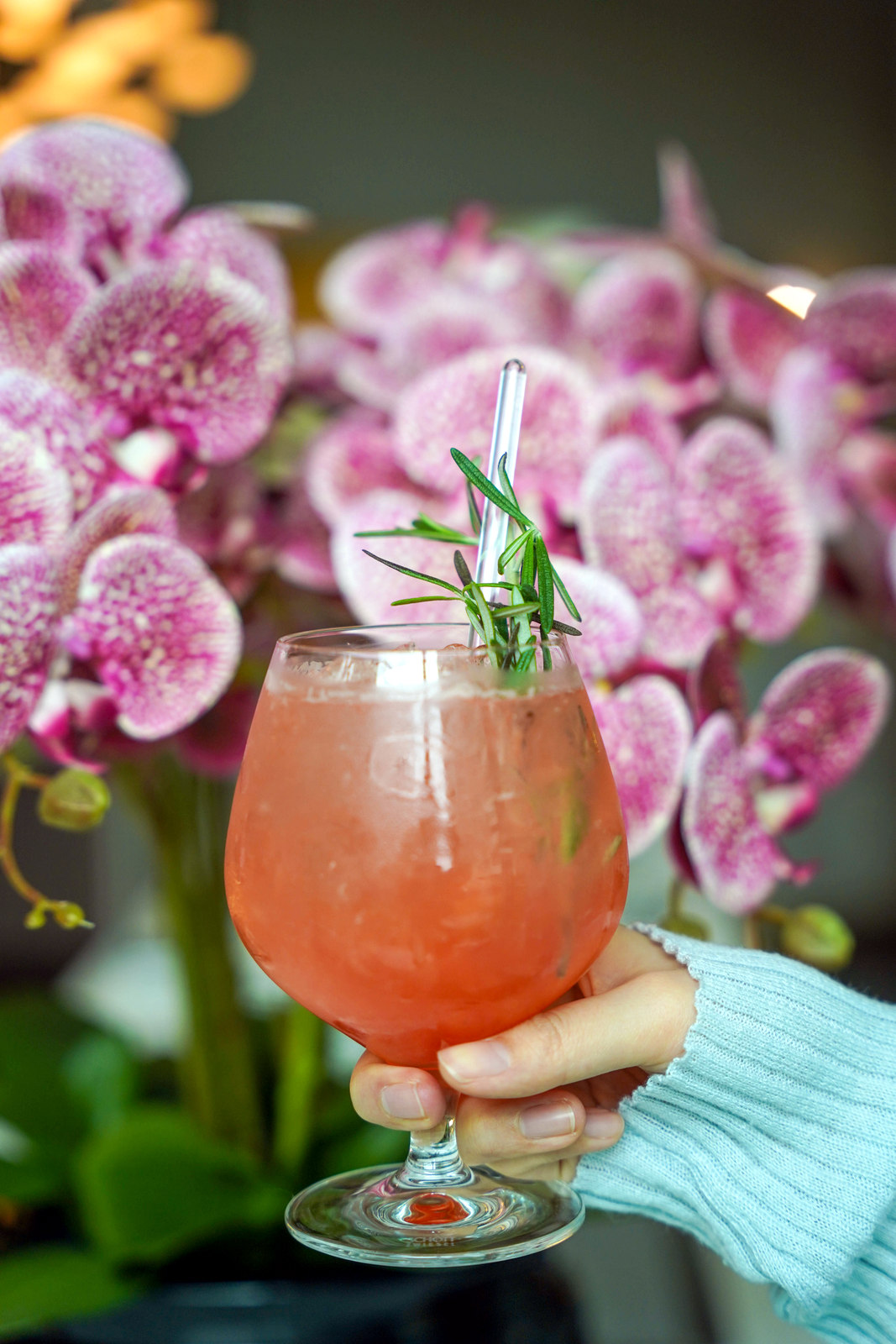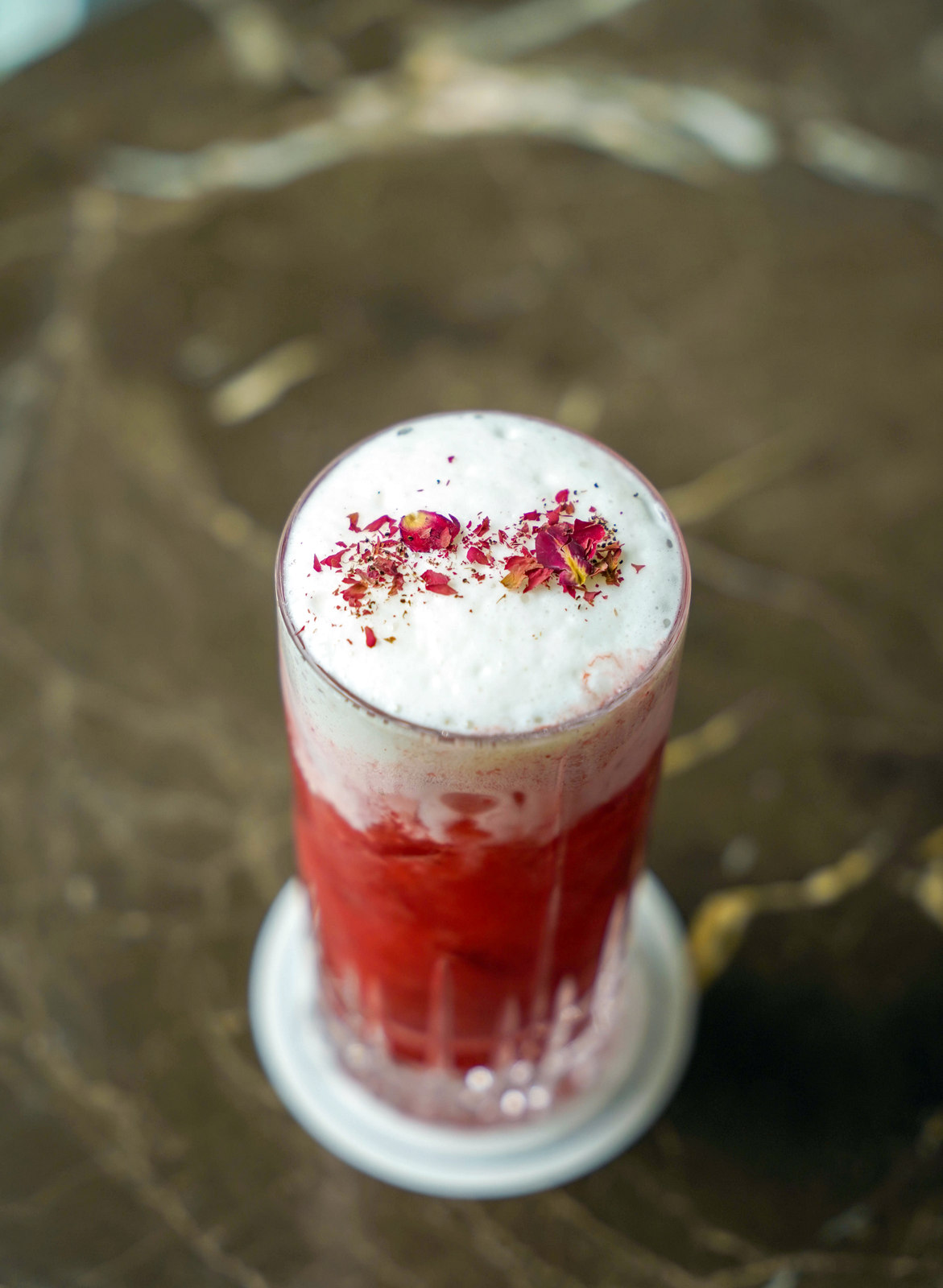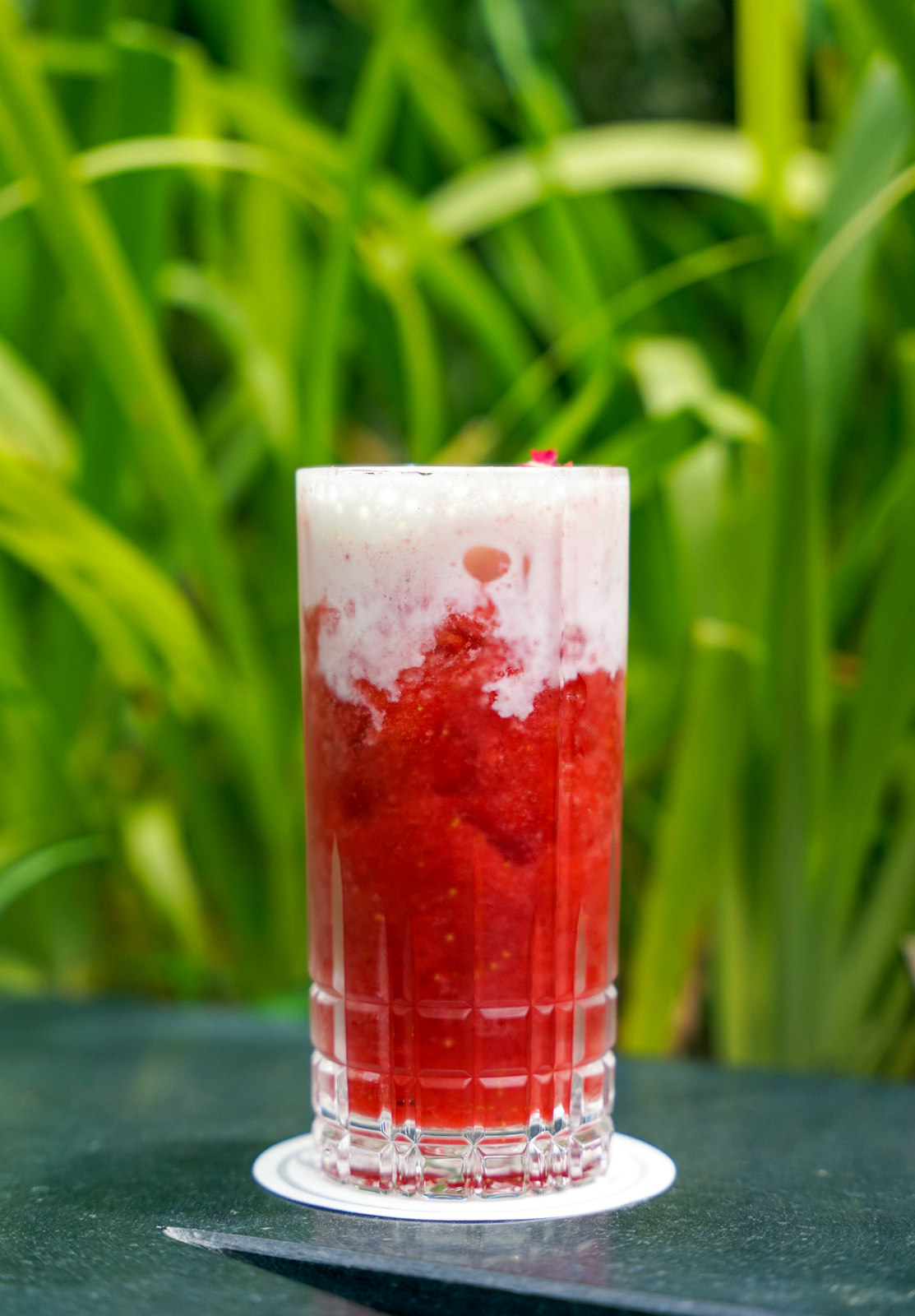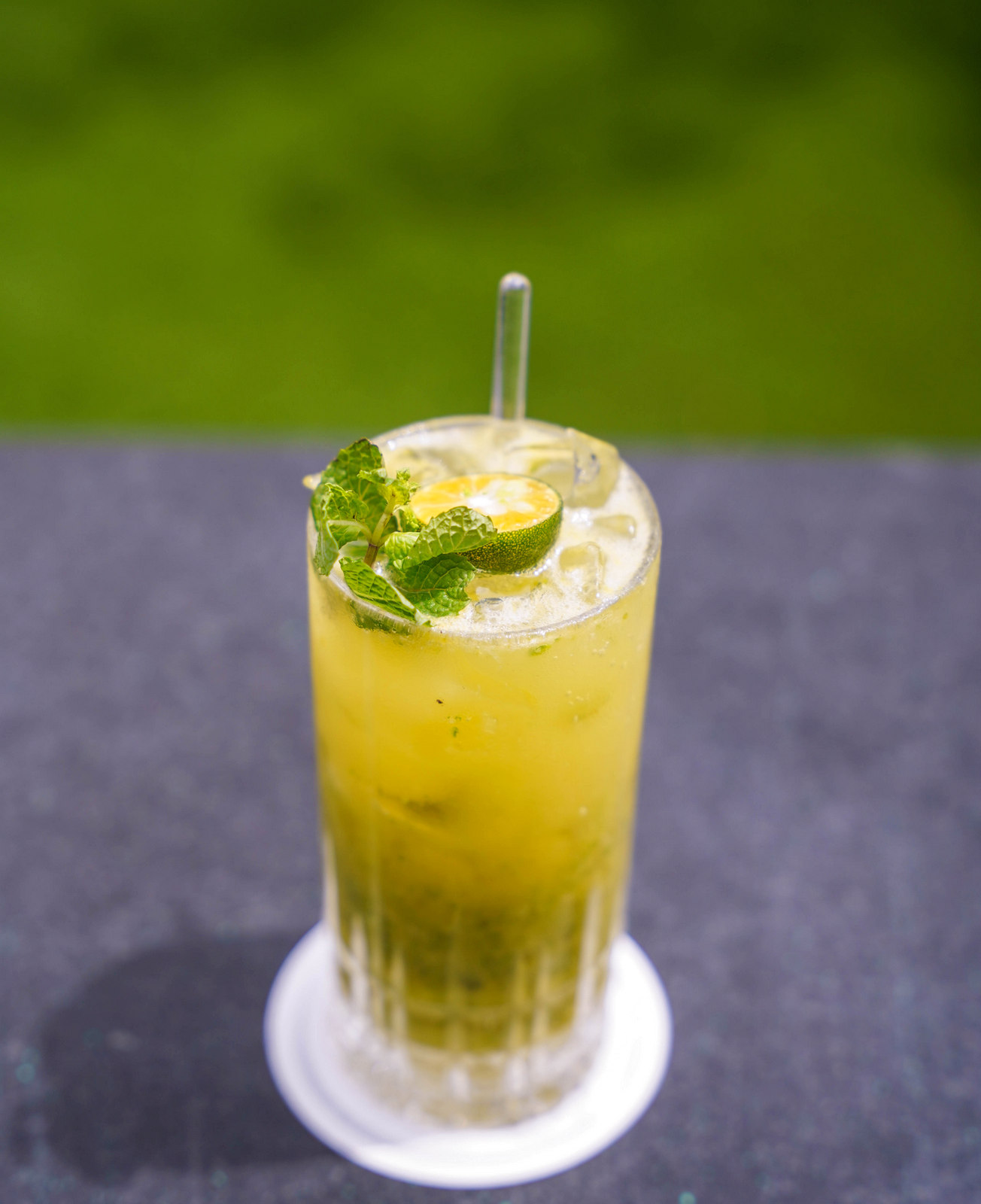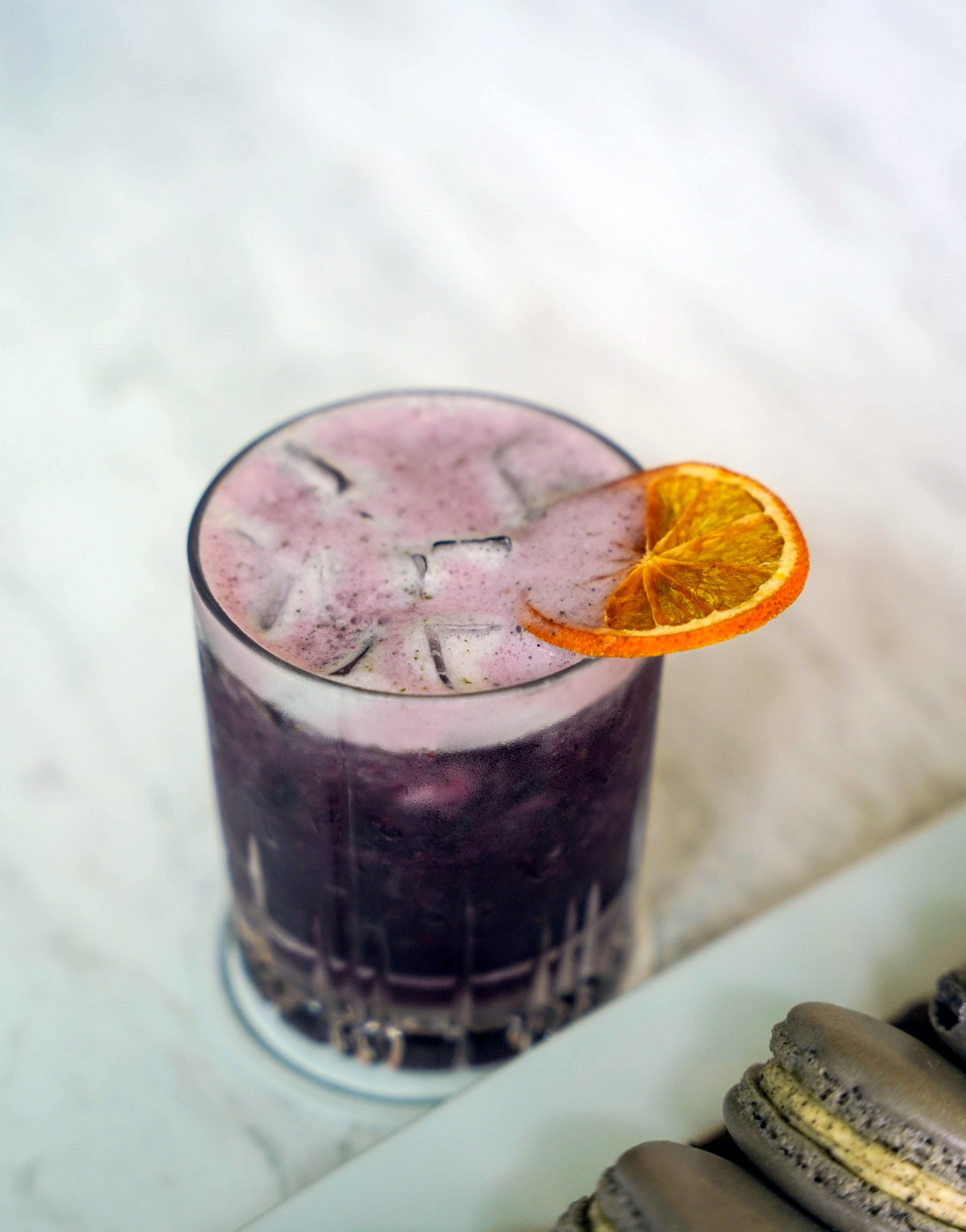 Be@Two's thirst-quenchers promise fruity, tangy fun. Sip on the Paloma Fizz (RM20; pink grapefruit with lime), Milky Strawberry Jasmine Tea (RM22; strawberries with premium jasmine tea and foamed milk), Sour Plum Lemon Soda (RM18; calamansi with sour plum mix) and Blackcurrant Green Tea (RM22; blackcurrants, raspberries and strawberries with premium-brew green tea) for a reviving afternoon pick-me-up.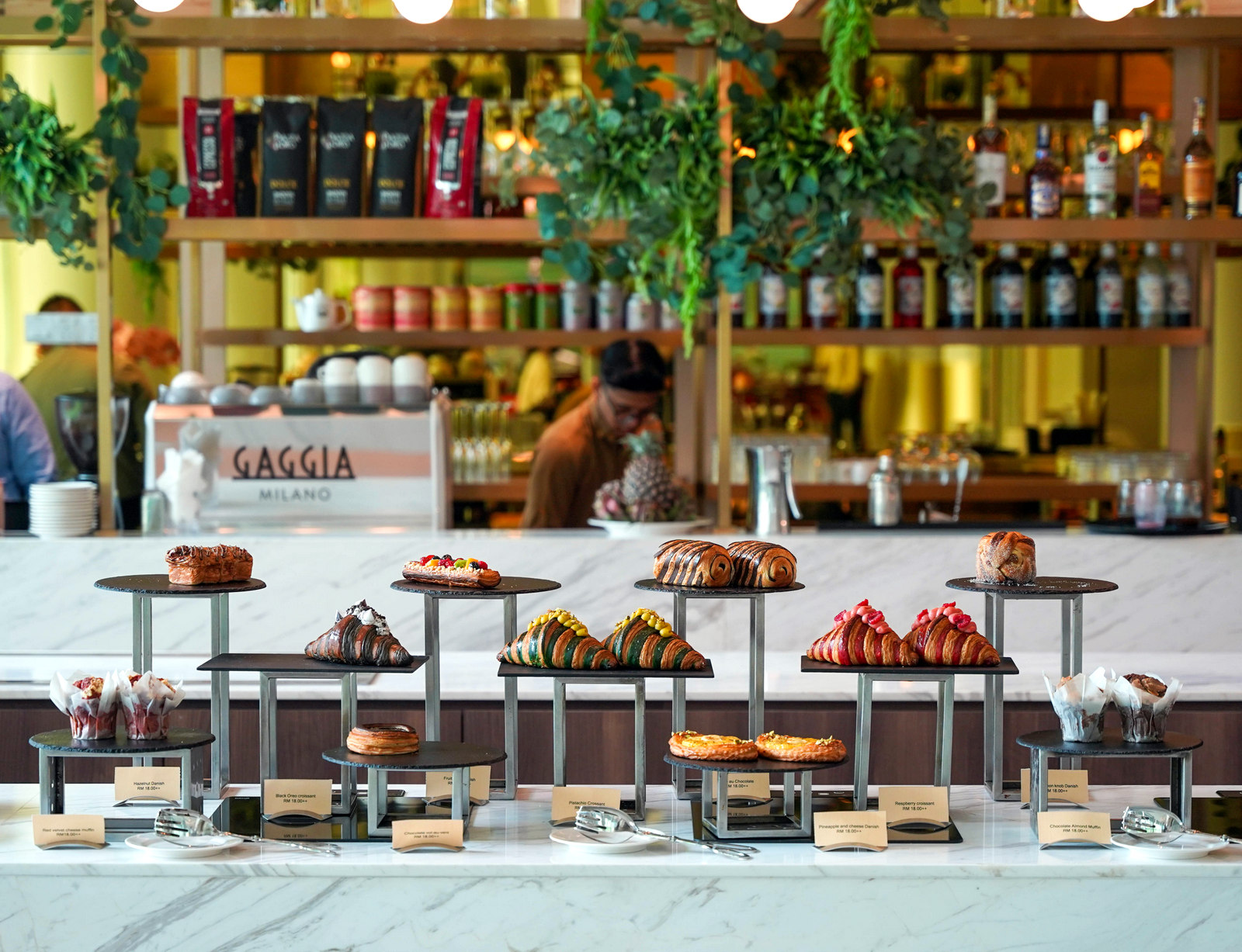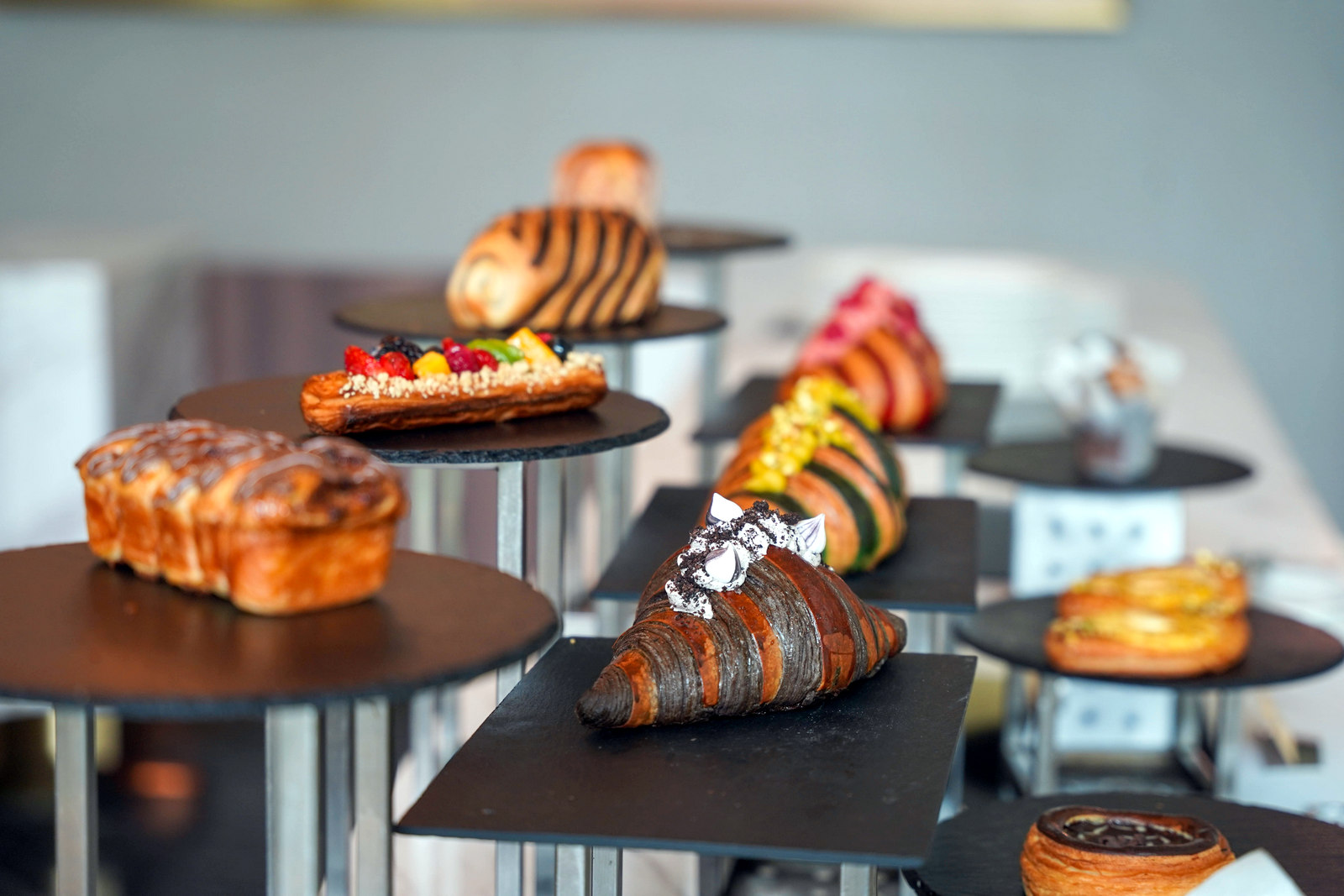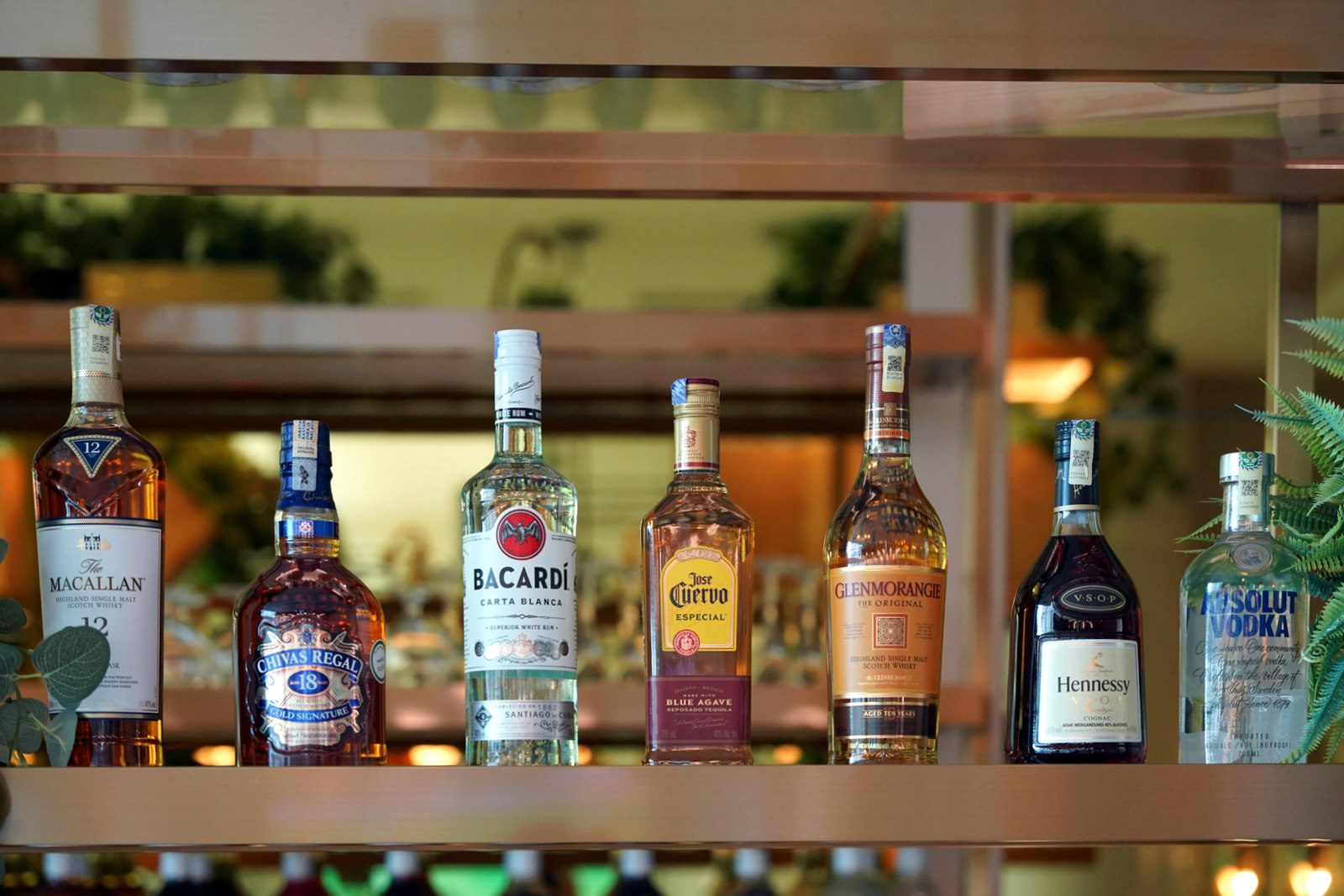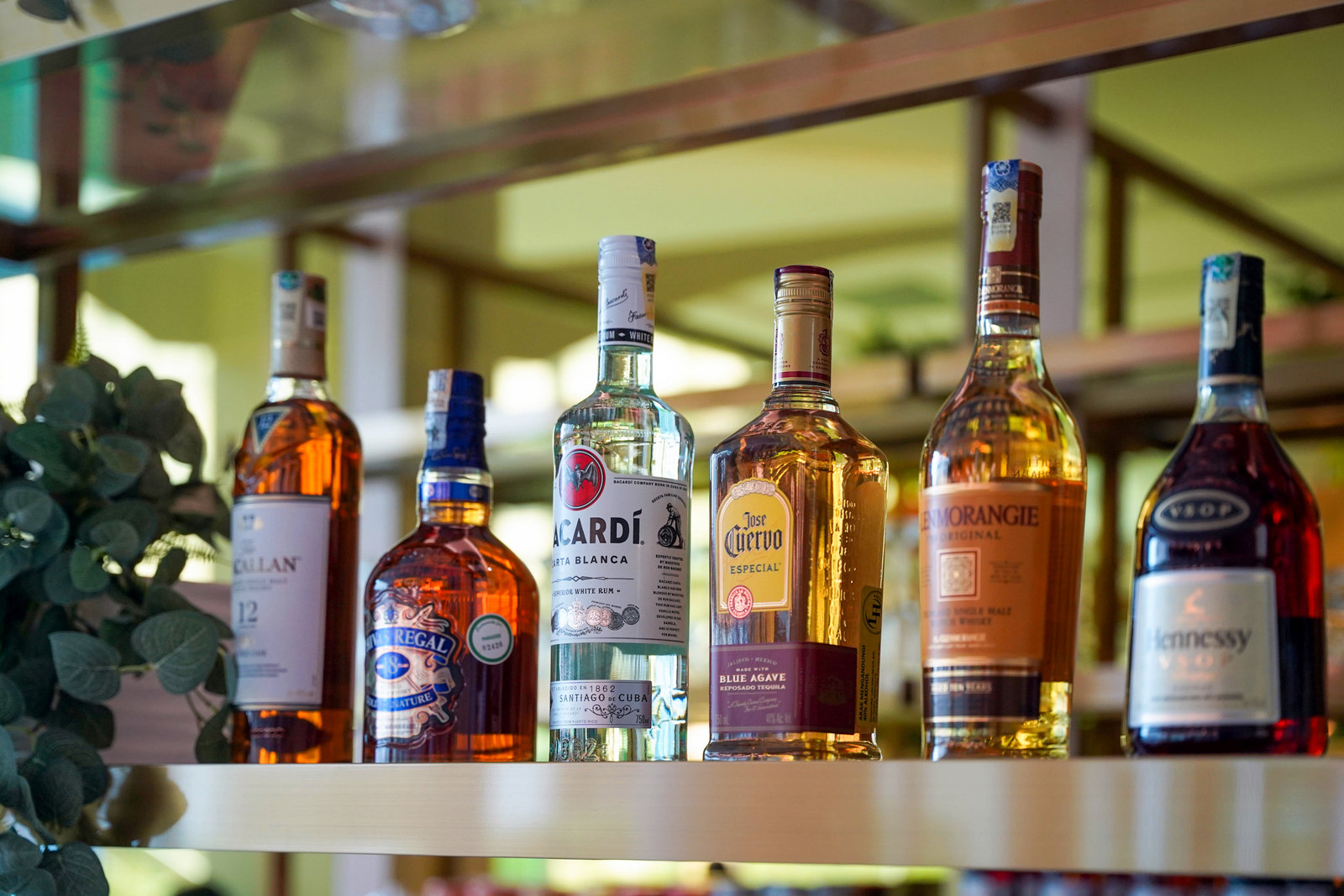 If you're here for a lighter snack, check out the pastries by Be@Two's dedicated pastry team, irresistible with hand-crafted baguettes, Danish pastries, croissants, scones and tarts. Alcoholic beverages are also available for a relaxing interlude after work.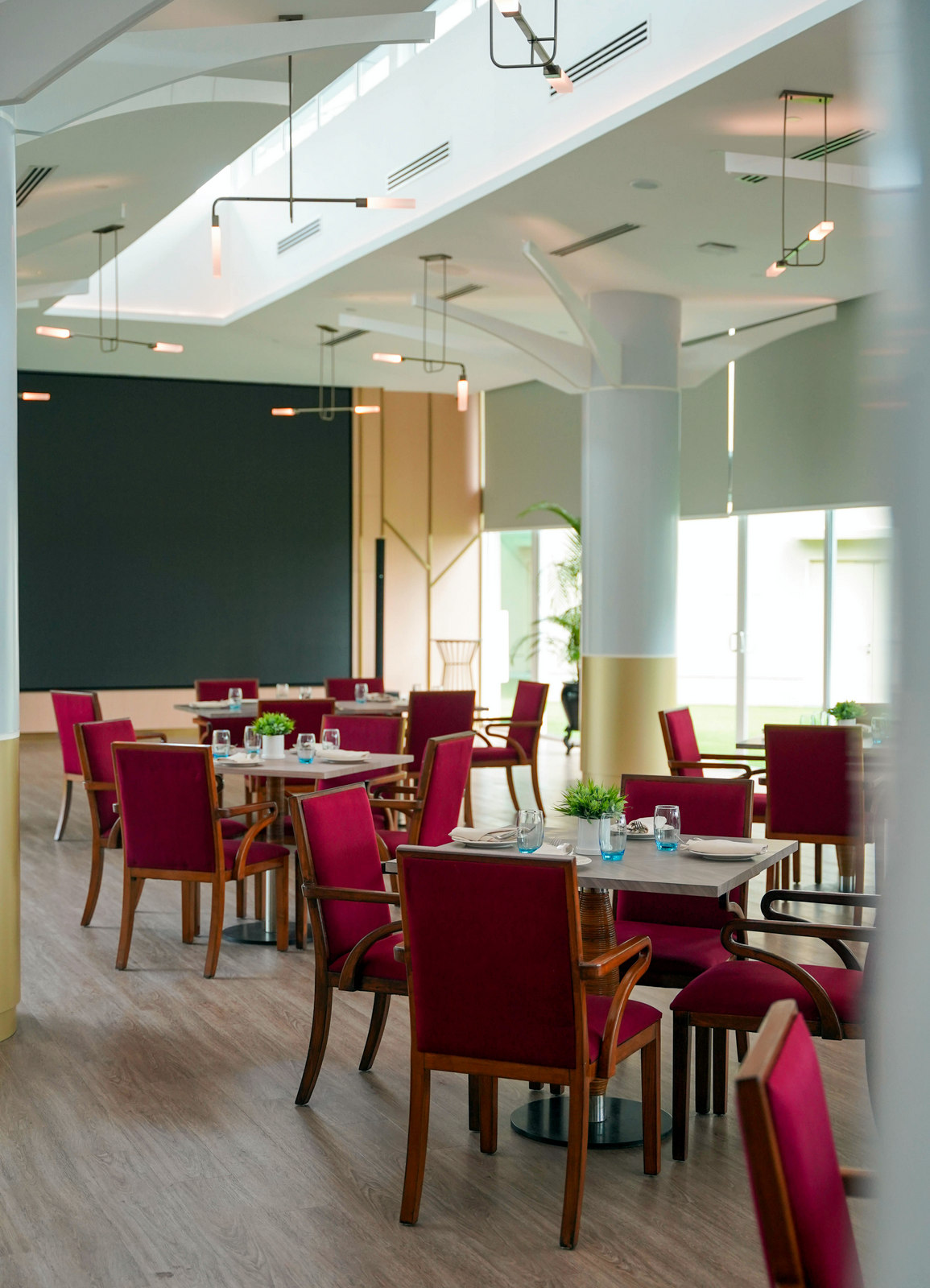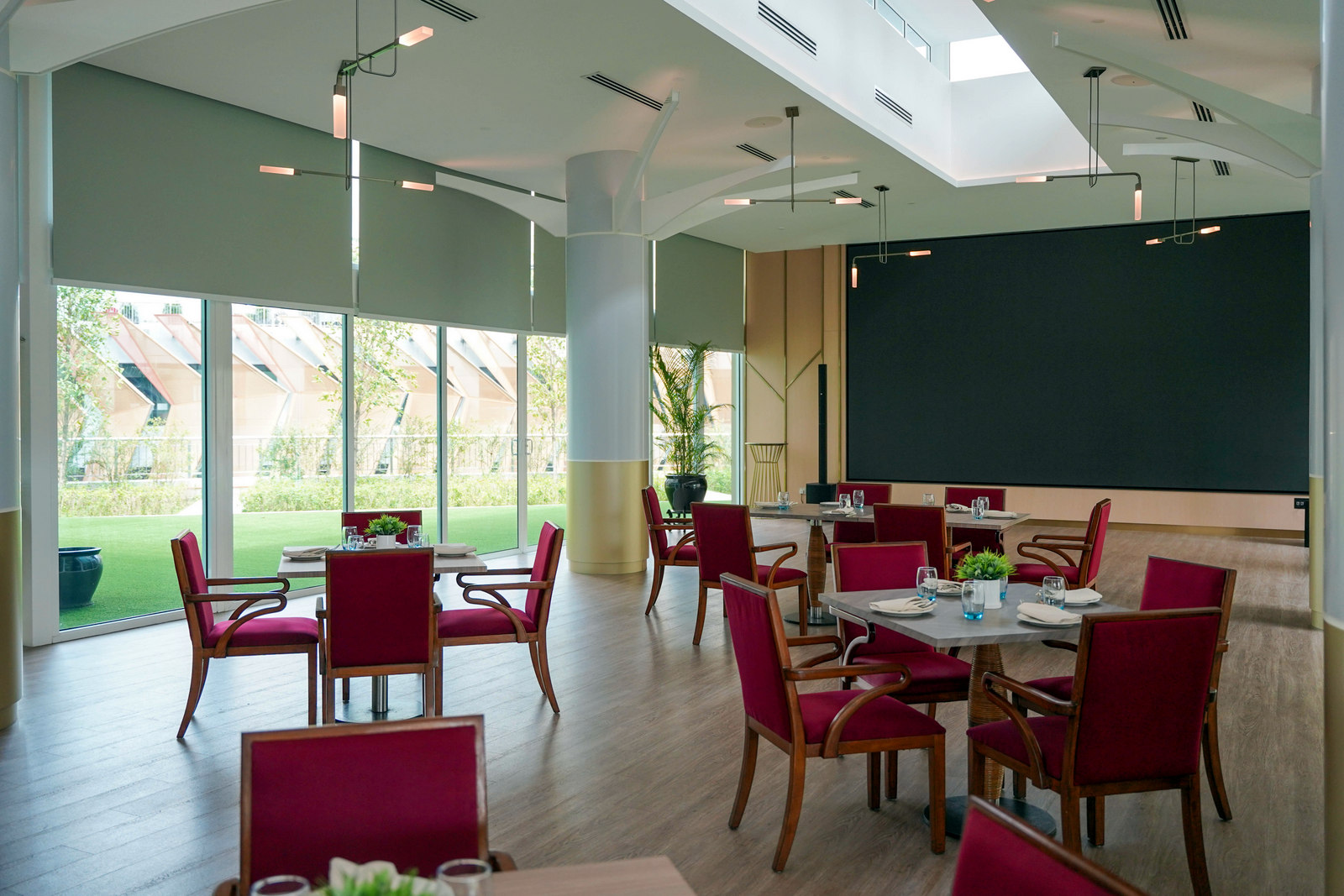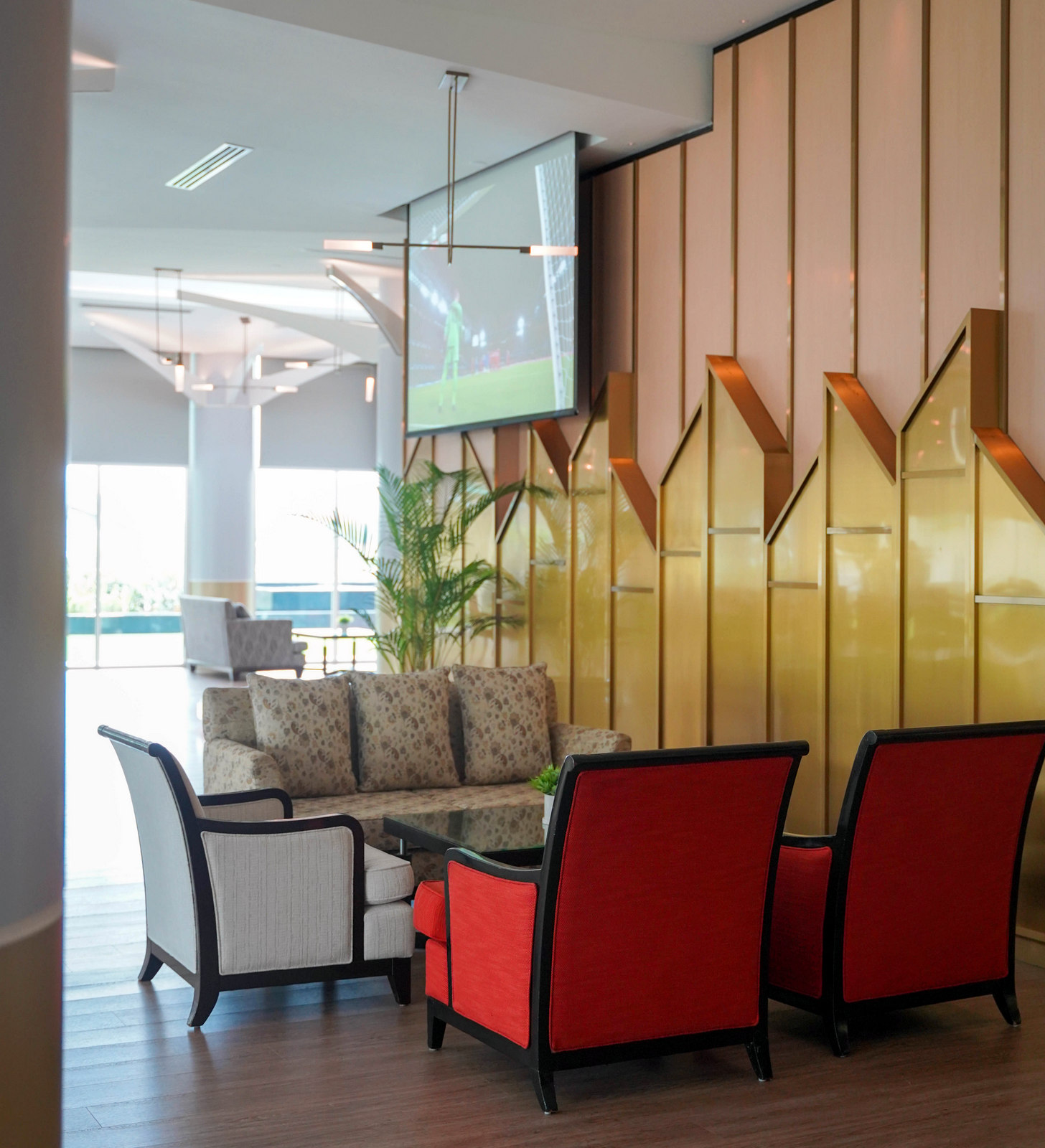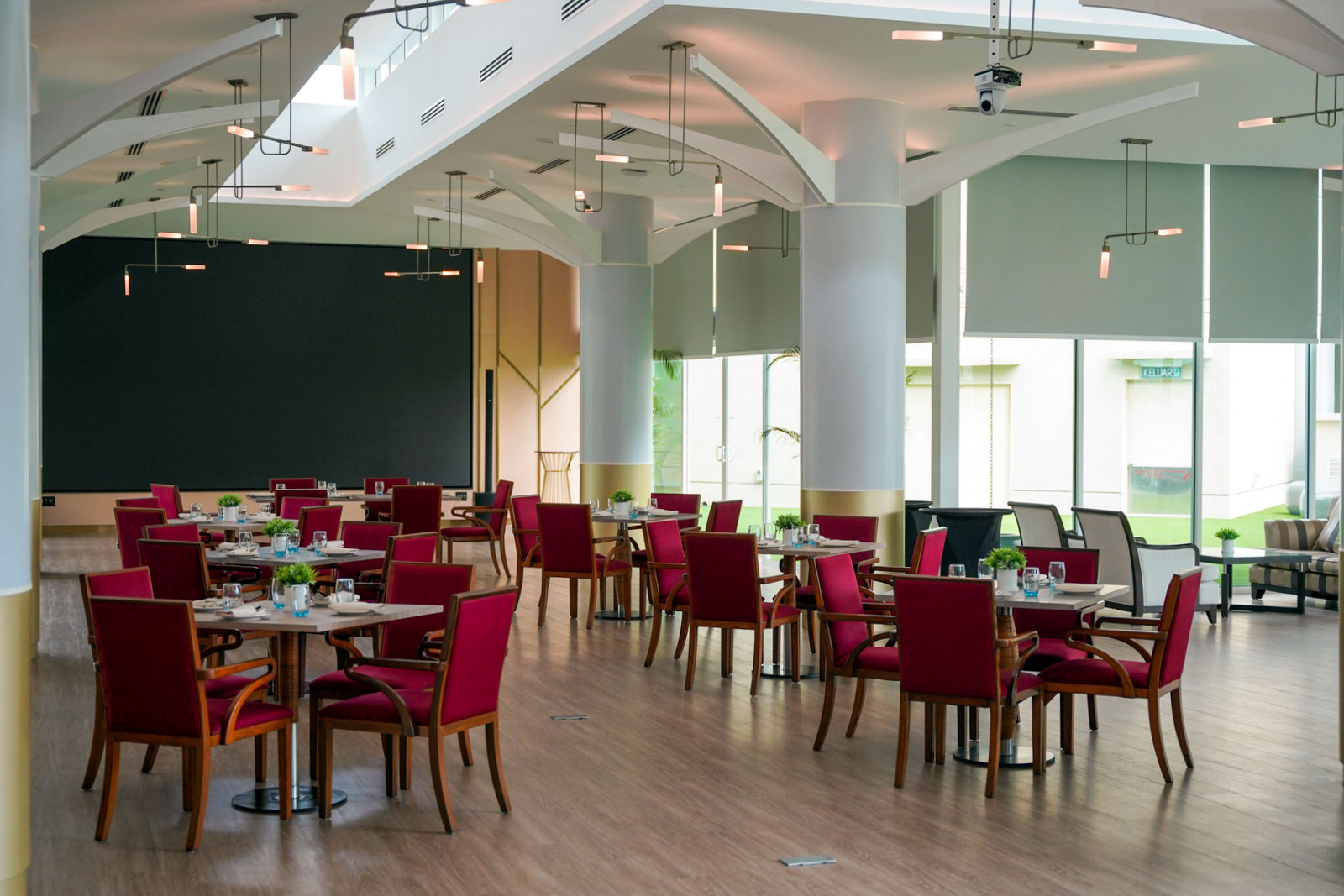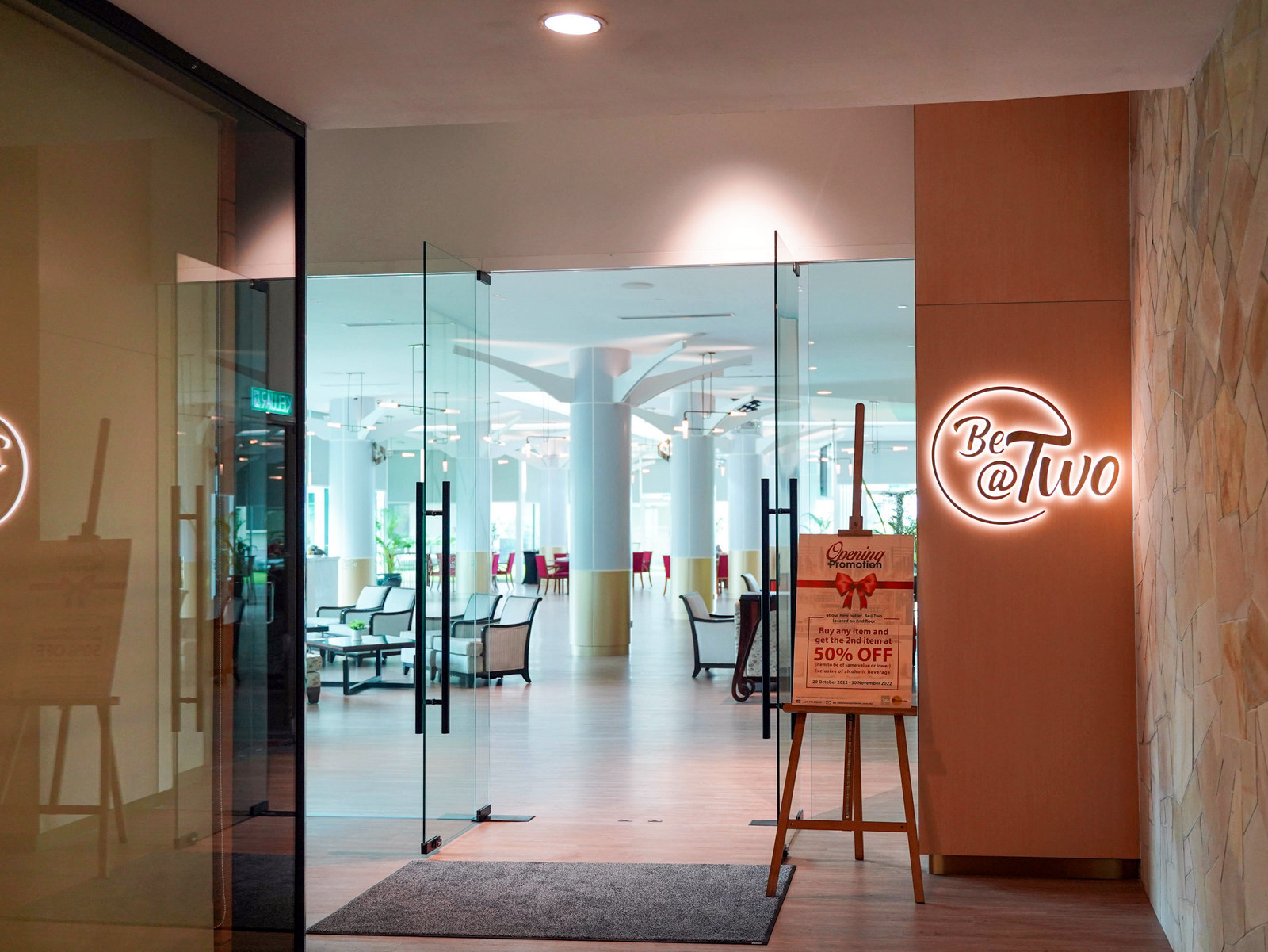 Be@Two
Level 2, One World Hotel, Lebuh Bandar Utama, Bandar Utama, 47800 Petaling Jaya.
Open Wednesday-Monday, 12pm-10pm.
For reservations, call 03-7712-2229 or email be_two@oneworldhotel.com.my