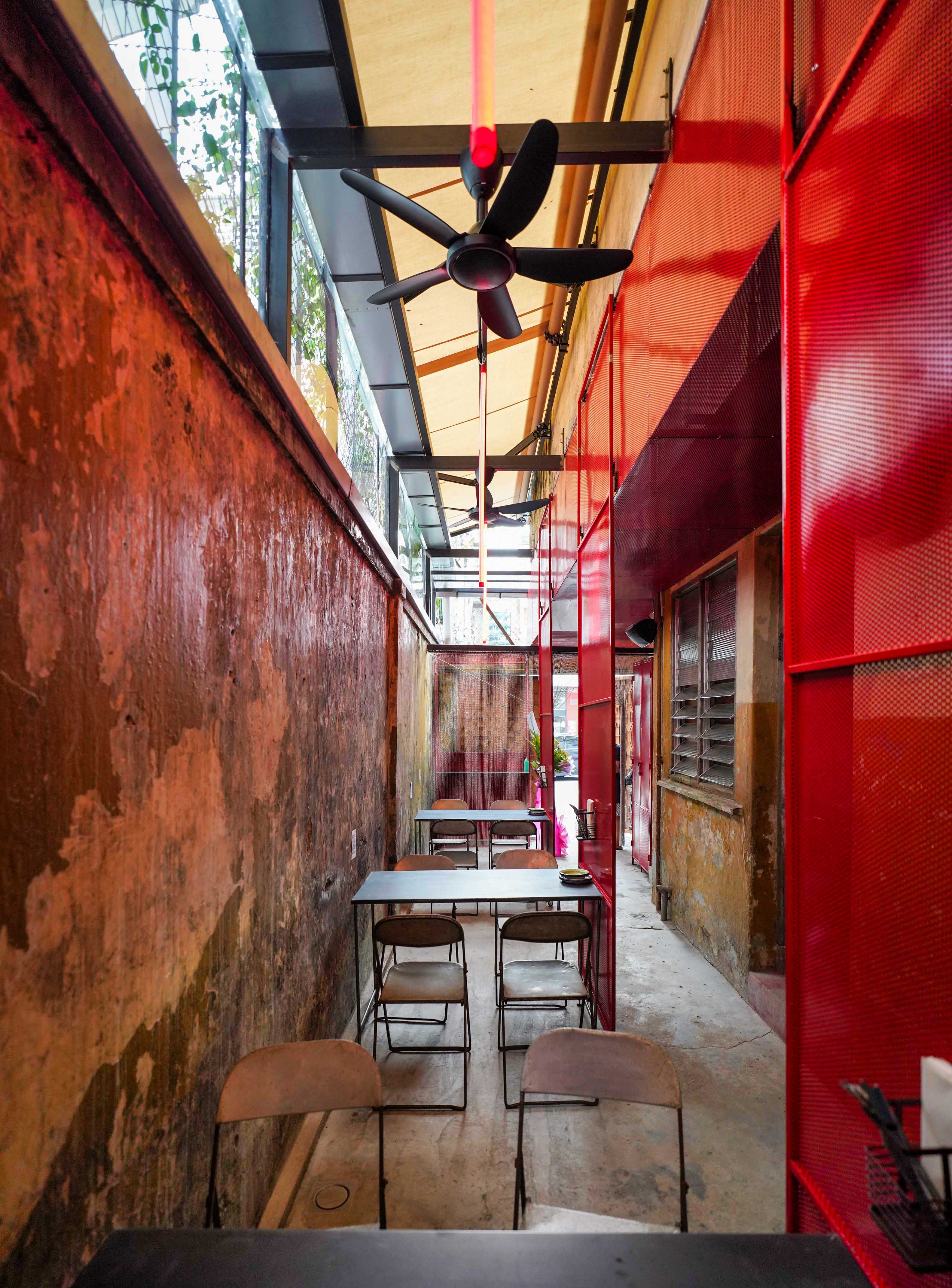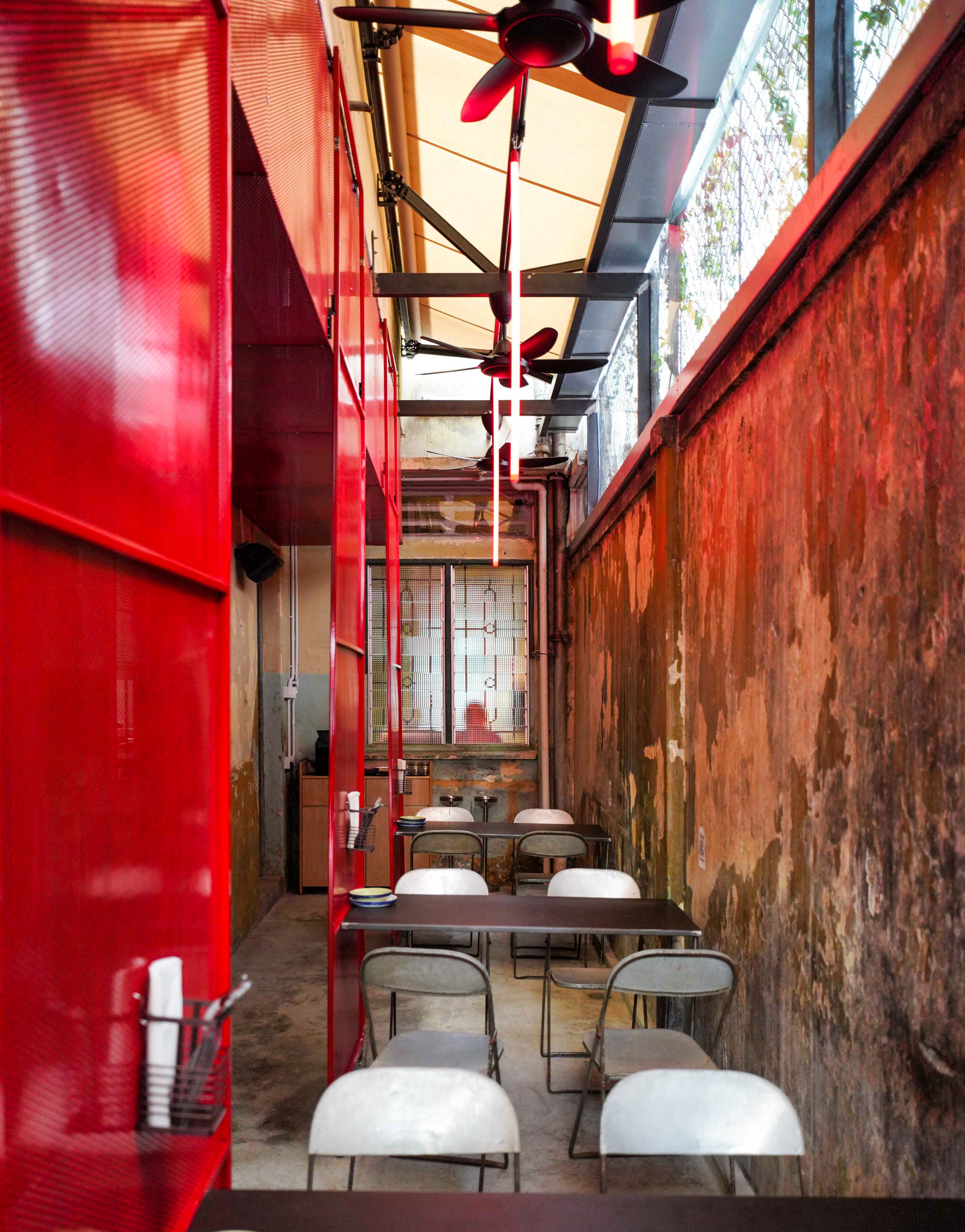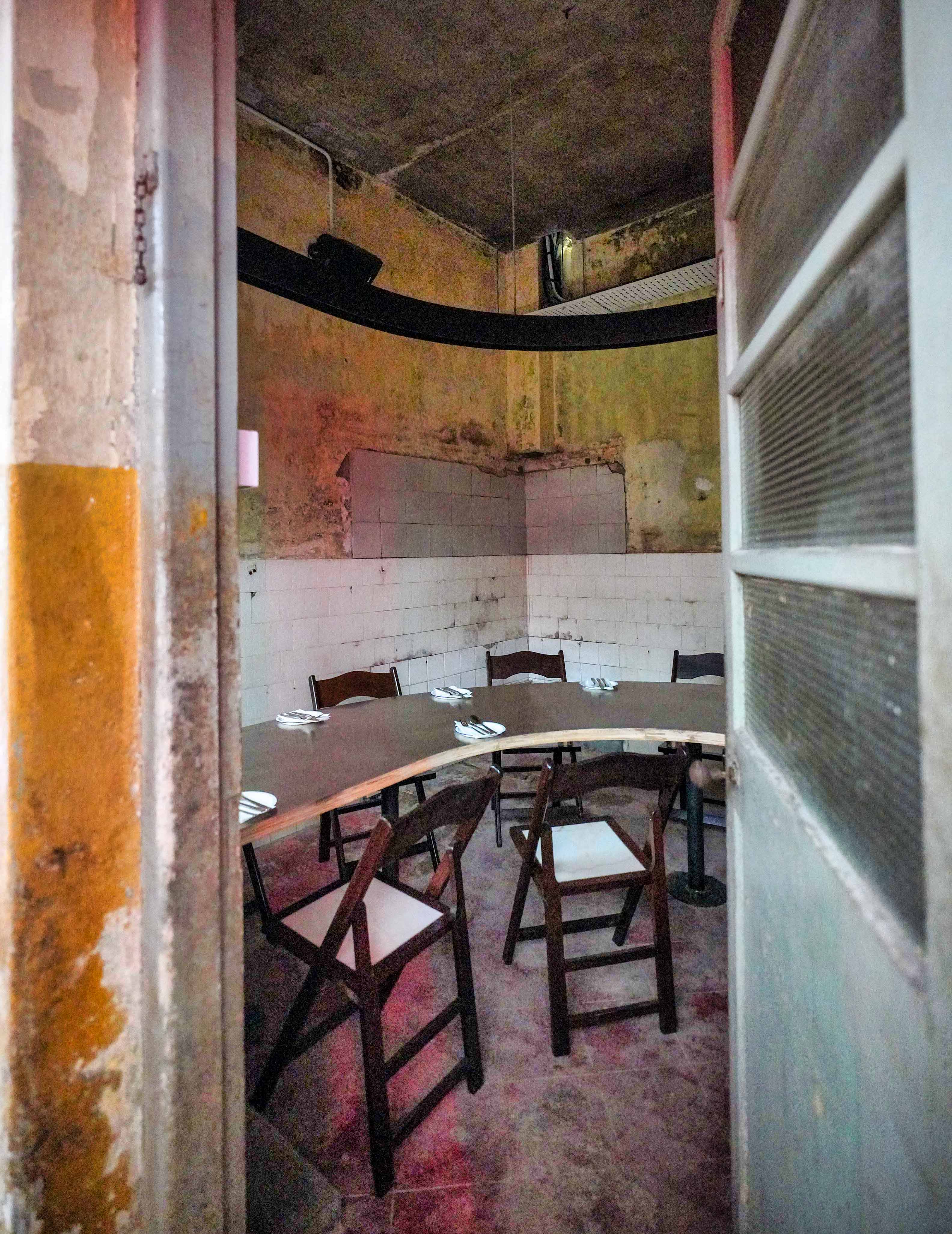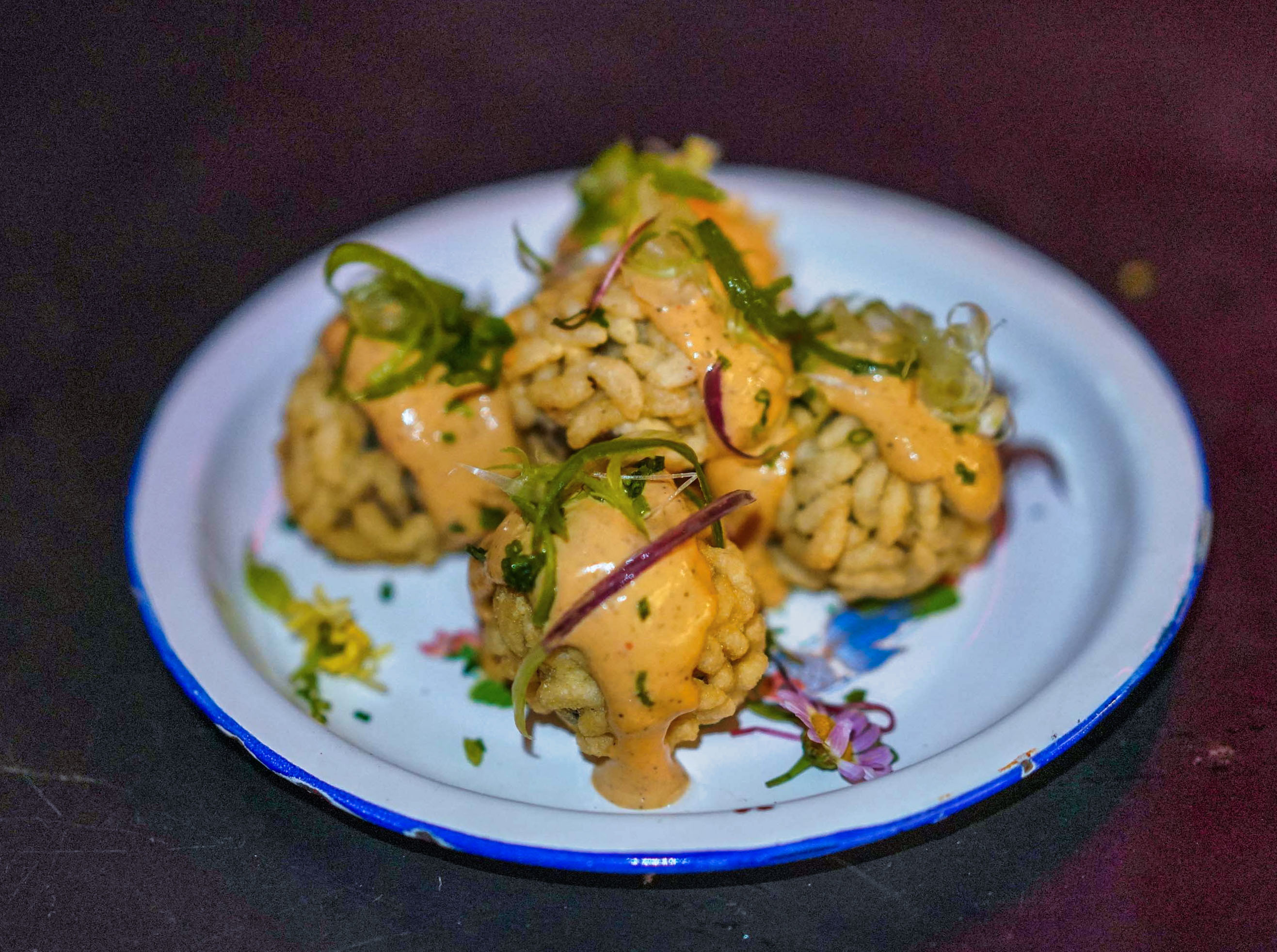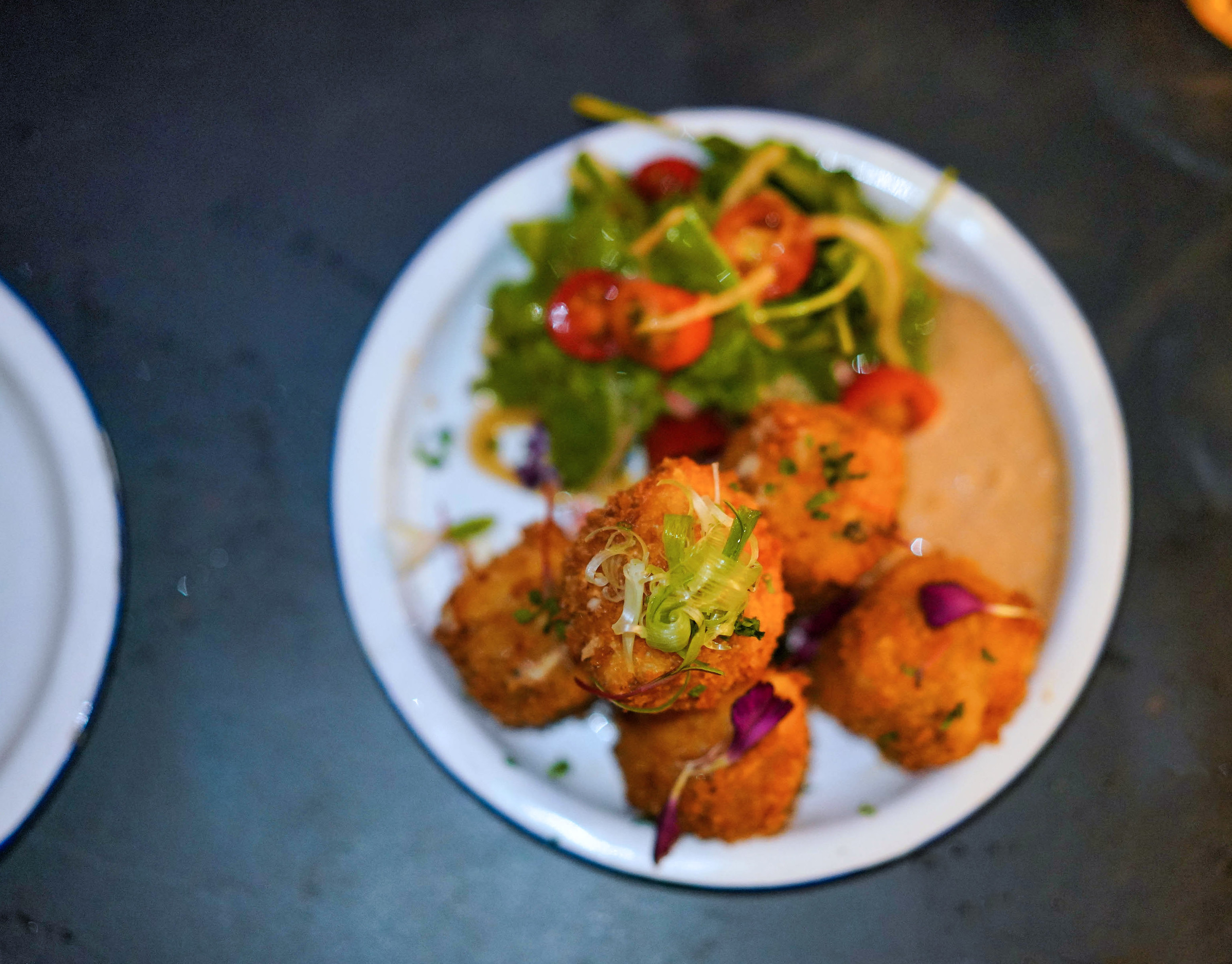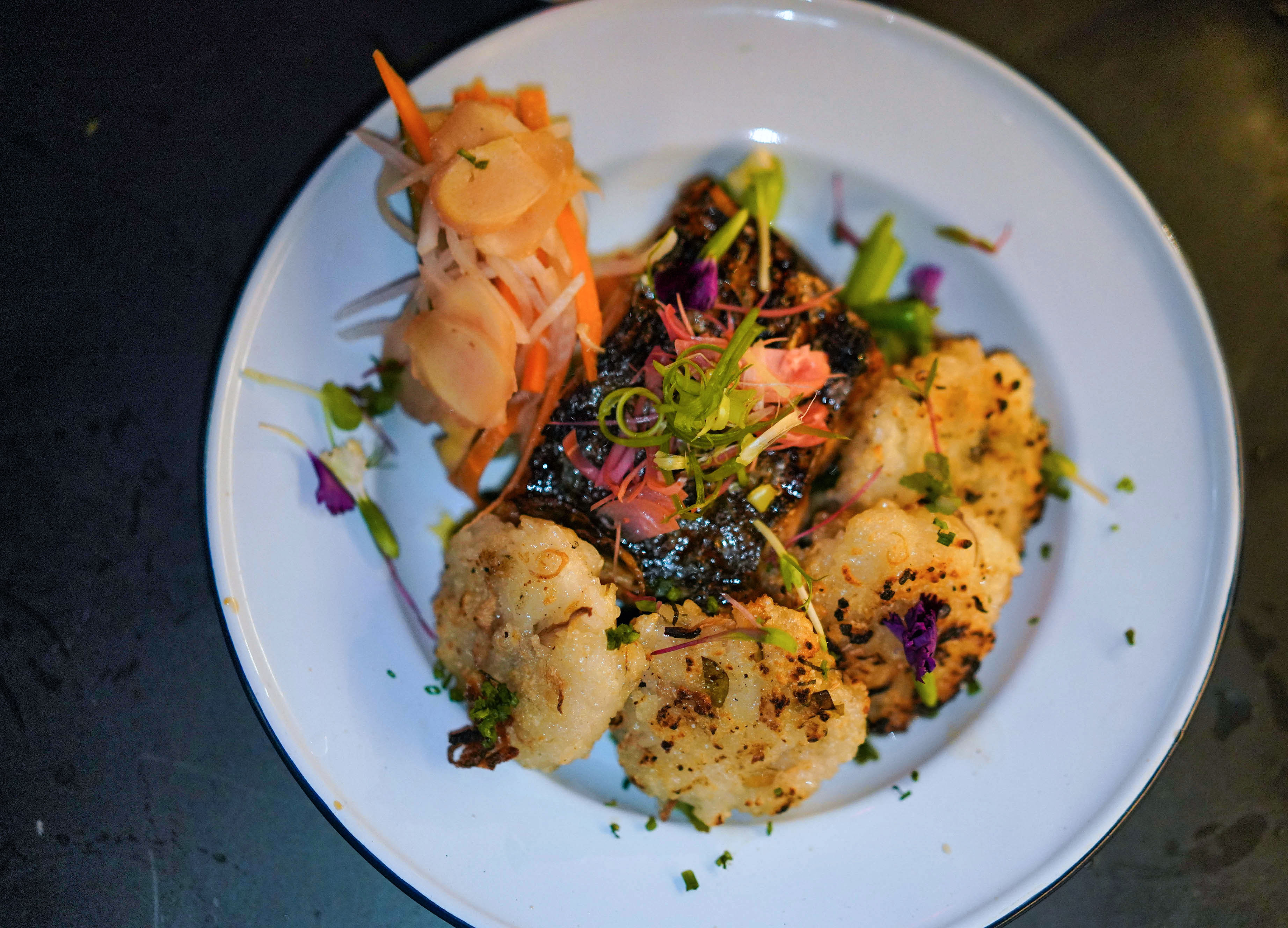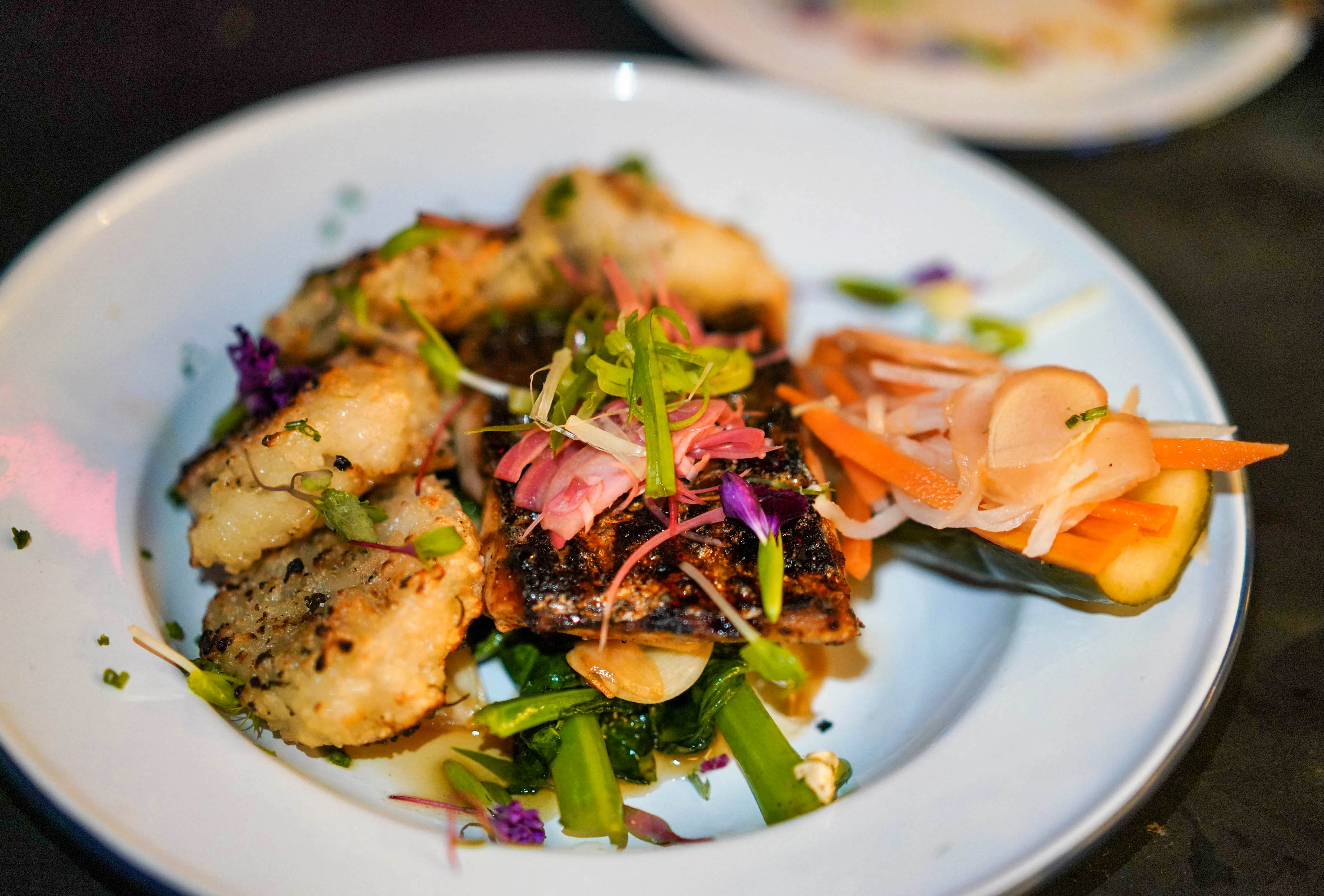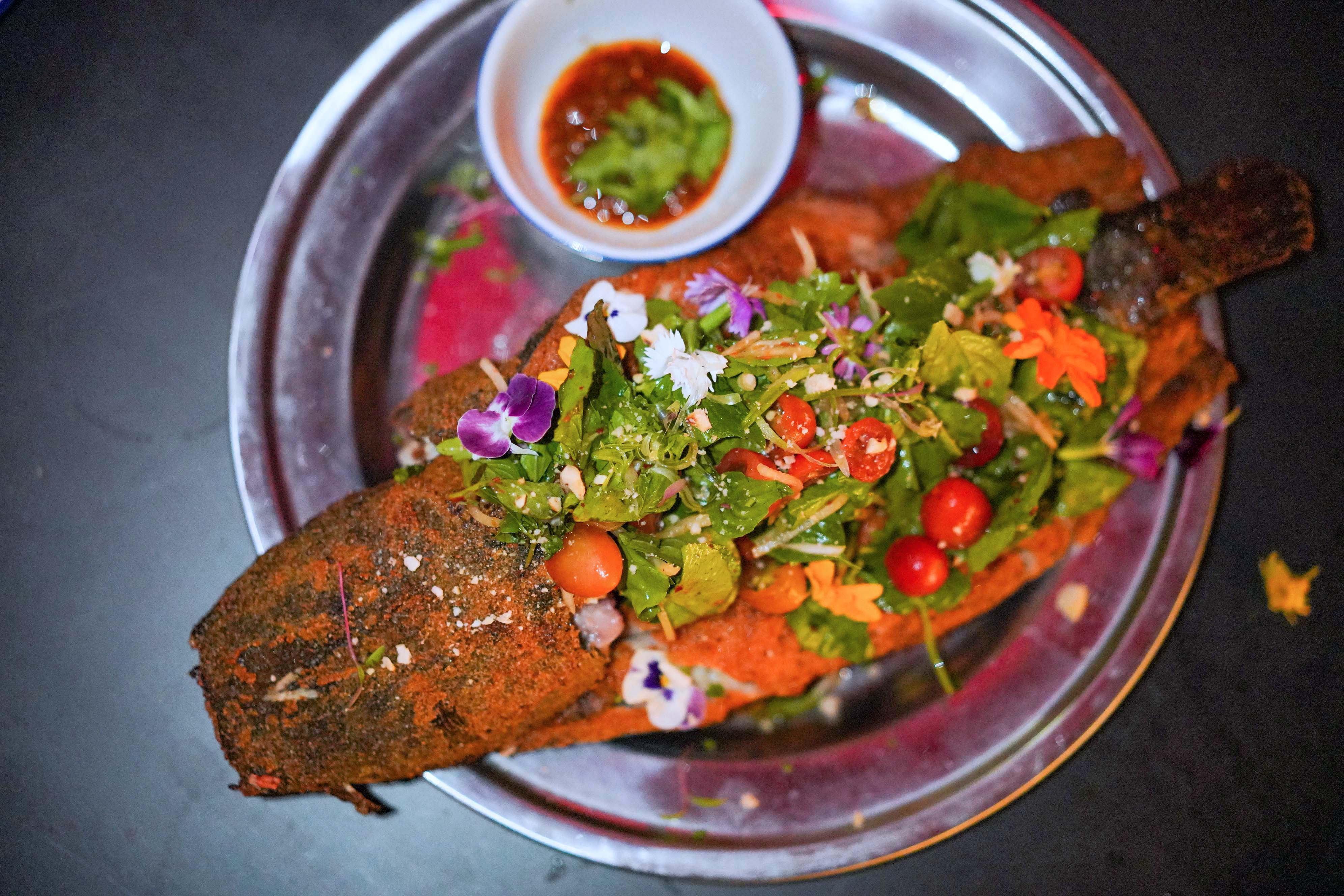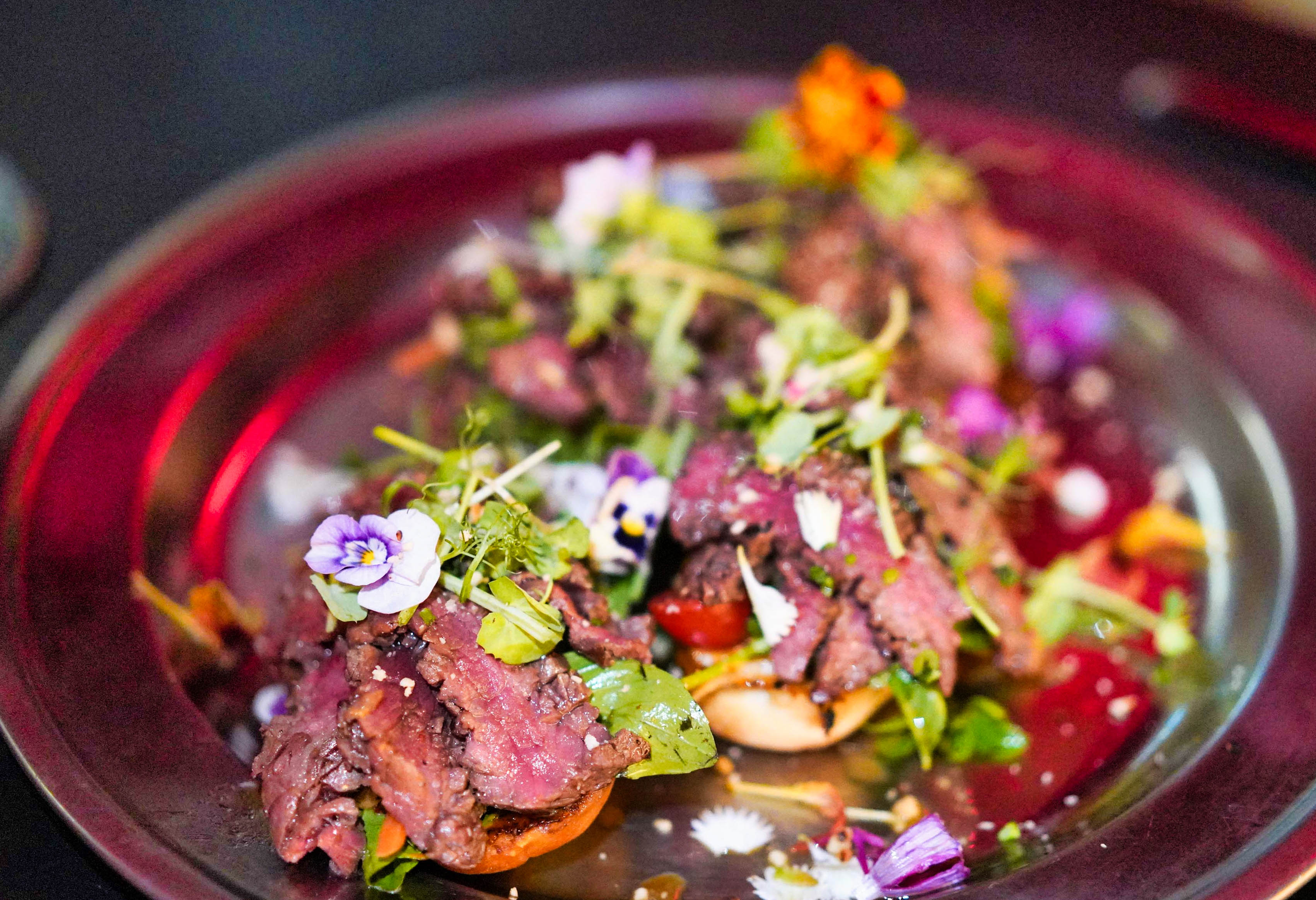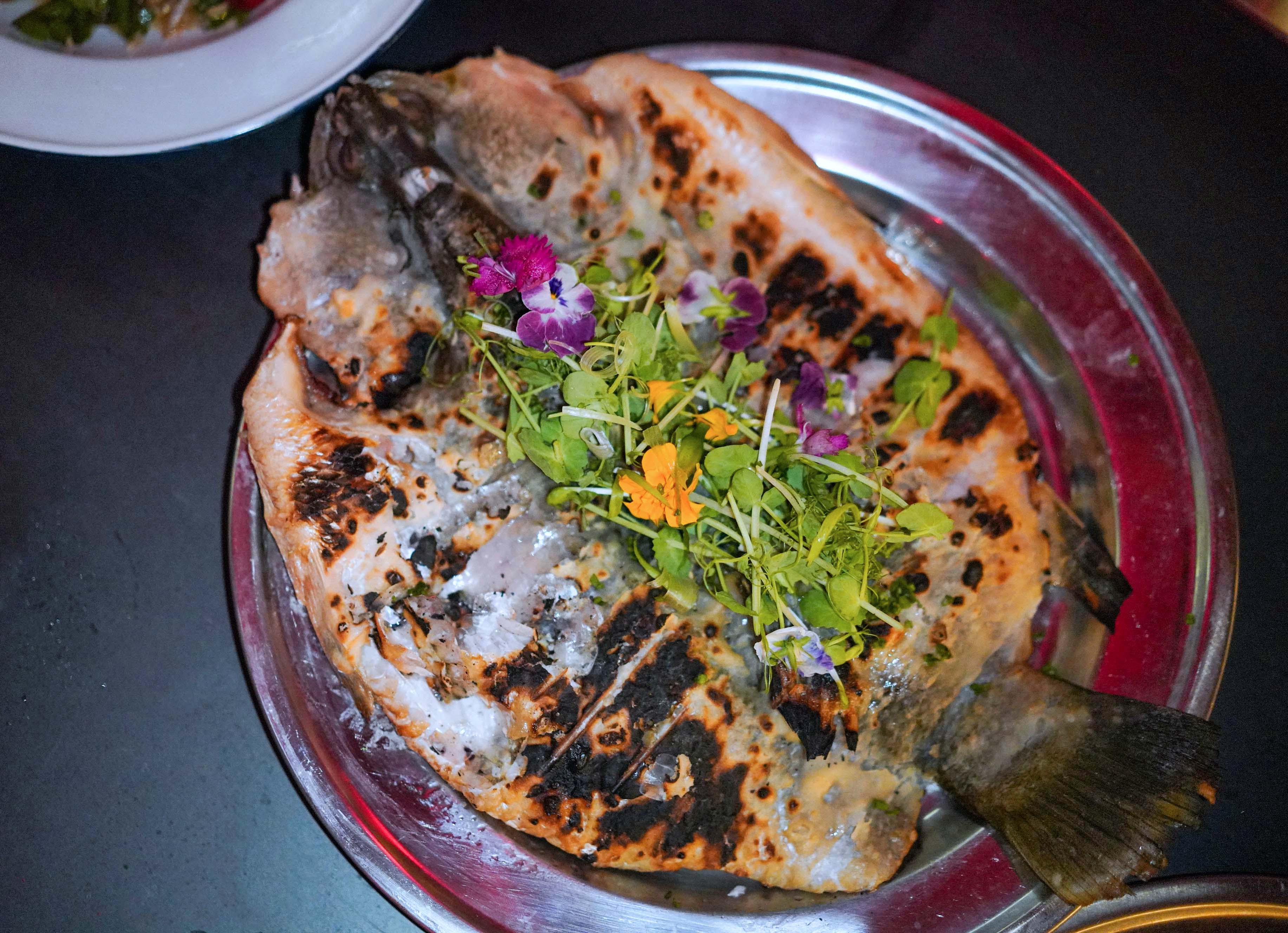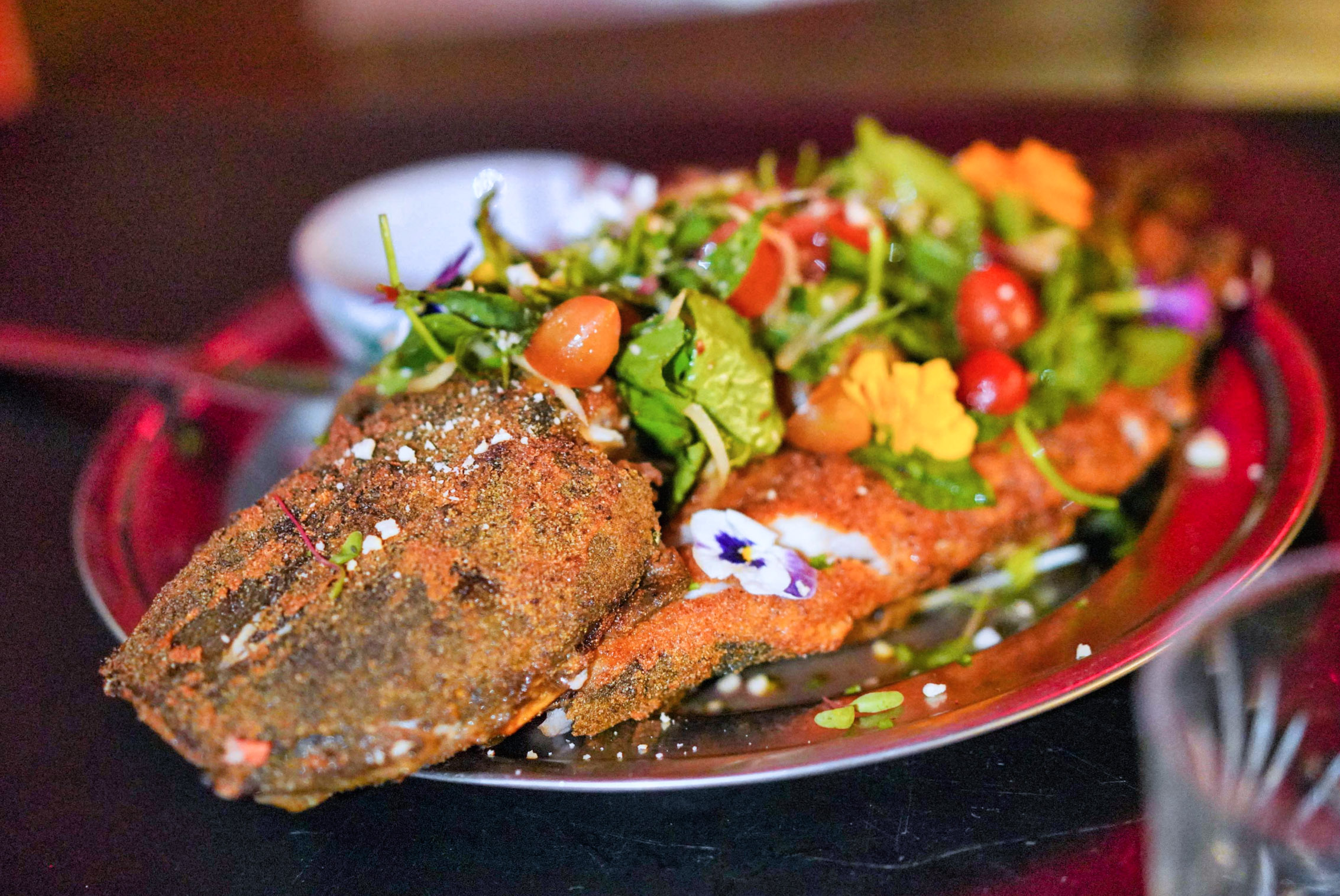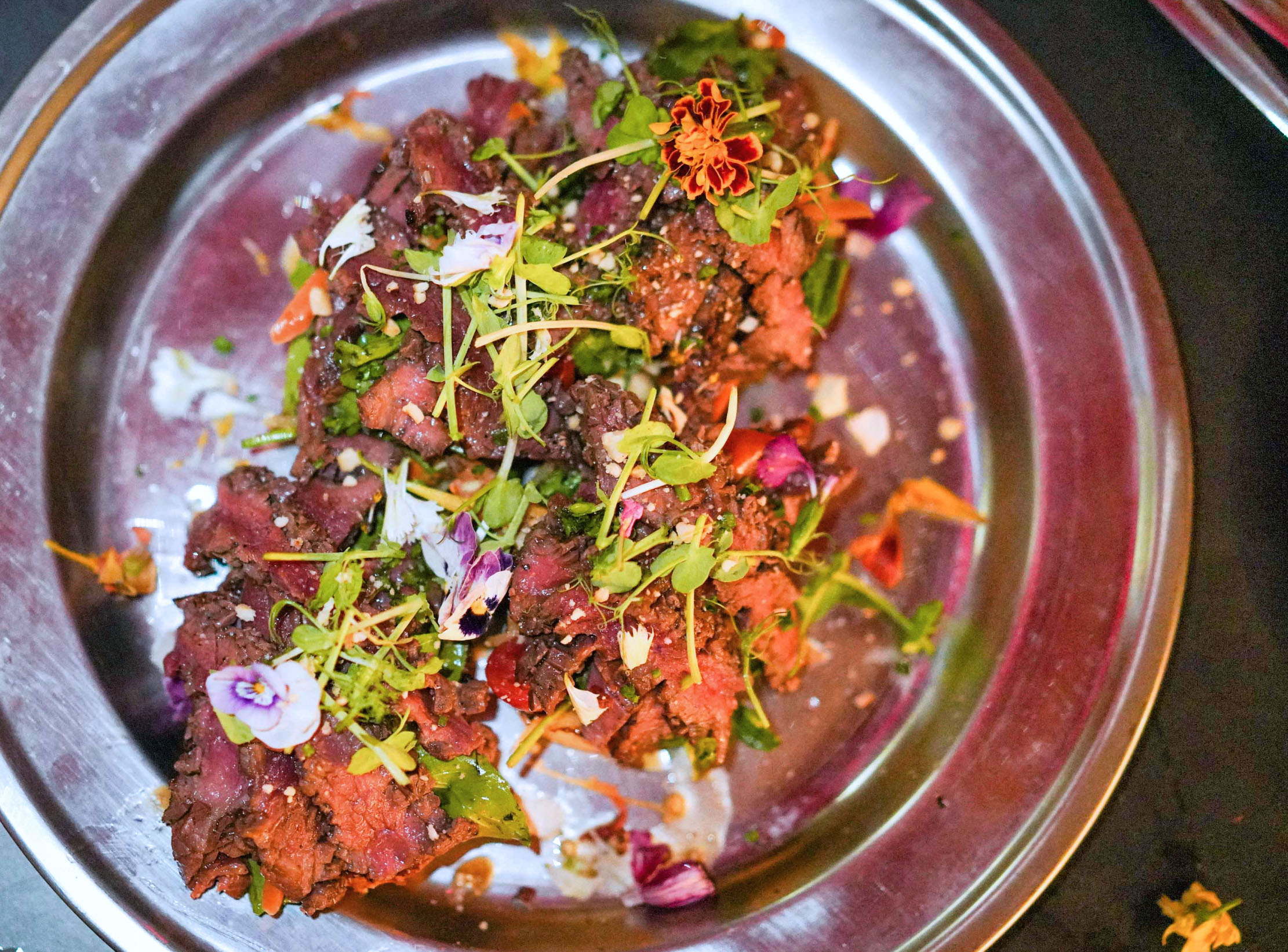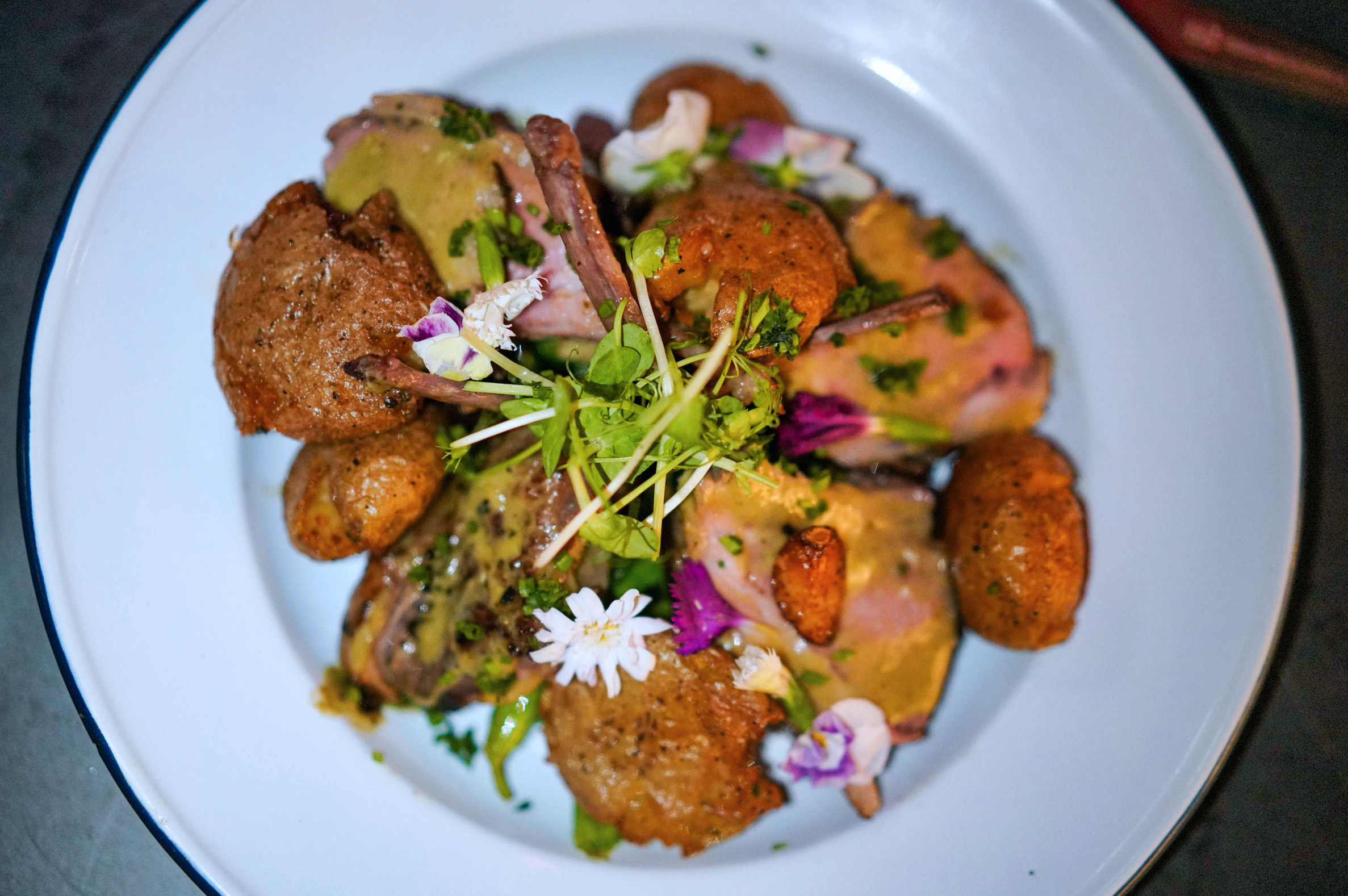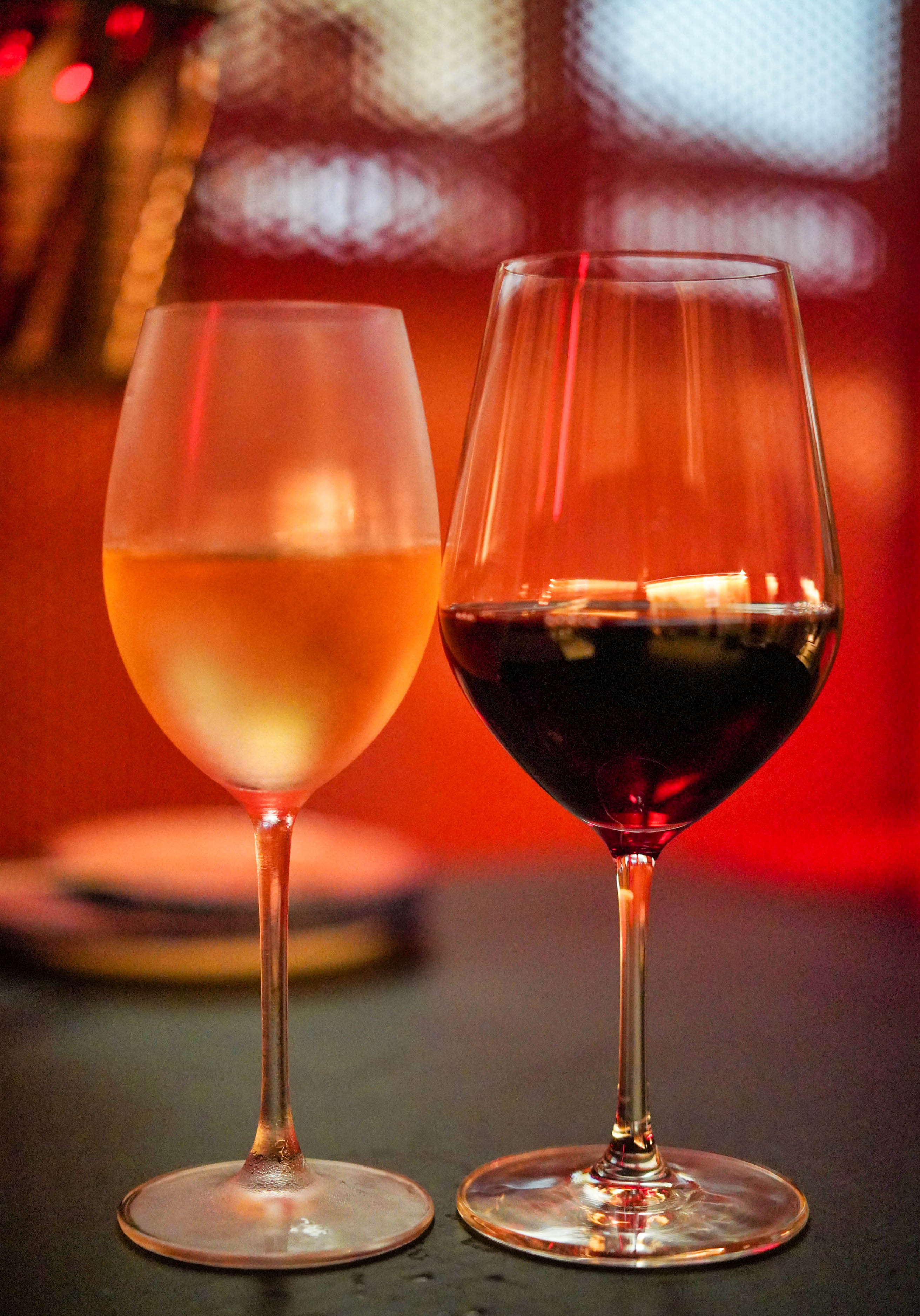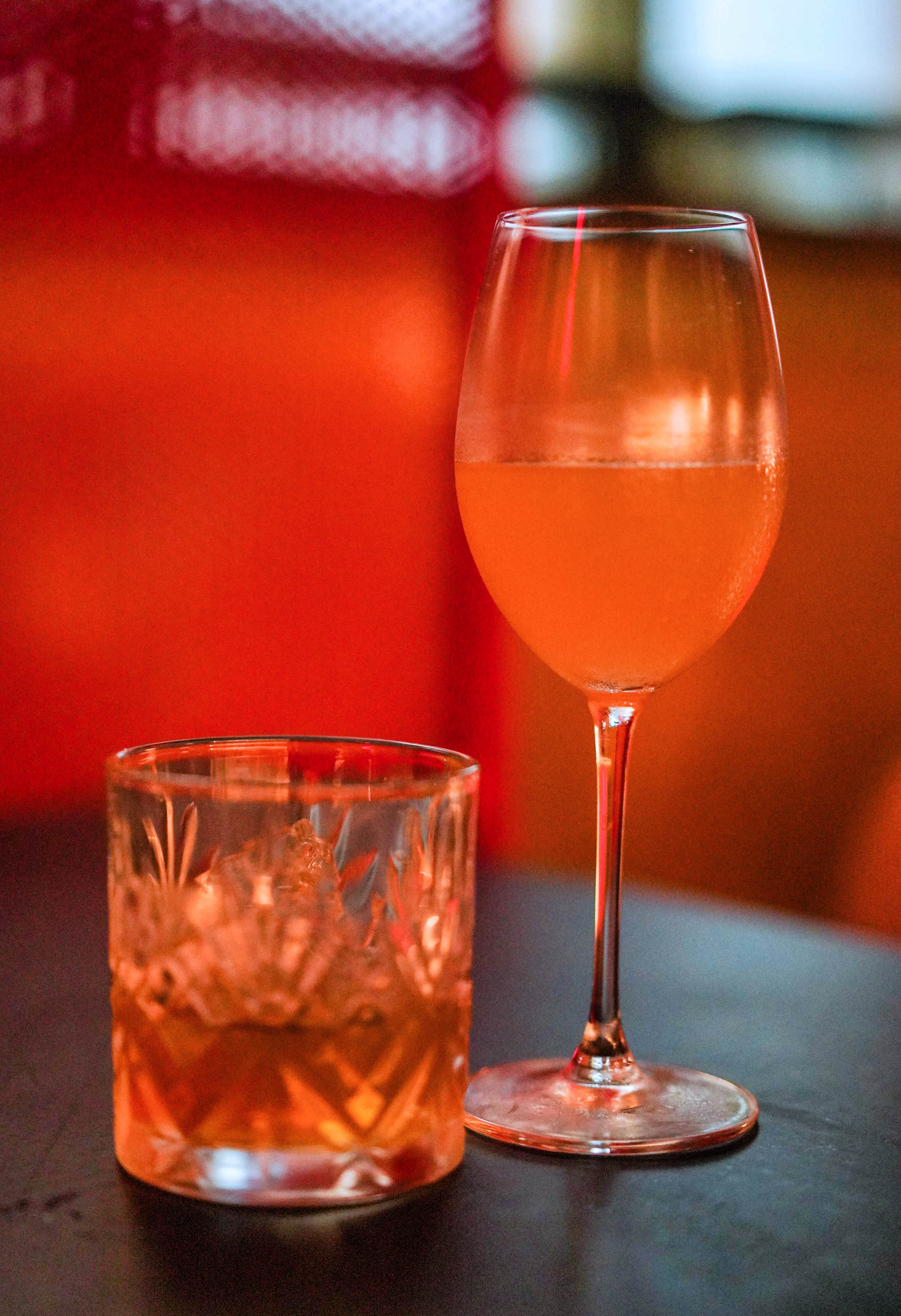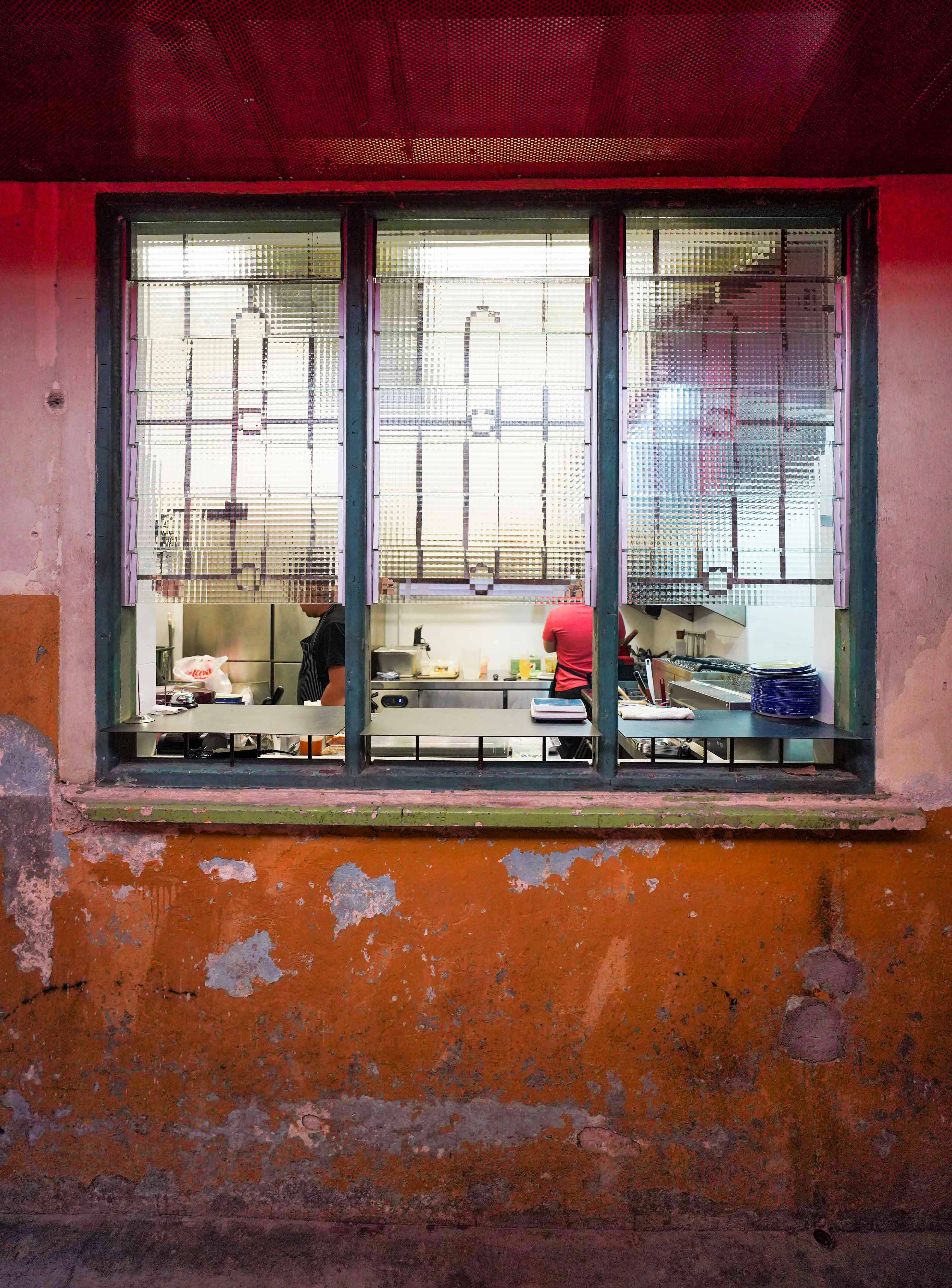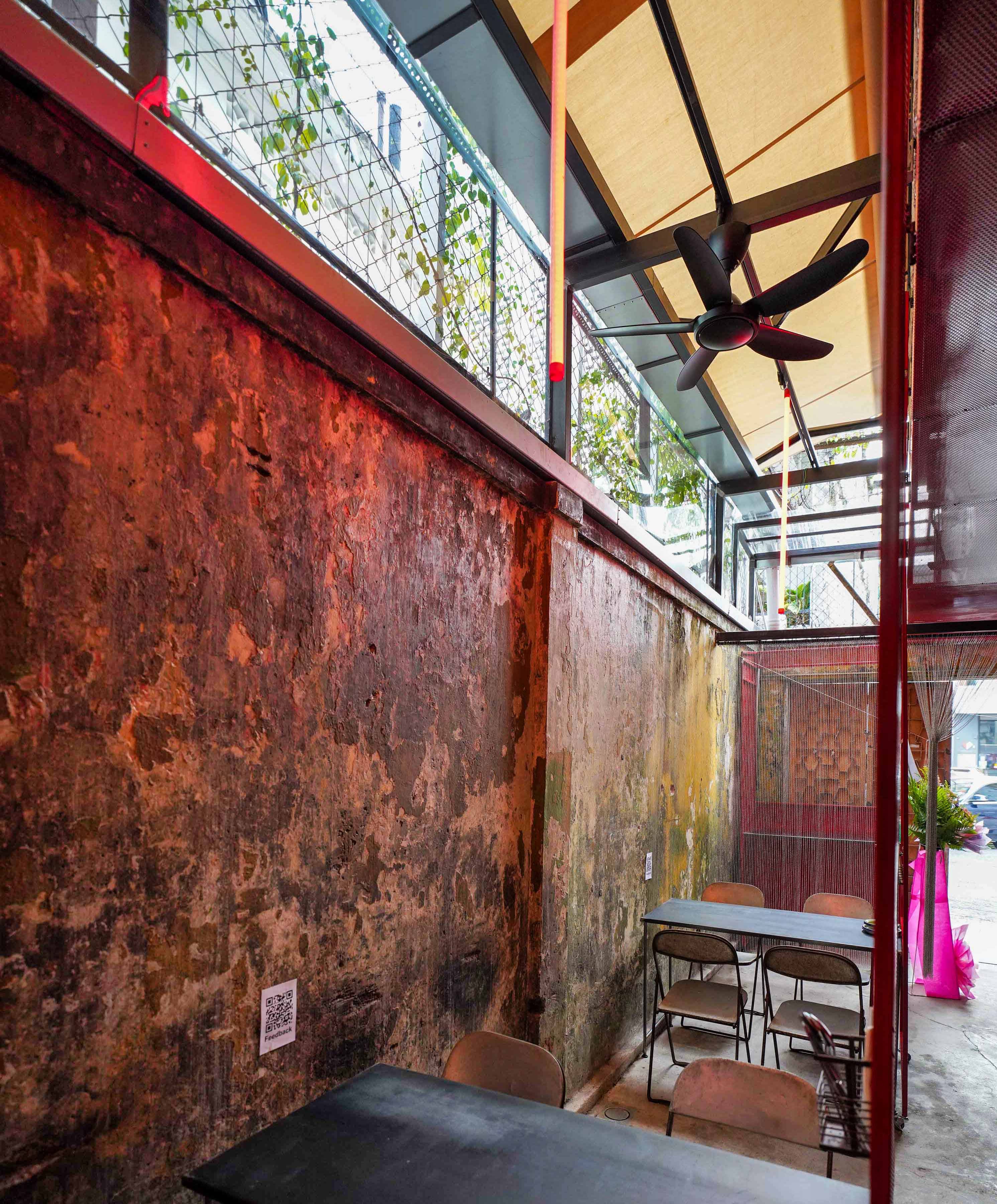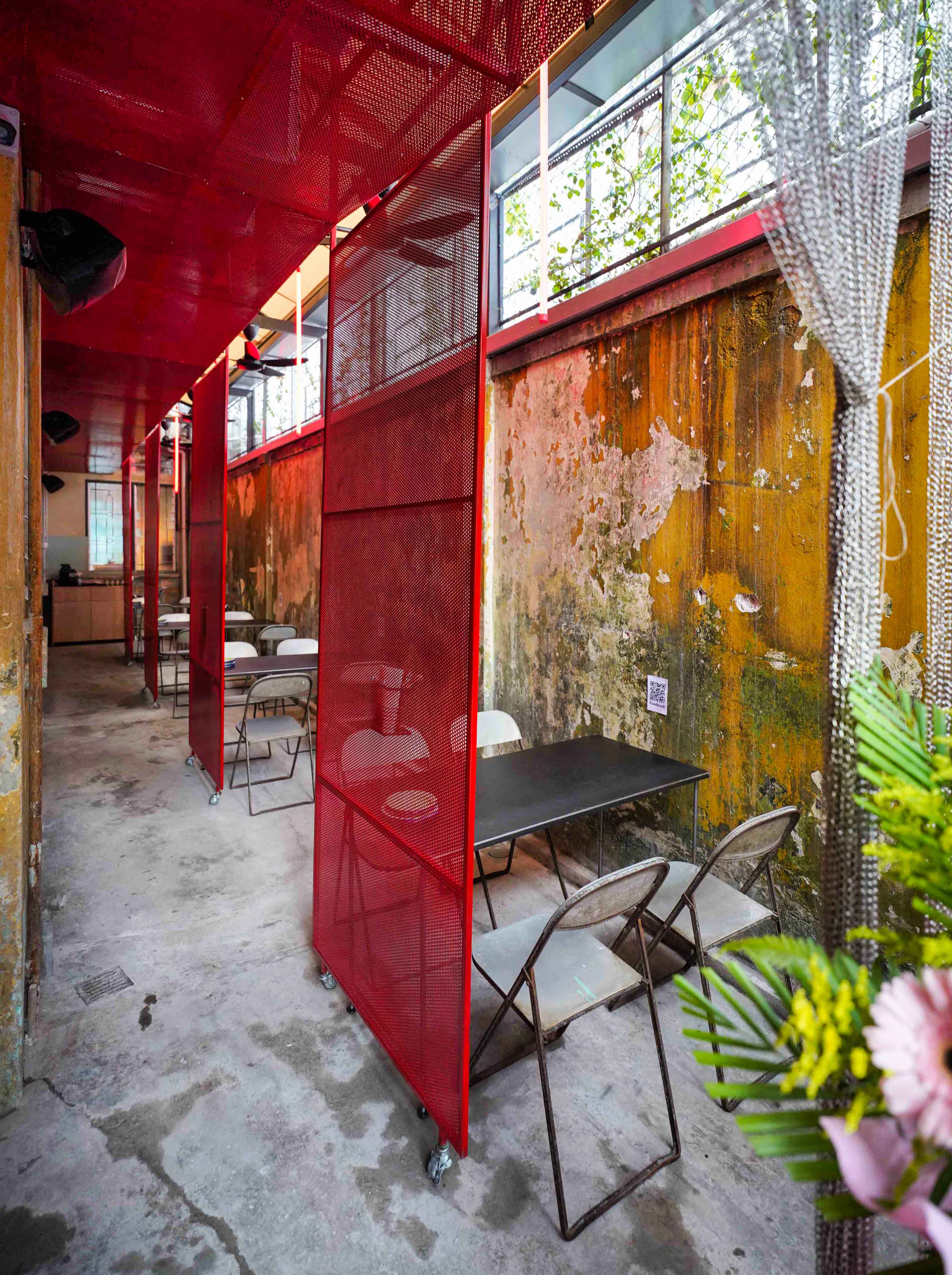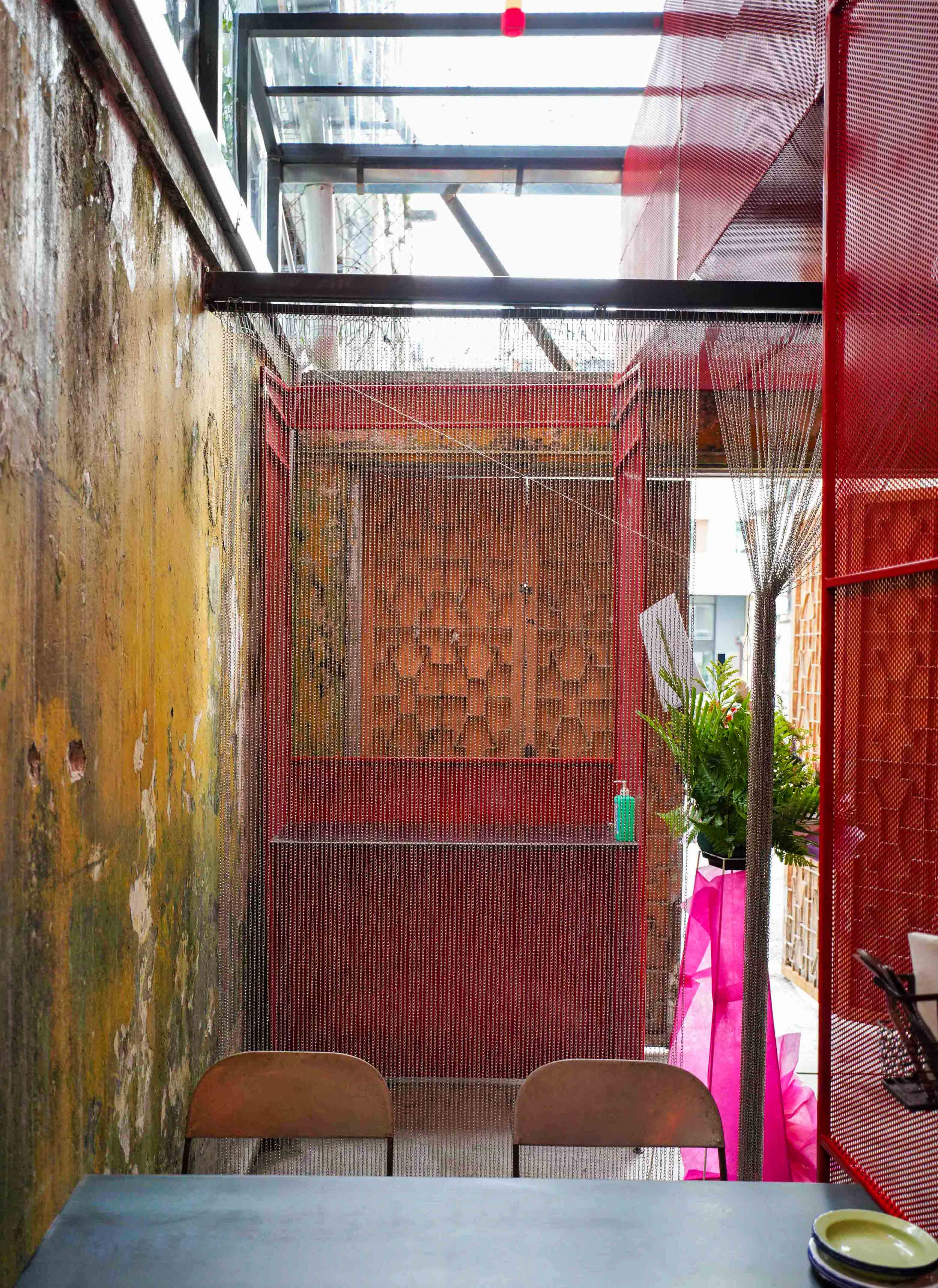 One of Kampung Attap's four remaining buildings that have reputedly survived for nearly a century, most recently serving as a workers' hostel, this address is now home to Triptyk, a two-level collective of cuisine, cocktails and community.
True to its name (a tribute to the triptych, a three-panel work of art), Triptyk is set to house three concepts, comprising two kitchens and a low-ABV bar that'll serve distinctive concoctions, including diabetic-friendly drinks. Triptyk's founders have tampered minimally with the space, honouring its long history while infusing thoughtful personal touches - it's a terrific setting that tells a special story.
The first kitchen is open - Corridor, a grill and sharing plates restaurant, inspired by the mainland Southeast Asian region of Cambodia, Laos, Myanmar, Vietnam and Thailand.
Corridor is run by the team behind Ampang's Back Alley Pasta, pivoting here from Italy to Indochina. It occupies Triptyk's alleyway, grungy and grimy but not grim - on weekends, expect a lively crowd, feasting on a compact menu of nine dishes.
Small plates of deep-fried glutinous rice balls packed with minced beef and preserved radish (RM28) and marinated pulled brisket croquettes with béchamel (RM36) make for moreish, munch-worthy starters to share, buoyed by black glutinous rice tuak and ginger rice wine.
Corridor is big on fish - our favourite is the spiced cornmeal-coated catfish with crispy baby potatoes and herb salad, tender, fleshy and clean-tasting (RM36). Other options include grilled mackerel with house pickles, charred baby kailan and sticky rice (RM30) and salt-baked sea bass stuffed with aromatics, served with an exuberant Thai vermicelli salad (RM121).
The grilled wagyu MB5 flank on Vietnamese baguette, pickles and sriracha mayo is a fun play on banh mi - the beef is bountifully layered and beautifully juicy but potentially overpowered by its flavouring of fish sauce and soy sauce (RM98). The grilled rack of lamb is also an intriguing experiment, marinated with coconut and pandan that might be too dominant for some of us; texture-wise, it's probably best-suited for patrons who enjoy a sous-vide-style suppleness in their meat instead of full-bodied, hot-blooded vigour (RM138).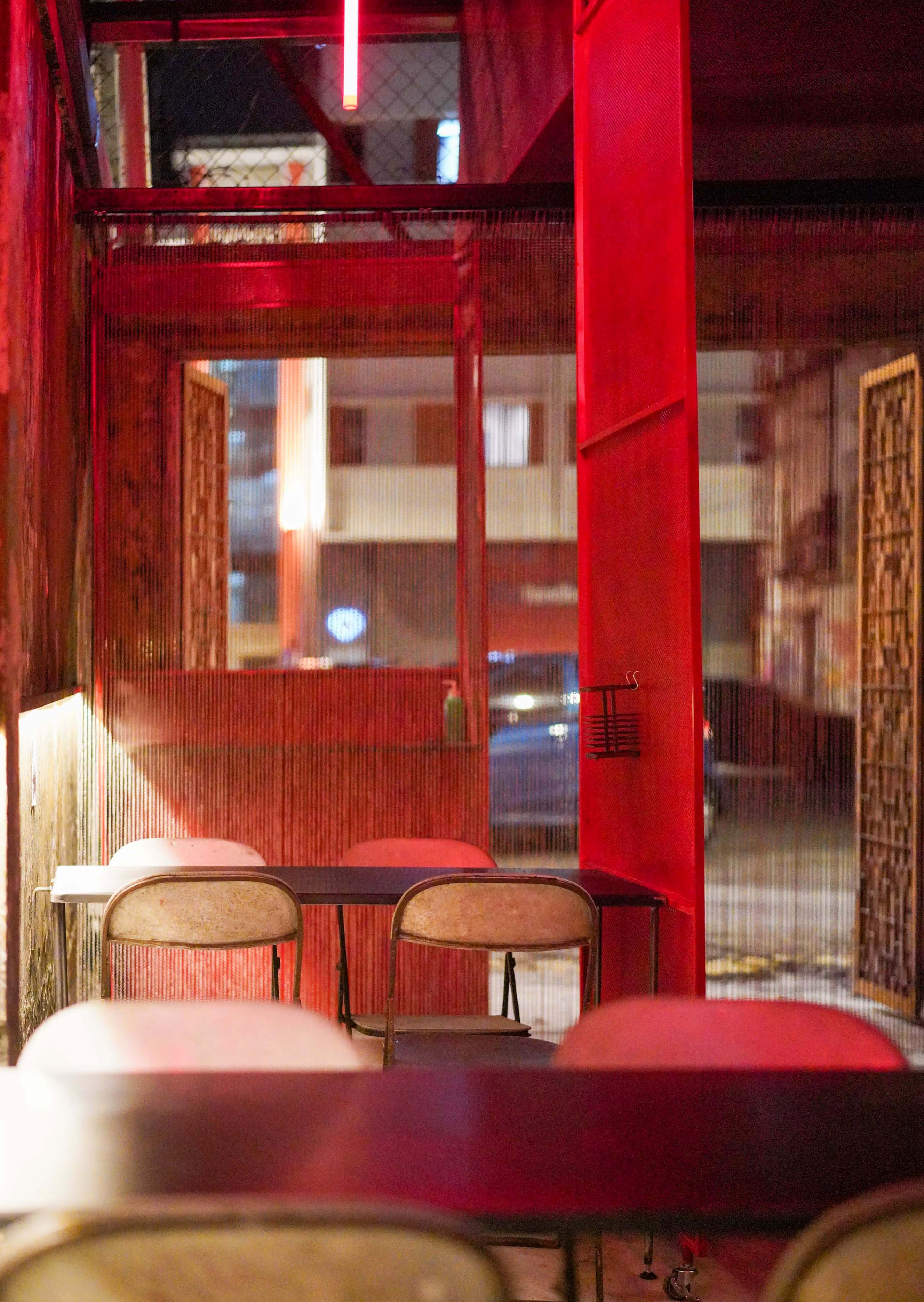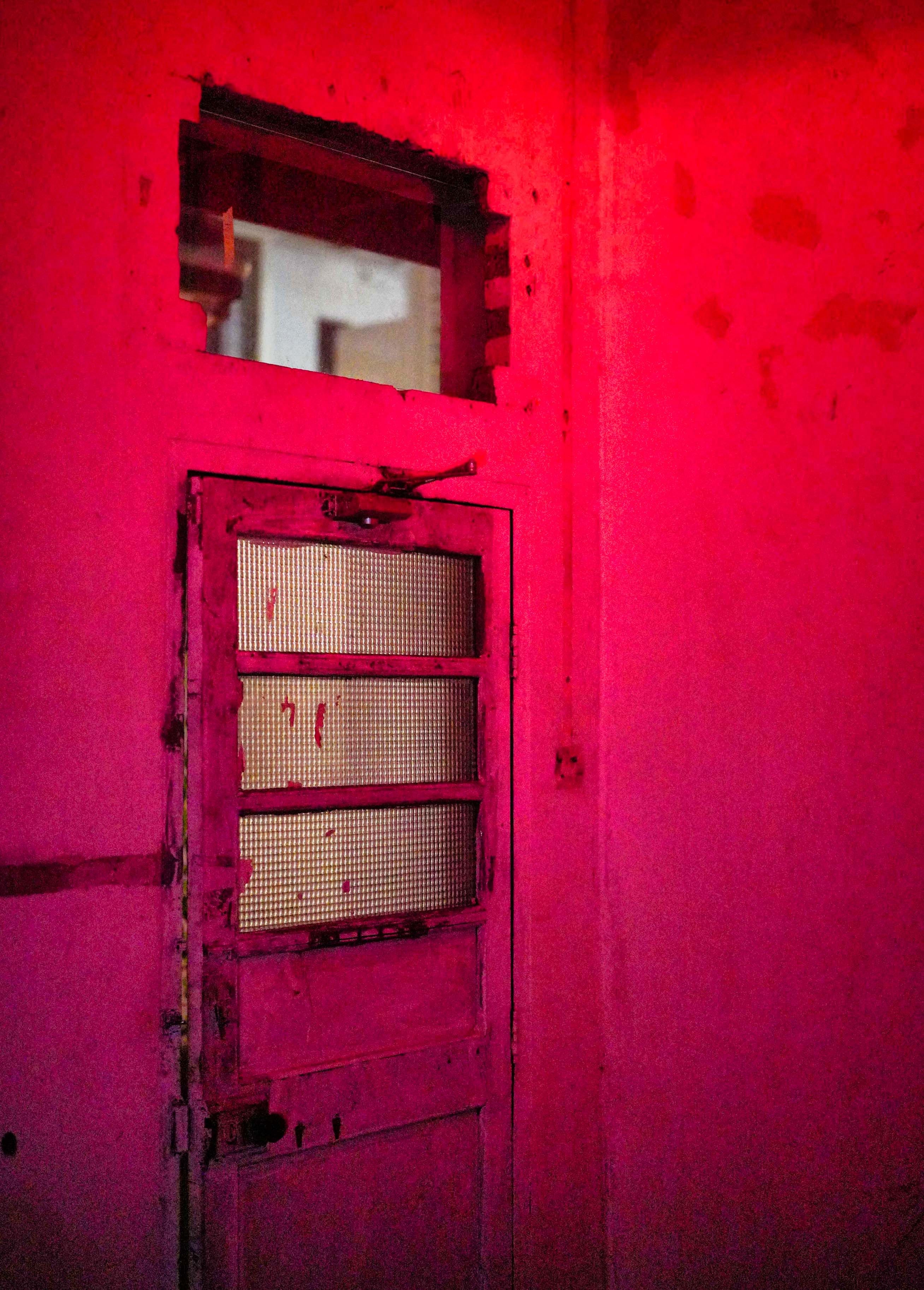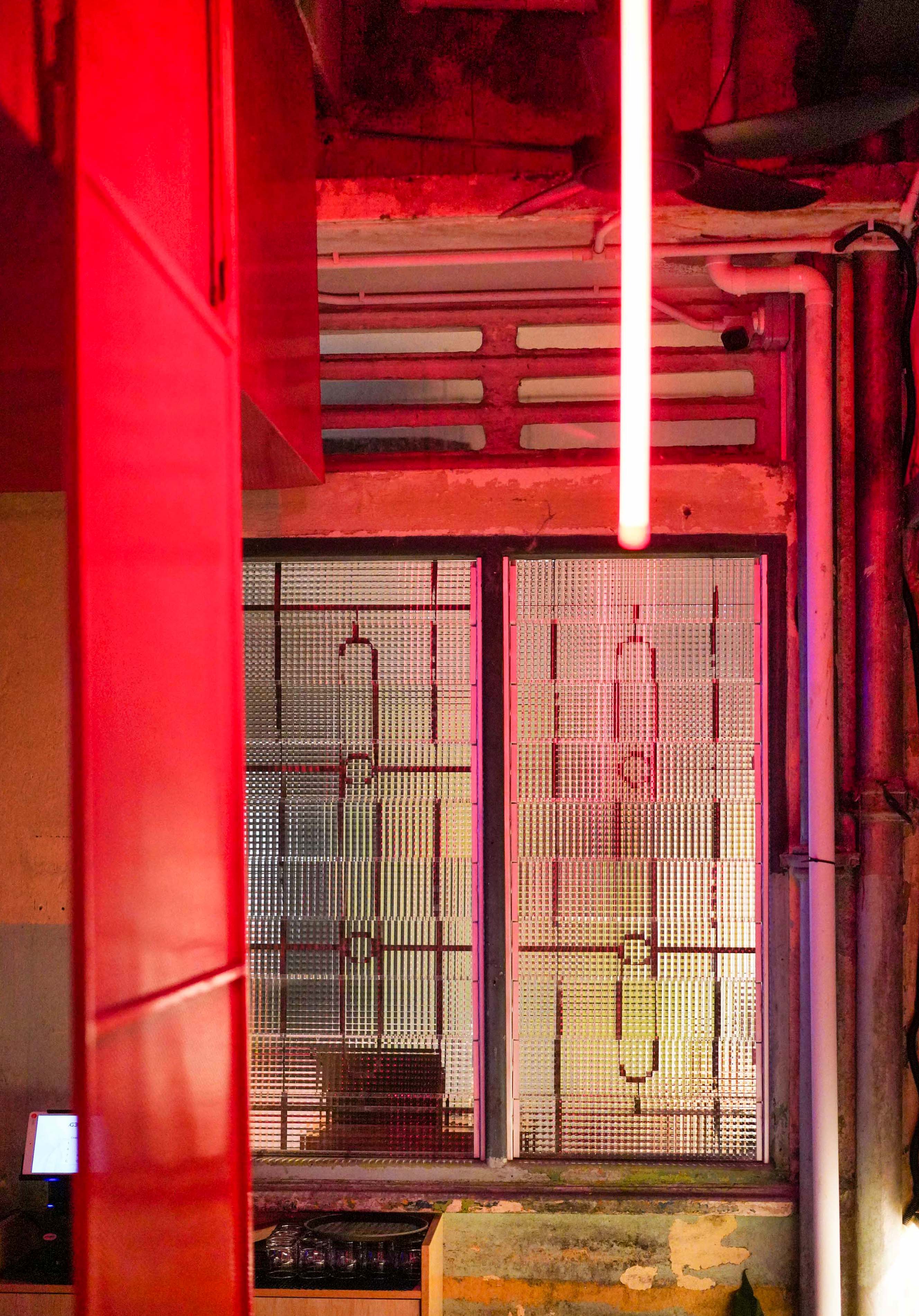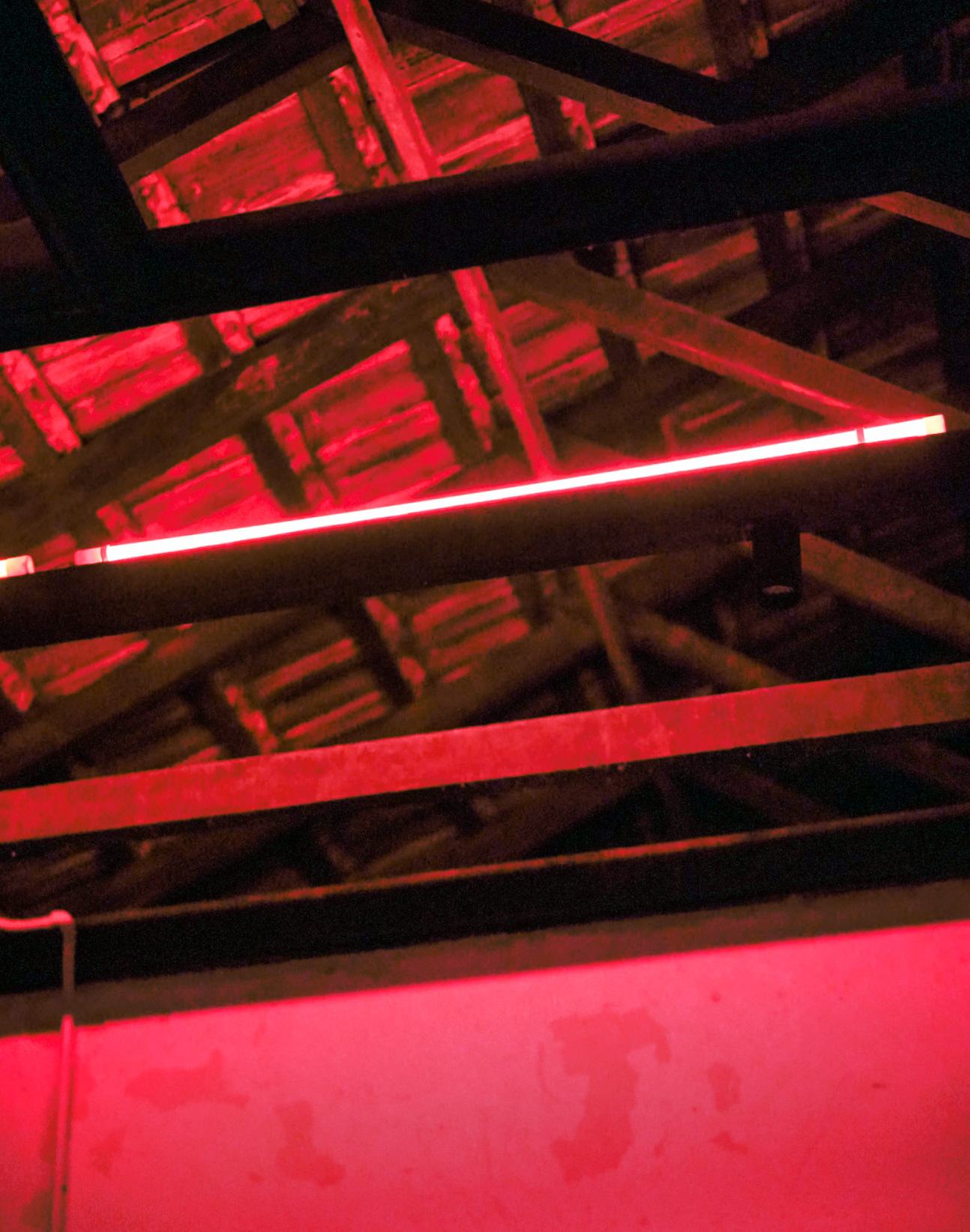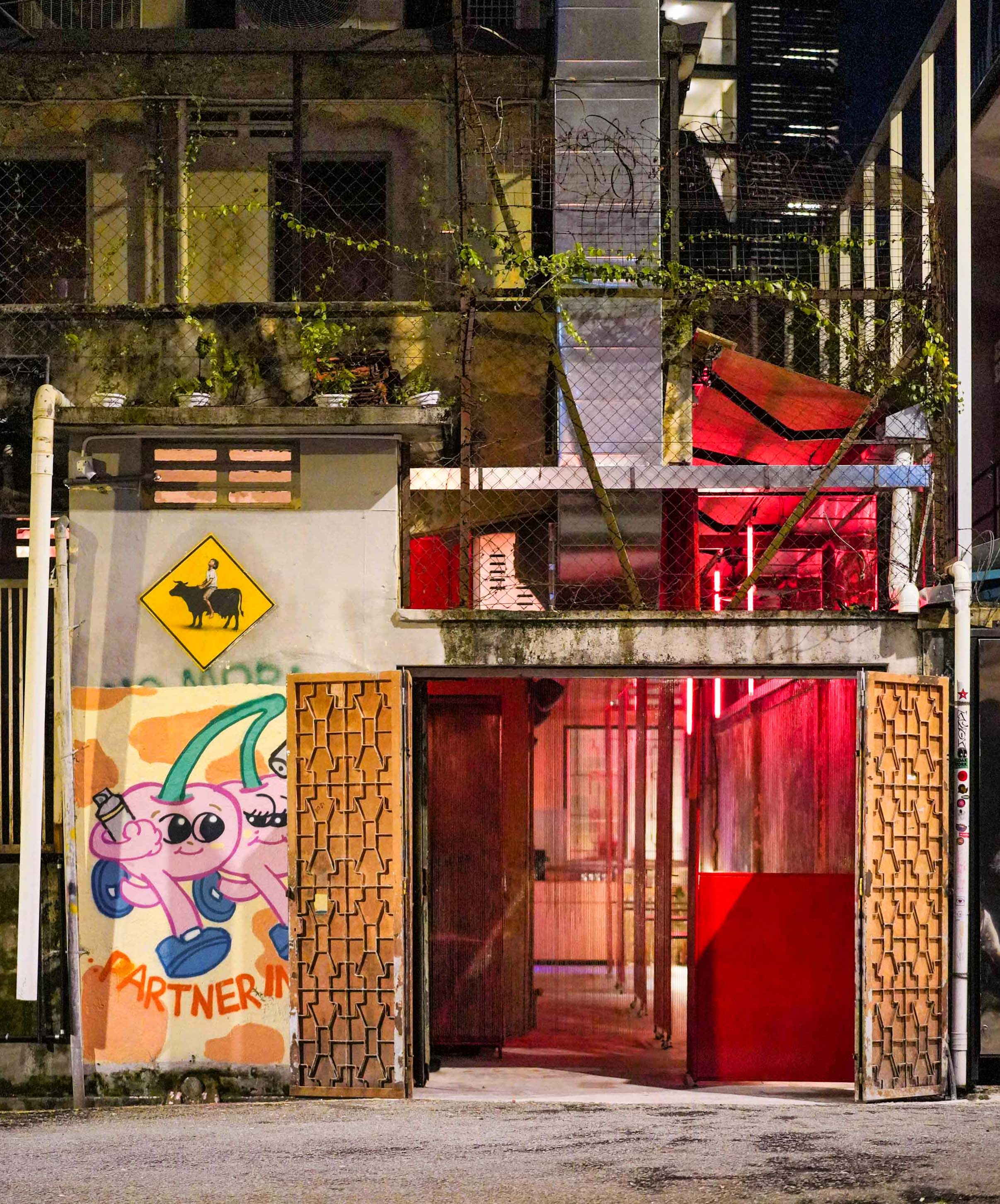 Corridor at Triptyk
88, Jalan Tuba, Kampung Attap, 50460 Kuala Lumpur.