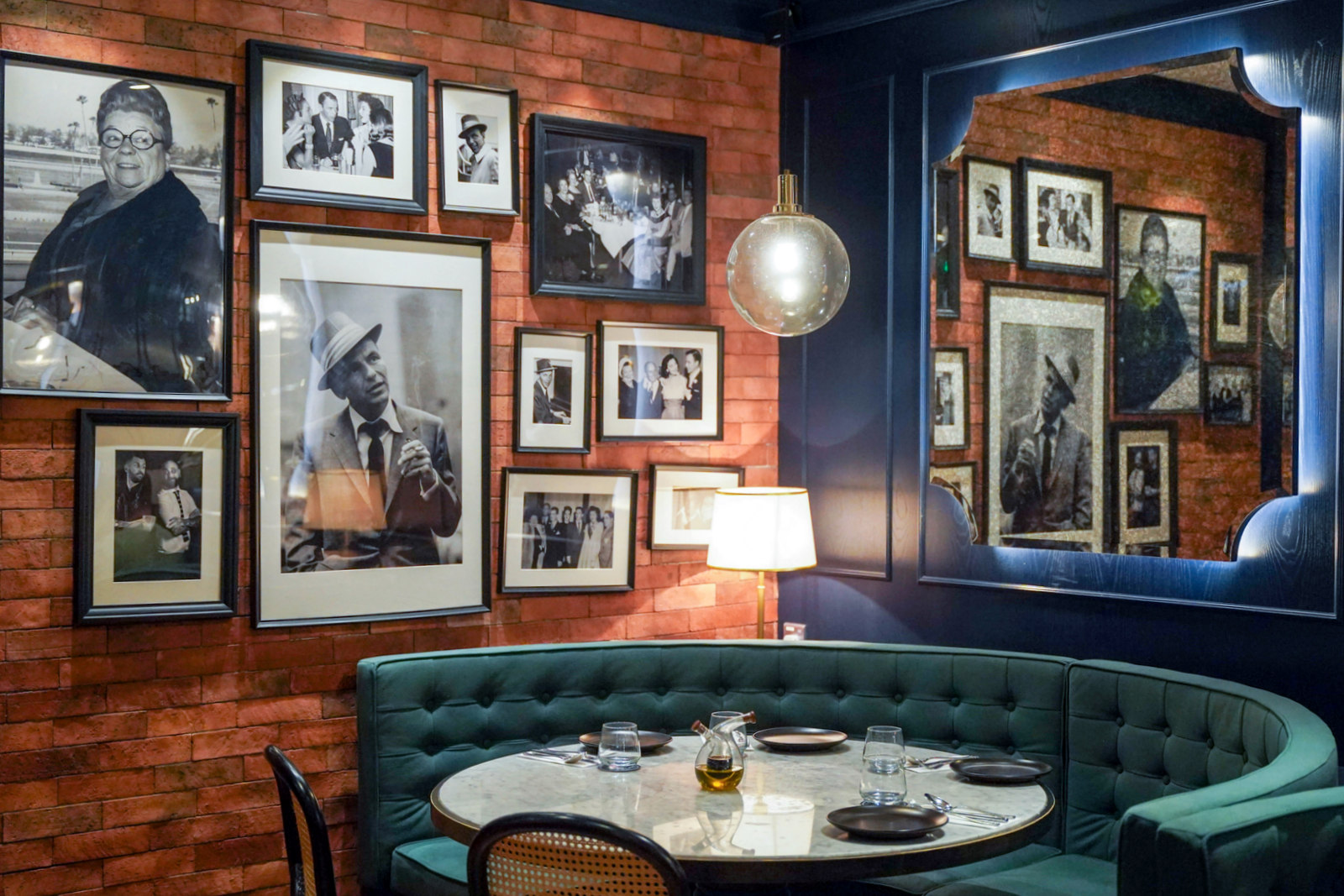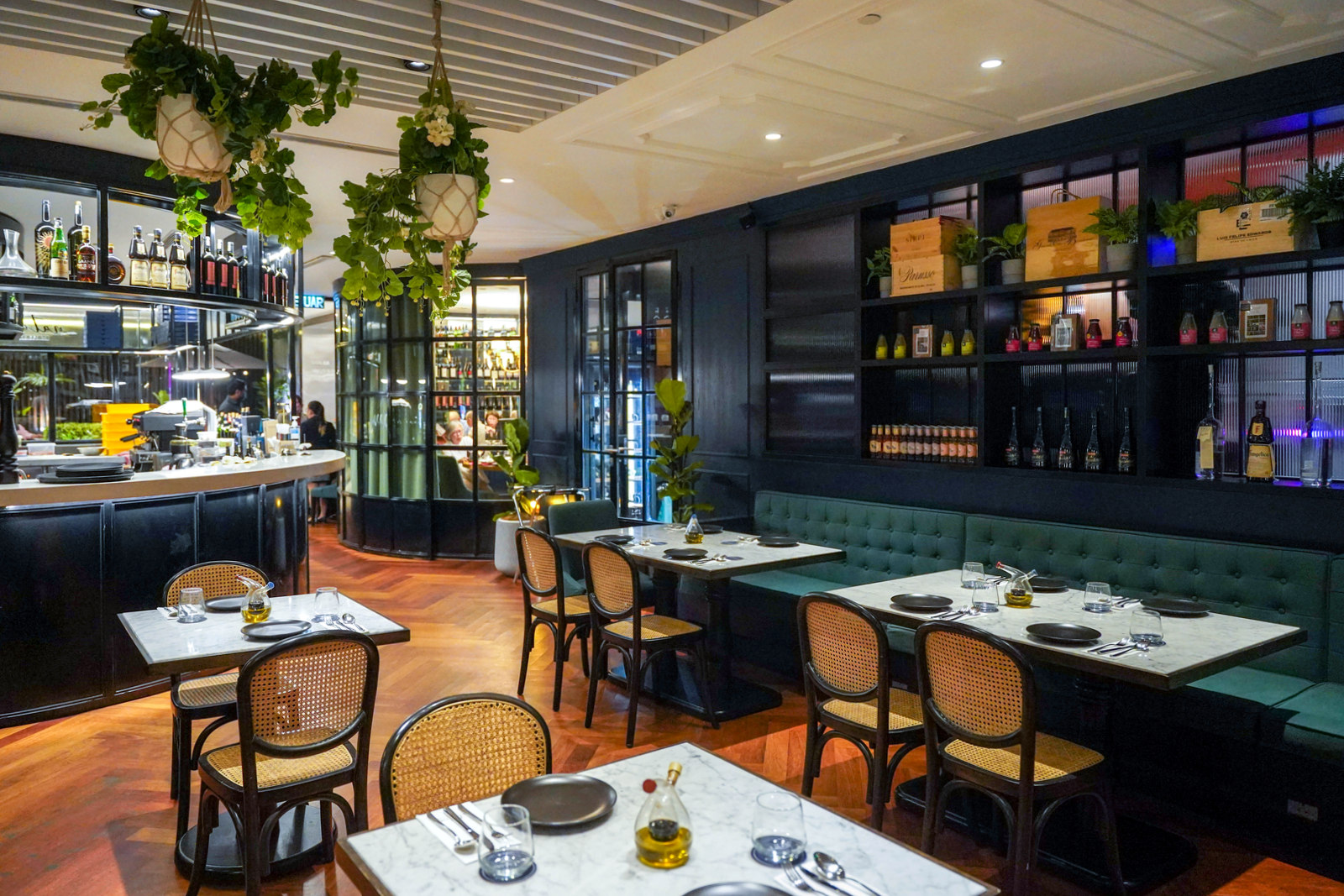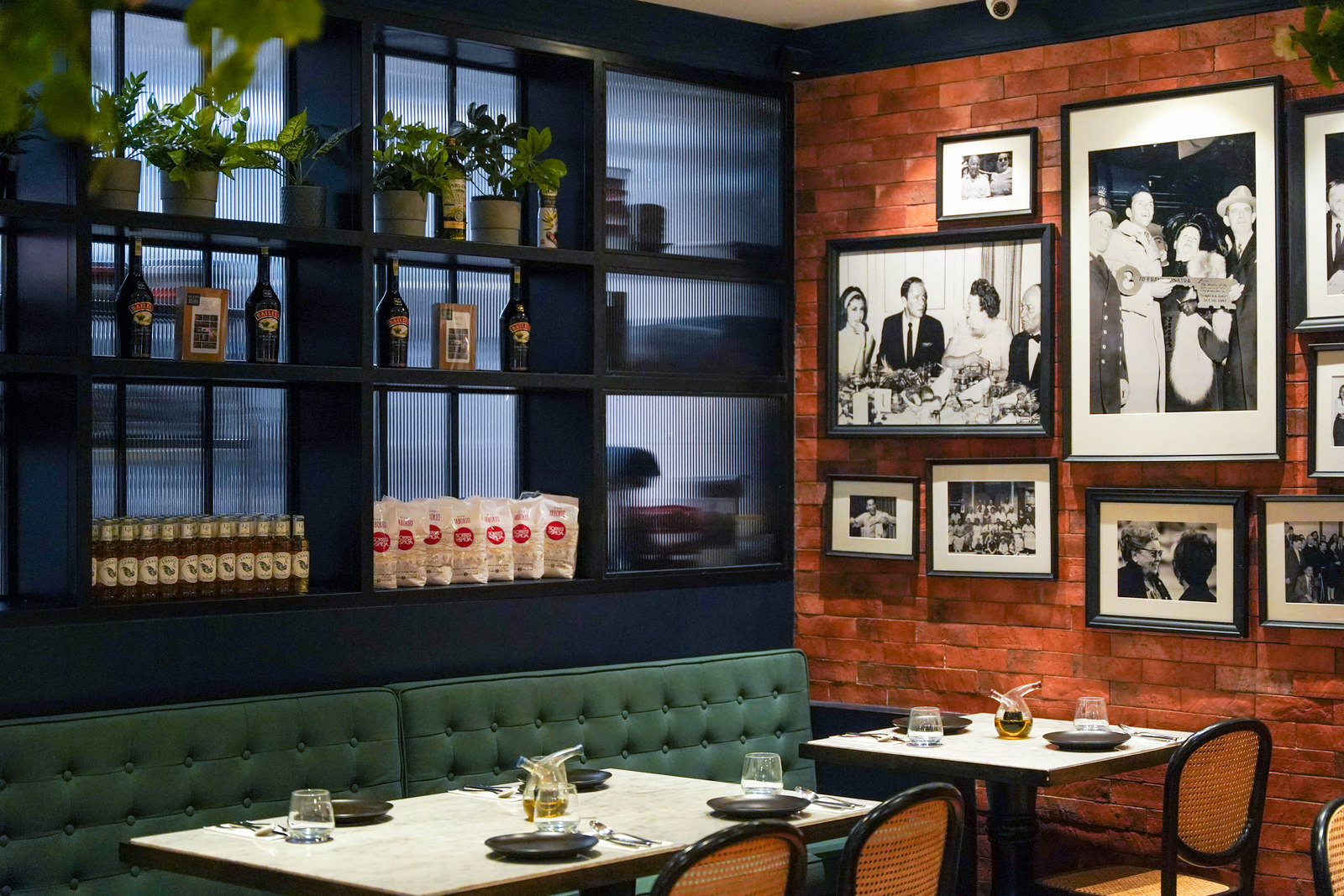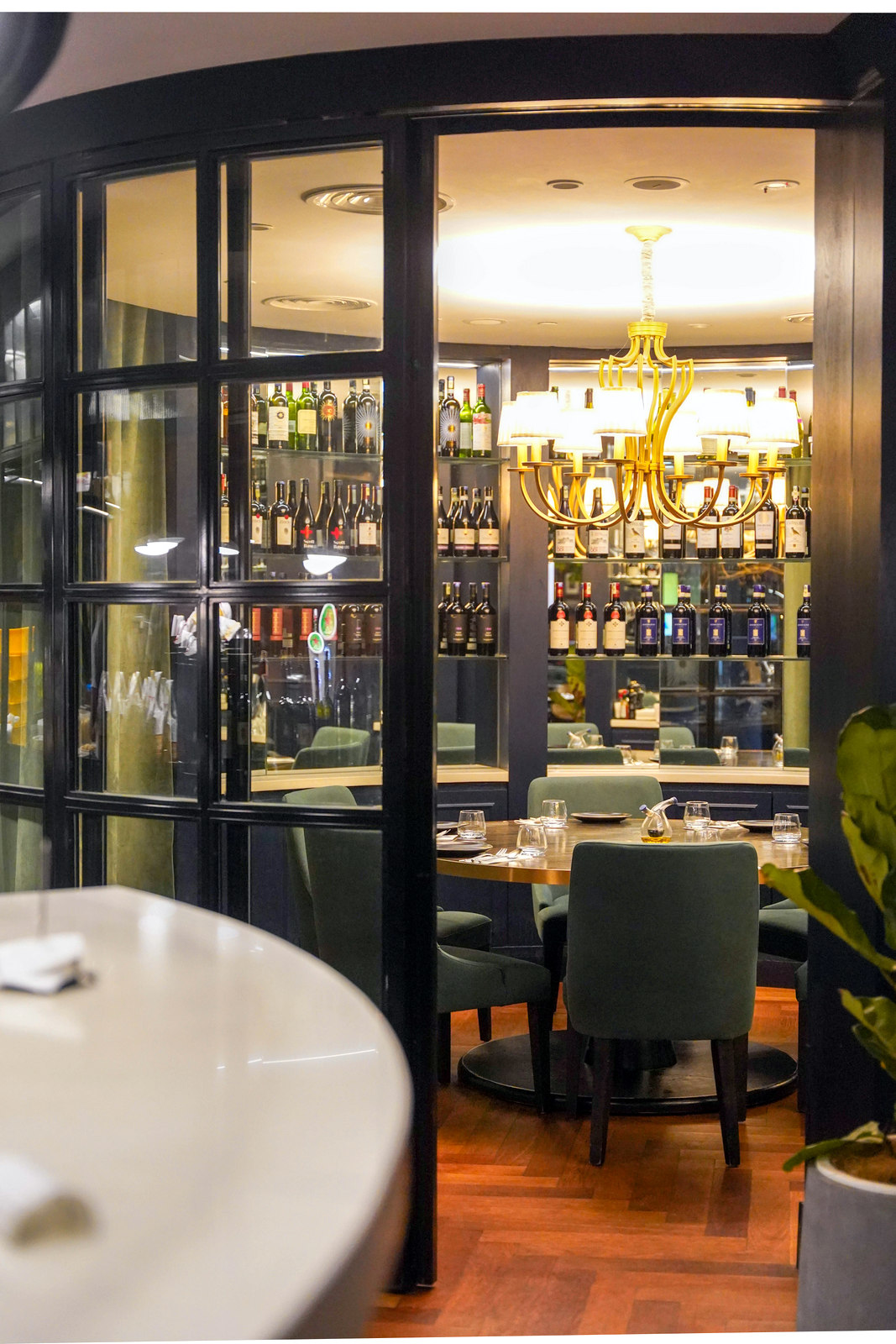 It's been two years since Natalina Italian Kitchen launched in the city centre, slowly but surely becoming the toast of the town for fans of Italian fare.
Now heading one of KL's top Italian restaurants, chef Diego Reali continues to celebrate the cuisine of his birth city, Rome, reinterpreted in contemporary forms that remain true to the soul of the Eternal City.
Third-generation chef Diego champions everything from heartland essentials of minestrone al tartufo and rigatoni alla norcina to contemporary takes on time-honoured classics, like seafood of octopus leg, giant tiger prawns and Mediterranean golden snapper grilled in a Josper oven.
We recently returned to Natalina for a lovely lunch in one of Avenue K's most beautiful settings, elegantly and effortlessly timeless with warm, welcoming tones, its walls still charmingly lined with portraits of the northern Italian-born matriarch, Natalina Garaventa, and of course, her famous son, Frank Sinatra.
Fun fact: Maternal inspirations run throughout this restaurant, not only in its name and imagery of Sinatra's mother but the influence of chef Diego's own mother, who ran a restaurant southeast of Rome.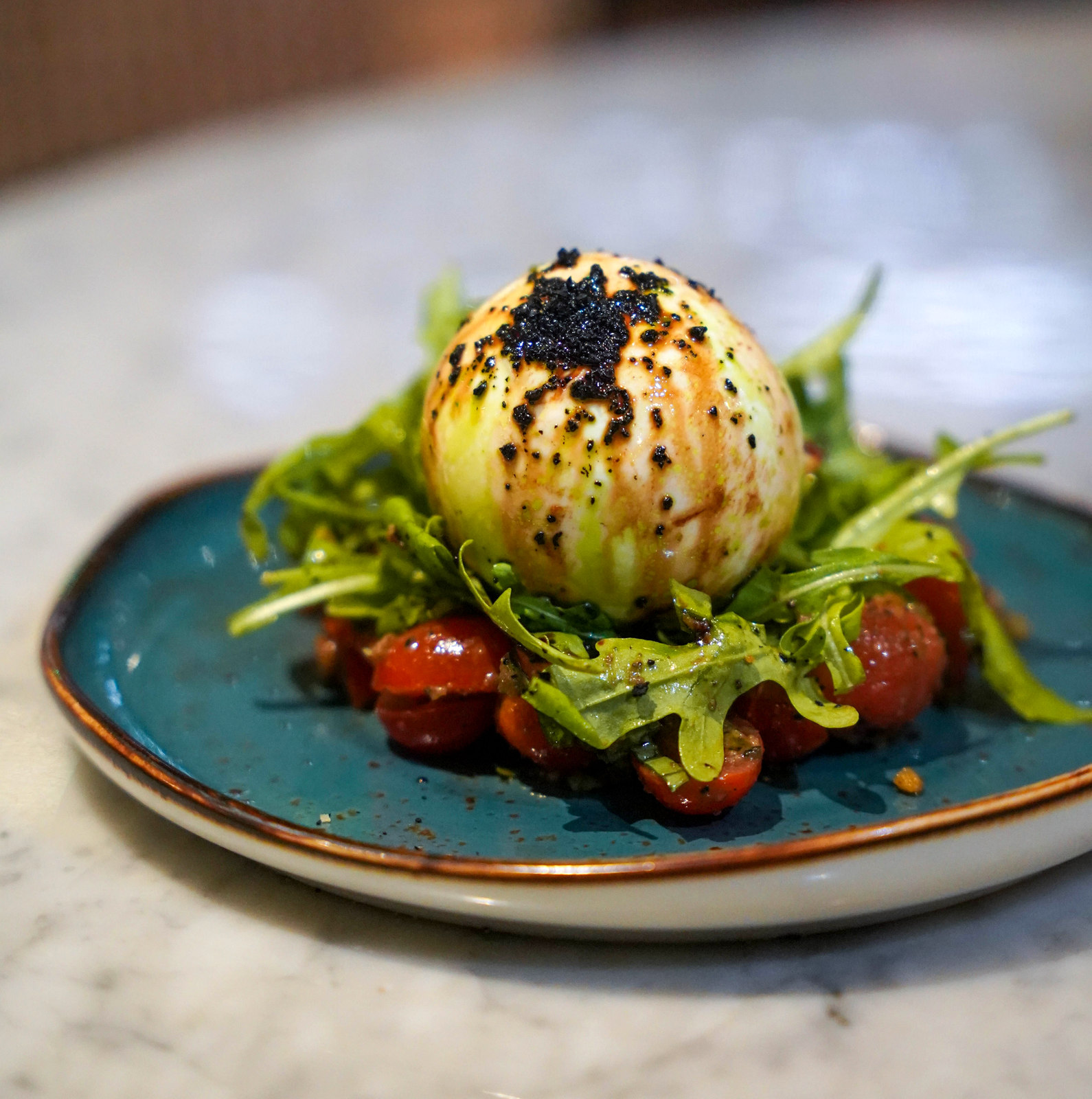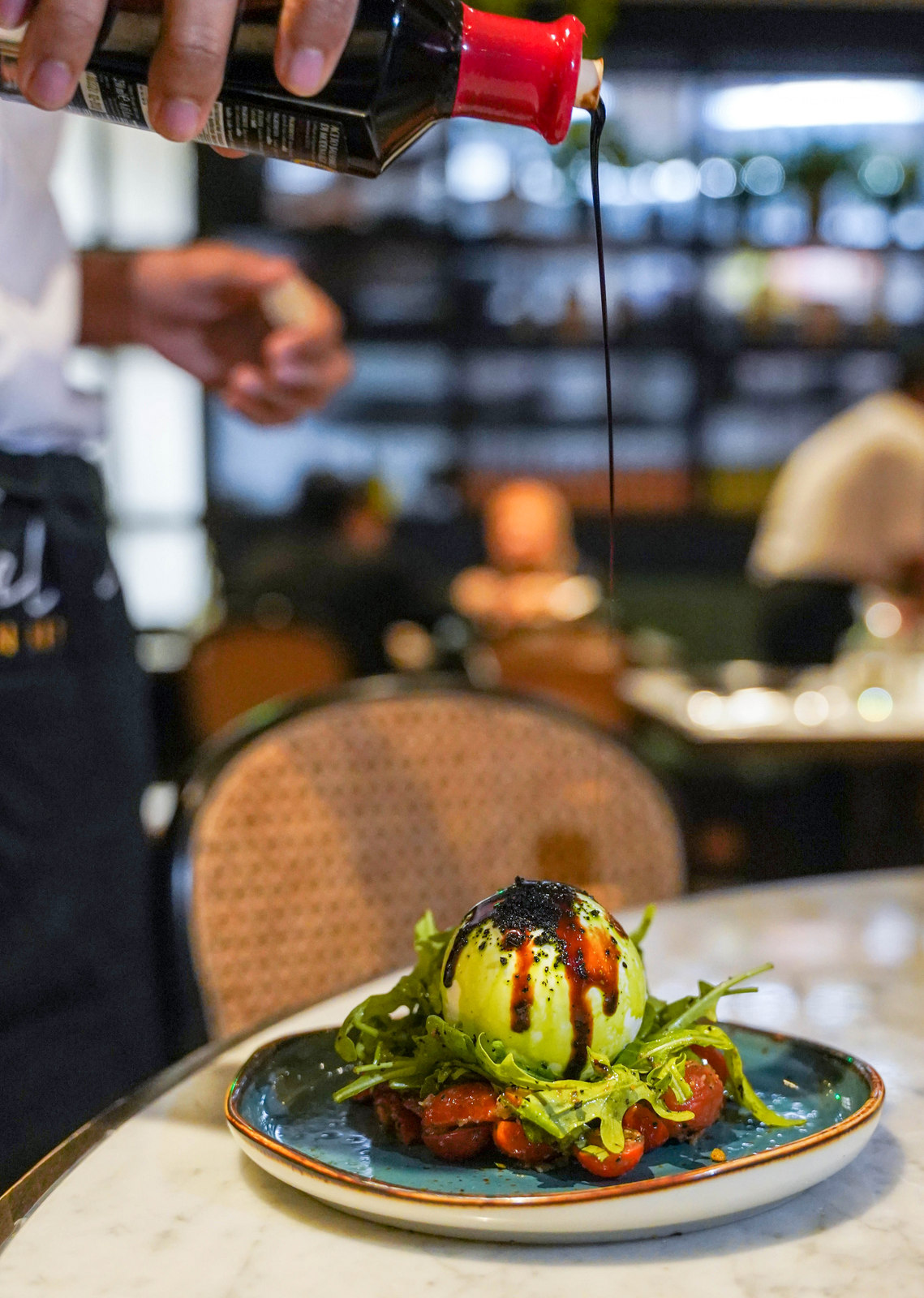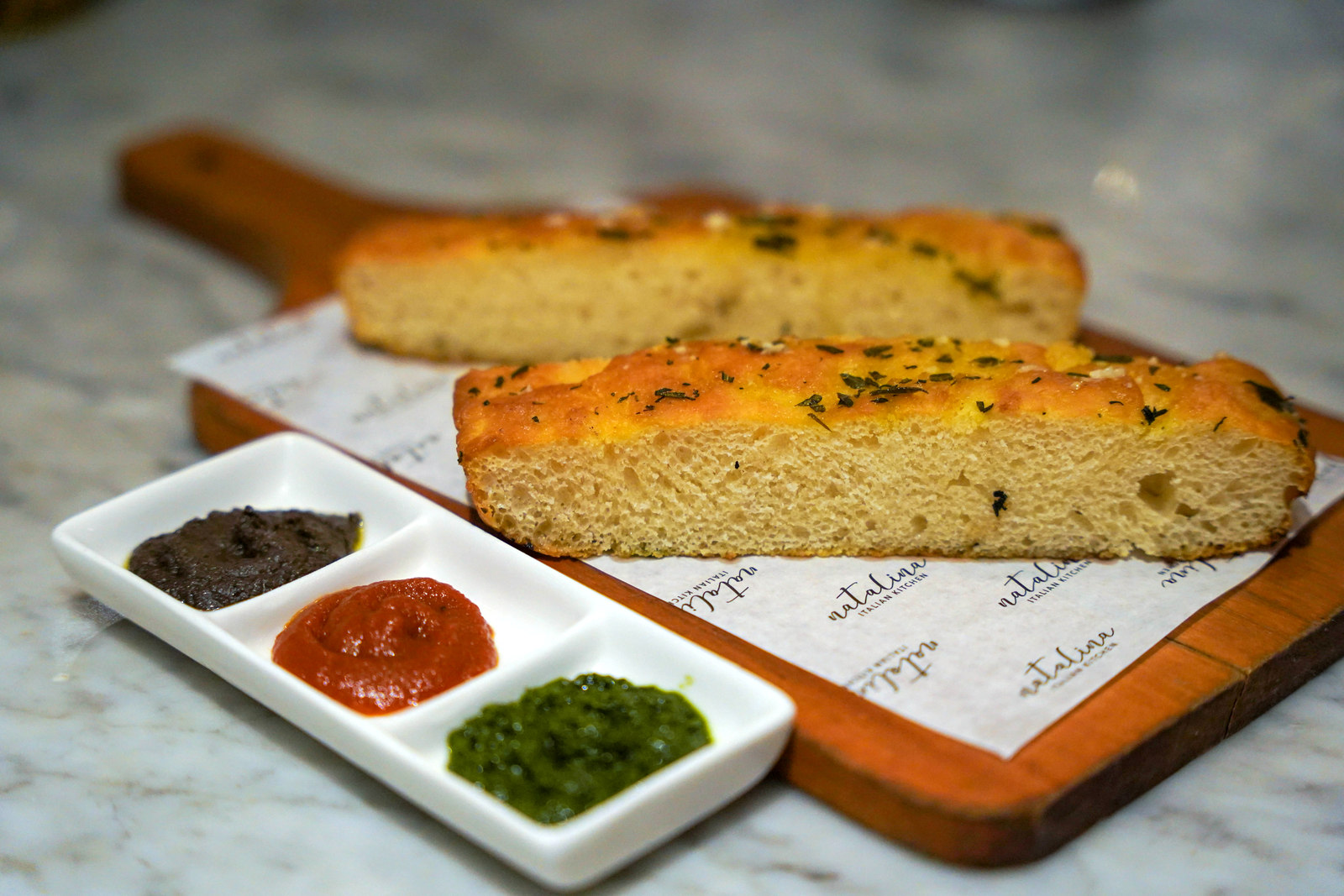 Natalina's menu is extensive - we'd need multiple visits simply to explore its selection of starters, soups and salads, spanning wagyu meatballs in arrabbiata sauce to sardines in pizzaiola sauce.
After warming up with Natalina's house-baked bread partnered with vibrantly thick, textured parsley, olive and tomato dips, we entrusted chef Diego to curate our entire meal, based on his recommendations for rich, robust recipes.
His first pick: Burrata cheese, irresistibly creamy with a meltingly tender centre, cushioned with tomato confit and a wild rocket salad, splashed and sprinkled with aged balsamic and truffle paste for aromatic depth that elevates this burrata above conventional preparations.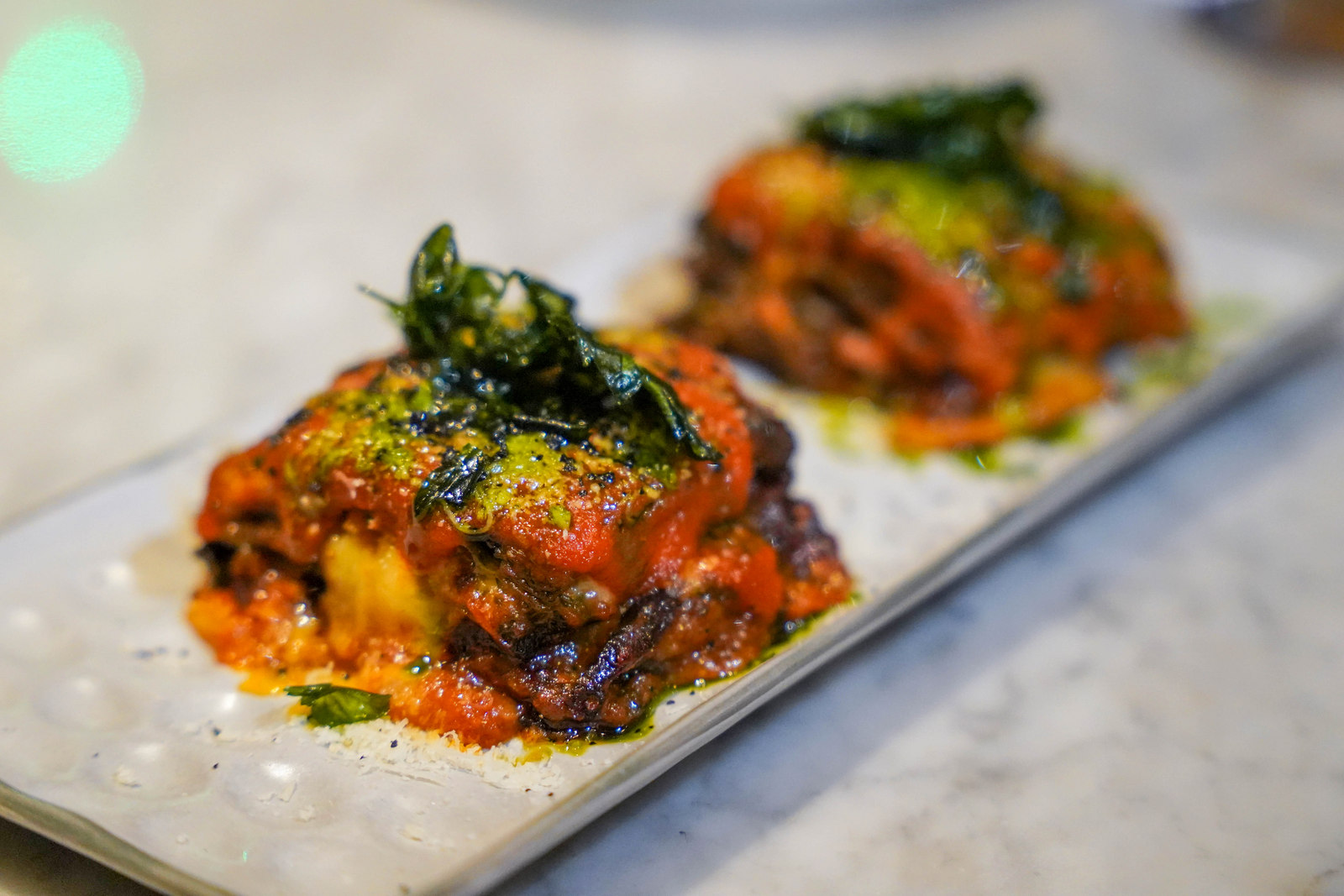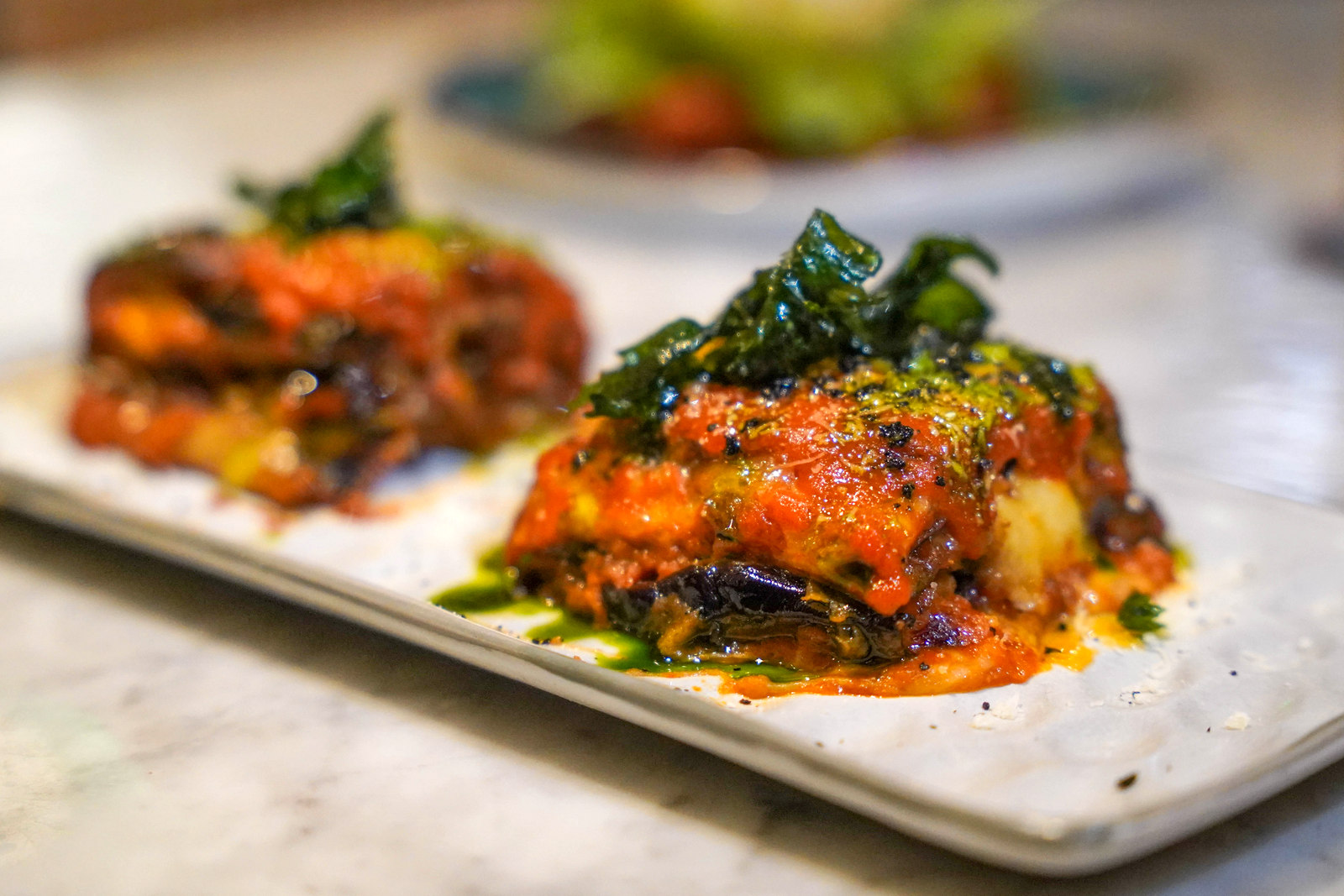 While cheese-blanketed concoctions are all the rage in KL's current culinary landscape, Eggplant Parmigiana is a true traditional Italian staple, its origins stretching back centuries.
Natalina does delicious justice to this baked eggplant timbale, fresh and sultry from the oven, lusciously layered with a savoury and tangy medley of mozzarella and tomato sauce reduction, punchy in flavour and indulgent in texture without being cloying.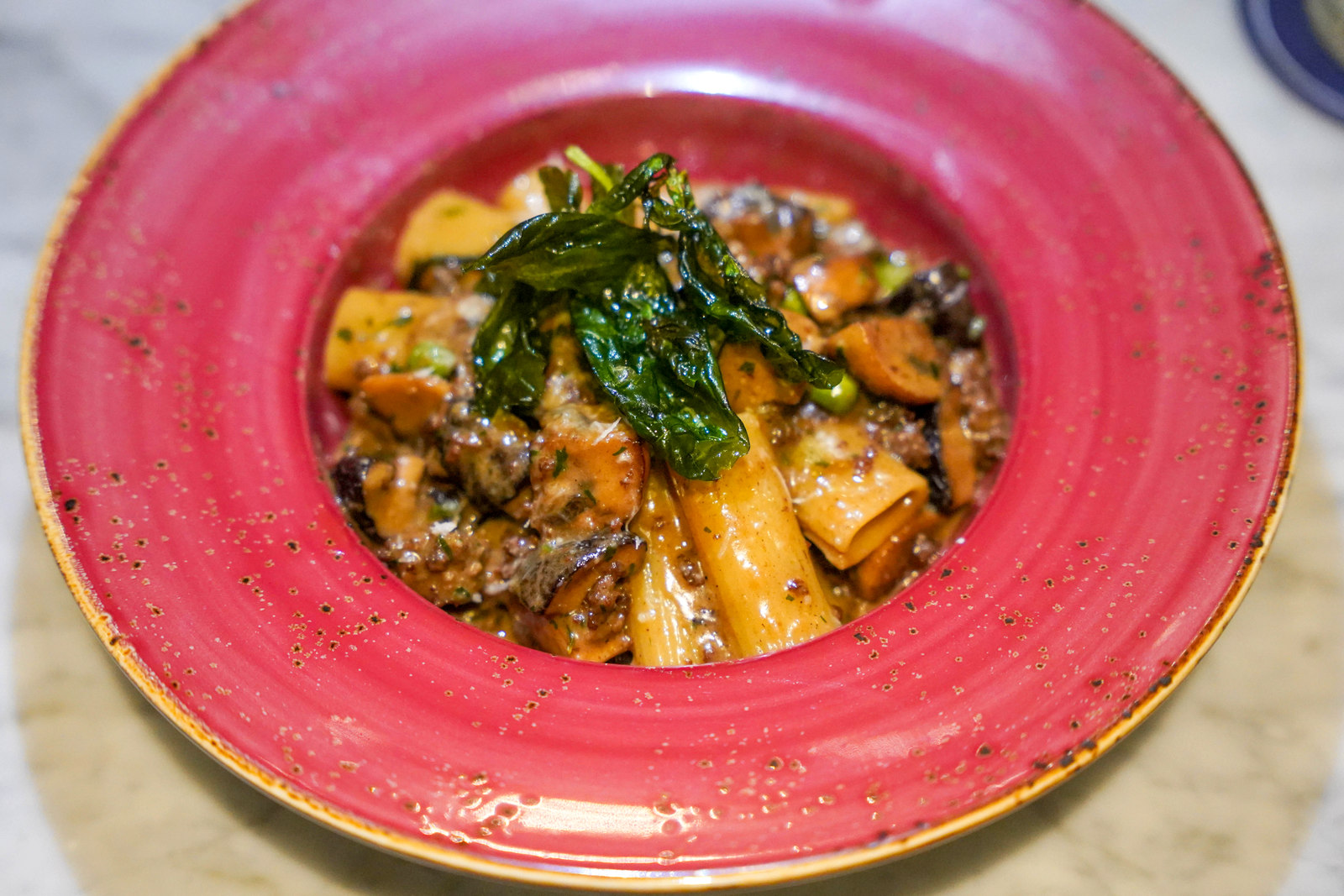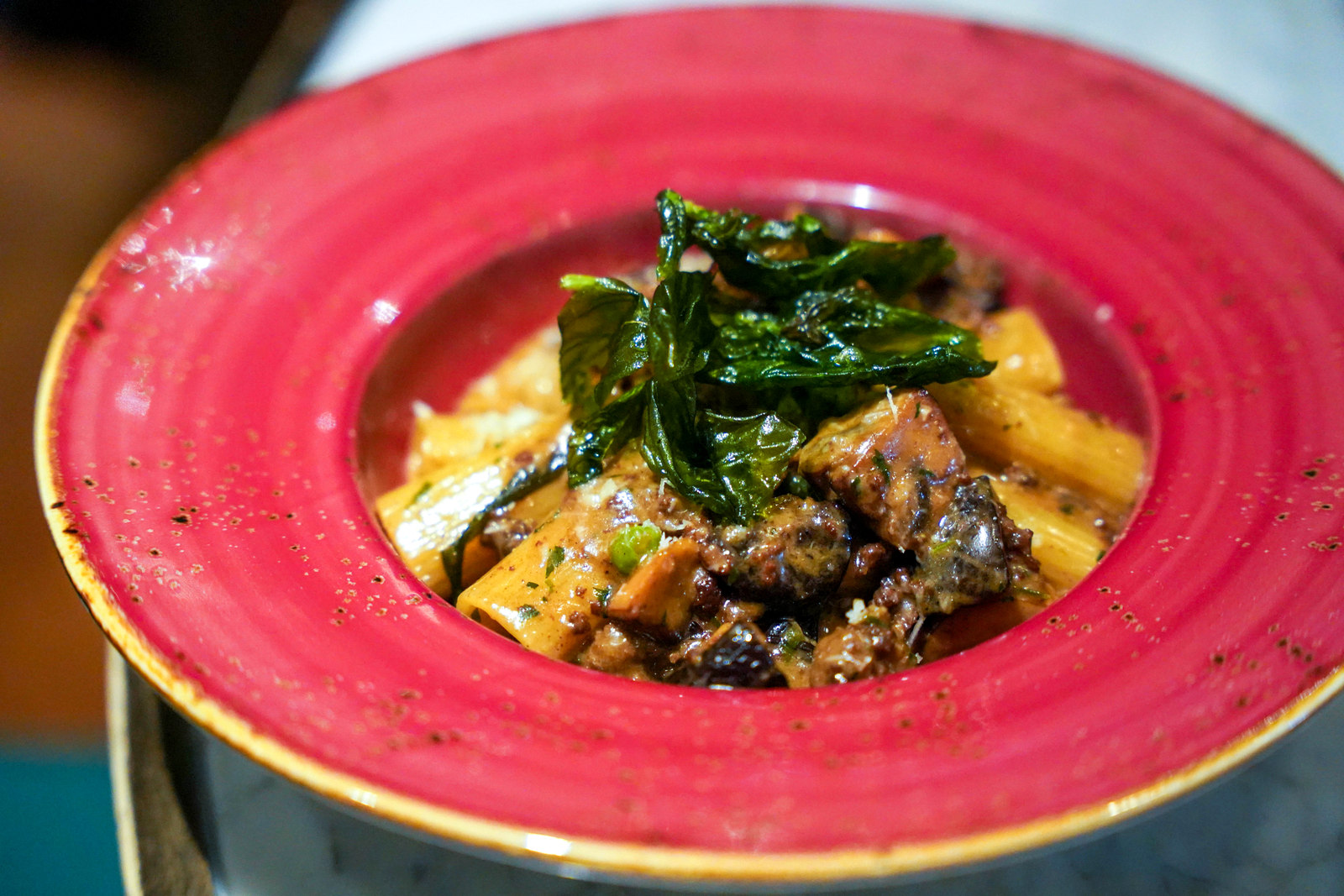 We love pasta, so we were happy to see chef Diego pair two pleasurable plates for us.
The Rigatoni alla Norcina sits atop the page of the pasta selection, for terrific reason, straddling the line between rustic and refined, prepared perfectly al dente for a firm, full-bodied chew, punctuated by a meaty lamb mince, buttons and green peas, showered with grated pecorino cheese for a sharp, earthy edge.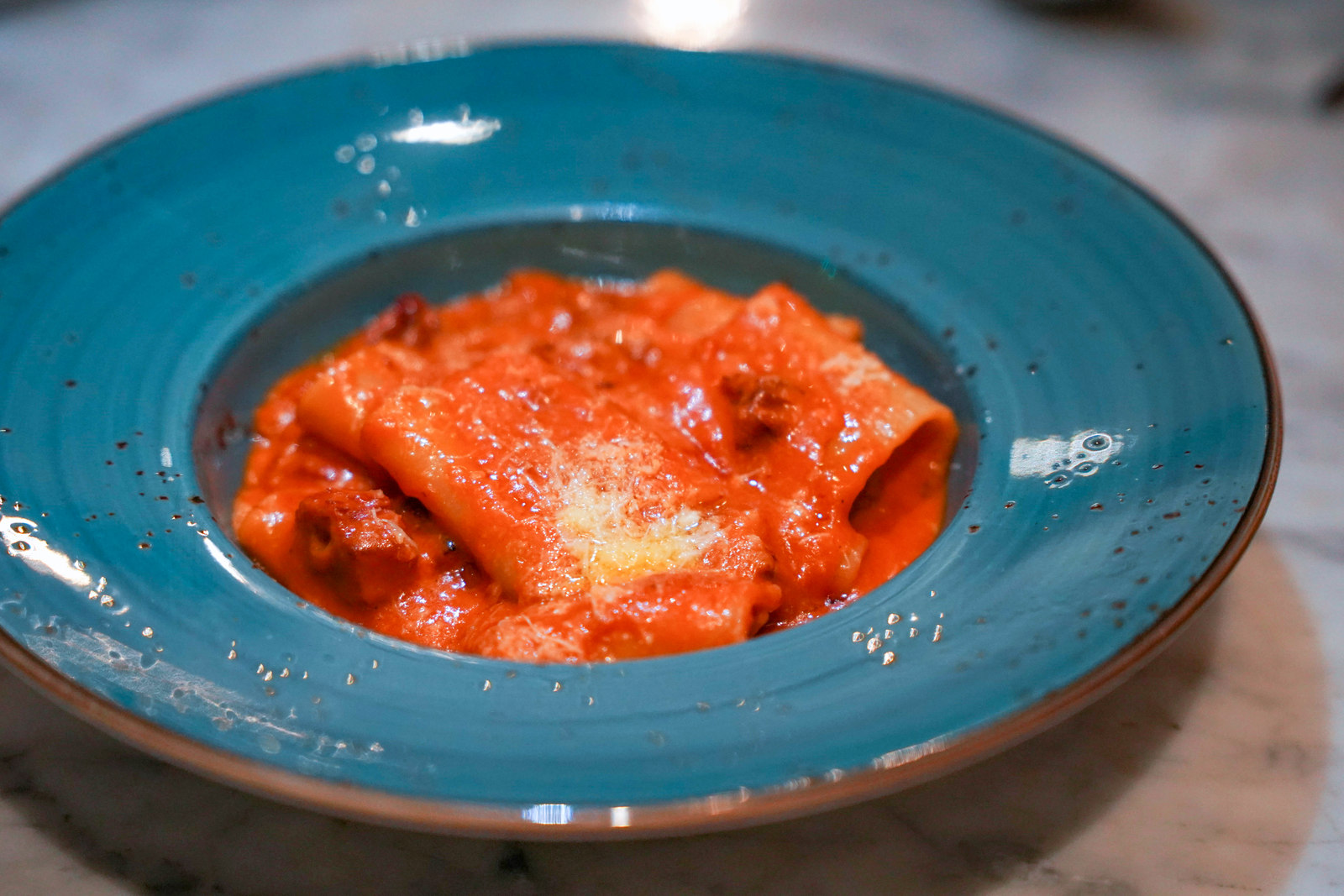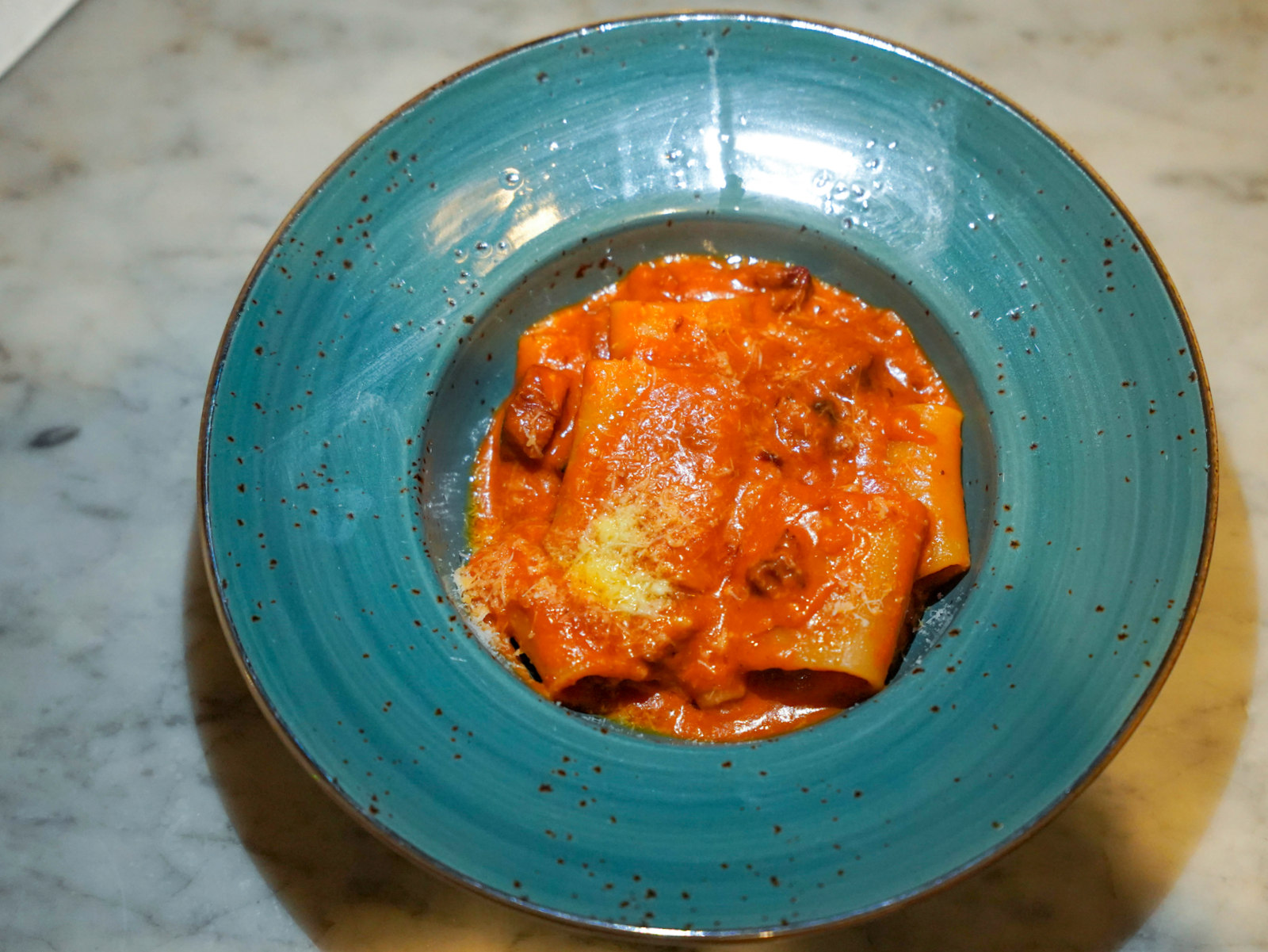 Also hearty and heartwarming: Paccheri Amatriciana, with large, smooth pasta tubes slicked in subtly spicy tomato sauce, scattered with a special surprise - smoked duck bacon, jazzing up the pasta with juicy bursts of resonant flavour.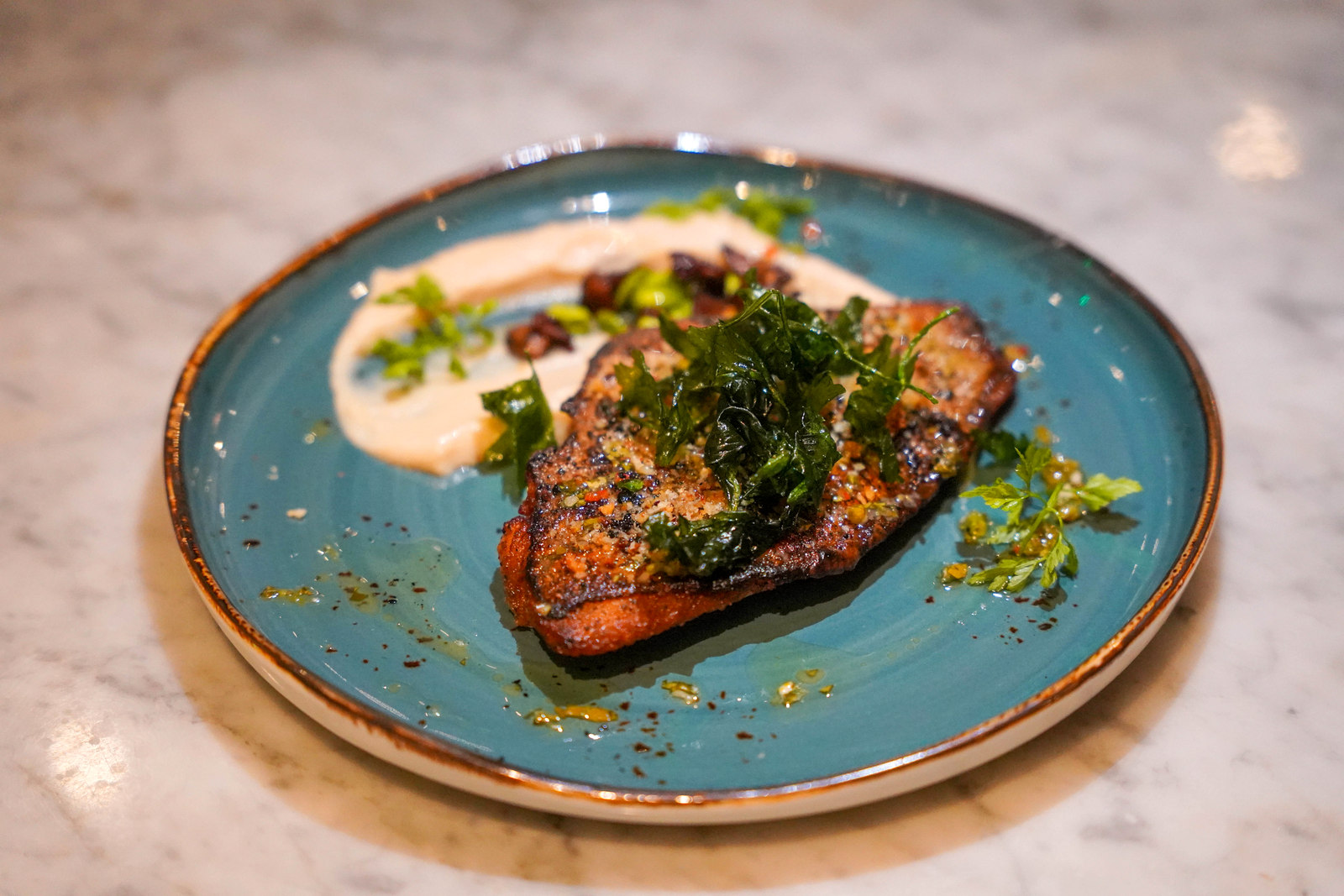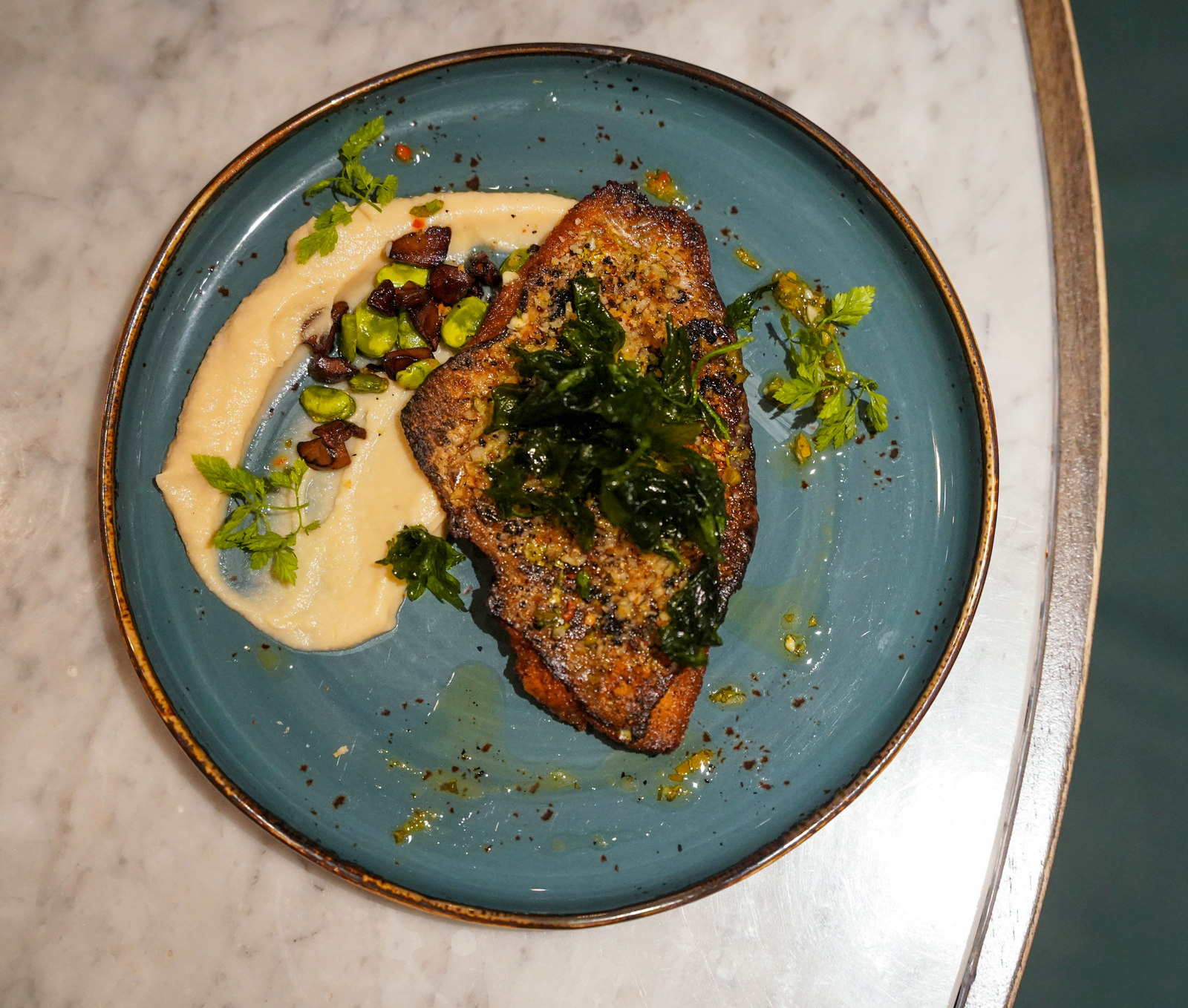 If your preference is for pure, pristine protein, Natalina has you covered with Josper charcoal oven-grilled specialities, embracing everything from lamb loin to spring chicken, Black Angus tenderloin to veal rack to fish, such as Mediterranean golden snapper fillet, confidently crisp-skinned and moist-fleshed, complete with charred broccolini, potato coulisse and fresh herbs.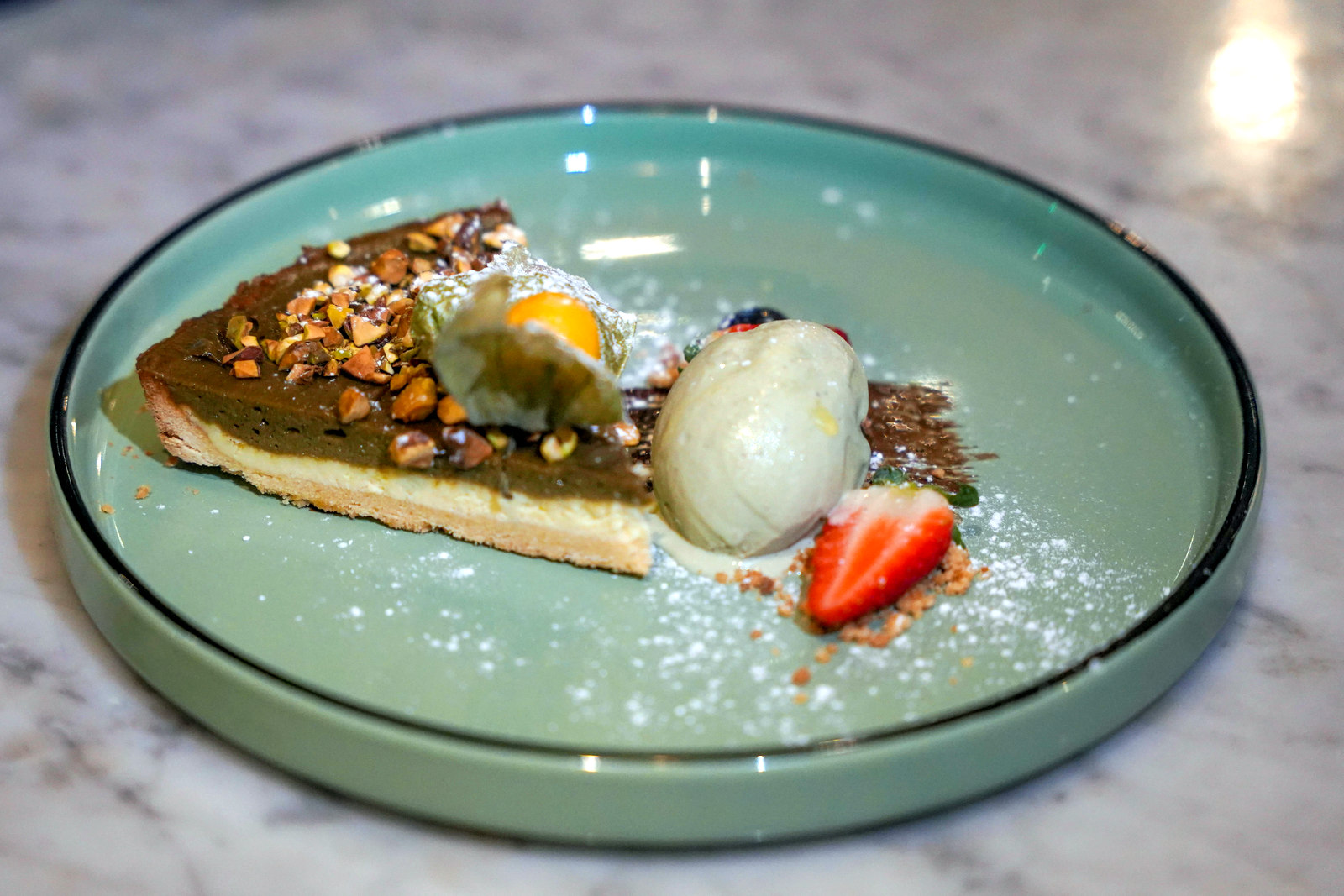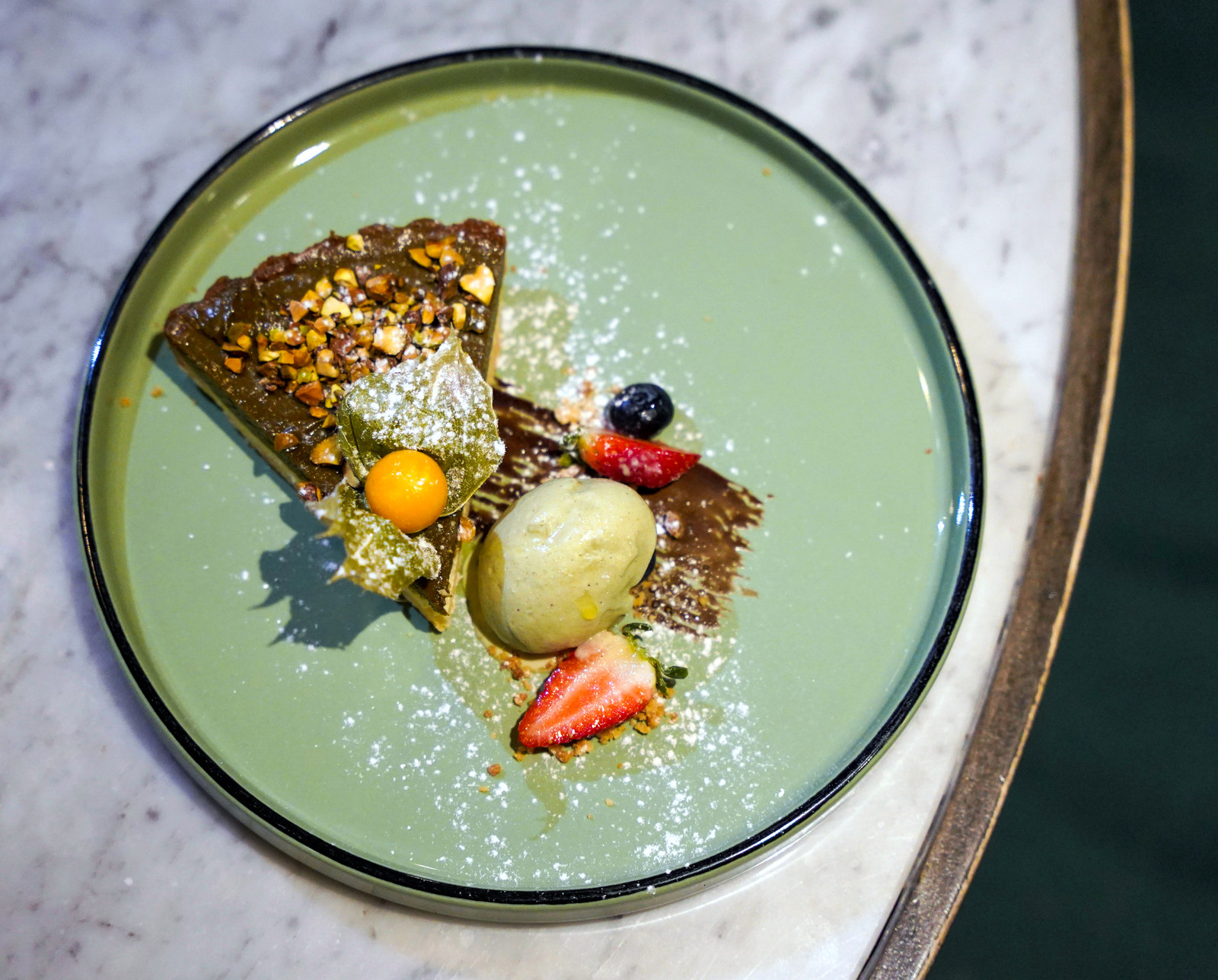 Save space for a sweet finish: Natalina's most distinctive dessert - amid an assembly of crowd-pleasing tiramisu and torta - might be the Crostata Con Crema Di Pistacchio, an Italian pie with a fragrant filling of cheese and pistachio cream paste, rounded out with toasted pistachios and pistachio ice cream for harmonious contrasts of pistachio nuttiness.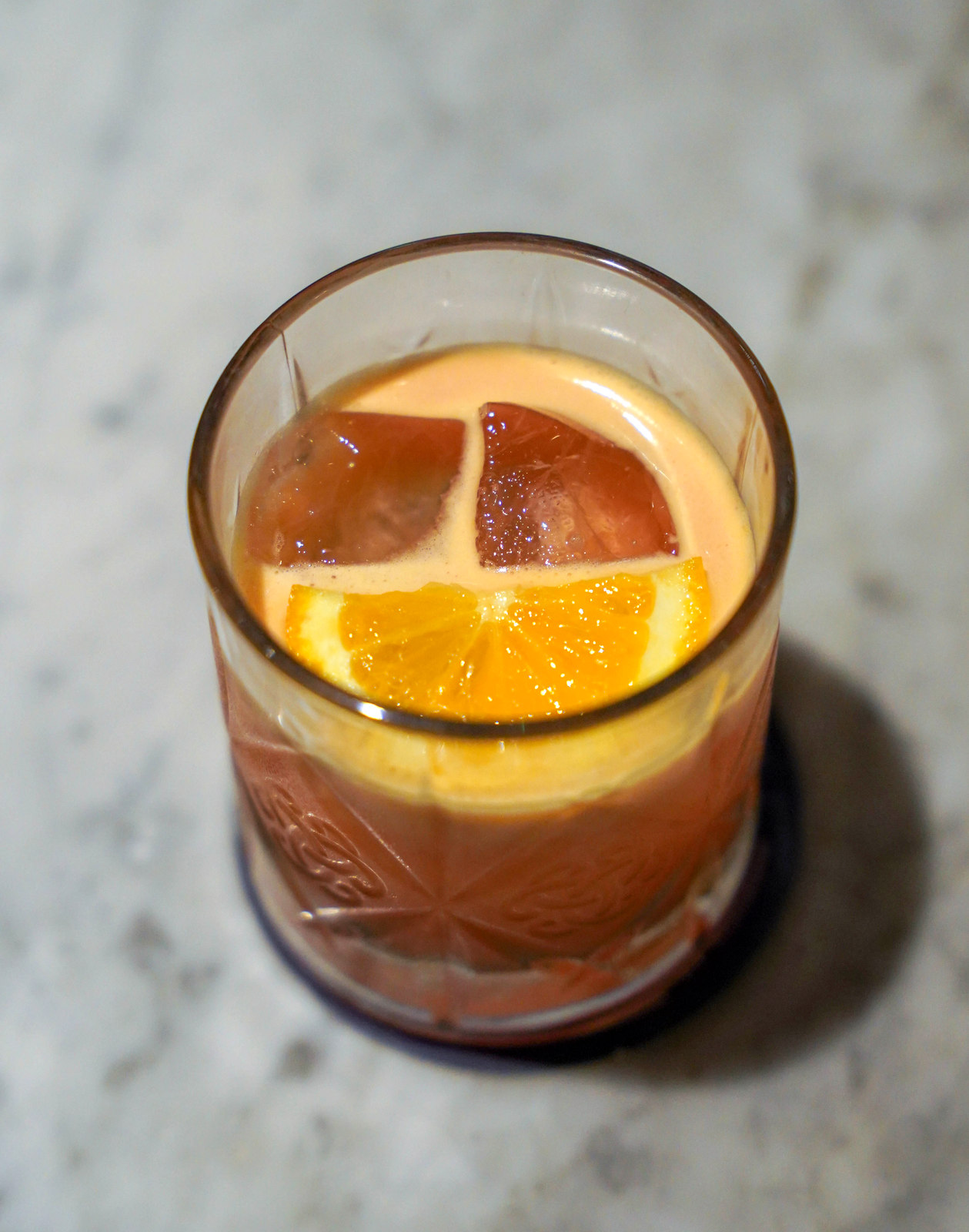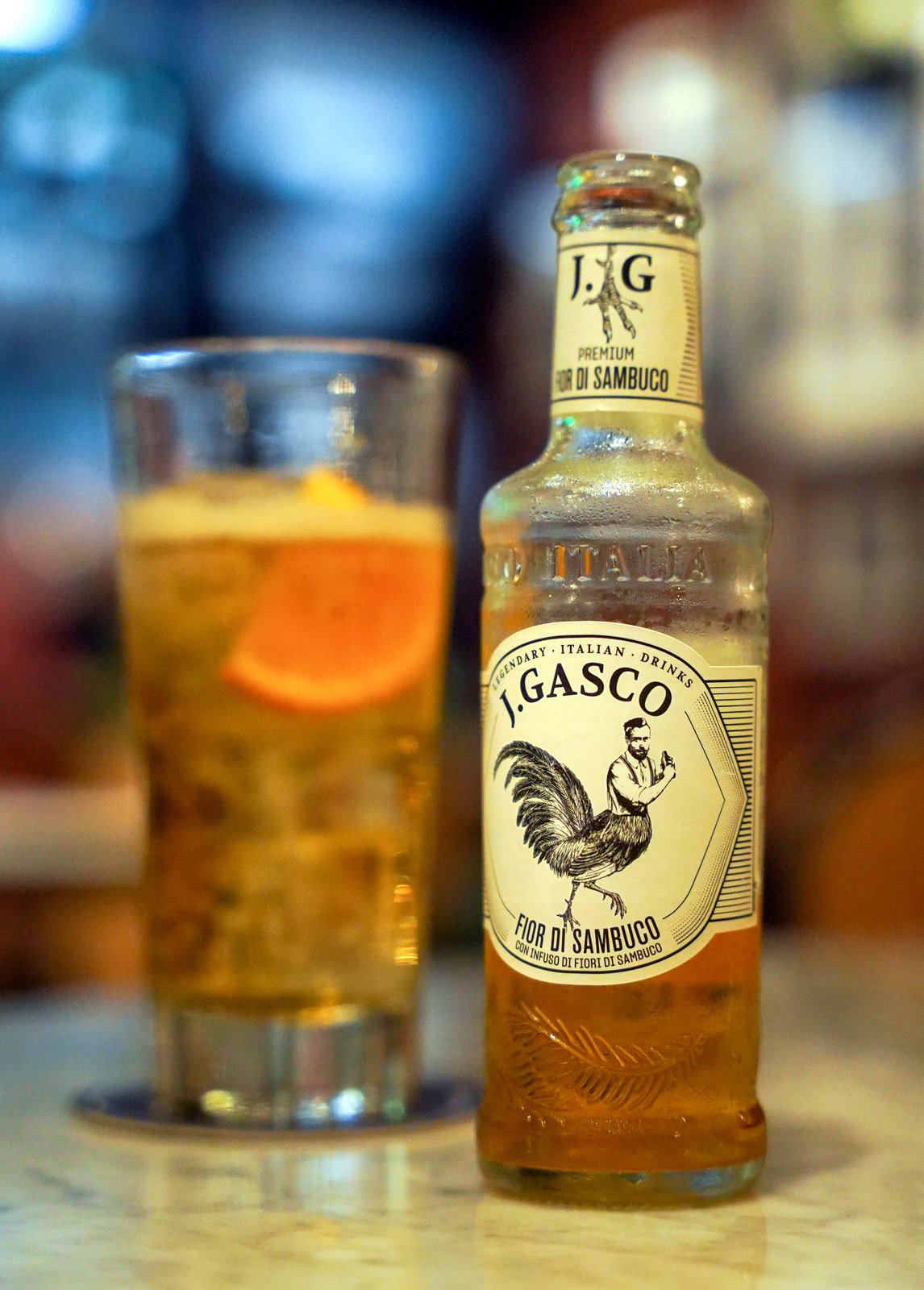 Beverages promise something for every occasion: If you're unwinding in the evening, the list of Italian cocktails includes the Garibaldi summer sipper of Campari with fresh-squeezed orange juice. If you're staying sober for lunch, J.Gasco Italian soft drinks are available, such as the Fior Di Sambuco with refreshing notes of elderflower, mint and lime.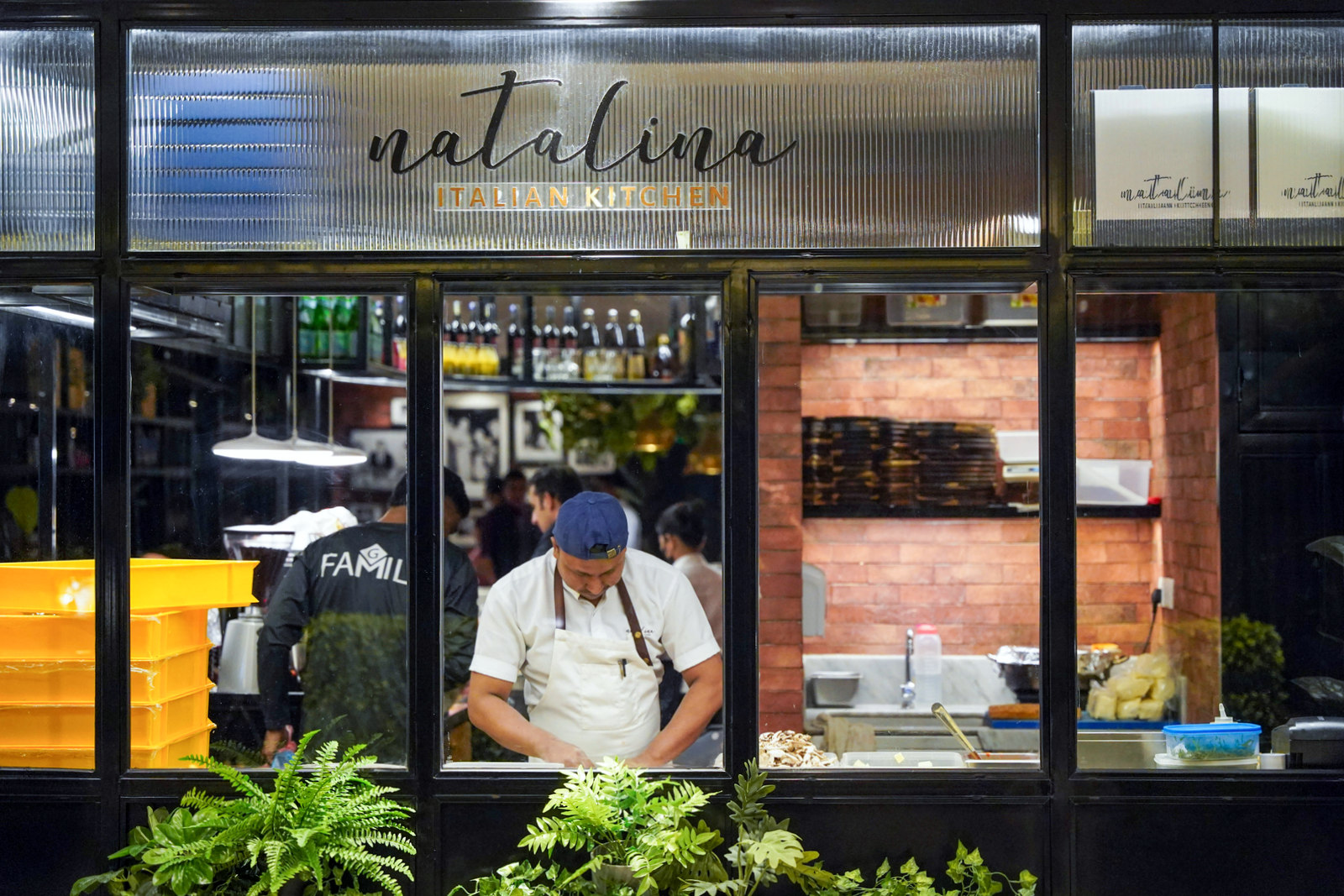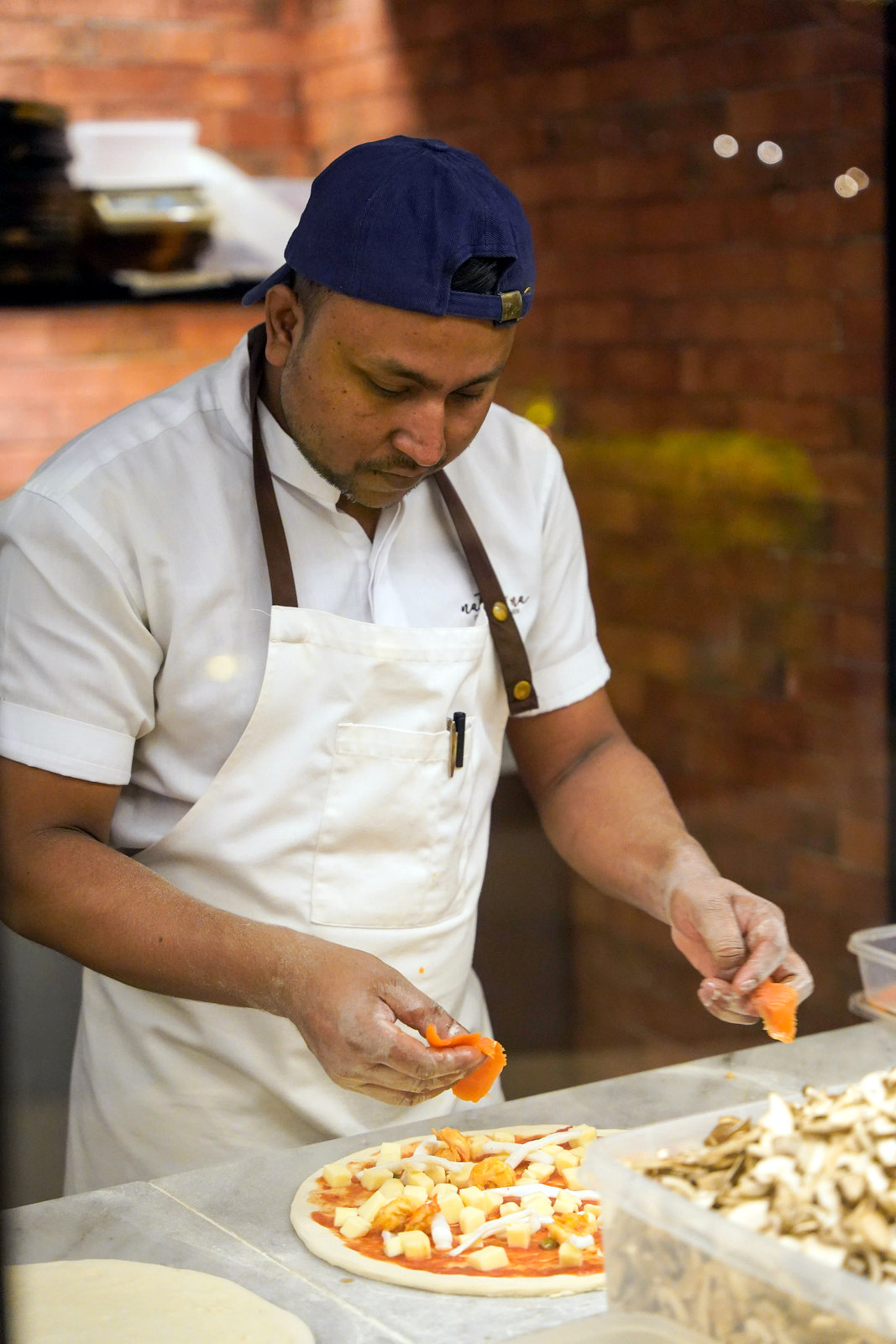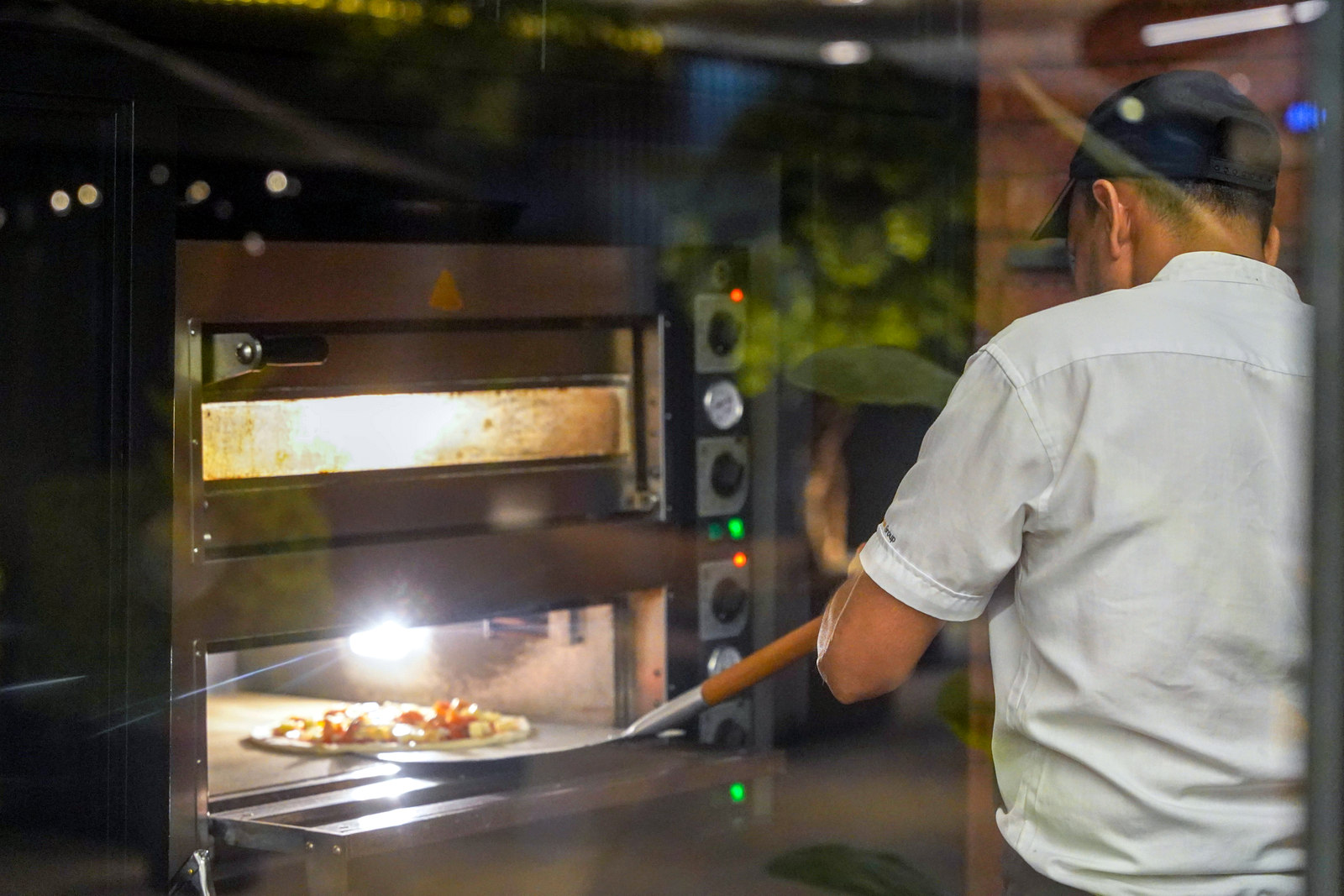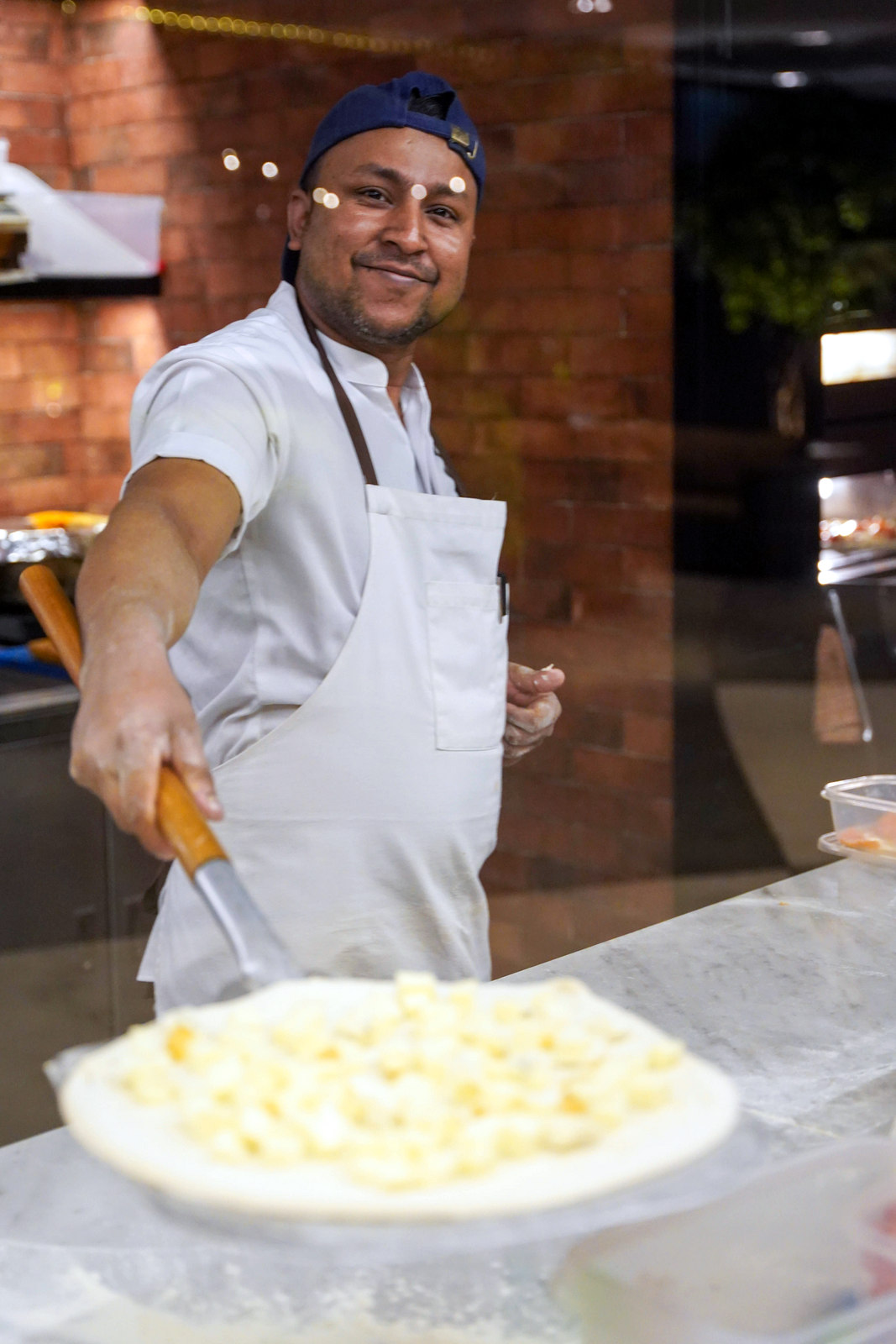 Natalina is also beloved for pizzas, which we certainly want to return for; the repertoire ranges from burrata cheese pizza with air-dried beef bresaola to lamb sausage pizza with broccoli and shaved pecorino, and many more to placate those pizza cravings.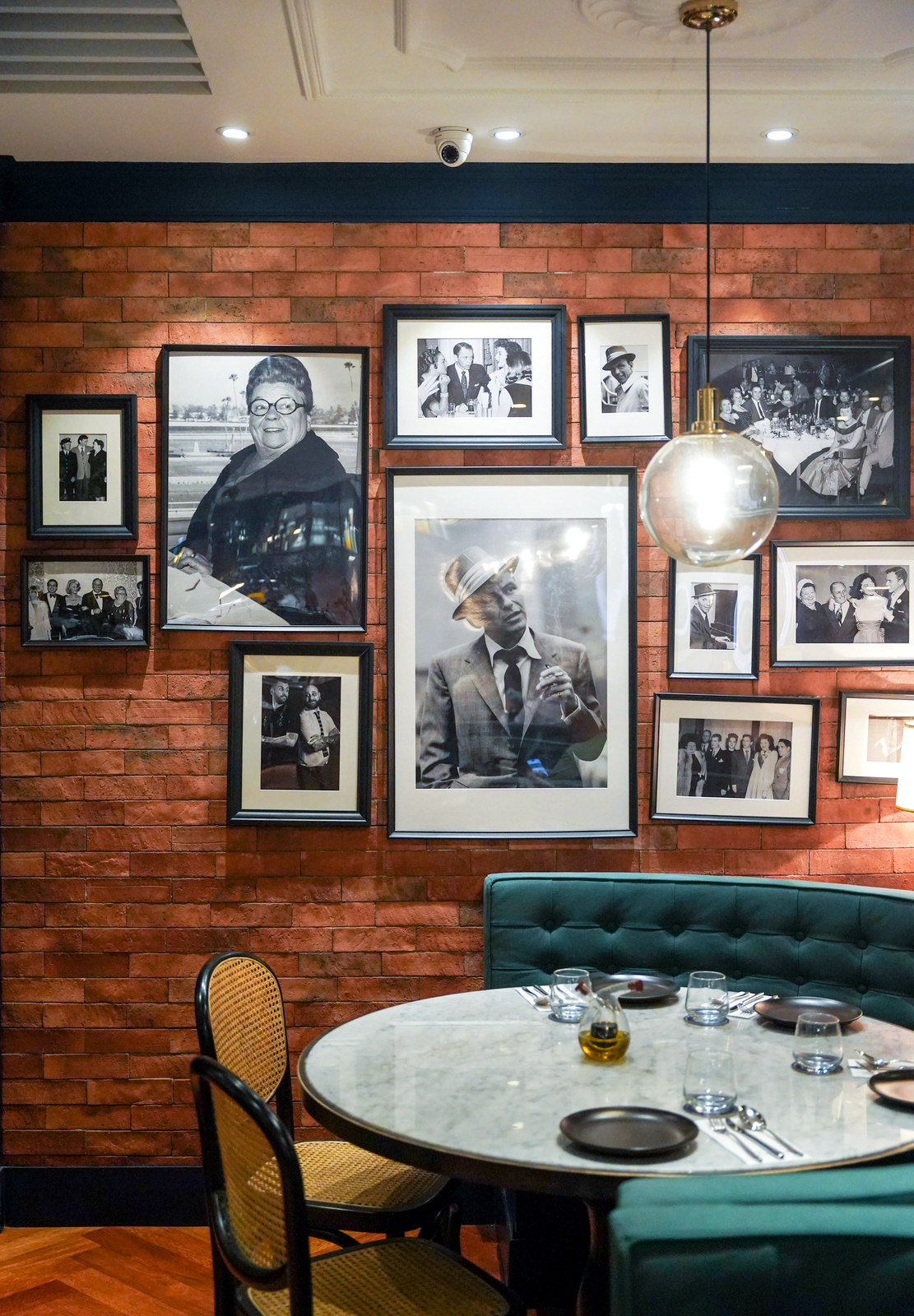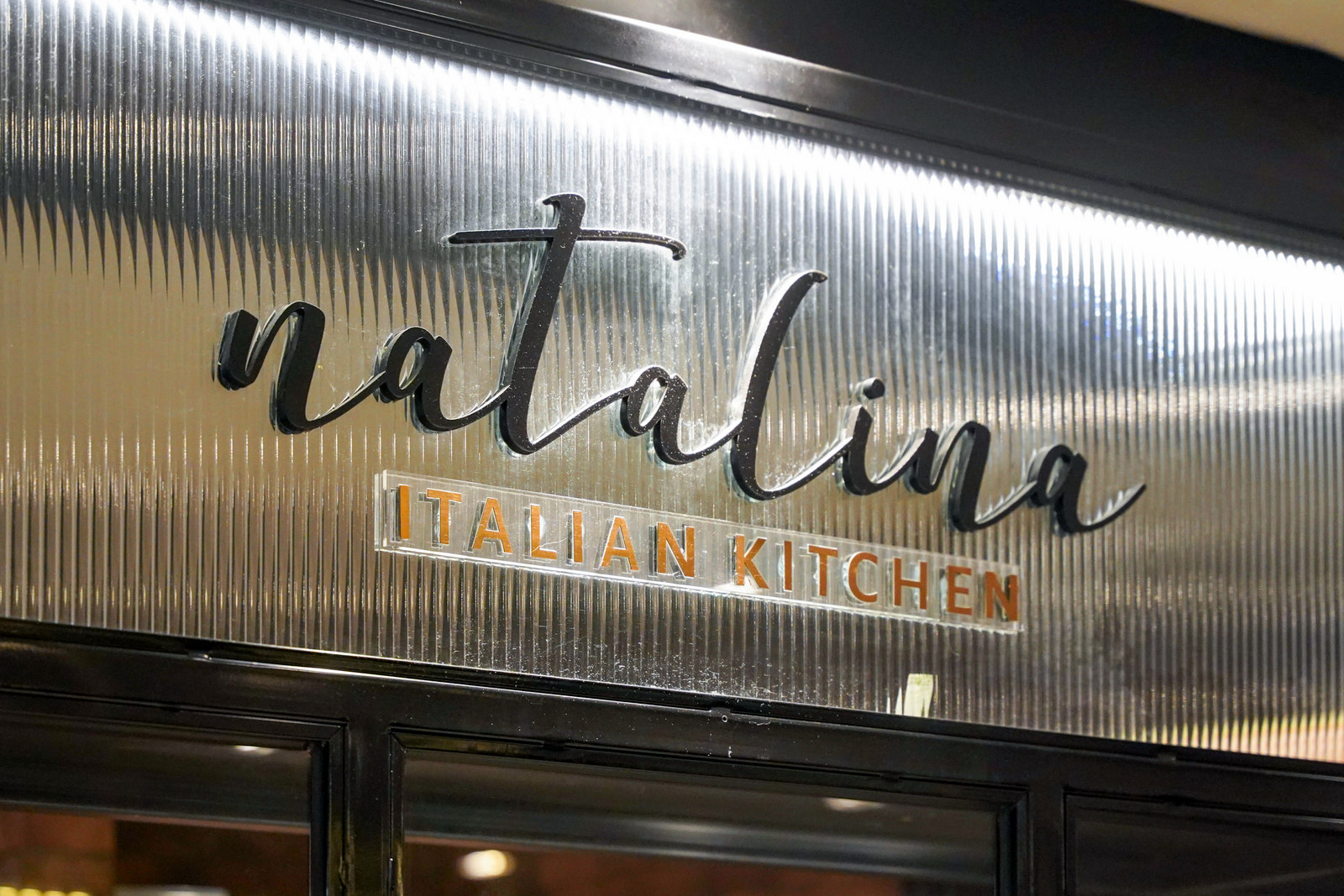 Natalina Italian Kitchen
Lot 06, Level 03, Avenue K, Jalan Ampang, 50450 Kuala Lumpur.
Daily 12pm-1030pm. Tel: 012-673-3860