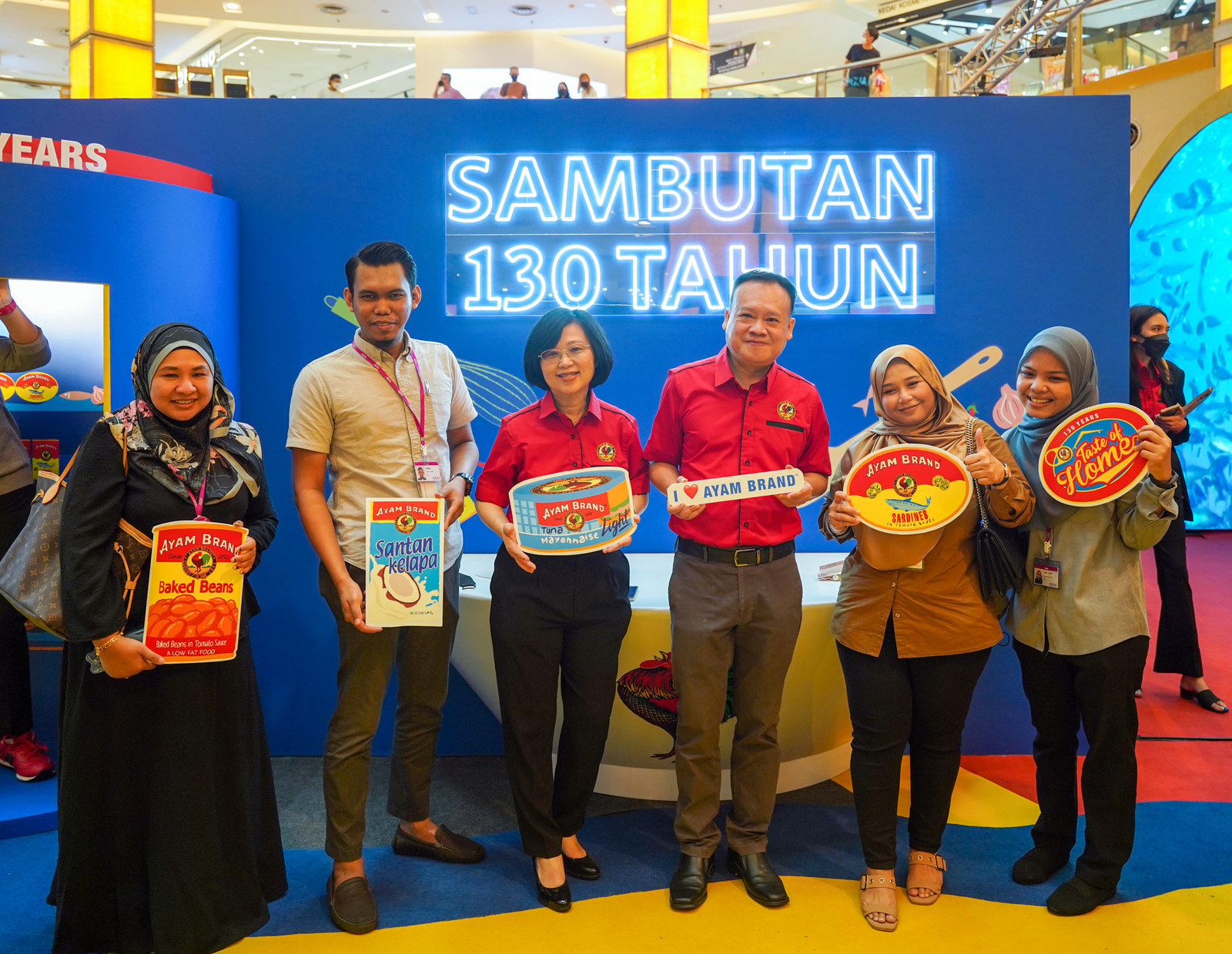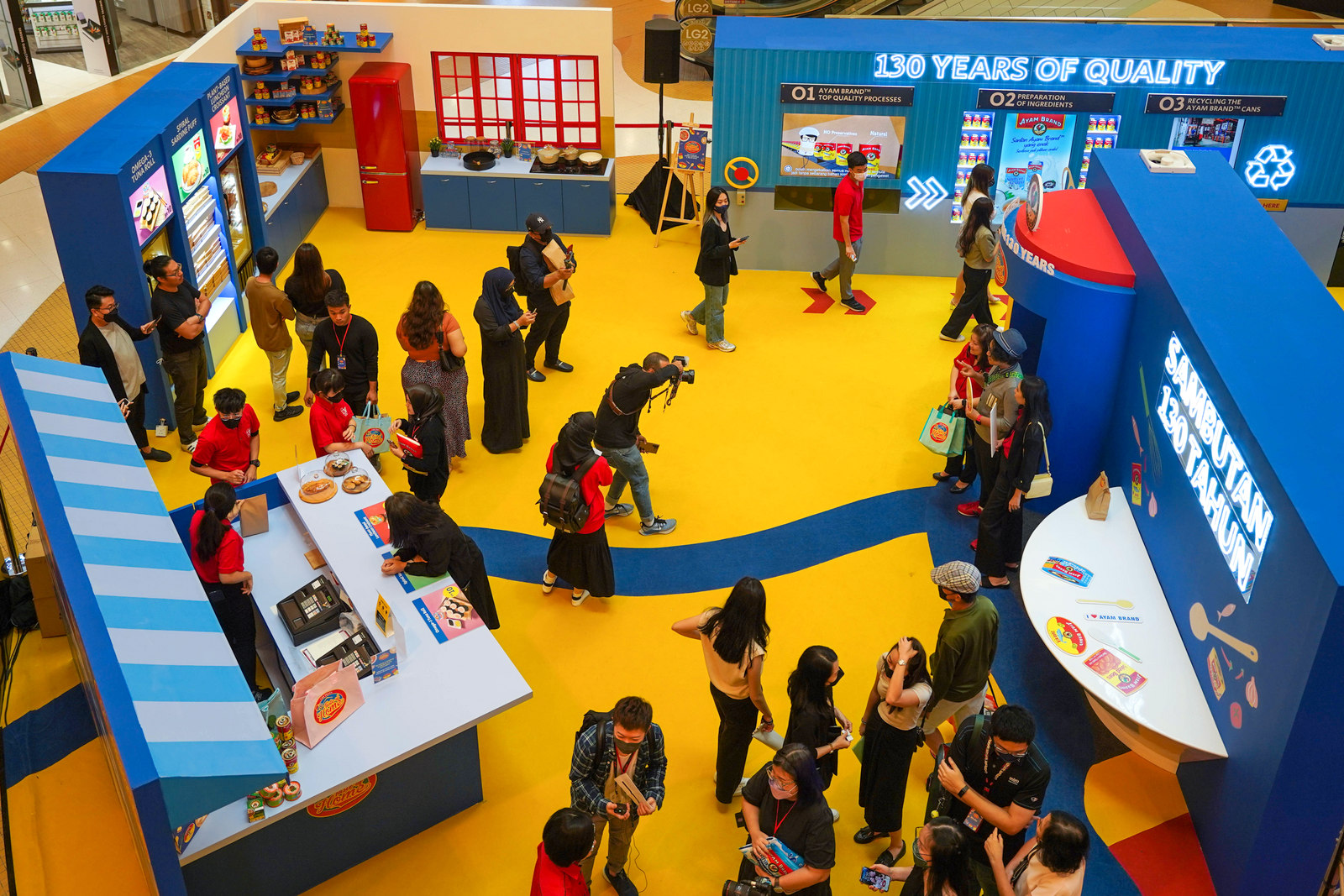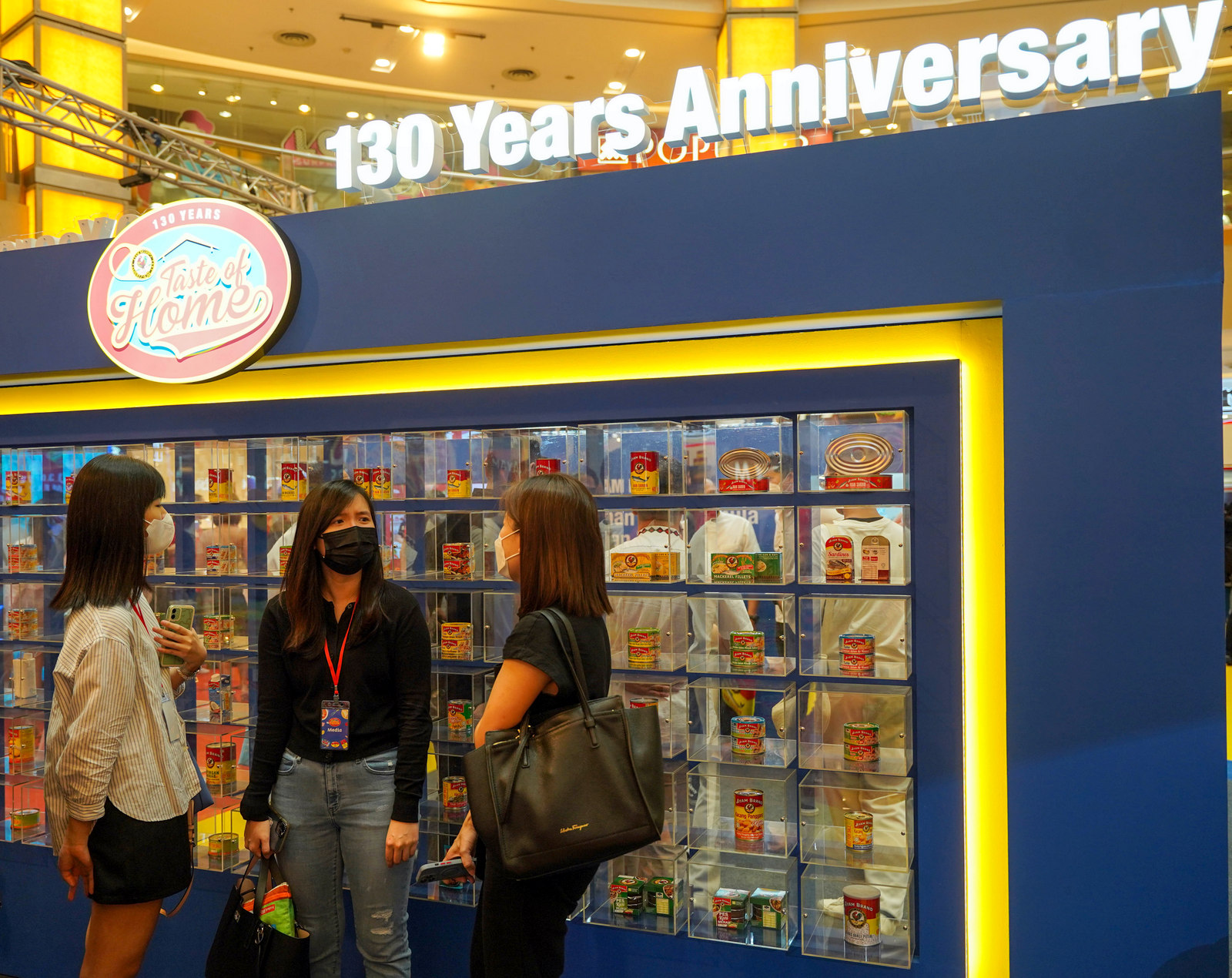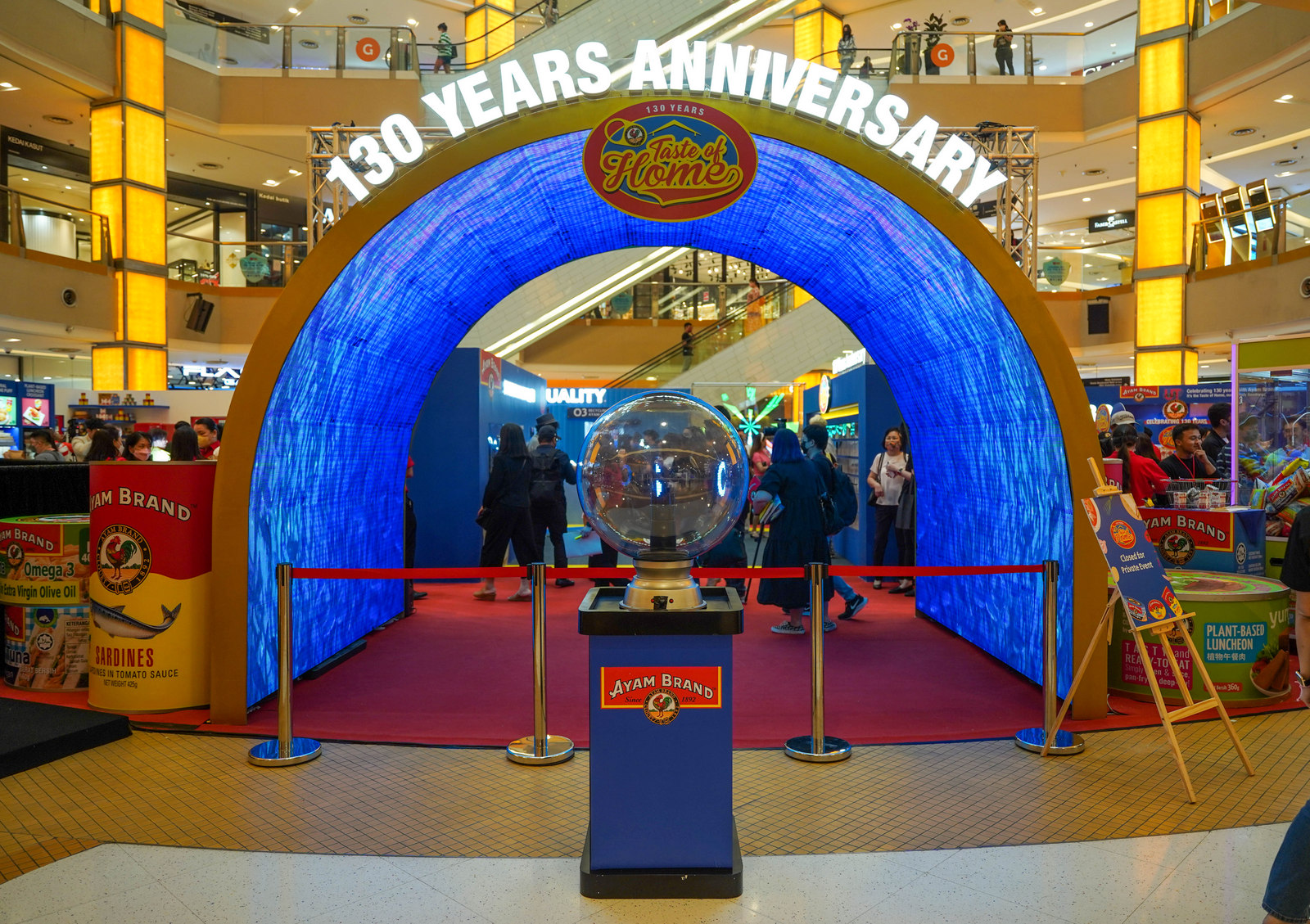 Ayam Brand's 130th anniversary celebrations are in full swing with the Taste of Home roadshow in Sunway Pyramid, exclusively until this Sunday, 6 November 2022.

Commemorating more than a century of homely deliciousness through quality food innovation, this five-day event promises exciting activities that honour household flavours, created from Ayam Brand's wide variety of products.

Learn new recipes, check out food products and fashion merchandise, taste hot temptations and take part in recycling initiatives, all at Sunway Pyramid, LG Orange Concourse, 10am-10pm.
We visited the launch of the roadshow for a glimpse of what to expect!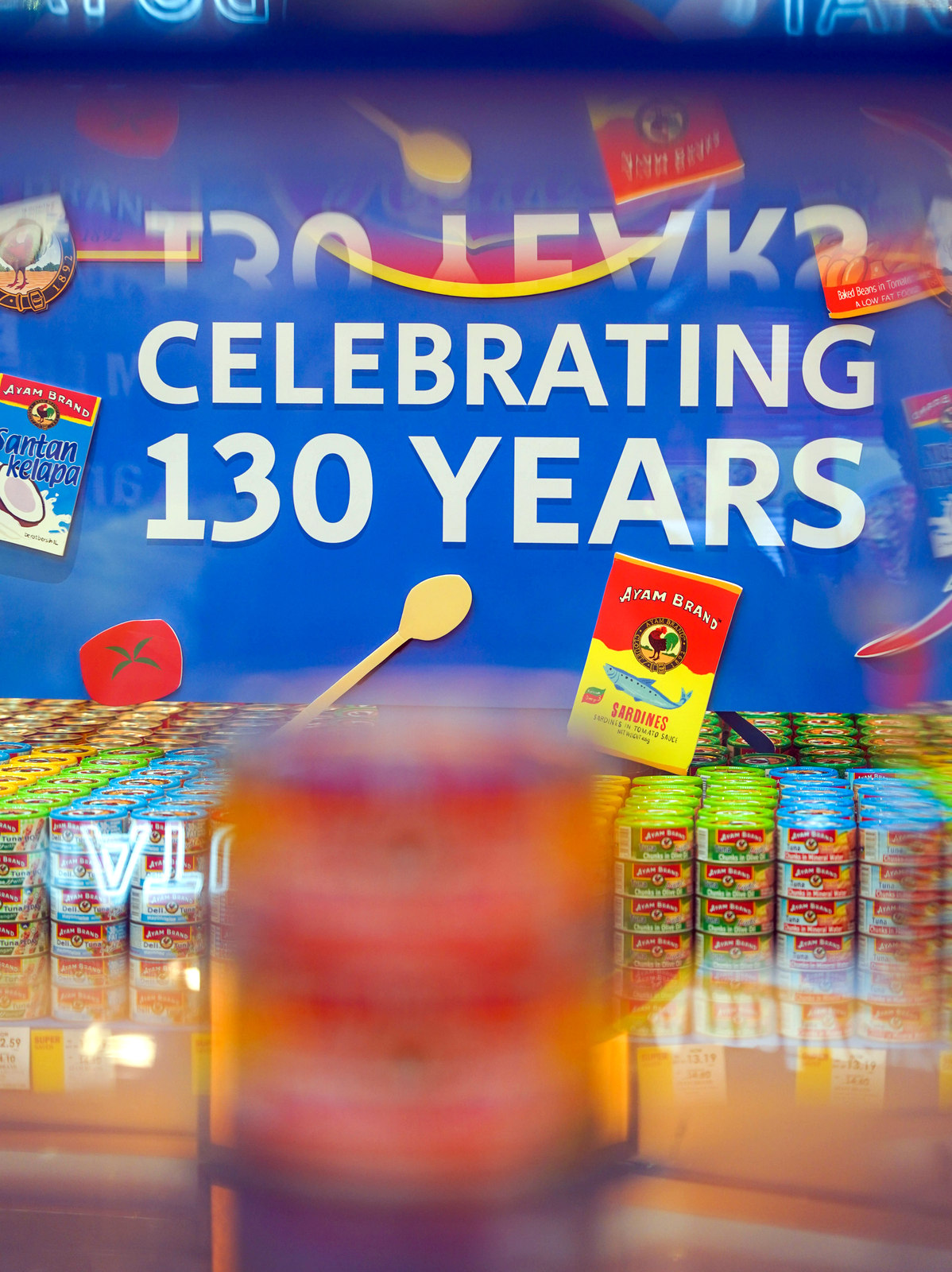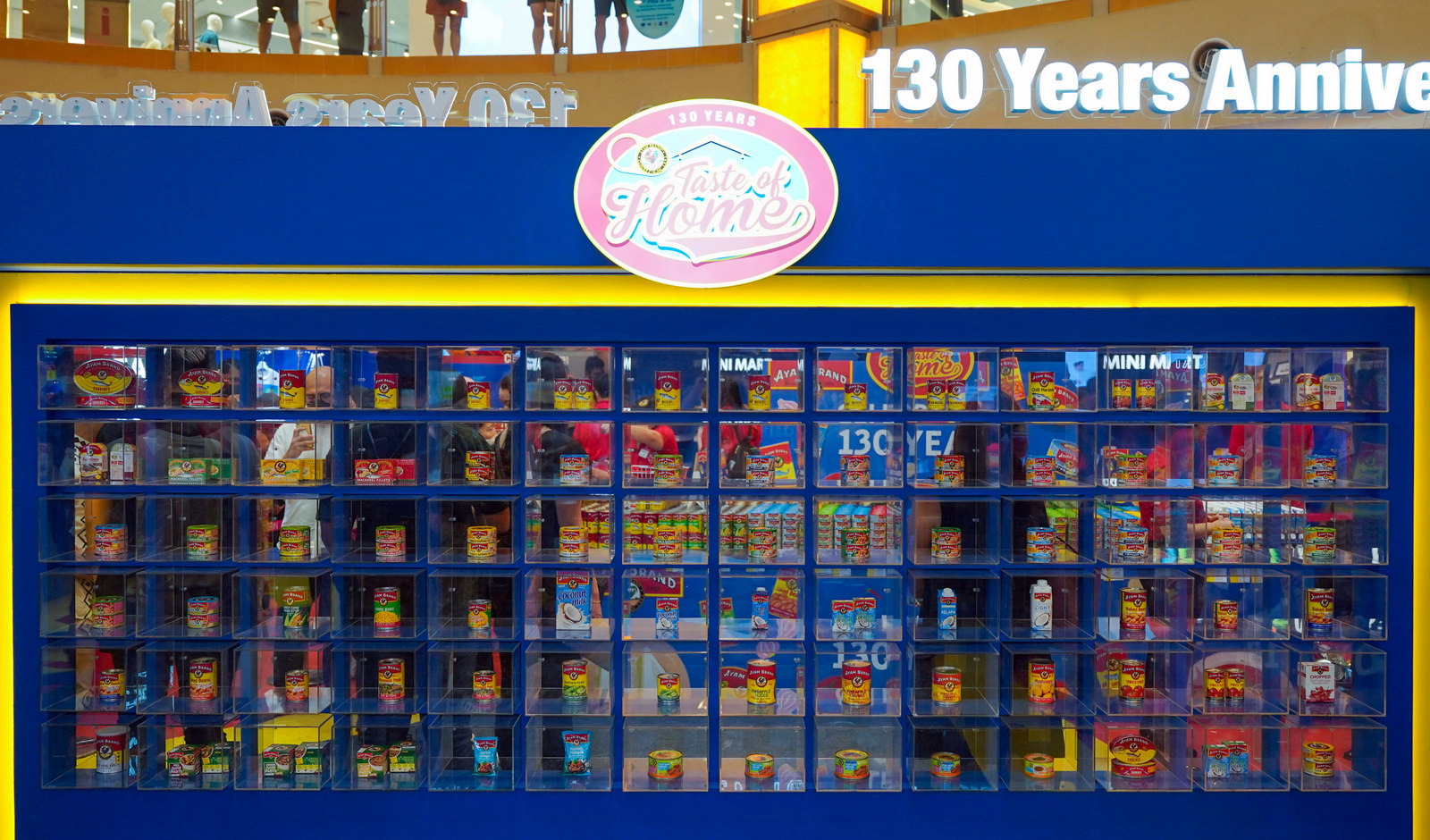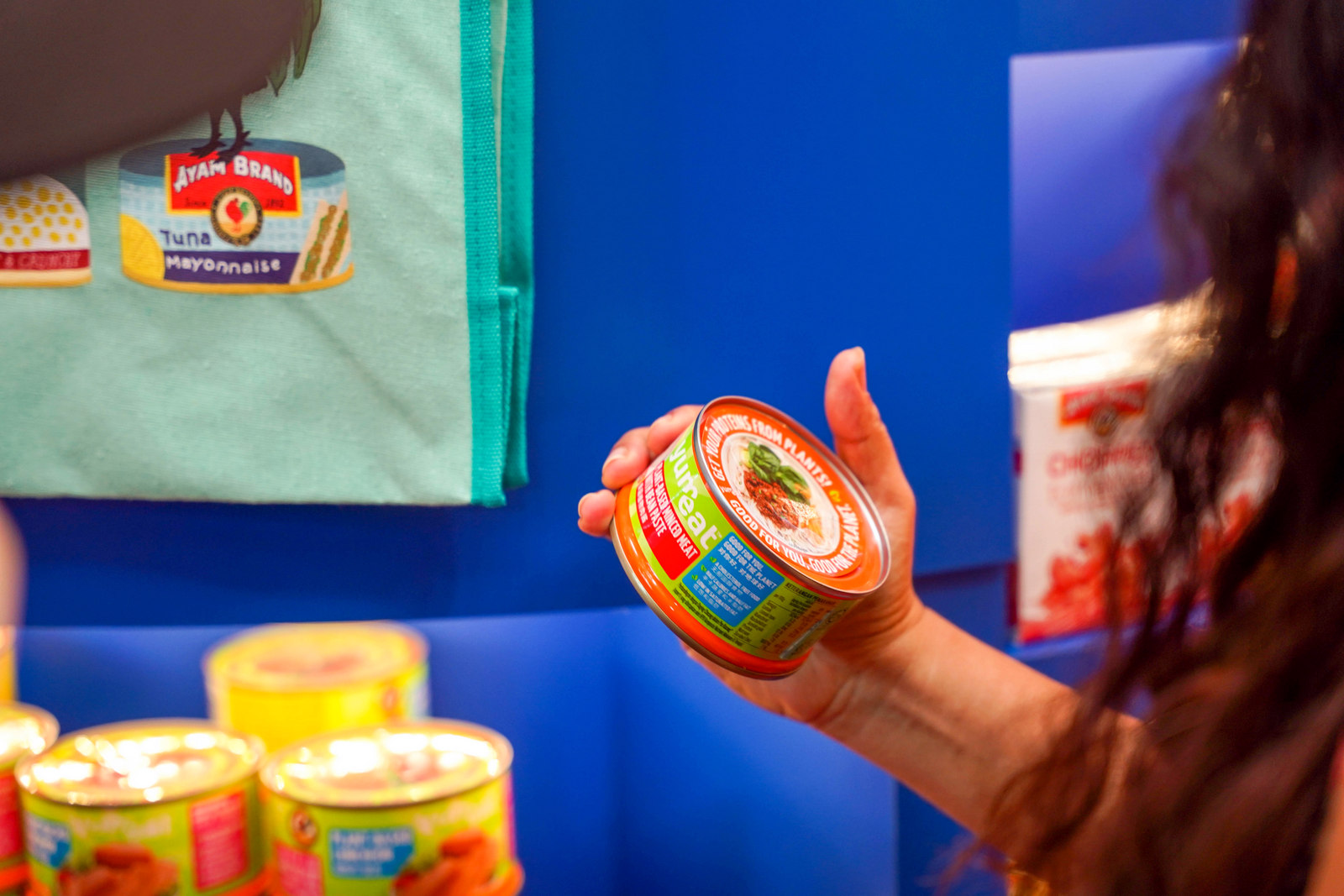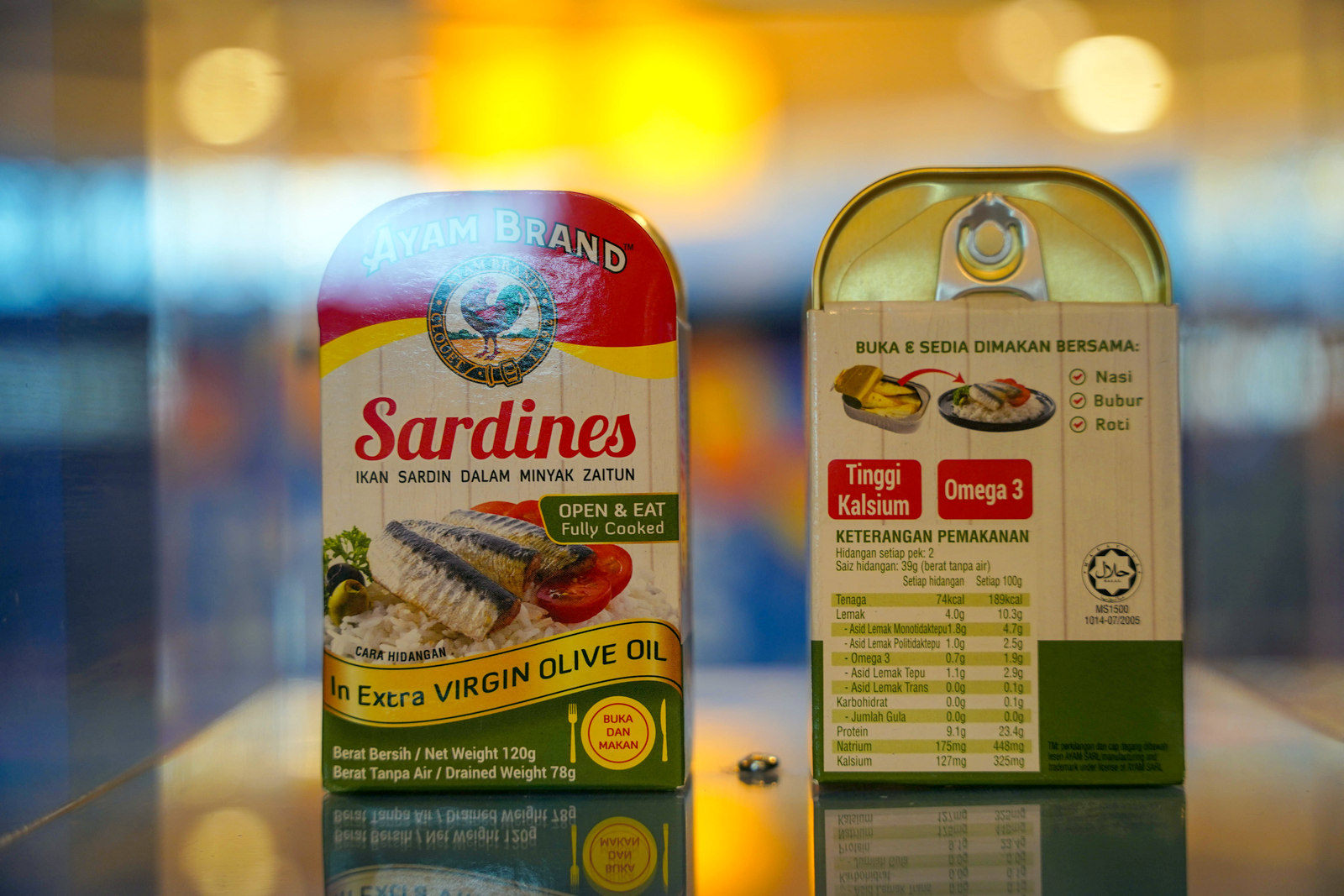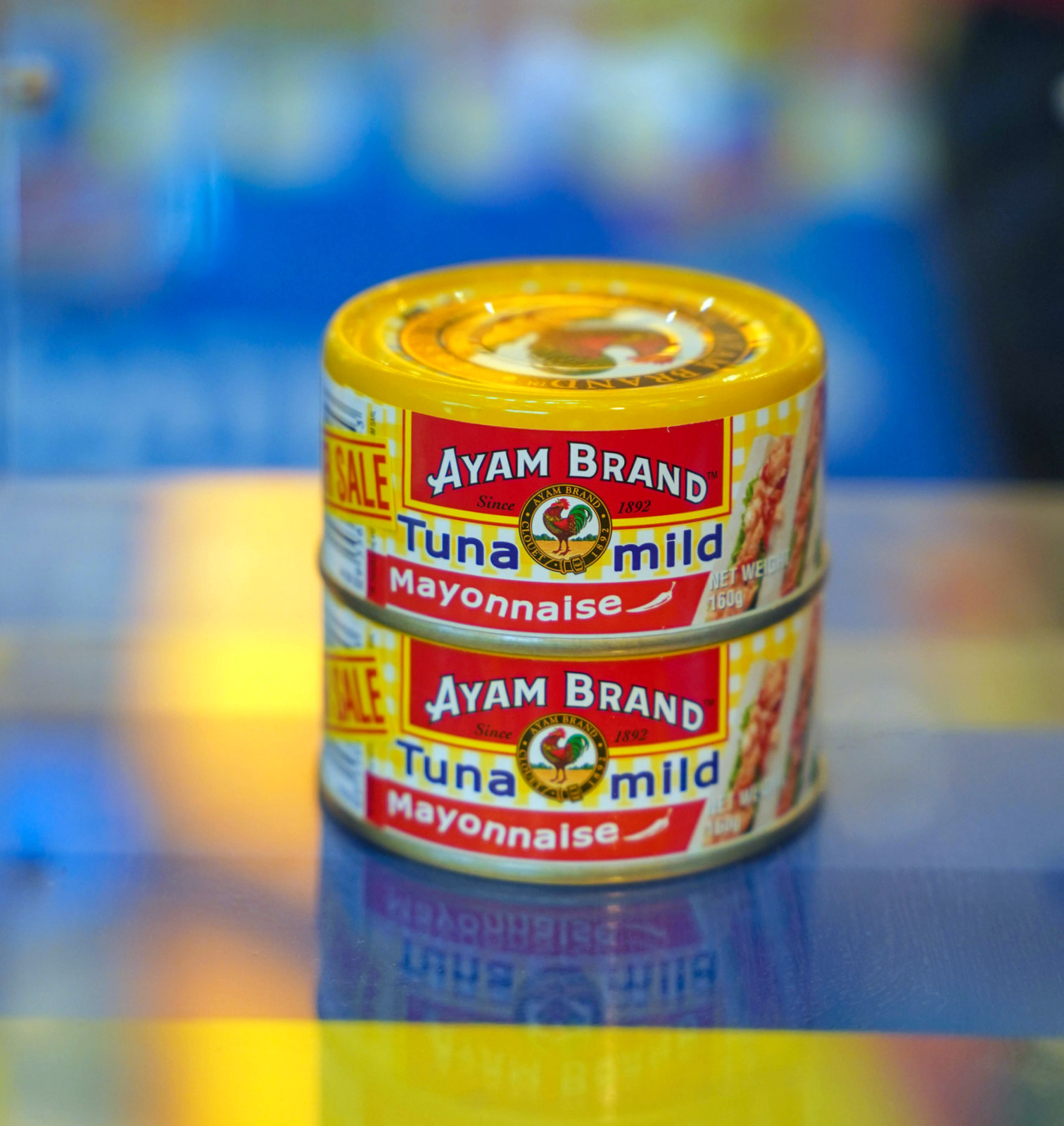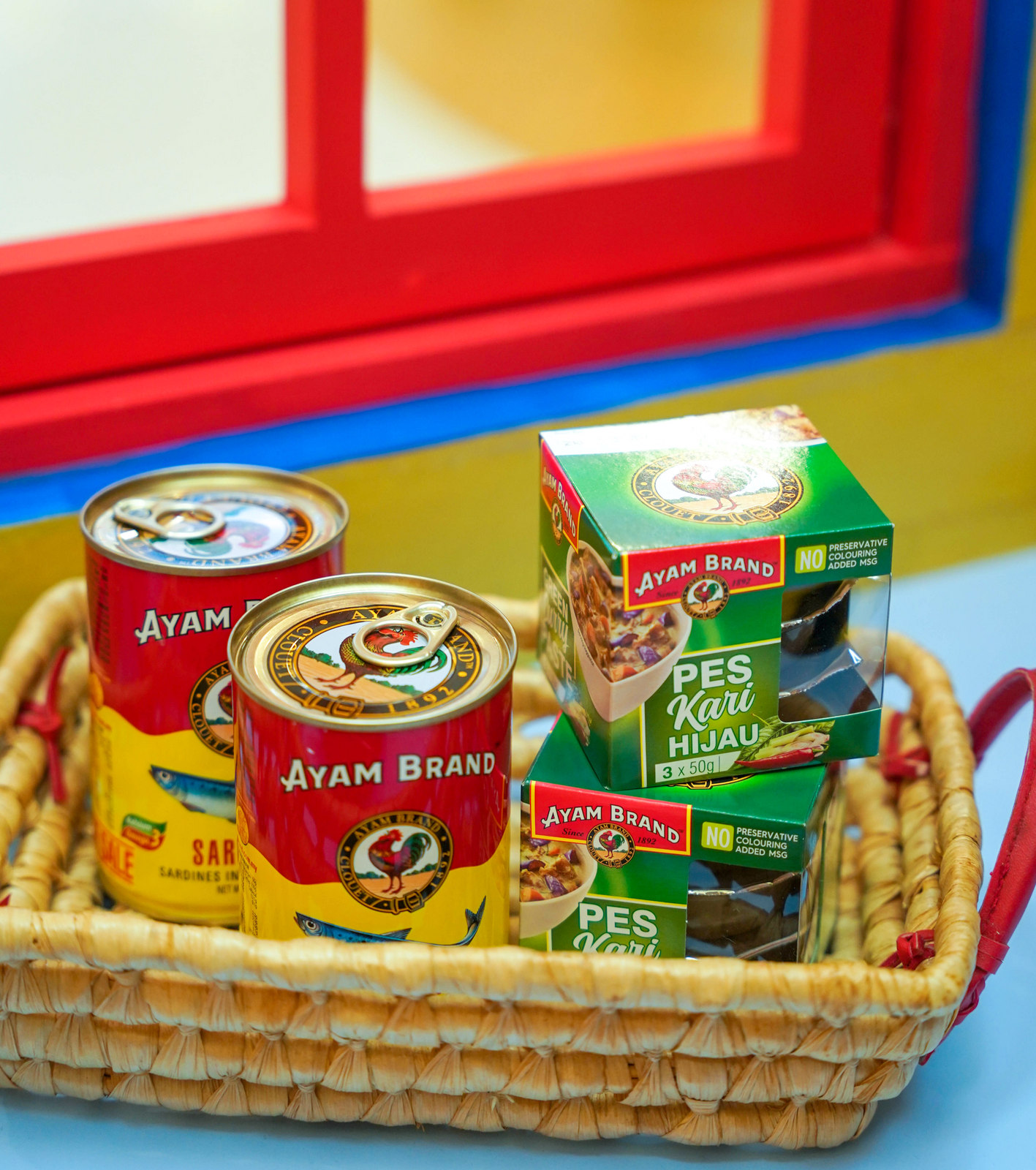 1. Journey through Ayam Brand's 130-year history
Reminisce over your childhood and check out Ayam Brand's bestsellers at the Wall of Fame that showcases classics like Baked Beans, Mackerel, Sardines, Tuna, Coconut Milk and the recently launched plant-based luncheon meat and minced meat lineup, yumeat. Then explore how Ayam Brand keeps its halal-certified products natural with no preservatives.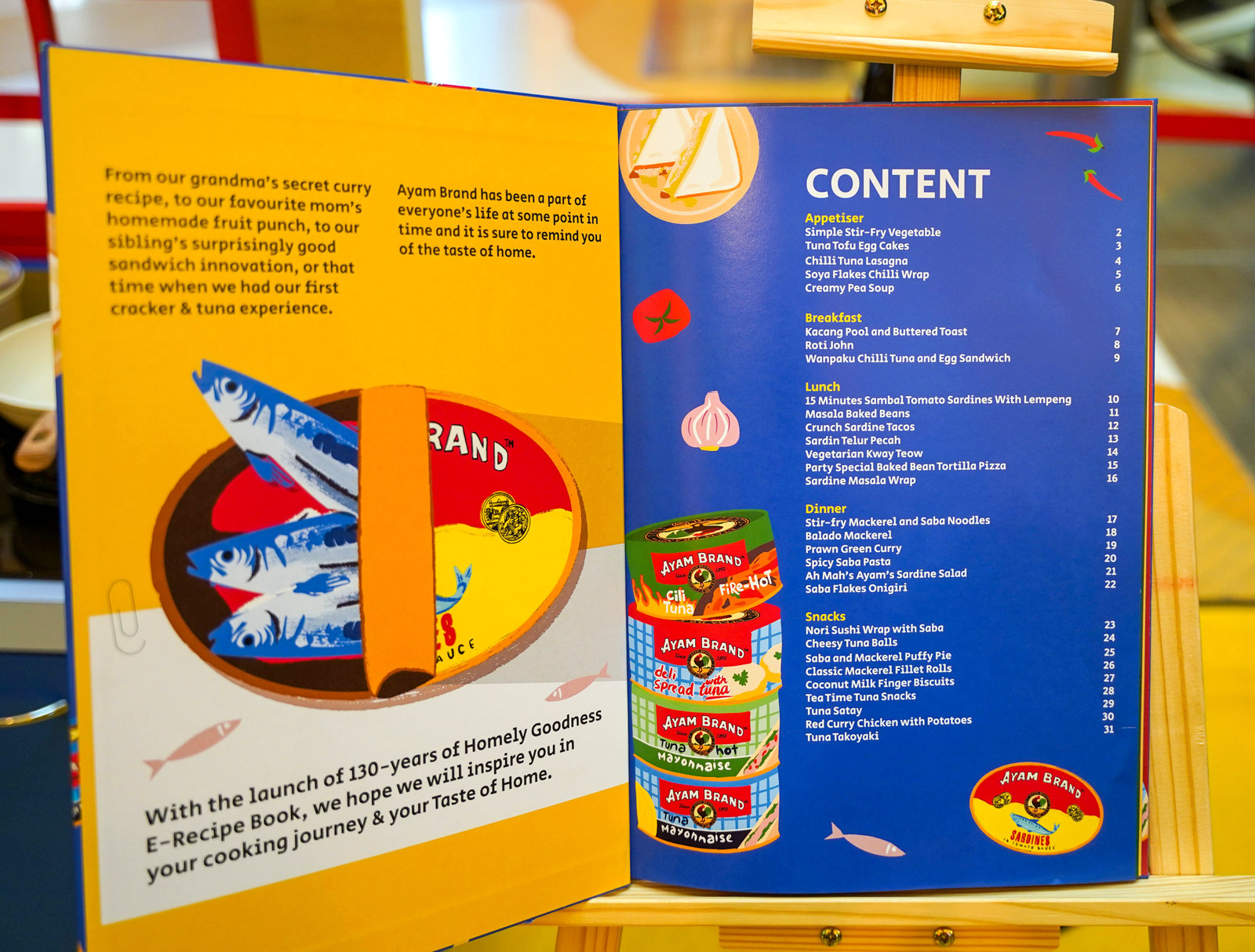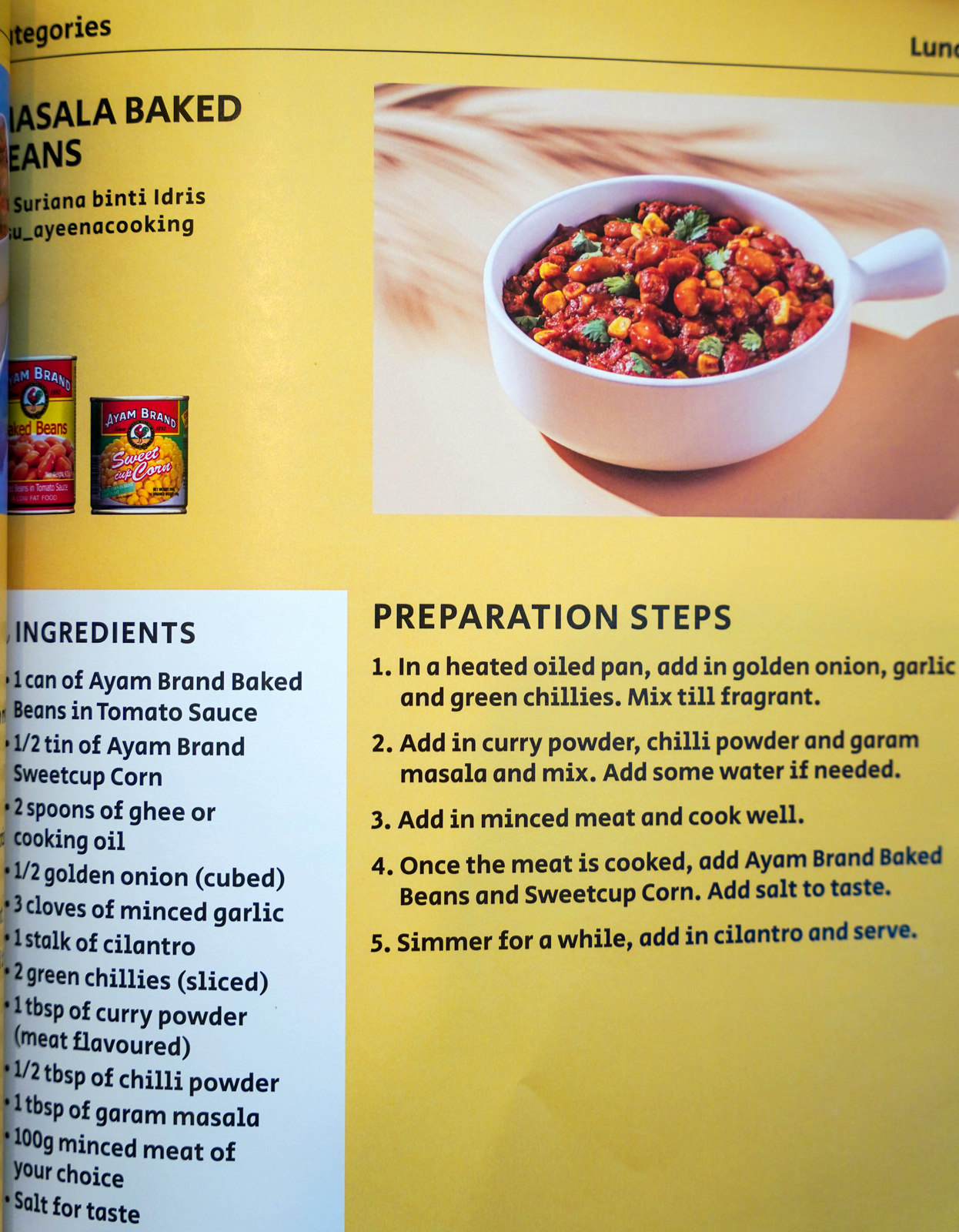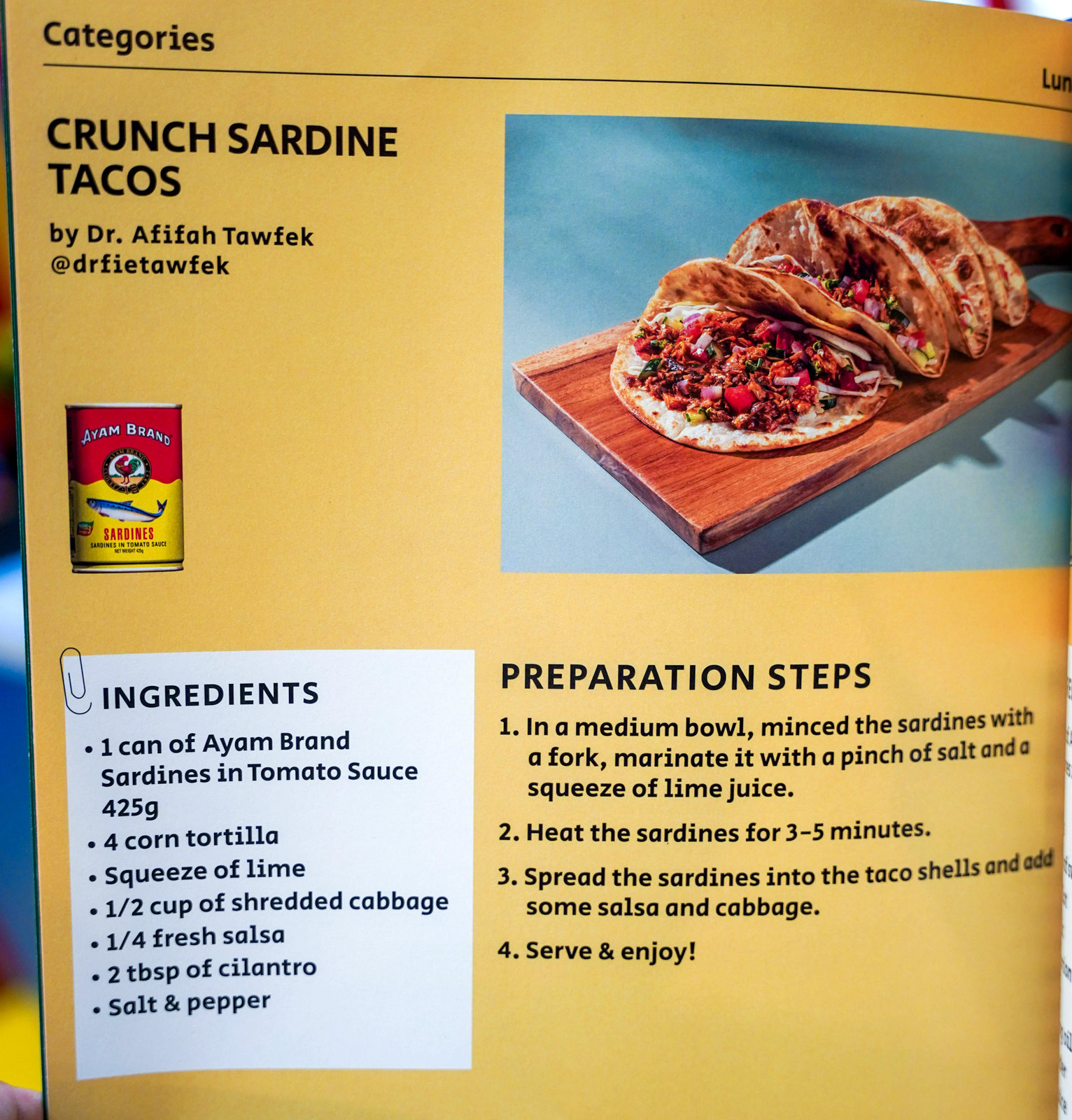 2. Browse 130 recipes for your next home cooked meal

For folks who love experimenting with new recipes or just need fresh ideas in the kitchen, browse through Ayam Brand's limited-edition recipe e-book titled '130-Years of Homely Goodness', an extensive compilation of recipes by local celebrity chefs and fellow Malaysians. Whether you're an experienced chef or a culinary novice who just wants to whip up a quick meal in between your busy week, there'll be something that will pique your palate!
Read the e-book here: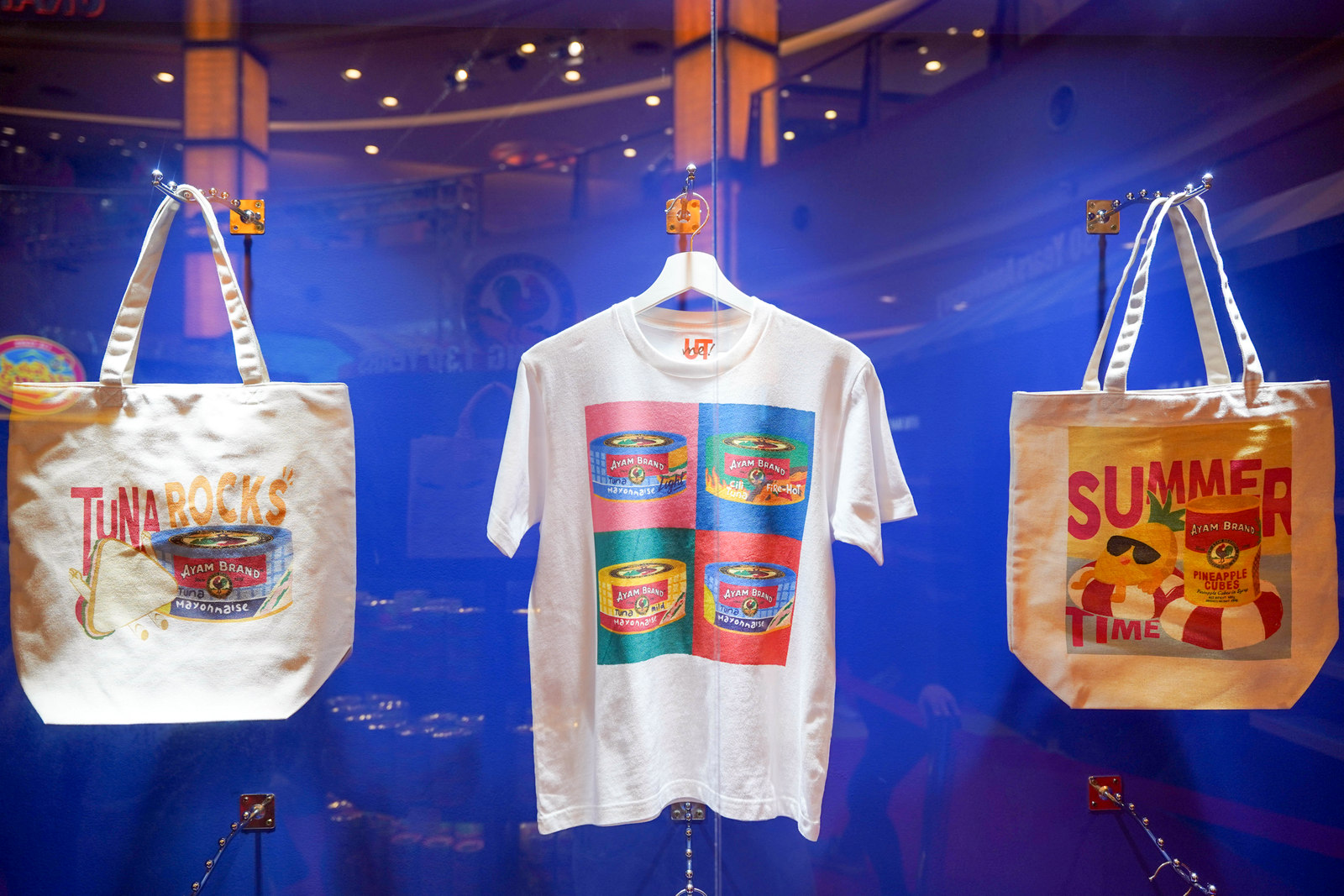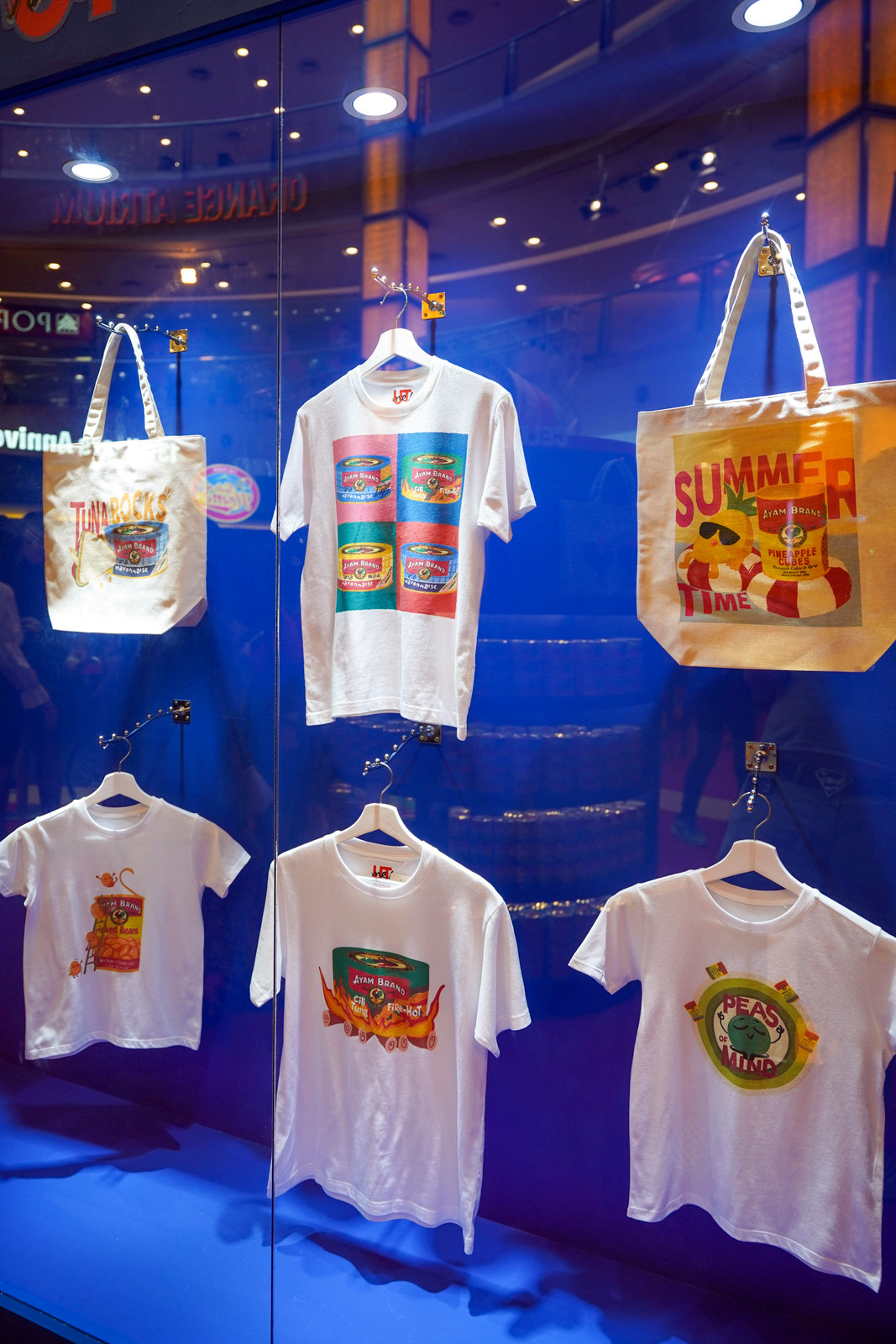 3. Check out Ayam Brand's latest UNIQLO collaboration
If you love food and fashion, have the best of both worlds with the new Ayam Brand X UNIQLO collection called 'Taste of Home' UTme!. The collection comprises quality tees and tote bags with vintage and modern Ayam Brand designs. Check out the unique designs on display, then purchase your own customised tee and tote bag at Fahrenheit 88 and DA Square.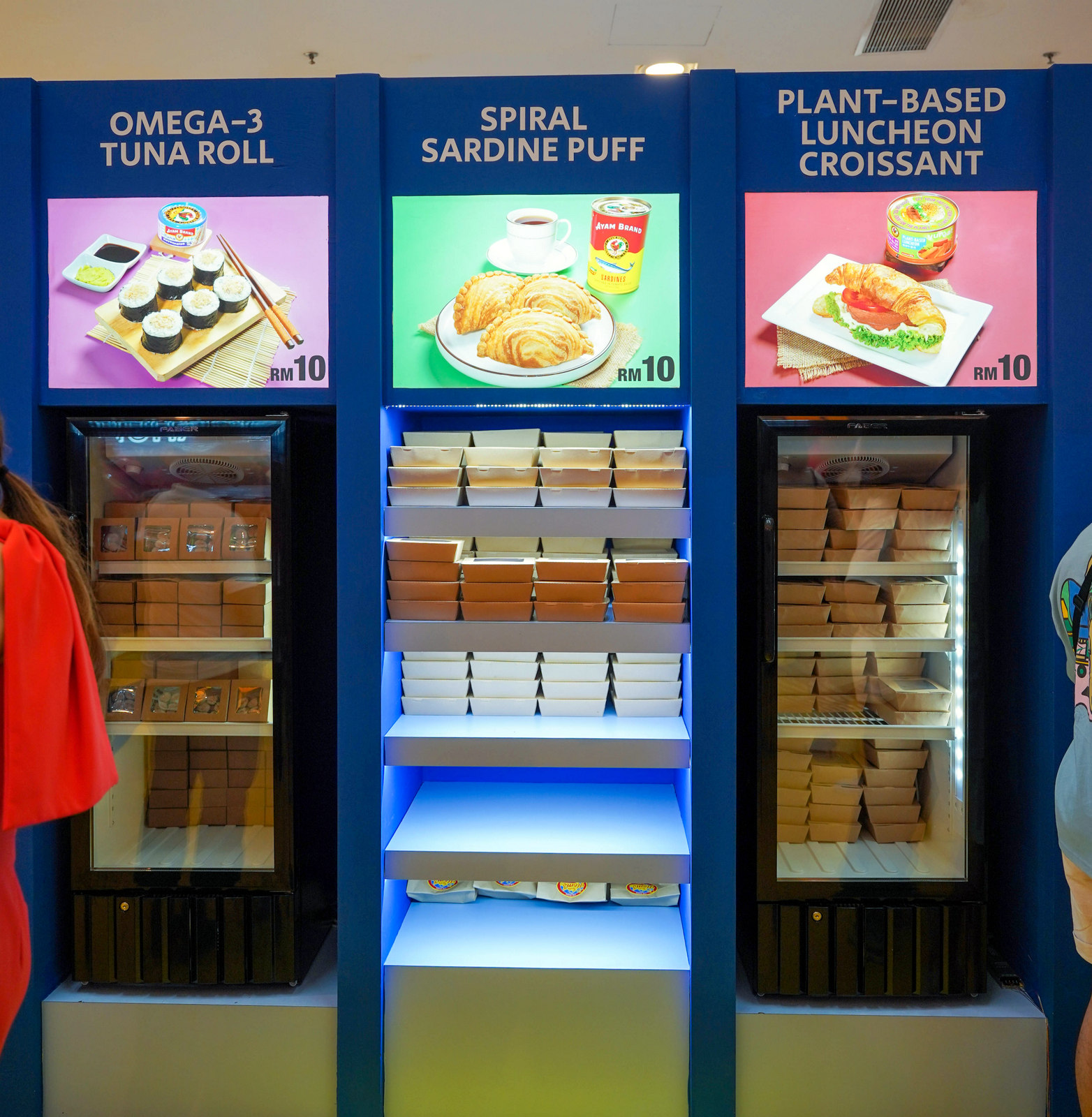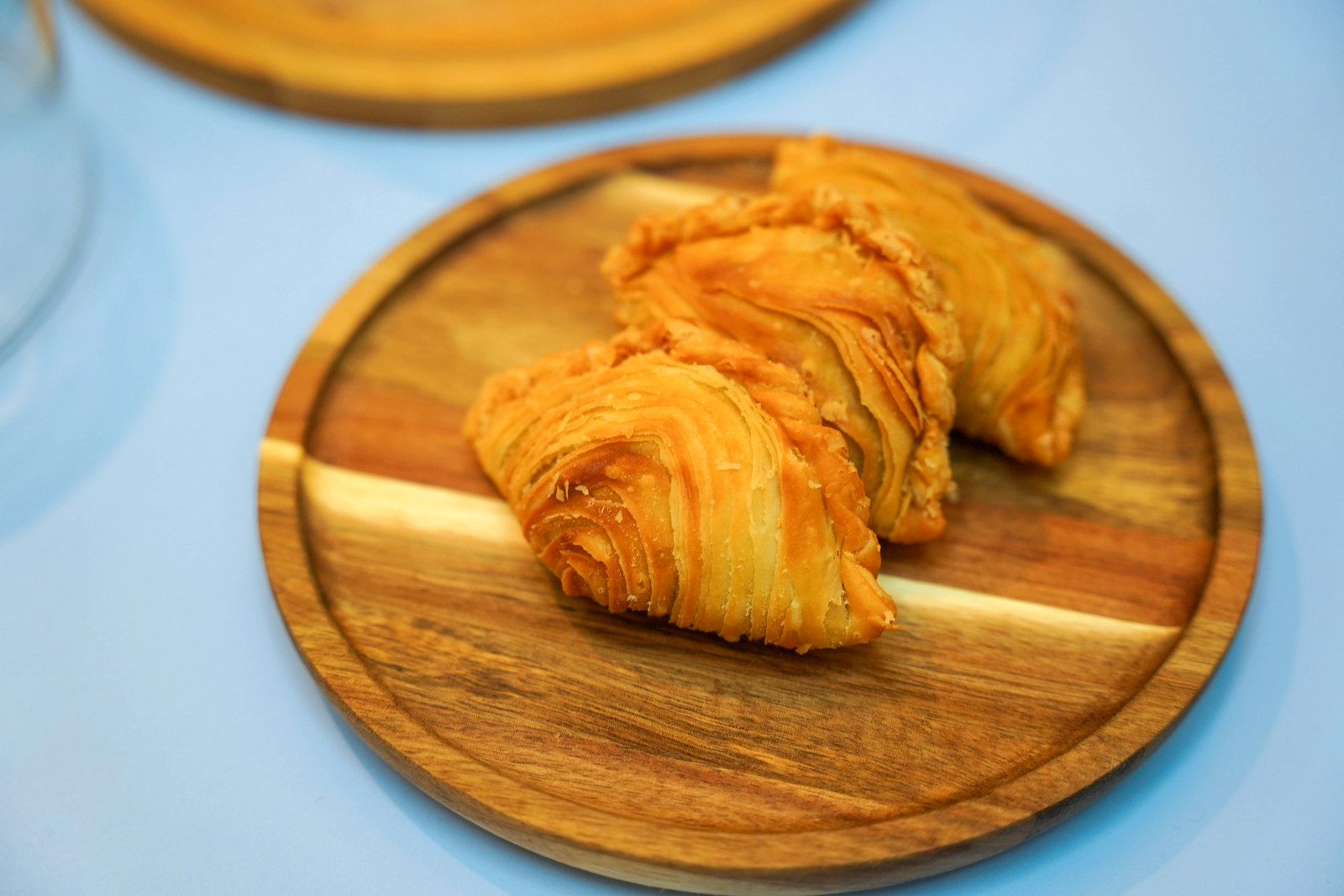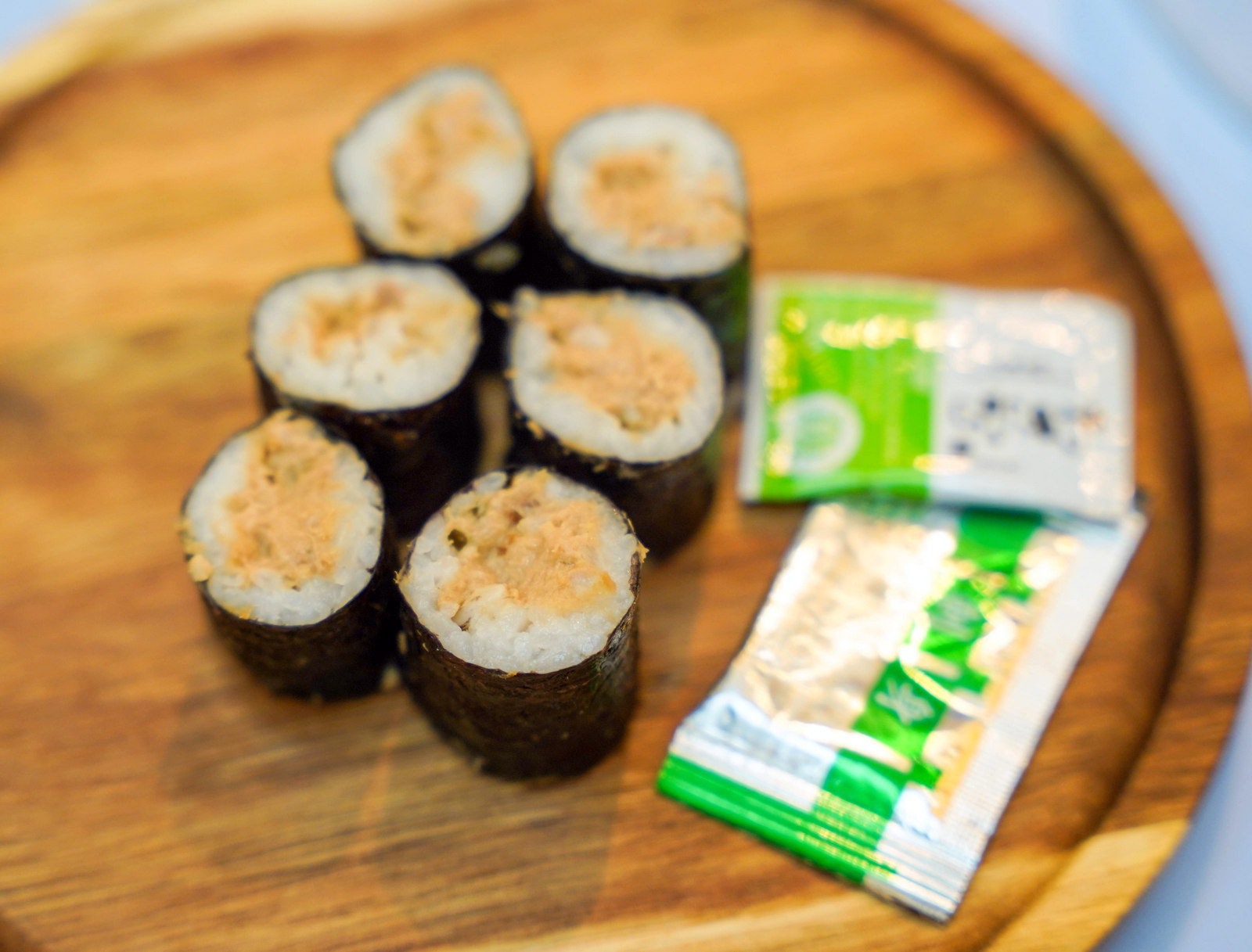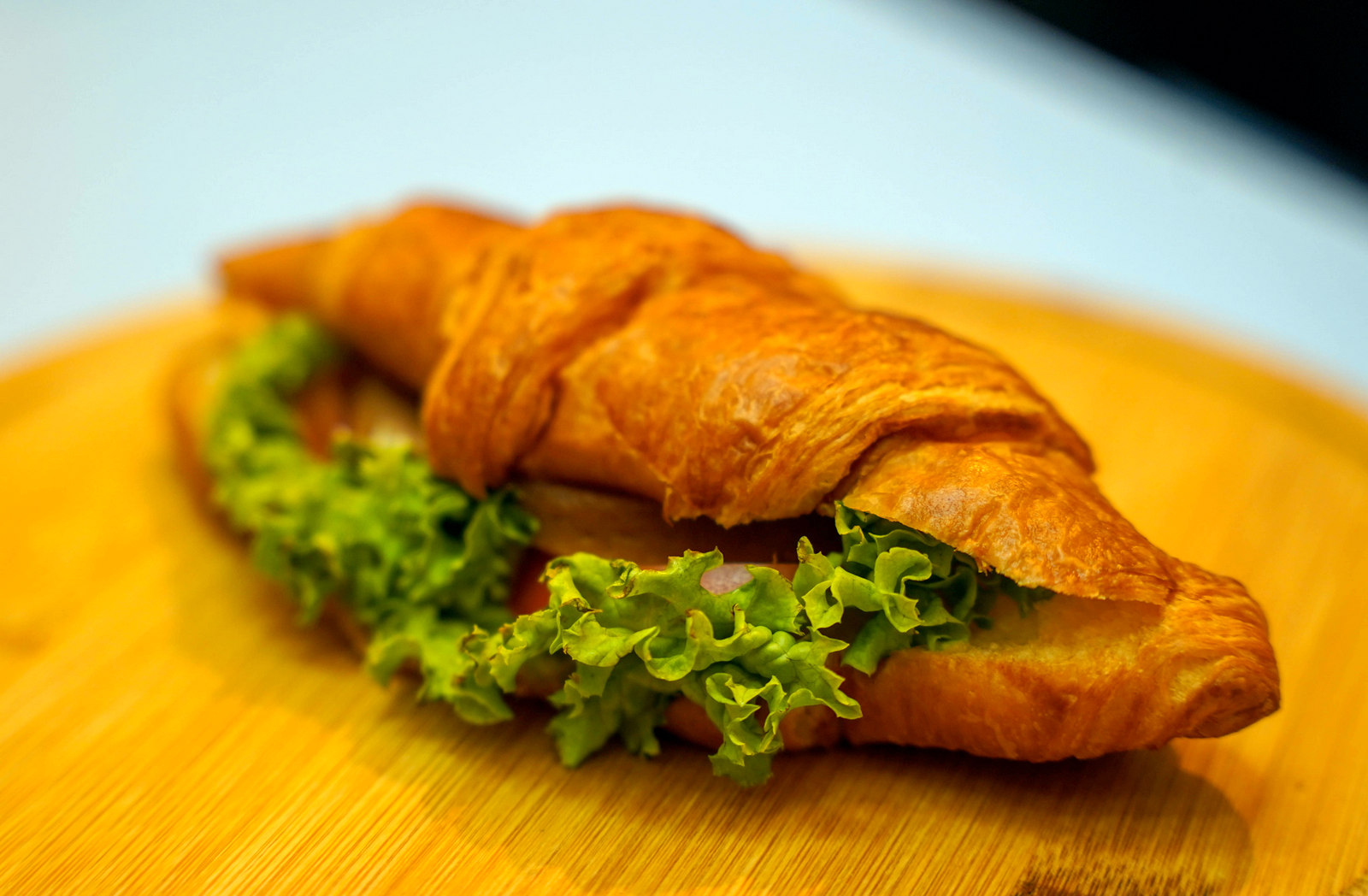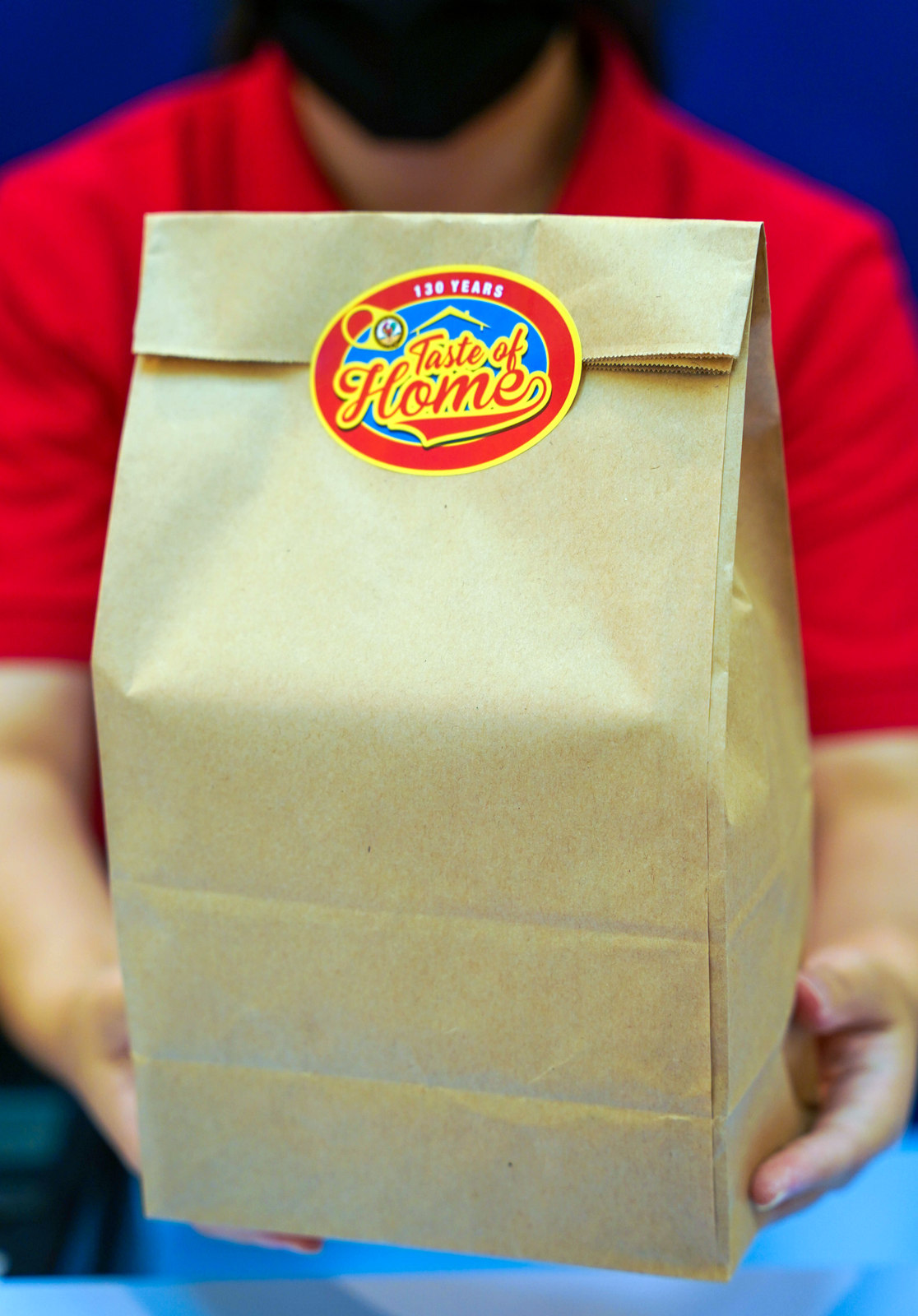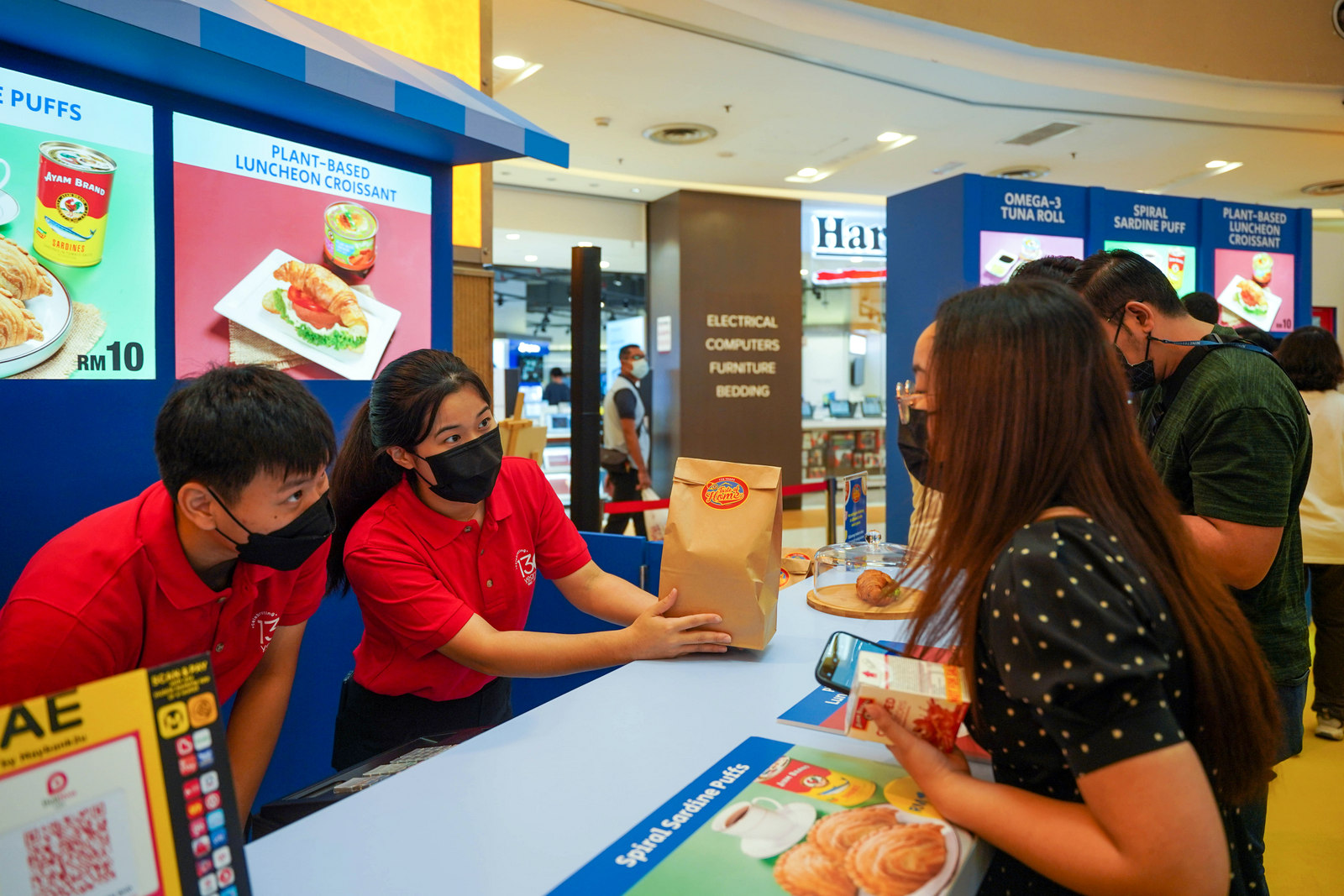 4. Munch on Ayam Brand delicacies for a good cause
Come and taste three new hot recipes sold exclusively for a limited period - Spiral Sardine Puffs, Omega-3 Tuna Rolls and Plant-based Luncheon Croissants. All profits will be donated to charity.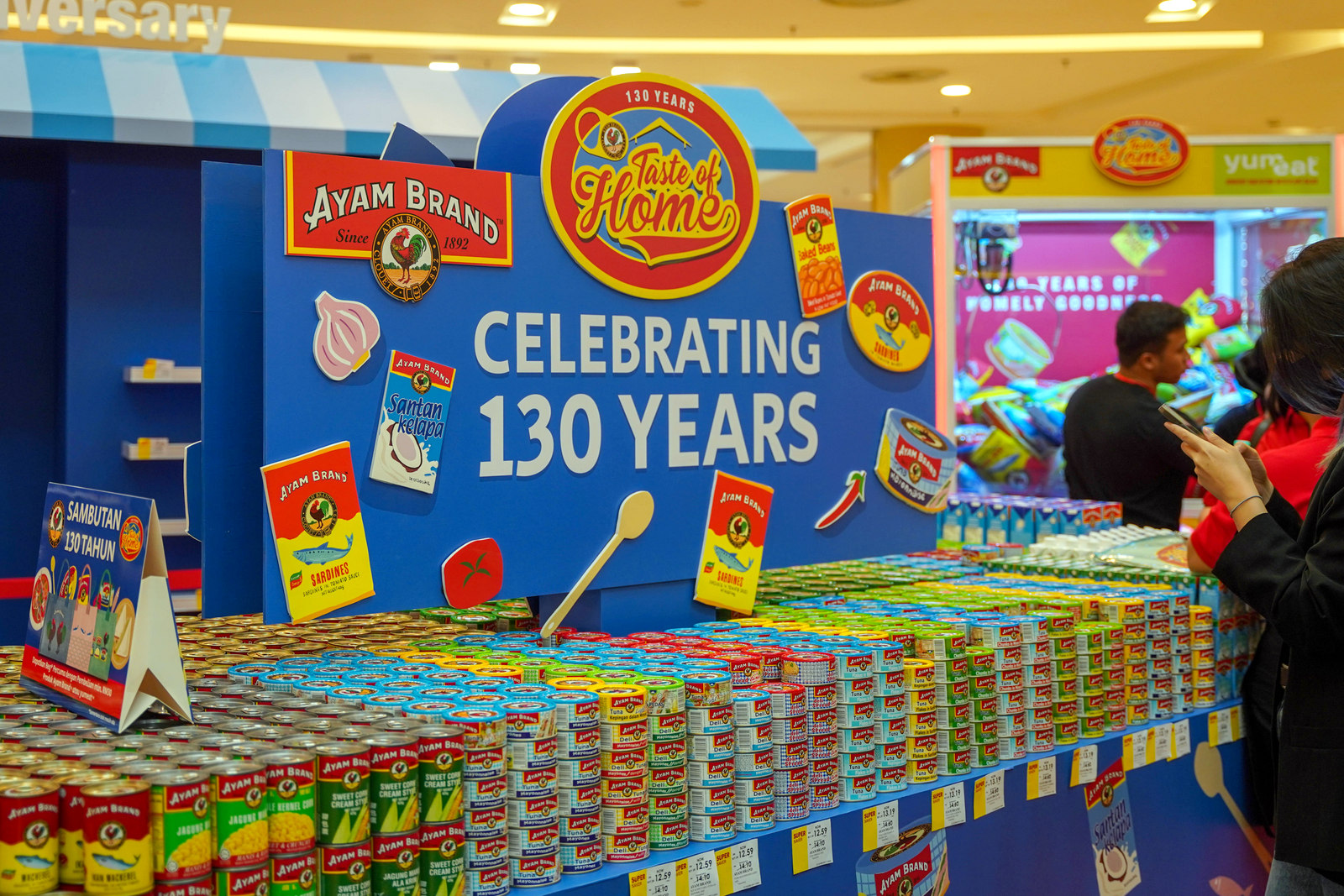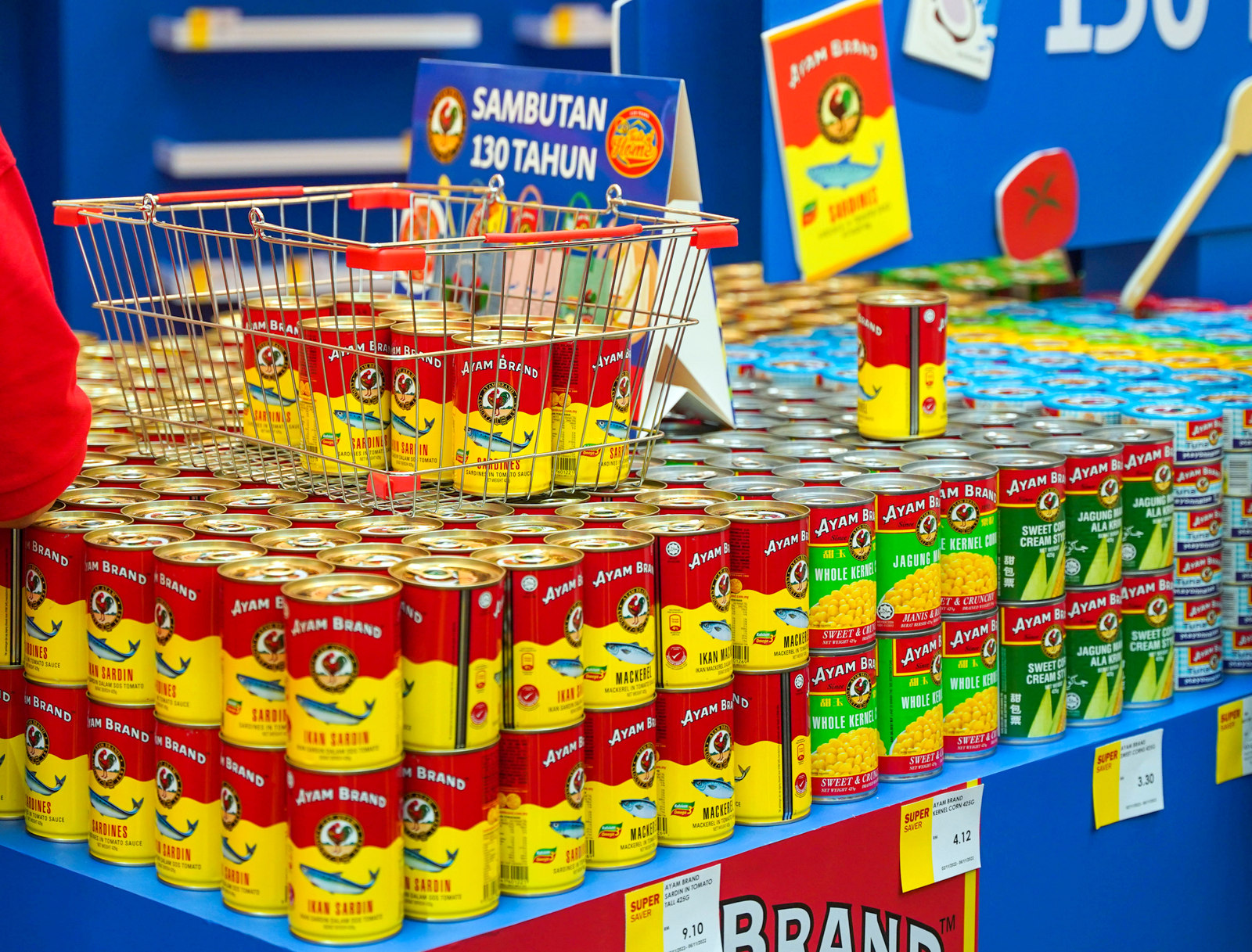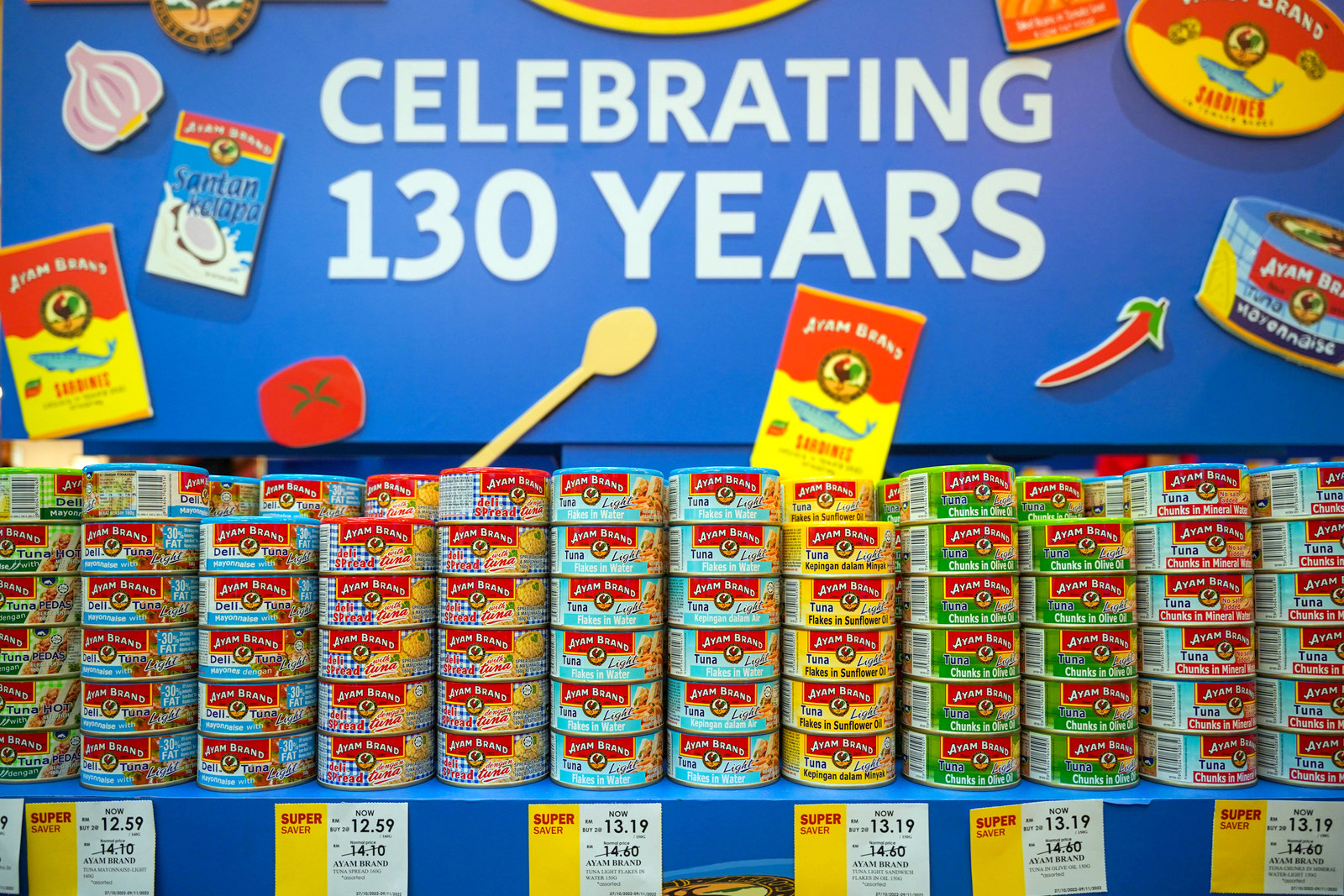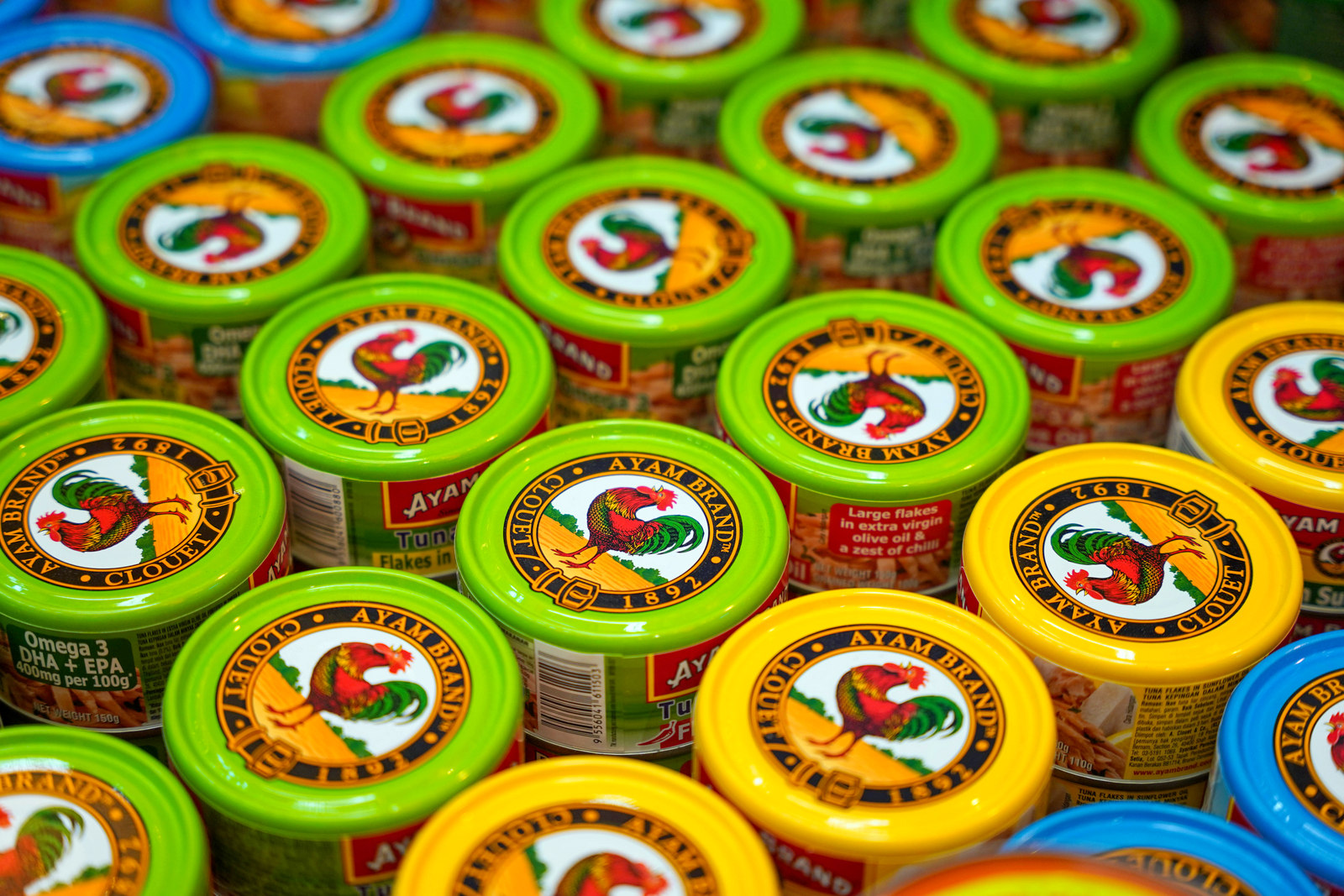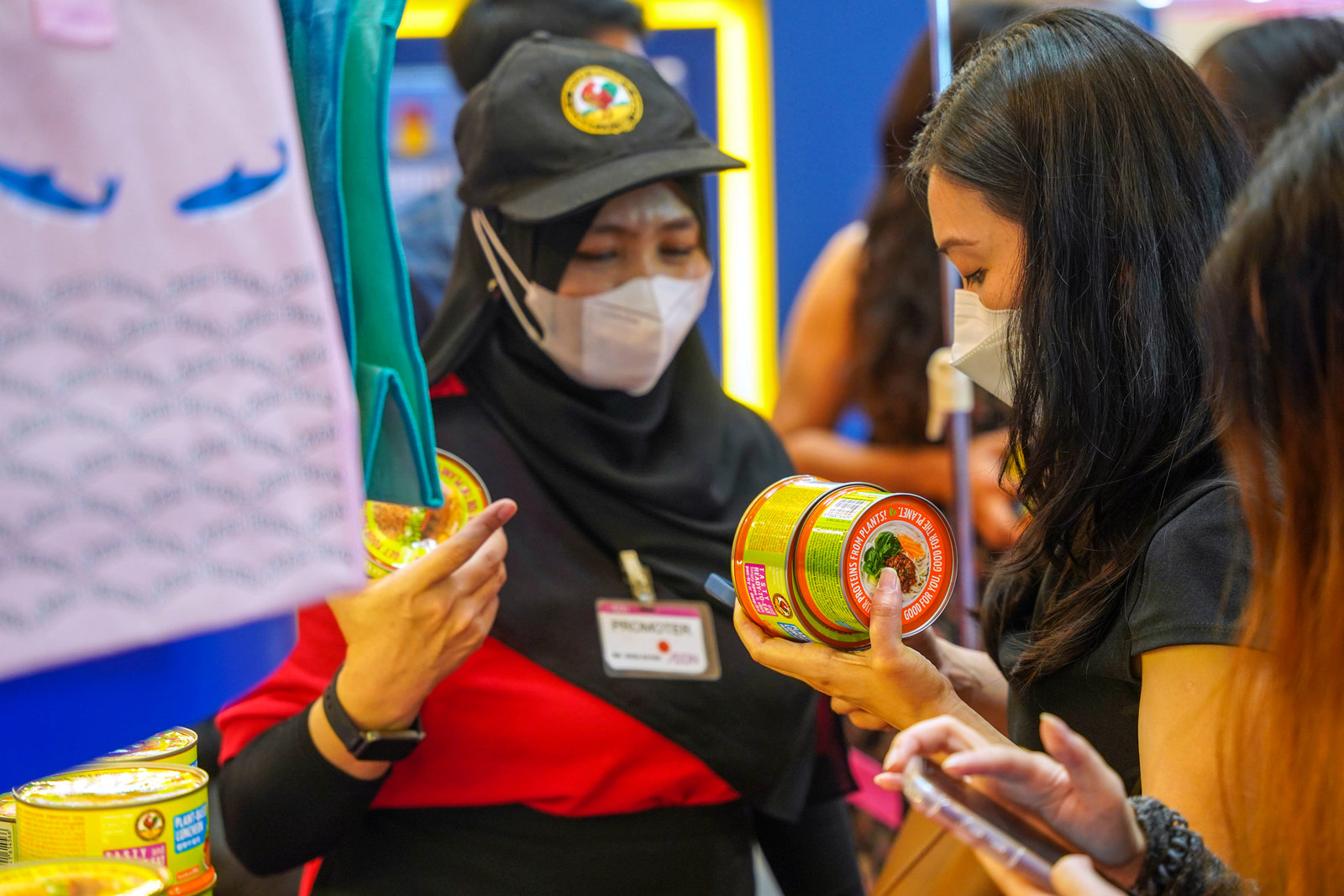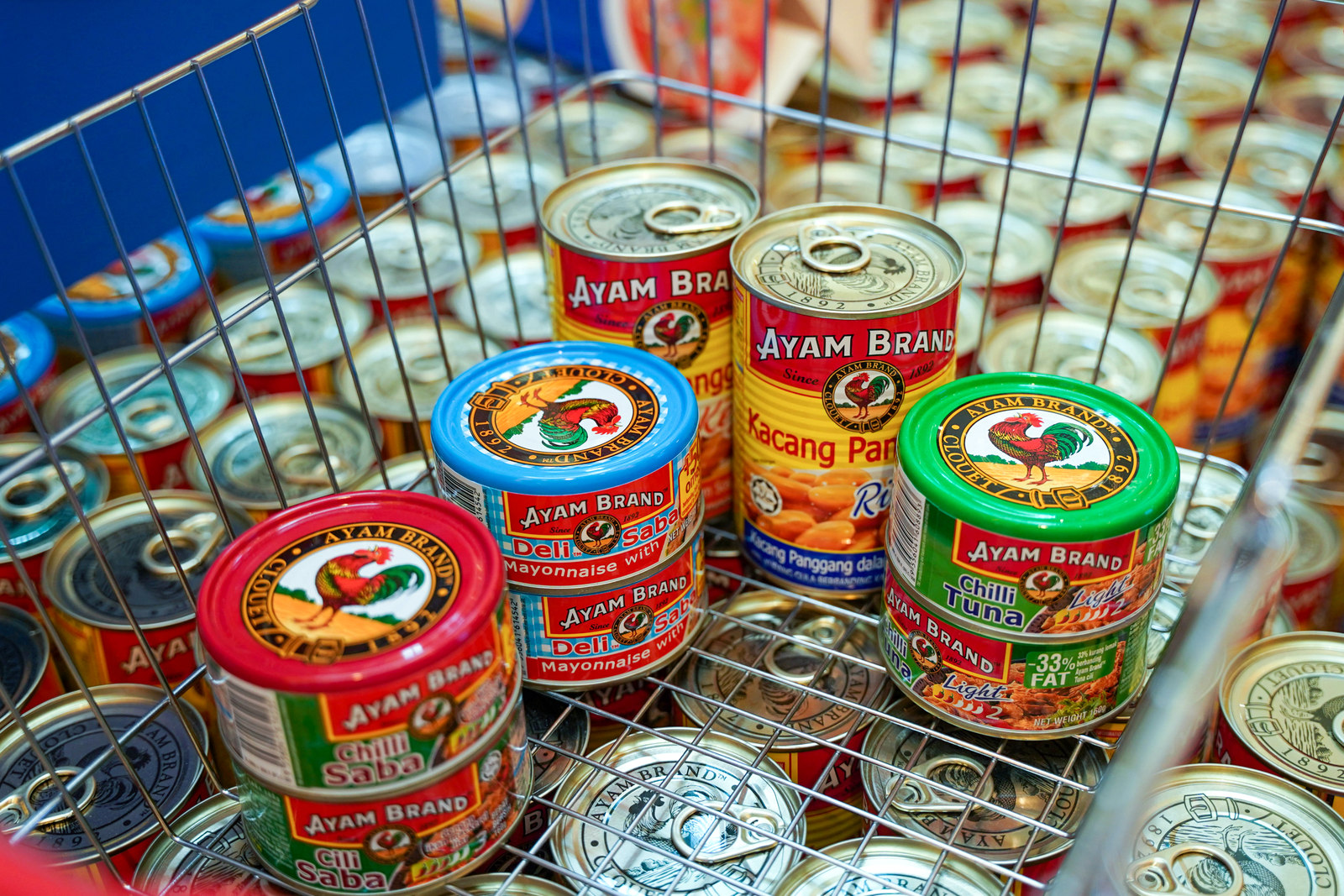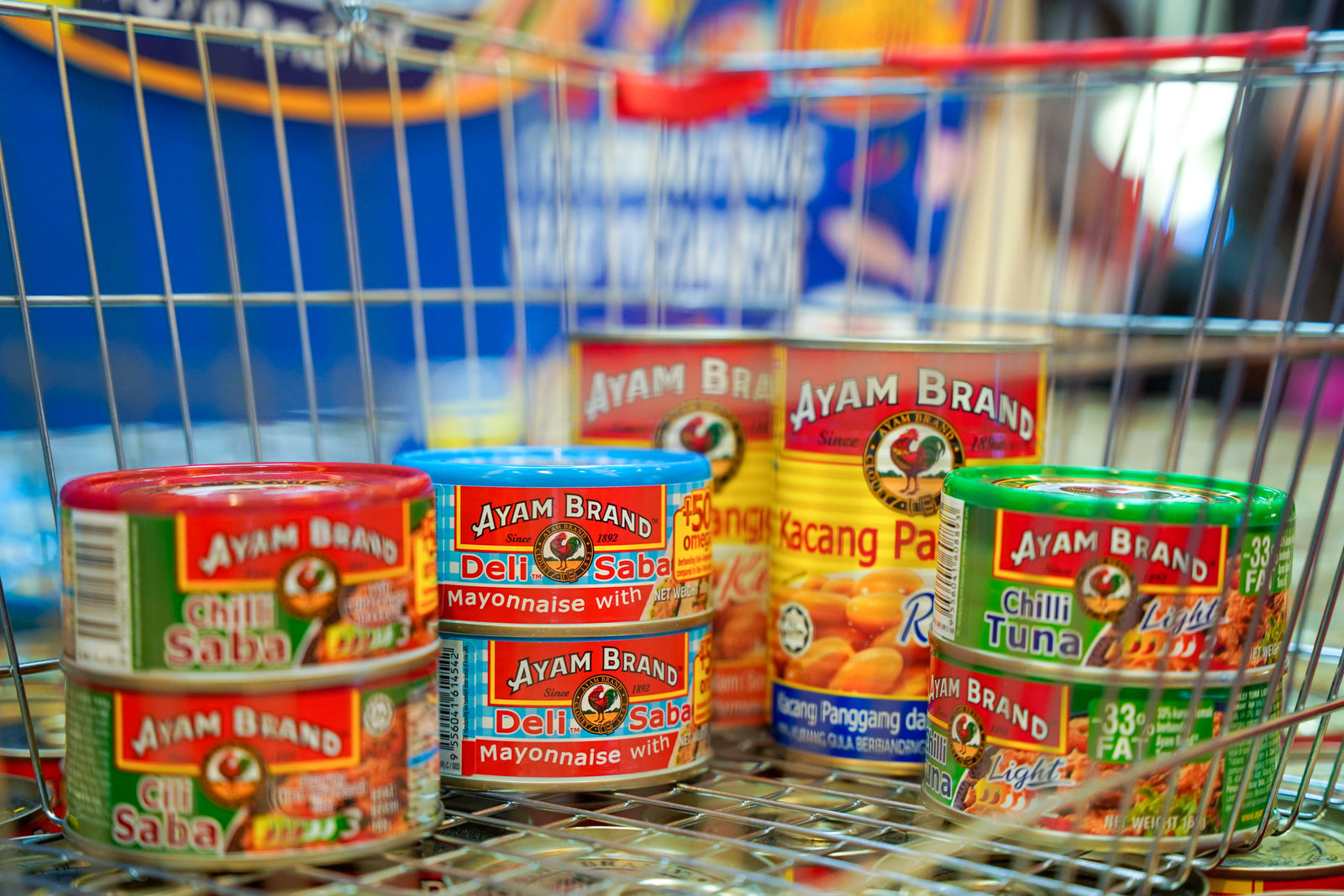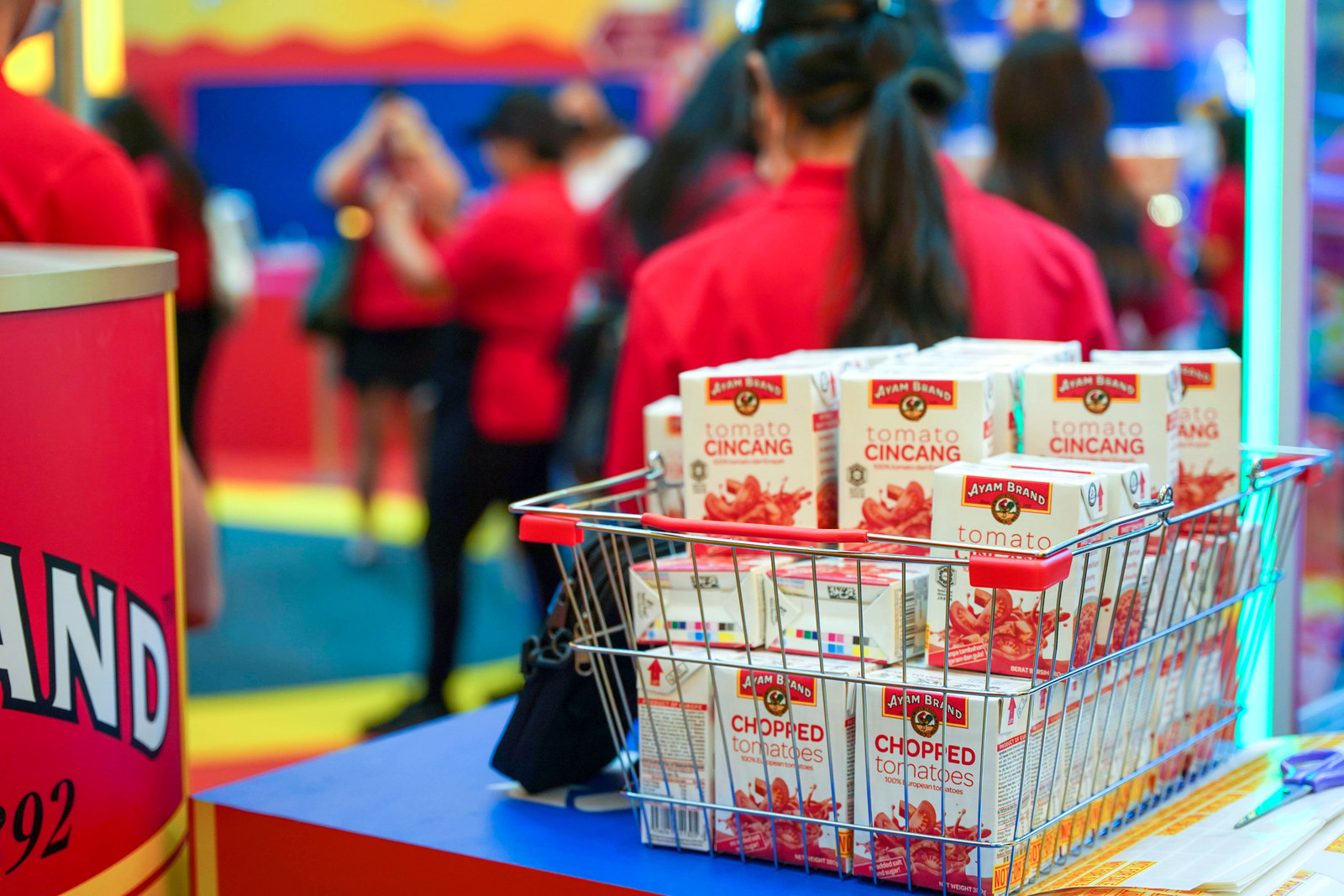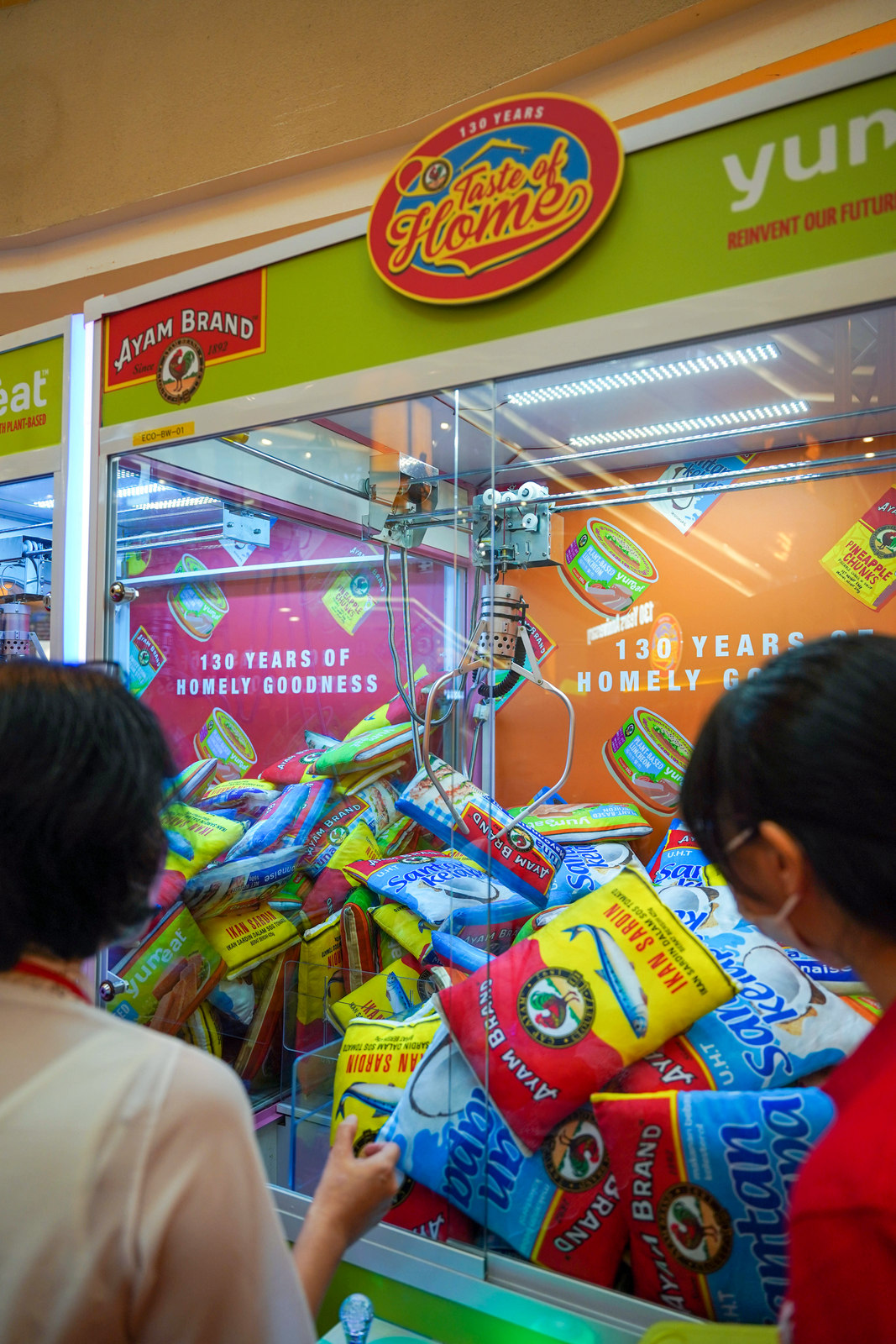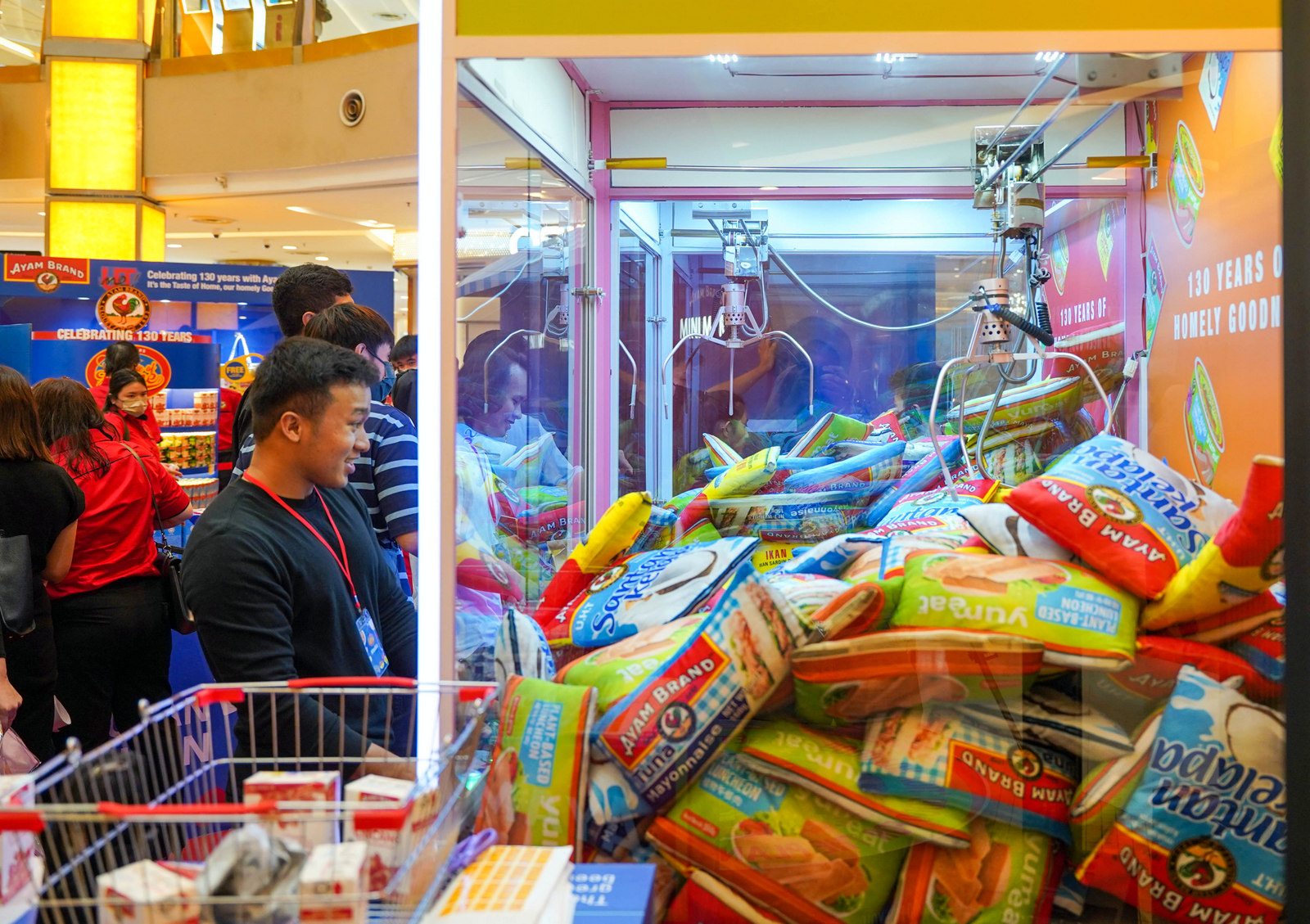 If you want to bring home your own Ayam Brand food products, stop by the Mini Mart, where you can also get Ayam Brand tote bags and stand a chance to win Ayam Brand limited-edition plush toys at the claw machine, all with a minimum spend of only RM30!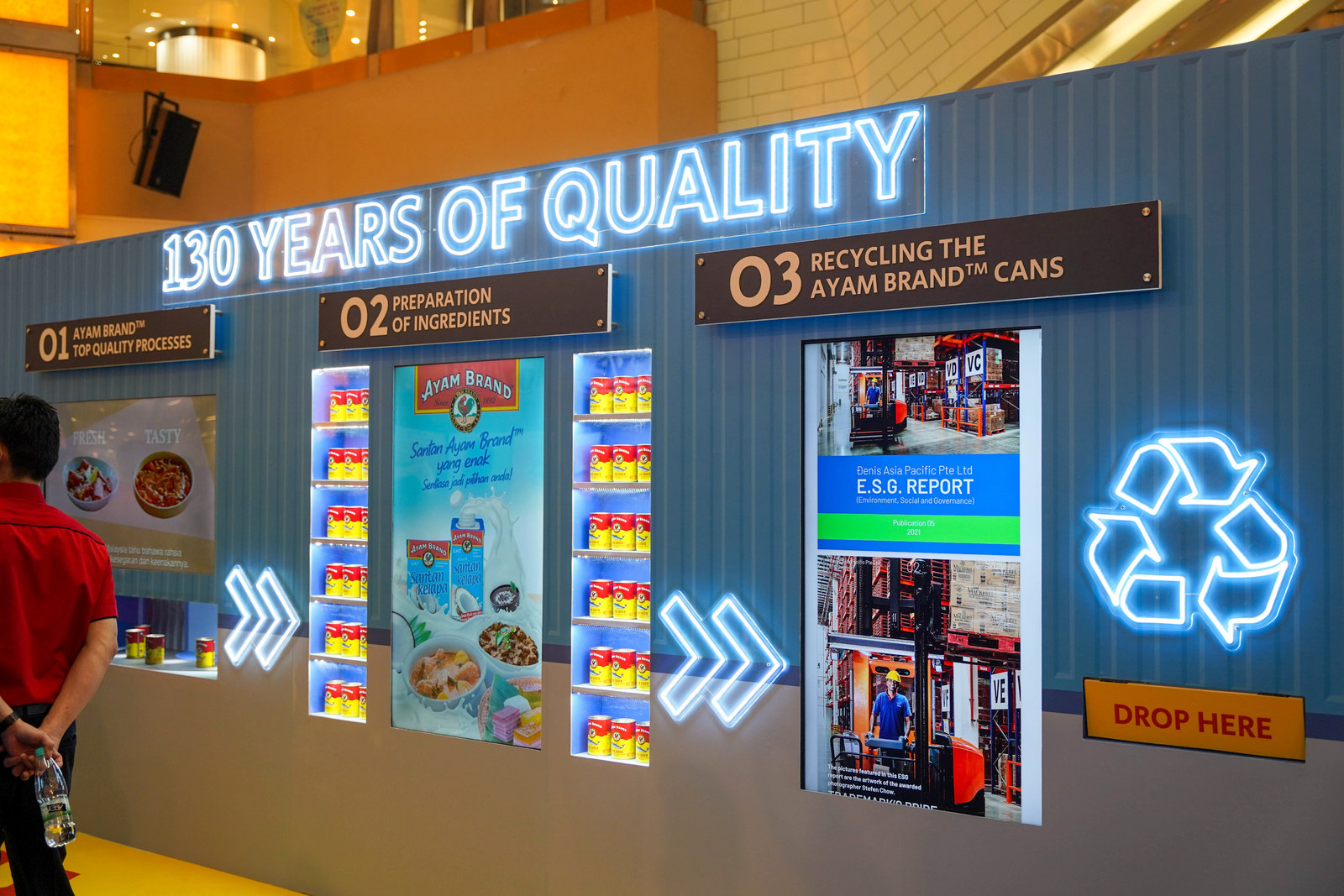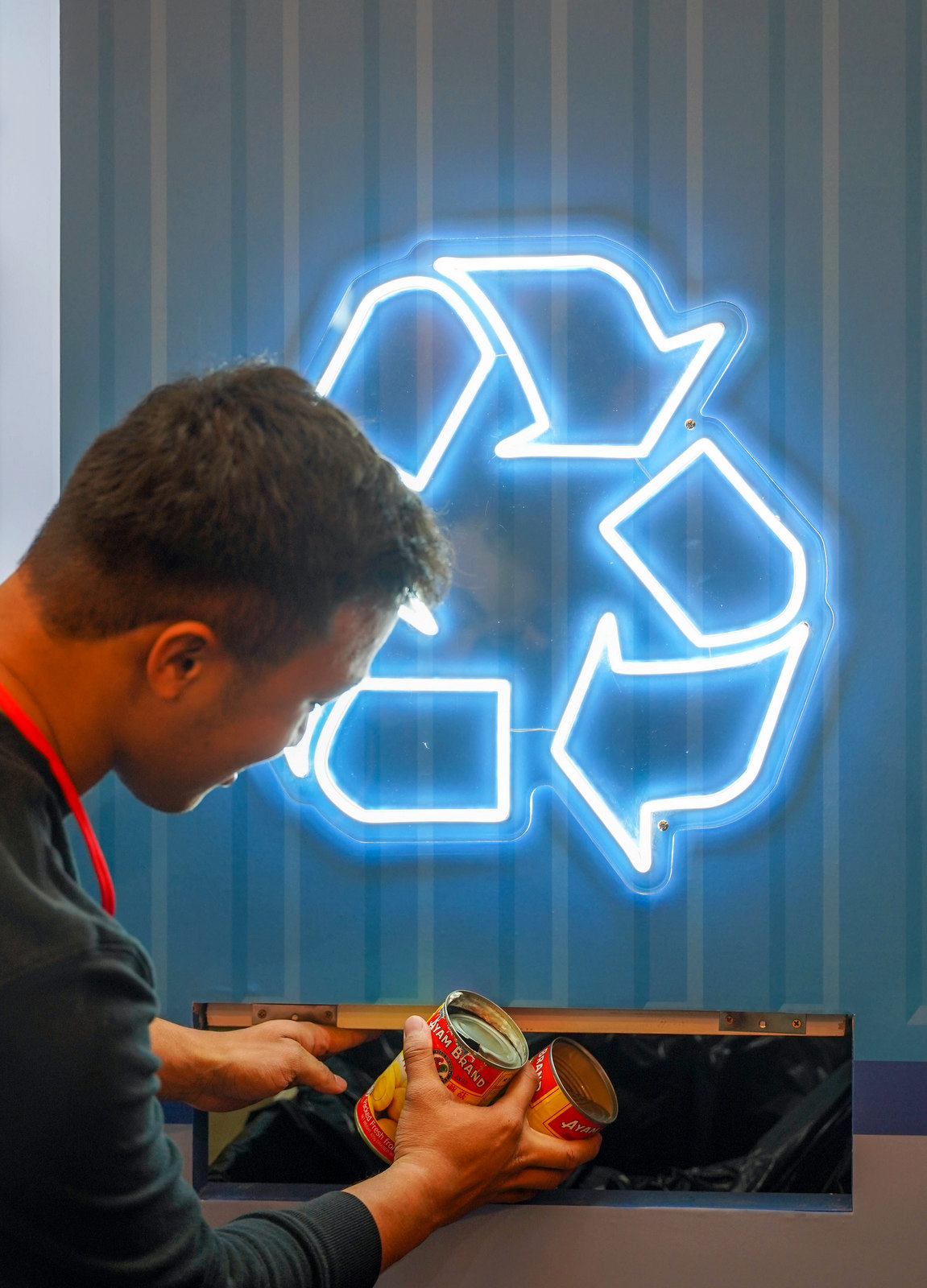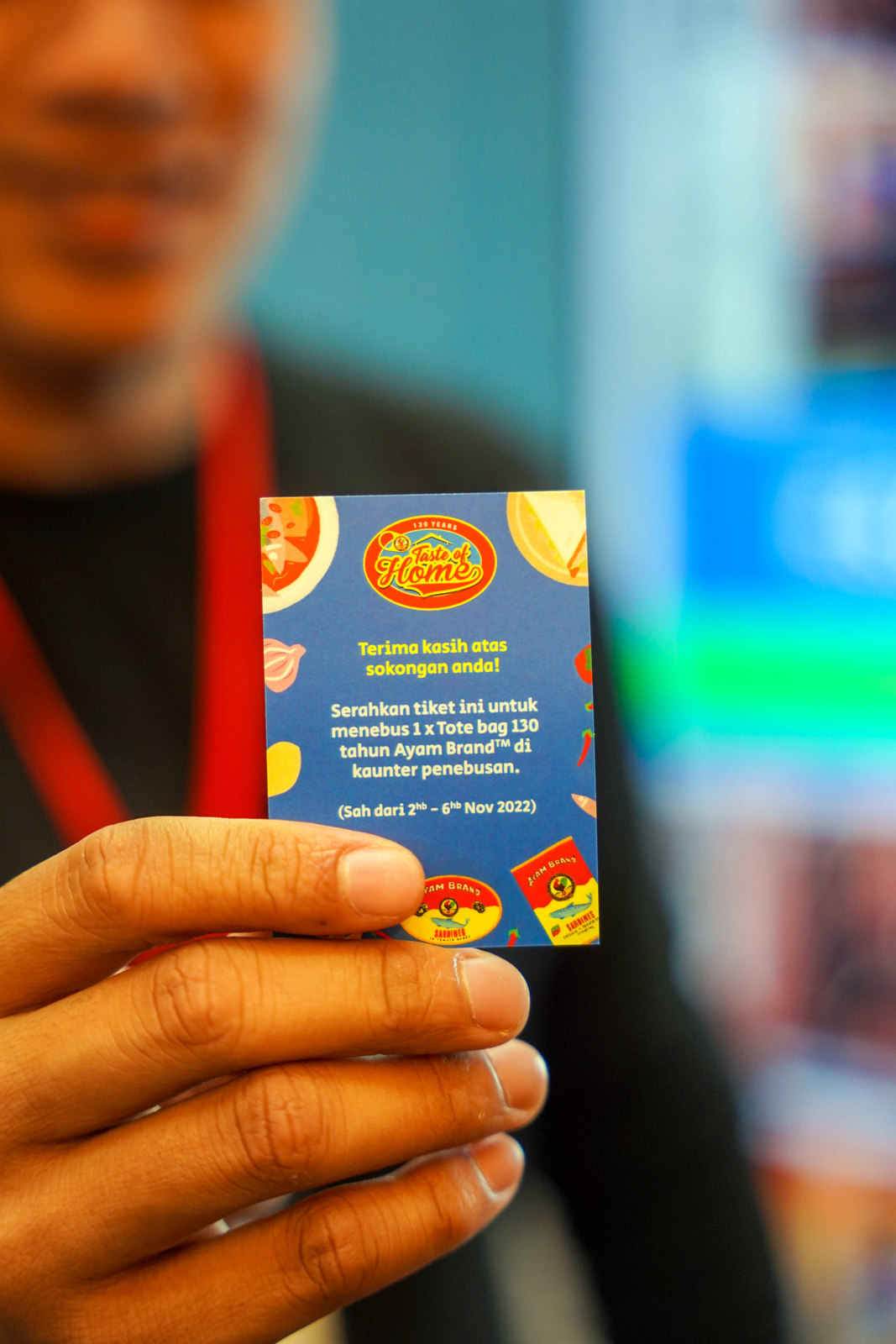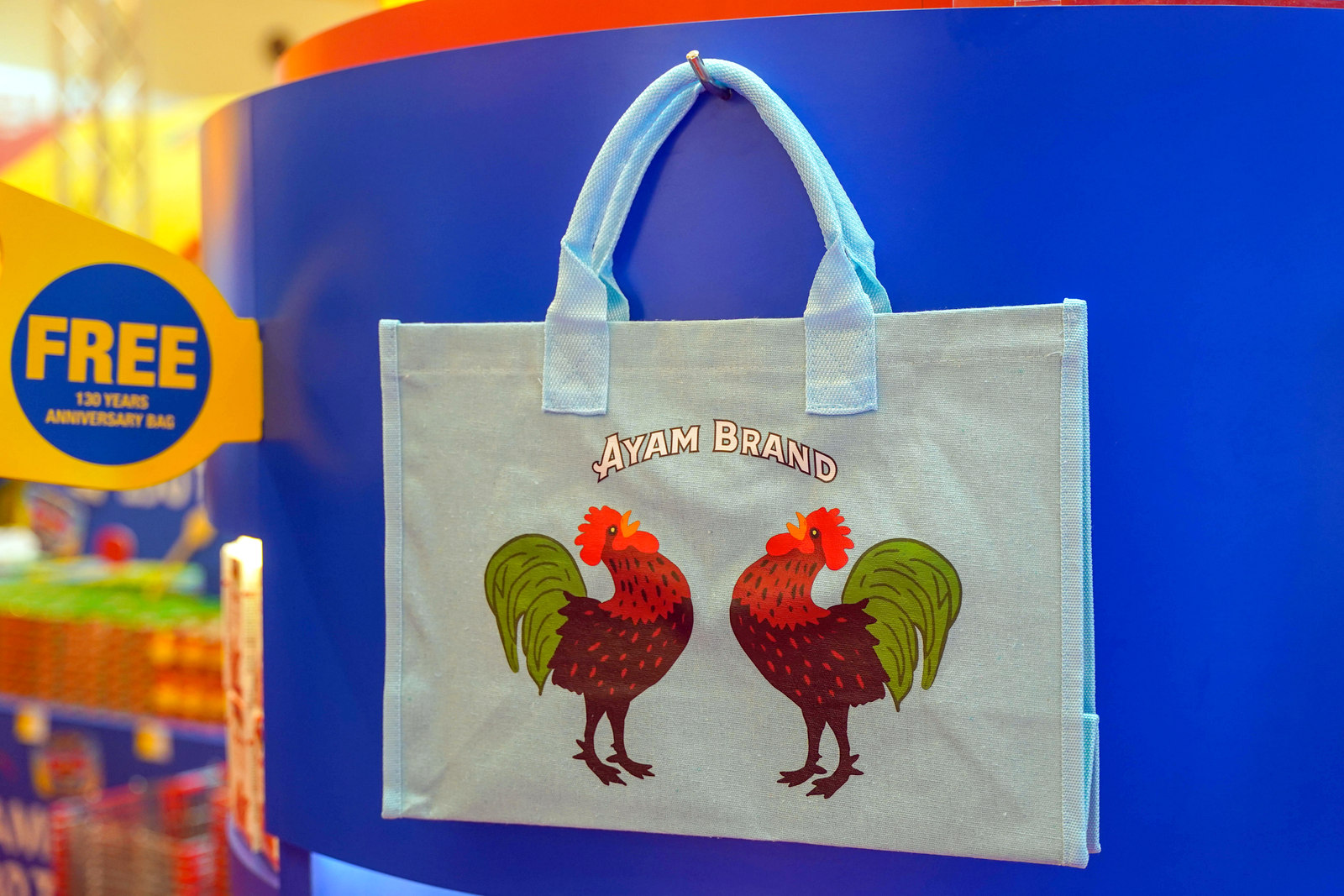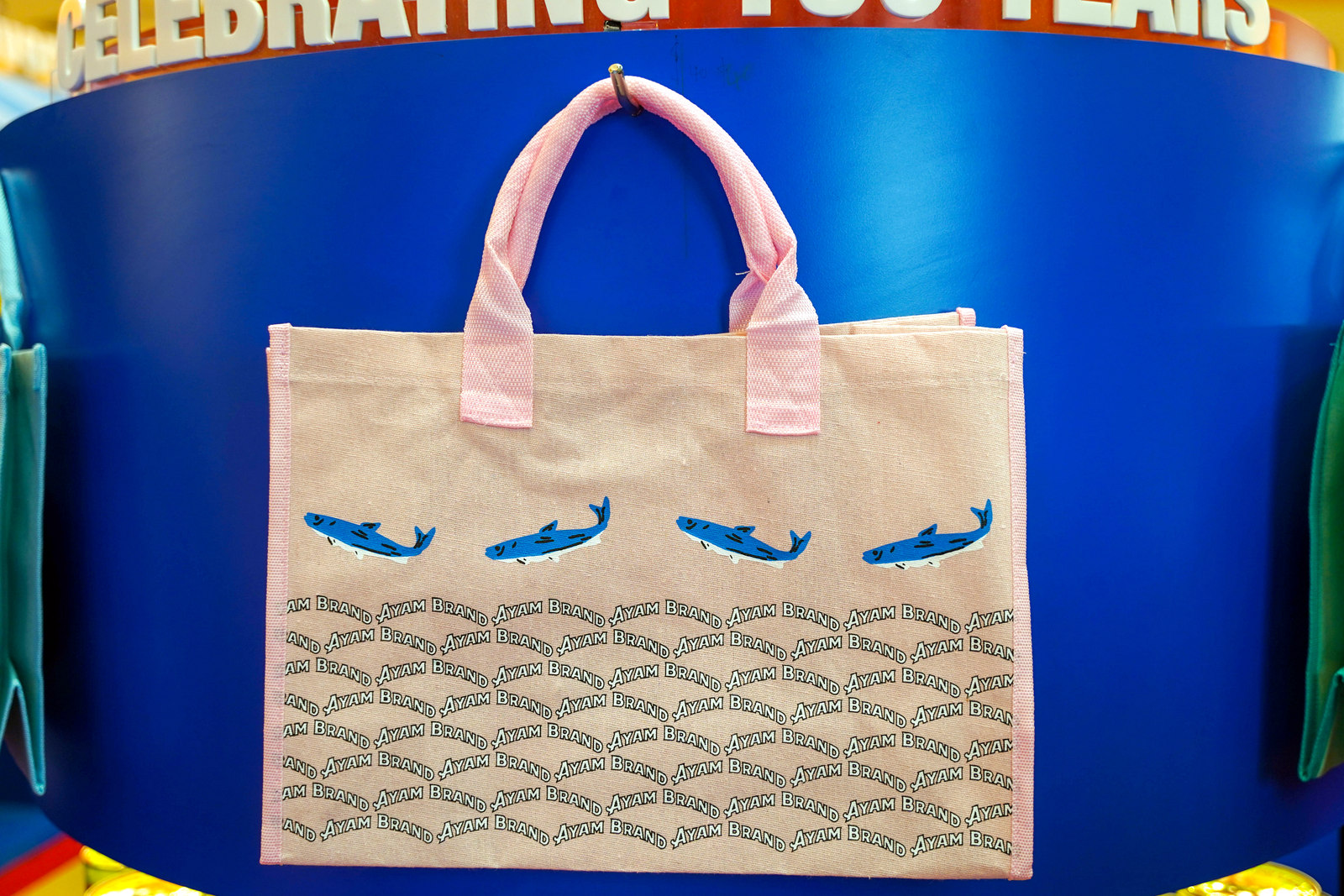 5. Recycle and get rewarded
Do our part for the environment by bringing used cans to the roadshow to give your recyclables a second life. Just wash and clean Ayam Brand empty cans and place them in the recycling station. For every five recycled cans, receive one Ayam Brand tote bag!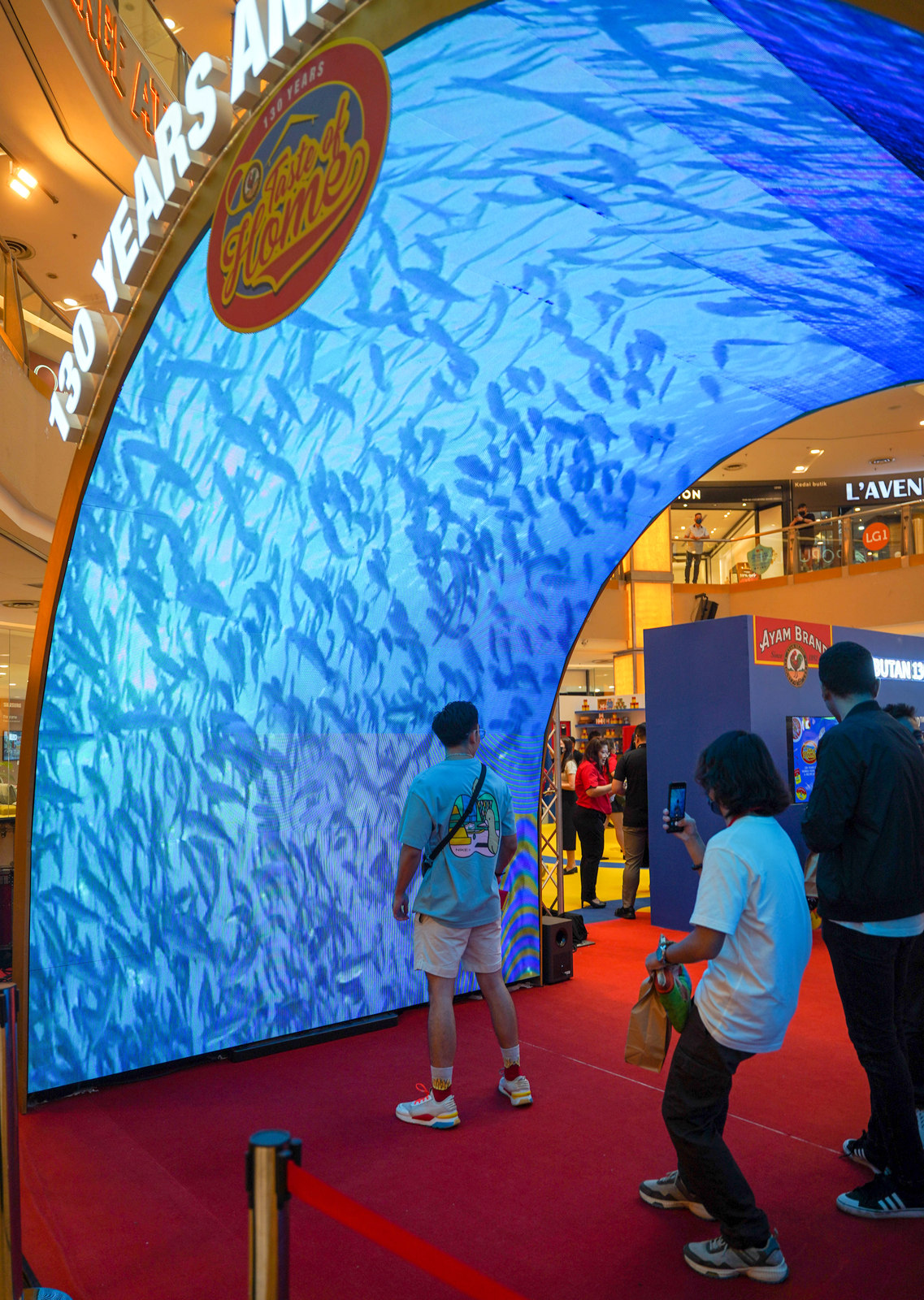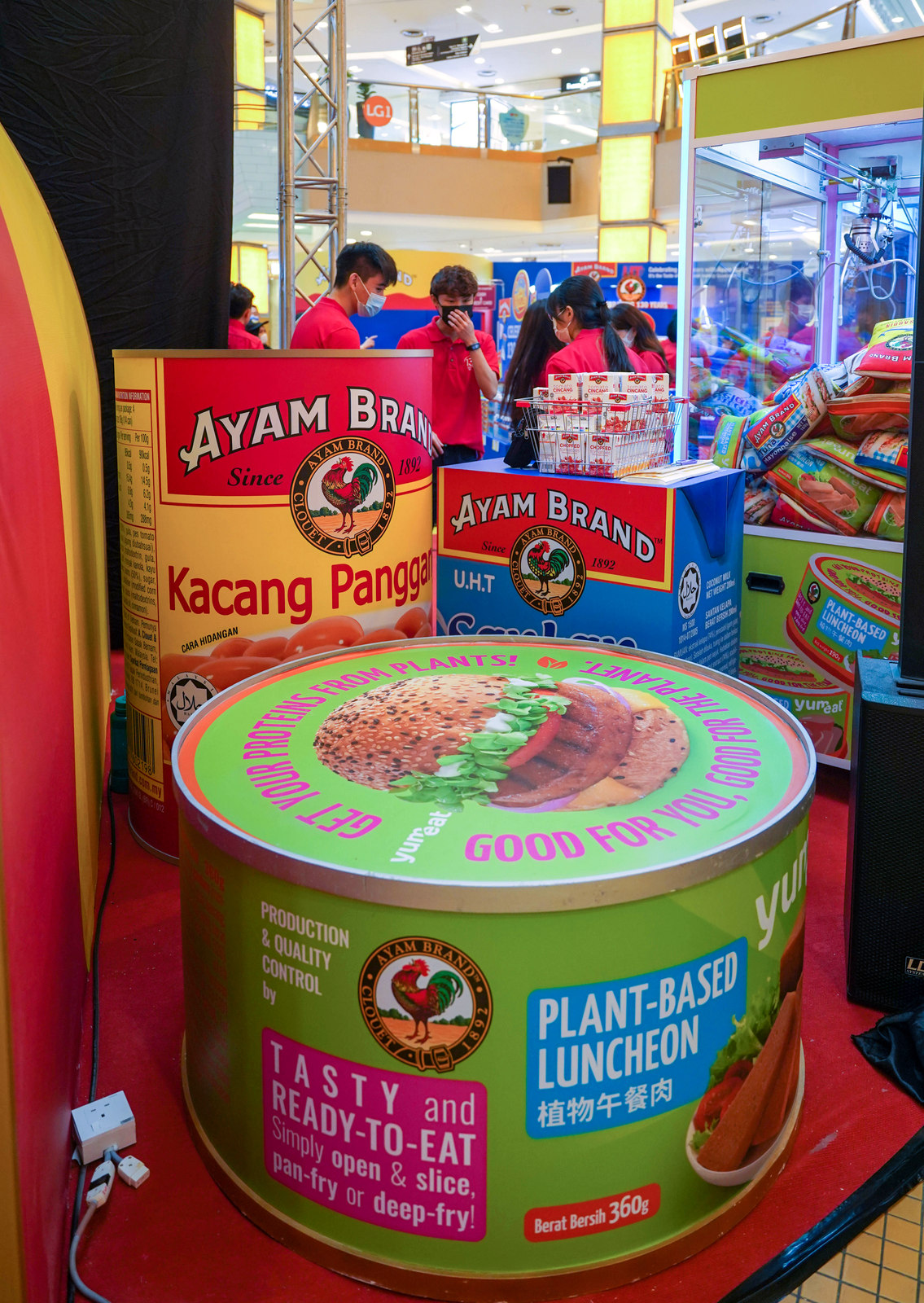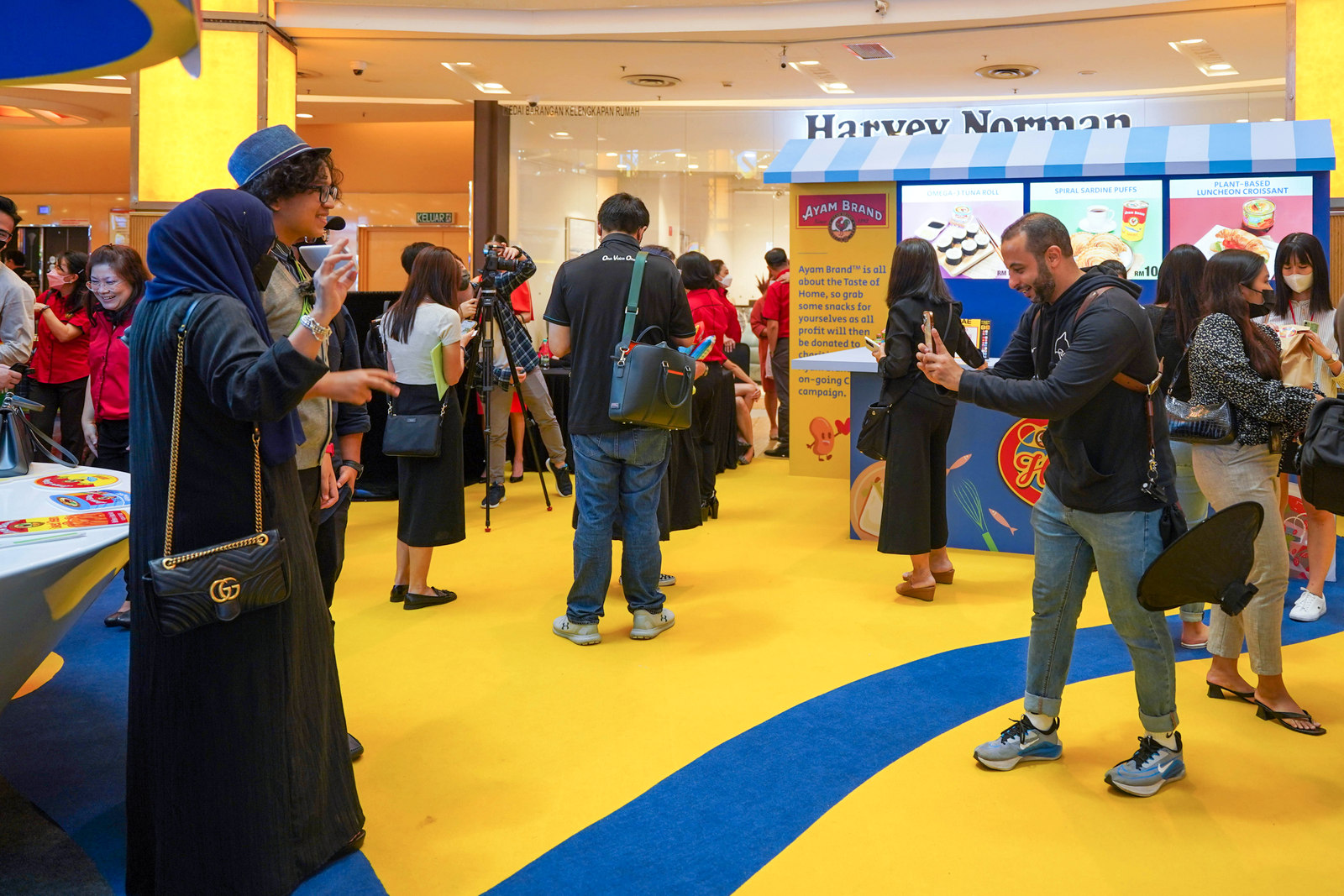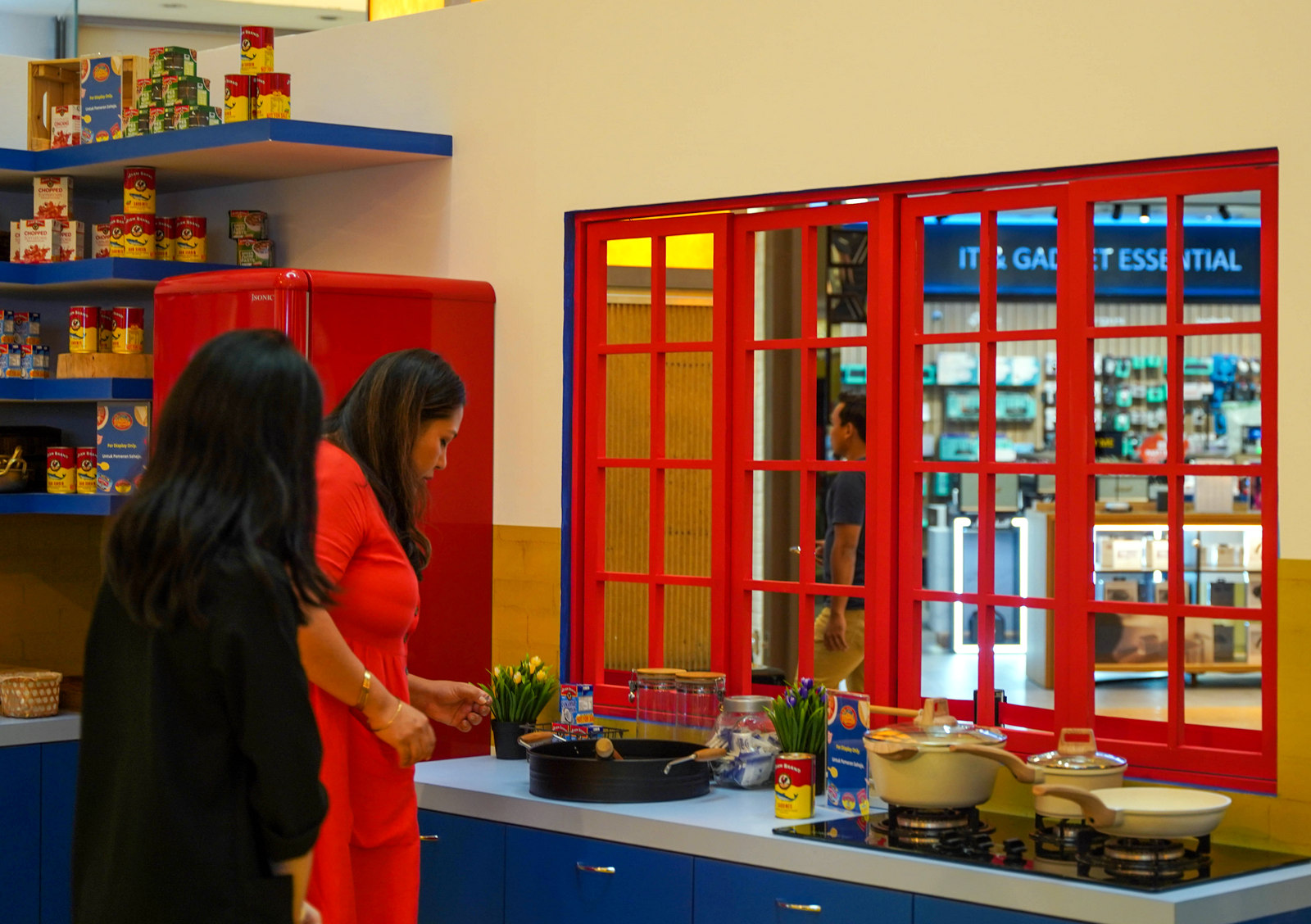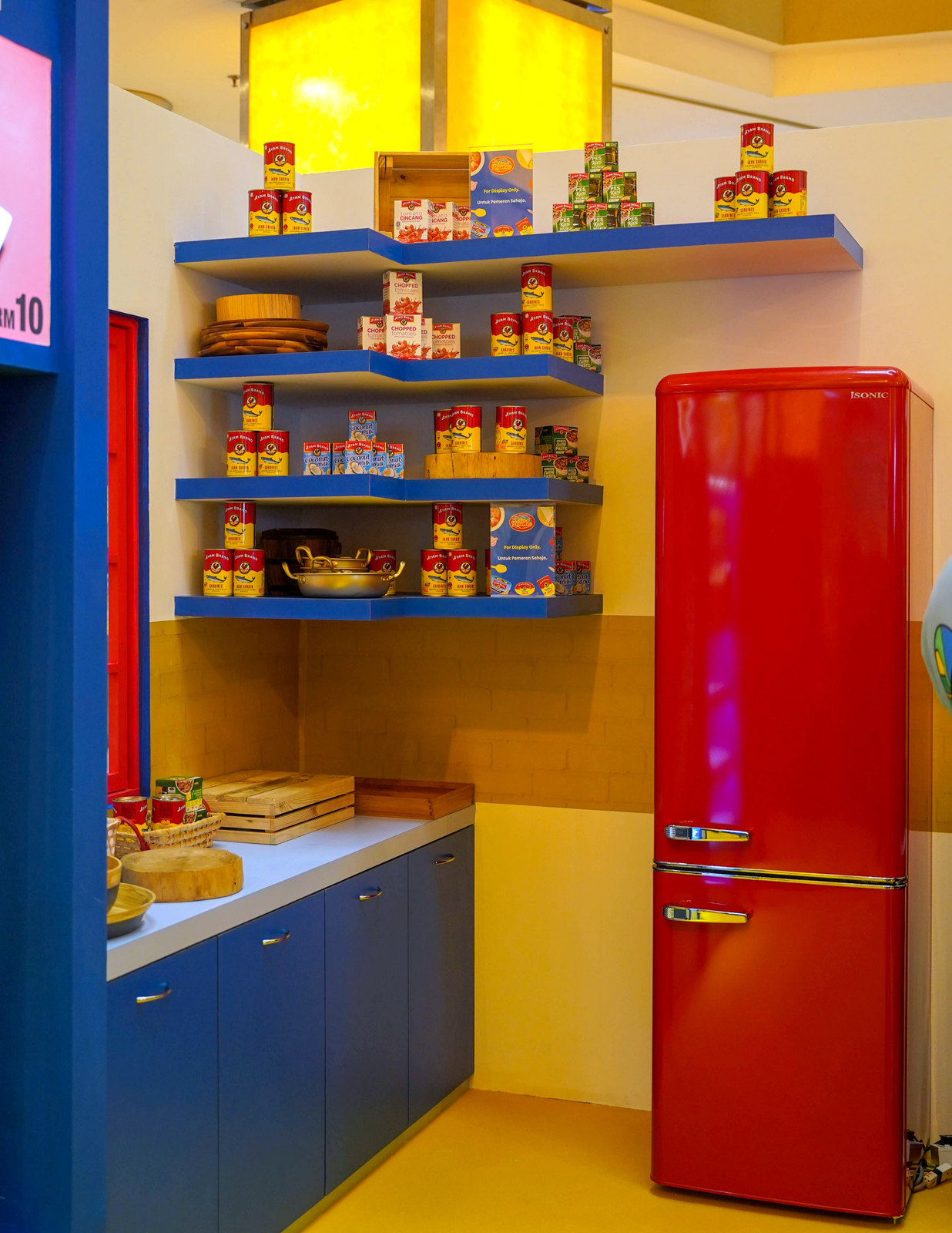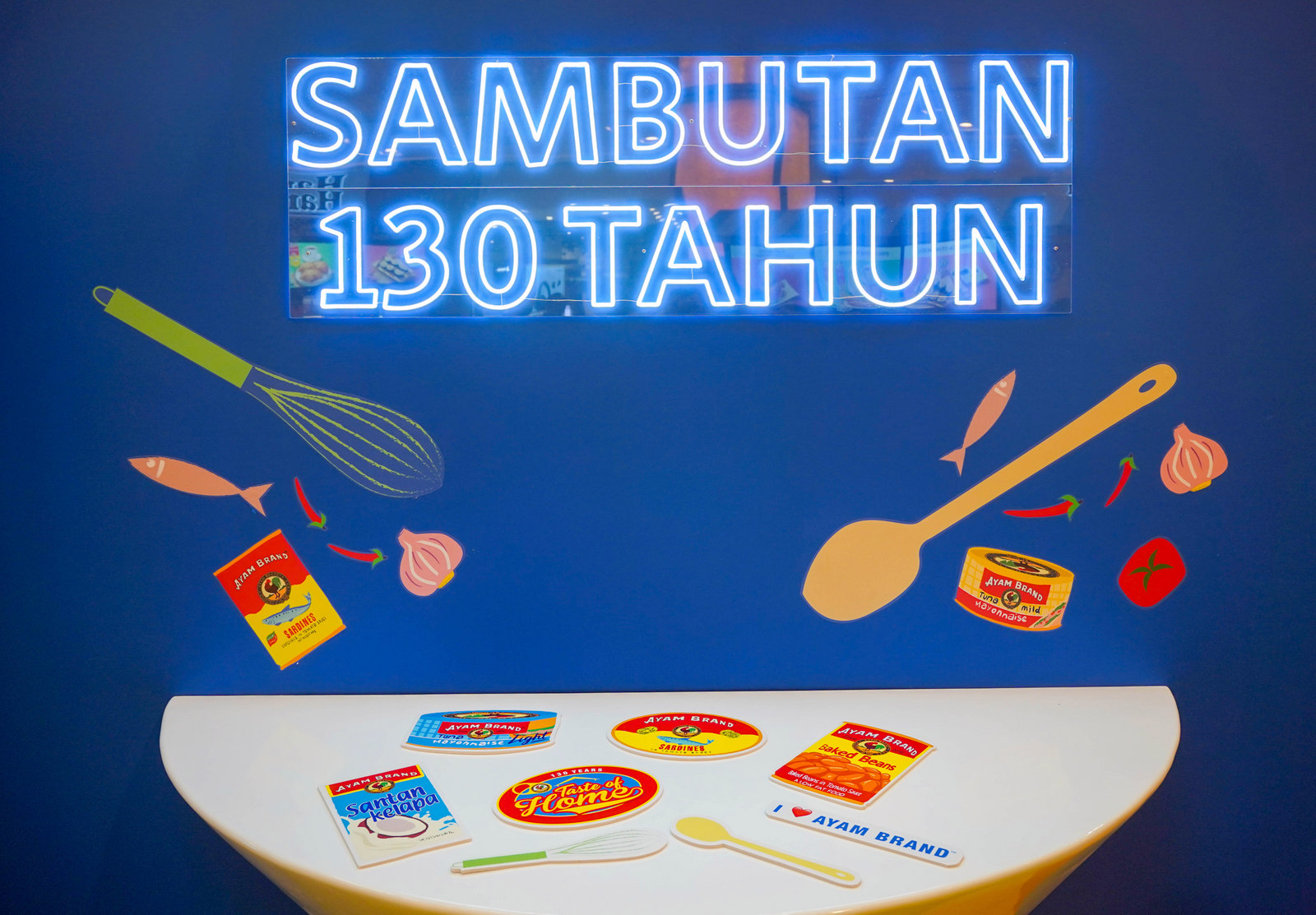 6. Pose and snap photos with friends and family
at the Ayam Brand Kitchen or with a large Instagram-worthy bowl featuring the brand's iconic chicken design.