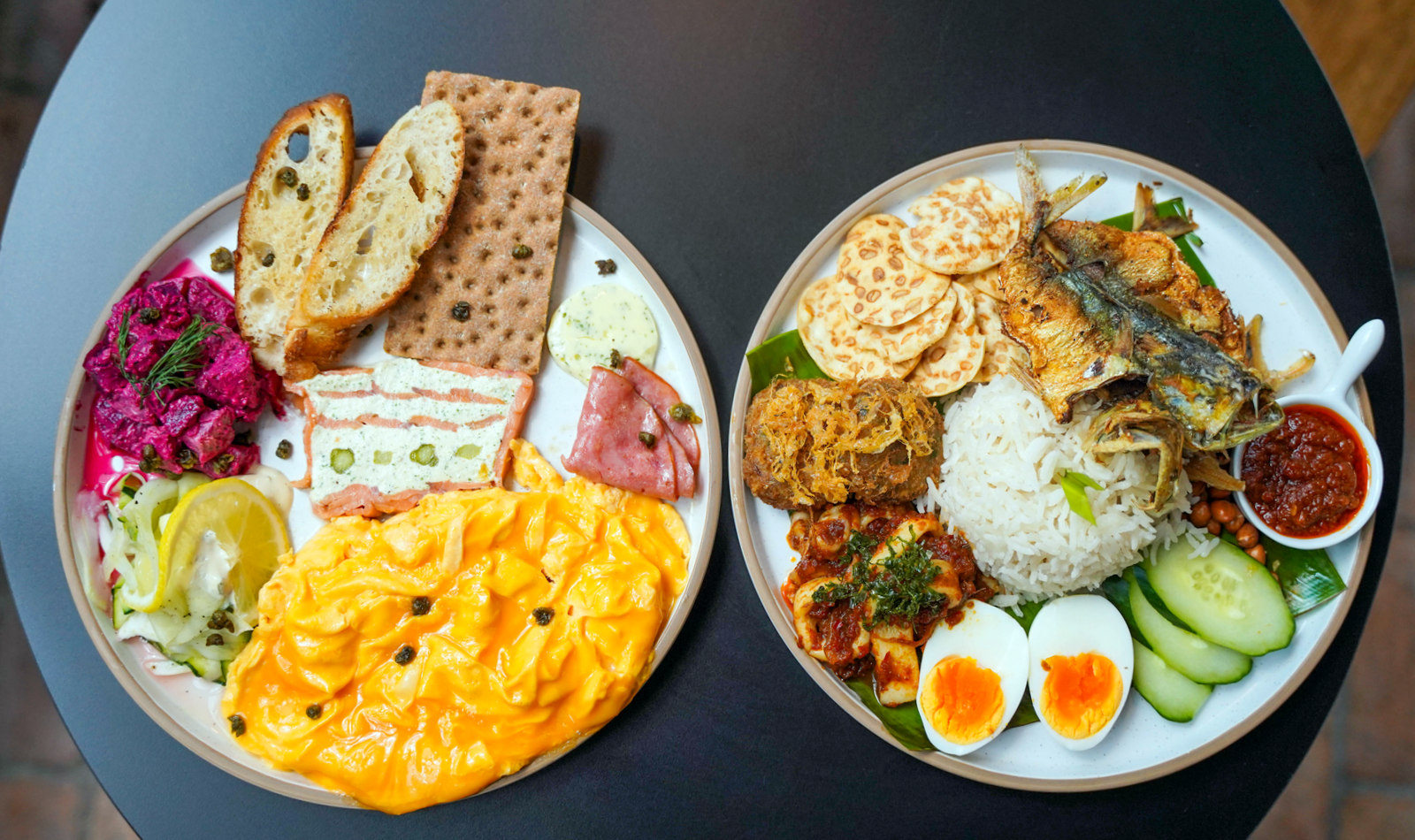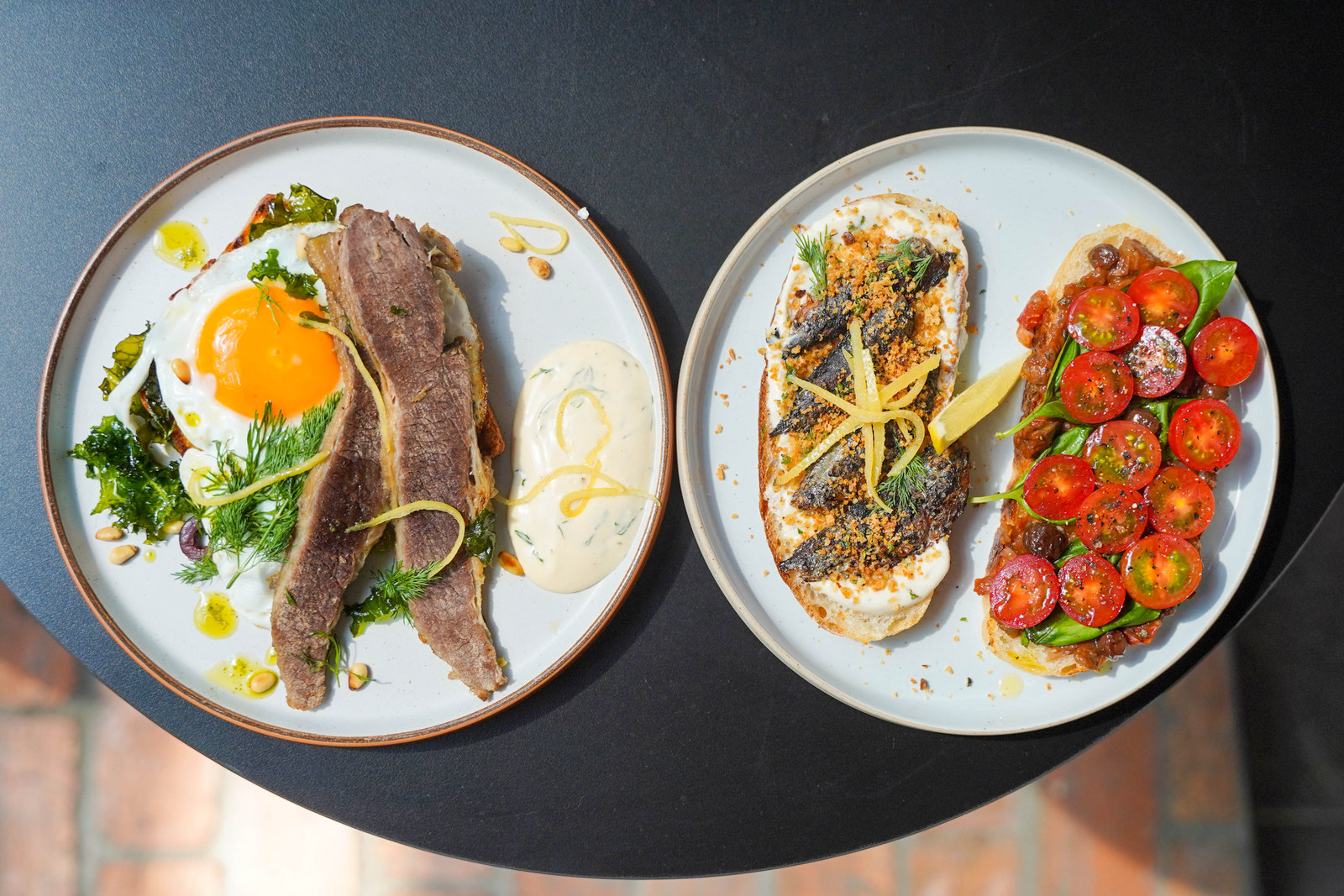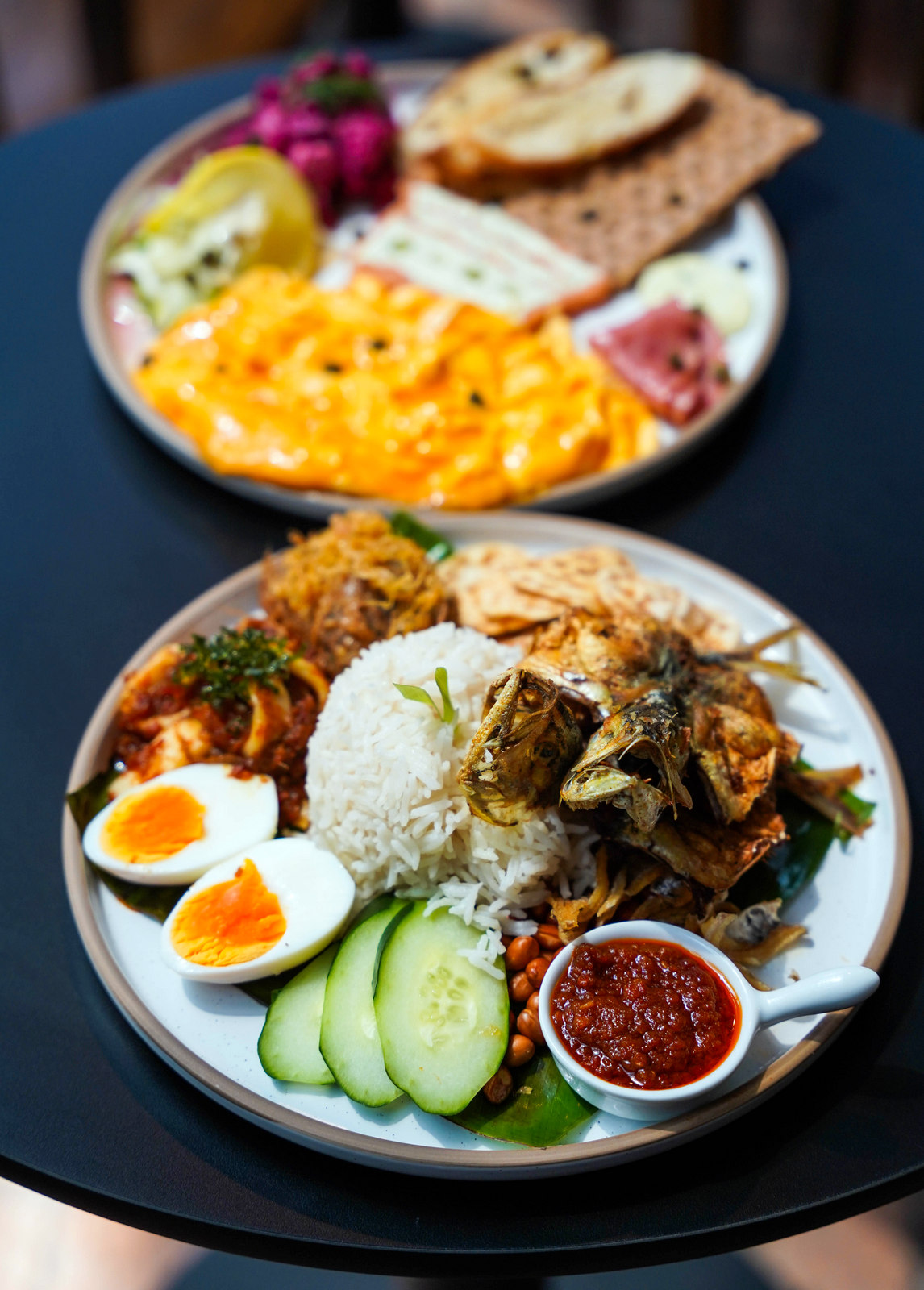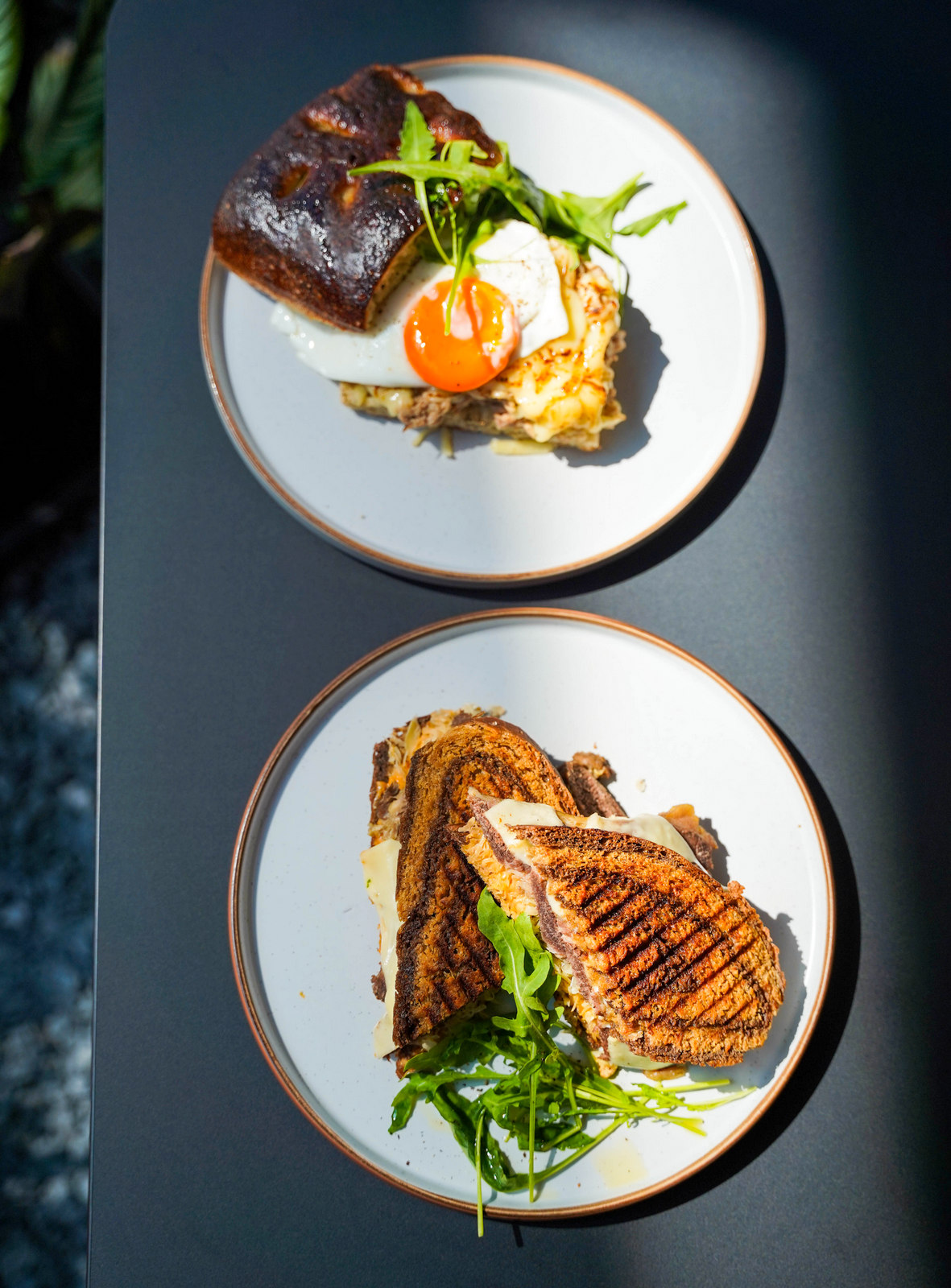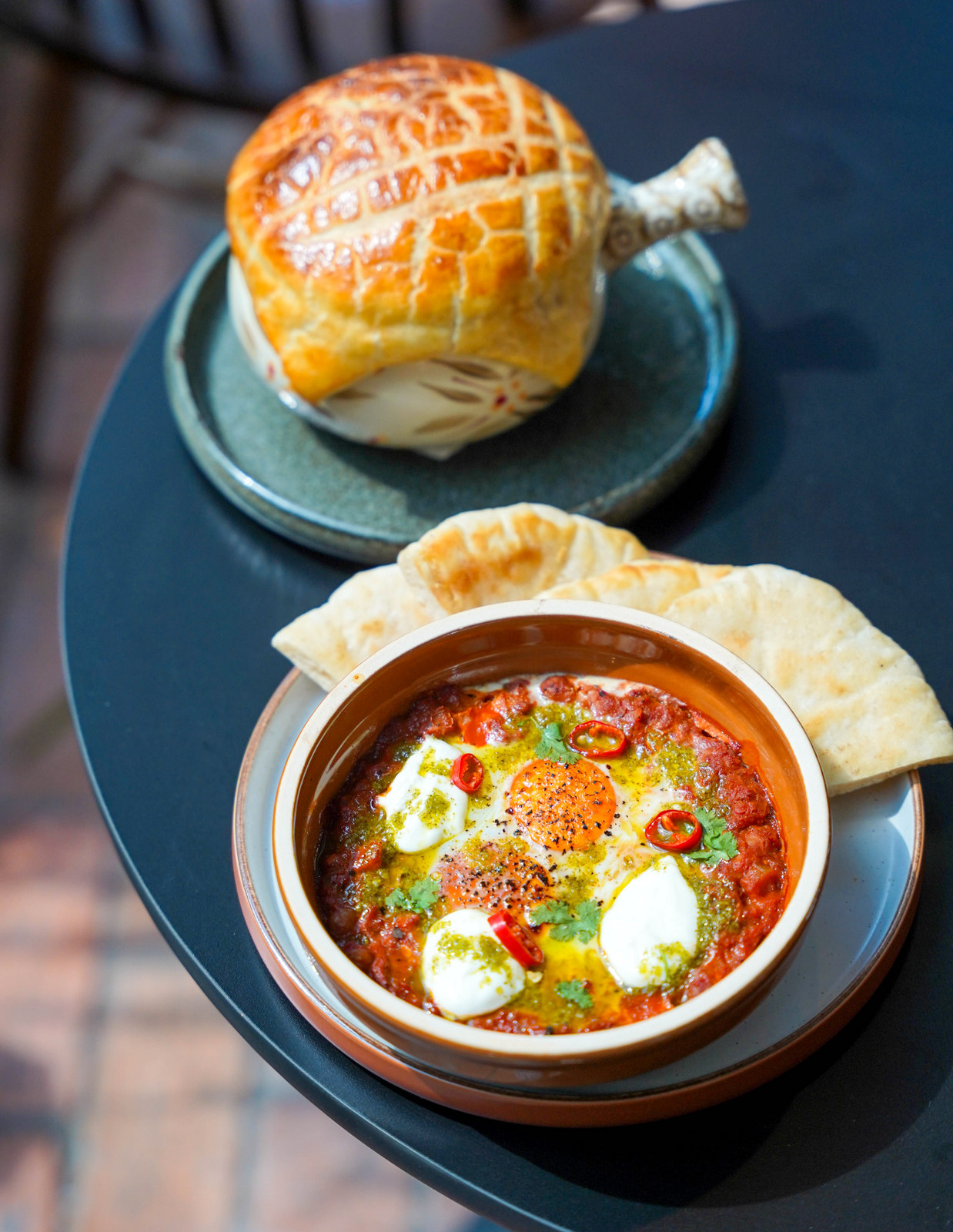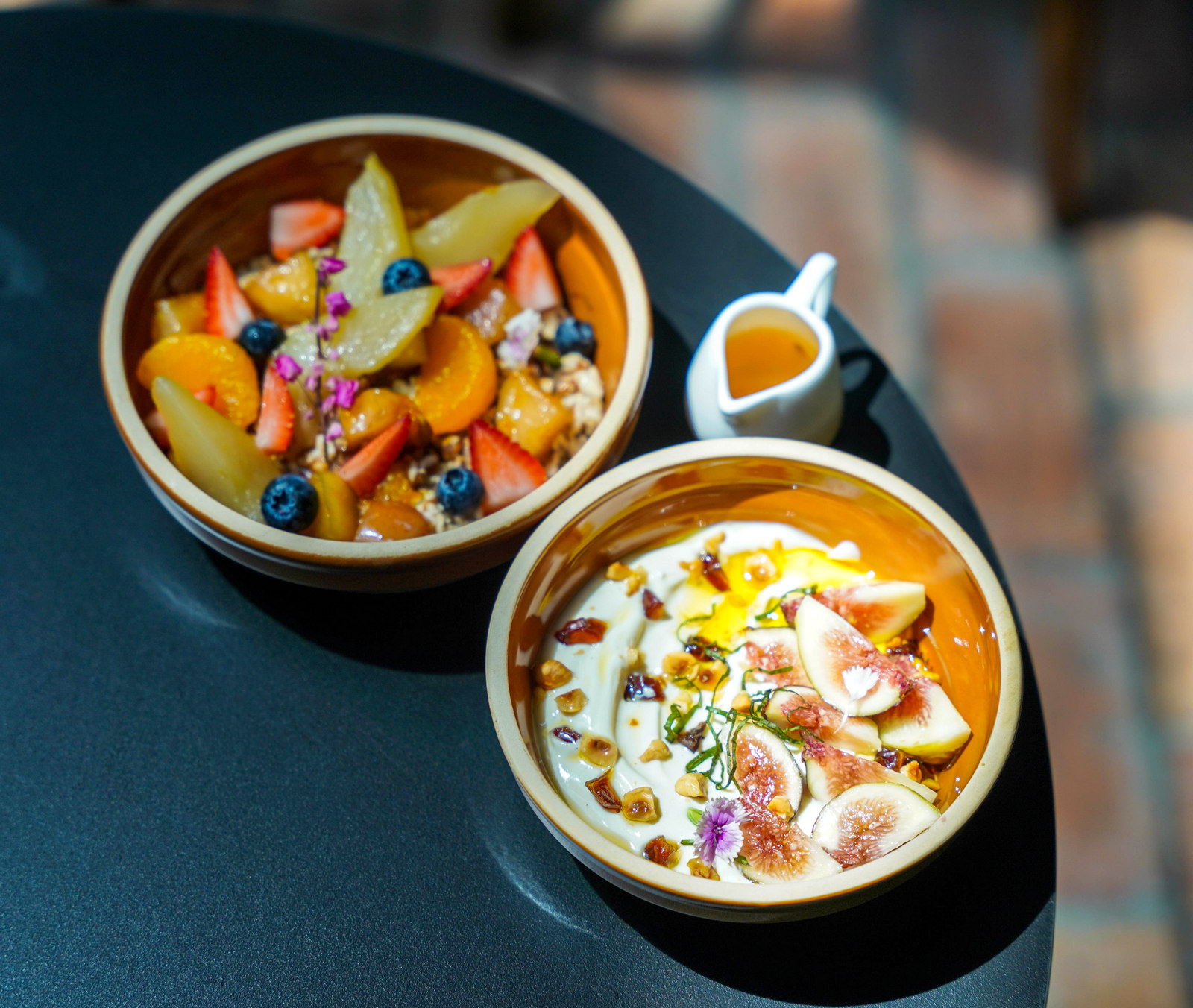 Three months after Take A Bow made its debut, our favourite cafe in Bangsar South has widened its menu with wonderful new temptations.
Eating here is like exploring the world - from a Scandinavian Smorgasbord that breathes fresh life into big breakfasts to Swiss-style Bircher Muesli with a clementine-and-chamomile twist, to our current favourite nasi lemak in KL, harnessing seafood off the boats of Pulau Pangkor.
The culinary maestros of Take A Bow deserve a big hand for their distinctively fun recipes - pastry-crusted mackerel chowder, salt beef with cornbread, and buckwheat pancakes with figs, chocolate and Ceylon tea syrup, crafted of whole, honest ingredients with inventive flair.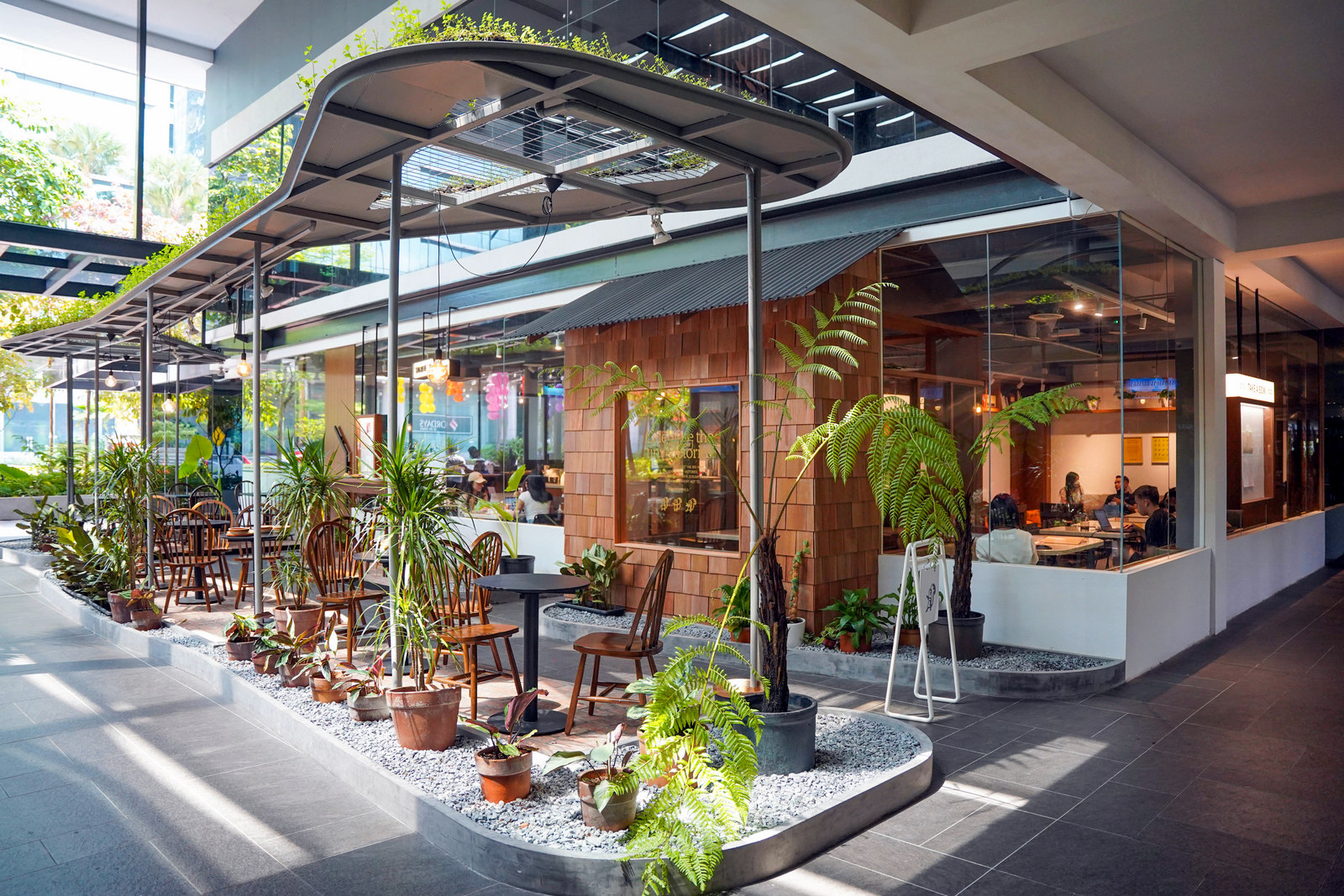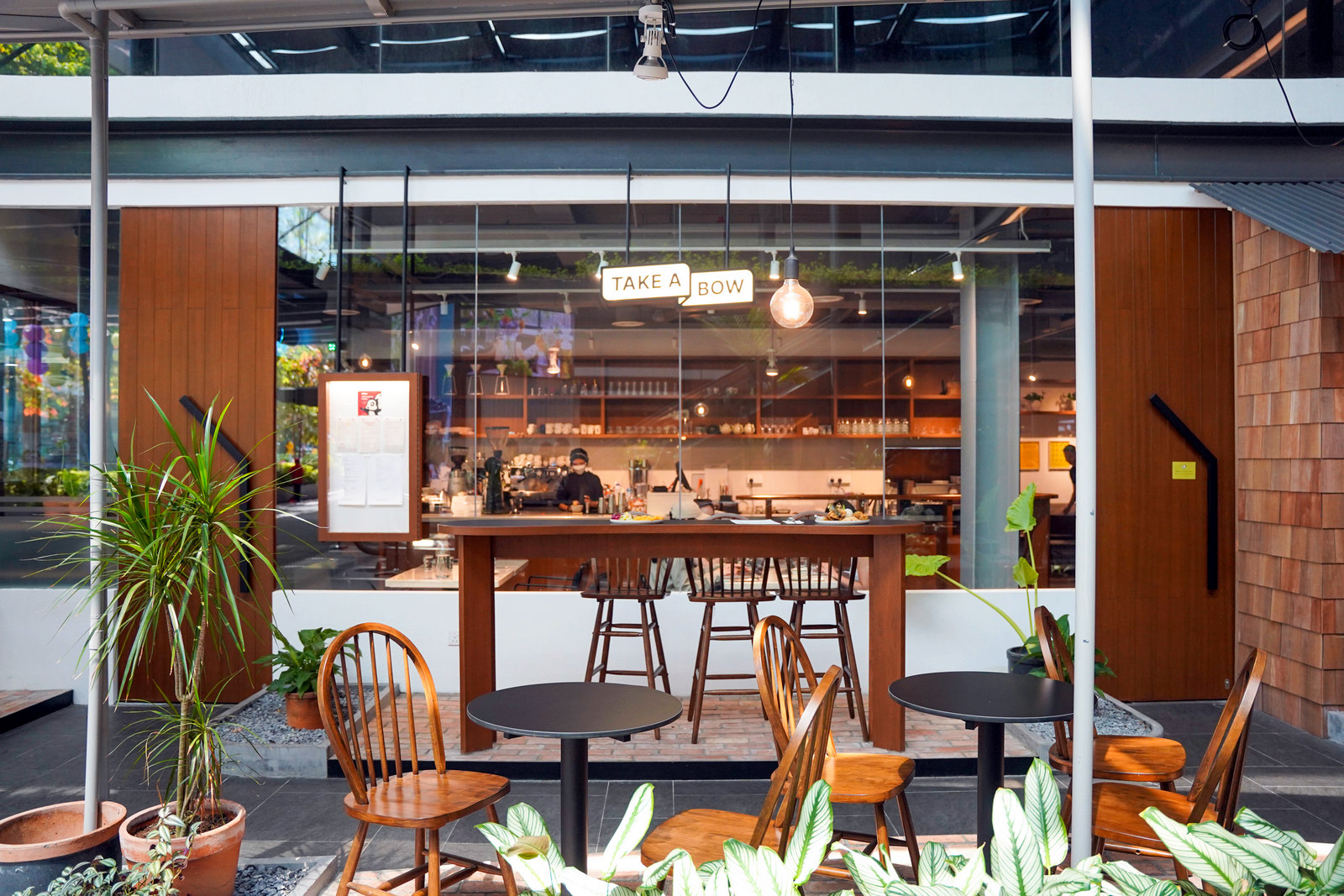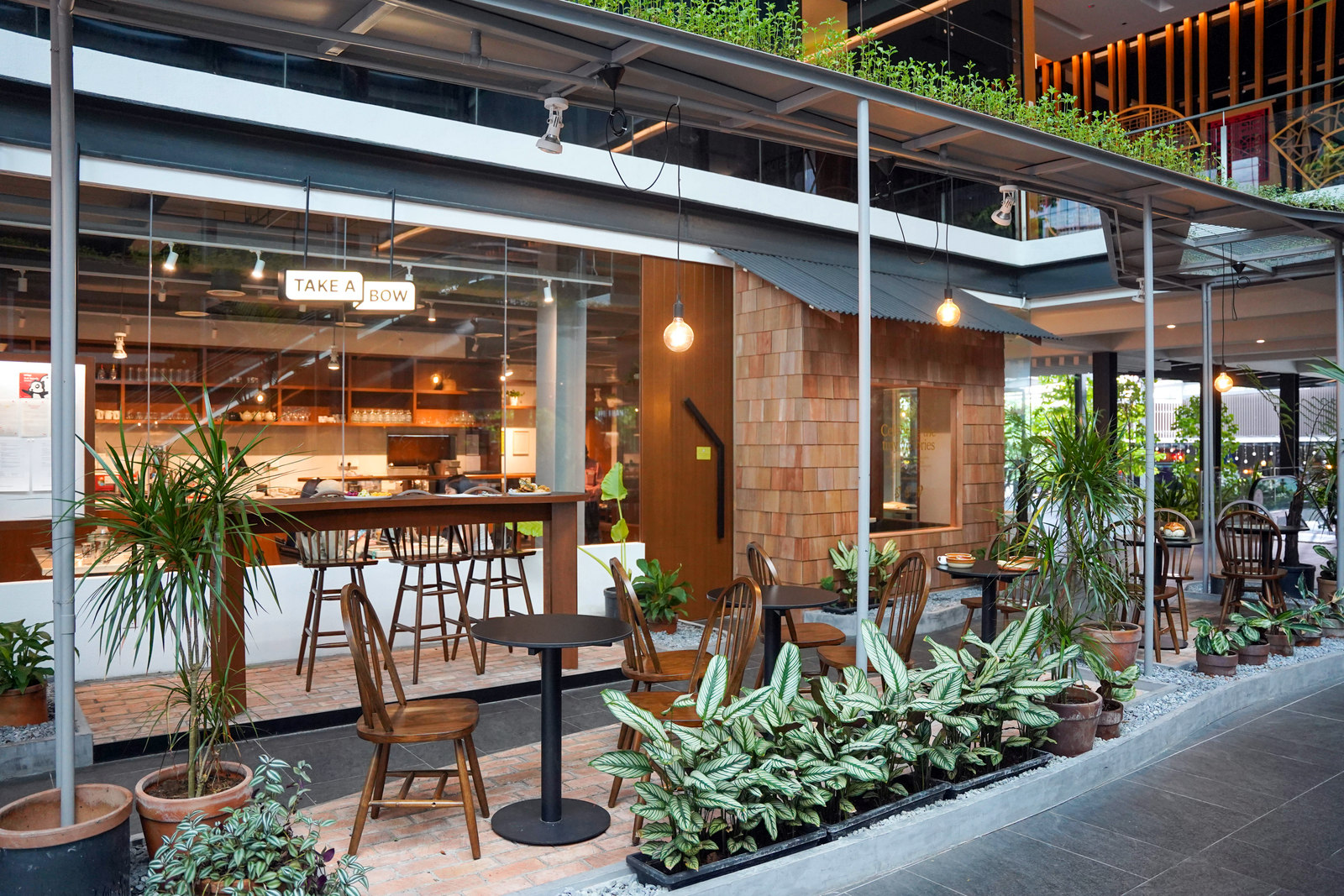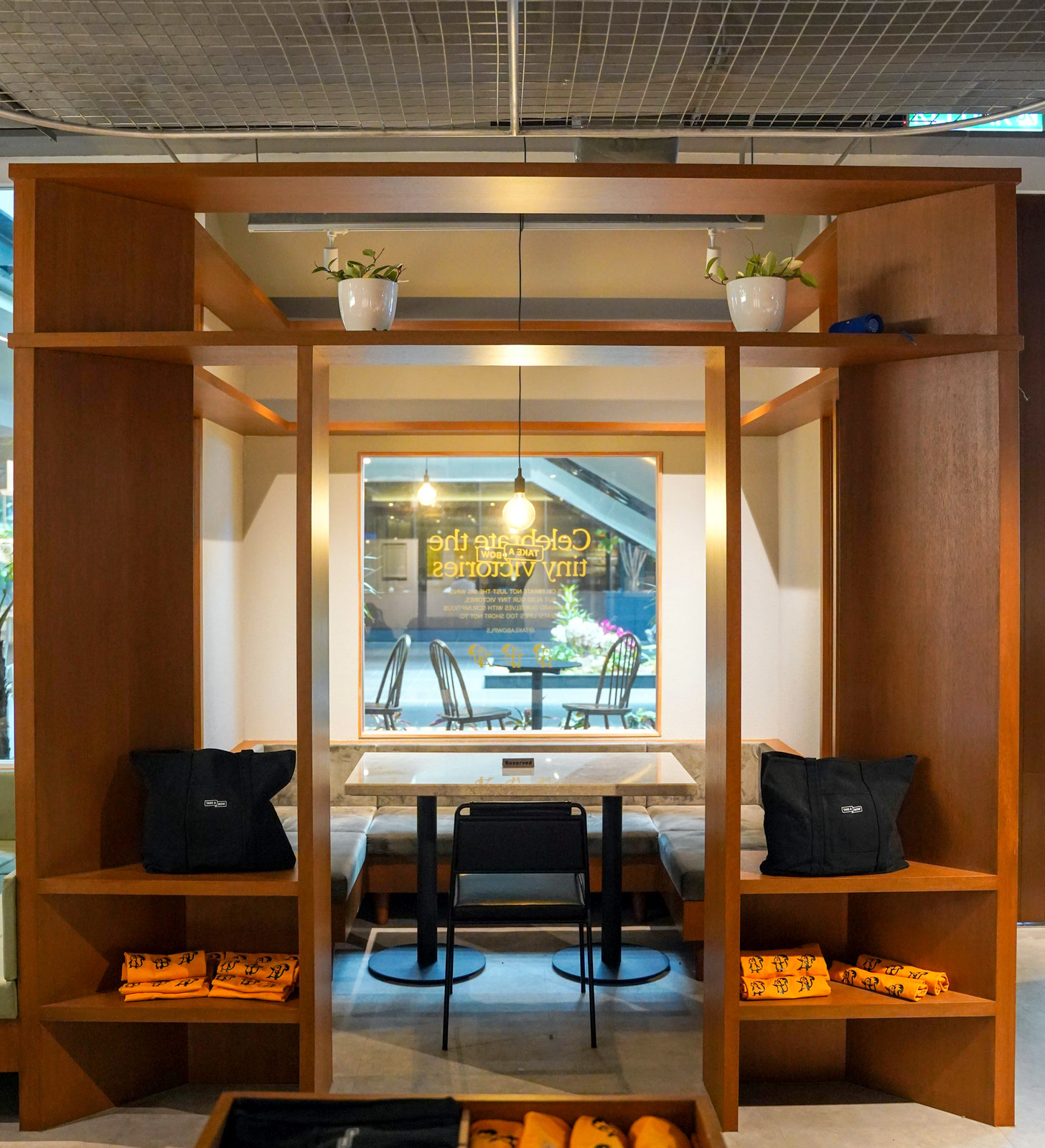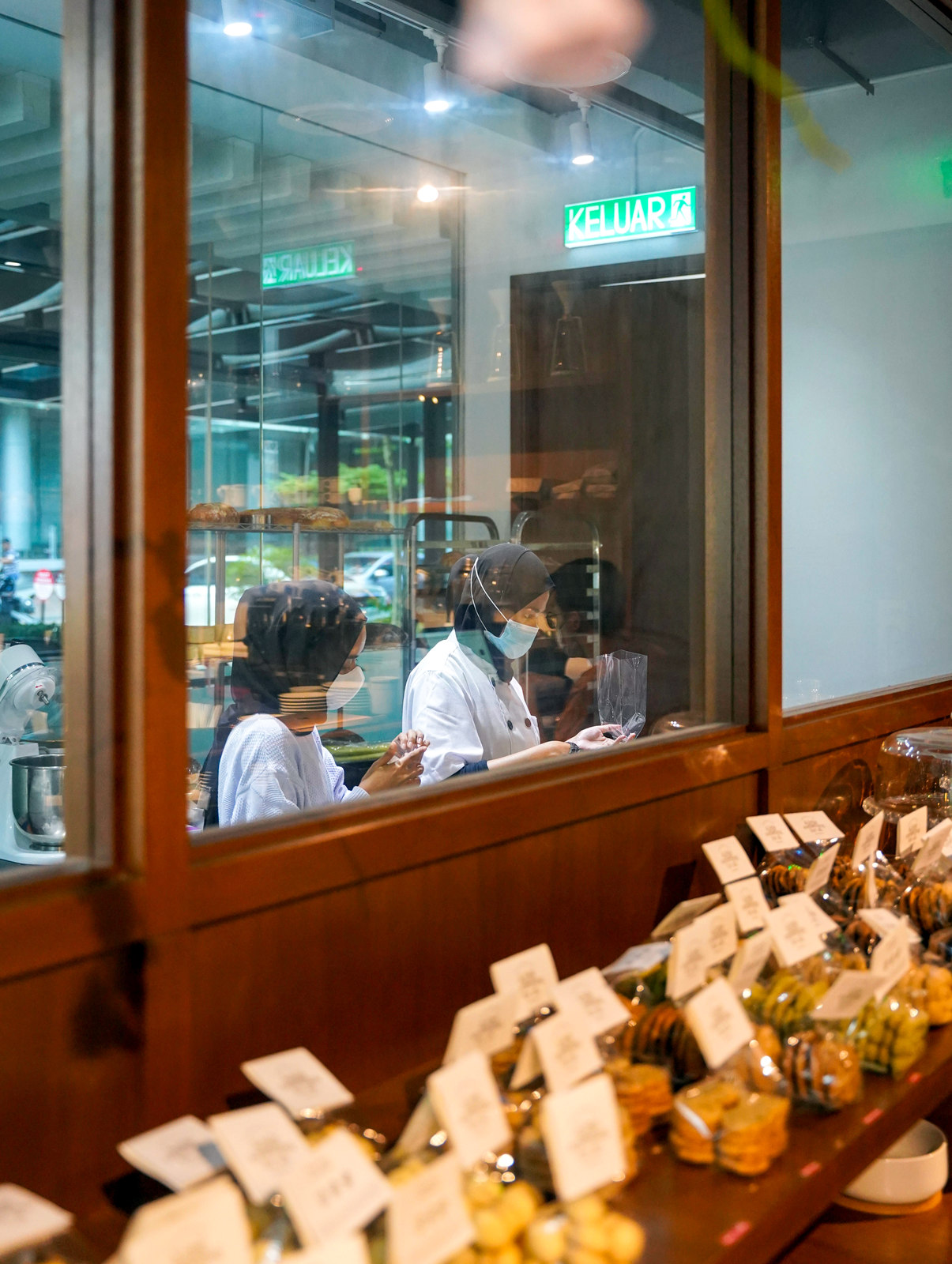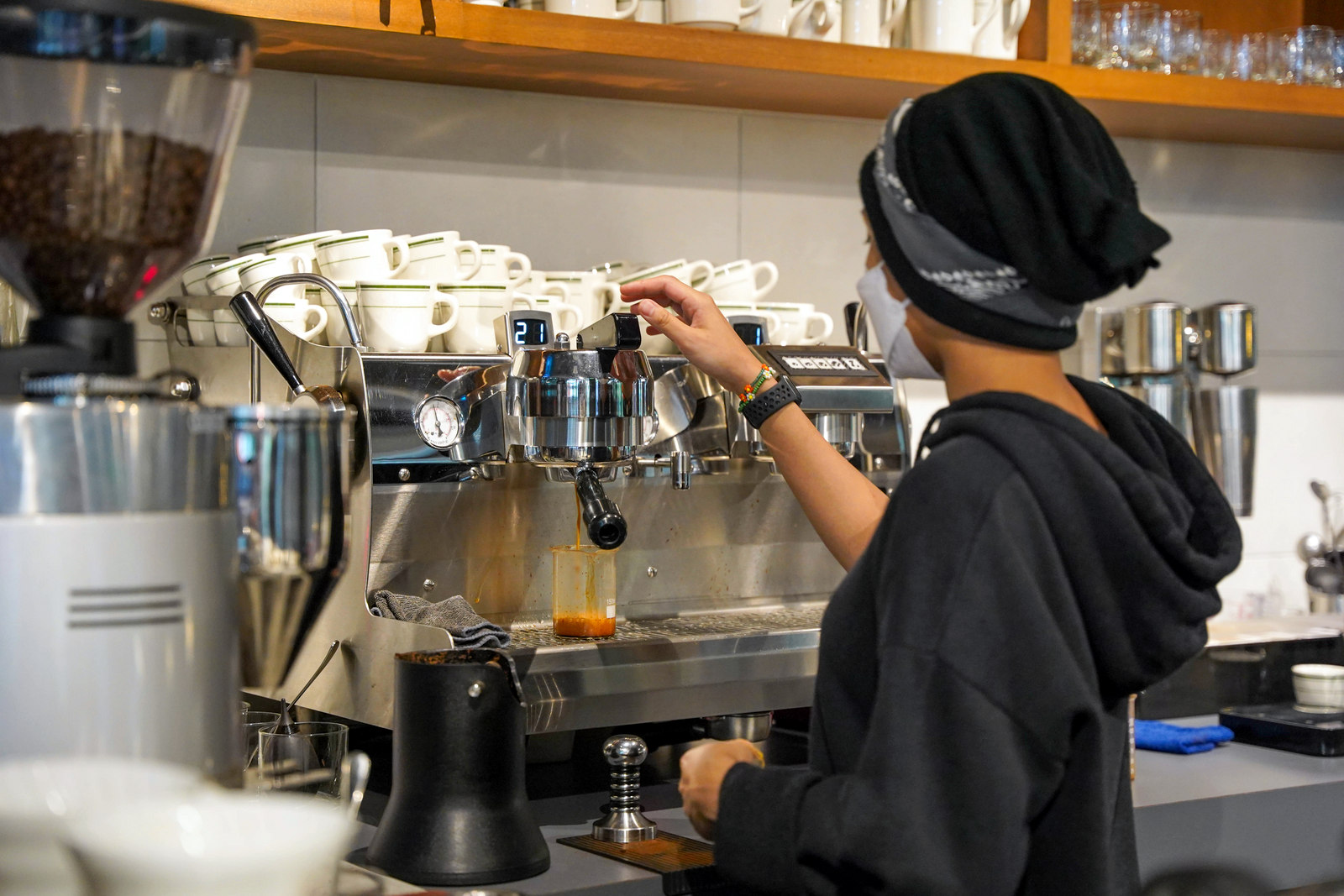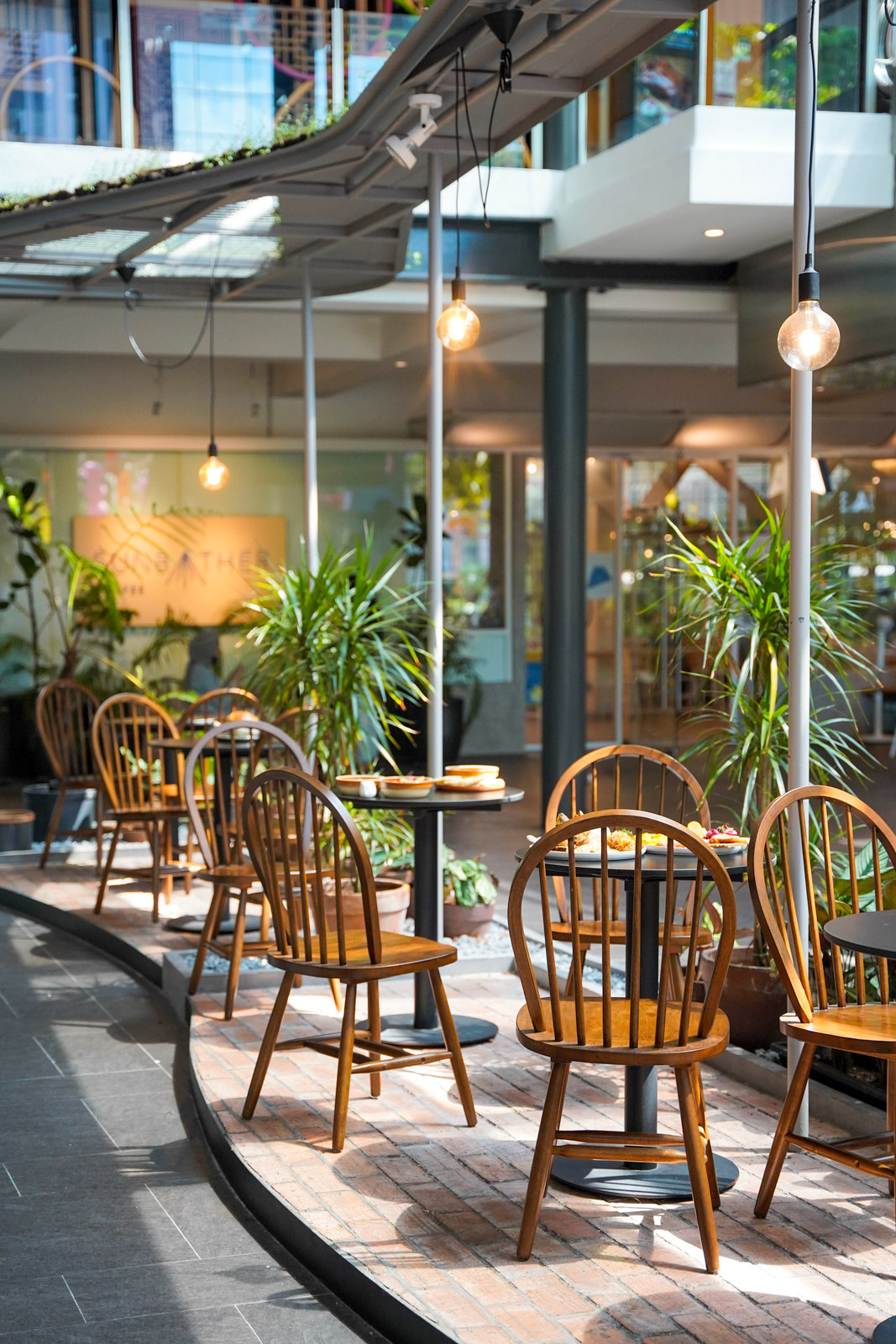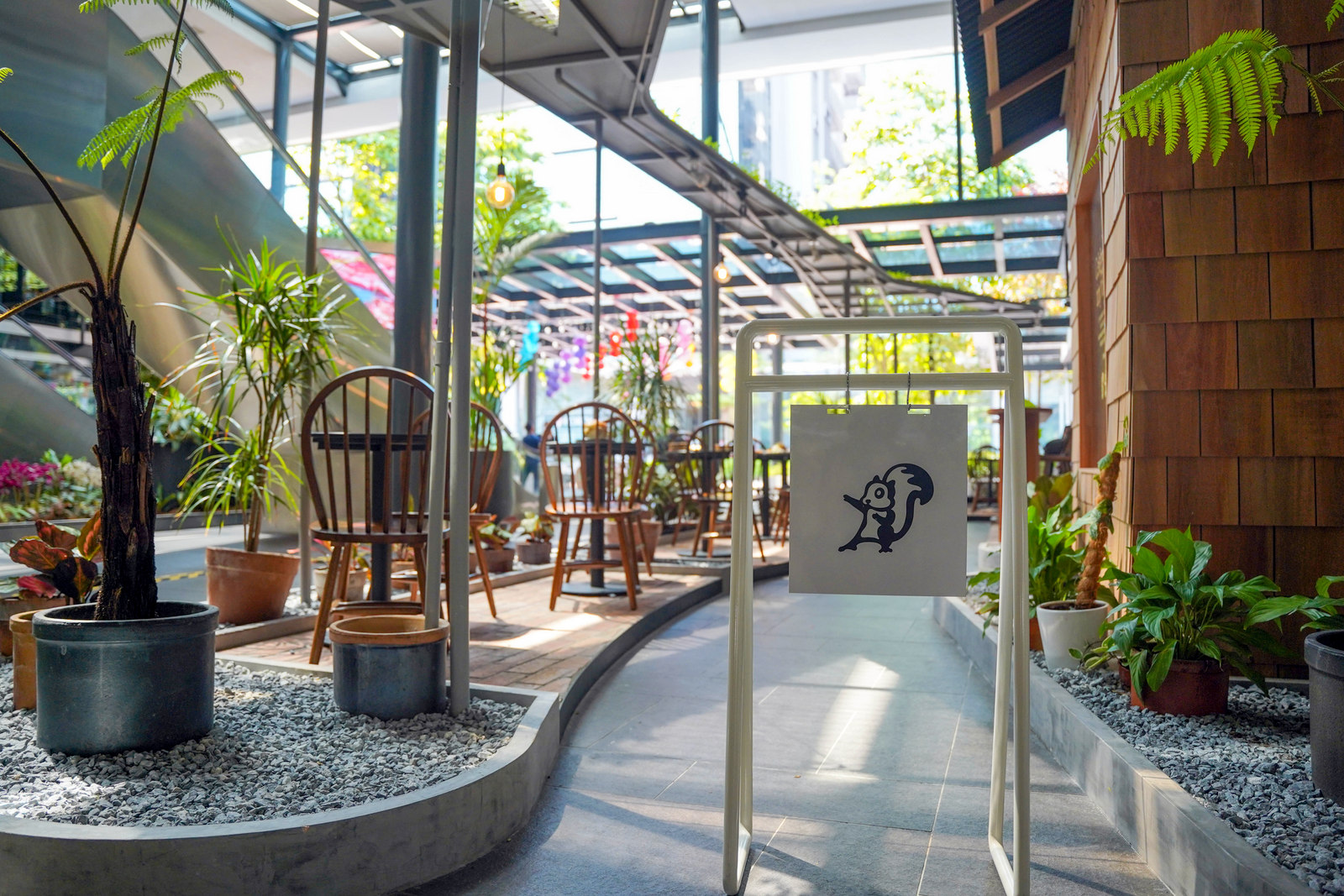 Take A Bow's setting is now instantly recognisable - a cheerful, leafy space with lots of sunshine and warm wood tones, perfect for a leisurely meal, a fast coffee, or for picking up sensational house-baked cookies that make a marvellous gift (try the tahini chocolate cookies).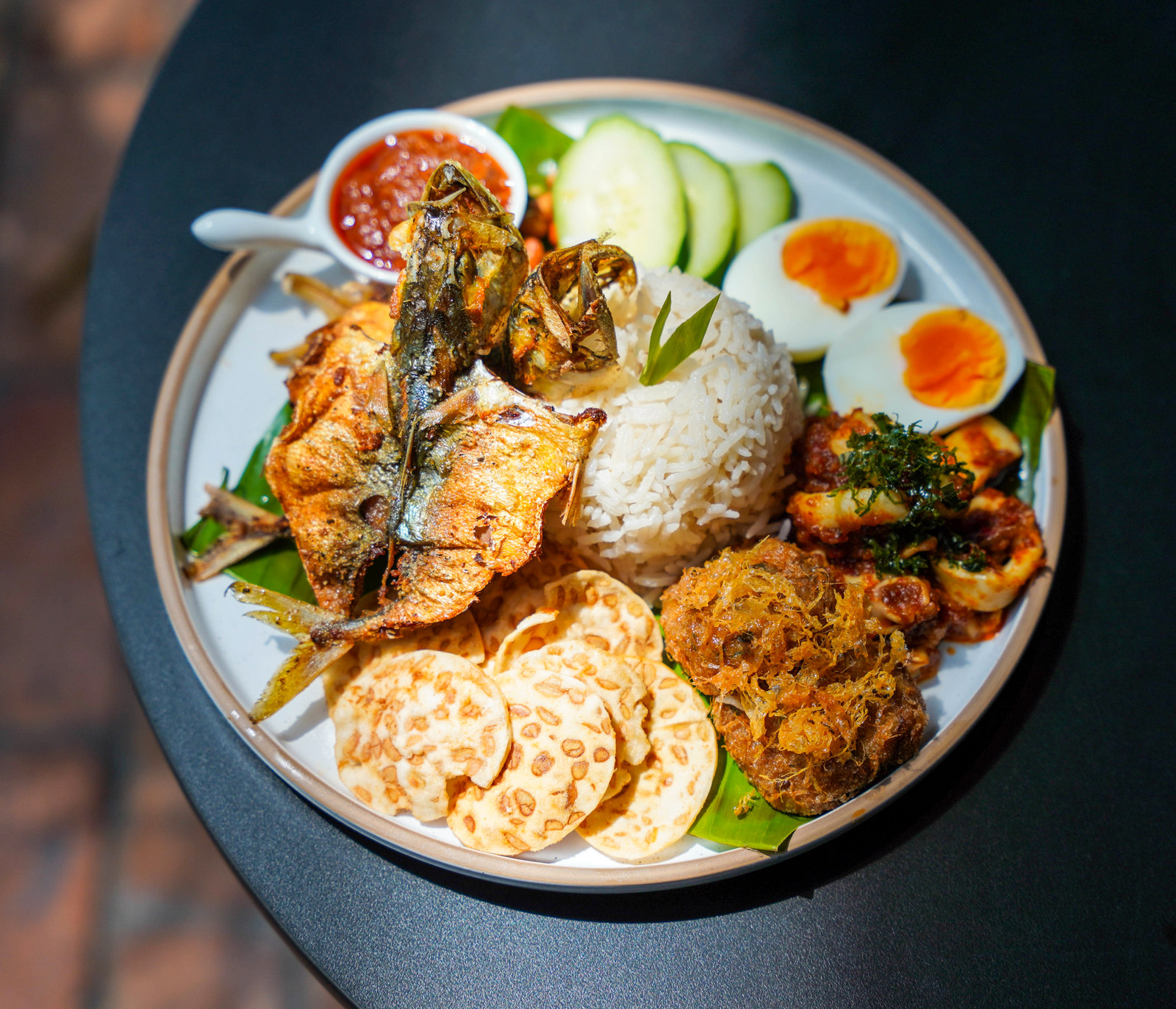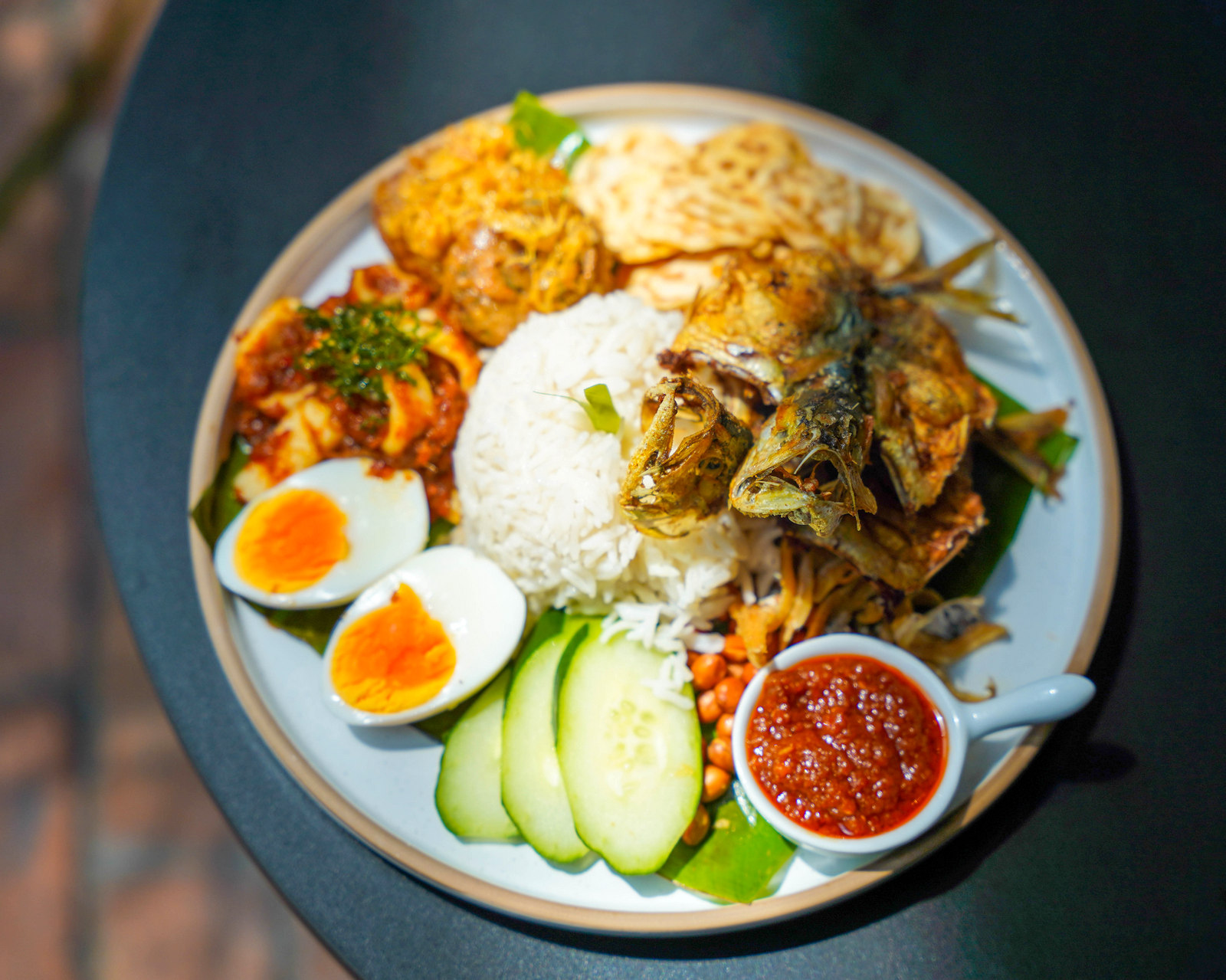 Set a date this weekend for Take A Bow's Pulau Nasi Lemak (RM35), available exclusively on Saturday and Sunday in limited portions.
The Pulau refers to the island of Pangkor, the birthplace of Take A Bow's sibling founders. Their family continues to run a fishing business in Pangkor, furnishing the fish and squid that power this platter, straight from the shores into the kitchen.
The steamed basmati on its own is already a delight, deeply aromatic with coconut milk. But everything that encircles the rice makes it even more enjoyable.
You'll find deep-fried seasonal local fish - perhaps butterflied ikan kembung, fleshy and moistly firm - plus Pangkor's own ikan bilis, big ones with a clean crunch and brininess. Sambal sotong completes the triumph of seafood - no ayam goreng or daging rendang needed.
Also elevating the ensemble: Indonesian-inspired begedil and tempeh chips for tasty textural contrast, the former creamy with mashed potatoes, the latter crisp with fermented soybeans.
Could this be our favourite nasi lemak of 2022? With four months remaining this year, Take A Bow's rendition could top our ranking of contenders.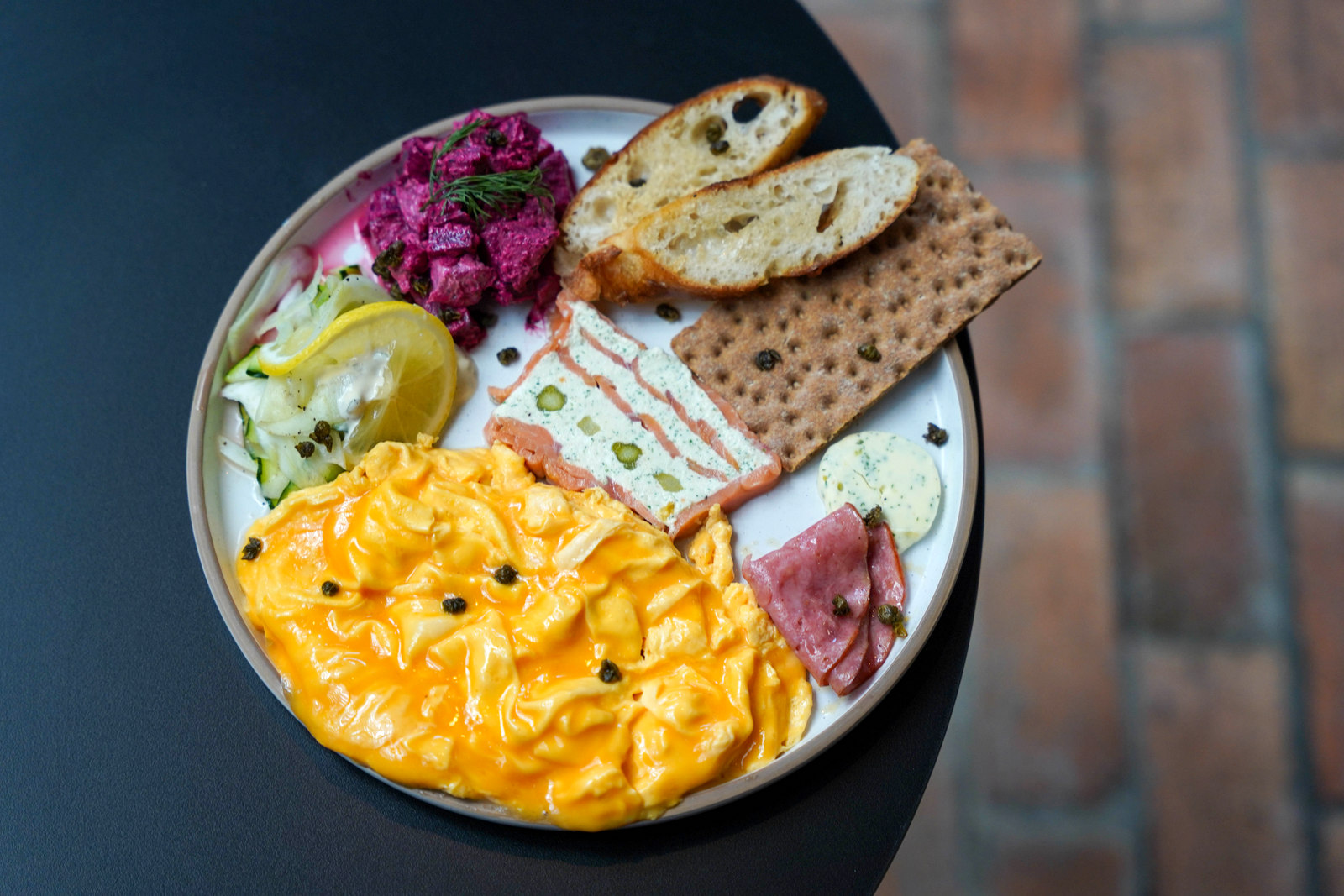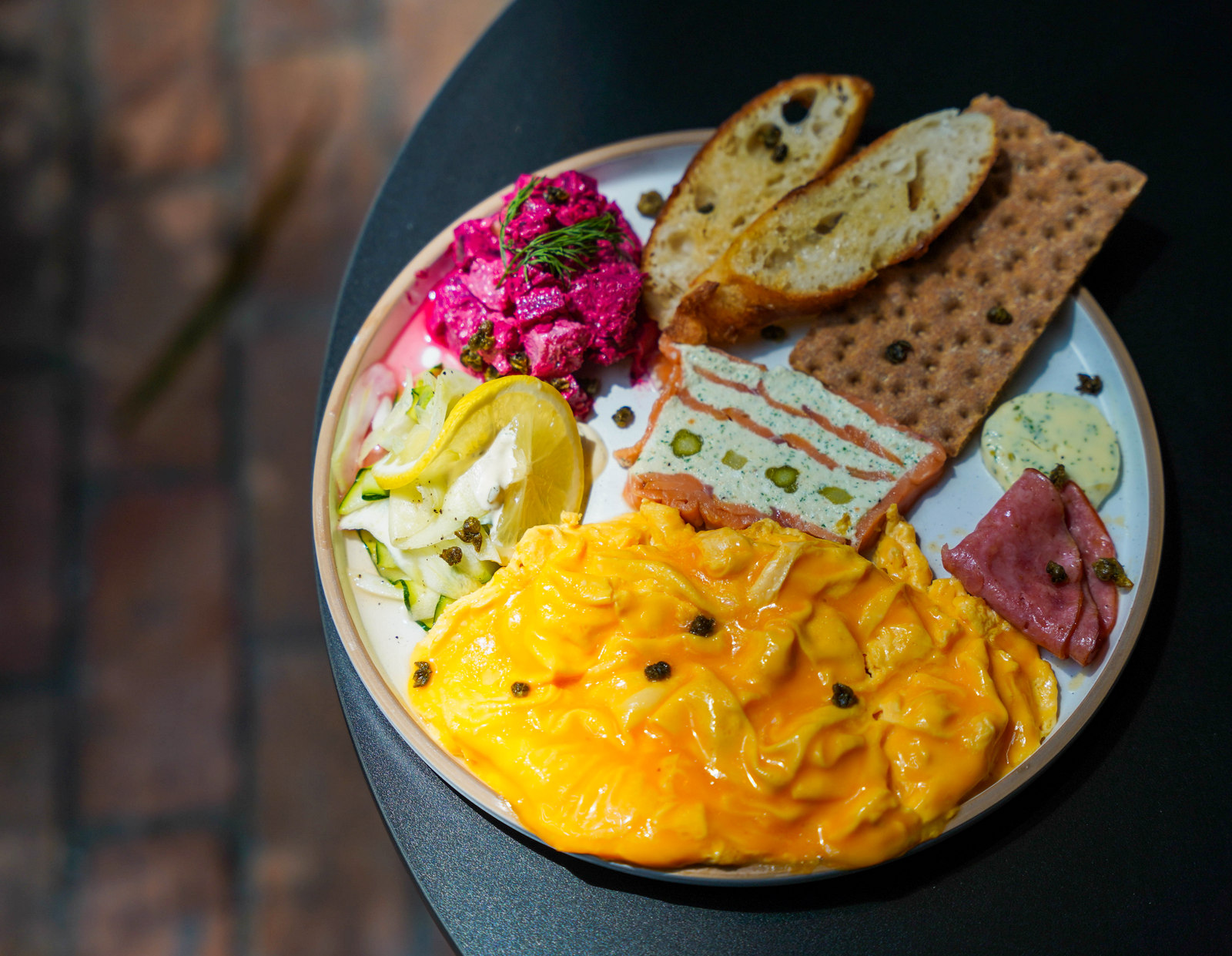 Take A Bow infuses a memorable touch into every effort: The Scandinavian Smorgasbord (RM36) brings a bit of Bergen to KL, a creative change from conventional Big Breakfasts.
Available everyday, the Smorgasbord lives up to its name, serving up colourful, confident ingredients that represent nourishing, nutrient-loaded realness, free of bacon and sausages.
The scrambled eggs are clearly, captivatingly luscious. But every other component plays a role - the soft terrine of smoked salmon with asparagus is worthy of an Oslo gourmet hall, the salad of fennel and zucchini could be a palate-reviving starter in a Copenhagen cafe, while the beetroot with potatoes could form part of a Stockholm family's hearty meal, rounded out with crispbread and sourdough baguette with fried capers and herbed butter.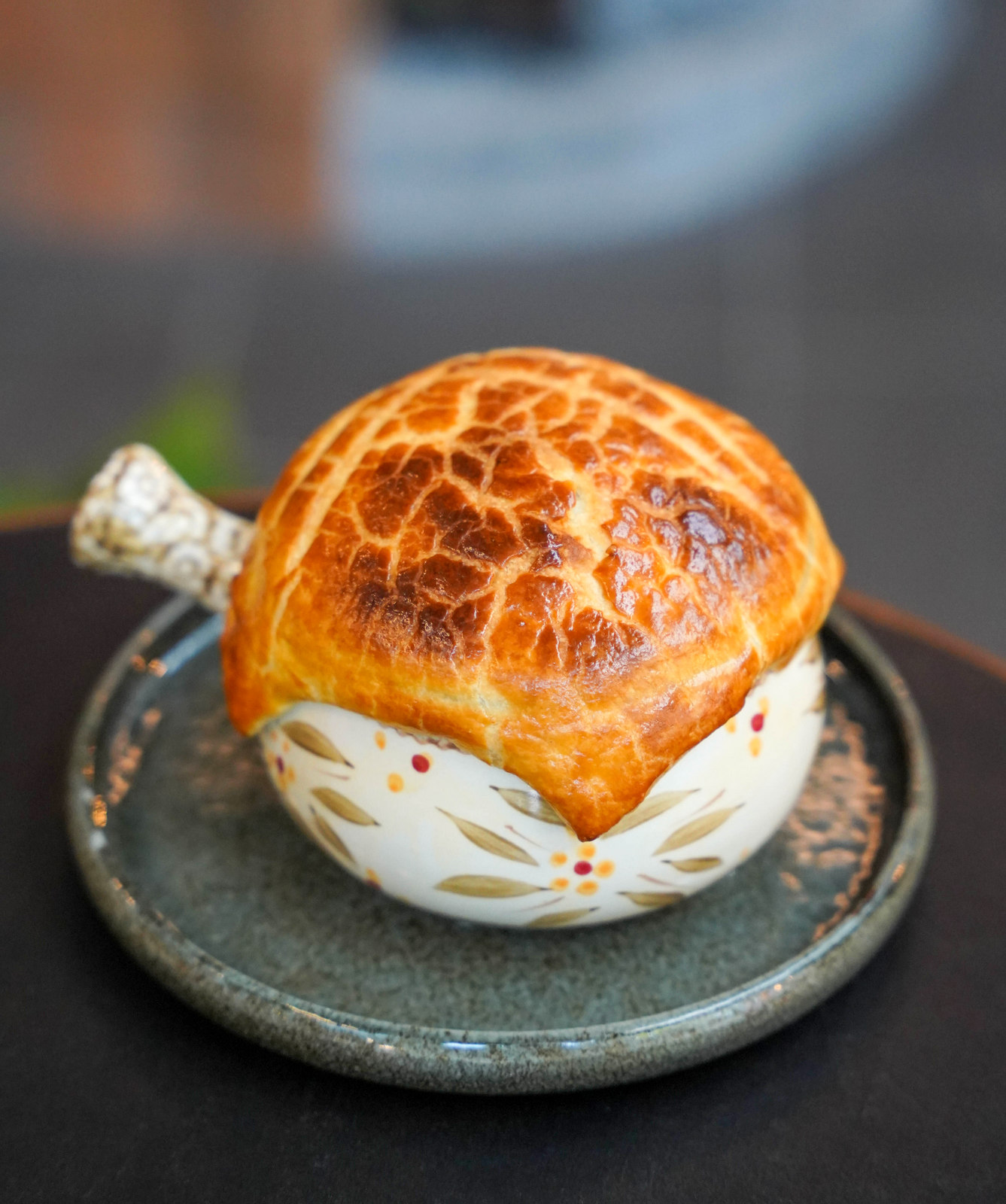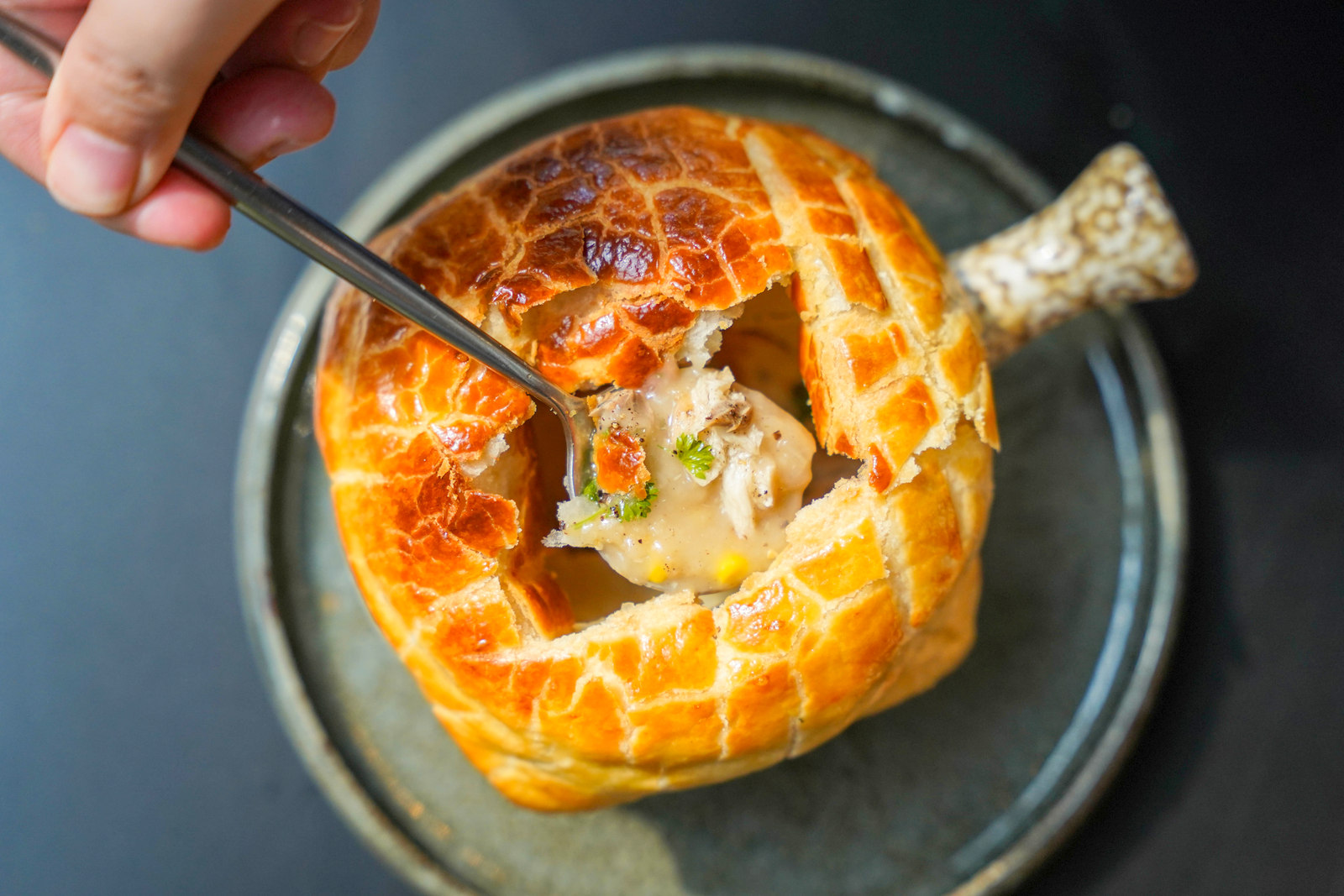 One more for the seafood fans: This mackerel and corn chowder offers flaky fish goodness in a charming bowl of sweet, steamy soulfulness, encased in a buttery golden pastry crust (RM26), proving that chowder can be as comforting as chicken soup.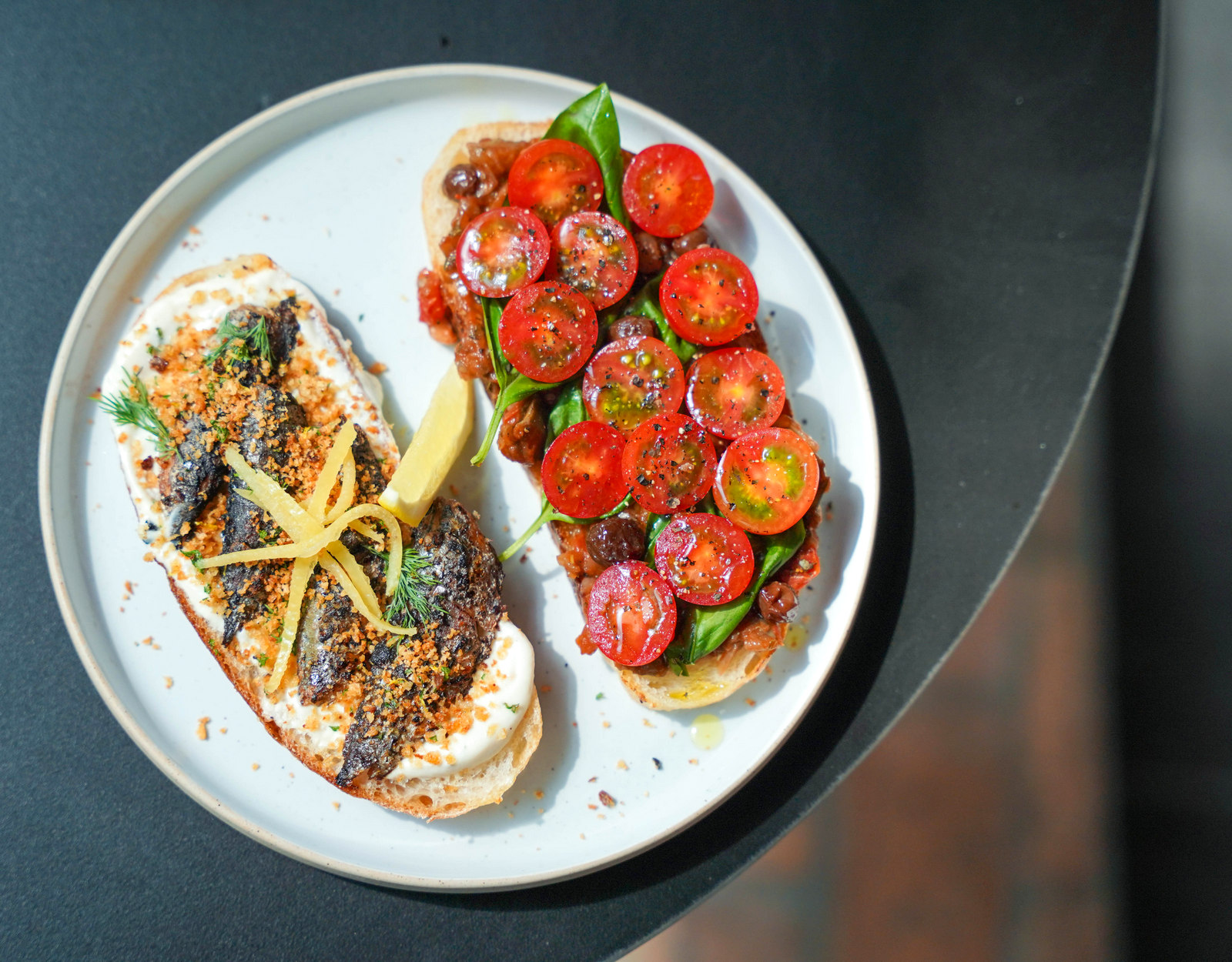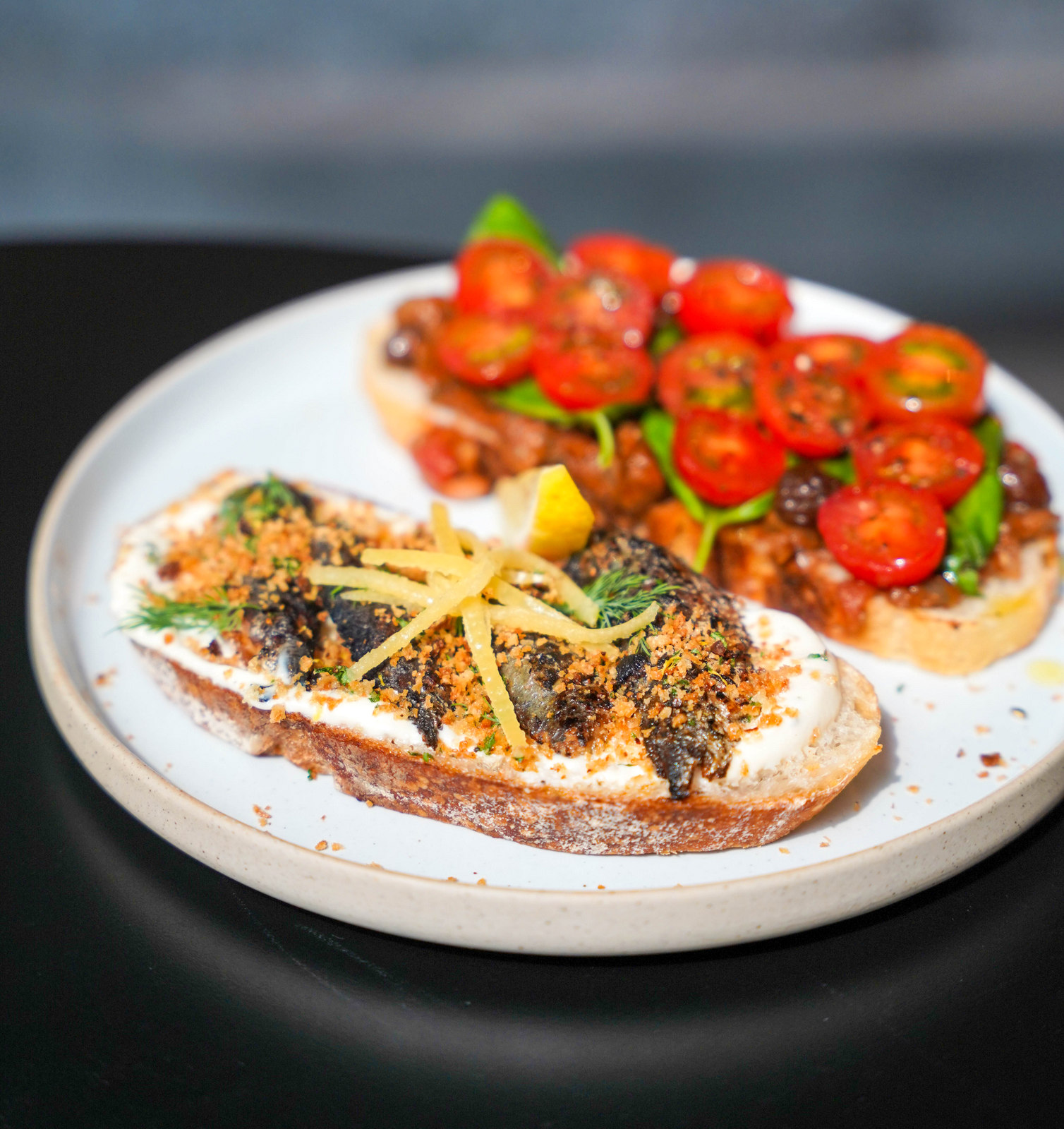 Most cafe enthusiasts know that Take A Bow is the reincarnation of Thirdwave, one of Bangsar South's earliest cafes. Thirdwave thrilled us with its open sandwiches, so we're happy to see more at Take A Bow.
On weekends, Take A Bow rolls out Savoury Sardines & Tomatoes on Toast, a duo of treats - one an ambassador for the sea's robust catch, the other an envoy for the earth's rich harvest.
Slow-roasted local sardines are balanced and brightened with lemon and fennel bulbs, sprinkled with lemon salt breadcrumbs and cushioned with ricotta, while its partner is painted red with the juiciest cherry tomatoes, Sicilian-style eggplant caponata, plump raisins and pine nuts on buttered bread - perfect for a pescatarian and a vegetarian to share!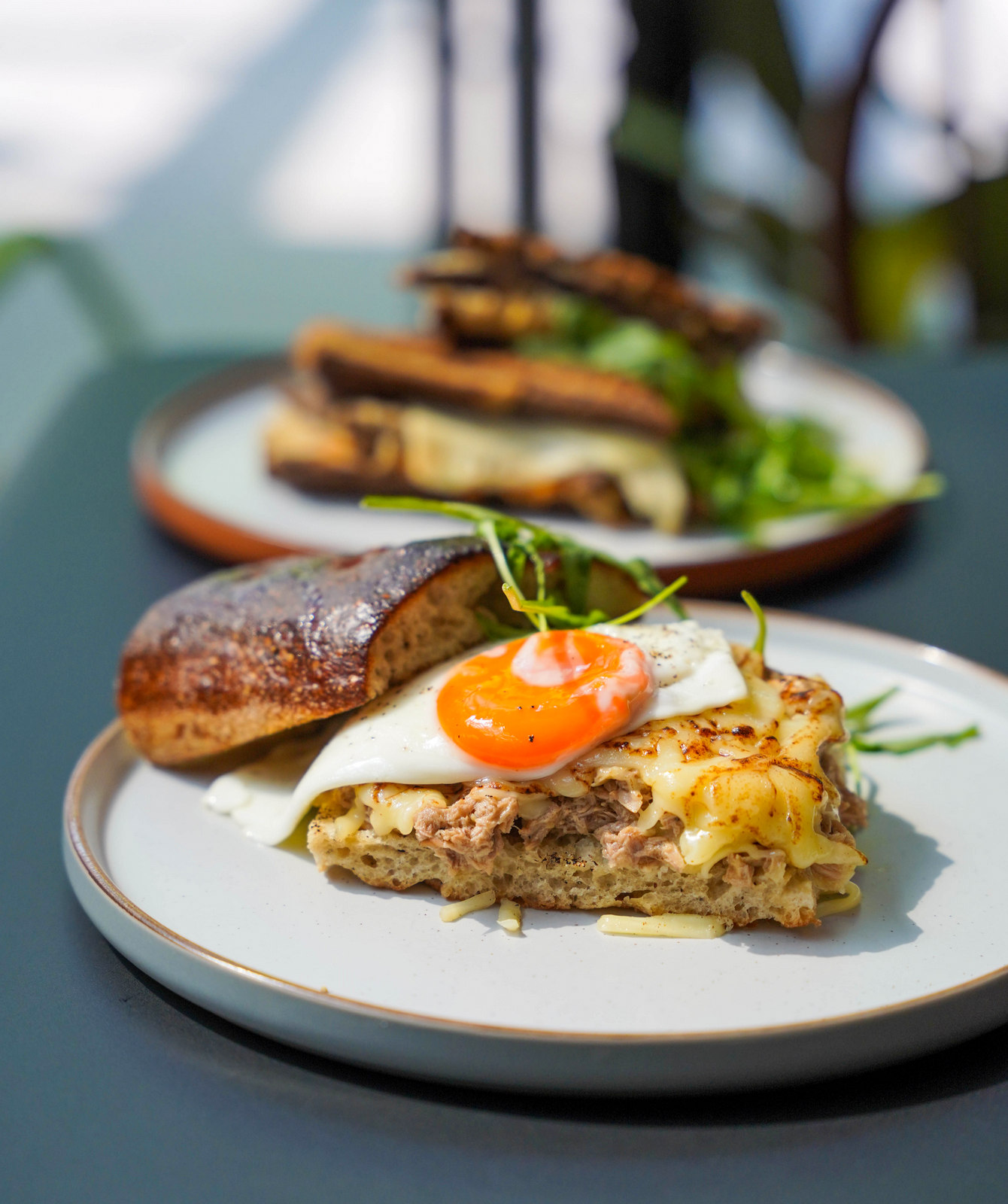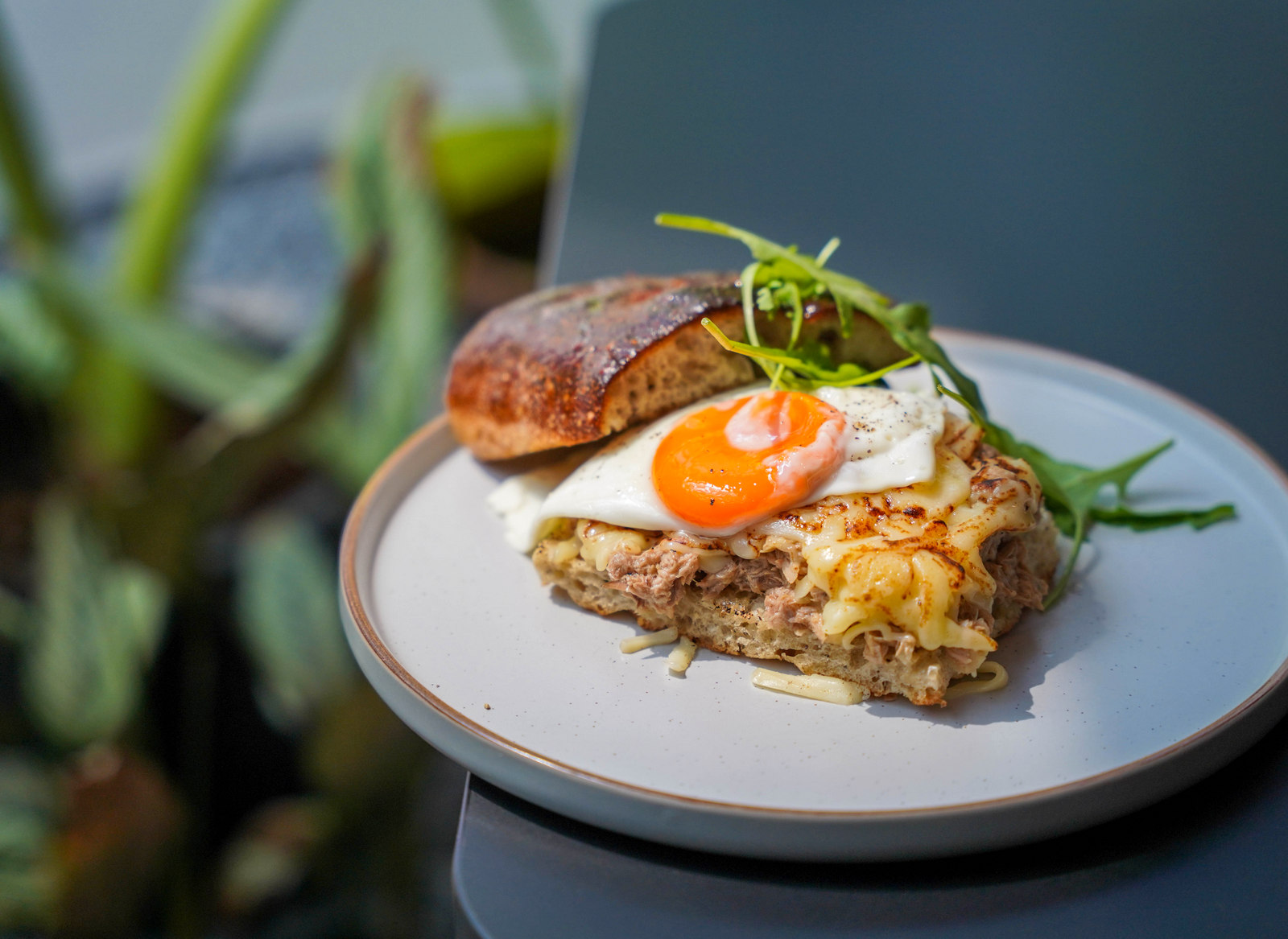 Are sarnies and toasties your most scrumptious indulgences? Take A Bow is the next best thing to a great British sandwich shop, with thick, tantalising temptations like the Tuna & Smashed Artichoke, creamily layered with tuna, artichoke, cheese and fried egg in focaccia, as decadent and divine as a sarnie could be (RM30).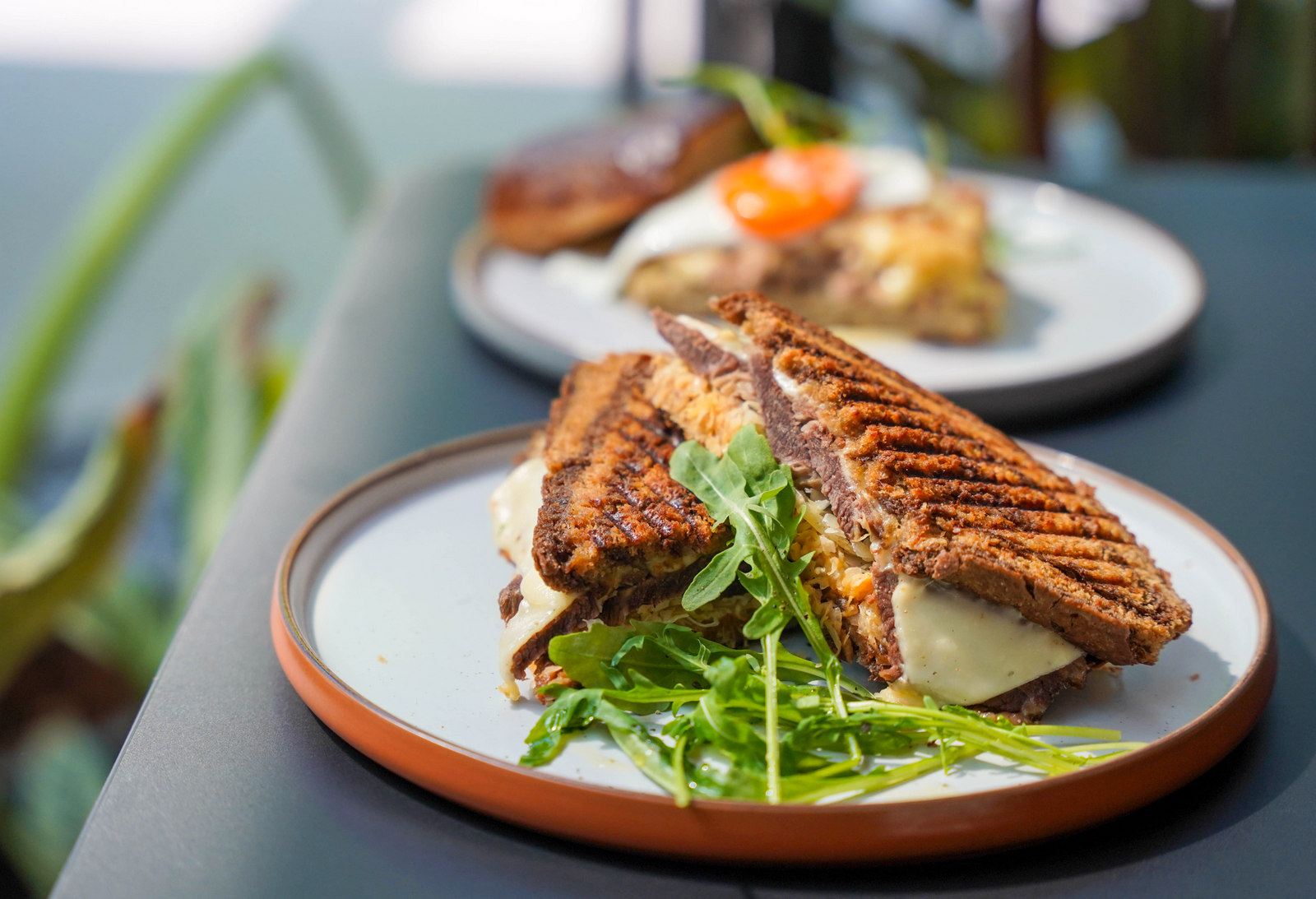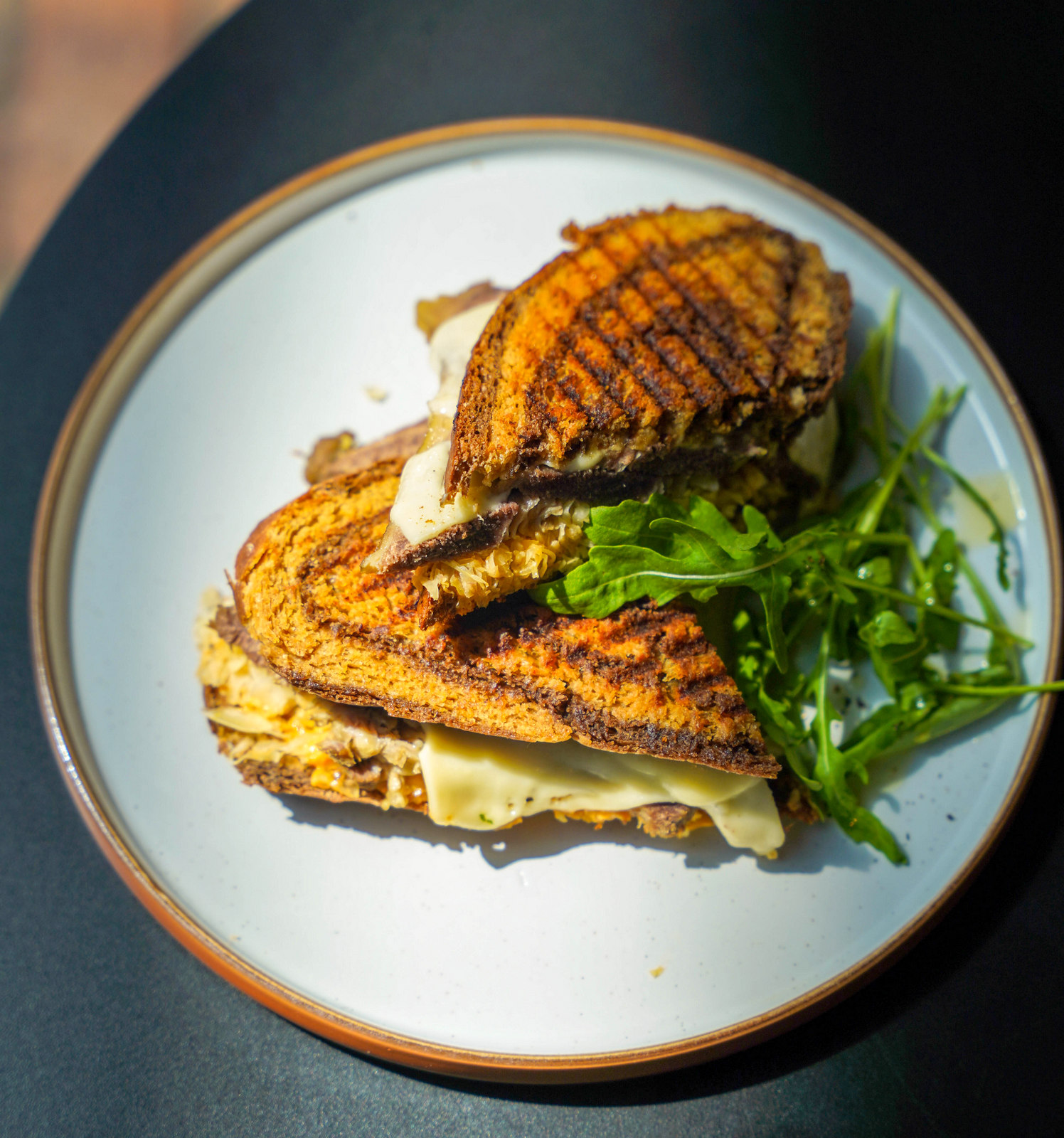 Charlie's Reuben Sandwich is Thirdwave's take on the deli classic - this weekend special proves punchy for the palate, with house-made salt beef, sauerkraut and Swiss cheese packed in grilled rye bread (RM36).
Fun fact #1: Charlie is the Chaplinesque squirrel mascot whose image is all over the cafe.
Fun fact #2: This isn't our run-of-the-mill salt beef - Take A Bow spices the meat with juniper berries, for a subtly piney pepperiness.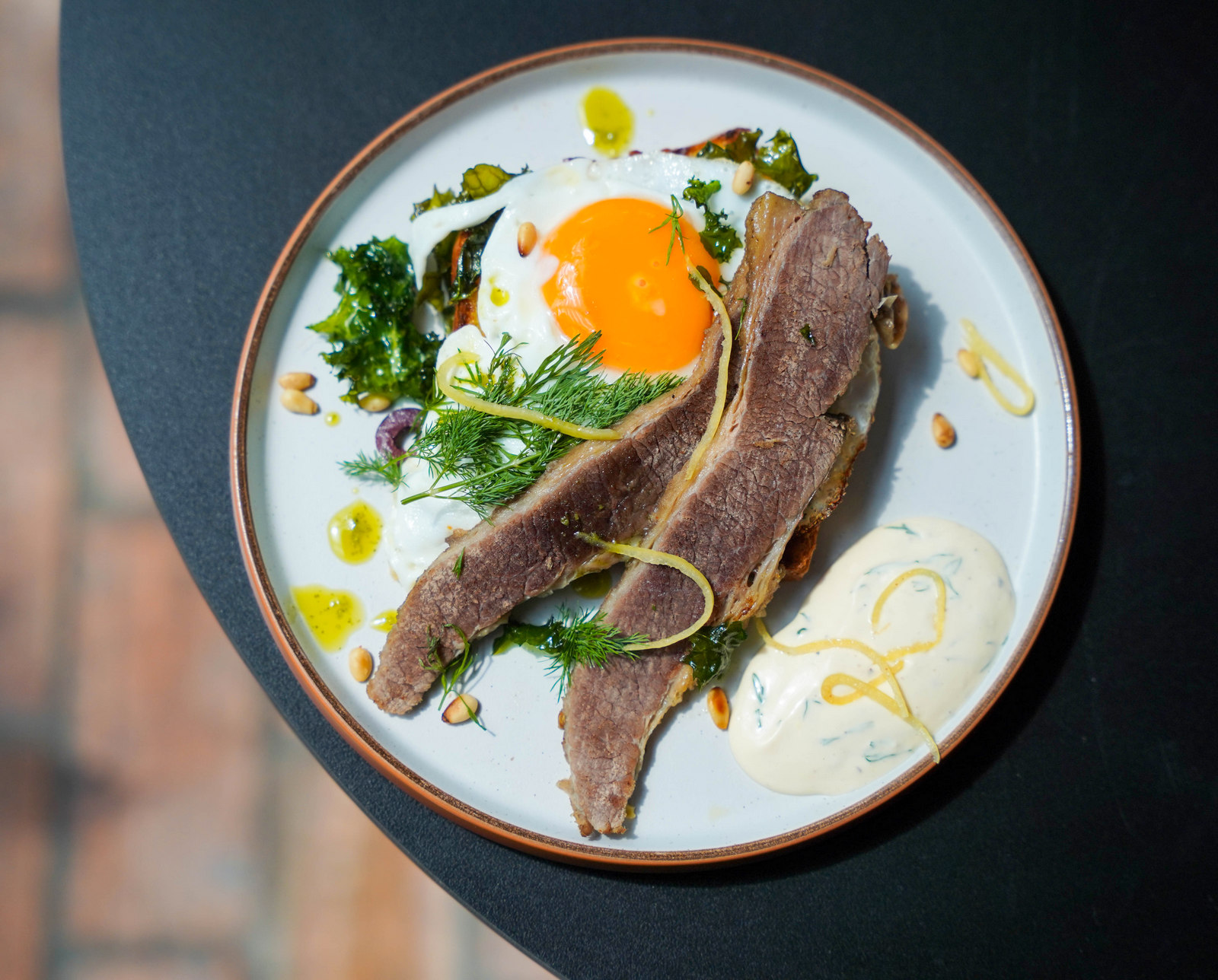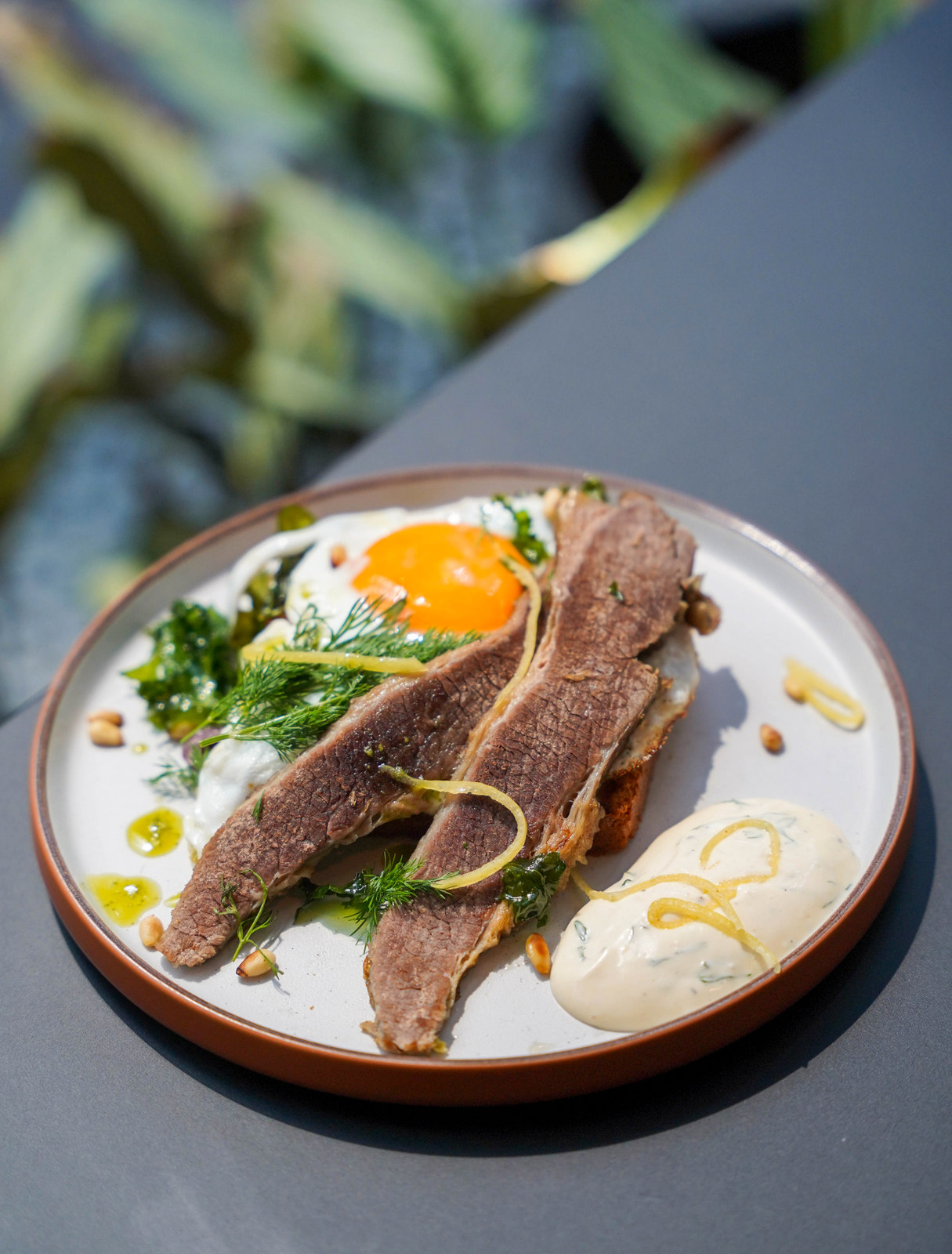 If you're coming back for seconds of that salt beef, check out the Salt Beef & Cornbread, served as the protein-proud standout of the plate, rounded out with a dollop of ranch, mustard, fried egg, crispy kale, preserved lemon, olives, herbs and nuts. Skip the old-fashioned Sunday roast and sink your teeth into this instead.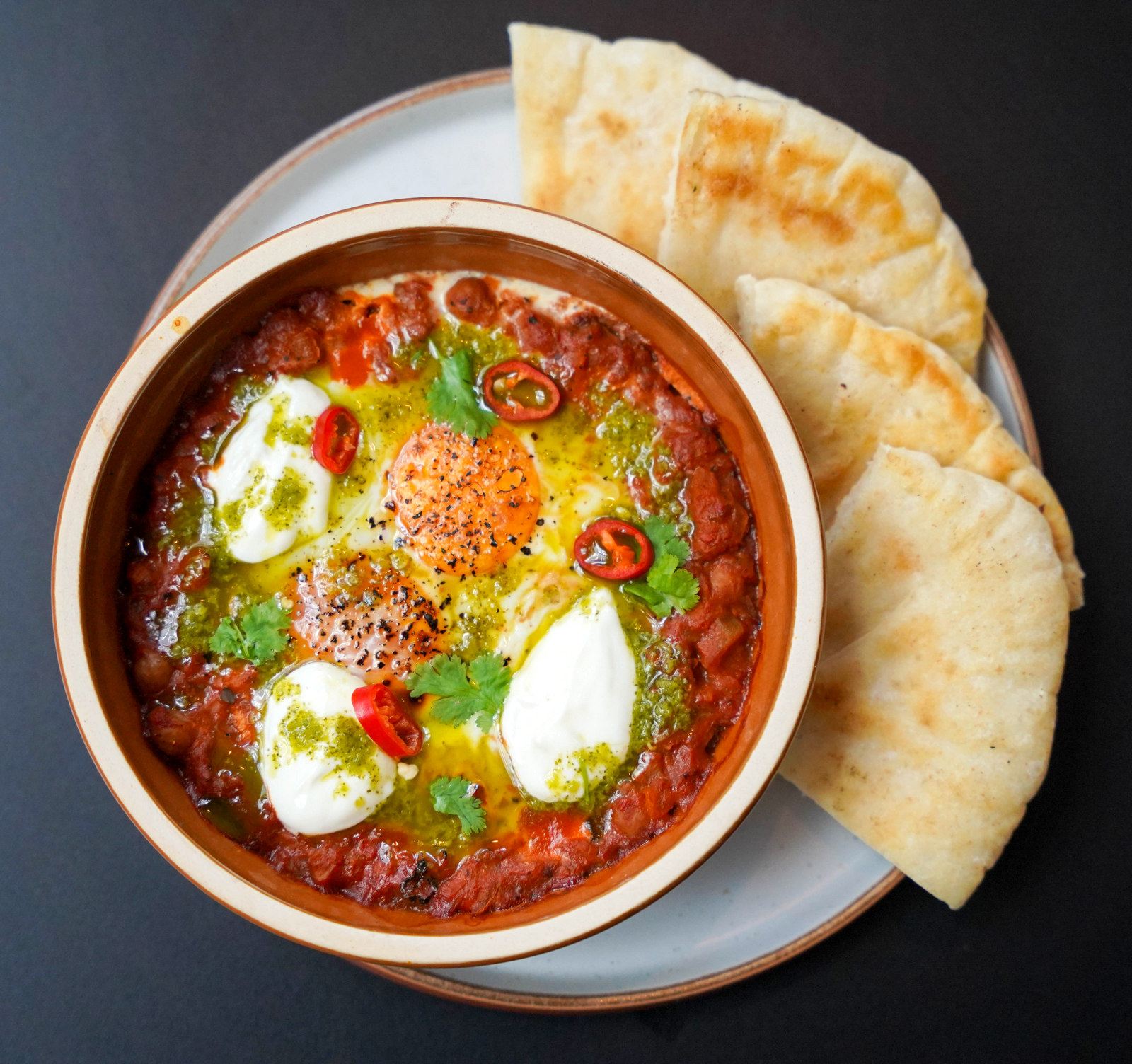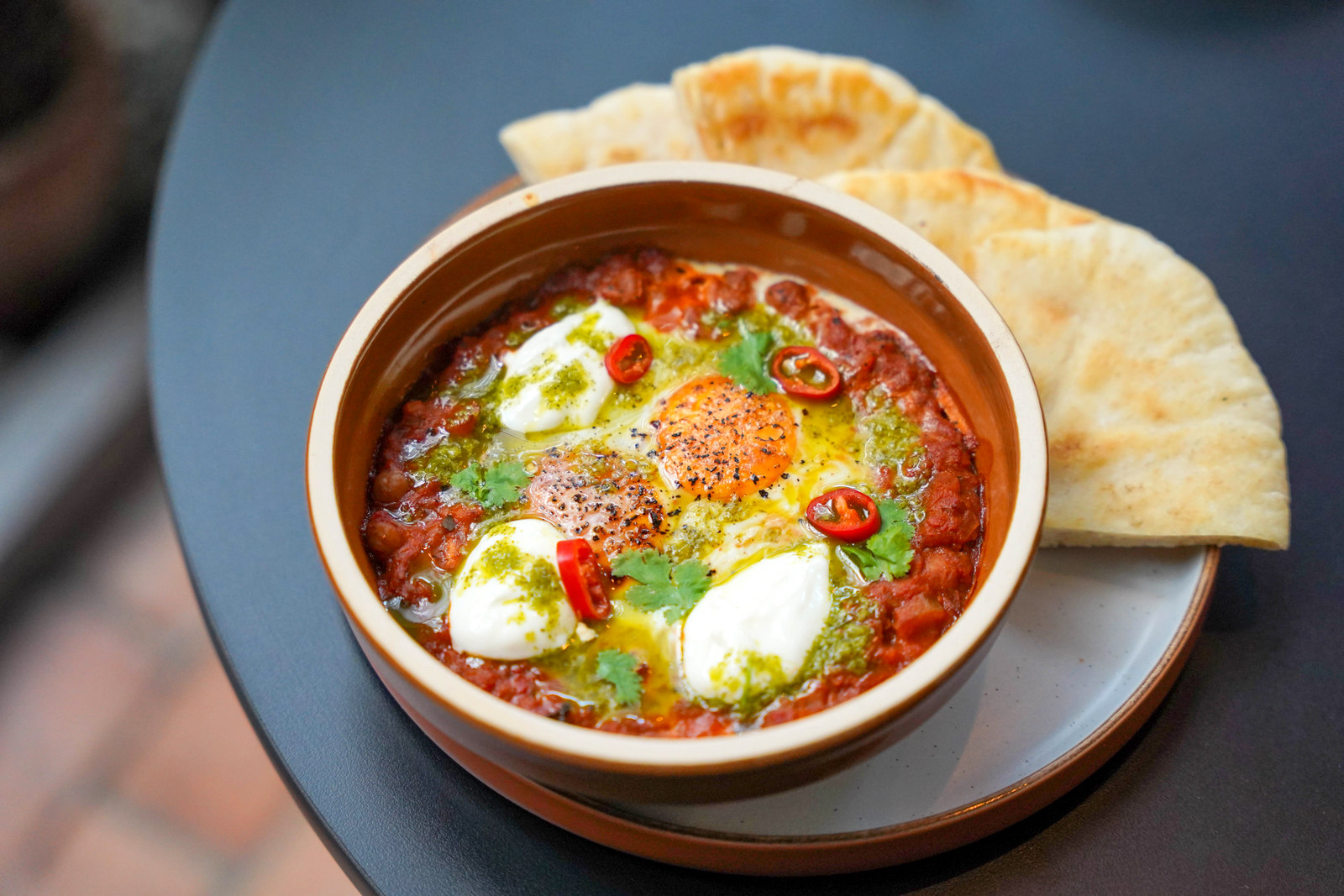 Prefer a meat-free brunch? Take A Bow's Shakshuka is our not-too-guilty pleasure, as sumptuous as shakshuka can get, brimming with baked eggs, spiced tomatoes, roasted peppers, chickpea-and-carrot ragu, rose harissa, Greek yogurt and zhoug sauce, paying homage to shakshuka's Maghrebi roots by blending Moroccan and Mediterranean flavours. Note that this is also available with chicken sausage if you must have meat (RM32).
Fun fact #3: Take A Bow even bakes its own flatbread for this, embodying its made-from-scratch philosophy.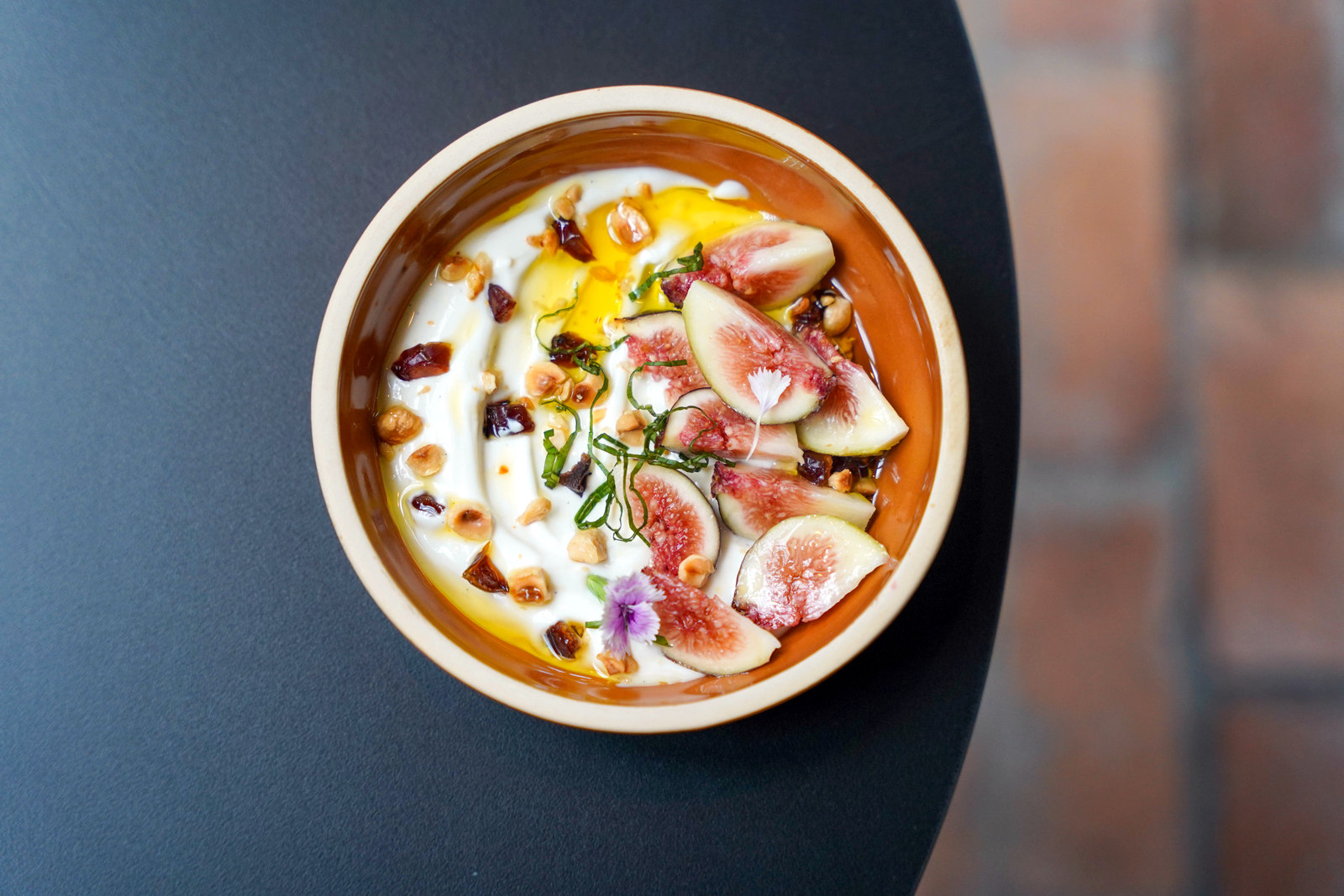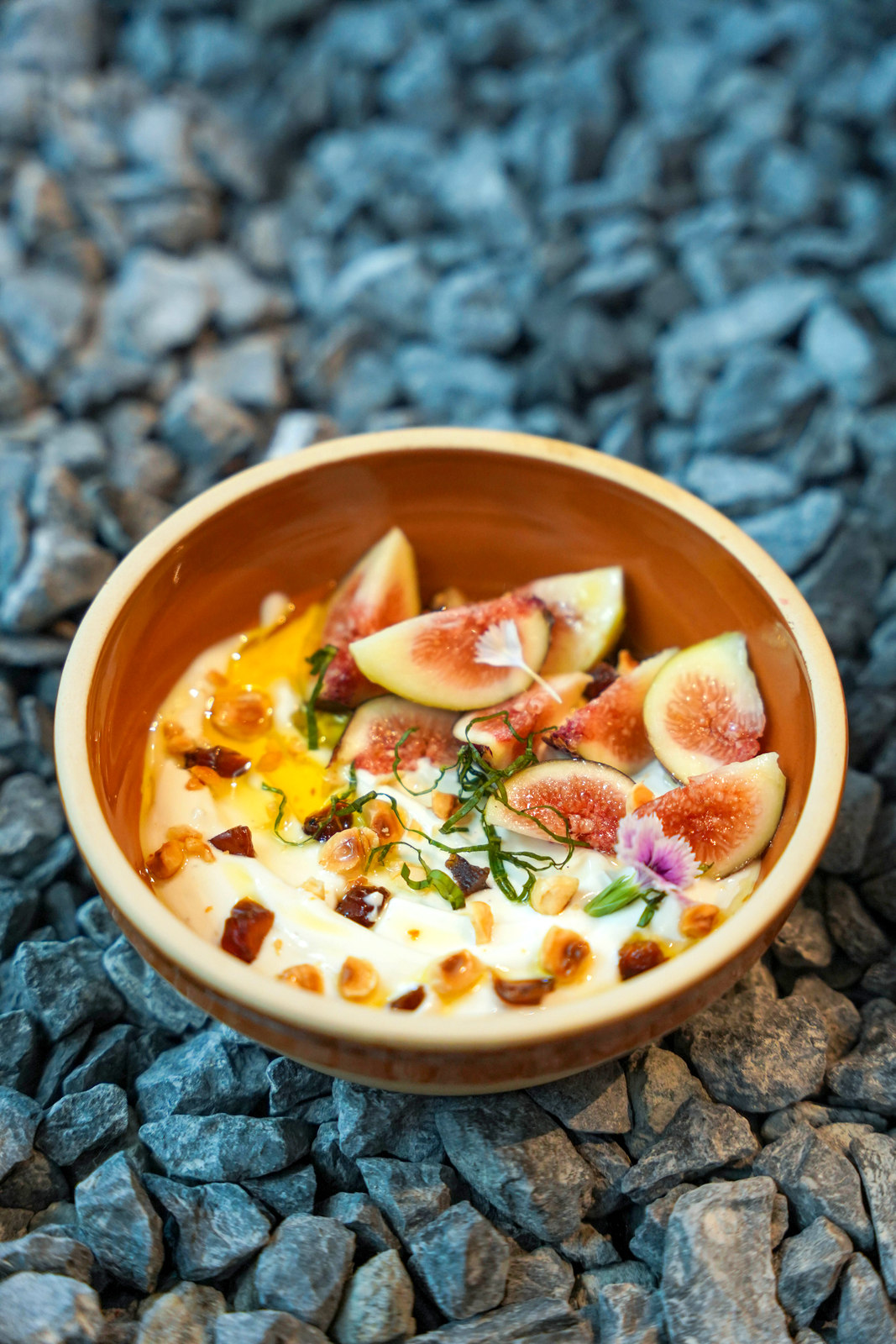 Bits and bobs also merit their own mention: On days when we crave sustenance at its purest and most pristine, these nectarously ripe figs with hazelnuts, dates, labneh, balsamic glaze and olive oil restores our faith in how food does good for body and spirit (RM24).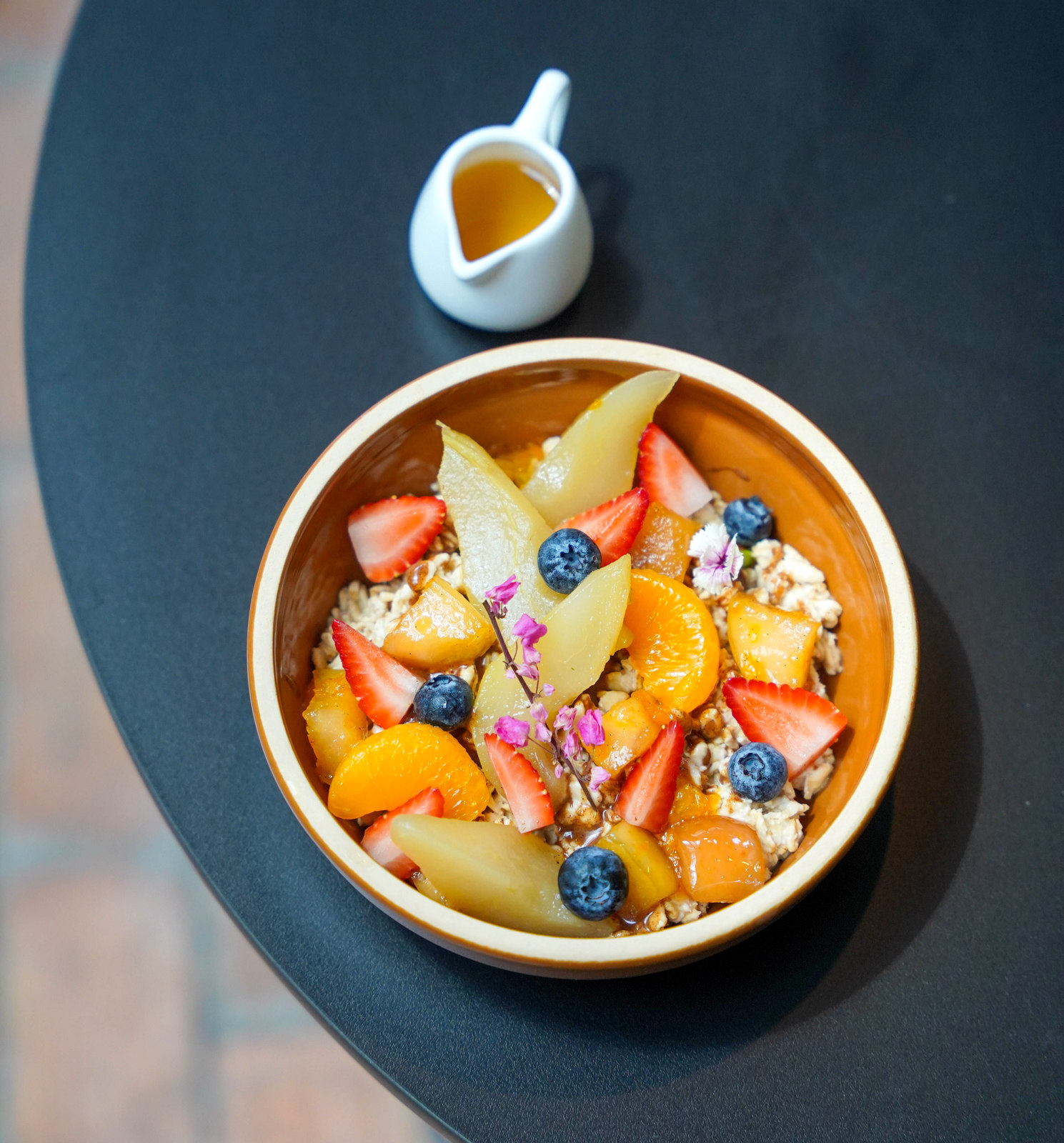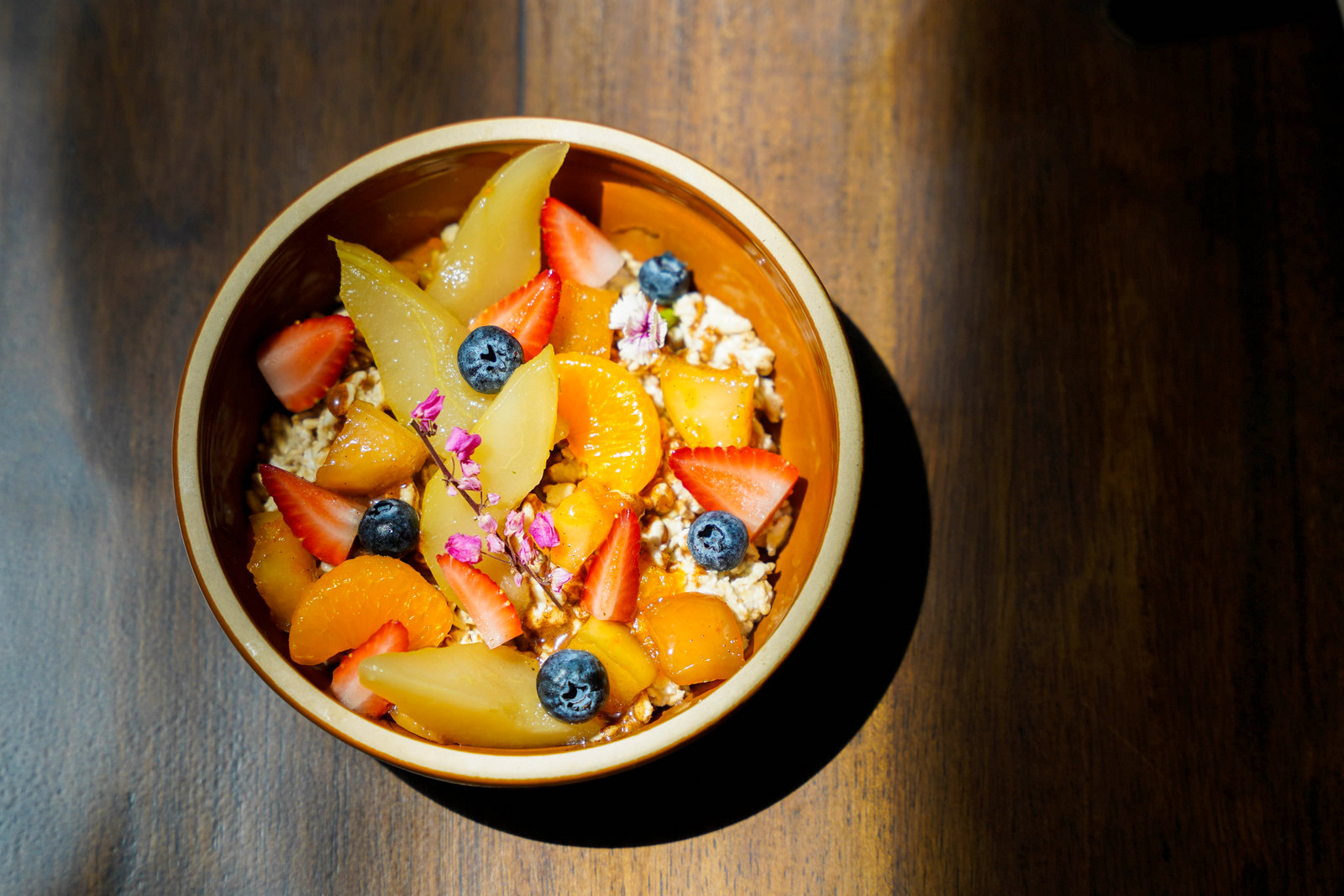 Also for the health-conscious: The Winter Bircher Muesli is a rejuvenating rendition of the Swiss muesli, blissfully blanketing overnight oats with poached pears, warm clementines, apple compote and a variety of fresh fruits, buoyed by chia seeds, pecan butter and chamomile syrup for potentially the most fragrant, full-bodied muesli in town (RM28).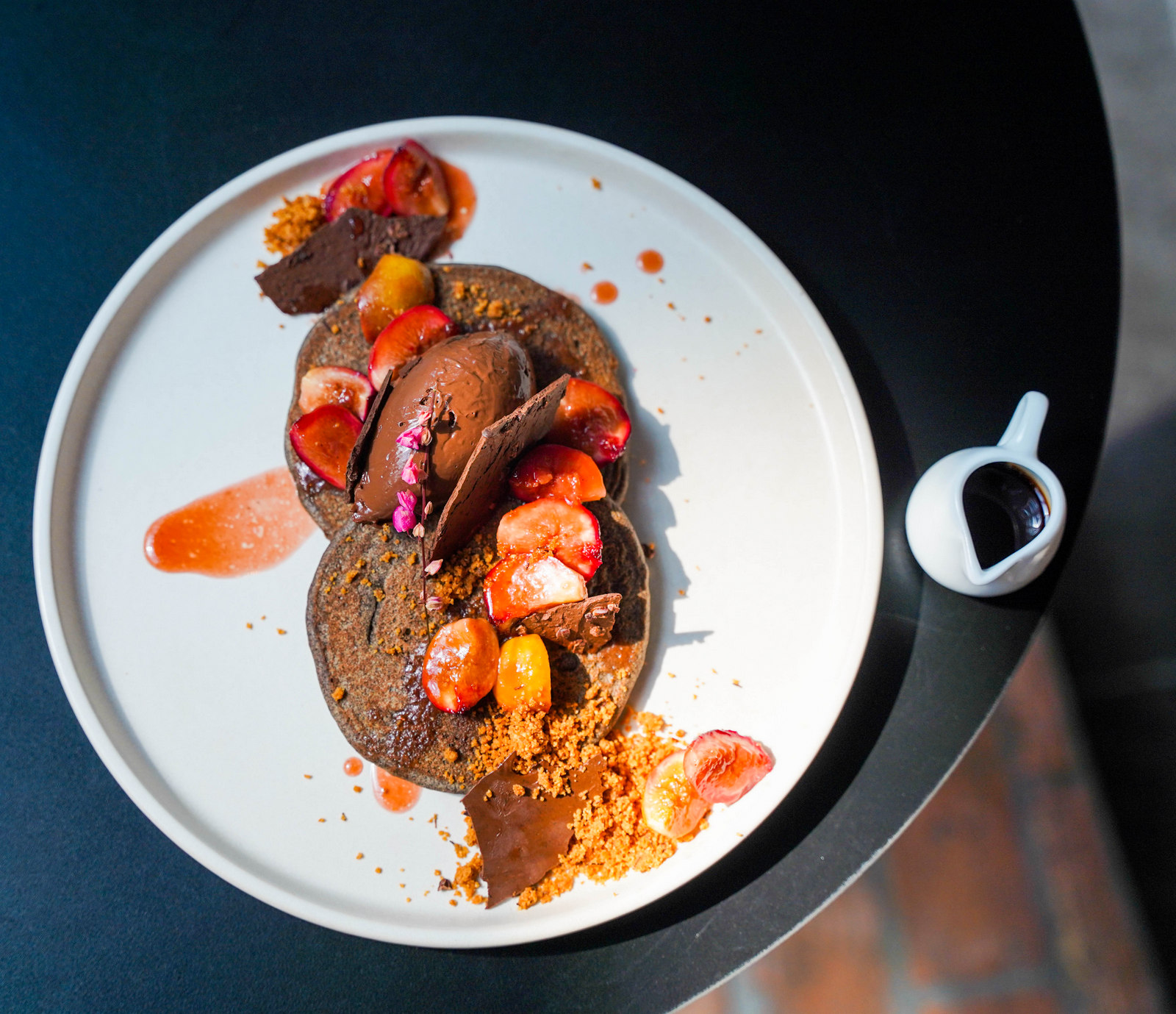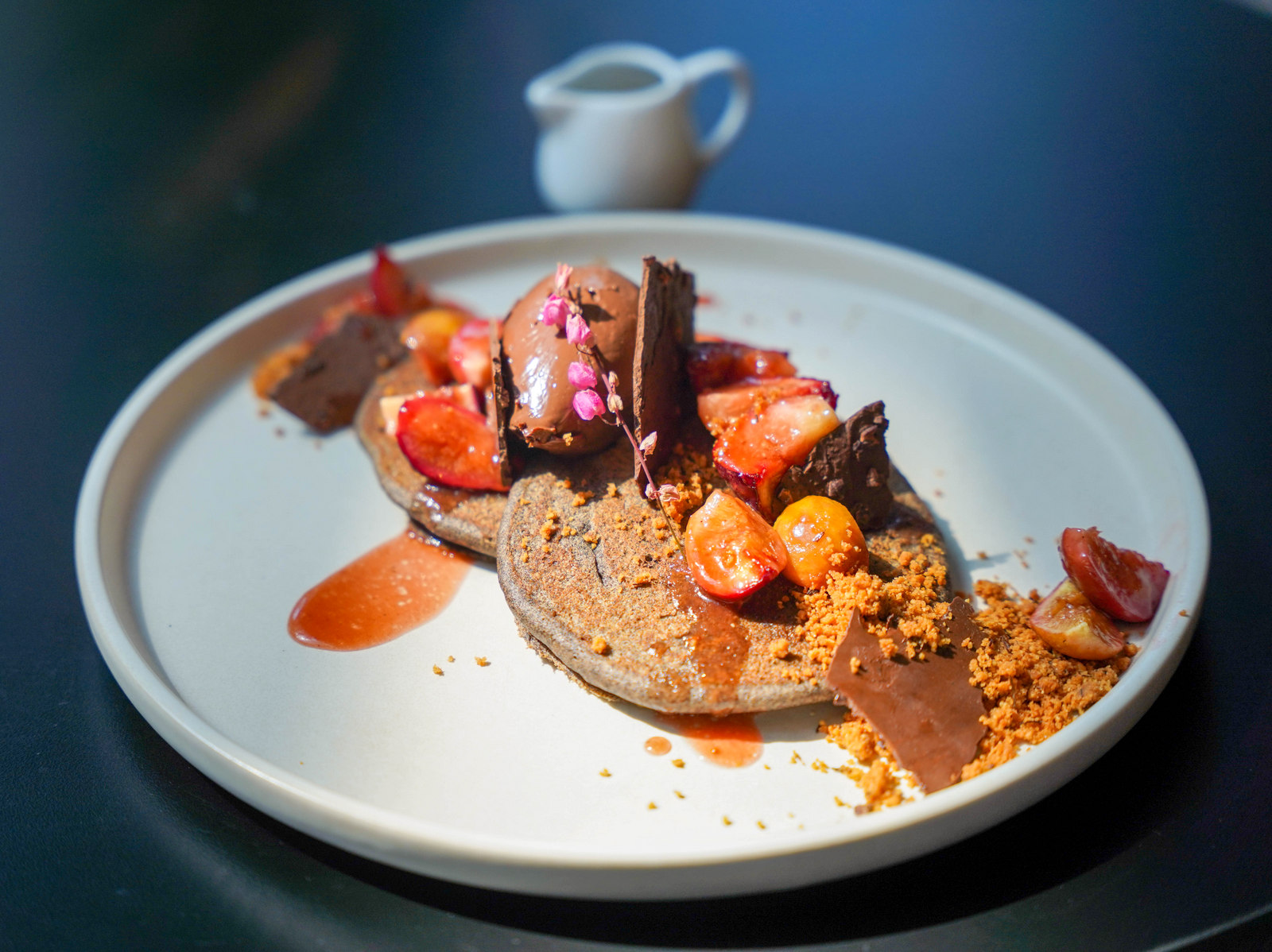 For dessert, the weekend special of Chocolate Buckwheat Pancakes (RM28) put the chef's kiss on pancakes, elaborately topped with tamarind-roasted local figs, dark chocolate cremeux, milk tea chocolate shards, rooibos and hazelnut crumbs, poured over with Ceylon tea syrup, all harmoniously coming together with melodious notes of chocolate and tea, fruits and nuts.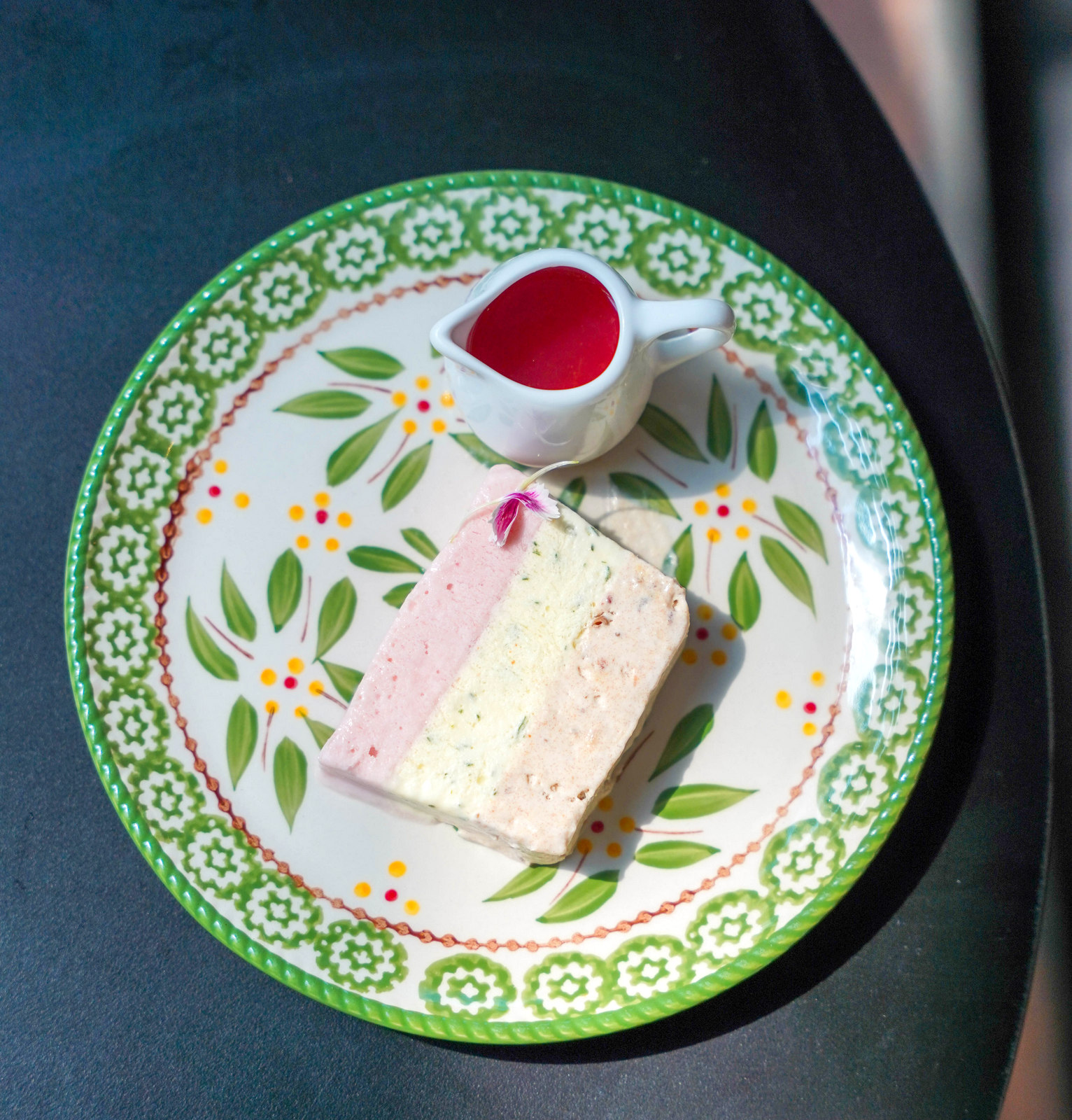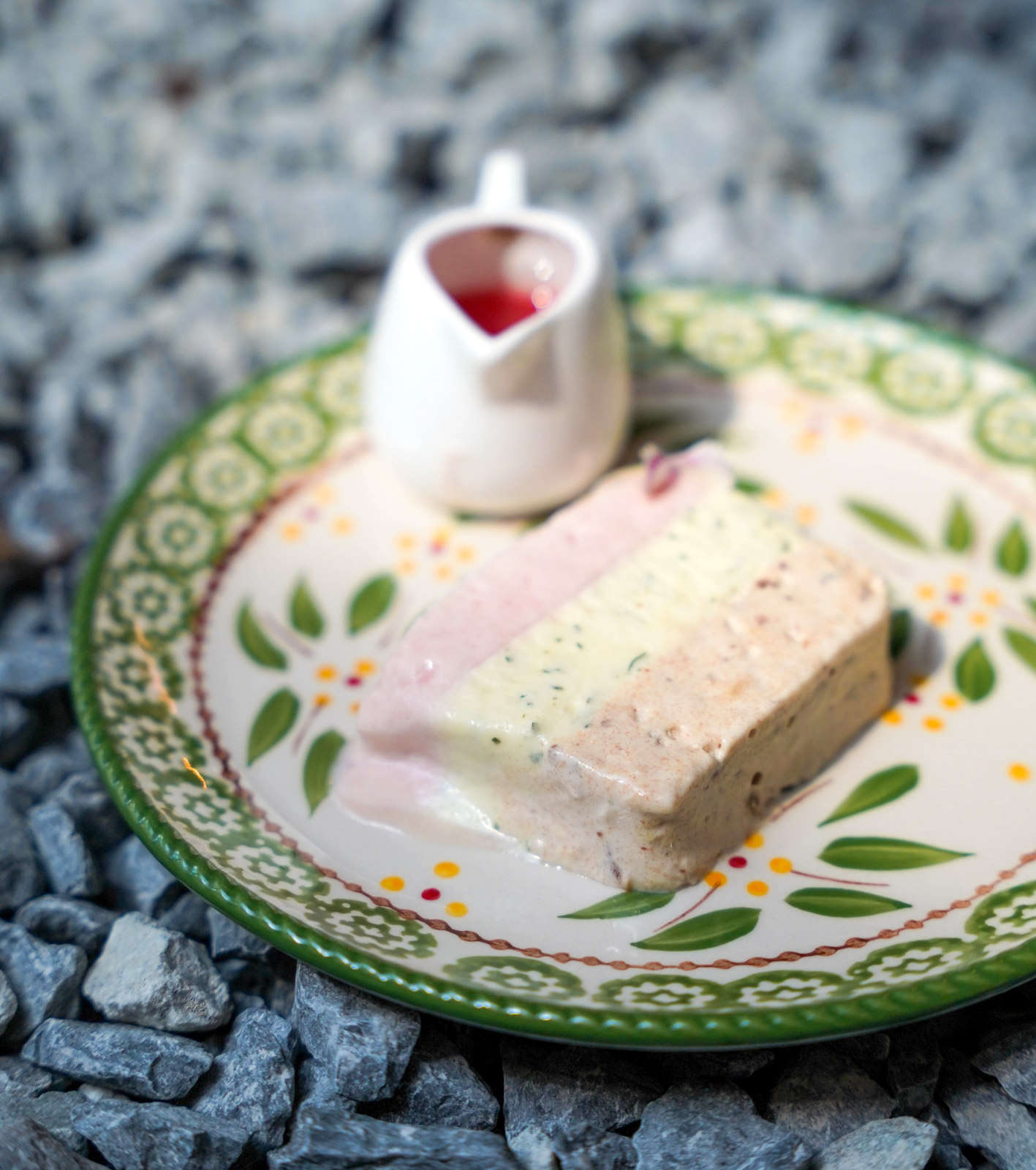 Also a fitting finale: The Neapolitan Semifreddo makes southern Italy our last stop here, with Take A Bow's own three flavours that put chocolate, strawberry and vanilla to shame, refashioning this triple threat of frozen mousse with fig leaves, dates and peach for a mellow uplift that perks up the palate before leaving (RM28).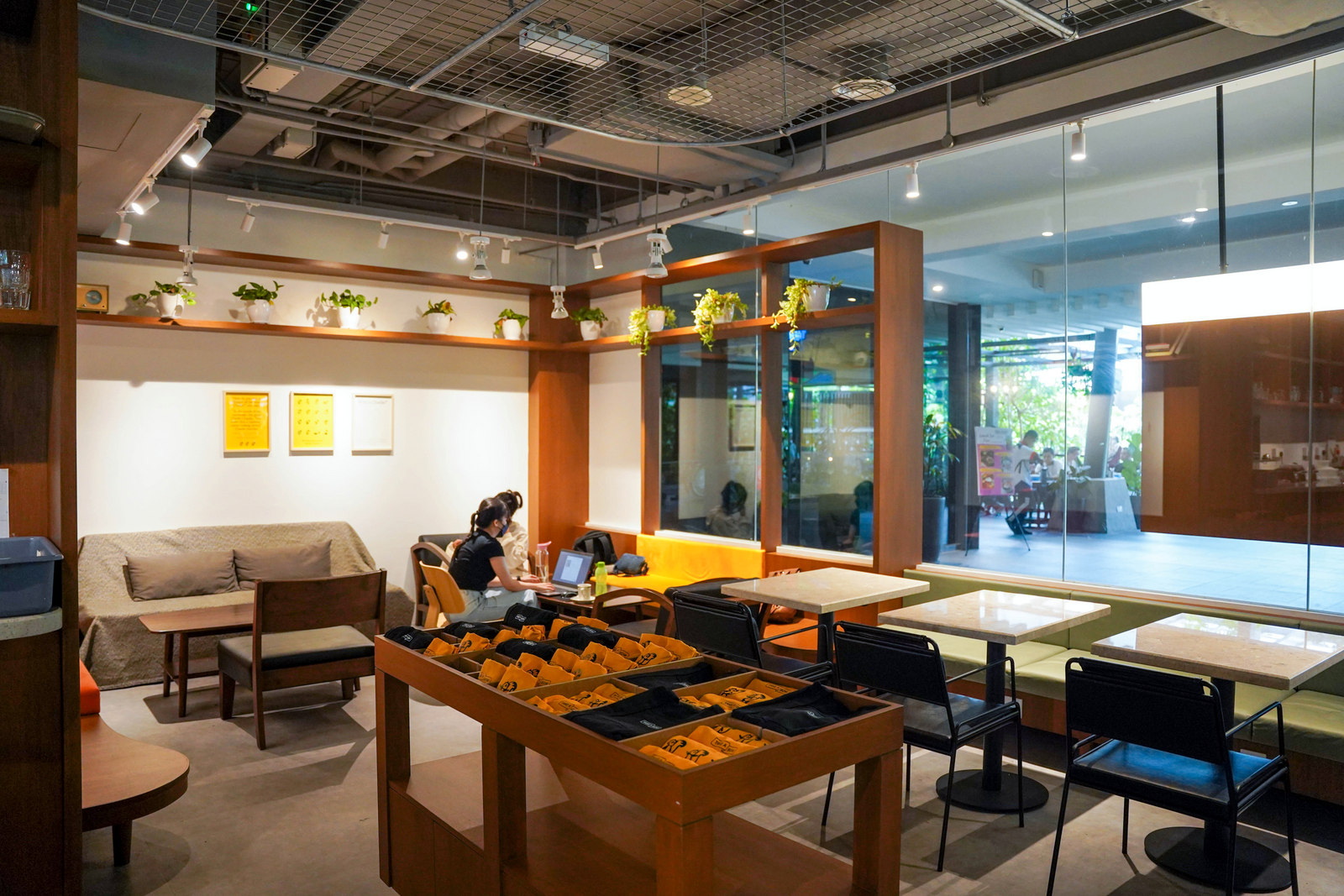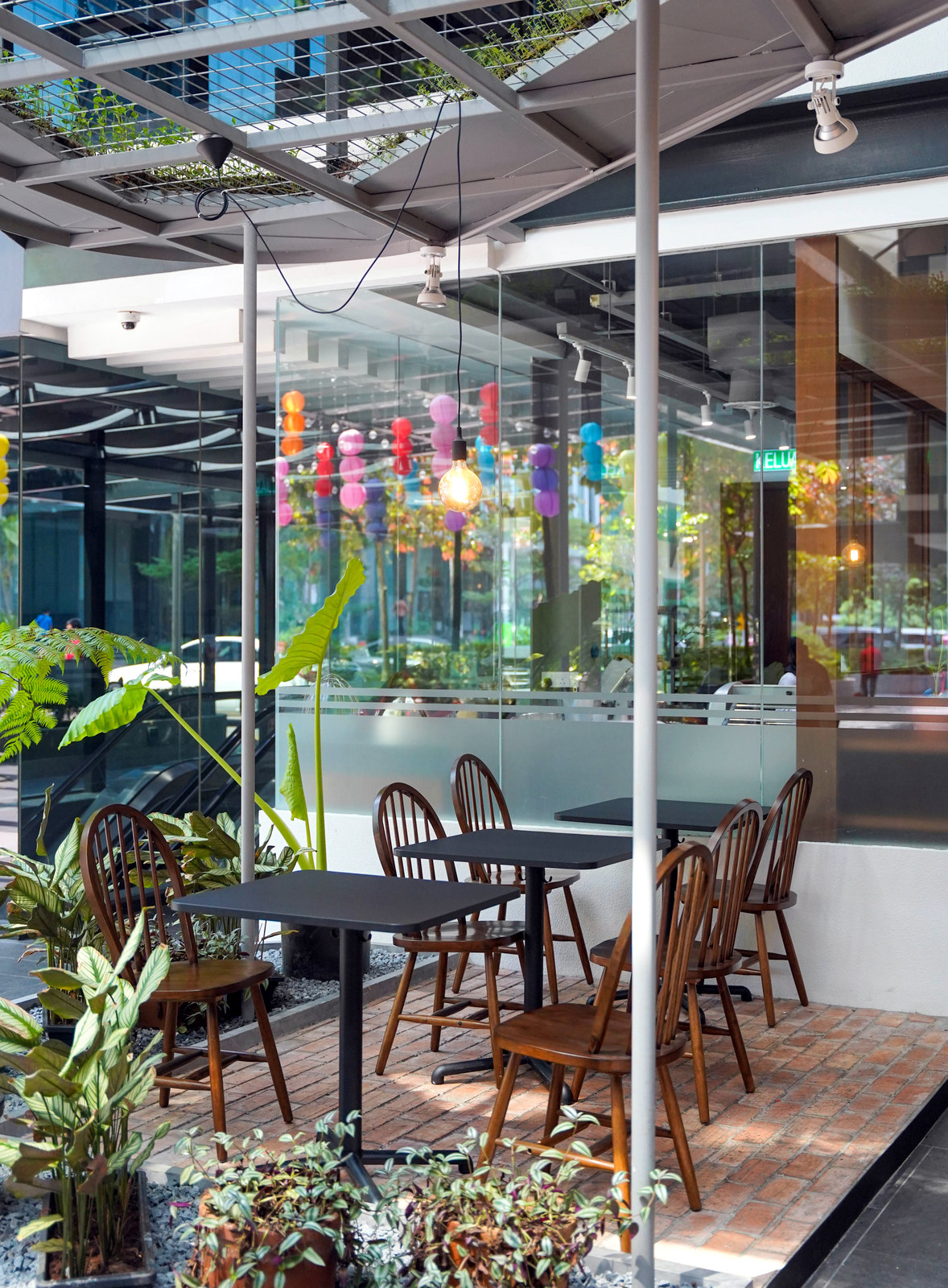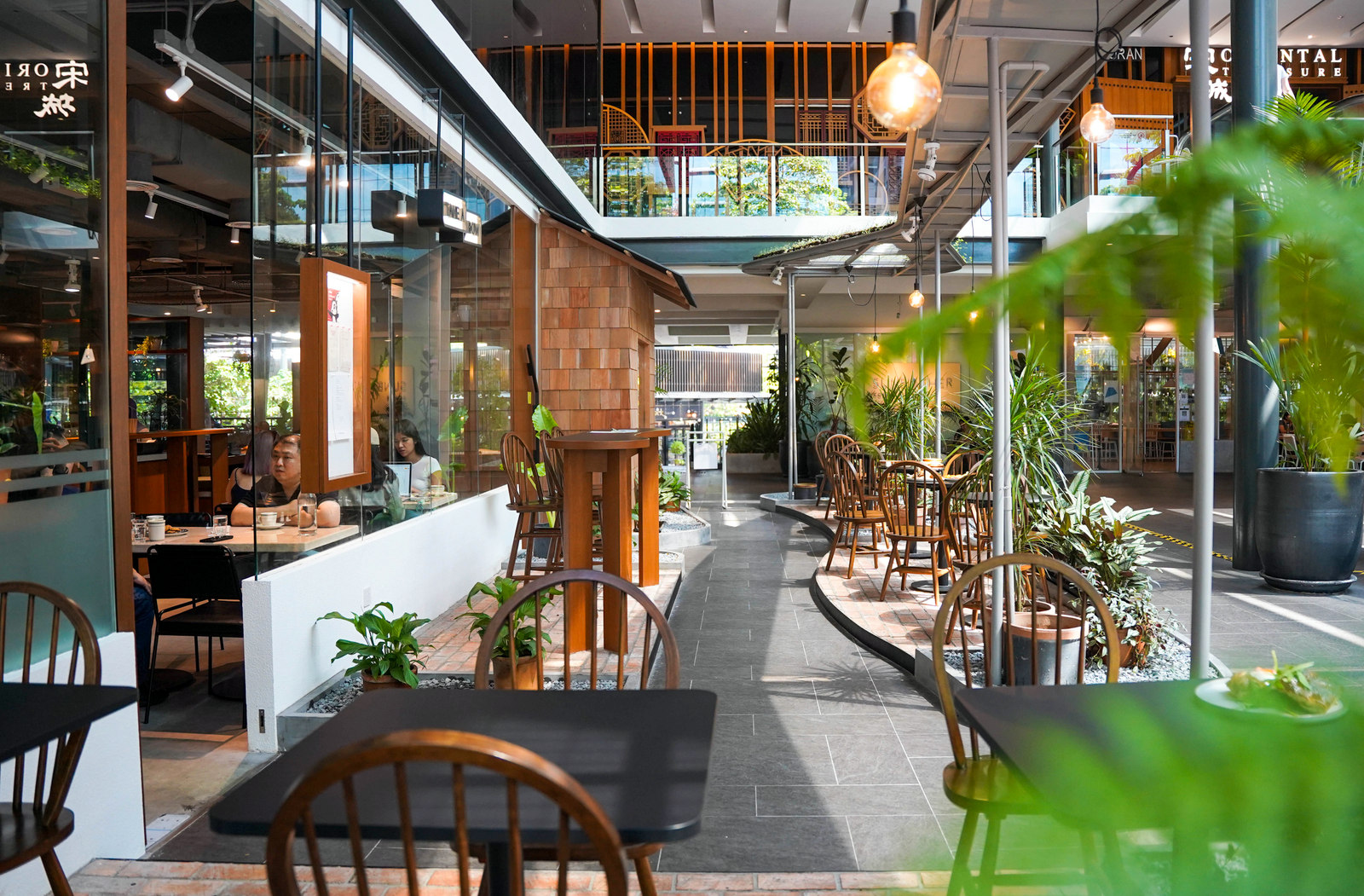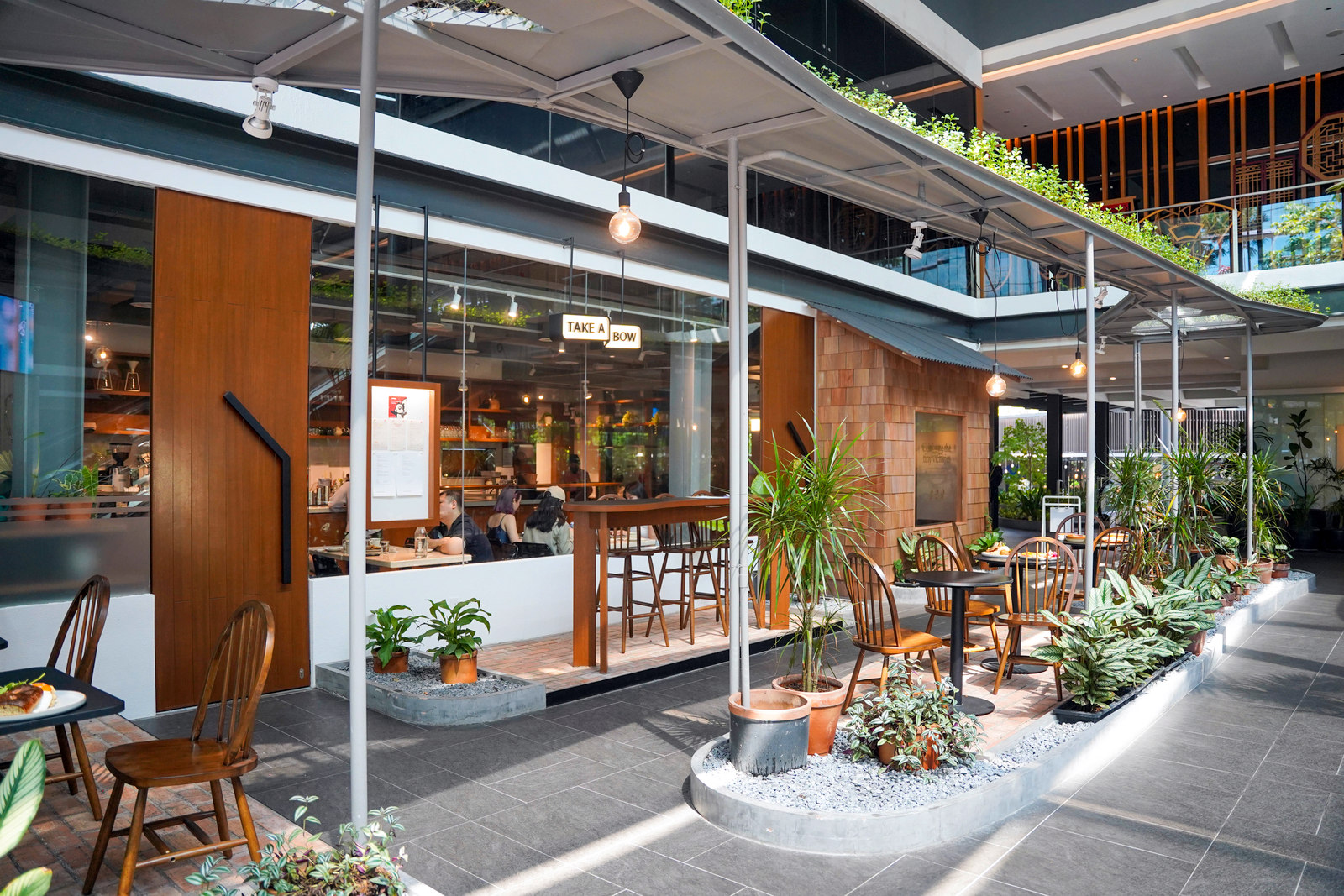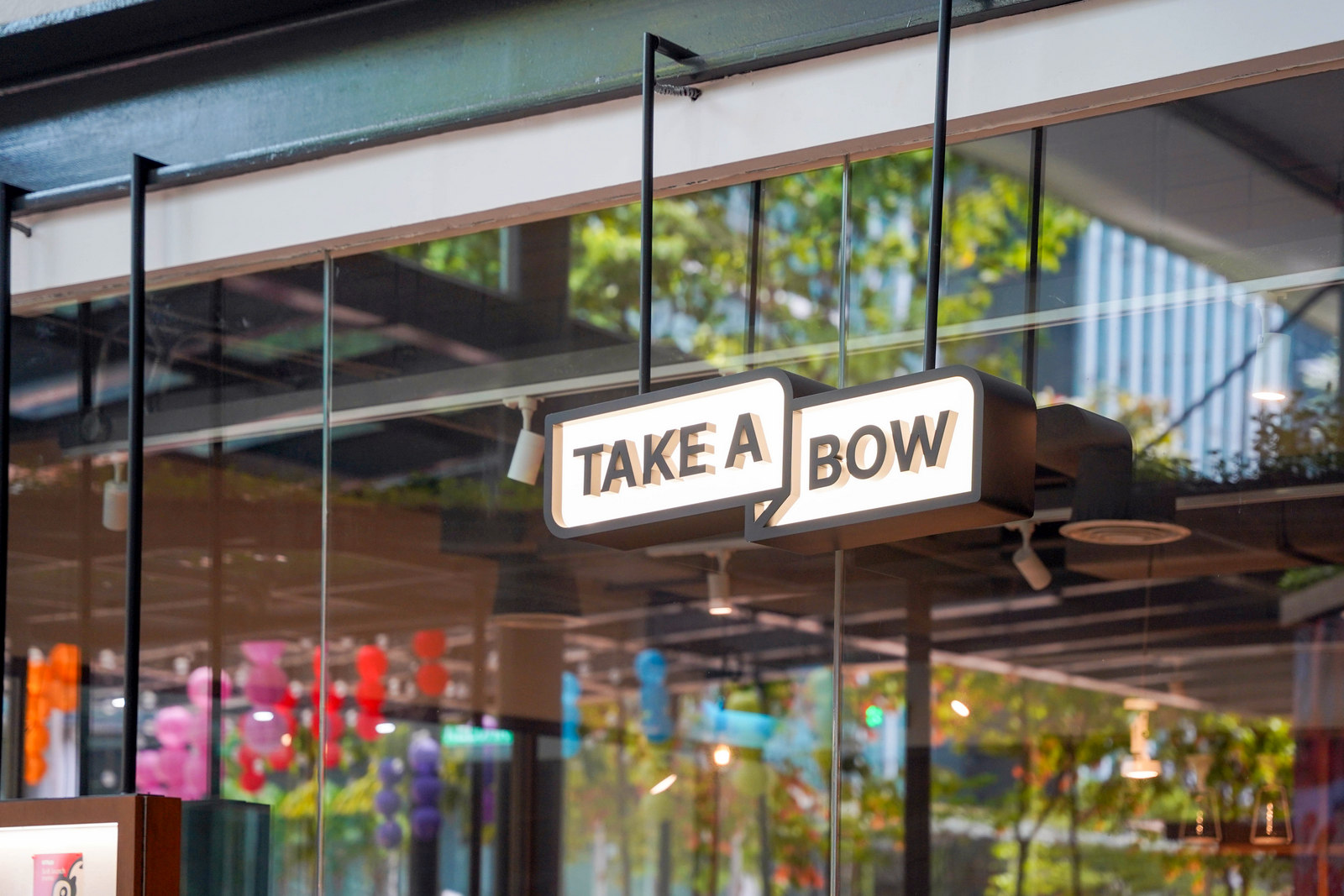 Take A Bow
UG-5, The Sphere, Jalan Kerinchi, Bangsar South, 59200 Kuala Lumpur.
Open Monday-Friday, 8am-10pm; Saturday-Sunday, 10am-10pm. Tel: 03-2242-0599