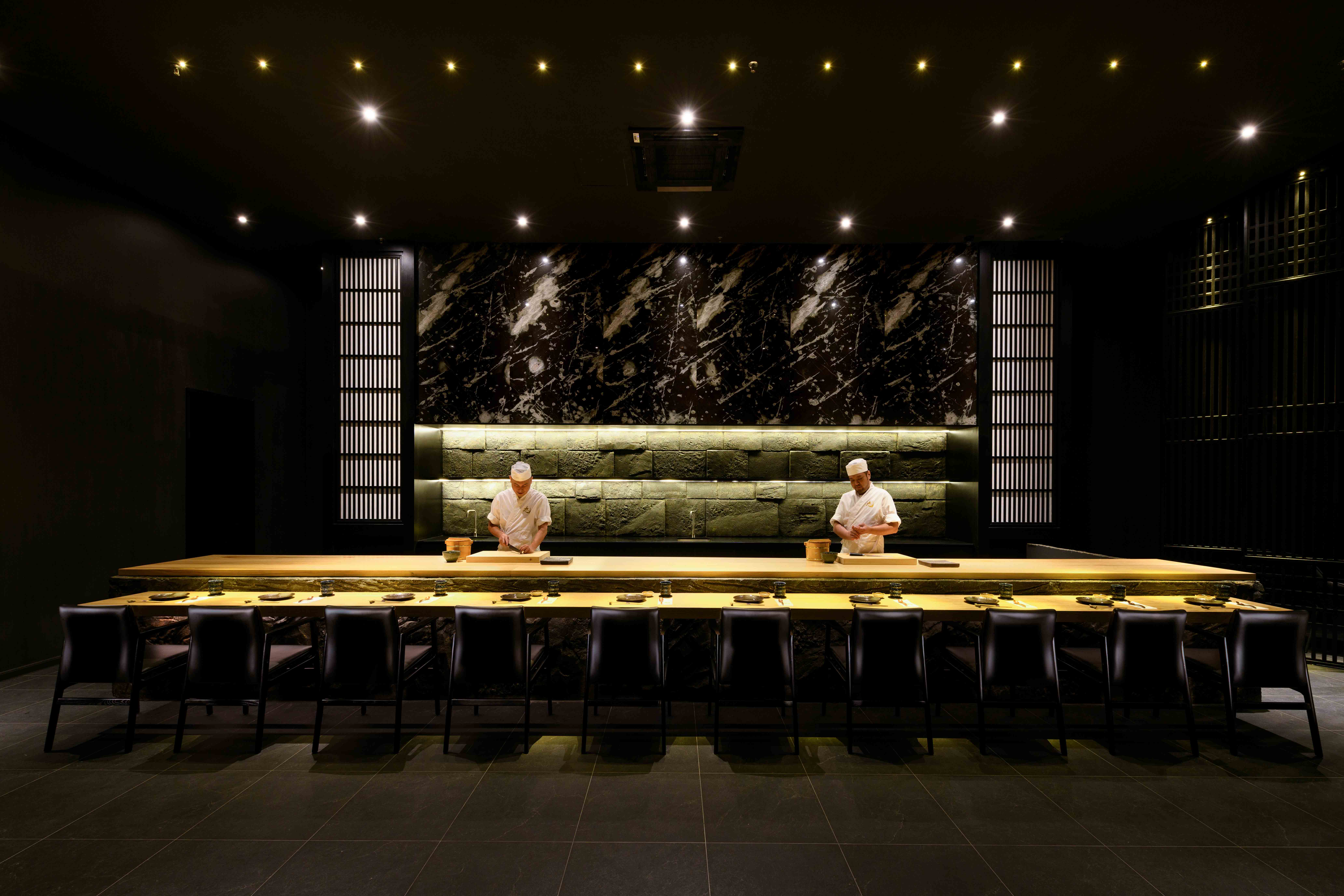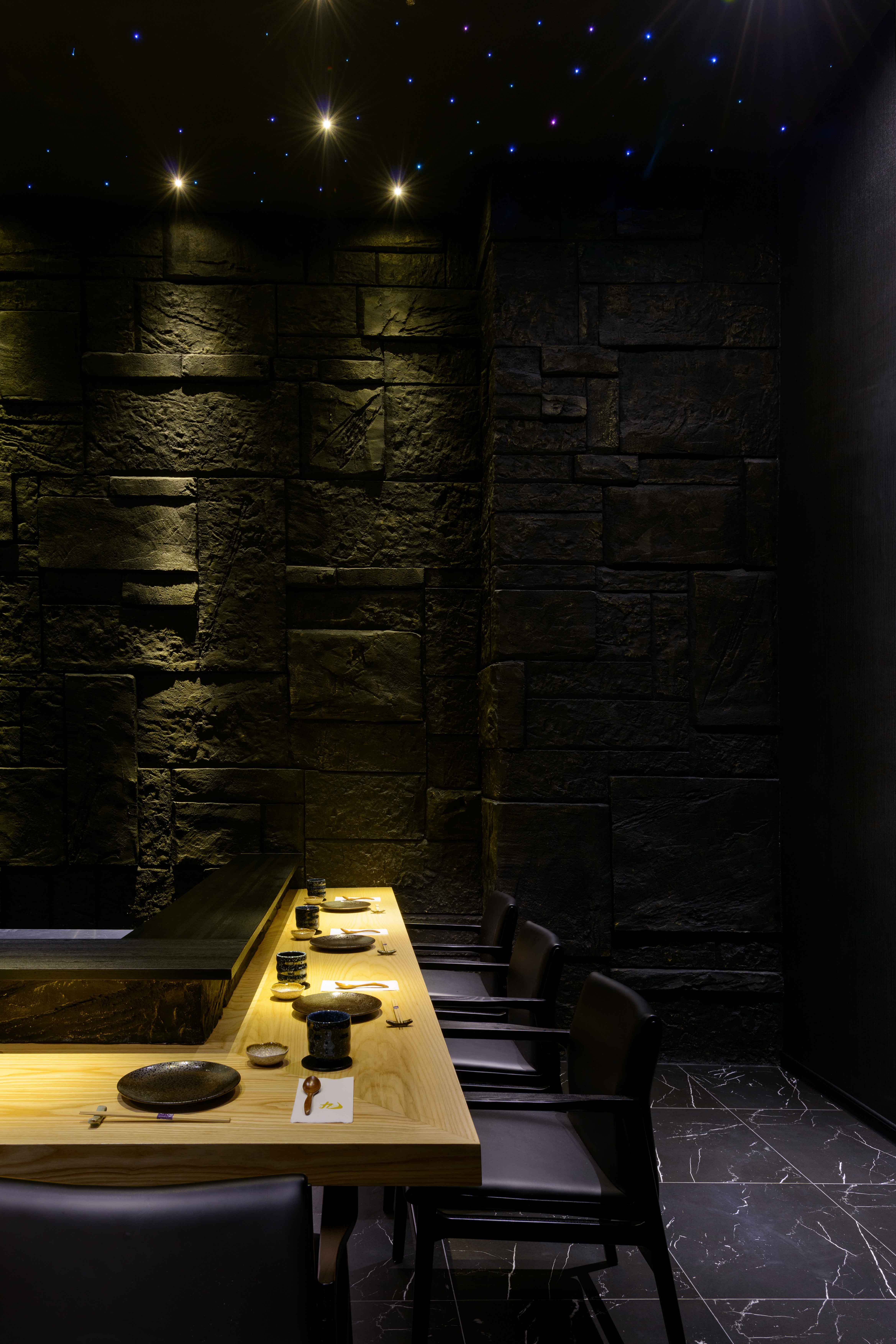 Could this be Malaysia's most beautiful omakase restaurant? Penang's new Kyuu Omakase is George Town's new Japanese gem, swathed in sleek shadows under a shimmering sky.
Kyuu Omakase promises a stunning experience, from its interior crafted by award-winning Malaysian designers to its culinary vision conceived by a Japanese chef with over 25 years of experience, including at Michelin-starred establishments in Asia.
If you're planning a trip north from KL, this soothing space inspired by Japanese rock gardens is well worth a visit, tucked in Tanjung Tokong's Straits Residences seafront condominium.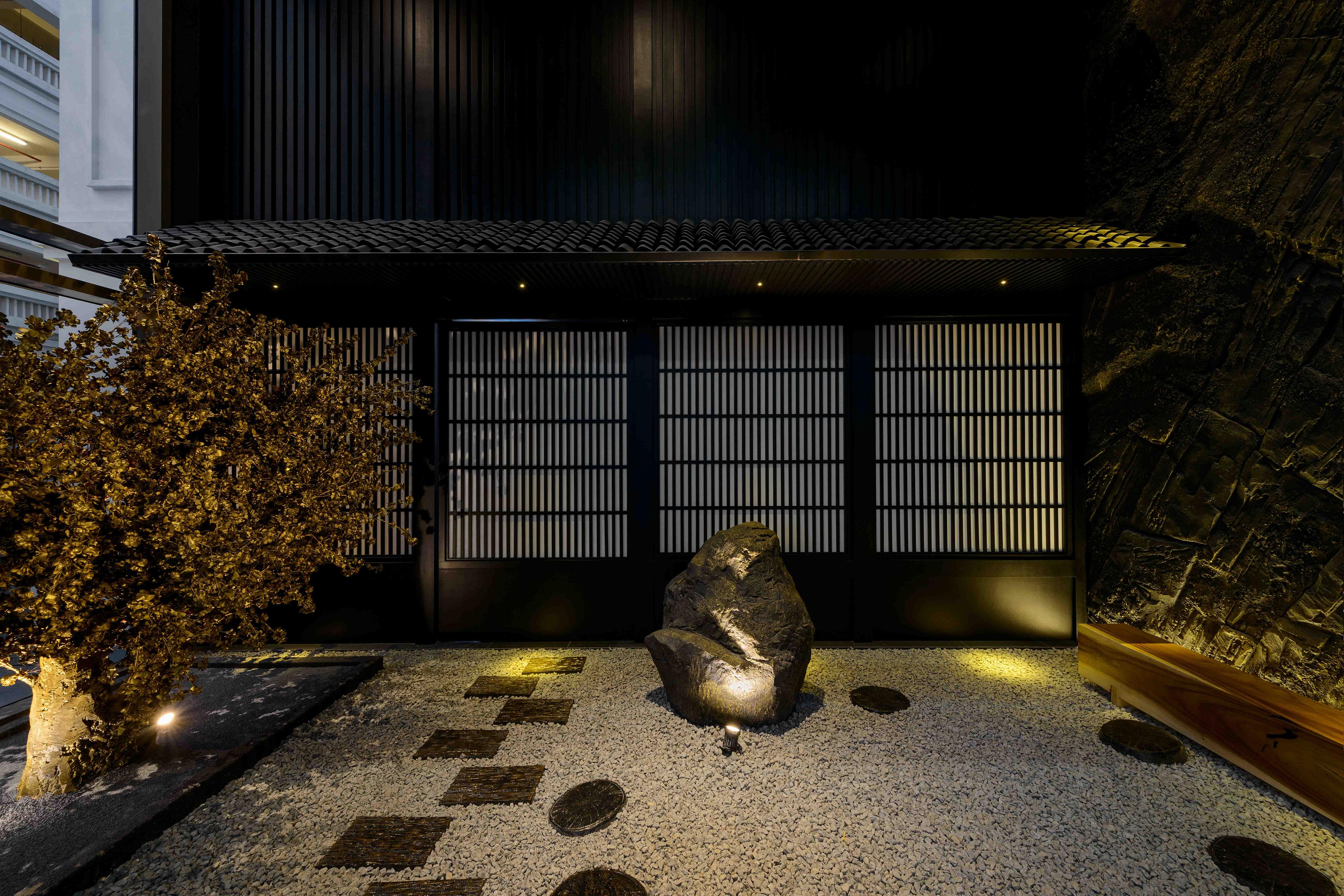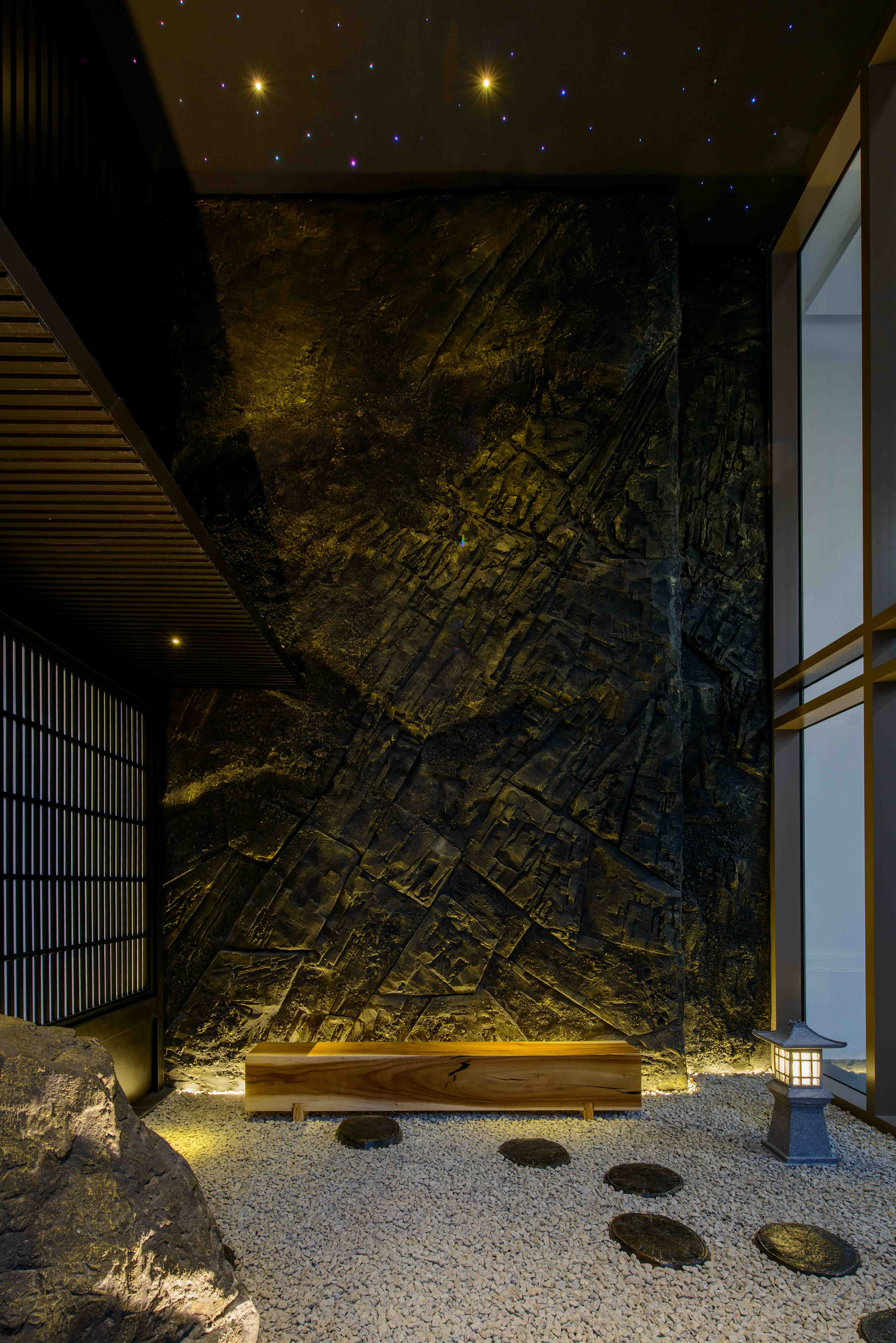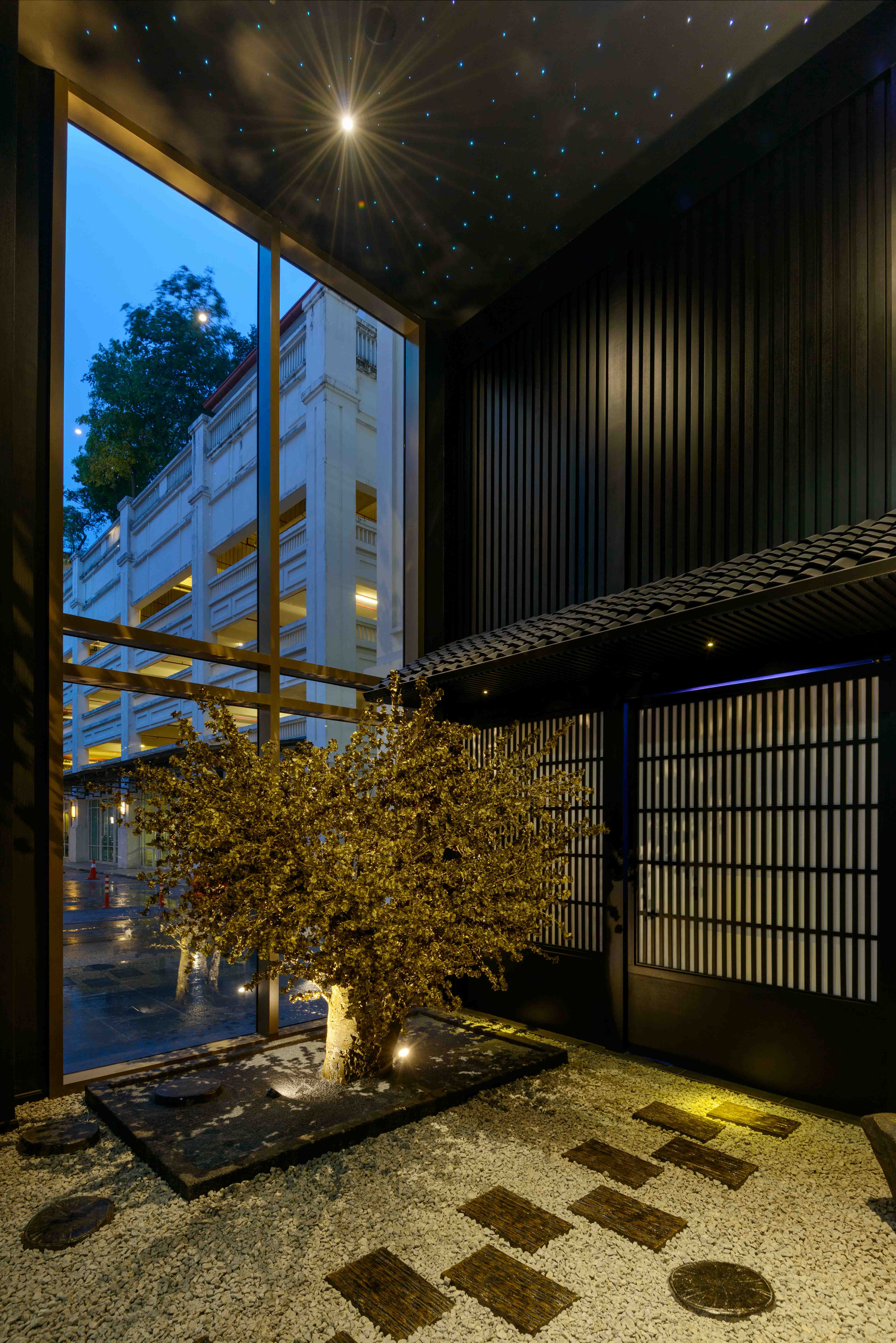 Approaching Kyuu Omakase in the evening is an enchanting affair.
A karesansui garden, featuring classic elements of rocks and sand, sets a calming tone, putting us in the mood for a marvellous meal. The sea nearby is represented by sand raked in patterns that resemble rippling water - it's all ravishingly zen, transporting us to a new perspective.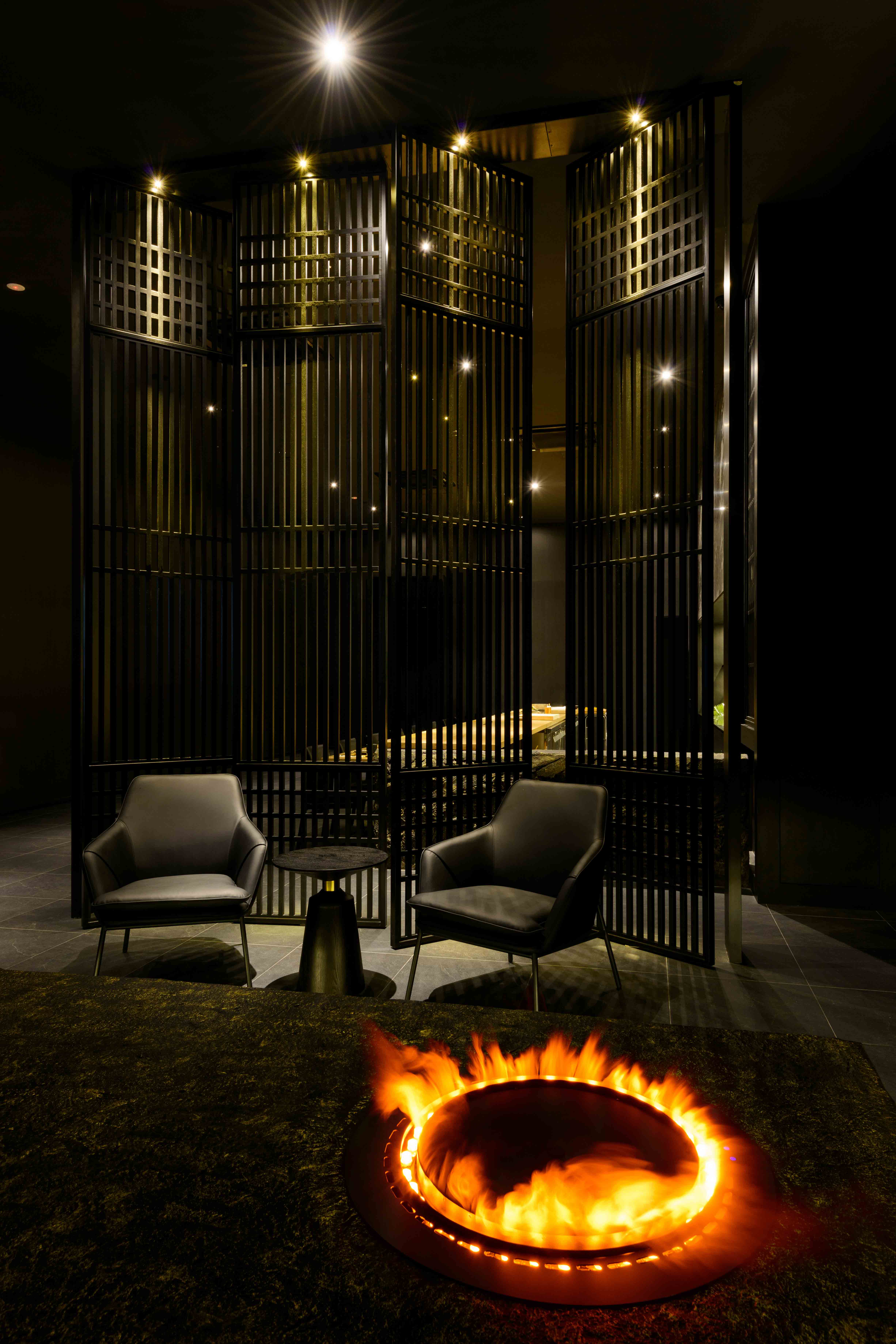 Push through the entrance to discover a lovely lounge with a water vapour fire place with realistic, three-dimensional flames. This is not only the perfect place for photographs but also a cosy setting where guests can linger over a bottle of sake after their meal.
The visual thrills in this lounge include an LED screen that evolves every three months, as Kyuu's themes and menu change with the seasons. The current sakura theme is captivating with the pop of cherry blossom pink, marking a time for renewal and optimism.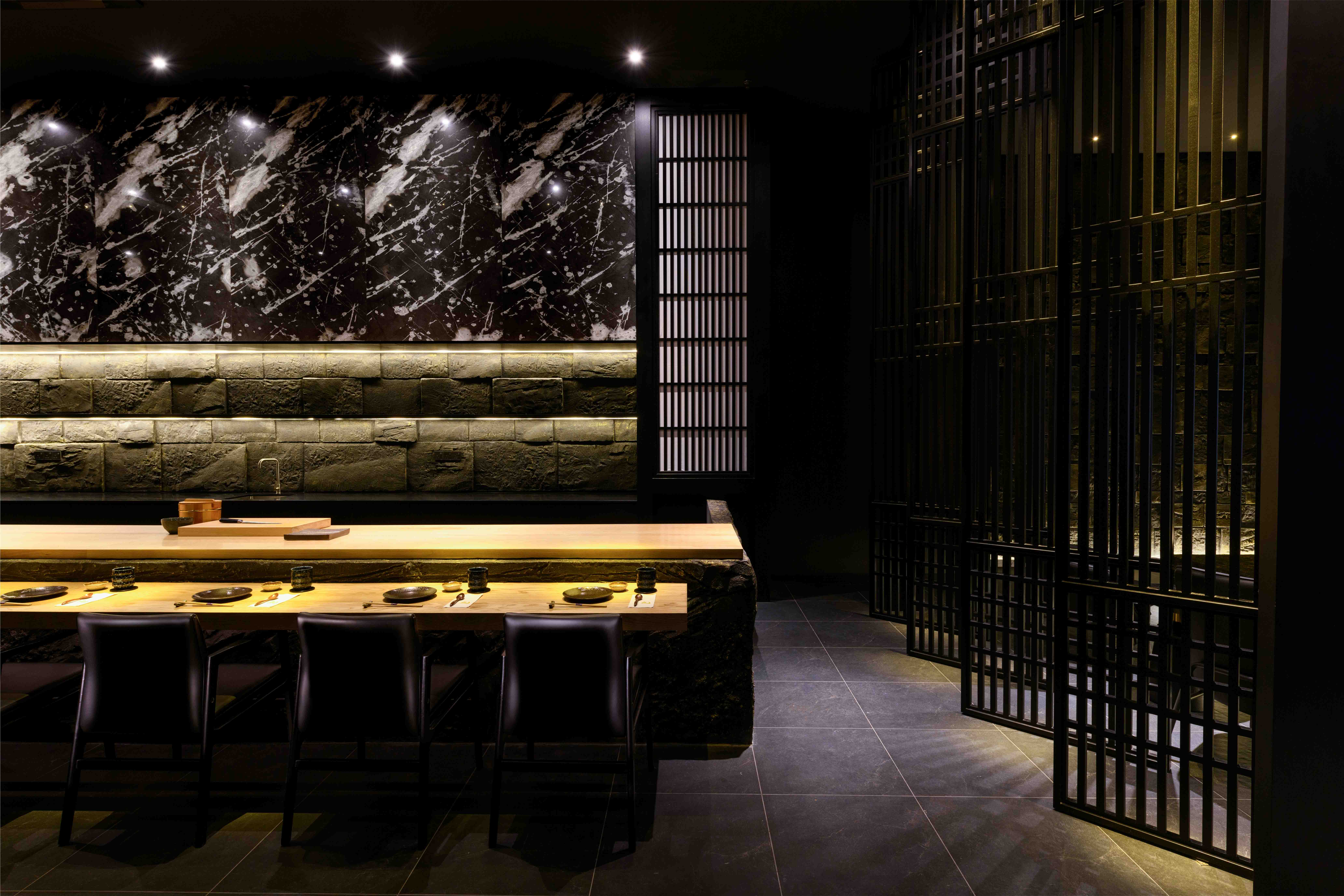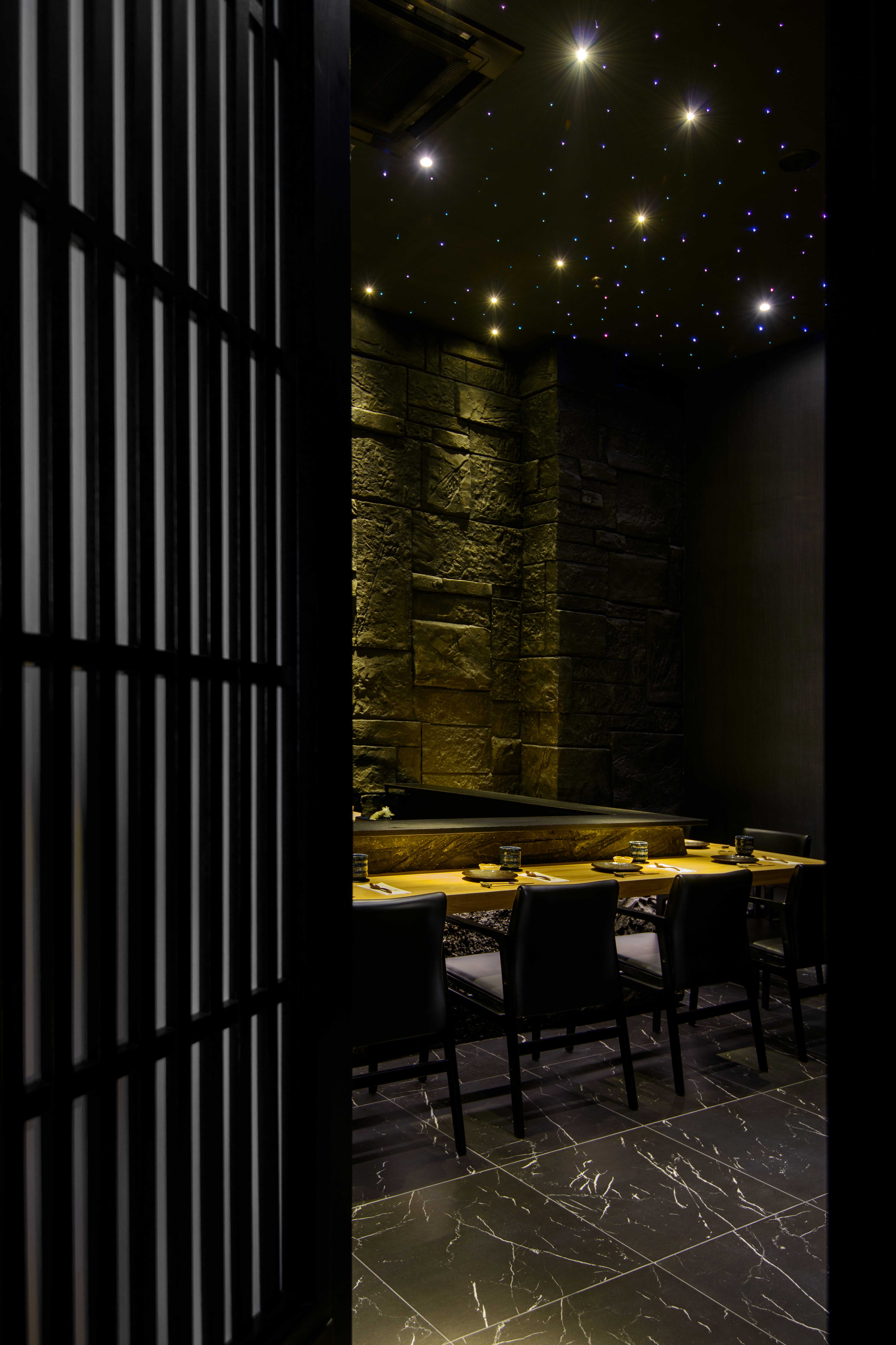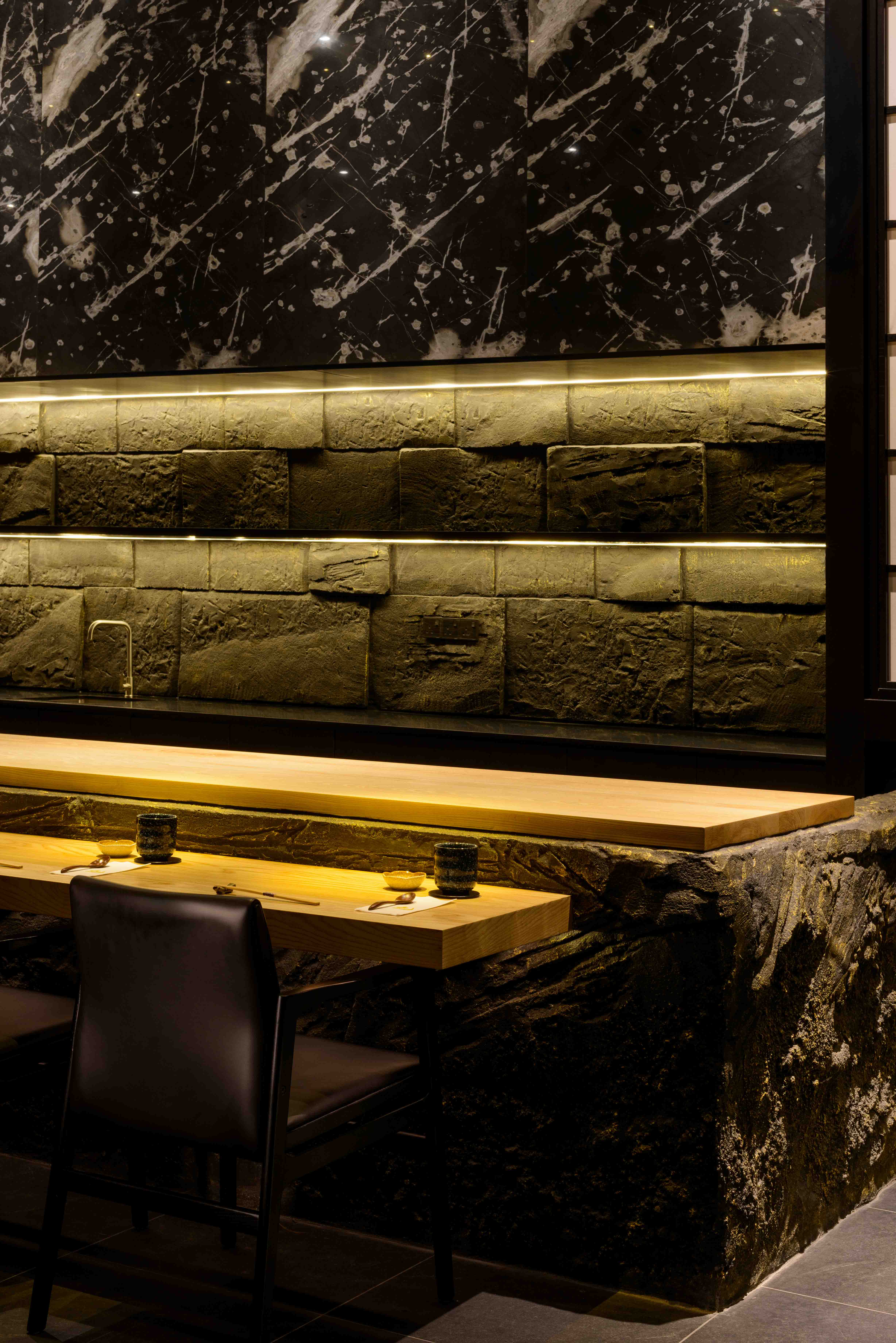 The focal point of Kyuu Omakase's main dining space is a spacious counter embellished with grand marble, seating up to 12 guests, evoking the aesthetic ideal of miyabi, or elegance. With thoughtful textures, it's a remarkable setting that reignites our romance with Japanese cuisine.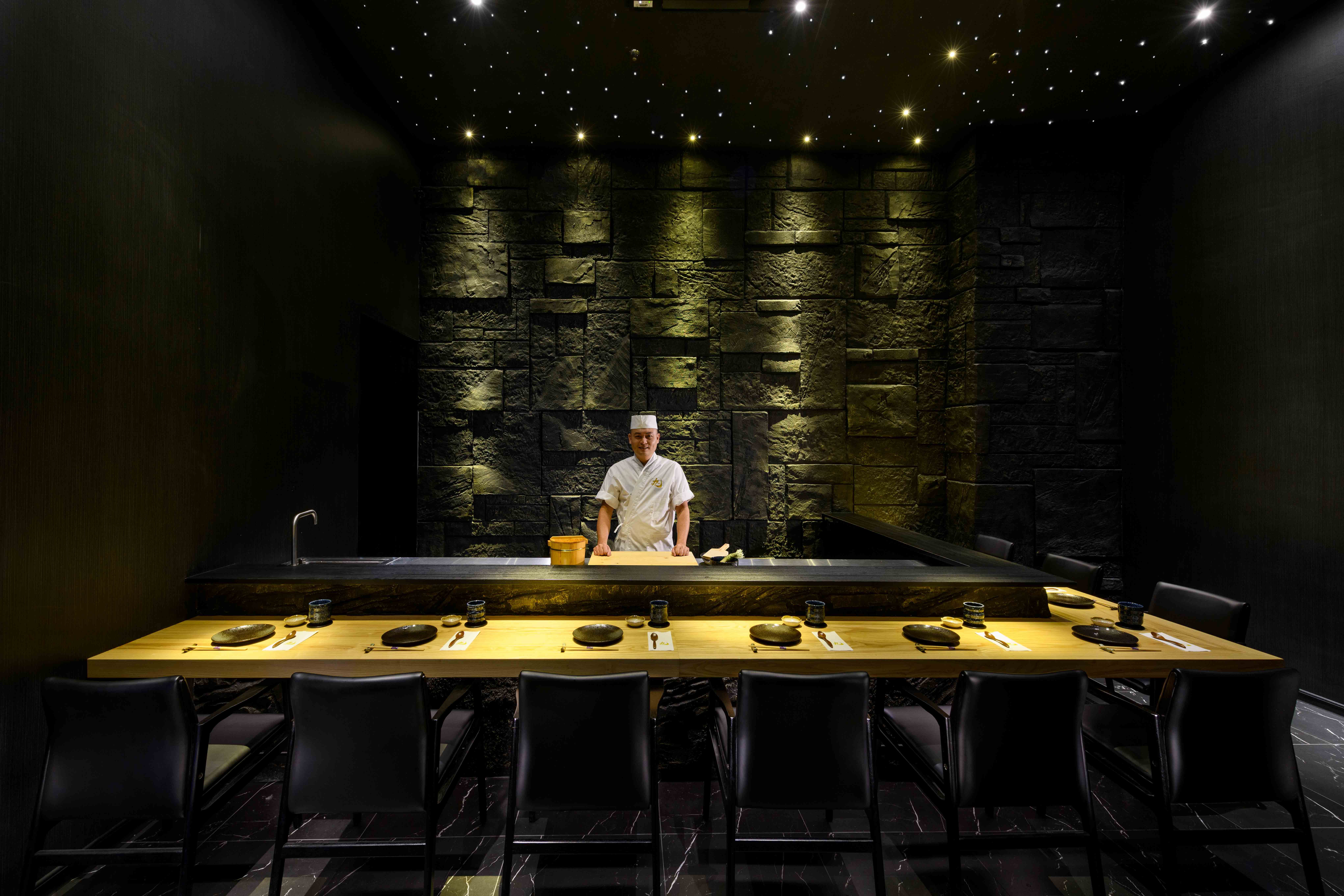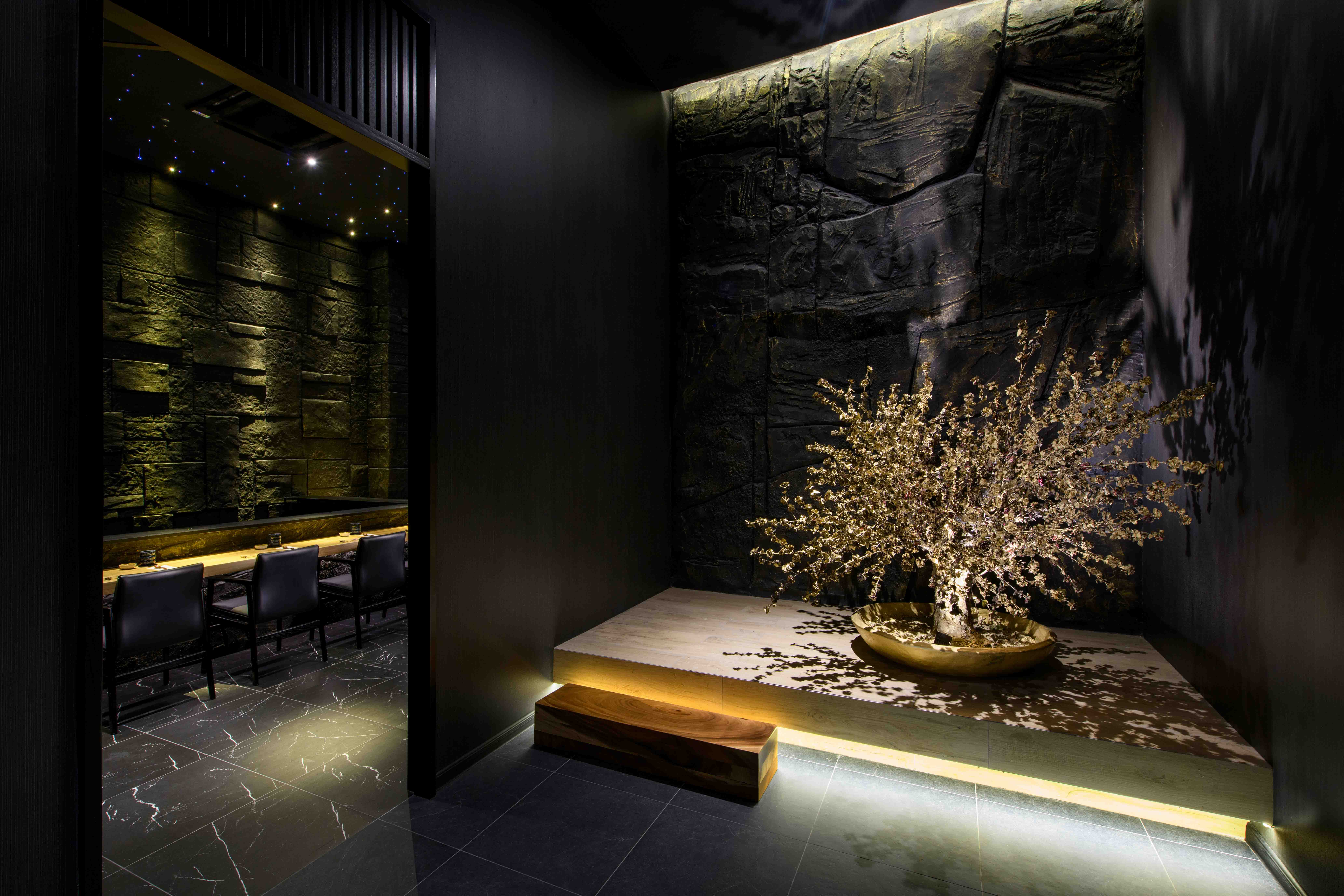 If you're seeking an even more intimate setting, Kyuu Omakase also boasts an exquisite private room for up to nine persons - the perfect fit for special occasions like birthdays, anniversaries and gatherings with your favourite people.
Before entering this room, remember to snap some shots beside the gorgeous gold tree!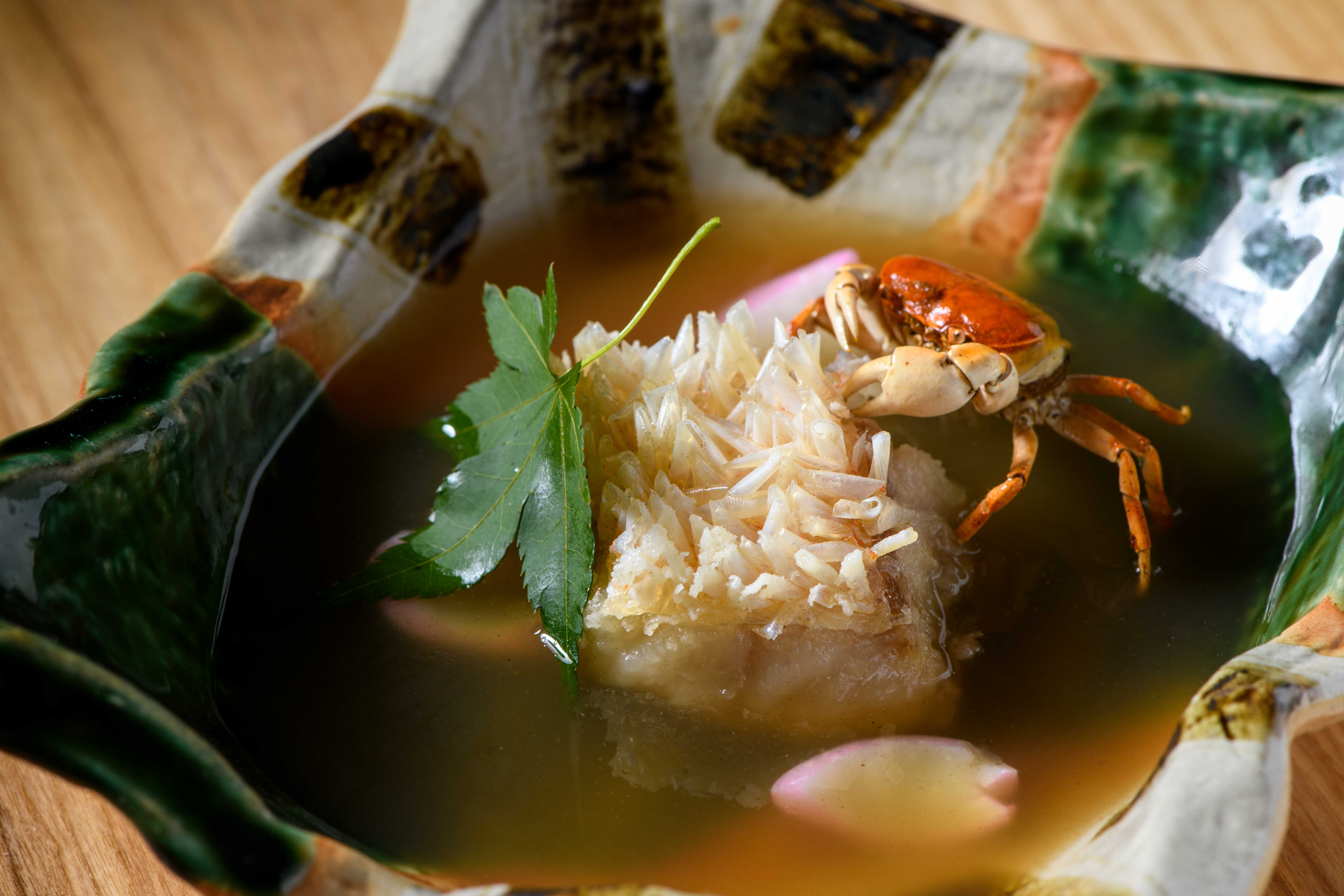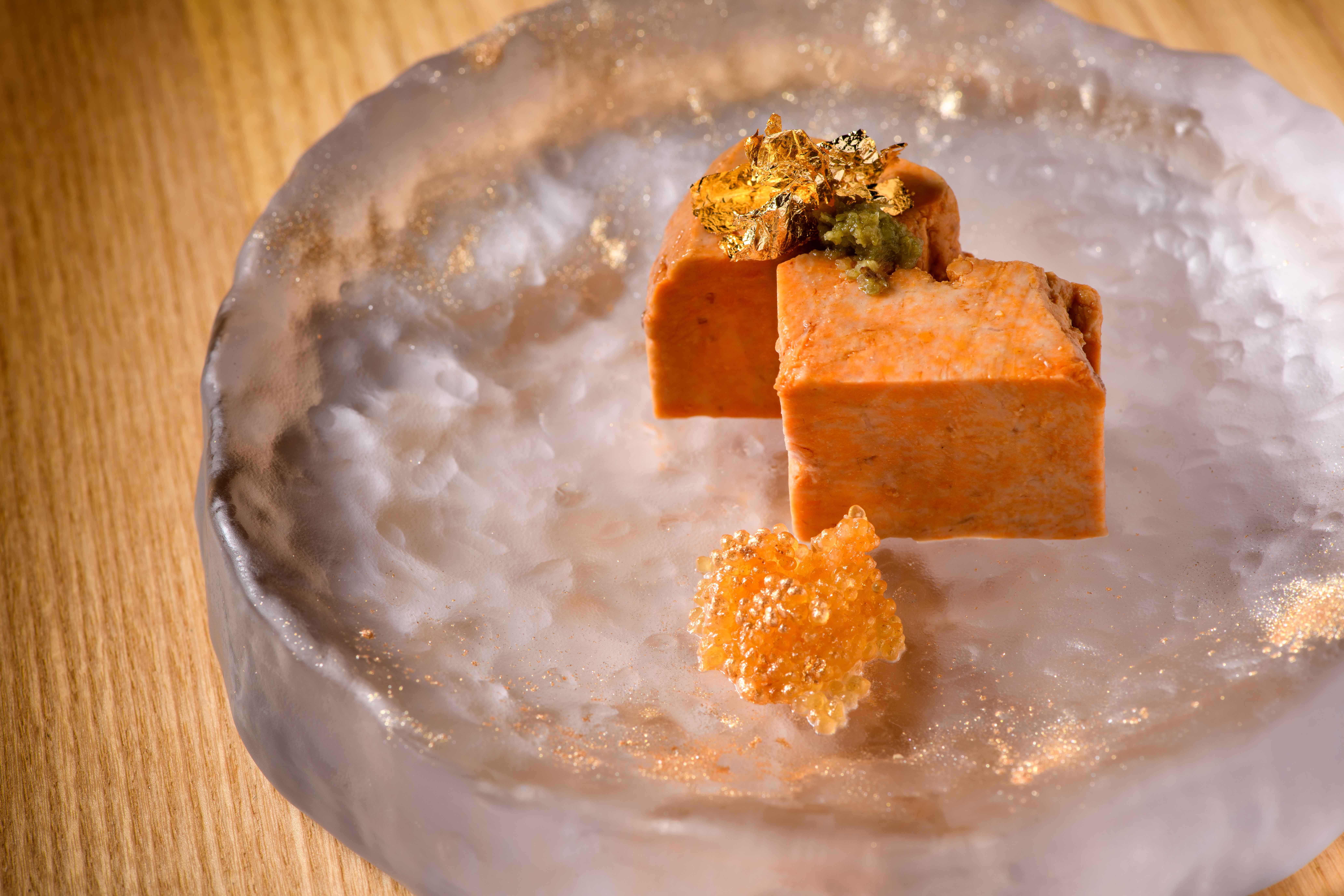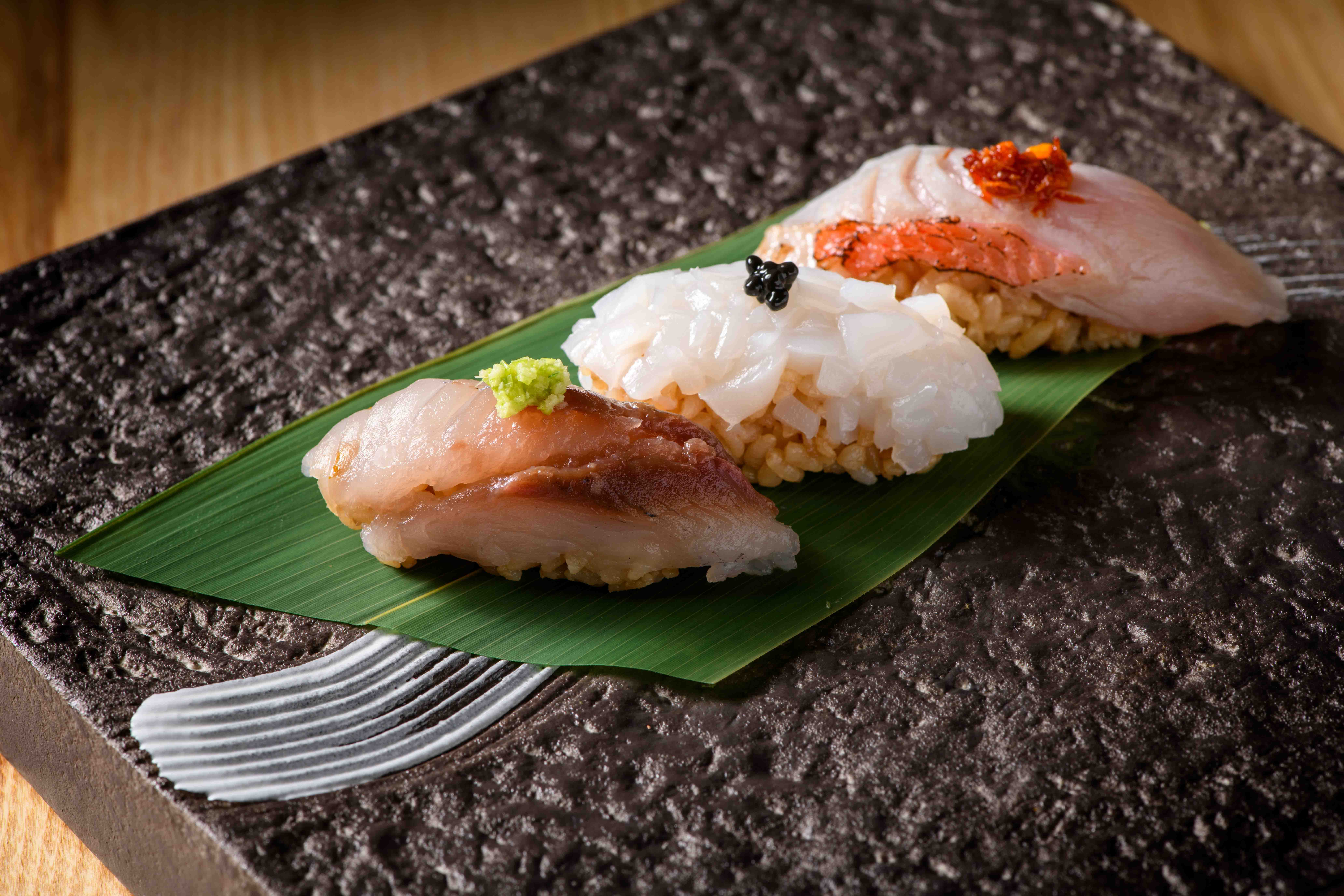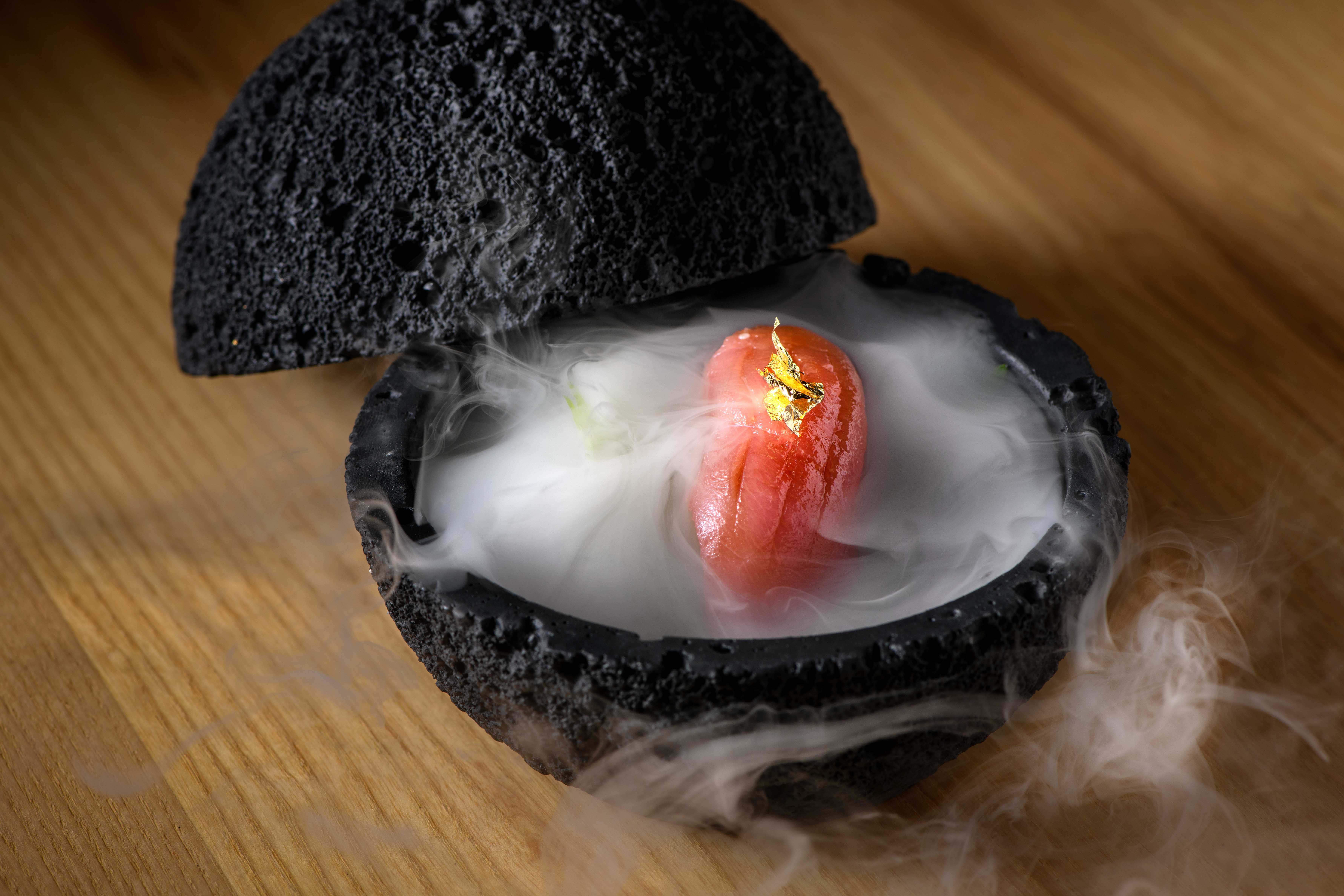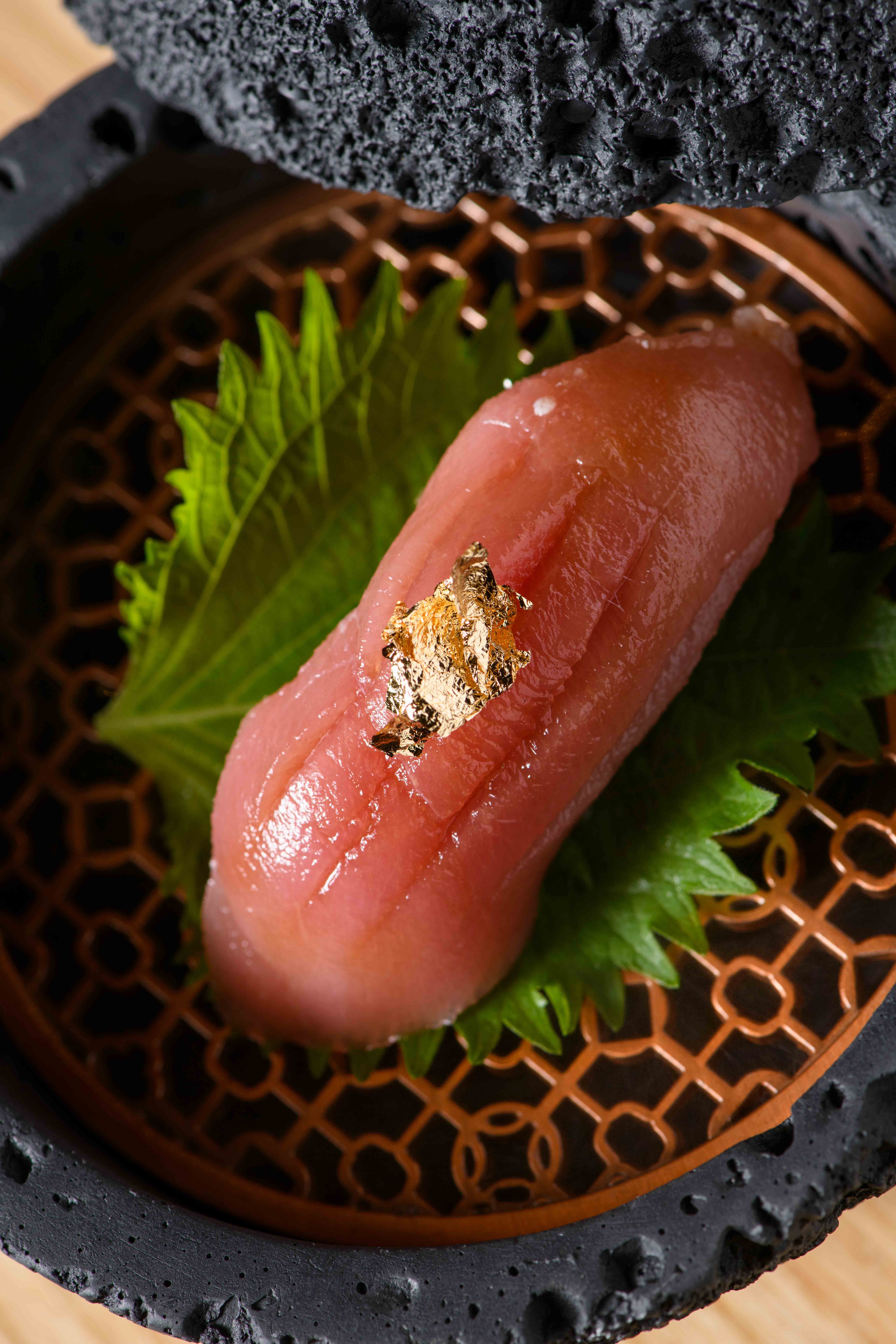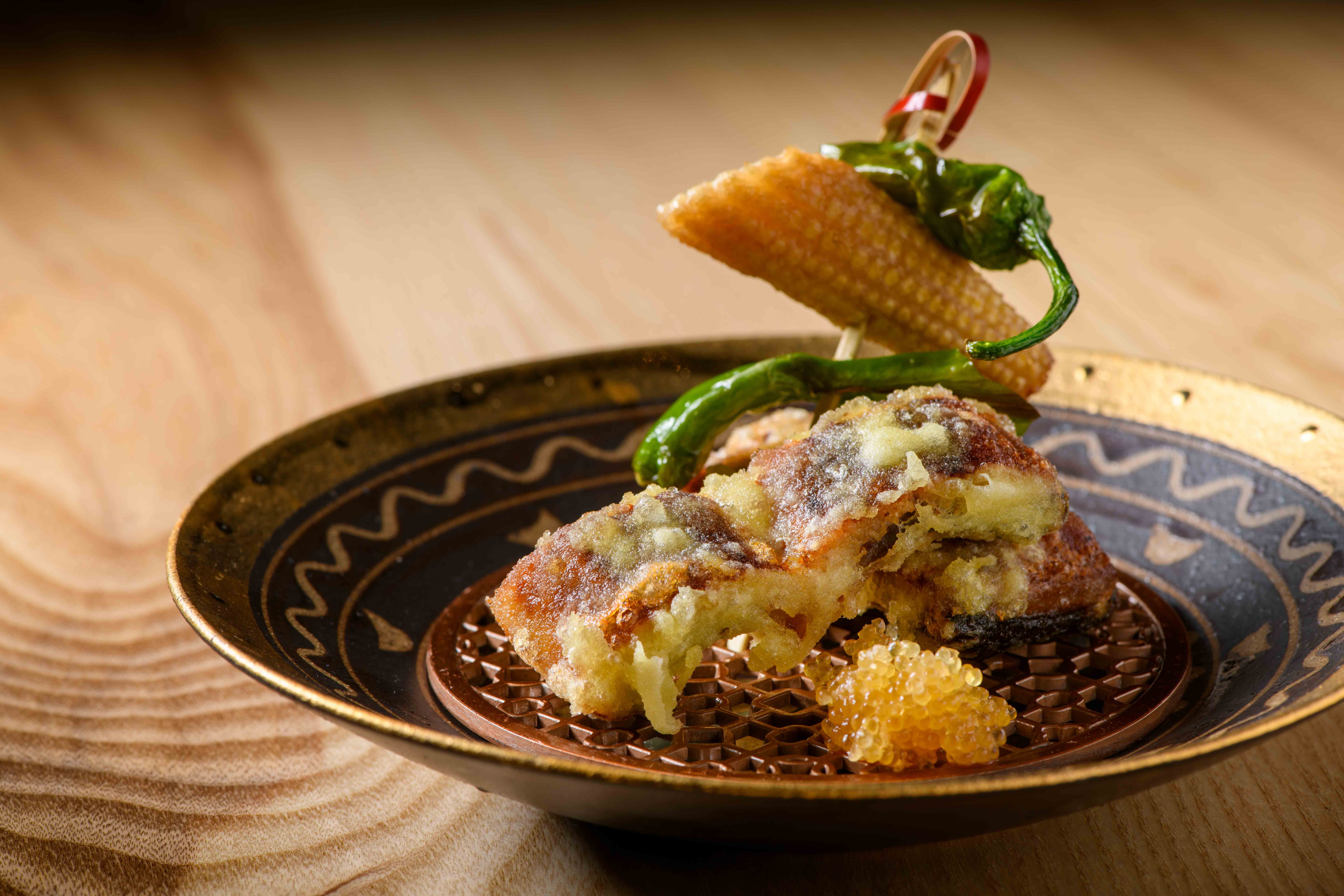 Thankfully, Kyuu's cuisine lives up to its setting.
The culinary team is led by Japanese head chef Jun Nagano, harnessing nearly three decades of experience at prestigious hotels and Michelin-starred establishments, spanning Singapore, Indonesia, Hong Kong, the United Arab Emirates and the United States.
With top-notch produce sourced twice a week from Tokyo's Toyosu Market, chef Jun emphasises quality in every slice of seafood, honouring its traditional roots while presenting it in the latest modern styles - a seamless blend of classic heritage with contemporary creativity.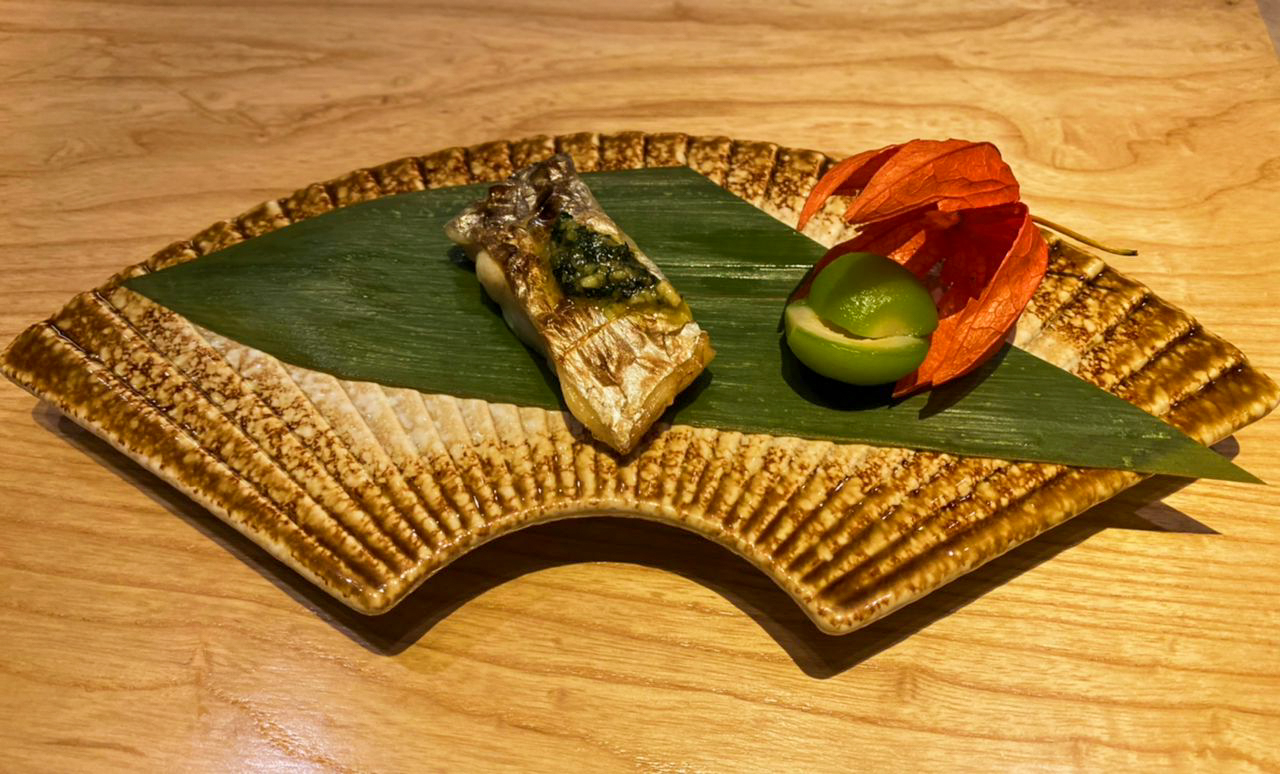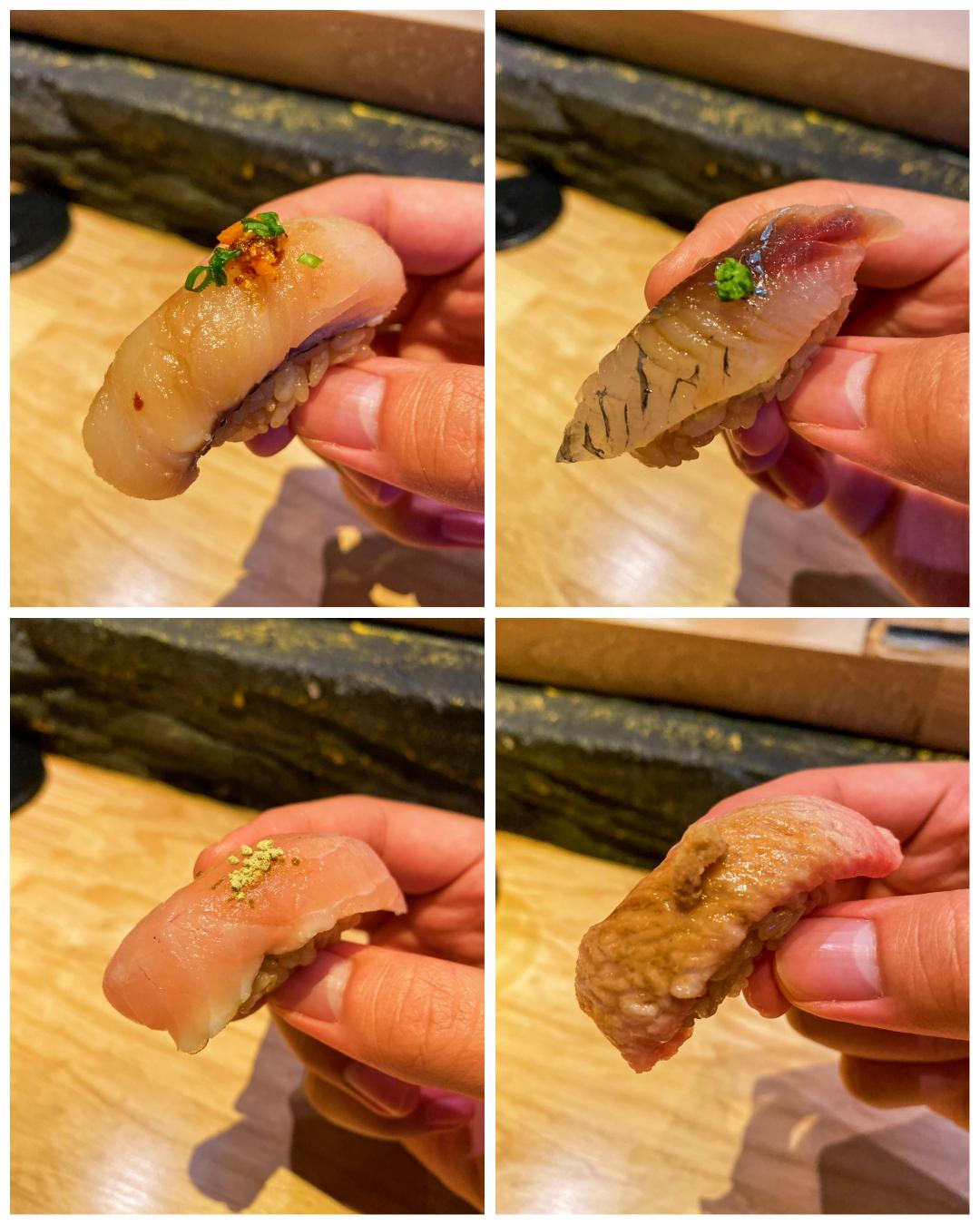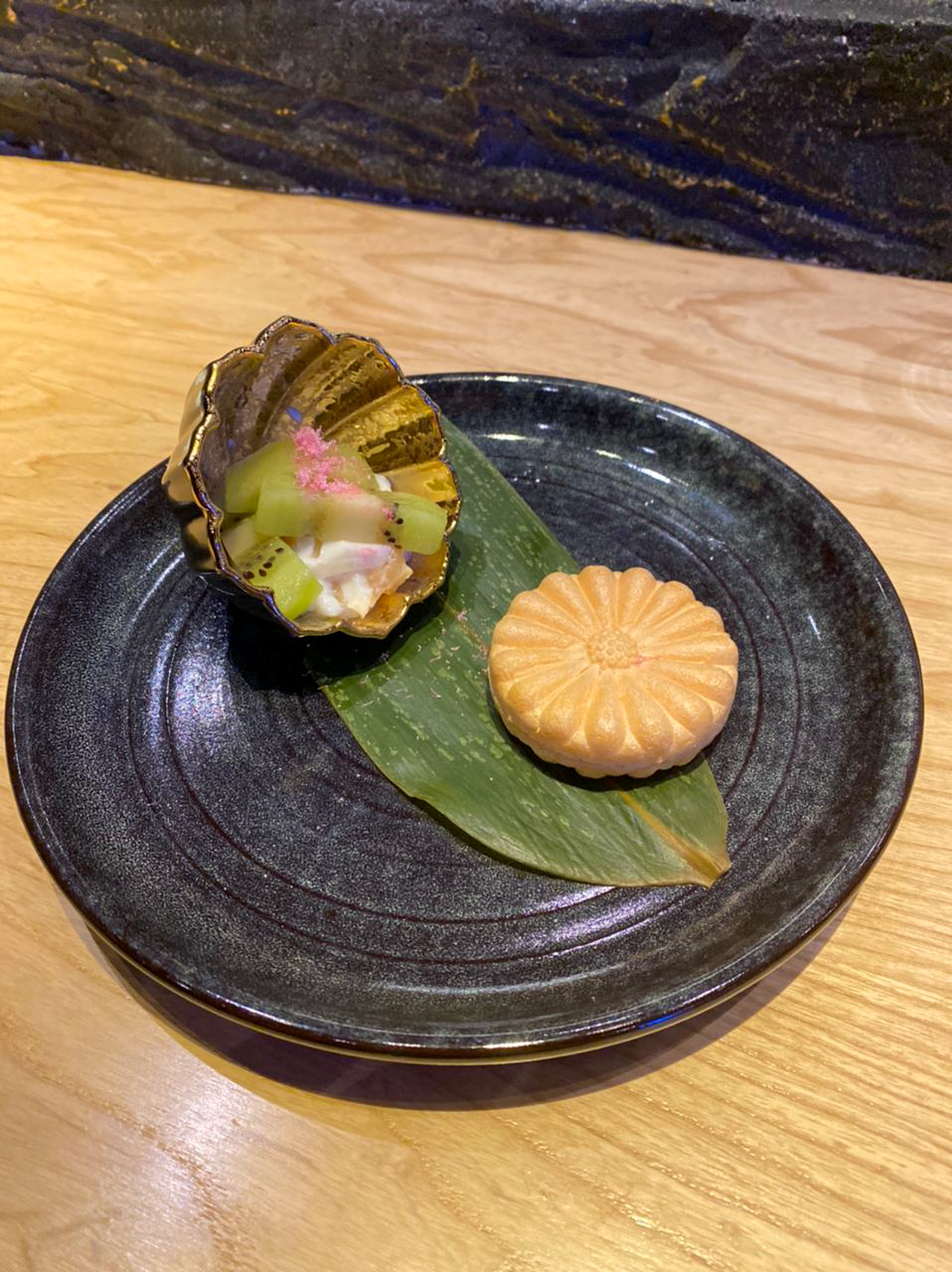 That attention to detail runs through every course of Kyuu's omakase, ensuring satisfaction from start to finish, from seasonal fish at its luscious prime to luxurious ingredients that embody the excellence of Japanese produce, prepared with precision both raw and cooked.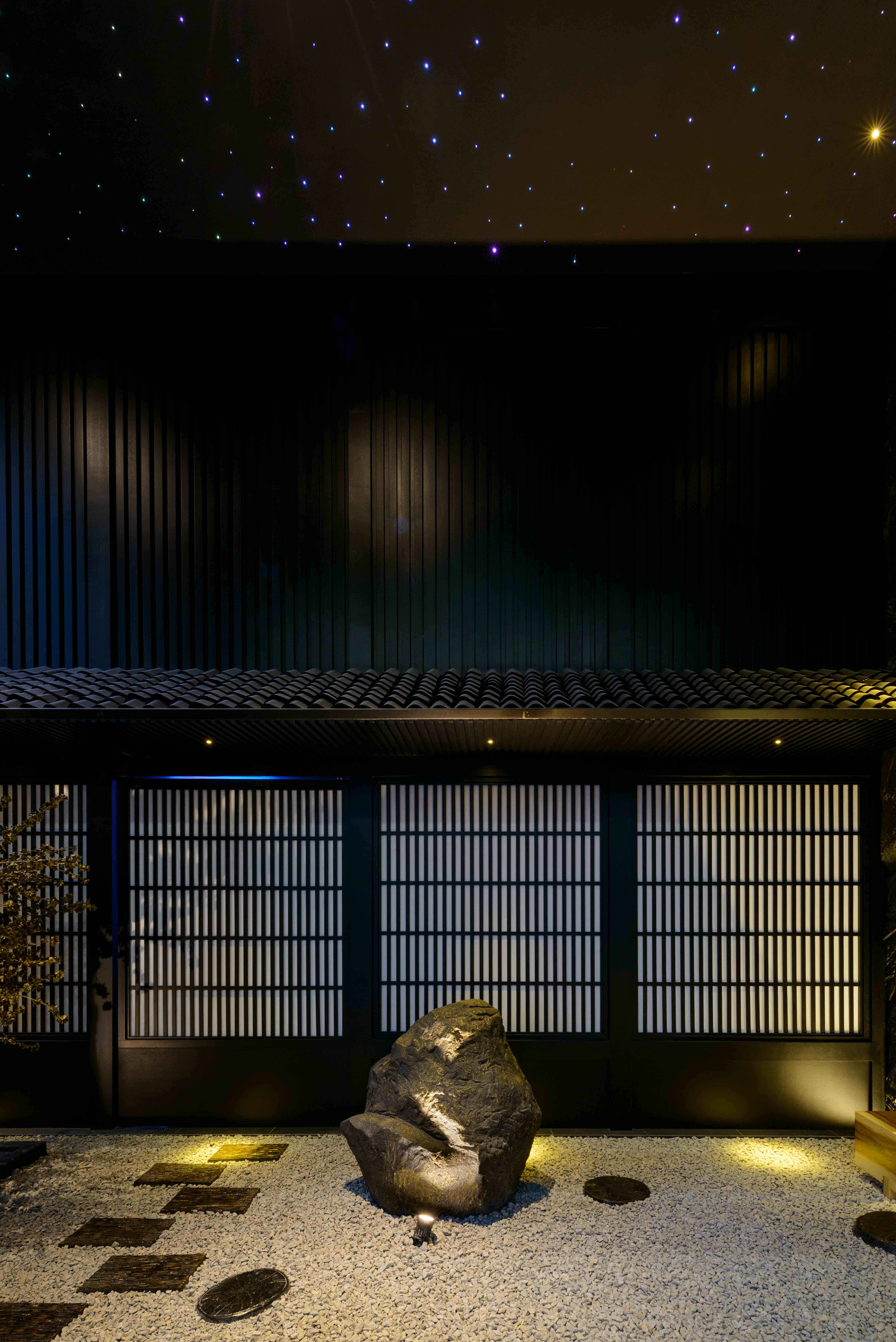 Kyuu Omakase
3K-G-2A, Straits Residences, Jalan Seri Tanjung Pinang, Tanjung Tokong, Pulau Pinang.
Lunch: 12pm-3pm (orders until 2pm)
Dinner: 6:30pm-10pm (orders until 9pm)
WhatsApp: +6011-2299-9995