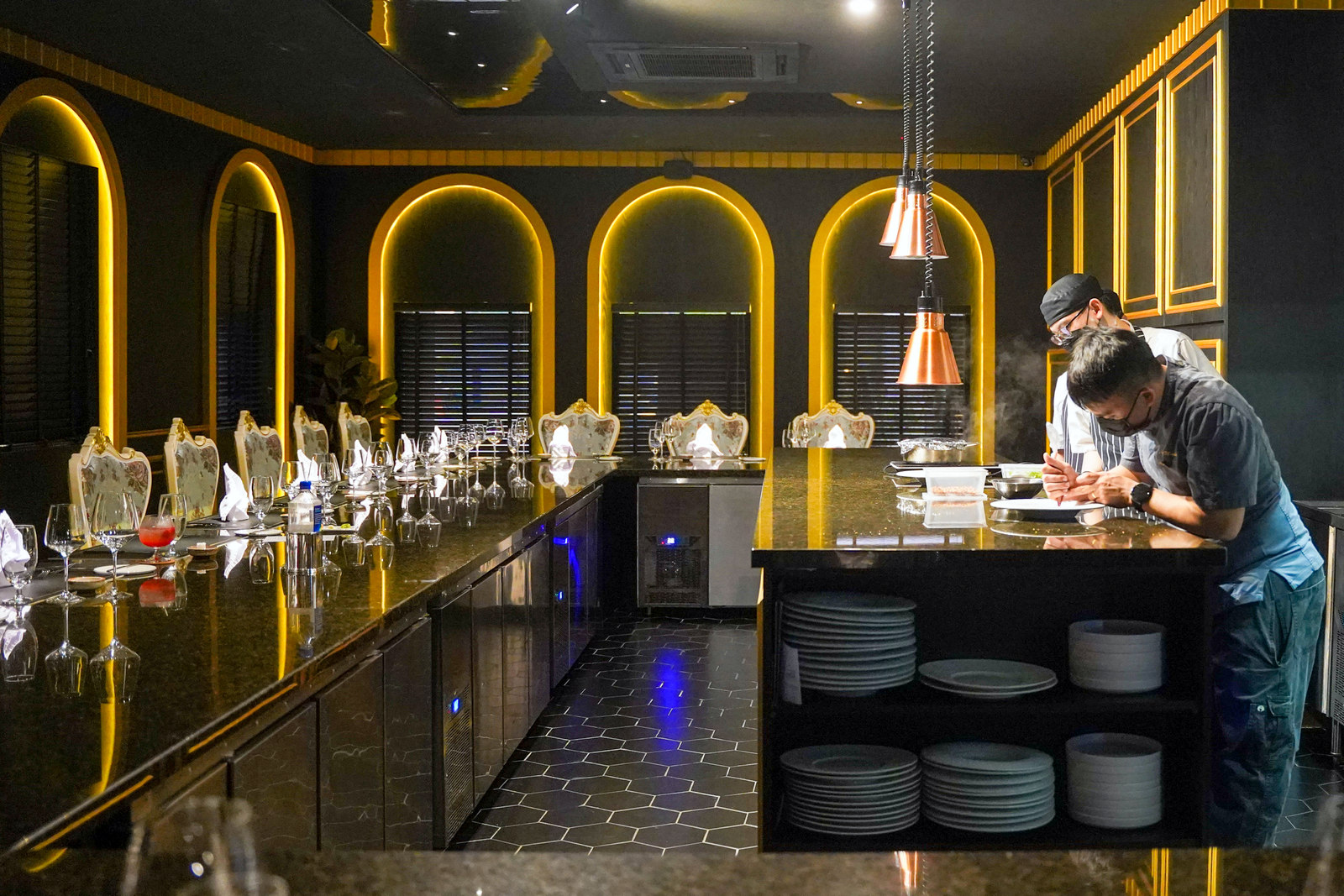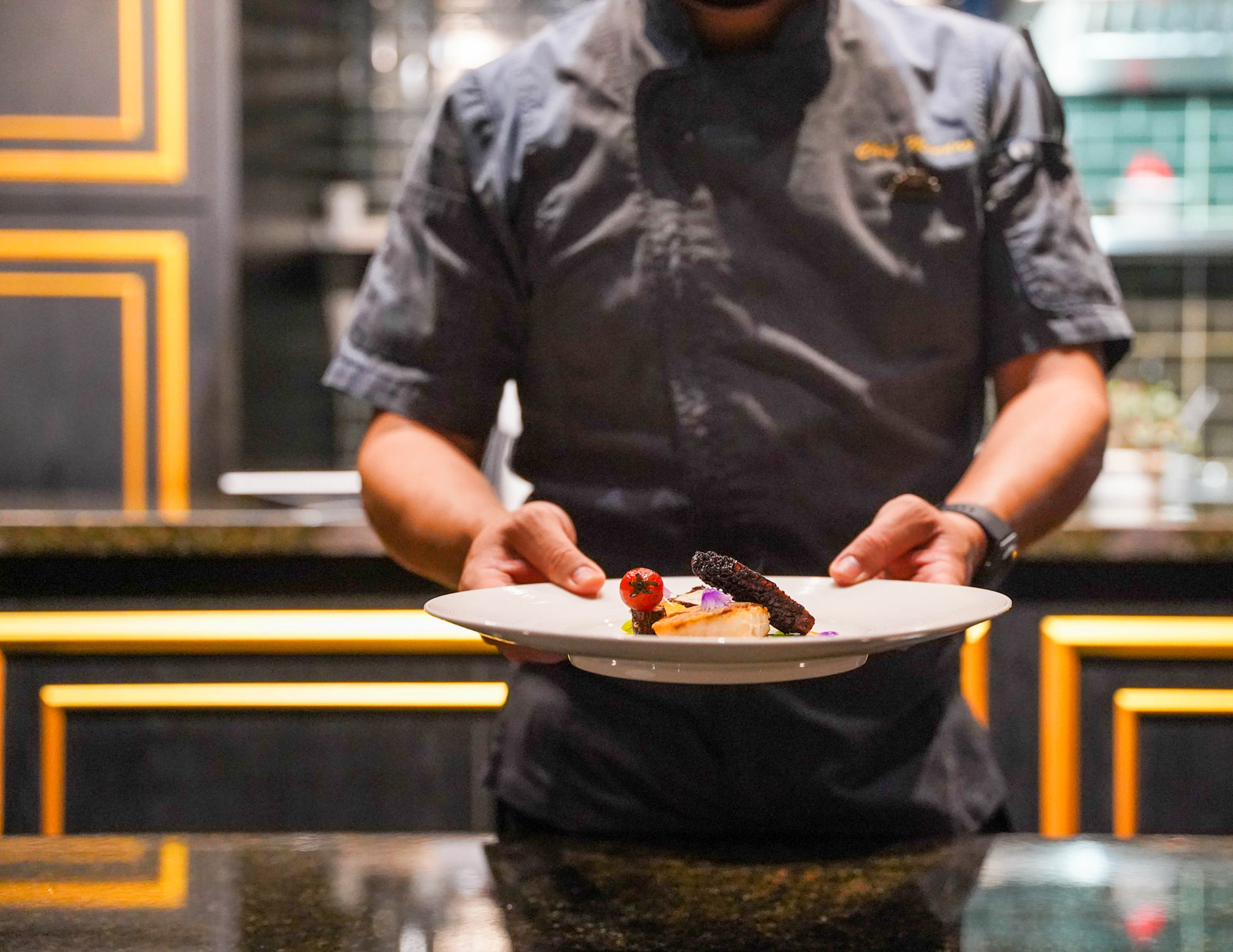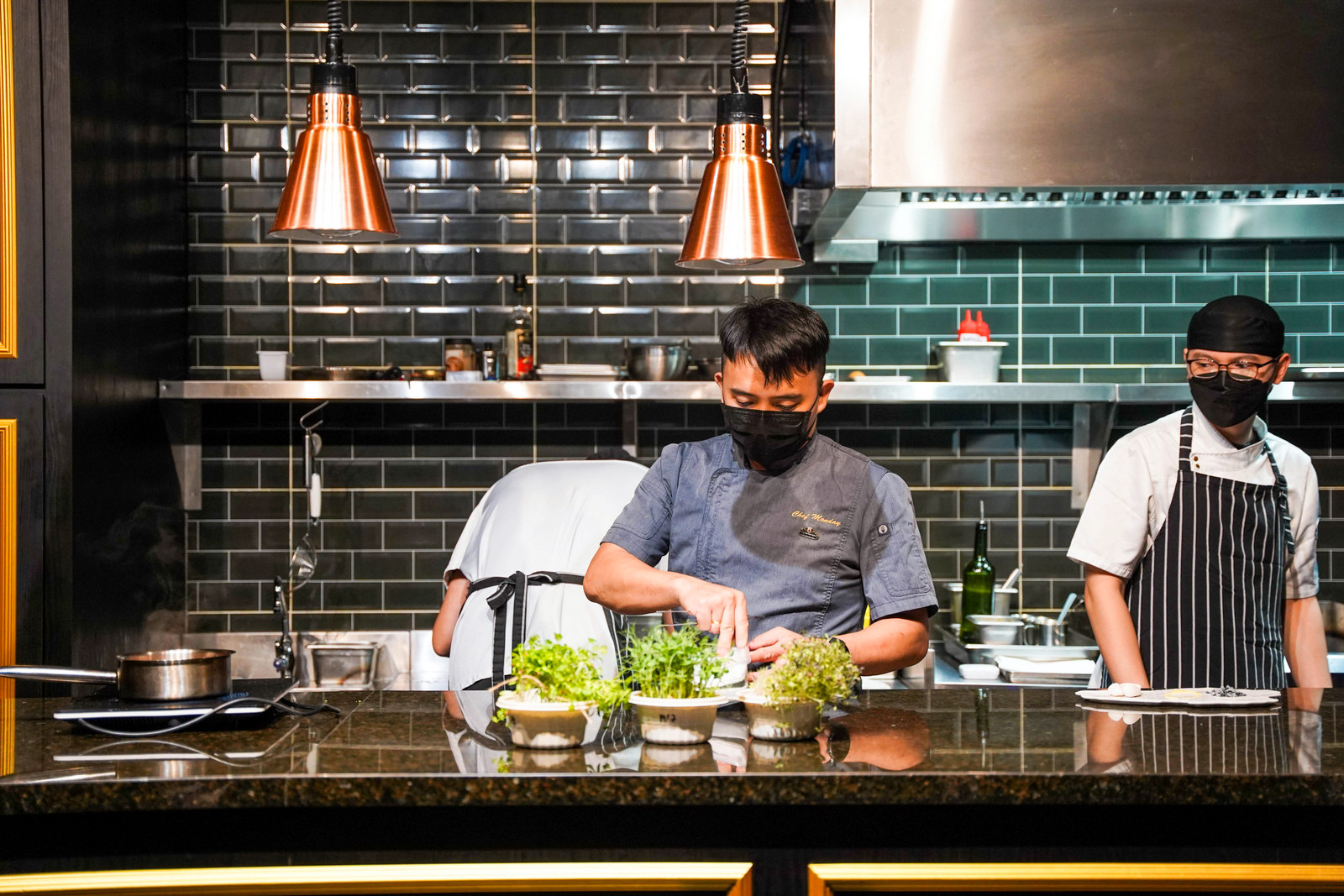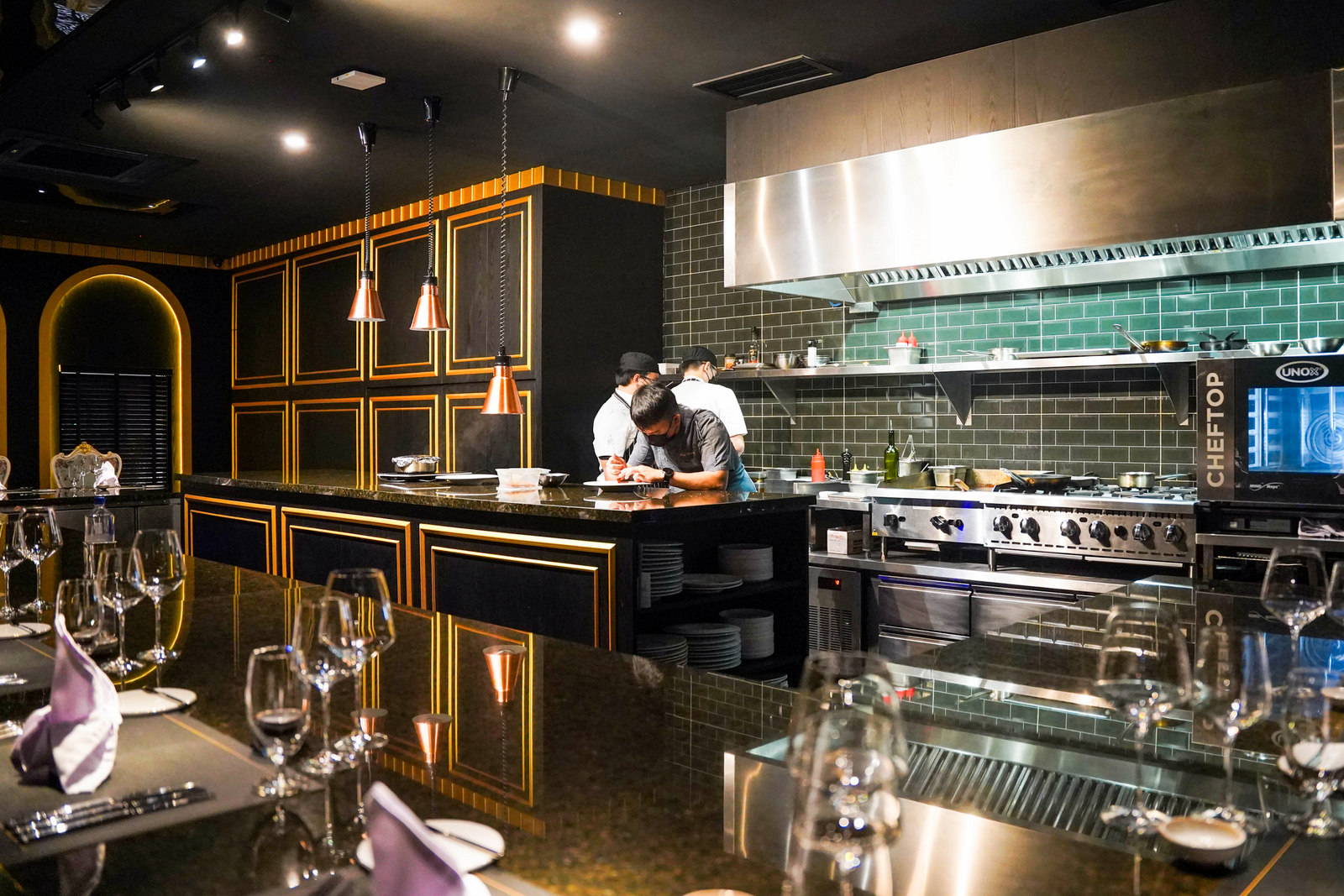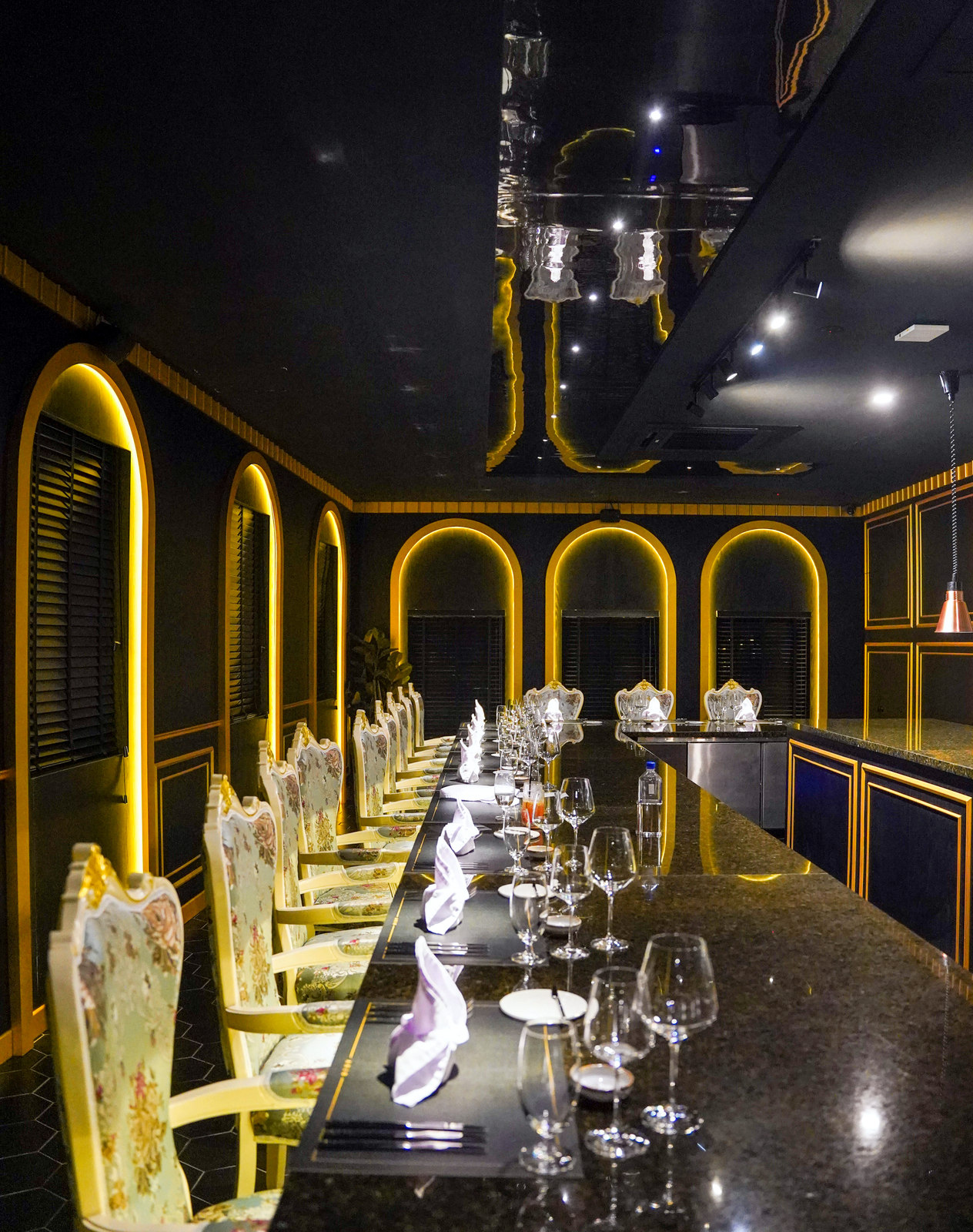 If you love meals that take you on a journey, Anjo KL's new Luxury Menu is this season's ultimate culinary itinerary.
For a progressive exploration of raw to cooked pleasures, its 10 courses travel from a unique beef tartare to an unmissable salmon confit, seared foie gras to sautéed risotto.
The Luxury Menu (RM790 per person) spotlights the versatility of top-tier meat, seafood and vegetables - served initially in fresh, delicate fashions, then ultimately in full-bodied, succulent styles, inspired by French fine-dining techniques in a vibrant homage to summer.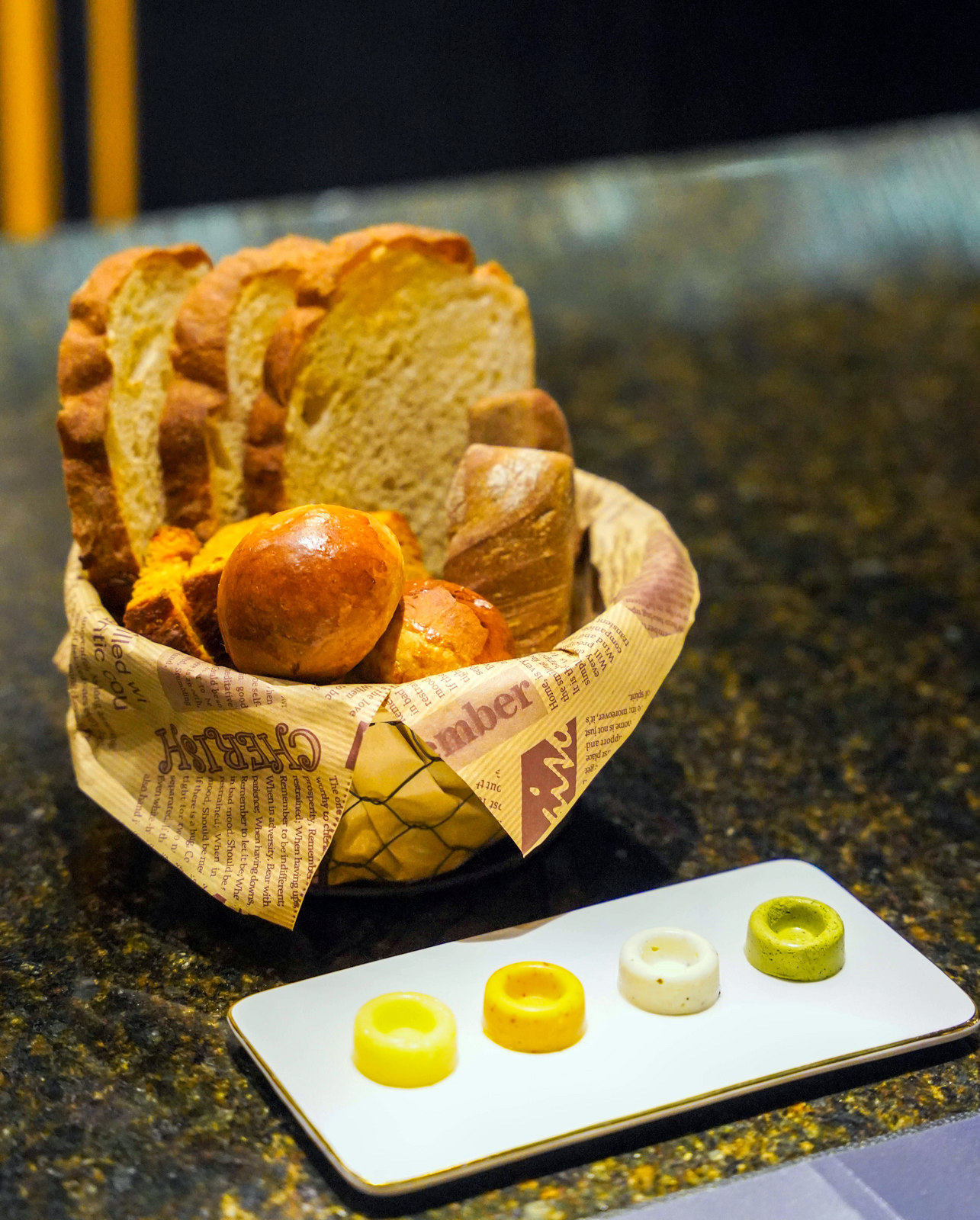 Chef Monday and his team smoothly continue to guide guests each evening, easing into the experience with a selection of sourdough bread, rye buche, tomato focaccia and brioche, paired with an elegantly colourful ensemble of salted, pesto, truffle and Espelette French chilli butters. All irresistible, forcing us to muster up the discipline not to fill ourselves too early.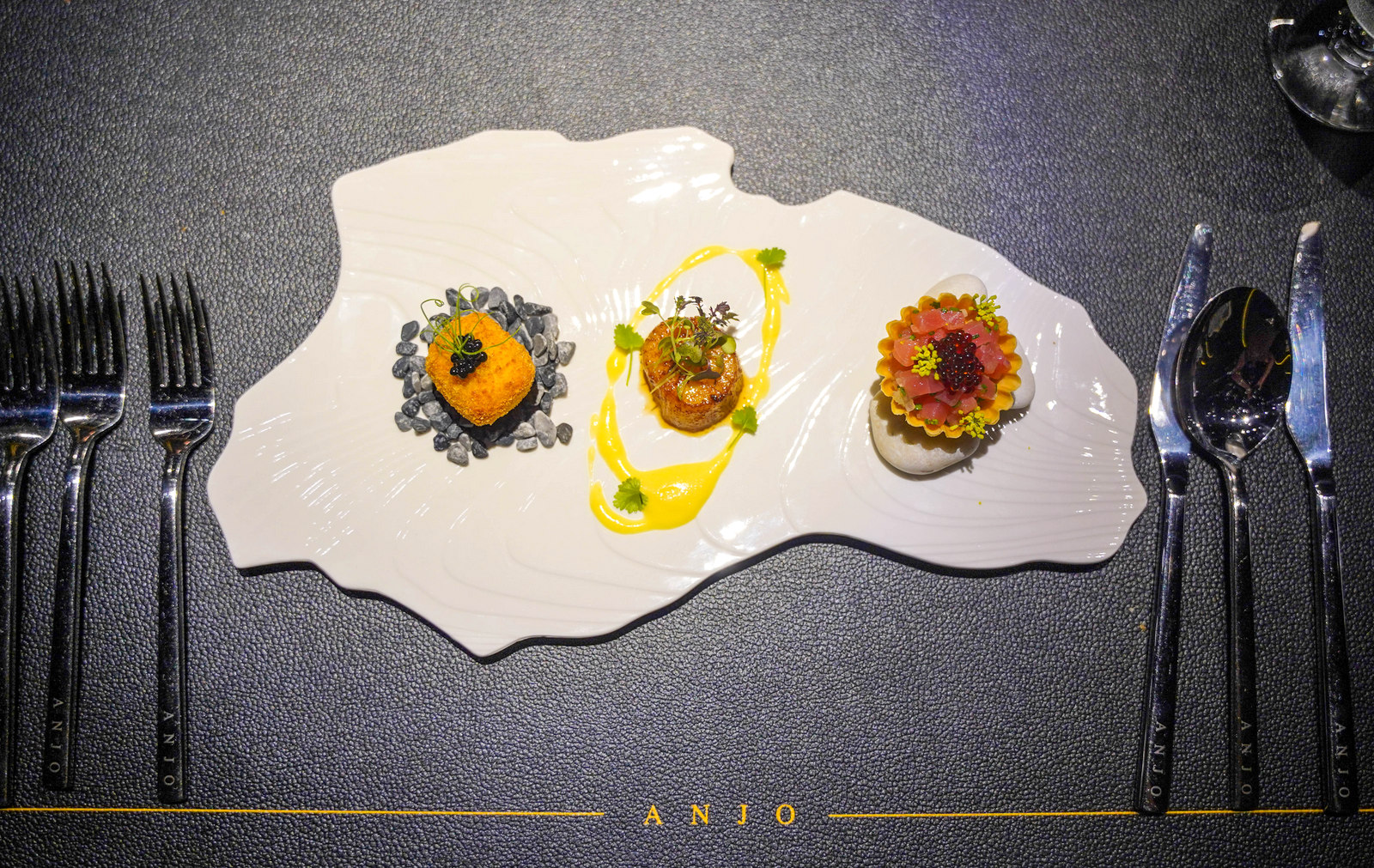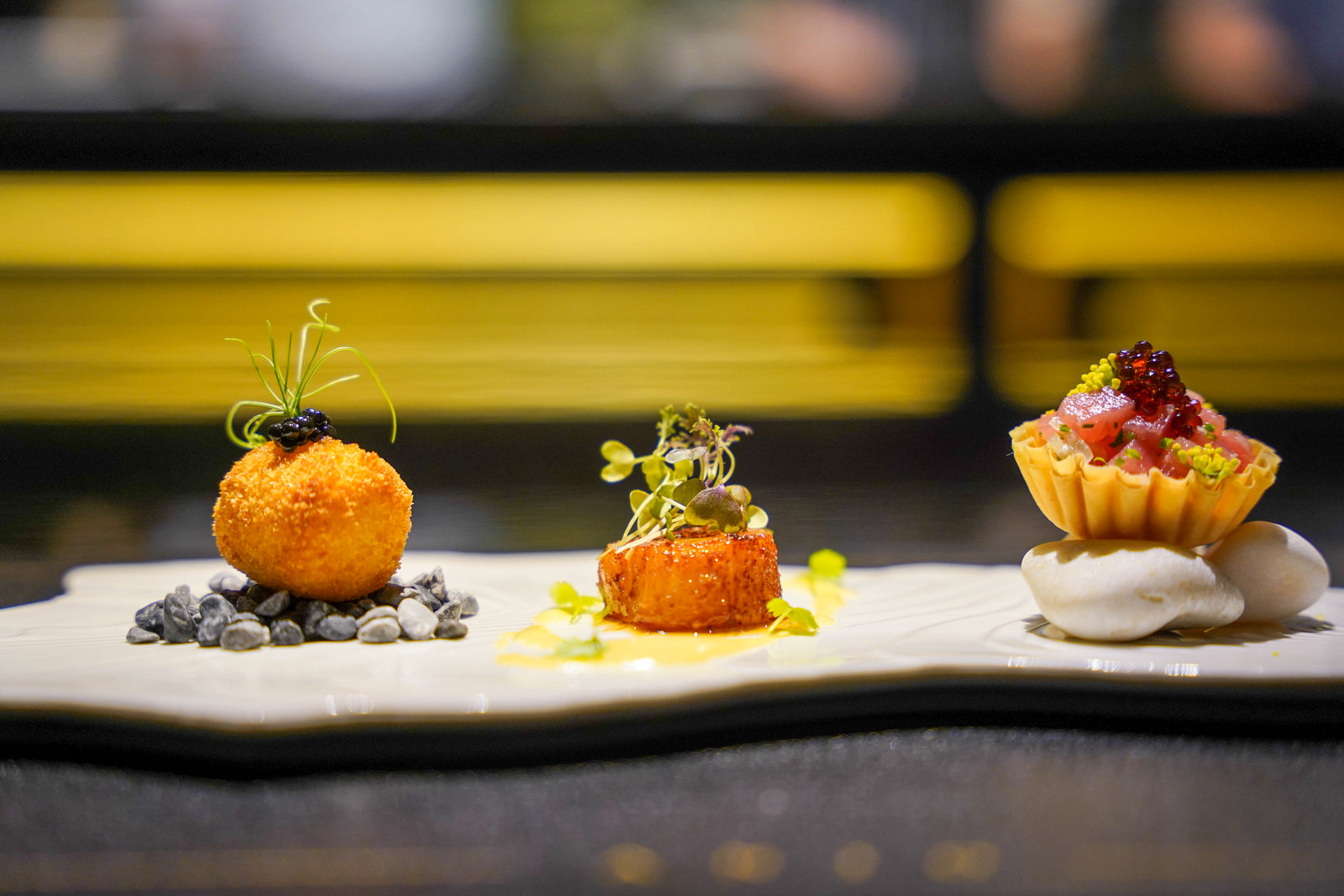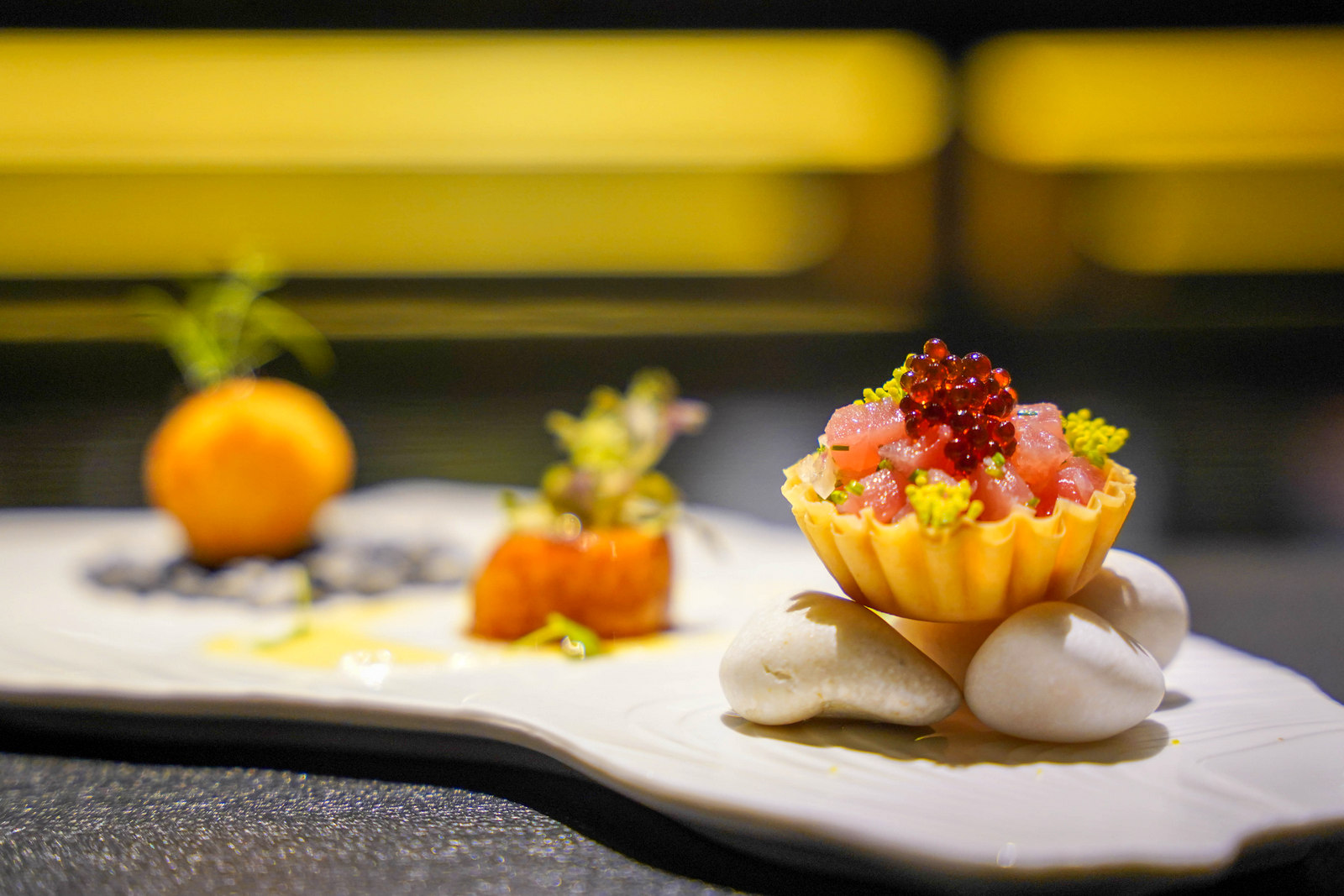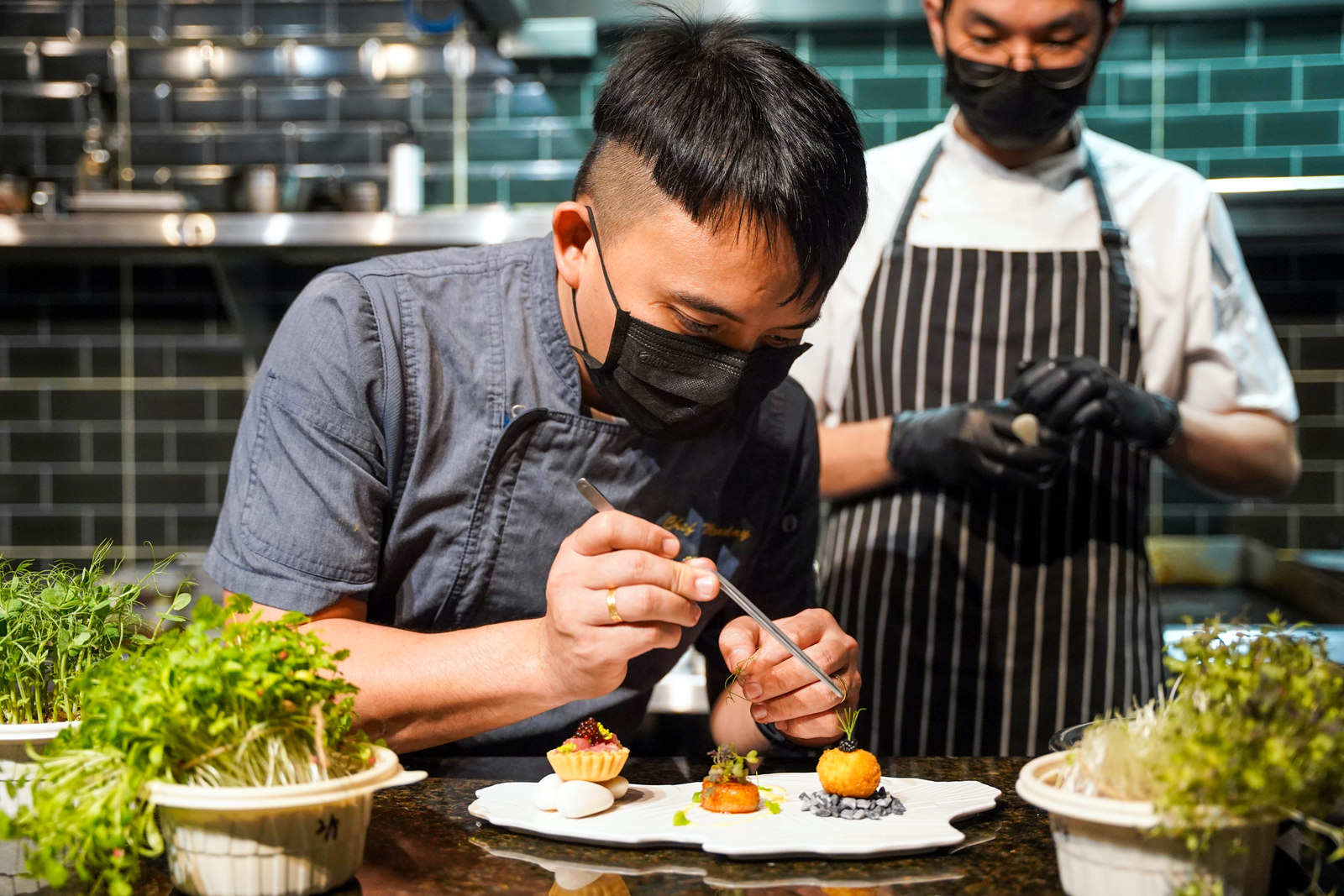 The amuse bouche platter evolves regularly - for our visit, the trio of triumphs comprised luscious yellowfin tuna on light pastry, bolstered by the depth of shoyu pearls and buoyed by the lift of fennel flowers; U.S. scallop, beautifully browned with kombu butter, topped with baby crest; and a robustly savoury cheese croquette, lovely with truffle, lively with pea shoots.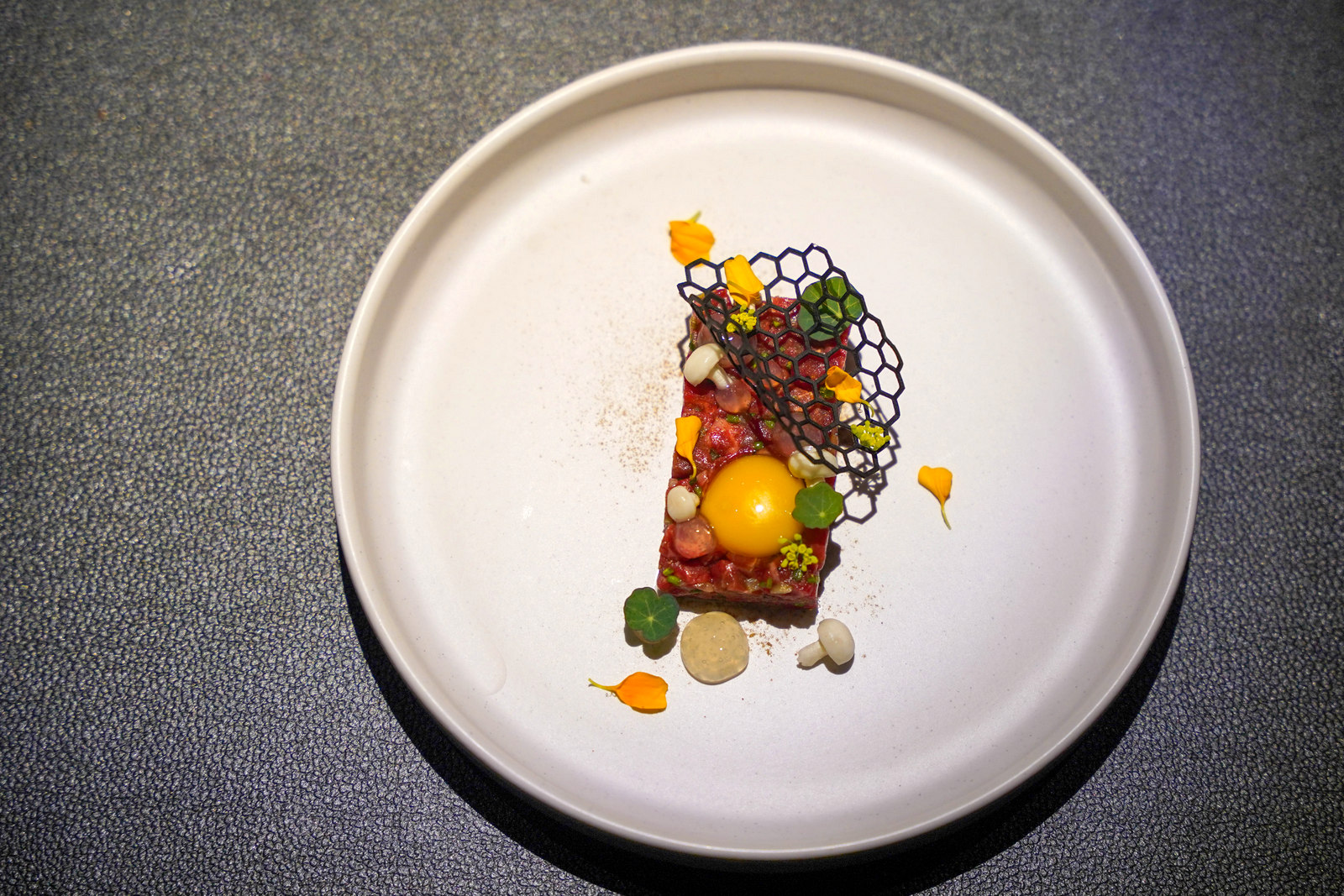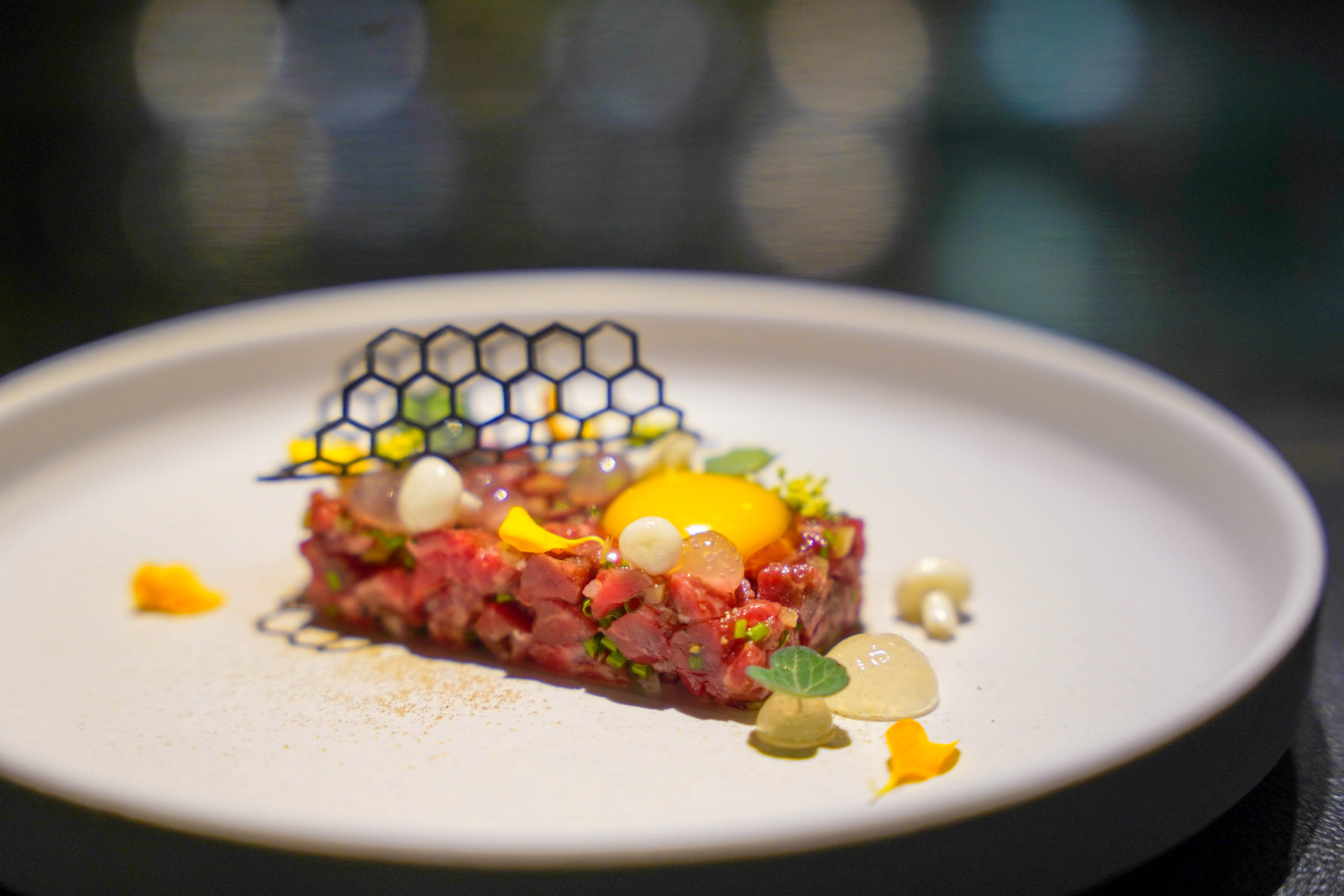 Beef tartare is interpreted ravishingly here, with juicy morsels of meat mingling with horseradish gel, pickled shimeji mushrooms and porcini mushrooms, crowned with a squid ink tuile. Mix it all up for a marvellous medley - the beef's natural umami, combined with the creaminess of the egg yolk, spiciness of horseradish, piquant earthiness of the mushrooms, and briny crunch of the squid ink tuile. We would happily order this on any a la carte menu.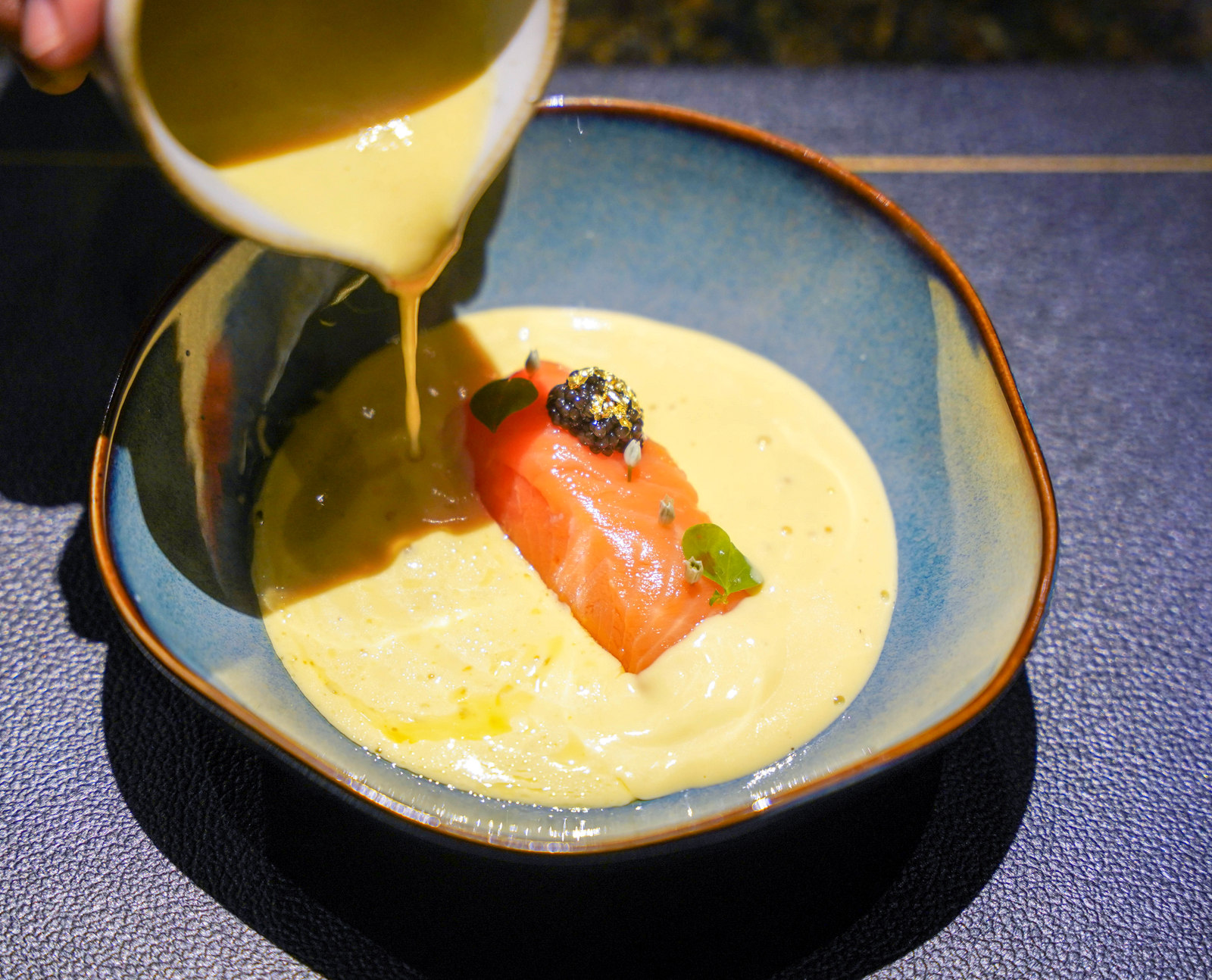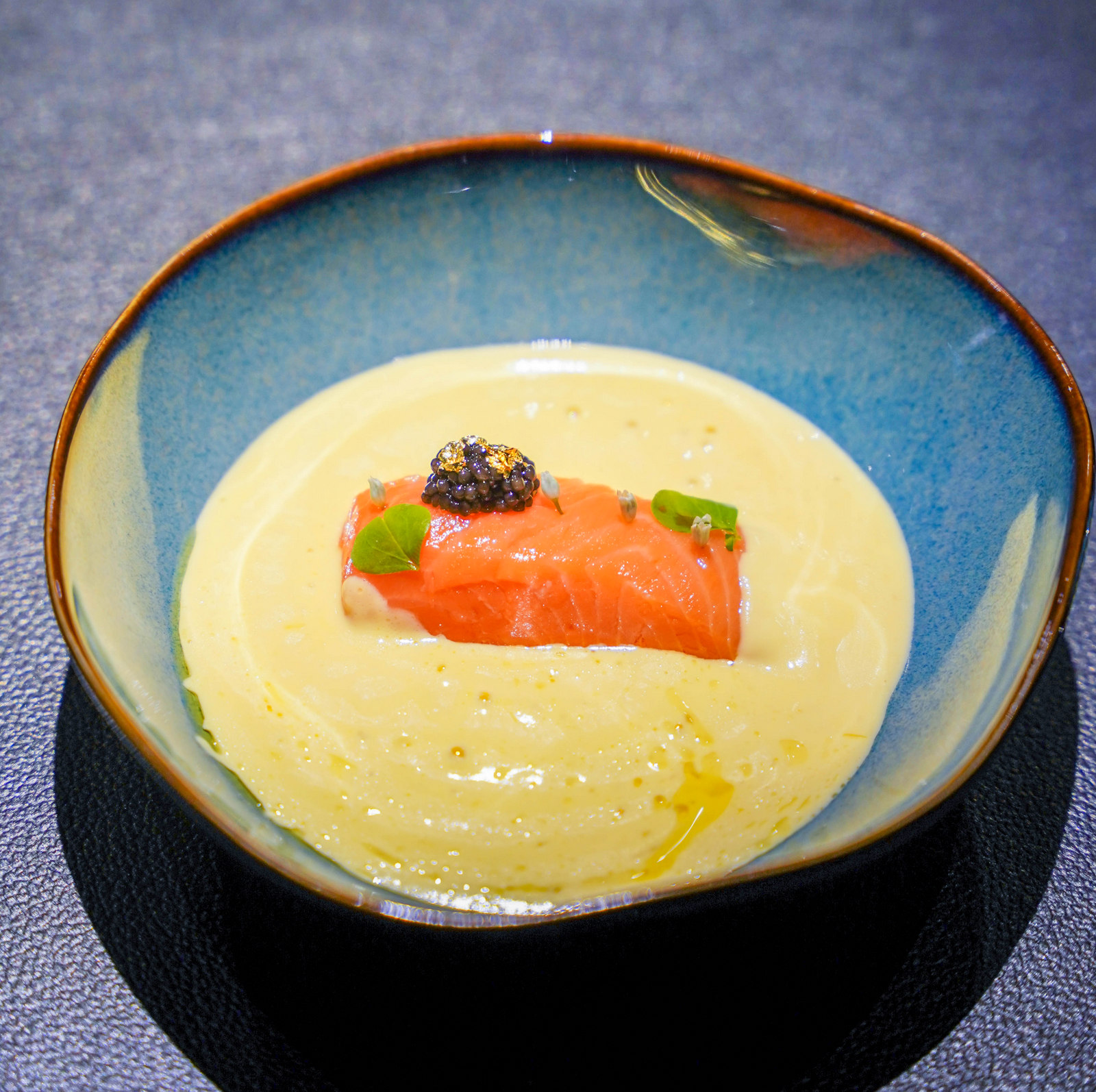 The confit salmon is captivating, harnessing New Zealand's sustainably sourced Ōra king salmon. The fish is buttery-smooth, at its pristine prime - it takes one and a half hours to poach, for a melting-soft tenderness, poured over with a hearty heirloom cauliflower soup, sweet and thick, betacarotene-loaded with a mellow orange hue, enriched with black caviar.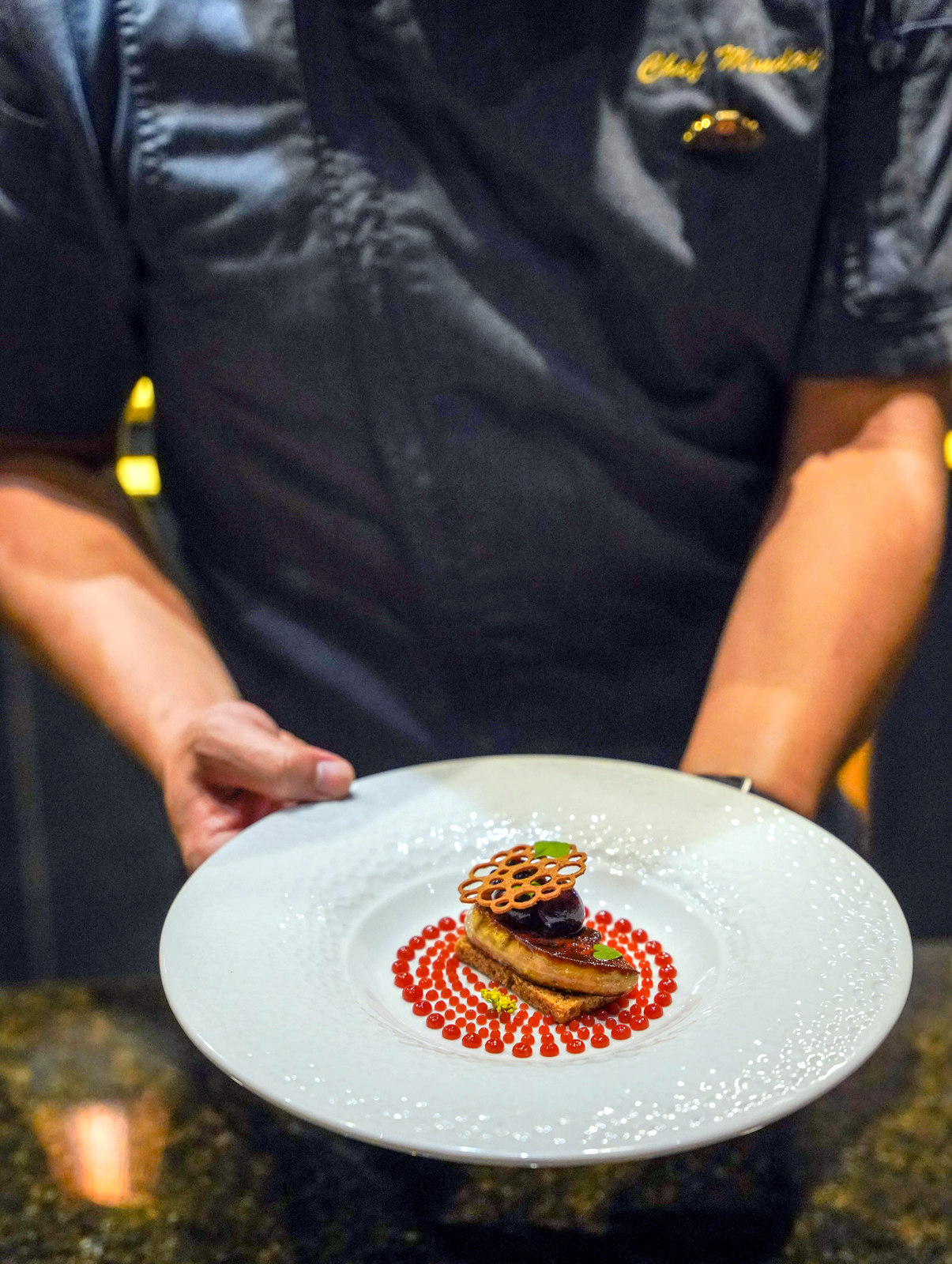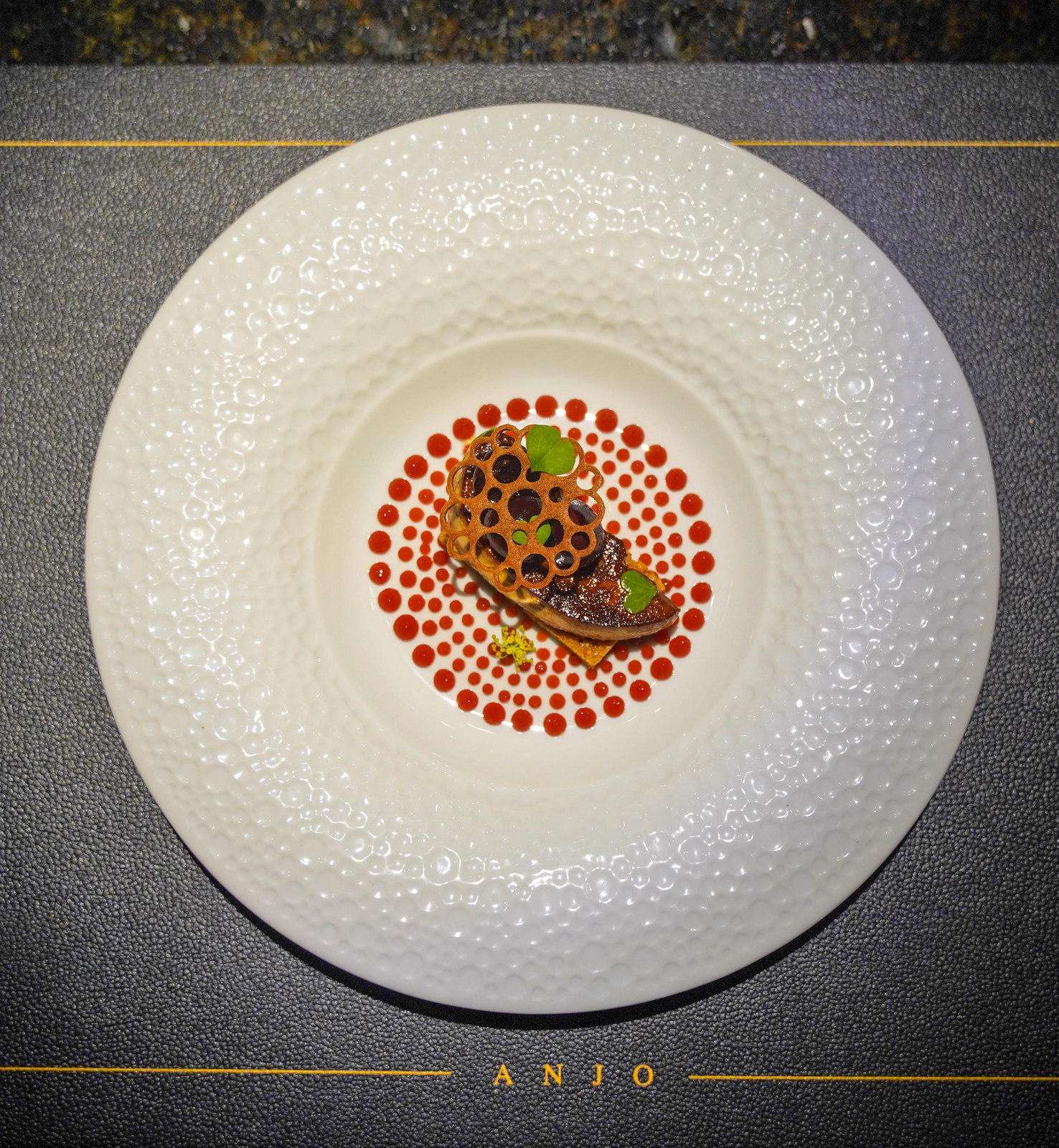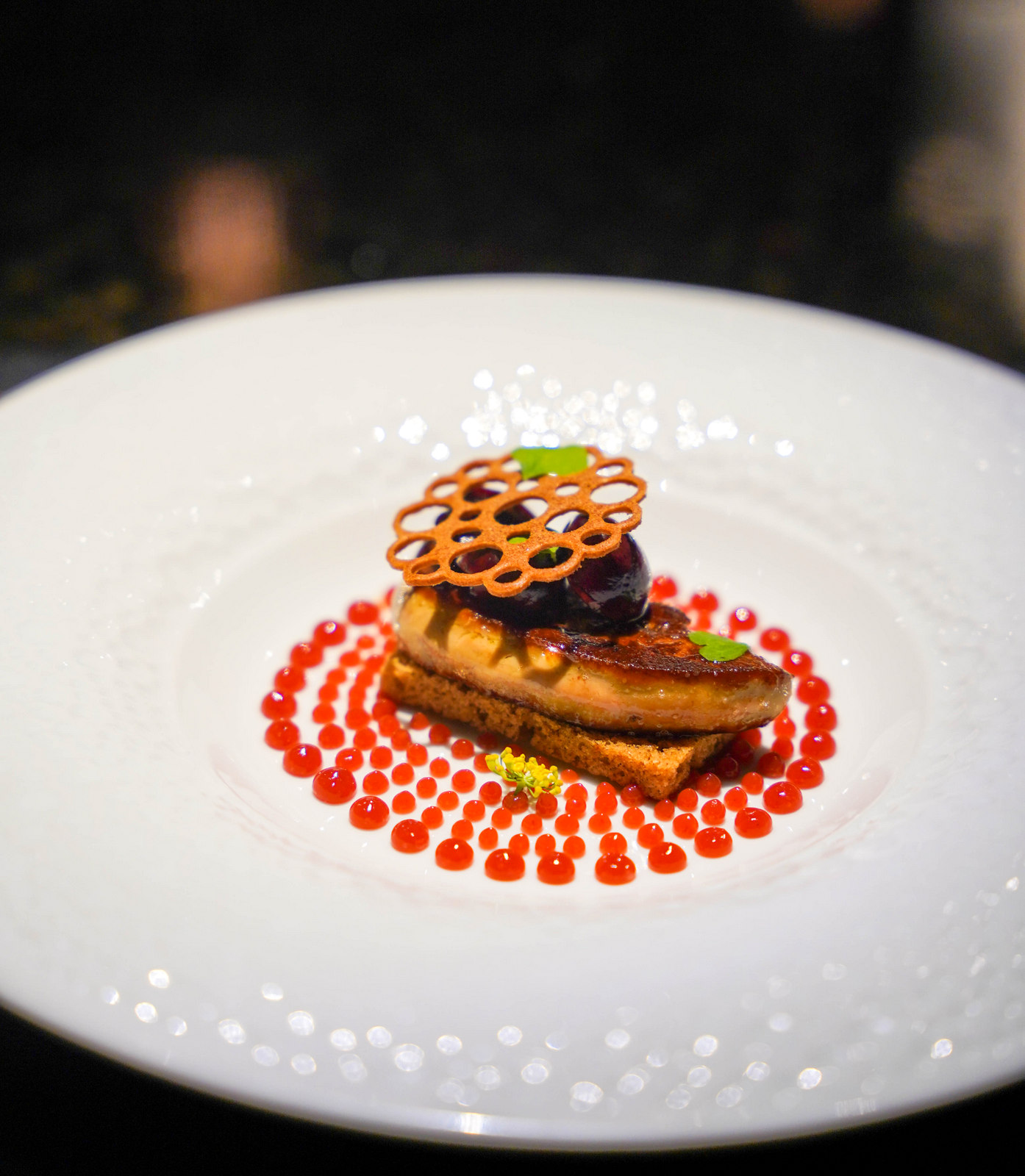 Fans of foie gras, bookmark this one, strikingly and painstakingly encircled with dozens of droplets of strawberry puree - reputedly 160! The liver is pan-seared perfectly, cushioned by a slice of pain d'épices rye crisp with complex spice notes of gingerbread, topped with poached cherries that provide overtones of ripe, fruity sweetness with the strawberry puree.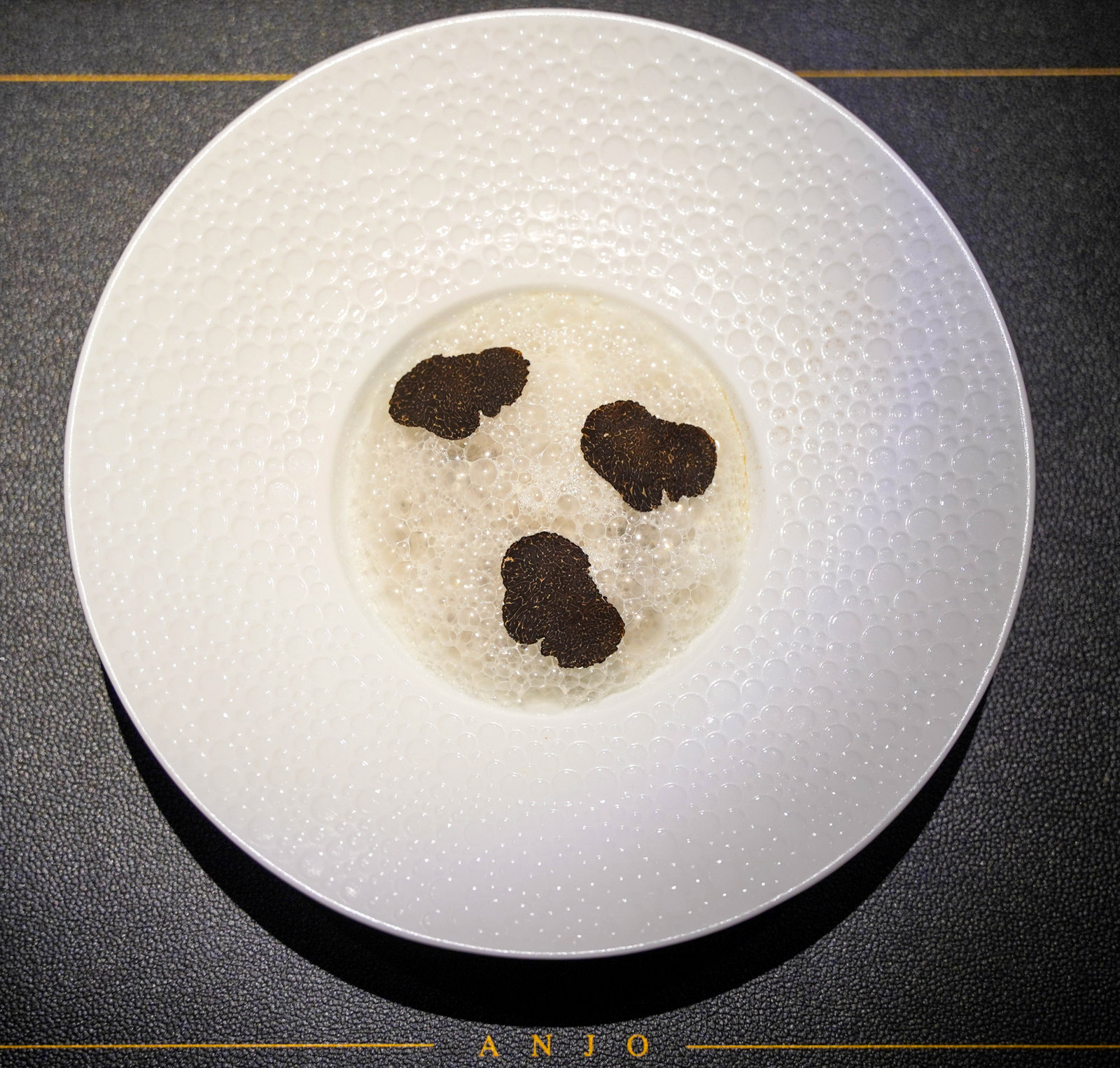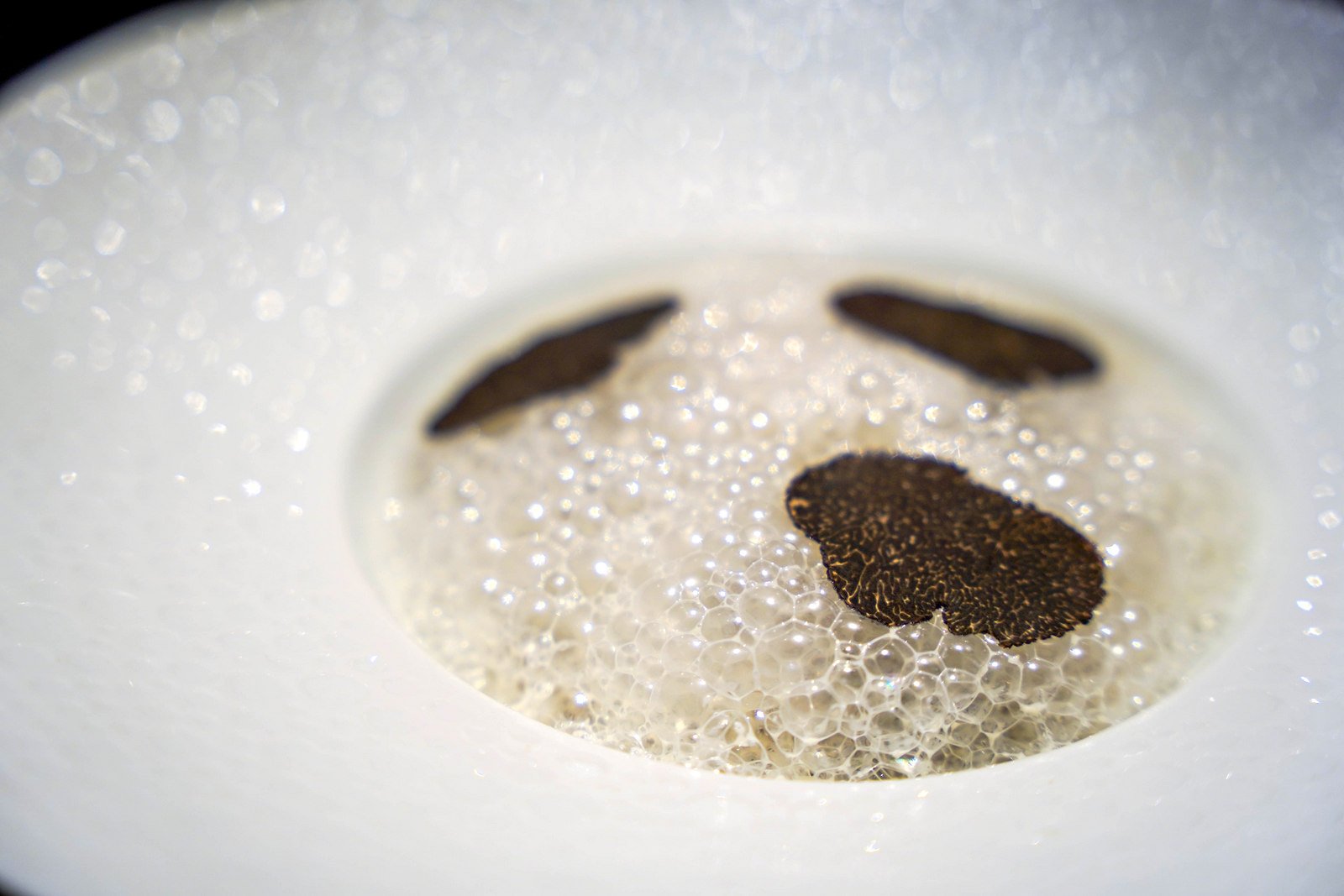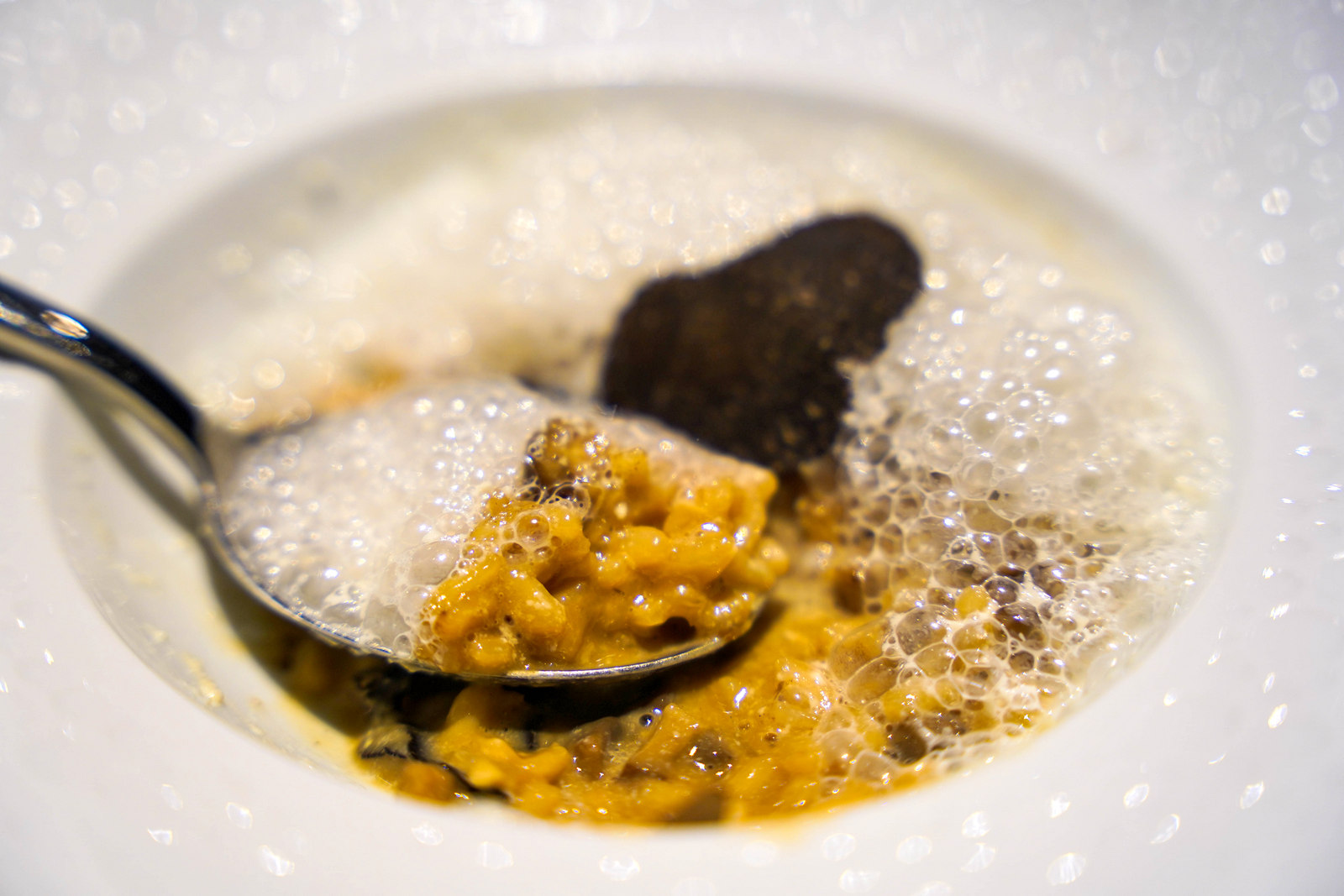 Mushroom risotto might sound like a cliche, but Anjo reinvents it in a compelling form, flooded with the real, rustic aromatics of Western Australian Manjimup truffles and morels, stirred in shio kombu stock for profound resonance, harboured beneath Parmesan foam that showcases the cheese in a distinctively different texture.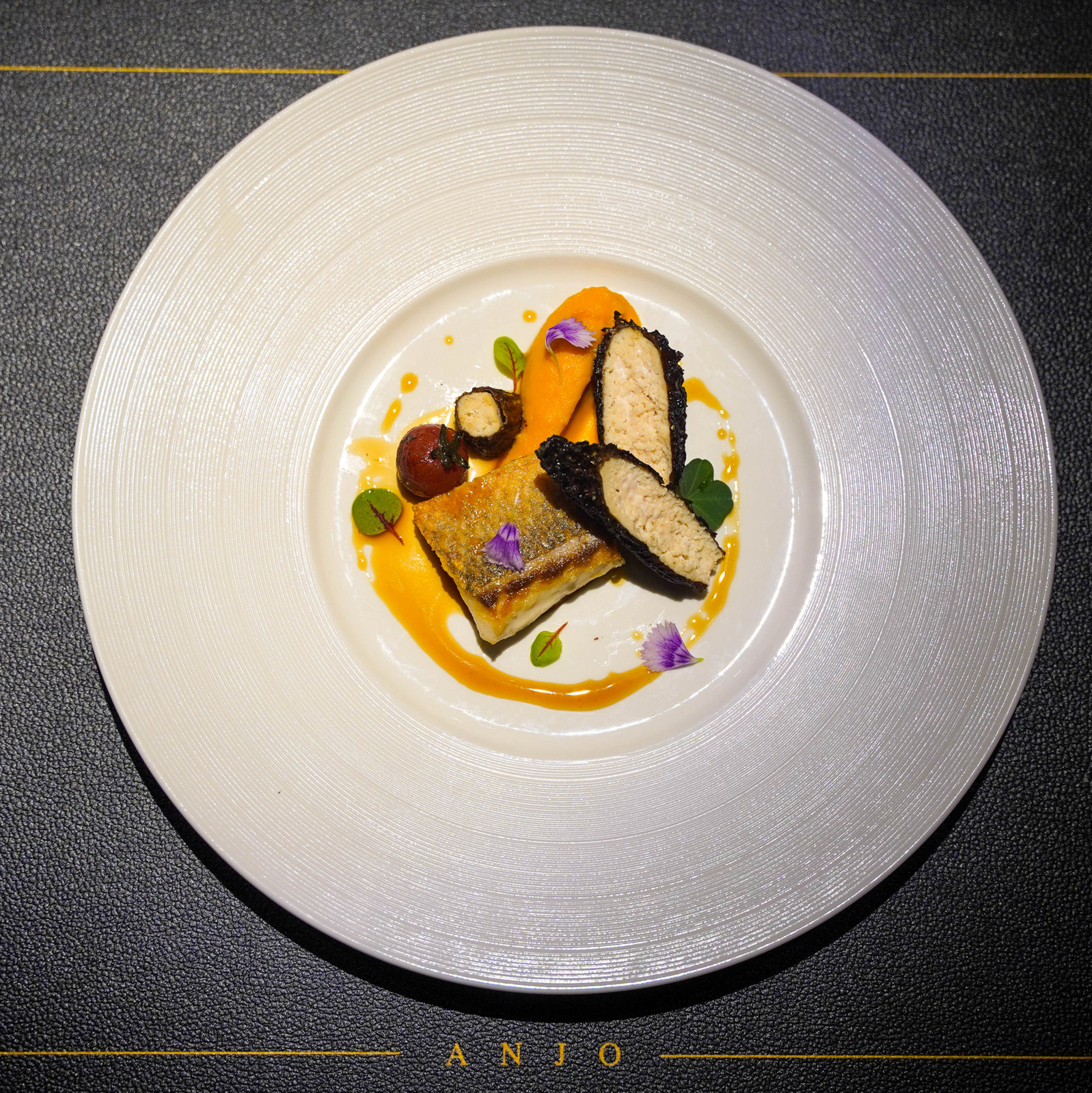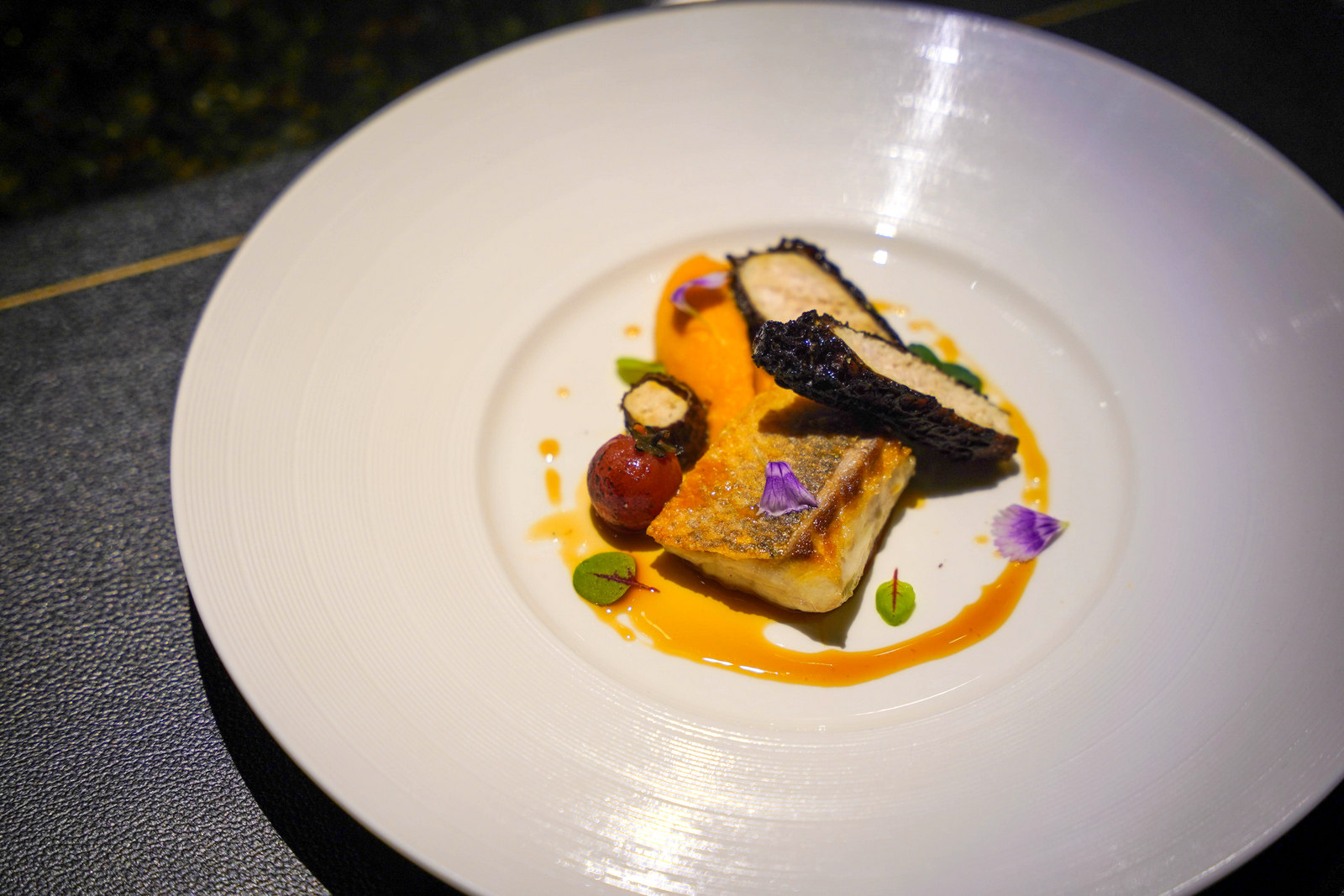 We've only now passed the halfway mark, with more to come.
Our fish of the day is loup de mer from Spain, a Mediterranean sea bass that's nicknamed the wolf of the sea. It's firm and flaky, served crisp-skinned with butternut puree, morel stuffed with chicken mousse, confit cherry tomatoes and chicken jus - there's a lot happening on one plate, but everything comes together harmoniously, a symphony of sea and land.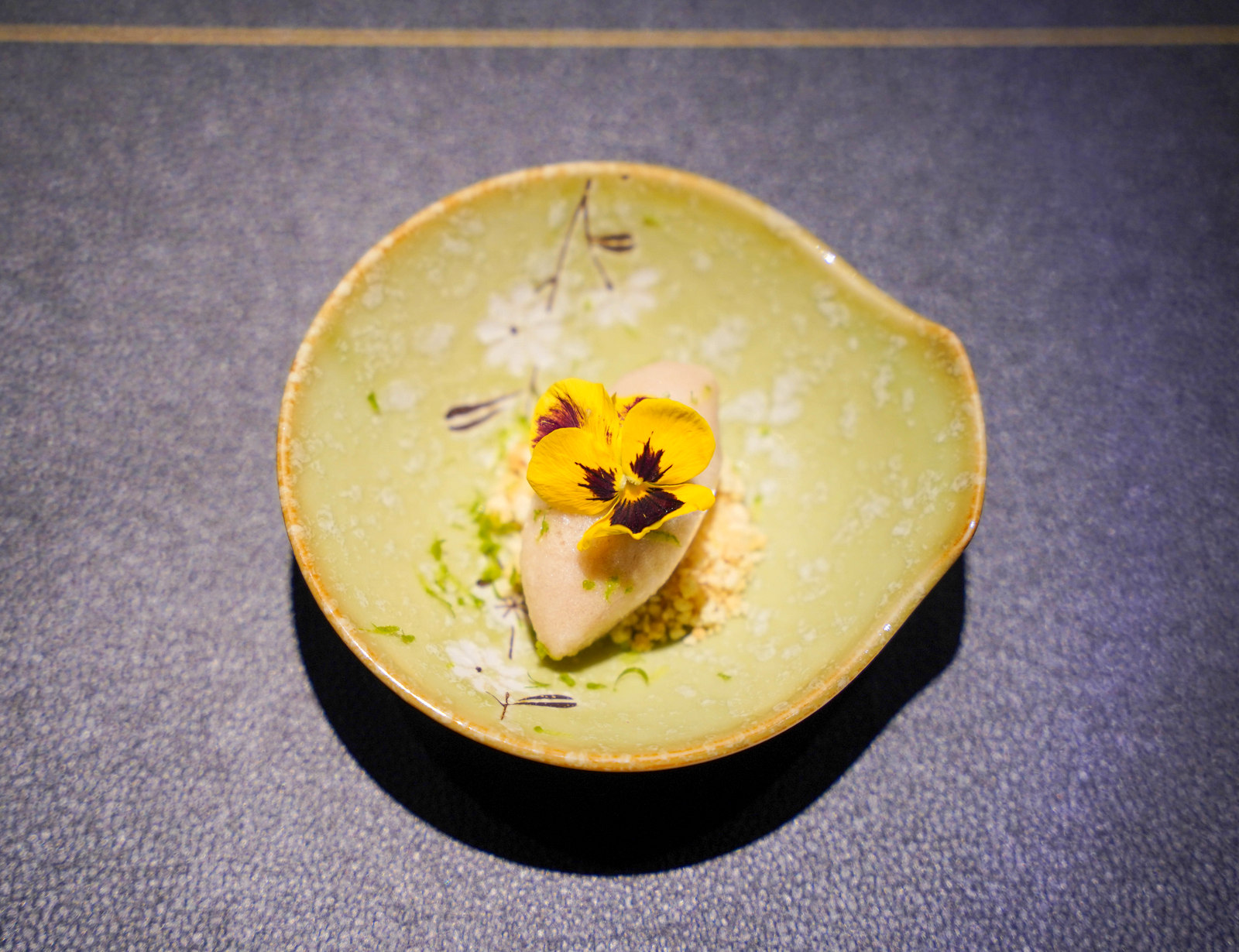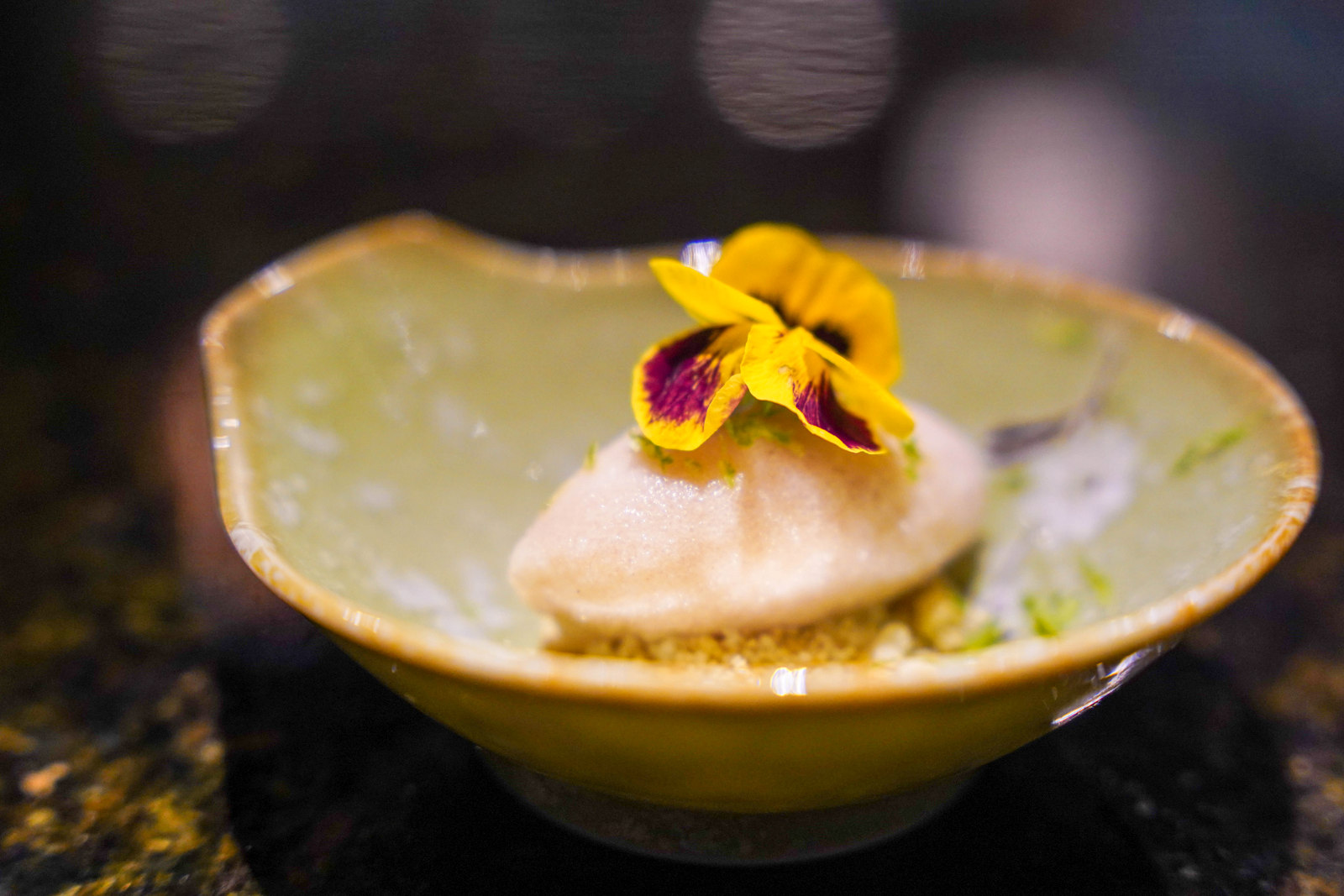 The palate cleanser is instantly invigorating, an icy temptation with a sour-salty Southeast Asian kick - tamarind sorbet with coconut crumble and asam jawa, for familiar flavours reimagined in a cool sunburst of bright, bold flavours.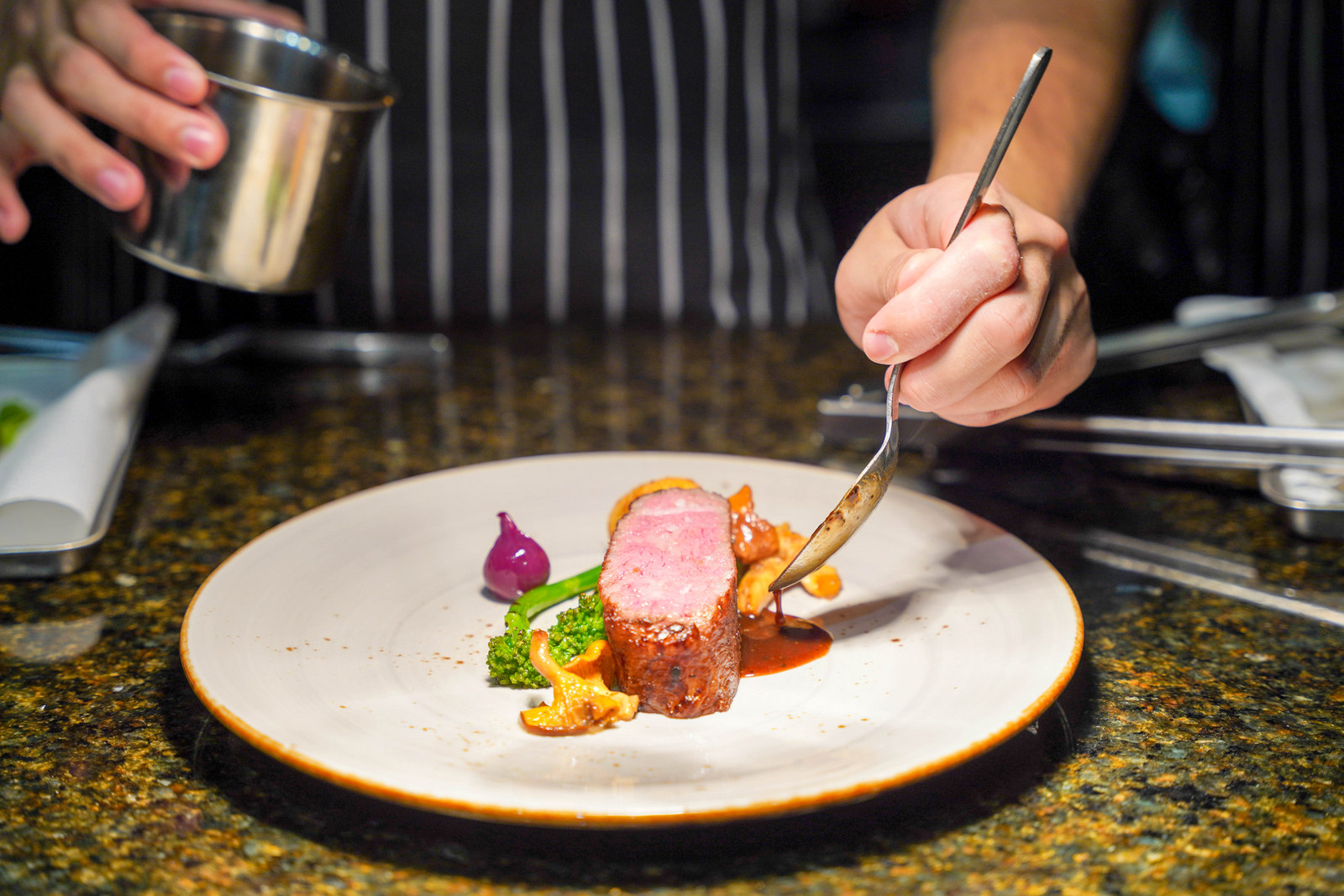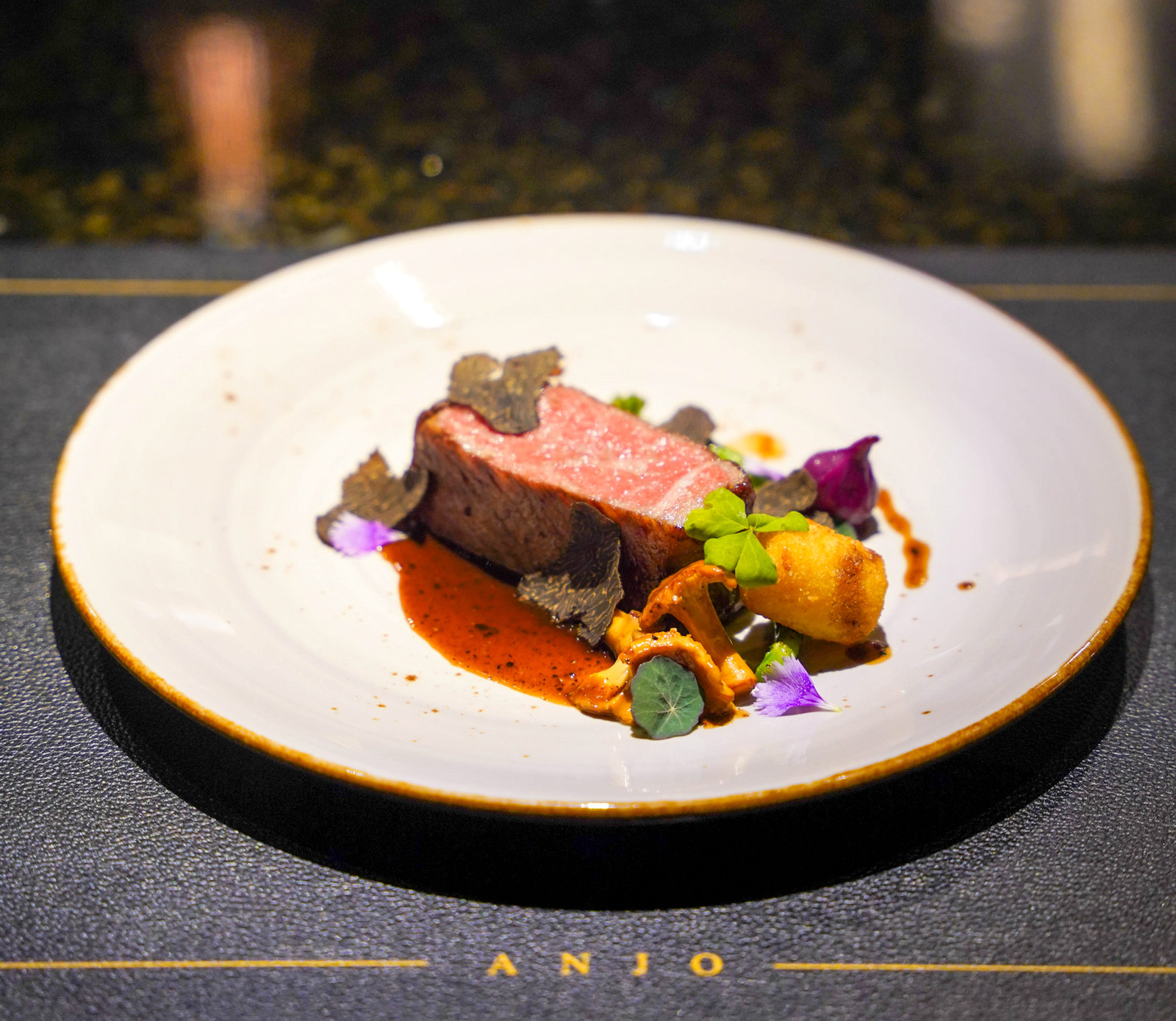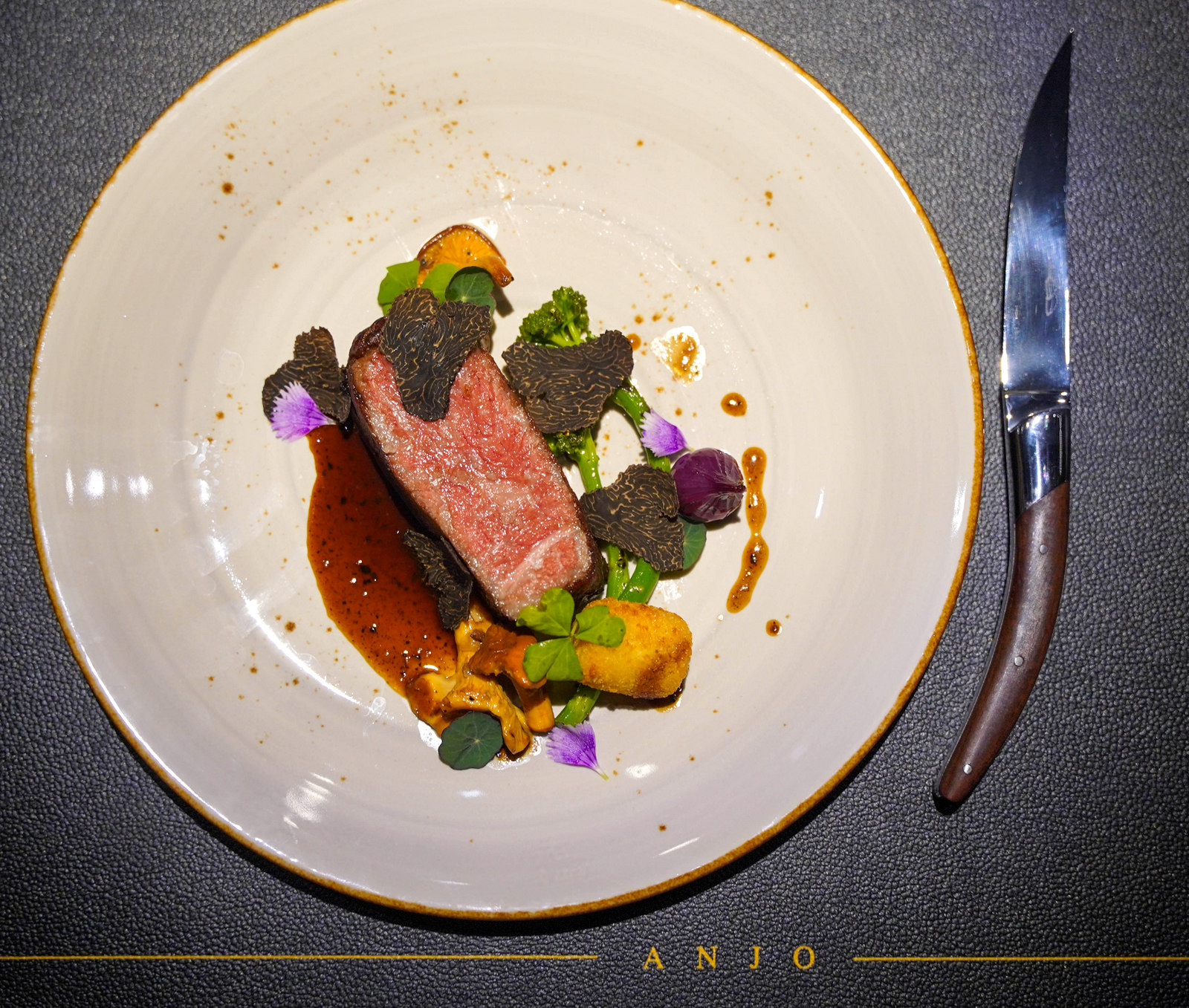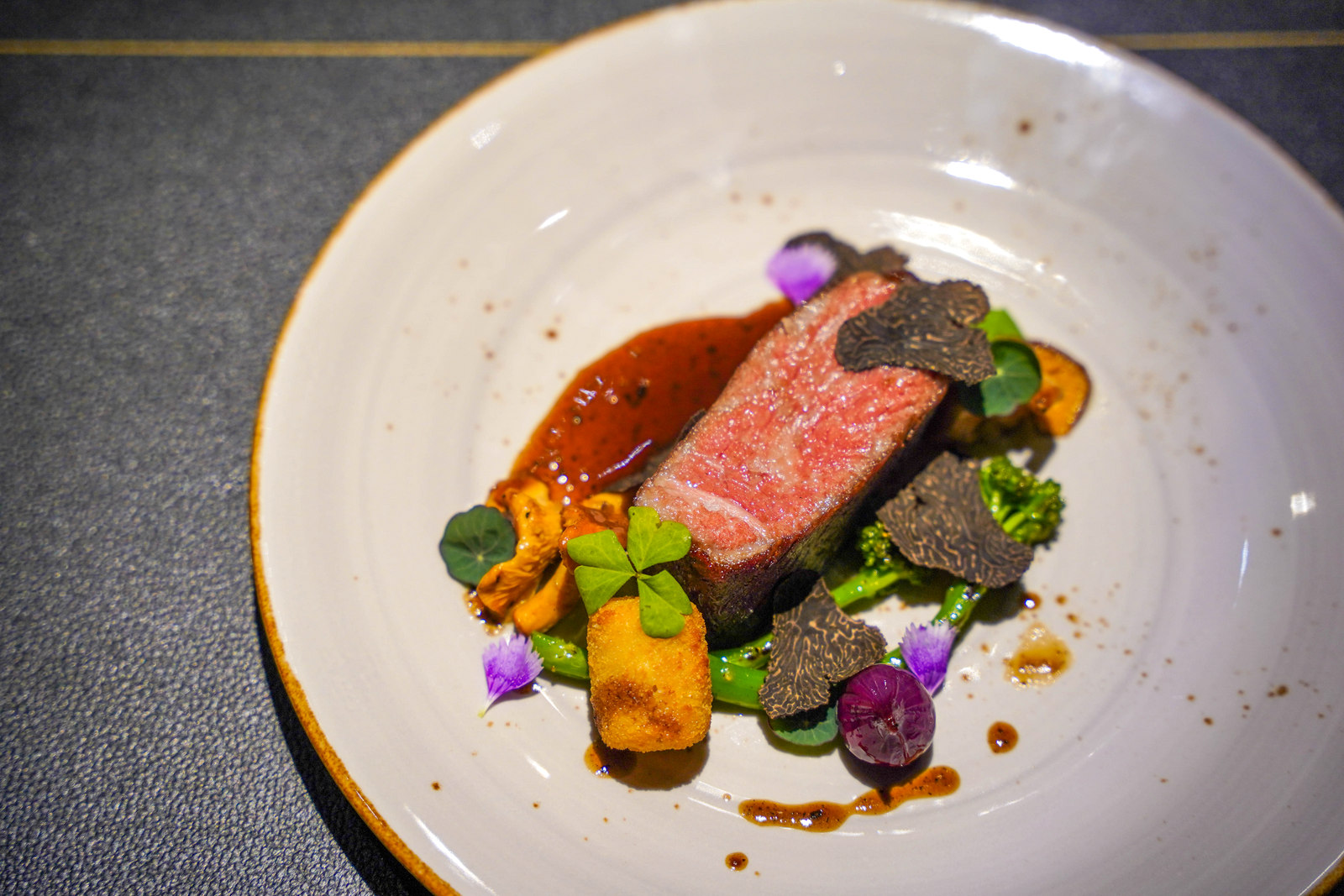 Steak seizes the climactic limelight. This Australian Blackmore full-blood wagyu striploin is beef at its peak brilliance, sous-vide cooked to a mouthwatering medium-rare doneness - a plump, lip-smacking cut to sink our teeth into, rounded out with broccolini, potato croquette, confit pearl onions and peppercorn sauce.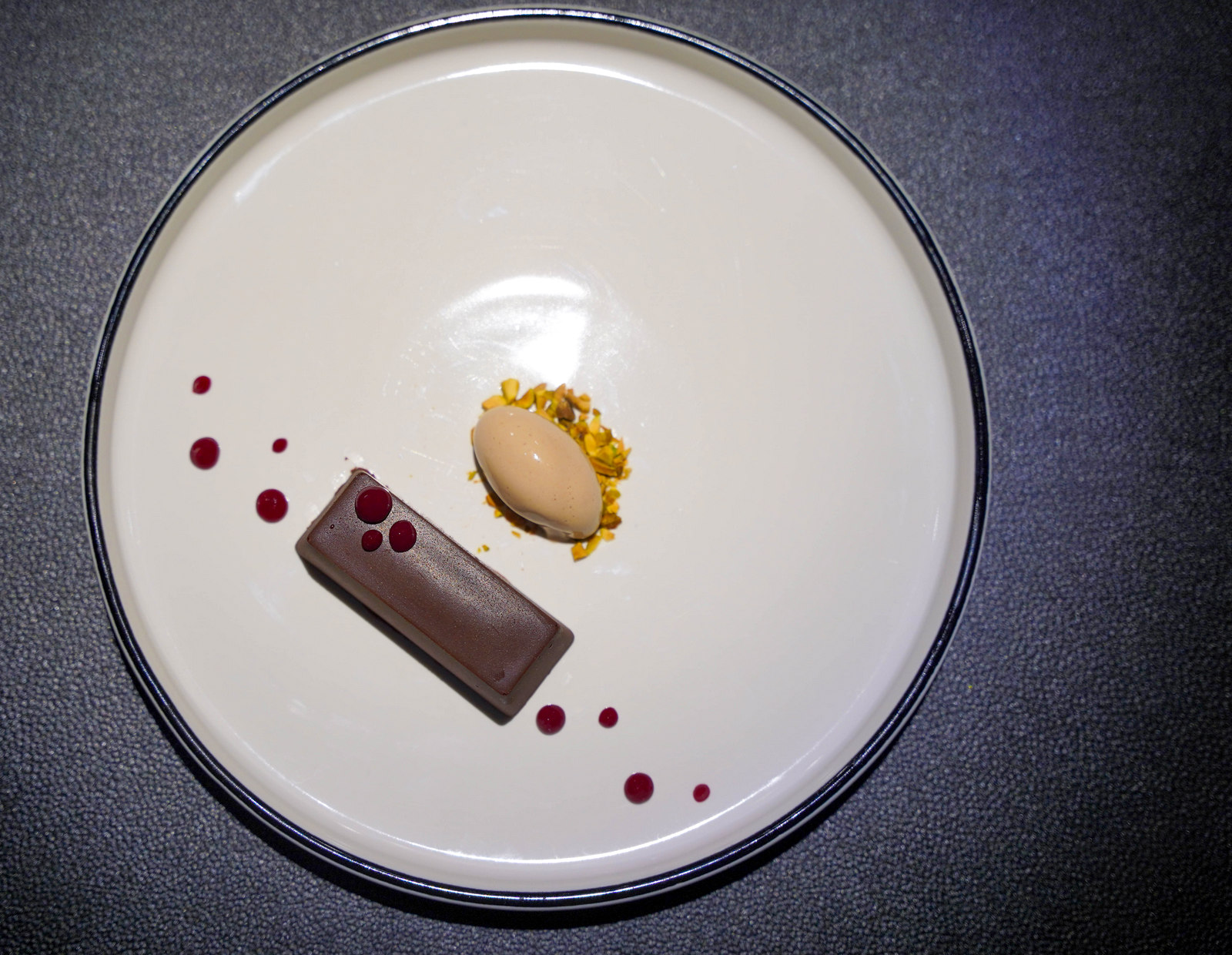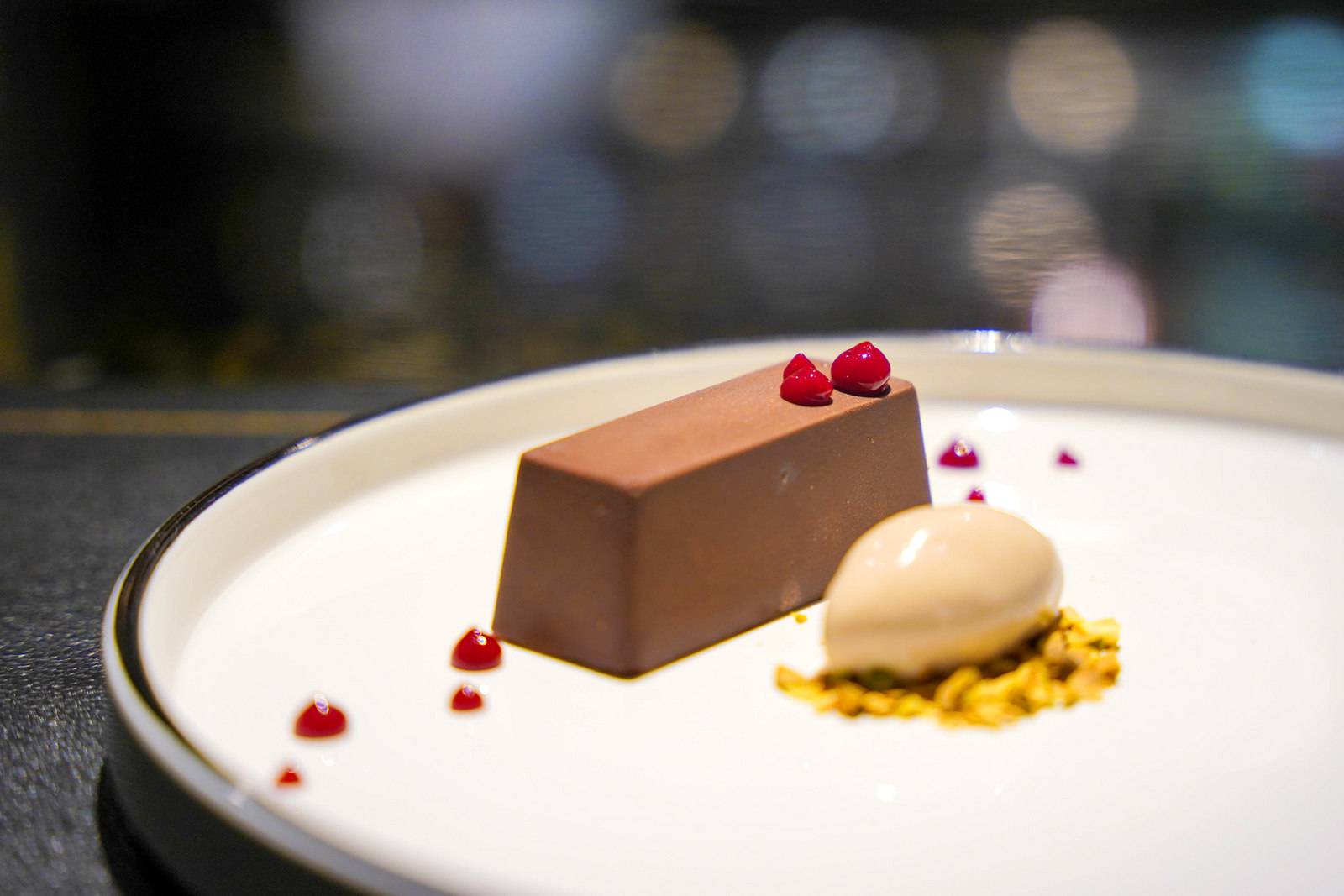 We're stuffed by now, but there's space for decadent desserts - the chocolate flourless cake goes down easy, comforting with a nature-fuelled bounty of orange custard, pistachio ganache and almond sorbet, assembling an alluring parade of indulgent ingredients.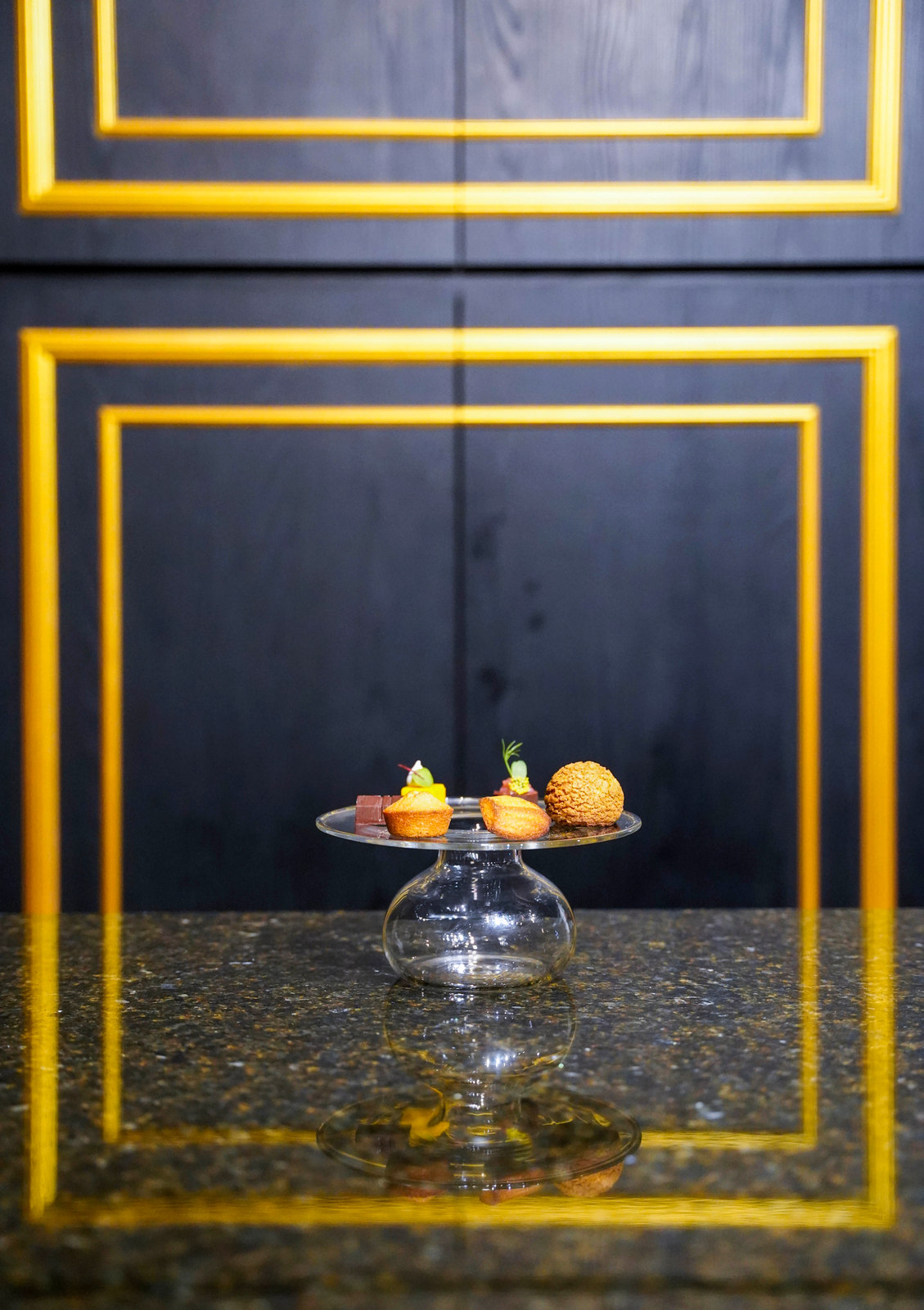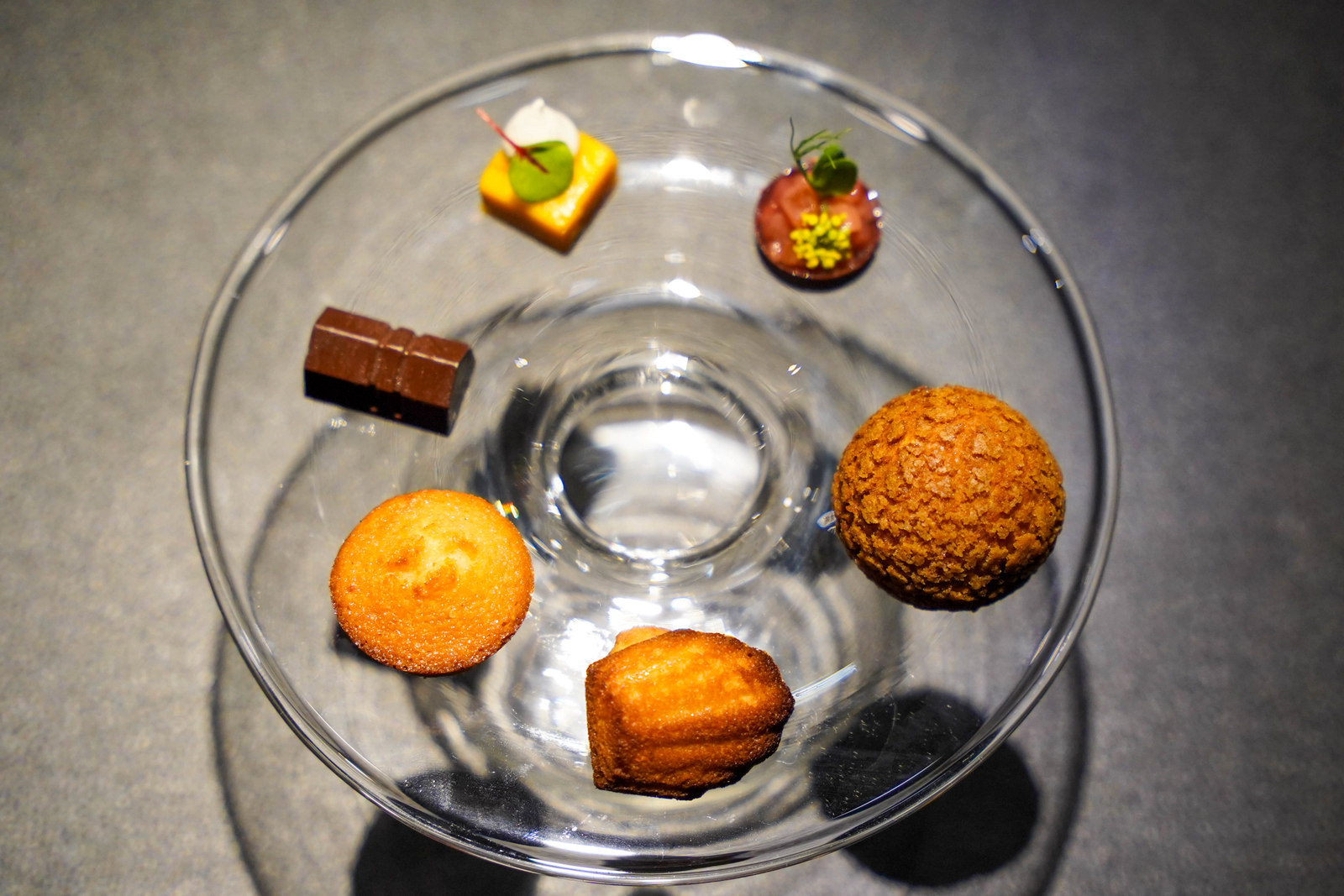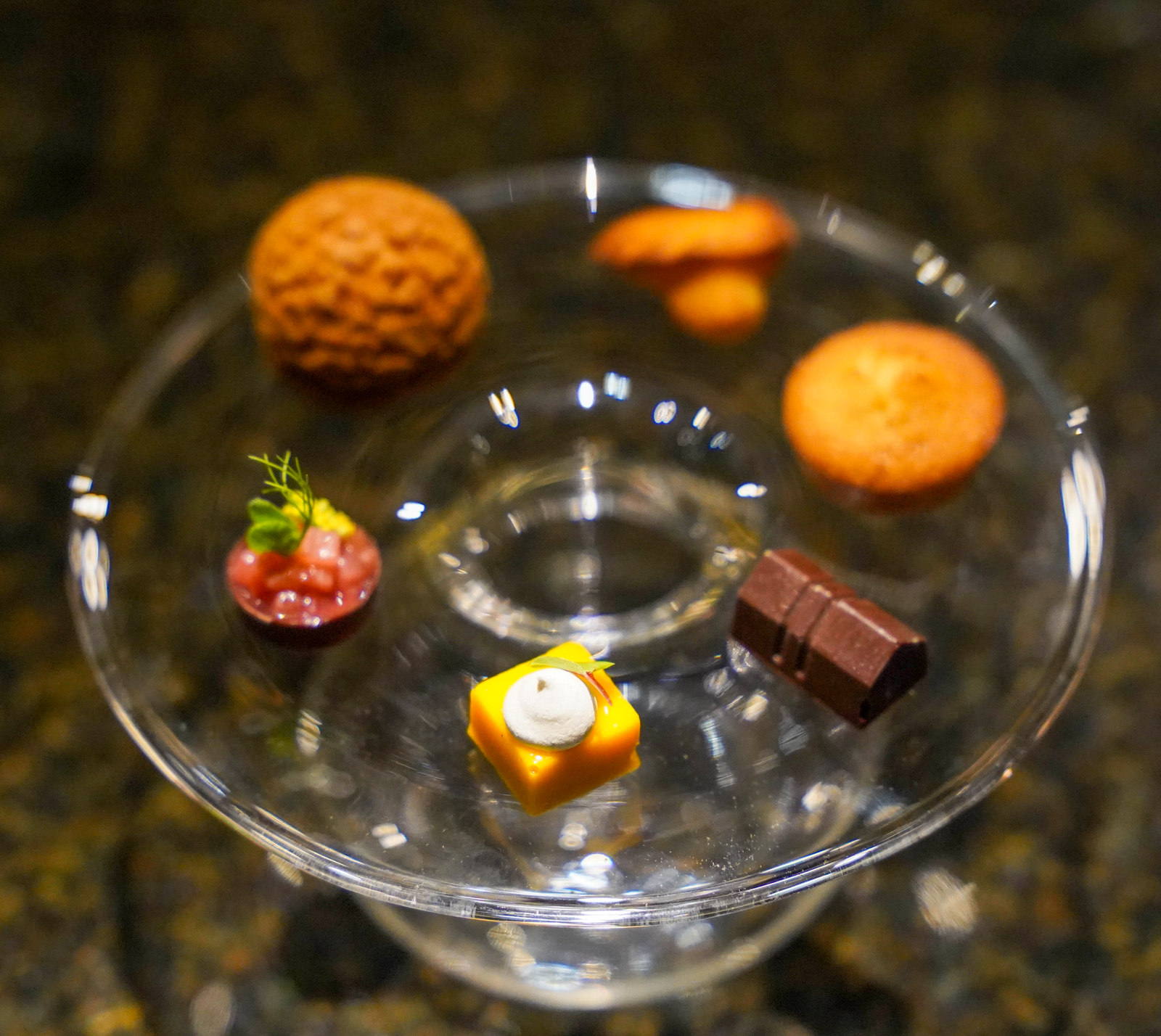 The memorable meal comes to a crowd-pleasing end with a patisserie's worth of petit fours - mango cremeux with curry leaf meringue, chocolate shell with rhubarb compote, vanilla cream pate choux; madeleine; financier; and caramel coffee bonbon, all blissfully delightful, thoughtfully conceived to the finish. Anjo KL keeps getting better and better.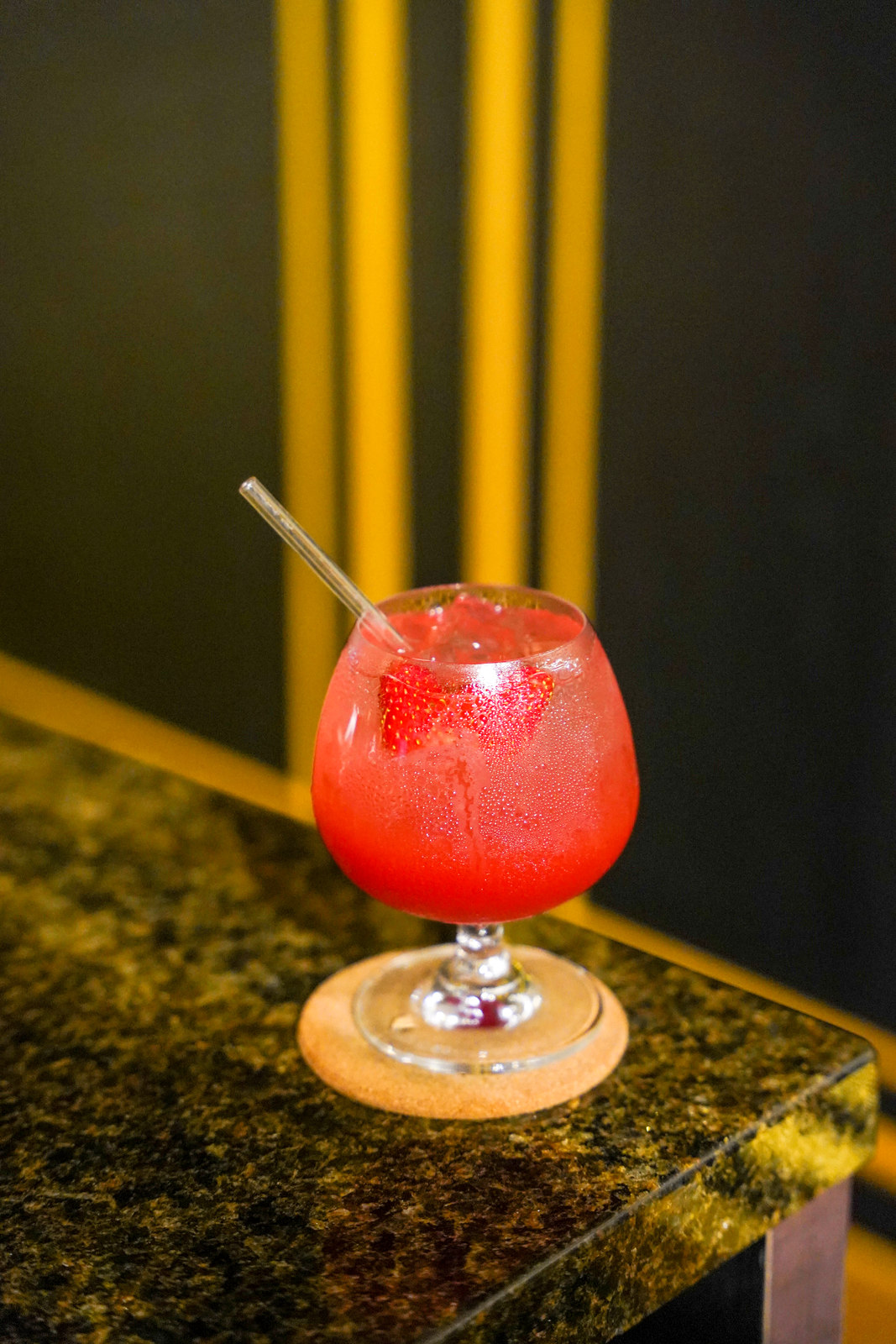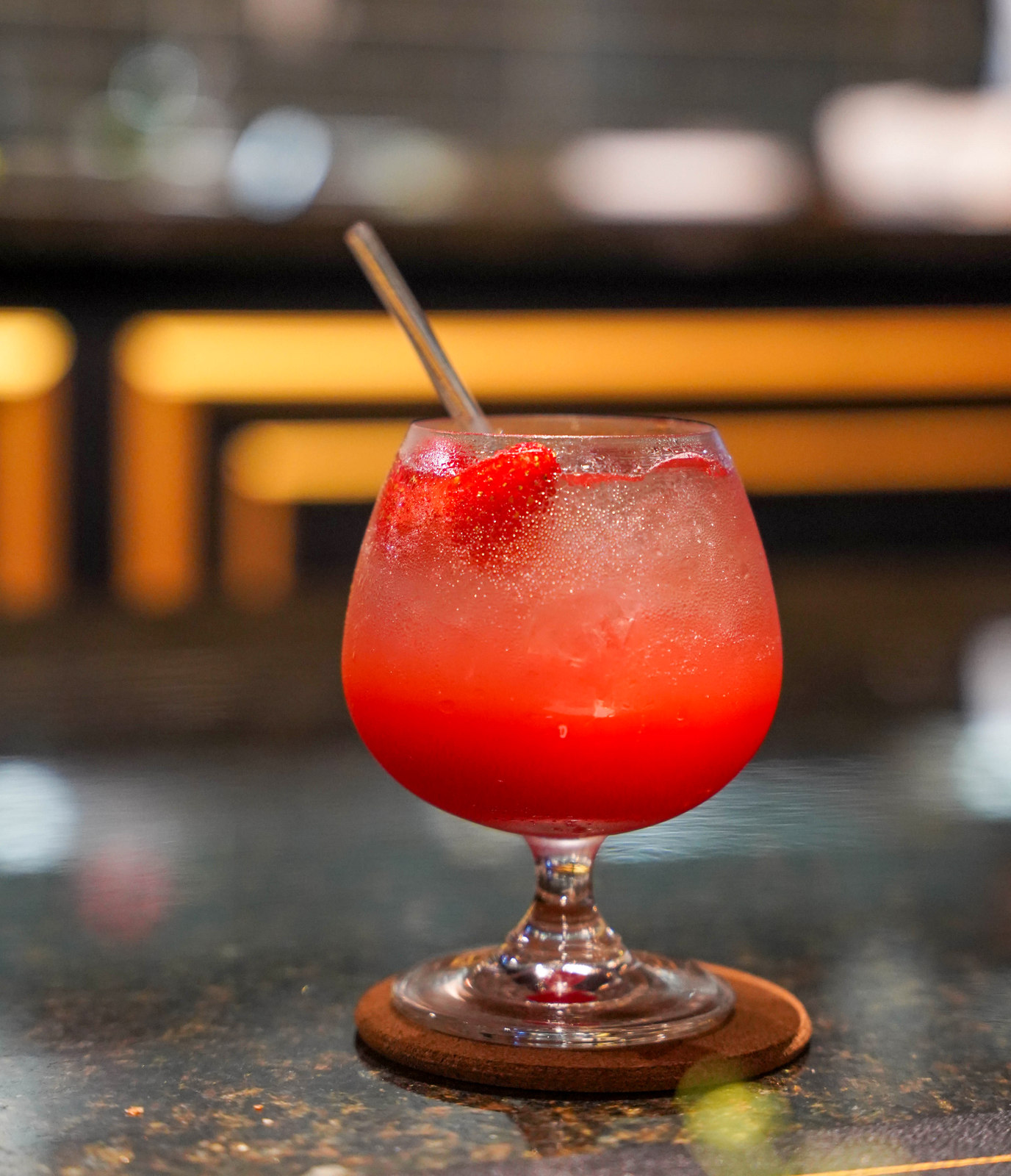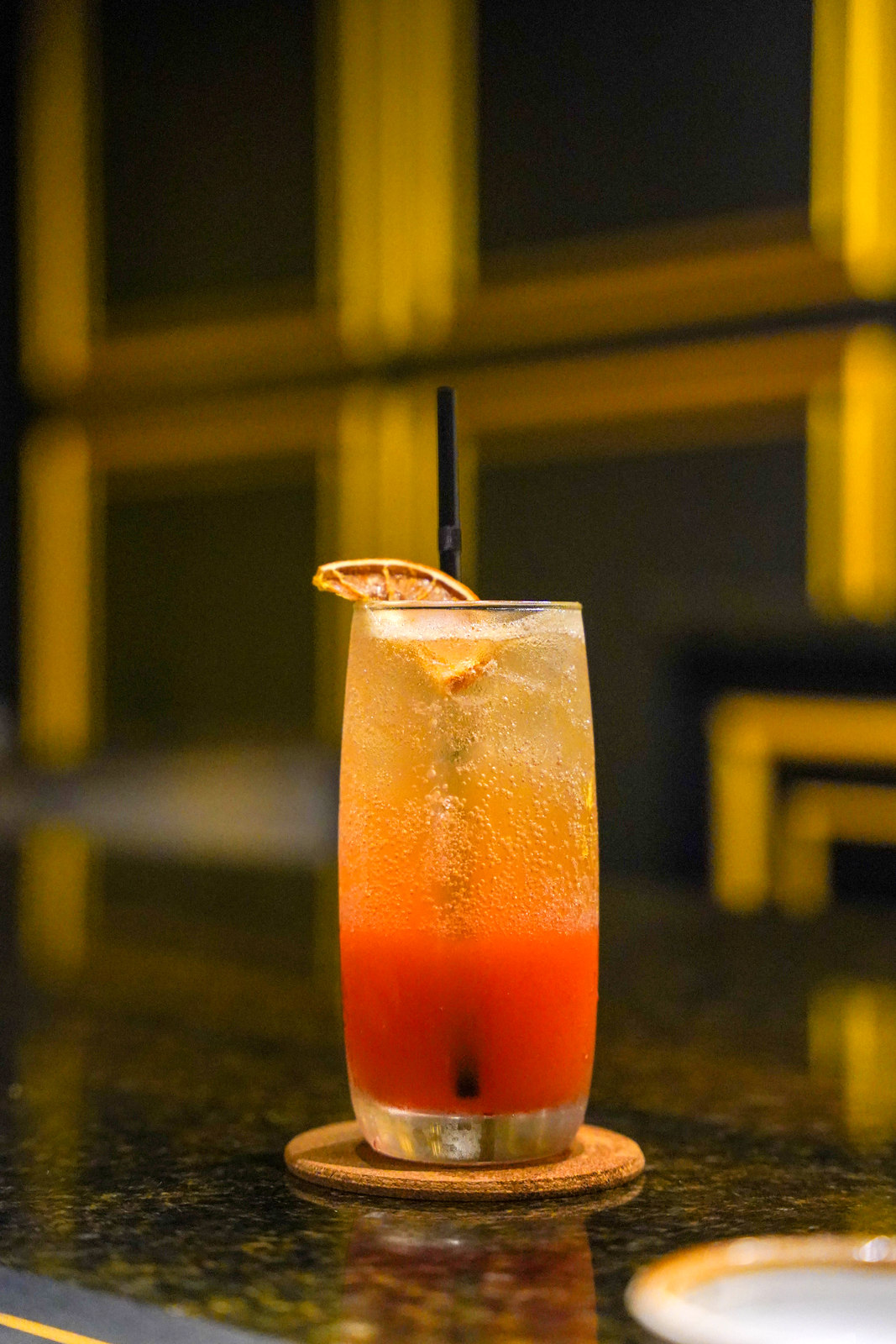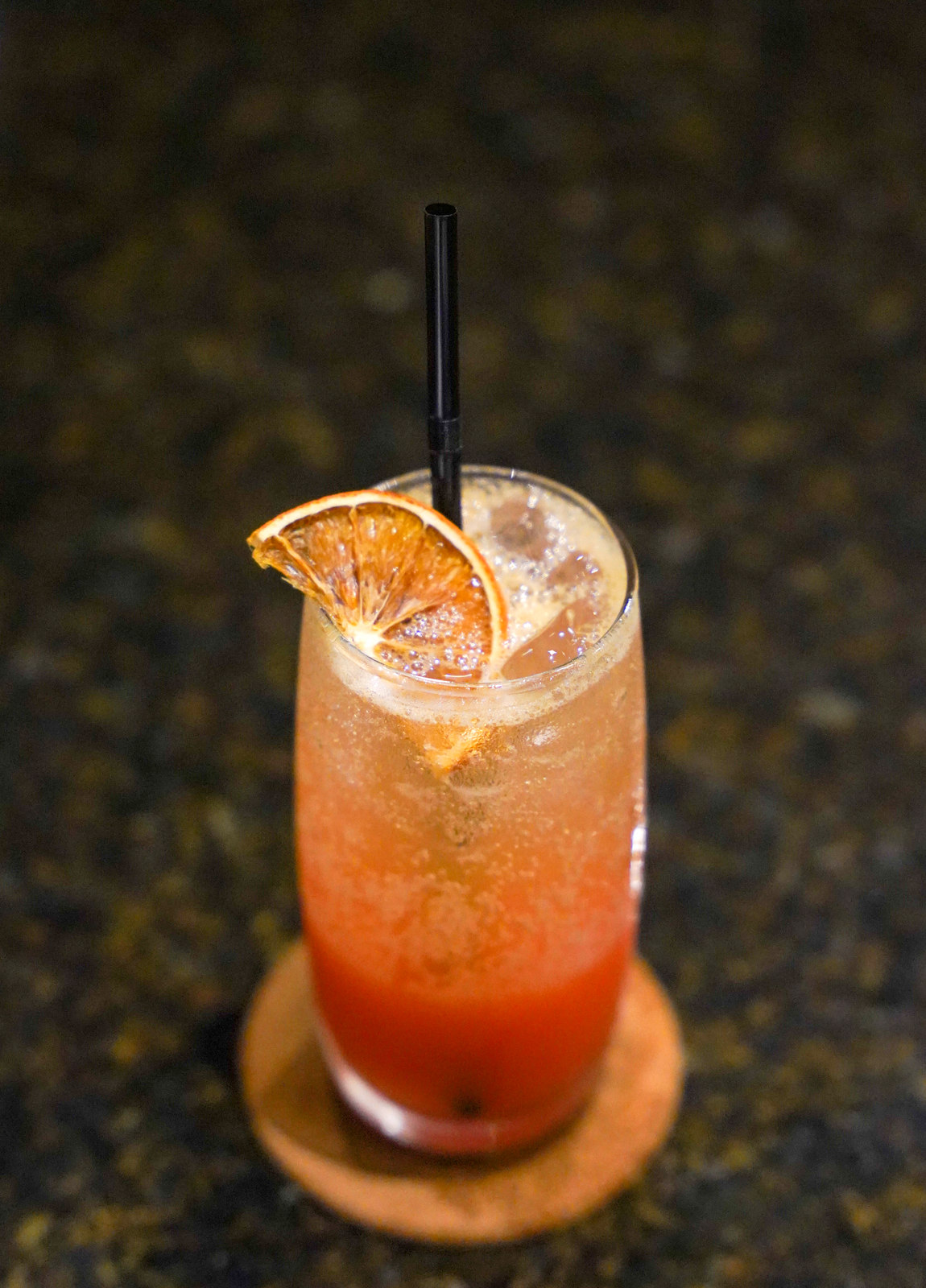 Tea and coffee are part of the menu, but customers should also order cocktails like the Girl Next Door (Bacardi White with strawberry puree, lemon and soda) and Pinky Fizz (Tanqueray with Cointreau, grapefruit, pomegranate and soda).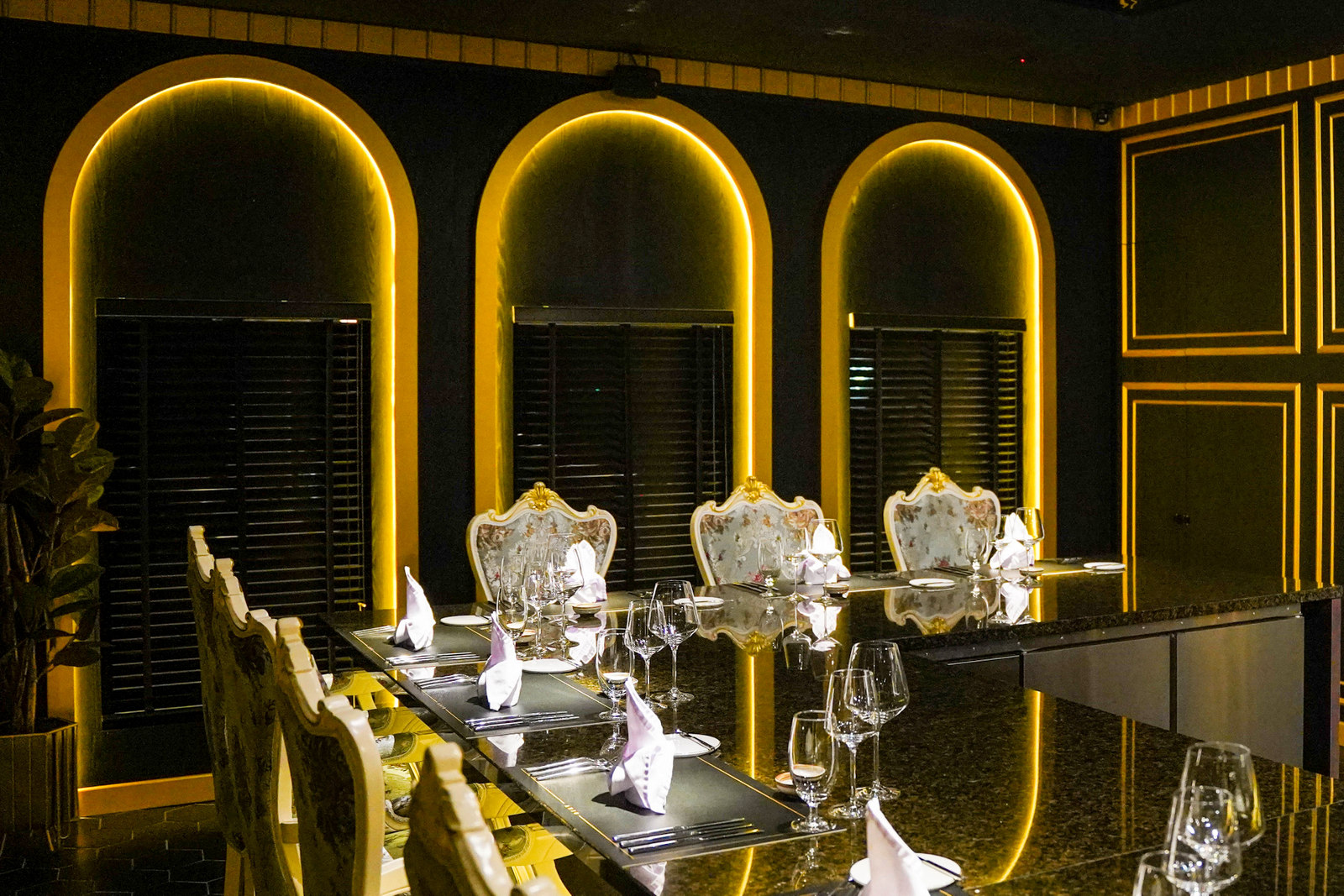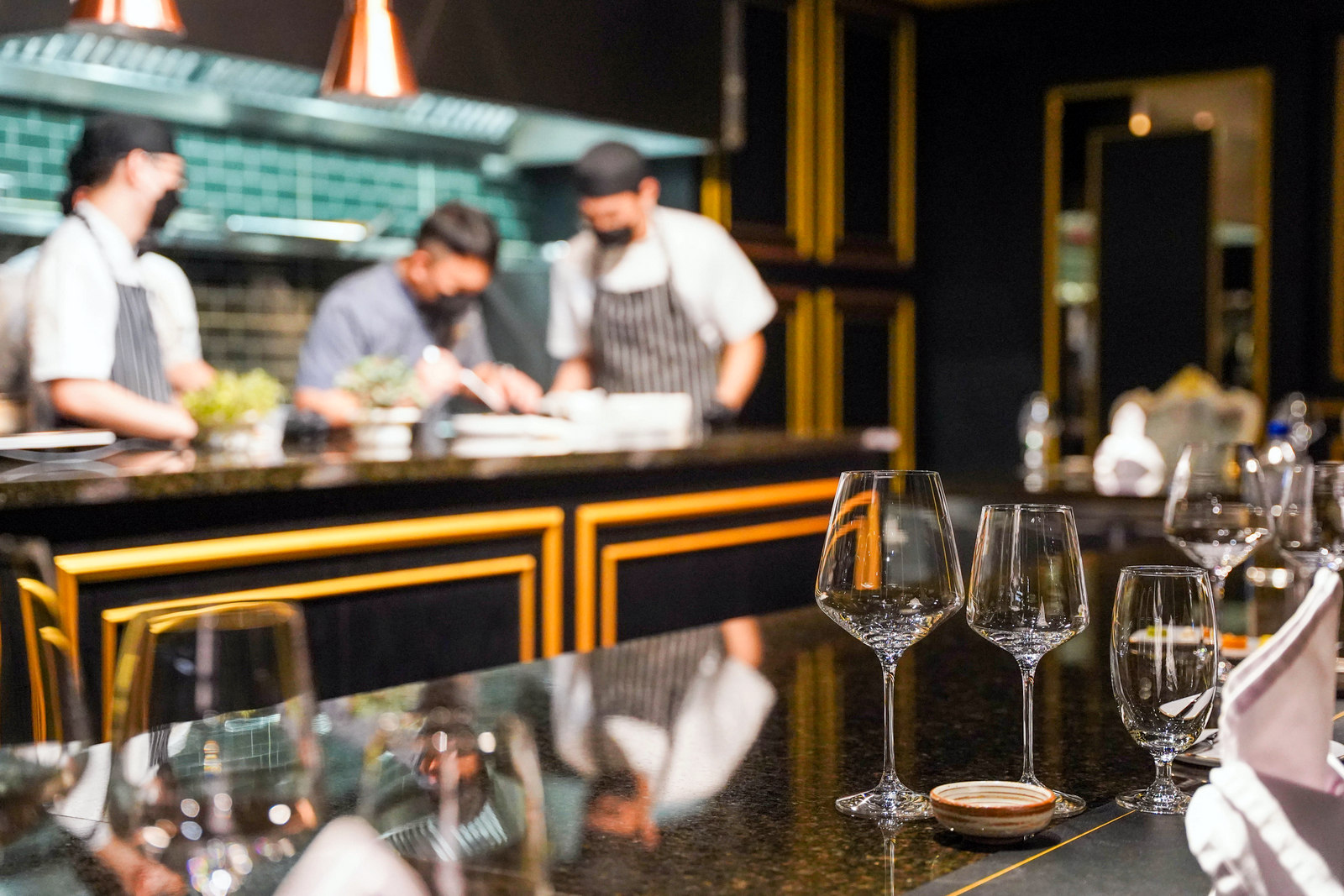 Anjo KL
142, Jalan Petaling, Kuala Lumpur.
Open Tuesday-Sunday, 5pm-11pm.
For bookings and enquiries: WhatsApp 019-977-1010