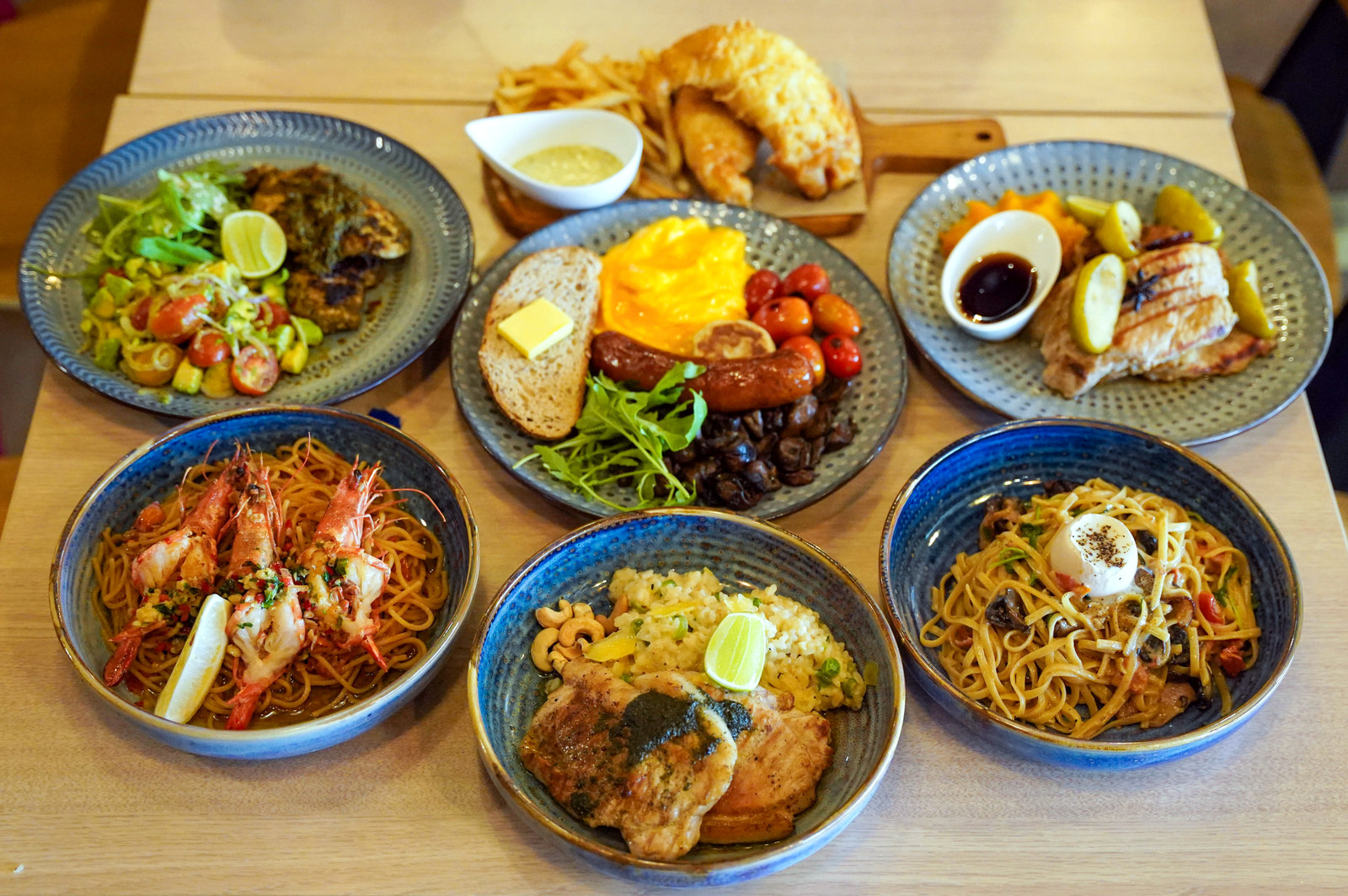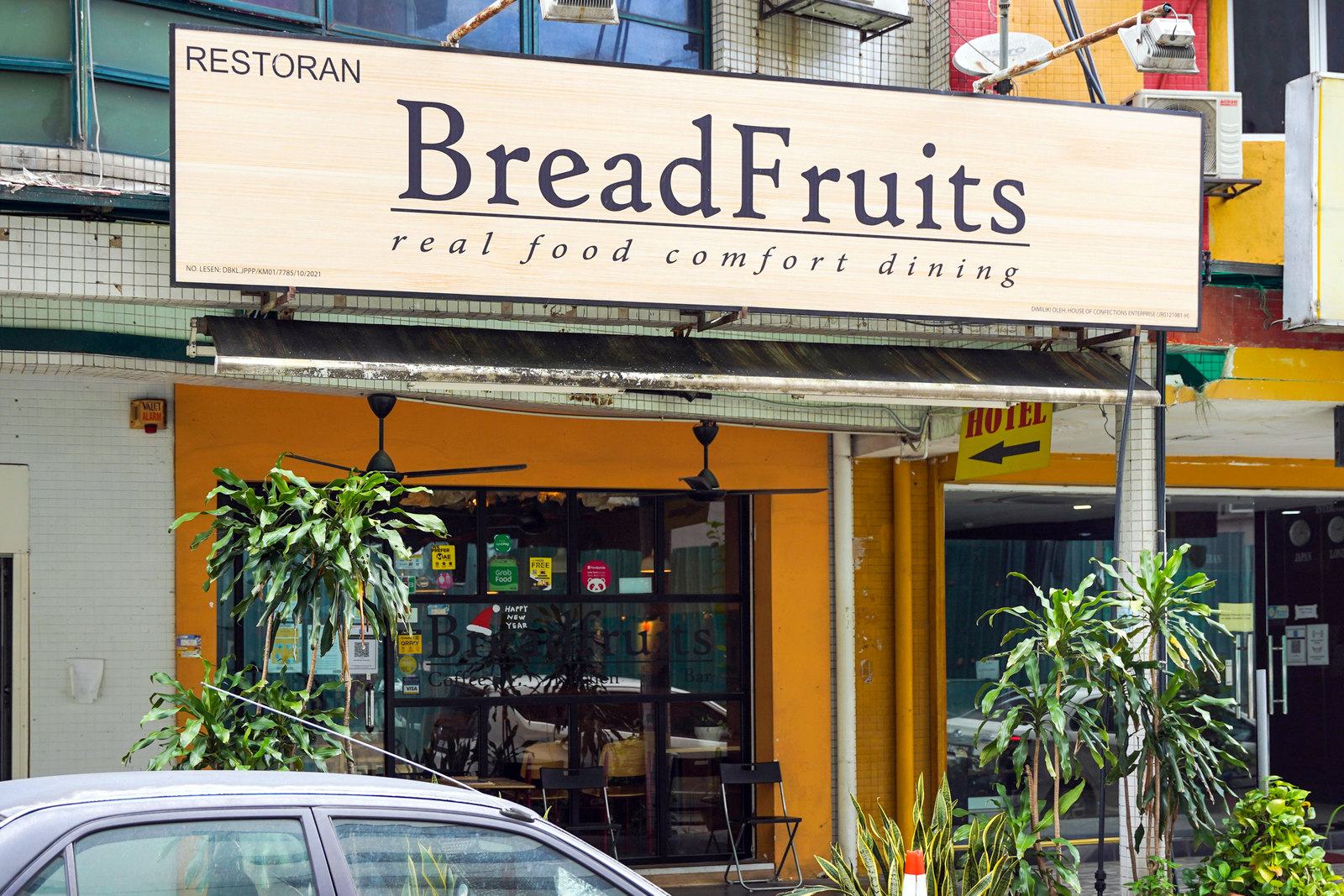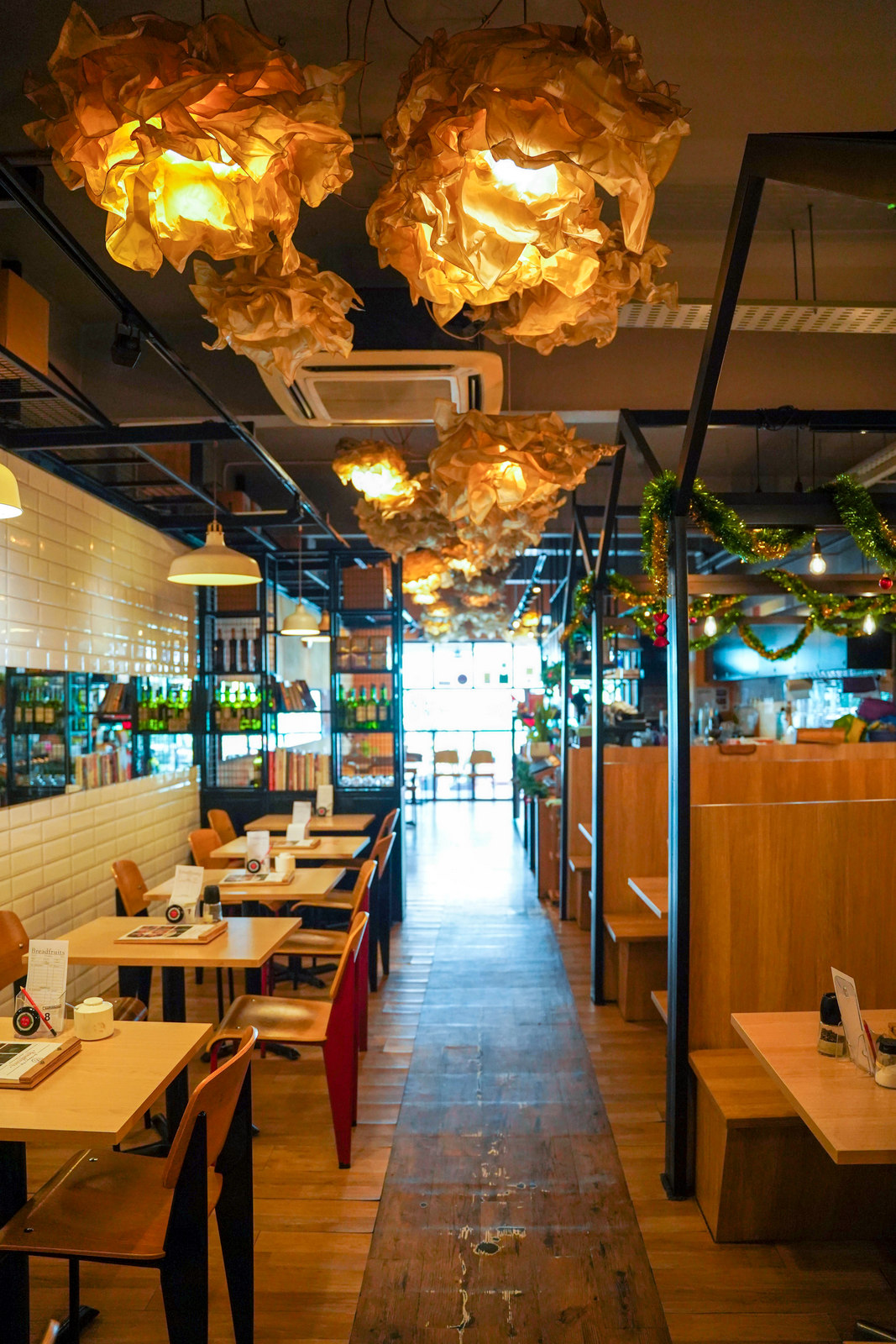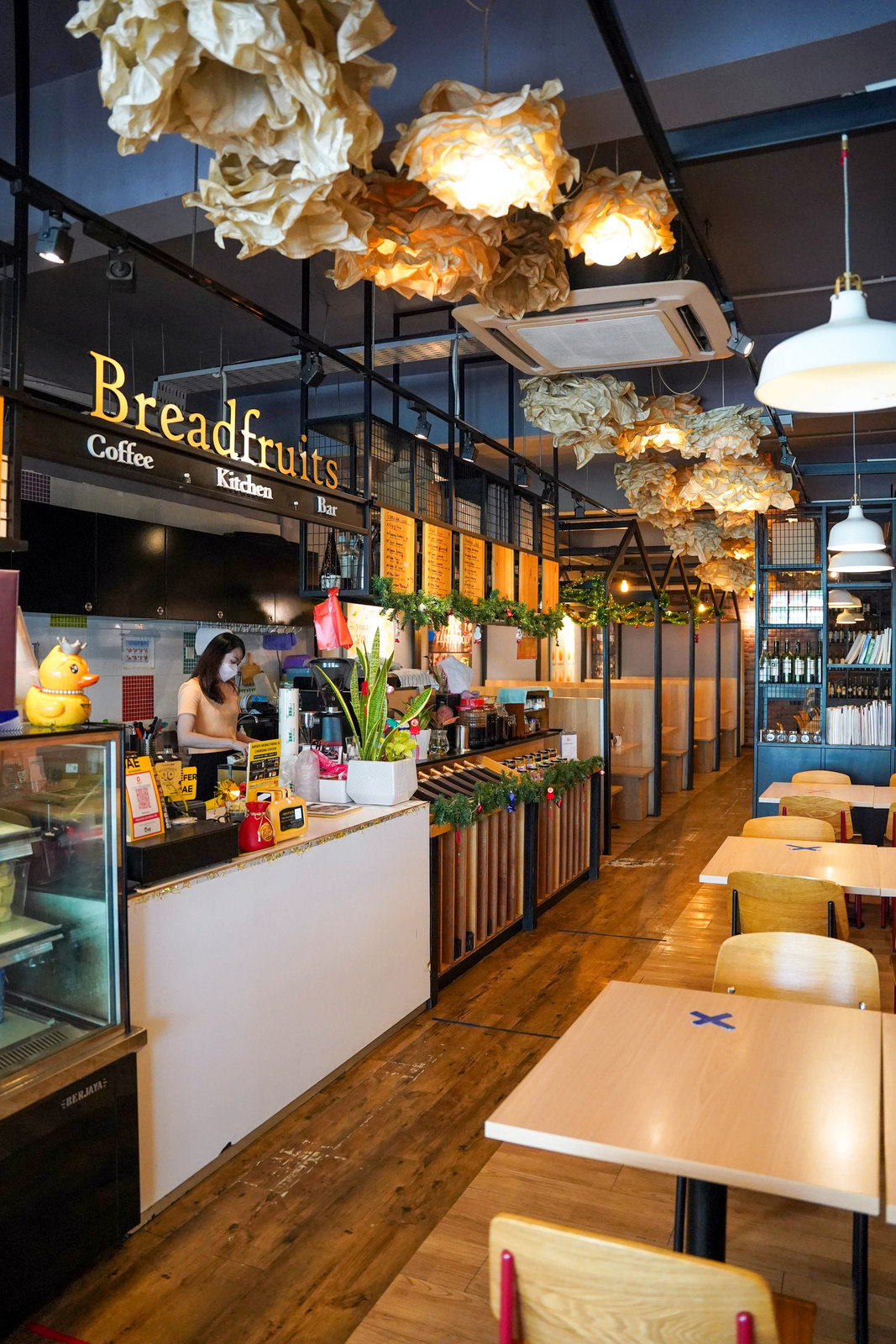 Ten years ago, BreadFruits first opened in Desa Sri Hartamas, offering its distinctive take on fresh, vibrant meals, bursting with wholesome, tasty ingredients.
KL's cafe landscape has evolved endlessly since then, but BreadFruits remains committed to conscientiously crafted nourishment.
If you haven't been back to BreadFruits recently, this is a terrific time to return.
The space looks better than ever - warmly wood-toned and welcoming within - with a wide range of well-balanced platters, spanning proteins to pastas, brunch favourites with real-food flair to coffee with a wild honey flourish.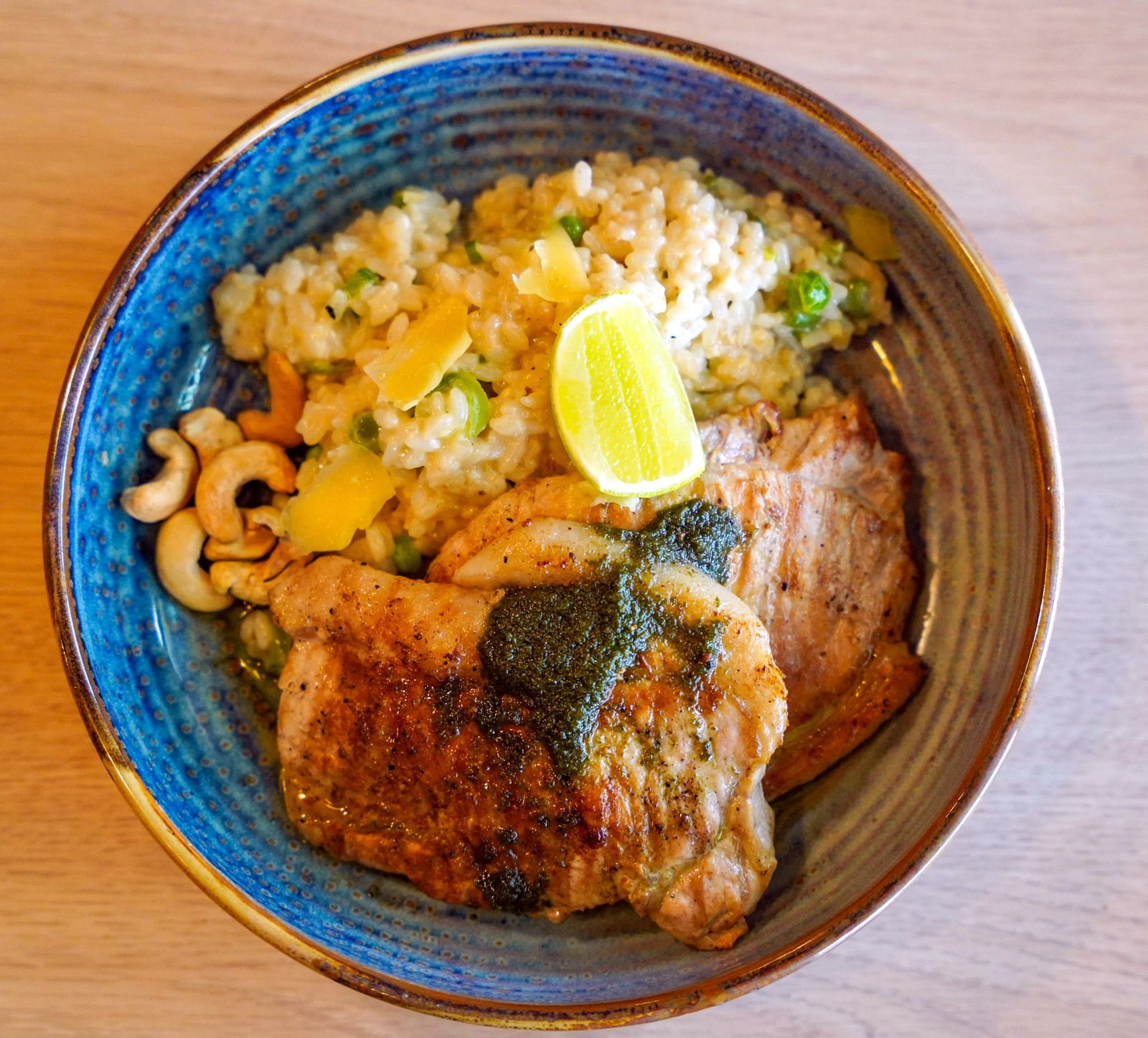 BreadFruits now opens purely for breakfast and lunch - its antibiotic-free grilled Sakura pork loin chop has been a signature from the start, ideal for an afternoon mood-lifter, now served with pumpkin corn mash and apple pear glazed sweetly in Malaysia's northern rainforest Tualang honey. Alternatively, if you love lively, herbaceous flavours, order the rosemary pork chop partnered with a rich-textured risotto, fennel, sweet peas, green peas and cashew nuts.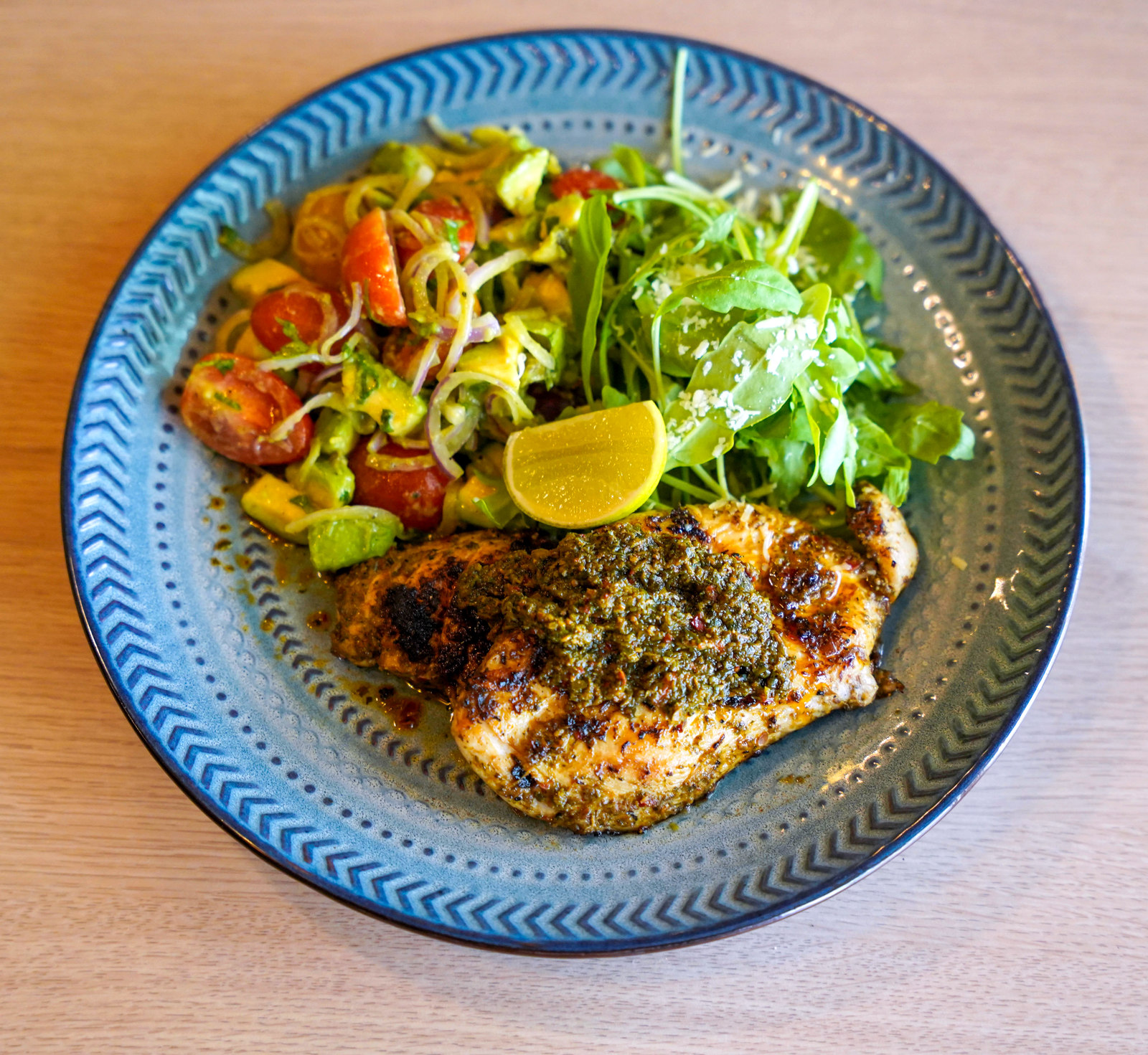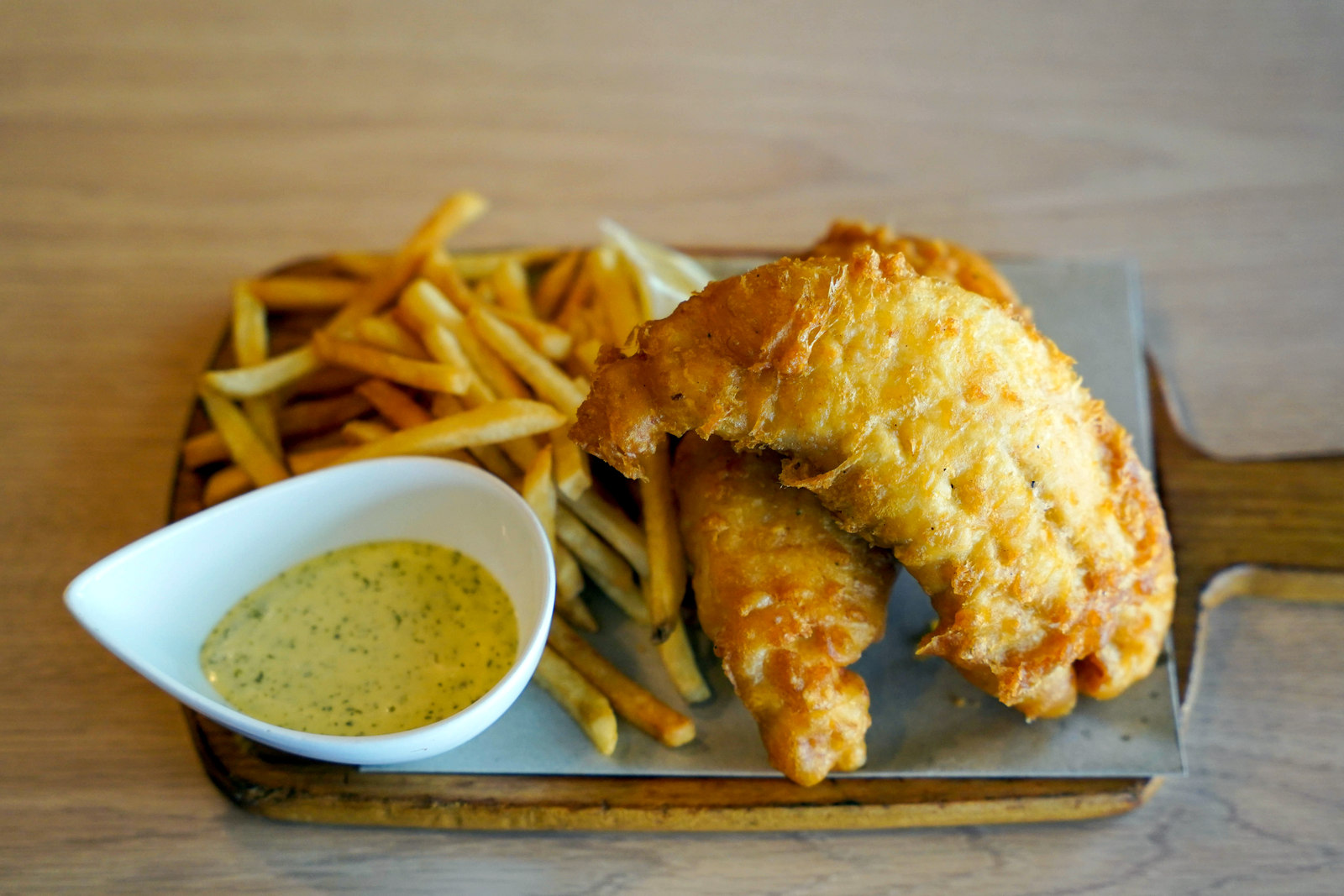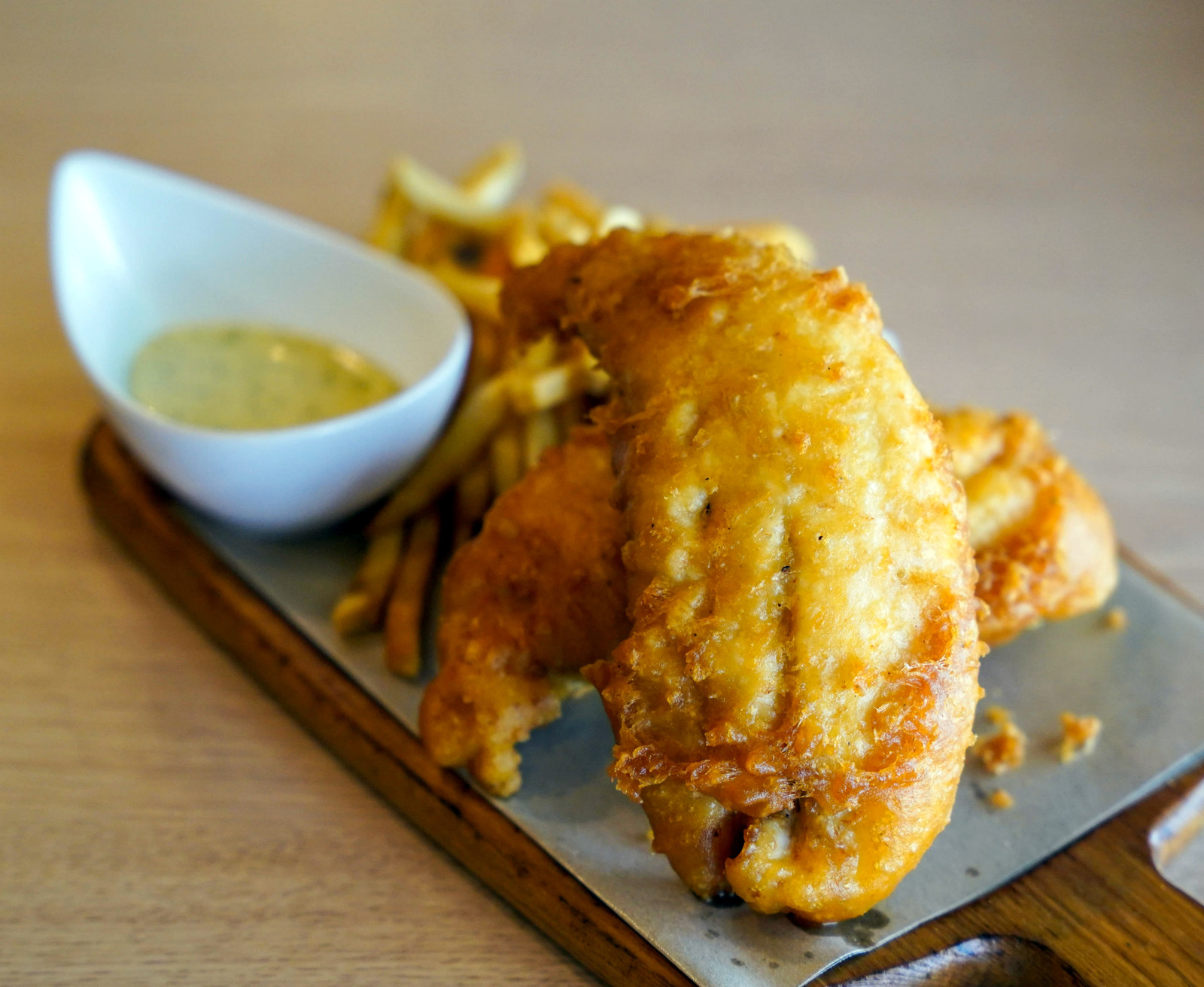 Prefer poultry and fish? BreadFruits has you covered - its chicken is coated in a secret recipe of 12 herbs and spices, such as basil, mint and paprika, soulfully served with avocado, tomatoes and rocket leaves that evoke Mexican inspirations, while its classic fish and chips features moist, flaky lemon sole sourced from local fisheries, encased in a gentle batter, luscious with a lip-smacking, house-made tartar sauce.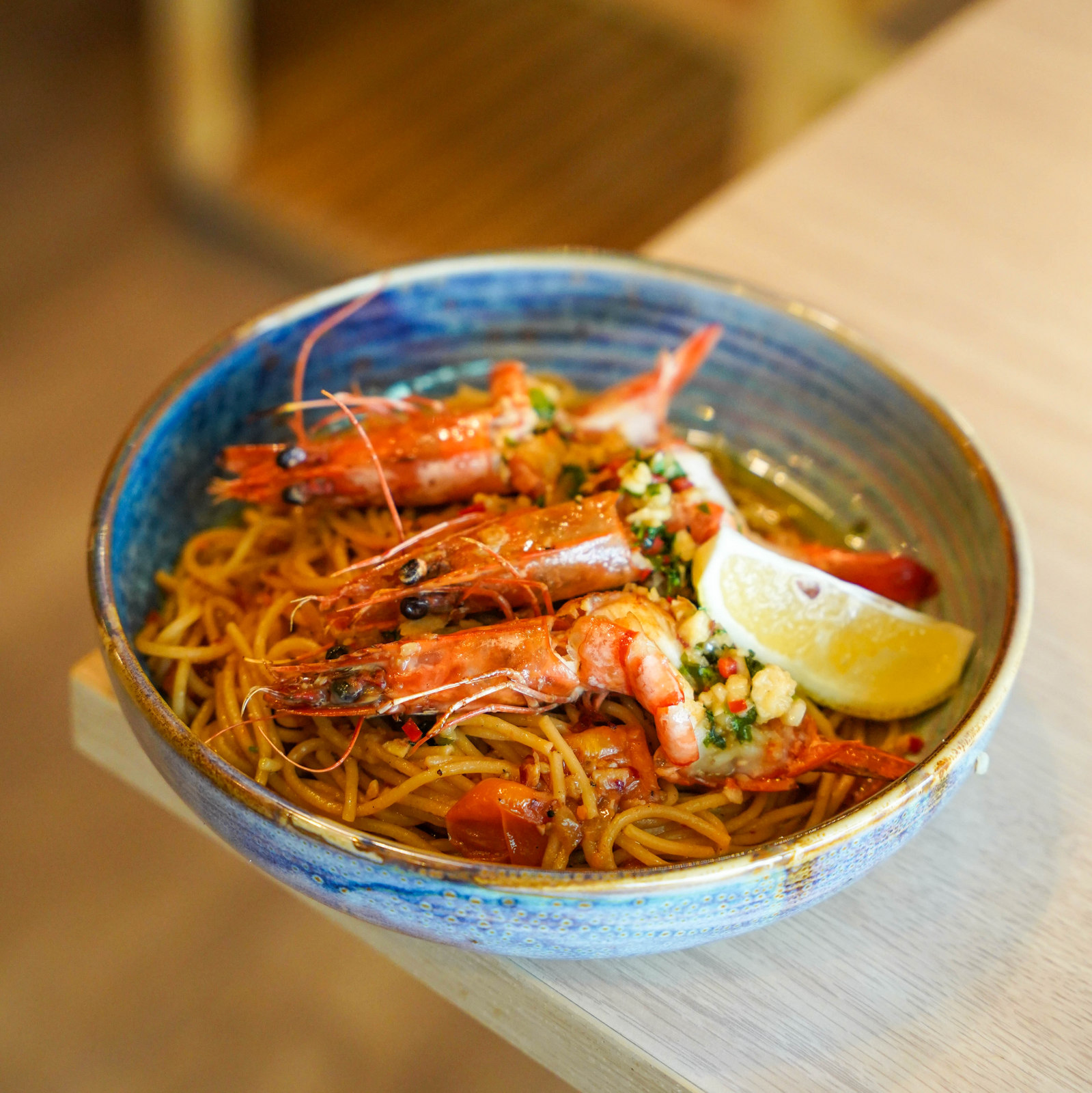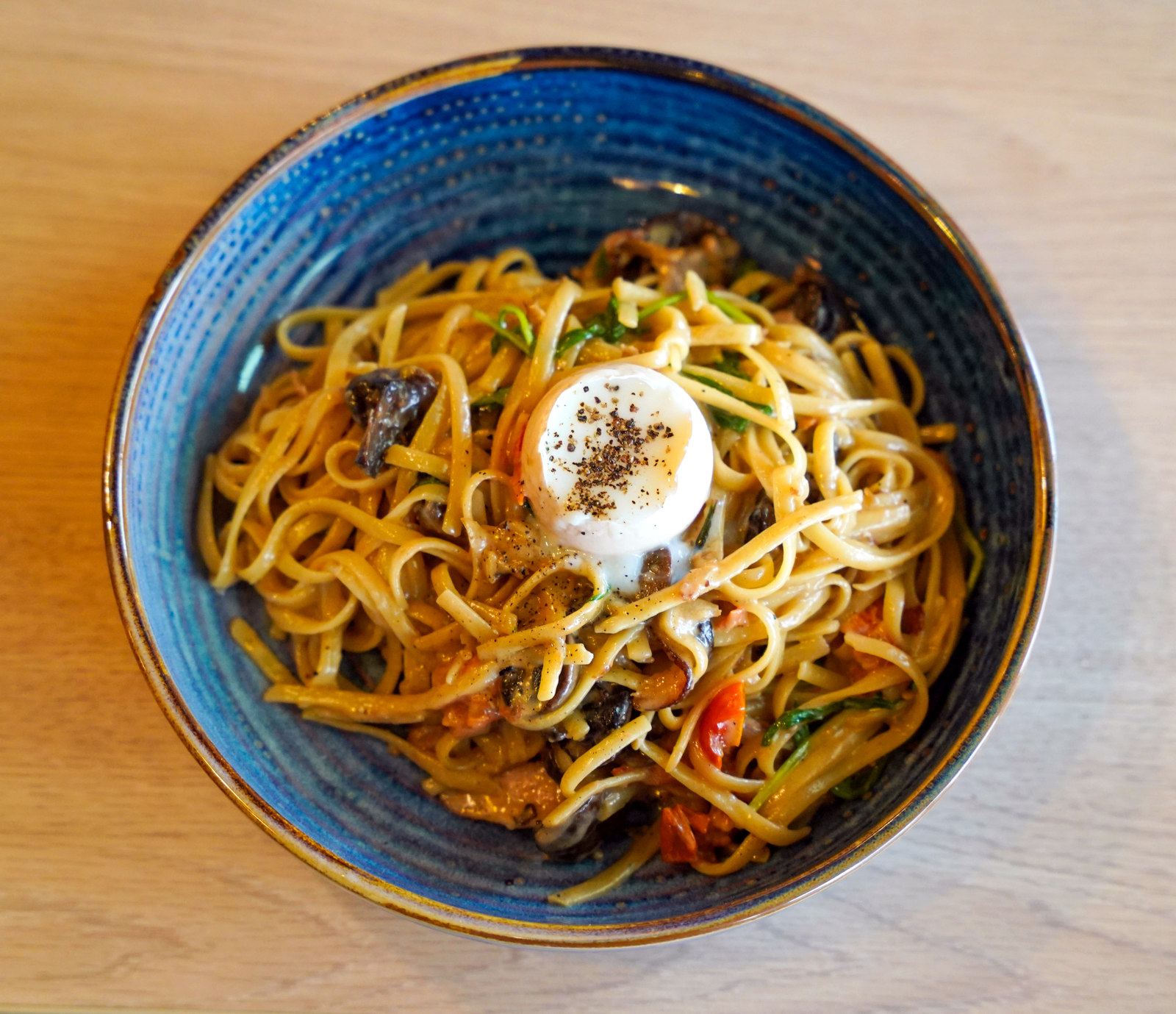 Fans of robust seafood pastas will relish the aglio olio with herb-grilled tiger prawns, zesty with notes of lemon, while longtime BreadFruits enthusiasts will have fond memories of the flagship brunch pasta, hearty with bacon, mushrooms, tomatoes, rocket and a seven-minute egg, perfectly runny and peppery, slicked up in a light carbonara sauce for smooth comfort.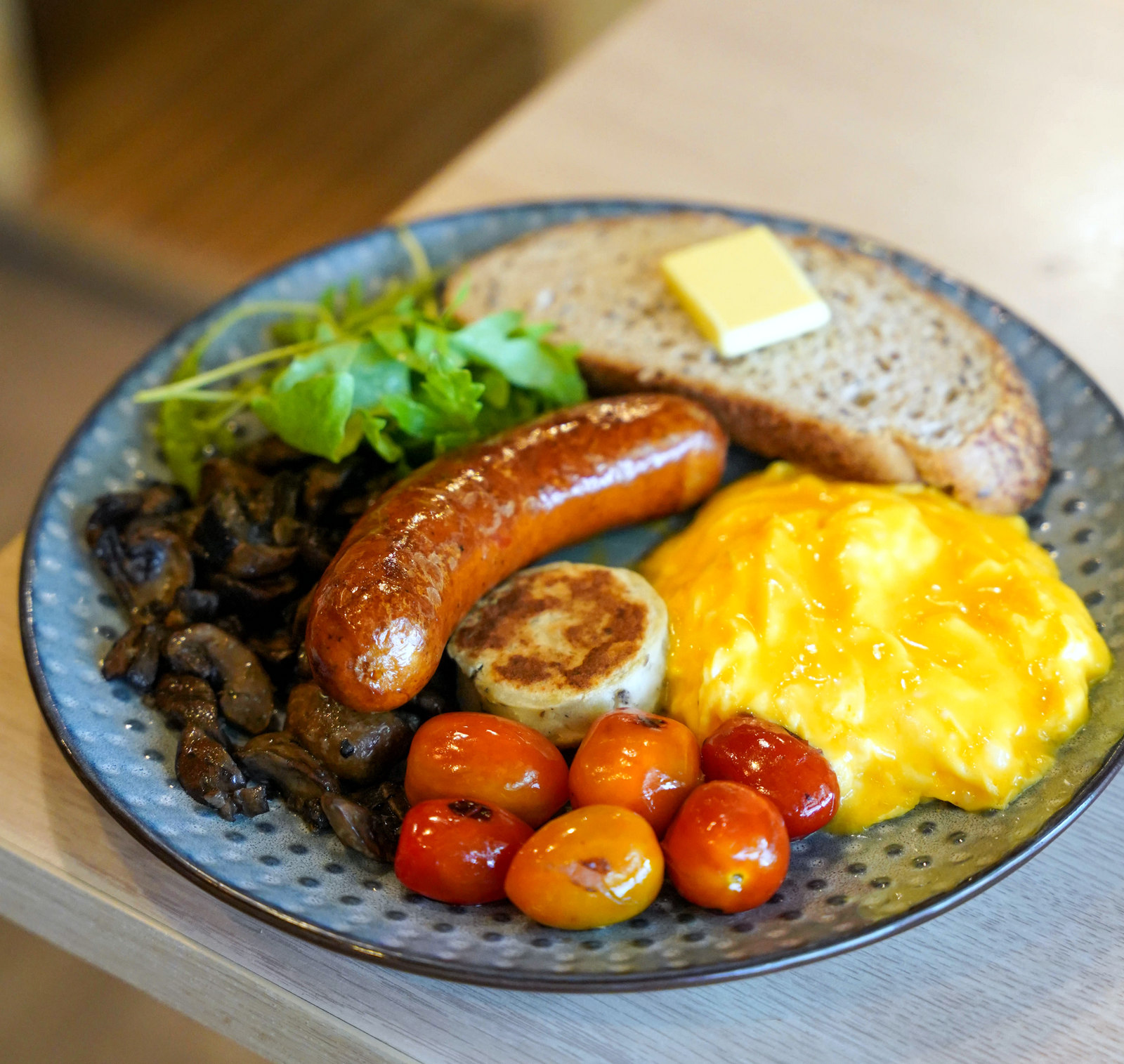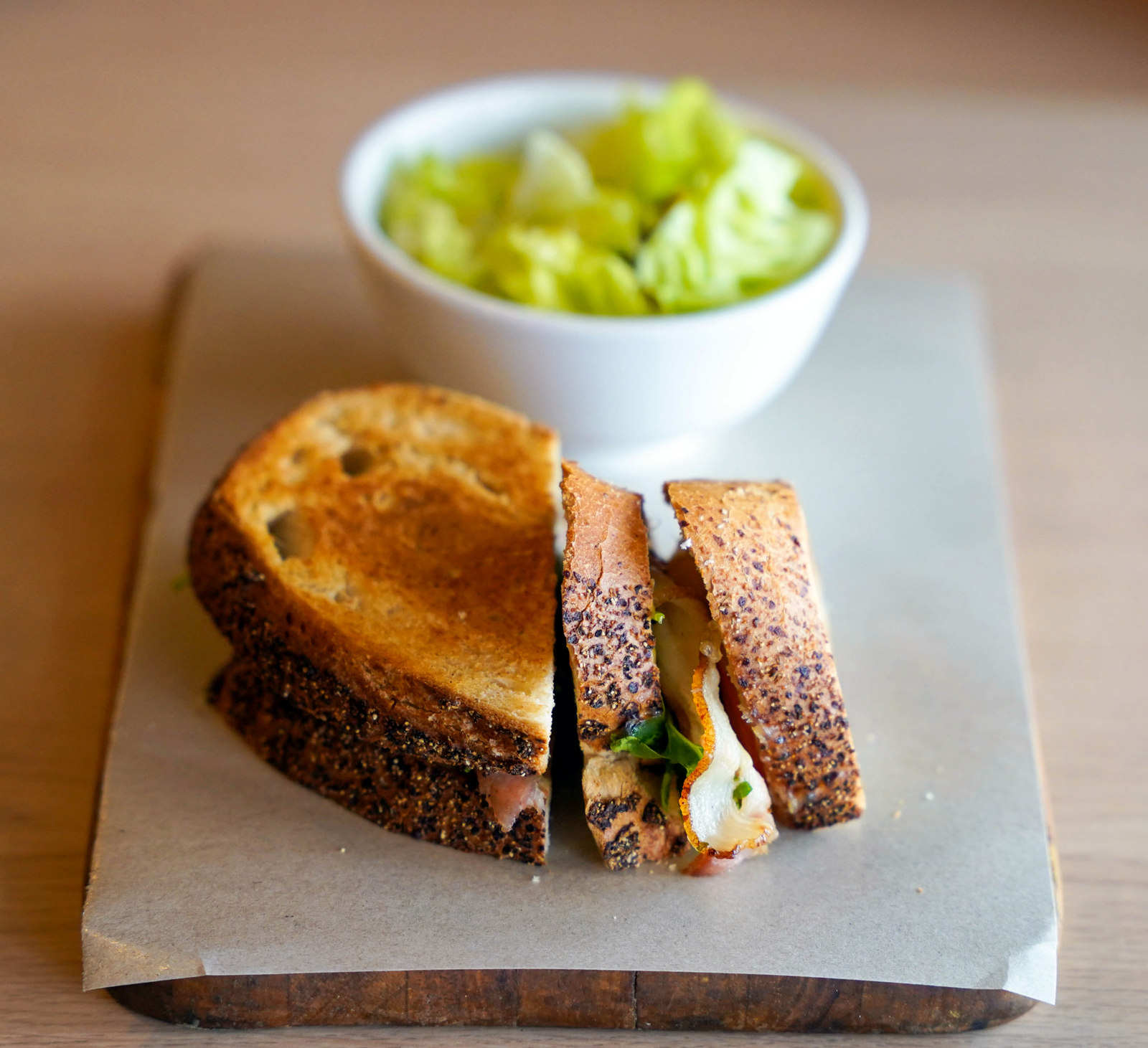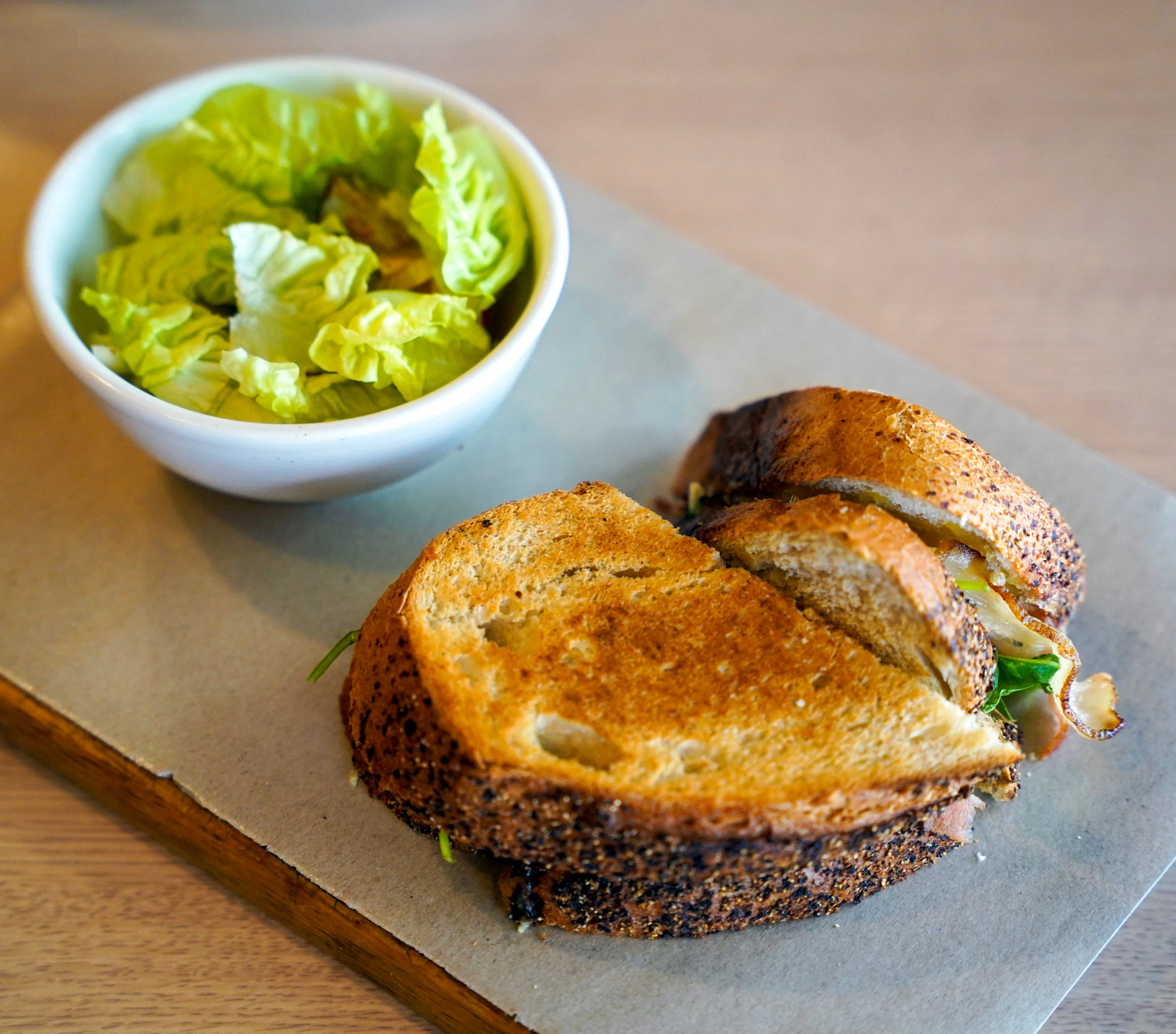 Indulging in brunches and sandwiches?
BreadFruits makes the calories worthwhile with its SatisFry Up, a British-style serving of plump pork sausage with a choice of creamy scrambled eggs or a sunny-side-up, rounded out with sautéed mushrooms, cherry tomatoes, kitchen-mashed potatoes, rocket leaves and buttered toast, complete with coffee or tea and the juice of the day, and gorgeously toasted Grilled Cheese with bacon, tomatoes and rocket layered with melted cheddar.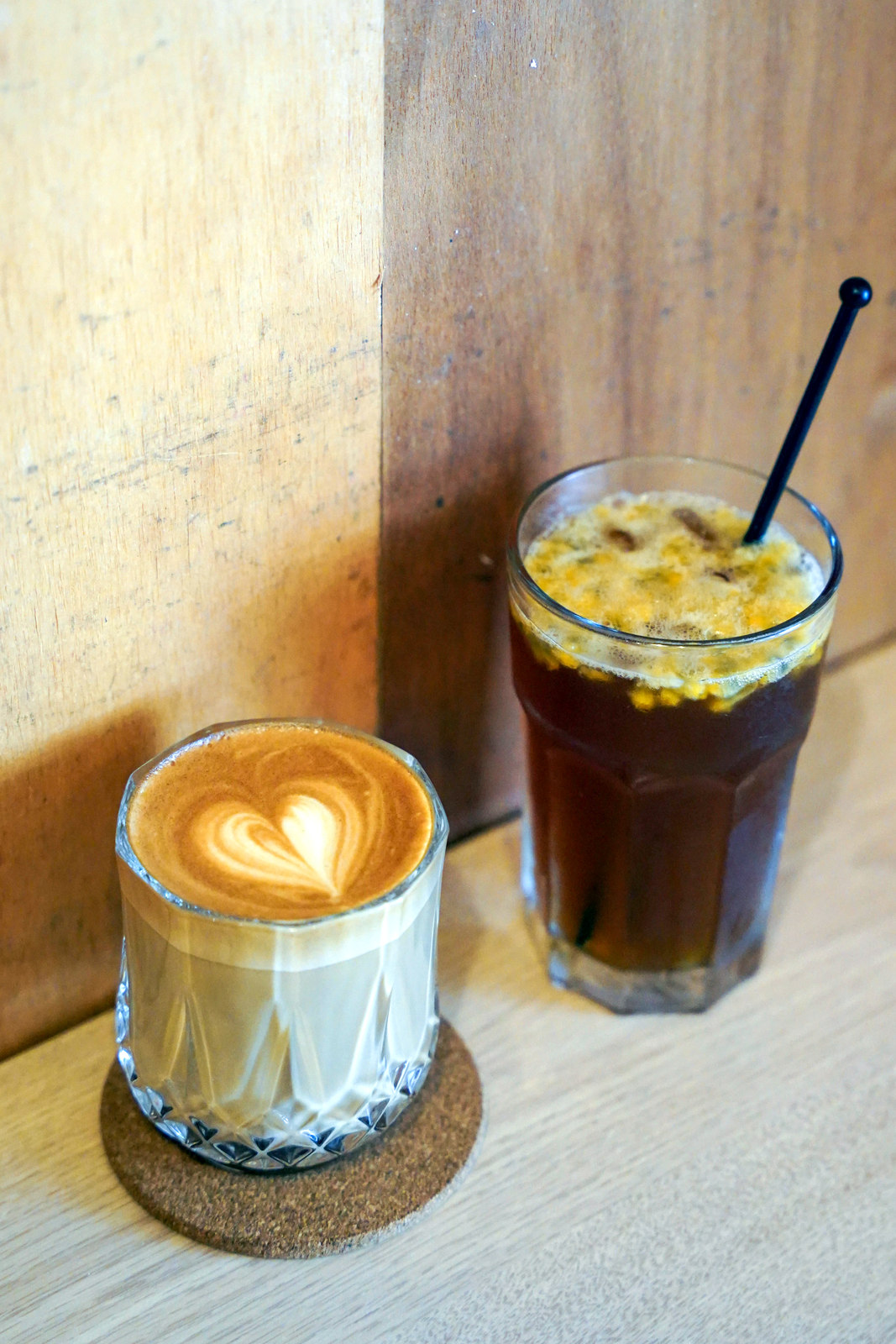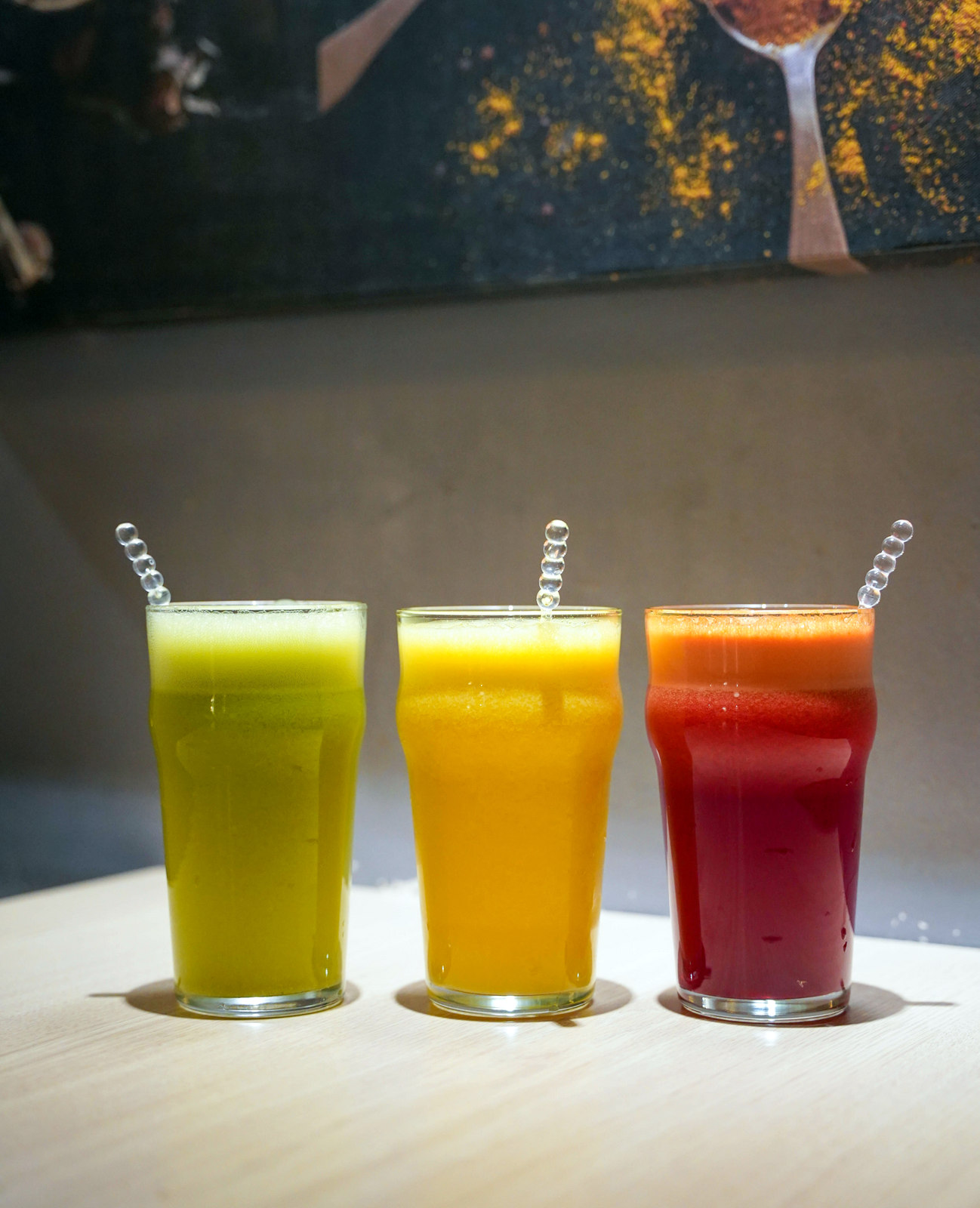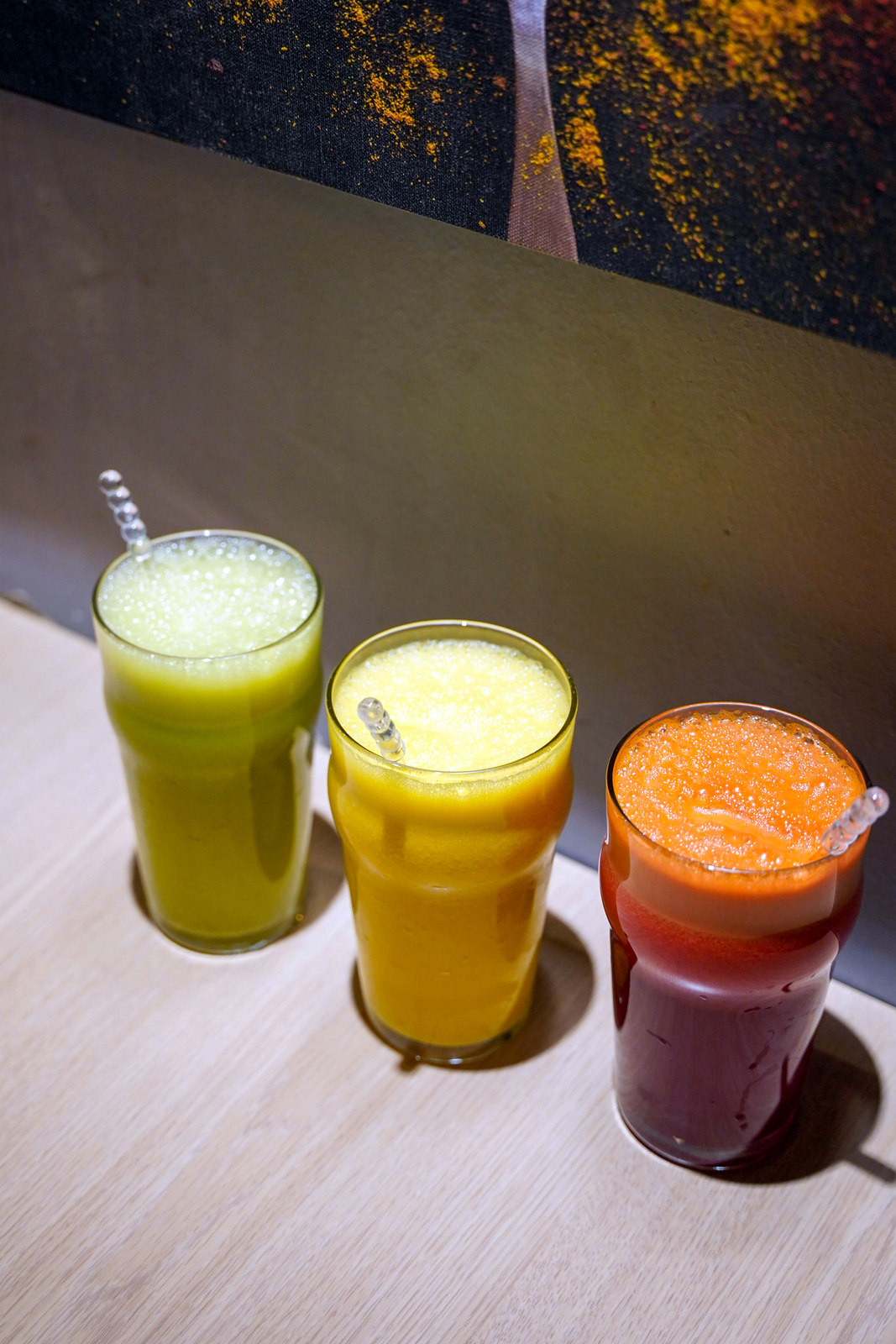 Even the beverages are brilliantly nutrient-dense for the body and spirit. Have a latte infused nectarously with wild honey or the BreadFruits creation of passion fruit juice blended with wild honey. Various juices for detox, healing and energising purposes are also available, concocted with 100% fruits and vegetables with no sugar or artificial flavourings.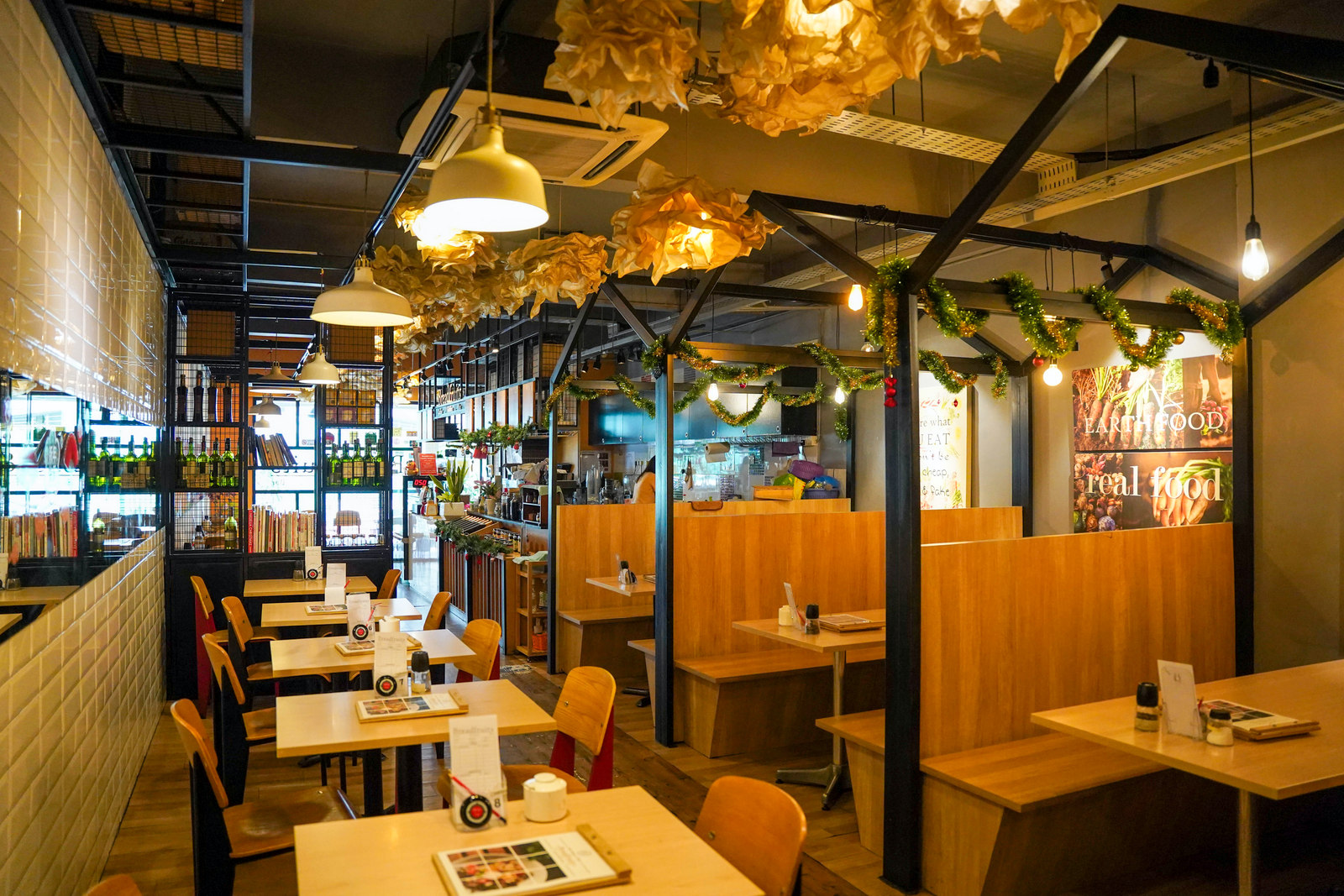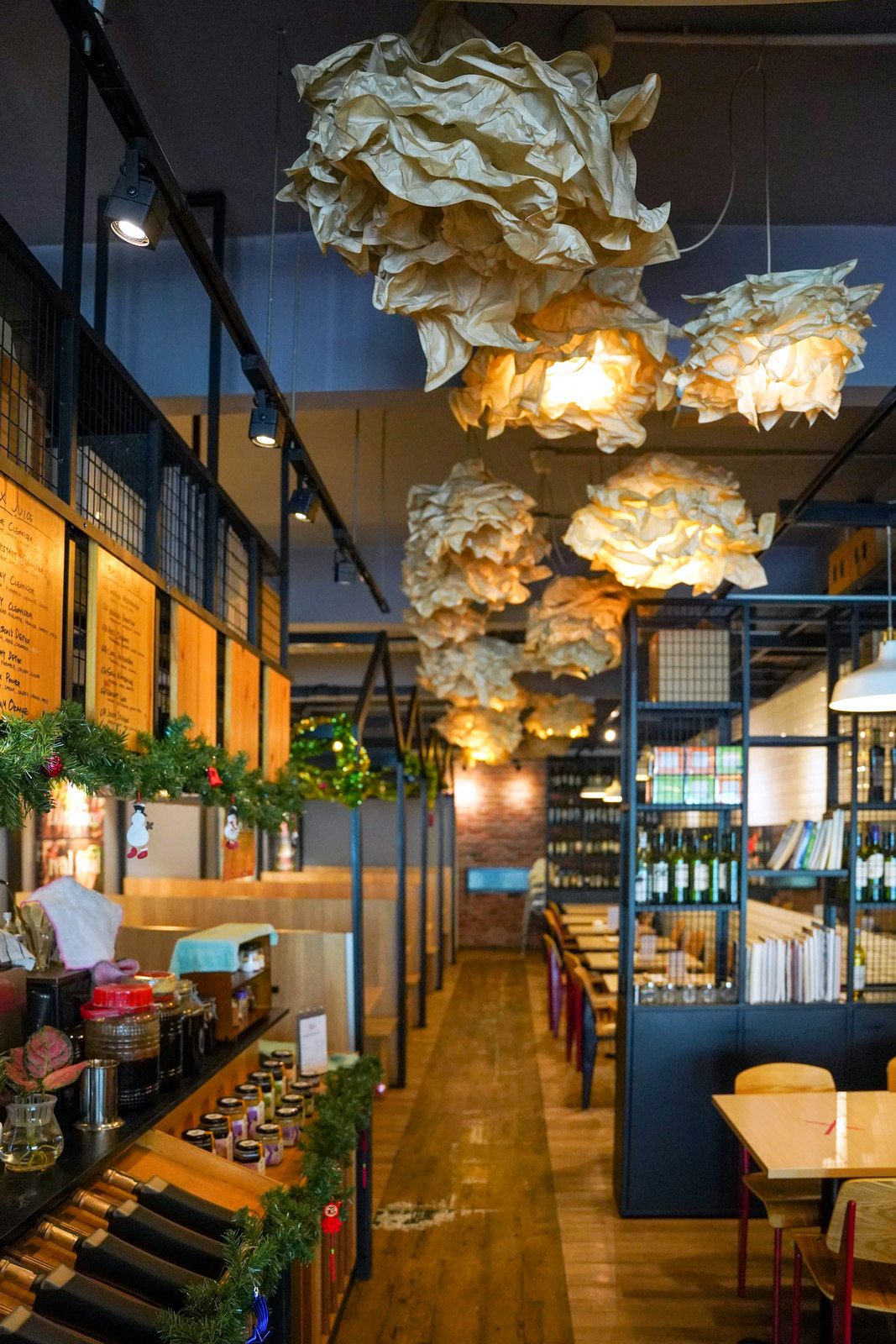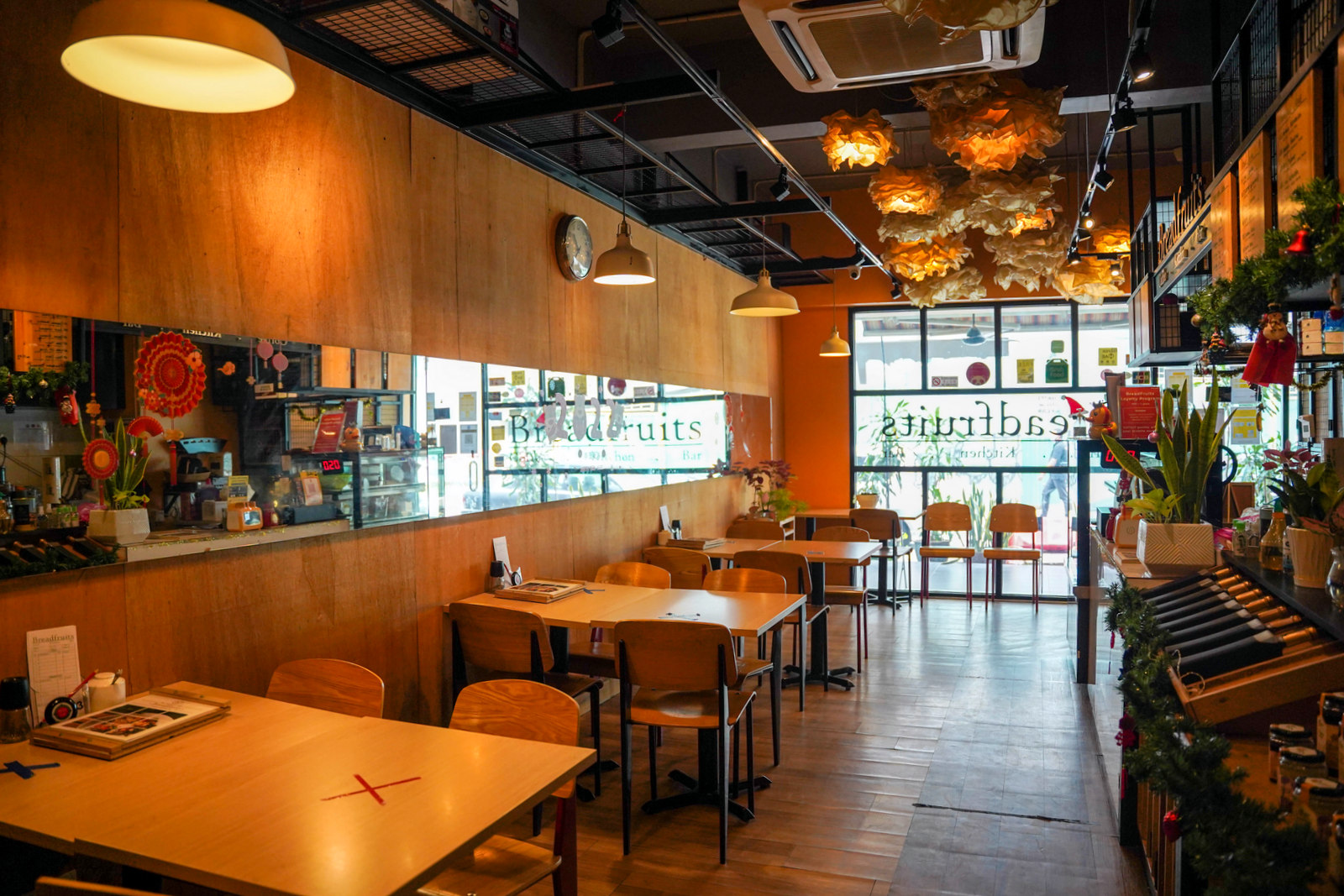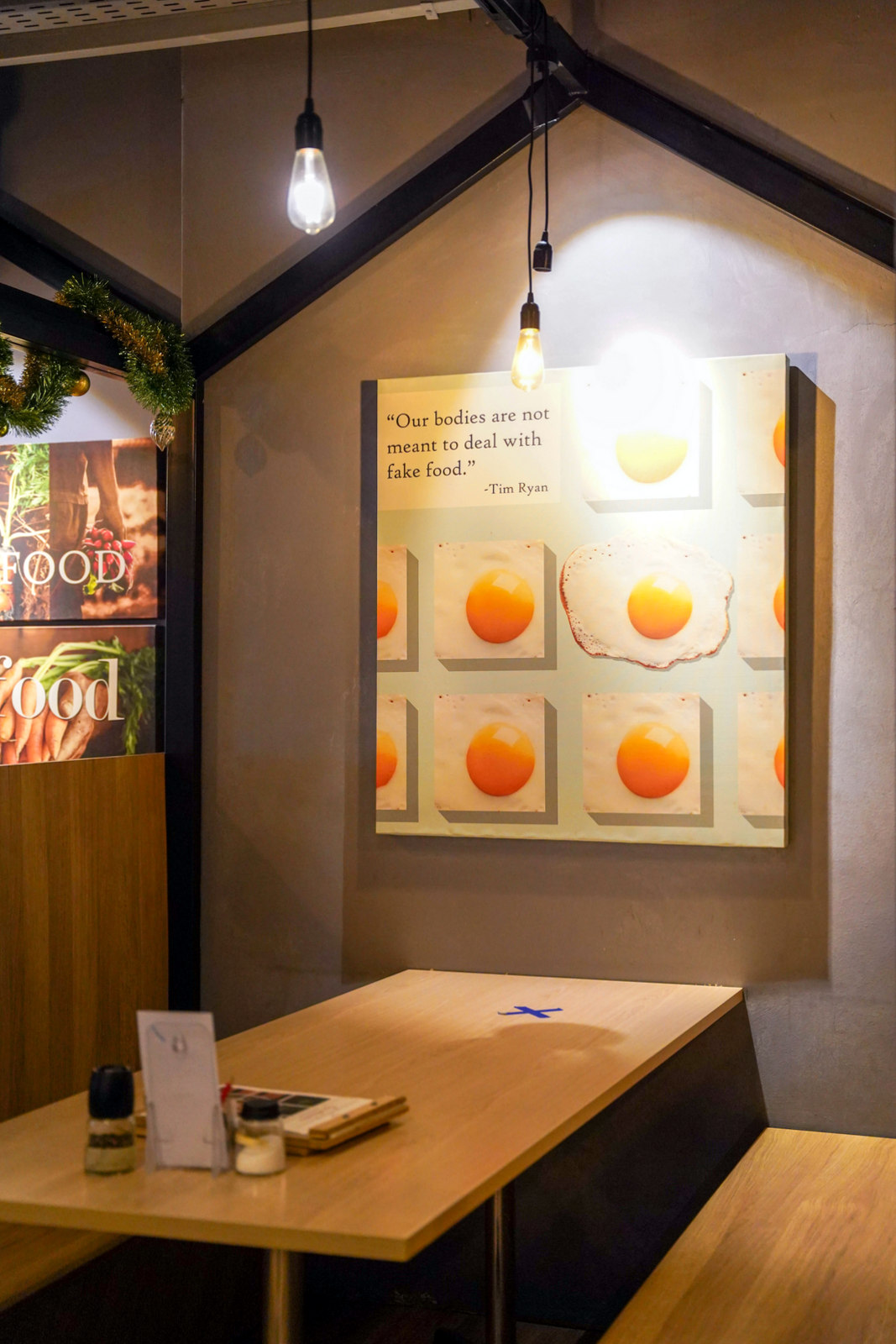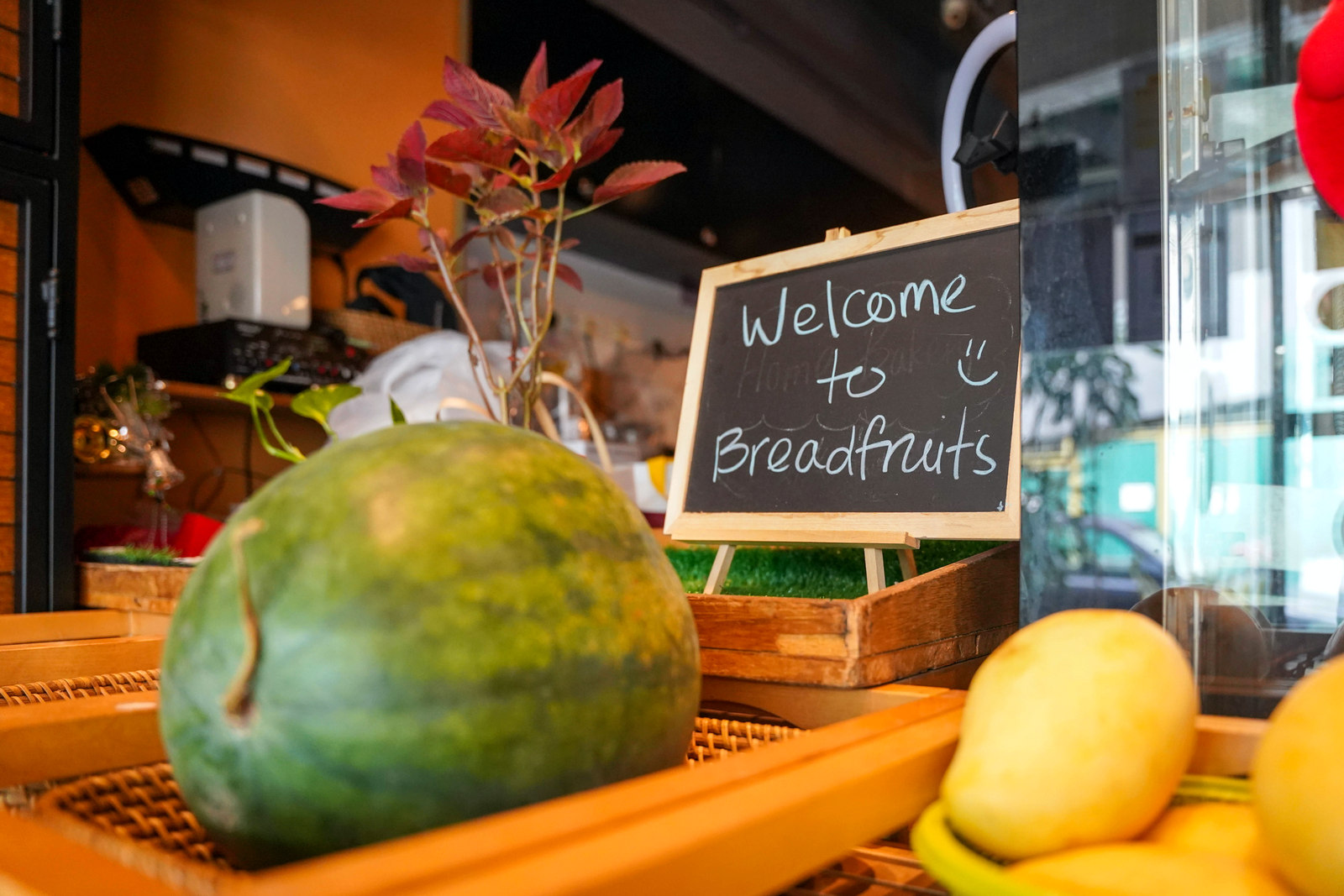 BreadFruits
17, Jalan 26/70a, Desa Sri Hartamas, 50480 Kuala Lumpur.
Open Tuesday-Sunday, 9am-3pm. Tel: 03-6211-4802