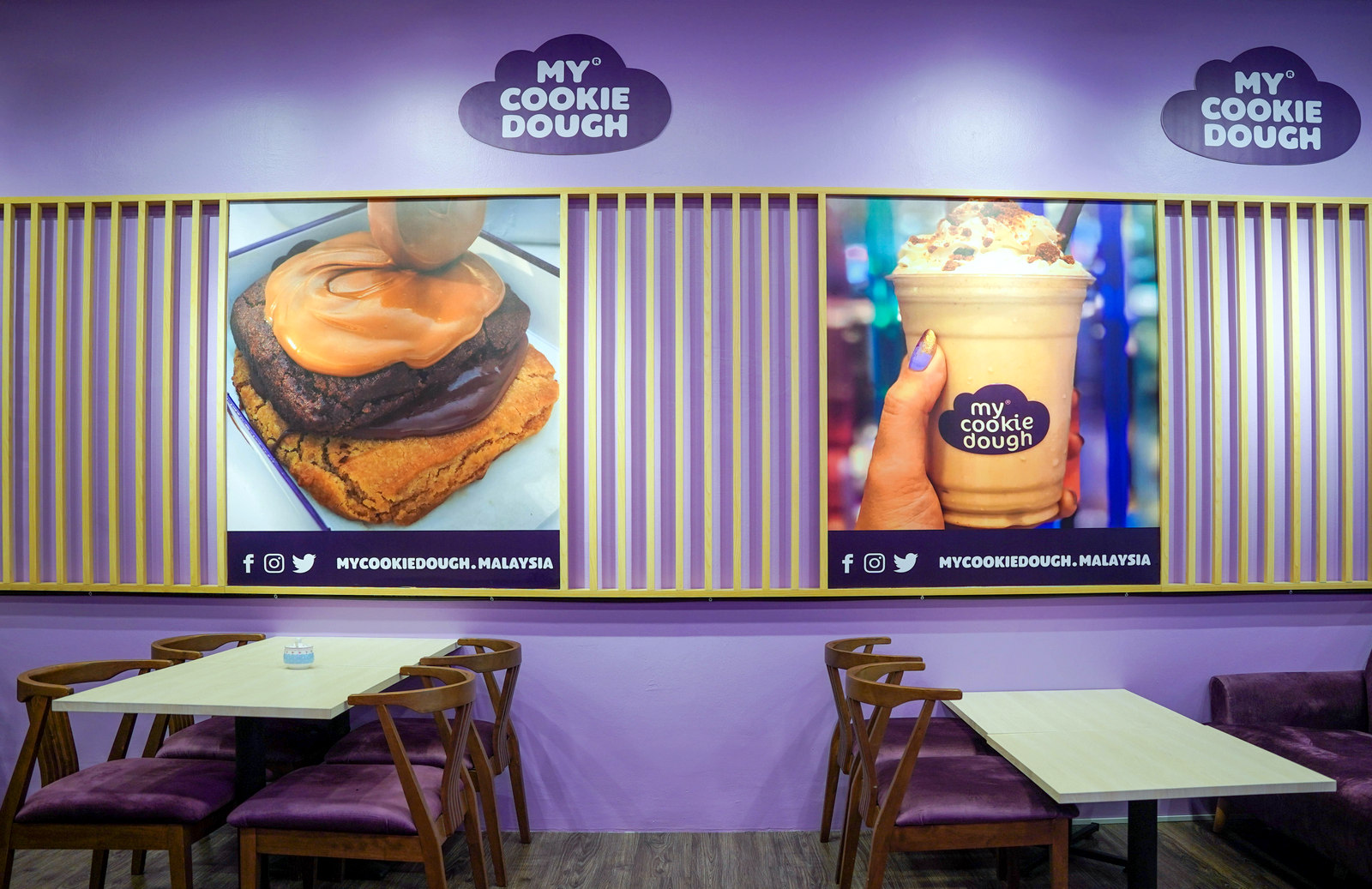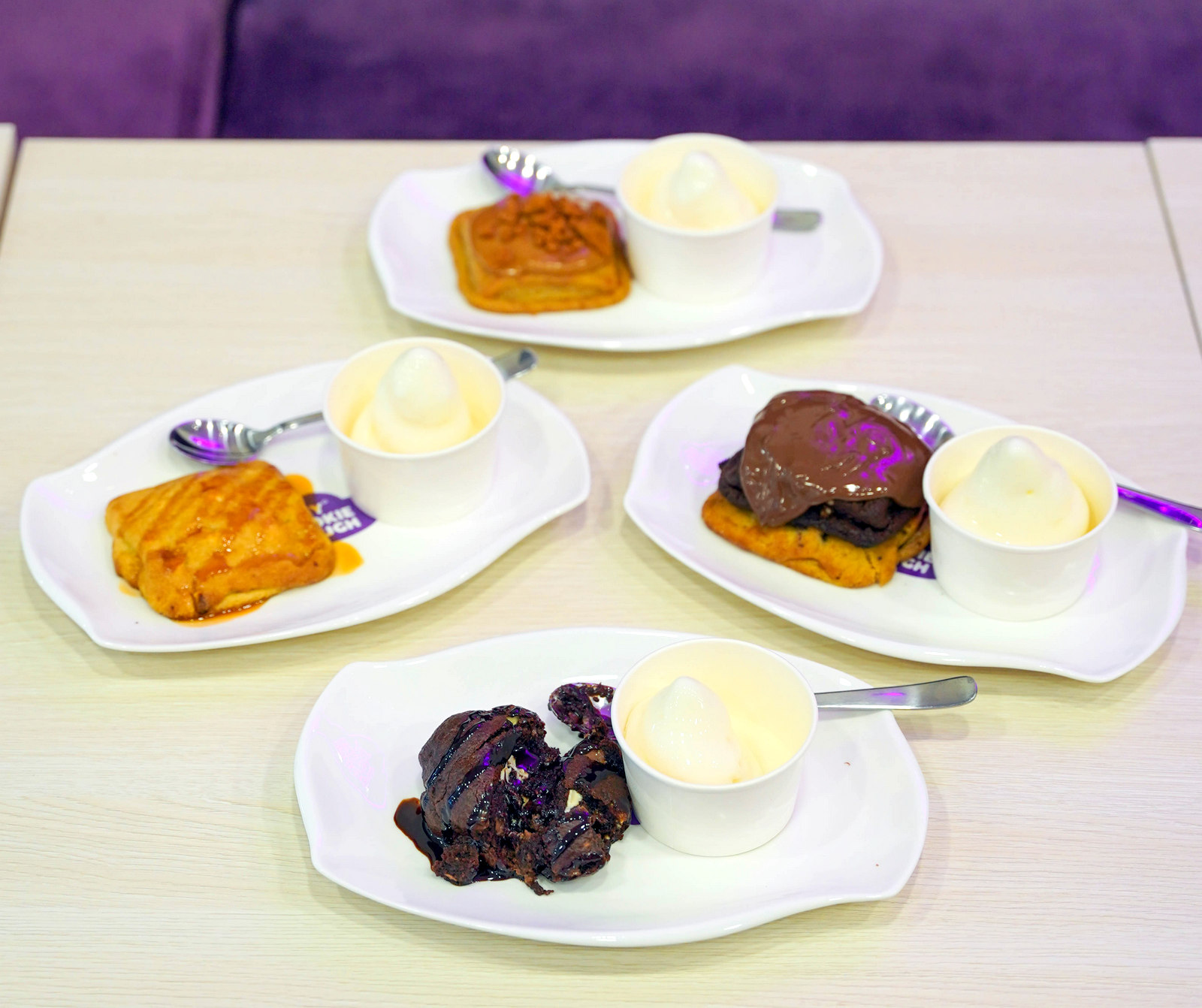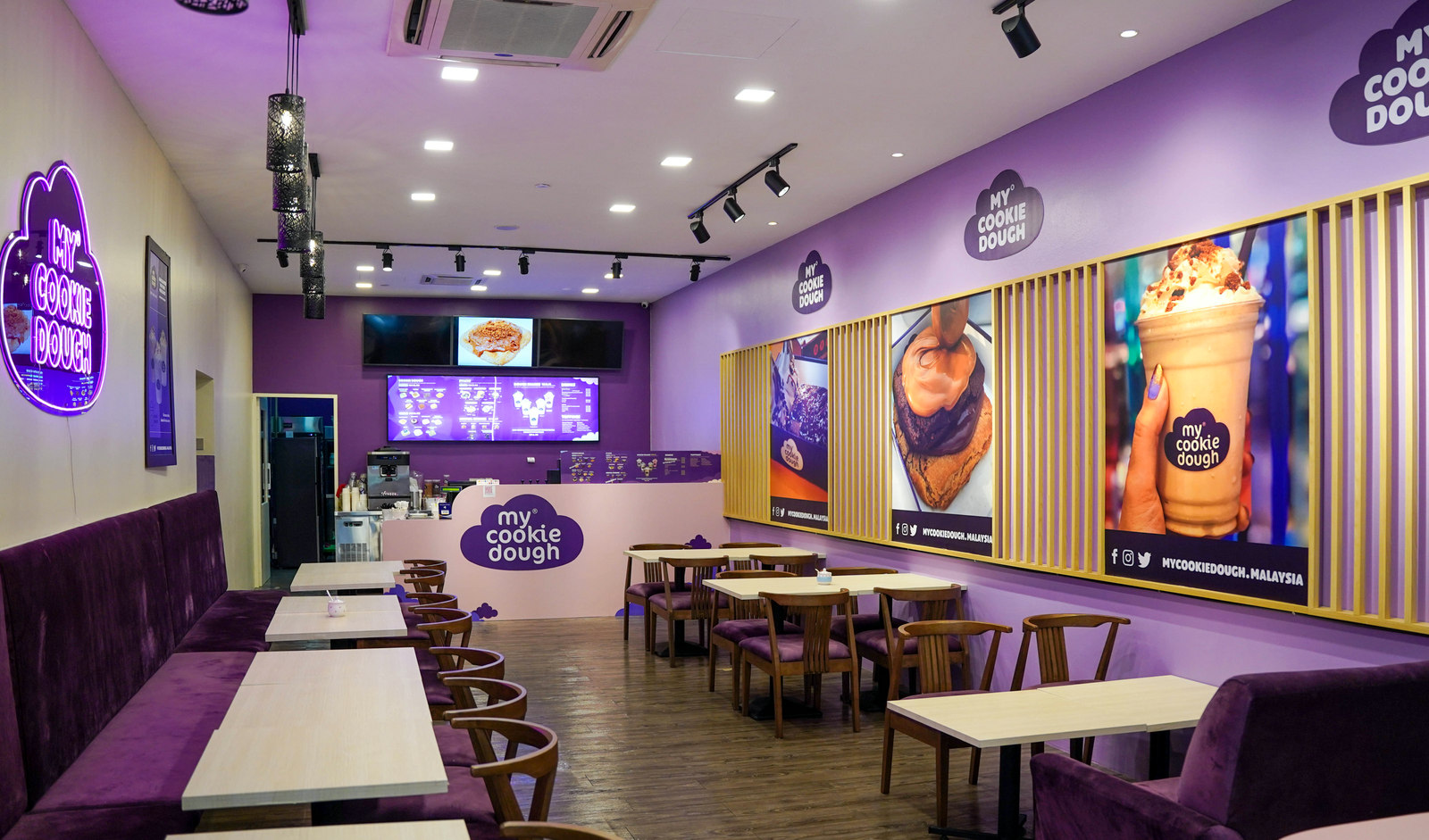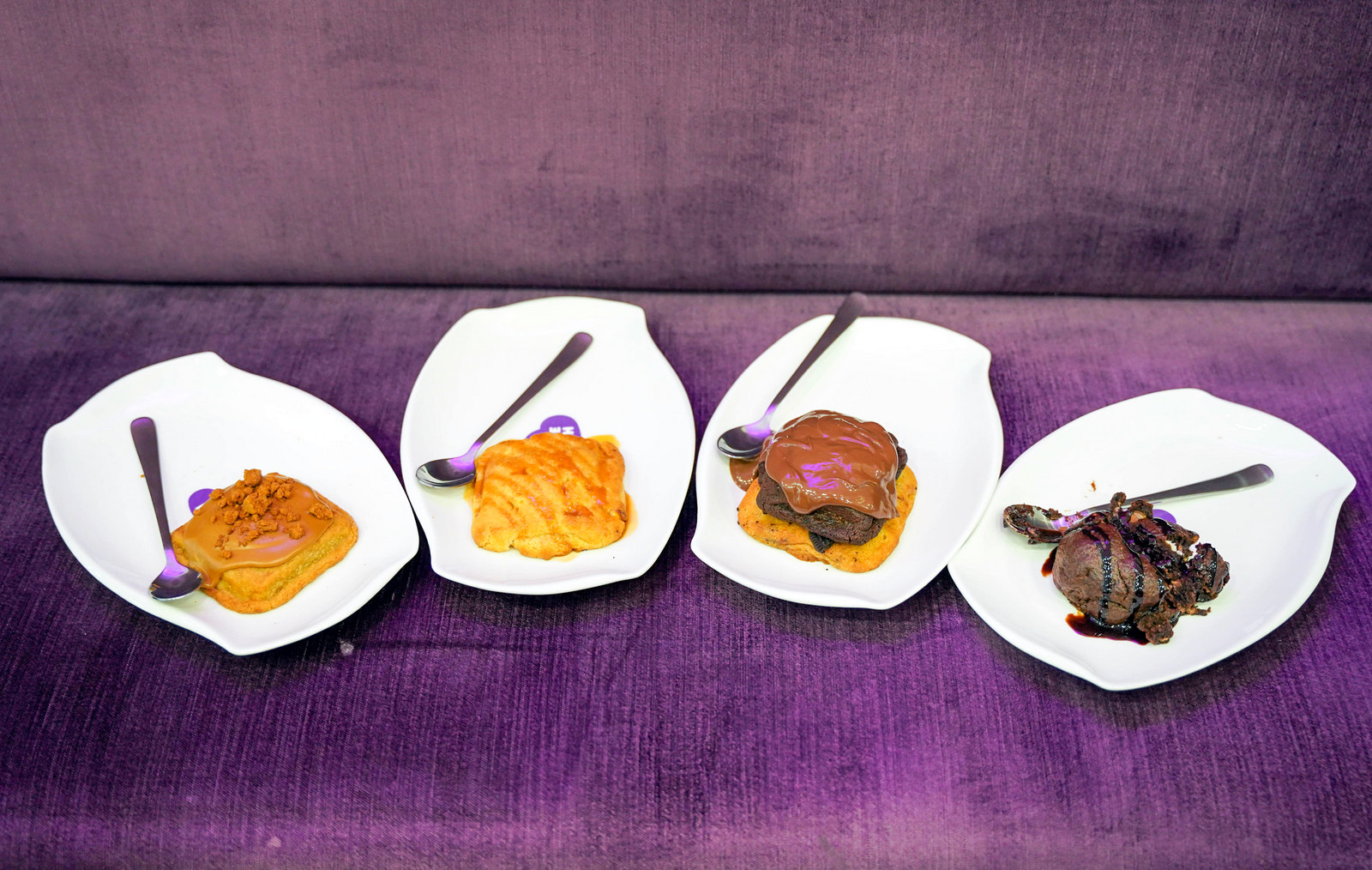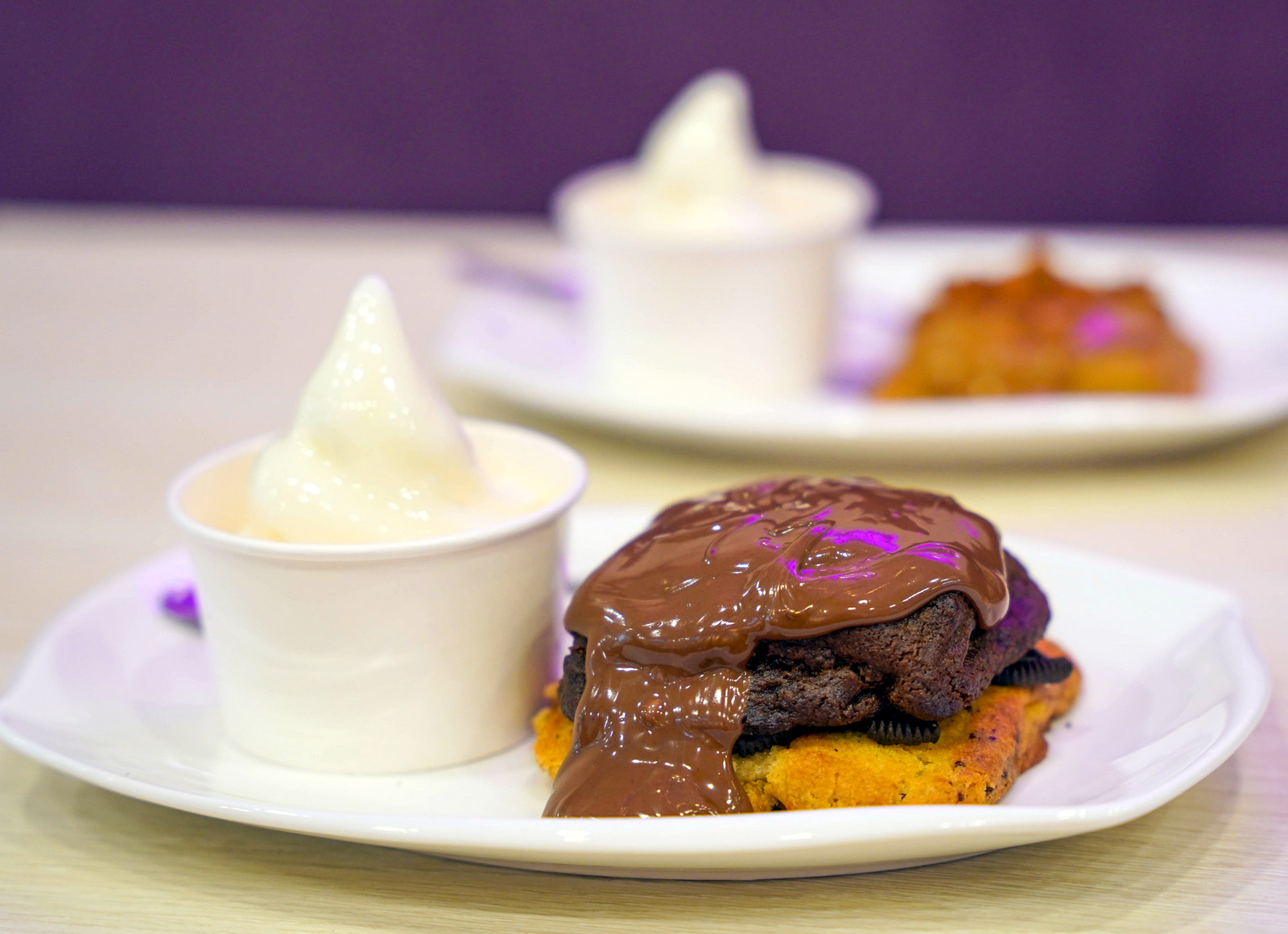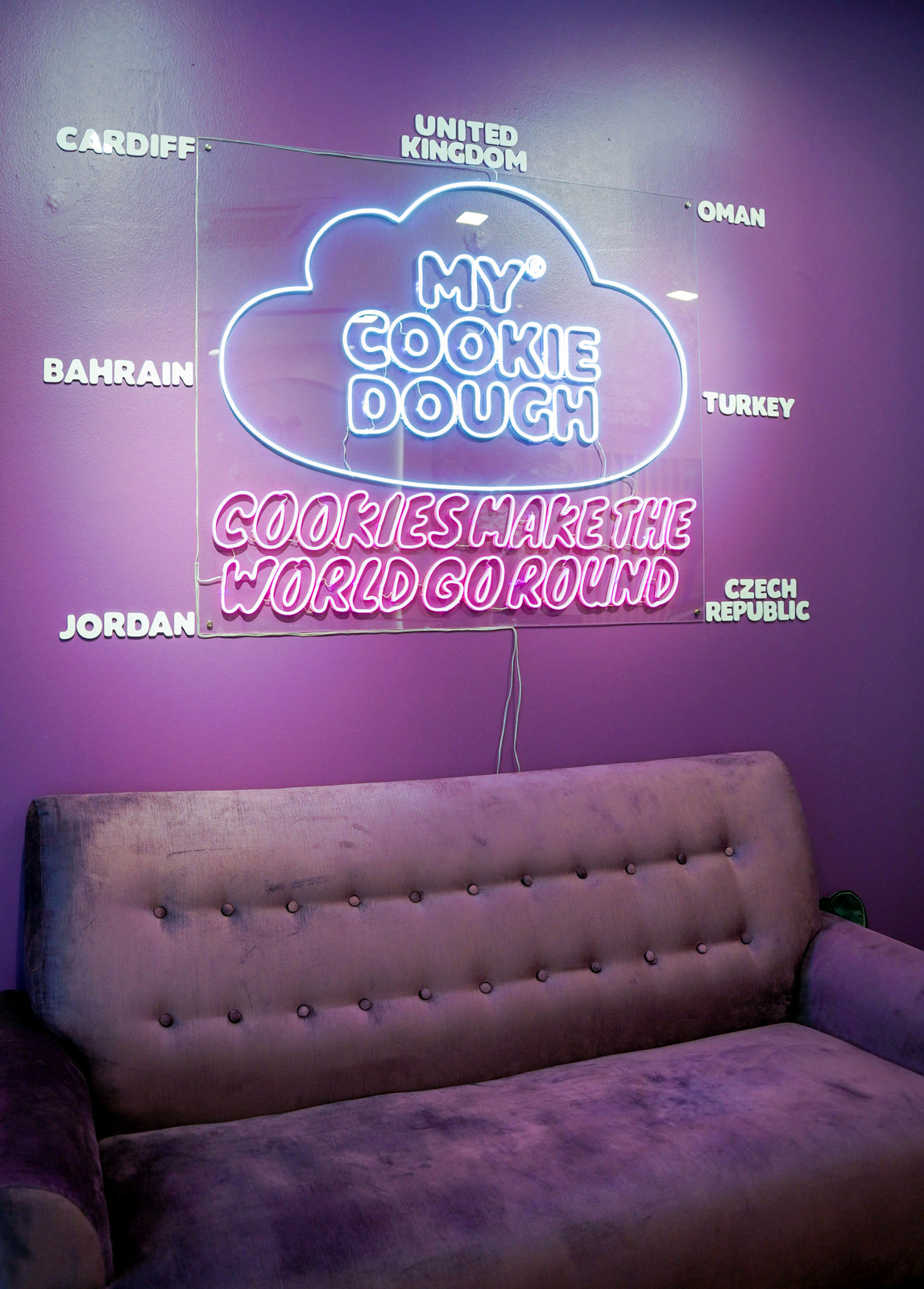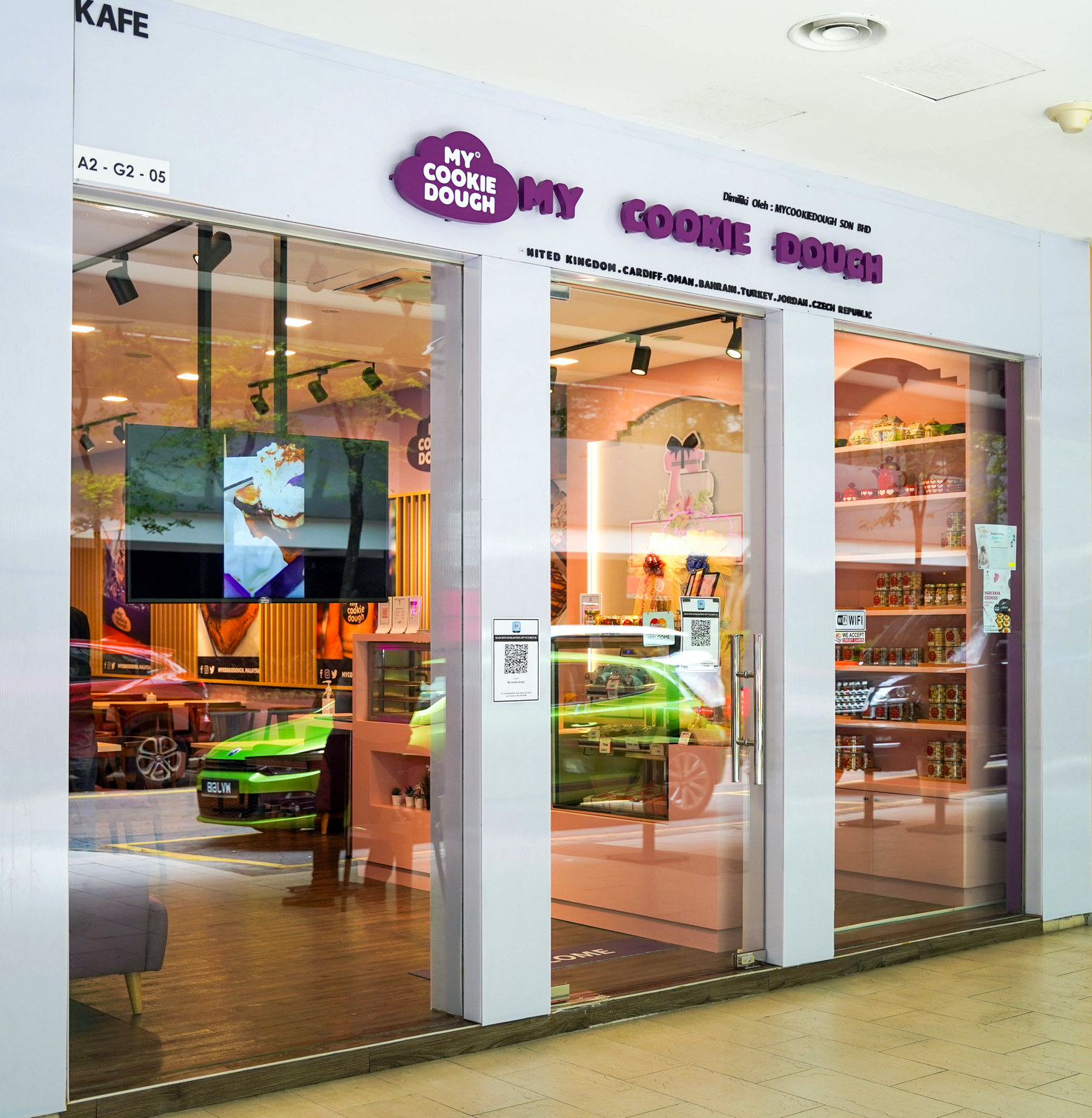 MyCookieDough finally has its first full-fledged cafe in Publika - launched in March 2022, this is the main Malaysian outpost of the British-born brand that spread from its Cardiff roots to Leeds and London, setting up international stores that span Turkey to the Czech Republic.
With recipes and ingredients that come straight from the UK, freshly baked in KL for the ultimate indulgent cookie stacks, this marks a new milestone for MyCookieDough Malaysia, evolving and expanding from its former kiosk in Pavilion Kuala Lumpur.
If you're a true-blue Cookie Monster who loves a crunchy, creamy chew, MyCookieDough will keep you coming back for its creations, lovingly layered with chocolate, Nutella, Biscoff and other rich, young-at-heart flavours.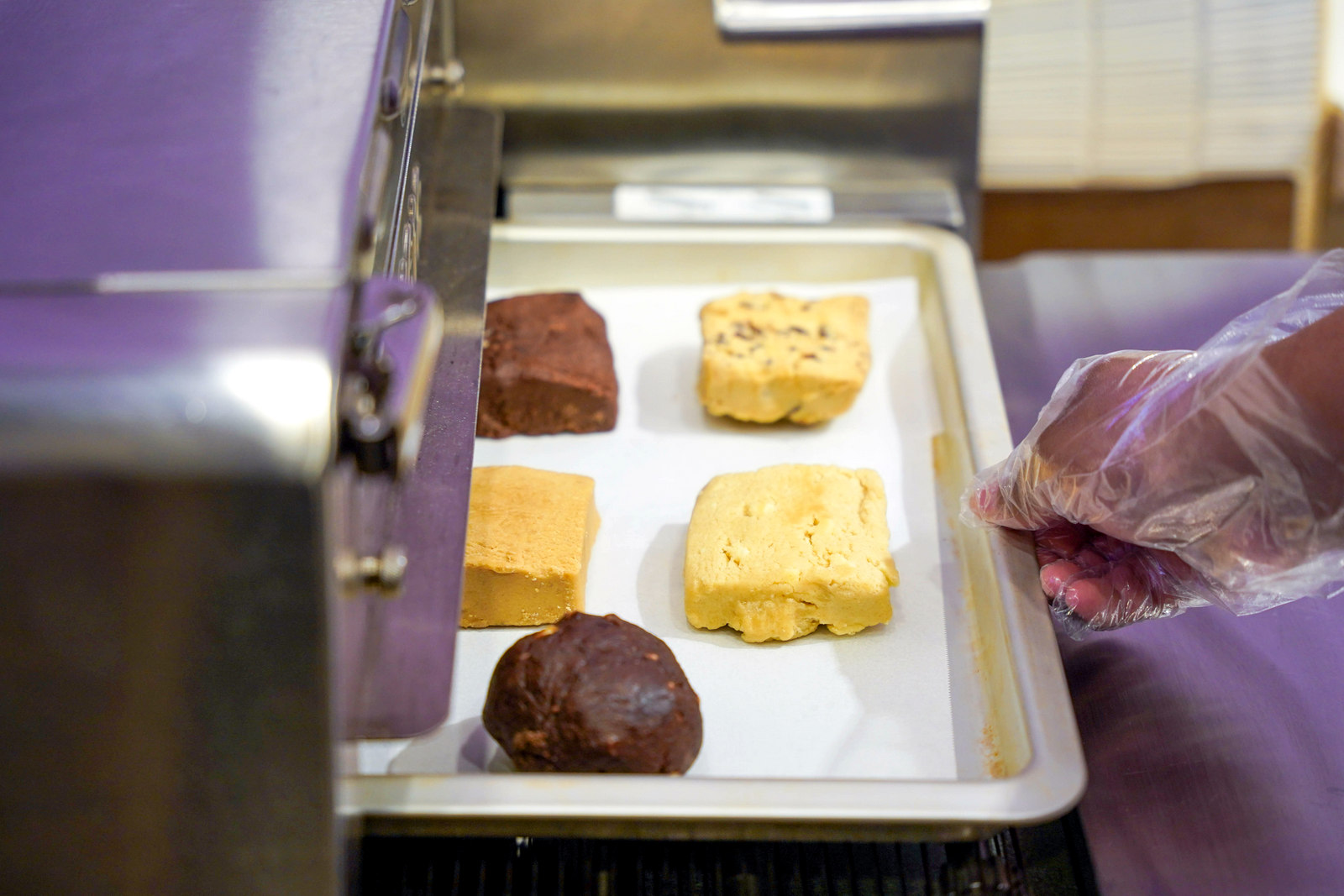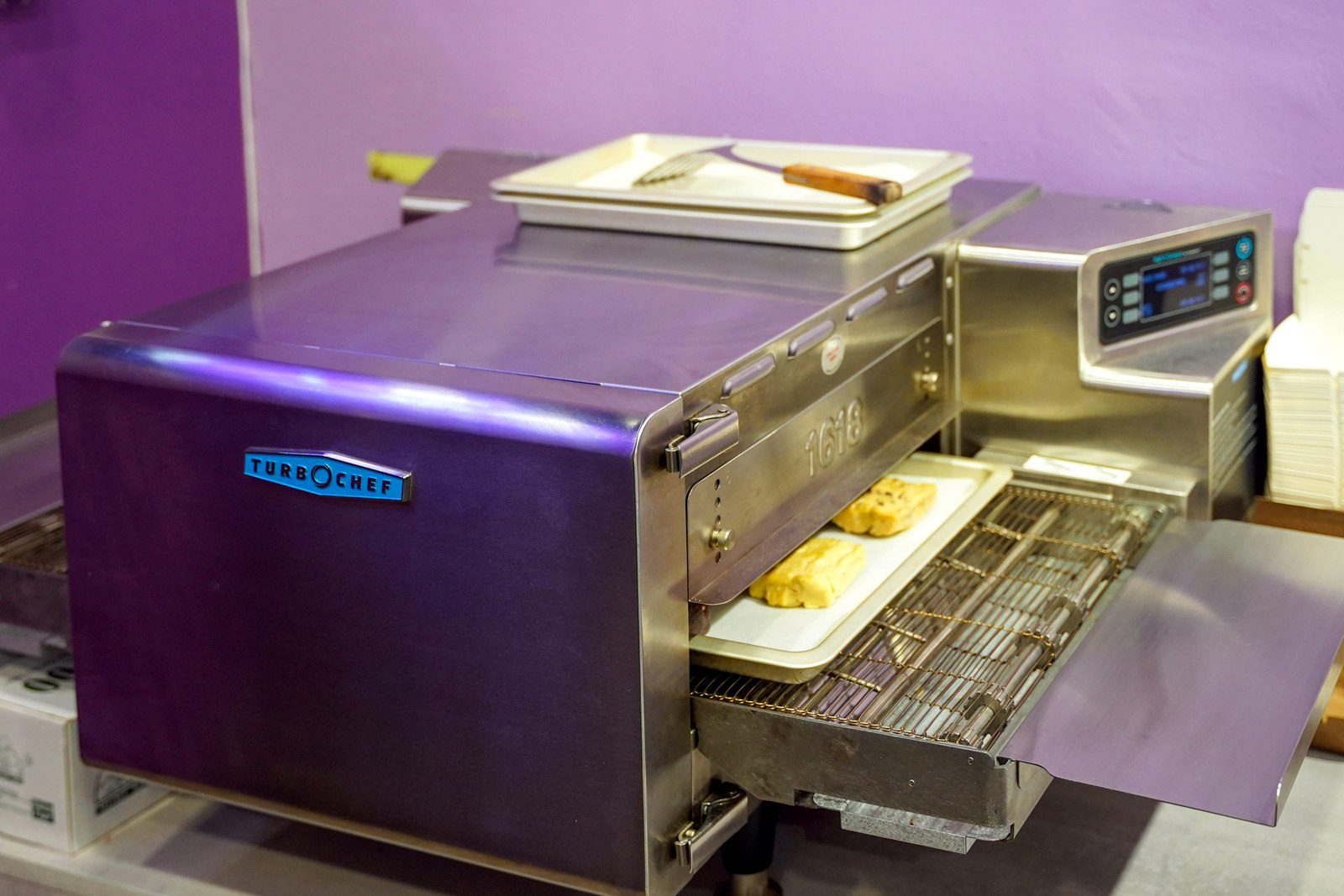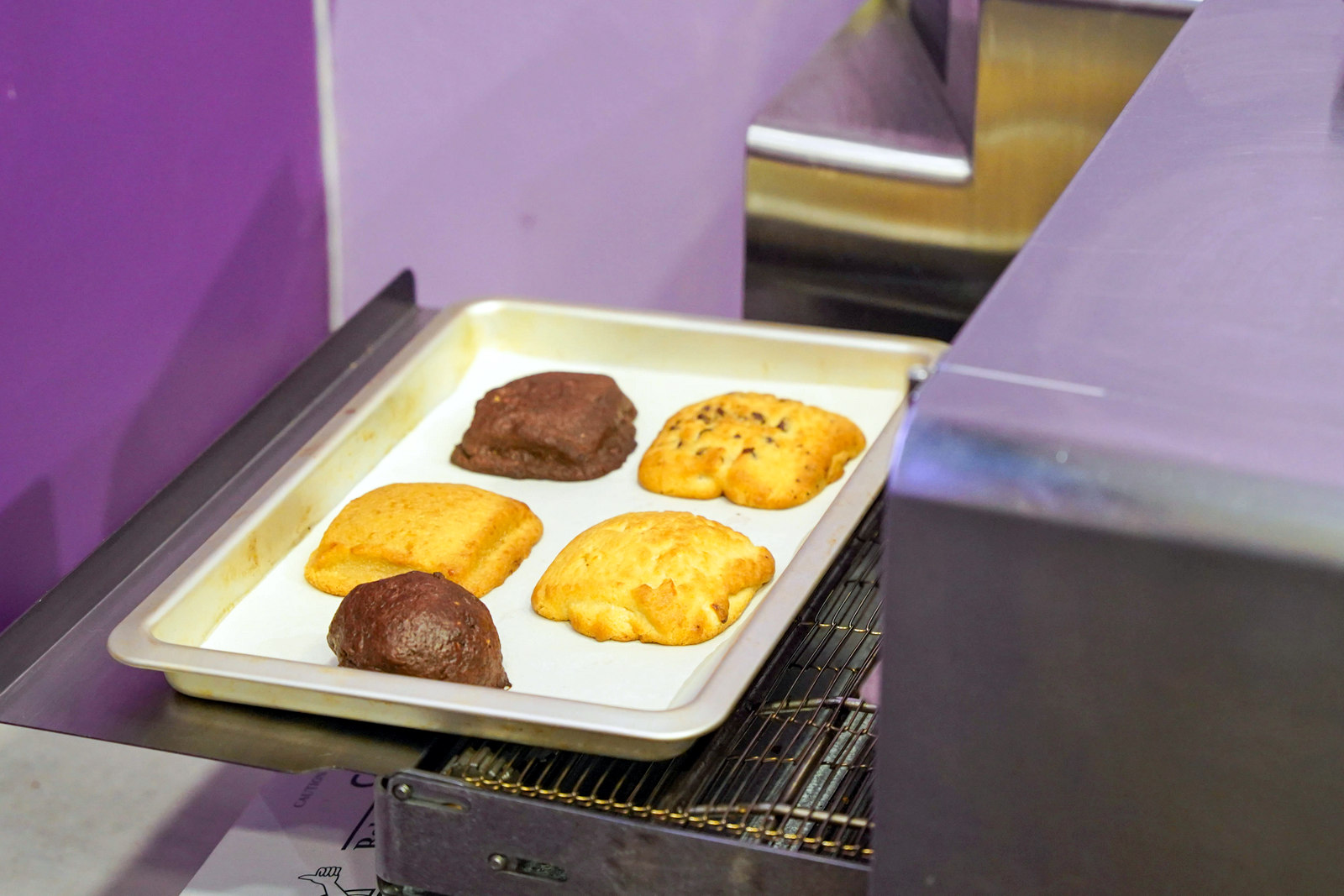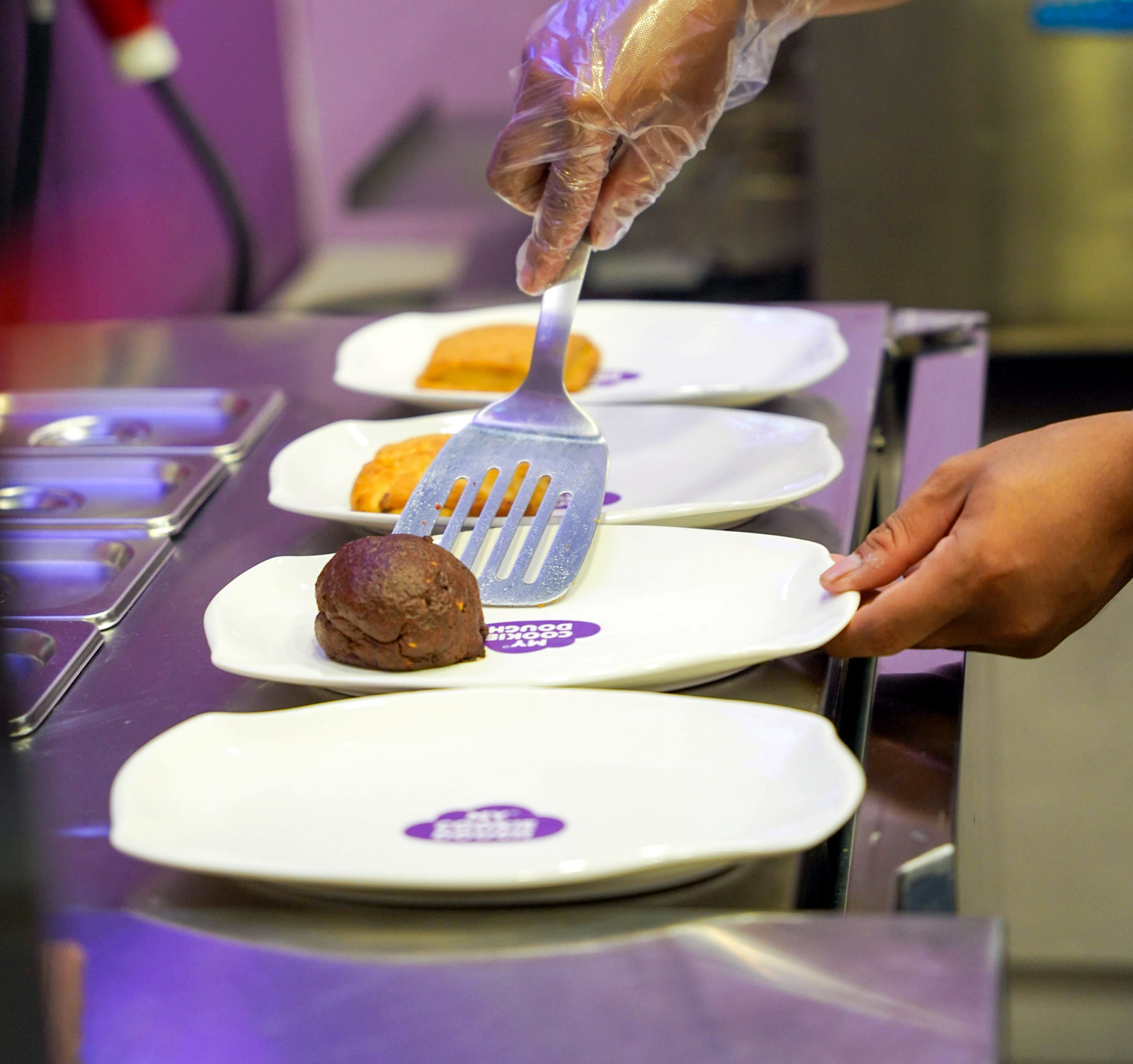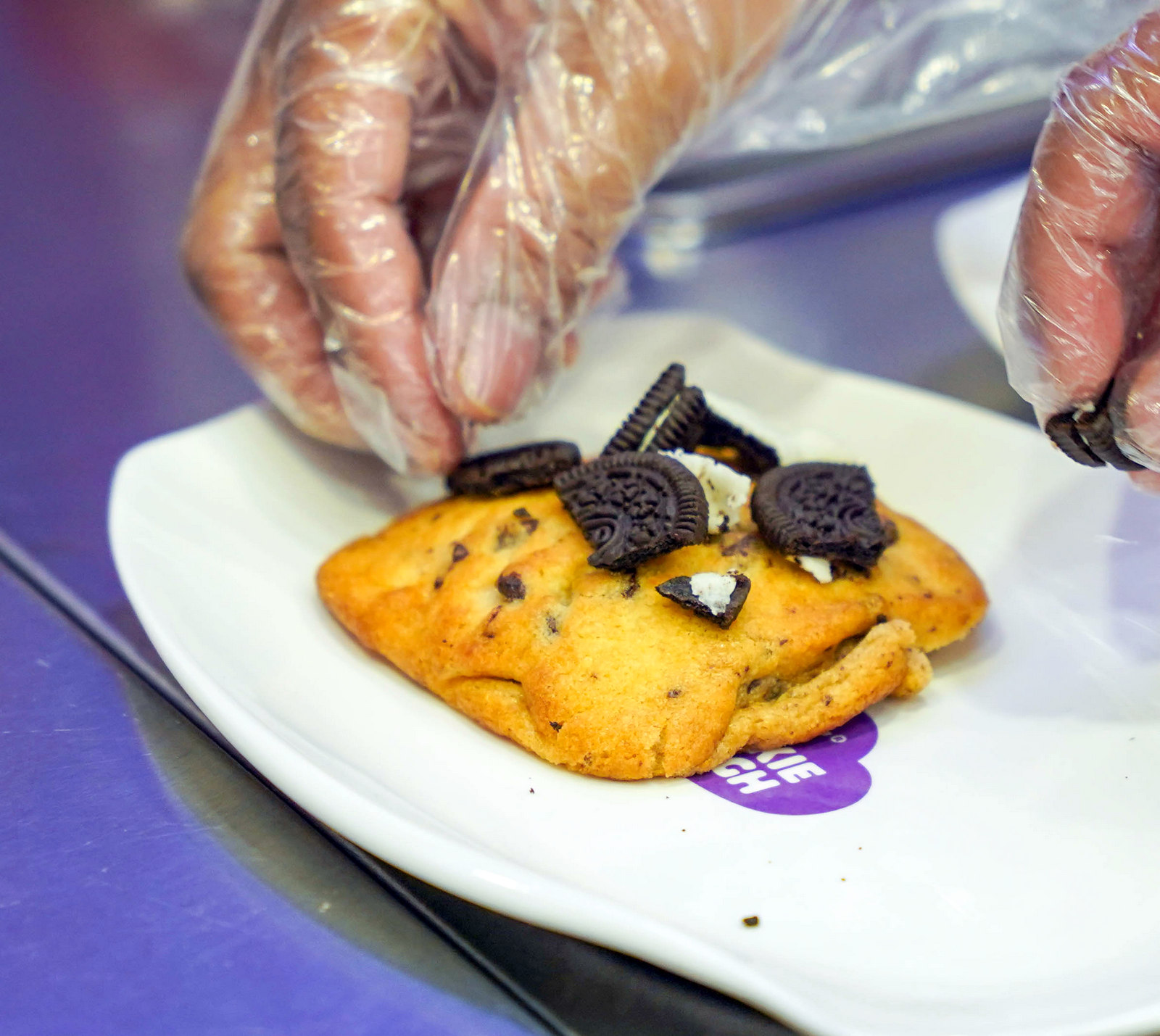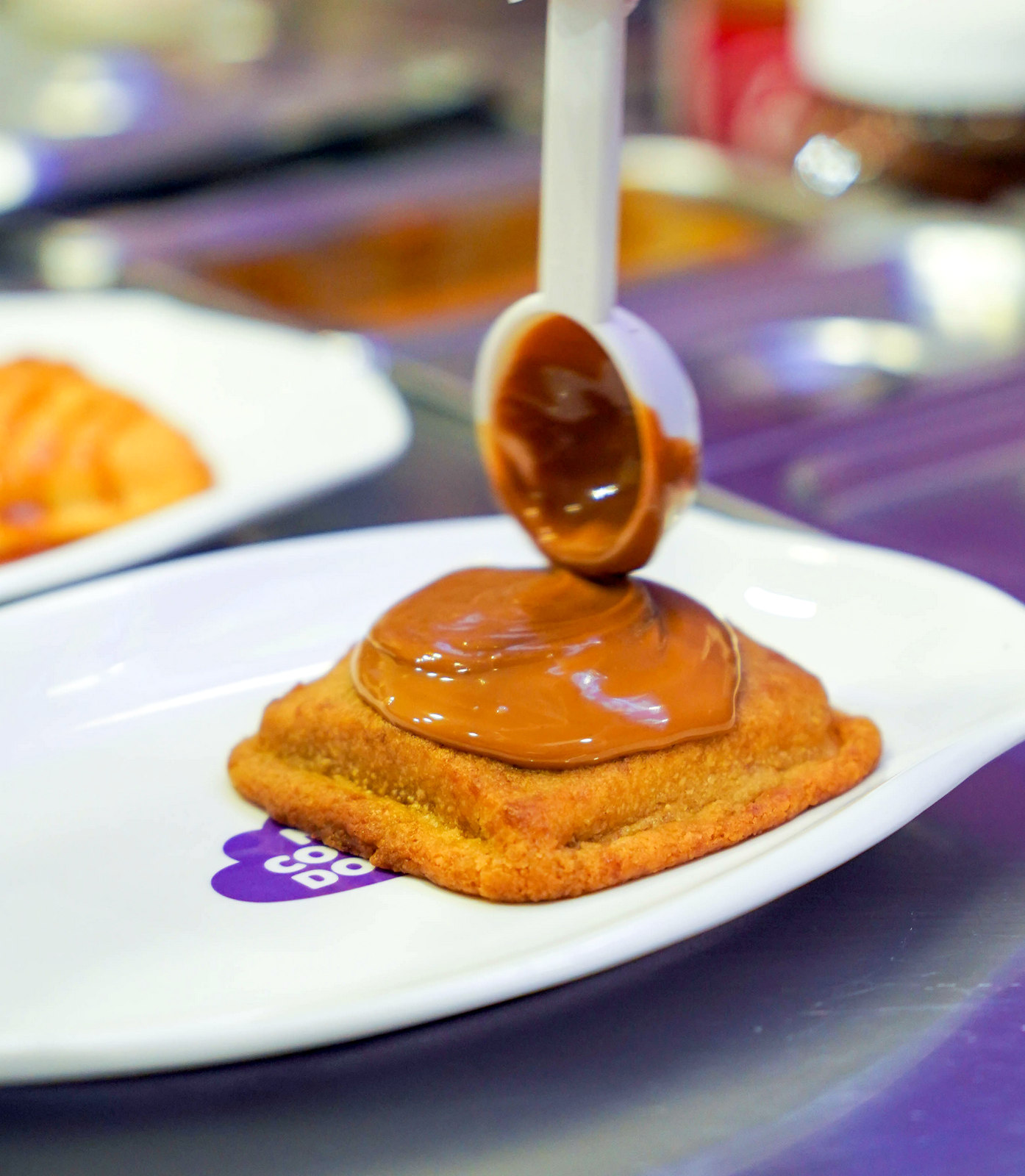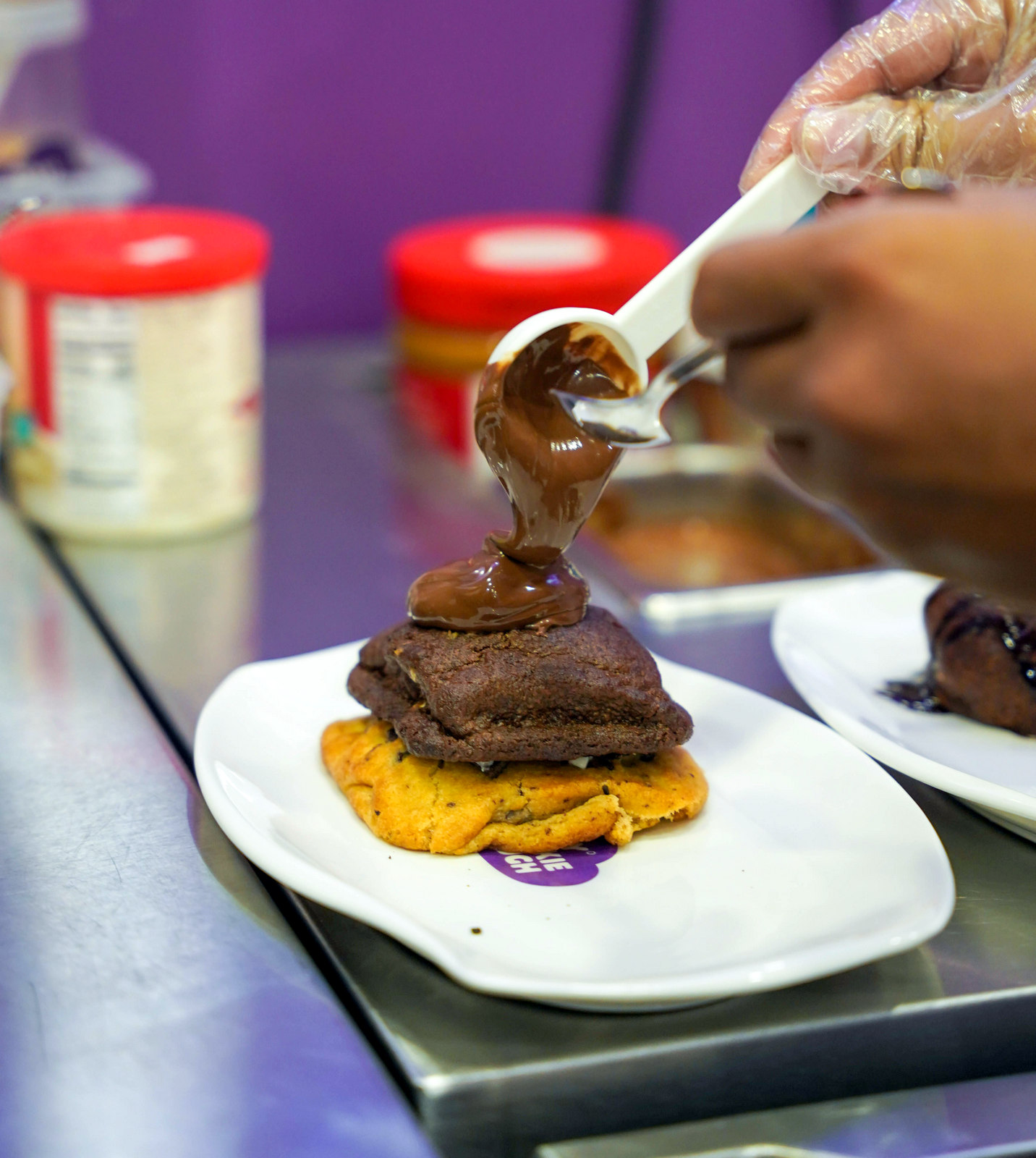 MyCookieDough Malaysia goes all out to perfect that crisp-edged, gooey-in-the-middle texture that makes its cookies delightfully distinctive.
Its TurboChef oven is specially shipped from the UK, a dual convection oven with internal fans that help the heat radiate all around instead of only from the bottom of the pan.
You can watch MyCookieDough's team bake their cookies behind the counter for four minutes, heaping them with toppings and sandwiching them for plates of cookie stacks paired with luscious soft serves for a pleasurable partnership of warm cookies and a frozen dessert.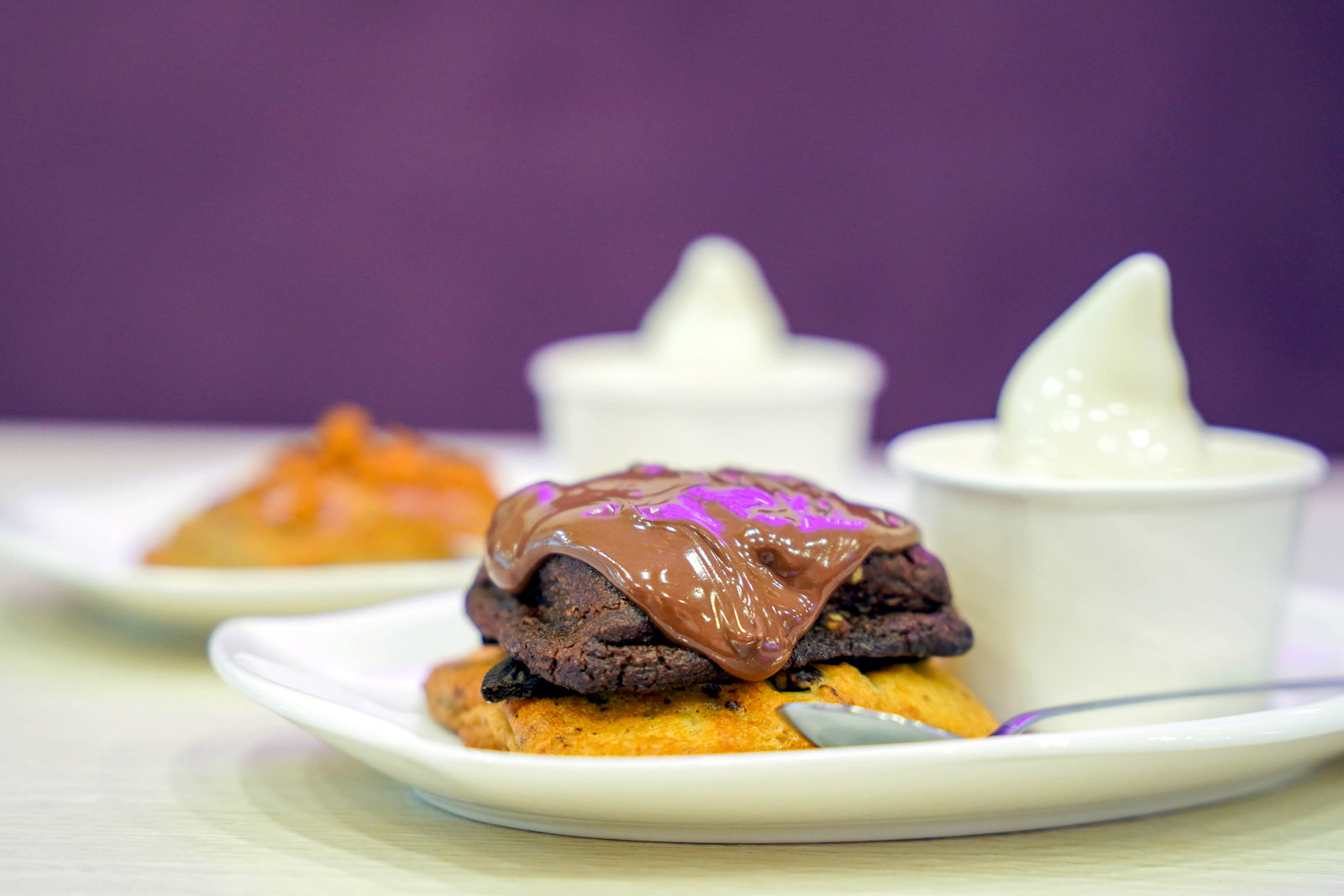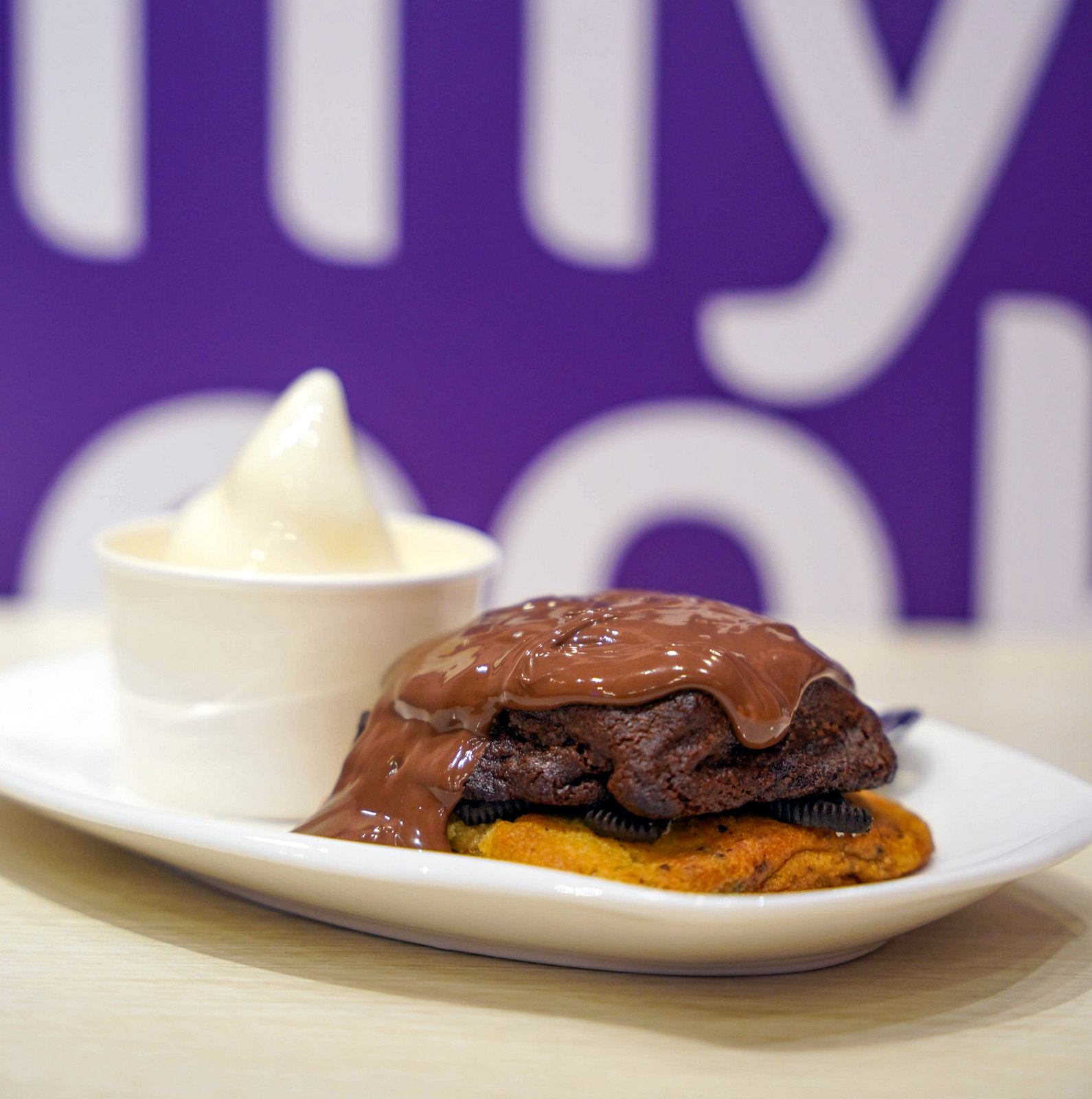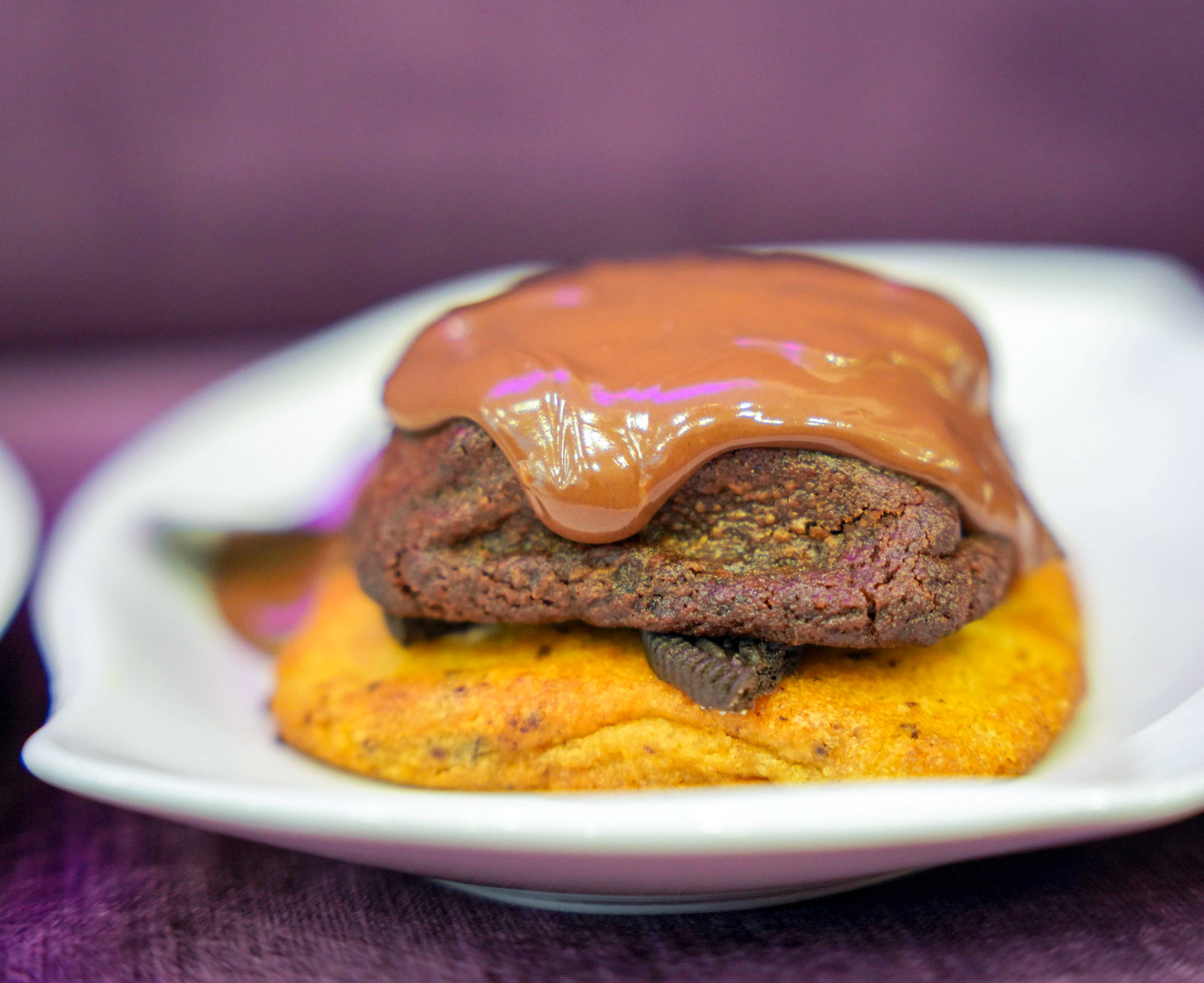 The Cheeky Brownie (RM17.90) is the stack for customers who believe there's no such thing as too much Nutella or too much chocolate - at its base is MyCookieDough's Milk Chocolate Cookie Dough, lined above with Oreos, topped with a Triple Chocolate Brownie that's crafted with dark, white and milk chocolate, finished with a flourish of Nutella. Bite into this bliss for a taste that'll make you feel like a five-year-old again!
MyCookieDough's other Stacks include the Biscella Brownie (Lotus Biscoff with Nutella), Cookies & Cream (cream cheese with Oreos), Pistachio & Rose, and Kinder & Nutella.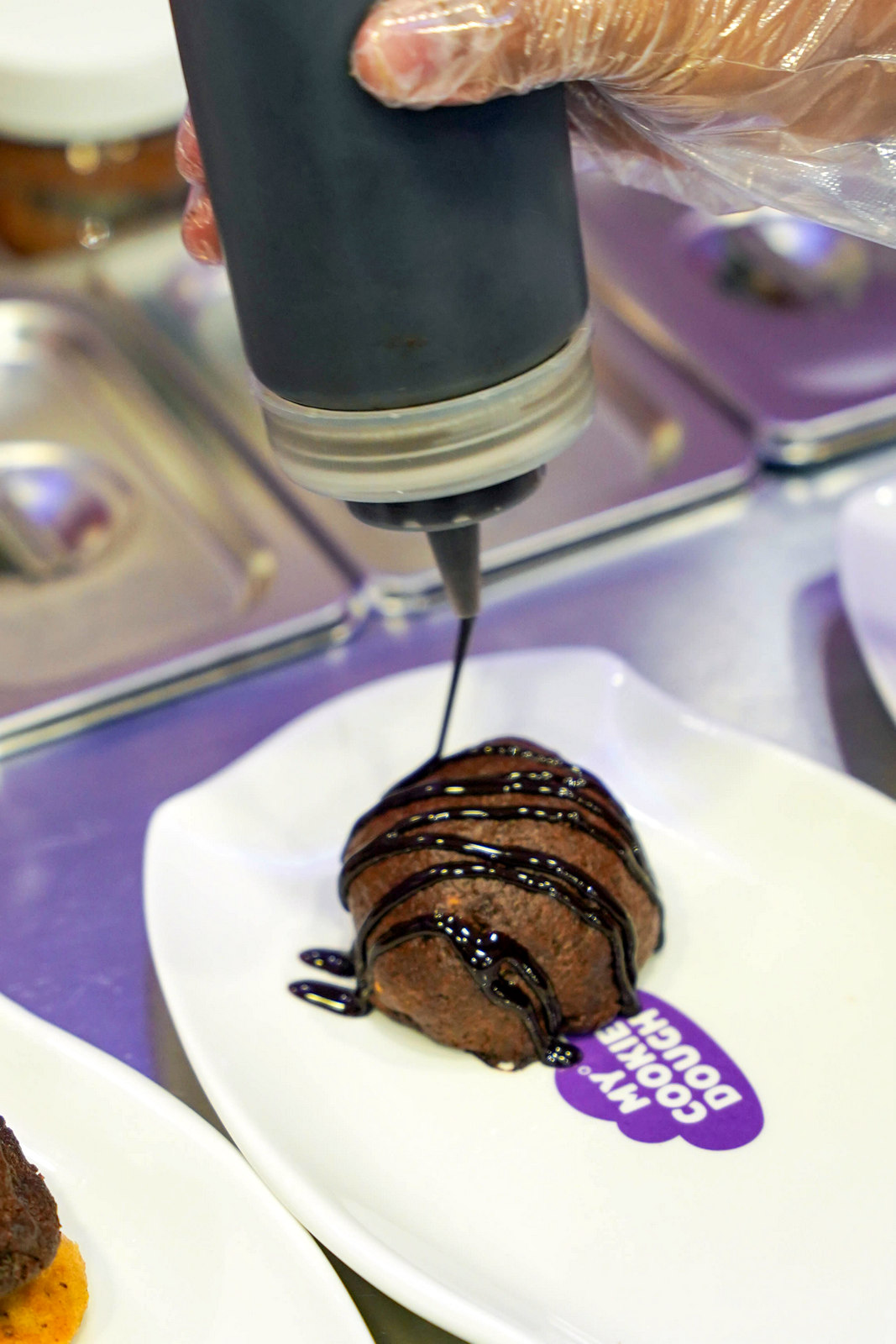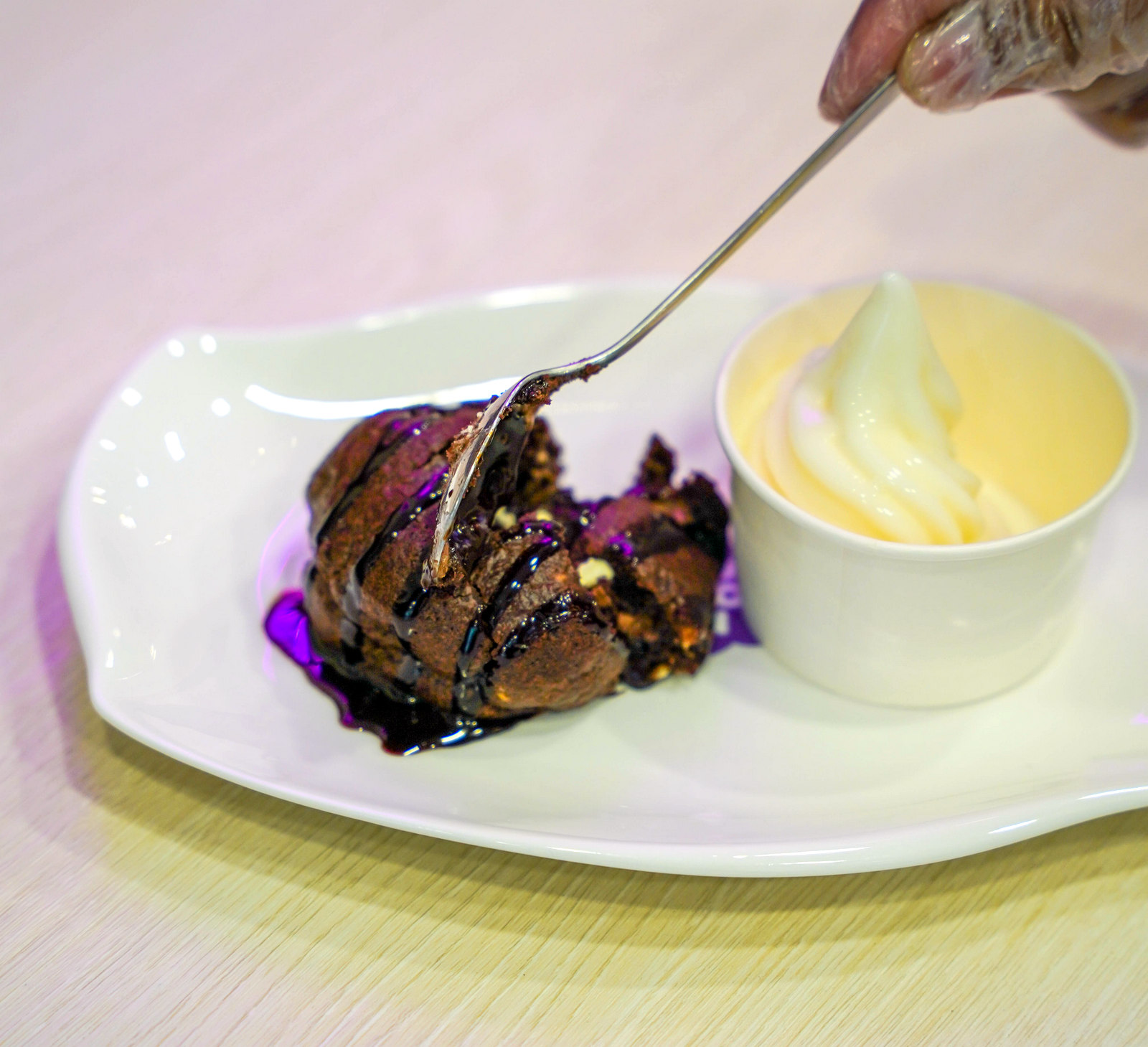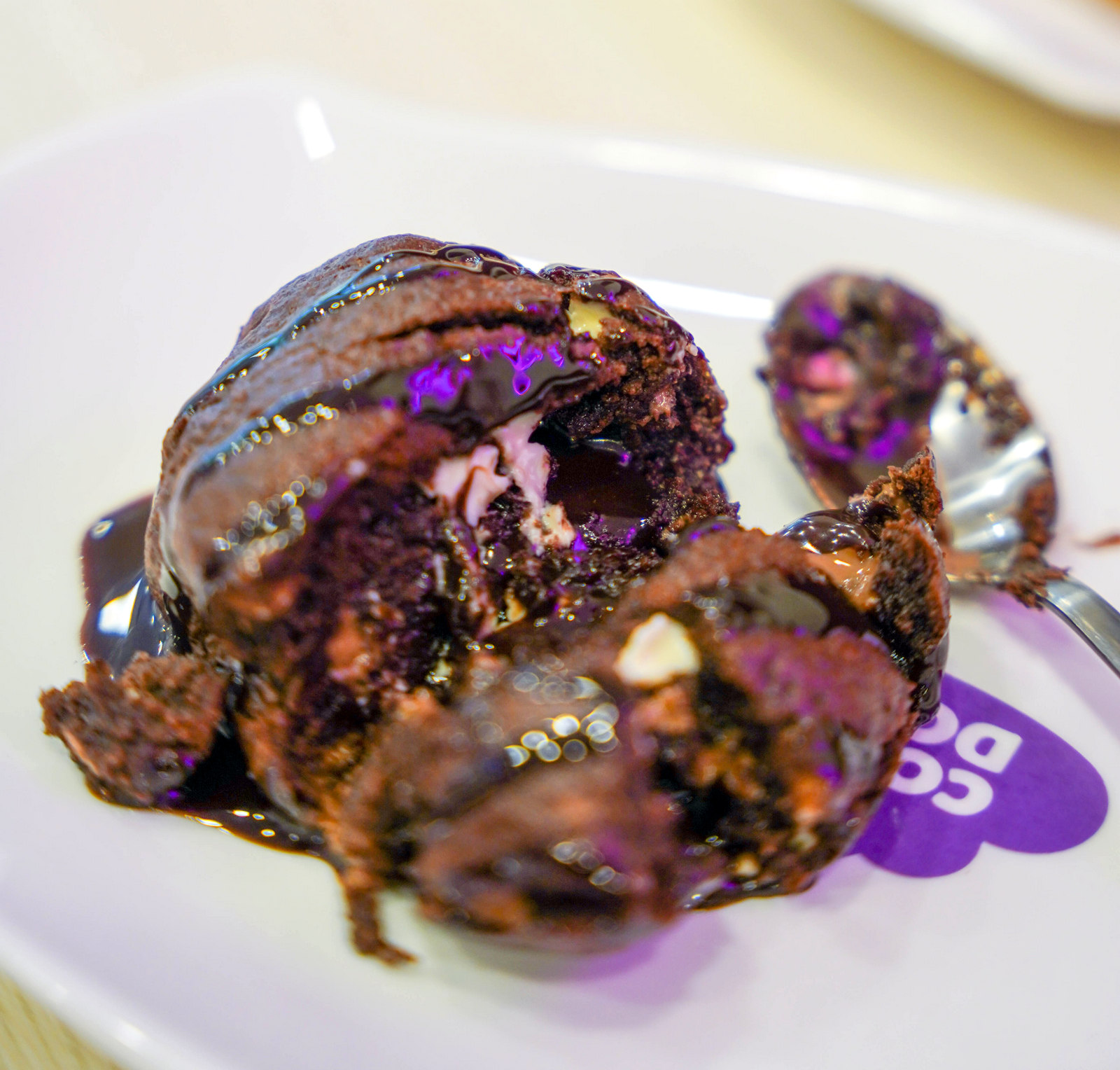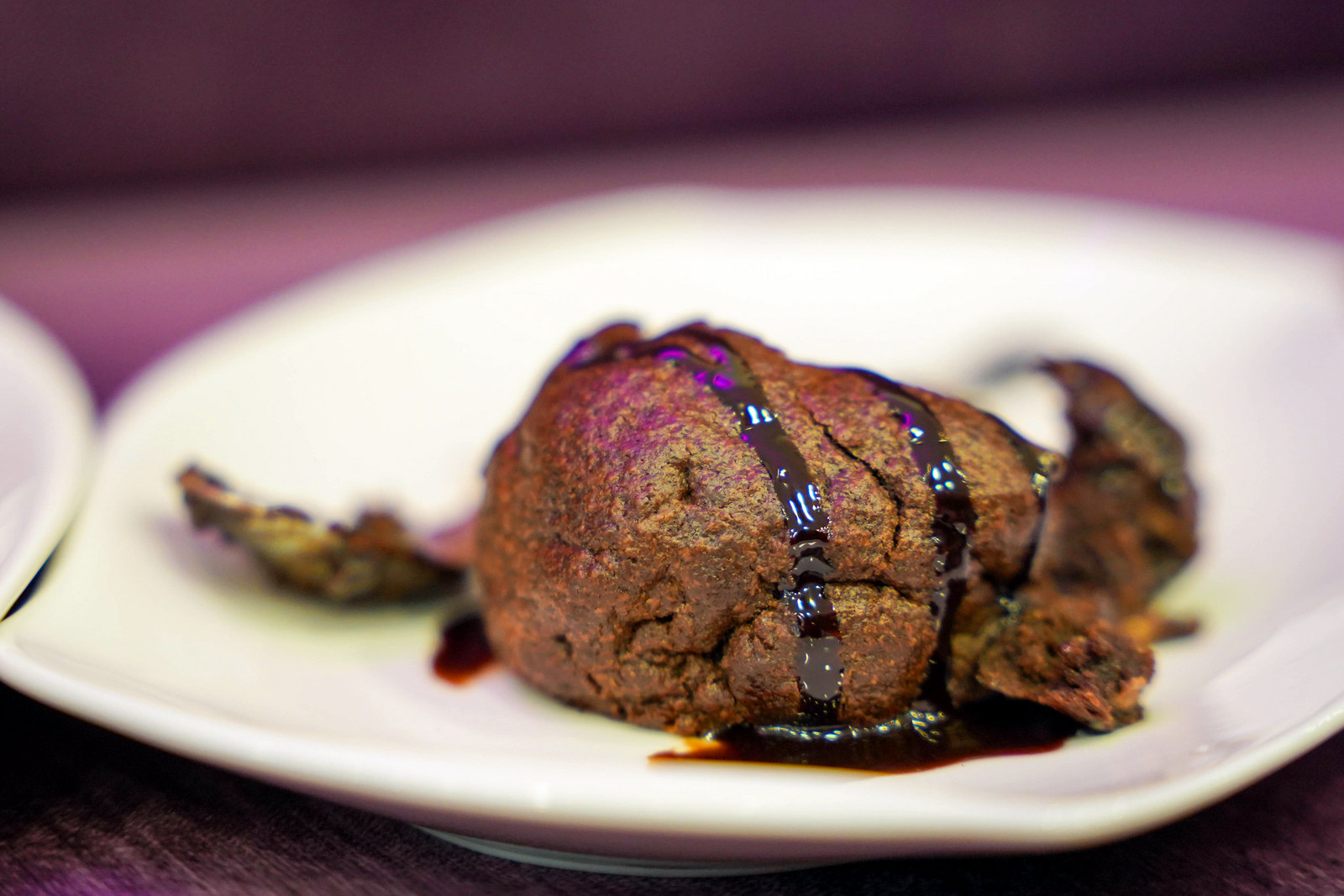 The Triple Chocolate Brownie is terrific even on its own (RM12.90), with all that chocolate mixed with cookie dough for a full-bodied, fragrant temptation, thick and chunky, irresistibly bringing together a brownie and a cookie for the best of both worlds.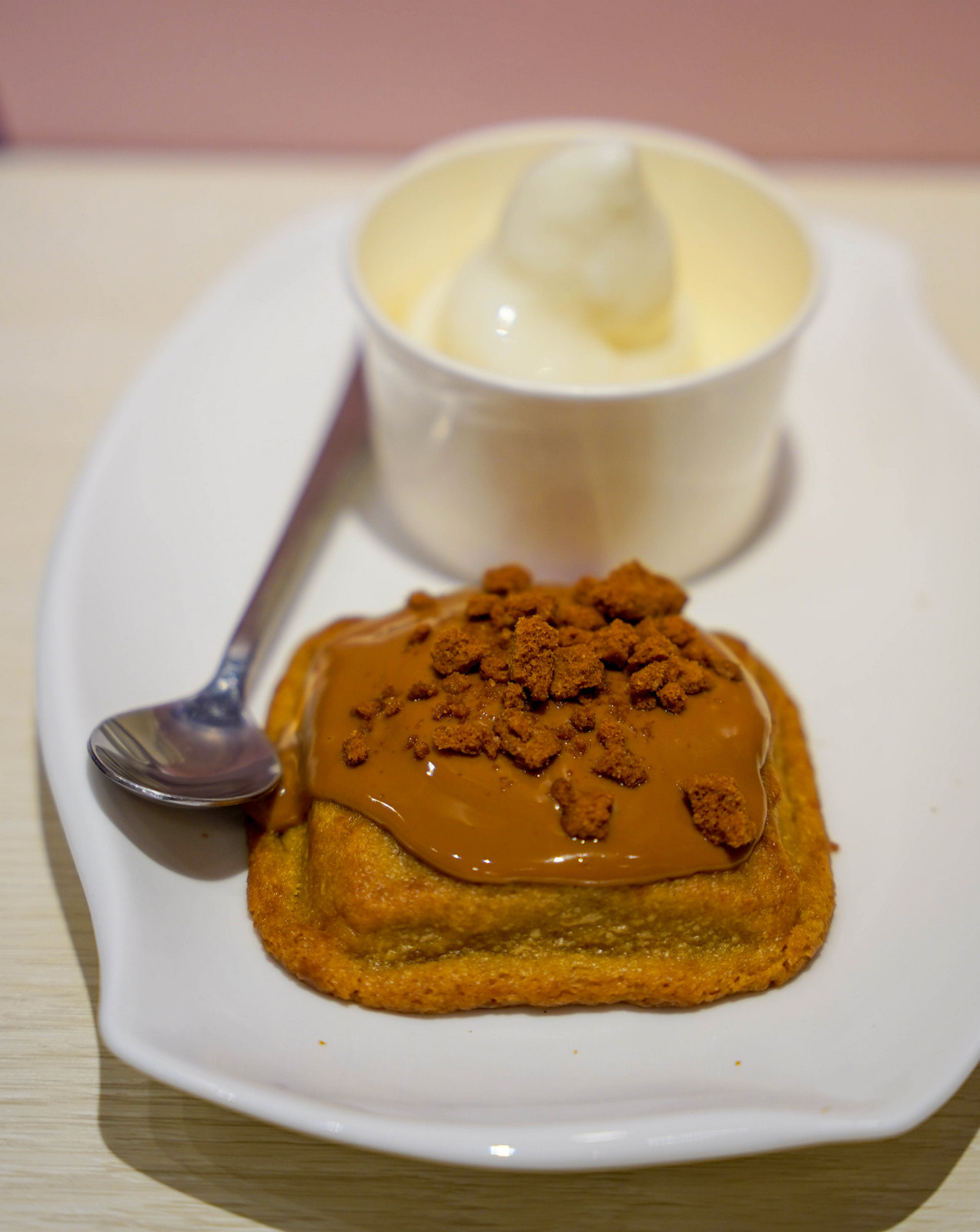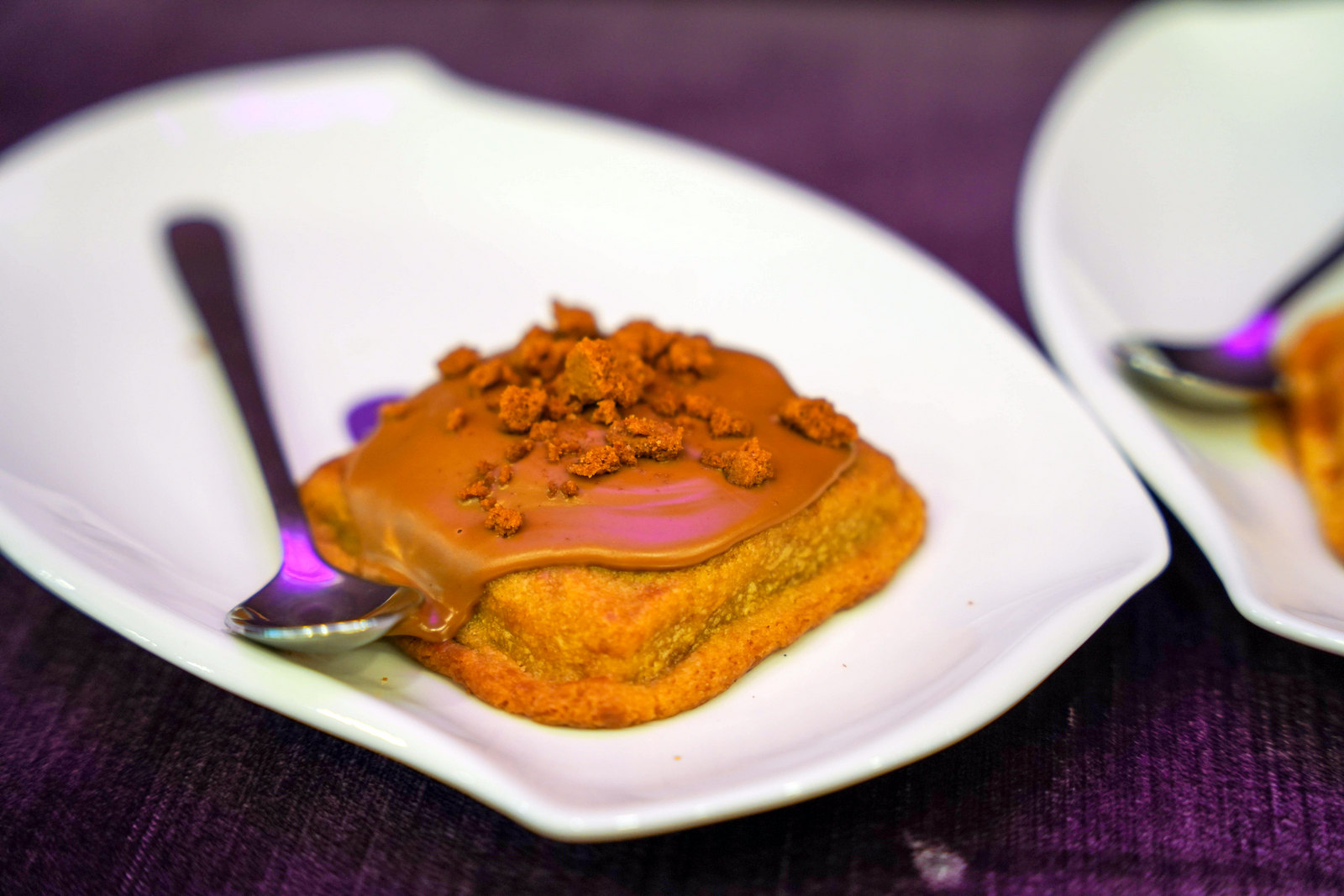 The Lotus Biscoff (RM14.90) boasts a brilliant Biscoff dough with Biscoff bits inside, blanketed with Biscoff spread and more morsels of Biscoff. A decadent spiced caramel treat.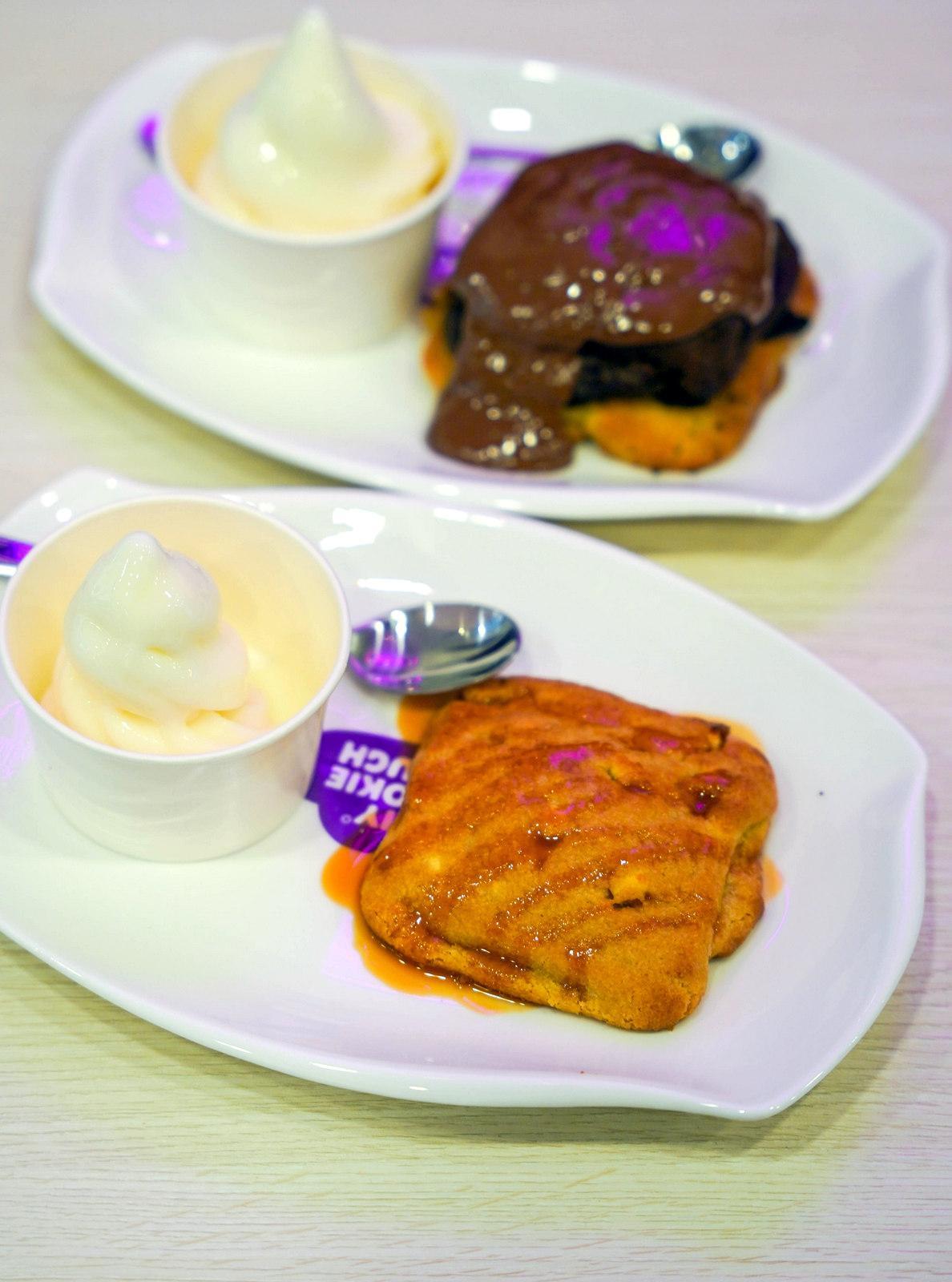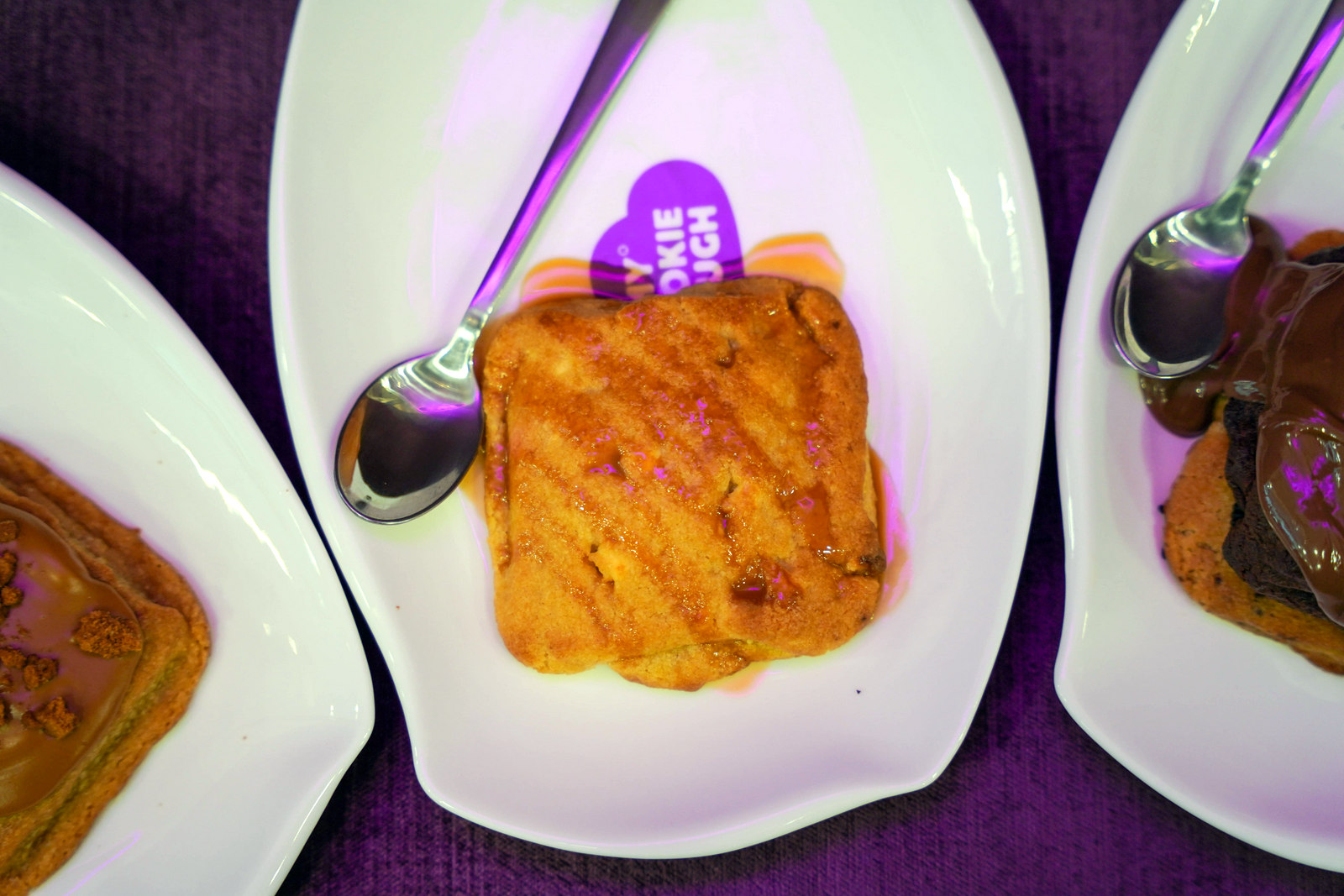 Other choices include the Caramel and White Chocolate (RM12.90), with white chocolate cookie dough, drizzled with caramel for salty-sweet scrumptiousness.
You'll also find Arrival Cookies (RM12.90) here, hand-crafted cookies stuffed with house-made fillings in flavours like Nutella, Biscoff, Kinder, and Triple Chocolate with Ganache.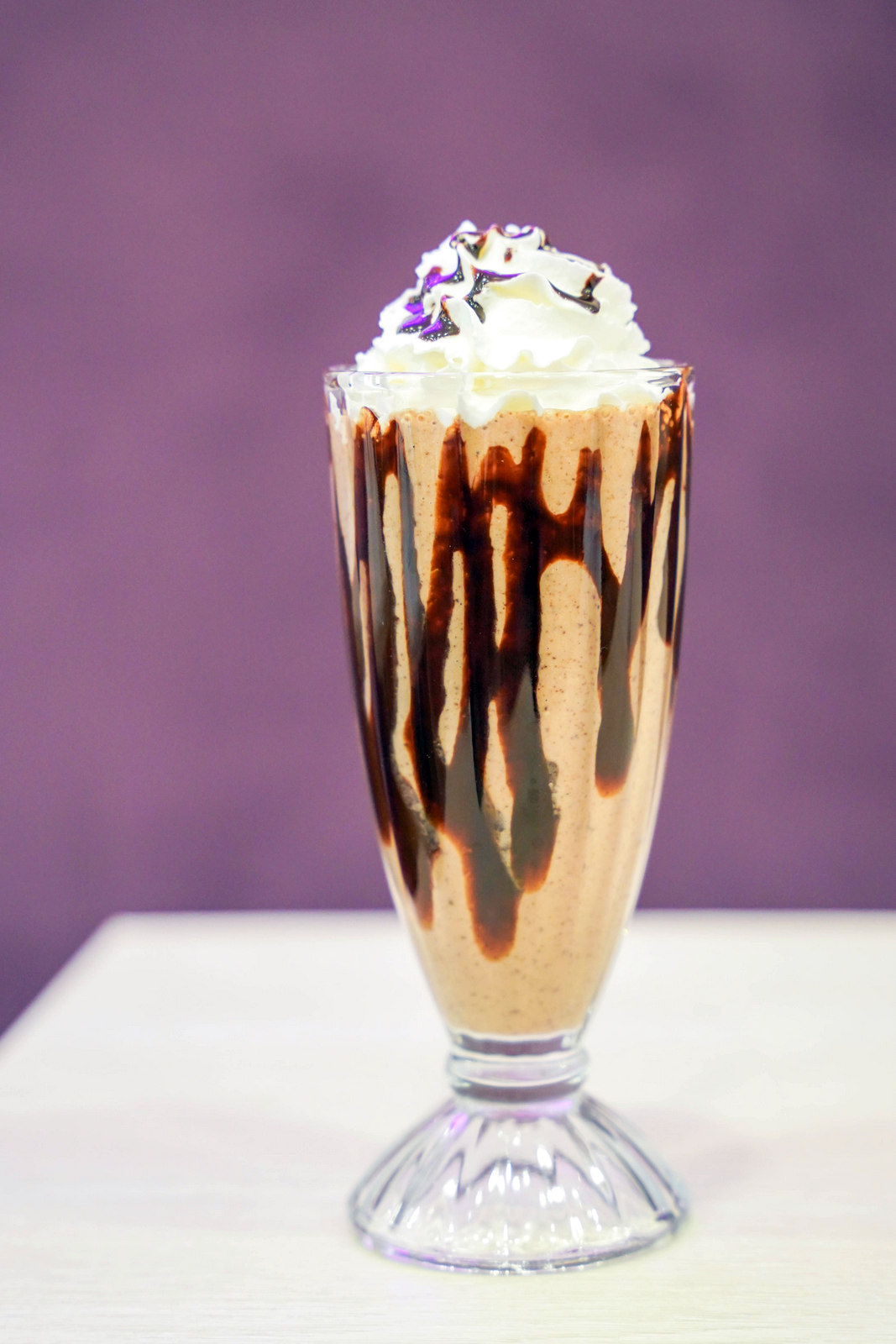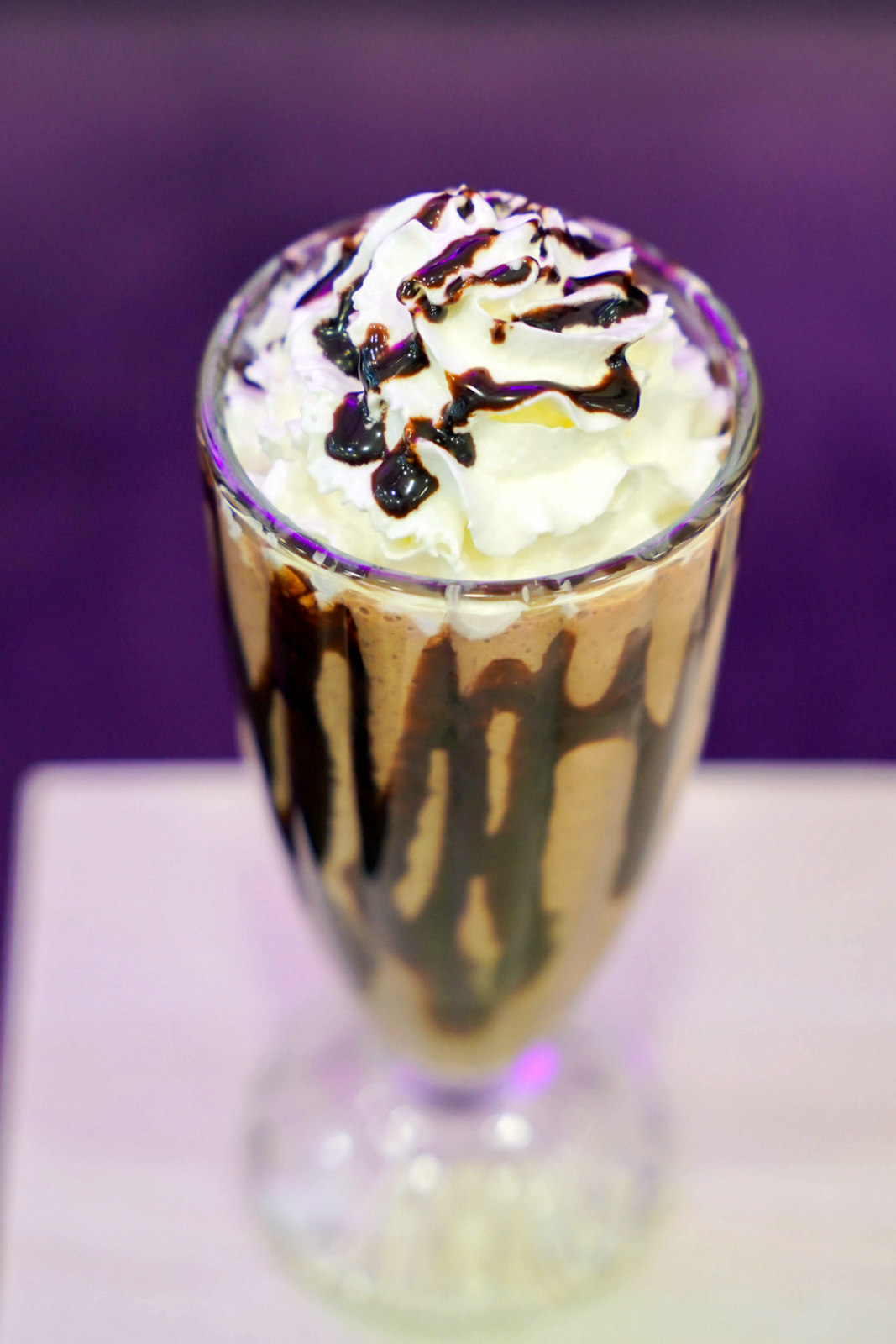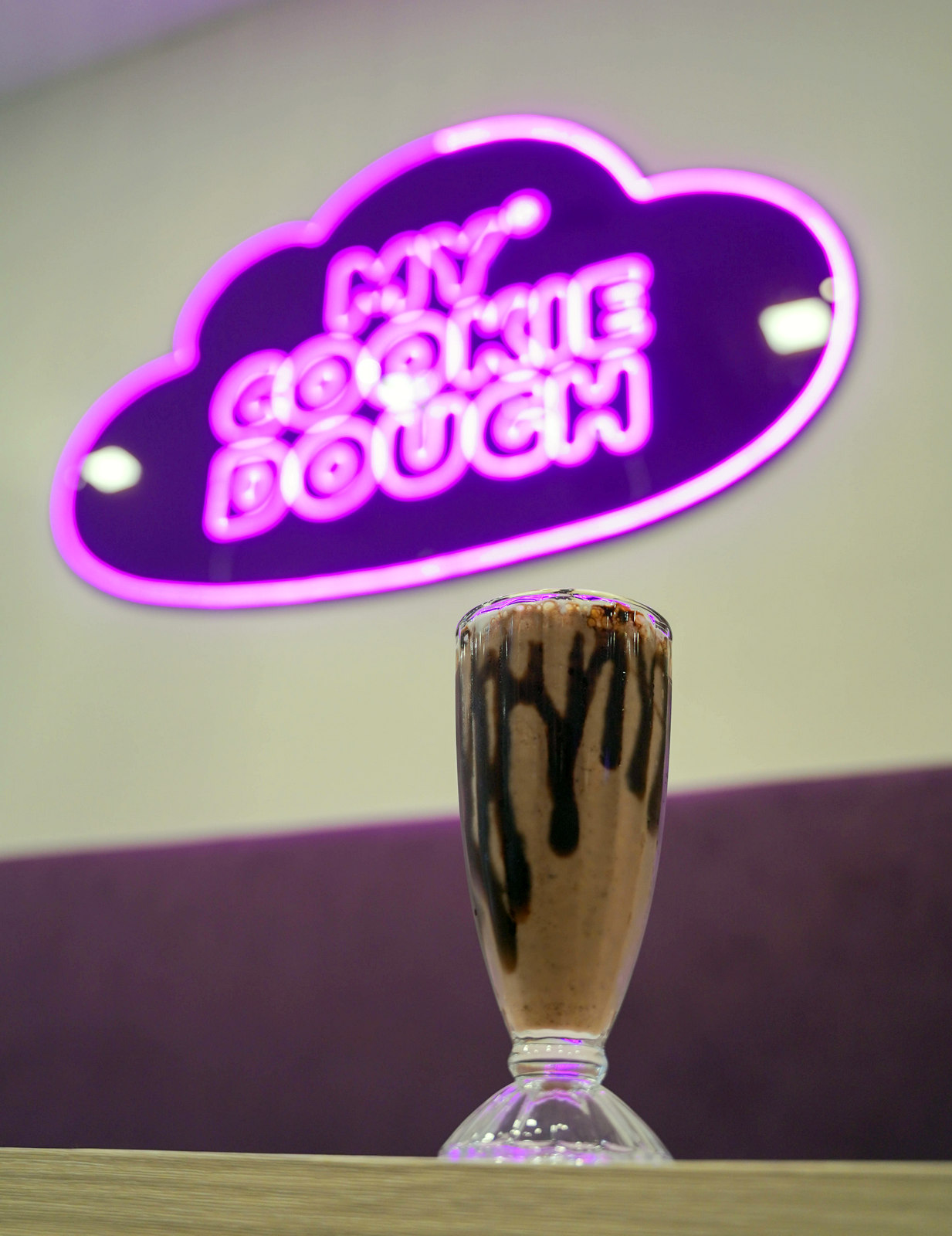 Complete the MyCookieDough experience with unique Dough Shakes (RM10.90), blended with cookie dough and fresh soft serve ice cream, more nuanced than a typical milkshake.
Click above to watch our video on MyCookieDough.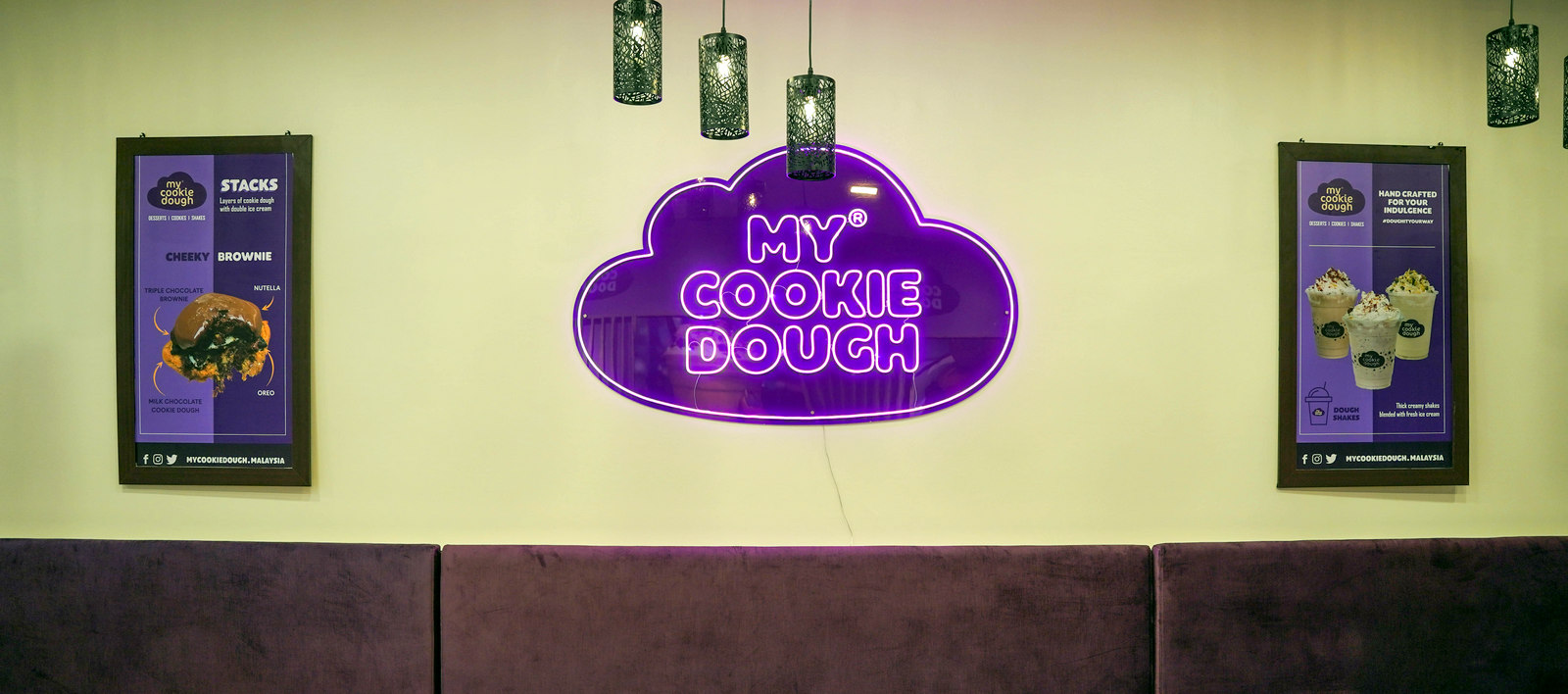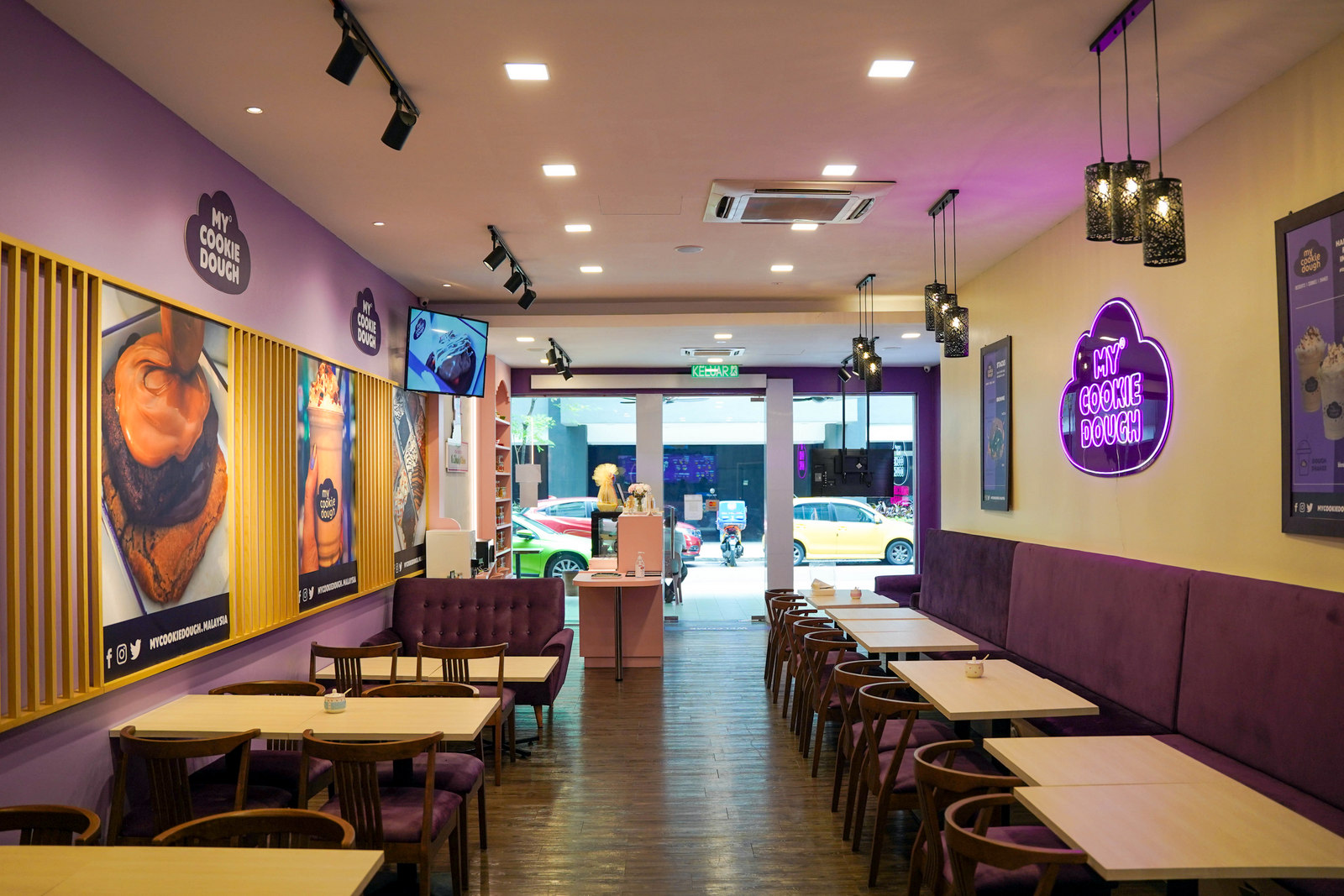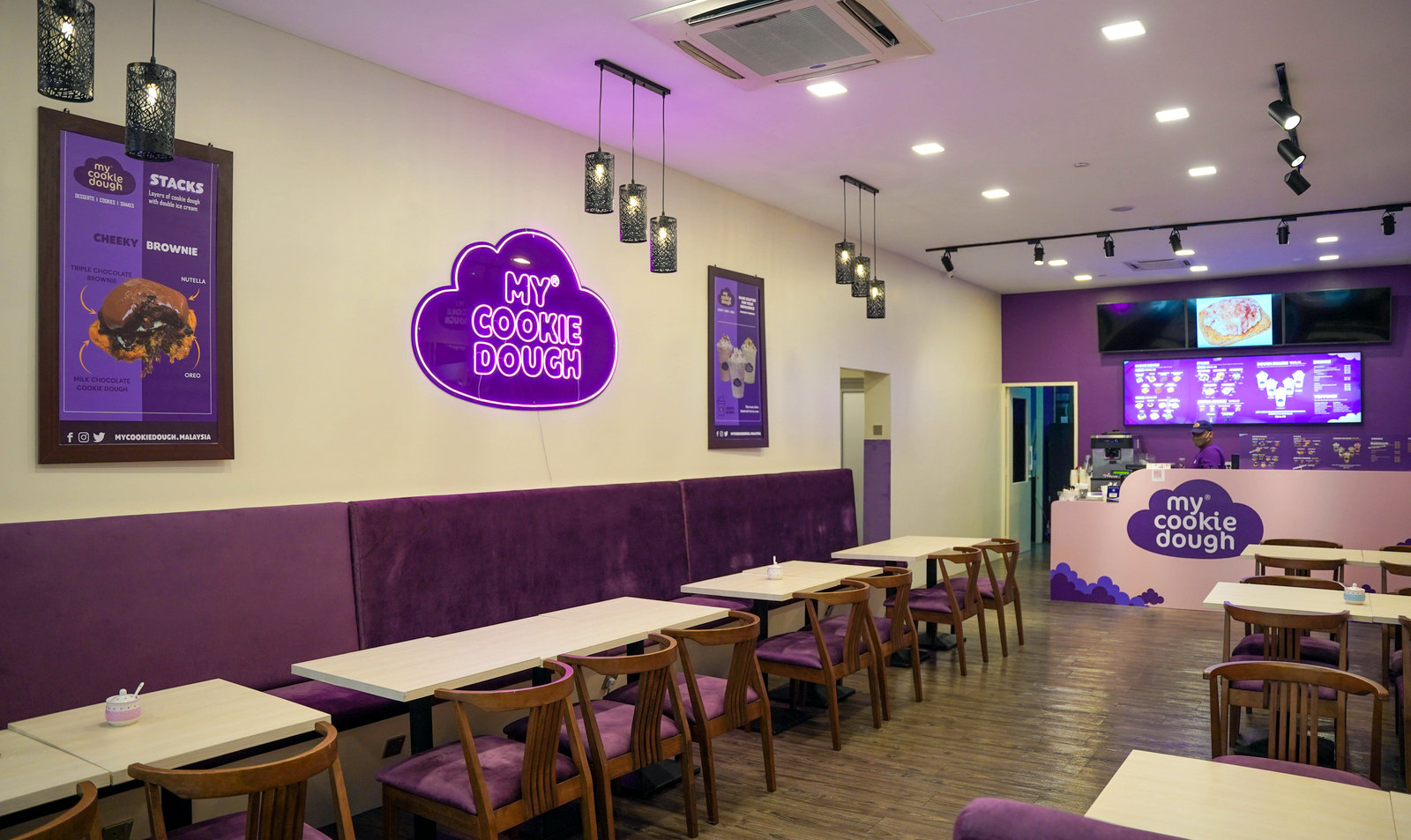 MyCookieDough
A2-G2-05, Publika, Solaris Dutamas, 50480 Kuala Lumpur.
Daily, 1030am-930pm. Tel: 012-912-6000