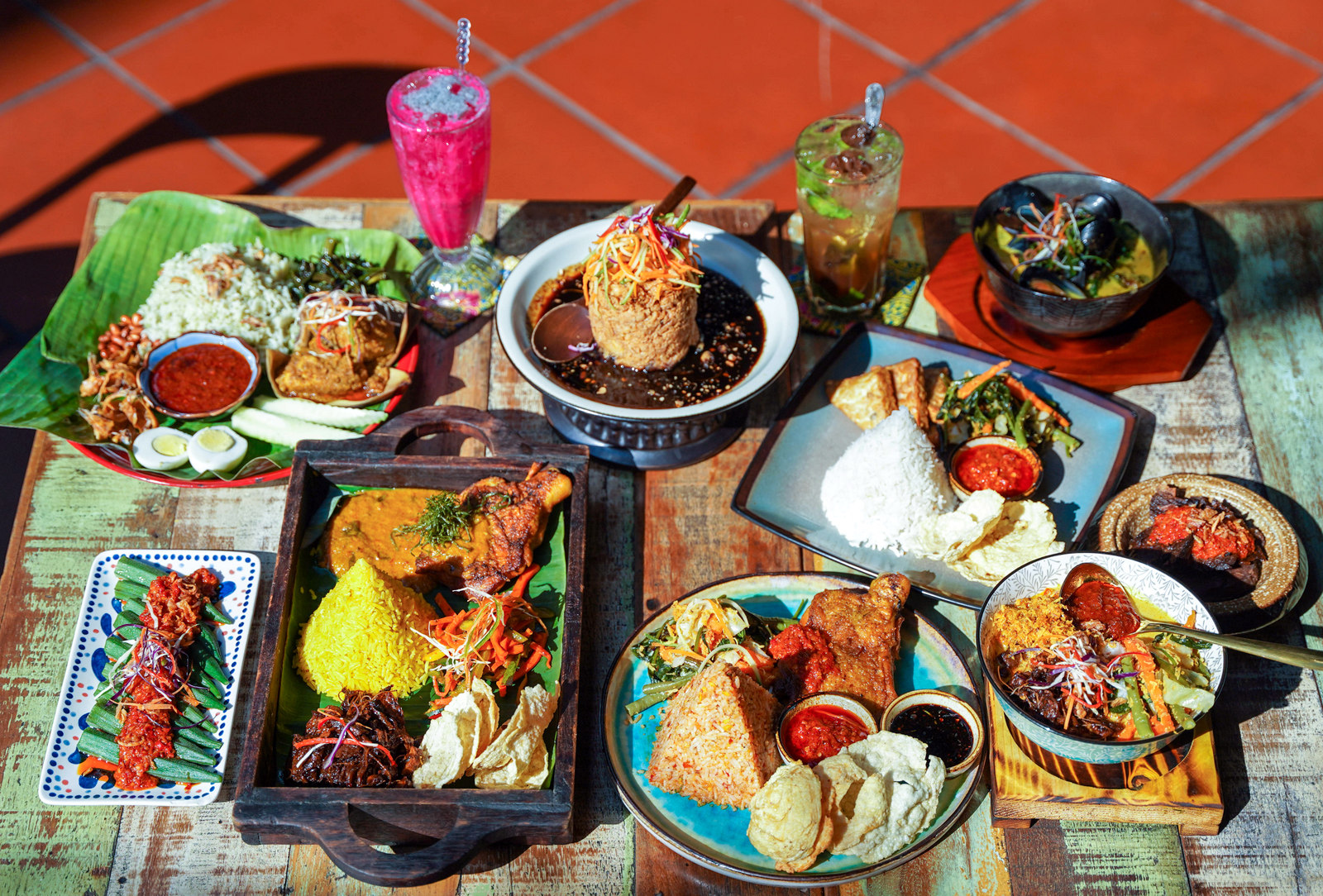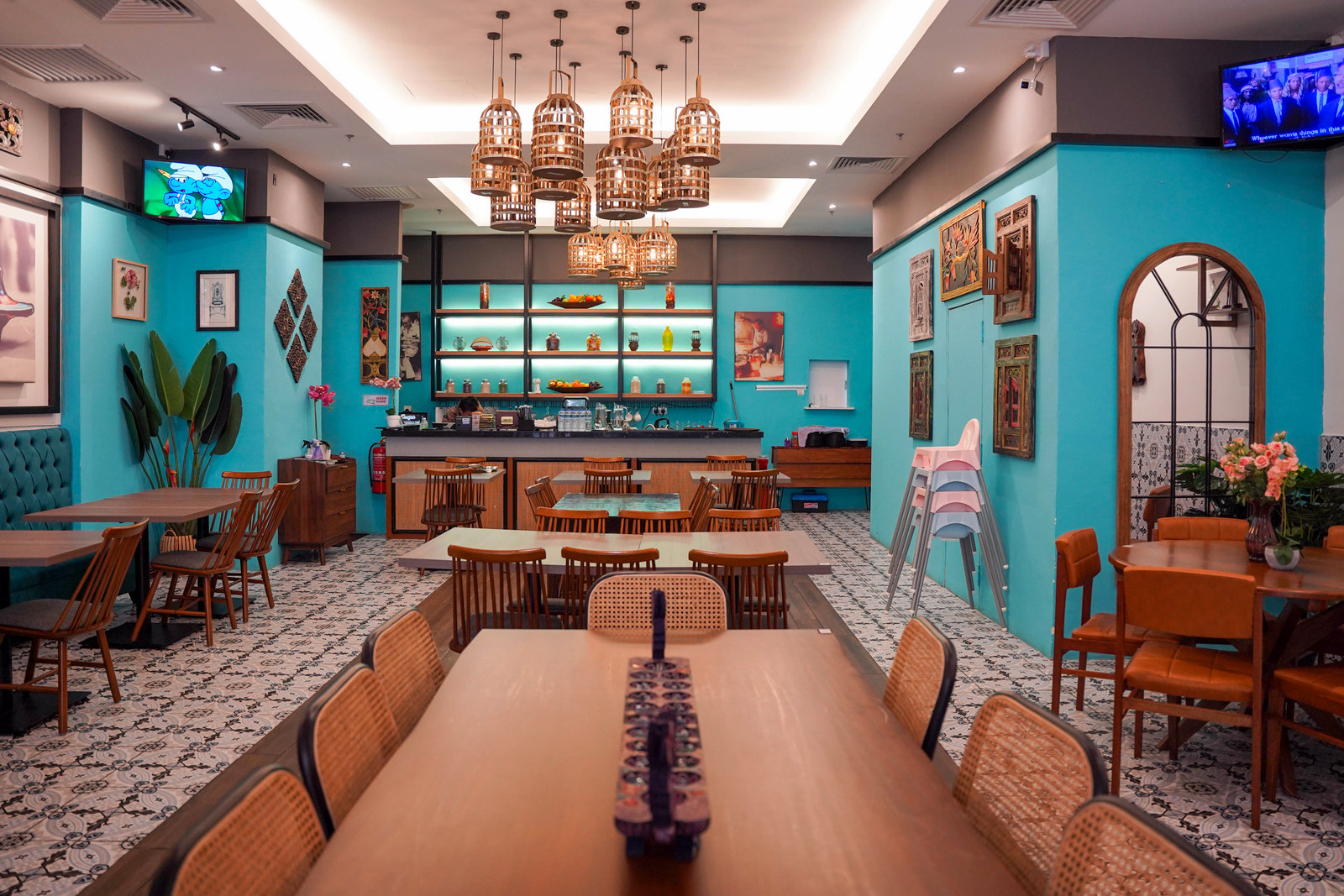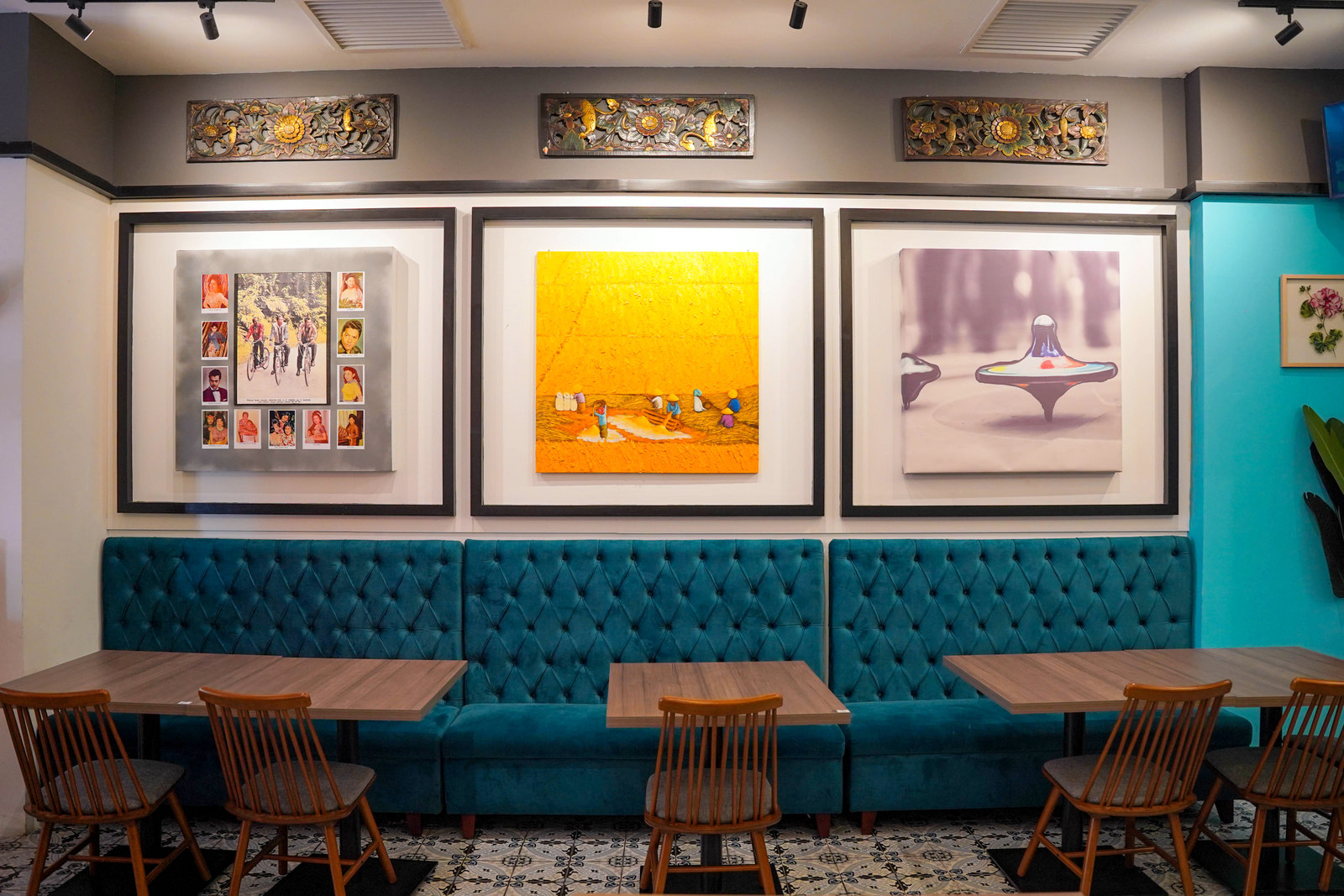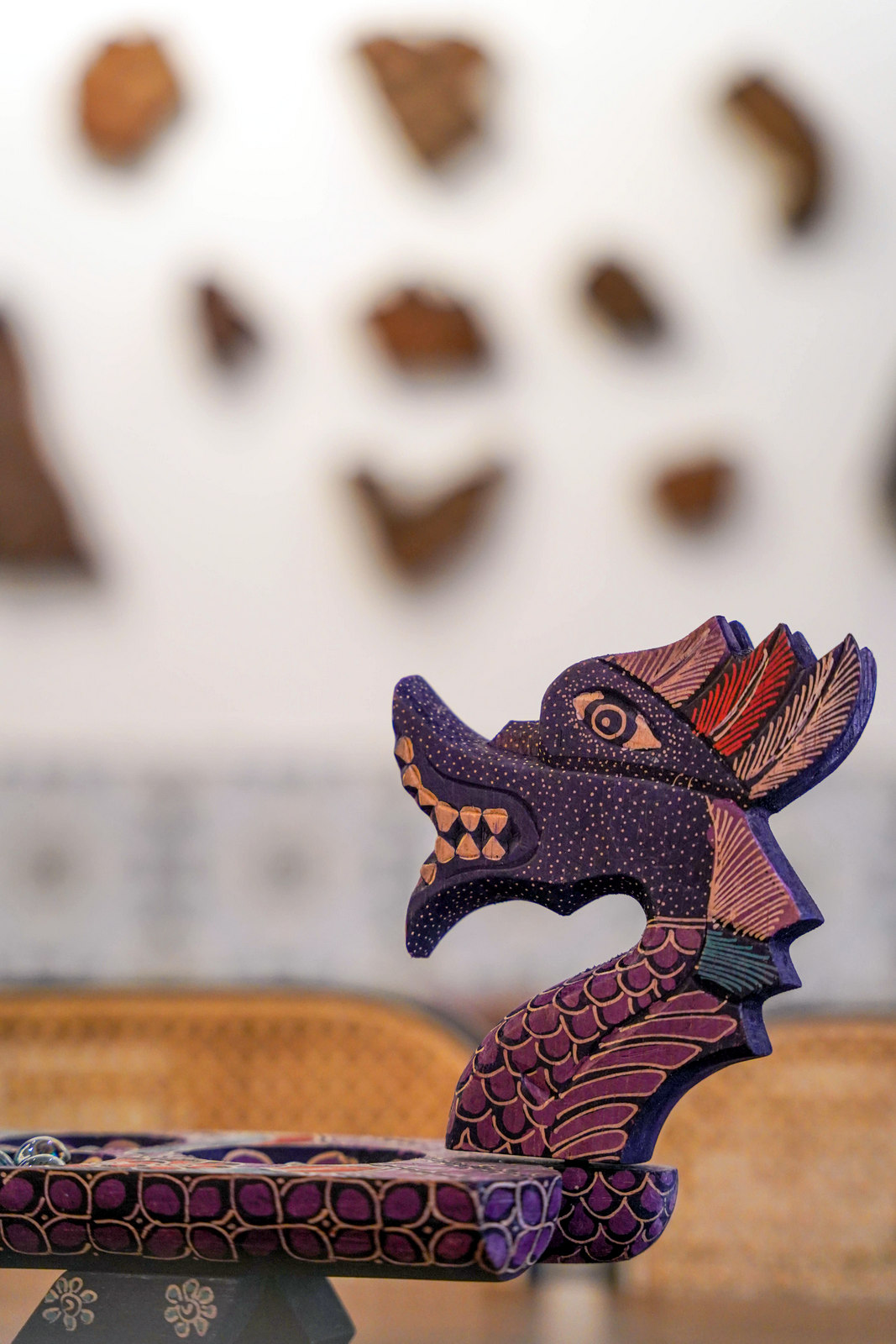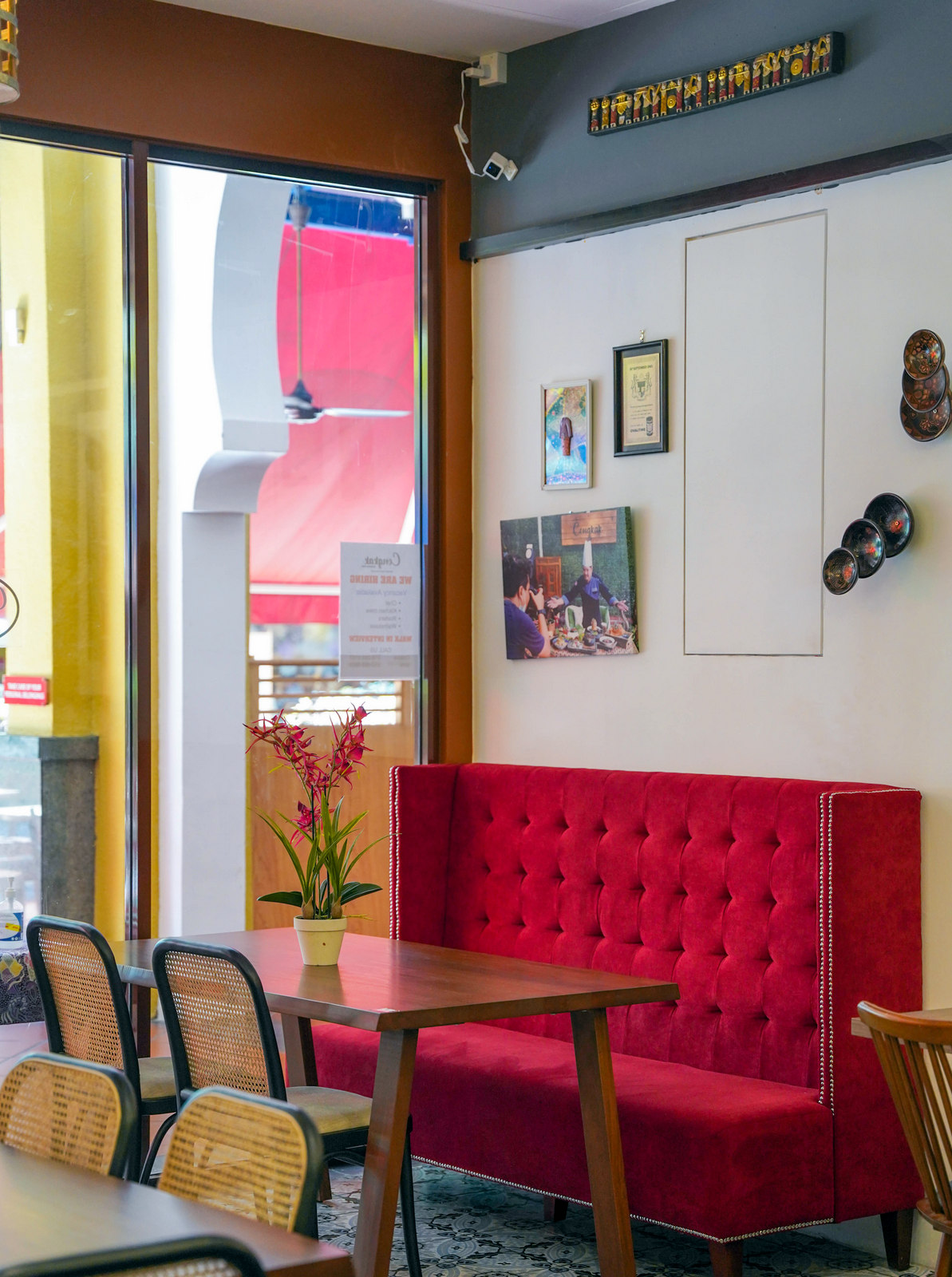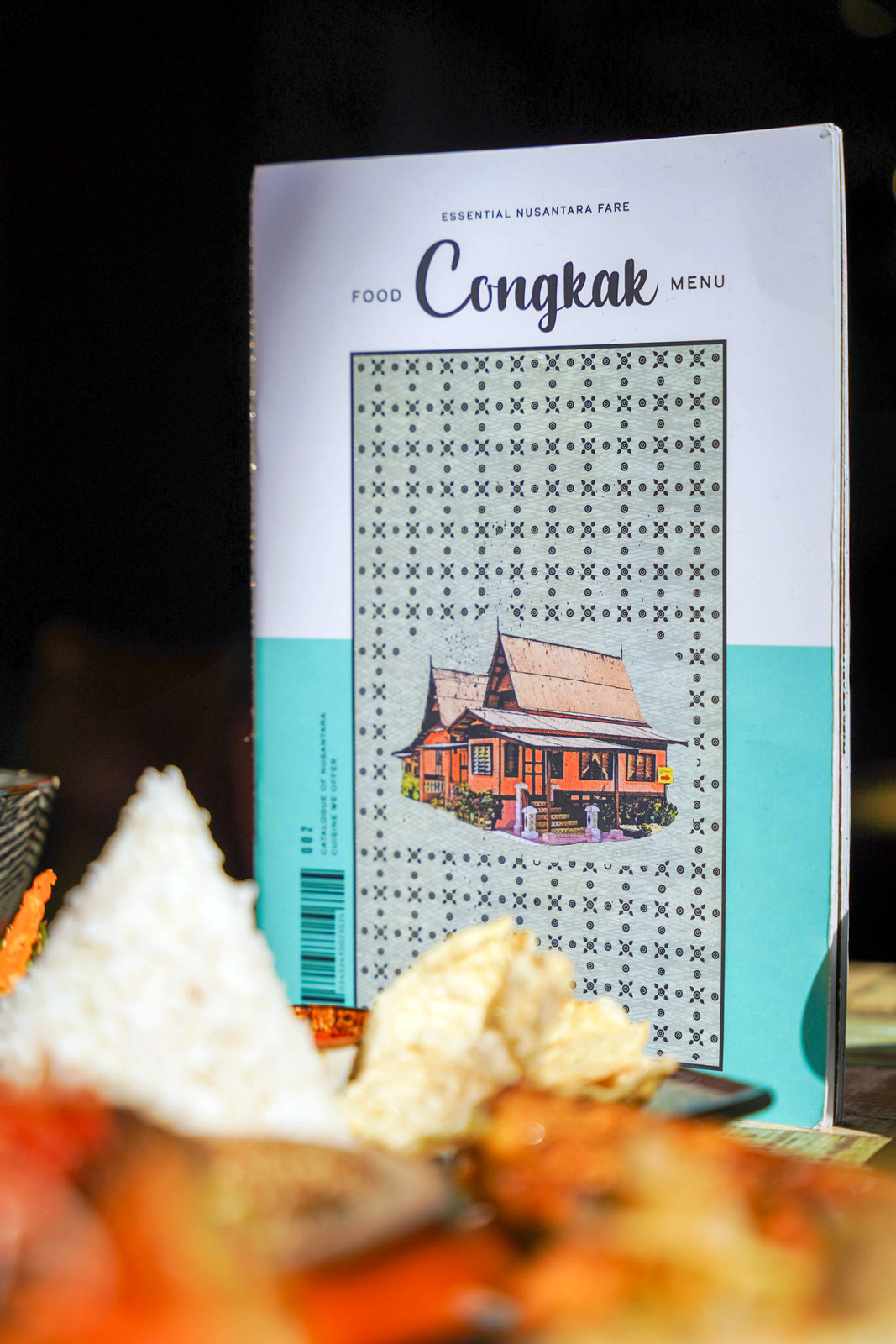 Bringing colour, culture and compelling cuisine to The Curve, Congkak's game of Nusantara gastronomy is an irresistible winner, serving up classic Malaysian and Indonesian flavours that represent Pahang to Palembang.
Launched in February 2022, this is Congkak's second outpost, catering to Petaling Jaya, following its flagship Bukit Bintang restaurant that opened in the city centre in 2019. A third Congkak is slated to debut within months in Putrajaya's IOI City Mall.
Executive Chef Firdaus Daud maintains Congkak's mission of "keeping tradition alive," tackling time-honoured cooking that has stood the test of generations, ensuring these recipes remain relevant to contemporary customers.
While the original Congkak is popular for communal feasts, Congkak at The Curve is ideal for mall-goers and office workers seeking a fast, fuss-free meal. You'll find many individually portioned dishes here, concentrating a table spread's worth of deliciousness into a single plate.
The Nasi Tumpeng Ayam Percik (RM25) is strikingly appetising, a treasure trove of treats on a rectangular carved platter. The mound of nasi kunyit is as aromatic as it gets, enriched with turmeric, lemongrass, star anise and other potent herbs and spices, hearty with creamy-juicy ayam percik, crunchy keropok belindo, tangy acar rampai, sambal berlado, and sambal jawa of tempeh and tofu, for quintessentially robust Nusantara flavours.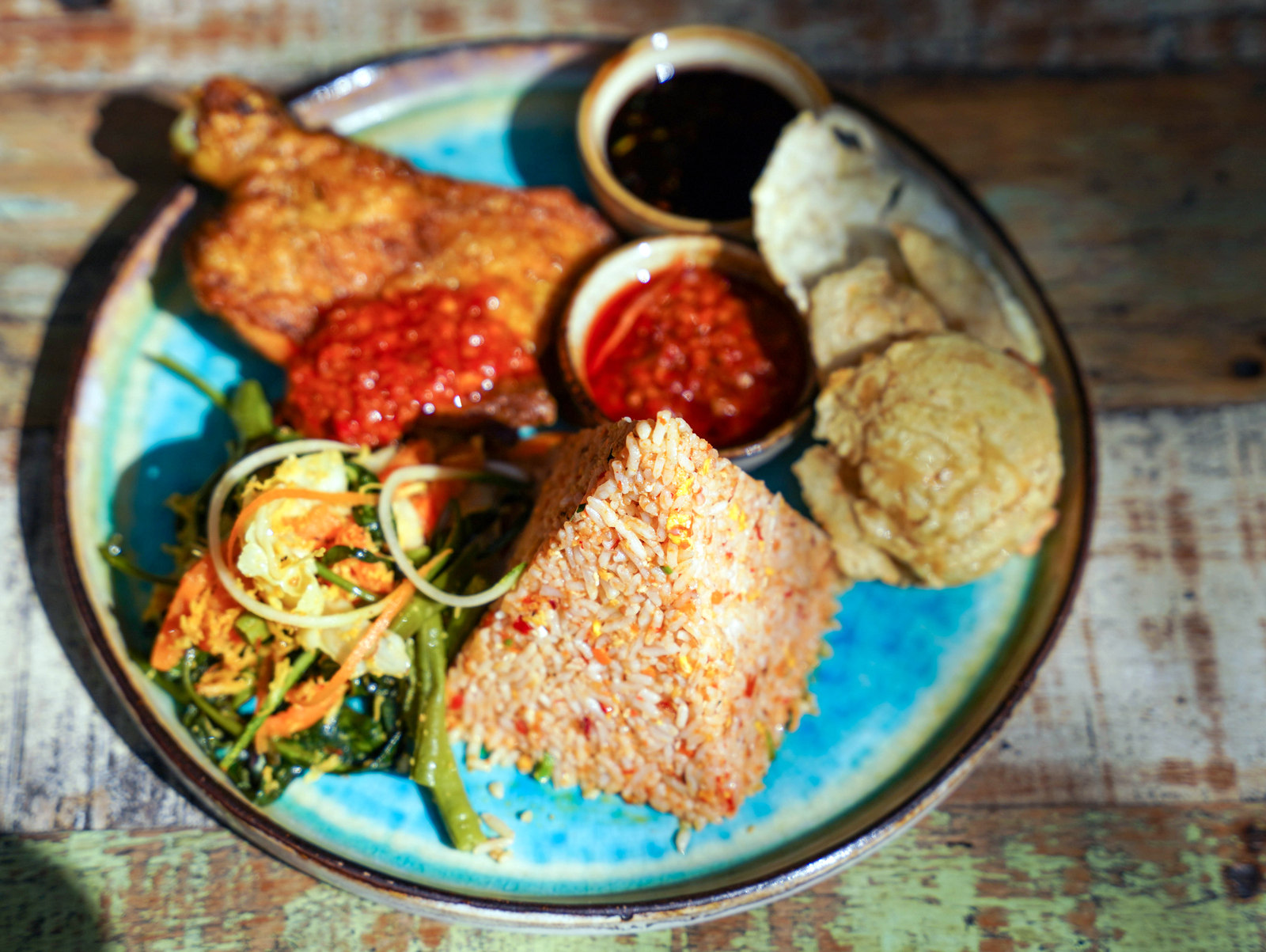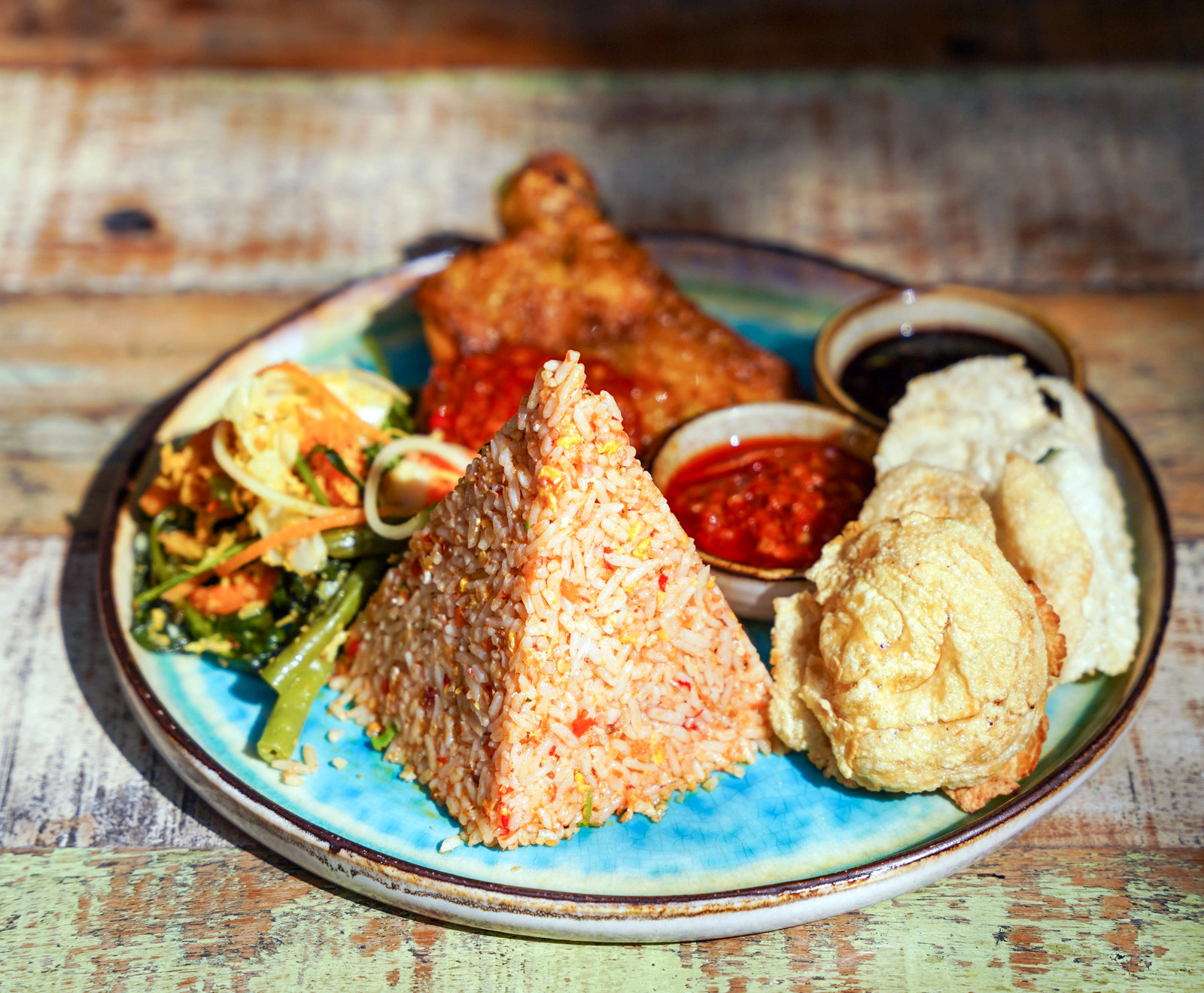 If you love lots of firepower, Congkak's Nasi Goreng Berlado Ayam Bakar (RM21) brings the heat with rice that's fragrantly fried with sambal berlado, ayam bakar kicap Madura that's splashed with sambal berlado, plus more sambal berlado on the side to ensure you enjoy this fiery-hued sambal to your crimson chilli-craving heart's content, balanced with urap steamed vegetables and keropok berlindo to ease the temperature.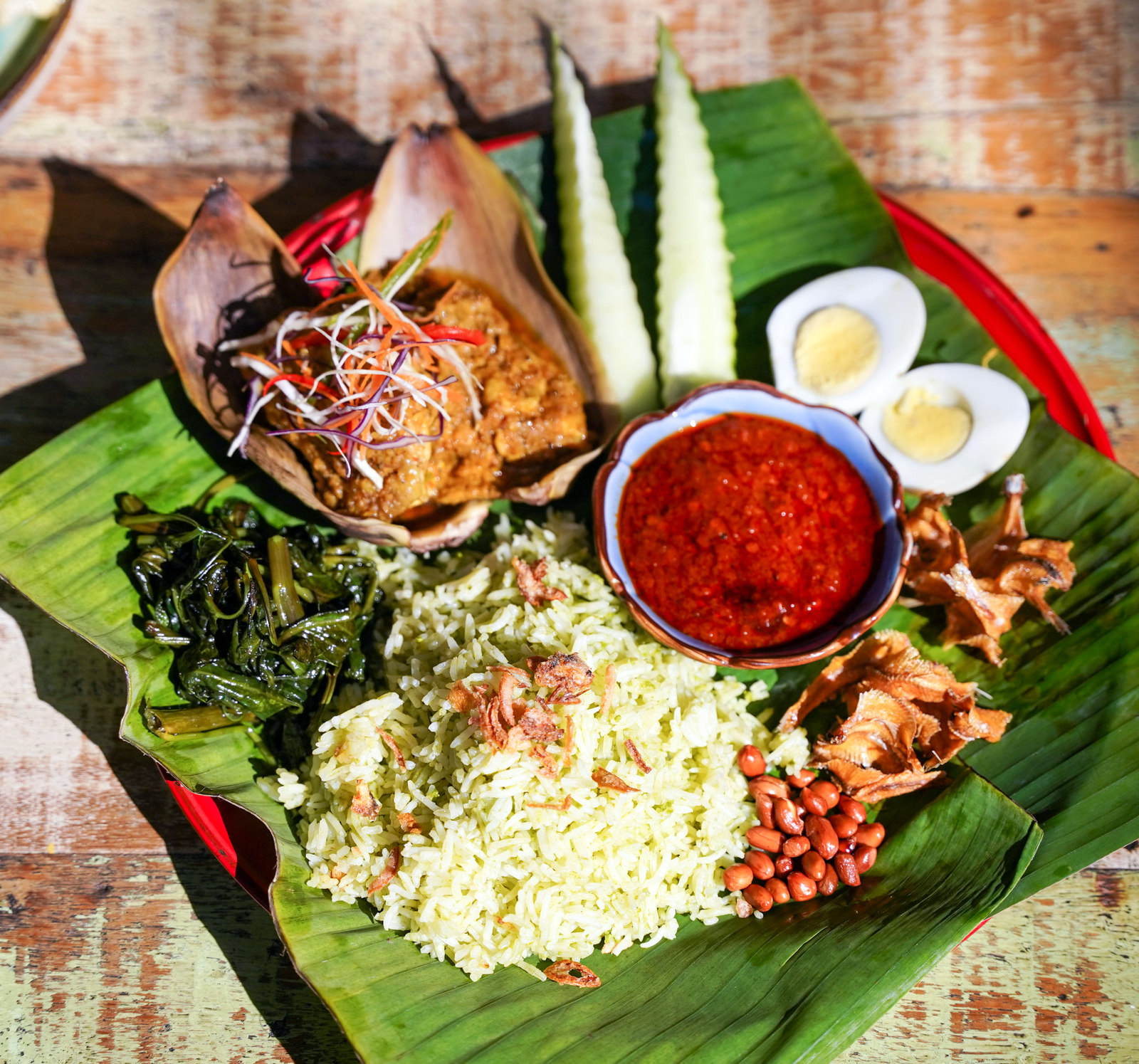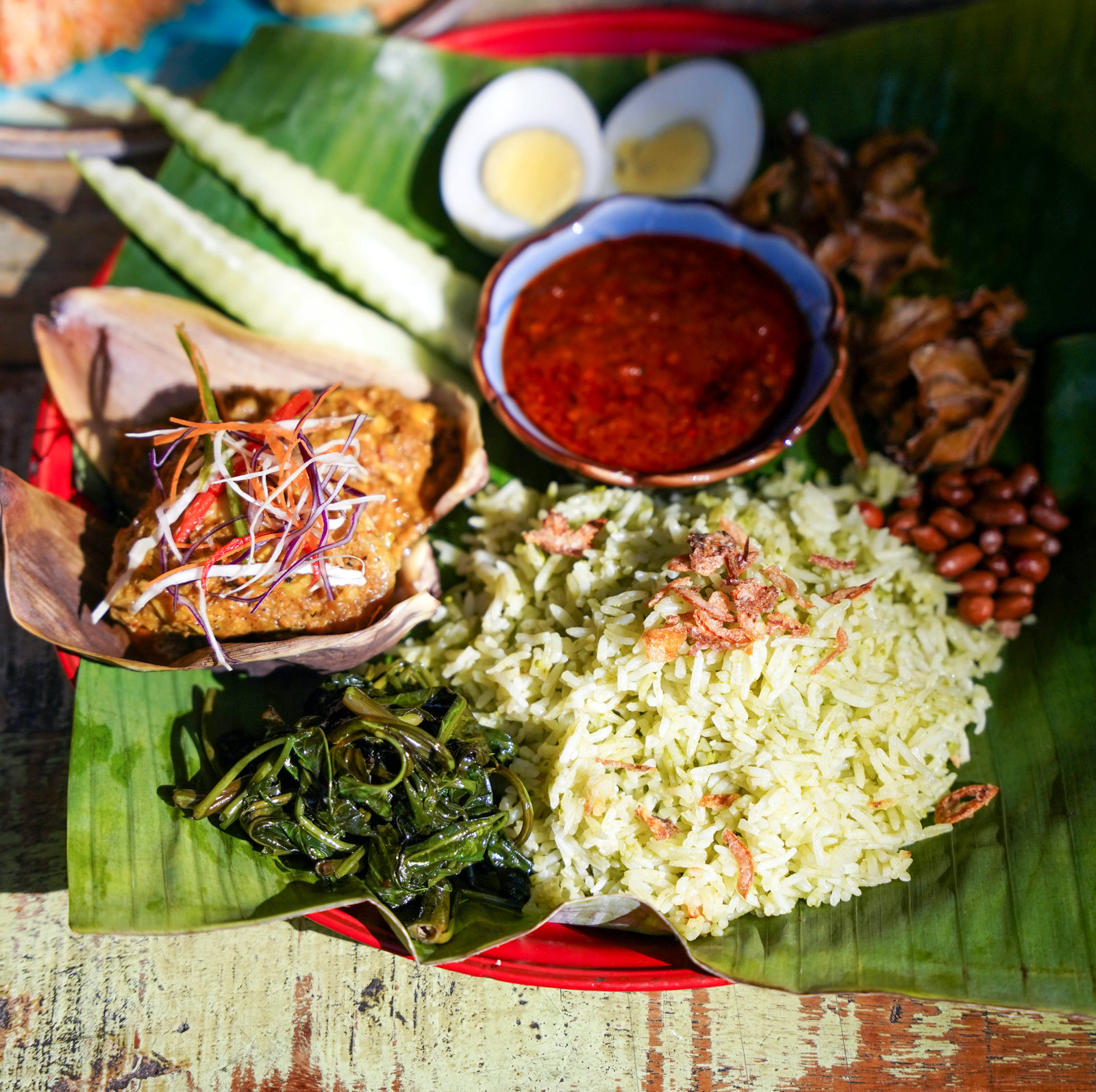 The lovely, leaf-laid Nasi Lemak Pandan (RM28) is a crowd-rouser, distinctively different from conventional nasi lemak. The lightly, naturally green-hued rice is infused not only with santan but pandan for extra allure, sprinkled with fried shallots and partnered with ikan bilis XL for fans of classic ikan masin, rounded out with richly savoury ayam rendang on banana blossoms, kangkung belacan for more fibre than typical, peanuts, a hard-boiled egg and thick, sweetish sambal. If you're on a quest to try all of the tastiest nasi lemak, head to Congkak.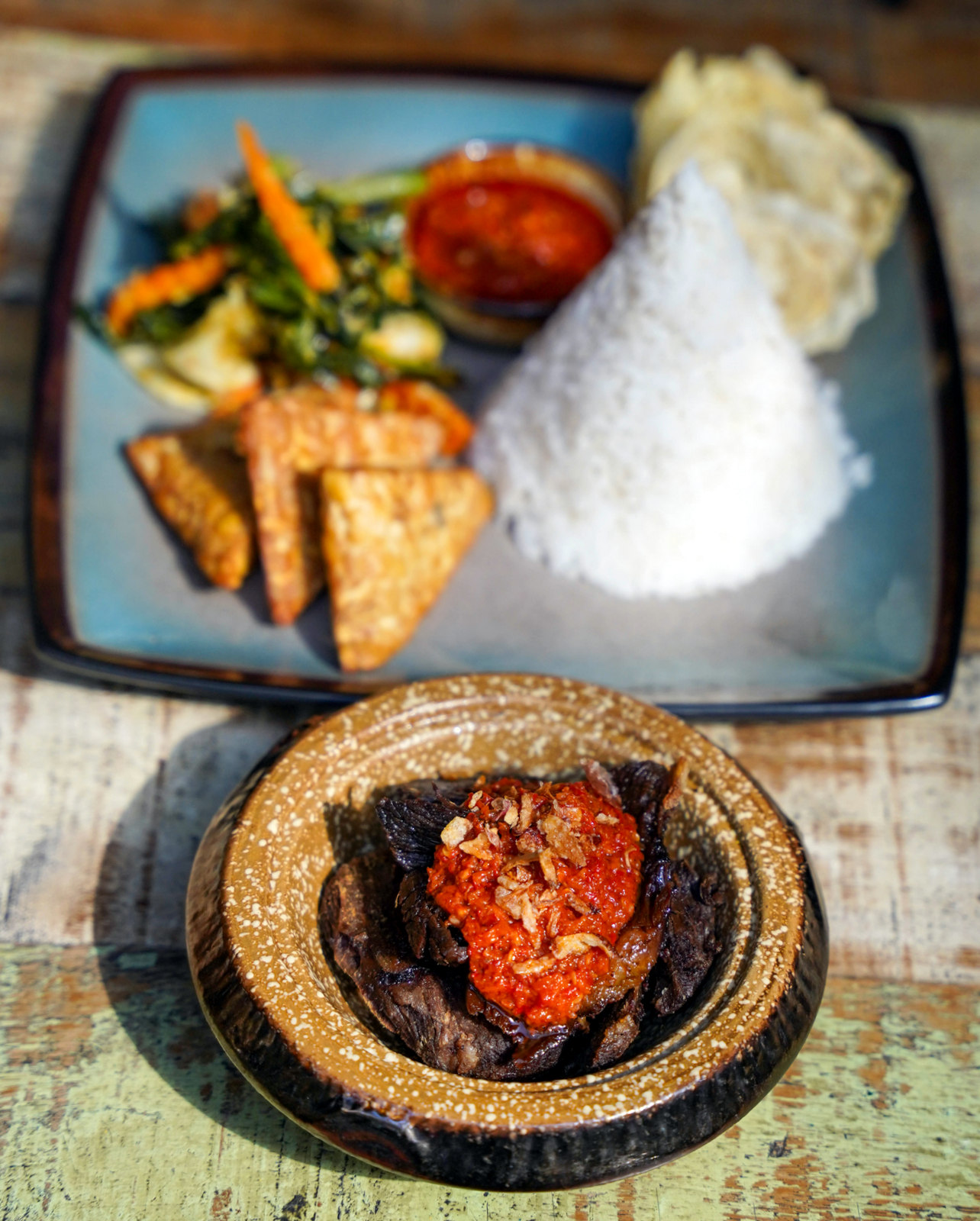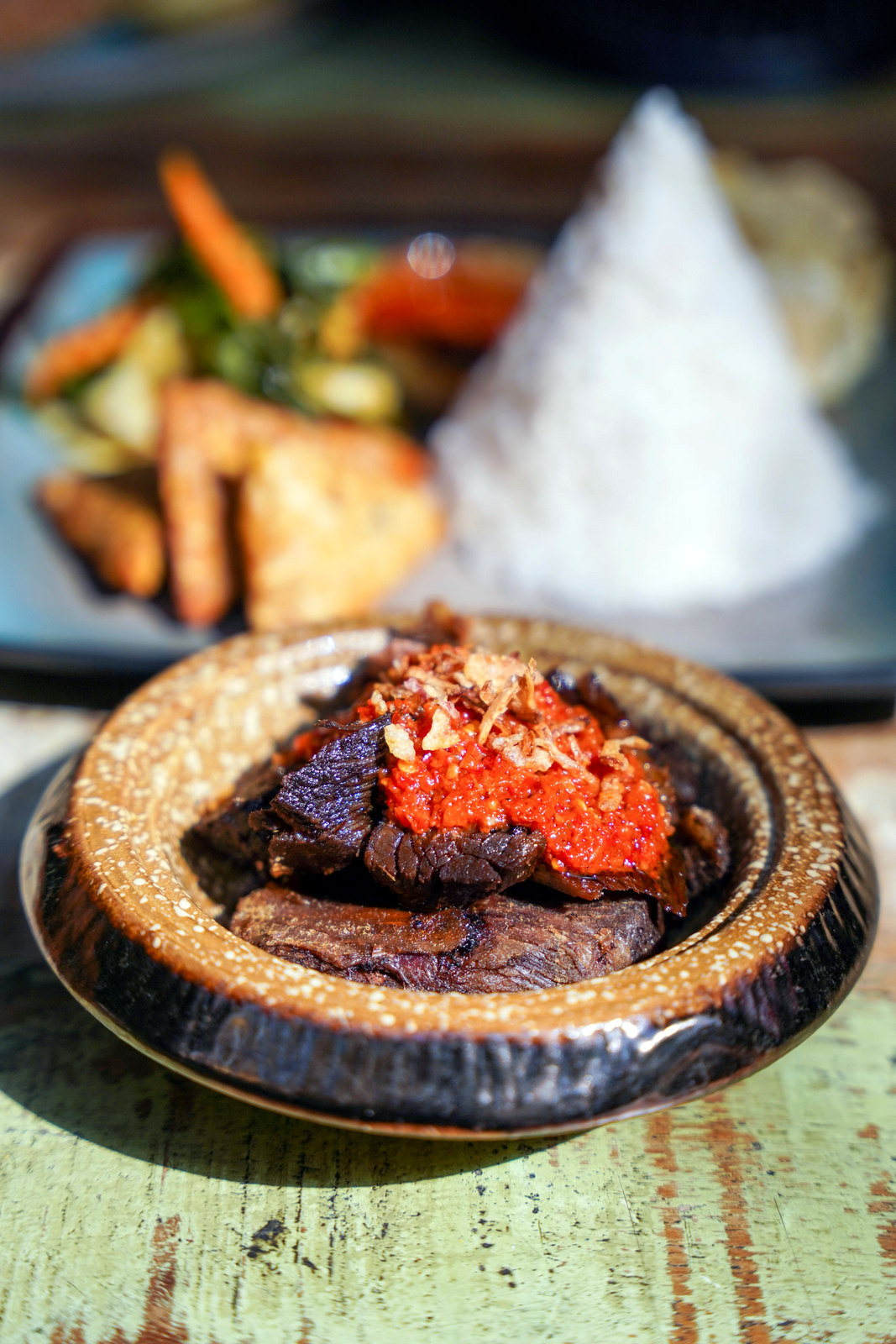 Beef buffs, bookmark the Nasi Dendeng Daging (RM28), with chunky beef strips that represent the ideal dendeng, crisp to the bite and tender to the chew, the result of Australian beef that's simmered for one-and-a-half-hours before being sliced and fried, complemented confidently by Congkak's other staples, from fried tempeh to the sublime sambal belado and an urap campur of seasoned cabbage, long beans and carrots.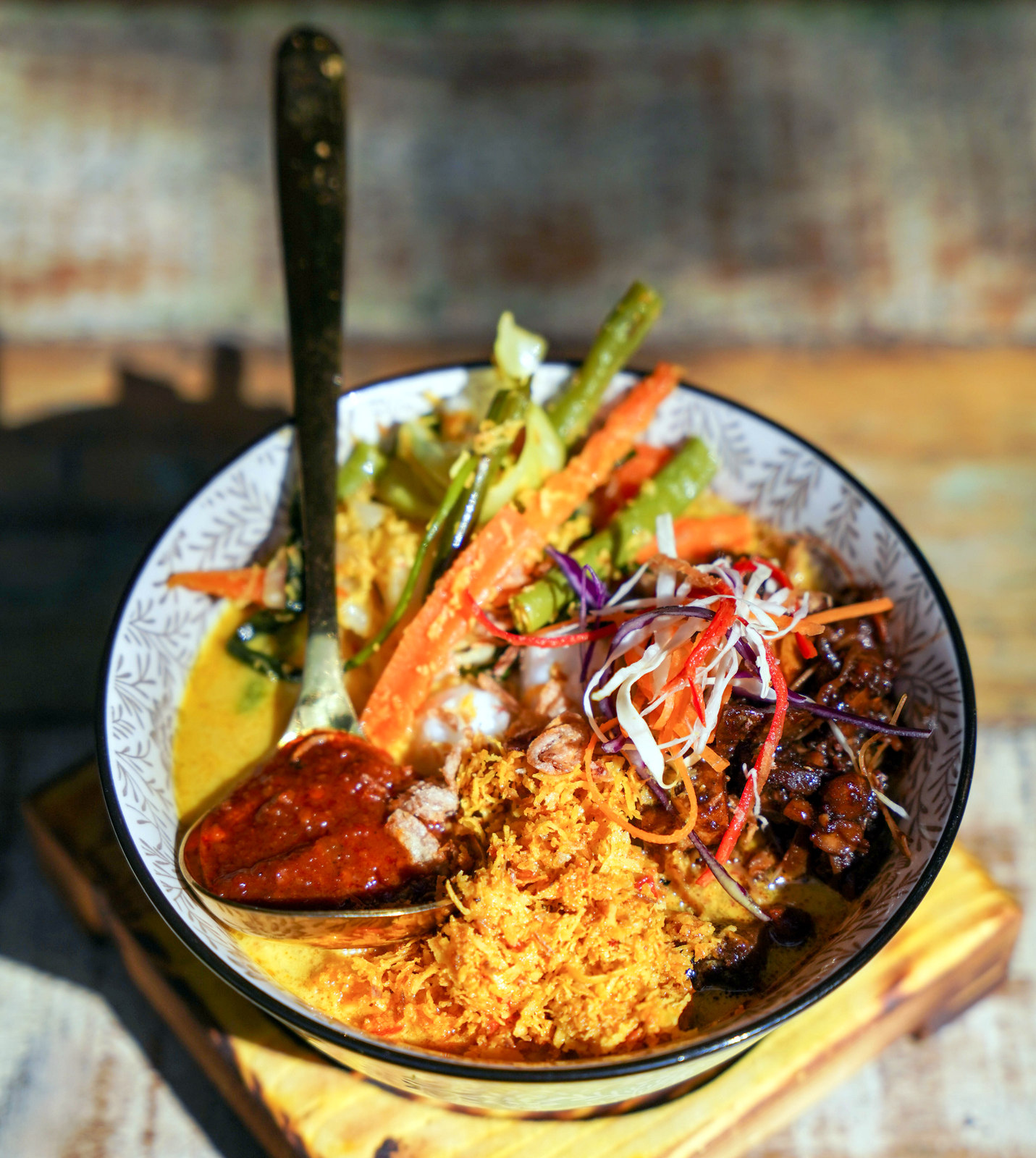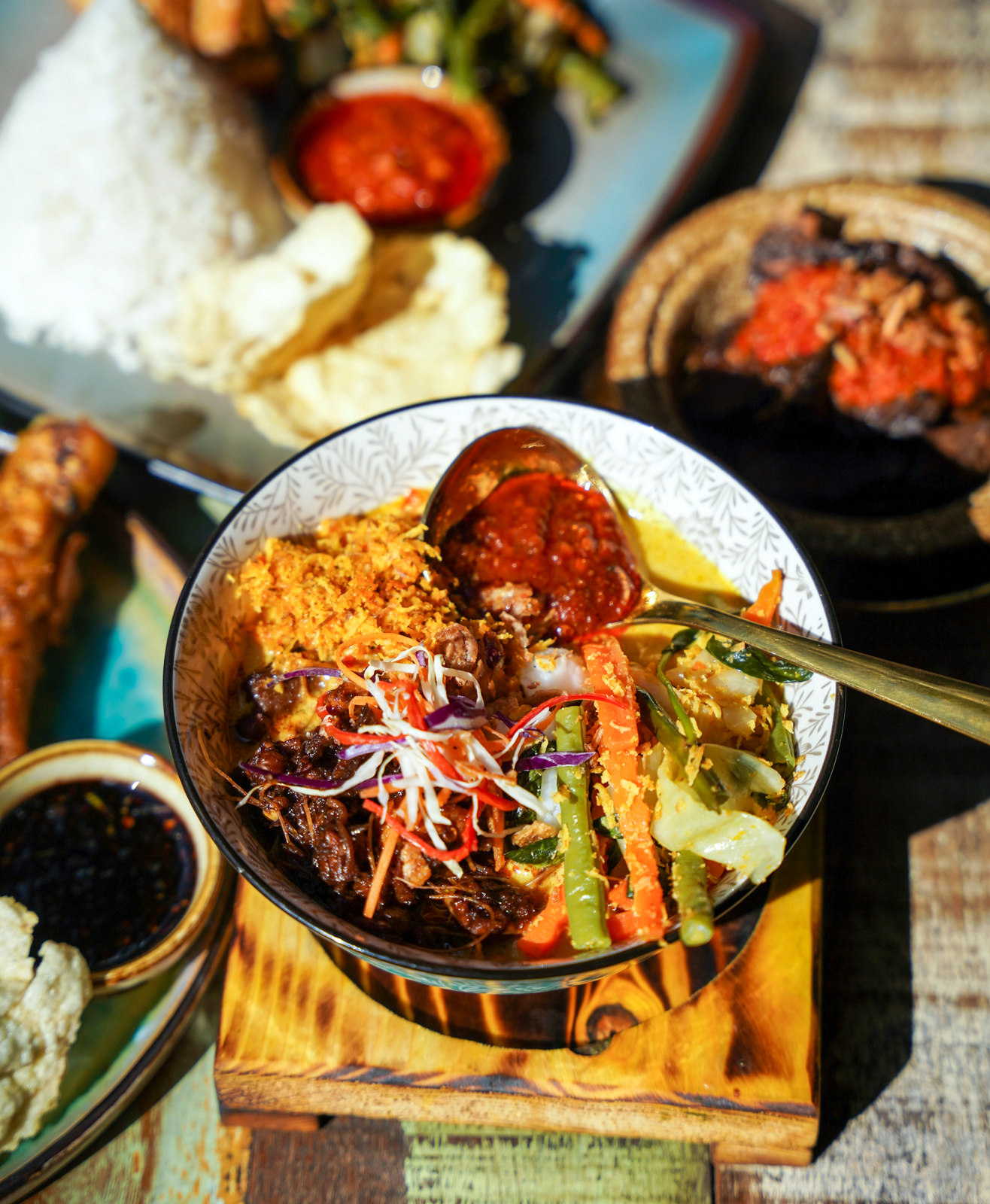 Eating at Congkak is like a celebration, channelling recipes formerly reserved for special occasions. The restaurant's Lontong (RM23) is fit for the most festive Aidilfitri and beyond, loaded with nasi himpit and a variety of vegetables swimming in kuah masak lemak, splattered with serunding kelapa and sambal jawa, with extra sambal tumis on the spoon for a soulfully spicy, tantalisingly textured bowl that's addictive enough to keep us coming back for more.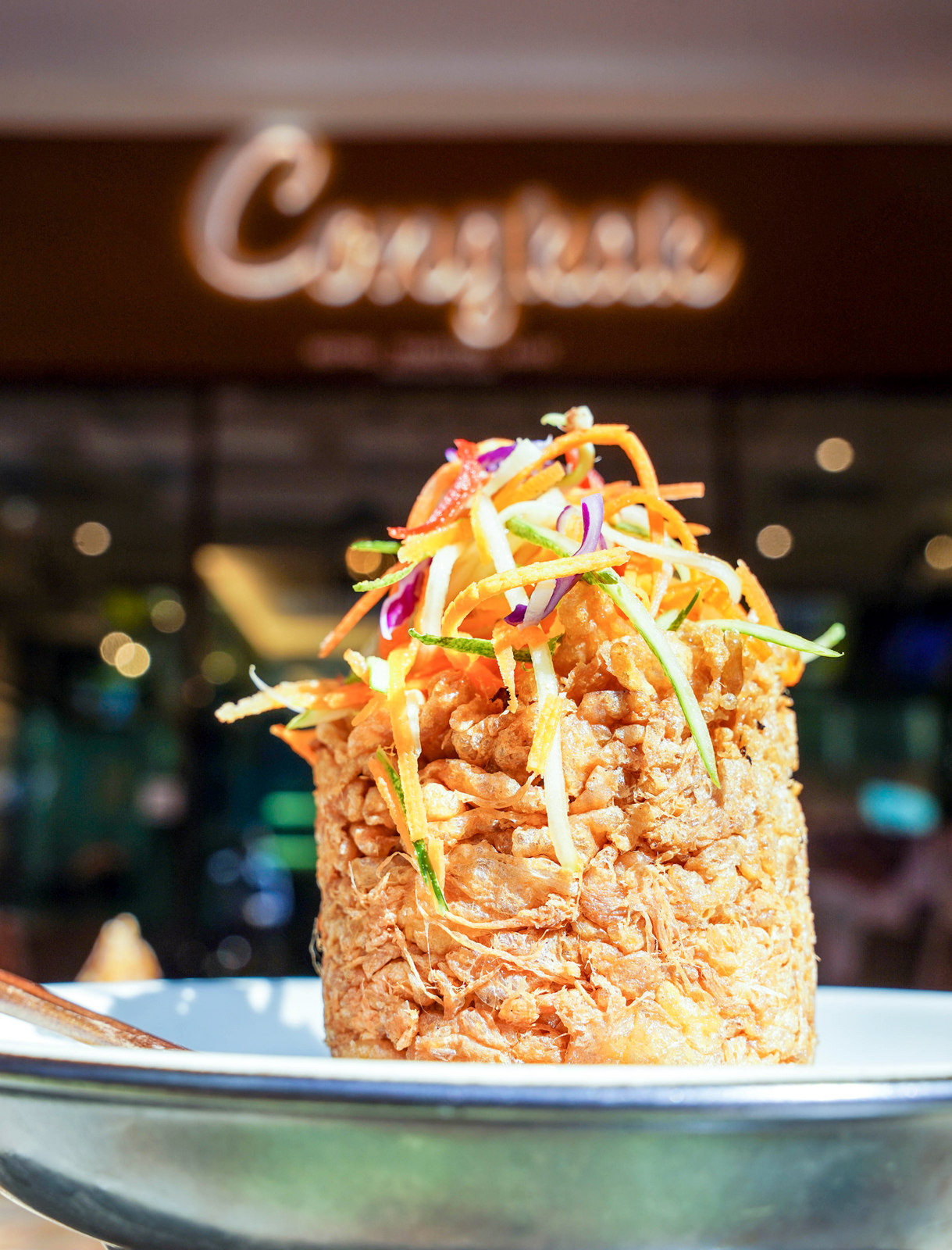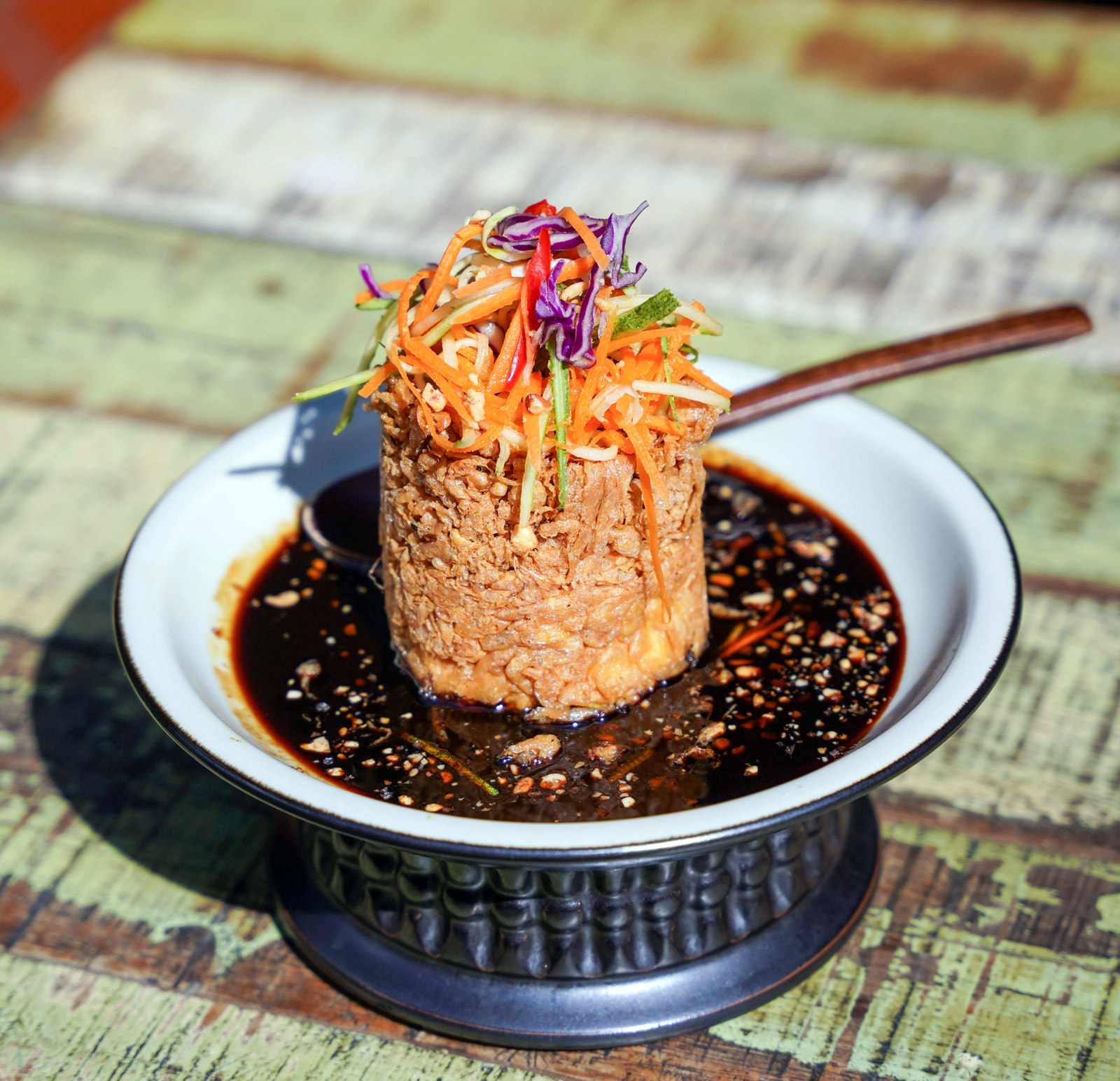 Congkak regulars will be happy to hear this branch continues to serve signatures like Nasi Ambeng for sharing, as well as the tall, tempting Tauhu Telur (RM25, layered with fried egg and Japanese tofu, topped with shredded cucumber and carrots, over a punchy rojak sauce. The perfect side dish to share, something that should permanently be on Congkak's menu.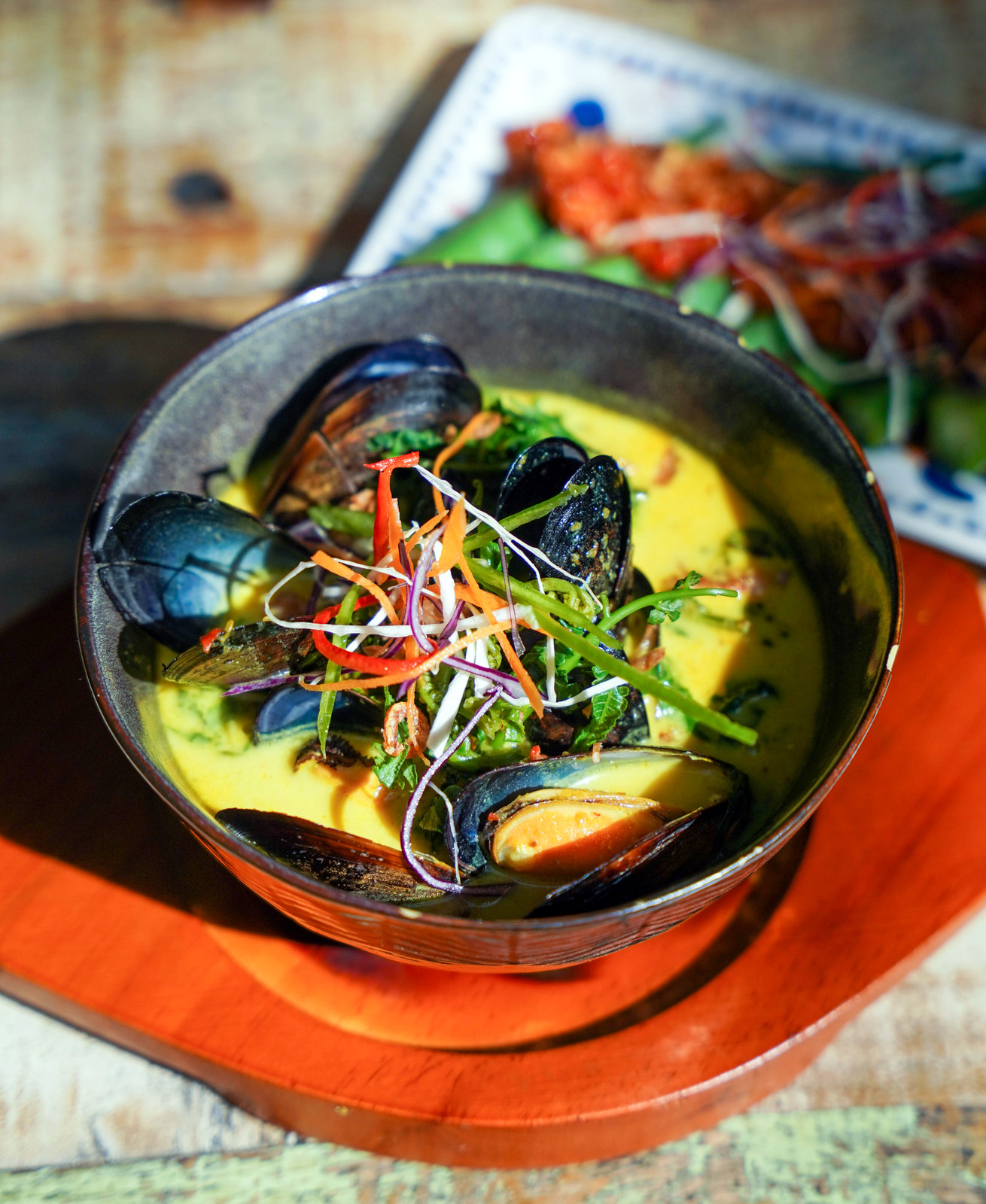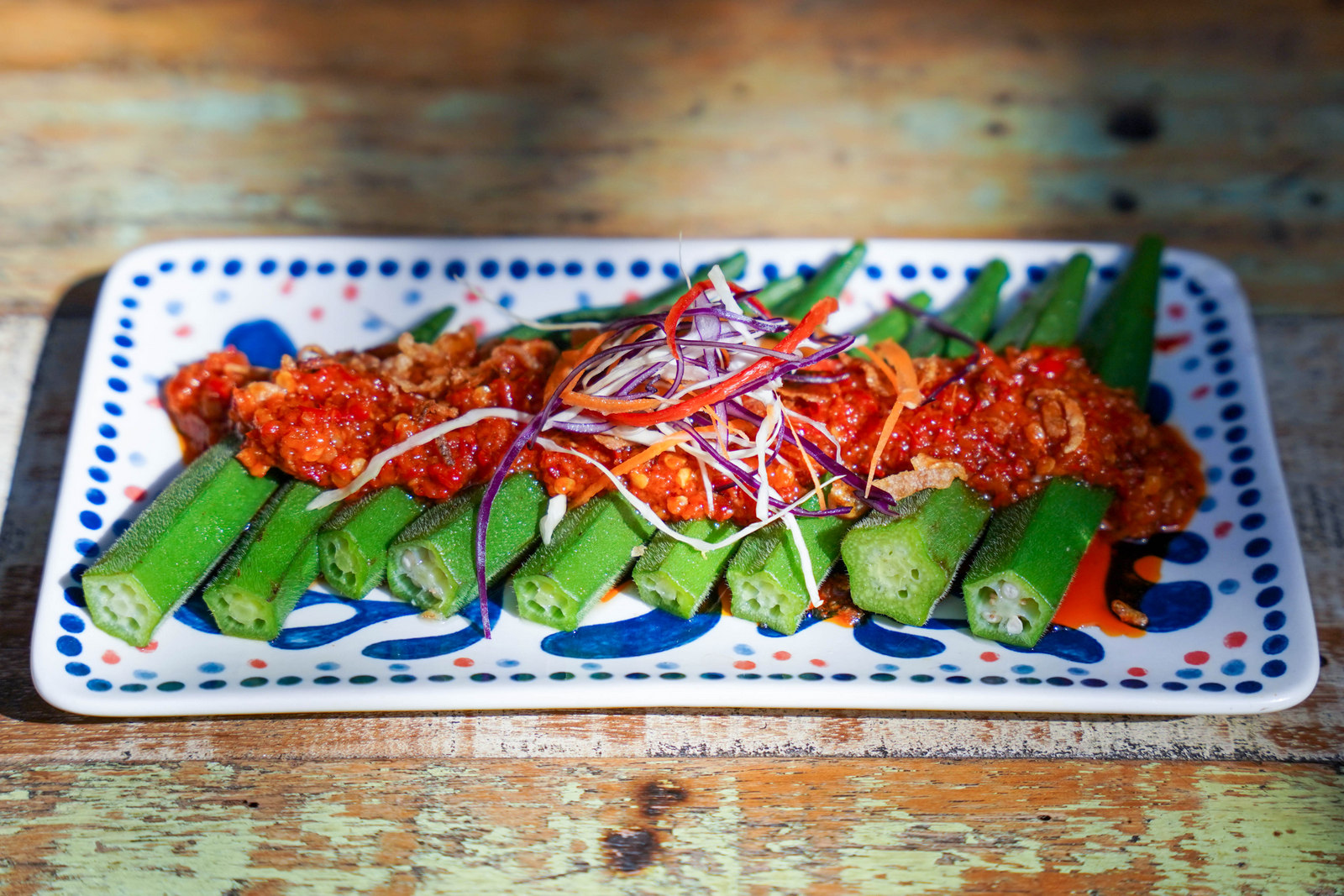 In the past three years, Congkak has kept refining its recipes - the Kupang Pucuk Paku (RM45) is the latest upgrade of its fiddlehead ferns, crowned with large New Zealand mussels, bathed in a smooth sauce of santan and lemongrass. Also order the Okra Sambal (RM15), slathered with sambal berlado and shallots to turn ladies' fingers into a genuine indulgence.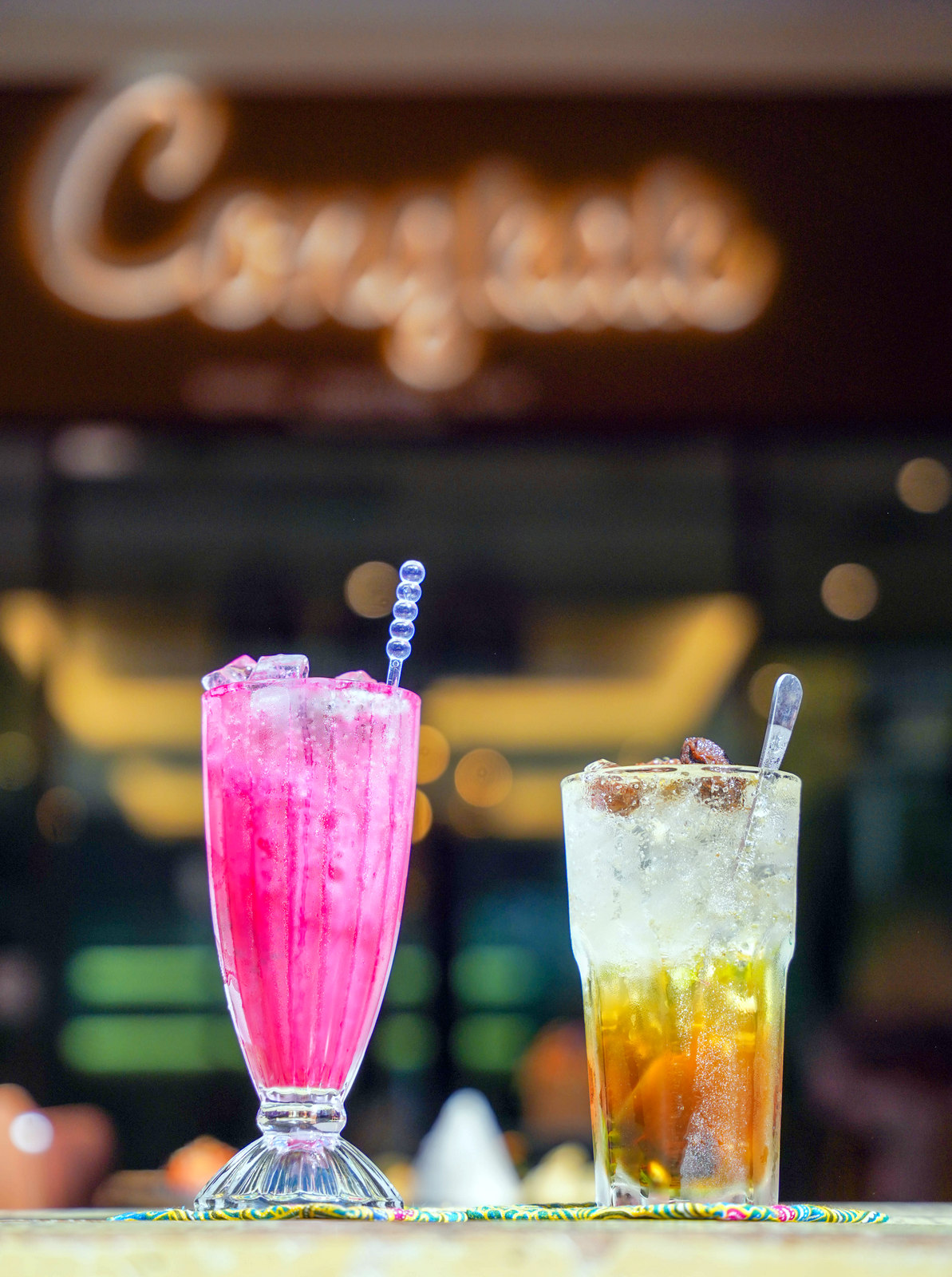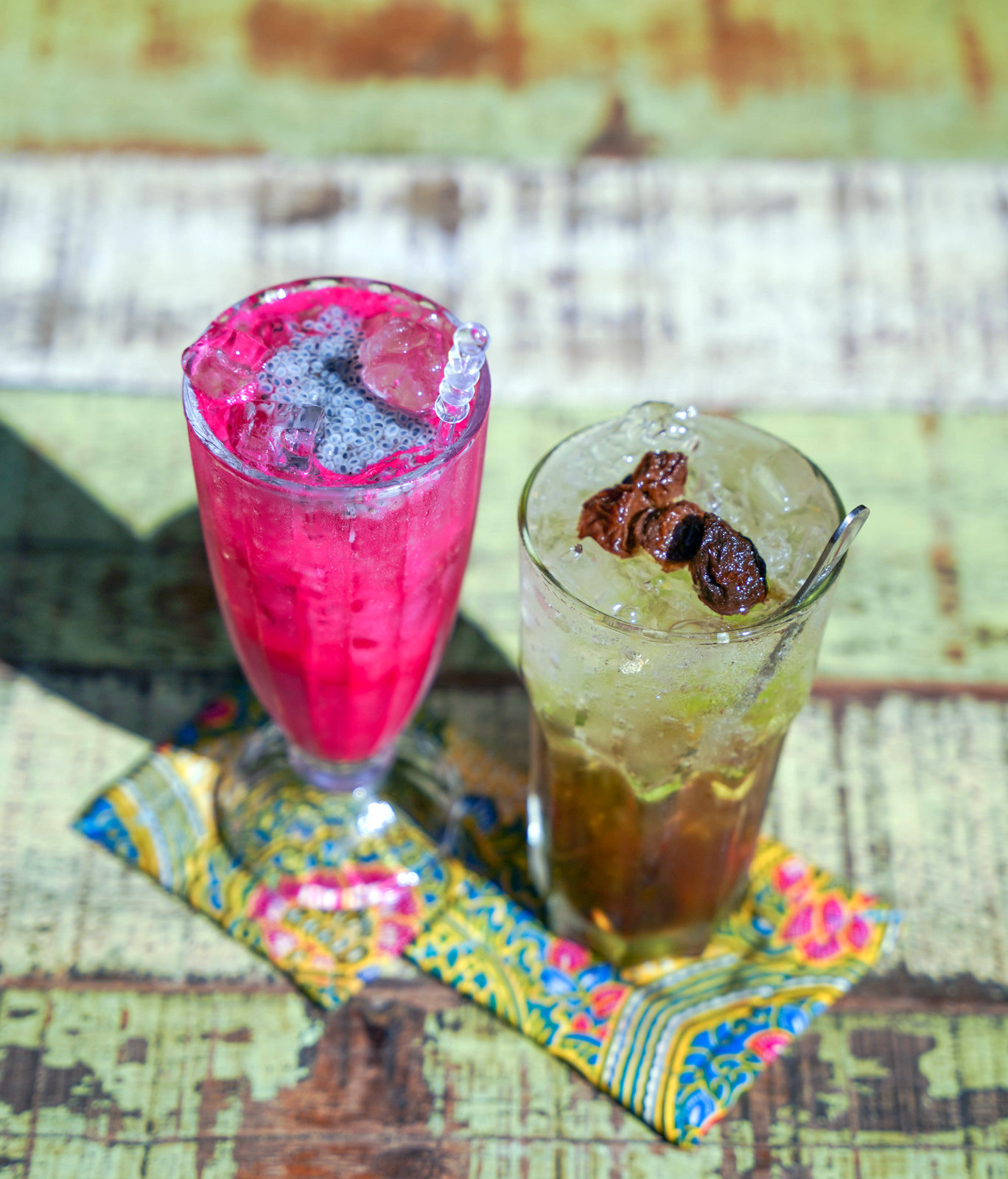 With all that sultriness in a Congkak feast, cold thirst-quenchers are welcome. The Soda Bandung (RM15) soothes the sweet tooth, blended with ice cream soda, rose syrup, evaporated milk and condensed milk, buoyed by basil seeds, while the Asam Boy (RM17) revives the palate with the tart zestiness of salted dried plum in soda with apple and calamansi.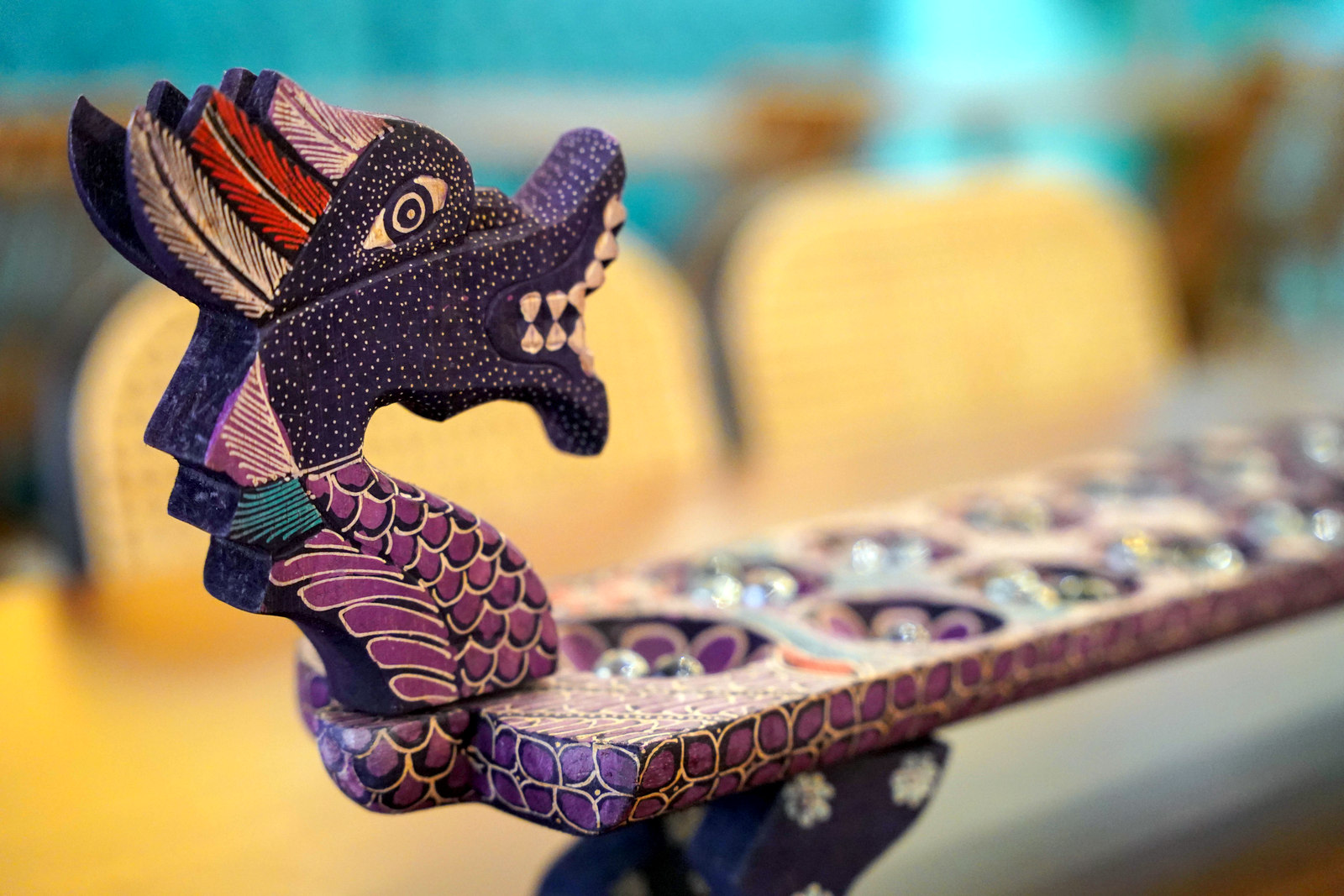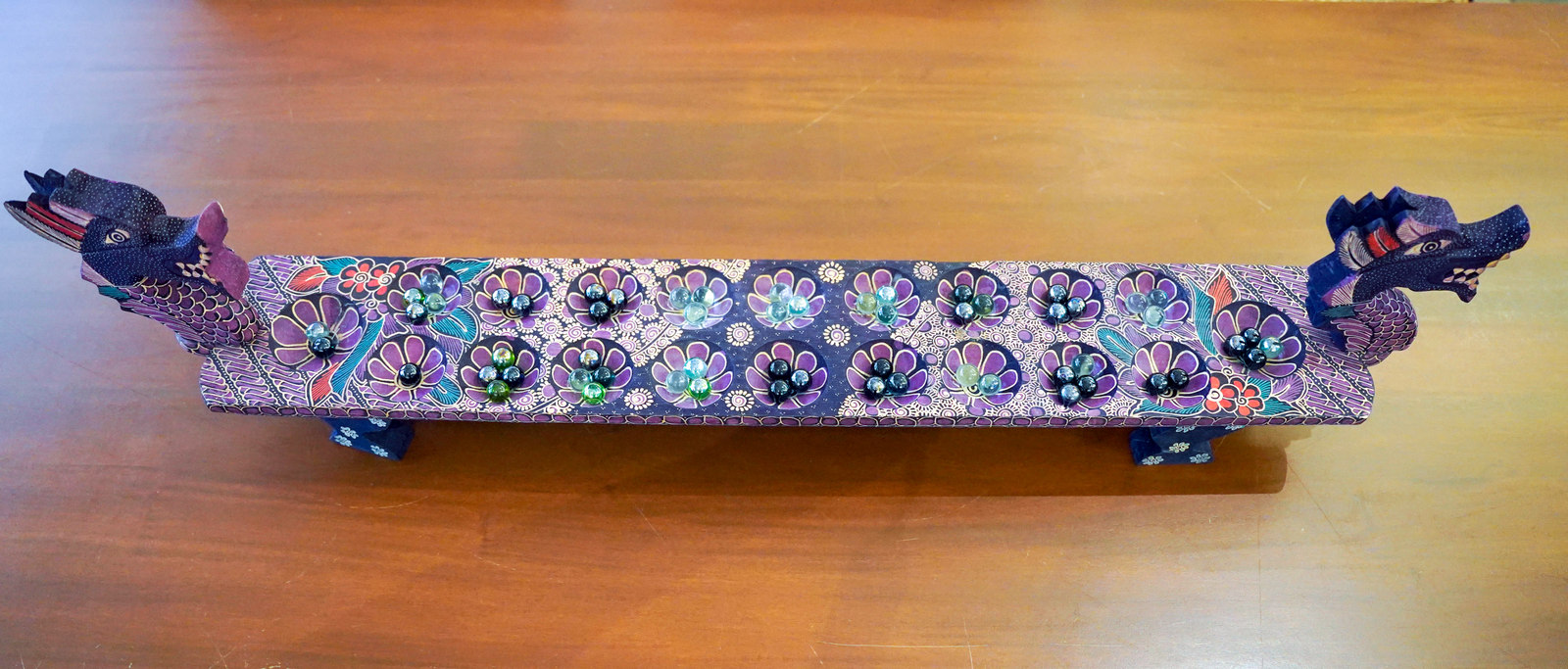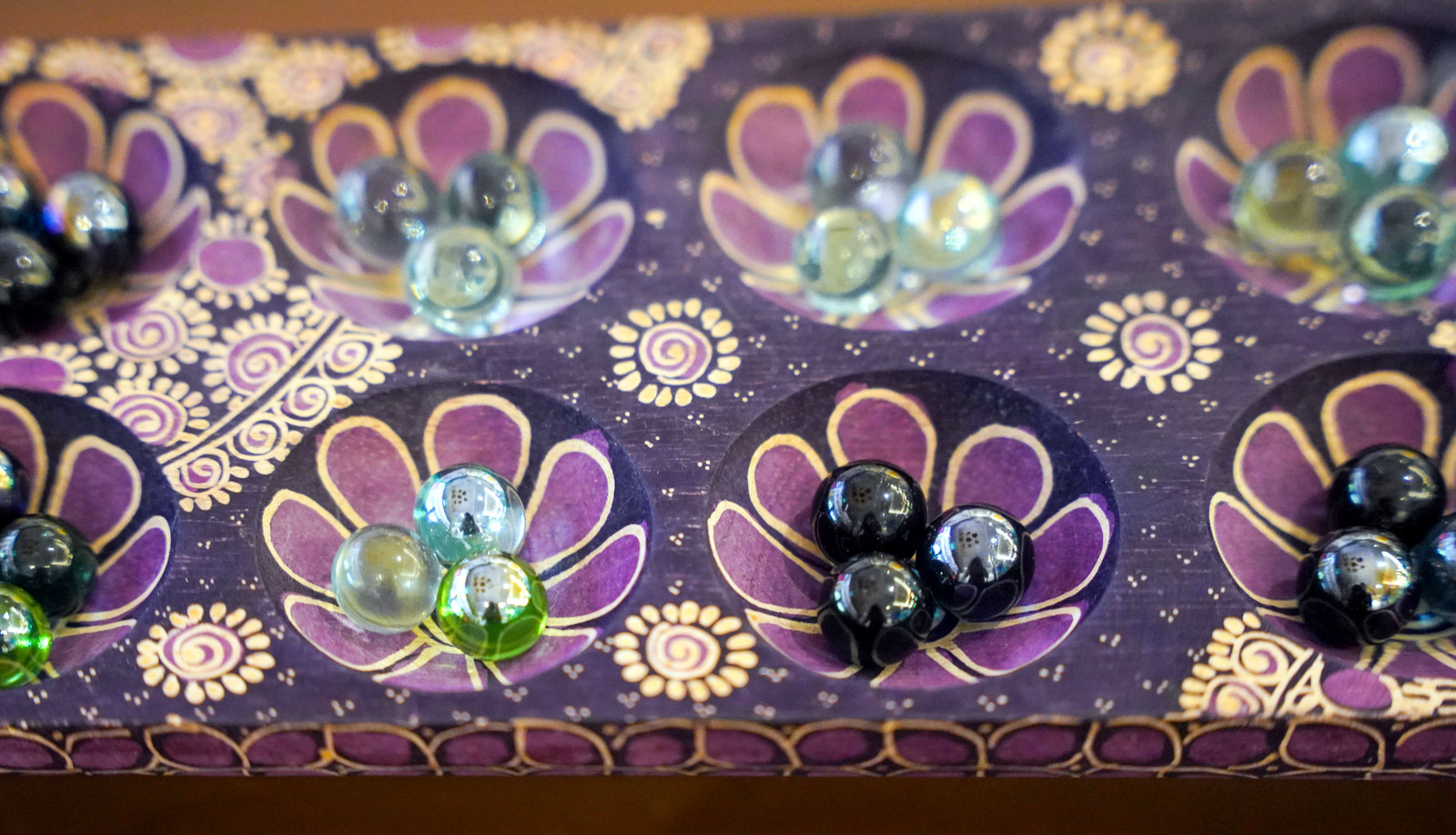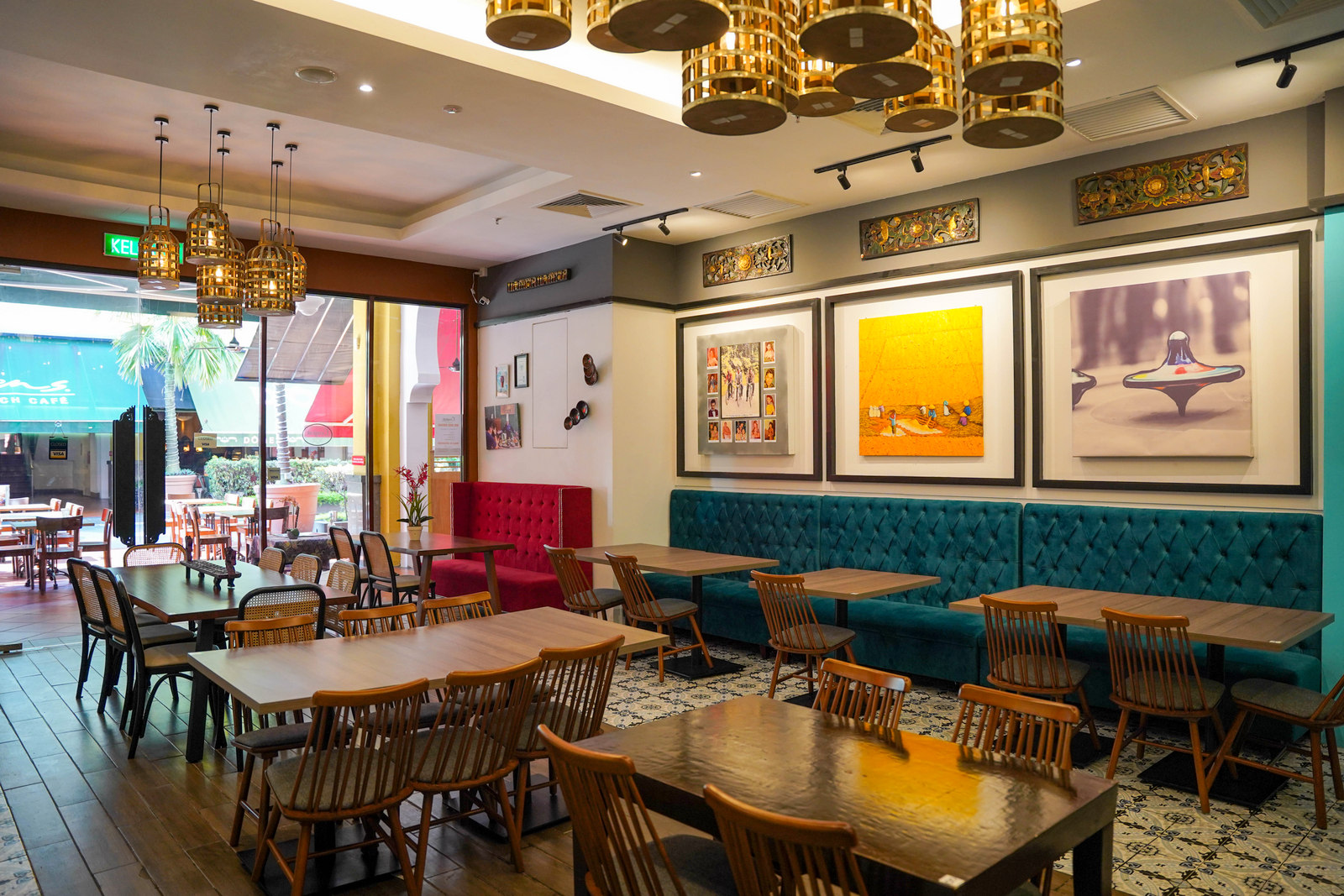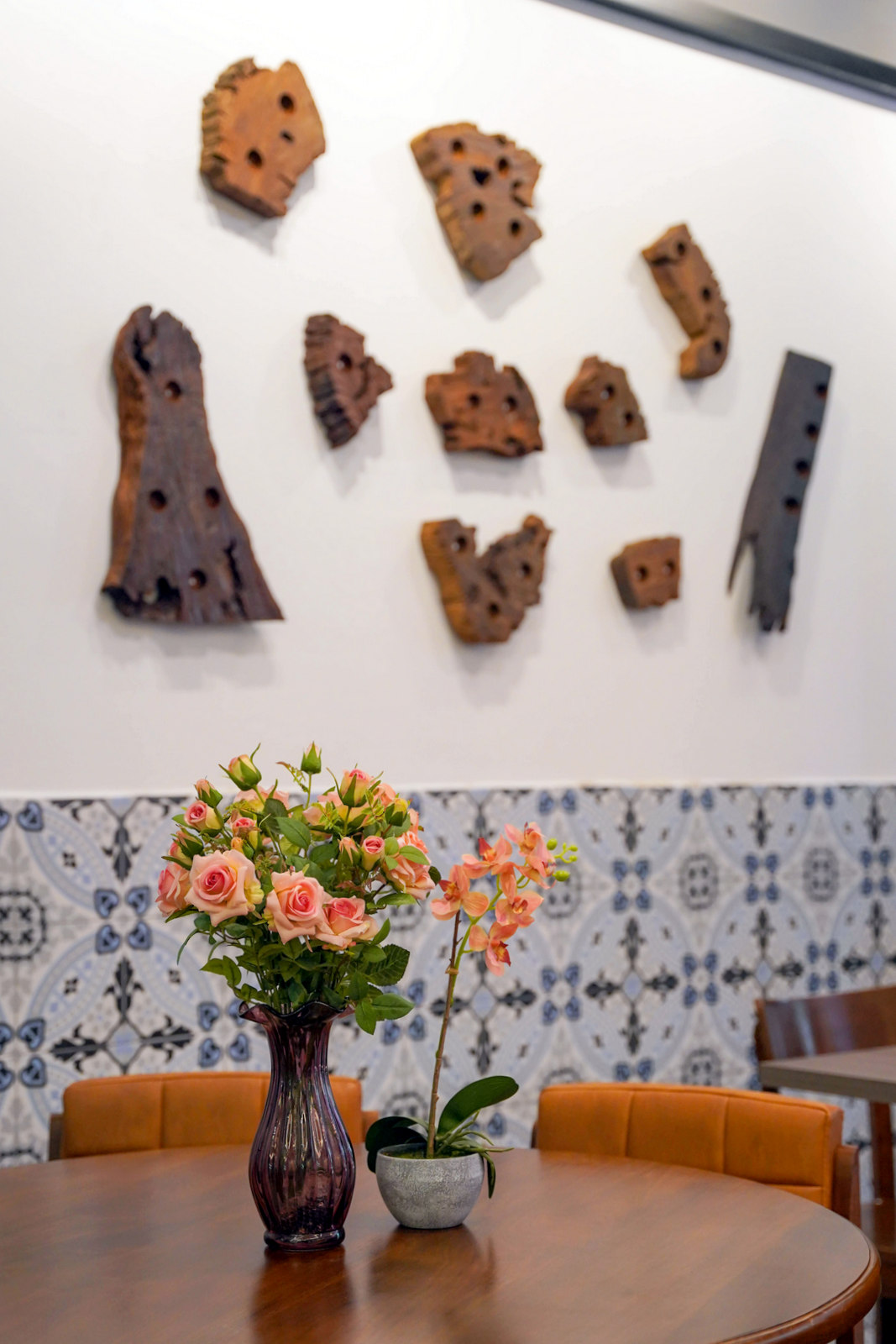 Congkak's setting still charms at The Curve, with graceful art and sculptings to admire across this spacious venue, consistently the Klang Valley's most satisfying ambassador of Nusantara cooking.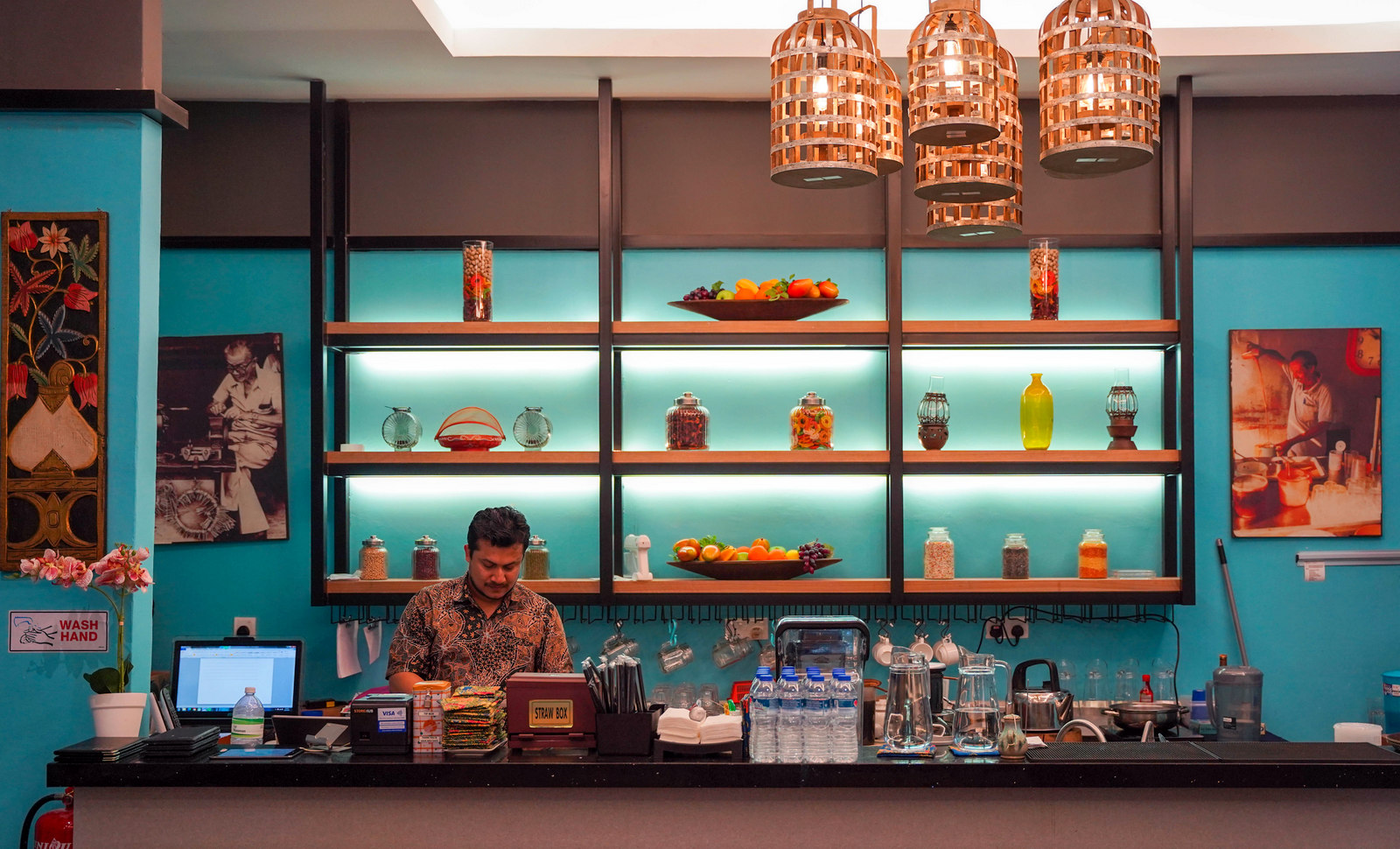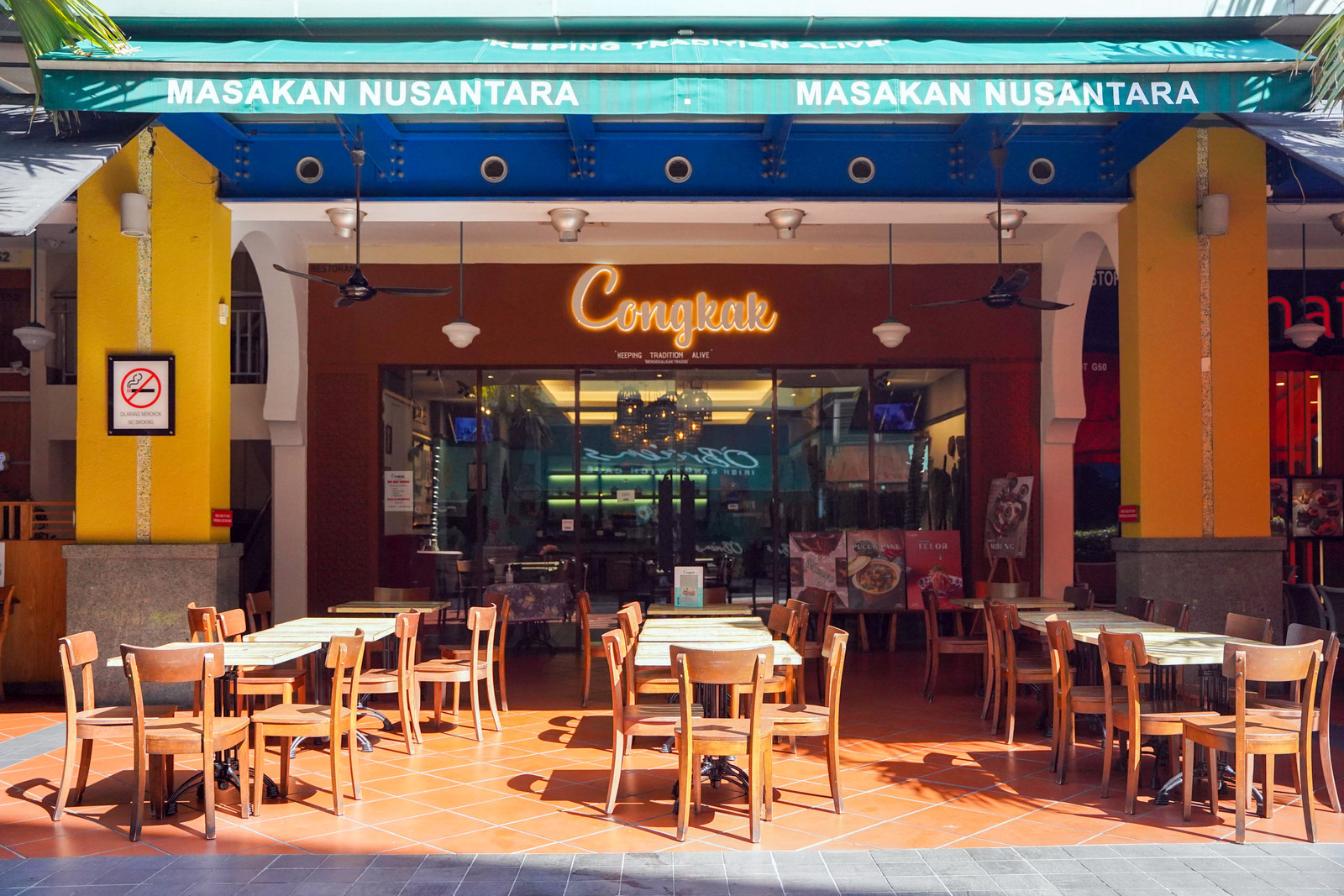 Congkak
Lot G51, Ground Floor, The Curve, Mutiara Damansara, 47800 Petaling Jaya, Selangor.
Daily, 10am-10pm. Tel: 016-262-4113