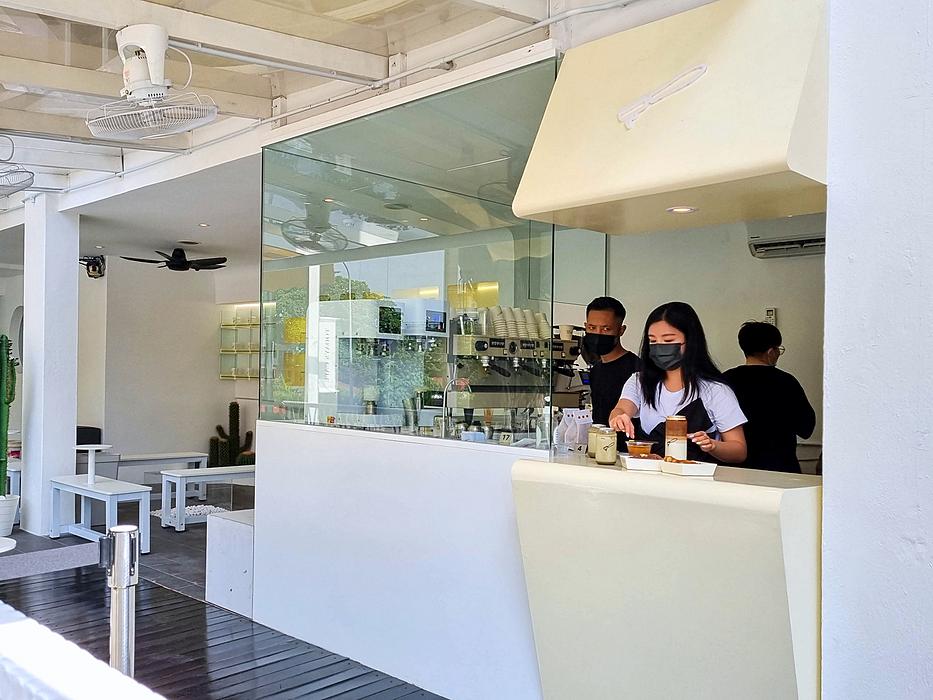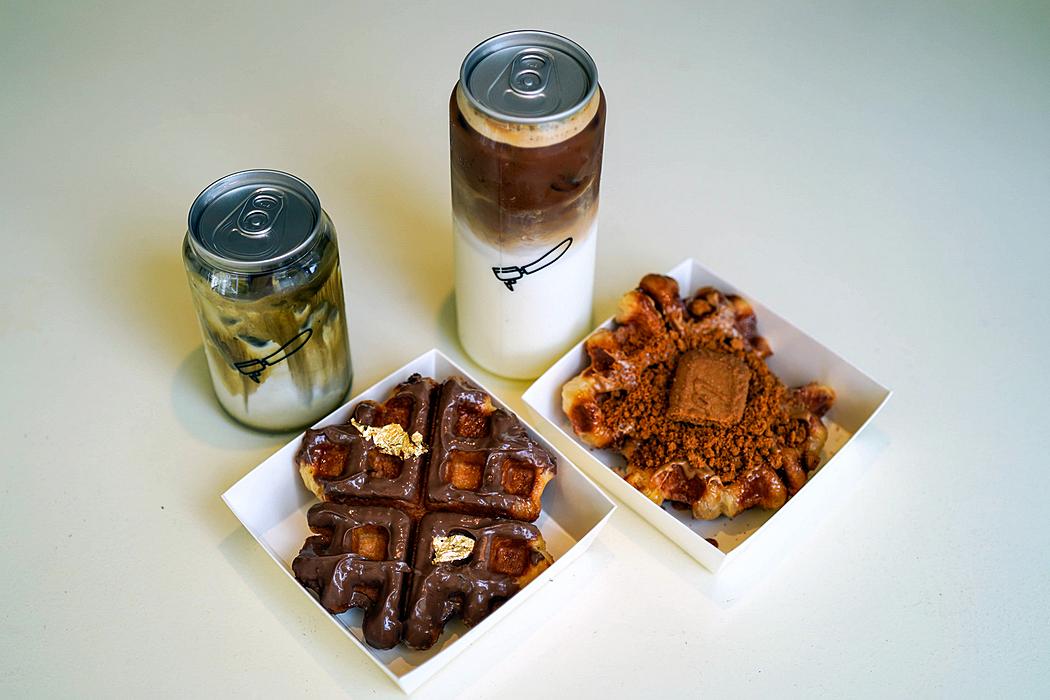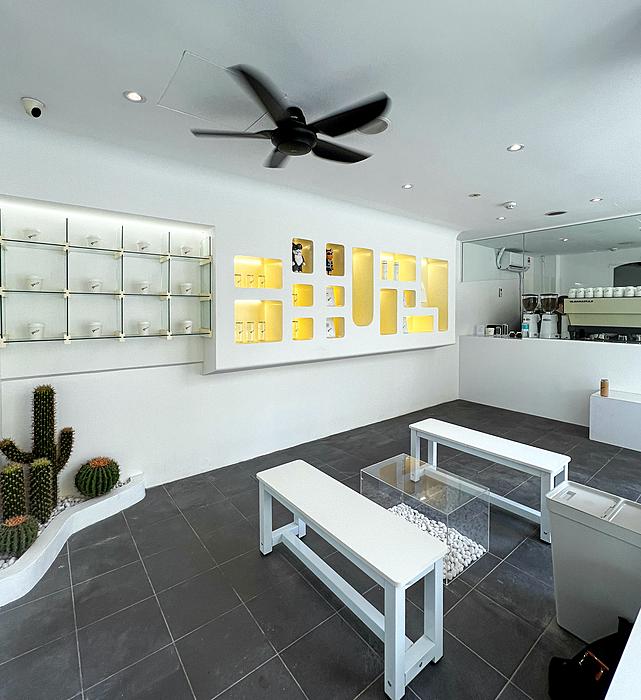 When we first visited Today's by Dalton in January 2021, this cafe had only started serving beverages for takeout, in a simple setting beside Pudu's bustling streets.
Fast-forward nearly one year later, Today's by Dalton is finally ready to welcome patrons for dining in, beginning 18 November 2021, after months of restrictions and refurbishments.
Even if you've checked out Today's by Dalton previously, it's well worth heading here again this month - the founders have unveiled a delightfully refreshed look that's a photogenic pleasure, with a bright-white terrace that promises a pleasant alfresco retreat for fabulous croffles and freshly canned caffeinated drinks.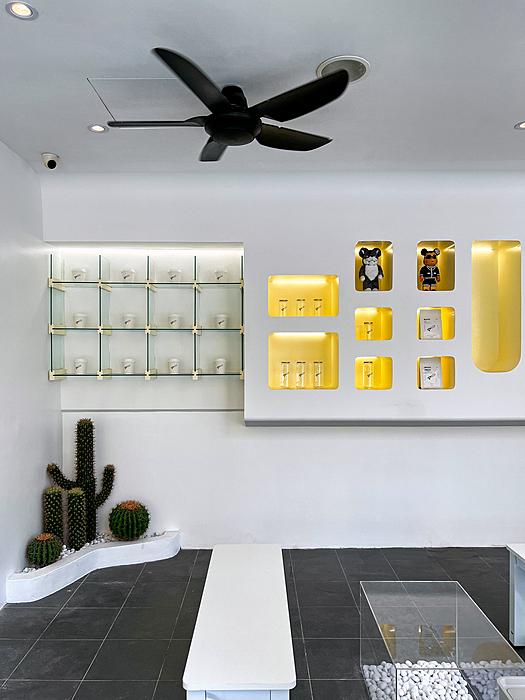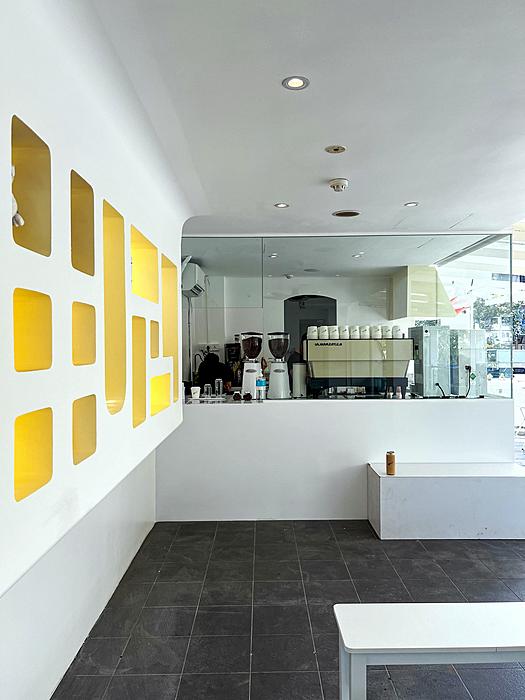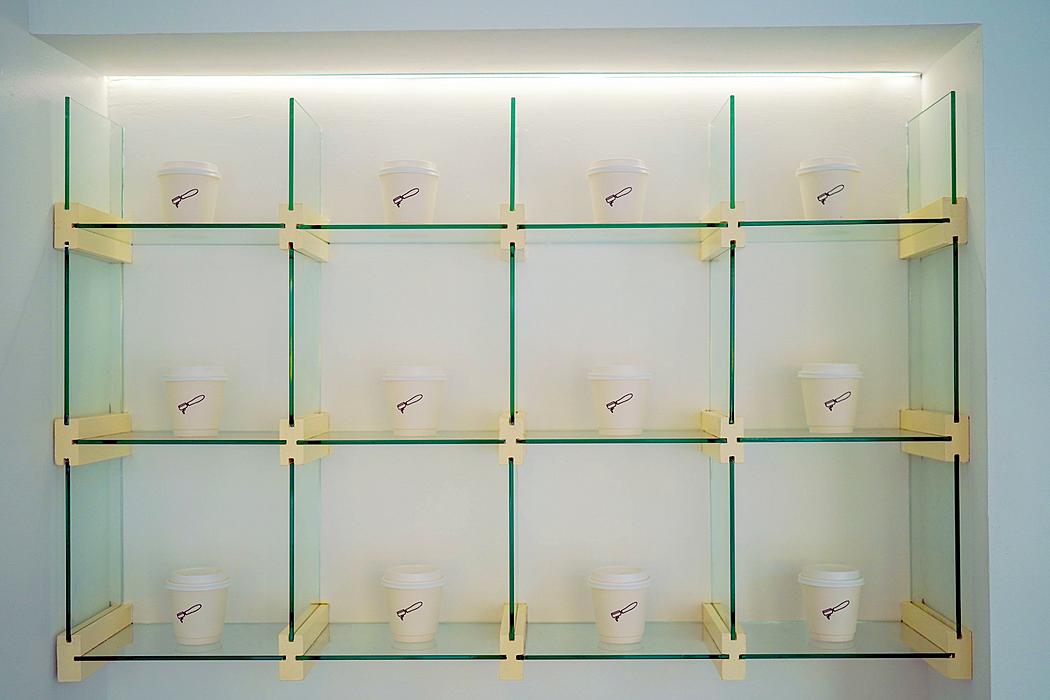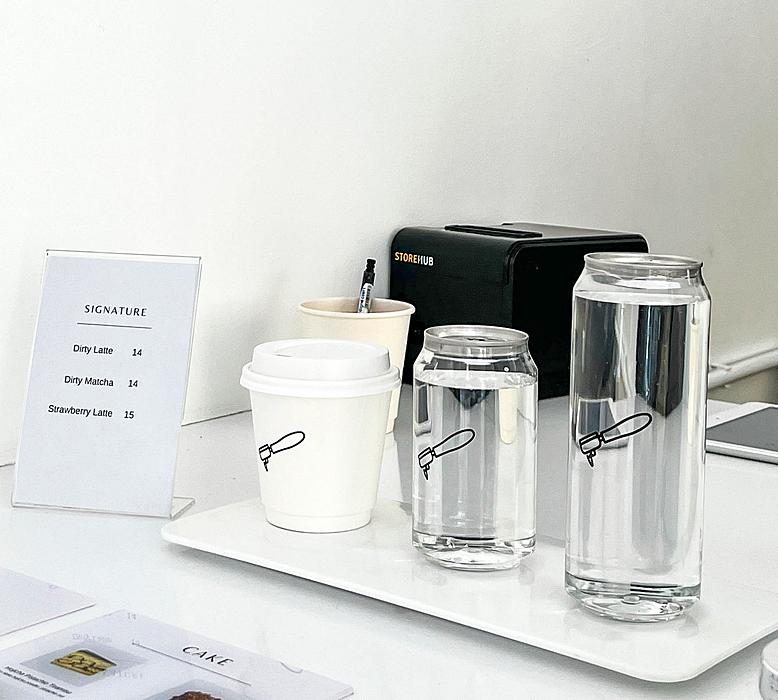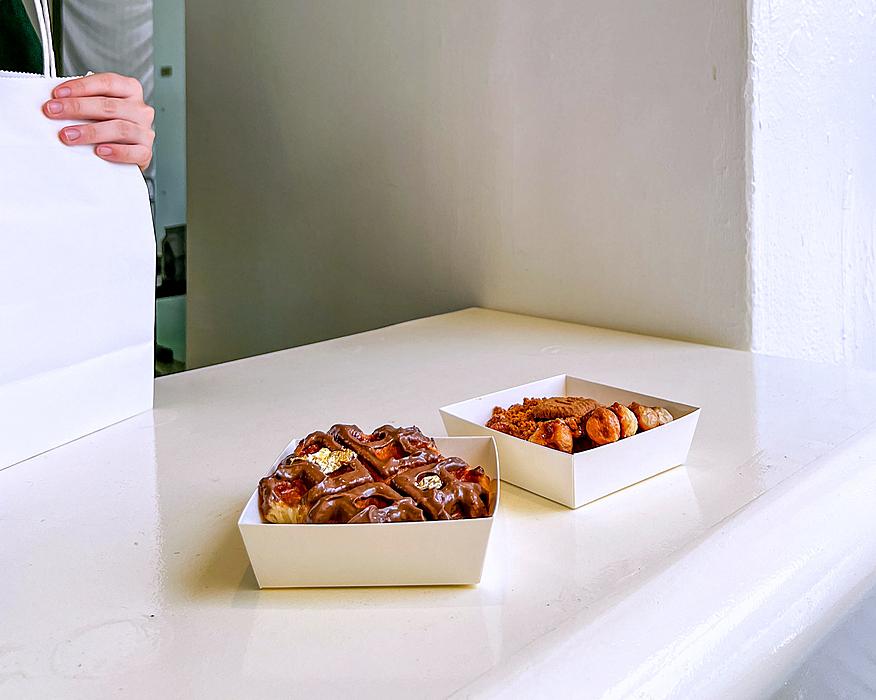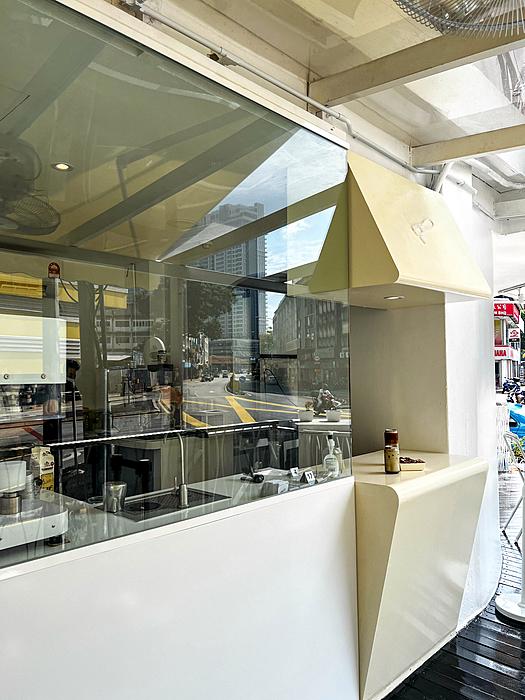 Today's main space is well-shaded and ventilated, perfect mainly for tables of two. No reservations are required - this breezy outdoor section seats up to 28 persons, with 40 minutes permitted per table.
Take the time to enjoy the elevated view, including a peek at the baristas working, before picking up your snacks and sips at the self-service counter.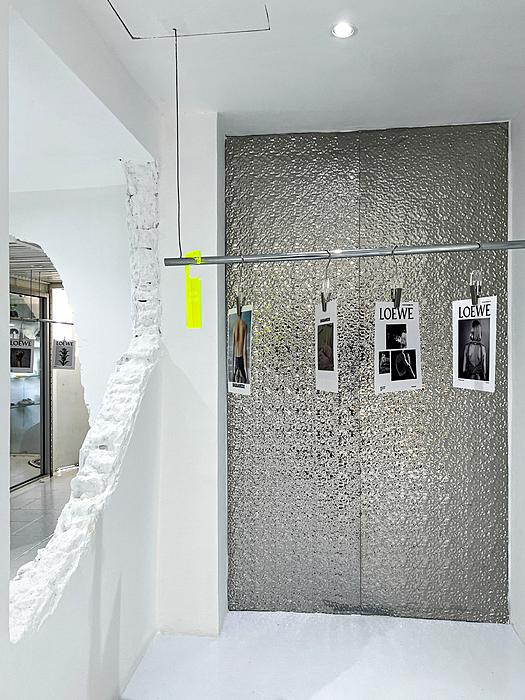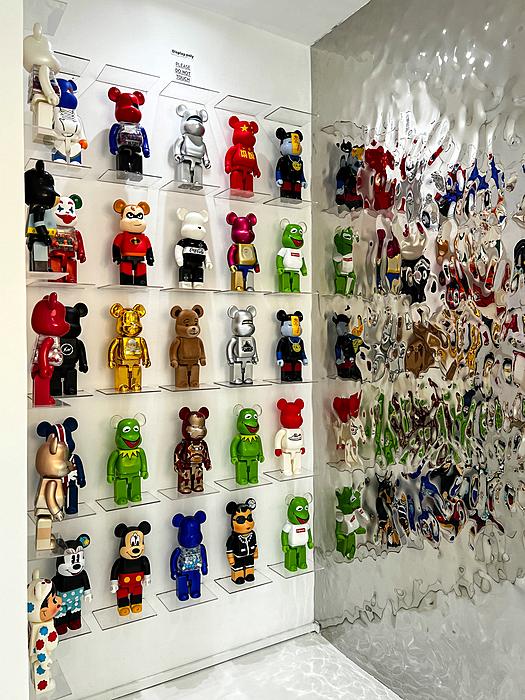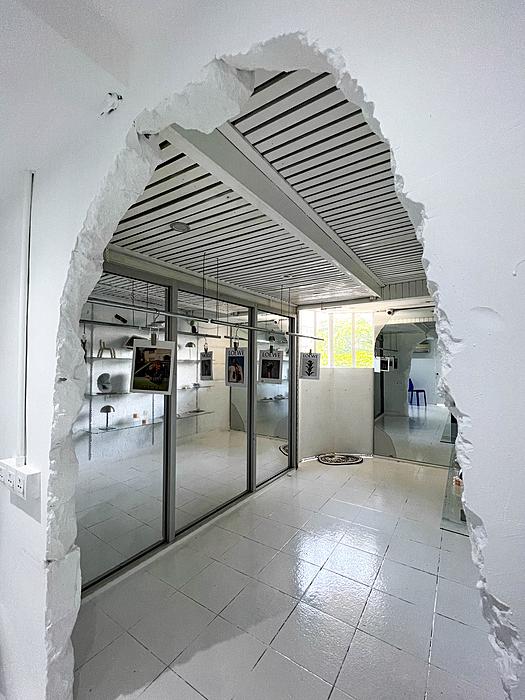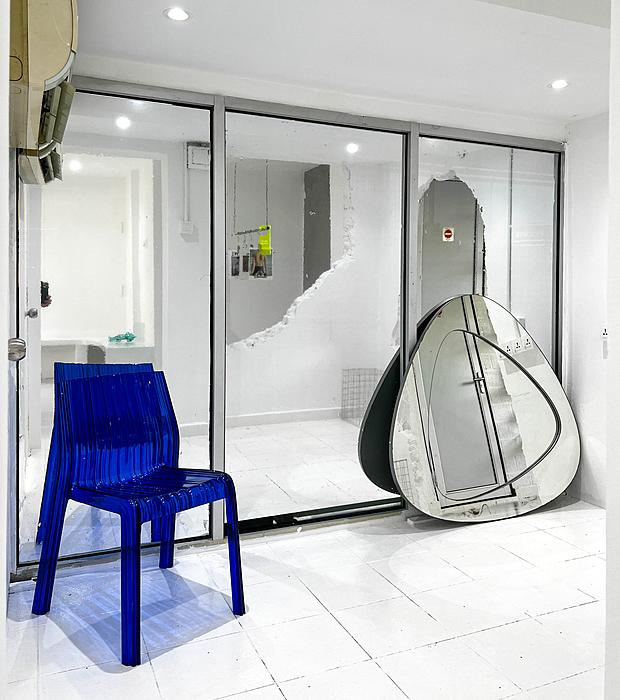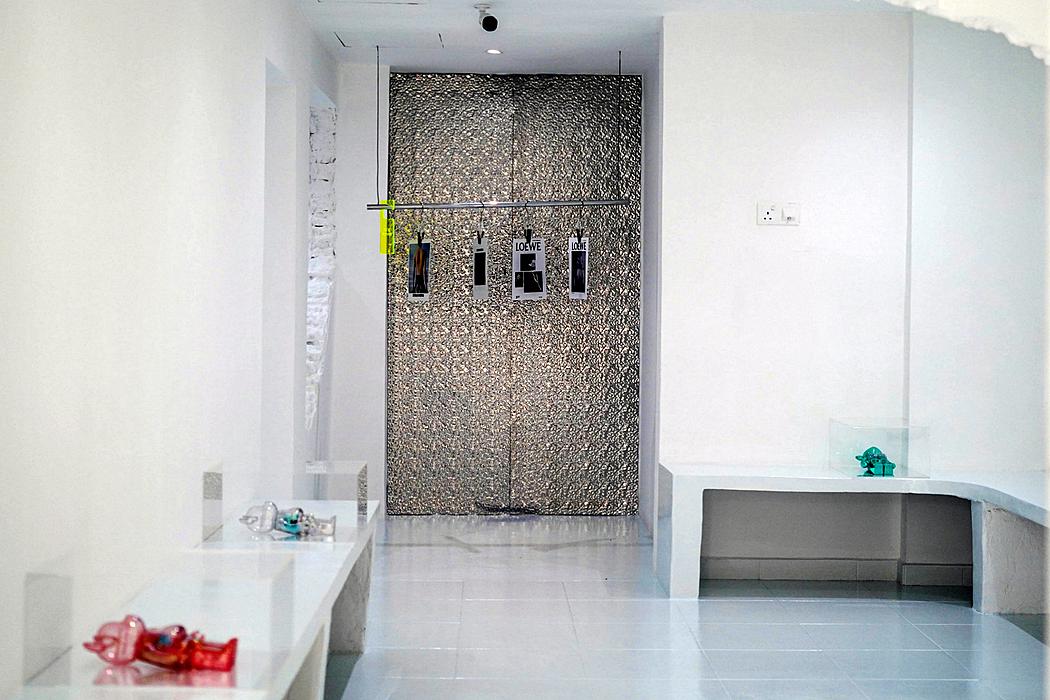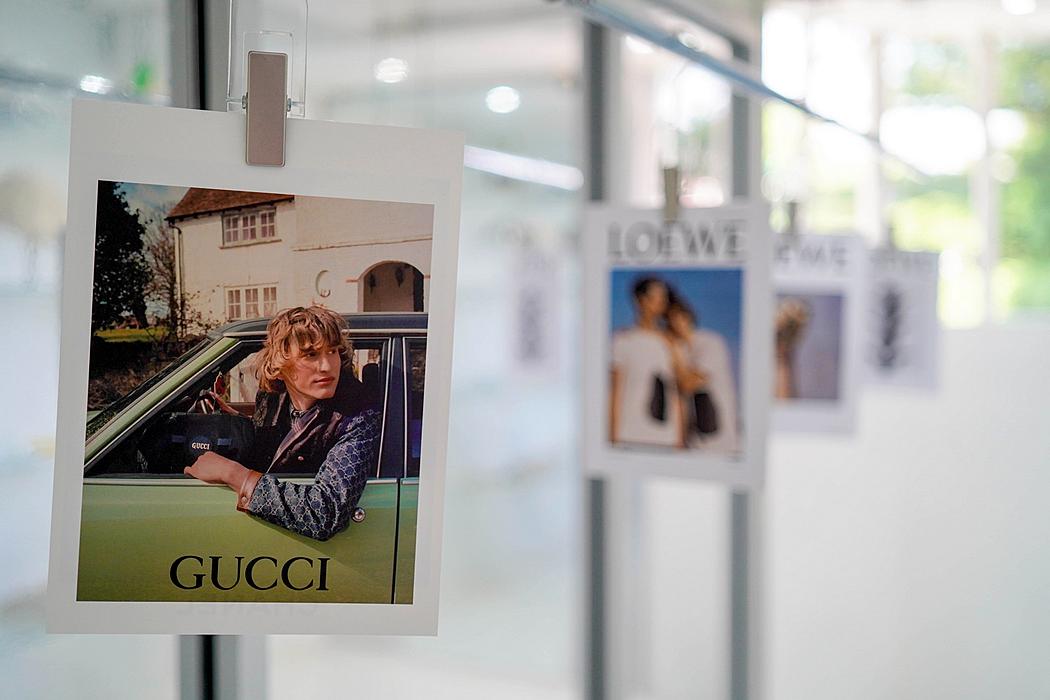 To perk up your Instagram feed, explore further within, with an air-conditioned Bearbrick- and fashion-infatuated interior - clean, nicely lit and niftily distinctive, an intriguing space for events and exhibitions.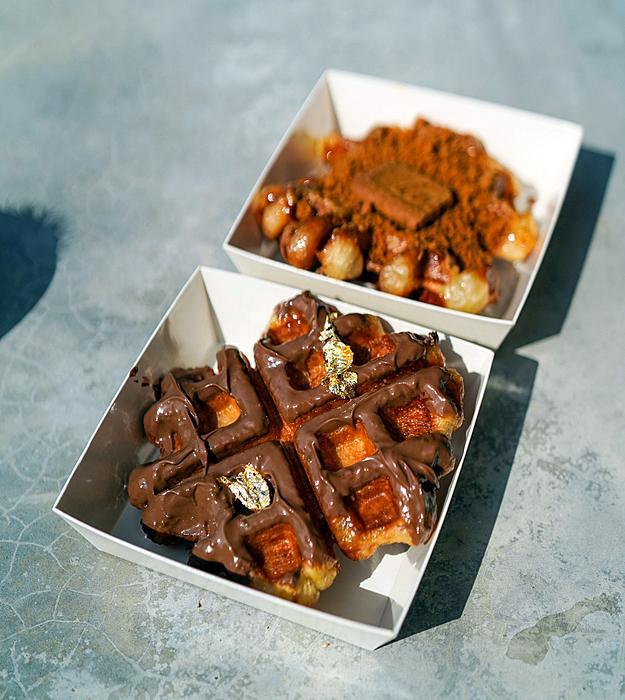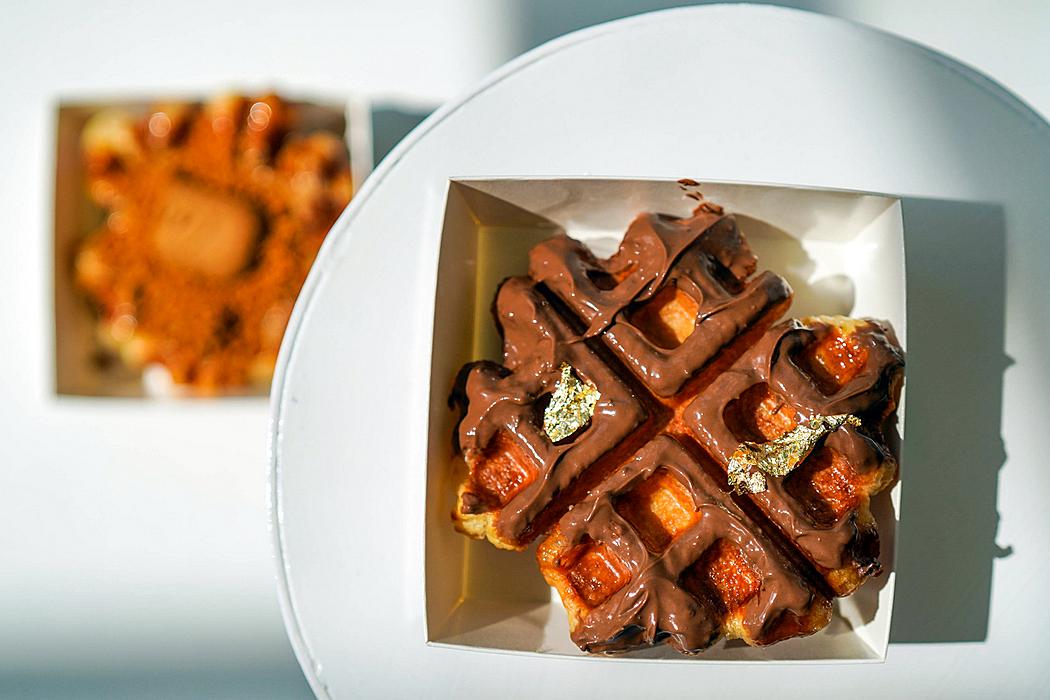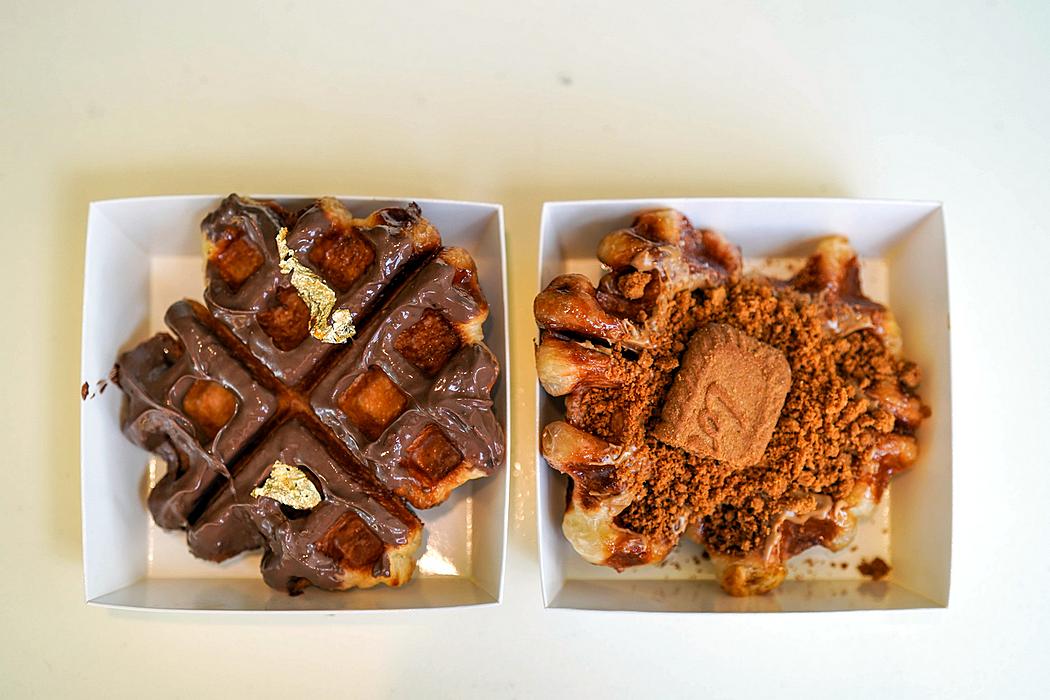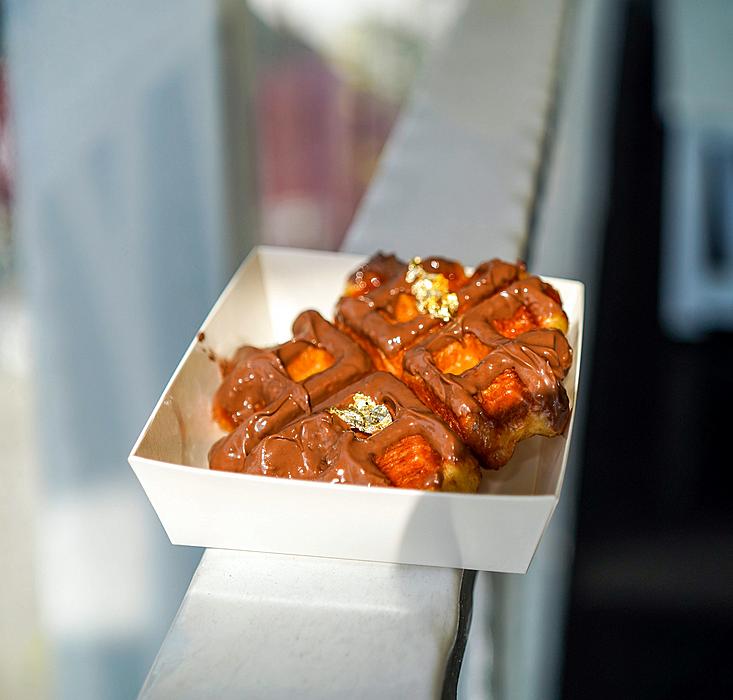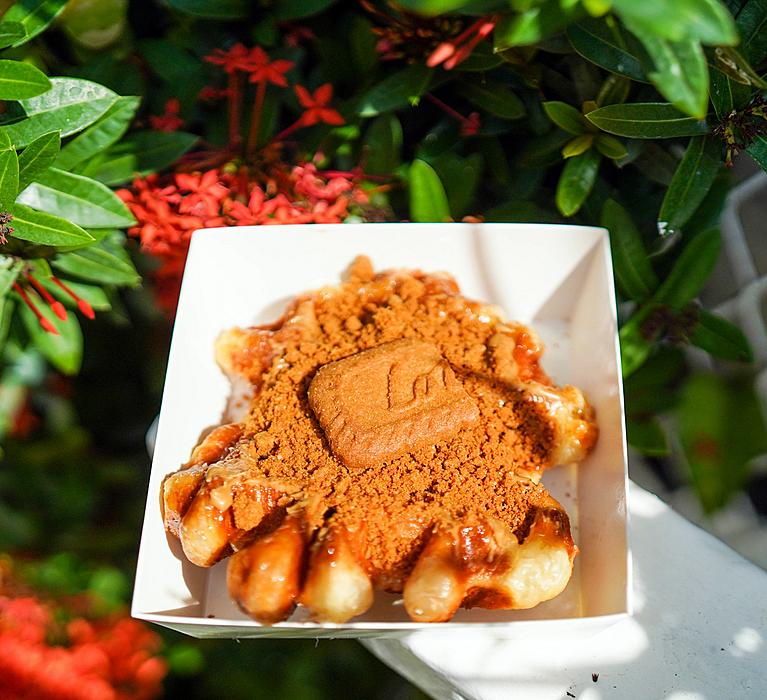 For food, Today's chief attraction is its croffle selection - love at first crunch, served fresh and warm with crowd-pleasing toppings.
You can order the croffles in varieties like Original, Chocolate, Caramel or Biscoff, as well as newly introduced choices like White Oreo, Milk Choco or Beuno Bueno for Kinder fans (RM5-RM9 each).
We relished the Milk Choco, its rich, chocolaty creaminess contrasting confidently with the crispy croffle, temptingly fluttering with gold flakes, and the Biscoff, blanketed with caramelised biscuit brilliance for Lotus lovers. Gorgeous for a grab-and-go bite too, since the croffles capably retain their texture and taste.
Mini croffles and customisable croffle boxes are also available, as are cakes in flavours like Hojicha Pistachio Tiramisu, Apple Pecan Cheese, Belgium Choc Salted Caramel, and Original Burnt Cheesecake.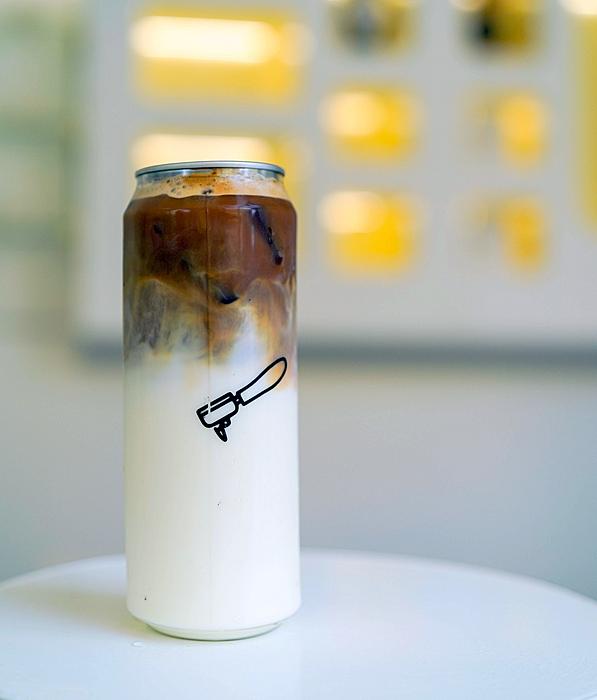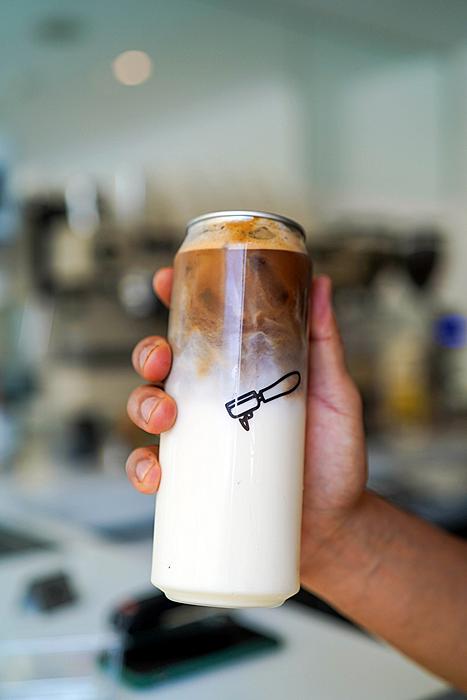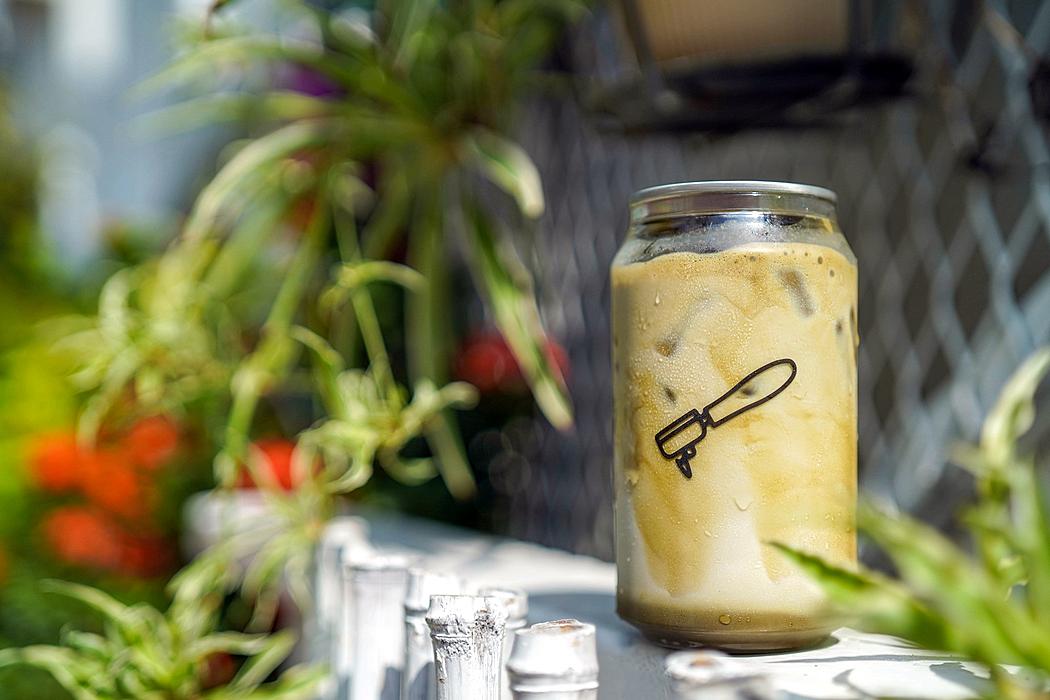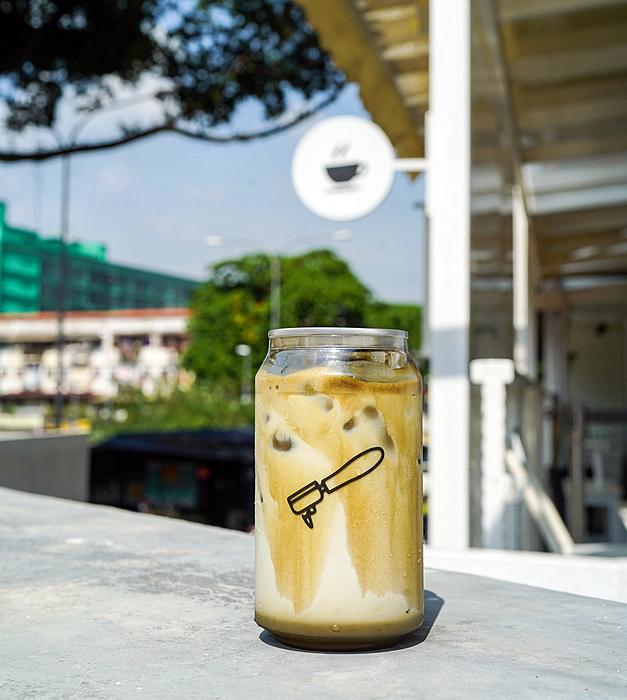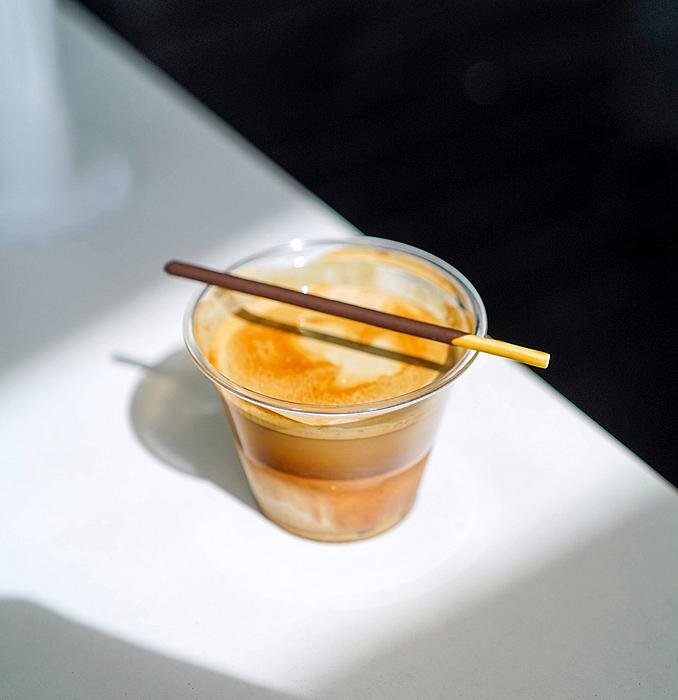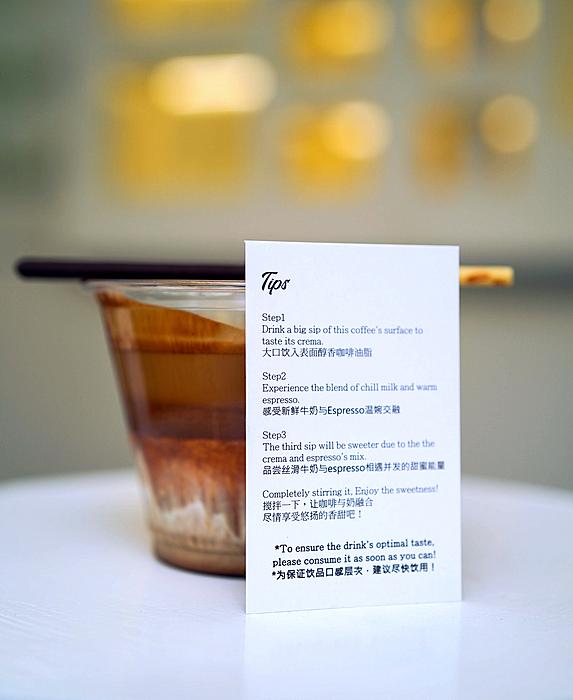 By now, Today's has reaped a reputation for its canned series of beverages, brewed and sealed to order for the ultimate carry-on convenience - take them anywhere without fear of spillage; they even taste terrific an hour later, with their freshness preserved in the transparent cans.
The cold beverages are offered in tall 16-ounce (reasonably priced at RM12-RM14) or smaller 12-ounce servings (RM9-RM12 each), with espresso-based and non-coffee possibilities. Pick from the Americano, Cappuccino, Latte, Caramel Latte, Vanilla Latte, Hazelnut Latte, Mocha or Spanish Latte, as well as the Chocolate Latte, Matcha Latte, Hojicha Latte, Genmaicha Latte or Australian Milo Latte.
Our beverages proved soothing, not too sweet and but well-balanced. We also like the non-canned Dirty Latte, with lovely layers of crema, chilled milk and warm espresso to enjoy step by step before stirring.
If you're venturing into the city centre, bookmark Today's by Dalton for today, tomorrow or any other day (except Wednesdays), for a fun fix of sweet sensations and cool caffeination.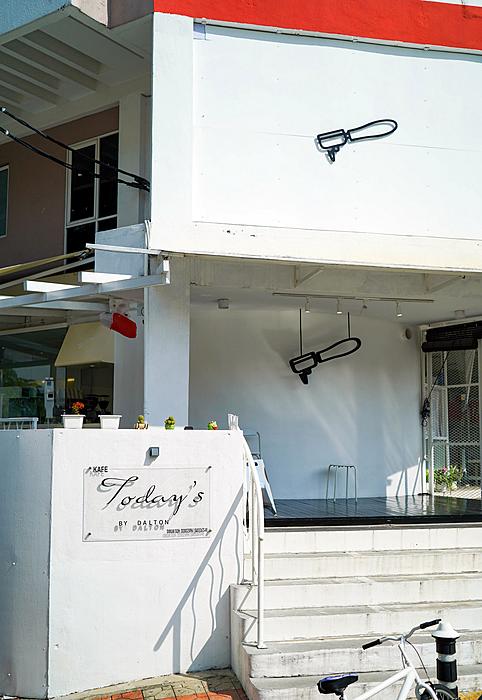 Today's by Dalton
23G, Jalan Sungai Besi, Pudu, Kuala Lumpur. Open Thursday-Tuesday, 9am-6pm (closed Wednesday).