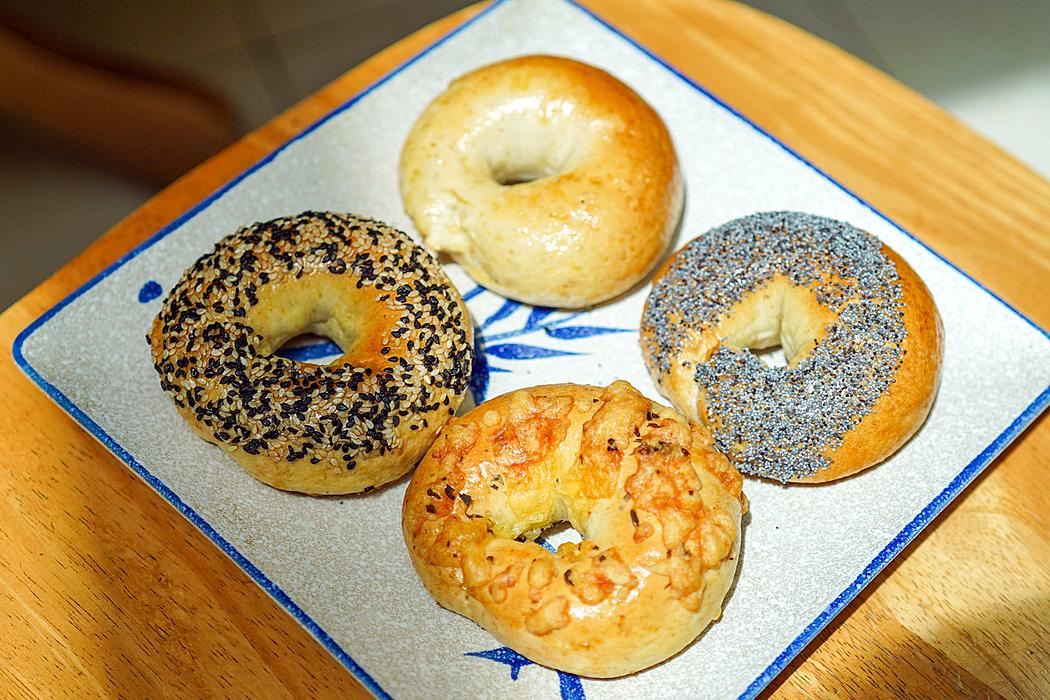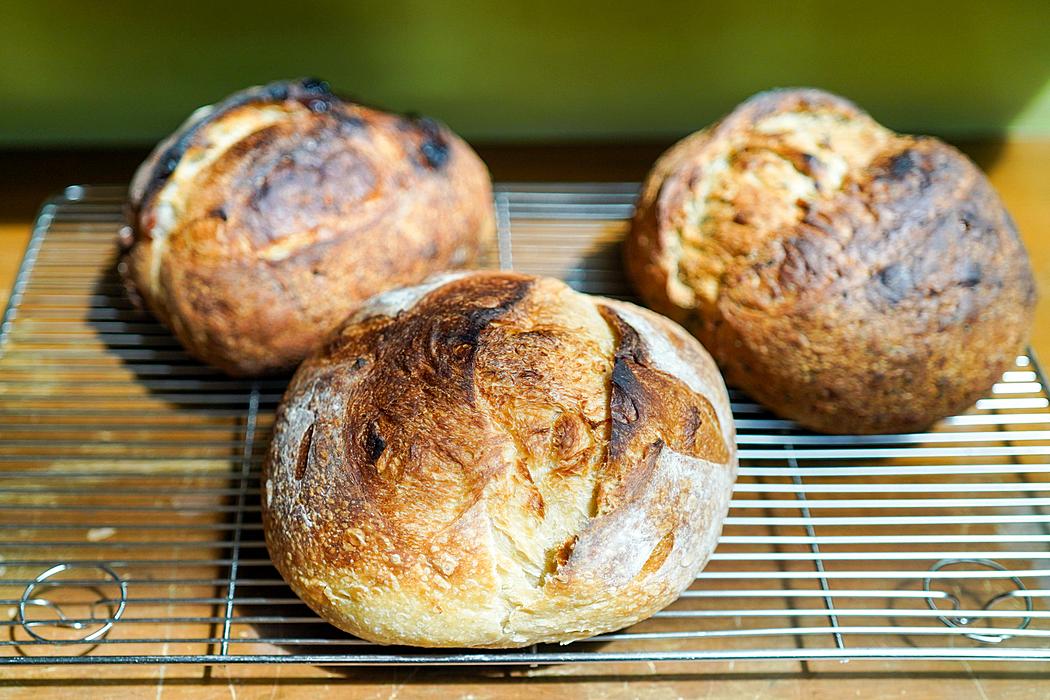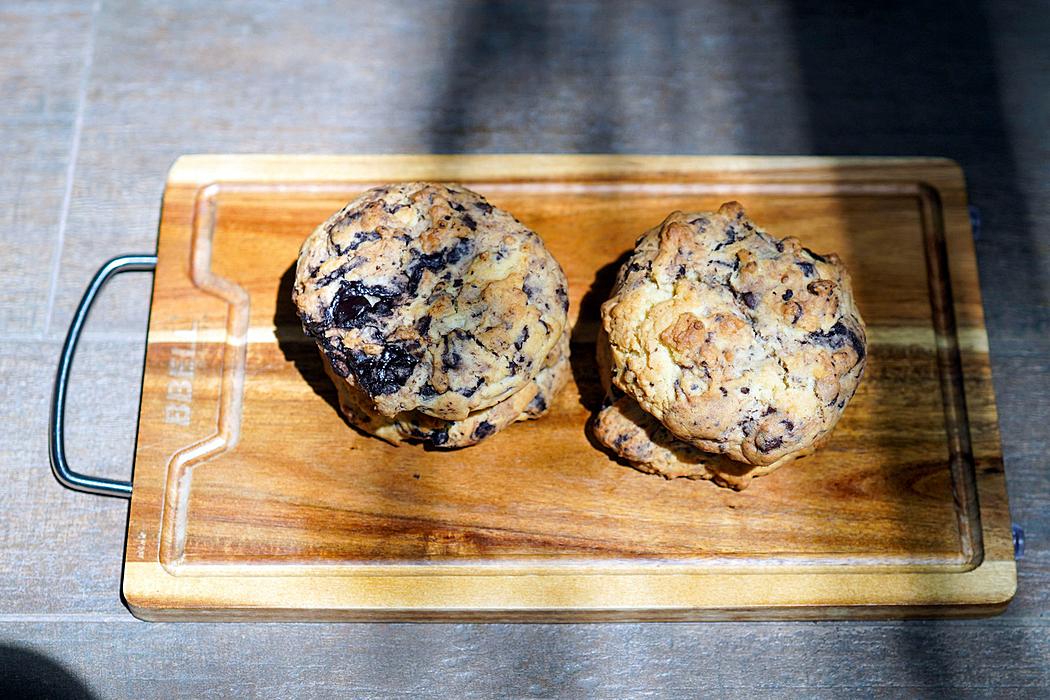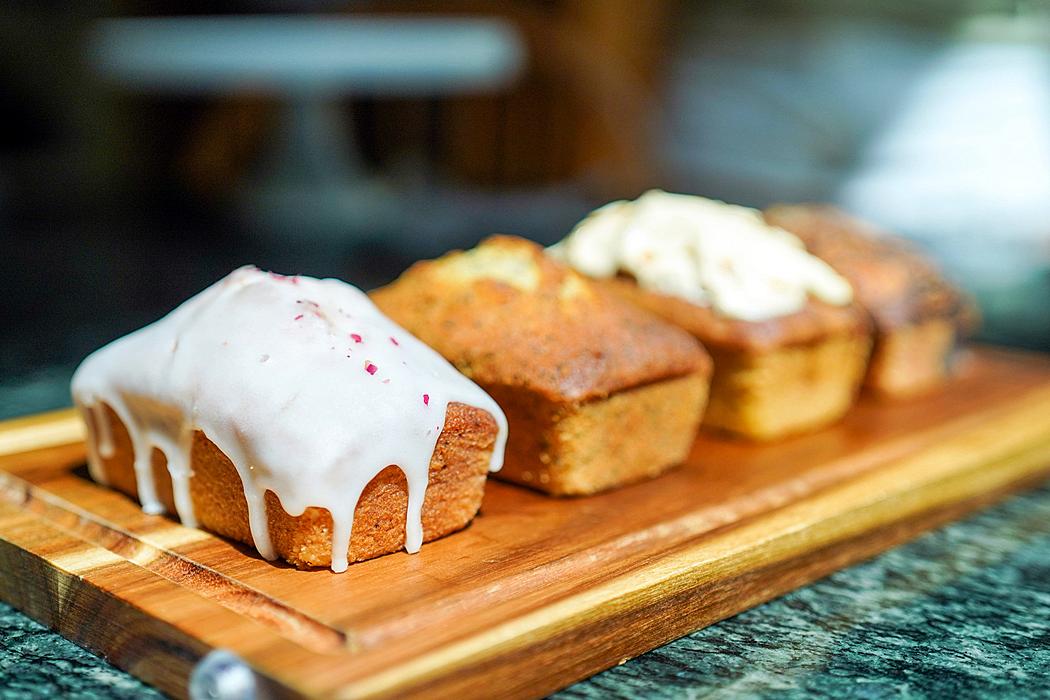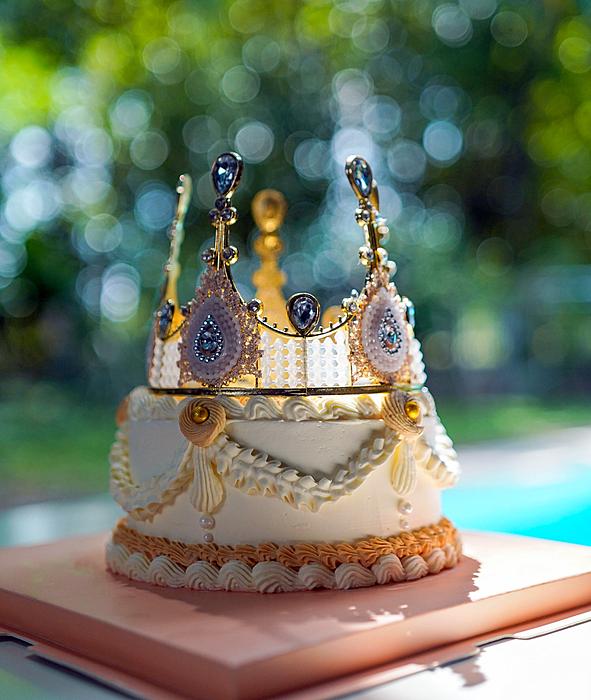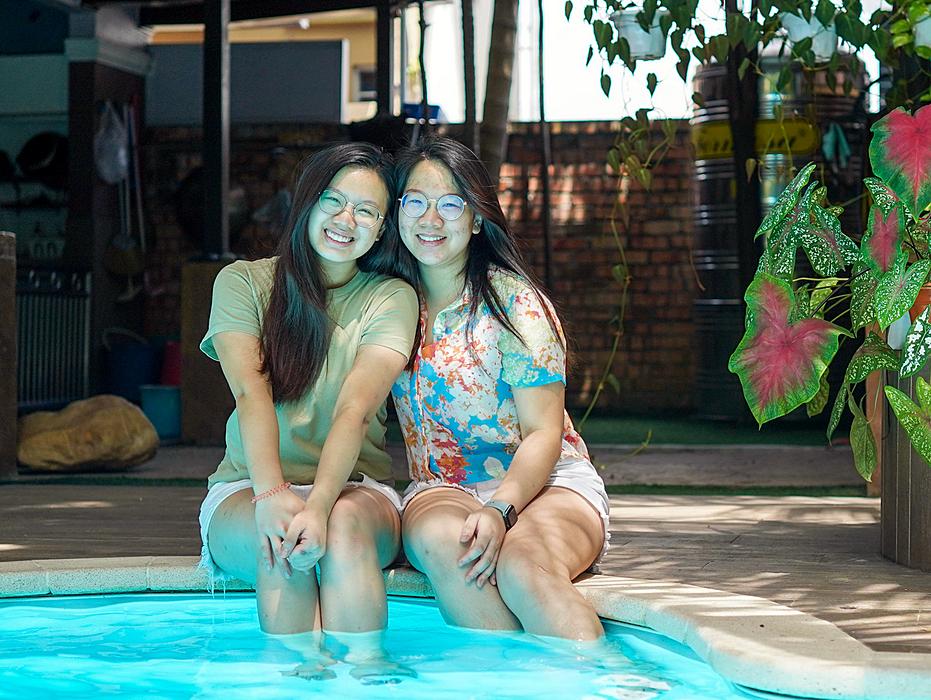 The two Malaysian sisters who run Not Cute Sisters might seem like expert bakers, excelling in UK-inspired bagels to Manhattan-style cookies.
But not everything they've made might be embraced by customers: One of their earliest efforts was a childhood creation of gummy bears, Kit Kats, M&M's and Smarties, moulded and melted into the messiest of cakes, meant to be a present for their parents.
Mum and Dad - high-achieving architects who encouraged their daughters to be imaginative thinkers - cherished the candy-crushed cake nonetheless, taking it to the office and challenging colleagues to view it as "a slice of a child's happiness."
That show of support has led to a lifetime of baking breakthroughs for Leandra and Alessa Lee. Now in their mid-twenties, they've even founded a full-fledged business together from their Subang home.
The two sisters initially struggled to choose a catchy, charming name for their brand - so they went with Not Cute Sisters, which recently launched its own website to take online orders:
notcutesisters.com
If you harbour a constant craving for cookies, check out NCS' 11/11 Cookie Sale (more details below).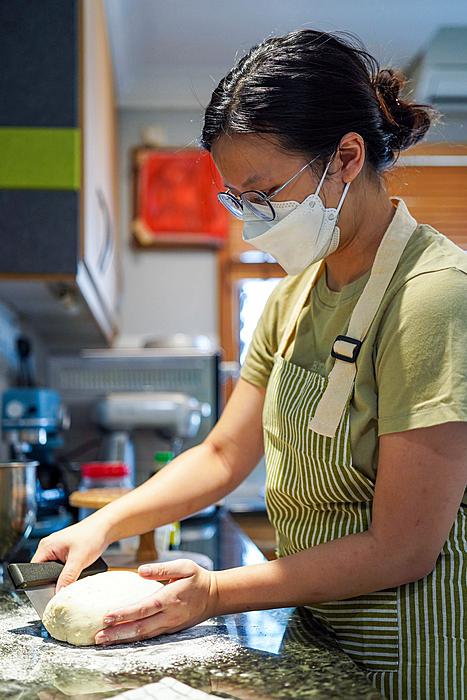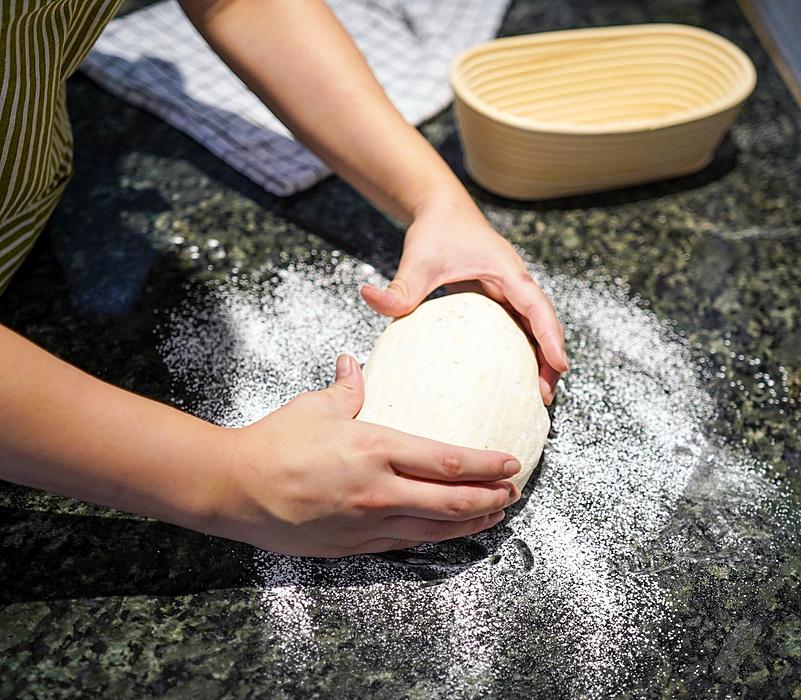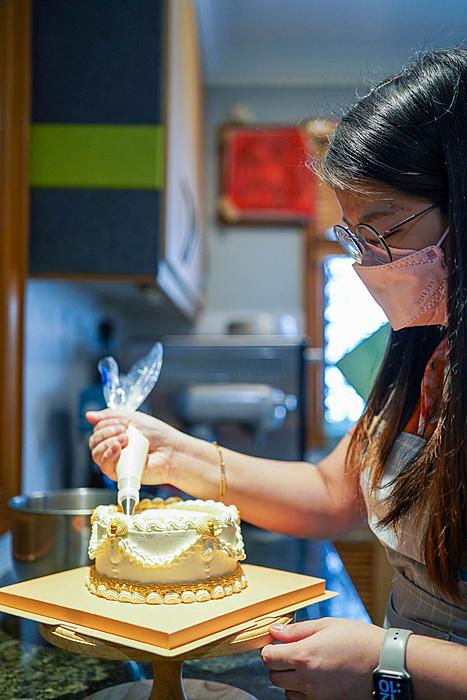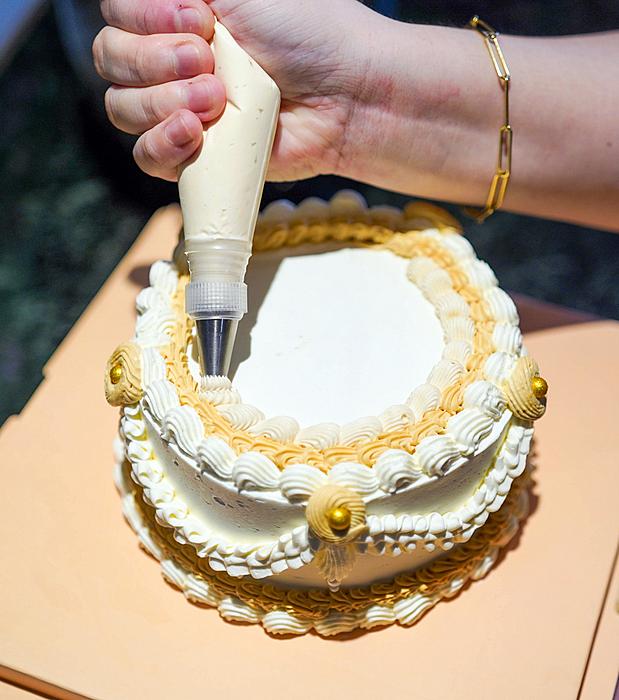 Leandra and Alessa see themselves as a 'dynamic duo,' perfectly complementing each other - Leandra is the cake wizard, while Alessa is the bread wunderkind.
For Leandra, creating cakes is a fluid, inventive process - cakes furnish a blank canvas for ingenuity, since there's no limit to what can be laid on top of or inside a cake.
For Alessa, a scientist at heart, bread-baking is more of a methodical science that requires patience. It's deceptively simple in its ingredients but complex with constant experimentation to fine-tune the results. At its core, it's a communal dietary staple - everyone eats and enjoys bread at some point.
For both women, baking brings them joy and represents many things in life. It's a stress-buster, a way to express themselves, to share quality time together. They began by baking for friends and family, but they now have the sense of satisfaction that their baking has become part of happy moments for strangers.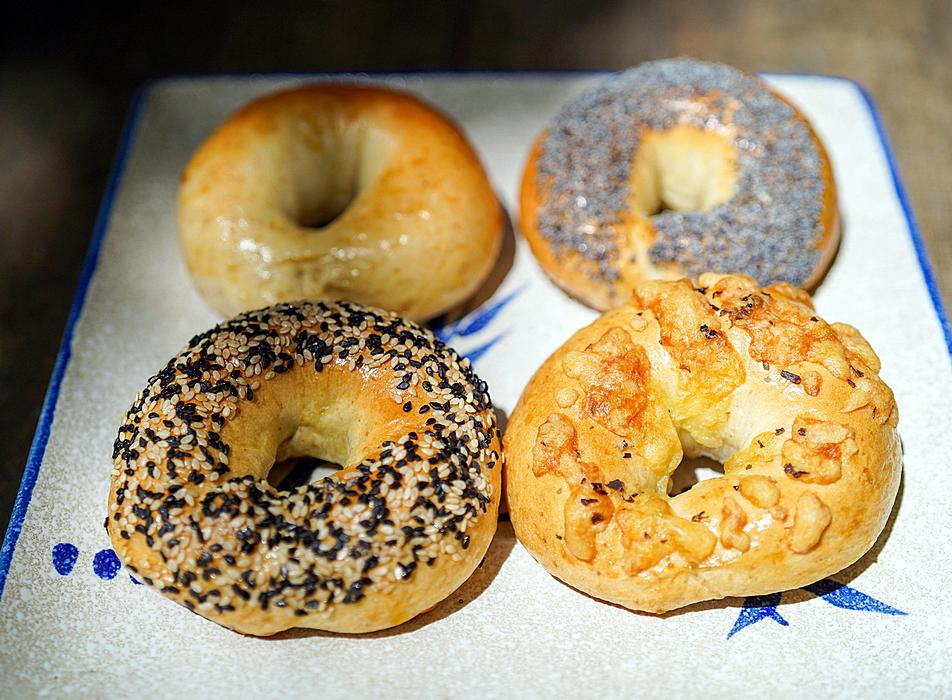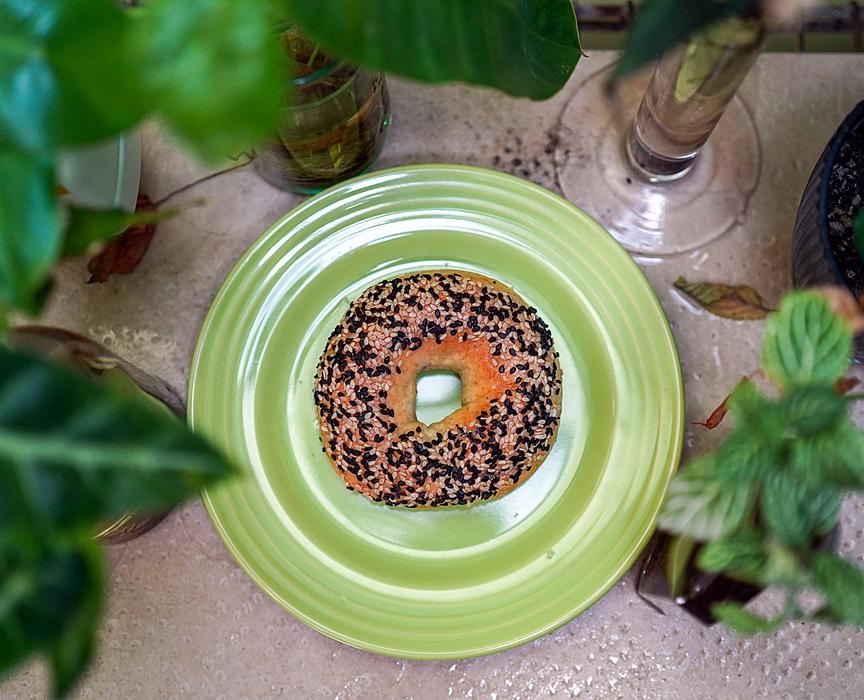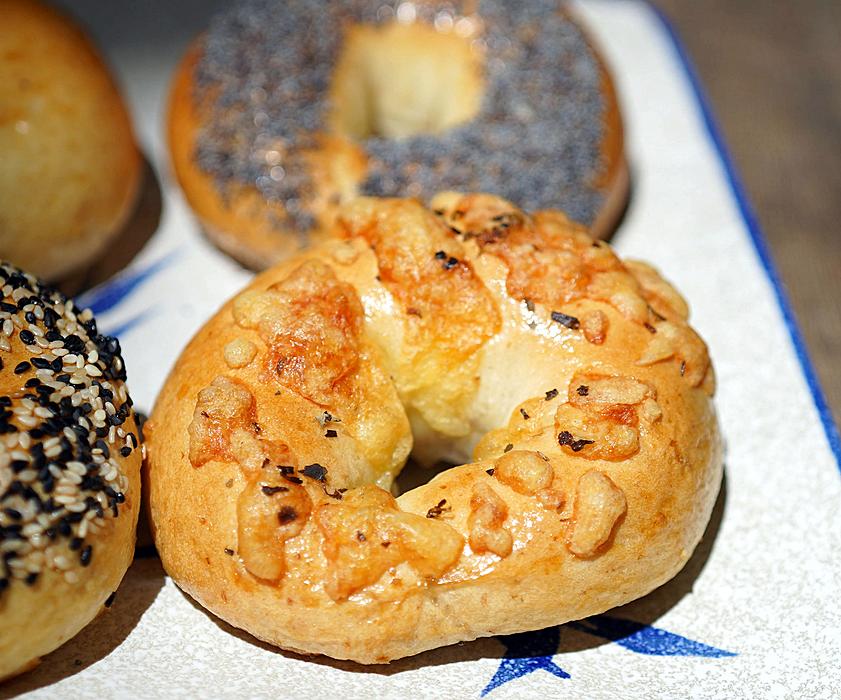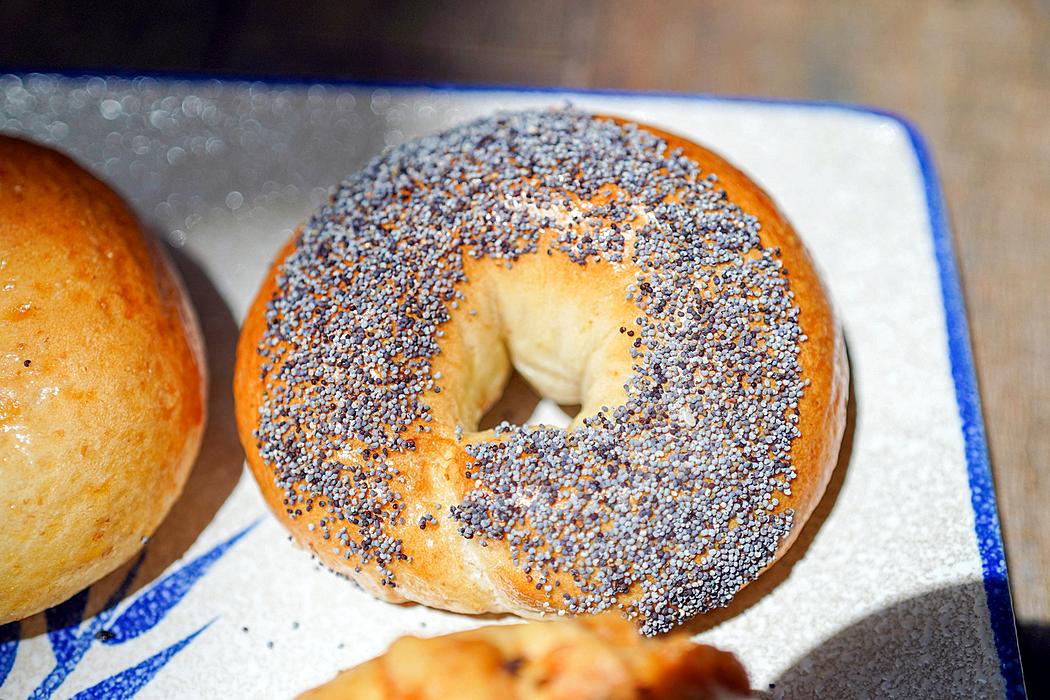 Not Cute Sisters' offerings are influenced by years that Leandra and Alessa spent living and studying in the UK, including in Cardiff, Cambridge and Bristol.
The sisters have contemplated starting a business together since their teens. Not Cute Sisters was finally born in 2020 when Alessa returned to Malaysia after completing her studies in England.
While Alessa was quarantining at home, Leandra developed a sourdough starter to make bread for her. They nicknamed the starter Coco; it soon became the basis for sourdough bagels, NCS' first-ever product (RM28 for four), conceived because the sisters missed the UK's densely delicious bagels.
These bagels confidently straddle the line between being too tough or too wispy, with a 56% hydration level, boiled briefly before being baked. The sisters even host monthly bagel workshops if you'd like an interactive, hands-on bagel experience with them!
If variety is the spice of your carb-loving life, NCS' bagels keep things thrilling. Topping choices span plain to poppy or sesame seeds, salted to 'everything seasoning,' plus filling possibilities like Nutella or cheddar tomato, all generously guaranteed in each bagel.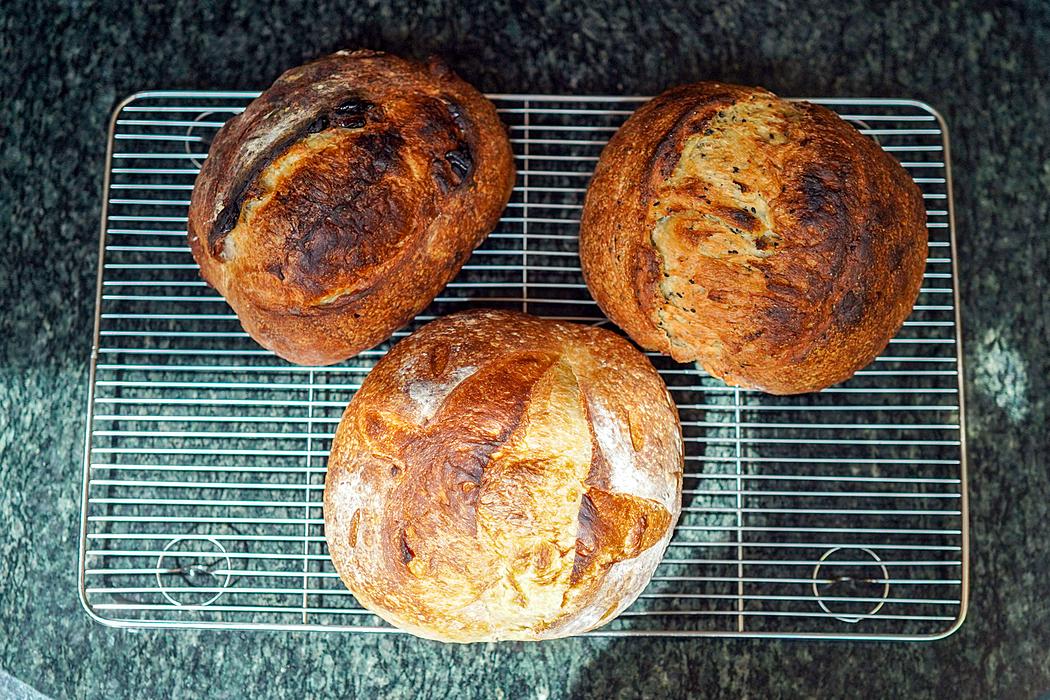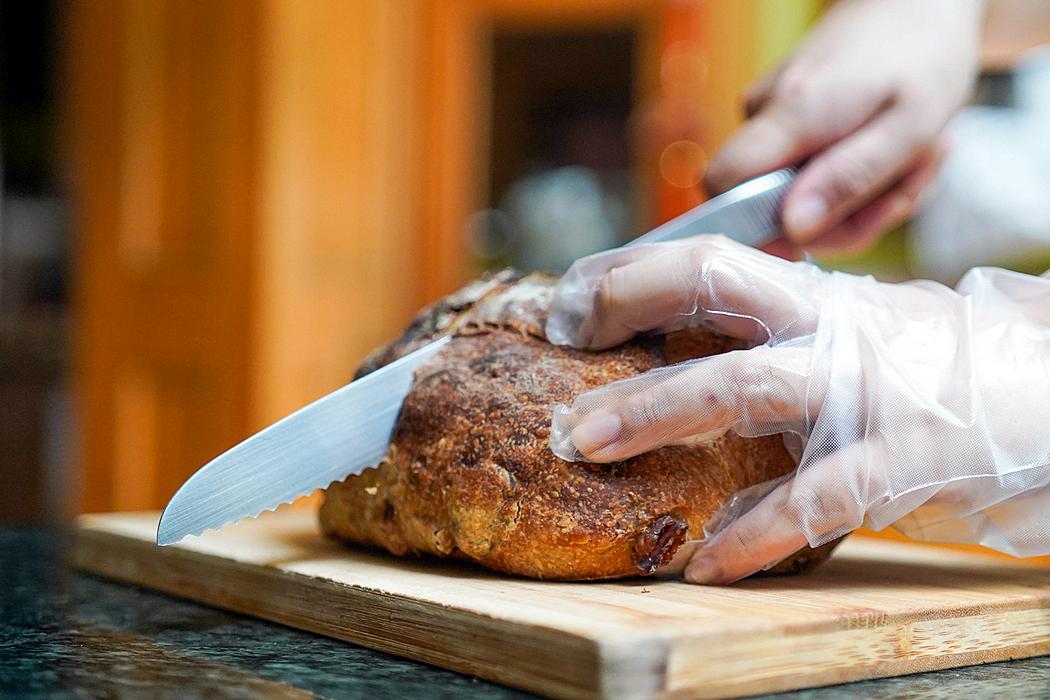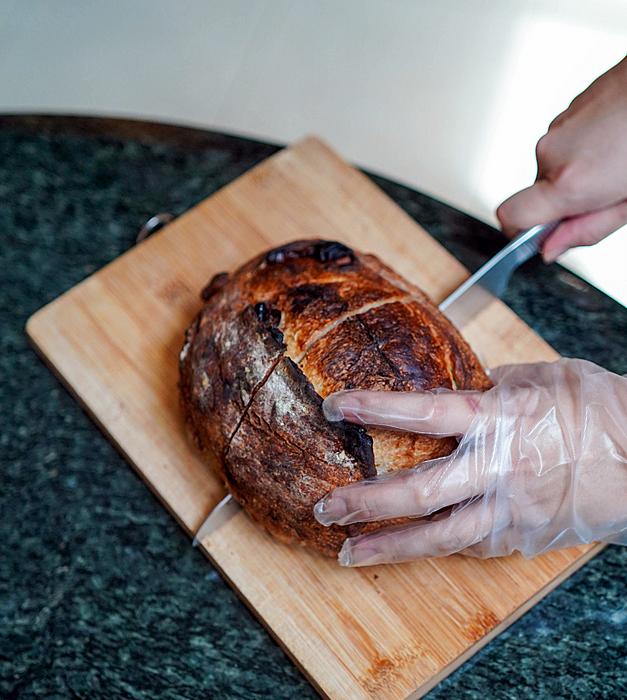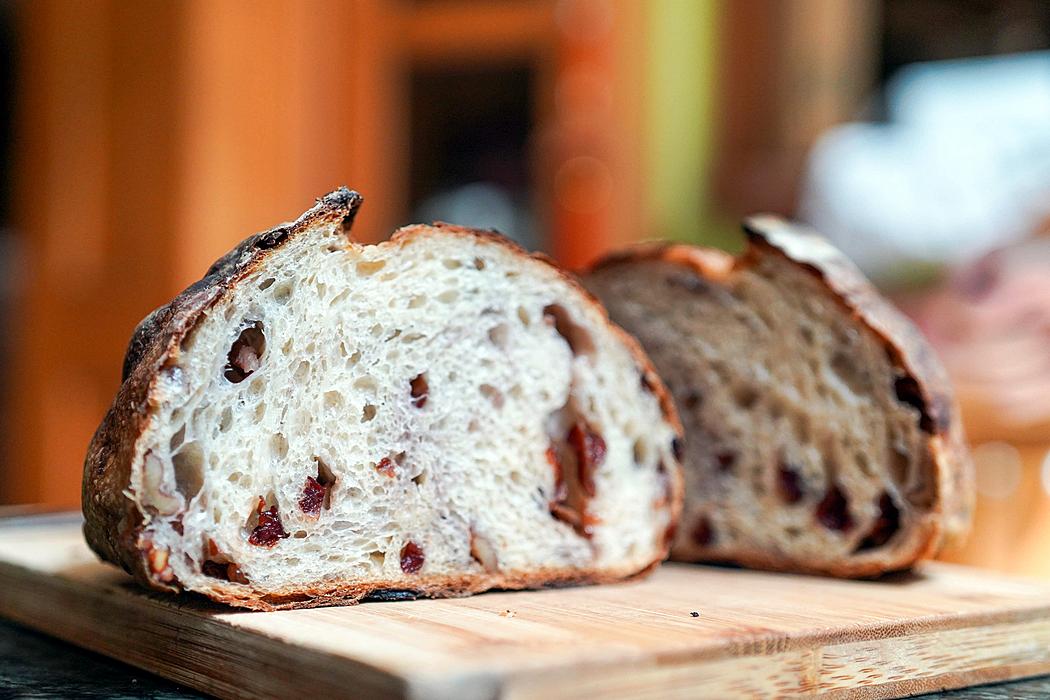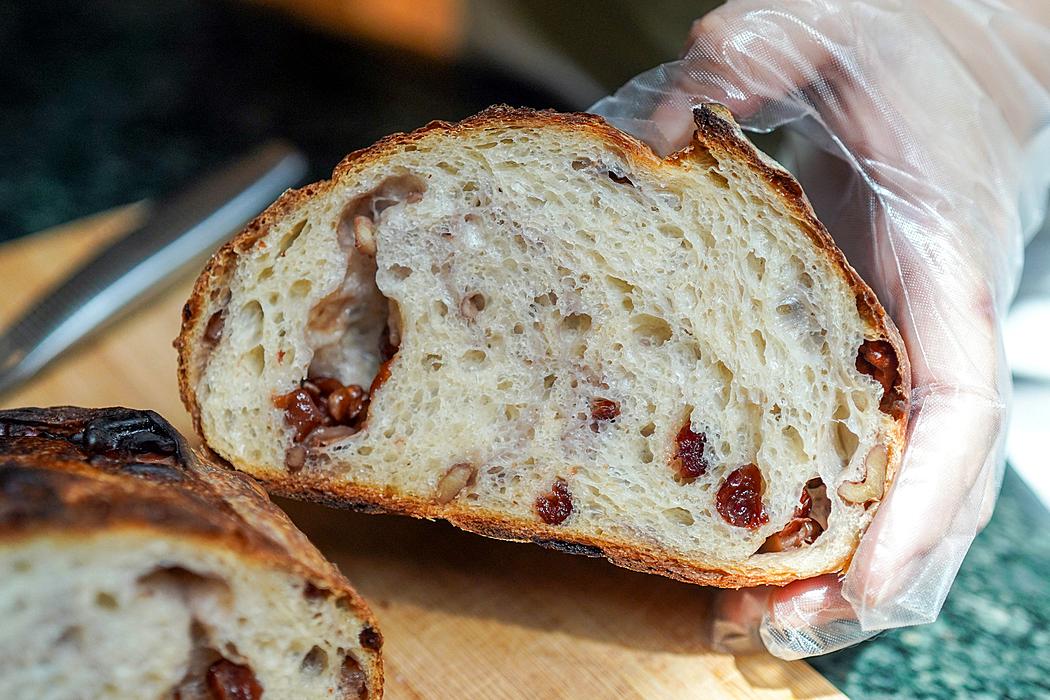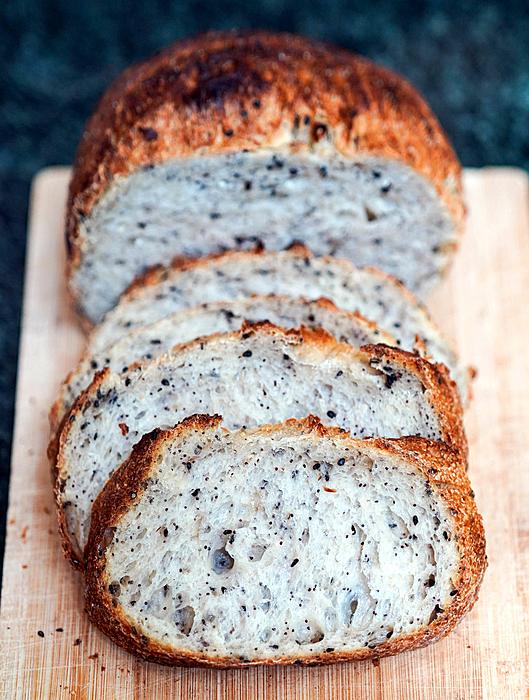 Naturally, with a sourdough starter, sourdough loaves come next. Not Cute Sisters' bread has a moderately high 77% hydration; its crisp, firm crust yields to an airy crumb with a nearly creamy chew, reminiscent of the most rustic loaves.
The Sourdough Country Loaf balances that traditional European taste with what Malaysian customers crave. Have it plain to savour the slight tang on its own (RM18), with sesame, chia and poppy seeds for extra bite (RM20), or fruity-sweet and nutty with Cranberries and Walnuts (RM28).
NCS can cater to preferences - for example, if you like lots of cranberries, let them know!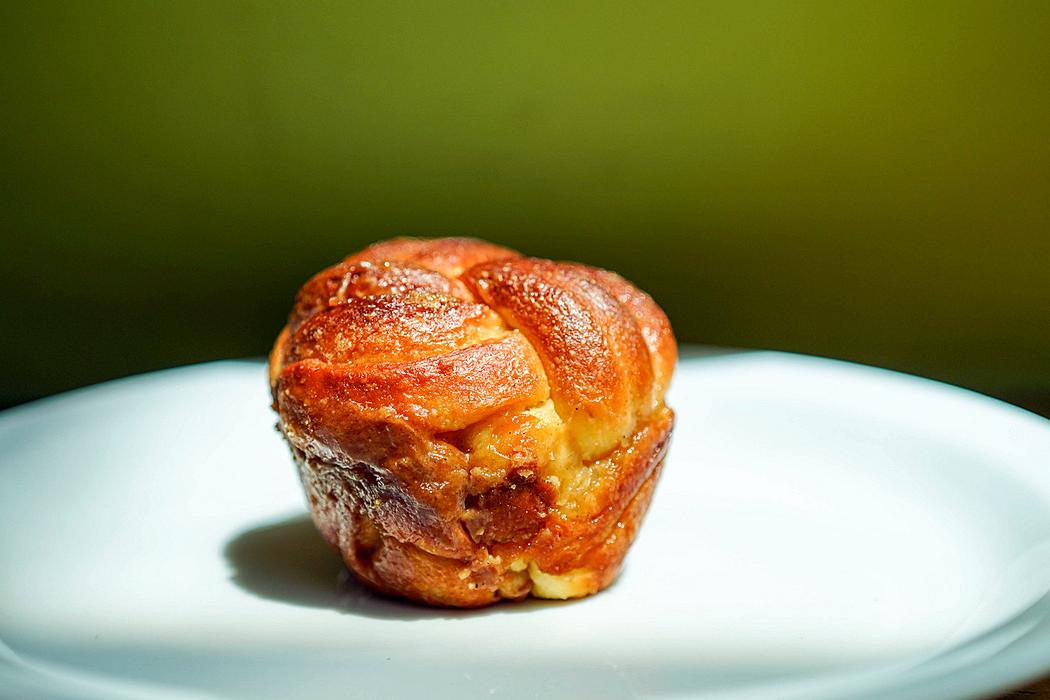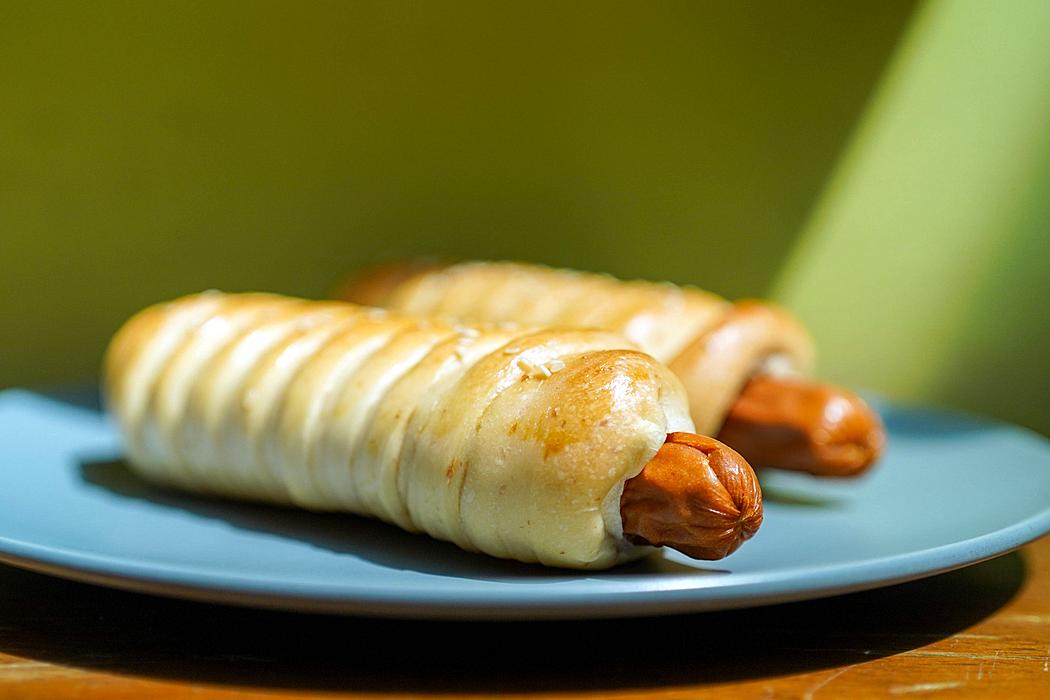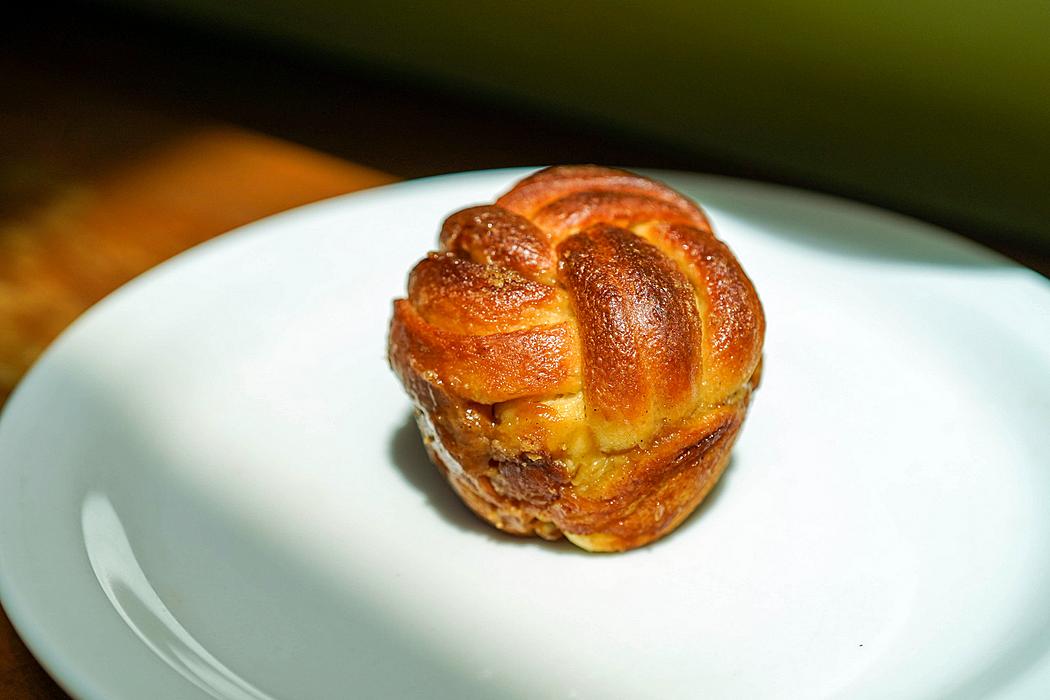 Coco the starter is also the foundation for all of NCS' artisanal buns and rolls.
This is intentional, ensuring a healthier alternative to mass-manufactured products. NCS uses no conventional bread softeners or commercial yeasts; the bread is relatively easier on the digestive system, thanks to the fermentation process that consumes starch and sugar. It's suitable for people of all ages.
An indulgence like NCS' Sourdough Cardamom Swirl is less guilty, more pleasure, channelling Alessa and Leandra's favourite teatime snacks (RM28 for four). These golden-hued, muffin-height treats, like braided, banded buns, look tempting and taste terrific, potently fragrant in peppery-citrusy herbaceousness and richly soft-centred, buttery and eggy, elegantly knotted on top.
For something savoury, chow on Sausage Rolls, with fluffy bread coiled around six-inch, halal chicken sausages, German-inspired with a fulfilling, fleshy meatiness that's all killer, little filler, testifying to NCS' reliance on top-flight produce throughout its range (RM29 for four).
If you plan to make your own sandwiches at home, order NCS' Sourdough Sandwich Loaf (RM19), which preserves the nutritional benefits of sourdough while promising the gentler texture that Malaysians love in bread, with a high protein content courtesy of butter, milk, eggs, and sometimes cream. It looks like a comfortingly familiar rectangular, store-bought loaf, but it's loaded with NCS' own oven-fresh goodness.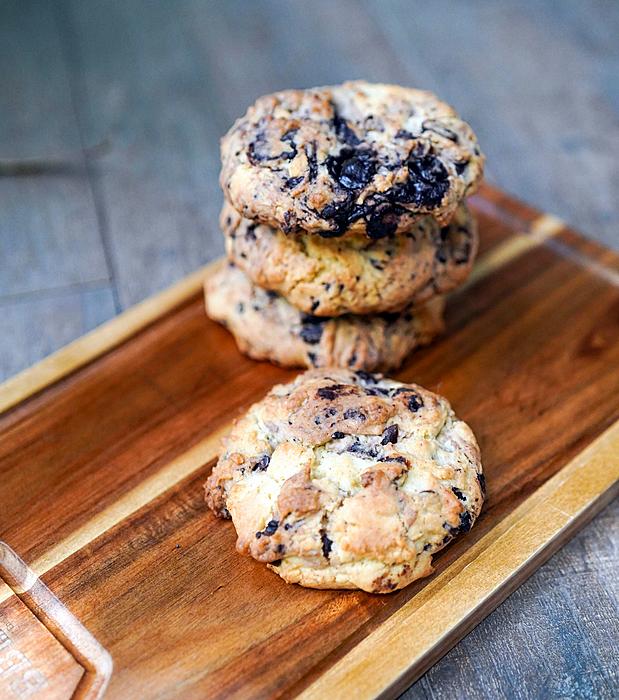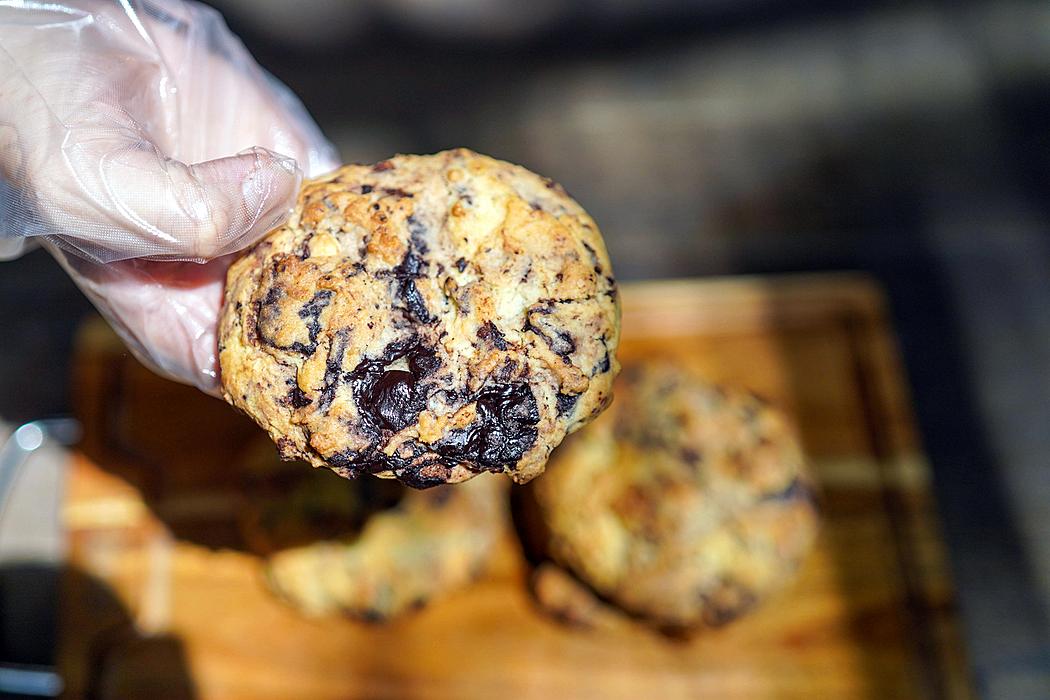 For the sweet tooth, Not Cute Sisters' cookies and cakes could prove irresistible.
The sisters' rendition of the renowned chocolate chip cookies of New York's Levain Bakery offers a few thoughtful twists (from RM17 for two pieces).
The original cookies weigh about 170 grams, but NCS' are just under 130 grams - still big and hefty but more manageable in size.
NCS also forgoes the walnuts of Levain, since the sisters found that many Malaysians prefer pure, concentrated chocolate in their cookies. They've stuffed these cookies with 70% dark chocolate chips as well as chunks of 70% dark choc bars, so these cookies ooze gooey greatness when heated up.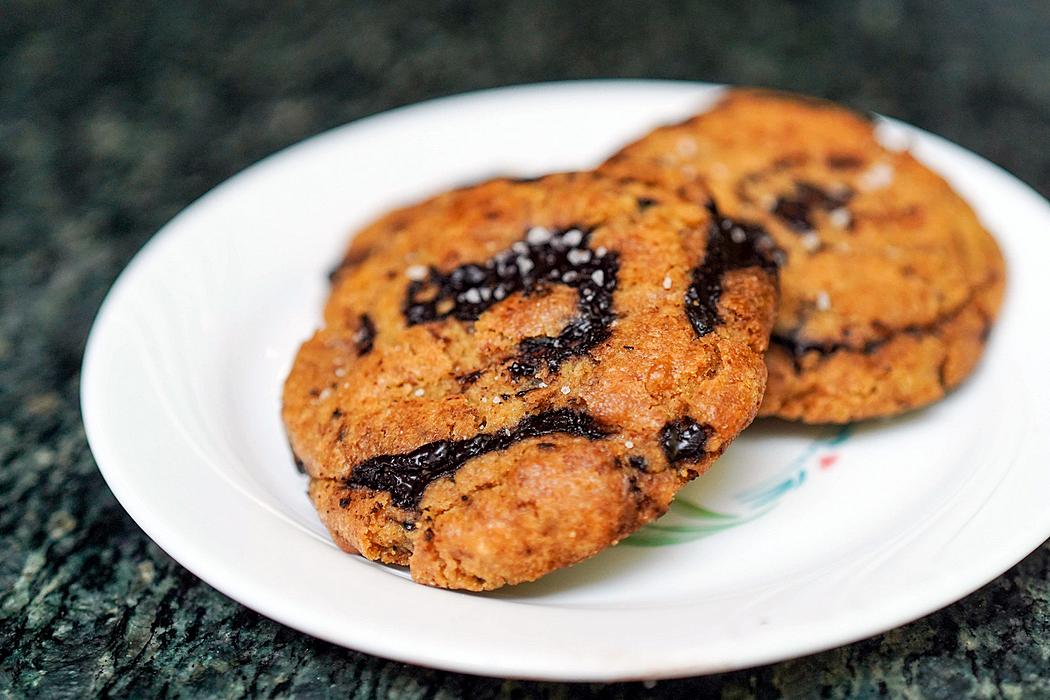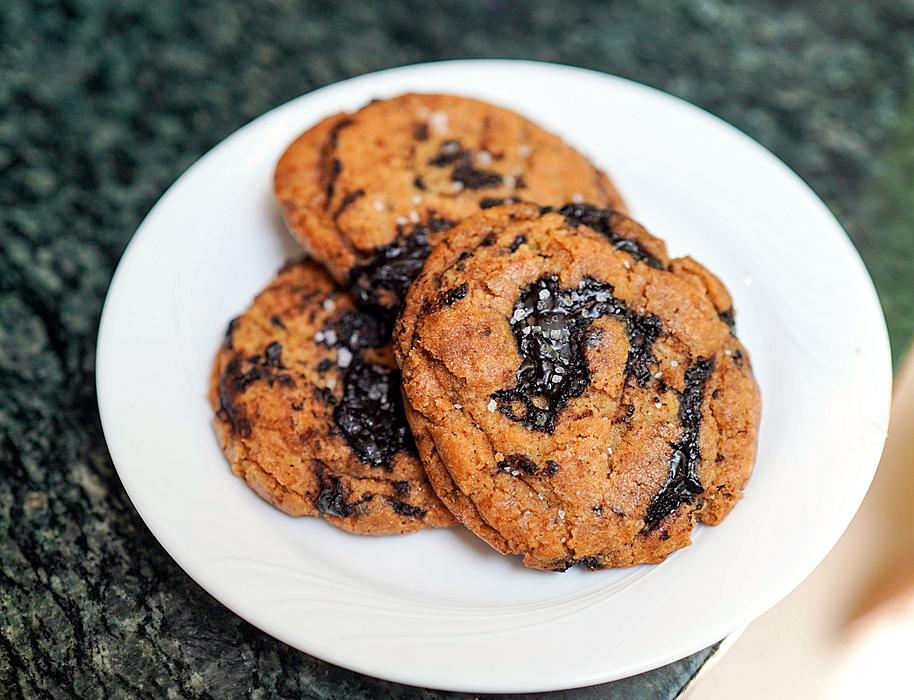 Also available are American soft-baked cookies, affectionately dubbed Chewy Cookies (RM11 for two), decadent with dark chocolate, brown butter and sea salt. These are Alessa's personal favourite - dunk them in milk for baked bliss!
Not Cute Sisters' cookies are part of their 11/11 sale on November 11 this month, exclusively for orders made on
notcutesisters.com
Dark Chocolate Levain
2 boxes for RM53 (regular price RM60). Each box contains four cookies.
3 boxes for RM75 (regular price RM90)
Double Chocolate Levain
2 boxes for RM57 (regular price RM64)
3 boxes for RM79 (regular price RM96)
Mix & Match (Dark Choc & Double Choc)
2 boxes for RM56 (regular price RM 62)
4 boxes for RM103 (regular price RM124)
As part of the 11/11 sale, also receive six free mini chewy cookies for orders of three boxes and above.
Enjoy RM10 off for every RM100 spent in a single order.
Free delivery is offered for orders above RM200.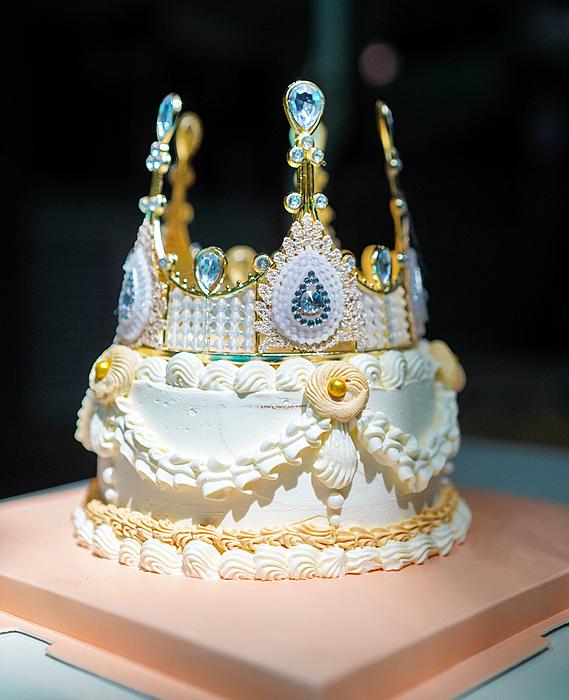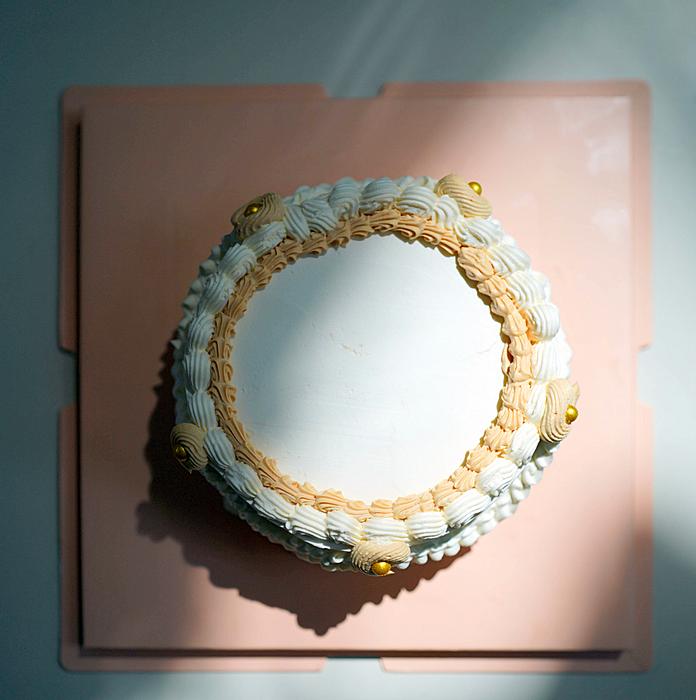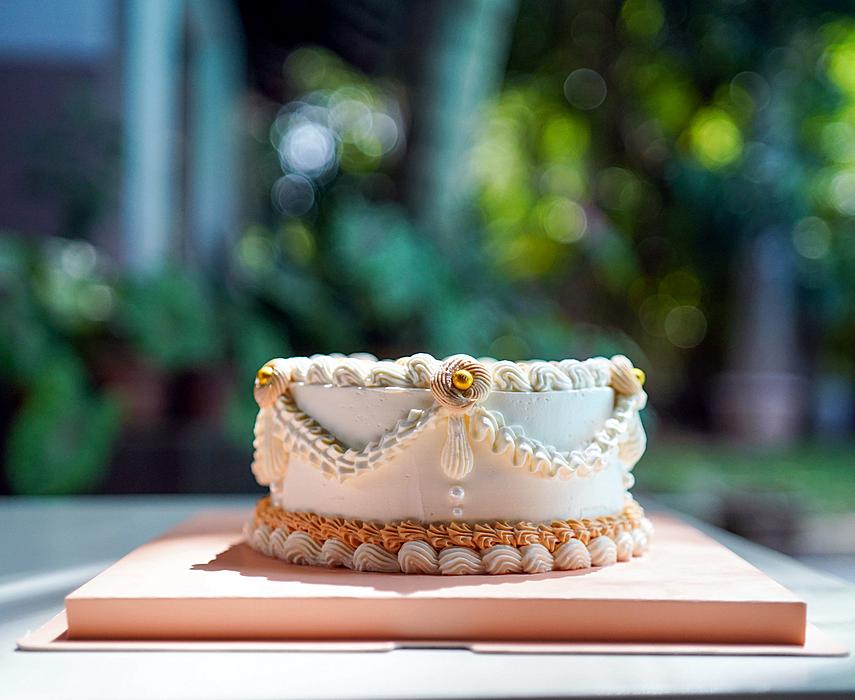 Not Cute Sisters' take on cakes is intriguing for its mix of butter and oil, bringing together the best characteristics of butter cakes and sponge cakes, simultaneously luxurious and light.

NCS' special buttercream also merits mention, with whole eggs instead of merely whipped egg whites, culminating in a more intense flavour that evokes ice cream and a luscious texture that teeters close to custard.
Check out
notcutesisters.com
for the complete repertoire, with cakes starting at RM120, from the Dark Chocolate to Strawberry Sponge, the locally inflected Pandan Gula Melaka to the crowd-pleasing Red Velvet Cream Cheese, the less sugary Earl Grey Lavender with Lemon Curd, ideal for refined taste buds, to the Lemon Poppy with Lemon Curd that's fit to be crowned for Buckingham Palace.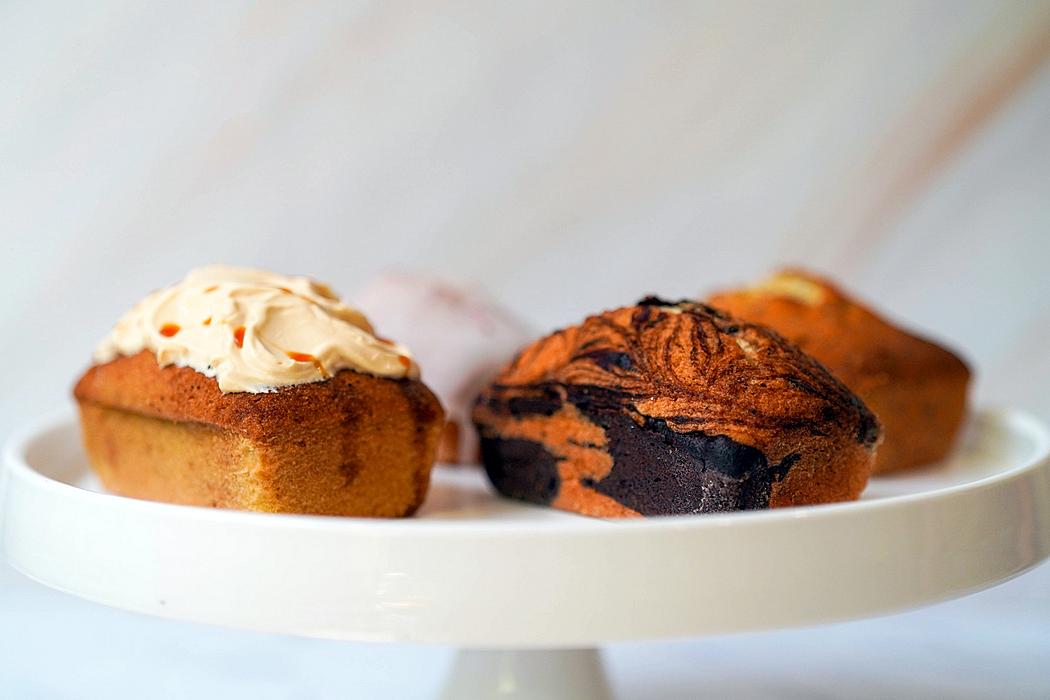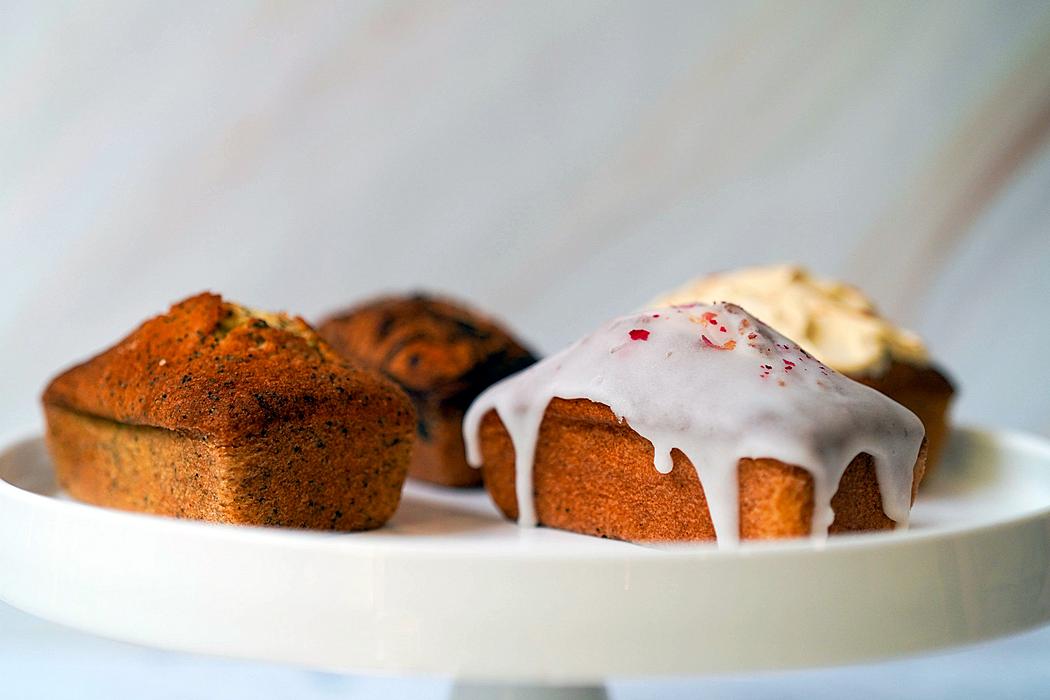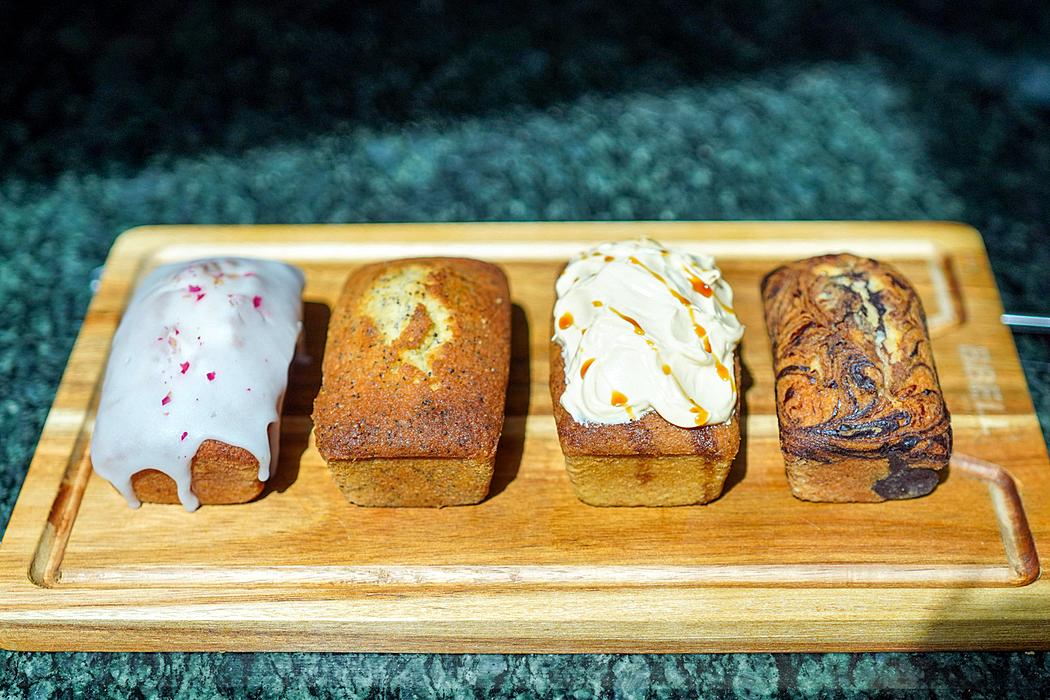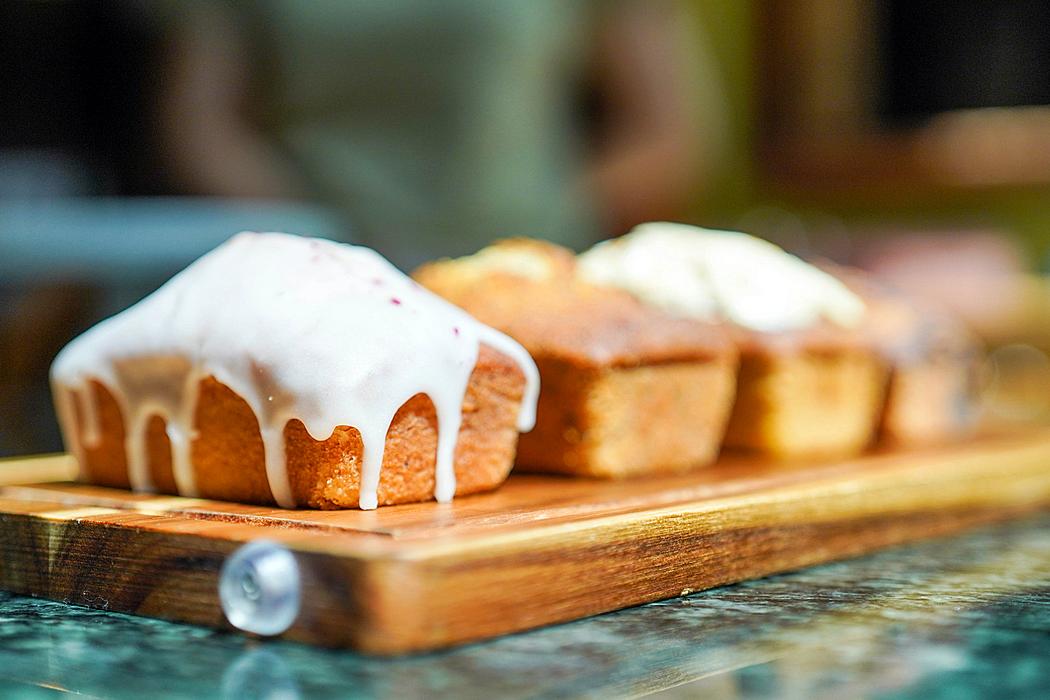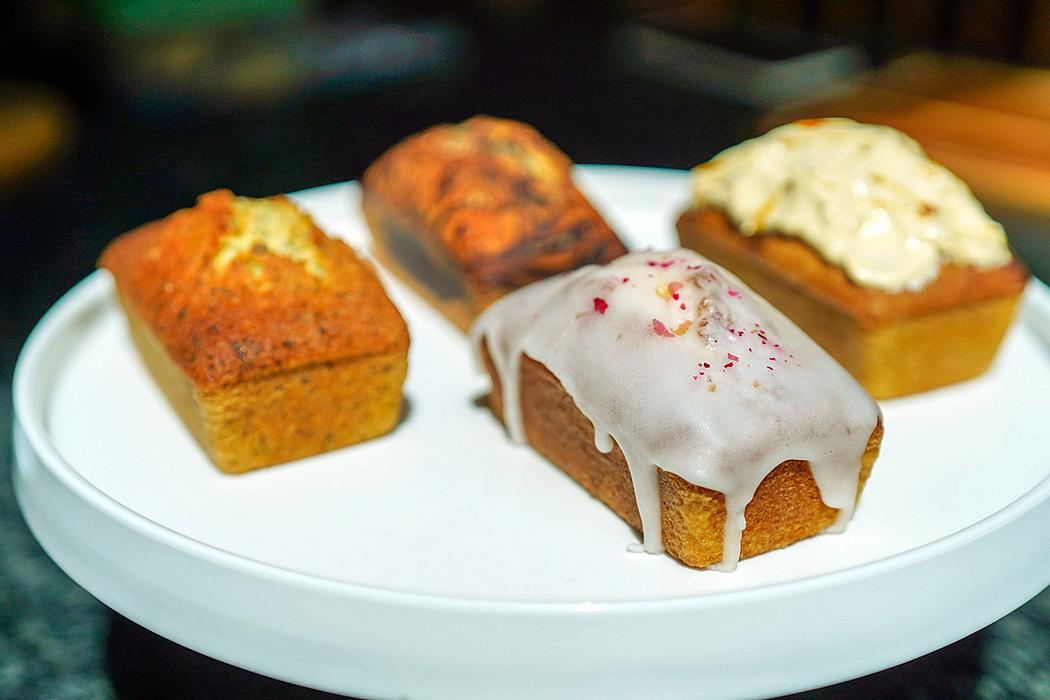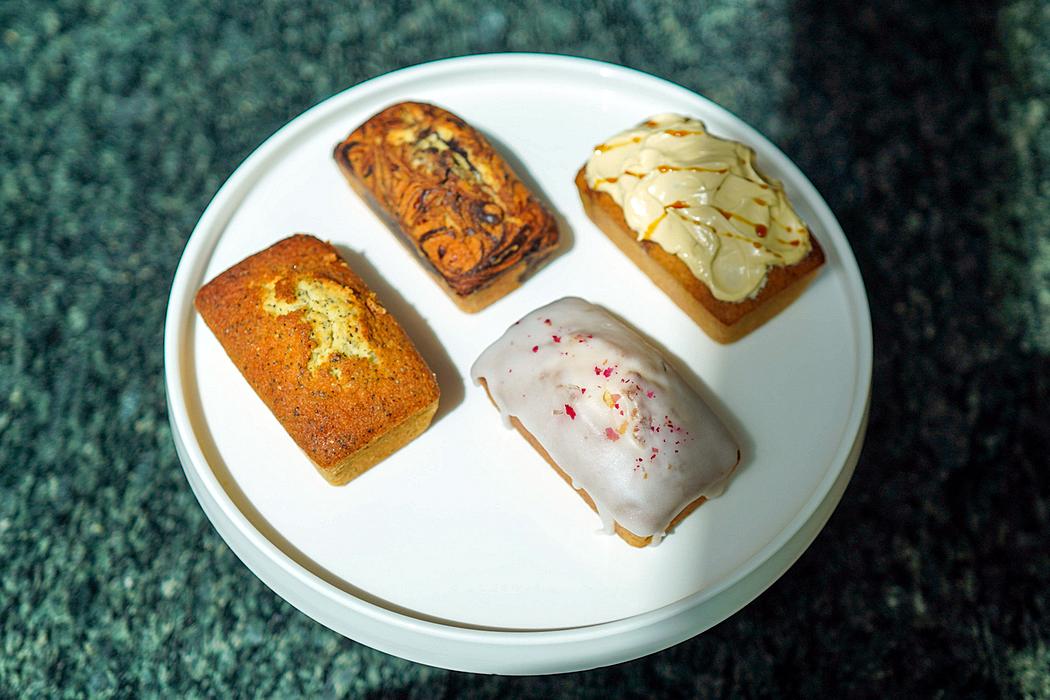 For a flavour sampler, order the Baby Loaf Cakes (RM25 for a box of four), comprising Lemon Drizzle, Pandan Gula Melaka, Earl Grey Poppy Seed and Dark Chocolate marbled marvels - baked beauties, like all of Not Cute Sisters' attractions, lining up with their efforts to innovate while remaining true to the roots of baking, a perspective that sprouts from their parents' architectural principles, never straying too far from straight lines but always striving to bend the edges where possible.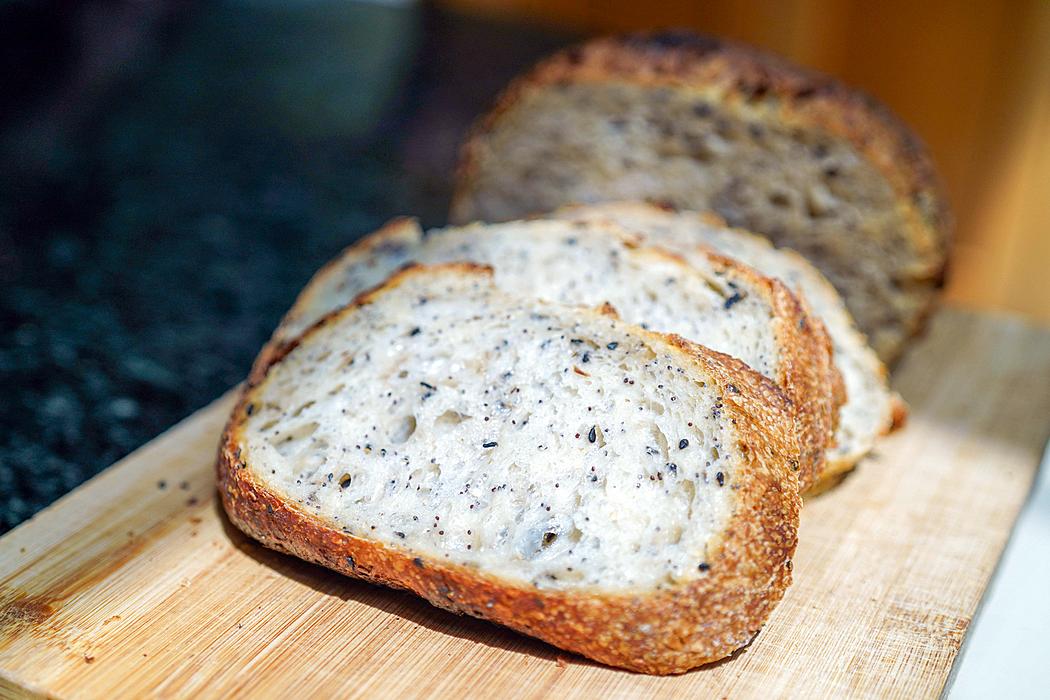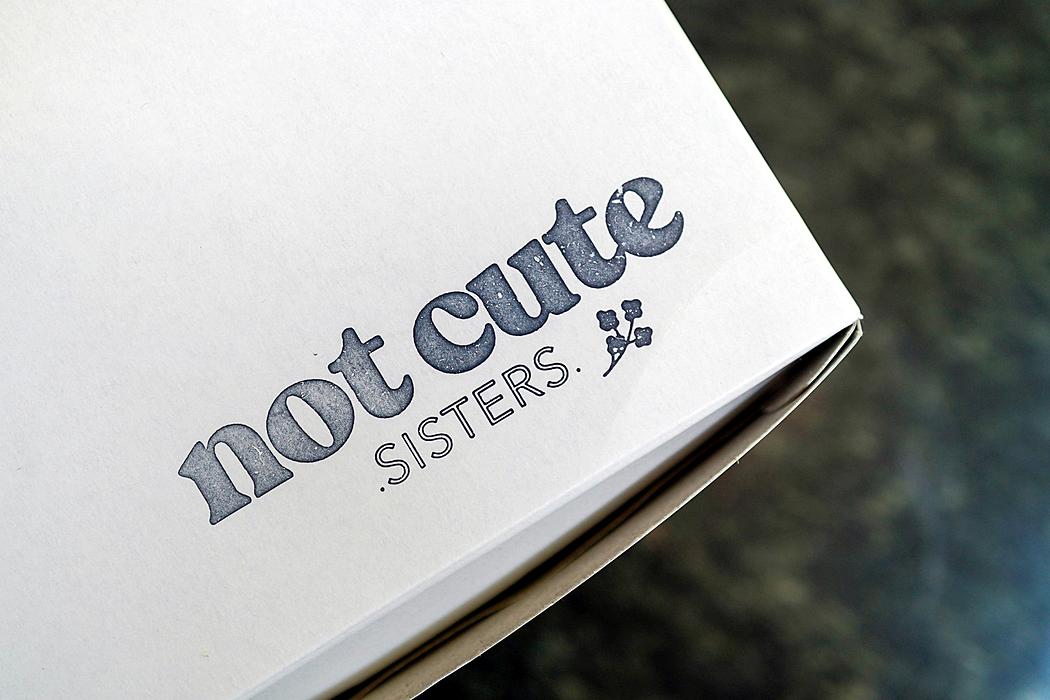 Not Cute Sisters
notcutesisters.com
instagram.com/notcutesisters