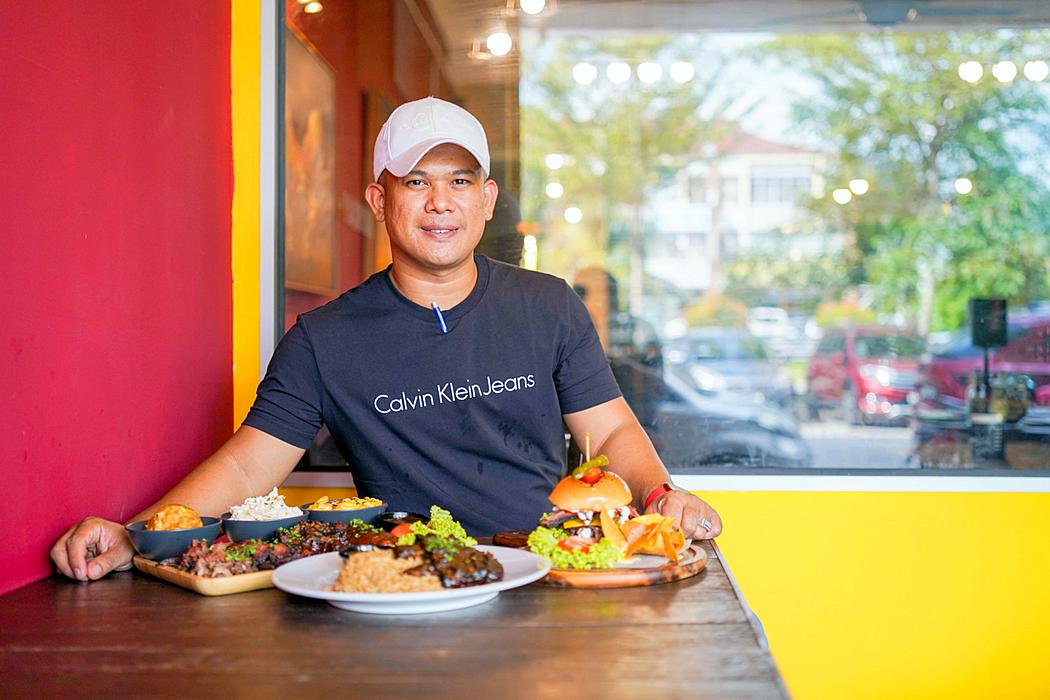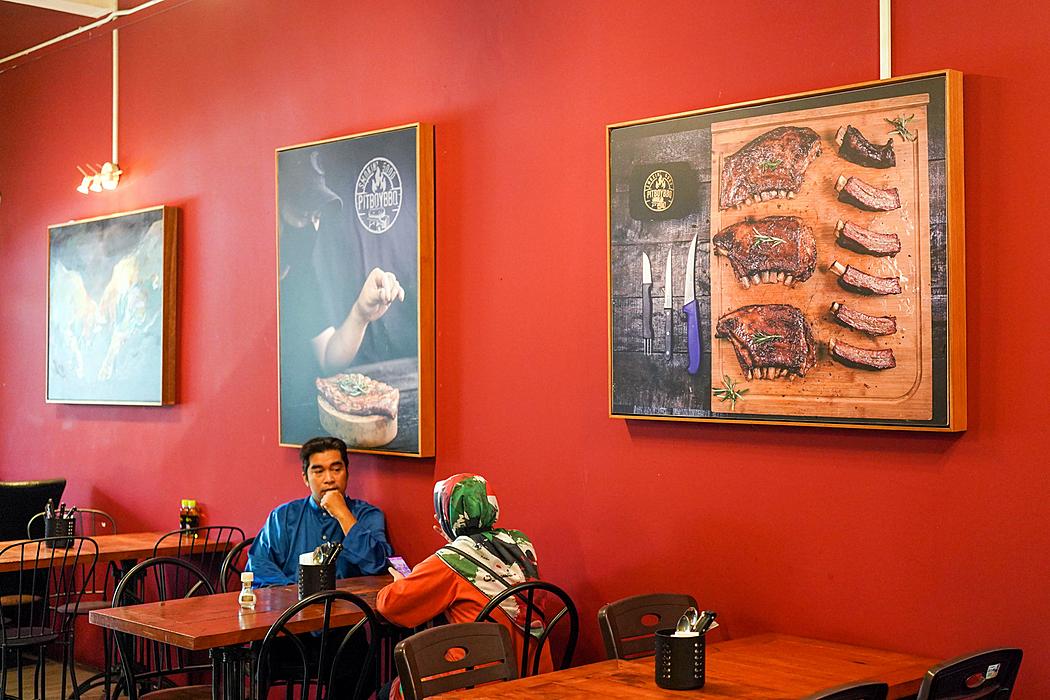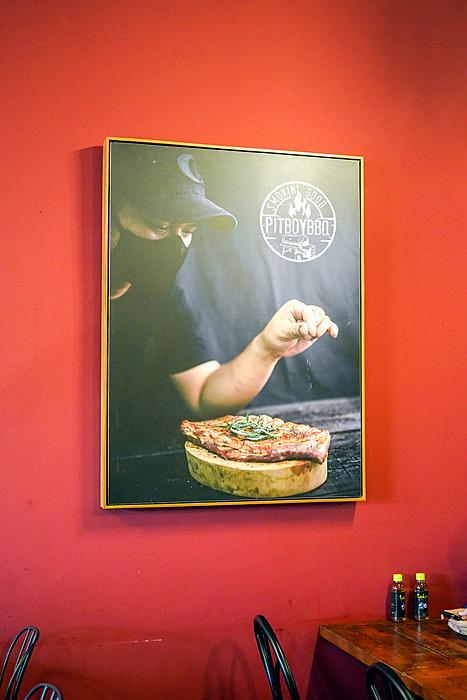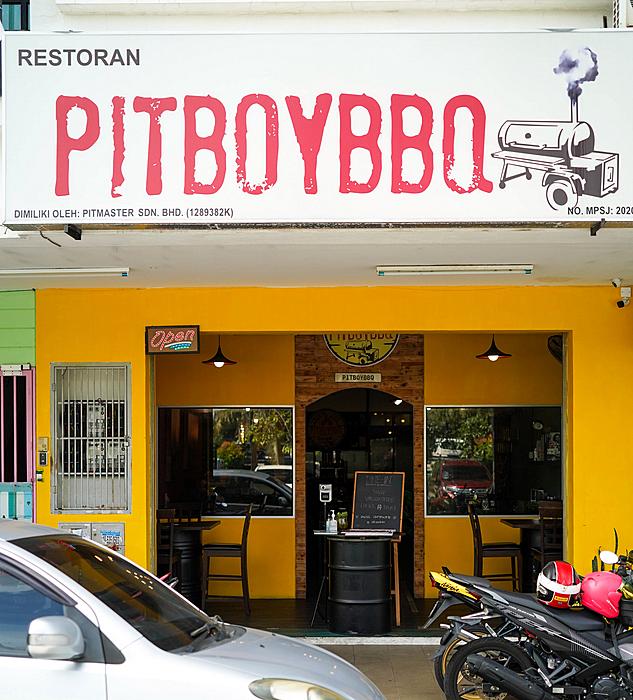 Texas-inspired BBQ, cooked on a Malaysian-made wood-burning grill, in the heart of Puchong: Carnivorous crowds are making a beeline for PitBoy BBQ, where pitmaster Arizal promises hearty, halal feasts for fans of smoked, succulent meat.
Chef Rizal spent seven years honing his skills at steakhouses in Singapore before returning to Malaysia. His vision was to offer a venue for smoked meat that's suitable for all Malaysians while staying true to the standards of premium beef, lamb and chicken, prepared with top-notch techniques and sumptuous sauces.
PitBoy BBQ is barely one year old, but it's already a prime destination for residents of Puchong and beyond - the restaurant serves up to 40 kilograms of meat per day (enough to feed eight adult tigers!).
Beef briskets are smoked for more than 16 hours, beef ribs and lamb shoulder for up to eight hours, and chicken for three hours, low and slow at 108 to 120 degrees Celsius, to ensure terrific taste and tenderness.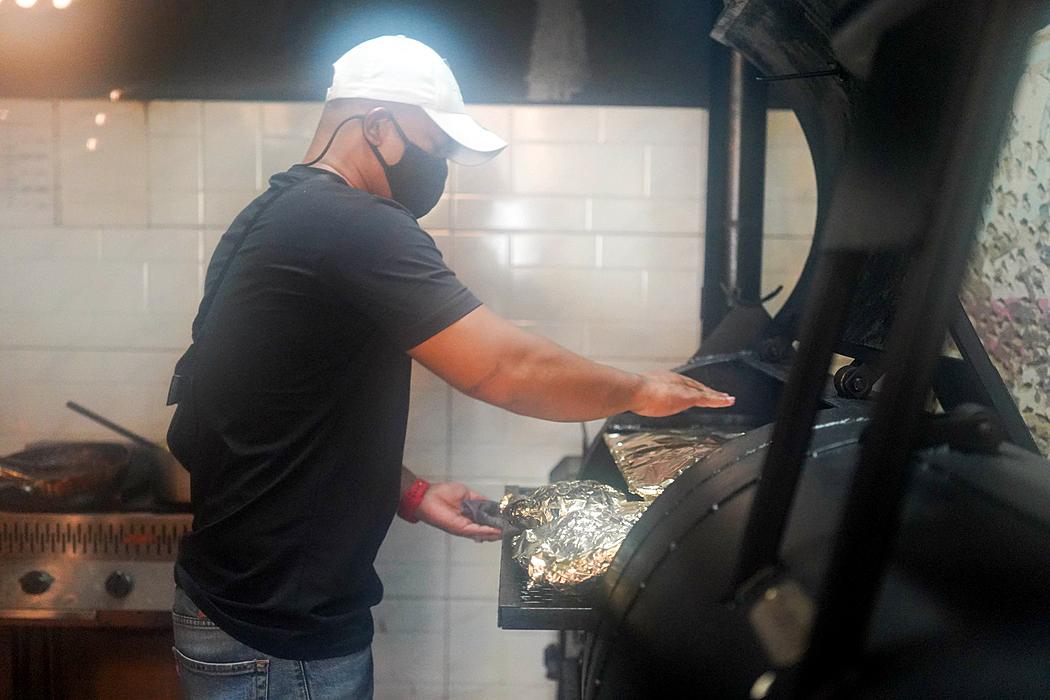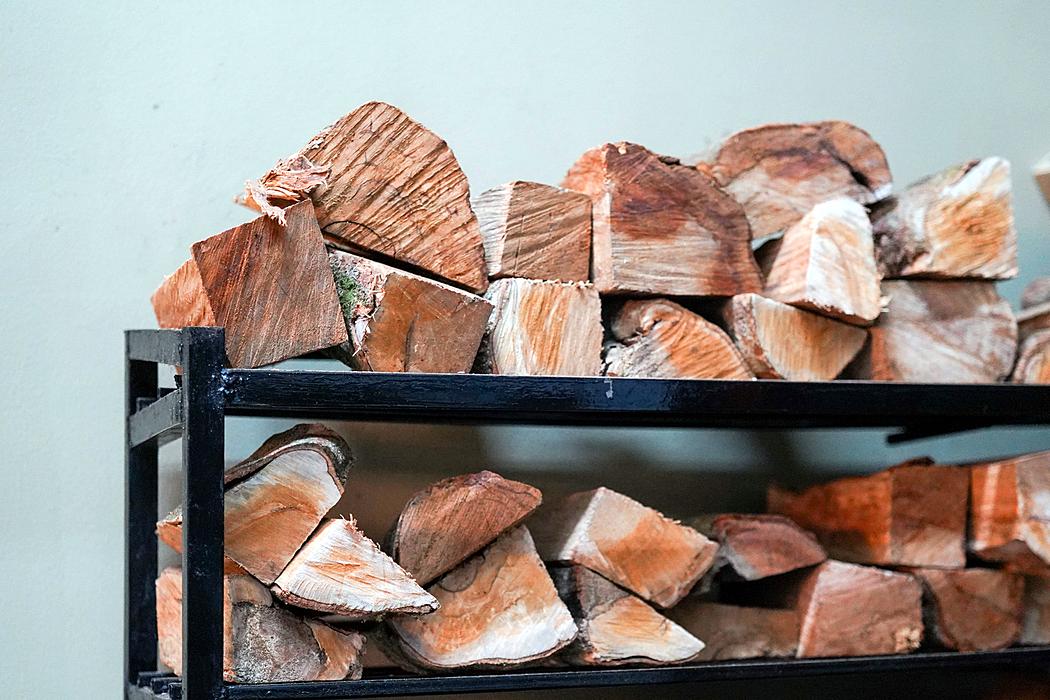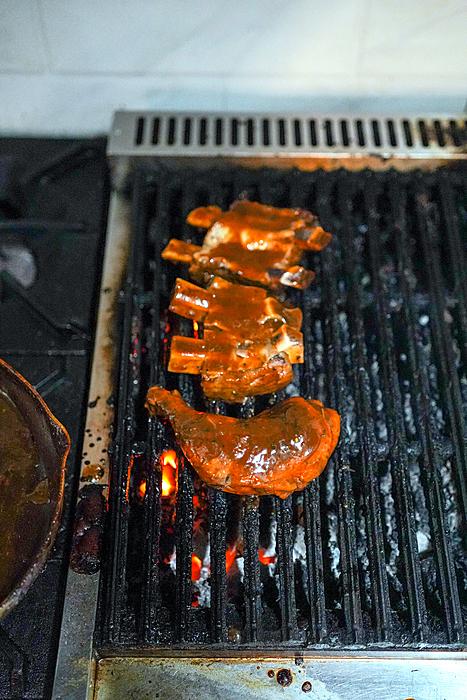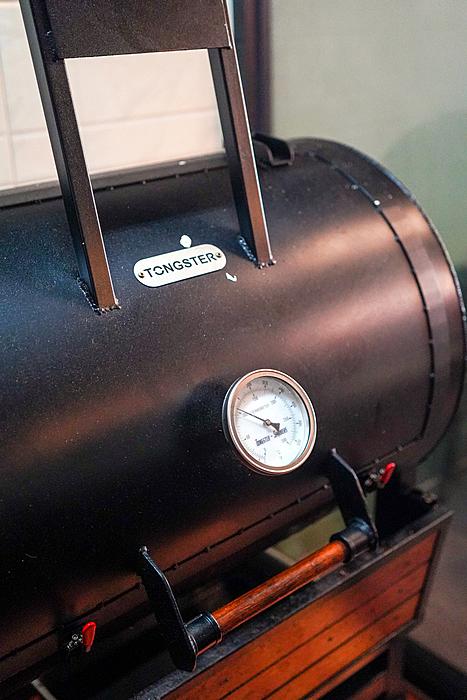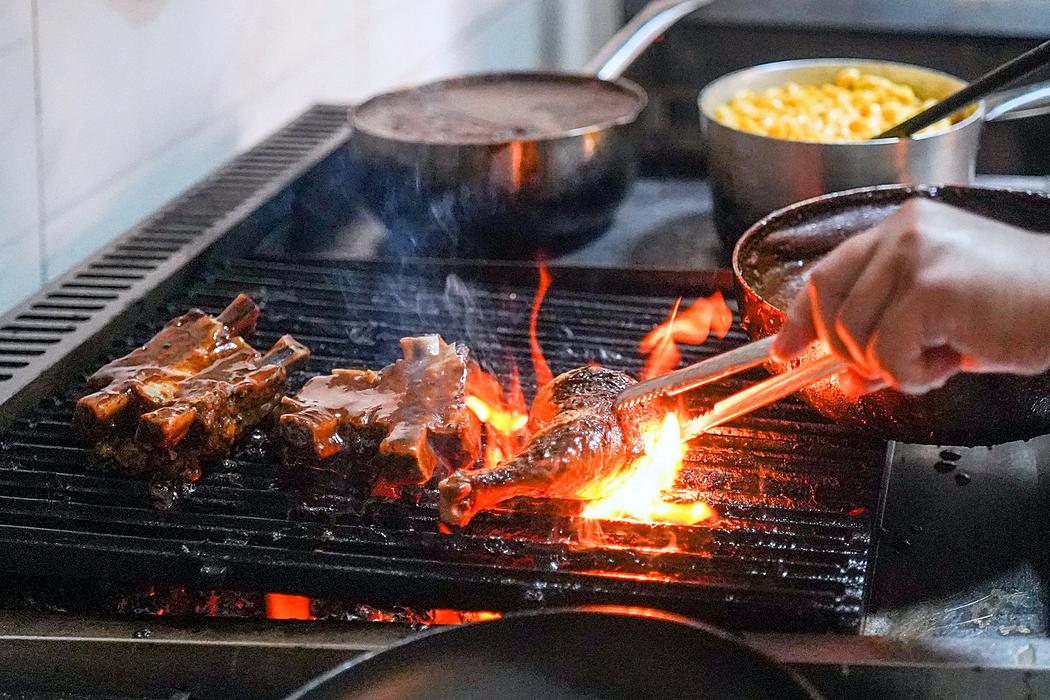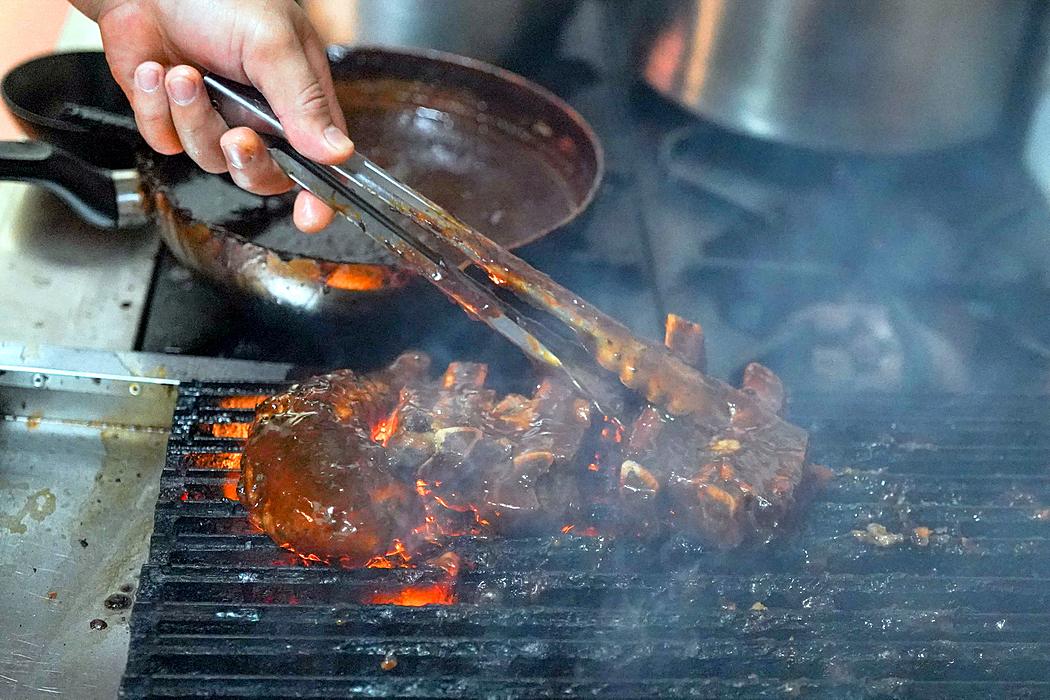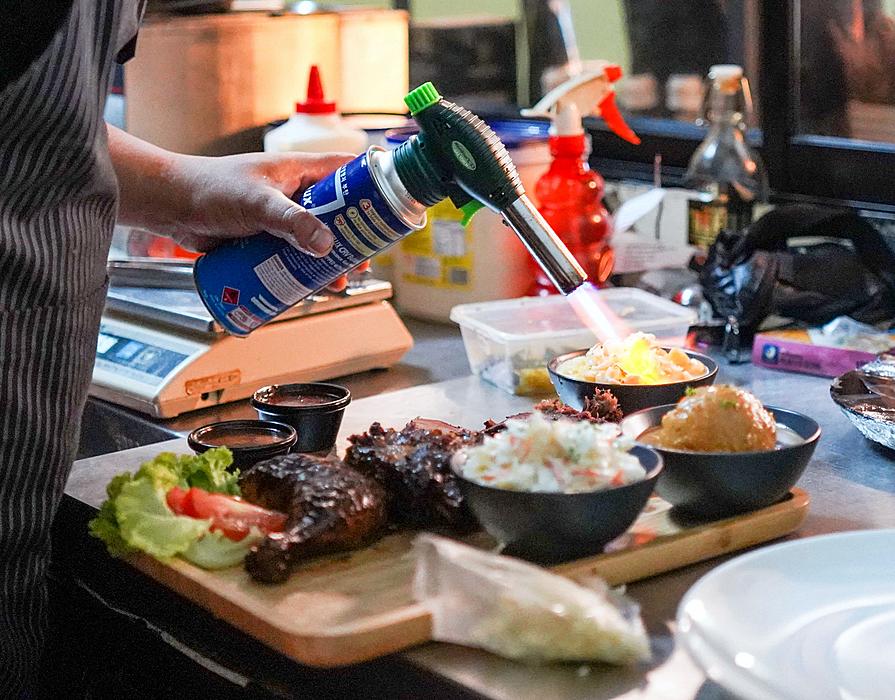 PitBoy BBQ proudly relies on a local custom-made smoker and mango and rambutan wood for 100% wood-fire barbecues. The result is beef and lamb with a lighter sultriness compared to American-style cooking with apple or cherry wood, more subtly smoky to let the natural nuances of the meat shine.
Meat is freshly smoked overnight, starting 6pm, with sufficient time to be rested before the next day's lunchtime patrons pour in. Chilled grain-fed beef and lamb hail from Australian halal sources, with wagyu choices also available.

PitBoy BBQ puts effort into its sauces - the star is honey barbecue sauce laced with a secret blend of Asian spices, harnessed as a glaze and side sauce, not heavy-handed unlike commercial BBQ sauces.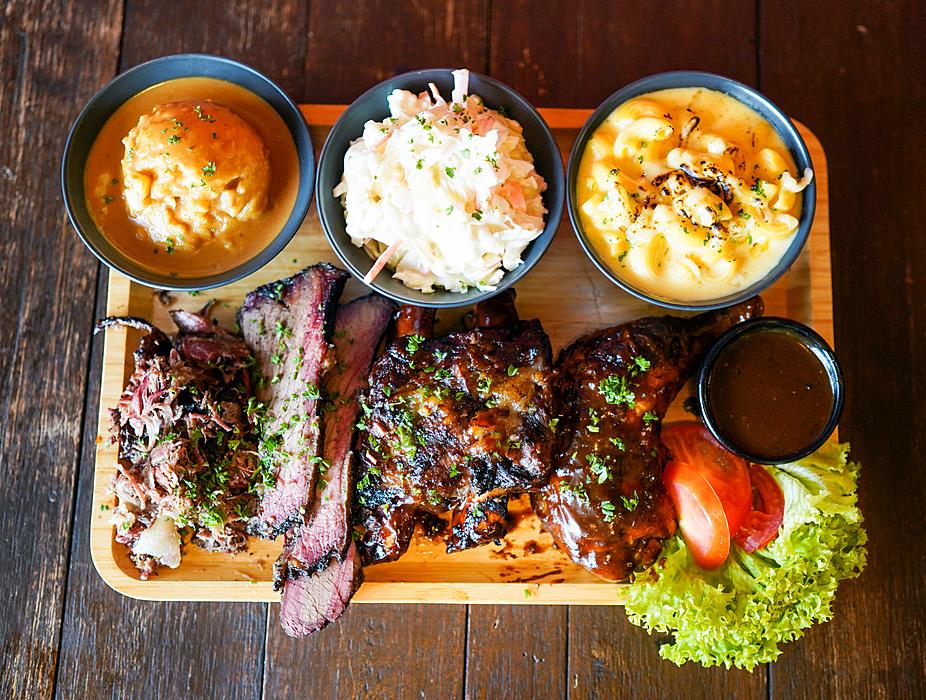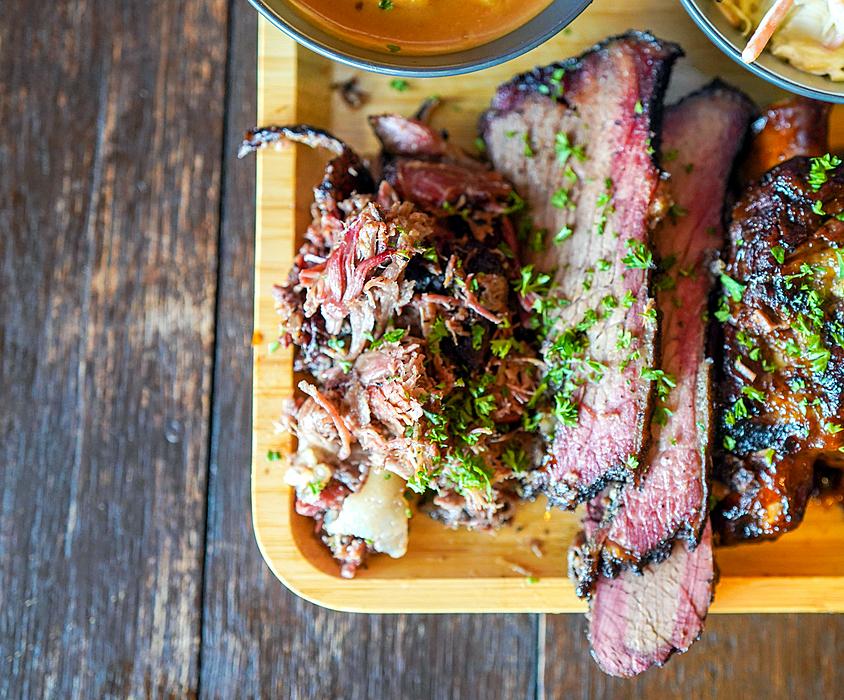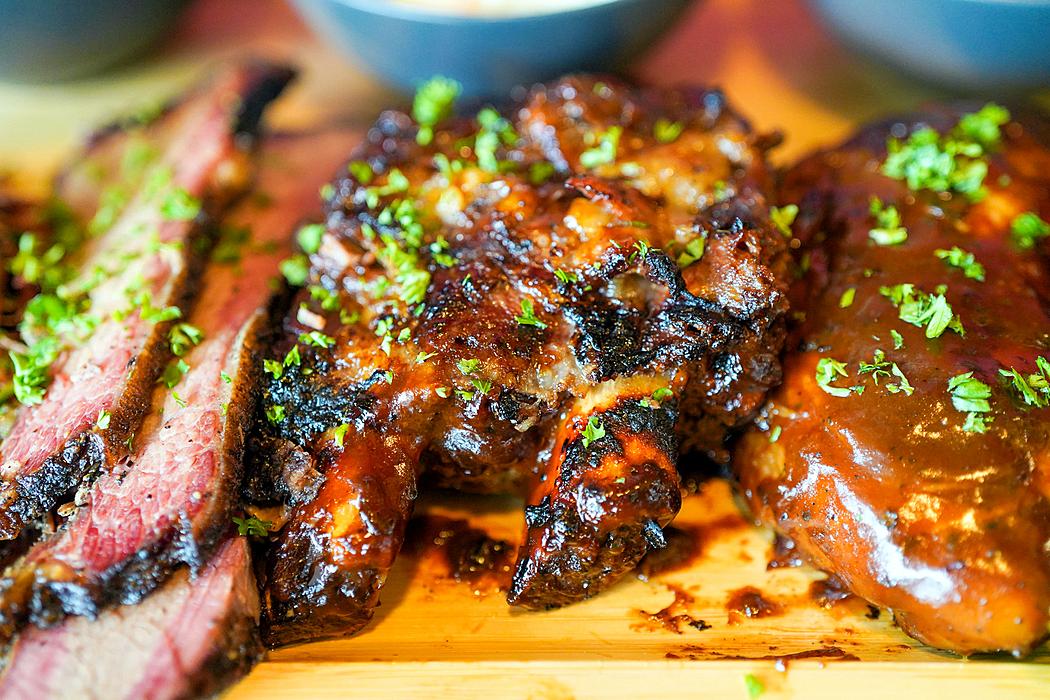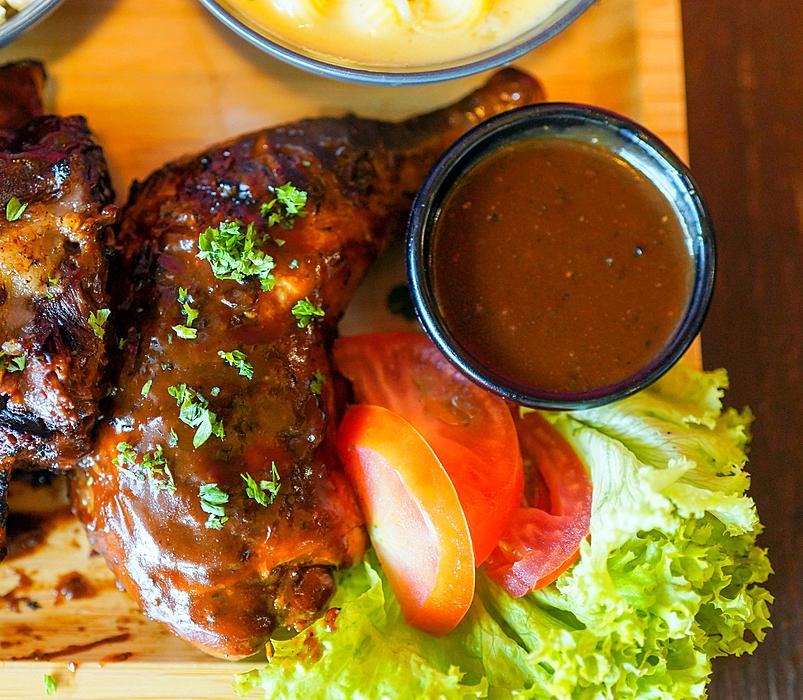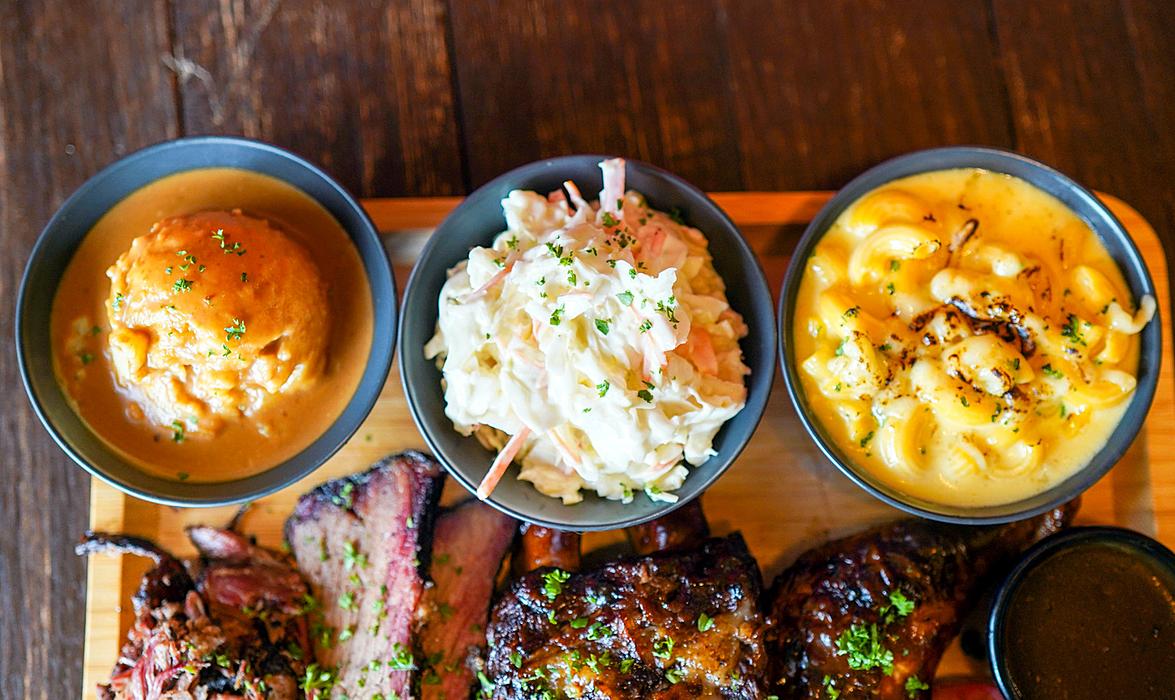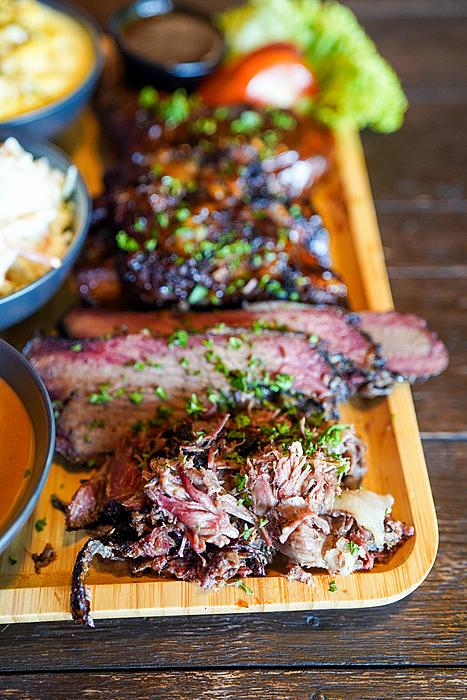 For the ideal introduction to PitBoy BBQ, bring a few friends or family members to indulge in the Smoked Platter, a spectacular sampler of pulled lamb, beef brisket, beef back ribs and smoked chicken, complete with mashed potatoes, coleslaw and mac-&-cheese (RM149).
Each component is satisfyingly executed, full-bodied in fleshiness, not overcooked or dried out, not overpowered by marinades or sauces, beautifully caramelised and brimming with a pure, robustly meaty flavour in every mouthful, fuelled by undercurrents of wood-burning heat.
PitBoy BBQ offers plenty of platter choices - you can also choose the Sharing Lamb Ribs (RM119), Sharing Back Ribs (RM119), or a beef-and-lamb combination Ribs Platter (RM119).
For caveman steak enthusiasts, PitBoy BBQ even has a Tomahawk Wagyu or Angus beef platter to sink your teeth into (RM599 for Angus; RM899 for Wagyu).
If you want extra portions at reasonable prices, add-ons for beef brisket (RM26 per 100 grams) and pulled lamb (RM24 per 100 grams) are also available.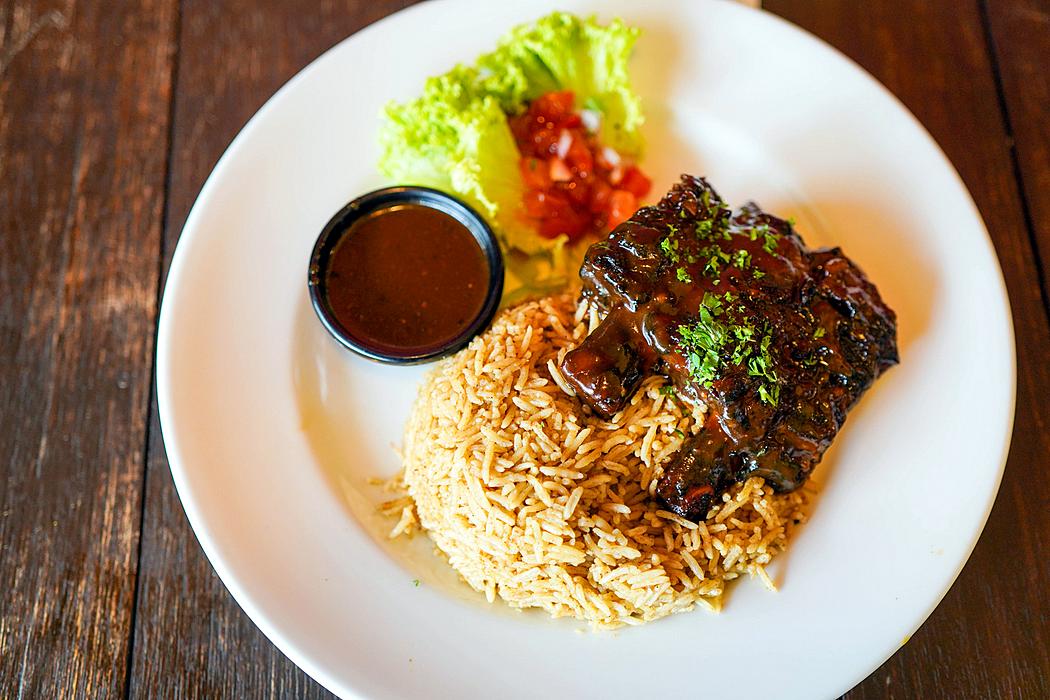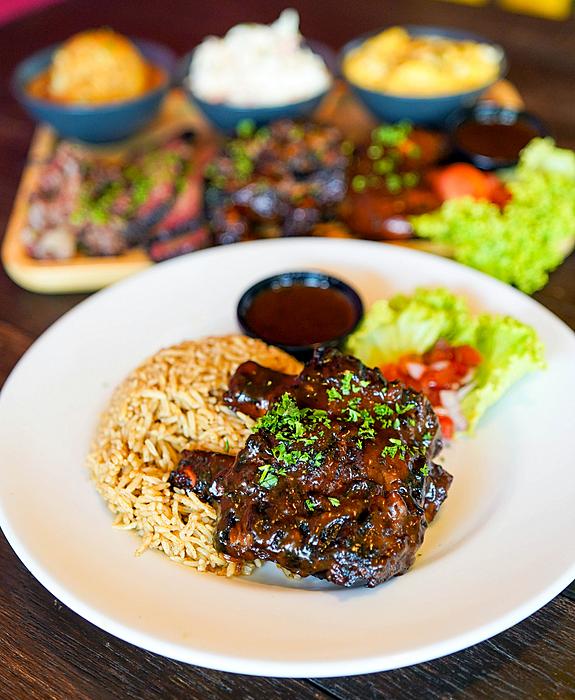 For Malaysians who love rice, never fear: PitBoy BBQ also serves single-plate rice meals rounded out with Beef Back Ribs (RM38), Brisket (RM29), Lamb Ribs (RM38) or Slow-Roasted Chicken (RM22). The Medi Rice is Mediterranean-inspired, with gentle spices to mildly accompany the meat.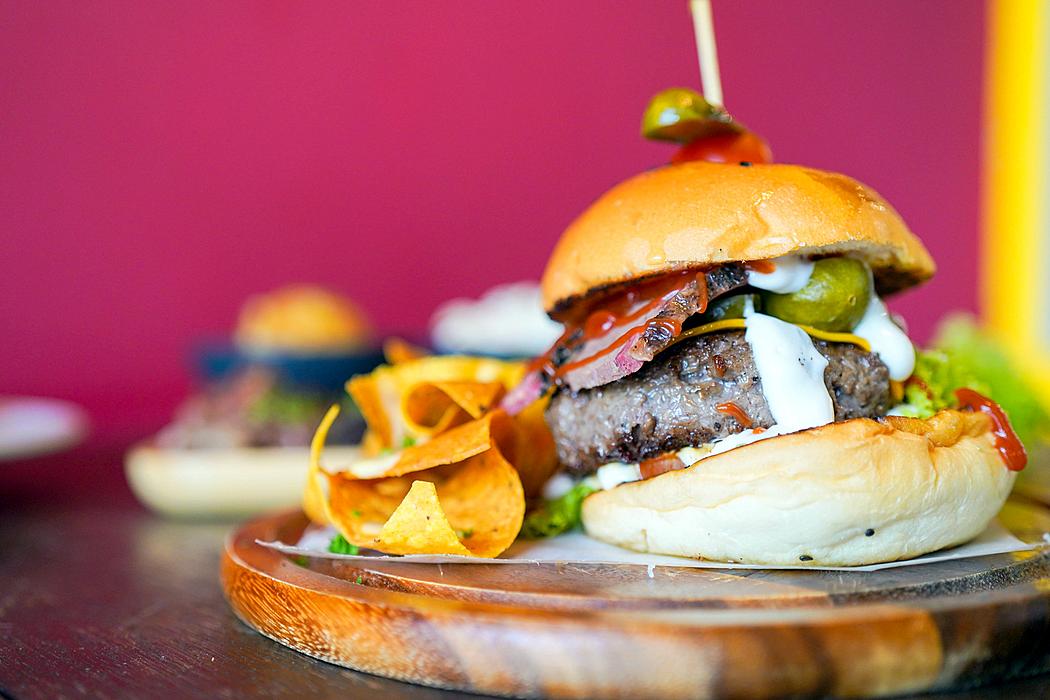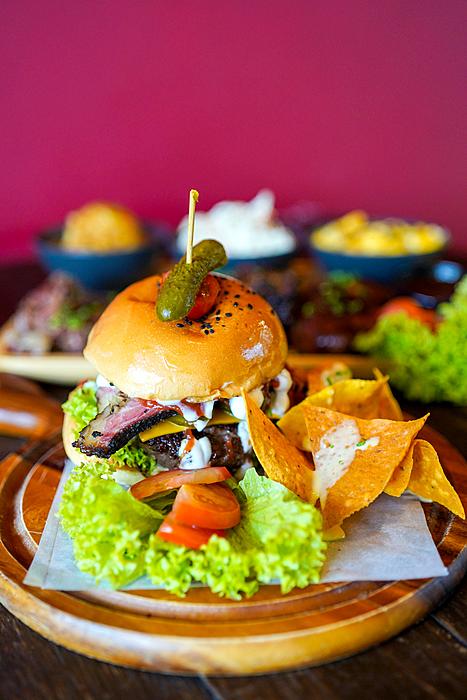 We're also instant fans of PitBoy BBQ's Wagyu Burger, crafted with kitchen-made patties. Fun fact: The restaurant works to curb wastage by turning wagyu brisket trimmings into patties.
The Wagyu Burger is worth the splurge (RM69.90), with a triumphantly thick patty that' s juicy and beefy, topped up further with real beef brisket slices for a no-holds-barred experience.
Pulled lamb burgers (RM26) and brisket burgers (RM28) are also available.
The menu is wide-ranging, pulling from Tex-Mex and Italian inspirations too. You'll find everything from nachos and quesadillas to carbonara and aglio olio pastas.
All in all, PitBoy BBQ is a potent place for barbecue buffs, living up its promise of protein-packed pleasure.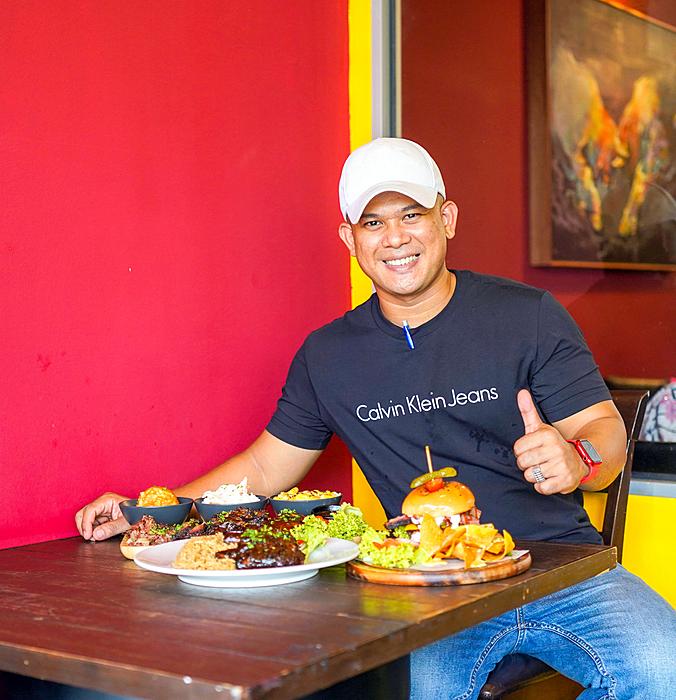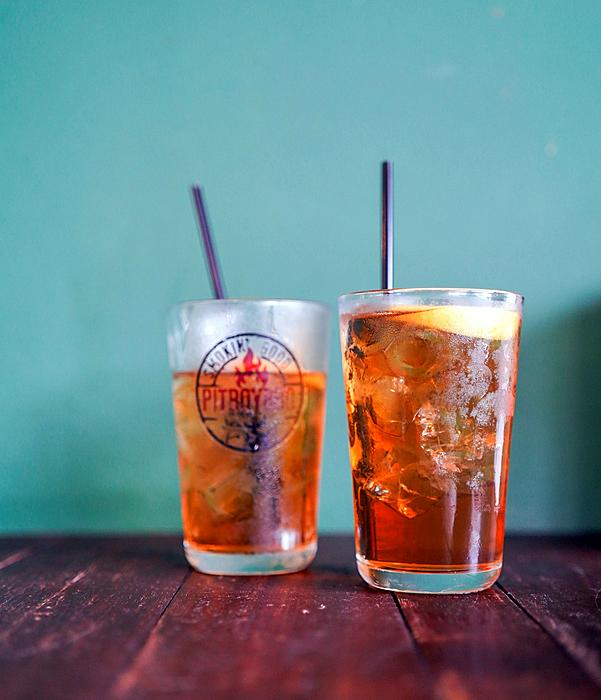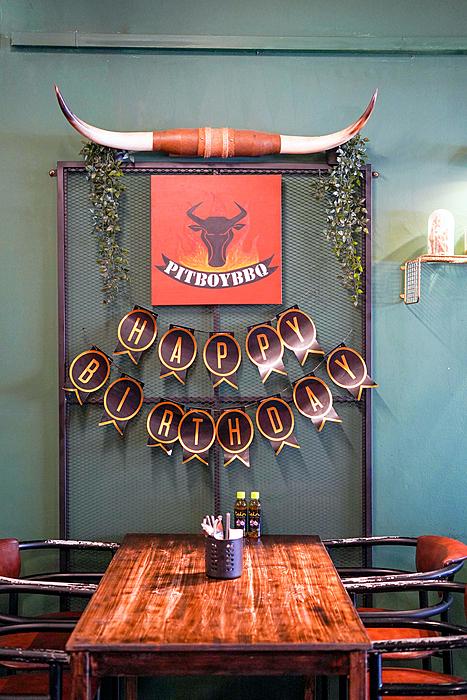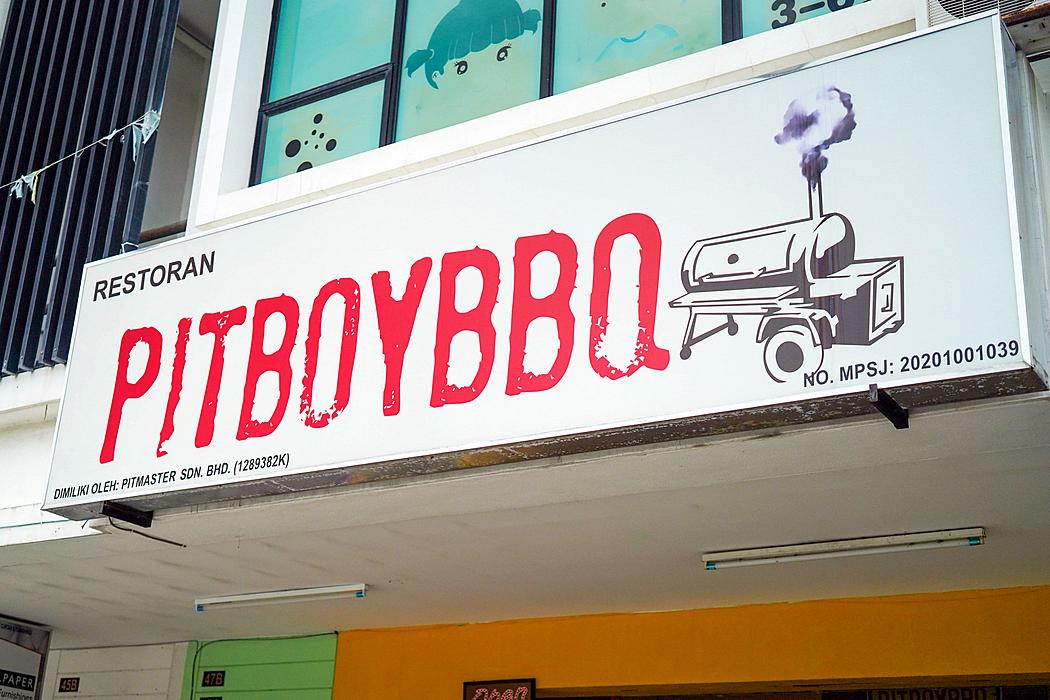 PitBoy BBQ
No 47-G, Jln BP 7/2, Bandar Bukit Puchong, 47100 Puchong, Selangor.
Open Tuesday-Friday, 2pm-10pm; Saturday-Sunday, 12pm-10pm. Tel: 018-268-5337