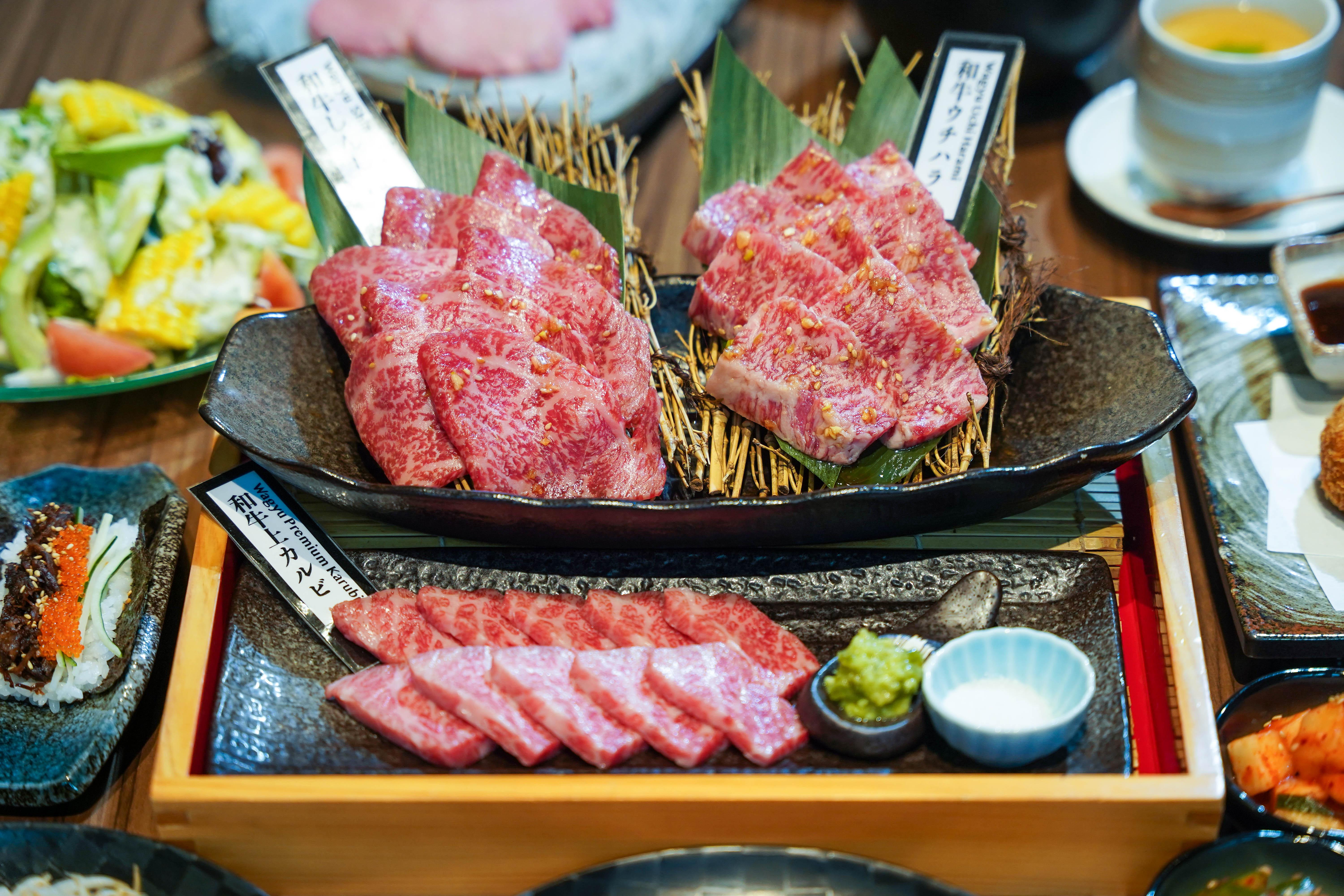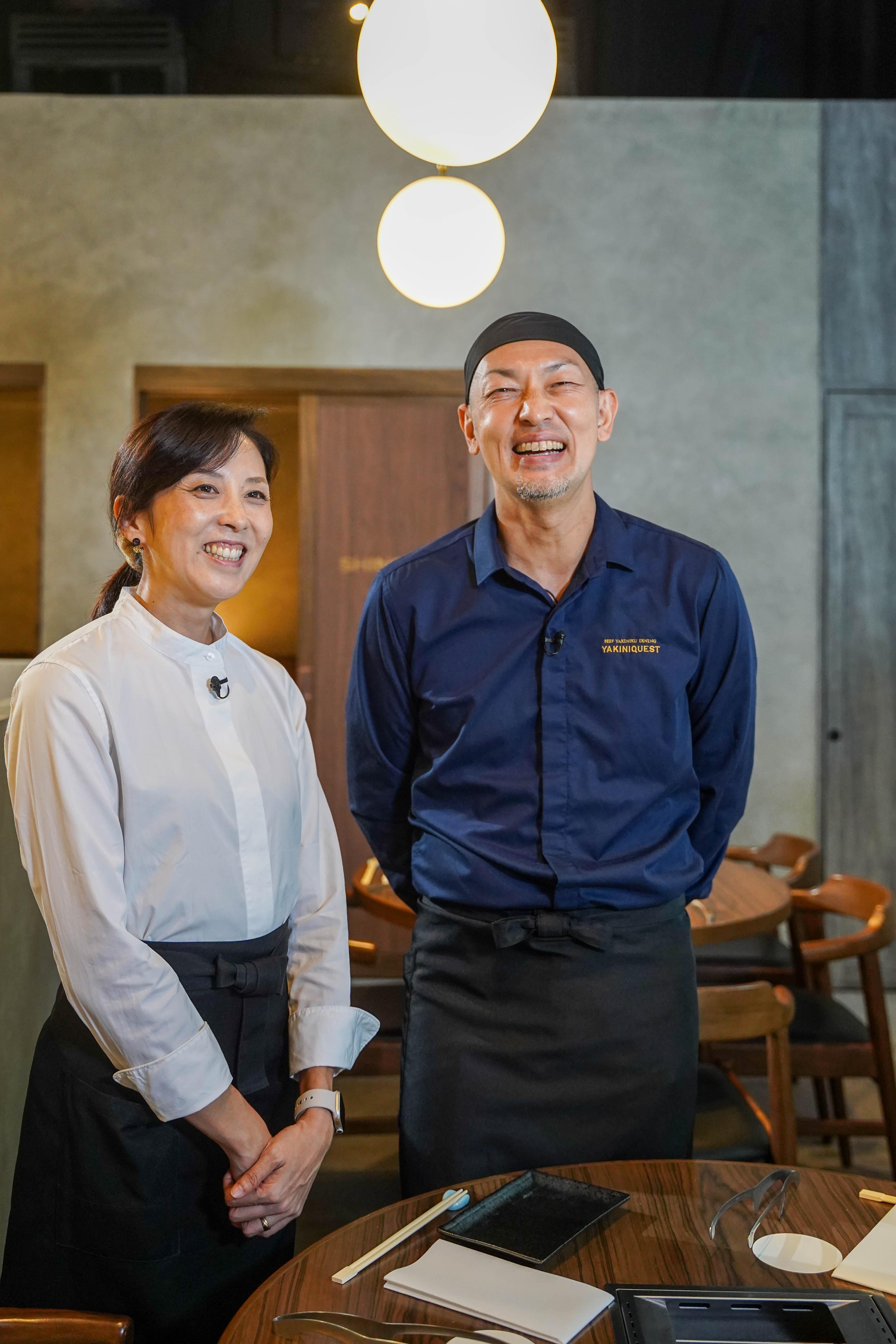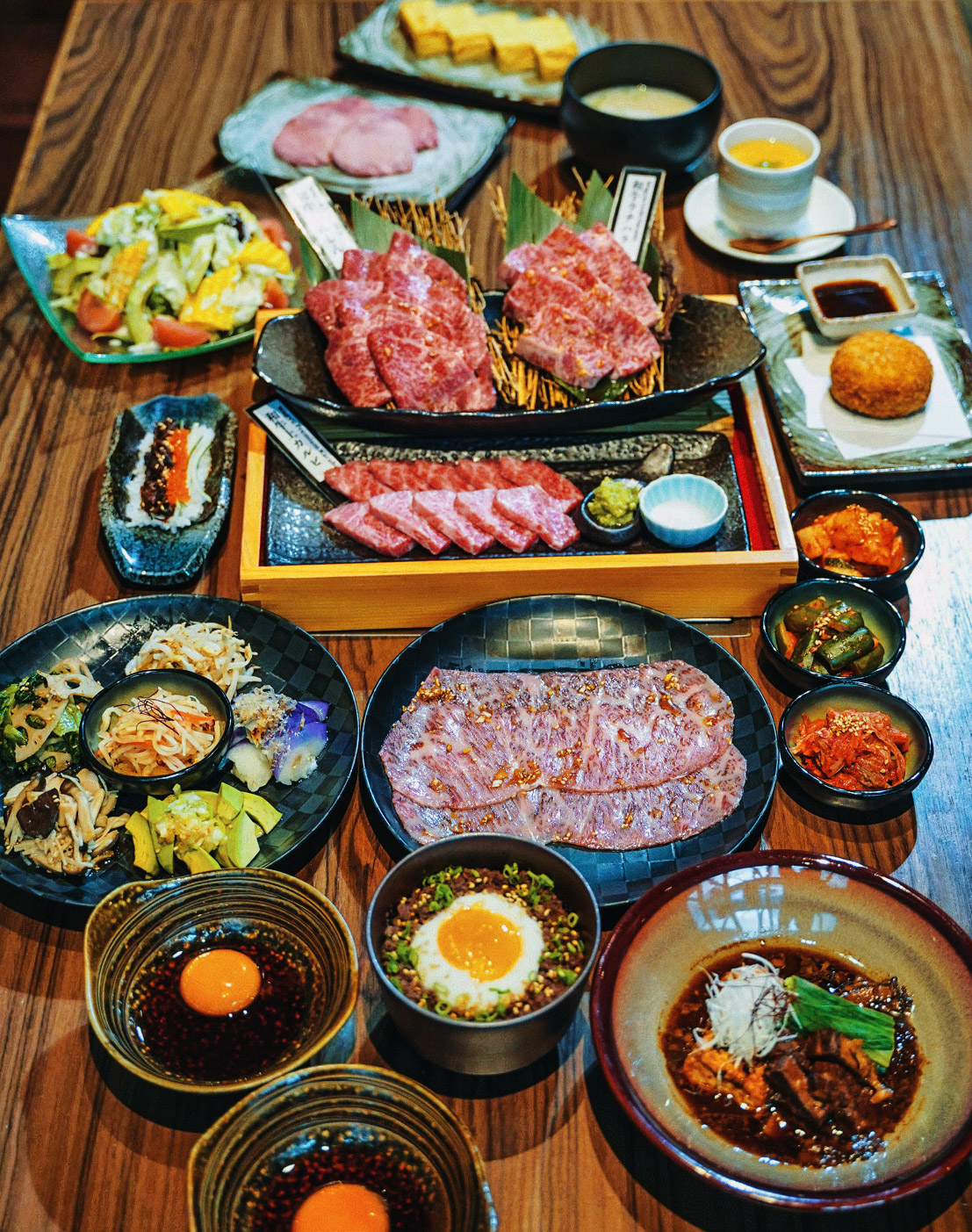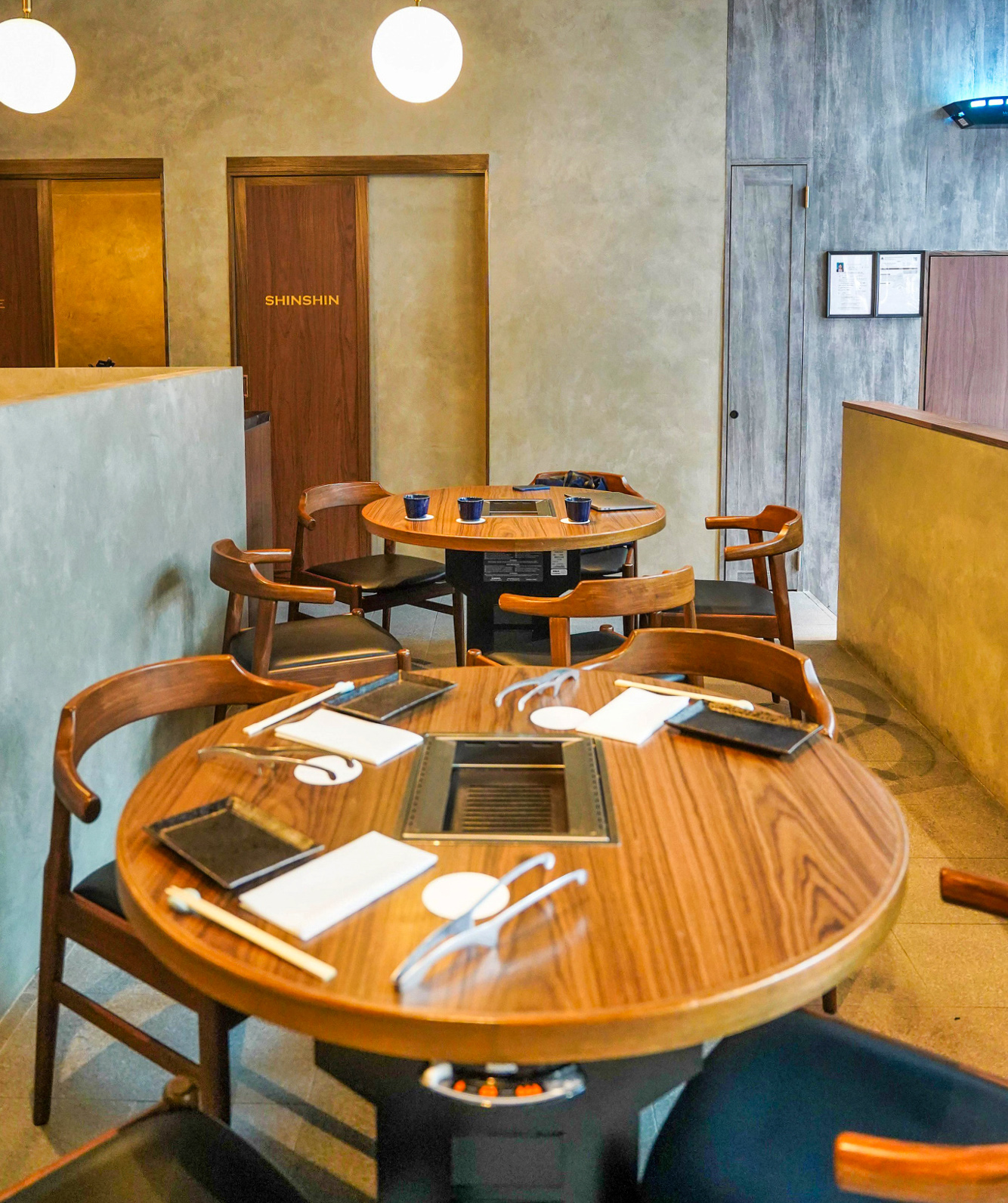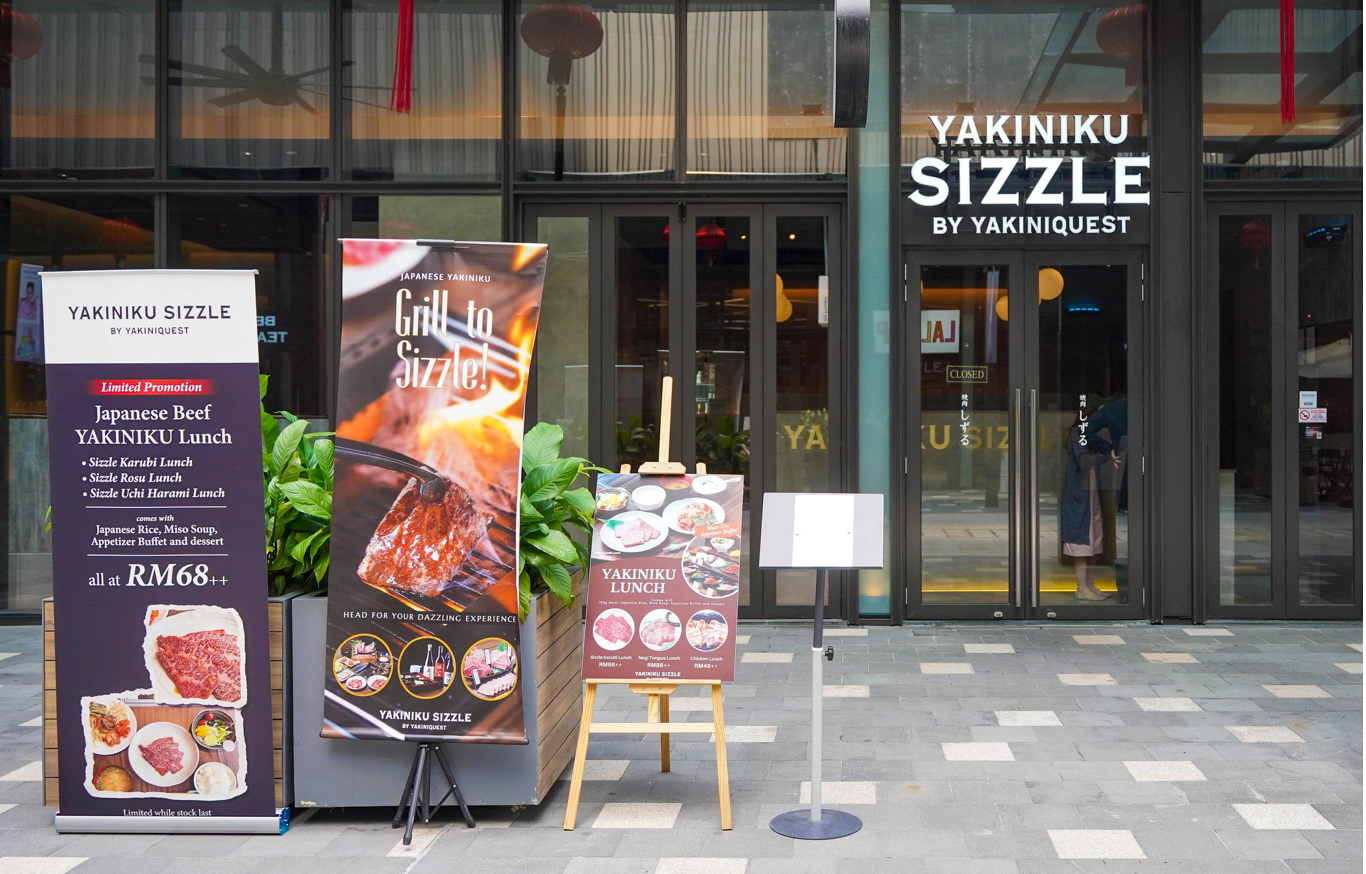 What happens when a Japanese yakiniku-loving couple eat at more than 2,000 yakiniku restaurants across their home country in 15 years?
For Suguru Ishida and his wife Tomoko, the next step was running their own yakiniku joint, which they launched in Singapore nearly nine years ago.
The couple, formerly yakiniku-focused bloggers, want to spread the gospel of grilled beef throughout the globe. "We love yakiniku so much," says Tomoko, who believes her husband is "the world's biggest yakiniku lover."
In 2022, they embarked into Malaysia, opening Yakiniku Sizzle by Yakiniquest in LaLaport Bukit Bintang City Centre, serving top-notch, halal-certified A4 and A5 Miyazaki wagyu beef.
Crucially, thanks to Suguru and Tomoko's years of experience, they've elevated the yakiniku experience with their attention to detail - from the thickness of each cut to the marinade for the meat to its storage and handling, every consideration has been fine-tuned to perfect precision.
This is KL's ultimate yakiniku paradise, though the kitchen goes beyond grilled beef to great recipes like tamago kake gohan with minced wagyu, egg omelette with wagyu, and simmered wagyu temaki, making it a wonderfully well-rounded wagyu restaurant.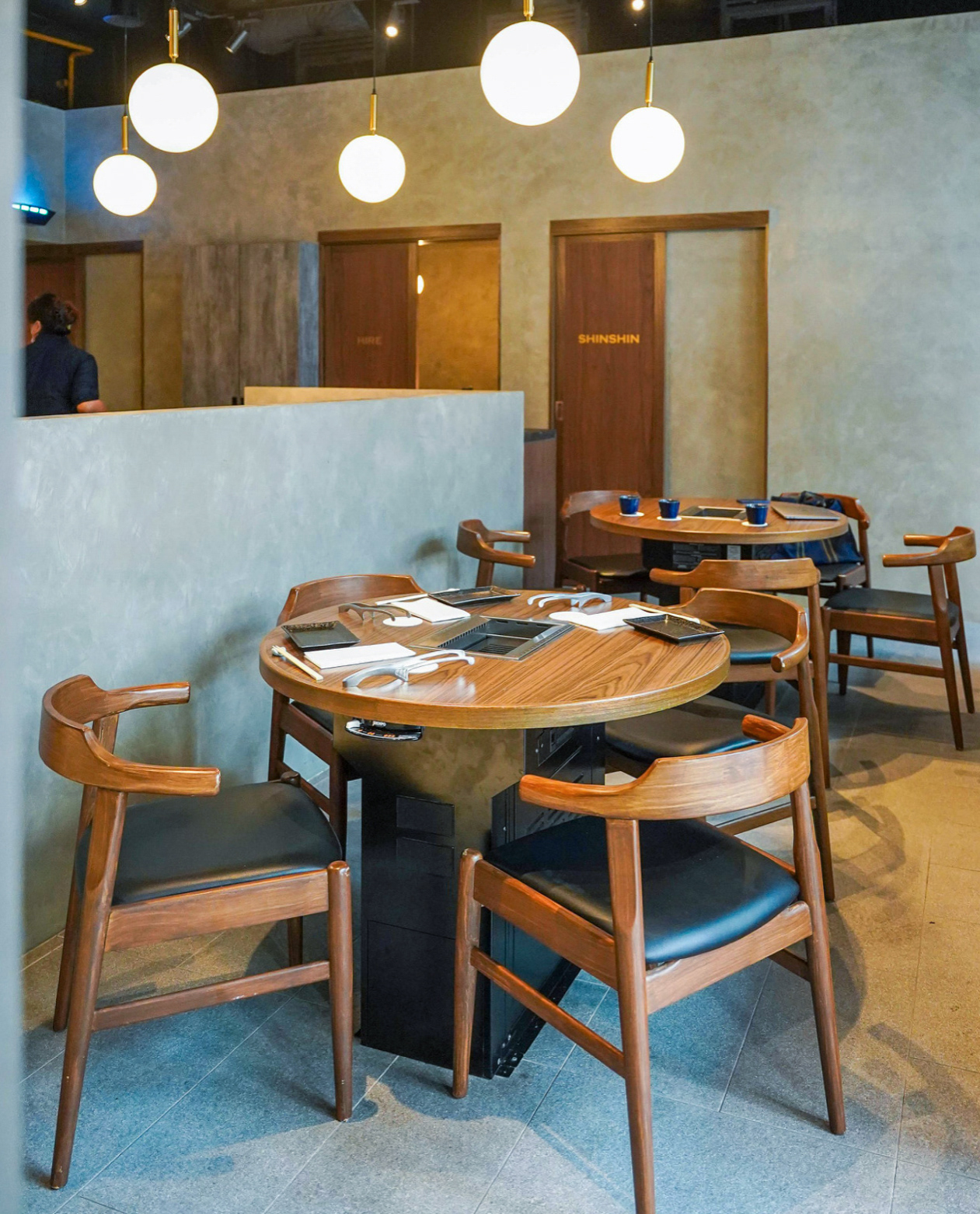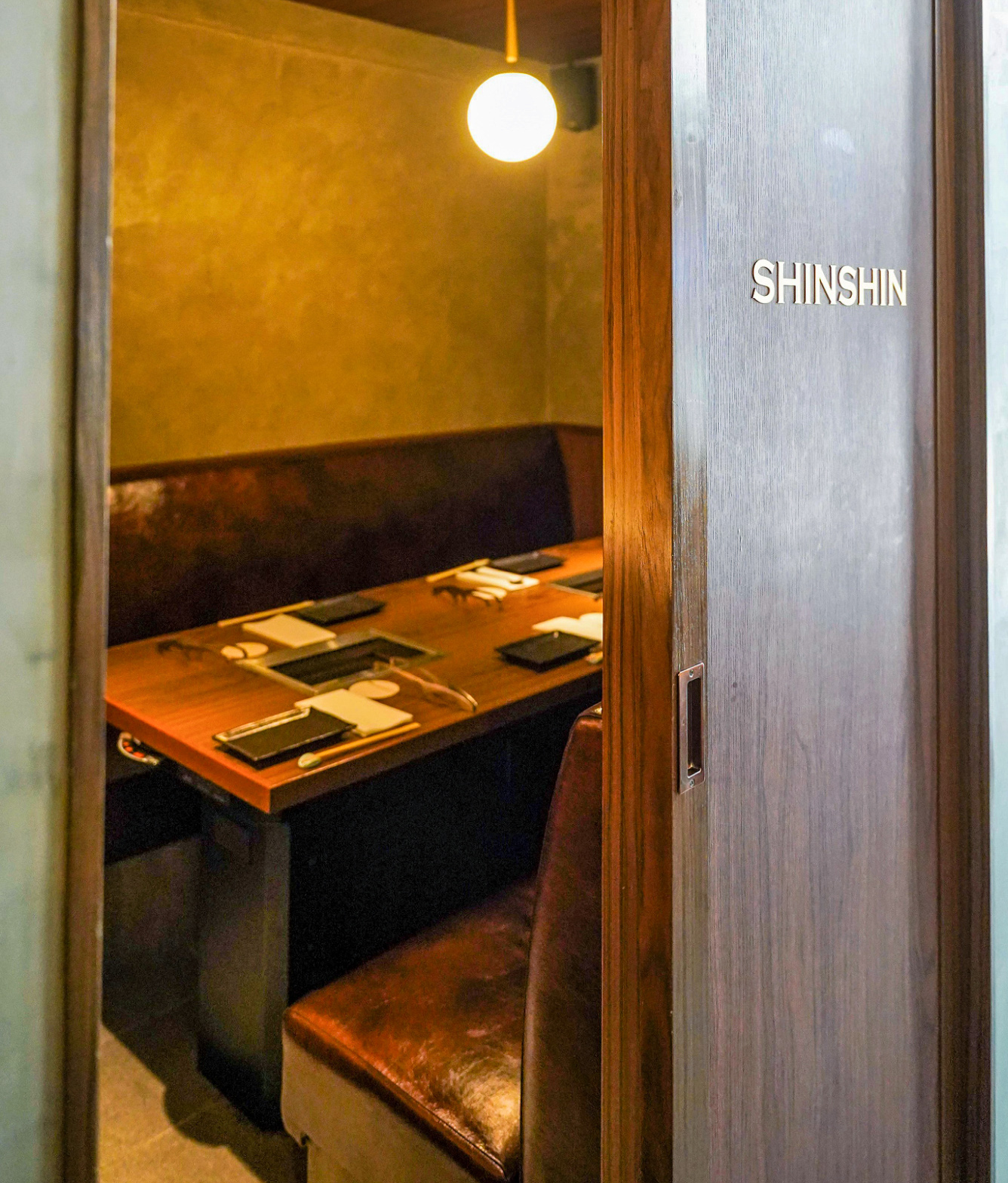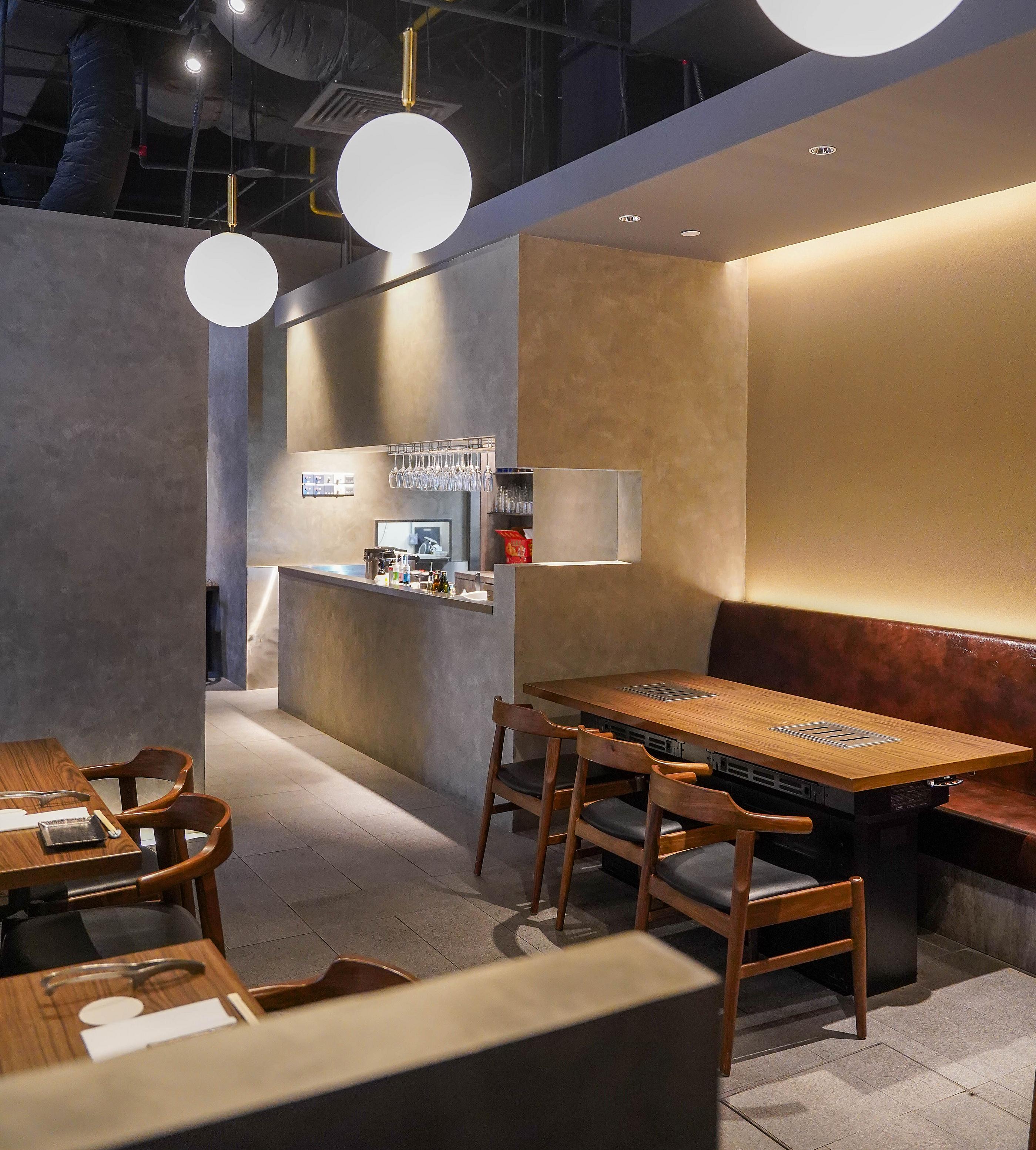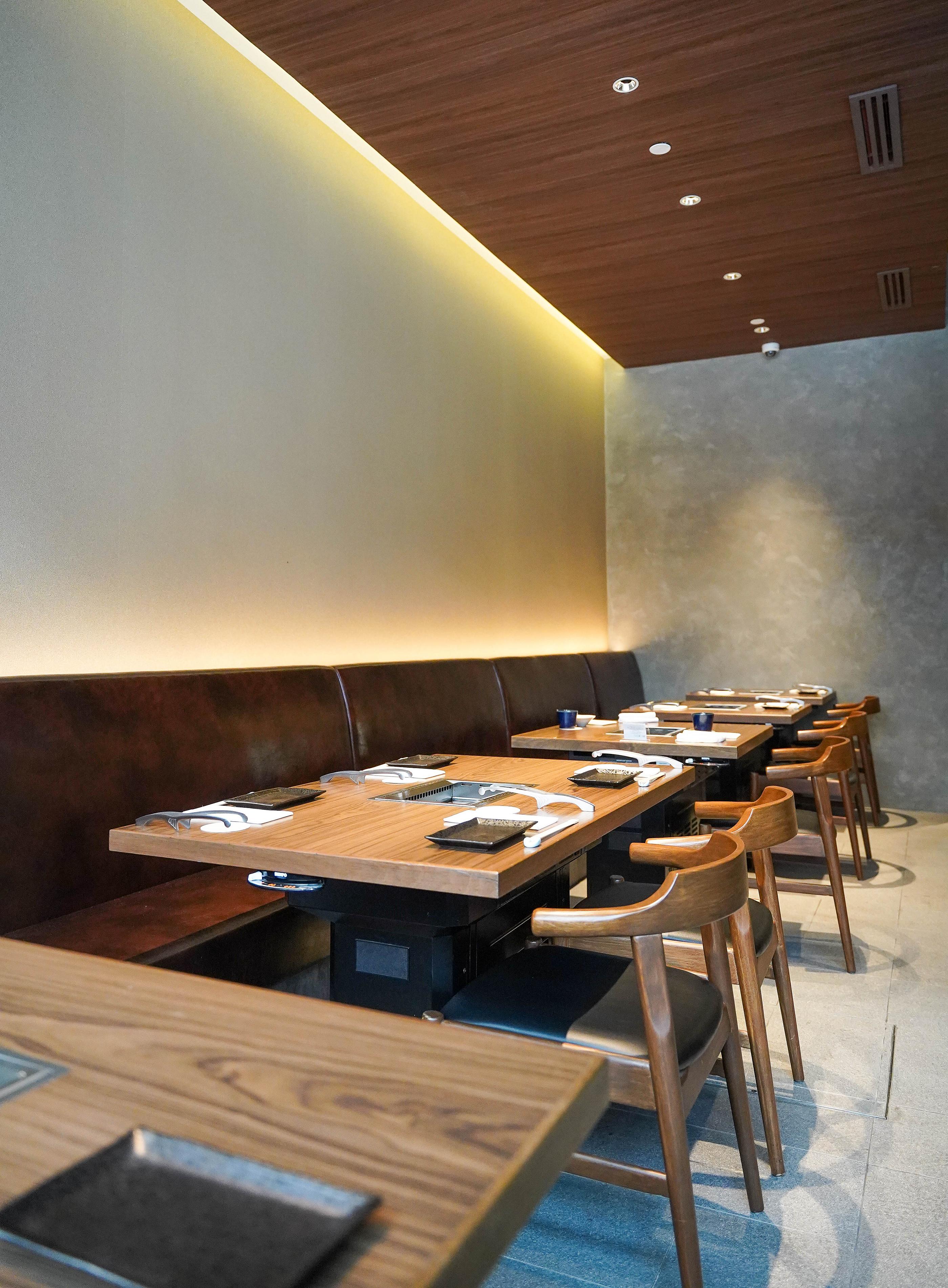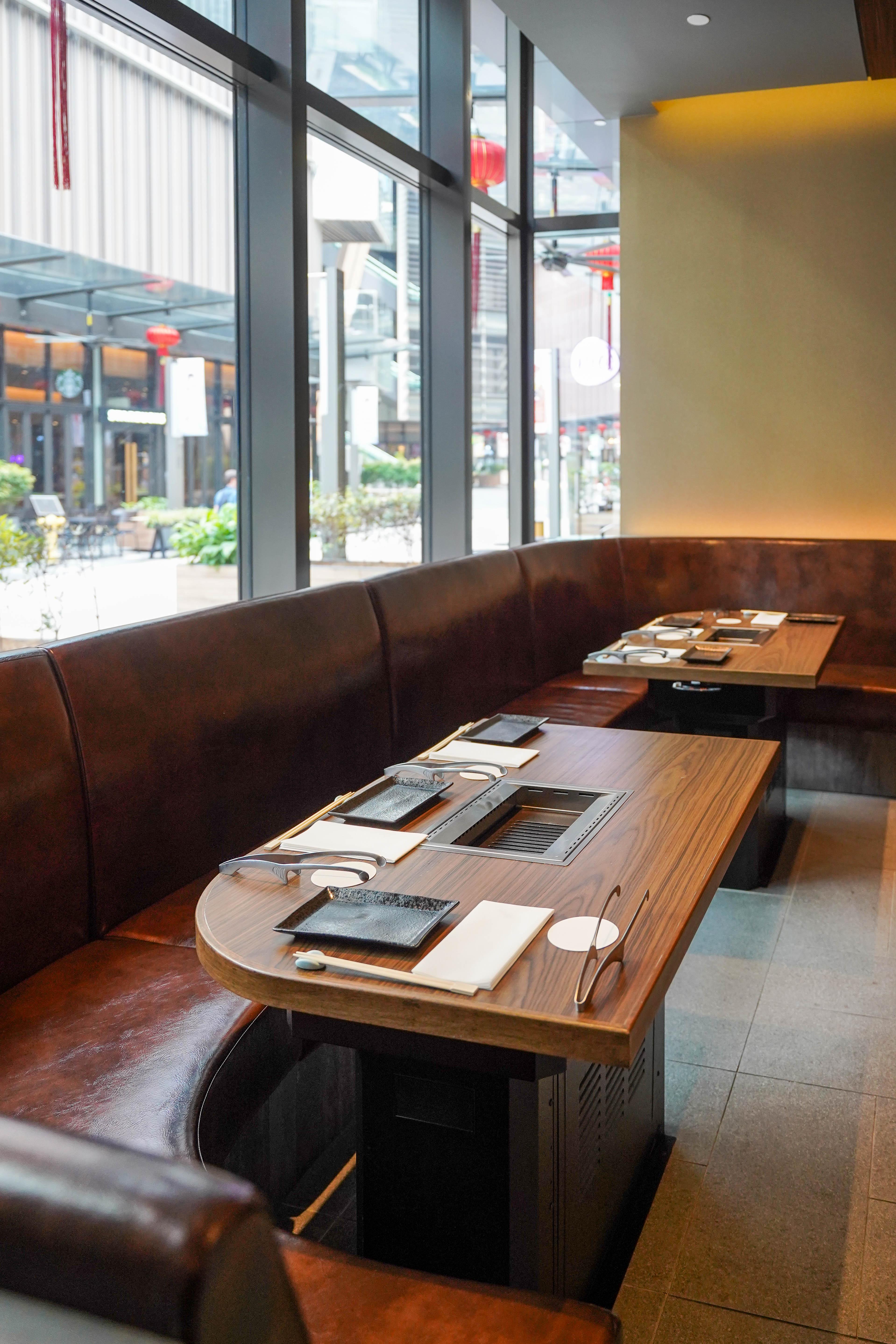 In Singapore, Yakiniquest originally opened in Boat Quay in 2014, before moving to Mandarin Gallery on Orchard Road last year. It specializes in multi-course omakase meals, spanning potential highlights of w
agyu sashimi and wagyu goma shabu to grilled wagyu with multiple seasonings and serving styles, such as wagyu tenderloin with uni or wagyu with foie gras, Rossini-style.
In KL, Yakiniku Sizzle takes things back to the basics of Japanese barbecues, with an authentic, a la carte selection of traditional, time-honoured cuts. Guests grill the beef themselves to their preferred doneness, in a calm, casual restaurant with warm wood tones.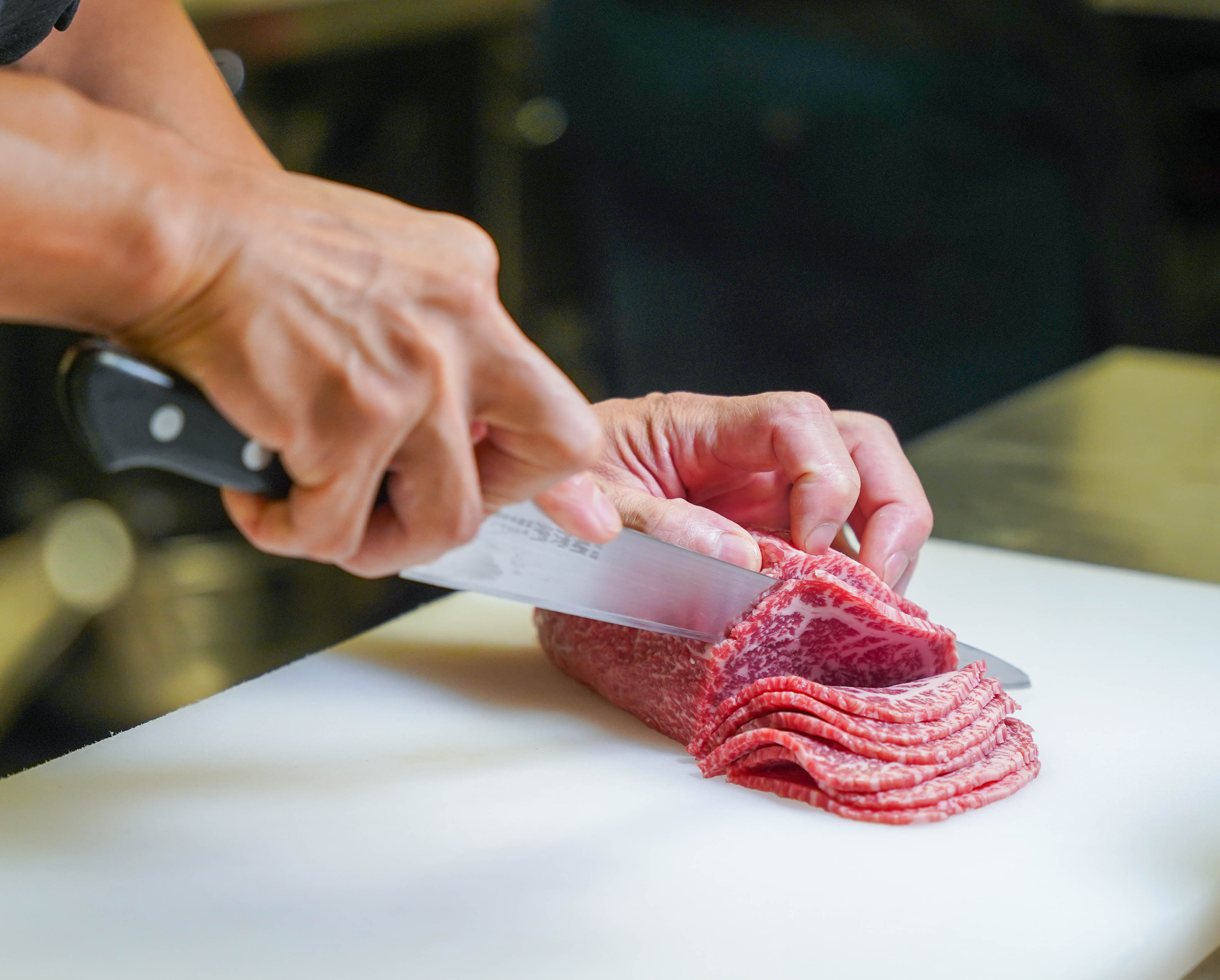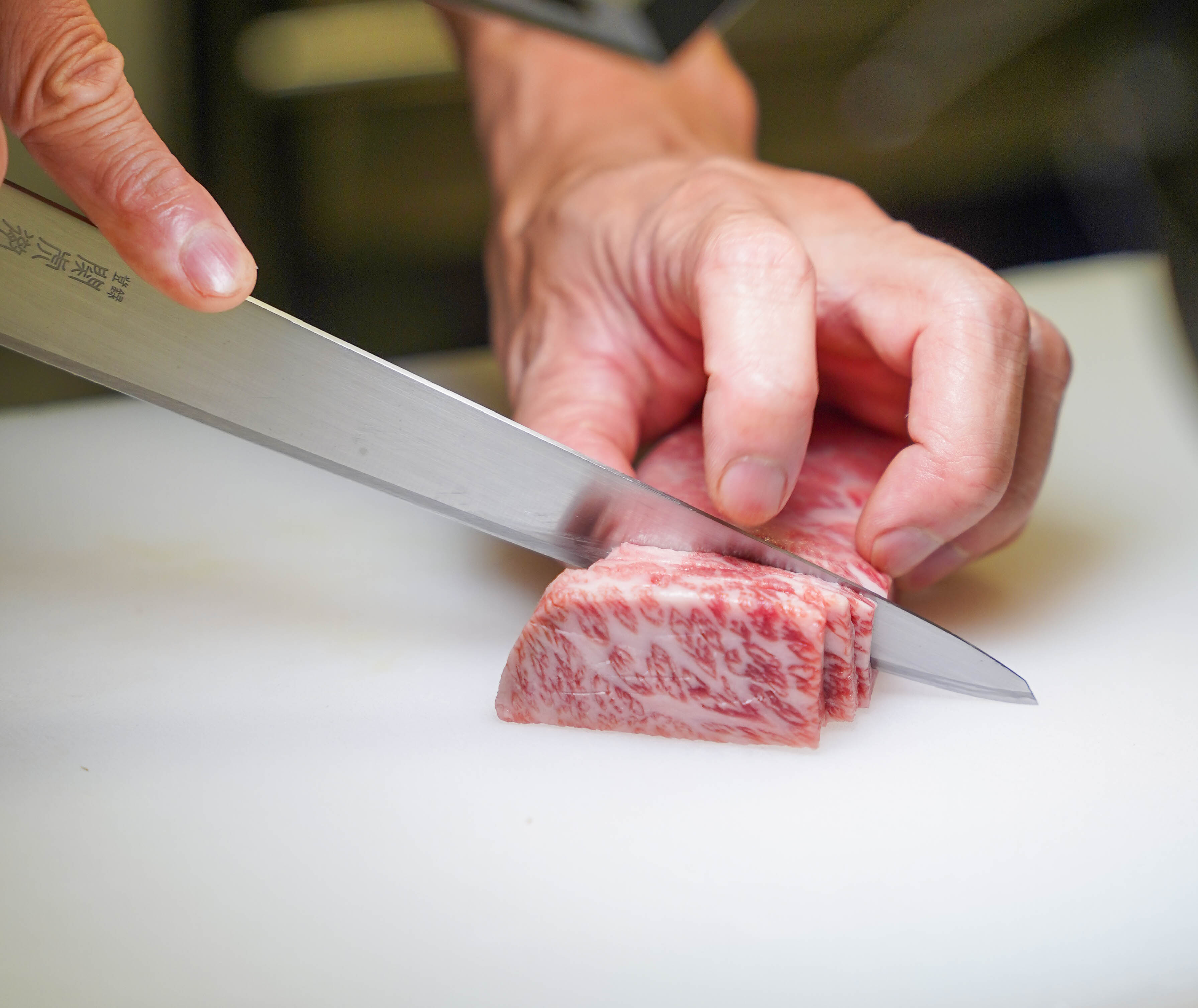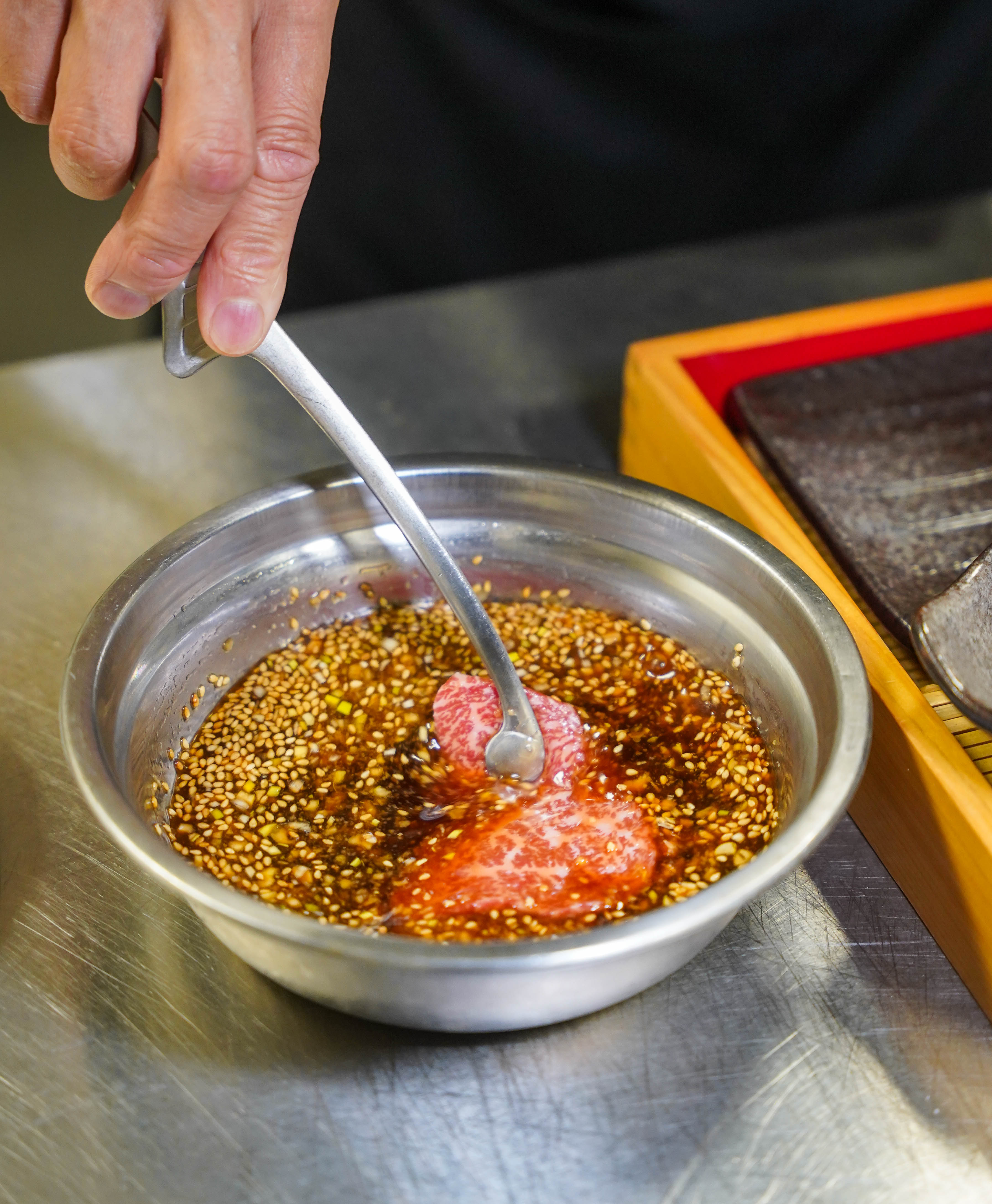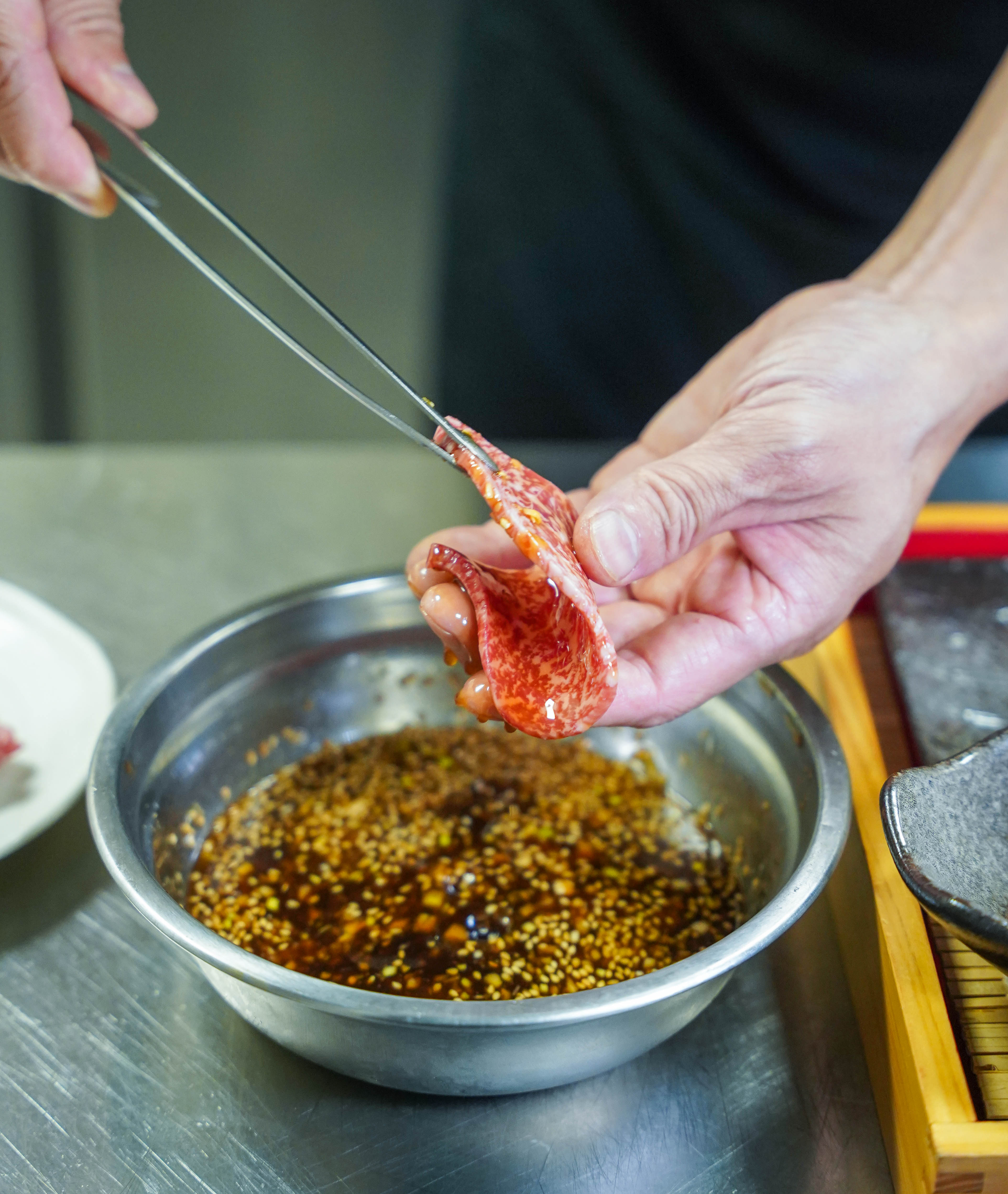 When we visited Yakiniku Sizzle, we saw first-hand how their chef diligently and delicately wields his well-maintained knives, portioning the beef with an expert's ease.
Each cut is perceptively sliced against the grain, neither too thick nor too thin, to yield the ideal taste and texture. It's enhanced with Yakiniku Sizzle's original yakiniku sauce, a house blend with secret proportions of soy sauce, mirin and more.
Rest assured of fresh beef that's never kept in the chiller for too long.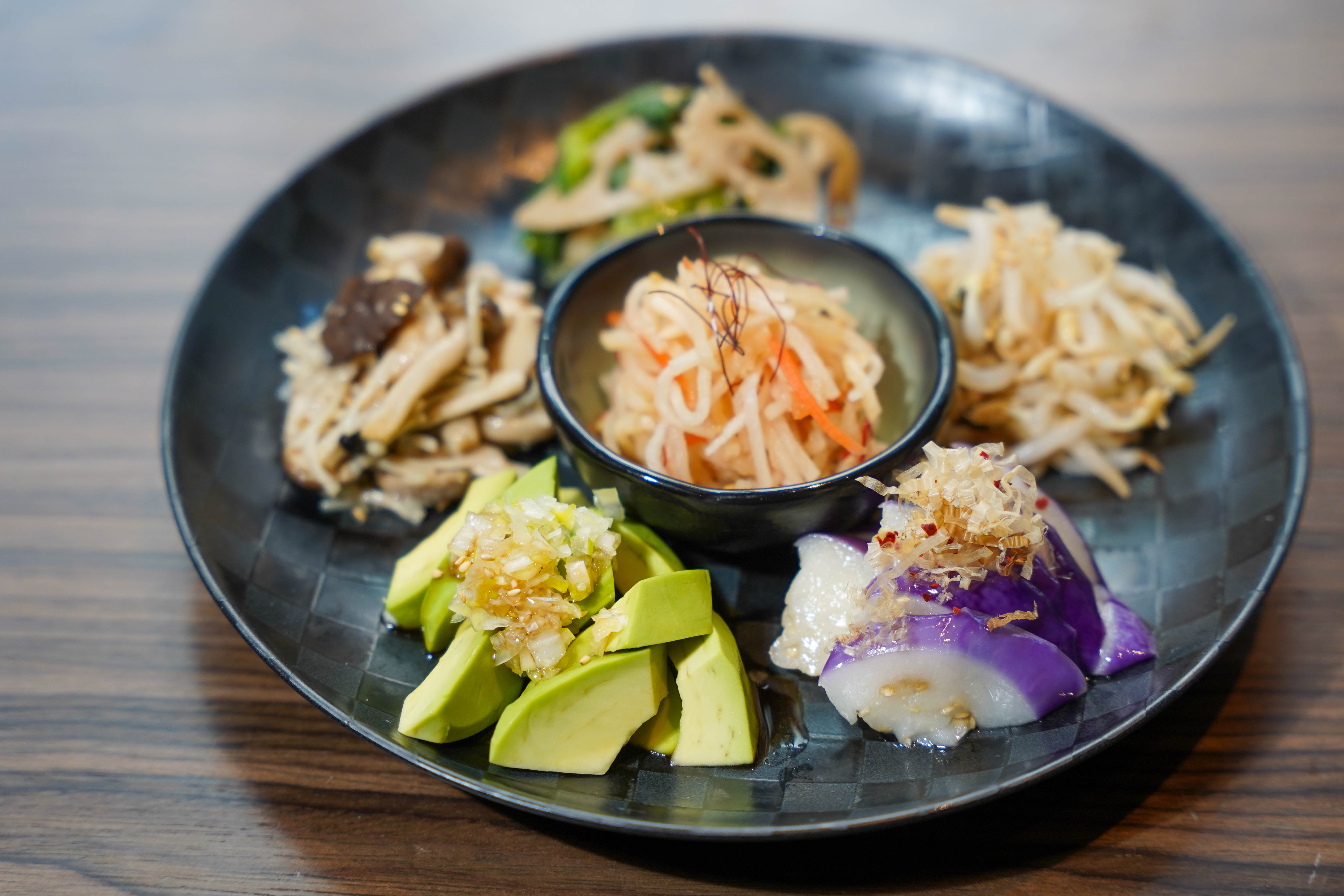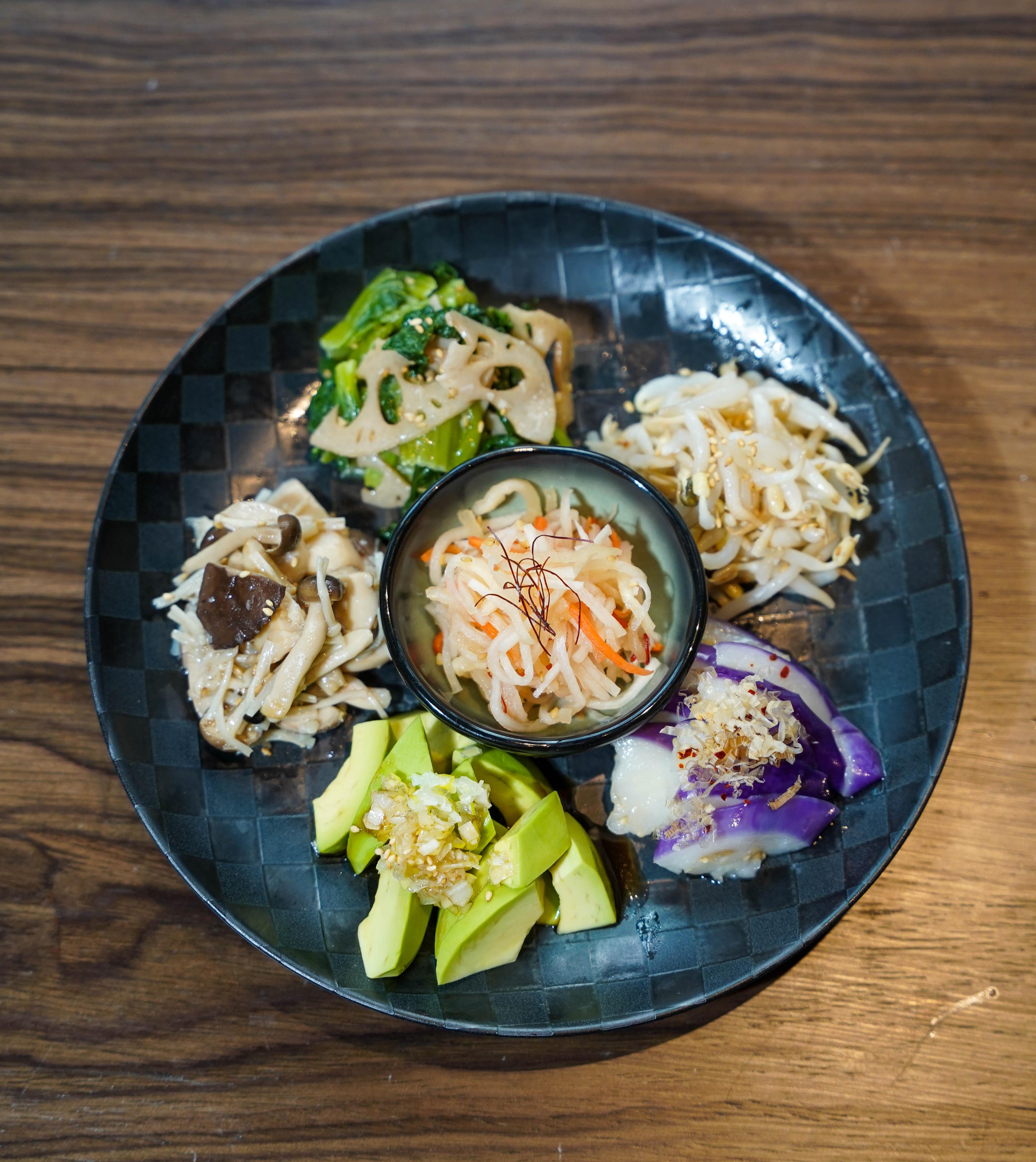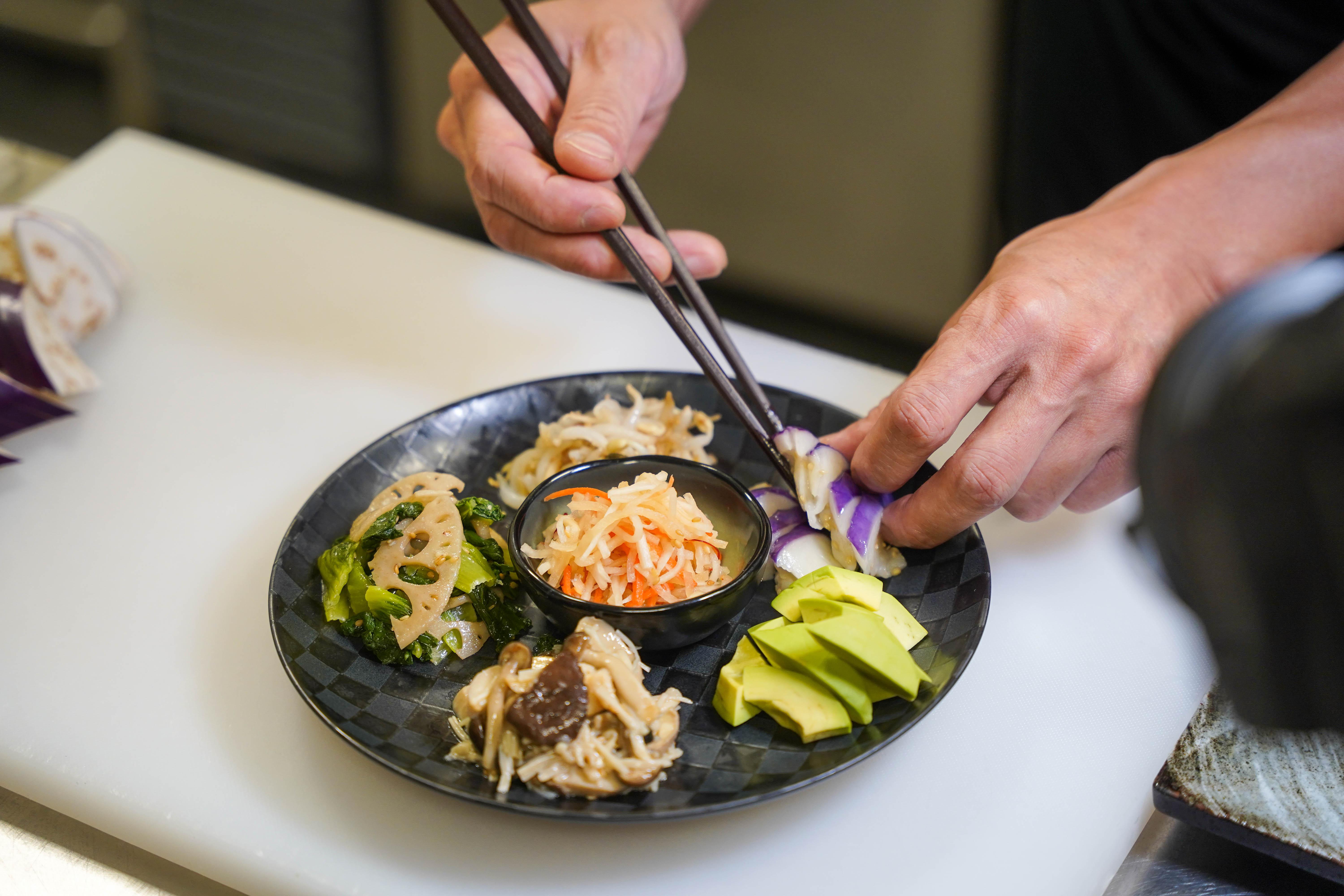 Before indulging in Yakiniku Sizzle's top temptations, start with its selection of namul, a variety of seasoned vegetables (RM9 each for a small portion, RM16 for large, RM48 for an assortment of six kinds).





This is the ideal appetiser for a yakiniku feast - a healthy

palate-cleanser

that

includes possibilities like a
vocado, e
ggplant, d
aikon (radish), k
omatsuna (
Japanese mustard spinach
), mushrooms, tomatoes or bean sprouts.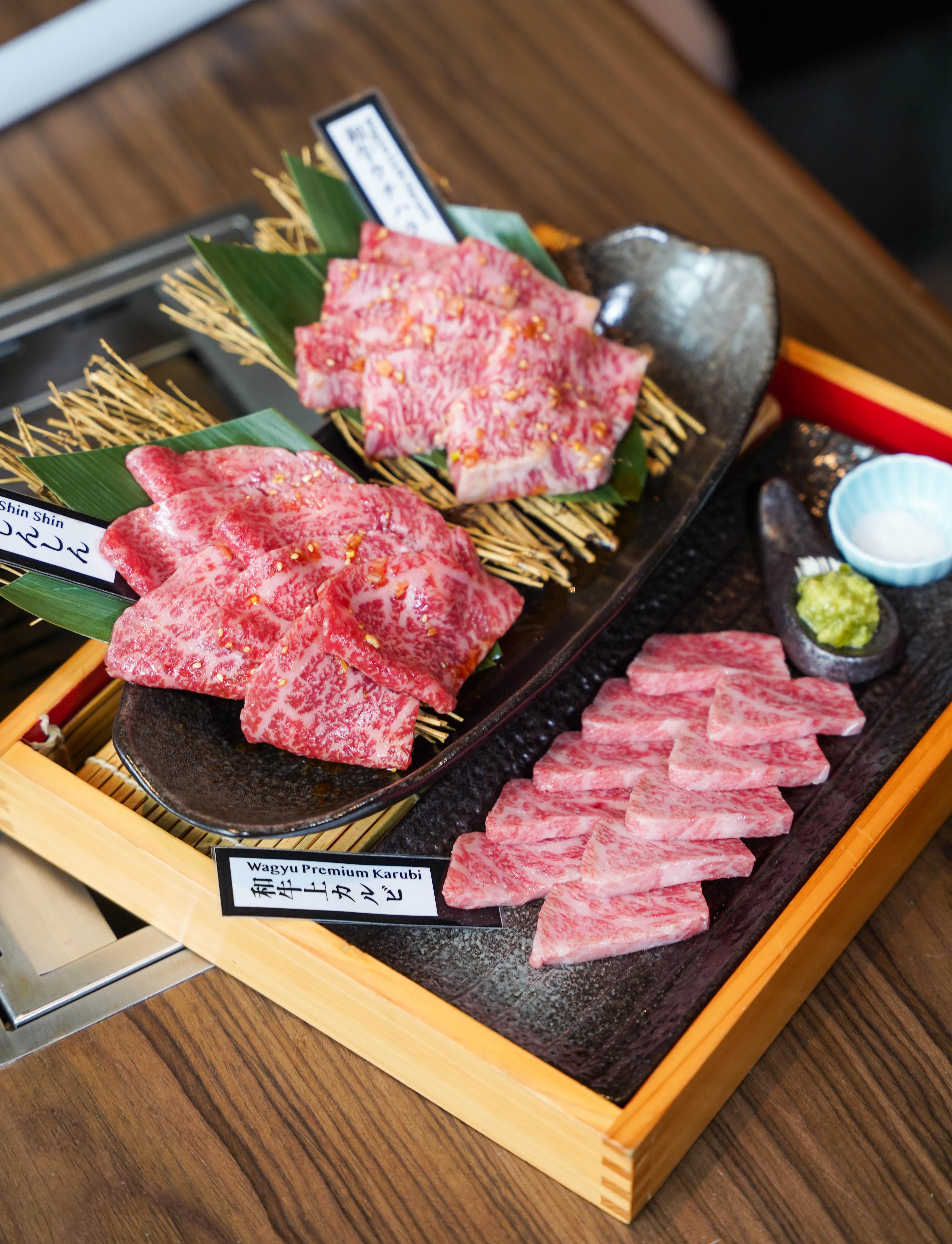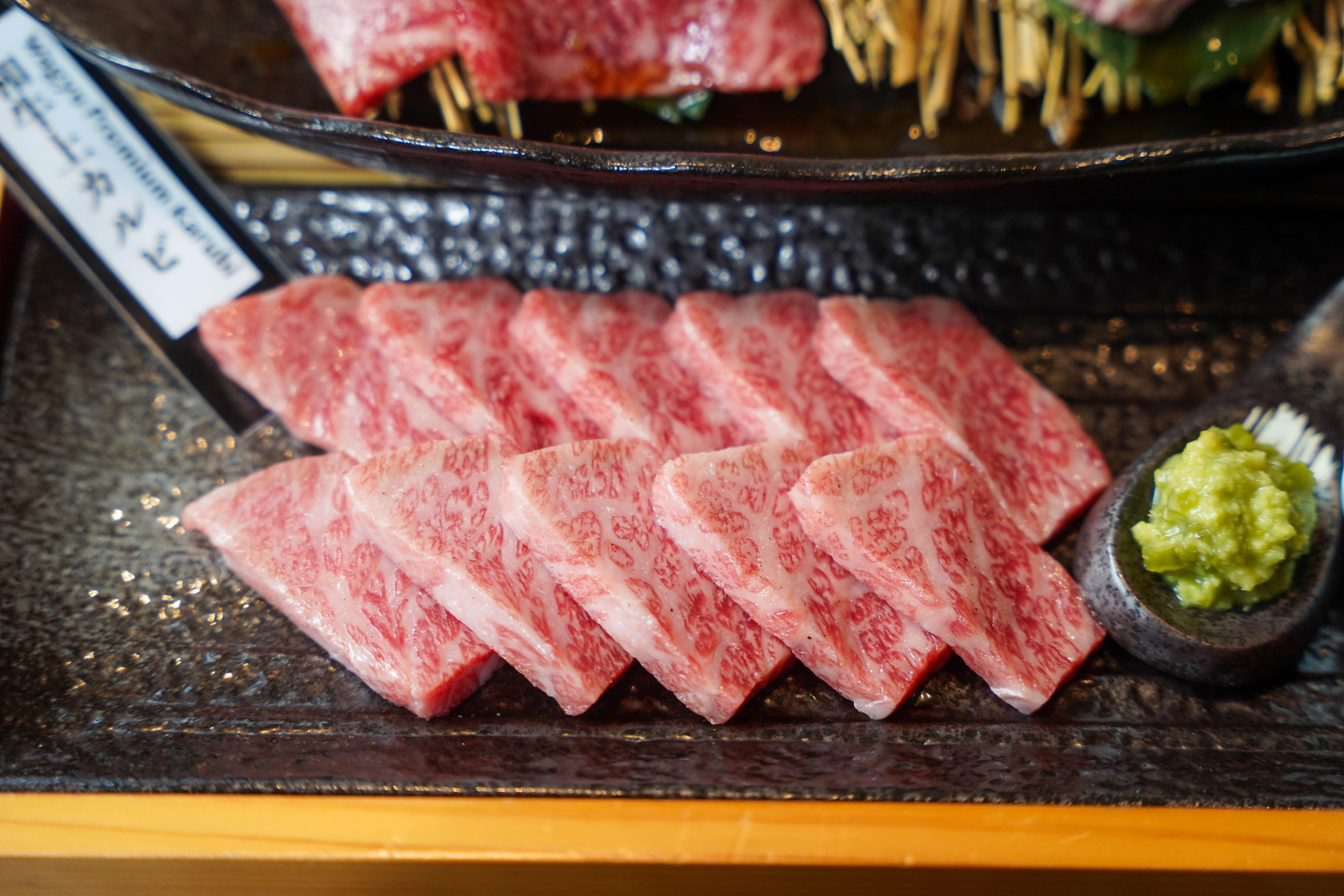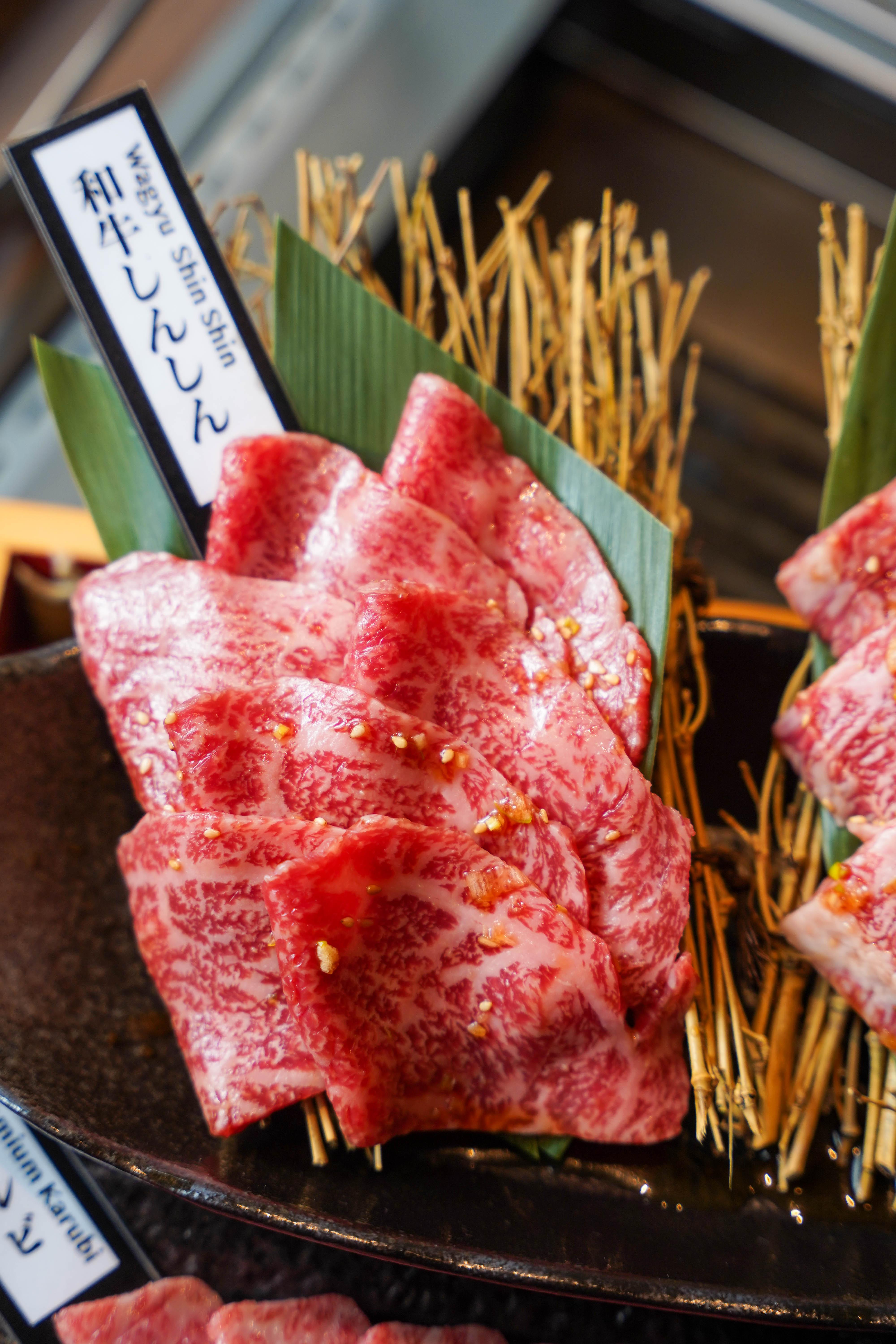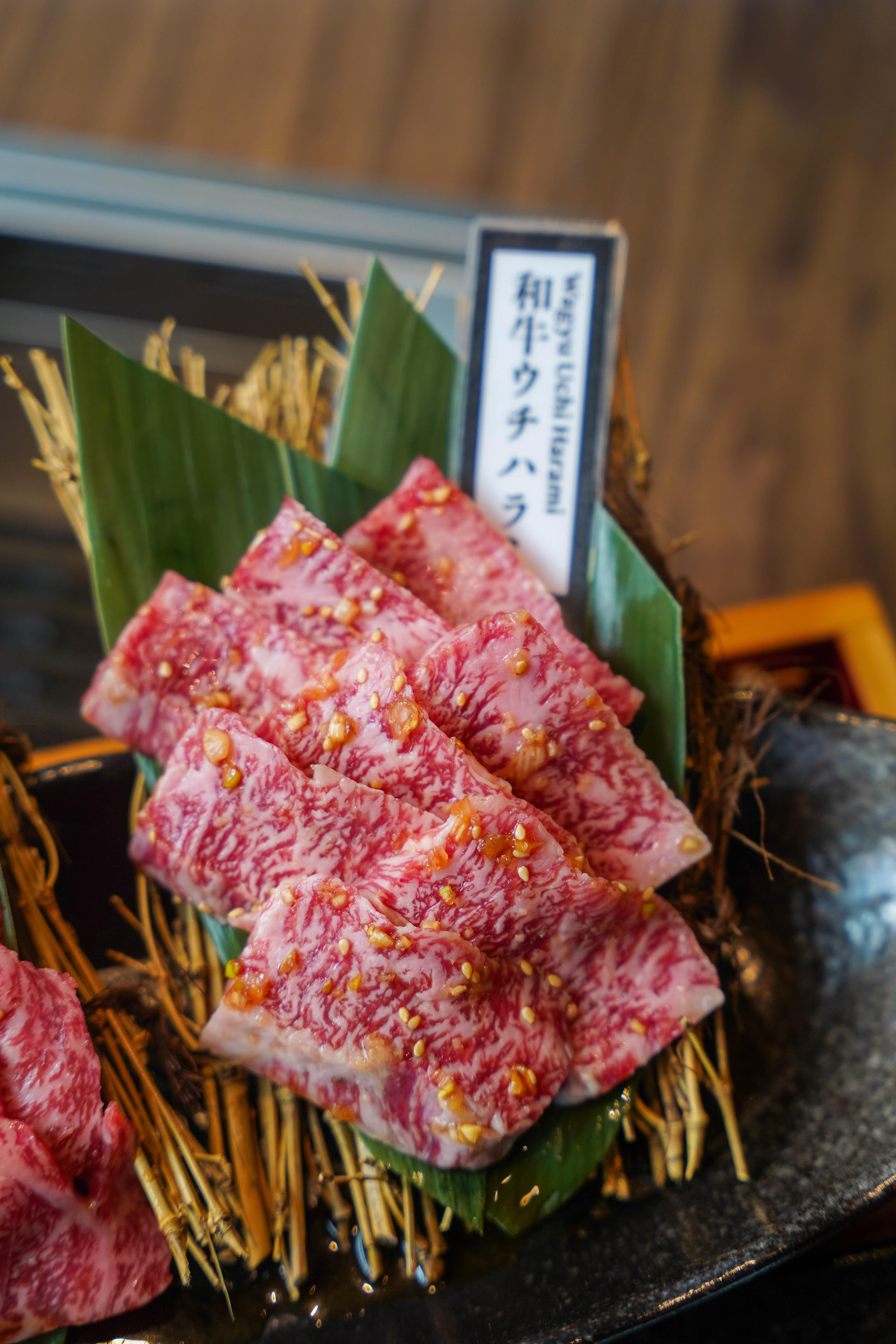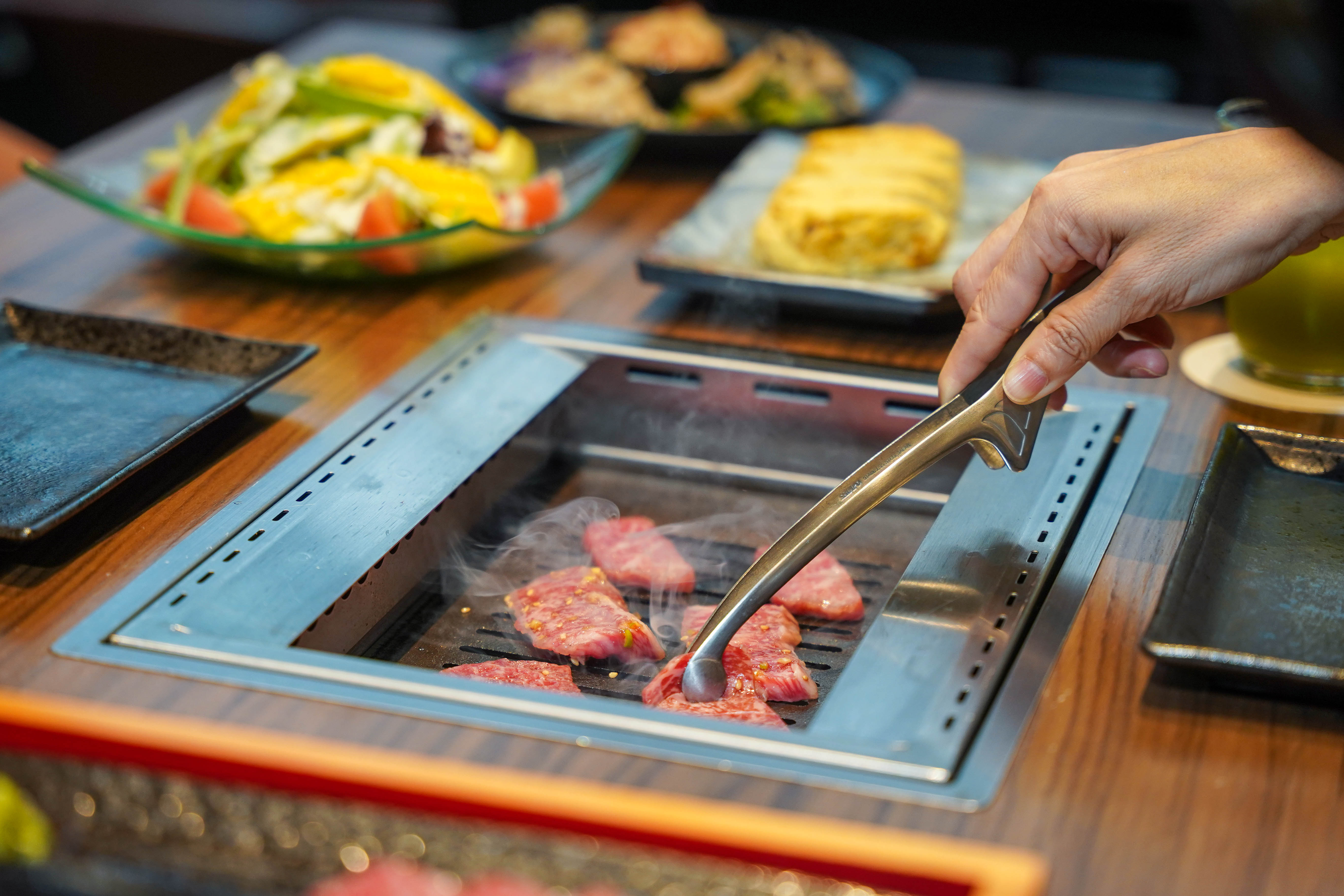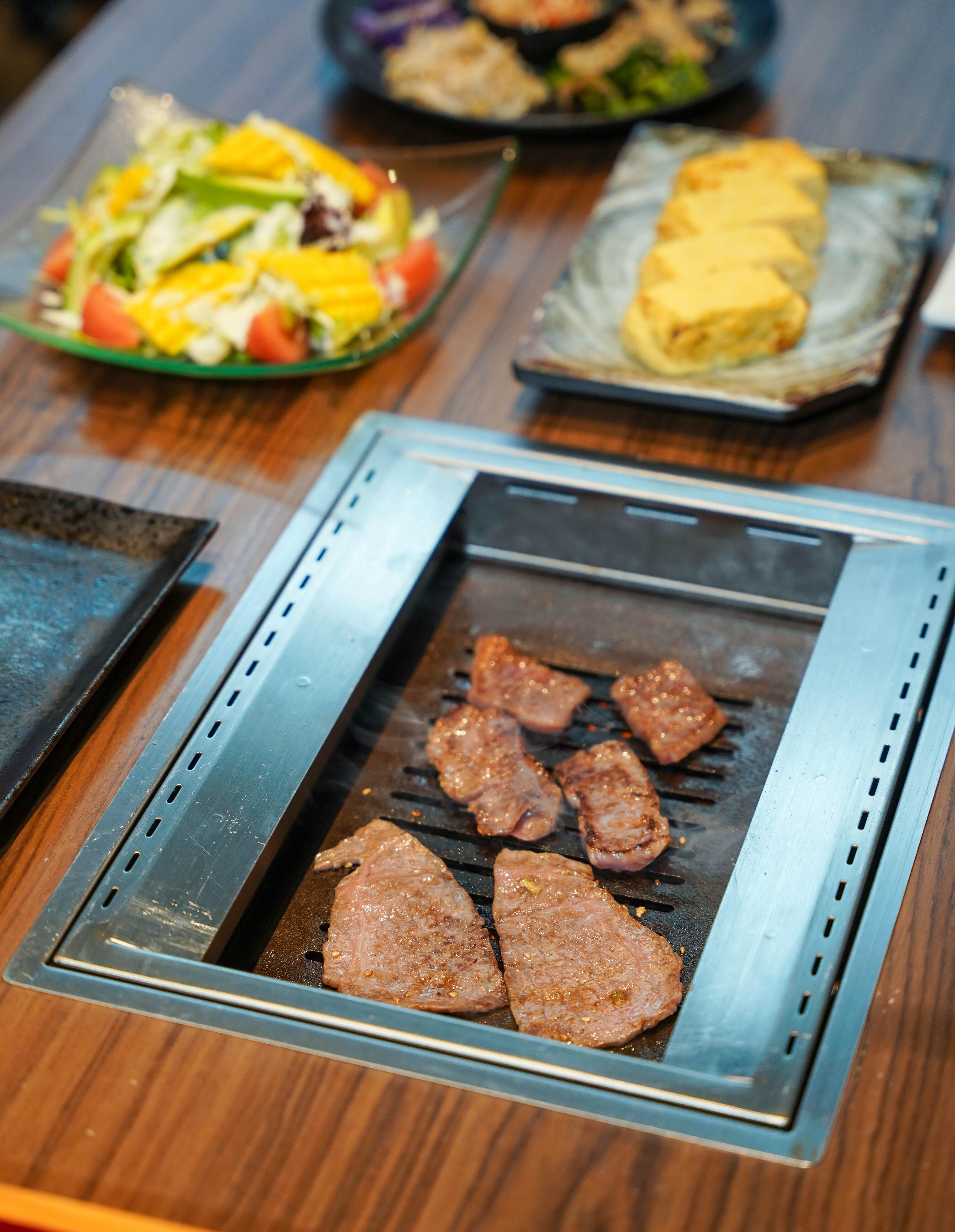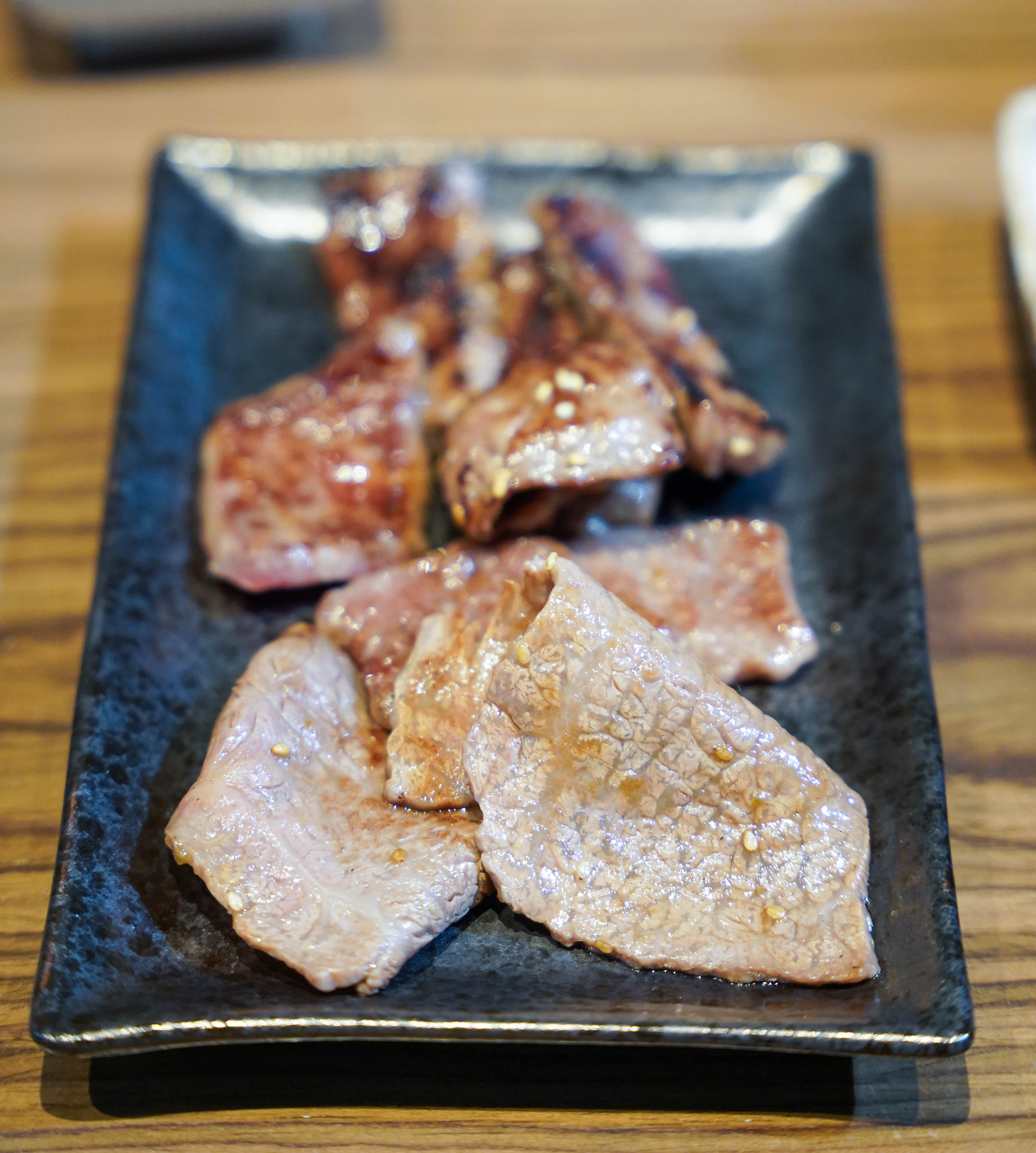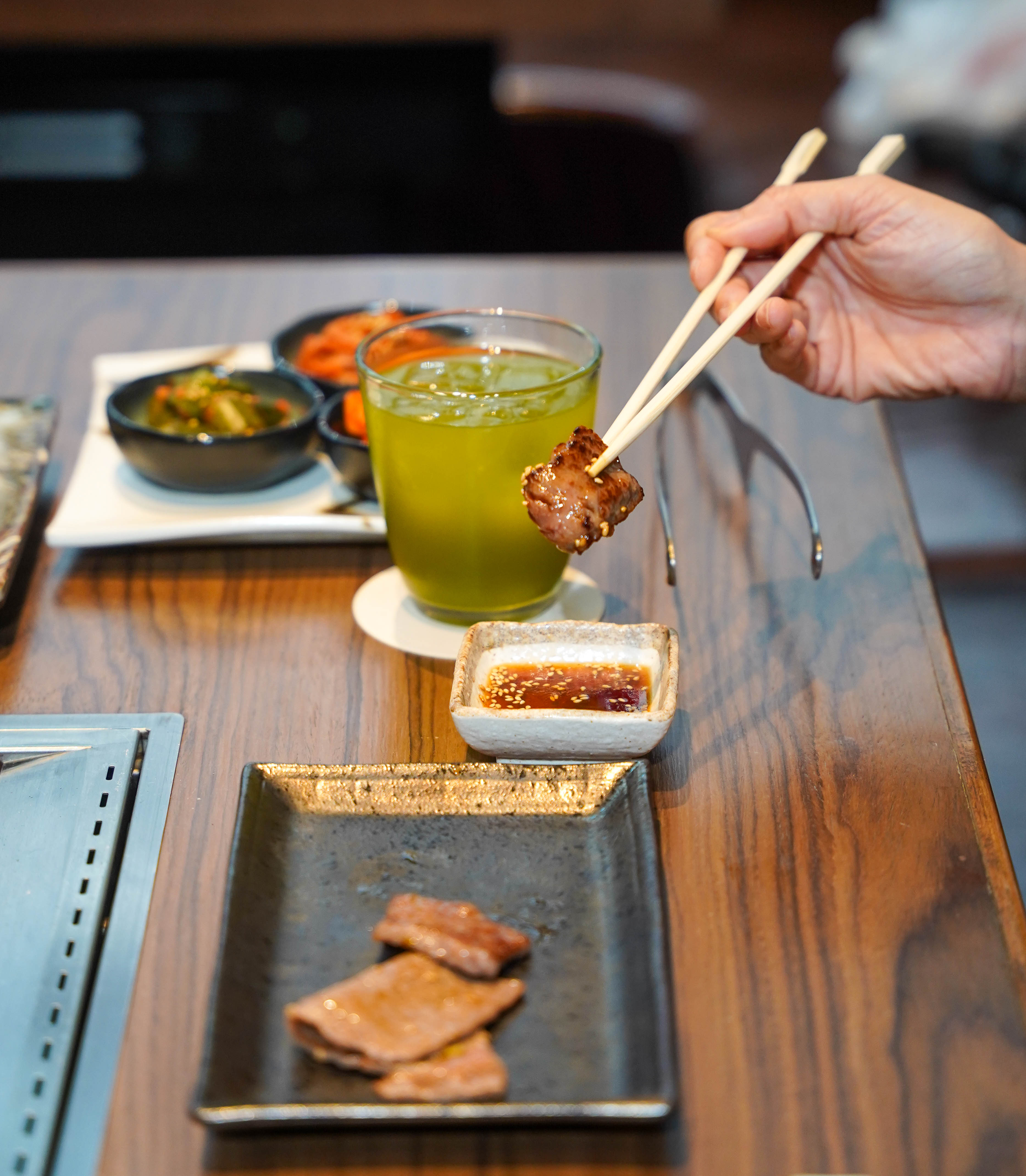 Yakiniku Sizzle offers multiple types of wagyu platters to pick from.
To experience the best yakiniku, the restaurant's founders recommend the Premium Wagyu Trio Platter (RM228 for 150 grams, RM448 for 300 grams, or RM668 for 450 grams).
The meat on this platter changes every day, enabling the kitchen to serve the best cuts of the day, with all the supple succulence that customers crave.
On our visit, the platter comprised the

Wagyu Premium Karubi (boneless short rib,

remarkably marbled, with the richest umami and most robust aroma, the pinnacle of yakiniku enjoyment),
Shin Shin (a cut of the inner thigh above the knee, relatively lean but tenderly silky, with a pleasantly mild flavour) and U
chi Harami (the inside skirt, a rare and coveted cut that's bold in its full-bodied flavour,
fantastic
with a light sear).
Yakiniku Sizzle does distinctively juicy justice to the beef. Its o
ther wagyu platters include the Classic (karubi, negi tongue and rosu - the most iconic
yakiniku
cuts) and Wagyu Karubi Trio Platter (a spectacular sampling of short ribs, showcasing karubi and premium karubi, as well as nakaochi karubi, the rib fingers).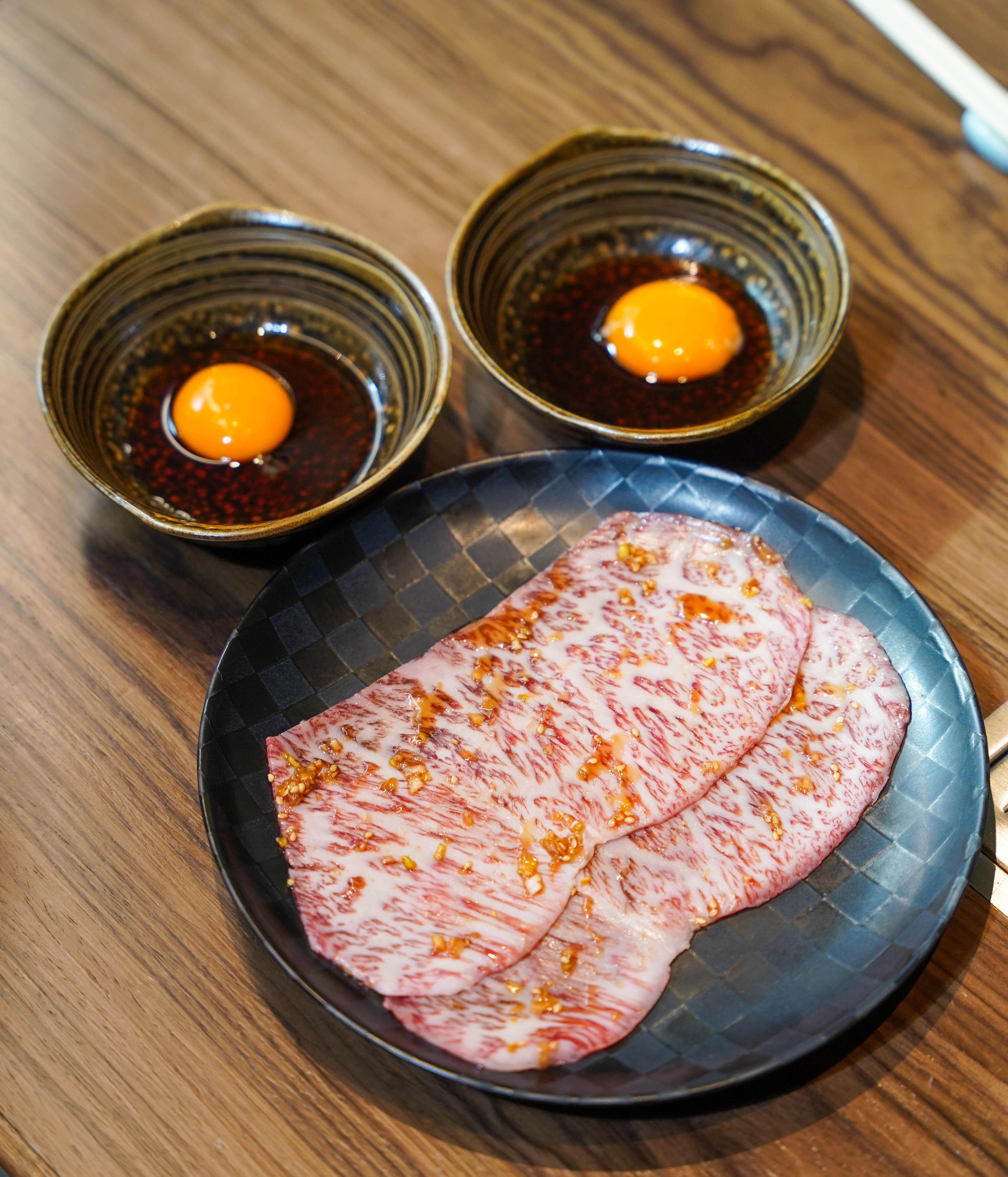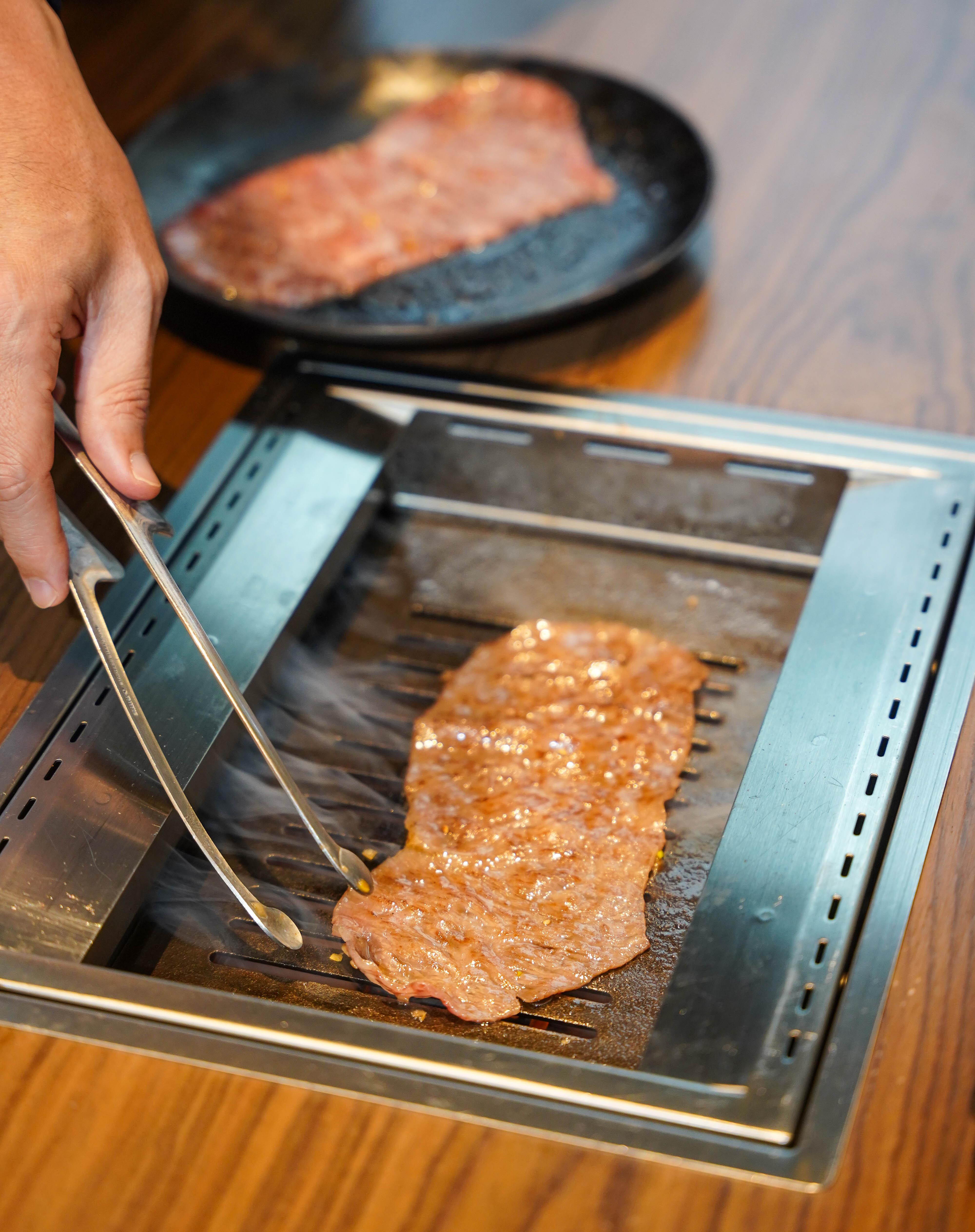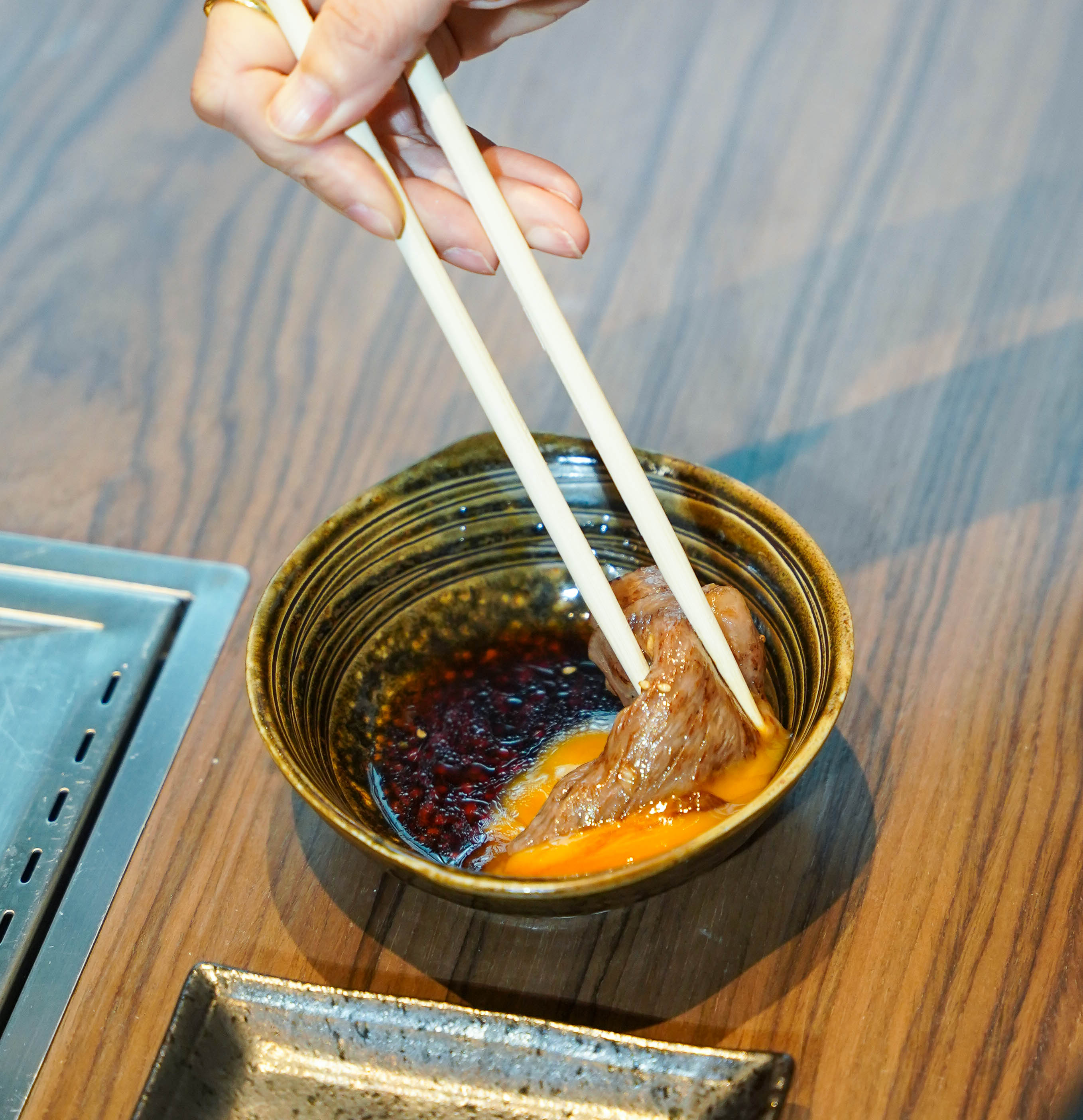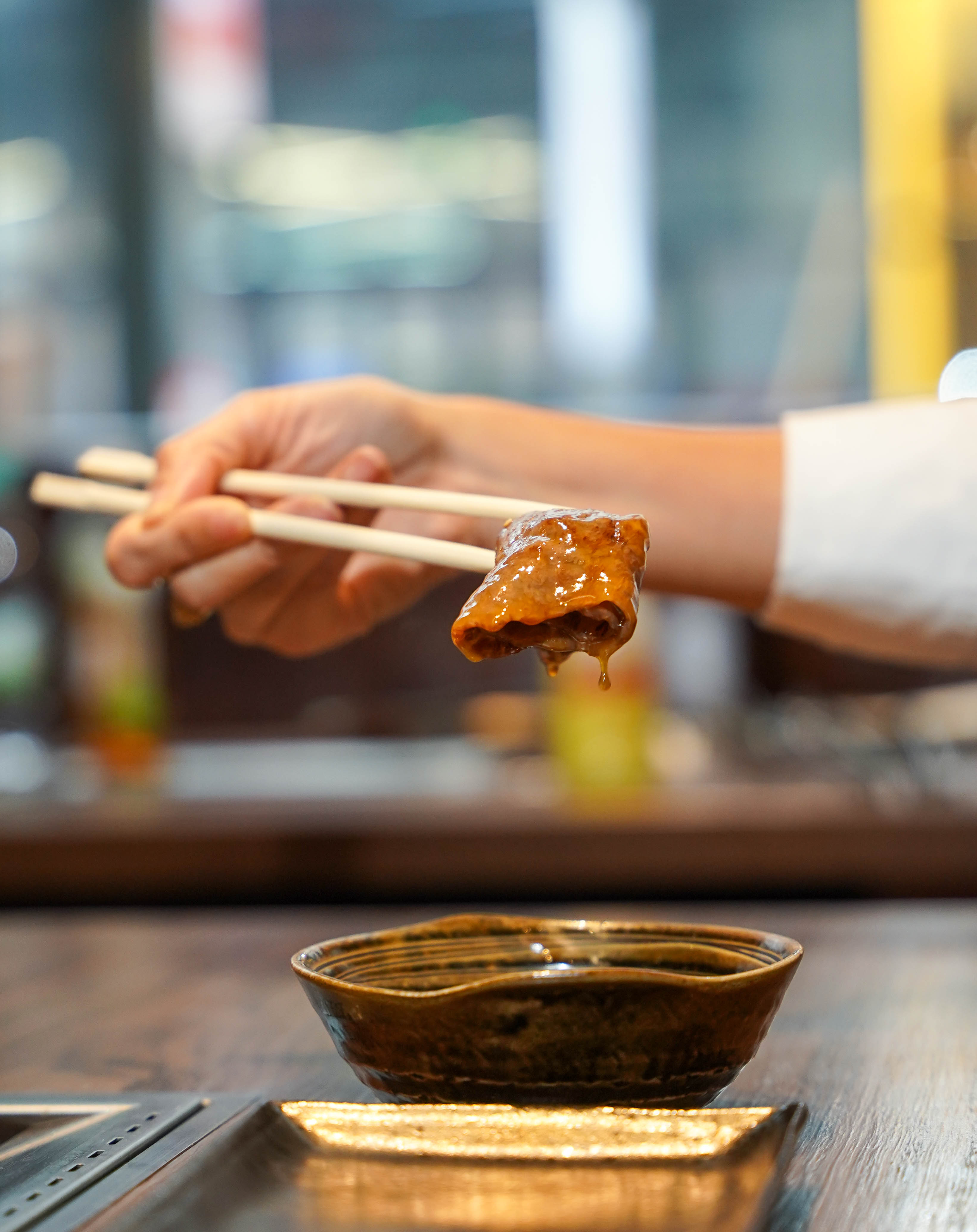 The

Signature Yakisuki (RM68 per piece) is a must at meals here. A decadent delight, this sumptuous slice of s
triploin is gently, gorgeously grilled by Yakiniku Sizzle's team - patrons can then dip and
swirl
it in luscious raw egg with sweet-savoury sukiyaki sauce. Addictive!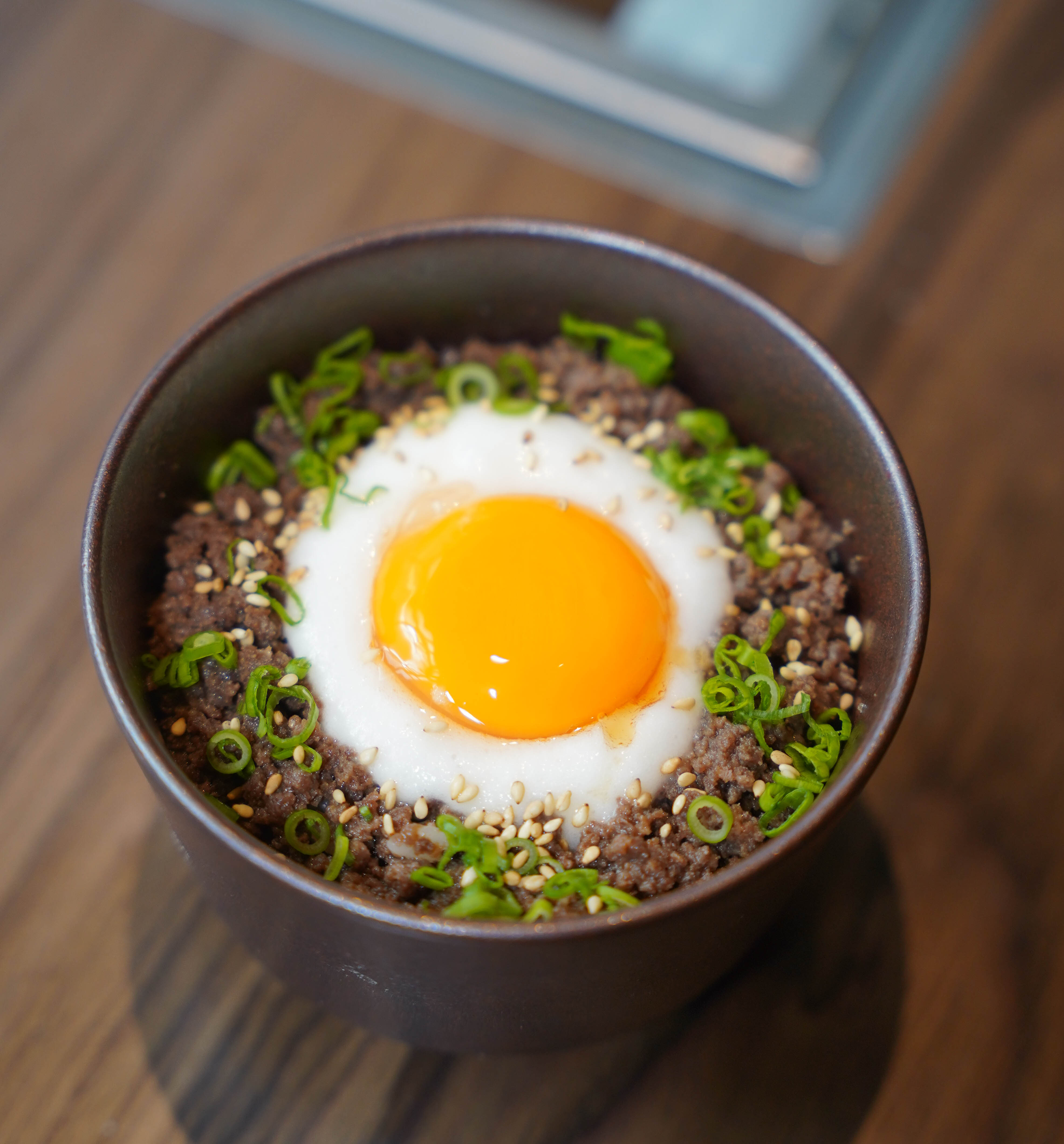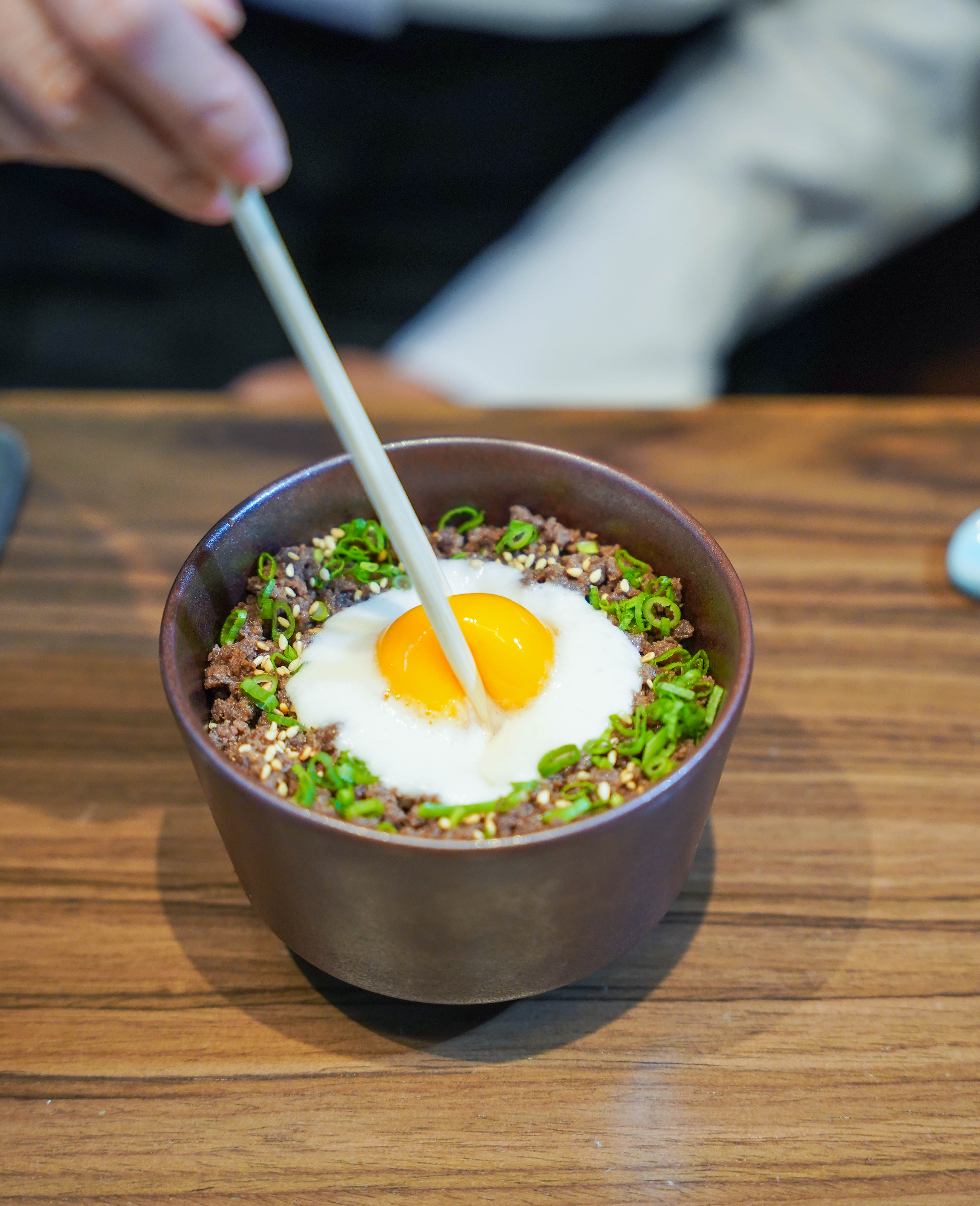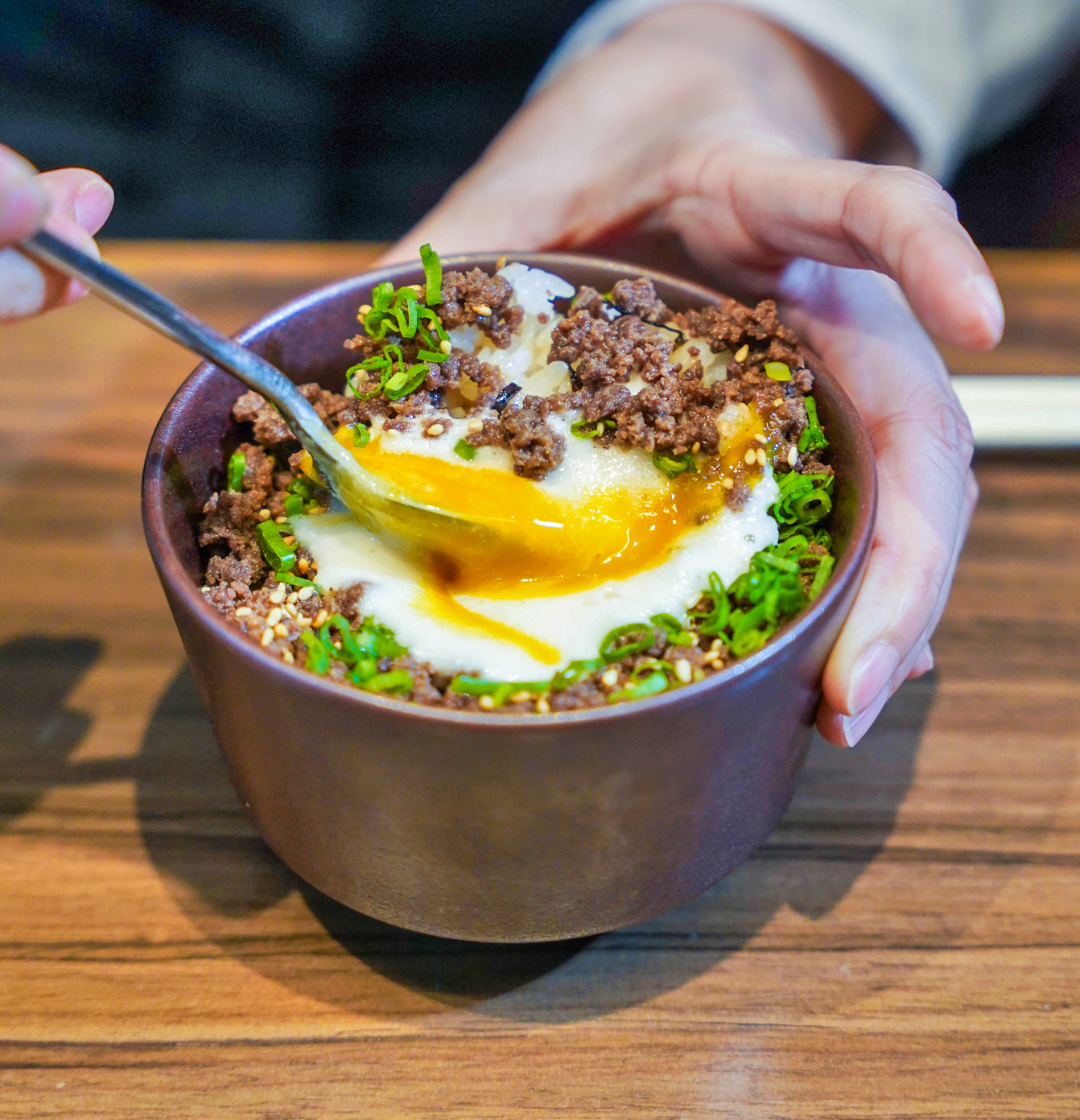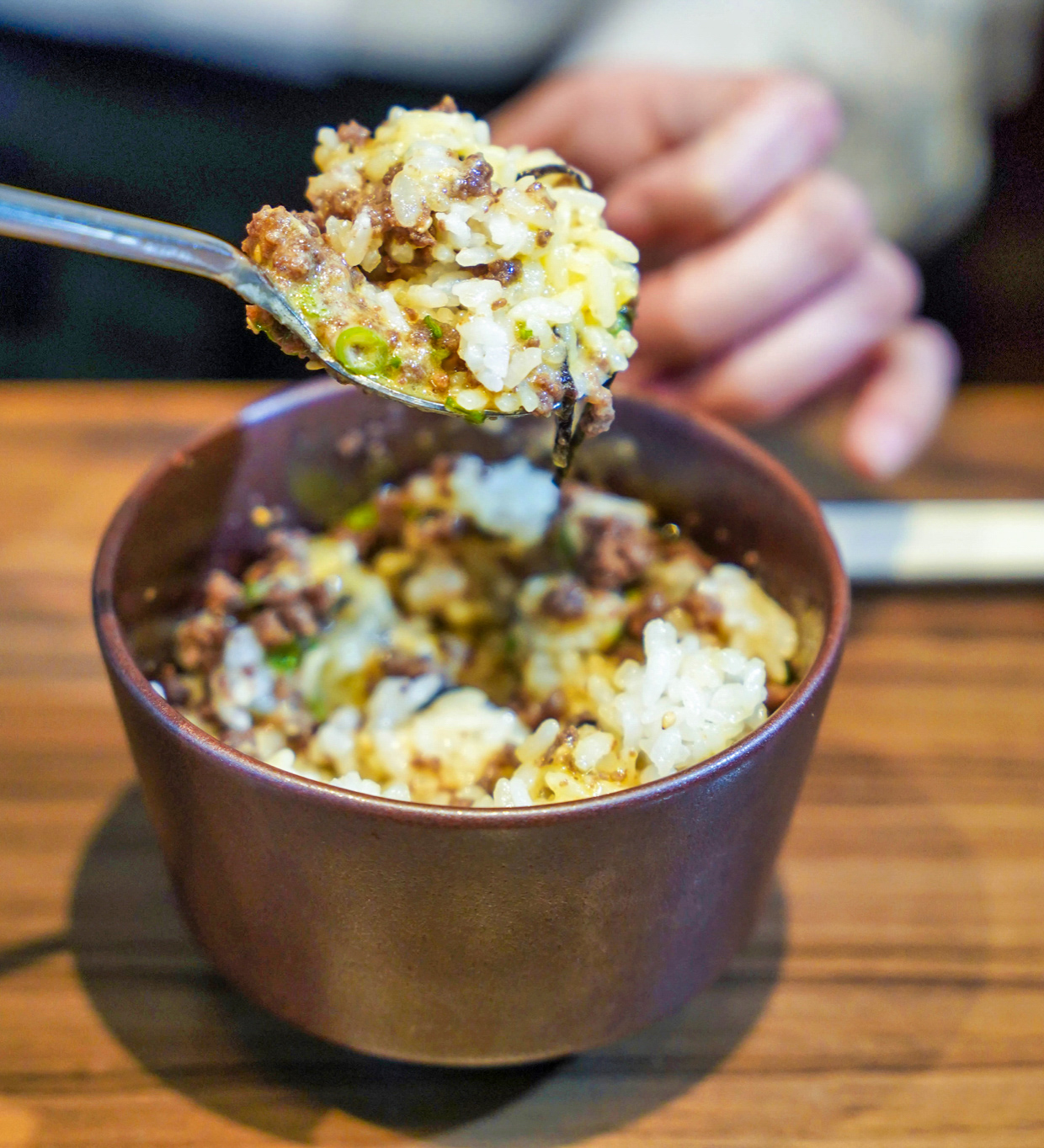 Customers can explore the menu for other beautiful bovine creations, such as the
Sizzle TKG (RM28), Yakiniku Sizzle's take on
the classic
Tamago Kake Gohan. The fundamental rice with raw egg is blanketed with grated yam, sesame seeds and minced A4/A5 w
agyu beef, reinterpreting a light, simple
Japanese
breakfast as a creamy, melt-in-the-mouth marvel.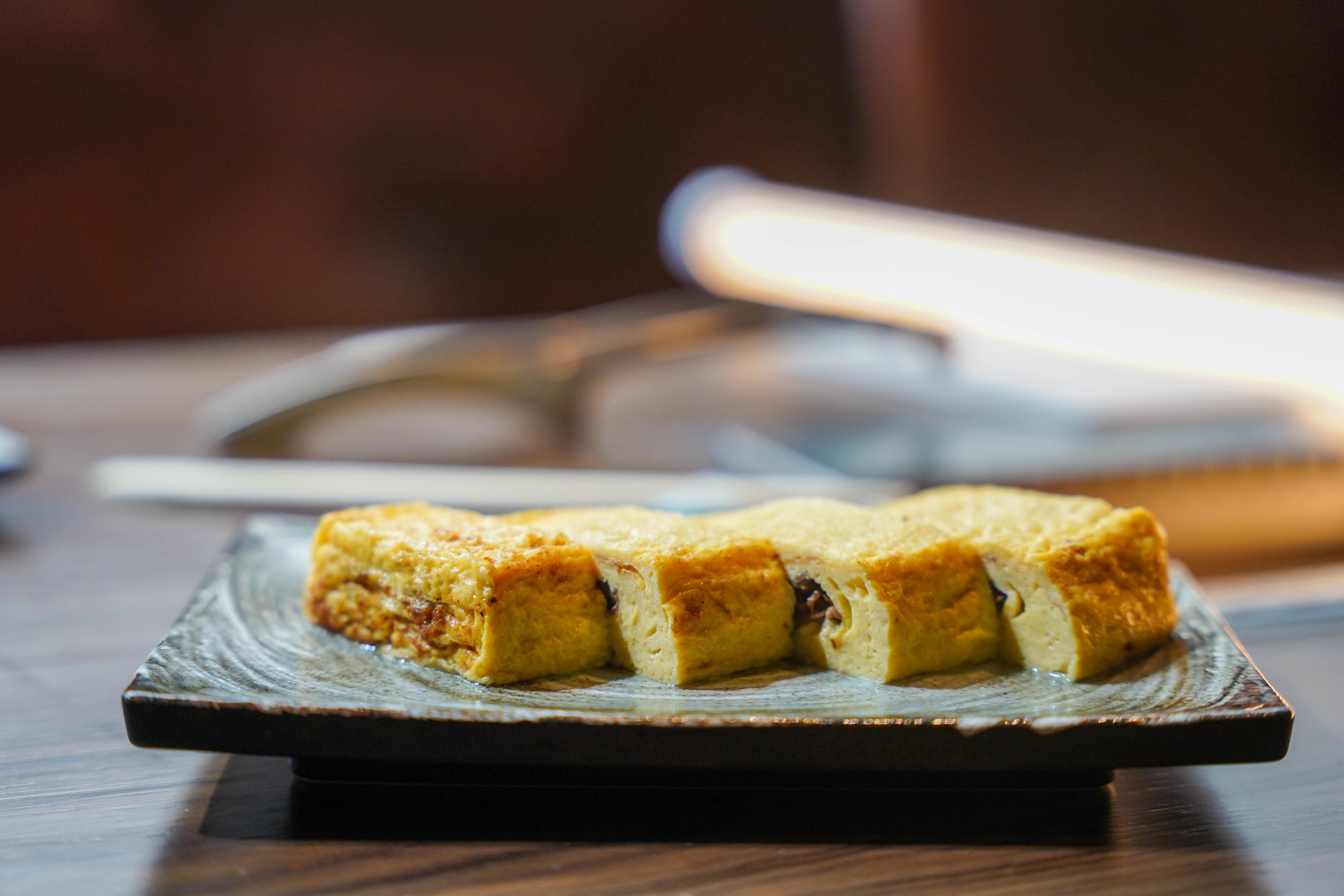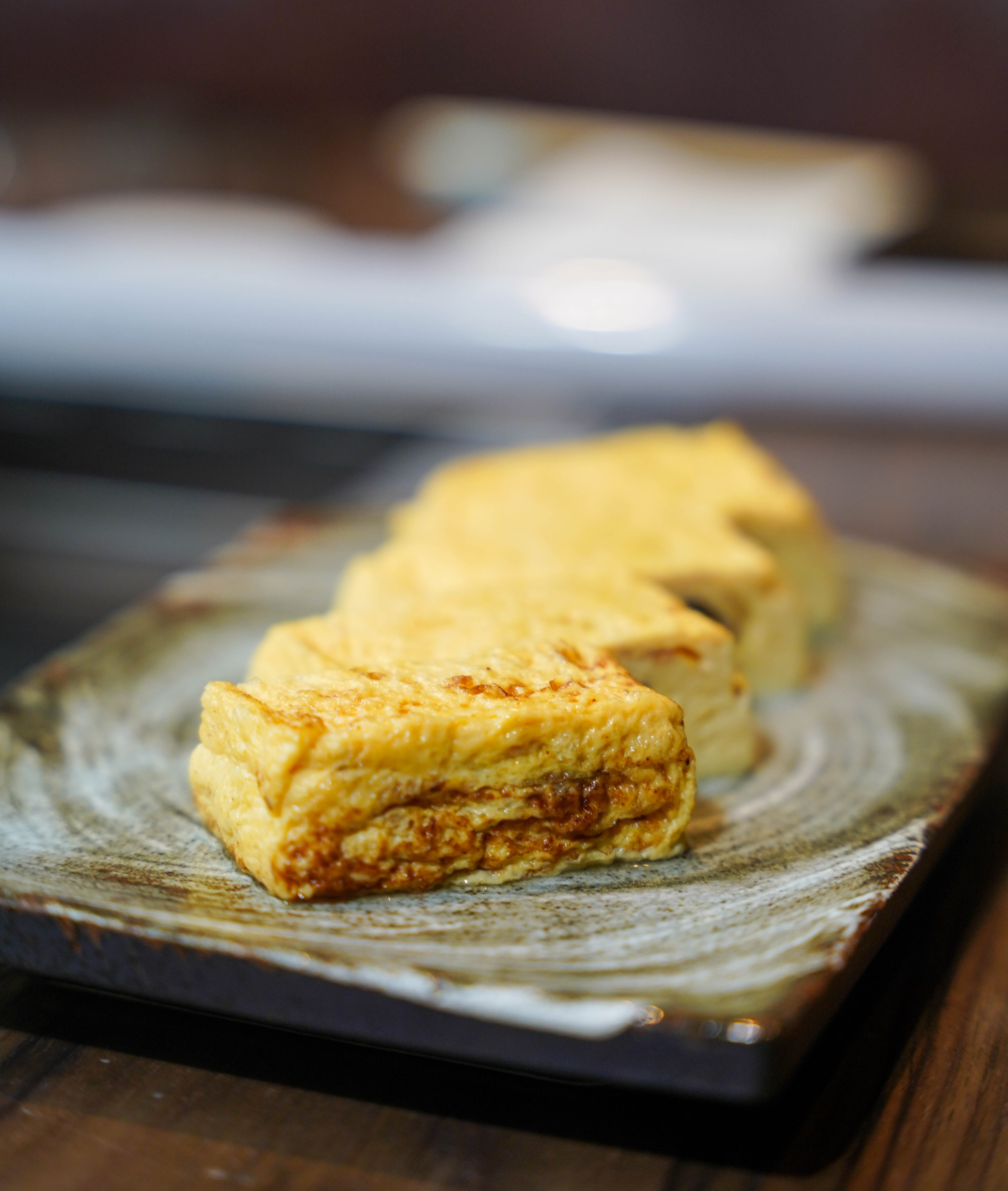 Tamagoyaki is also transformed in Yakiniku Sizzle's Egg Omelette with Japanese Wagyu (RM28) - the house-made omelette, soft, thick and fluffy, is folded over a moist, meaty layer of wagyu beef for two irresistible textures in one protein powerhouse.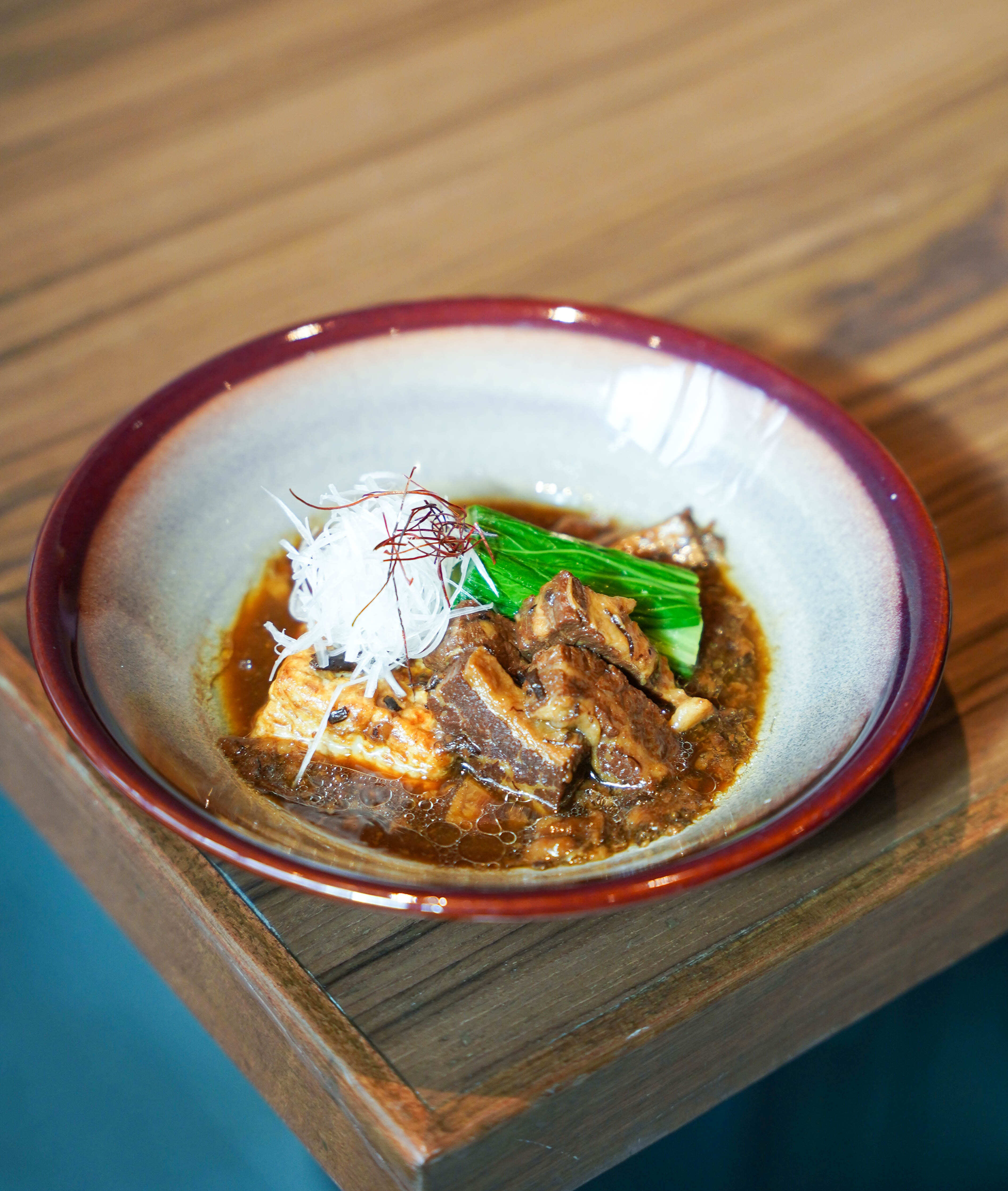 Fans of Japanese comfort fare will relish the Simmered Wagyu with Tofu (RM28), soulful and hearty with an exceptional depth of flavour - each forkful feels saturated by the beef's glorious, gelatinous gravies, as satisfying as a slow-cooked stew.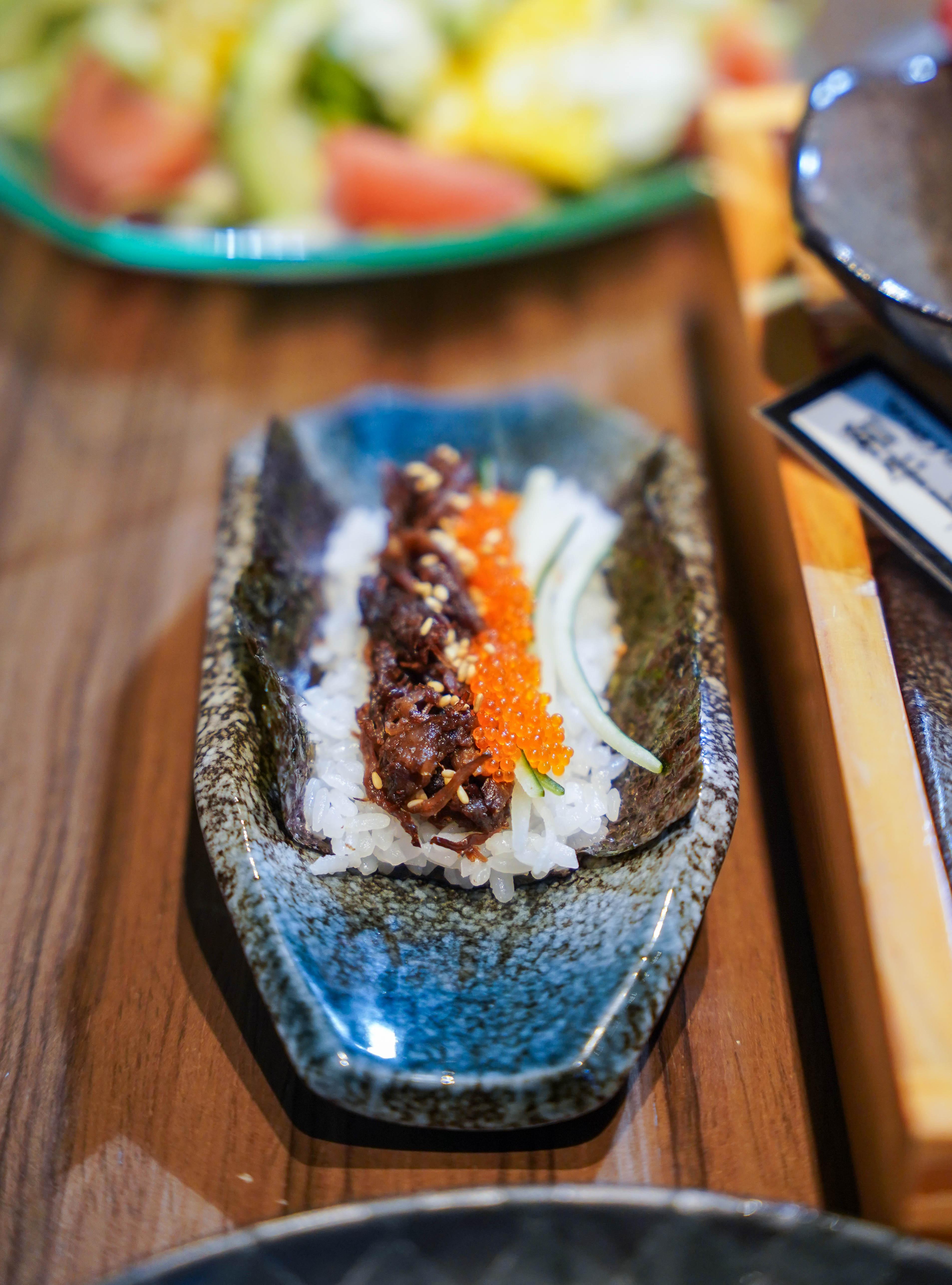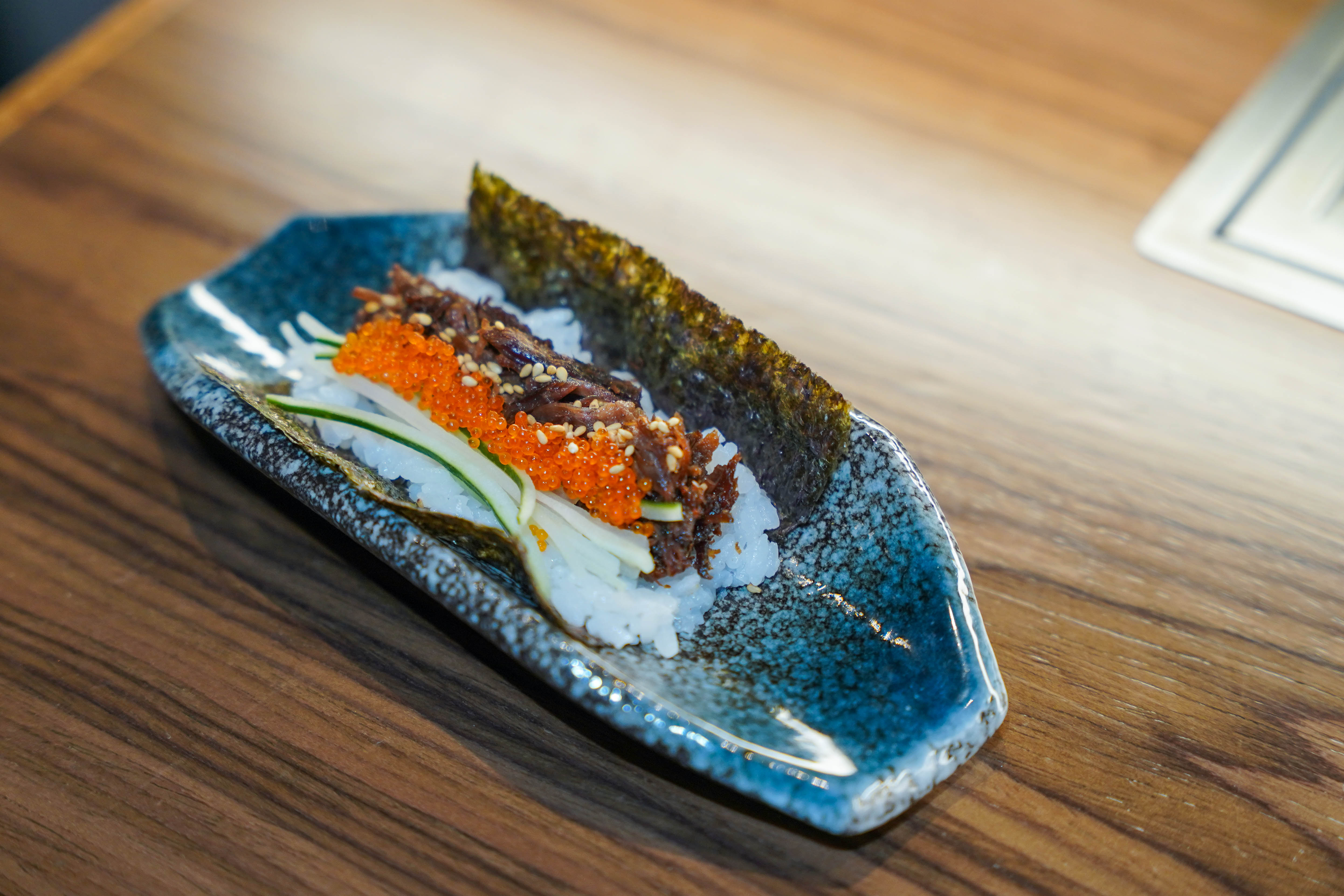 Get a handful of the Simmered Wagyu Temaki (RM18) too, a hand-roll with a delightful difference, stuffed with wagyu beef instead of typical seafood, crunched up with cucumber and tobiko.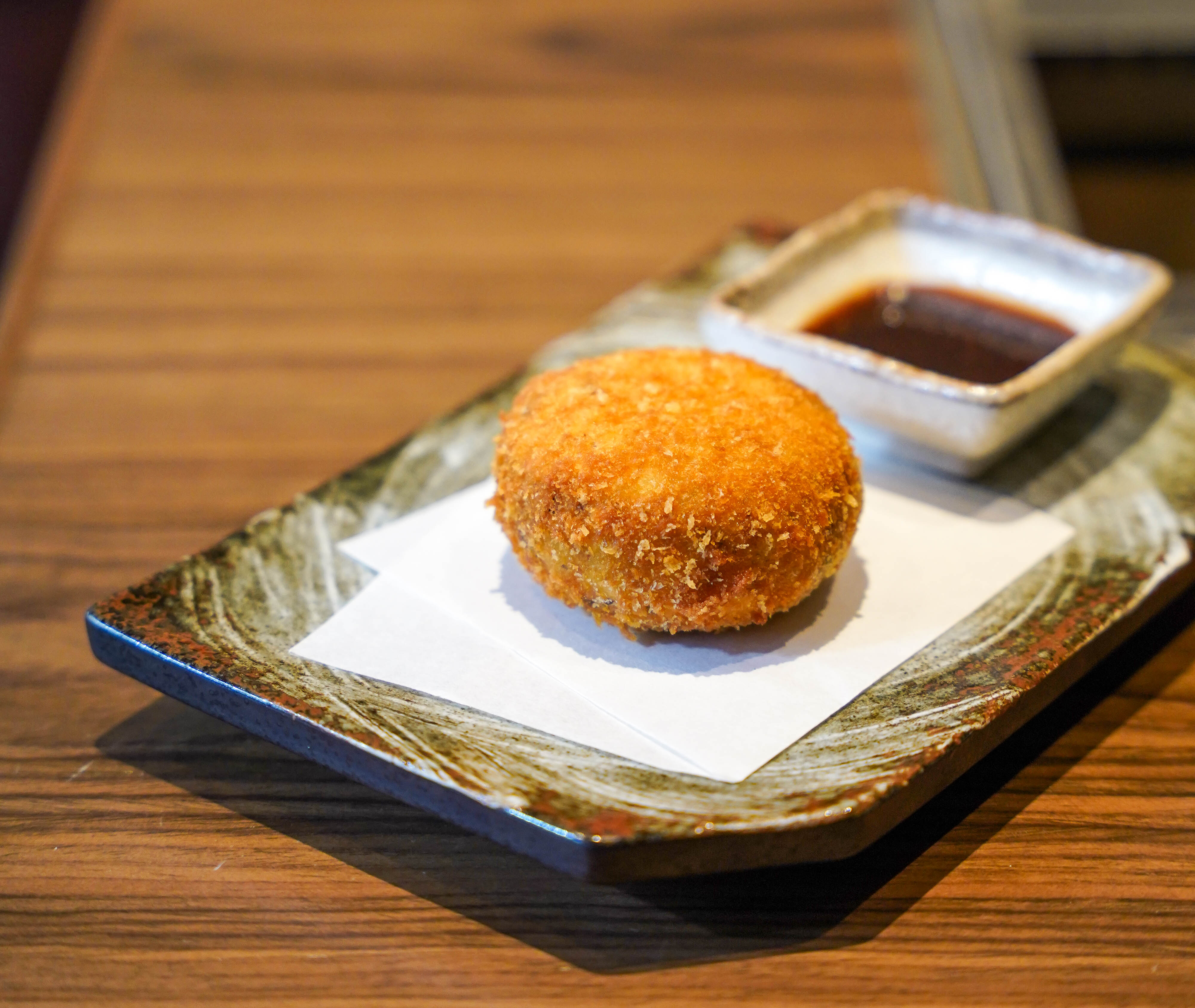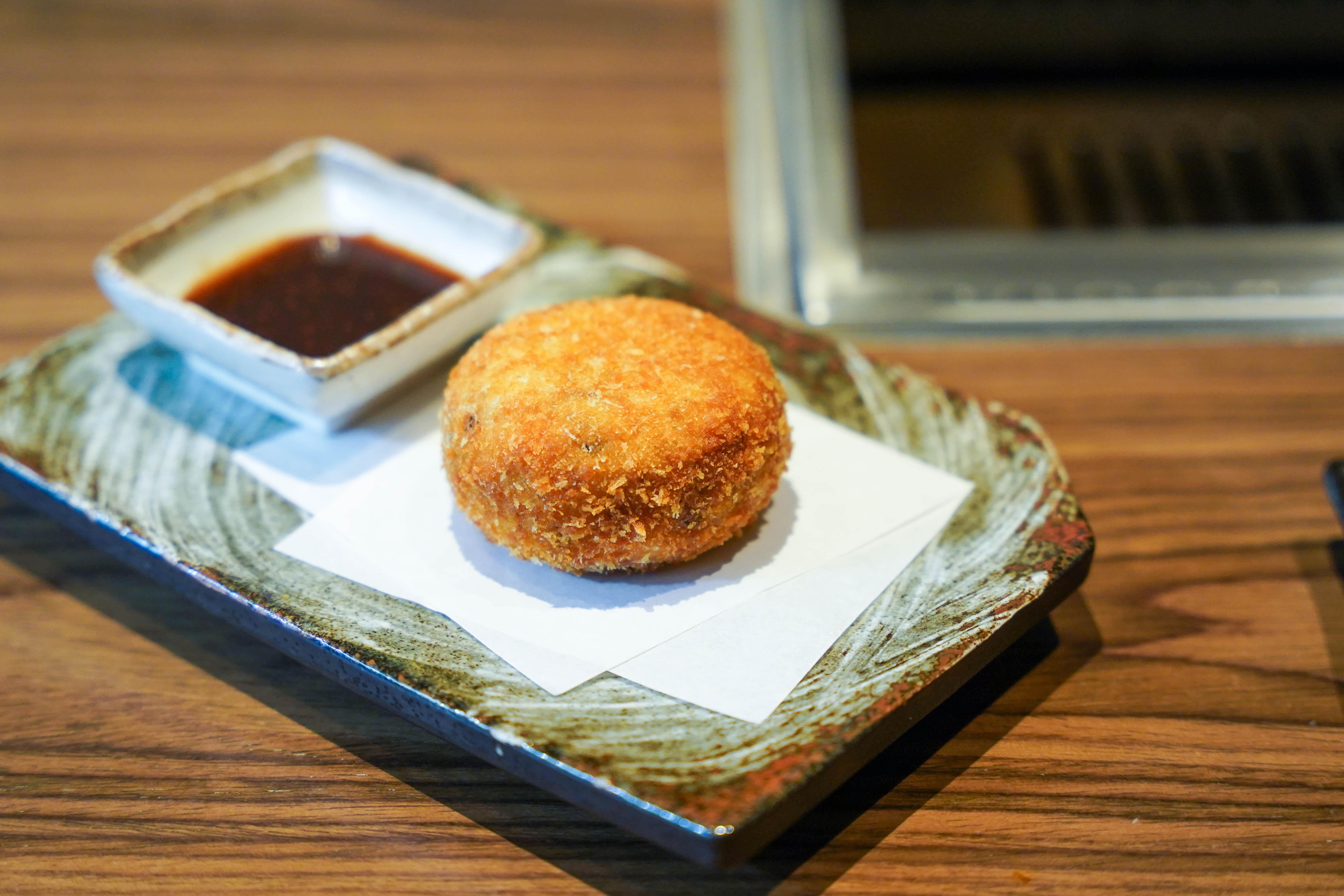 One more snack for the road: The Japanese Wagyu Croquette (RM18) is crisp to the bite, potatoey and meaty to the chew, a golden ball of breaded bliss.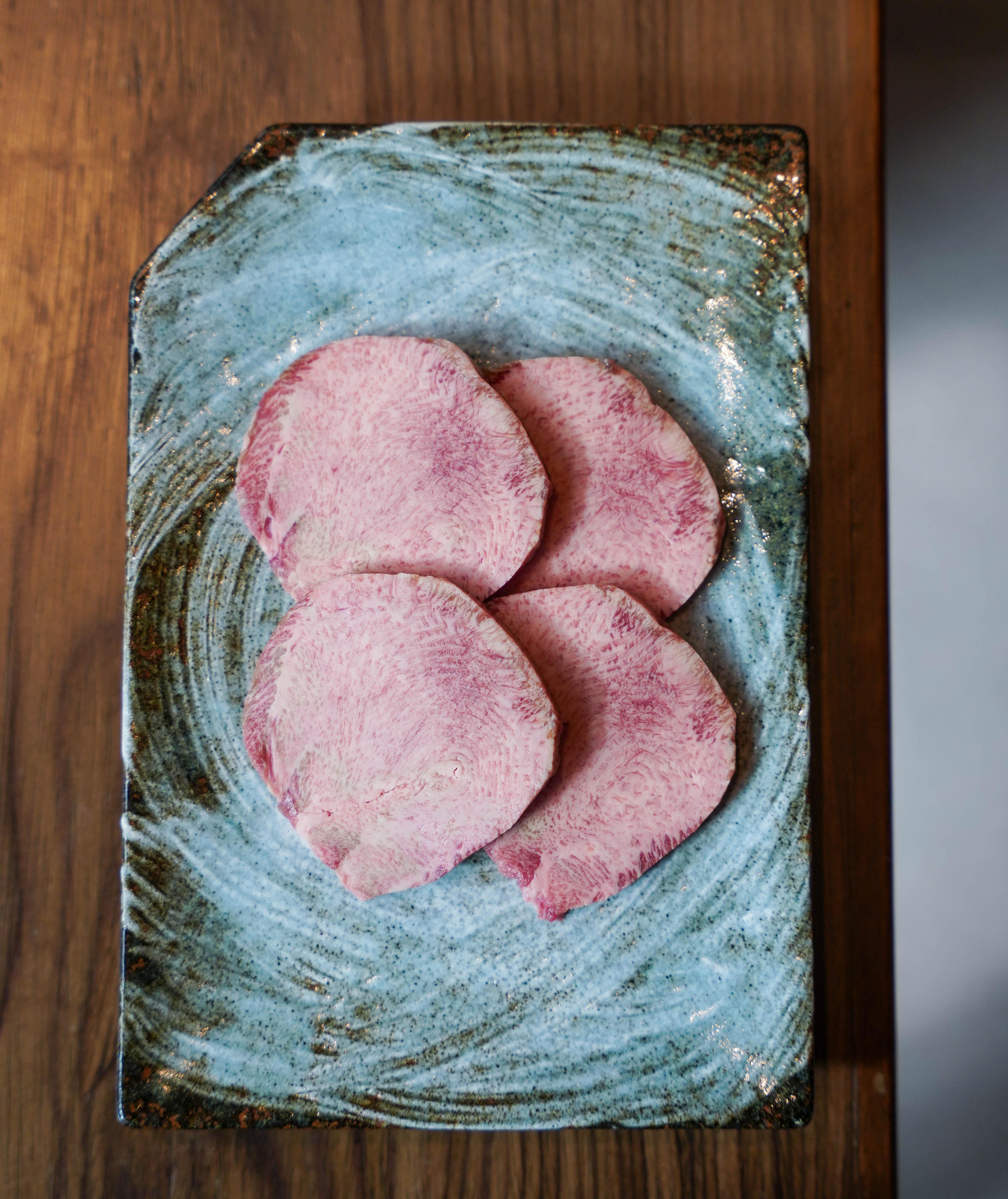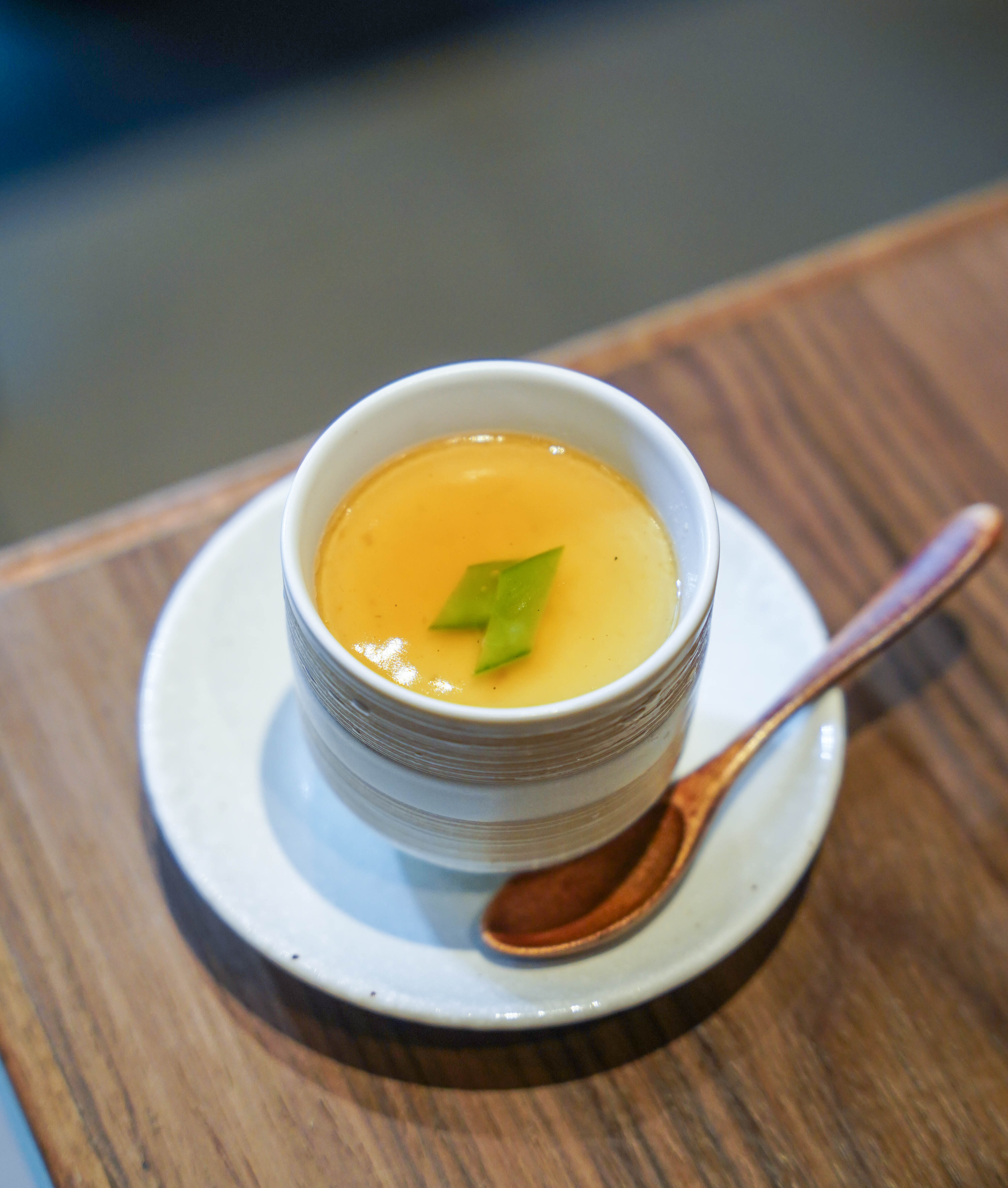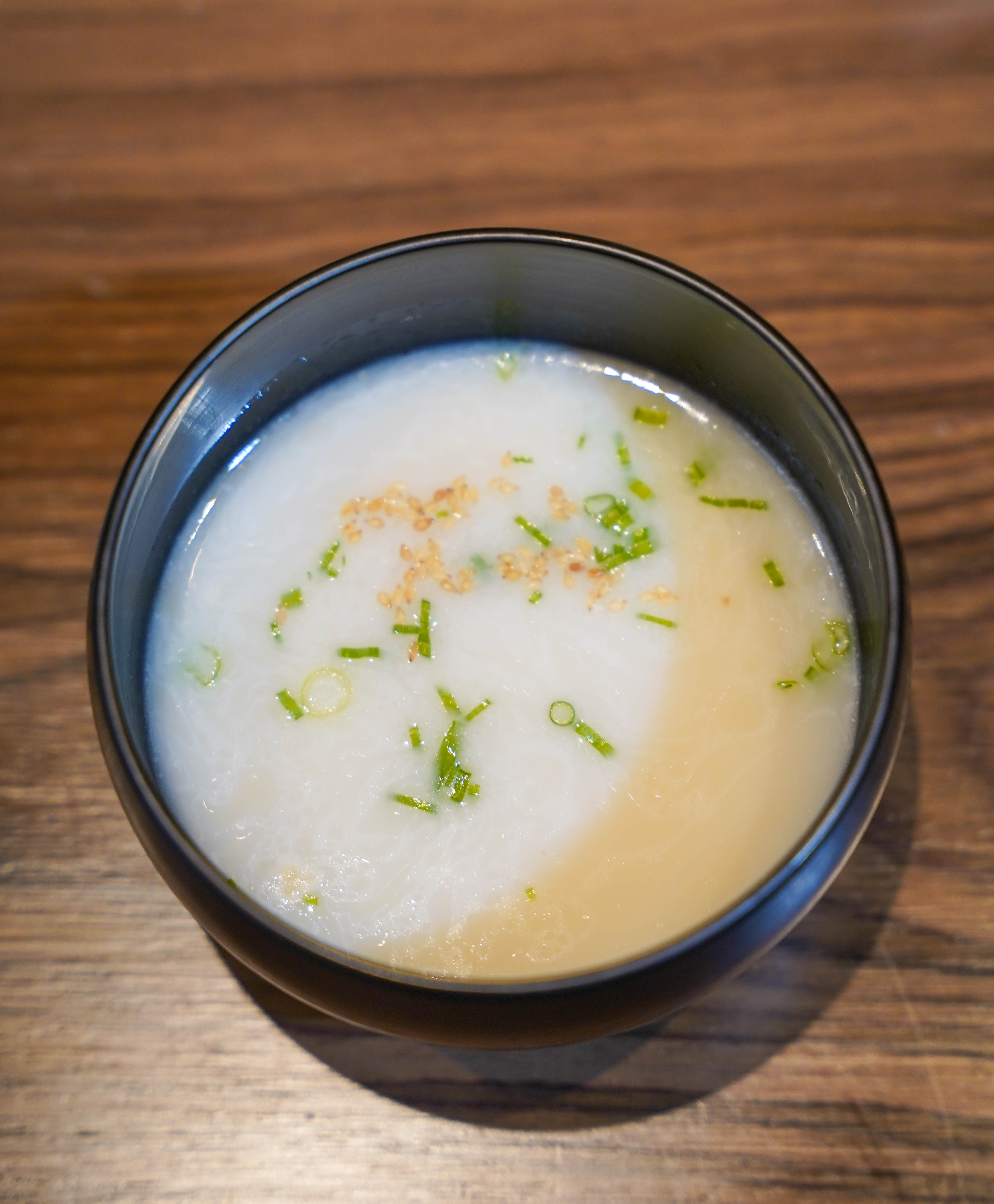 All of Yakiniku Sizzle's beef is Japanese A4 and A5 wagyu beef, mainly Miyazaki beef, except for the Australian wagyu tongue and regular beef tail.
The
Premium Tongue (RM78) can be enjoyed as a yakiniku selection, while the tail is a cornerstone of the Beef Tail Soup Chawanmushi (RM18), like a cross between oxtail soup and chawanmushi, with the beef tail soup ingeniously replacing bonito-based dashi stock, and the
Beef Tail Soup (RM22), a surprisingly complex broth that's been
simmered for over 30 hours.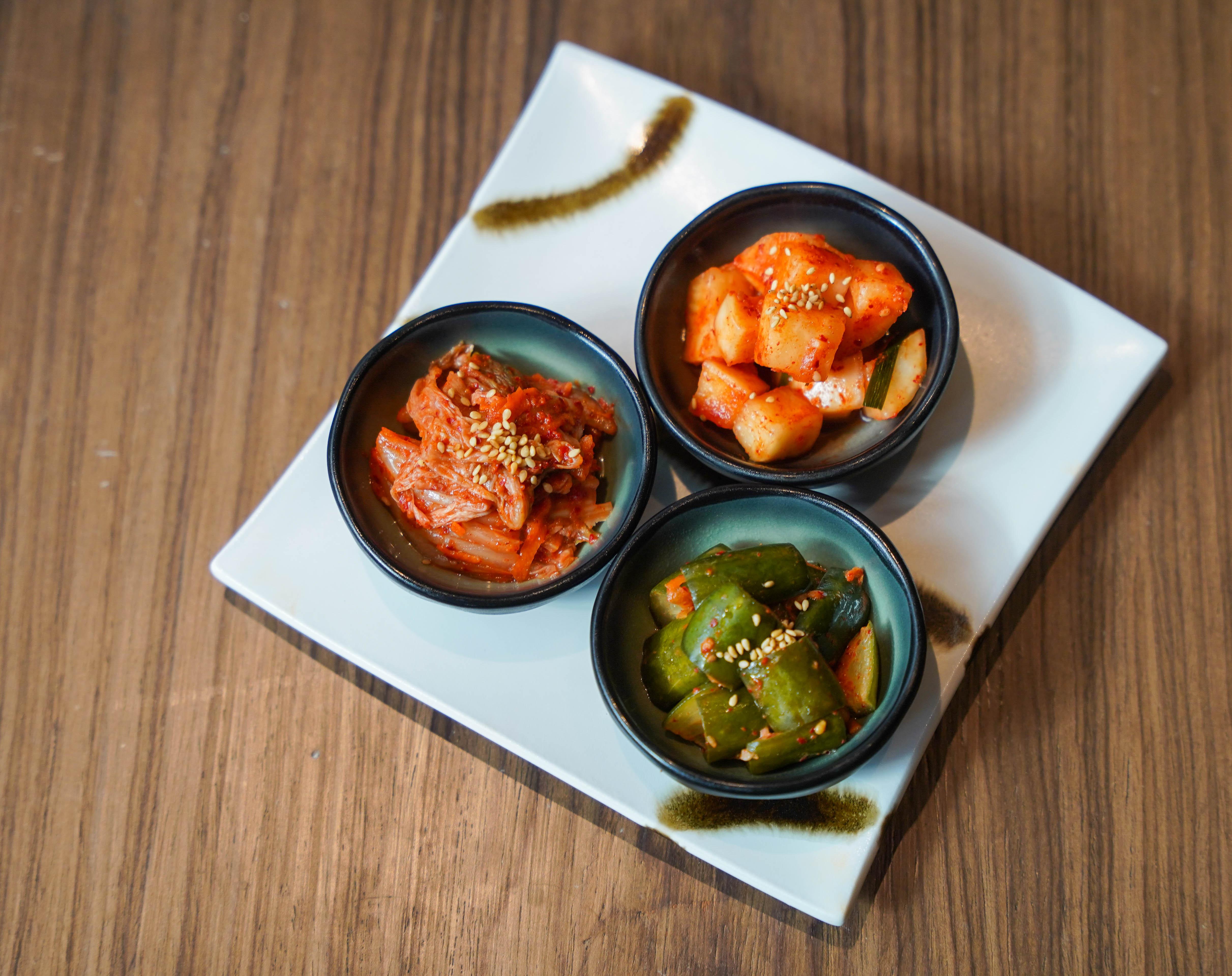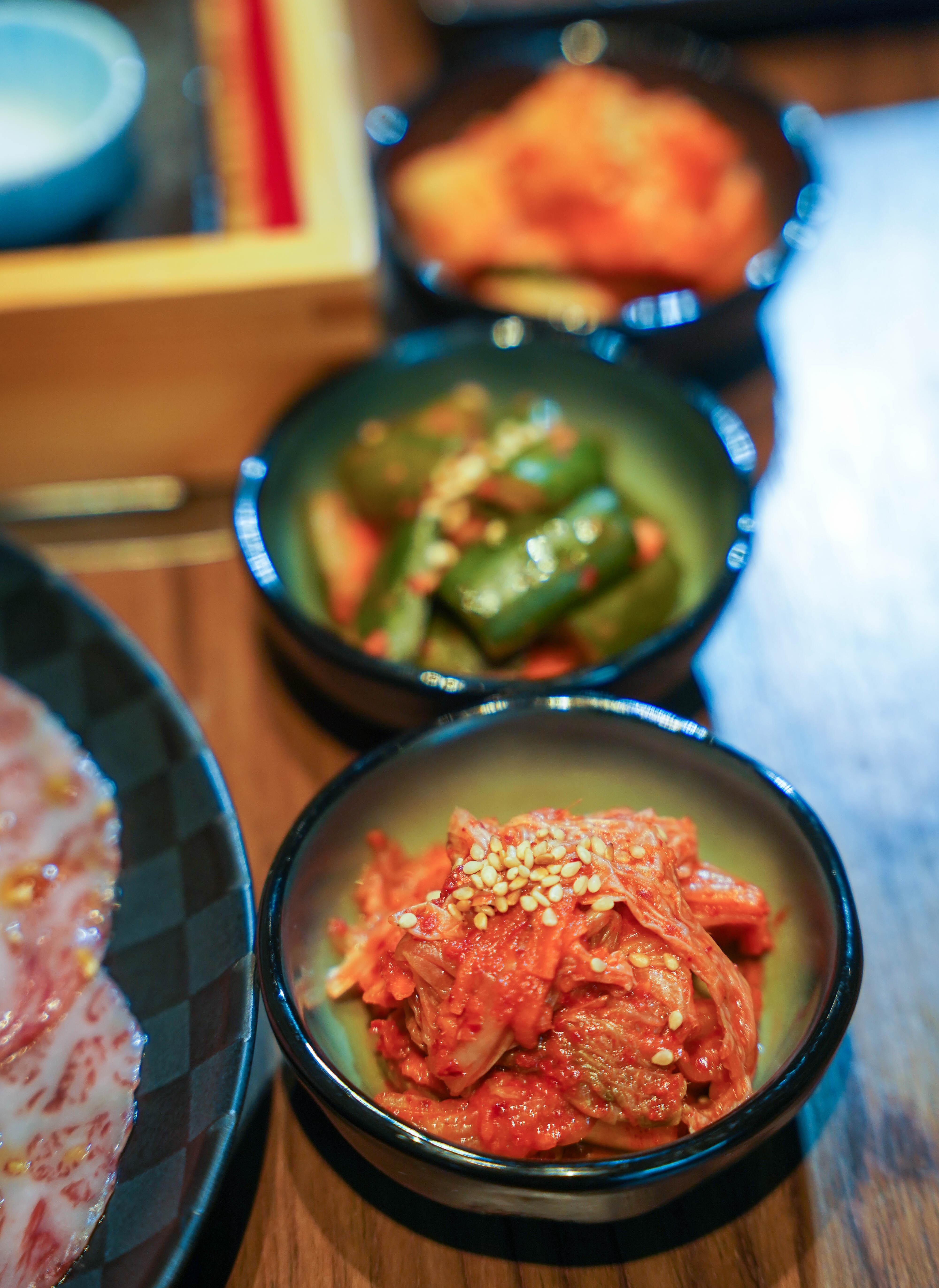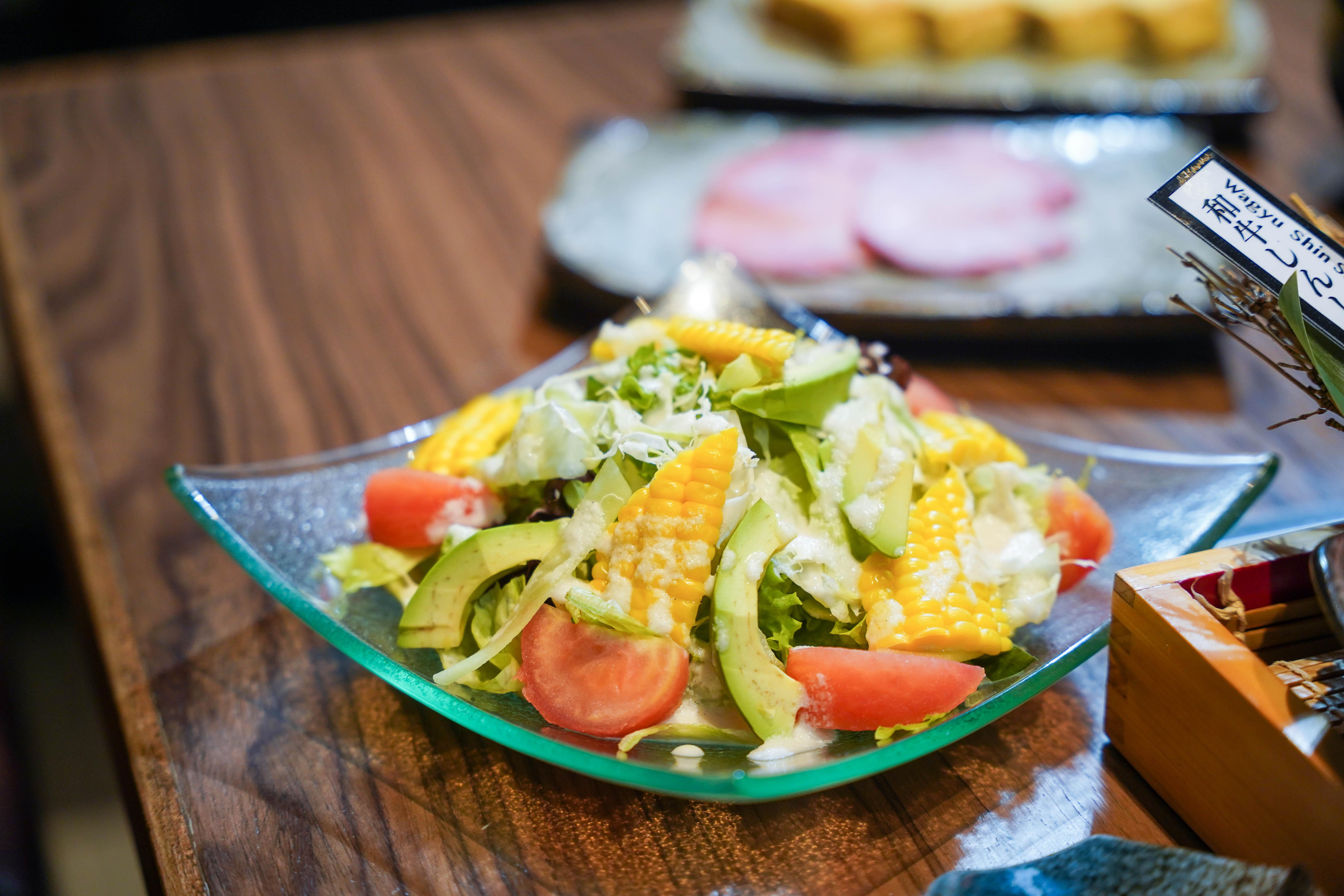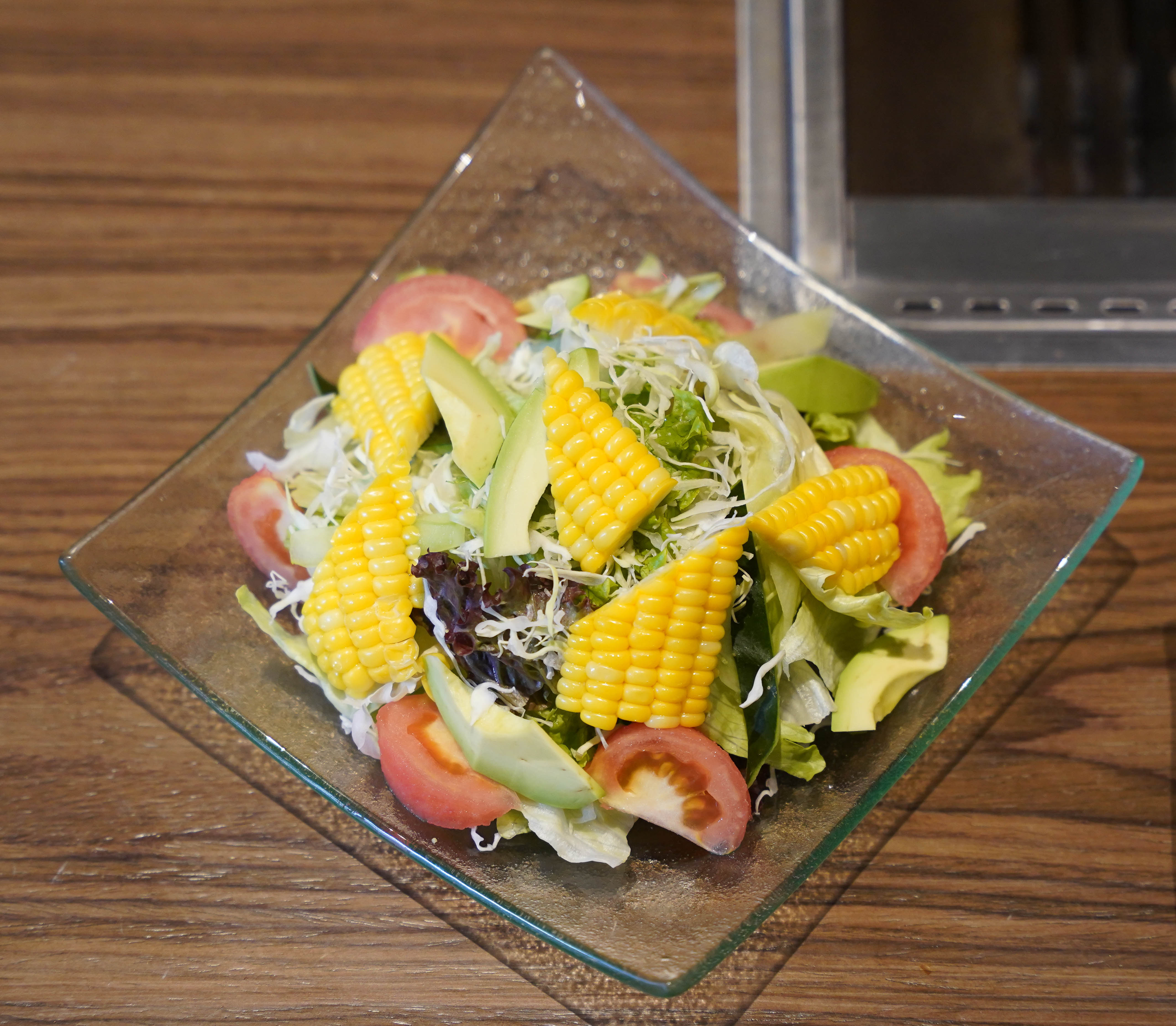 While beef is the unmistakable star of Yakiniku Sizzle's show, the restaurant also takes pride in vegetables to balance the ensemble. An assortment of kimchi is a prerequisite in a respectable yakiniku restaurant, with n
apa cabbage kimchi, daikon kimchi and cucumber kimchi to choose here (
RM9 each for small, RM16 for large). If
you
favour fresh fibre instead of fermented, select the Sizzle Salad (RM28), a
lively
platter of corn,
avocados
and tomatoes, tossed in an onion-based French dressing.
Watch our video above to see more about Yakiniku Sizzle!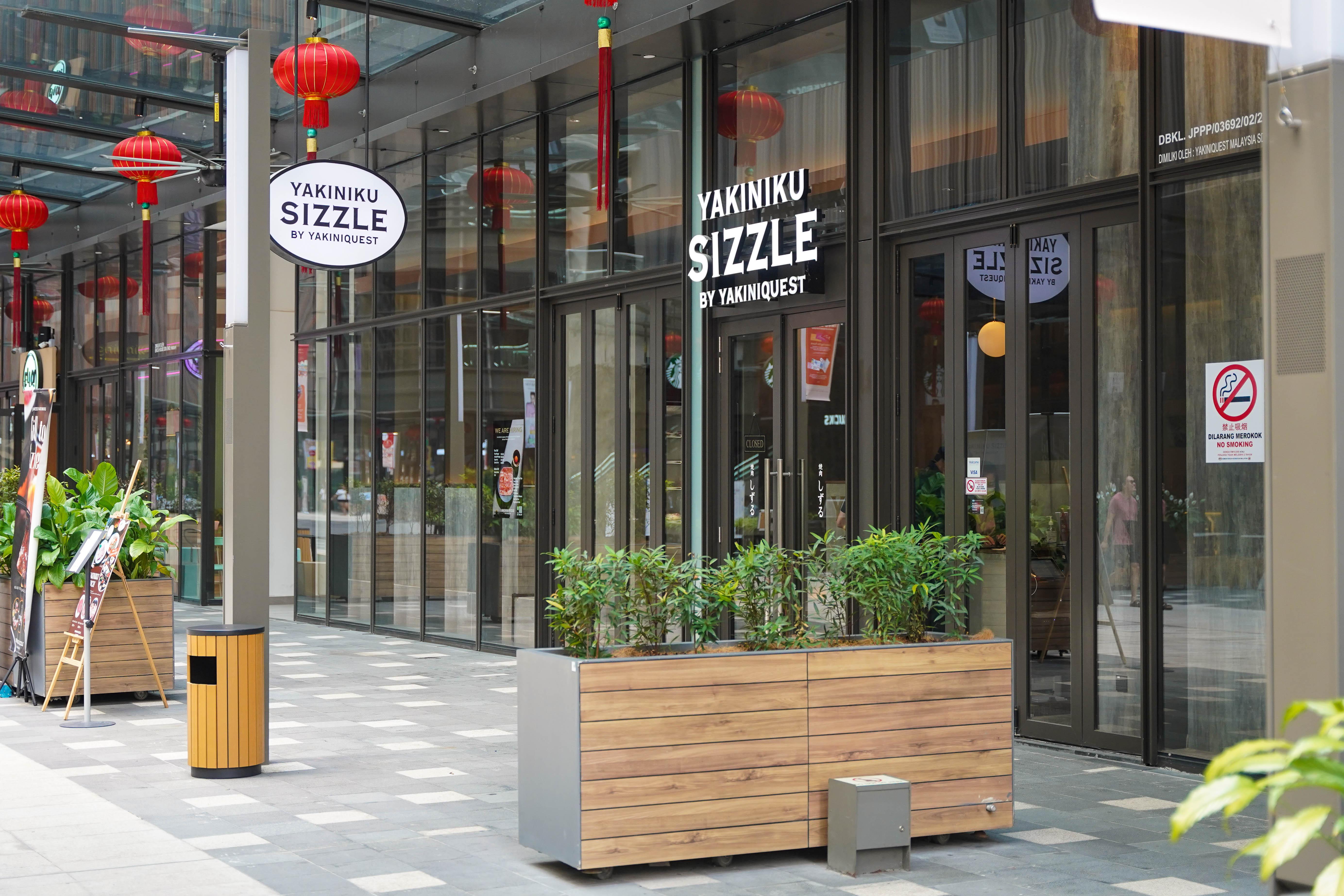 YAKINIKU SIZZLE by YAKINIQUEST


Lot G-92 (GF), Gourmet Street, LaLaport Bukit Bintang Centre, Mitsui Shopping Park, 55100 Kuala Lumpur.


Open Tuesday to Sunday, 11am-3pm, 5:30pm-10pm.
Last order for lunch: 2pm. Last order for dinner: 9pm.