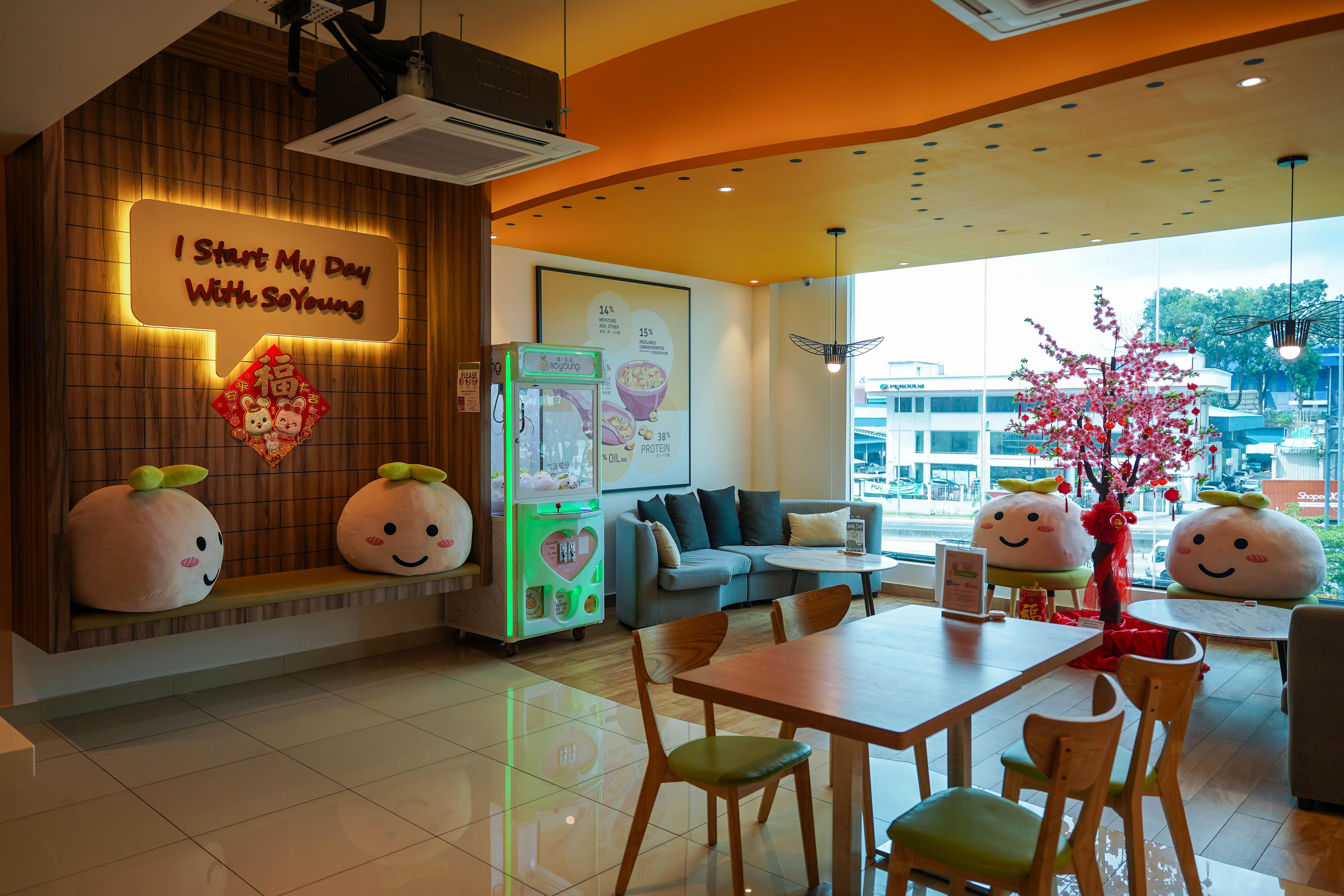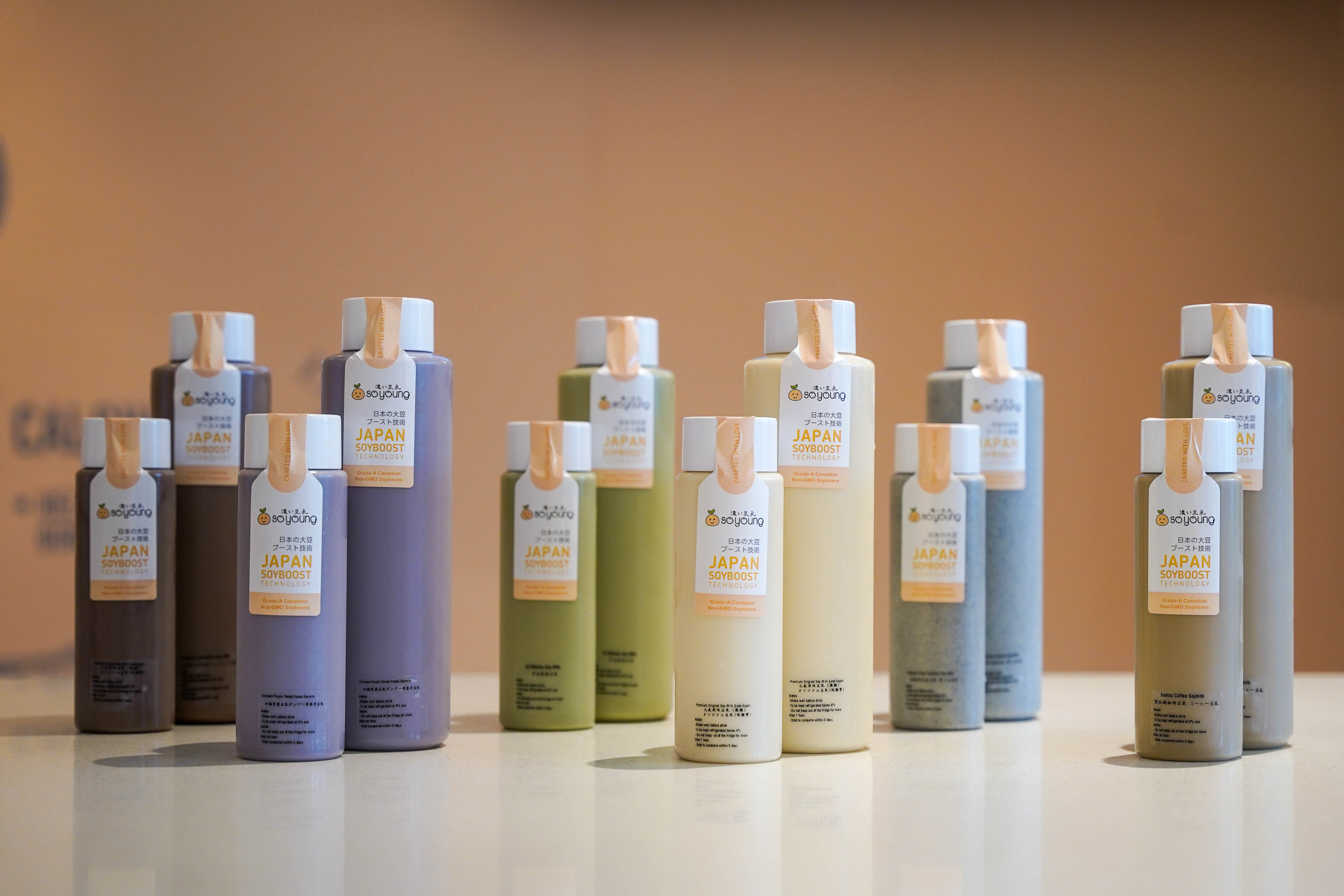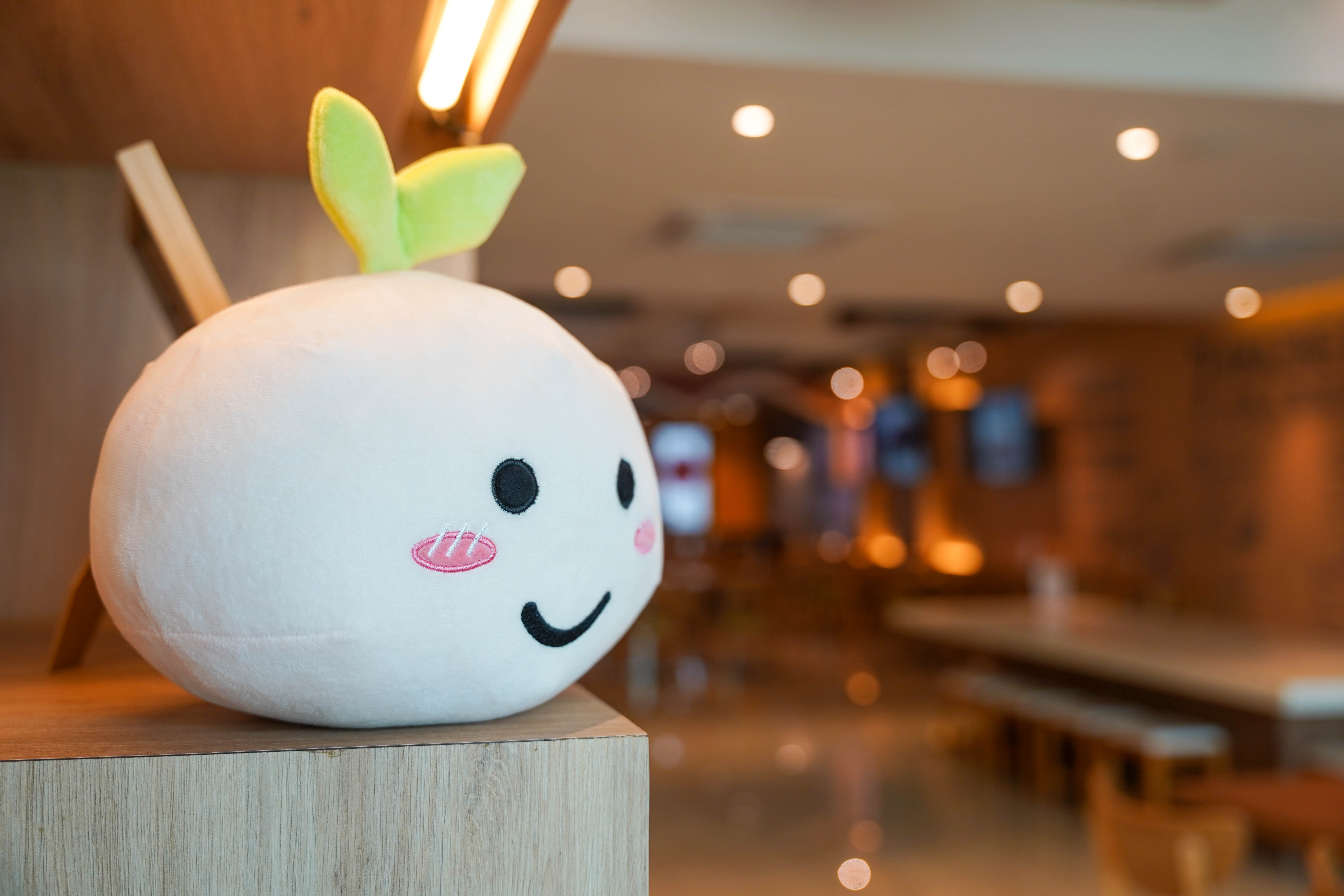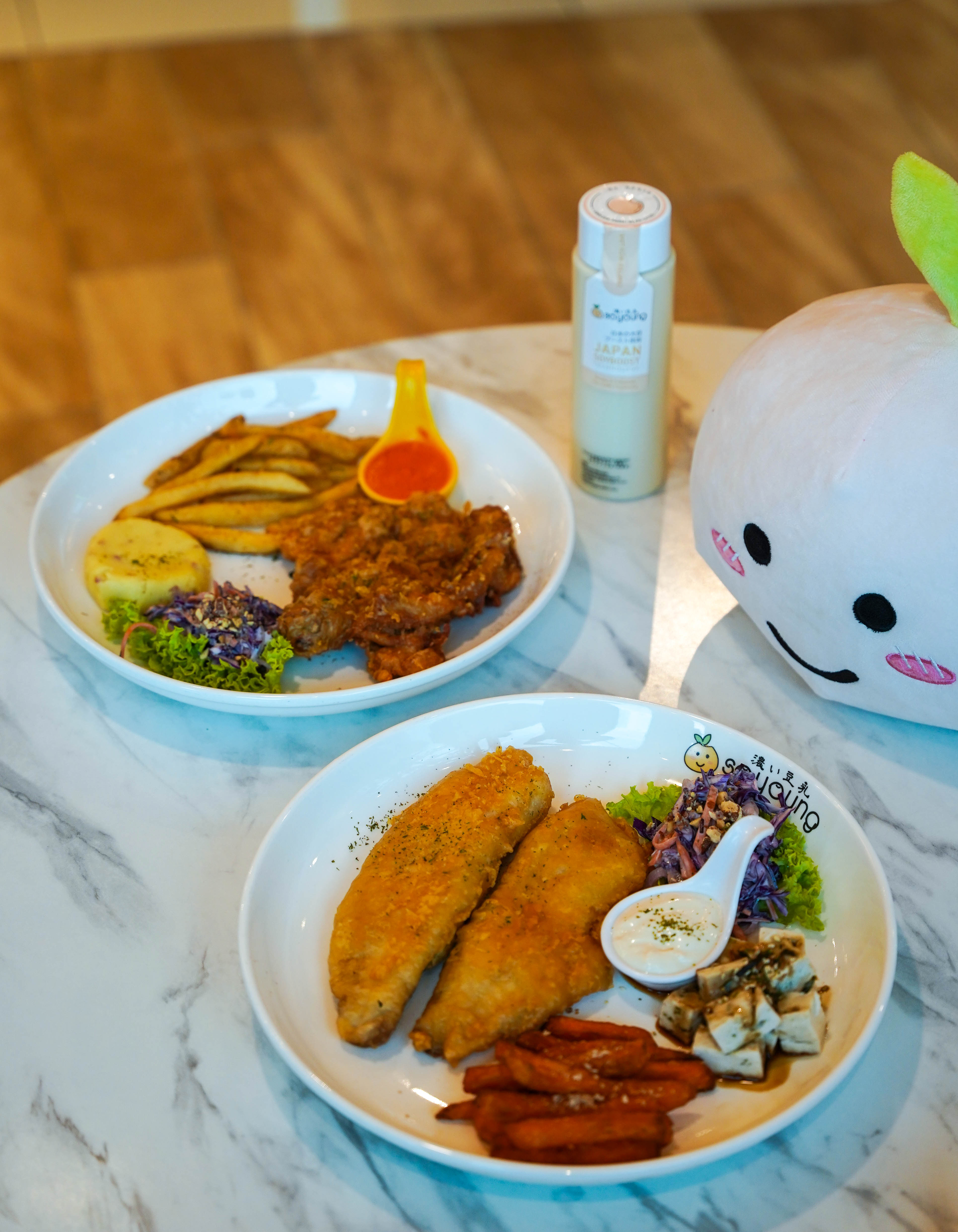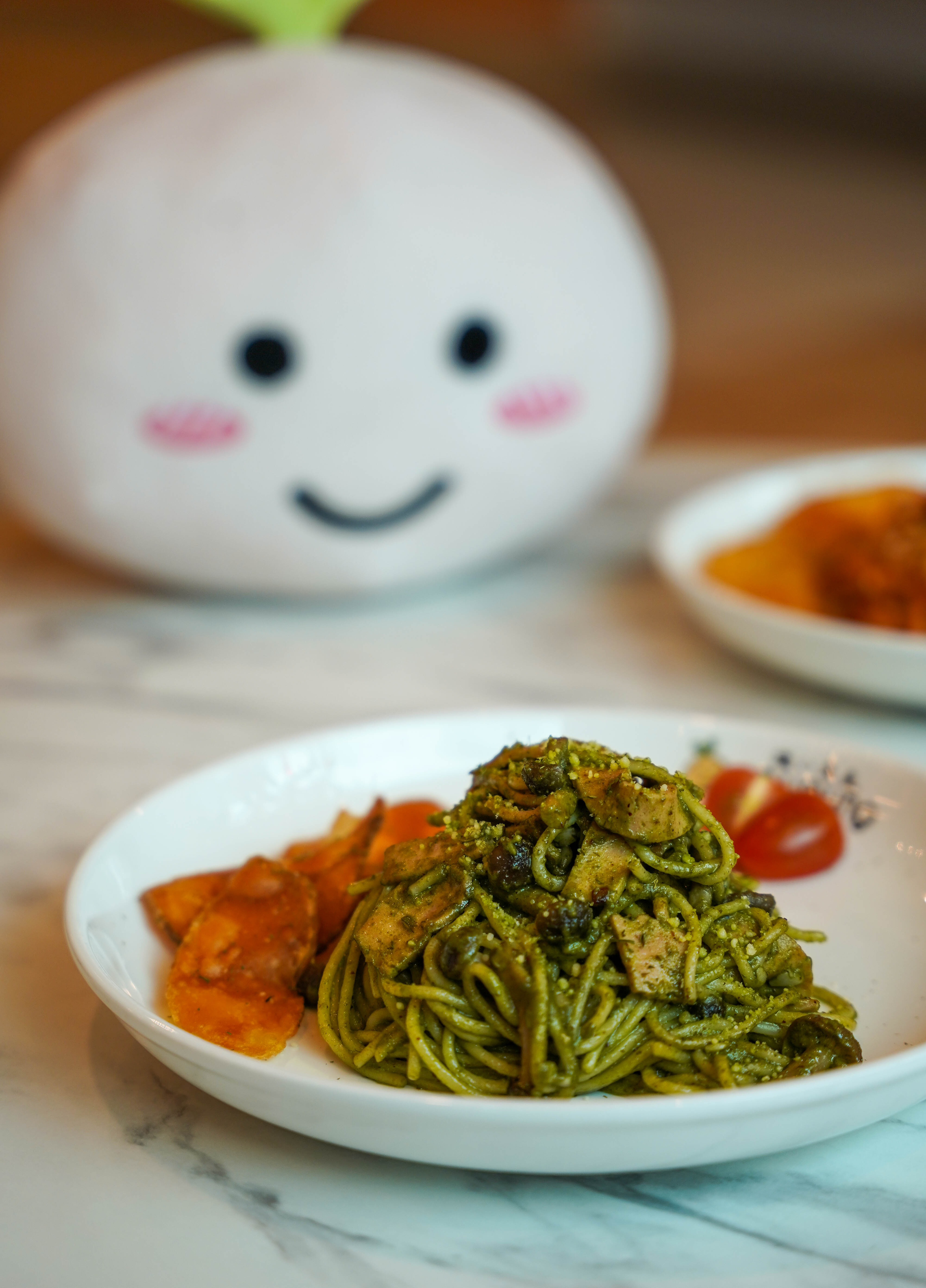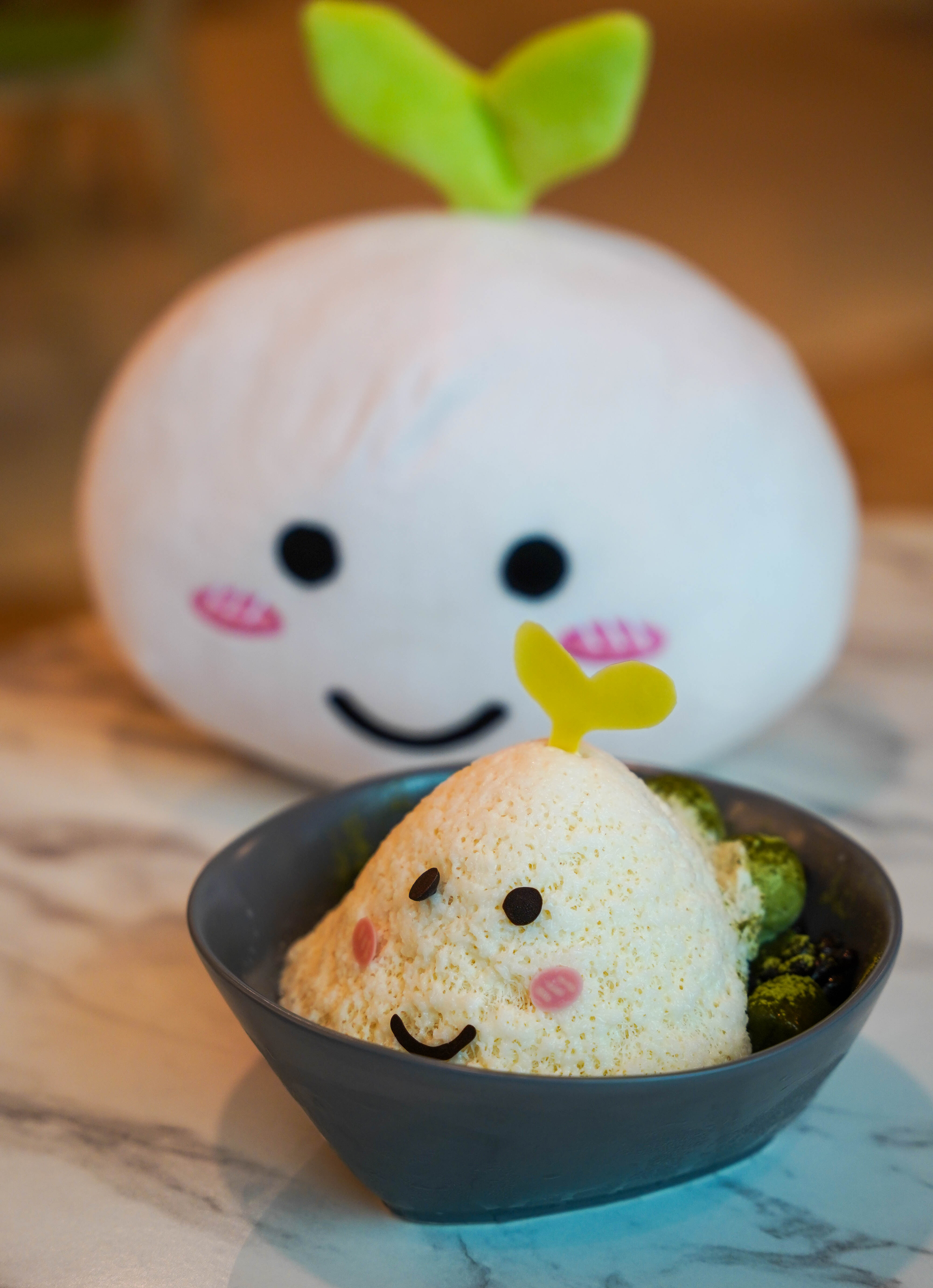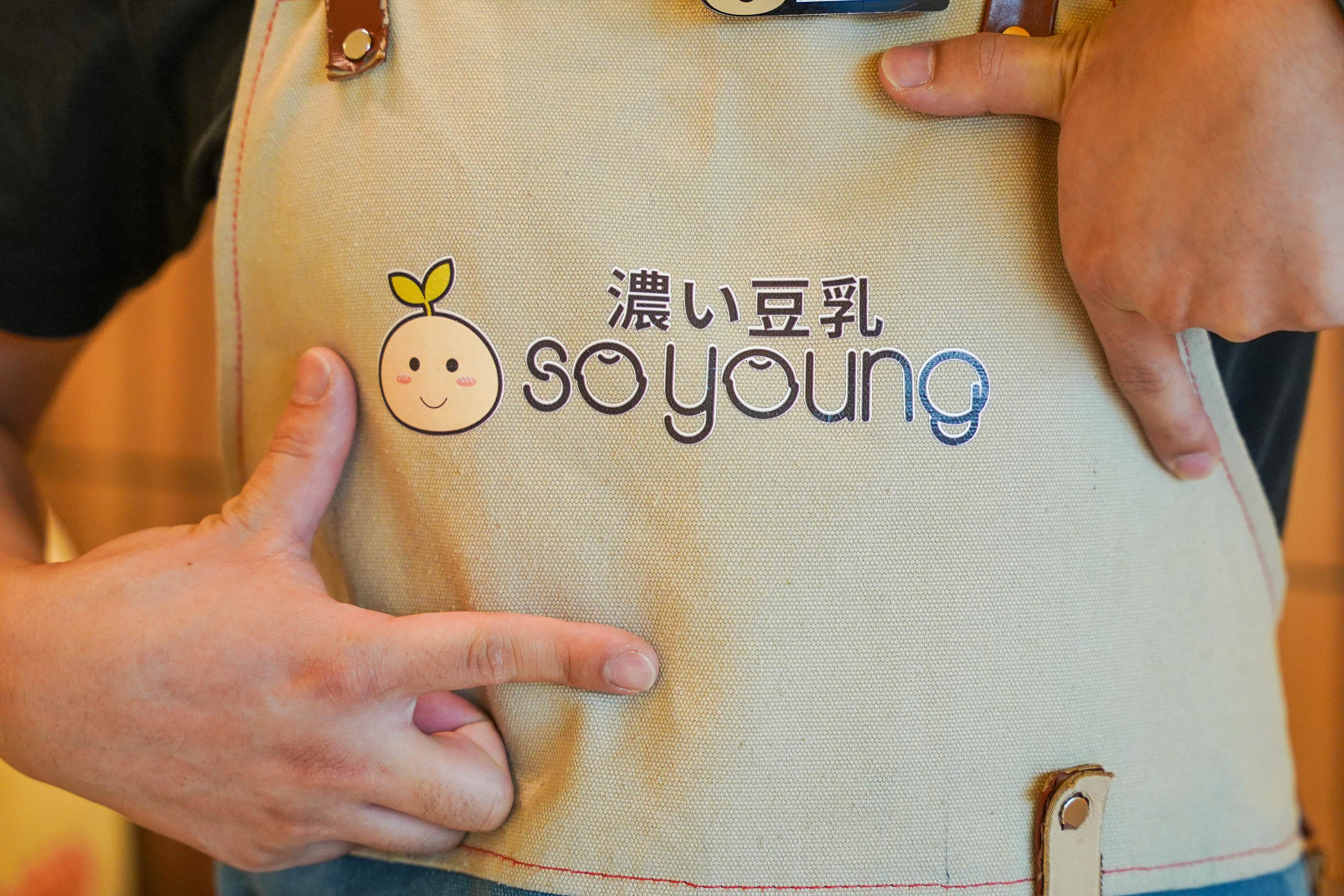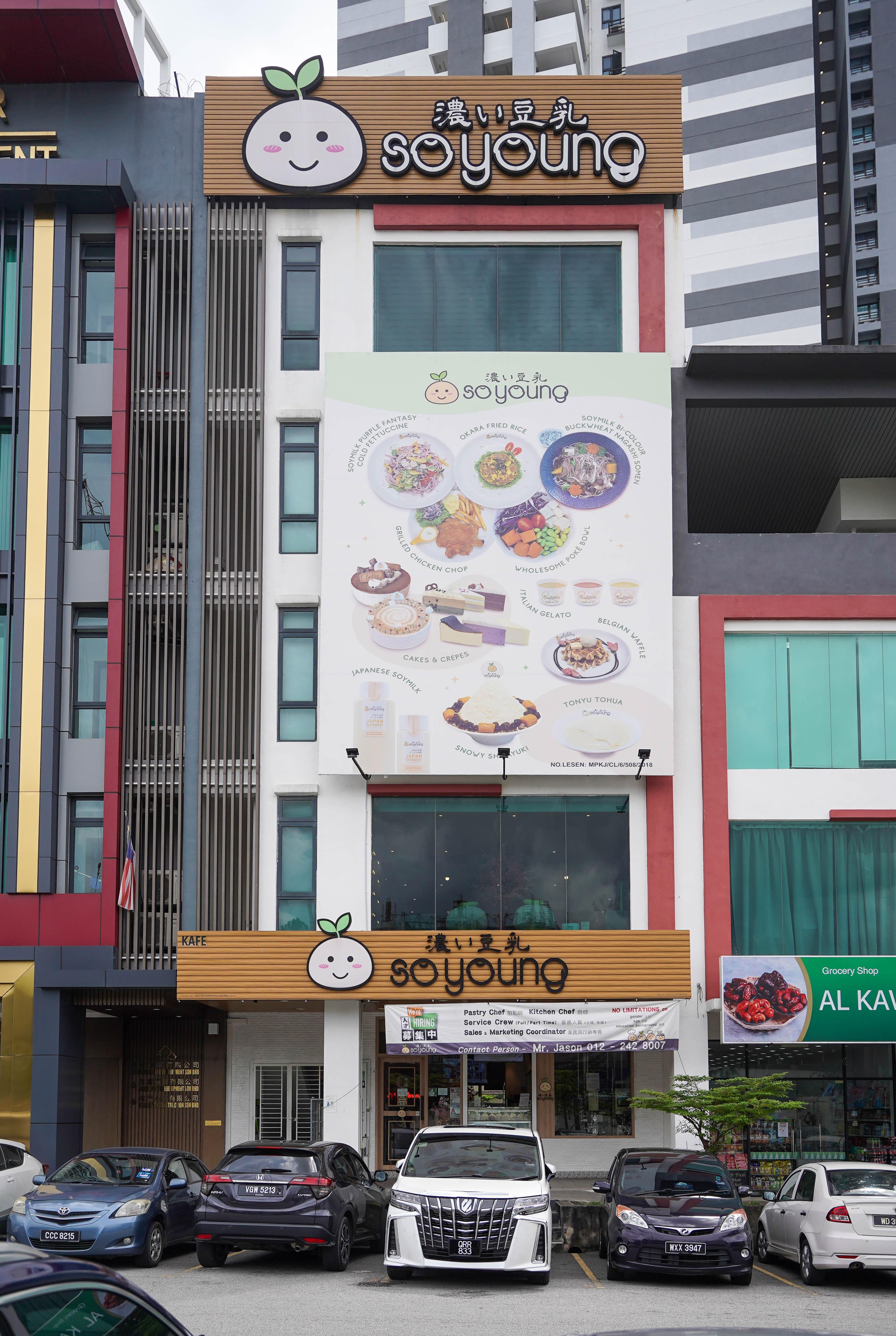 We've found our soymates: Seri Kembangan's SoYoung brings the healthful soulfulness of soy milk to food and beverages, inspired by Japanese culinary techniques, harnessing hand-picked Canadian soybeans.
While this homegrown Malaysian brand has earned respect over the past three years for its soothing soy milk drinks, it's also a full-fledged cafe for a calming meal - soy milk is imaginatively infused into interesting recipes, from salad sauces to soups, cakes to bingsu.
The result: A wholesome, wallet-friendly venue where customers can relish the true taste of top-notch soy milk coupled with its bountiful health benefits.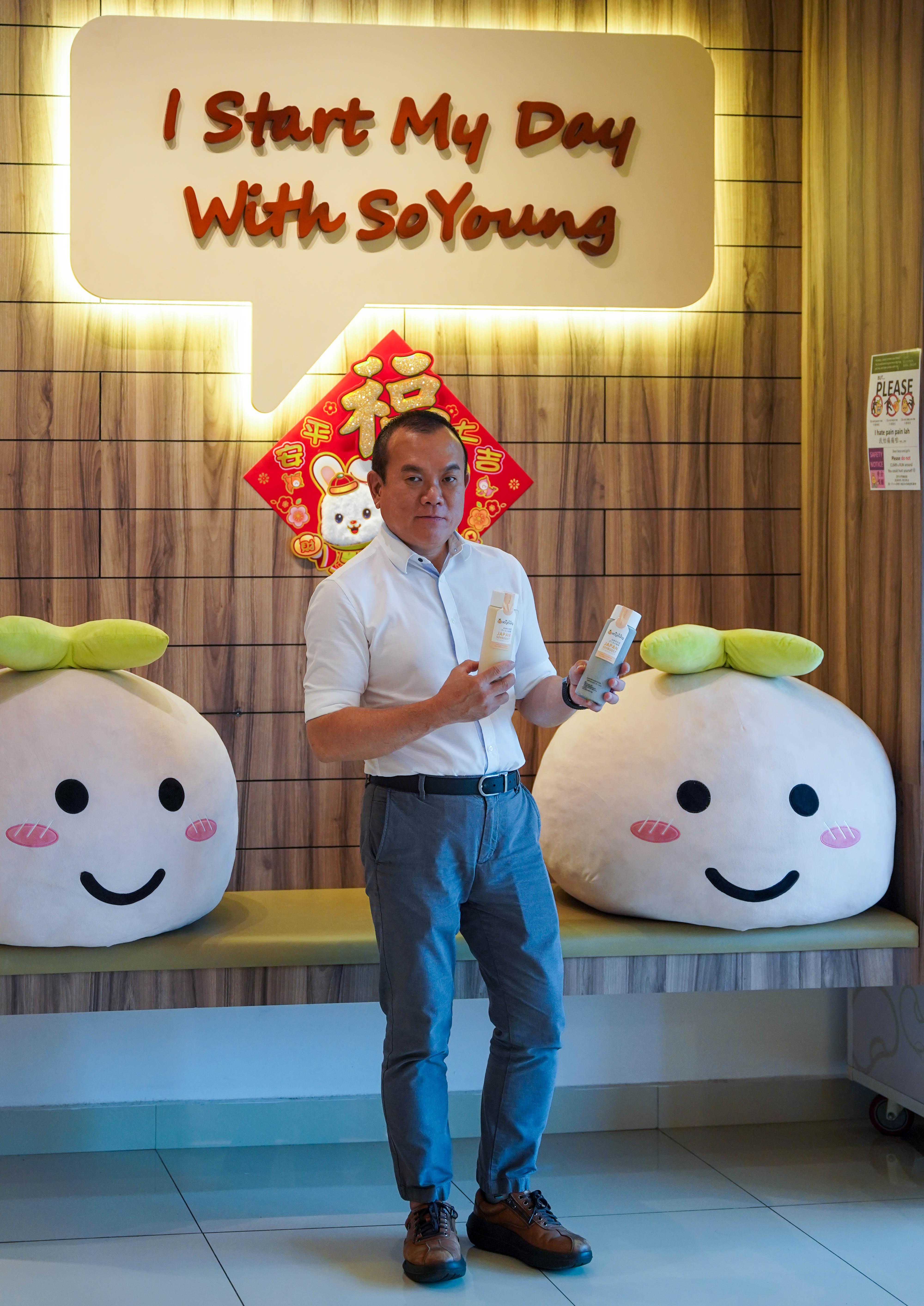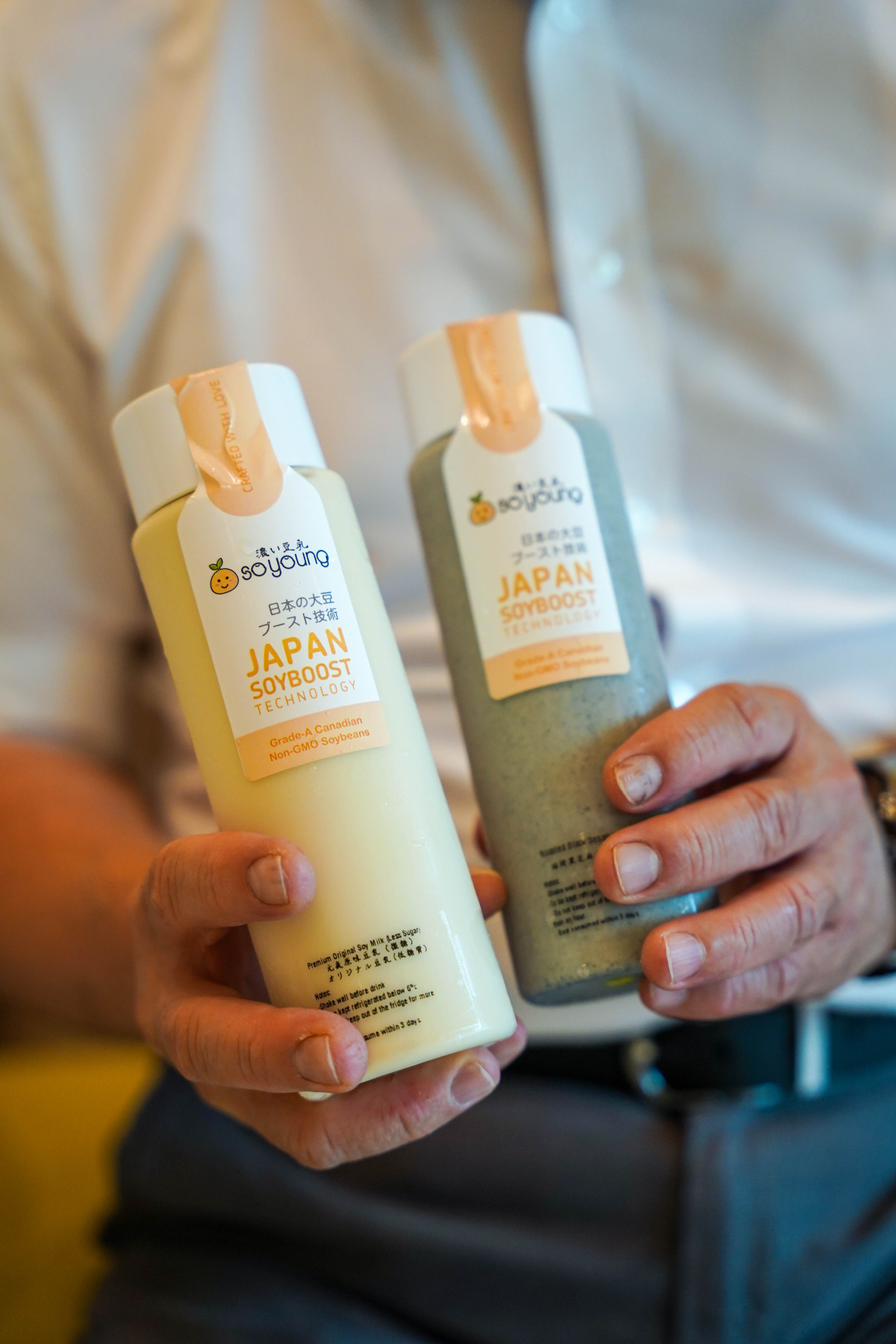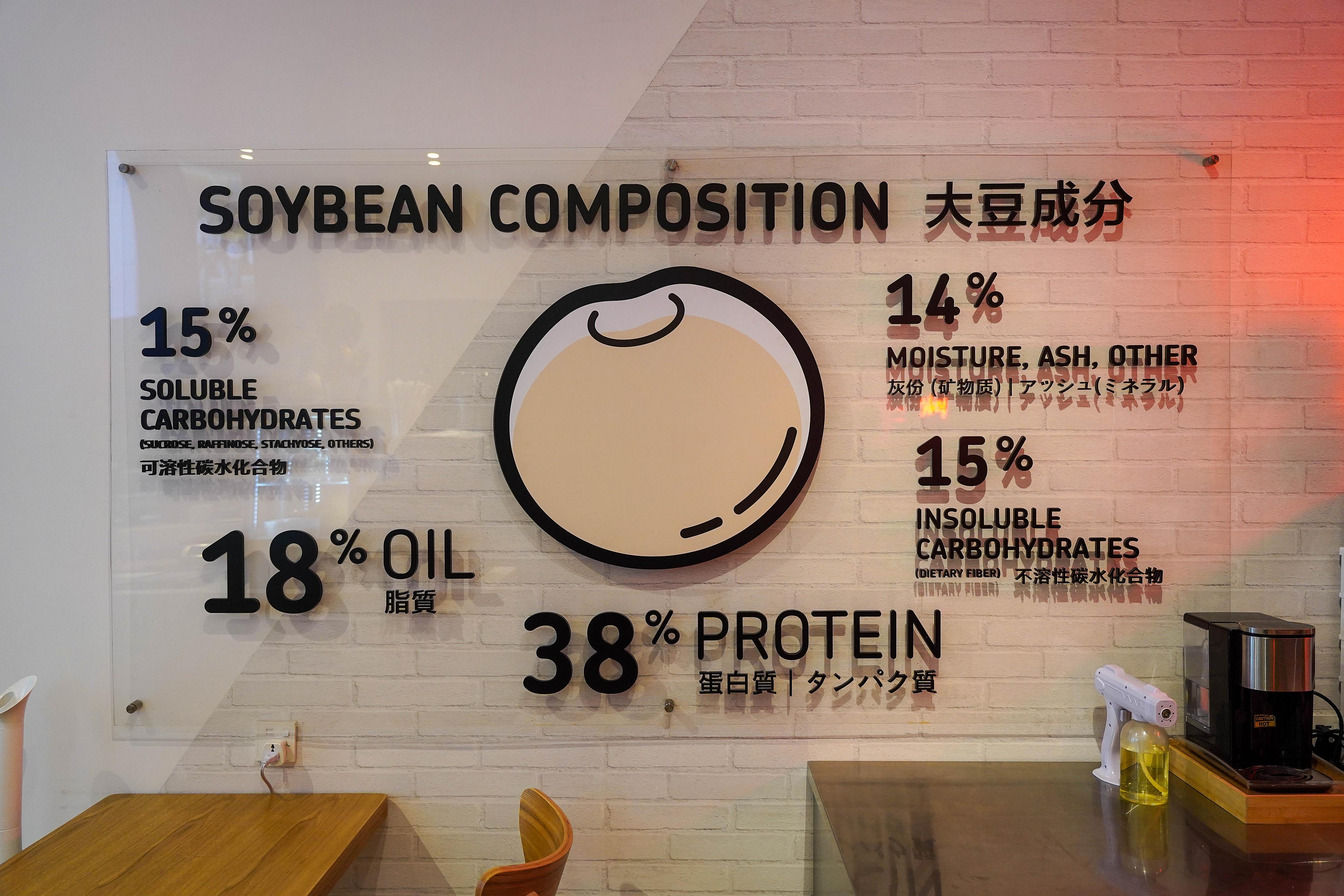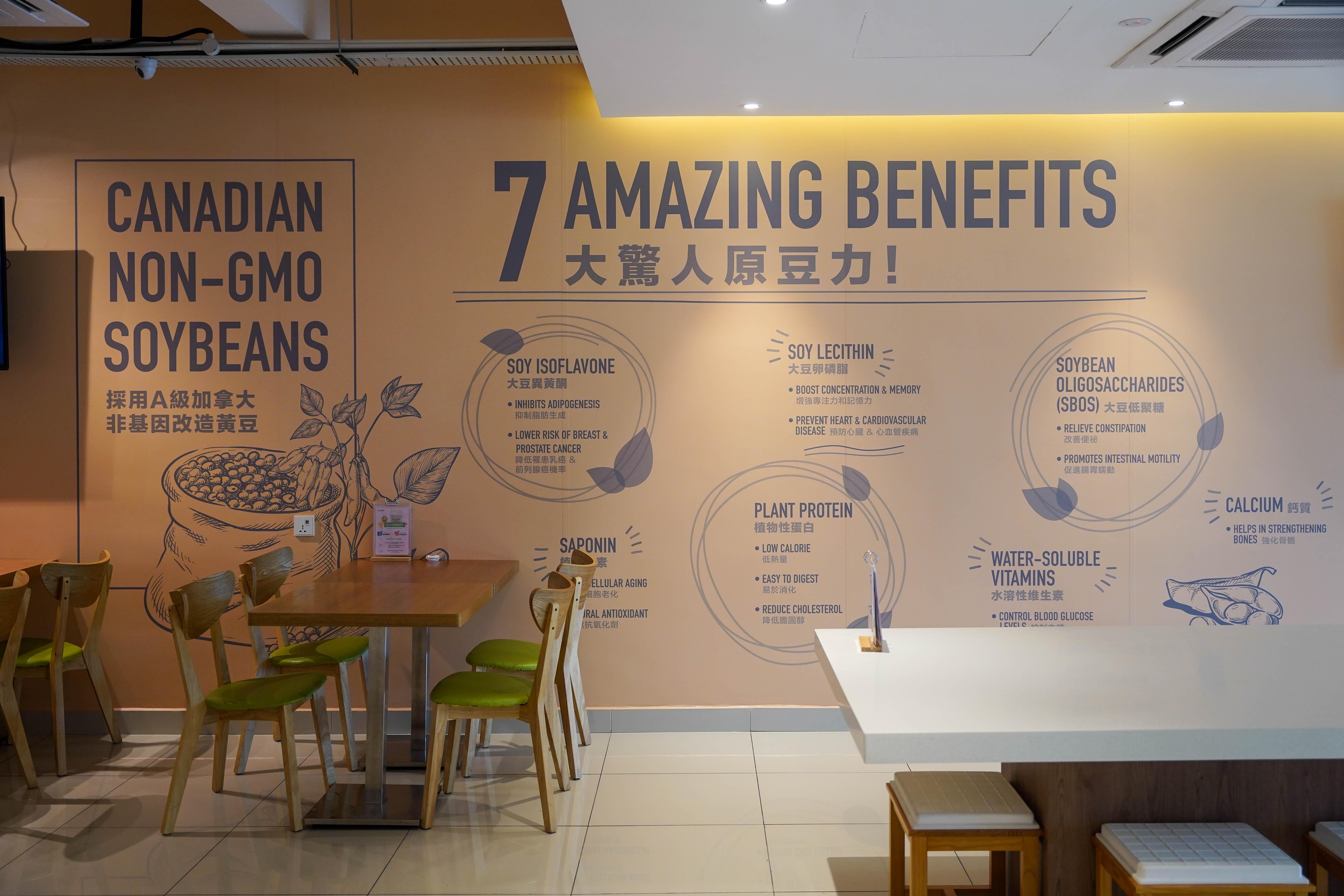 SoYoung's founder, Ronald Te, embarked on his soy journey after first tasting freshly ground soybeans, creamy and nutty, during a visit to Japan. He enjoyed the experience so much, he returned to Japan again specifically to learn more about grinding technology and preparations for producing extraordinary soy milk.
SoYoung relies on high-grade, non-GMO soybeans from Canada. These soybeans are known for their rich nutrients, including soy isoflavones for reducing the risk of breast and prostate cancers, saponin as a natural antioxidant to combat cellular aging, soy lecithin to curb cardiovascular disease, and soybean oligosaccharides to relieve constipation. Its high content of plant proteins is relatively low in calories and easy to digest; its abundance of water-soluble vitamins aids in controlling blood glucose levels, while calcium strengthens bones.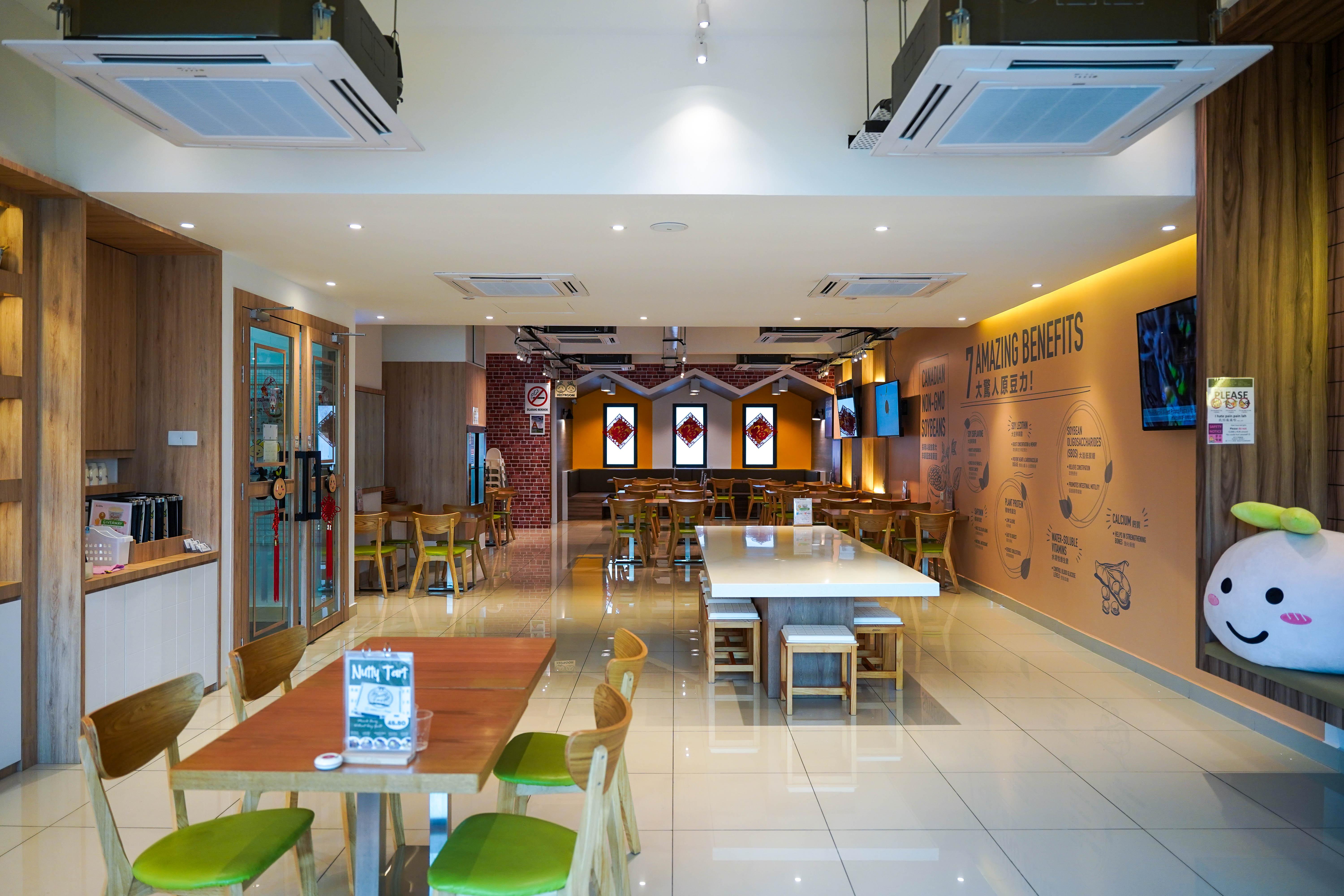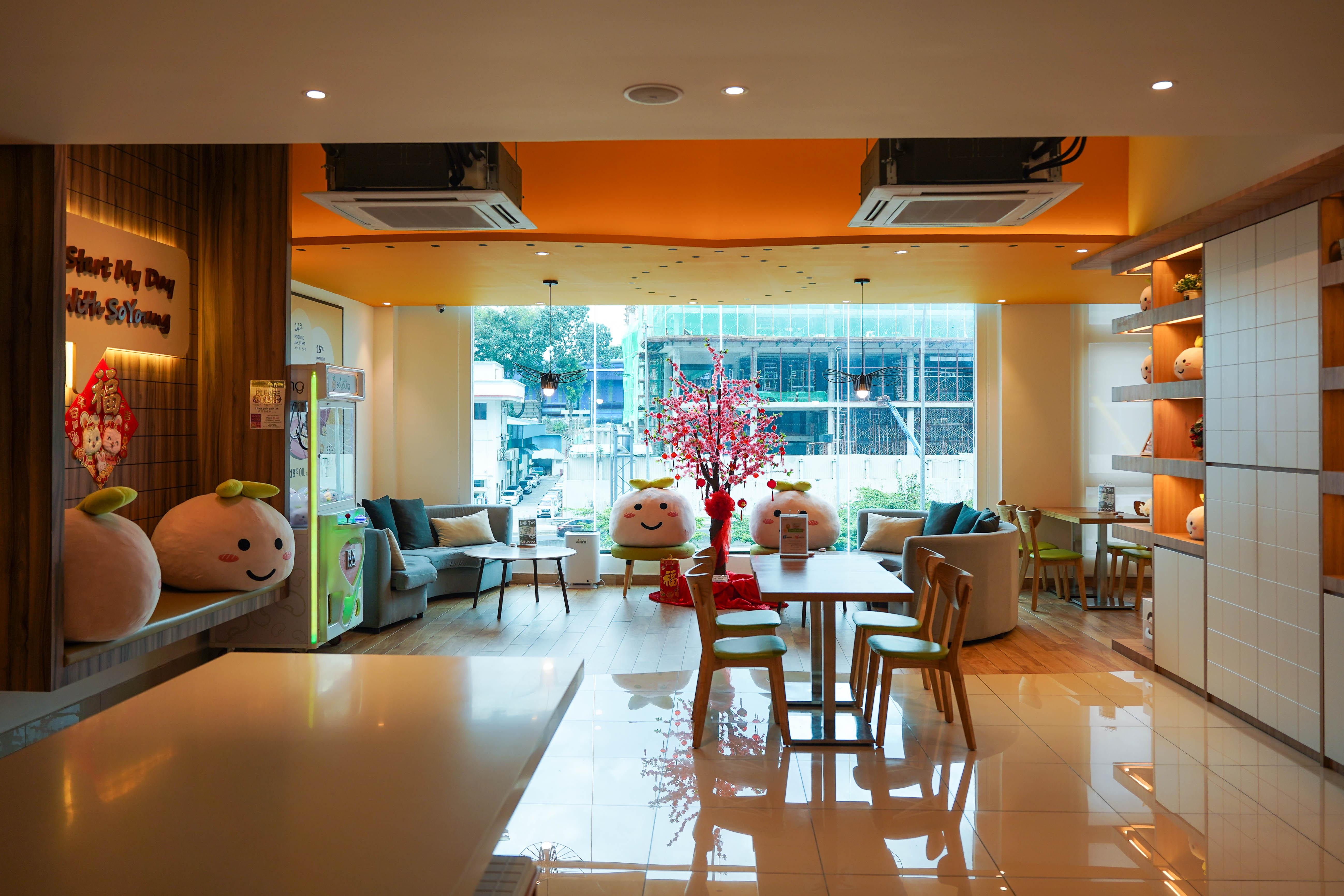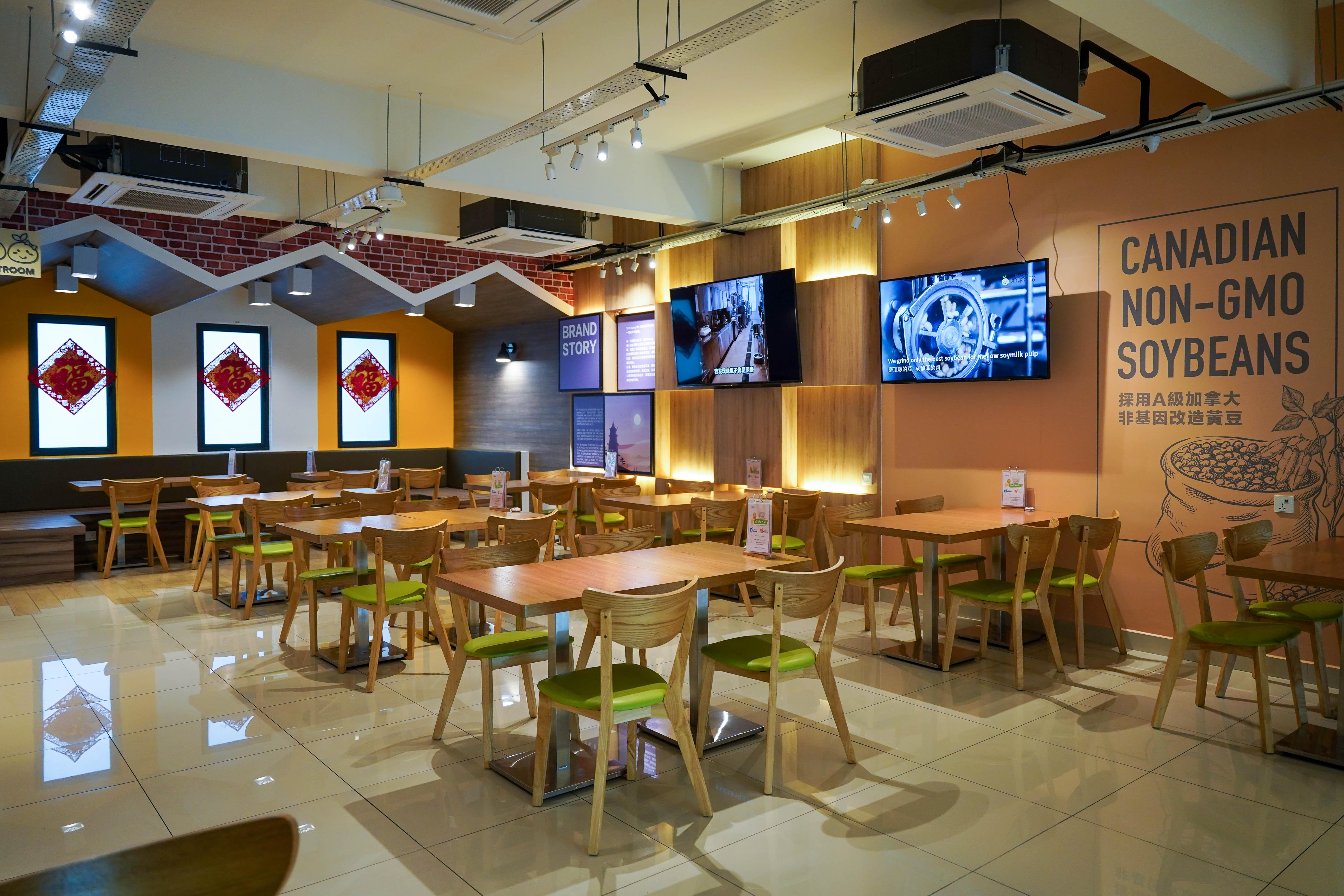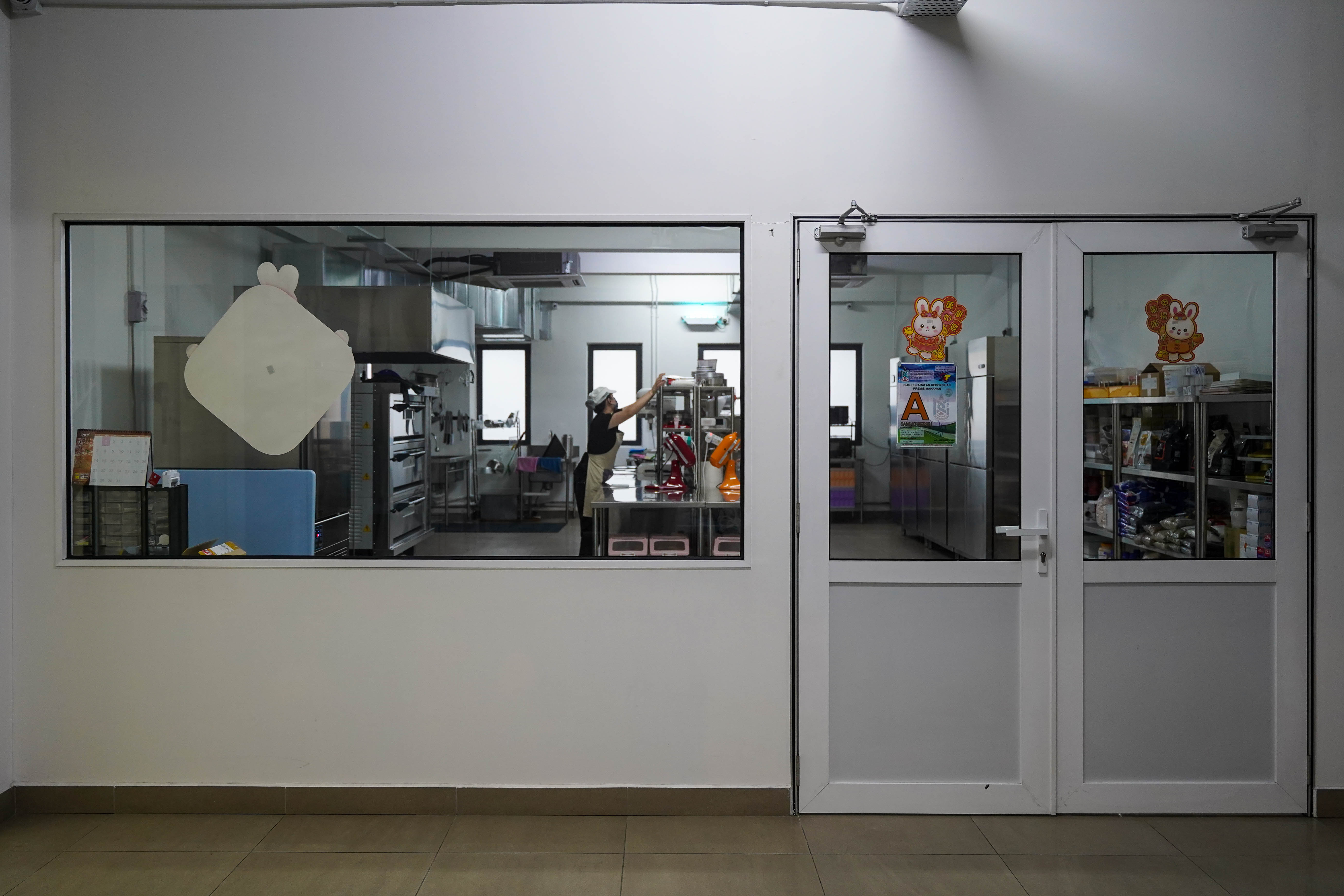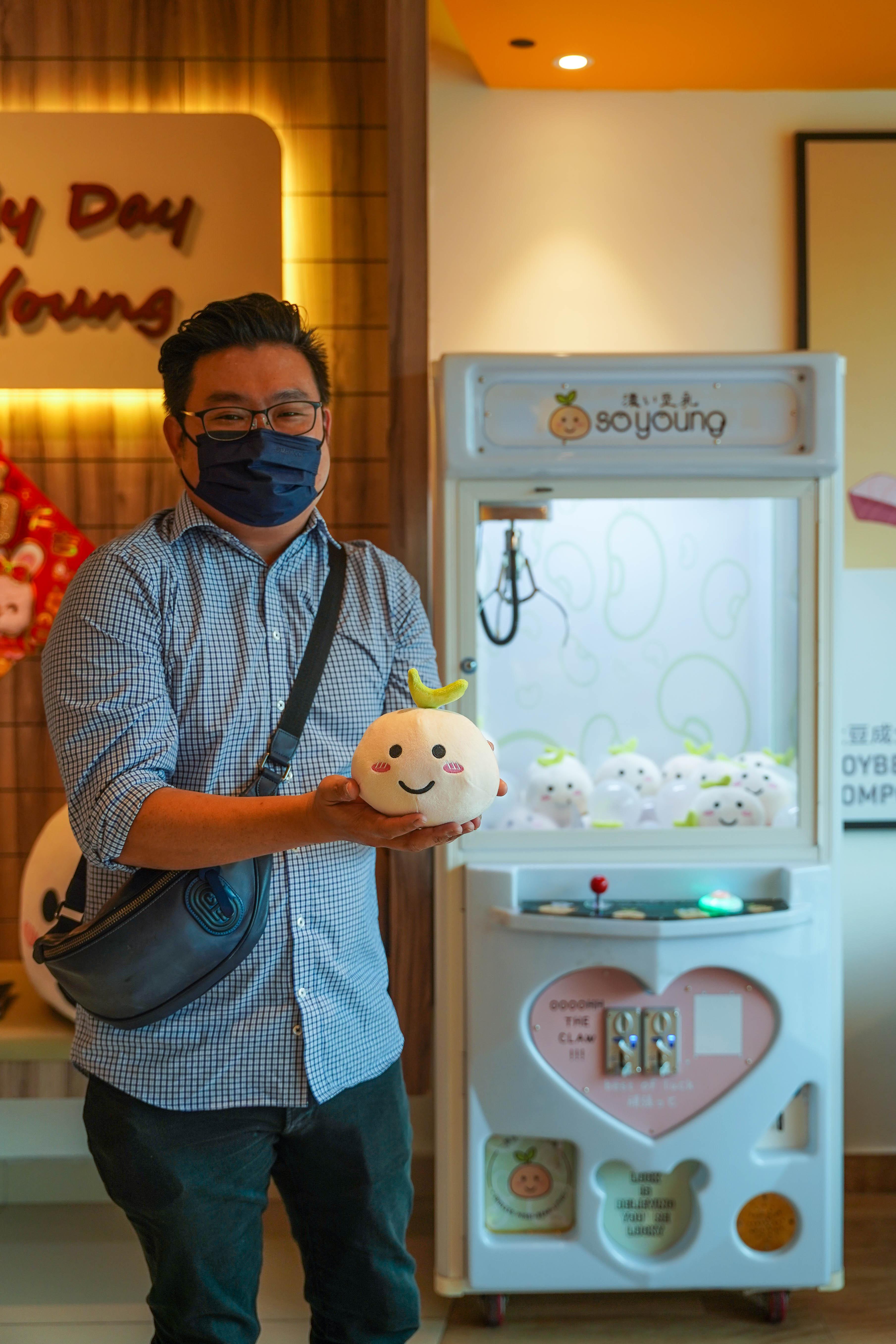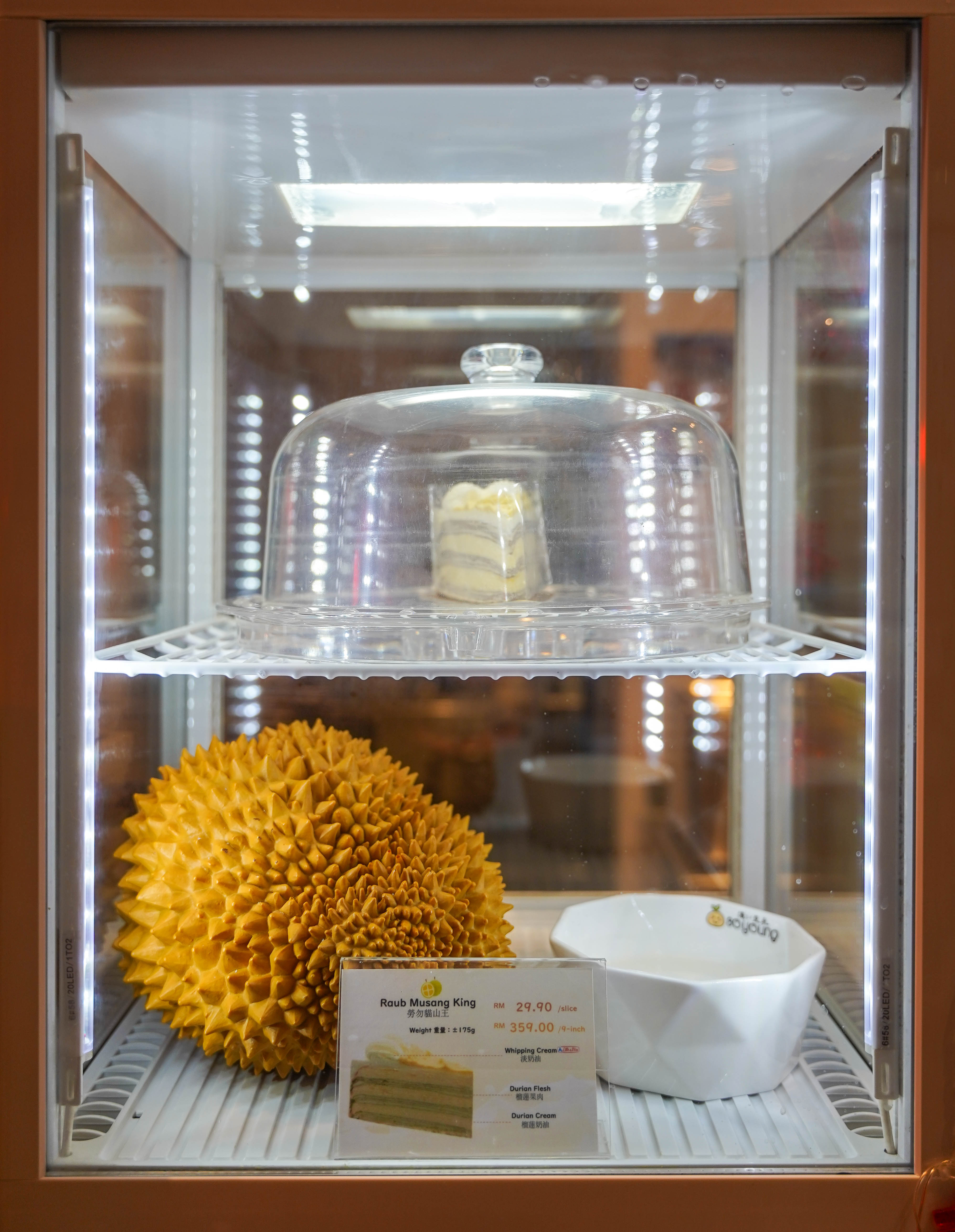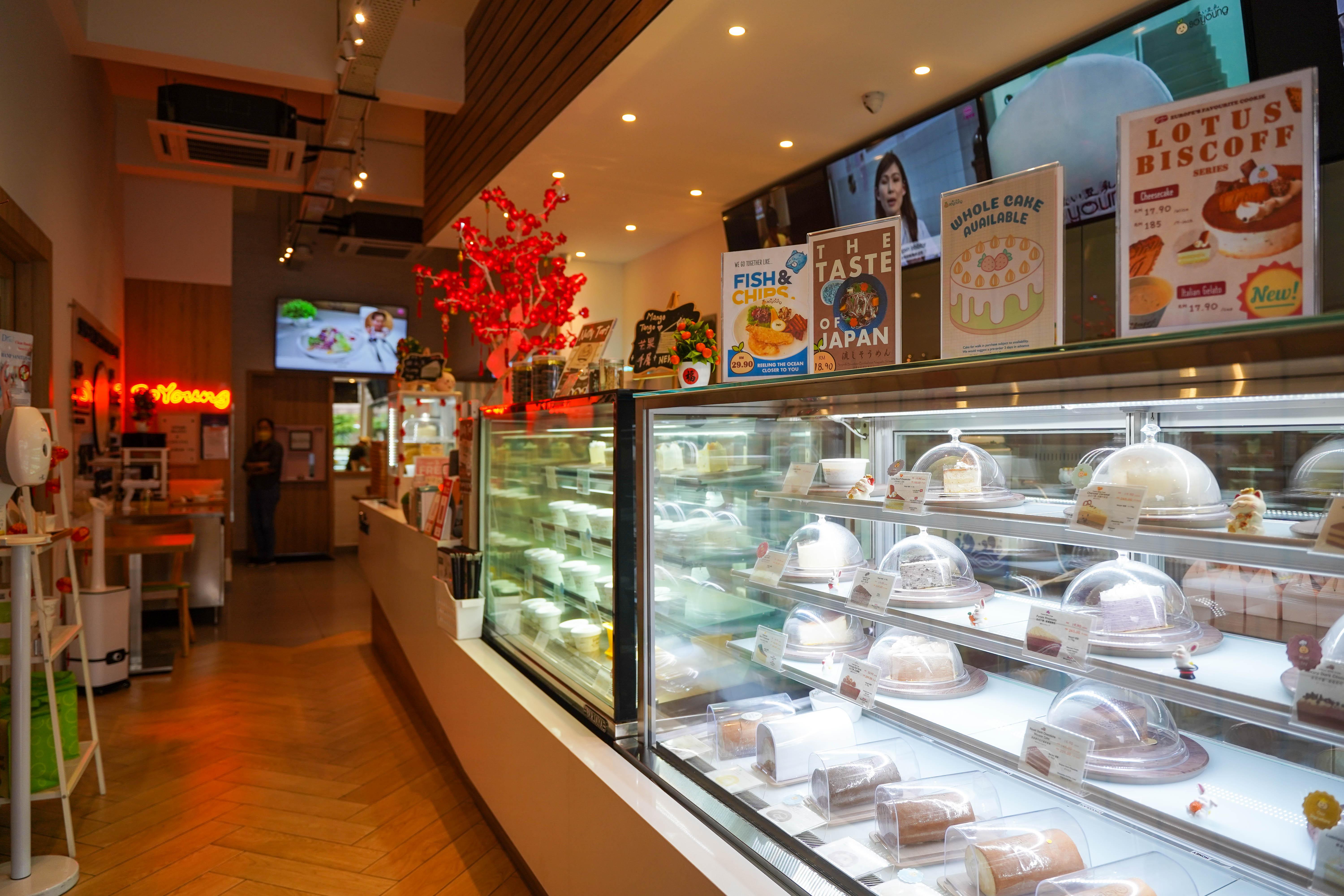 SoYoung's main space in Seri Kembangan is spread over multiple levels.
Its ground floor features its ordering counter with a display of desserts, while its first floor is the primary cafe, cheerfully decorated, lovely with floor-to-ceiling windows for natural light.
The cafe includes a claw machine that enables patrons to win a plush toy of SoYoung's cute mascot, Beanie. Bring home this charmer to bring a smile to your household.
Customers can also visit the second floor to watch the pastry chefs craft their products, made with Japanese Soyboost technology, free of preservatives, artificial flavouring and colouring.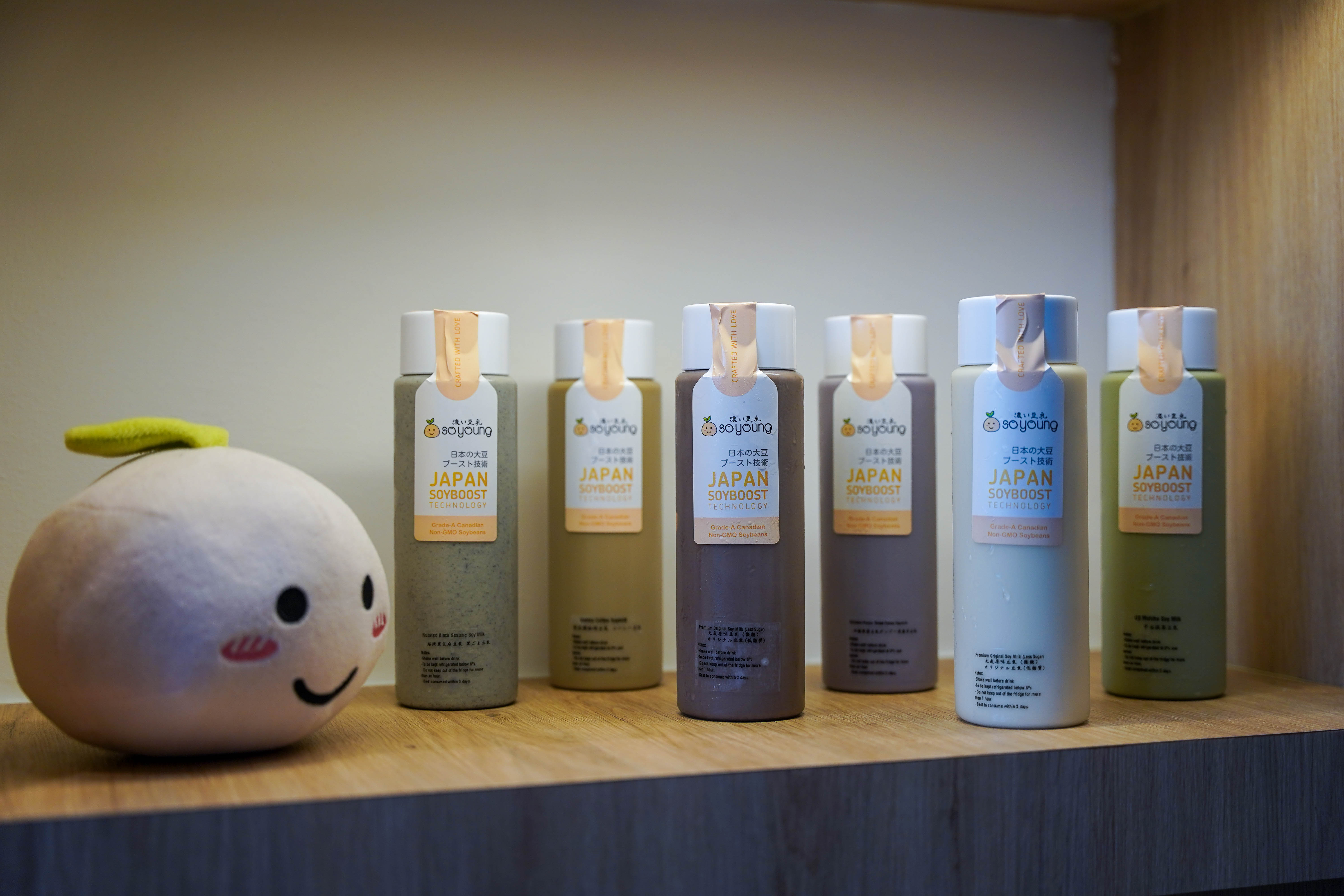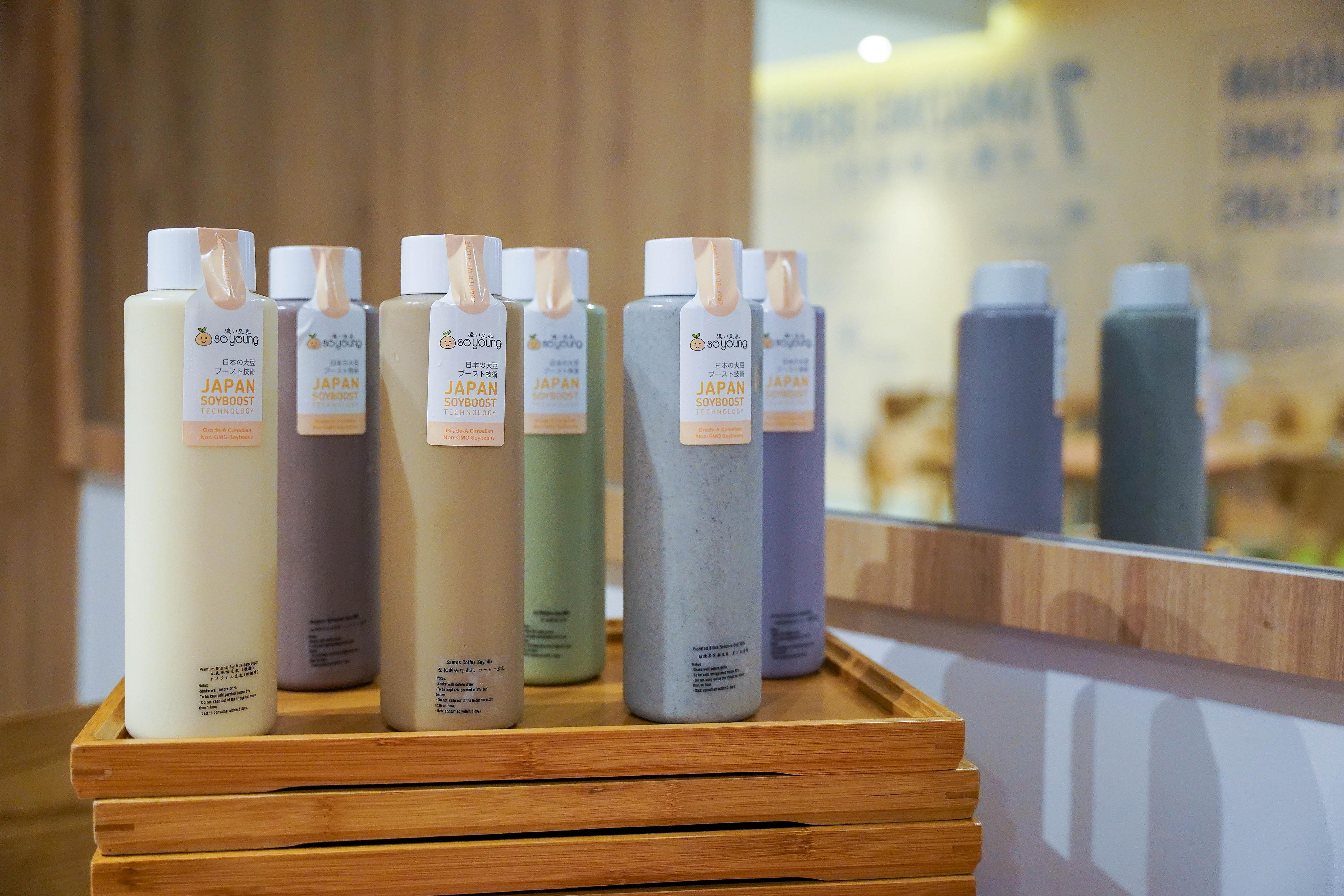 SoYoung passes the taste test for its delightful dairy-free soy milk drinks, available in regular 380ml servings and large 830ml bottles.

The Premium Original Soy Milk (RM10.90, large RM17.90) is the ideal introduction, offered in 'less sugar' and 'no sugar' variants.
We appreciate the potent natural flavour of SoYoung's soy milk, clean and concentrated - texture-wise, it's silky and thirst-quenching, not too thin and not cloying. A clear, confident winner for soy milk enthusiasts.
If you're exploring how soy milk can be blended with other ingredients, including matcha, coffee and chocolate, try the Roasted Black Sesame Soy Milk (RM12.90, large RM20.90), Uji Matcha Soy Milk (RM12.90, large RM20.90), Santos Coffee Soy Milk (RM14.90, large RM23.90), Okinawa Purple Sweet Potato Soy Milk (RM15.90, large RM25.90) and Belgium Chocolate Soy Milk (RM12.90, large RM20.90).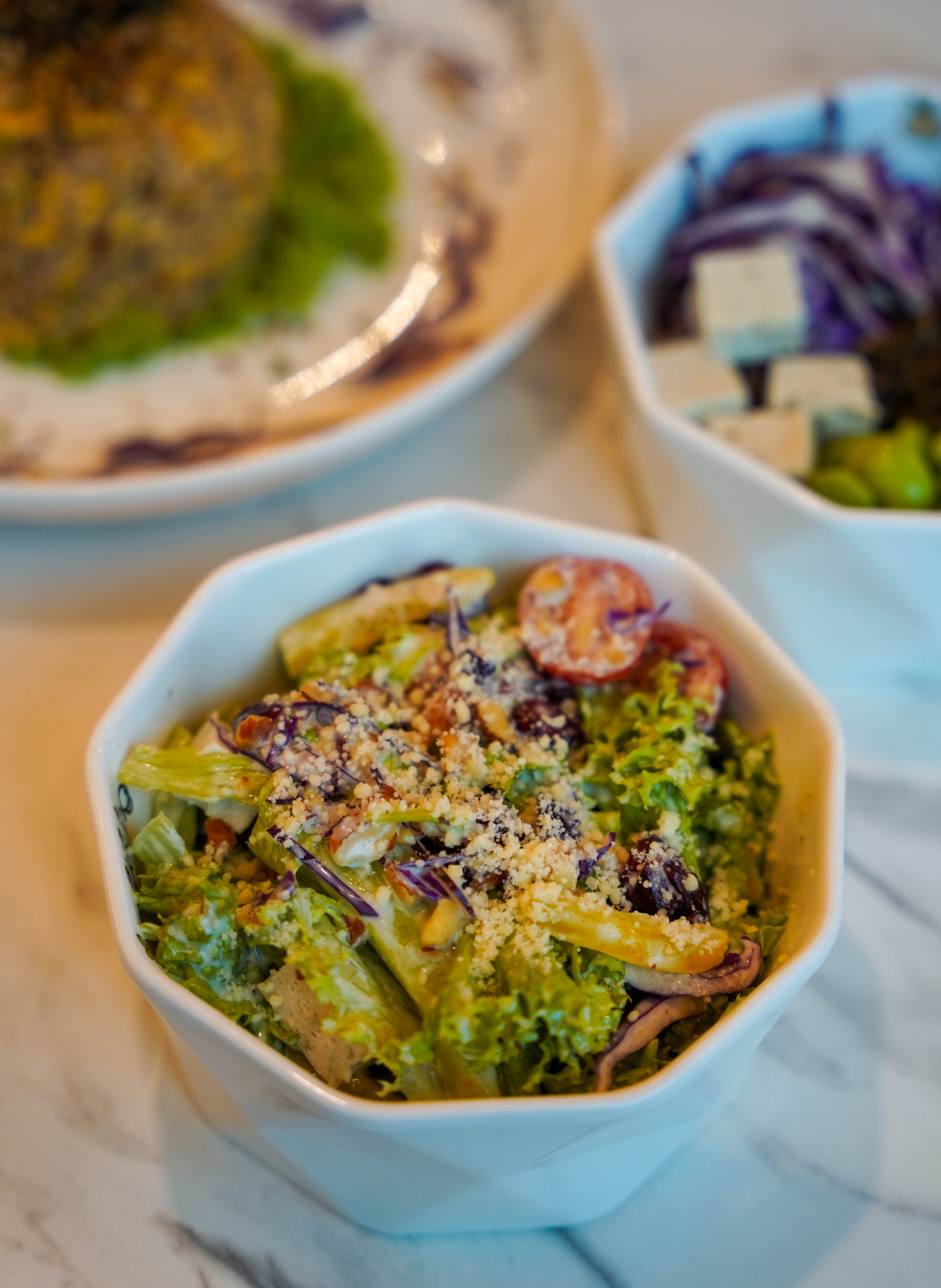 SoYoung springs a surprise by also infusing soy milk into meals - expect favourites from East to West, with a subtle soy twist that elevates each ensemble.
The Soy Milk Mayo Summer Salad (RM15.90) is our best bet for a meat-free meal, with a vegan-friendly soy milk mayo that's thick and smooth, a satisfying substitute for regular mayo, keeping the salad crisp and lively with a slight sweetness.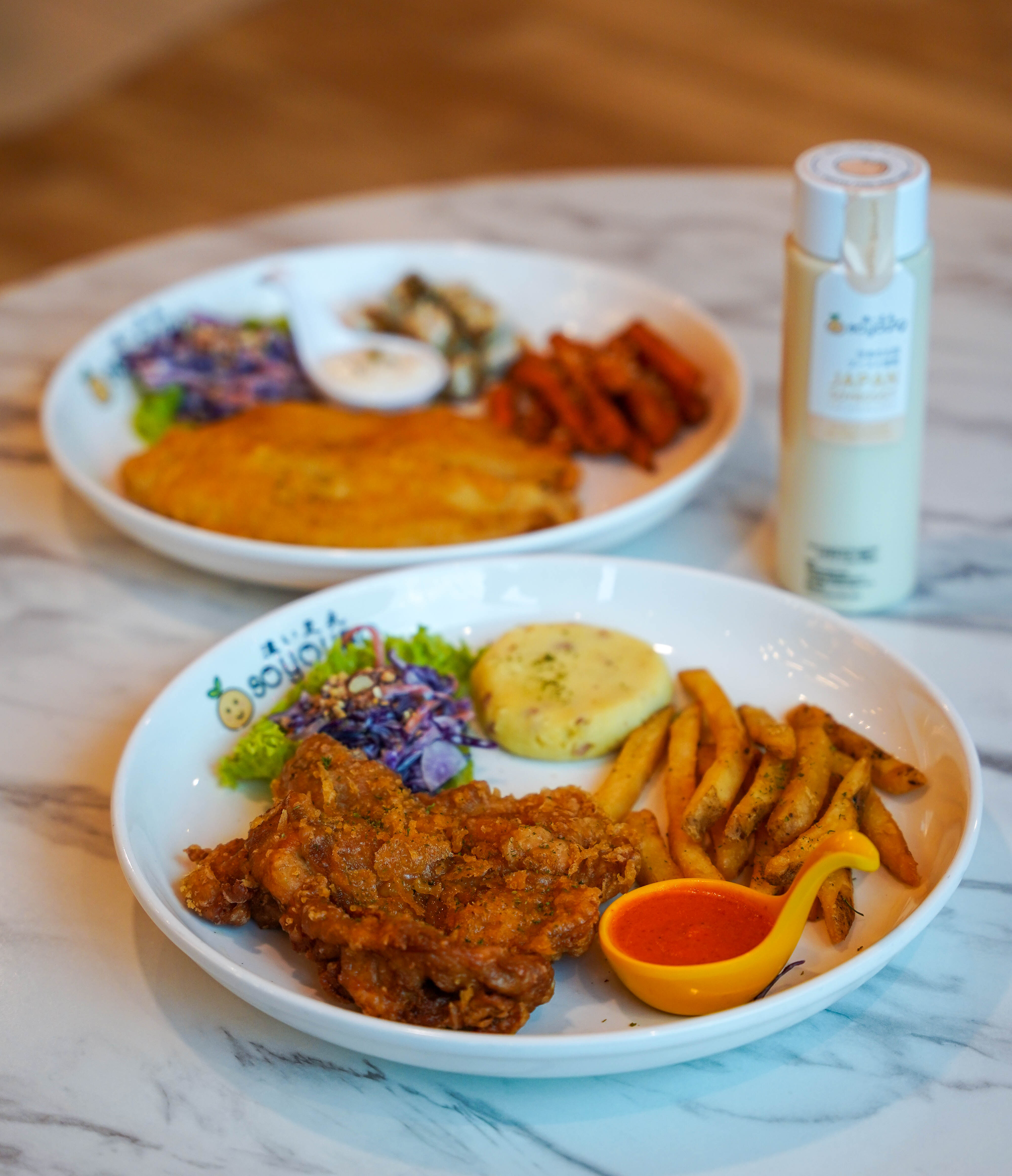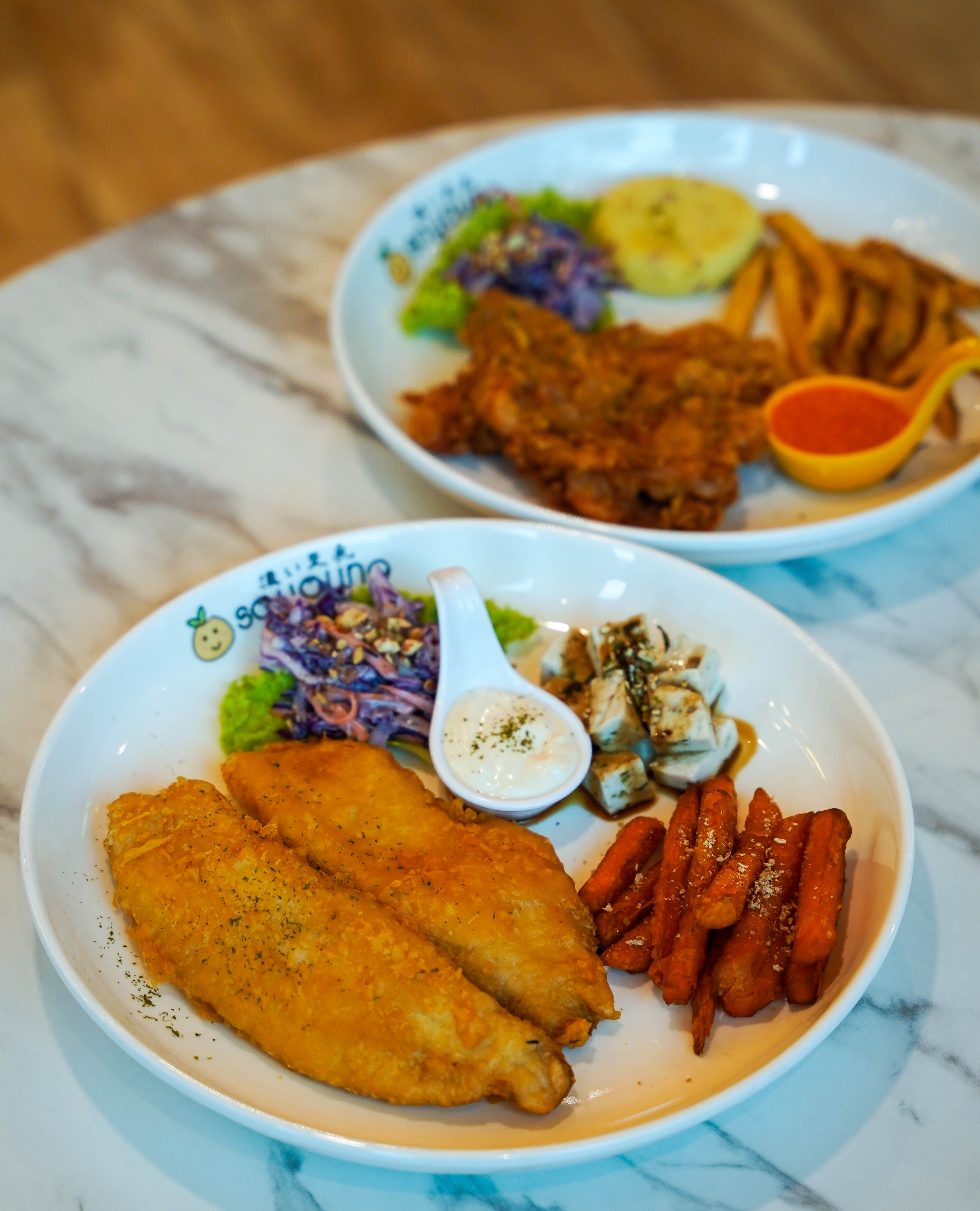 The soy milk mayo summer salad also surfaces as a revitalising side for the Perfect Fried Chicken Chop (RM29.90) and Snapper Fish & Chips (RM29.90), both crunchy and fleshy.
The chicken is served with golden French fries and buttery mashed potatoes, while the fish comes with sweet potato fries and organic seaweed tofu. Both comprise a choice of playful sauces - soy mayonnaise, soy tartar, black pepper, mushroom, teriyaki or Portuguese peri-peri.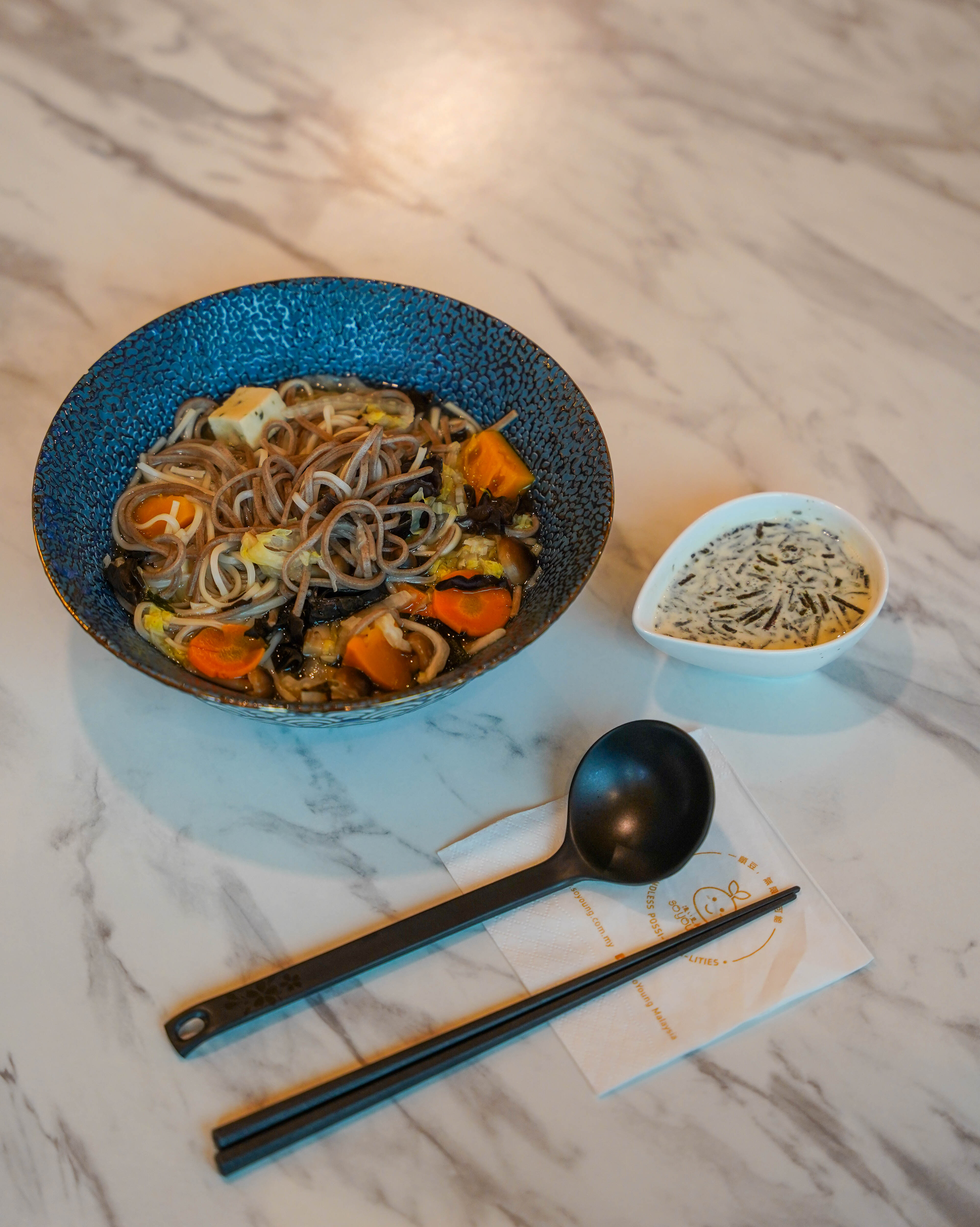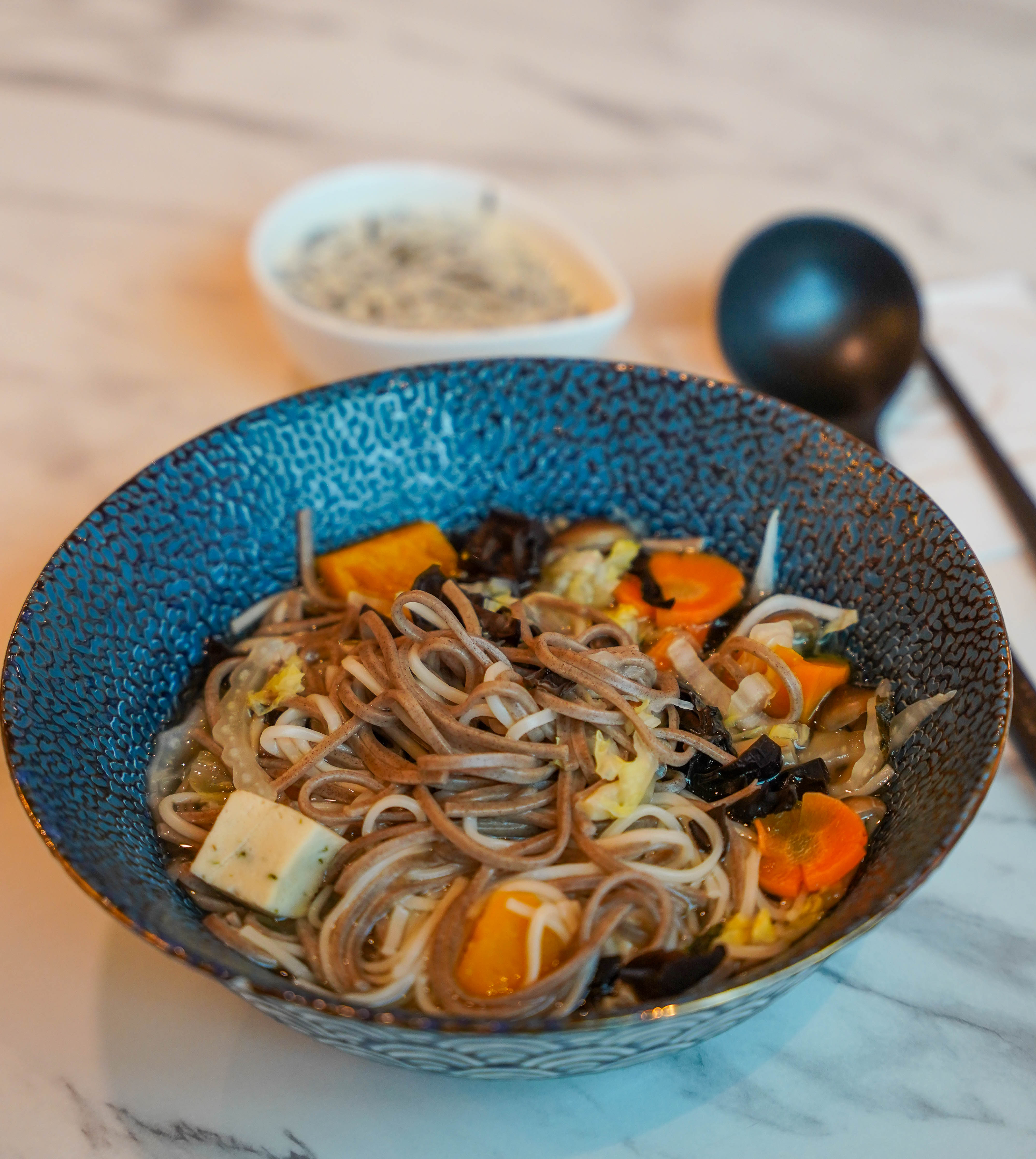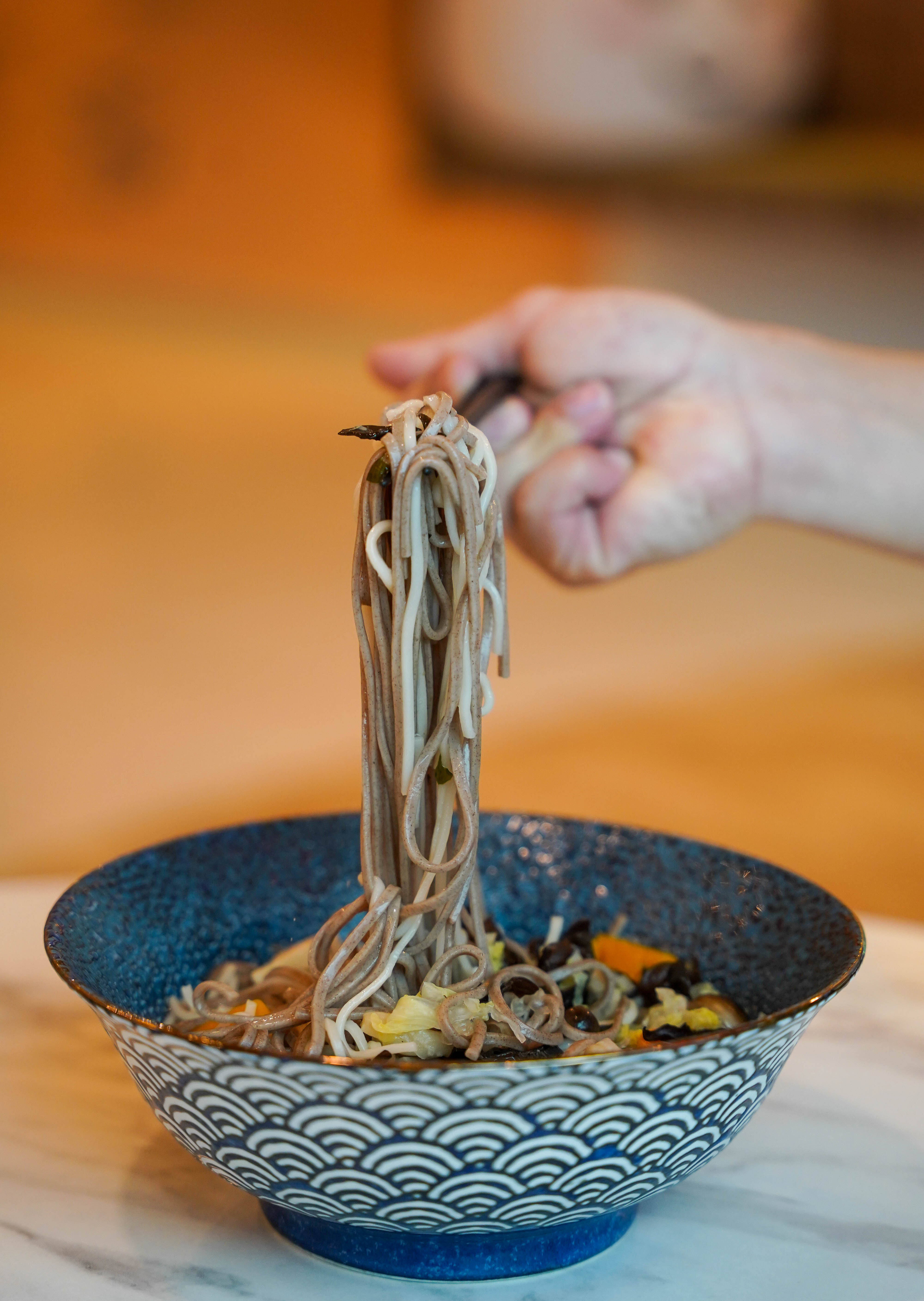 Health-conscious customers will adore SoYoung's Soy Milk Bi-colour Buckwheat Nagashi Somen (RM18.90) - these cold earthy noodles with vegetables are wonderful on a hot, humid day, served in a unique soy milk-based soup that's delicately delicious, with honest flavours that evoke homemade wholesomeness.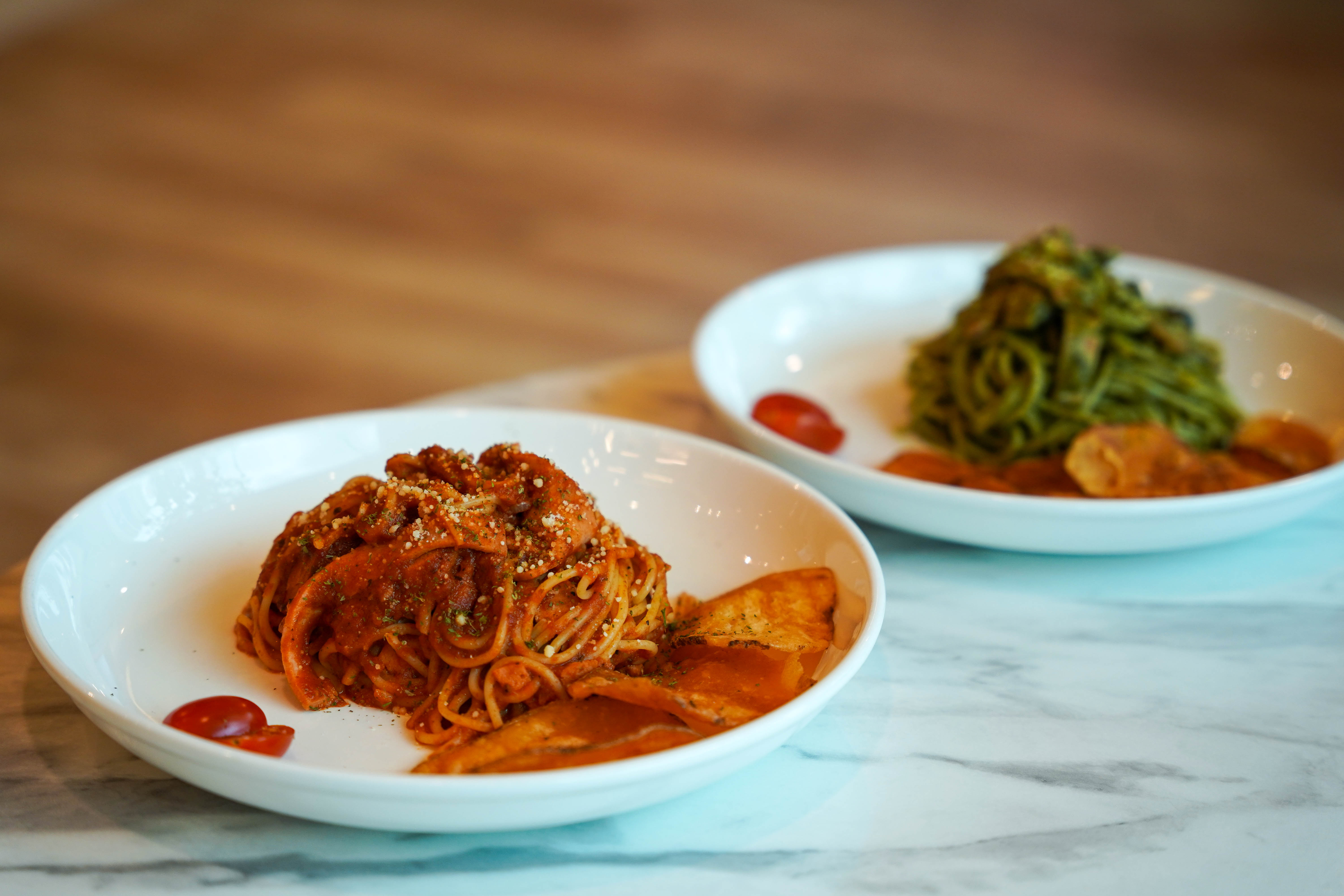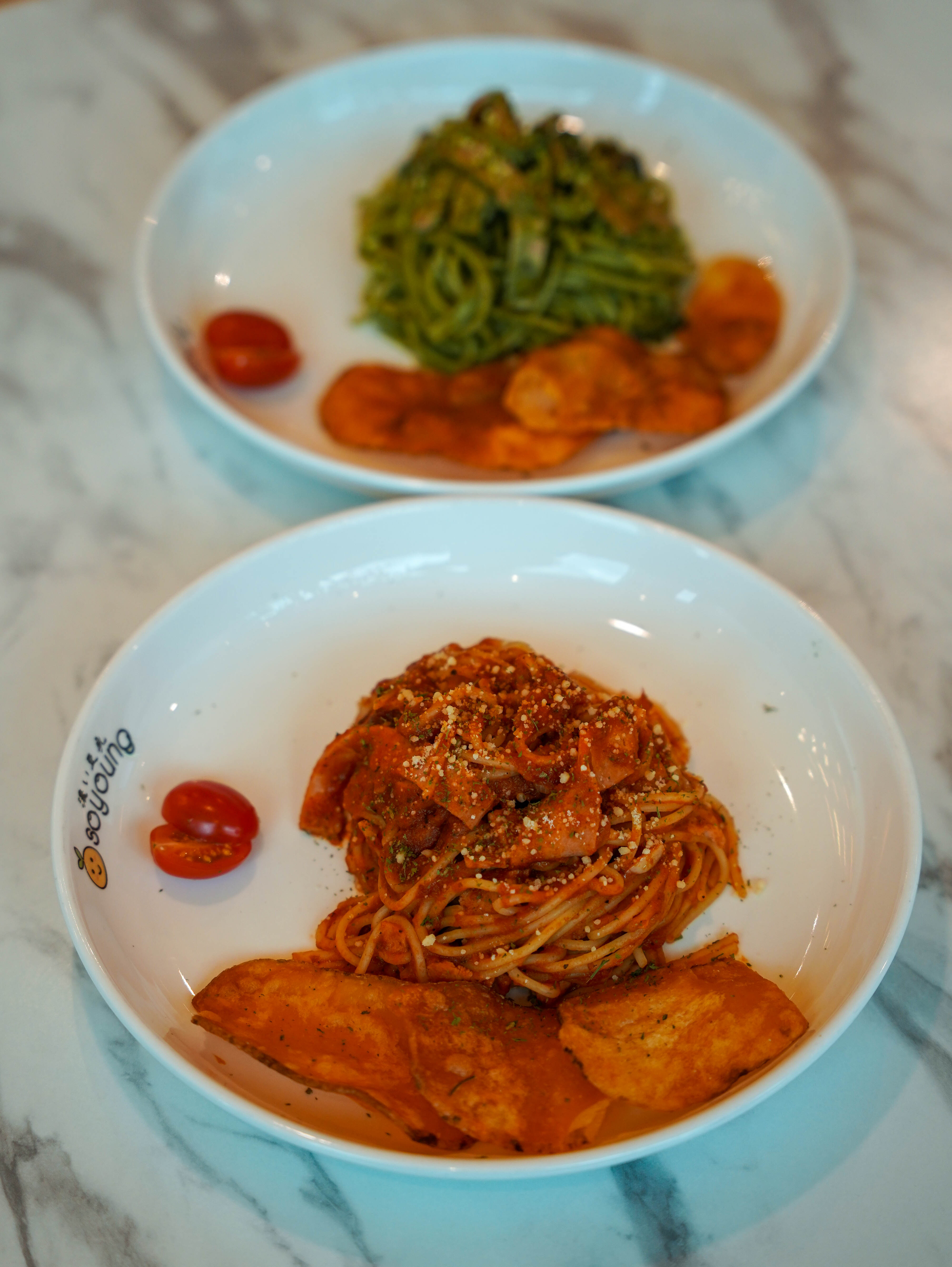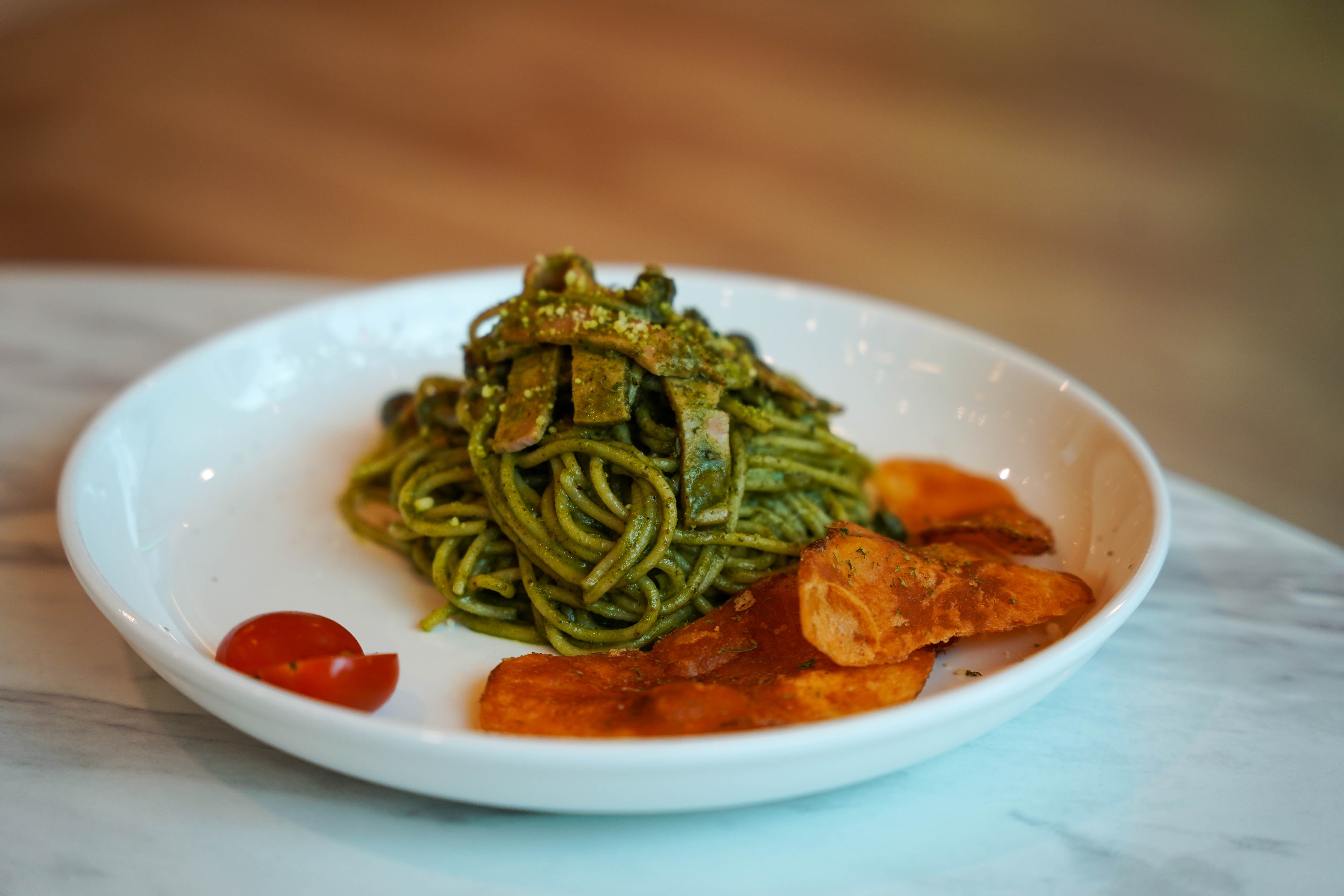 For pasta pleasure, check out the tangy Bolognese Pasta (RM17.90) and herbaceous Basil Pesto Pasta (RM19.90), with a choice of spaghetti or macaroni, simple but heartily fulfilling.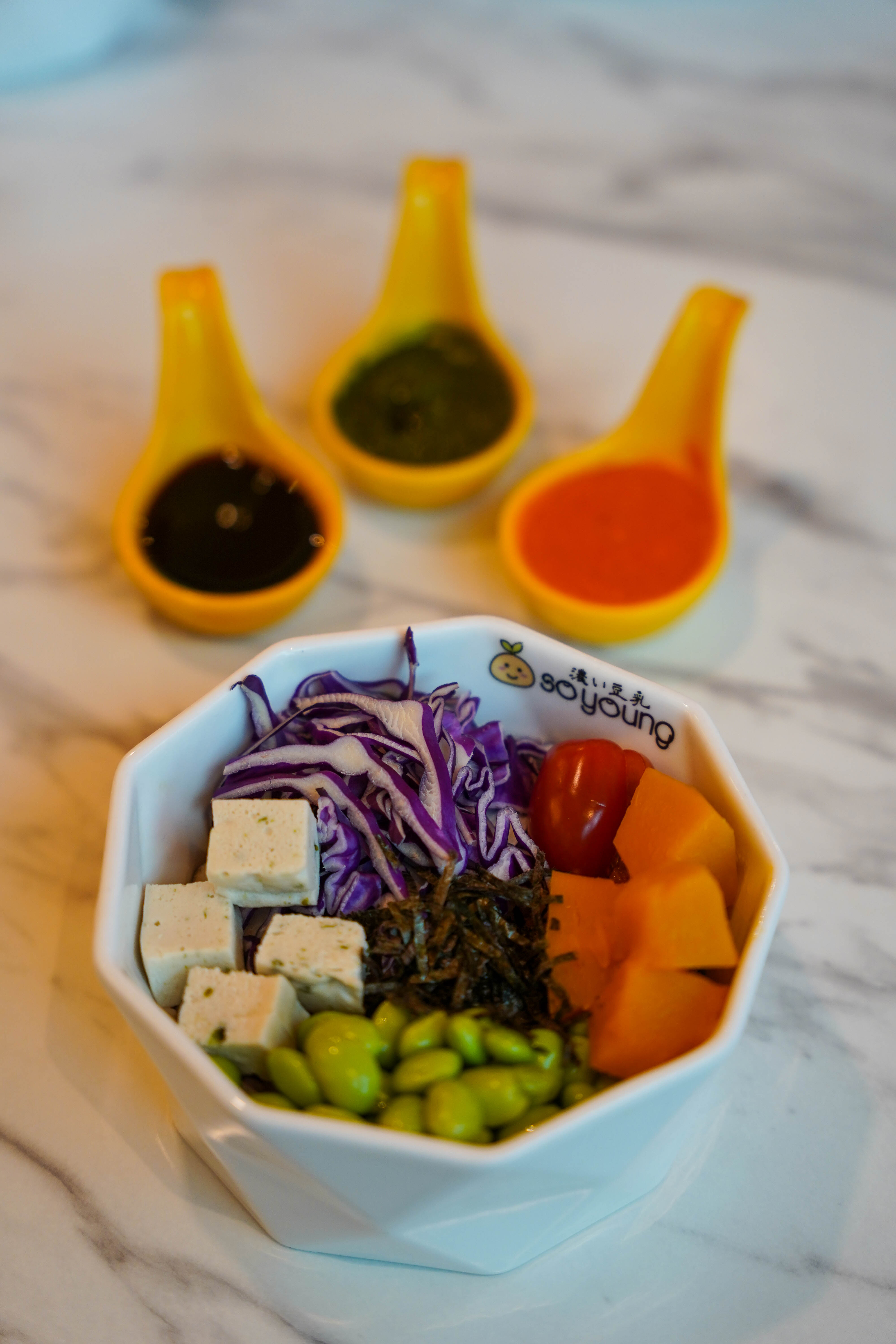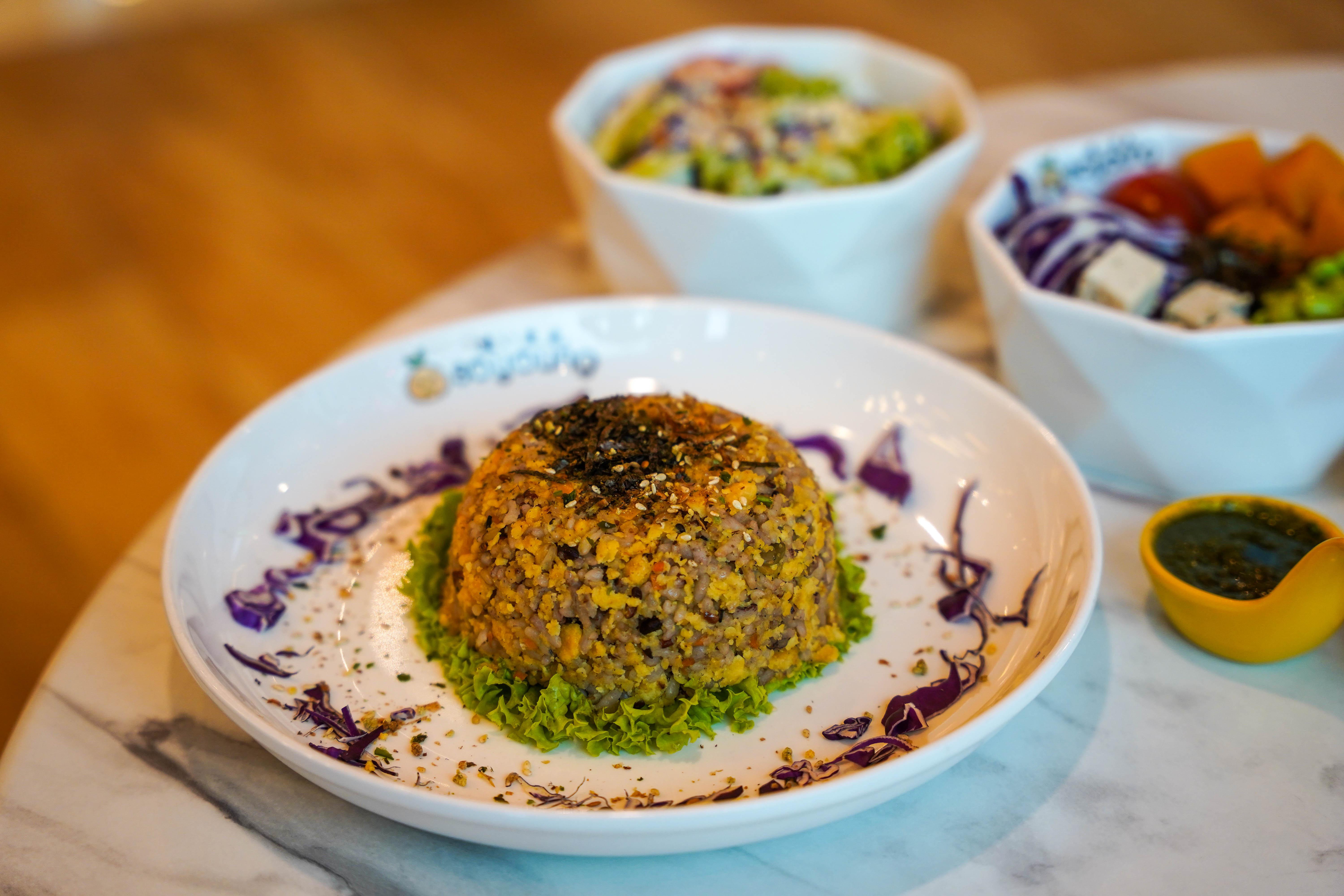 If rice is your comfort food, seek solace in the Wholesome Poke Bowl, blanketed with a medley of red cabbage, cherry tomatoes, organic seaweed tofu, kizami nori, chiba edamame and pumpkin, with a choice of teriyaki, basil pesto or Portuguese peri-peri sauce, and Okara Fried Rice, fried with pureed soy pulp for a textural boost, available as olive vegetable okara fried rice or smoked duck okara fried rice, less of a guilty indulgence than regular fried rice.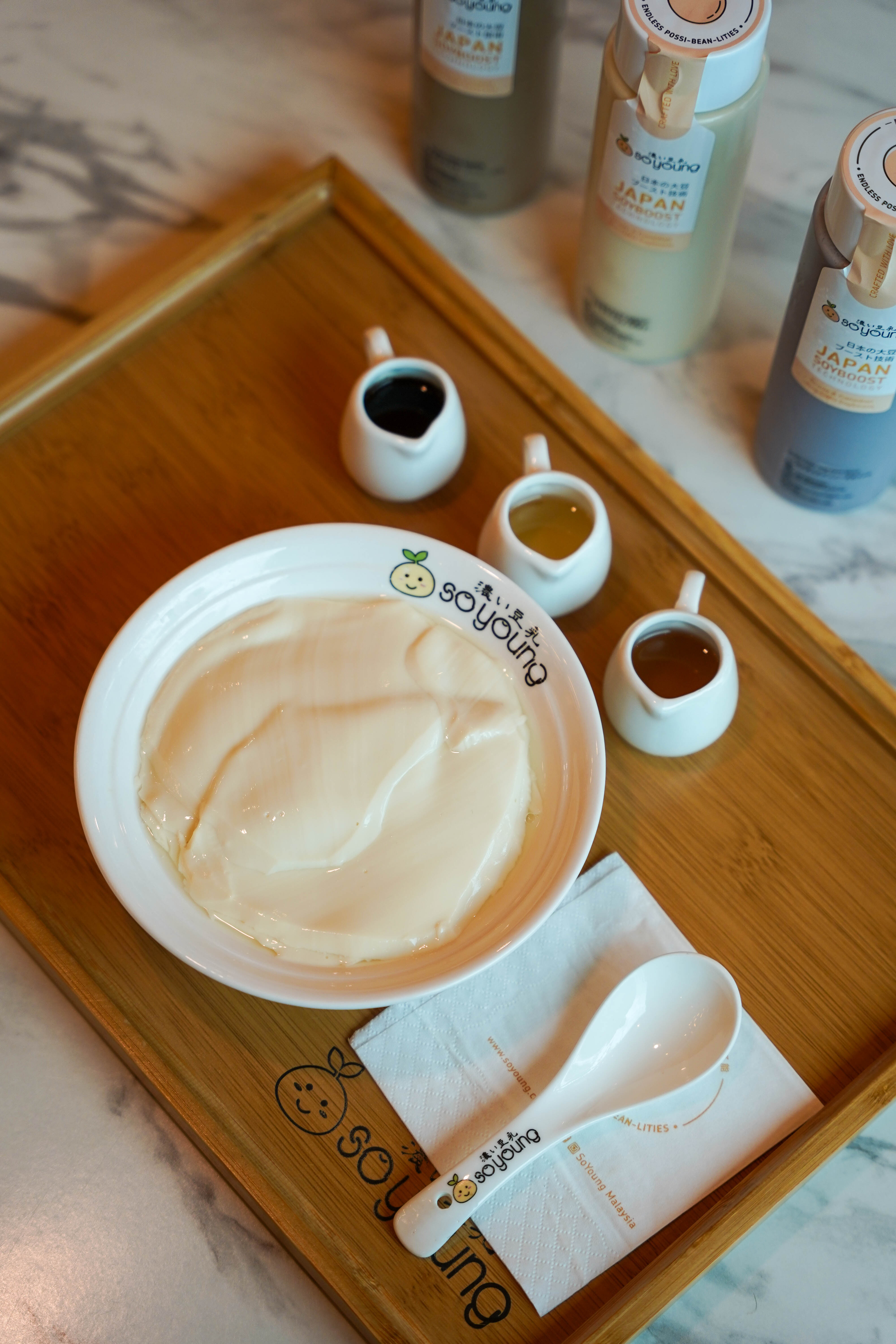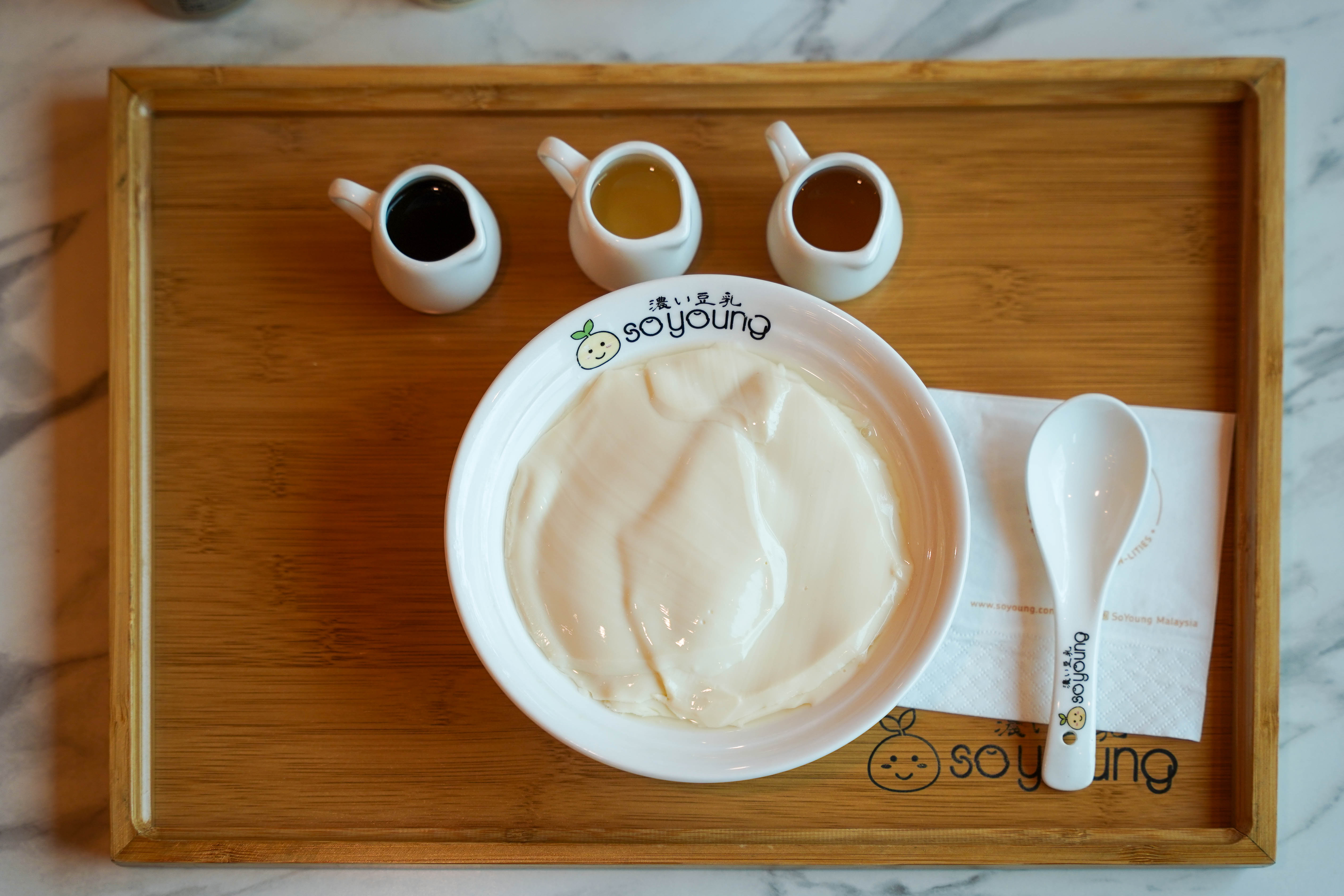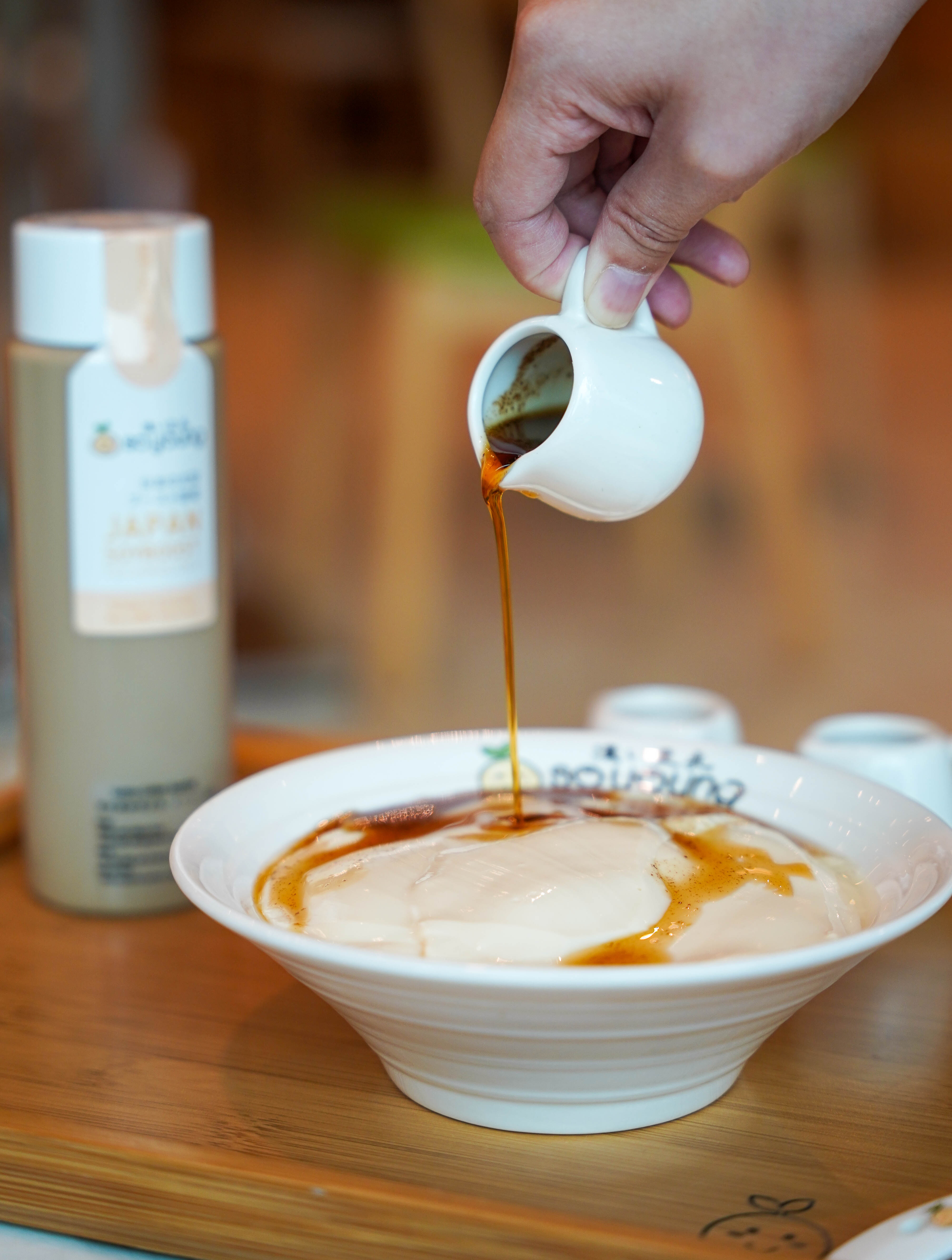 Taufu fa fans, rejoice: SoYoung's Tonyu ToHua (RM7.90) will never get old.
Jiggly and wobbly, doing delectable justice to the classic crowd-pleaser, this is a hot bowl of time-honoured tradition with soft, custardy sumptuousness, poured over with a nectarously fragrant sweetener of pandan maple honey, Bentong ginger maple honey, or gula Melaka.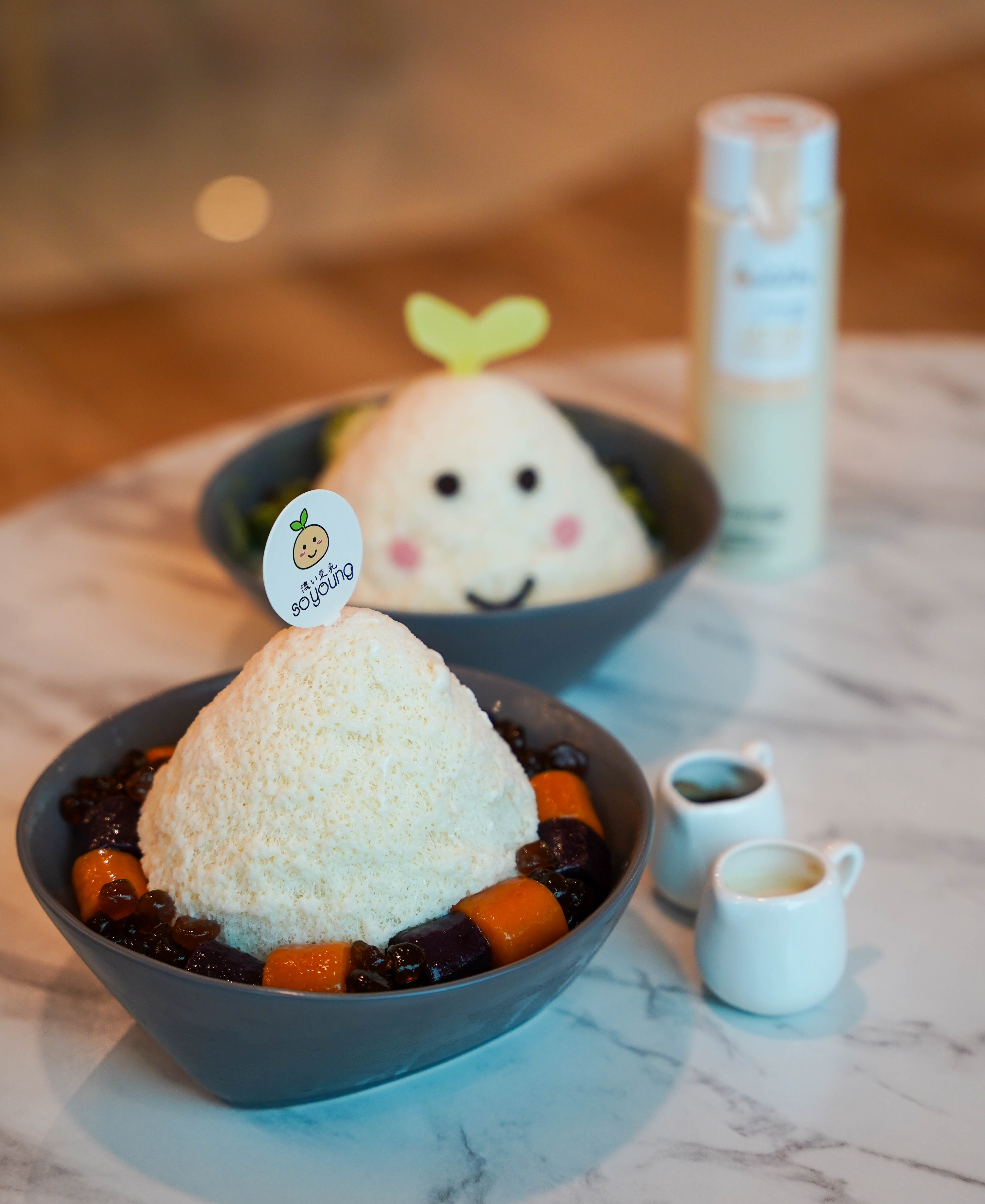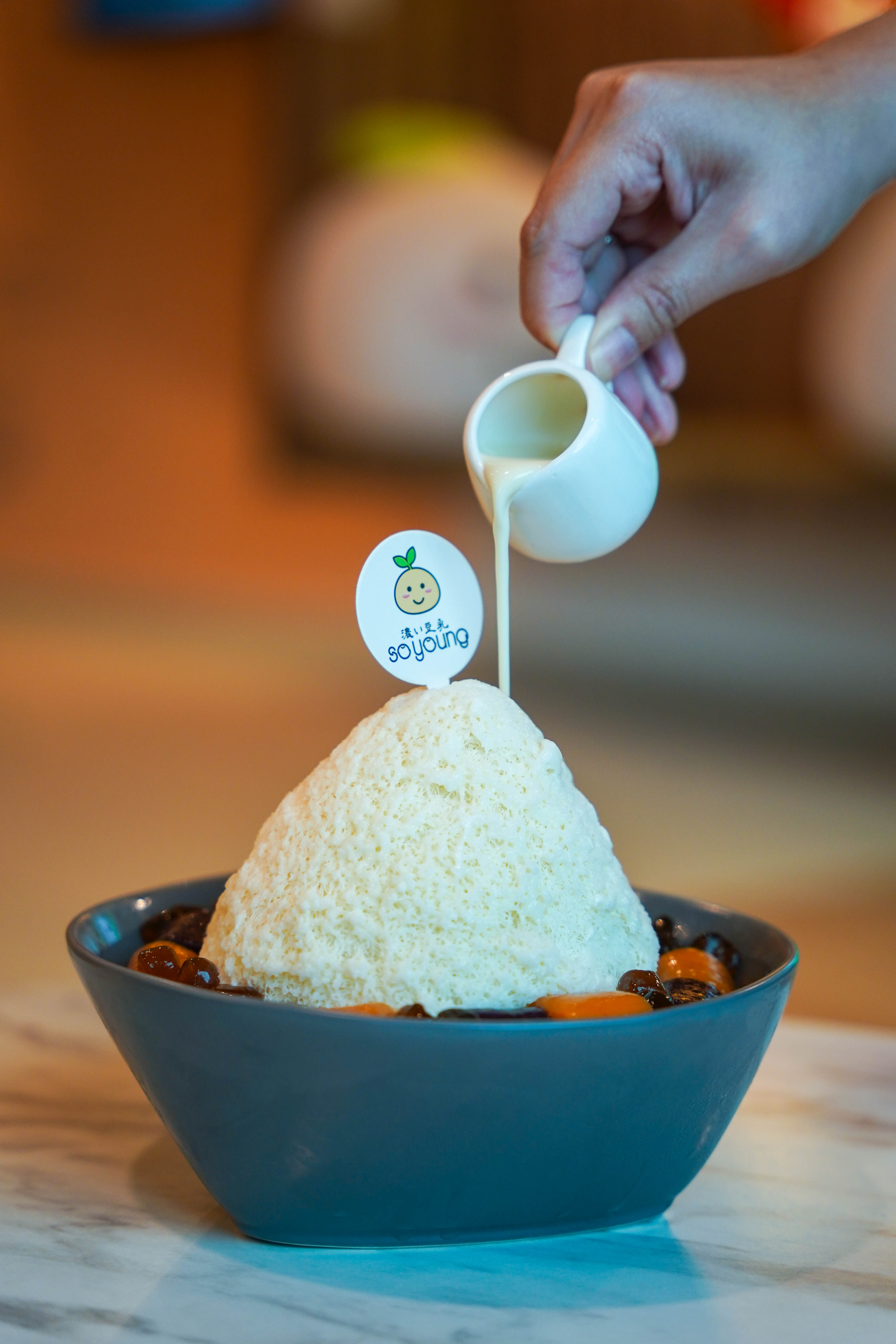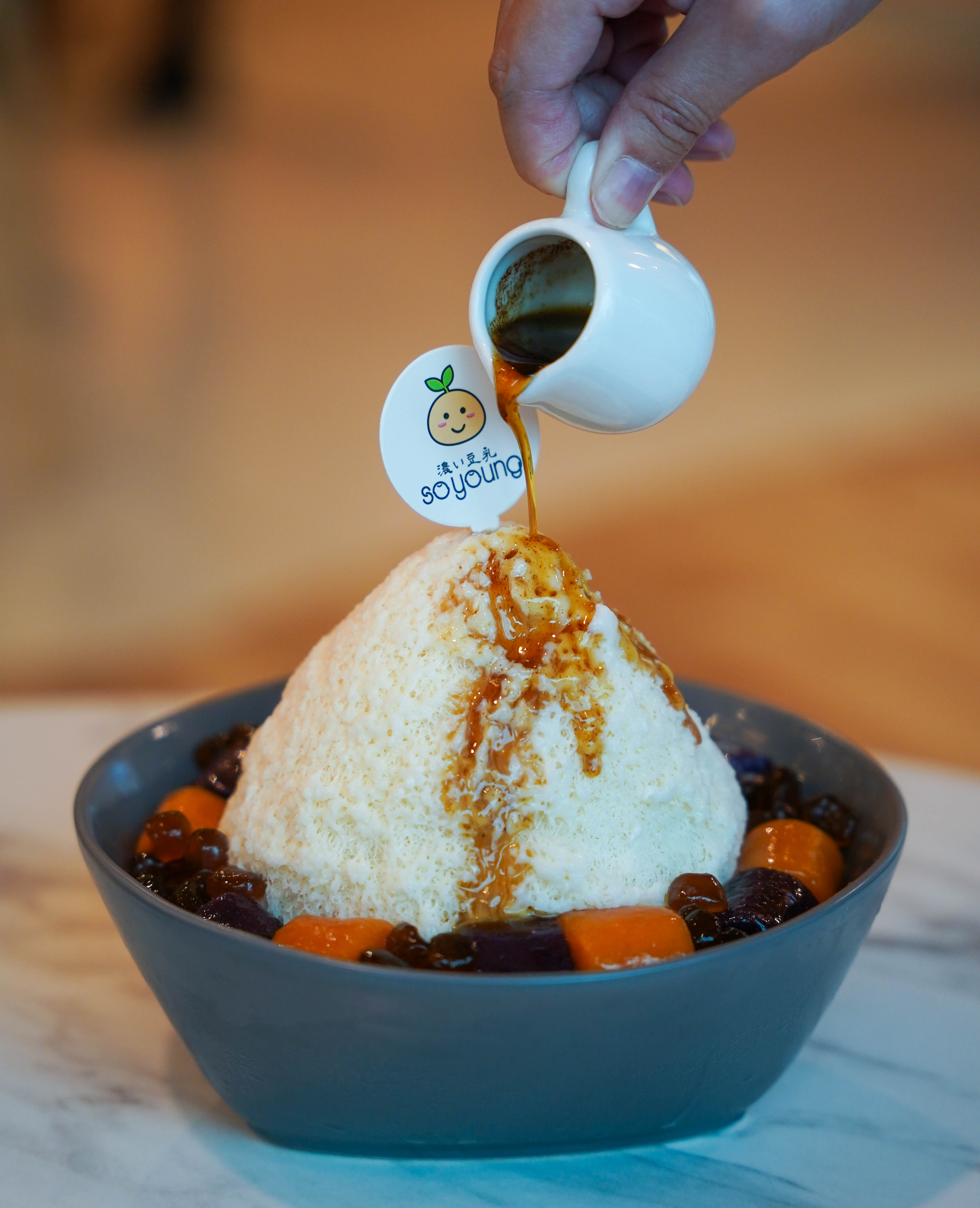 Bingsu also secures SoYoung's special treatment.
The Snowy Shirayuki (RM18.90) enhances the rejuvenating shaved ice dessert with soy milk, embellished with three whimsical toppings of your choice: Oriental pearls, grass jelly, radiant crystals, roasted black sesame, rise-n-shine oats, brown sugar, adzuki red beans, murasaki taro balls, US almonds, matcha balls, or Okinawa purple sweet potatoes.
Green tea devotees will embrace the Matcha Meadow (RM20.90), served with marvellous matcha gelato, matcha balls, radiant crystals and adzuki red bean.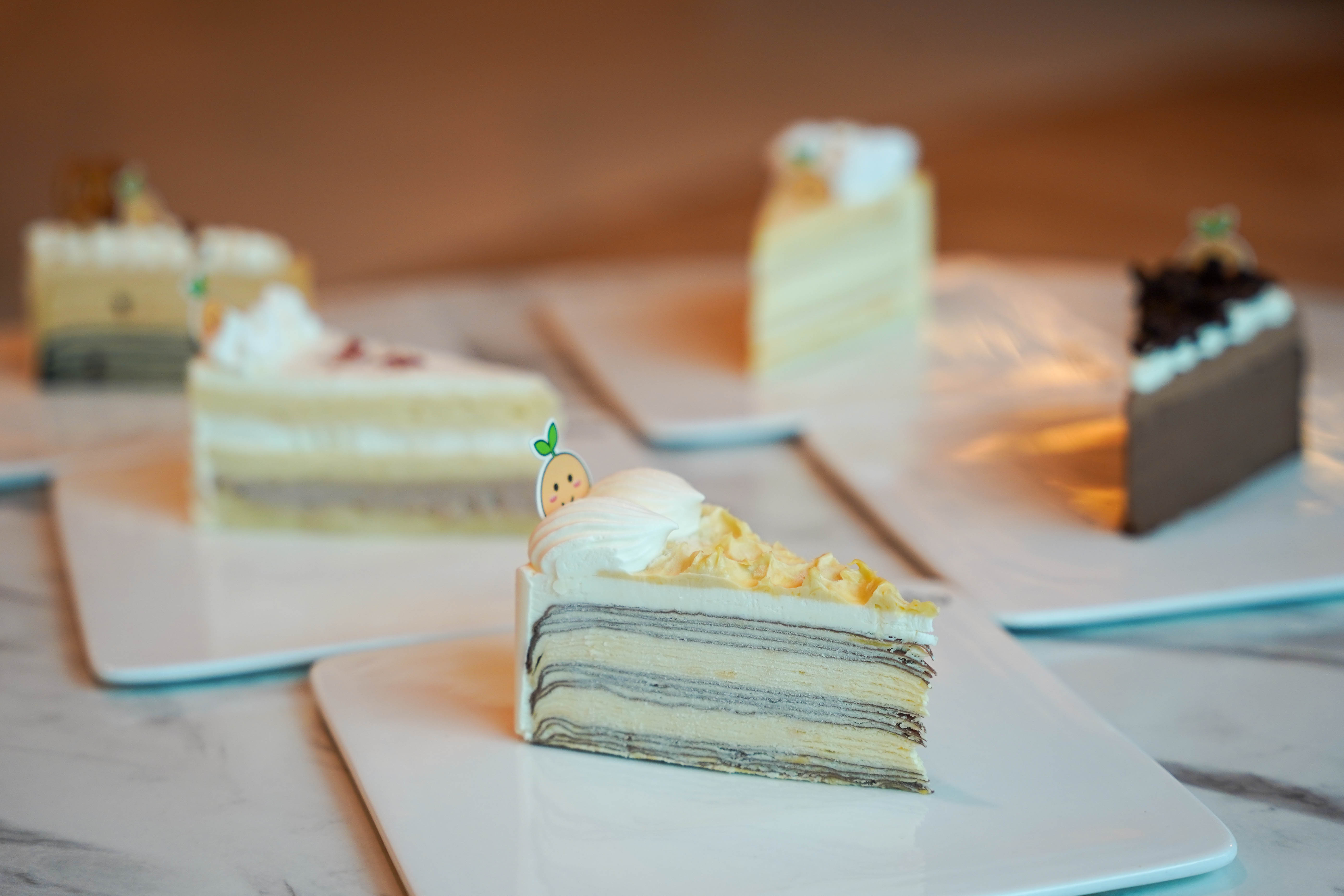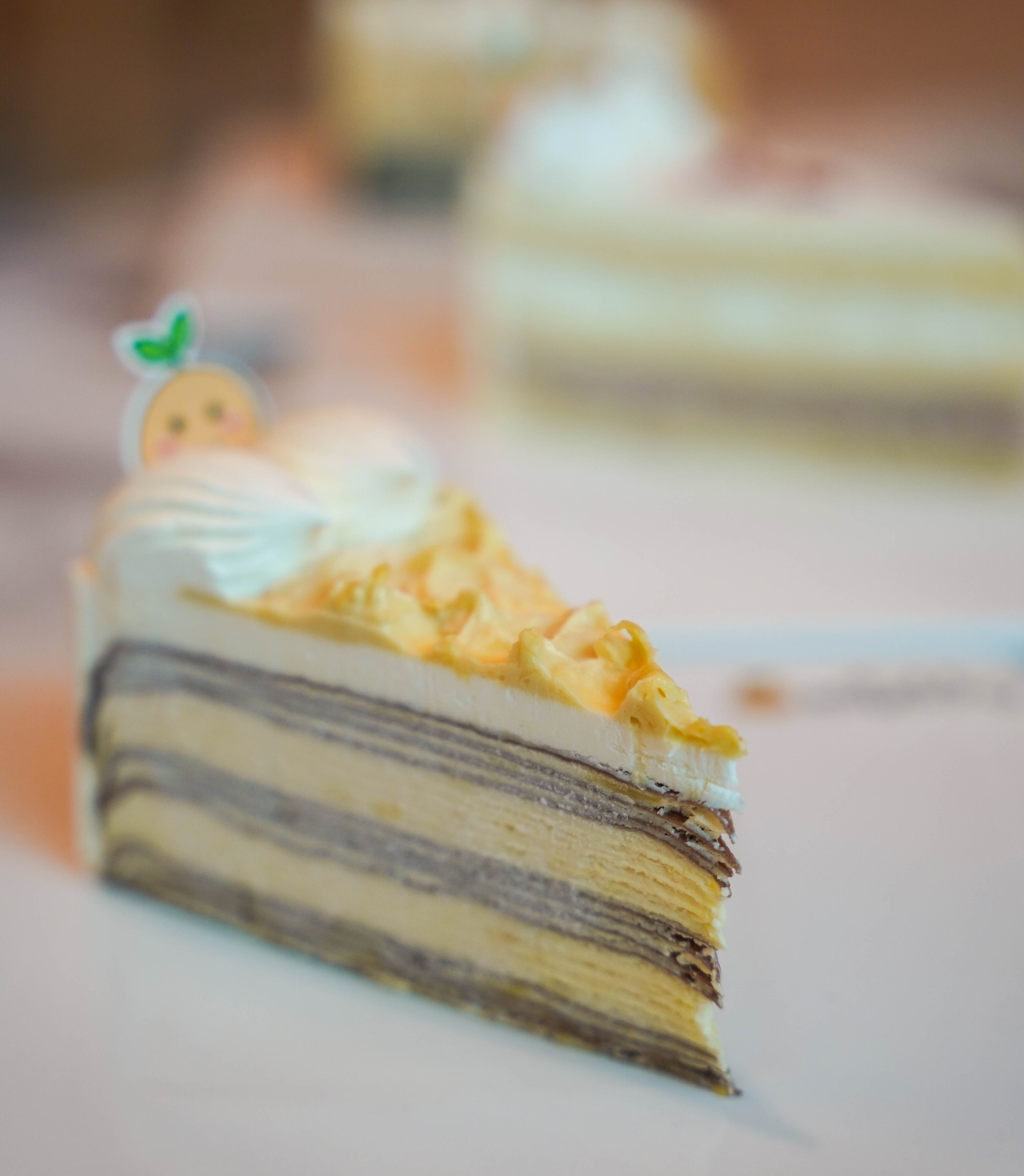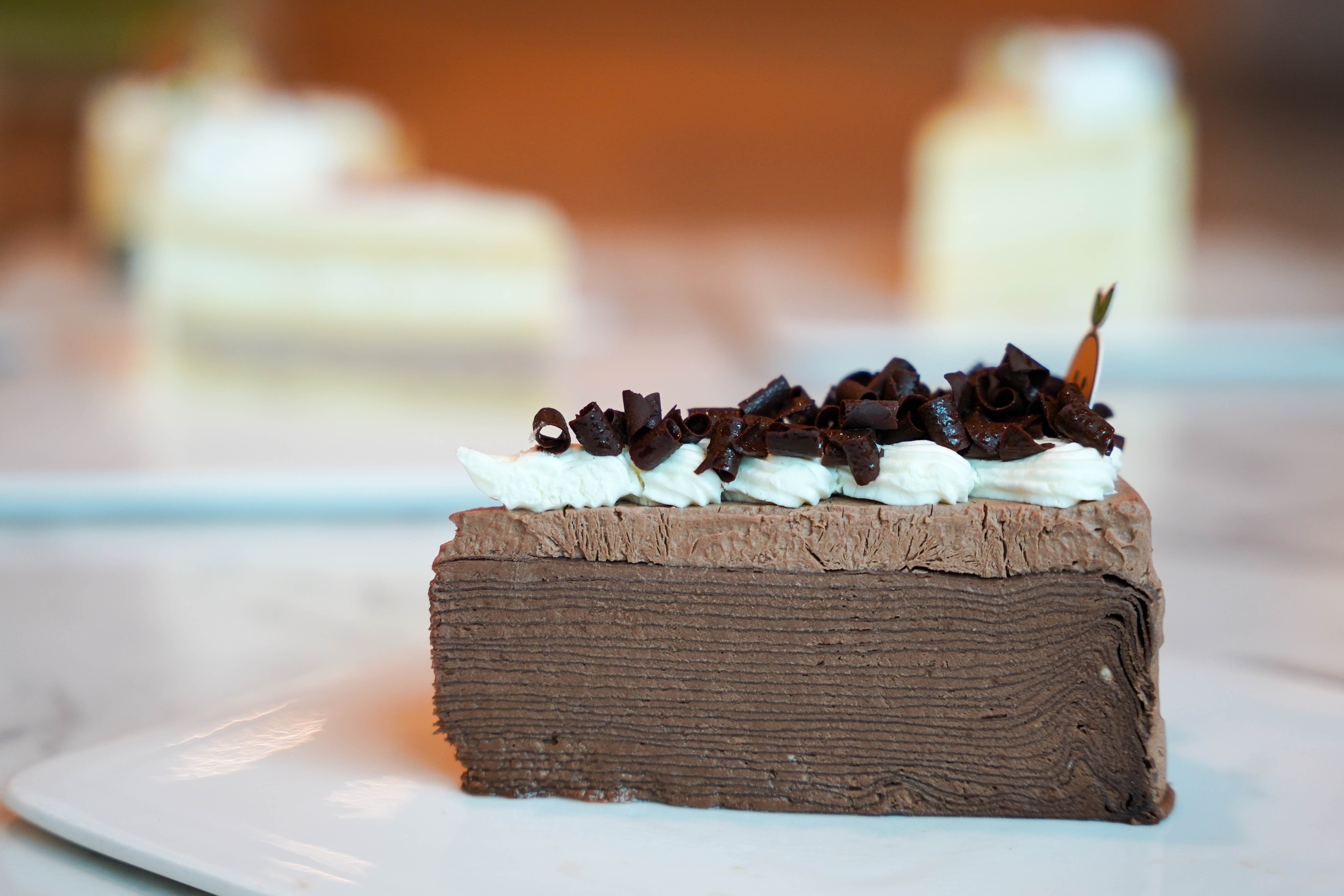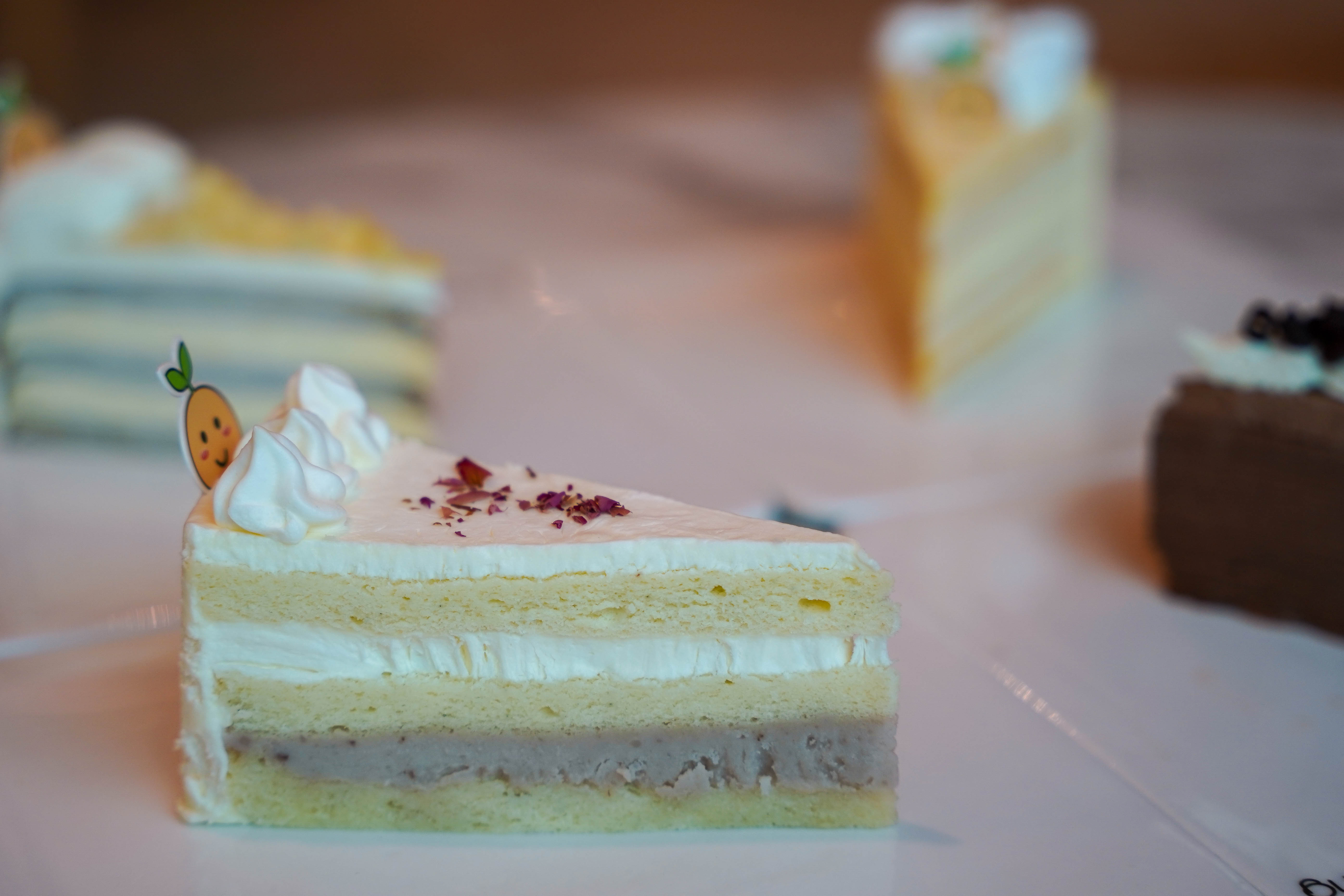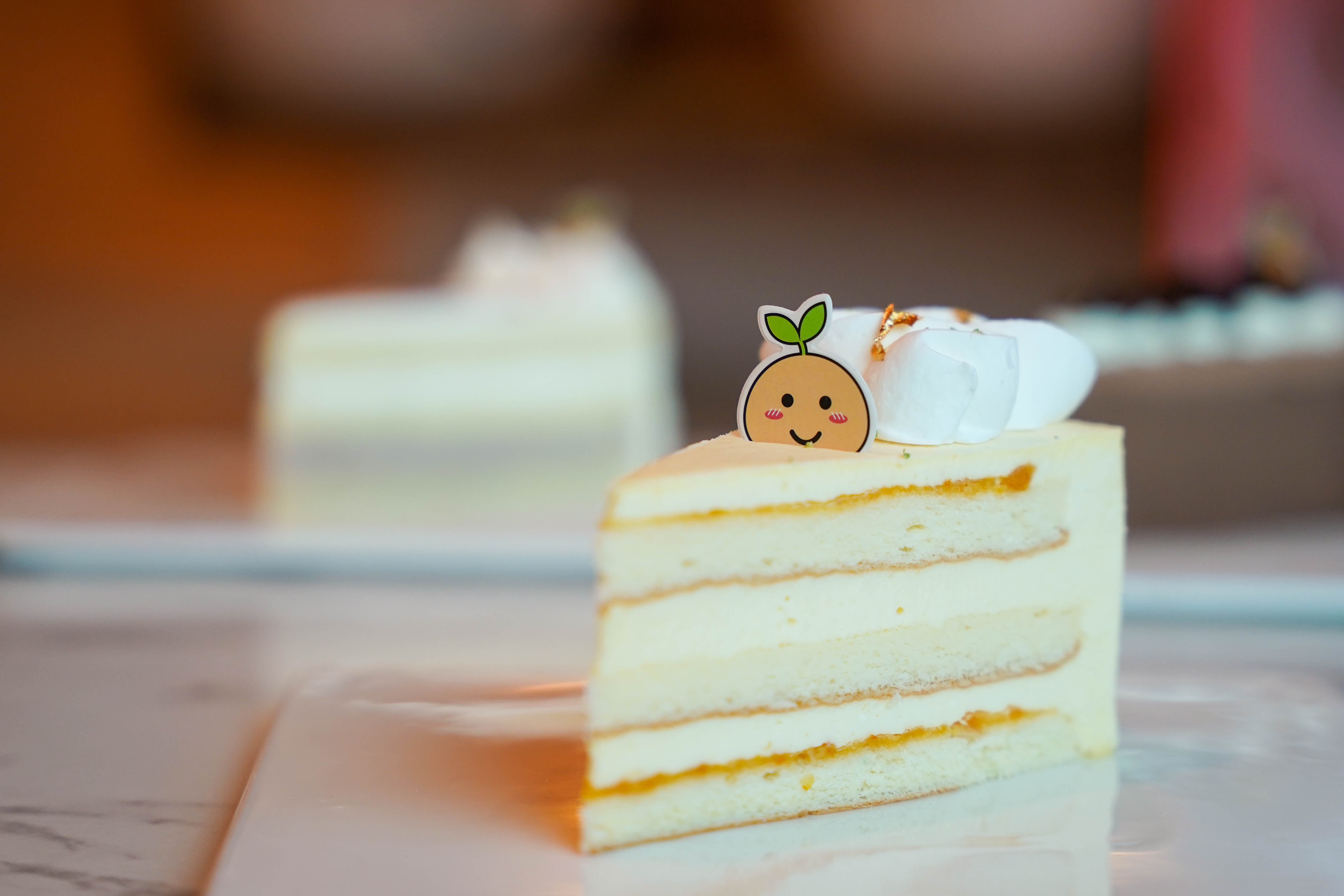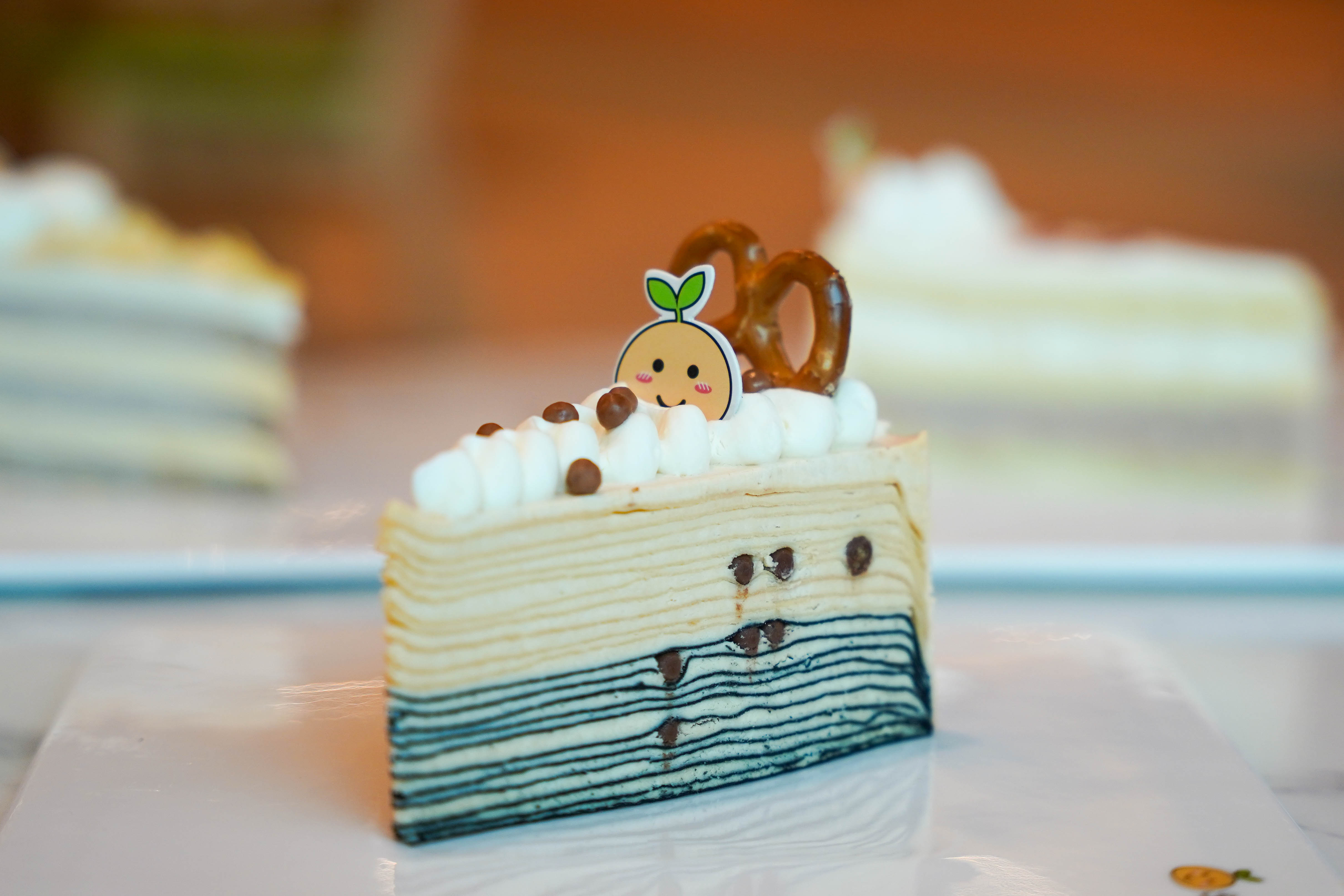 SoYoung's cakes are also alluring, all baked with soy milk, resulting in a moist fluffiness.
The cakes, which include mille-crepe cakes and Swiss rolls, are creatively conceived.
Some have Japanese influences, such as the Purple Rhapsody (RM19.90; with Okinawa purple sweet potato and whipping cream) and Kochi Yuzu Cake (RM23.90; with yuzu juice and marmalade layered in chiffon cake), while others feature Malaysian inflections, most notably the aromatic Raub Musang King (RM29.90; with fresh durian flesh and durian cream).
Others are decadent, including the Luxury Dark Chocolate (RM19.90; with Callebaut Belgian dark chocolate) and Charcoal Caramel (RM19.90; with caramel and chocolate chips, darkened and deepened with charcoal powder).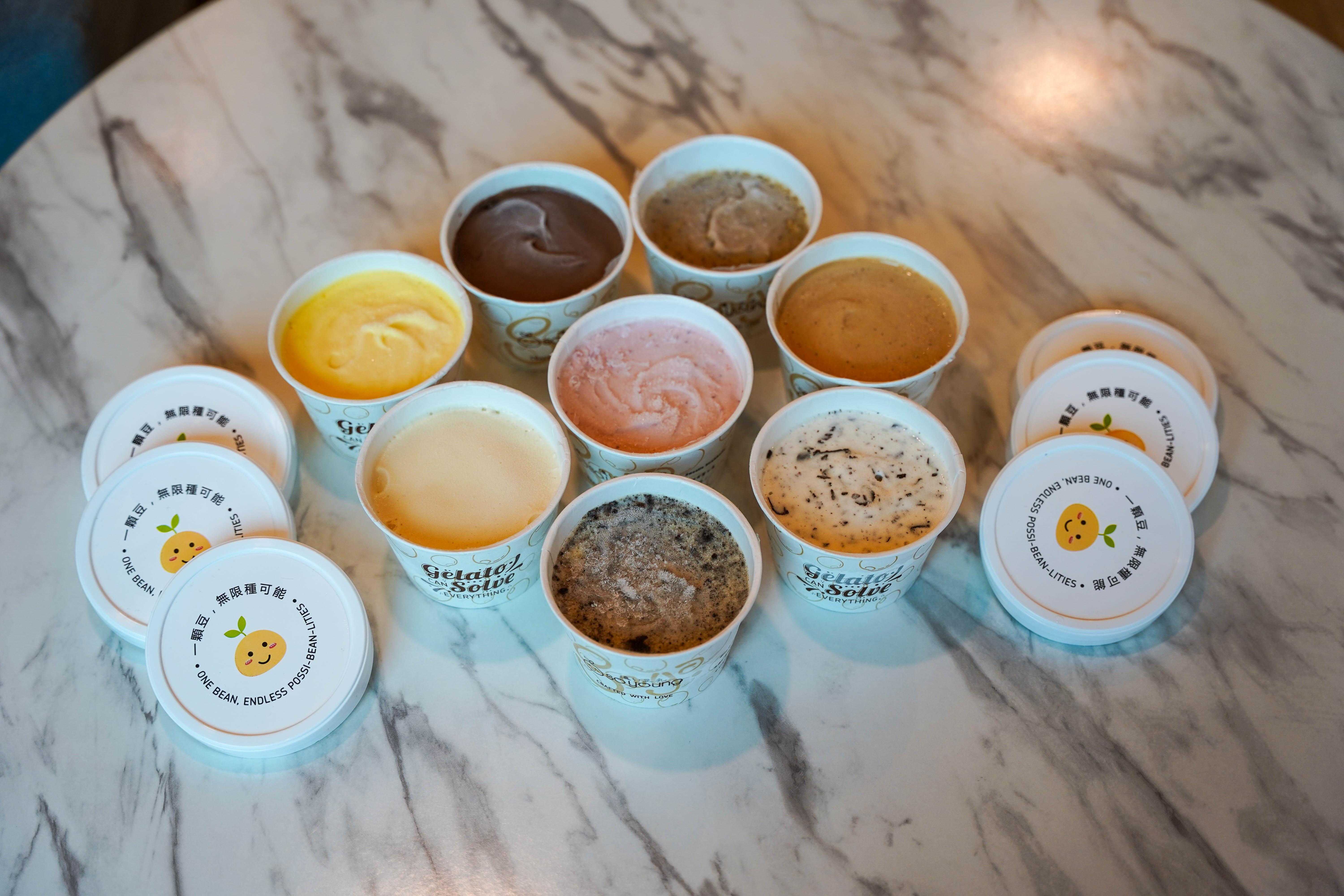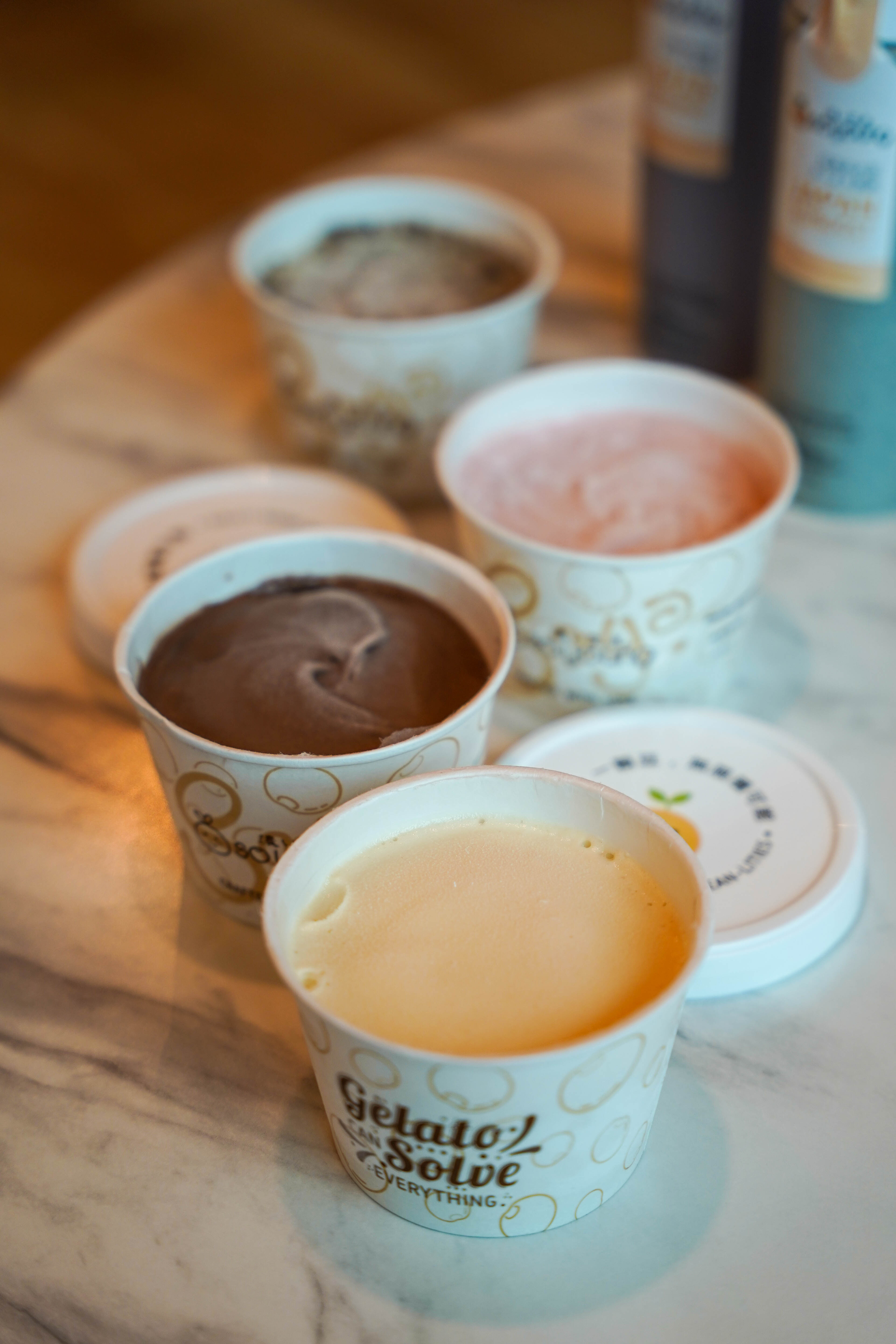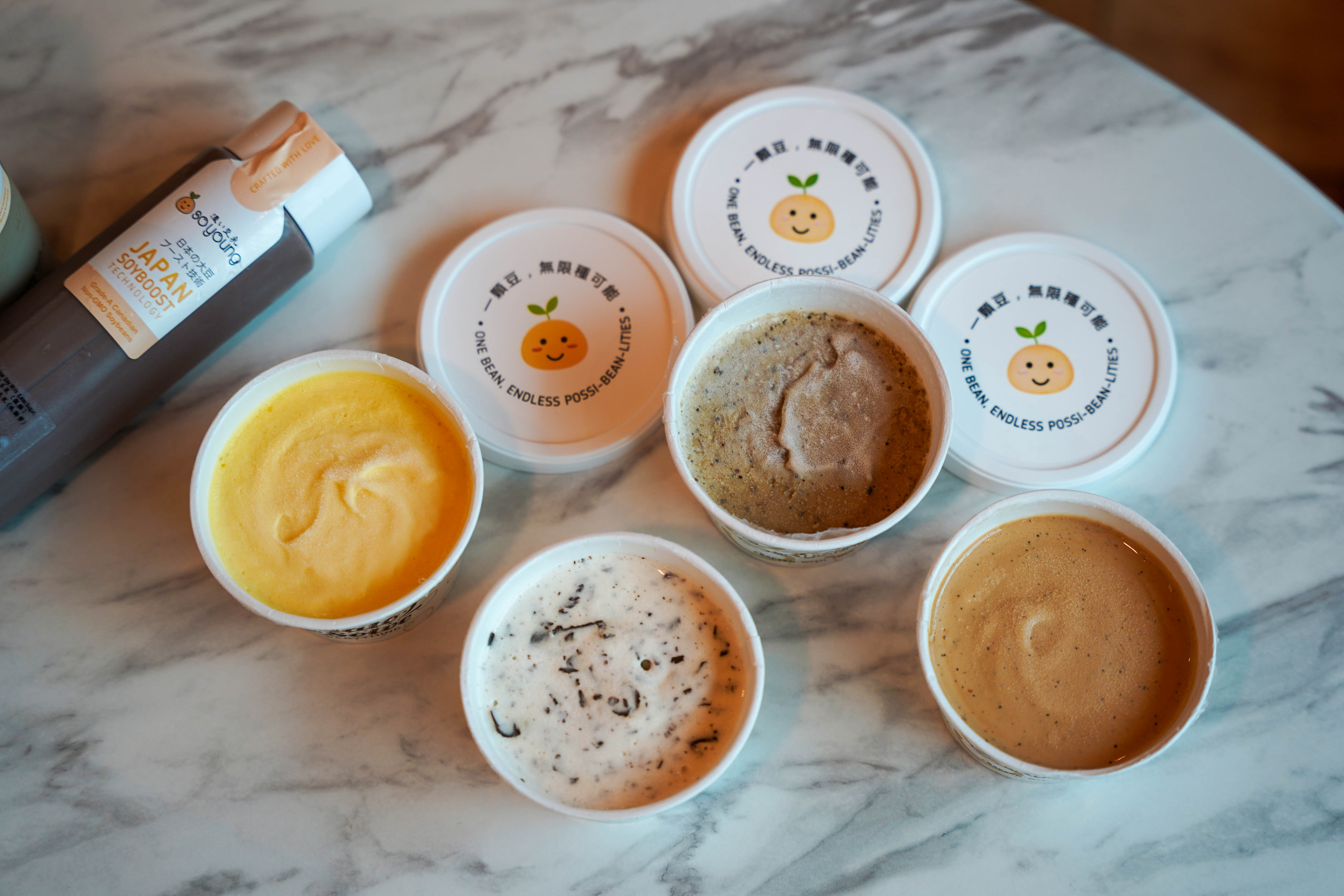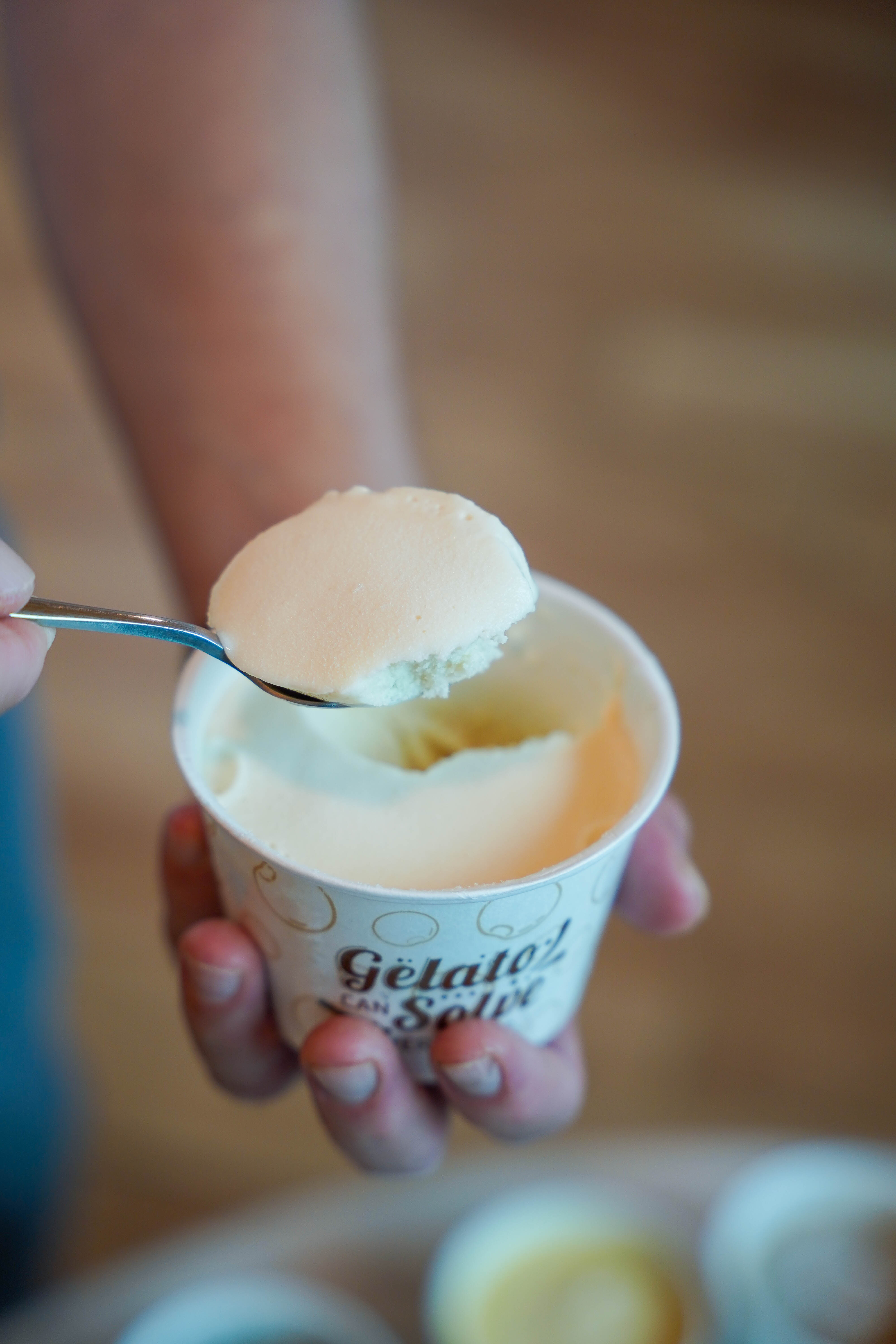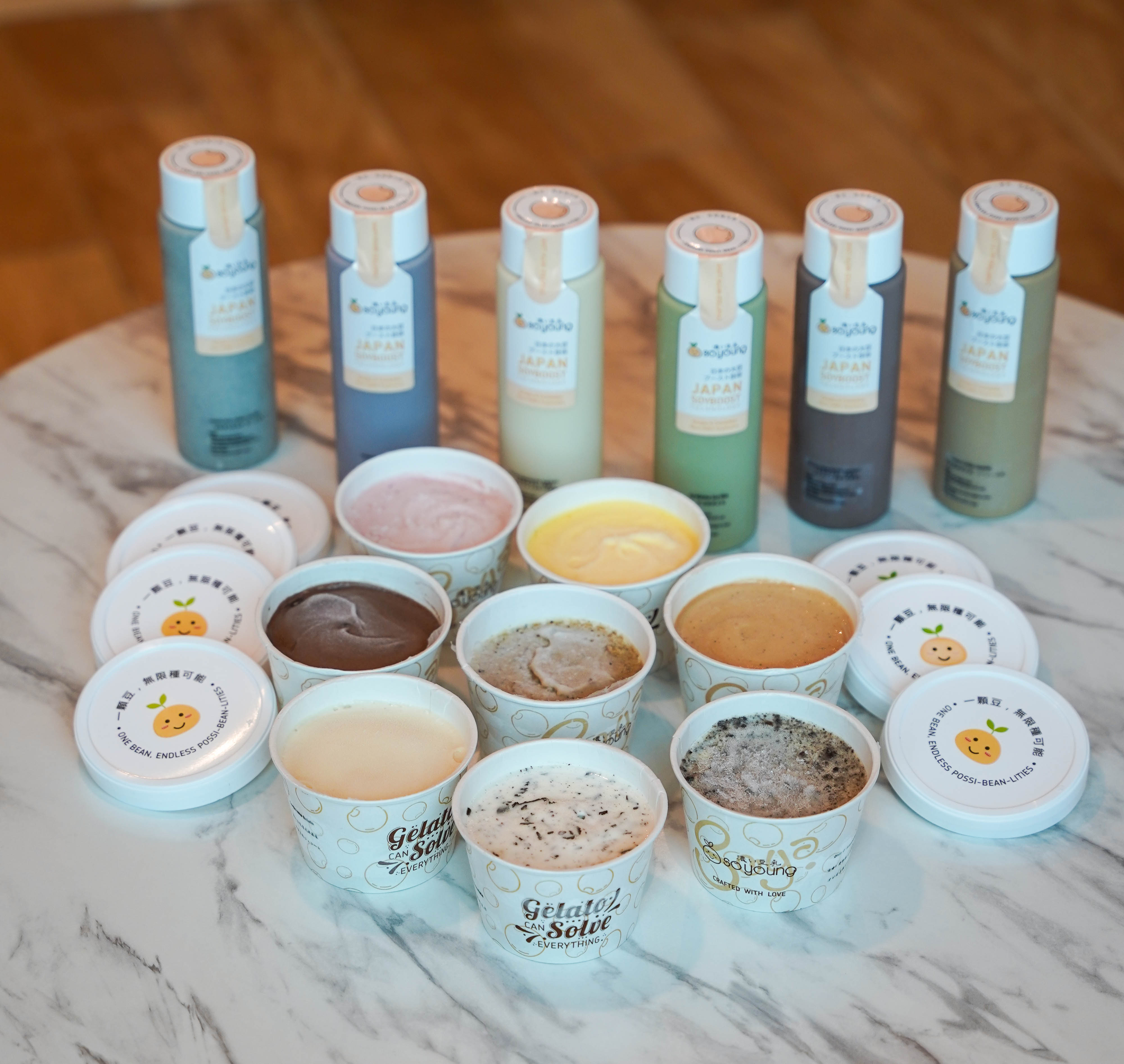 Even the gelato is imbued impeccably with soy milk, living up to SoYoung's philosophy of 'One Bean, Endless Possi-bean-lities!'
SoYoung's artisanal gelato range includes the fundamental Soyaroma (RM12.90), the fruity Mango Magic (RM16.90) and Sweetie Strawberry (RM18.90), plus popular picks like Almond Pistachio (RM23.90), Chococoa Soyaroma (RM15.90) and Mint Chocolate (RM17.90).
SoYoung Malaysia
2, Jalan Simfoni 1, 43300 Seri Kembangan, Selangor.
Open Monday-Thursday, 11am-10pm; Friday-Sunday, 11am-1030pm. Tel: 012-518-5355