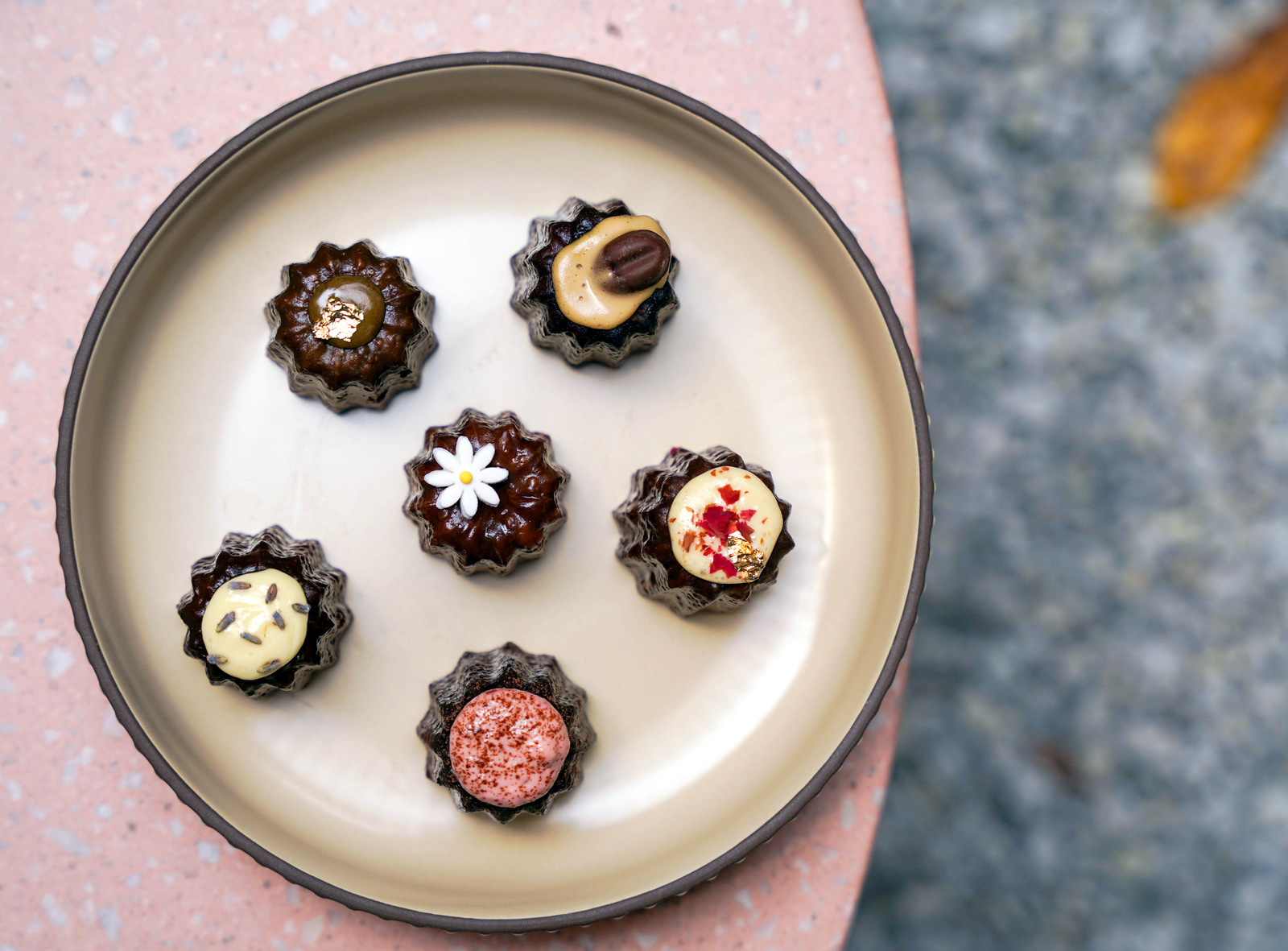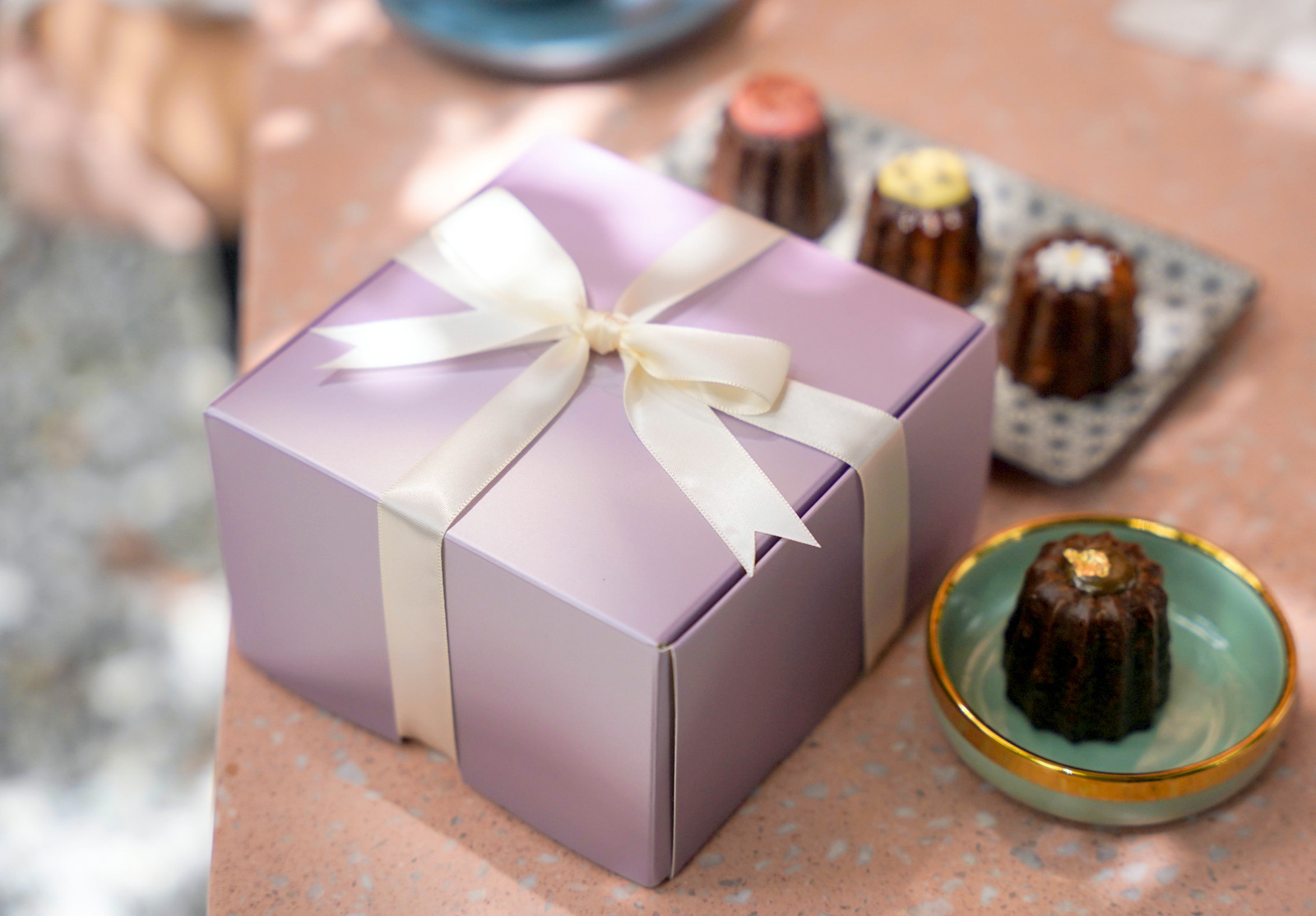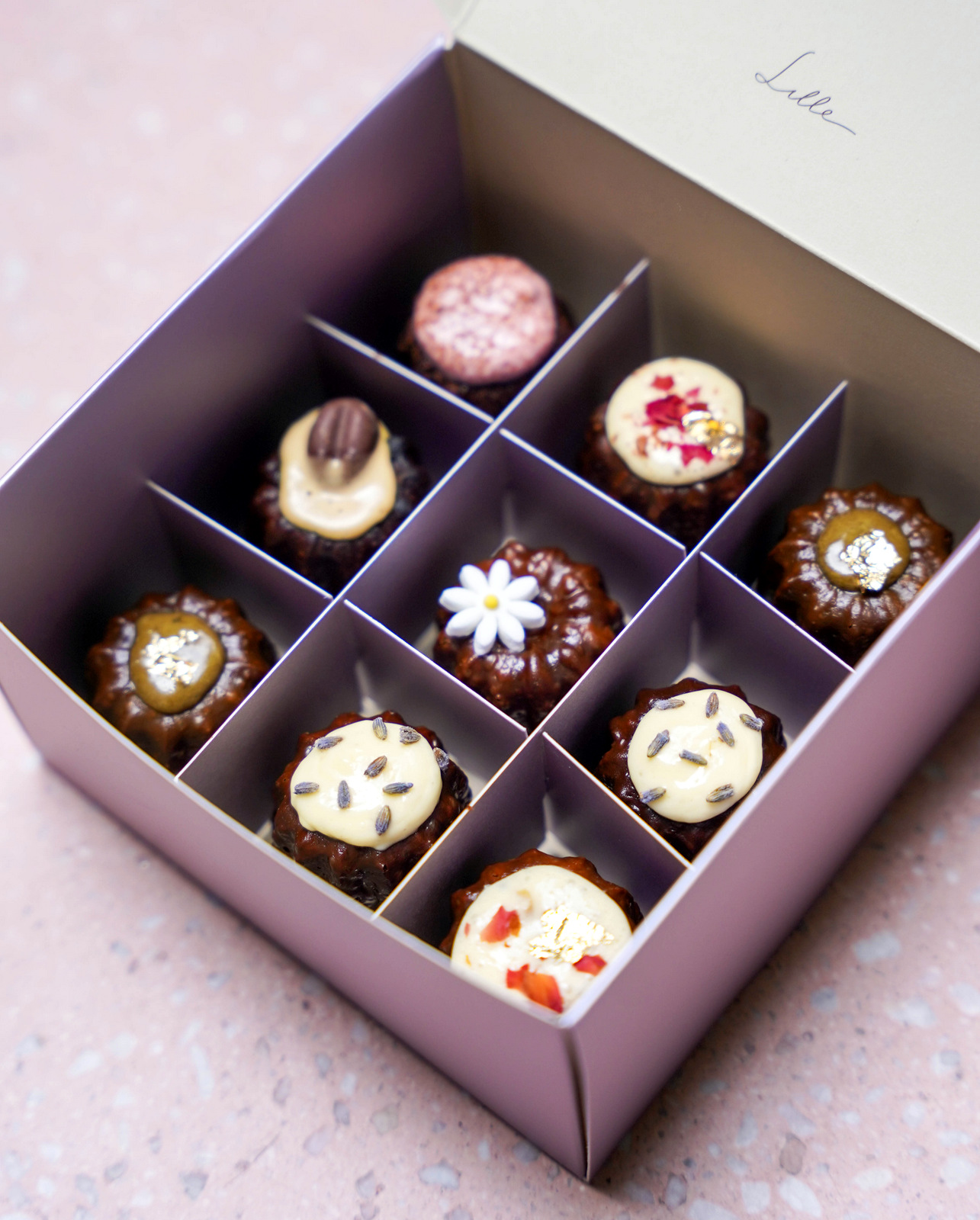 Bearing the beauty of Bordeaux in lilac boxes, Lille KL bakes its captivating canelés as elegant gifts with enchanting cream decorations, in irresistible flavours that span the French original to Malaysian rose lychee.
Lille KL is passionate and painstaking about this classic pastry, from its dark, caramelised crust to its deep, tenderly custardy centre.
The founders of this brand - two Malaysian sisters and their sister-in-law - fell in love with canelés on a vacation in Paris; there, they stayed in an Airbnb where their Bordeaux-born host, Lillianne, personally prepared the treat to welcome them to France.
Lillianne even handed them her personal recipe for Bordeaux's pride, forming the foundation of Lille KL's temptations (Lille is also a tribute to Lillianne, since it's her nickname).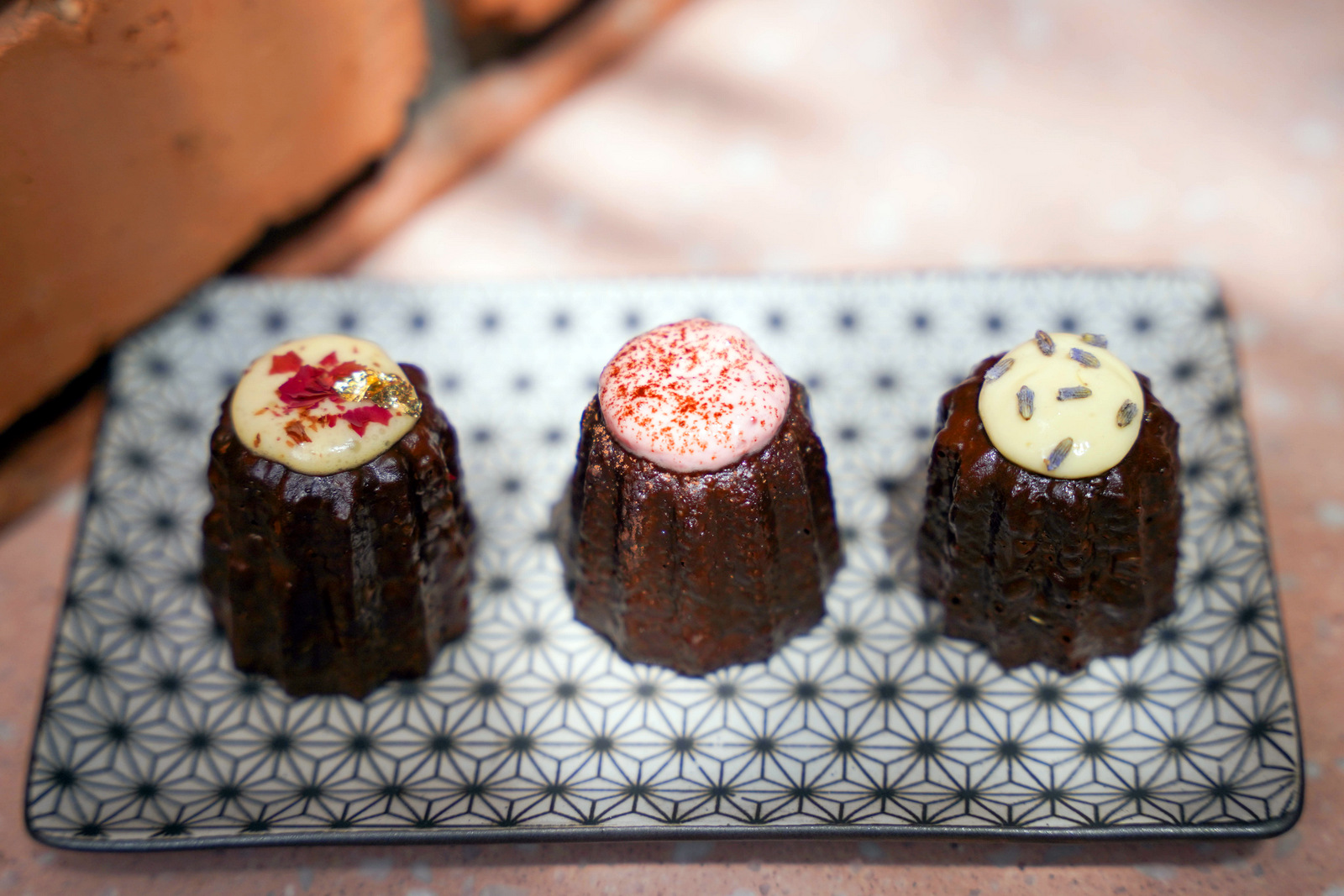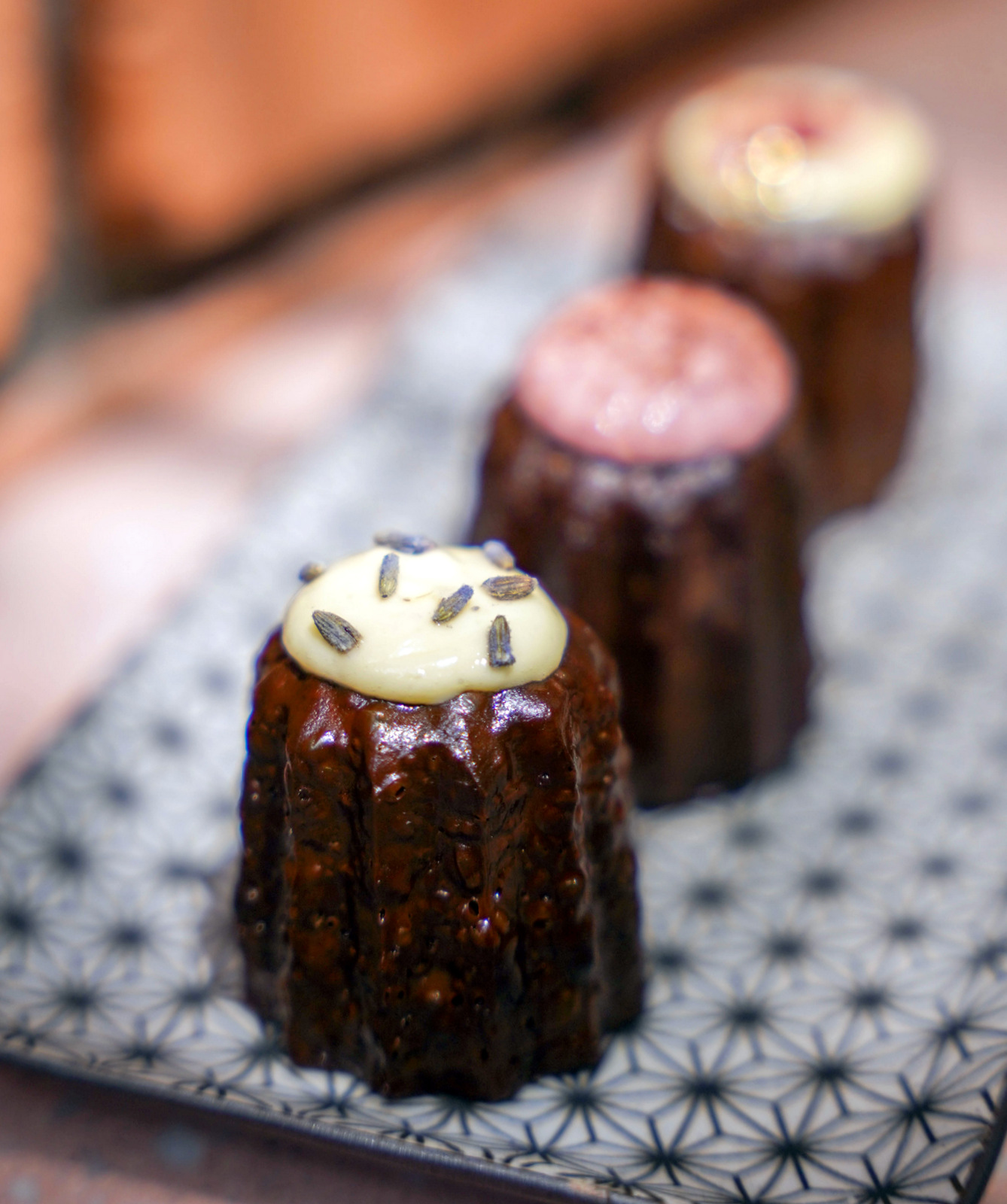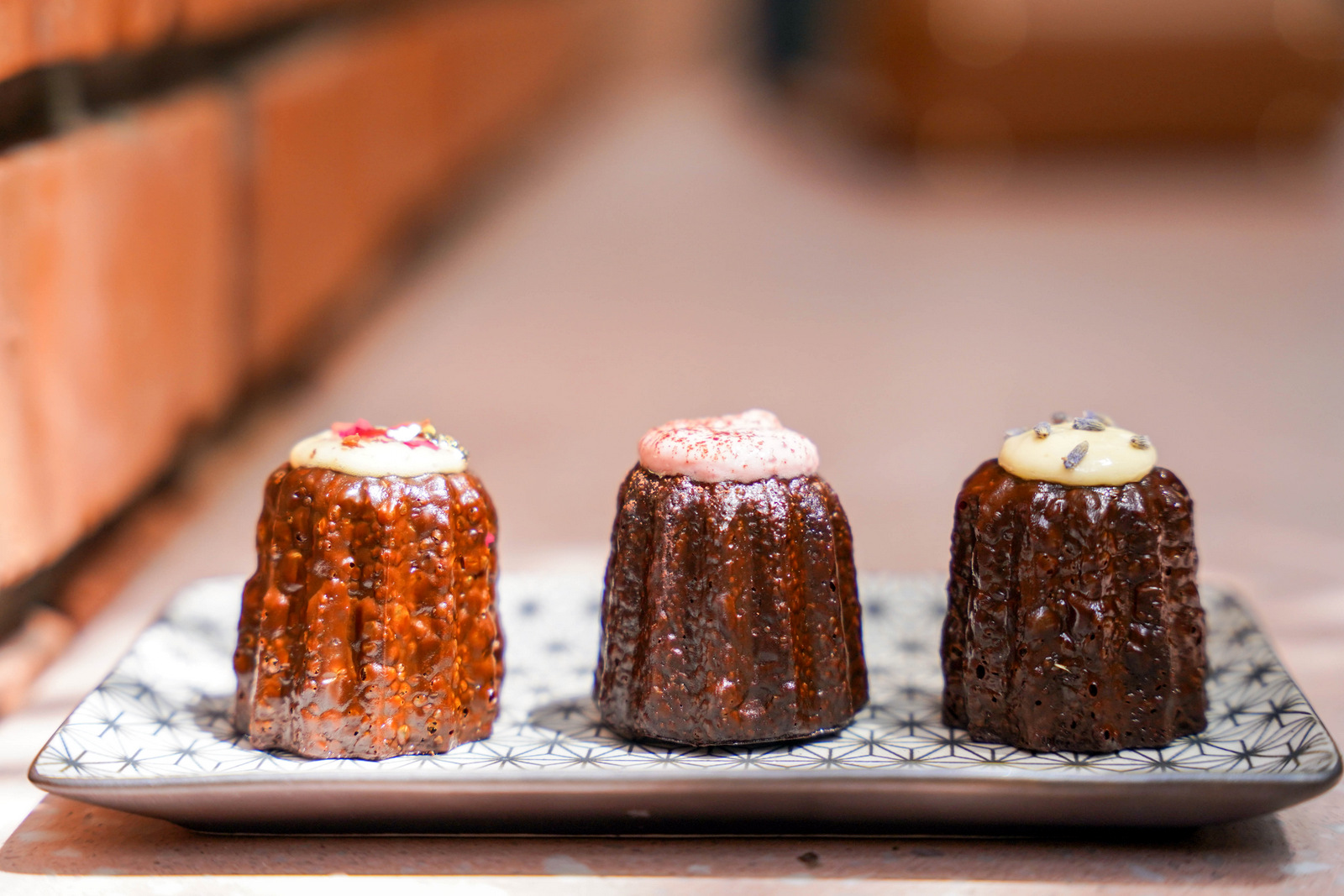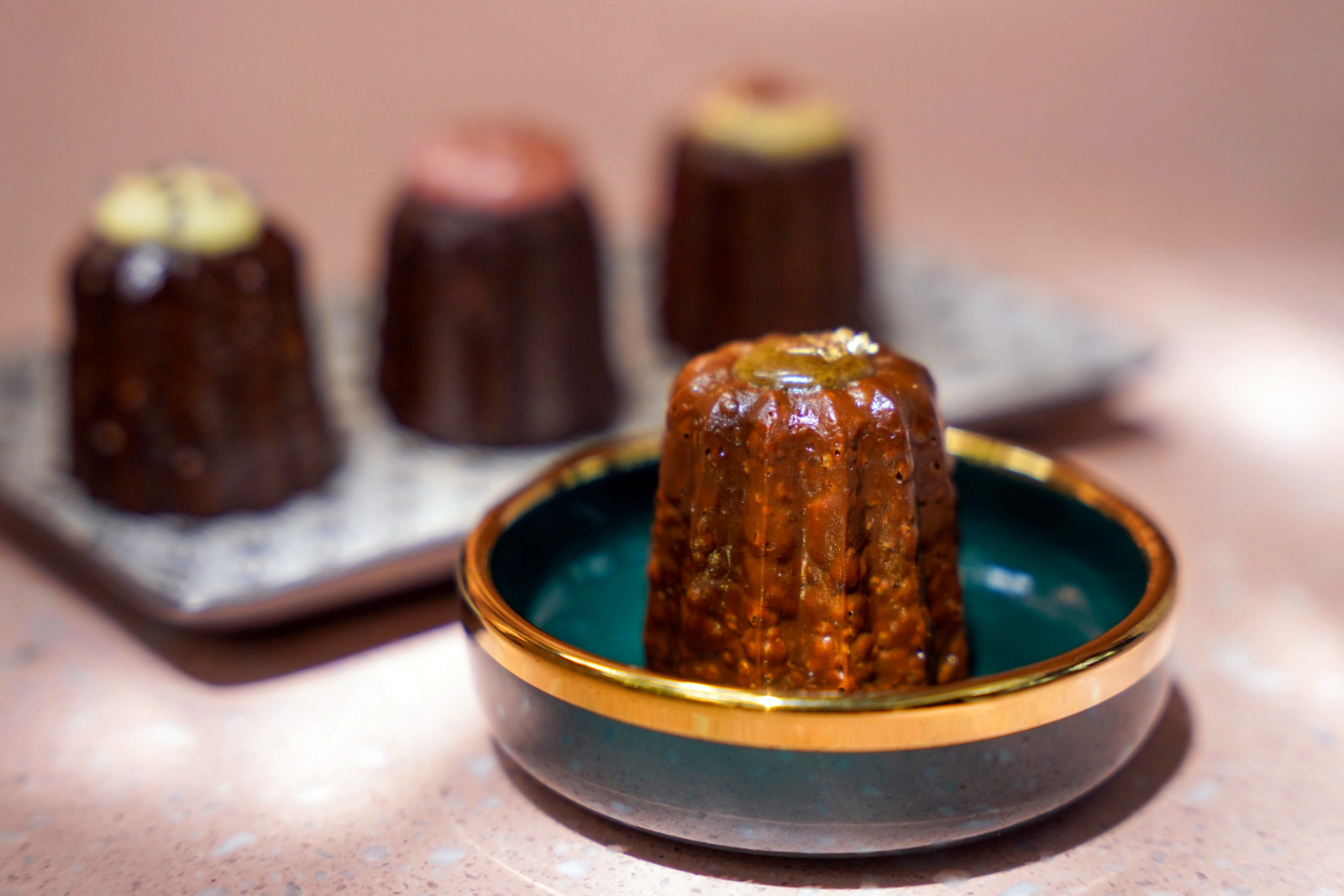 Lille KL's canelés are among the most graceful and gorgeous in this city. Their basic ingredients are simple and time-honoured - eggs, sugar, flour and milk - but Lille balances traditional elements with contemporary flourishes to keep these delicacies dynamic.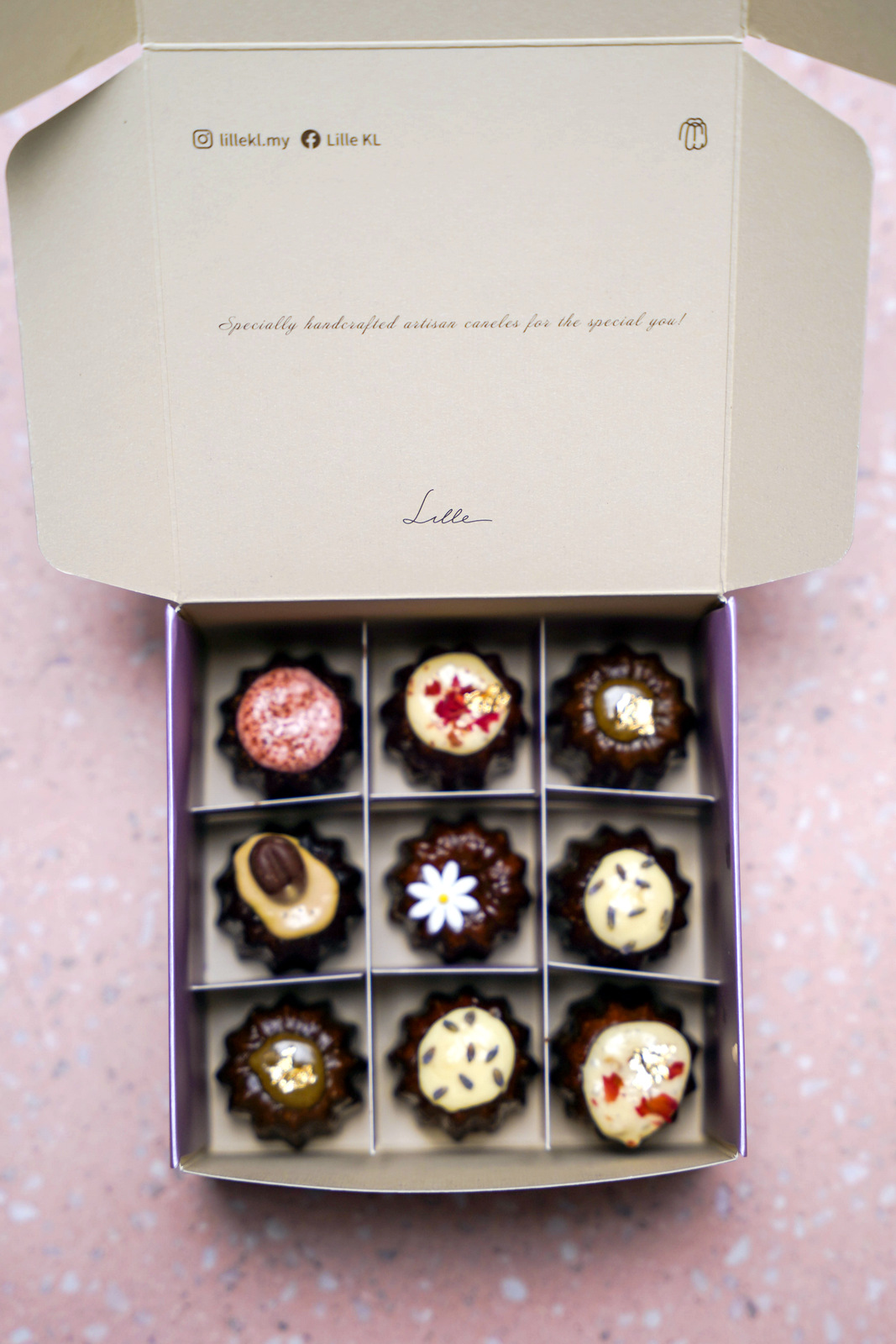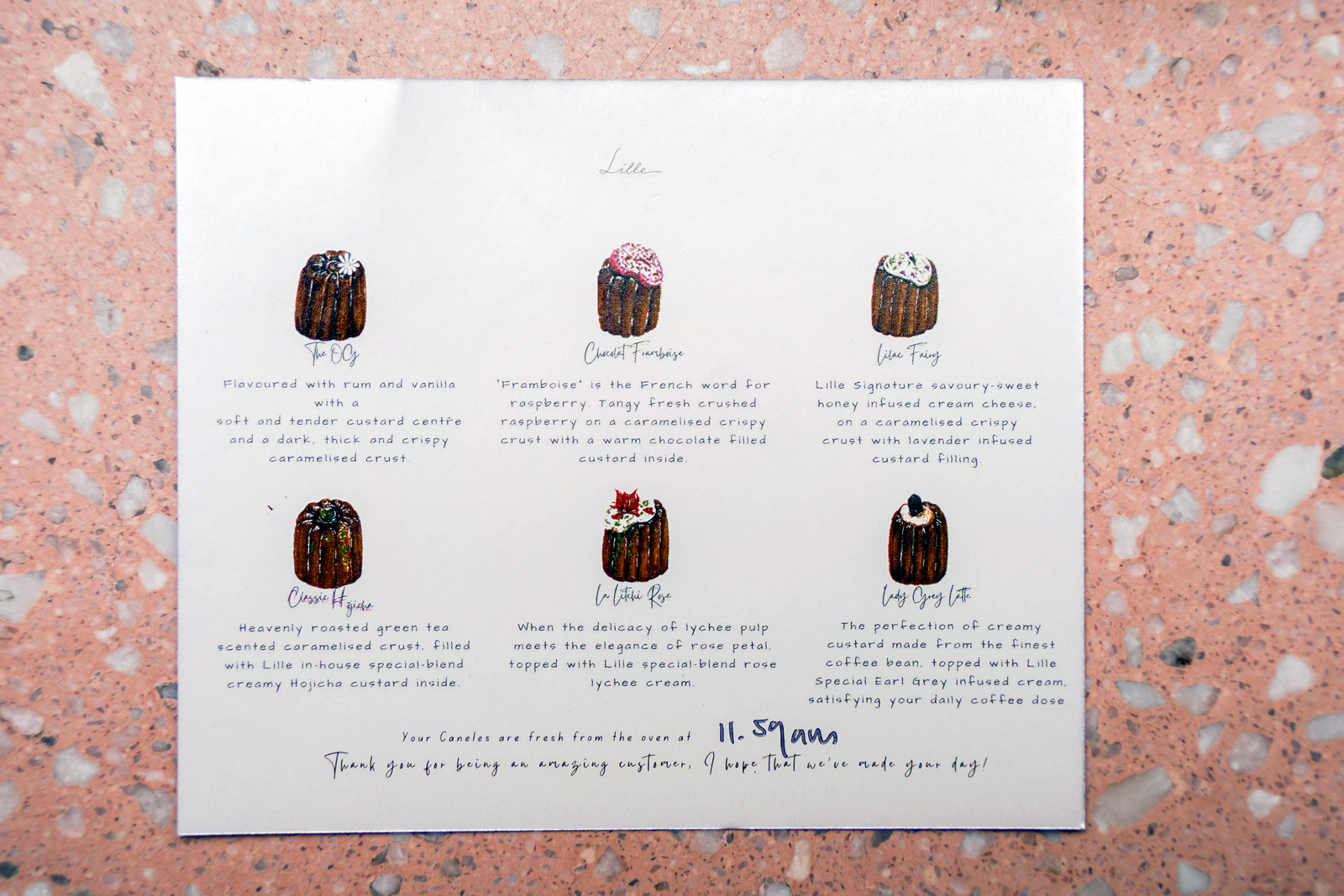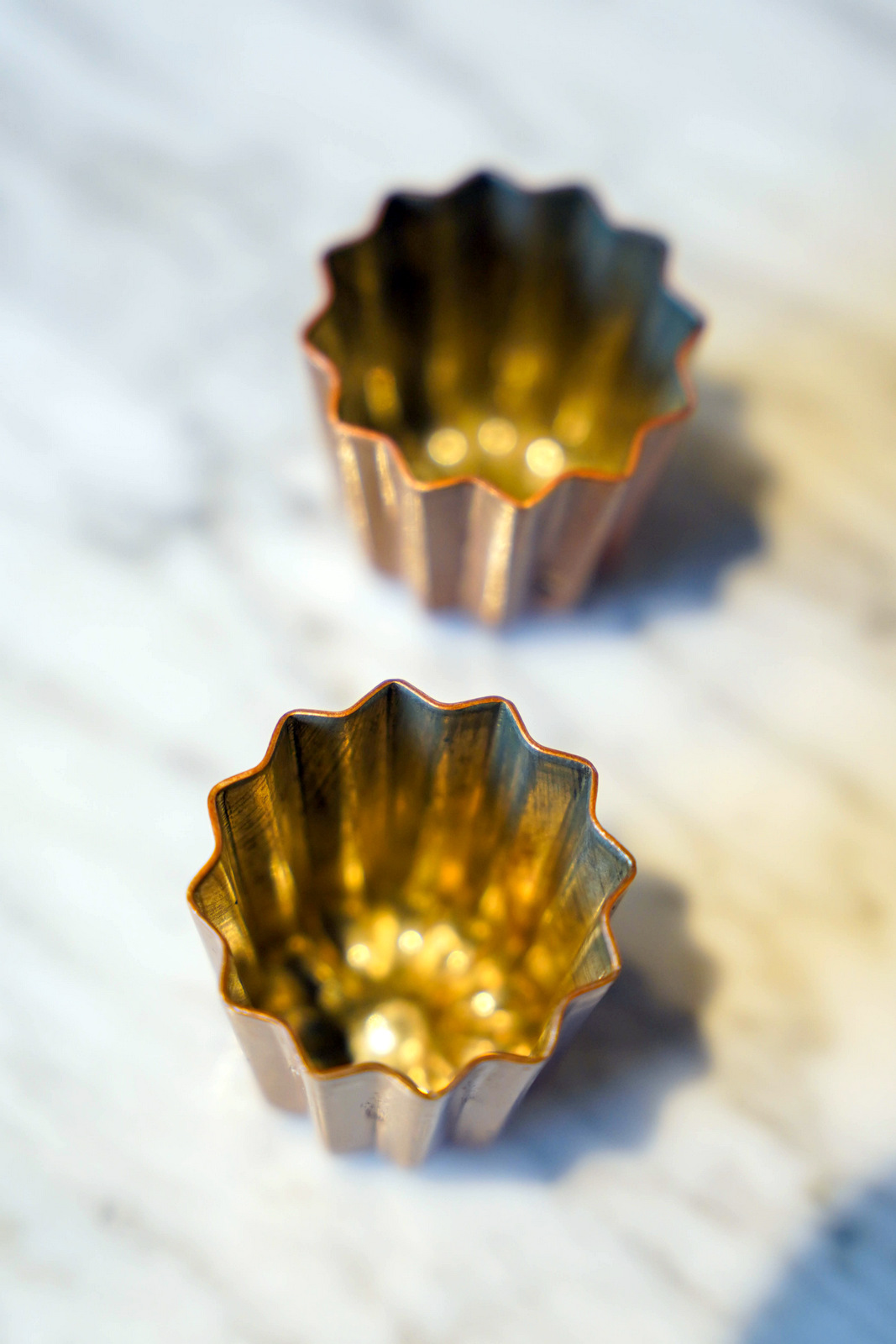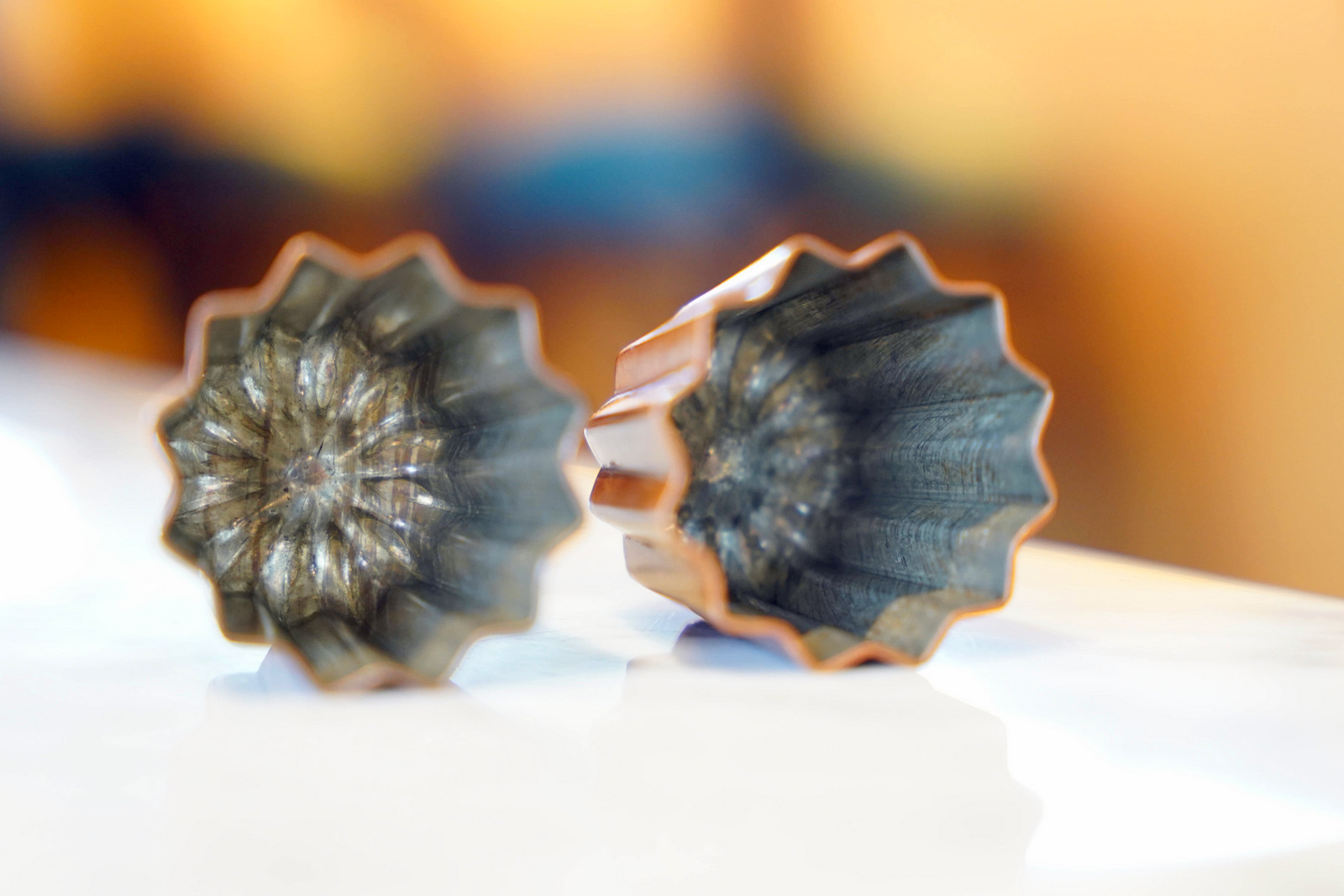 Lille KL spares no expense or time in its canelés, shelling out for French-made copper moulds. These absorb and conduct heat better, creating that crisp, golden-brown crust that conceals a soft core, crafted from batter that's rested for two full days before baking, ensuring the canele's aromatic allure and textural precision.
Fun fact: Lille KL spent six months fine-tuning its canelés before launching in December 2021, tweaking the textures for that elusive honeycomb crumb that's moist but not soggy, figuring out the ideal flavours for the perfect canelés, enhanced with homemade cream for toppings and fillings.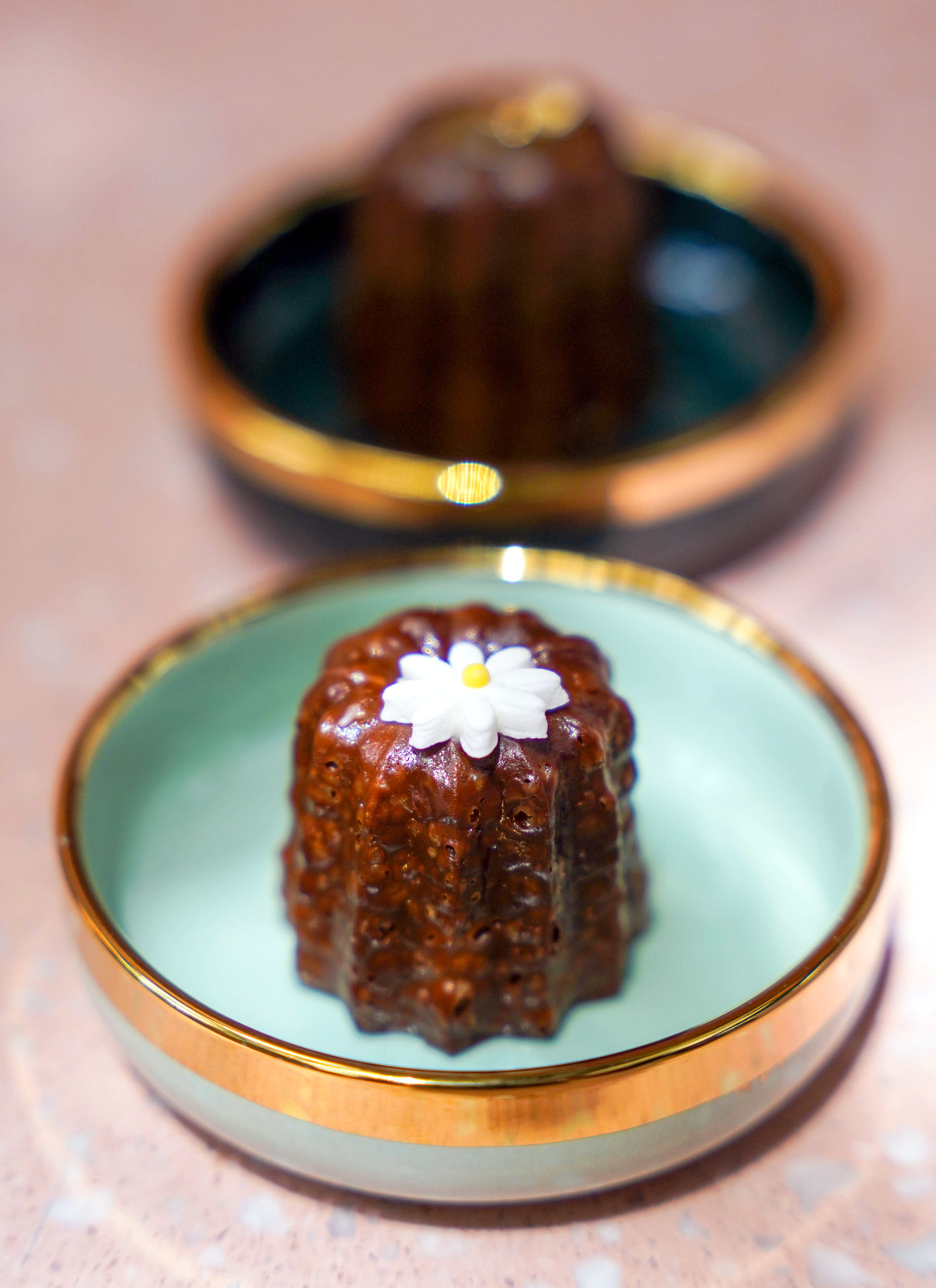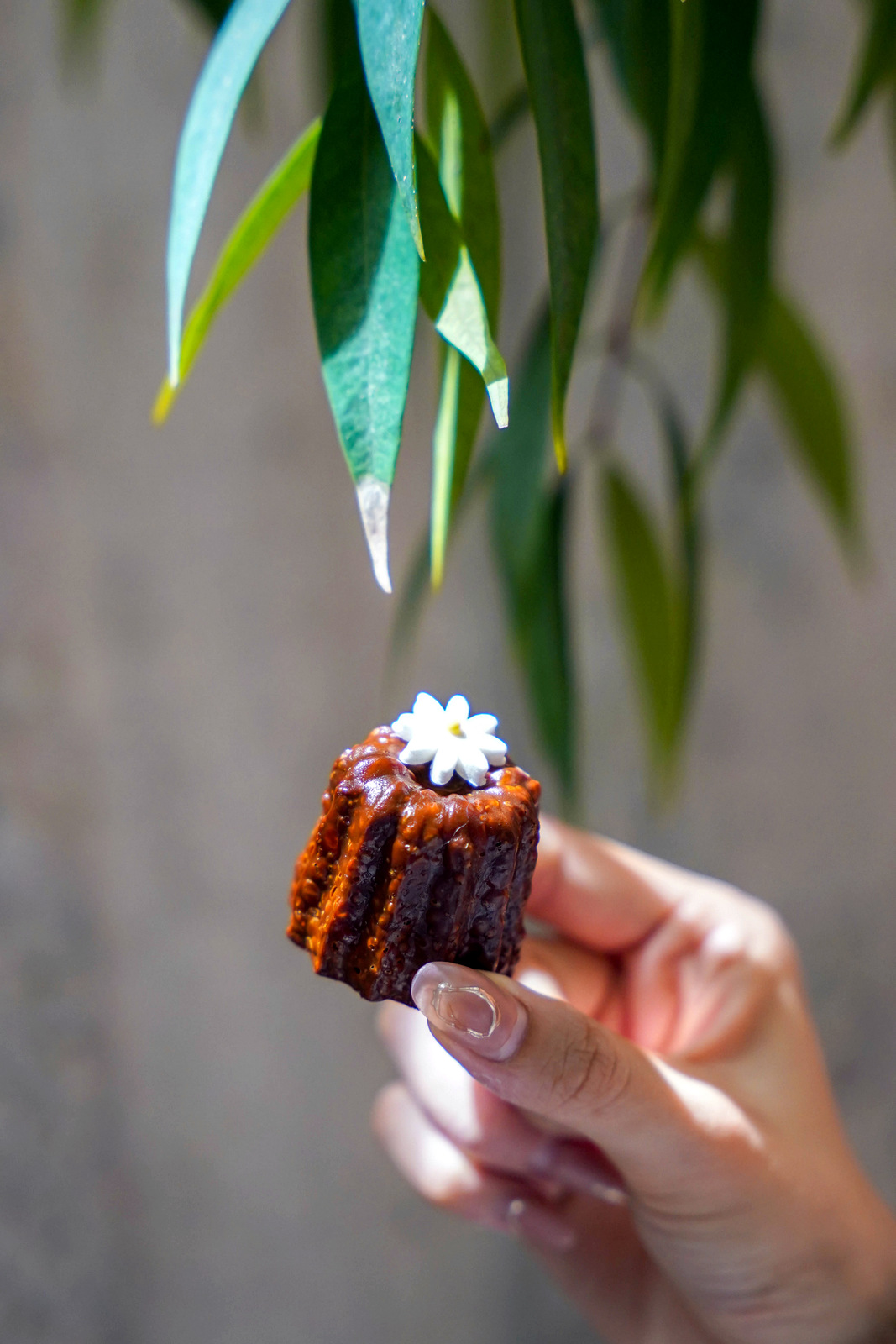 The flower-crowned OG is the authentic attraction, made with high-quality dark French rum that imbues a smoky, robust depth to the canelé's vanilla sweetness - this is the only alcoholic canelé in Lille KL's repertoire; a non-alcoholic version can be requested.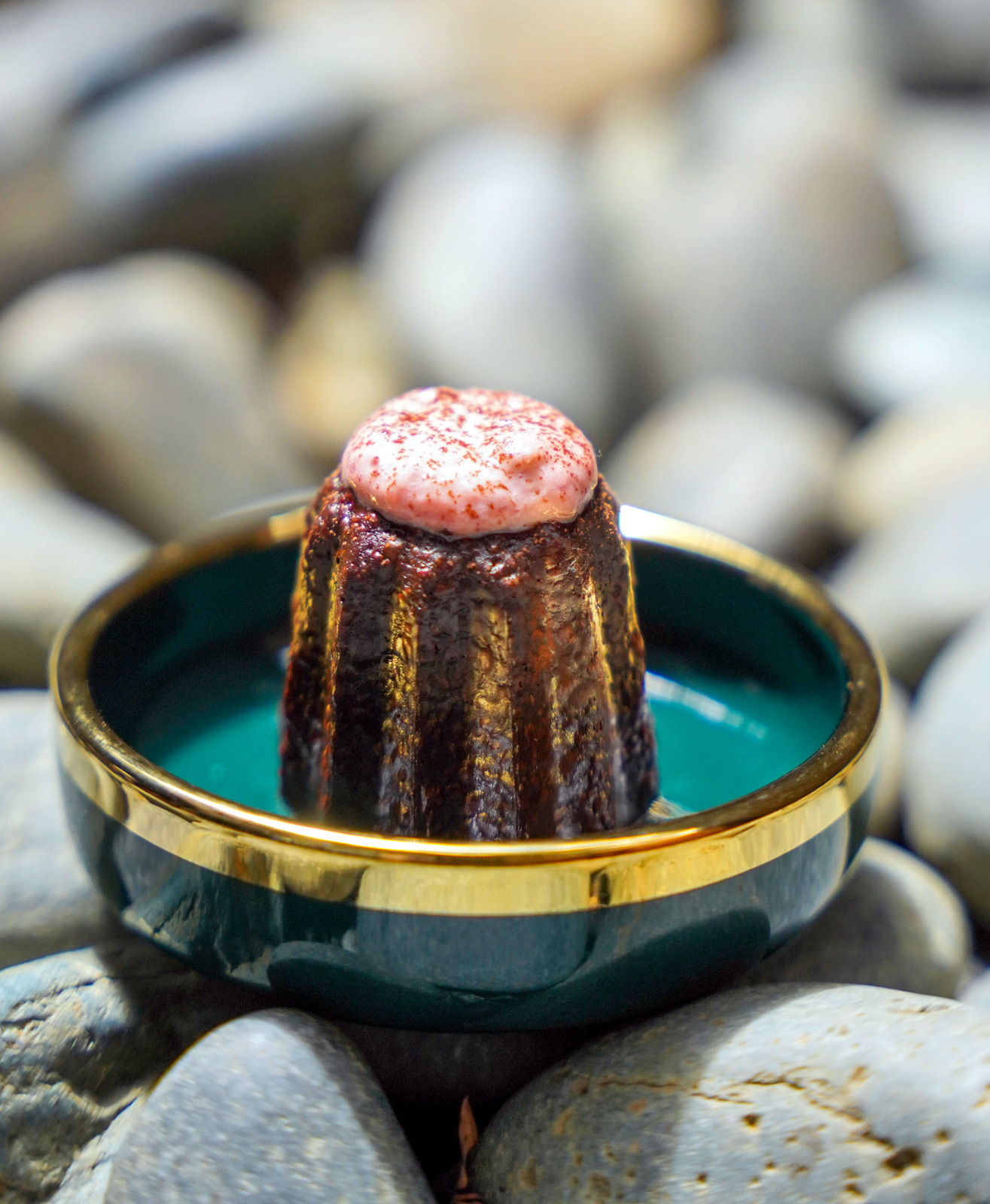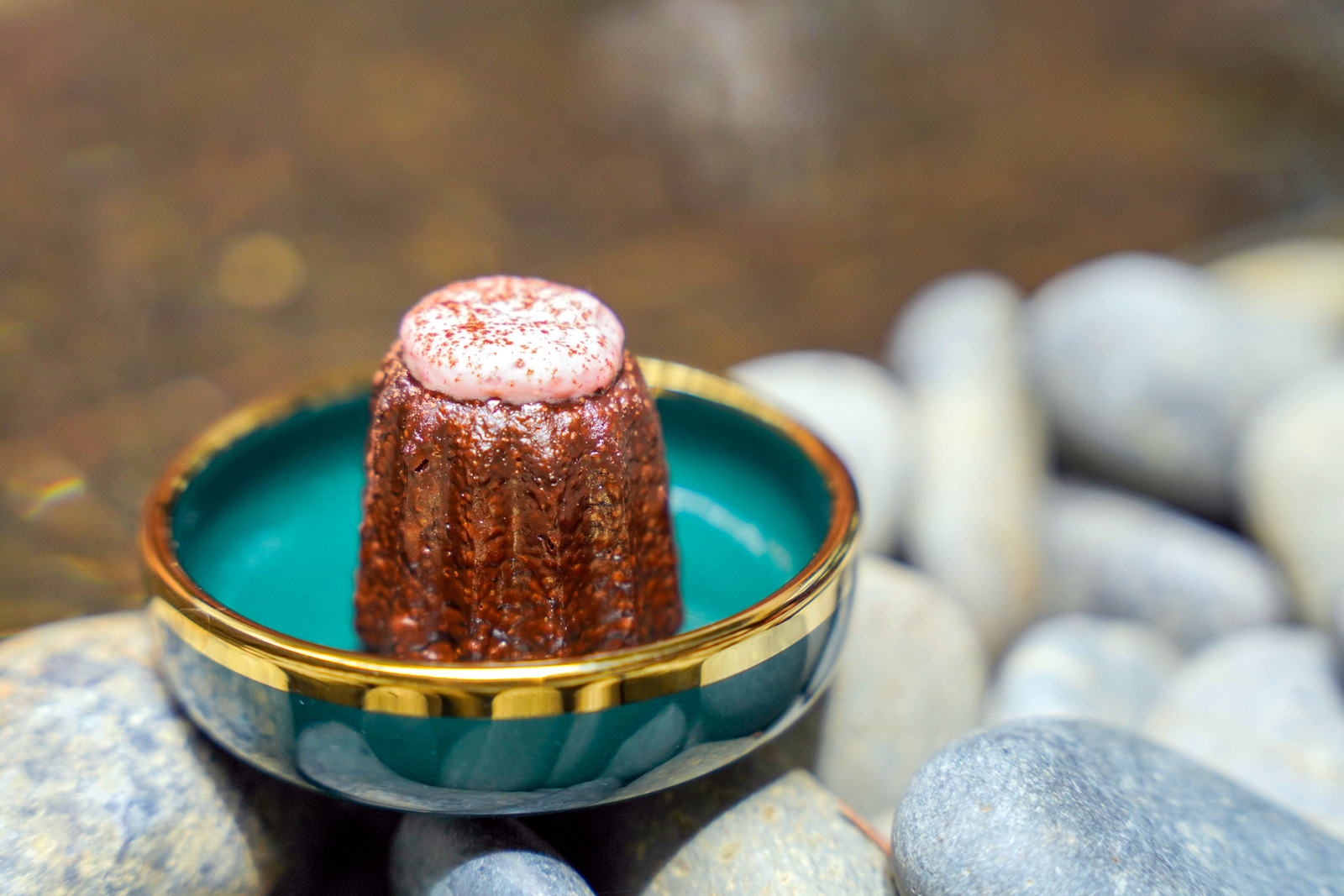 The Chocolat Framboise showcases Lille's inventiveness in its creams - this buoys the decadence of a French chocolate filling with the bright tang of a freshly crushed raspberry custard topping, fabulous for fans of luxurious-tasting desserts.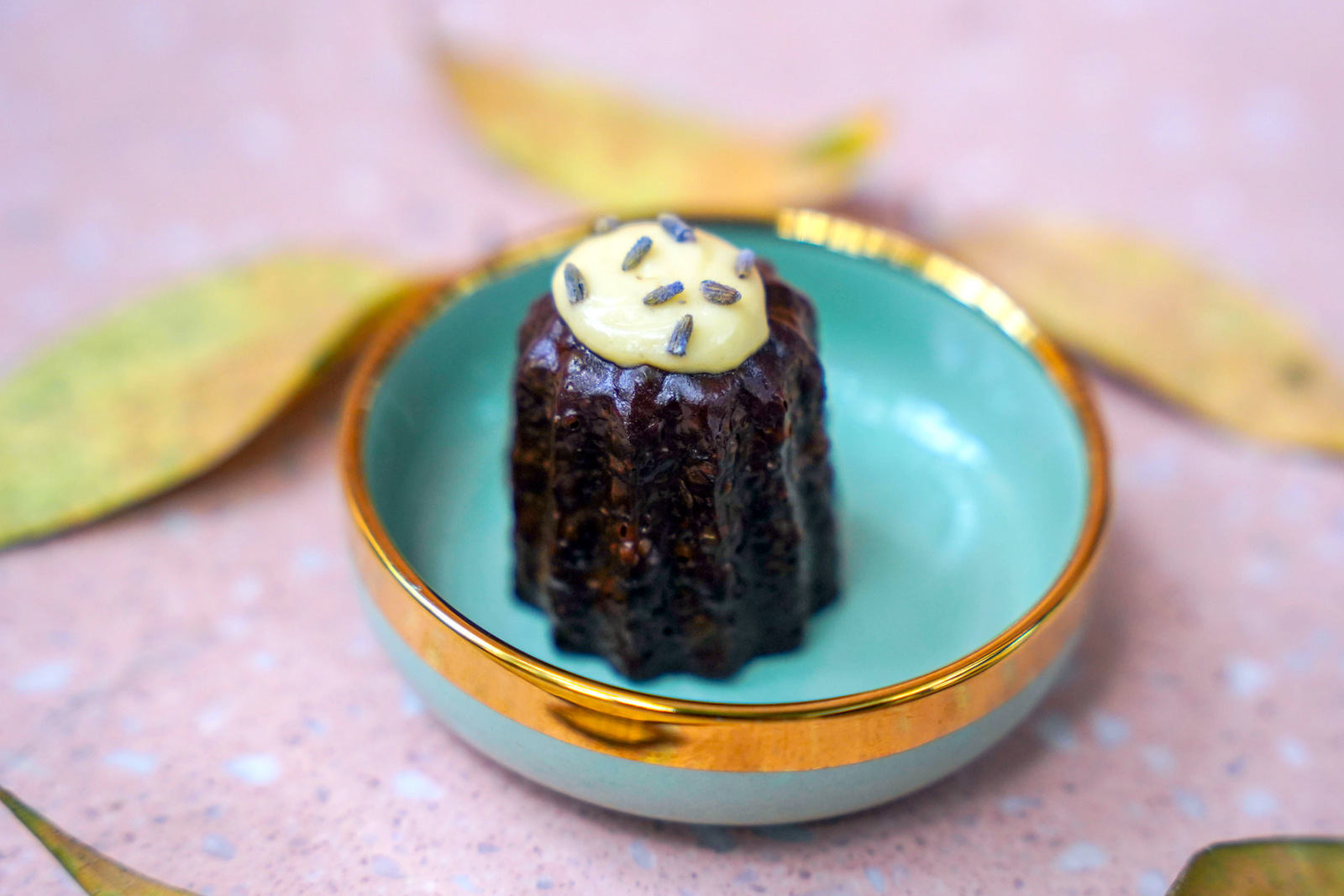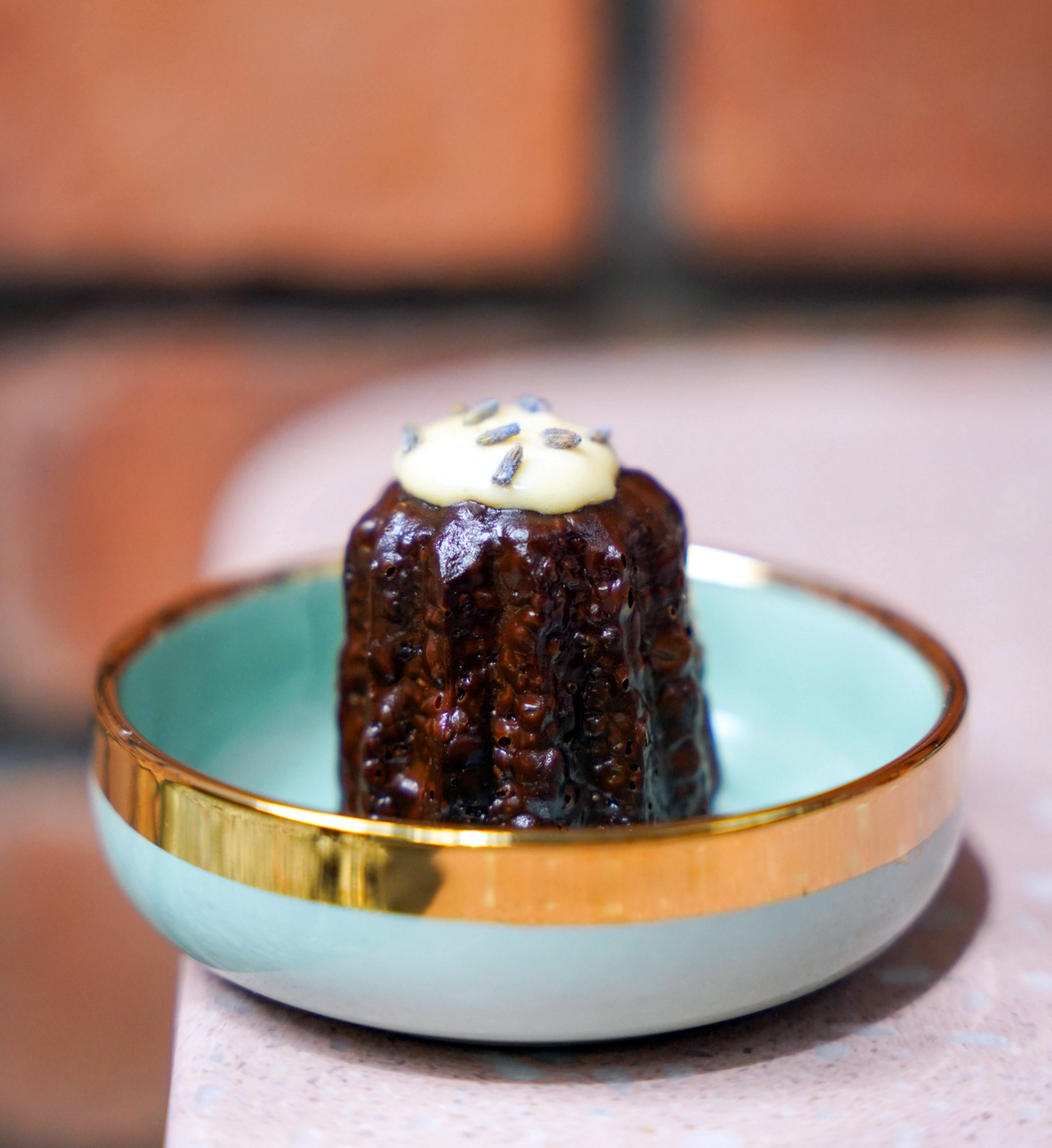 The Lilac Fairy is intriguingly, magically balanced in sweetness and savouriness, packing a lavender honey cream that's made fragrantly nectarous purely with honey, no sugar, punched up with cream cheese and sea salt for a salty kick. If you love unique canelés, this is a must.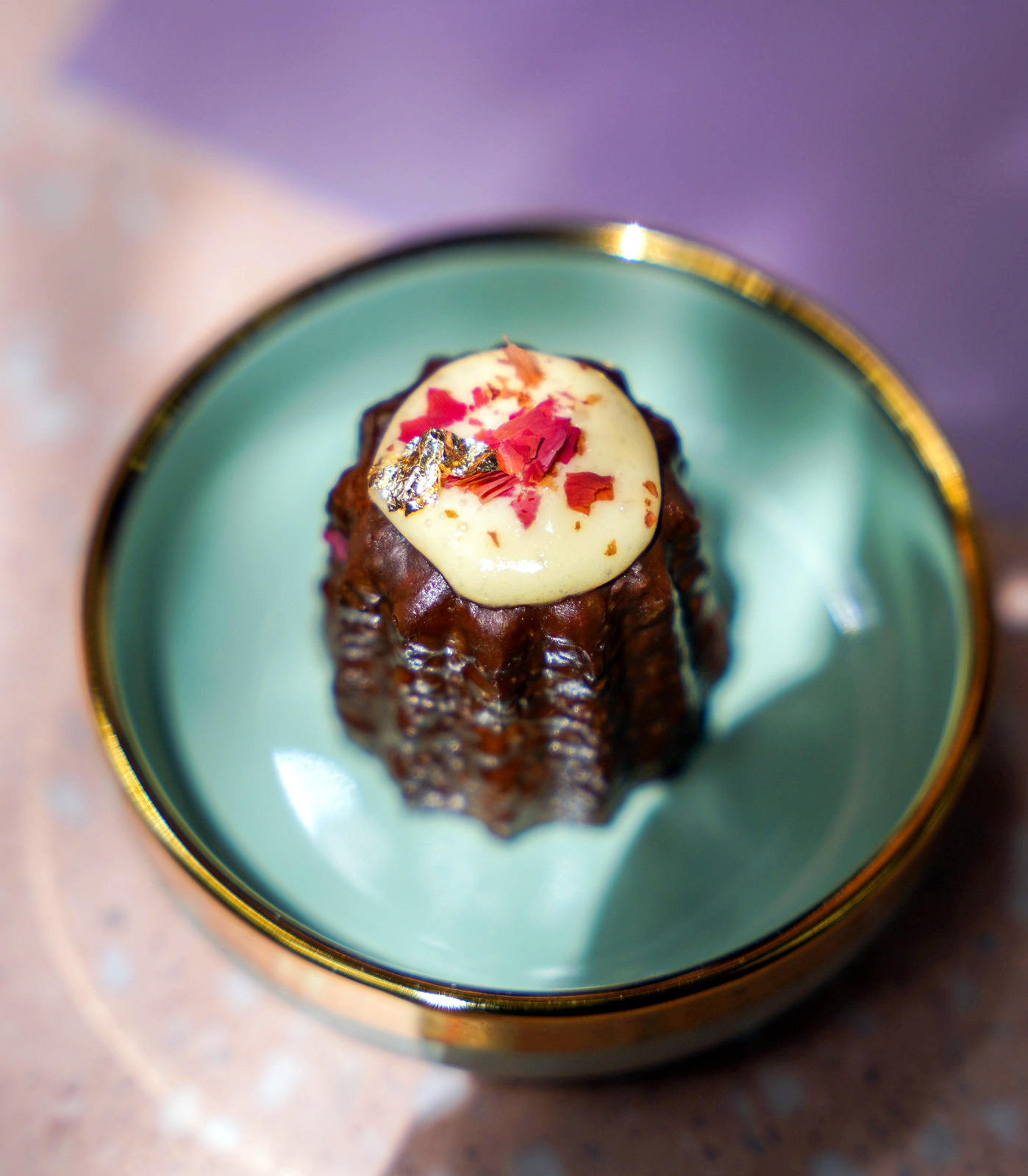 Lille KL's La Litchi Rose blends French and Malaysian inspirations beautifully, evoking the sense of balik kampung with a floral-fruity rose-lychee cream, made-from-scratch with lychee pulp, showered with rose petals.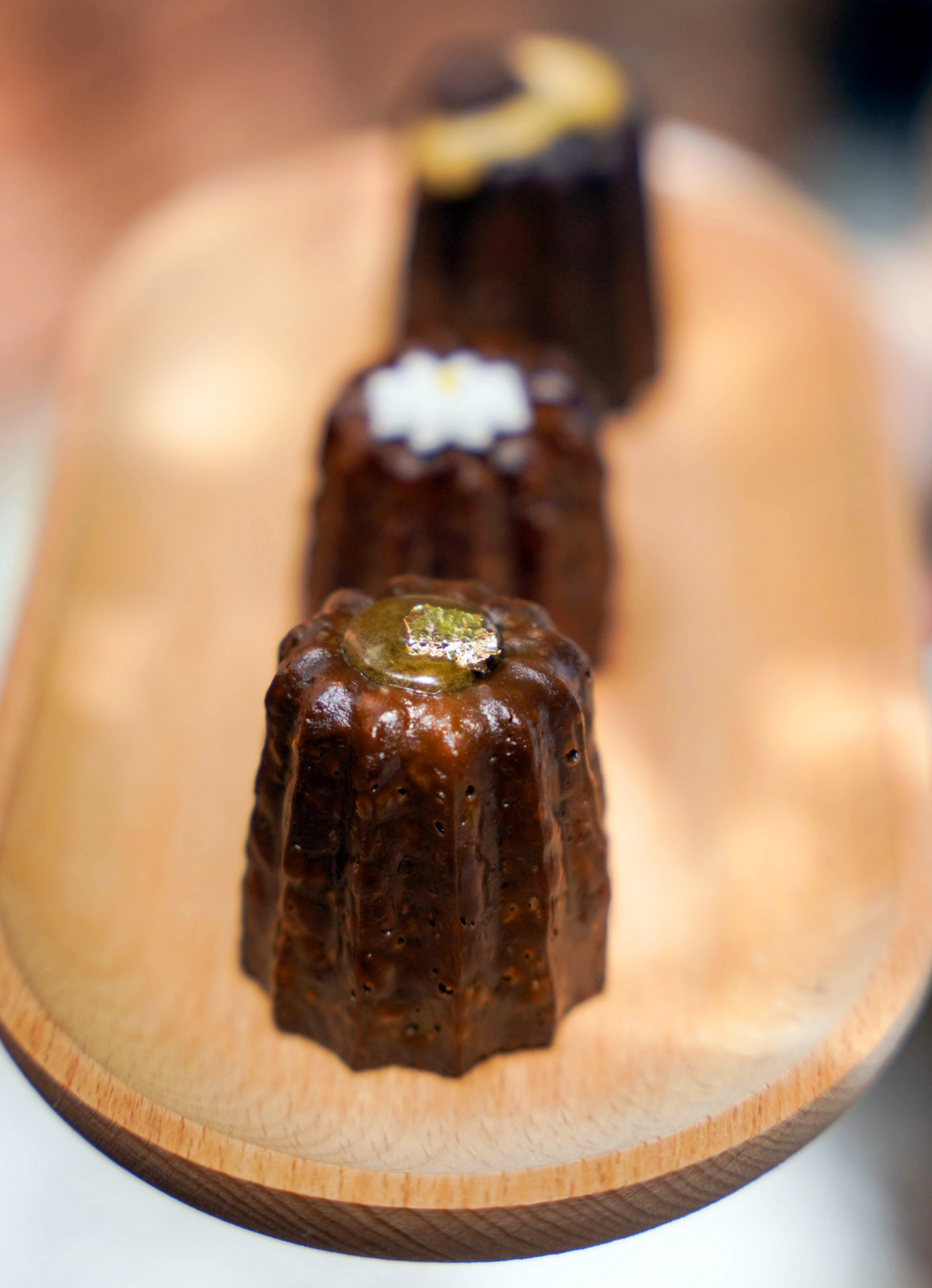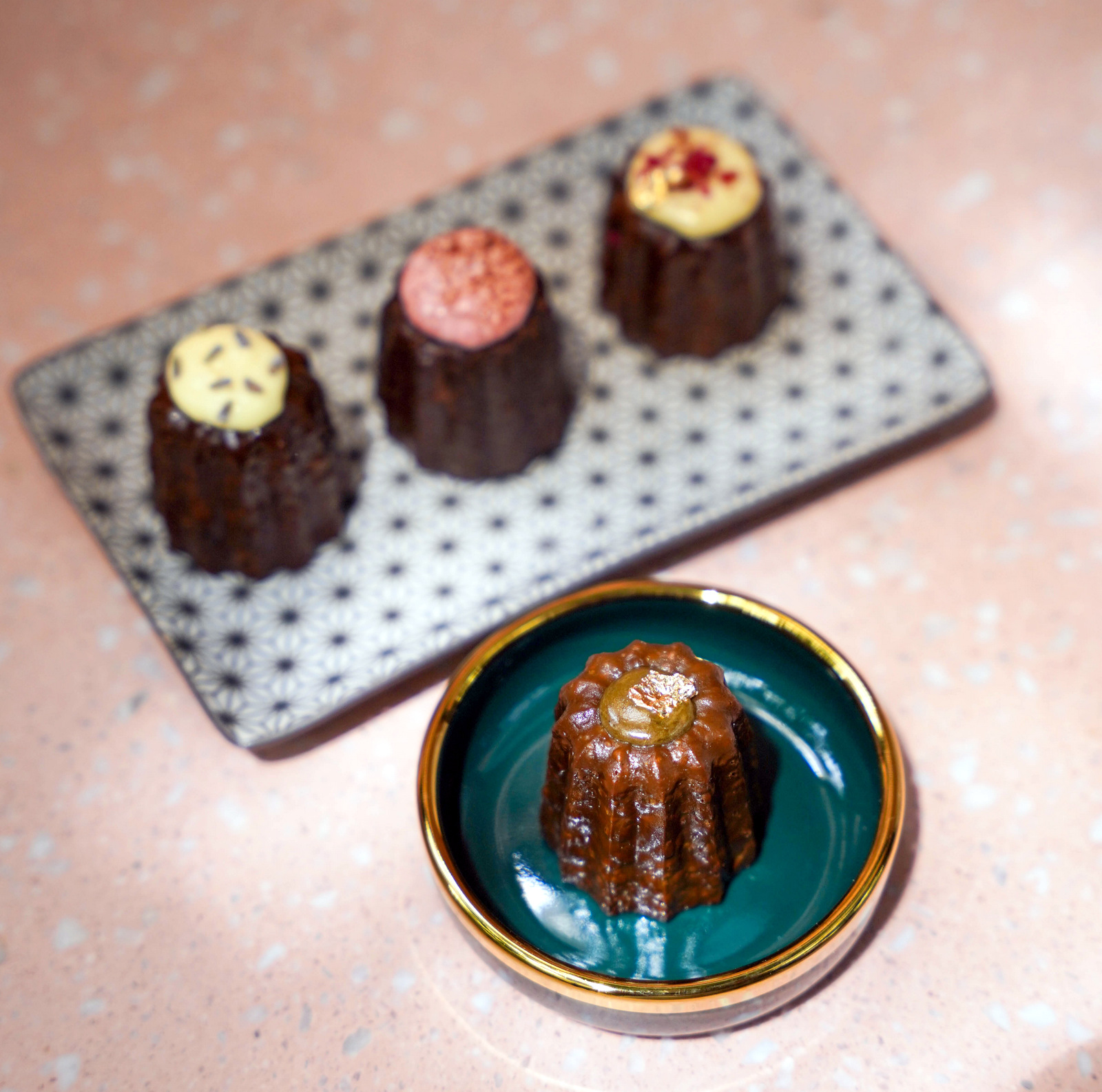 How about a Japanese touch? The Hojicha accentuates a roasted green tea-infused crust with a hojicha custard filling, bringing together the best of two worlds, East-meets-West style.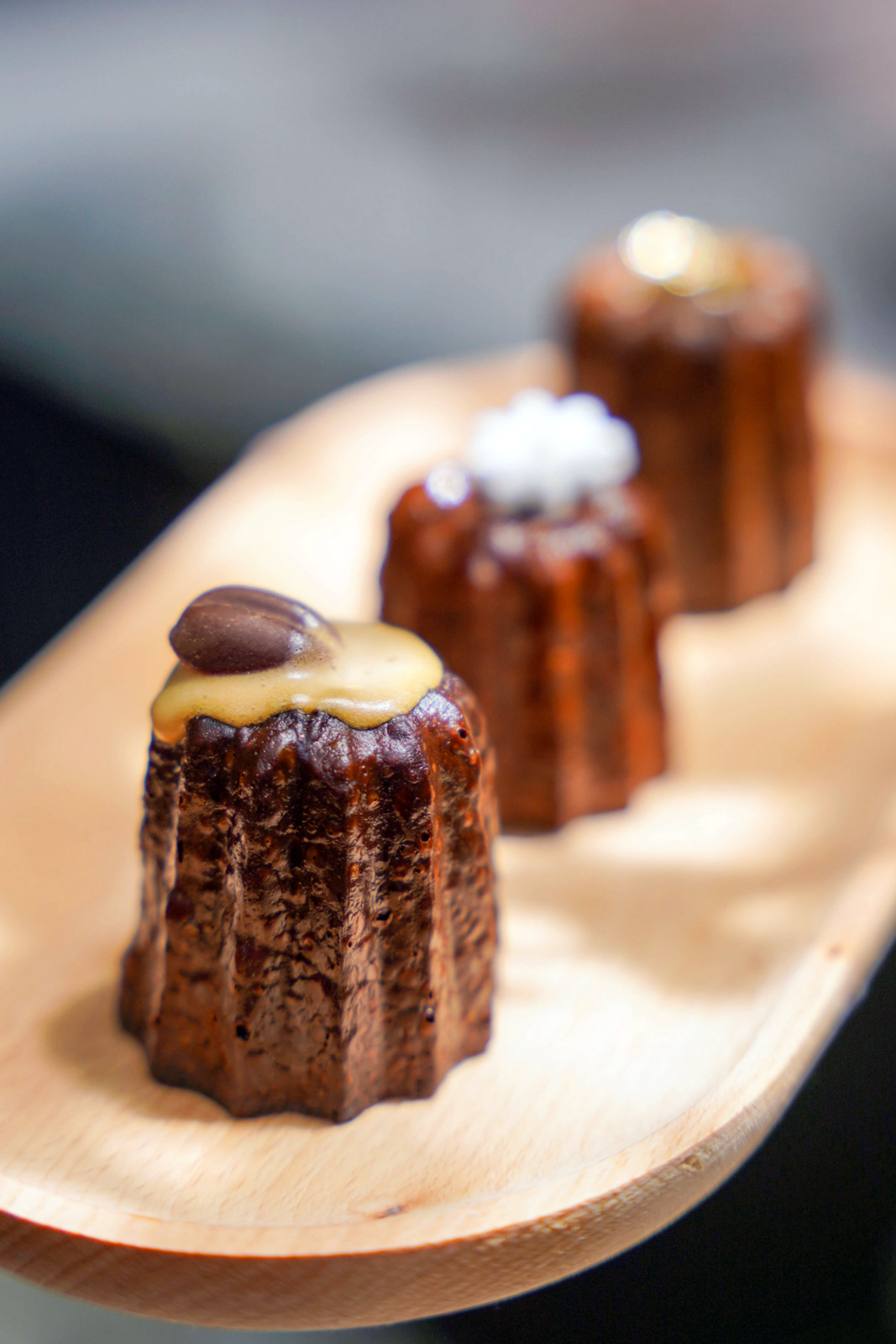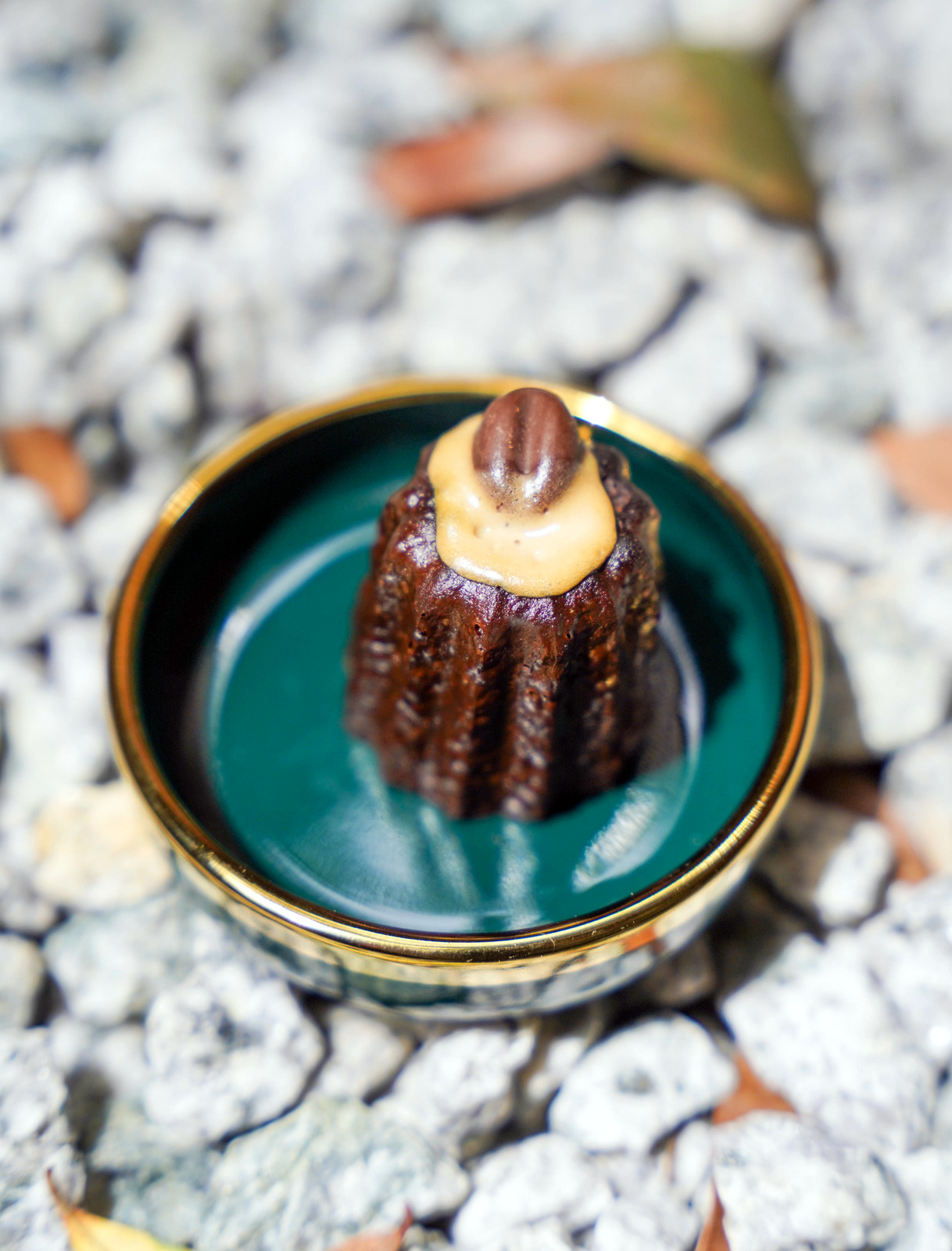 The Lady Grey Latte marries the caffeine of both coffee and tea, with a coffee bean and cream on top and an Earl Grey cream centre in the middle.
Lille KL is working on seasonal flavours - expect the debut of
unmistakably
Malaysian
canelés for the Aidilfitri festive season, with one-of-a-kind
Onde Onde, Teh Tarik, and Date (Kurma)
canelés!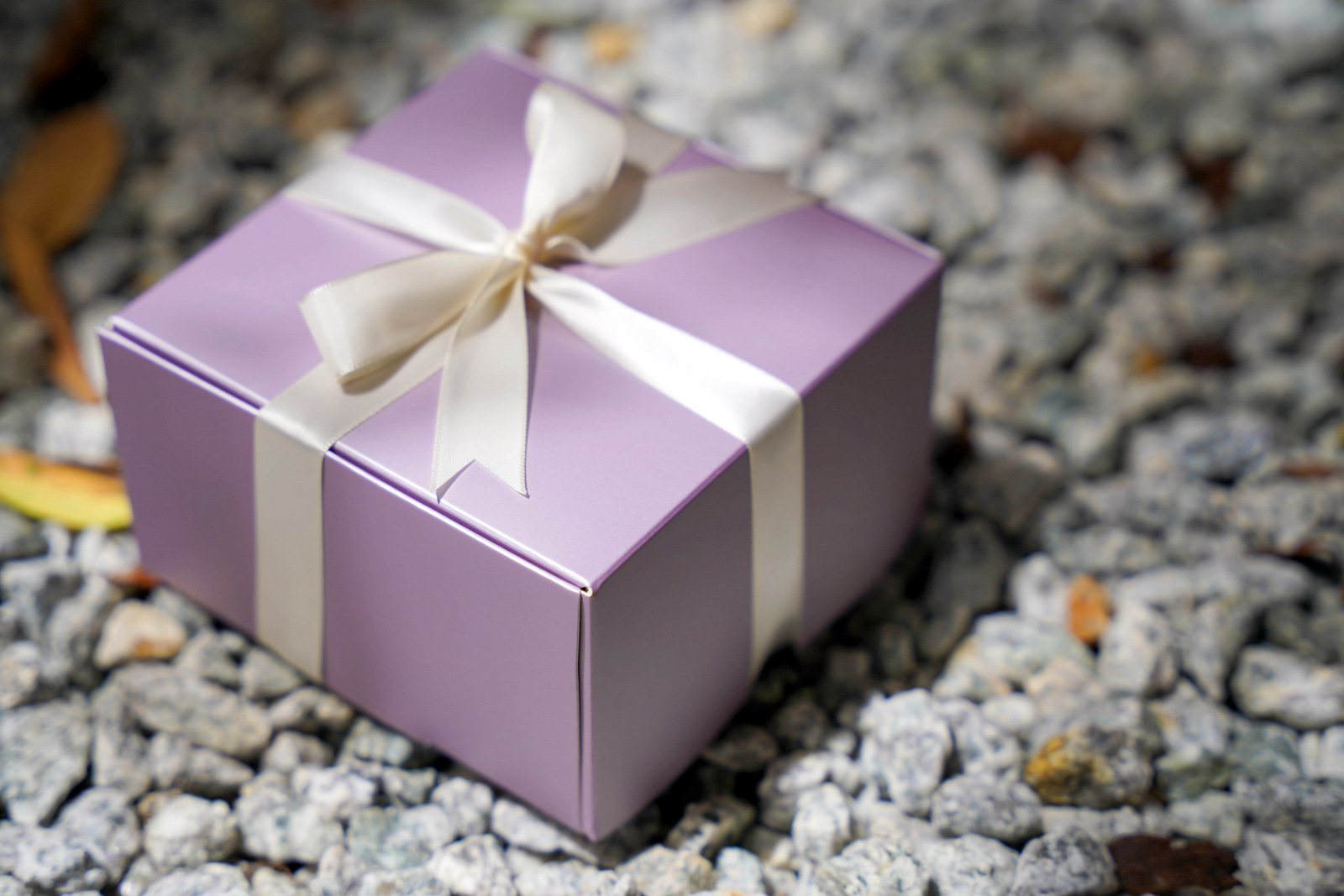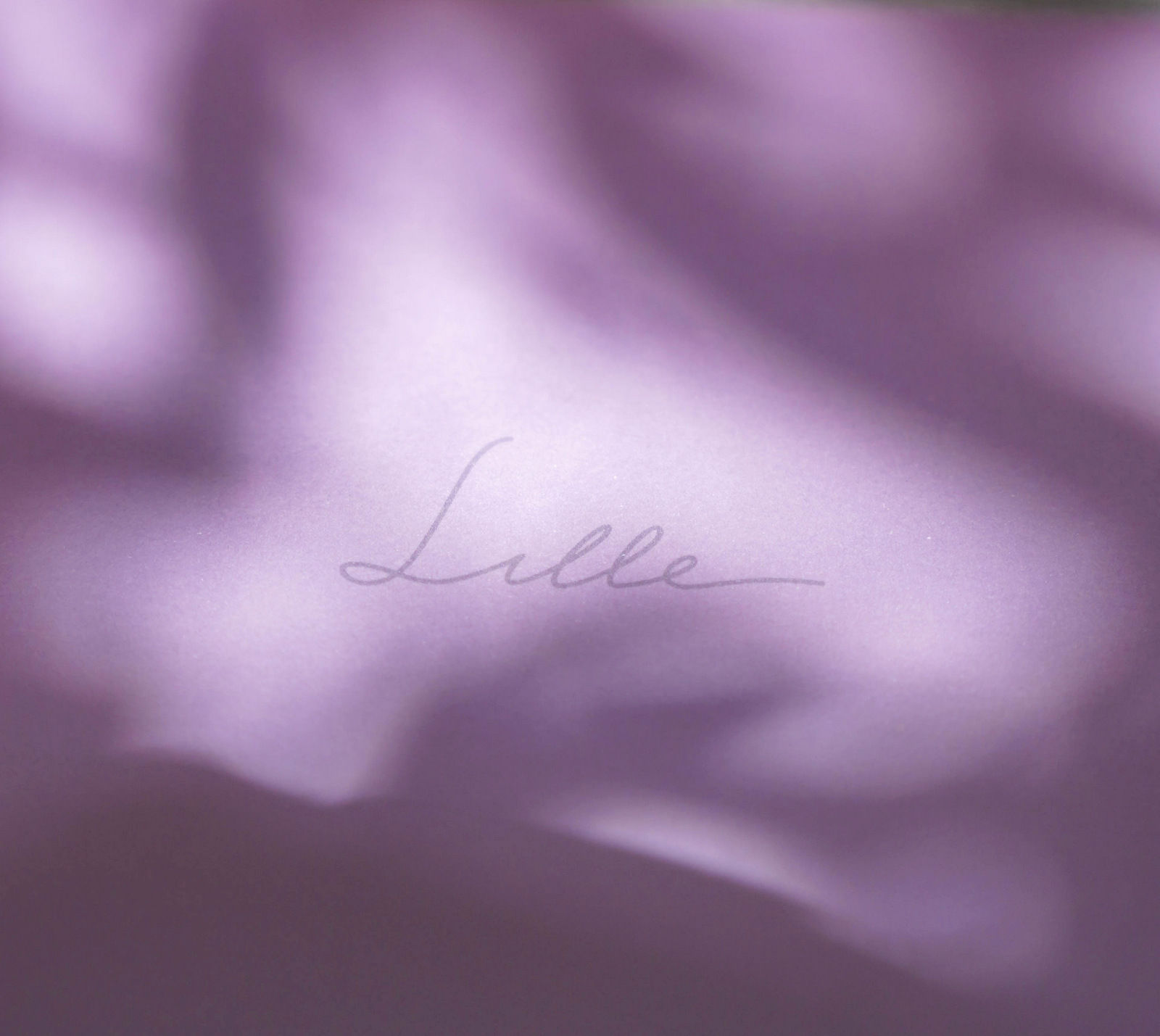 Lille KL's canelés come in sets of nine in each box, comprising all six flavours, with three more of your choice. The brand is also happy to take up the challenge of custom flavours and designs - contact them to find
out
more, including delivery details.
We look forward to seeing Lille KL someday open up its very own
canelé speciality shop!