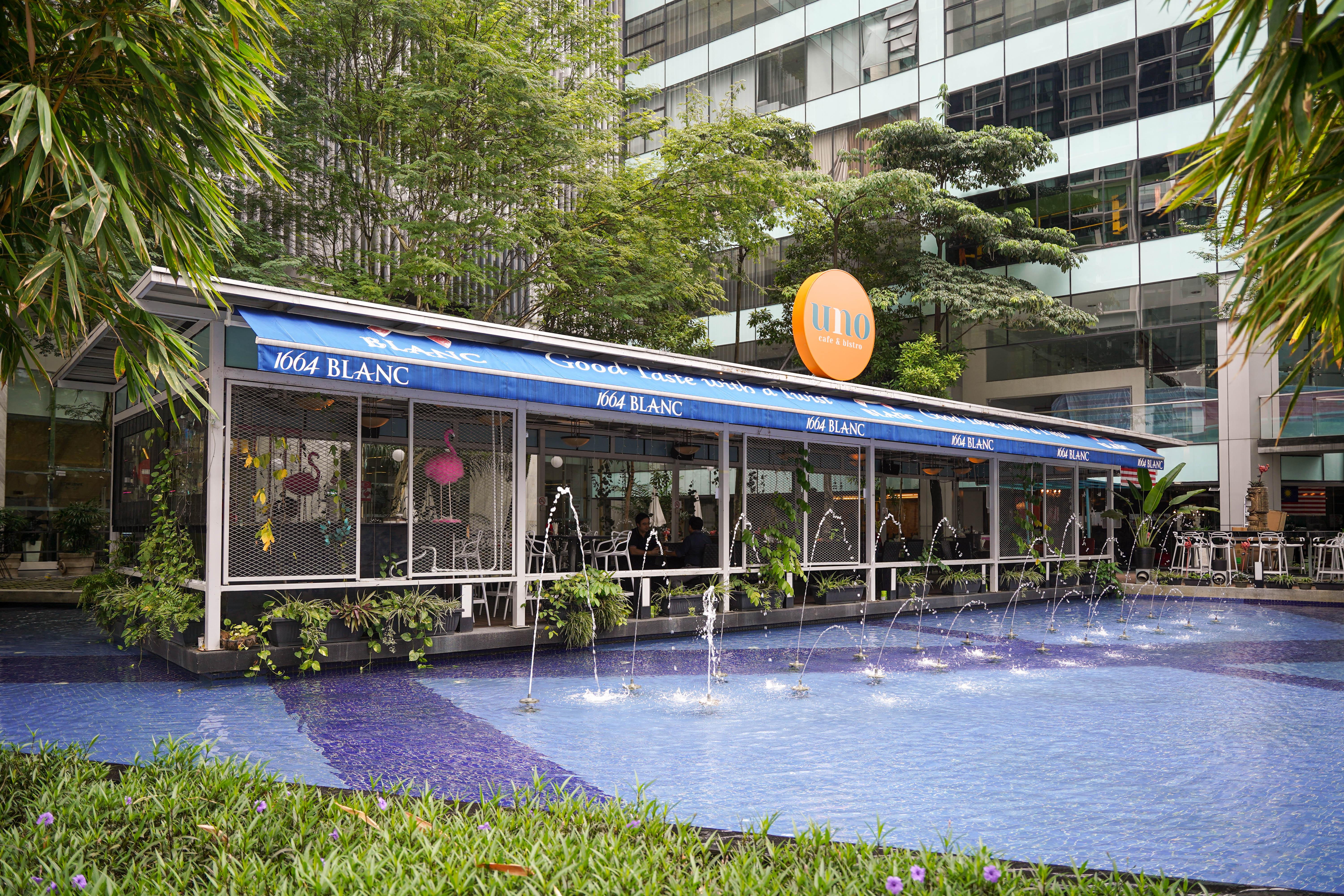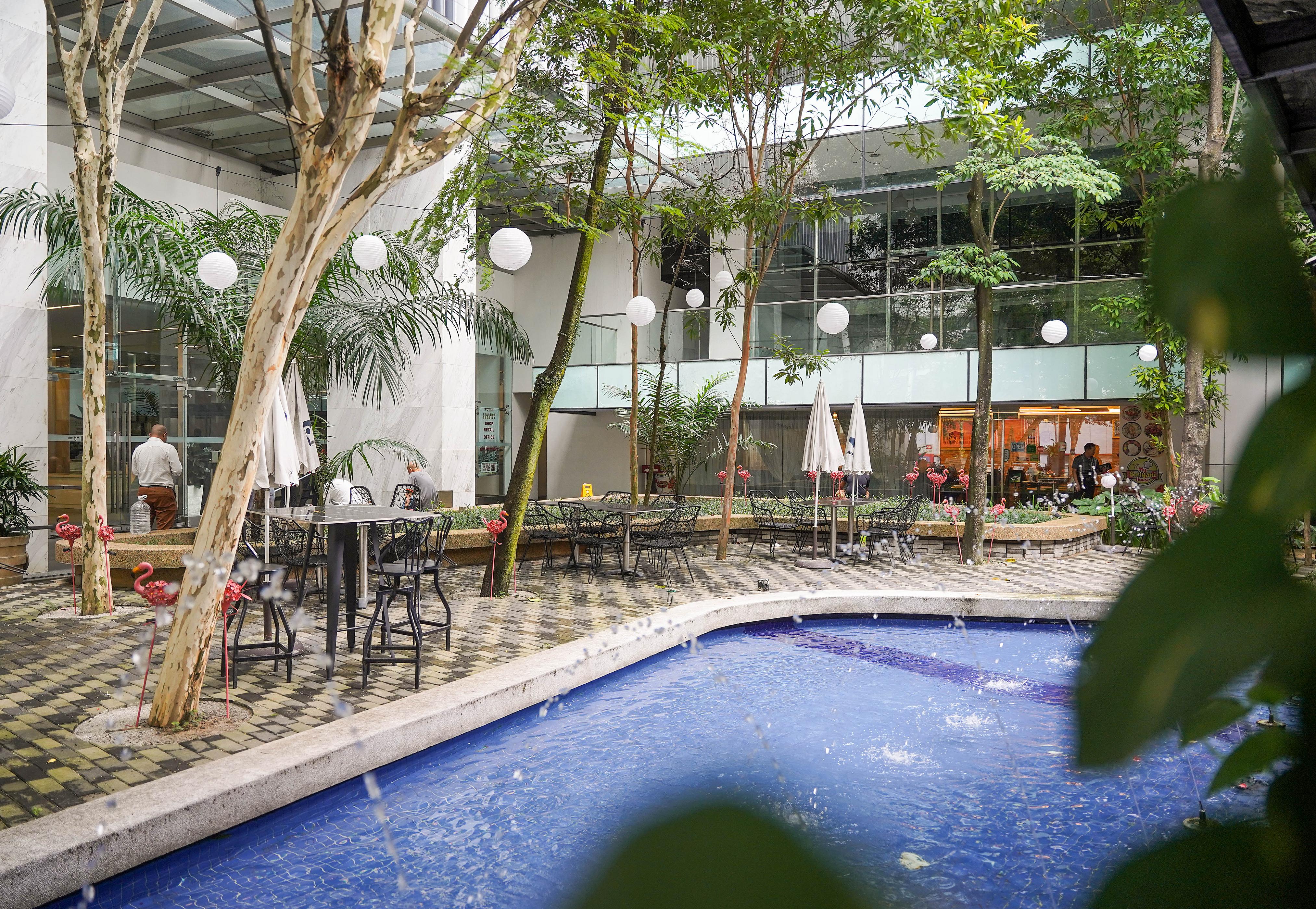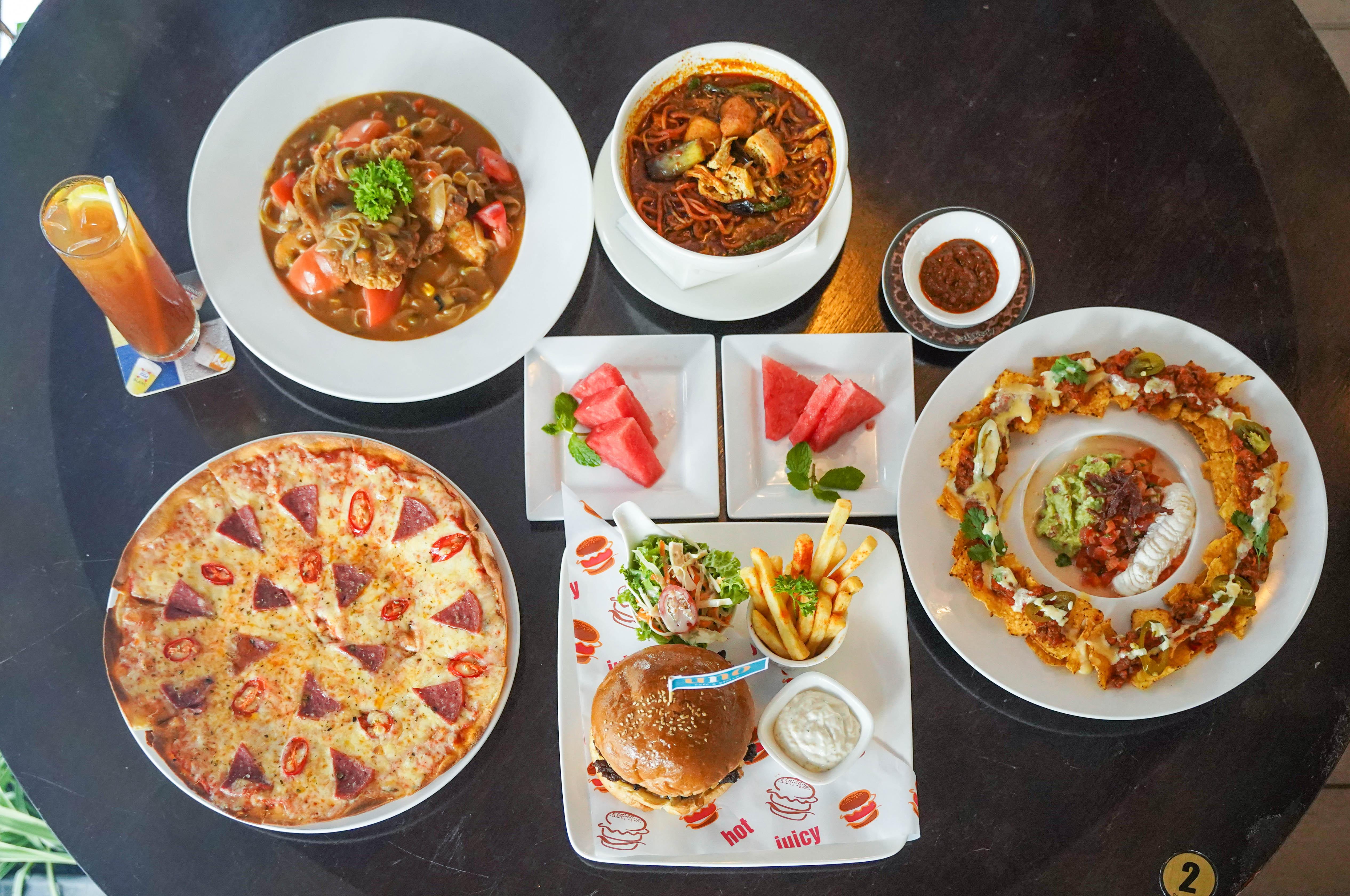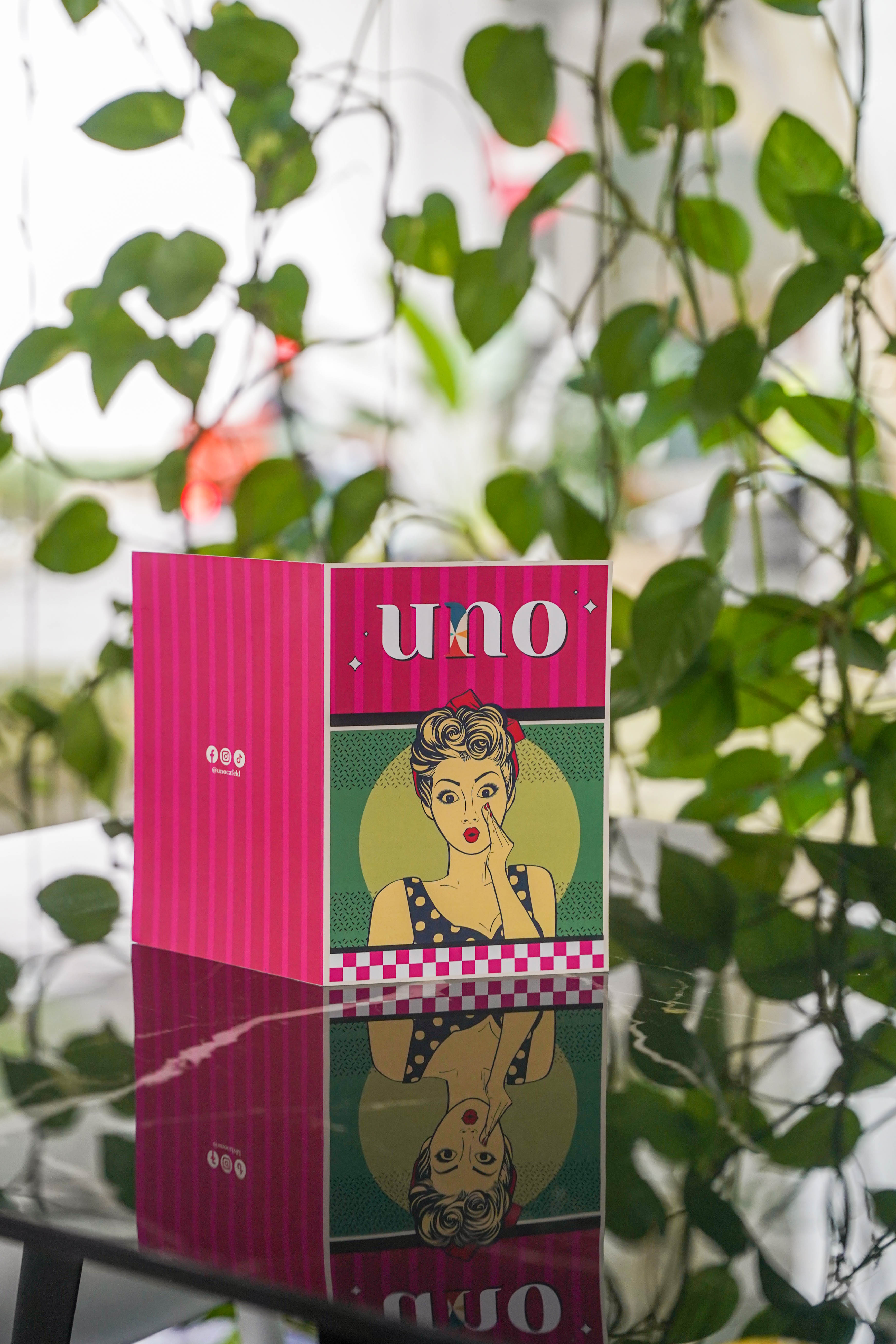 Uno Cafe & Bistro is a charming oasis in KL's city centre, where customers can unwind in calm and comfort amid air-conditioned and alfresco areas with leafy fountain views.
Adorned with artwork of cool cats and fabulous flamingos, this spacious restaurant has become a fast favourite for workday lunches and after-office dinners in KL Trillion on Tun Razak Road, a five-minute drive from KLCC.
Freshly launched on 1 August 2023, Uno promises playful pleasures that span the Monster Smash Burger to Onde-Onde Pandan Crepe Suzette.
Stop for a soothing cup of coffee, stay for soulful curry laksa or hearty Hainanese chicken chop - Uno's founders strive to treat every guest like a part of their family.
Prices are remarkably reasonable for a chic venue in the heart of KL. Pizza set lunches start at RM18, with many main meals clocking in below RM20.
Fun fact: One of Uno's founders is married to a key member of KL's Modesto's family of Italian restaurants, so Uno takes pride in pizzas that hit the spot for flavourful satisfaction!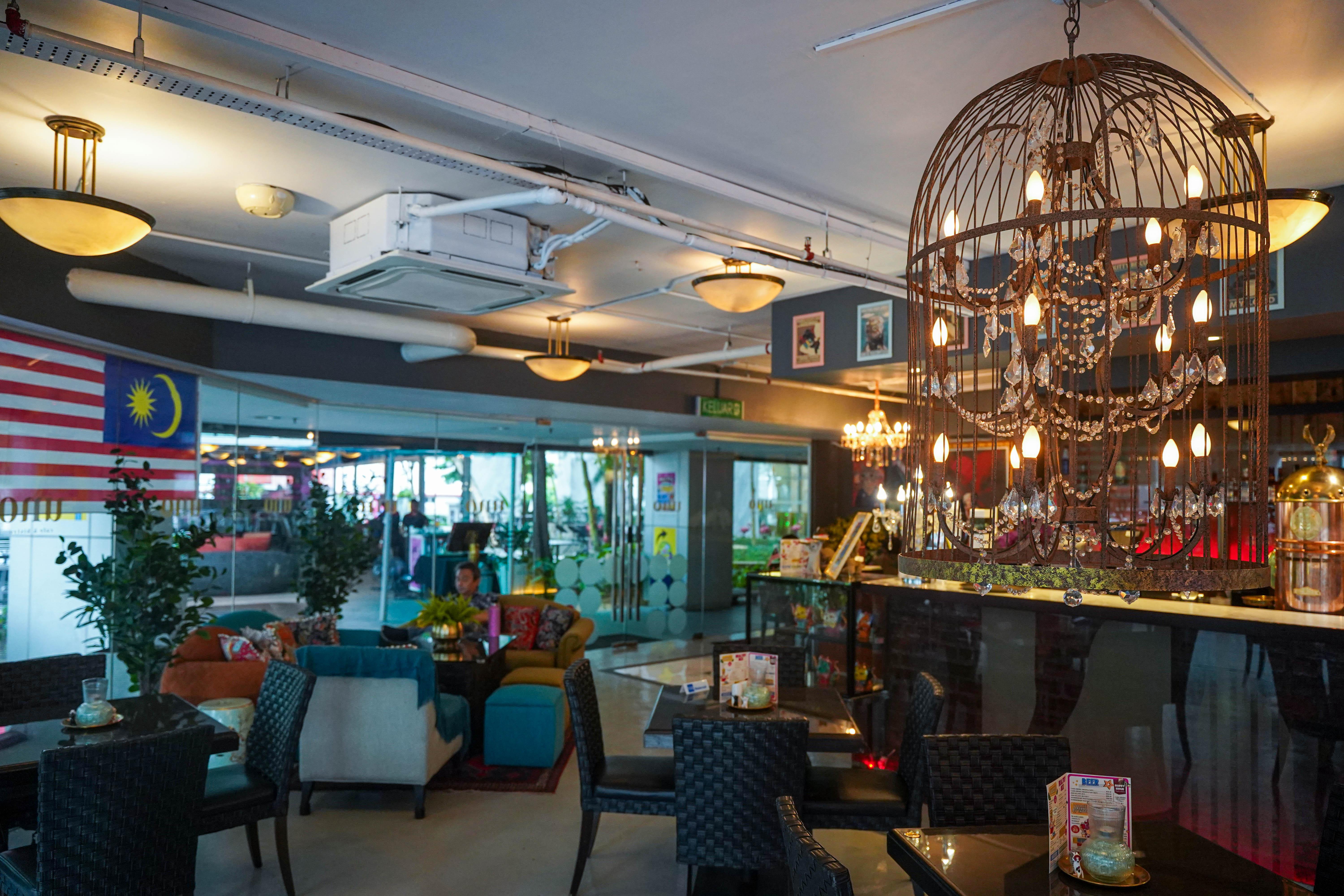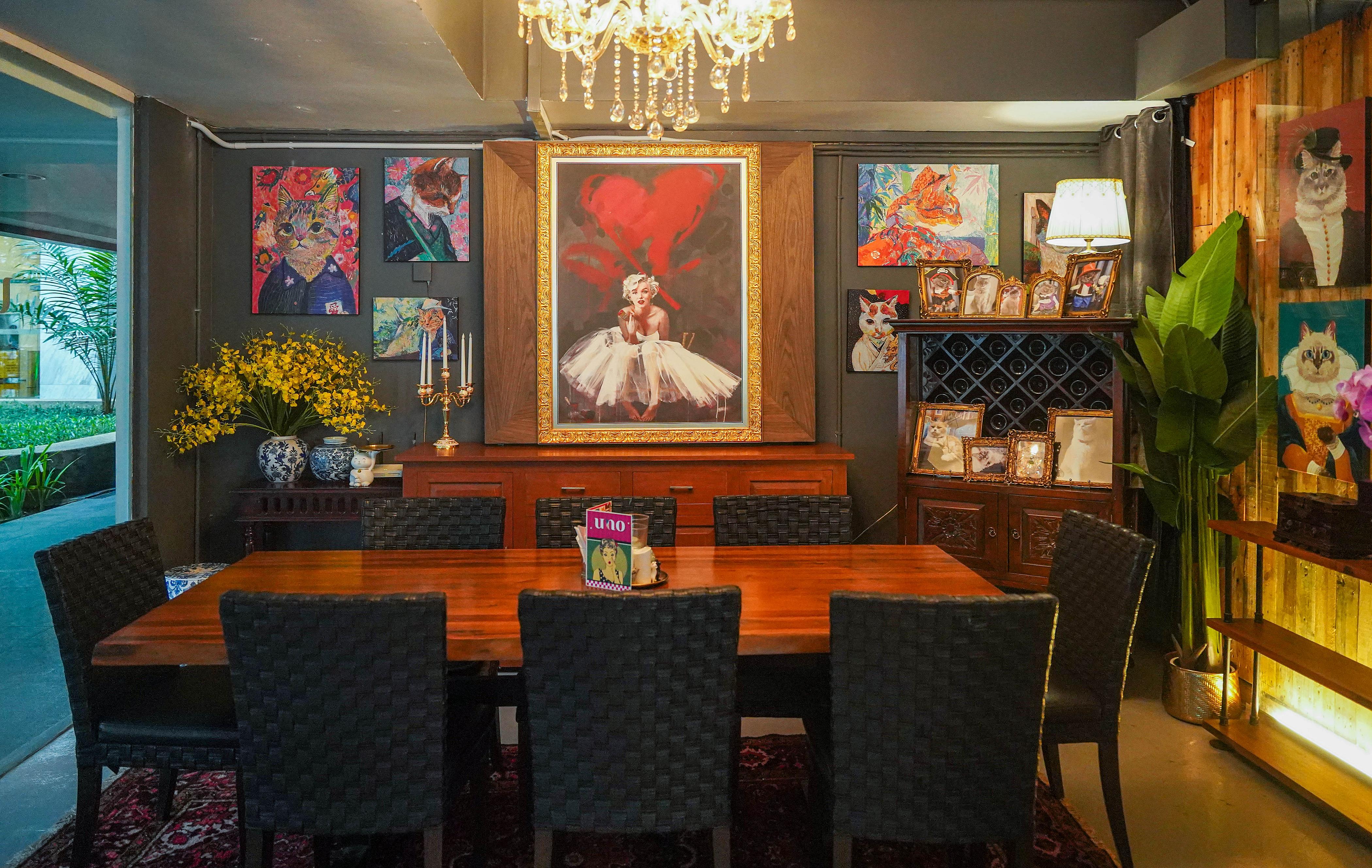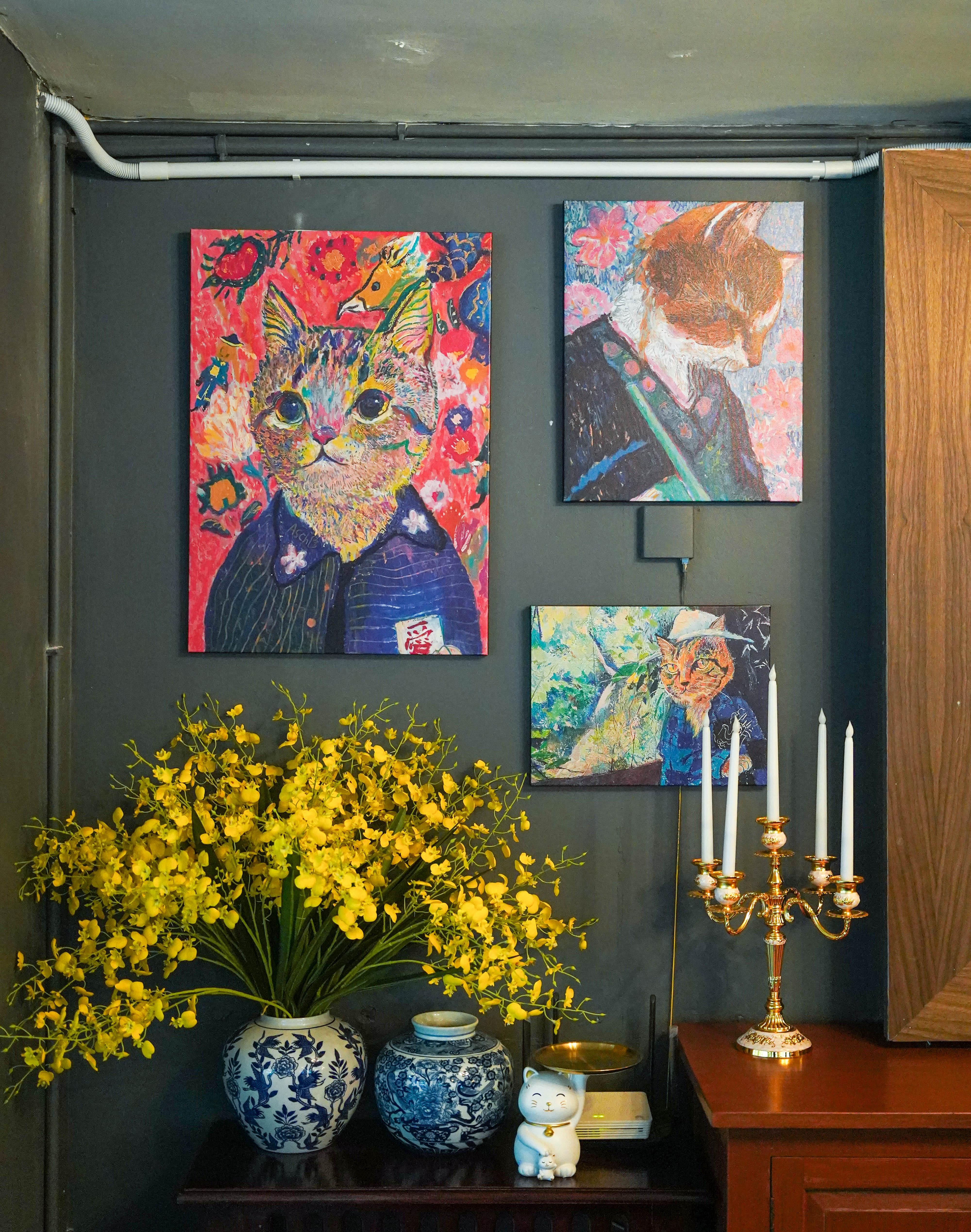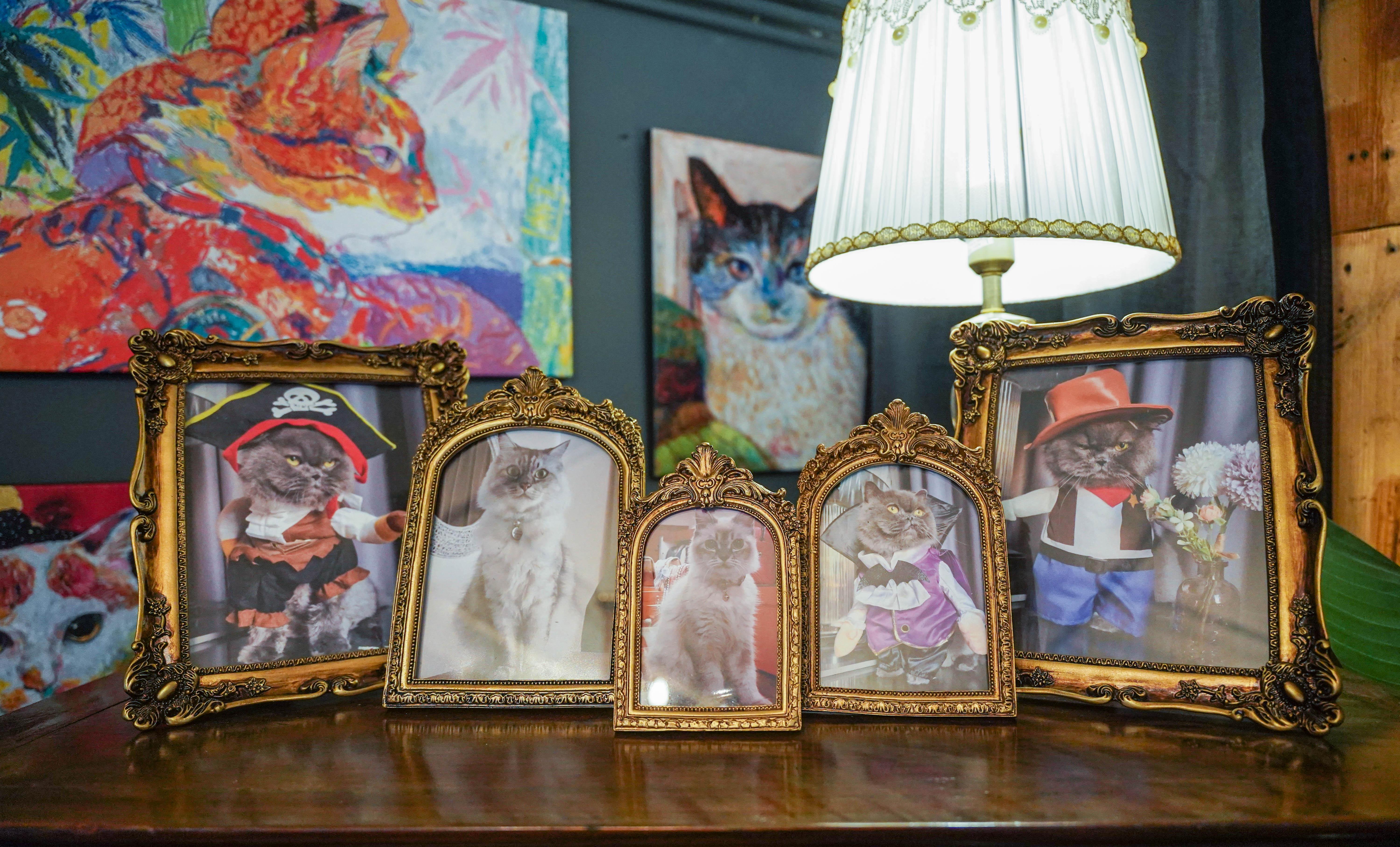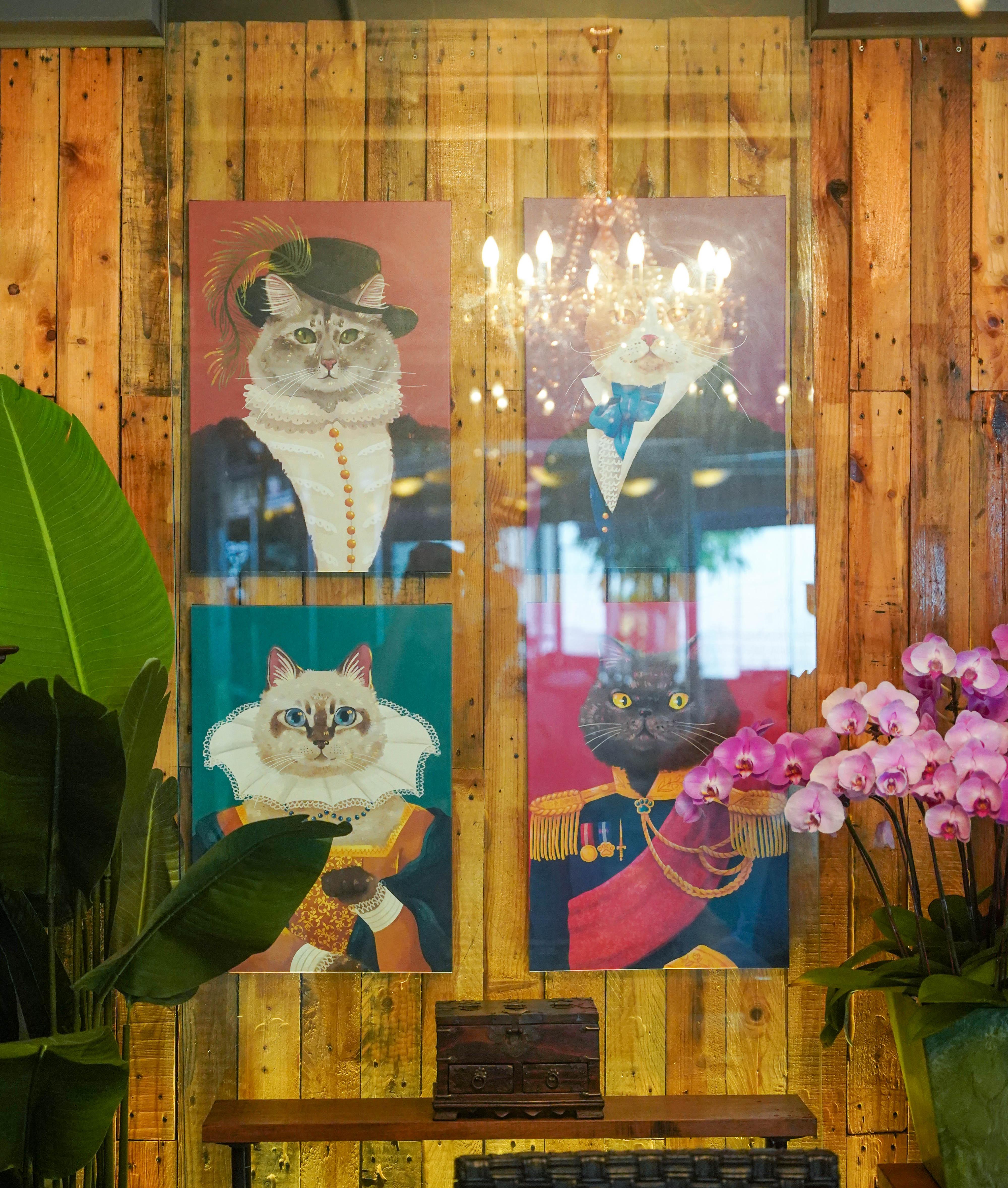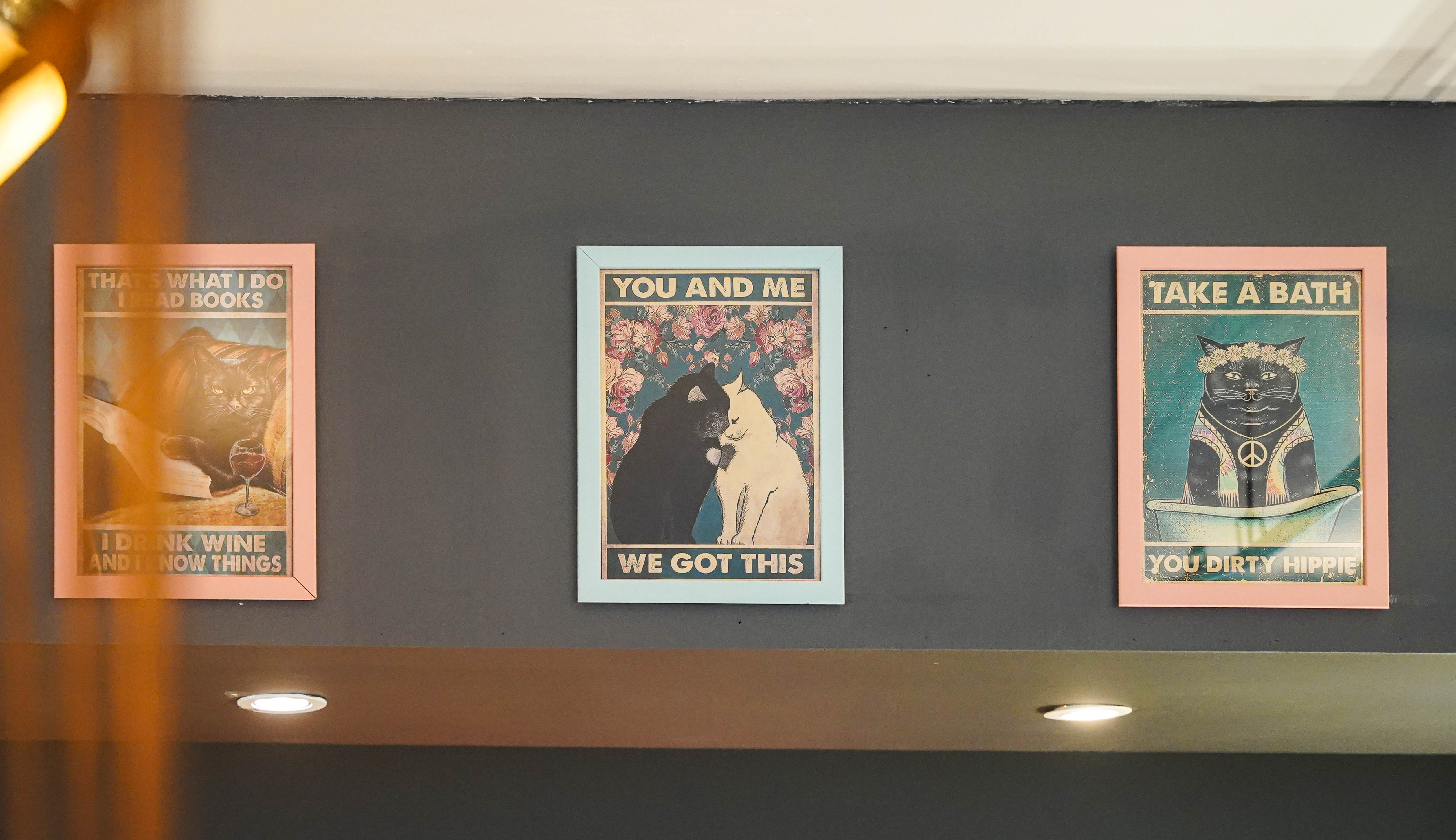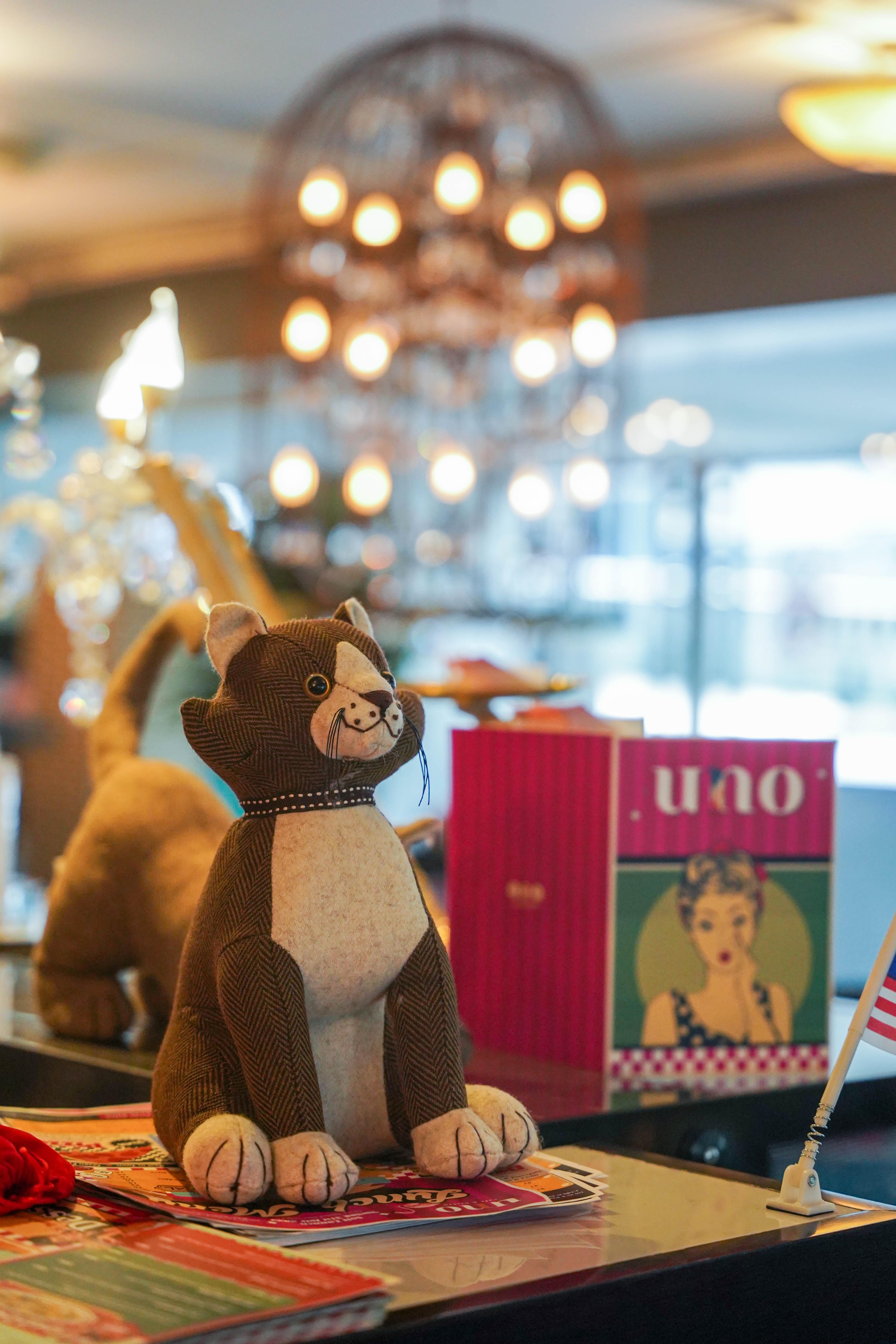 Uno showcases many quirky corners to explore.
Fans of feline fun will purr over the colourful collection of cat paintings. It's like a cosy art gallery dedicated to the love of kittens - no surprise that Uno's founders are genuine cat lovers!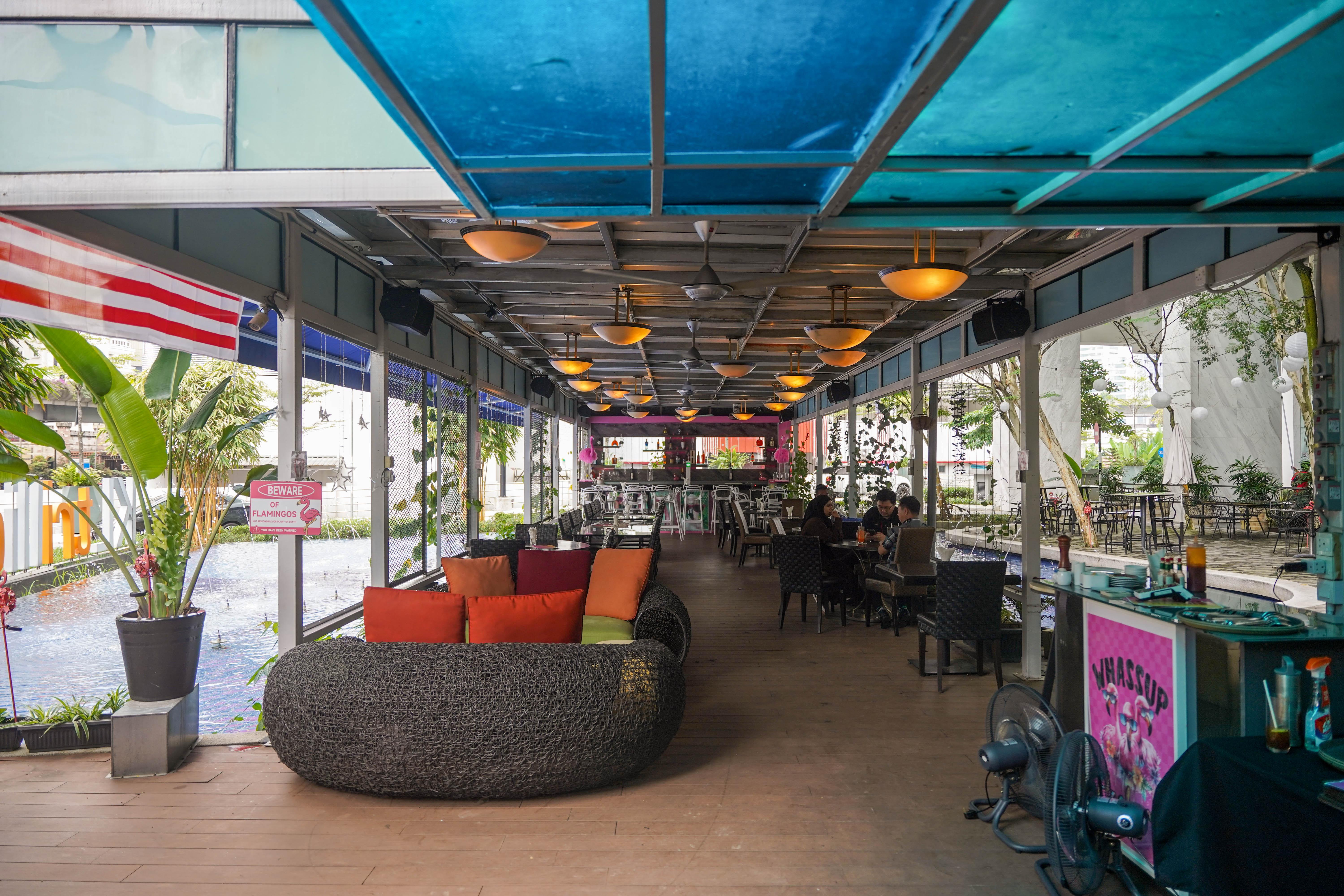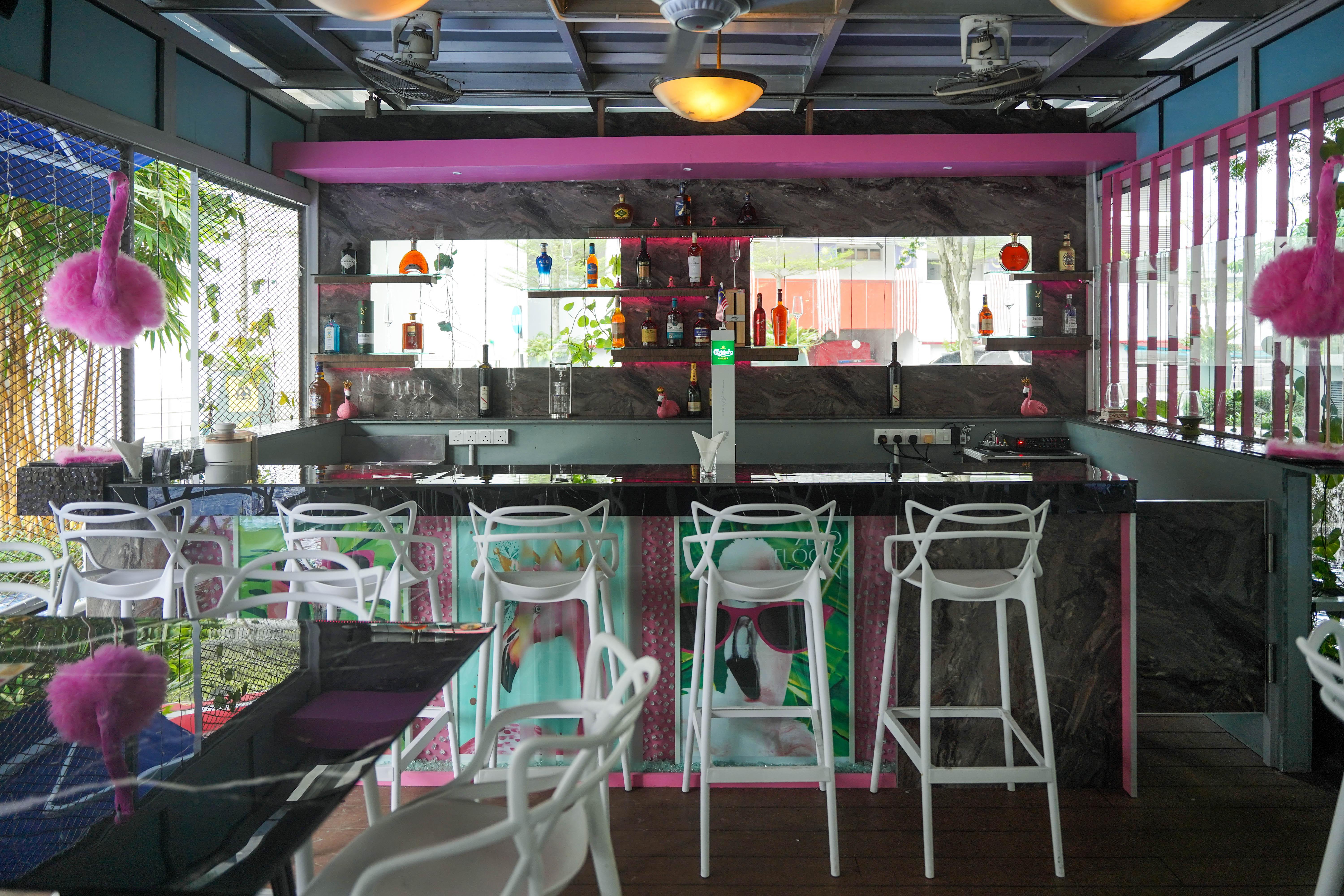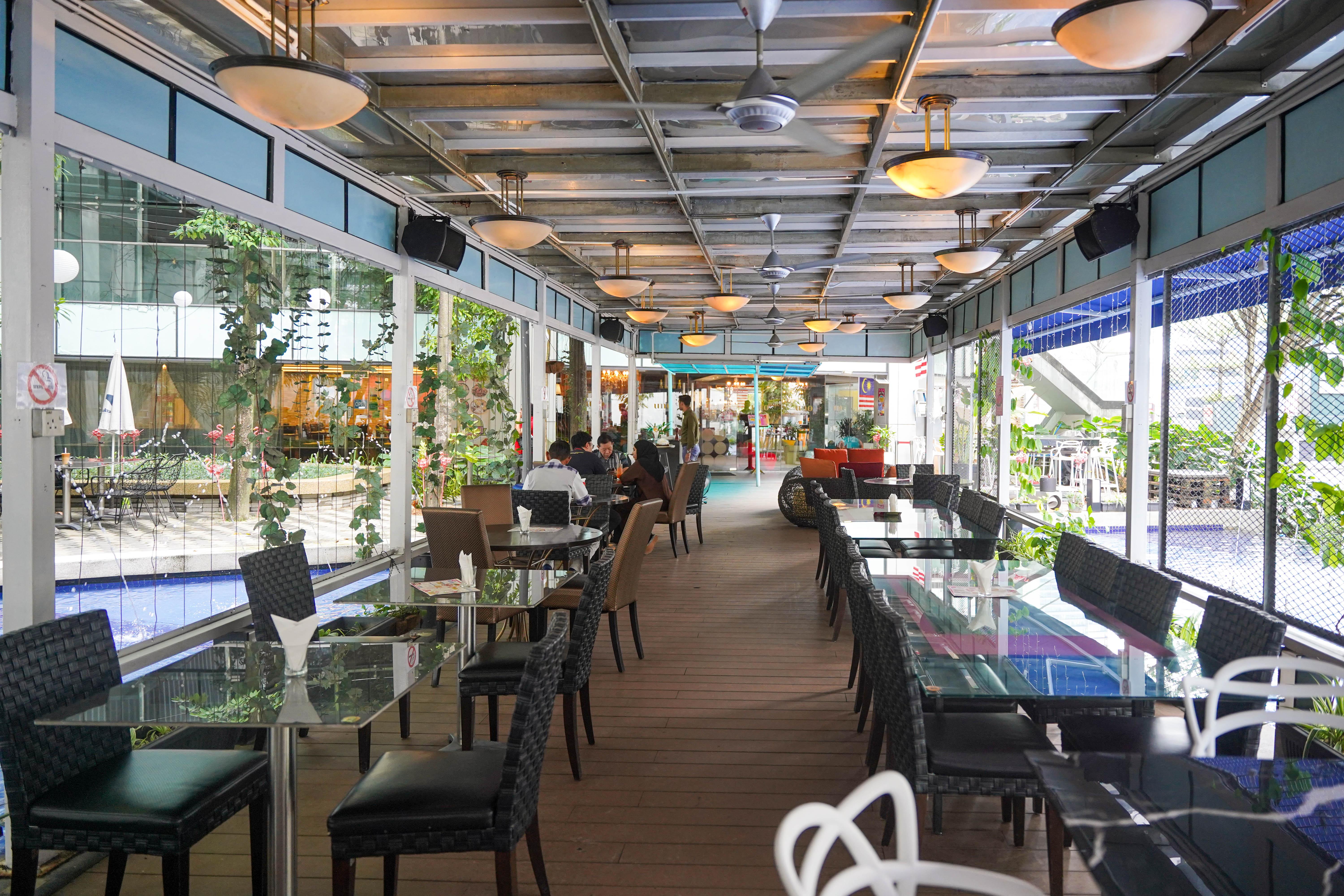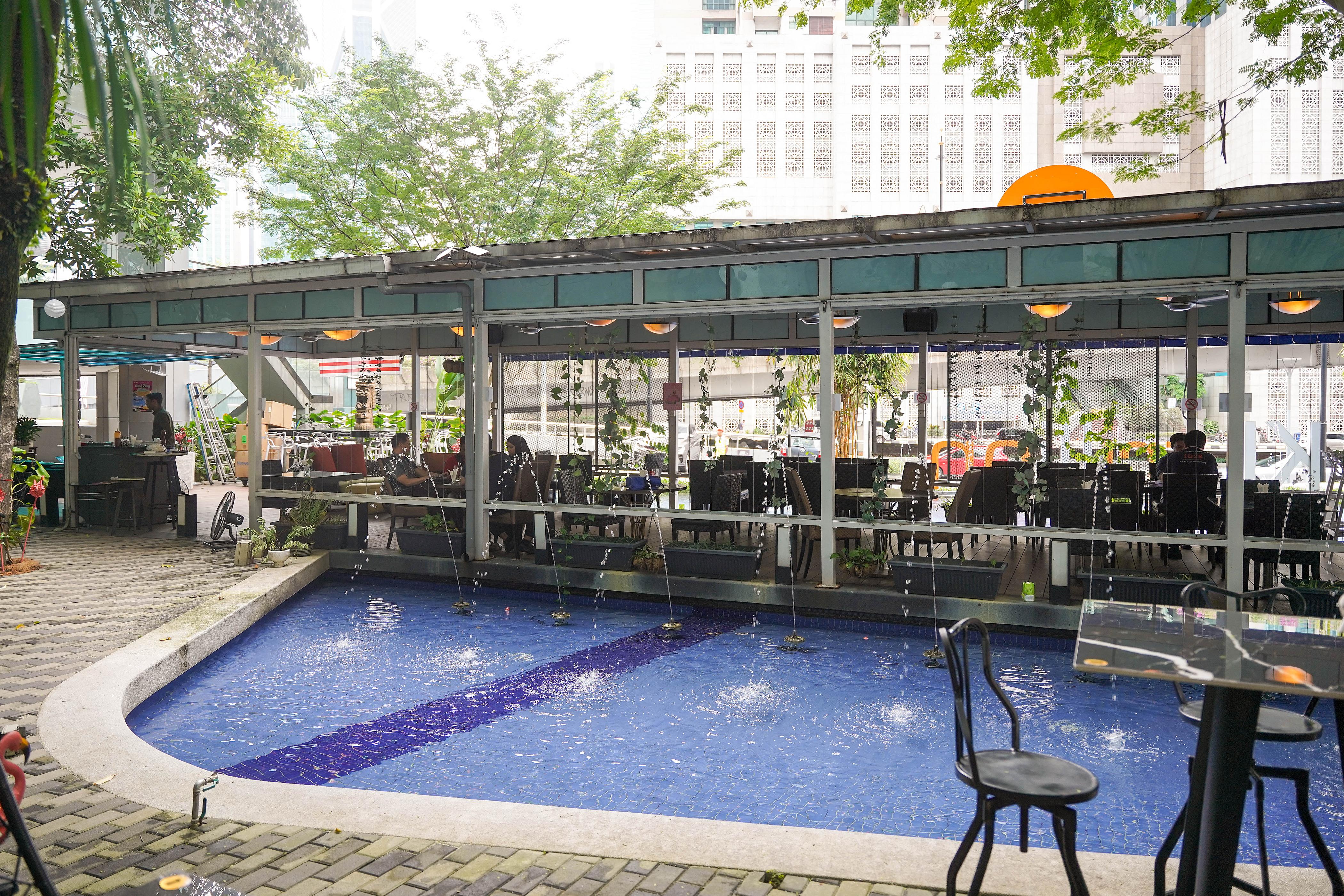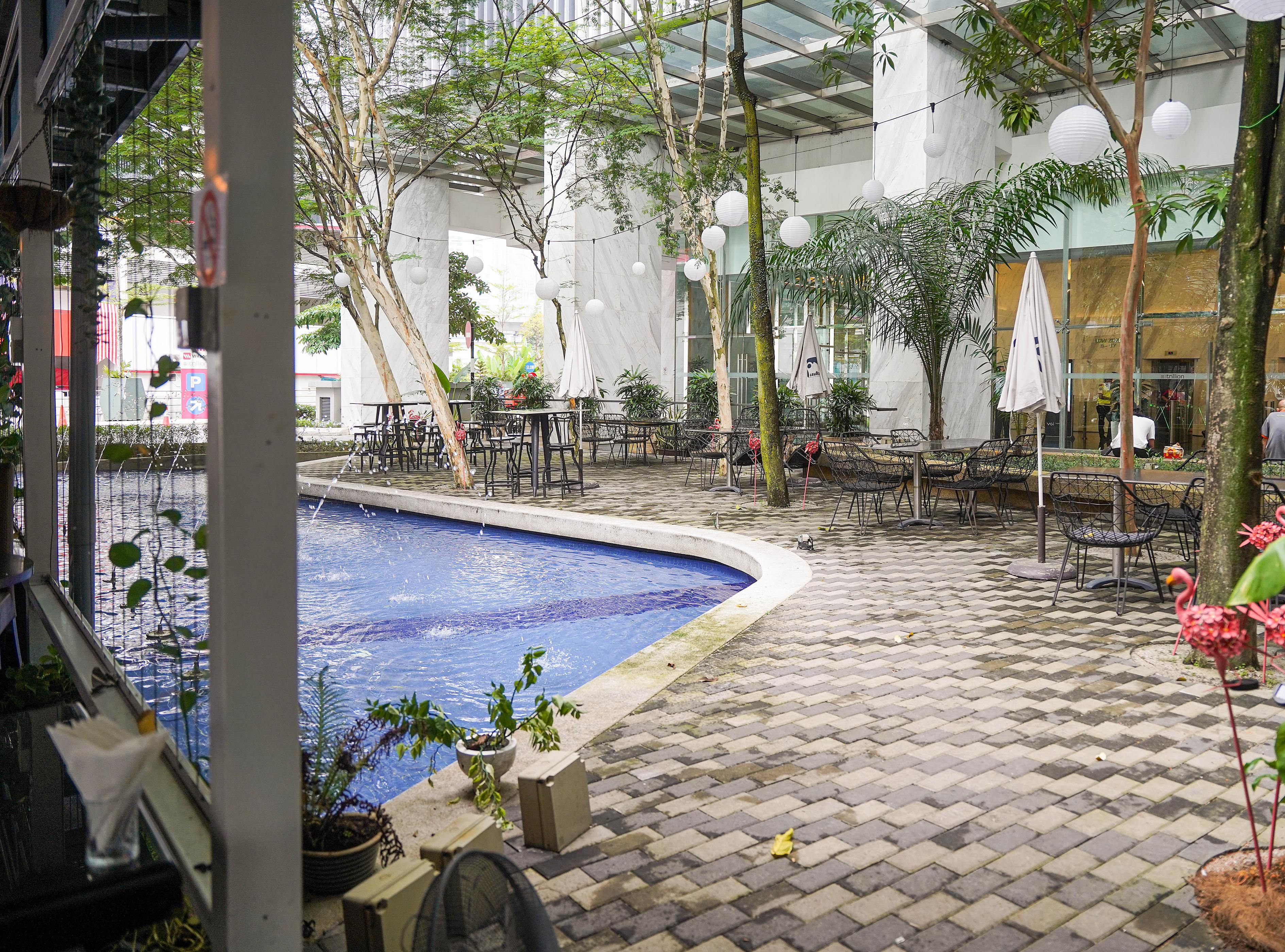 The outdoor setting is popular for its plentiful natural sunshine - it's a bright, breezily inviting space where the bar beckons, especially in the evening. This is an excellent escape from KL's cosmopolitan claustrophobia.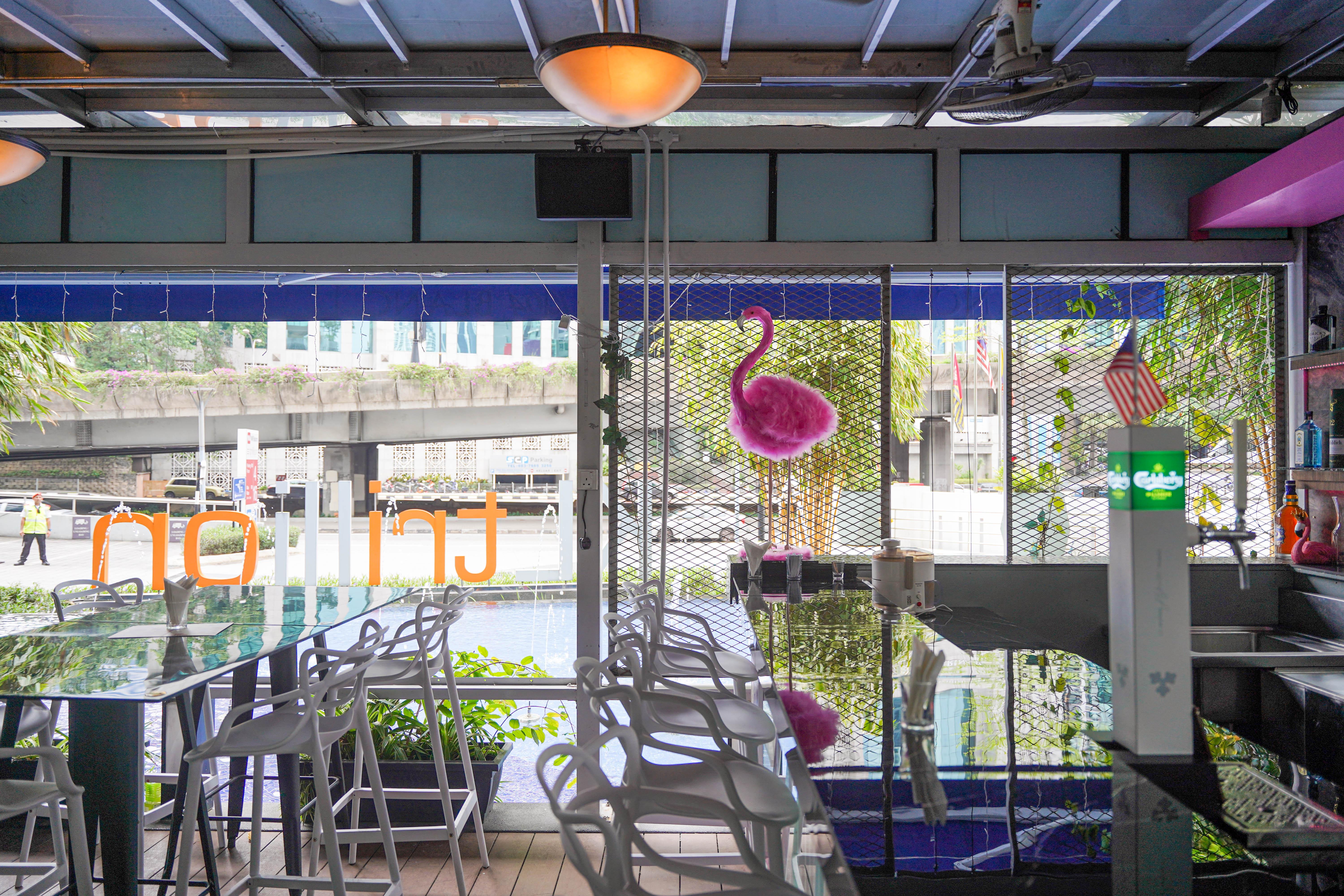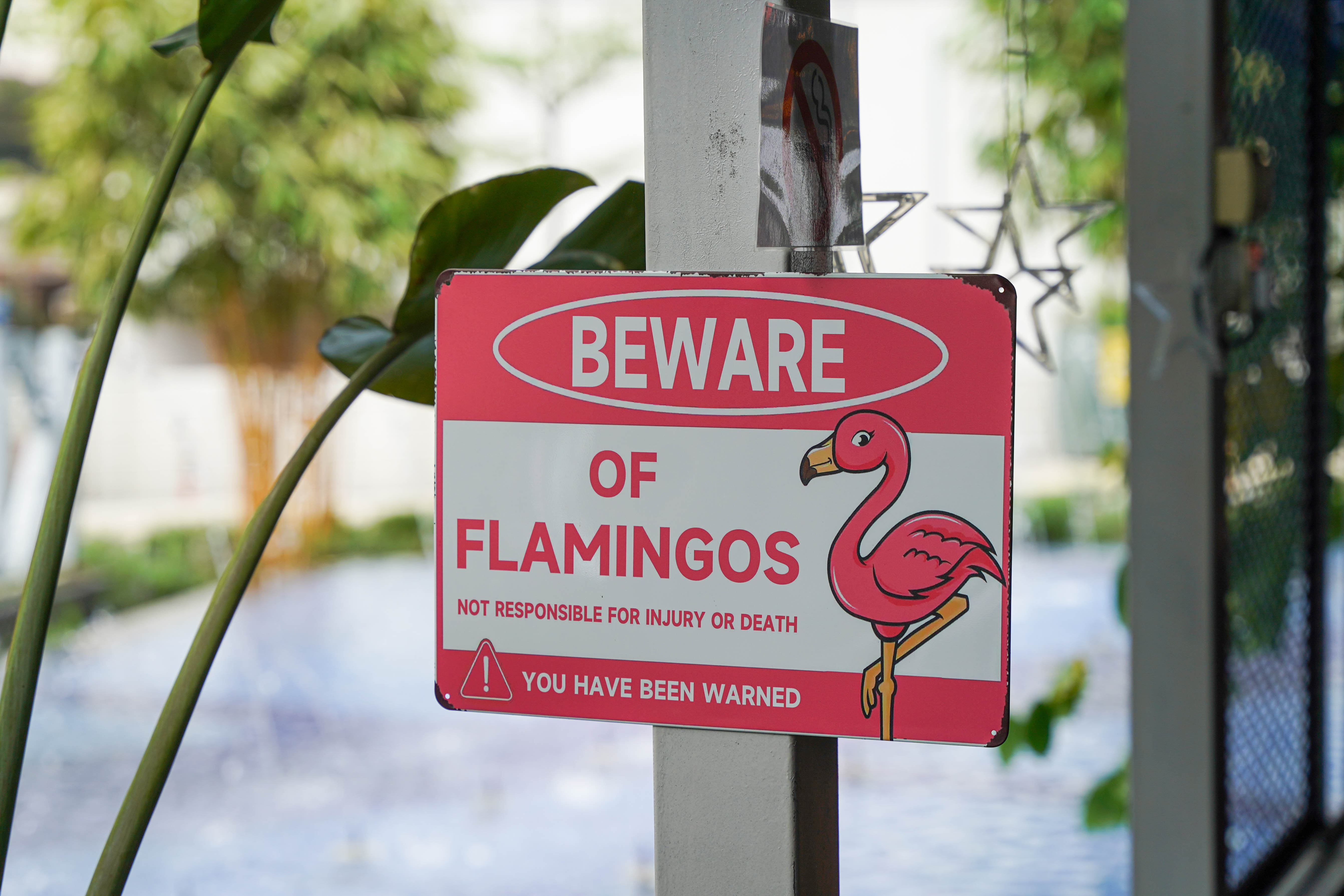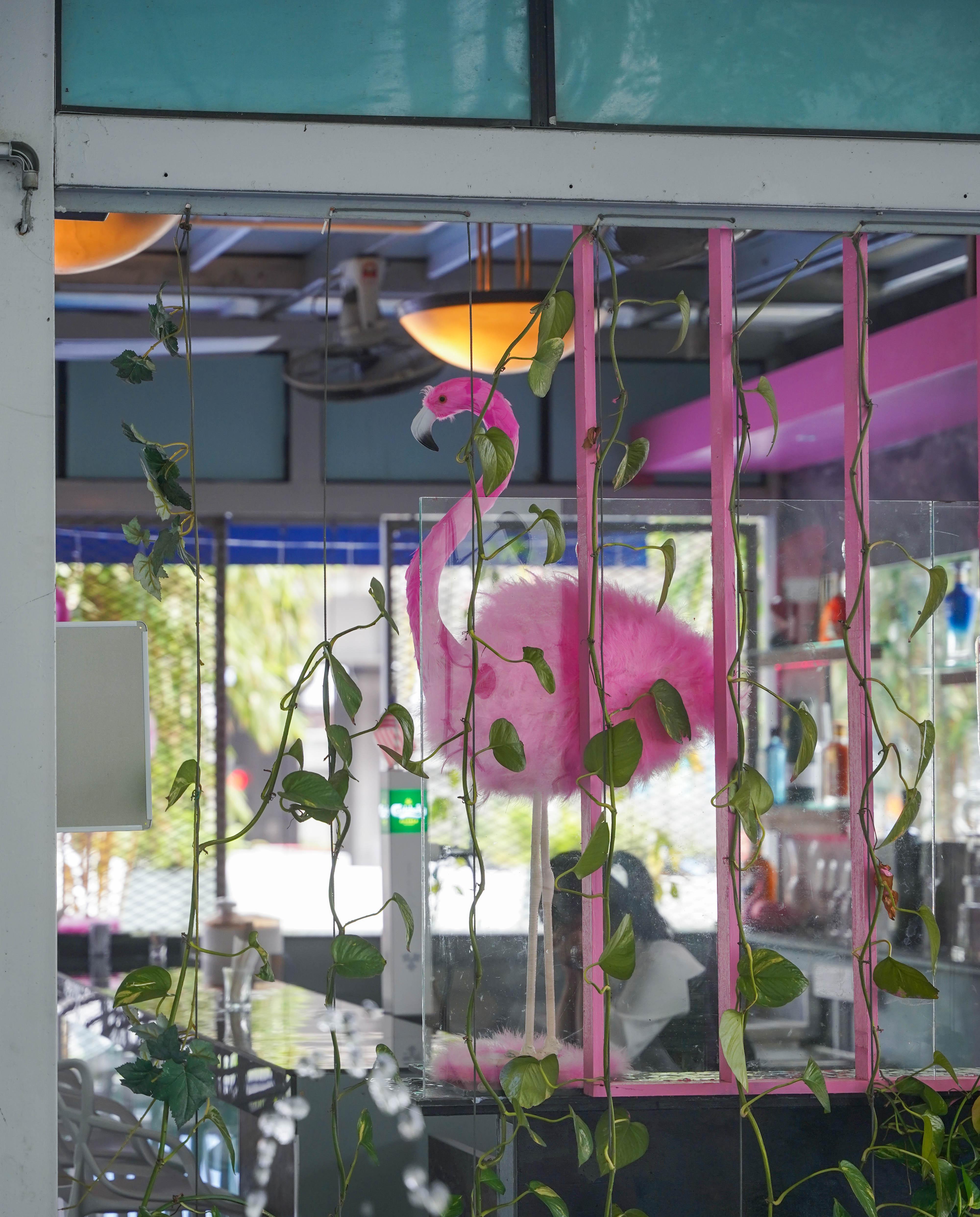 Check out the pink flamingos too, vibrantly kitschy, bringing a humorous character to Uno.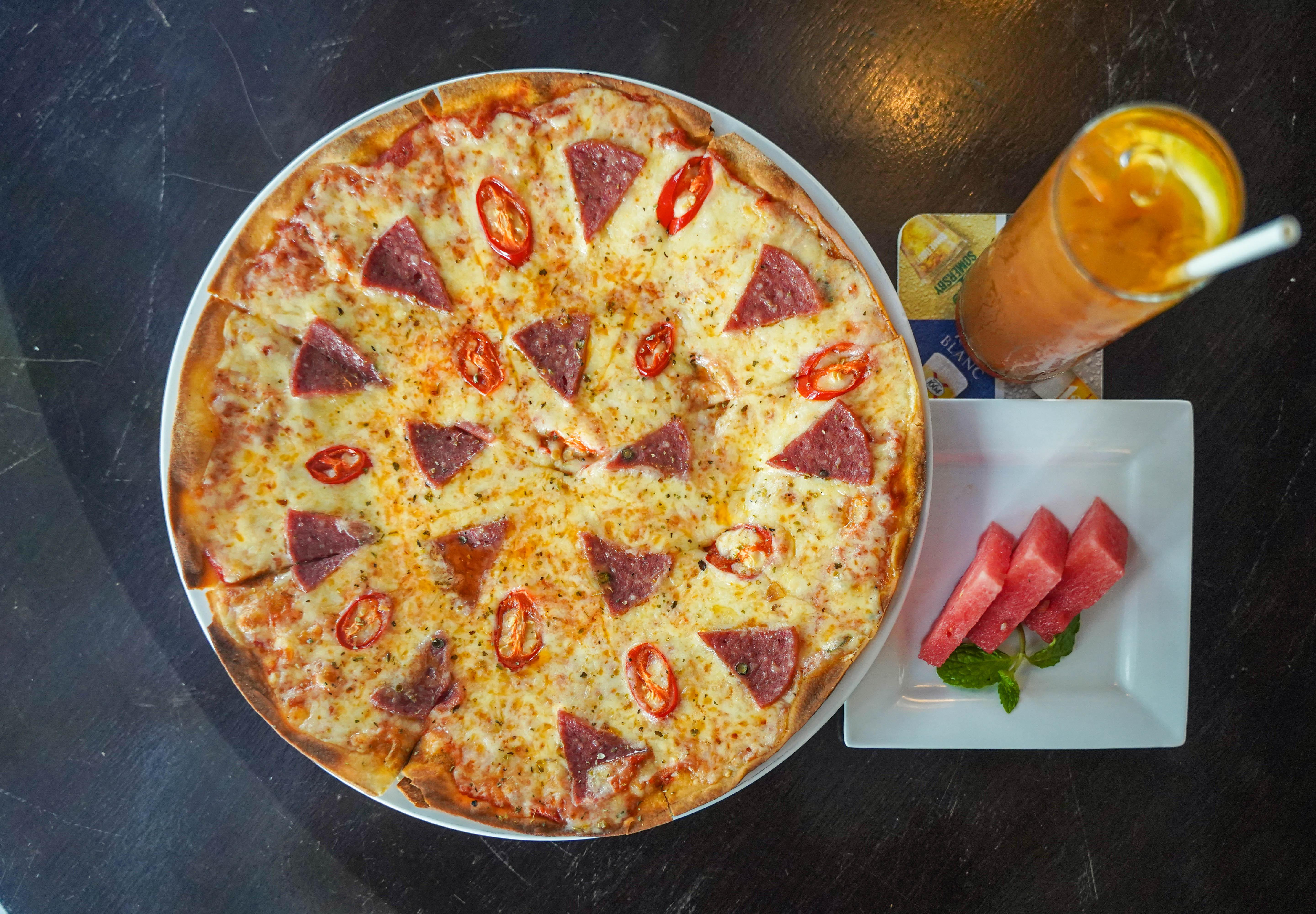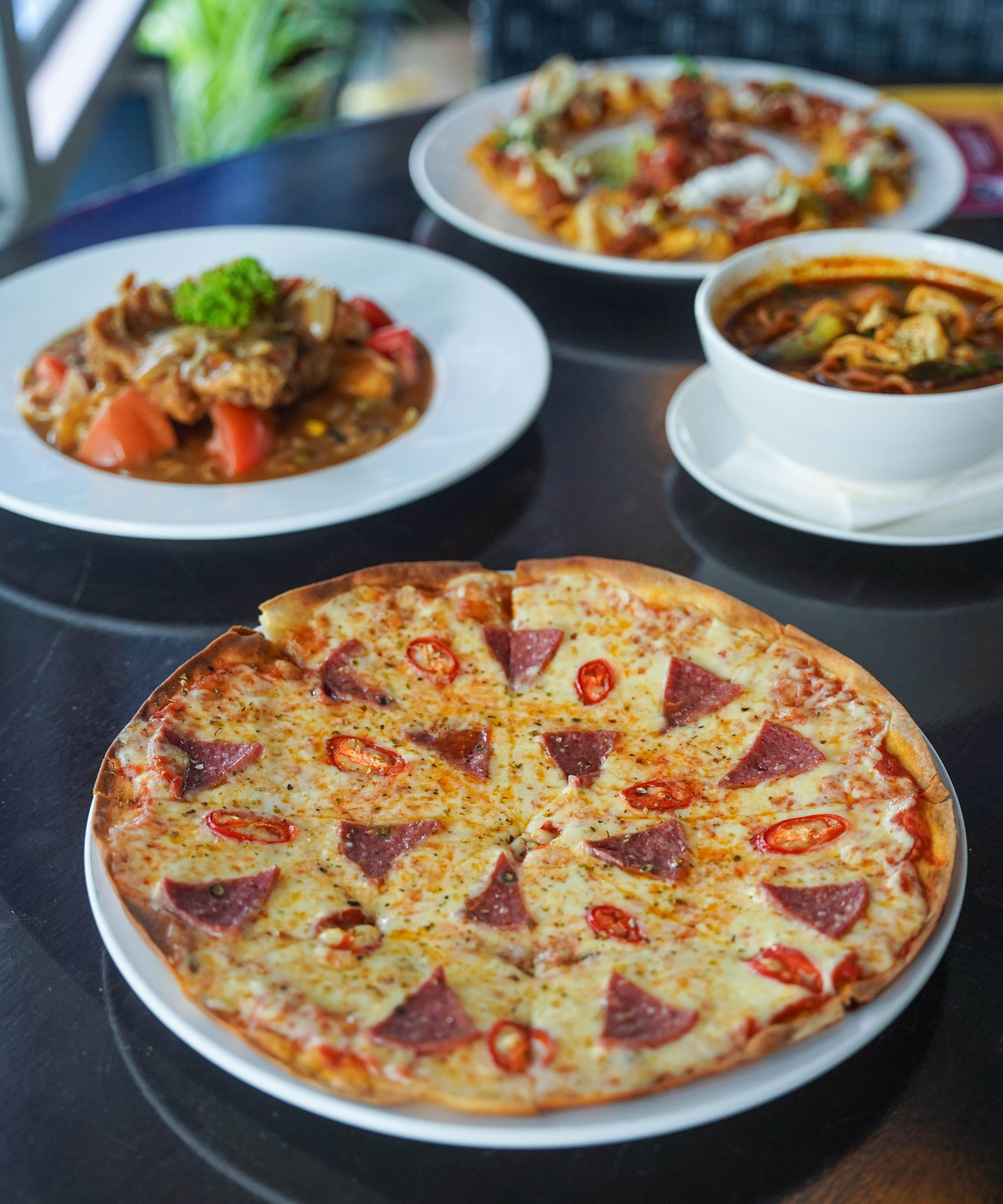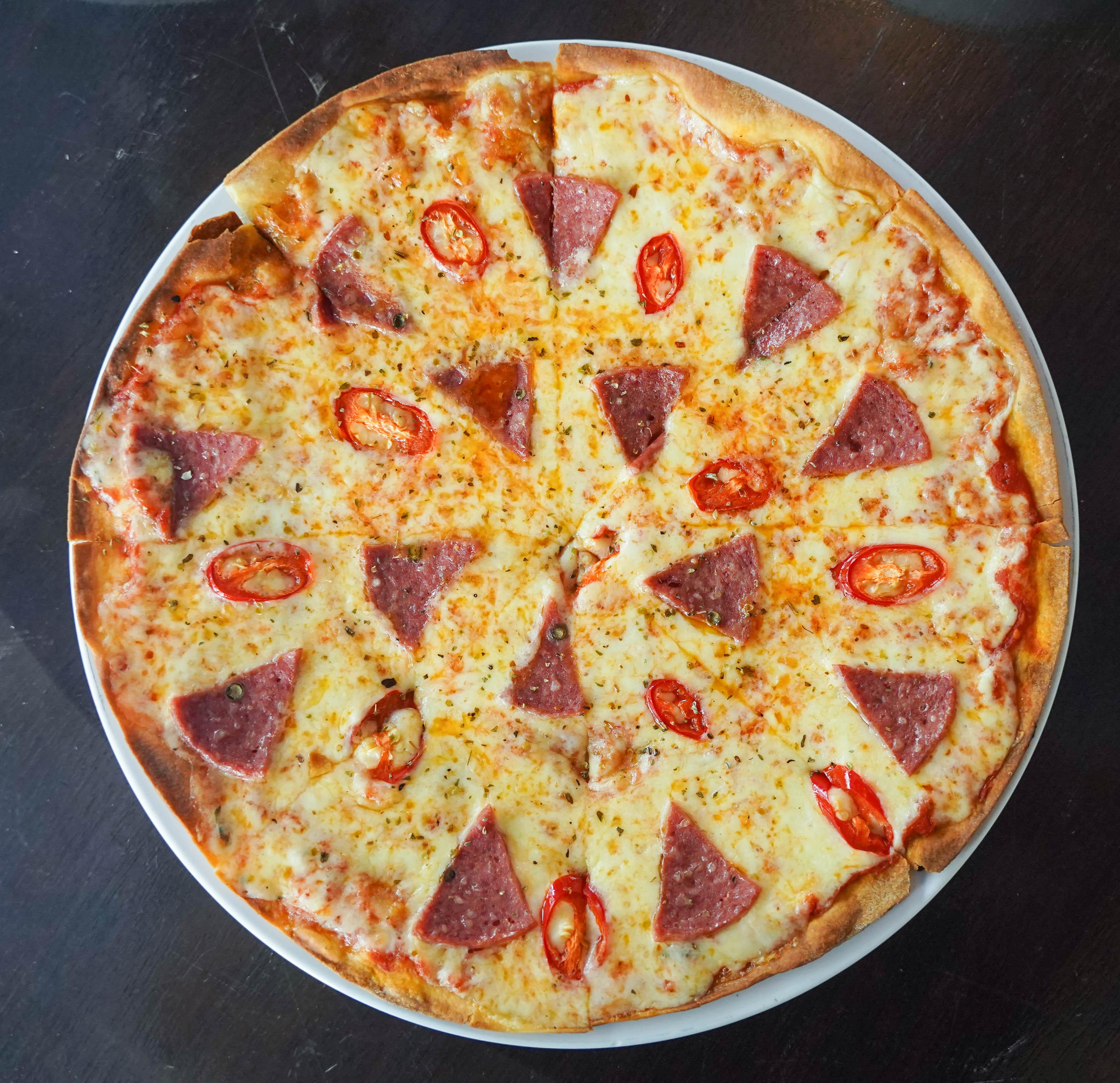 At a time of skyrocketing prices, Uno Cafe & Bistro's lunch sets offer a beacon of wallet-friendly hope. Each set comes with a choice of lemon tea or green tea, plus two slices of watermelon or honeydew.

The Devil You Know (RM18 for the set) is a punchy thin-crust pizza with a pleasant chew, letting the crowd-rousing toppings of beef pepperoni, fresh chillies, cheese and tomato sauce command the spotlight with a savoury, spicy and tangy kick.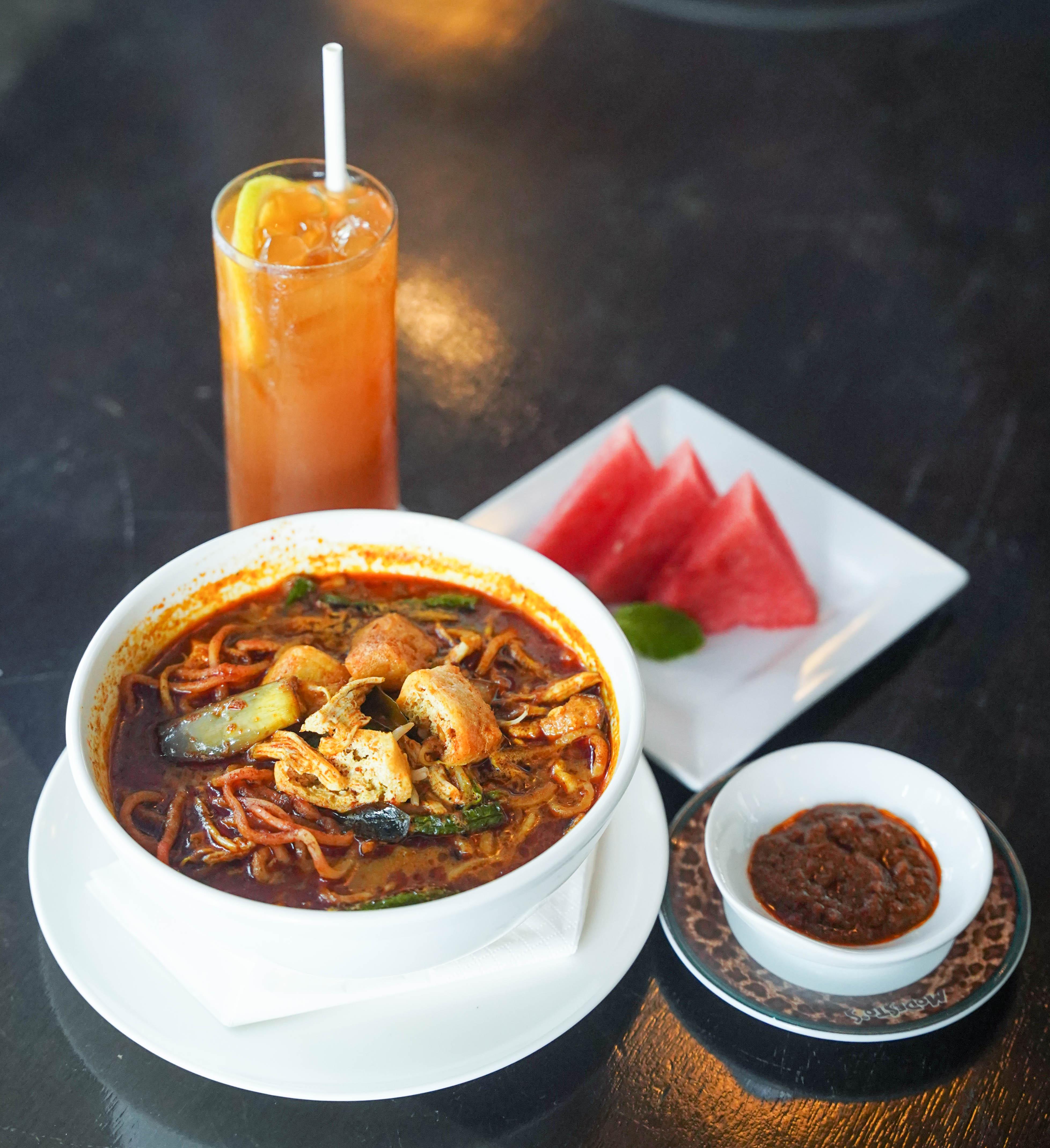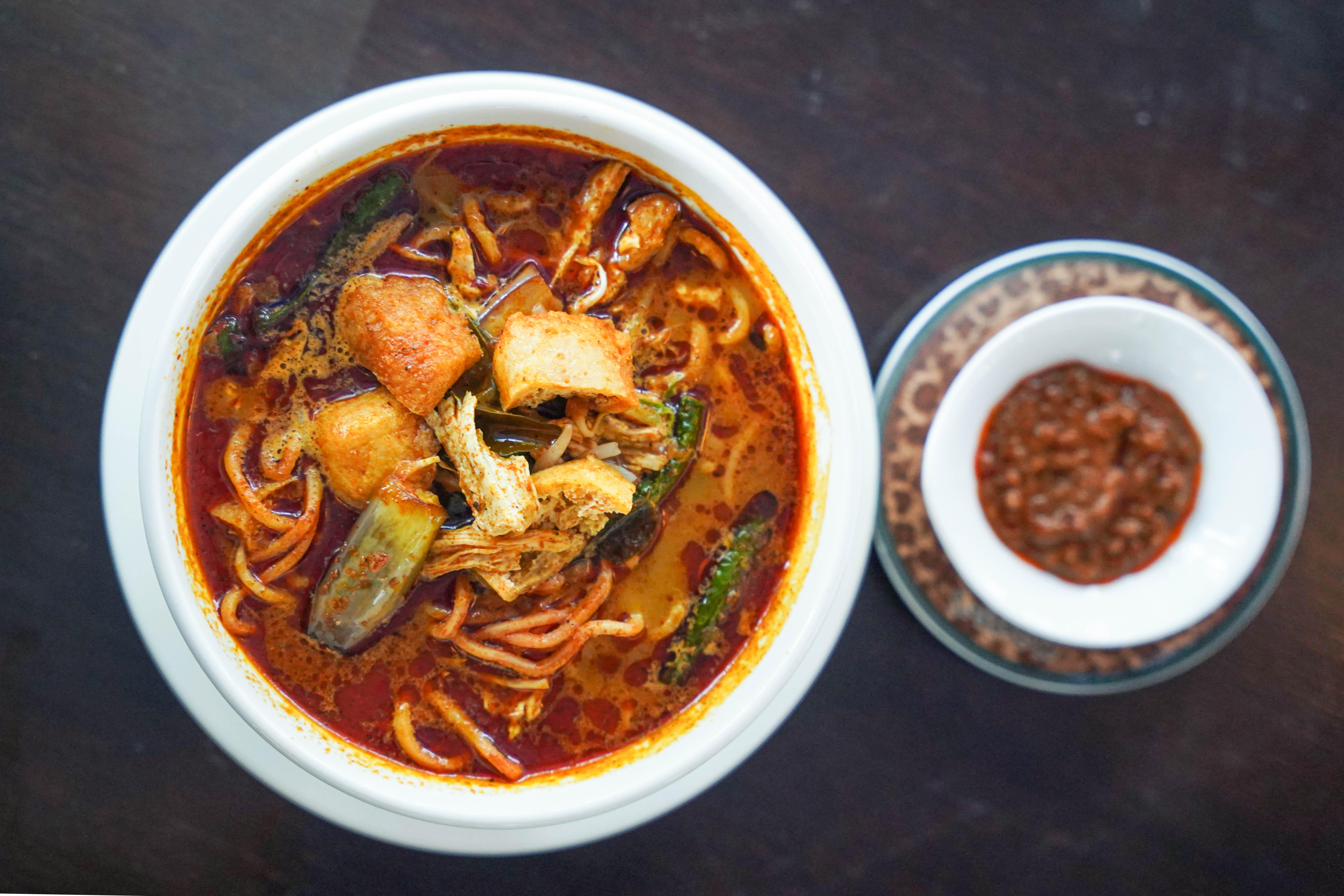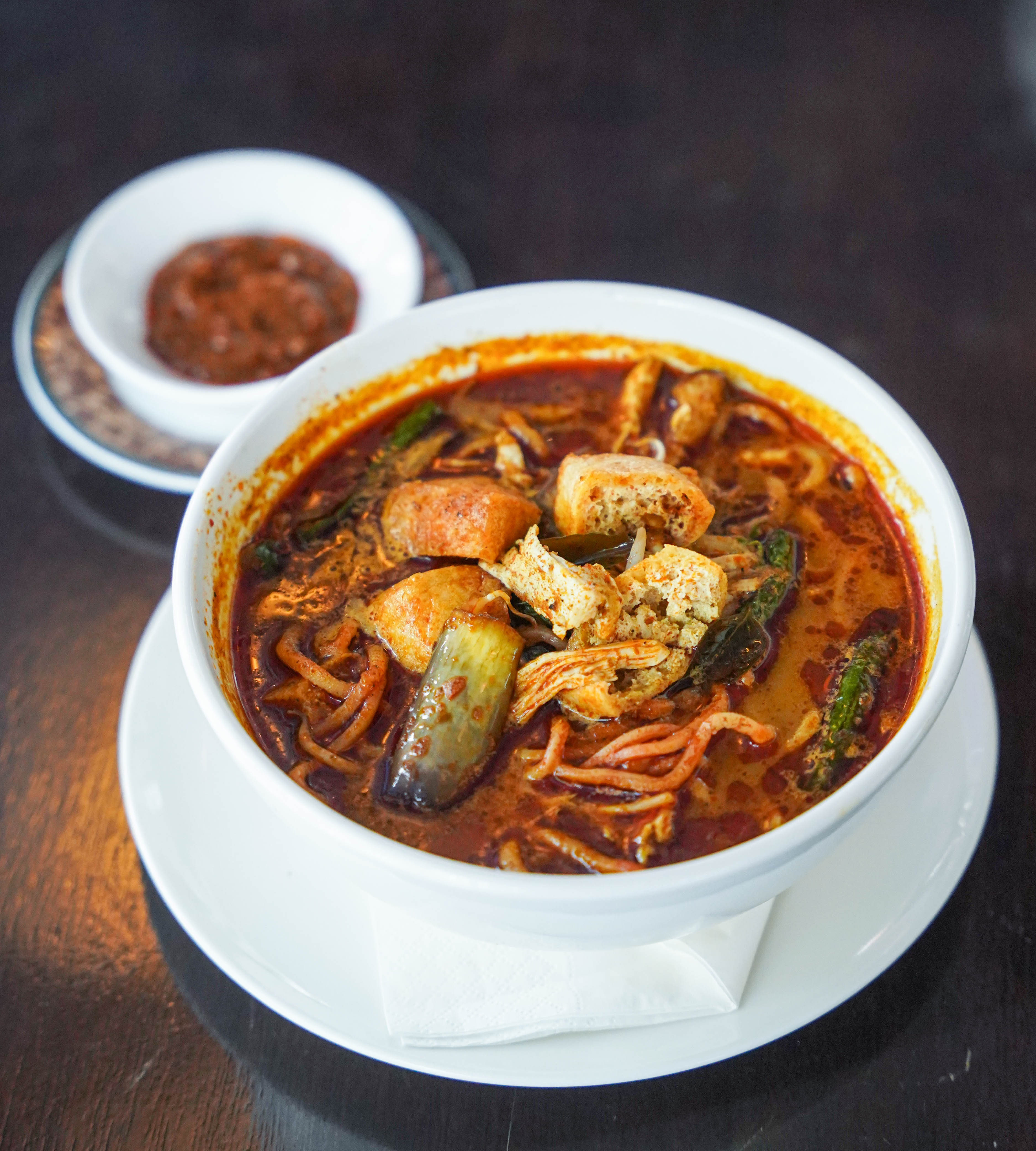 The Curry Laksa (RM15.80 for the full set lunch) is a classic that comes in a princely portion, fragrantly spiced and served with subtly sweet sambal. It's generously loaded with noodles, chicken, vegetables and tofu in rich-textured, robust-tasting broth. A should-try for laksa fans.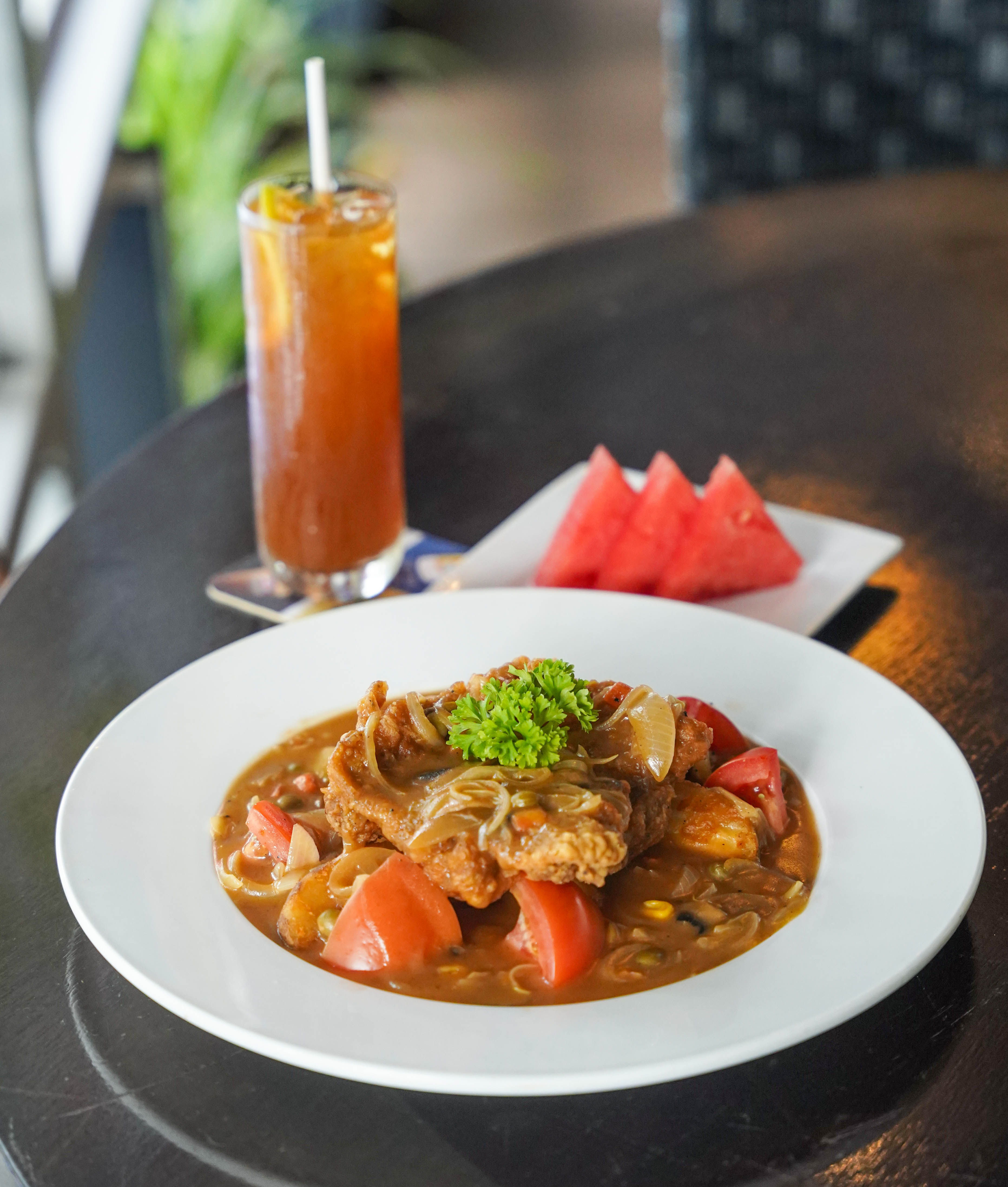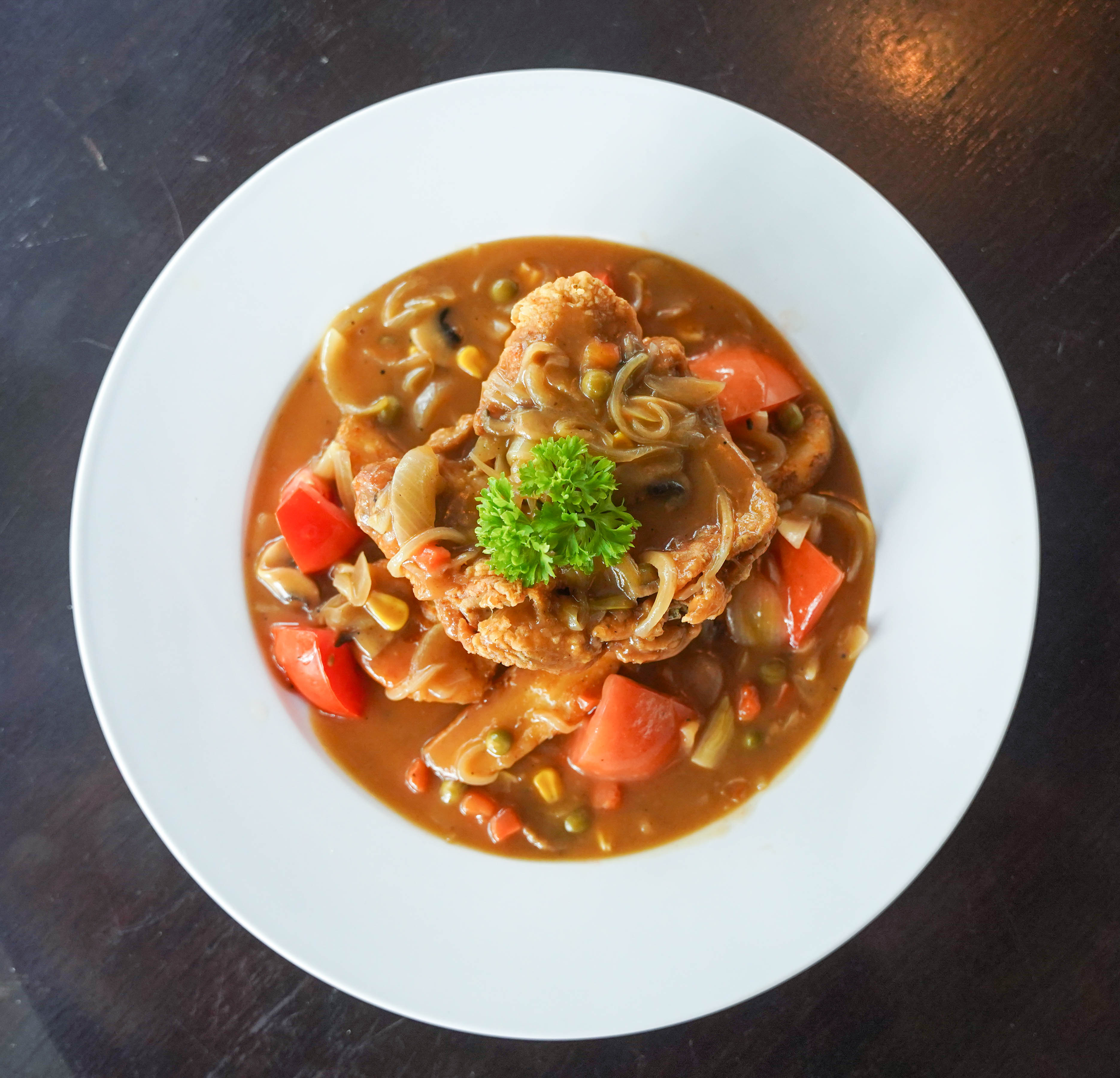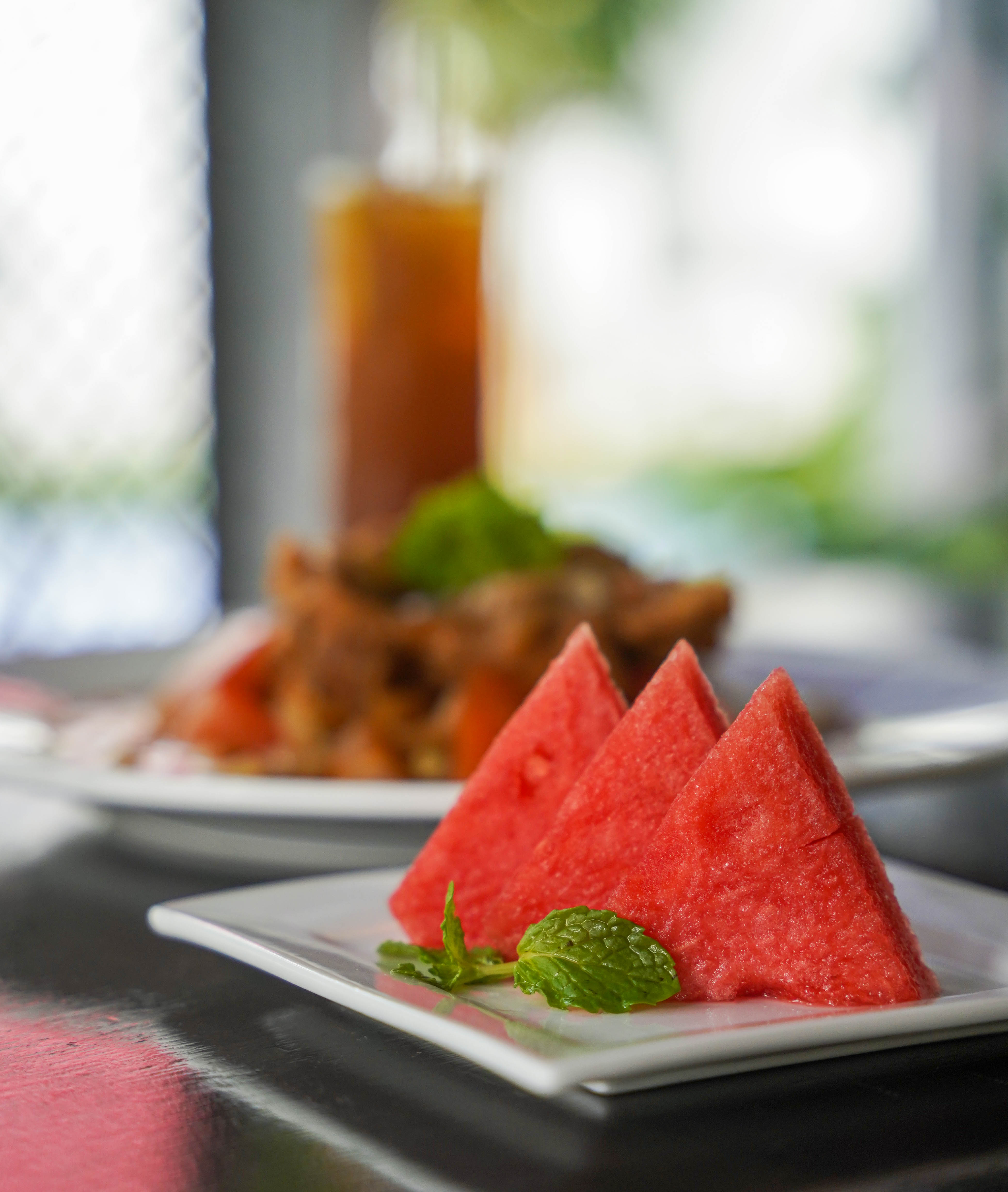 The Hainanese Chicken Chop (RM18) is familiar and fulfilling, banishing hunger pangs with a succulently hefty chunk of crisply battered chicken in a lively sweet-sour sauce, complete with potato wedges, tomatoes, onions and vegetables for an evergreen staple.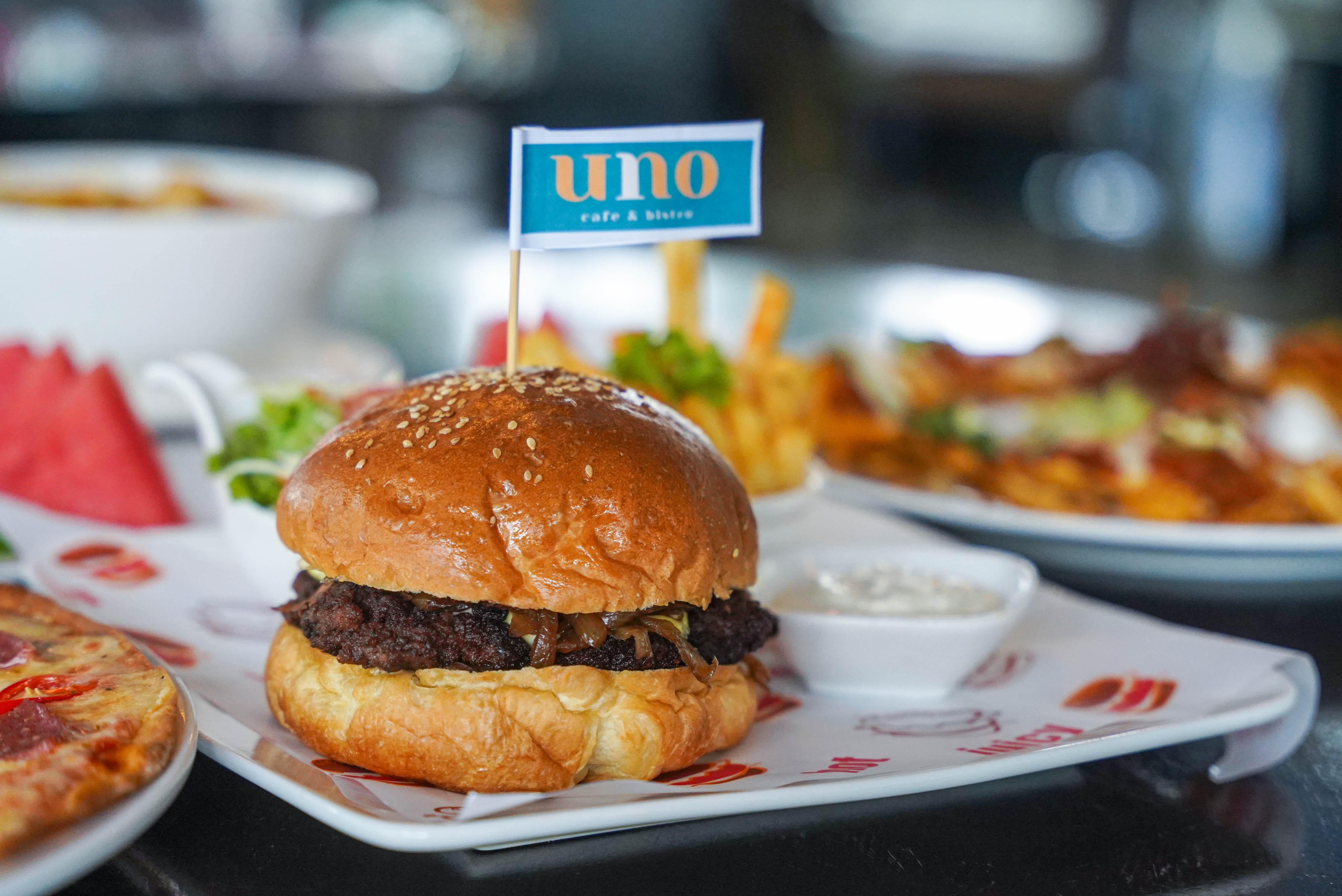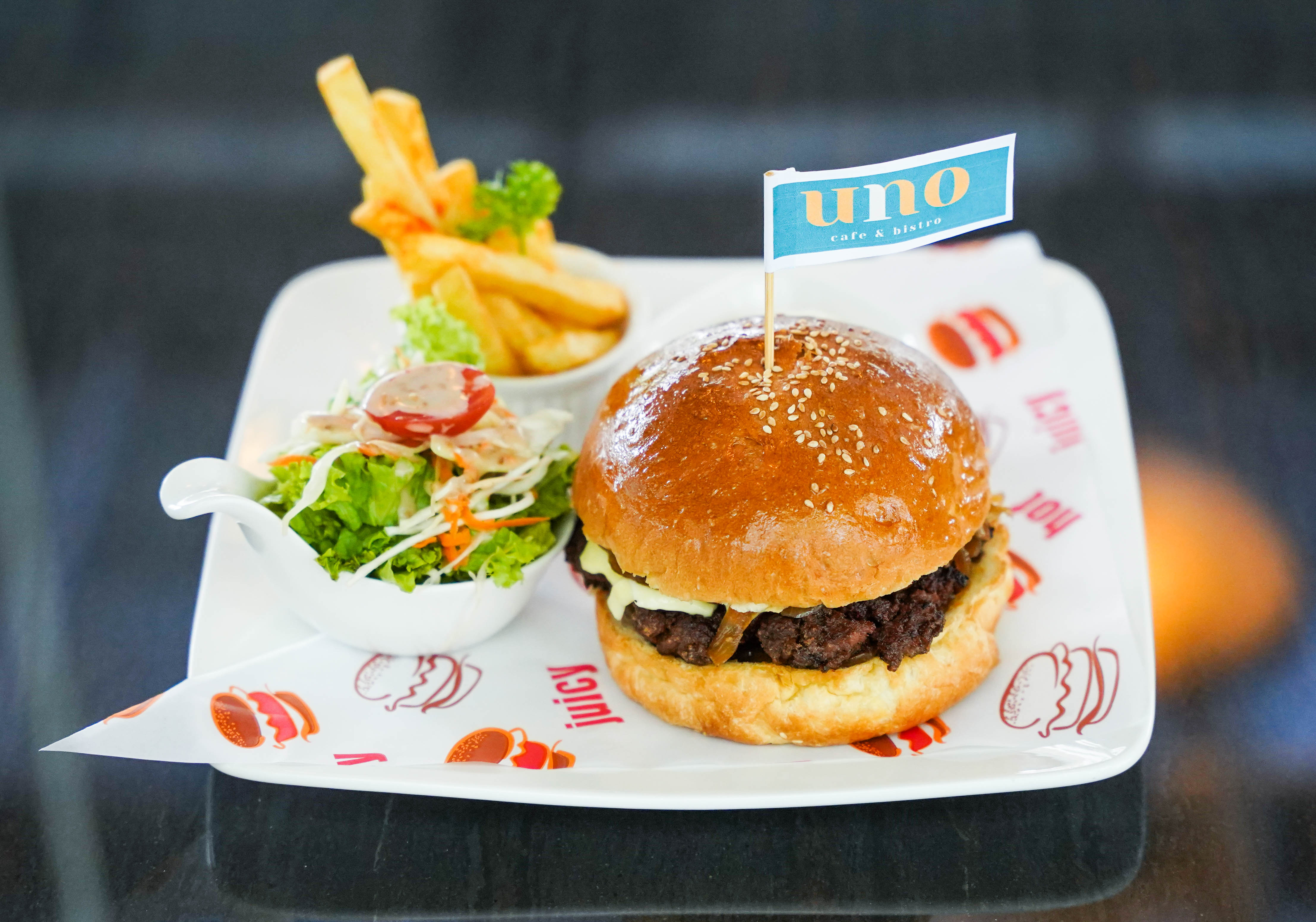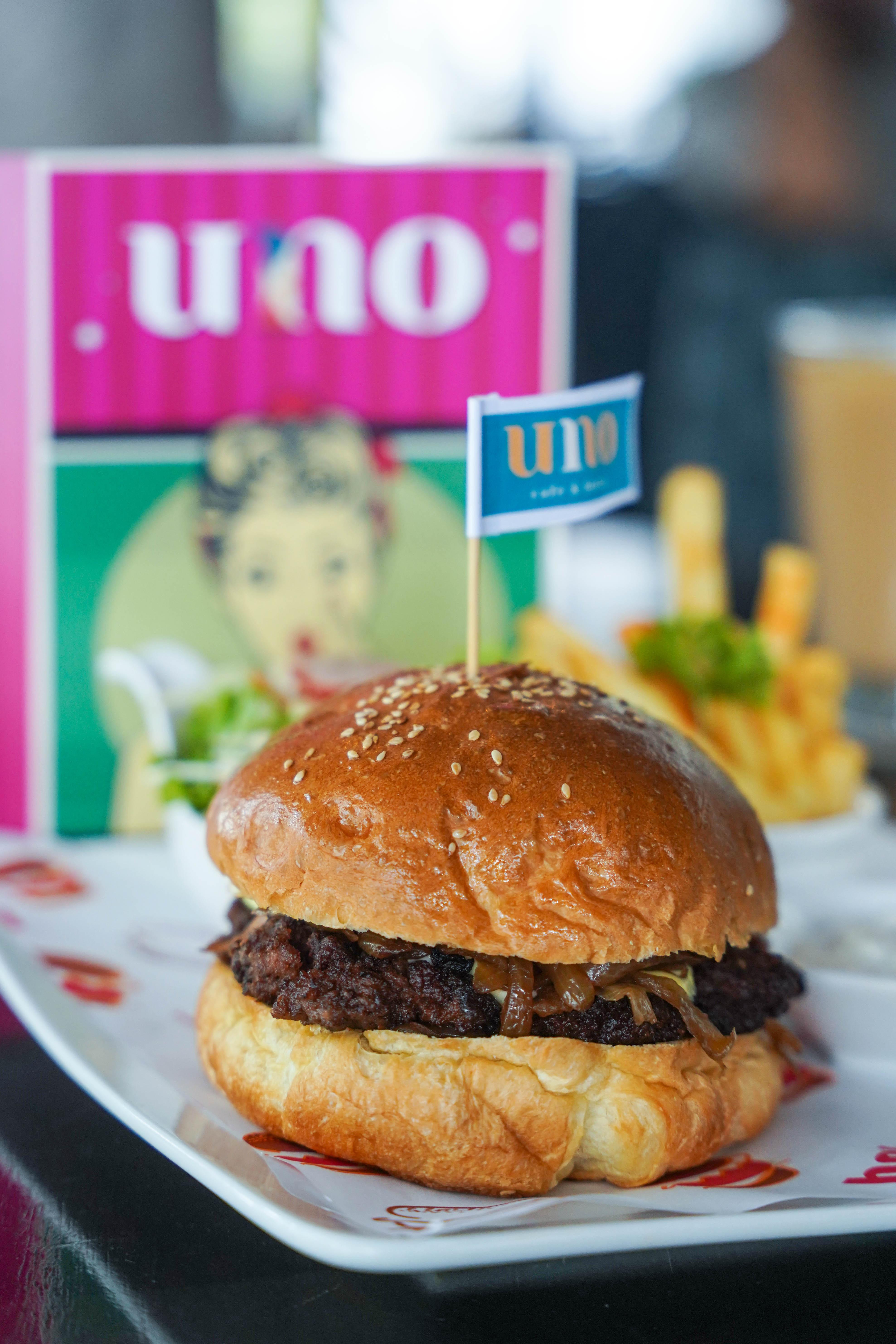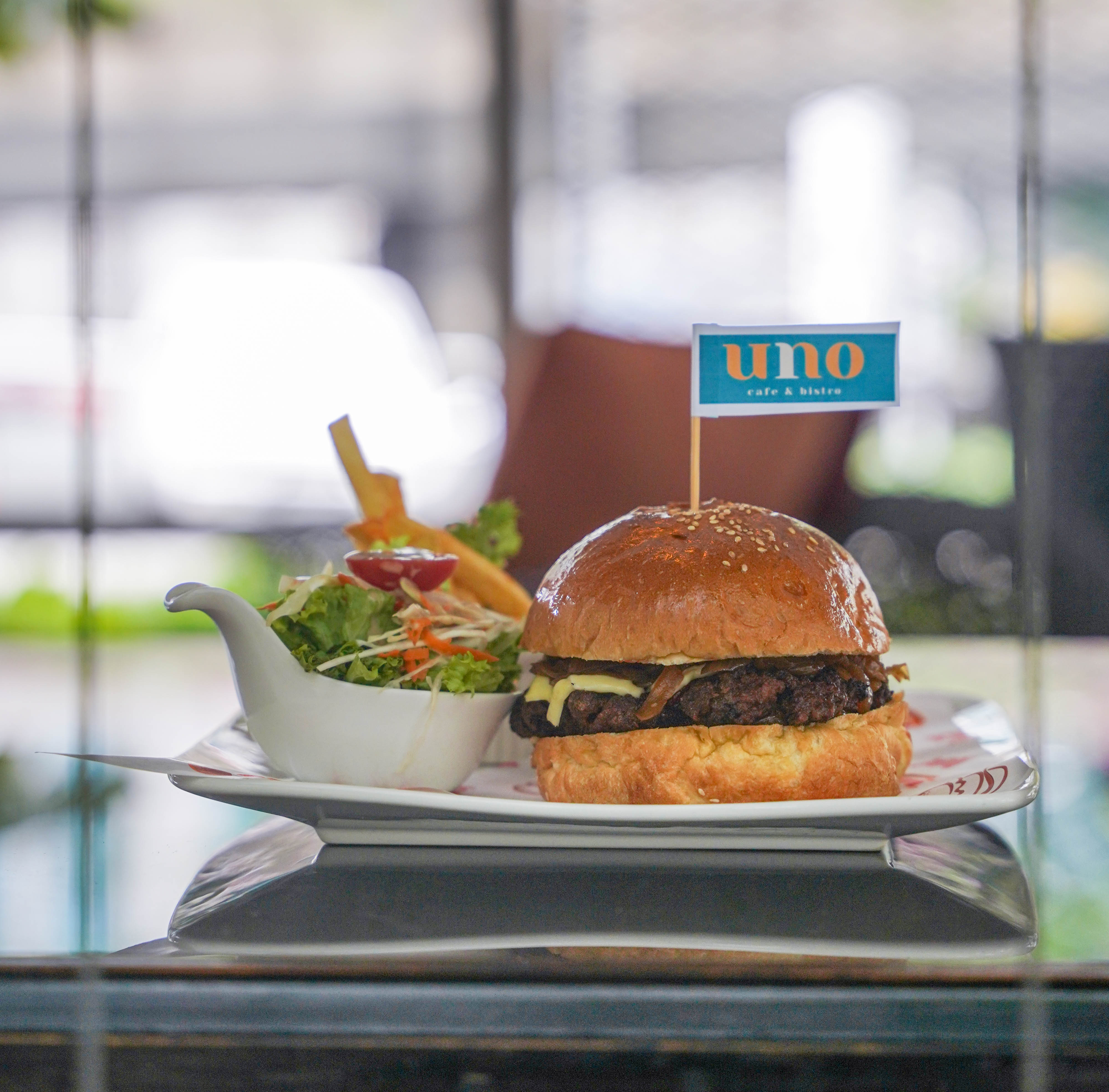 For massive appetites, Uno's Monster Smash Burger (RM39, with fries and salad) lives up to its name, featuring a nearly steak-sized 150-gram beef patty that's flame-grilled and smashed with a pronounced caramelised sear. We love how the well-textured patty's smoky, beefy juices flow as soon as you bite into it, rounded out with sauteed onions and gooey cheese in a buttery bun. This burger is easily big enough to be shared by two light eaters.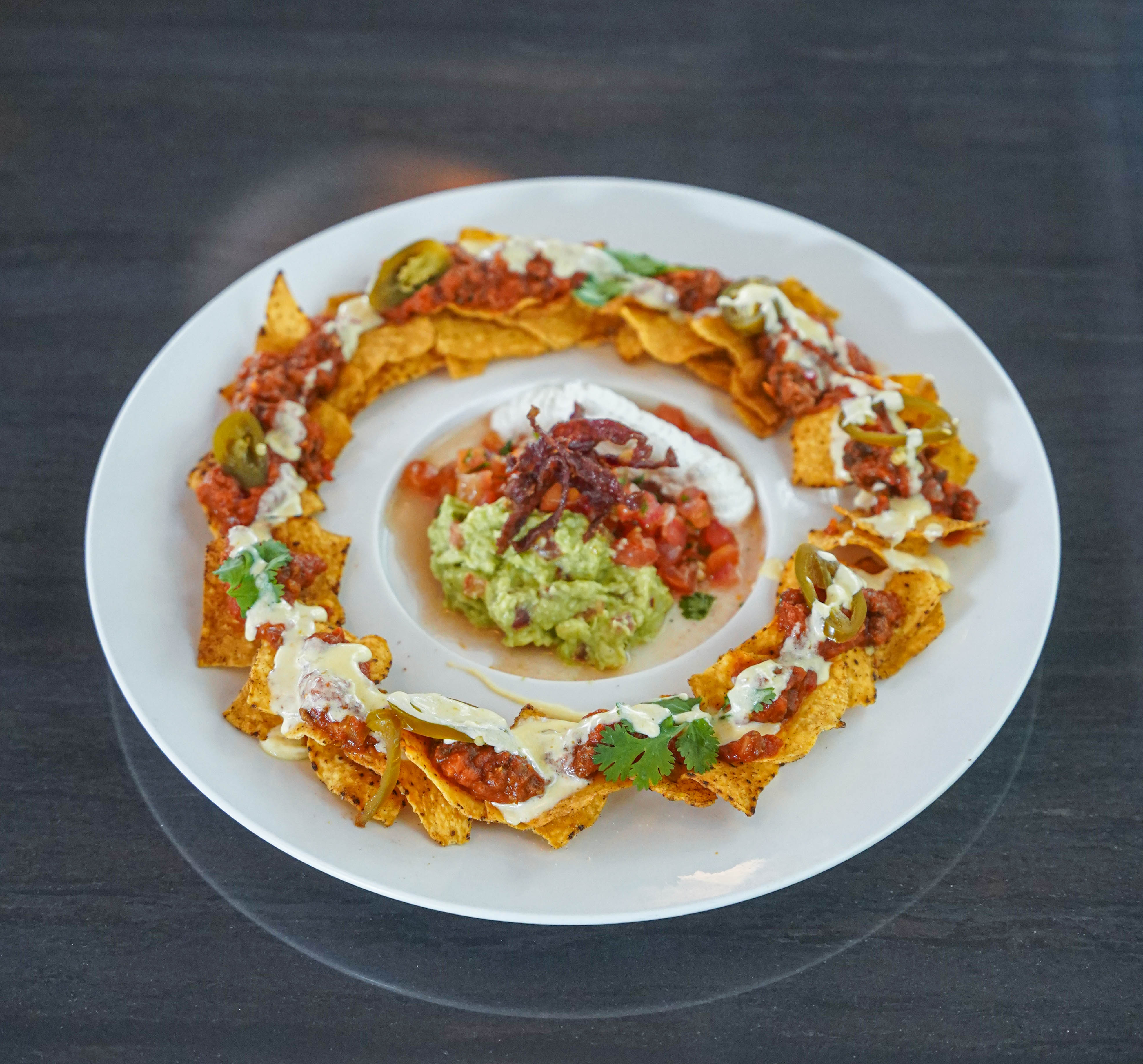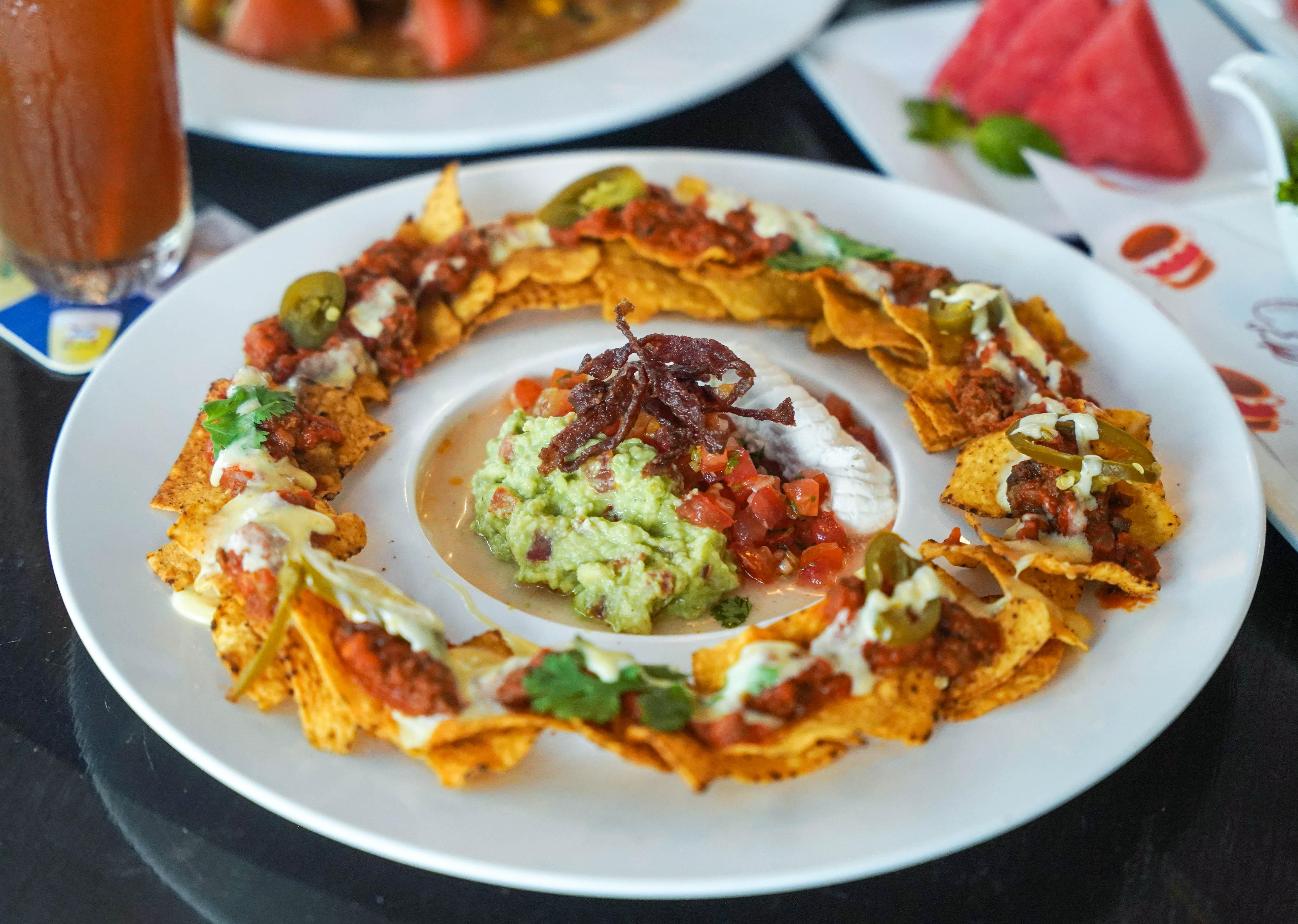 To combat Tex-Mex cravings, try the Todo Nachos (RM30) - not our typical mass-market nachos. The crackly tortilla chips are freshly fried, plated in a circle with a robustly lip-smacking ensemble of nacho cheese sauce, shredded cheddar cheese, pickled jalapenos, pico de gallo, sour cream, guacamole and ground minced beef. Impressively, the chips remain crunchy for a notably long time, even though they're crowned with moist, creamy toppings.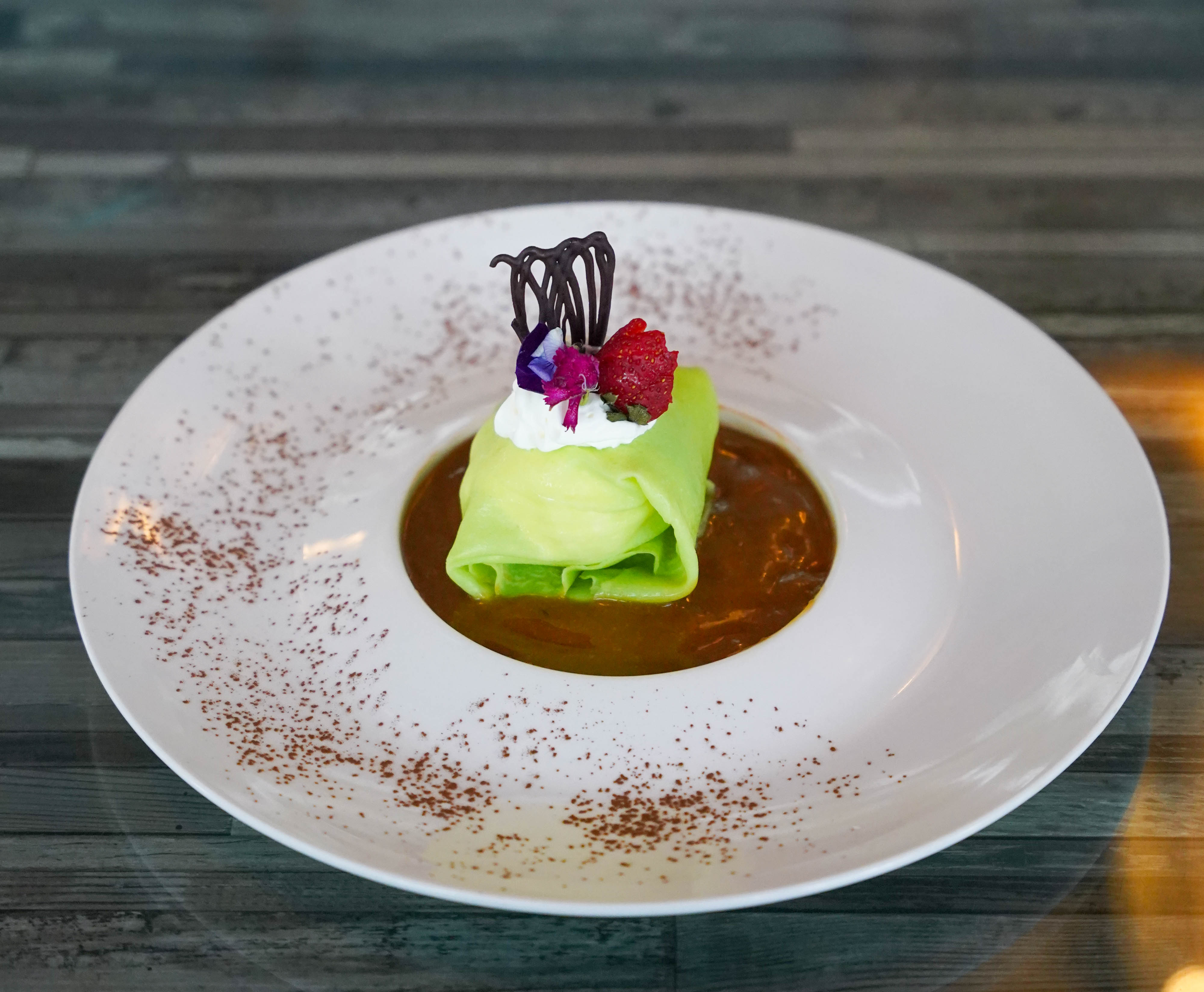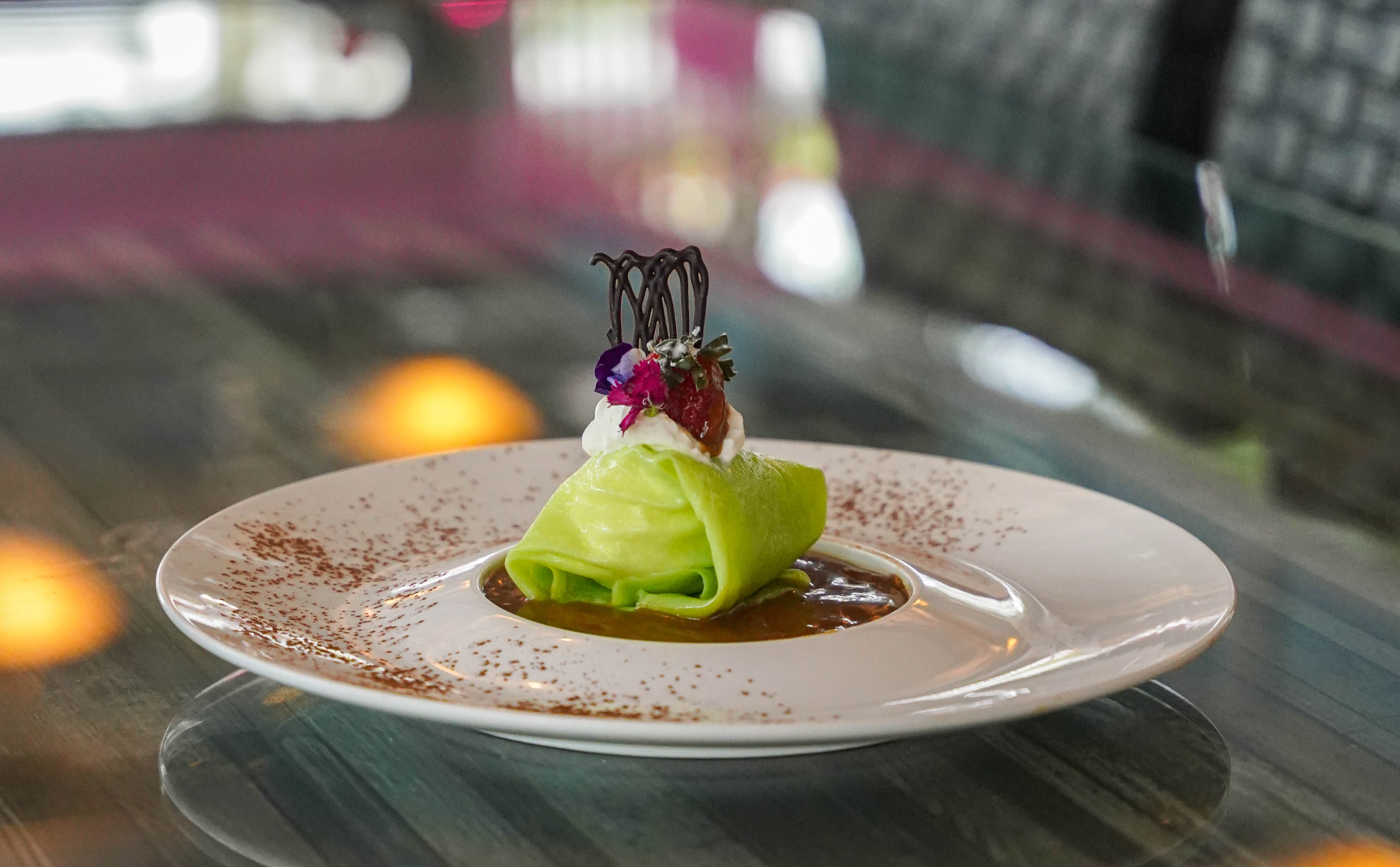 The Onde-Onde Pandan Crepe Suzette (RM25) is a memorable dessert to finish with, infusing Malaysian kuih flavours in a French treat. The aromatic crepe, smooth and tender, is perfectly paired with gula Melaka sauce and vanilla ice cream - a recipe that all generations will adore.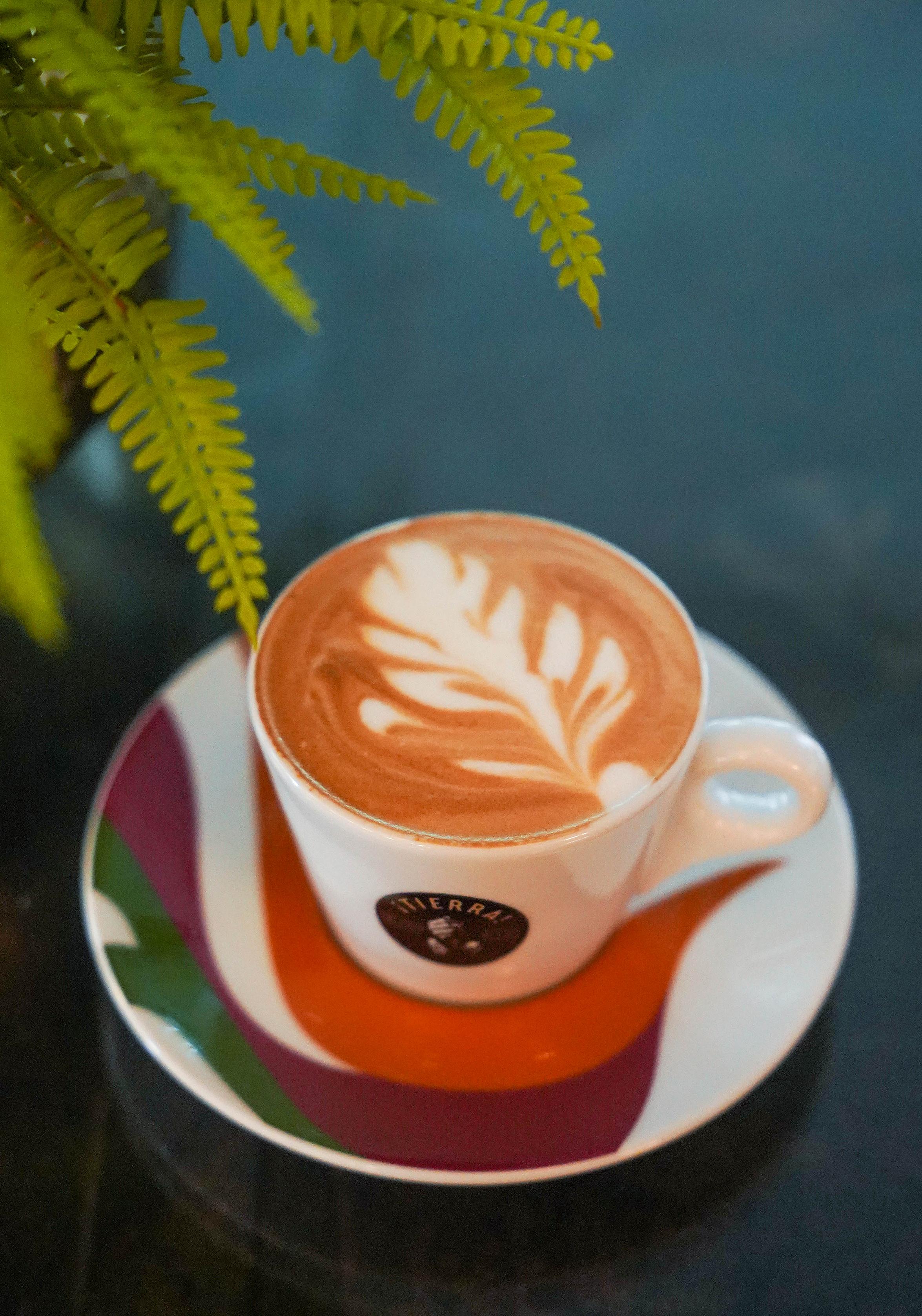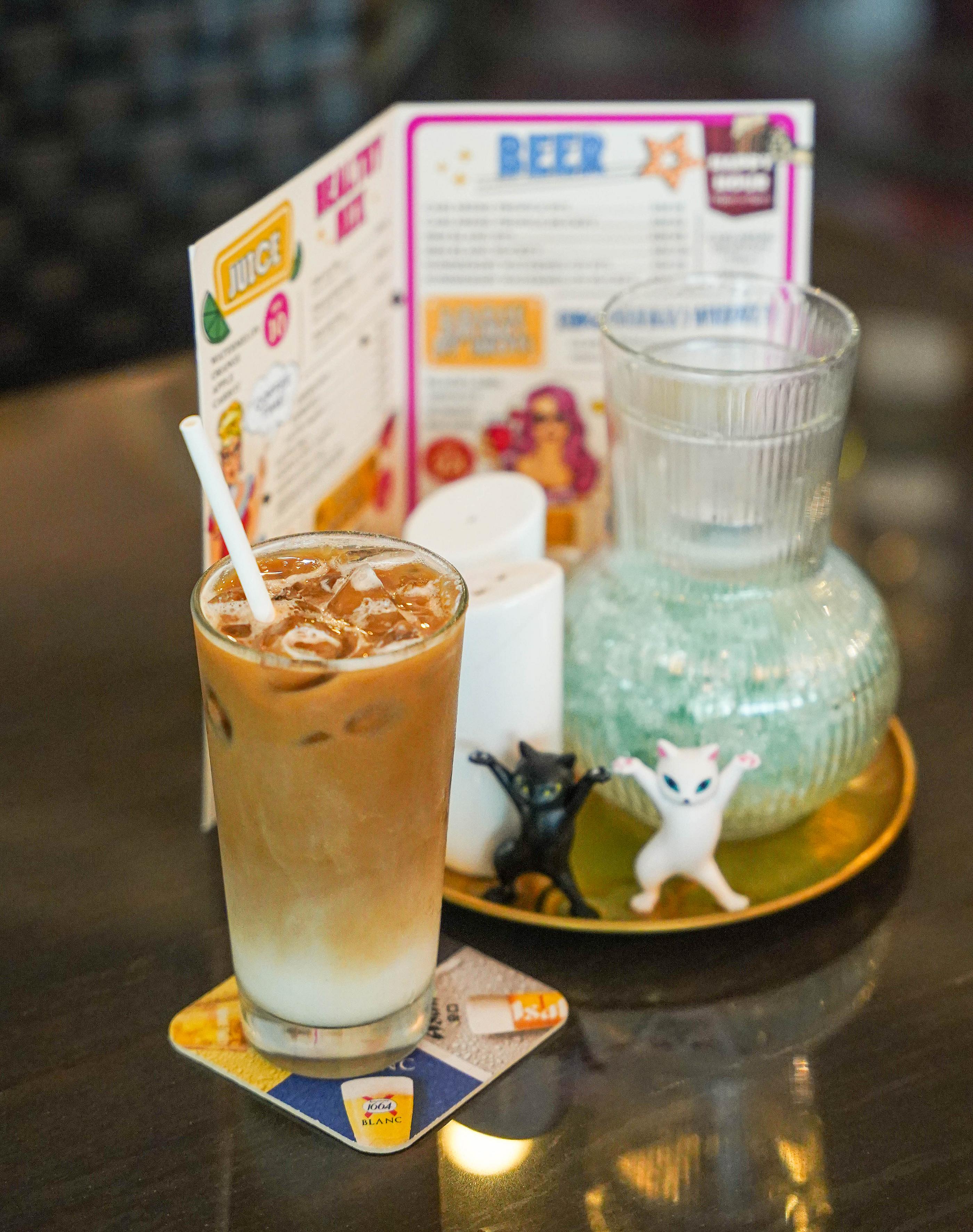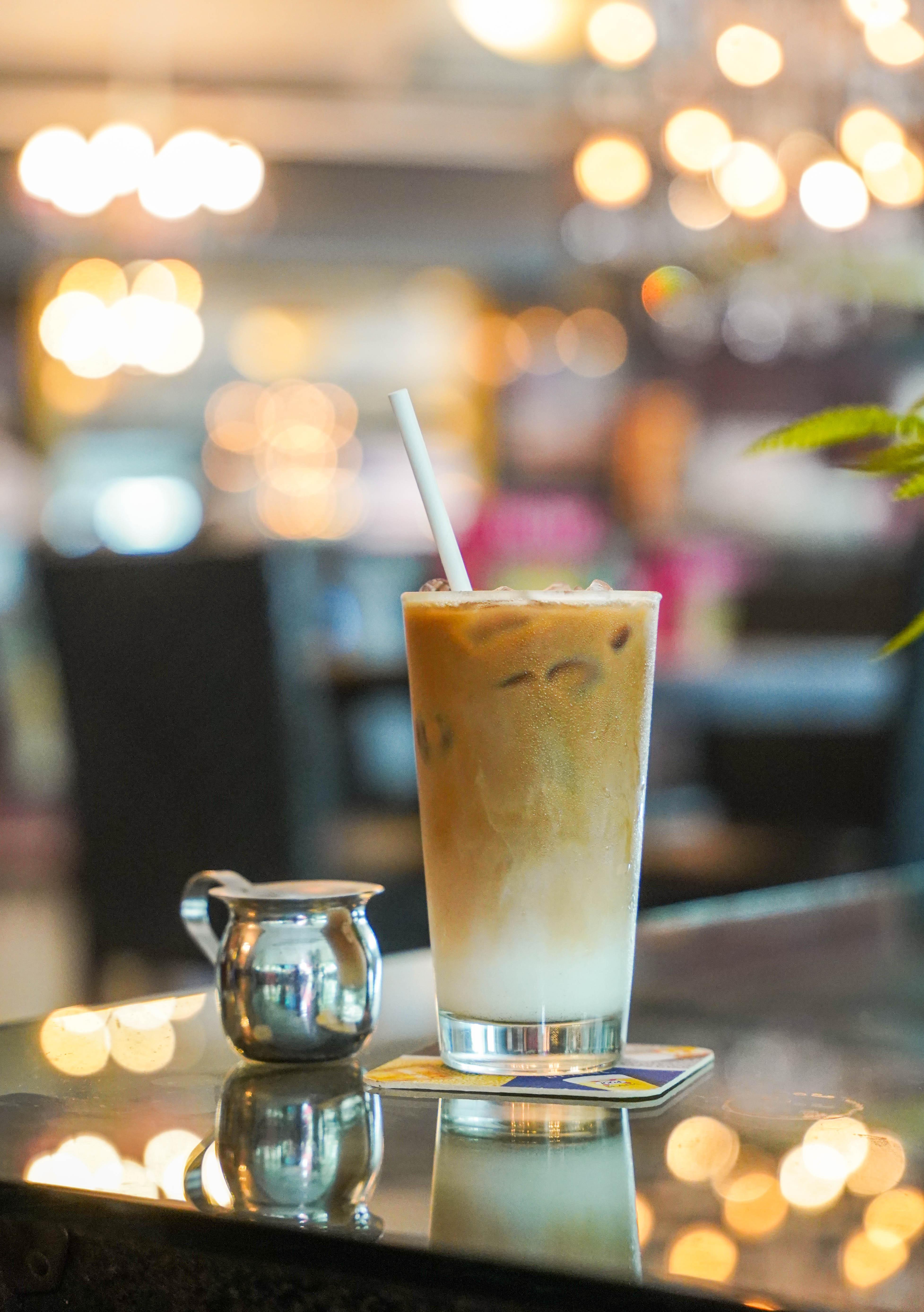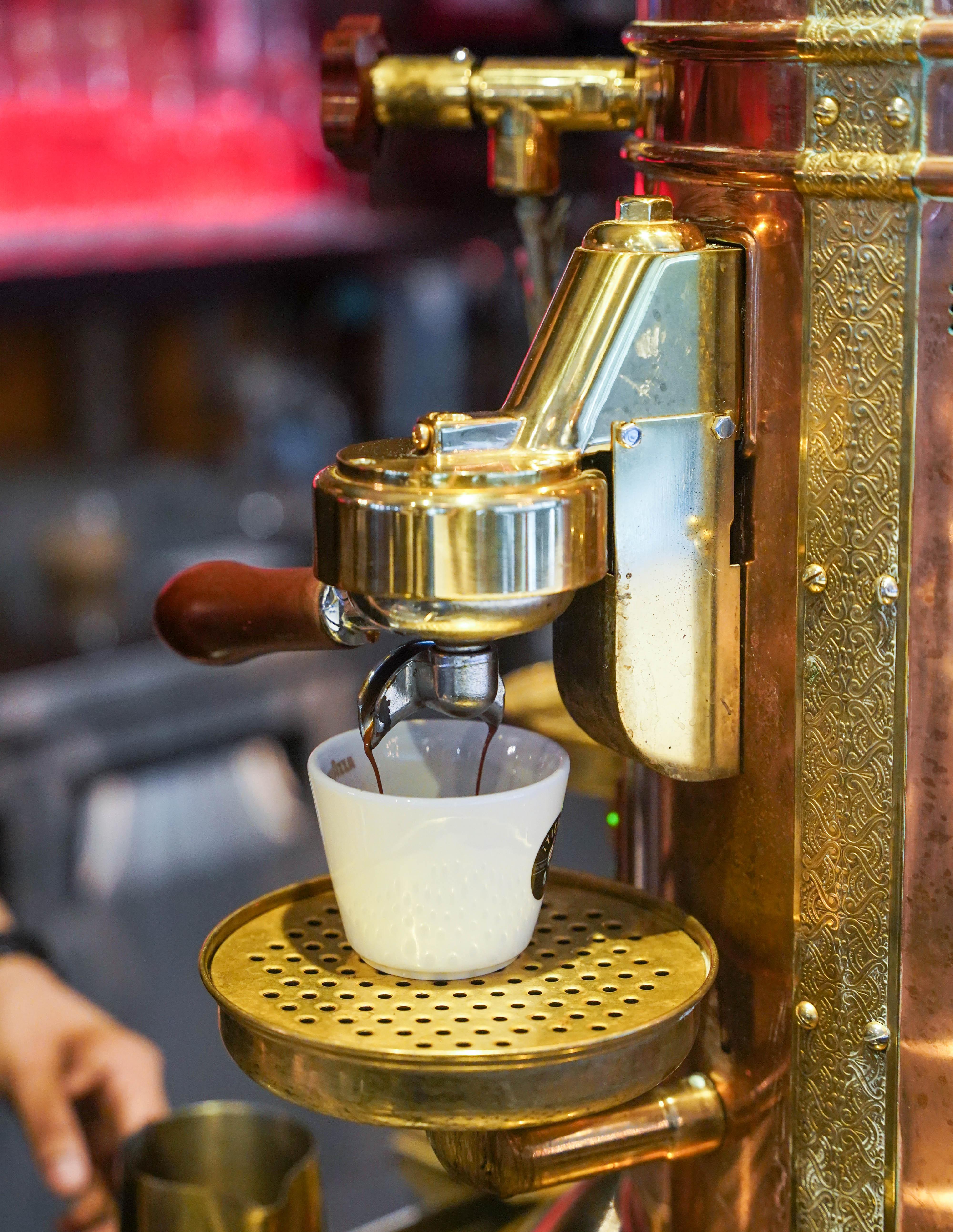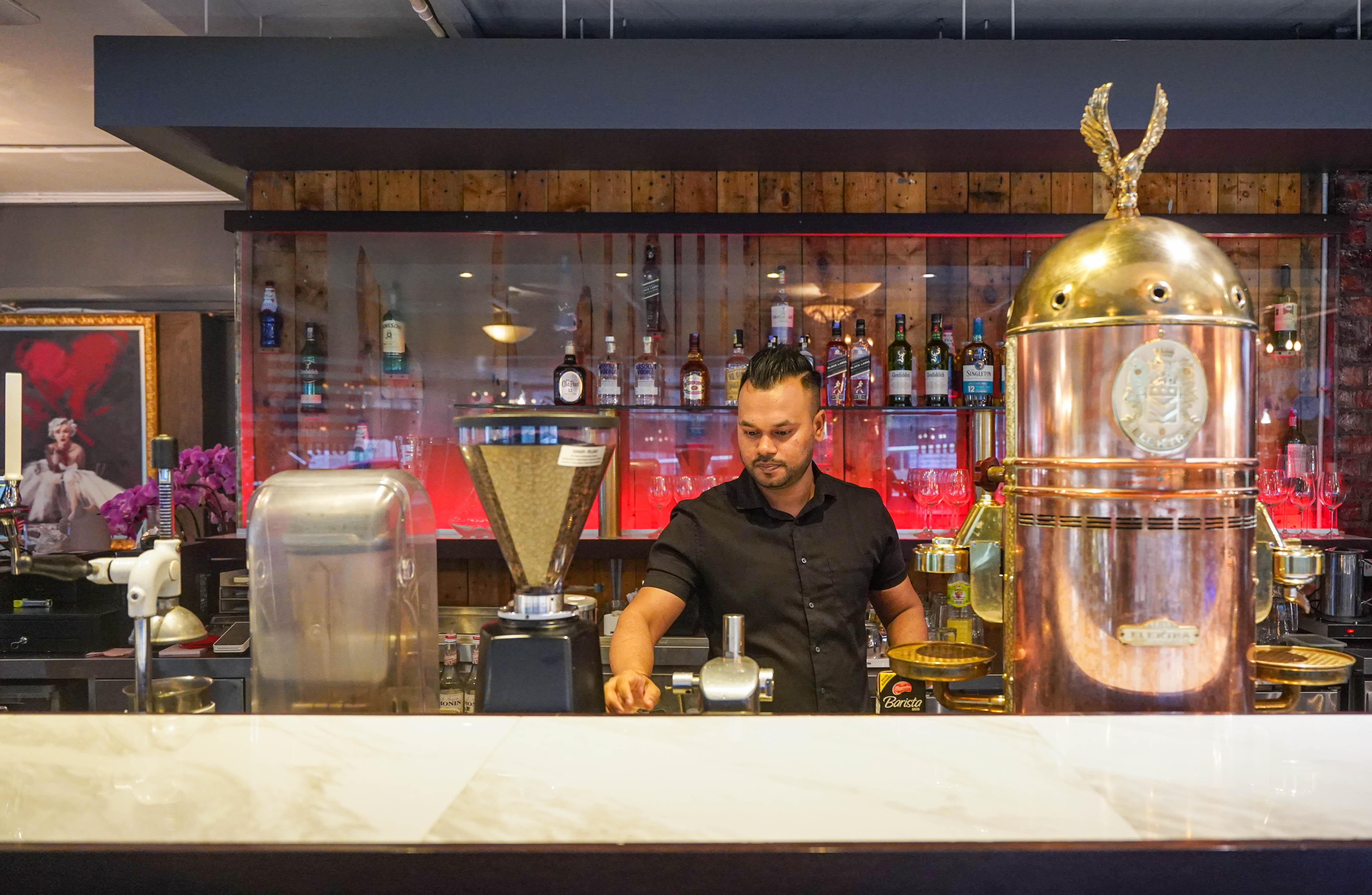 Coffee is a confident choice at Uno, silky with a full-bodied feel. And if you need something even stronger, beer, wine and spirits are all available.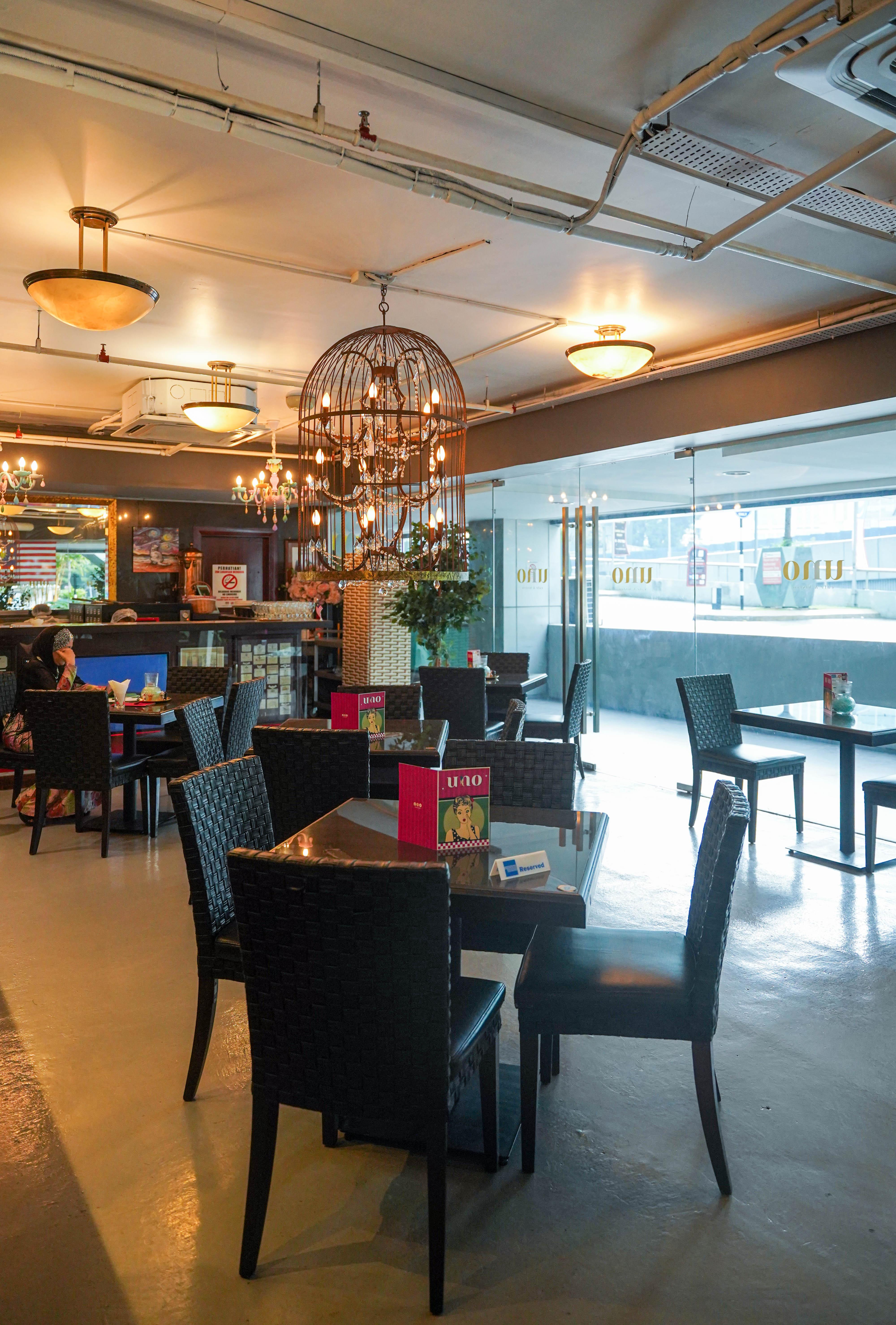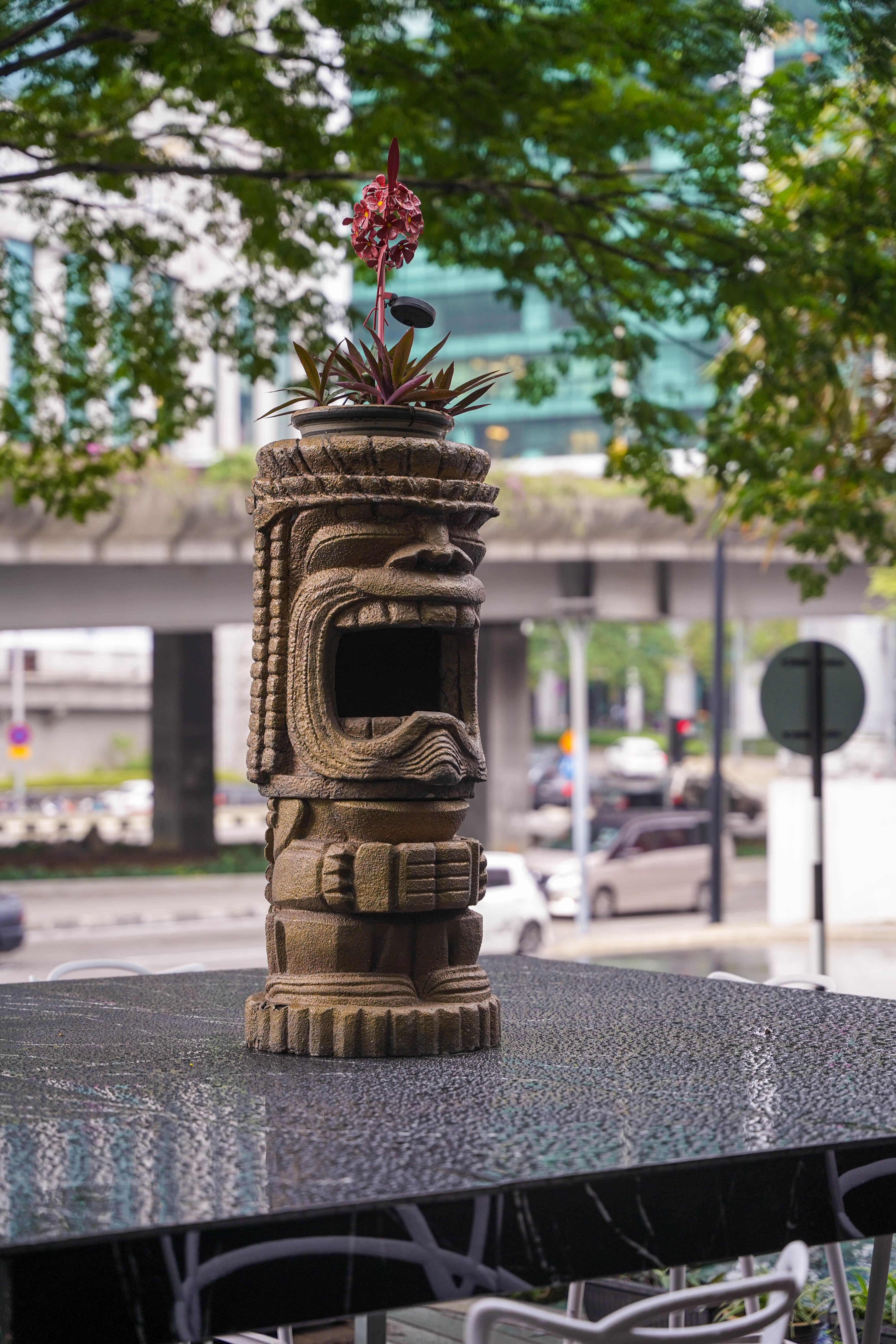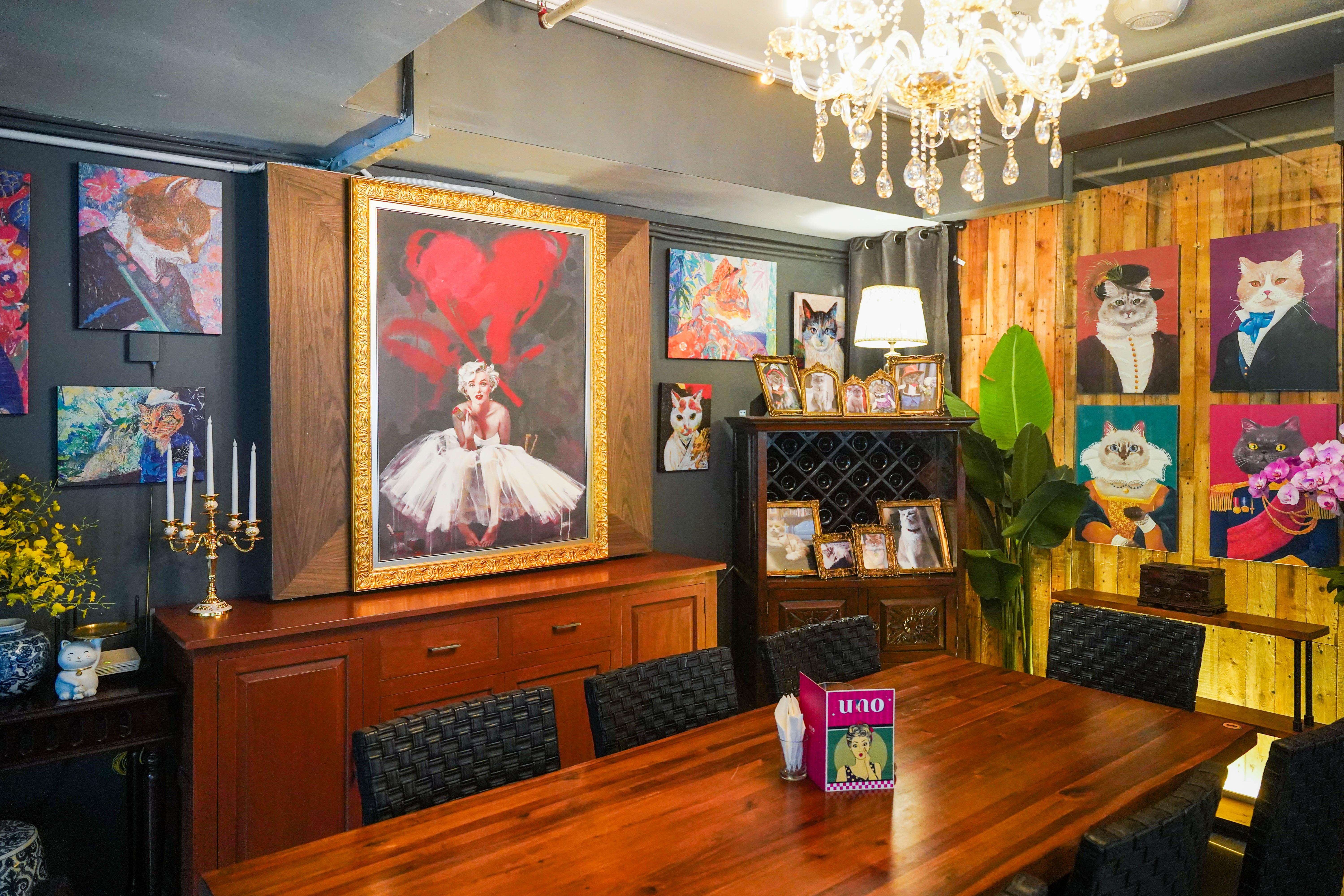 Uno Cafe & Bistro
LG-3A, Lower Ground Floor, KL Trillion, Jalan Tun Razak, Kampung Datuk Keramat, 50400 Kuala Lumpur.
Open Monday-Saturday, 11am-11pm.
Closed Sundays & public holidays.
Tel: 011-1131-8492