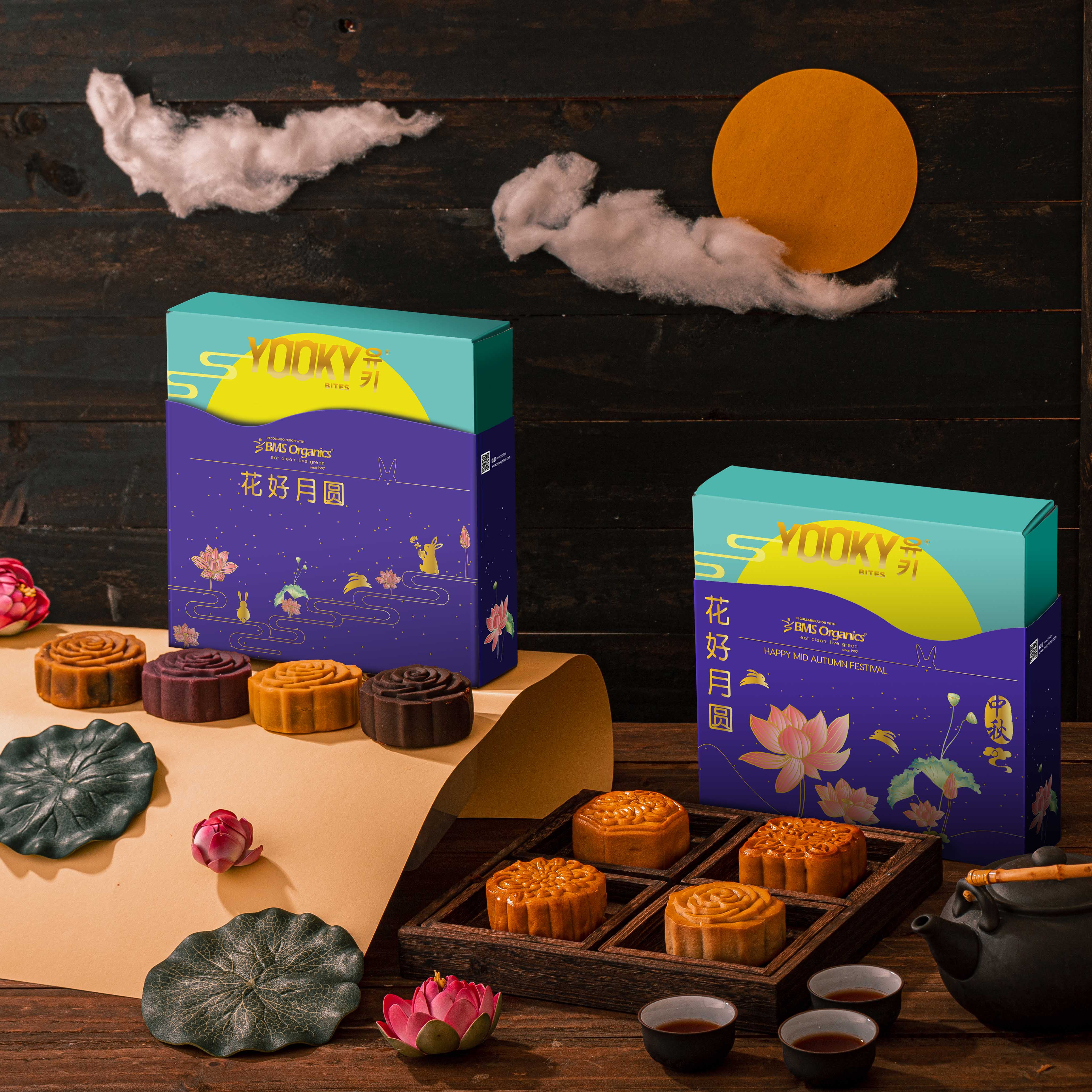 With the Mid-Autumn Festival now a month away, it's time to check out 2022's top mooncakes to try.
If you hope to indulge in mooncakes with a healthier perspective, Yookybites - Malaysia's purveyor of wholesome baked treats - has curated a collection of worthwhile mooncakes this year in its Fusion Vegan Series and Traditional Series.
With NO ADDED SUGAR, these mooncakes are ideal for all generations!
Yookybites' halal-certified mooncakes comprise premium natural ingredients, including pure lotus, with no artificial colourings or flavourings. The mooncakes rely on low-GI, low-calorie maltitol for their sweetener, making them a great gift for the health-conscious.
Order now at yookybites.com to enjoy free delivery throughout Peninsular Malaysia.
The mooncakes are priced at RM108 per box of four pieces. Early bird discounts are available until 15 August 2022; order this week to enjoy each box for RM86.40.
Each beautiful gift box includes four mooncakes from the Fusion Vegan or Traditional series, plus a mooncake knife, greeting card, and a RM20 Yookybites voucher.
Place your orders early - in 2021, when Yookybites first launched this no-added-sugar mooncake series, it sold out three weeks before the Mid-Autumn Festival, selling 10,000 mooncakes in just one month!
Here's a look at Yookybites Fusion Vegan Series and Traditional Series:
FUSION VEGAN SERIES (WITH NO ADDED SUGAR)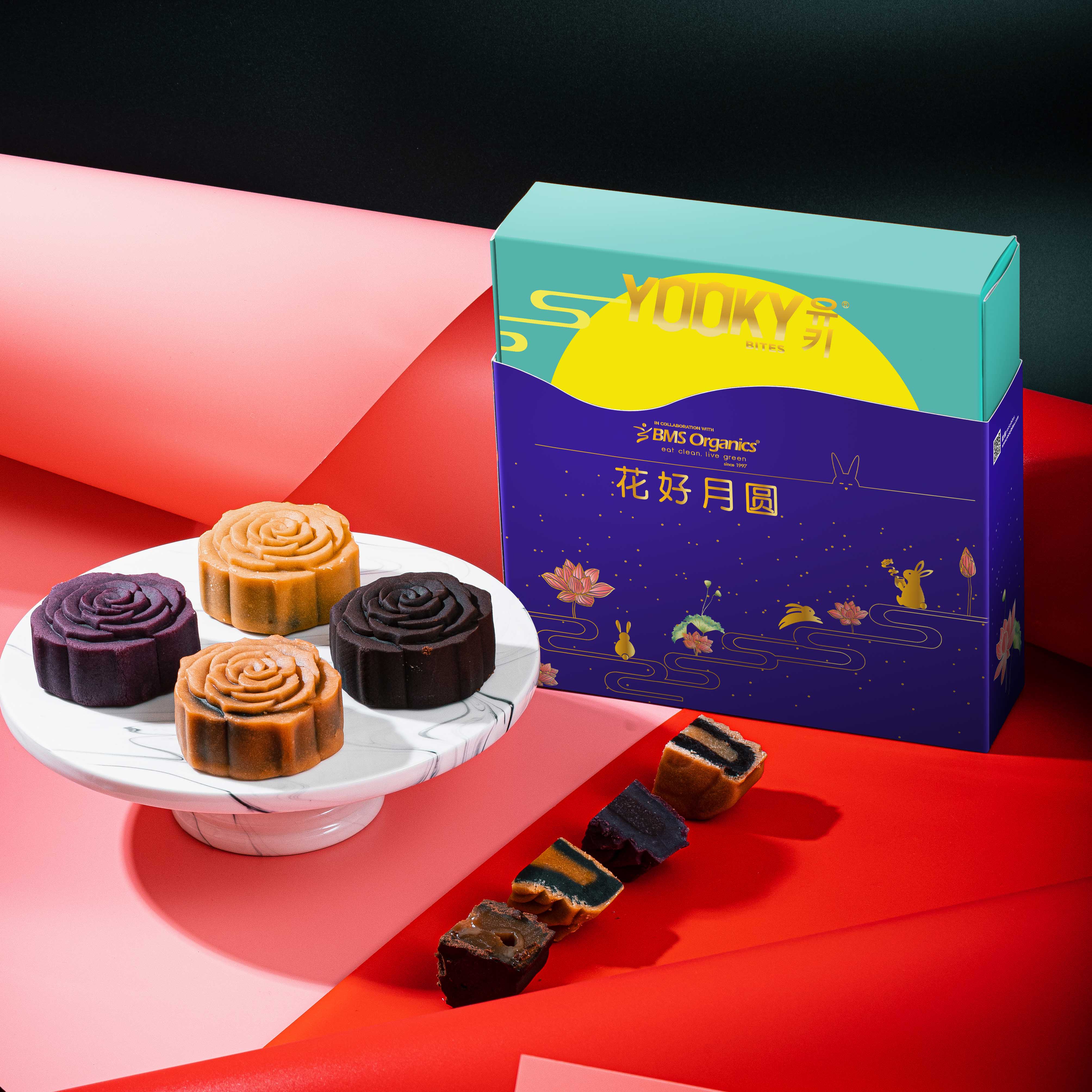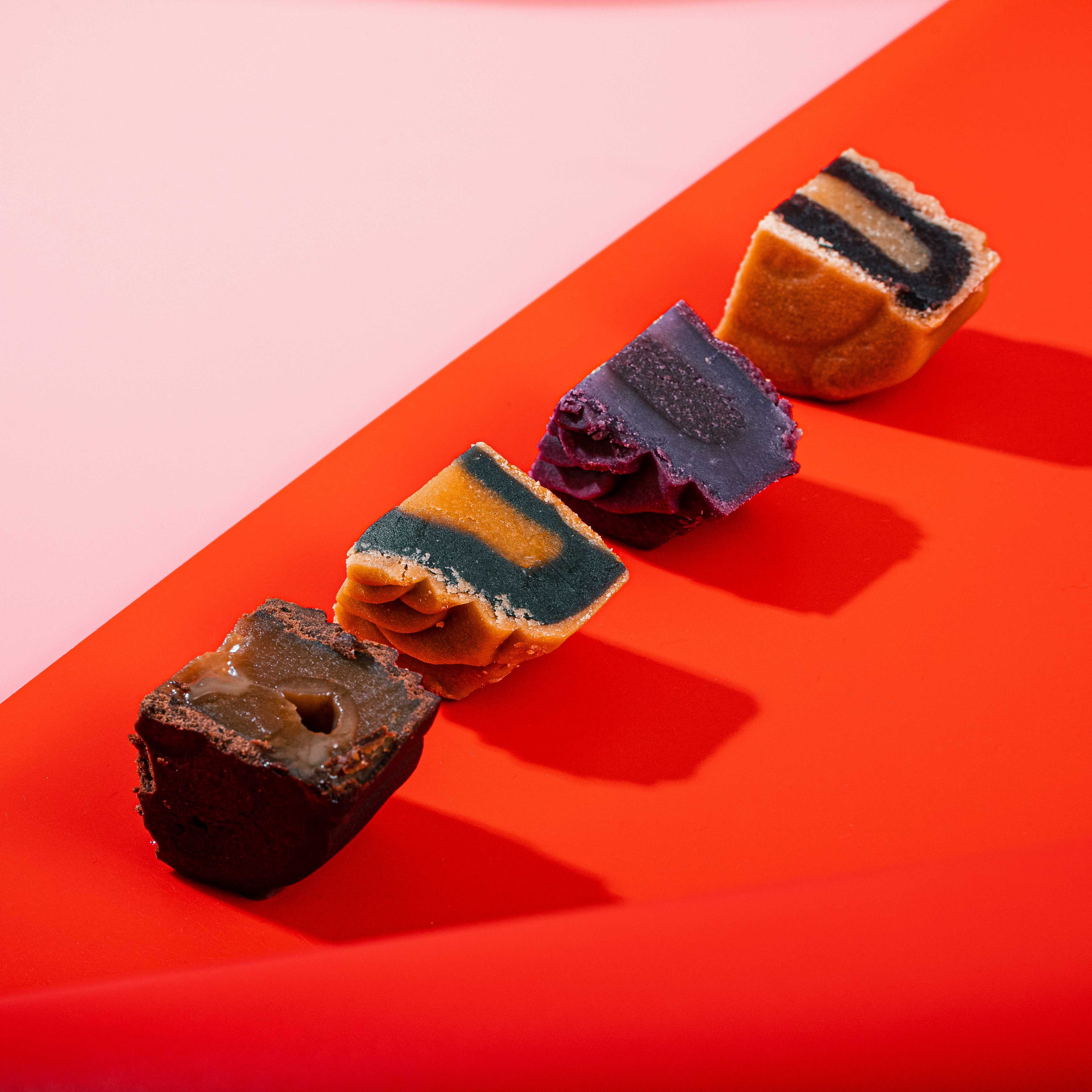 The Fusion Vegan Series is imaginatively unique and playful, harnessing quality produce for robust flavours and rich textures. You can taste the ingredients clearly and purely.
This series features four varieties: Adzuki Oatmilk, Hazelnut Chocolate Lava, Pumpkin Golden Black Sesame, and Purple Sweet Potato Taro.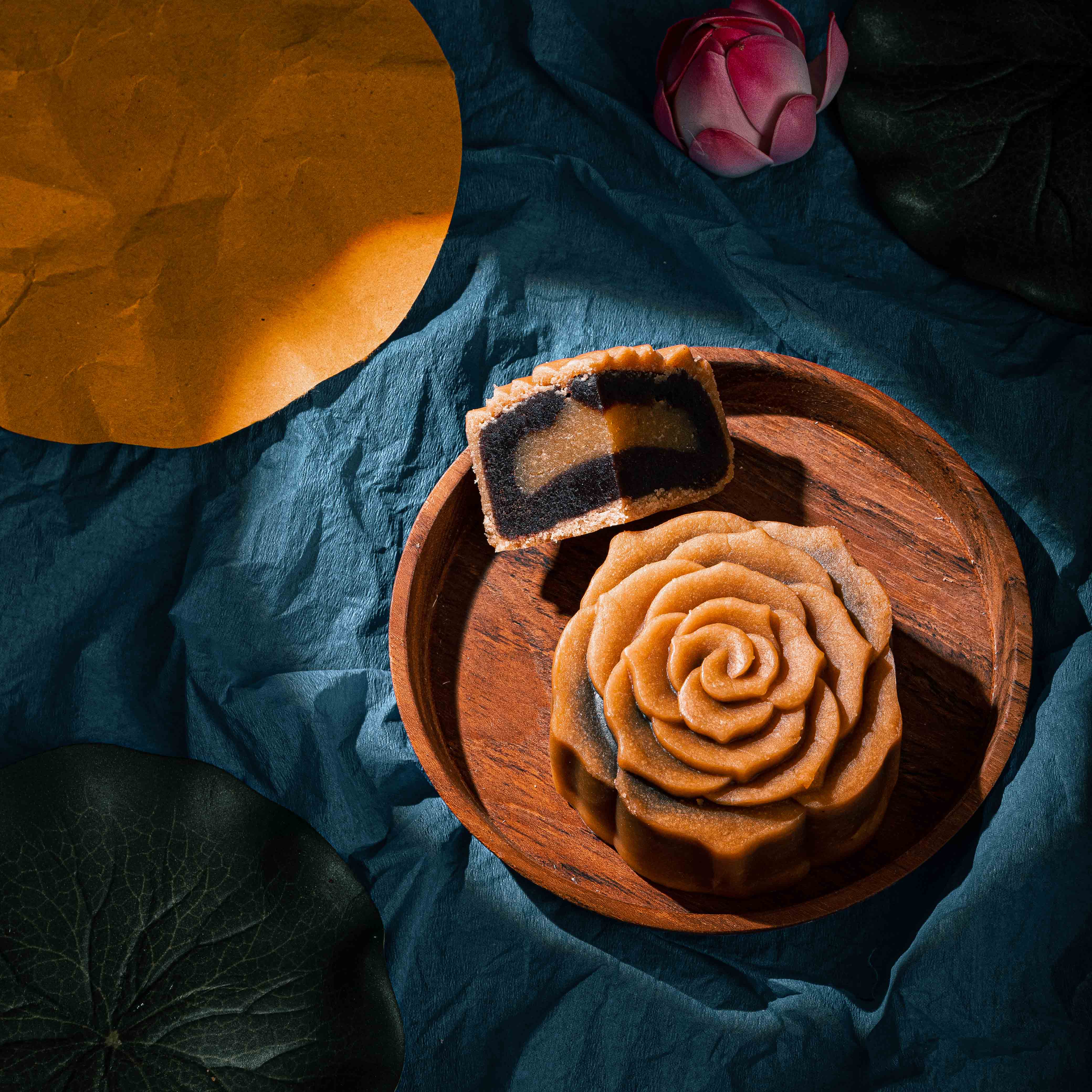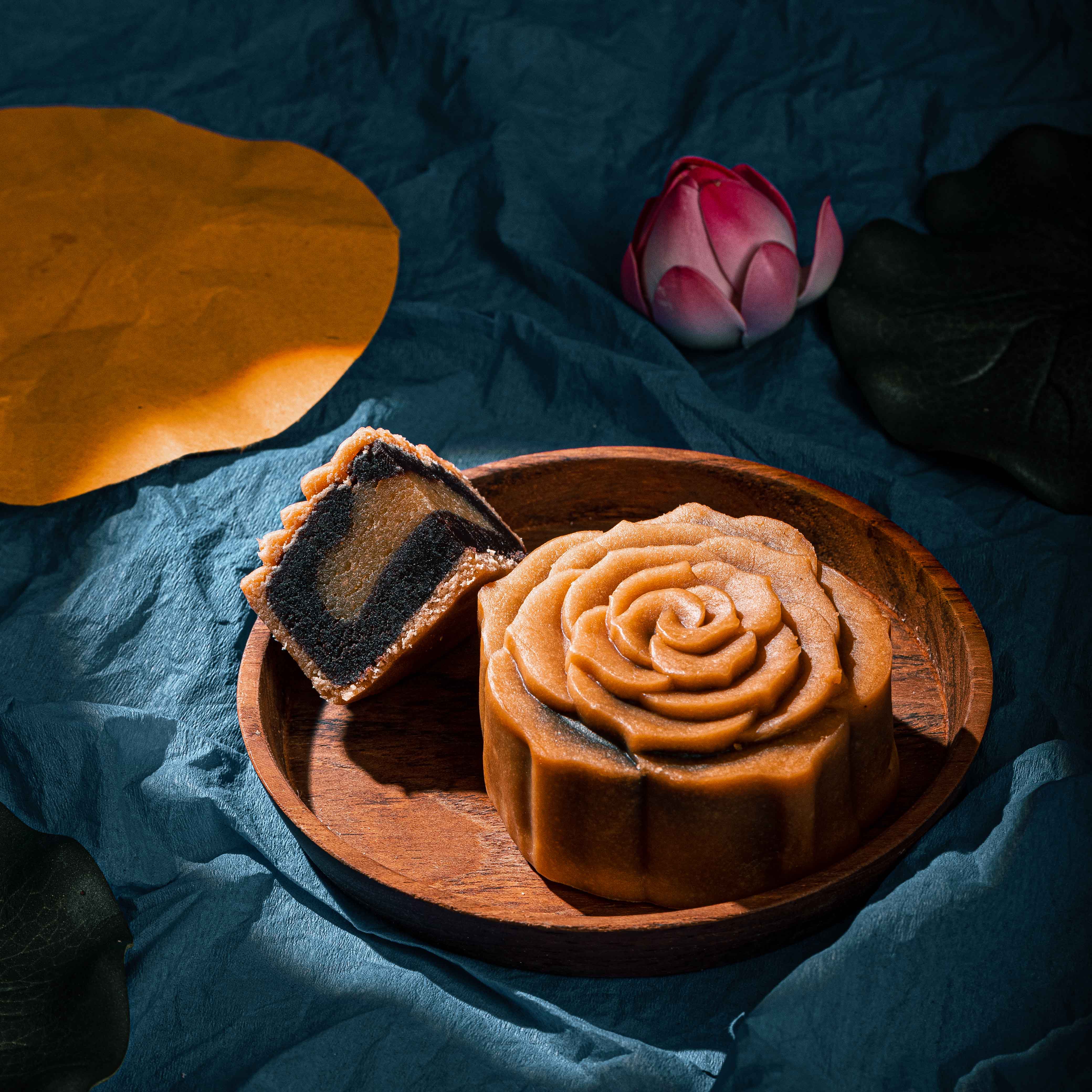 Adzuki Oatmilk showcases Pink Lady Oatmilk lovingly layered with red bean.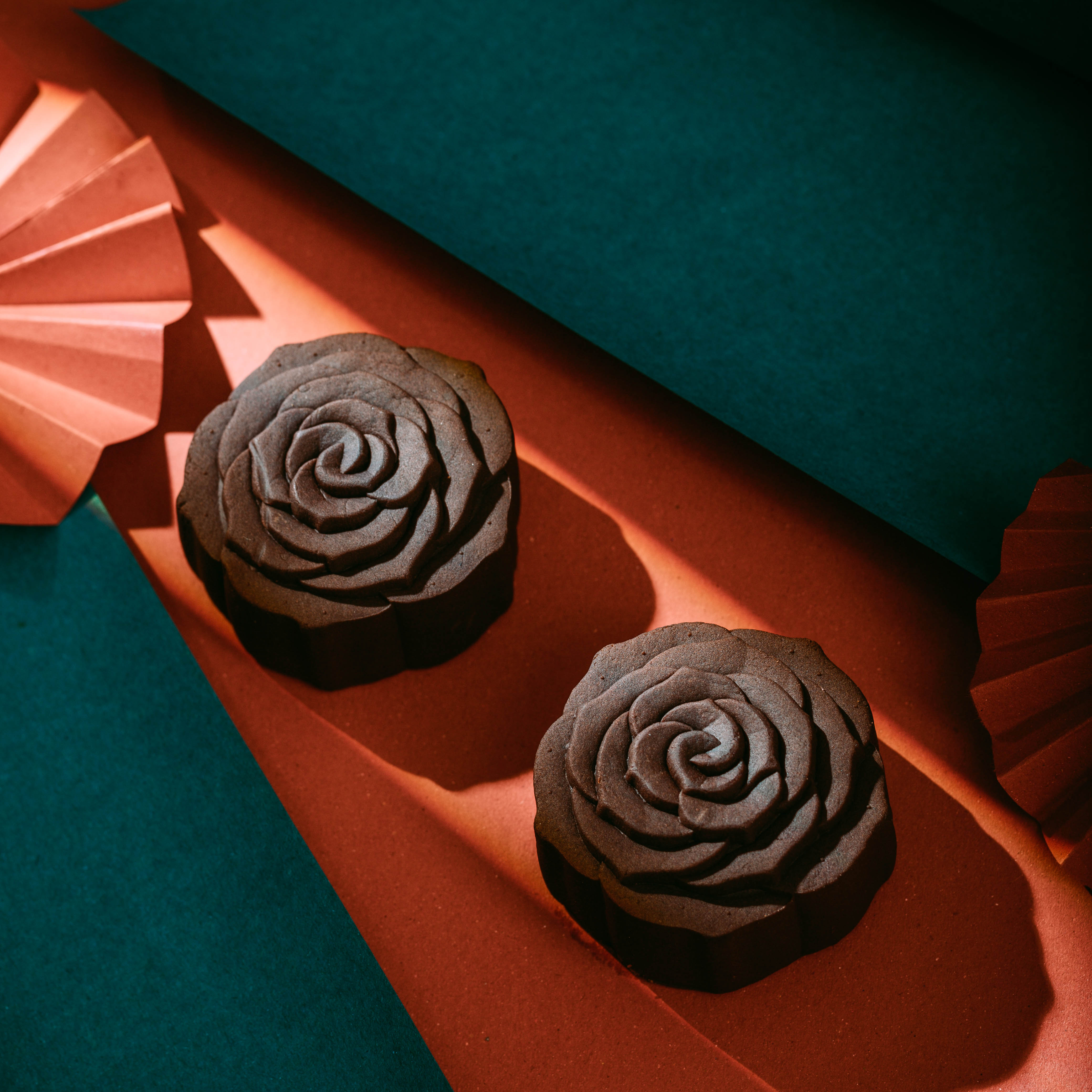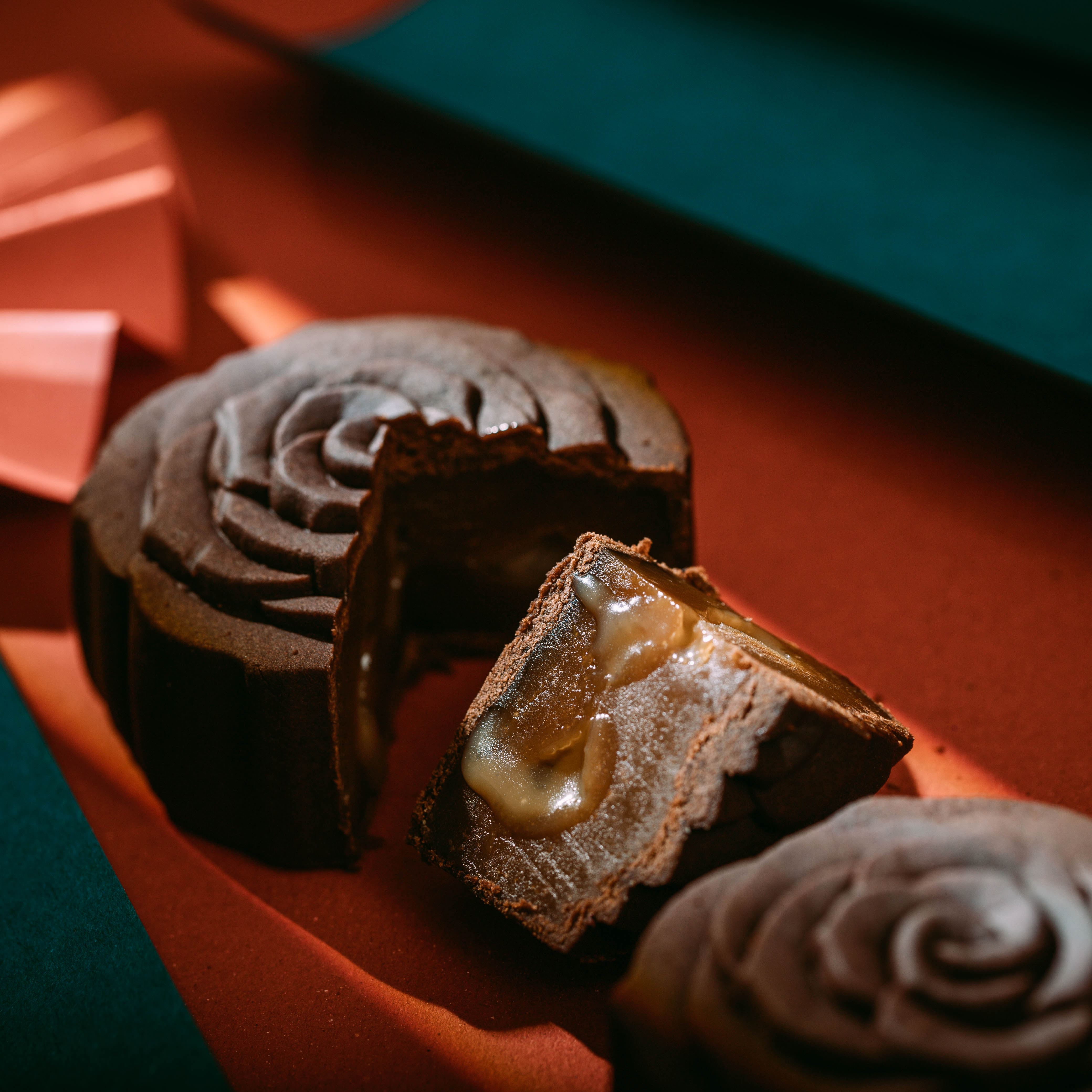 Hazelnut Chocolate conveys a chocolaty nuttiness that dessert devotees will adore.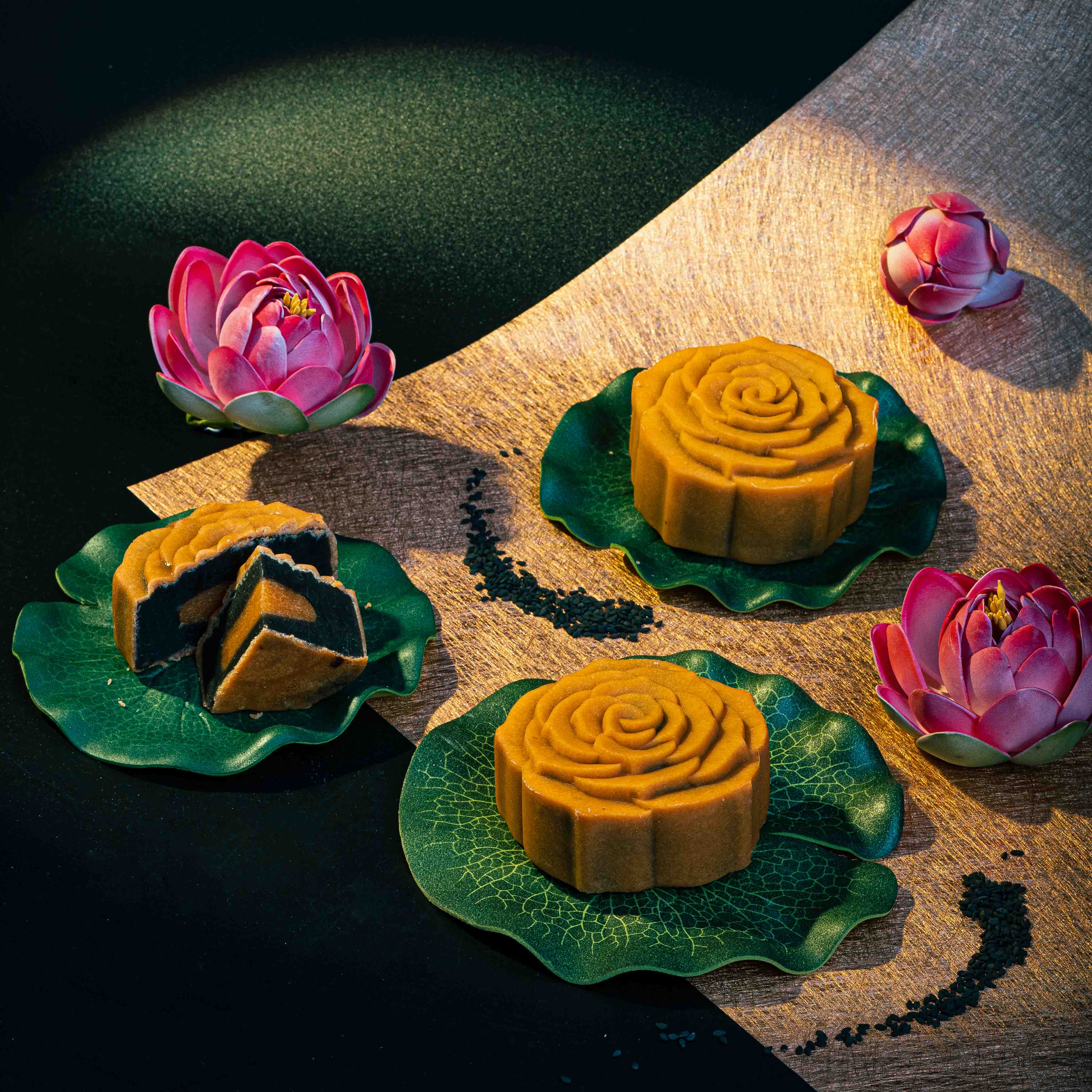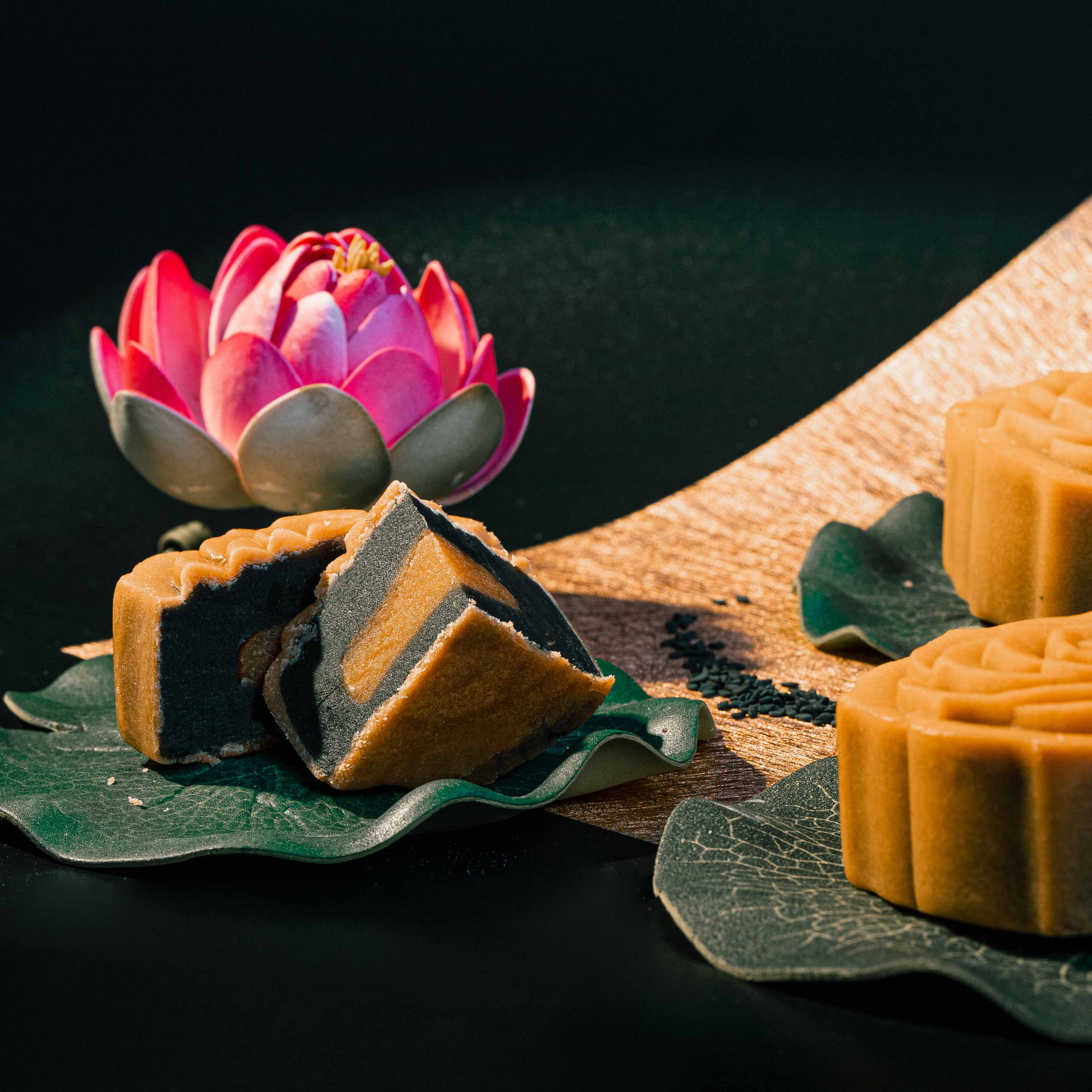 Pumpkin Golden Black Sesame is a nutritious choice with the benefits of pumpkin powder and black sesame.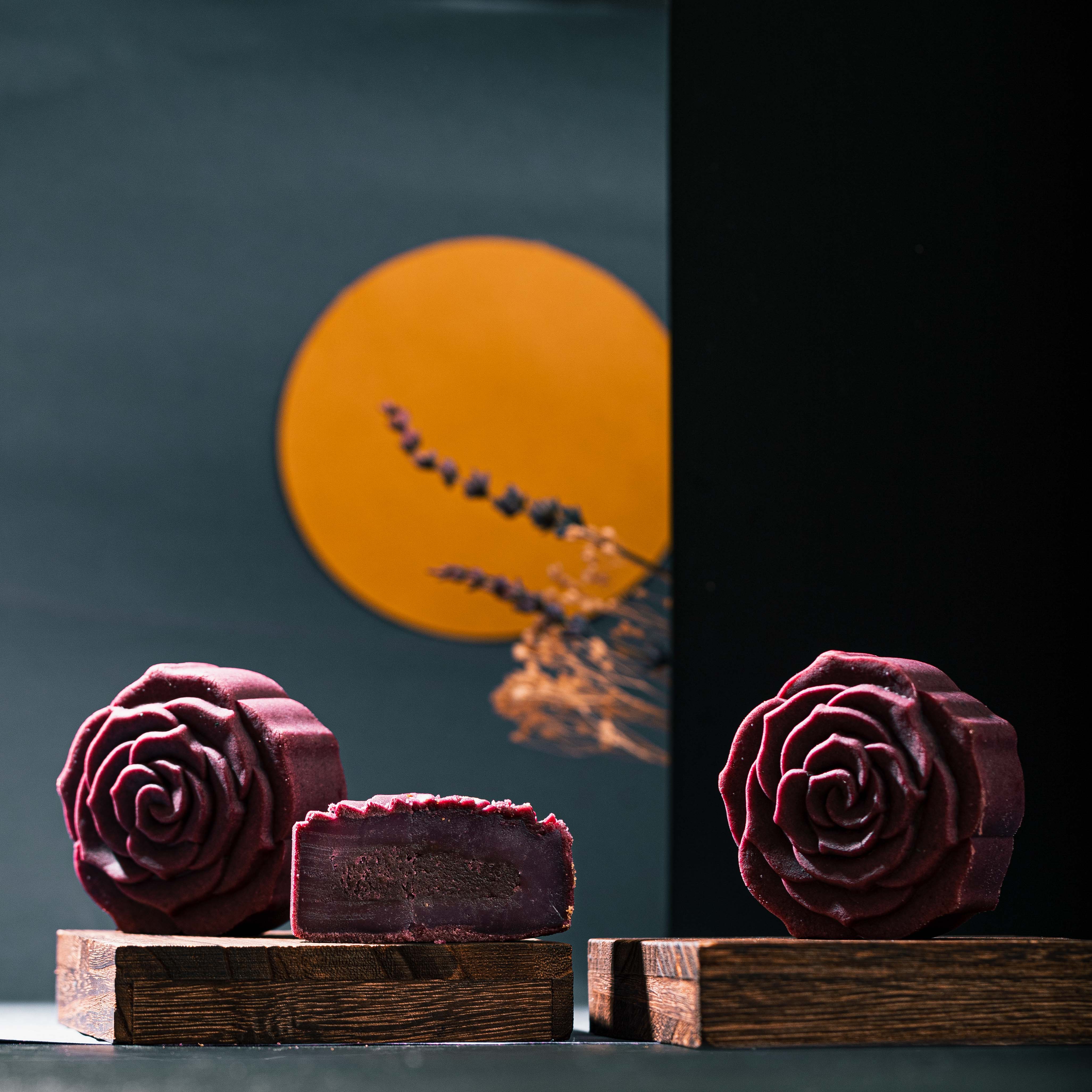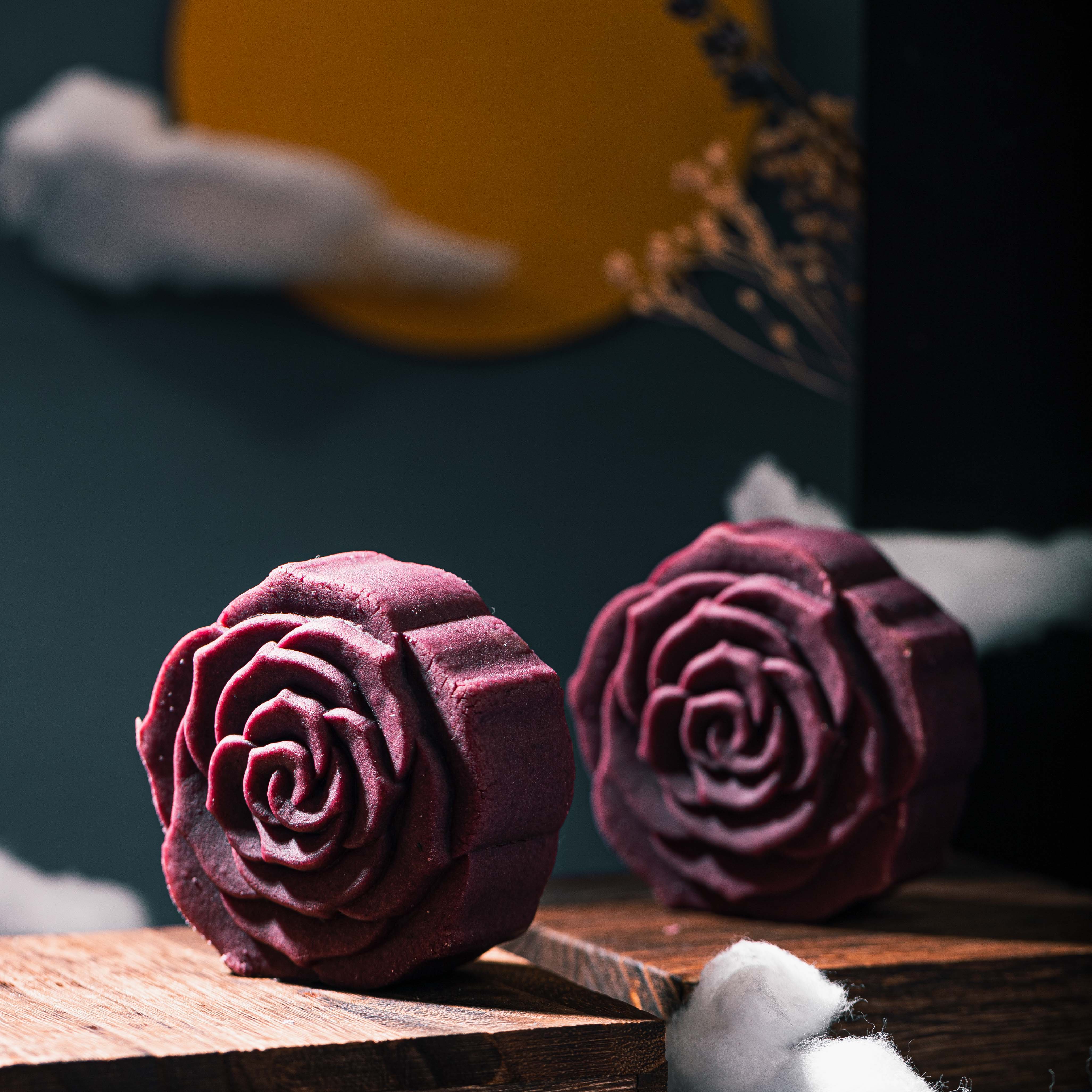 Purple Sweet Potato Taro is earthy comfort, with a surprising decadence for a vegan mooncake.
TRADITIONAL SERIES (WITH NO ADDED SUGAR)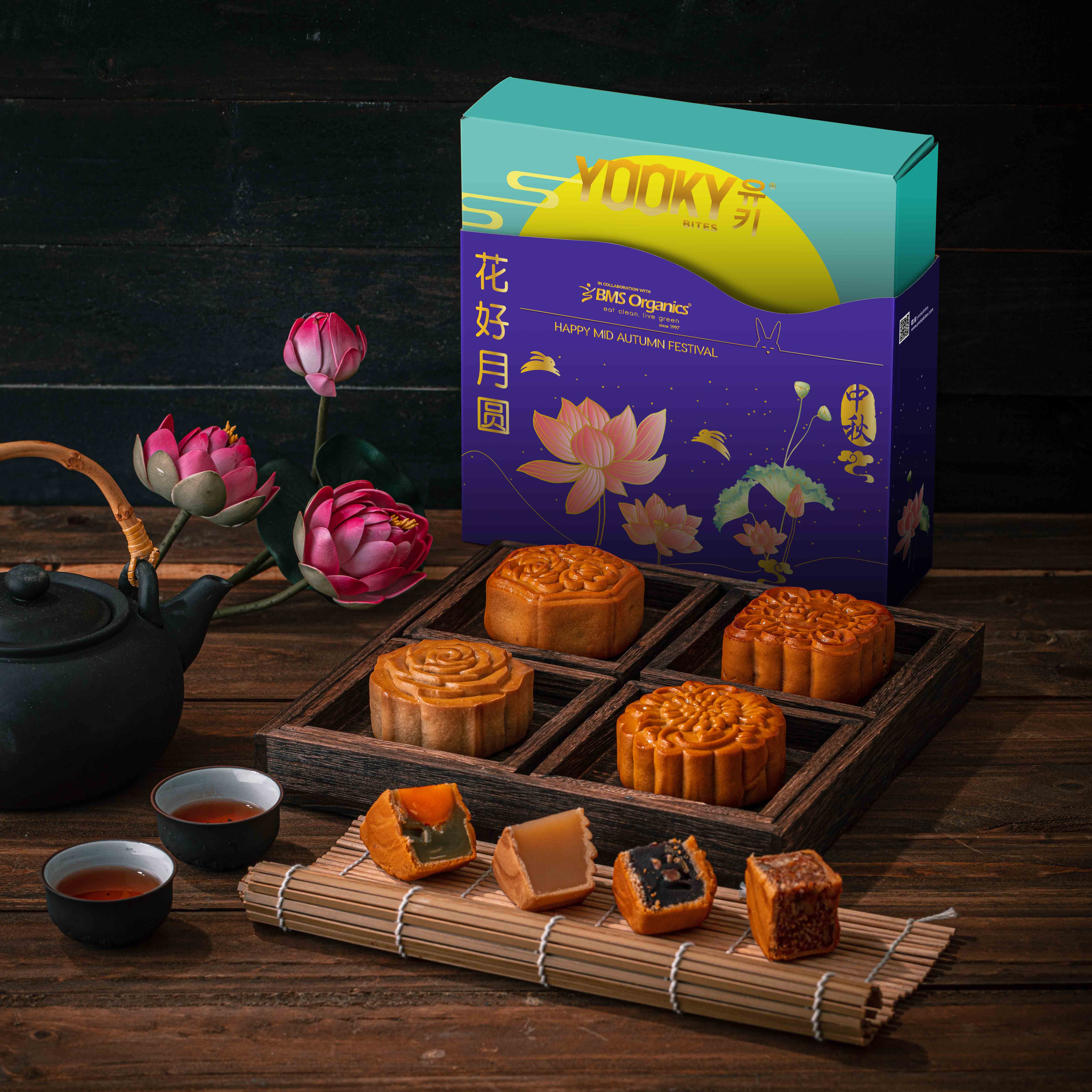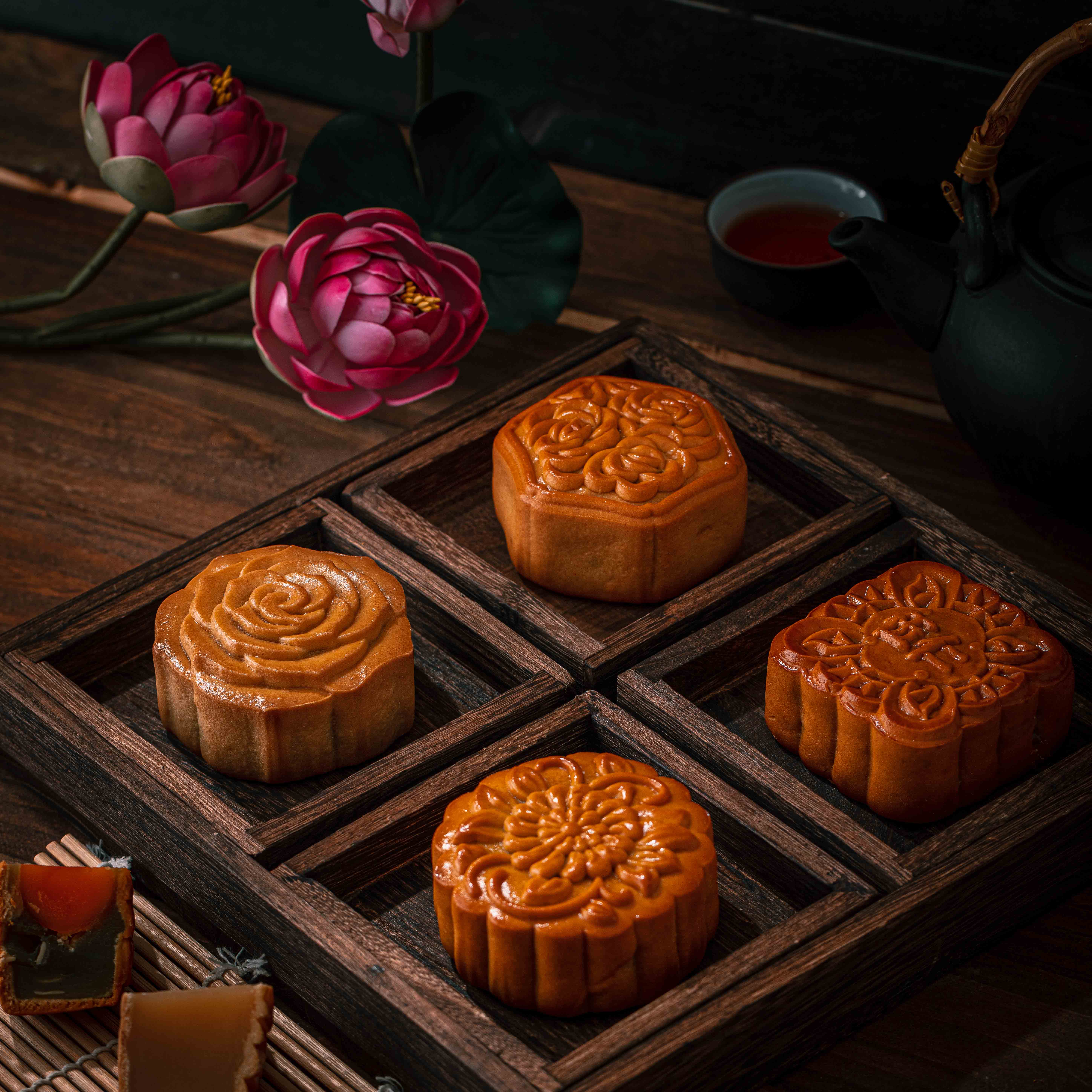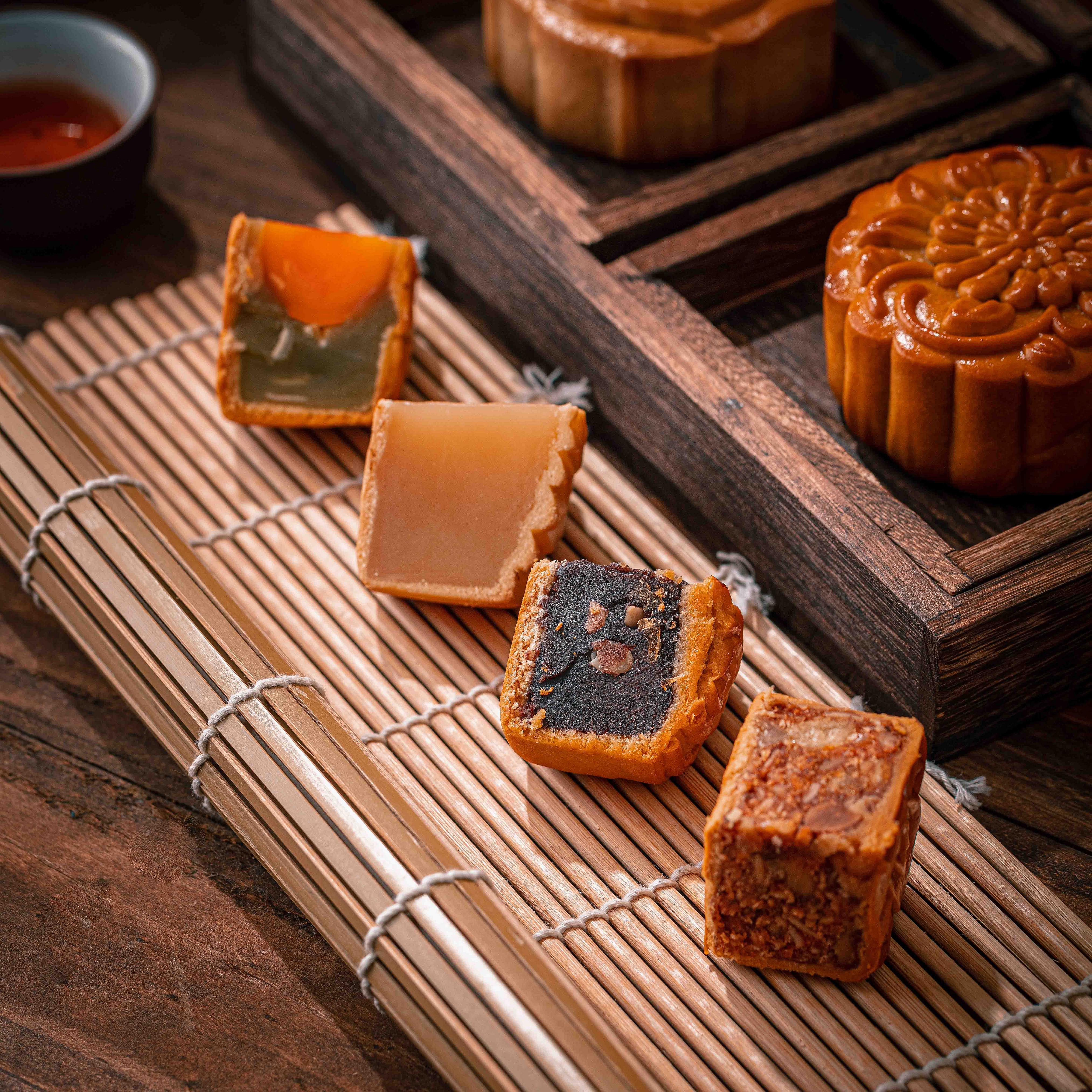 The Traditional Series features the familiar favourites - classics with a healthy flourish!
This series includes four flavours to share with your family and friends: White Lotus, Adzuki Red Bean, Mixed Nut and Pandan Delight.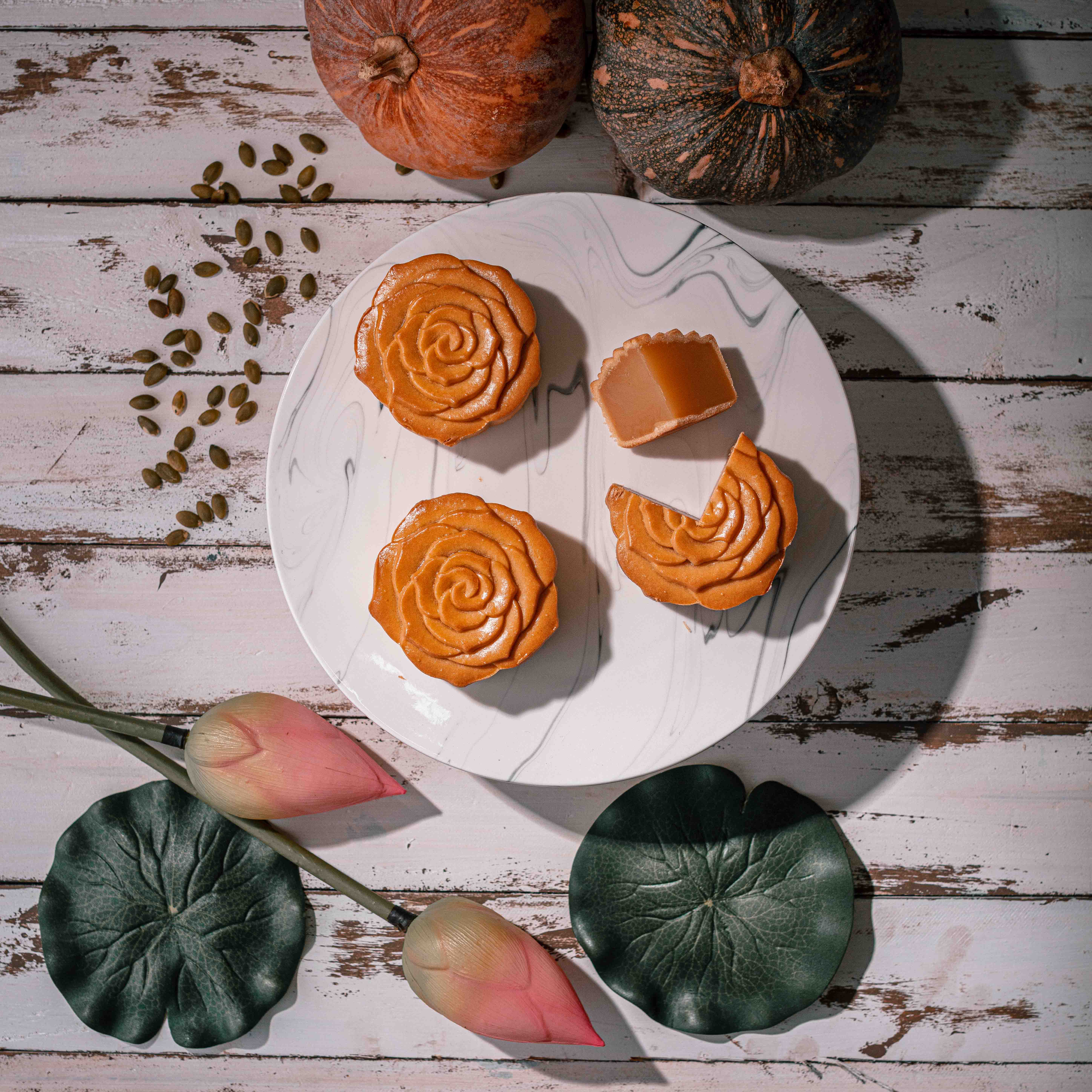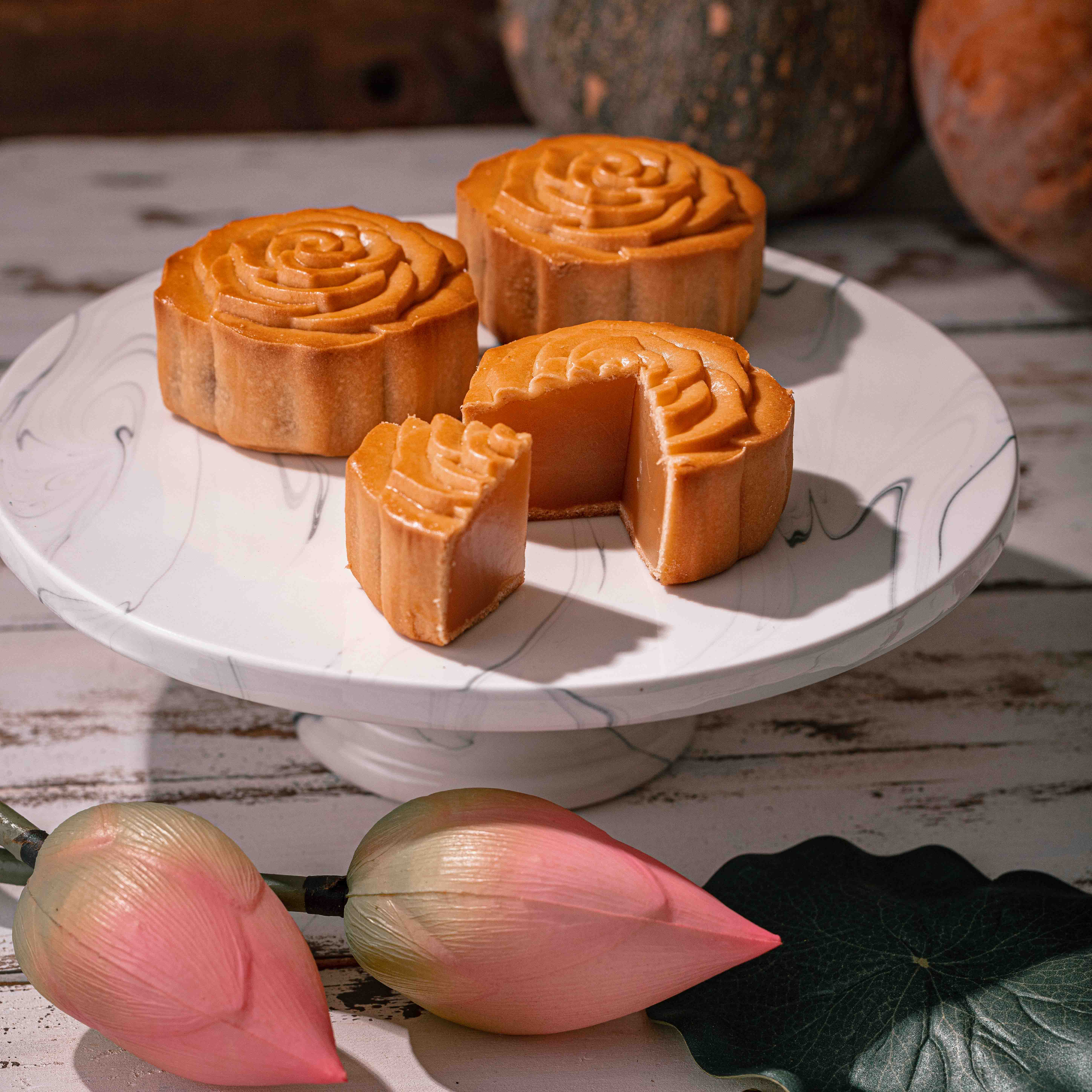 White Lotus is soothing and smooth, lusciously crafted with a pristine lotus paste.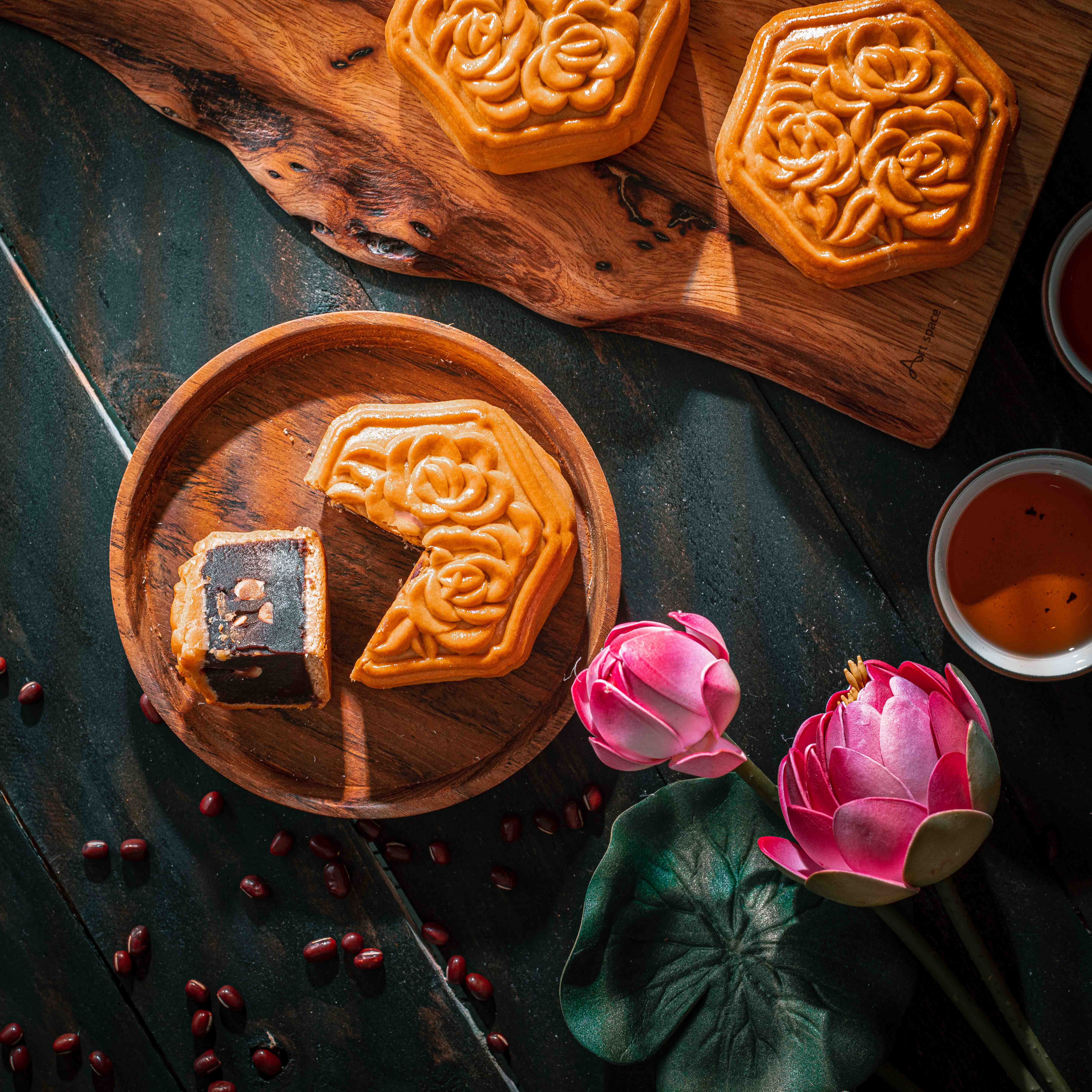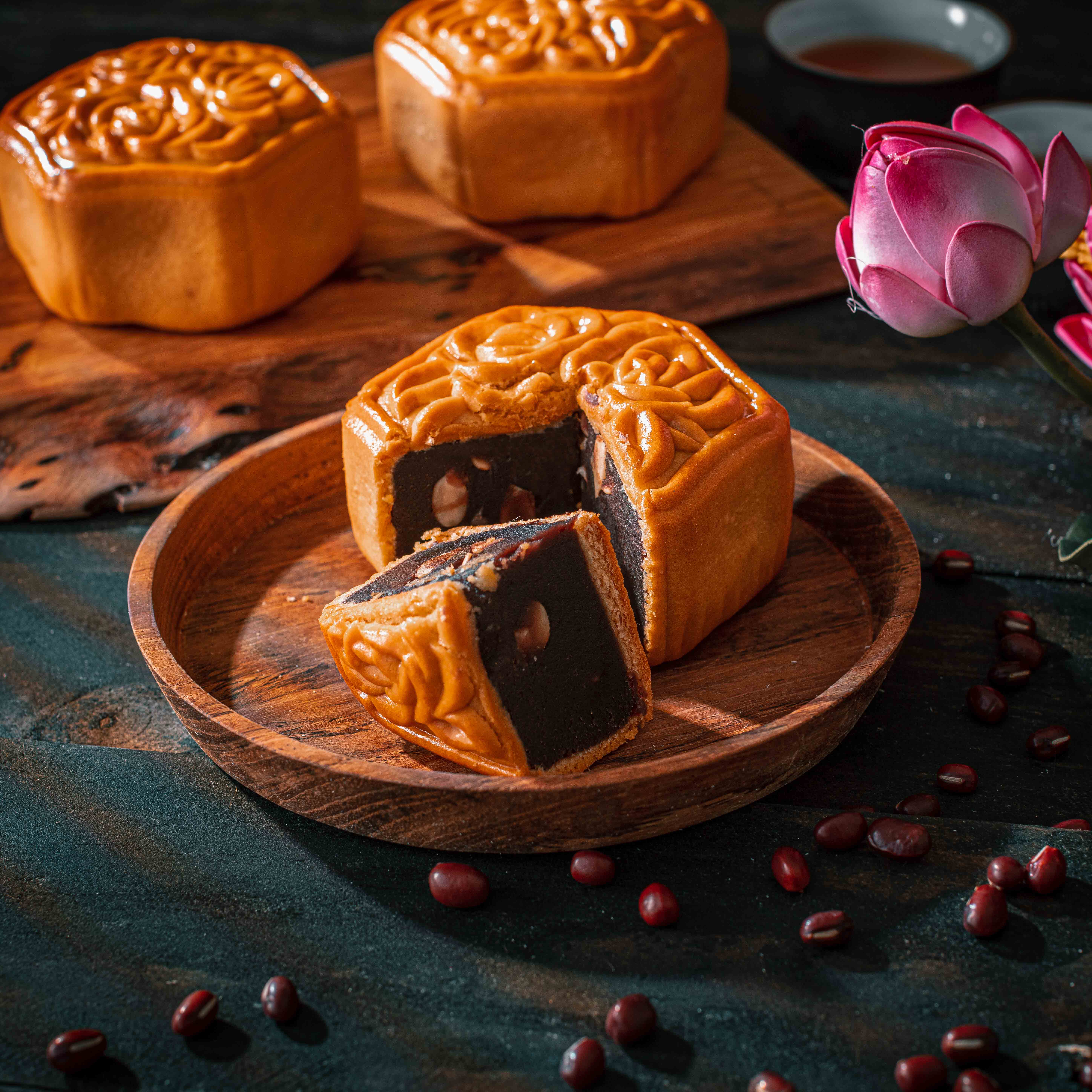 Adzuki Red Bean is another must-have for the Mid-Autumn Festival, with a delightfully deep, dark flavour.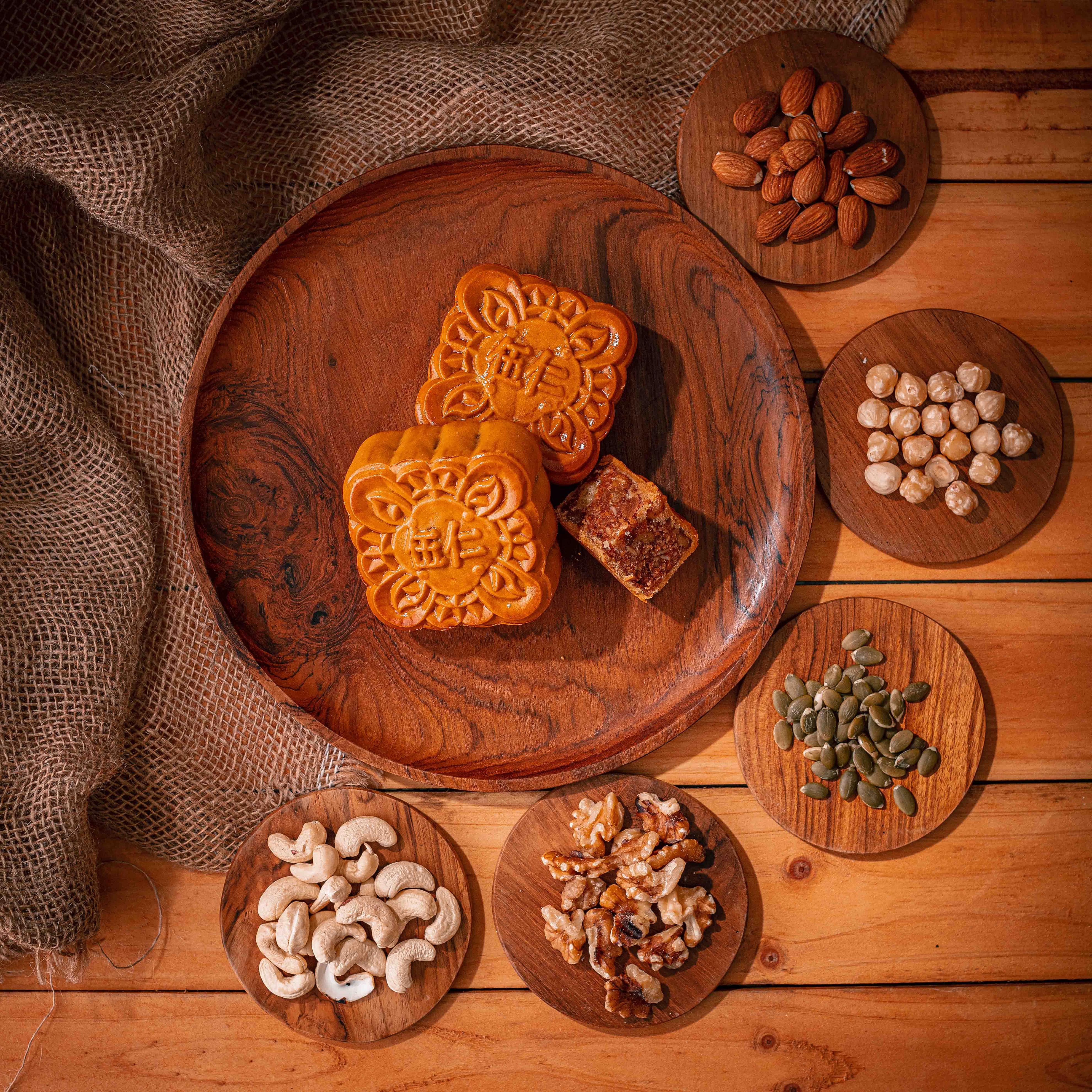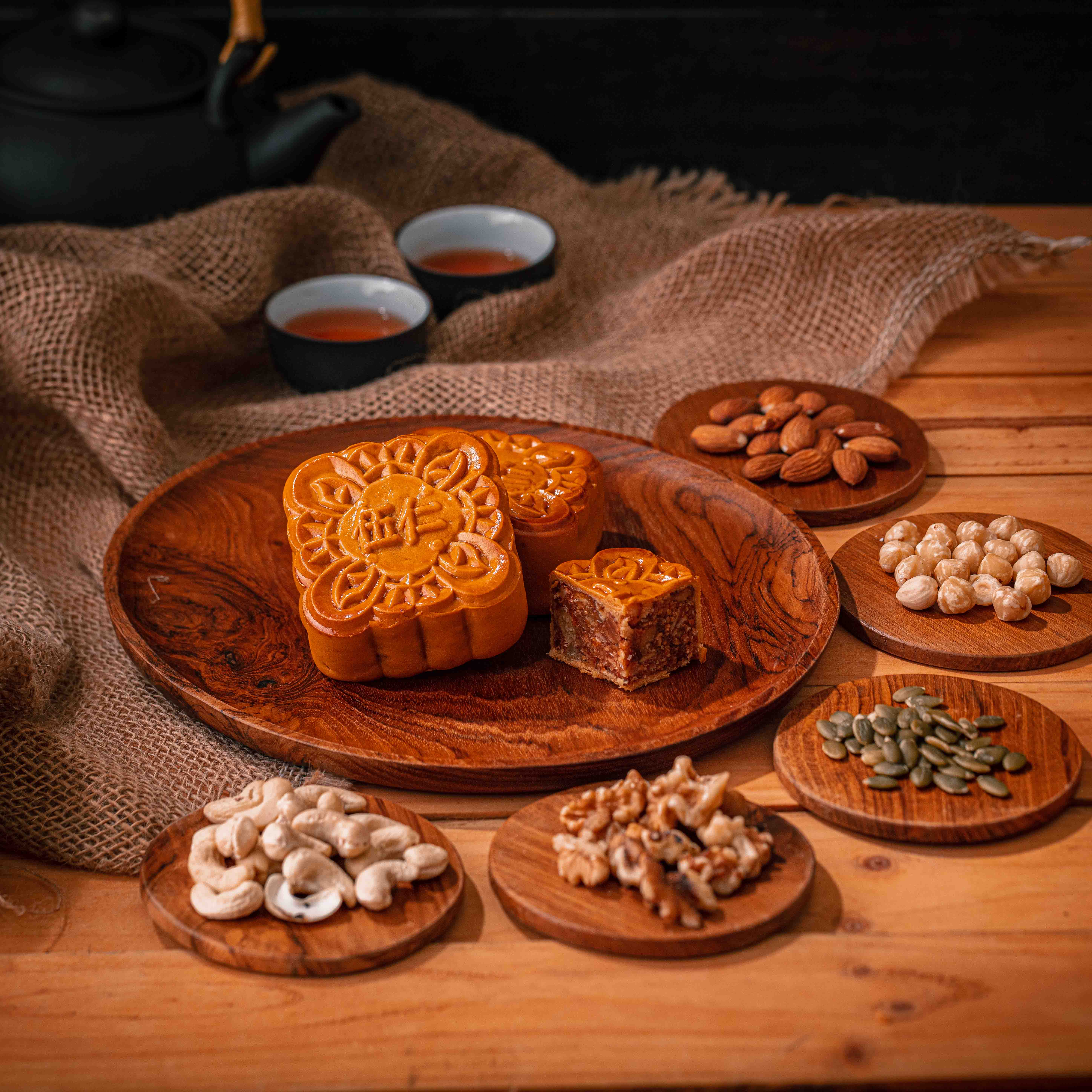 Mixed Nuts brings on the confidence and crunch of melon seeds, almonds and walnuts, brightened with tangerine leaves, winter melon and dried citrus peels.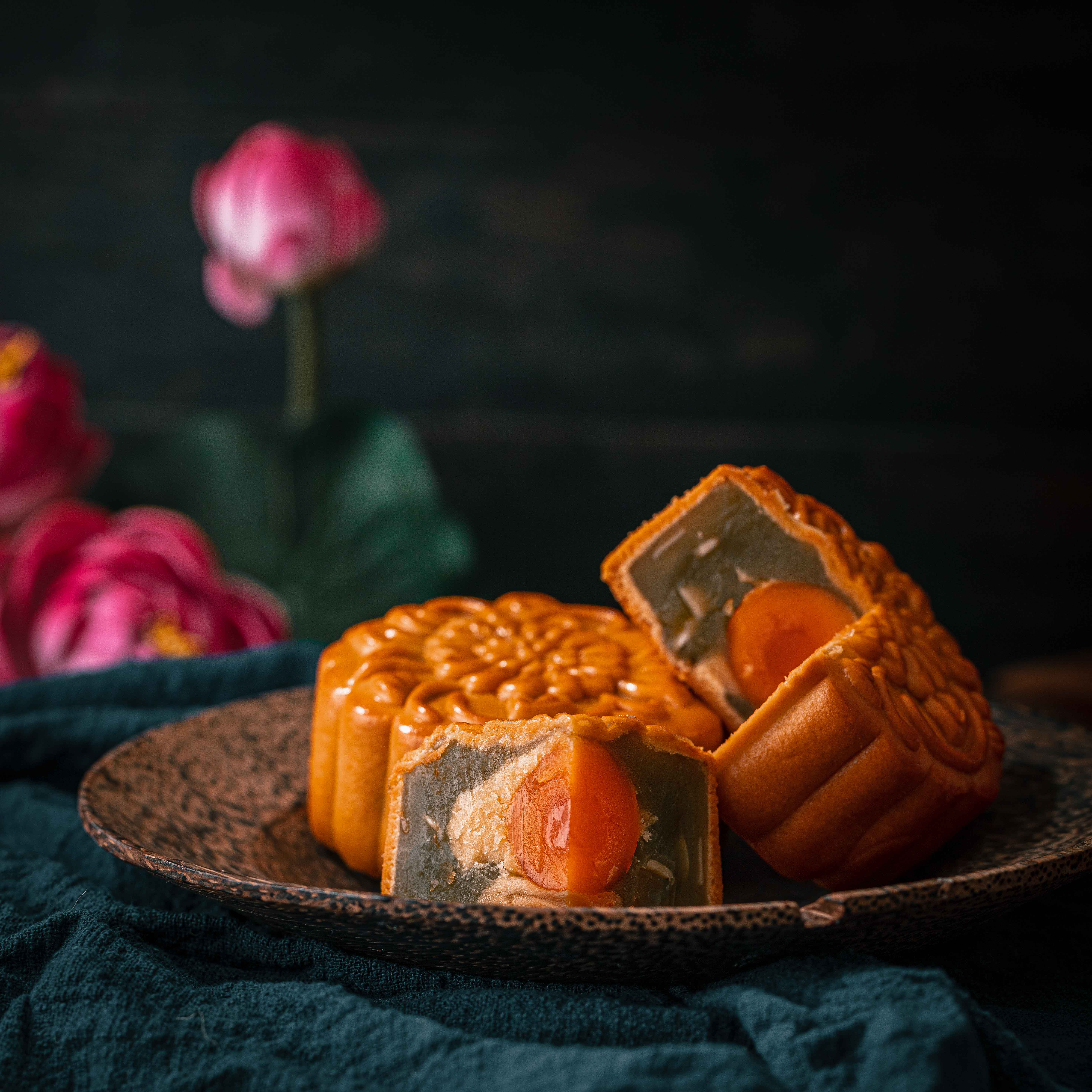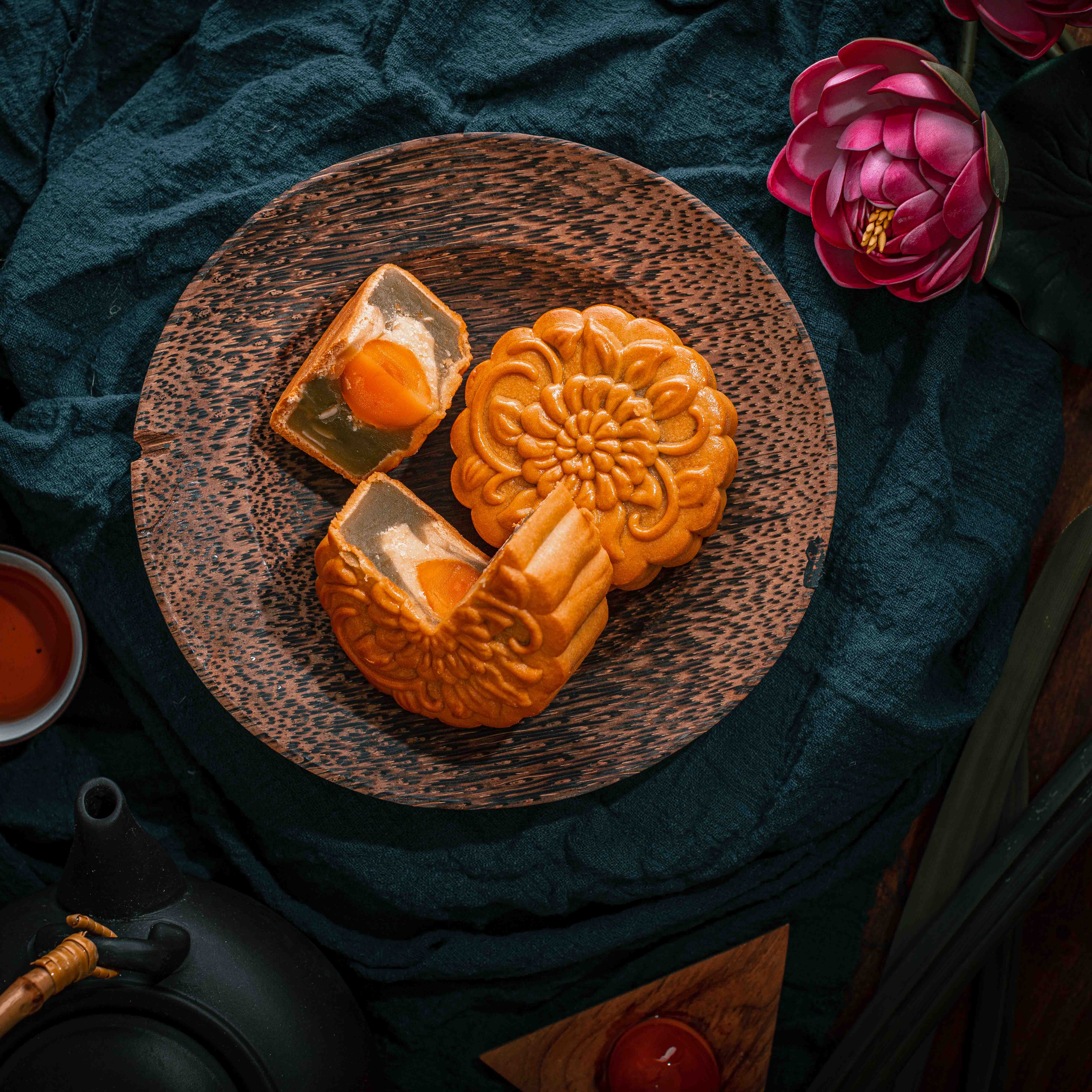 Pandan Delight lives up to its name as a pleasure for all ages, custardy with an enchanting egg at its centre.