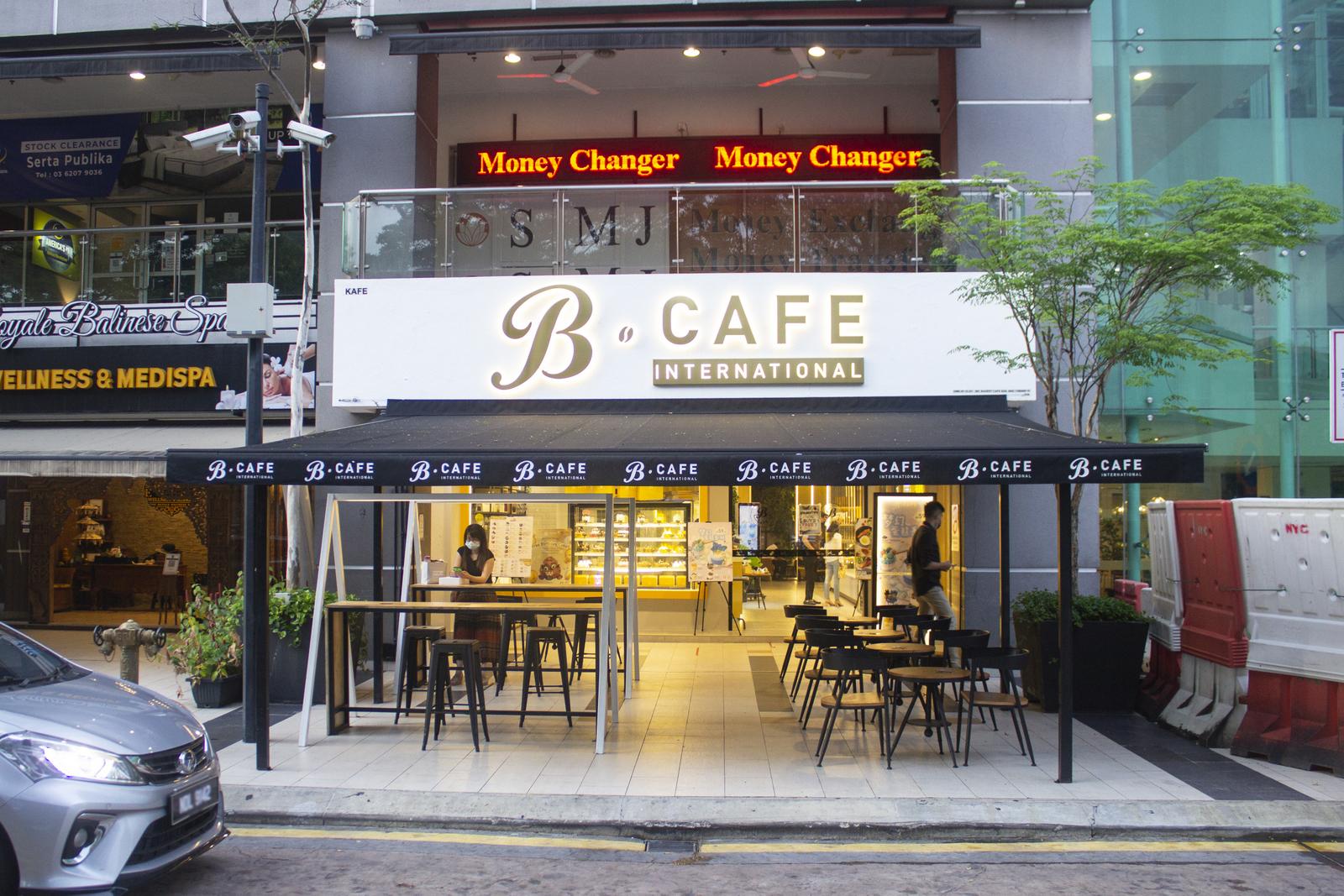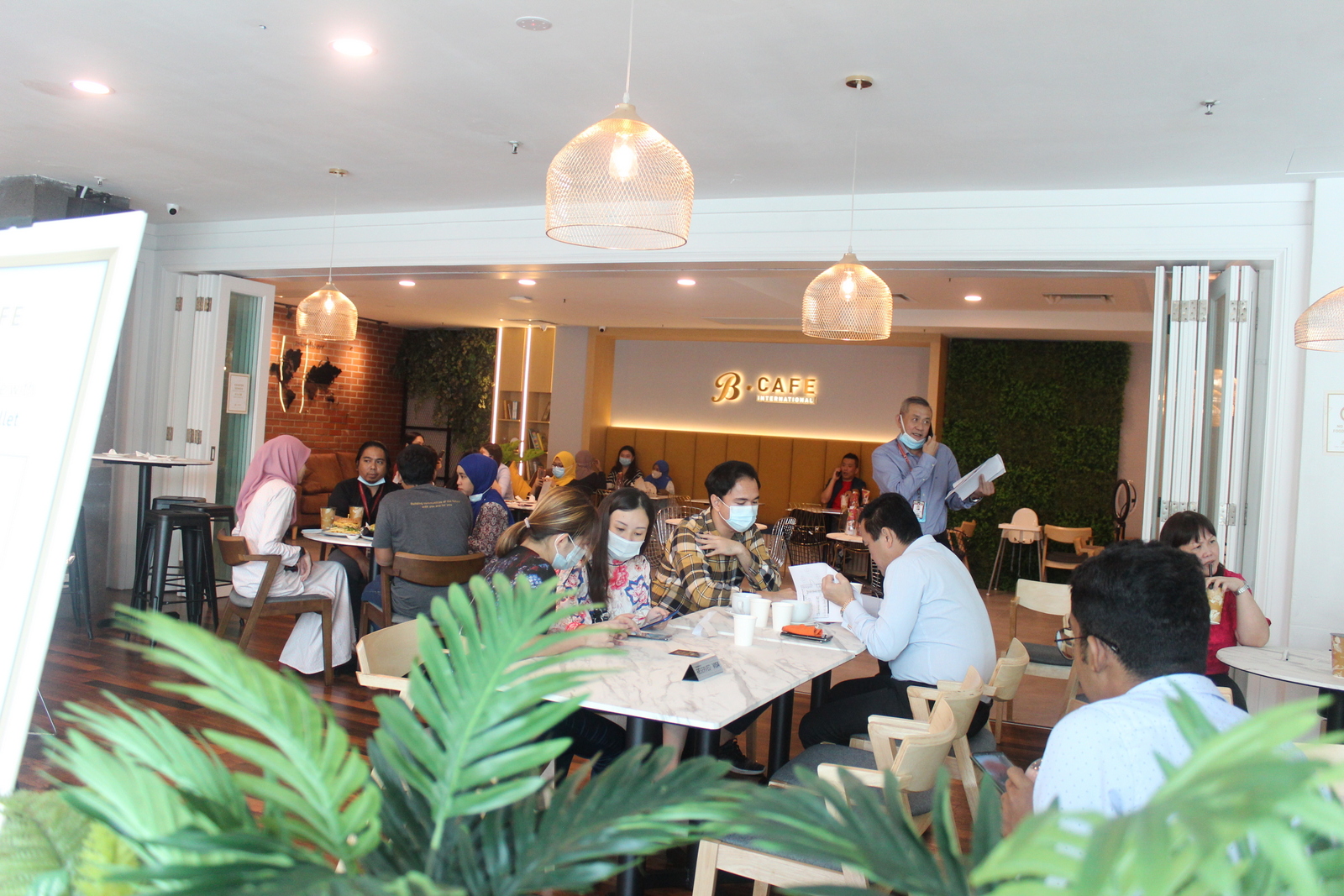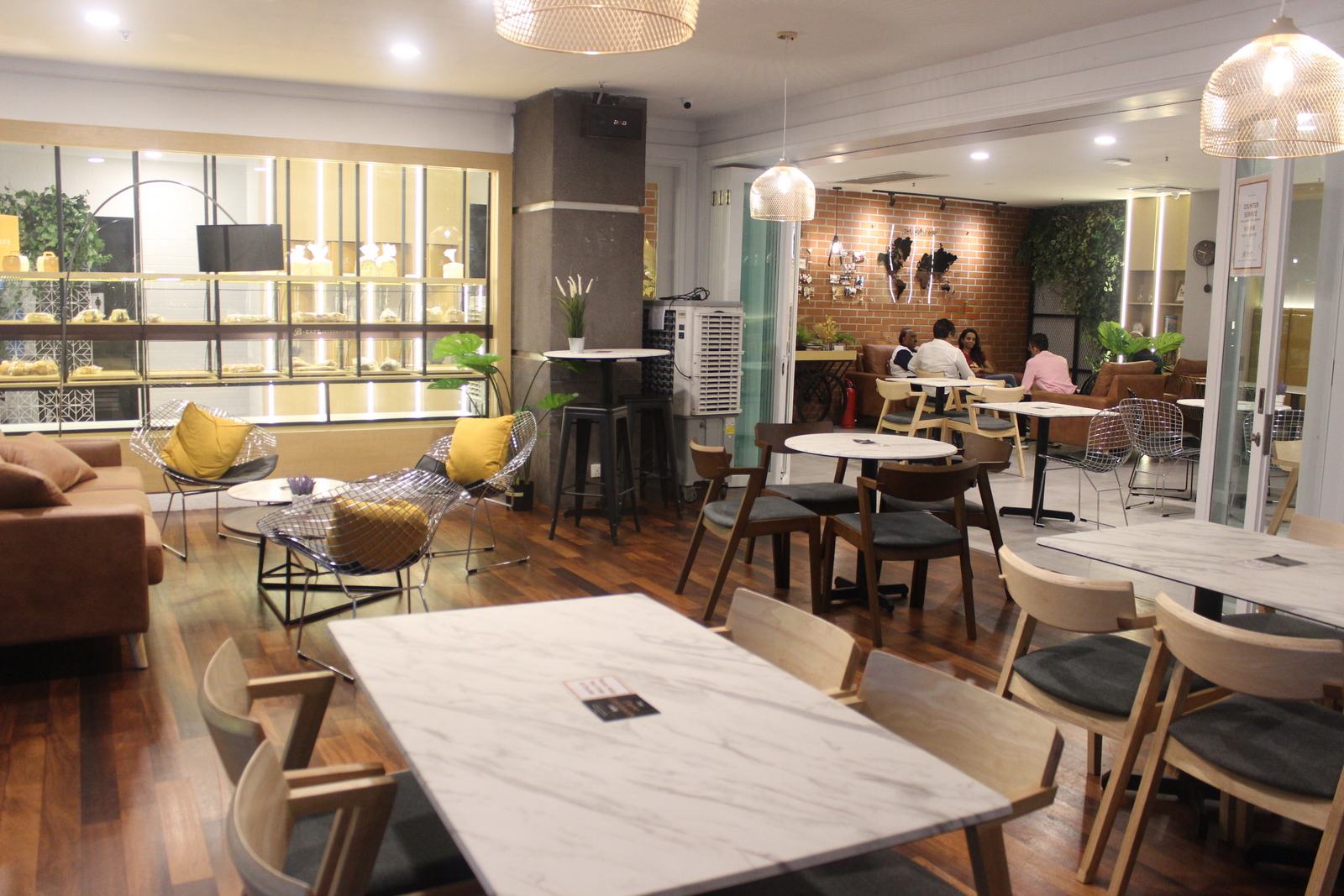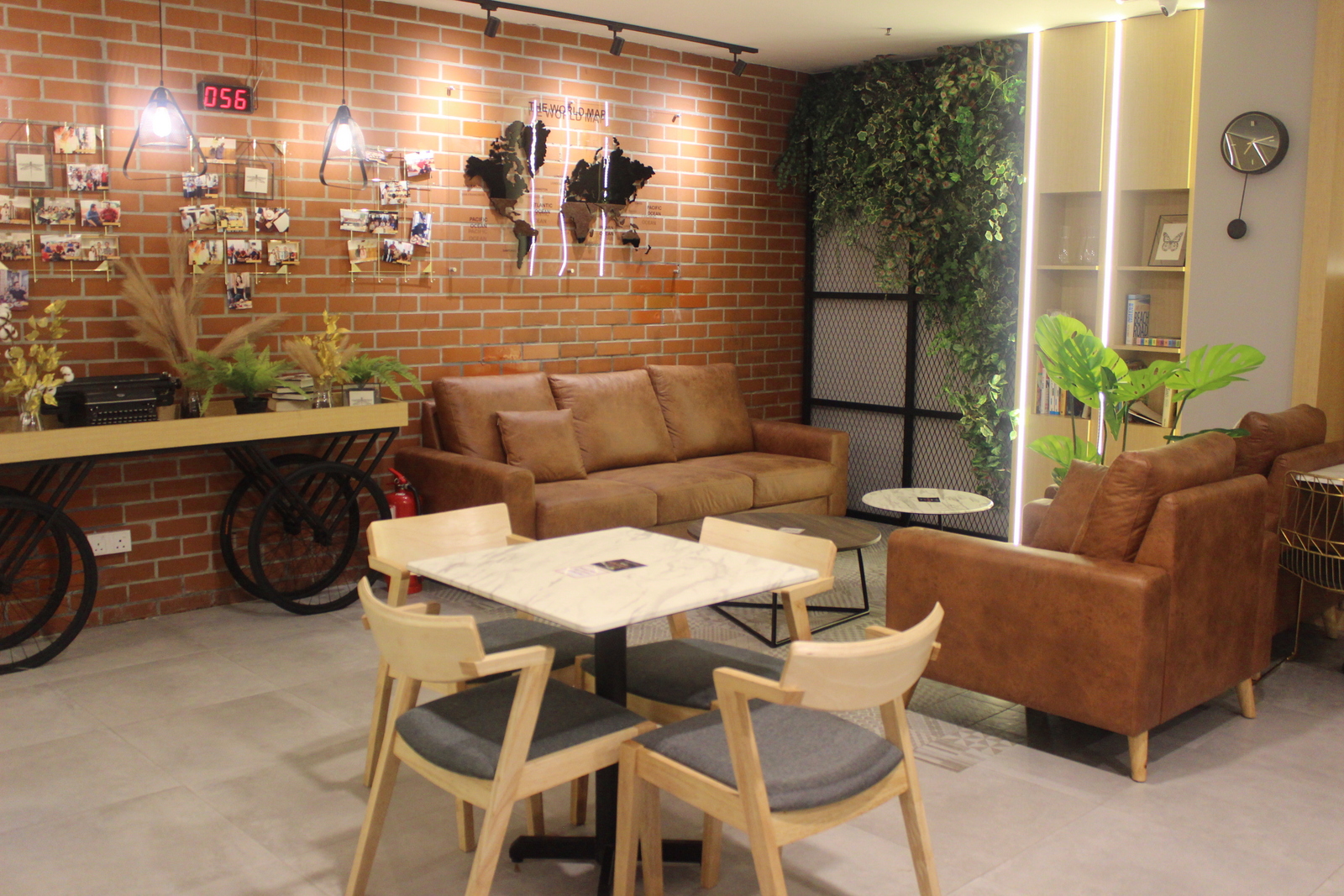 With five branches throughout the Klang Valley, B Cafe International has become beloved for fragrantly baked treats, freshly cooked meals and more.
You'll find something for everyone at this lifestyle bakery-cafe brand, from mouth-watering pastas to marvellous seasonal mooncakes. For a teatime time, indulge in croissants paired with coffee from award-winning roasters.
B Cafe's settings are diverse - each outlet boasts its own charming character.
The Publika branch offers a cool sophistication, stylish in white, softened with leaves and light wood tones.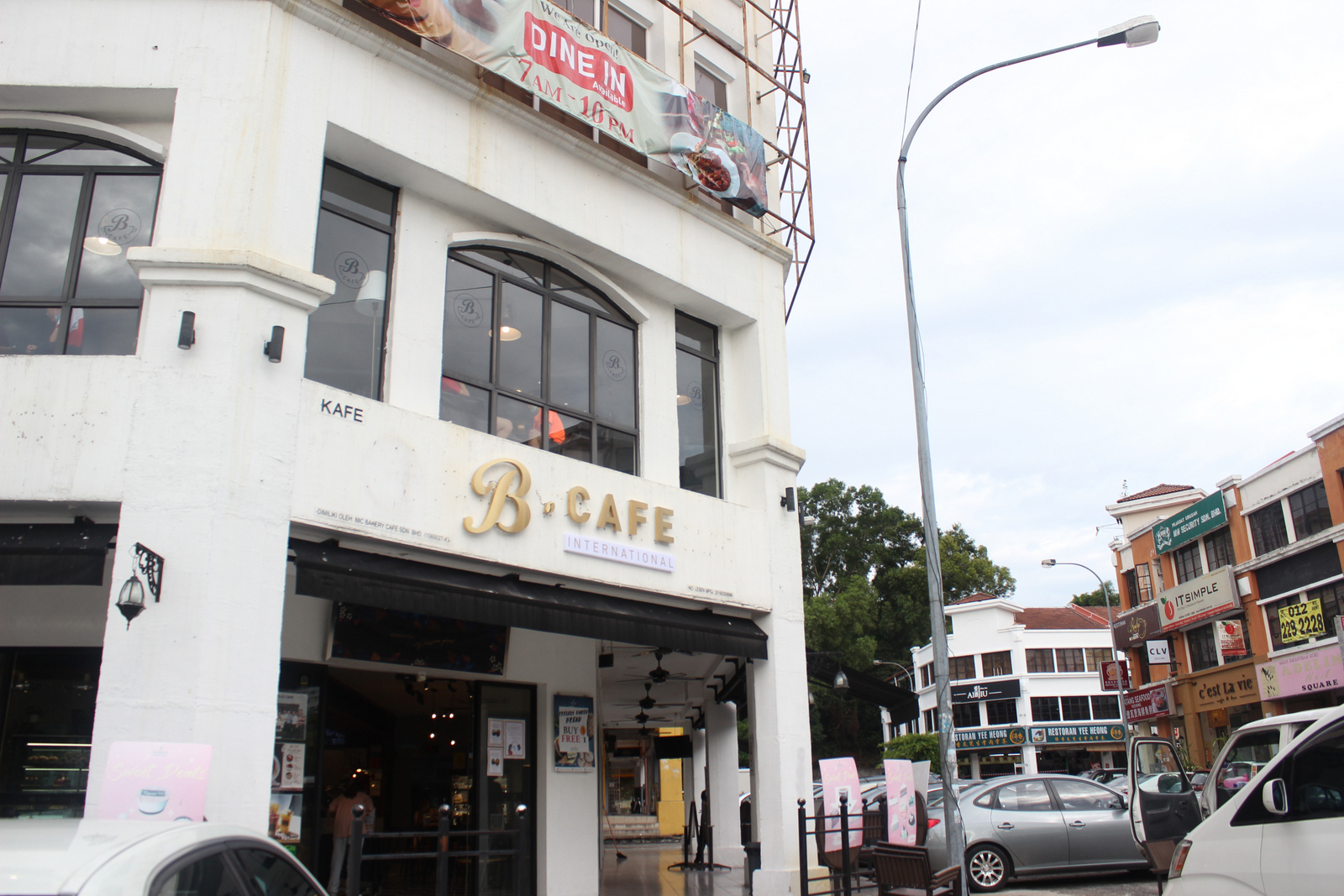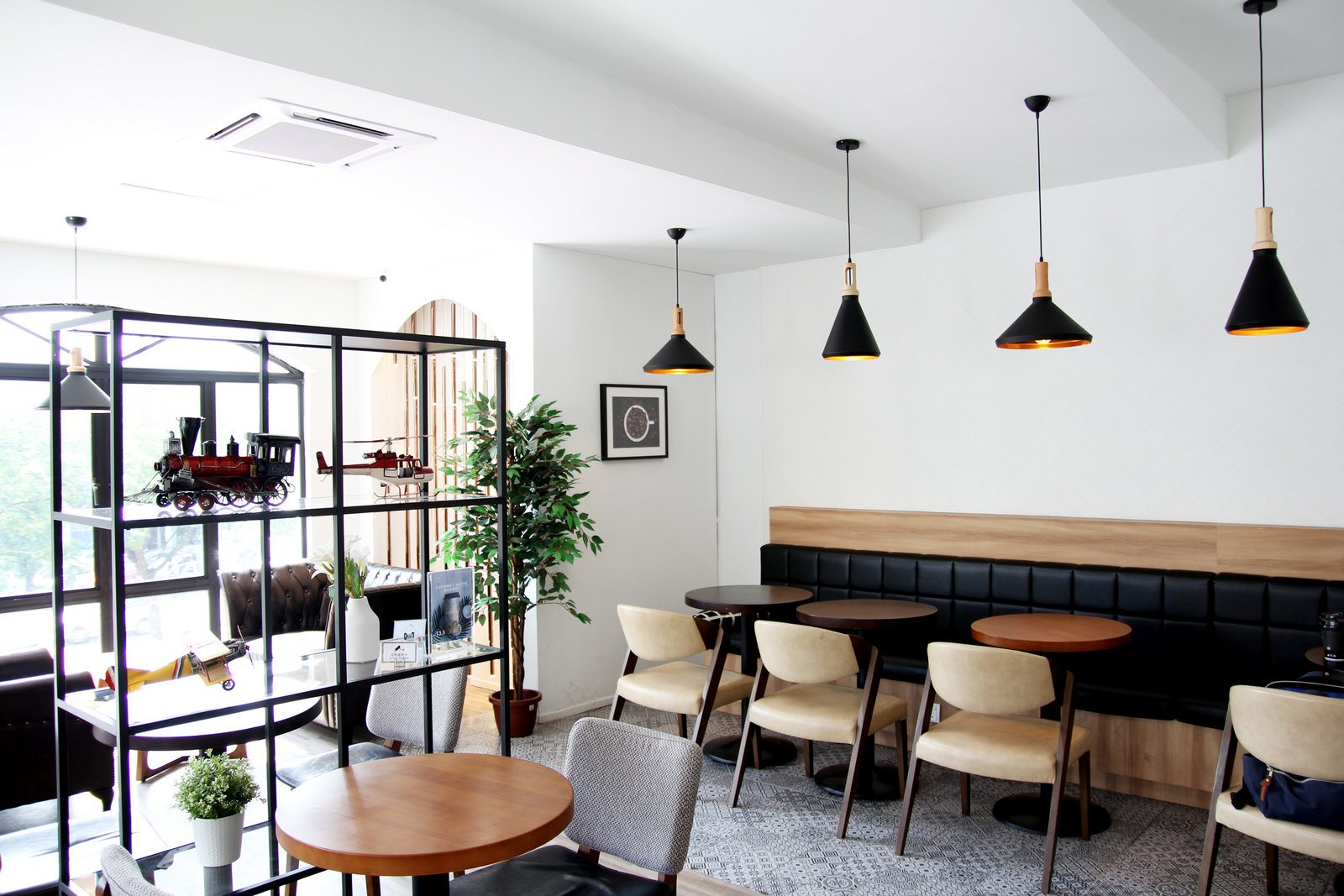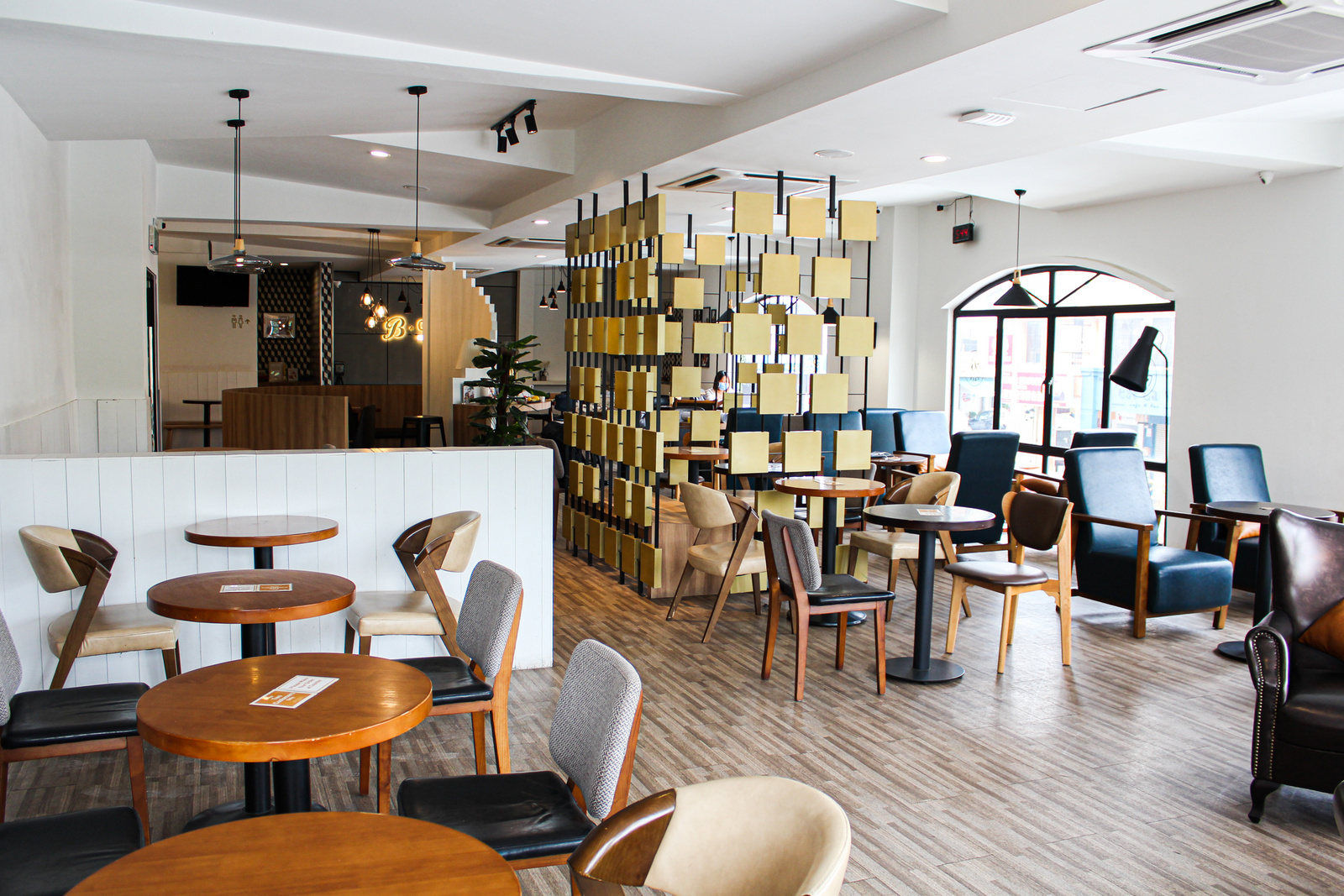 B Cafe in Puchong is bright and breezy, with plenty of natural sunshine for positive vibes. It's the perfect place for a calm, cheerful encounter.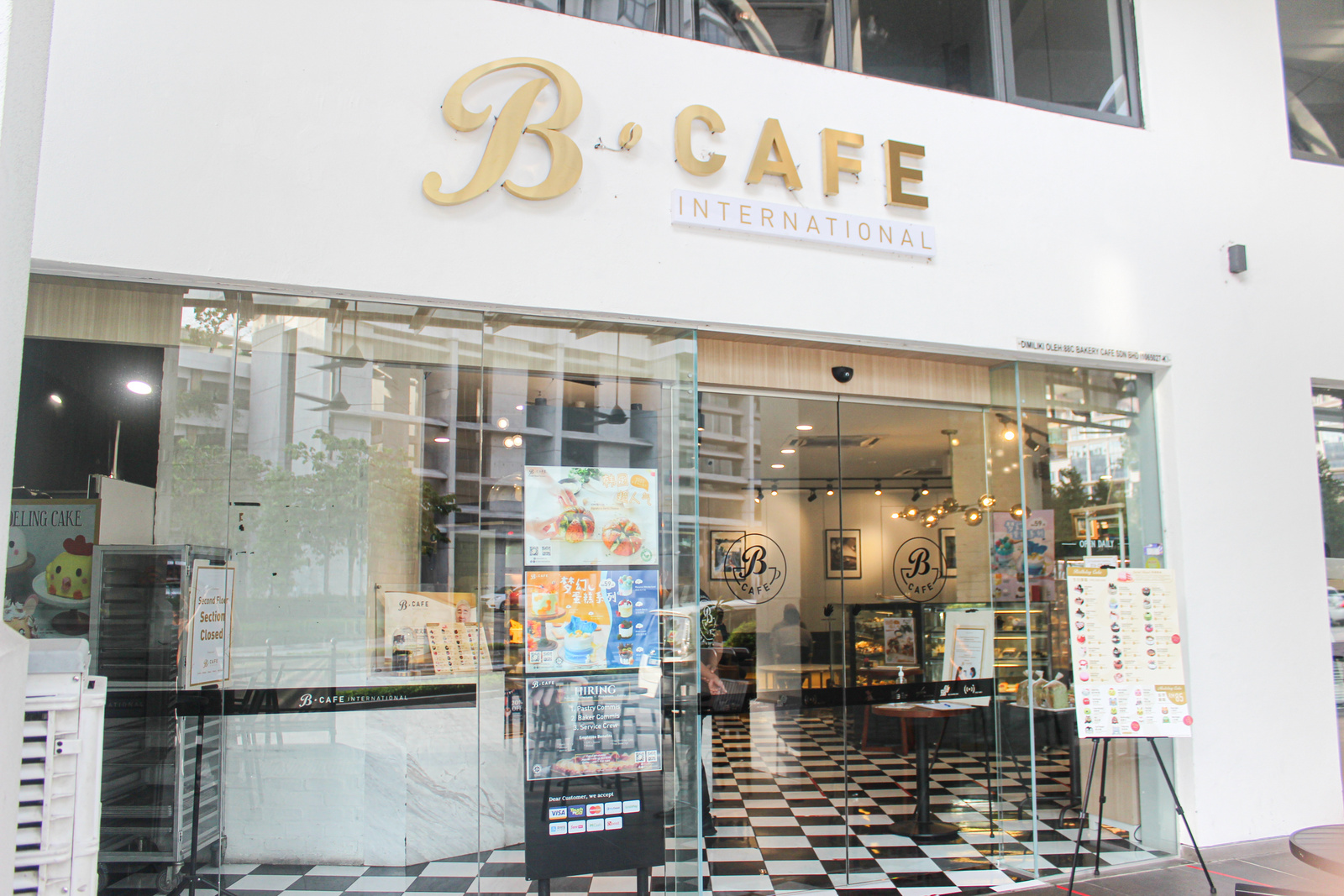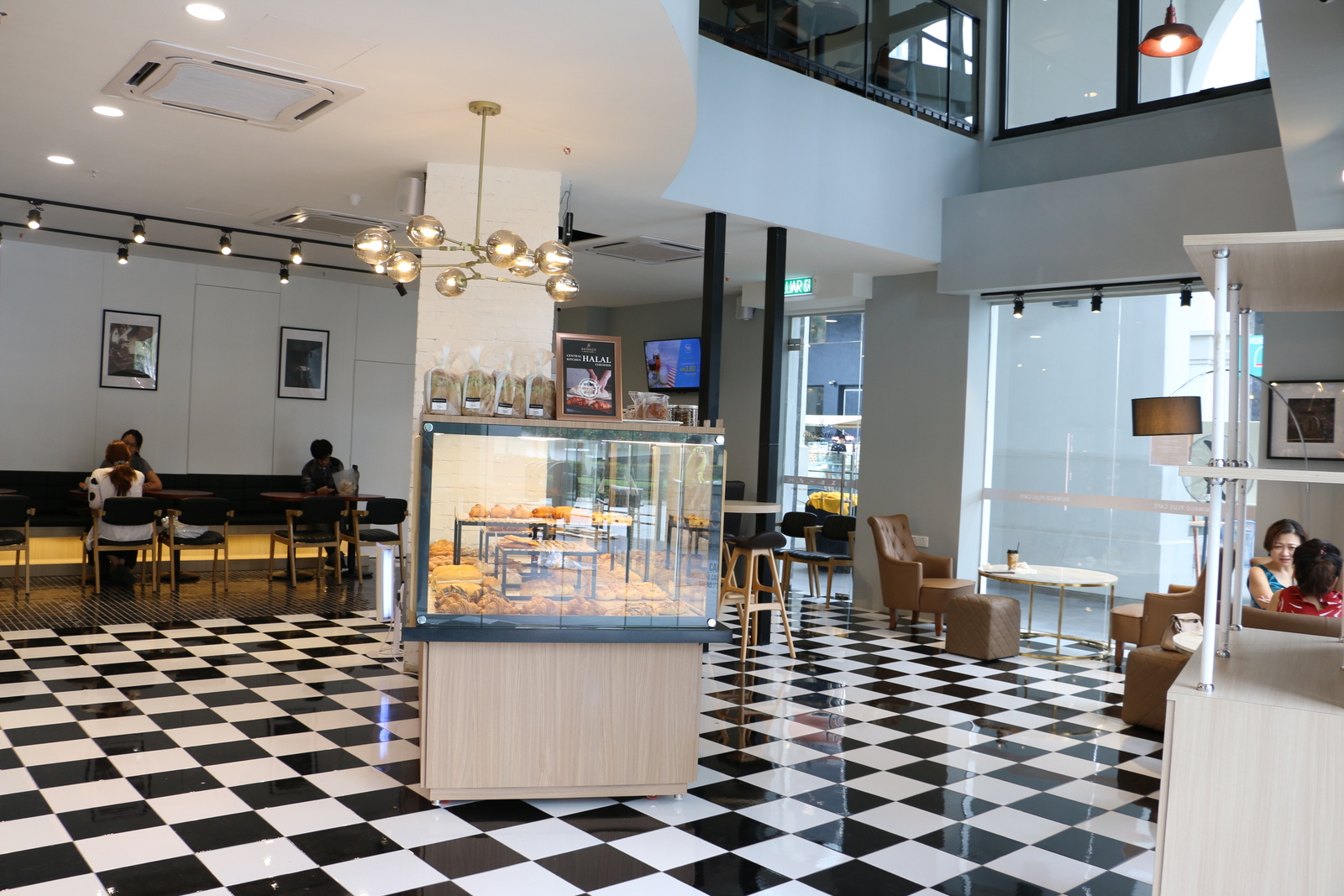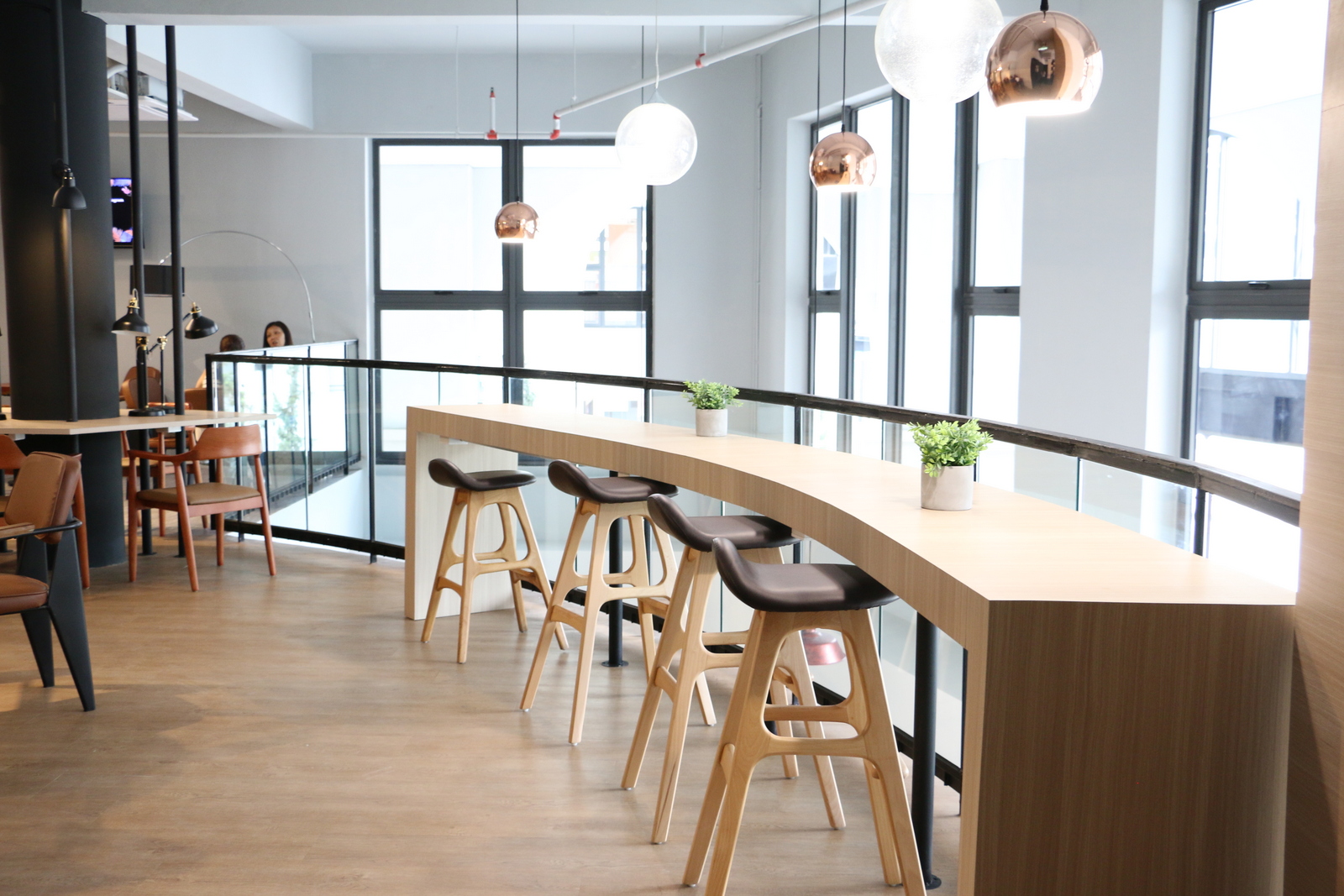 B Cafe in Plaza Arkadia is ideal for a sense of space and serenity. This might be our choice for somewhere to have our work done on the move or for a weekday meeting.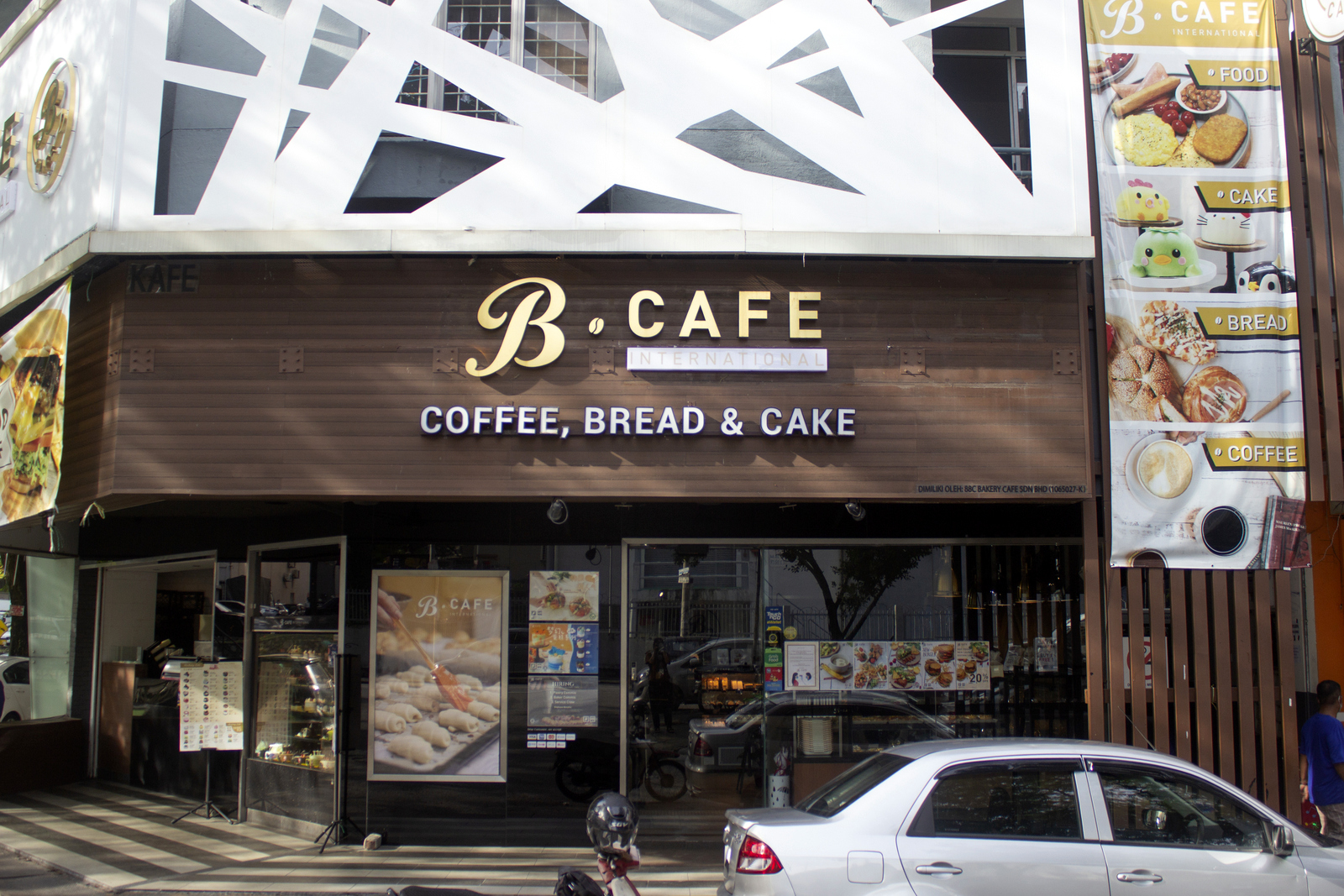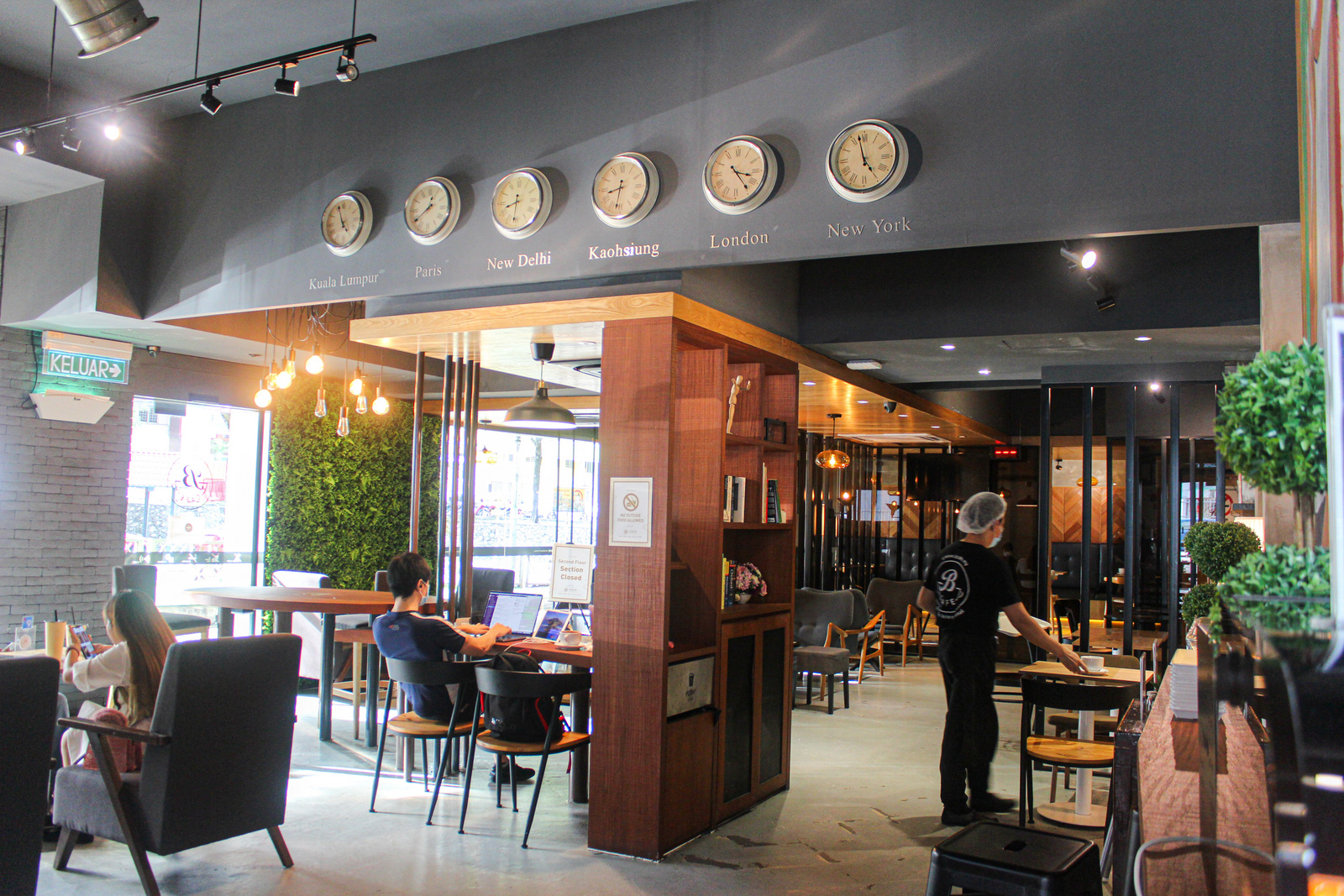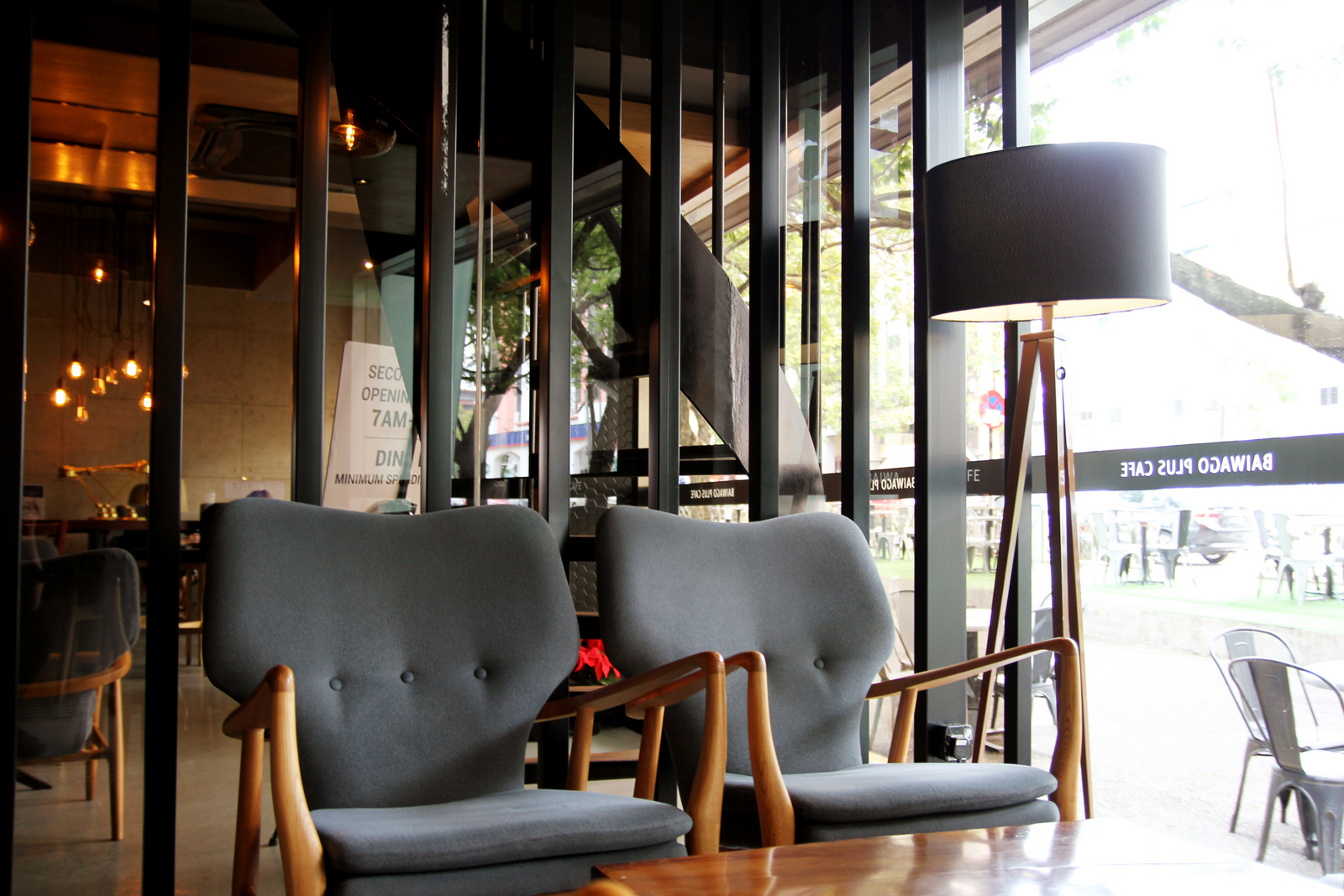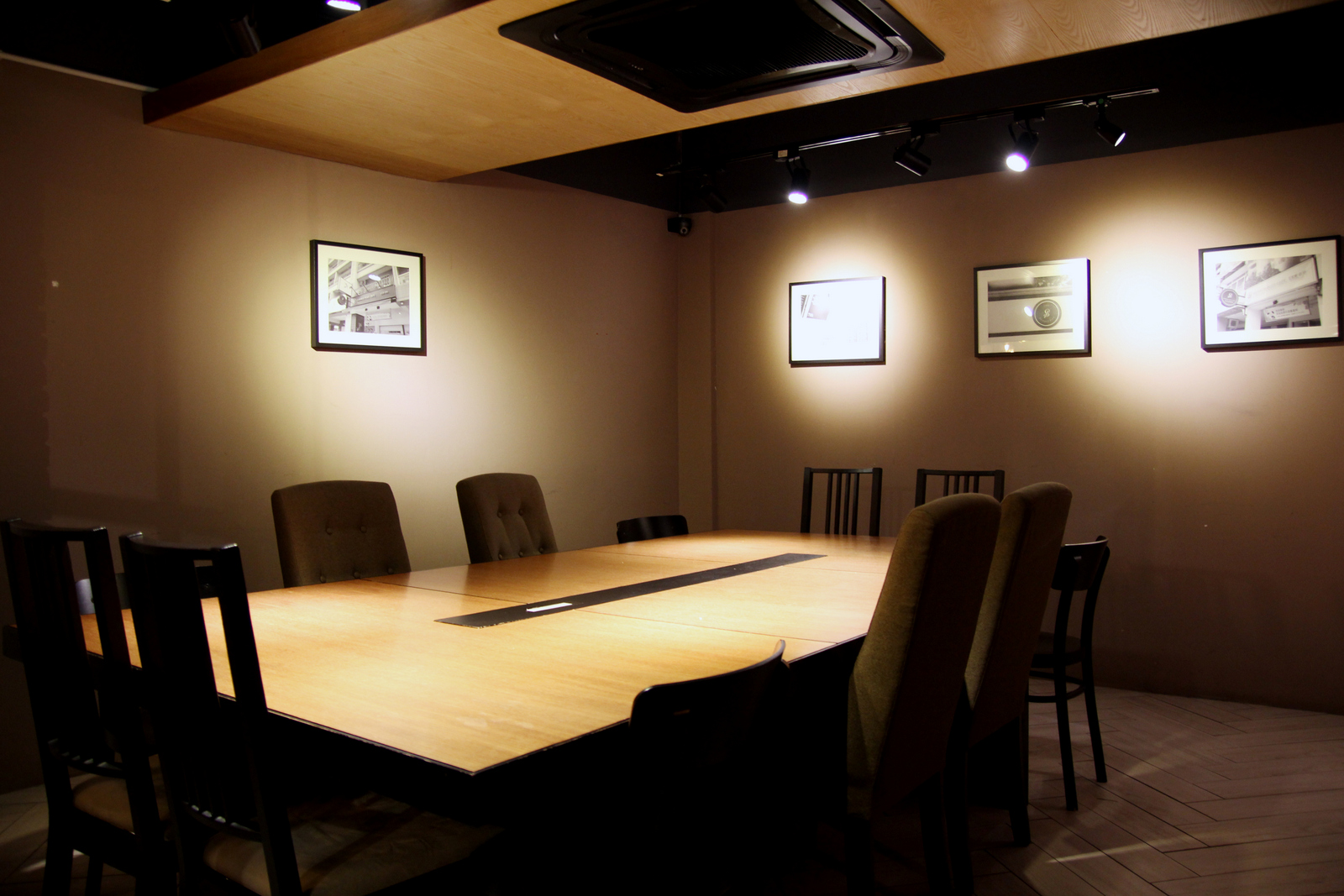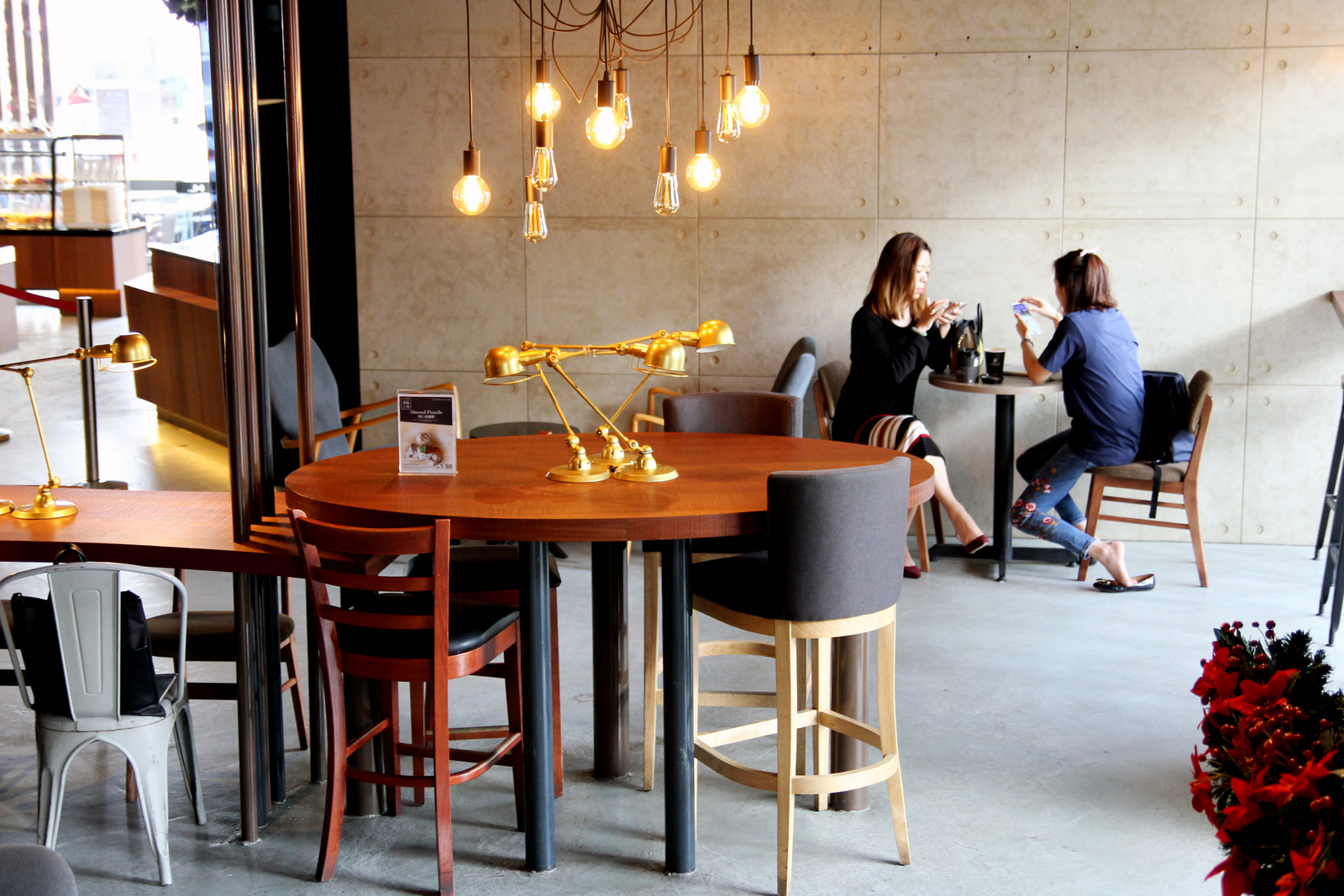 B Cafe in Kuchai Lama is a favourite for many, in a conveniently strategic neighbourhoo location, with cosy corners to explore across a European-accented ambiance.
Besides those venues, you'll also find B Cafe at Bandar Sri Permaisuri.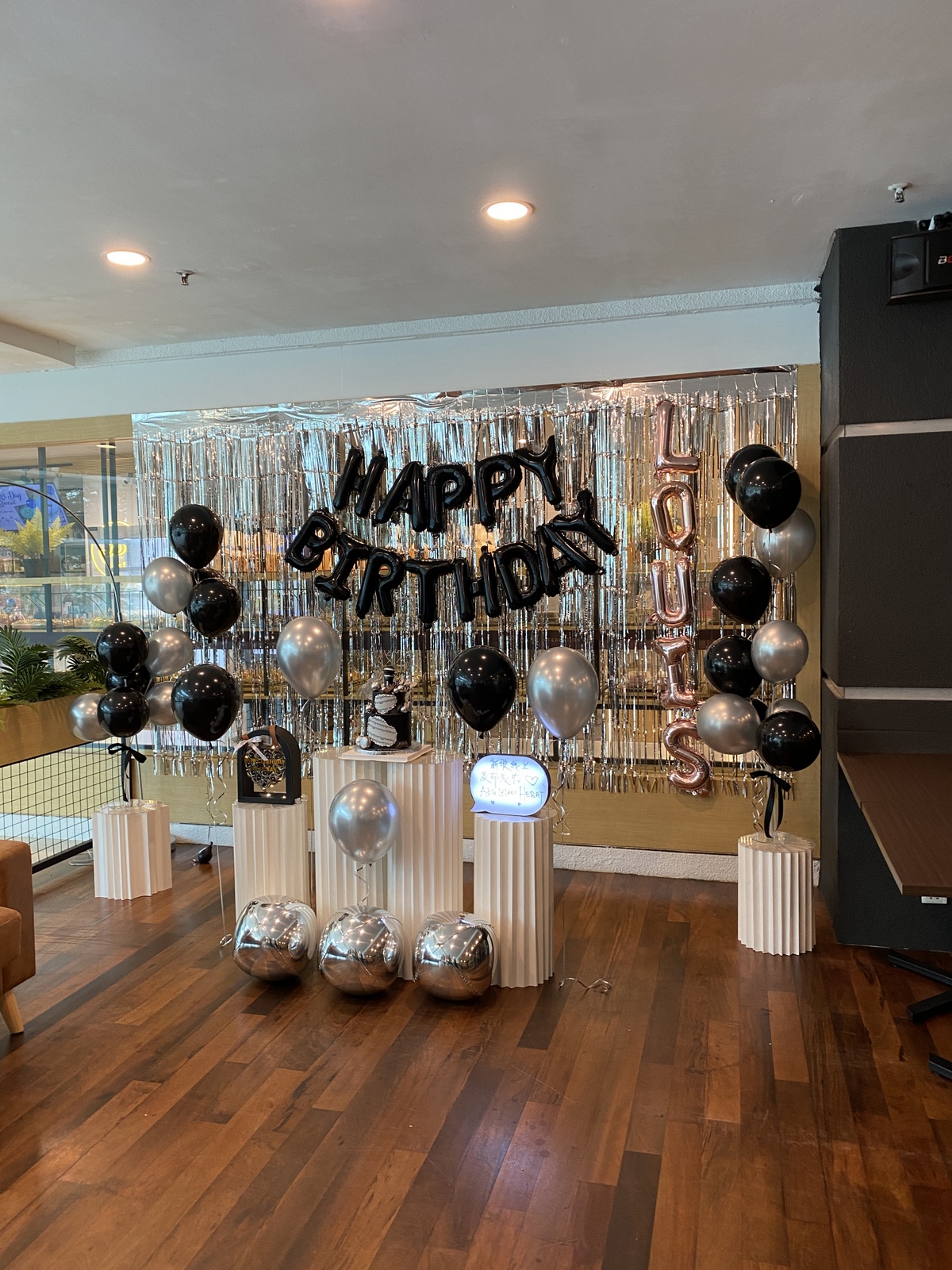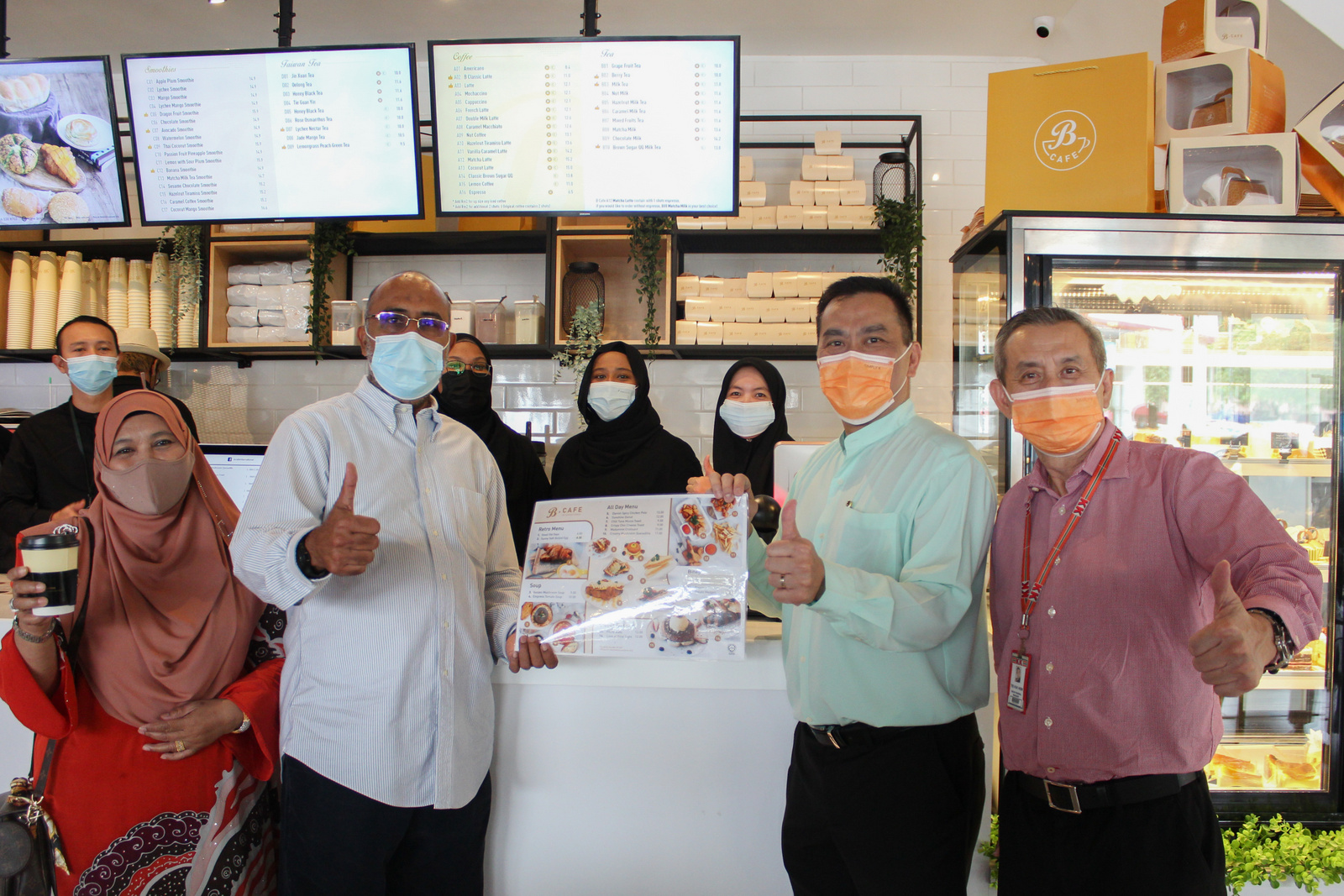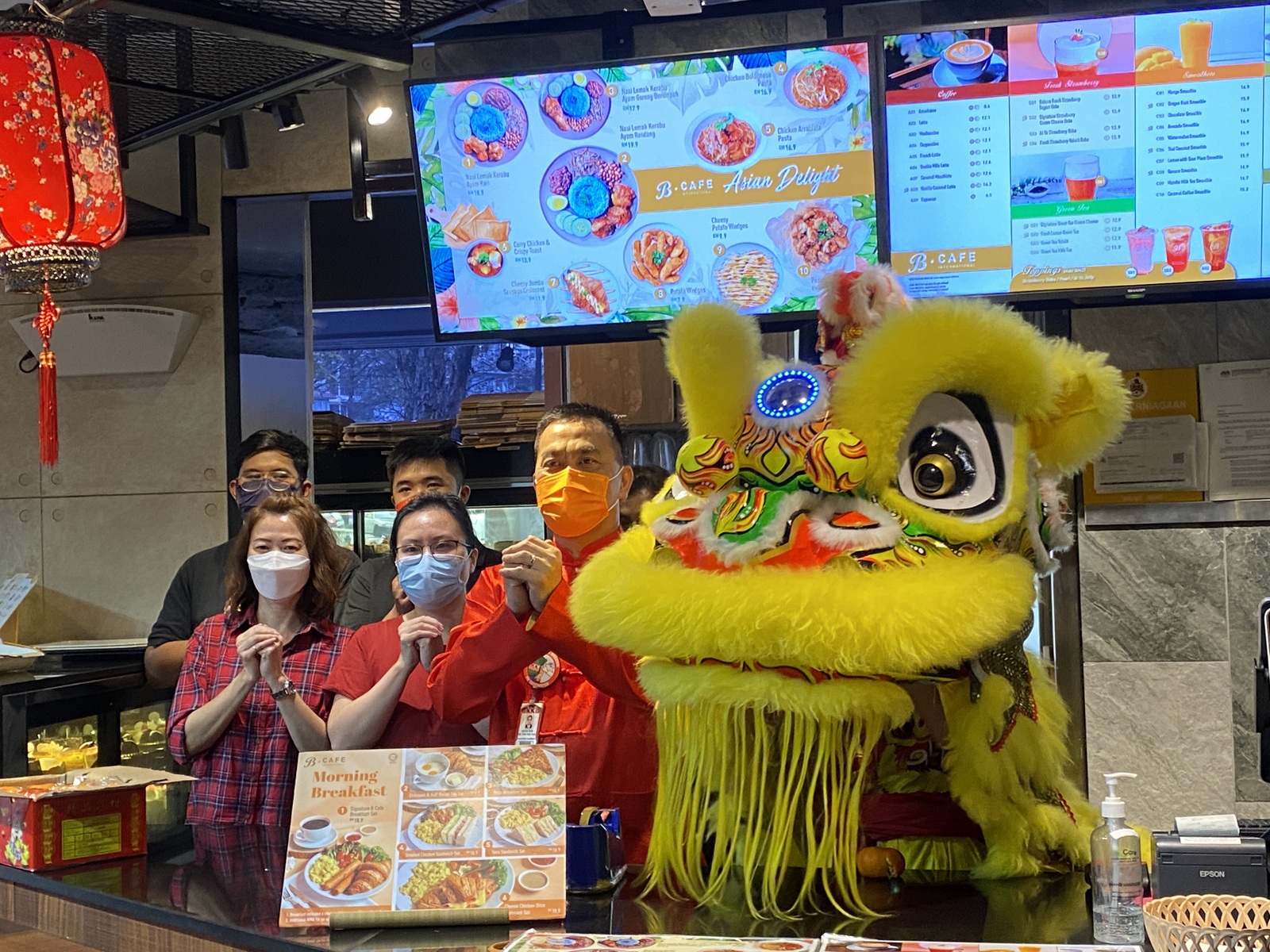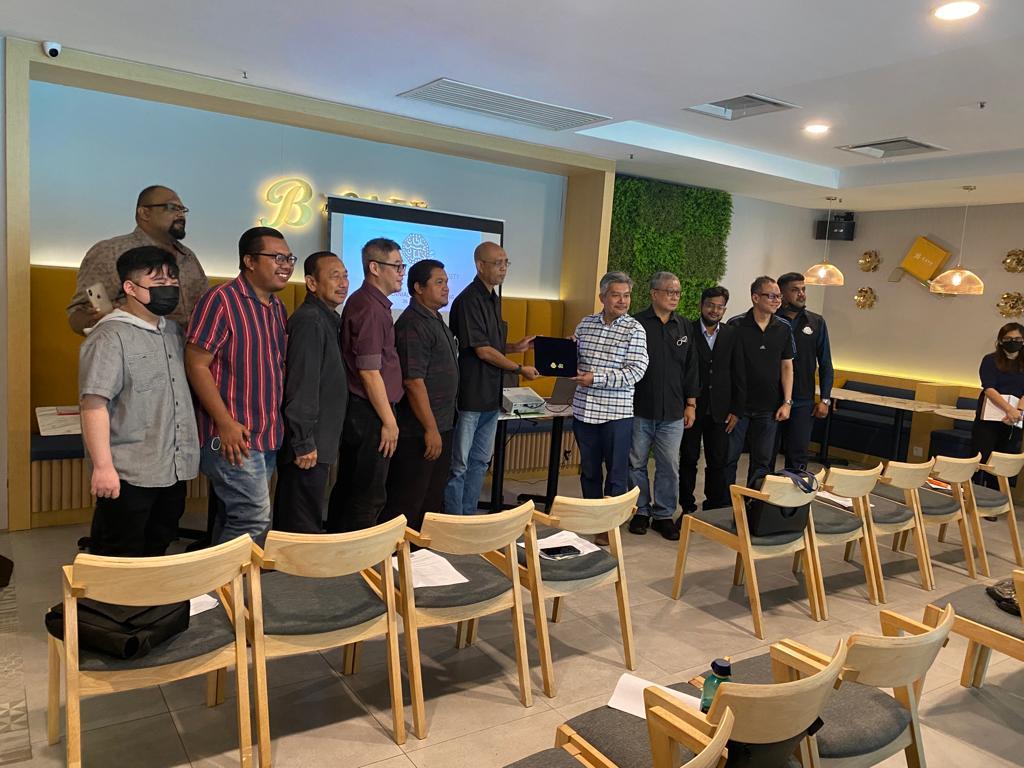 With its versatile spaces, it's no surprise that B Cafe is popular for special events, from formal corporate occasions to casual birthday parties. Visit your favourite branch to find out more.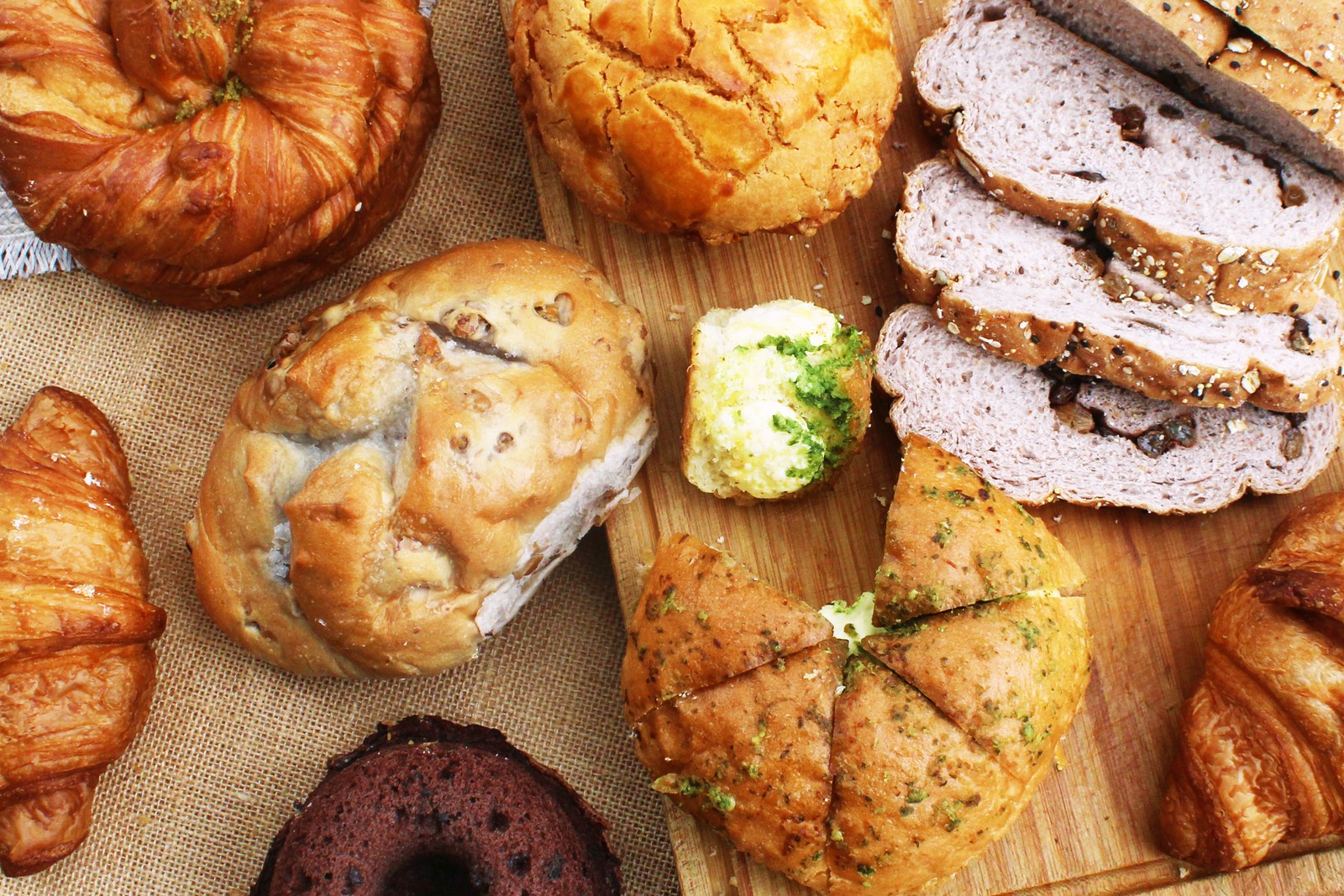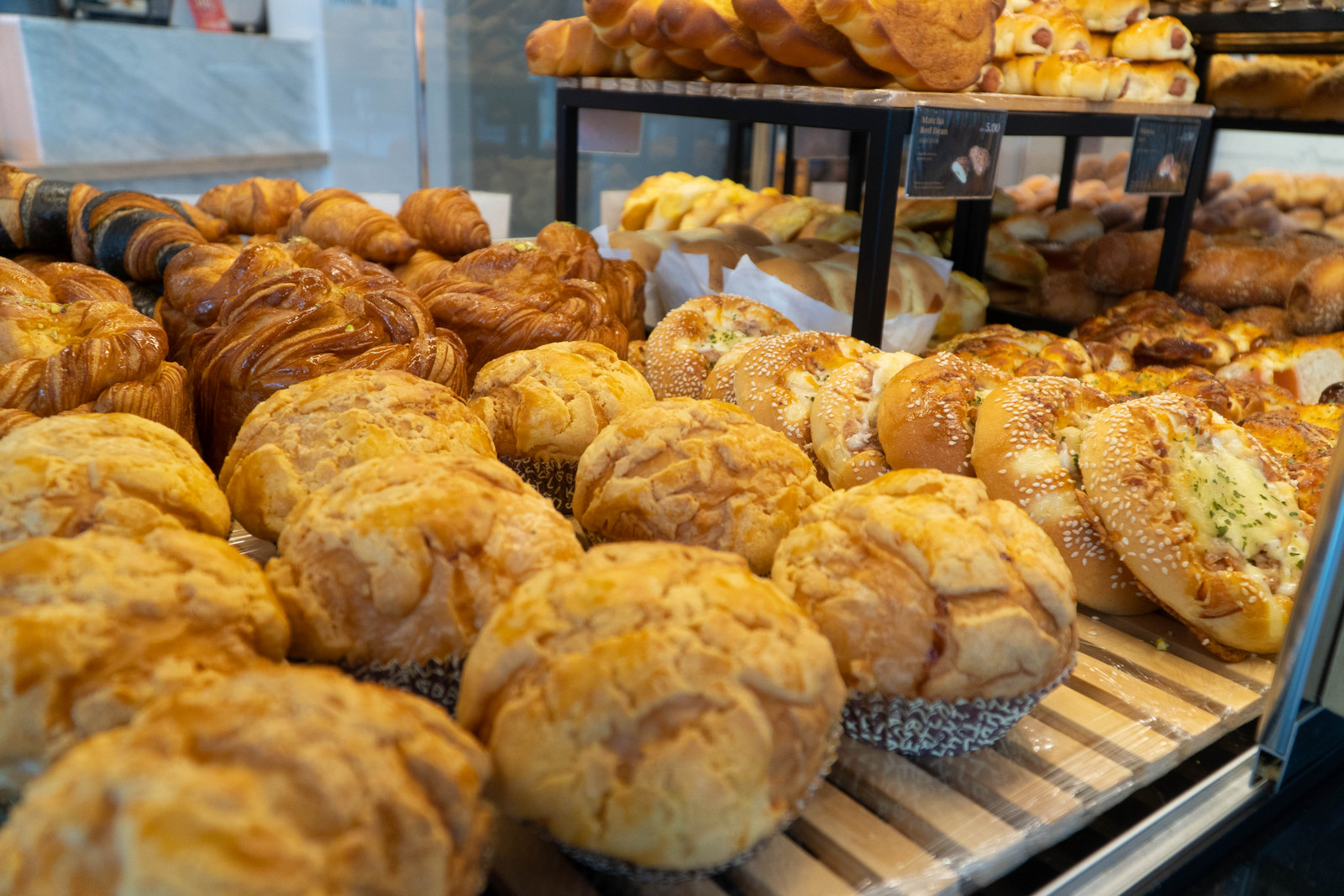 Oven-fresh temptations form the irresistible foundation of B Cafe, with over 65 varieties of treats, spanning croissants to bubble doughnuts and the Signature Garlic Cheese bread, baked every morning with quality ingredients, served at affordable everyday prices.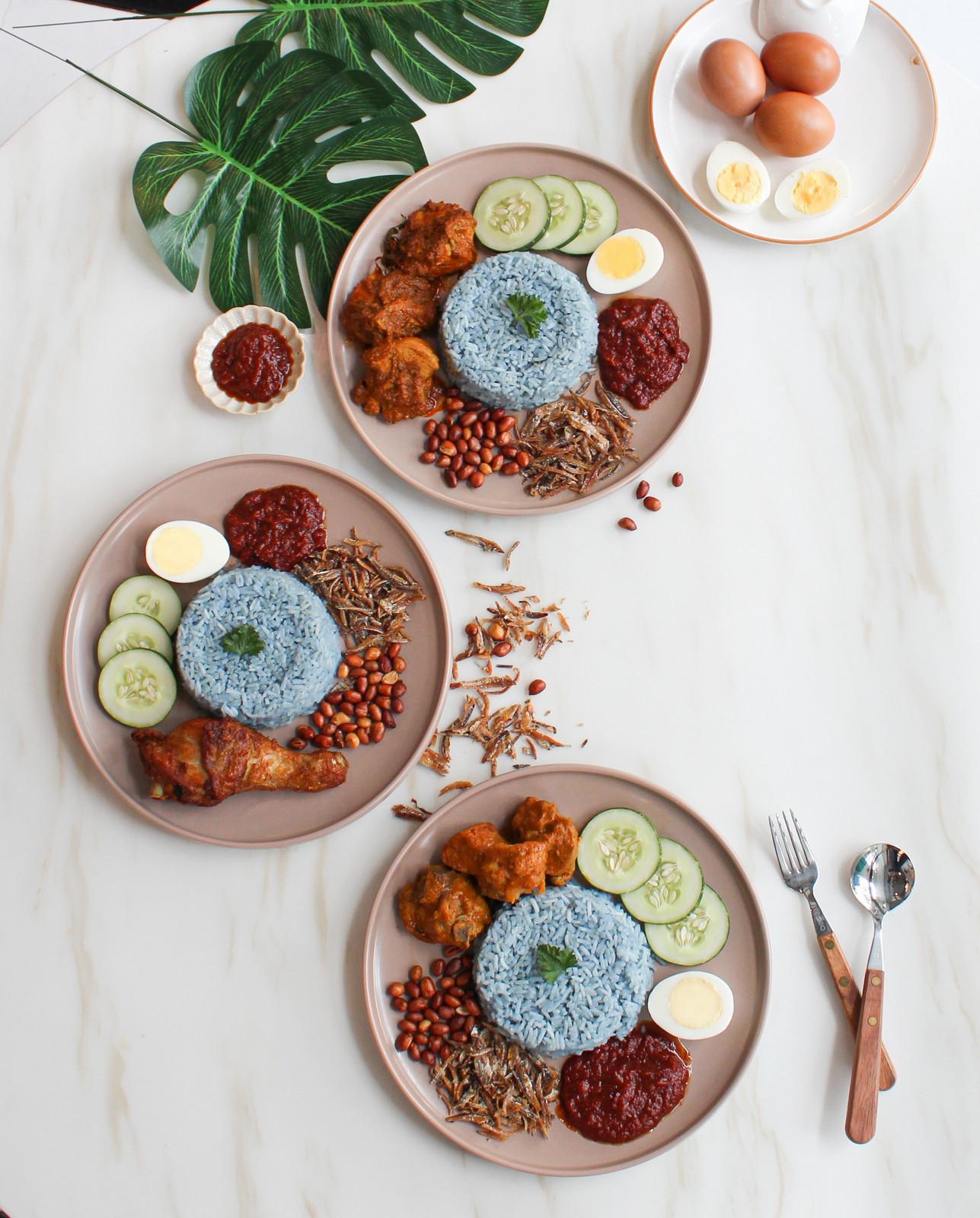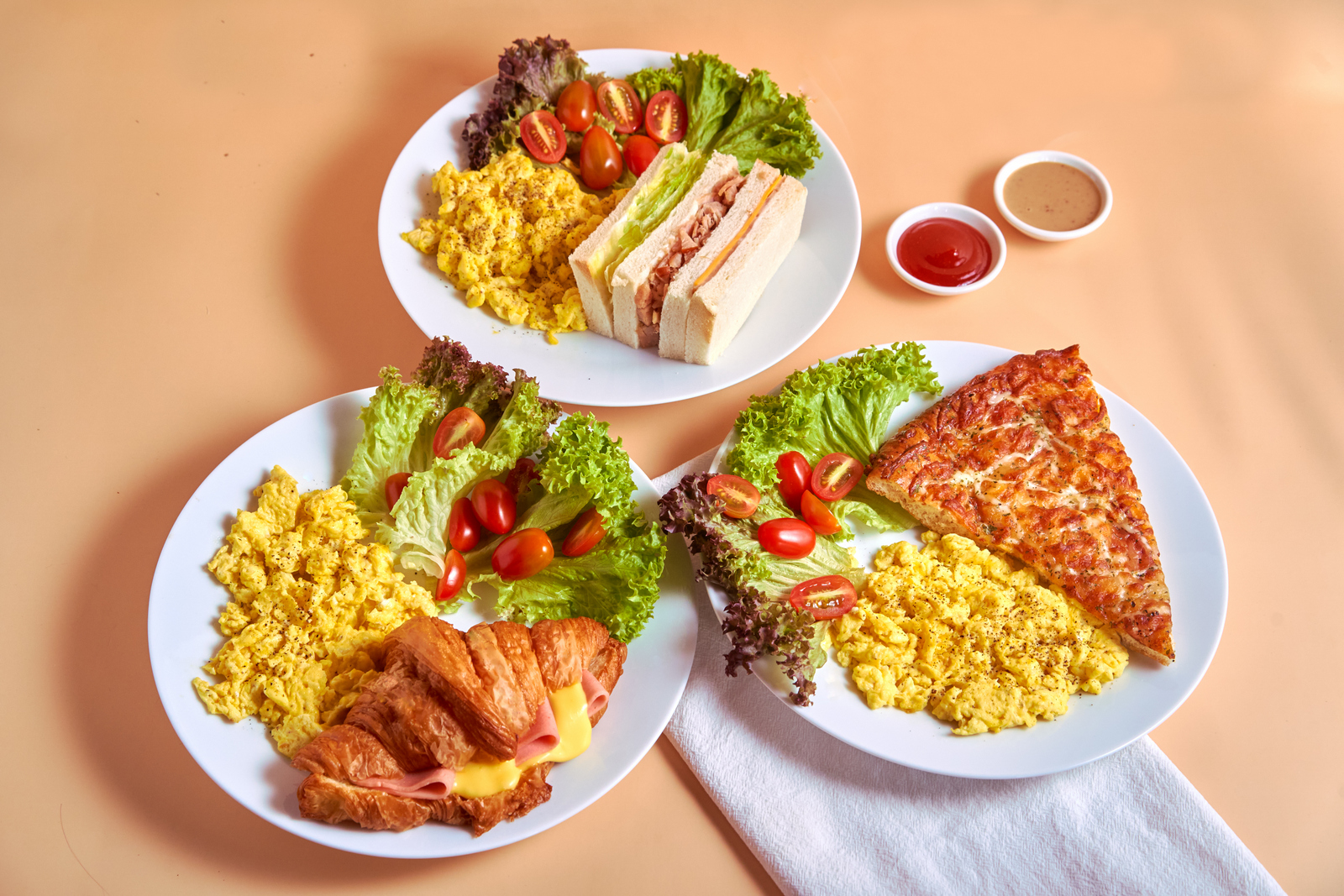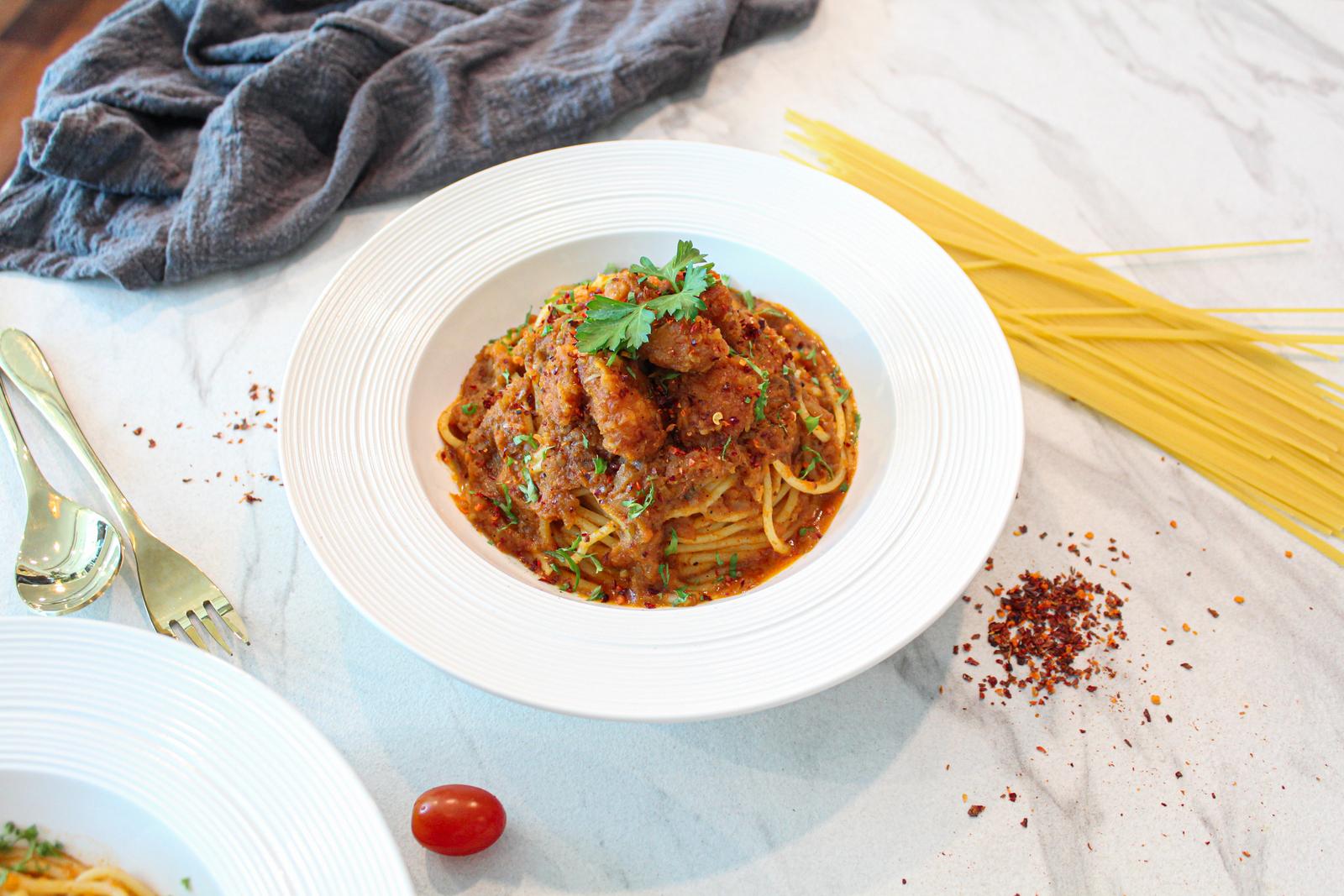 A full kitchen is capable of whipping up everything from East to West, from Asian Delights like a Nasi Lemak series complete with Ayam Berempah, Rendang and Curry, plus breakfast set menus showcasing scrambled eggs with salads, partnered with tuna or smoked chicken sandwiches. Pastas include crowd-pleasers like Chicken Arrabbiata and Chicken Bolognese.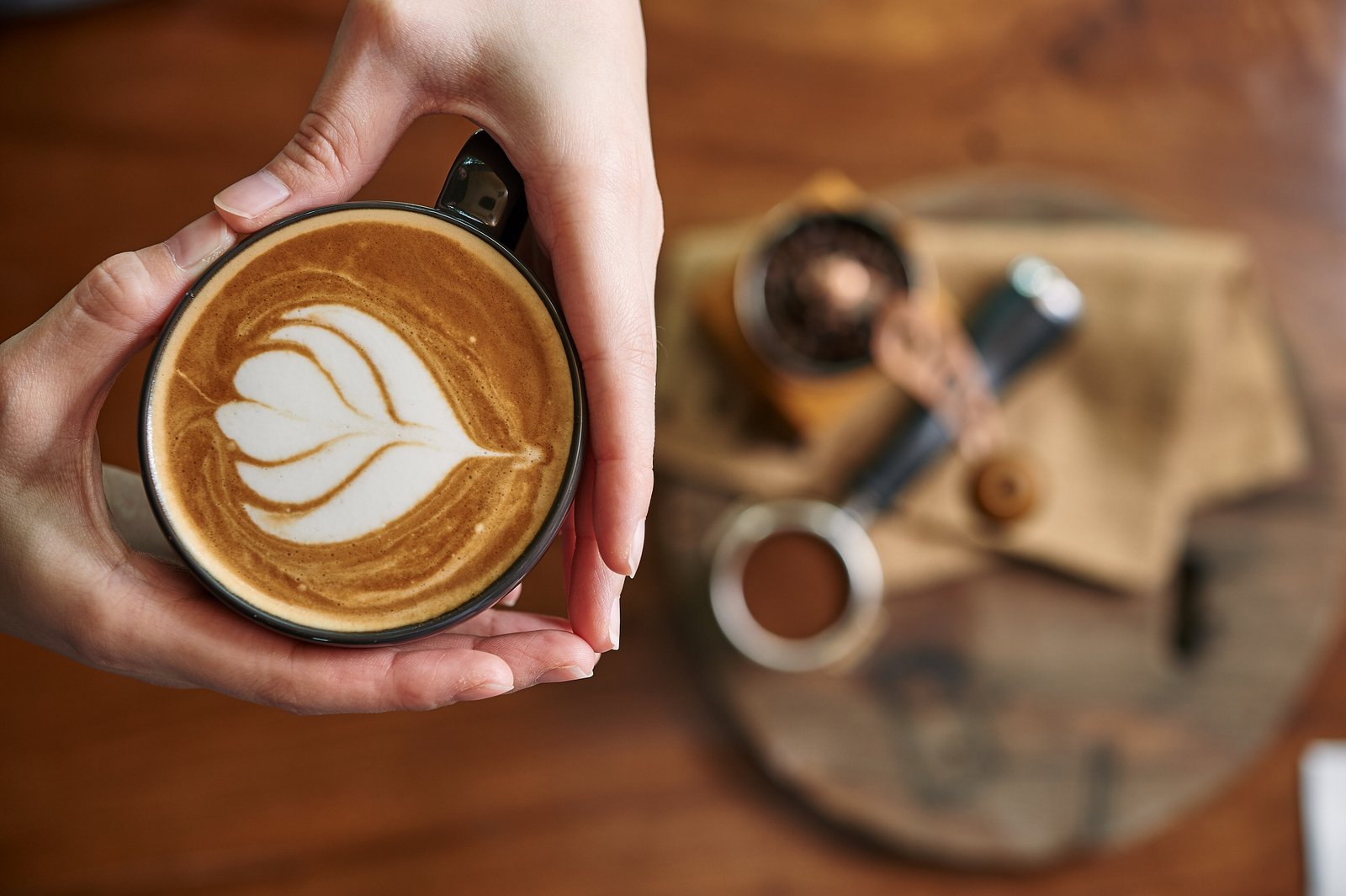 B Cafe takes coffee seriously, with beans sourced from an award-winning roaster from Taiwan, K-Hubs Coffee and Equipment. The beans hail from four different countries - Indonesia, Colombia, Brazil and Guatemala - to create a distinctive blend.
To consistently and continuously bolster its coffee to international standards, B Cafe works with a coffee master from Taiwan who has won multiple championships, from being the 2006 Latte Art Champion to the 2011 Taiwan Coffee Festival & Comprehensive Bean Champion.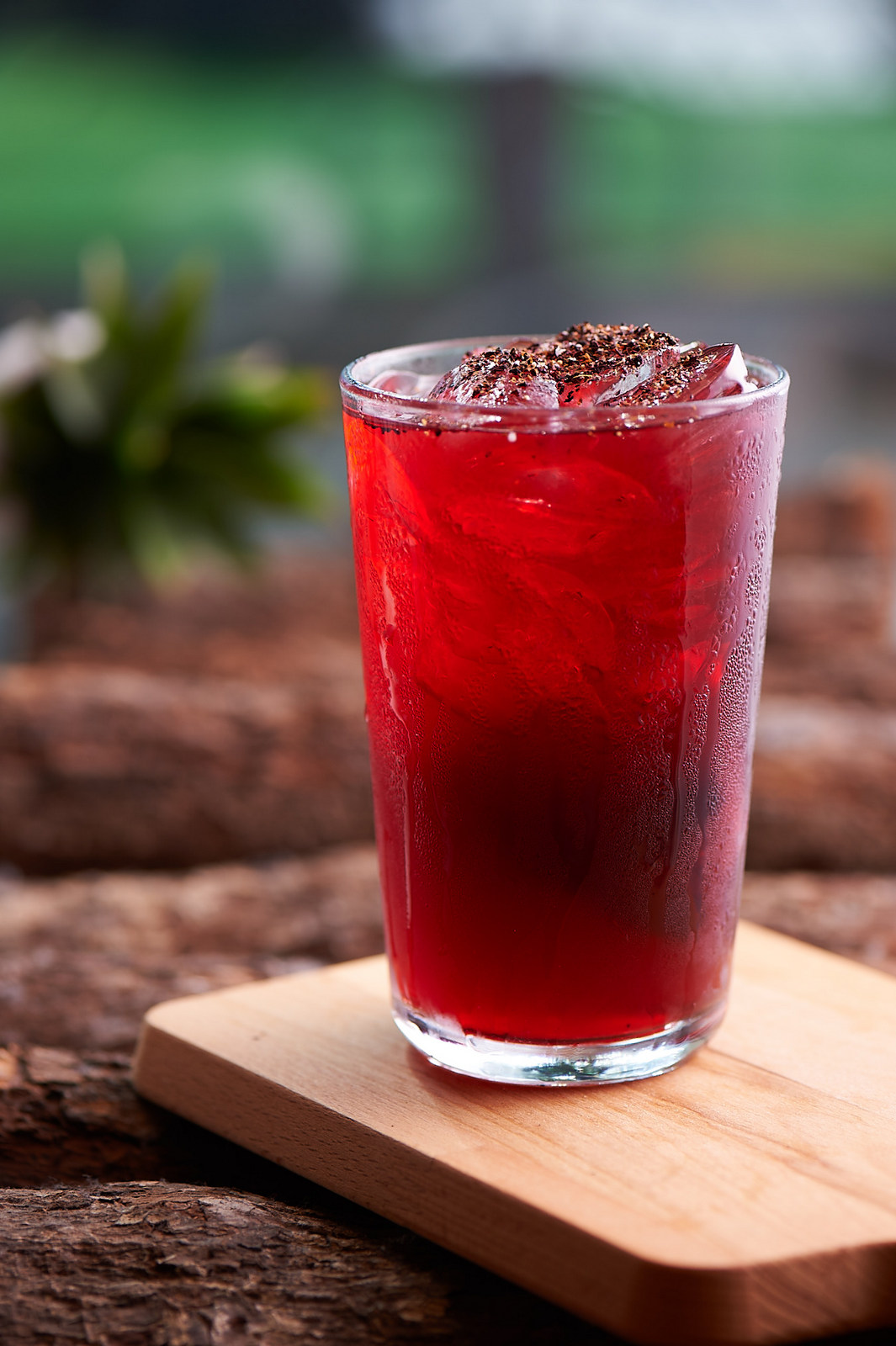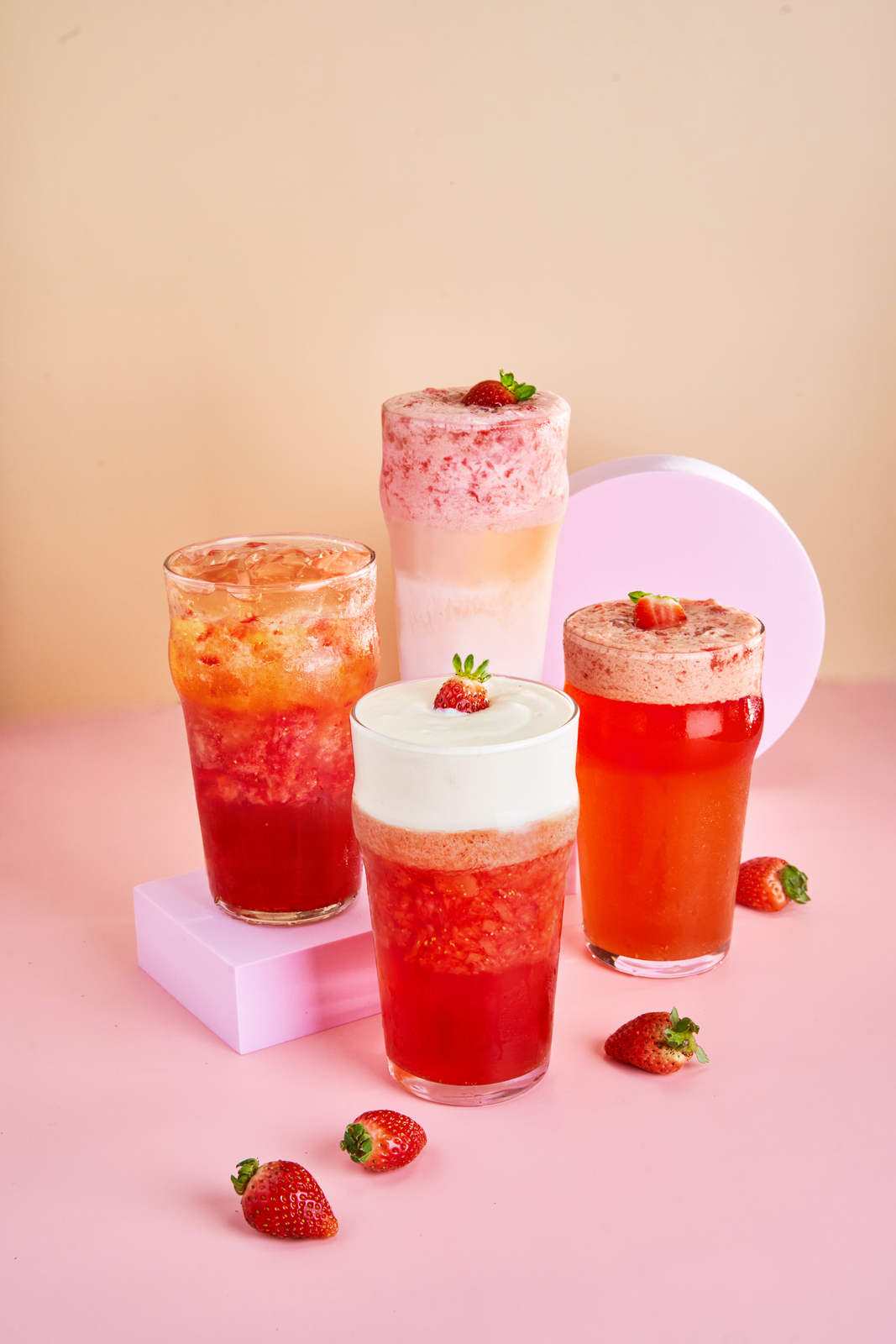 The non-caffeinated selection is equally enjoyable, with colourful thirst-quenchers for every preference, such as the the Berry Tea, Rose Osmanthus, Tie Guan Yin, and Strawberry Series of Sakura Fresh Strawberry Yoghurt Boba, Signature Strawberry Cream Cheese Boba, Ai Yu Strawberry Boba and Fresh Strawberry Yakult Boba.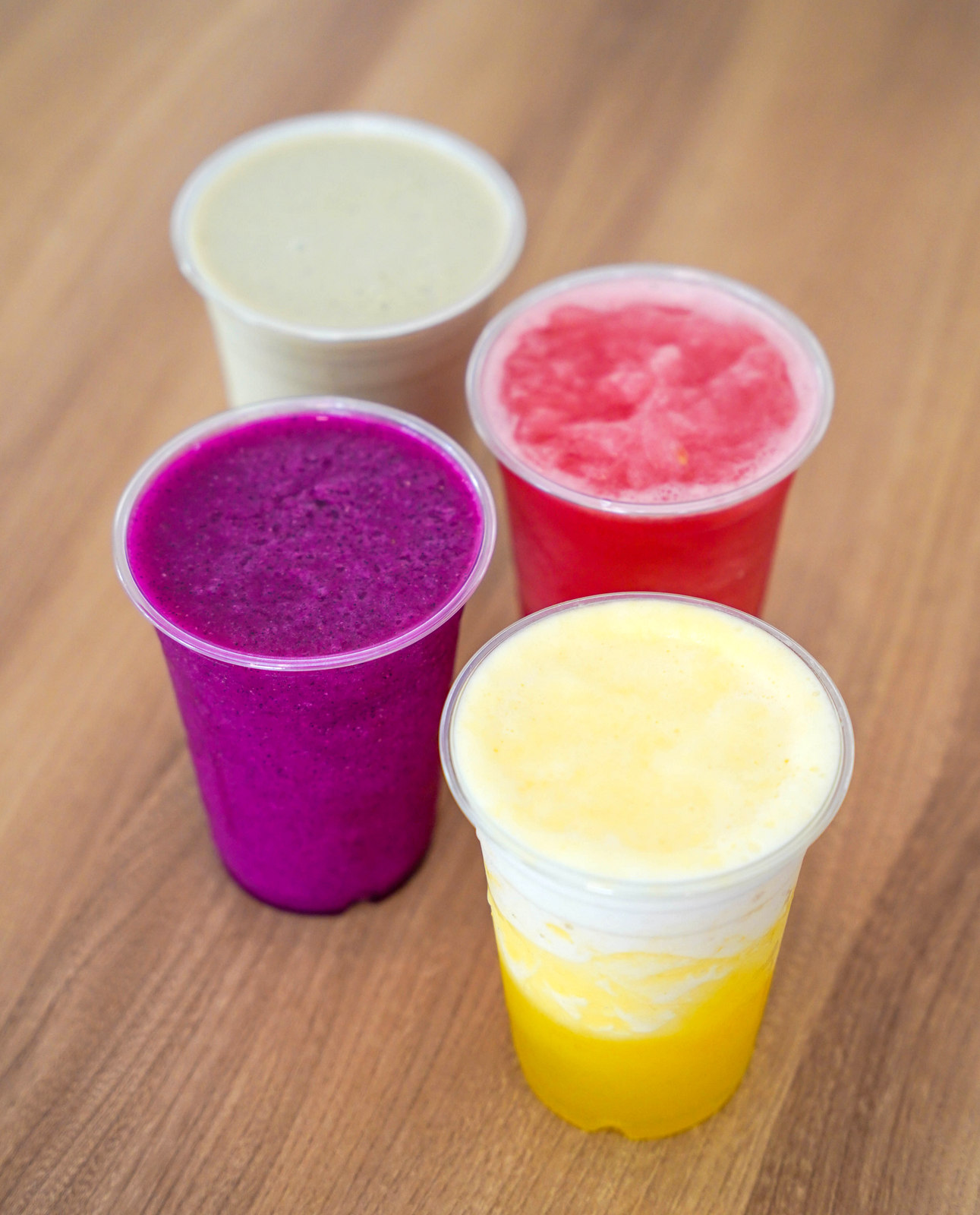 Refresh your palate with cooling beverages of fruit smoothies like the Dragon Fruit Smoothie (RM15.90), Watermelon Smoothie (RM17.90) and Pineapple Smoothie (RM15.90), as well as milkshakes like the Avocado Milkshake (RM17.90), loaded with natural nutrients.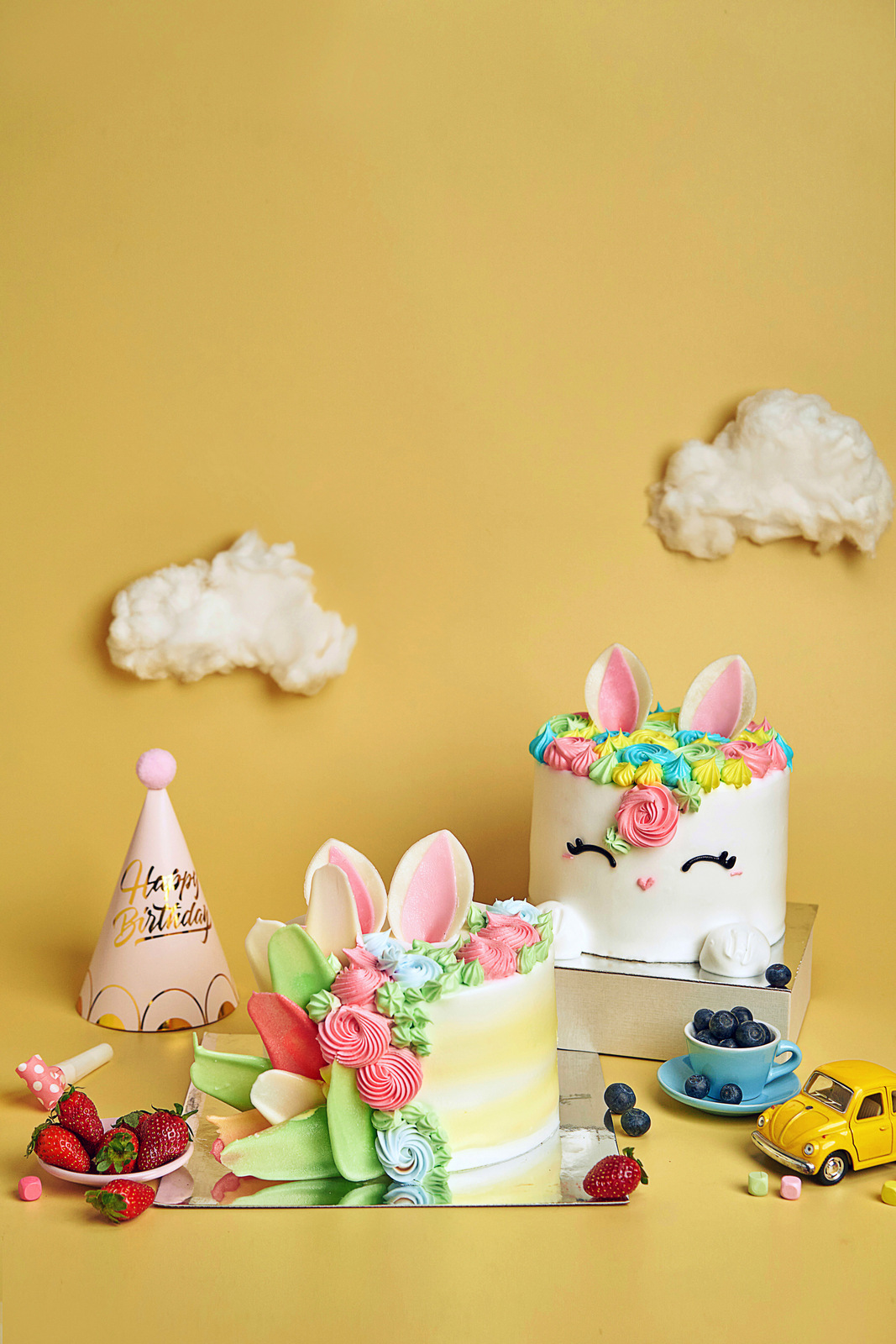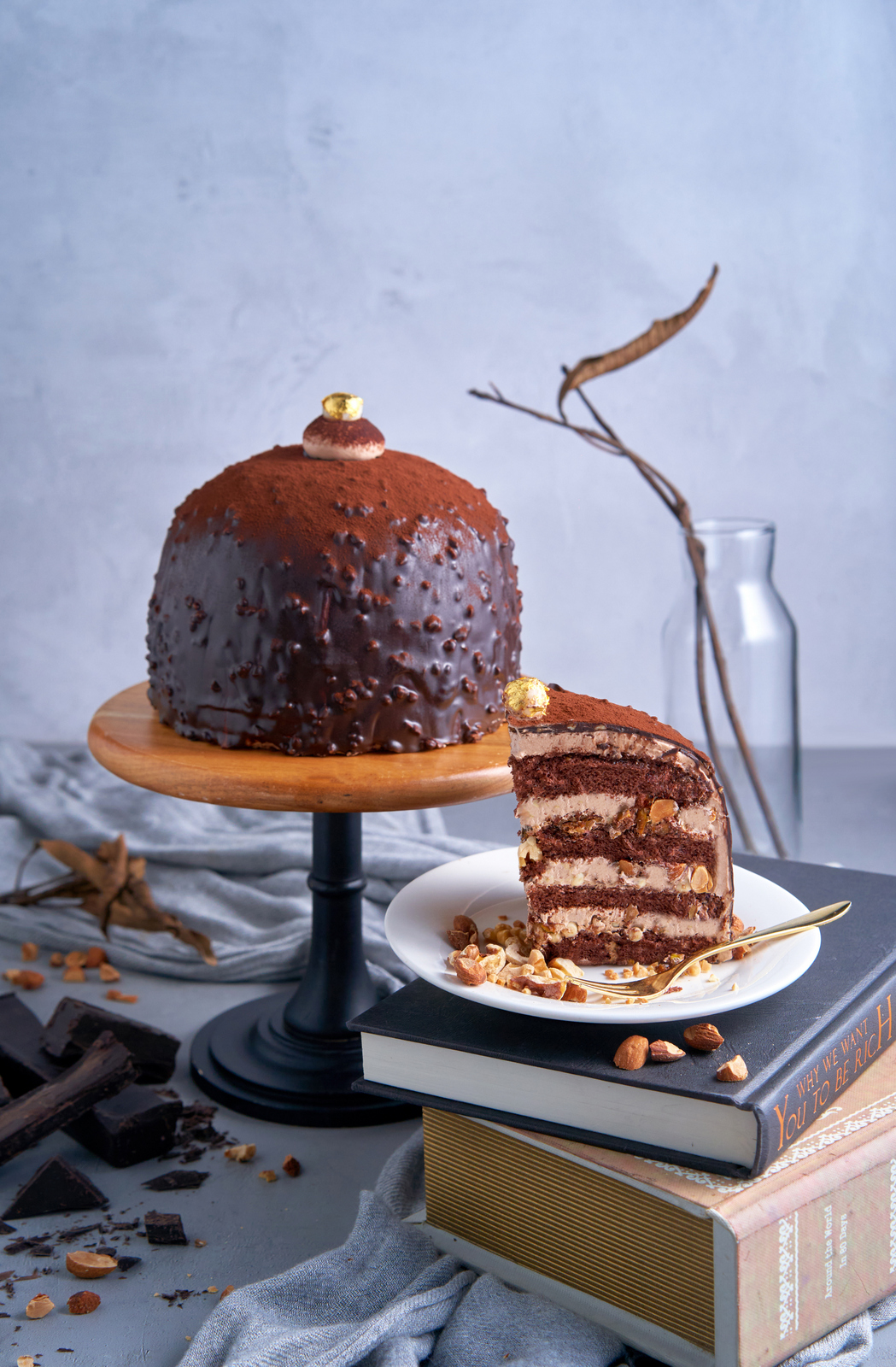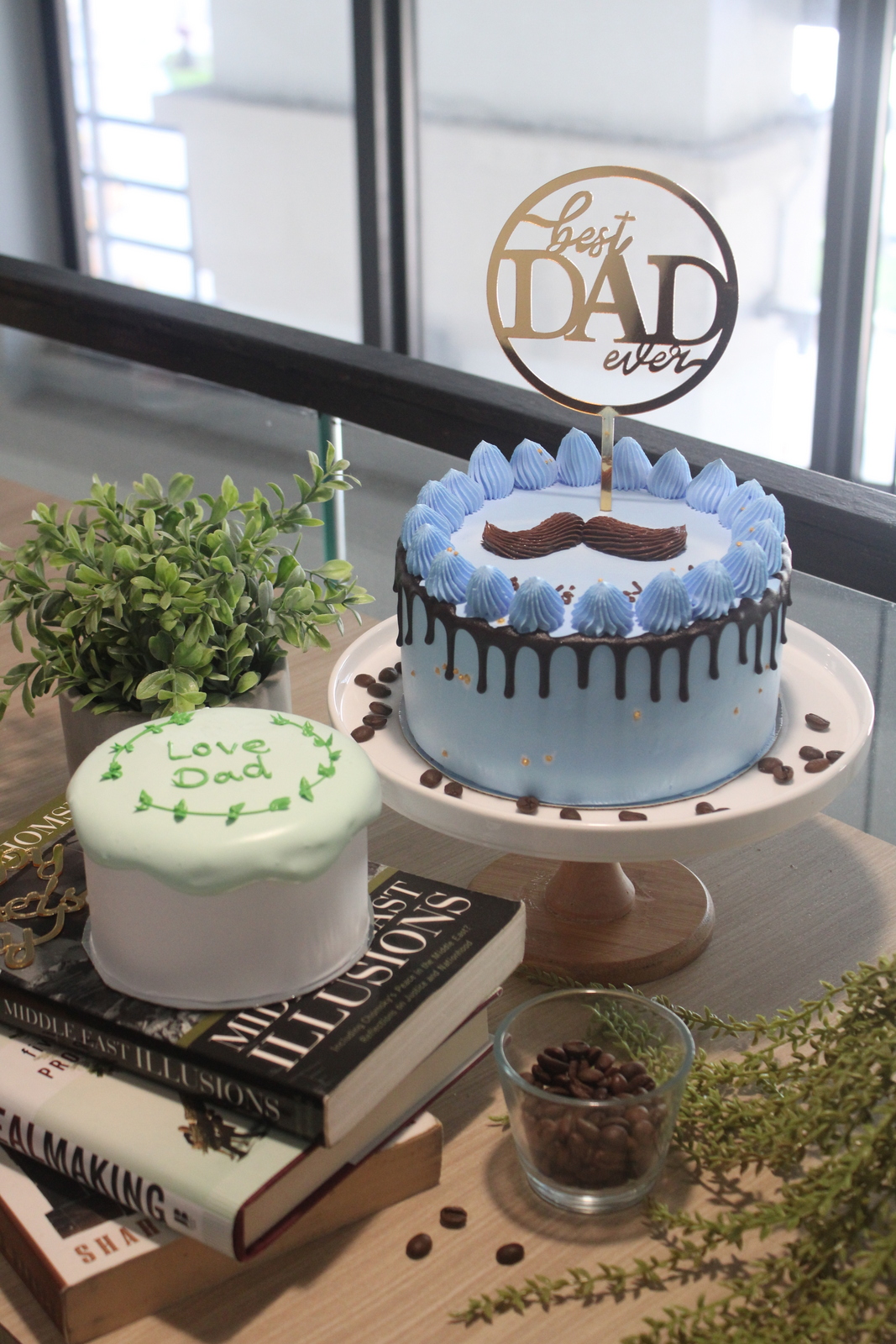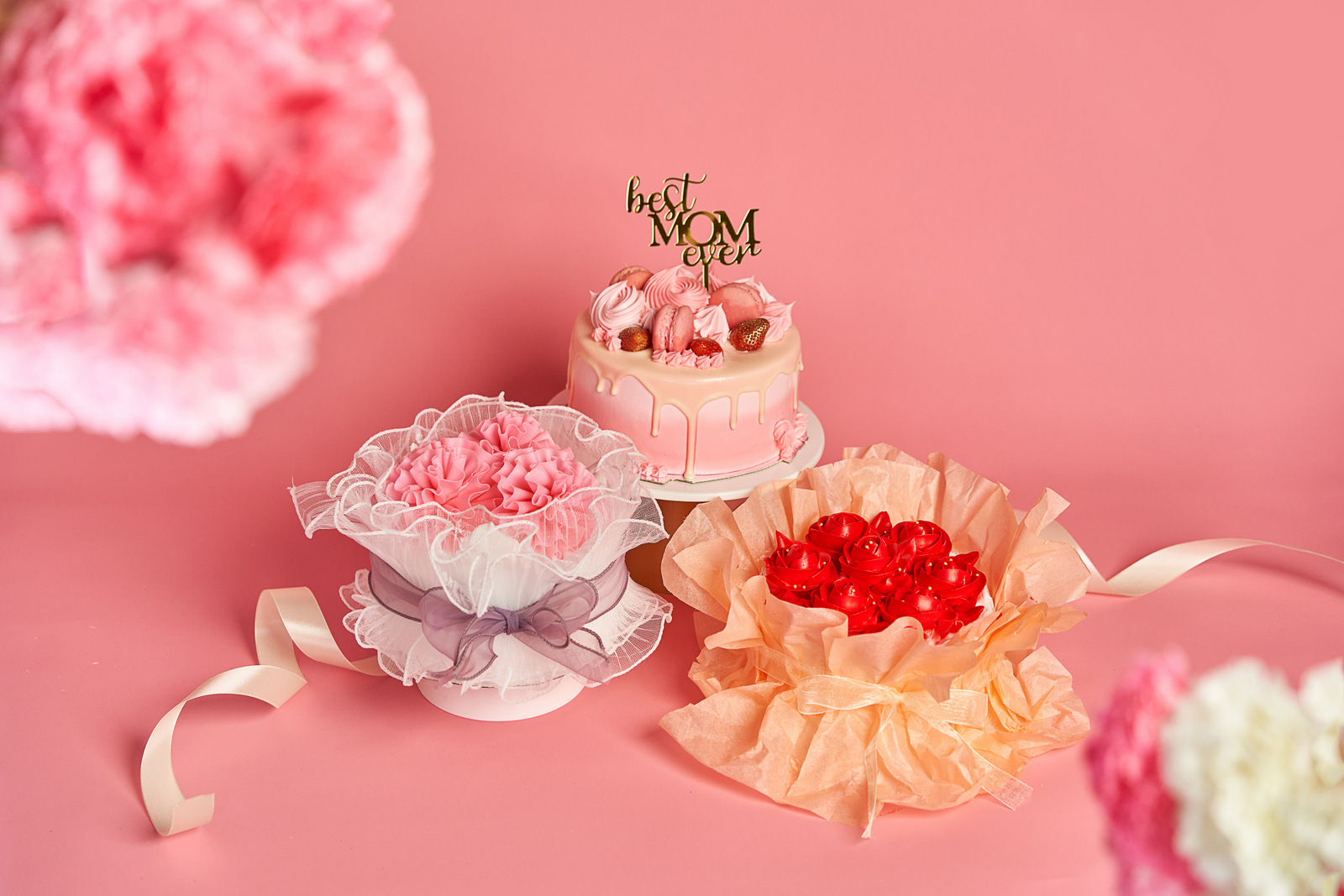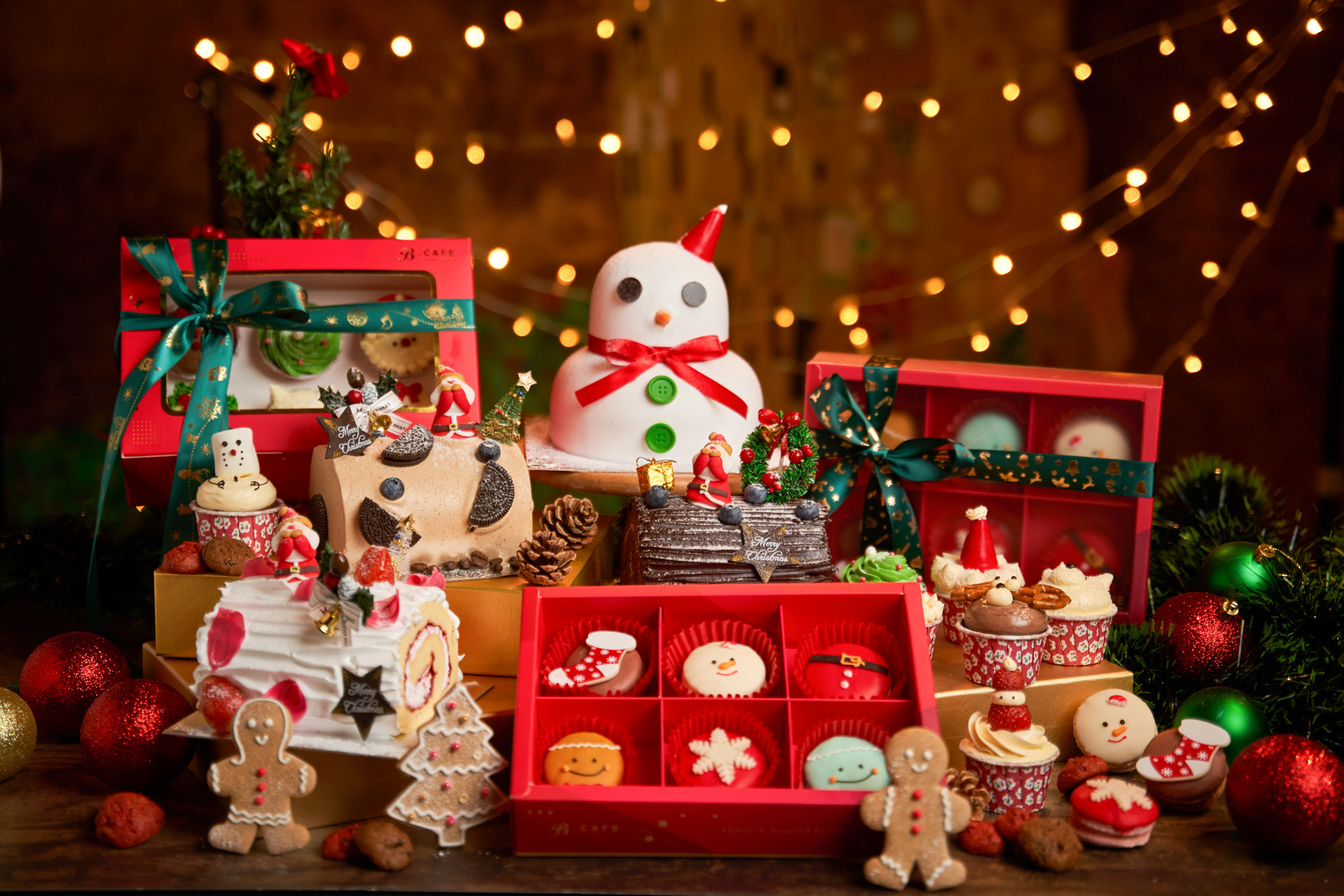 Cakes make for a thoughtful gift, curated for memorable times, spanning the Bunny Series to the seasonal Father's Day Series, Mother's Day Series, Valentine's Series and Christmas Series, with an assortment of 40 different varieties to cater to every household.
The classic Honey Bear and adorable Blossom Bunny modelled series will charm children of all ages, while customised decorated whole cakes of varying sizes will thrill the adults.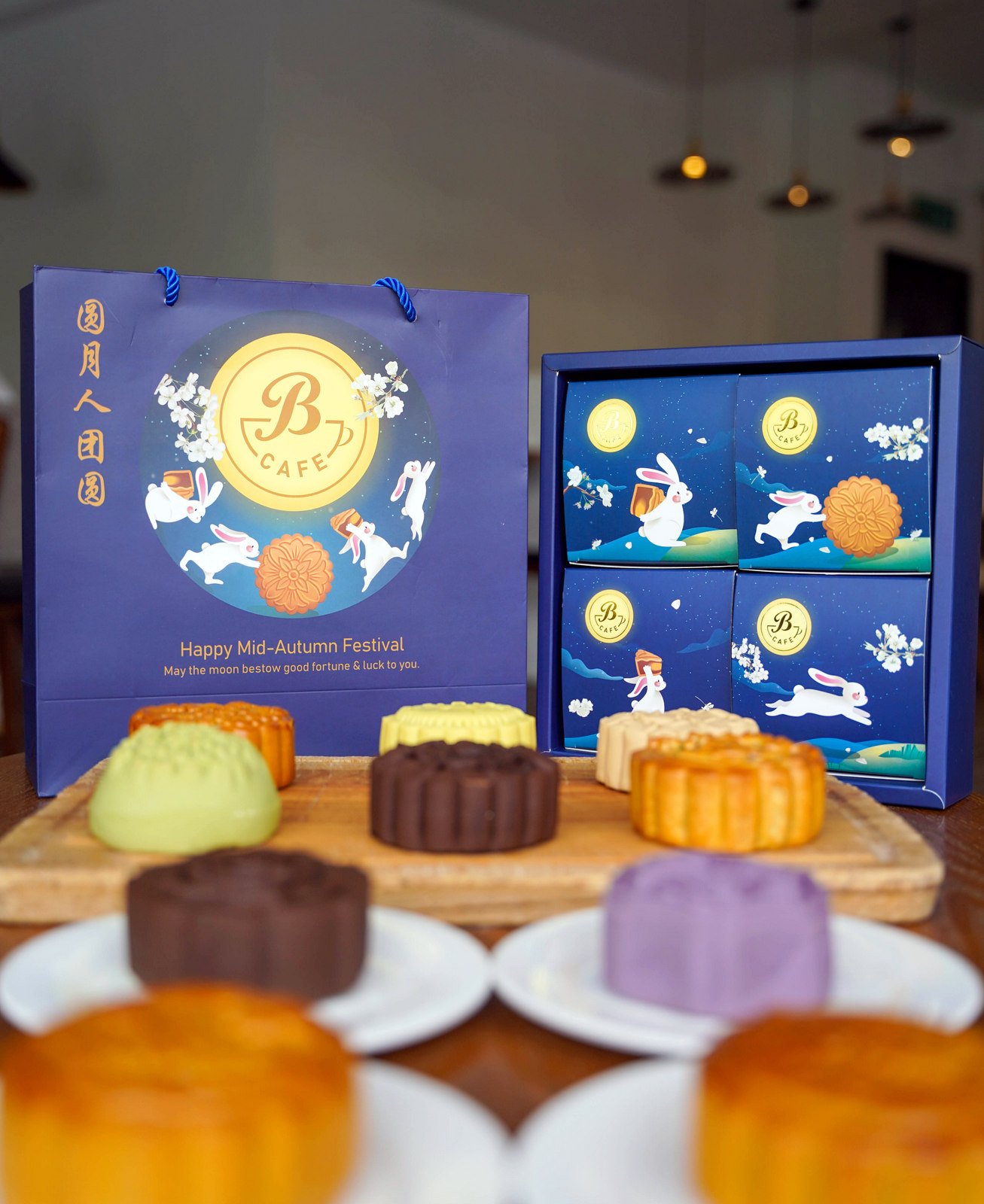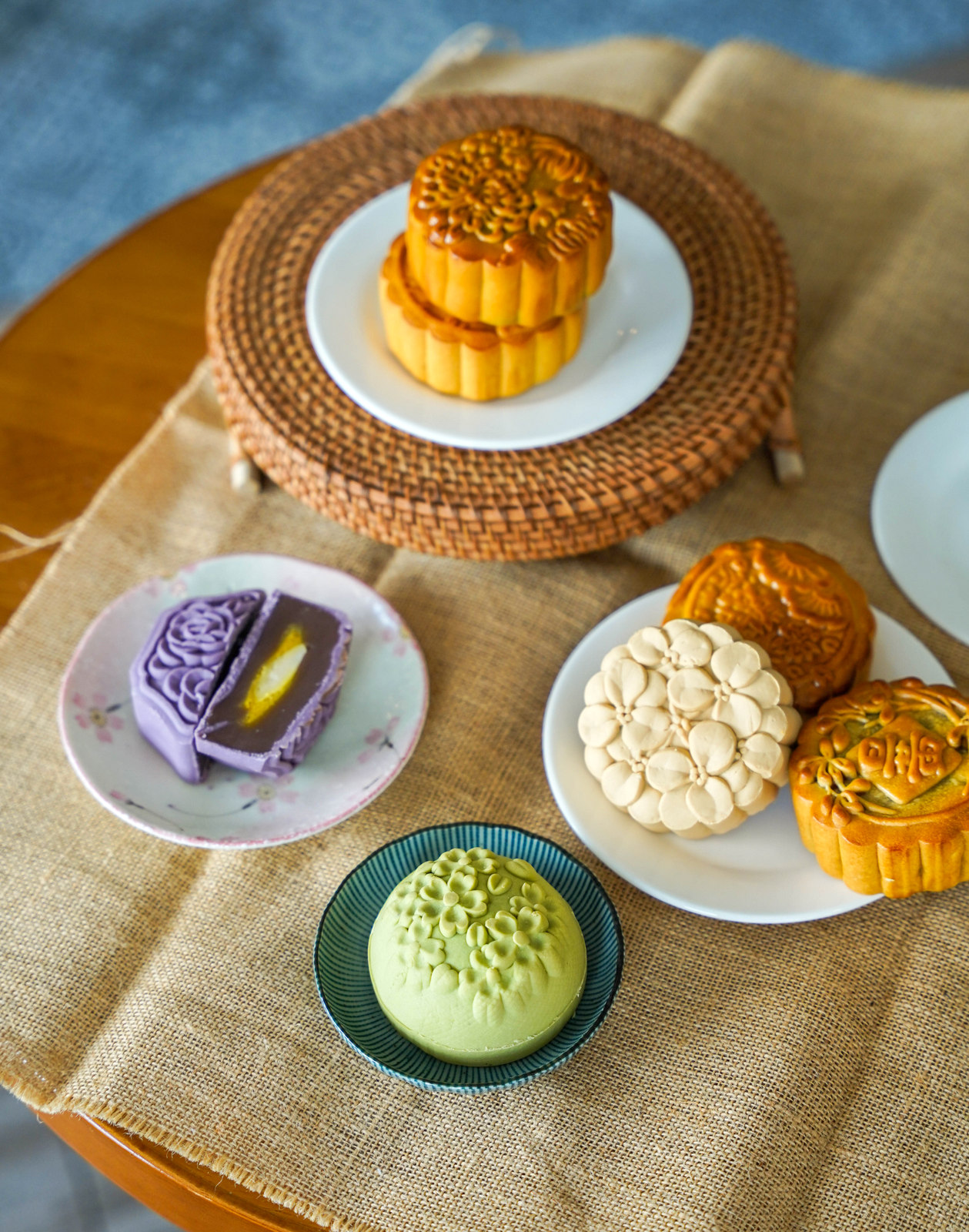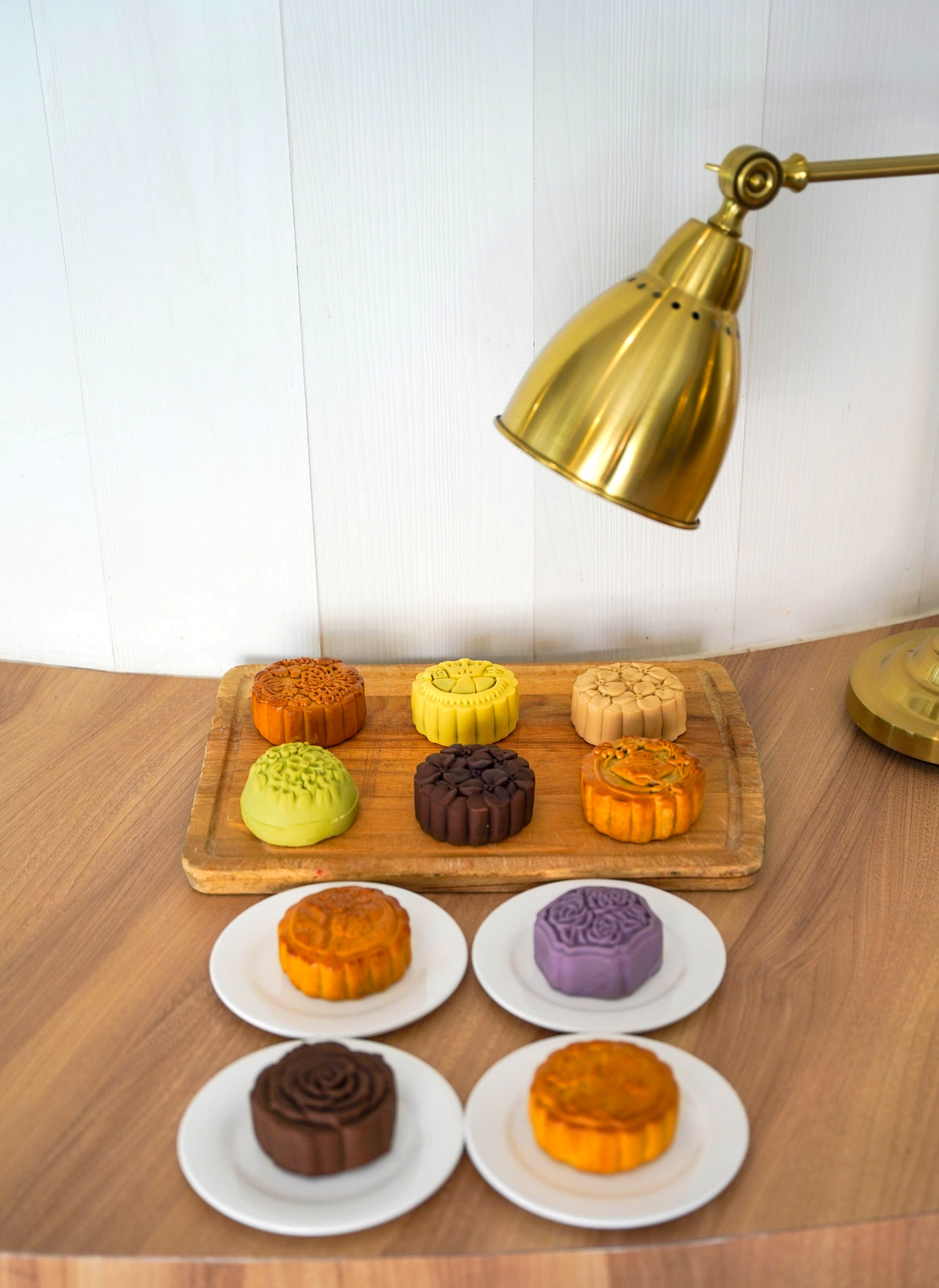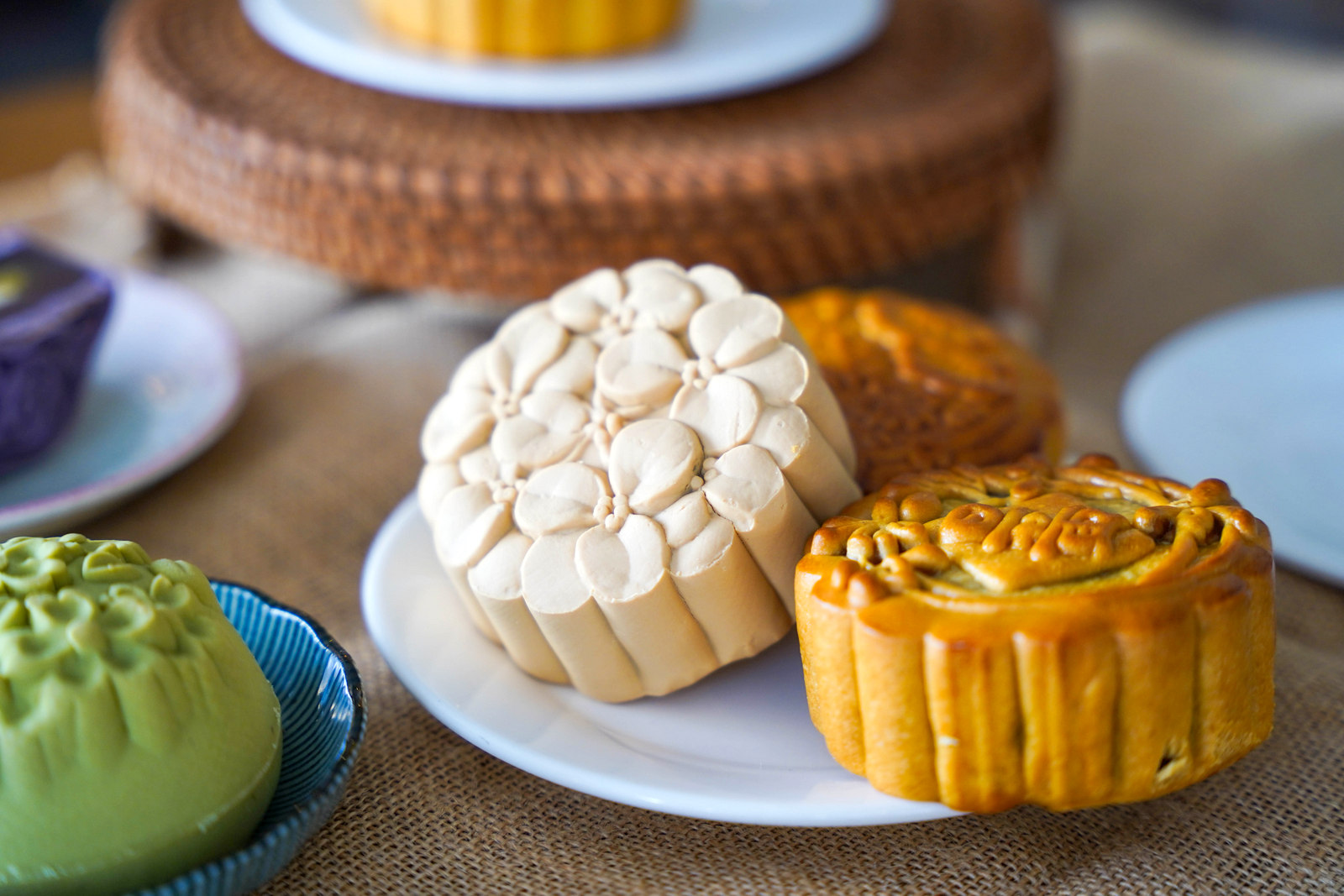 The 2022 Mid-Autumn Festival marks a new milestone for B Cafe International - this year, it has launched 10 varieties of mooncakes, up from four last year.
From classic white lotus and red bean mooncakes to contemporary creations in fun flavours like Musang King Lava, taro with mochi, or even brown sugar tea au lait, B Cafe International offers mooncakes for every preference, from tradition-loving to trend-hunting customers.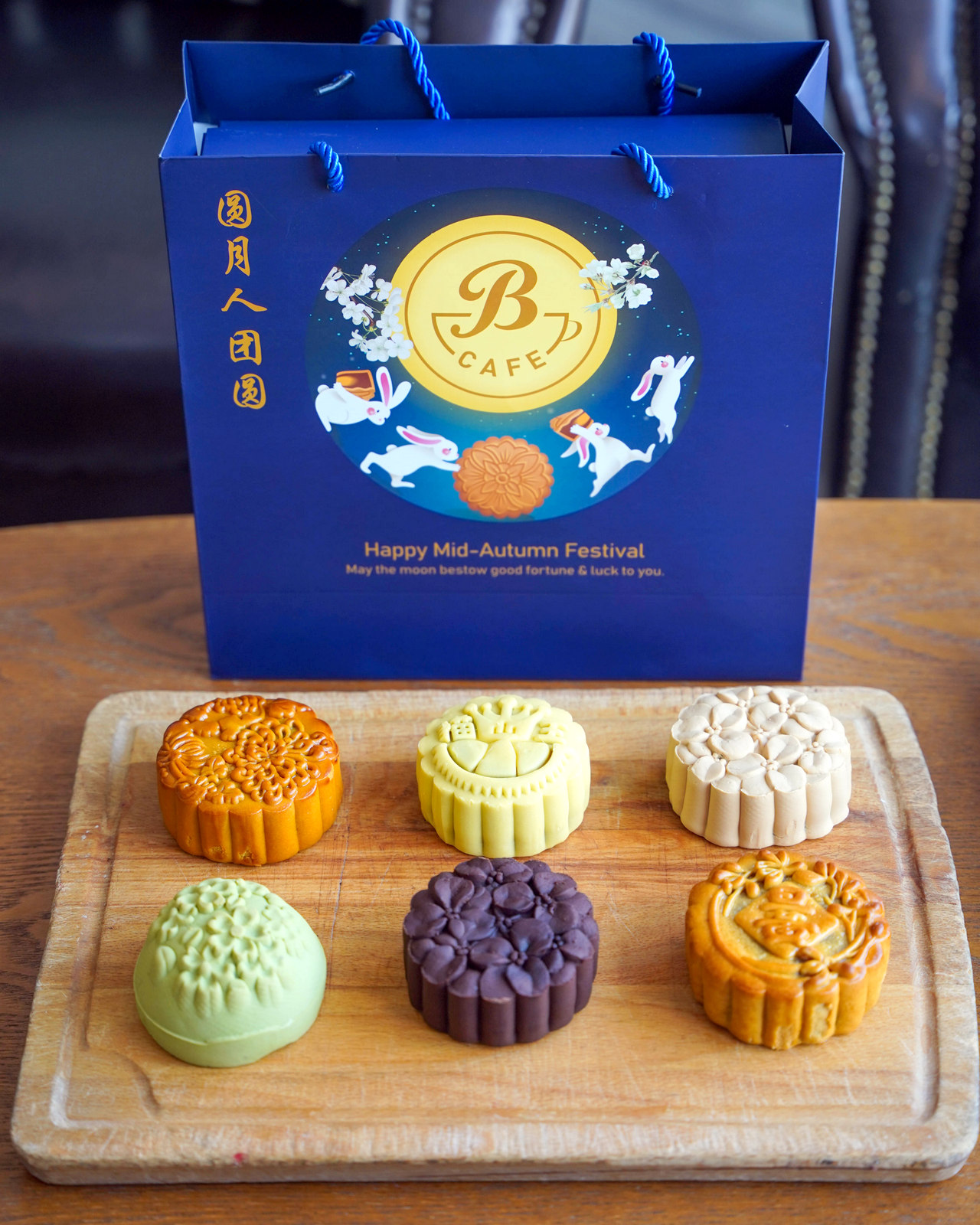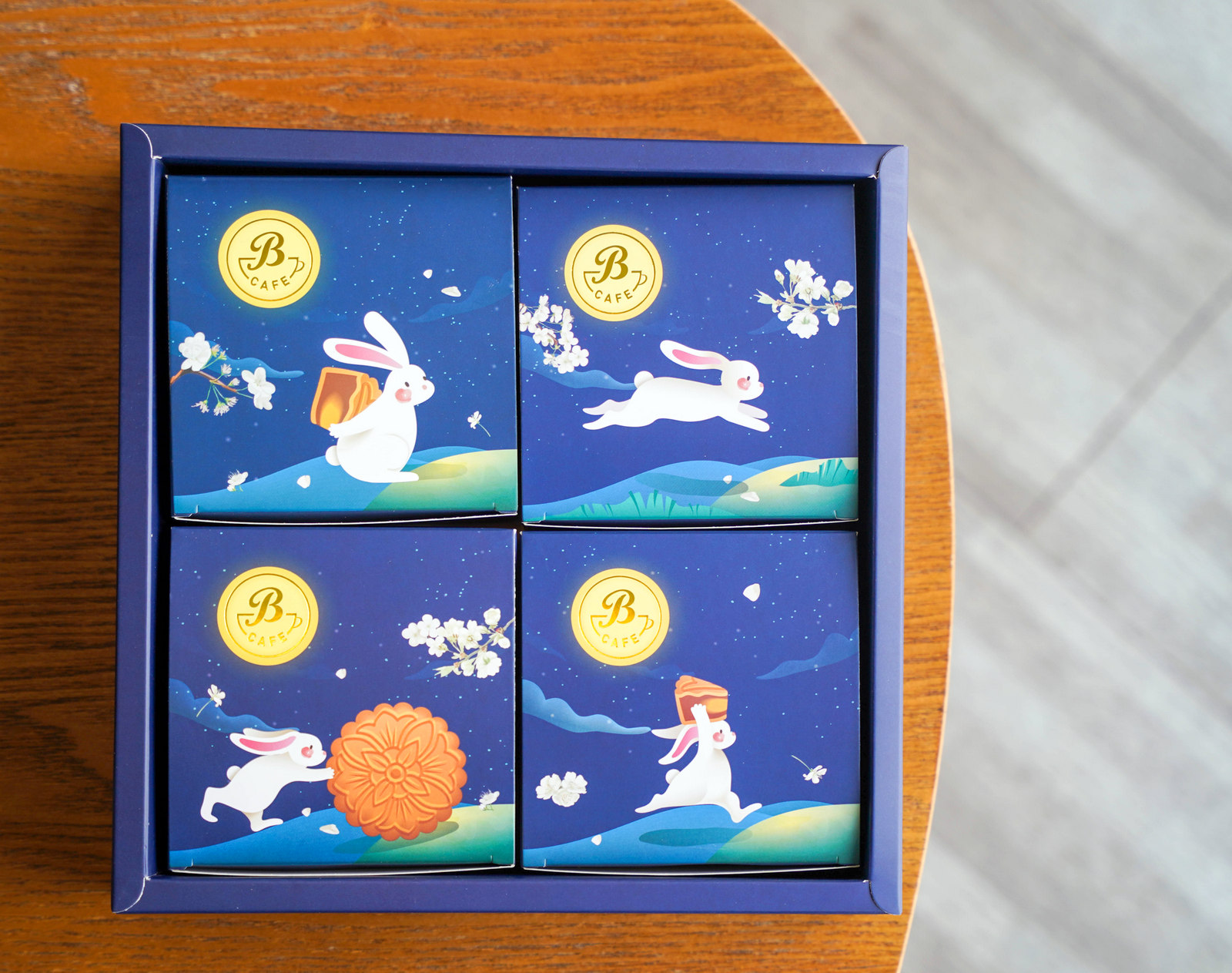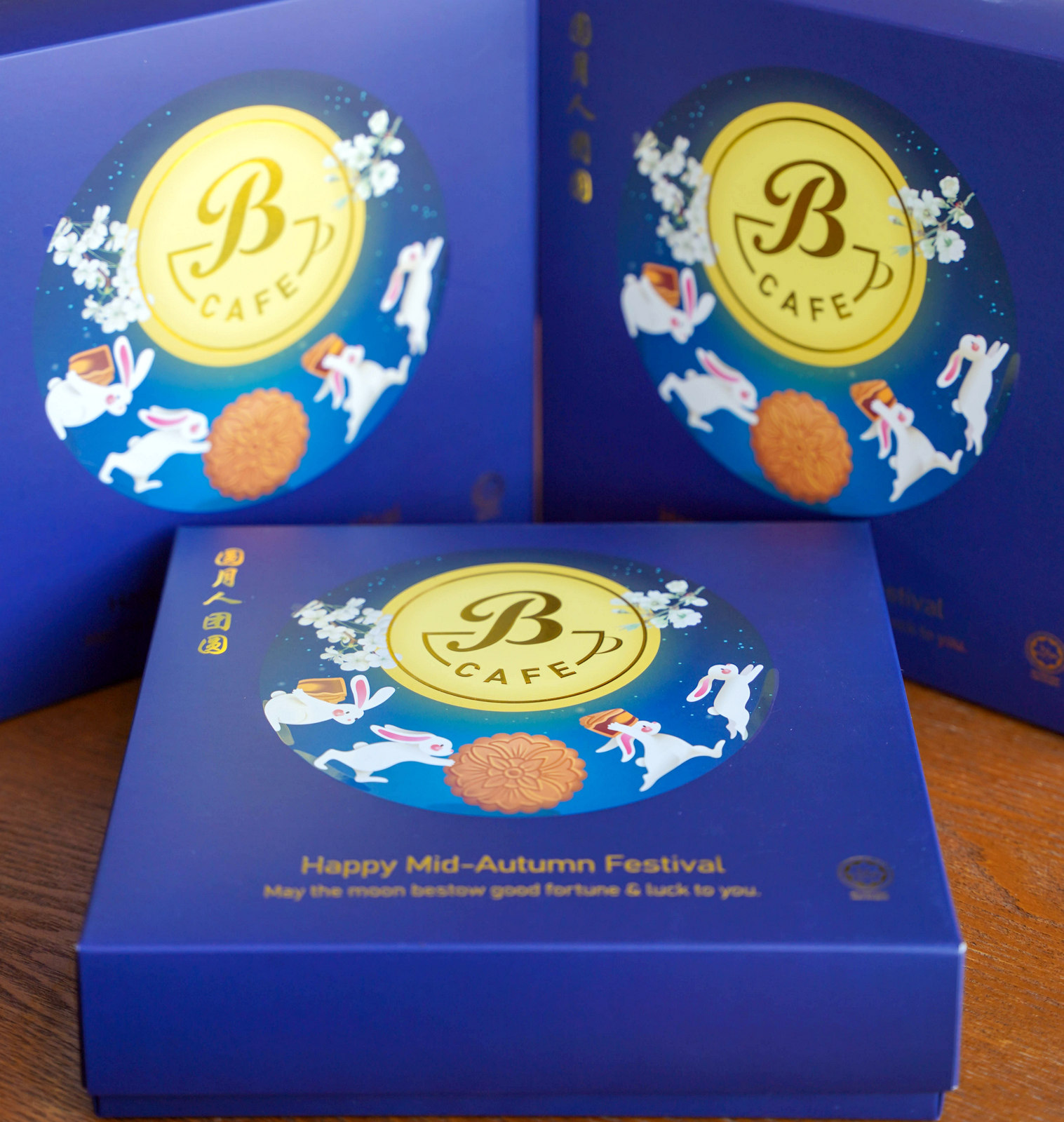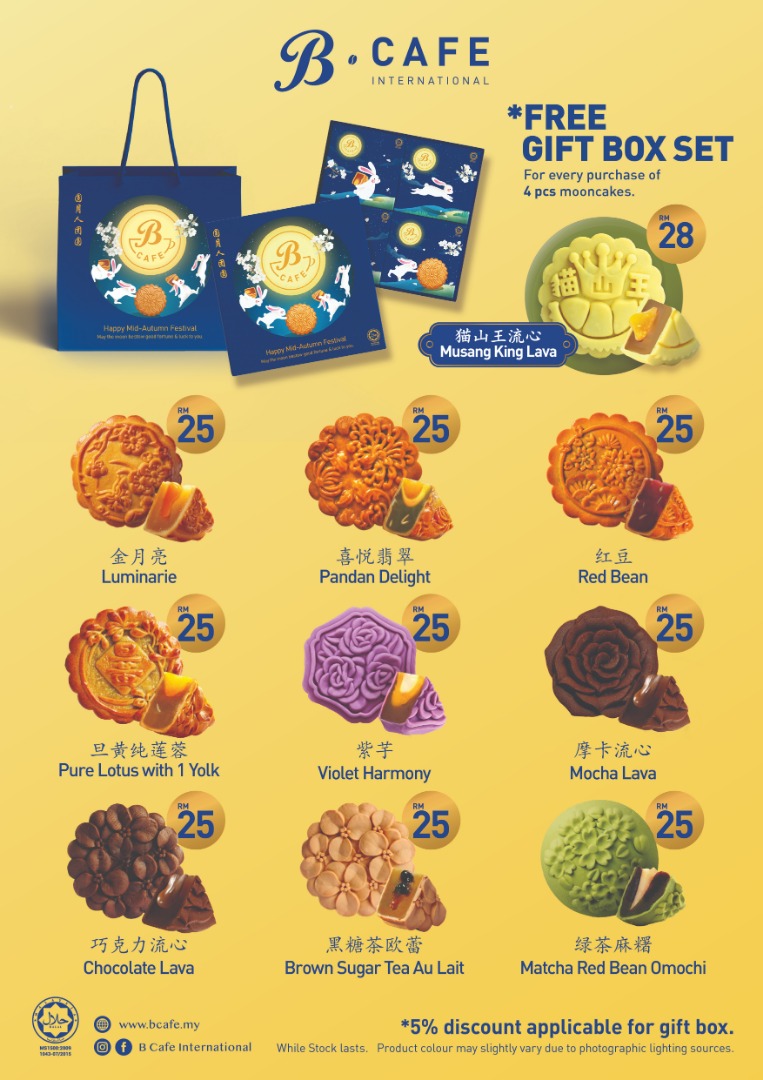 Purchase any four mooncakes to enjoy a 5% discount off your order plus a complimentary blue Royal Treasure Gift Box with charming bunny illustrations.
Each mooncake is priced at RM25 per piece, except for the Musang King Lava (RM28).
Contact your nearest B Cafe or order online via this link: https://bit.ly/BCafe_Mooncake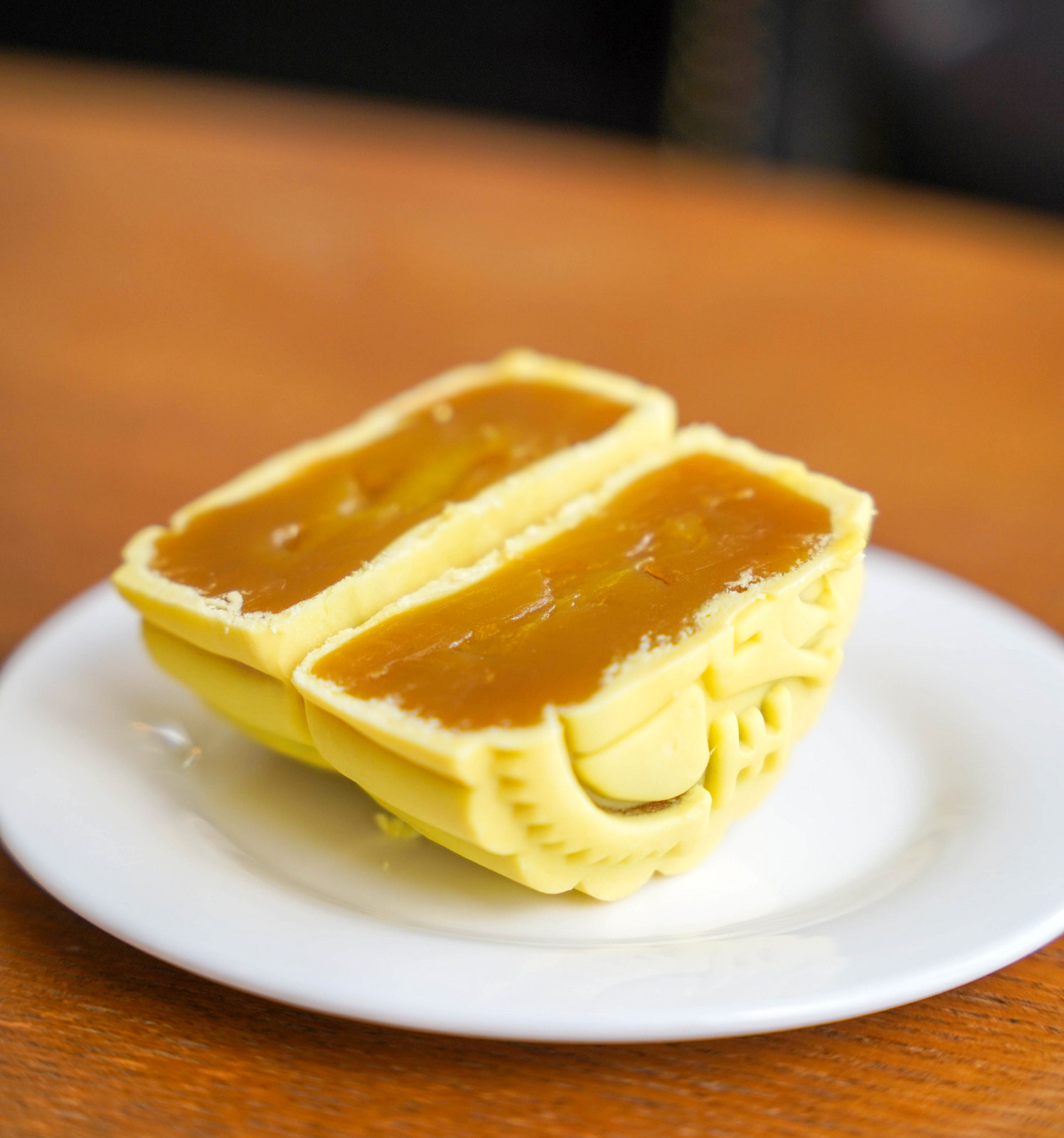 Durian devotees, don't miss B Cafe's Musang King Lava, the King of Mooncakes, lusciously loaded with your favourite fruit with its full-bodied flavour and fragrance. Its lovely filling of lotus paste conceals a centre of molten Musang King durian for a royal treat!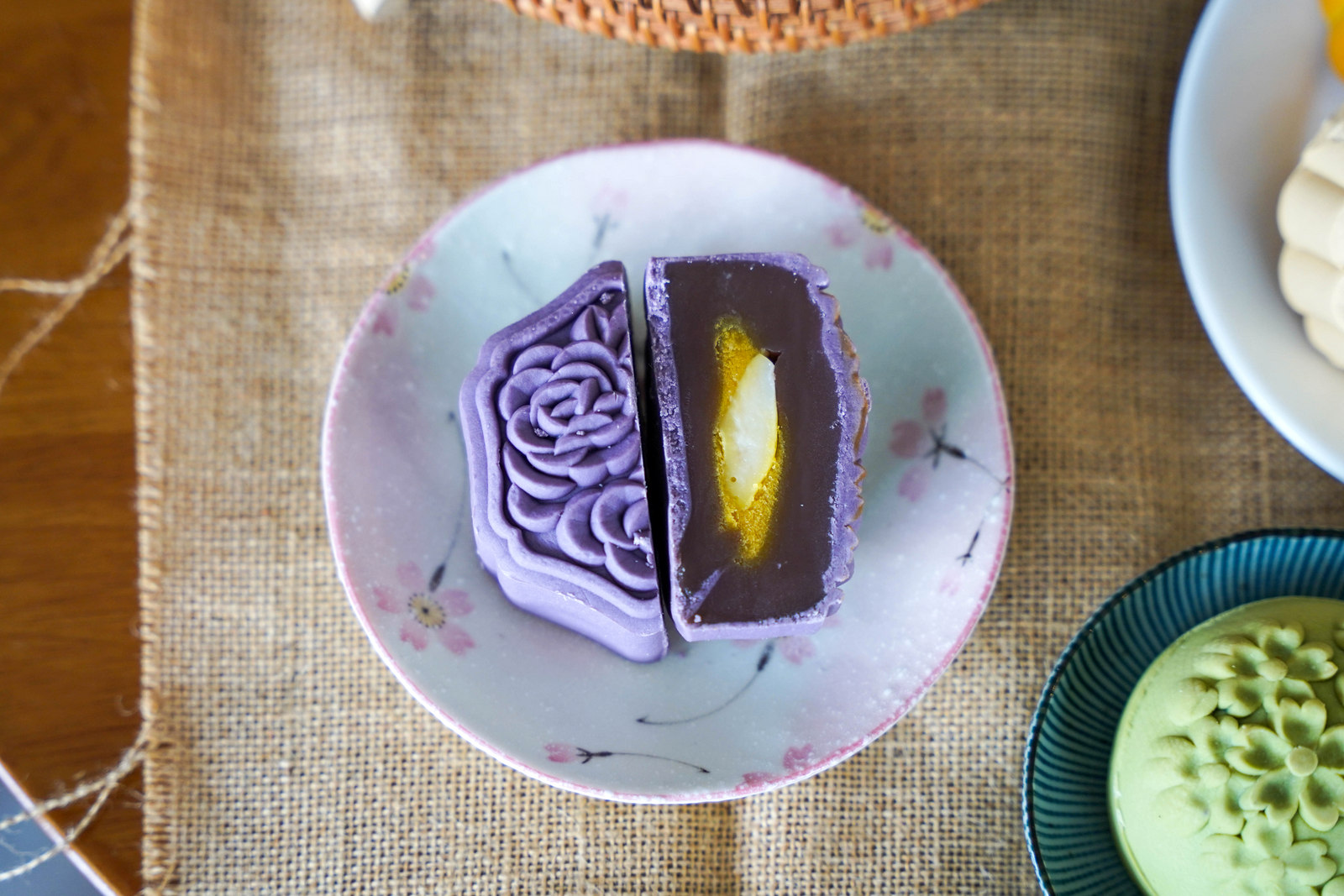 Violet Harmony is beautifully hued, a feast for the senses, visually colourful and captivating, a triumph of taste and texture that channels taro, sweet potato, mung bean and mochi.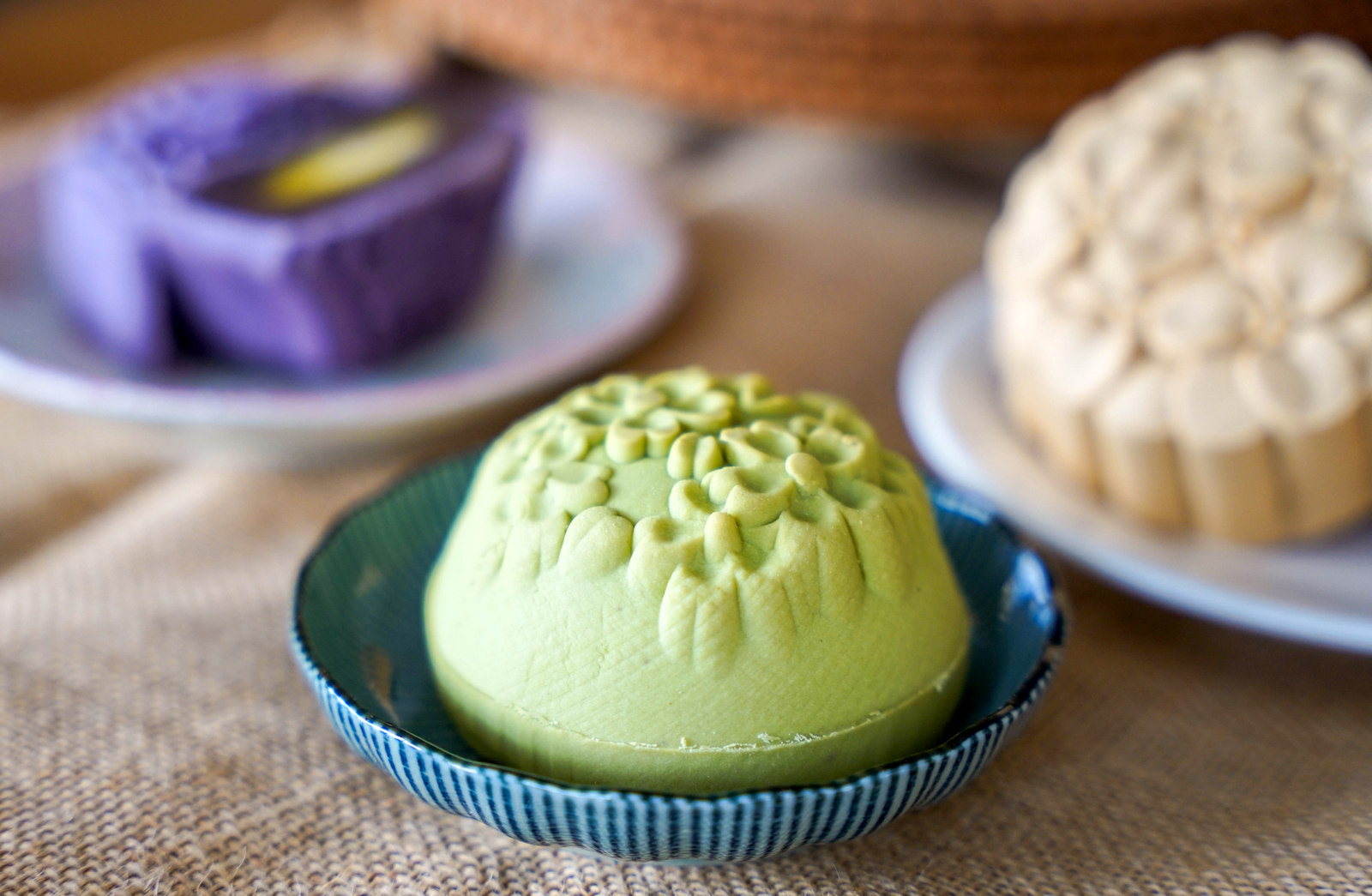 Fans of intricately patterned mooncakes will relish B Cafe's delicately designed specialities, such as the light green Matcha Red Bean Omochi, comprising red bean paste with mochi.
For a playful mooncake experience with a melty flowing core, marvel at the Mocha Lava with its mocha lotus paste and molten chocolate.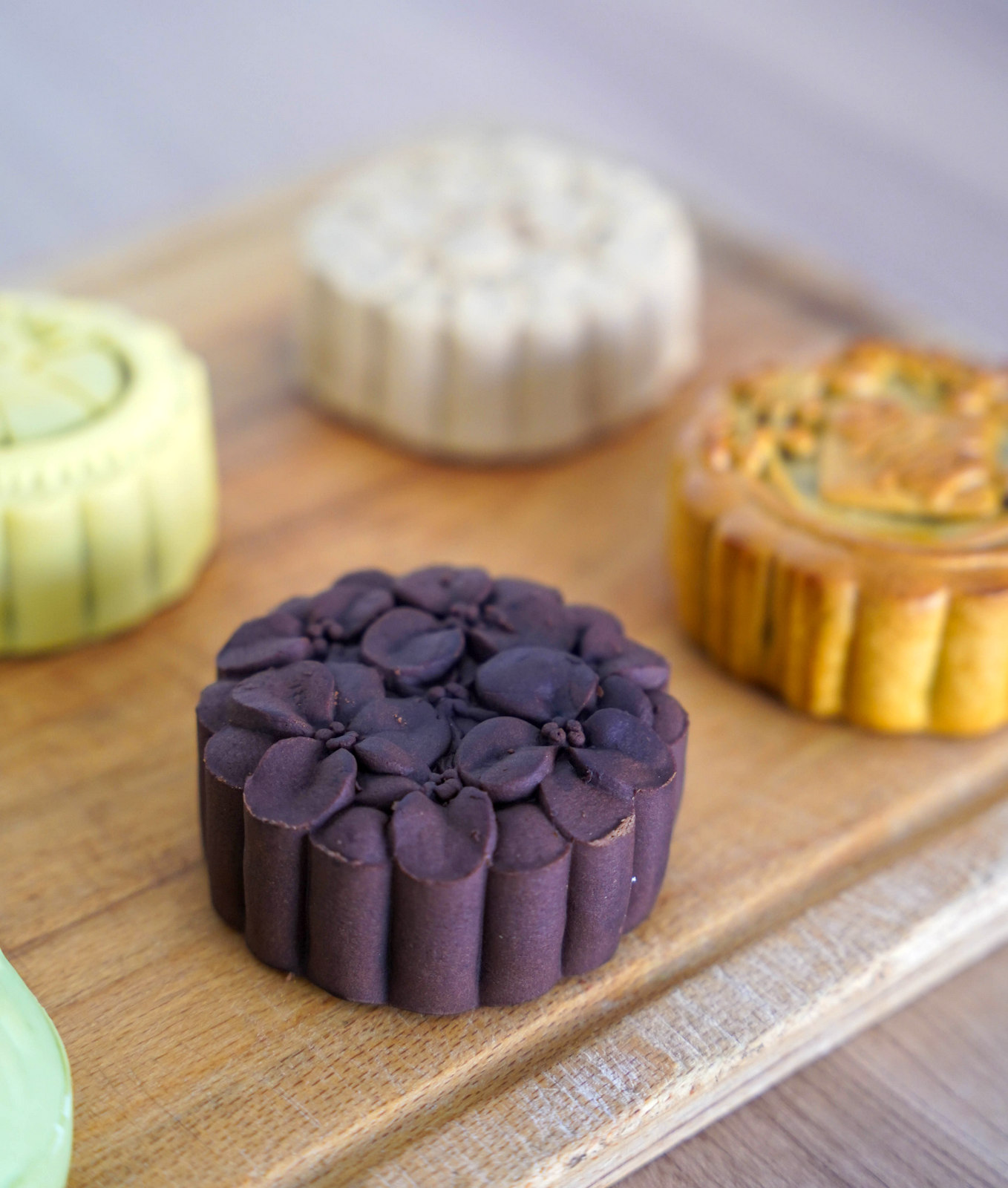 Chocoholics will want to check out the Chocolate Lava to relish its cocoa richness, bursting with chocolate lotus paste and molten chocolate.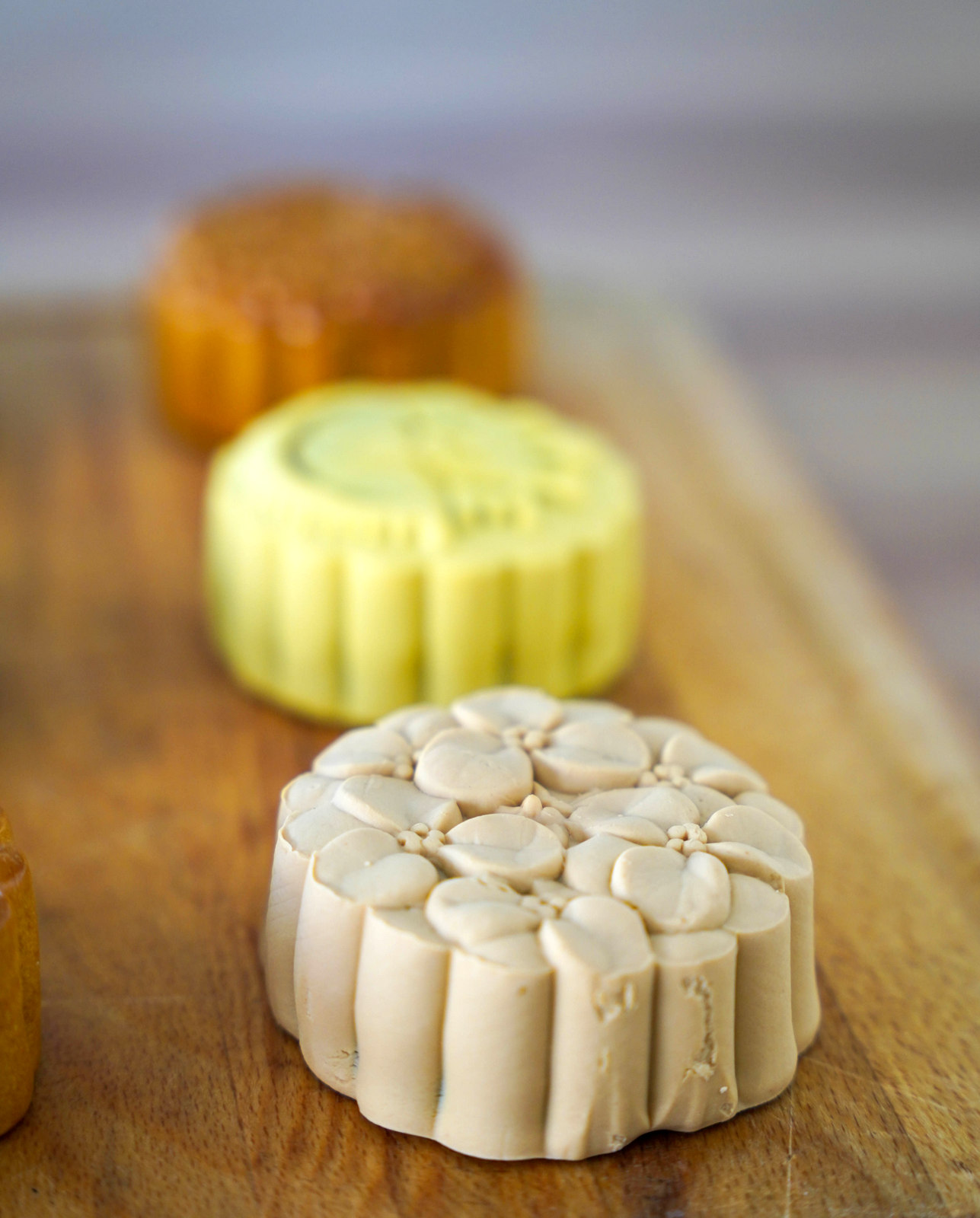 Other intriguing mooncakes include the Brown Sugar Tea Au Lait, inspired by tea with milk, featuring milk tea, mung bean and brown sugar mochi, transformed from a beverage to sip into a mooncake to snack on.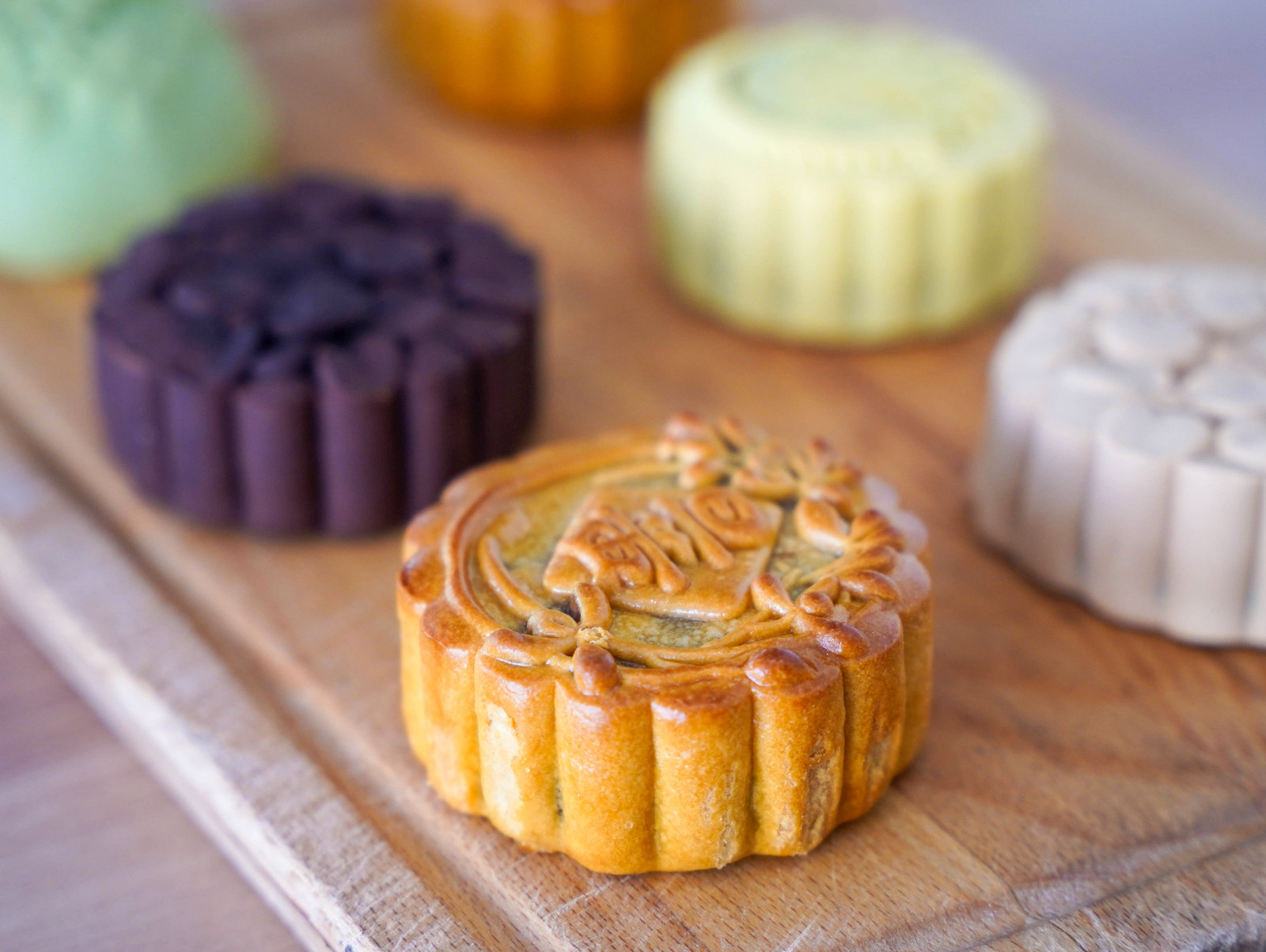 For lovers of time-honoured mooncakes, B Cafe offers choices like the Luminarie, featuring White Lotus with Salted Egg Flakes.
The Pure Lotus with One Yolk will also be a favourite across generations.
Alternatively, indulge in the Pandan Delight with pandan lotus paste, melon seeds and salted egg yolk for charmingly creamy, aromatic allure.
You also can't go wrong with B Cafe's Red Bean, smooth and satisfying.
Contact B Cafe International's branches on WhatsApp:
B Cafe Kuchai Lama: 010-209-7308
B Cafe Plaza Arkadia: 010-212-7308
B Cafe Puchong: 010-219-7308
B Cafe Publika: 011-1629-6308
B Cafe Bandar Sri Permaisuri: 011-2730-3760