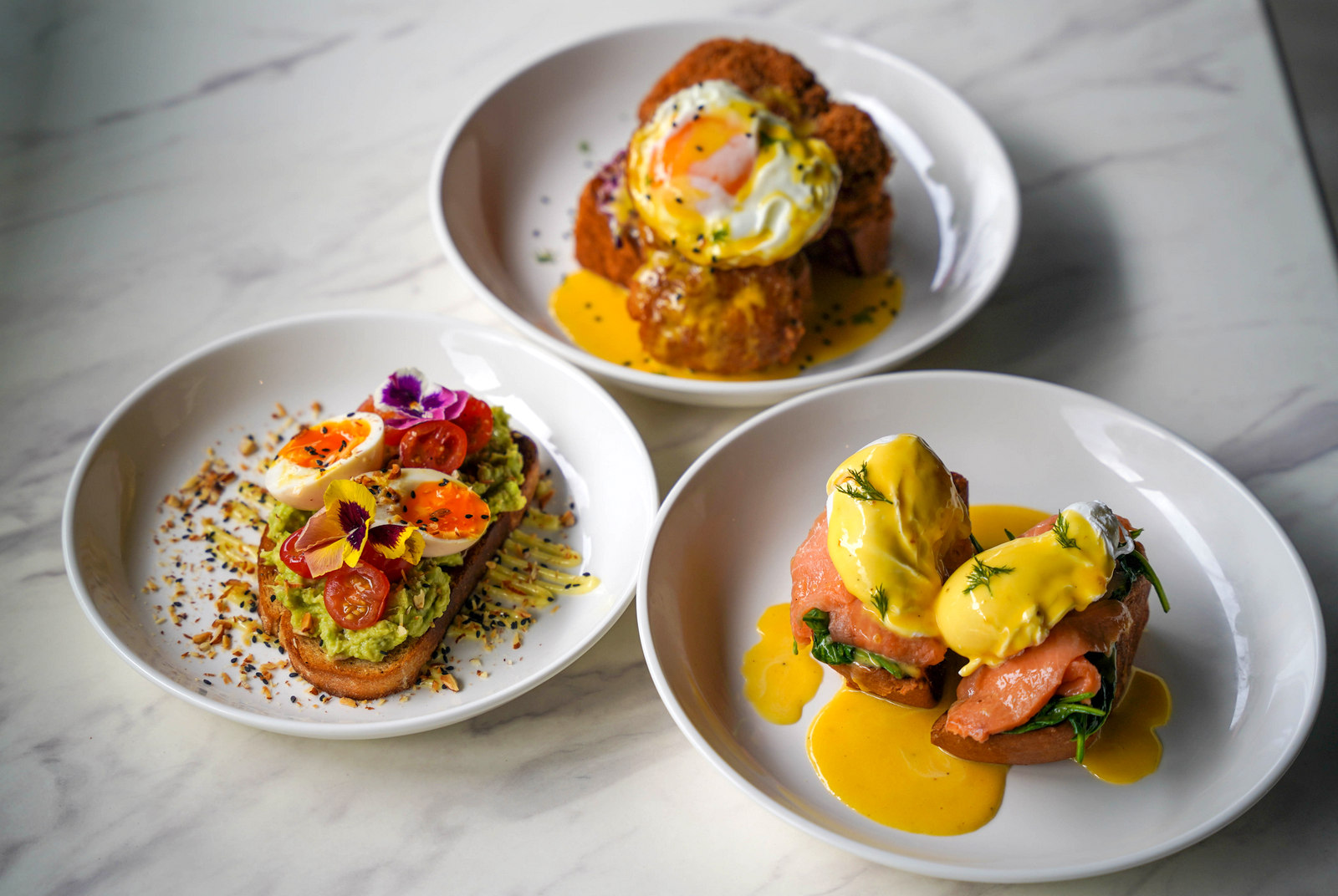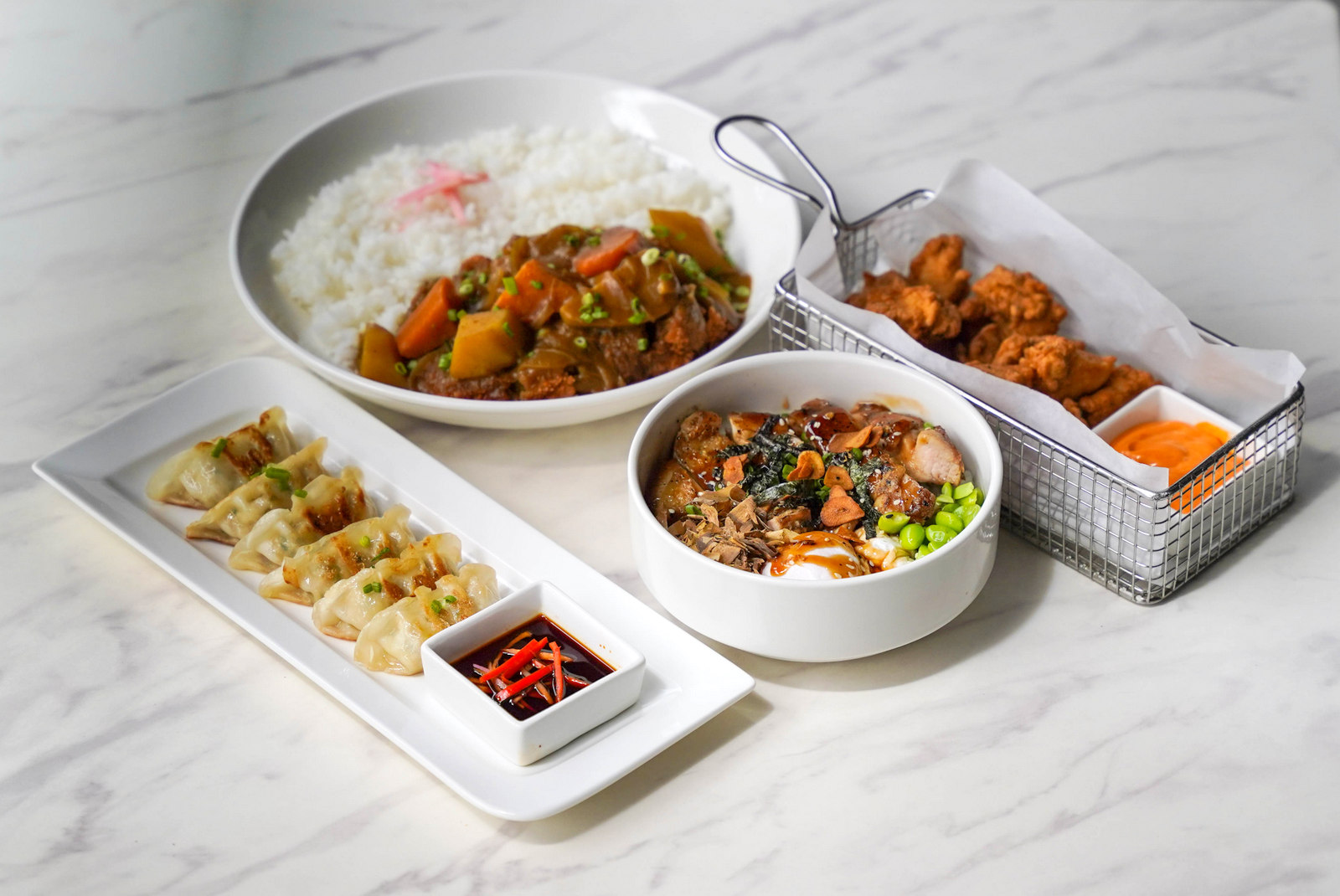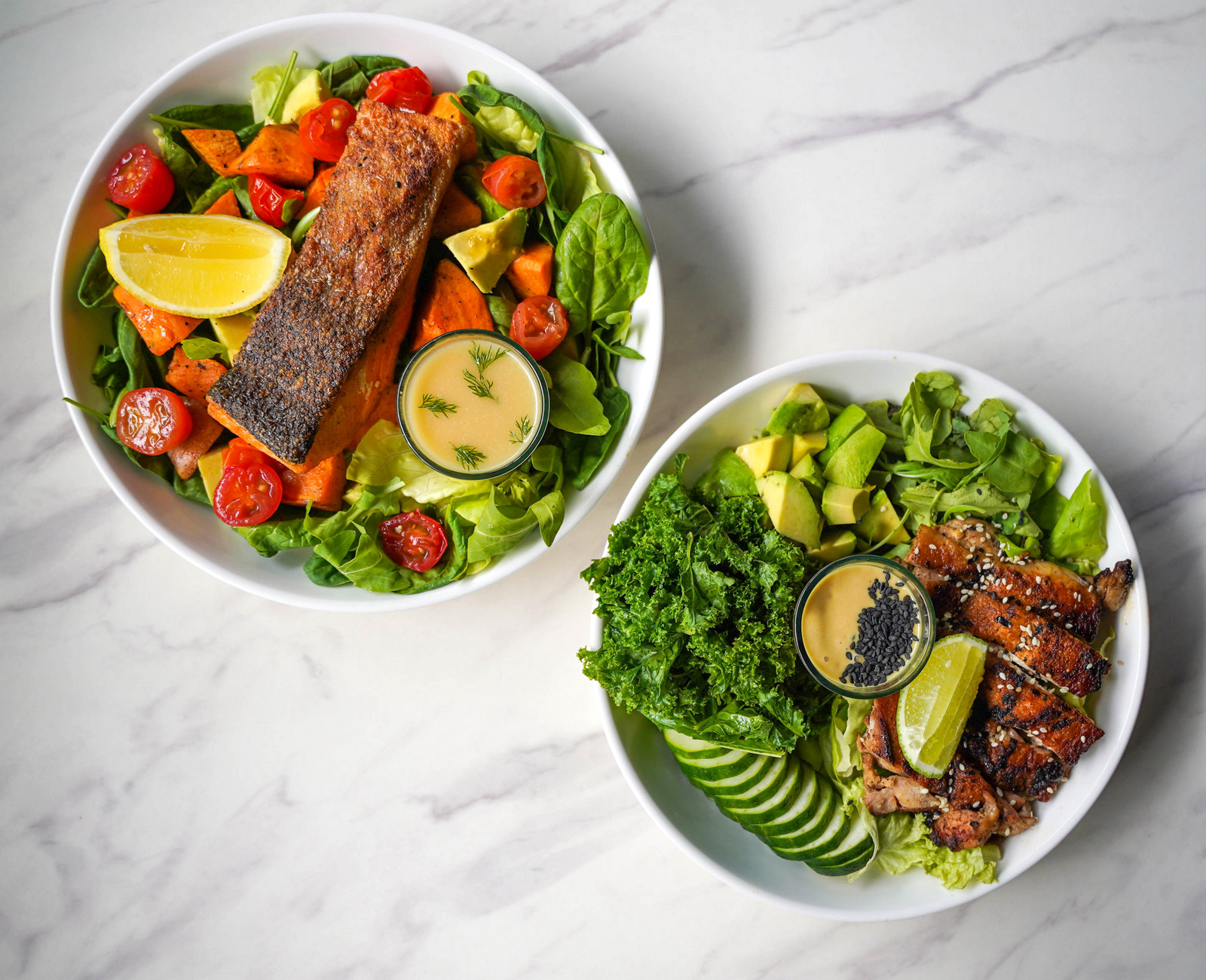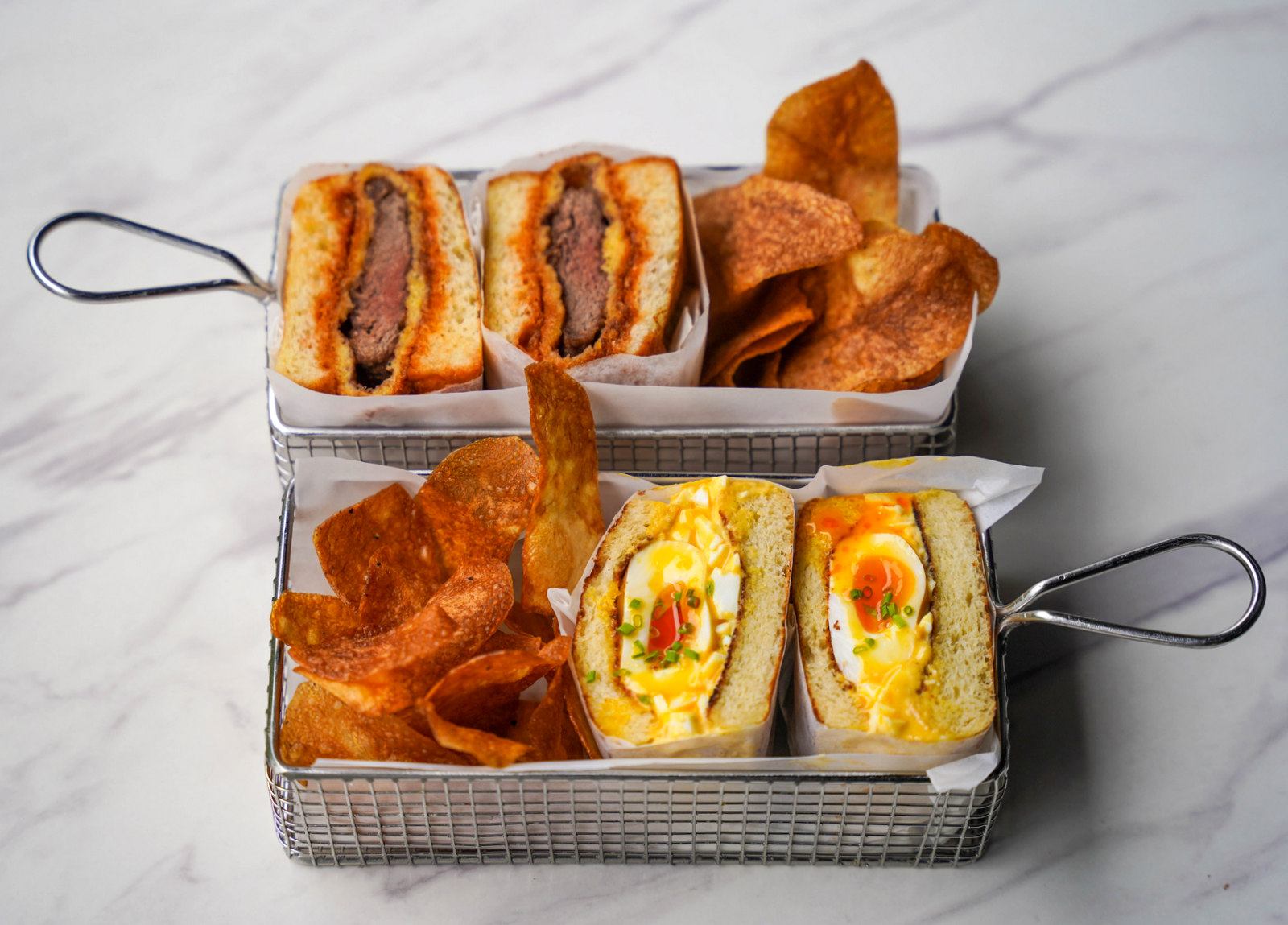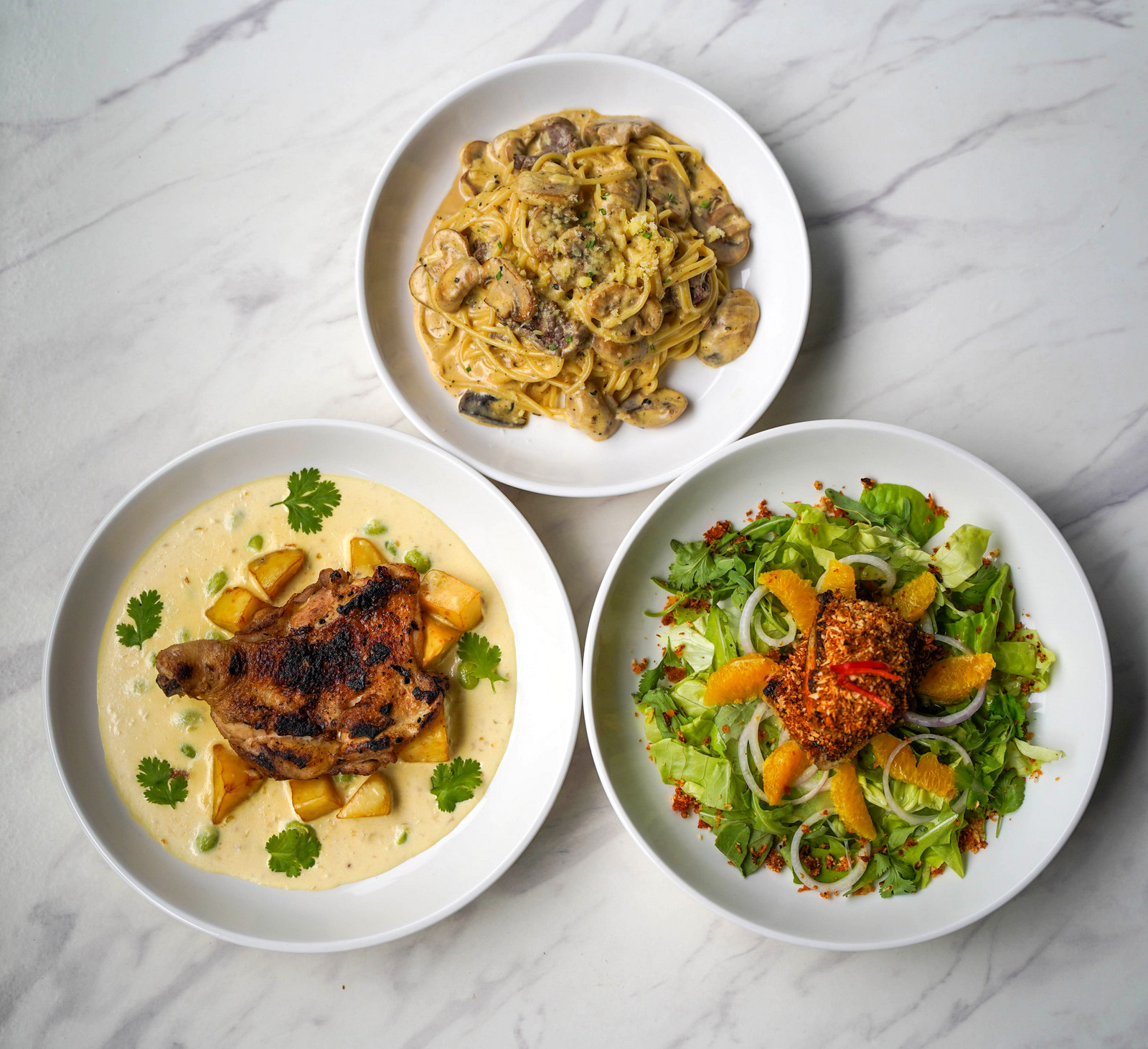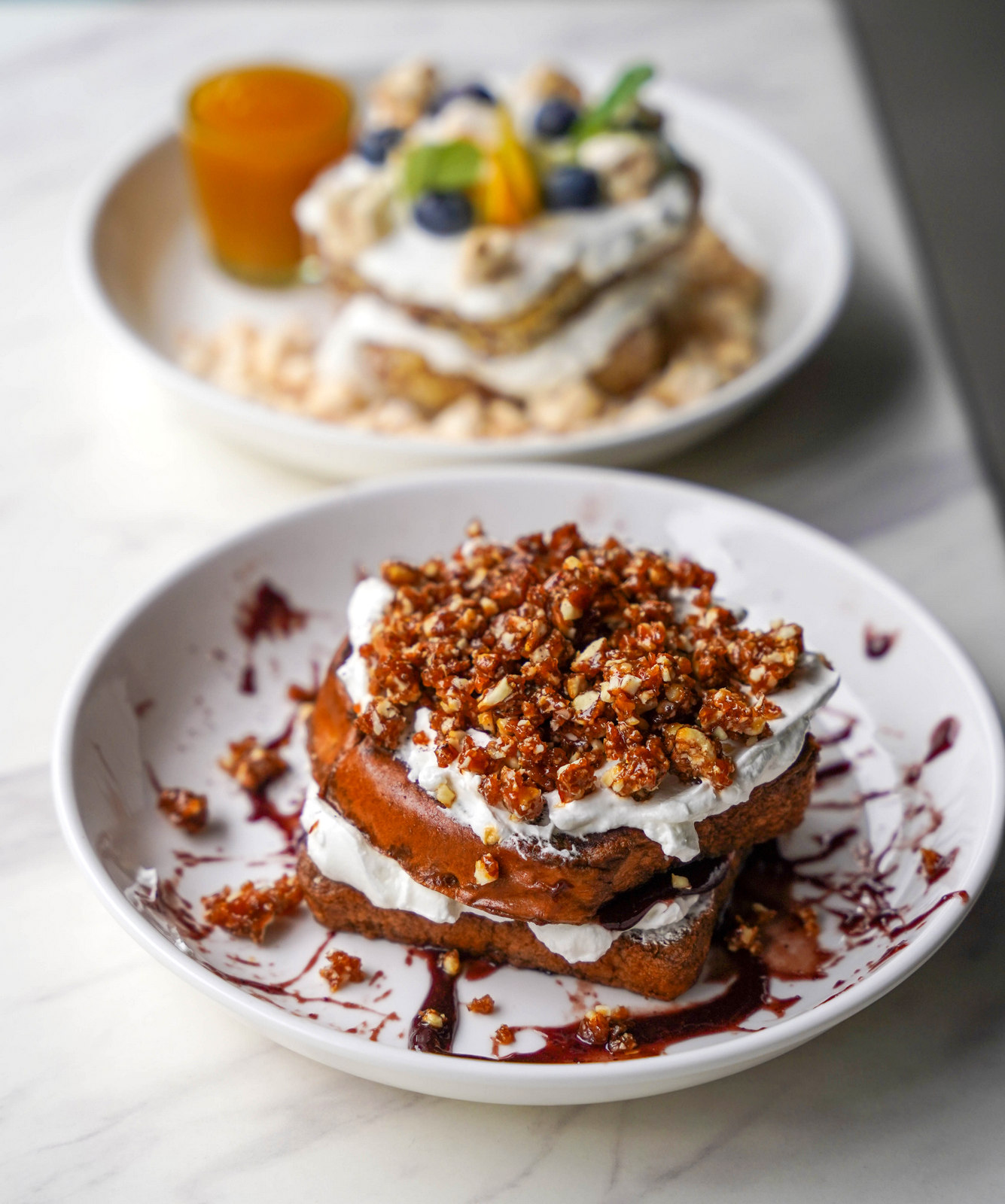 Panko fried chicken with a sunny-side-up and yuzu hollandaise on brioche for brunch; gyu rice bowls with a geisha-themed cocktail when the sun sets: Mizu Bistro is one of Bangsar's most intriguing kitchens - a Japanese-influenced cafe by day, a restaurant and bar by night.
Headed by two friendly founders inspired by their favourite eateries in Asia, including their time living in Bali, Mizu Bistro opened in 2021 on Telawi, nurturing a loyal following. It recently redefined its menu with hearty helpings for Mizu By Day, 9am-5pm, and a soulful selection for Mizu By Night, 6pm-11pm.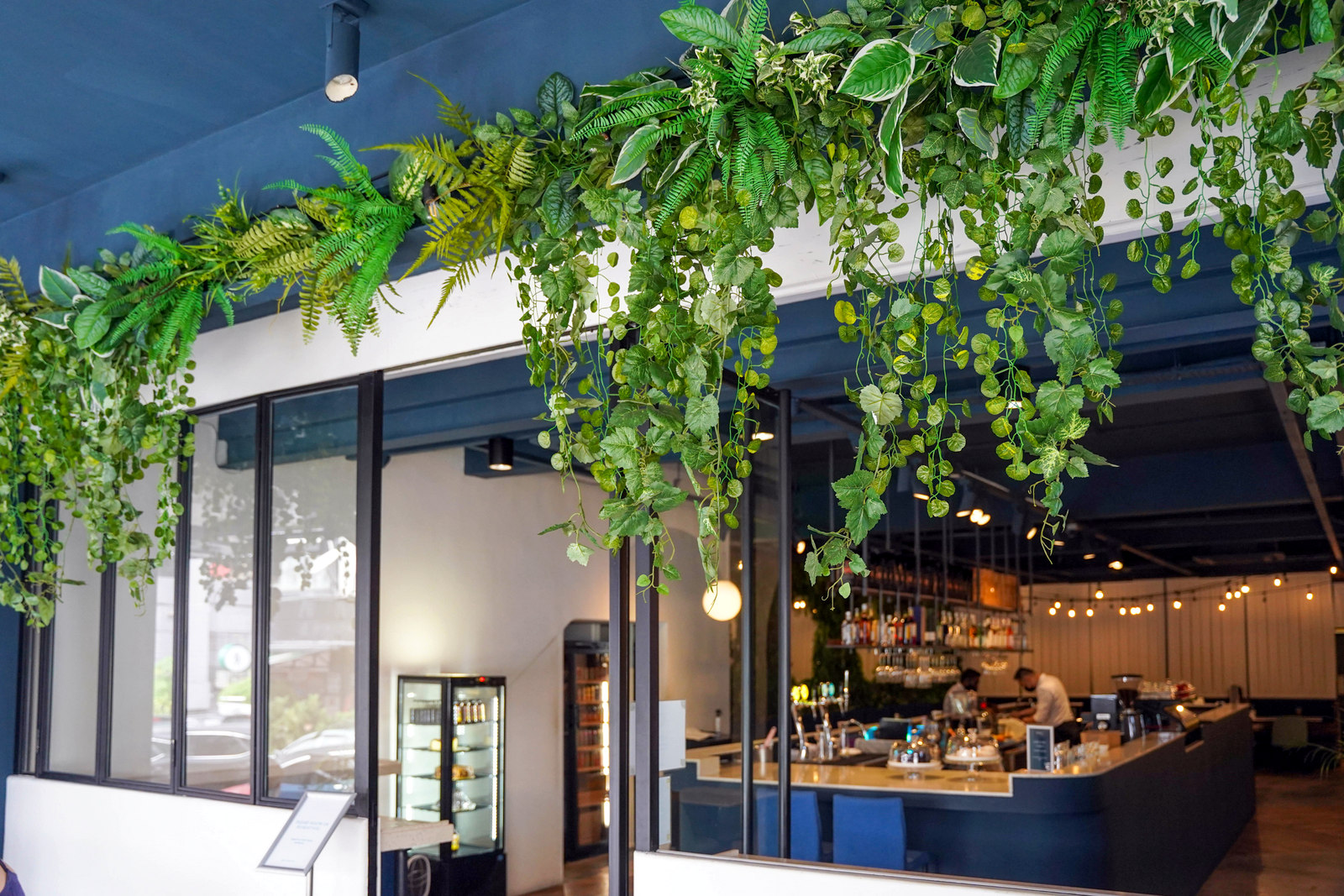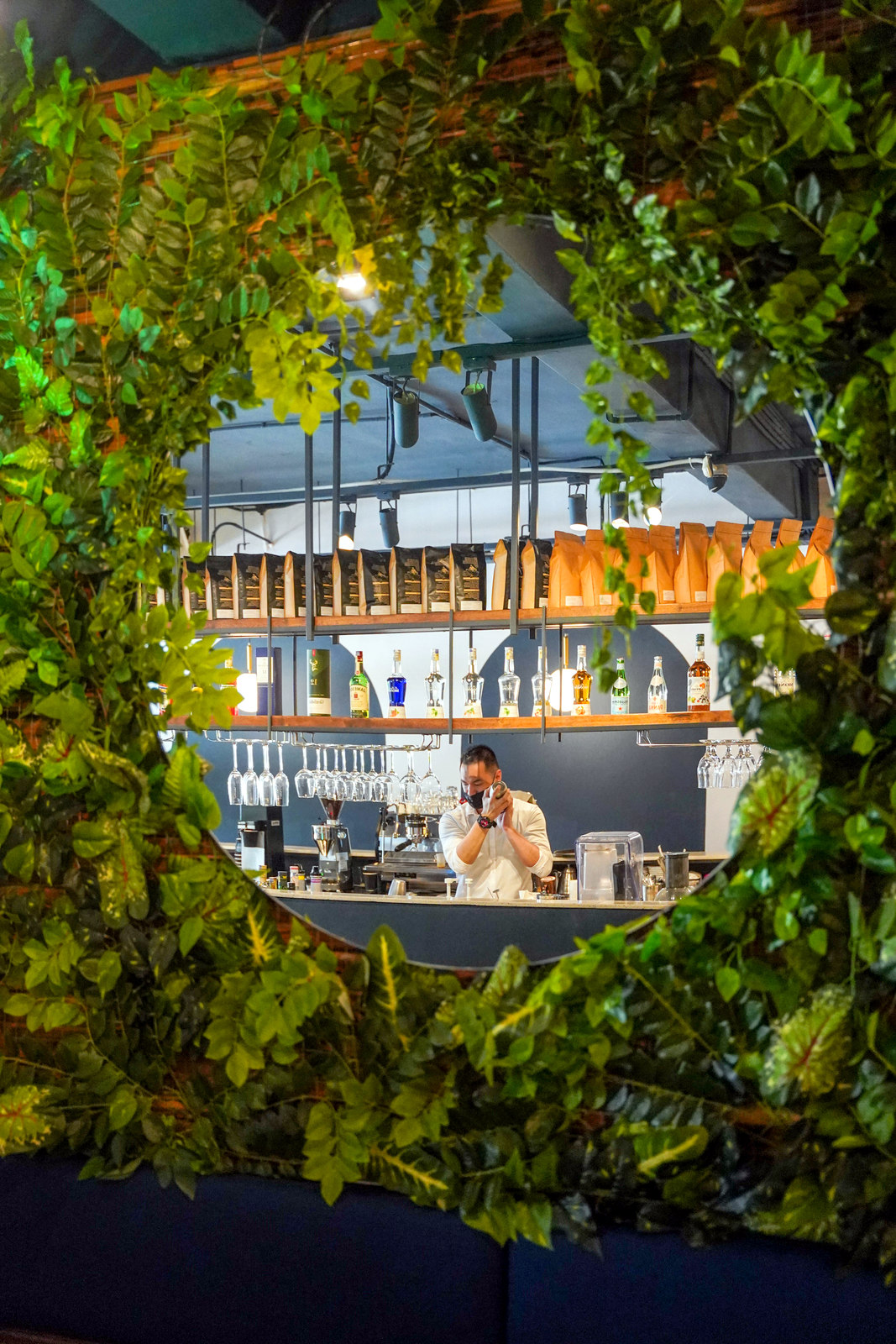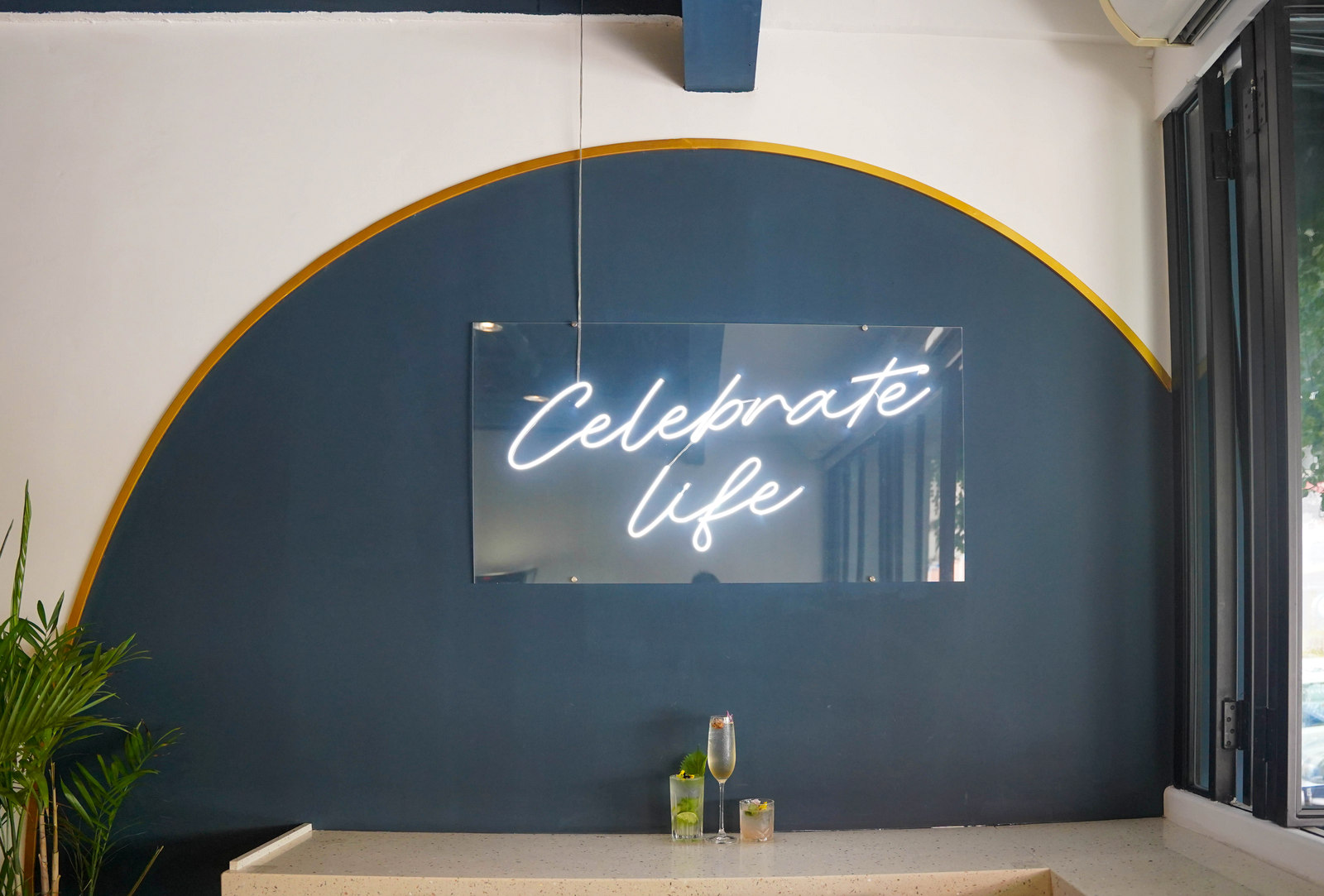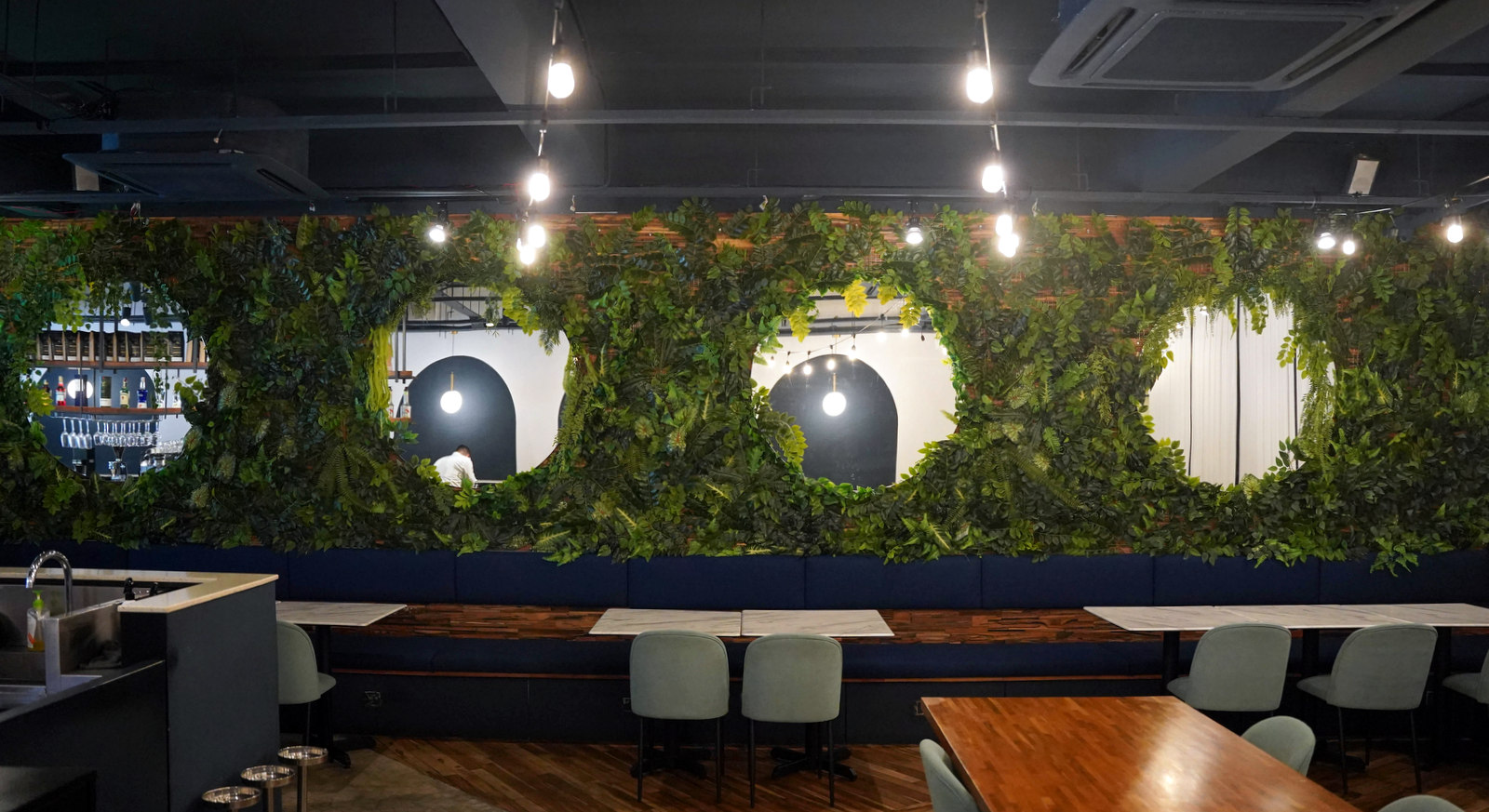 Step inside Mizu for a welcoming sanctuary from the restless streets - with leafy tropical themes and a sign that encourages customers to 'celebrate life,' it's a fun space for spending time with your favourite people. A few tables outdoors are available for people-watching.
Lunch promotions are perfect for two to share - enjoy any two pastas or rice bowls and two drinks (coffee or tea) for only RM50+ (add RM2 surcharge for the beef stroganoff pasta or the gyu or spicy salmon rice bowl), from 12pm to 2:30pm.
You might want to linger on for tea - Mizu currently boasts a dessert promo, 3pm to 5pm, featuring any French toast or cake with two drinks (coffee or tea) for RM39+.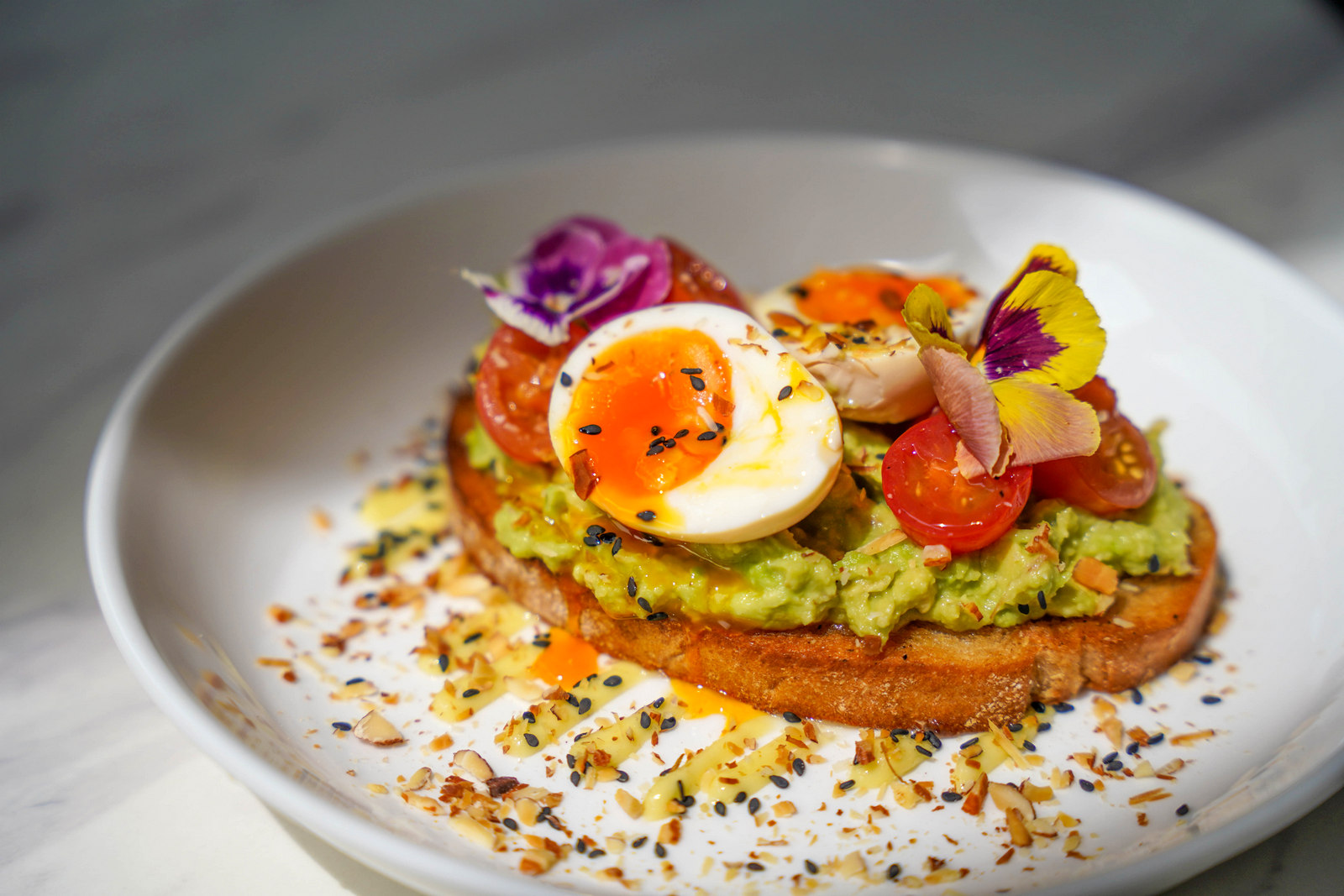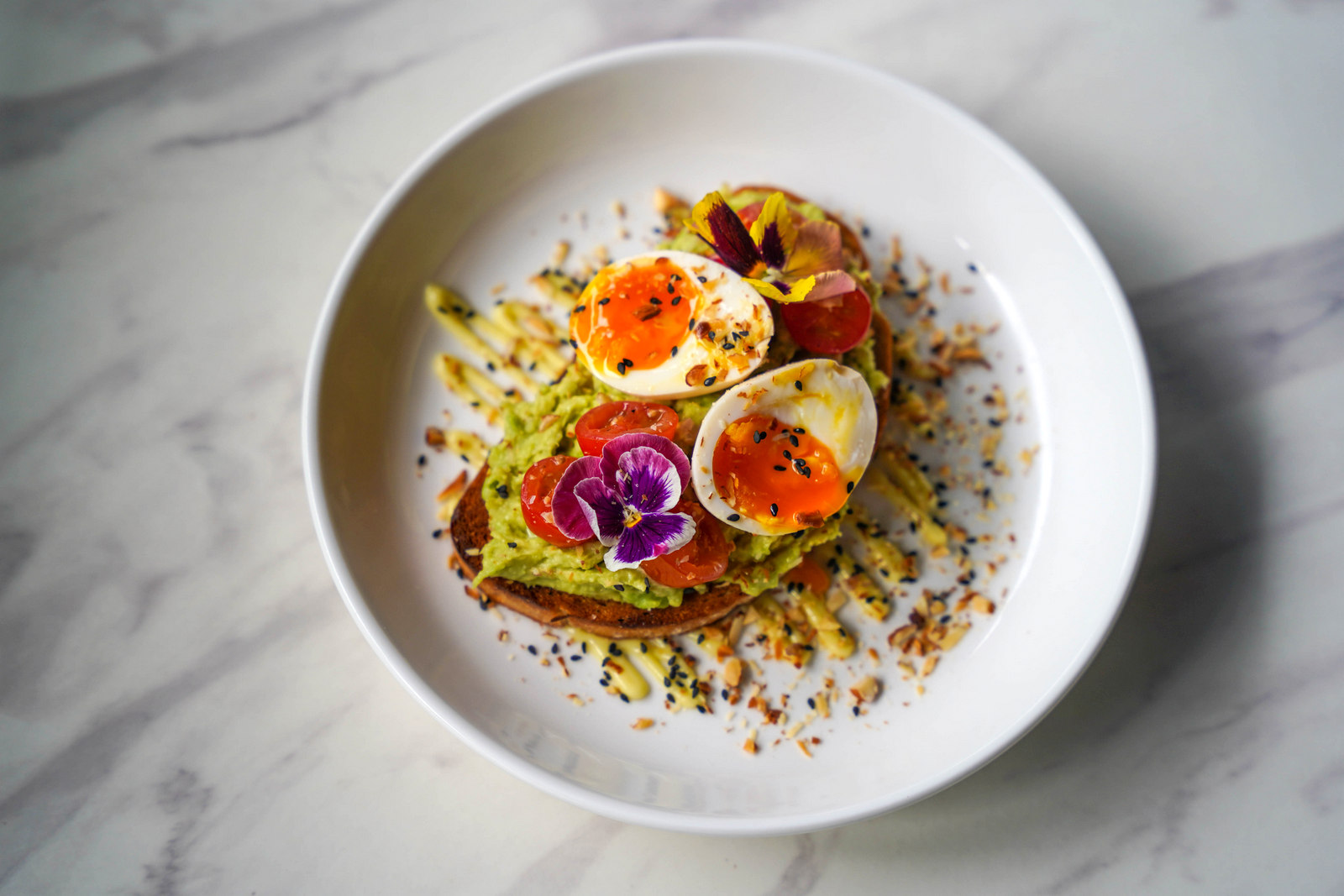 We love how Mizu puts its own tasty twists on typical crowd-pleasers.
Avocado toasts might be everywhere in KL, but Mizu's Wasabi Avo Toast is distinctive (RM28) - the smashed avocado is laced with a house-made wasabi mix for an unmistakably uplifting kick, harmoniously combined with a Japanese-style seven-minute soft-boiled egg, pickled cherry tomatoes and crushed toasted almonds on a chunky sourdough slice.
Definitely one of our favourite smashed avo recipes in the Klang Valley!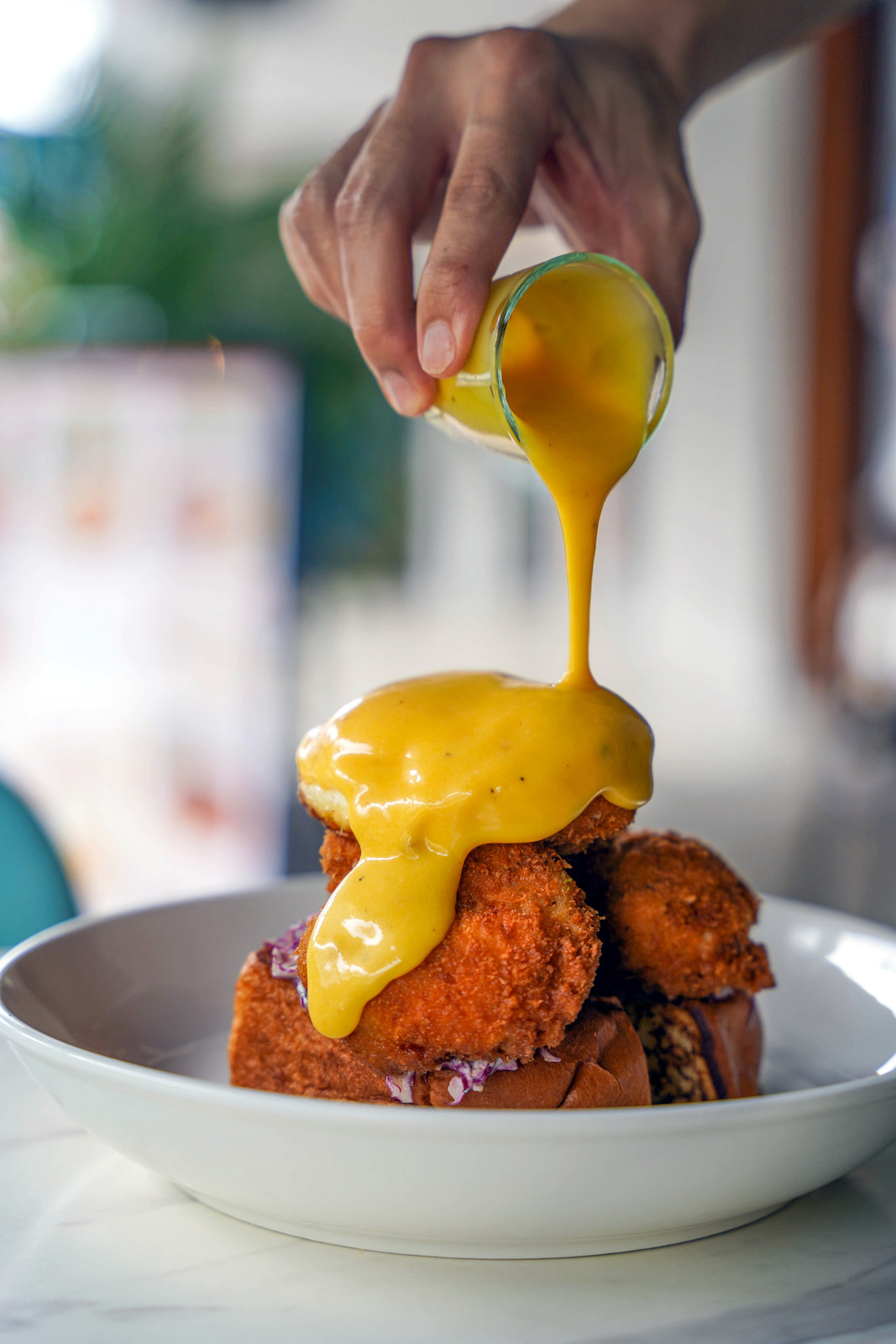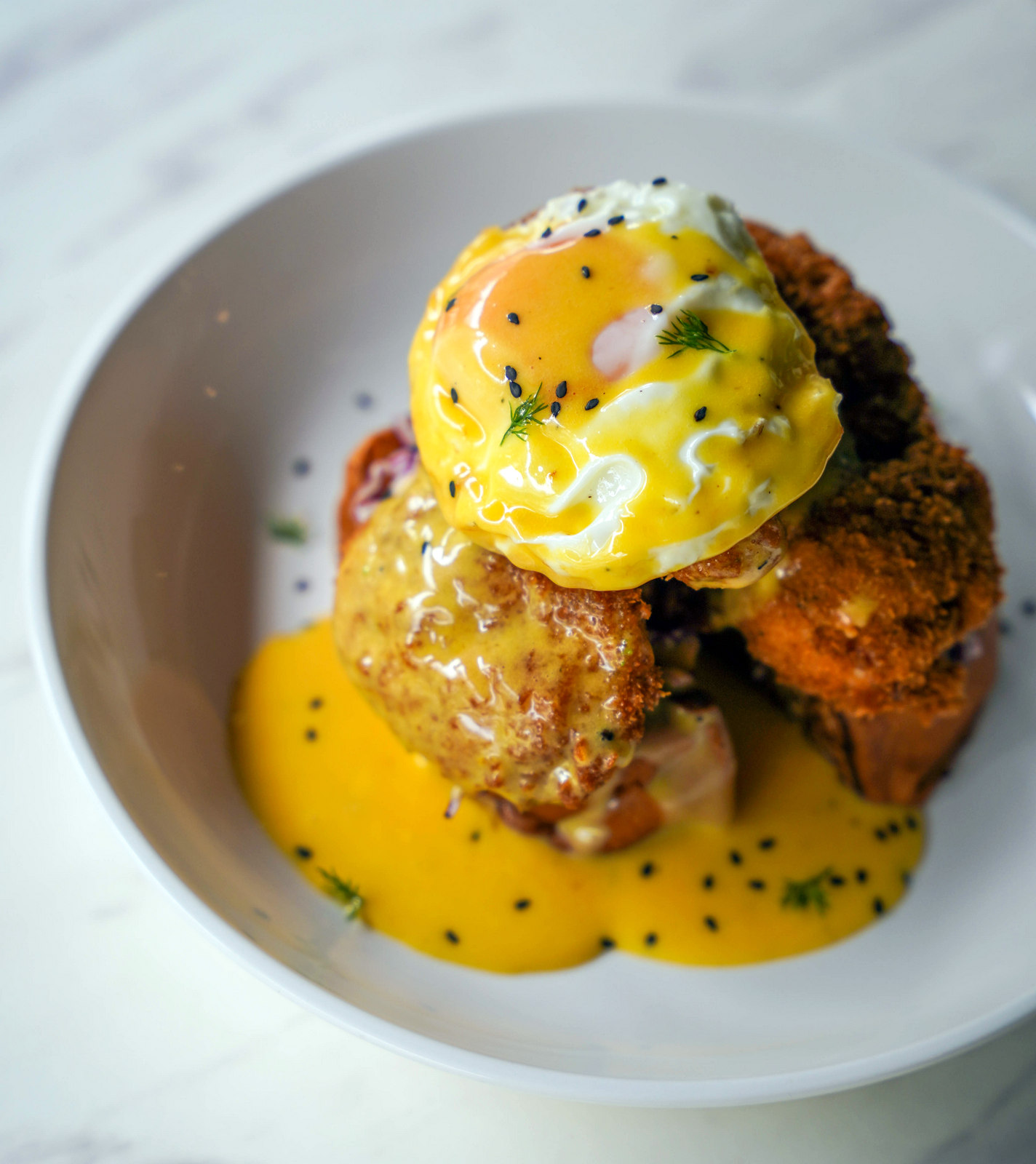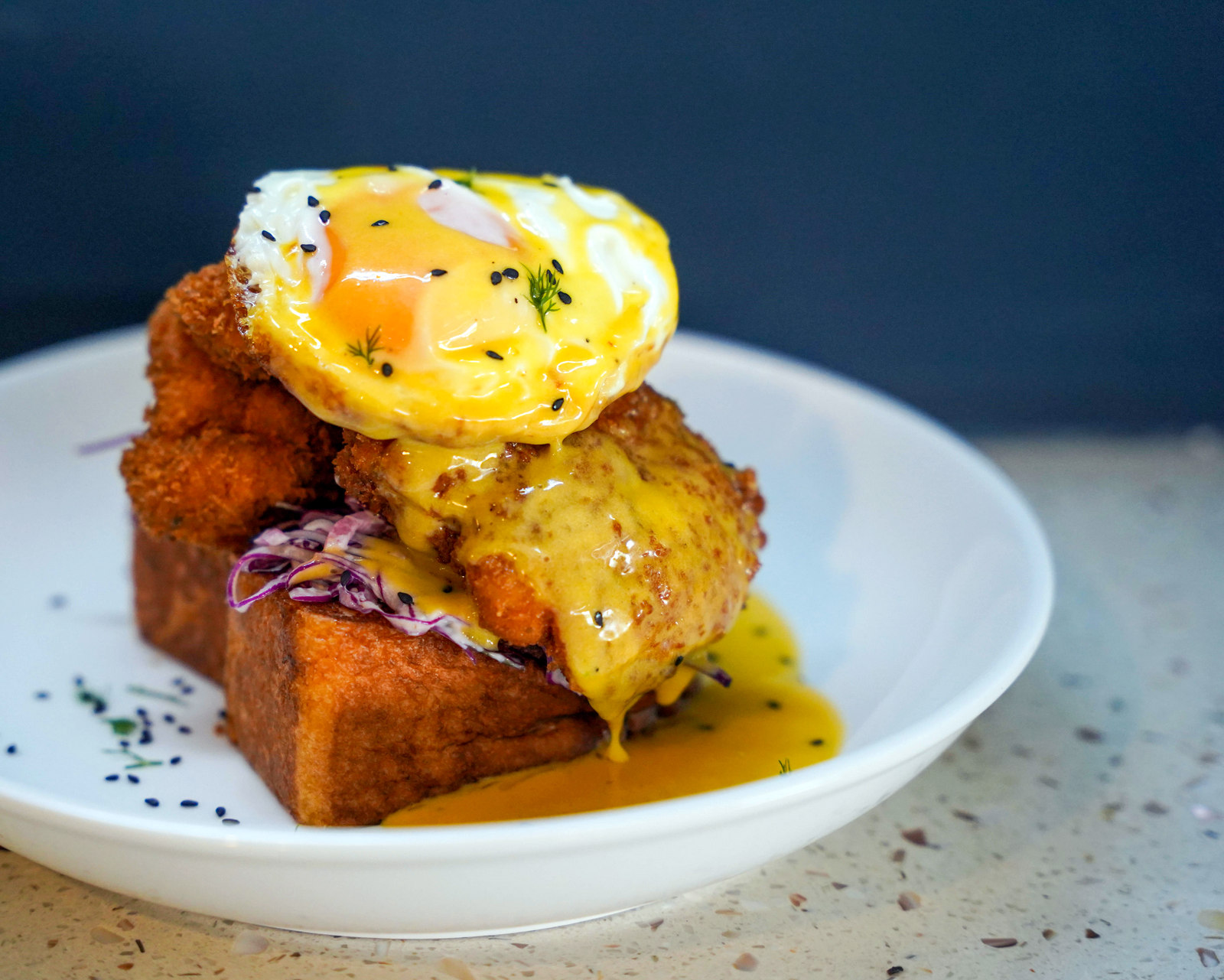 For mighty appetites, the Katsu Benedict is our best bet (RM32) - this cheeky chicken take on Eggs Benedict features delicious deep-fried chicken, tenderly crunchy, poured over with pleasurably tangy yuzu hollandaise, made extra-cheerful with a sunny-side-up and slaw, thickly layered with golden-baked brioche. It's the perfect savoury perk-me-up when you're feeling indulgent.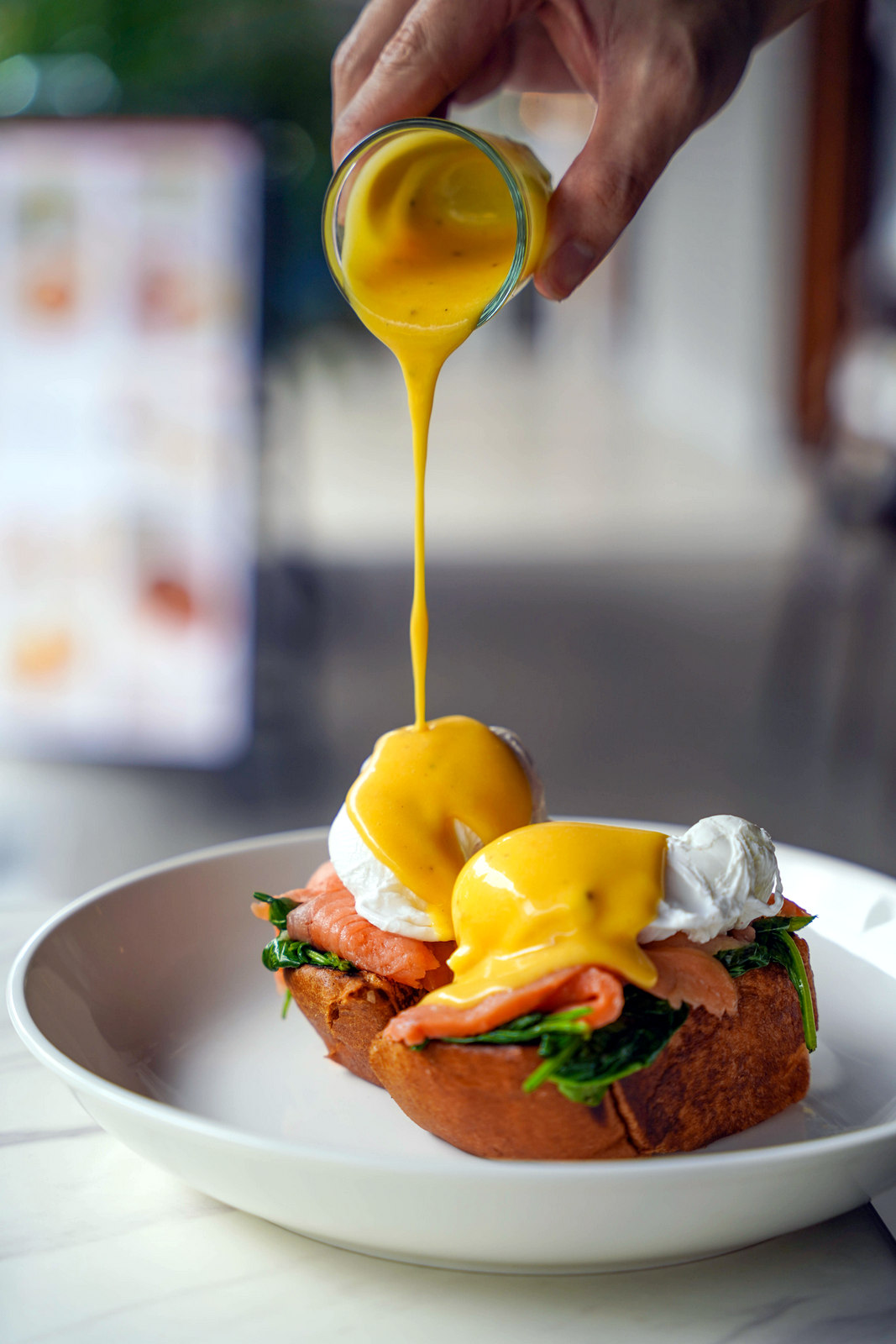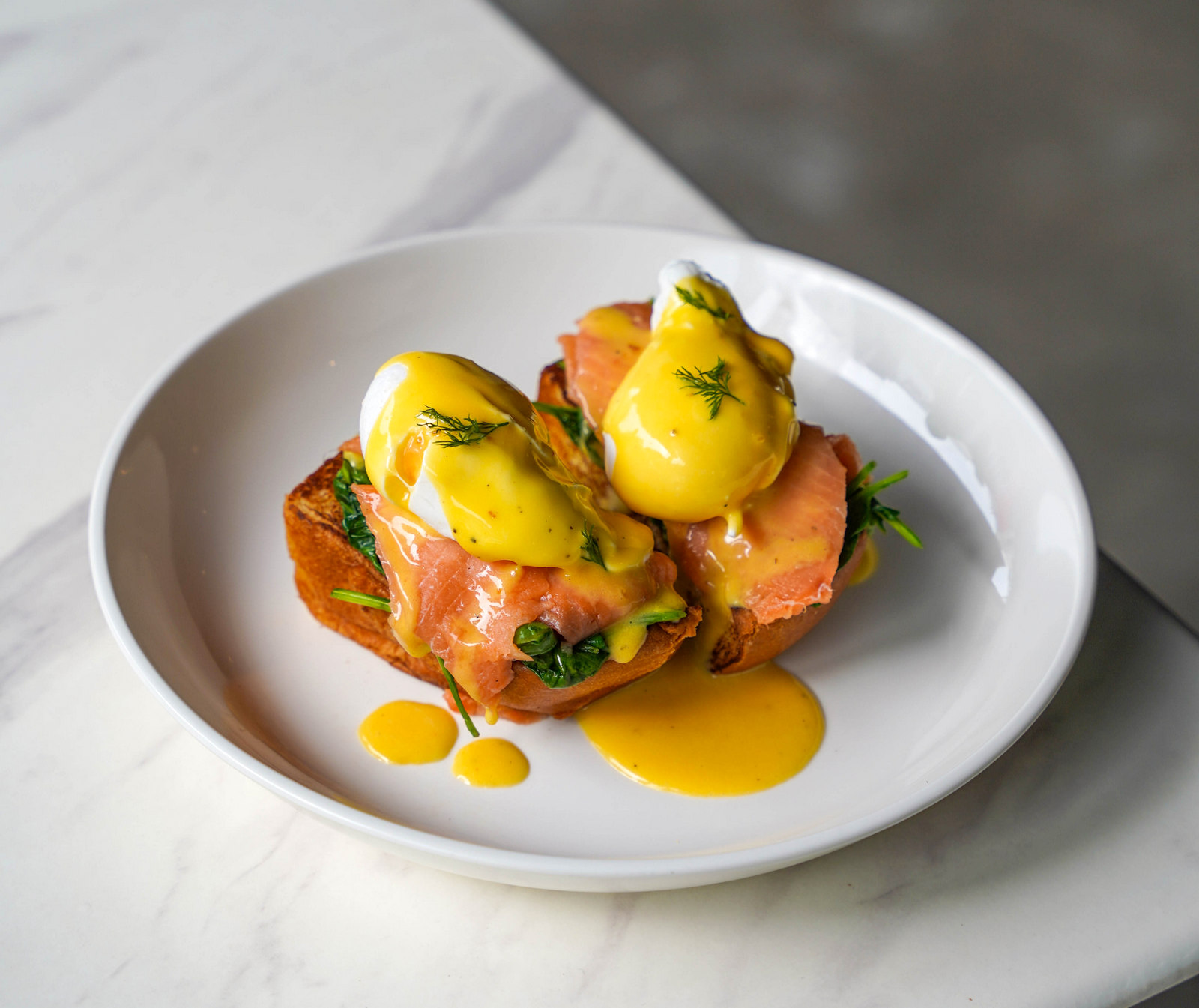 Pescetarians can pick the Smoked Salmon Benedict (RM35), more delicate but still delightful, blanketed with luscious smoked salmon, sautéed spinach, poached egg and yuzu hollandaise. A contemporary cafe classic that'll never go out of style, expertly executed here.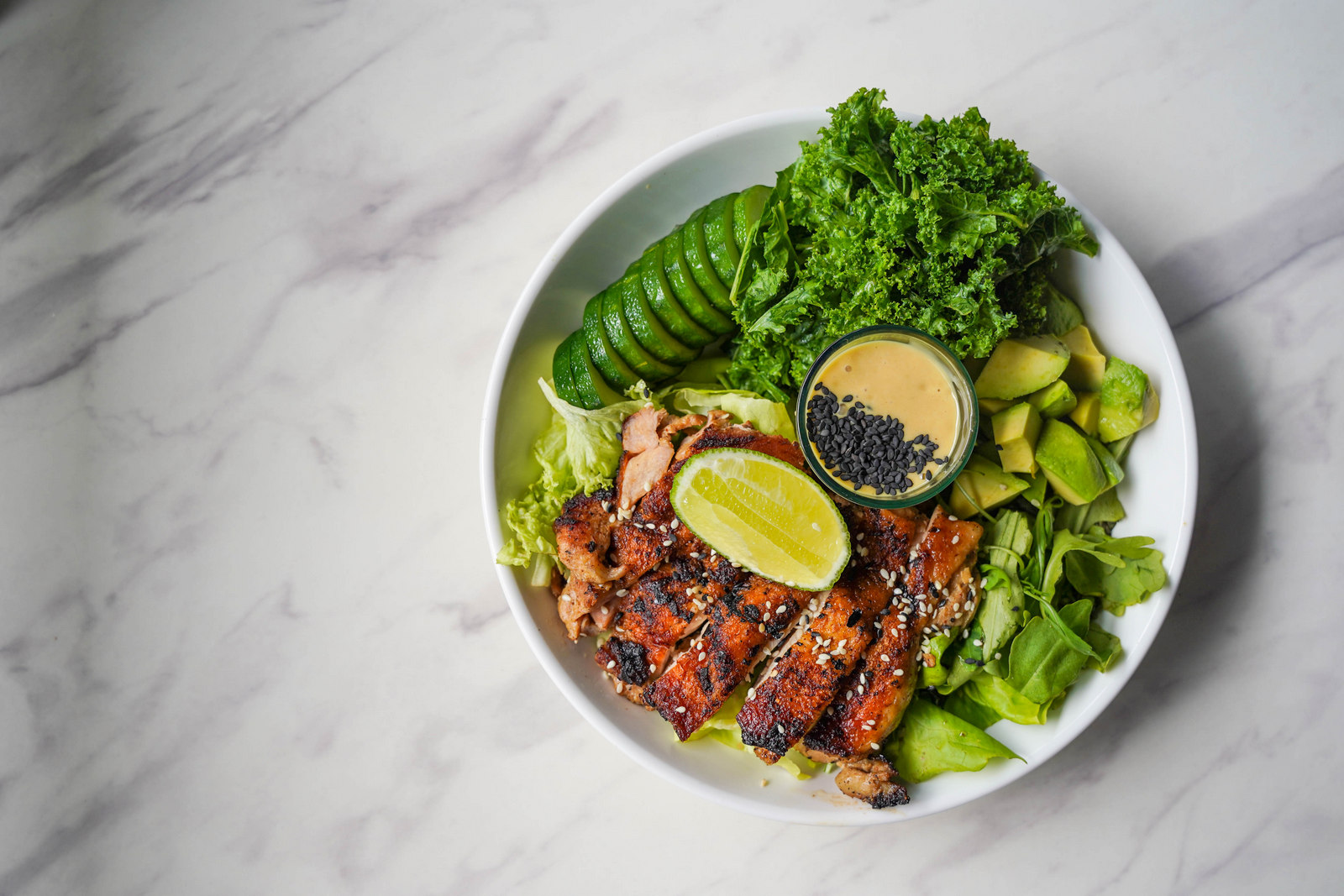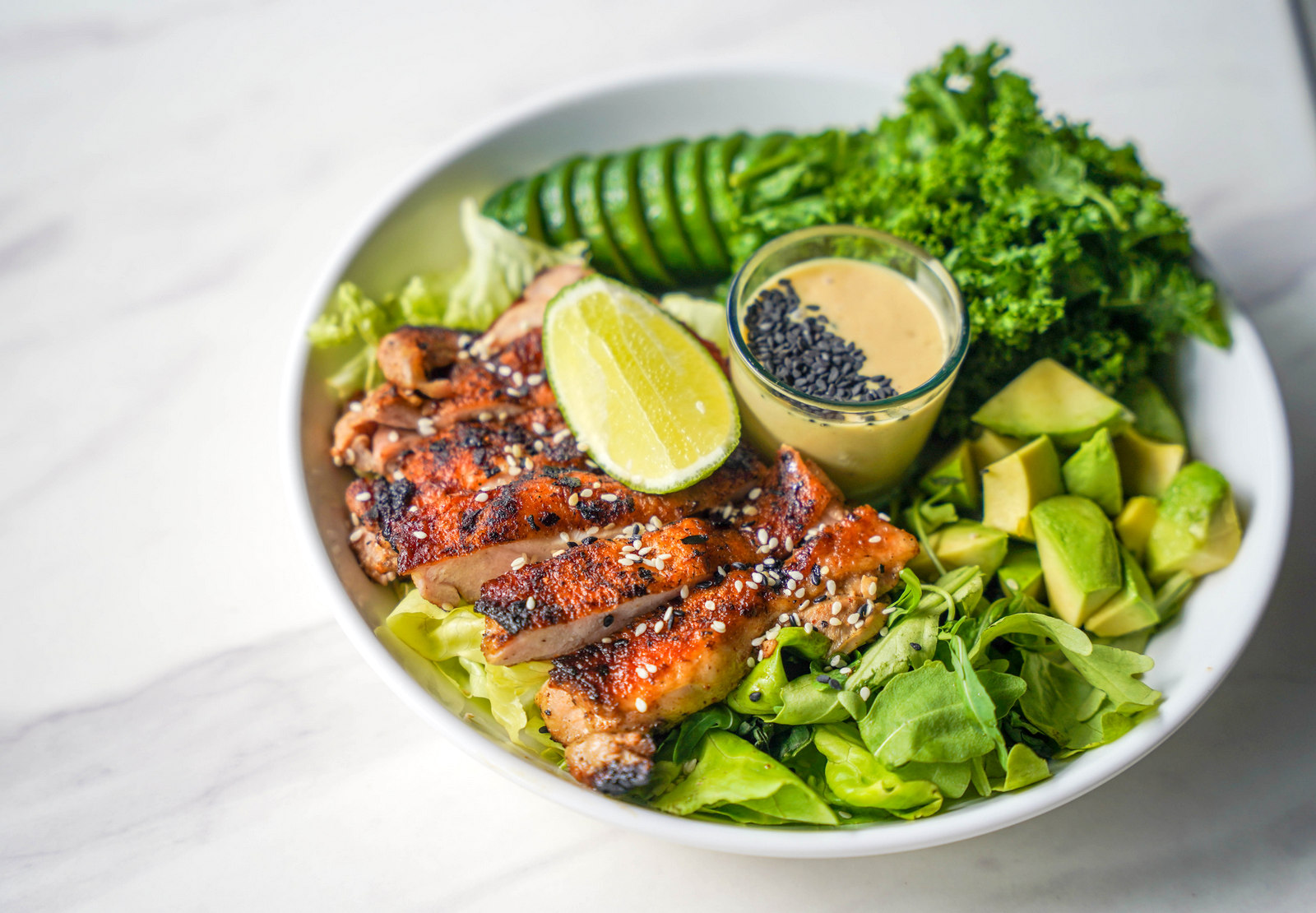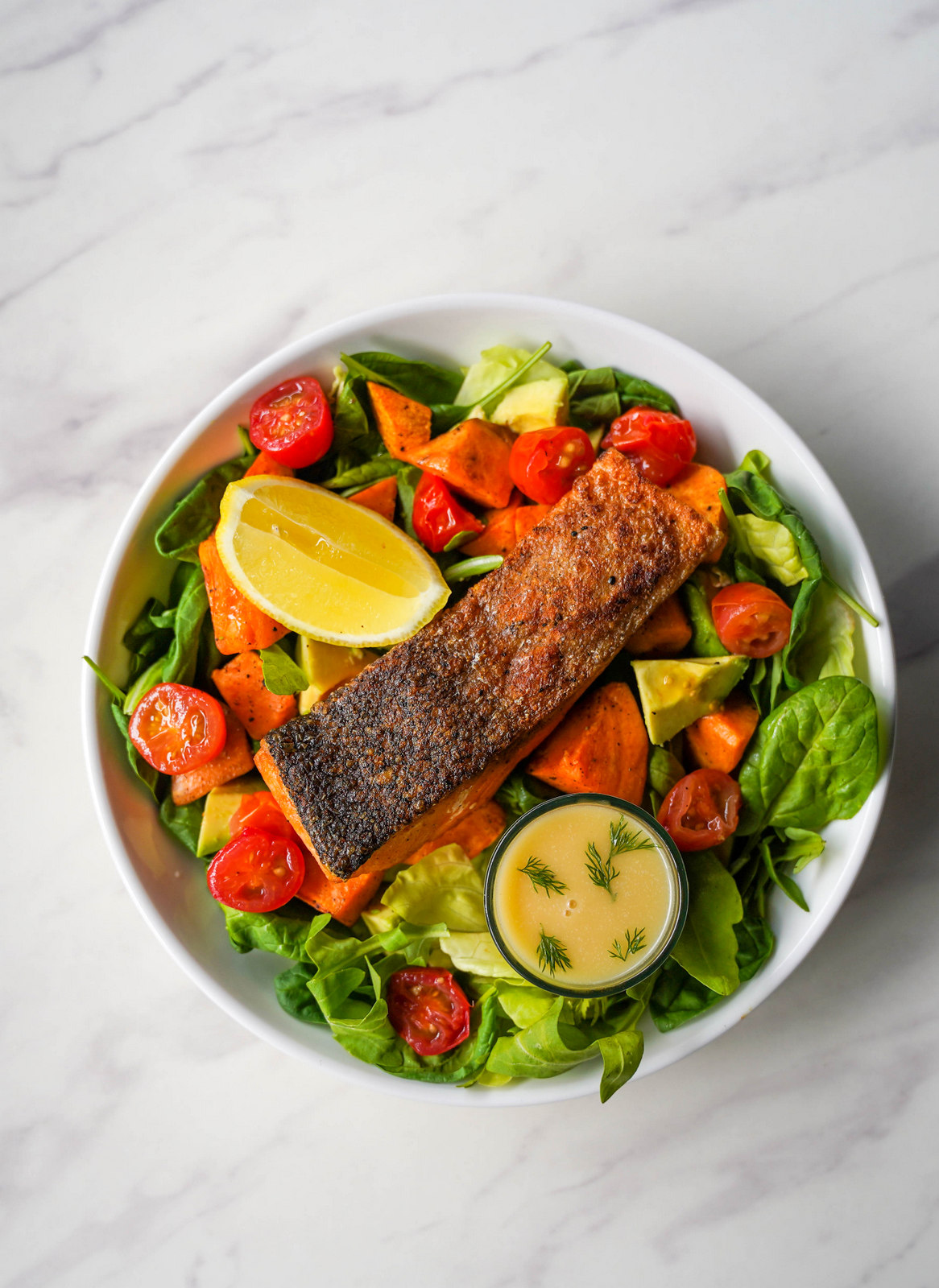 If you're feeling wholesome, check out the Chicken Avocado Salad, a nourishing bowl that's bursting with chilli lime grilled chicken, avocado, basil, rocket, kale, cucumber and honey mustard dressing (RM30), or the Yuzu Salmon Salad, brimming with pan-seared salmon, avocado, baby spinach, rocket, tomatoes, roasted sweet potato and yuzu dressing (RM32).
We respect how Mizu tries to make everything fabulously fresh - its kitchen takes the extra effort to craft its own sauces and dressings, instead of relying on artificial bottled premixes.
These salads are so satisfyingly rich with reinvigorating produce, we're happy to report they are available at Mizu both by day and by night.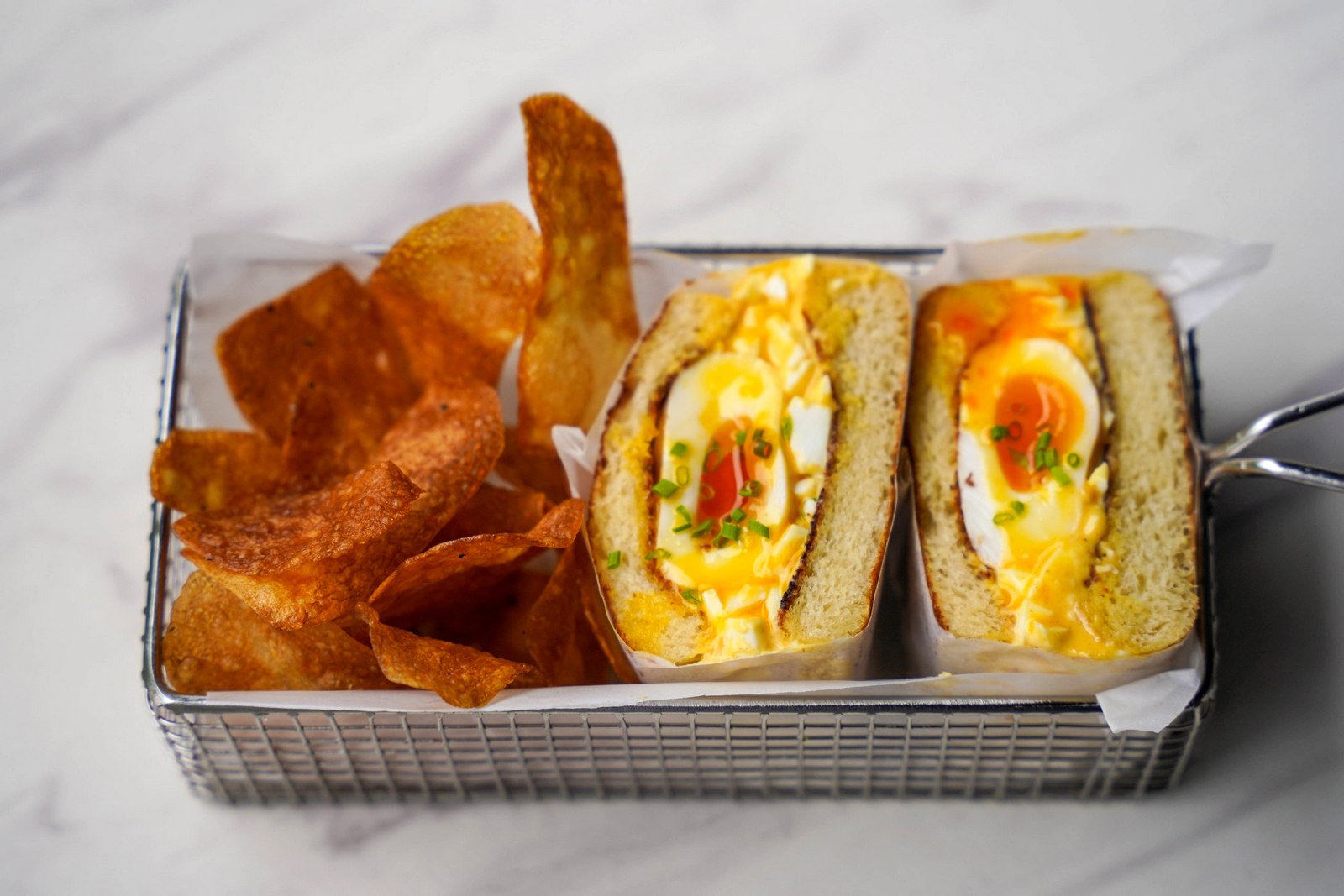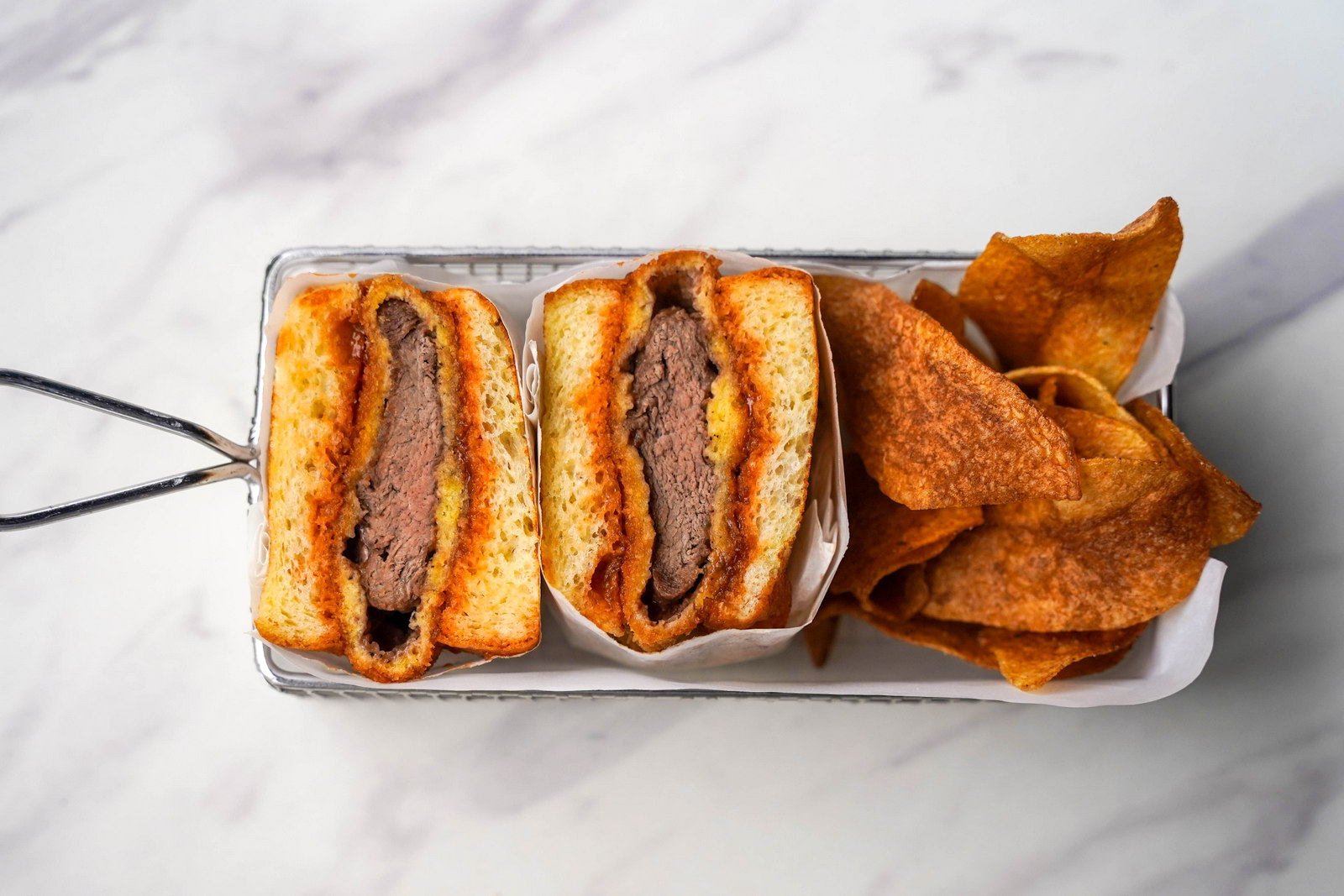 Sink your teeth into sando succulence: If lunch is meant to fuel you with as much energy as possible, Mizu's Egg Sando (RM26; with a double dose of creamy-yolked egg and egg mayo, chives and house-made sauce in brioche with chips) and Gyu Sando (RM30; with deep-fried beef striploin) will power you up for the rest of the day - gluttonously glorious.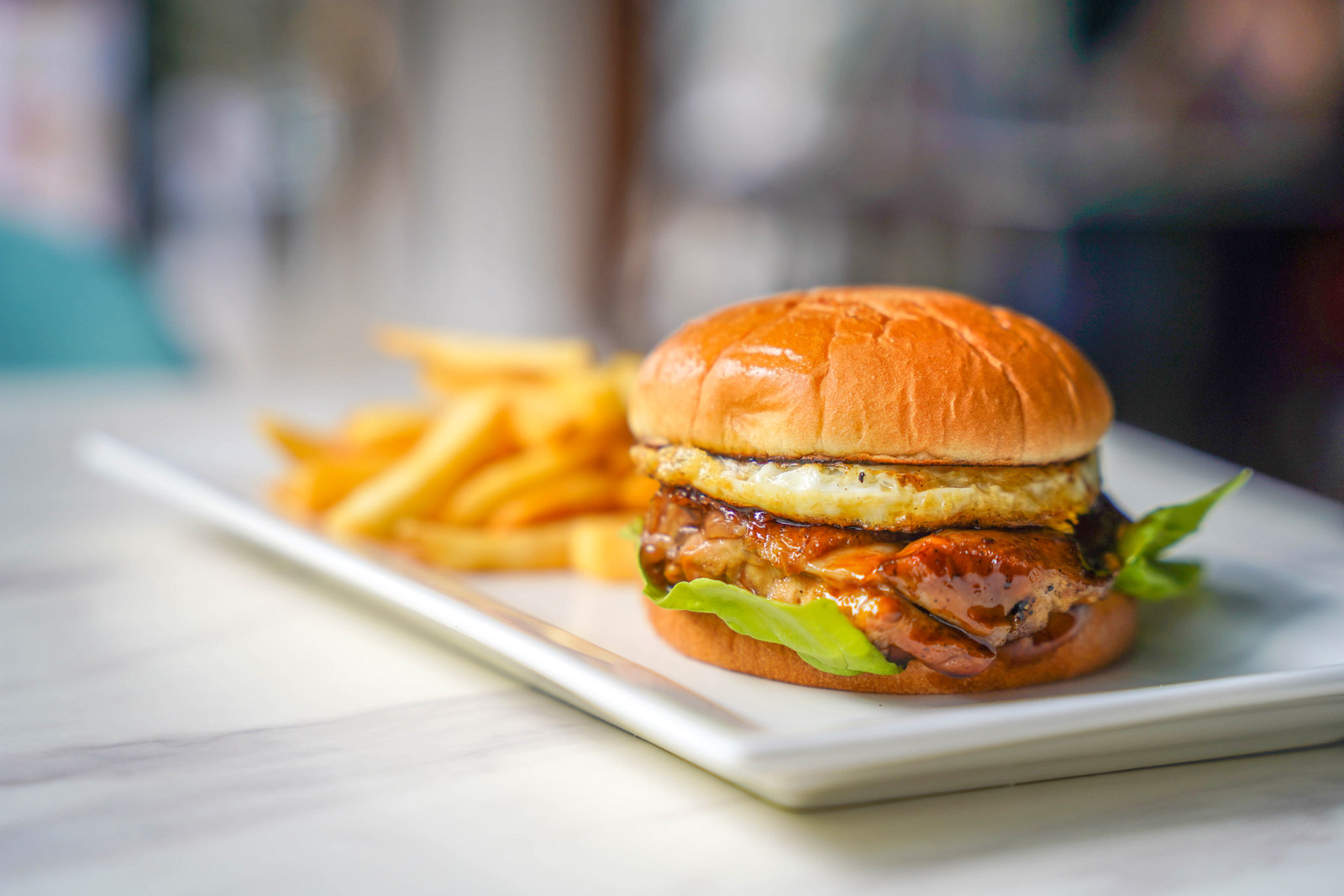 For more modest cravings, order the Chicken Teriyaki Burger (RM30; also available at night), sandwiched temptingly with teriyaki-glazed grilled chicken, lettuce and fried egg, for a diner-style burger with a Japanese flourish, rounded out with hot, crisp fries.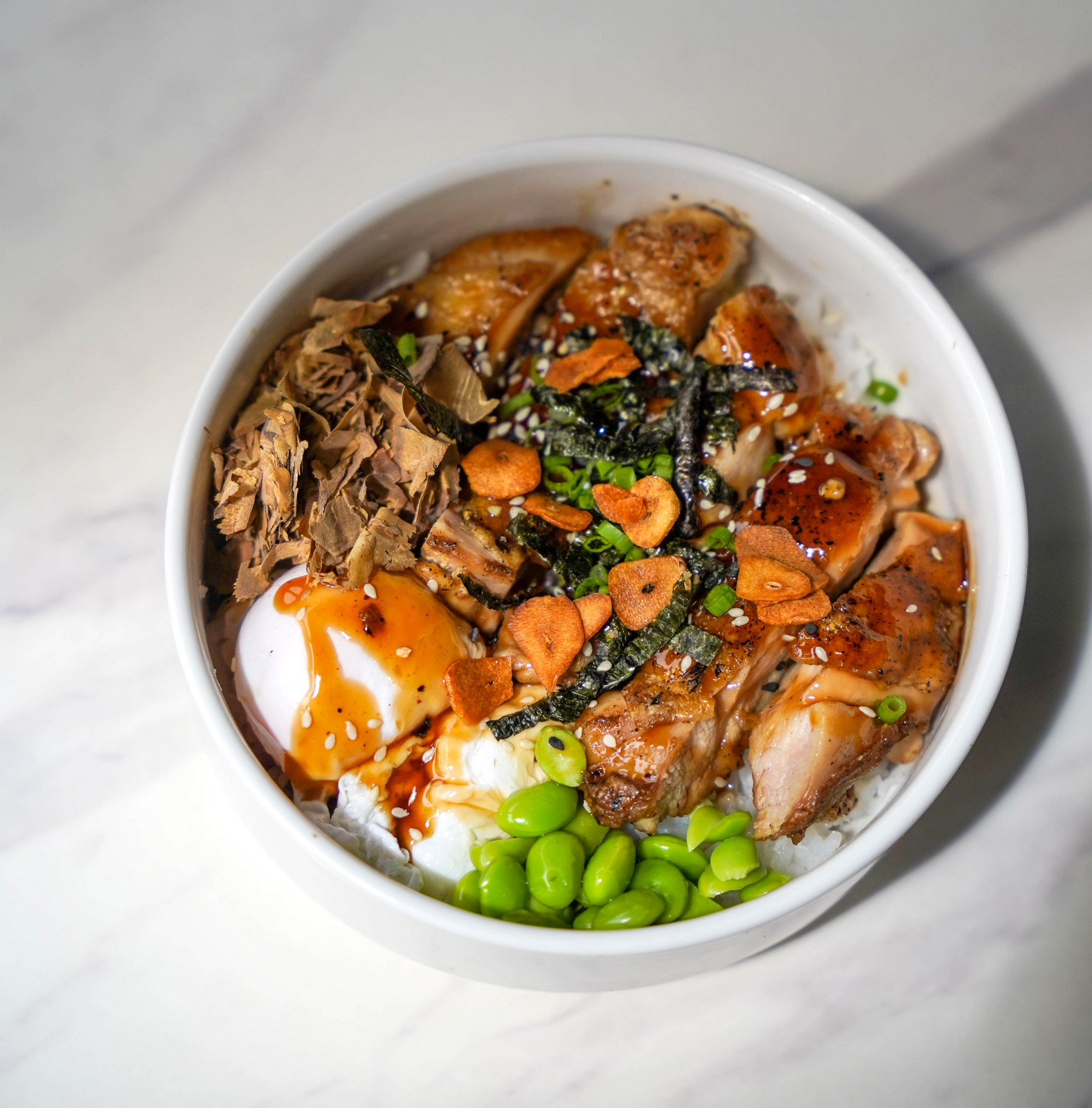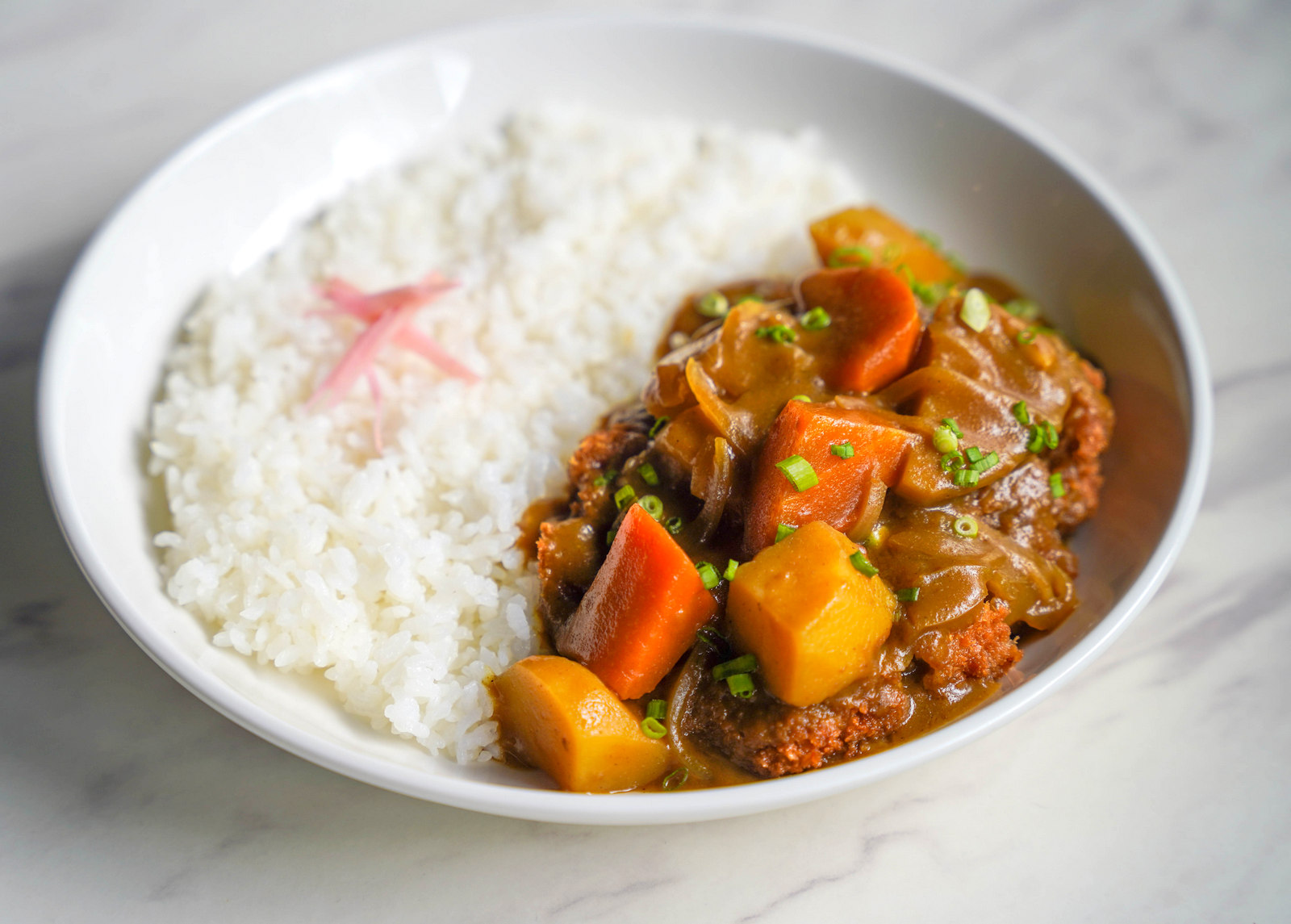 For folks who must have rice in every meal, Mizu caters to you too.
The Chicken Teriyaki Rice Bowl (RM30; also available at night) could be served at a respectable Tokyo restaurant, highlighting Japanese rice blanketed with teriyaki-glazed grilled chicken, poached egg, edamame, nori and bonito flakes, while the Curry Katsu (RM29) captivates with crunch and creaminess on one platter, comprising a fried chicken cutlet with a Japanese curry that's comforting with carrots and potatoes.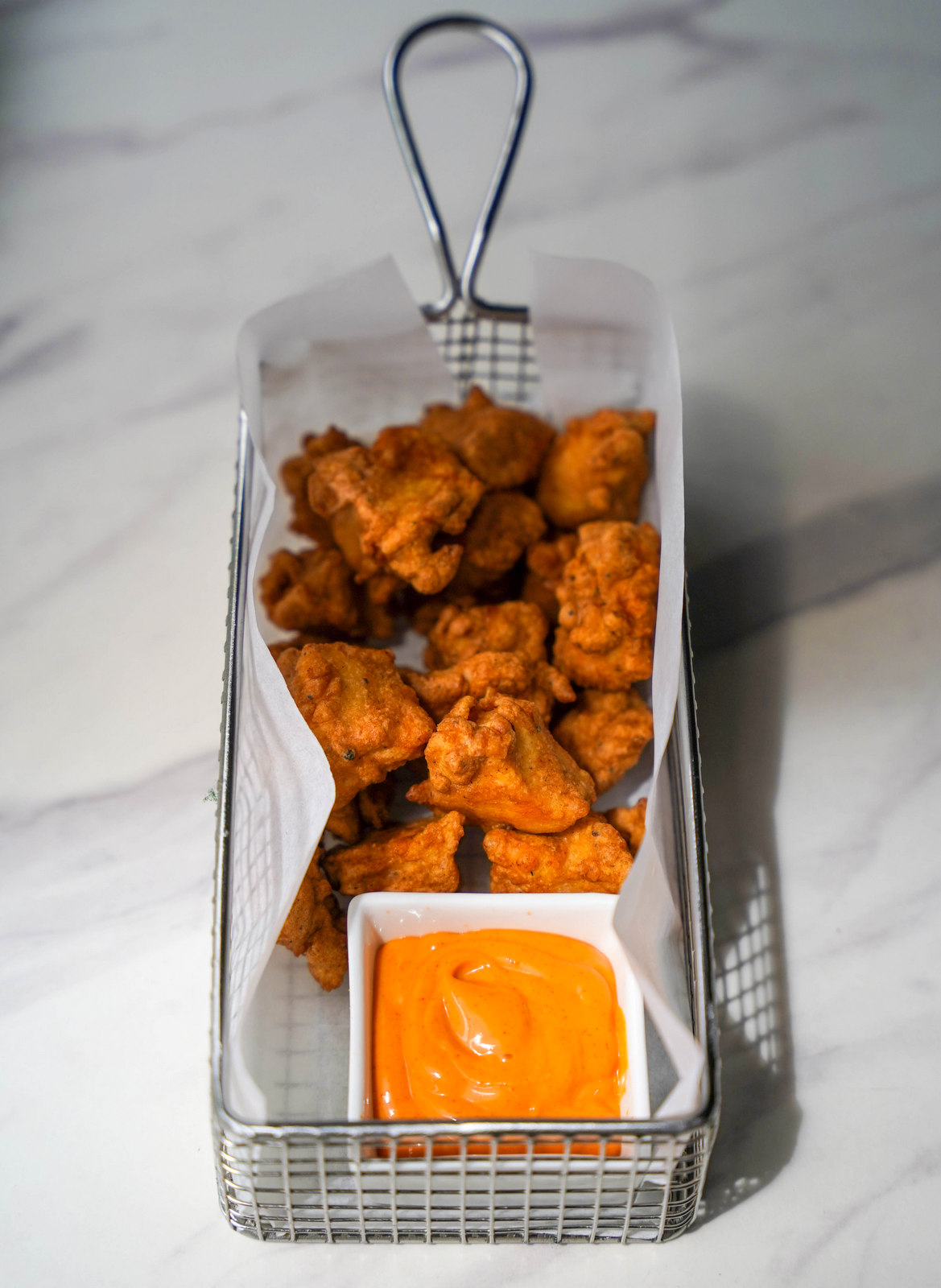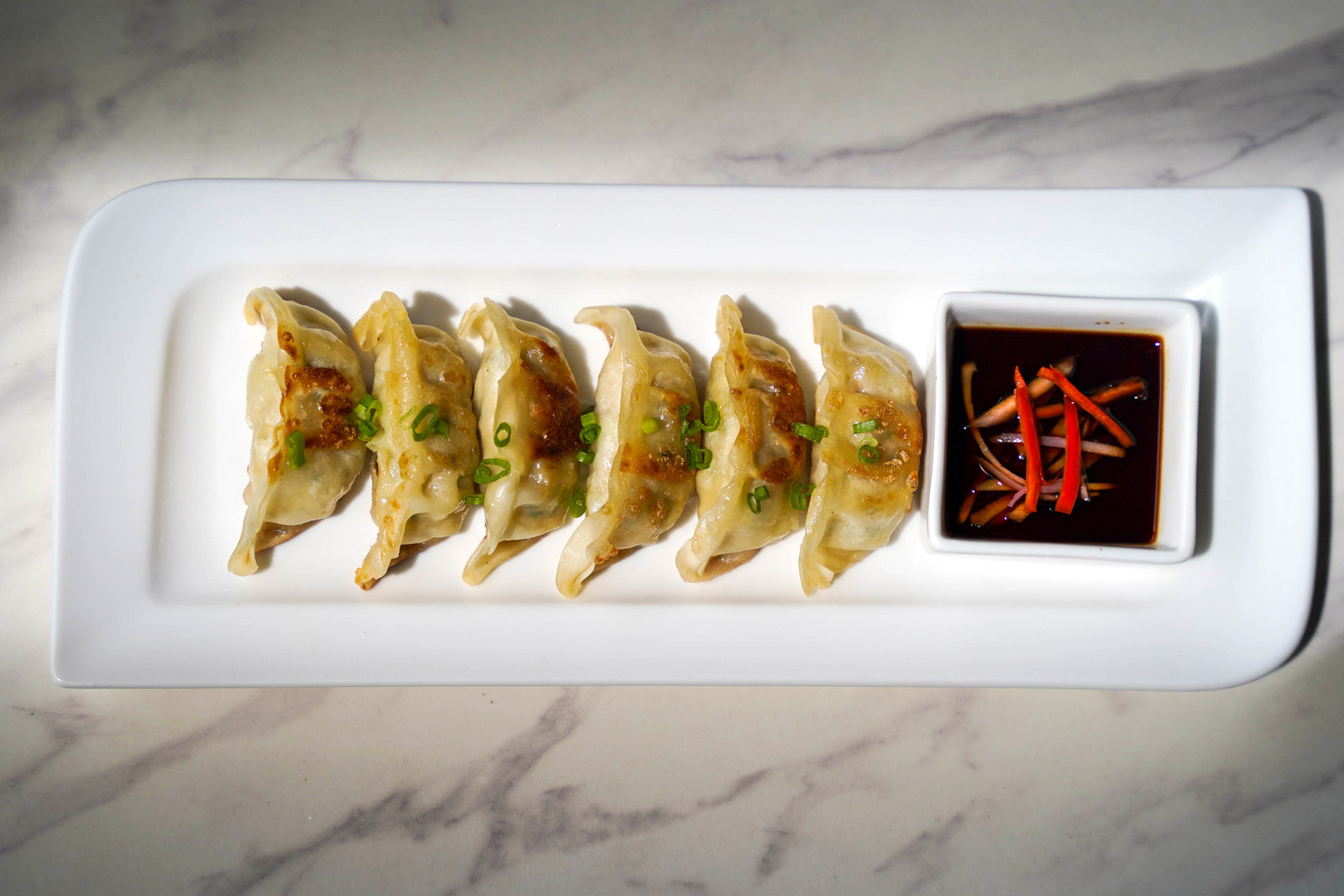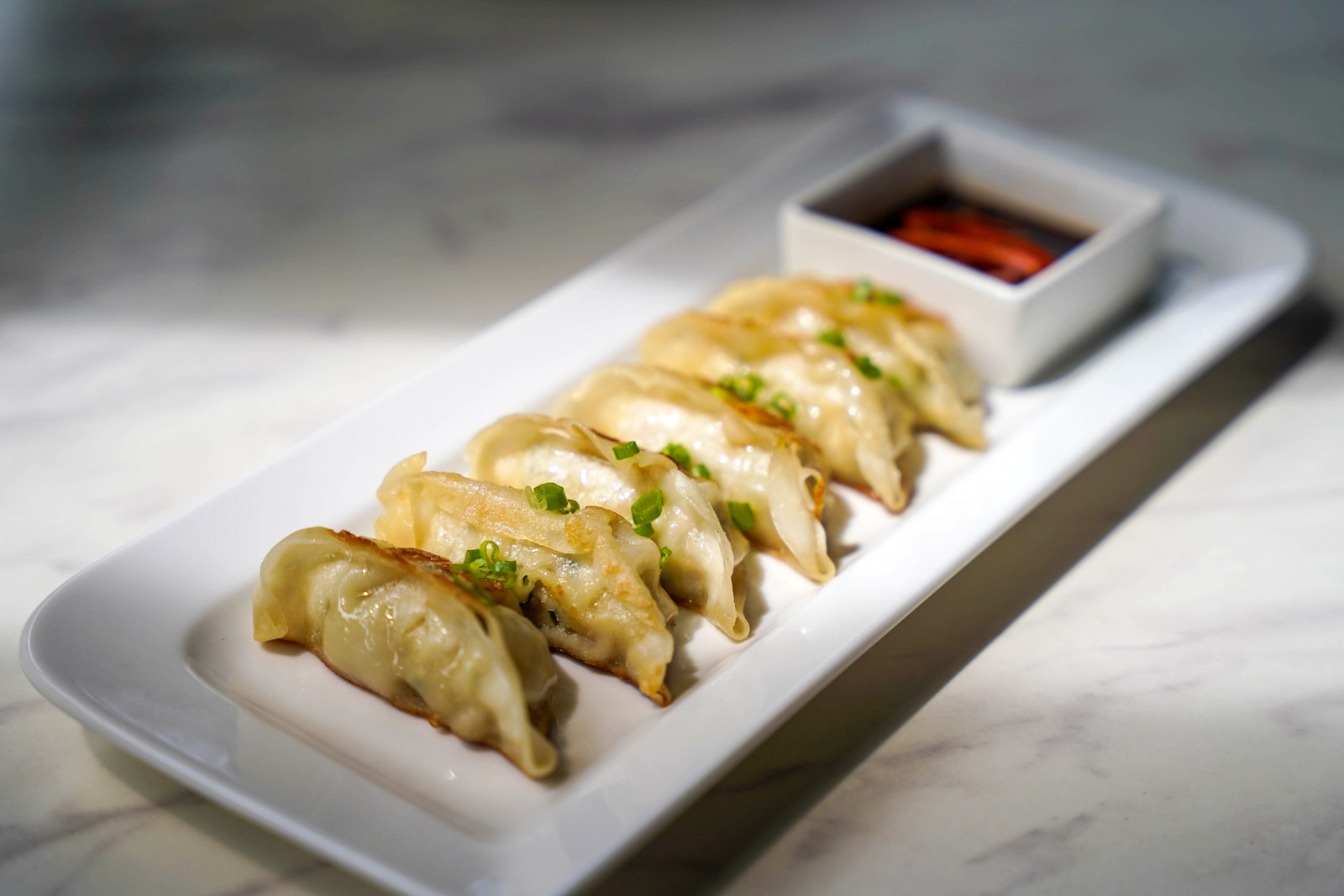 Japanese-loving snacks for both day and night: Karaage Poppers (RM18) are munch-worthy deep-fried chicken poppers, perfectly partnered with sriracha mayo, while the gyoza (RM16) are mouthwatering pan-fried dumplings, plump and meatily juicy, with vinegar and chillies.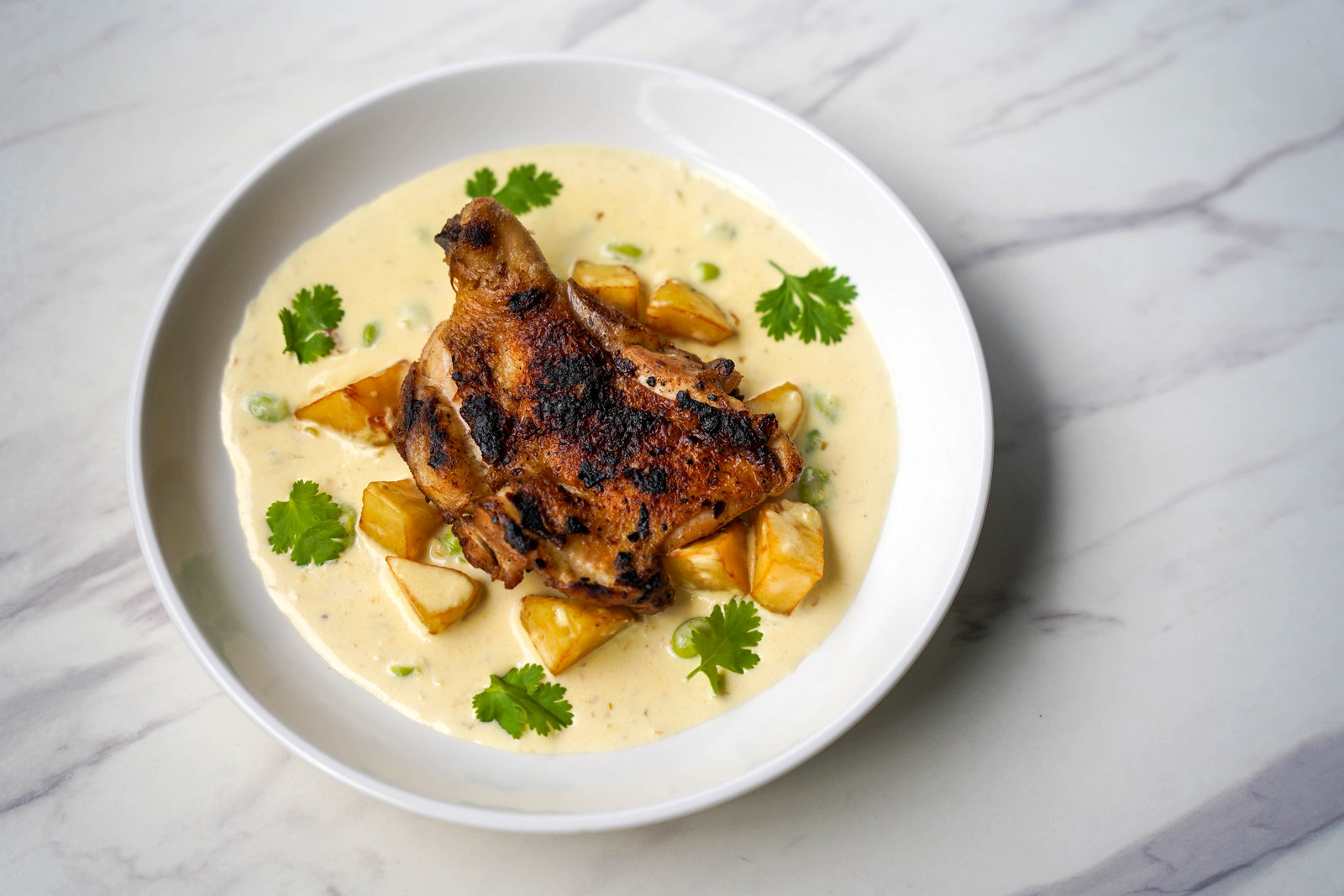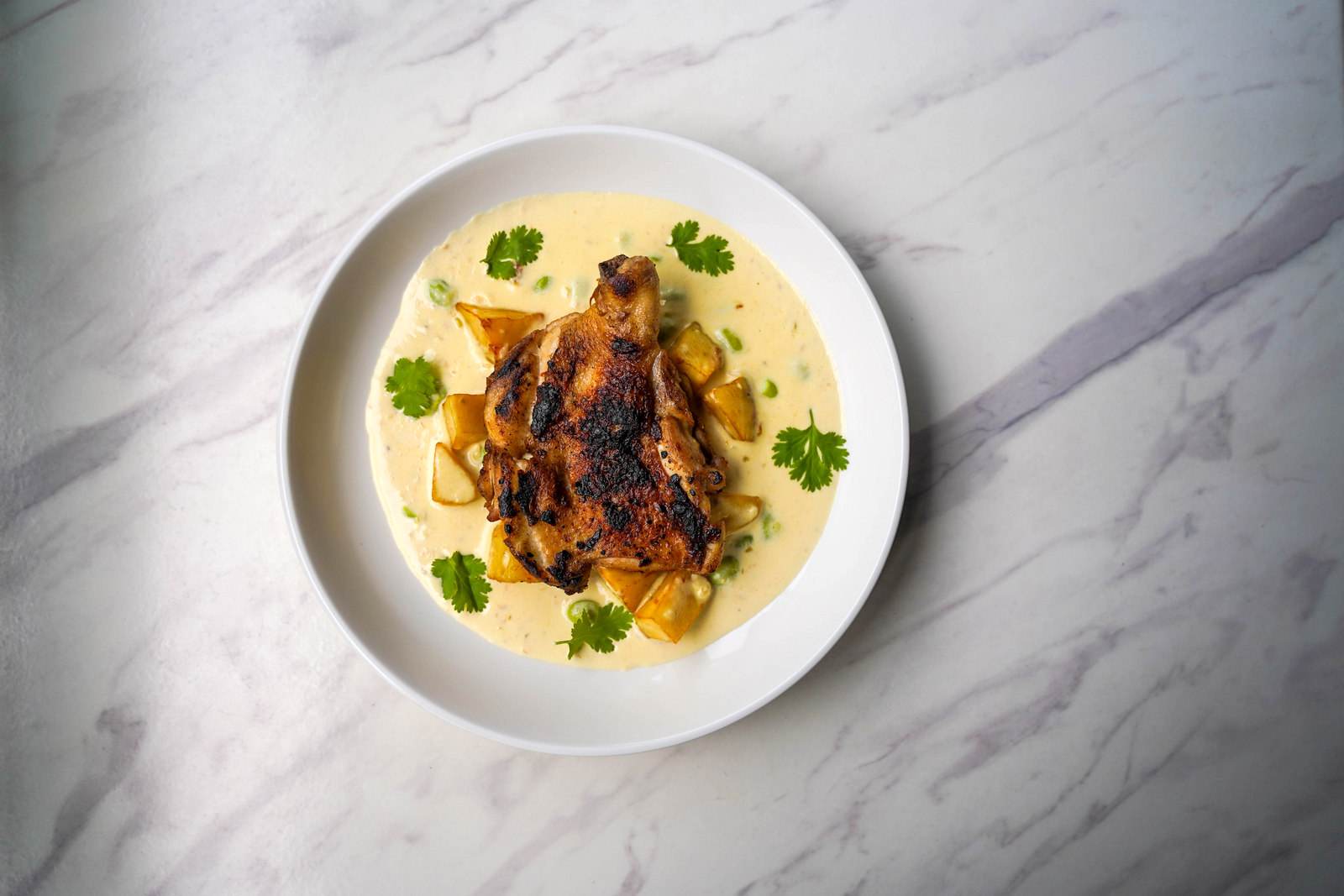 When night falls, Mizu's kitchen showcases more elaborate, elegant ensembles, true to a modern bistro's sophistication.
Our favourite dish for dinner is the Creamy Miso Chicken (RM36) - gorgeously grilled chicken, lip-smacking to the bone, made even more luscious with a house-blended miso cream sauce that's addictive to the final spoonful, bolstered with edamame and roasted potatoes. This is one creation that we'd eagerly return for, a must-try for poultry enthusiasts.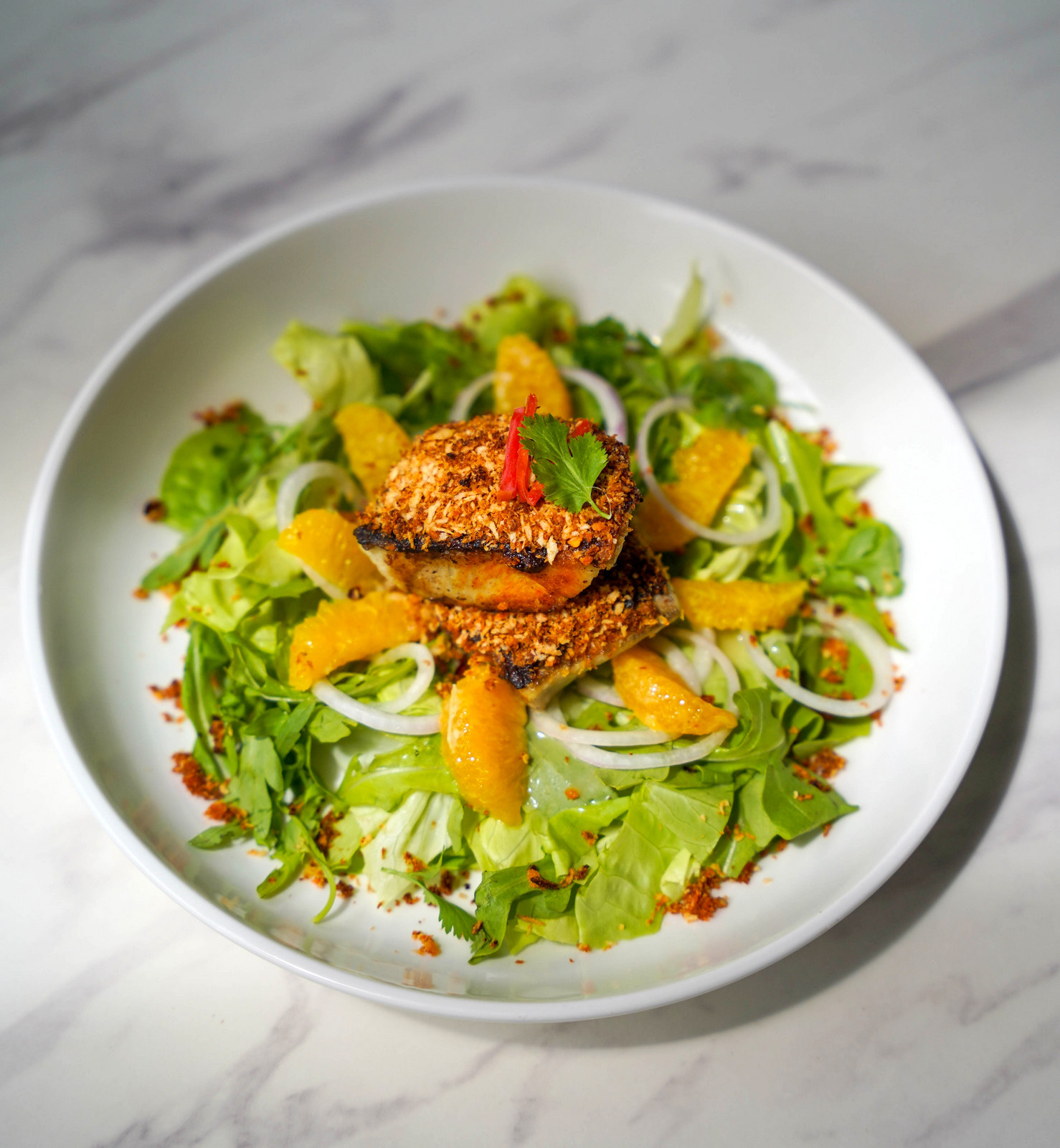 If fish catches your fancy, cast your net for Mizu's Spicy Yuzu Baramundi (RM39) - slabs of spice-crusted barramundi, buoyed by a citrus salad and yuzu dressing, yielding zing and zest. A popular choice at Mizu since the beginning, ideal for health-conscious patrons hankering for a confident ingredient-driven dish.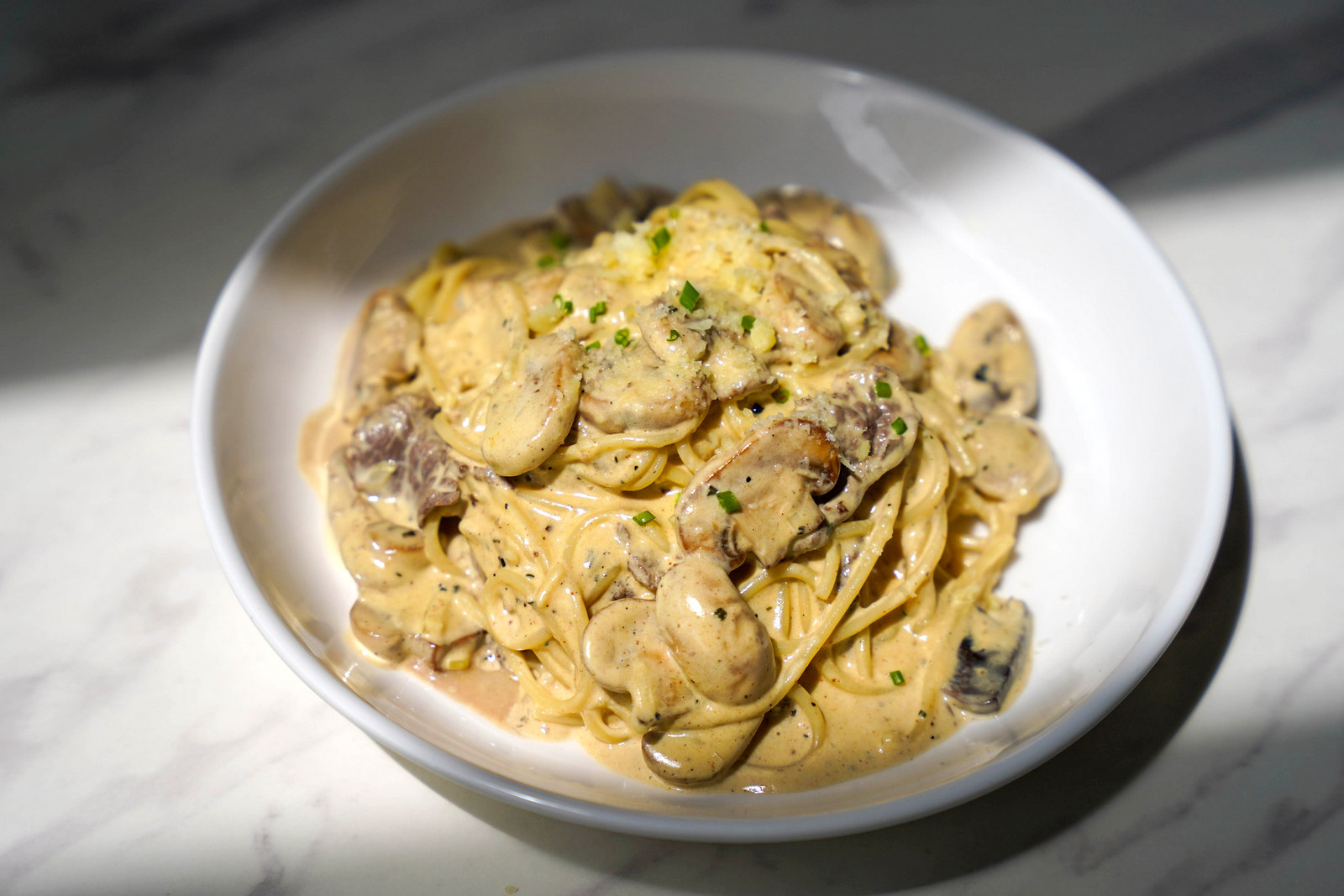 Can't resist a robust pasta? Mizu beckons with the bovine brilliance of the Beef and Mushroom Pasta (RM34), tossed with sliced striploin, mushrooms and Parmesan in cream sauce. Another hot order at Mizu, this one for cheat days when calories don't count.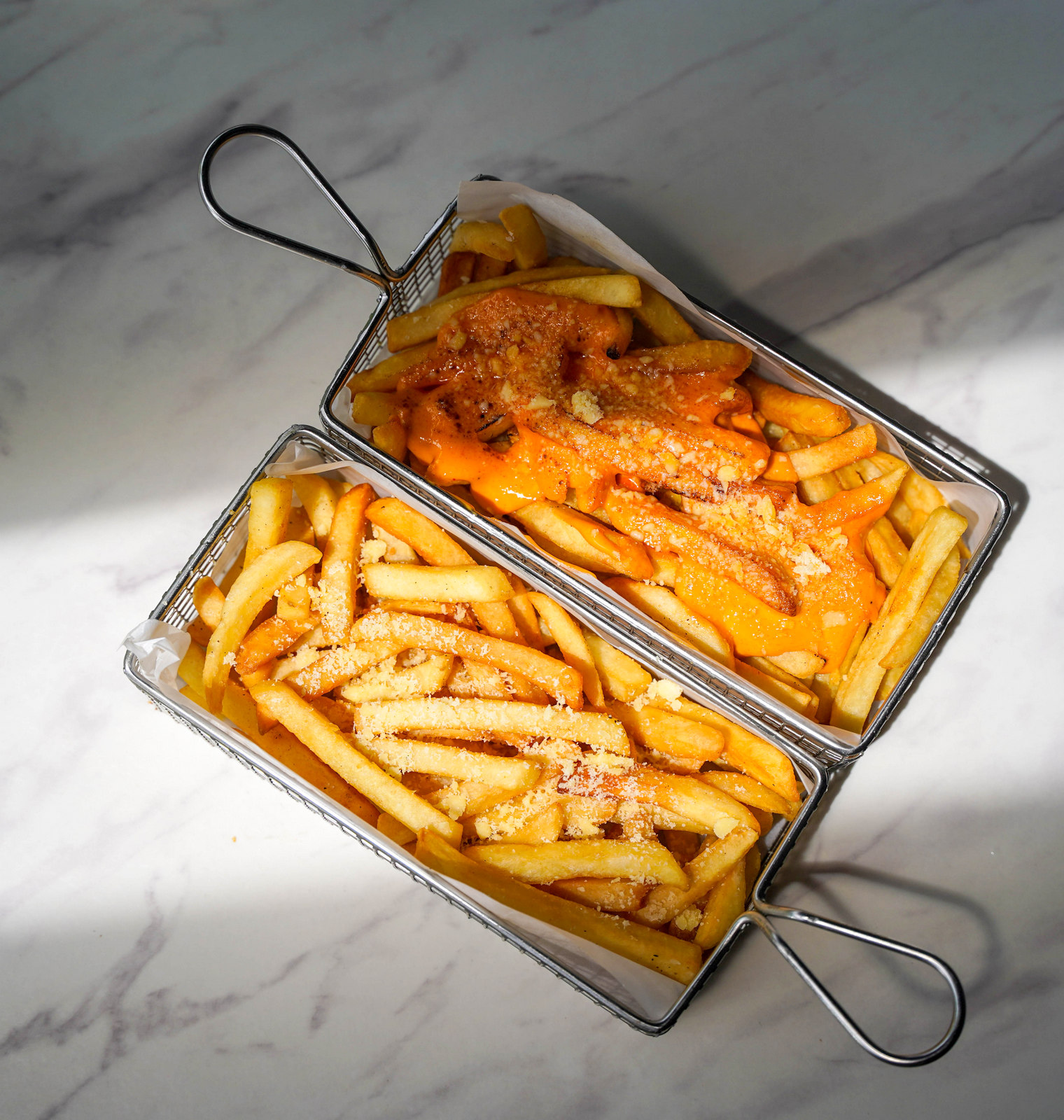 Speaking of calories, the carbs are worthwhile for Mizu's fantastic fries - relish these tantalisingly thick cuts in the saucy Spicy Mentai Fries (RM16) or the simpler but more potently aromatic Truffle Fries (RM18). We'd enthusiastically eat these fries every week.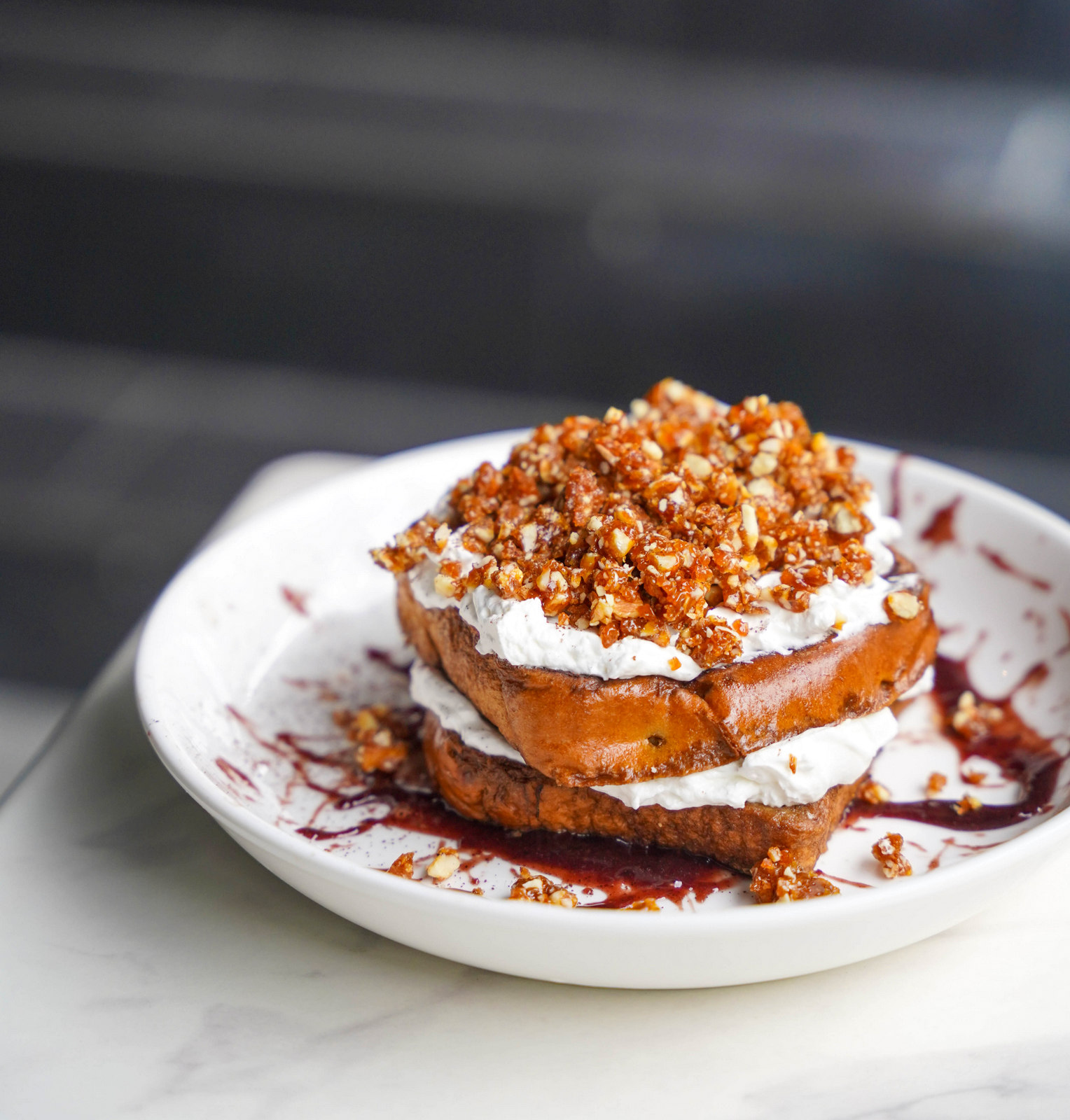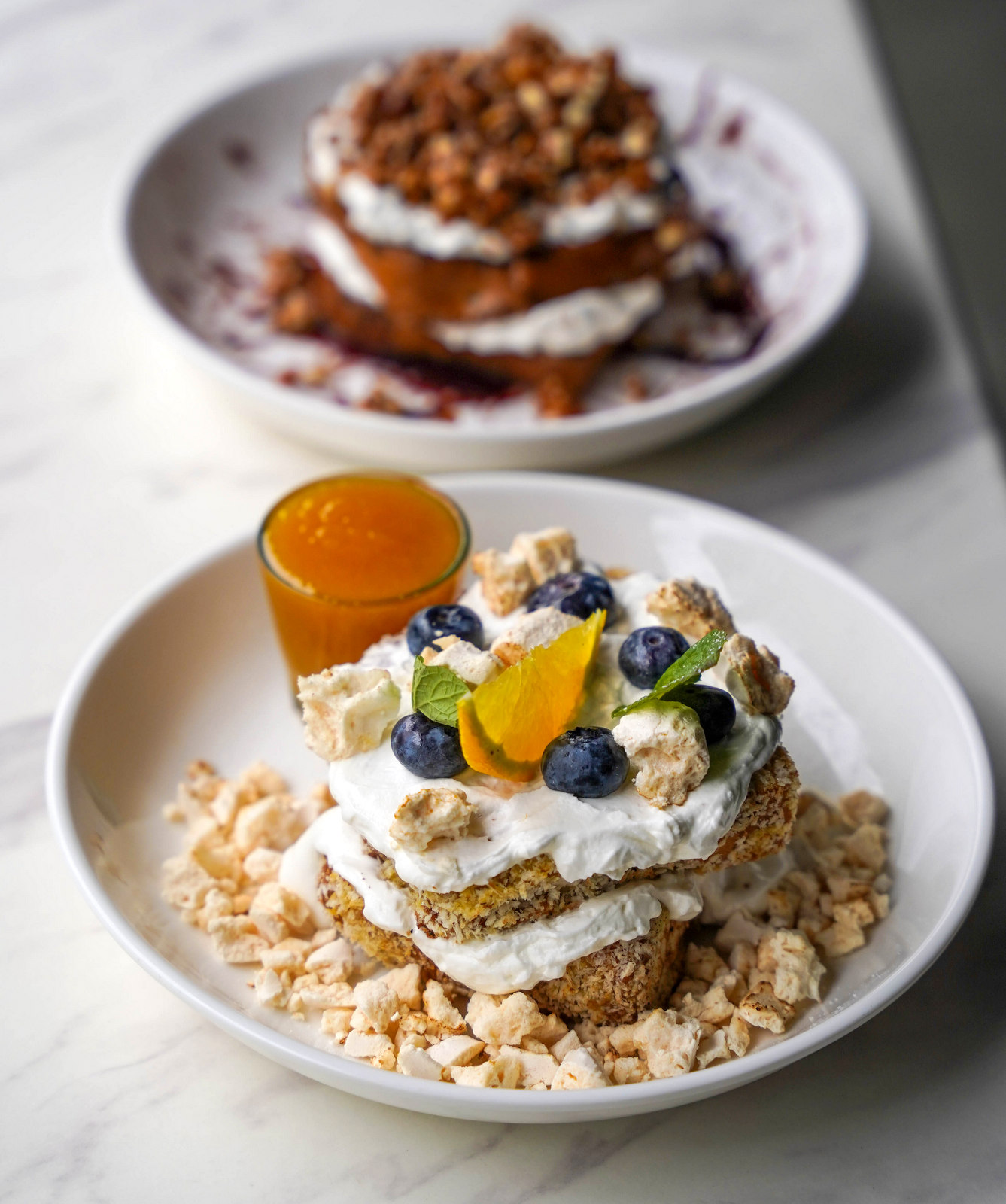 For desserts both by day and night, Mizu imbues creative flair into French Toasts, fusing them with other European-inflected sweet temptations.
Tiramisu or pavlova on French toast? The result is rewarding in taste and texture - the Tiramisu French Toast (RM27) is a photogenic fantasy, layered with brioche, mascarpone cream, mixed berry sauce and cocoa powder, showered lavishly with caramelised almonds, while the Orange Pavlova French Toast (RM27) is fit for a fine patisserie, lined with brioche, pavlova, house-made orange marmalade, blueberries and cinnamon.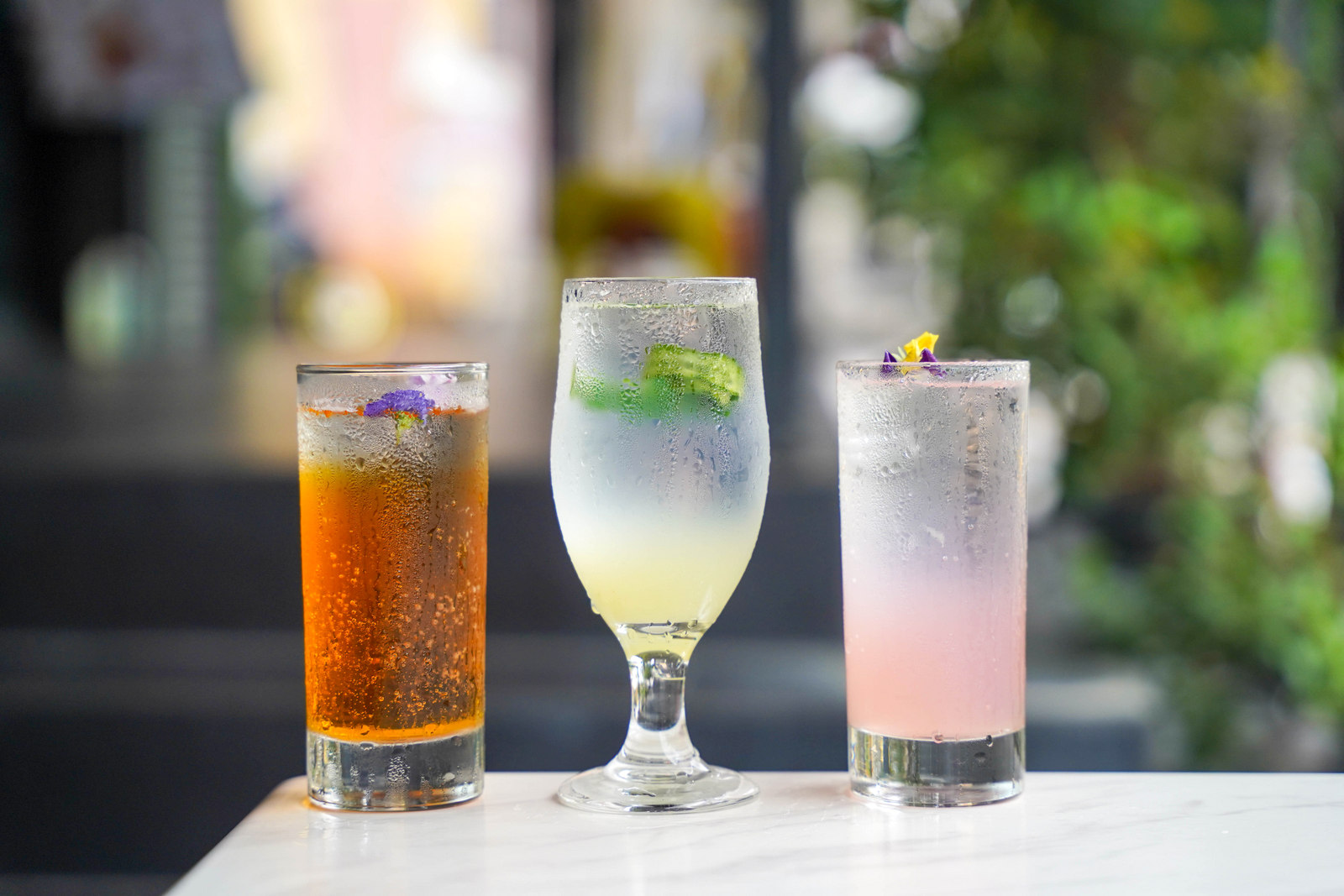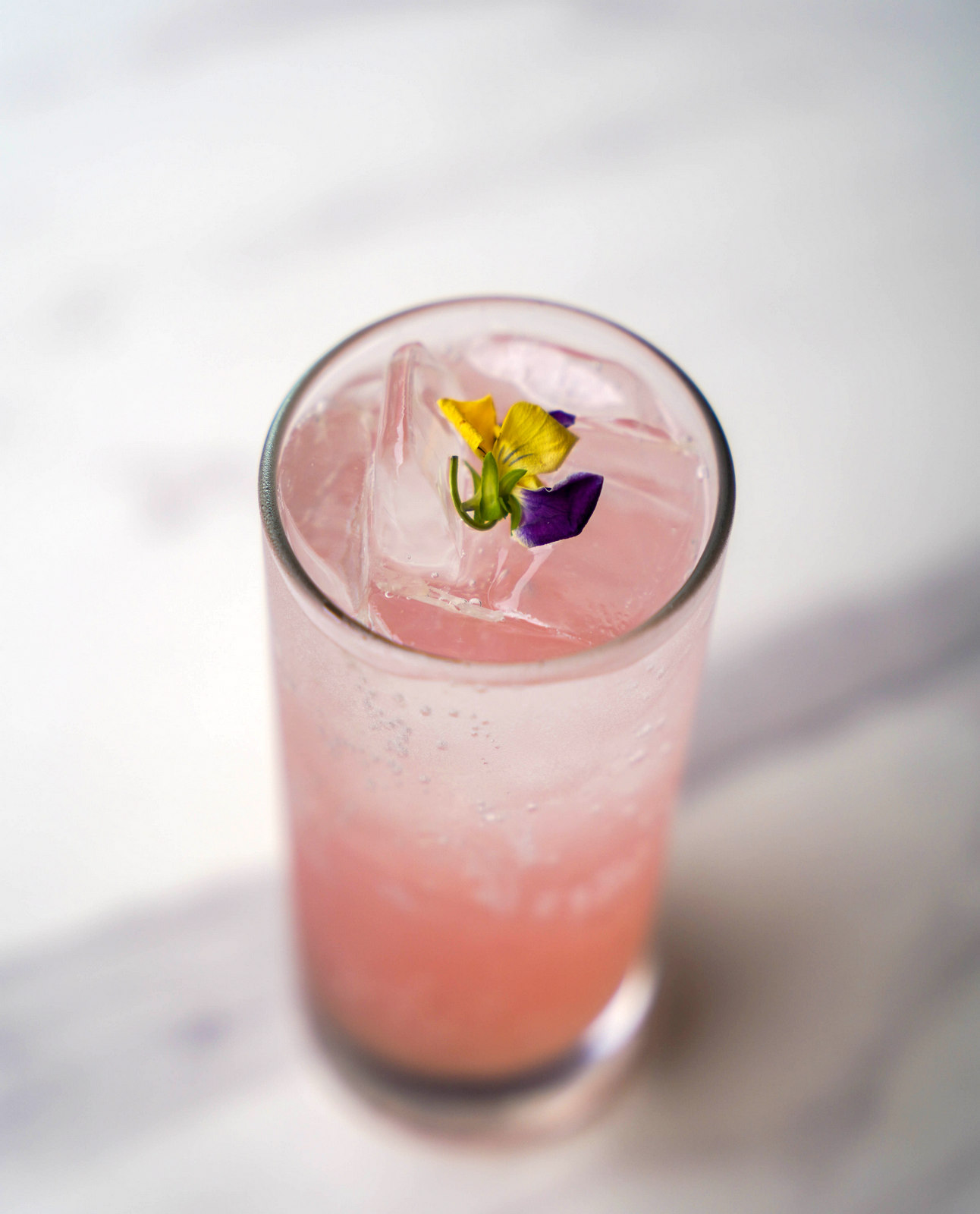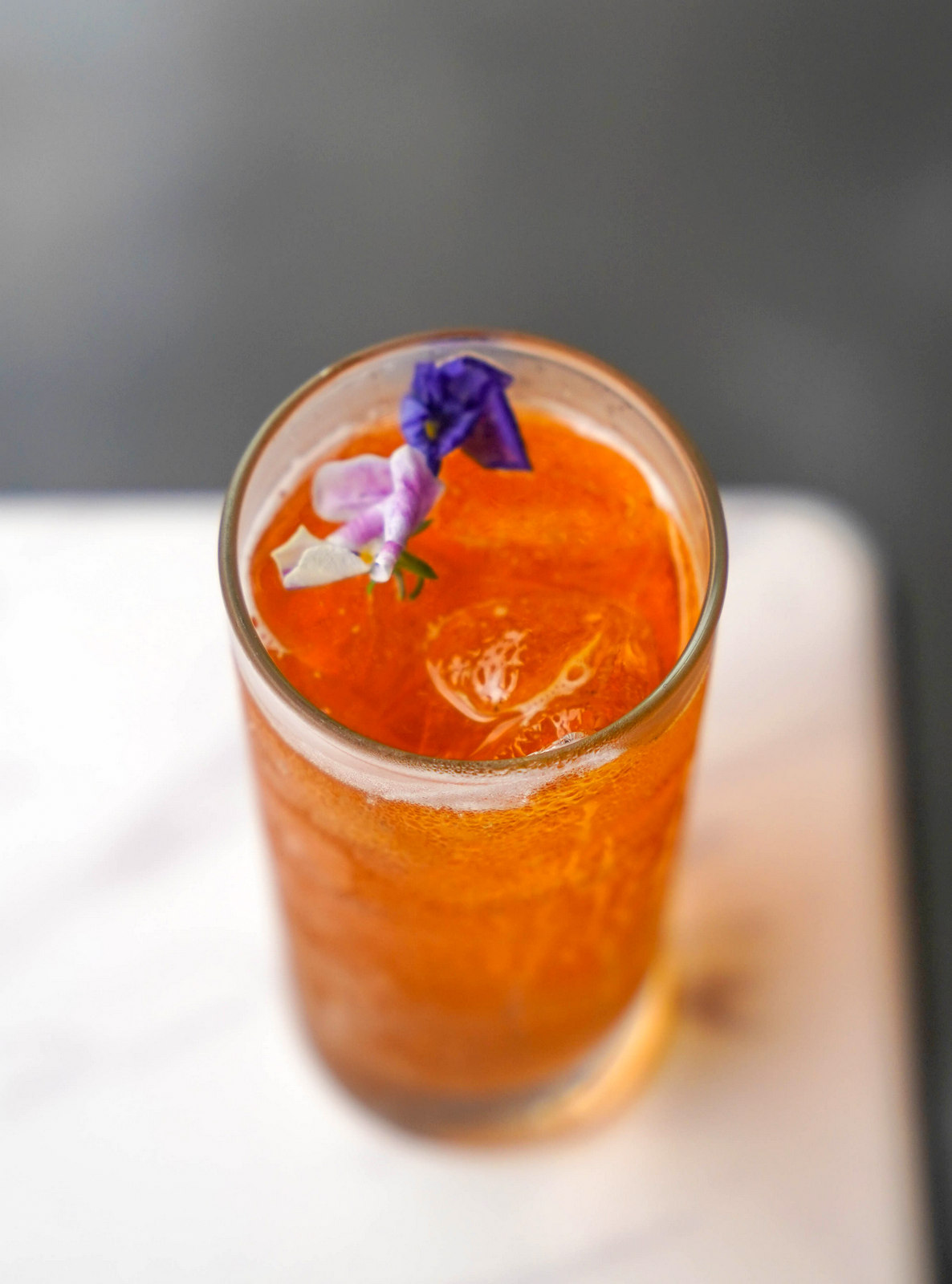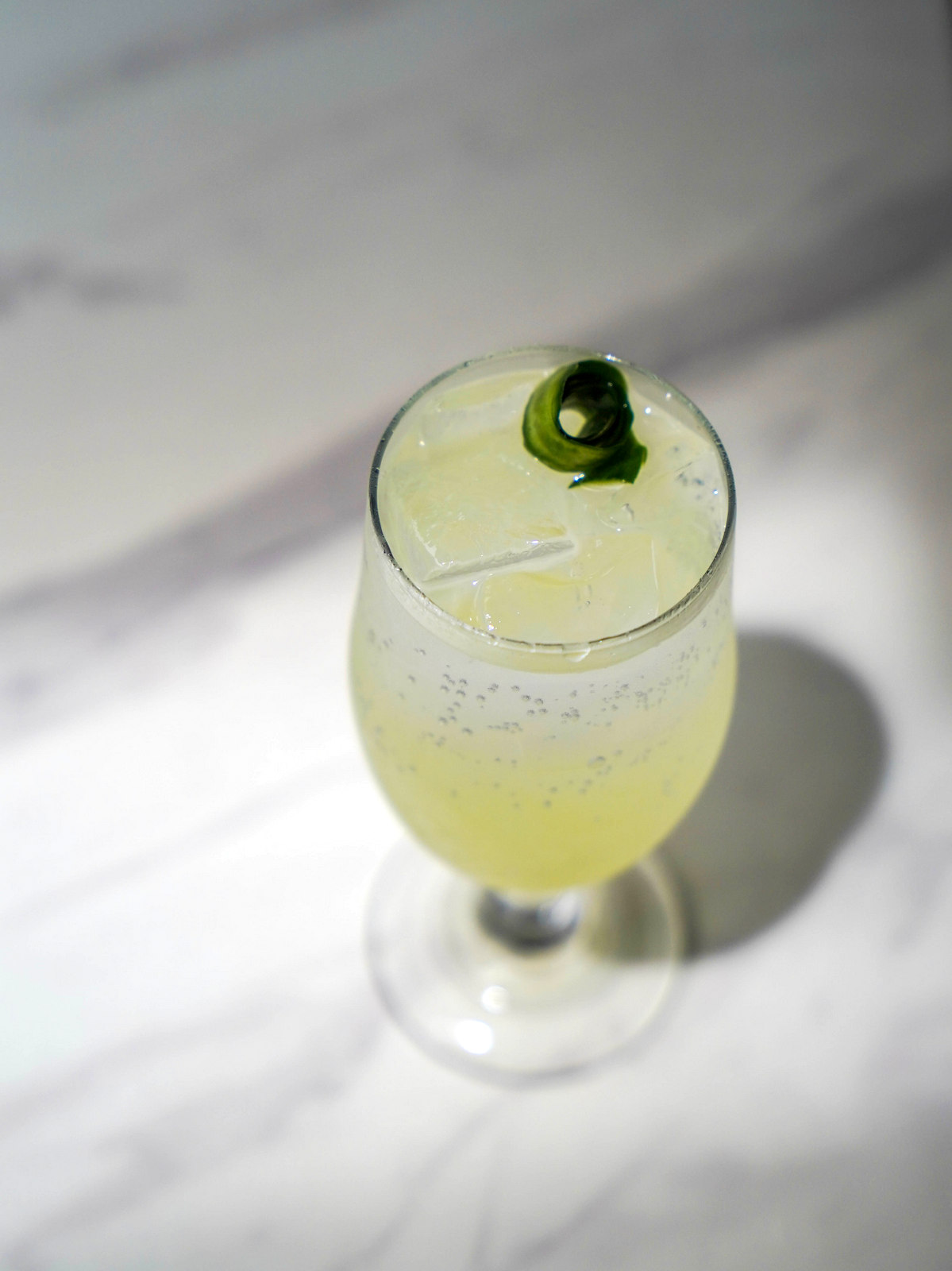 Beverages are all available at any time, day or night.
Quench your thirst when the midday heat strikes with coolers like the Sakura Lemonade (RM20; with lemon juice, cherry blossom and soda), Momo Tea (RM20; with English Breakfast tea, peach and lemon juice) and Fresh Start (RM22; tonic water made tangy with asam boi, lemon juice and cucumber).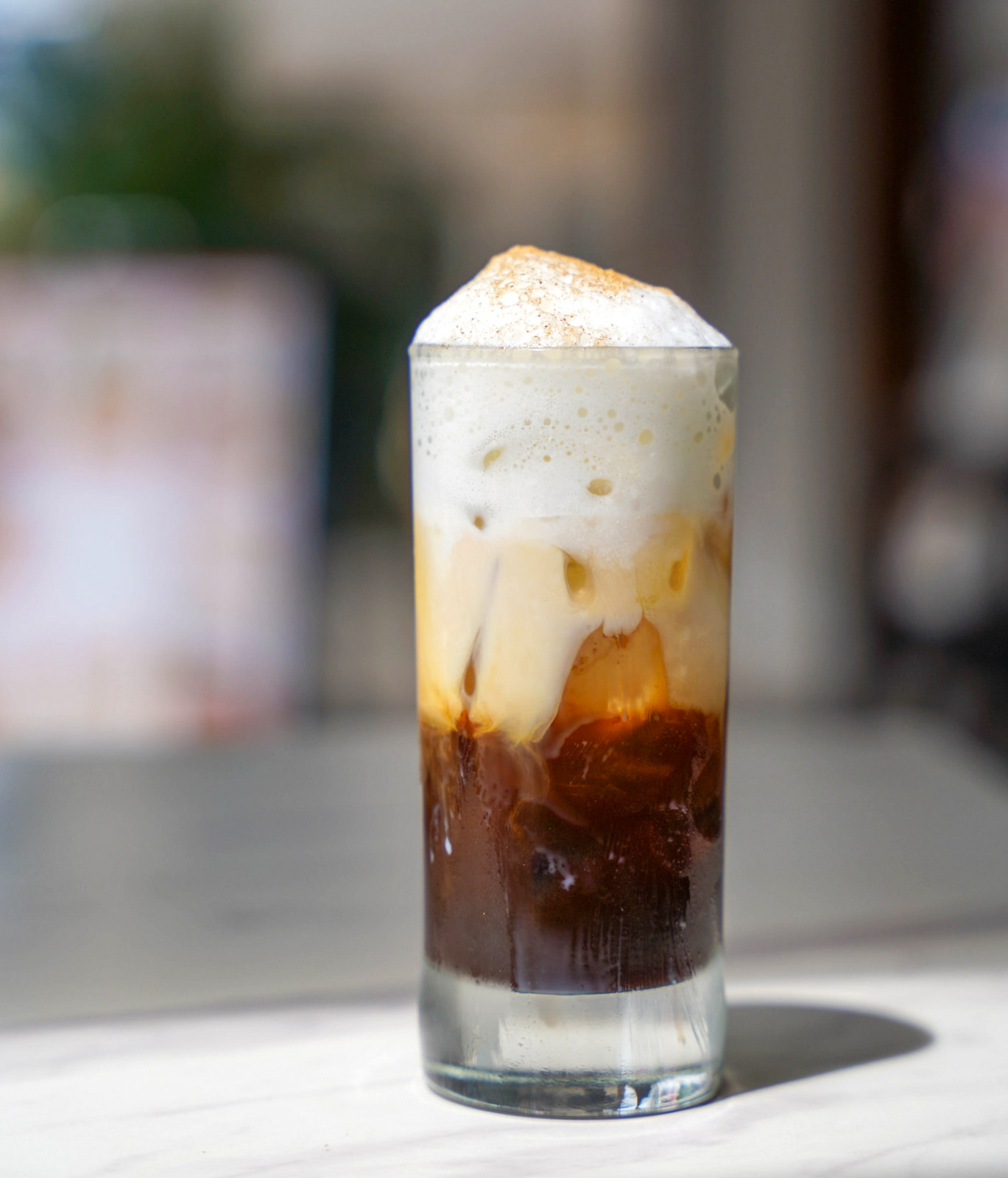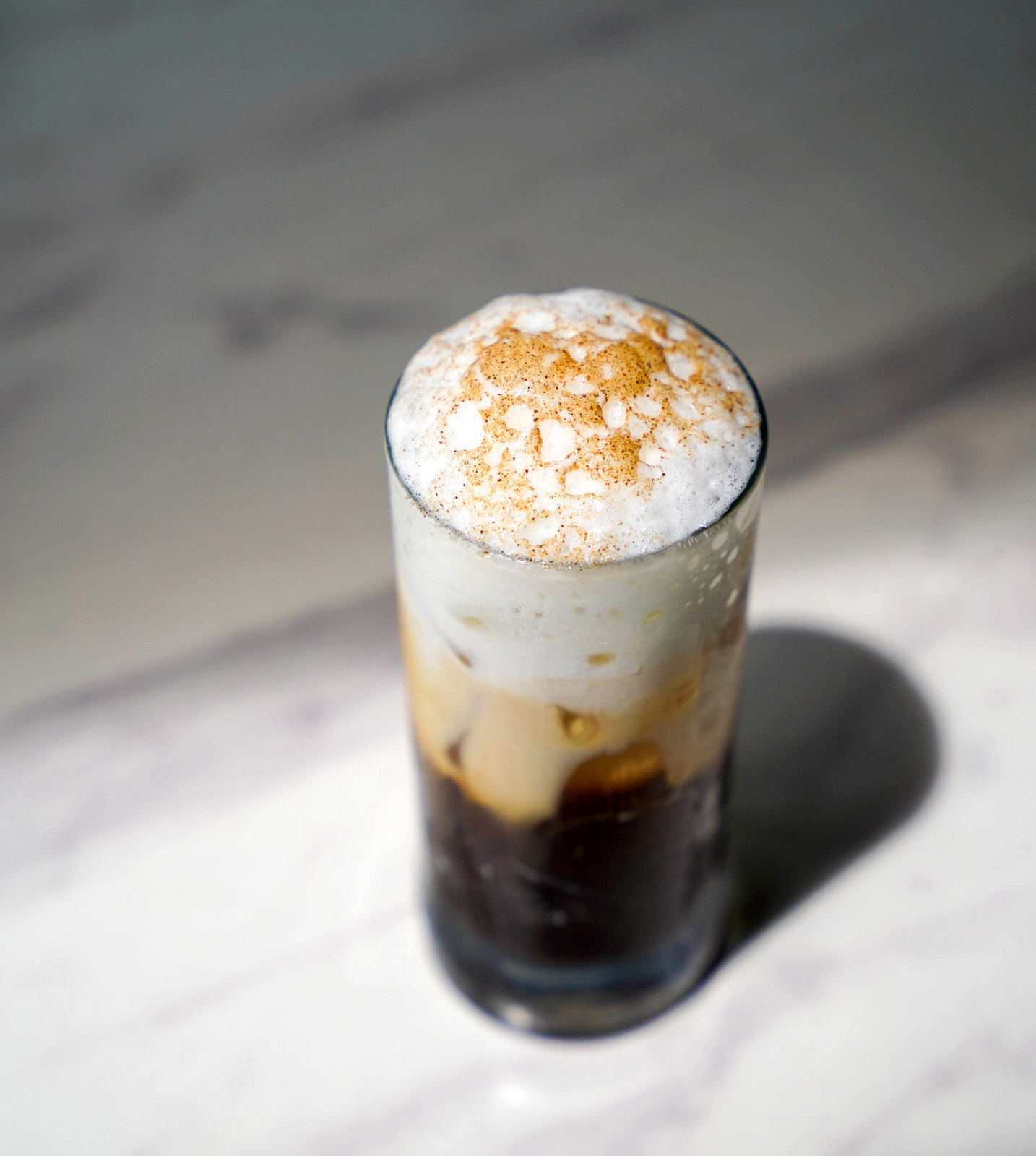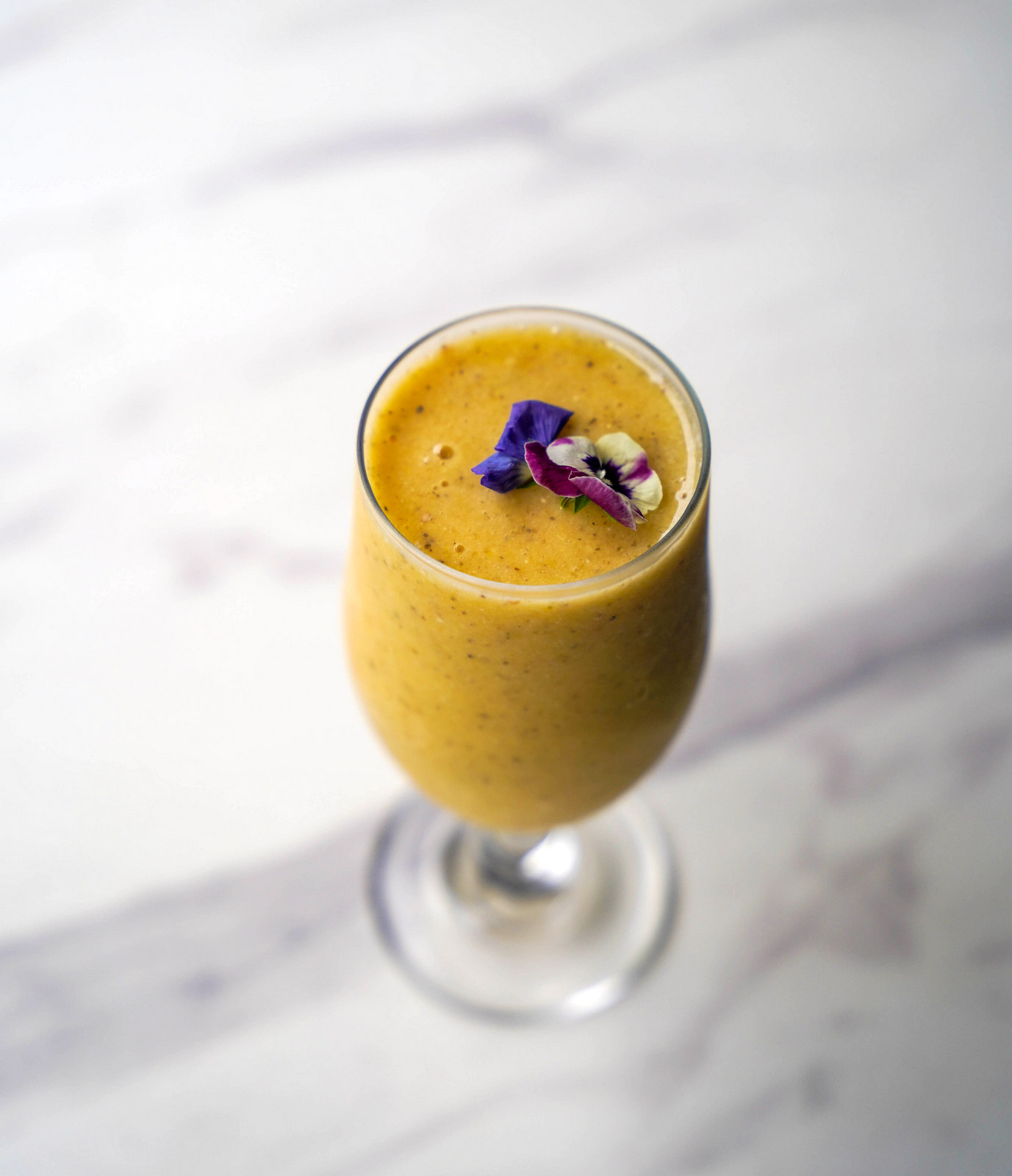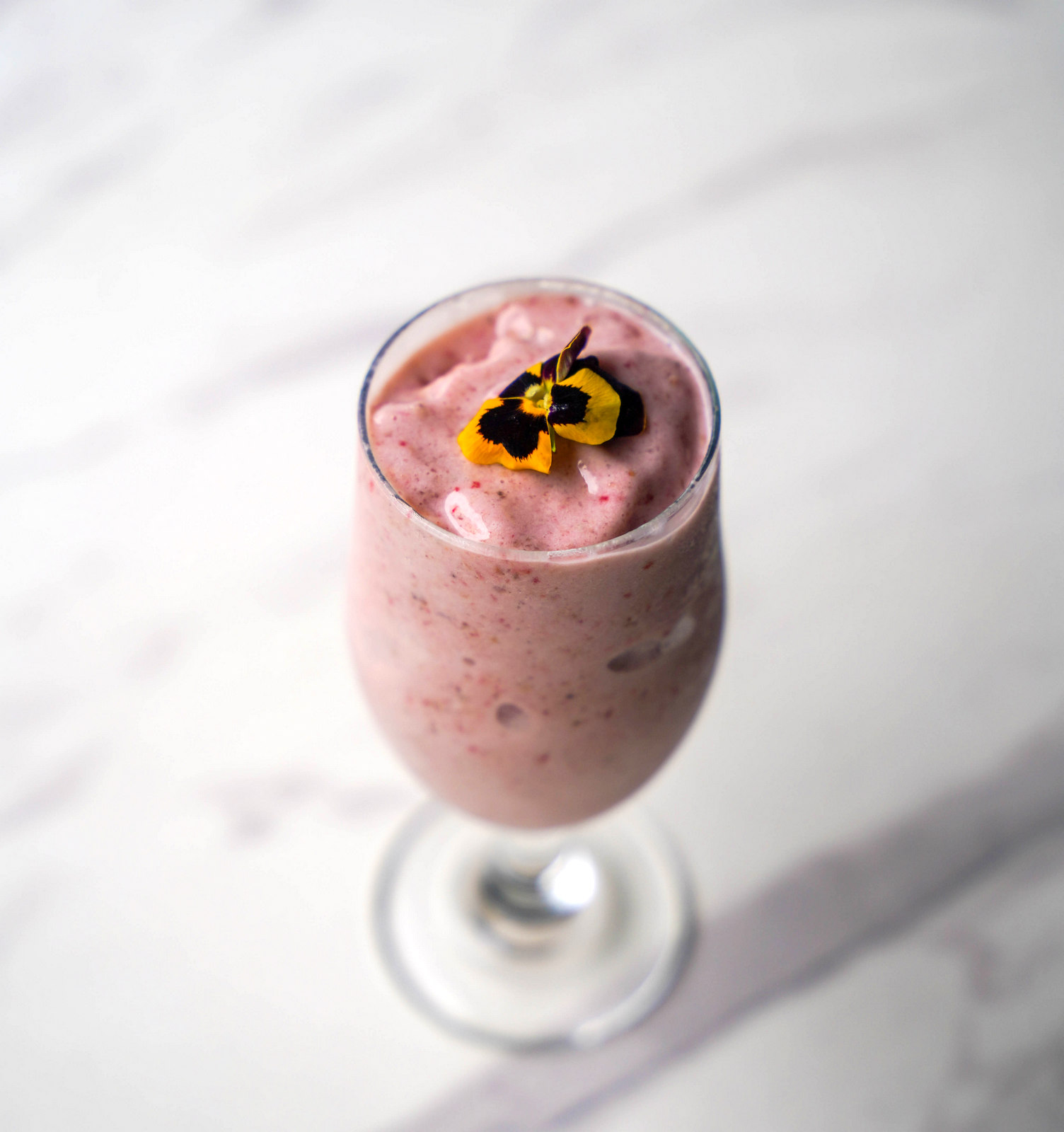 For a playful caffeine fix, Mizu's Honey Sea Salt Shaken Iced Coffee (RM18) is a charming change from the conventional iced latte, stirring up an espresso with milk, honey, sea salt and cinnamon for well-balanced nuances.
Wellness Drinks meet the mark for healthy revitalisation - the Marigold Smoothie (RM19) is made with ripe bananas, mangoes, pineapples, oranges and chia seeds for fruit-fuelled nutrition, while the Pink Flamingo Smoothie (RM19) channels the vitamin-and-fibre-laden goodness of strawberries, bananas and raspberry milk.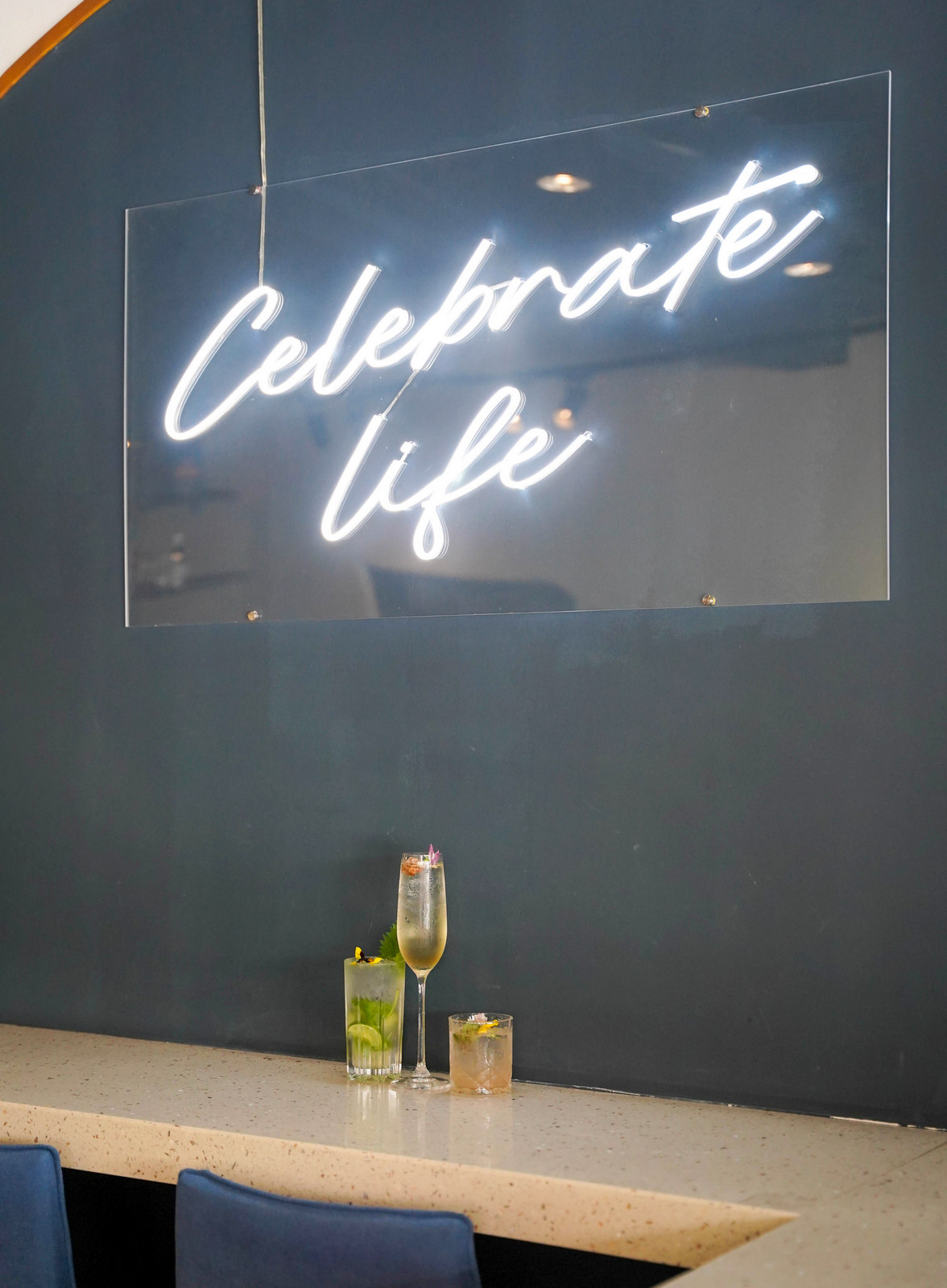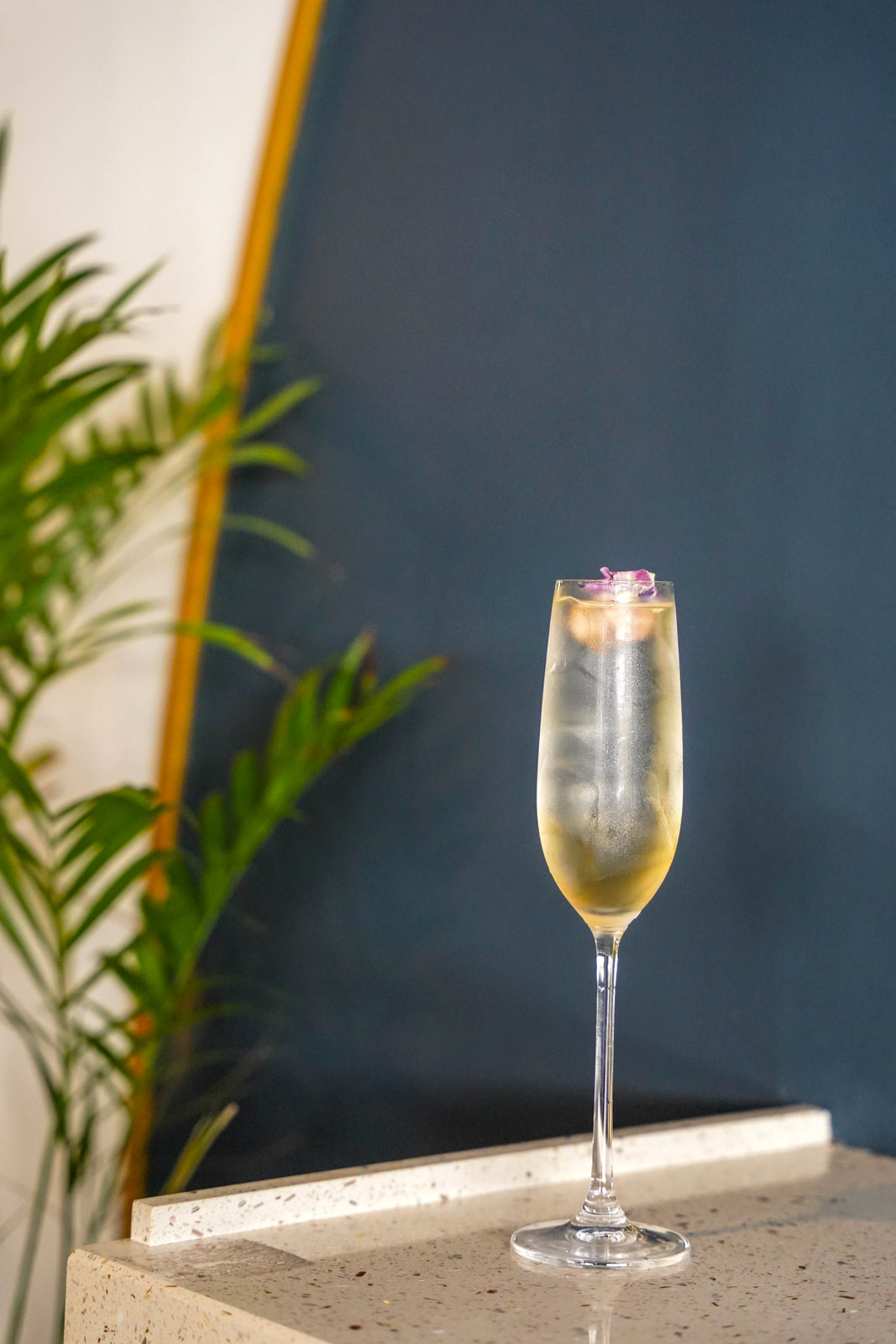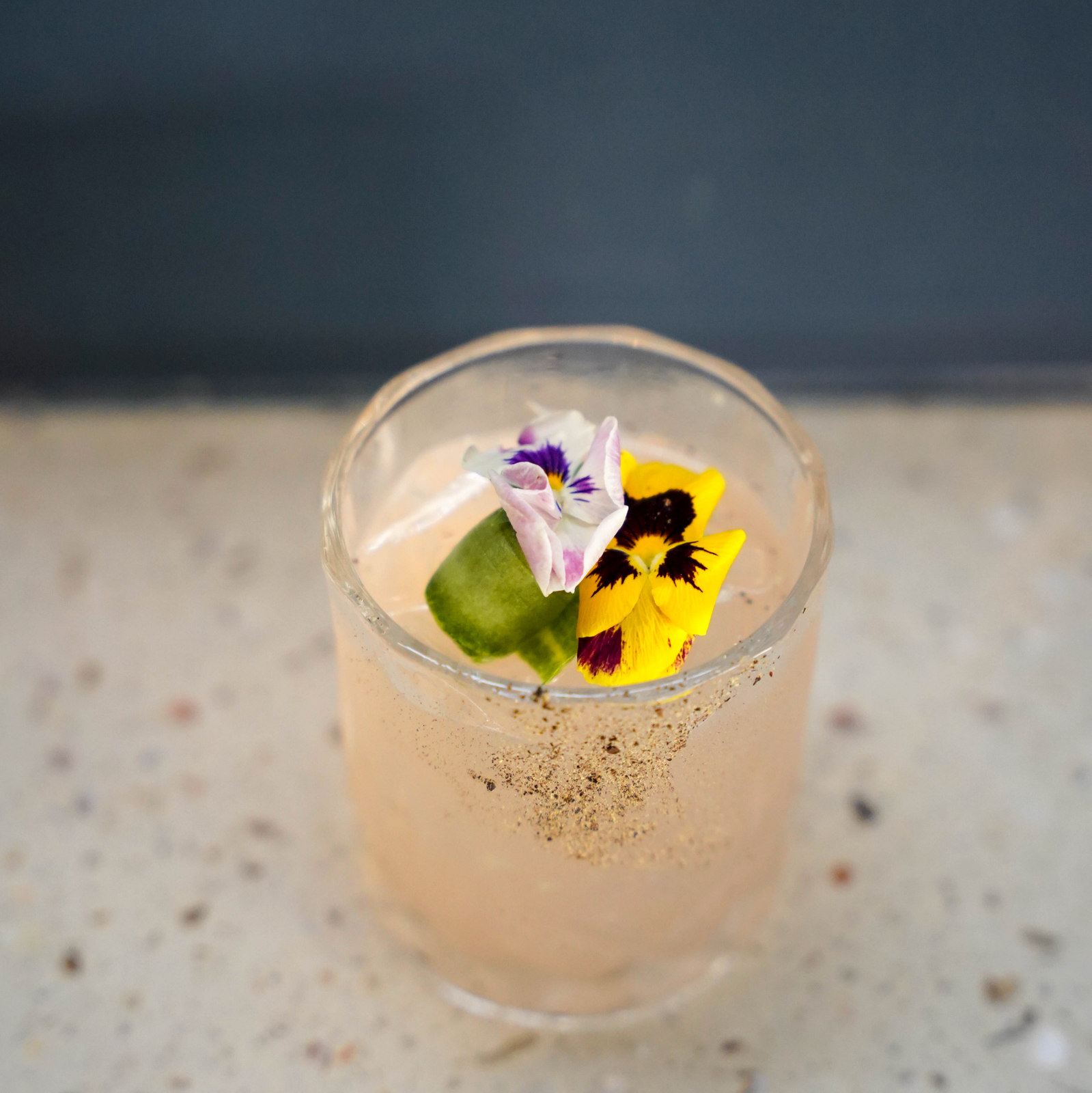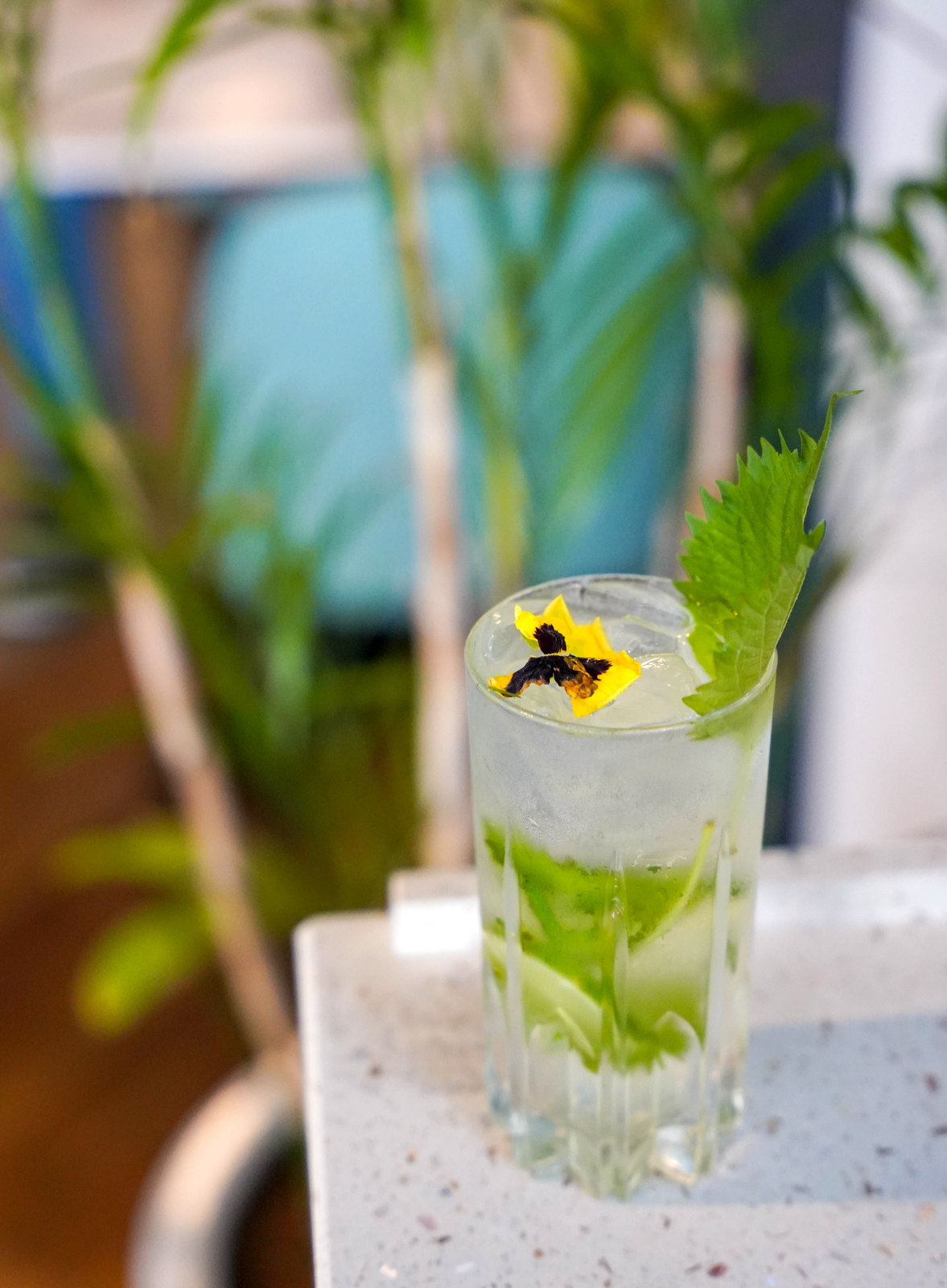 Last but certainly not least, we end our Mizu experience with Japanese-passionate cocktails.
While Mizu might not be a full-fledged cocktail bar, its potions are potent and pristine, harnessing quality liqueurs for a night to remember. Sip on seductive sensations like For God's "Sake" (RM30; sake with umeshu and tonic), Geisha's Night Out (RM38; Roku gin with cherry blossom, lime and Japanese cucumber) and Shisojito (RM30; sake with shiso leaves, lime and soda). Kanpai until our next trip back to Mizu!



Mizu Bistro
23, Jln Telawi 3, Bangsar, 59100 Kuala Lumpur.
Open Wednesday-Monday, 9am-5pm, 6pm-11pm. Tel: 03-2201-1804