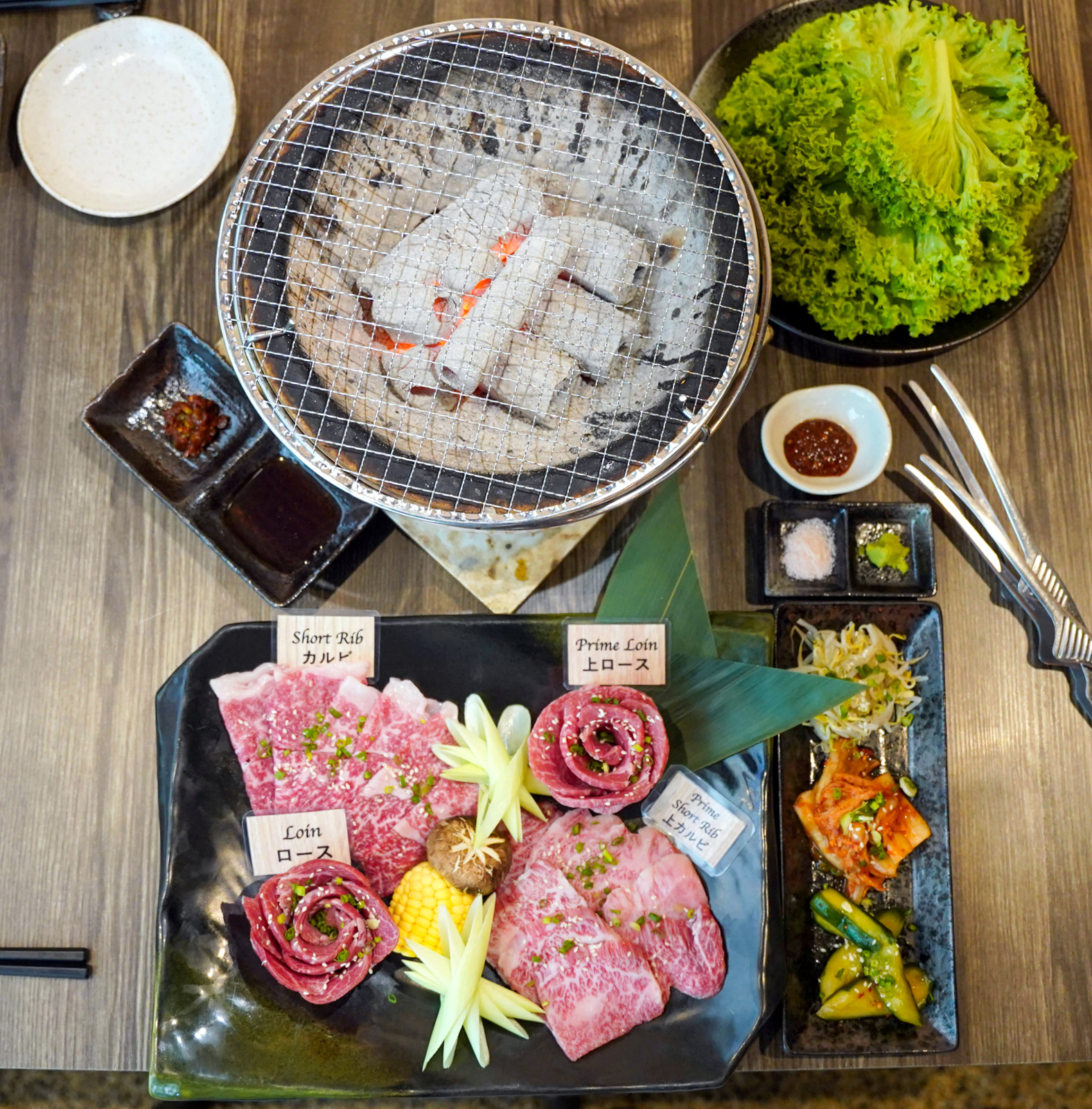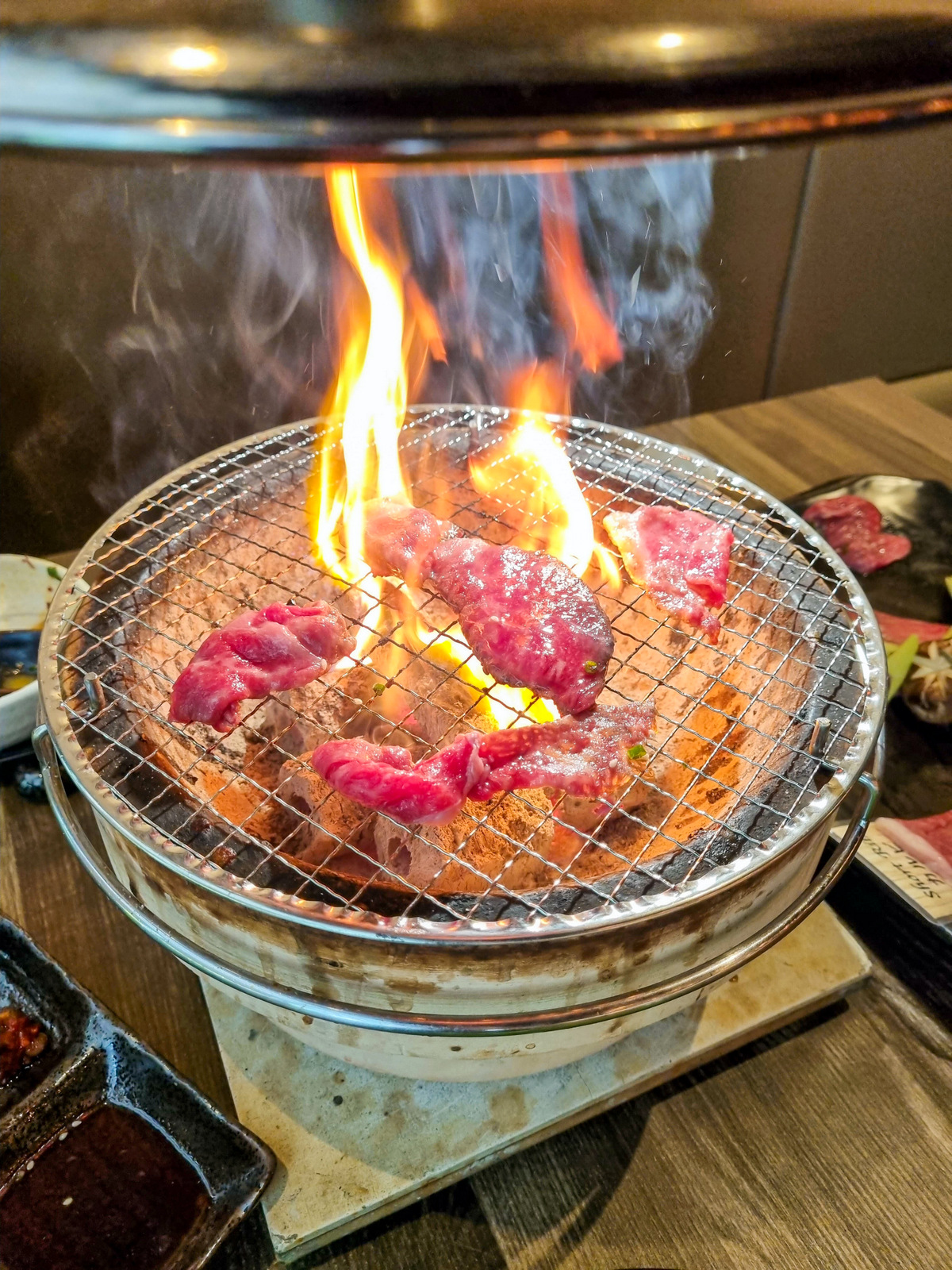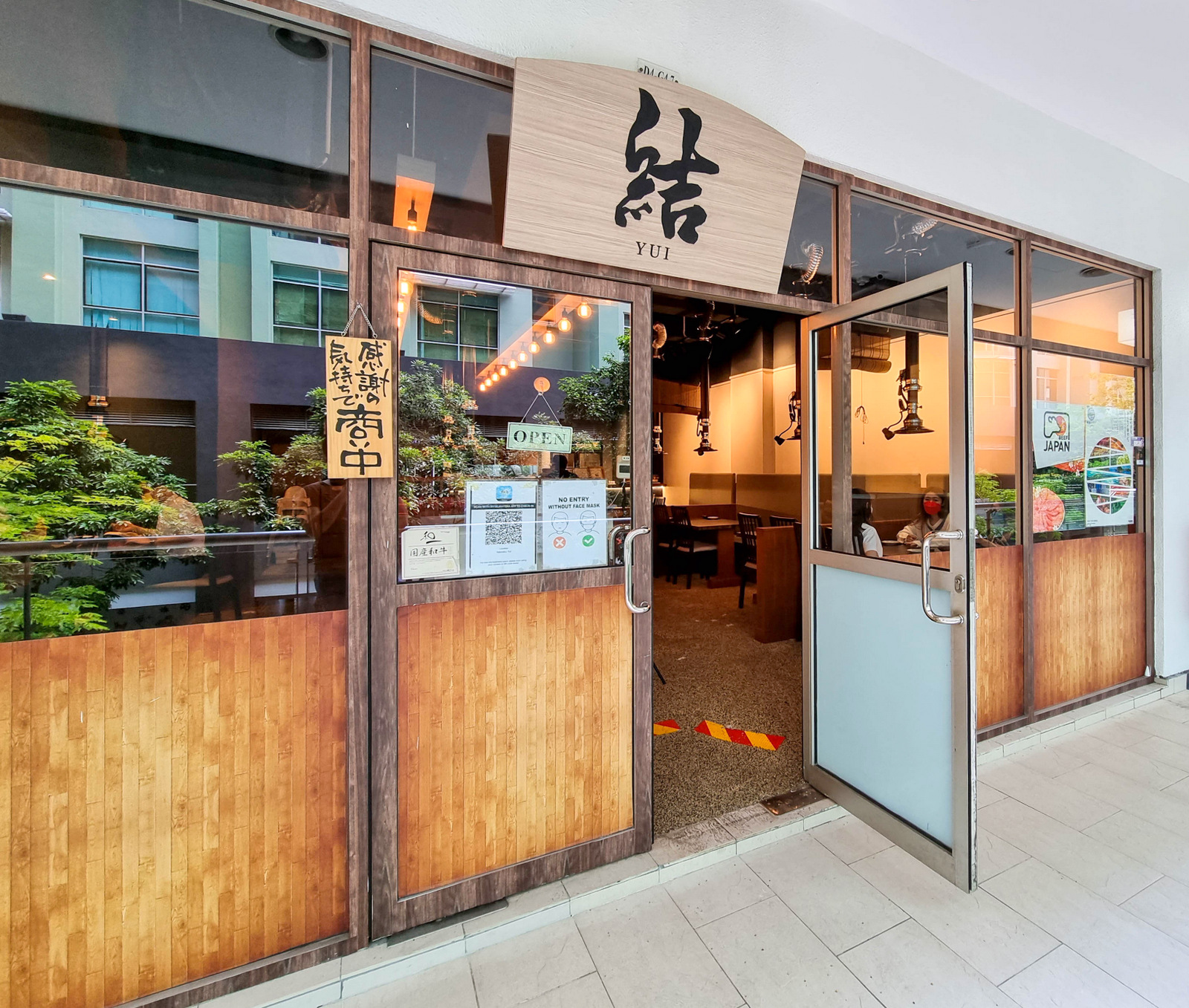 Bringing halal-certified, top-tier wagyu beef from Japan, with the equivalent of a whole cow flown in regularly from Tokushima Prefecture, Yakiniku YUI is one of KL's prime places for a grilled feast that embraces every cut of sumptuous beef, from the top blade to the tri-tip.
Yakiniku YUI was founded in January 2020 by Koichi Tsuruhara, a restaurateur who previously worked in a halal wagyu-focused establishment in Tokyo and saw the potential of nurturing a similar space in Malaysia where every beef eater can enjoy the best Japanese meat.
This restaurant explores beef from every perspective. Its philosophy is not merely premised on marbling: While it takes pride in peerless A5 wagyu that's exquisitely tender, it champions the virtues of lean cuts within that grade that offer unique characteristics of taste and texture.
Yakiniku YUI receives fresh cattle - chilled. never frozen - sourced from the award-winning Tanifuji Farm, which has raised beef for six decades with river waters that flow from mountains. Whenever the beef arrives, Yakiniku YUI stages a weeklong Wagyu Festival that includes serving lusciously raw wagyu sashimi.
Note that Yakiniku YUI is particularly popular on weekends, when reservations are required at least two days in advance.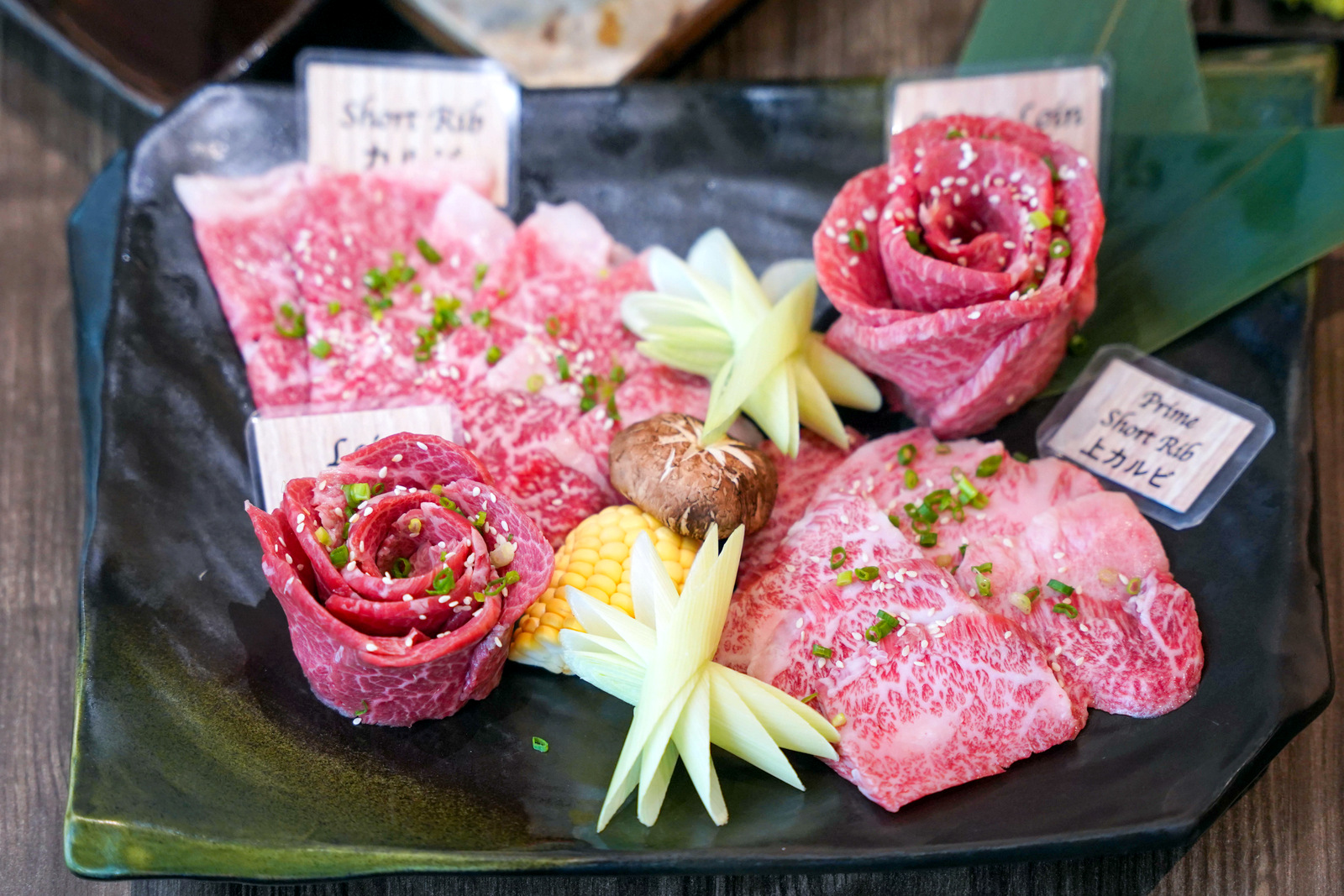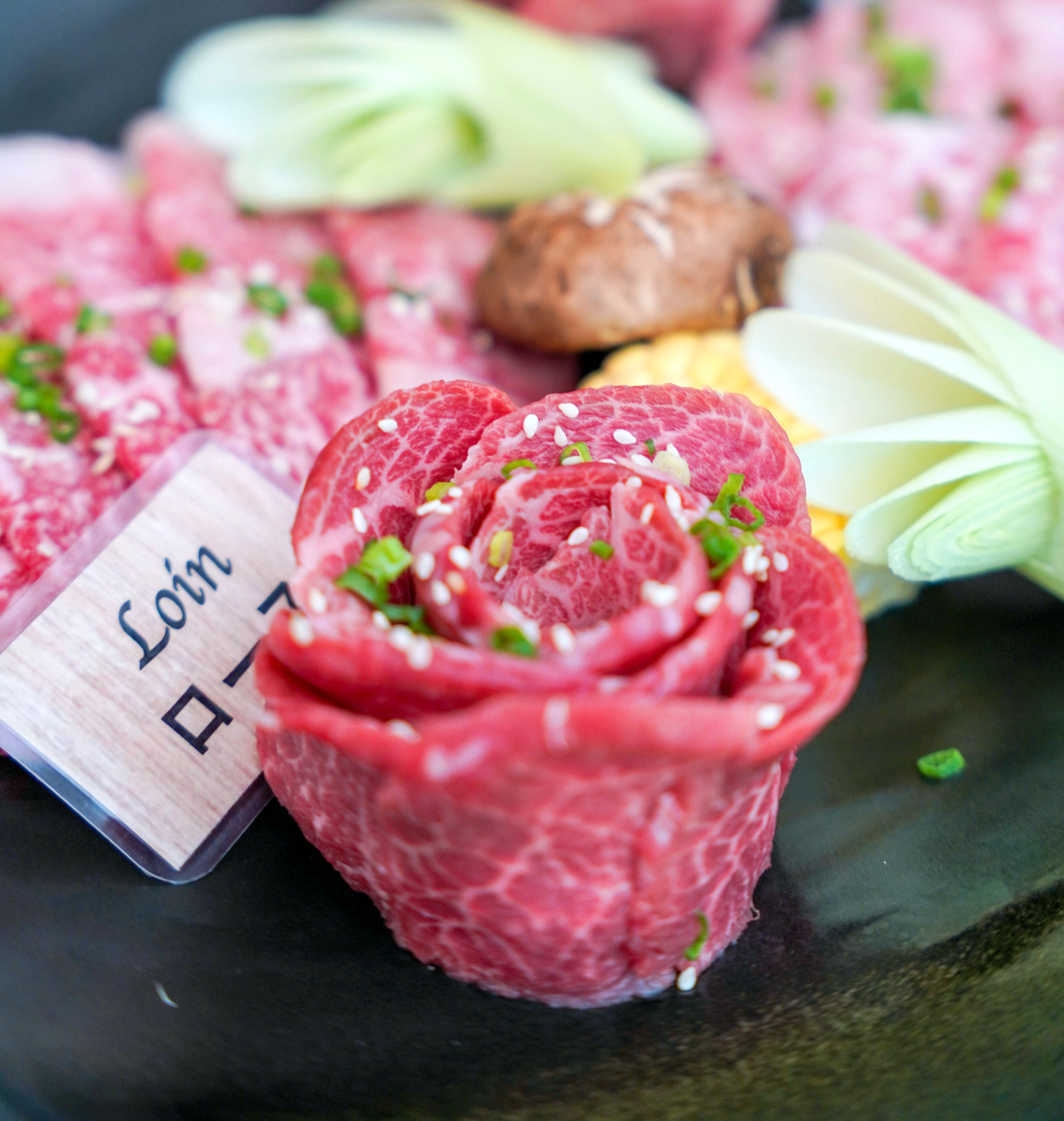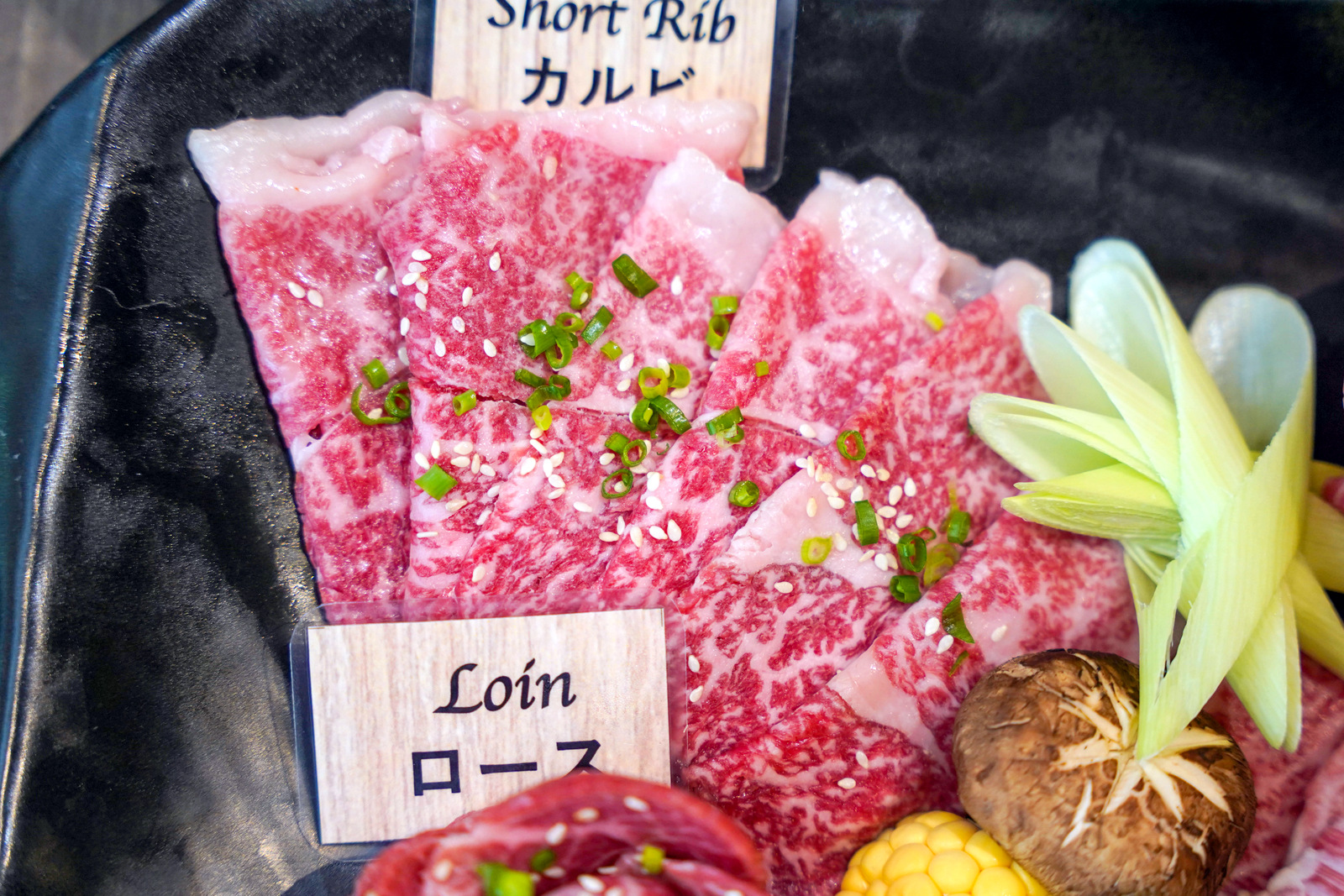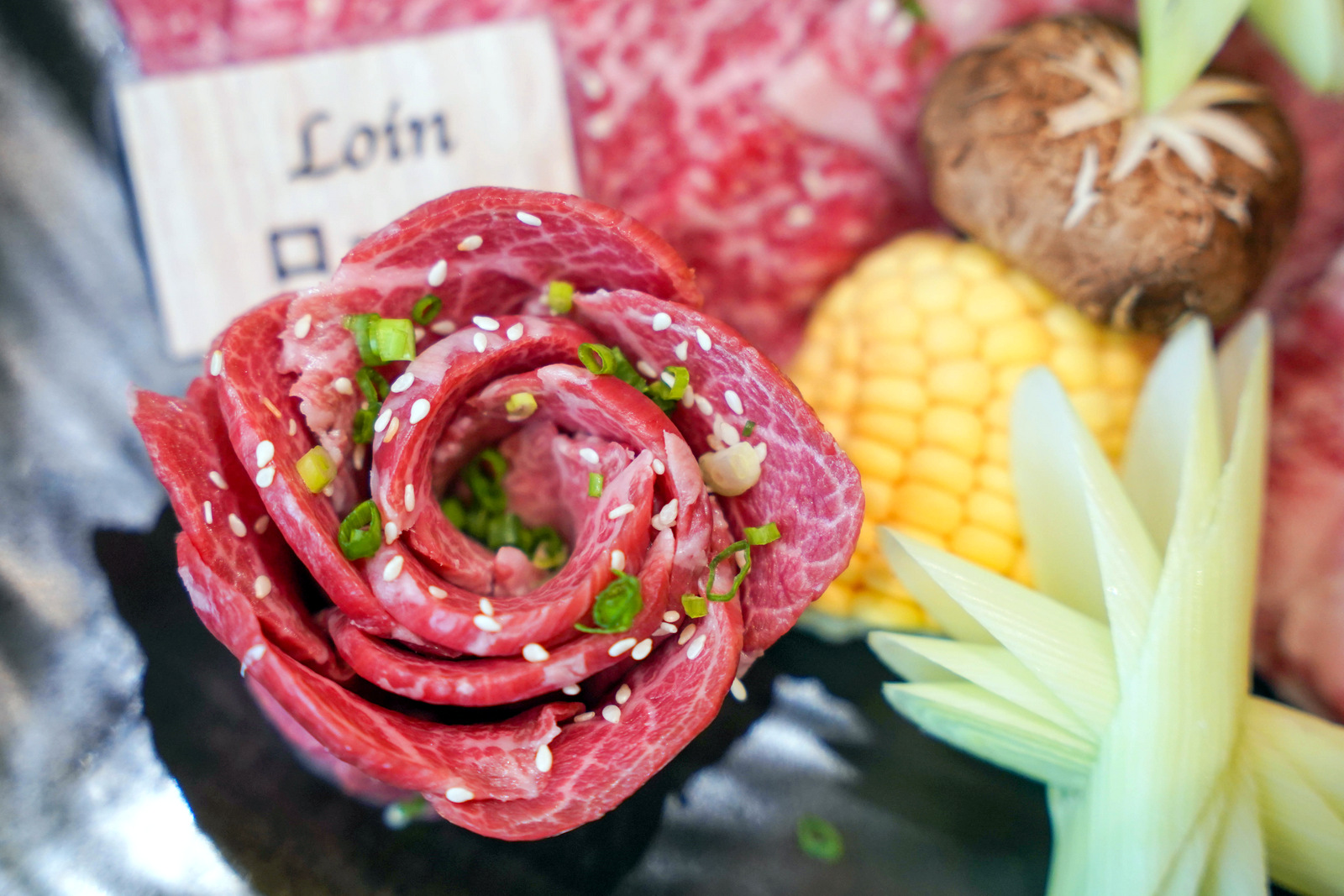 Beef platters to share and sear at the table are the ideal introduction to Yakiniku YUI.
The Premium Japanese Beef large set (RM310 for 500 grams) is the crowd-pleaser, yielding favourite cuts that score spectacularly for sheer succulence.
The choice of cuts changes from week to week - trust Yakiniku YUI to serve what's freshest and fulfilling, like a beef butcher's version of an omakase meal.
Our set comprised four contrasting cuts - loin, prime loin, short ribs and prime short ribs - that provide an engaging comparison to help us understand each cut better. The ribs prove first-rate for juicy decadence, while the loin is rich in meaty flavour.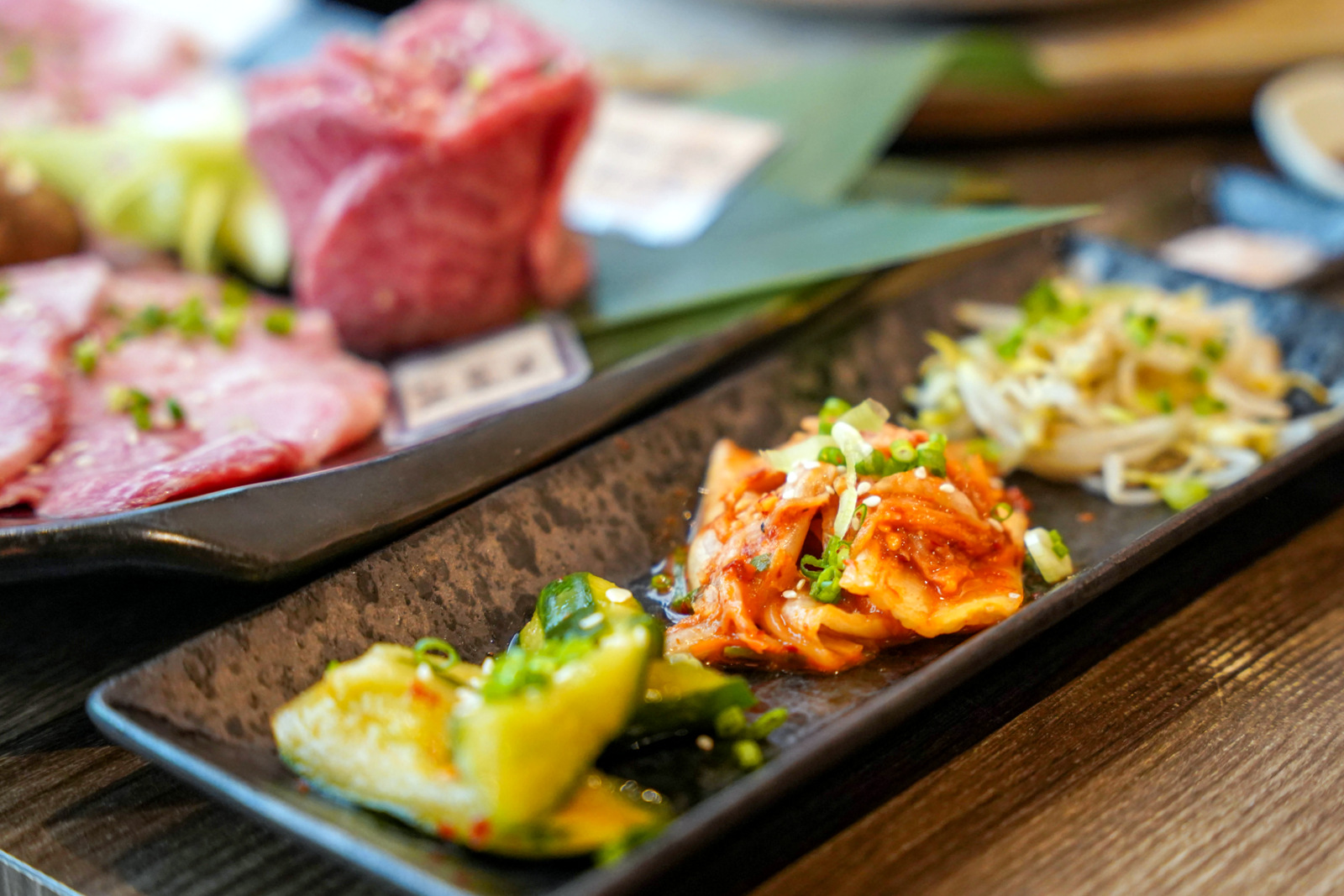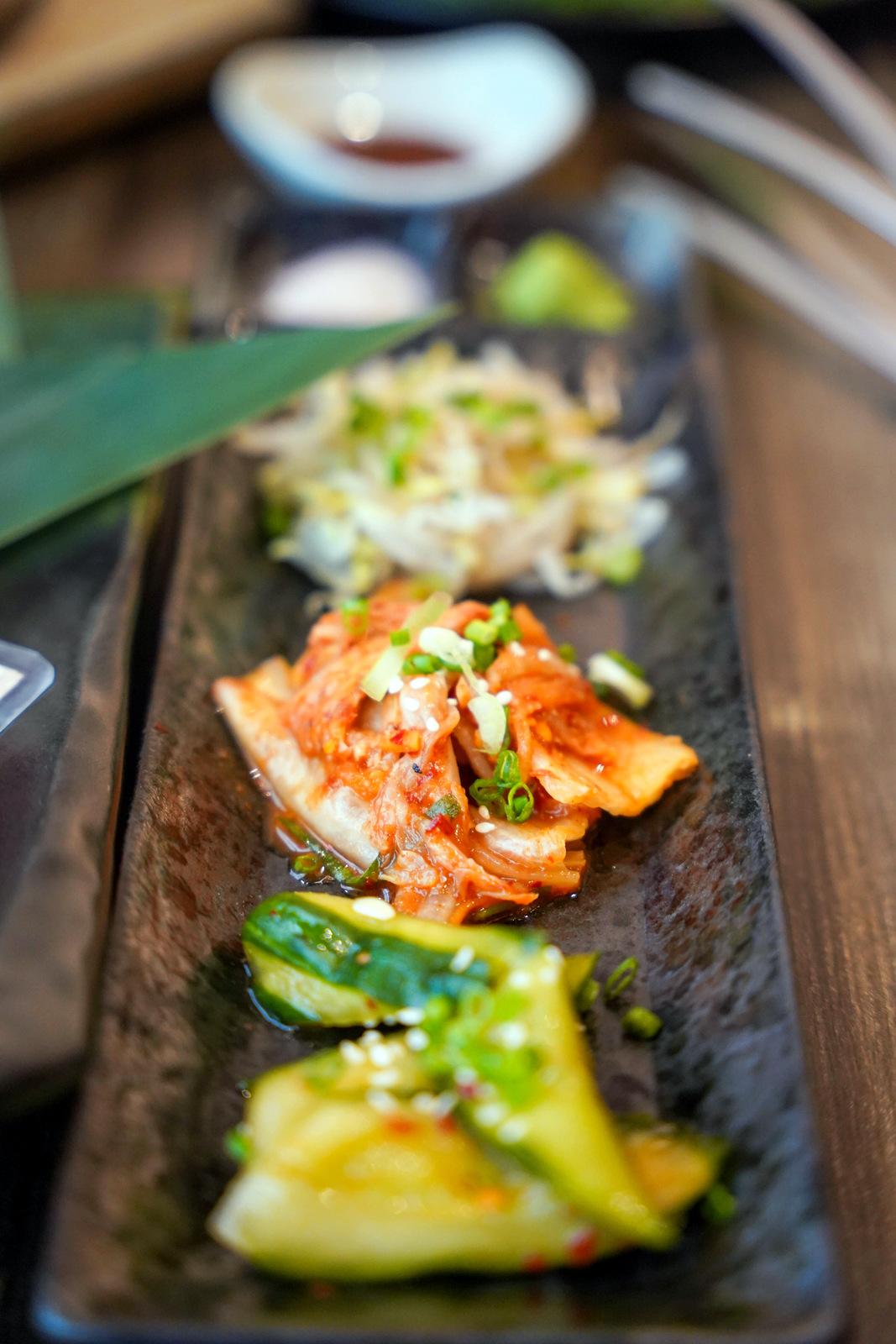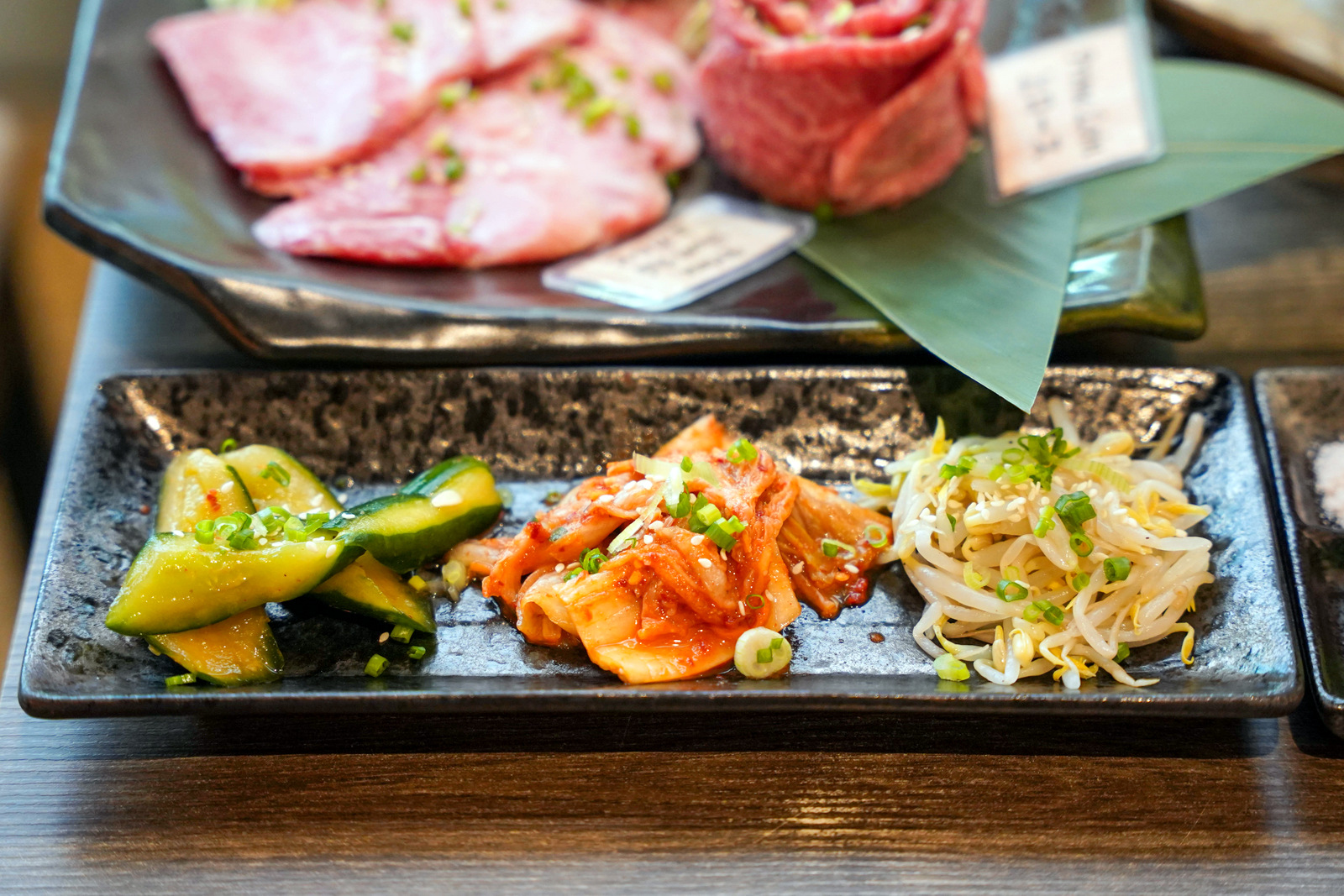 These sets can also be ordered in medium portions (RM190 for 300 grams) or small (RM100 for 150 grams, suitable for a single person).
All the sets come with Yakiniku YUI's own-fermented kimchi, boasting a bright, vibrant tang, and rotating range of vegetable side dishes, which might include beansprouts and crispy-zesty pickled cucumber..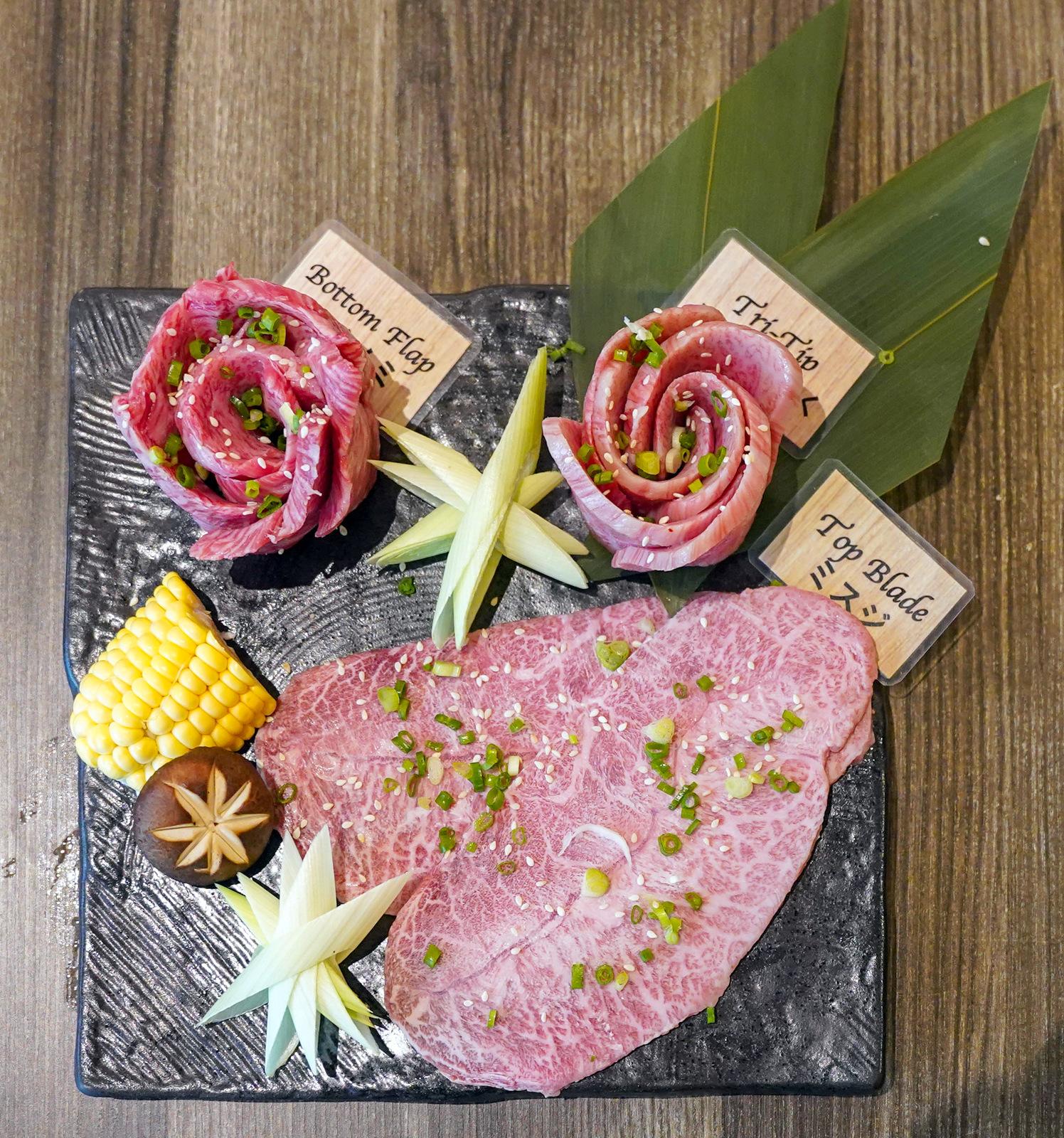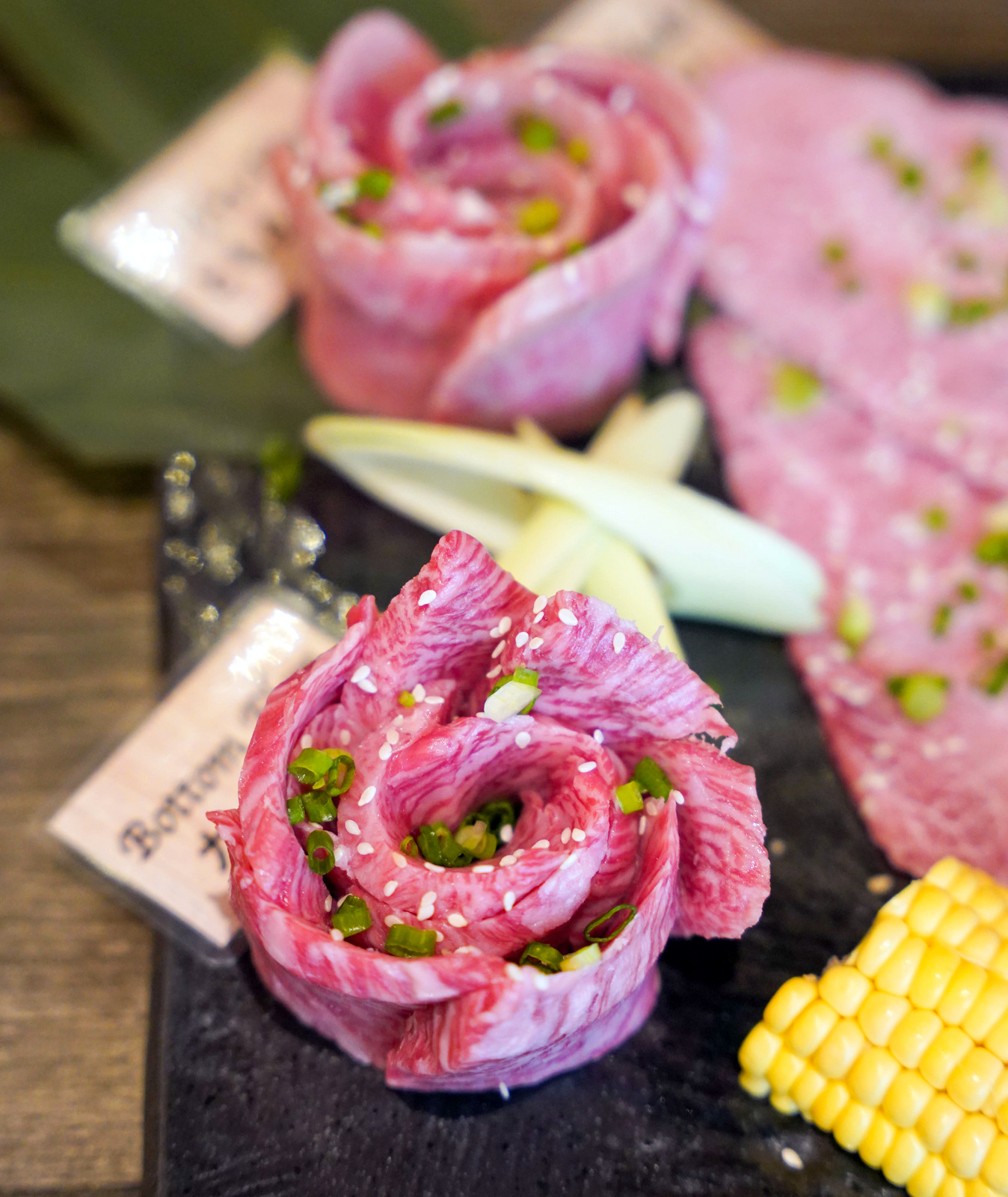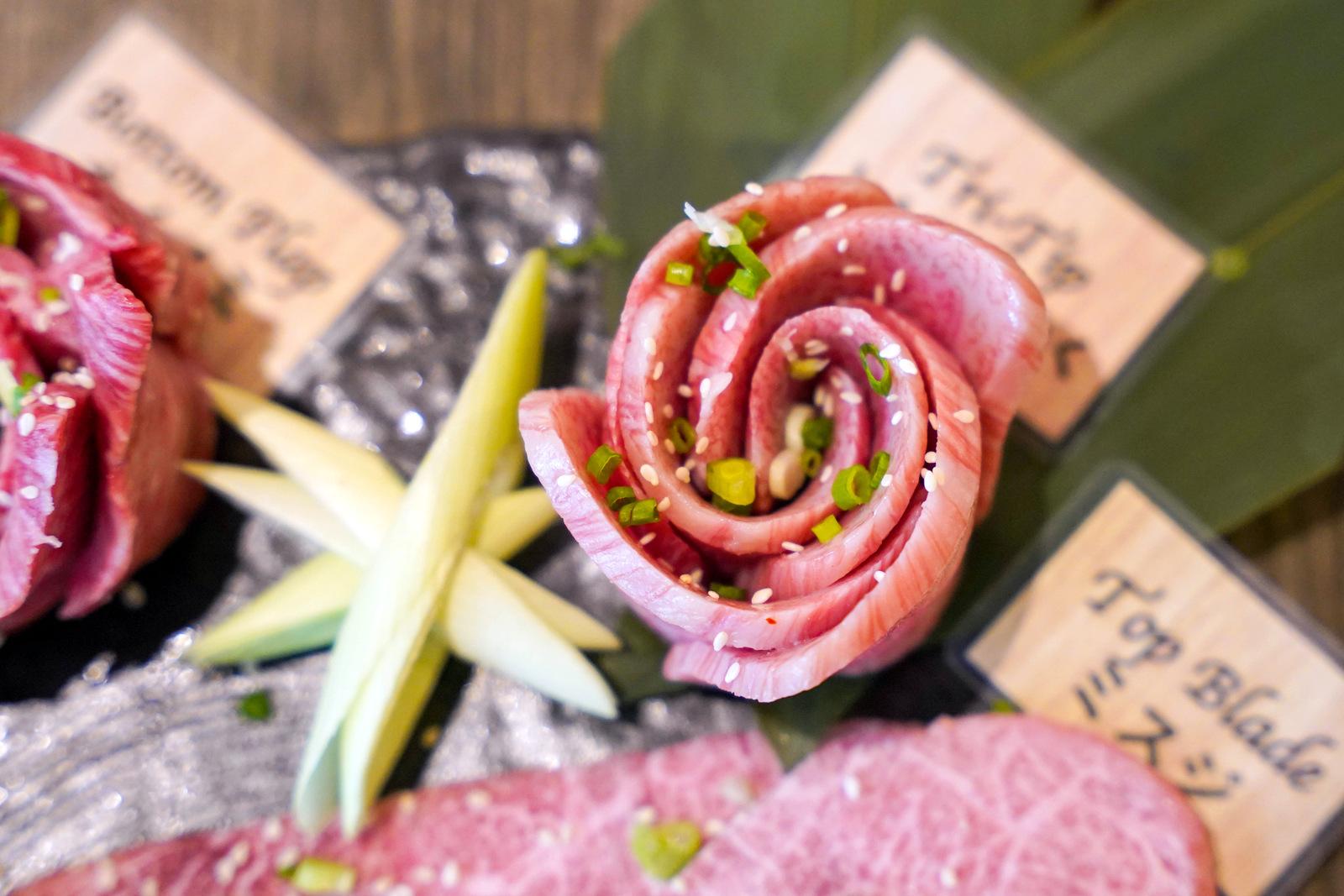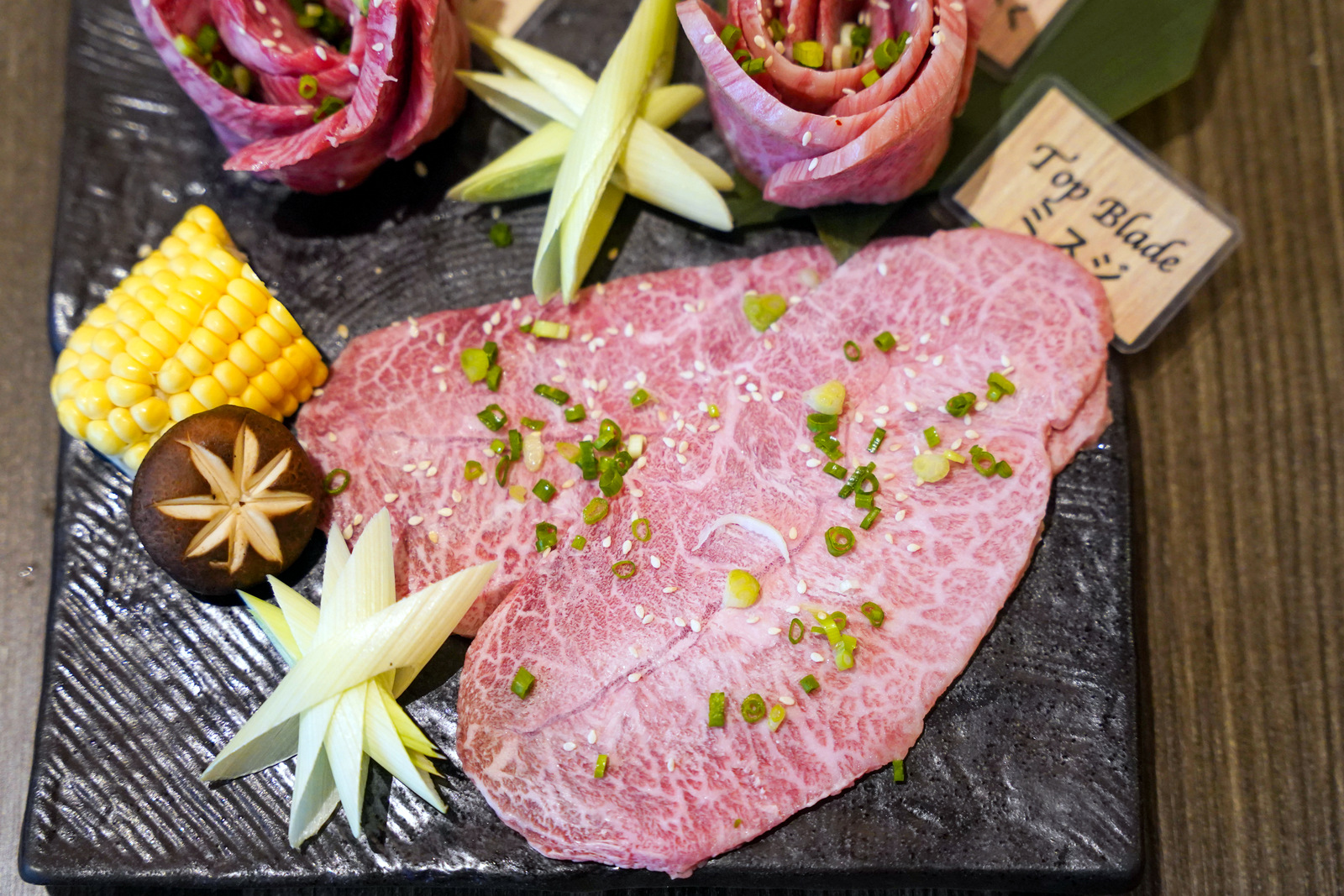 Adventurous diners can order the Premium Yui Mori (RM260 for 300 grams), showcasing Yakiniku YUI's curation of three relatively uncommon cuts, such as the top blade, tri-tip and the bottom flap. This selection also evolves constantly - on other occasions, you might discover other coveted cuts like the chuck tender and the kamenoko, the lean lower beef thigh. If you love a specific cut, you can also try to order it a la carte if it's available.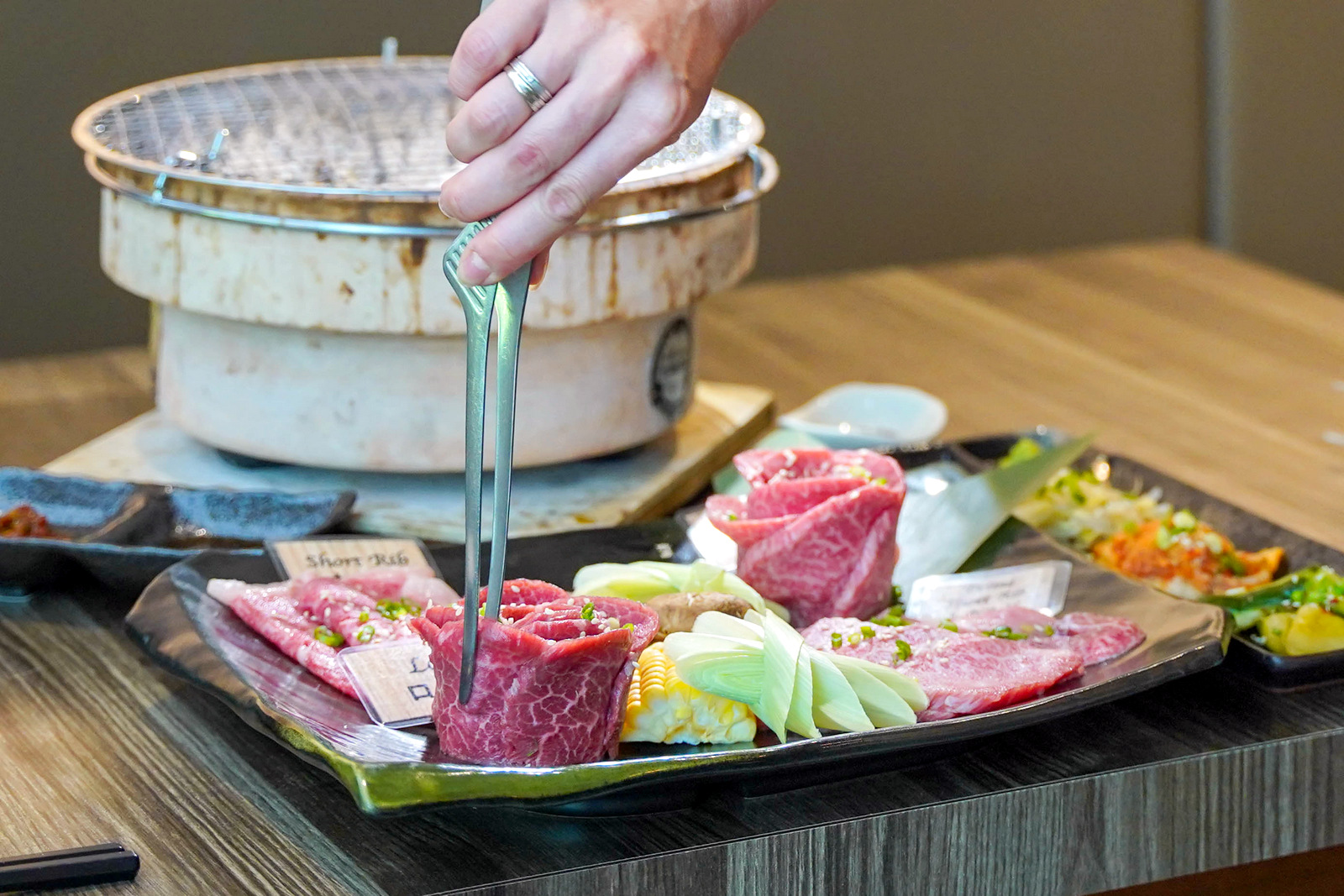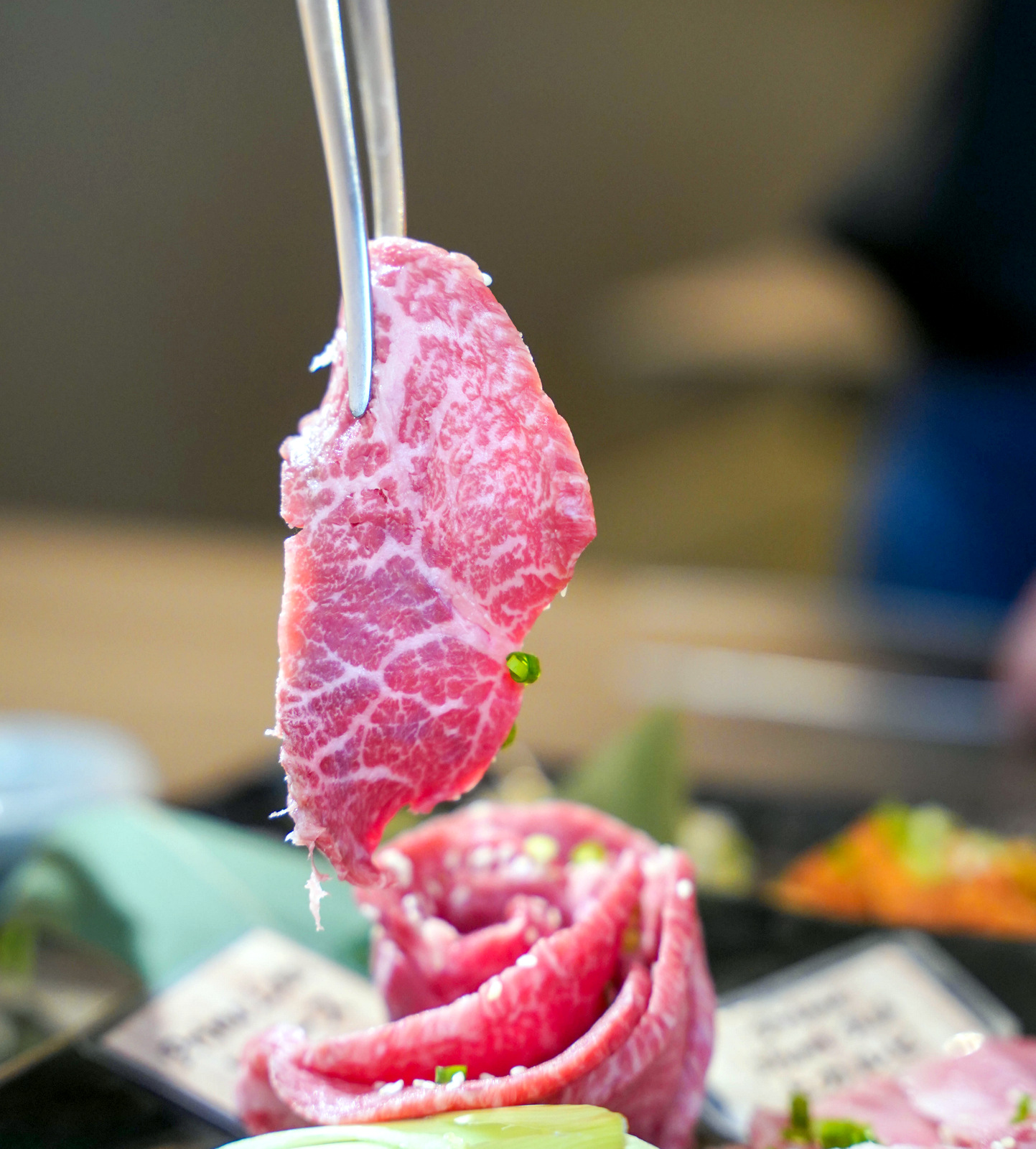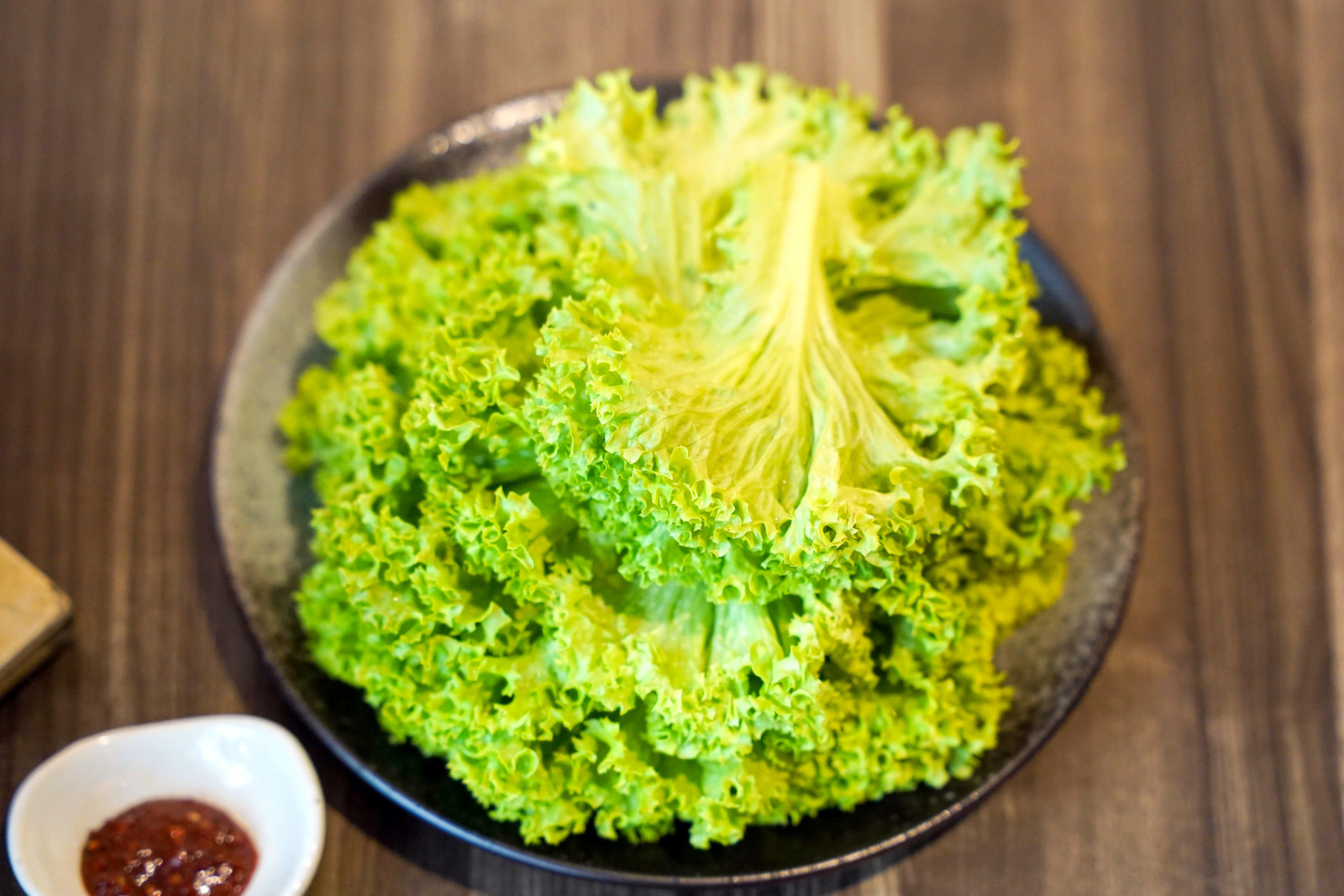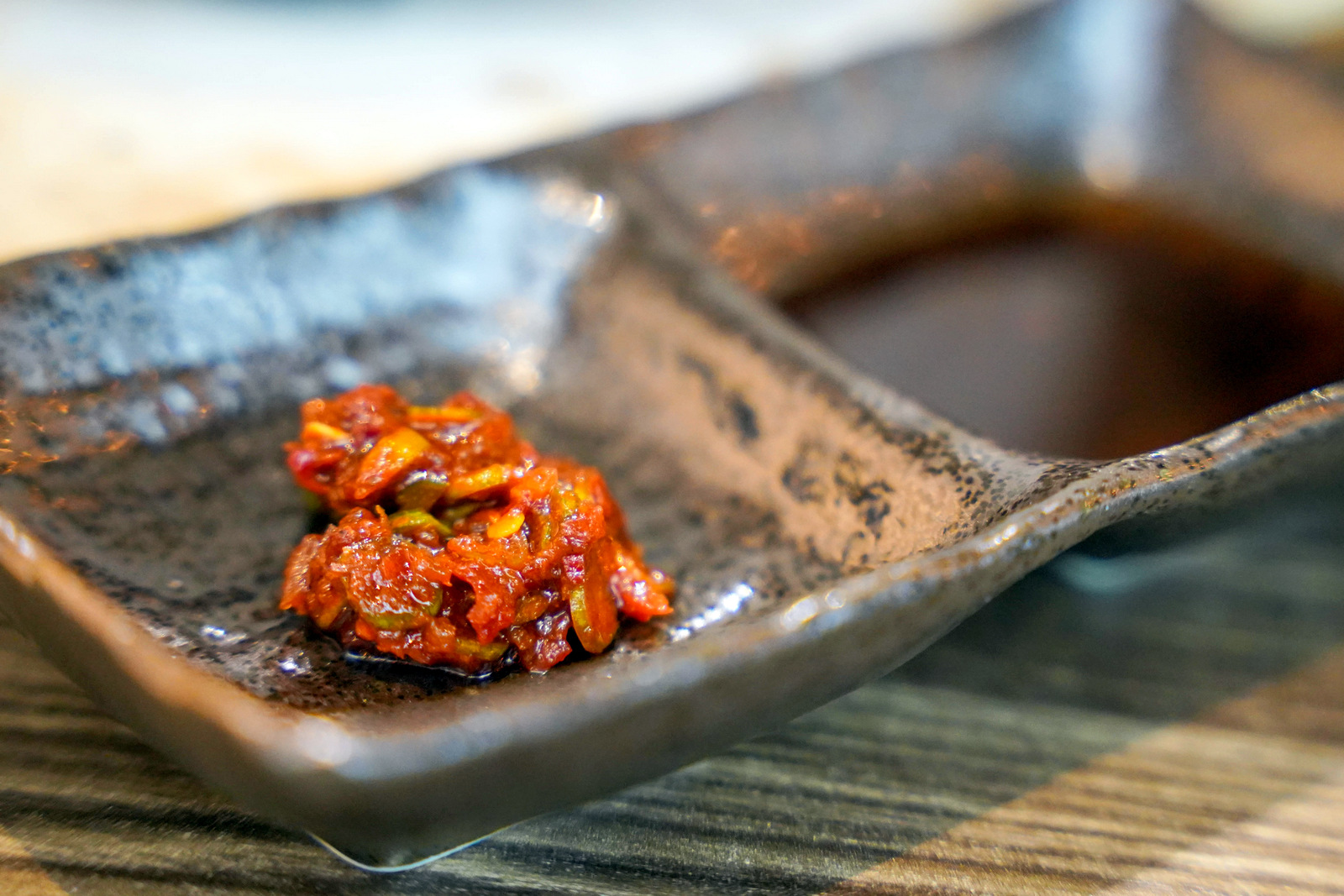 The beef is easy to grill on the charcoal stove, rounded out with accompaniments such as lettuce wraps, traditional soy-based tare sauce, and something unusual for a yakiniku joint - a vegetable-based, Malaysian-inspired sambal with a spicy kick from local chillies.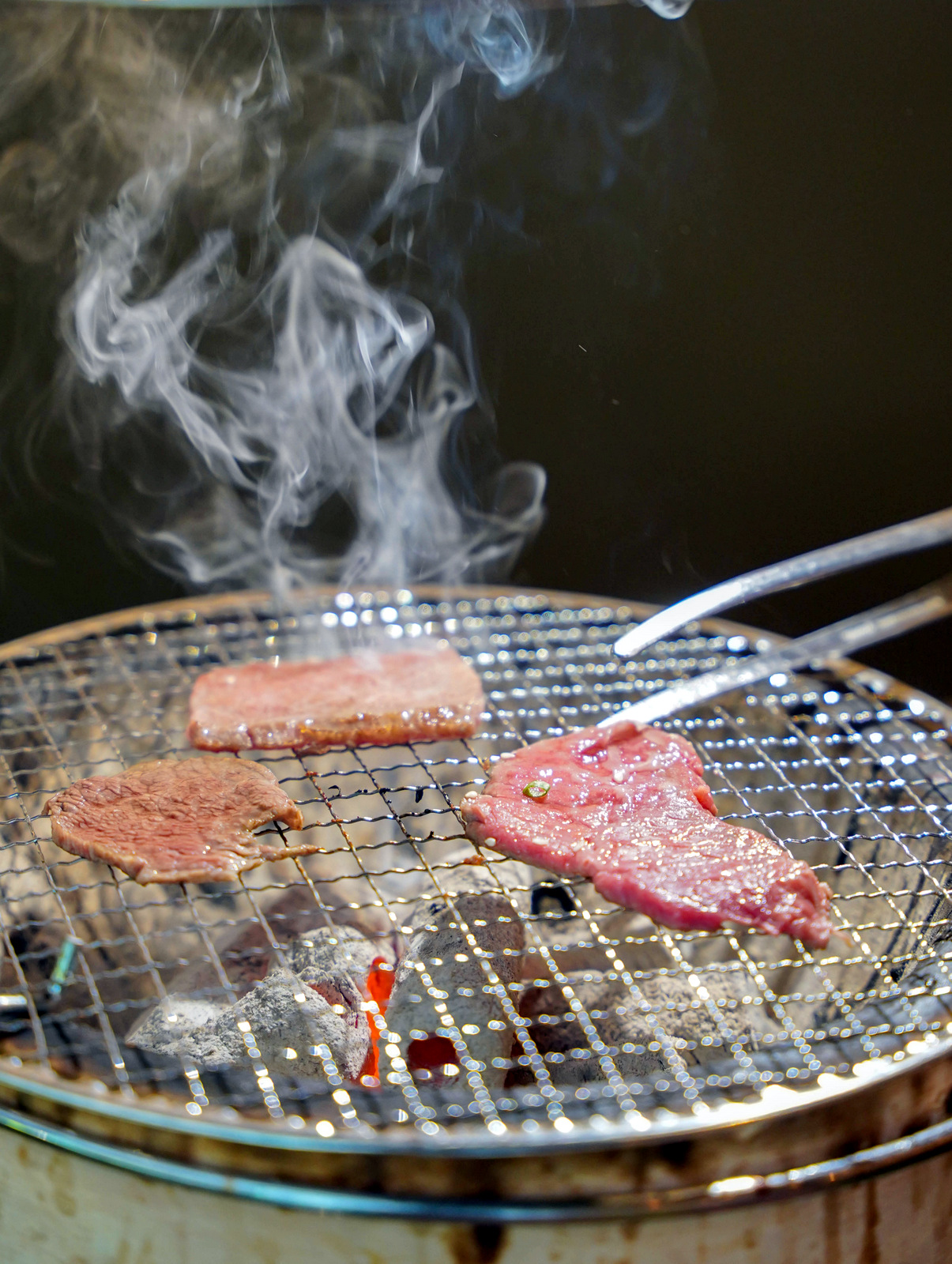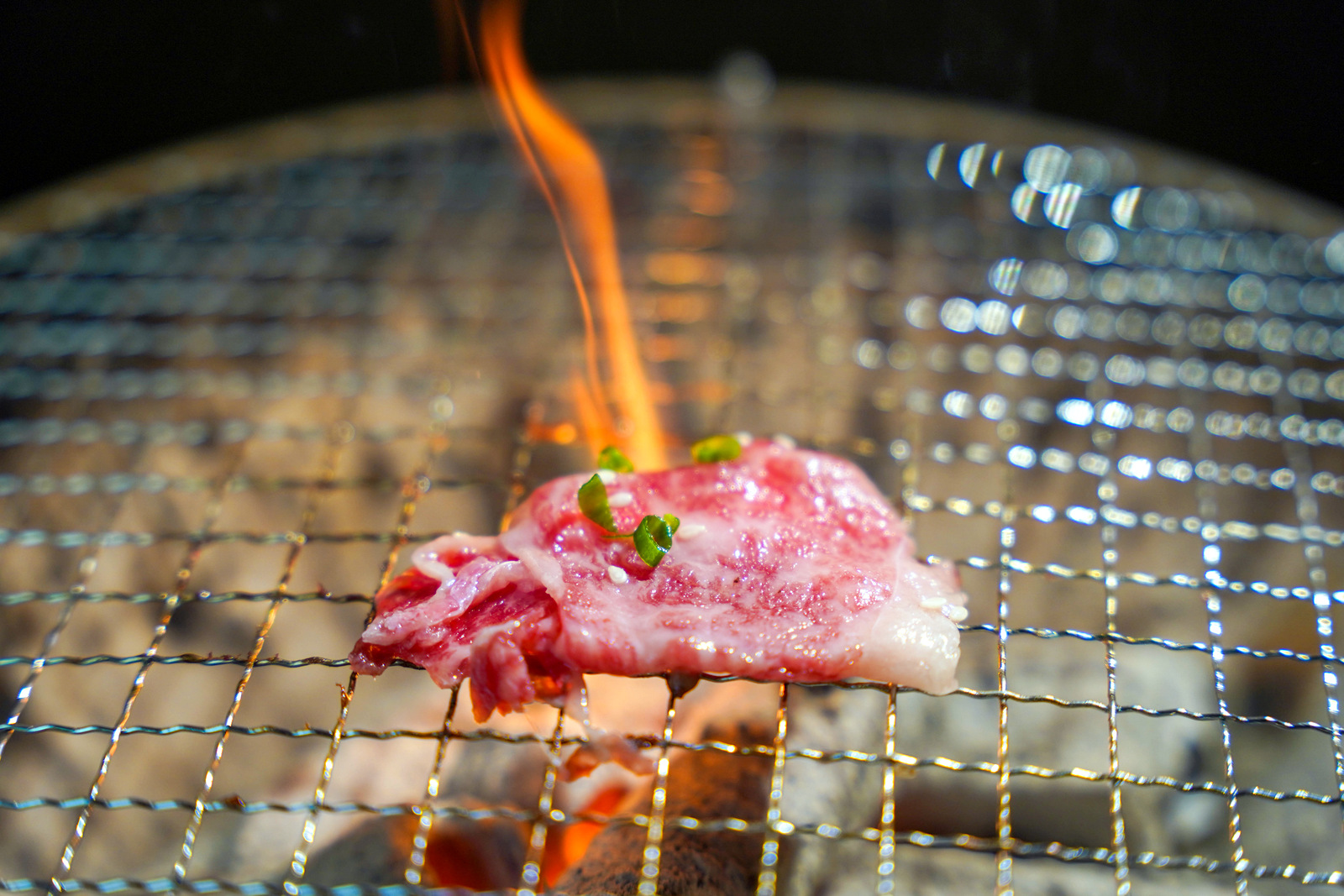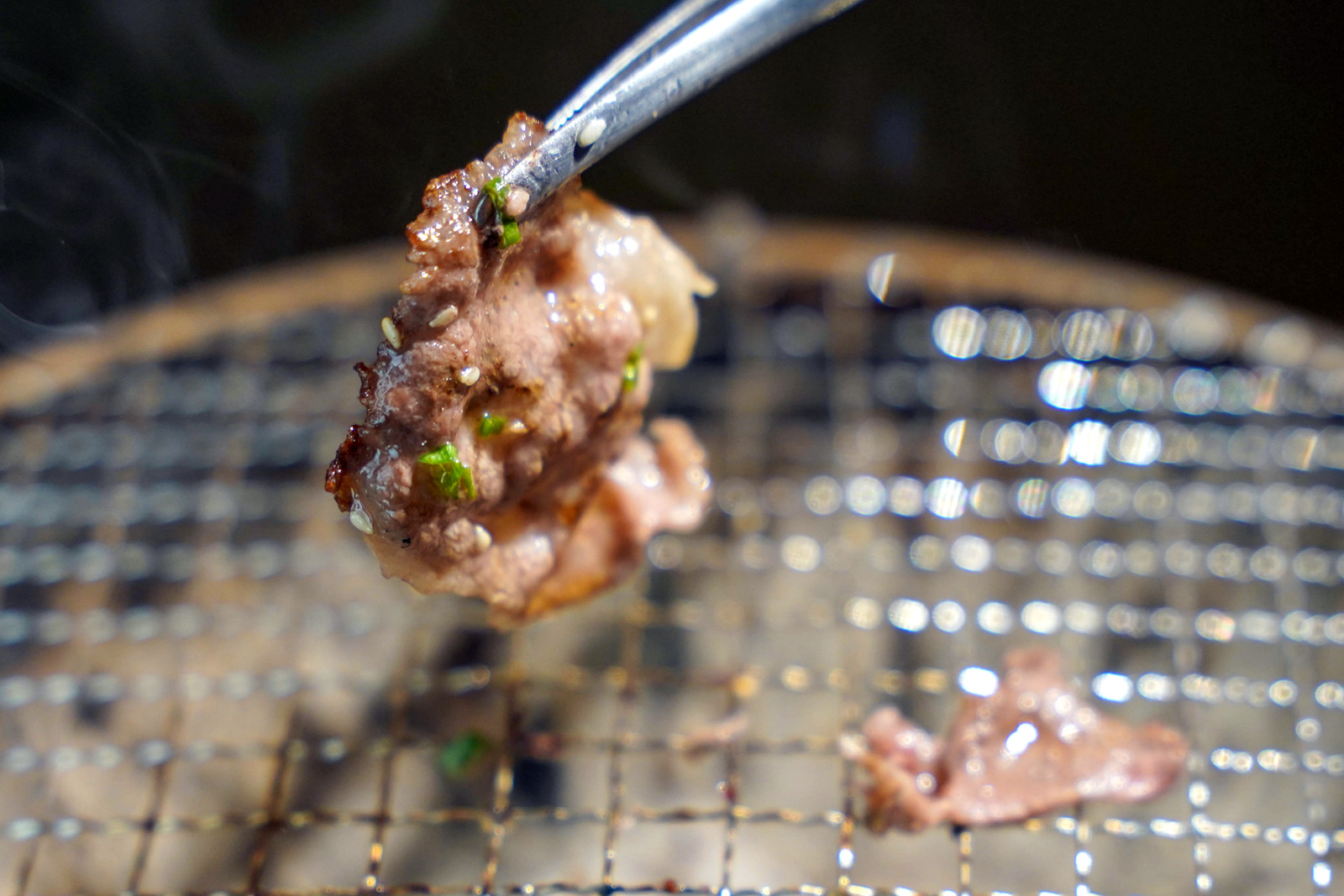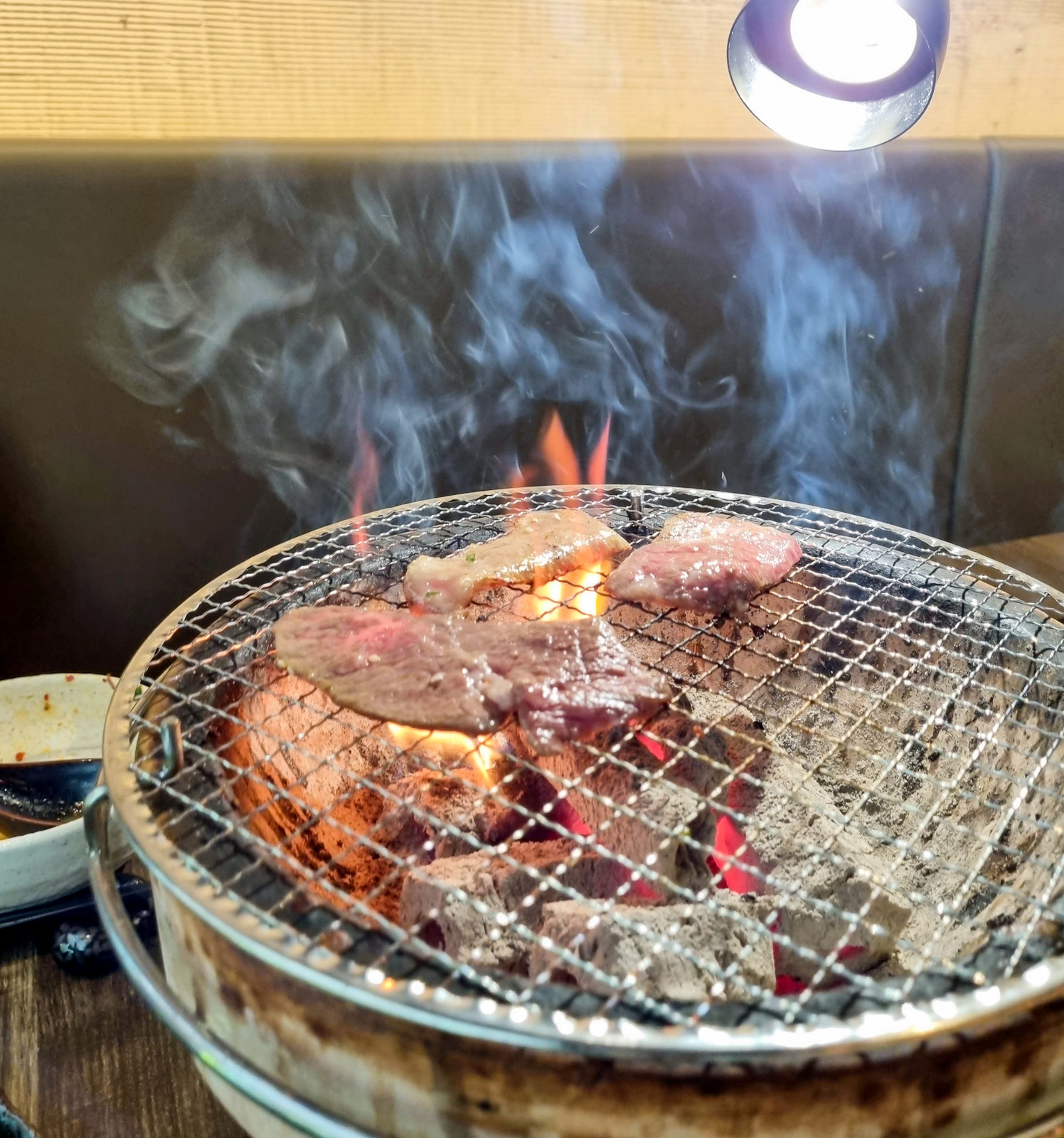 Bring on the heat and the meat: Yakiniku YUI's fresh beef furnishes pure primal pleasure, serving up bovine satisfaction at its sultry, smoky peak.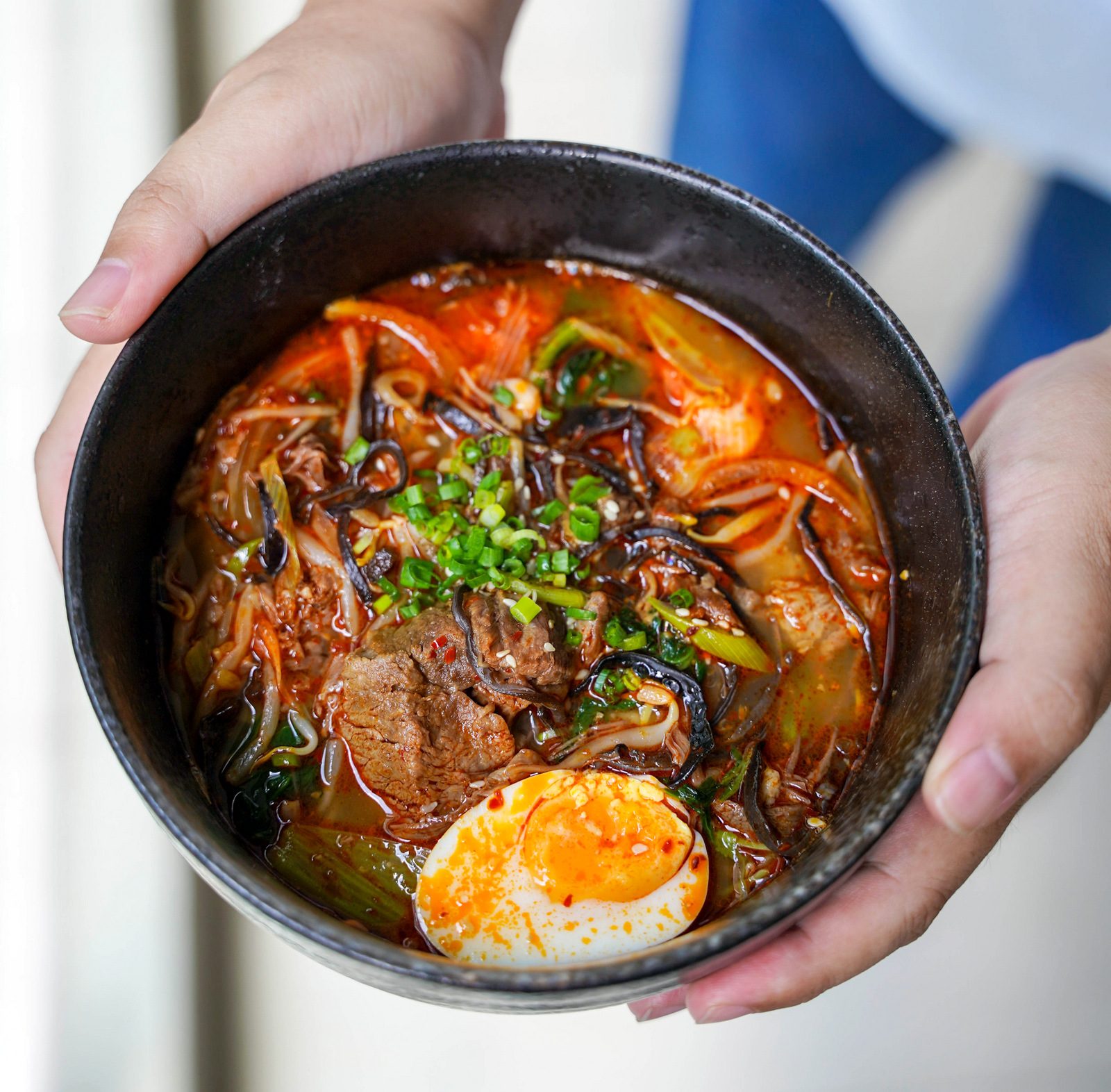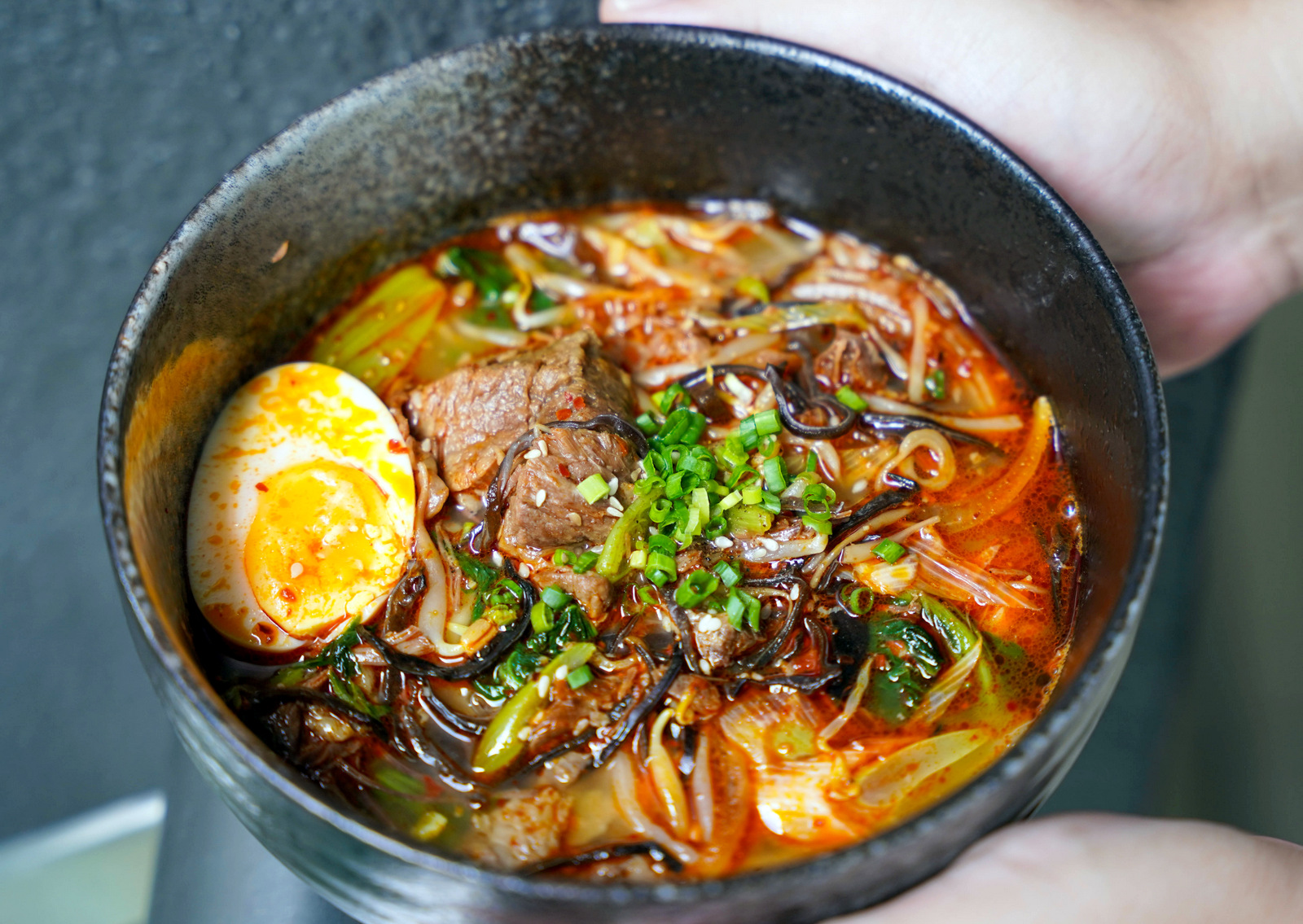 If you're here for a fast, fuss-free lunch or dinner, the kitchen also offers hearty possibilities that span wagyu beef fried rice to seafood pancakes and tofu stew. But our best bet is a steaming, soulfully soupy bowl of ramen, blanketed with more of Yakiniku YUI's beautiful beef (RM23 for non-spicy RM25 for spicy).
Yakiniku YUI
D4-G4-7, Publika Shopping Gallery, Solaris Dutamas, 50480 Kuala Lumpur.
Open Tuesday, 6pm-11pm; Wednesday-Friday, 12pm-230pm, 6pm-11pm; Saturday-Sunday, 12pm-230pm, 530pm-11pm.
Tel: 019-414-8929
Yakiniku YUI promises halal-certified beef, with no pork served here.