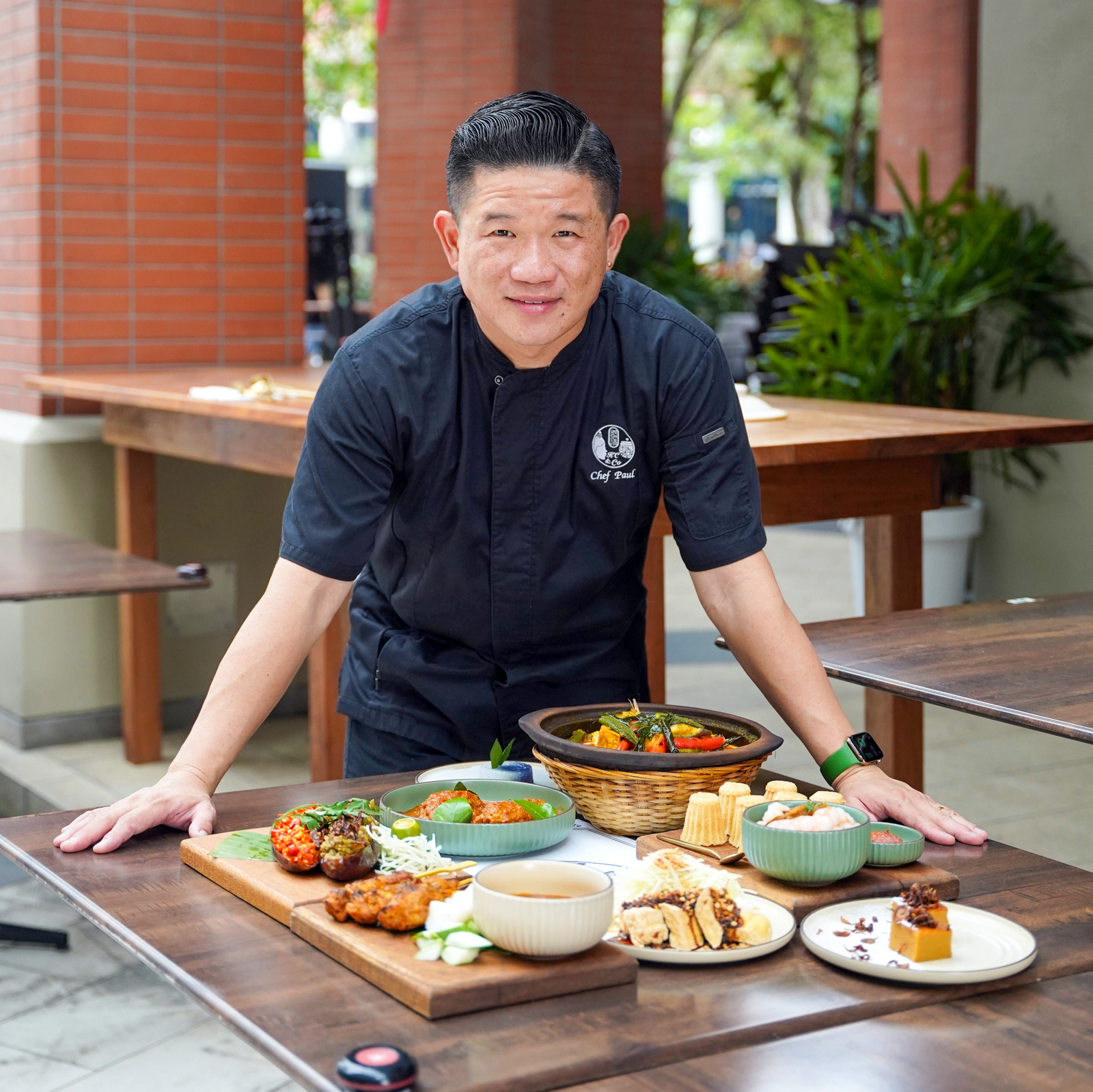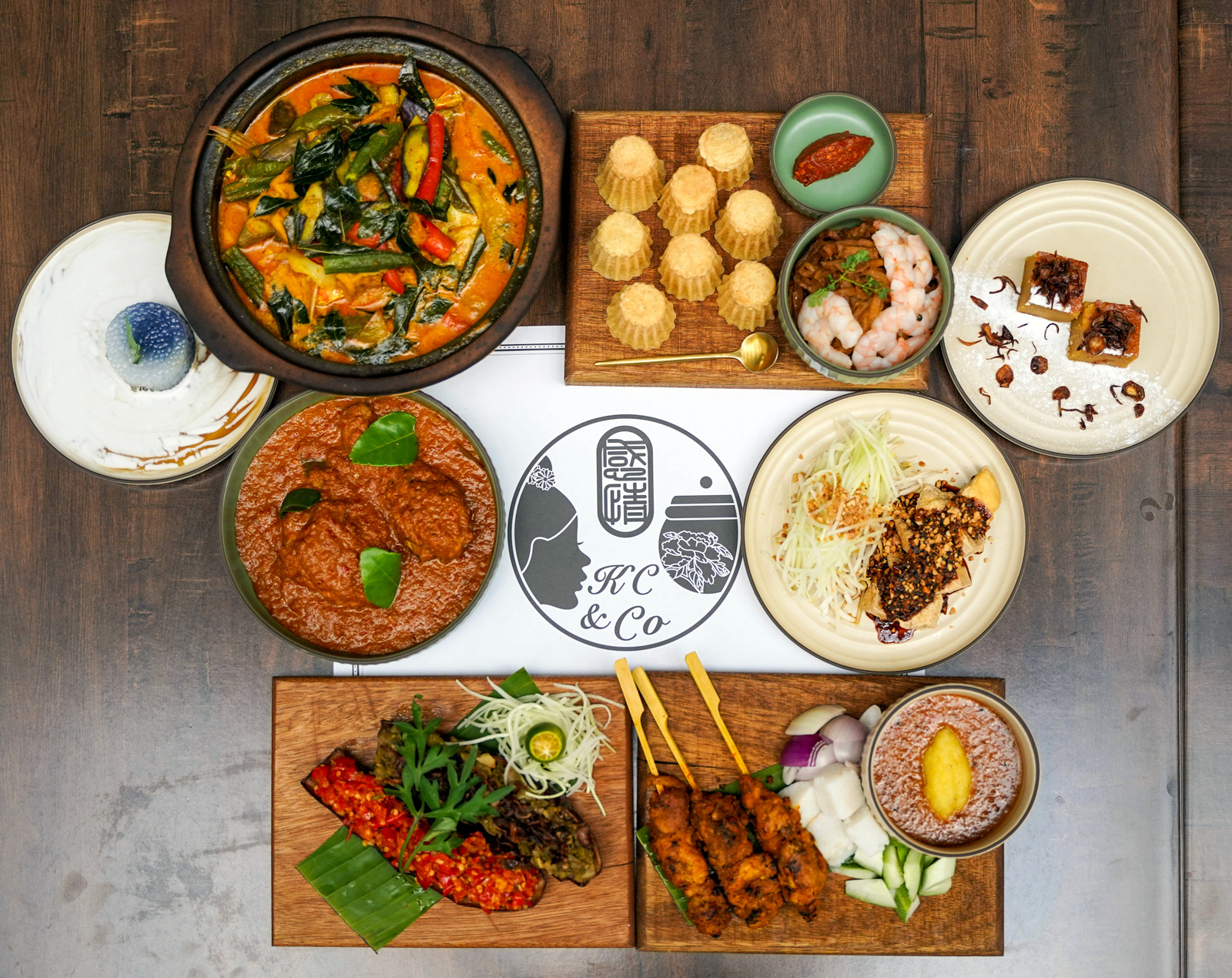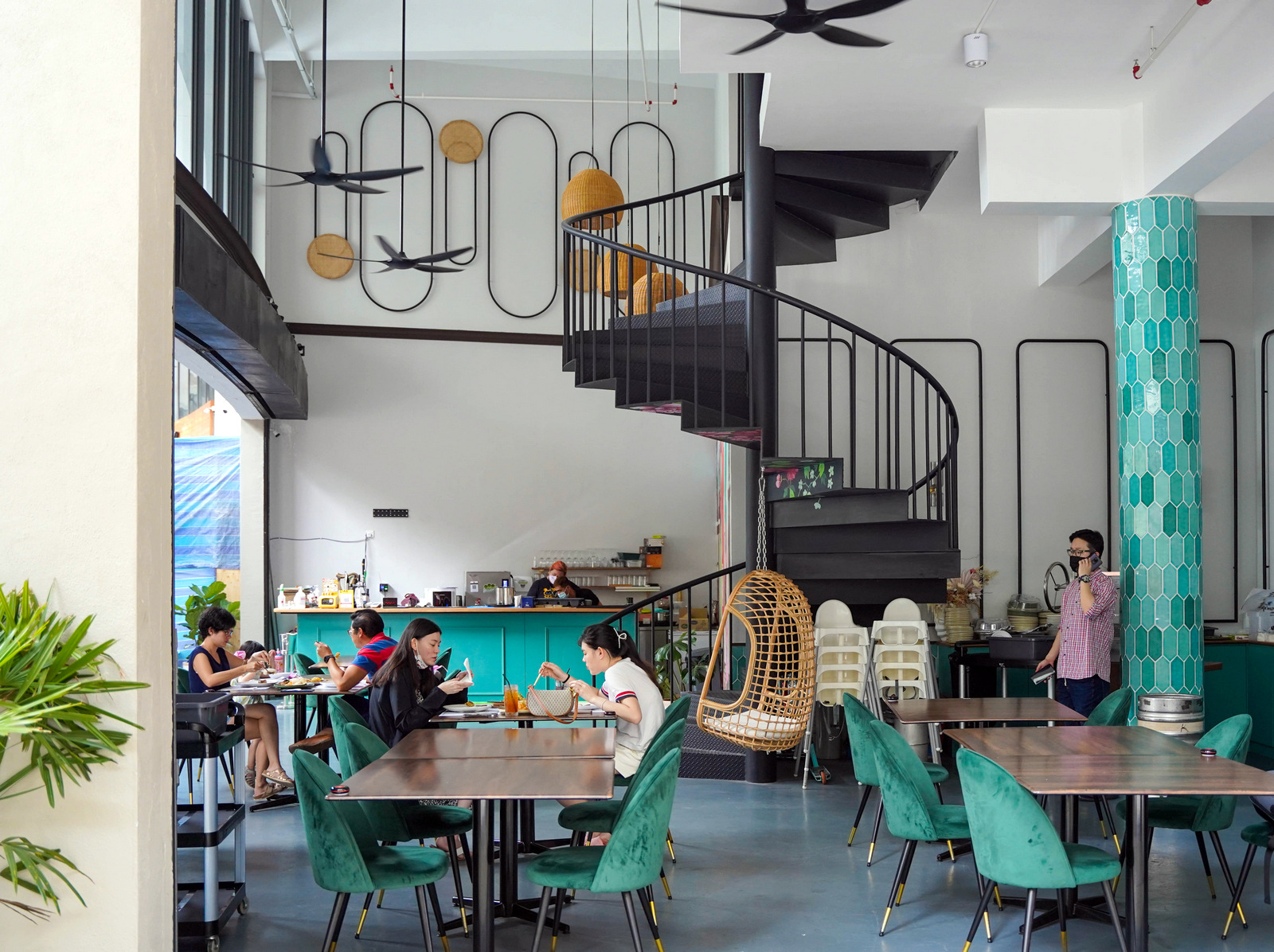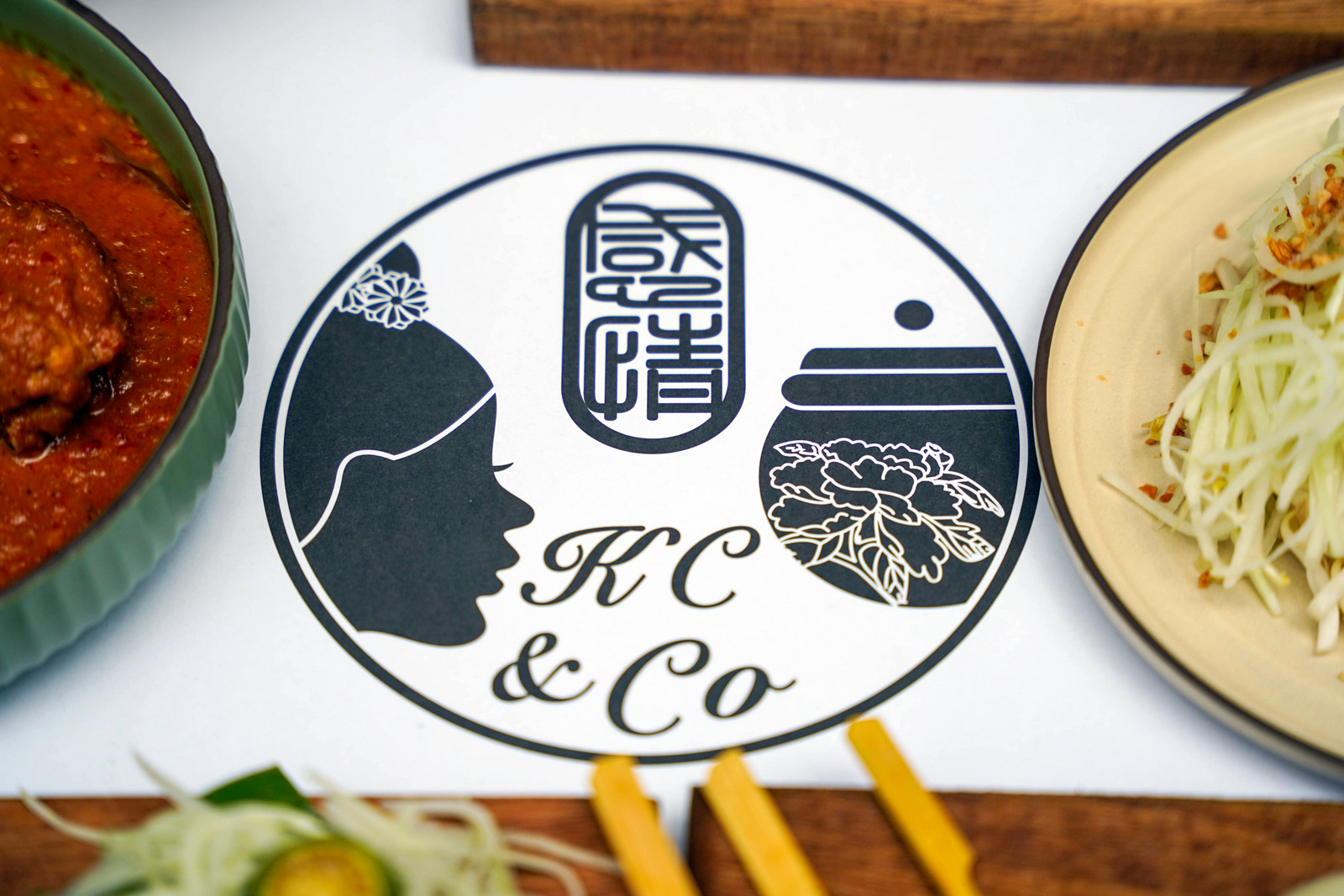 When Malacca's Peranakan cuisine comes to mind, classics like ayam buah keluak and babi assam, pongteh and pai tee consistently seize the spotlight, beloved in Baba Nyonya households for generations, now served in countless eateries in the southern state and beyond.
KC & Co is KL's latest Peranakan kitchen - but with a distinctive difference.
Its chef-founder, Paul Chia, is a Malaccan who knows this cuisine intimately enough to reinterpret it with cheerful confidence while honouring its heritage.
Paul's family ran a popular Chinese restaurant in the heart of Malacca for decades, beside a Nyonya cafe. Last year, he launched his own Peranakan eatery, The KamCheng, less than a 10-minute drive from Malaccan landmarks like A Famosa.
What makes Paul's interpretation of Peranakan fare stand out is his contemporary perspective, honed through over 30 years of experience that has taken him from top KL hotels to American cruise lines, from Kazakhstan's largest metropolis to Florida's coastal hubs.
KC & Co, opened in Desa ParkCity's Plaza Arkadia in November 2021, heralds a Malaysian homecoming for Paul, summing up his experiences in kitchens across the globe.
This restaurant remains true to the robust flavours and rich textures of Peranakan cuisine but infuses modern techniques, taking a more calibrated approach than the Nyonya matriarch's instinctive 'agak-agak' philosophy to cooking.
It harnesses excellent ingredients to exceptional effect, reinvigorating familiar staples with thoughtful produce. And it's boldly imaginative enough to invent new recipes, unexpectedly refashioned from well-known inspirations.
The result: A Peranakan restaurant like never before, serving up specialities like pai tee with sous-vide mengkuang, fish head curry with sustainable Langkawi red snapper, and a tau suan pea cake that was created to combat homesickness.
Fun fact: KC stands for 'kamcheng,' evoking feelings of friendship in Hokkien, but also refers to a porcelain covered jar that's instantly recognisable in Straits Chinese communities.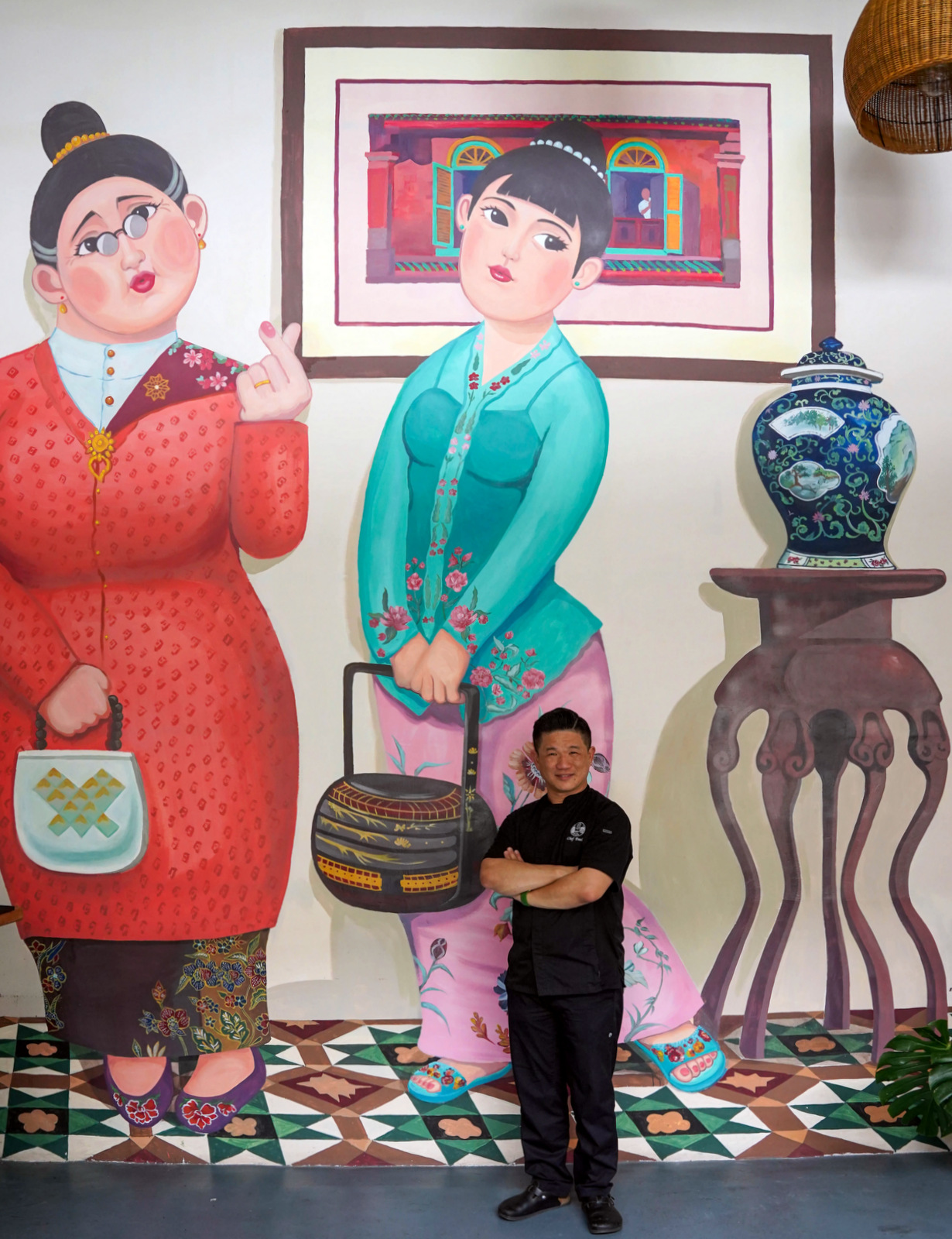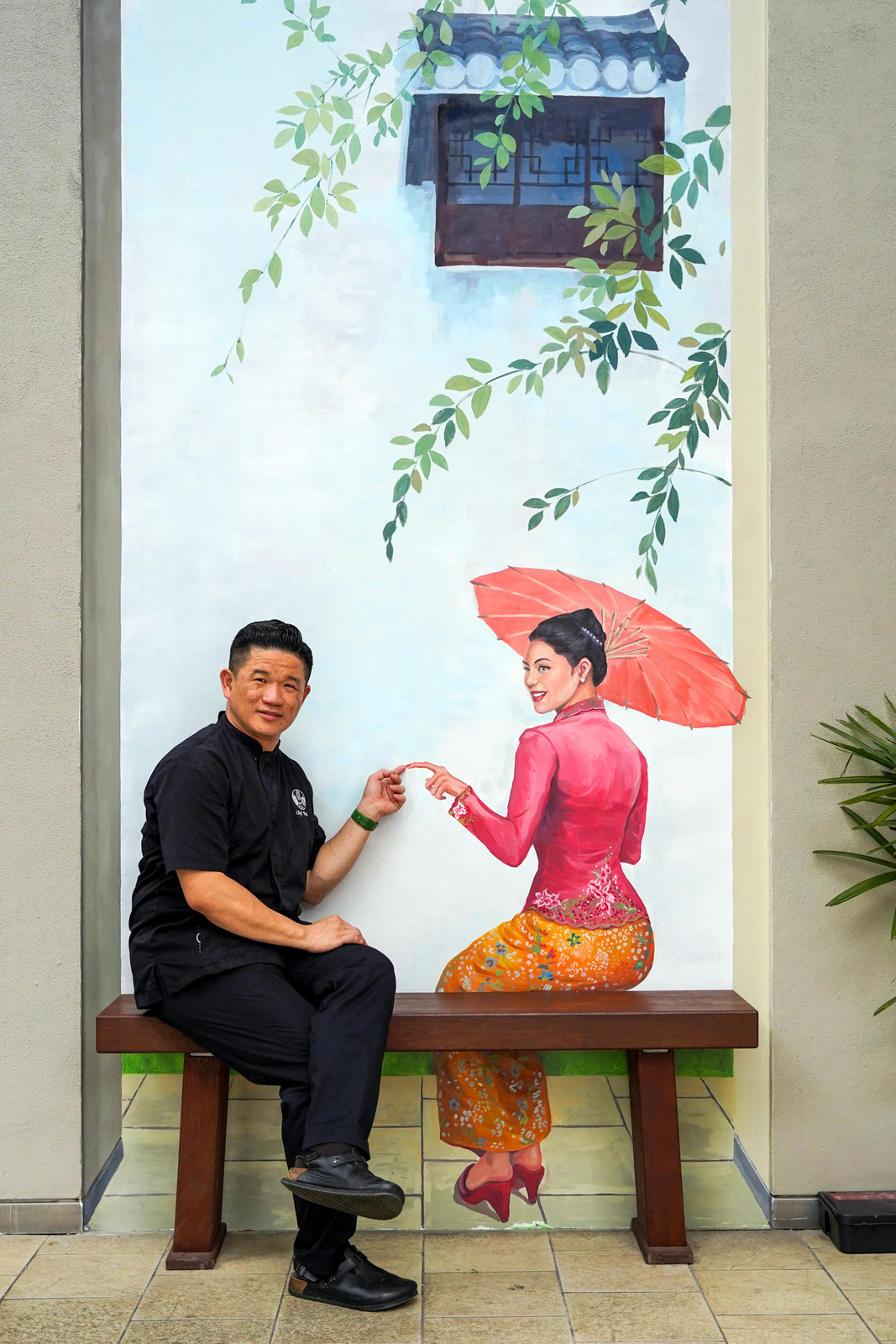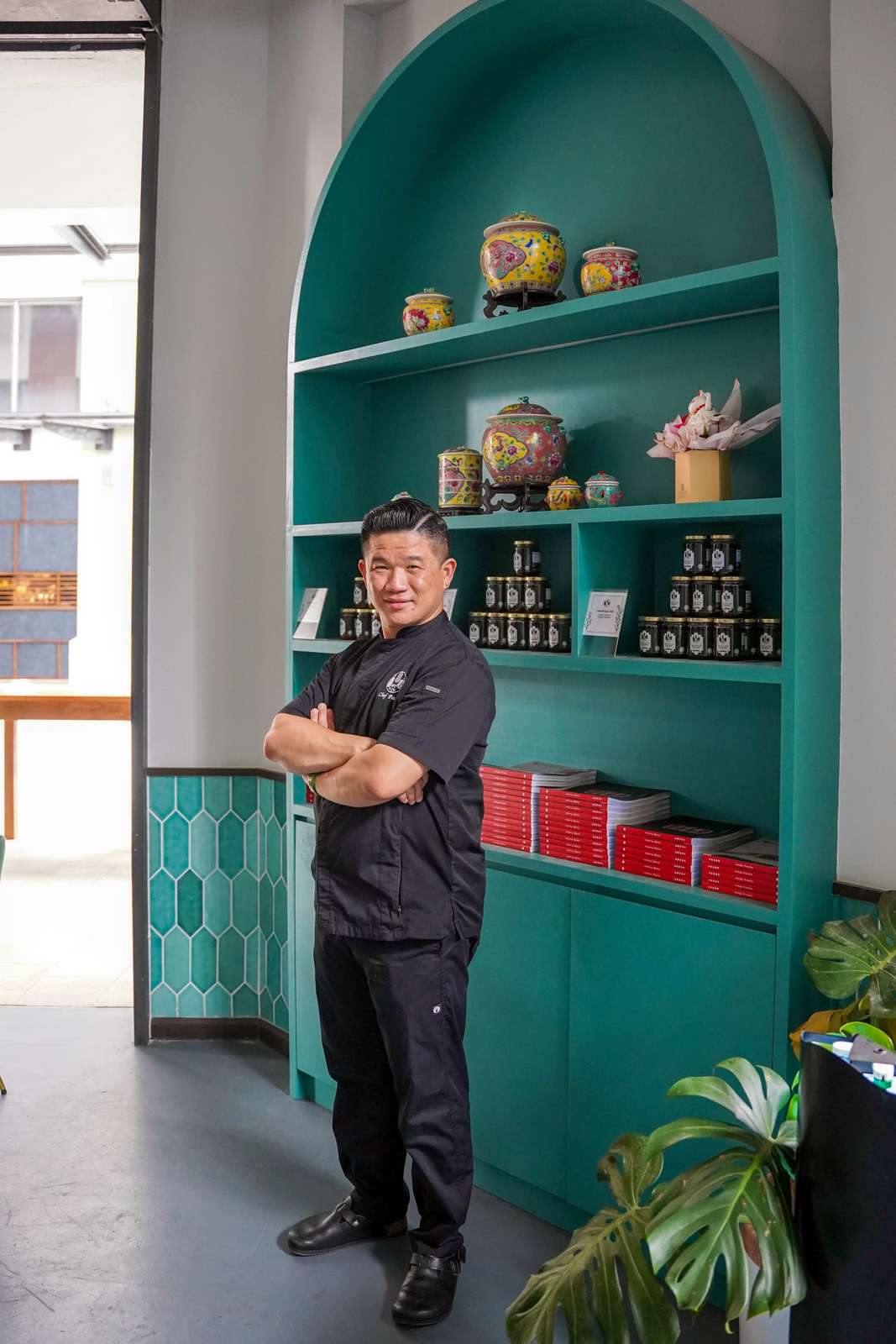 KC & Co's setting is charming, colourful and cosy, perfect for families and friends to come together. Its murals, portraying Nyonya-garbed ladies on a bench and beside a spiral staircase, are gorgeously Instagrammable. Also look out for the shelves lined with kamcheng containers!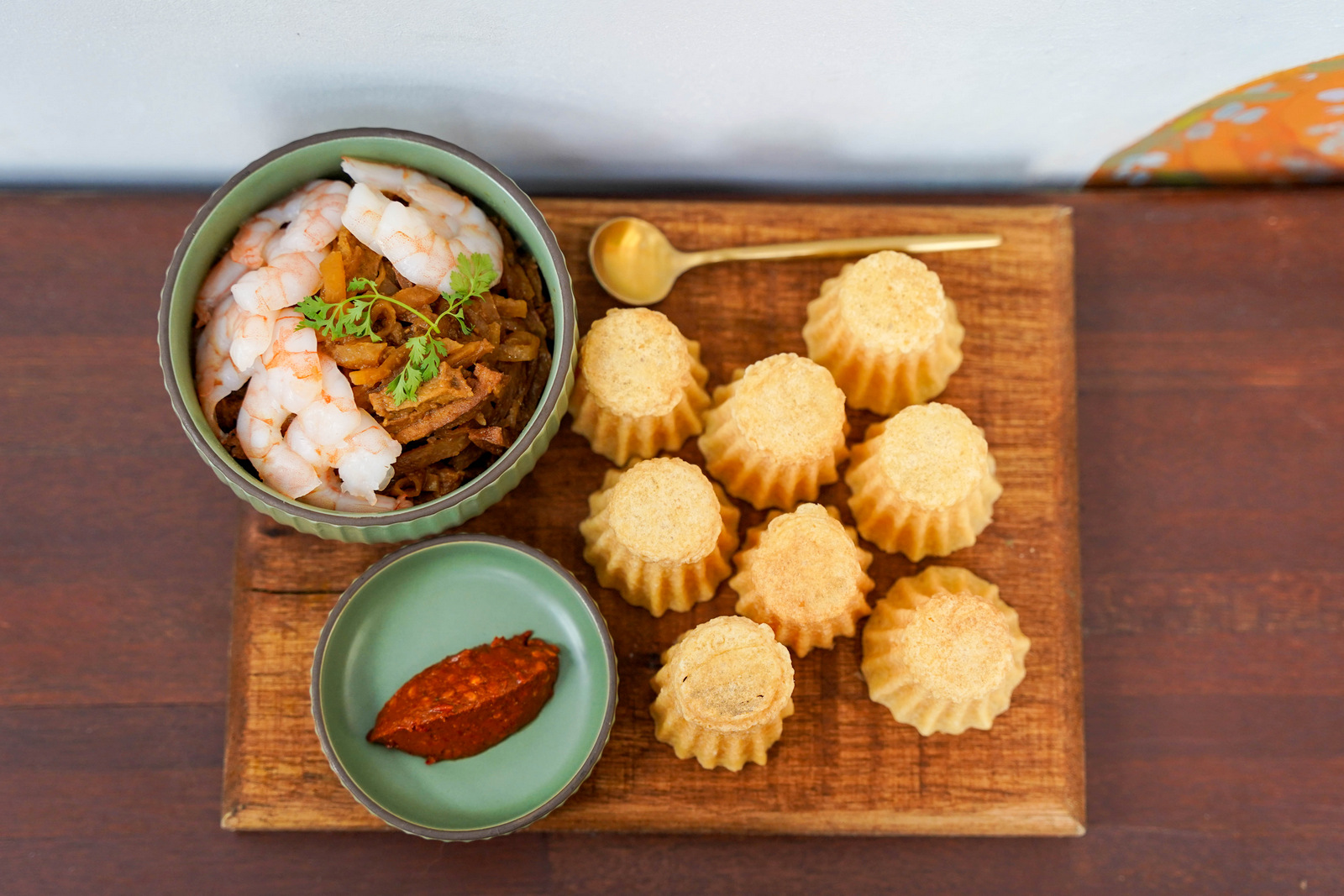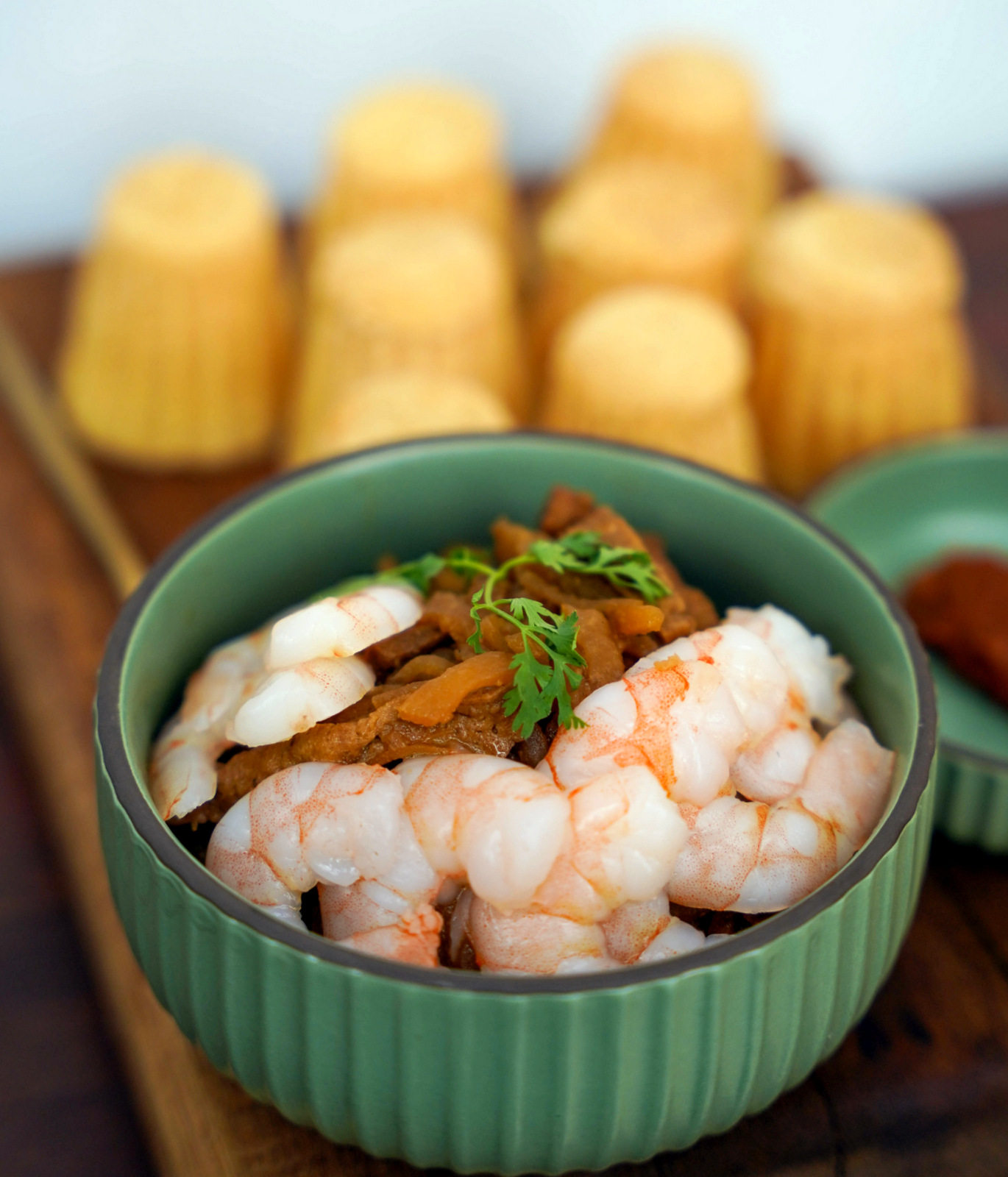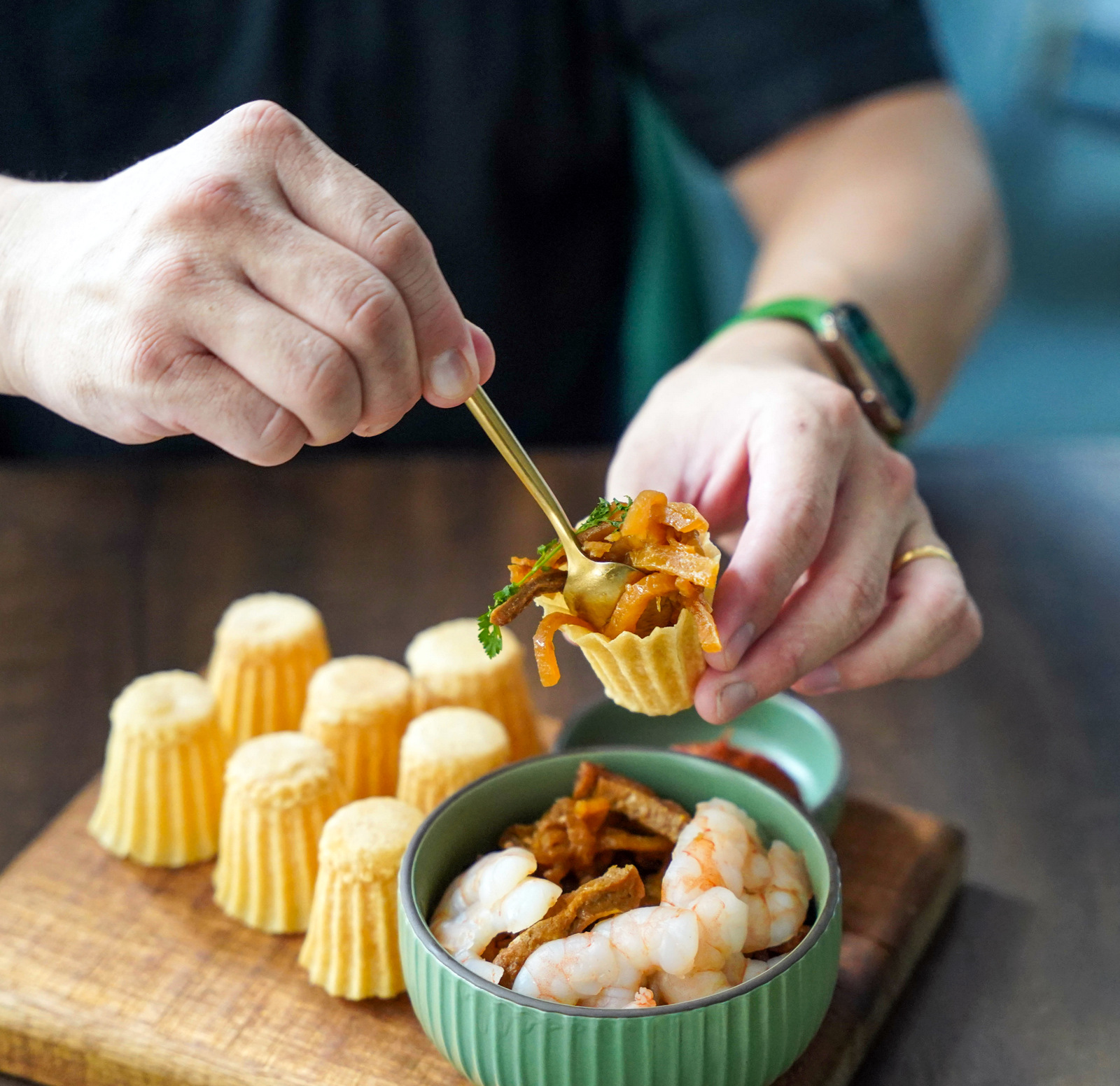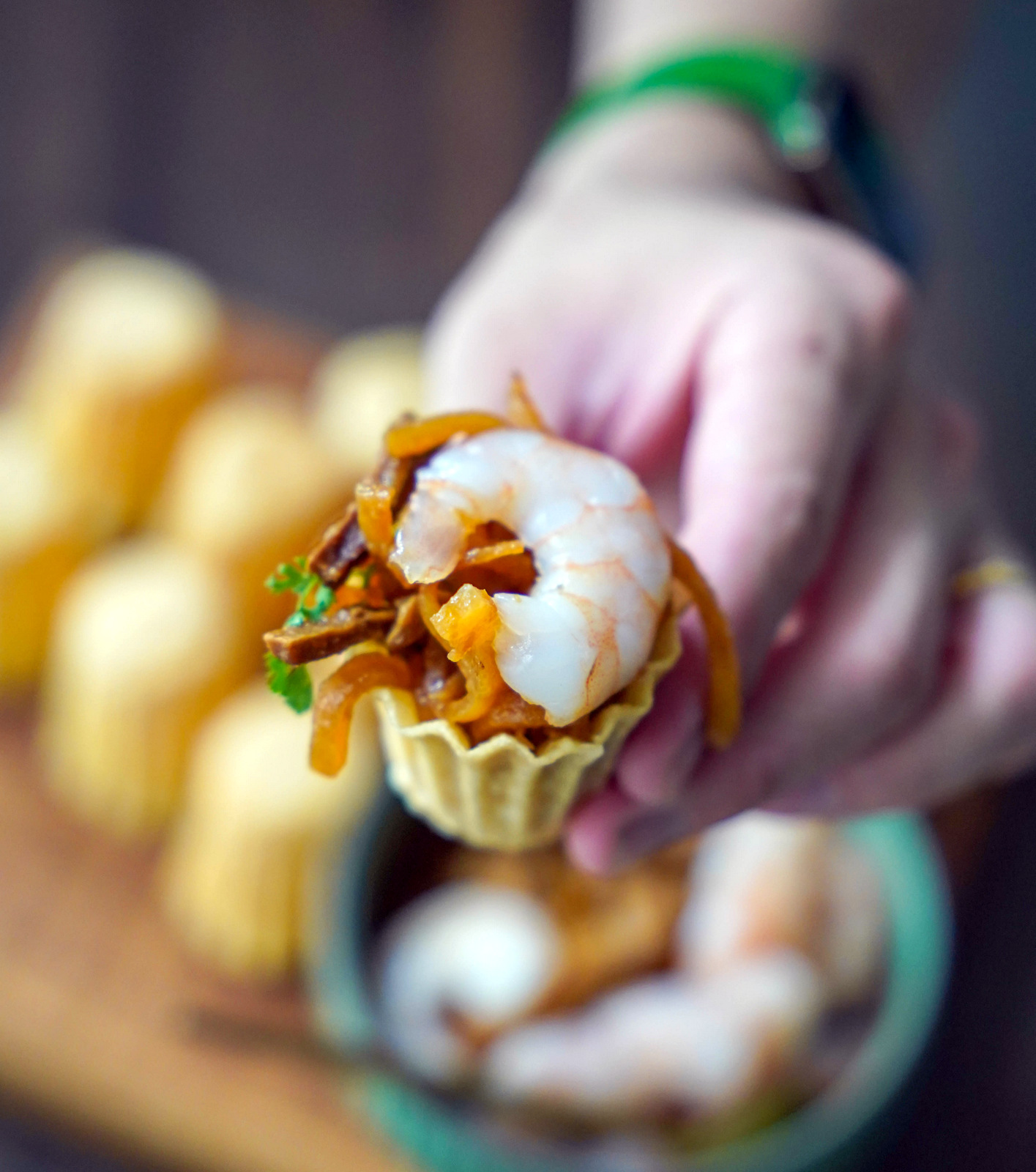 KC & Co's pai tee is a special that's currently available only through April. It's time-consuming to prepare, even with contemporary cooking technology.
The perfectly golden pastry shells, shaped in brass moulds, are deep-fried in precise temperatures for an exuberant crunch, holding up resiliently to the mengkuang stuffing.
The chopped jicama filling has intriguing subtleties. It's sous-vide cooked to retain its naturally juicy firmness and sweet flavour, intensified with a gula Melaka sauce for extra depth, mixed with crispy taukua for a full-bodied texture, not soggy at all.
Top it with the prawn and sambal belacan for an elegantly neat pai tee with all the irresistible taste and textures we love about this snack.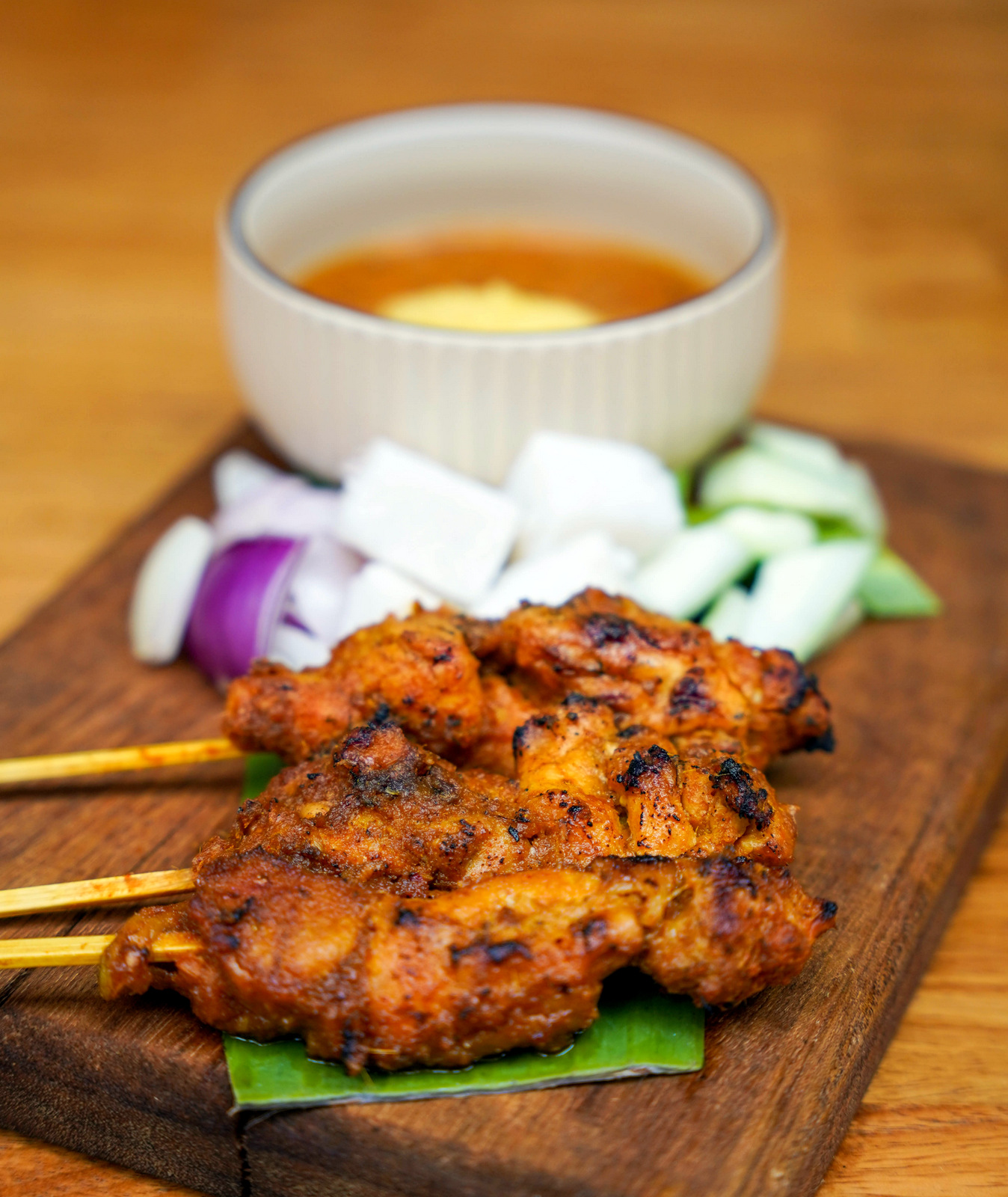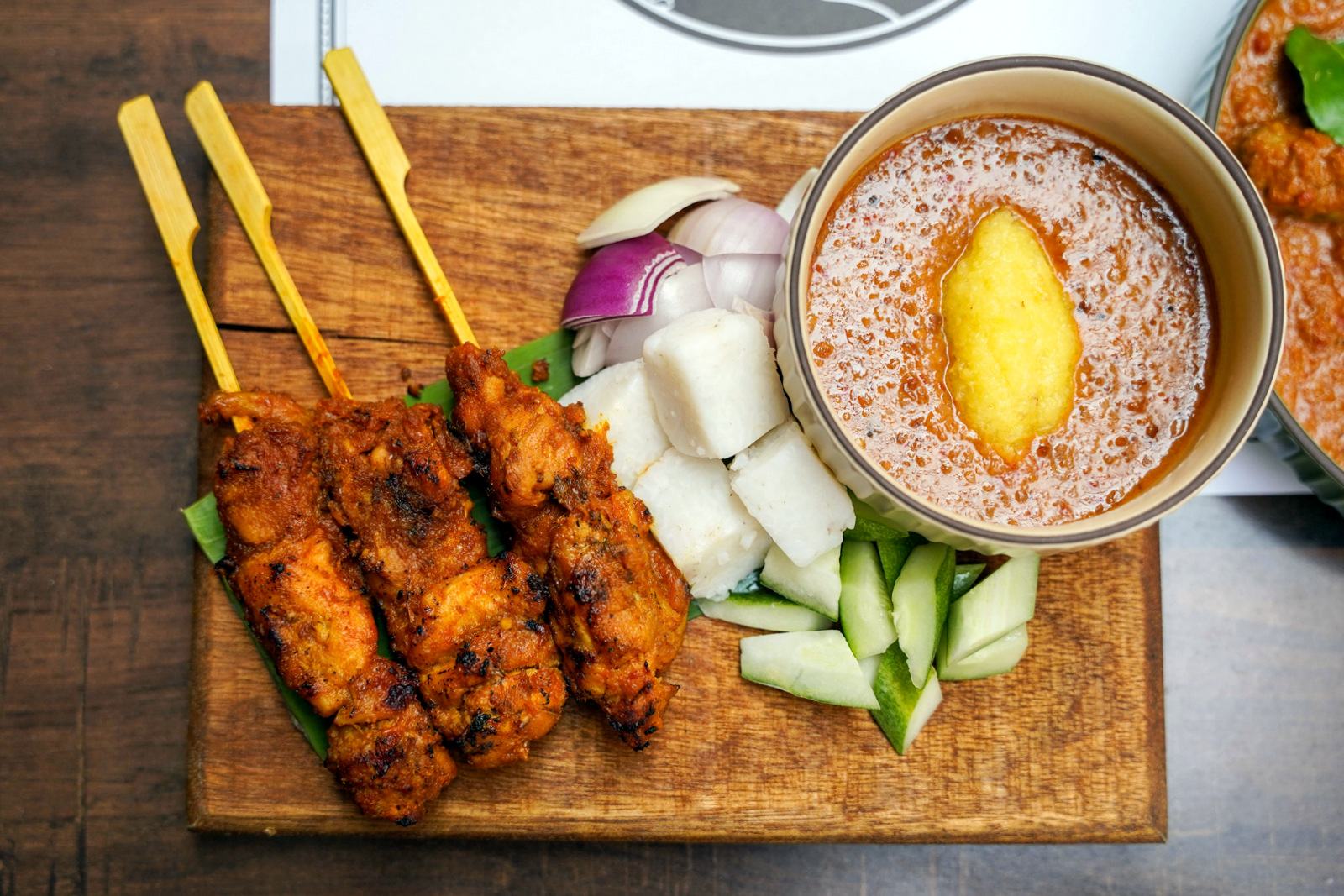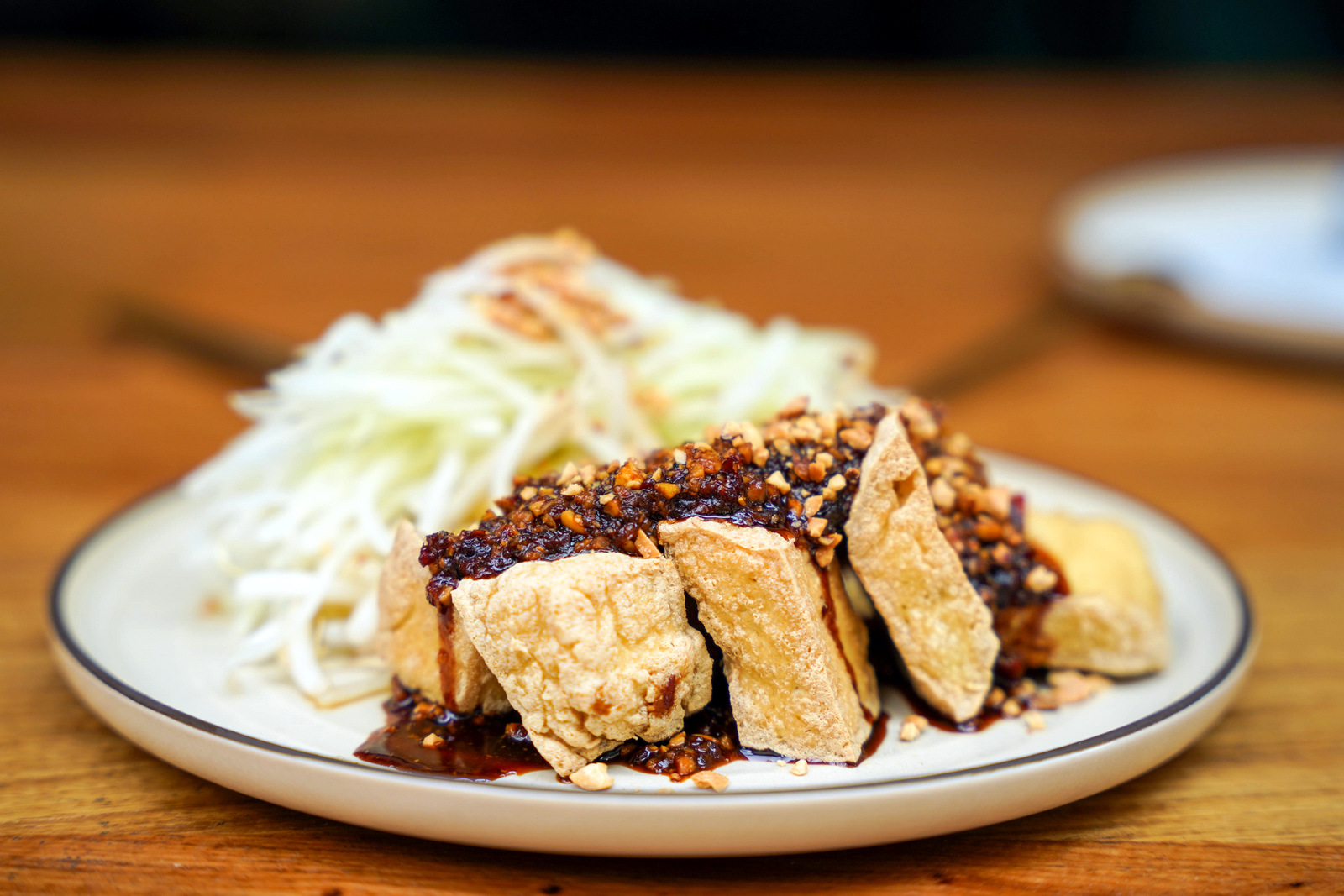 Chicken satay might seem like a cliche, but KC & Co's is rave-worthy - this might be the chunkiest chicken satay around, with each skewer bearing more than twice the equivalent of a conventional satay stick.
The choicest thigh meat is slow-cooked on a low temperature for four hours before being grilled for the final char, yielding sheer succulence that's utterly addictive, matched with a peanut sauce with a tropical tang, thanks to a topping of pineapple quenelle. Complete with ketupat, cucumber and red onions, it's our new favourite satay platter in KL (RM27).
Also making for a solid starter, KC & Co's tauhu goreng evokes a cross between tauhu sumbat and rojak - the fried beancurd keeps us merrily munching till the main courses come, balanced with beansprouts and julienned cucumber for a wholesome vegetarian lightness, showered with a sweet chilli peanut sauce that brings back memories of Malaccan hawker rojak (RM15).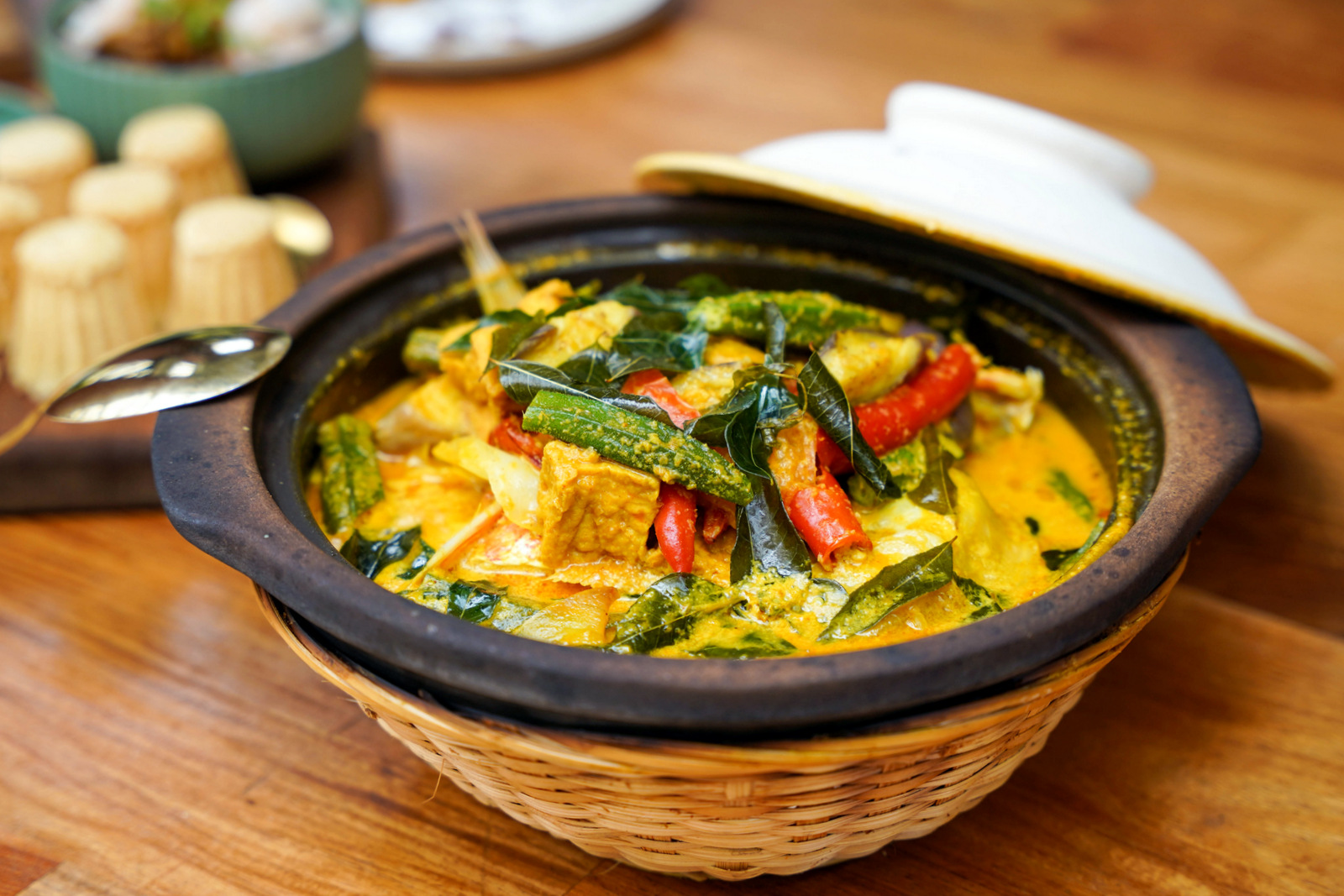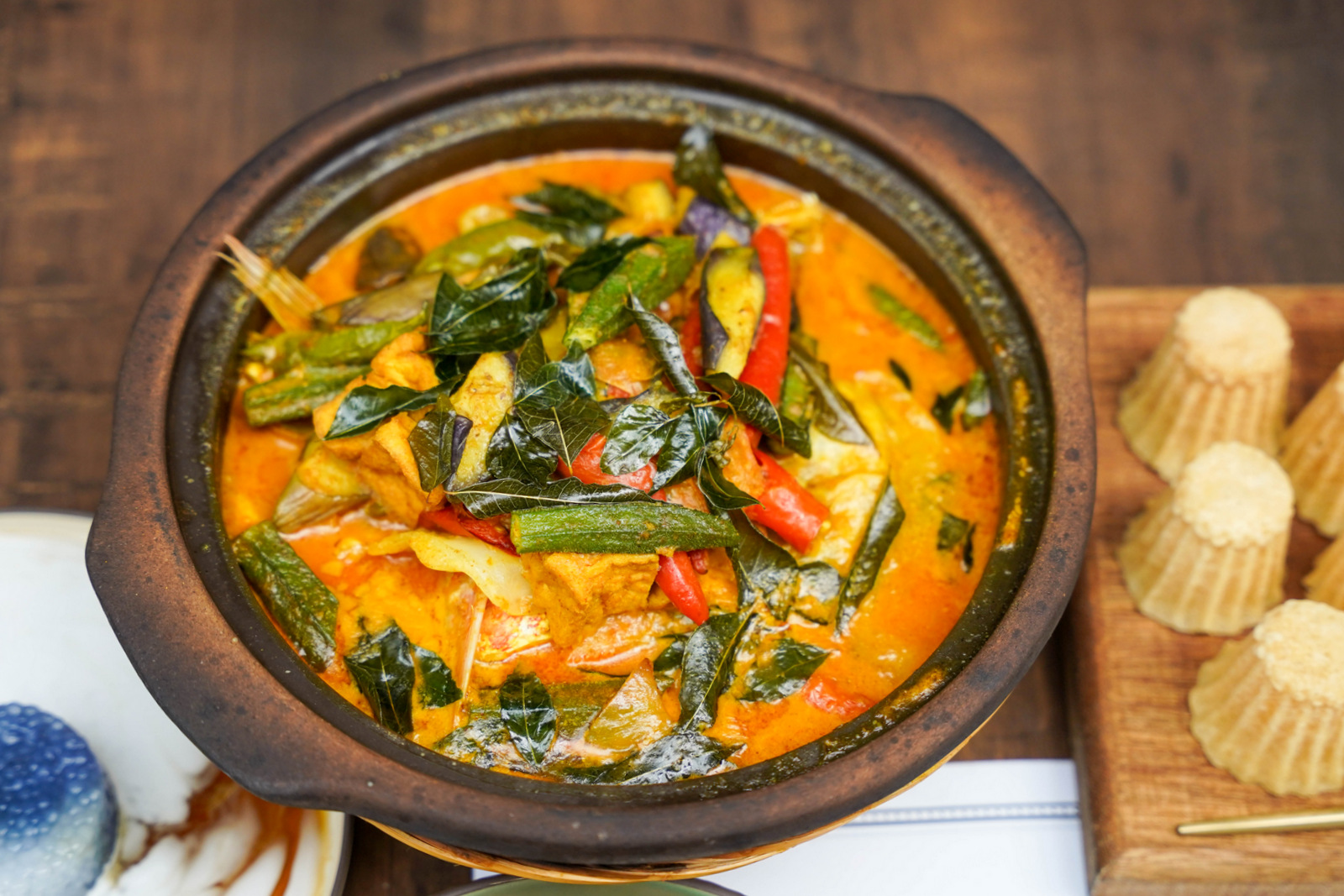 KC & Co's claypot fish curry is a massive serving that a small family can easily share, lavishly brimming with tender chunks of whole red snapper, sustainably farmed in Langkawi, with the fish spending 60 full, unhurried days in the sea.
Stewed with tomatoes, eggplant and okra in a bright curry infused with cumin, fennel and turmeric, it's a potent concentration of fresh, fleshy fish at its sumptuous prime, swirling in uplifting spices, fragrant but not overpoweringly fiery (RM118).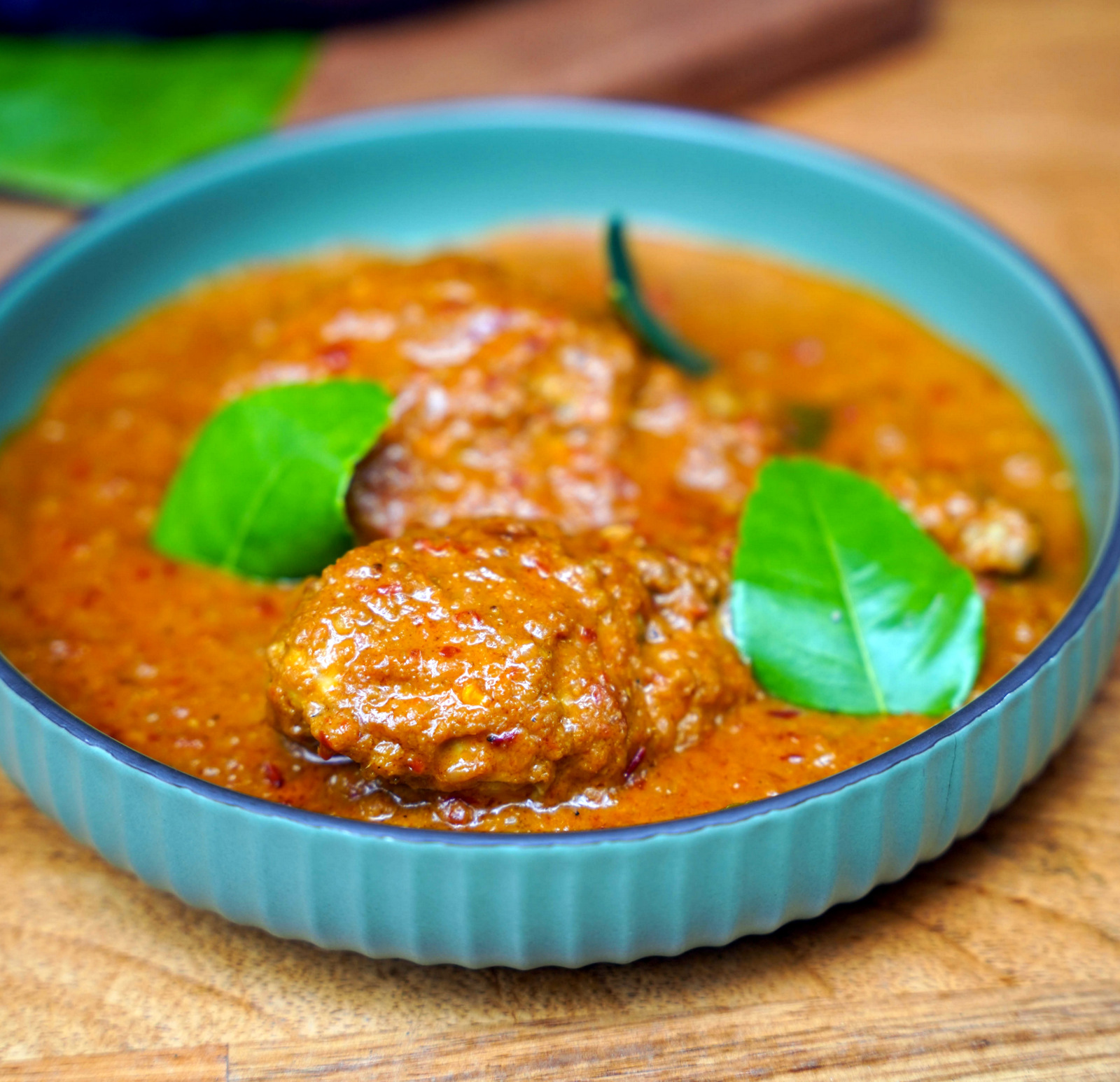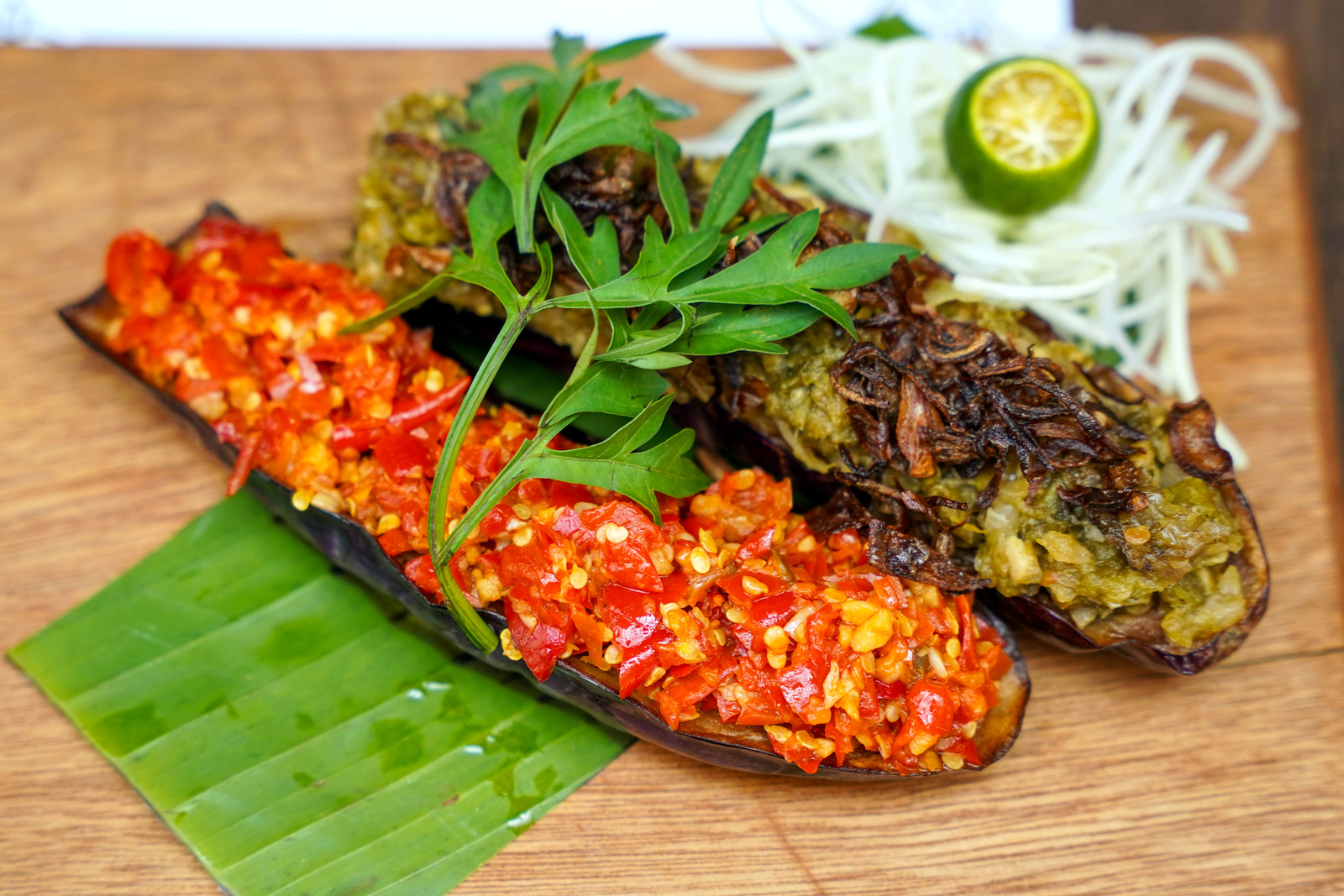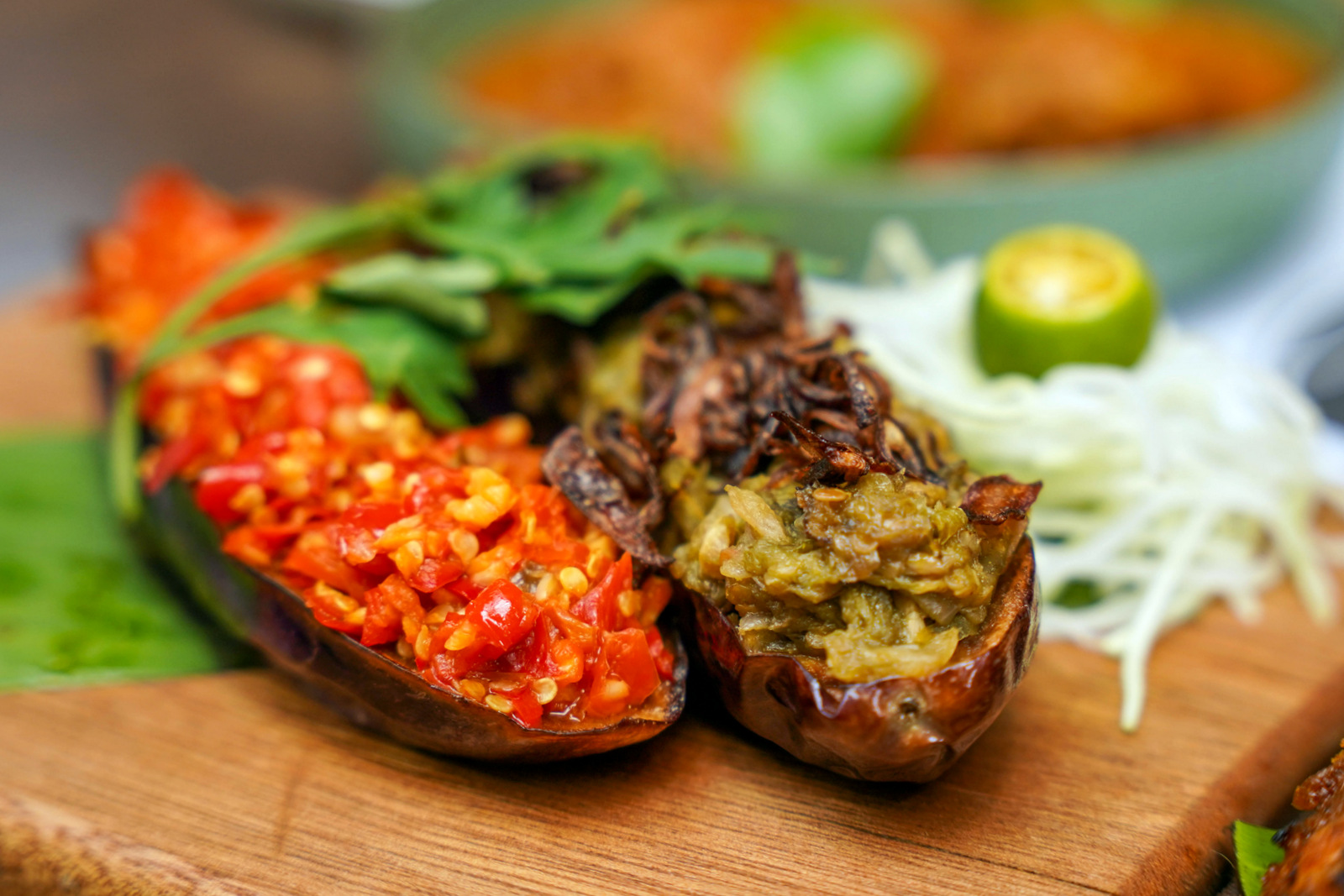 Keep the creaminess going with KC & Co's kari kapitan ayam, another current seasonal special, oven-braised in Western culinary fashion for two hours, steeped in candlenut, galangal and lemongrass, resulting in a remarkably heightened jus with real oomph - if you enjoy kari kapitan, you'll want to visit KC & Co within the next few weeks while this is still available.
And if you love your Peranakan food as chilli-powered as possible, order the Eggplant Duo Sambal (RM22), lusciously barbecued over Pahang-sourced wood fire, its smoky sultriness turned into an inferno with a crimson-and-green coupling of caramelised salted chilli garlic paste and cili padi sambal, channelling not only Peranakan but North Sumatran influences.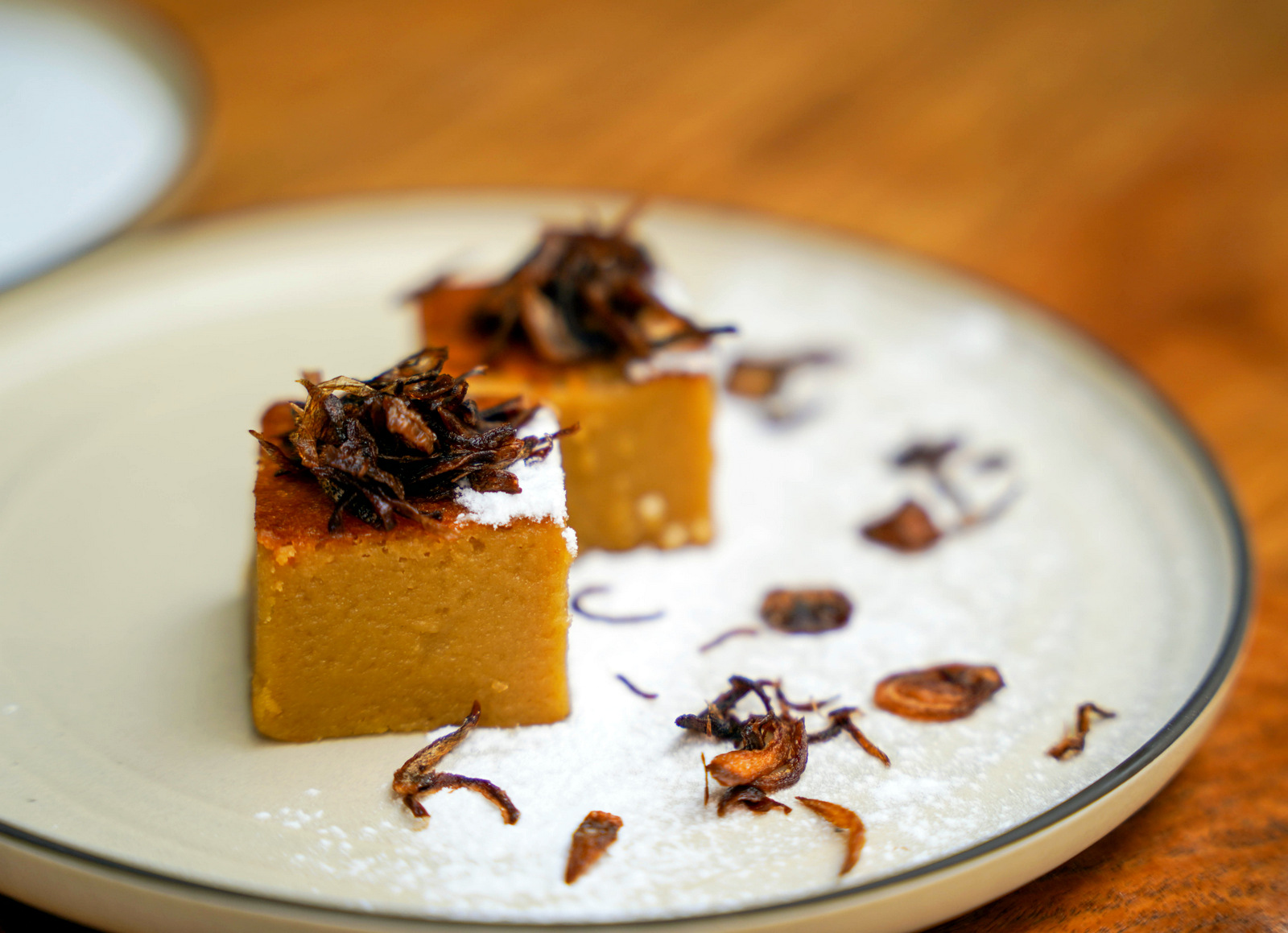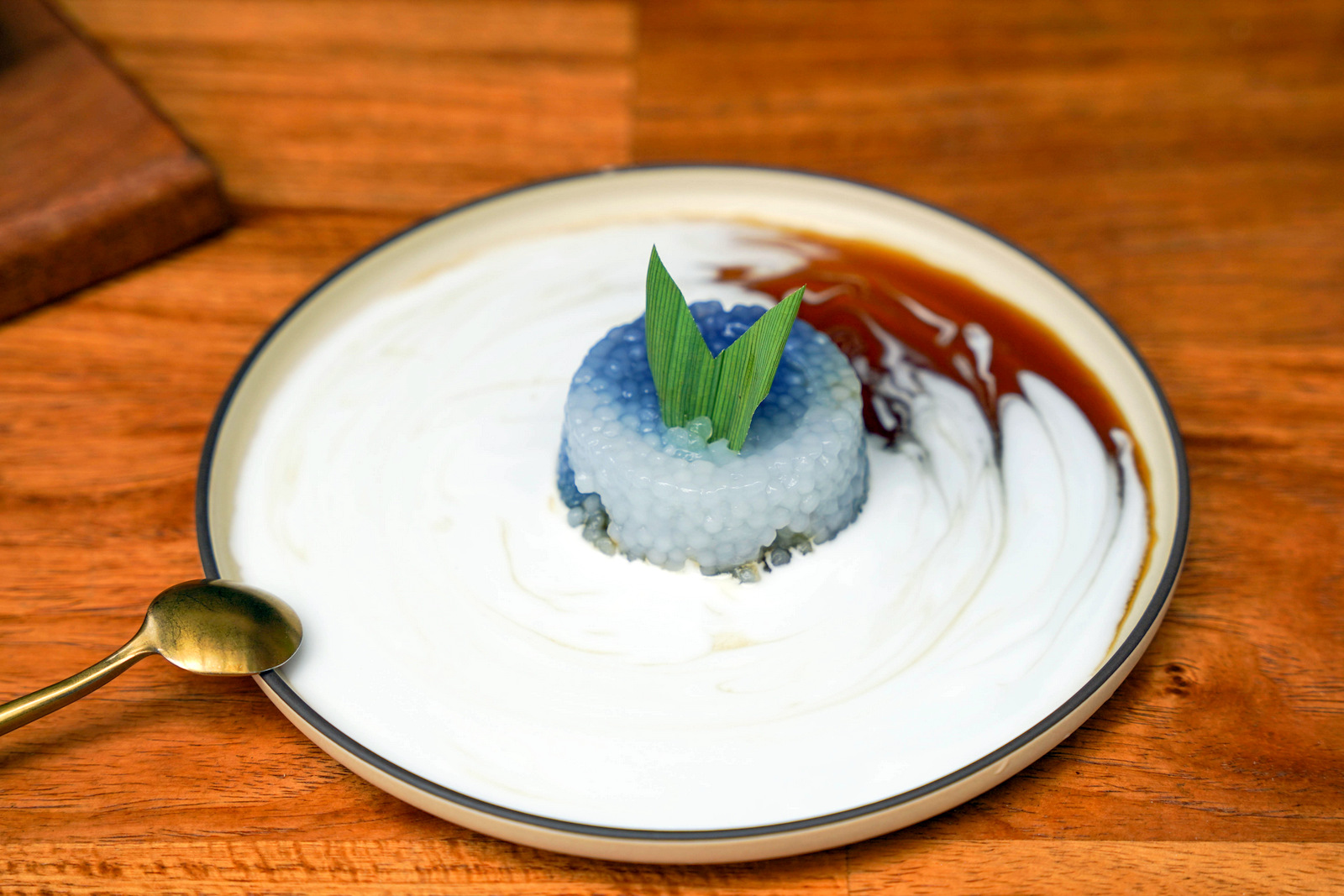 We might feel too stuffed for dessert, but thankfully, KC & Co's sweets go down effortlessly.
The tau suan pea cake (RM10) is a unique creation that chef Paul devised while working in Kazakhstan over a decade ago. He was missing Malacca's tau sar piah, so he whipped up a cake of lentils, sweetened with jaggery. What's served now at KC & Co is essentially the filling of tau sar piah transformed into a cake of mushy green peas, ground with shallot oil and smoothly baked, sprinkled with caramelised shallots, paving the path for a true modern classic.
And speaking of classics, the sago gula Melaka (RM10) is ravishingly hued with KC & Co's own-harvested bunga telang for a beauty in blue, soaked in salt-tinged gula Melaka syrup and coconut milk for the ultimate Malaccan staple.
There's much, much more to still try here, sufficient for multiple visits - ayam panggang, babi pongteh, oh keem char siew, otak-otak, jenak garam assam, chap chye, dry laksa, nasi goreng with ngoh hiang, buah keluak ice cream and pulut tai tai next time!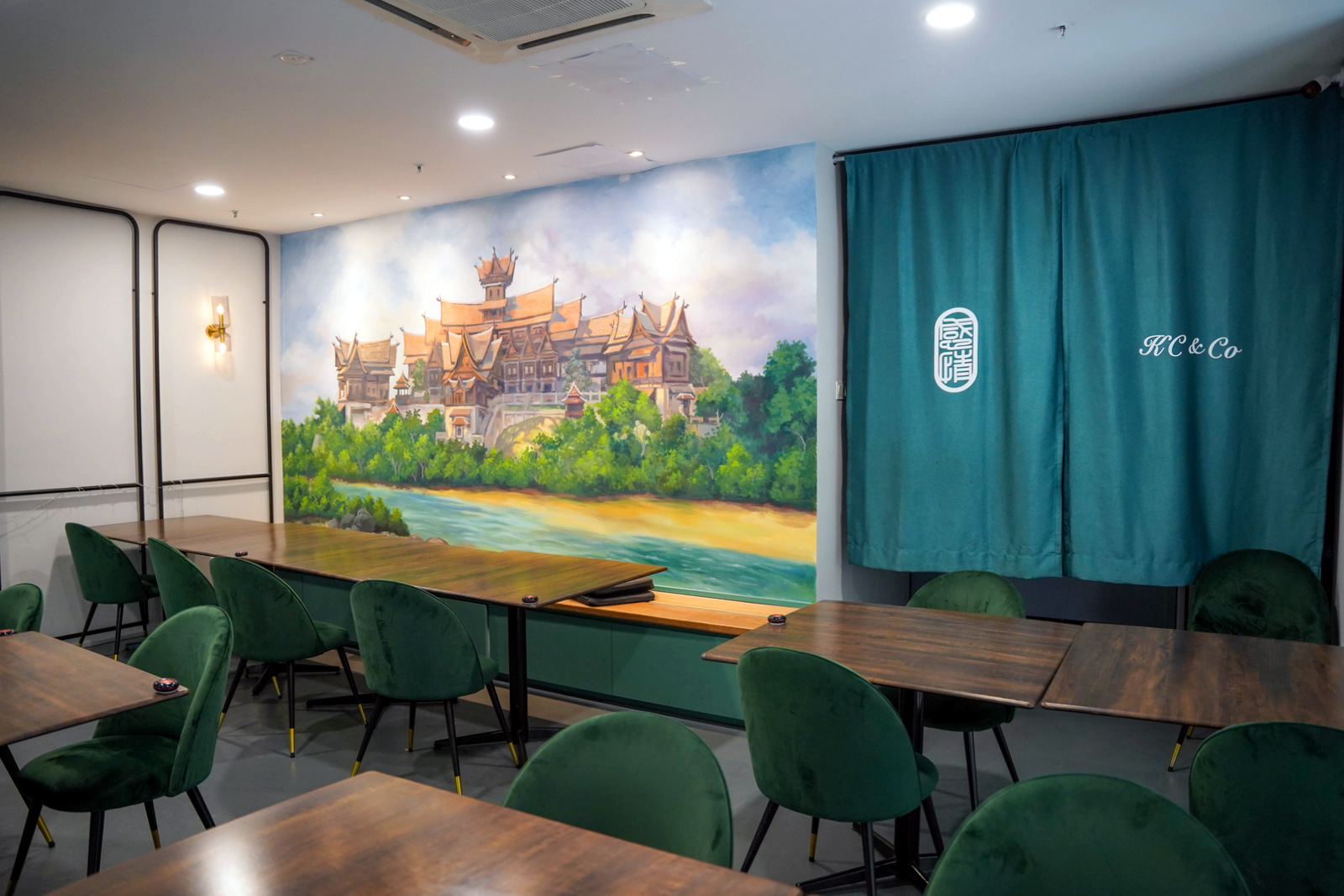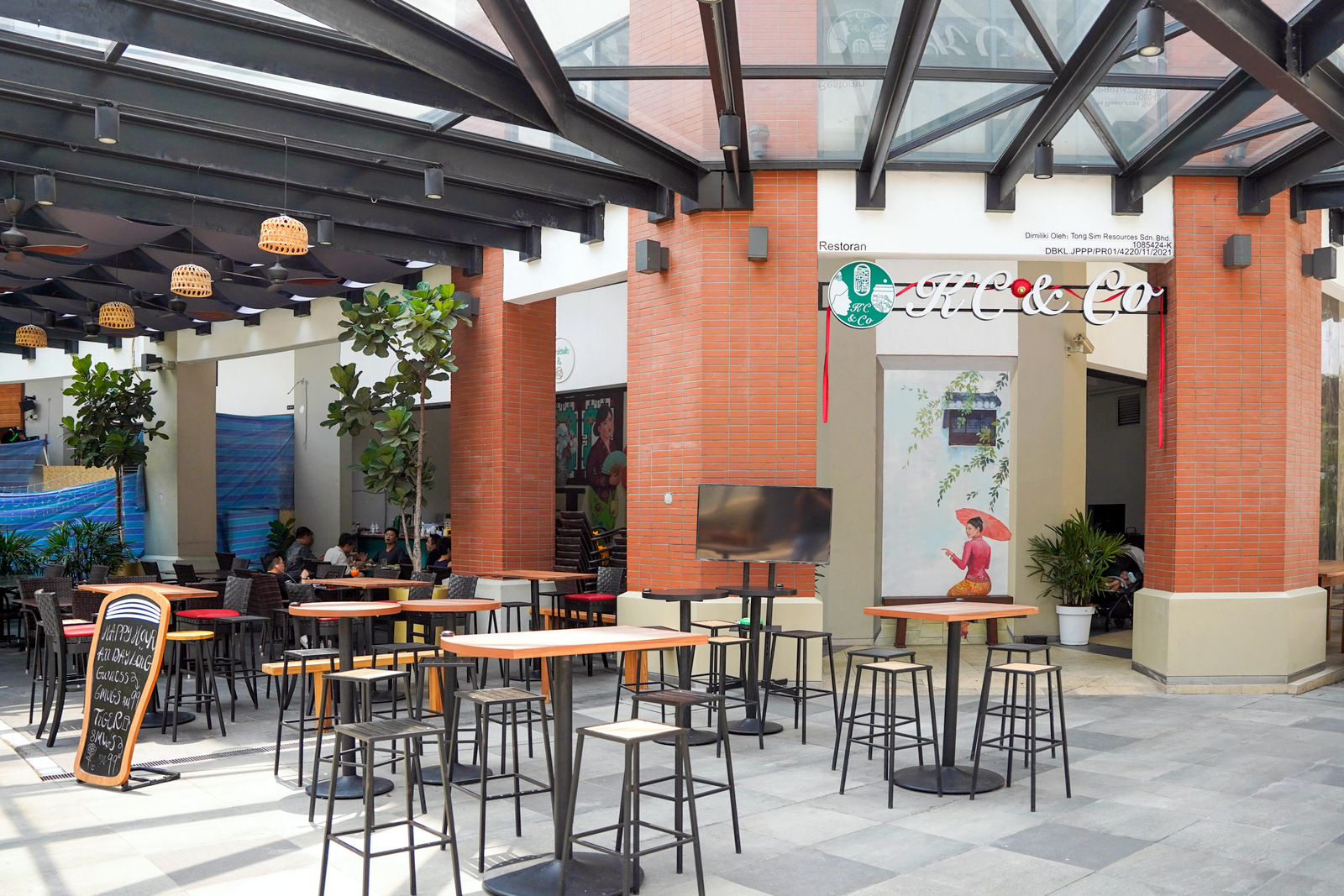 KC & Co
A-G-6, Plaza Arkadia, Jalan Intisari Perdana, Desa Parkcity, 52200 Kuala Lumpur.
Daily, 12pm-10pm. Tel: 011-1319-4117