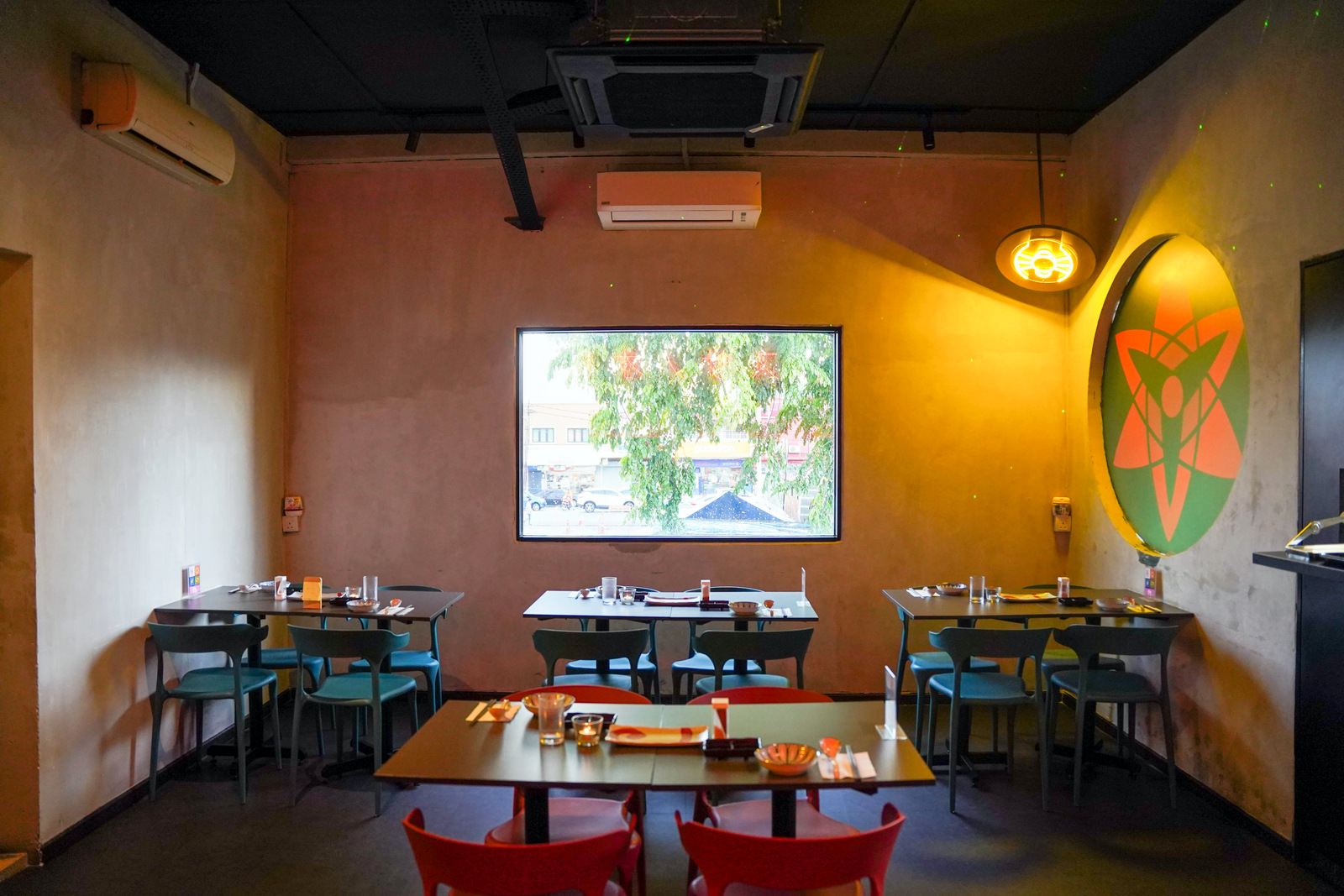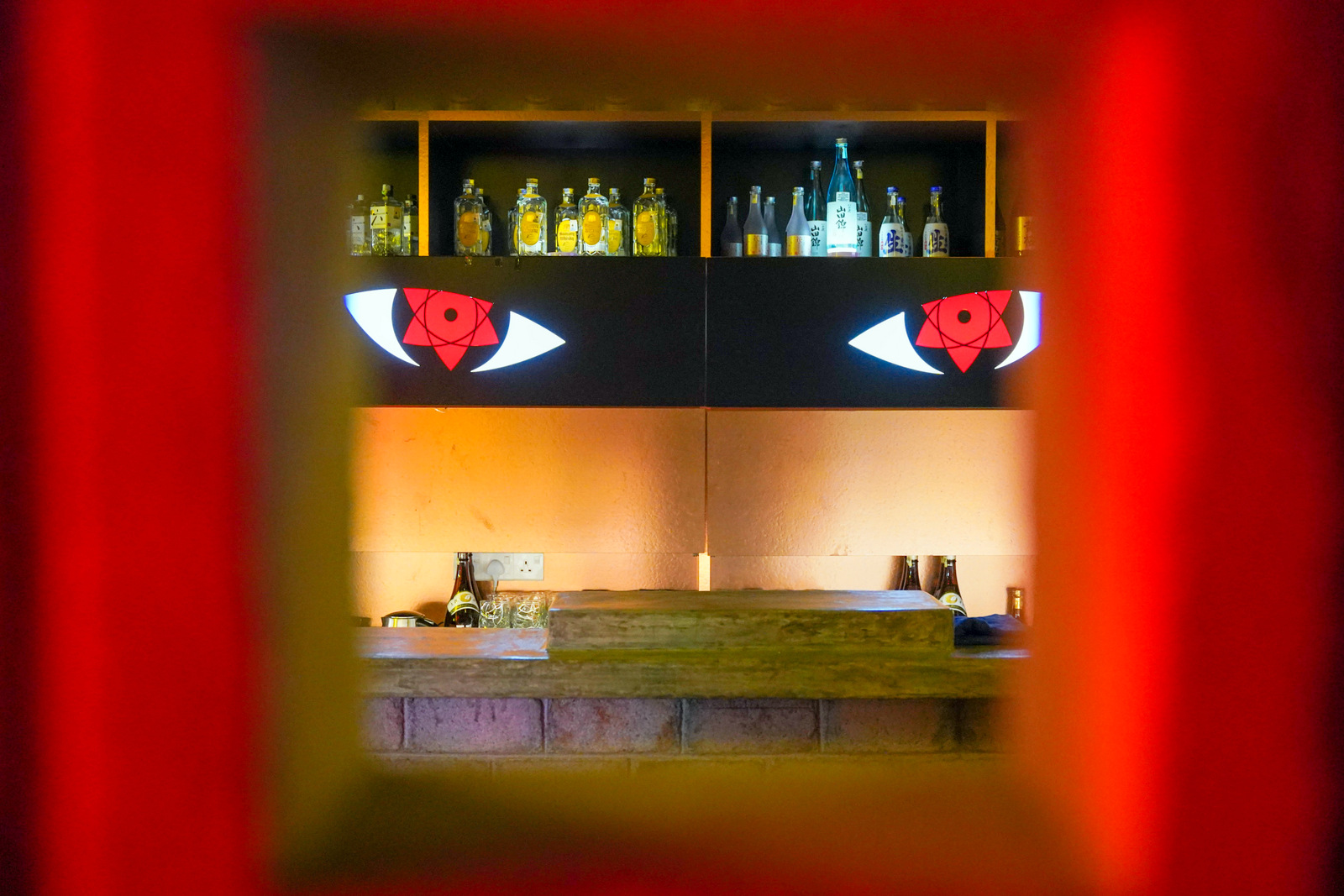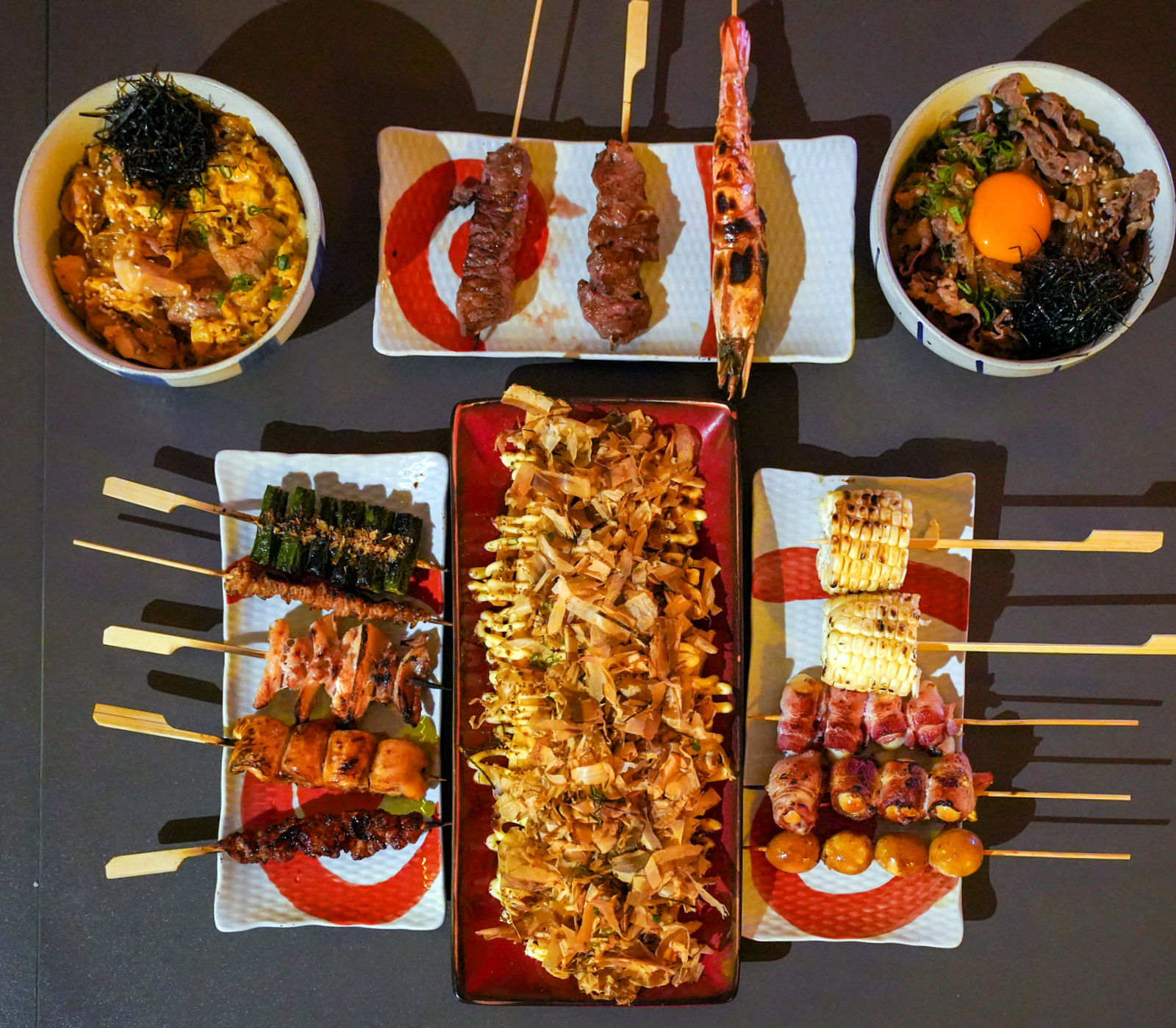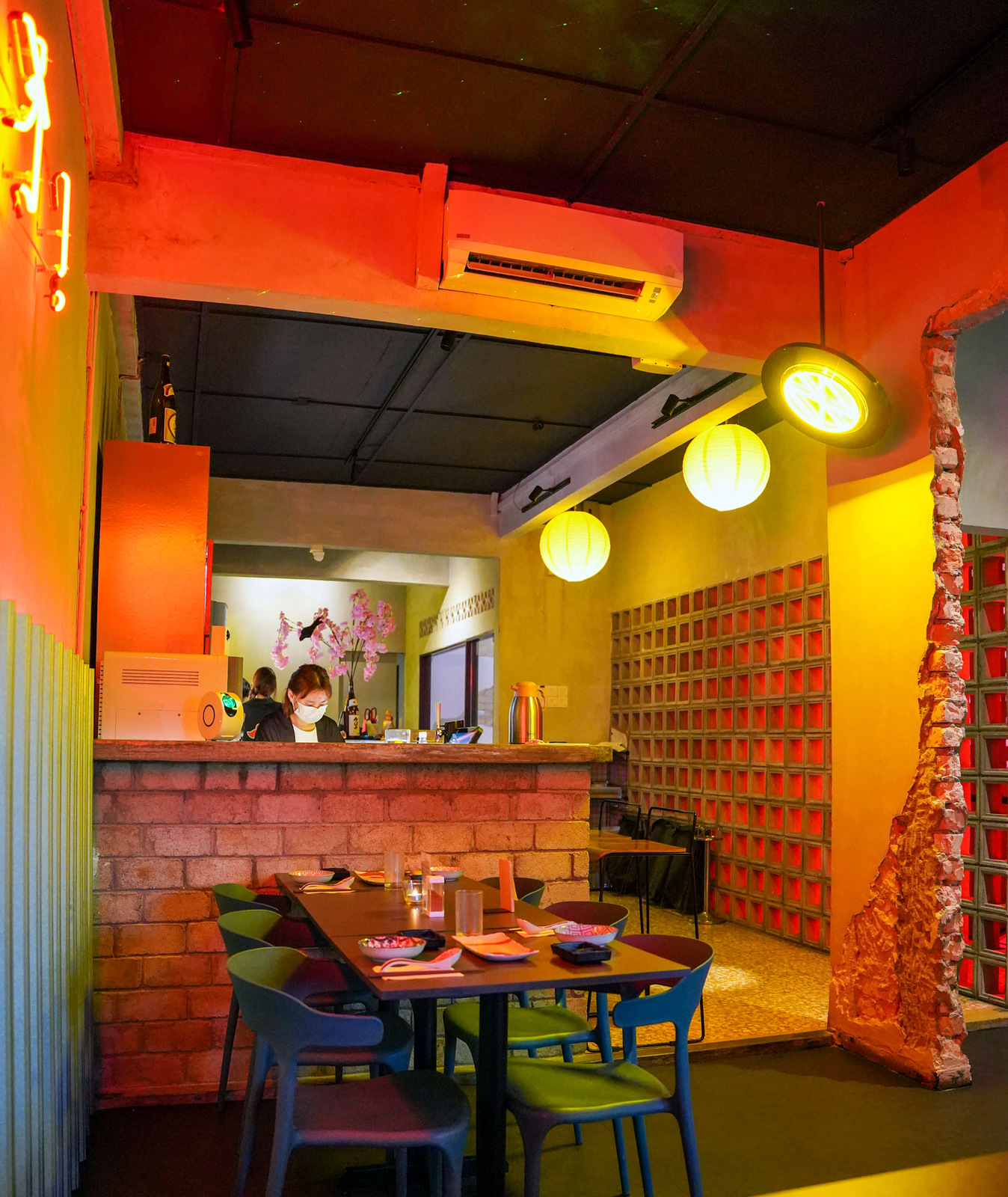 Steeped in manga mythology, sizzling with binchotan flames, Susanoo became OUG's most instantly recognisable restaurant in November 2020, the neighbourhood's premier izakaya with a penchant for the Naruto anime series and a passion for kushiyaki-style skewers.
Susanoo's road has been rocky. It ran for two months before last year's lockdowns kept it shuttered, reopening again in November 2021. Now, Susanoo is finally in full force, a playful place that's serious about its fare, one of KL's most distinctive Japanese skewer specialists.
Come for the cool vibes, manifested by a team clad in Akatsuki cosplay robes; stay for the spectacular selection of brined free-range poultry, onsen quail eggs, honey-sweet corn and buttery sweet potatoes.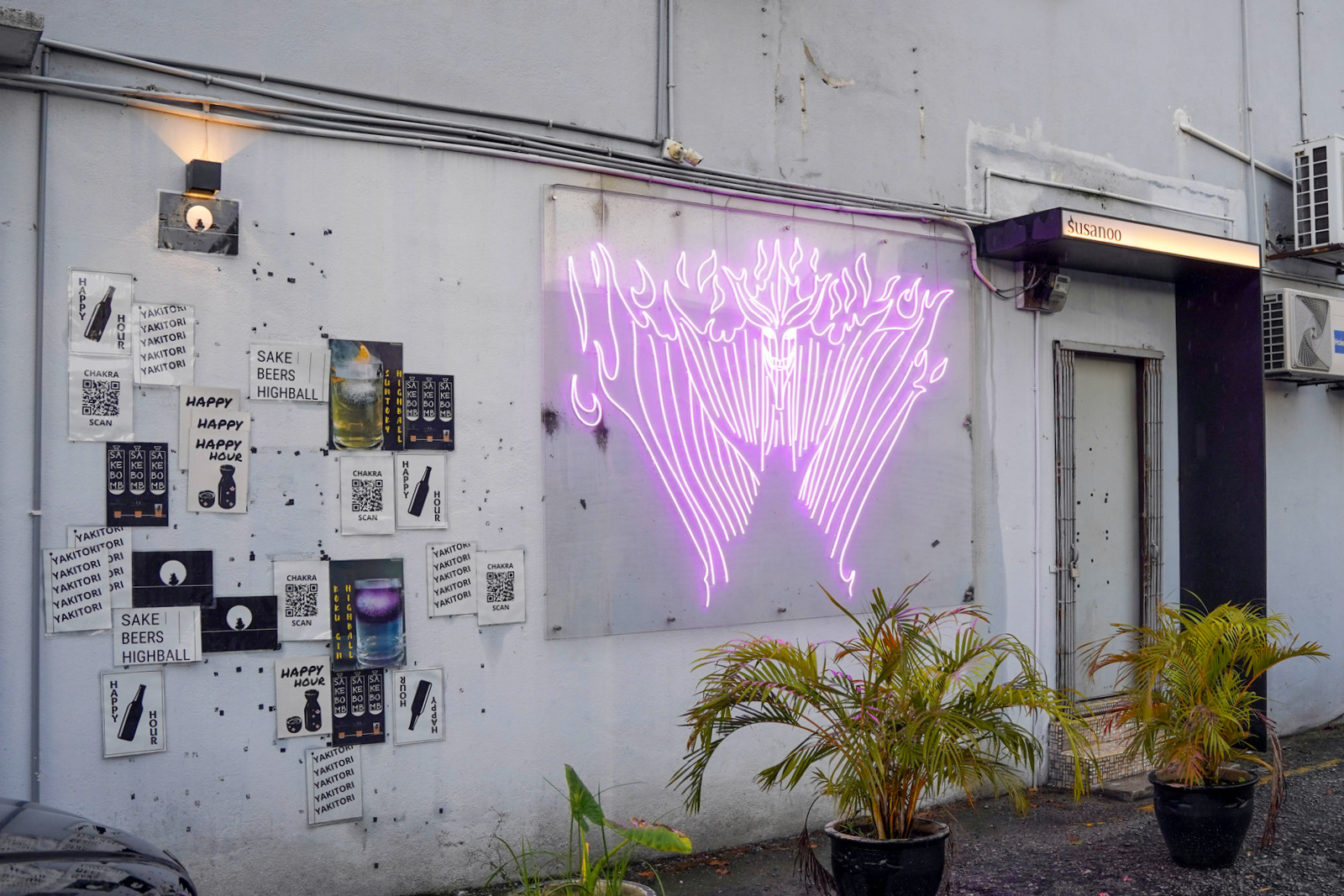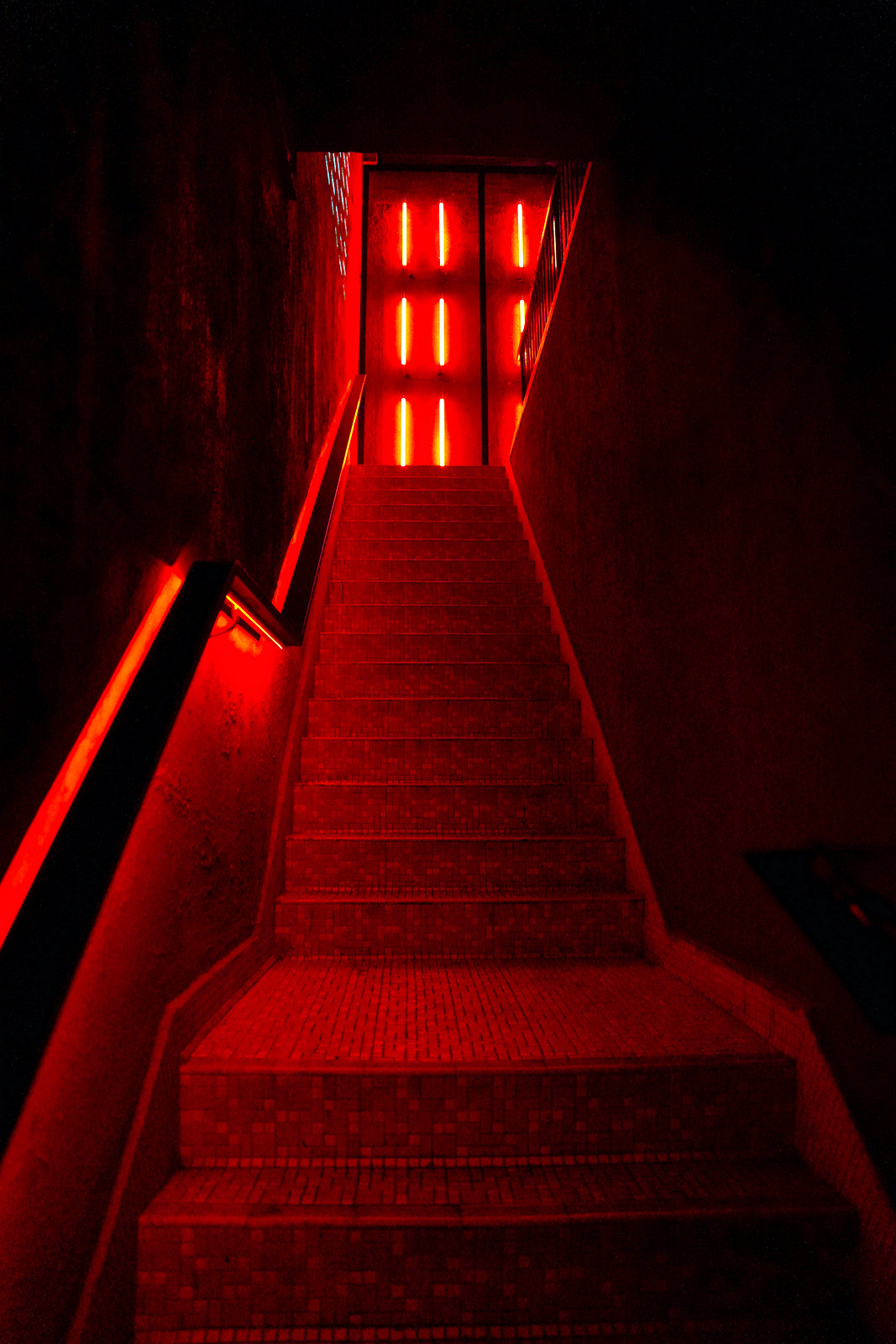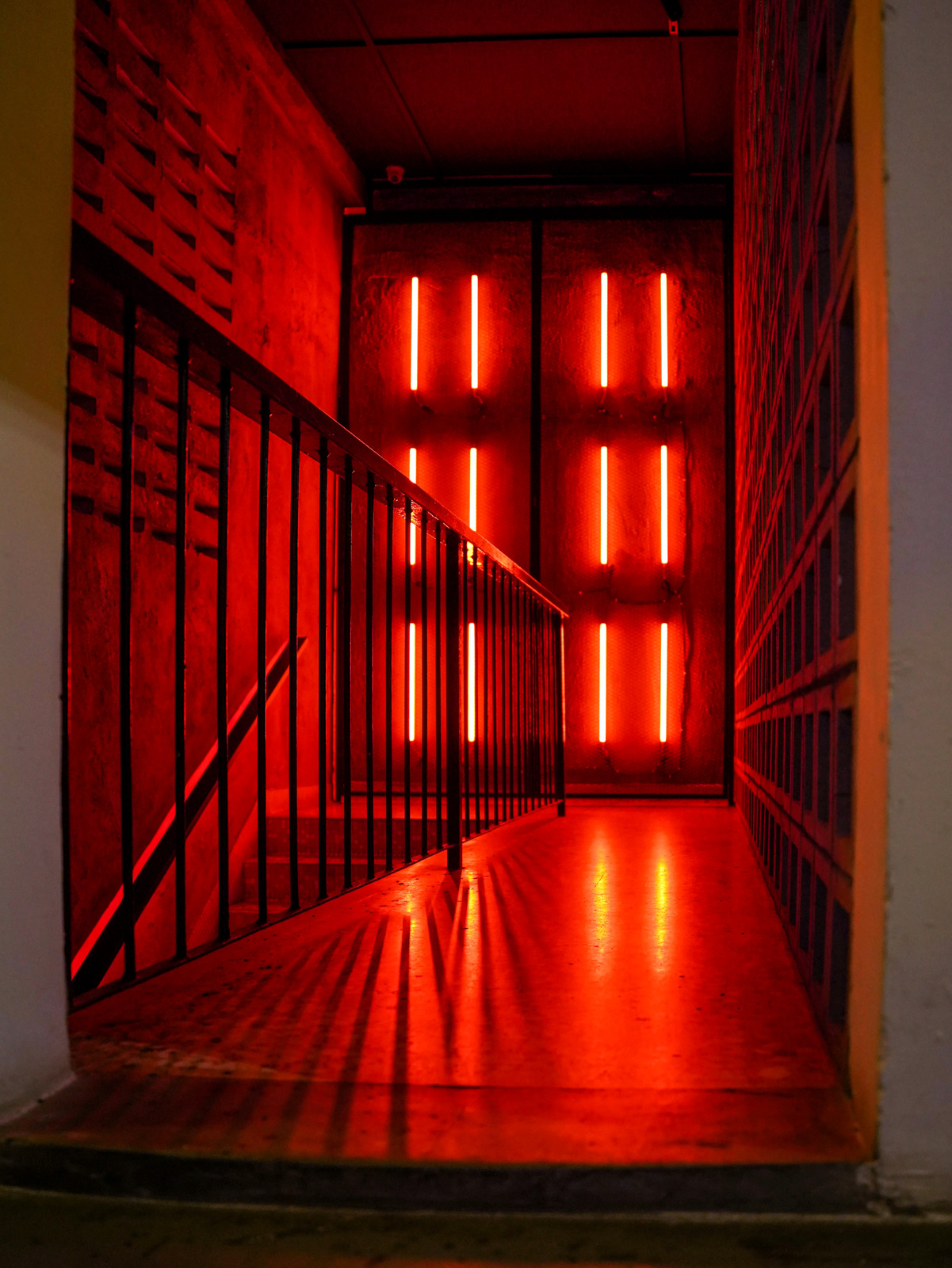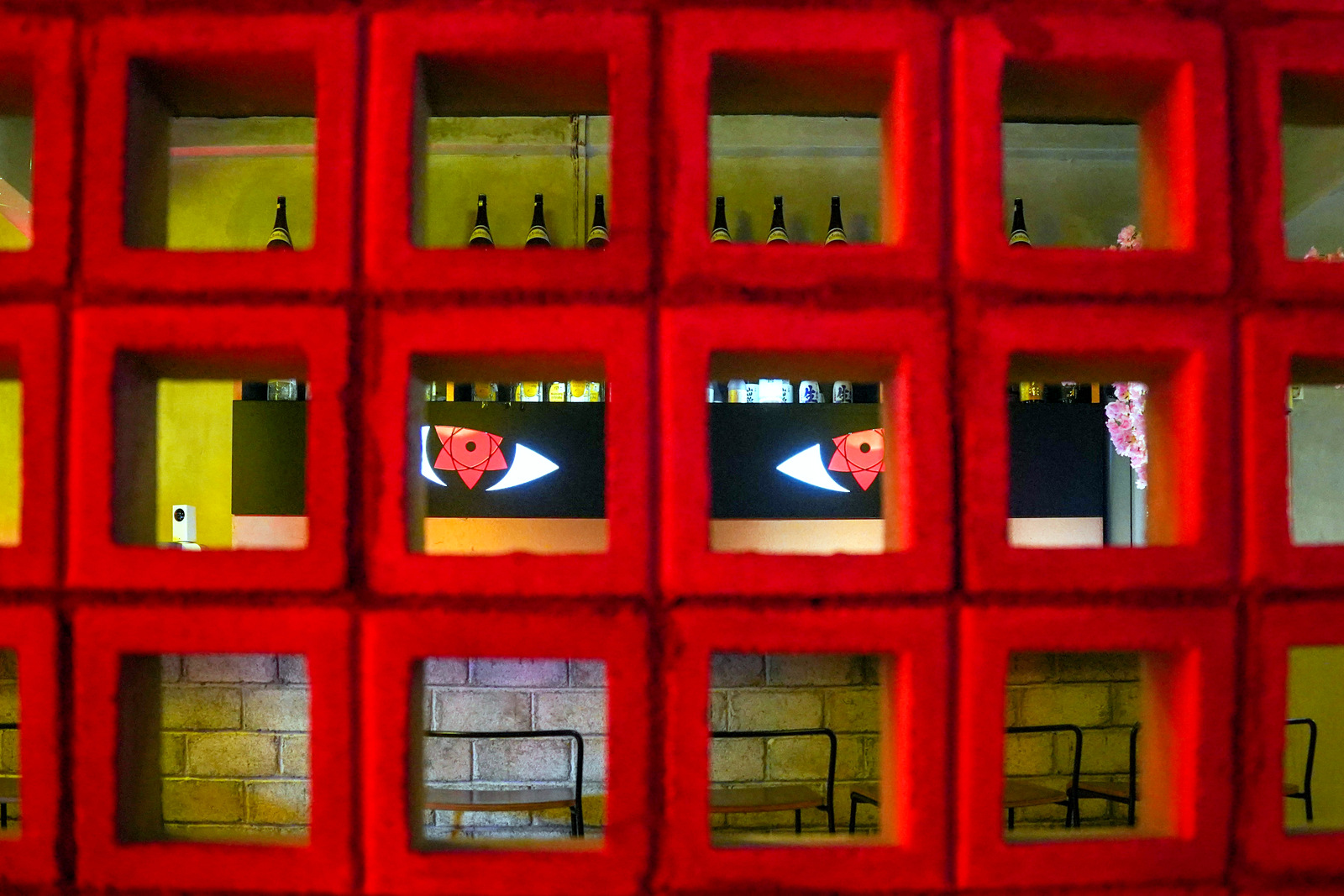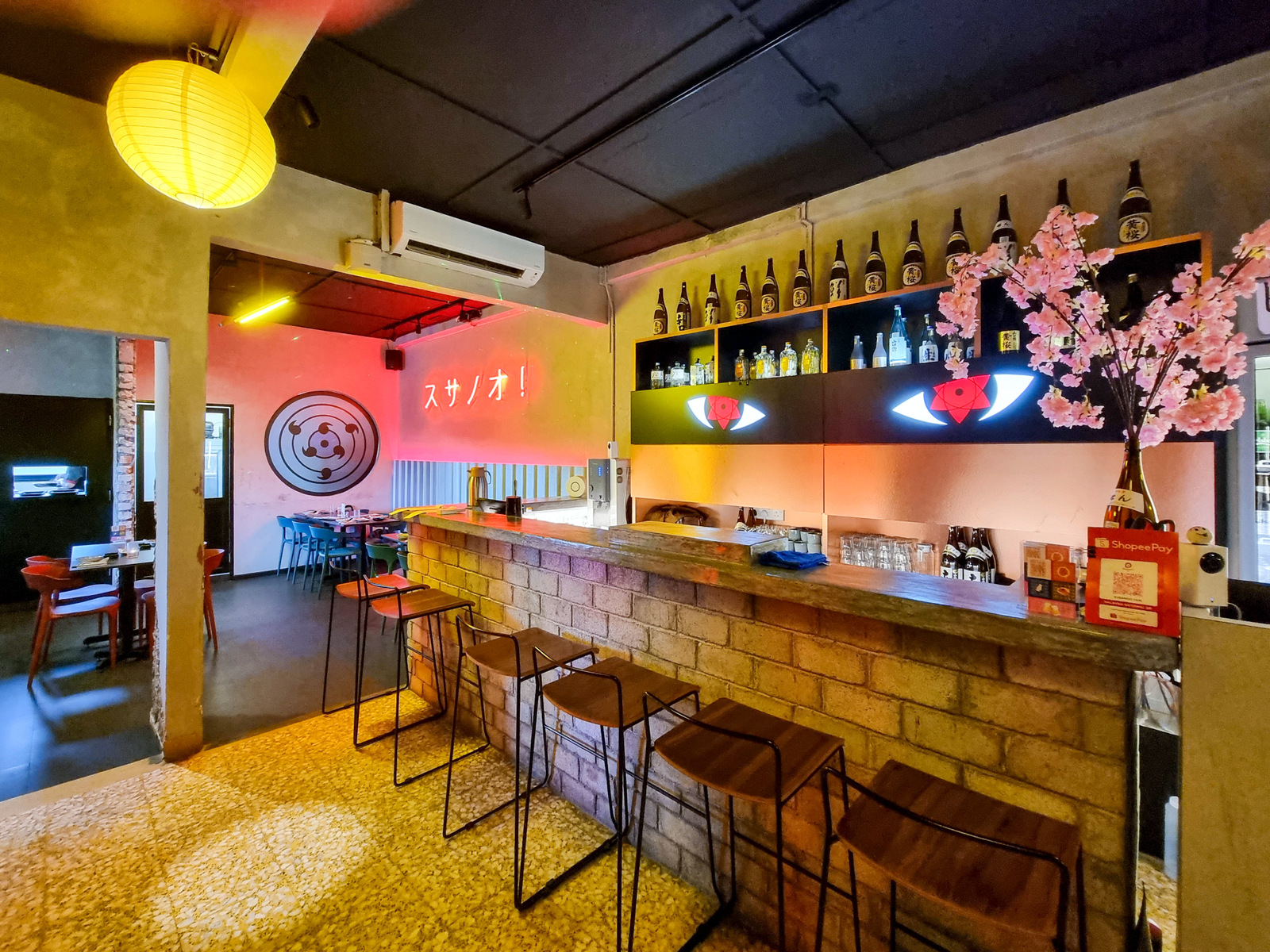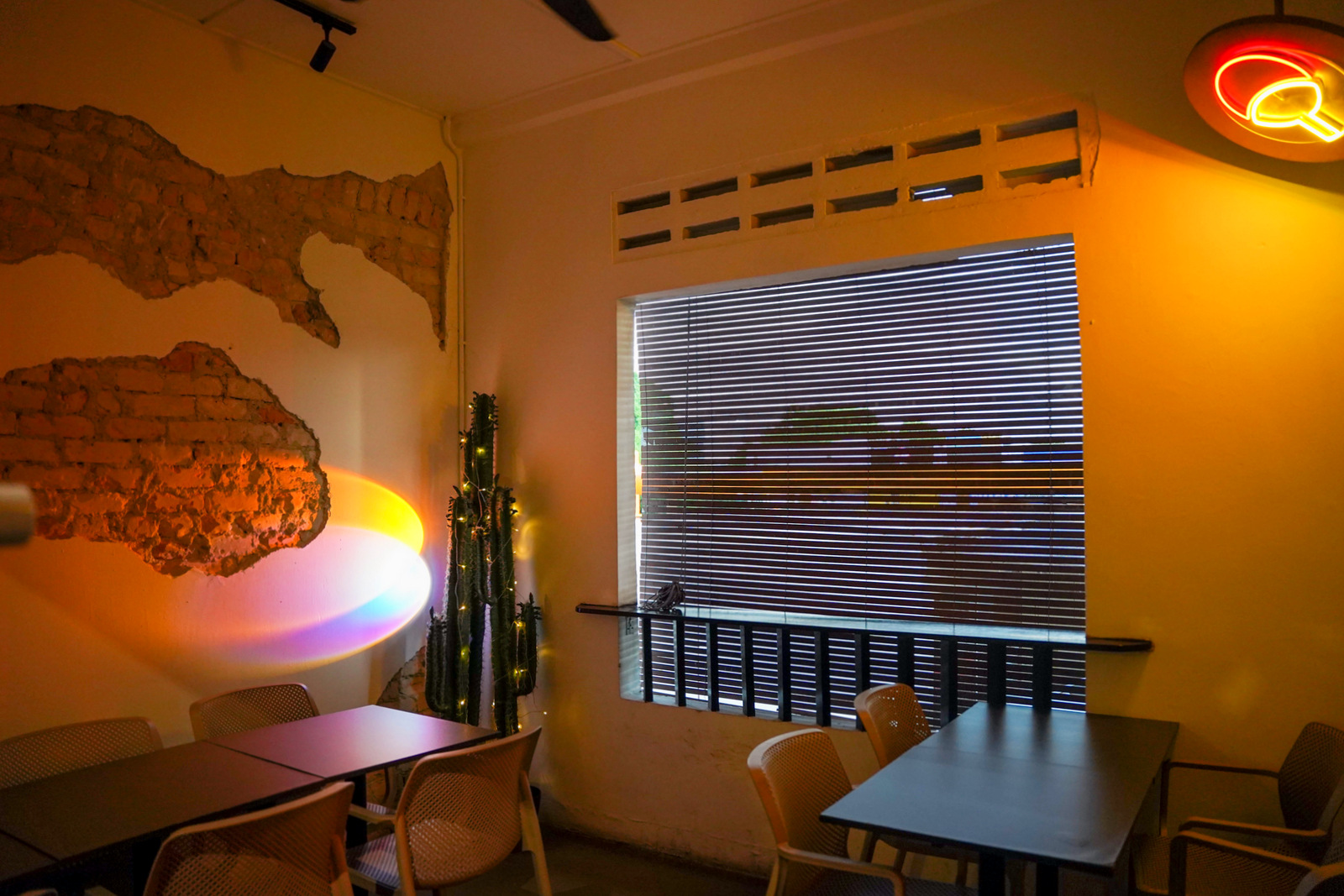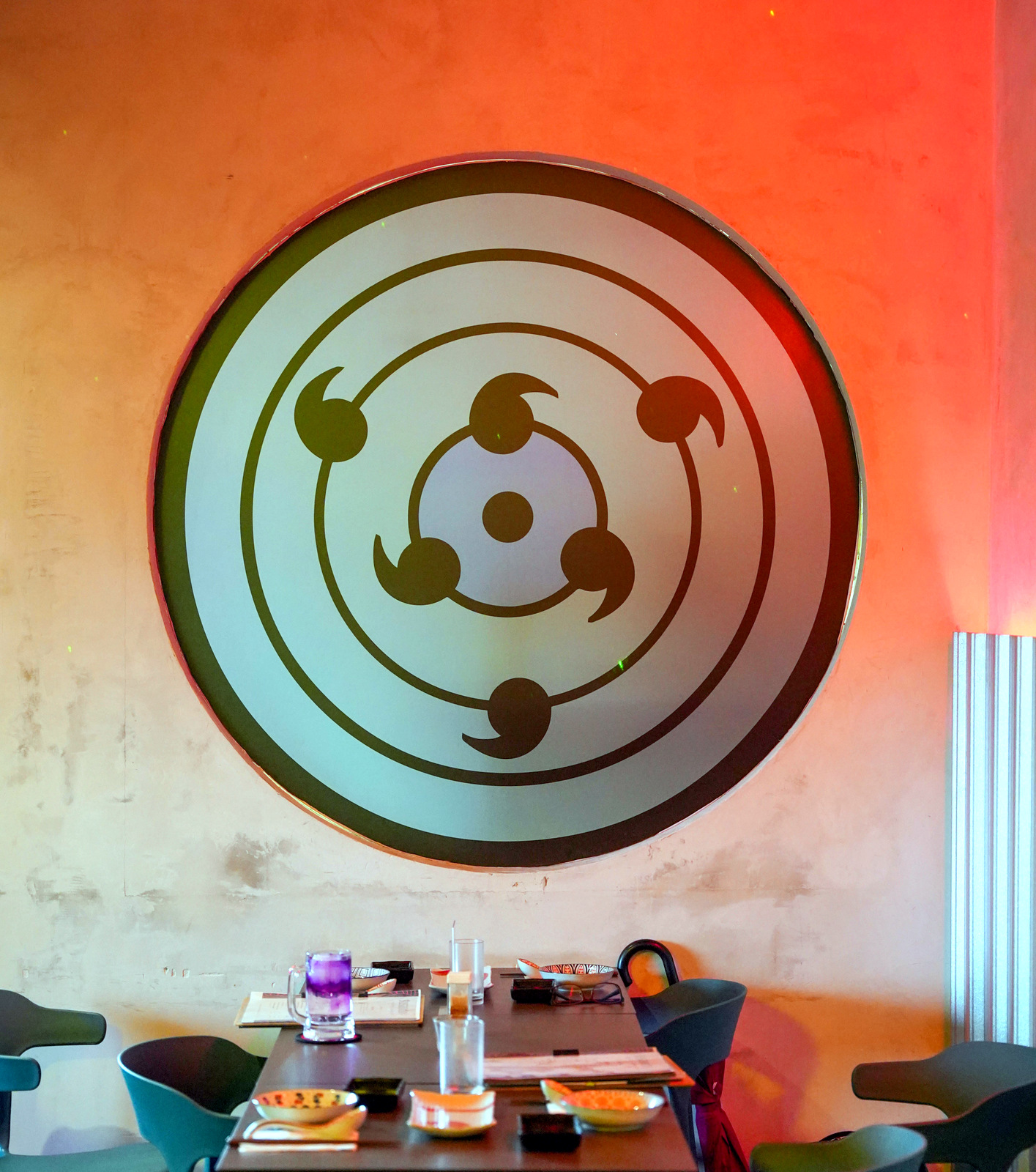 Naruto fans will cherish the tributes to Masashi Kishimoto's saga. By Susanoo's entrance, the Uchiha Clan's chakra-fuelled avatar welcomes visitors. Inside, the ninja Sasuke Uchiha's eyes light up over the counter, beside a symbol of the Sharingan, representing the power of his clan.
But even people who know nothing of Naruto can enjoy their experience at Susanoo, inspired by izakayas where patrons can relax after a long day and share a soulful feast.
Fun fact: The Uchiha Clan's power of fire fits in perfectly with this restaurant's reliance on fire-cooked food. Also, Uchiha is another way of pronouncing 'uchiwa,' the Japanese paper fan that's the clan's symbol, traditionally used for fanning the flames of barbecues.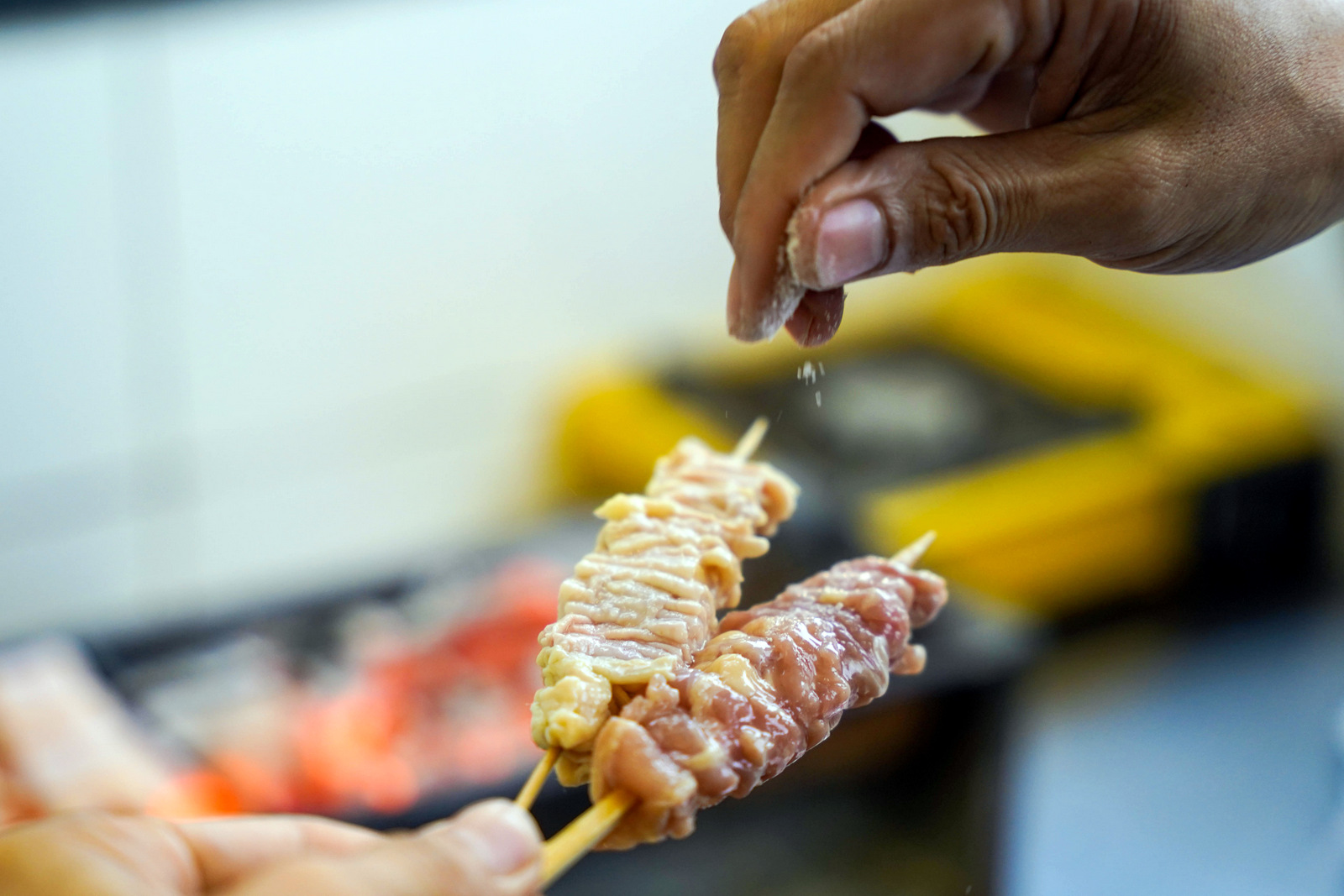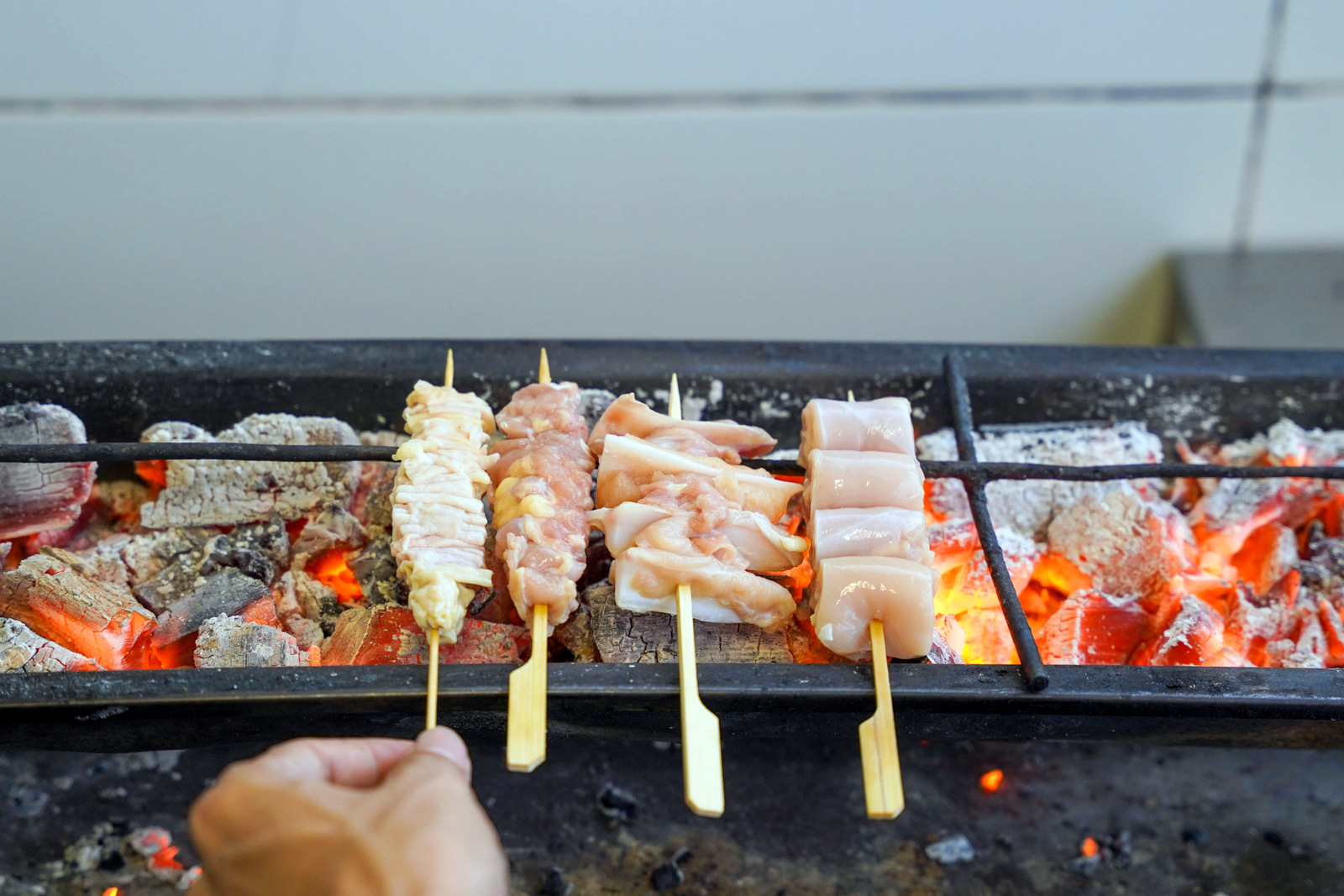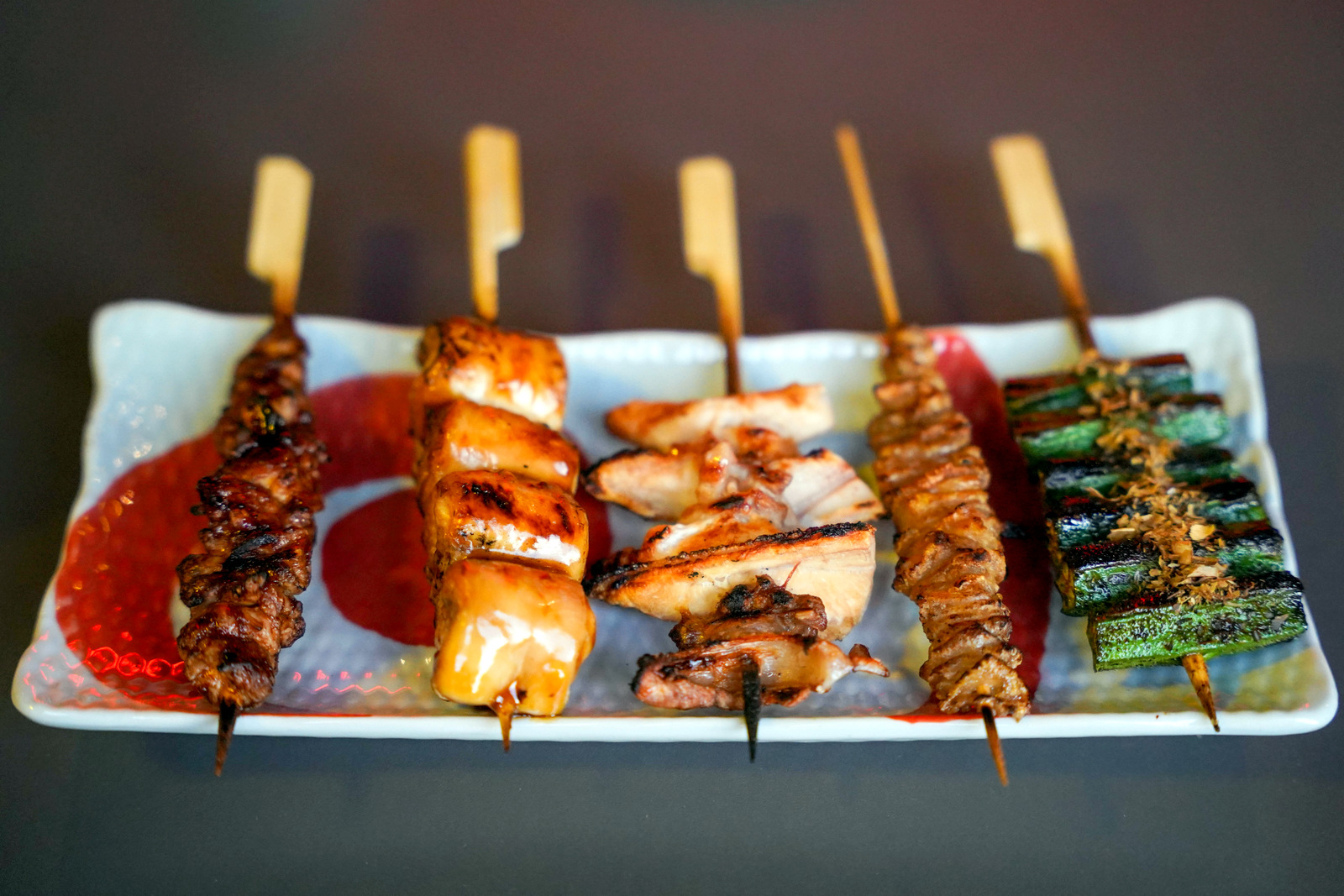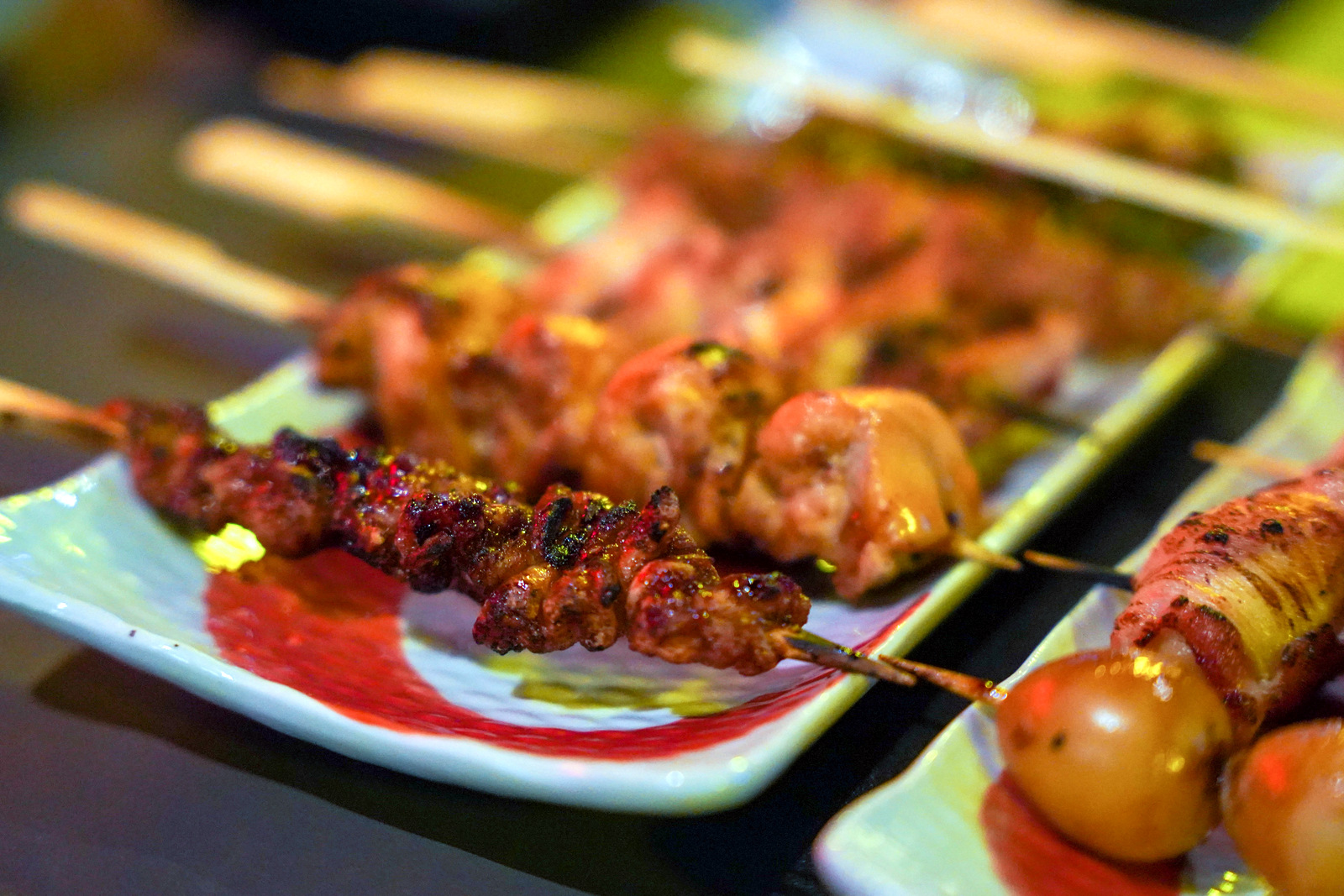 While Susanoo's setting might seem like a novelty, its menu is mindful and meticulous.
All its chicken and pork are brined for at least six hours, enriching their taste and texture - this is rare for Japanese kushiyaki, since brining is more common in Western recipes, but the result is brilliantly delicious meat.
Ingredients are impeccably sourced. The chicken is a corn-fed, free-range breed from a farm in Bukit Mertajam, Penang, with fresh supplies reaching Susanoo every morning, never frozen so that the poultry retains its natural springiness. The pork is also locally sourced, kept chilled.
Even the charcoal for grilling is carefully chosen, from a Malaysian binchotan producer that exports most of its stocks to Japan.
Sauces and seasonings are blended beautifully, following a year of fine-tuning. Customers can choose their skewers to be prepared shio-style, with garlic salt instead of conventional salt for enhanced umami, or with an in-house tare sauce that showcases Susanoo's own proportions of chicken stock and collagen. This sauce has a divine depth, with a base that's now been aged in a claypot for 14 months, marinating the meat magnificently.
Come hungry here, ready to try everything - chicken parts for the yakitori span the seseri, deboned pure neck meat, best savoured hot off the grill (RM5) to terrifically tender thigh (RM5), nankotsu soft bone for cartilage enthusiasts (RM6) to kawa chicken skin served in a zig-zag flourish, for layers of chewy and crispy skin in every bite (RM5).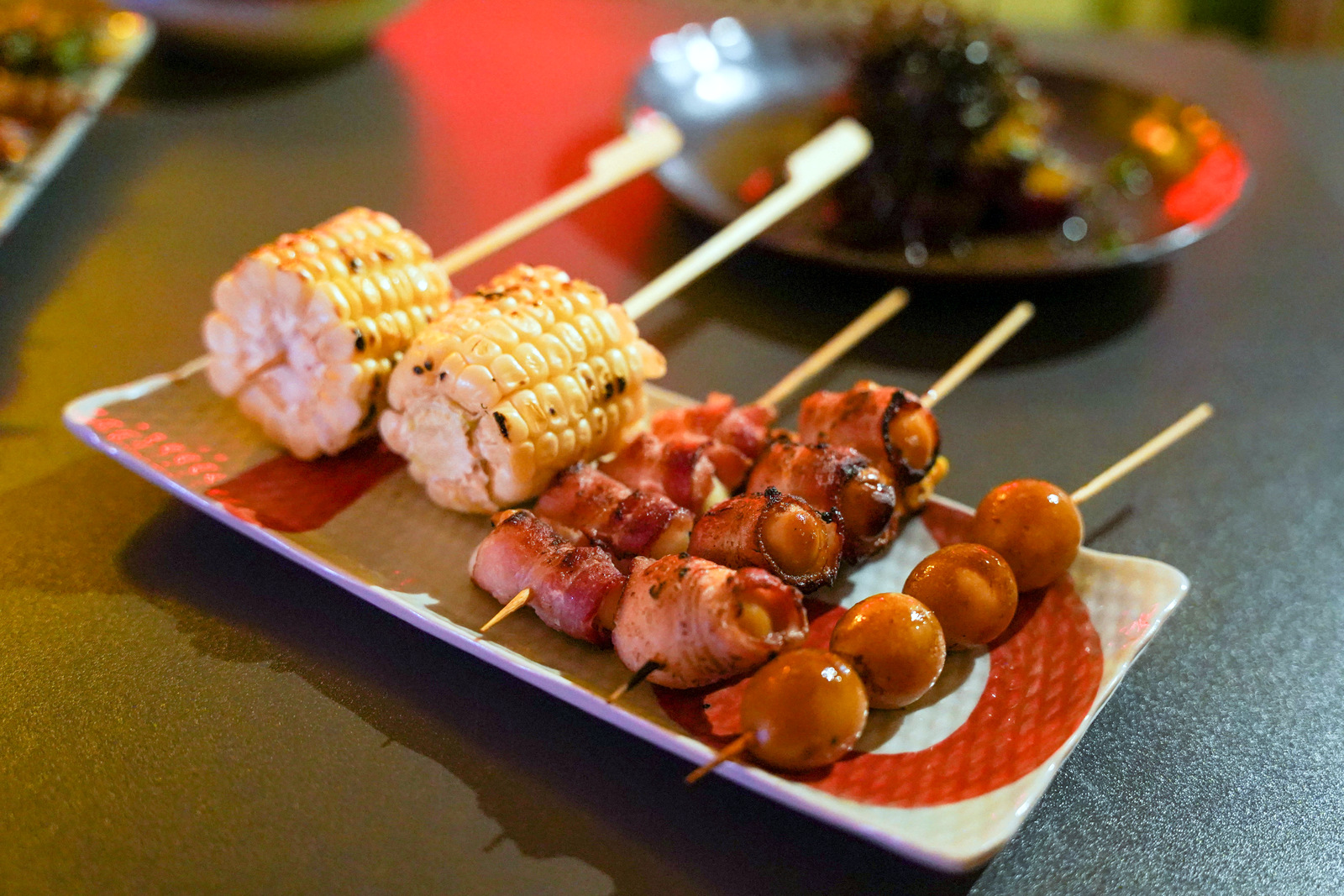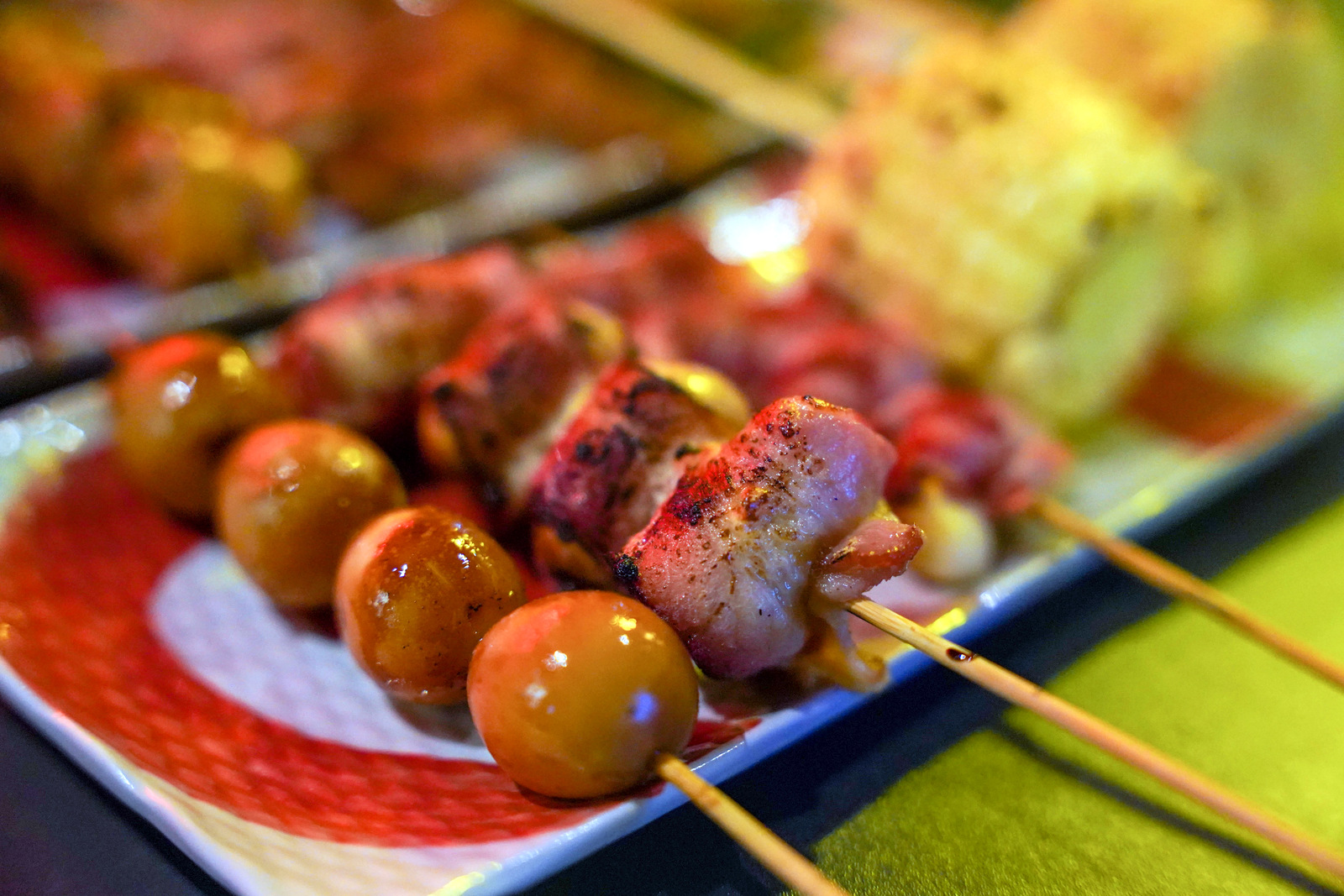 Must-orders here include the Uzura Tamago (RM5) - quail eggs with the creaminess inside of ramen-style onsen eggs, with a super-precise timing of one minute of cooking; even a second off could affect its texture.
If you love bacon blanketing your sticks, check out the Bacon Quail Eggs and Bacon Cheese for smoky succulence.

Seasonal specialities are worth investigating. The Japanese air-flown corn comes in once a month (RM8) - so naturally sweet, it tastes nearly honey-coated. It's a limited item, so if you see it available, don't miss it.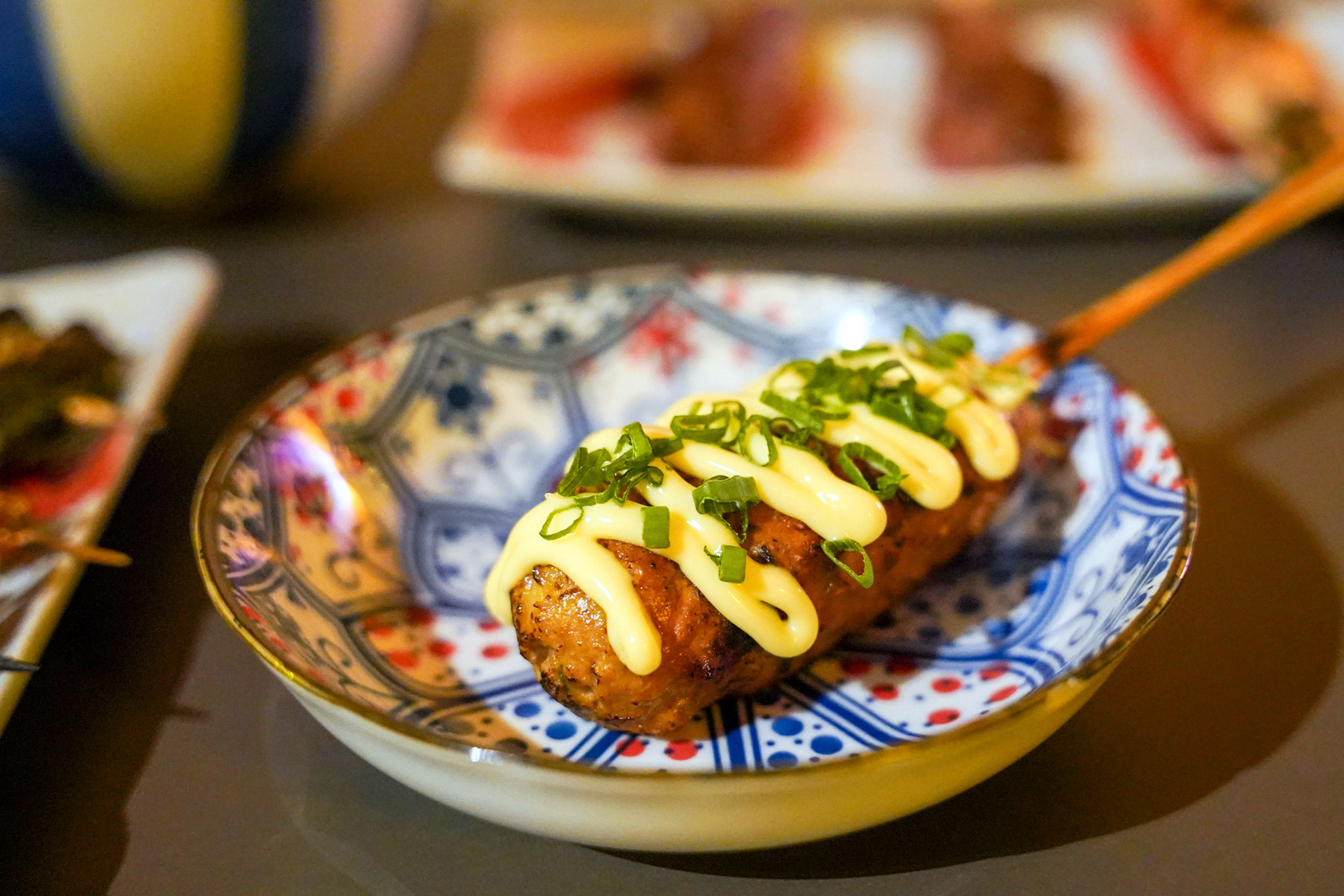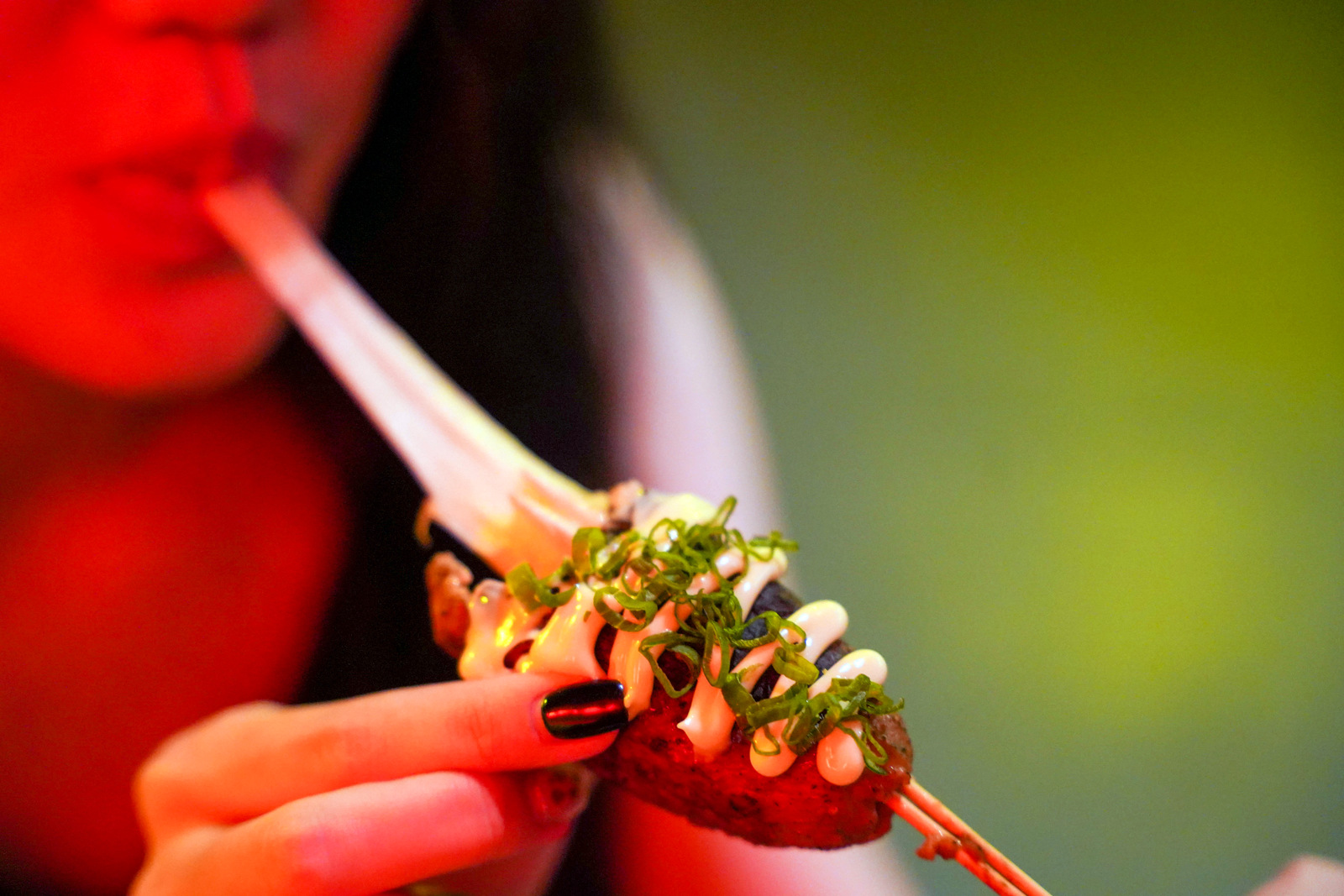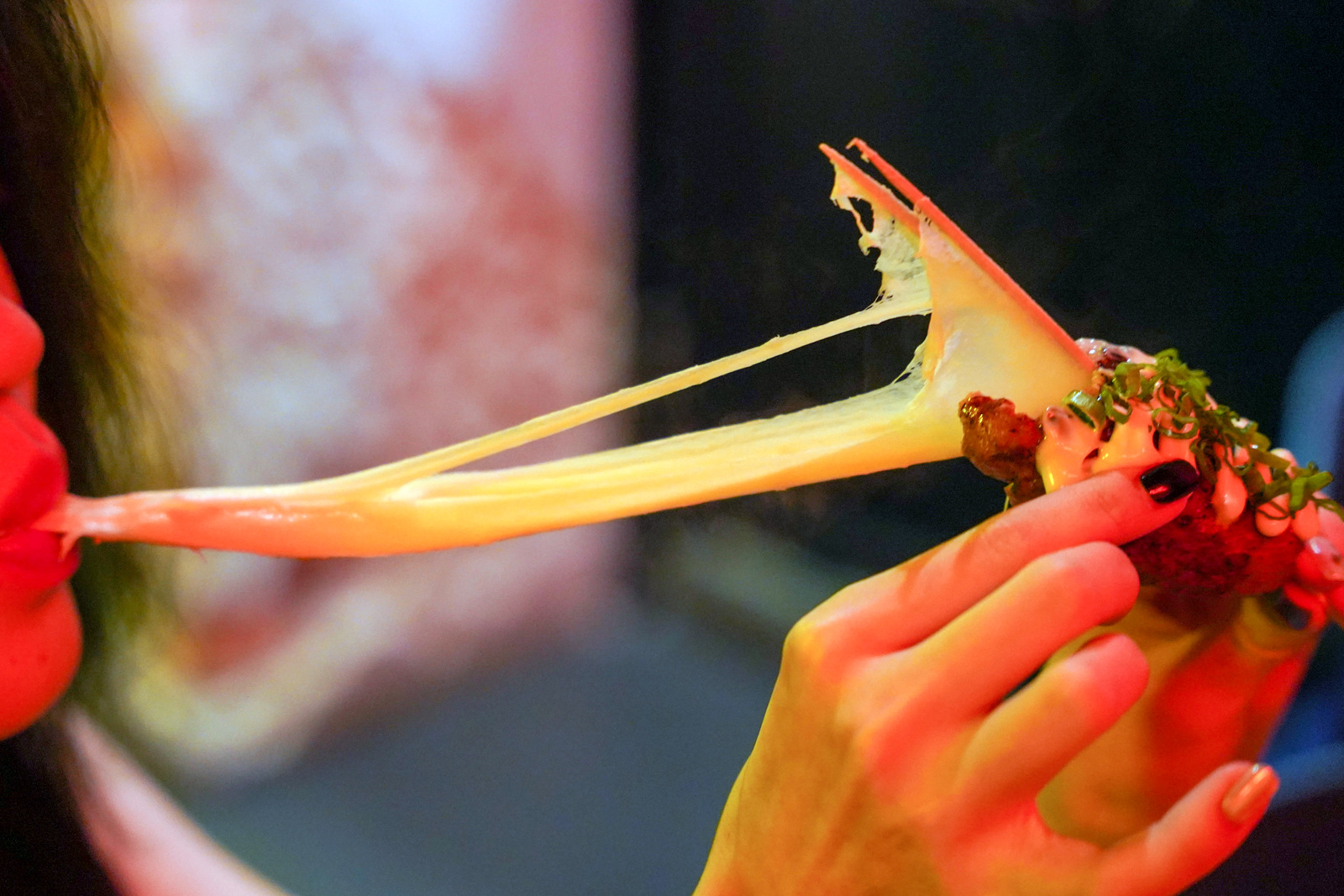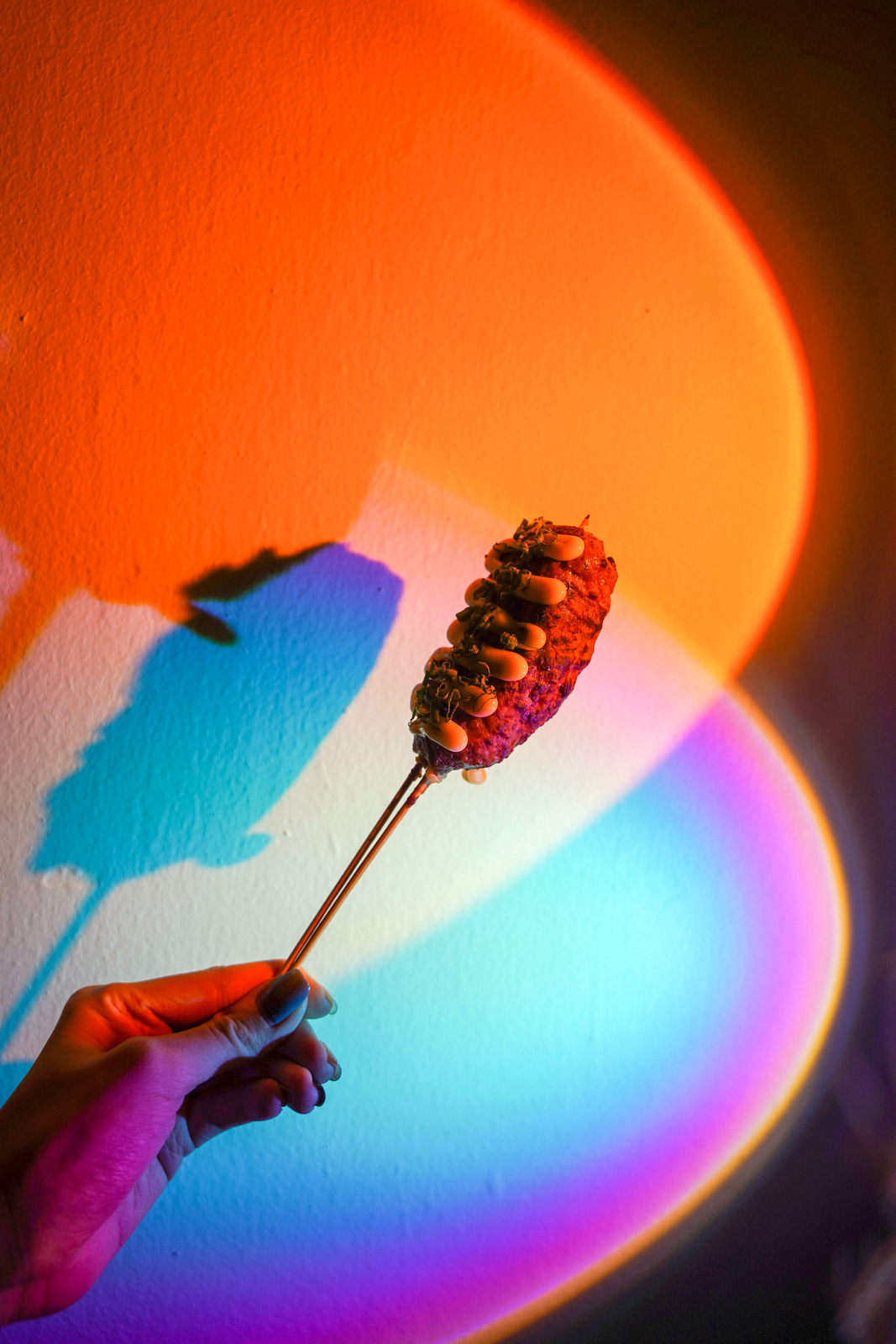 Have fun with your food: Susanoo's Tsukune Chizu - chicken meatball with cheese (RM8) - features a decadent house blend of cheddar and mozzarella, ultra-stretchy when piping-hot.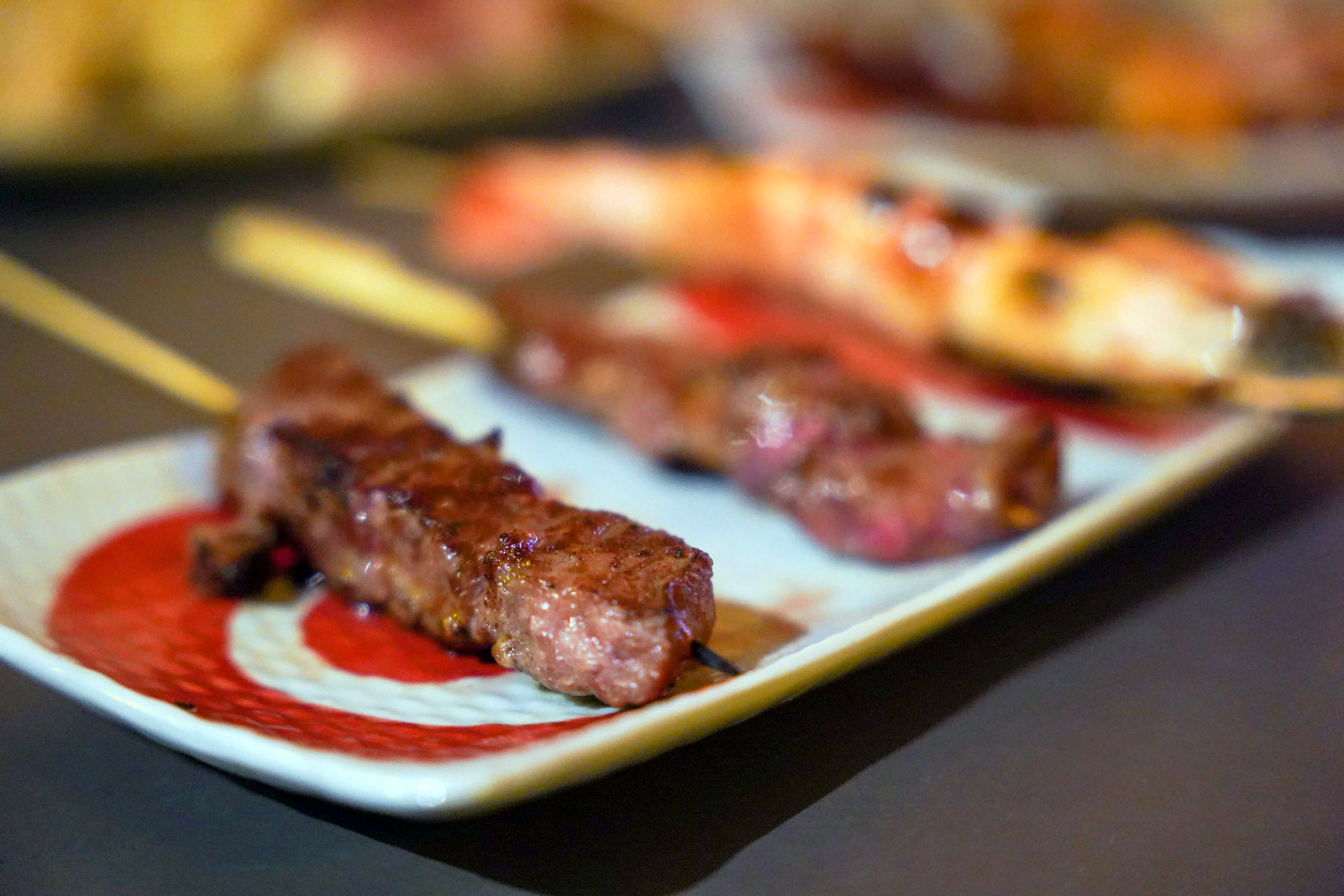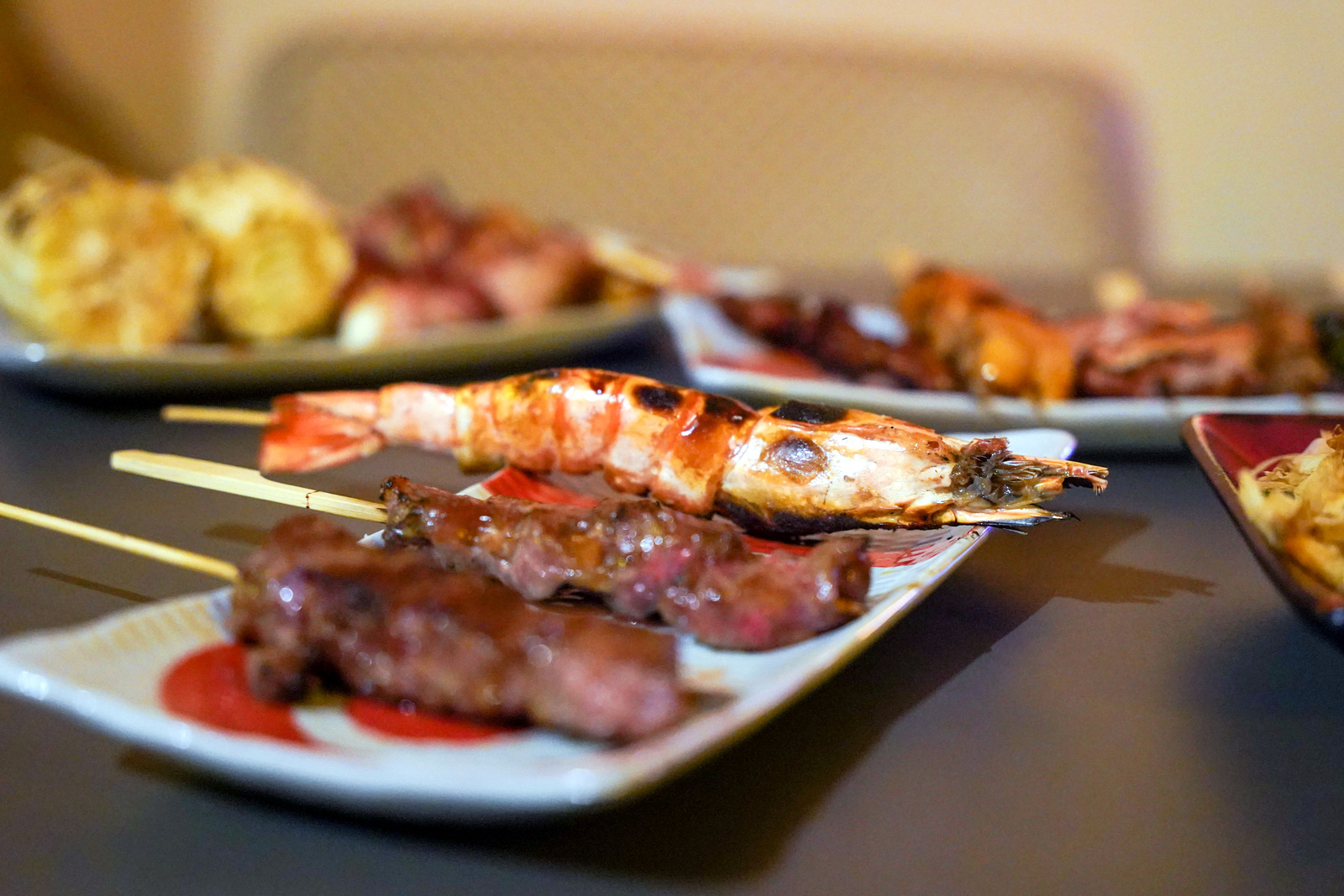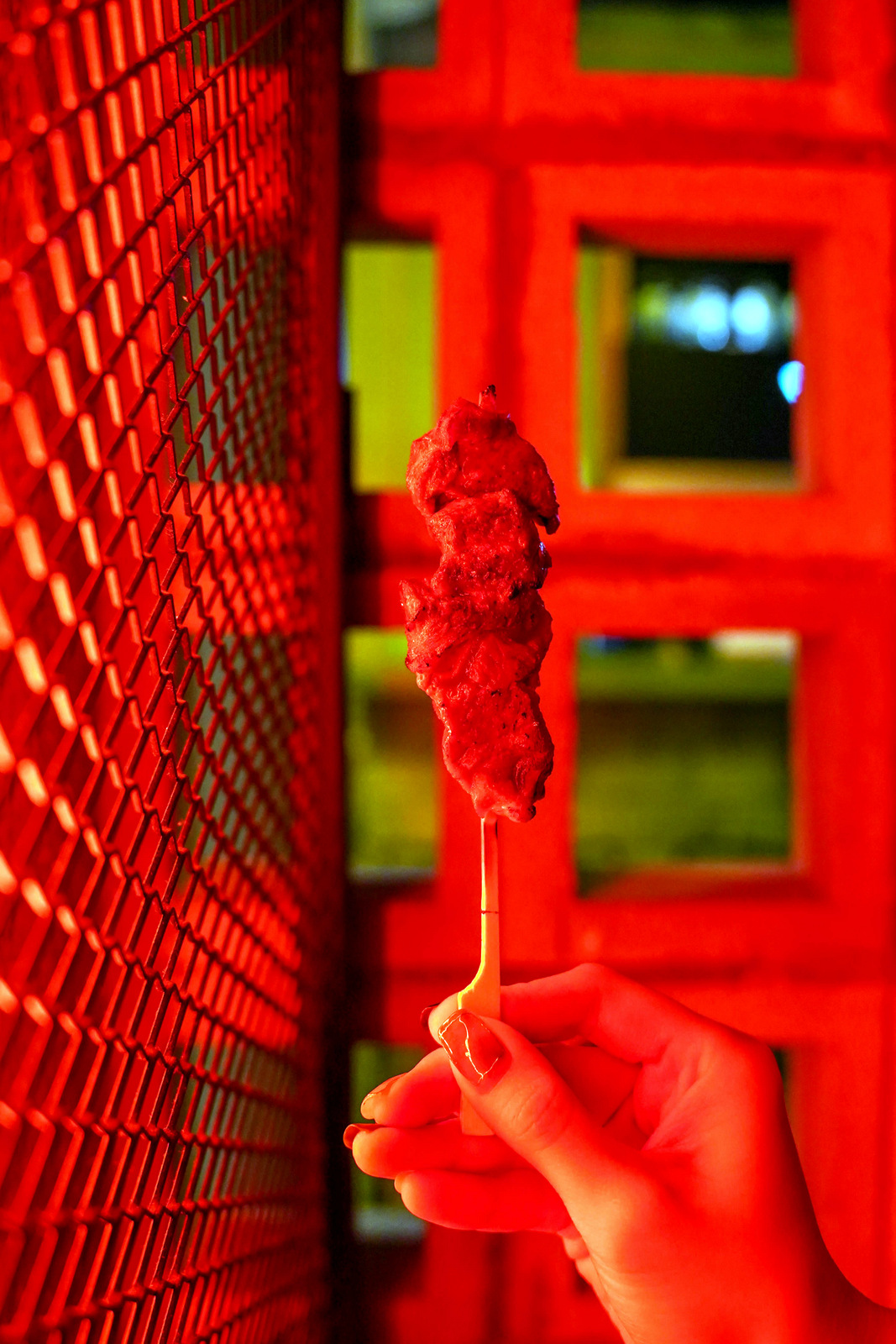 Susanoo's other skewers range from beef to seafood, from Australian wagyu striploin (luscious) and ribeye (lean but lovely) to excellent ebi, large prawns to conbat crustacean cravings.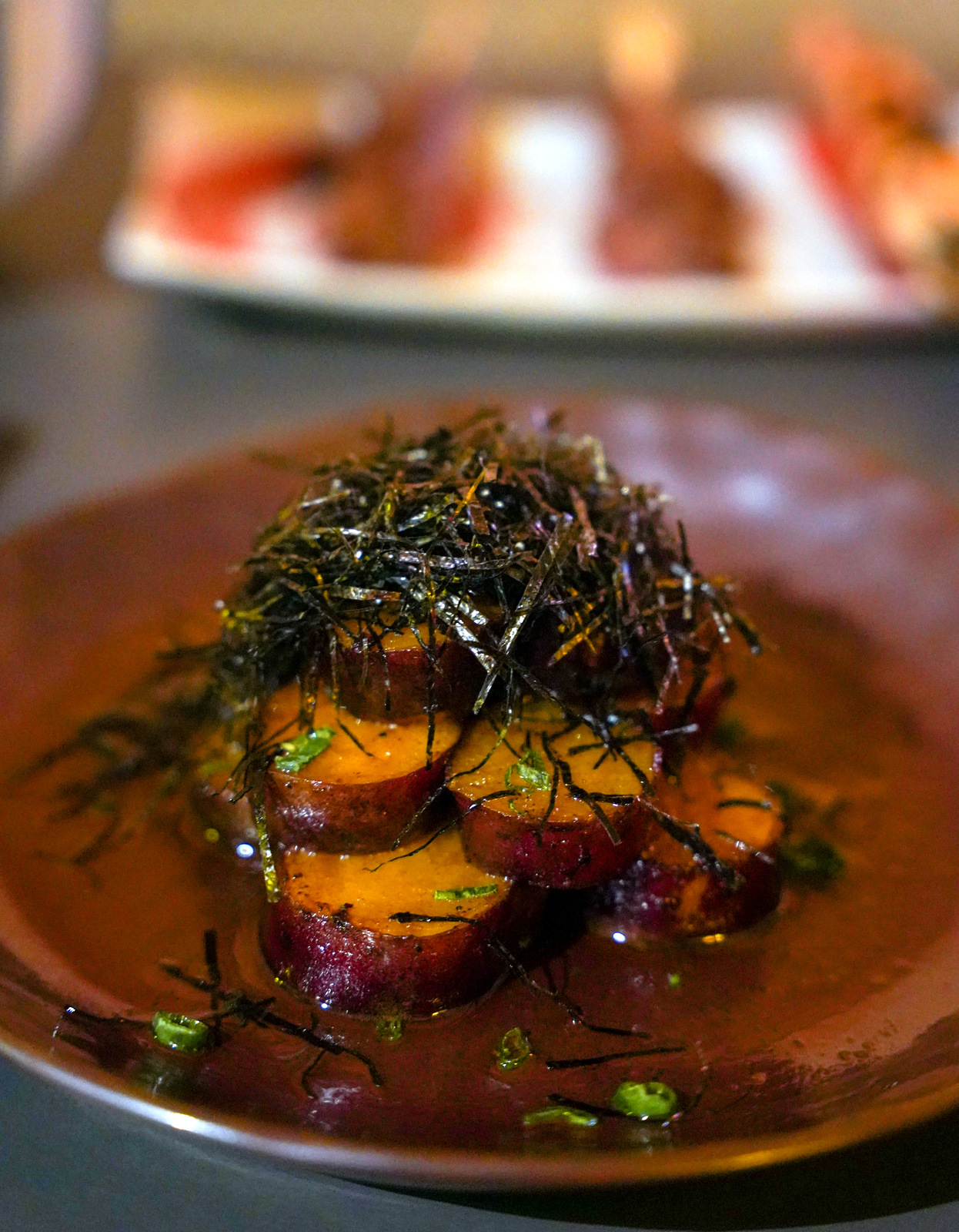 Susanoo's regulars consistently snack on the satsumabata, Japanese sweet potatoes aromatically stewed in dashi, caramelised in New Zealand butter (RM12) - we'd happily return to Susanoo for these sweet potatoes alone, soft and soothing, fragrant and flavourful.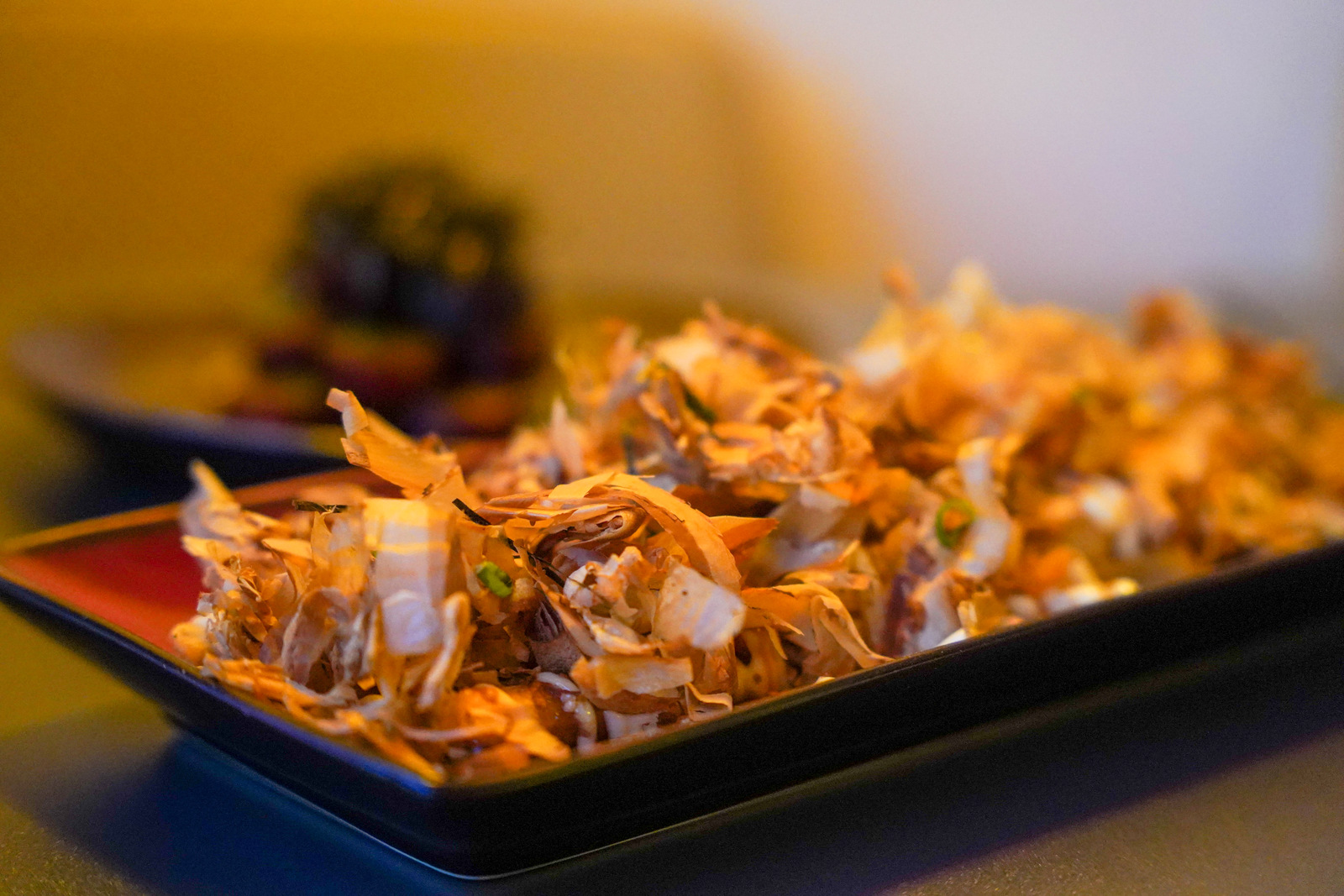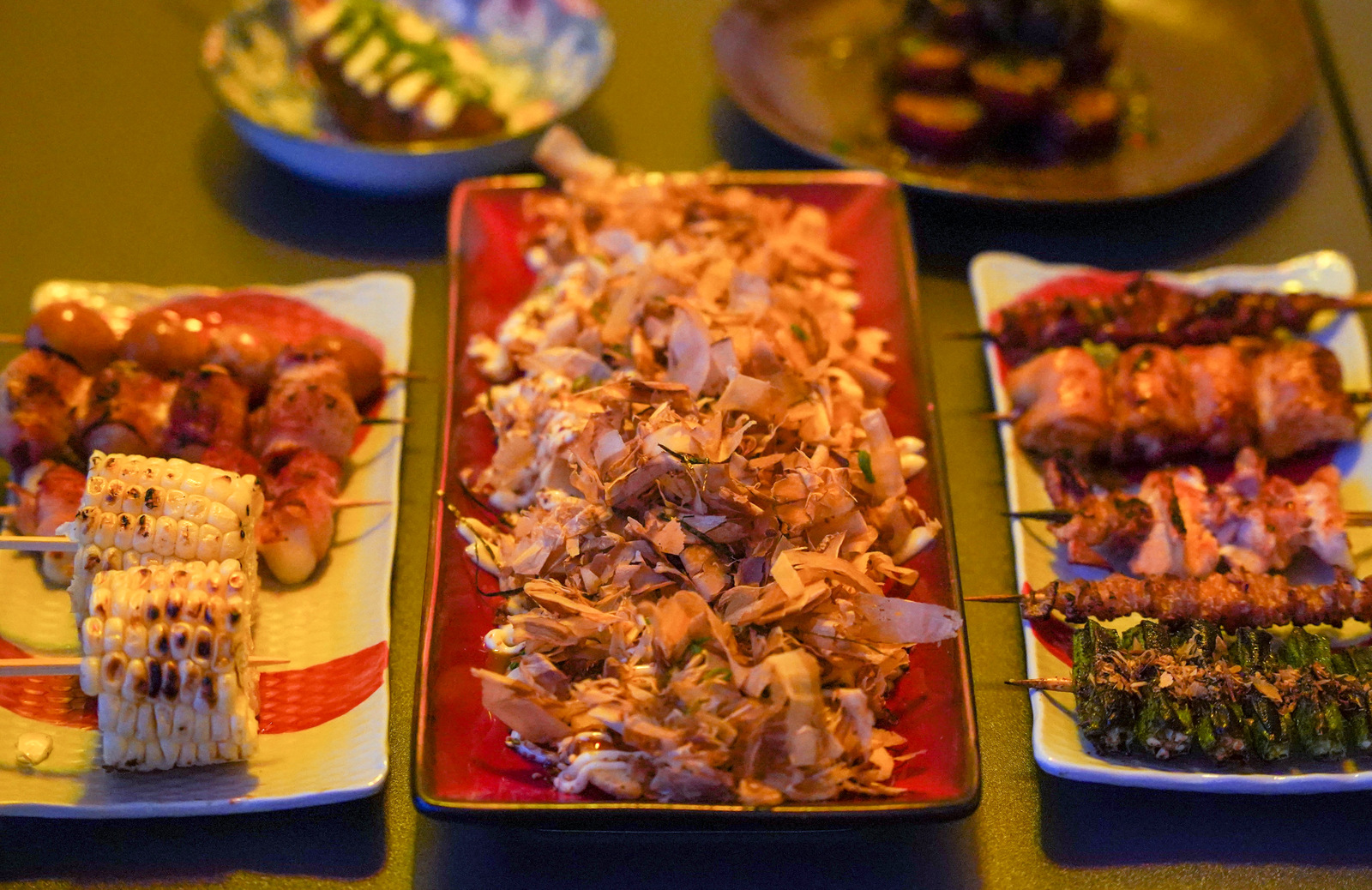 The Susanoo Fries (RM15) also feature an intriguing twist, inspired by okonomiyaki, with skin-on, thick-cut fries showered with bonito flakes and Bull-Dog tonkatsu sauce. We could merrily munch on these fries all night long, polishing the plate clean.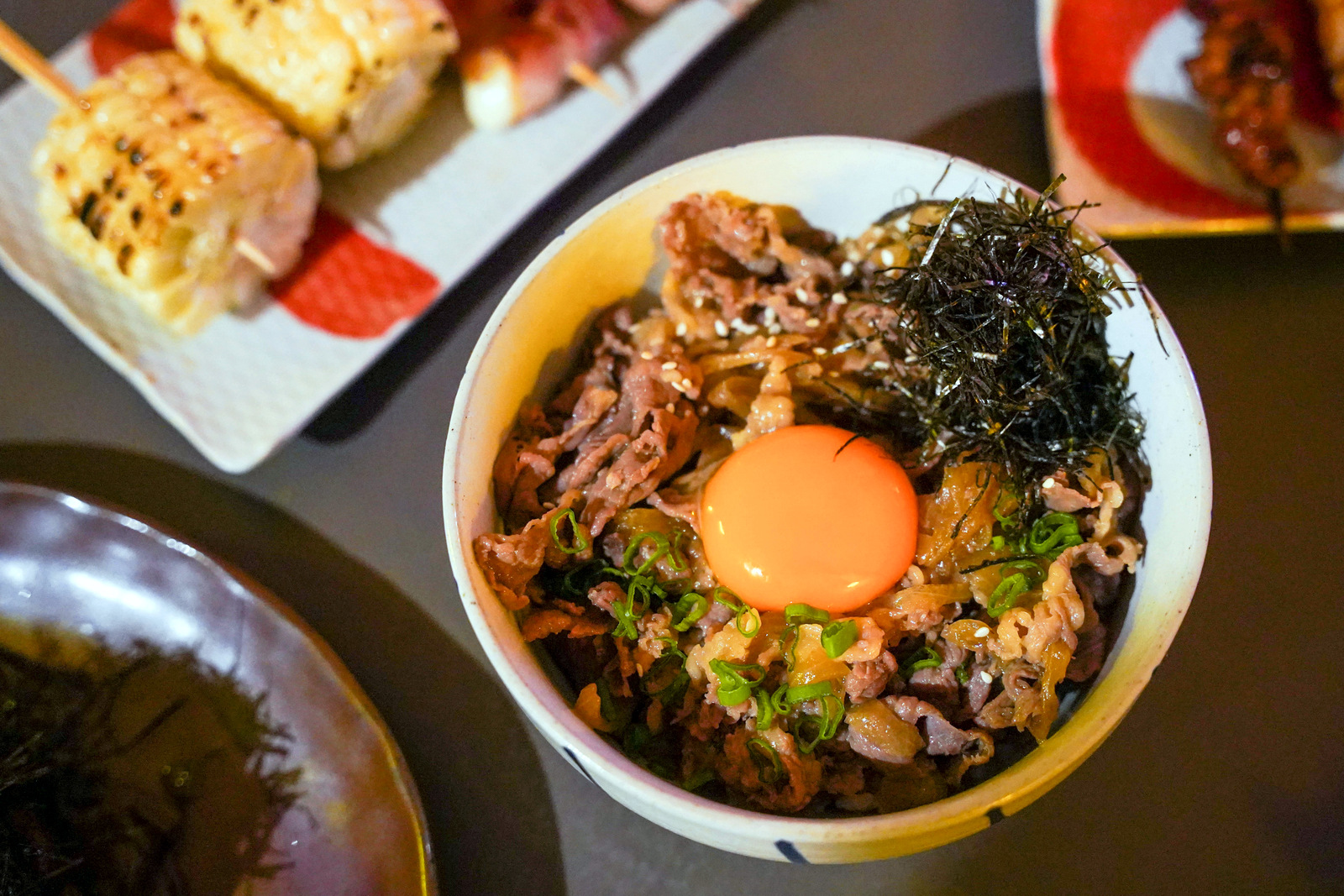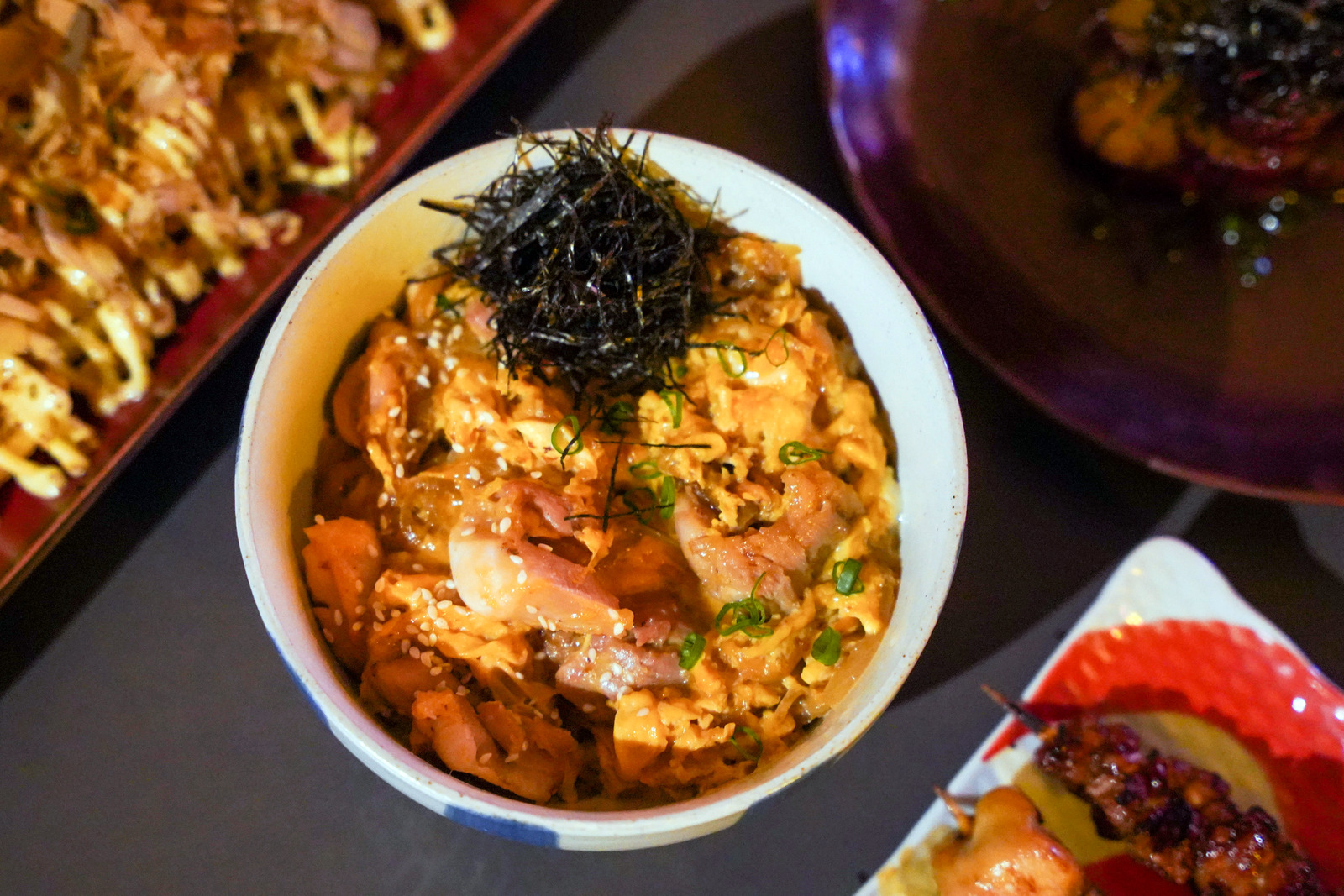 For single-serving meals, Susanoo whips up its spin on classic Japanese rice bowls - the Gyudon is gloriously bovine, bolstered by Australian brisket with a 70:30 meat-to-fat ratio that makes it remarkably creamy and collagen-rich (RM27), while the Oyakodon elevates the chicken-and-egg bowl with poultry that's stewed instead of merely simmered, deglazed and sautéed for more concentrated intensity of flavour (RM21).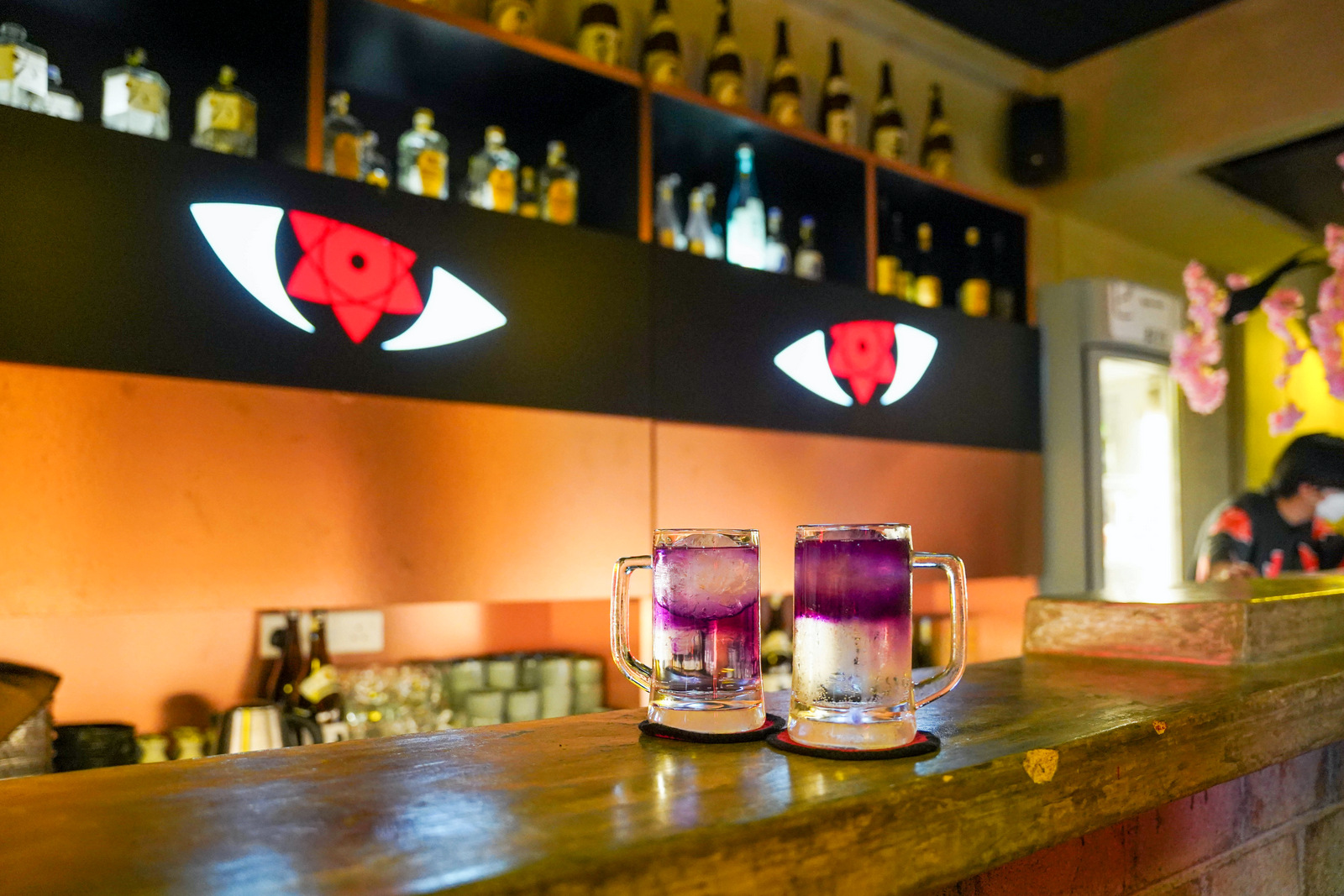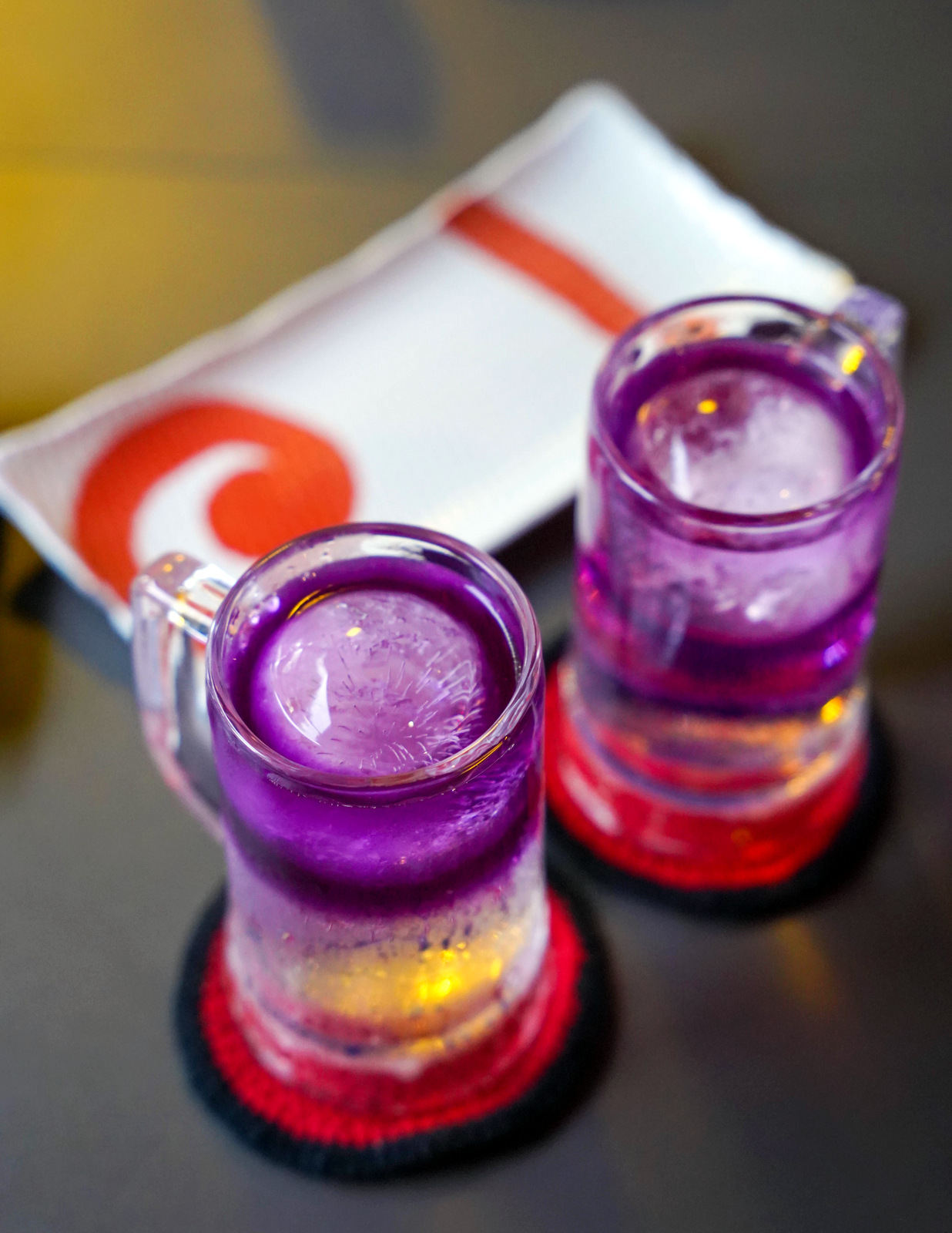 True to izakaya traditions, drinking is a delight at Susanoo. The iconic Roku Gin Highball (RM27 per mug, RM75 for three) is Susanoo's founder's favourite, hued with blue pea flower for a striking colour.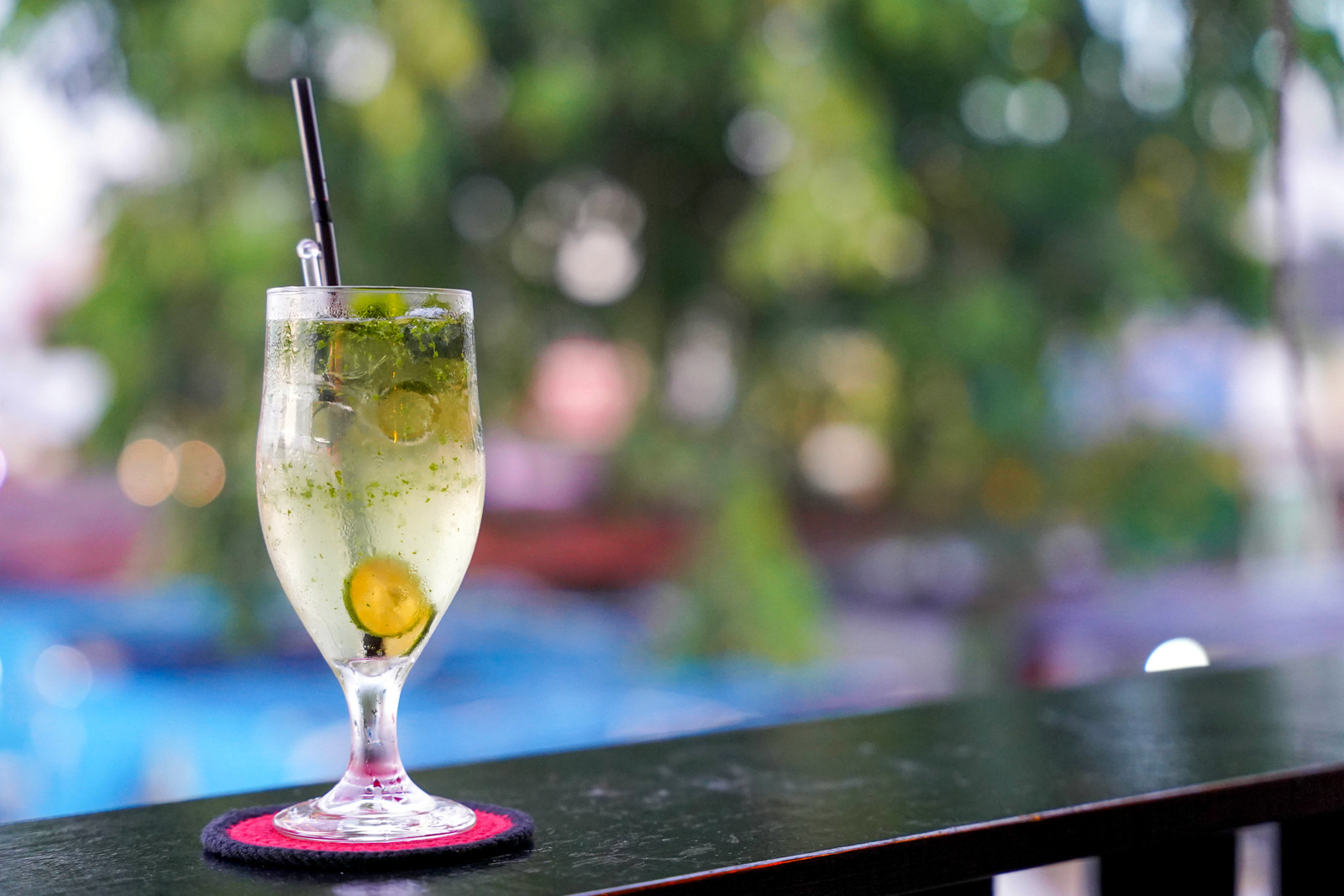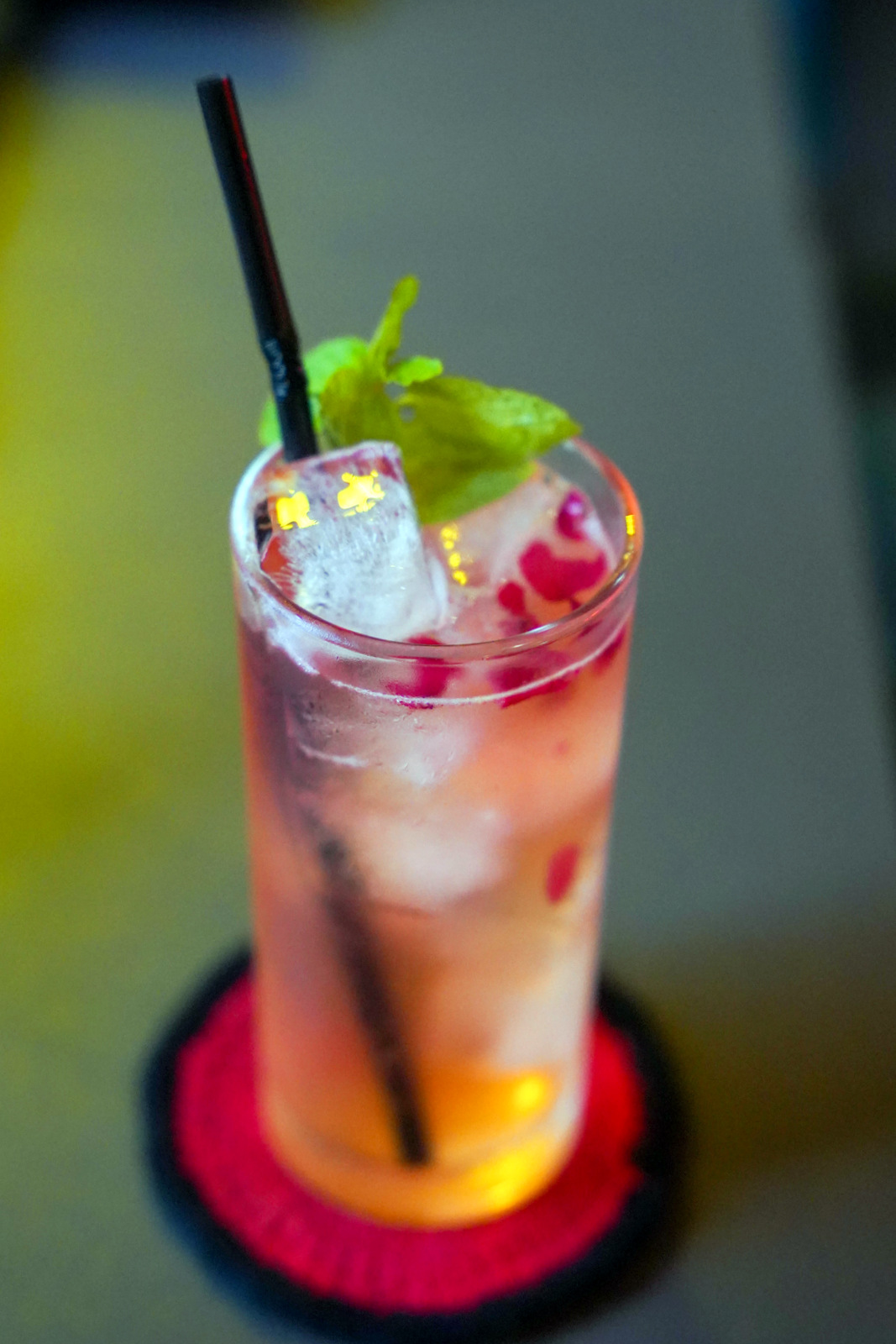 Other beverages bear Naruto-inspired names. Konoha is named for Naruto's Hidden Leaf Village, a sake twist on a minty, citrusy mojito (RM27), while Sasuke's Wife is as ravishing as Sakura, a feminine potion with a mugi shochu foundation, laced with the sweet and sour floral notes of rose and roselle (RM27).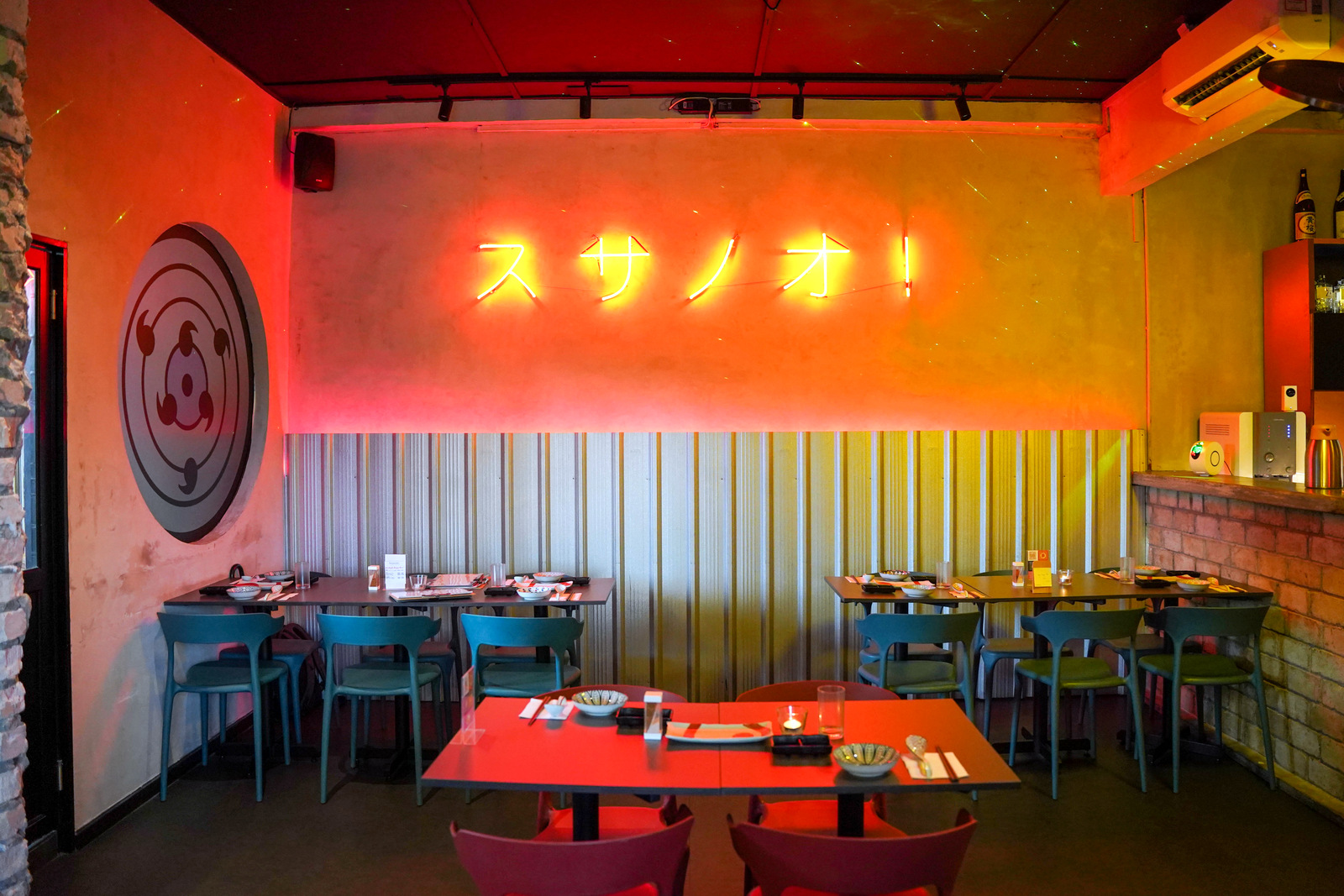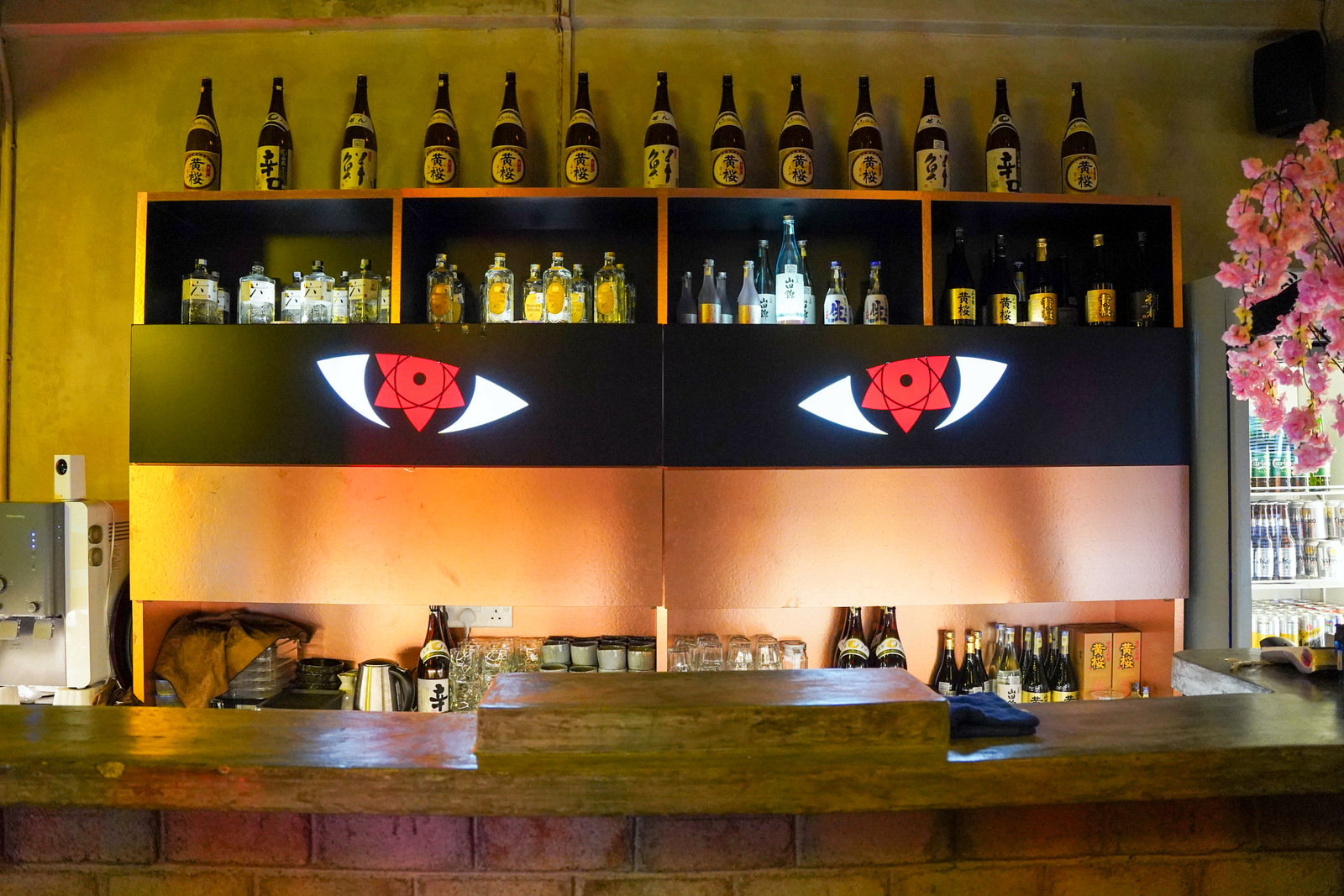 Susanoo
2A Jalan Hujan Rahmat 3, Overseas Union Garden, Jalan Klang Lama, 58200 Kuala Lumpur.
Open Tuesday-Sunday, 6pm-12am. Tel: 011-5417-0902