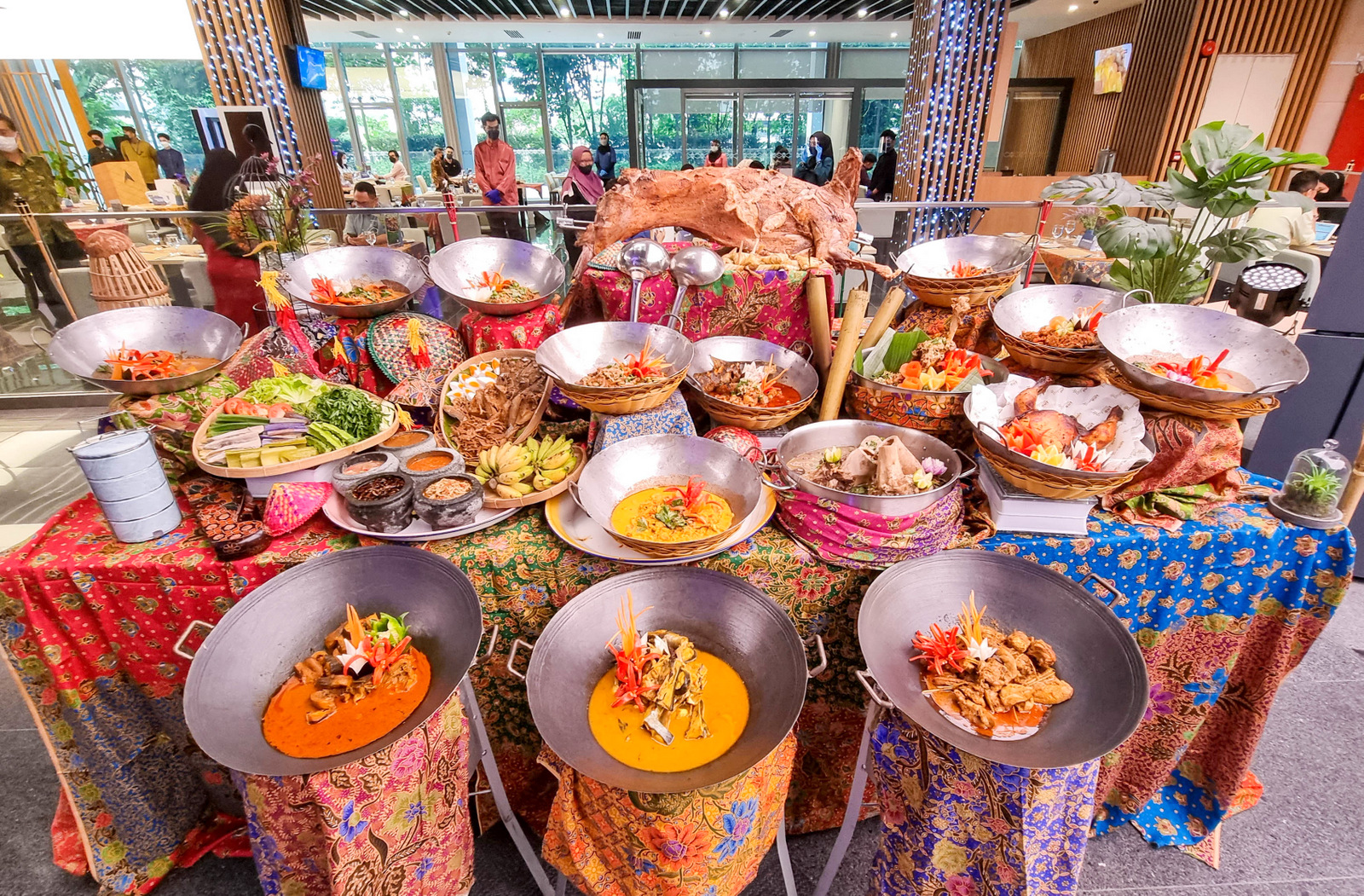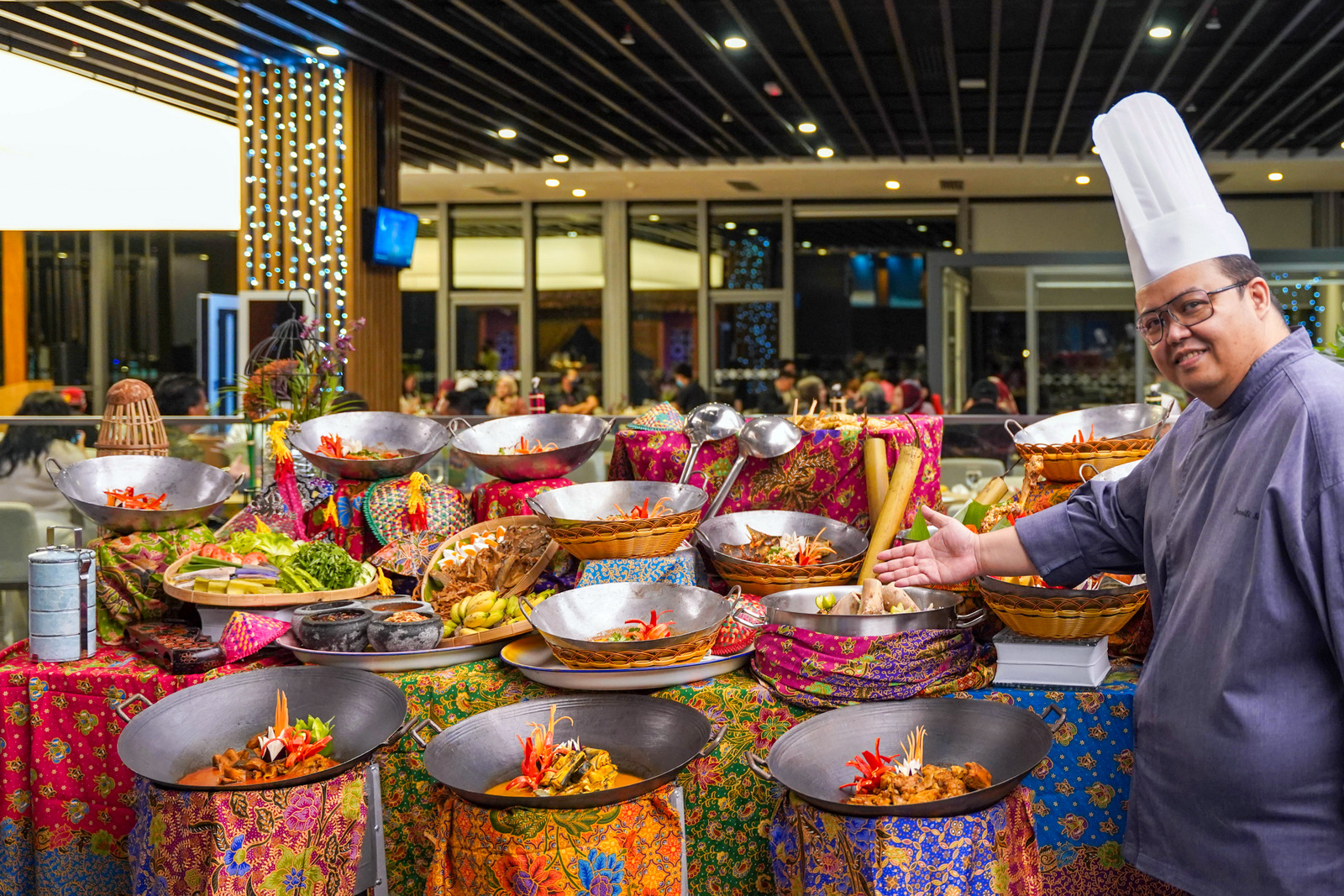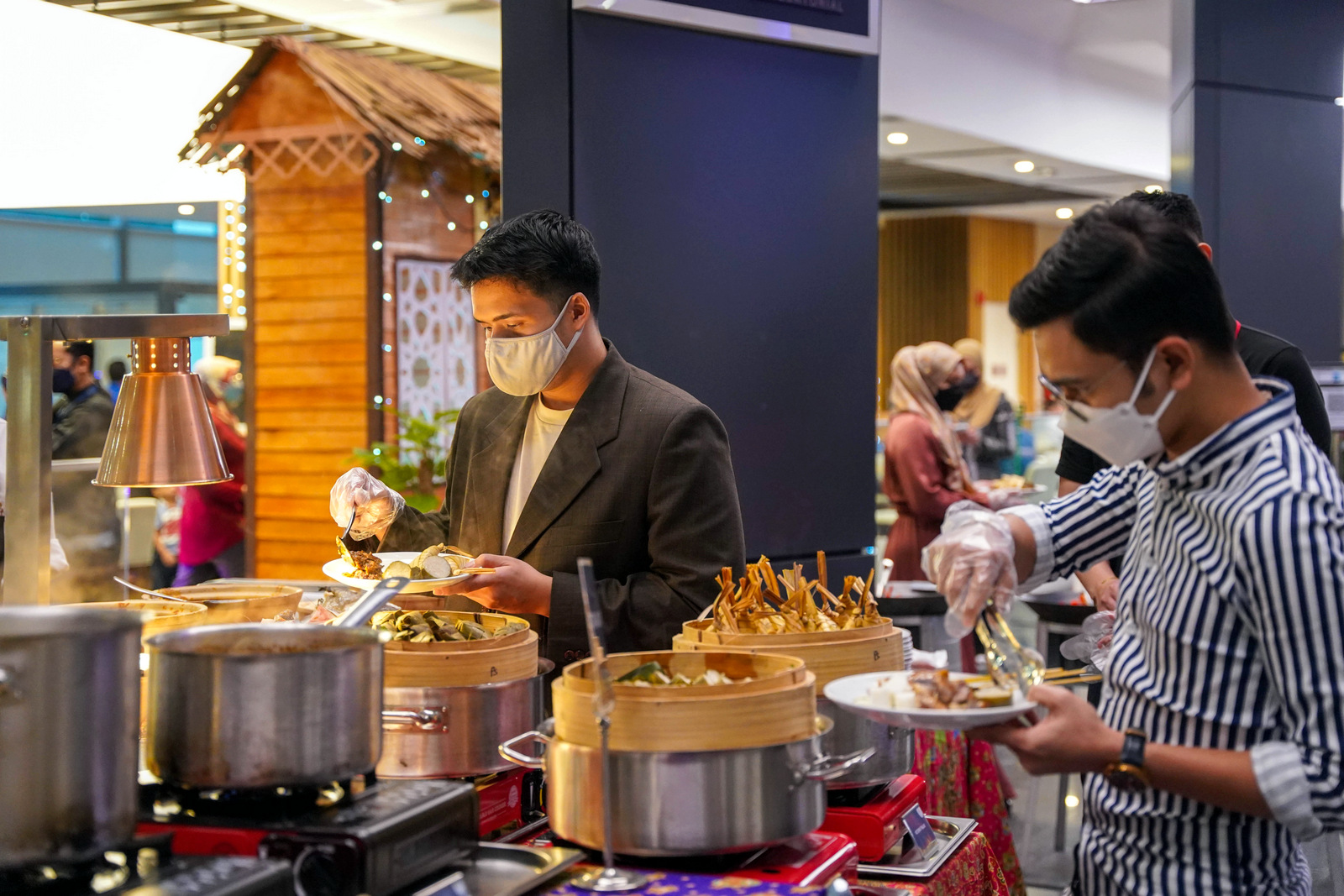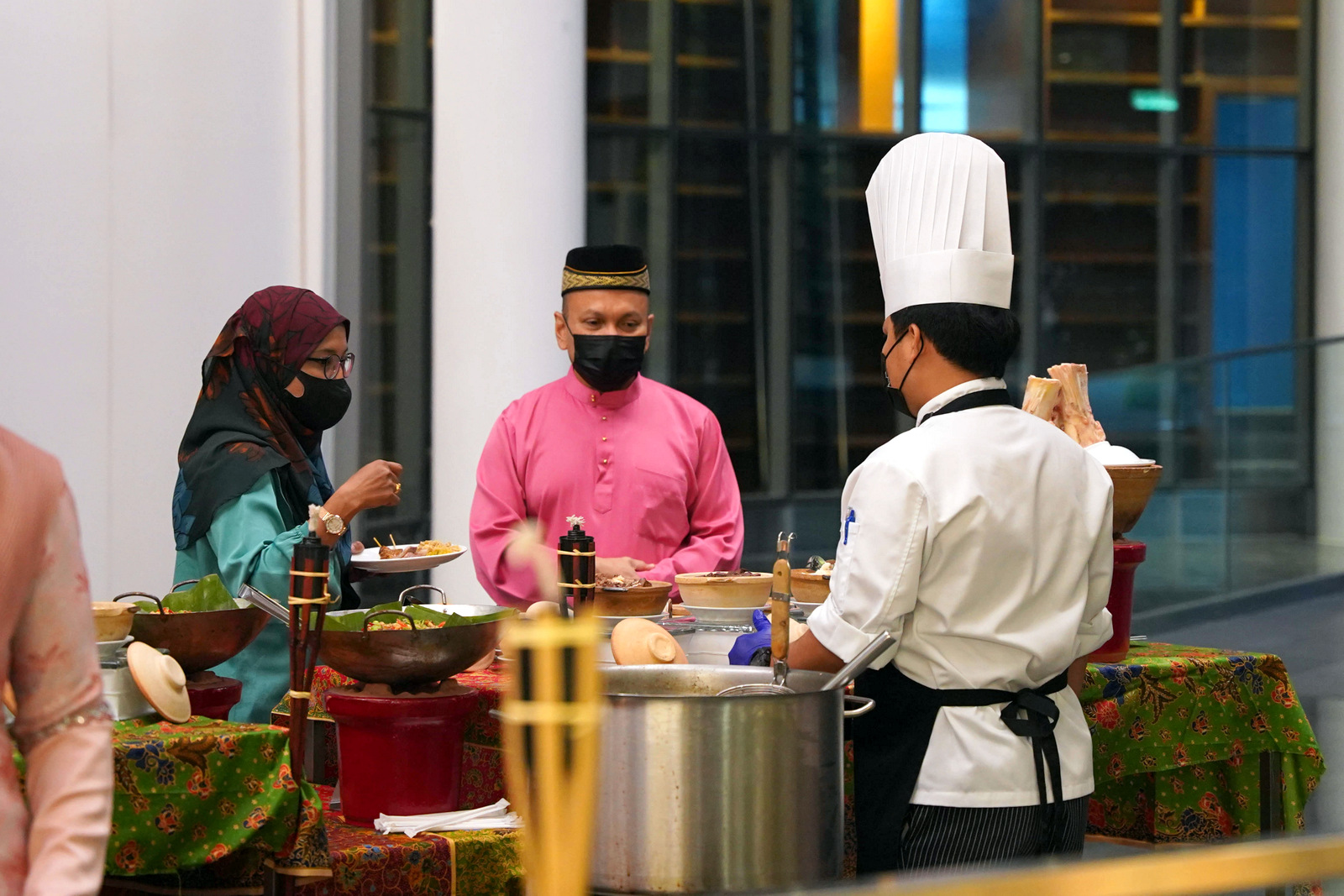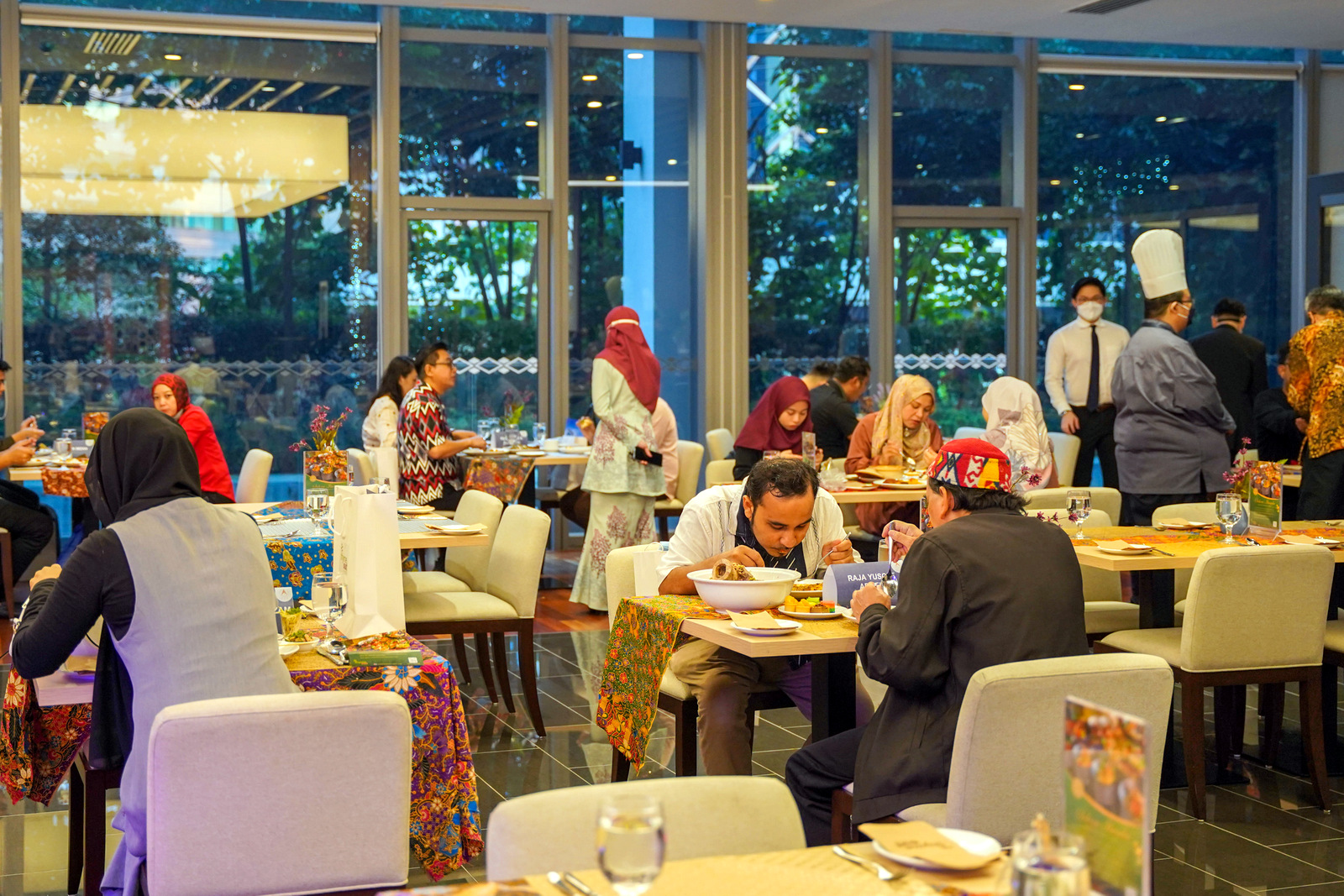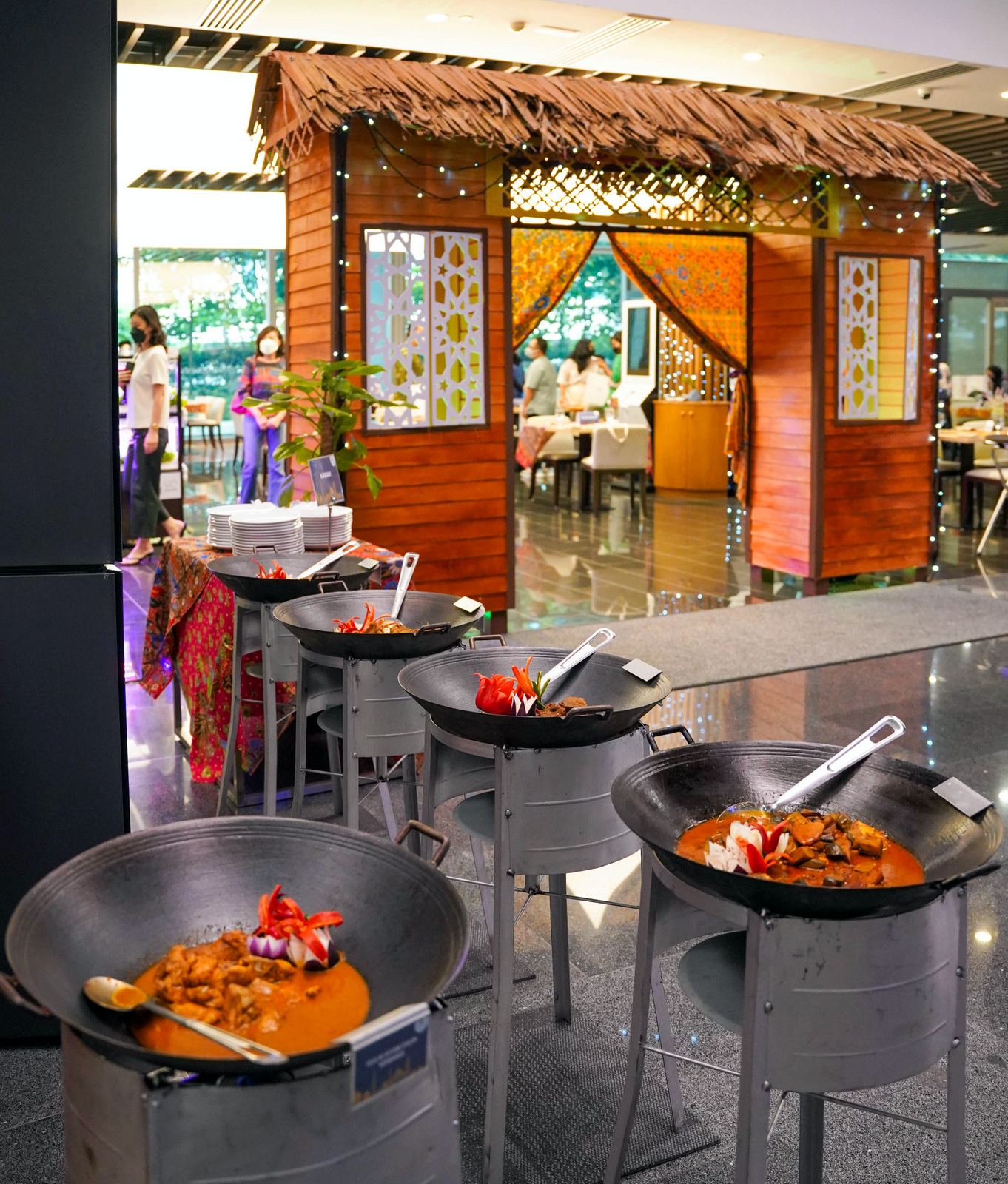 With more than 100 different dishes that represent the most beloved traditional Malaysian cooking, Thyme Out by Equatorial is serving up an irresistible spread in the city centre for this year's Ramadan buka puasa dinners.
Perak-born head chef Mohamad Juzaili Shah Abdoll Rani harnesses 22 years of professional experience to do justice to the theme of Selera Ibunda.
This buffet brings together time-honoured recipes handed down through the generations, from rich, robust rendang to Juzaili's home state's aromatic asam pedas utara.
Be entertained while you enjoy the evening with vibrant ghazal stage music performances. Thyme Out's location in ACE Conference Centre, a five-minute drive from Dataran Merdeka, makes it convenient to reach for everyone working in the city.
Thyme Out by Equatorial's buffet is available nightly throughout 4-30 April, priced at RM138 nett per adult and RM70 nett per child between 6 to 12 years old. Early bird reservations by 4 April enjoy a special rate of RM115 nett per adult.
For bookings and special enquiries, contact Thyme Out by Equatorial at +603-2602-4200 or +6011-3532-4120 or email
thymeout@stfresources.com
For group gatherings of 100 persons or more, ACE Conference Centre offers a variety of buka puasa buffet menu selections for private or social events that can be organised in pillarless function rooms. Call the Sales Department at +603-2602-4100 or email
ace@stfresources.com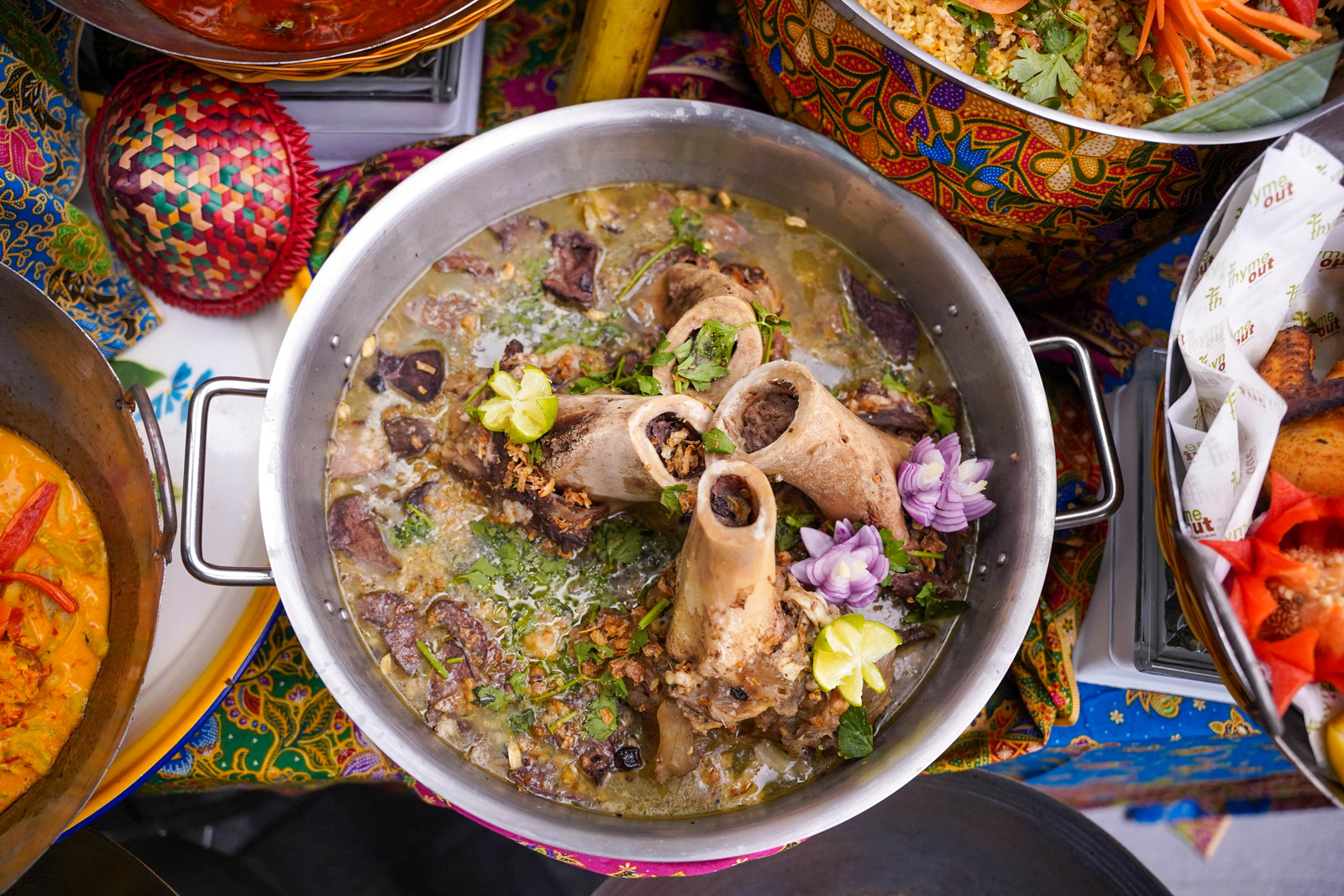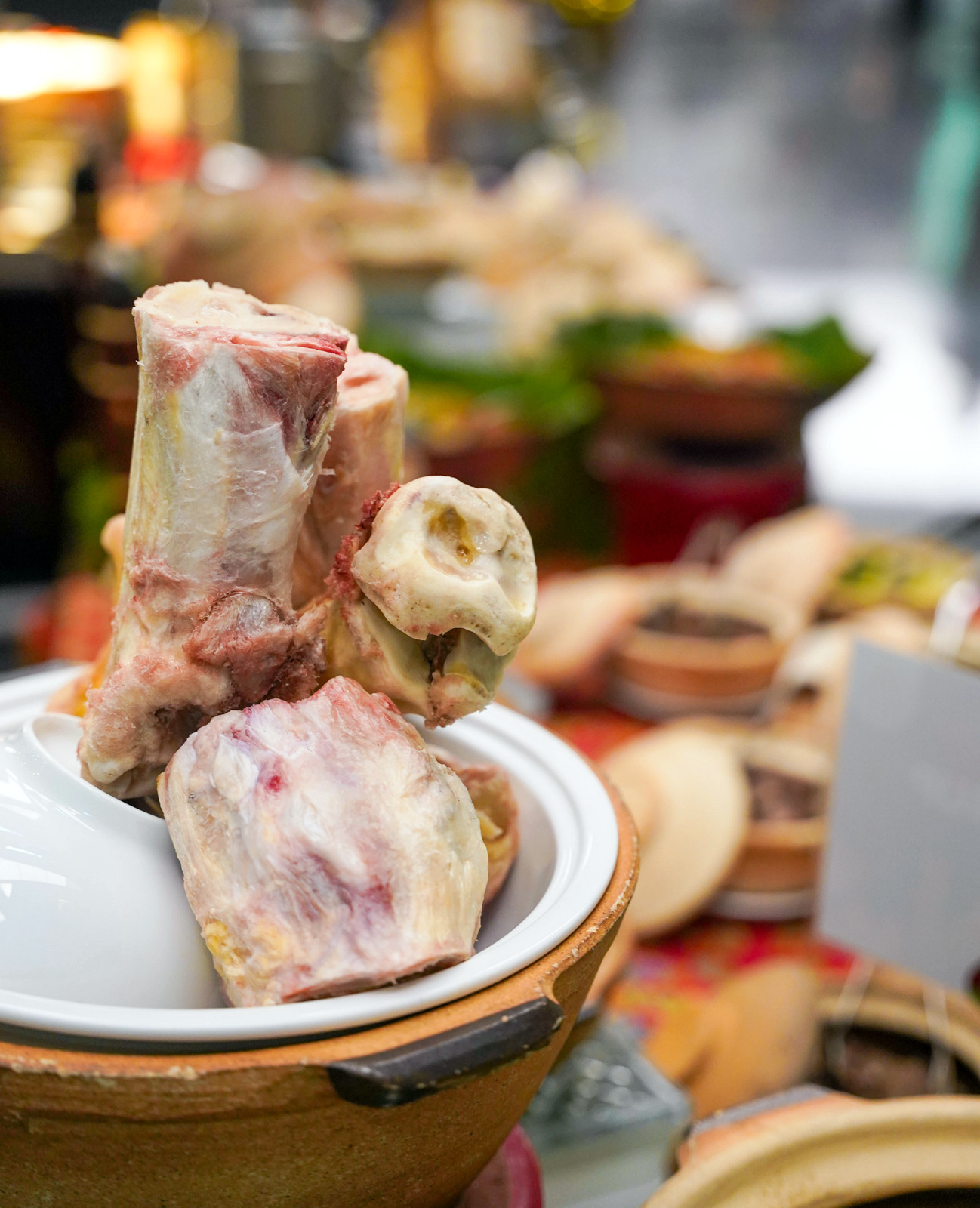 The wide selection hits many classic favourites - soothe the soul with Sup Gear Box, showcasing bone marrow soup that has been simmered with onions and potent spices for more than 12 hours. This soup is thick in flavour and texture, brimming with tender flesh and cartilage, tasting nearly like a stew. Have the hearty, warming soup with steamed rice or bread.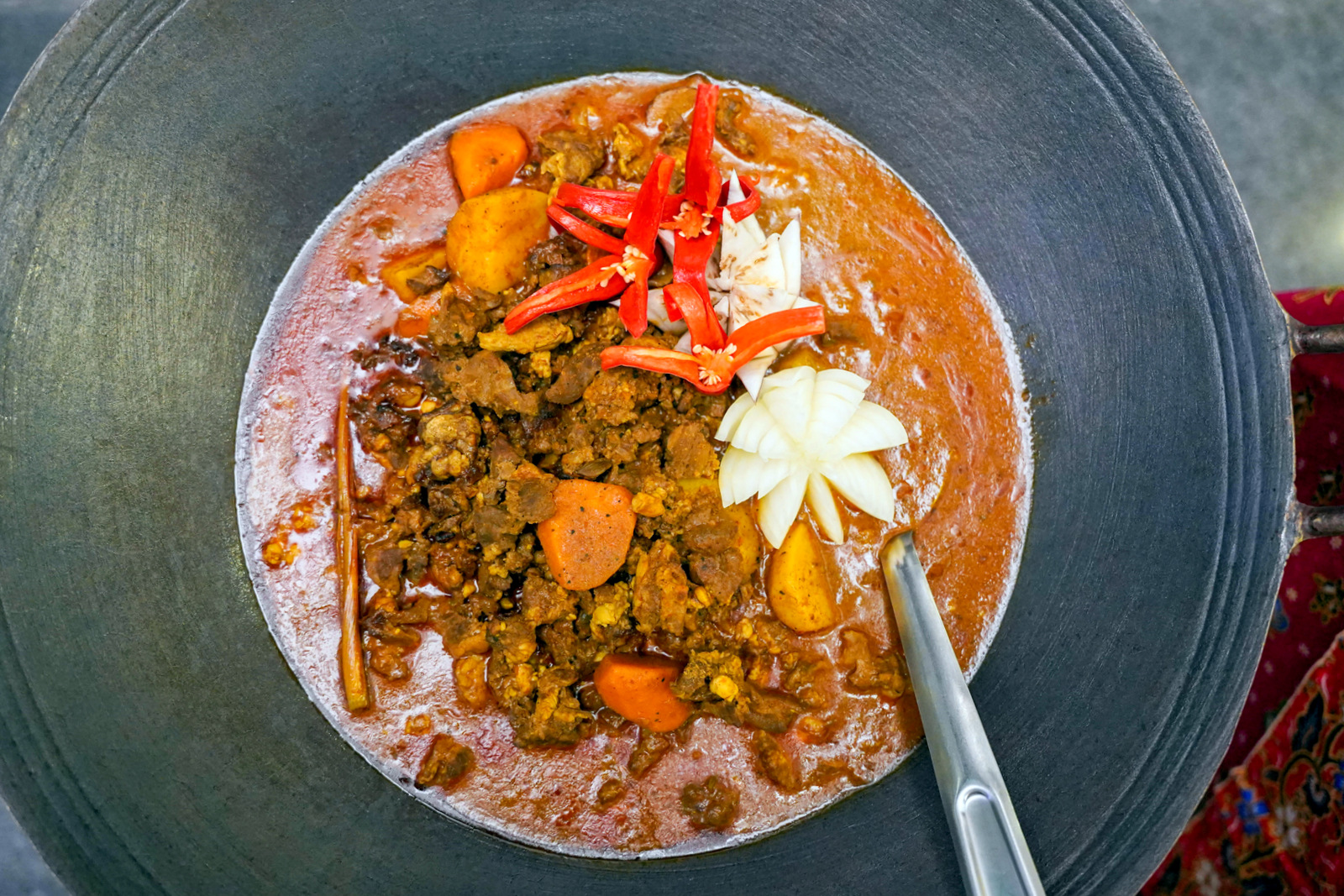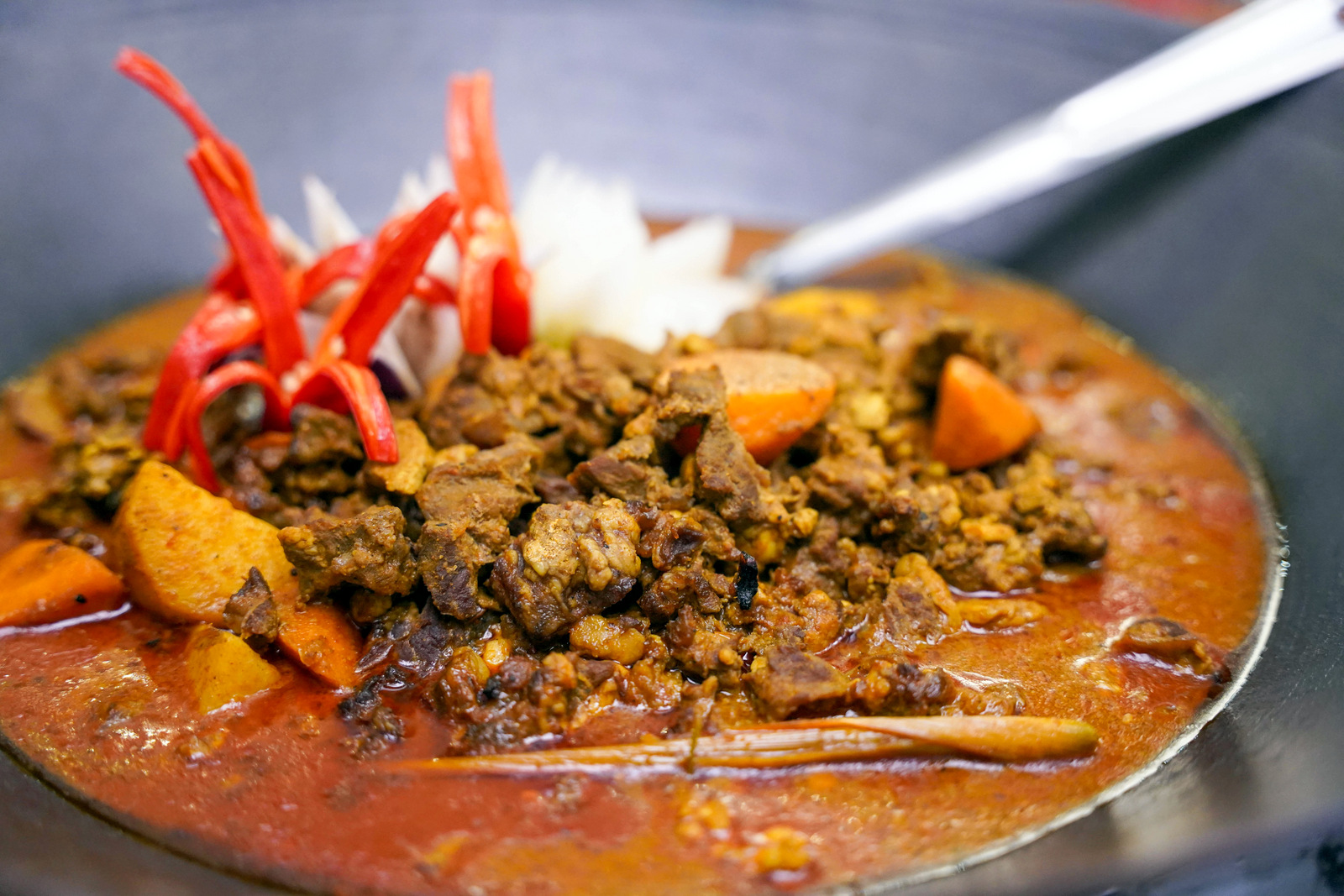 If you crave curries and gravies, Daging Tetel Gulai Kawah is a must for the fasting month, evoking the feel of weddings and festive occasions. Captivatingly hued with a creamy texture, this meaty gulai is cooked in a huge wok over open flames, flavoured with turmeric, coriander, black pepper and galangal, brilliant when balanced with steamed rice and local ulam.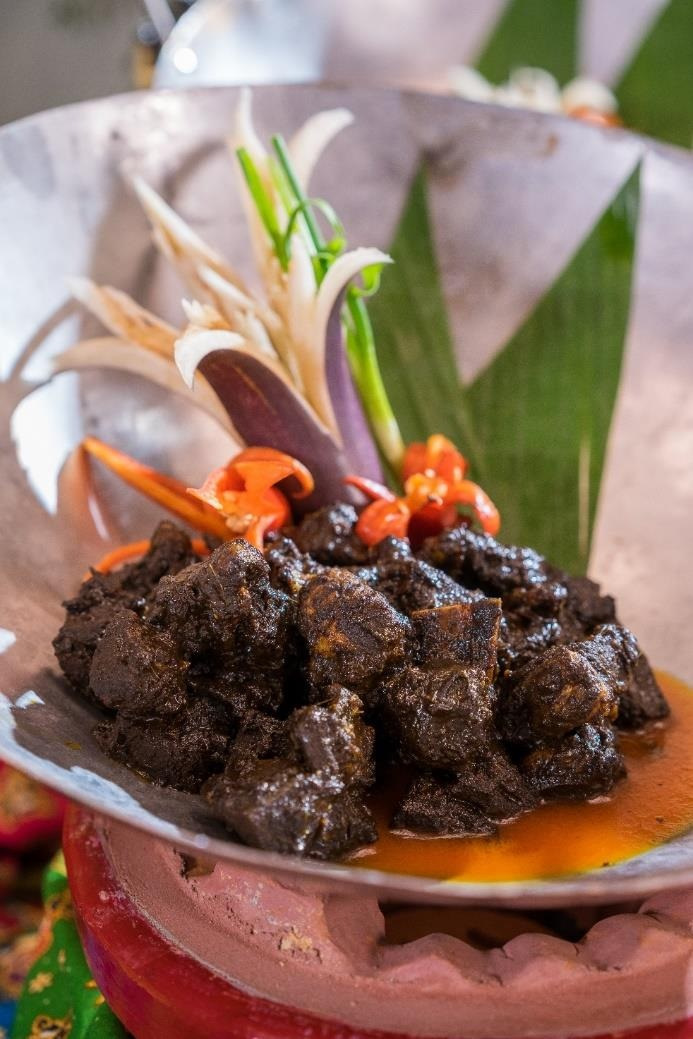 Love lamb? Kambing Masak Hitam is perennially popular for buka puasa - Thyme Out's rendition is blanketed in the unmistakably slick black sauce that promises a sweet spiciness. The lamb meat is marinated for hours before being simmered in dark soy sauce, assuring a full-bodied, umami-rich lushness.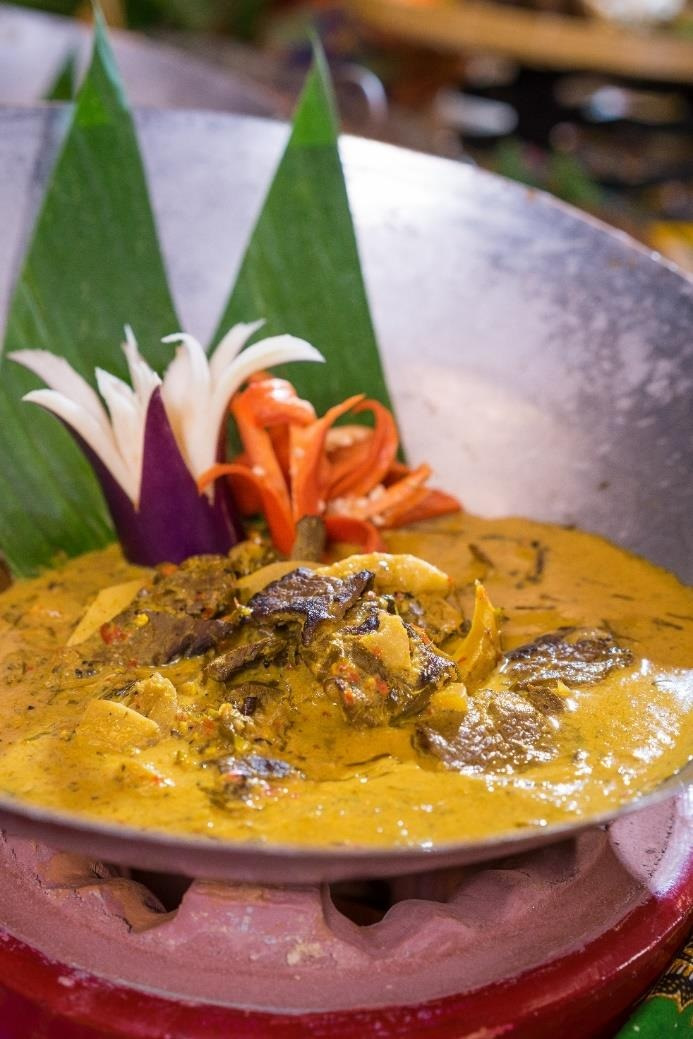 If you're from Negeri Sembilan, you'll be on the lookout for Daging Salai Masak Lemak. Thankfully, Thyme Out does a delicious version; its smoked beef is beautifully braised in fresh spices, swimming in a coconut-loaded gravy. This is the one to pick for a fiery kick!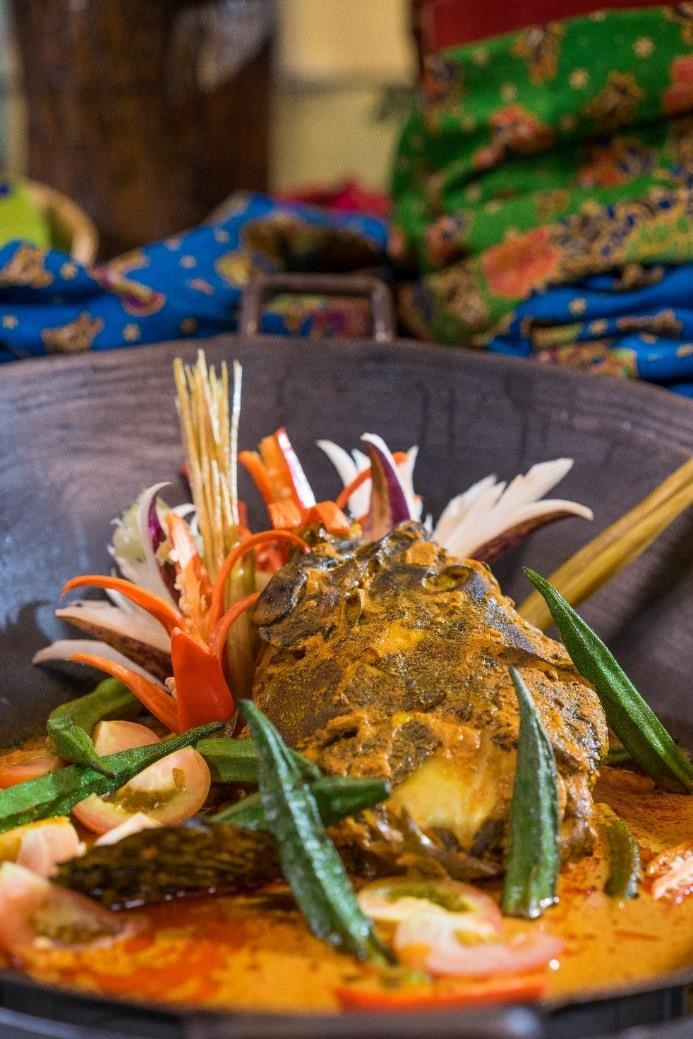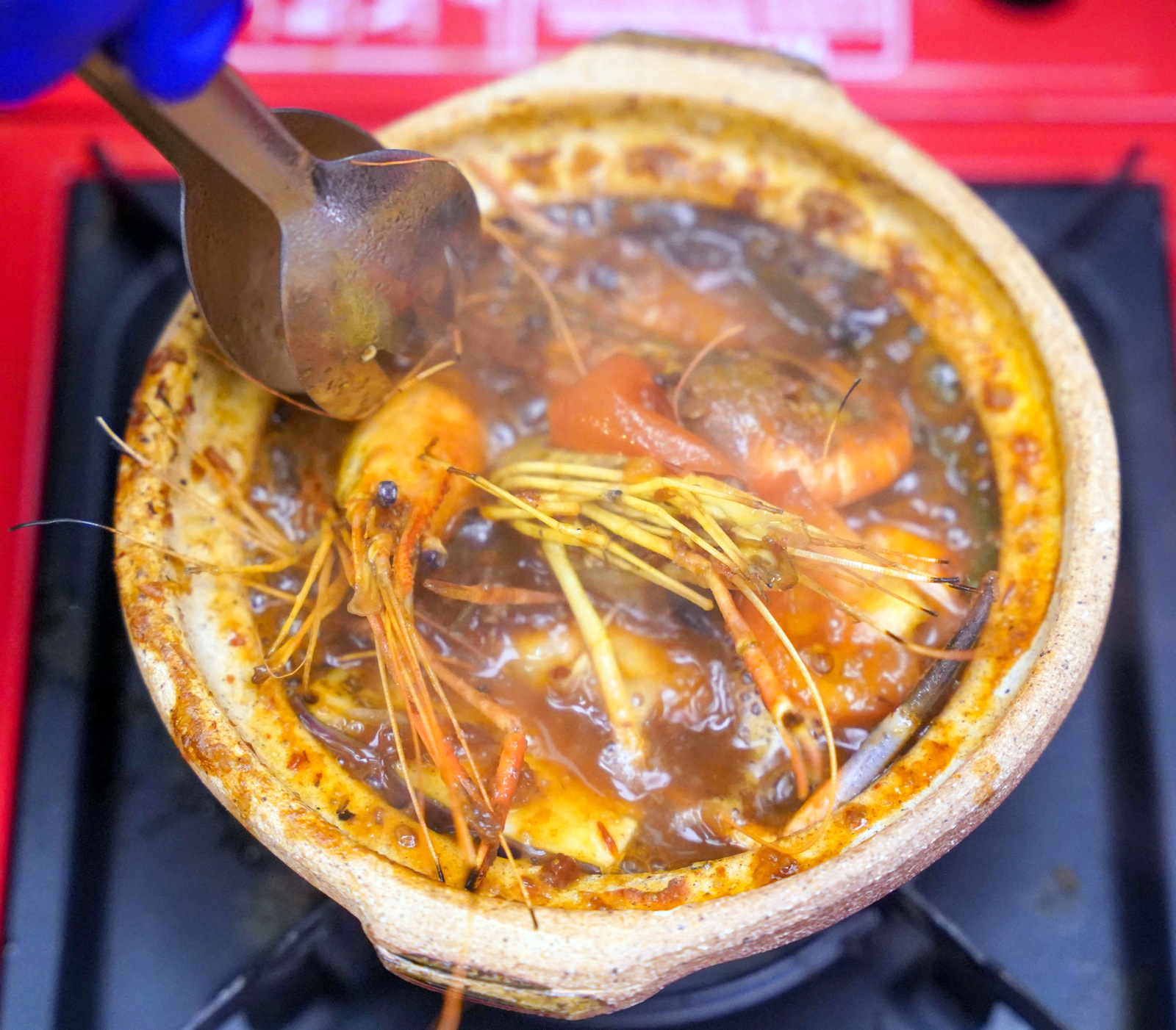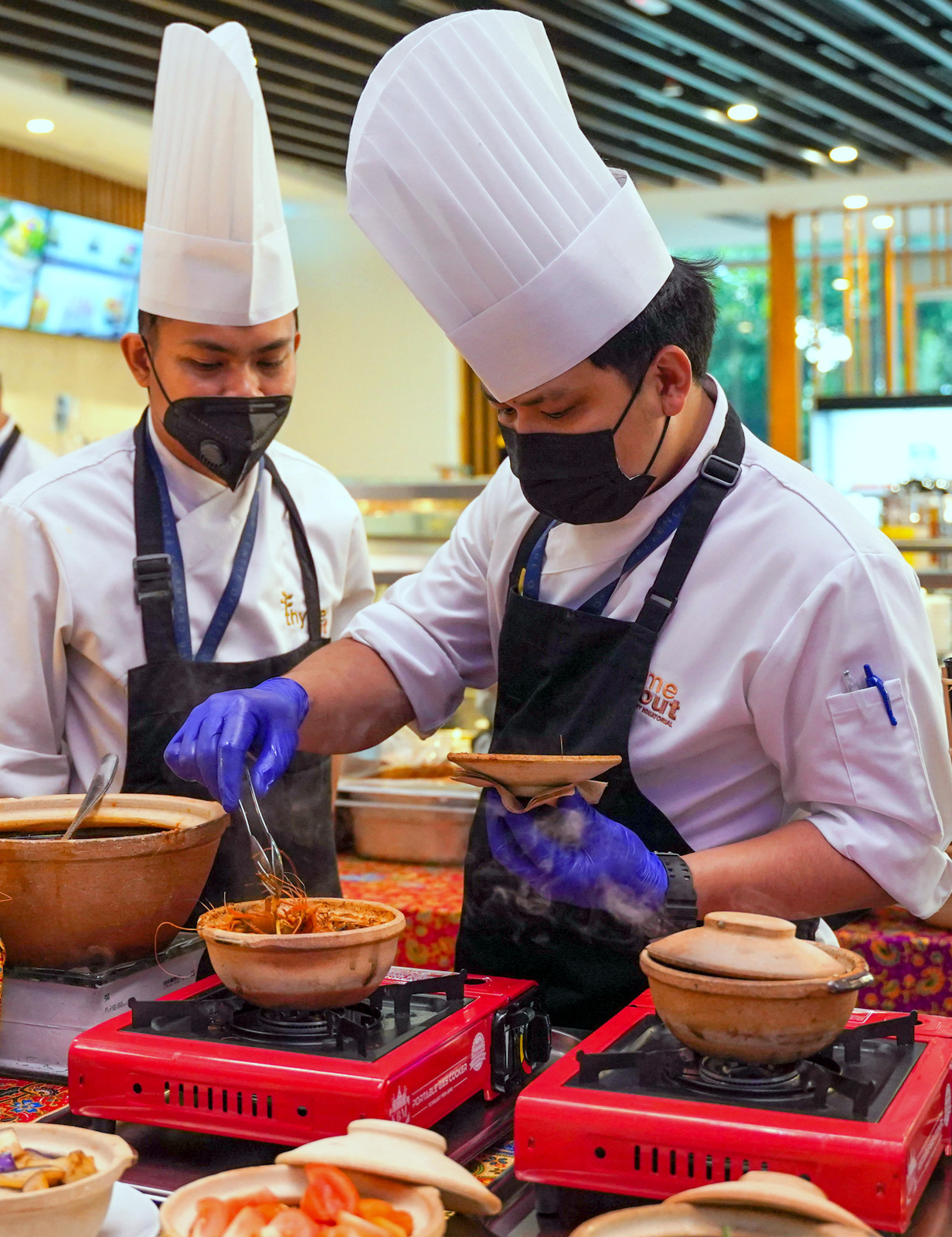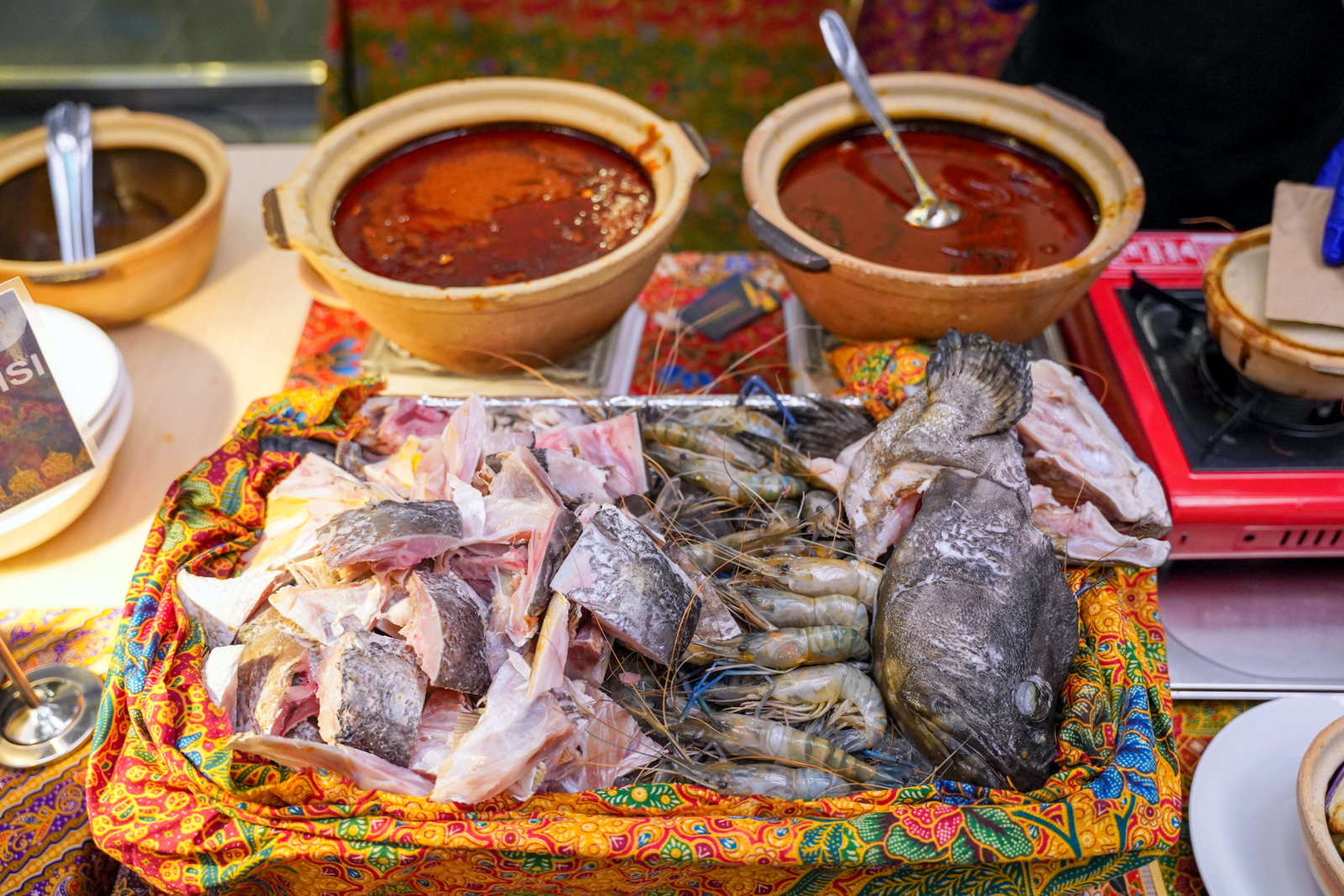 The bounty of Malaysia's seas and rivers also surfaces in full force at Thyme Out's buffet: The all-time favourite Kari Kepala Ikan makes a lasting impression with chunks of red snapper, gorgeous with notes of ginger, turmeric and coriander in a resonant curry, while the Udang Galah Asam Pedas boasts a lively tang, thanks to freshly squeezed tamarind juice, infusing the large freshwater river prawns with a well-balanced spicy-sour punch.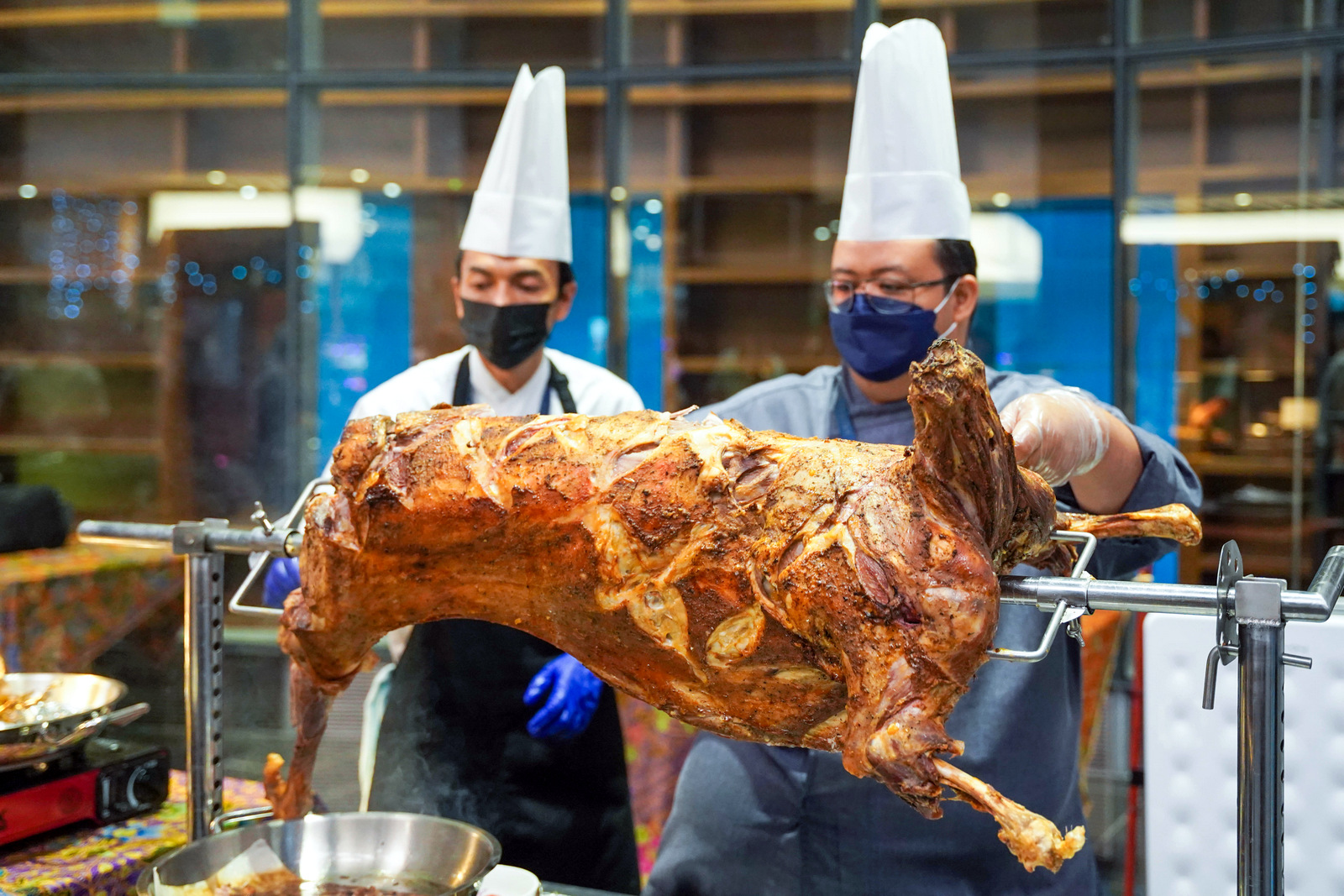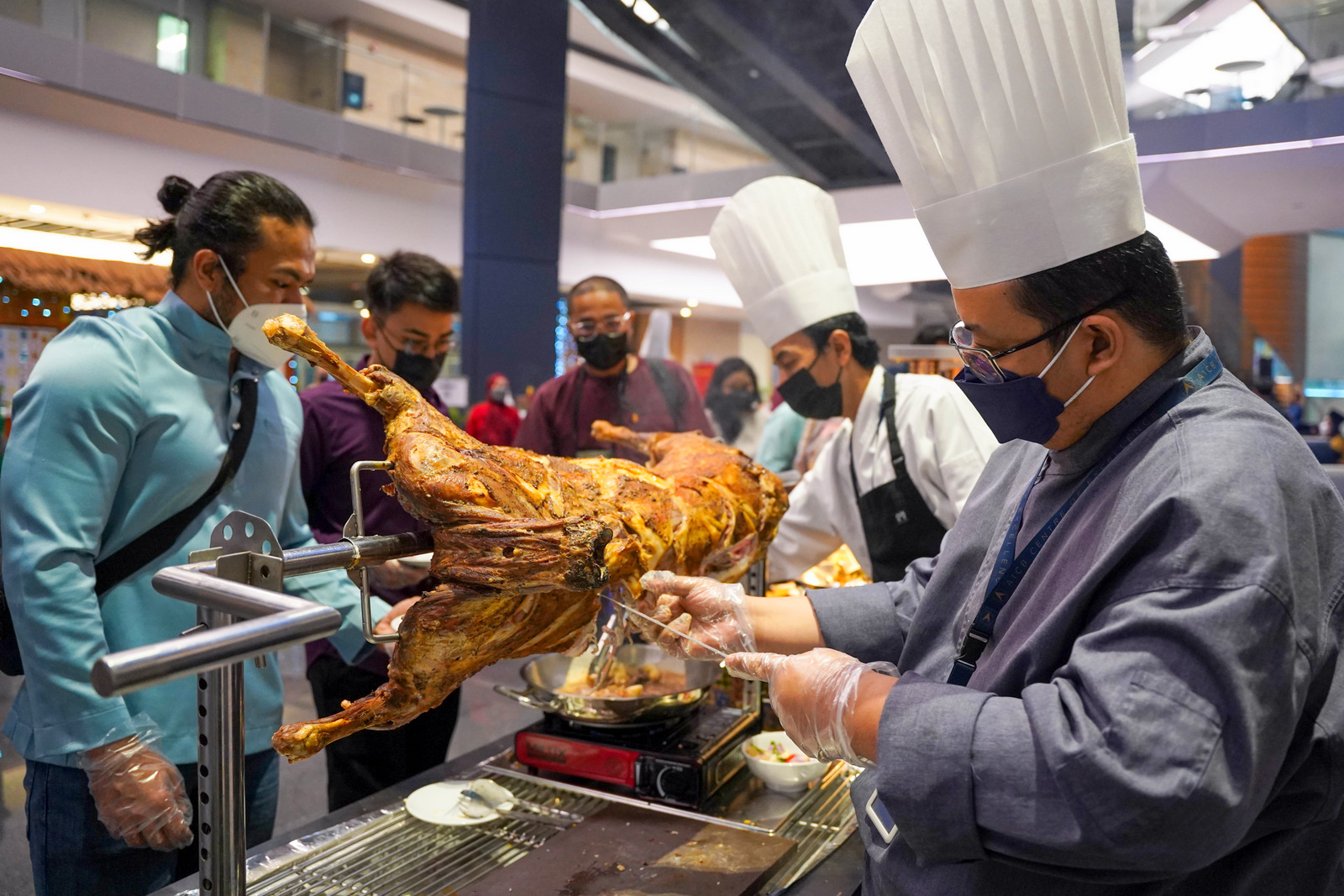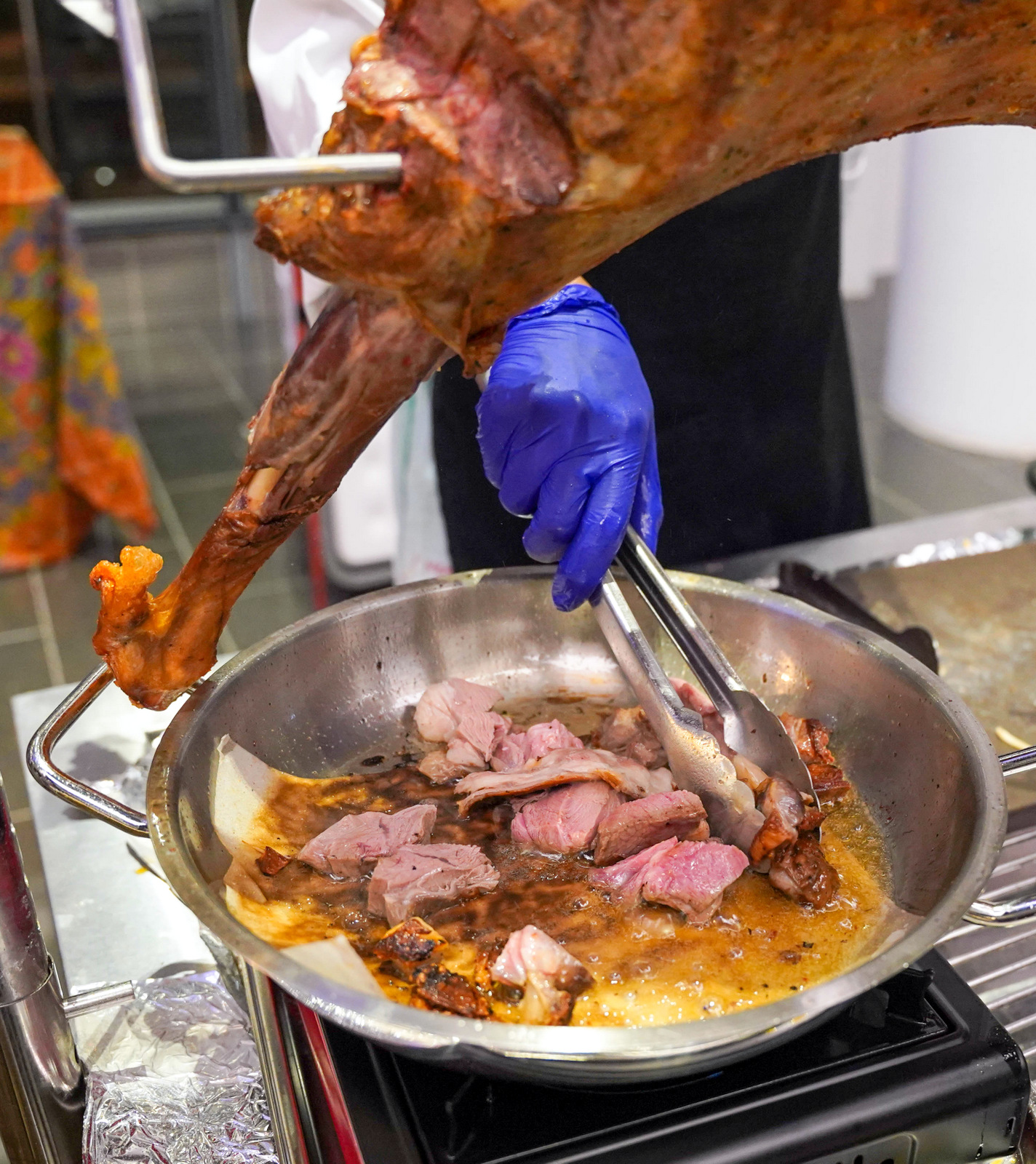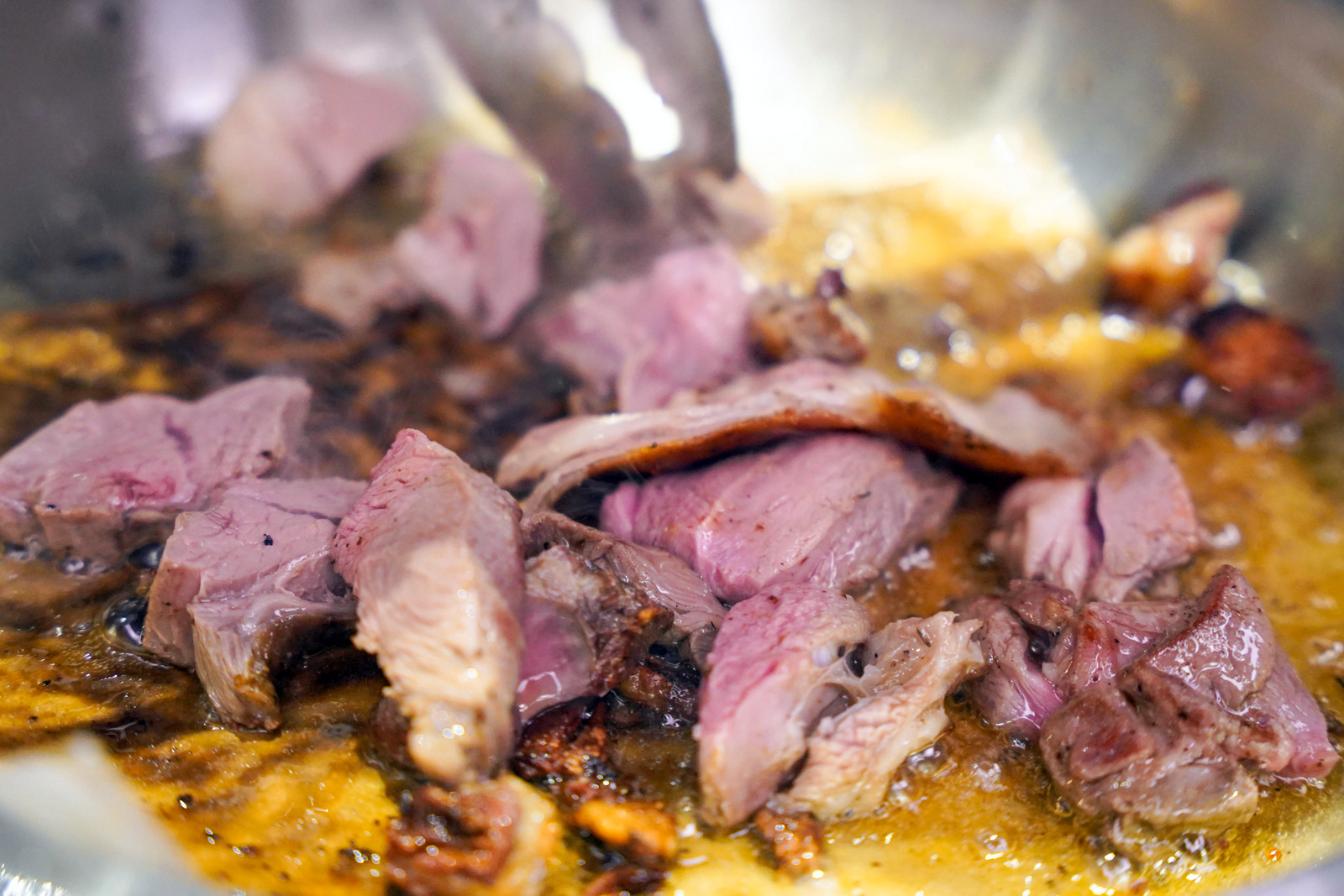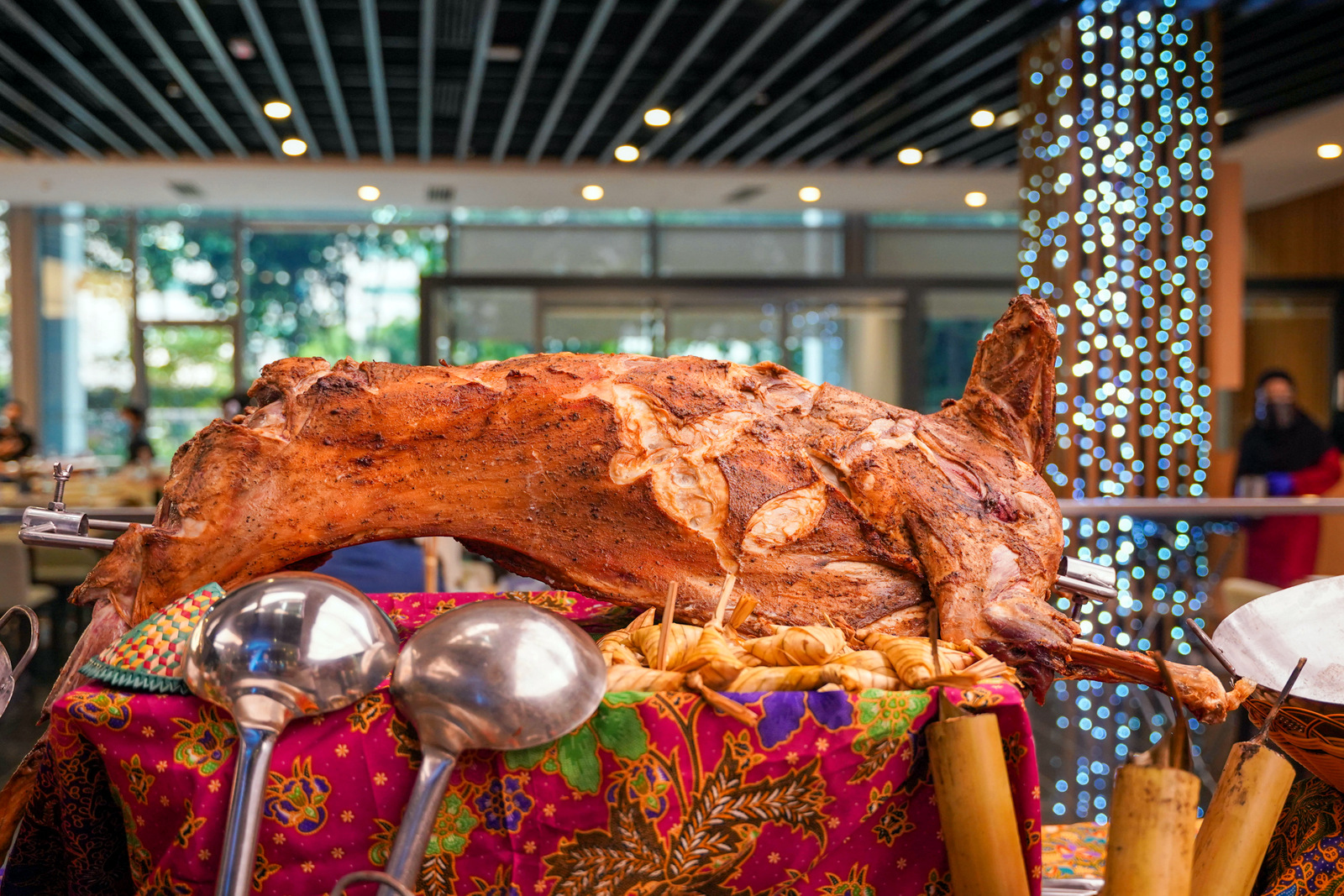 Be sure to check out Thyme Out's carving station for its lamb, which has hints of Middle Eastern marination, courtesy of yogurt and about 15 Arabian-style spices. It's so flavourful on its own, no sauce is needed for the meat!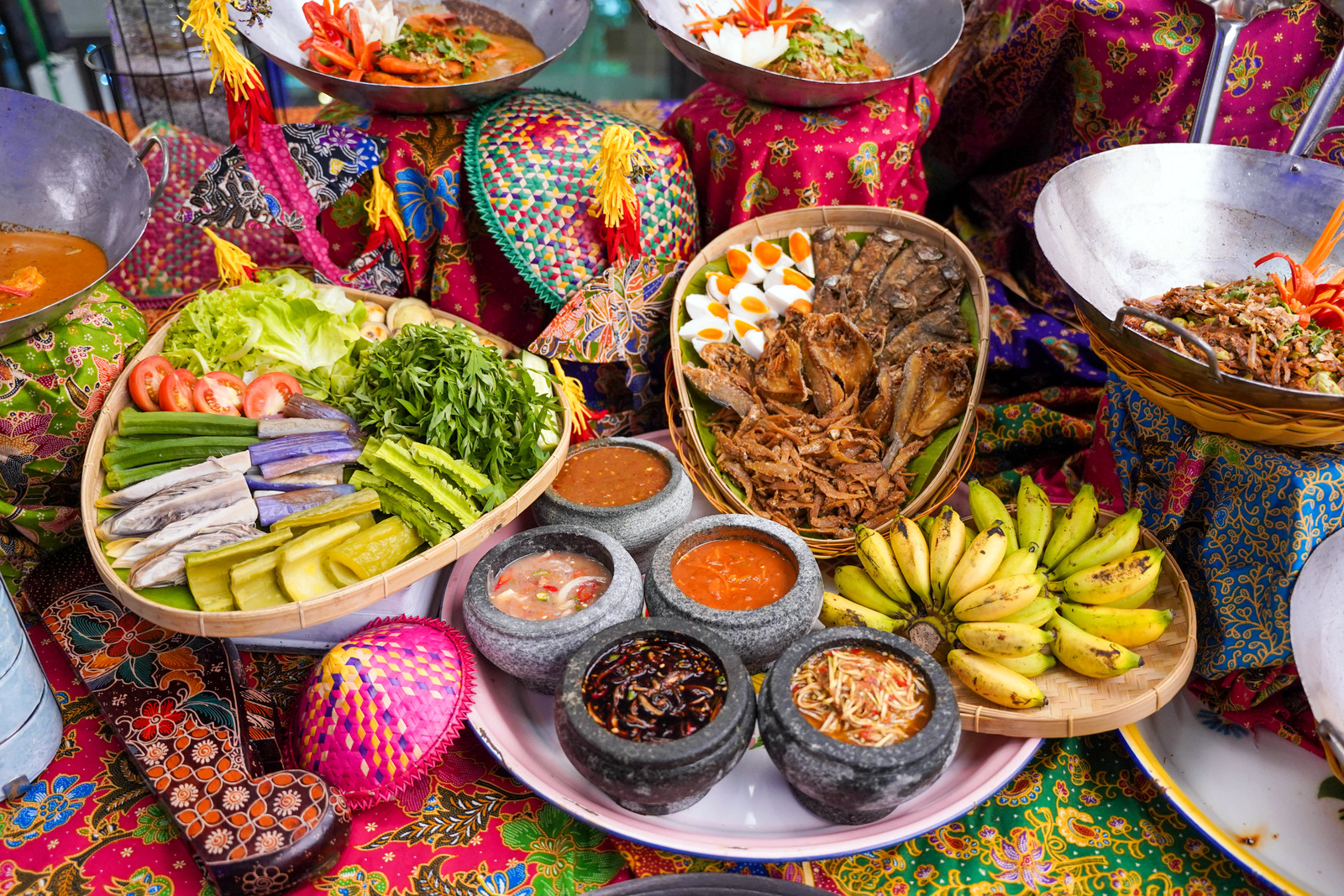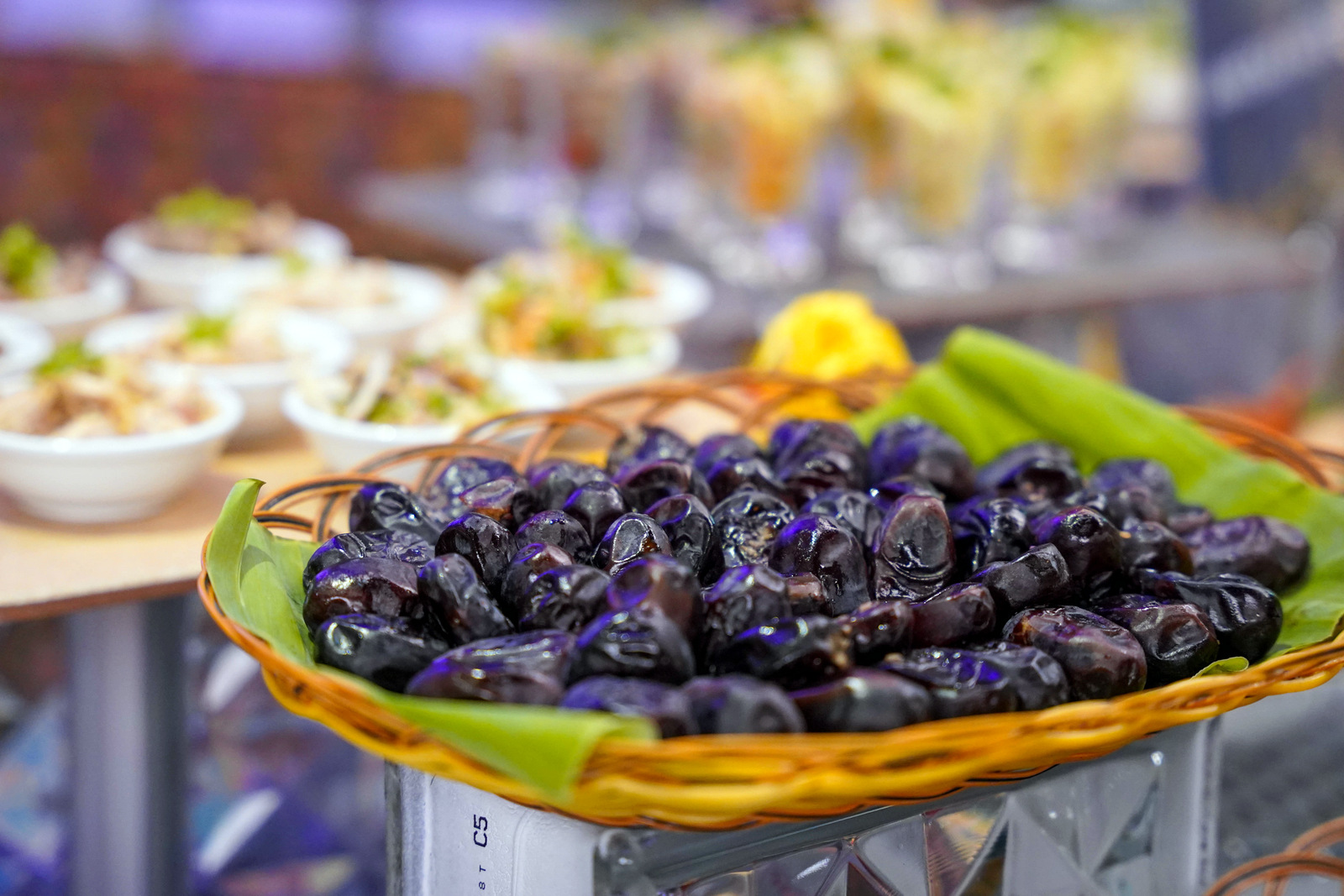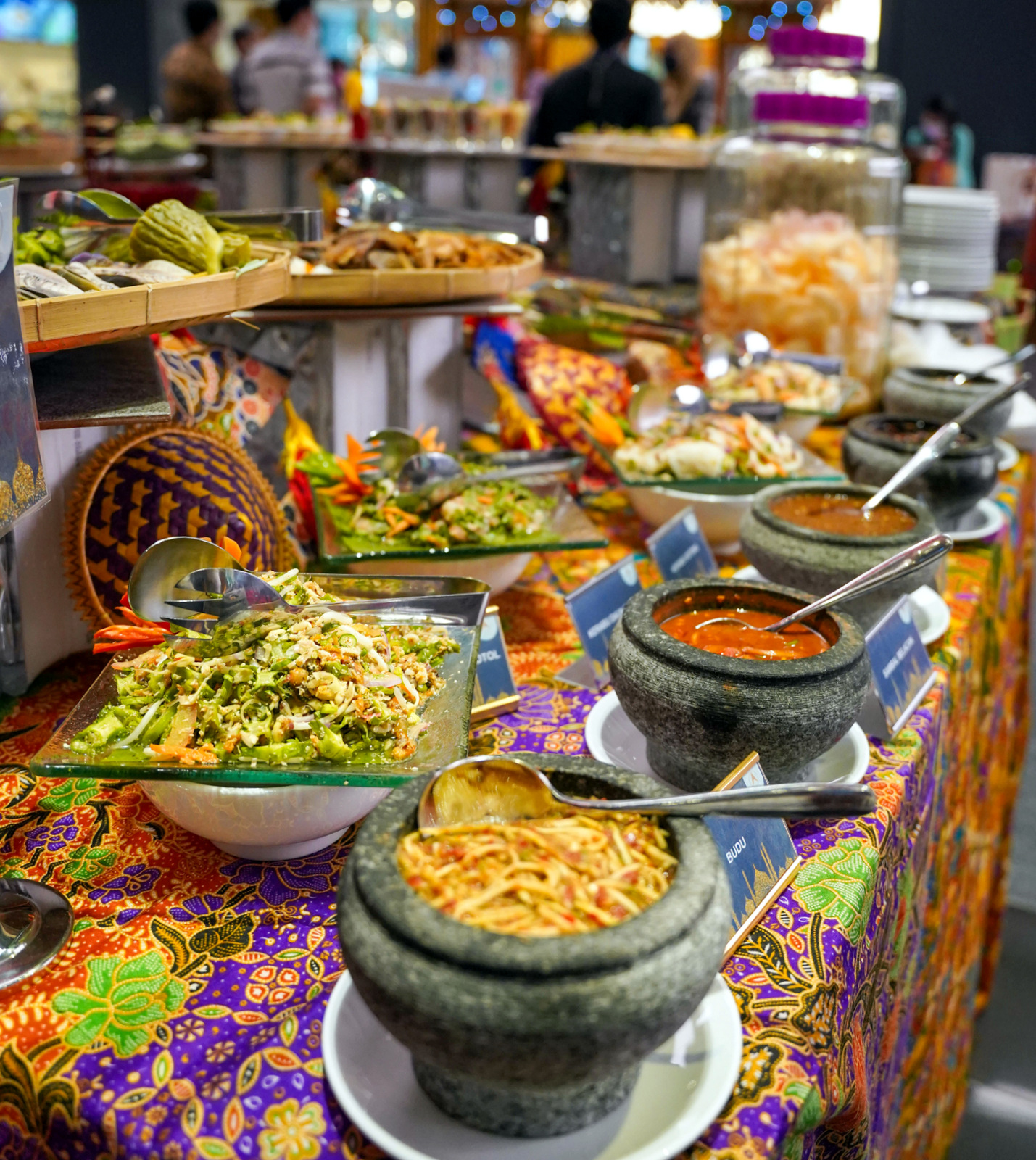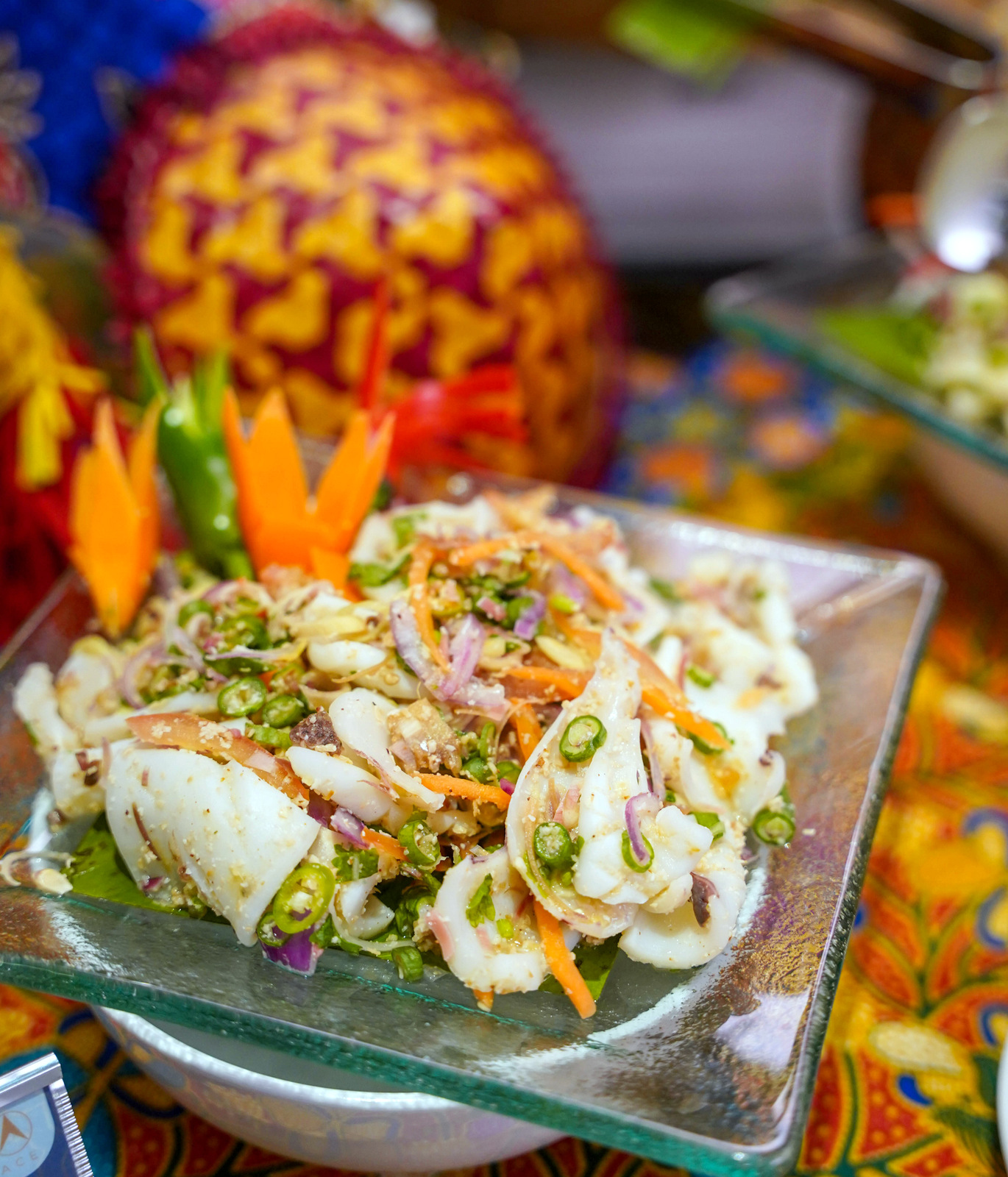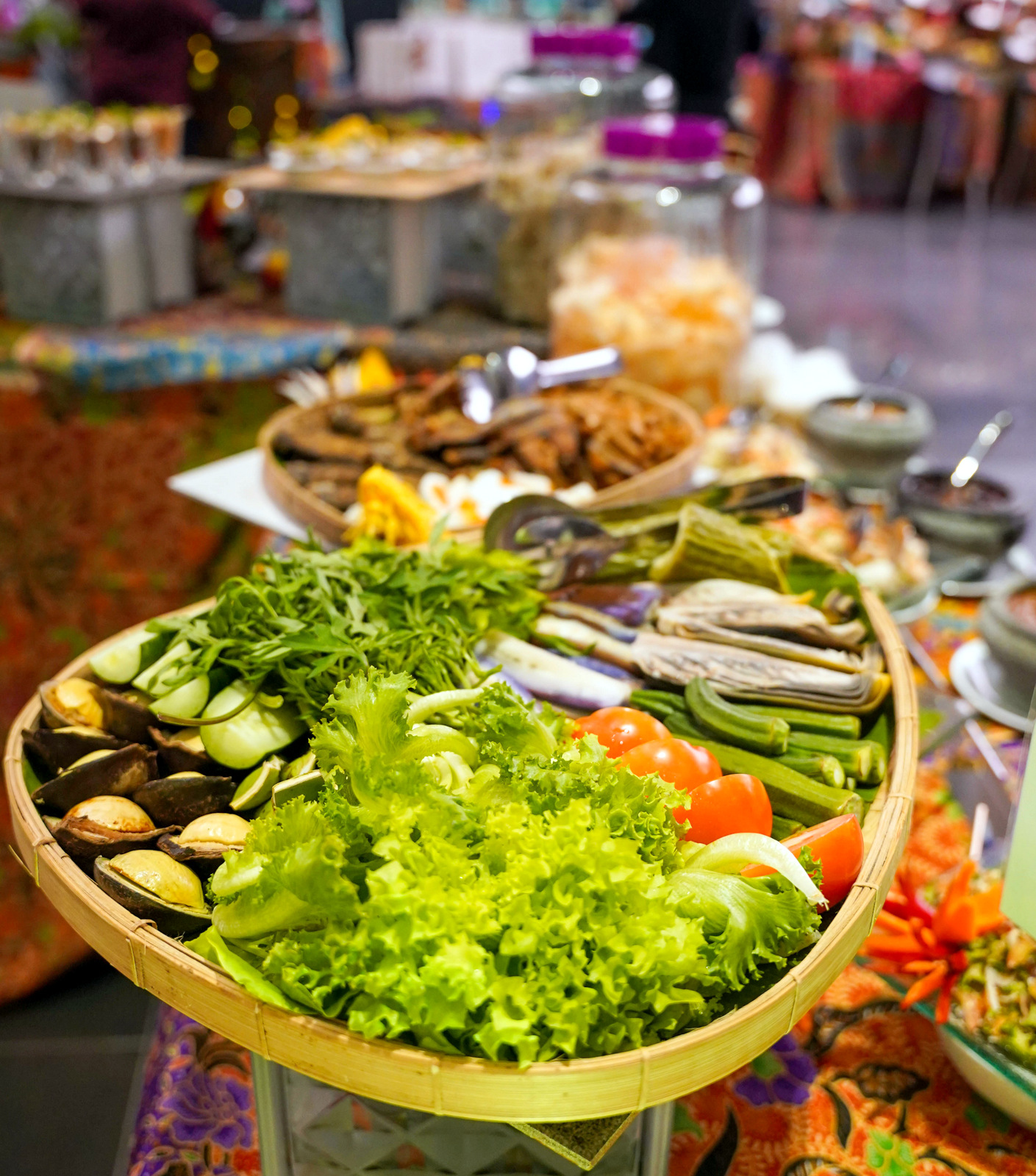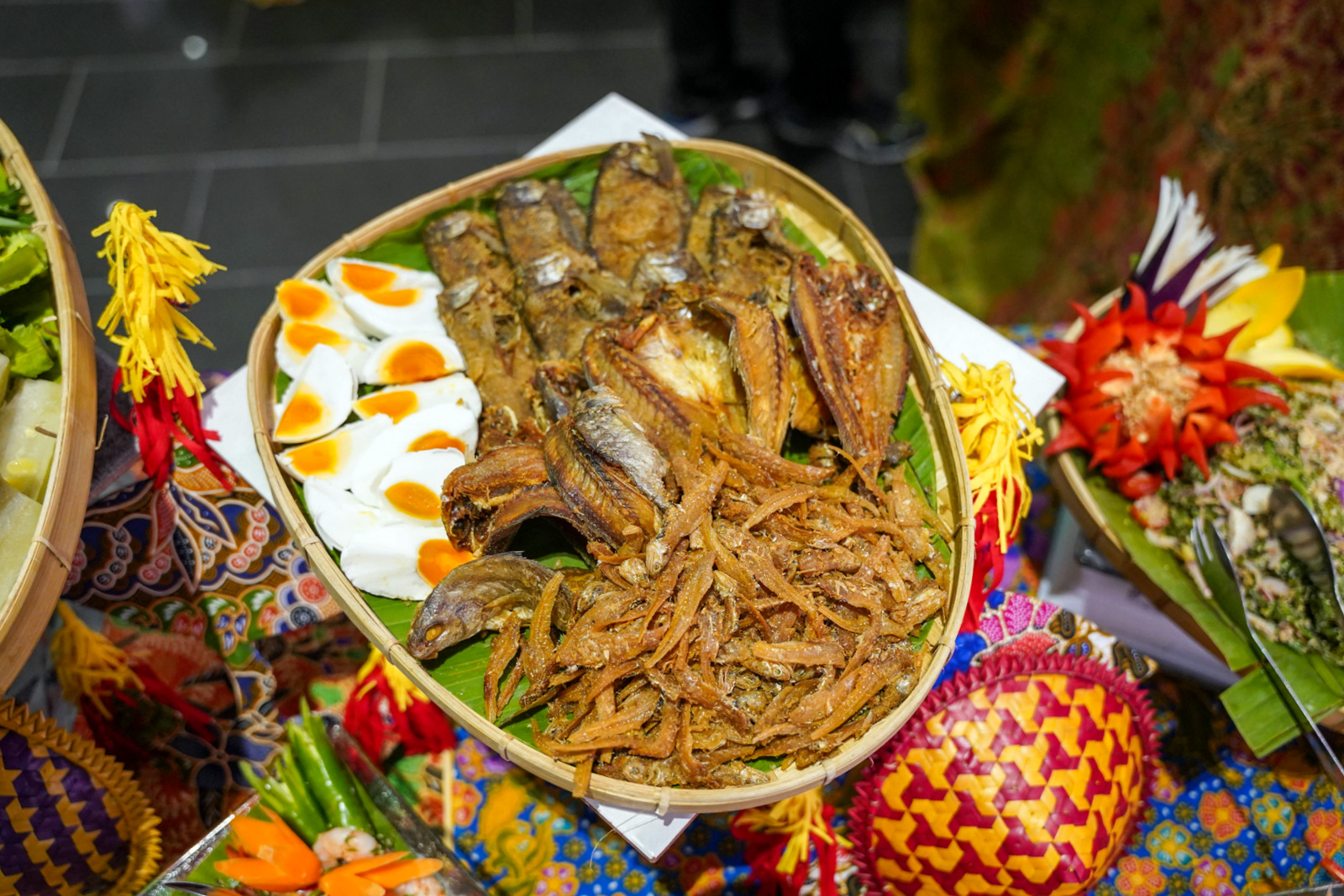 The rest of Thyme Out's menu covers everything we'd want of a buka puasa buffet, with most patrons starting with the massive variety of ulam, kerabu, dates and fruits to refresh the palate after a long day of fasting.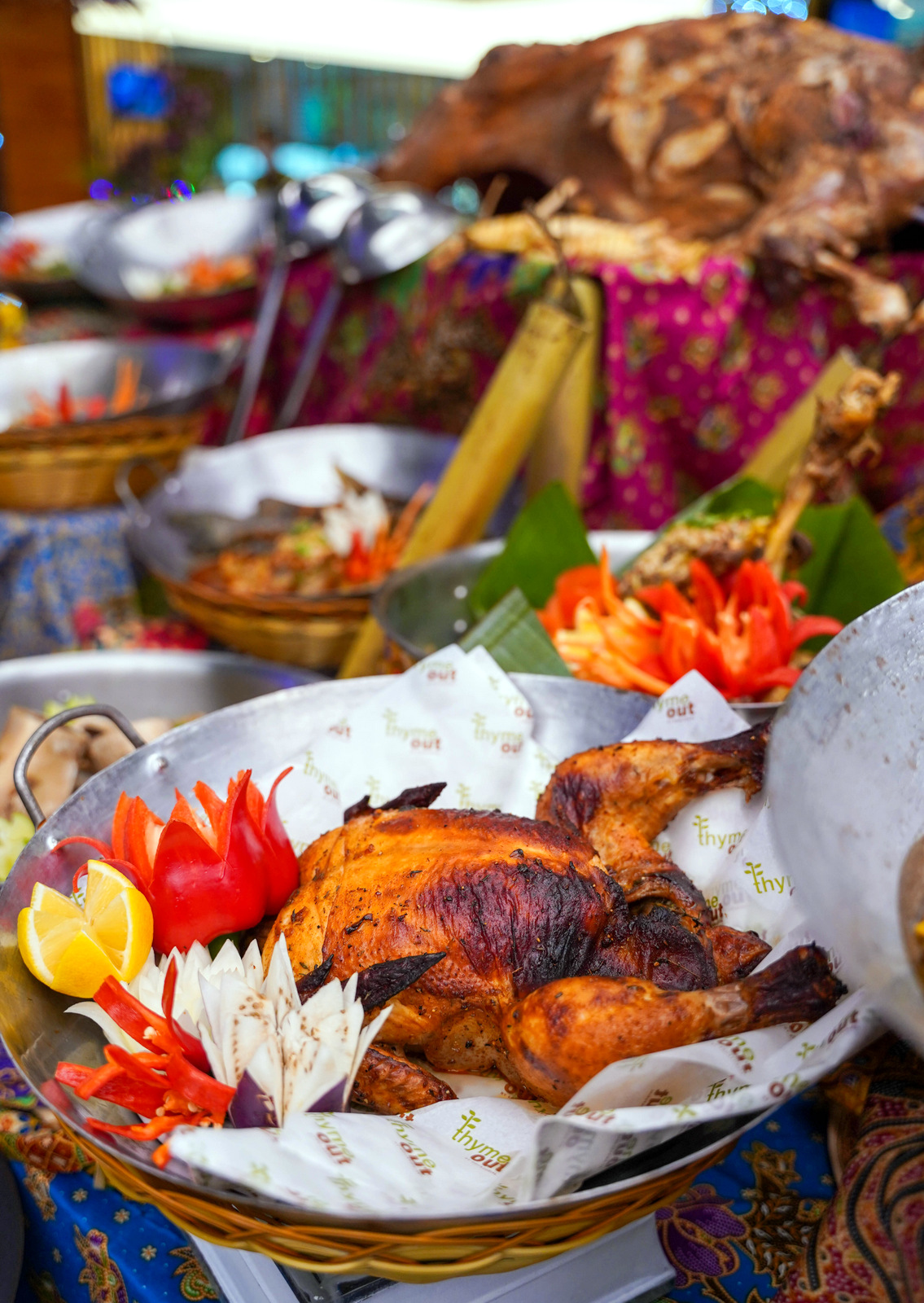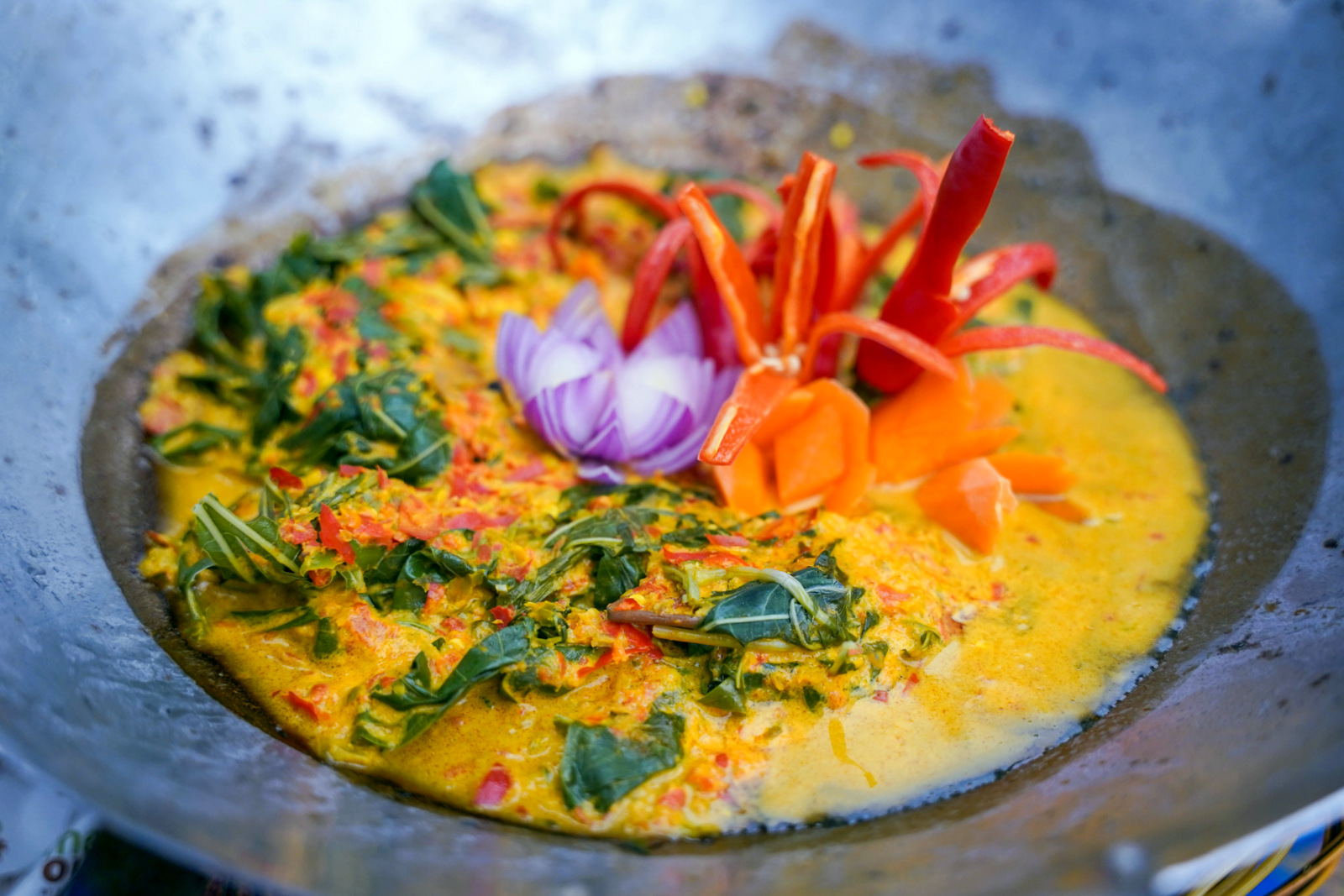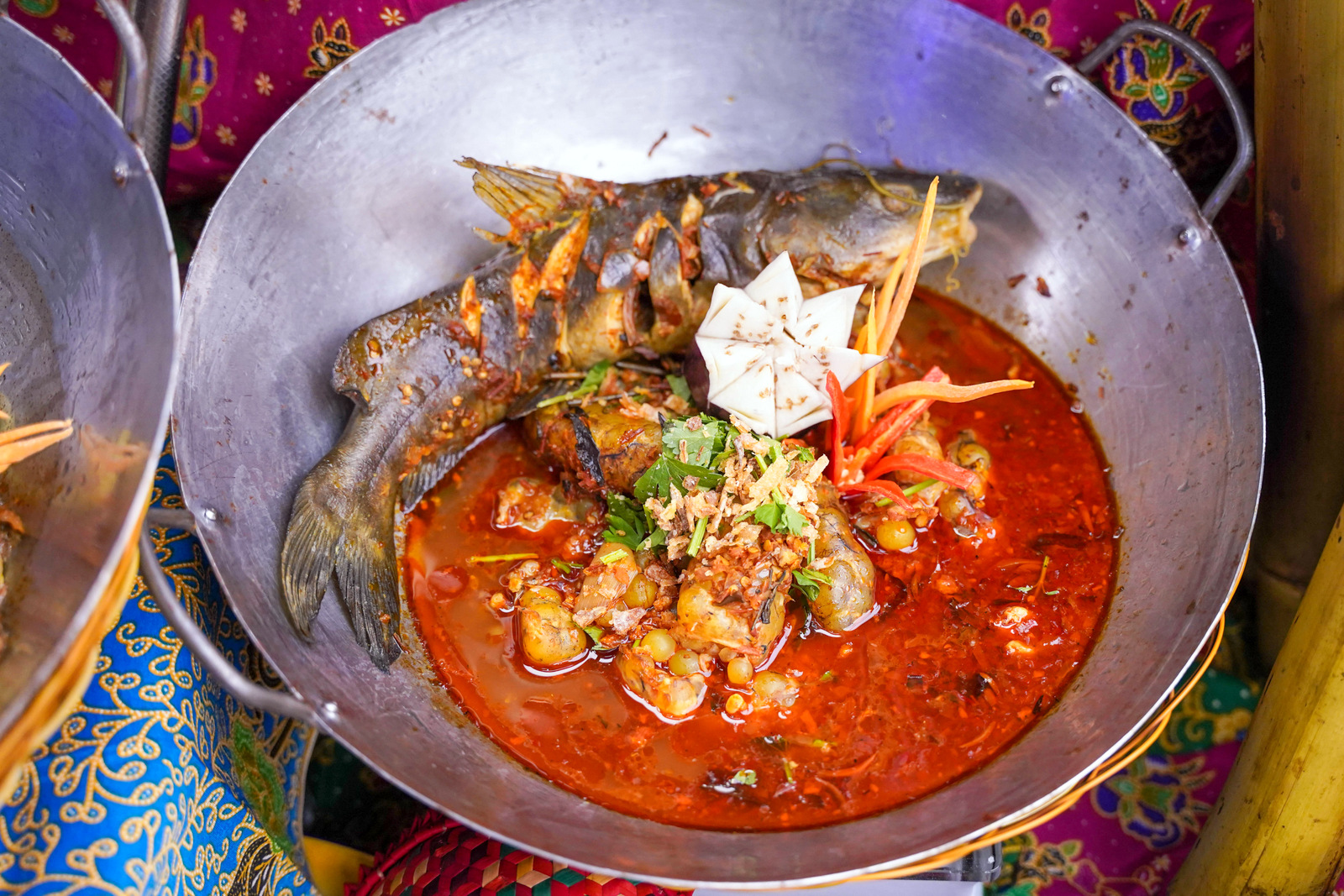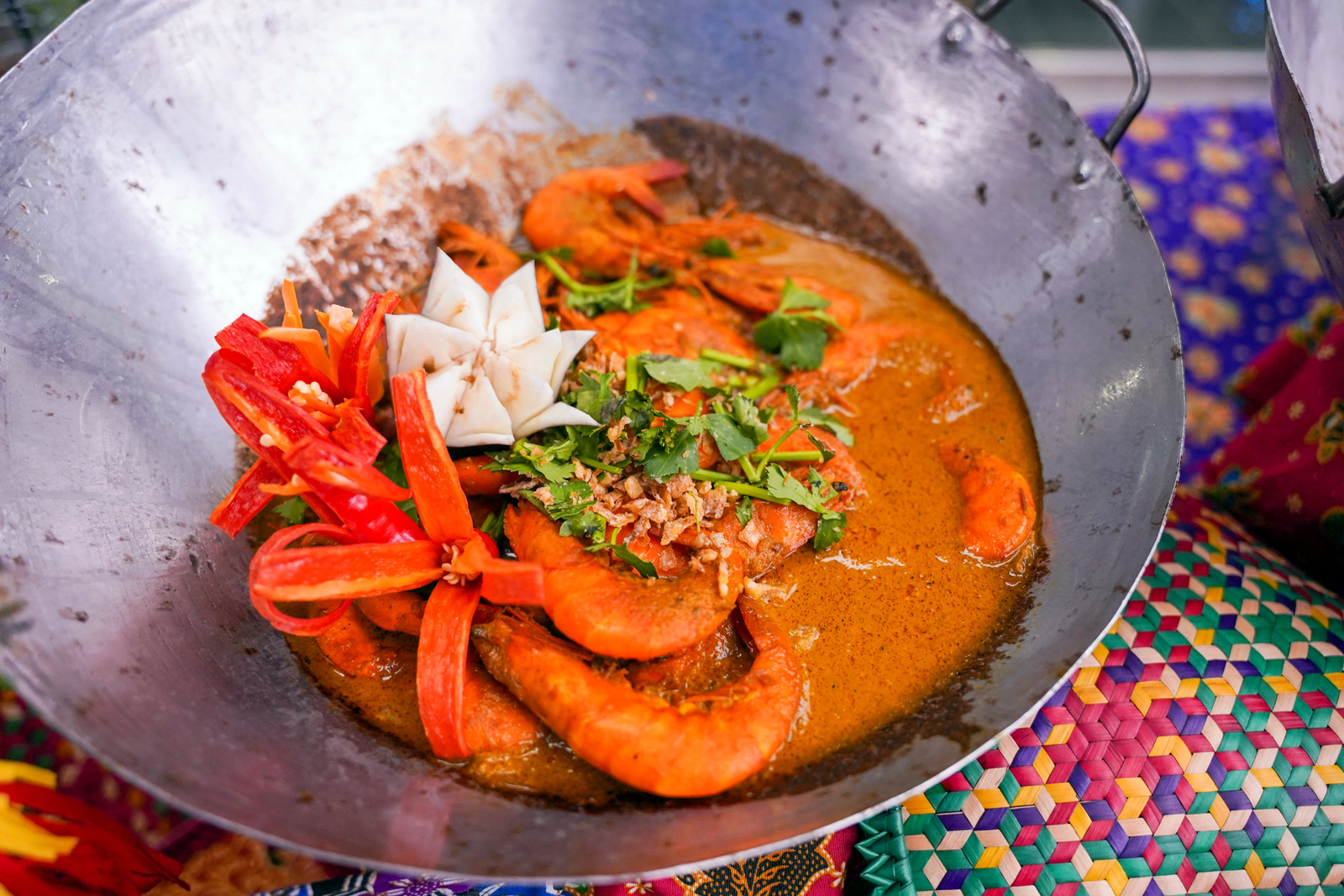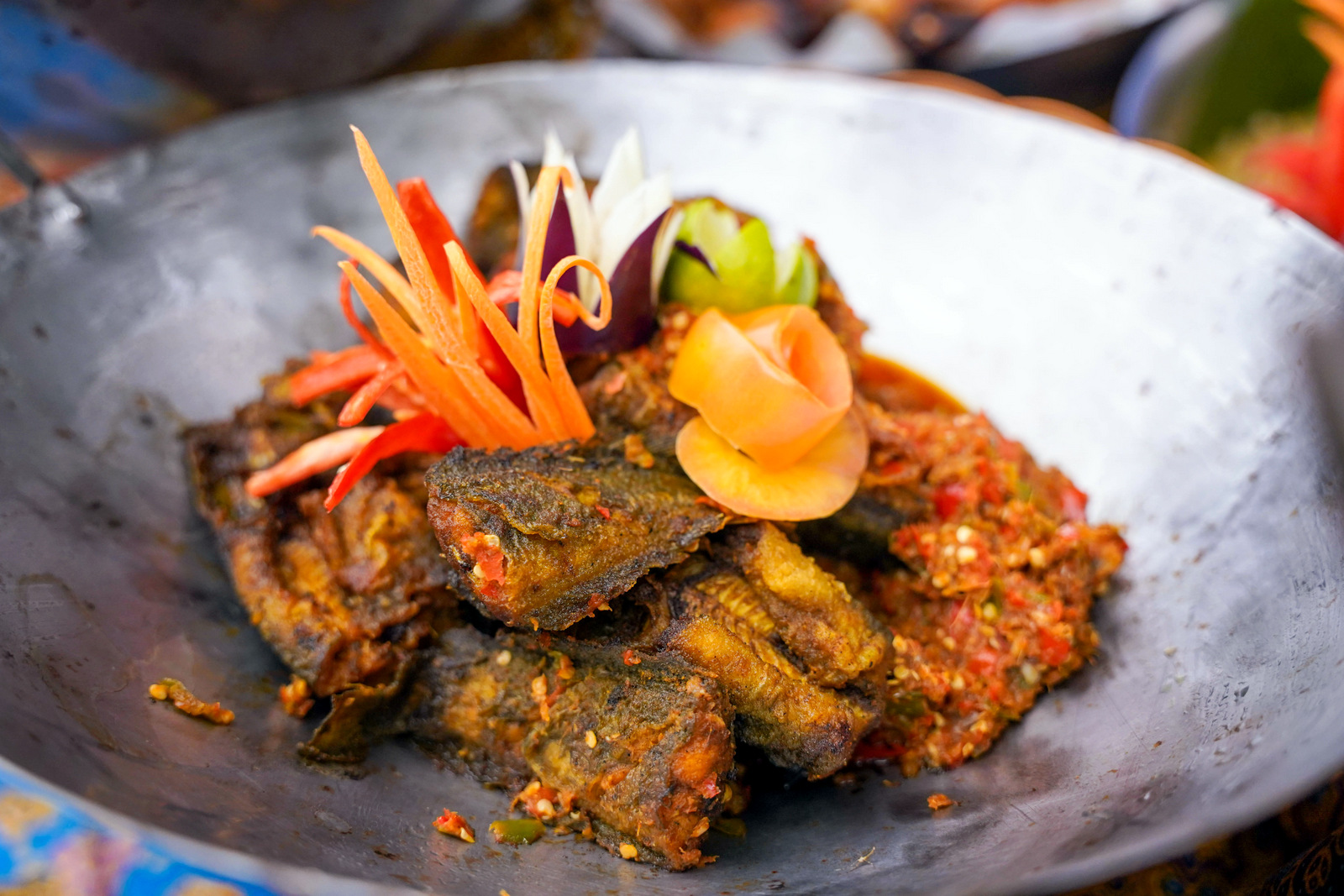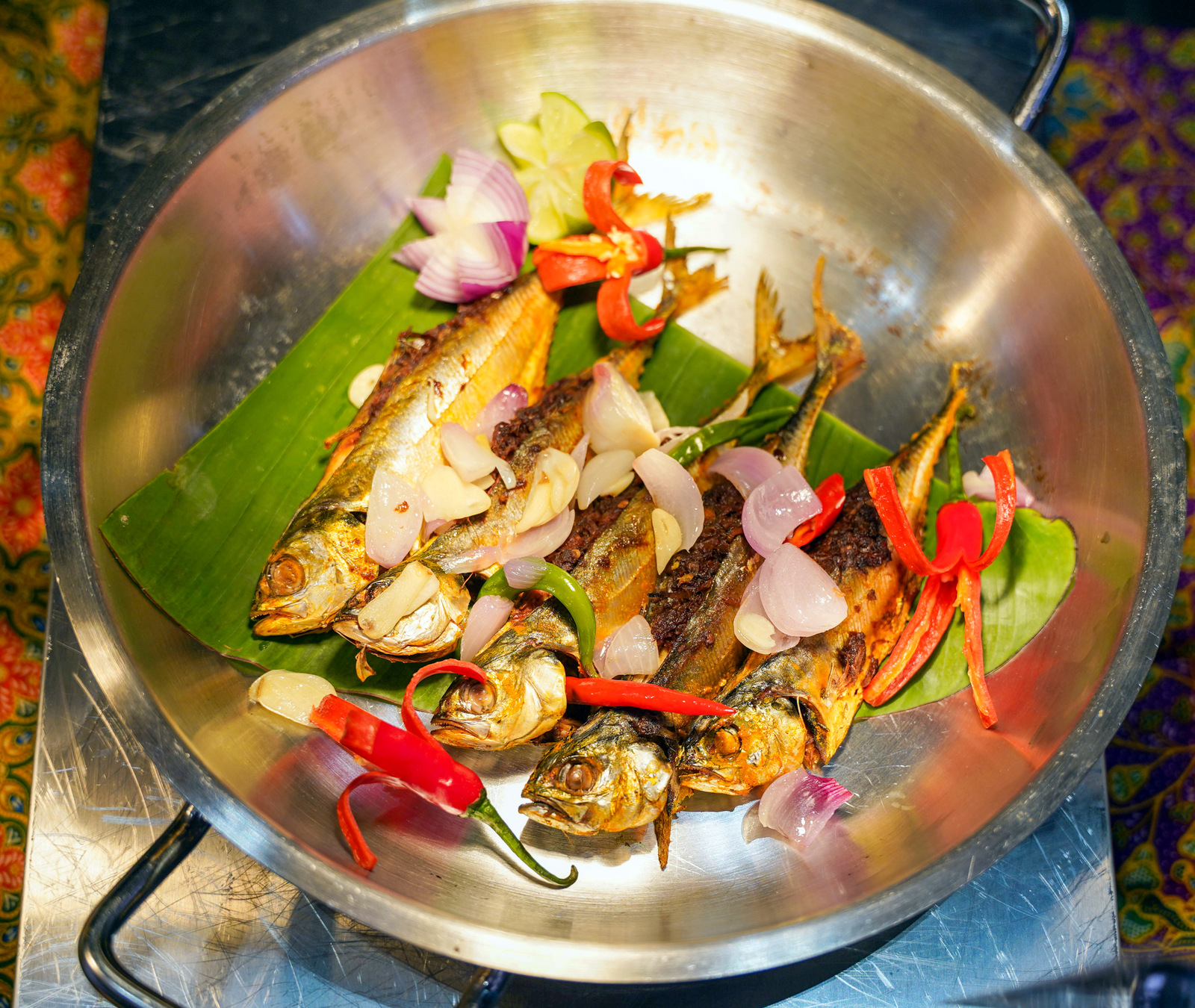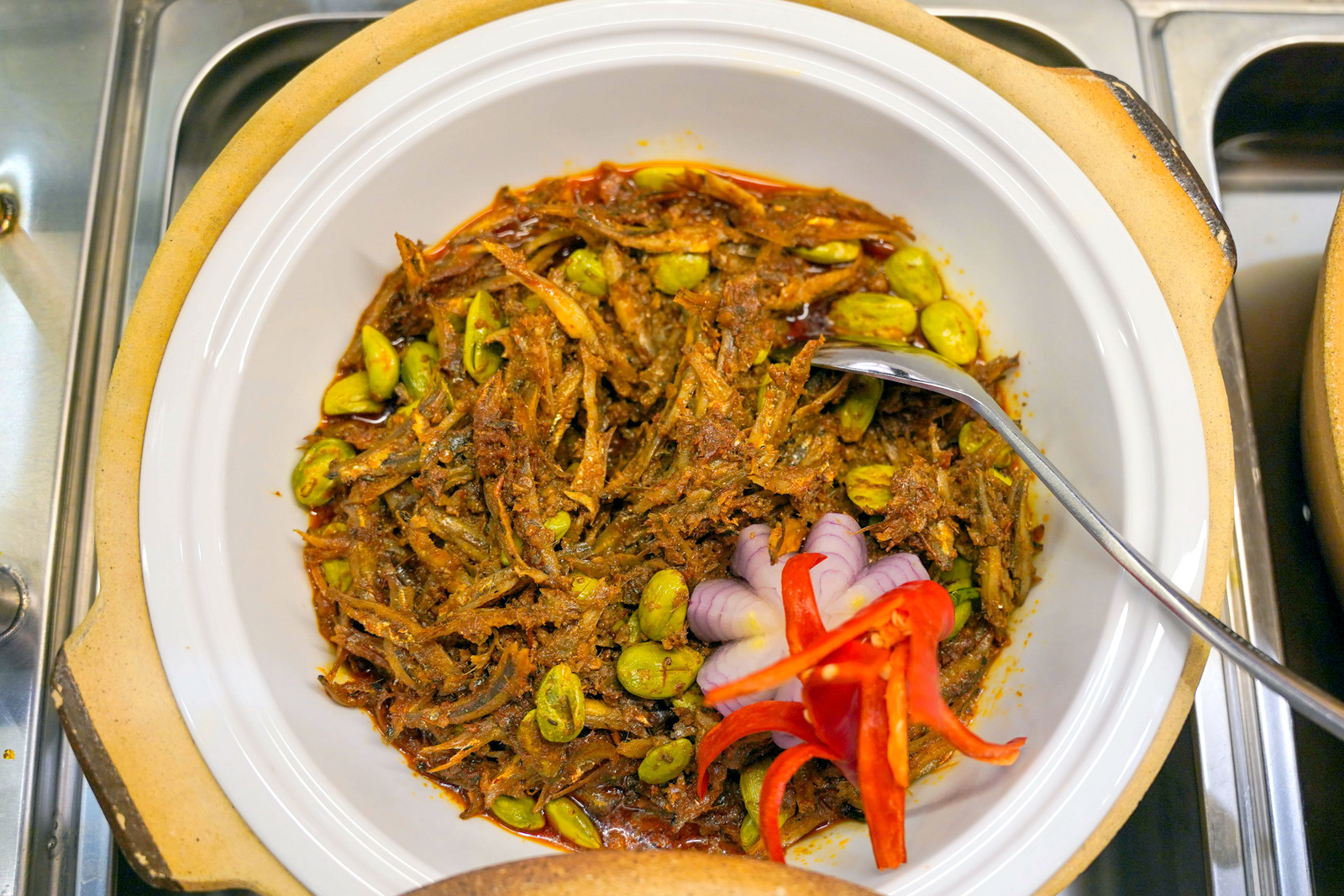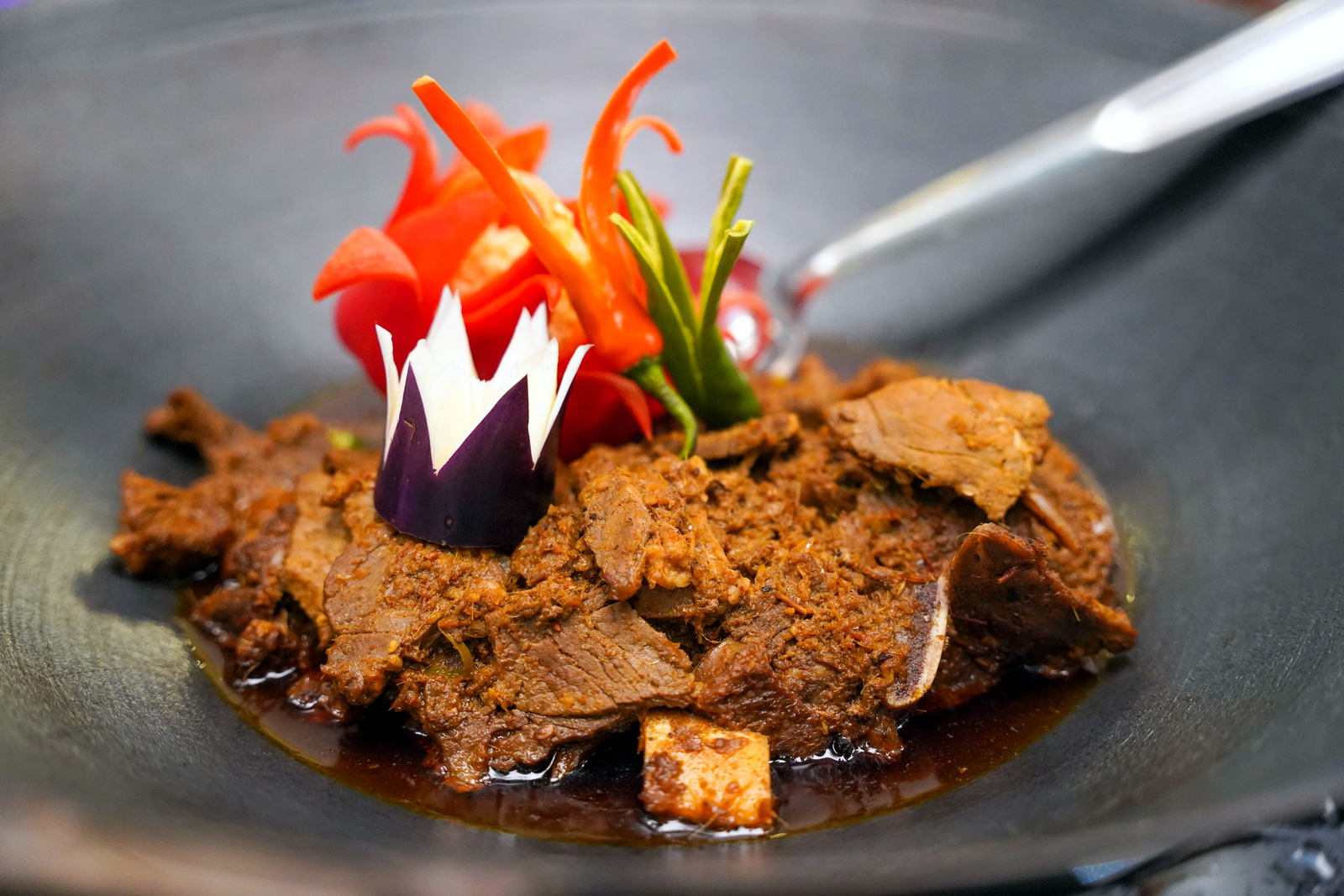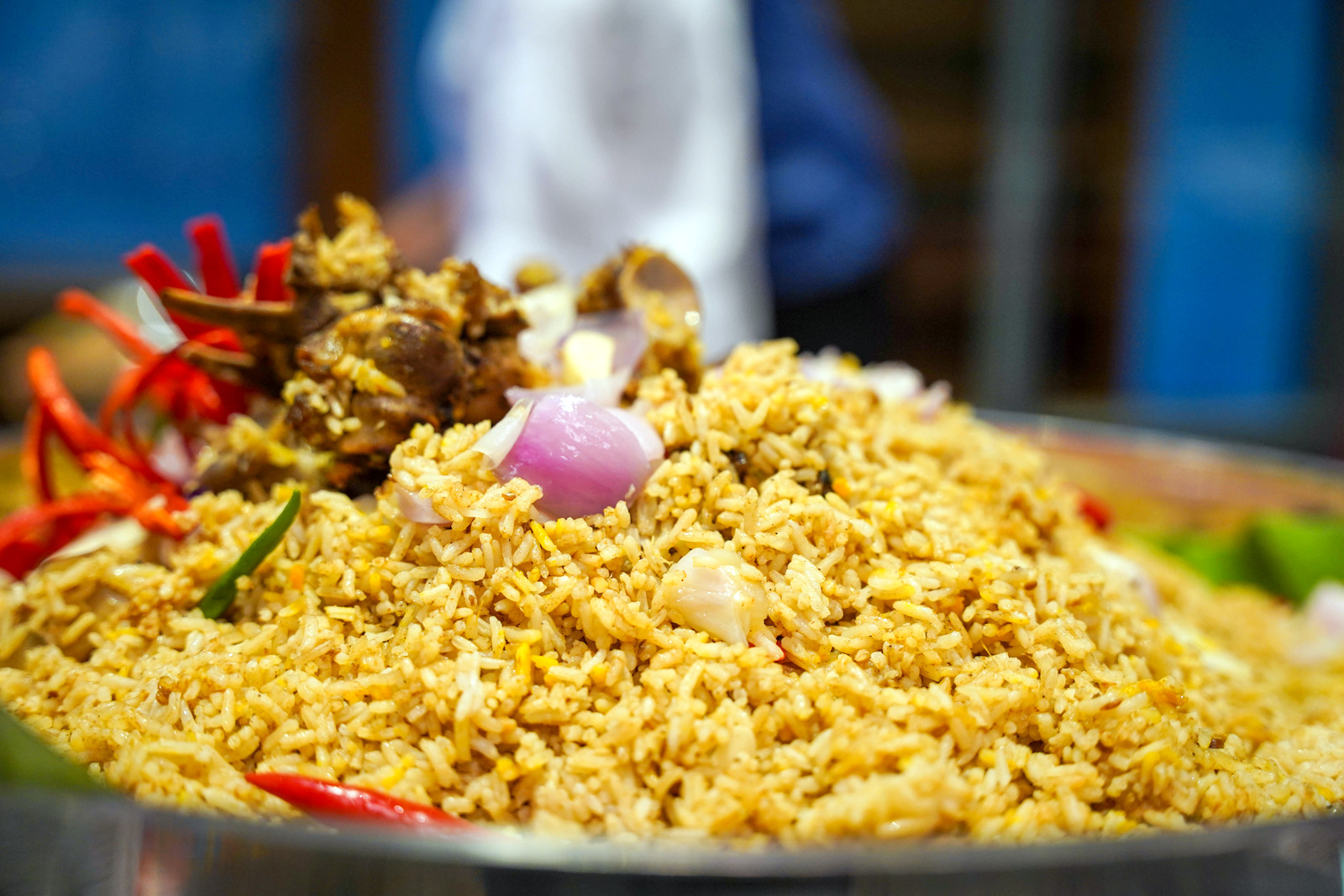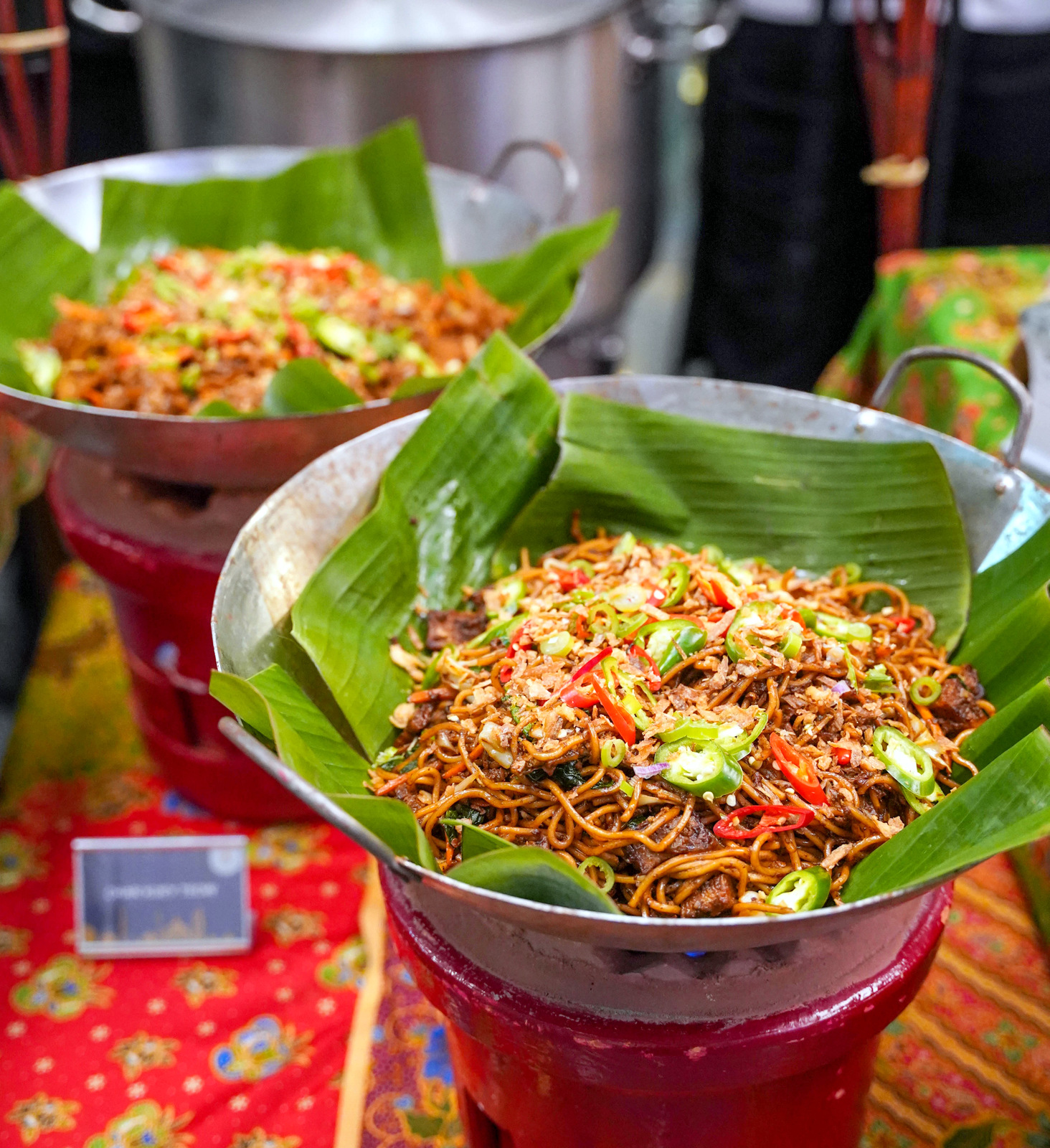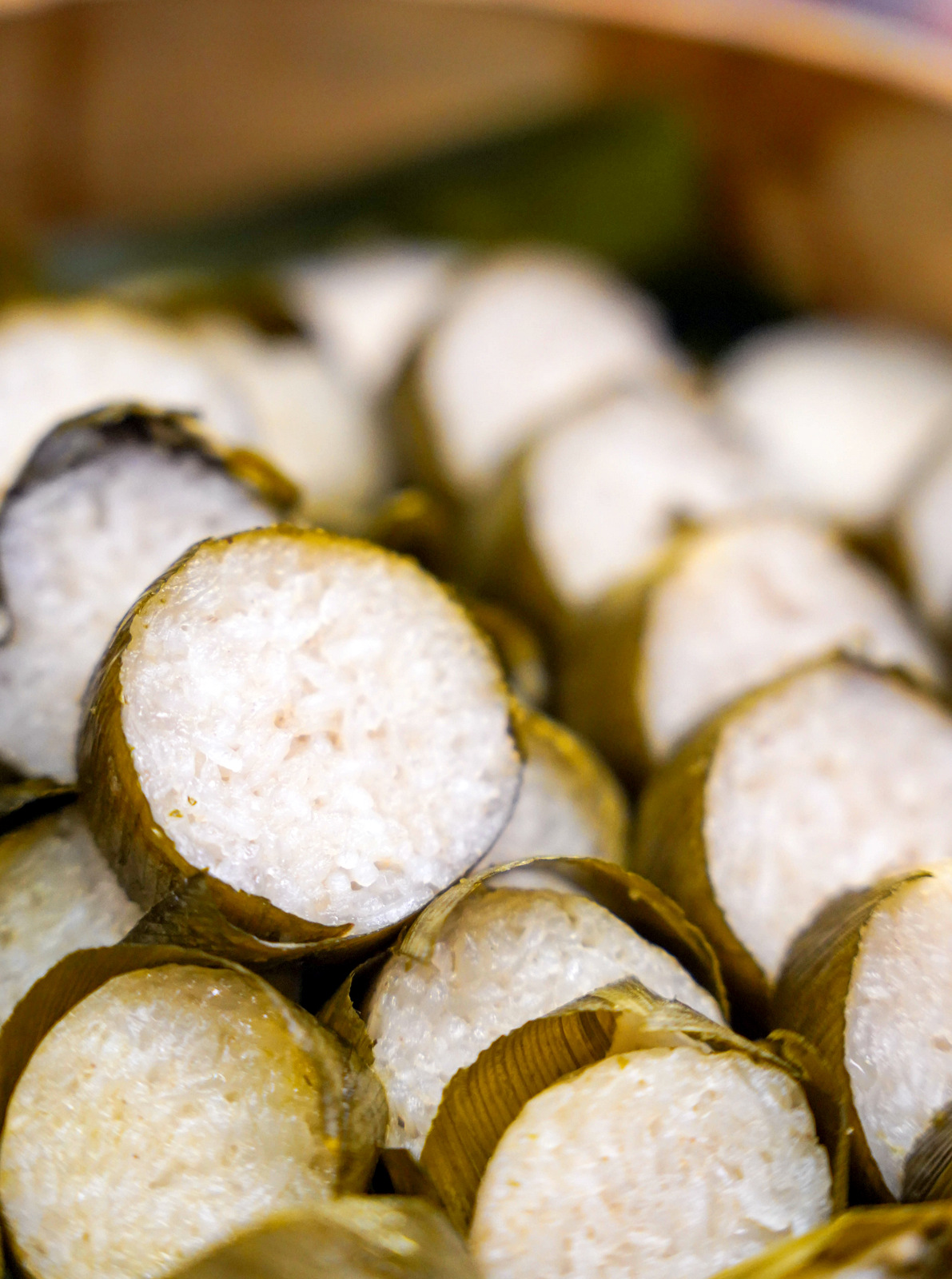 Main courses promise a belly-busting array that a family matriarch would approve of, with potential highlights of ayam panggang bermadu, udang harimau masak diraja, ikan patin masak tempoyak, iken keli goreng berlada, sambal ikan bilis petai, telur ikan mayong asam pedas, gulai ikan baung, pajeri nenas, pucuk ubi masak lemak cili api, rebung masak lemak, kambing masak ketumbar, briyani with kambing golek, keropok lekor, cucur, keledek goreng, and much, much more.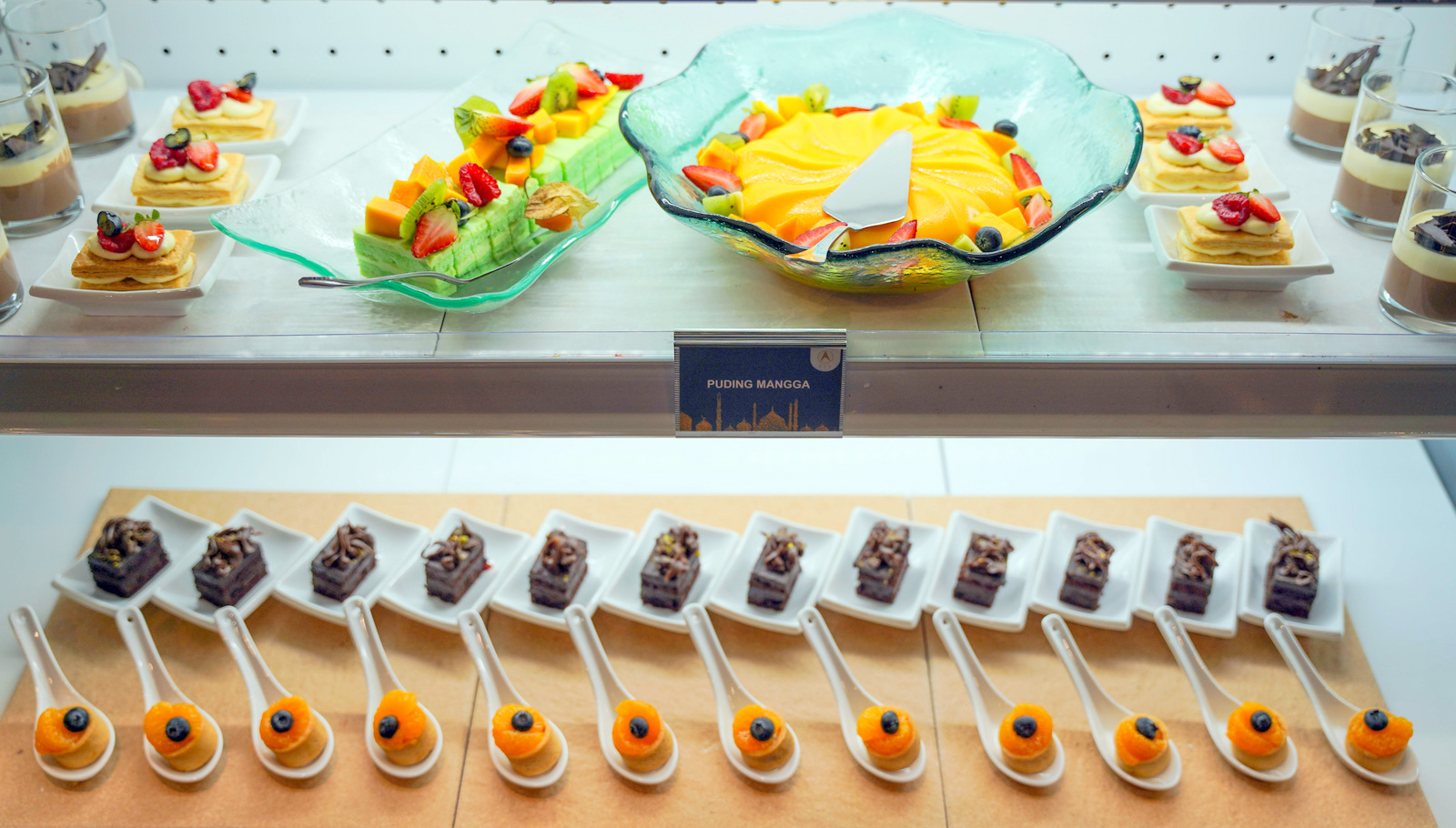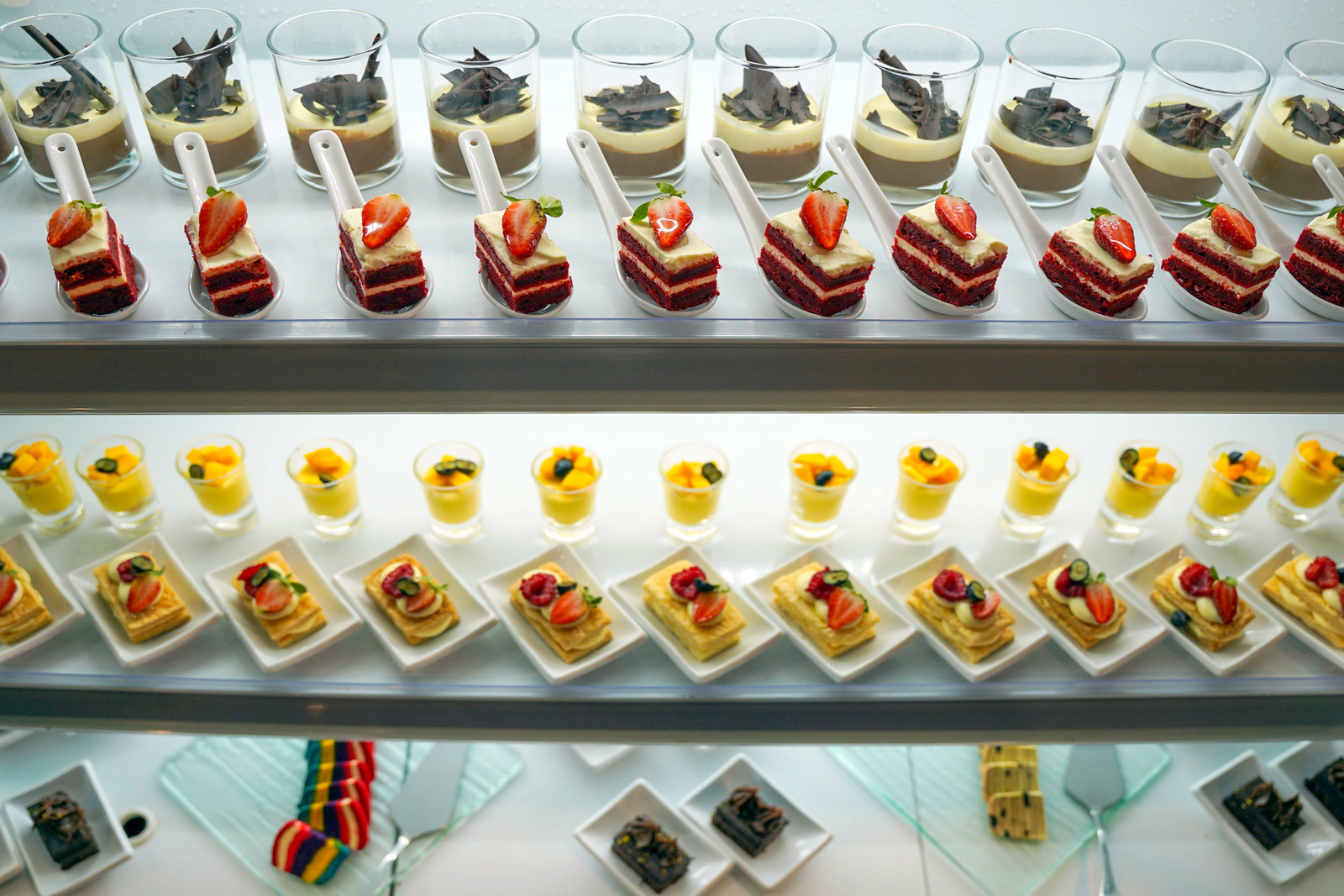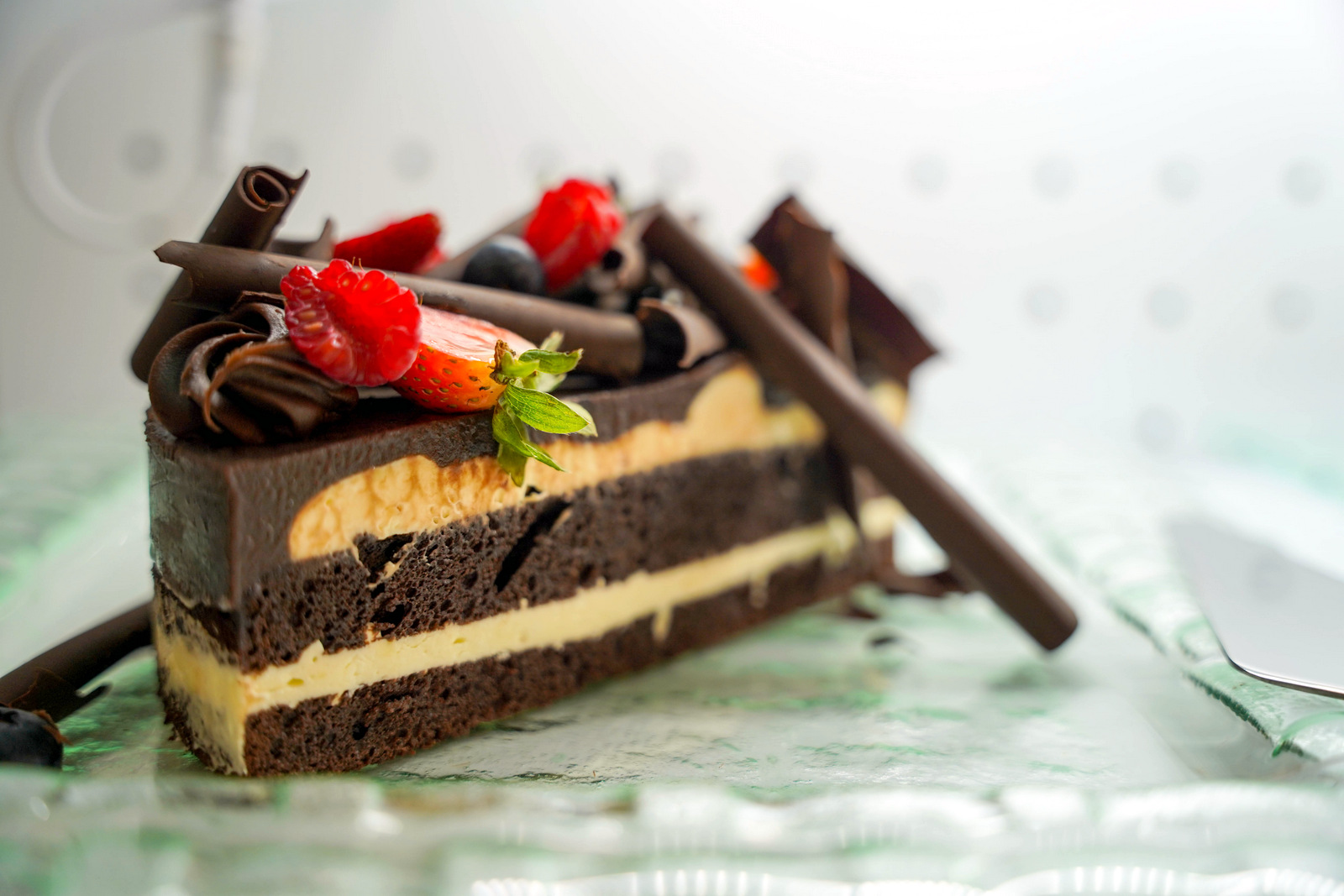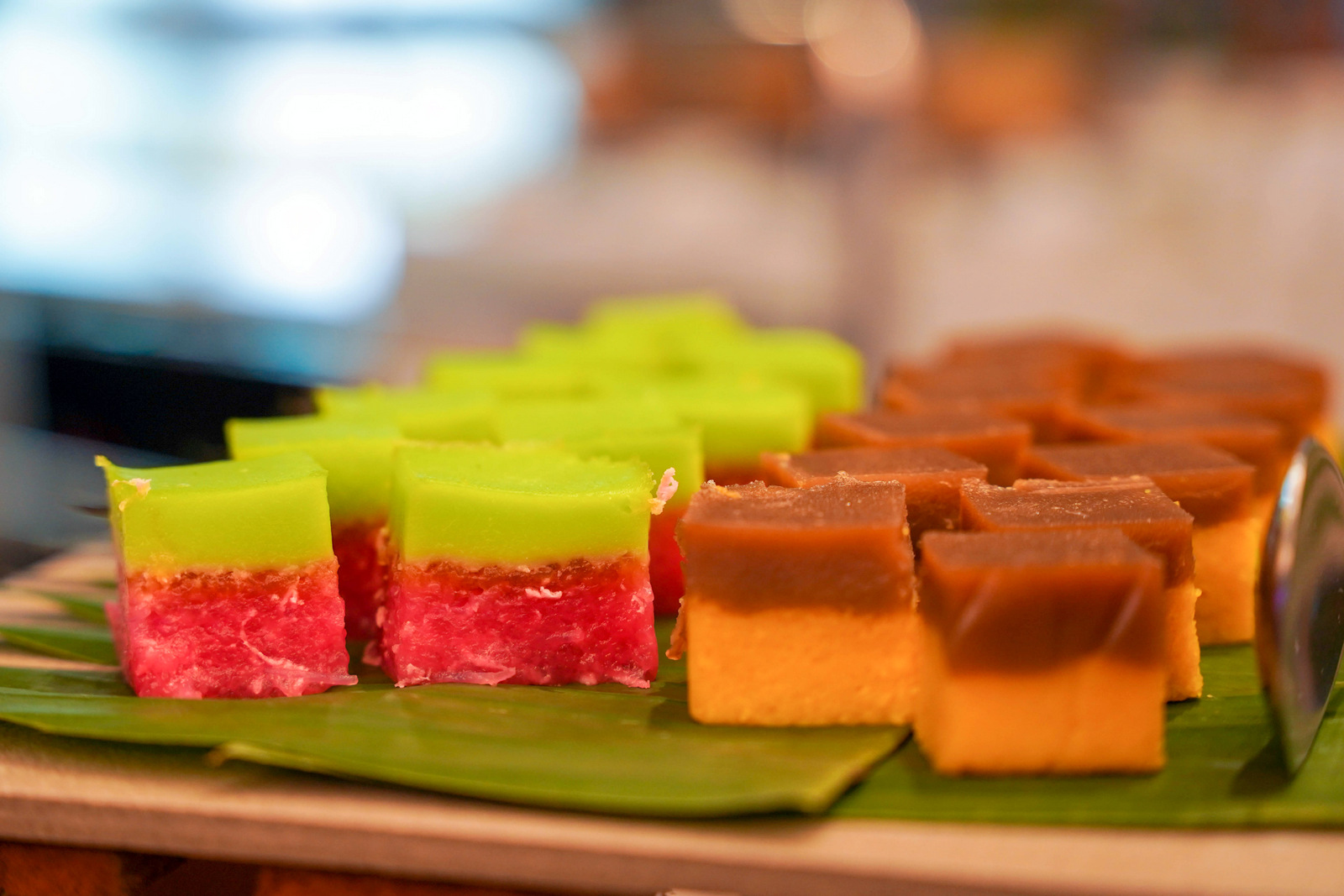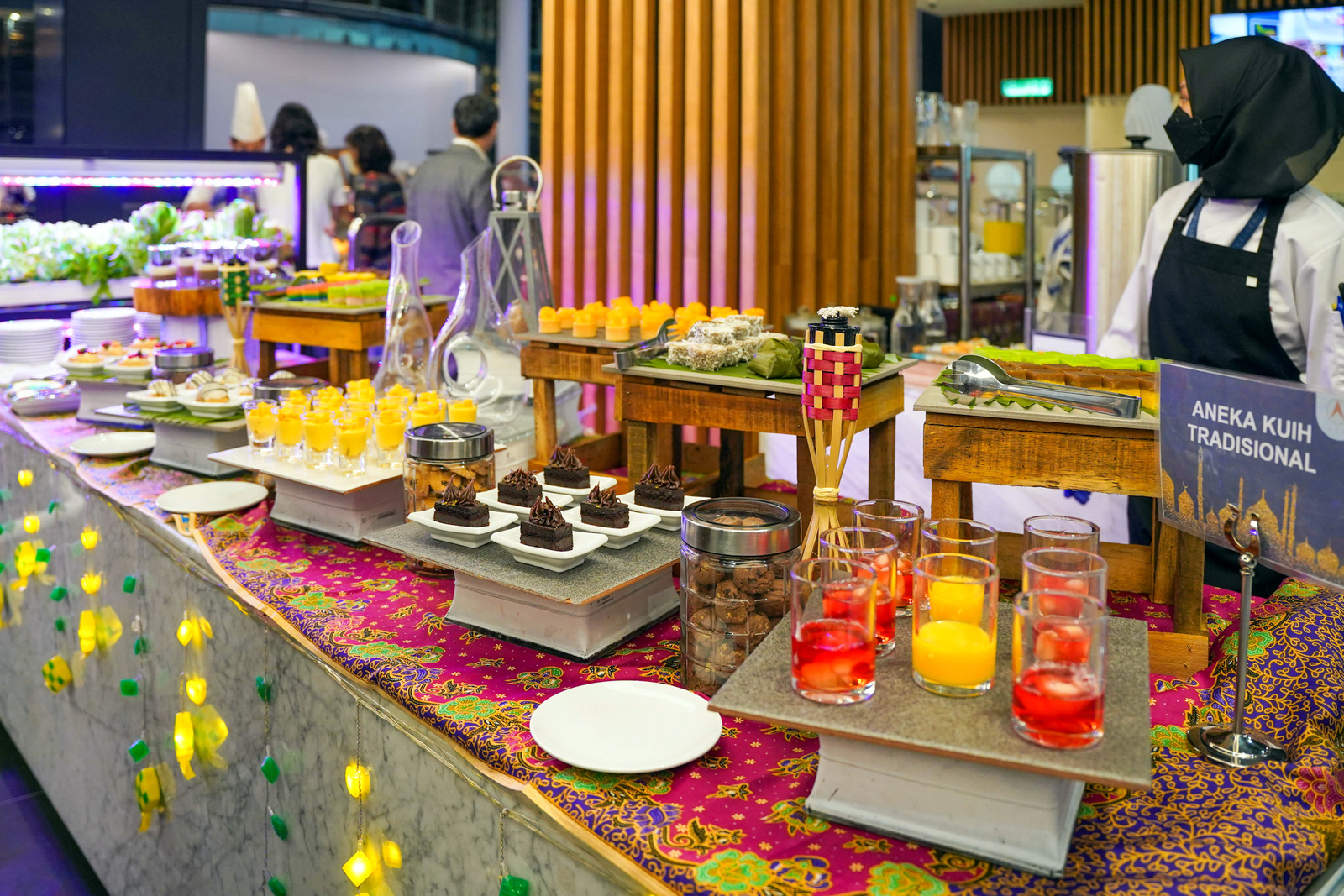 Desserts like red velvet cake, chocolate cake. durian cake, mango pudding, bubur kacang hijau, bubur kacang merah and kuih-muih ensure that everyone leaves Thyme Out thoroughly satisfied at the end of the night.
Thyme Out by Equatorial
10, Jalan Dato Onn, Kuala Lumpur, 50480 Kuala Lumpur.
Website:
www.a-c-e.my
Facebook :
www.facebook.com/aceconferencecentre
Instagram :
www.instagram.com/aceconferencecentre