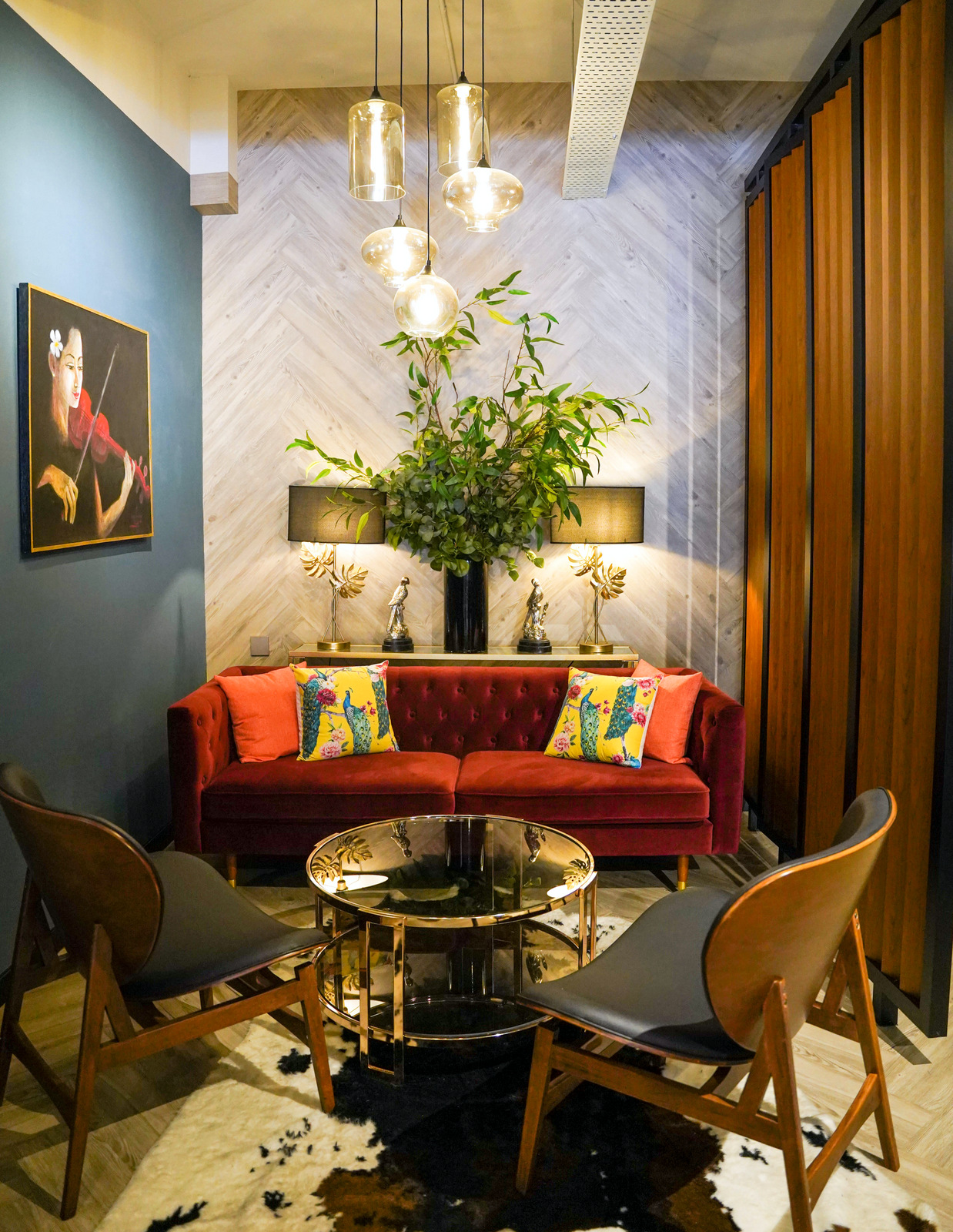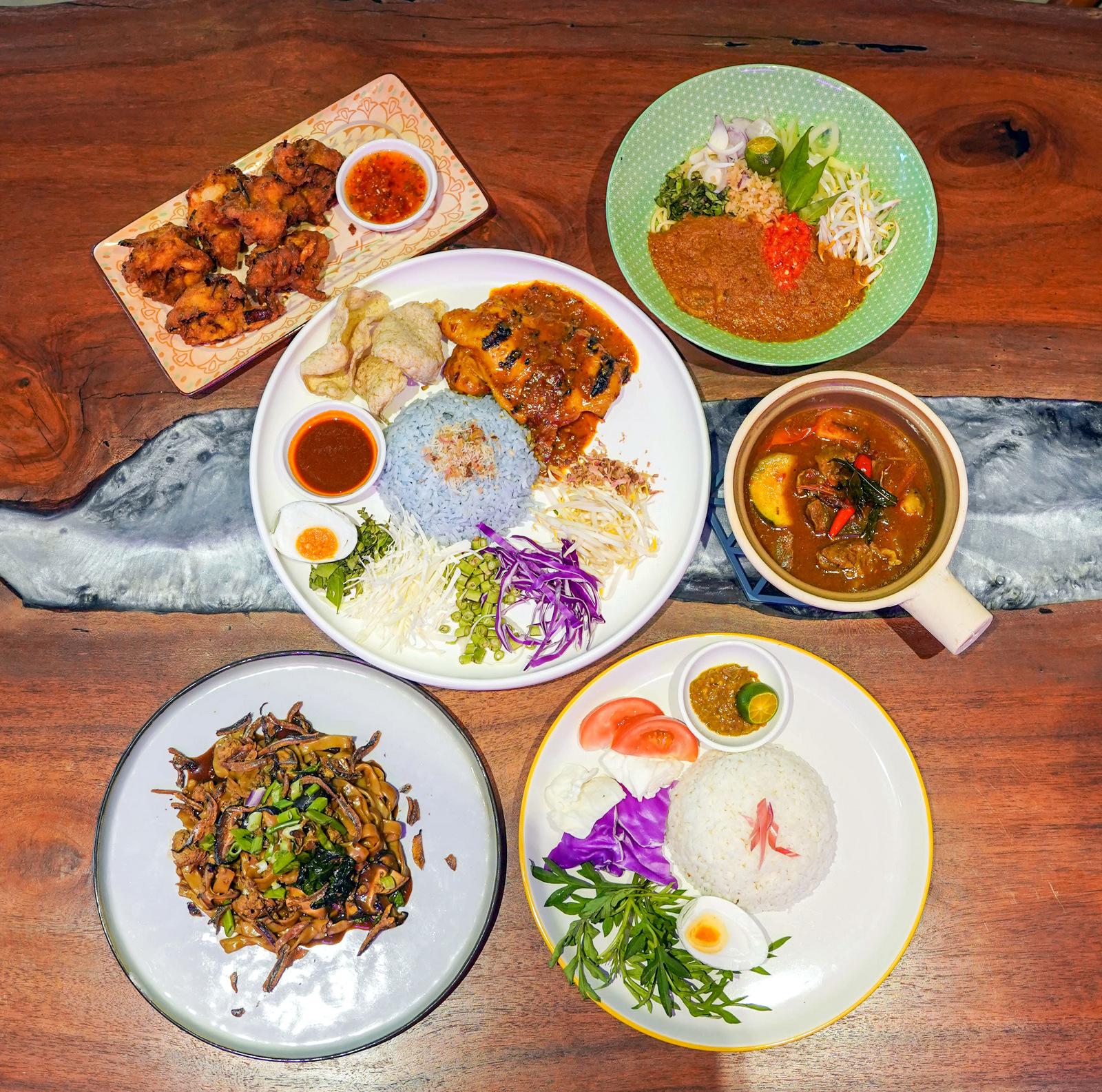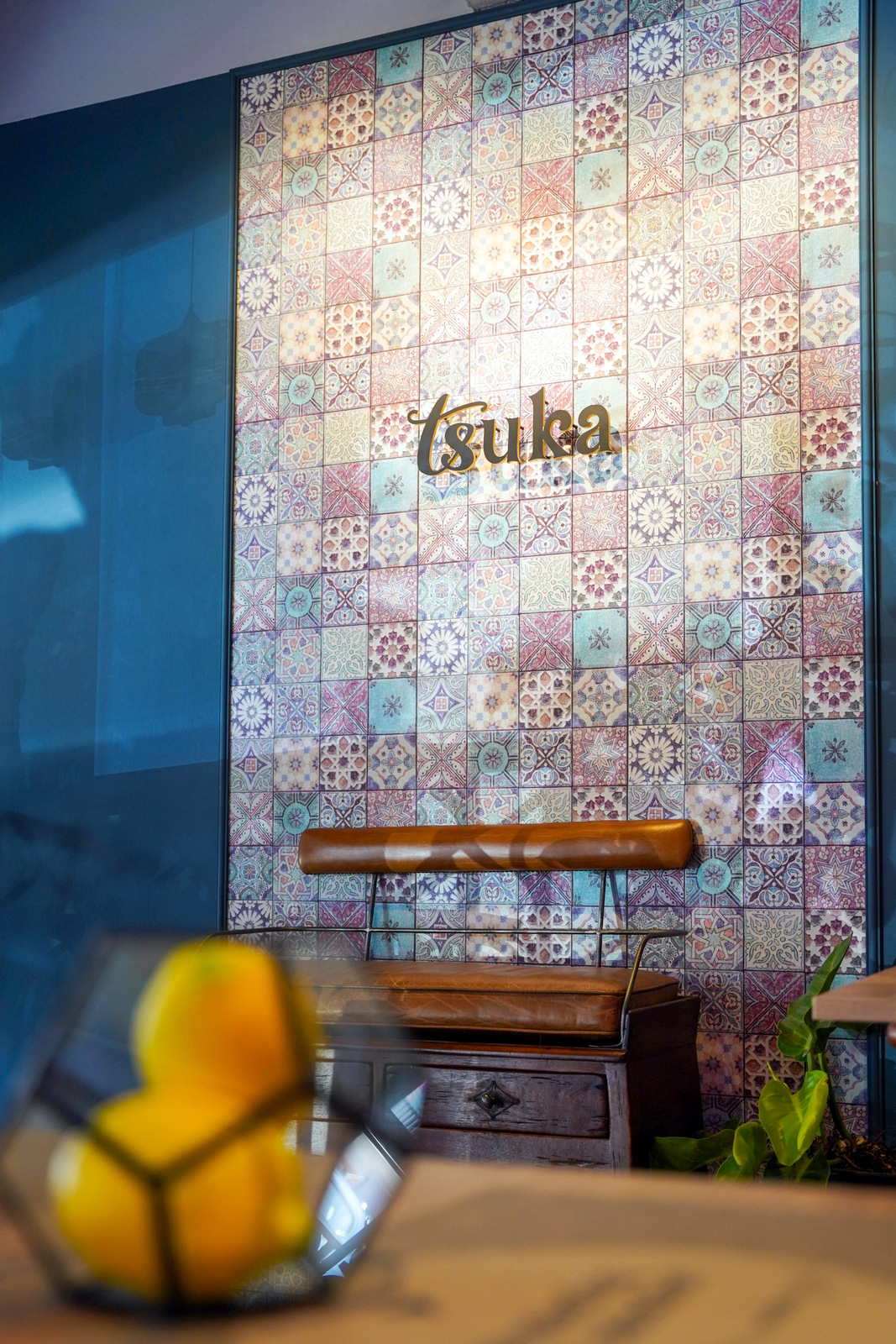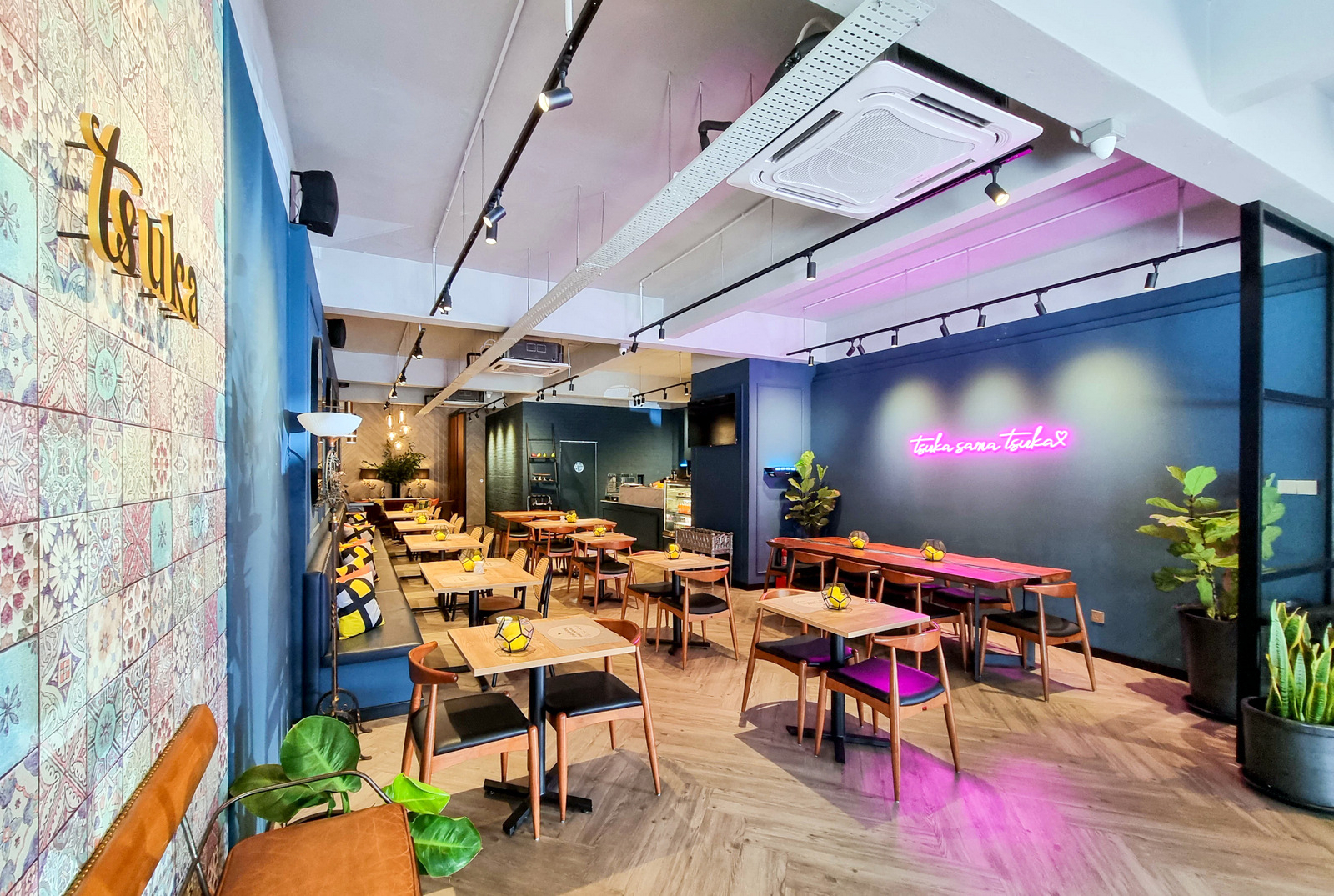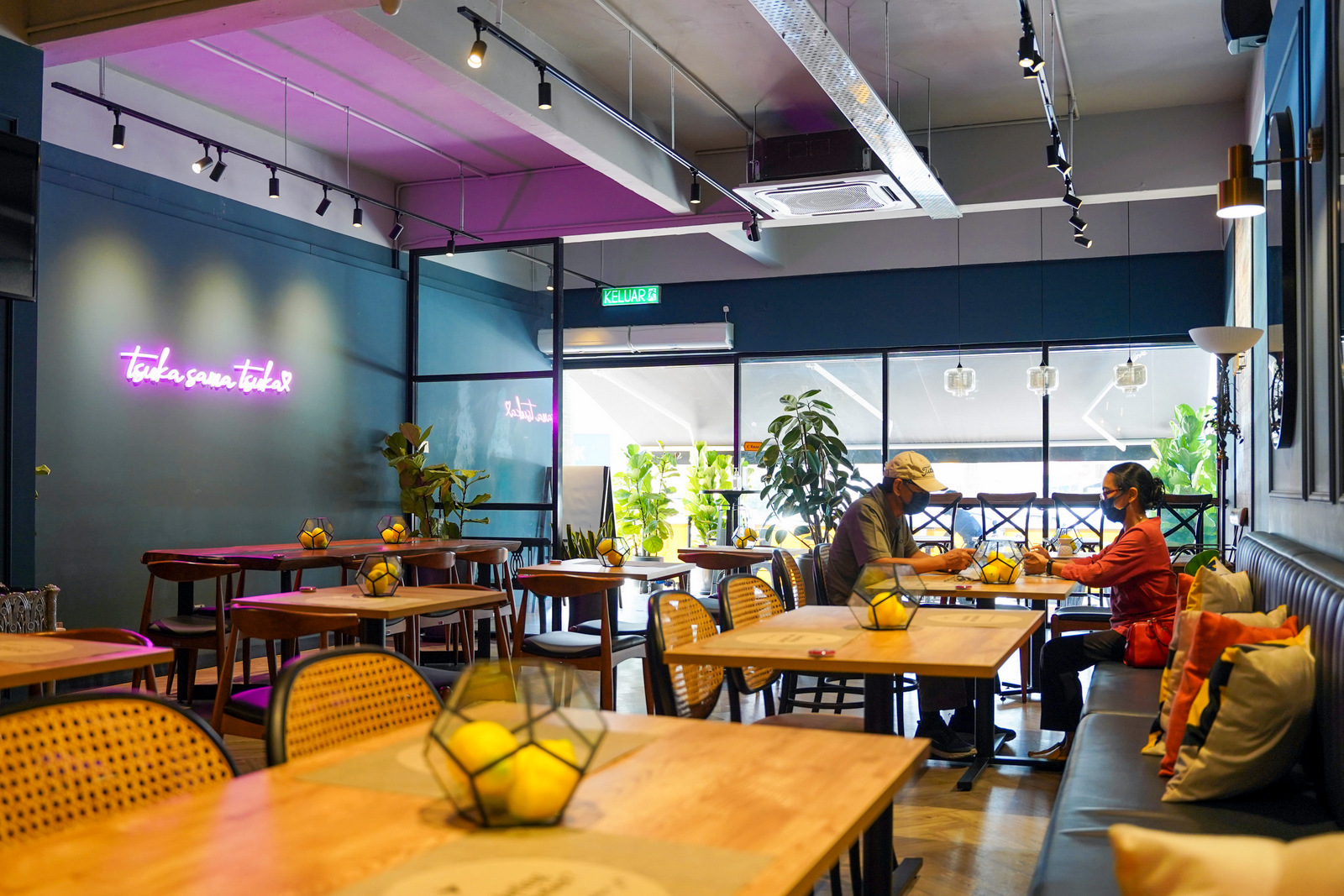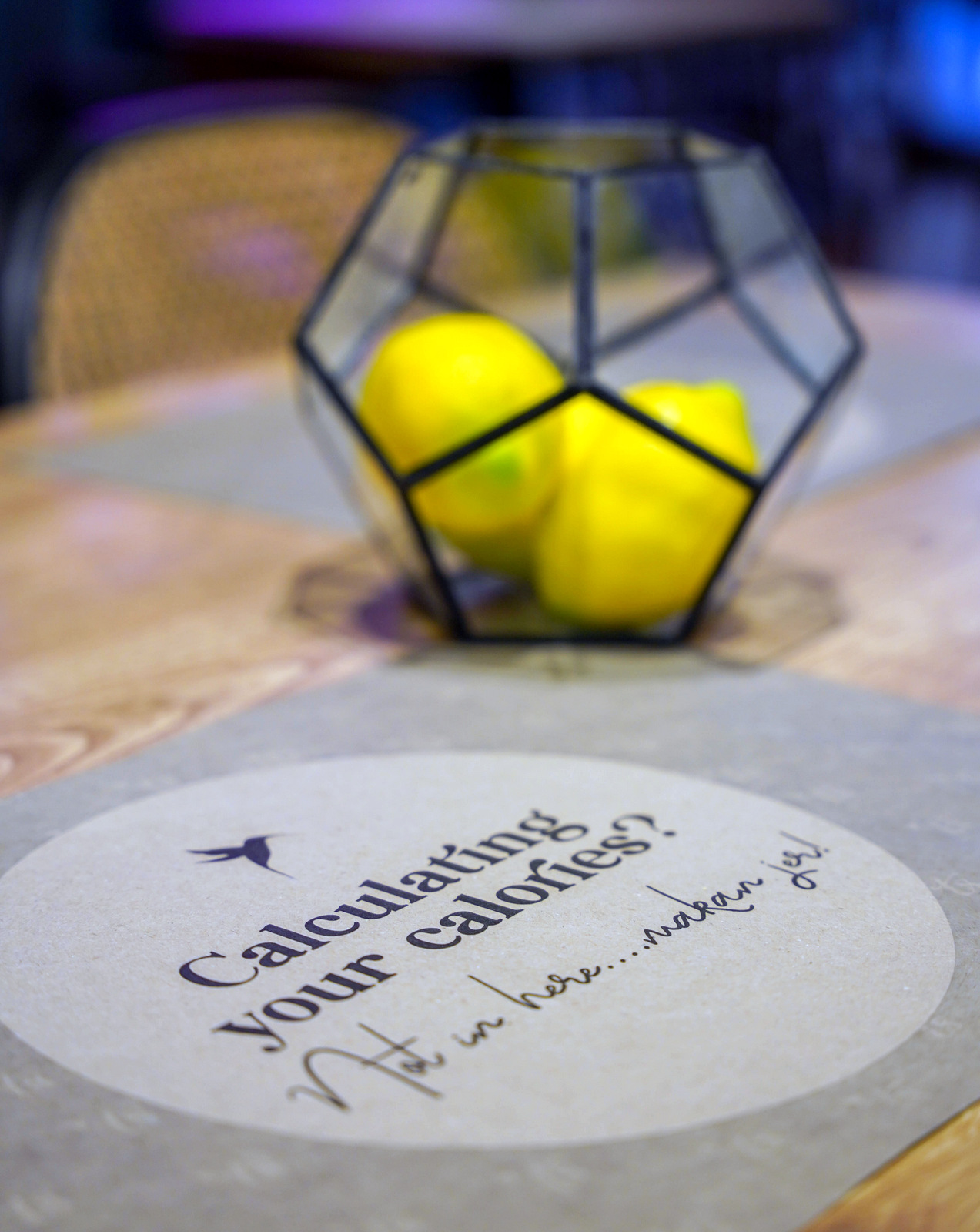 If you like time-honoured recipes handed down through the generations, you might love Tsuka. Paying contemporary homage to Malaysia's culinary heritage, Tsuka brings a bounty of classic favourites to Bangsar, spanning Nasi Dagang Mat Ganu to Lontong Lodeh Mak Tok.
This charming eatery was launched in November 2021. It's meant to be a vibrant, welcoming space where everyone can feel at home, relax and relish a variety of Malaysian cuisine.
We spoke with one of Tsuka's founders, Zaidah, affectionately known as Ms Zee, who created the restaurant with her food-loving partner, Dr Maison.
The two partners and Tsuka's head chef, Uncle Lim, a restaurant industry veteran of 25 years, have curated a collection of dishes that represents the north to south of Peninsular Malaysia.
This cooking is close to their hearts, including Ms Zee's grandmother's Laksa Johor recipe. "We serve the food we know best, that we know how to cook," the Johor-born Ms Zee told us.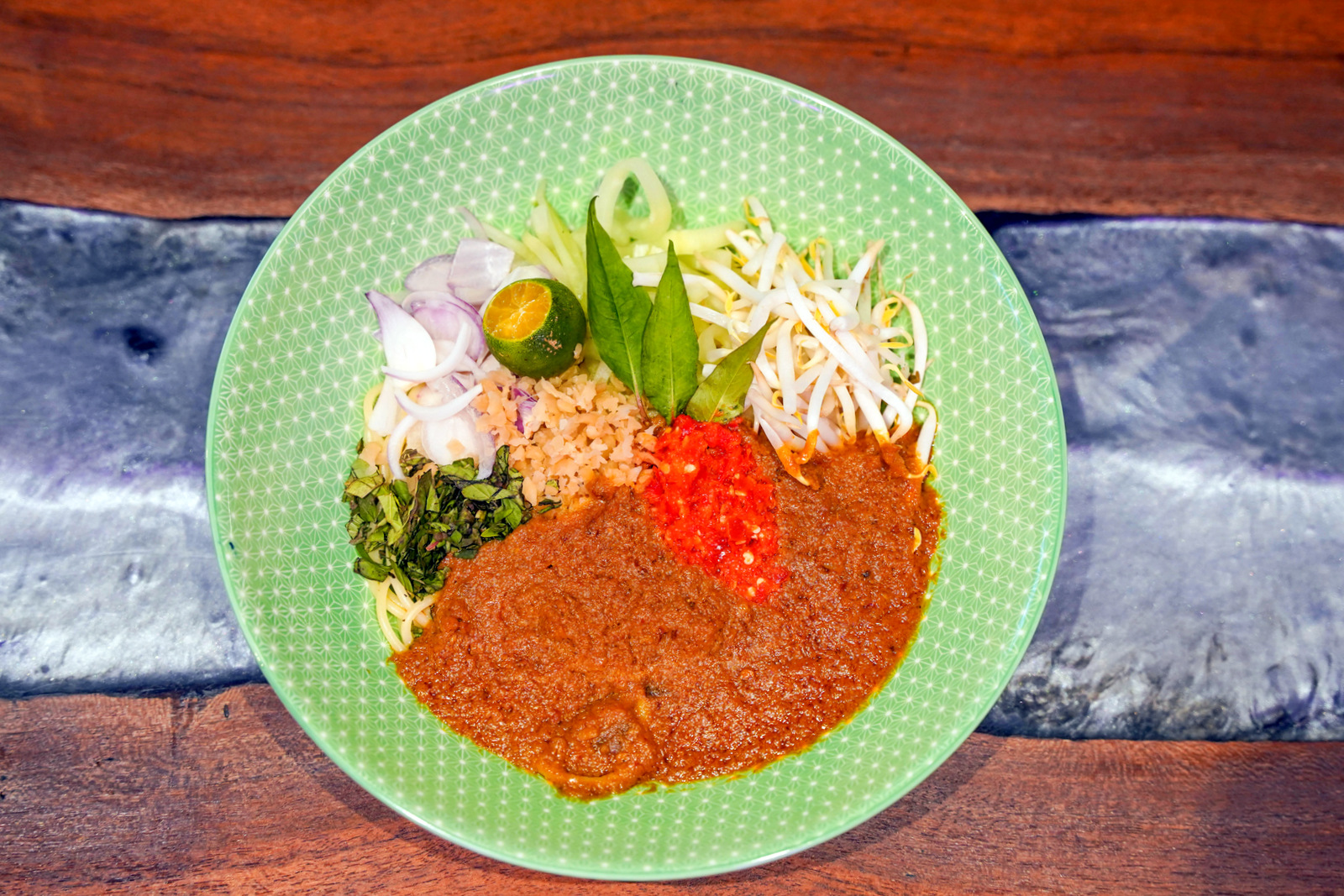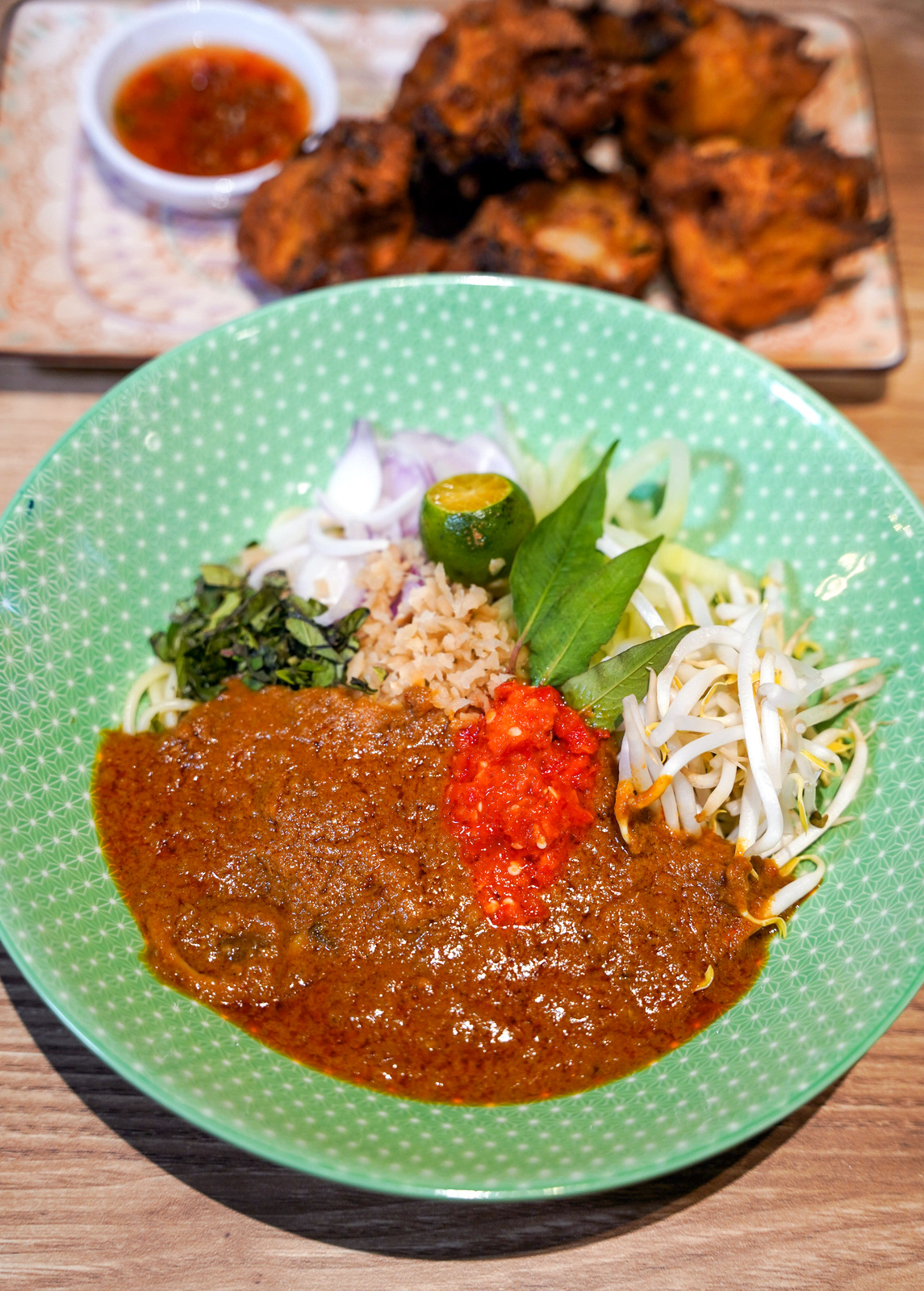 Start with the Laksa Johor Ms. Zee (RM22.80), a hearty ensemble of spaghetti in thick fish gravy, fresh beansprouts, cucumber, daun kesum, daun selasih, preserved radish and Tsuka's special sambal garam.
Every part of this plate is satisfyingly put together. The creamy gravy is rich and robust with ikan parang, fresh prawns and dried prawns. The sambal garam, instead of sambal belacan, promises a true taste of Johor, with its bright, spicy-savoury kick - this is as authentic as what you'd experience on a balik kampung trip to JB during Aidilfitri.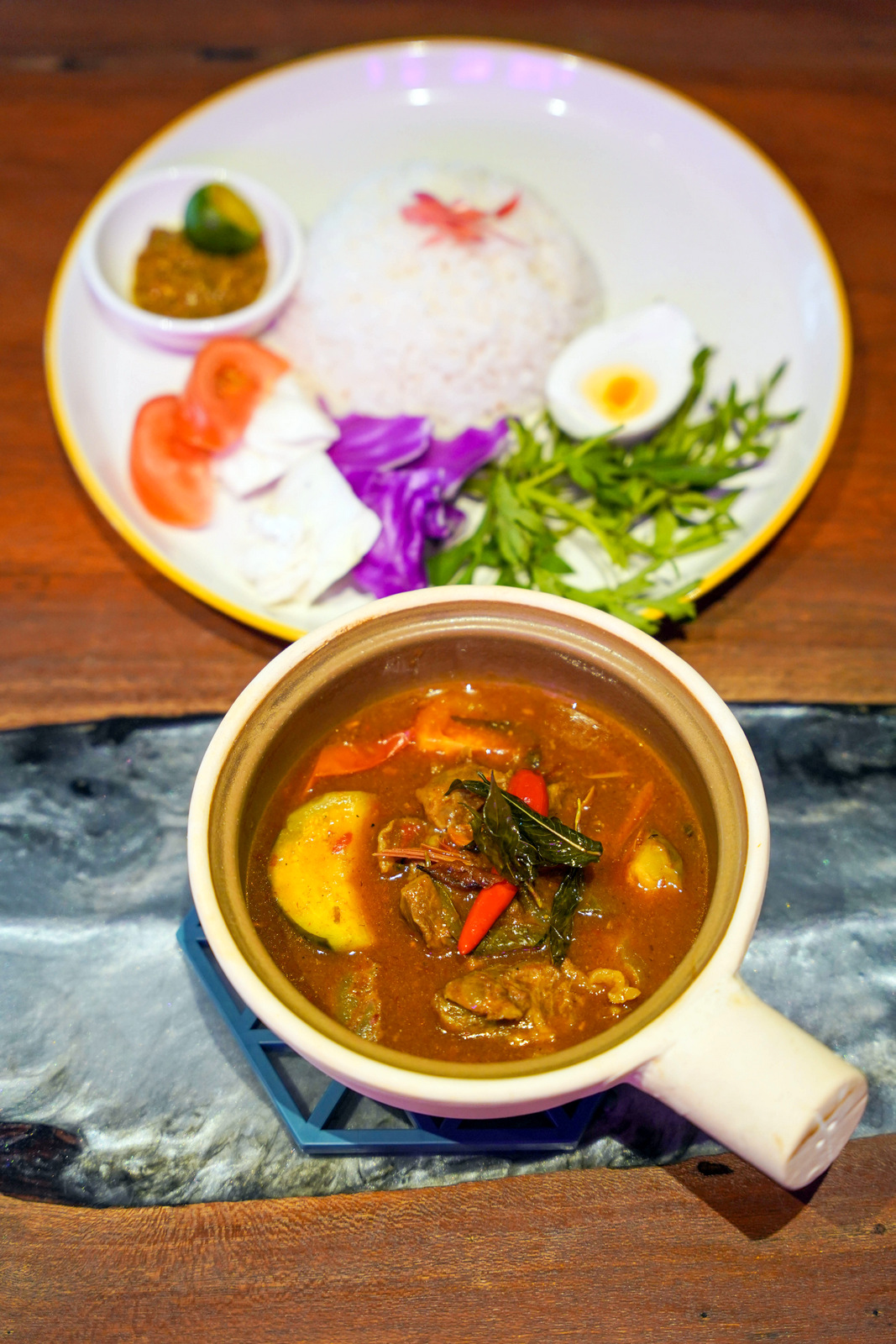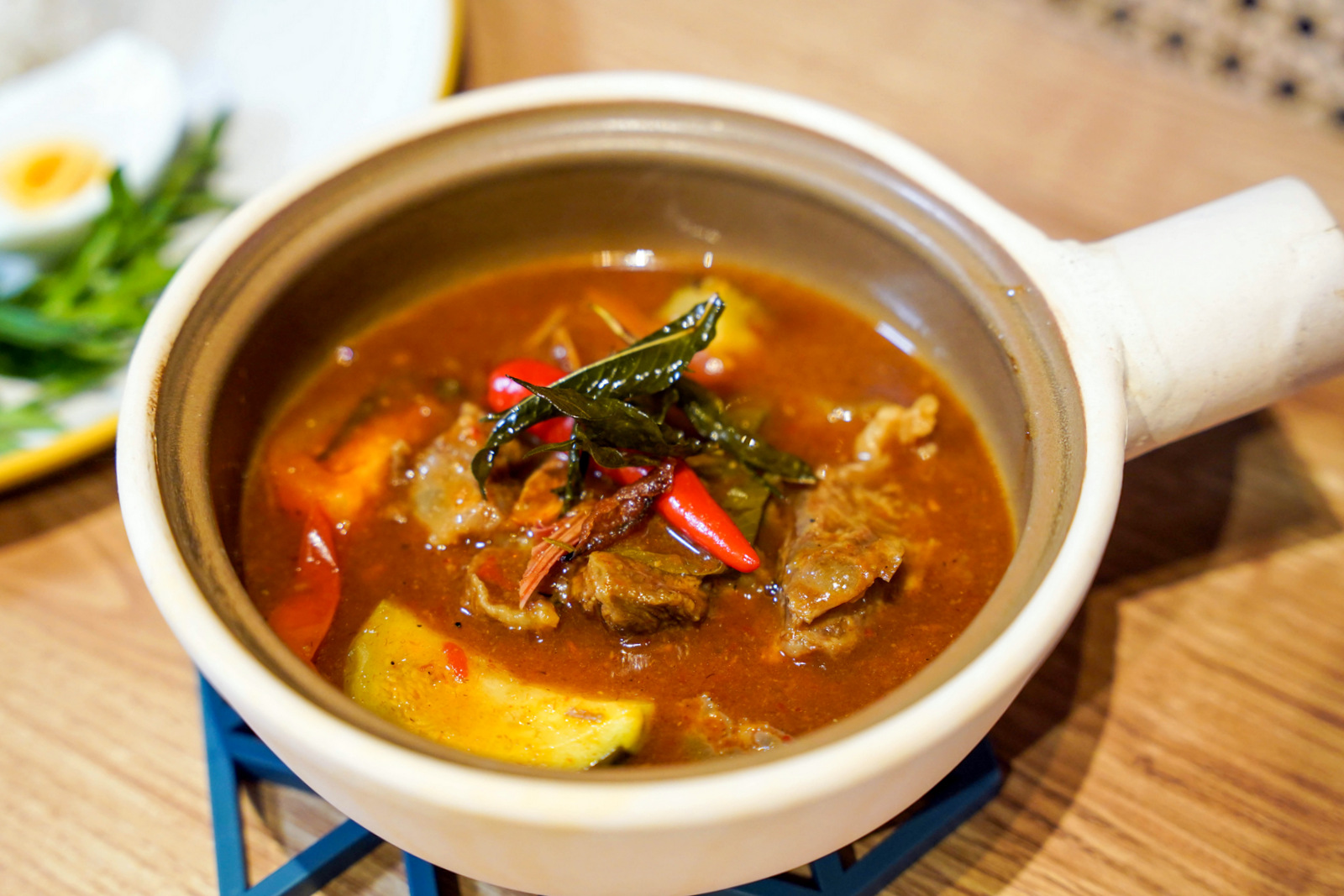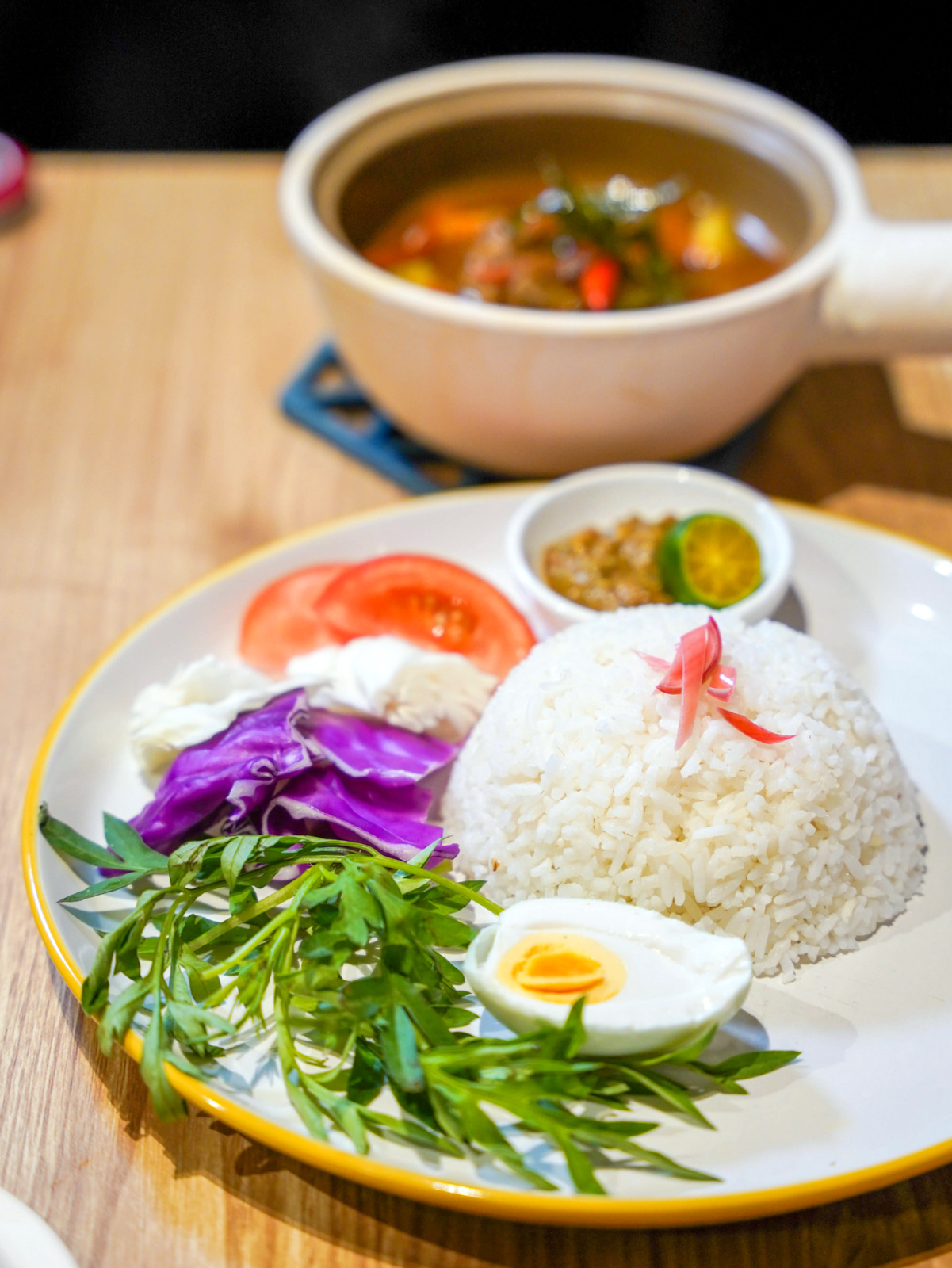 Asam Pedas Tetel Daging is another southern favourite, its lovely tang balancing its meaty tenderness beautifully (RM22.80). Slow-cooked beef trimmings and tendons come in a claypot with tomatoes in a succulent, substantial portion, rounded out with steamed rice, ulam, salted egg and sambal belacan. A delight for beef buffs, with a delicious depth of flavour - we're happy to hear that Tsuka is planning to soon sell its asam pedas paste for home cooks.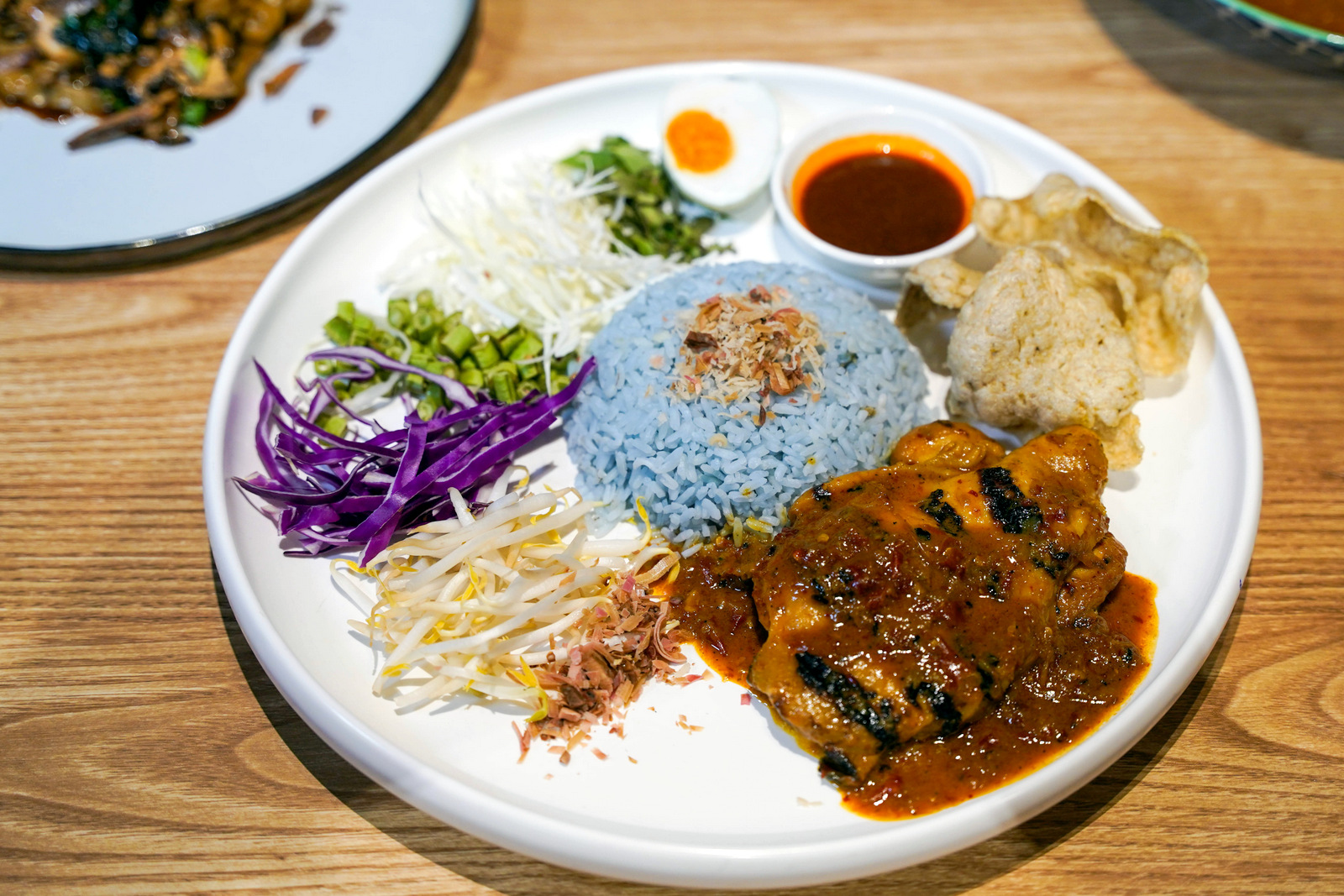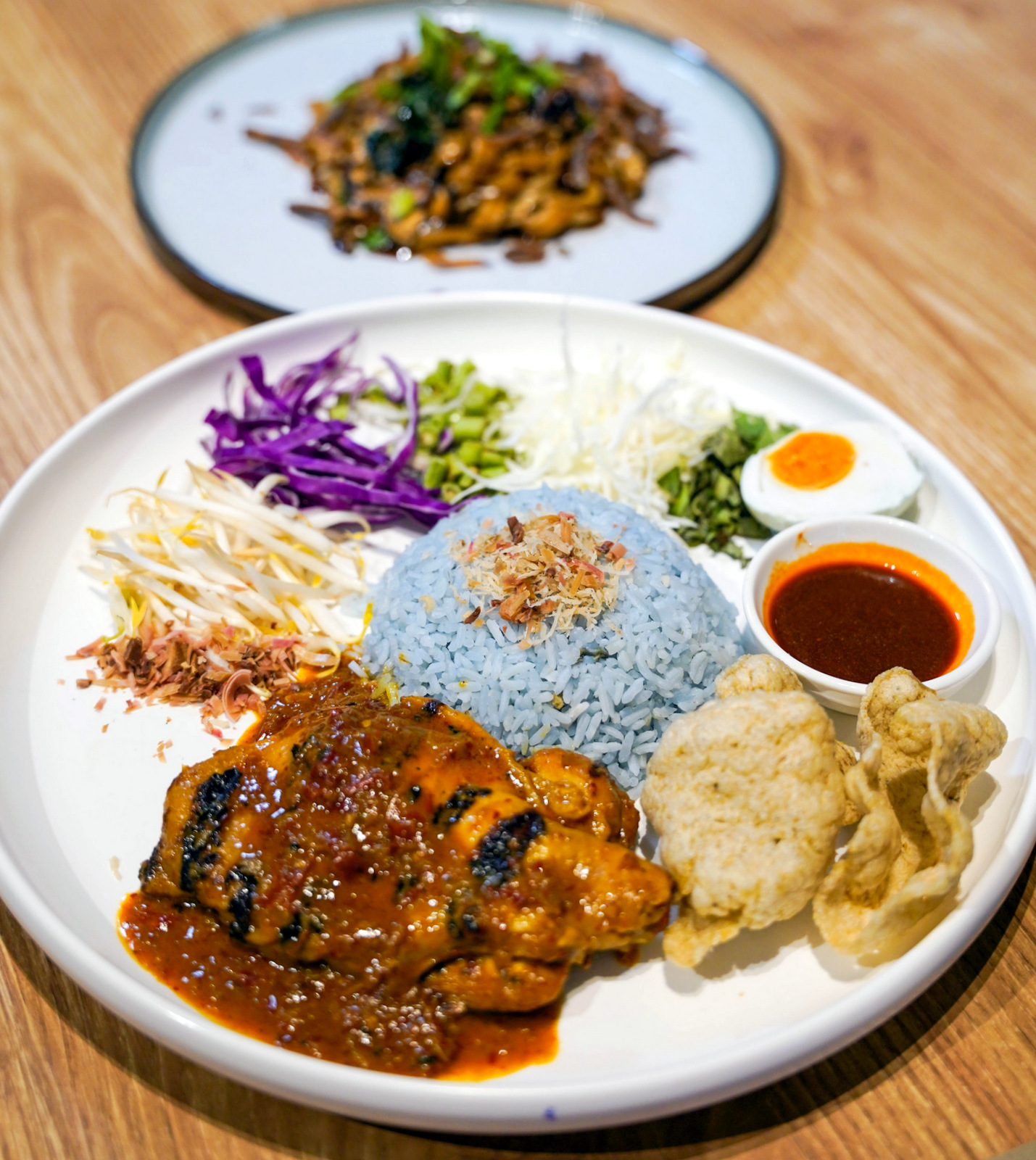 Heading to Malaysia's northeastern coast, the Nasi Kerabu Ayam Percik (RM26.80) is brilliant for beating the blues - the naturally hued nasi bunga telang fits right into Tsuka's aesthetic, complete with a gorgeously grilled quarter-chicken in lip-smacking percik sauce, local ulam, salted egg and fish crackers. Respectable enough to offer proudly to a Kelantanese friend.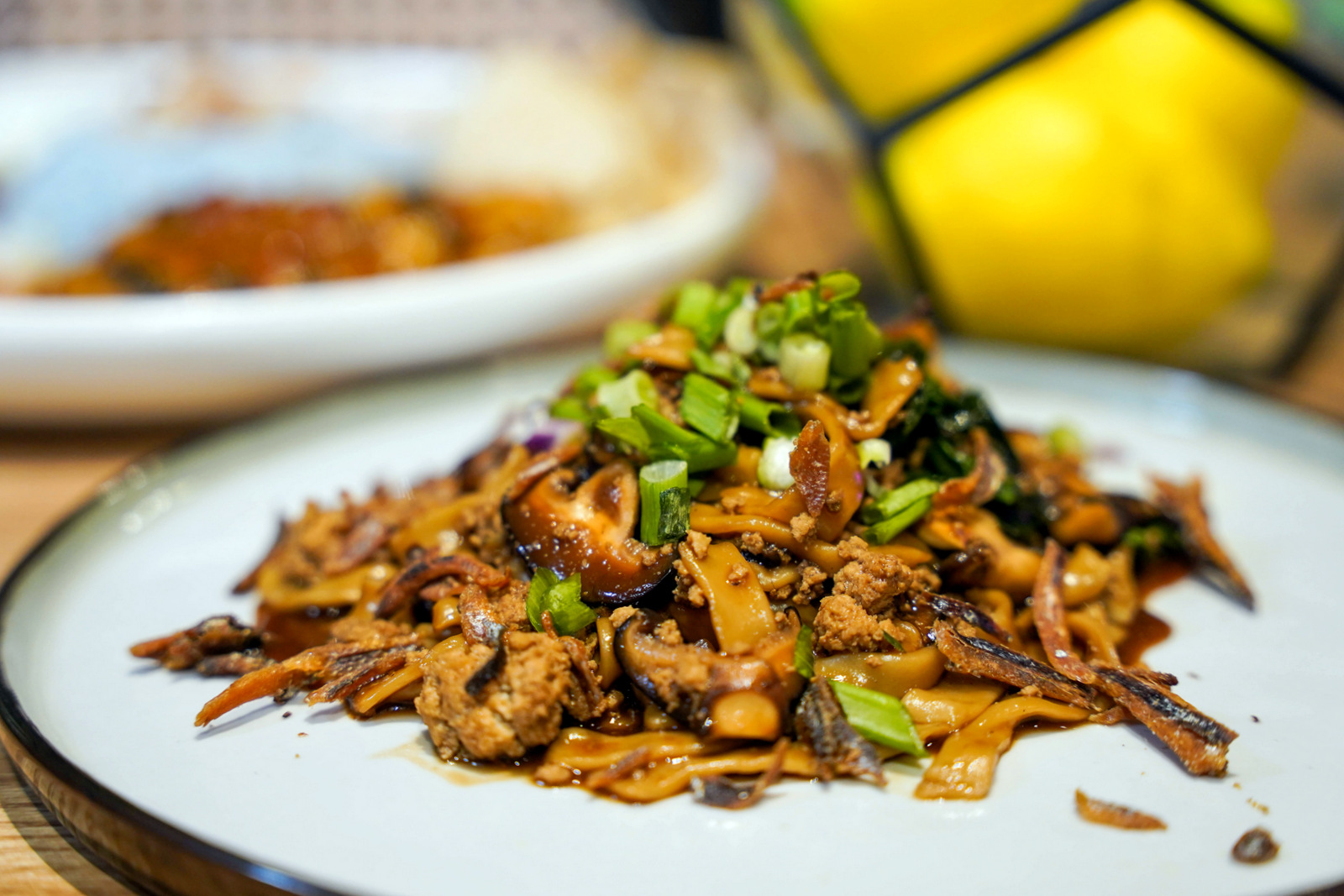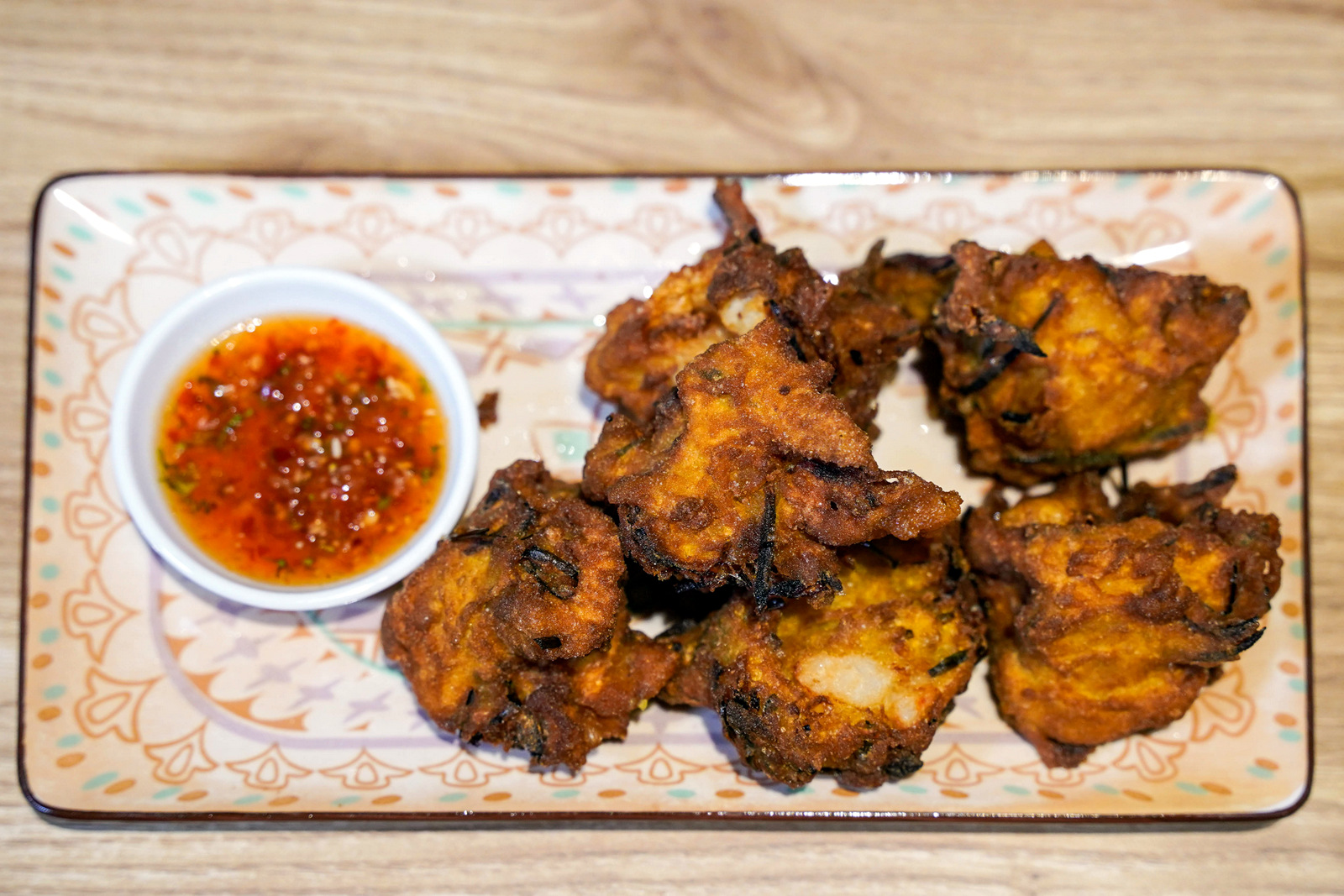 Uncle Lim's Pan Mee is the perfect pork-free pan mee, featuring the familiar flat noodles tossed with minced chicken, mushrooms and vegetables, topped with crispy anchovies (RM16.80), served dry or with soup. We'd happily return for this can't-fail combo.
For a snack to share, the Cucur Udang is well worthwhile - each extra-large fritter comprises a whole prawn sliced in half, split on both sides so that you'll feel the crustacean flesh in every bite (RM14.80). These generously dense fritters are stuffed not only with prawns but vegetables, double-fried for extra crunch, complemented by a punchy house-made chilli sauce.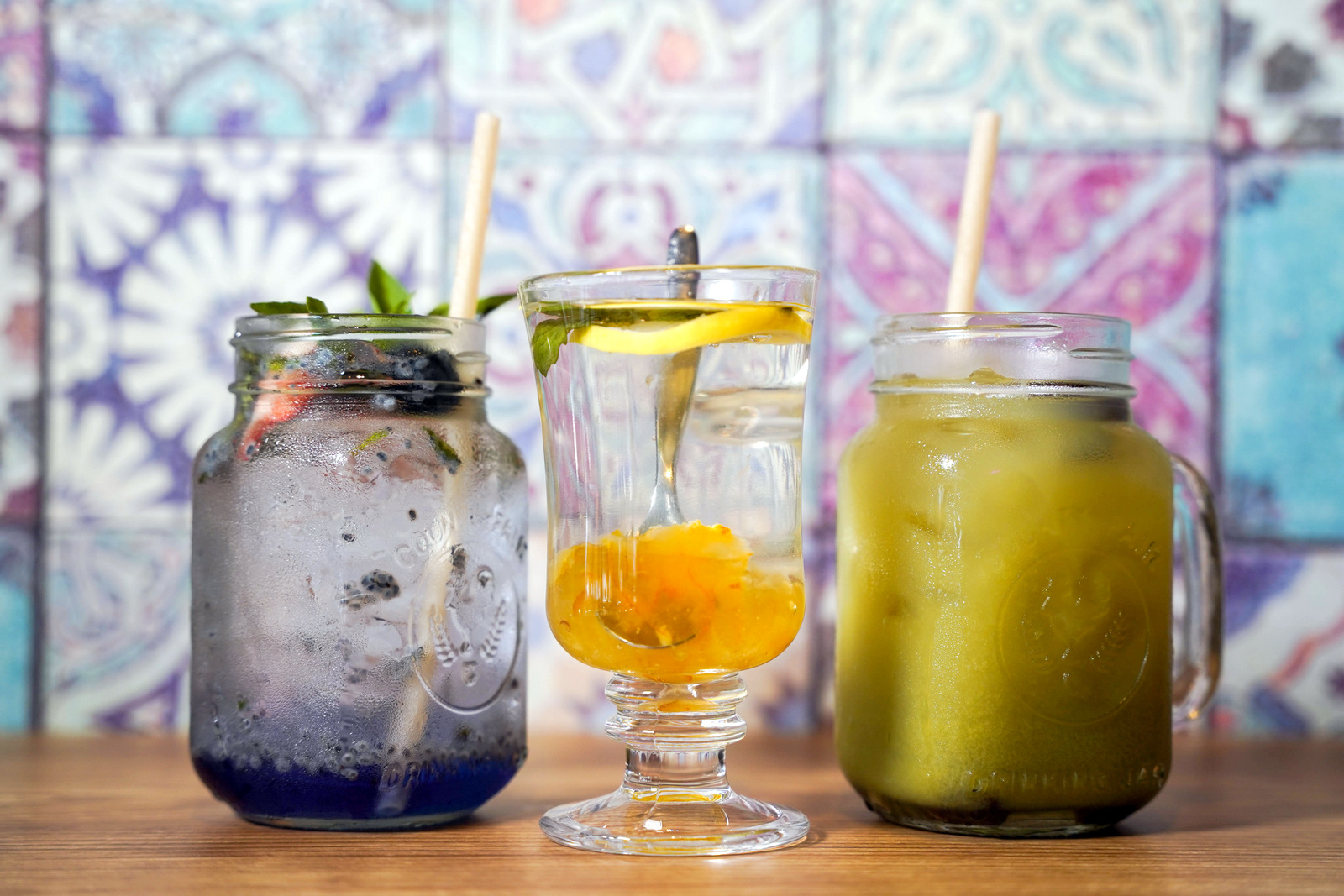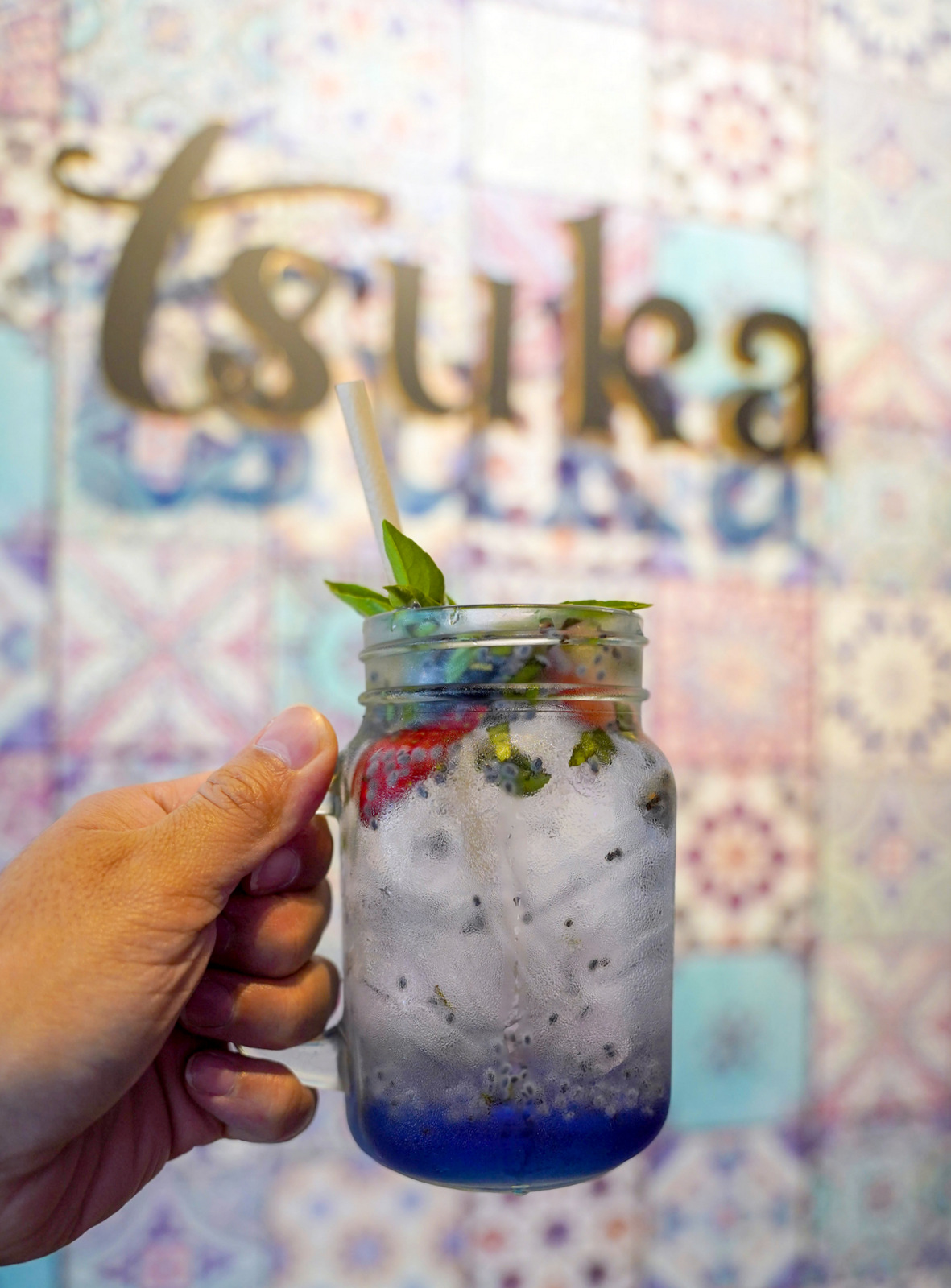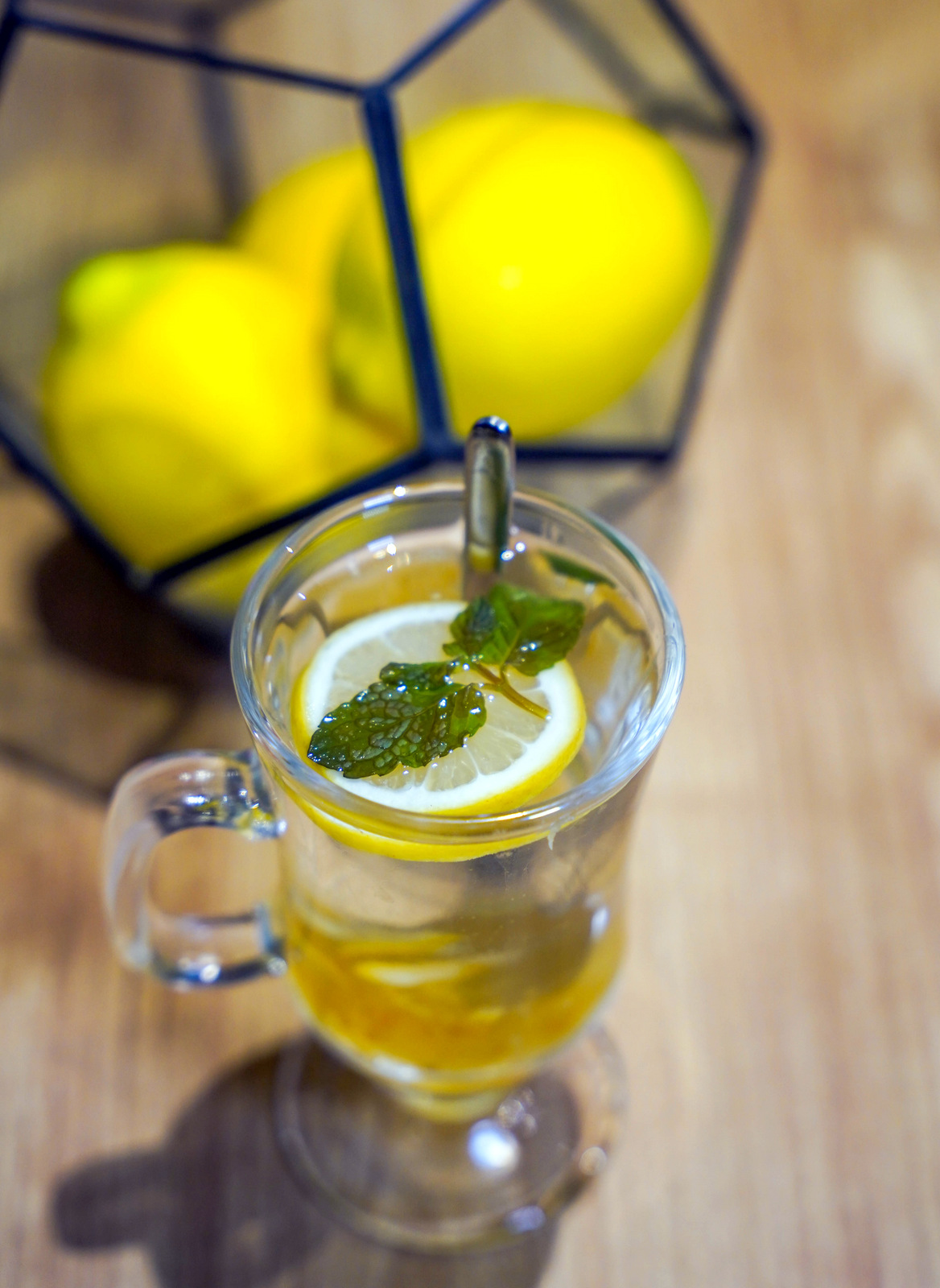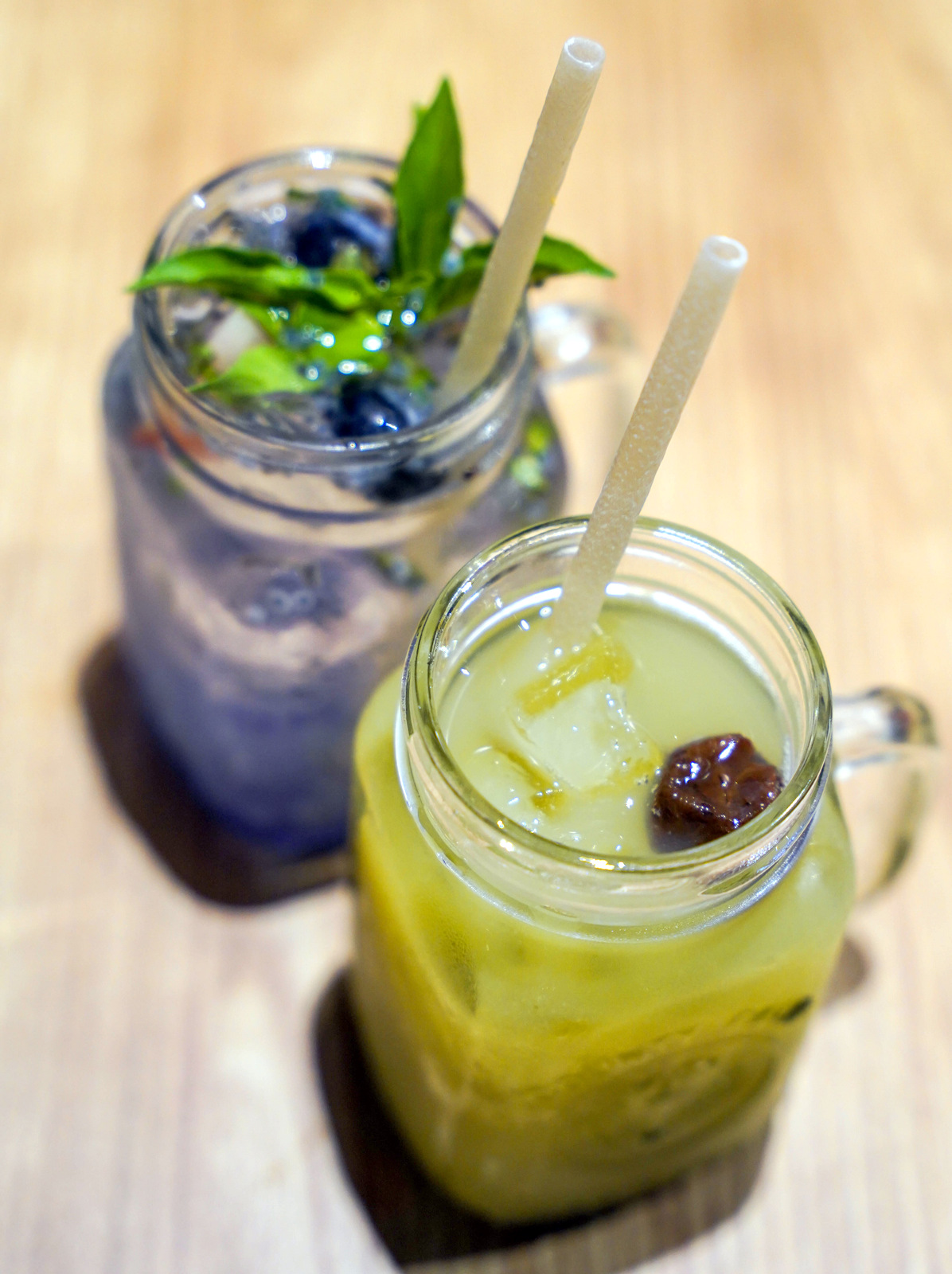 Tsuka's drinks also deliver a dose of Malaysian and Asian zip and zest, from the Bluey, a soda mocktail tinged with bunga telang syrup and blueberry compote (RM14.80), to the perky Sunshine Citron yuzu citron tea (RM14.80) and the marvellously masam-masam, mouth-puckering Kedondong Asam Boi that should enliven even the gloomiest evening (RM13.30).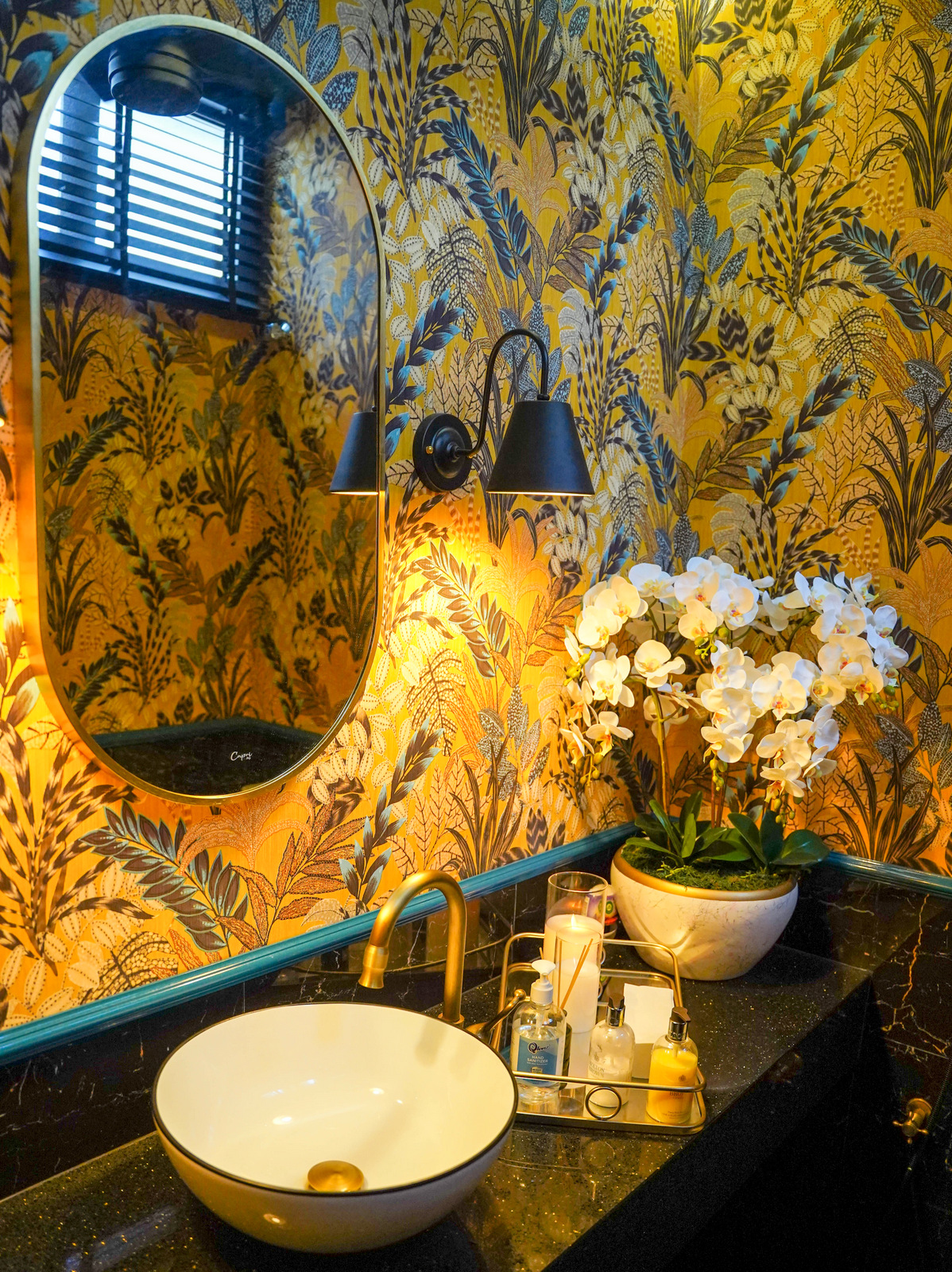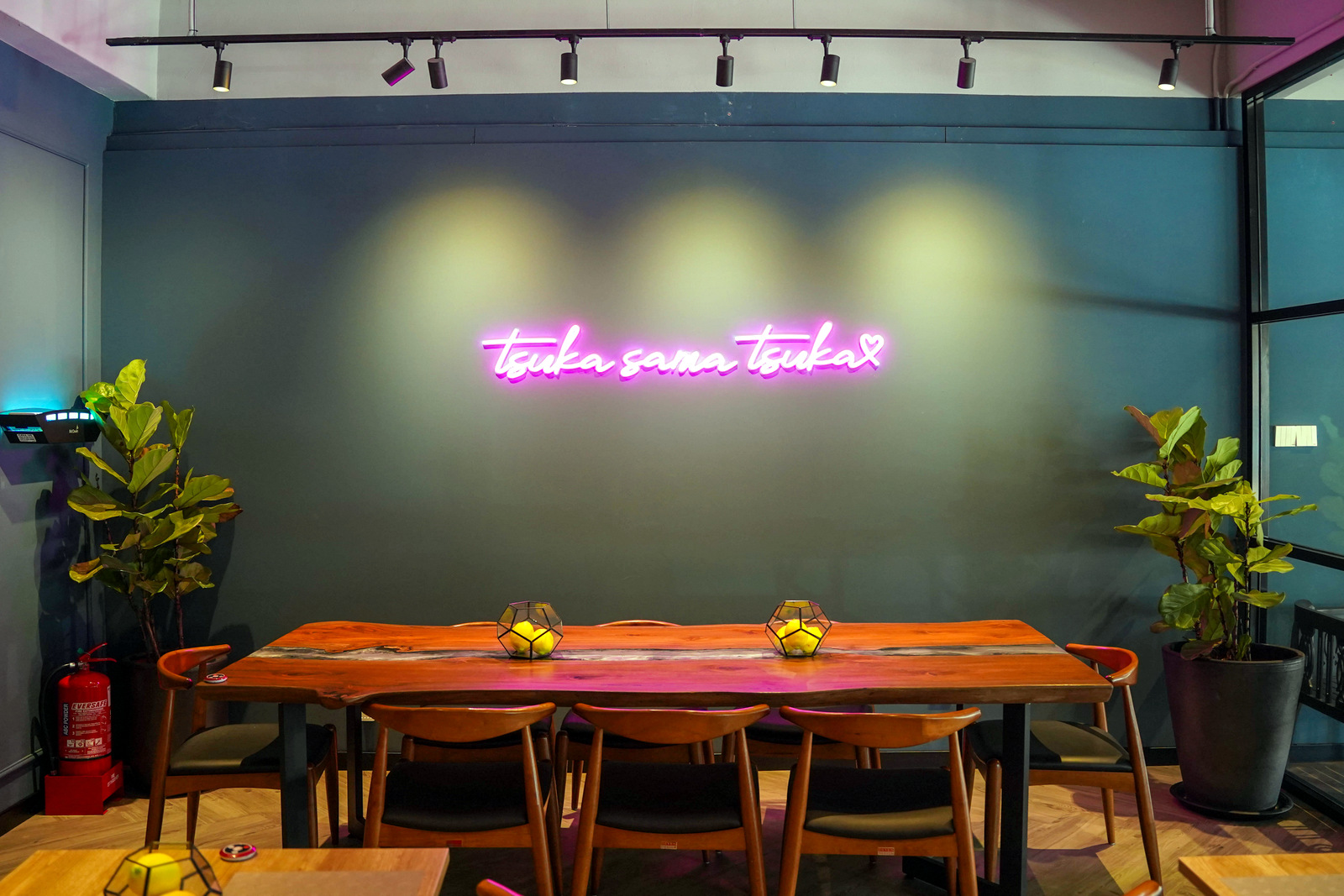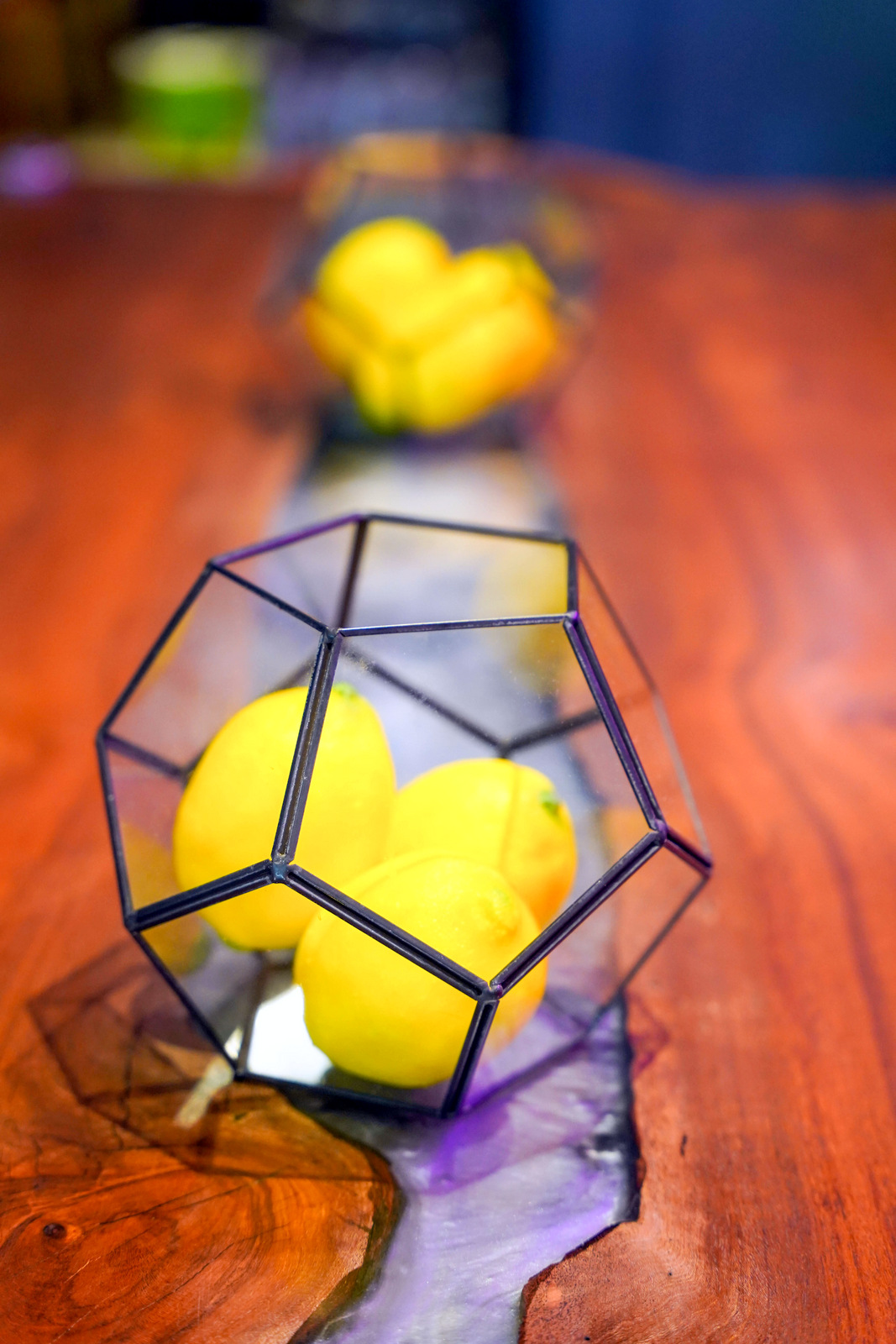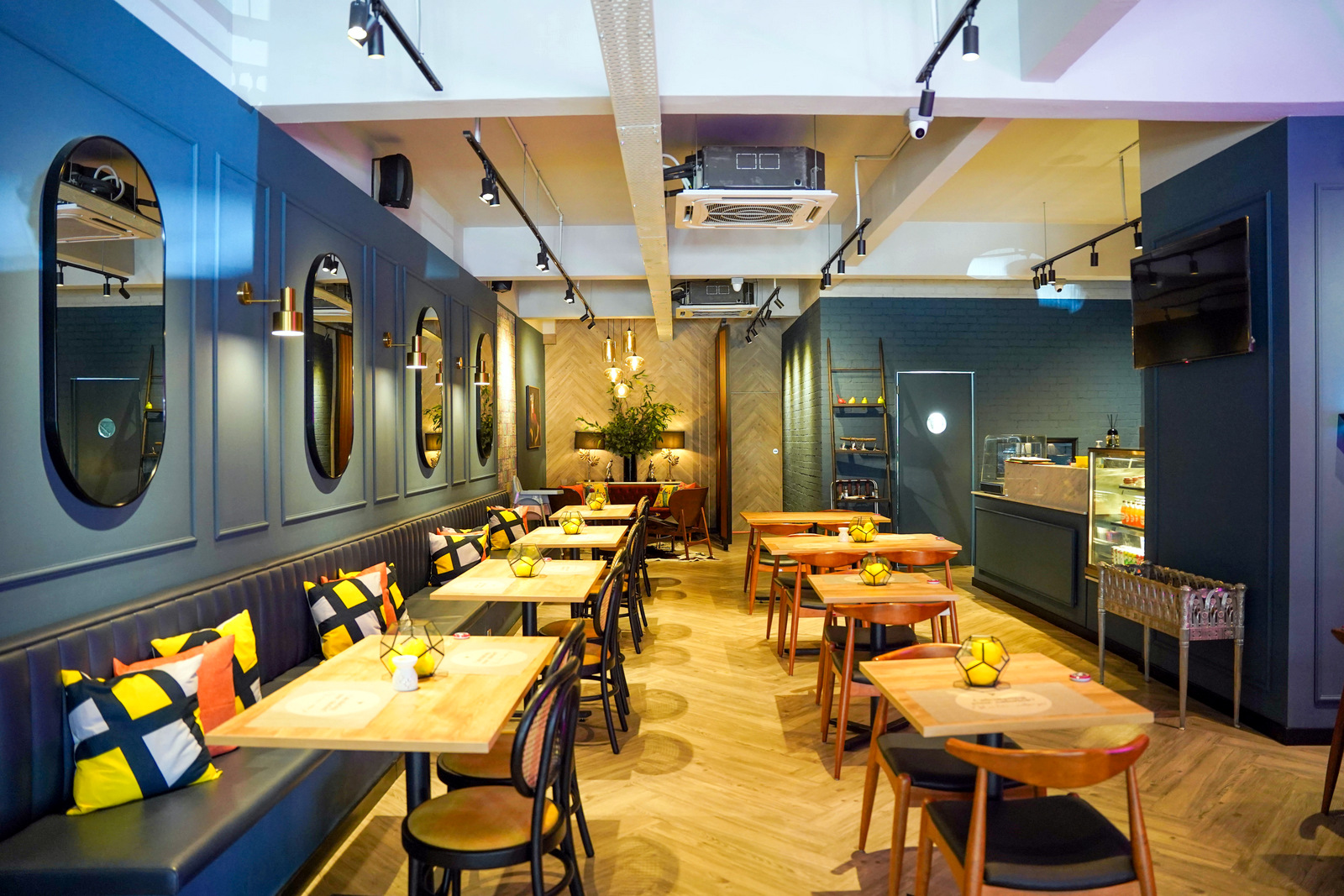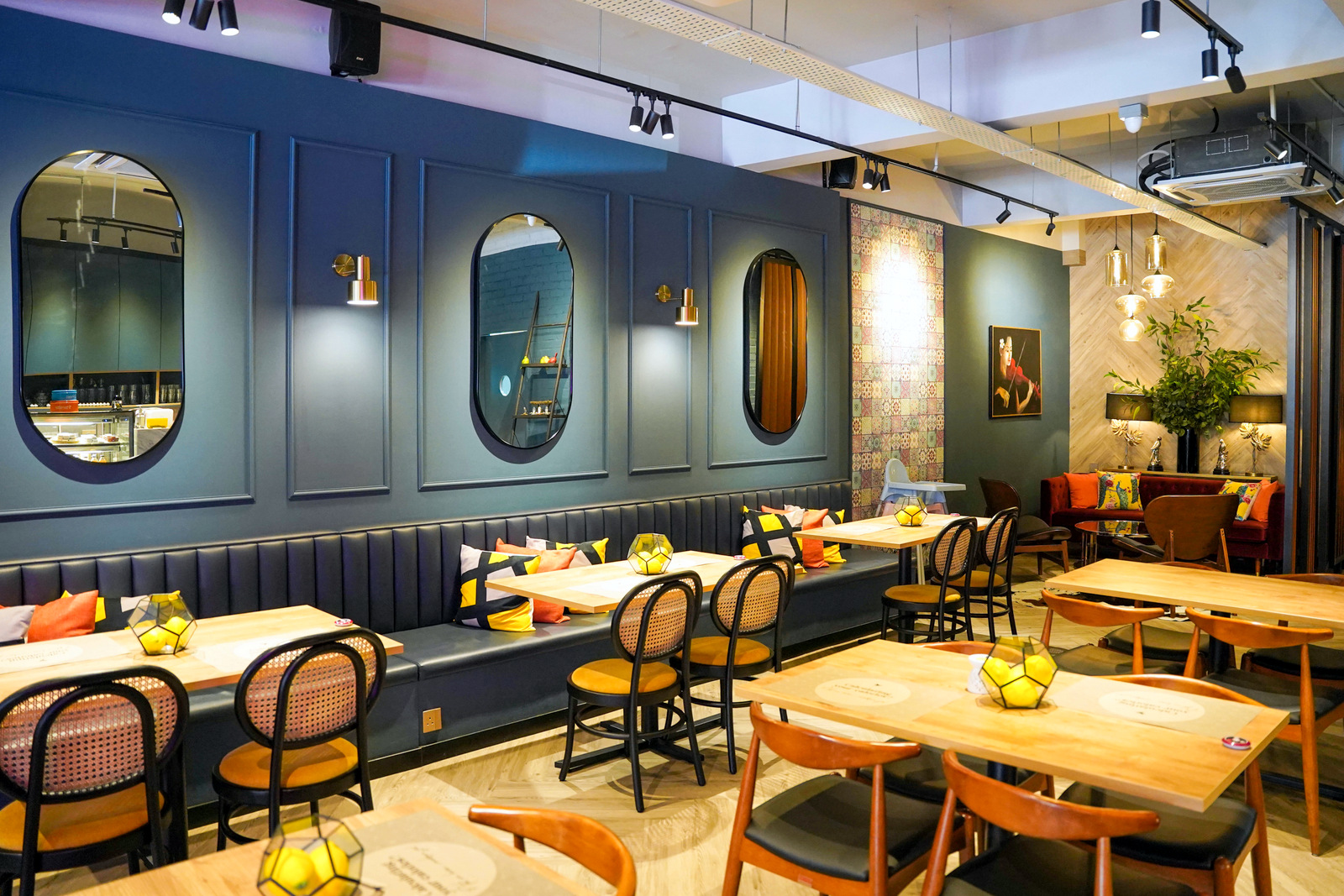 All in all, Tsuka is a very promising place, run with passion, brimming with soothing corners to explore (check out their powder room) and soulful cooking to enjoy.
Check out the video above for one more look at Tsuka!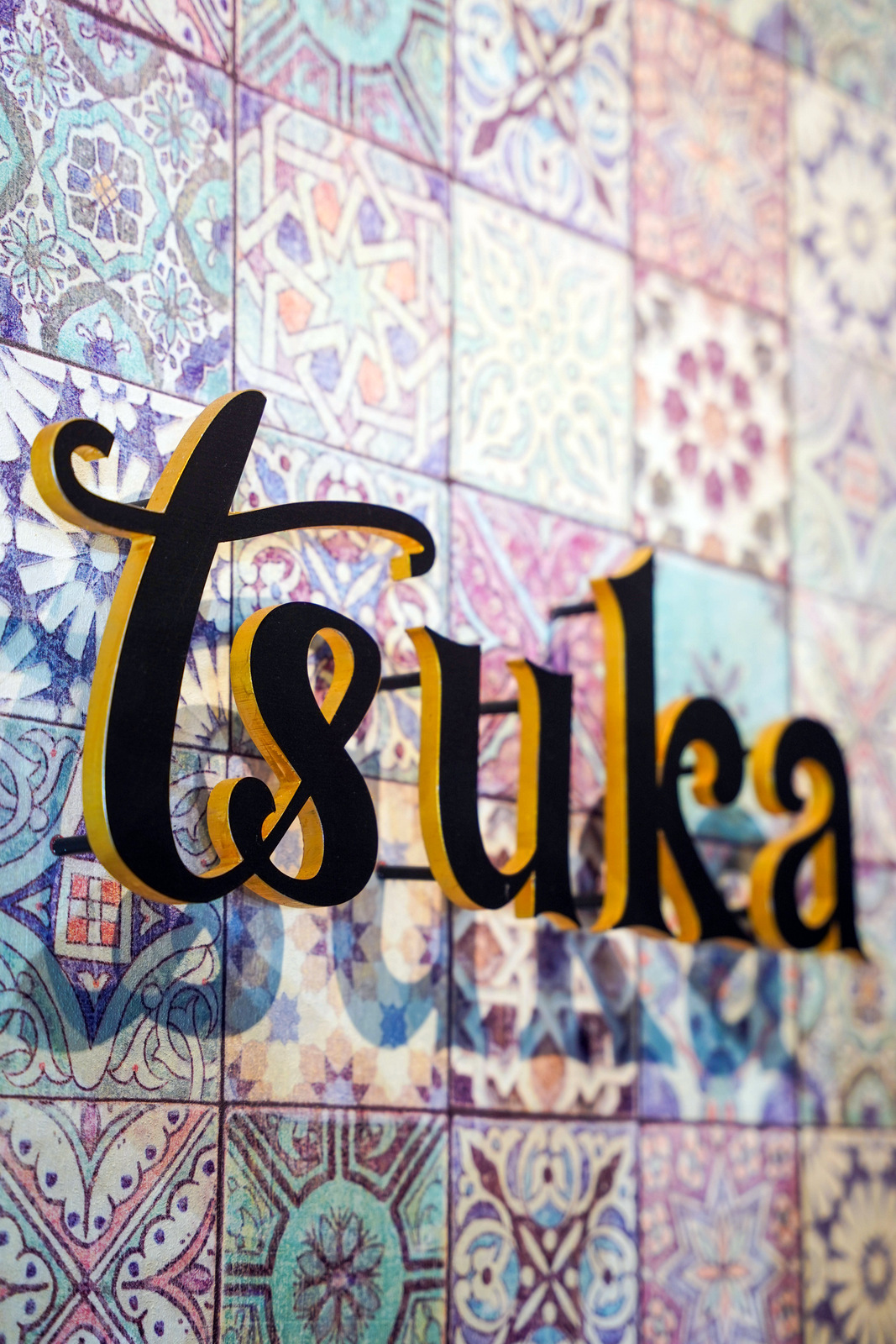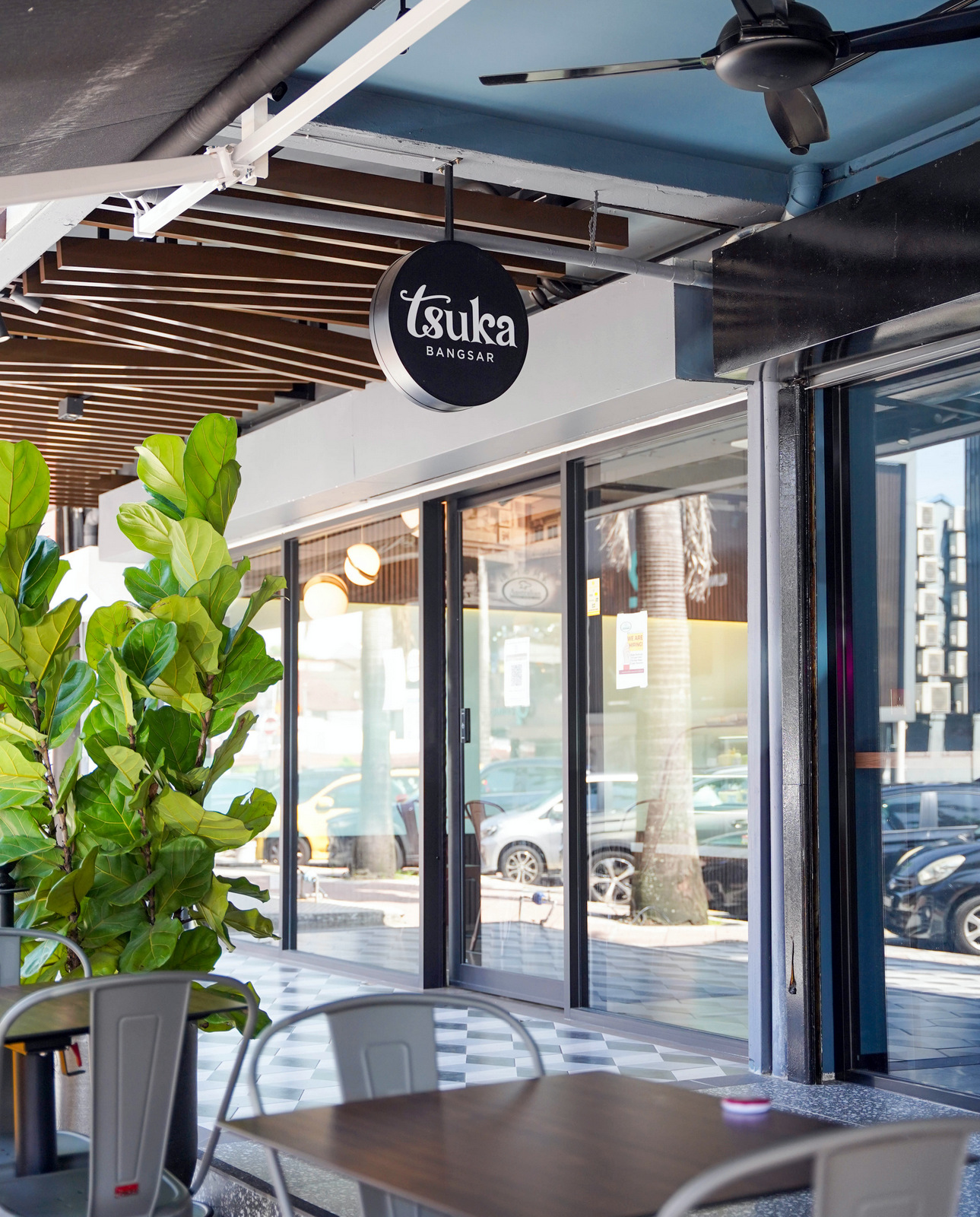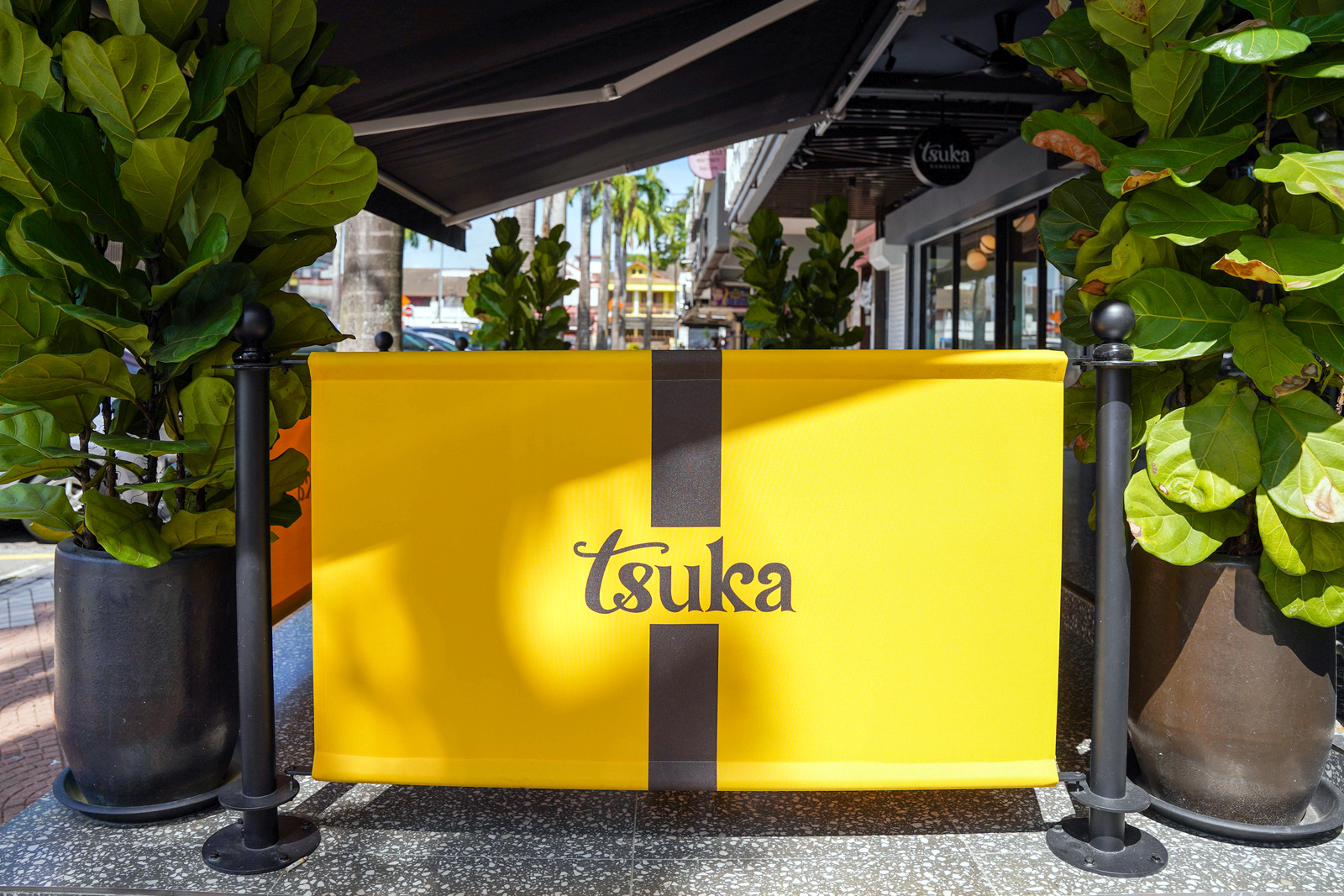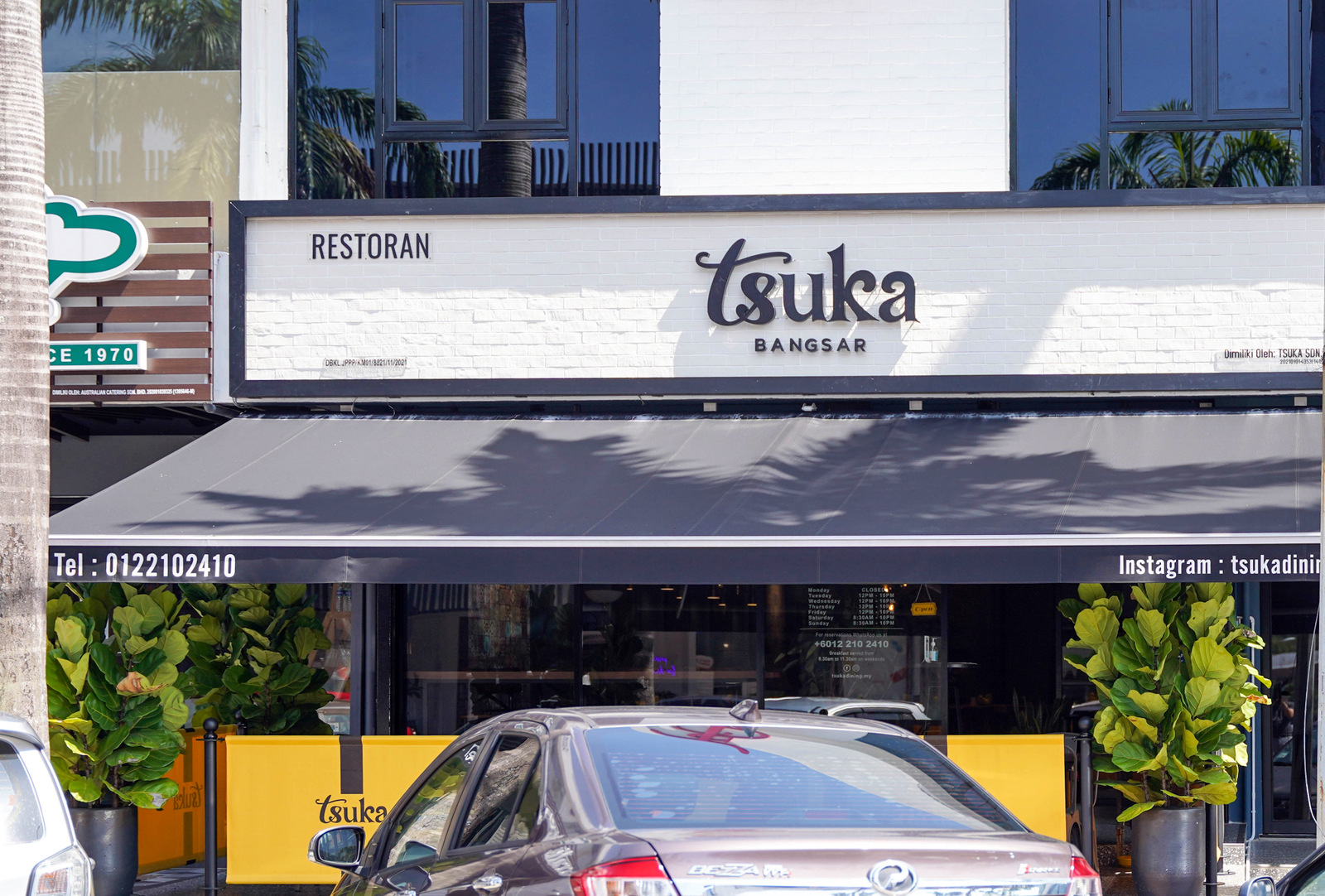 Tsuka