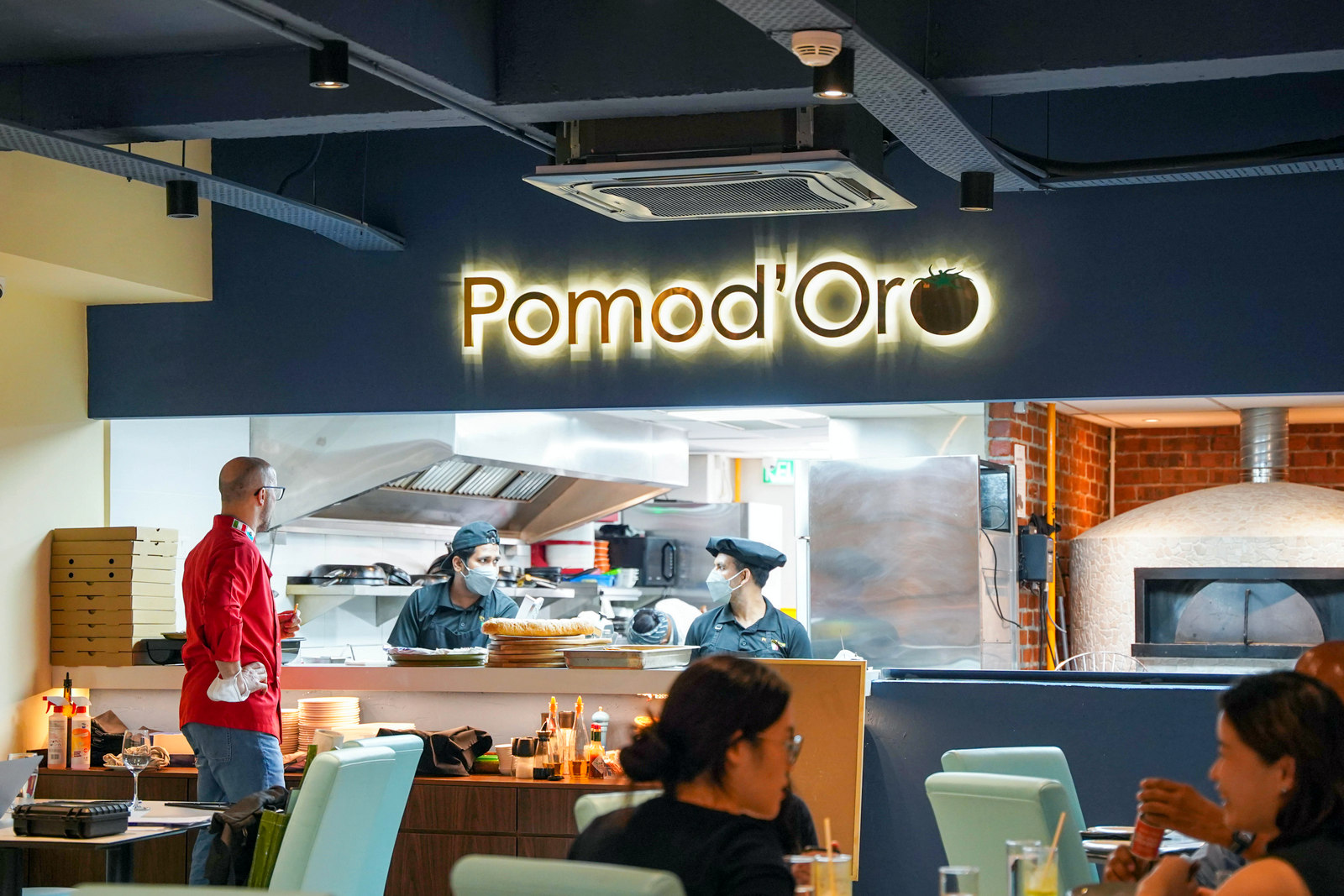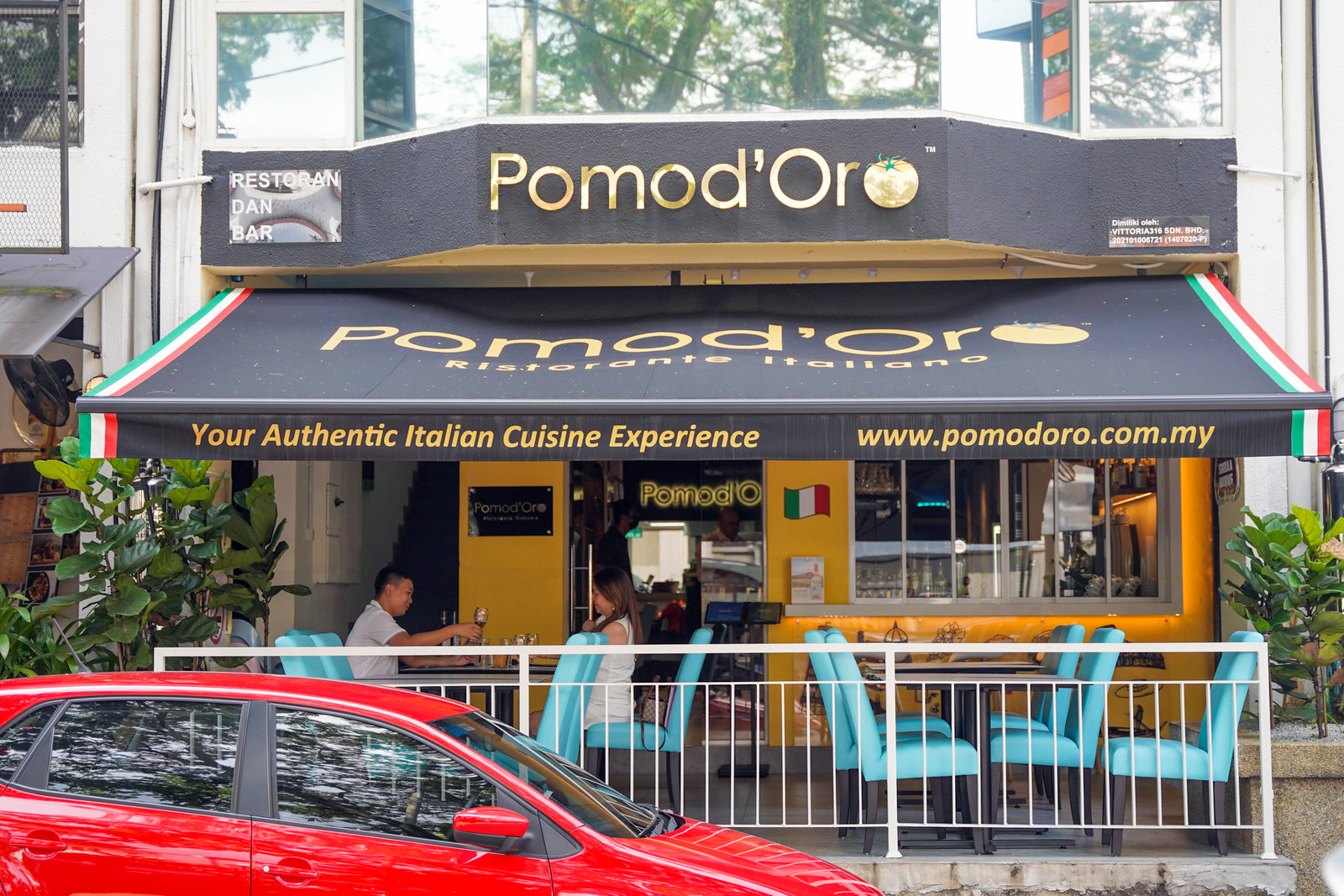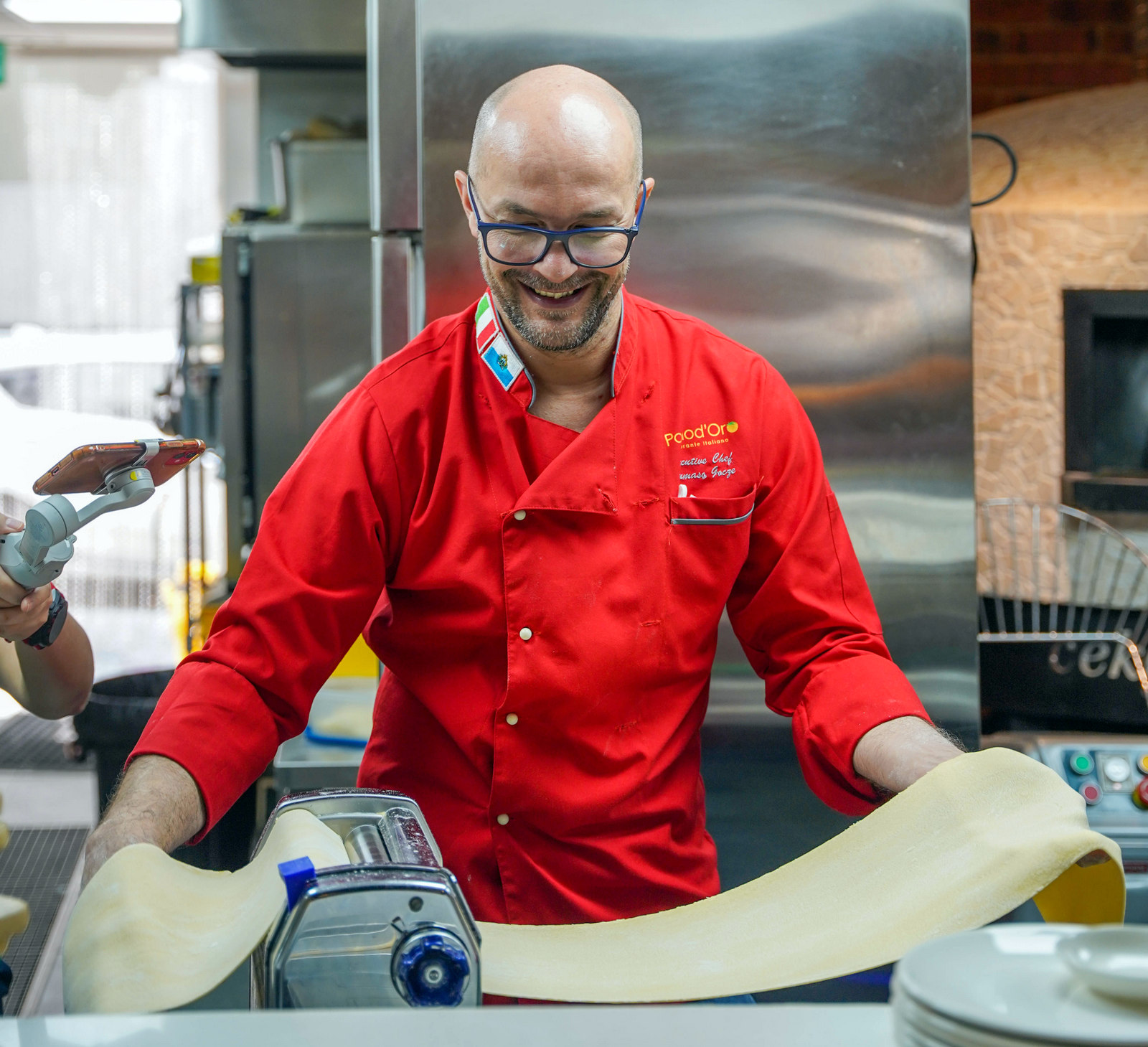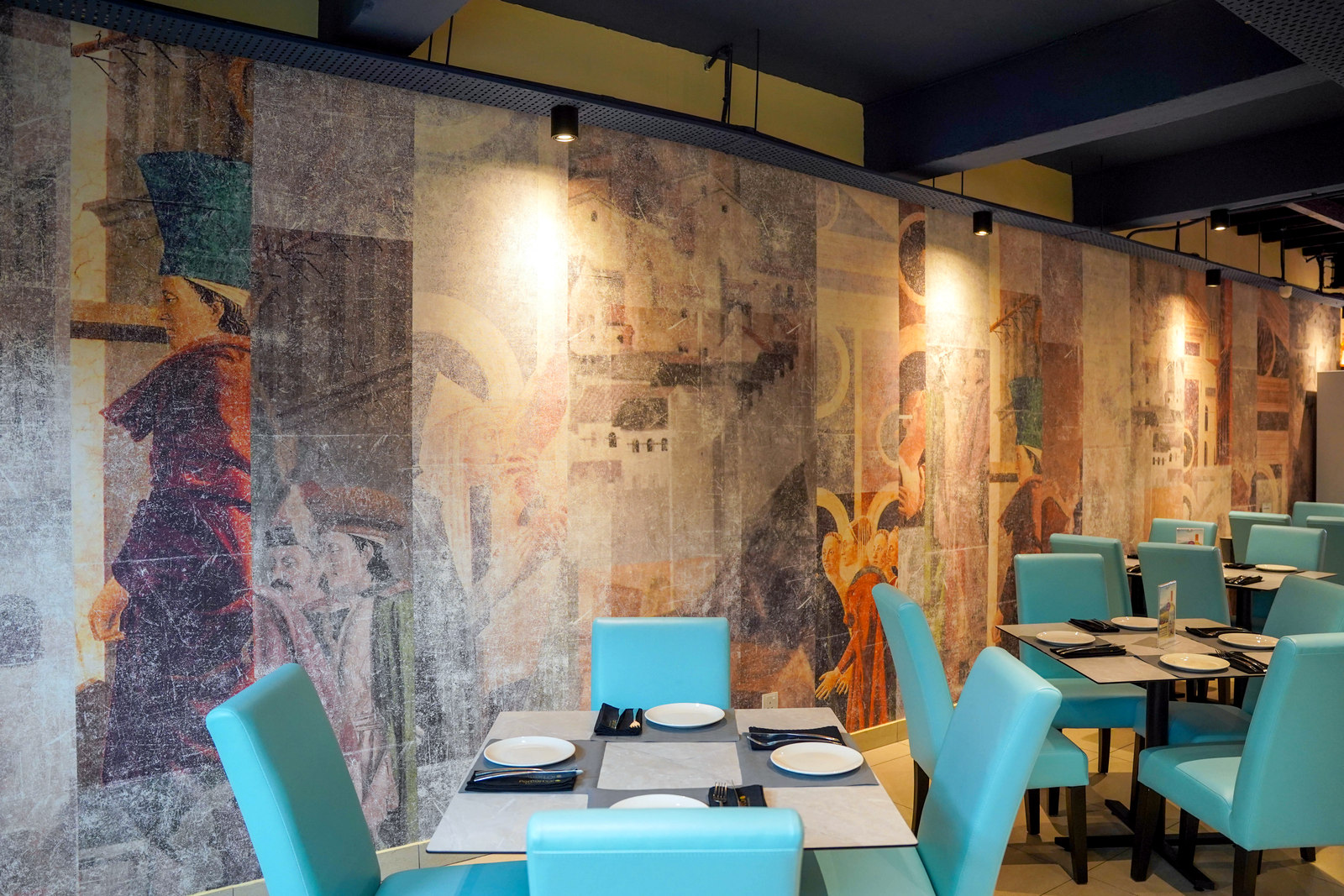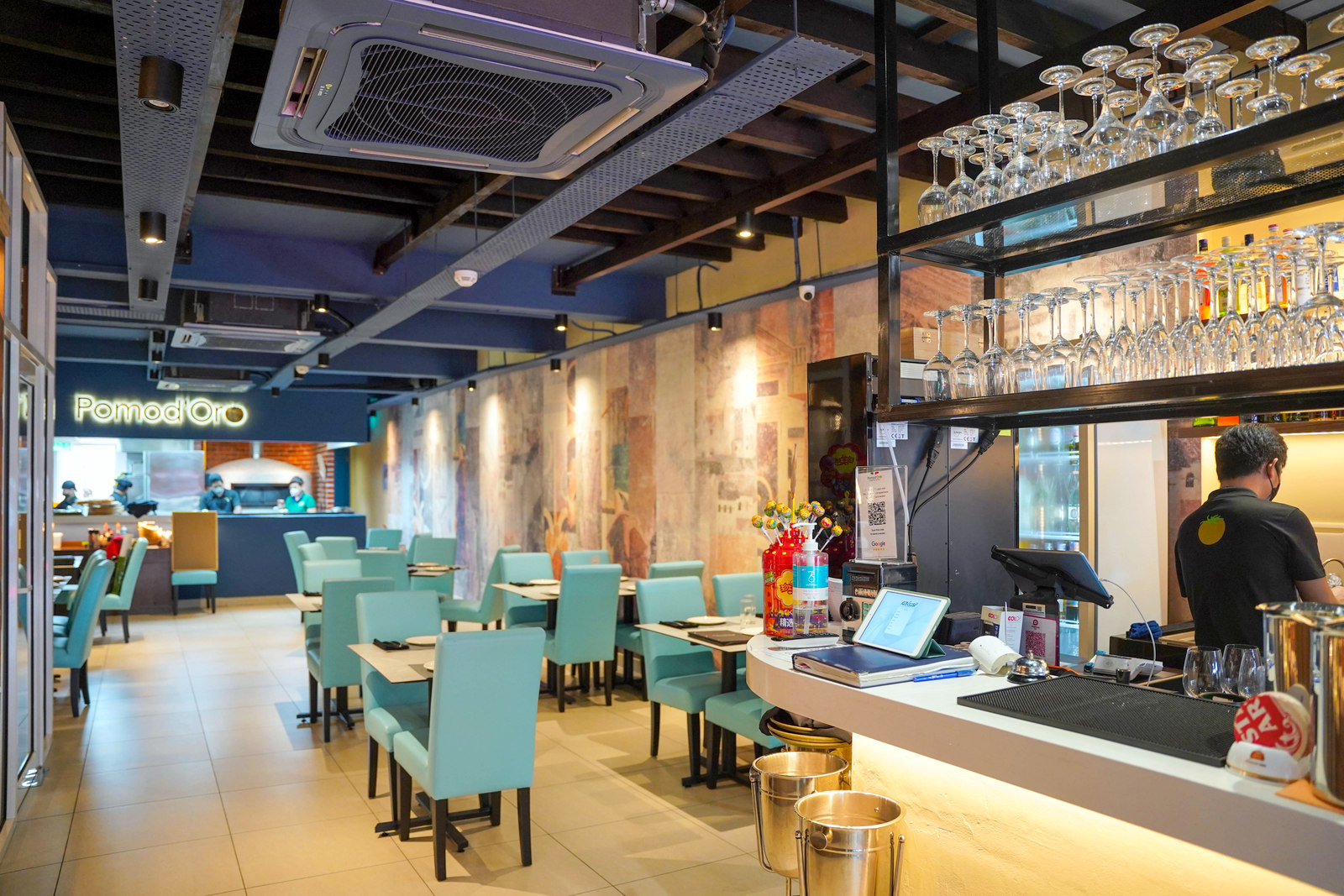 A visit to Pomod'Oro is all about being immersed in Italian culture and cuisine.
As you're welcomed to your table, you walk past a standing bar that represents the Italian ritual of aperitivo, the pre-meal drink.
Then you'll notice the wall, papered unlike any other in Malaysia - a patchwork with a unique centuries-old perspective, filled with the faded frescos of Early Renaissance painter Piero della Francesca.
In the open kitchen, chef Tommaso 'Tomas' Gocze leads the team, baking pizzas in an Italian hand-built oven, crafting pastas seldom served in KL, spanning strozzapreti to chitarra. It's second nature to Tomas - a native of San Marino, a mountainous micro-state in the Italian peninsula, he's been cooking since he was 14.
This attention to detail makes Pomod'Oro a pleasure. Open in Bukit Damansara since February, founded by a passionate Italian from the northeast, Pomod'Oro guides guests on an authentic Italian experience, a casual and cheerful encounter with one of the world's favourite cuisines.
There's much on the menu: We'd need a dozen visits to explore everything we want, an A to Z of Italian fare, from arancini to zuppa al frutti di mare. If paccheri, risotto and saltimbocca are music to your ears, Pomod'Oro is a symphony for the palate.
Fun fact: The spelling of Pomod'Oro is a play on the word - oro is Italian for gold, while pomodoro is tomato, which explains why a golden tomato is part of the restaurant's signage.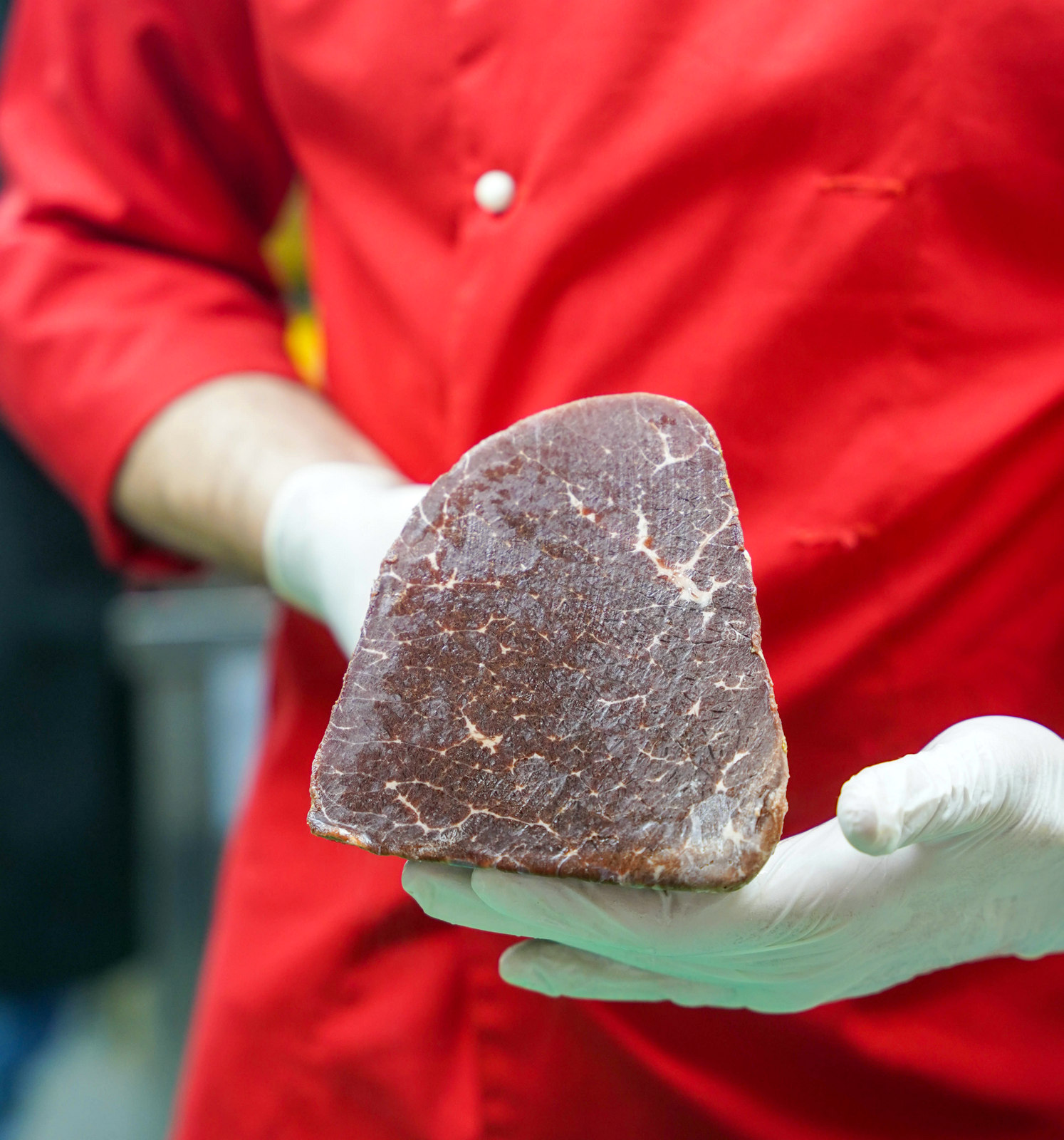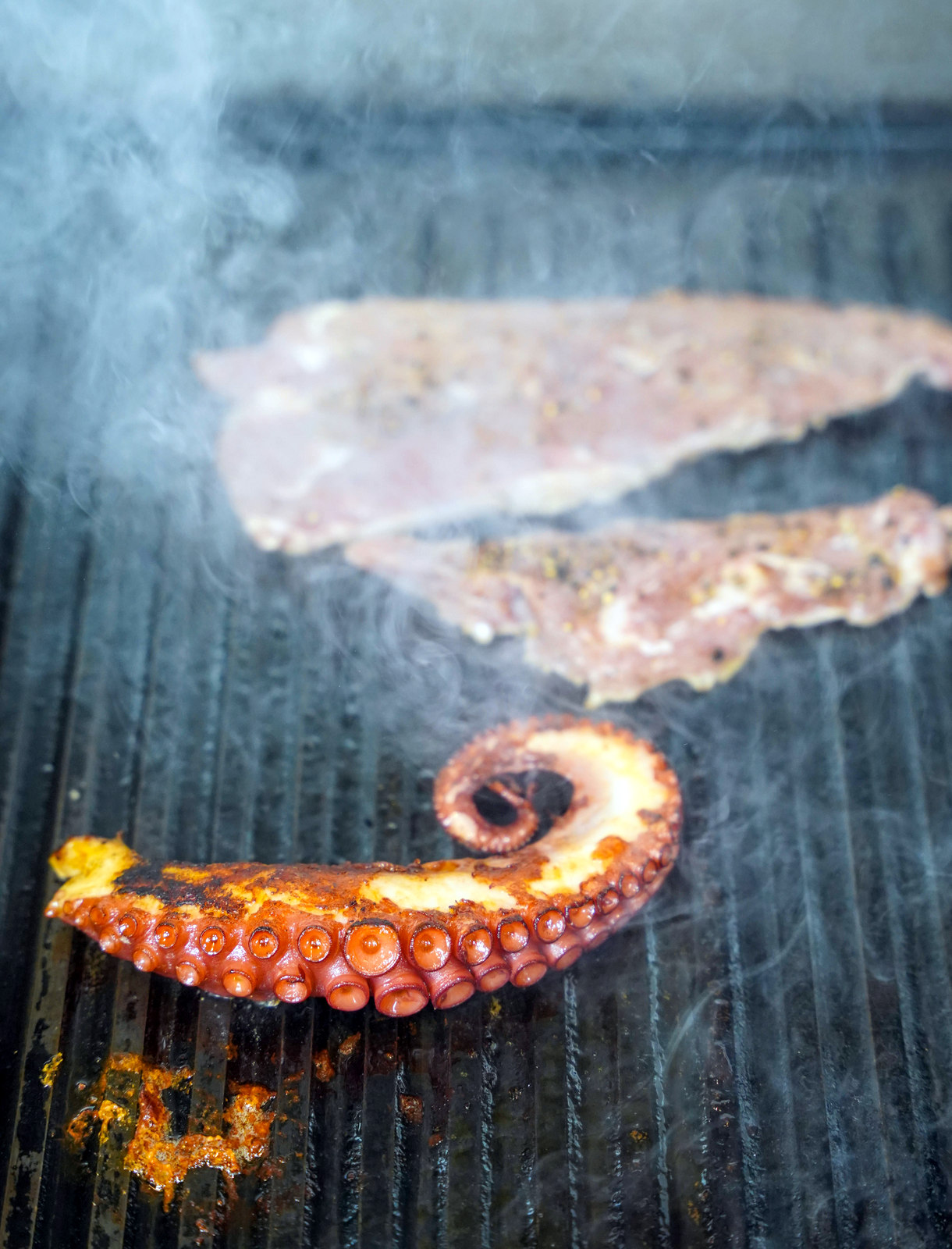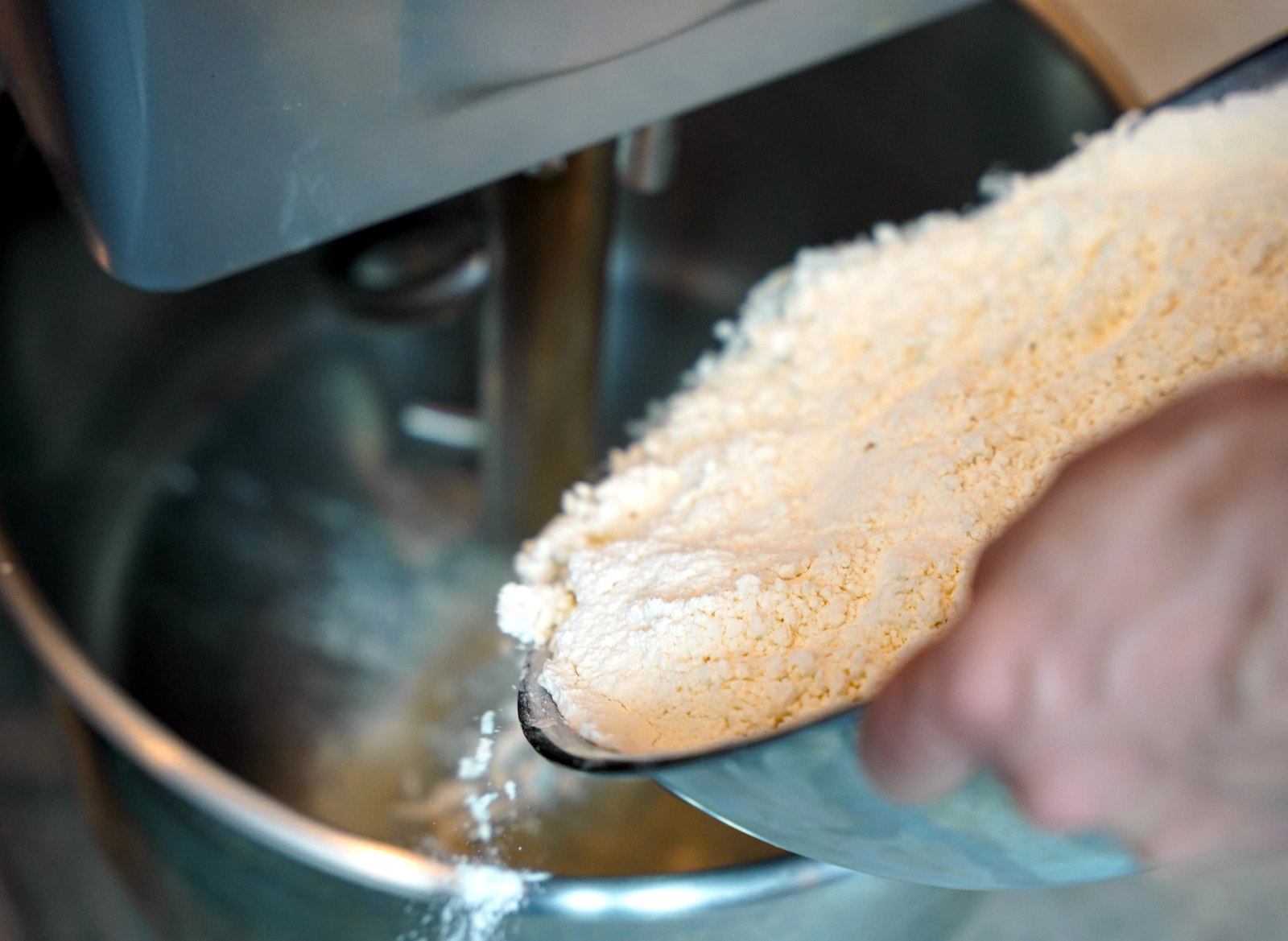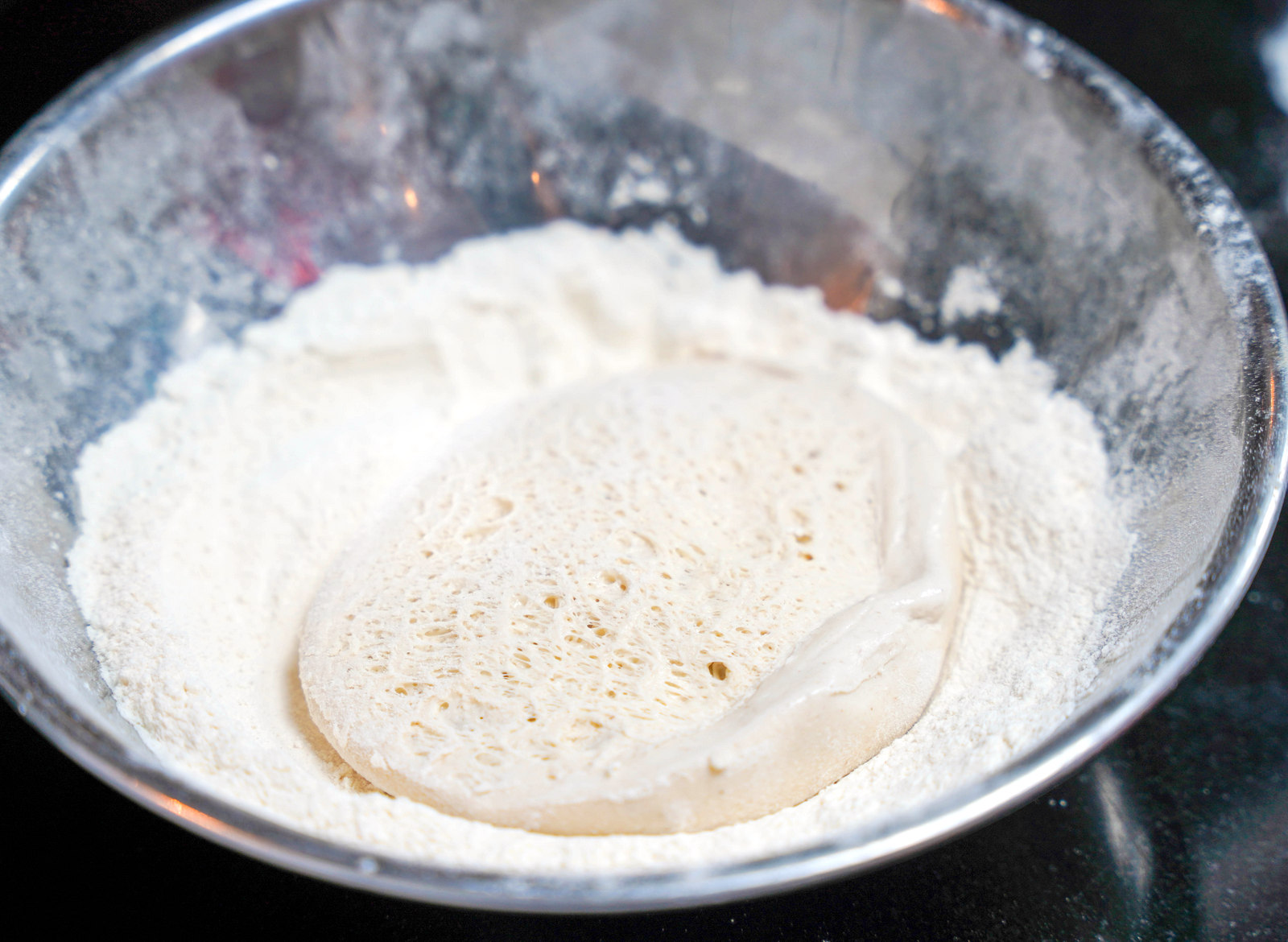 The truest testament to Pomod'Oro's reliability lies behind the scenes, long before the plate even reaches the customer.
Pomod'Oro is painstaking in its produce - 90 percent of its ingredients hail from Italy, ranging from meat like veal to seafood such as octopus. Italian flour forms the foundation for everything from lasagna to ravioli, as traditional and time-honoured as a Tuscan trattoria's.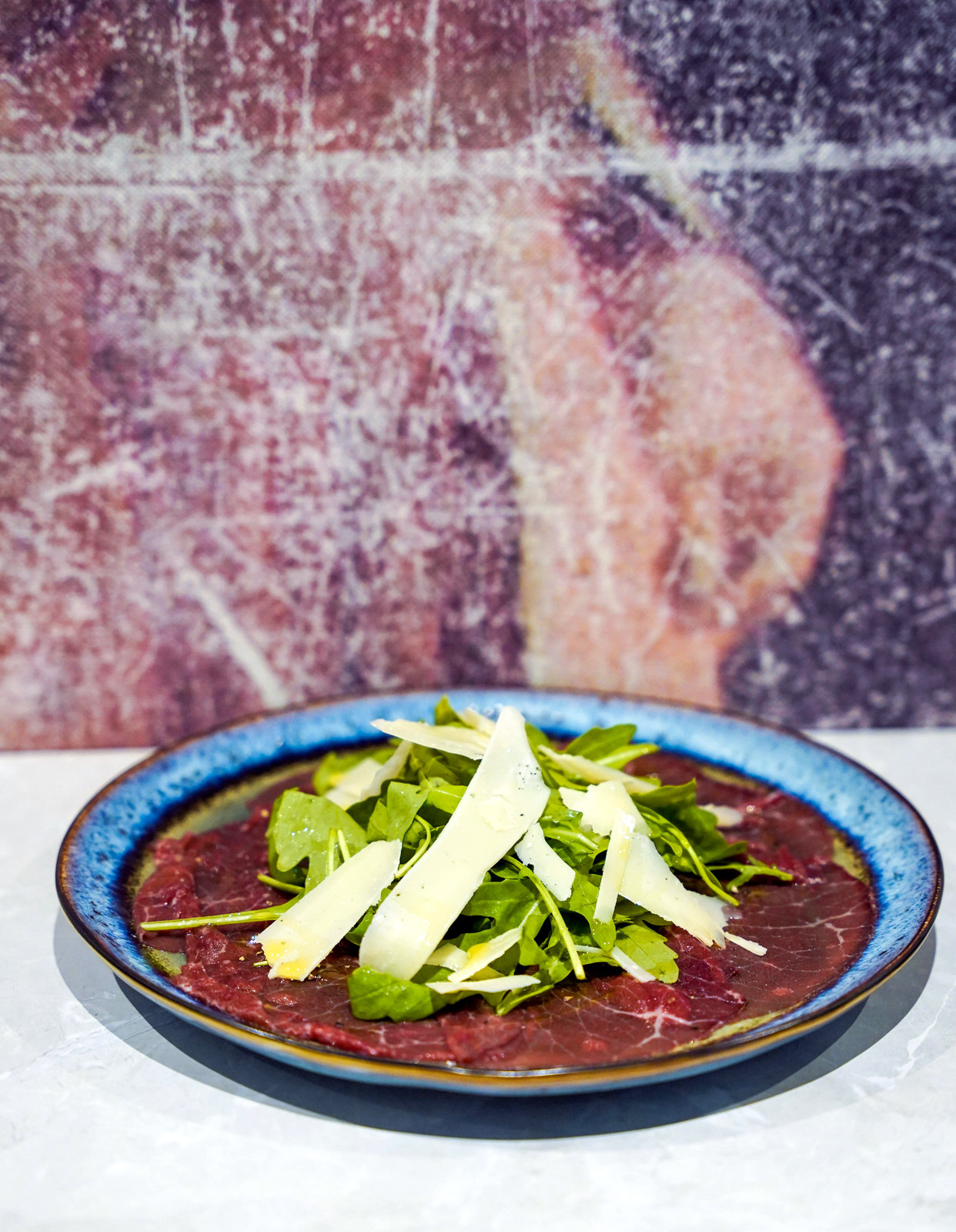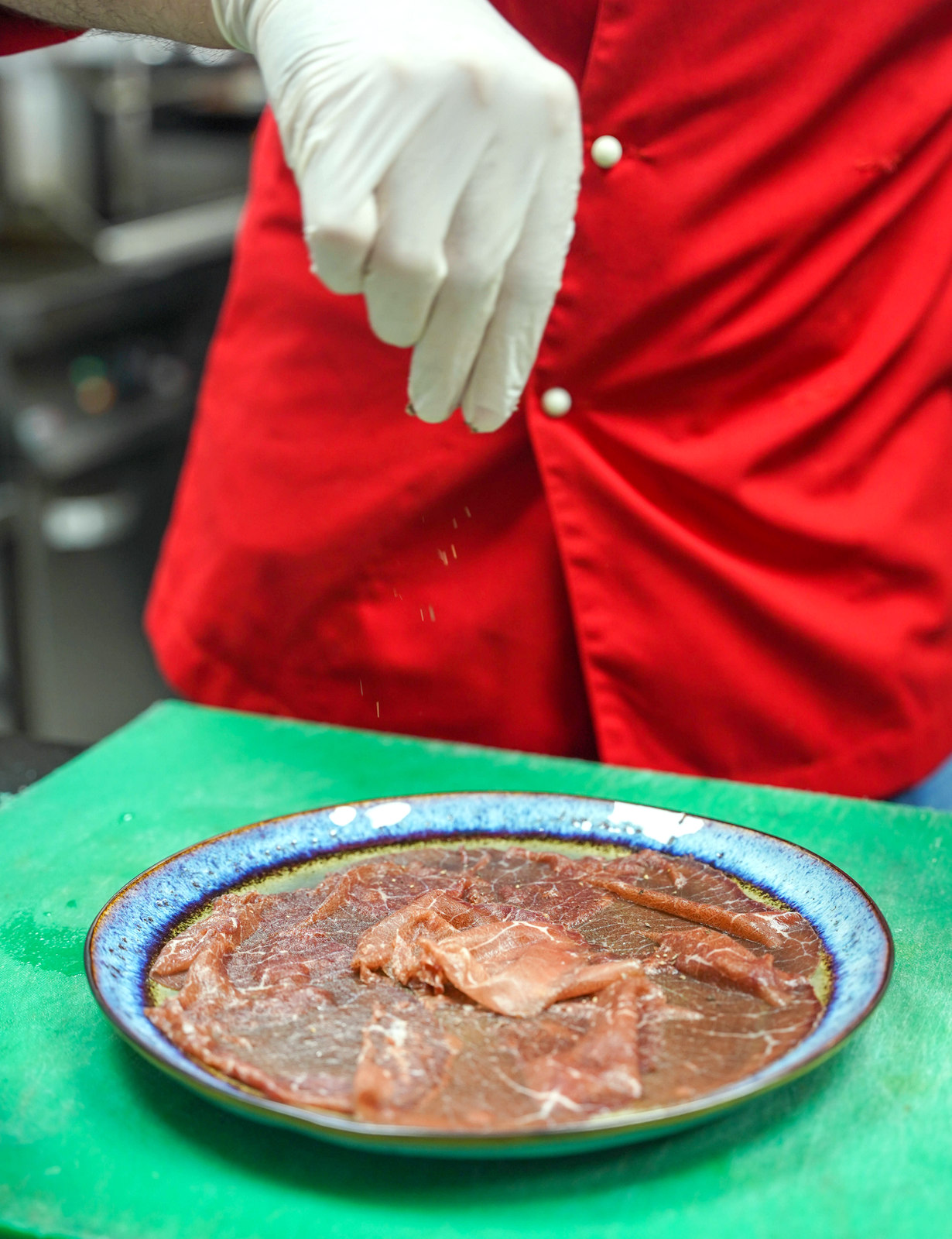 The result: Delicious flavours and diverse textures, sometimes delicate, sometimes robust and rustic, always satisfying.
Countless cafes and restaurants in KL now serve interpretations of classic Italian recipes, but chef Tomas raises the bar by sourcing for specialities that embody Italy.
The veal carpaccio is captivating - smoothly, slenderly sliced raw meat with a clean chew, rich in elegant subtleties that elevate it from conventional carpaccio, marvellously marinated, sprinkled with lemon truffle oil for a lightly fragrant uplift, showered with rocket and Parmesan. As alluring an antipasto as we'll find in Malaysia, worthy of a Piedmontese osteria.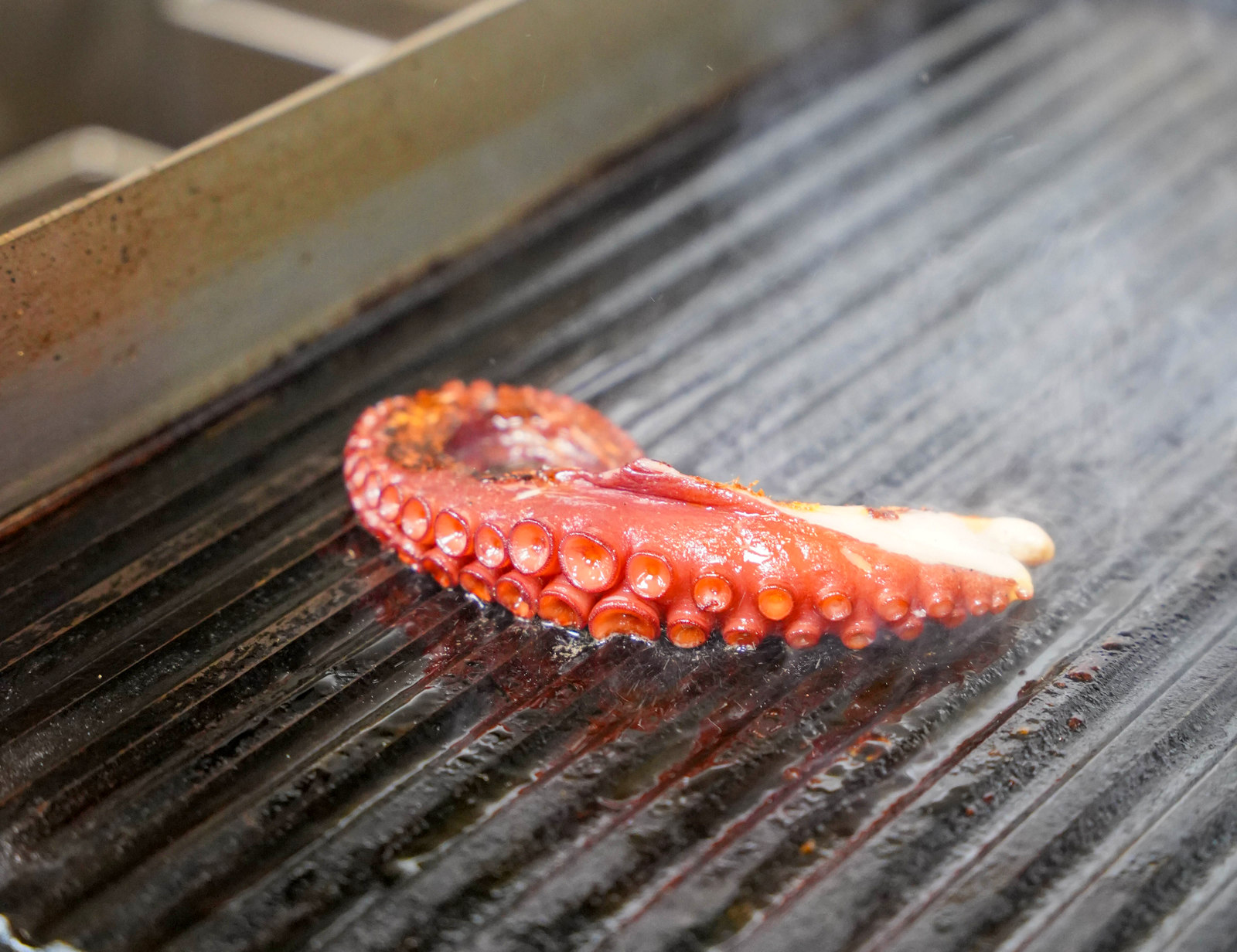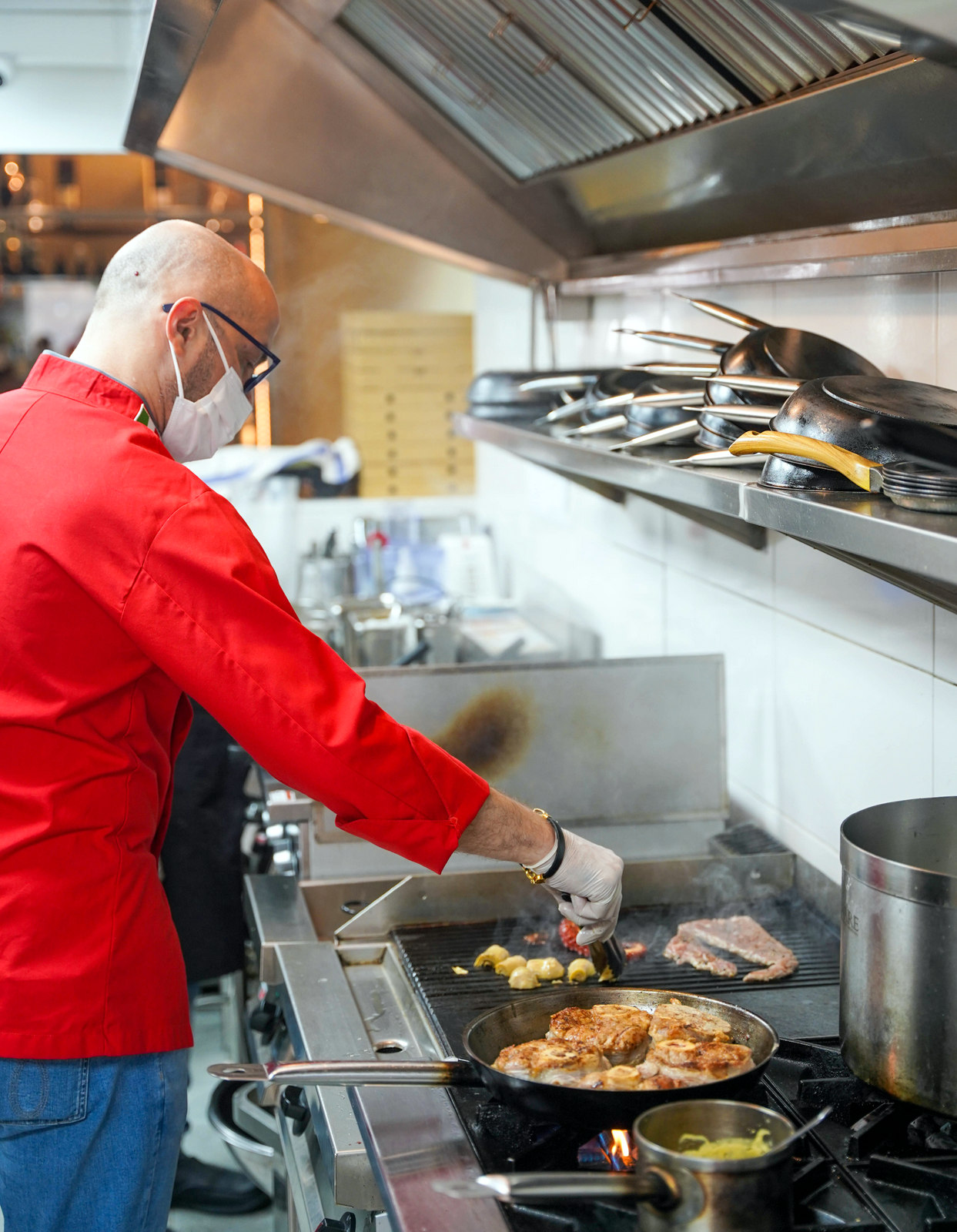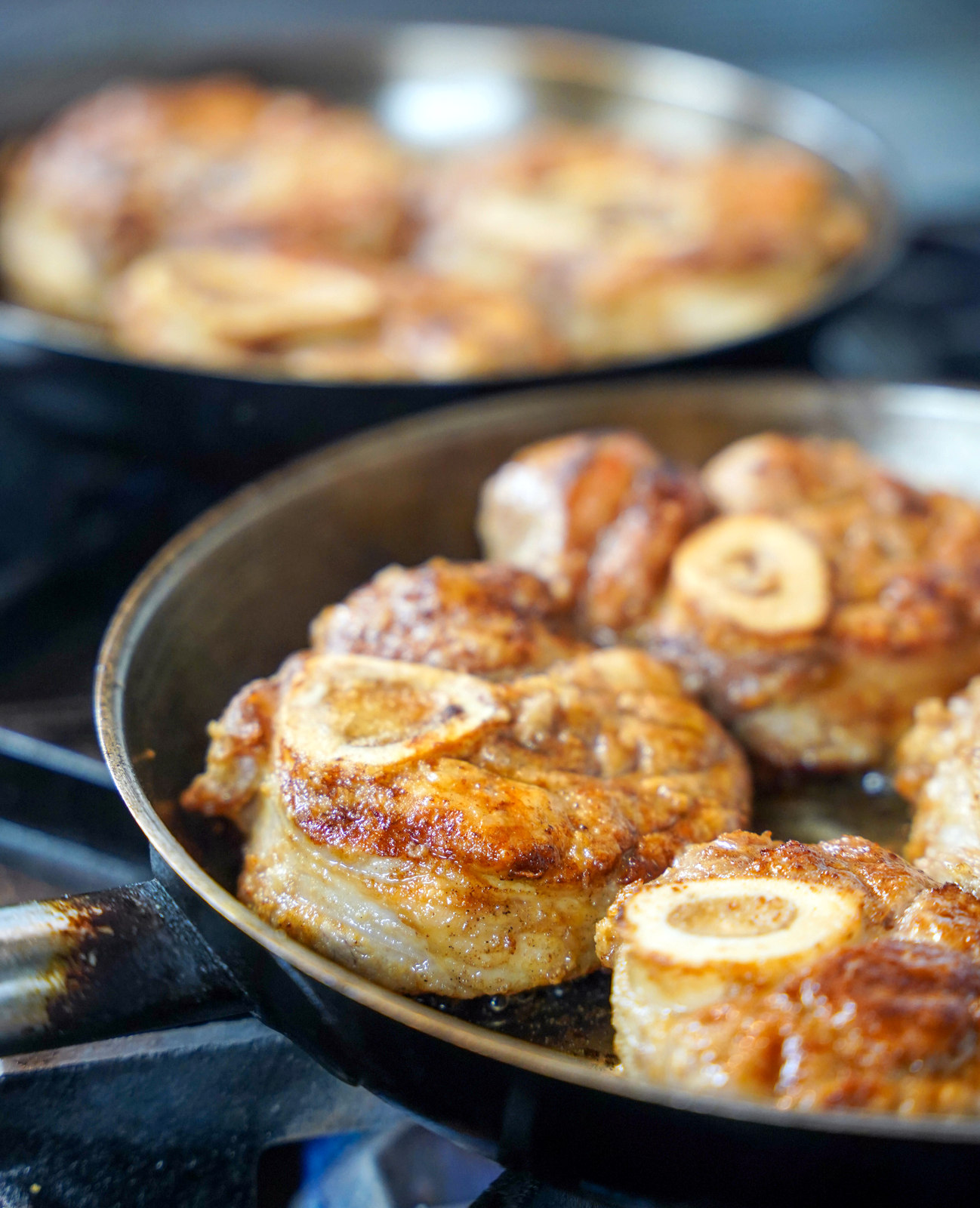 The magic is in the preparations and the pairings - gorgeously grilled octopus tentacles are coupled with chickpea cream for a marriage of sea and land, while ossobuco surfaces with a smoky, sultry sear, perfectly partnered with saffron risotto for Milanese comfort fare.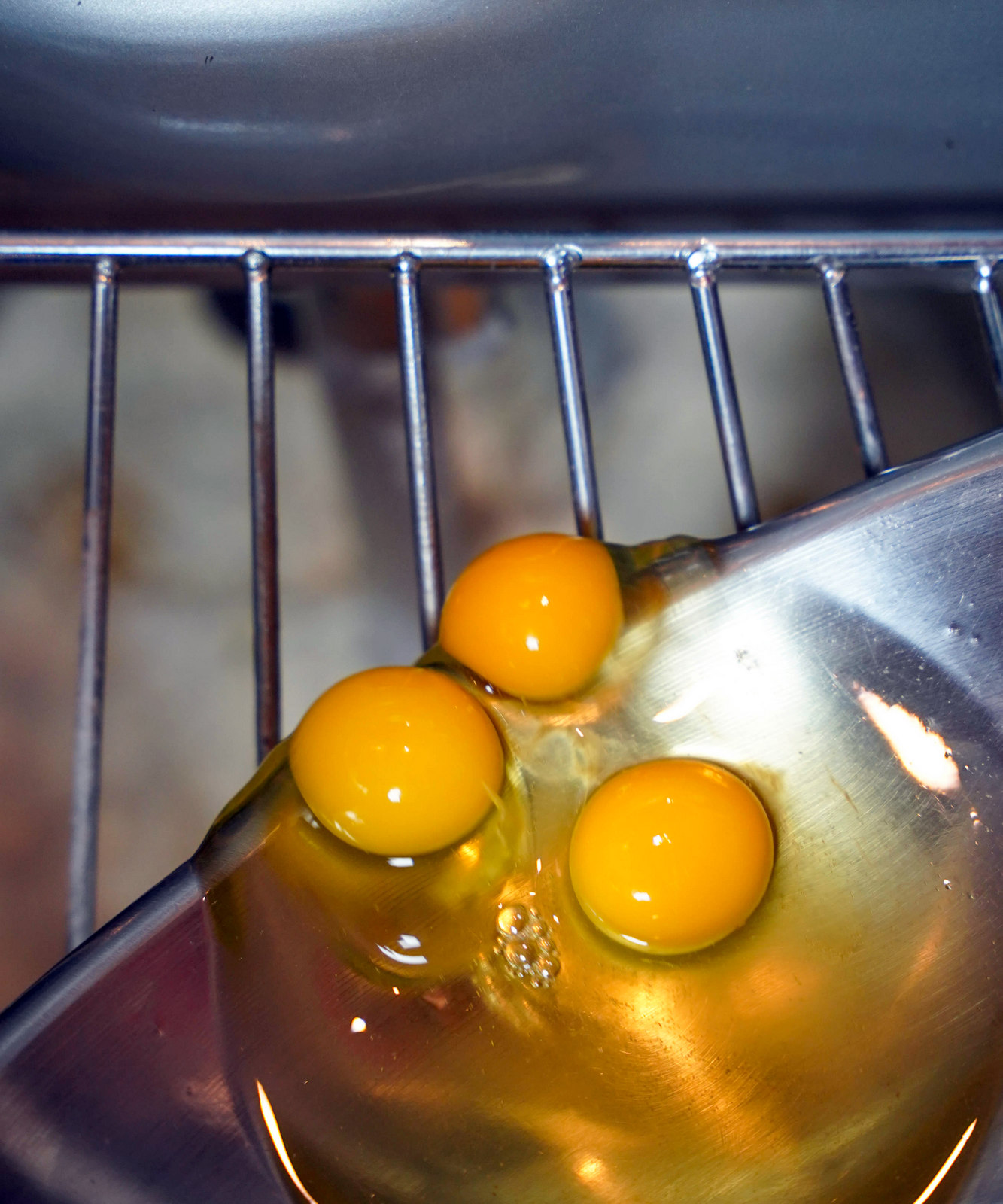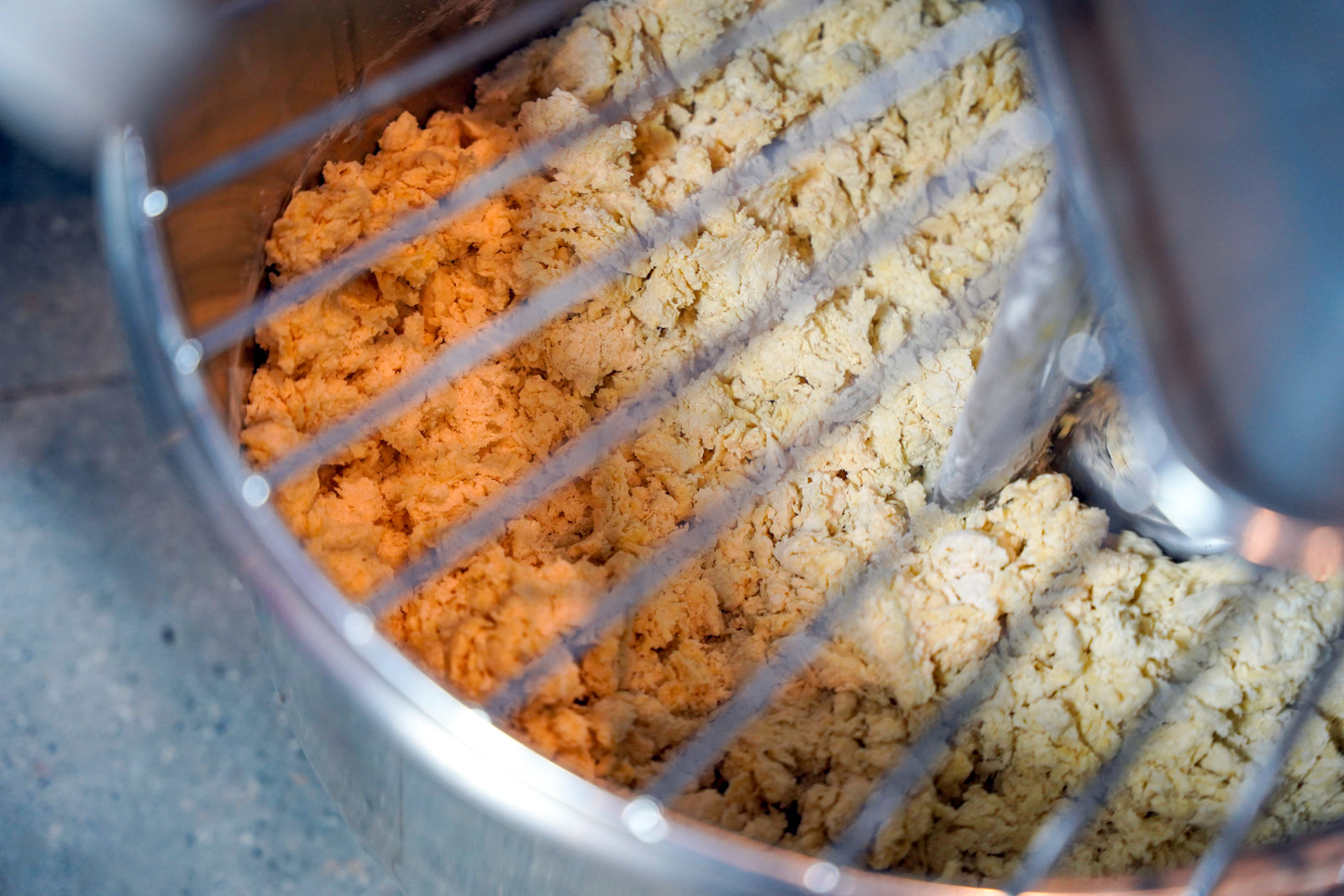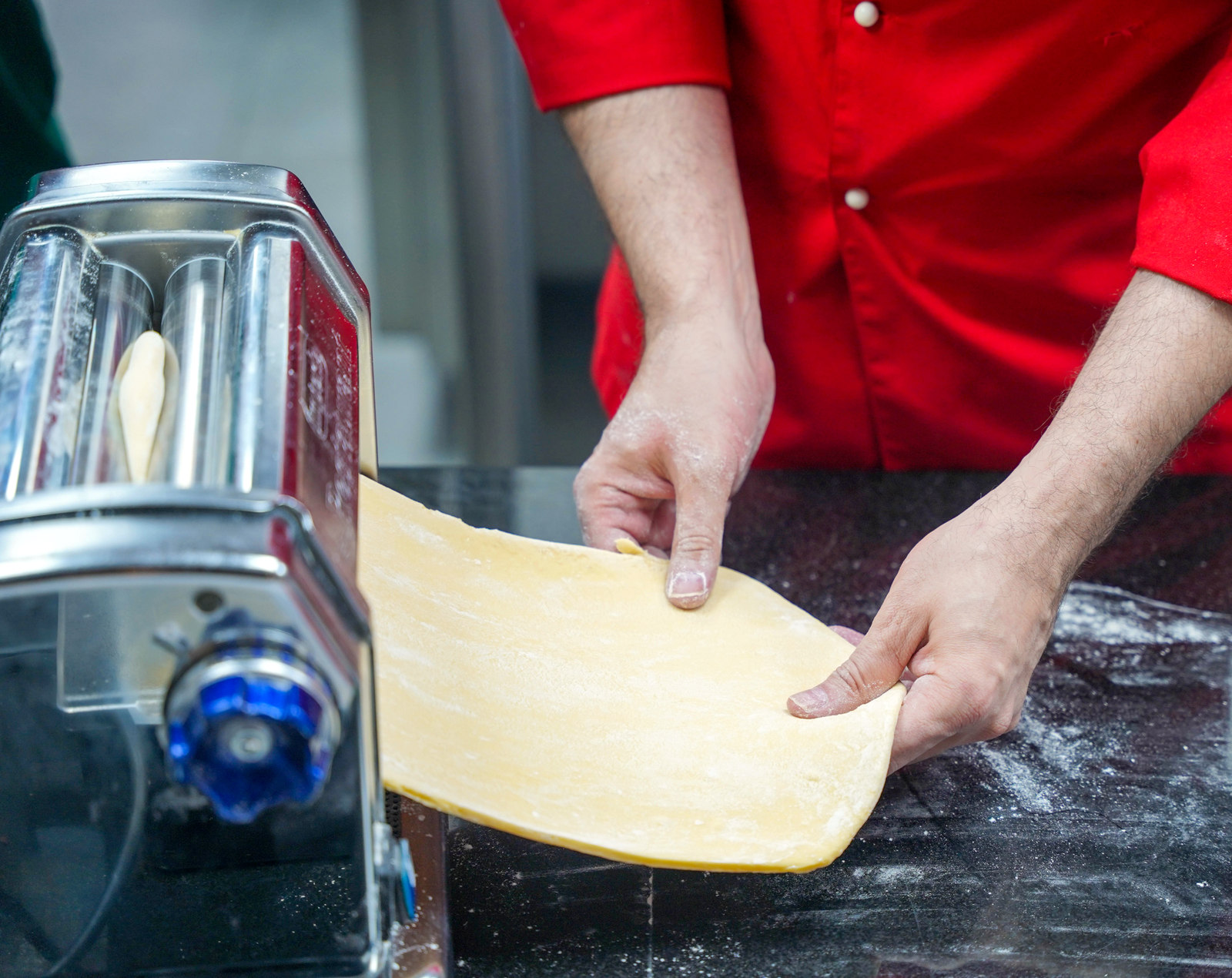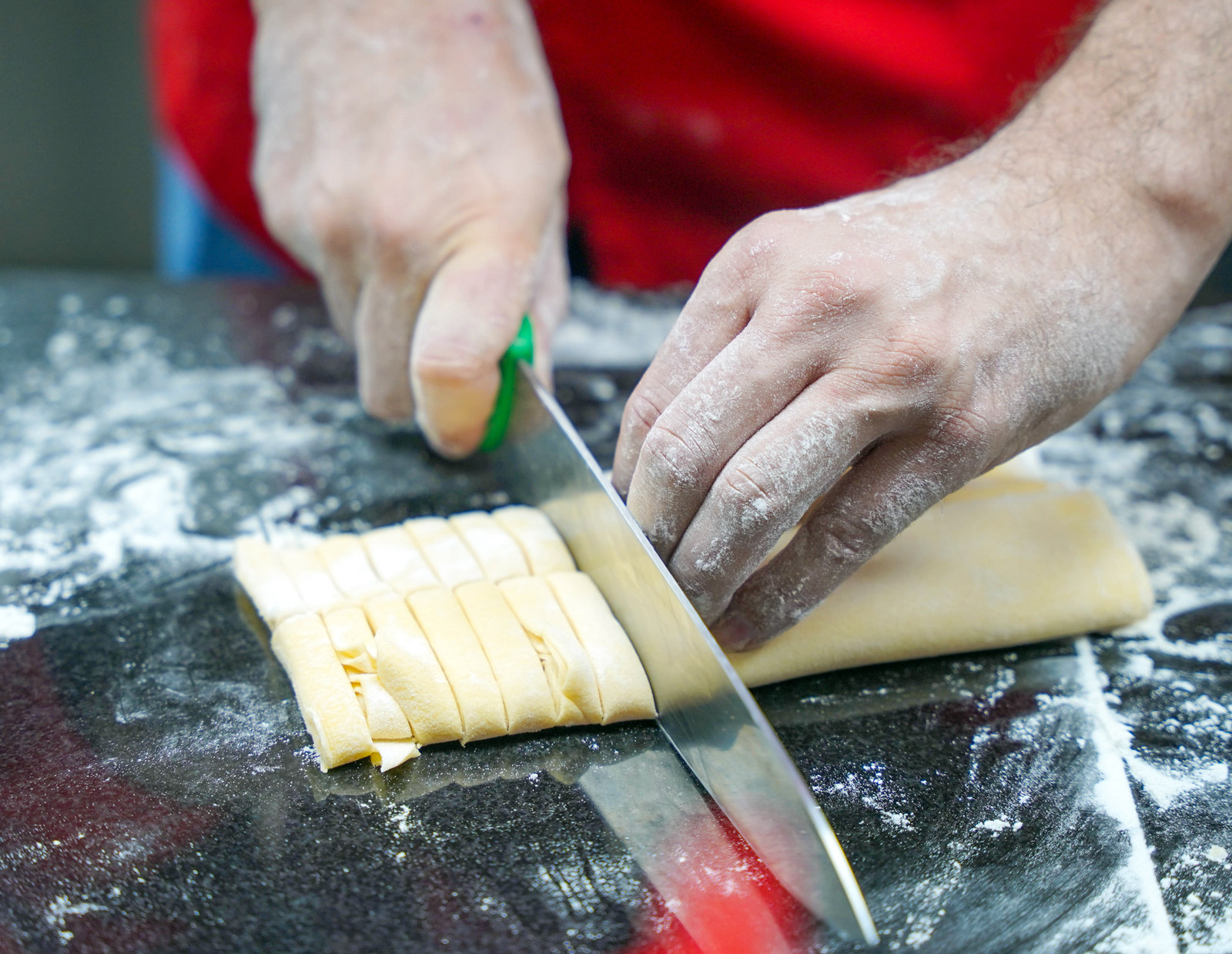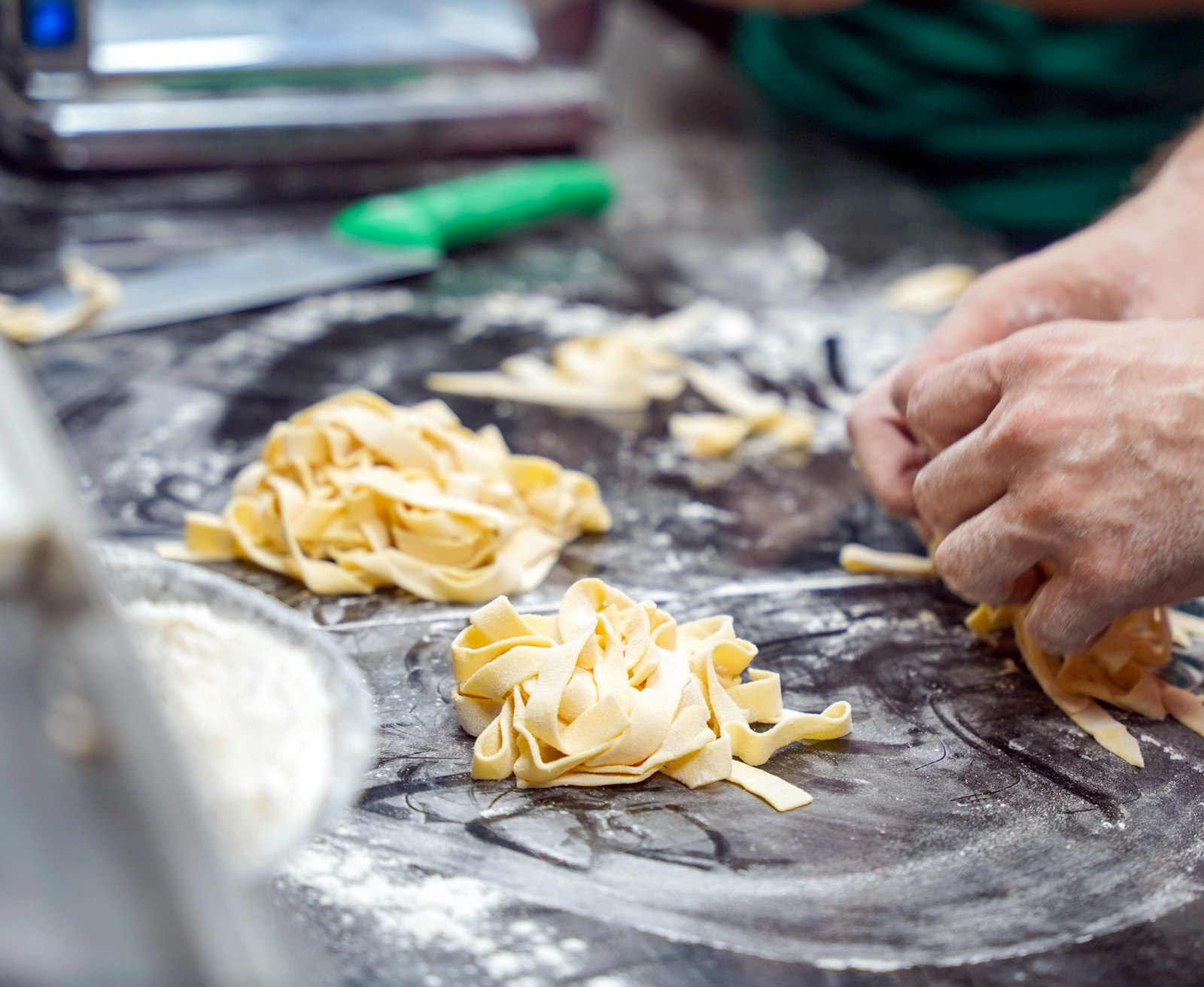 The pride of Pomod'Oro is its egg pastas, so no meal here is complete without a plate. Tomas has travelled the world through the decades, working in Germany and Bahrain before reaching Southeast Asia six years ago, but pasta-making skills remain firmly in his blood. Specials like house-kneaded tagliatelle pasta fresca make Pomod'Oro worth returning repeatedly to.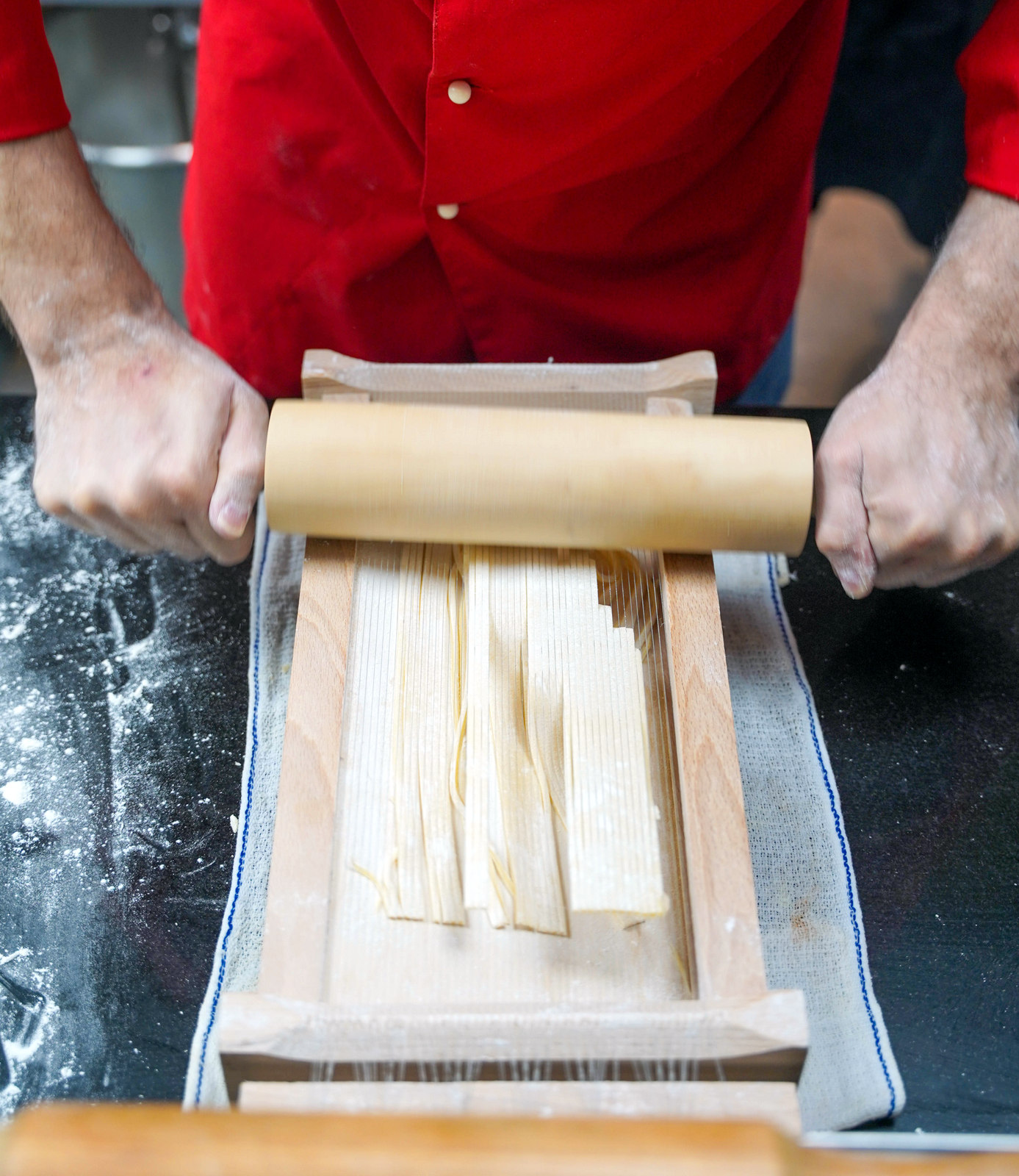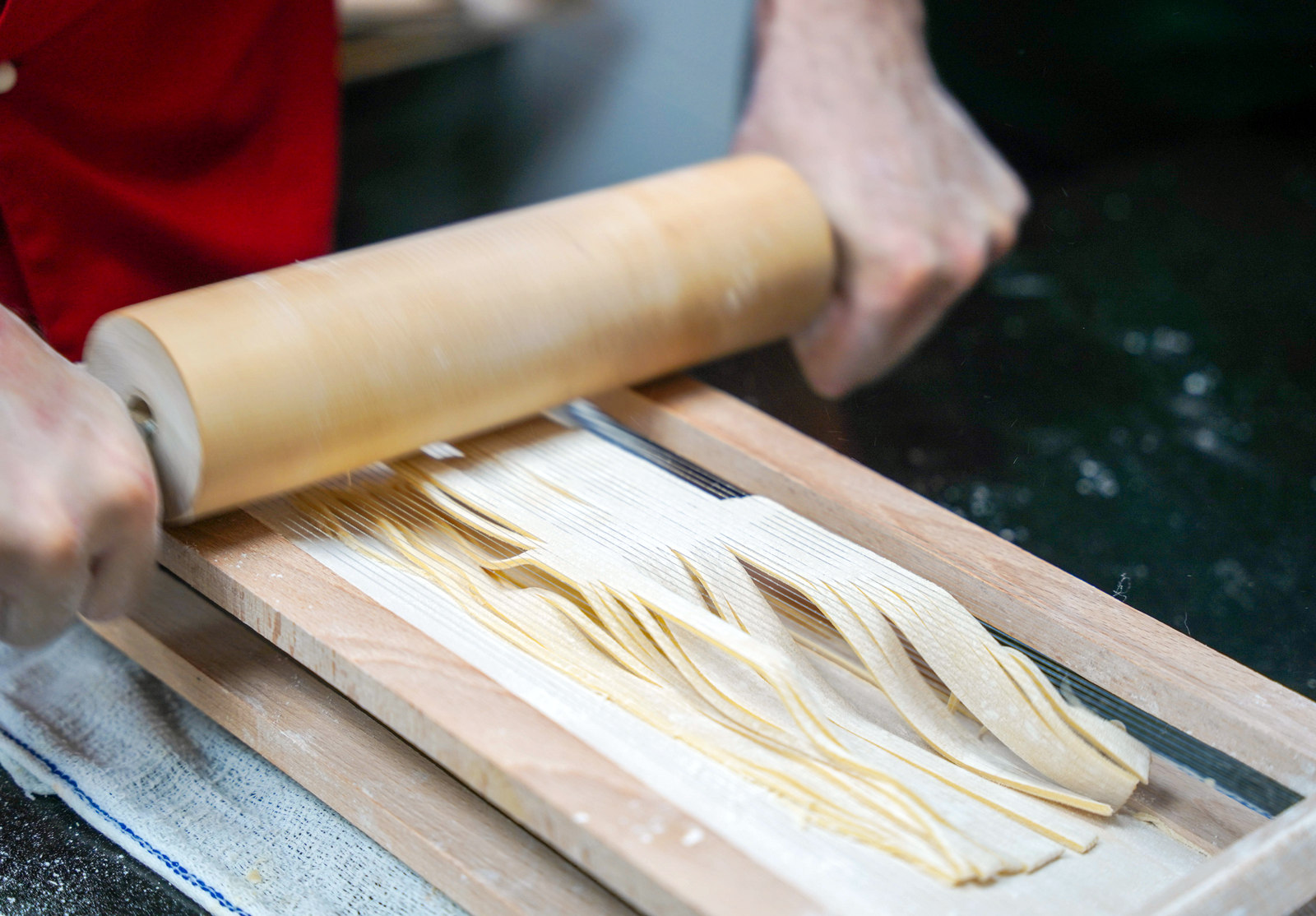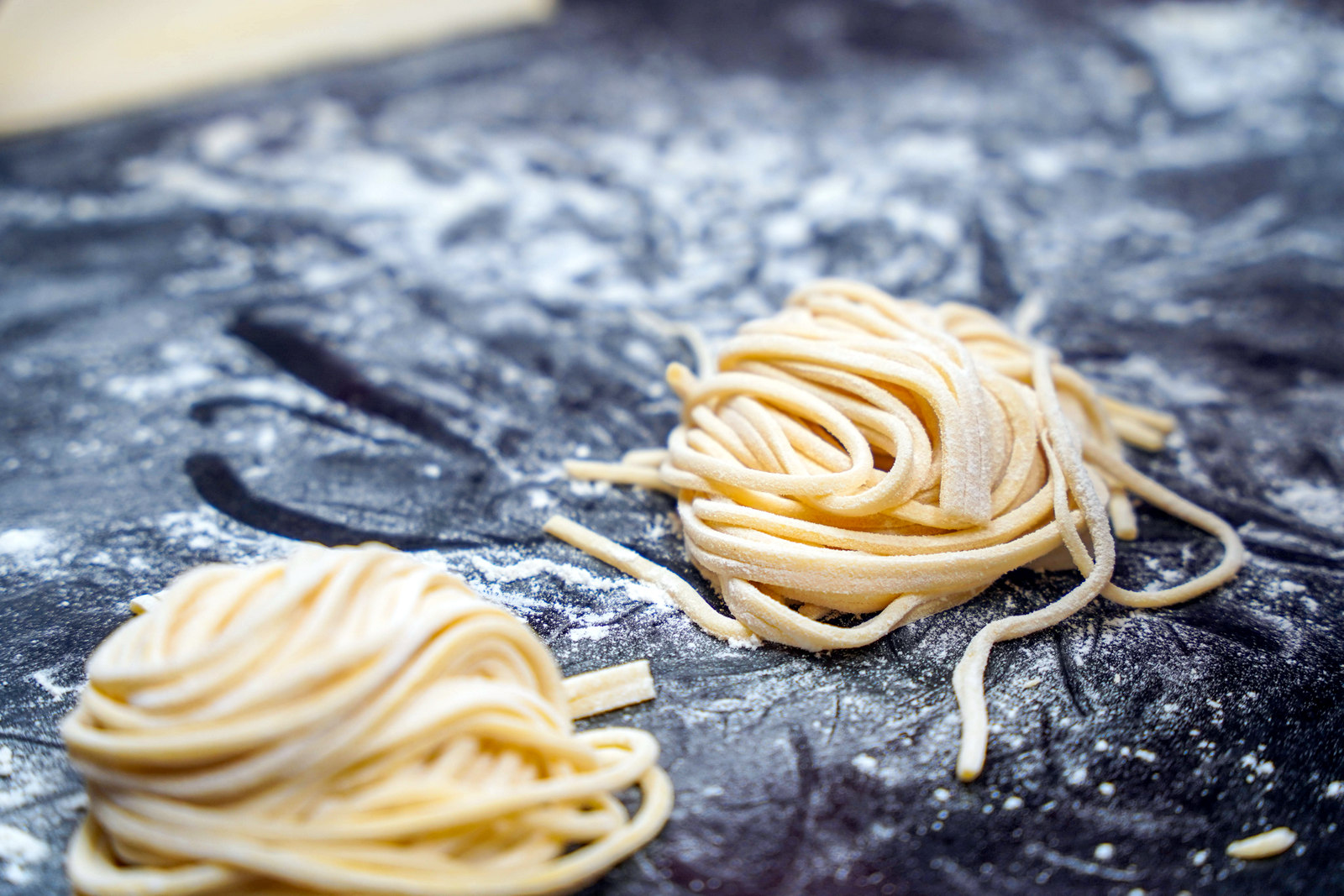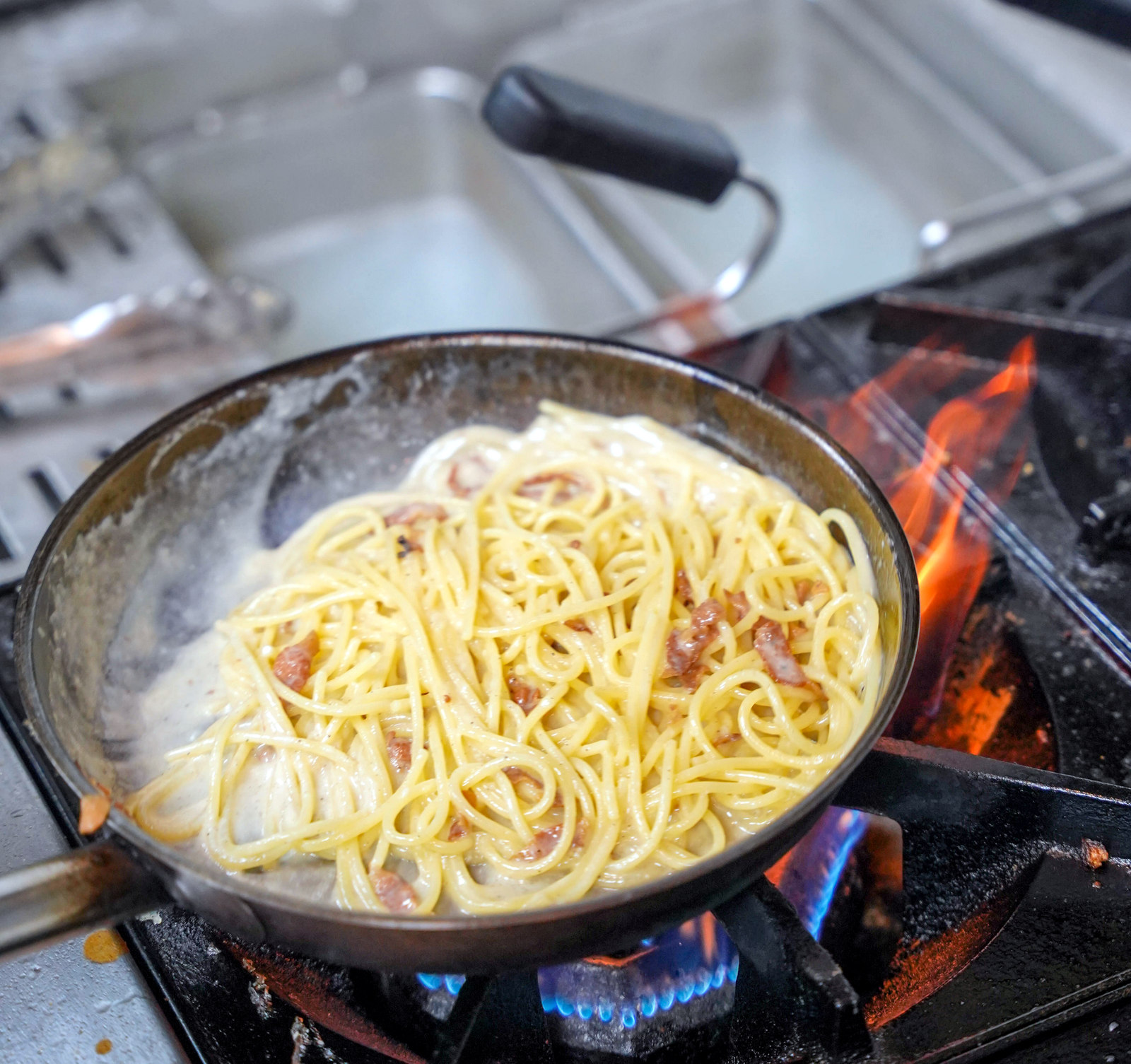 Every time we've visited Pomod'Oro so far, we've had the signature Chitarra Pomod'Oro.
Pomod'Oro creates the chitarra - a variation of spaghetti - as it's done in the Abruzzo region, flattened with a rolling pin, pushed through a frame lined with parallel wires that cut the pasta into strips. Fun fact: Chitarra means guitar, resembling this pasta-making tool with its 'strings.'
The chitarra pasta is then pan-tossed with house-made pork sausage, porcini mushrooms and truffle oil in a gentle cream sauce.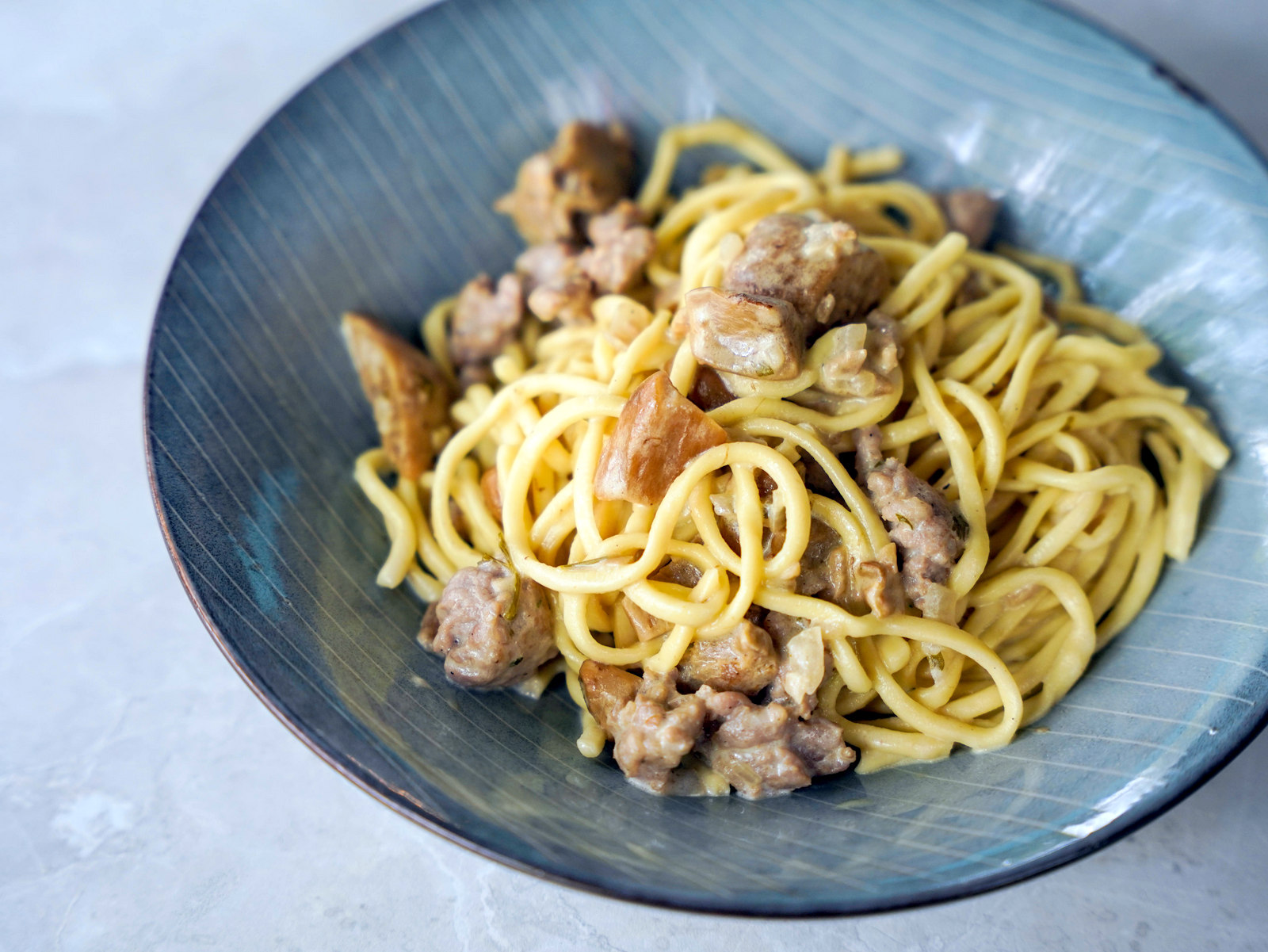 We love the outcome - hearty, soulful, steamy, simple and spirit-satisfying, a powerhouse of perfectly proportioned carbs and protein. A recipe that deserves to endure through generations.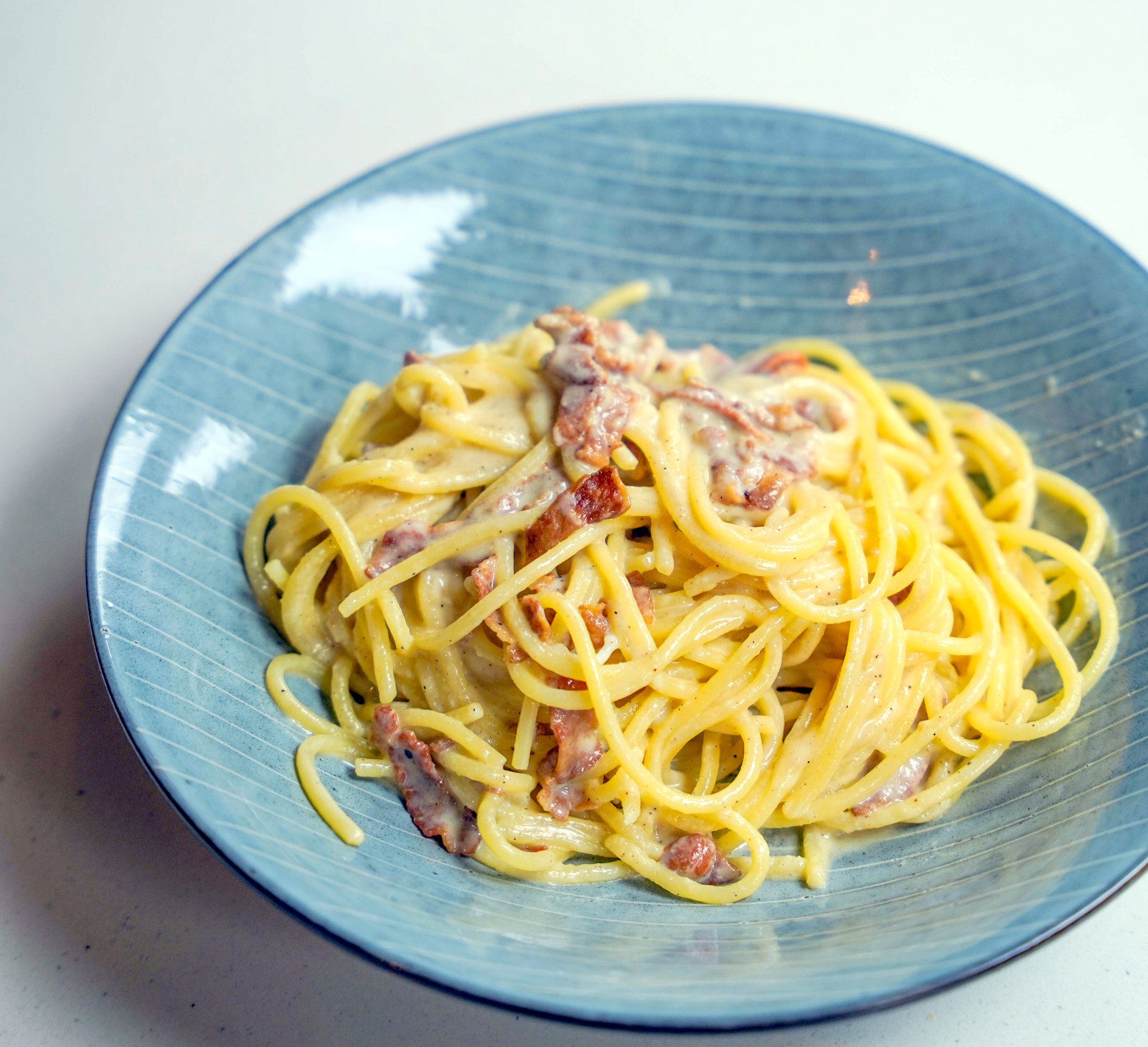 If you've had enough of the cream-heavy, cloying spaghetti carbonara that clogs mall eateries, it's time to meet Pomod'Oro's rendition, one that Rome can take pride in, slurp-worthy in each full-bodied strand, savoury with pork cheeks, eggs, pecorino cheese and black pepper.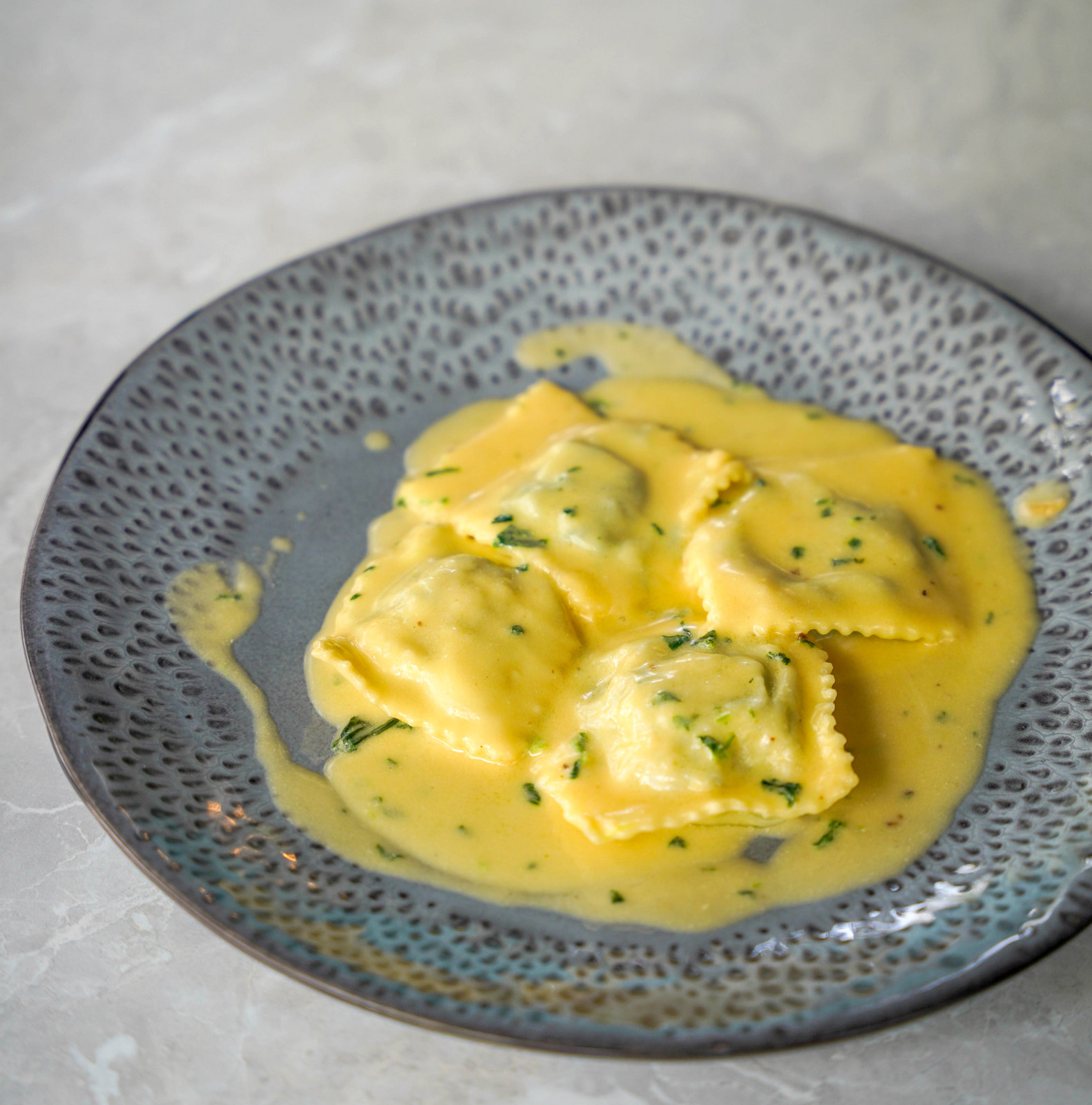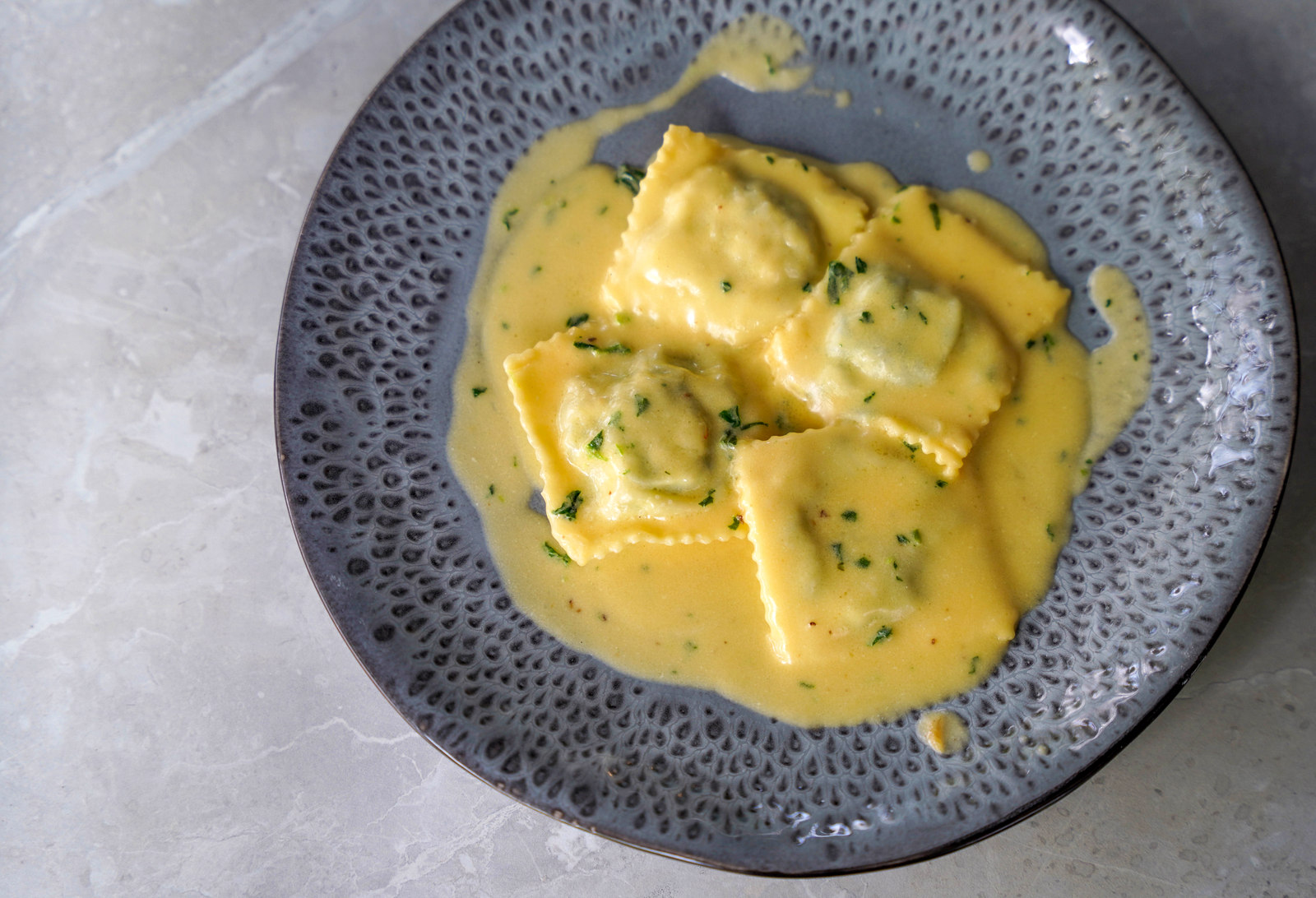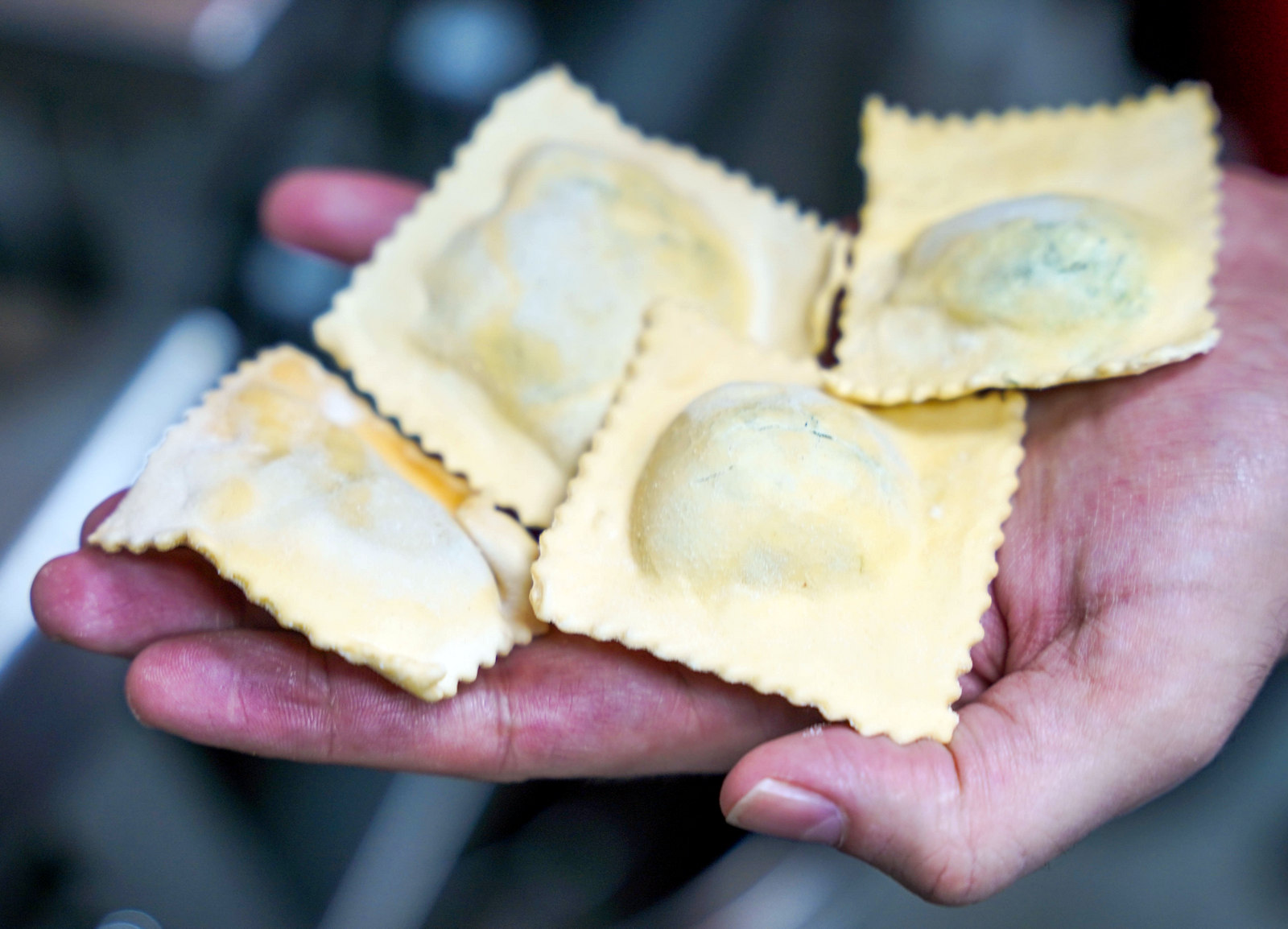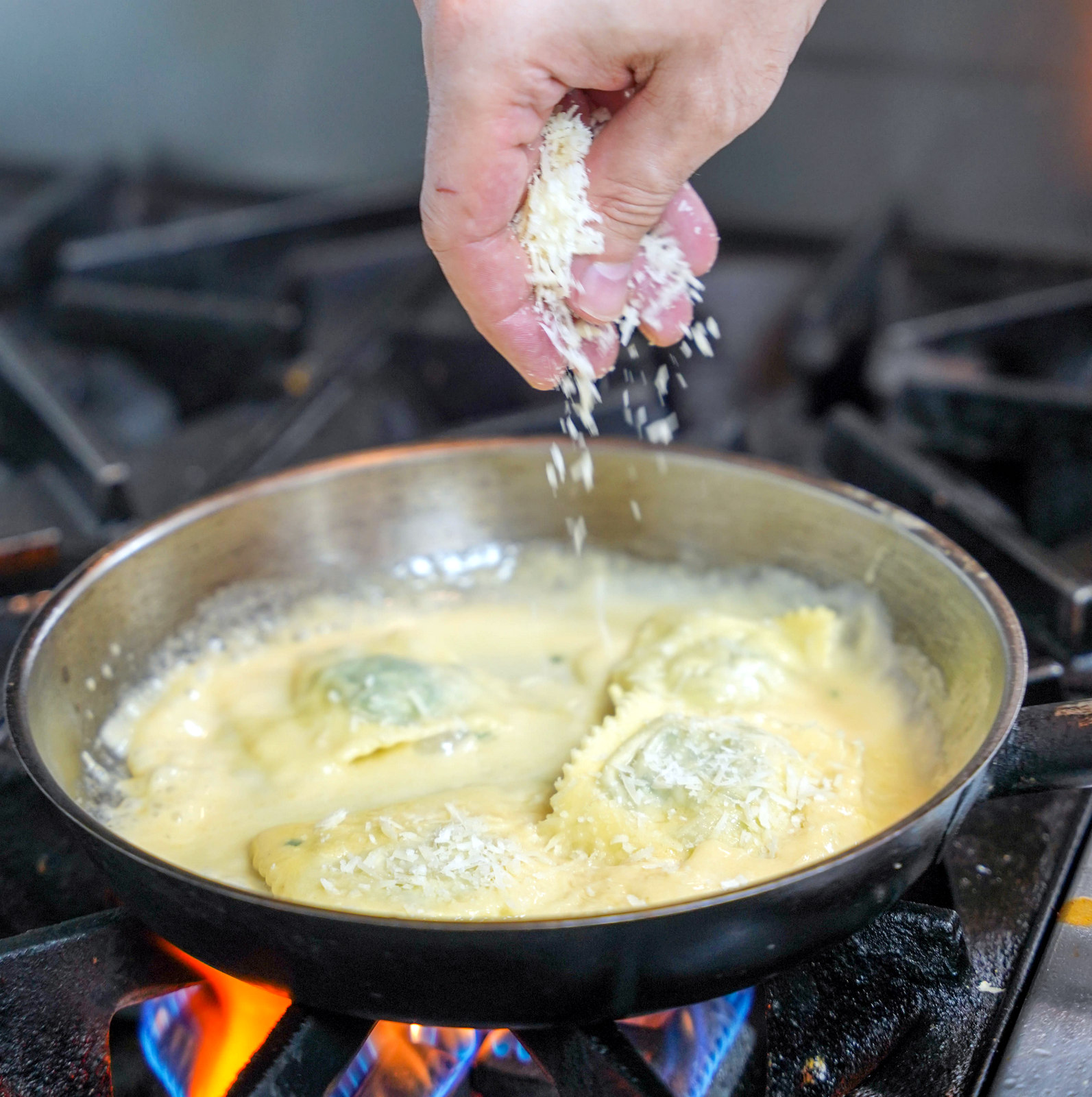 Other familiar favourites in Pomod'Oro's repertoire cover the length of Italy, including culinary touchstones like linguine al pesto genovese, lasagne alla bolognese, gnocchi mare e monti, and this one - ravioli stuffed with ricotta cheese and spinach, slathered aromatically with white truffle sauce, rewarding and revelatory, rooted in honest heritage.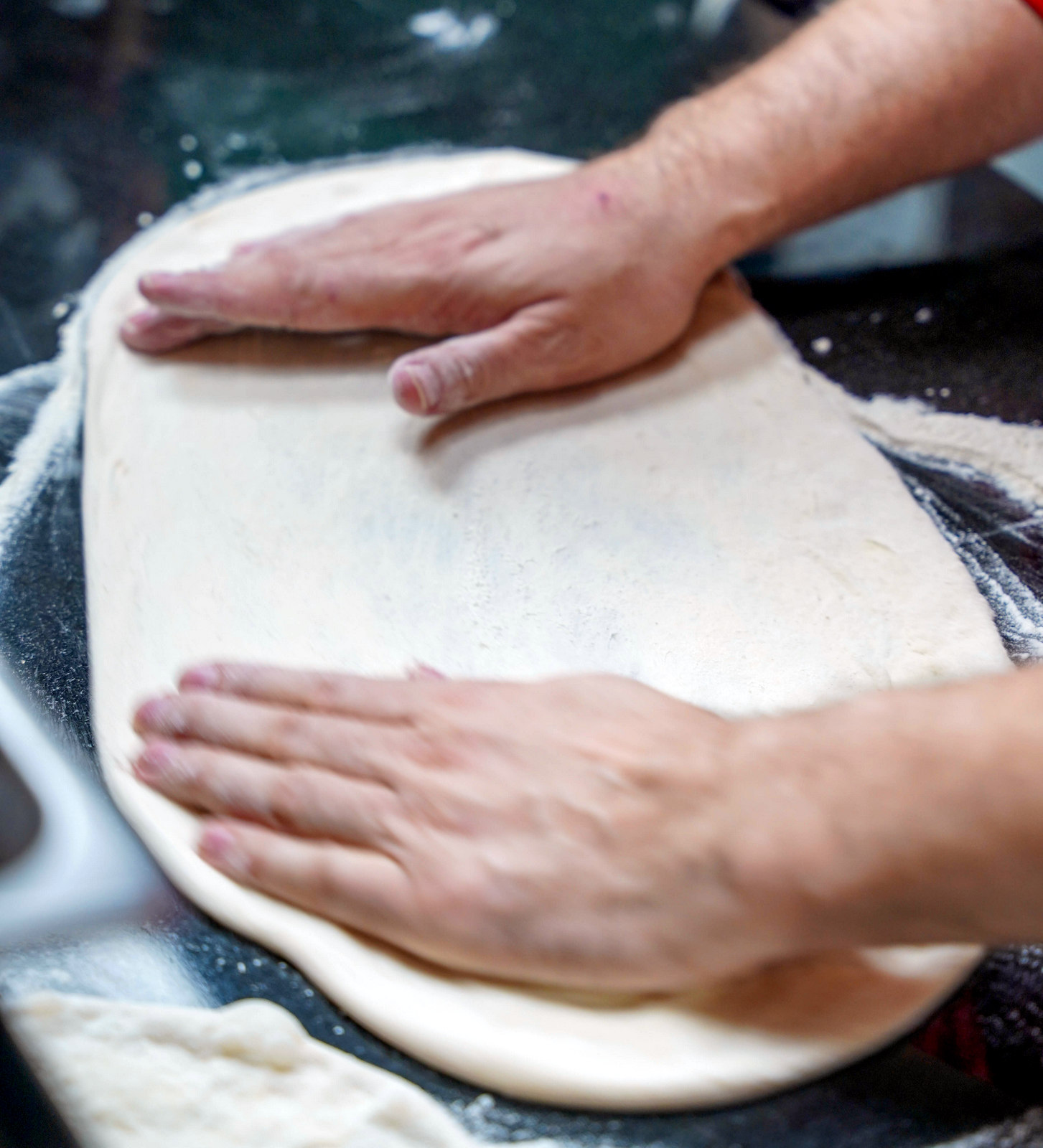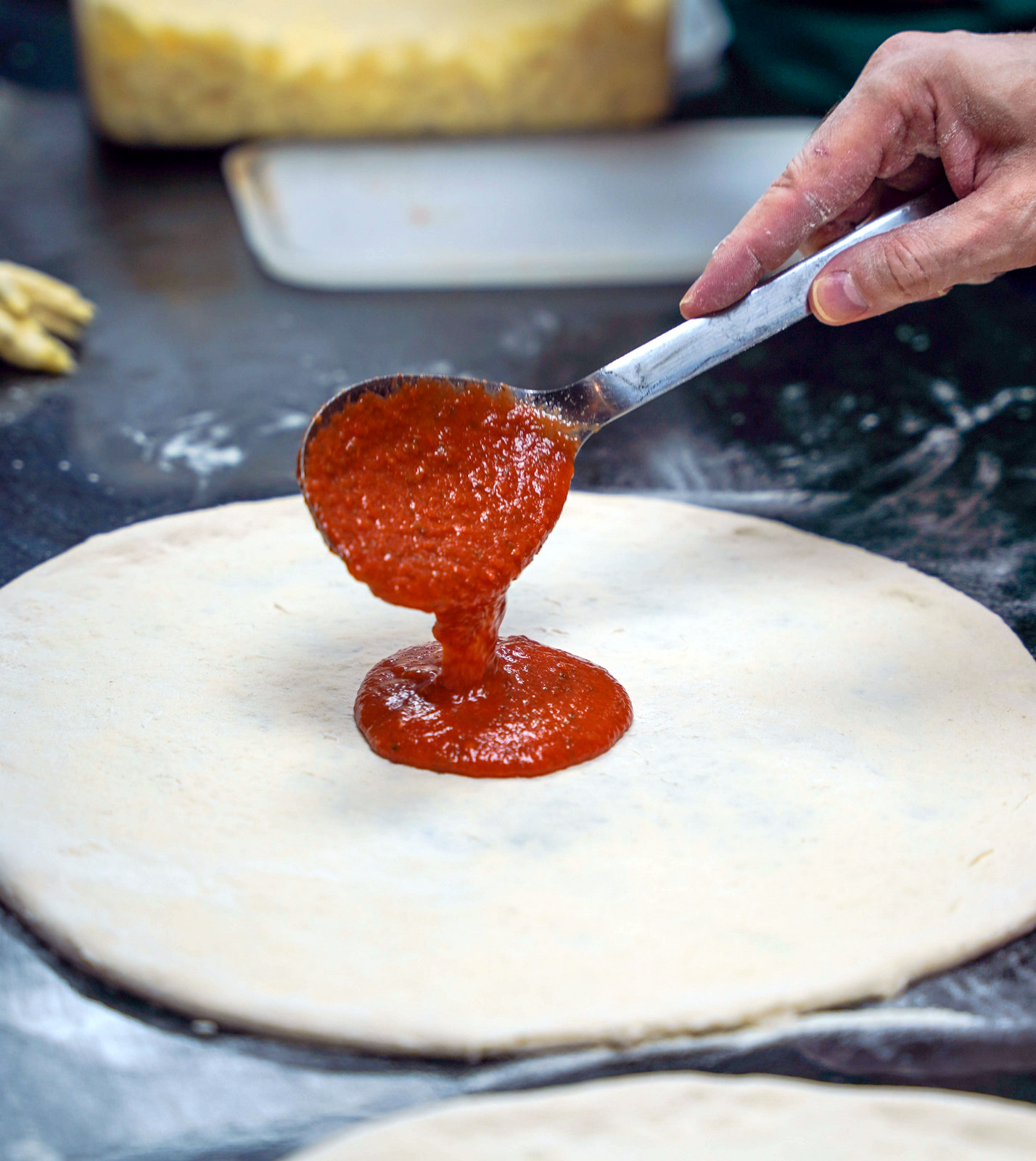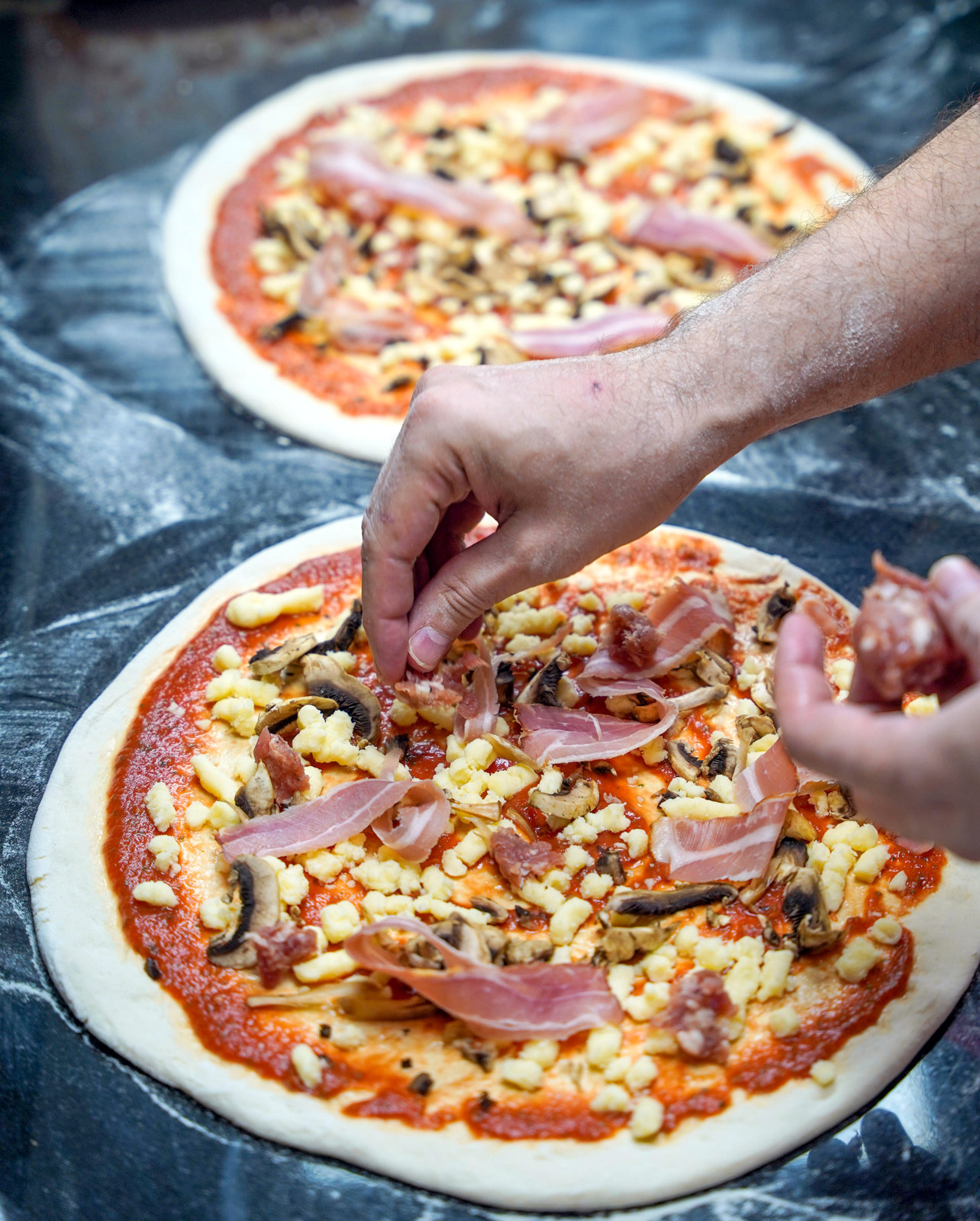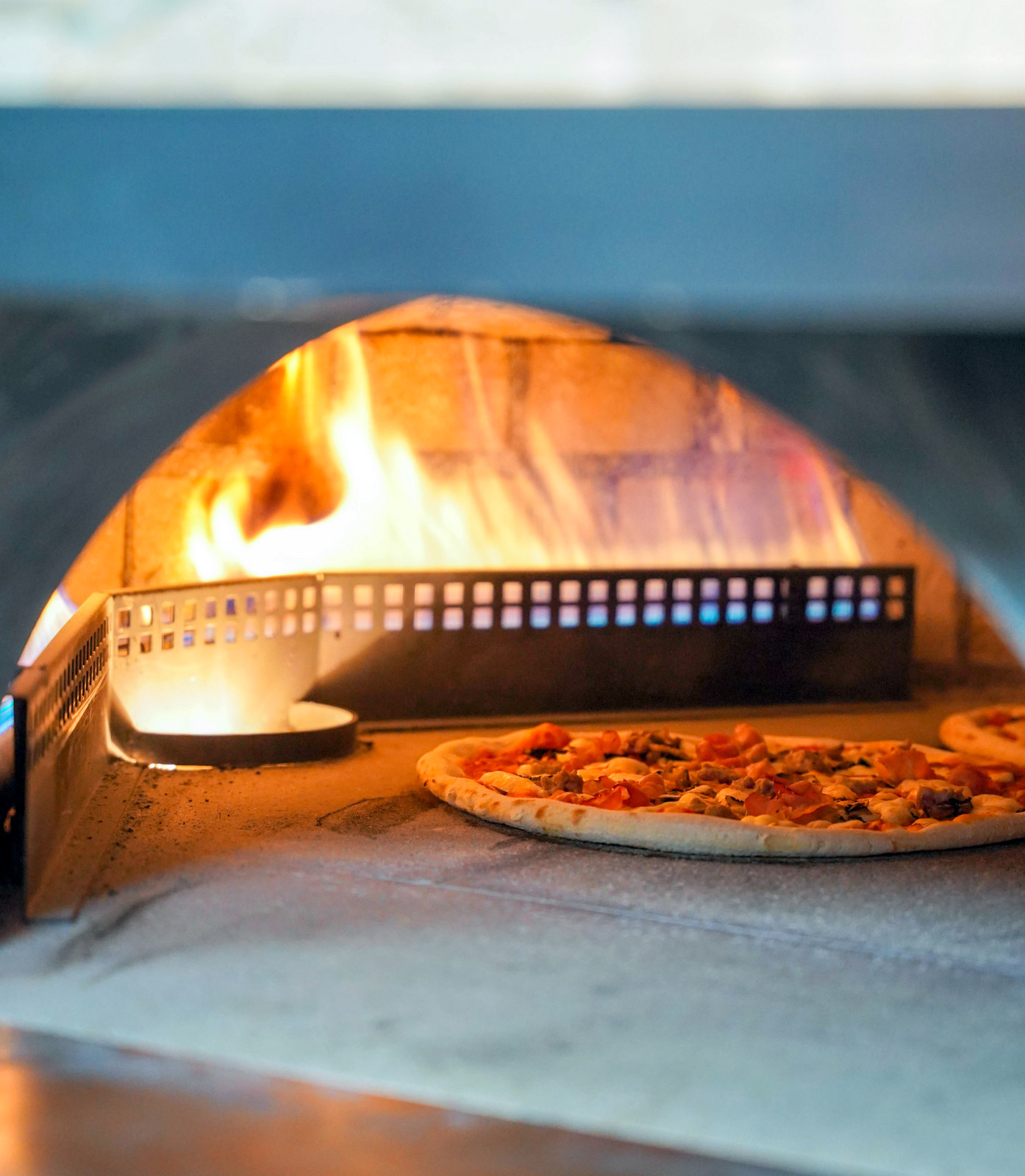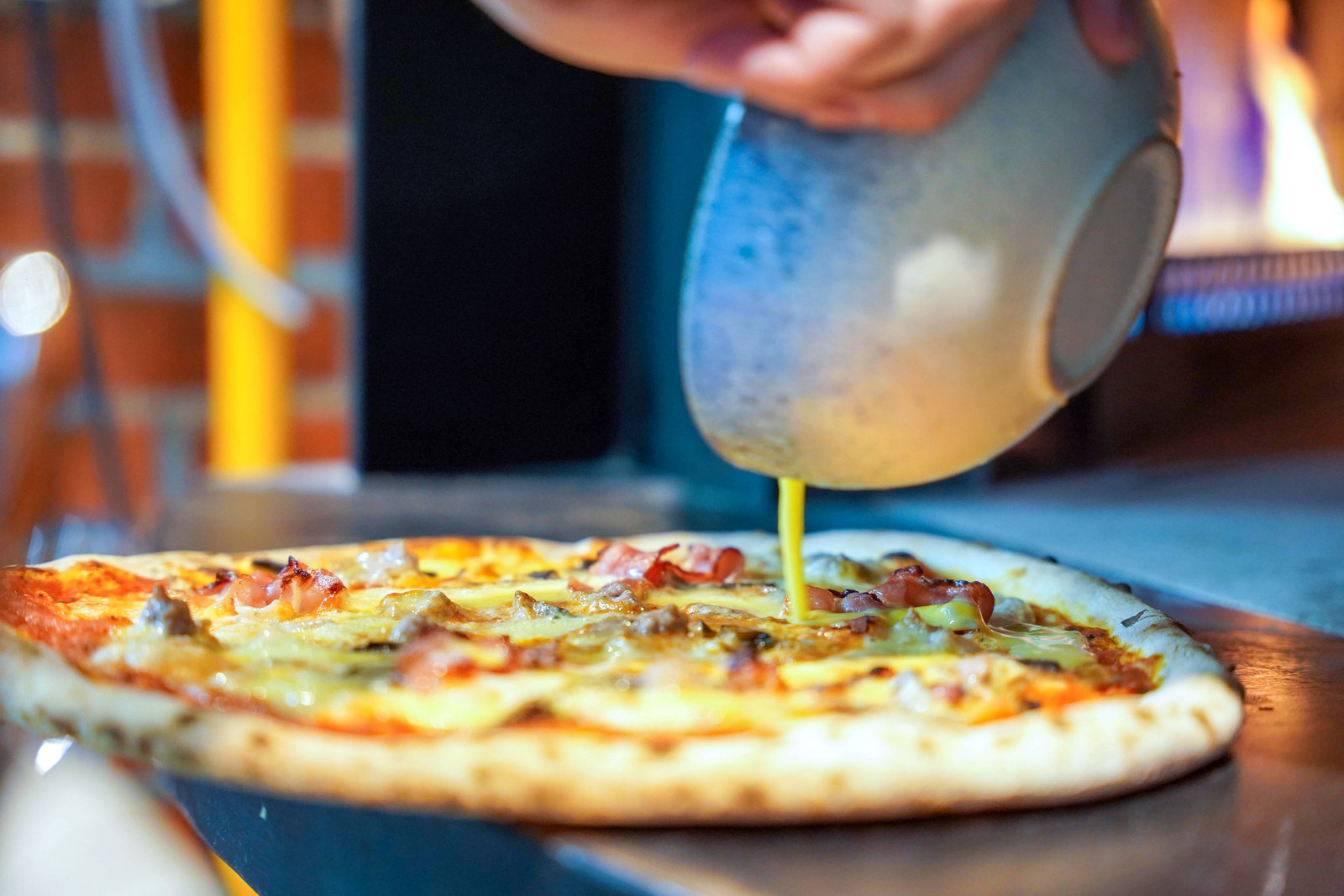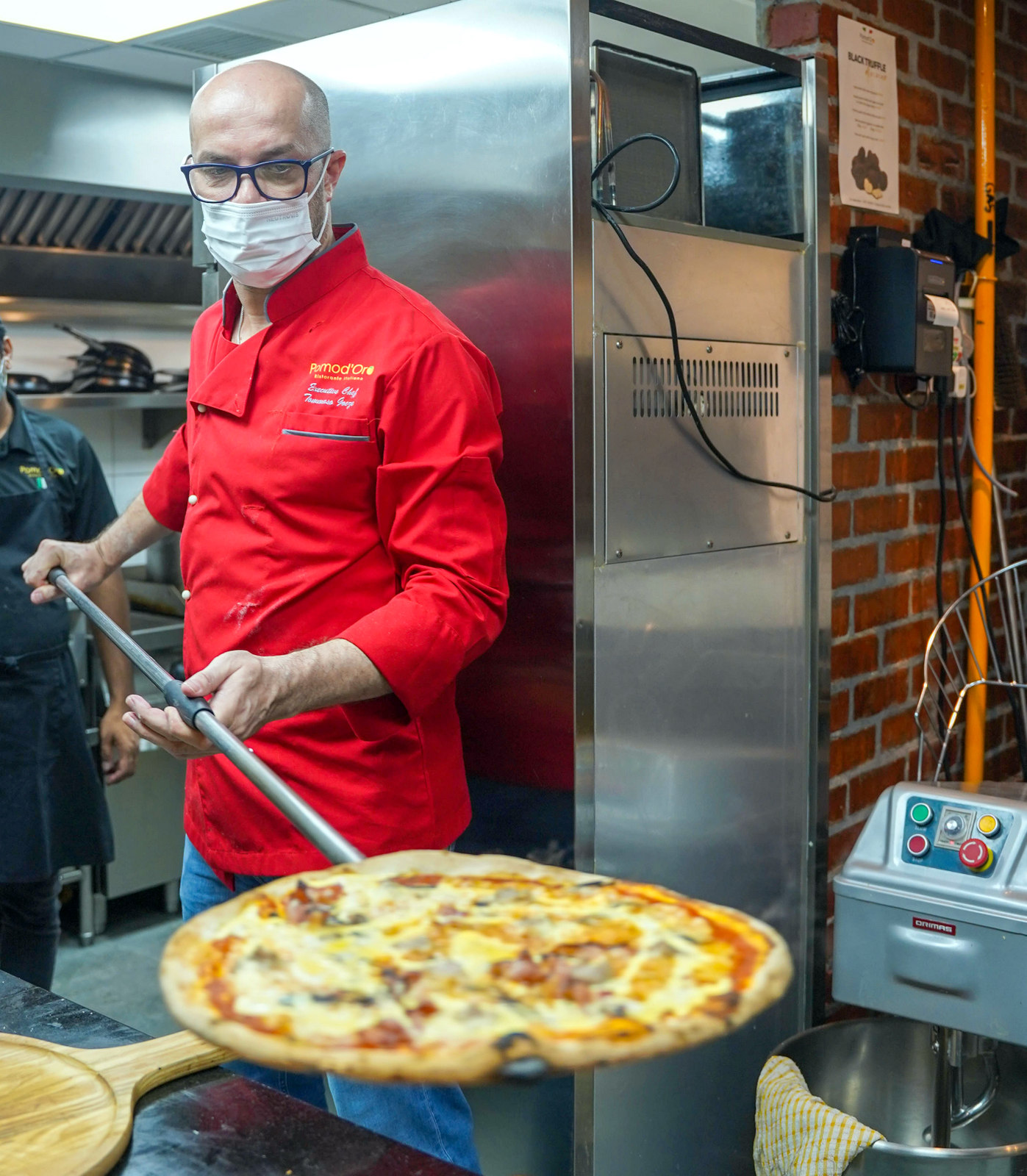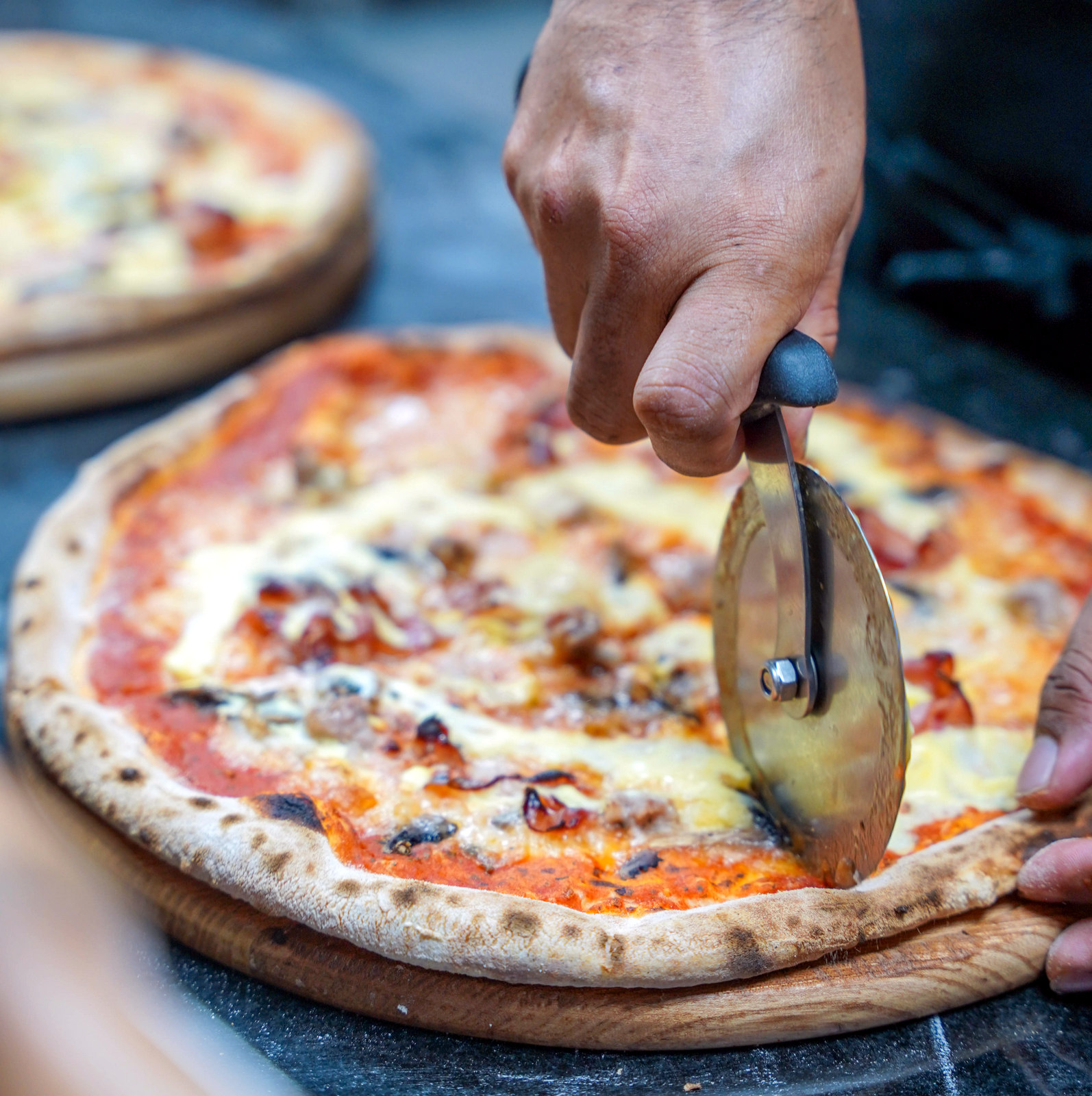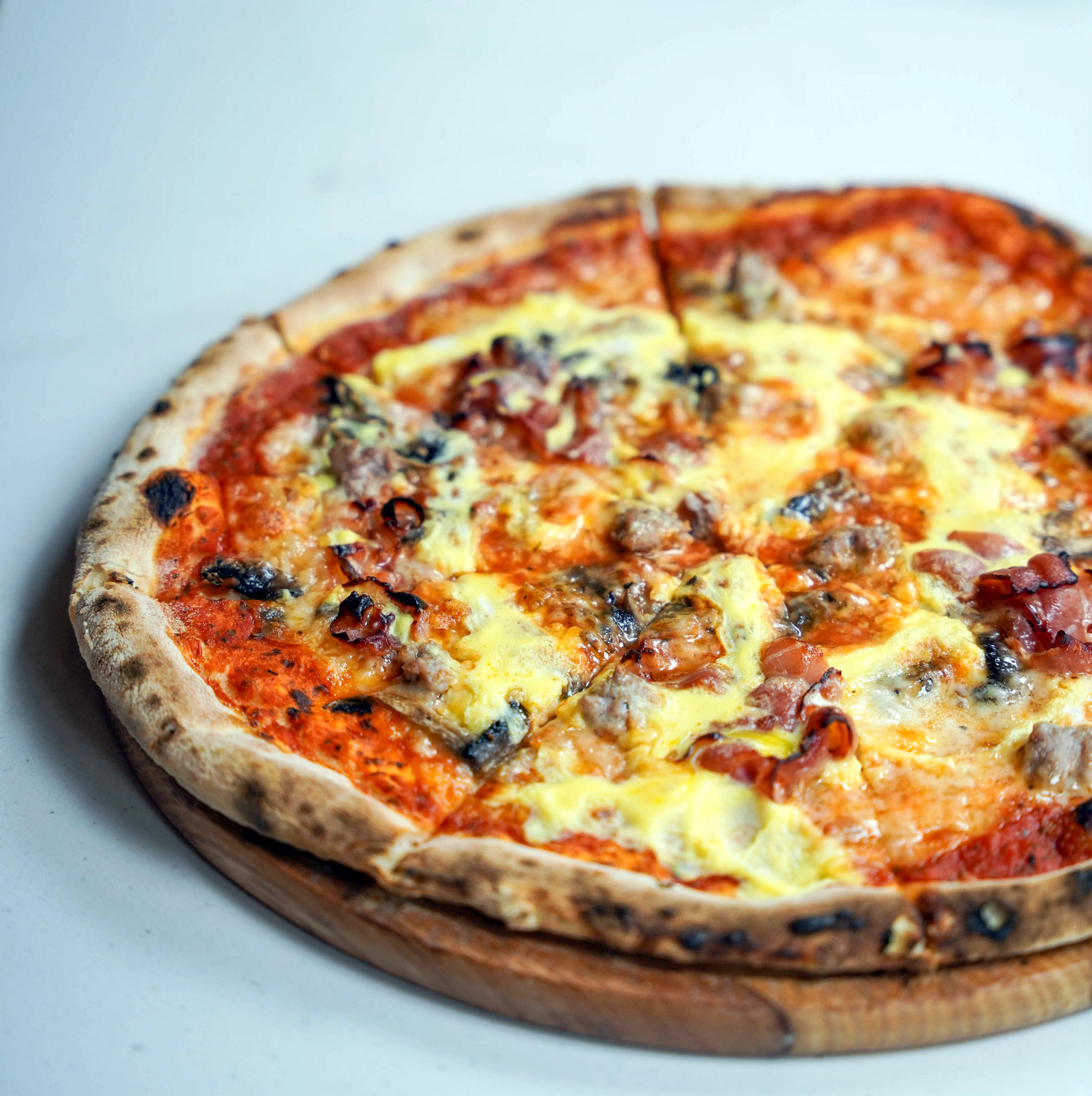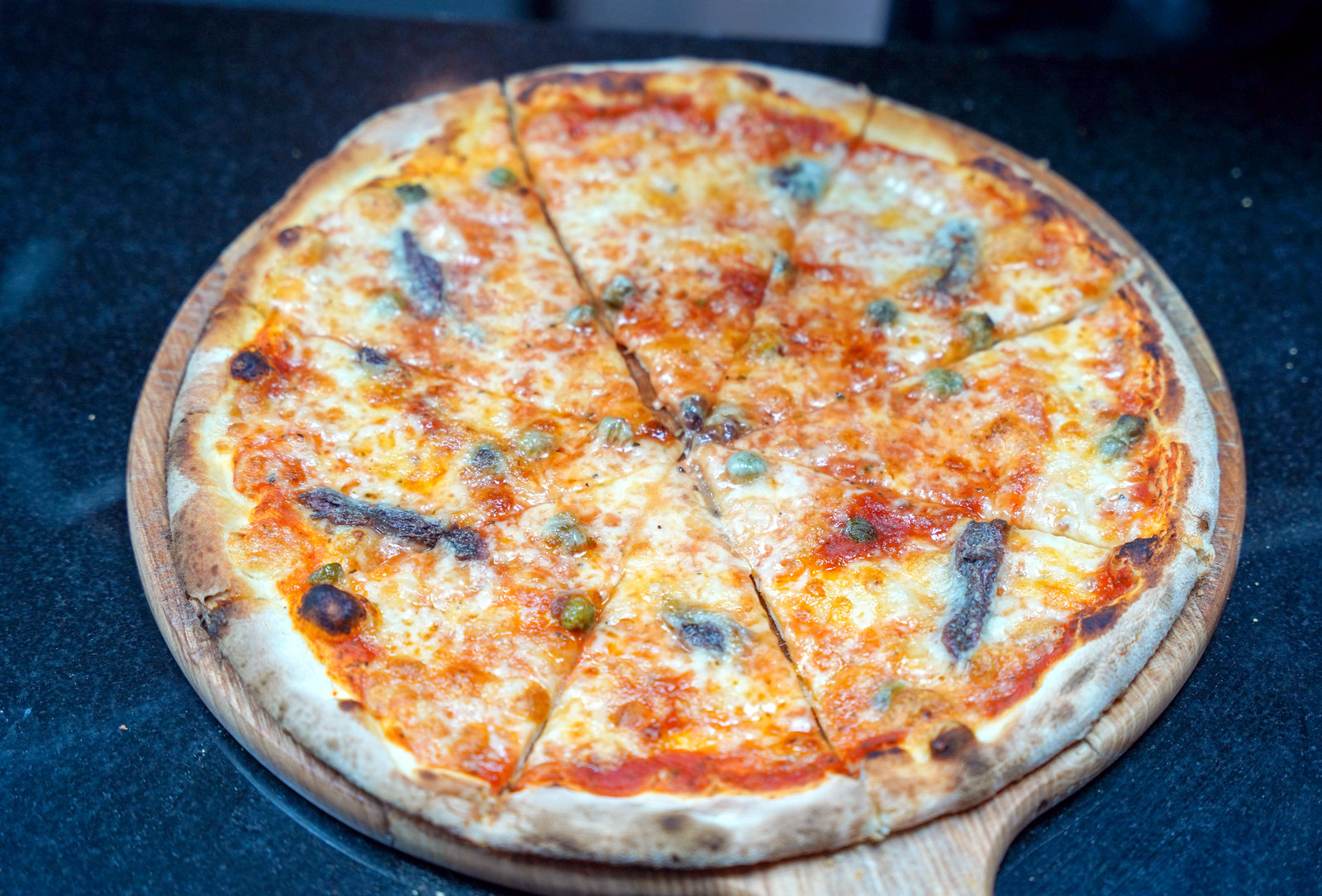 The crowds also come for Pomod'Oro's pizzas, crafted with dough that's rested for up to 48 hours, ensuring a crust that's relatively light and easier to digest.
A crucial part of the pizza puzzle is the oven - Pomod'Oro went the extra 6,000 miles to fly in its brick oven from Italy, capable of temperatures that soar to 400 degrees Celsius, resulting in beautiful pizzas.
The Pizza Pomod'Oro is the flagship, blanketed with plenty of pancetta, sausage meat, mushrooms, mozzarella cheese and tomato sauce. The final flourish is an egg that's poured on the pizza, halfway before it's finished in the oven.
If you're hunting for a regional pizza, the Pizza Napoli takes inspiration from the south of Italy, briny and tart with the kick of anchovies and capers.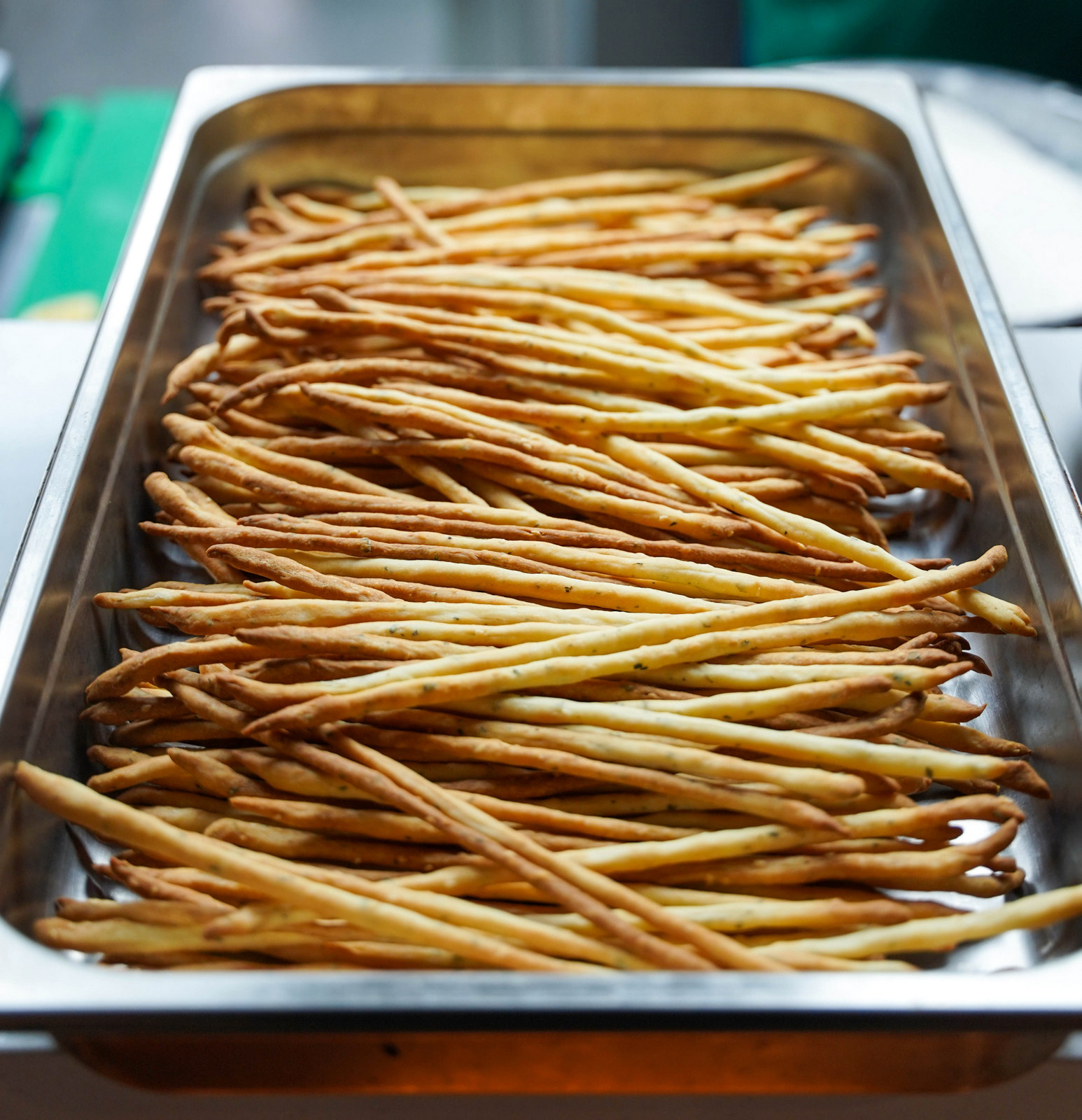 When a restaurant puts consideration even into its grissini, these crunchy golden breadsticks, you know it's a place worth caring about.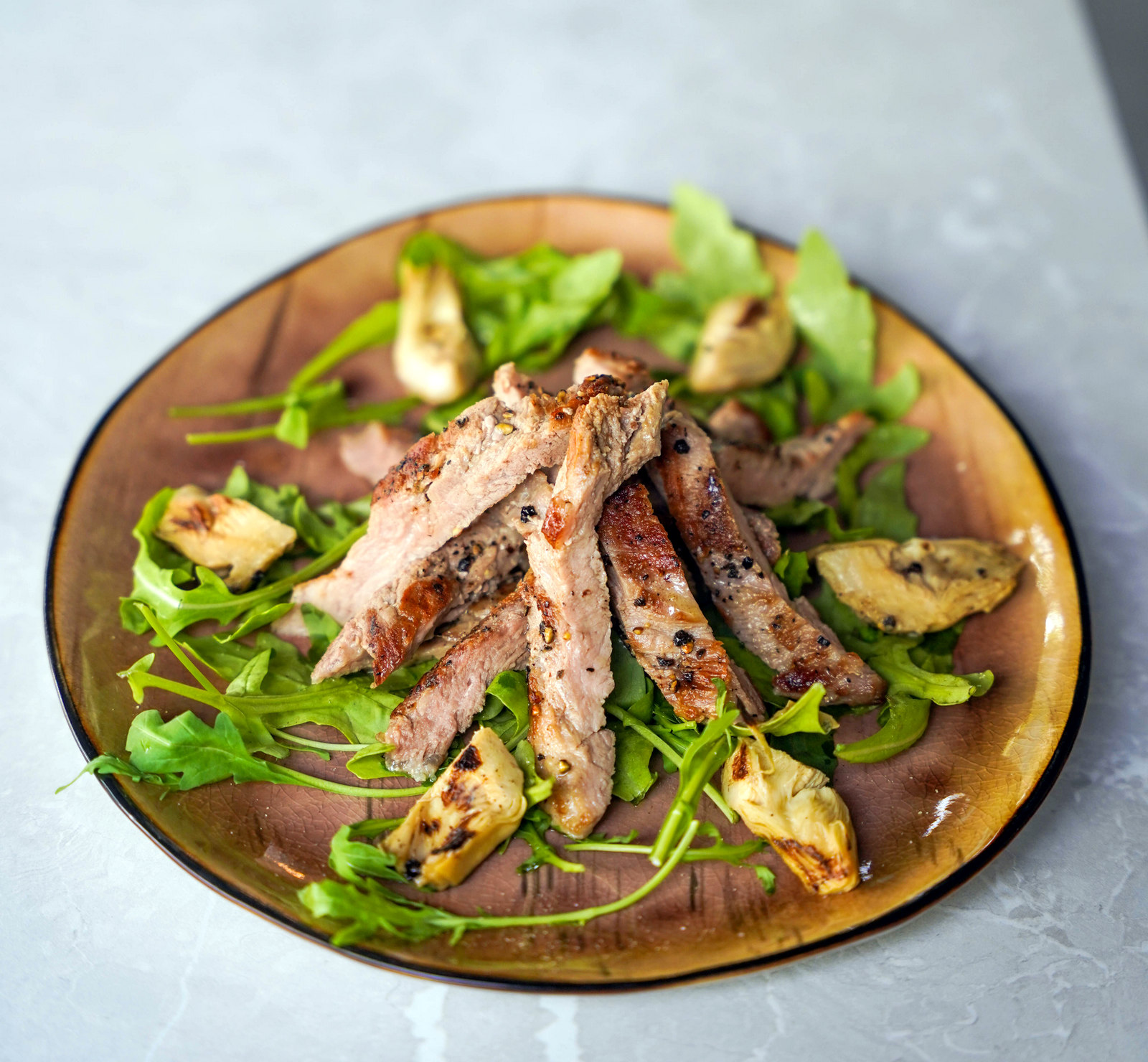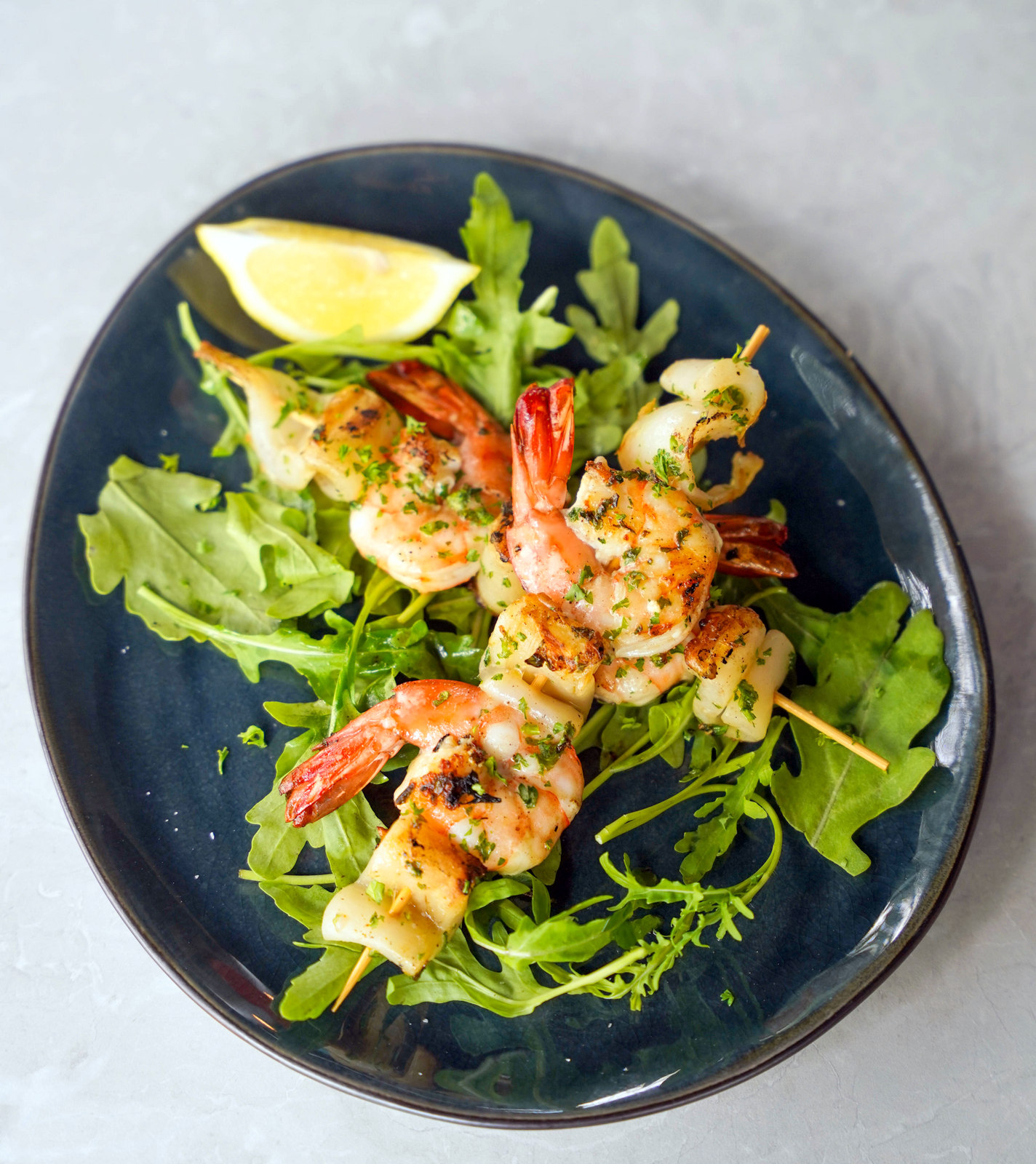 Most of us will be thoroughly satiated after all that pasta and pizza, but in natural Italian style, Pomod'Oro also tempts us with its Secondi Piatti selection, the main course of meat or seafood after the Primo Piatto of pastas.
The iberico pork neck is irresistible, succulence supreme, grilled with three types of peppercorn, rounded out with artichokes, while the squid and prawn skewers also prove a juicy pleasure, cushioned with a rocket salad and lemon wedges.
Note: There are even vegan and gluten-free selections, catering to all dietary requirements.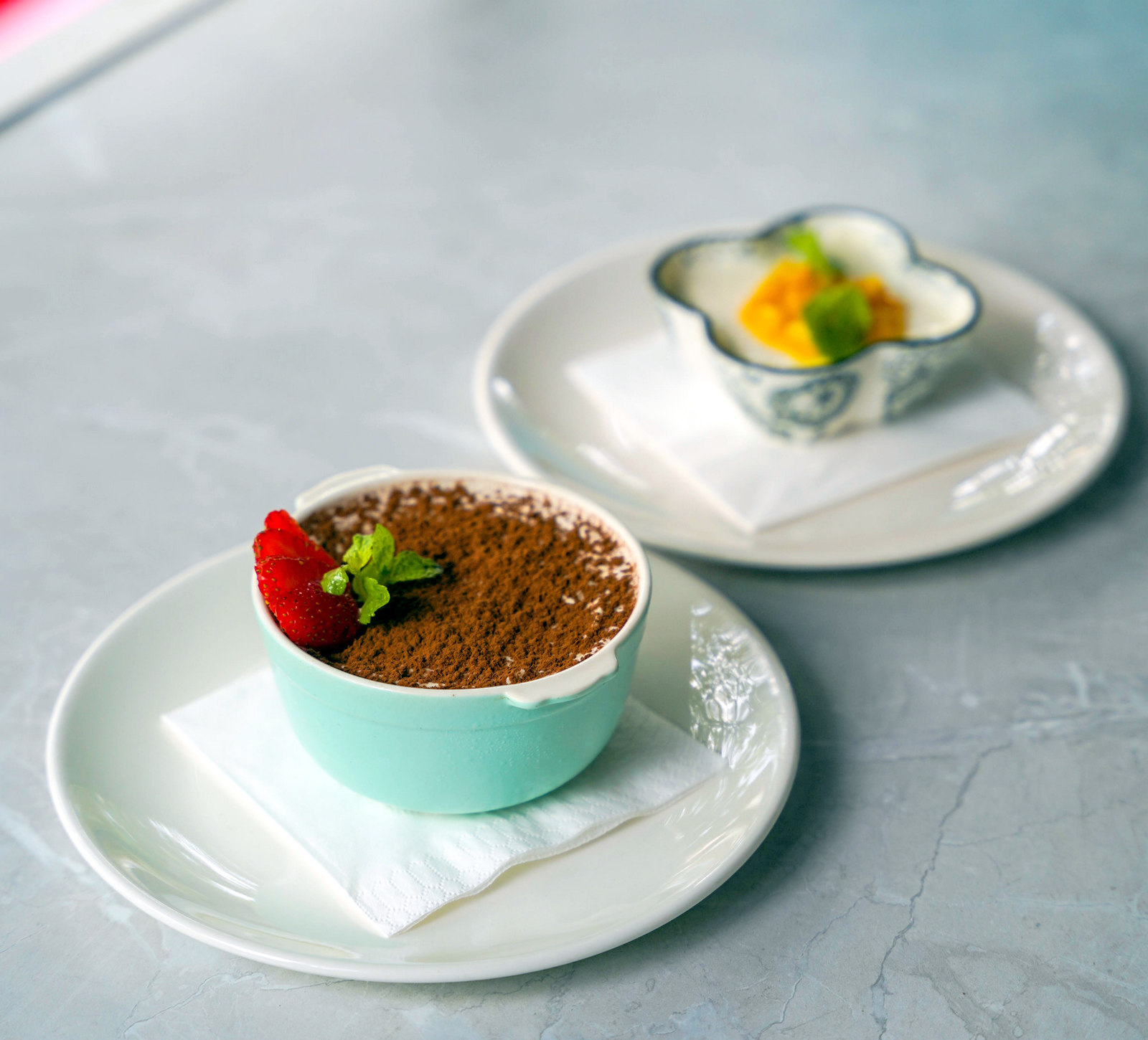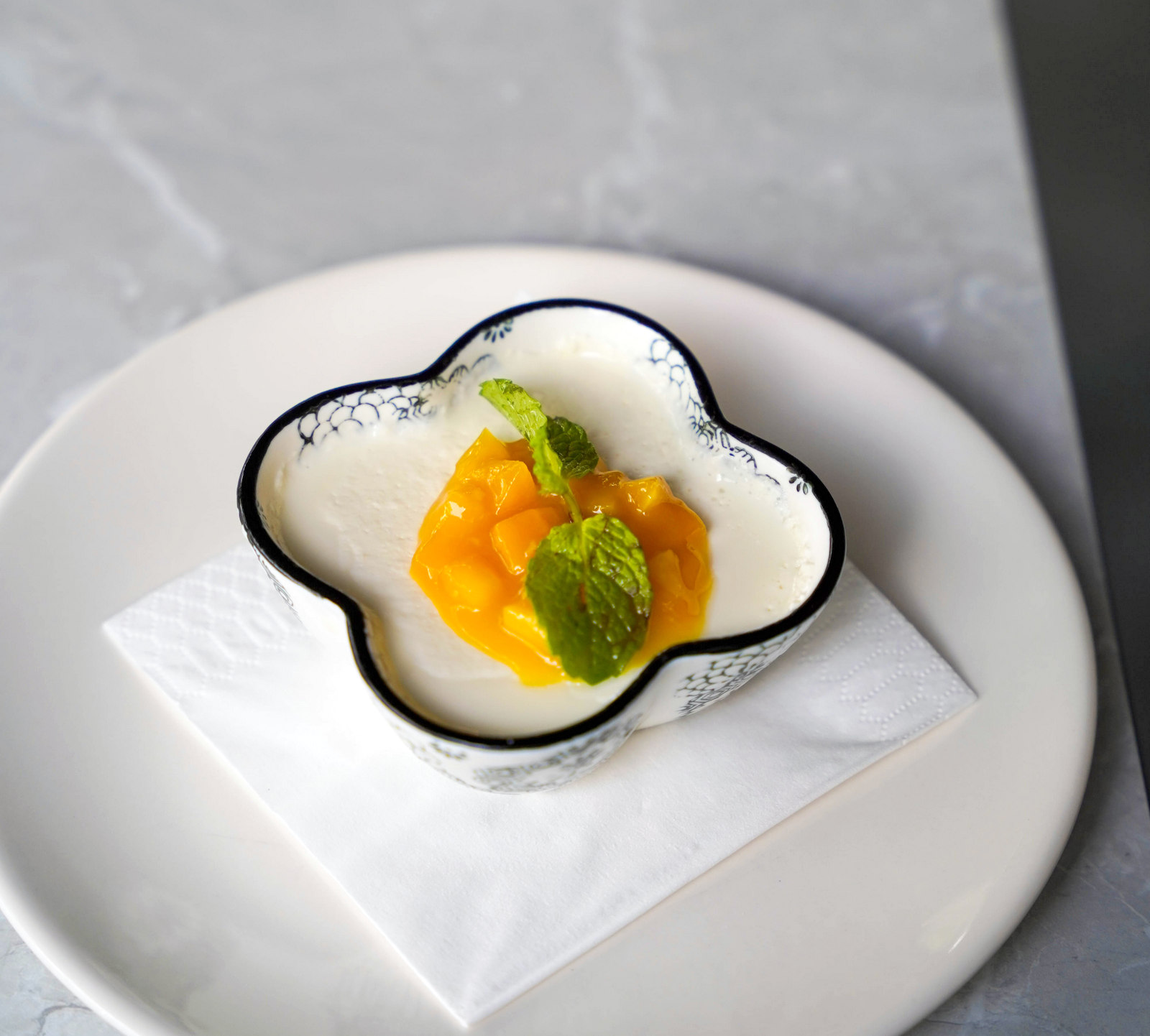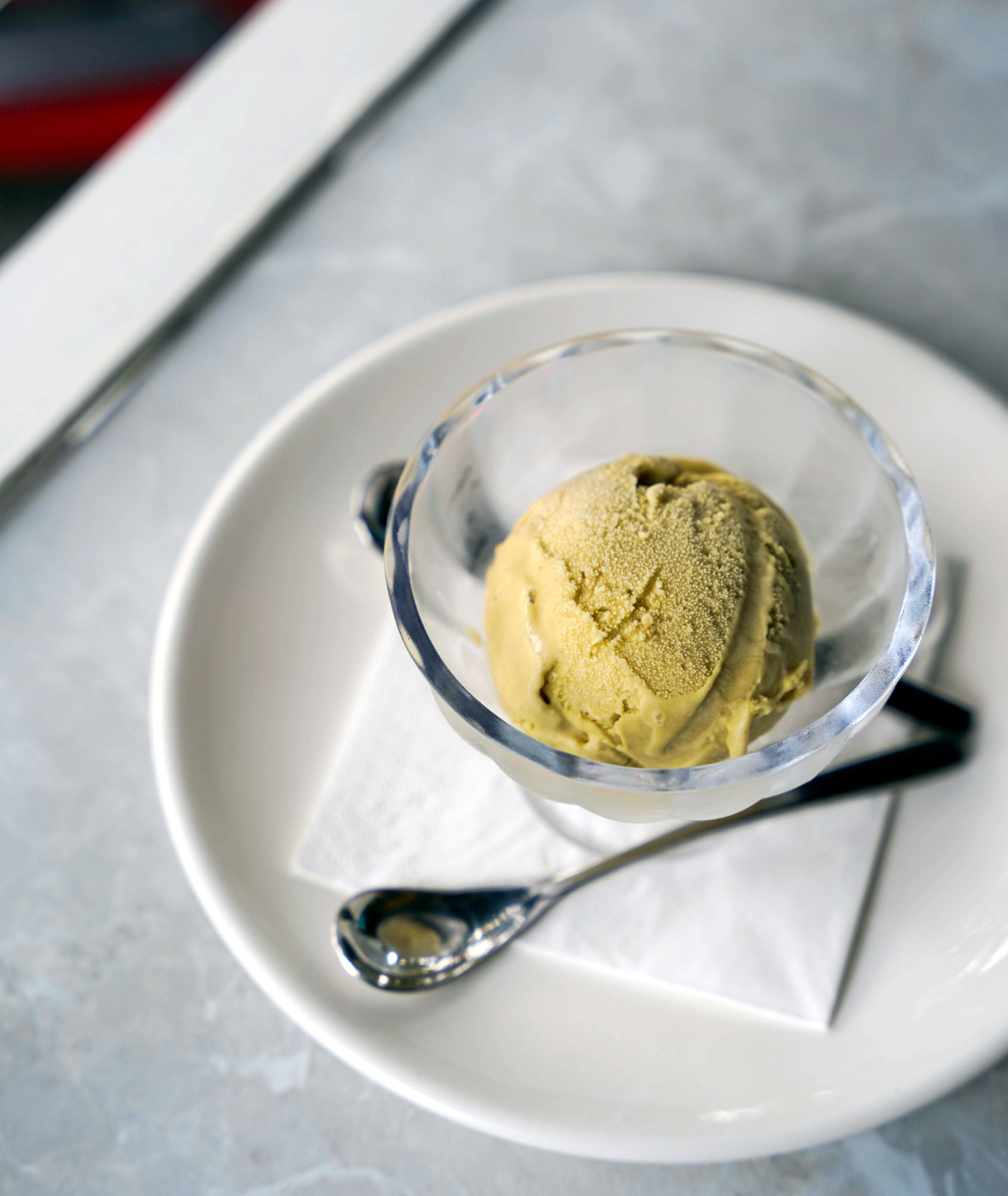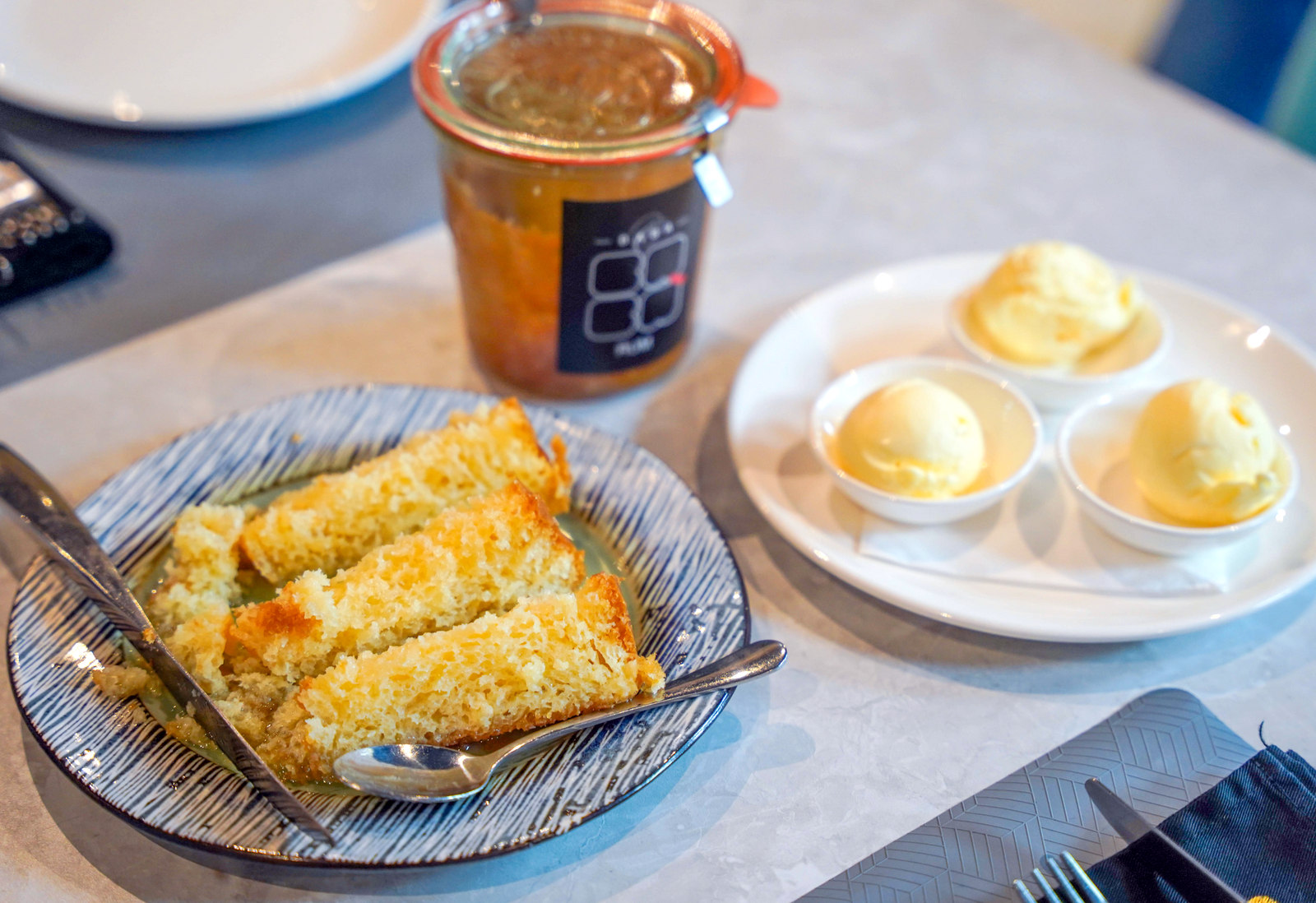 Desserts here honour the ancestry of la dolce vita with a contemporary twist or two - the tiramisu is a luscious swirl of mascarpone cheese with coffee, amaretto and Savoiardi biscuits; the panna cotta is made distinctively fruity with a Malaysian touch of mango; and the pistachio gelato might transport you instantly to Florence if you close your eyes. And while rum baba might be most often linked to Lorraine in France, Neapolitans take pride in it too, so it's fitting that Pomod'Oro serves it up with vanilla gelato.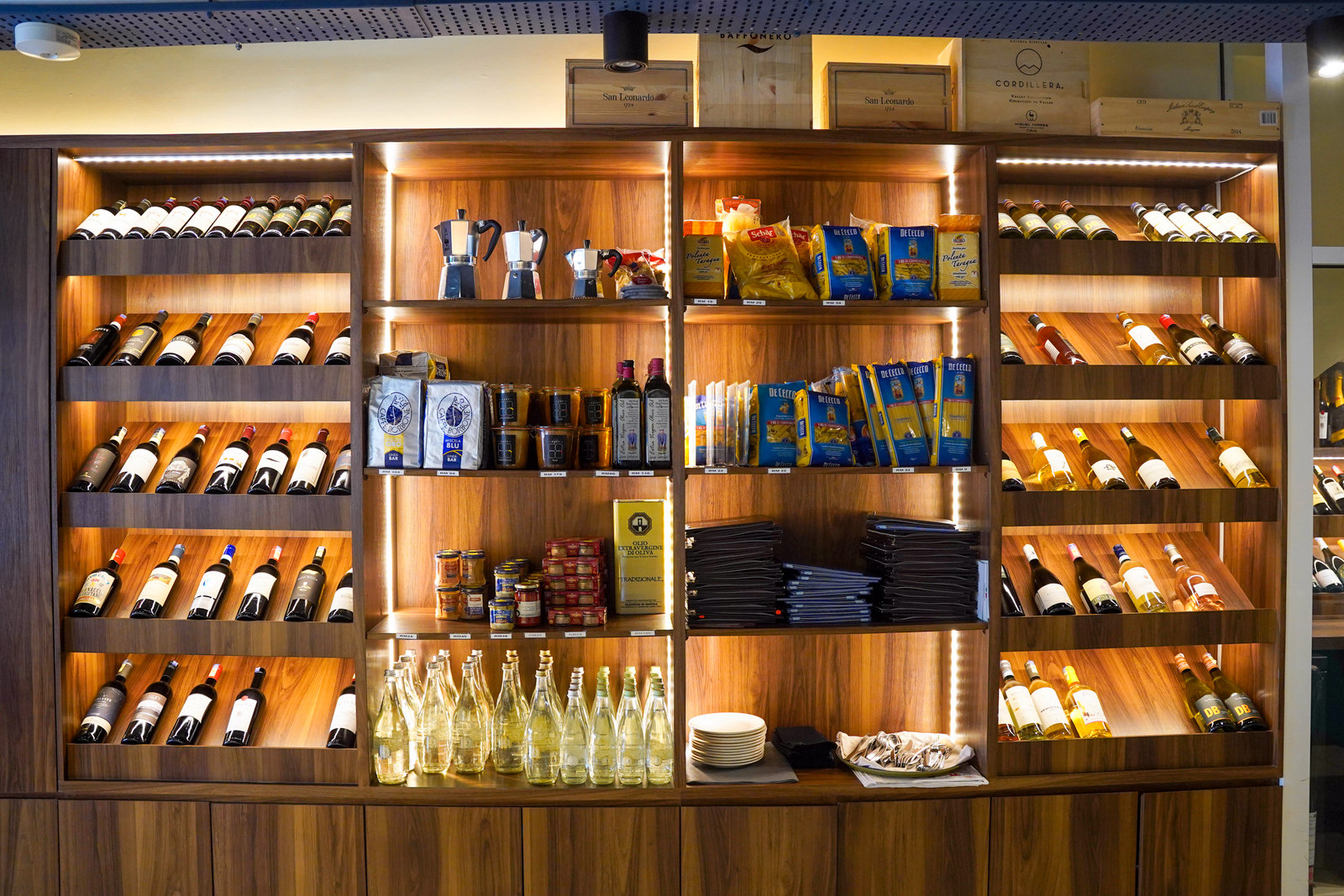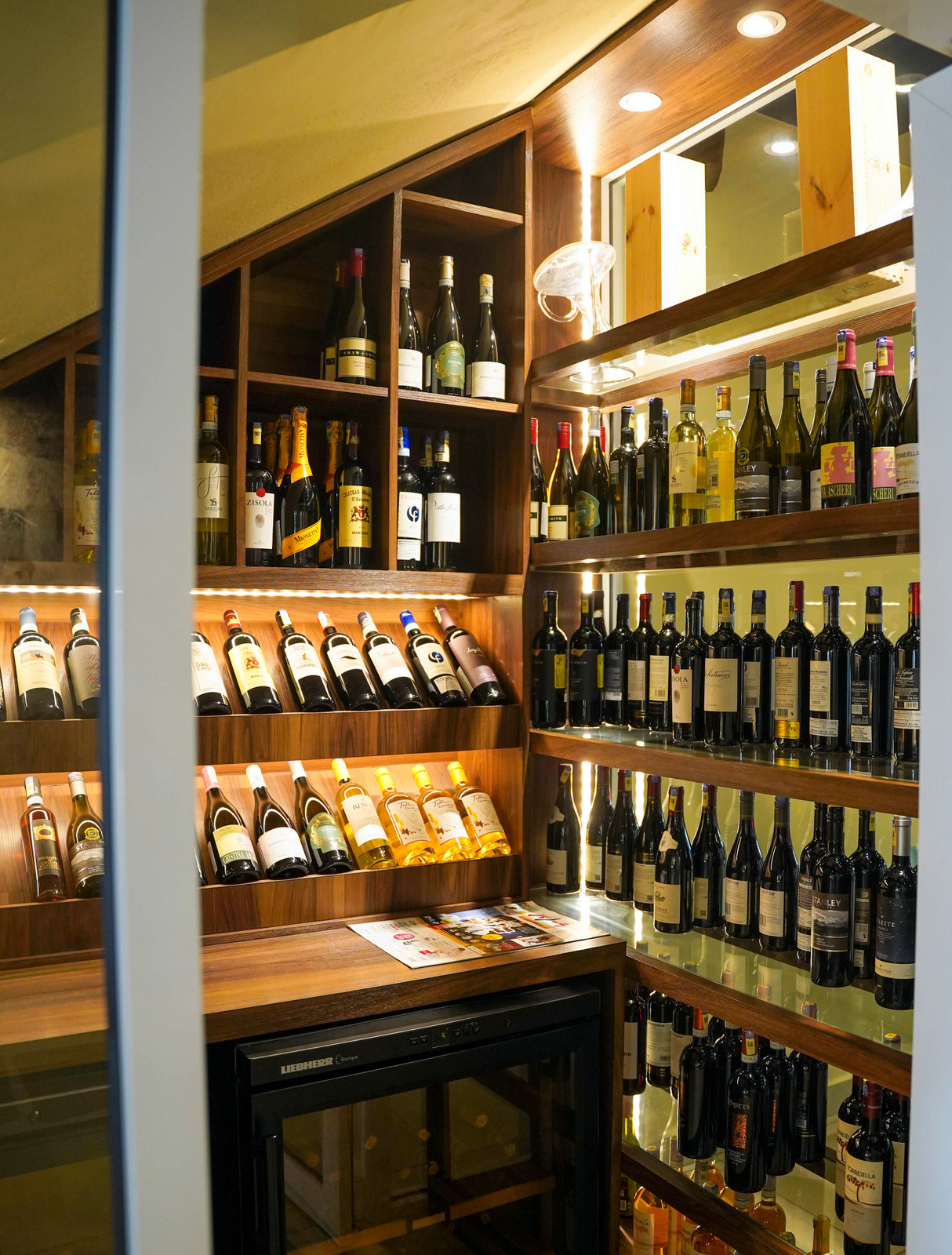 With a well-stocked wine selection, Pomod'Oro is lovely for lingering through the night, perhaps on the alfresco area outside overlooking the ever-busy streets of Plaza Damansara.
Pomod'Oro
20-G, Jalan Medan Setia 2, Bukit Damansara, 50490 Kuala Lumpur.
Daily, 1130am-12am. Tel: 017-316-2903