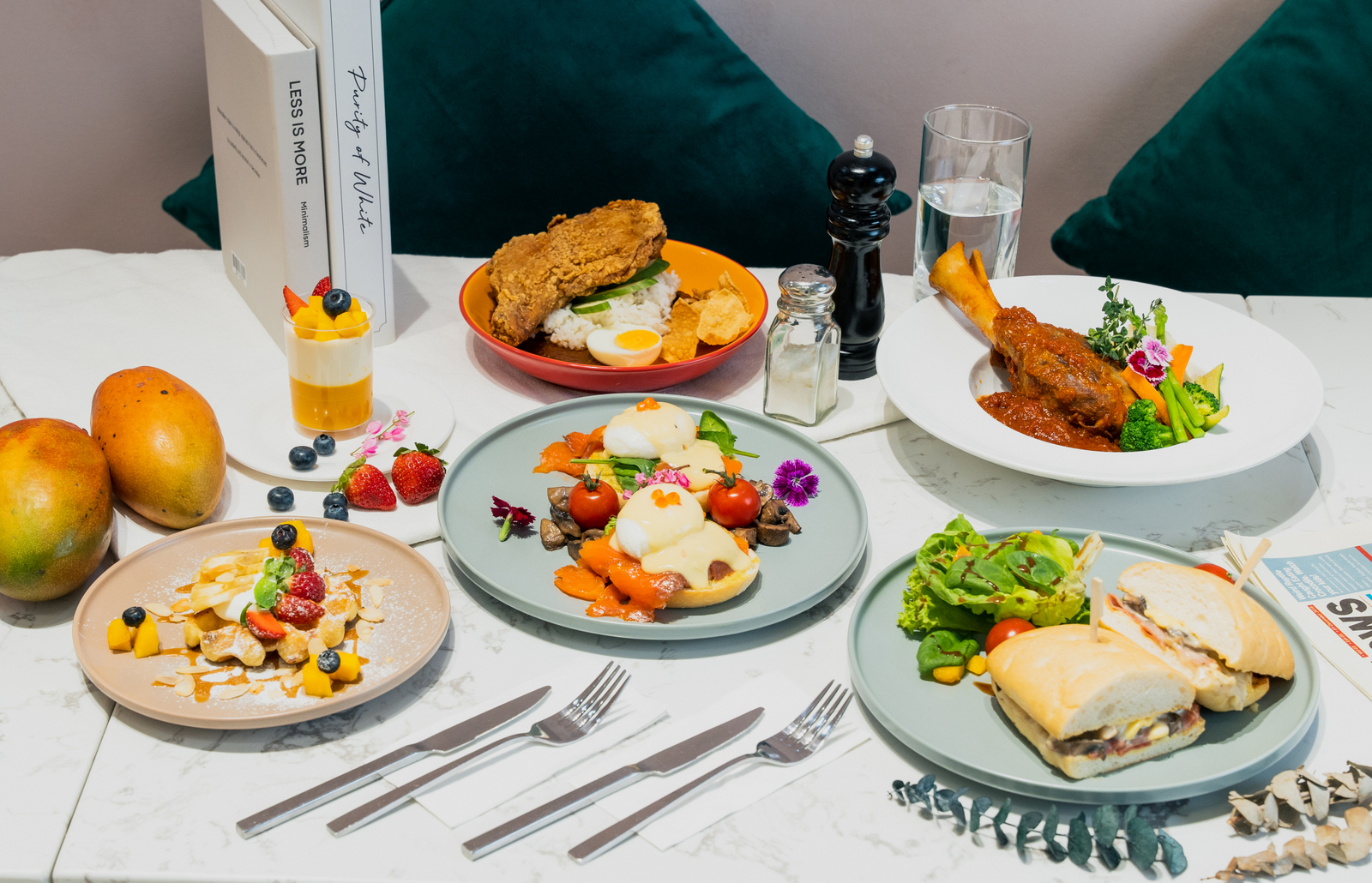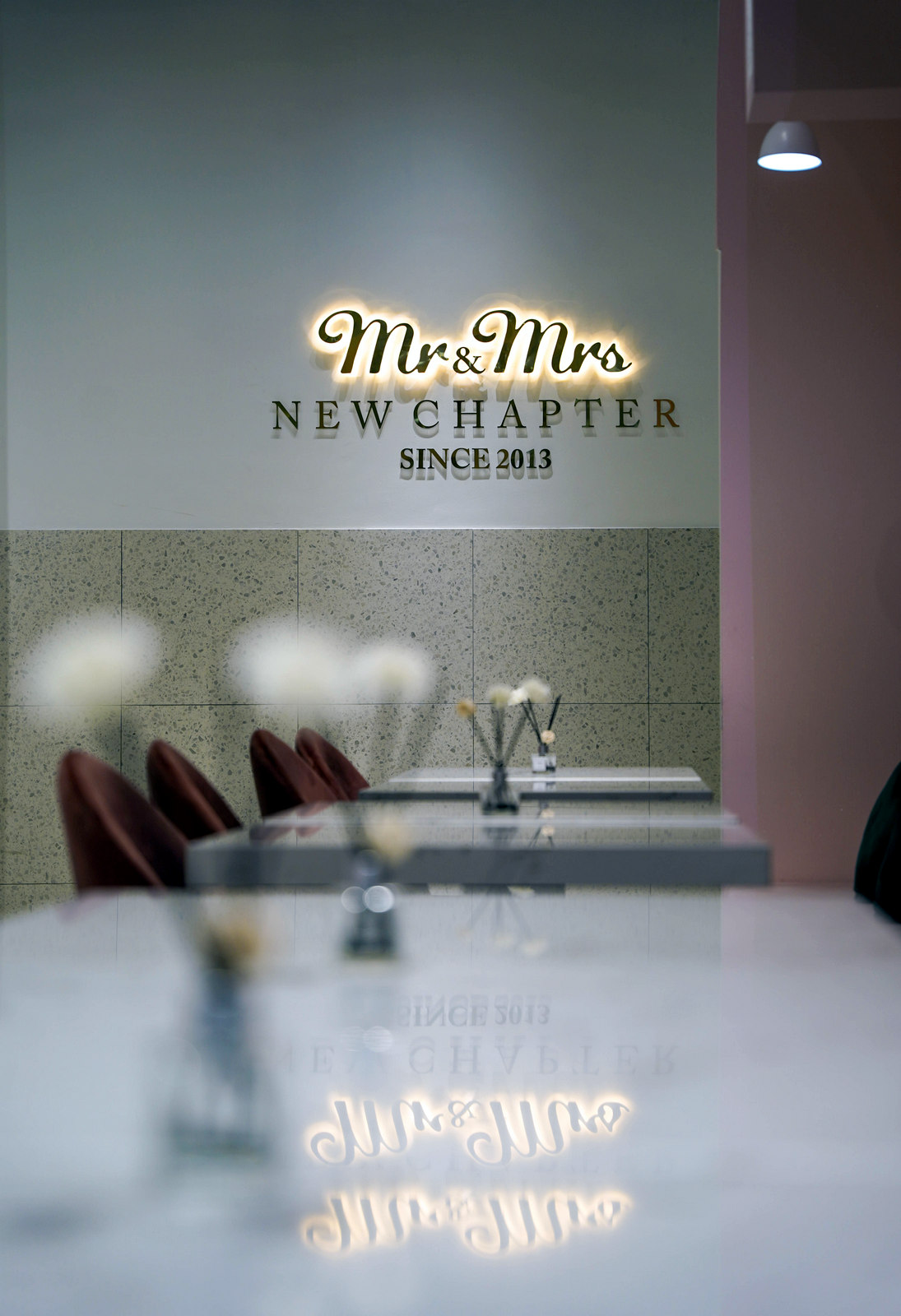 Mr & Mrs Cafe embarked on a new chapter of its life this year, moving in March 2022 from its eight-year-old home in Oasis Ara Damansara to a fresh-faced space in Cantara Residences.
It's only a three-kilometre move, but Mr & Mrs Cafe has been totally transformed, housed in a two-level venue with twin concepts.
Whether you prefer a stylish setting that specialises in Aussie-inspired brunches or local koptiam-influenced surroundings that serve Malaysian breakfast fare, you might fall in love with the revitalised Mr & Mrs Cafe.
Starting 19 July 2022, Mr & Mrs Cafe is extending its business hours to dinnertime, with an expanded Muslim-friendly menu that spans Australian grass-fed beef steaks to lamb shanks.
Fun fact: Mr & Mrs Cafe was originally born as Mr & Ms Cafe. In 2018, it was taken over by a newlywed Malaysian husband-and-wife team, who changed the Ms to Mrs.
If you're a young undergraduate seeking early career opportunities, Mr & Mrs Cafe is hiring!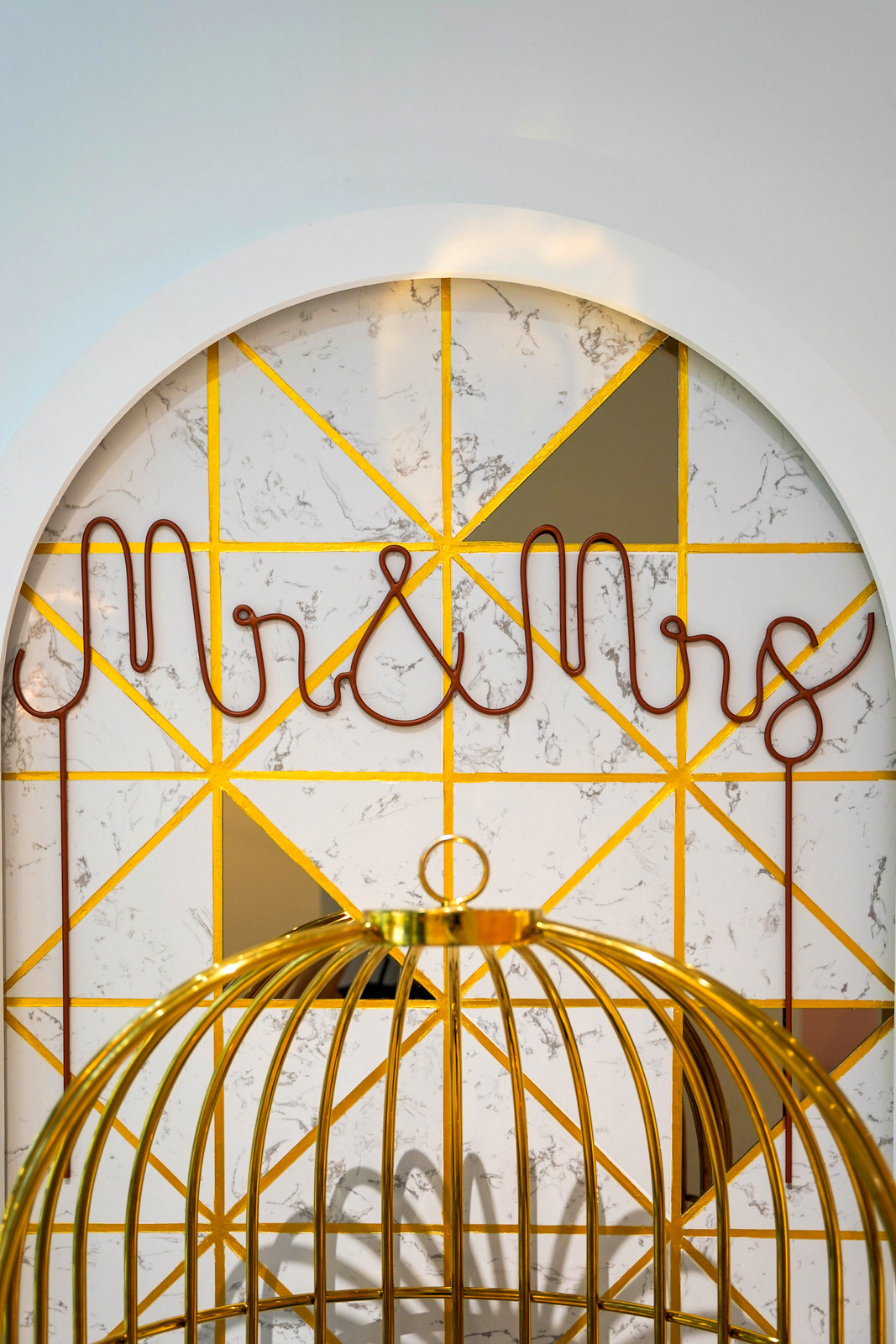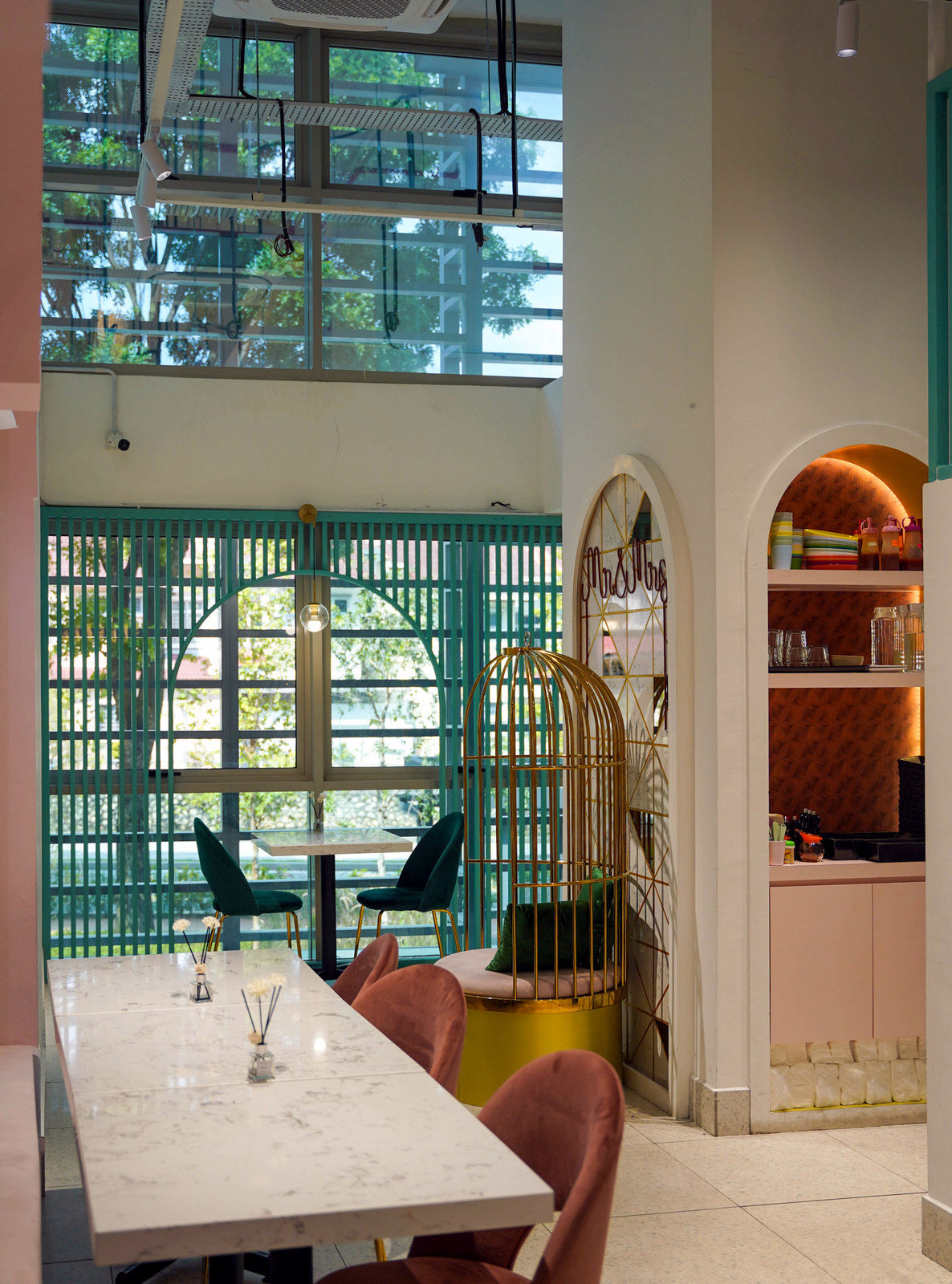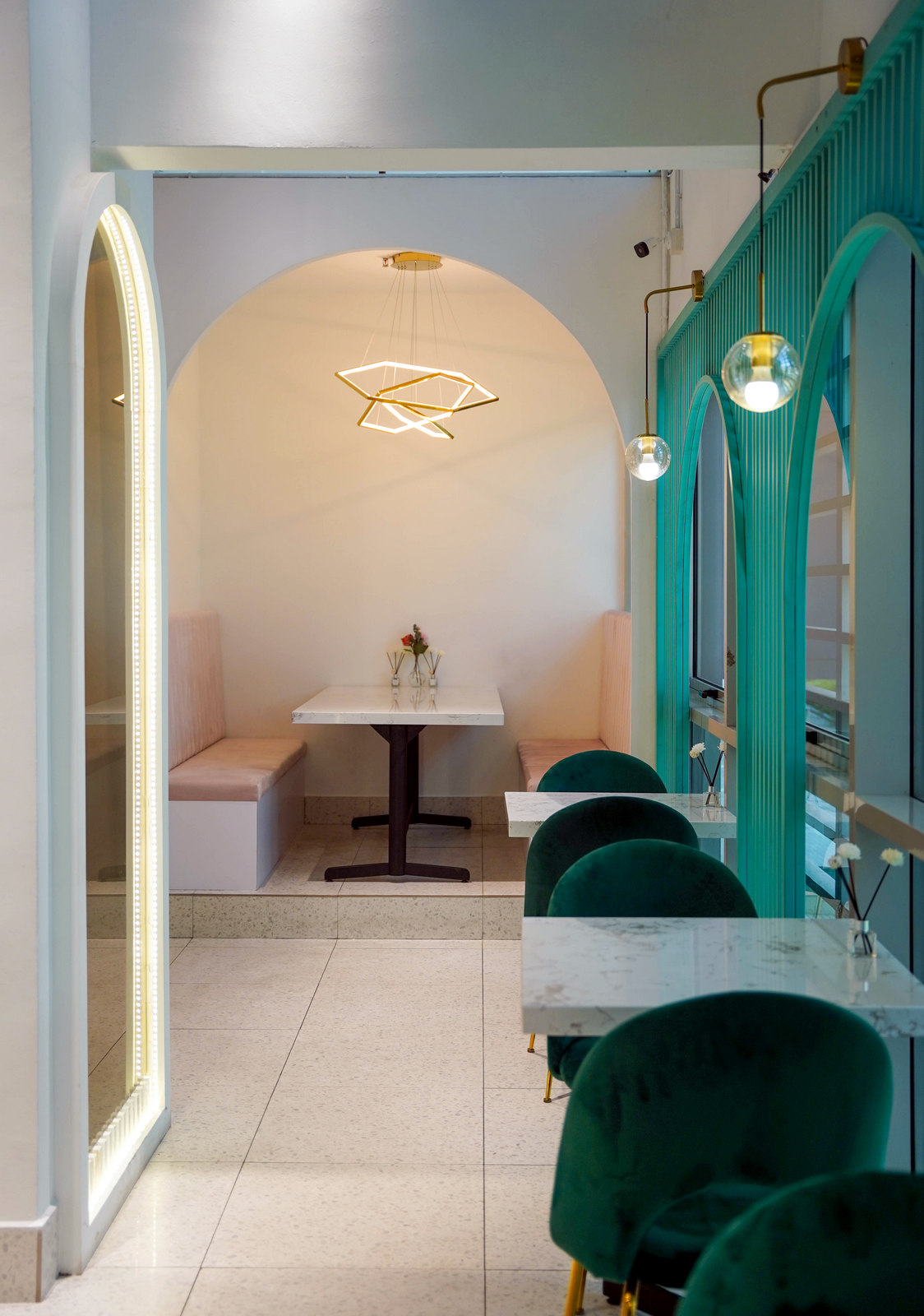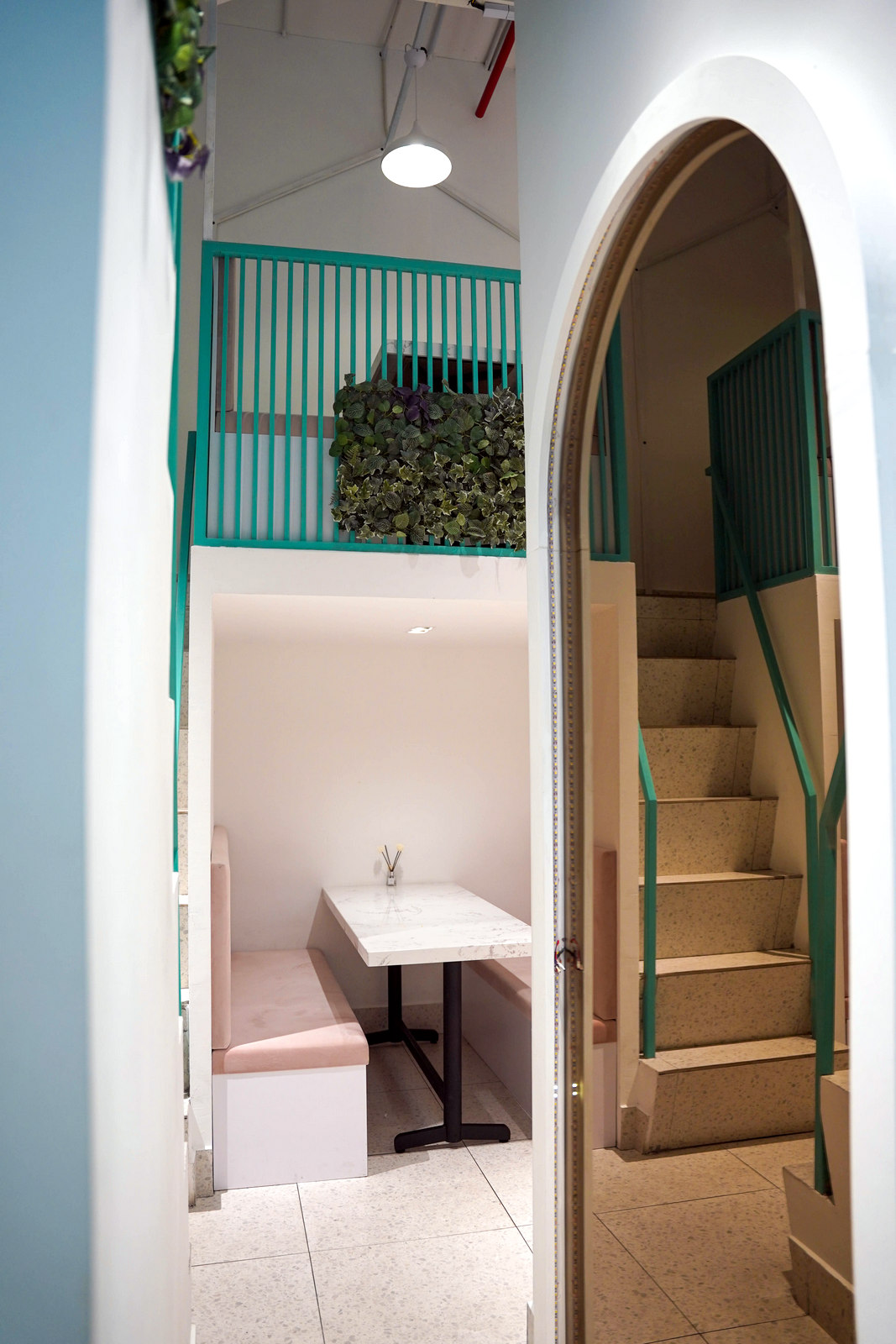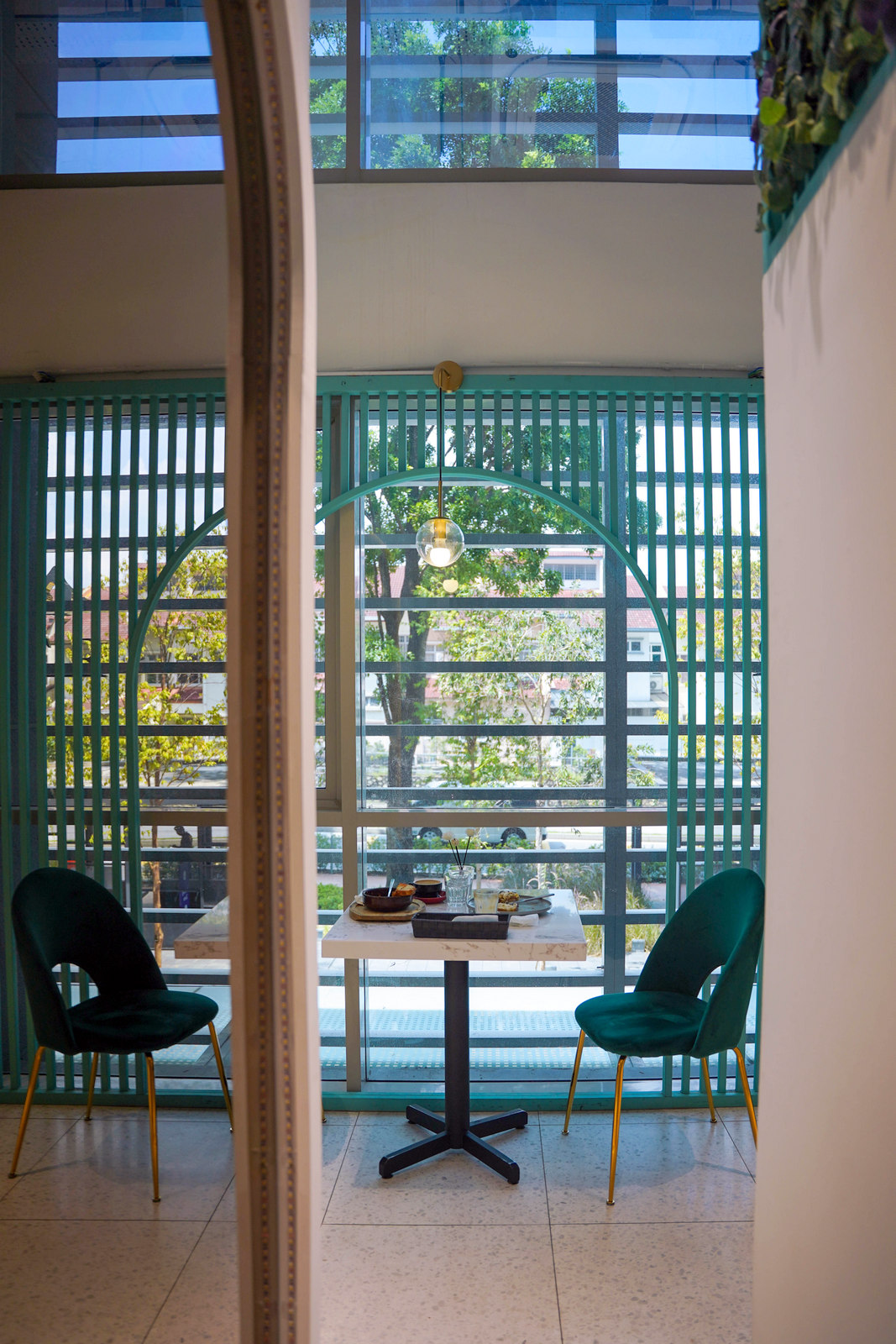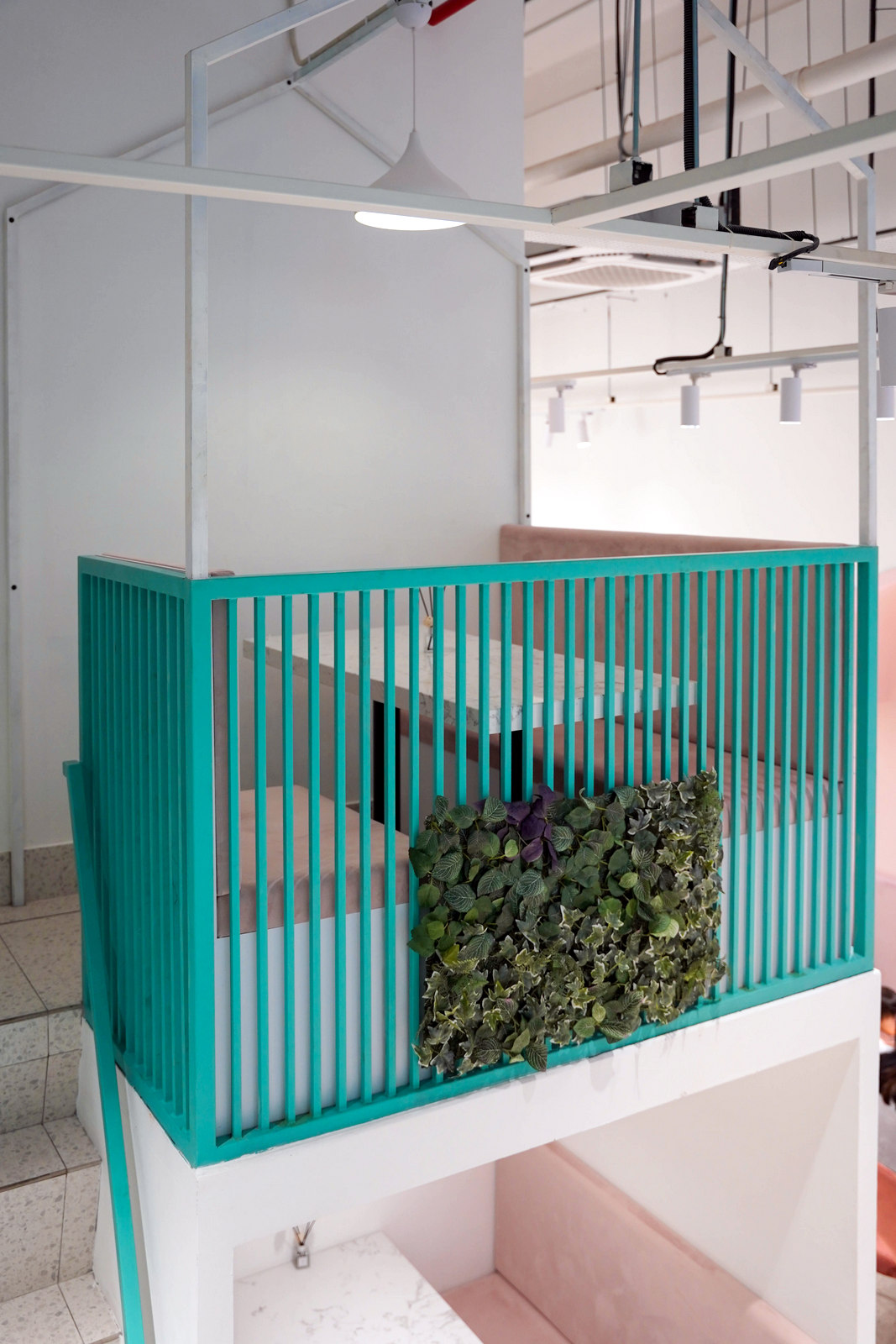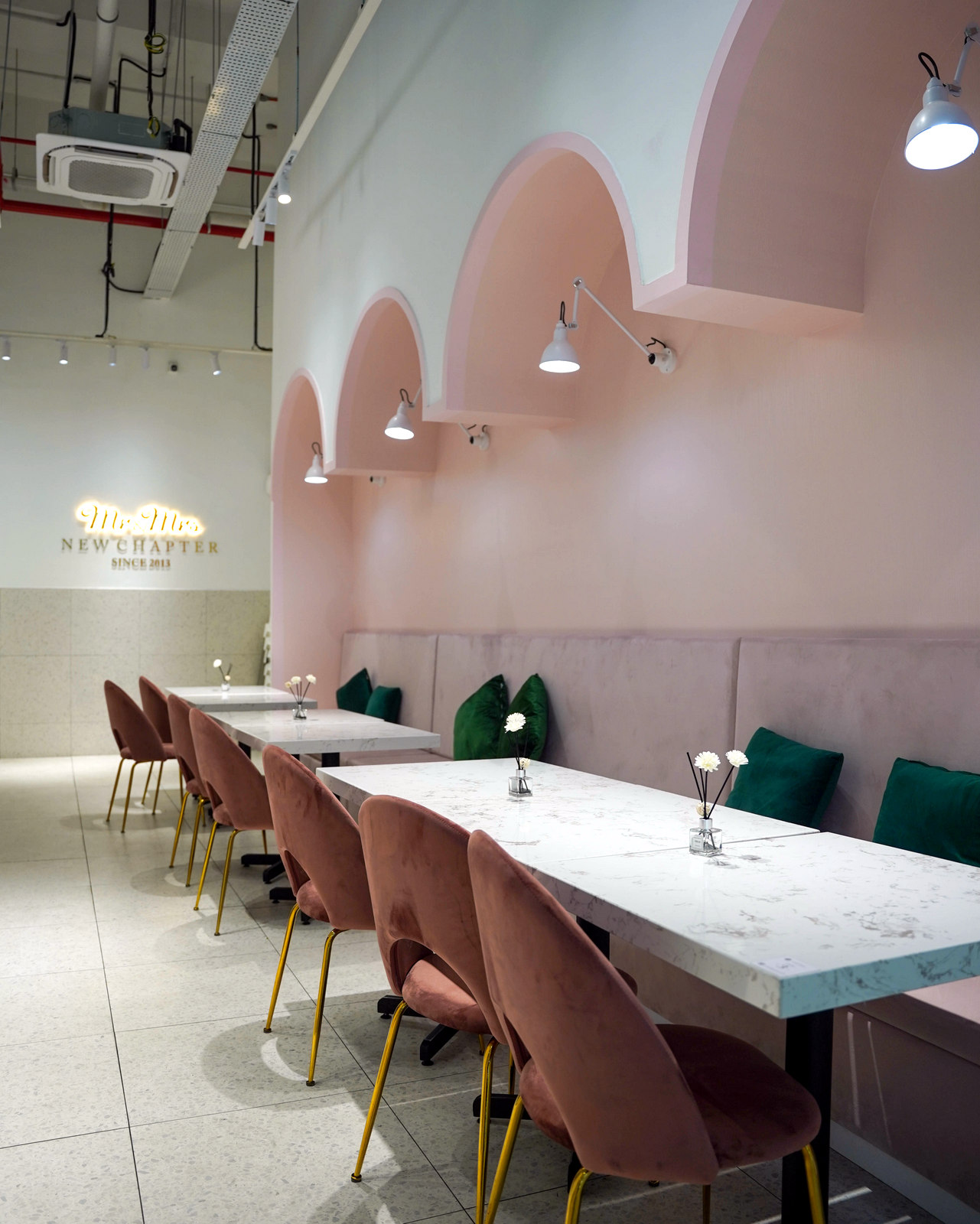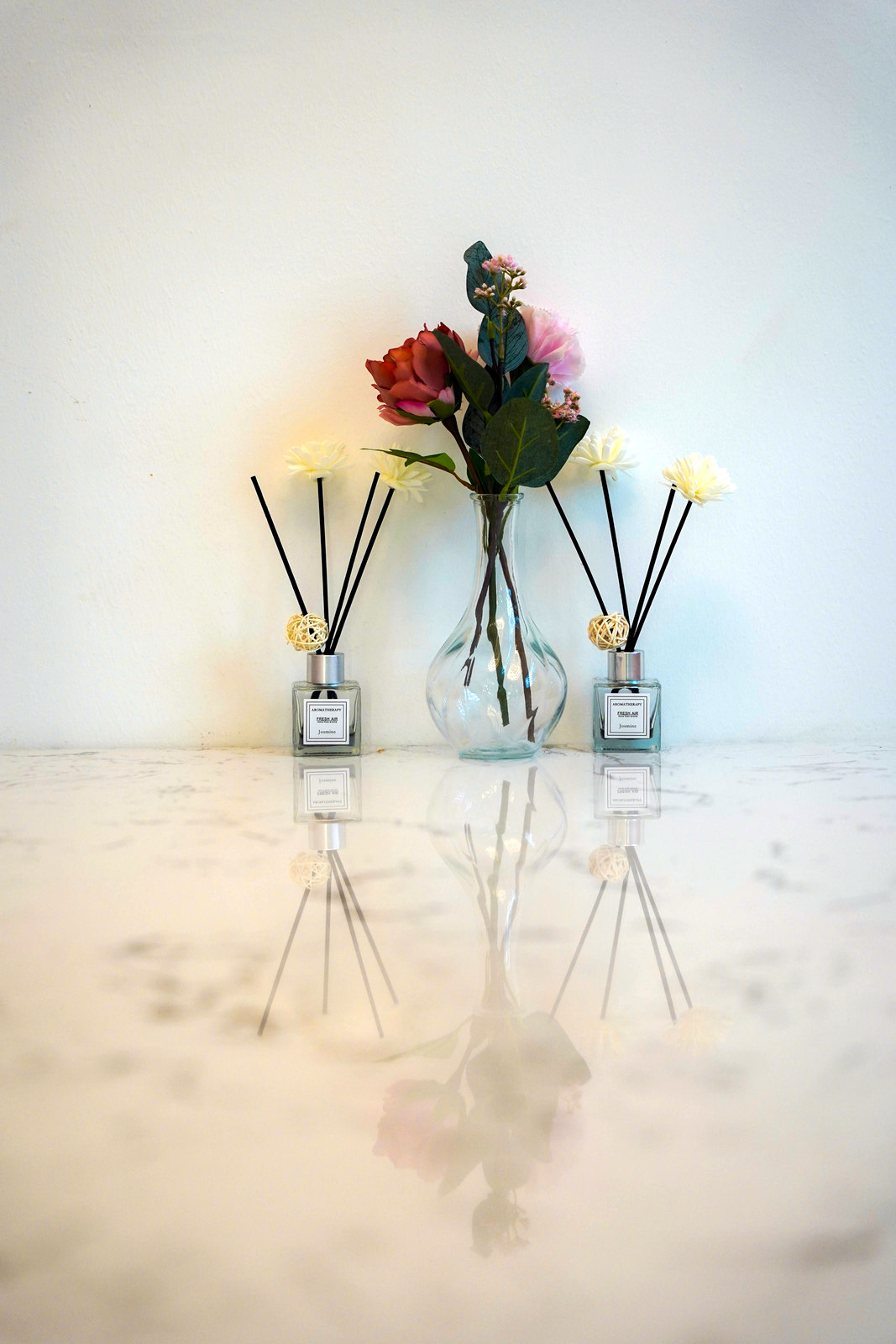 If you've seen social media photos of the new Mr & Mrs Cafe, you've spotted their first floor upstairs, pretty in pale pastels of pink, white and teal. With a ceiling that soars twenty feet high, this section showcases double-decker seating, with customers enjoying Eggs Benedict beside tall windows that overlook the lush neighbourhood. Operations here start at 9am.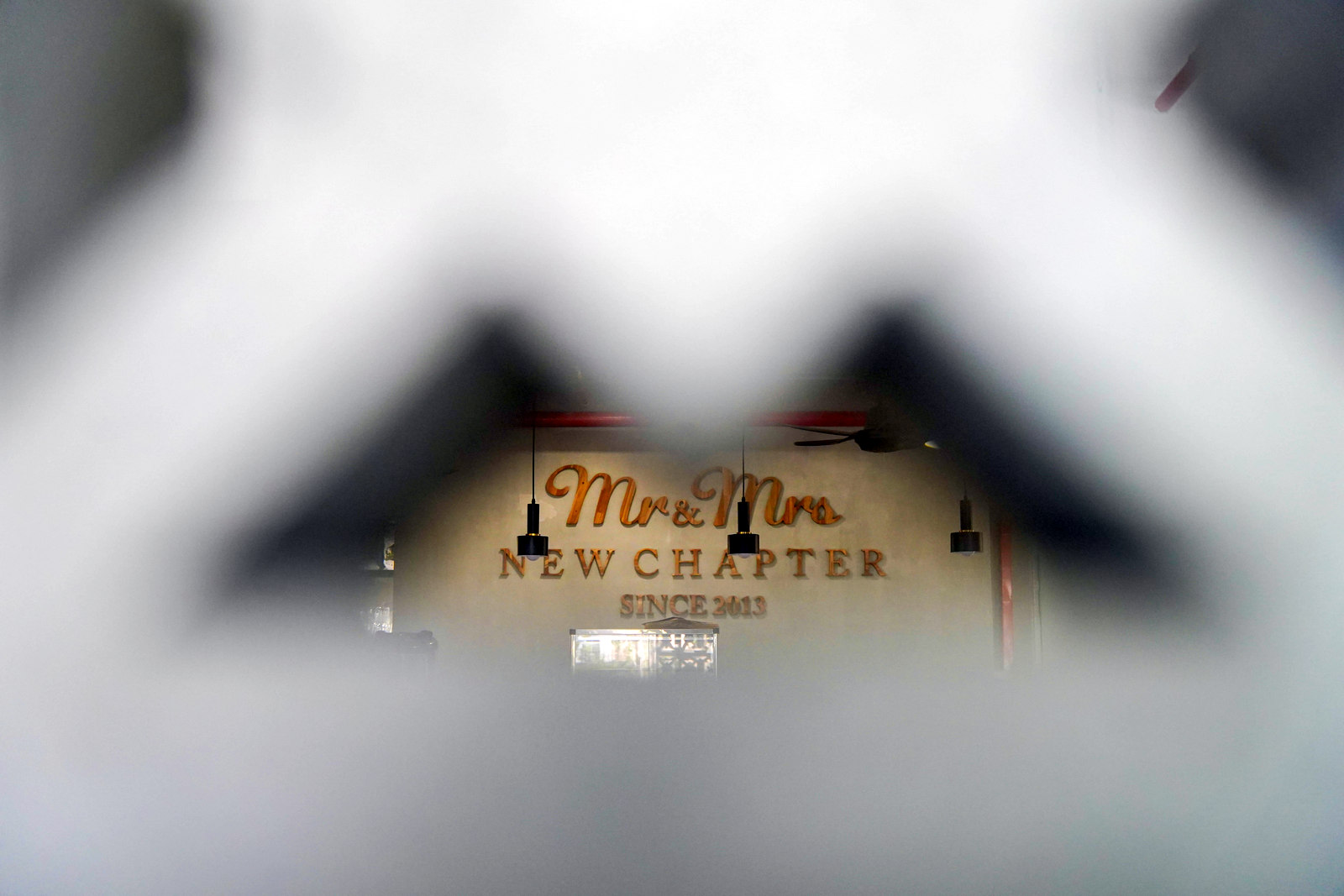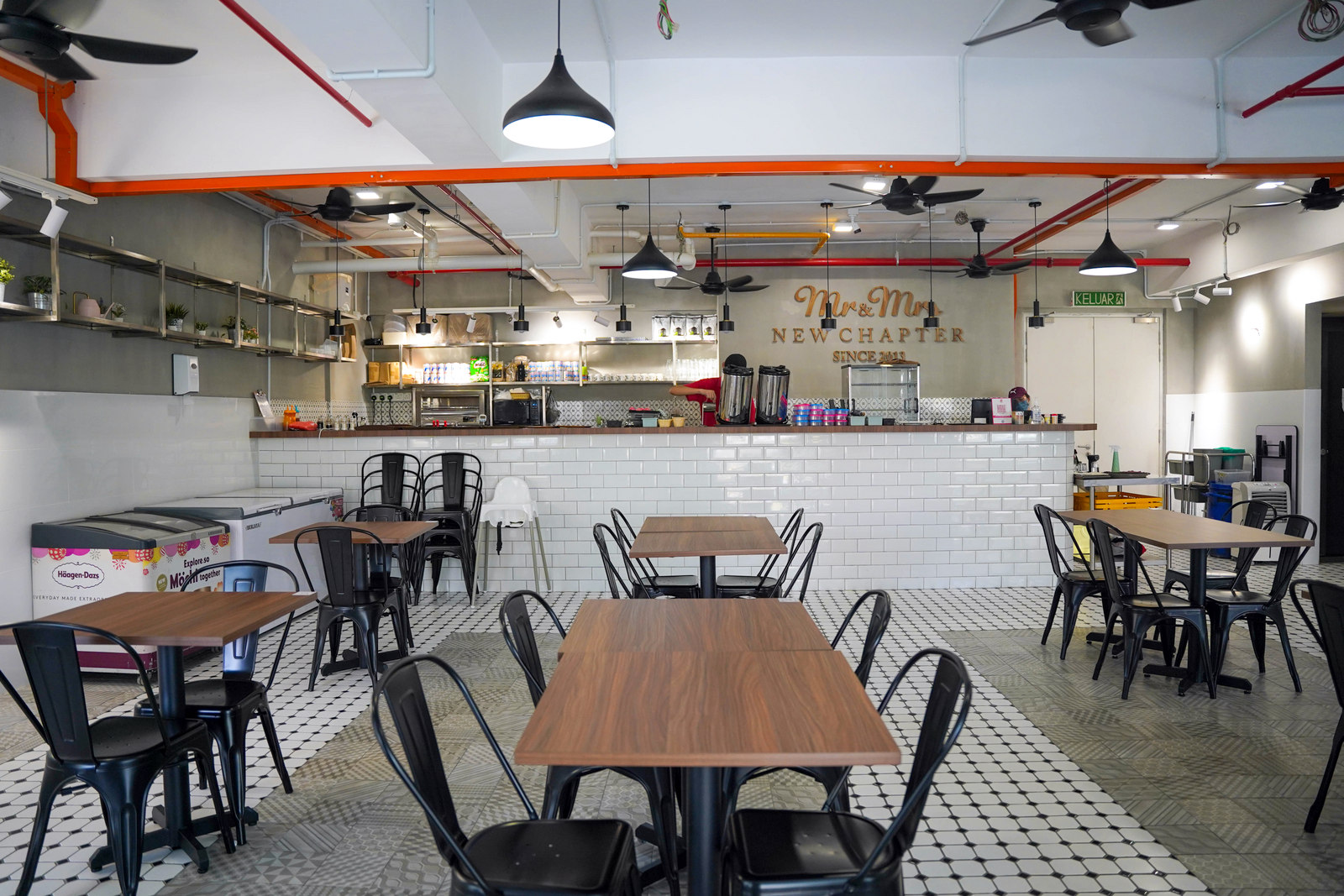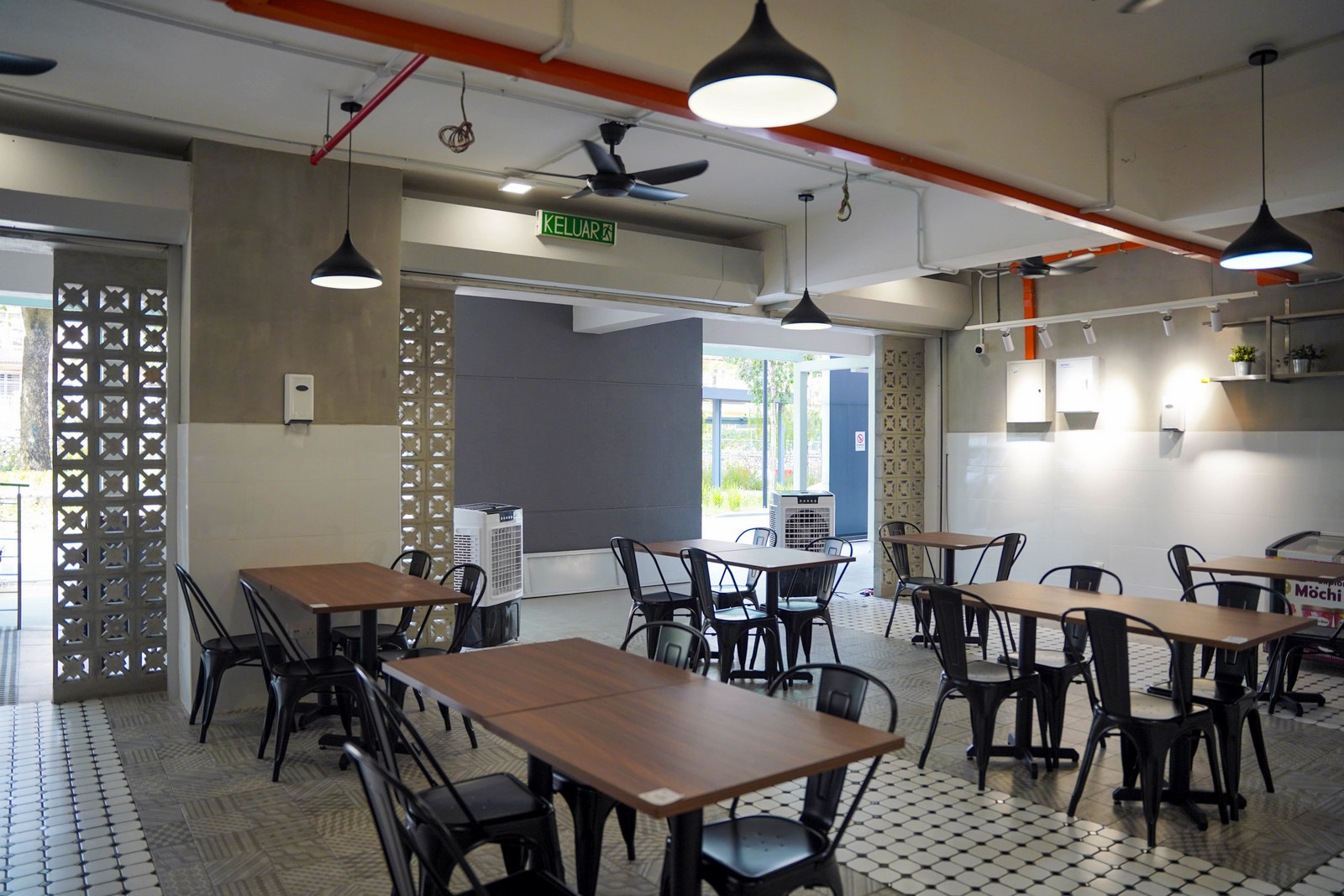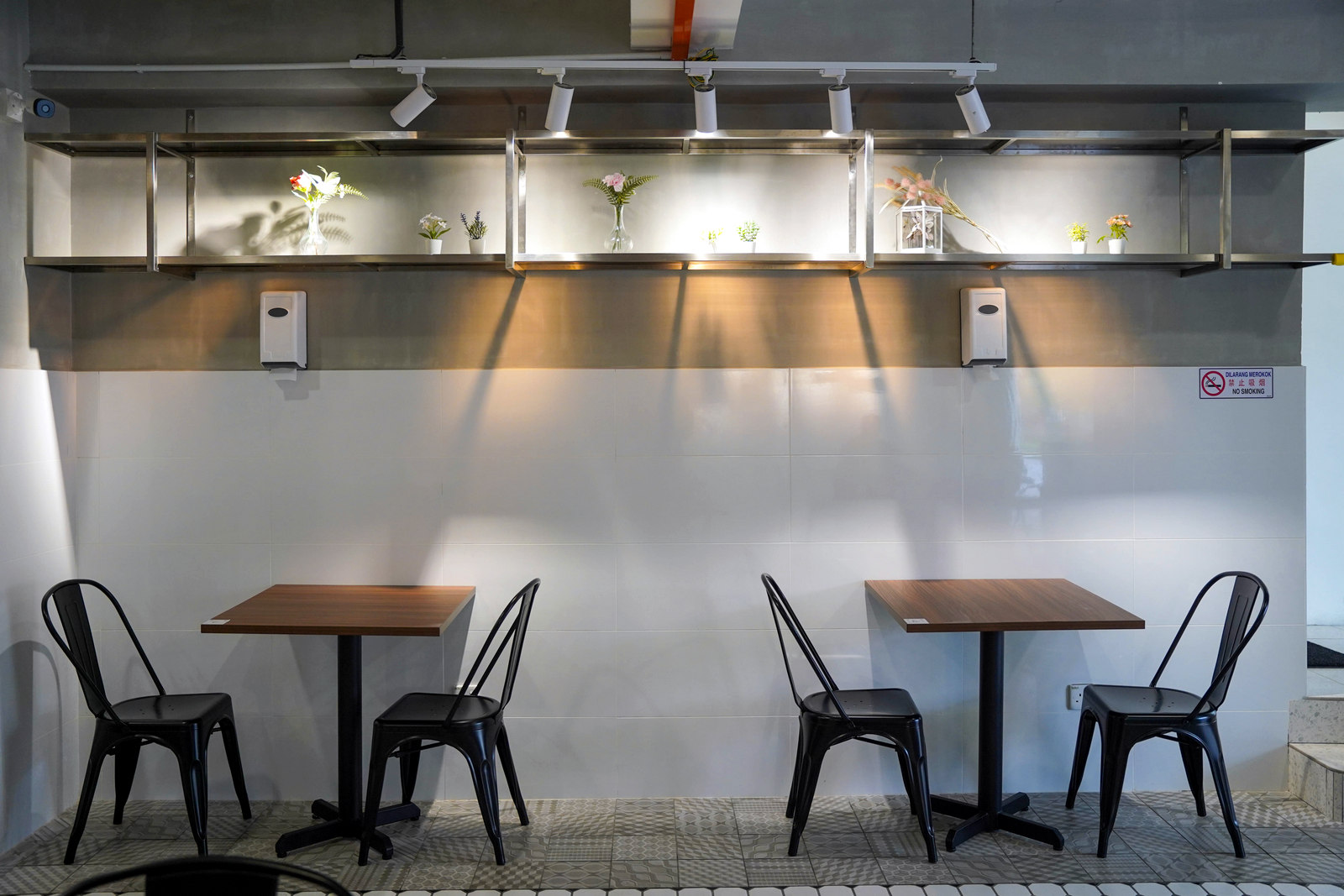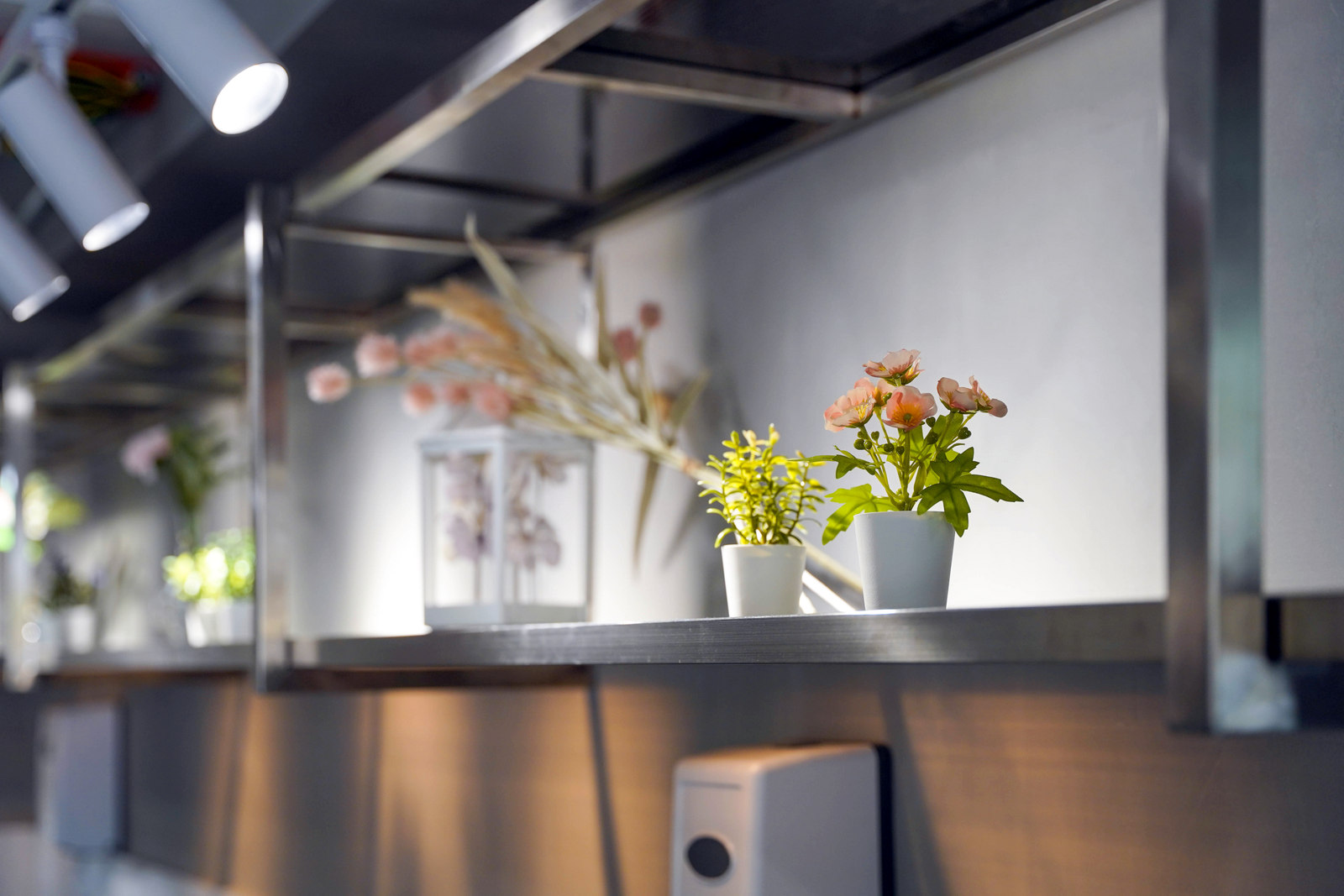 Mr & Mrs Cafe's street-level ground floor has an open layout with lots of natural ventilation, complete with tiled floors that evoke classic KL coffee shops. It also starts serving at 9am, with highlights such as nasi lemak, roti bakar and fried chicken. This section is pet-friendly.
For convenience, customers can cross-order from the menu between upstairs and downstairs; both sections operate until 9pm. Parking is easy and free within the building compound.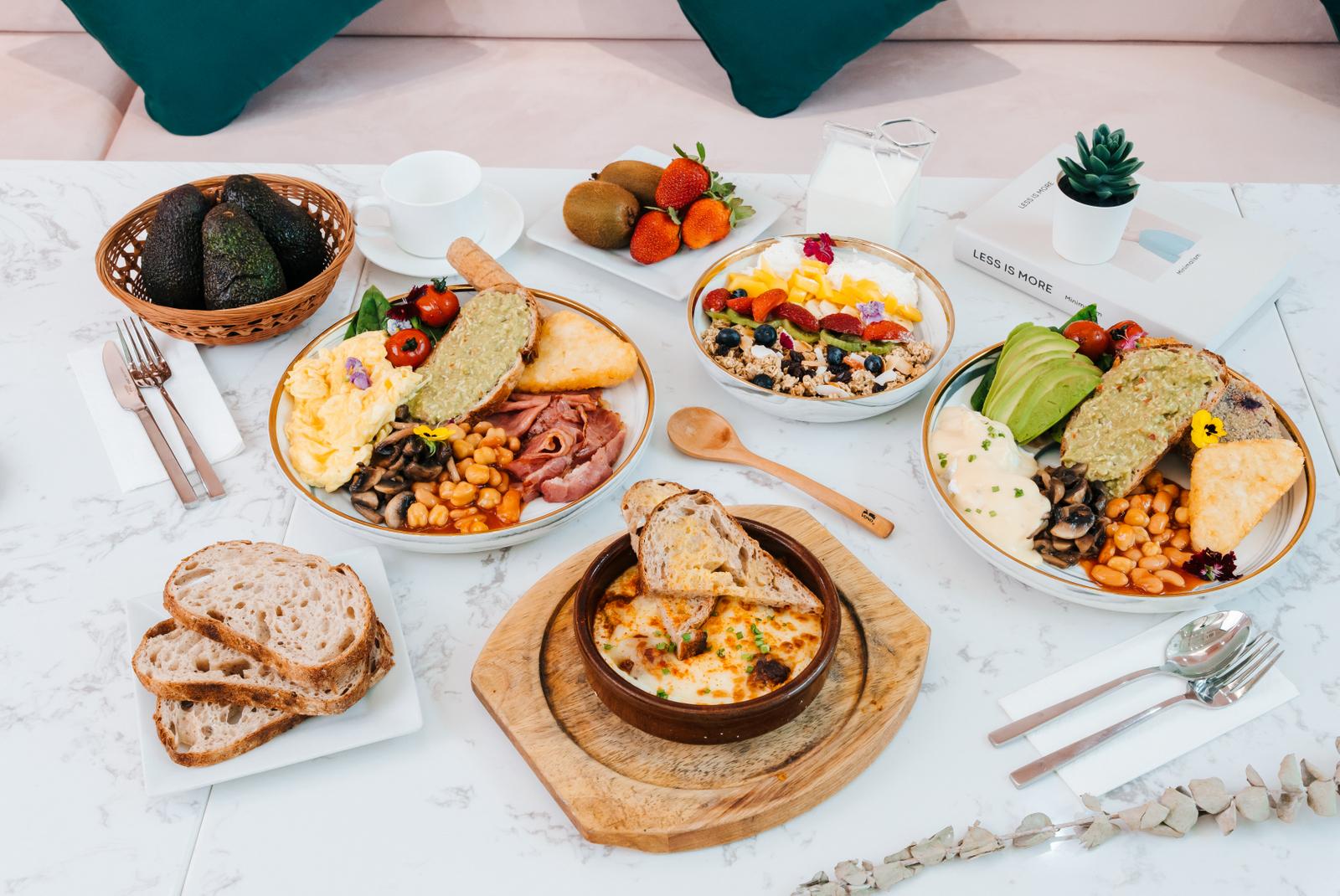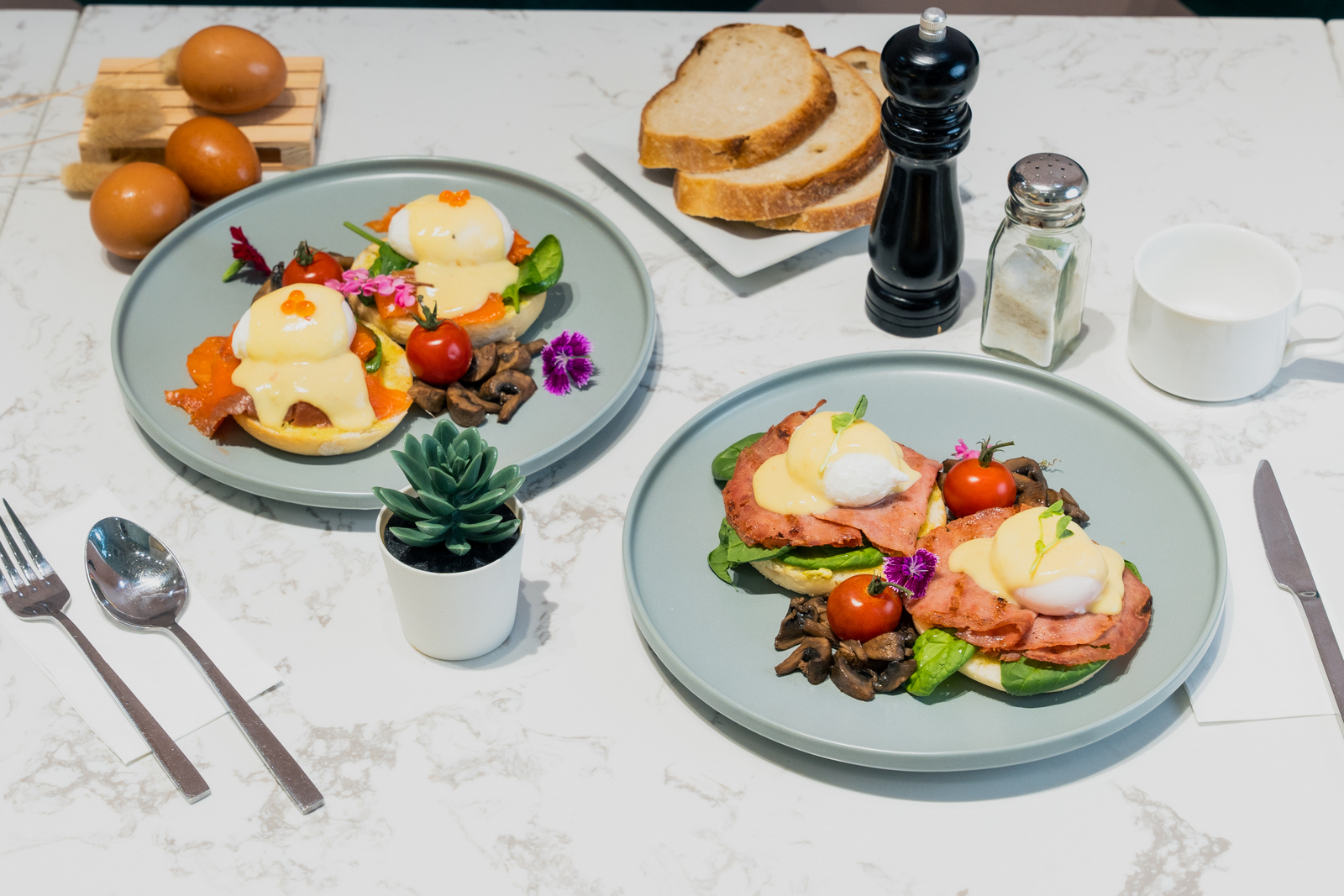 Mr & Mrs Cafe's head chef harnesses more than 40 years of experience, mostly in hotels. He emerged out of retirement to help craft the current menu, perfecting each component. Satisfaction is paramount.
The cafe takes pride in premium produce, including Norwegian salmon, buttery-soft Australian avocados, Australian baby spinach and Japanese sweet potatoes. All ingredients hail from halal suppliers. The cafe uses no pork or alcohol, making it Muslim-friendly. You'll also find plenty of vegetarian options, as the founders' family wants to make it easier for cafe customers to find Western meat-free fare.
The Signature selection includes the Signature Meaty Big Breakfast (RM39; eggs of choice, chicken bratwurst, turkey ham, beef and chicken streaky, mushrooms, chickpeas, baked beans, truss tomatoes, potato hash, mixed salad, guacamole and sourdough bread) or the Veggie Big Breakfast (RM35; eggs of choice, mushrooms, vegetable cutlets, sweet potato cutlets, truss tomatoes, mixed salad, avocado slices, guacamole and sourdough bread).

Egg enthusiasts have much to excite them: Eggs Benedict (RM26; poached egg with hollandaise sauce, turkey ham or beef bacon on English muffin with guacamole, mushrooms, truss tomatoes and baby spinach), Eggs Marlborough with Smoked Salmon (RM36) and the Shakshuka of Your Choice (Veggie RM23, Chicken Meatball RM25, Beef Meatball RM28; featuring baked egg topped with mozzarella, chickpeas and house-made spiced tomato sauce, served with sourdough bread). Complete your brunch with a wholesome Fruits Granola (RM20; mixed nut cereal with seasonal fruits).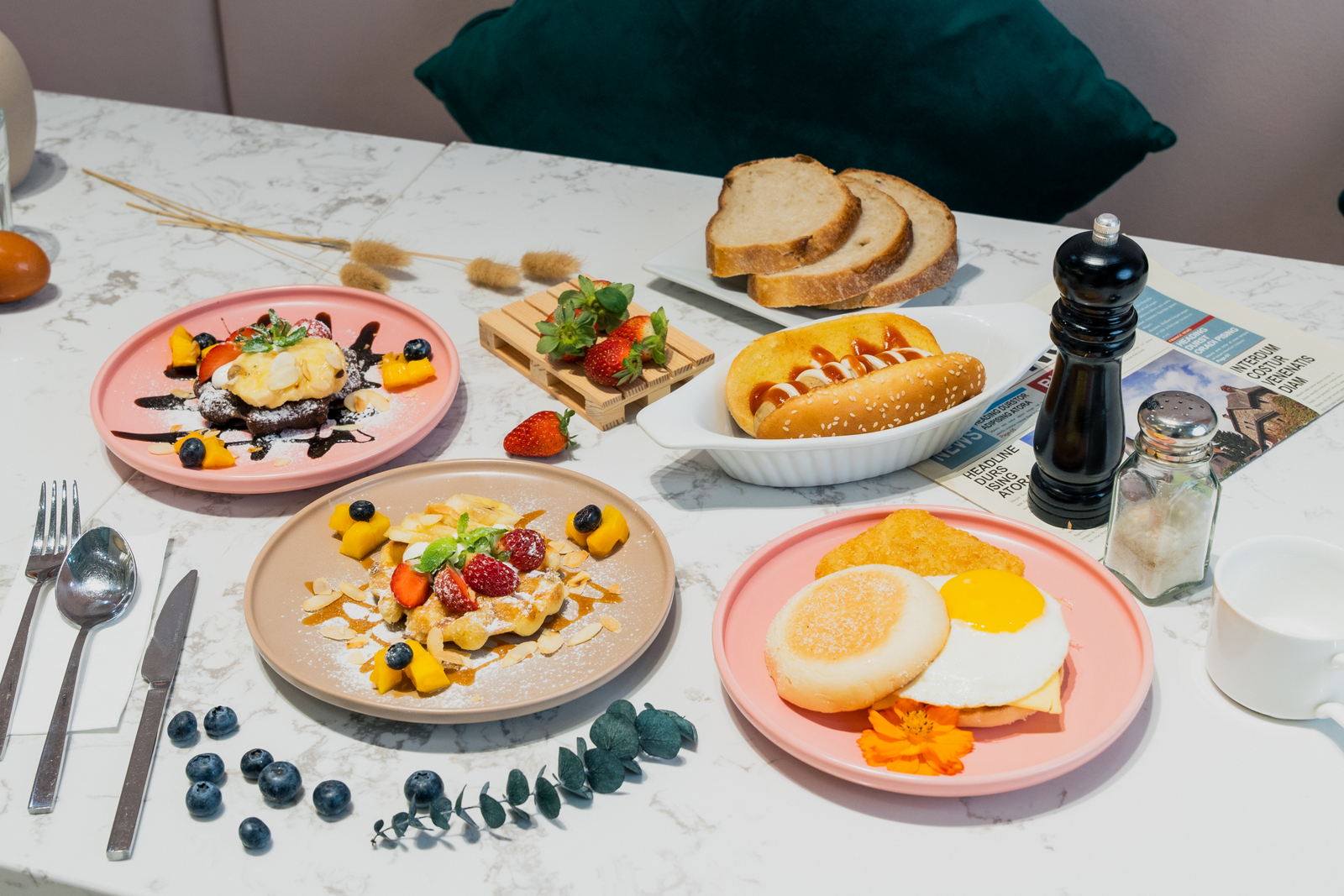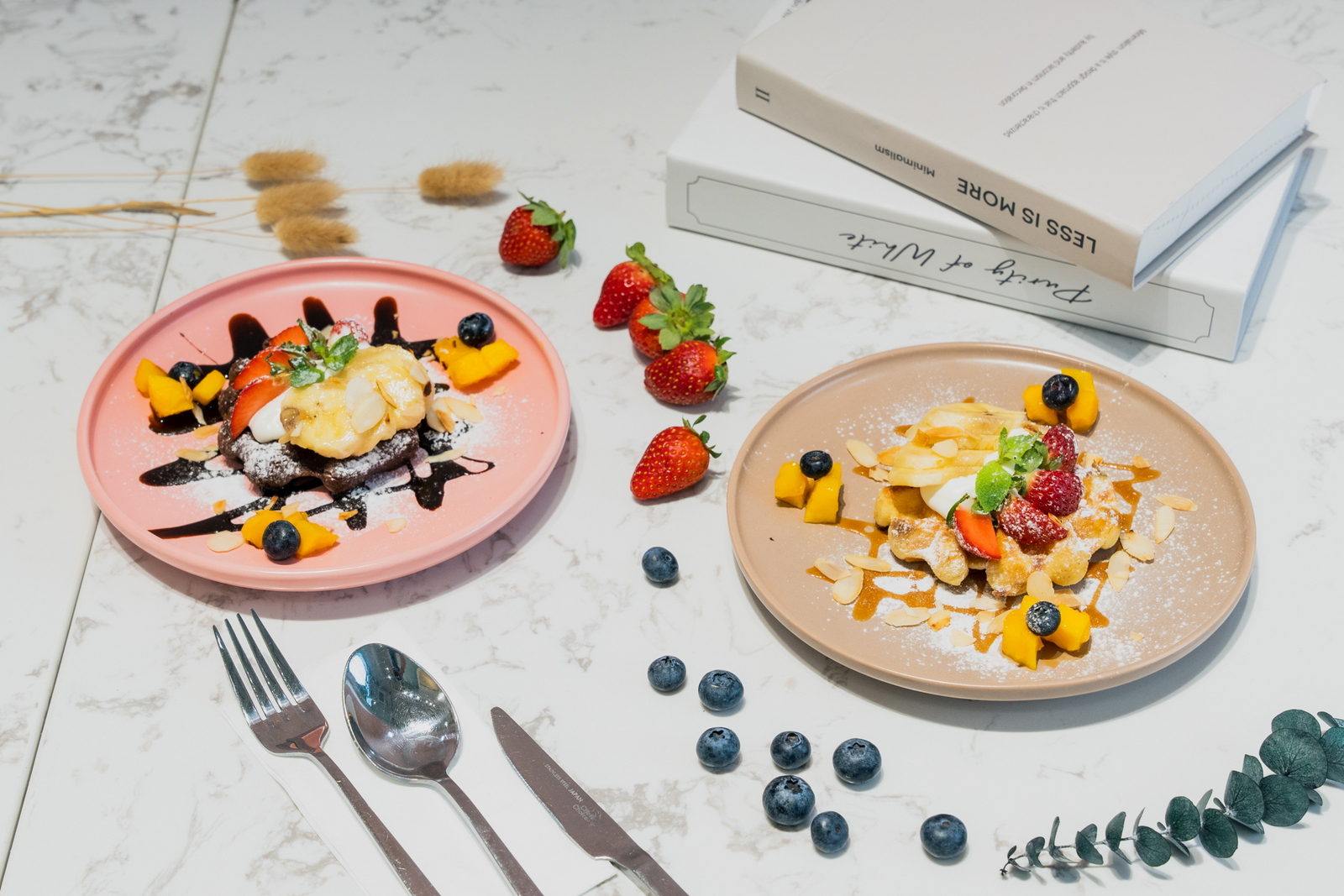 For a Light Breakfast, snack on possibilities like the Hotdog Bun (RM8; herb chicken sausage sandwiched in sesame sausage bun), Egg & Cheese Muffin (RM11; English muffin with cheese, sliced tomato, fried egg and hash brown) and Belgian Waffle (RM15; in a choice of salted caramel or chocolate, with yoghurt cream, strawberries and almond flakes, plus add-on options of vanilla, chocolate or pistachio ice cream).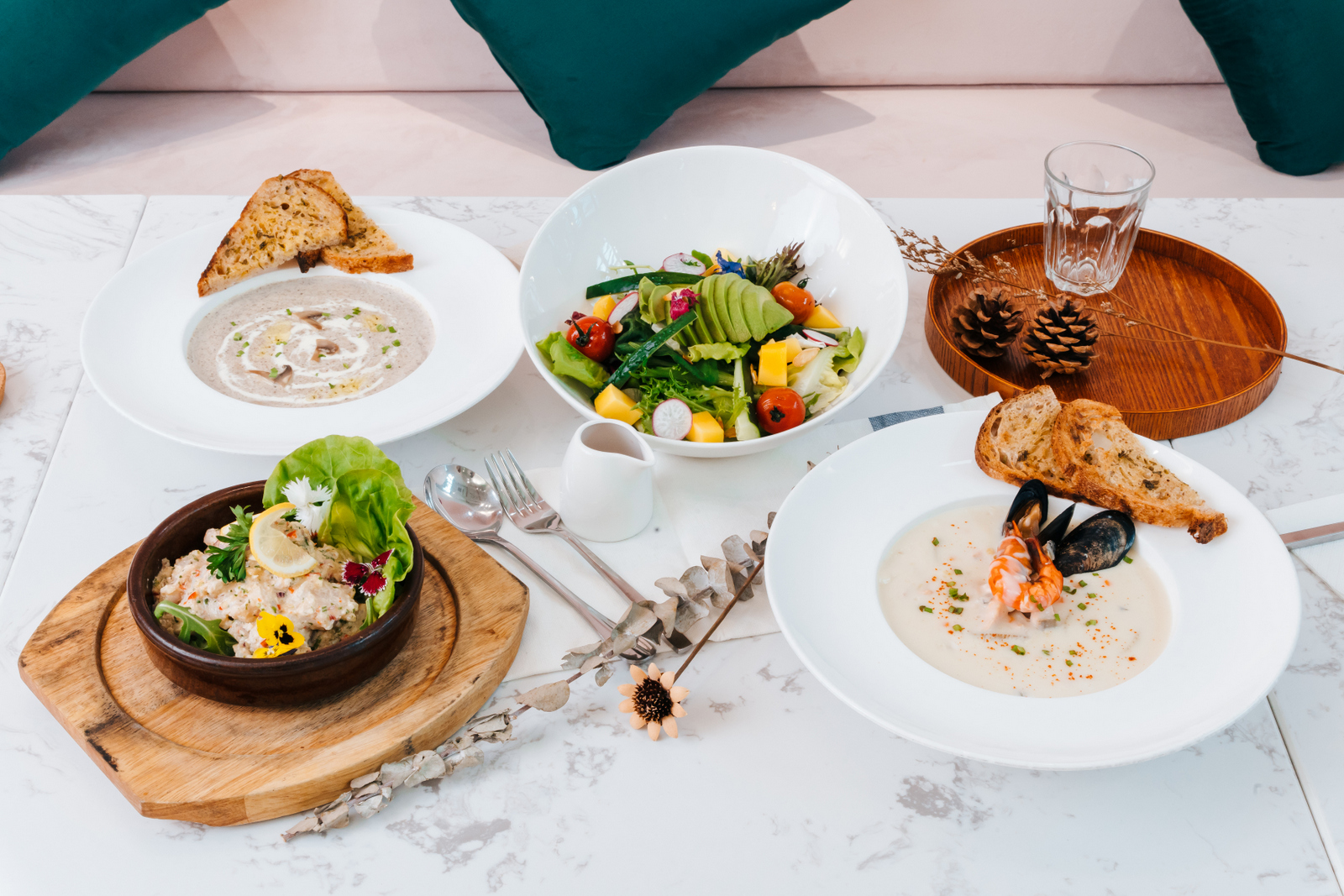 For a multi-course meal, start with Soup & Salads such as the Seafood Chowder (RM23;
traditional Boston-style creamy seafood chowder),Wild Mushroom Soup (RM17; served with sourdough garlic bread) and Avocado Garden Salad (RM23; mixed garden lettuce, cucumber, truss tomatoes, avocado, baby spinach, mango, almond flakes and mixed berries dressing).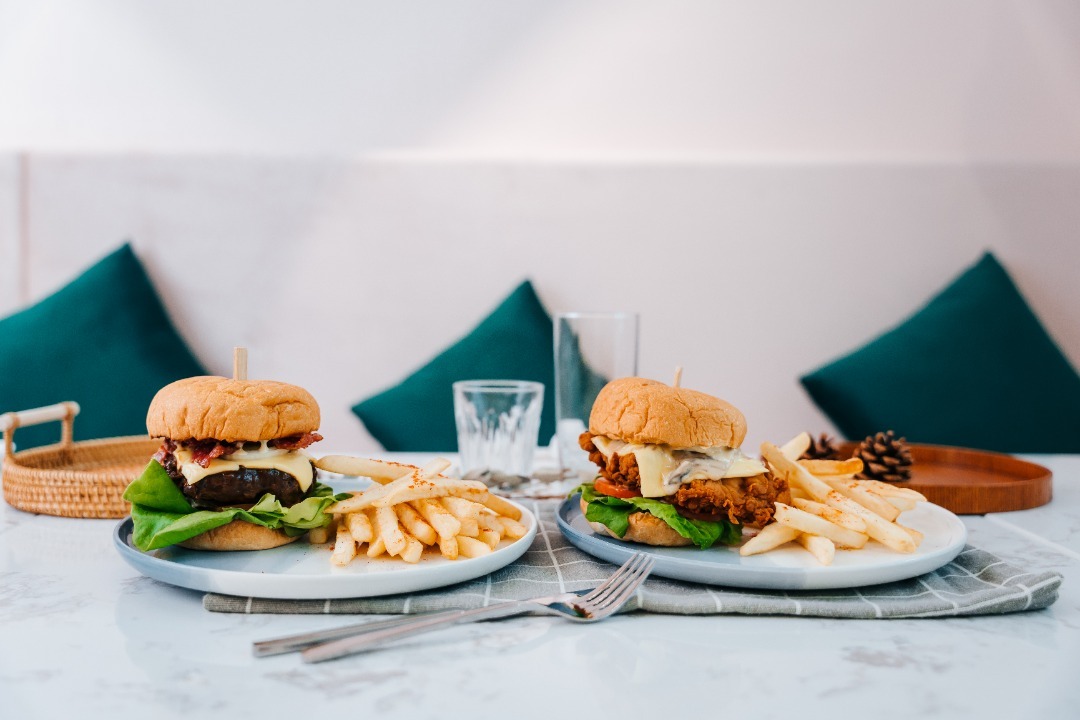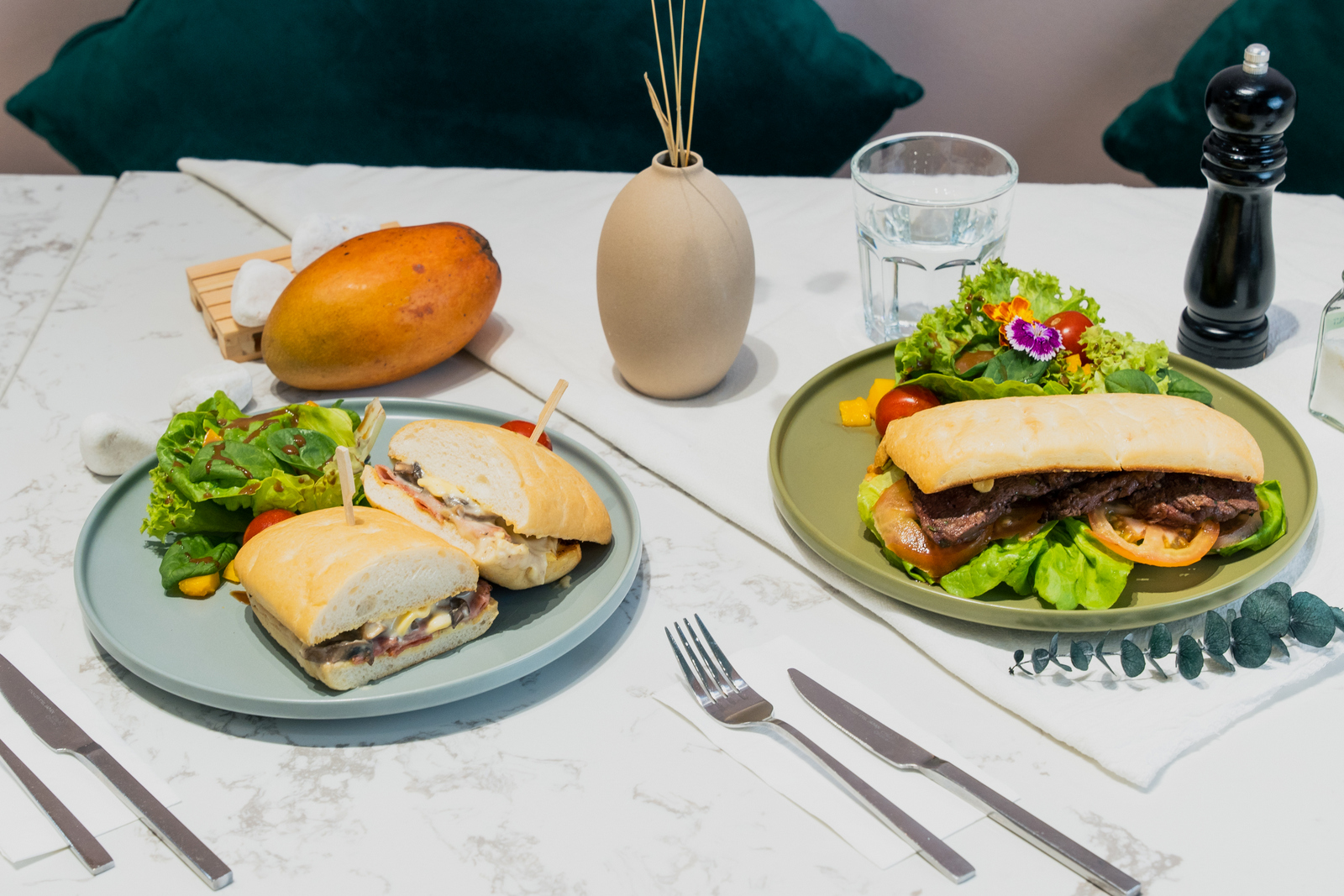 Craving carbs? Sink your teeth into Mr & Mrs Cafe's Sandwiches & Burgers, which come with a choice of fries or salad.

Burger buffs, pick from the Beef Burger with Bacon (RM32; house-made patty glazed with black pepper sauce, cheddar cheese, onion, pickles, streaky beef, sliced tomato and butterhead lettuce in brioche bun), Chicken Burger (RM27; grilled or fried chicken thigh with cheddar cheese, mushrooms, butterhead lettuce and tomato in brioche bun) or Sweet Potato Avocado Burger (RM23; sweet potato patty, avocado, butterhead lettuce and tomato in sesame bun).

Sandwiches range from the Croque Monsieur (RM23) and Croque Madame (RM25; toasted ciabatta with turkey ham, Dijon mustard, Swiss cheese, sauteed mushrooms and bechamel sauce) to the Chimichurri Beef Tenderloin Sandwich (RM47; toasted ciabatta with grilled tenderloin, chimichurri butter, black pepper sauce, onion, tomato, greens and Dijon mustard).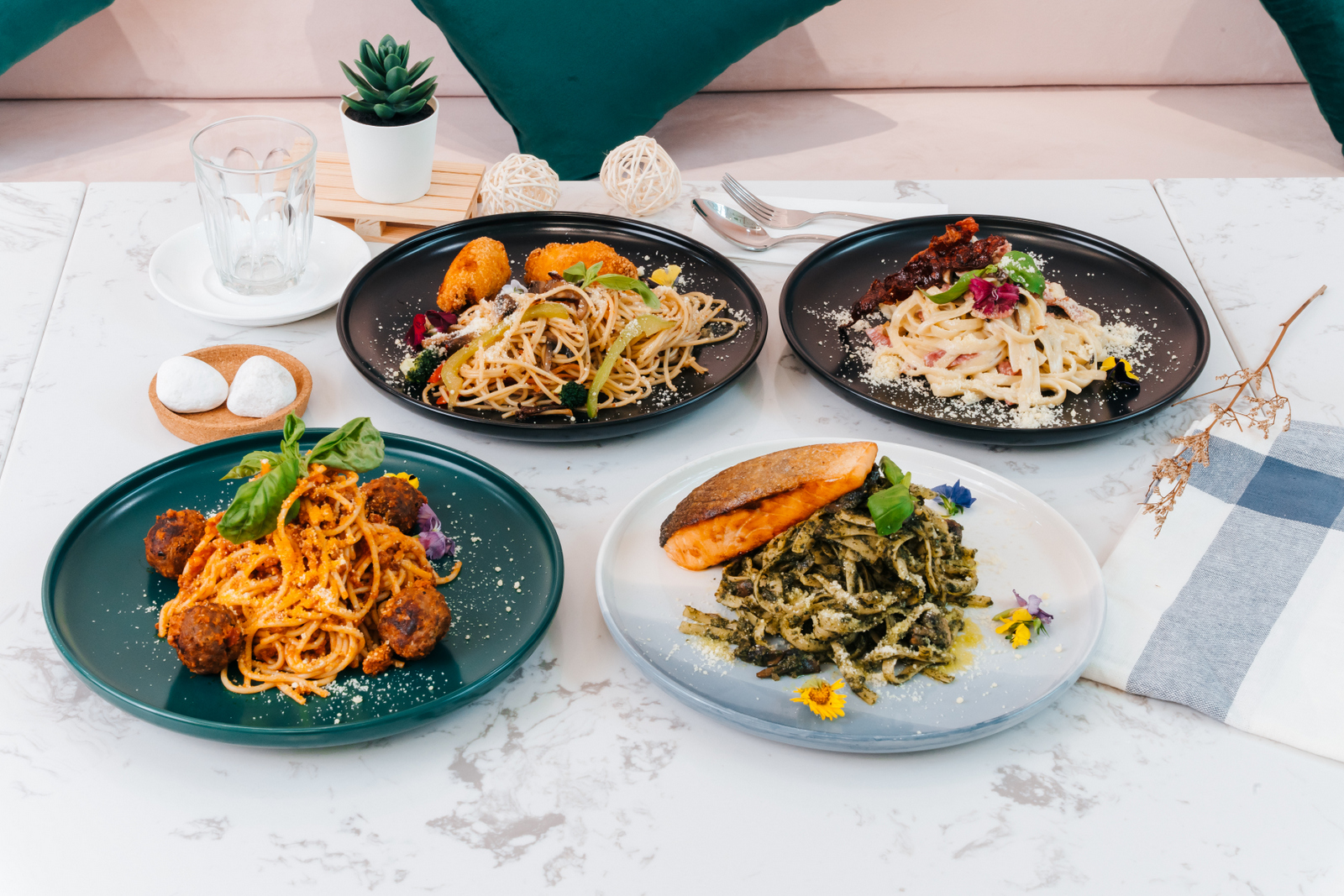 Mr & Mrs Cafe whips up a wide variety of pastas galore, like the Aglio Olio of Your Choice of spaghetti sautéed with garlic, chilli flakes, olive oil and Parmesan cheese, plus Assorted Vegetables (RM18), Chicken Streaky (RM22), Beef Bacon (RM23) or Salmon (RM29).
Other options include the Creamy Carbonara of fettuccine with Mushrooms (RM21), Mushrooms & Turkey Ham (RM23) or Mushrooms & Beef Bacon (RM24); Meatball Bolognese with chicken or beef in house-made tomato sauce; and Mushroom Basil Pesto (RM23) of fettuccine with basil pesto, with an add-on possibility of salmon.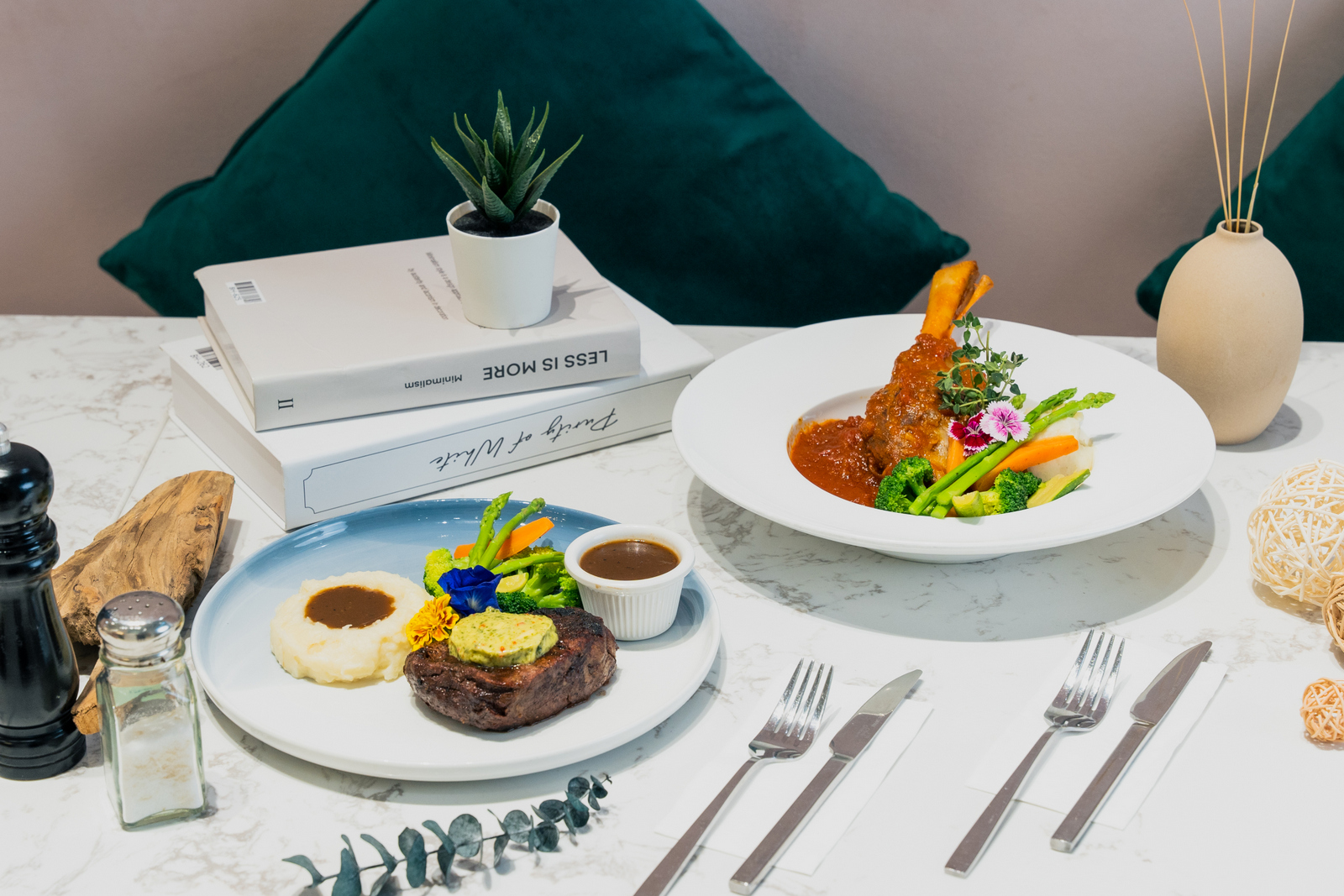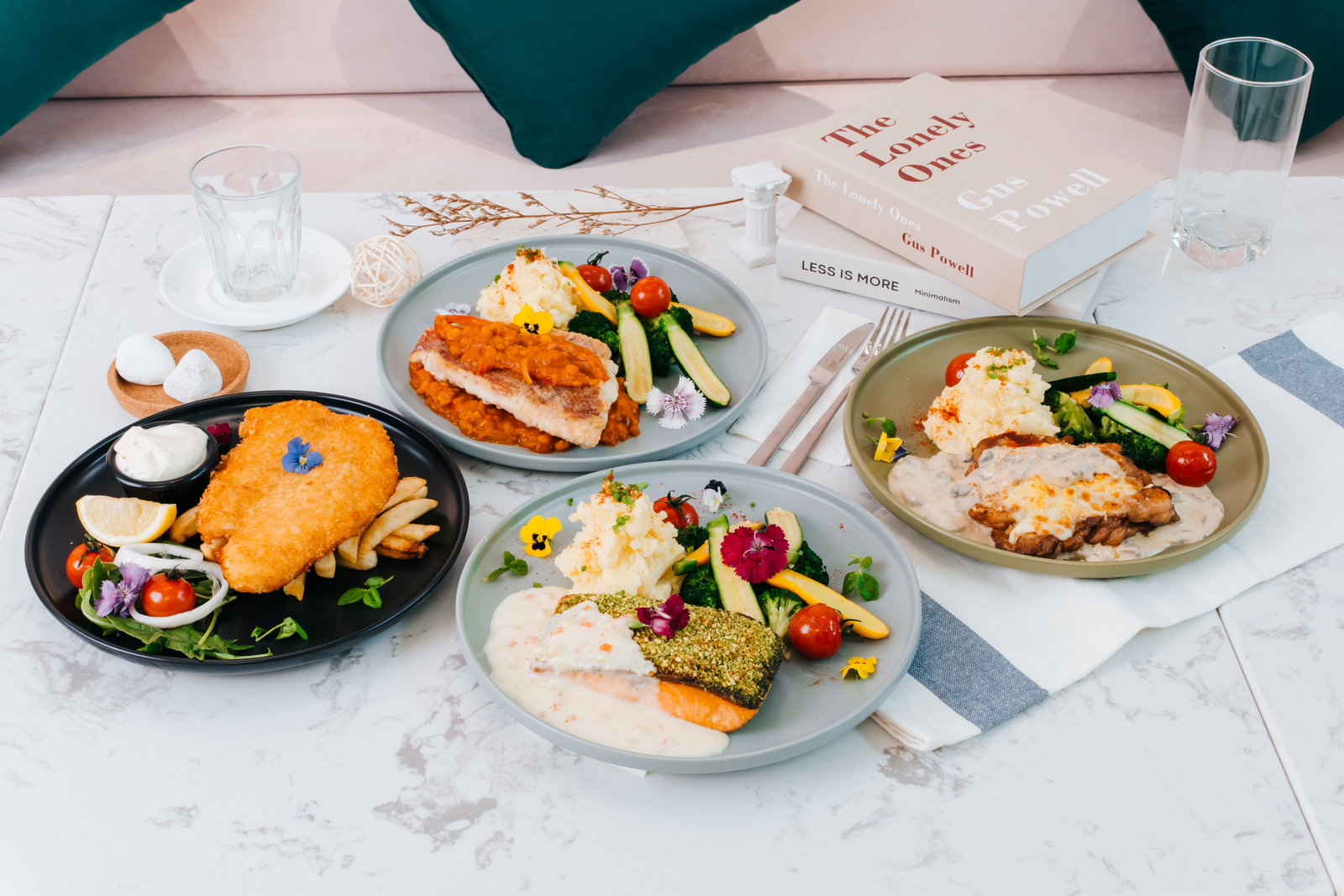 For hearty Mains, Mr & Mrs Cafe now promises Australian Beef Tenderloin Steak (RM72; served with black pepper sauce, chimichurri butter, mashed potatoes, and seasonal vegetables sauteed with garlic butter), Braised Australian Lamb Shank (RM63; with Mediterranean tomato sauce, mashed potatoes and seasonal vegetable), Norwegian Herb Crust Salmon (RM43; with lemon garlic butter sauce, butter-glazed seasonal vegetables and mashed potato), Crispy Cereal Fish & Chips (RM24; breaded perch fillet with lemon wedges, chips, salad and tartar sauce) and Grilled Parmesan Chicken (RM28; with cheese crust, mashed potato, buttered seasonal vegetables and Tyrolean tomato or mushroom Sauce).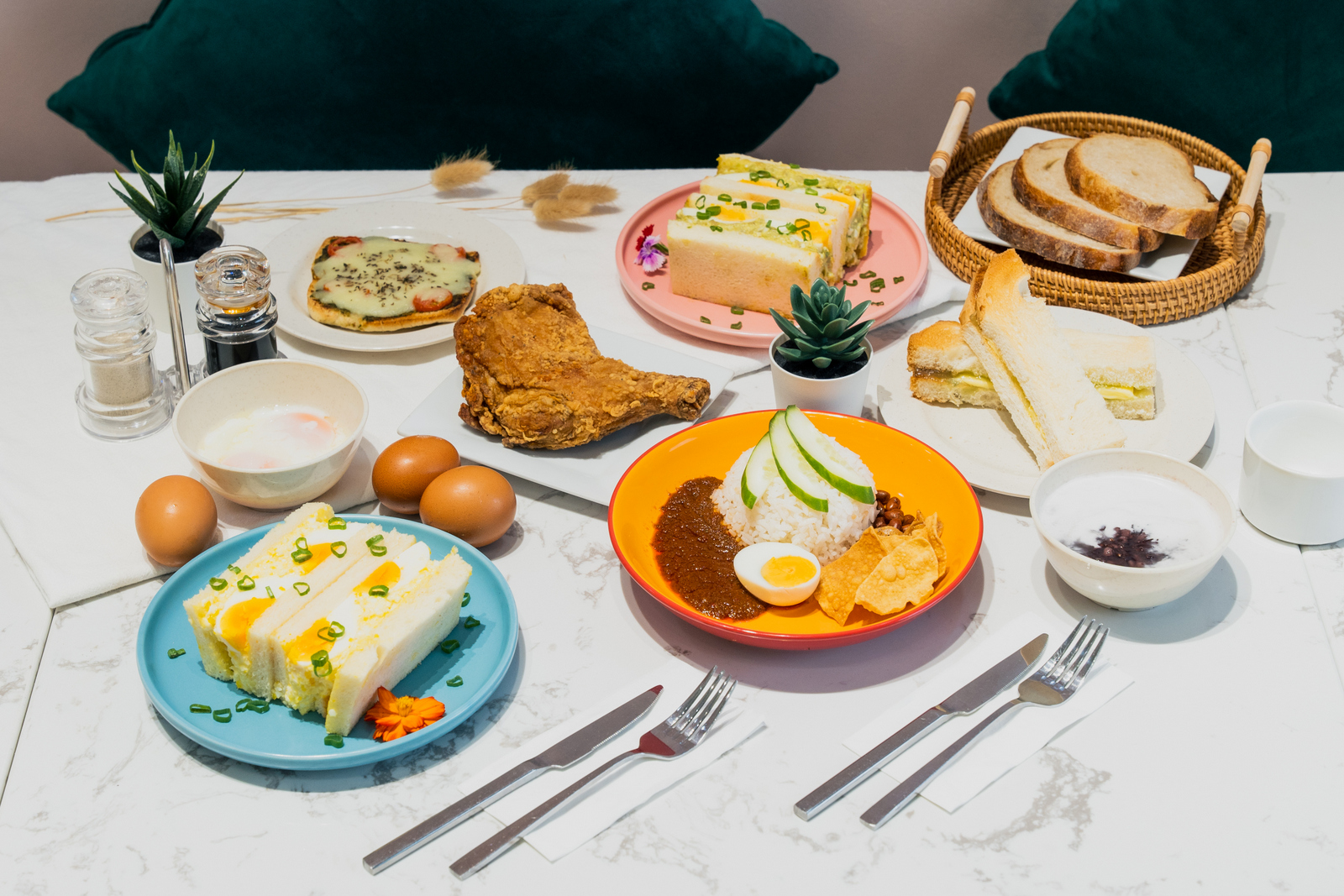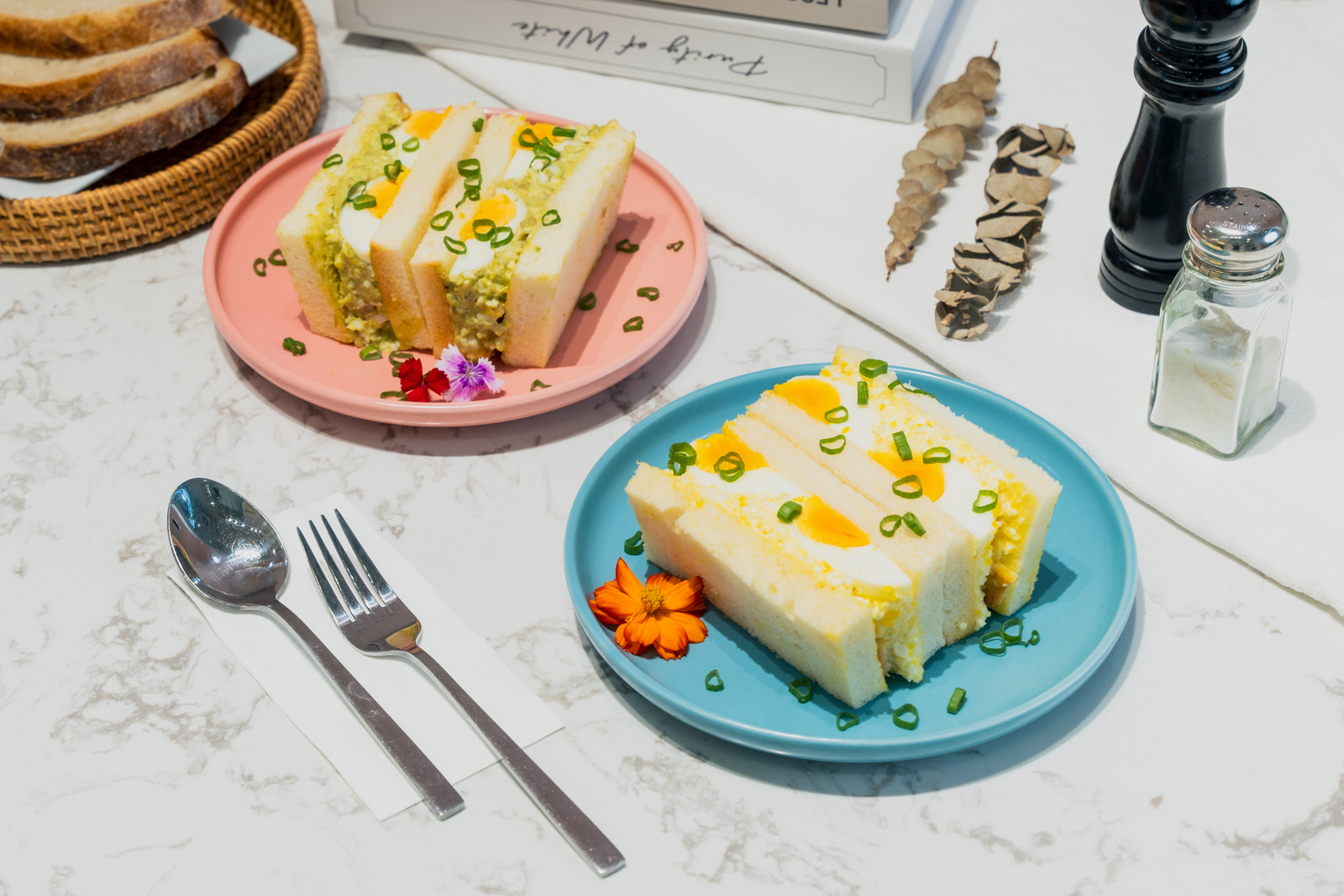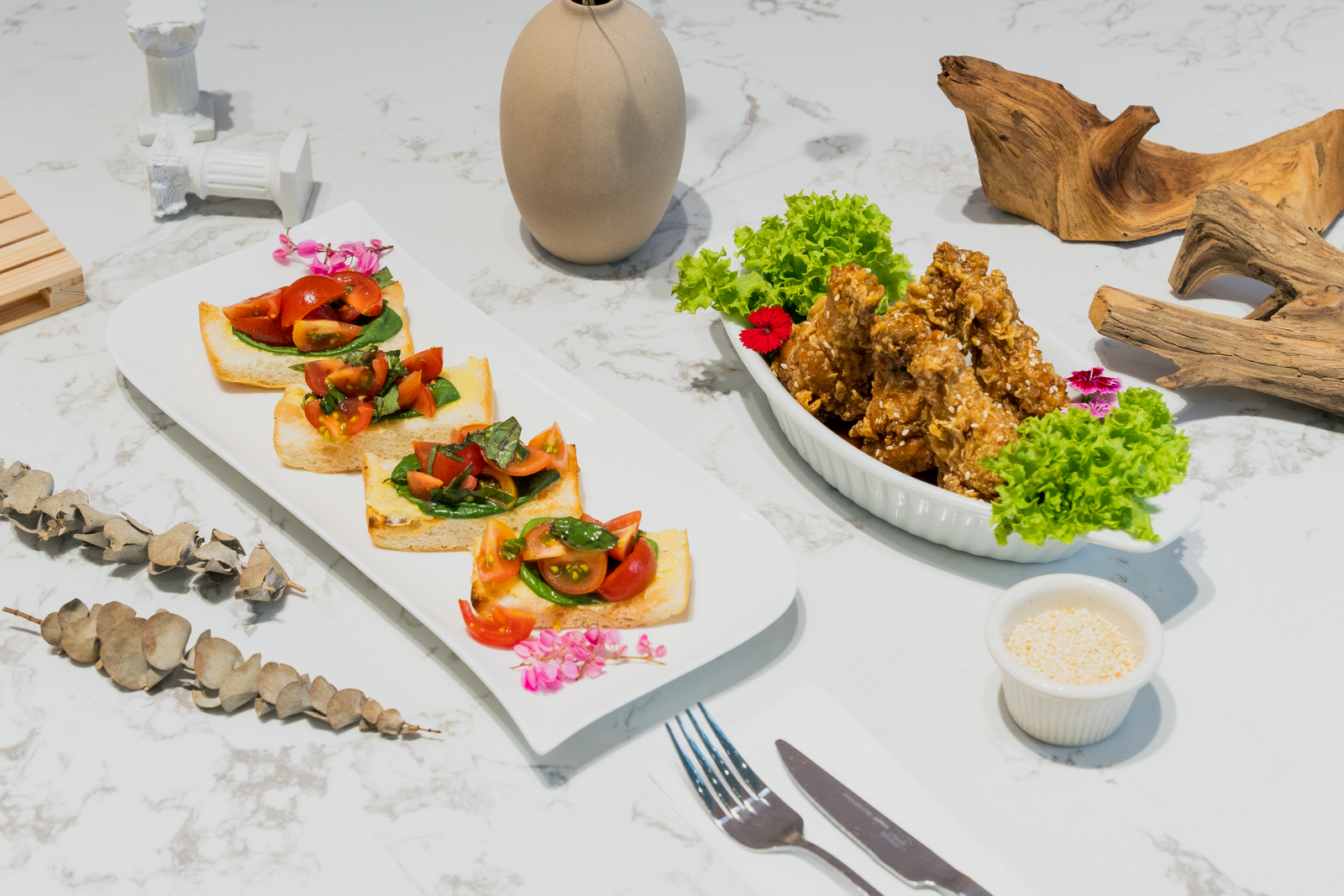 Local Delights are available from breakfast to teatime, 8am-4pm.
These include Malaysian crowd-pleasers like Nasi Lemak Biasa (RM5.50), with add-on choices like fried chicken leg, curry chicken or sambal sotong; Hainan Bread in preparations like Kaya & Butter Bread (RM3.50), Half Boiled Egg with Bread (RM4.50), Peanut Butter Bread (RM5) and Curry Chicken with Bread (RM9.50).
Simple Sandwiches include the Japanese Egg Salad Sandwich (RM12), Avocado Egg Salad Sandwich (RM14) and Tuna Egg Cucumber Sandwich (RM14).
Other choices include Mee Jawa Rebus (RM8), Pizza Toast (RM7.50; in turkey ham pizza, basil tomato pizza or mayo tuna pizza), Shell Curry Chicken Puff with Egg (RM3.20), Kaya Puff (RM3.20), Bubur Pulut Hitam (RM5) and Sweet Red Bean Bubur (RM6).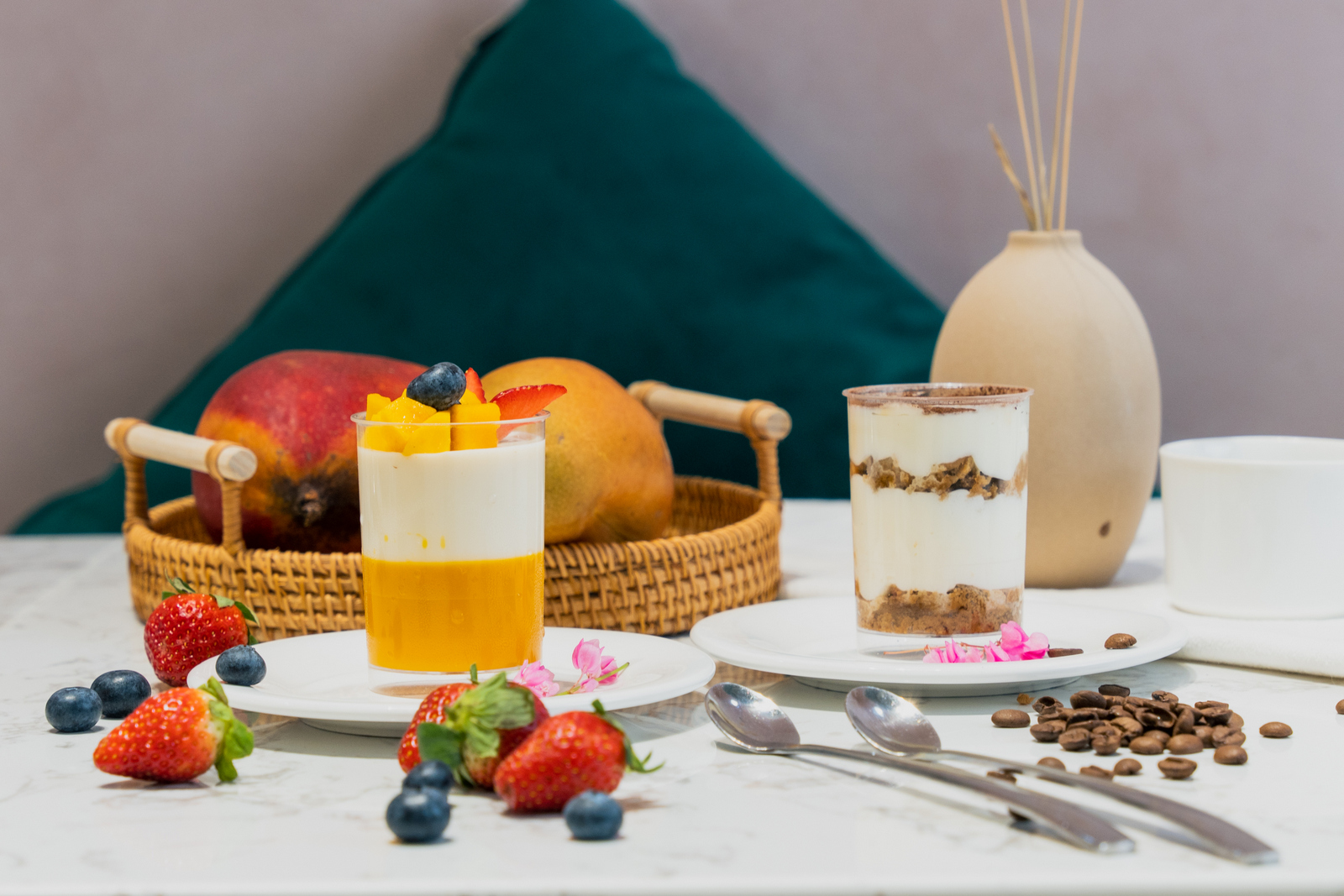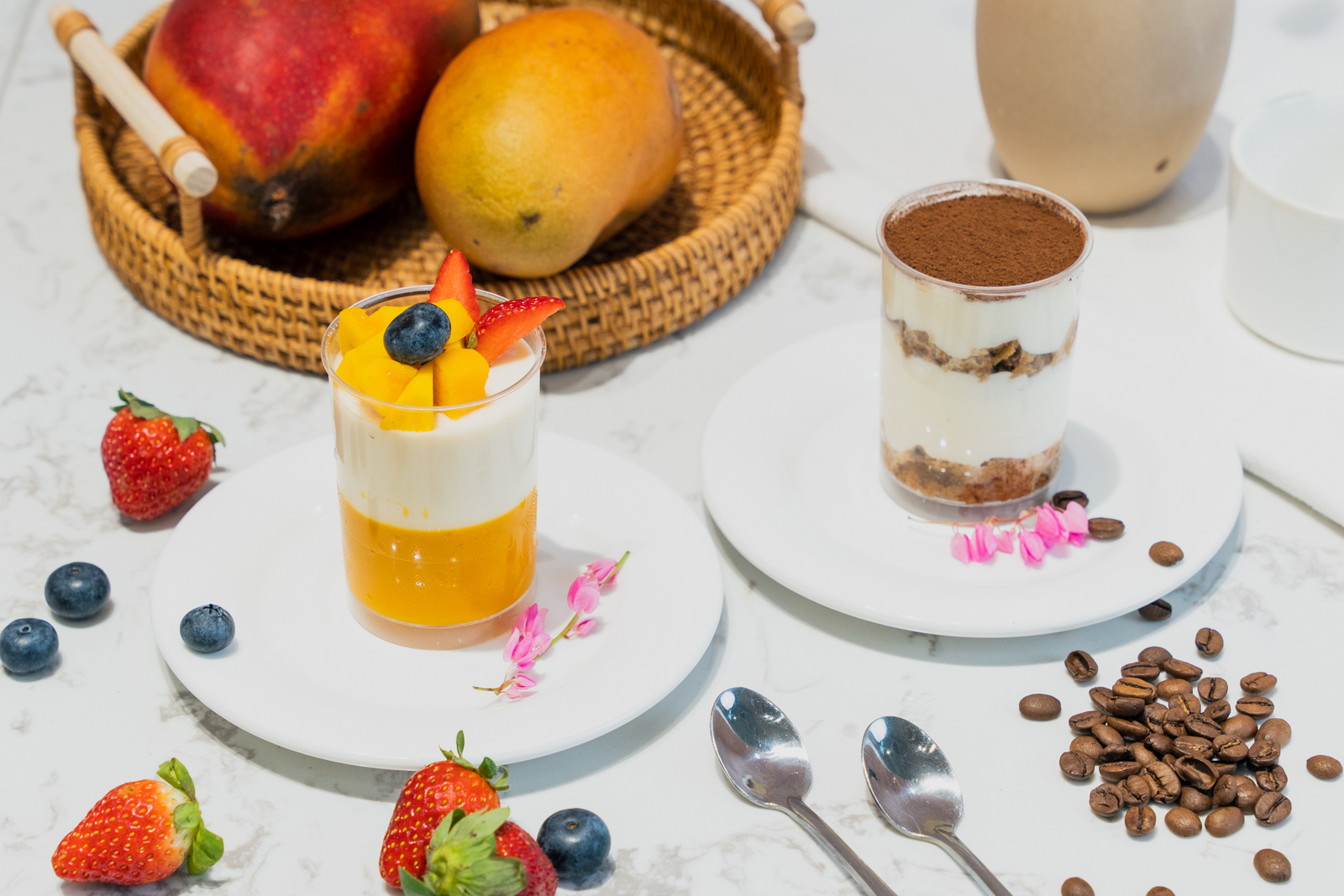 Finish on a sweet note while planning your future returns to Mr & Mrs Cafe.
Try the Tiramisu (RM12; alcohol-free), Panna Cotta (RM11; with two layers of vanilla and mango, served with seasonal fruits), and Premium Gelato in flavours like Vanilla (RM10), Double Chocolate (RM10) and Pistachio (RM15). Kuké Sliced Cakes are also available.
Drinks include Coffee (starts at RM7, with options of espresso, americano, long black, piccolo, latte, cappuccino and flat white), Flavoured Latte (starts at RM11, with options of vanilla, salted caramel, hazelnut and mocha) and Caffeine-free Latte (starts at RM11, with options of chocolate, chocolate hazelnut and matcha).
Premium Tea in flavours of chamomile, organic English breakfast, supreme Earl Grey, Japanese sencha and pomegranate oolong will help soothe the soul, while Cold Pressed Juice (RM13) in choices of Immunity (carrot, apple, passionfruit), Heart Health (carrot, apple, ginger, lemon, beetroot), Detox (Passionfruit, spinach, kale, apple), Anti-oxidant (apple, passionfruit) and Anti-inflammatory (strawberry, apple) will nourish the body.
Local drinks start at RM3.30 for a wallet-friendly selection of soya, kopi o, teh o, teh c, teh tarik, white coffee, white coffee c, cham and Milo. For the health-conscious, sip on Kombucha (RM14.50), with ingredients of tropical fruits, passionfruit, blackcurrant, or apple ginger.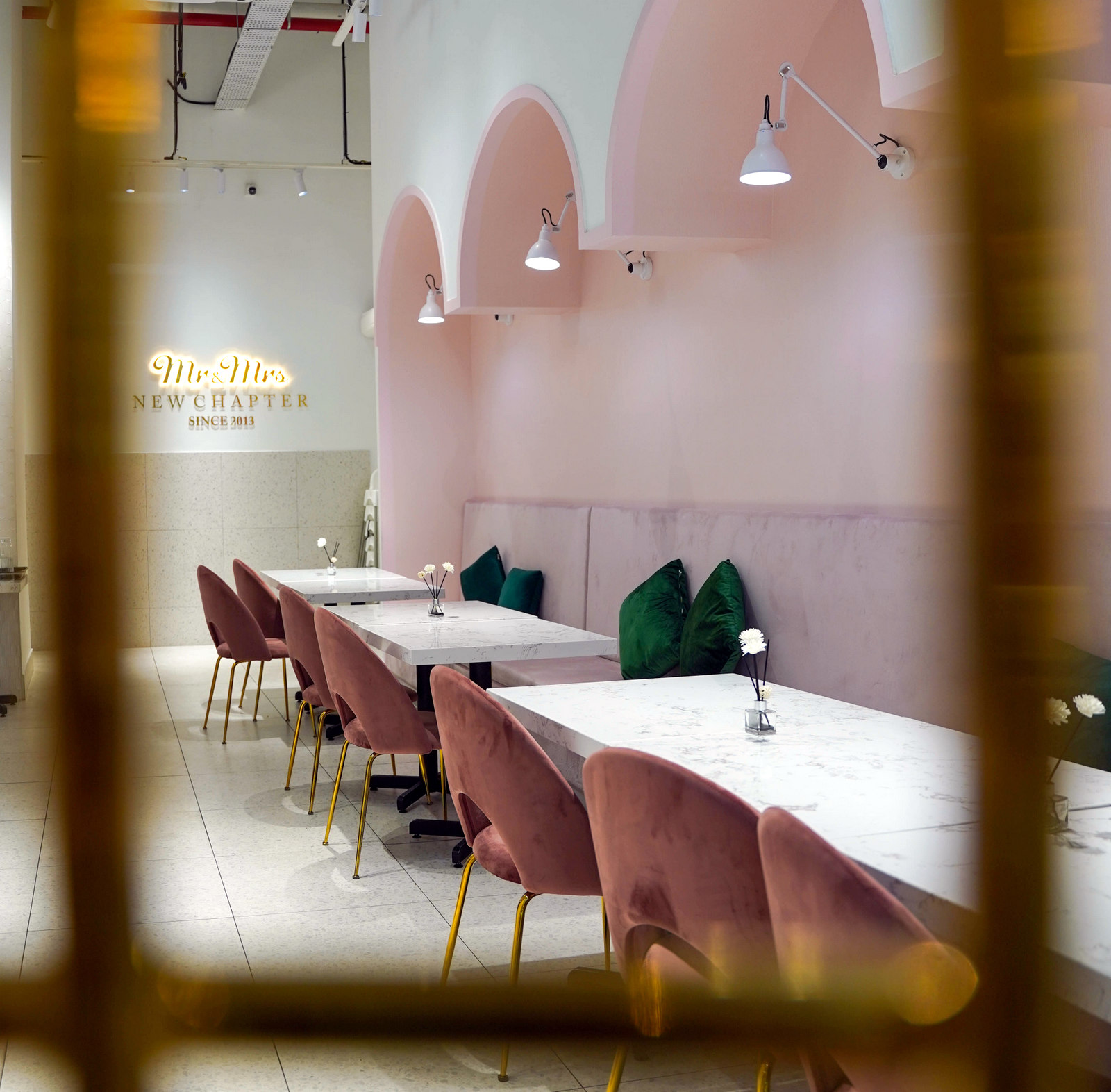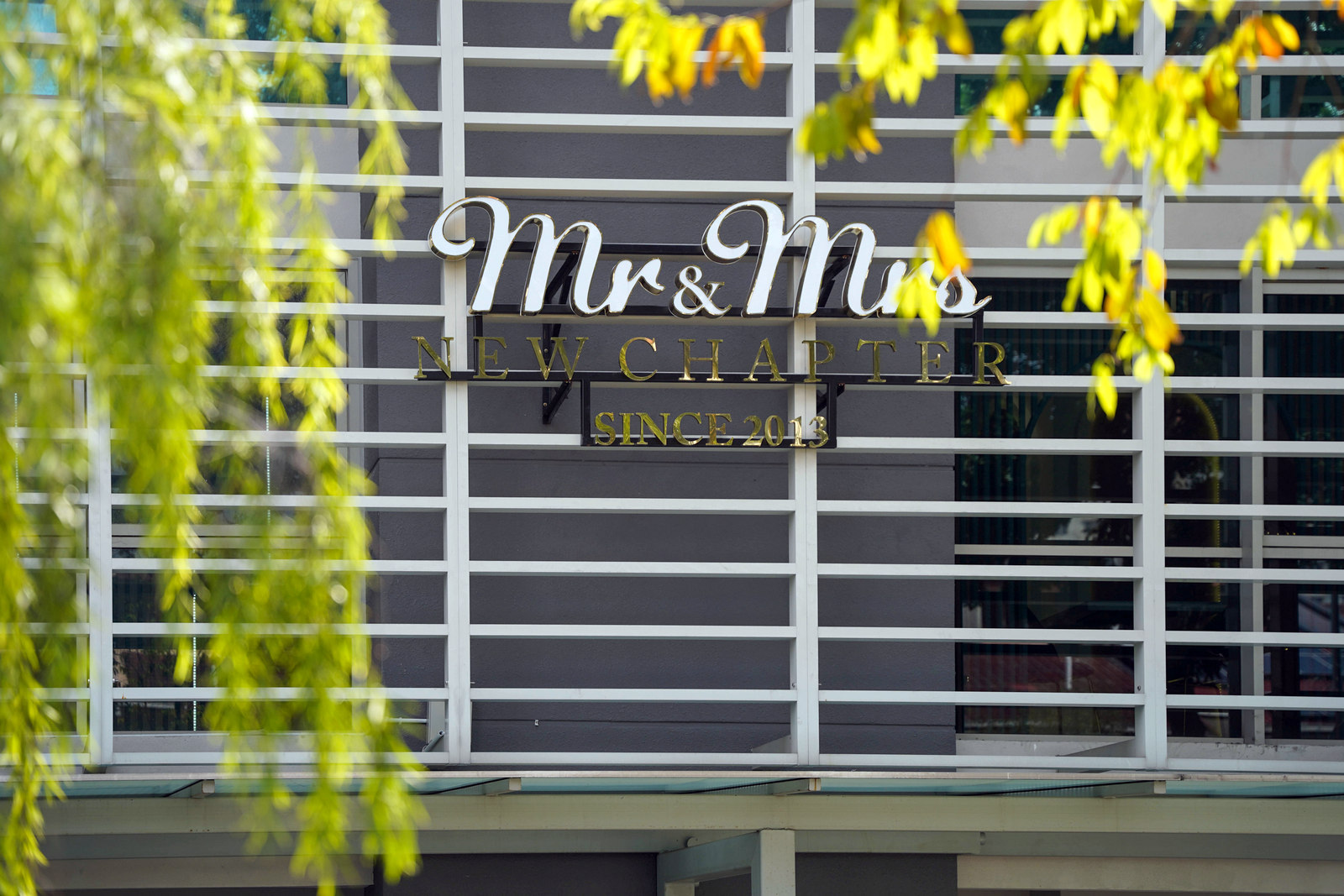 Mr & Mrs Cafe
Block C, Cantara Residences, Retail 6 (Ground Floor & First Floor), Jalan PJU 1A/41B, Ara Damansara, 47301 Petaling Jaya, Selangor
Open Tuesday-Sunday, 9am-9pm.
Open for all public holidays except Chinese New Year.
Tel: 016-209-2893