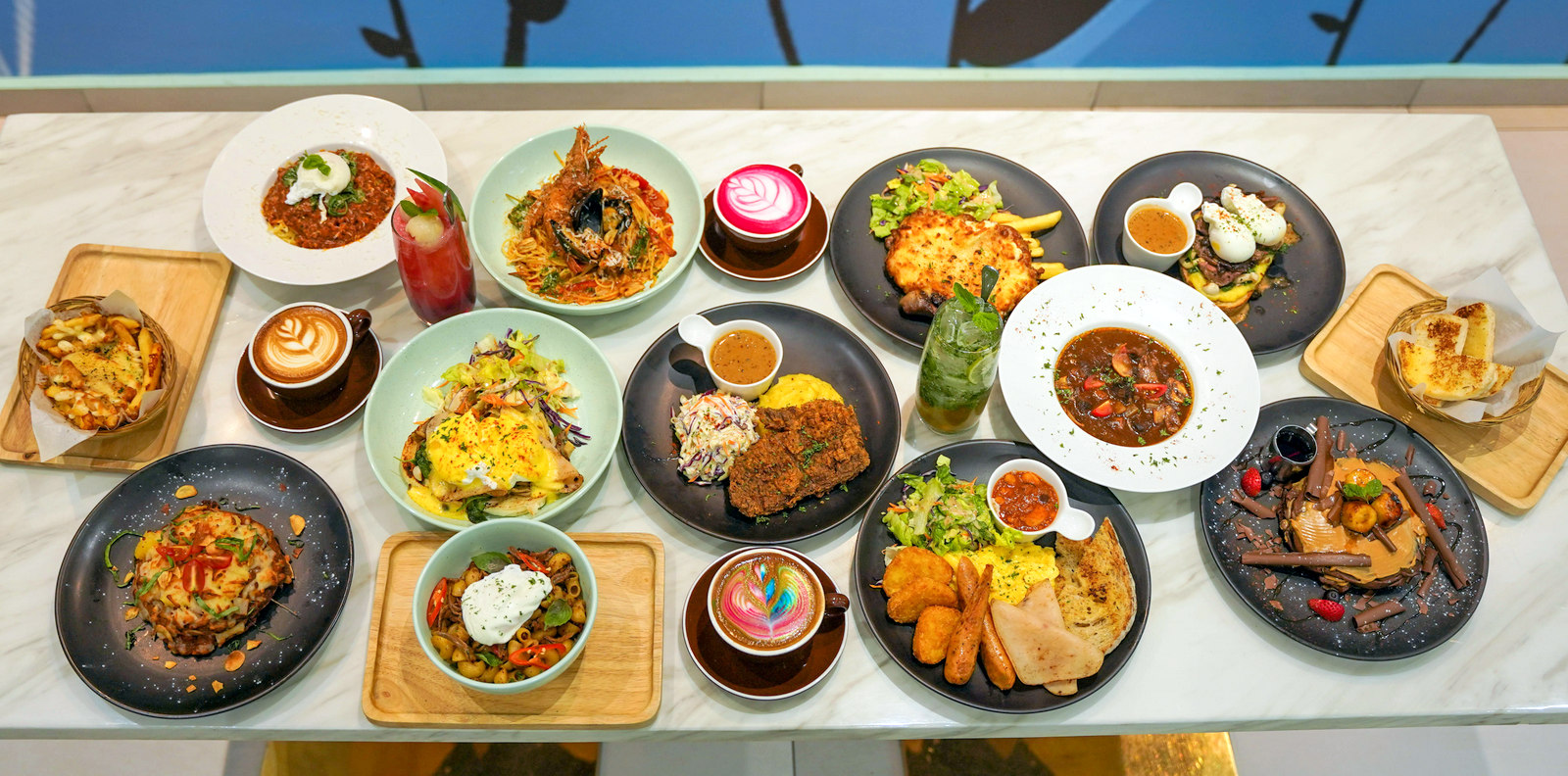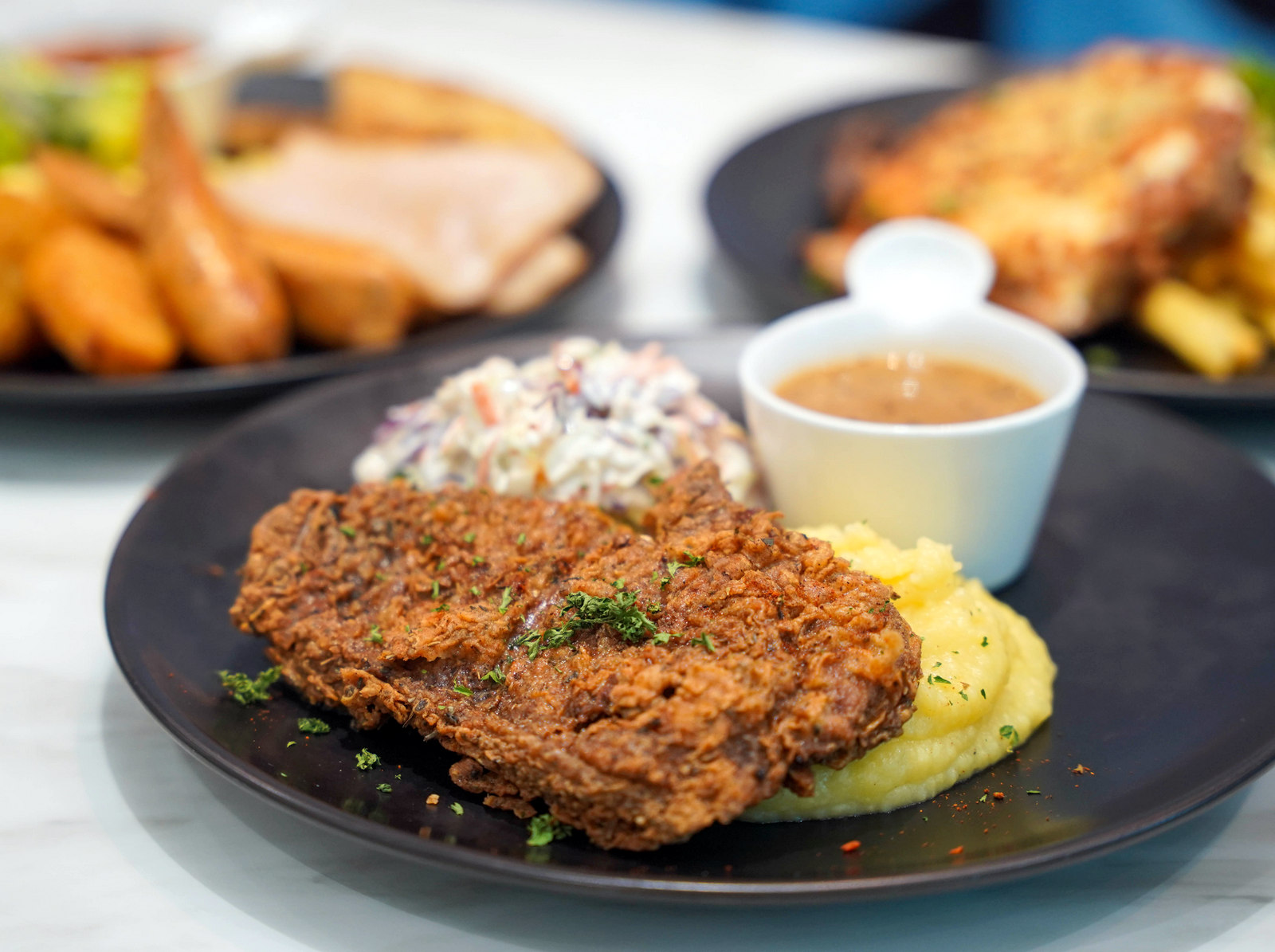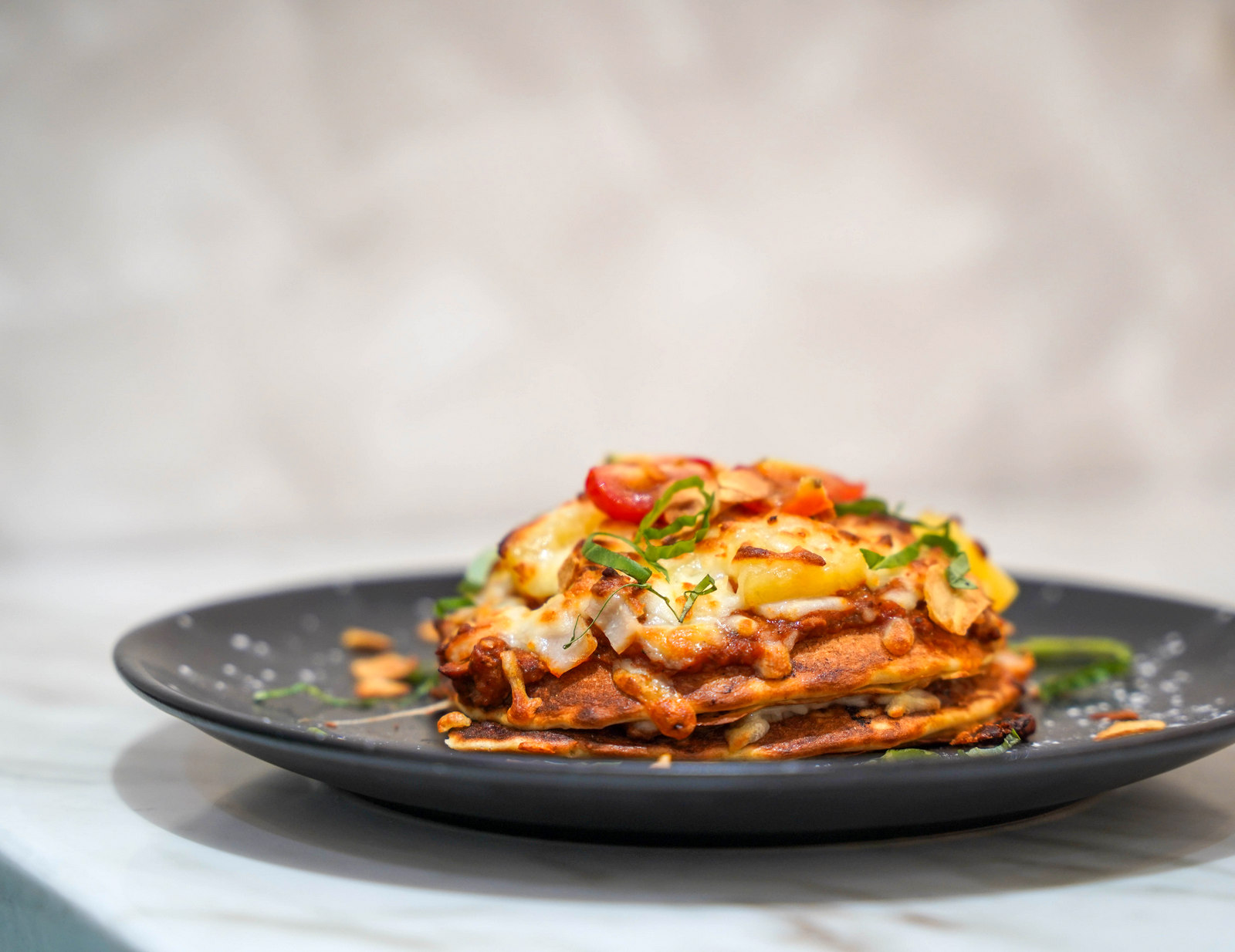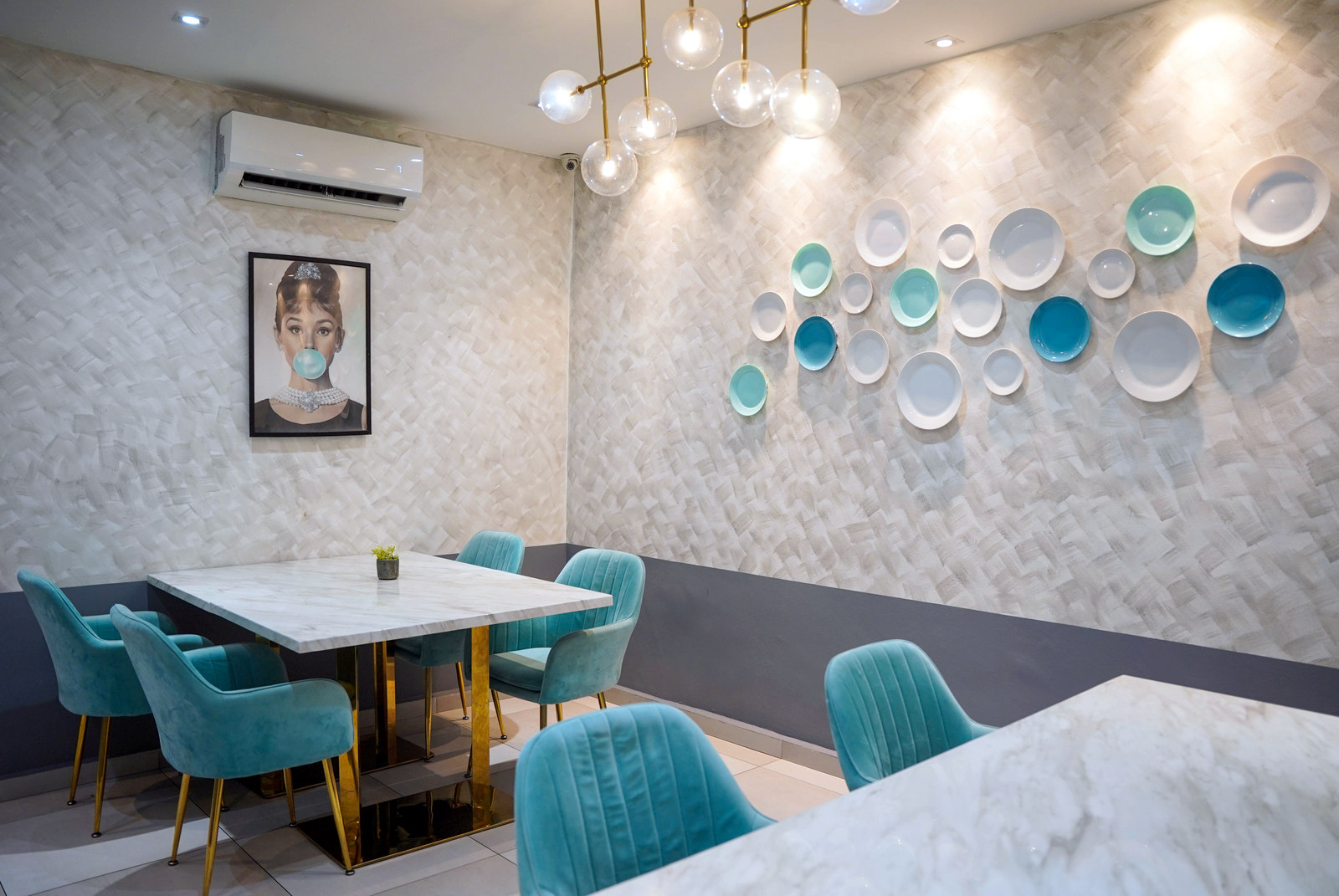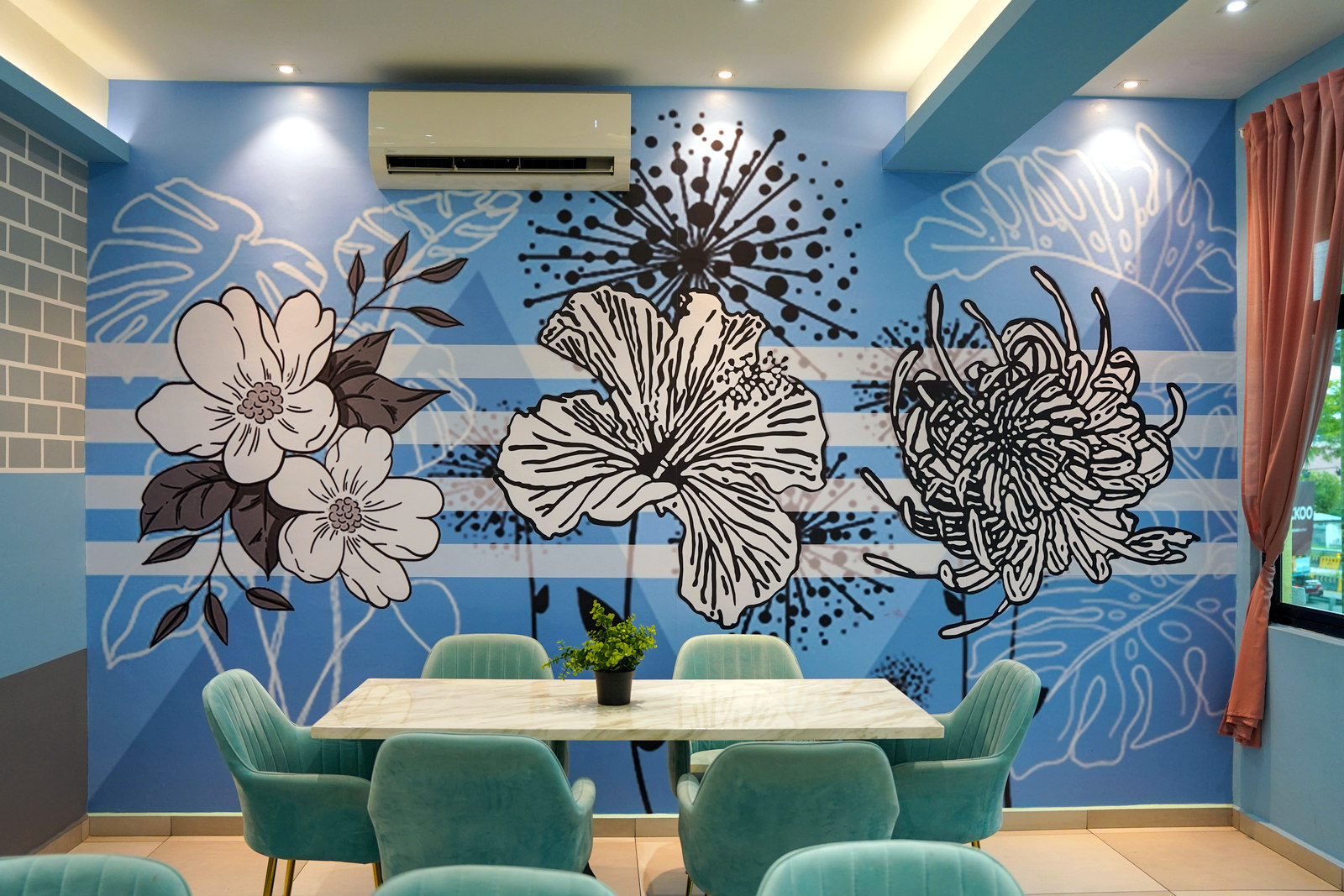 With walls and chairs in shades of Tiffany-blue, teal and turquoise, 3ffy's brings a stylish sense of soothing serenity to Glenmarie Shah Alam.
This first-floor cafe - pronounced 'three-fees' - was founded in 2020 by three friends with their respective fortes - a contractor who designed and renovated the space, a chef who has sharpened his skills for 12 years, and a beverage expert who crafts cool refreshments.
Together, they promise a pleasurable experience in a Muslim-friendly cafe that sources its produce from halal-certified suppliers, prepared without pork or alcohol.
3ffy's tackles American all-day breakfasts that elevate diner-inspired fare, such as steak and eggs, plus fluffy pancakes in creative recipes. While its food is casual and cheerful, its kitchen is serious about its stuff, mashing its potatoes and making its own batters and sauces.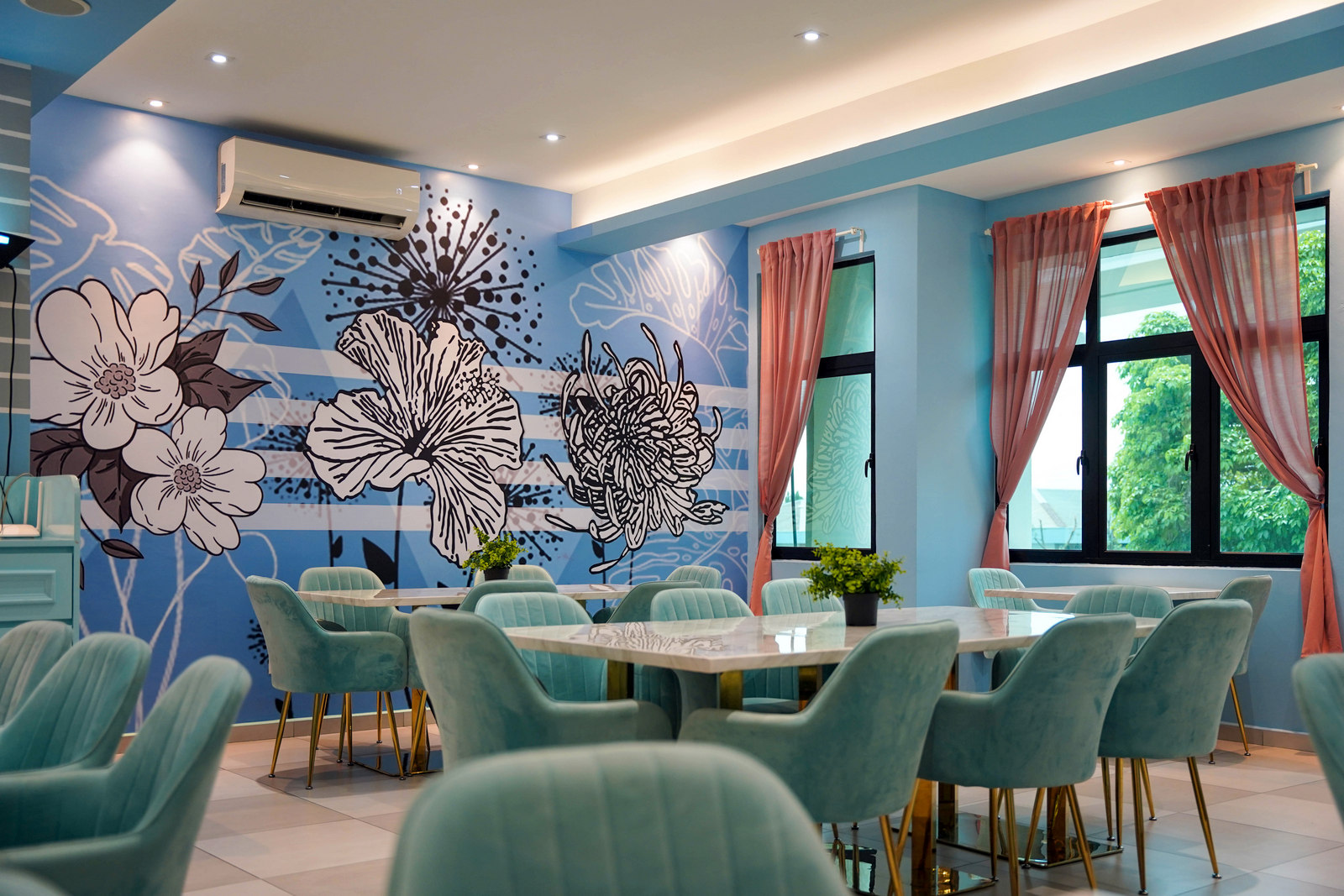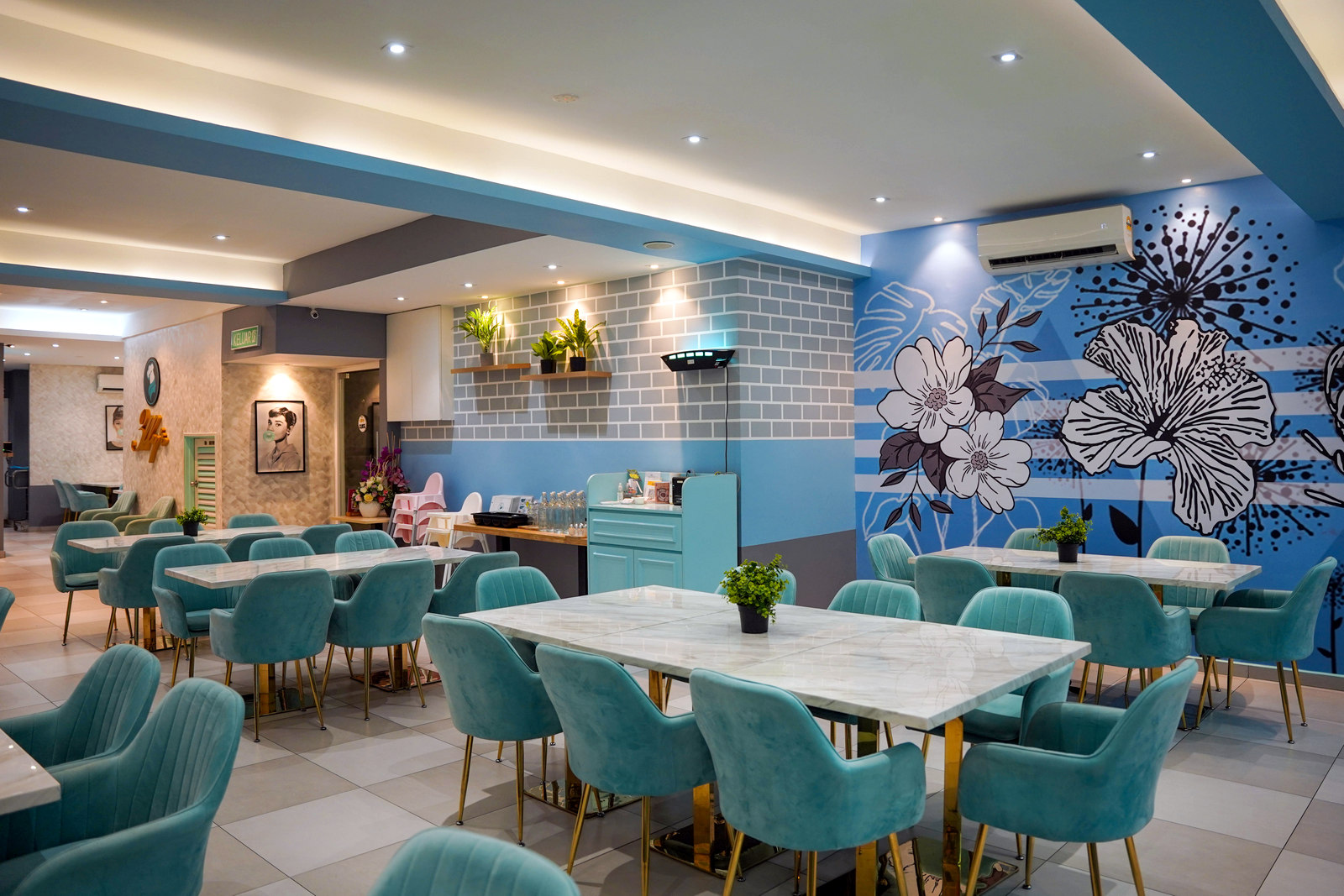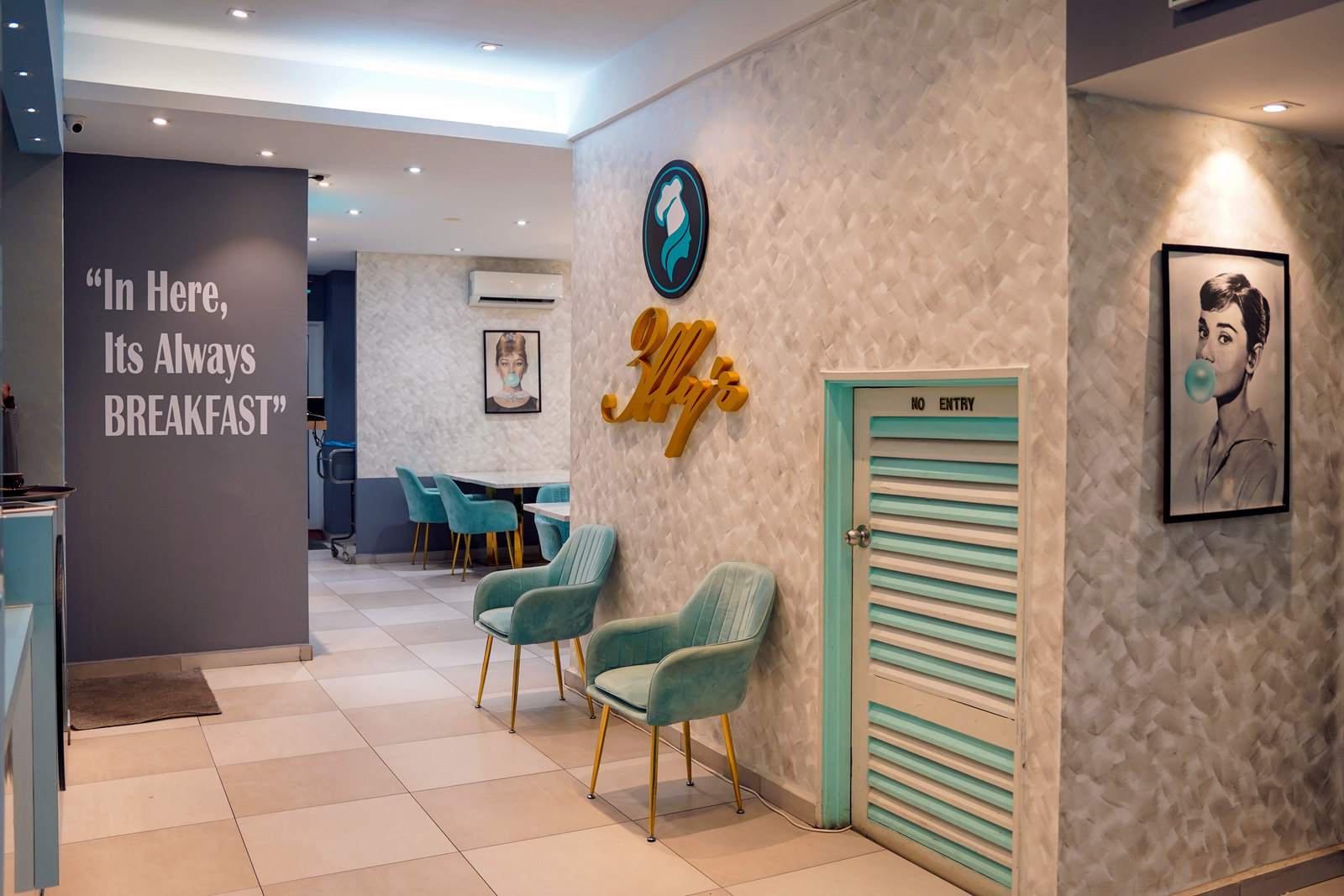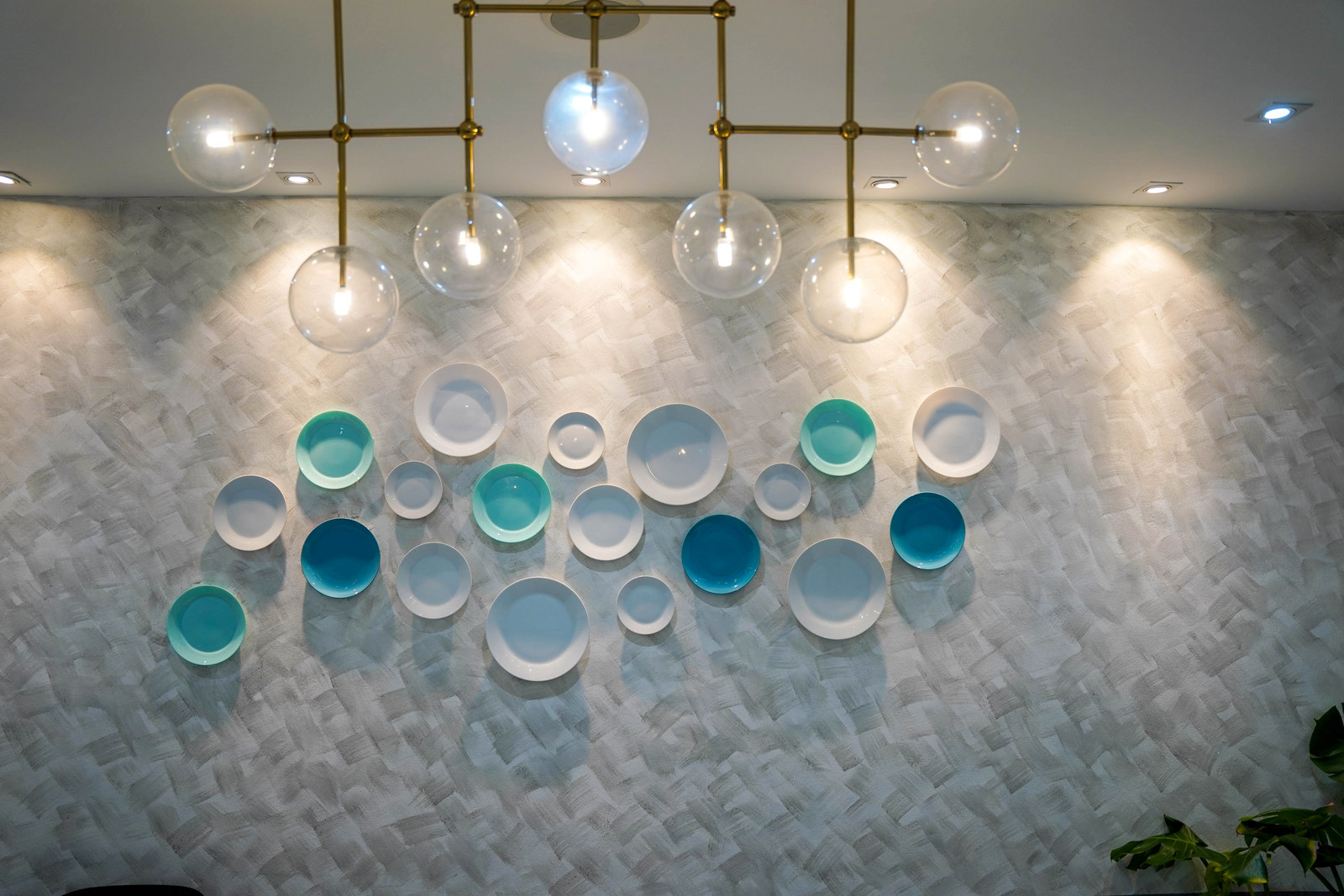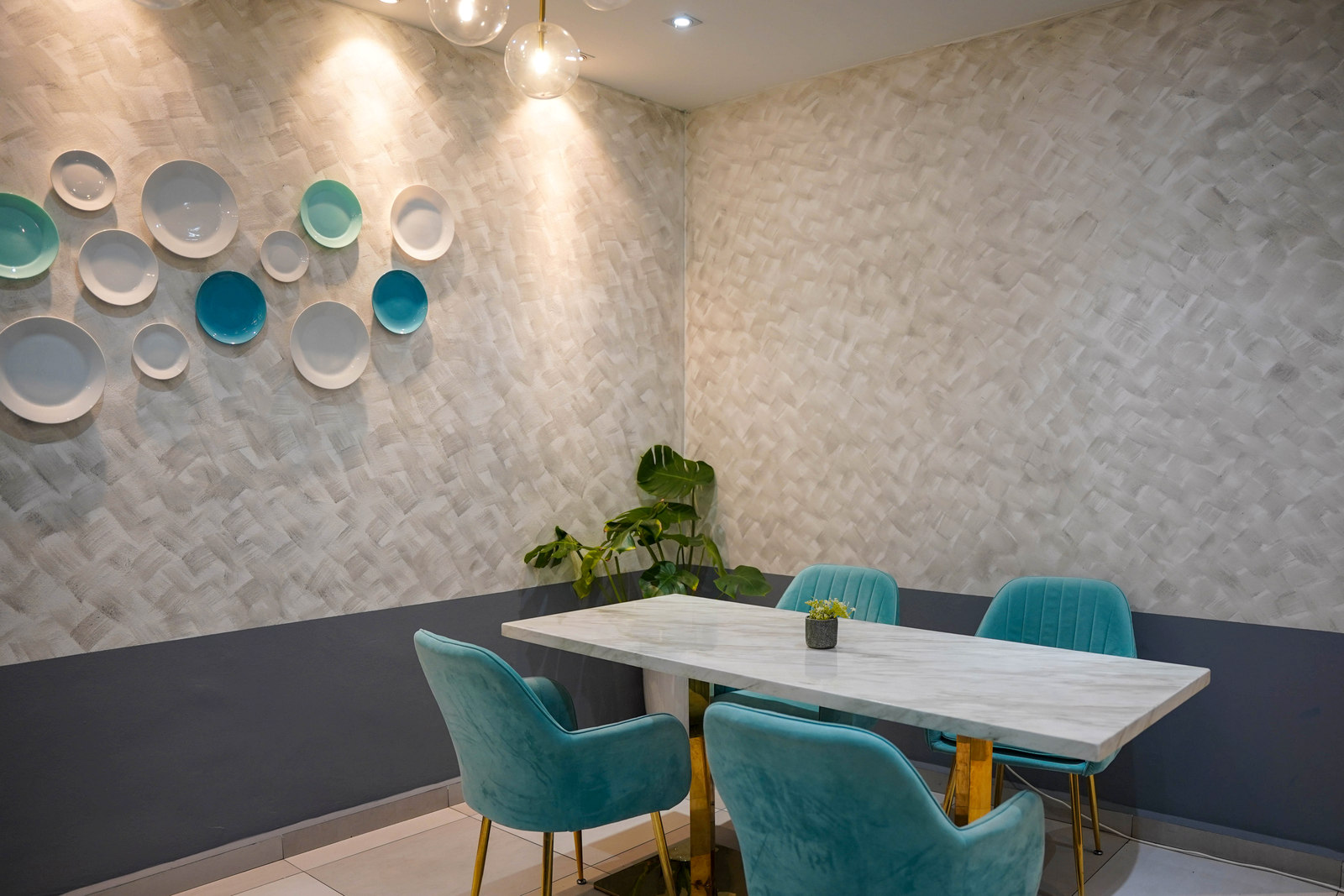 Possibly Glenmarie's most graceful gem, 3ffy's showcases a cosy setting of pillows and pastels, complete with Audrey Hepburn portraits and floral murals, with windows that overlook the leafy neighbourhood. Its VIP space features more intimate seating for up to 12 patrons, while the main cafe is perfect for a maximum of 60 persons for private events.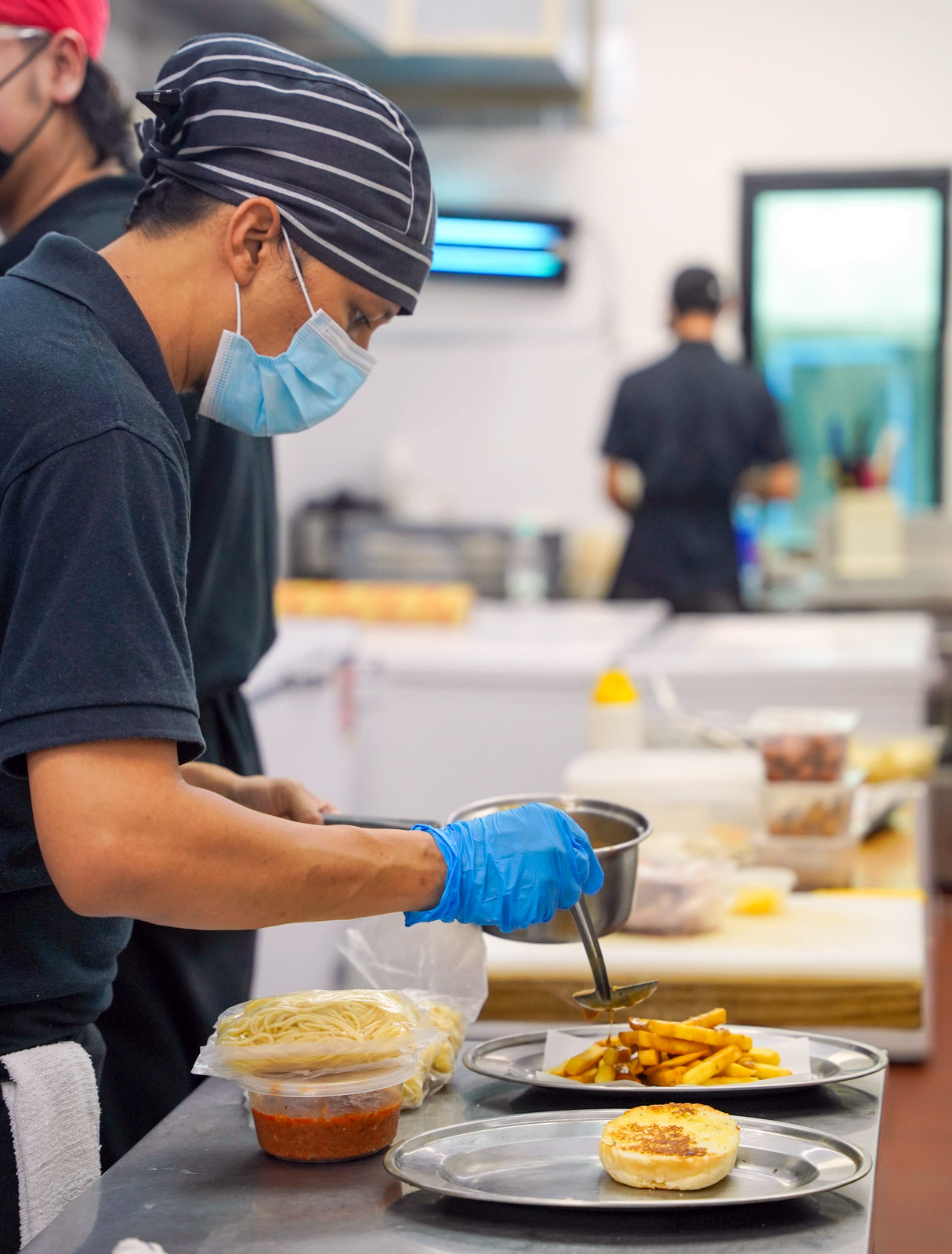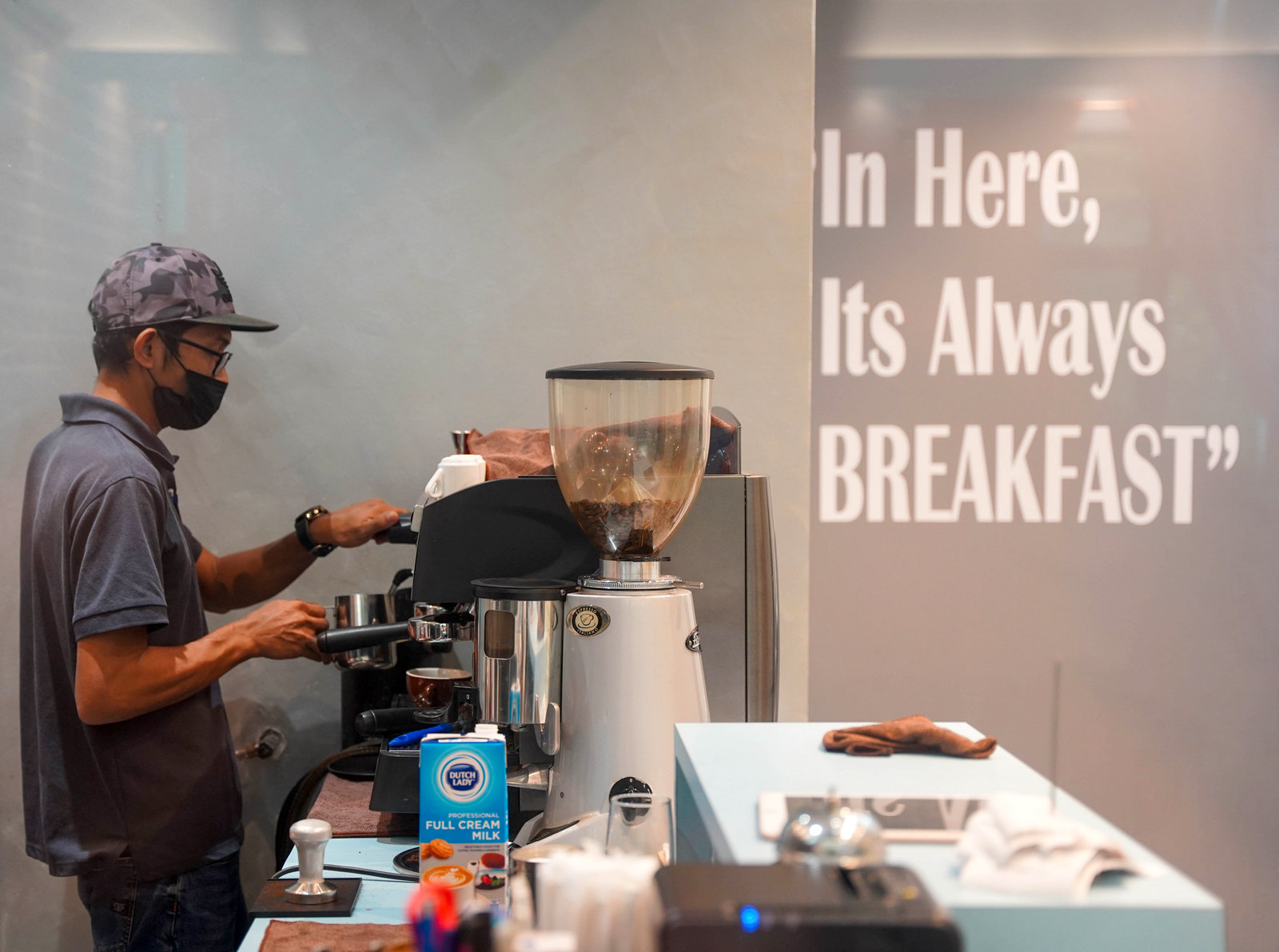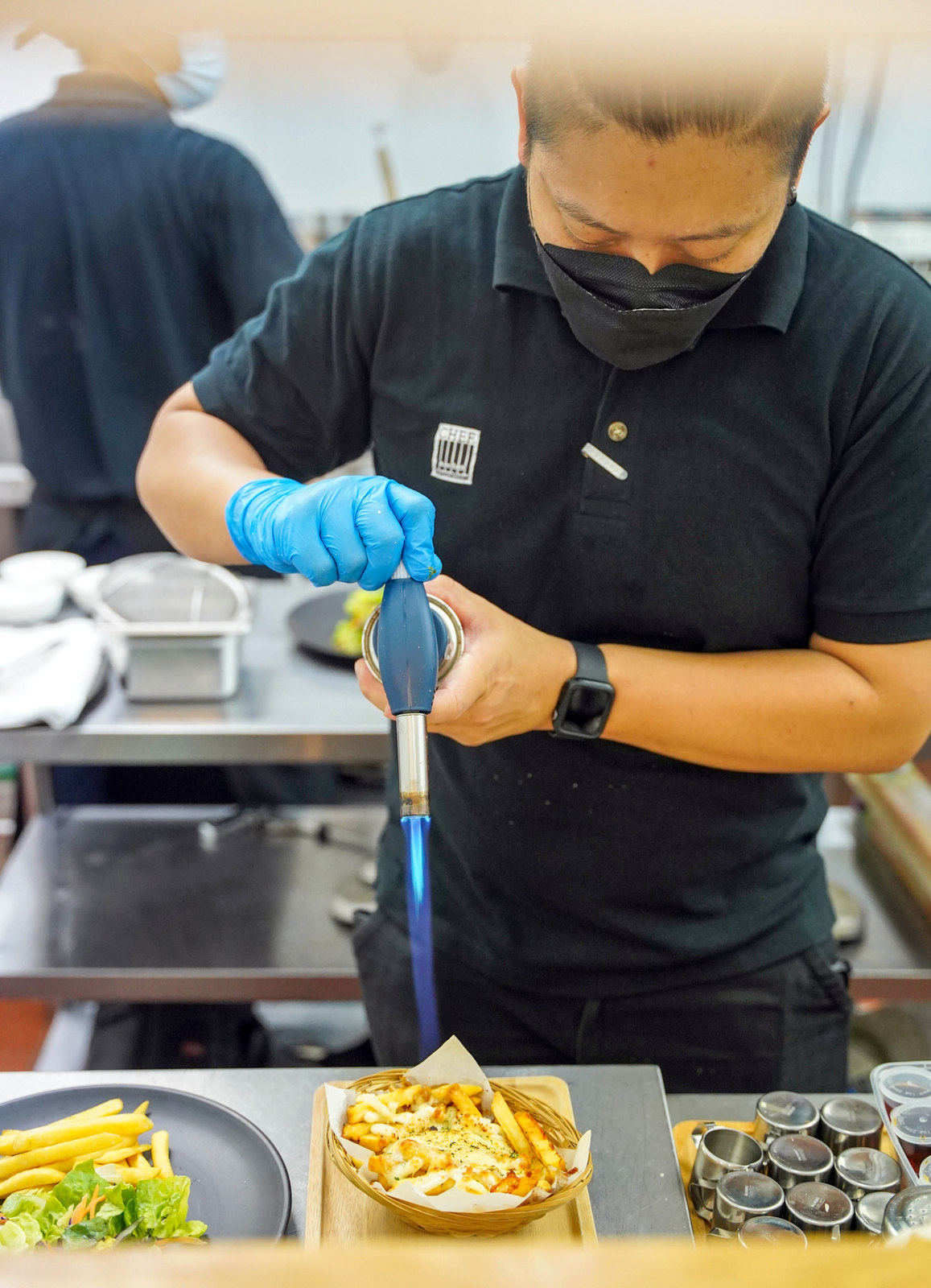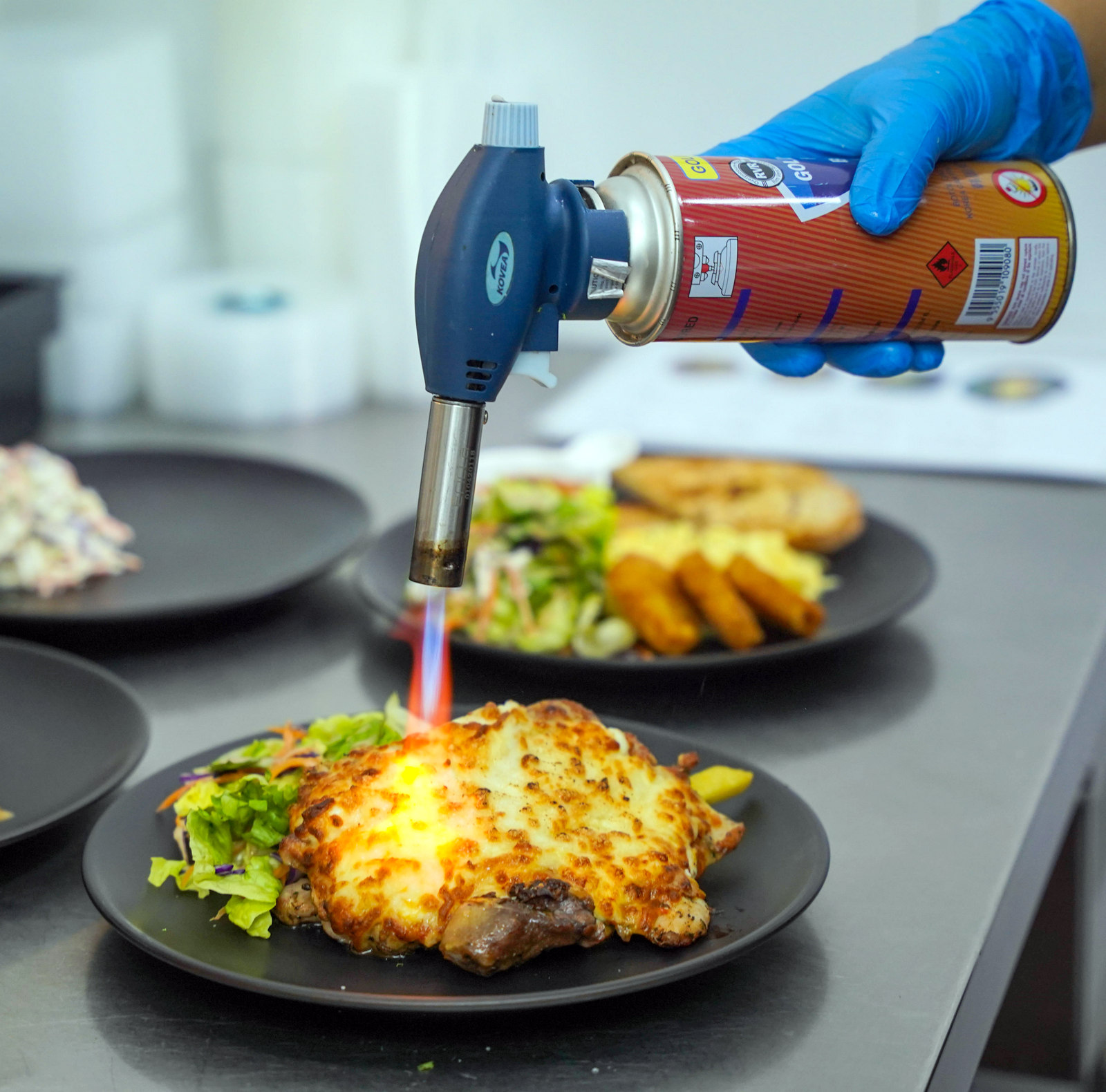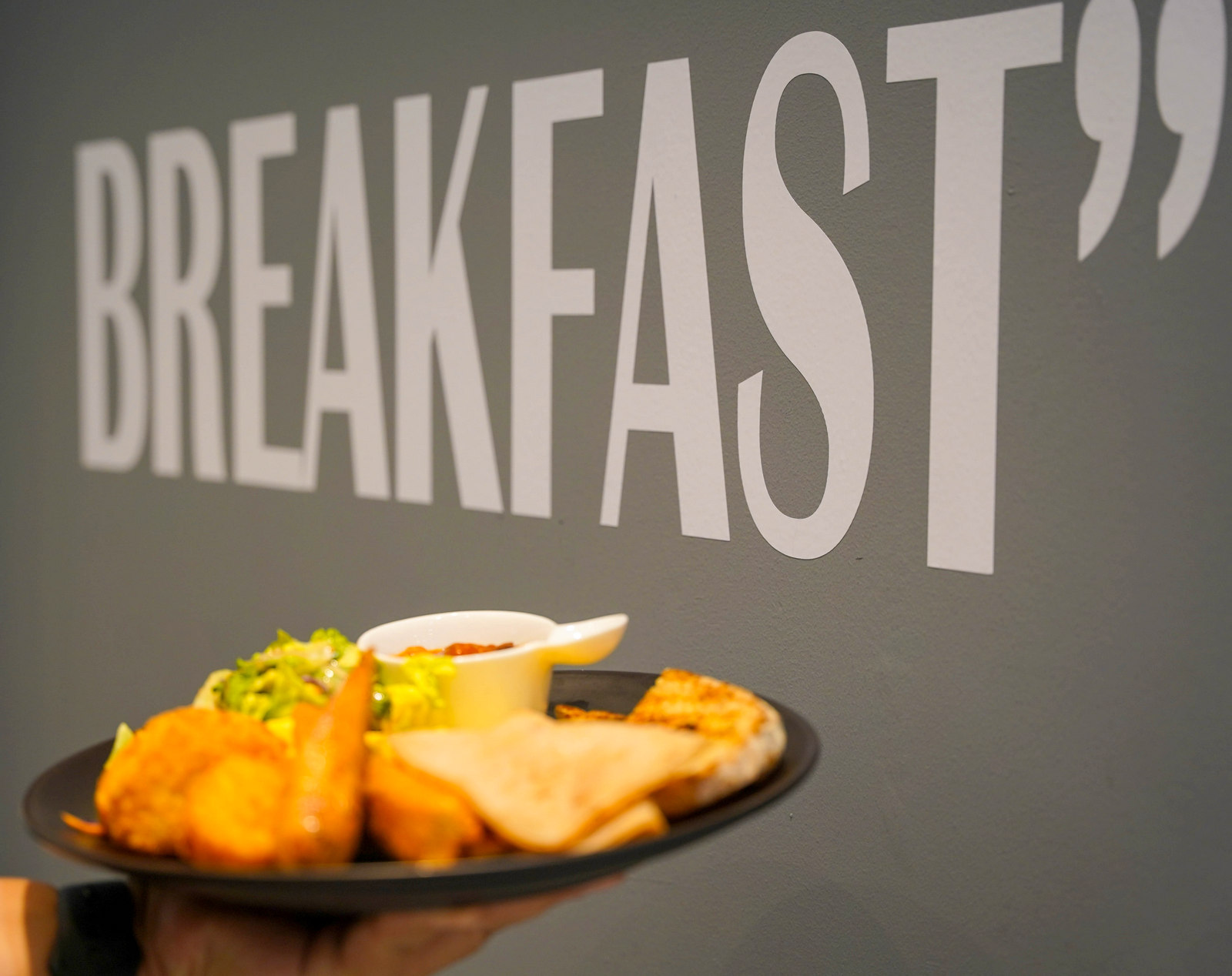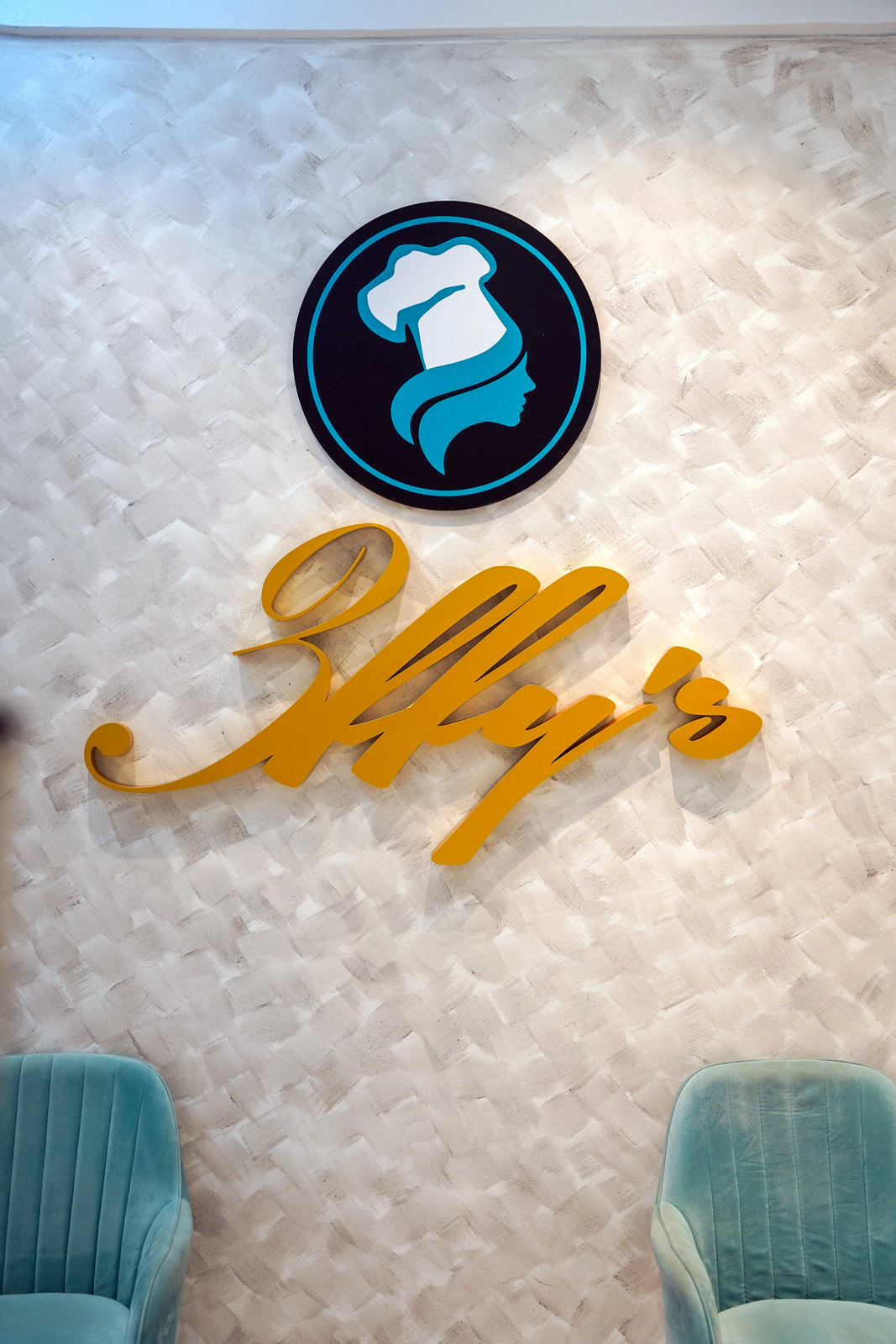 3ffy's chef harnesses a dozen years of experience, including stints in Germany and with the U.S. Disney Cruise Line. He has also worked in several of KL's leading cafes, channelling his talents now to 3ffy's distinctive diversity of dishes.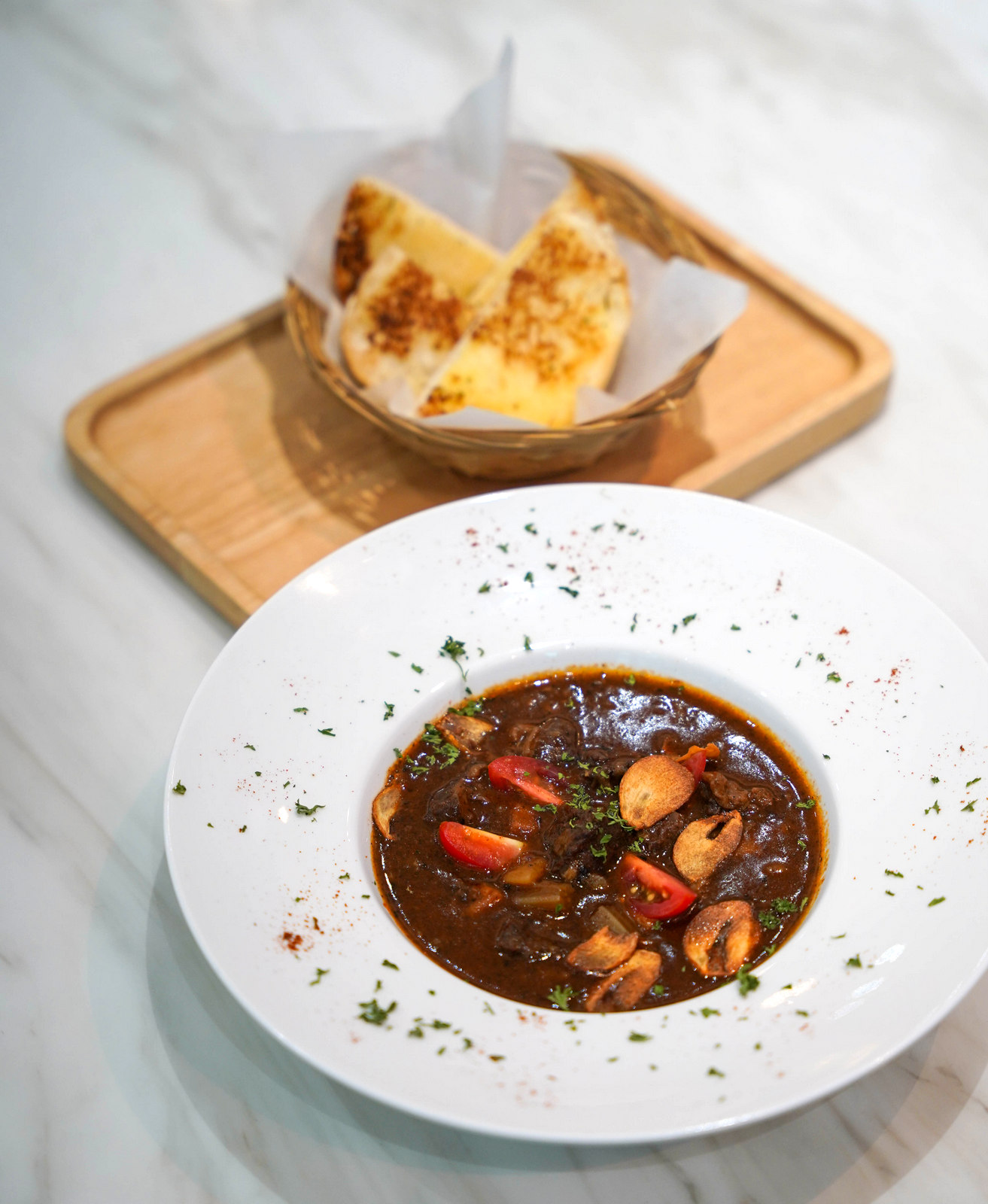 The Cola Beef Stew (RM16.90) makes for a lovely light lunch - beef chuck, slow-cooked with Coca-Cola, not only to tenderise the meat but to lend a lovely caramelised flavour. The result: Beautifully flavoursome beef, with a balance of savoury, sweet and tang. It's served with slices of English muffins, crisp on the outside and soft within, confidently soaking up the stew.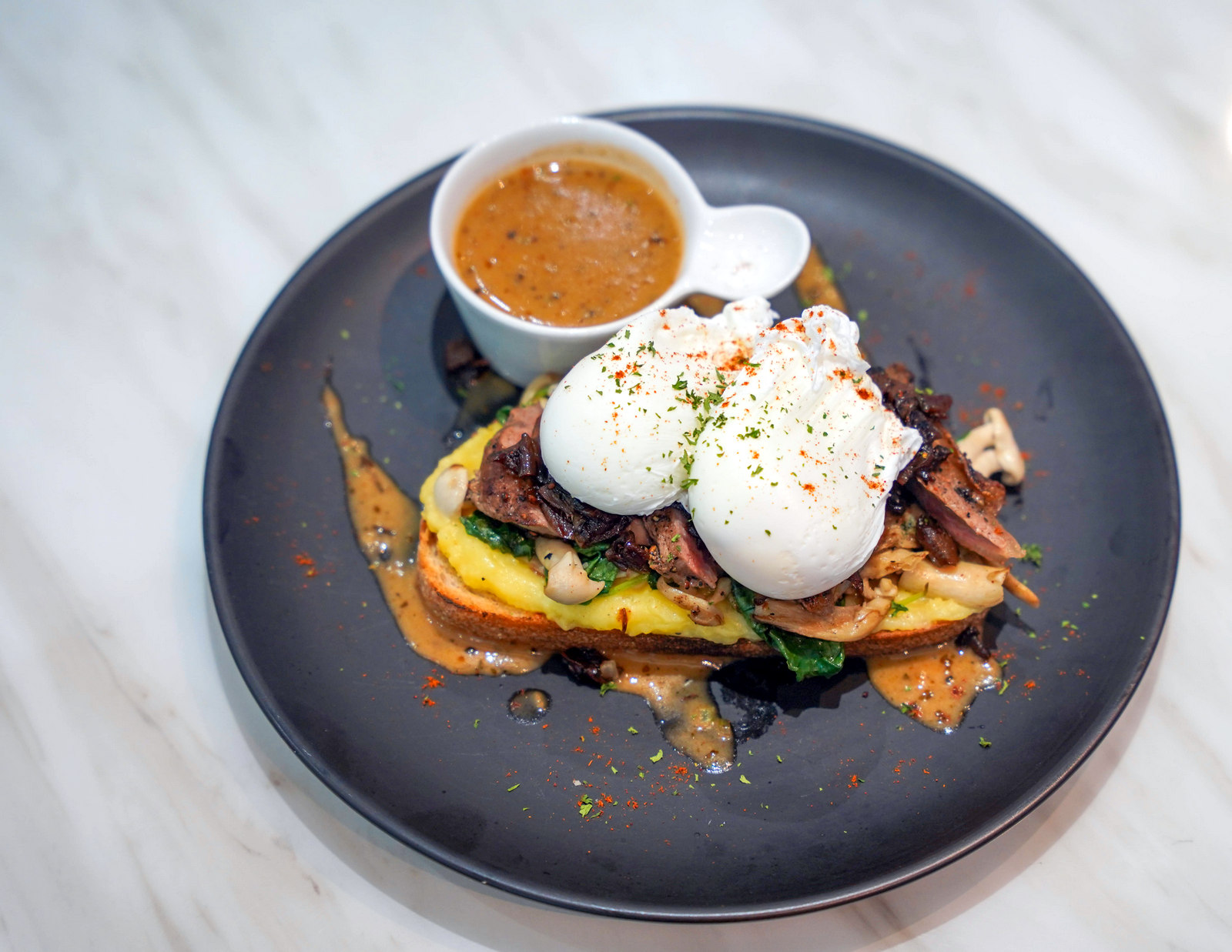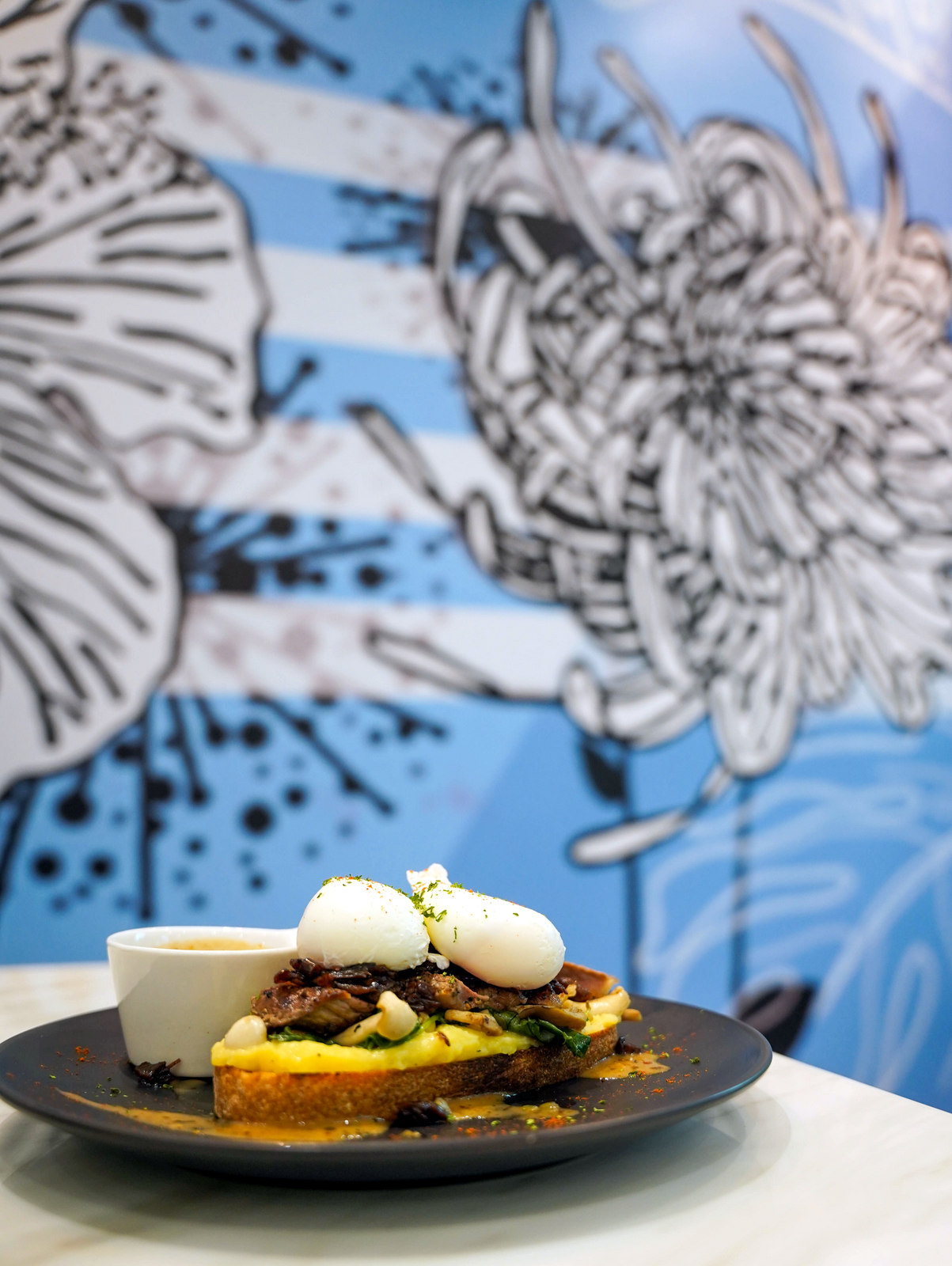 Another fun take on beef is the Steak and Eggs (RM31.90) - sliced steak topped with two plump poached eggs, spinach and mushrooms on crispy sourdough garlic toast. It's made extra-memorable with 3ffy's signature gravy, an American-inspired pouring that's rich and robust, created with chicken stock enhanced with mixed herbs, black pepper, cream and Worcestershire sauce - addictive enough that we want to shower it over every kind of meat!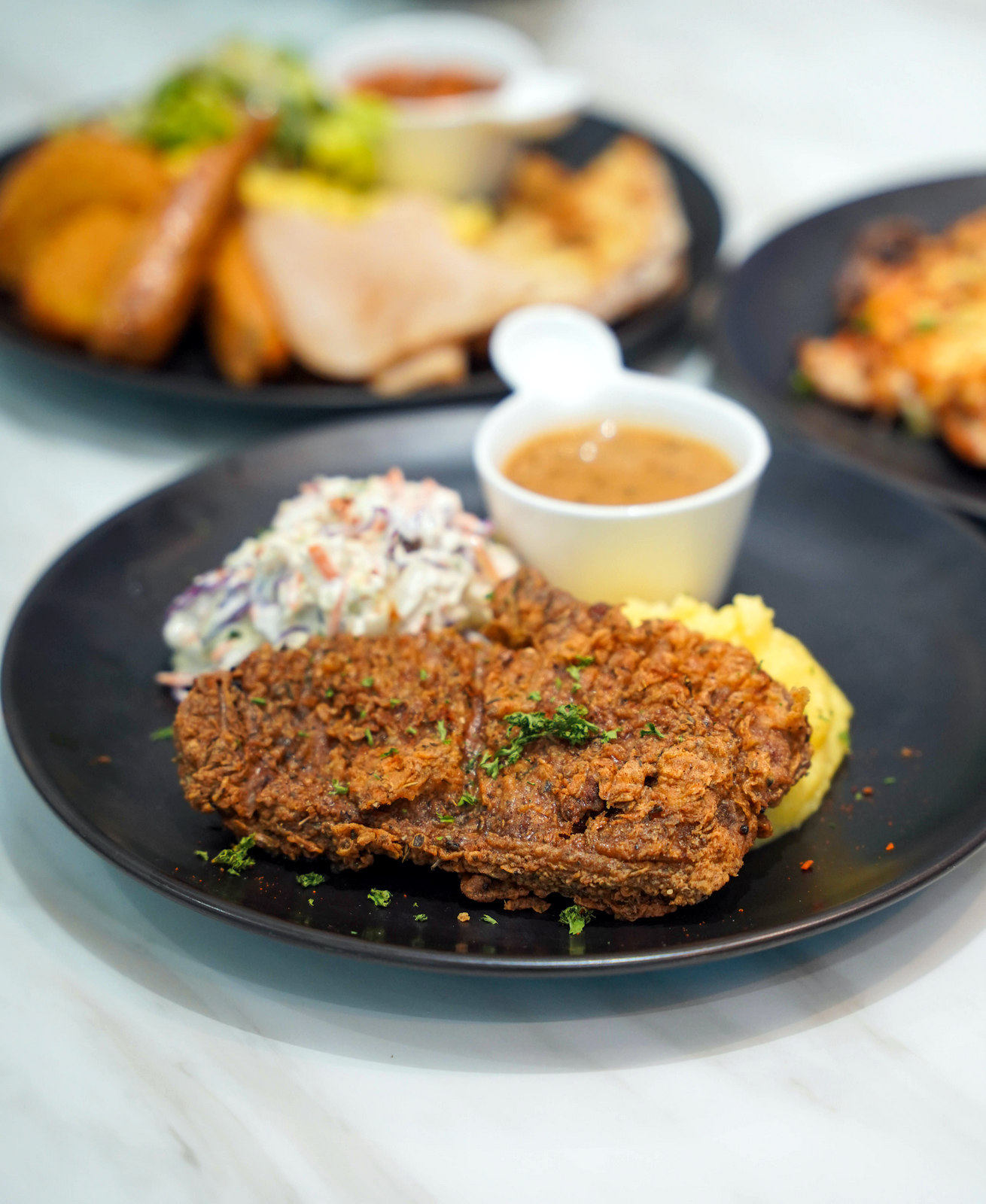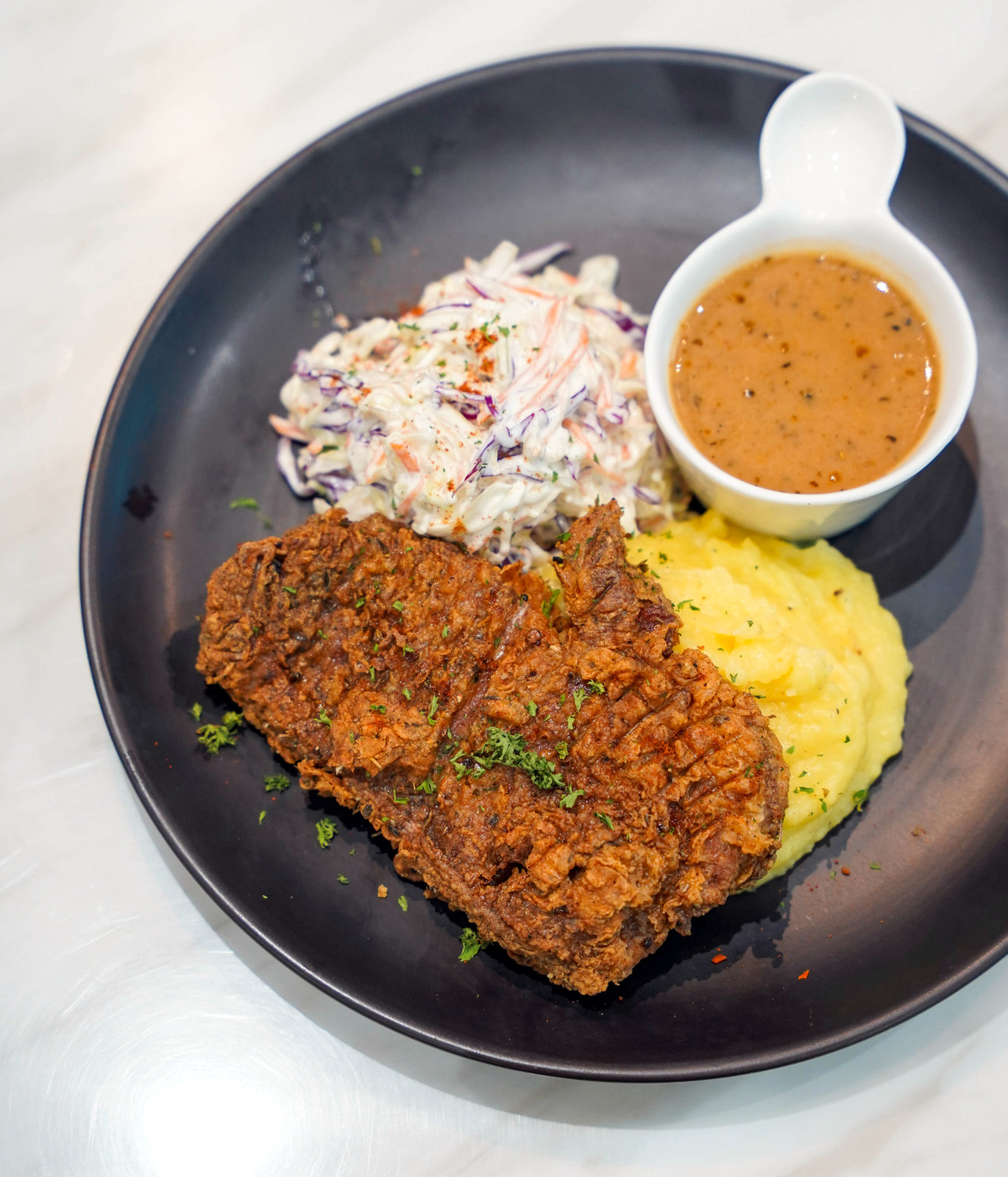 Keeping the spotlight on beef, the Country Fried Steak (RM36.90) is the ultimate slab to sink your teeth into - crunchy to the bite and fleshy to the chew, deep-fried with a brittle batter that's uplifted with fragrantly buoyant herbs, rounded out with full-bodied mashed potatoes, coleslaw and a choice of 3ffy's signature or black pepper gravy.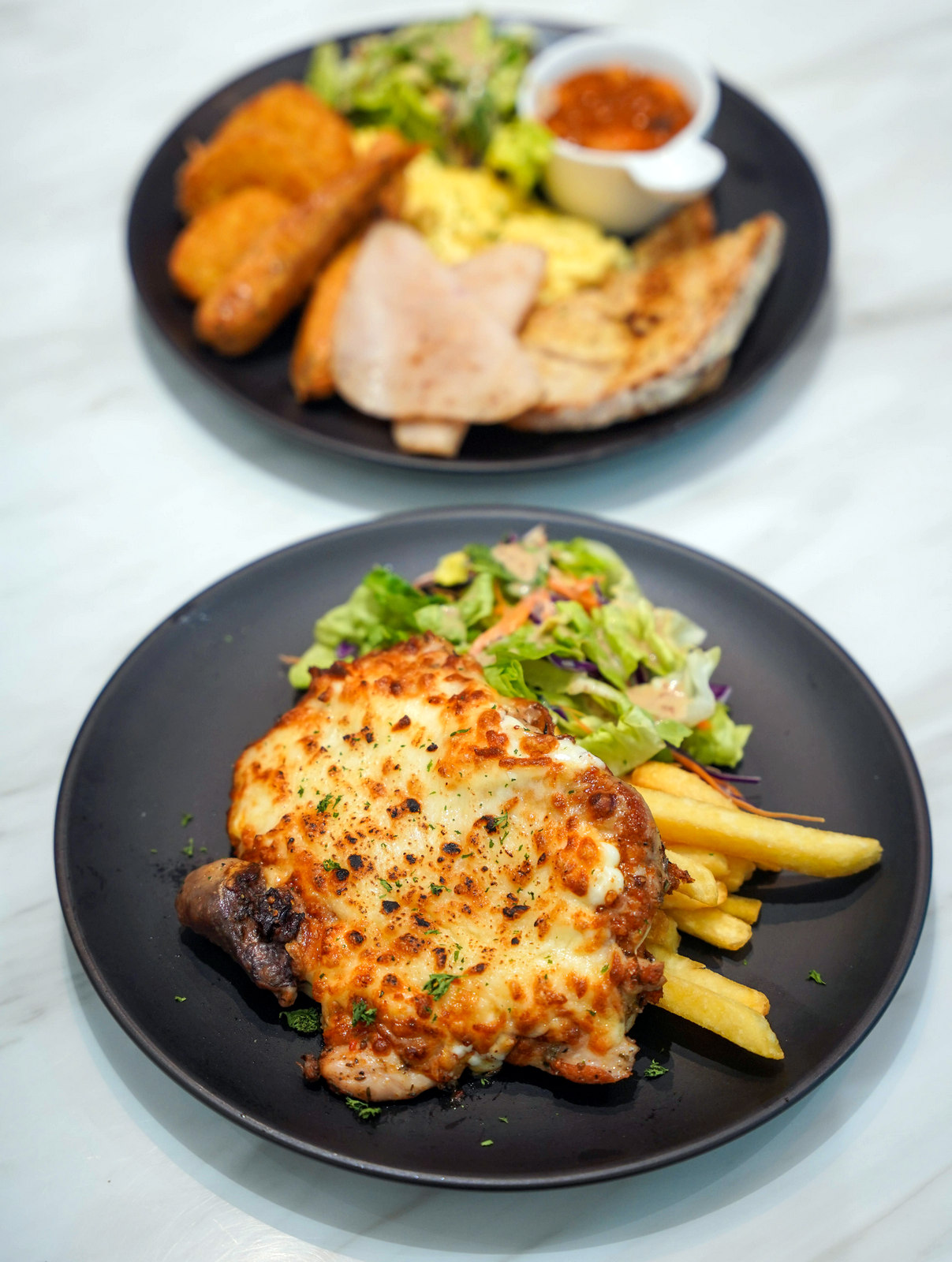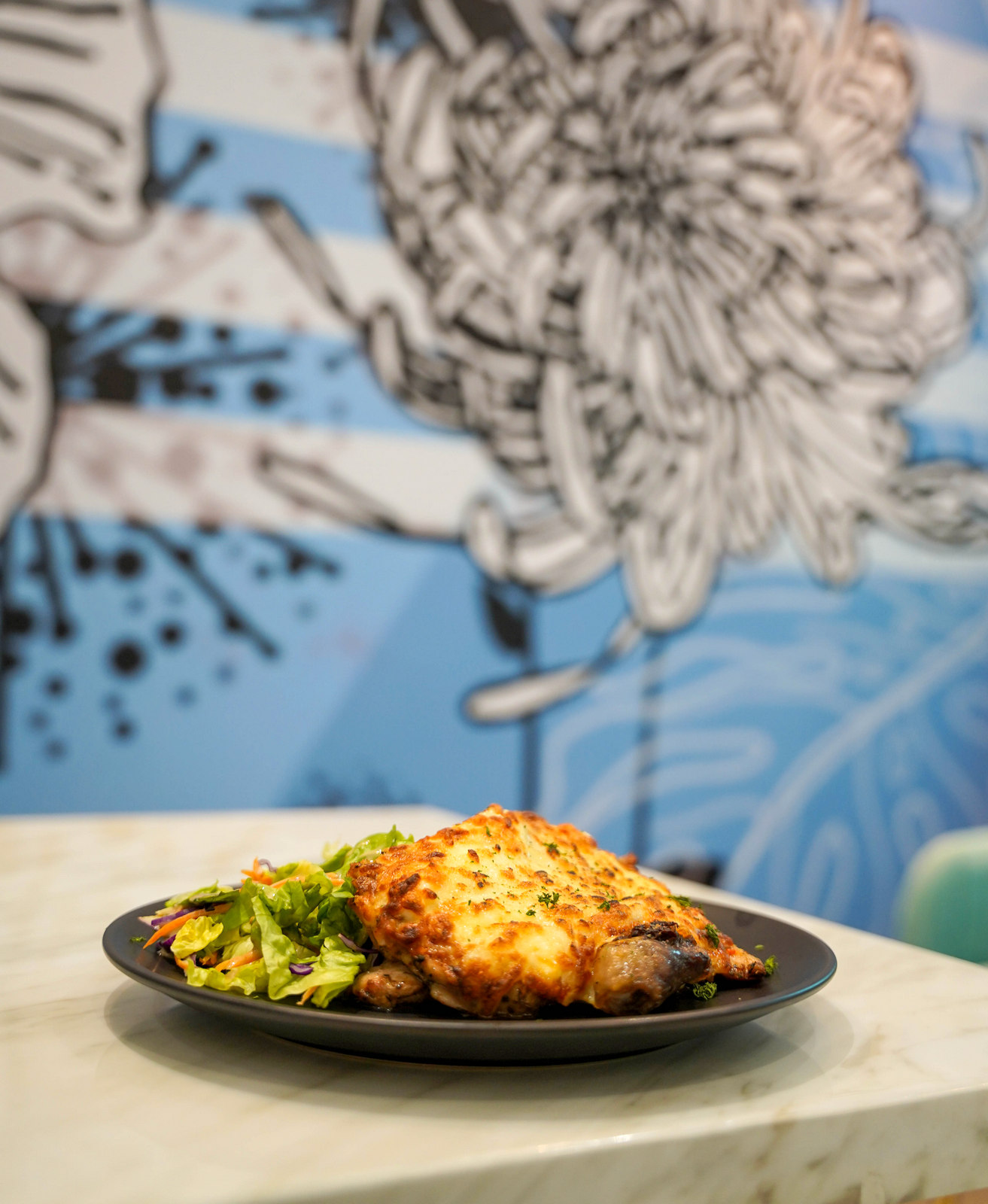 If chicken is your preferred protein, check out the Spicy Cheese Chicken (RM26.90), raising the heat with a house-blended chilli dip that coats this grilled chicken thigh, its piquant fieriness mellowed by melted Parmesan, mozzarella and cheddar, a torched three-cheese triumph of golden-brown, stretchy-gooey crustiness - chillies and cheese, the perfect coupling with chicken!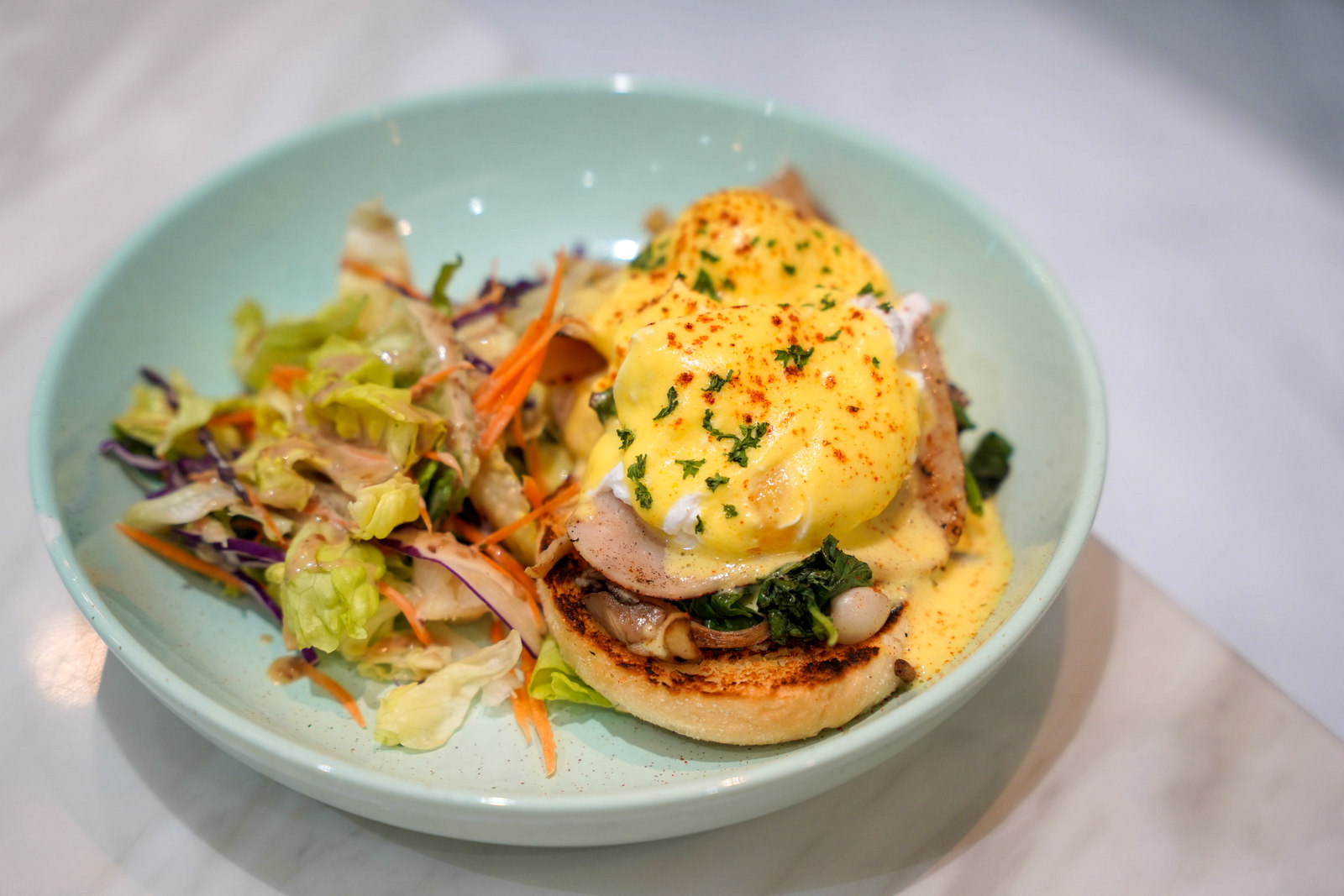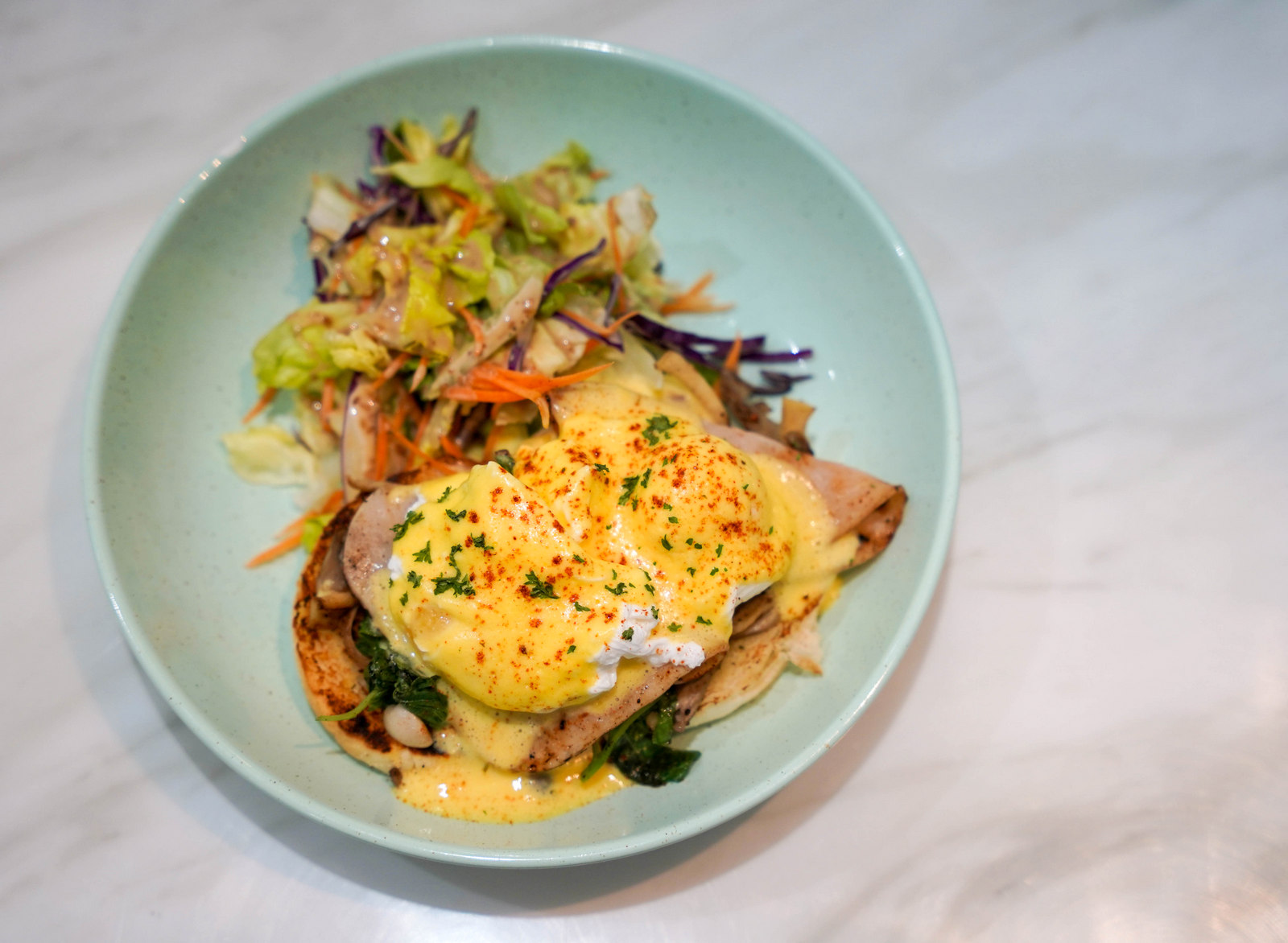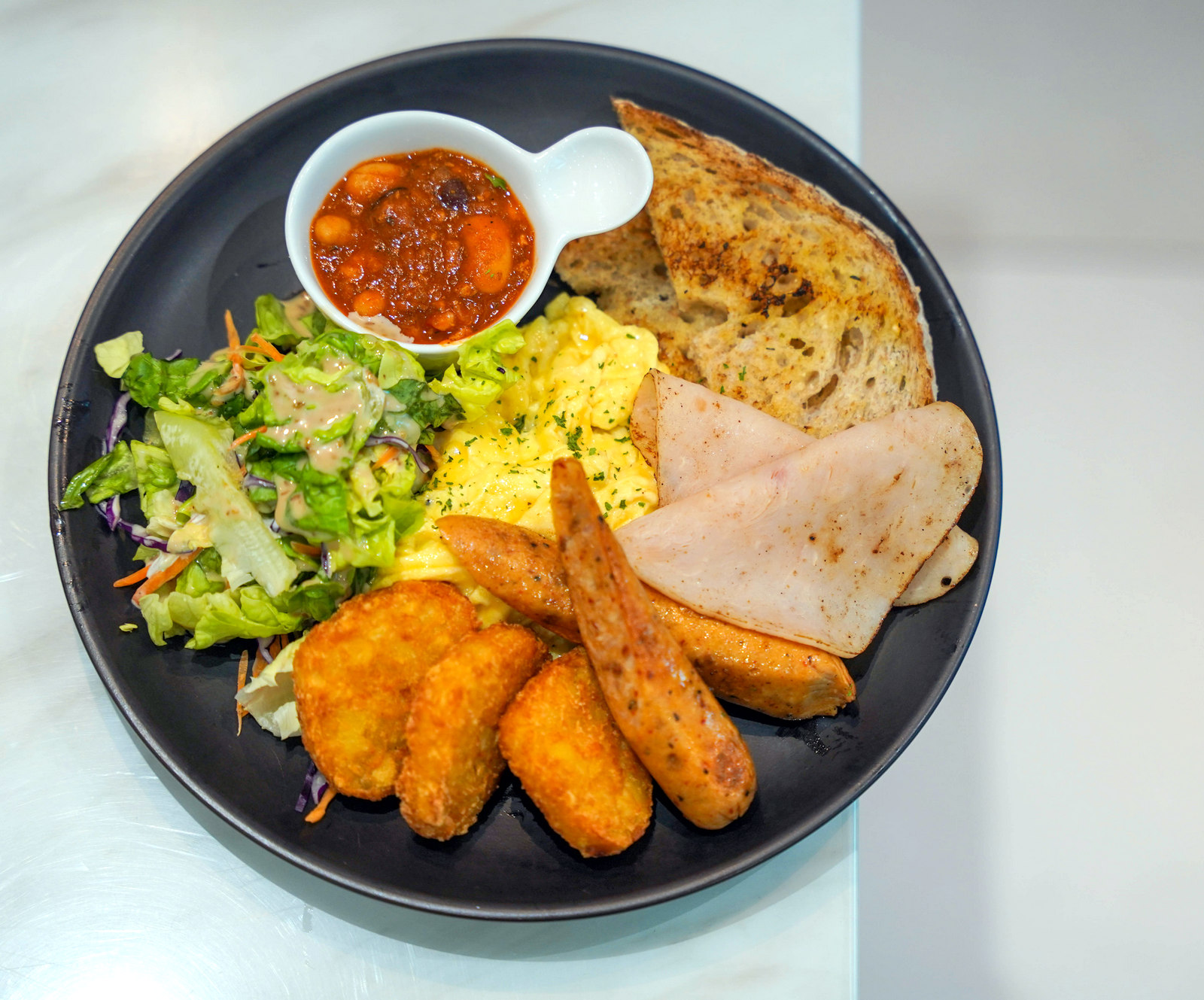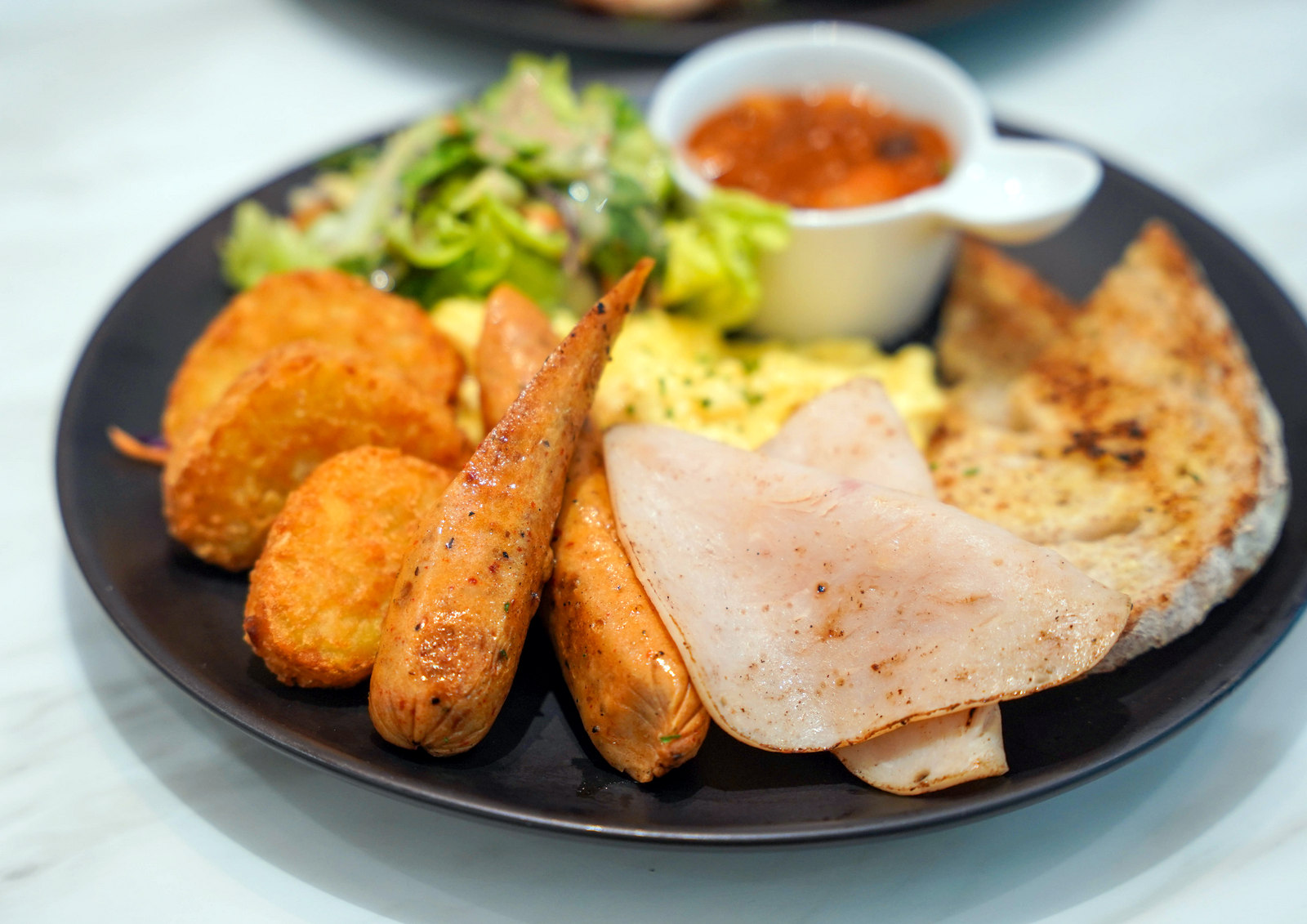 Fans of familiar brunch favourites can also savour these at 3ffy's: The Classic Eggs Benedict (RM19.90) is capably executed, with impeccably runny poached eggs over chicken ham, spinach and mushrooms, drenched with a lively passionfruit hollandaise sauce on English muffins, while 3ffy's Big Breakfast Platter (RM26.90) is a princely portion of hash browns, chicken ham, chilli beans, sourdough garlic toast and a side salad, complete with a choice of eggs done your way and beef or chicken sausage.
The chilli beans are particularly noteworthy, brimming with butter beans, red kidney beans and chickpeas with hints of cili padi, cumin and bell peppers in a bolognese base - certainly not our conventional baked beans, we'd happily have these chilli beans even on their own.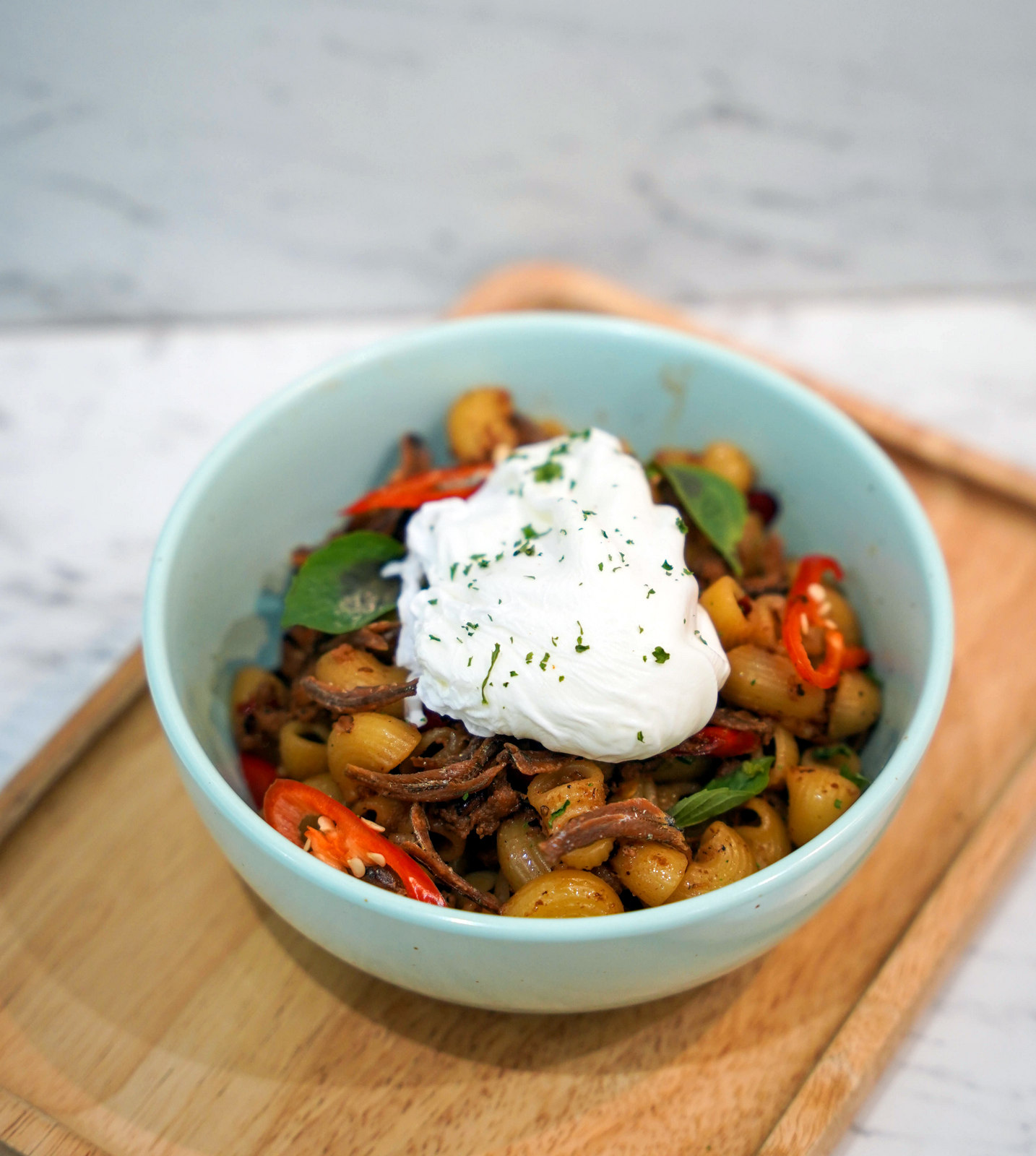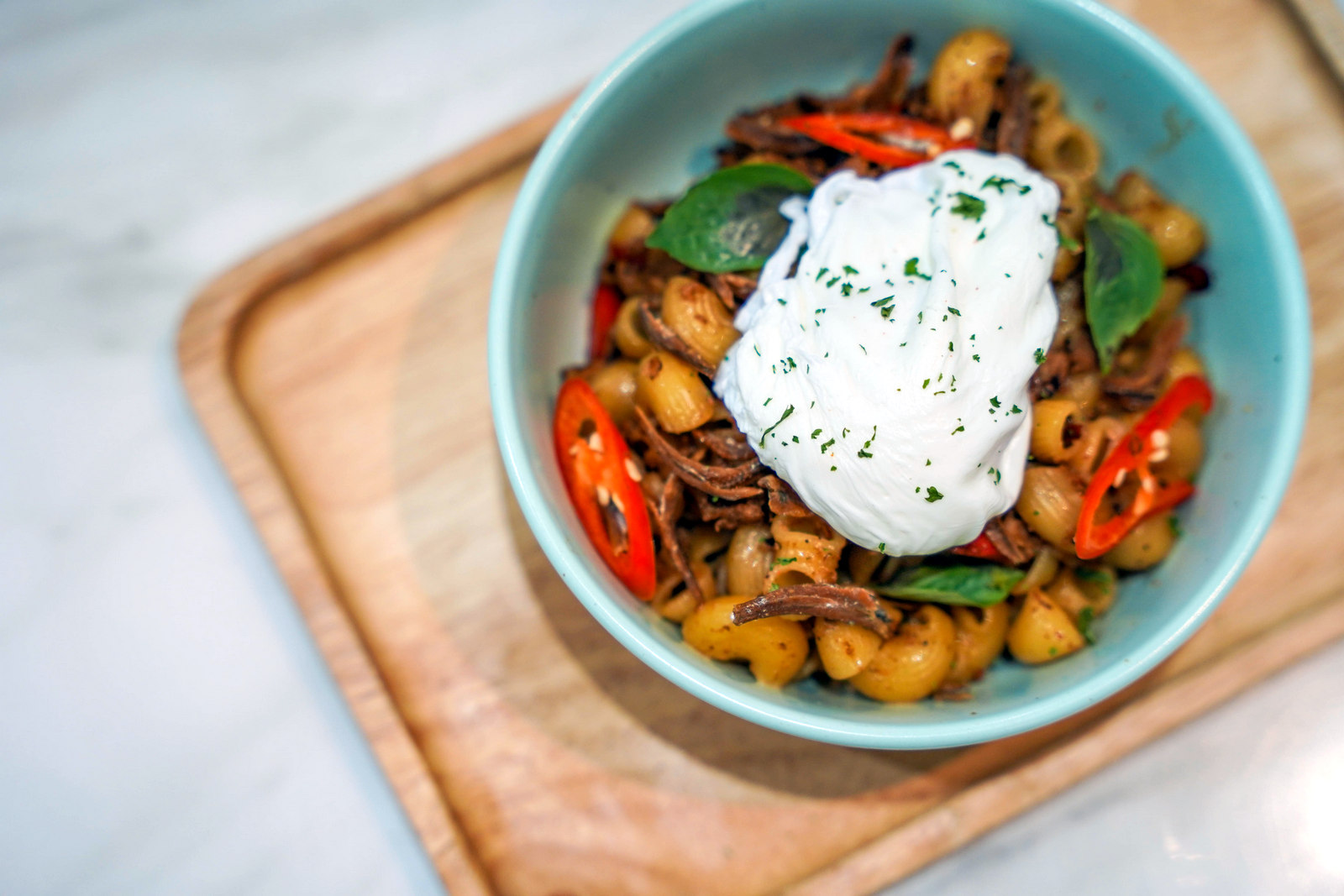 3ffy's also does inventively intriguing things to pasta - the Pancaroni (RM17.90) is macaroni with a Malaysian twist, tossed with Thai basil chicken, anchovies, dried chillies and poached egg. This is 3ffy's take on hawker-style pan mee - the macaroni is firmer and springier than typical hand-torn pan mee, loaded with punchy, explosive flavours, all crowned with a silky yolk that bursts to flood the bowl. Another convincing concoction for the young at heart.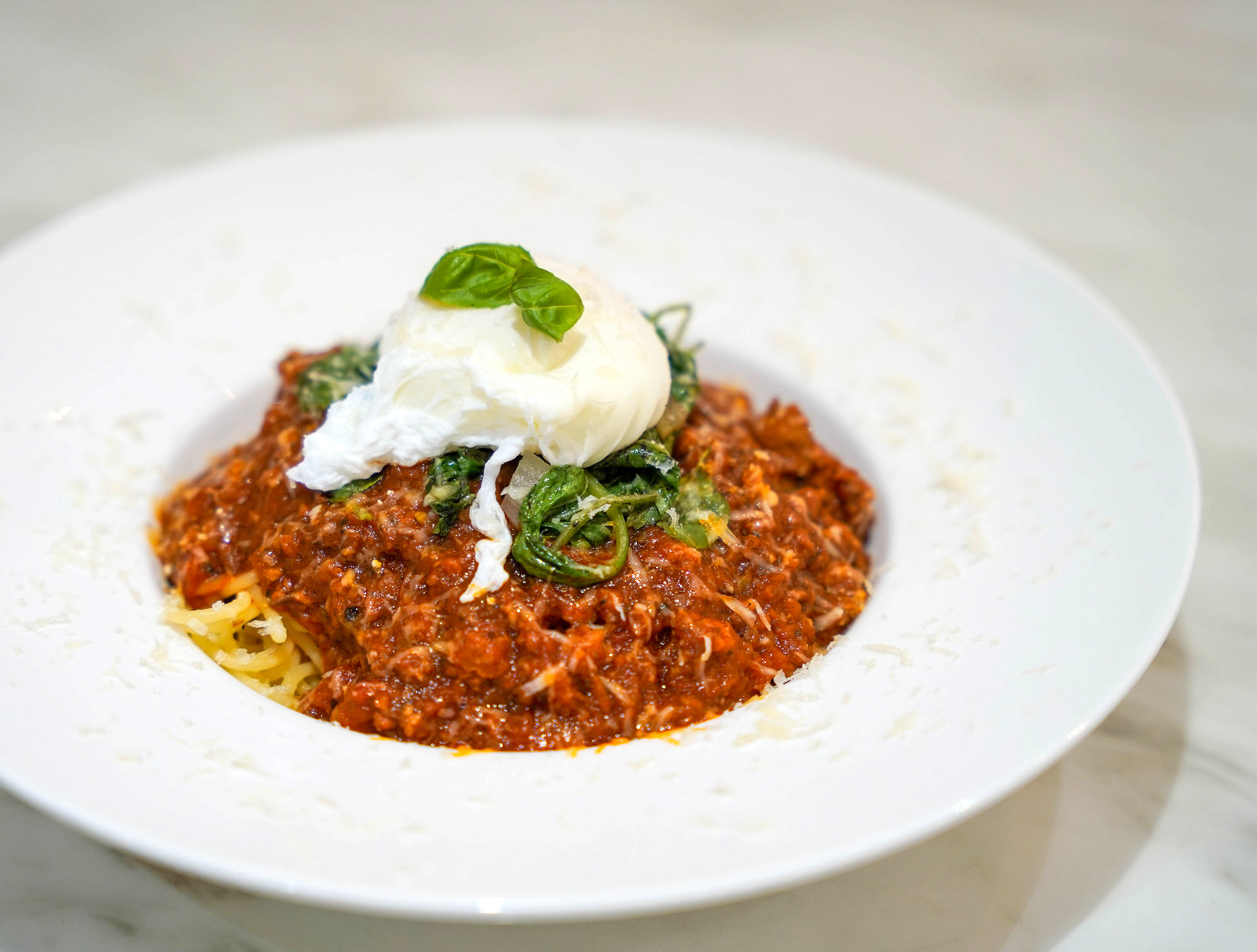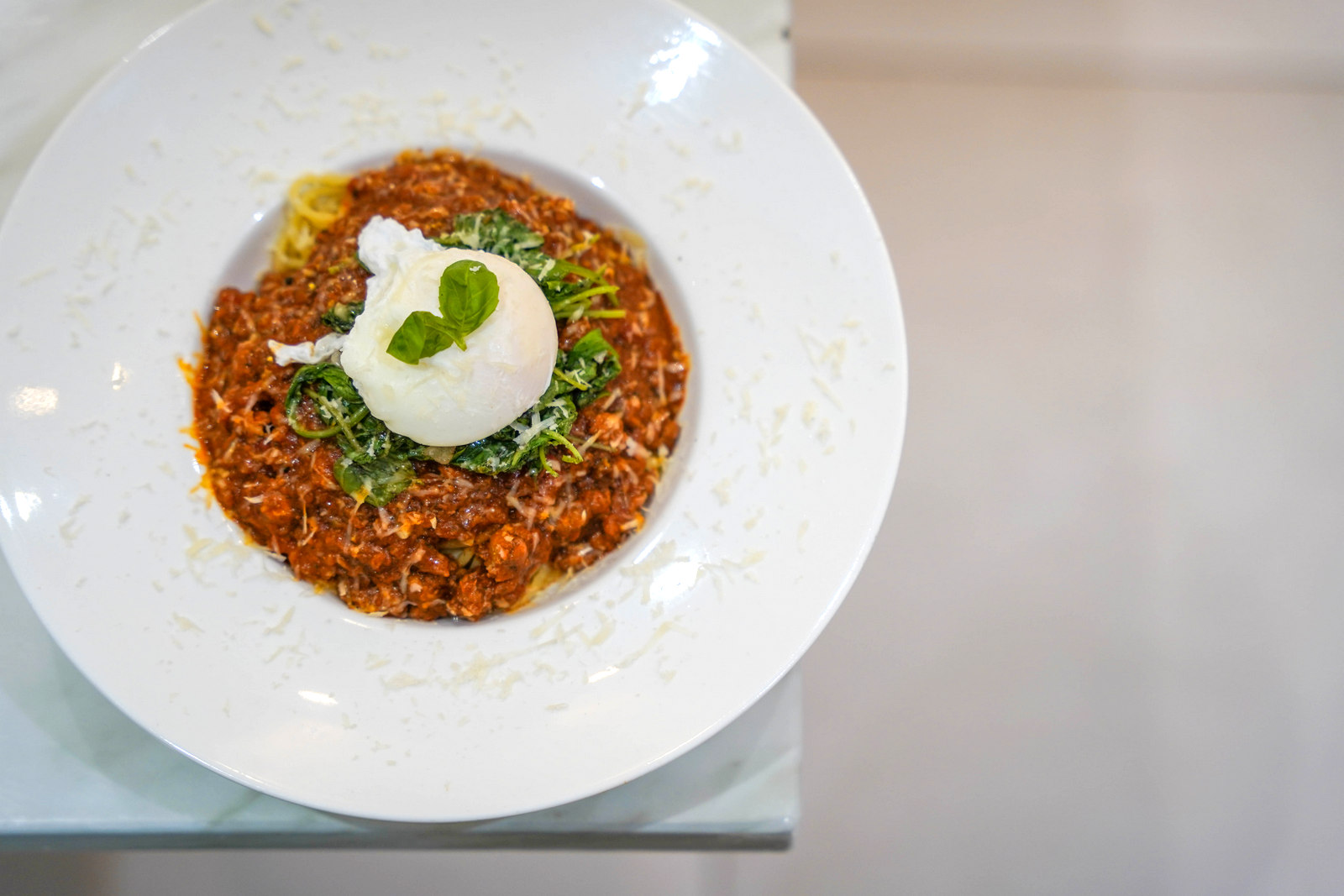 Even the well-known bolognese is meticulously put together - the Chef's Signature Bolognese (RM21.90) is a should-try, blanketed with bolognese sauce, poached egg, spinach and grated Parmesan. The magic is in the bolognese sauce, the chef's secret recipe, cooked for a minimum of four hours, then stored overnight to intensify the potent ripe flavour of the tomatoes.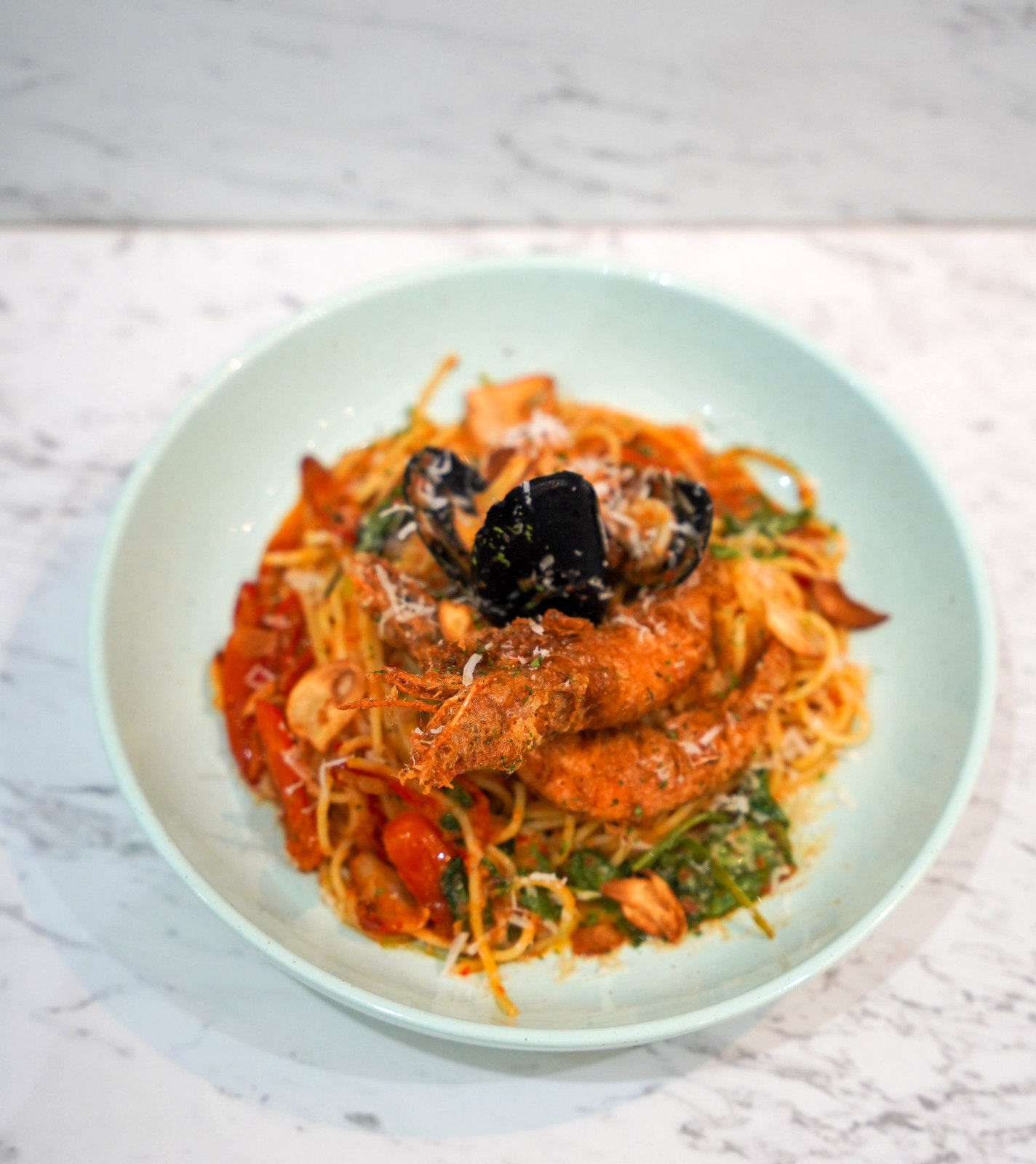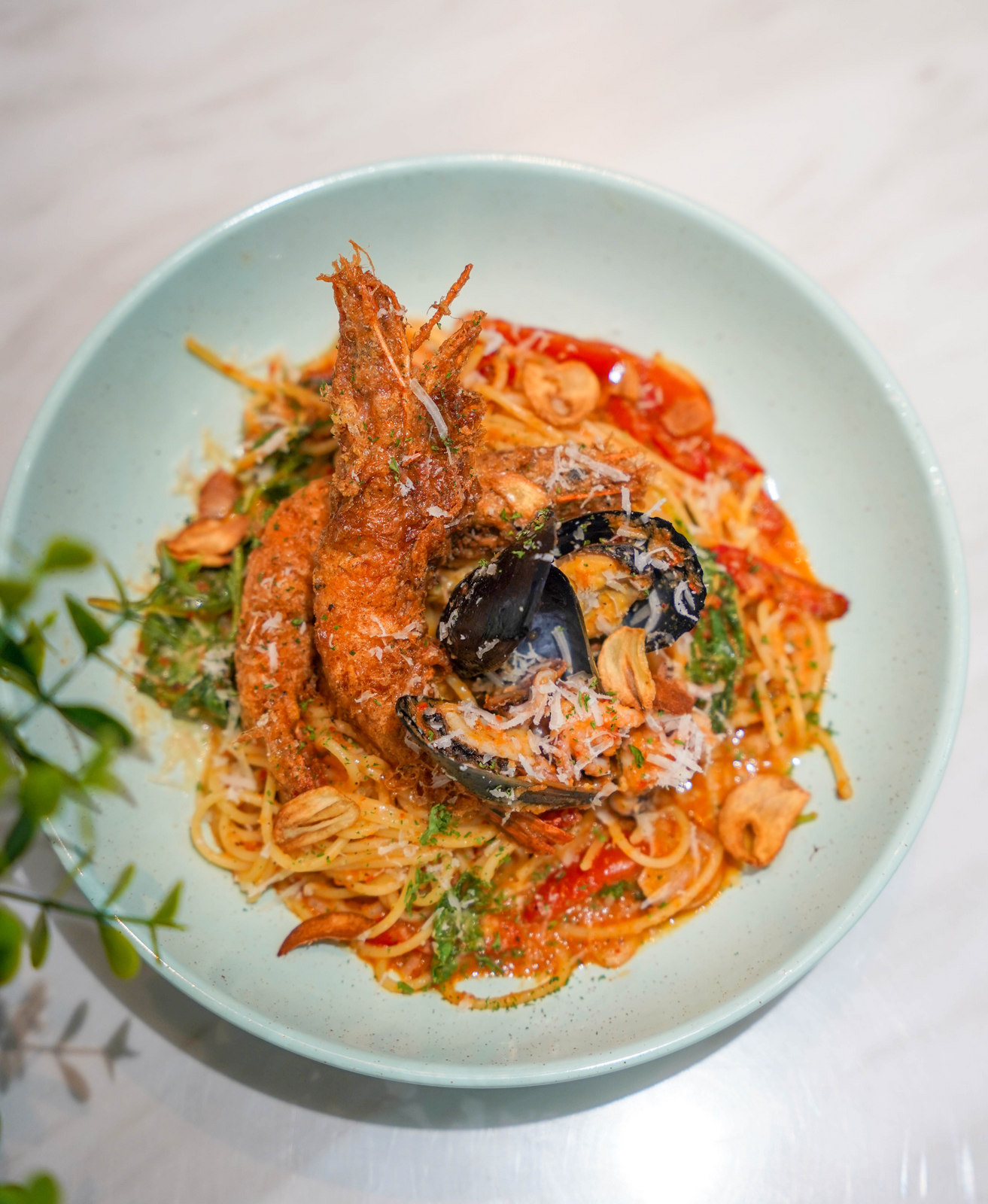 The Seafood Spaghetti (RM24.90) is lip-smacking too, luscious with a boat's bounty of baby octopus, mussels and tiger prawns, juicy and jazzed up with spinach and tomatoes. The vibrant chilli-laced sauce is a bold-flavoured foundation, tasting unmistakably Malaysian, reminiscent of sambal belacan in the best fashion.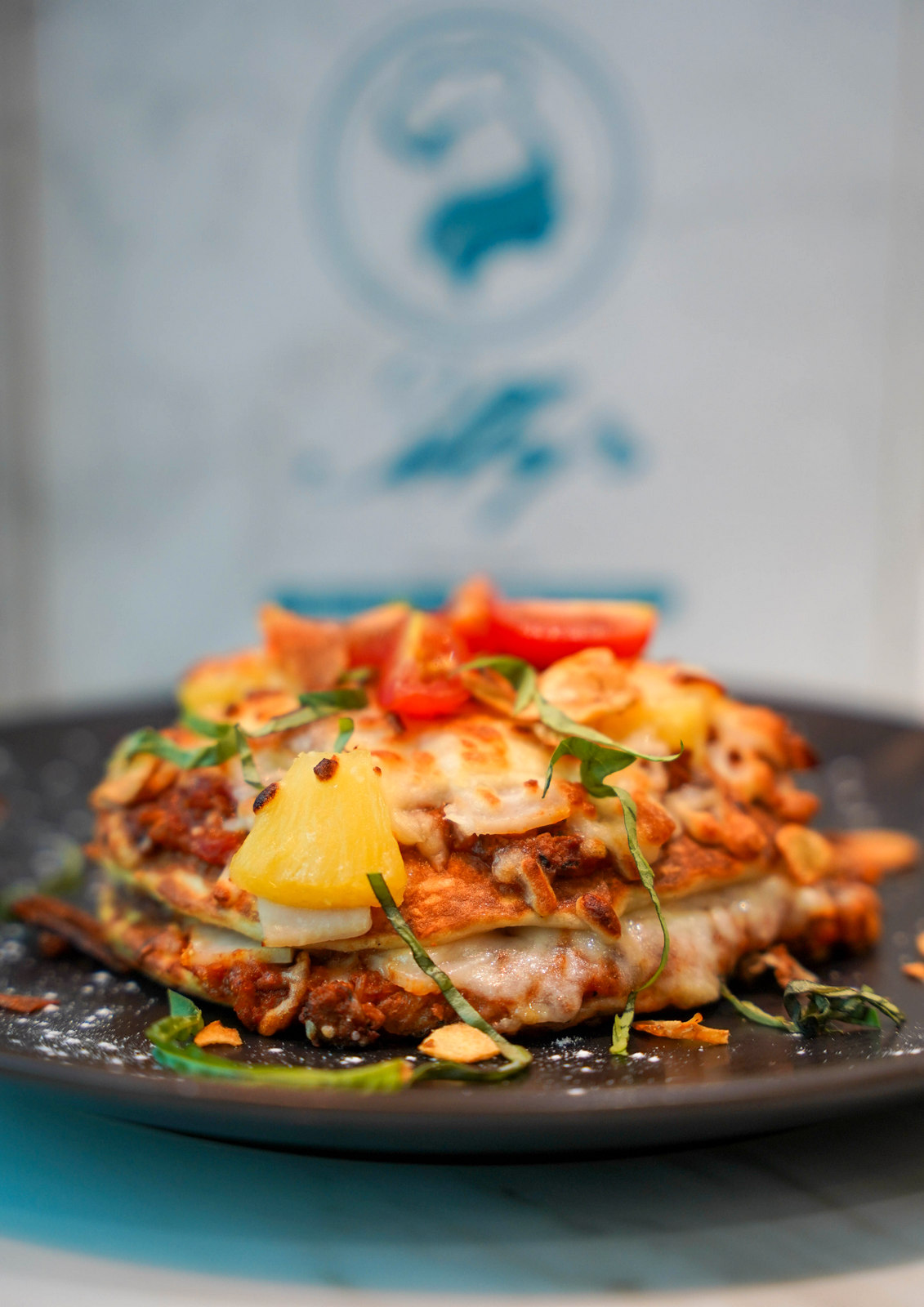 In a menu bursting with surprises, 3ffy's Pizza Stack (RM19.90) is one of the most satisfying - pancakes layered with the kitchen's signature bolognese sauce, beef bacon, pineapples, cherry tomatoes, basil, garlic, and the trio of melted cheeses. It's a successful partnership - the thick sauce seeps gently into the pancakes for a savoury infusion, transforming a pancake stack into something in between pasta bolognese and a Hawaiian pizza.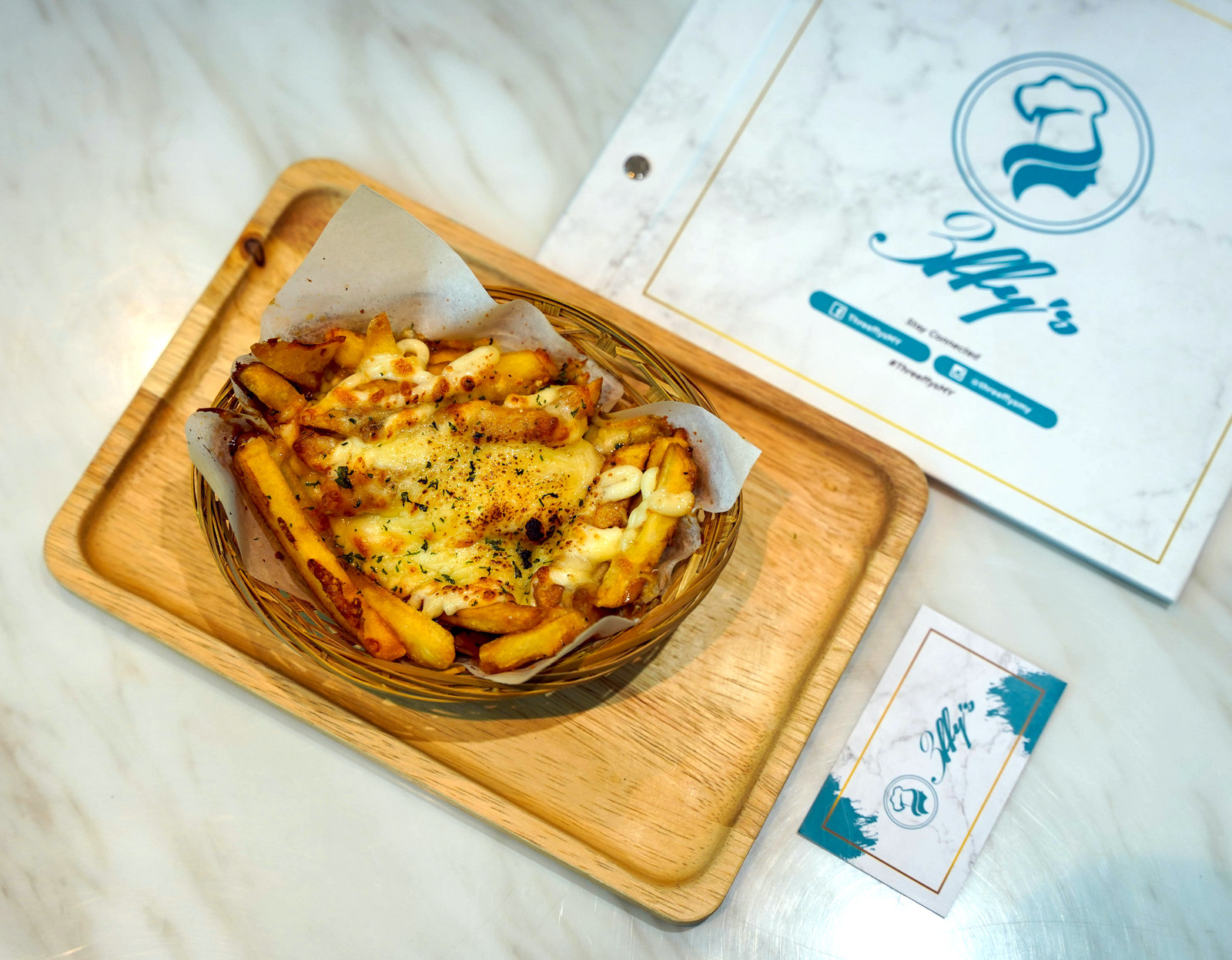 While 3ffy's main courses are generously portioned, the Wet Gravy Fries (RM15) make for a welcome side dish to share and snack on - addictively chunky skin-on fries, slathered with the superb house gravy, baked with torched herbed cheese for a subtly smoky finish. Scrumptious to the final fry.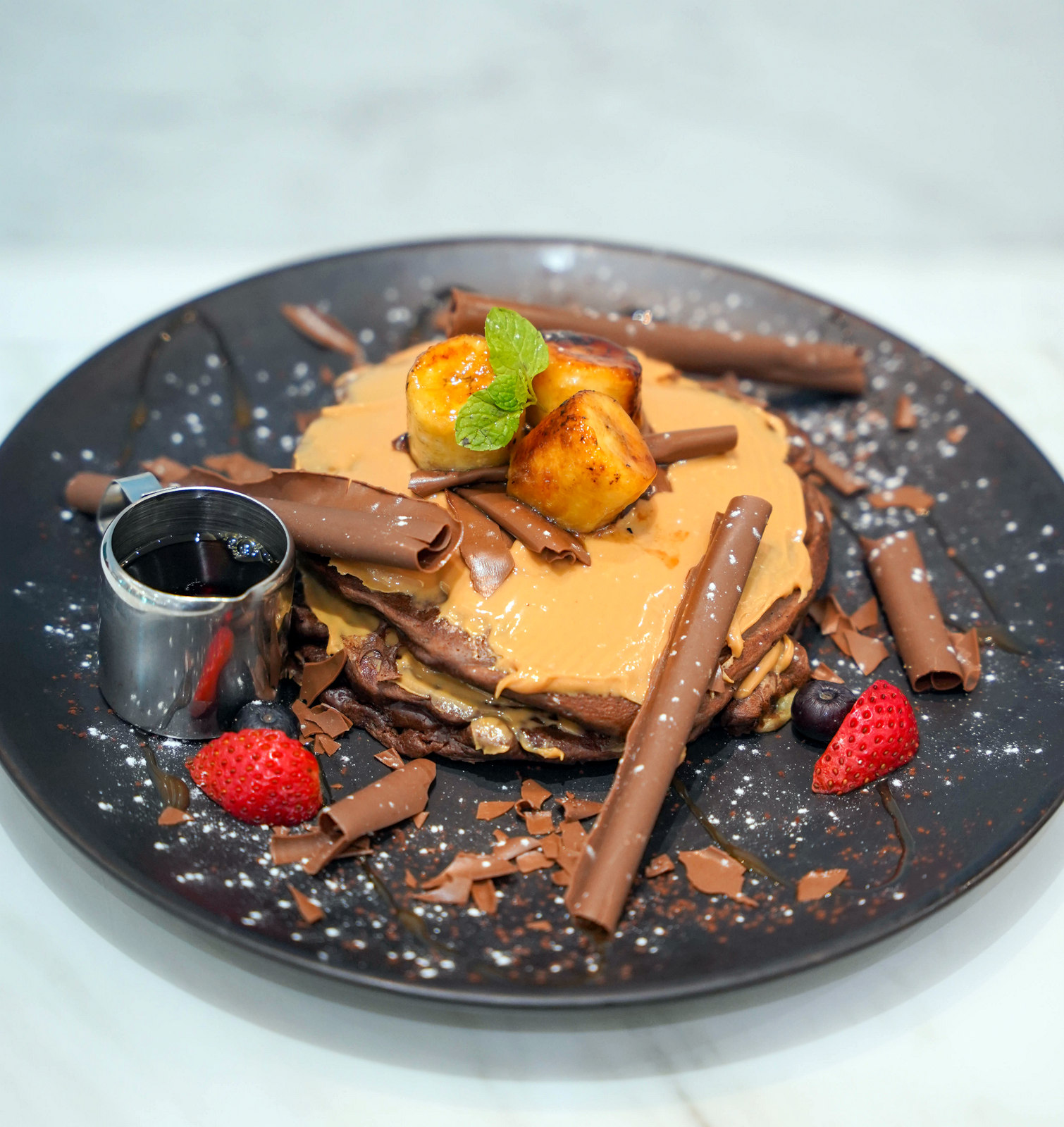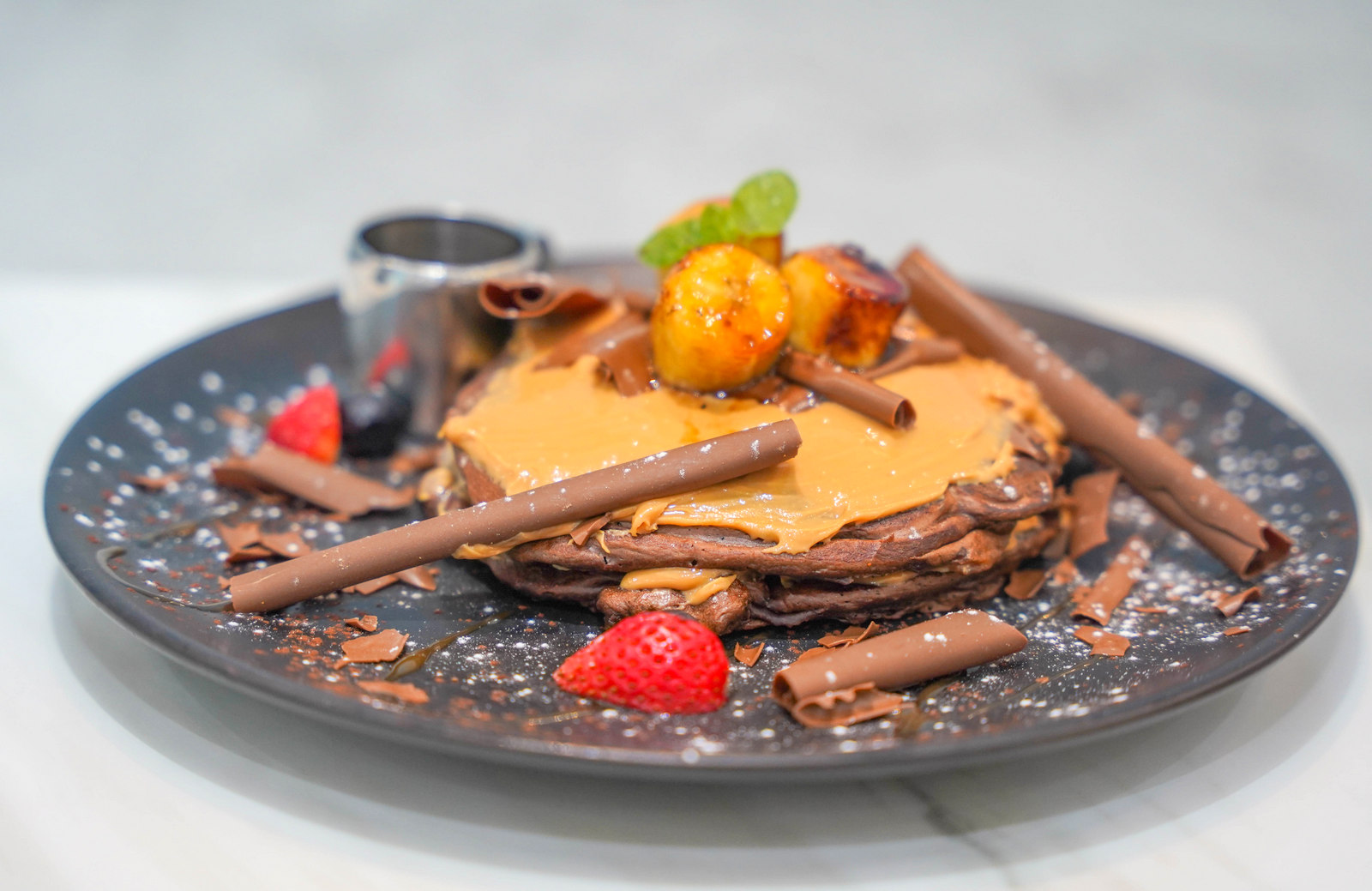 One sweet temptation to finish: Could 3ffy's have Shah Alam's most mouthwatering pancakes?
The Peanut Butter Banana Pancake (RM18.90) is a smash hit - chocolate banana pancakes, heaped with peanut butter, caramelised bananas and chocolate shavings, for an irresistible indulgence.
Fun fact: The house-made pancake batter relies on chocolate milk, mixed with chocolate powder and melted Callebaut chocolate coins for full-blown chocolaty goodness. It's then cooked with bananas inside before being topped further with caramelised bananas!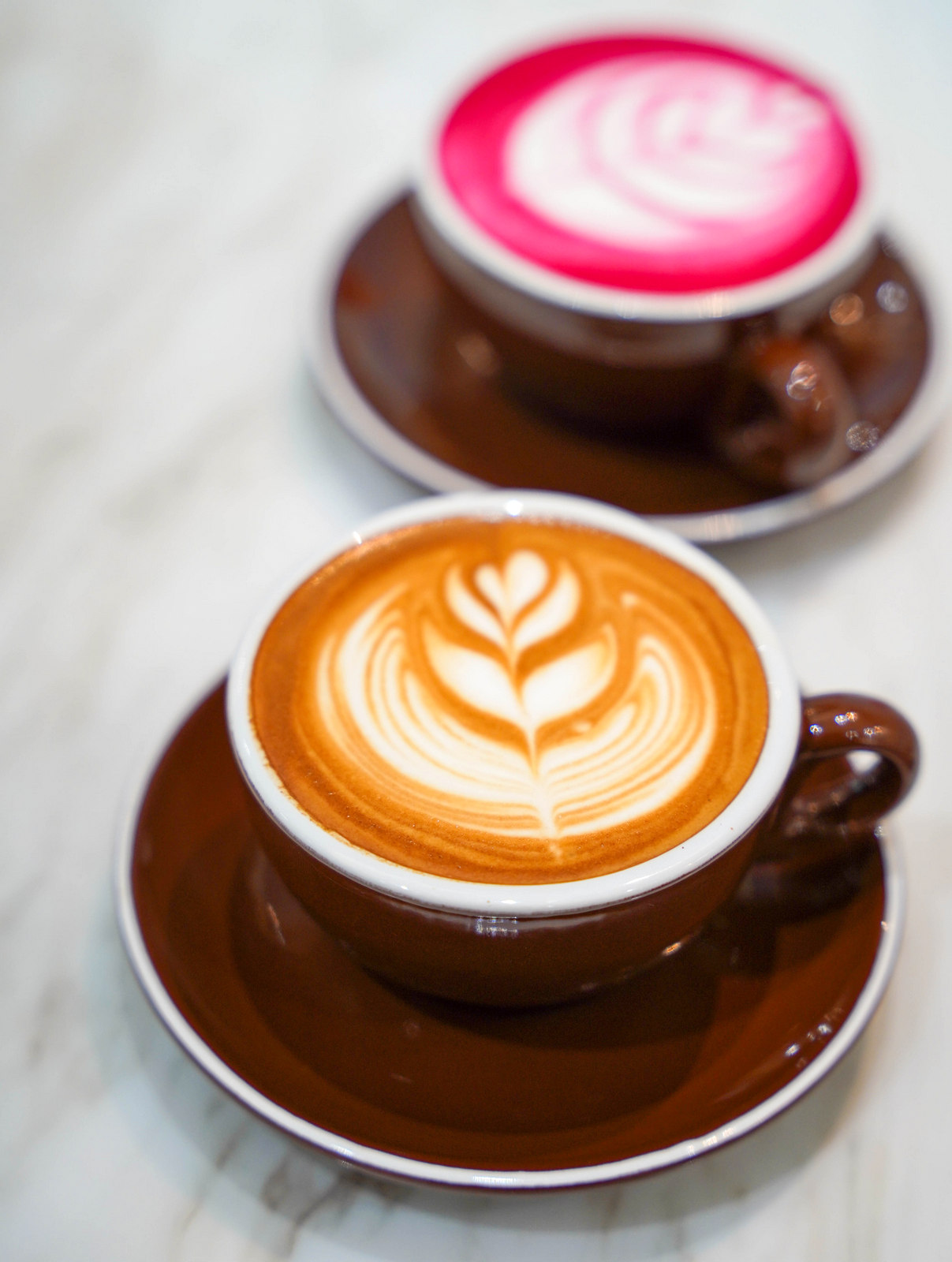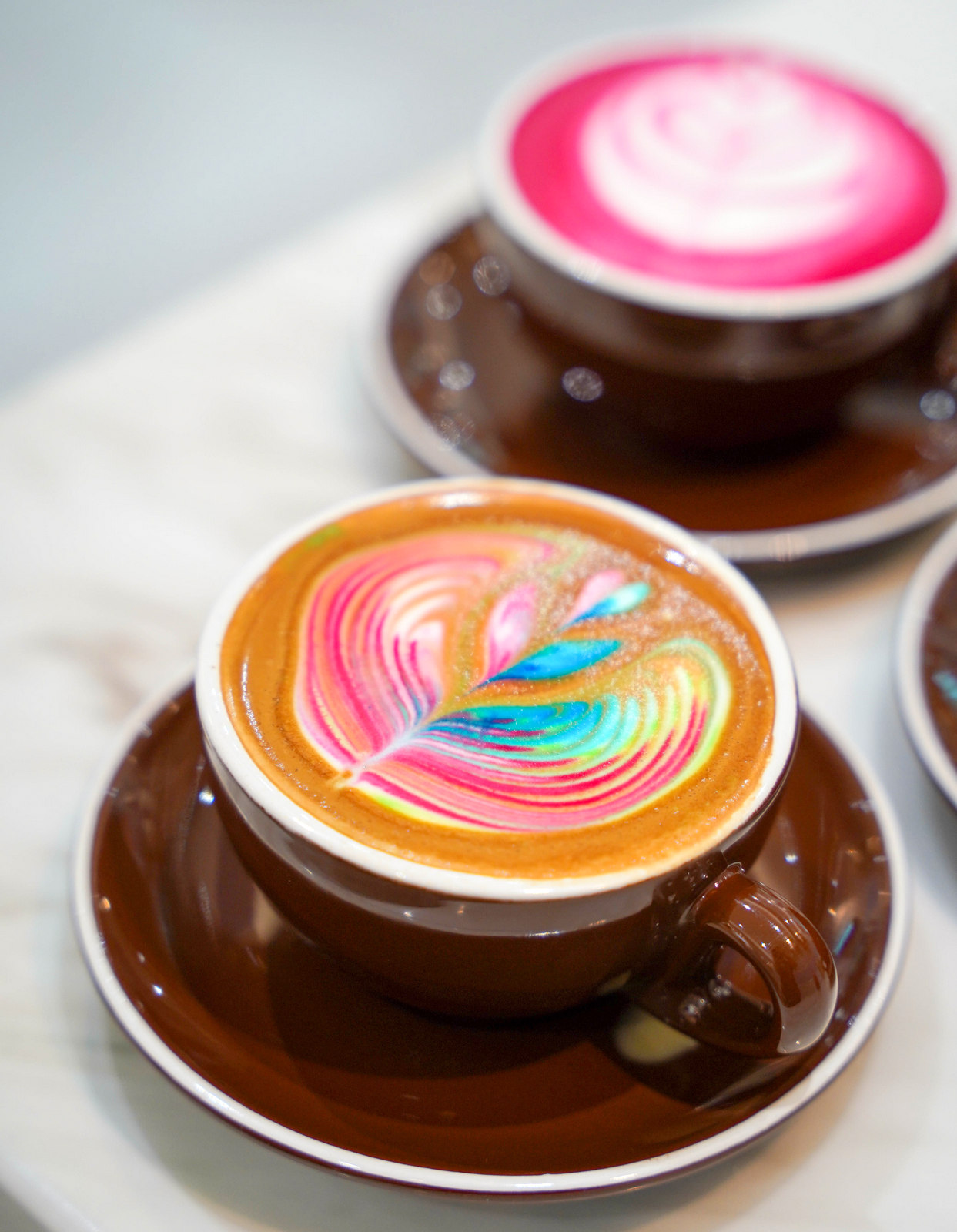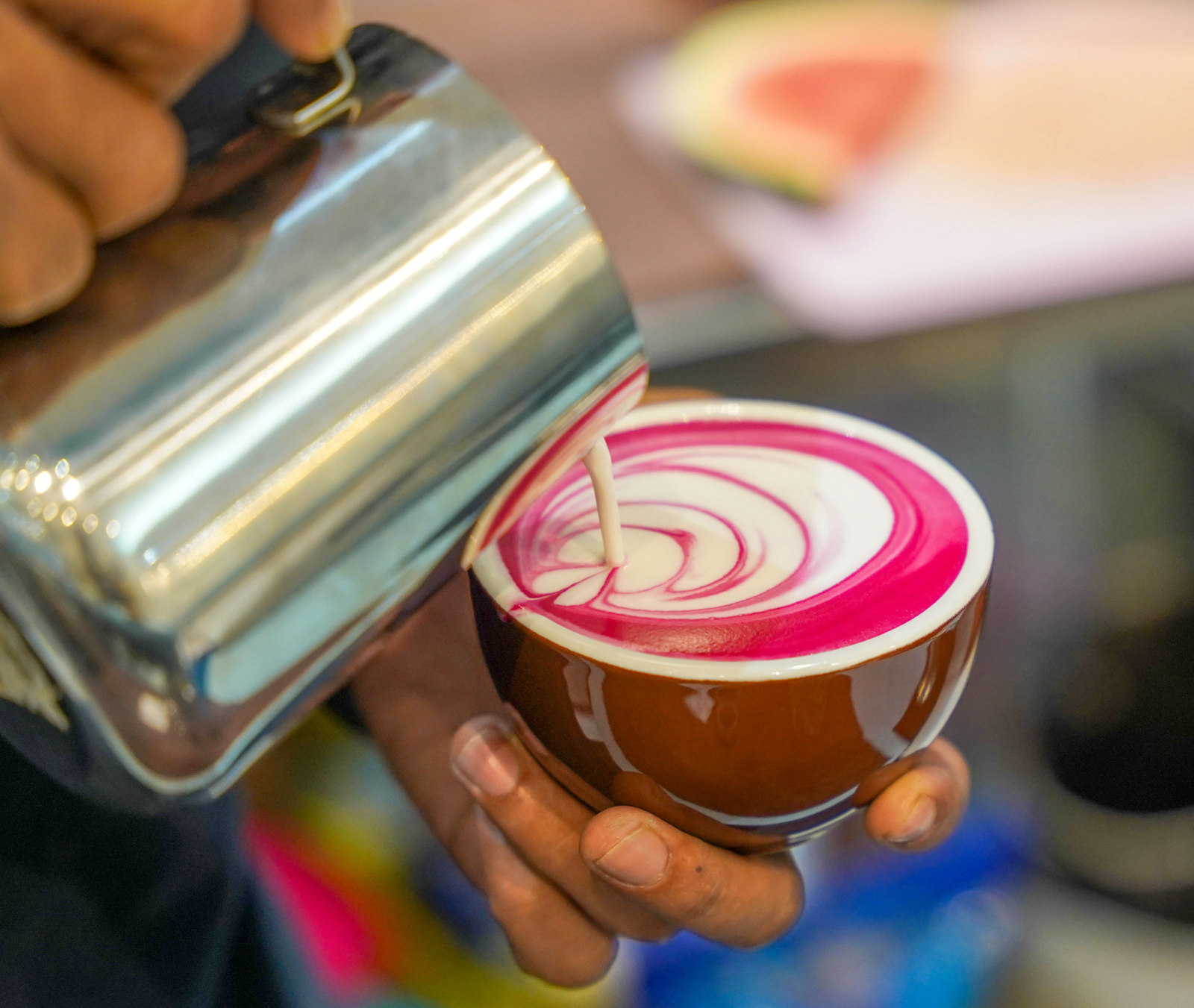 For a caffeine fix, 3ffy's Art Series is all about steaming-hot coffee, brewed with an Arabica blend of Brazilian and Javanese beans, well-balanced for easy-drinking lightness. Possibilities include the Latte with regular art (RM10.50), Caramel Latte (RM12; rainbow-hued with a mild sweetness) and the caffeine-free Rose Latte (RM12; with rose milk, without coffee).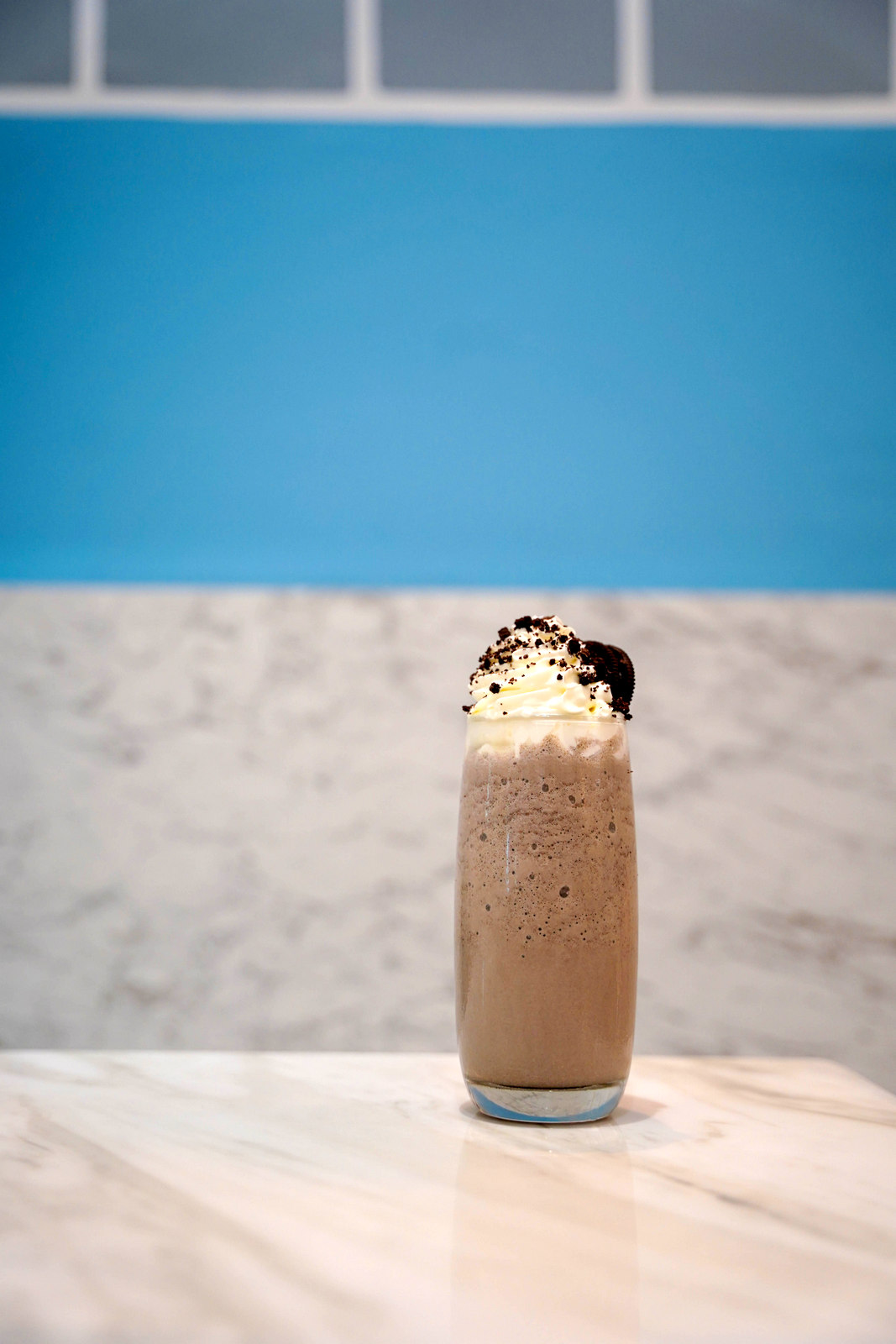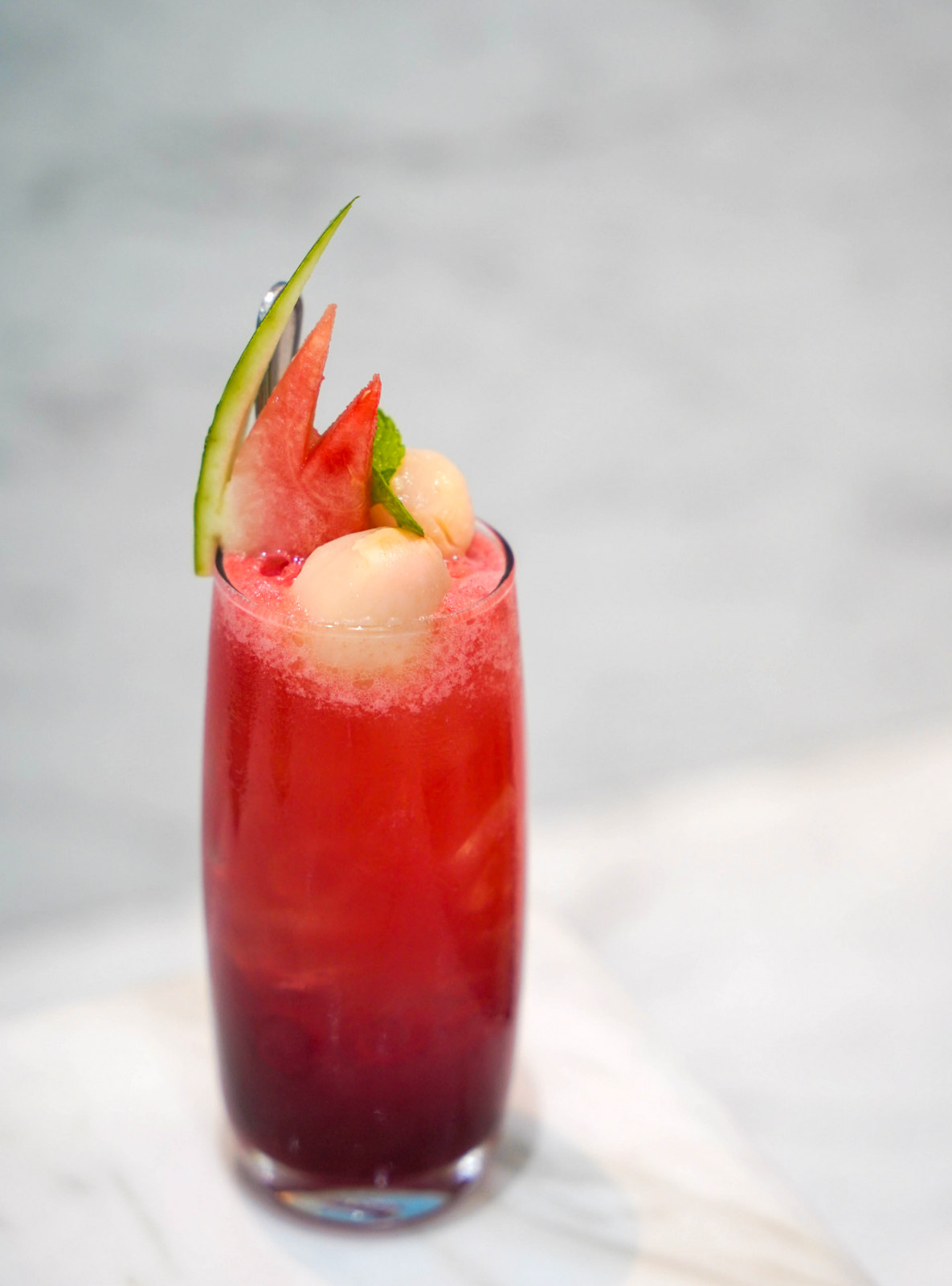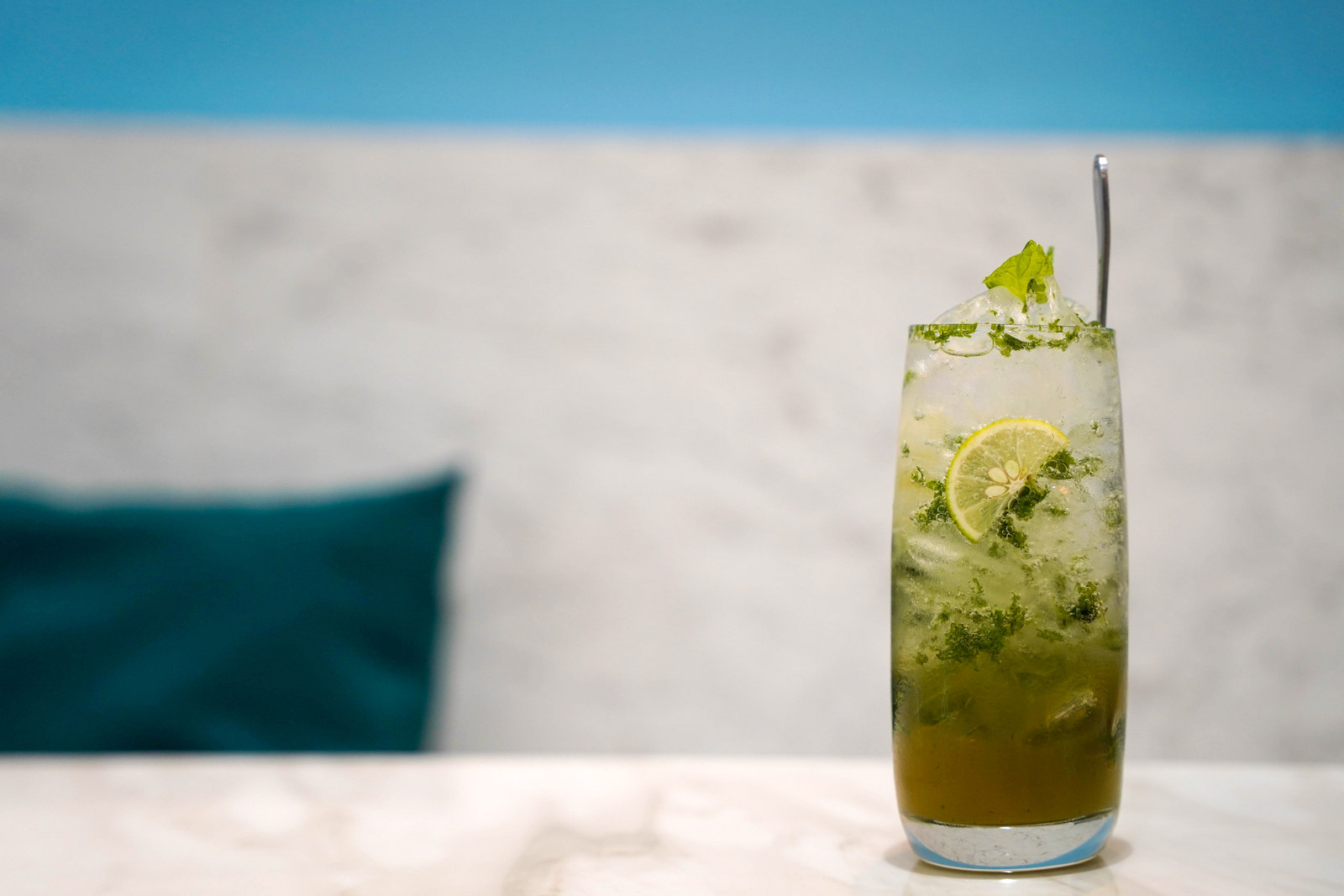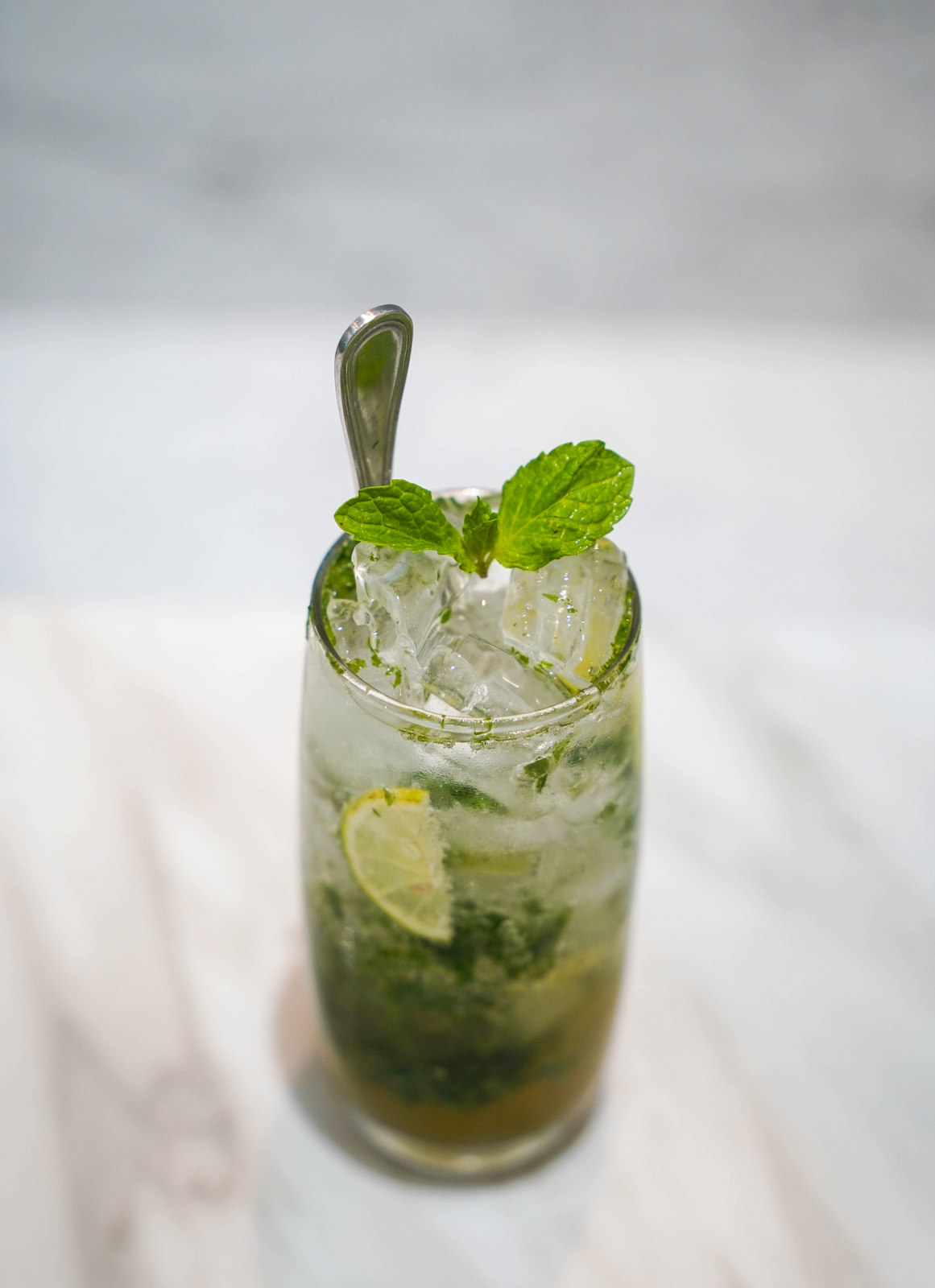 Coolers include highlights of Cookies & Cream (RM14.50; a childhood treat of a vanilla smoothie blended with crushed cookies, topped with a cookie and plenty of crumbs), Ribena Watermelon Lychee (RM11.90; Ribena with watermelon juice, lychees and a dash of lychee syrup) and the liquor-free Nojito cocktail (RM11.90; lime juice with soda, lime and fresh mint leaves). If you love gorgeous-in-green drinks, order a Japanese-sourced Matcha Green Tea.
3ffy's
3-1, Jalan Peniaga U1/34, Hicom Glenmarie, 40150, Shah Alam, Selangor.
Open Monday-Thursday, 8am-8pm; Friday-Sunday, 8am-10pm. Tel: 03-5569-9643