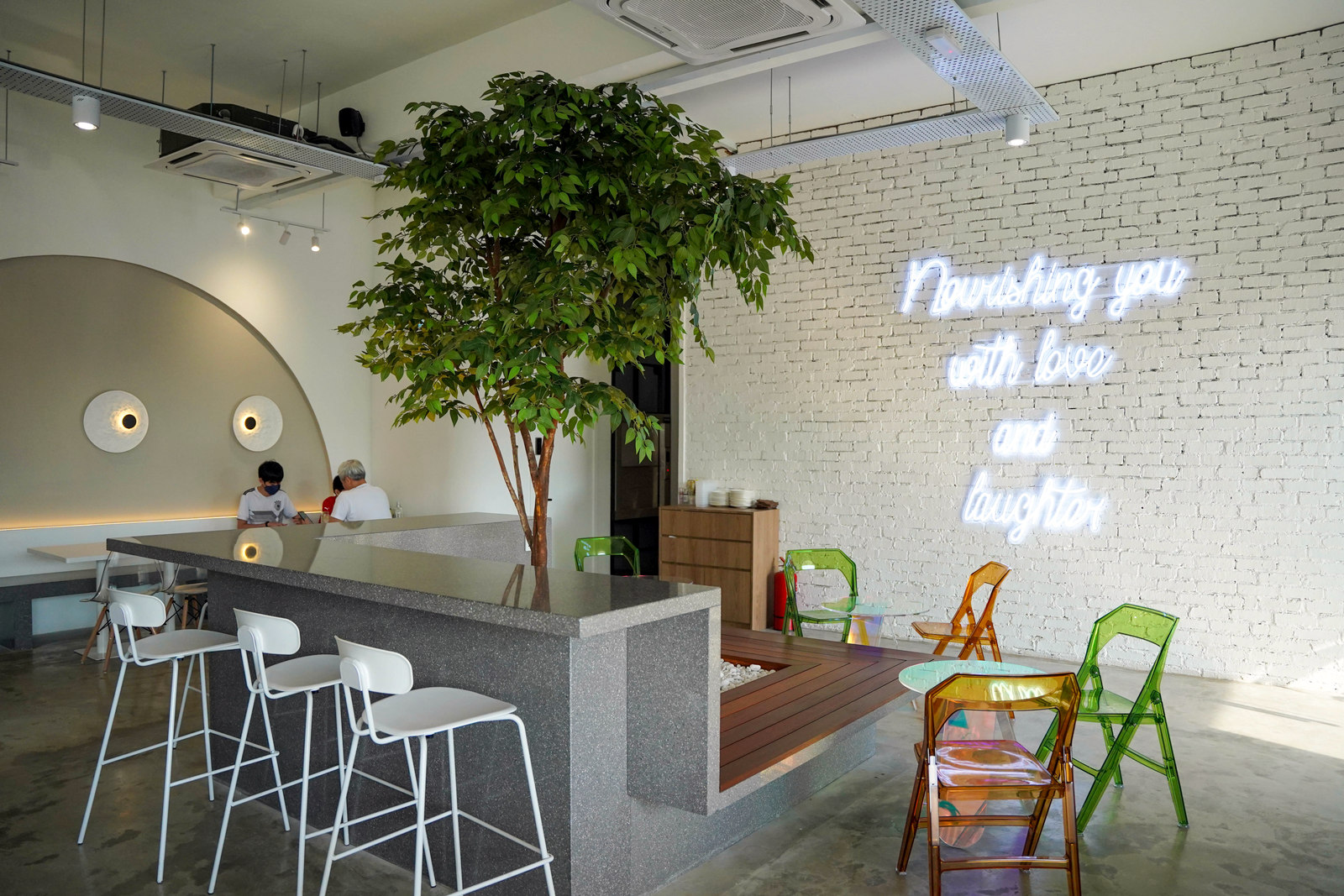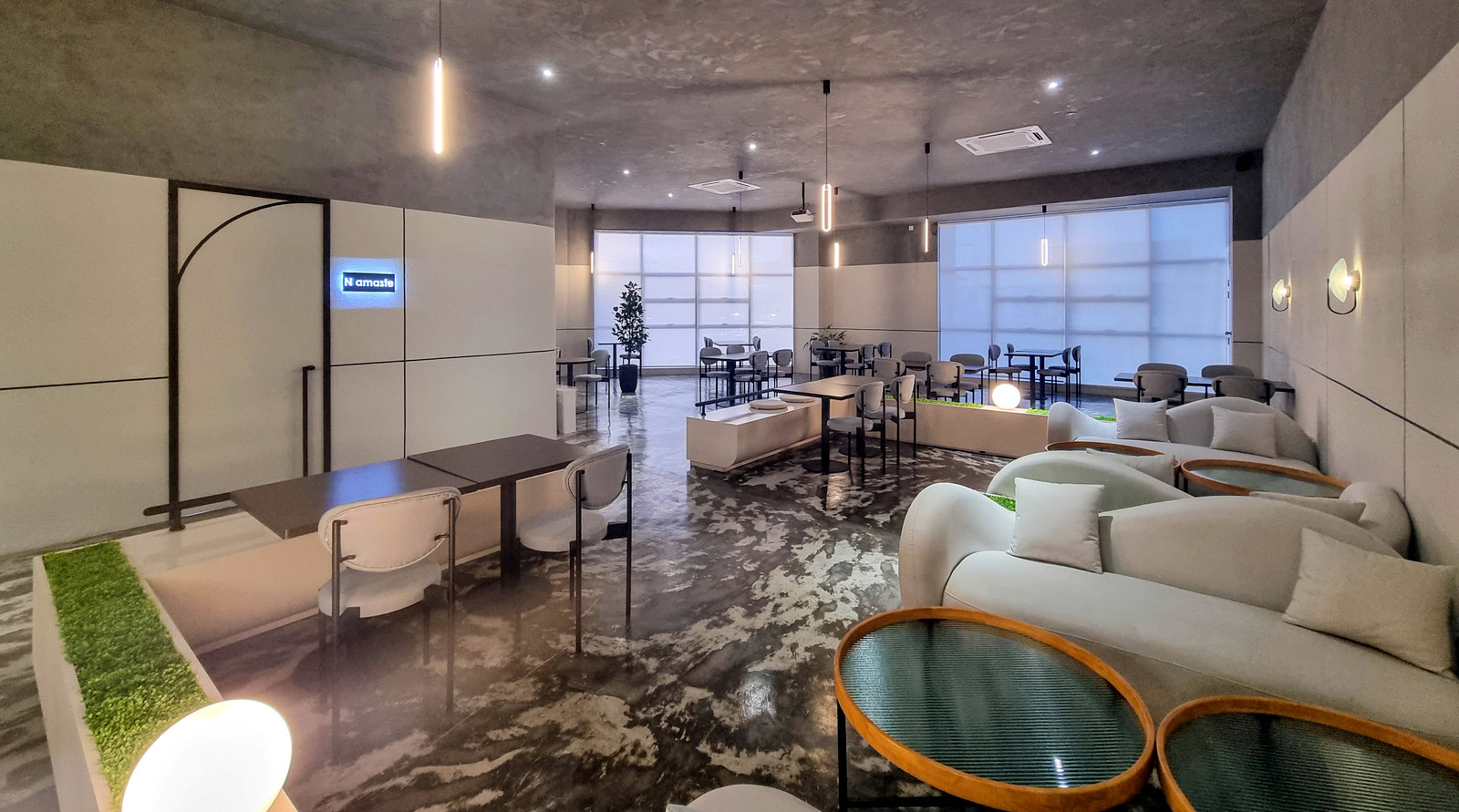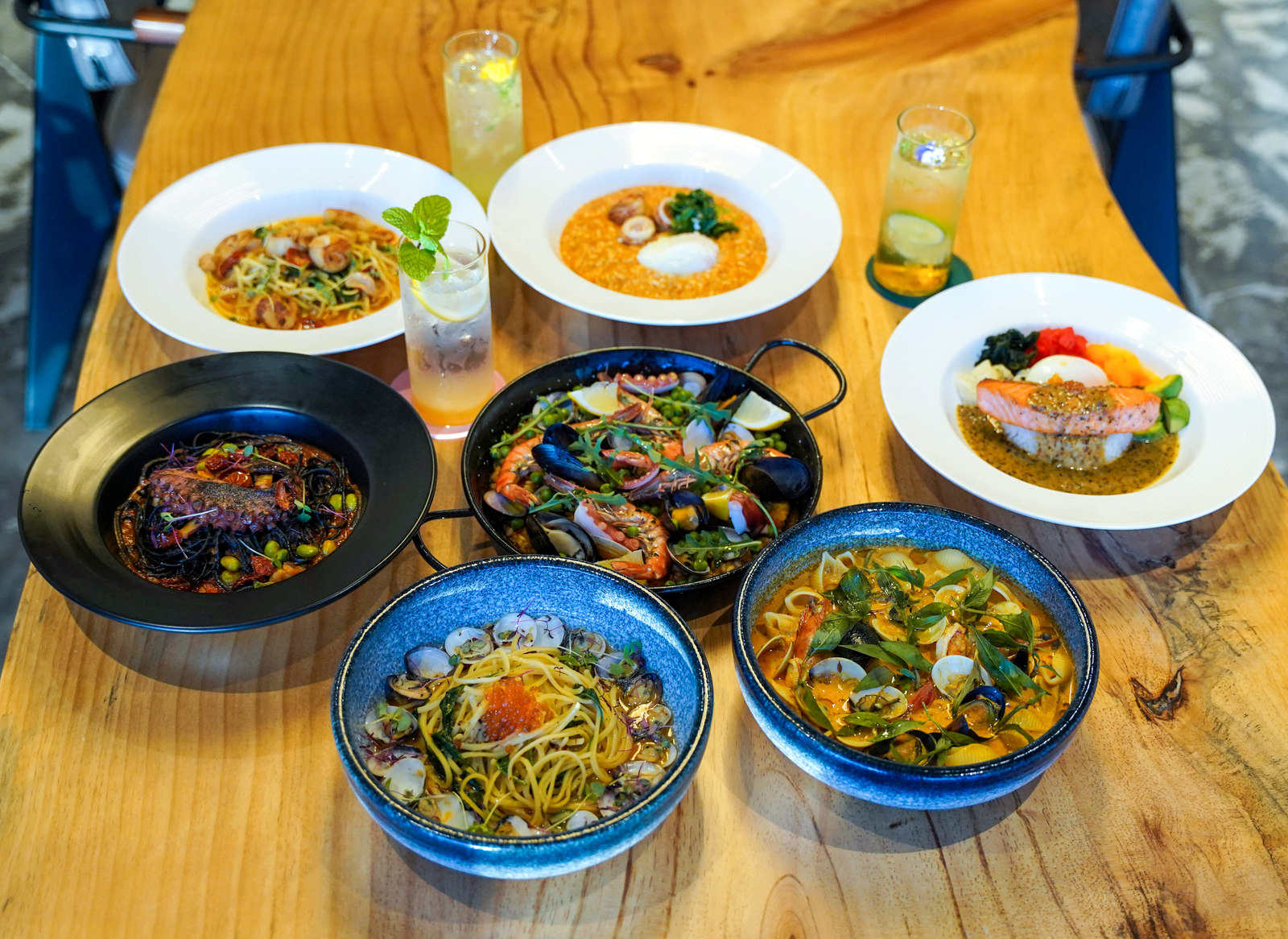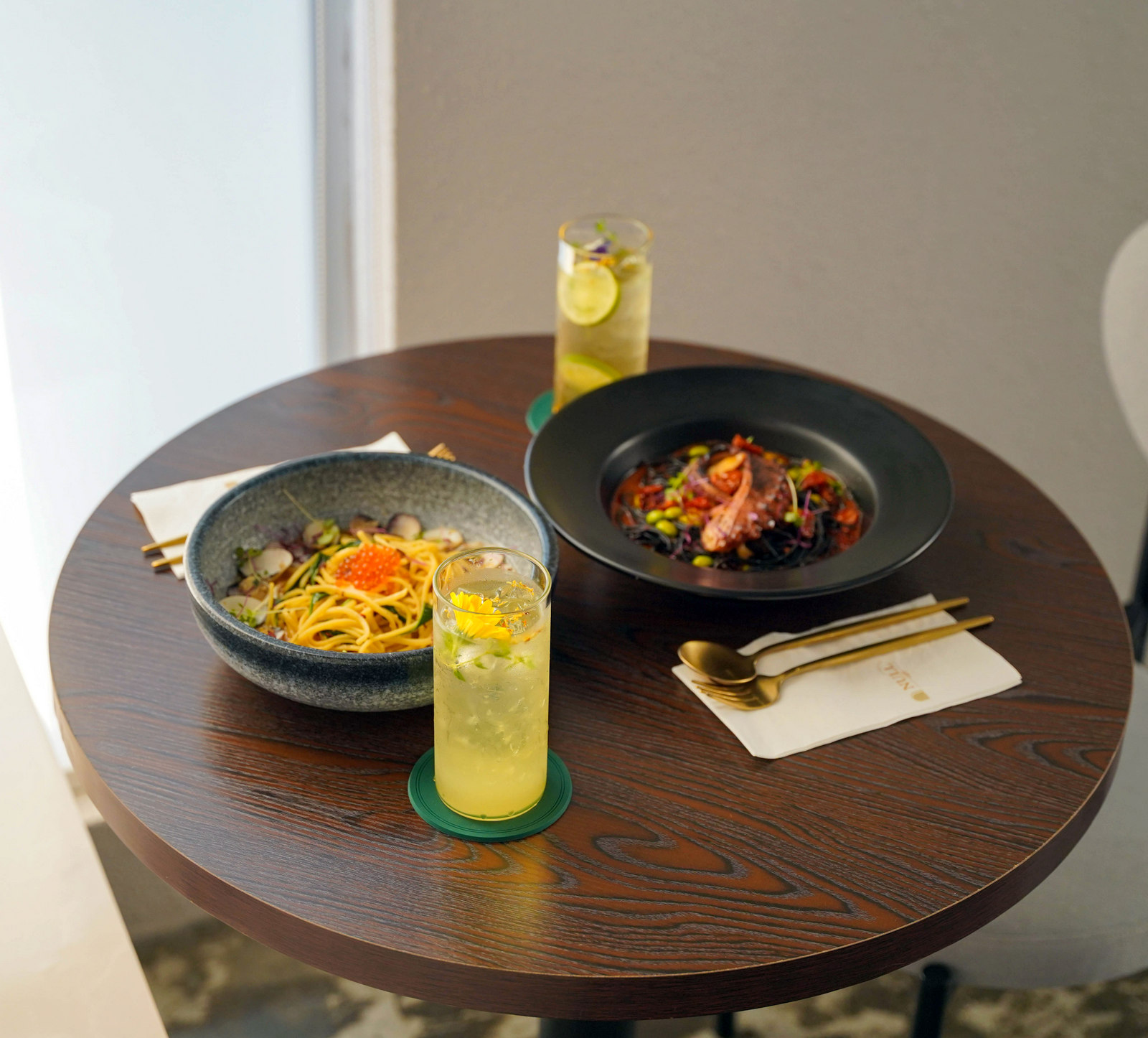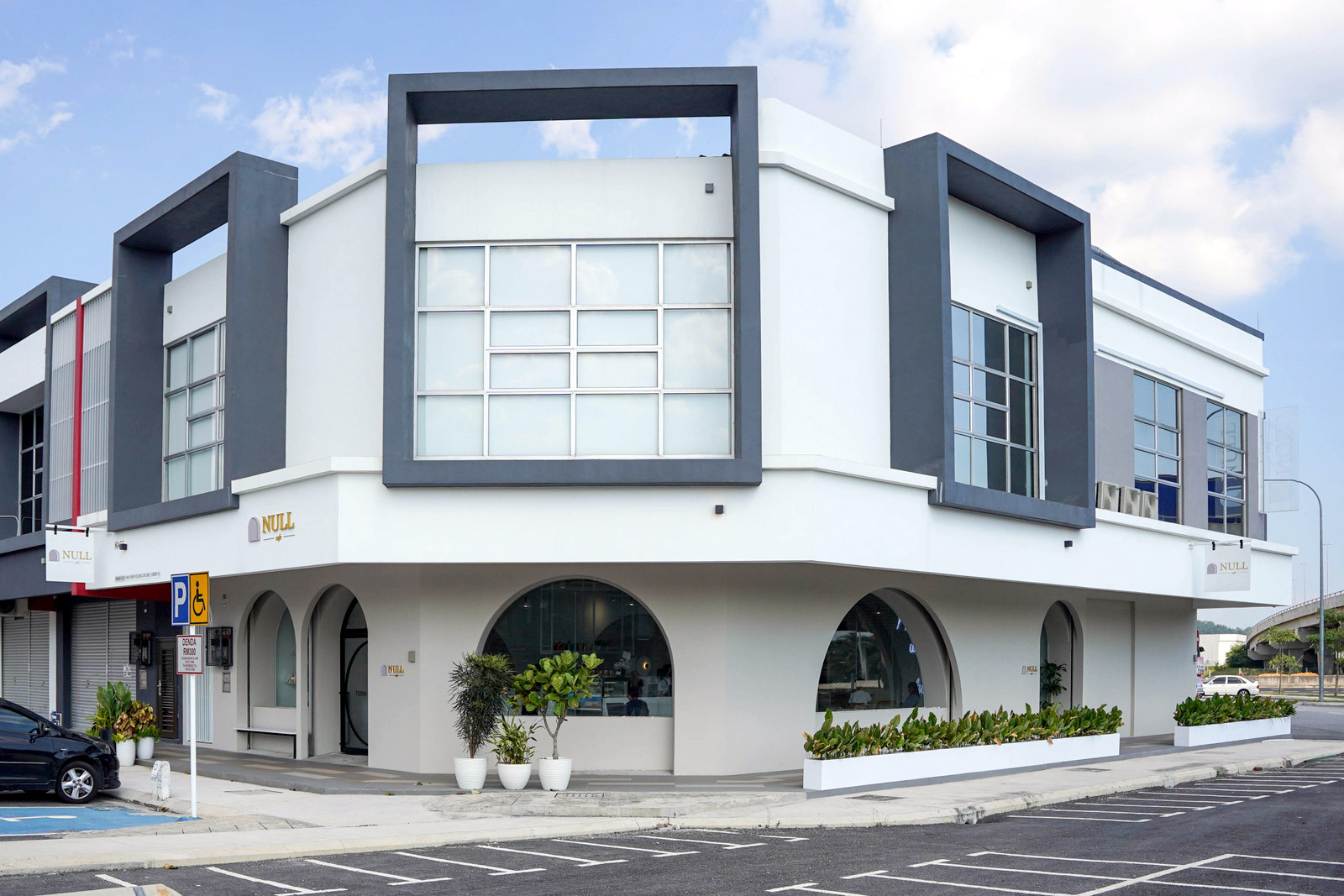 In scarcely six months, Null Cafe has made its mark as Klang's most ambitious destination for modern cuisine, serving creative specialities never before seen on this town's streets, from nori-wrapped sashimi tacos to smoked veal risotto.
No longer forced to travel to KL and PJ for contemporary culinary creations, Klang's cafe enthusiasts have flocked to this striking two-level space in Bandar Bukit Raja for their fix of European-inspired cooking with Asian inflections.
Relish a relaxed brunch at the ground-floor cafe or savour an intimate dinner upstairs in an elegantly lit setting with comfortable private rooms.
Fun fact: Null Cafe's name refers to how its Klang-based founders started from scratch in conceptualising and crafting this venue, harnessing the experience of respected Malaysian chefs, baristas and interior designers to perfect the final result.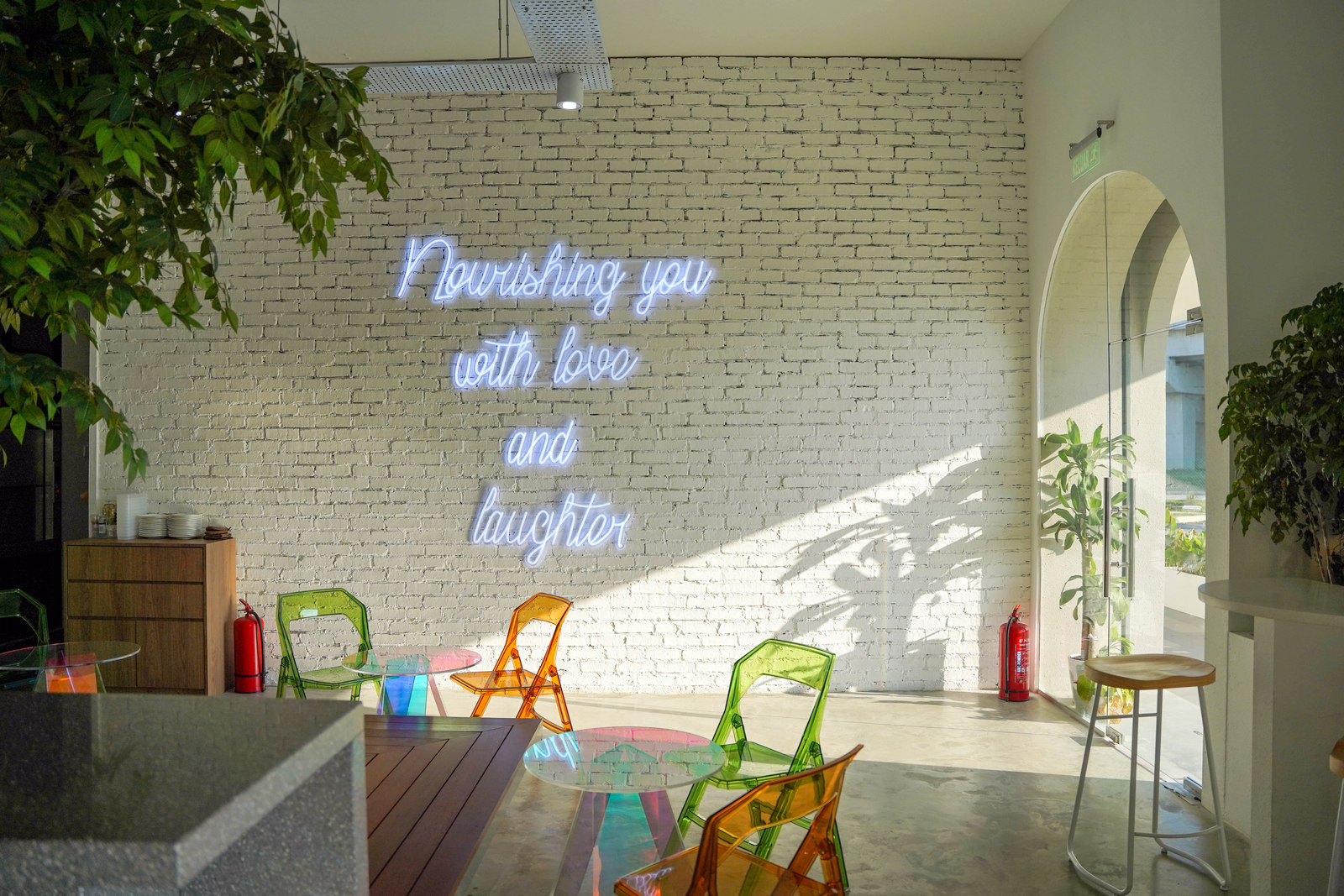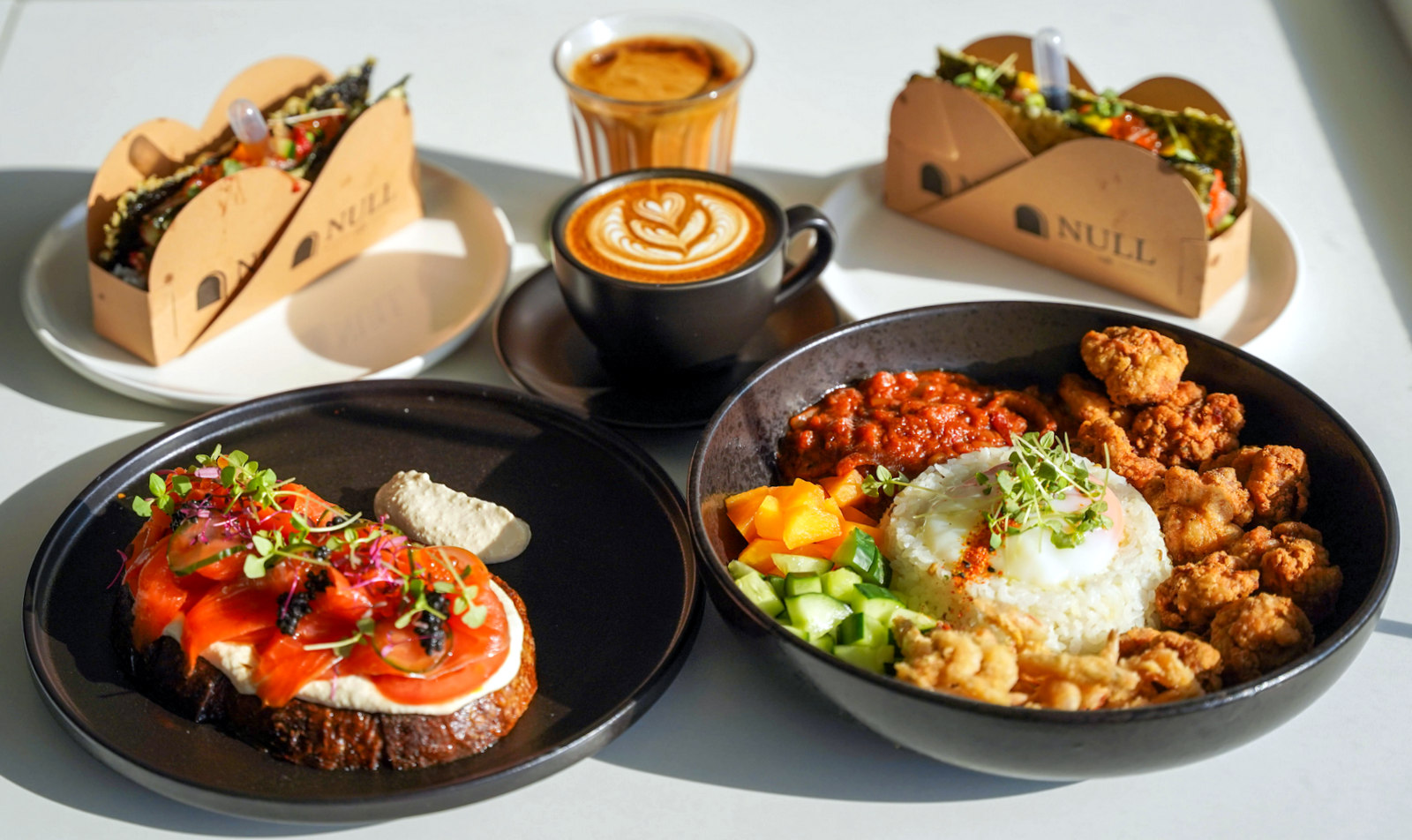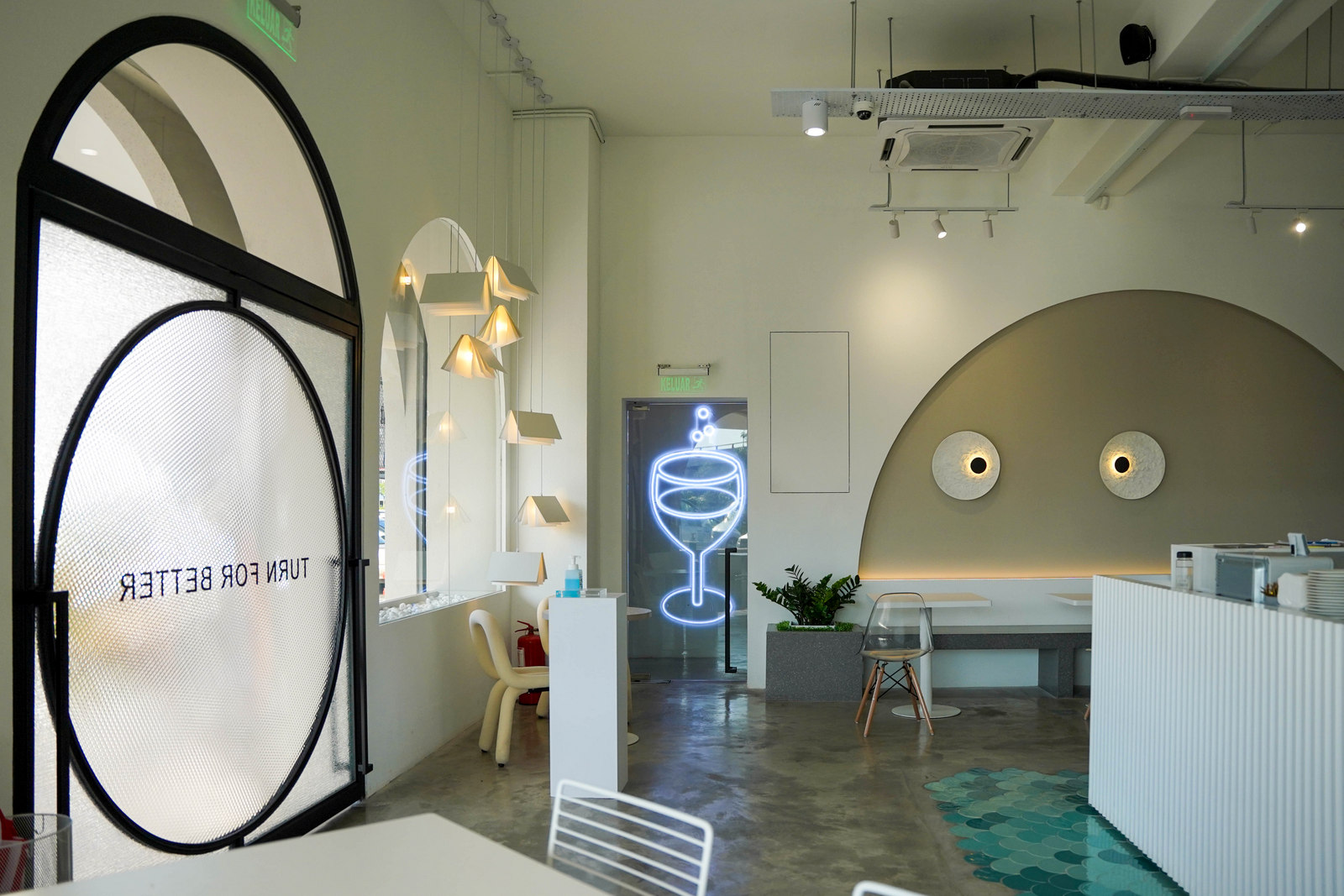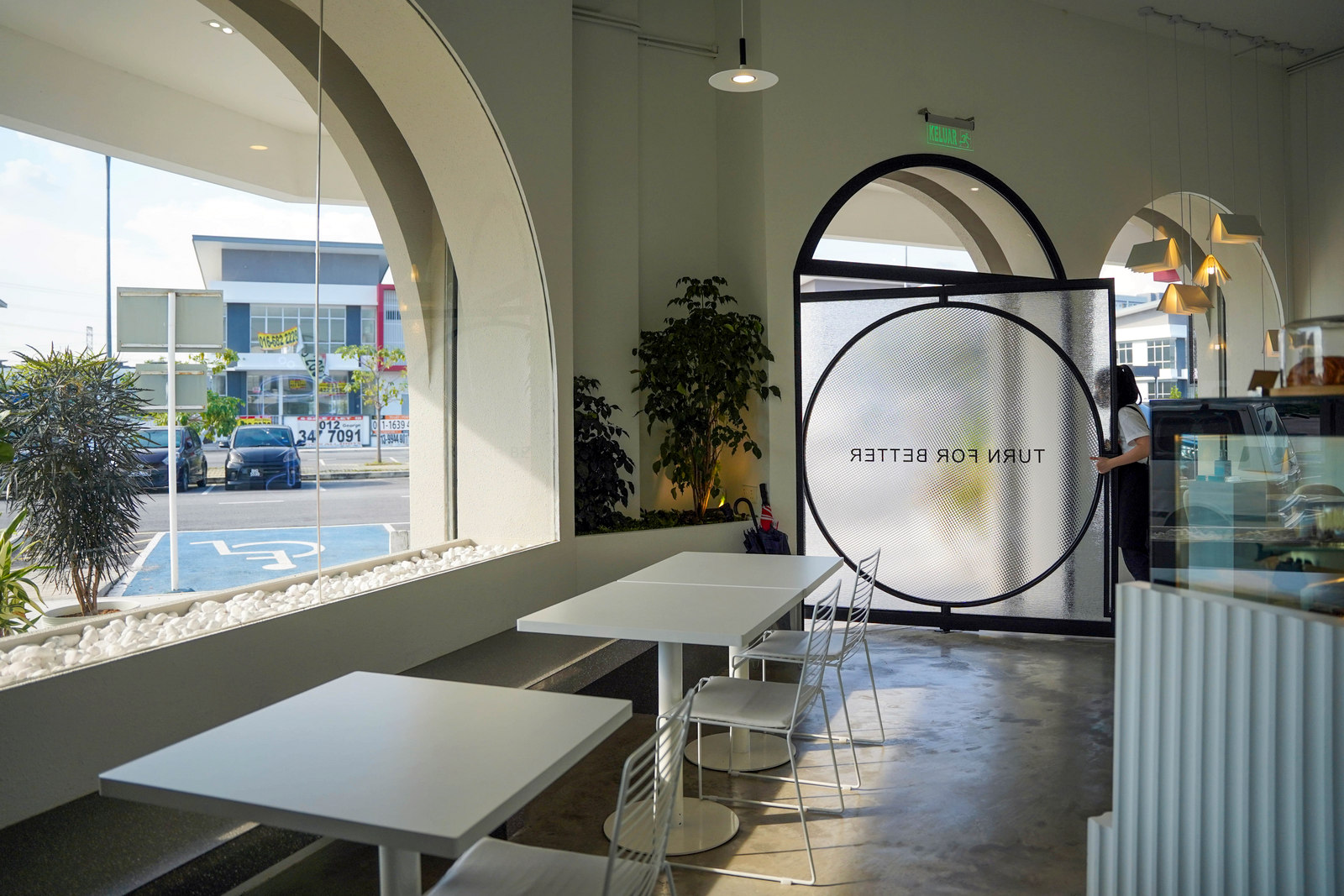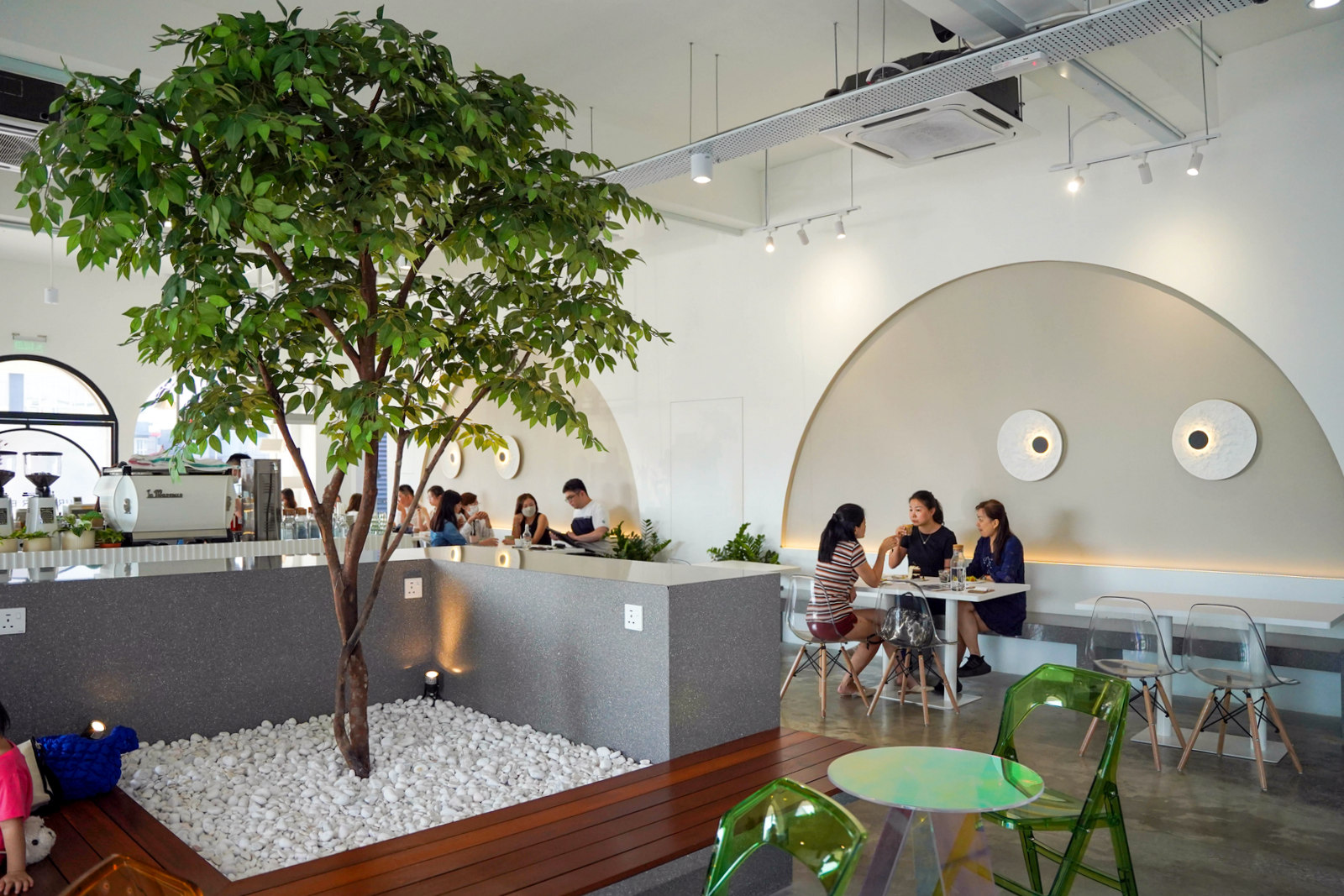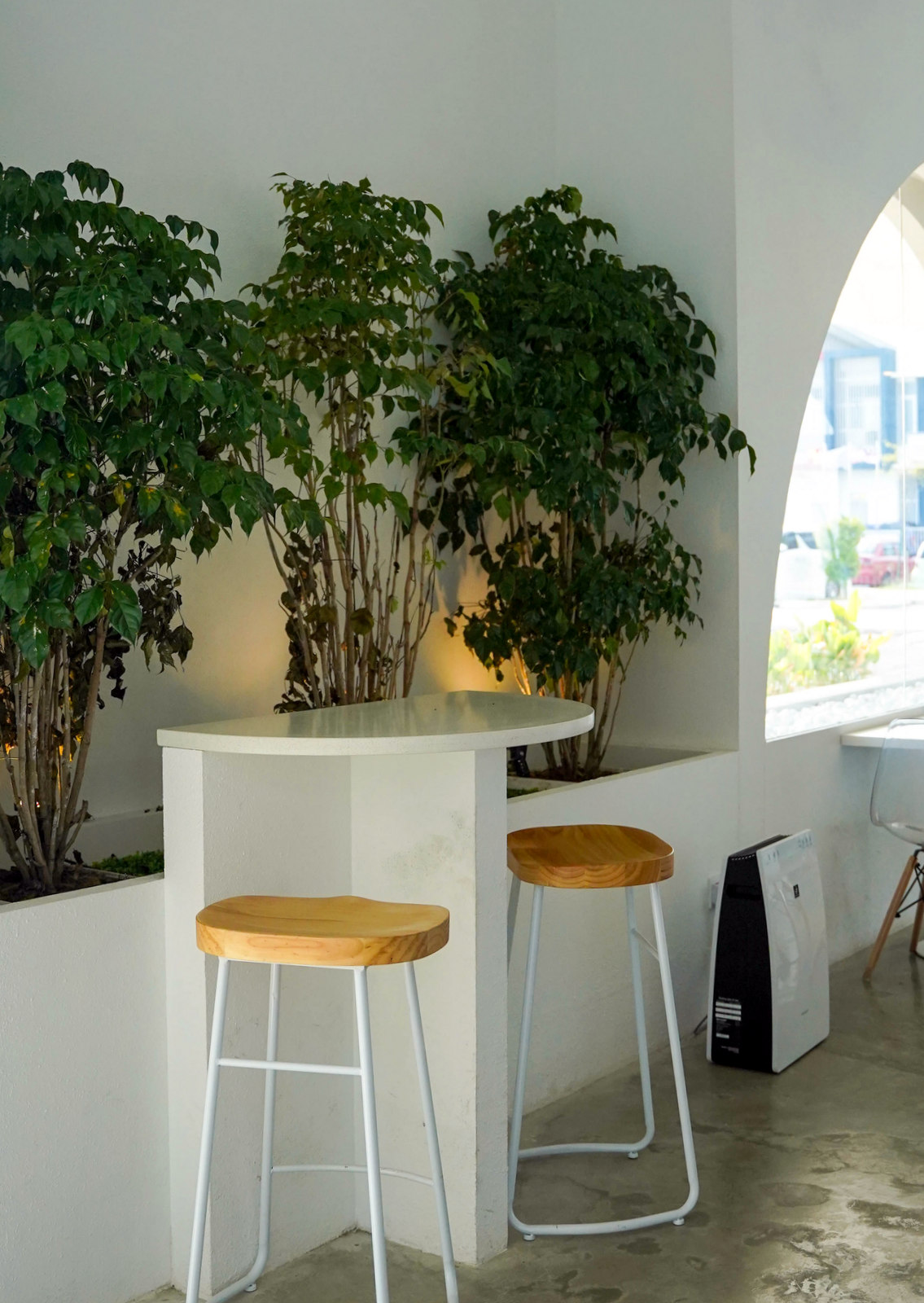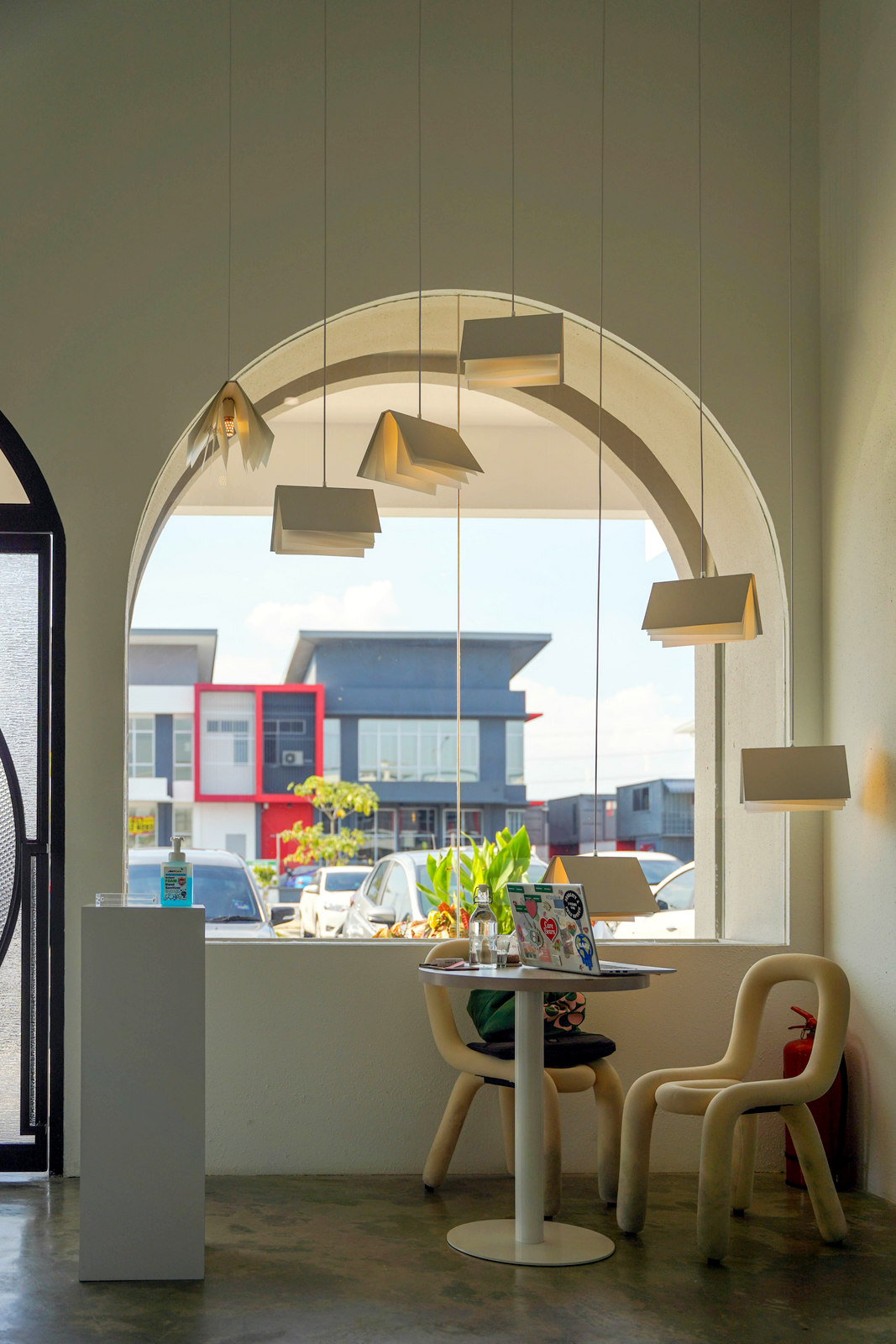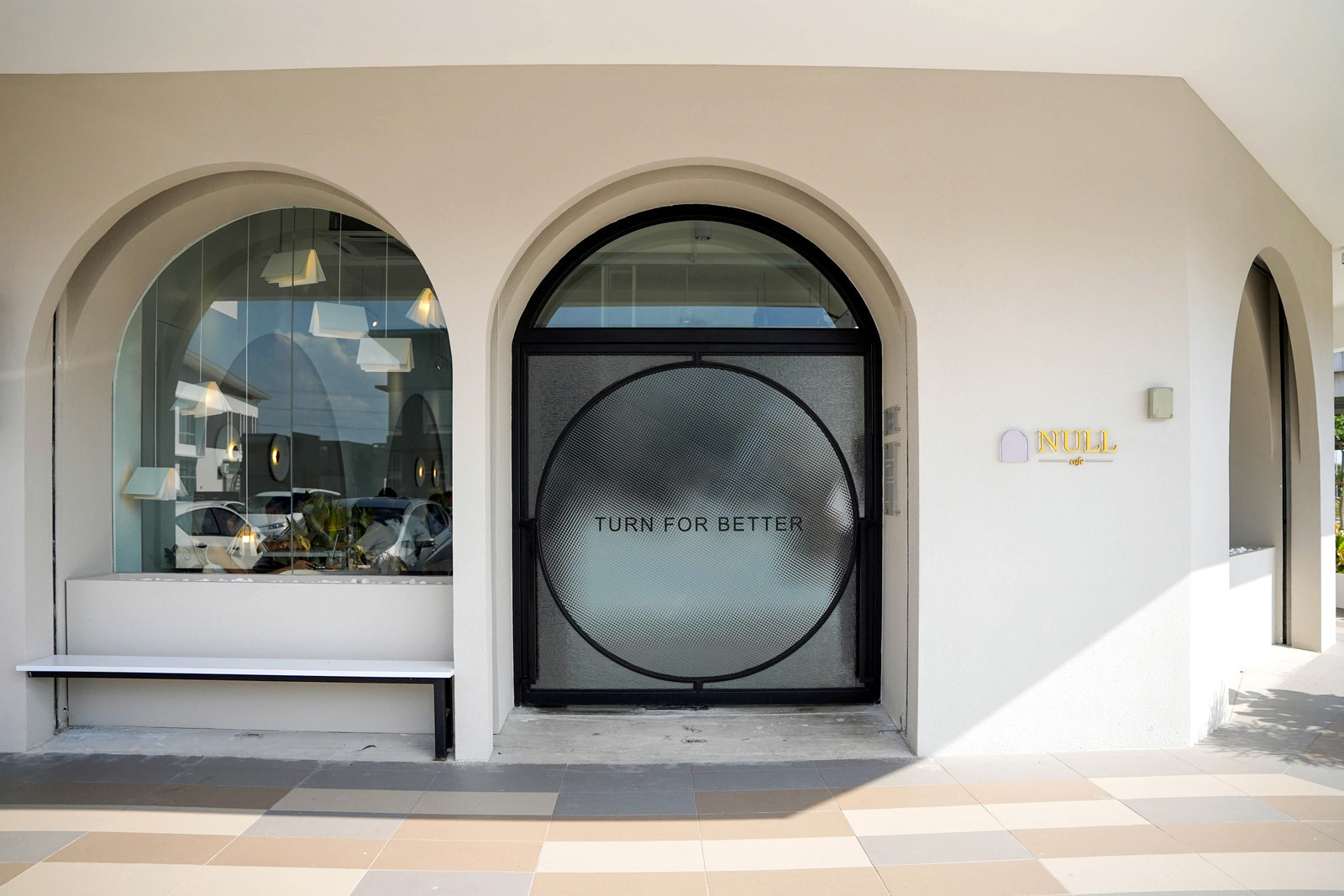 Null Cafe's street-level section is familiar by now to Instagram devotees - it's bright and buoyant, sunny and cheerful, with natural light streaming through wide windows. Its charming elements of nature evoke a garden's gentle grace, lifting our spirits as soon as we enter.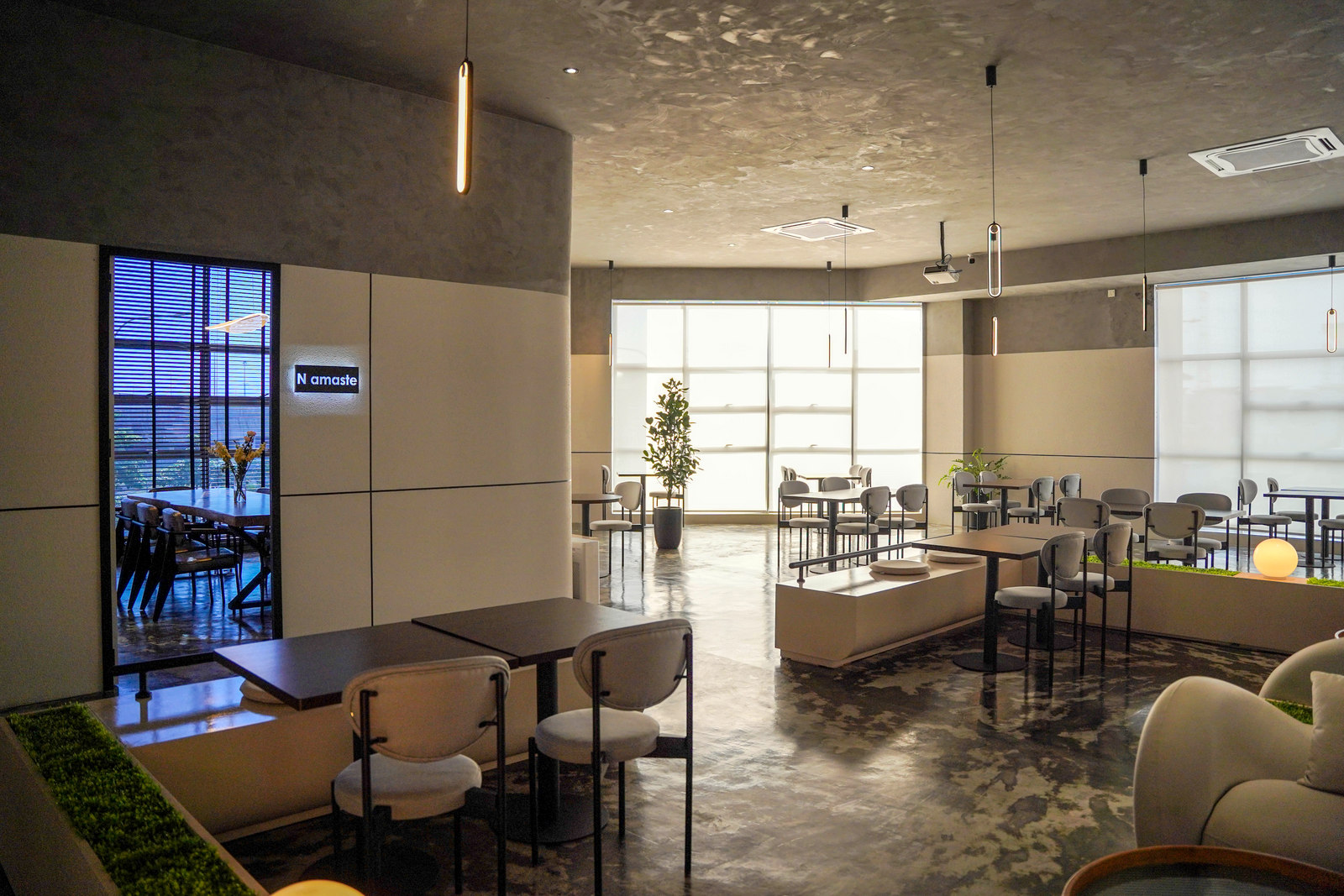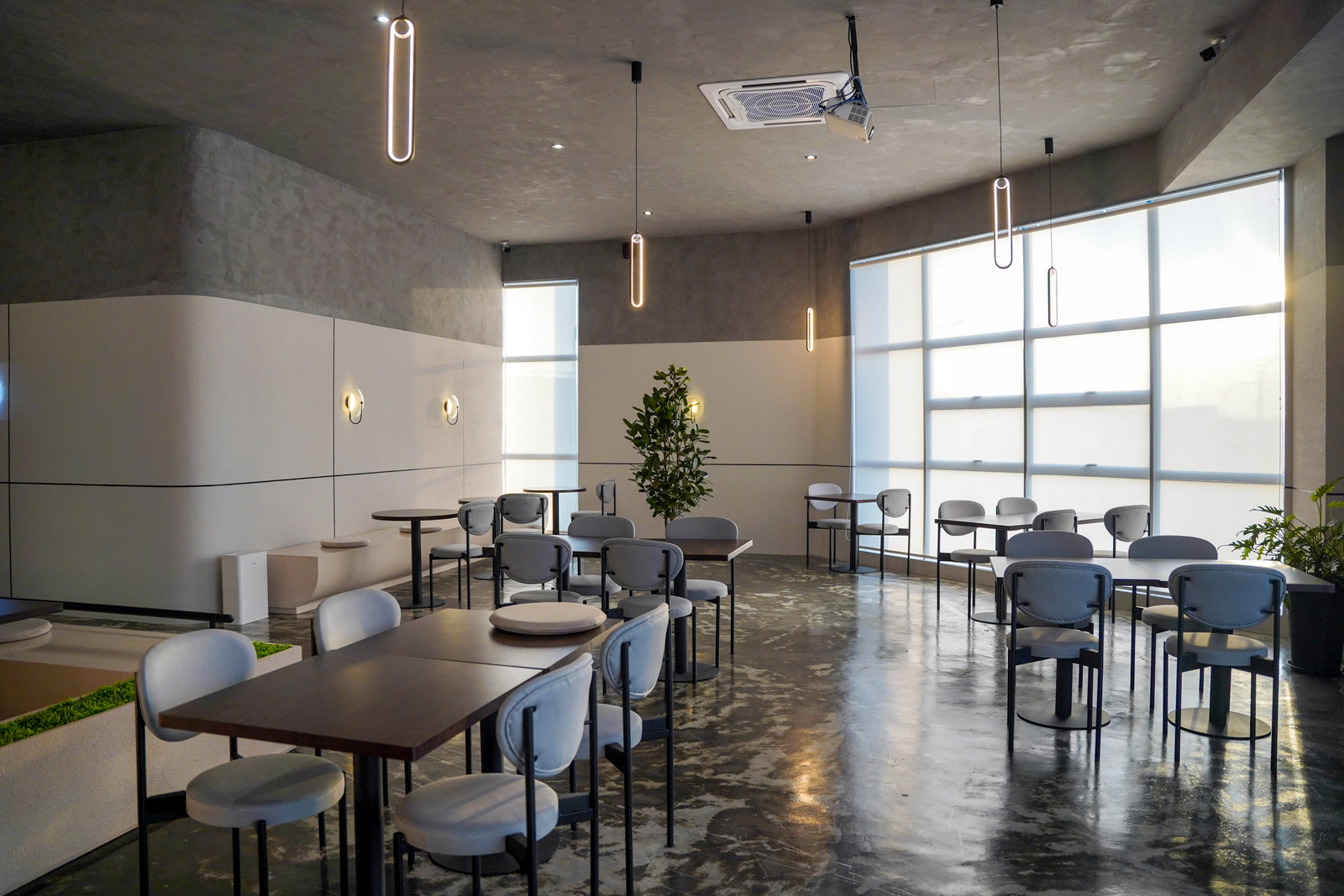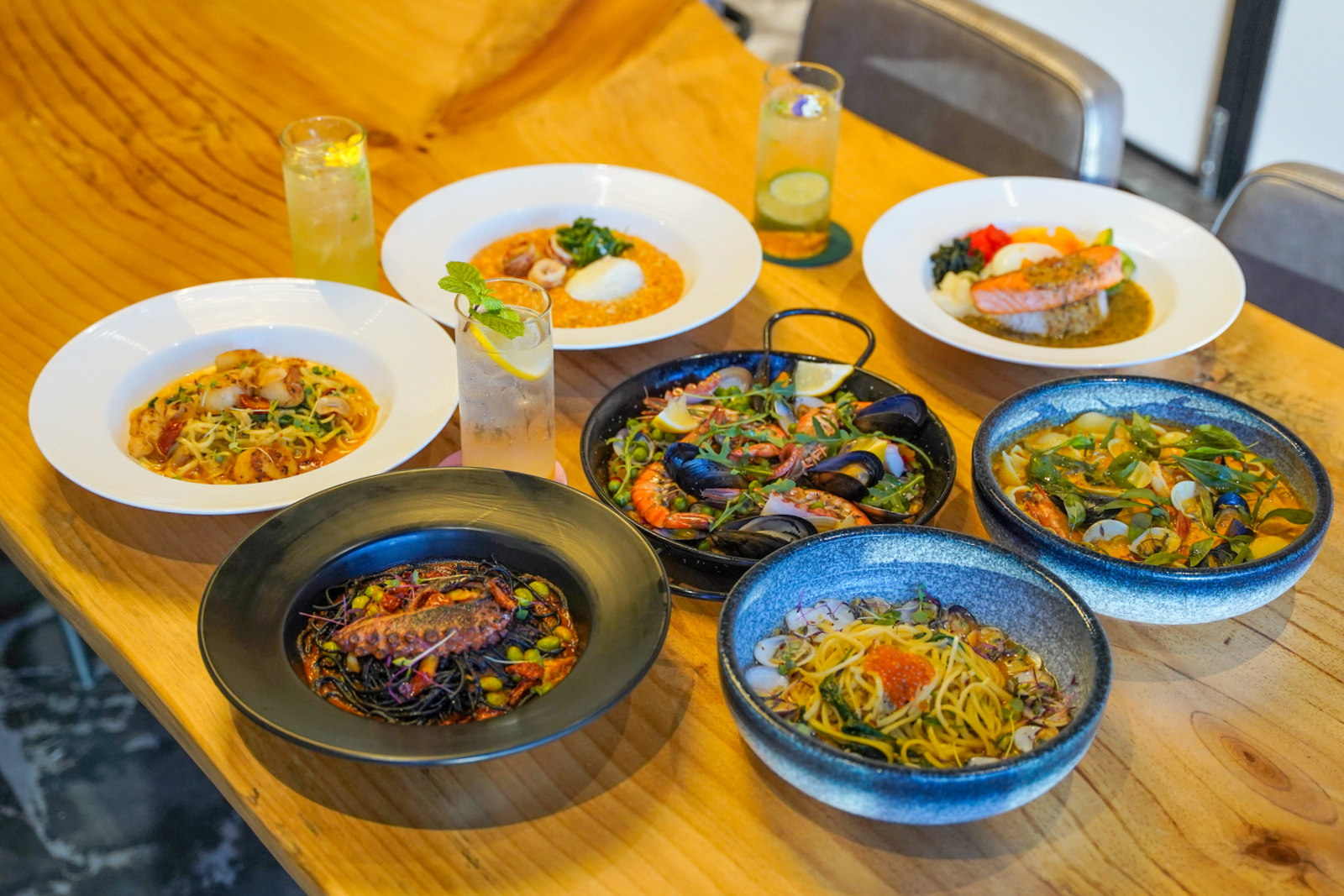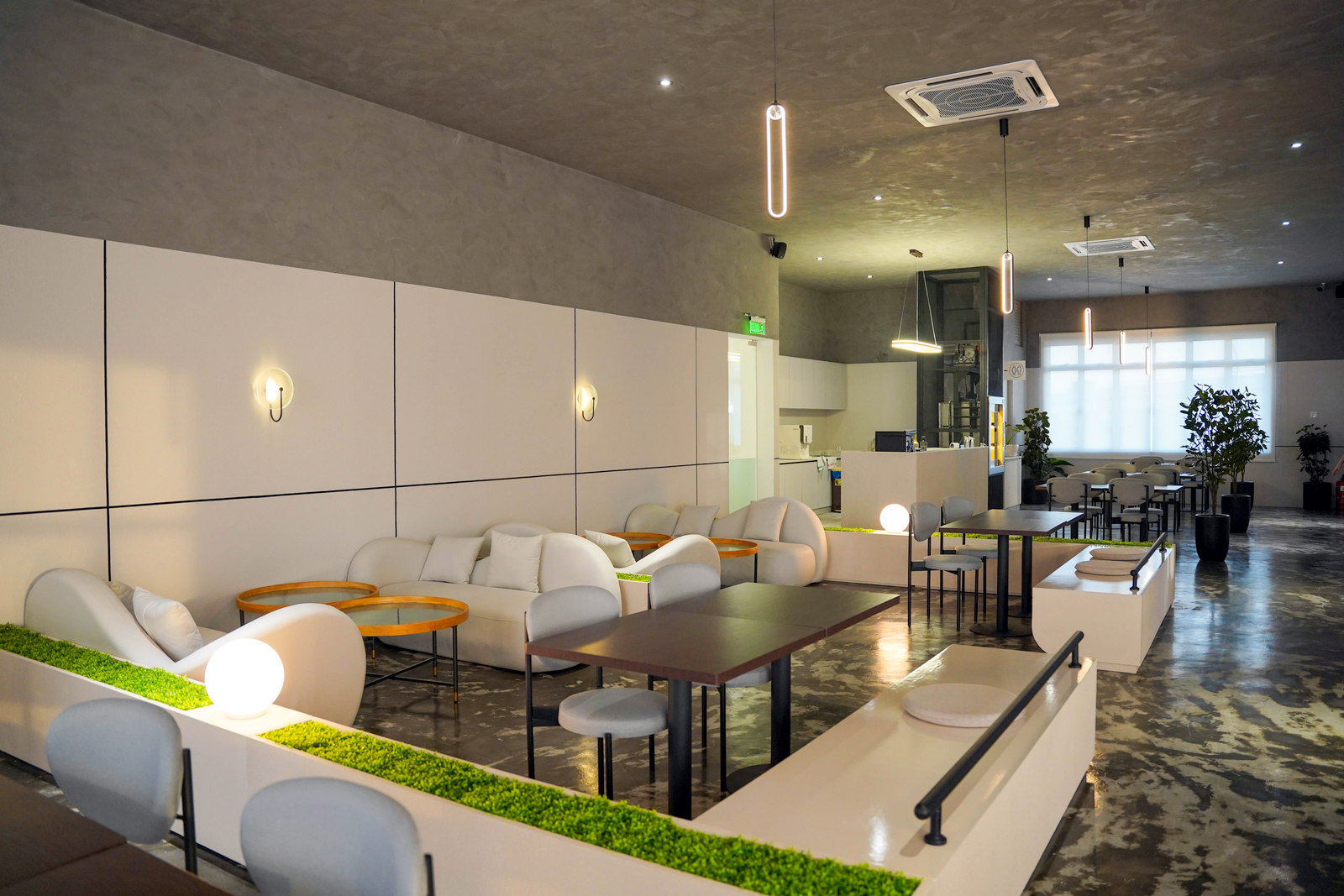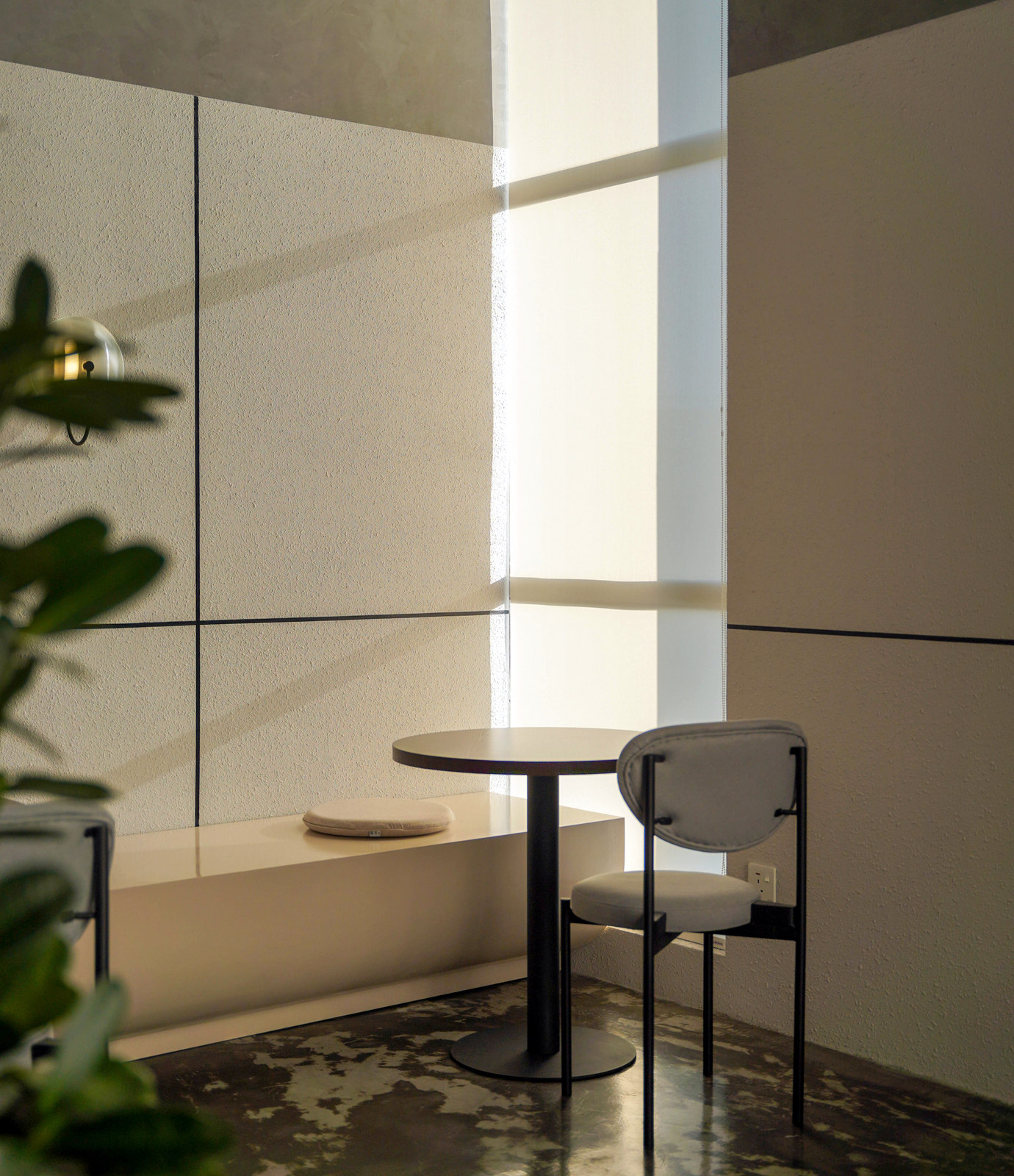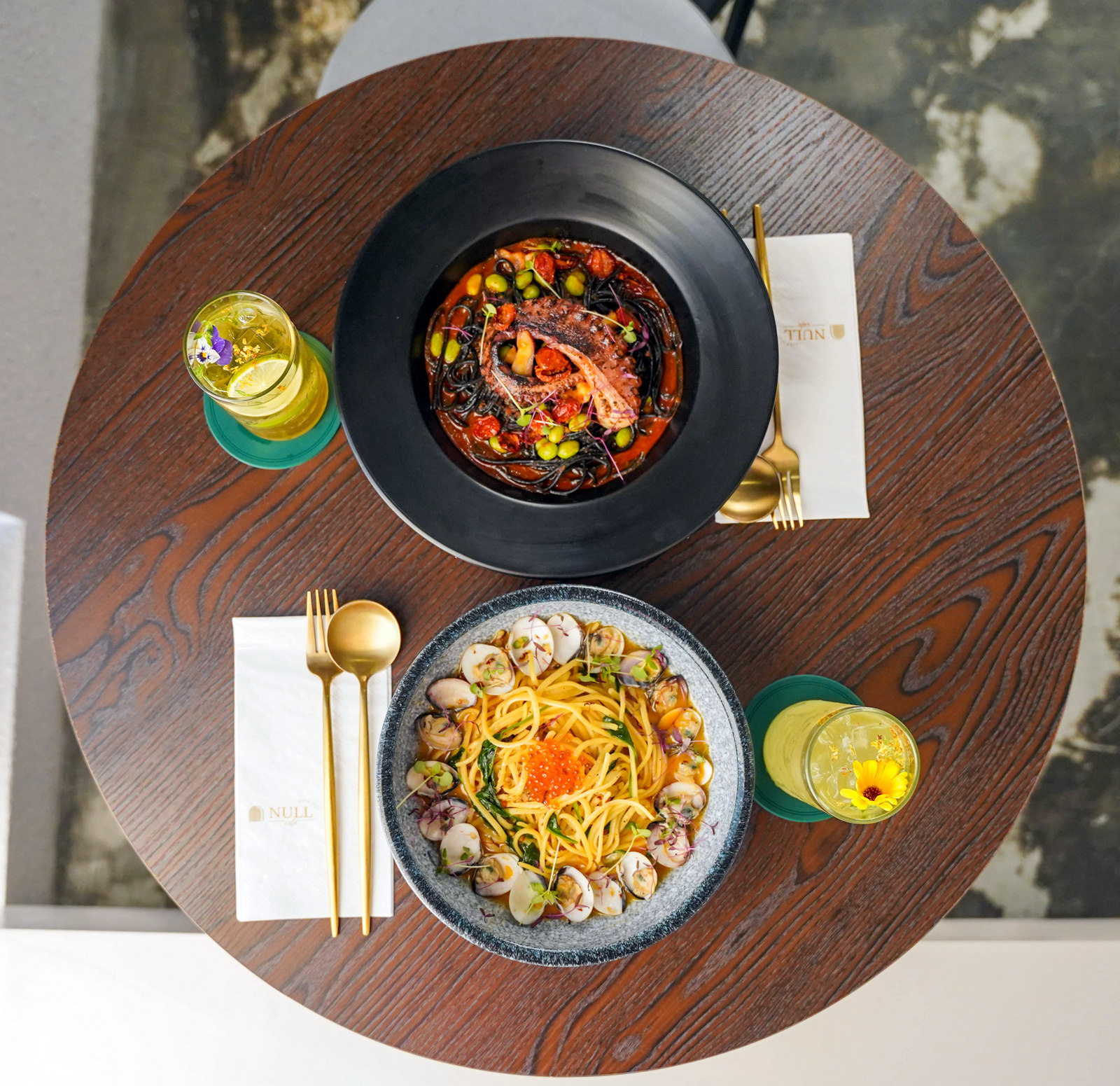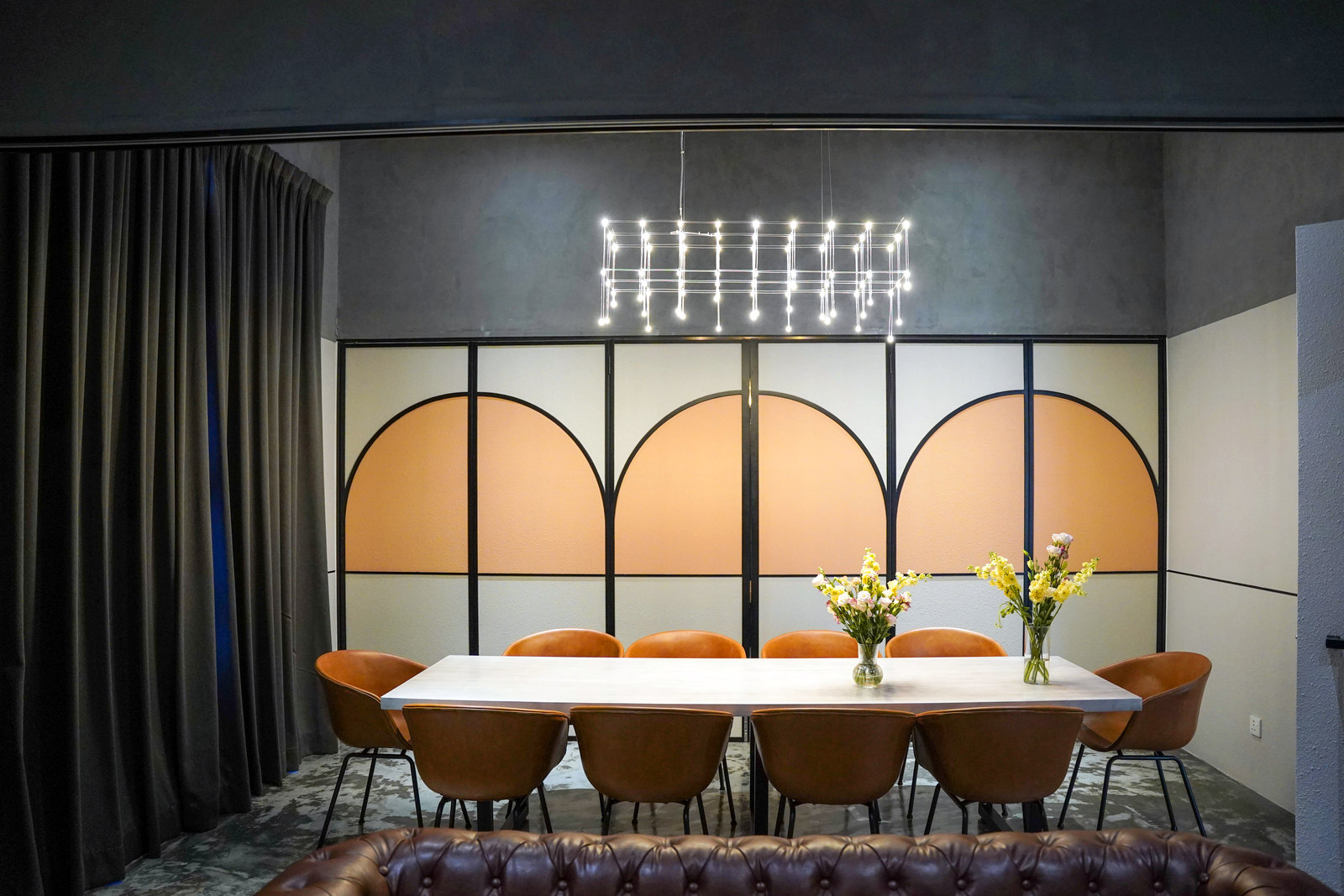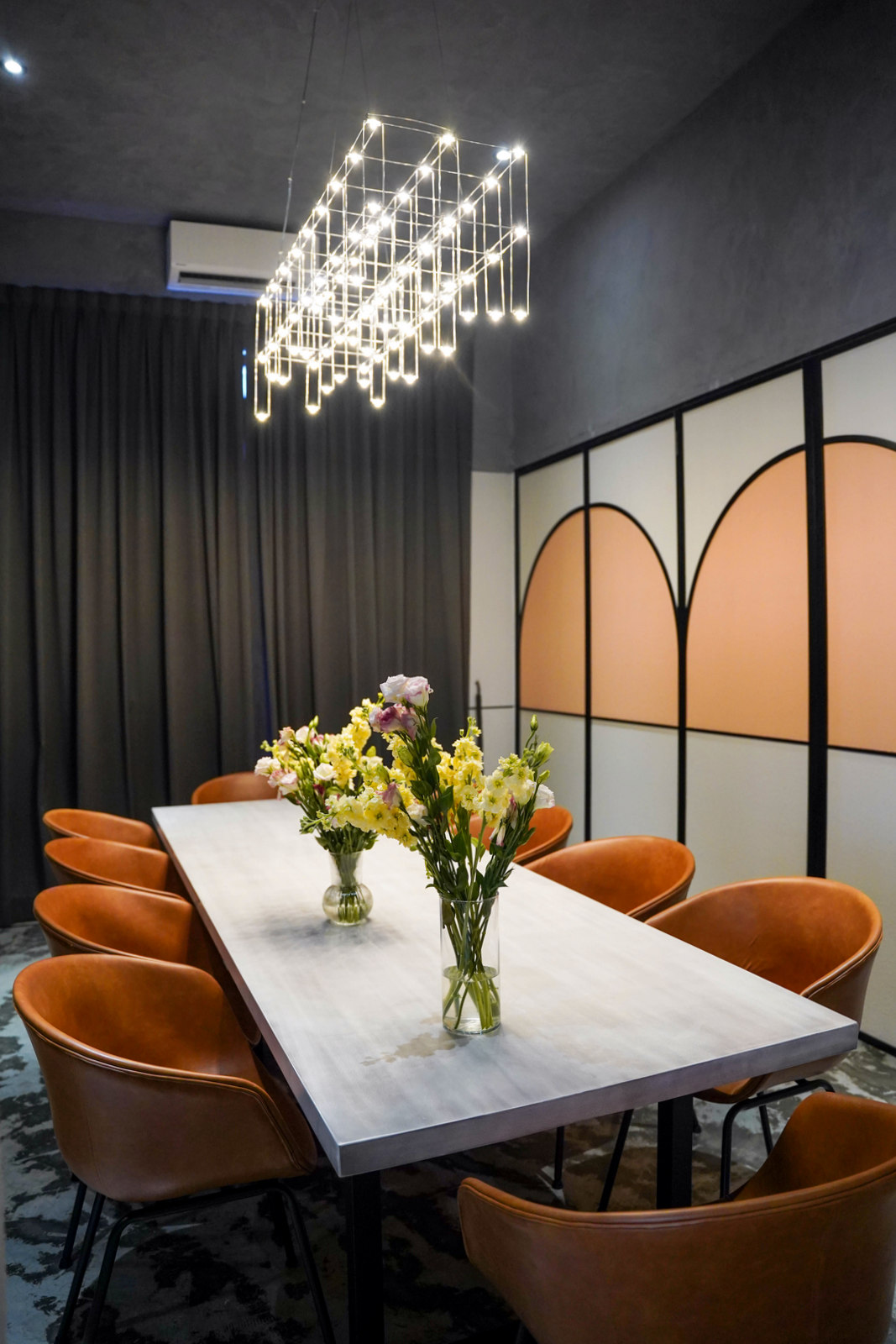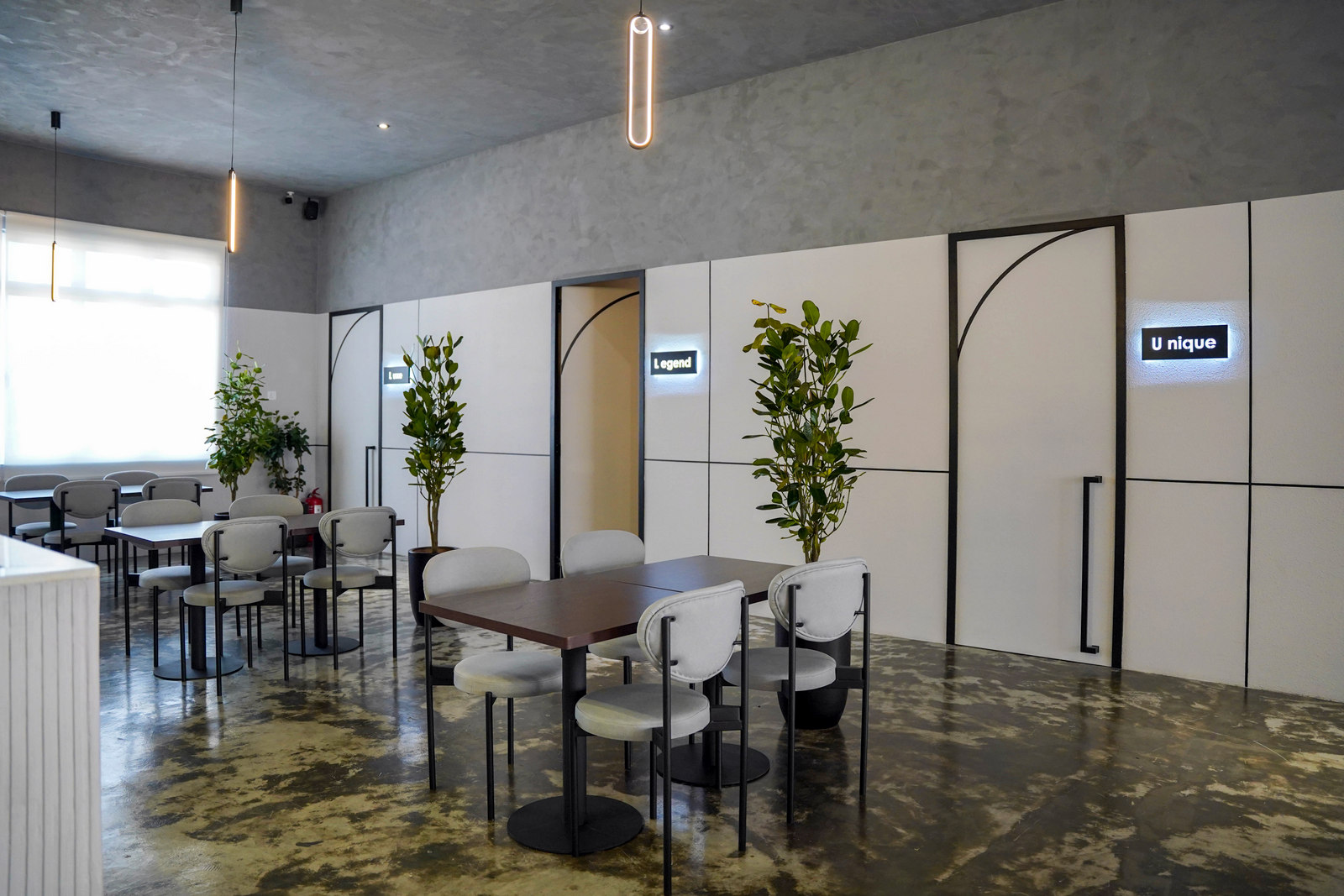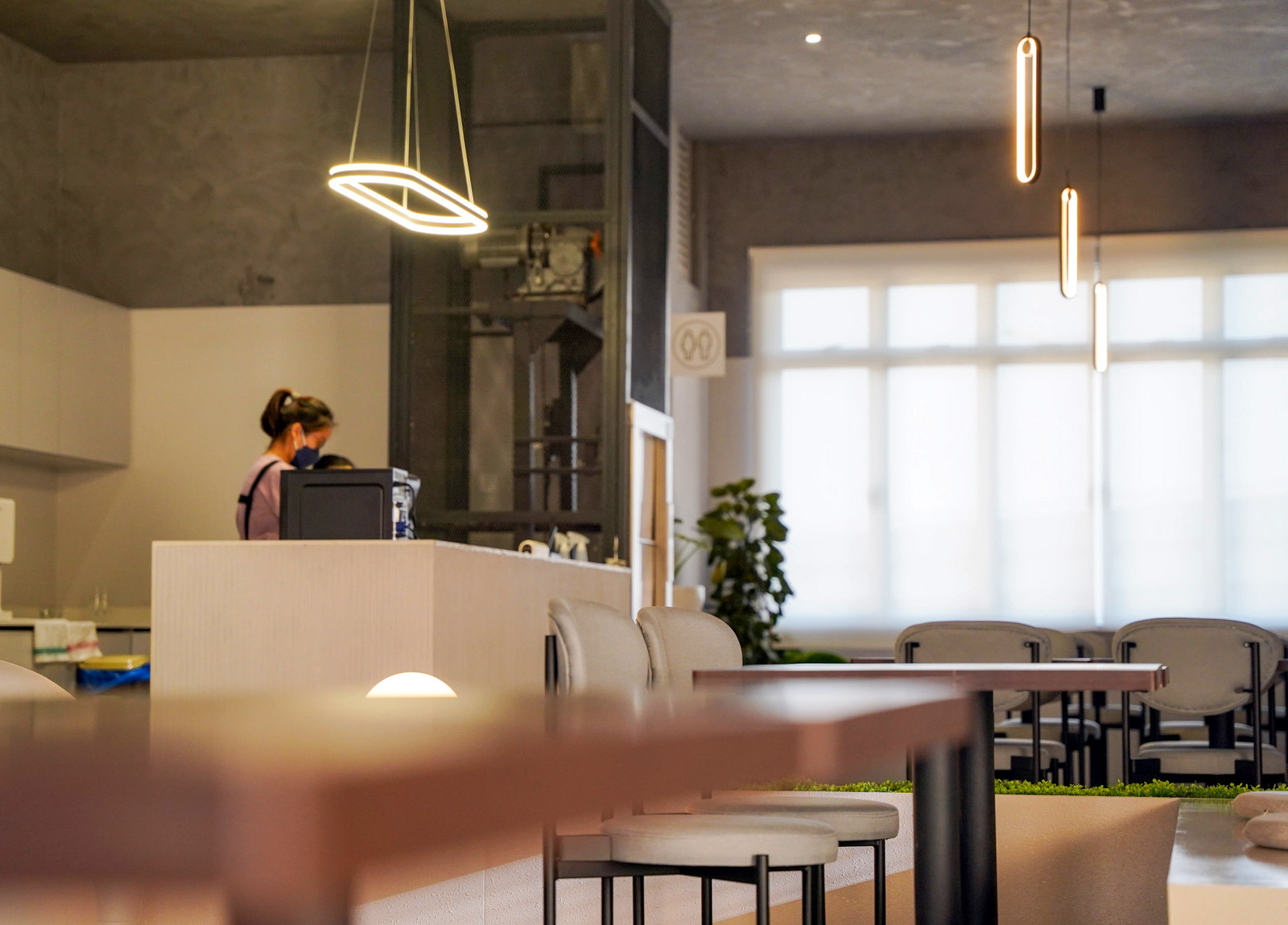 Upstairs might be a novel experience even for Null Cafe's regulars.
With dimmer lighting, it's lovely for dinnertime once the sun sets, though it's popular too for private functions such as birthday celebrations. It's casual enough for everyday meals but polished as well for special occasions, with four private rooms that each cater to 10 persons.
These private rooms are also perfect for business lunch meetings, a comfortable and cool change from the office.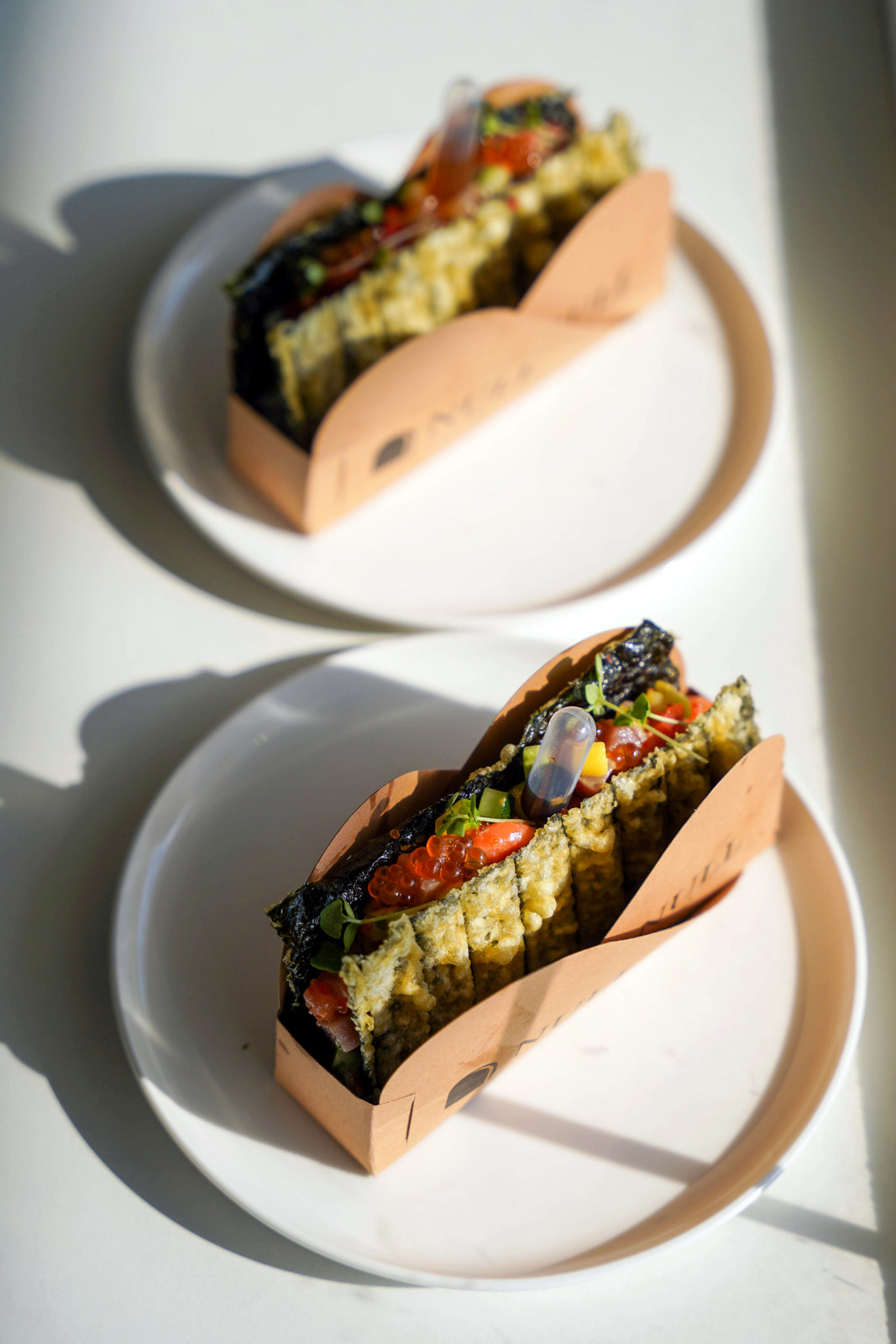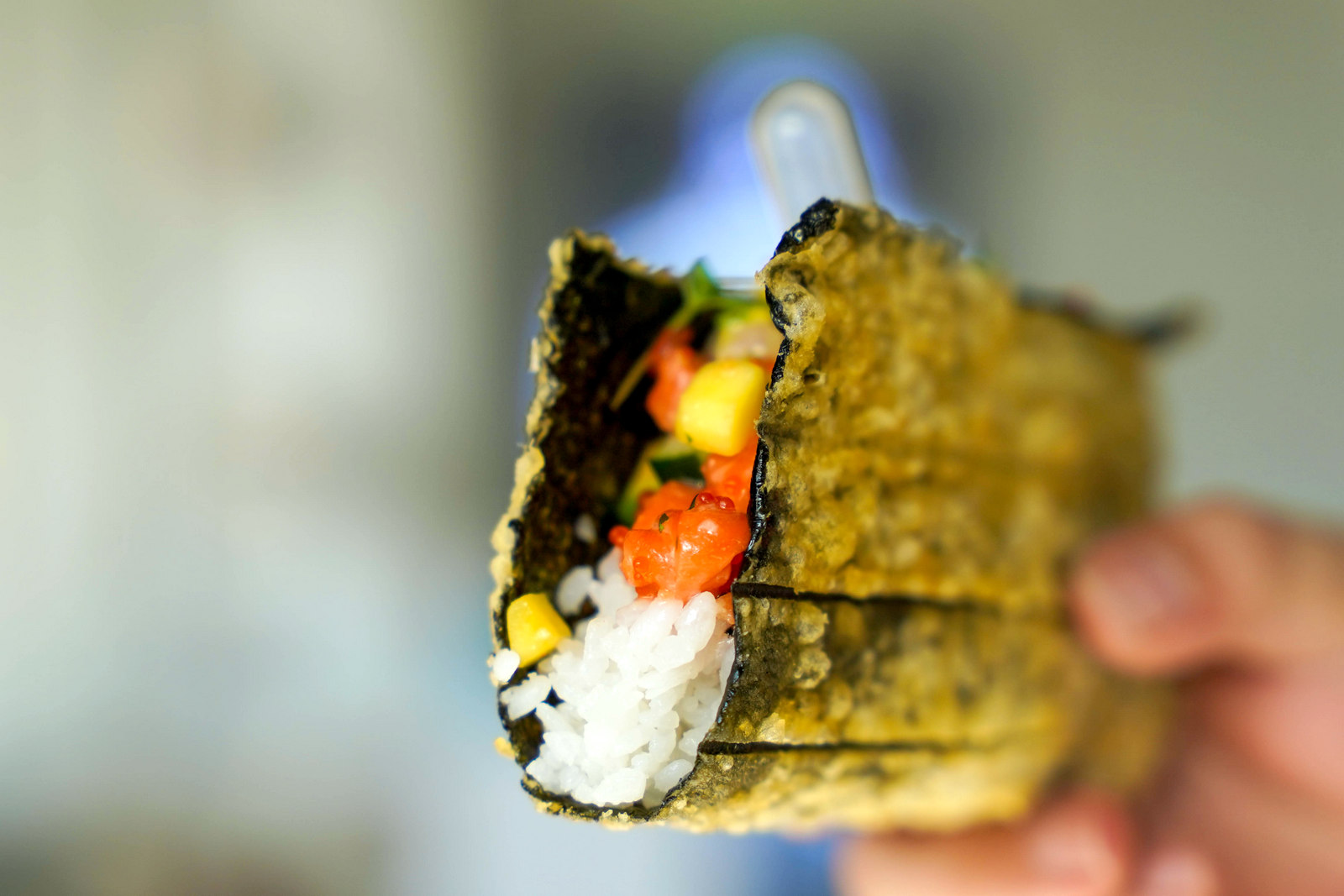 If you love a playful touch to your food, get your hands on the chunky-sized Taco Nori - handmade sushi rolls transformed into crispy-shell tacos, with tempura-fried nori sheets wrapped around your choice of a Duo Fish Taco (RM28; with sashimi-grade salmon and tuna mixed with mango, avocado, cucumber and tomato salsa over sushi rice) or a Jelly Fish Taco (RM28; a spicy-sour concoction of chuka kurage with prawn bonito, mango, cucumber, coriander, chilli and lime). It's a confident combo of tastes and textures, bringing together the crowd-pleasing characteristics of Japanese hand rolls and Tex-Mex tacos.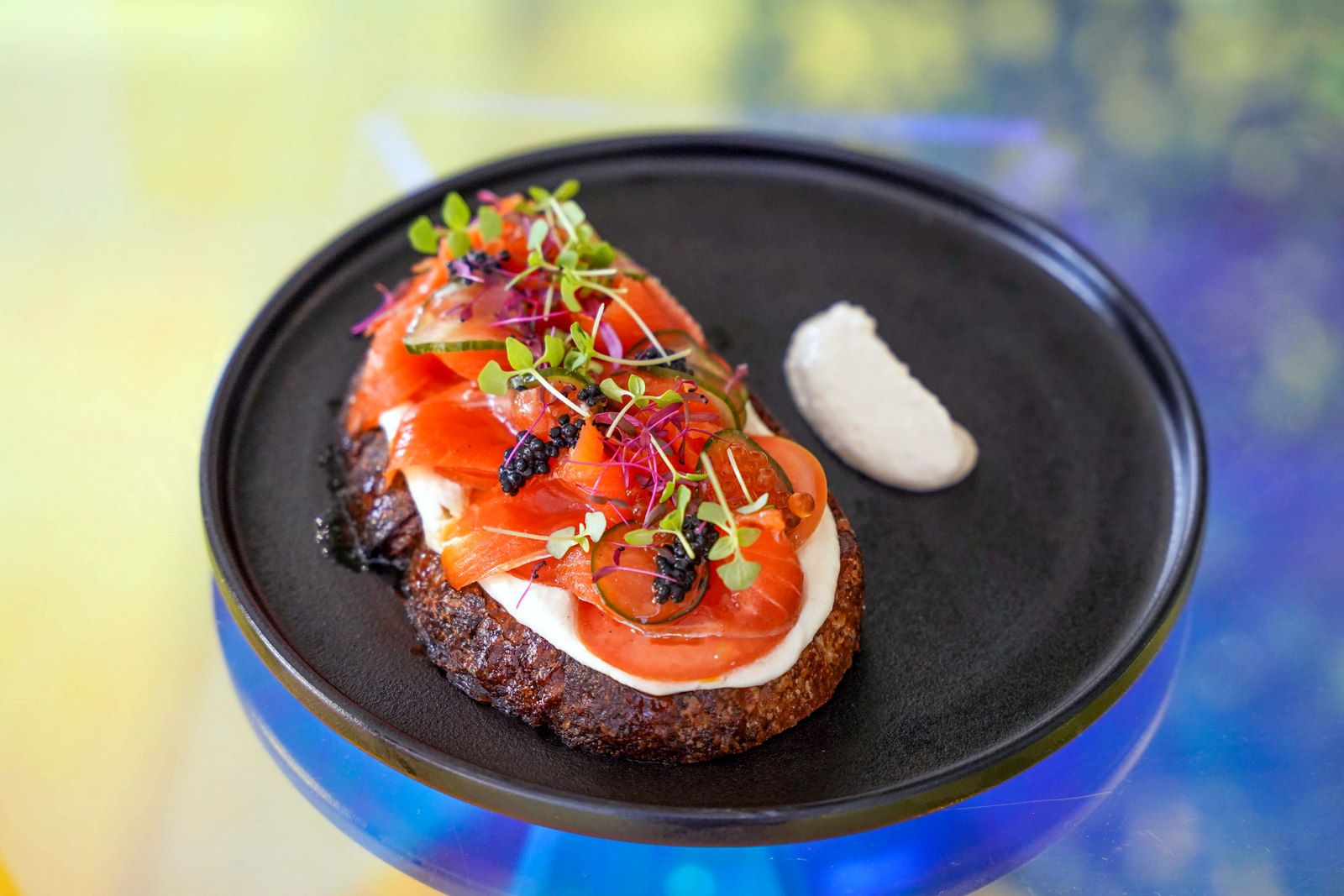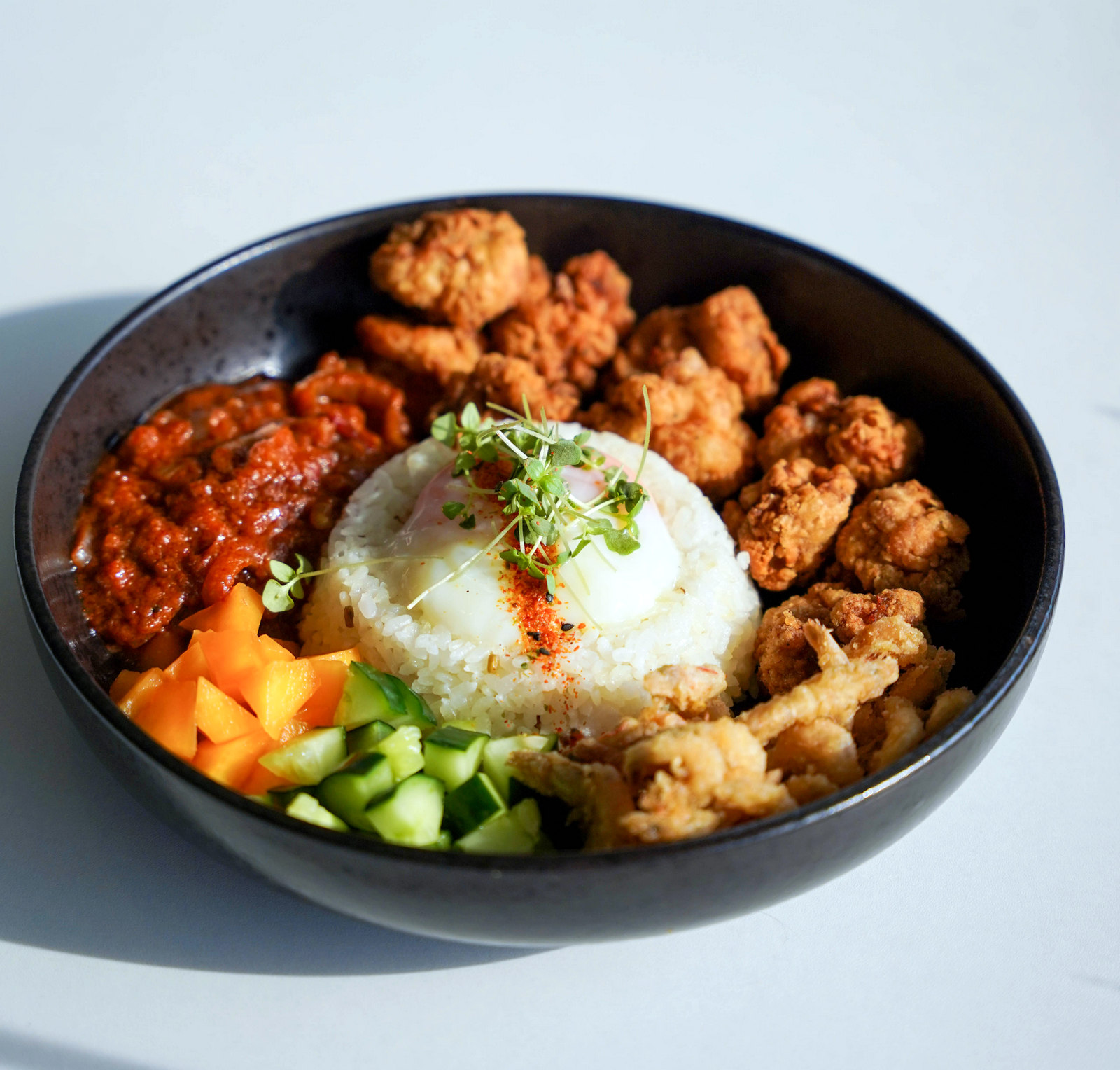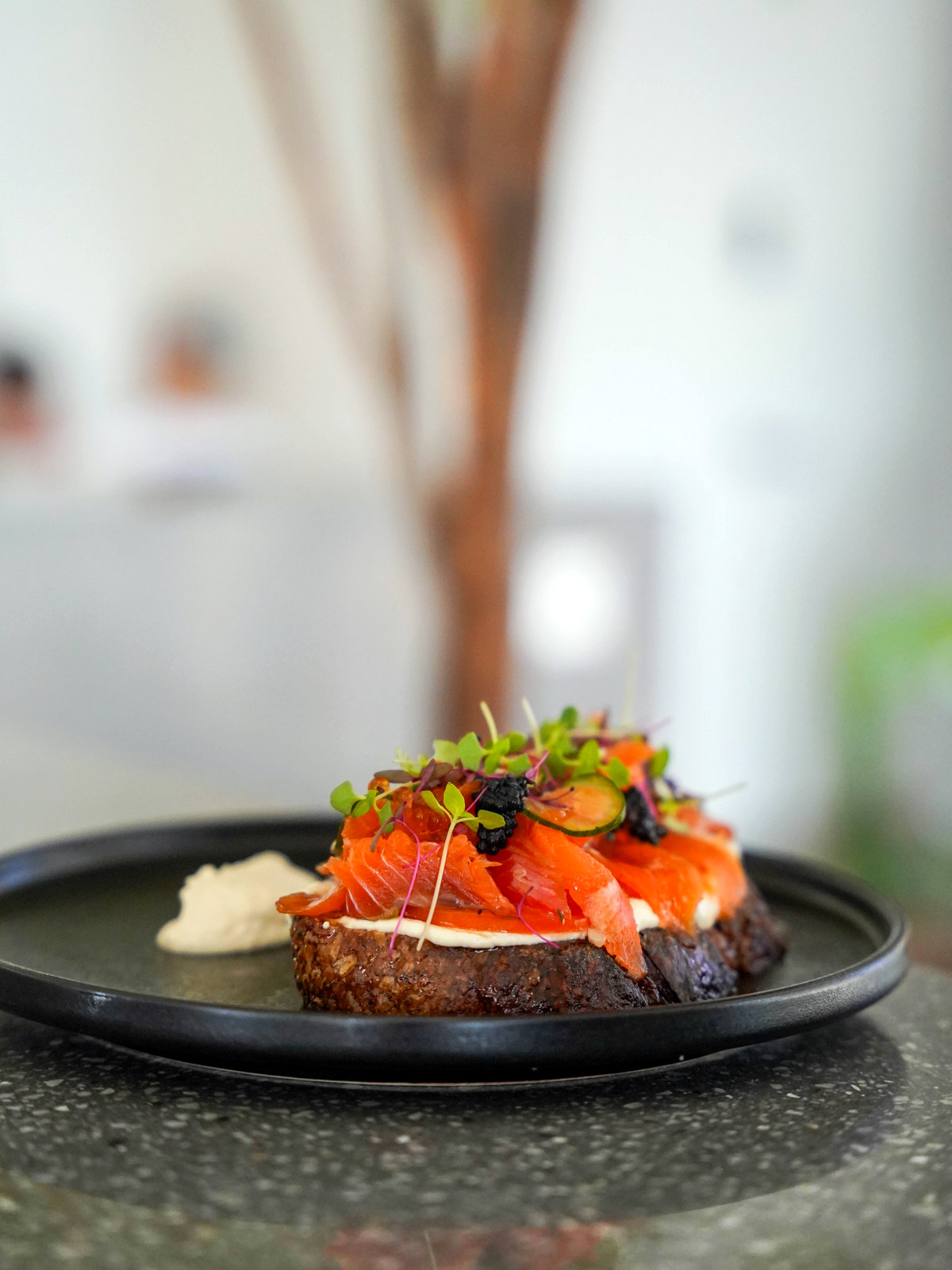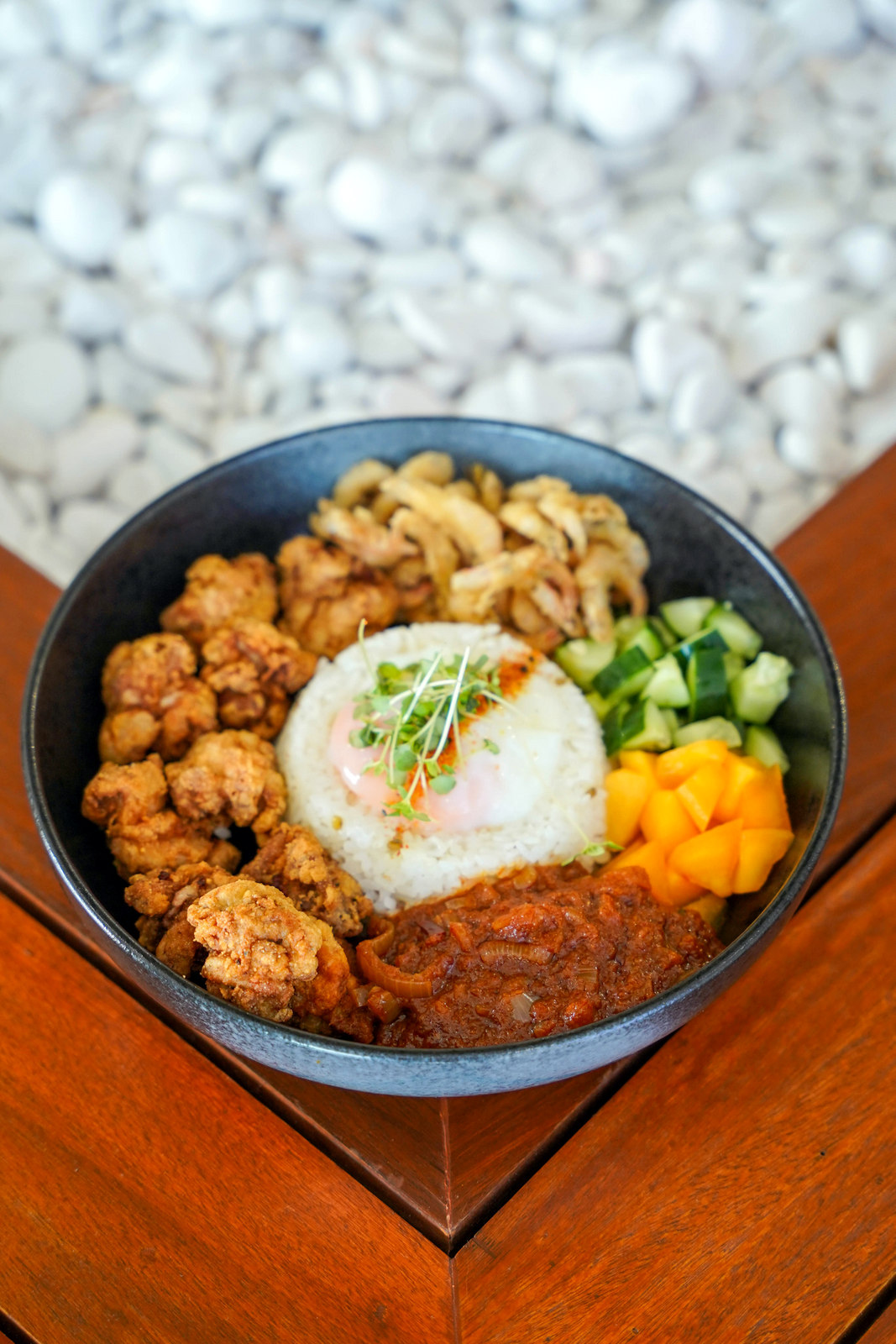 Make your day with Null Cafe's open sandwiches, burgers and rice bowls - the Salmon Ricotta is a ravishingly assembled toast, succulent with smoked salmon slices, robust with a thick slathering of house-strained ricotta cheese, layered with punchy bursts of ikura and vinaigrette dressing over rustic bread (RM34), while the hearty Null-si Lemak thrusts Malaysia's national dish into the 21st century, centred on Japanese rice fragrantly steamed with coconut milk, surrounded by spicy-creamy ebi chilli paste instead of typical sambal, plus chicken karaage, tempura baby prawns and pickles, crowned with an onsen egg for a decadent finish (RM28).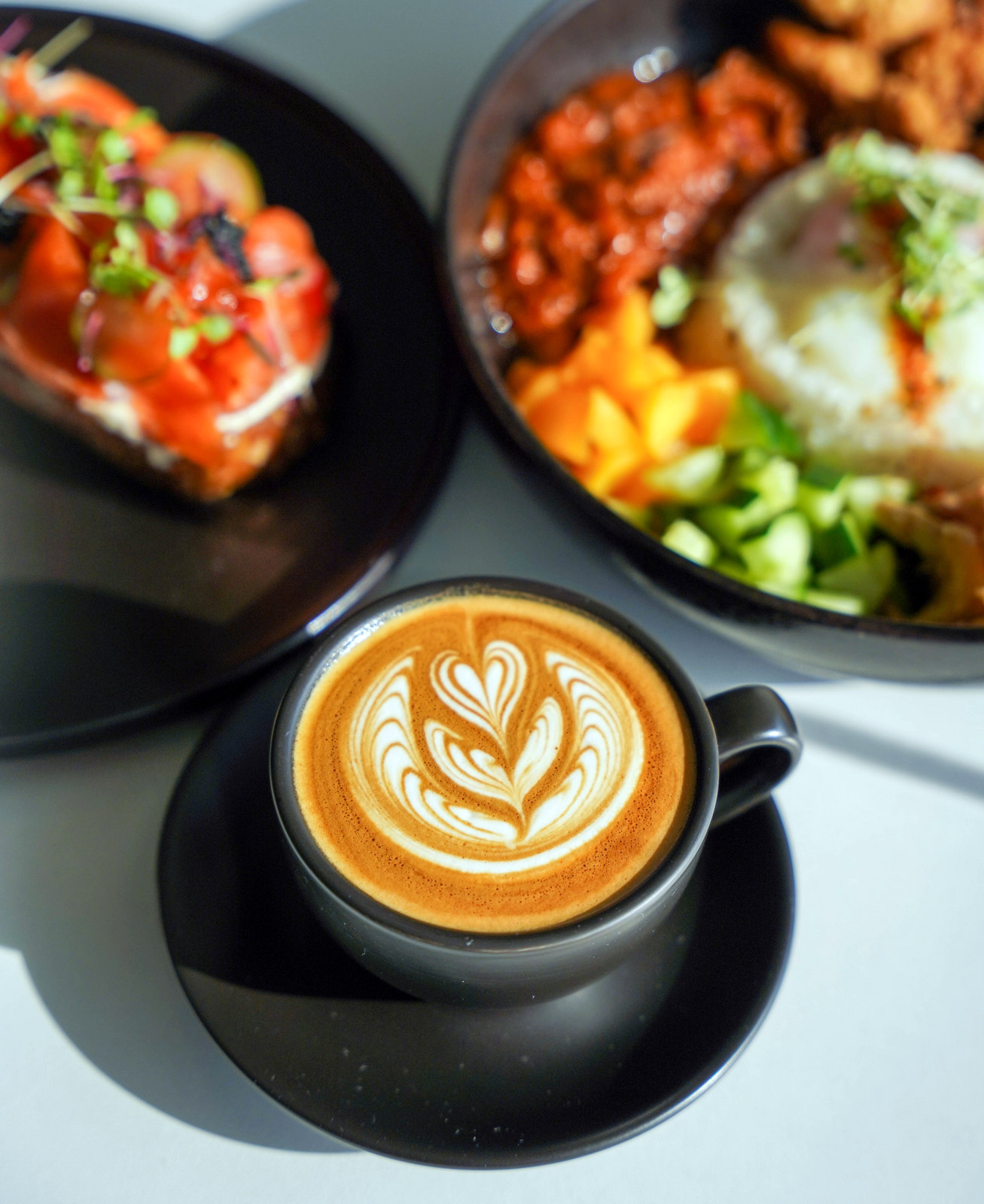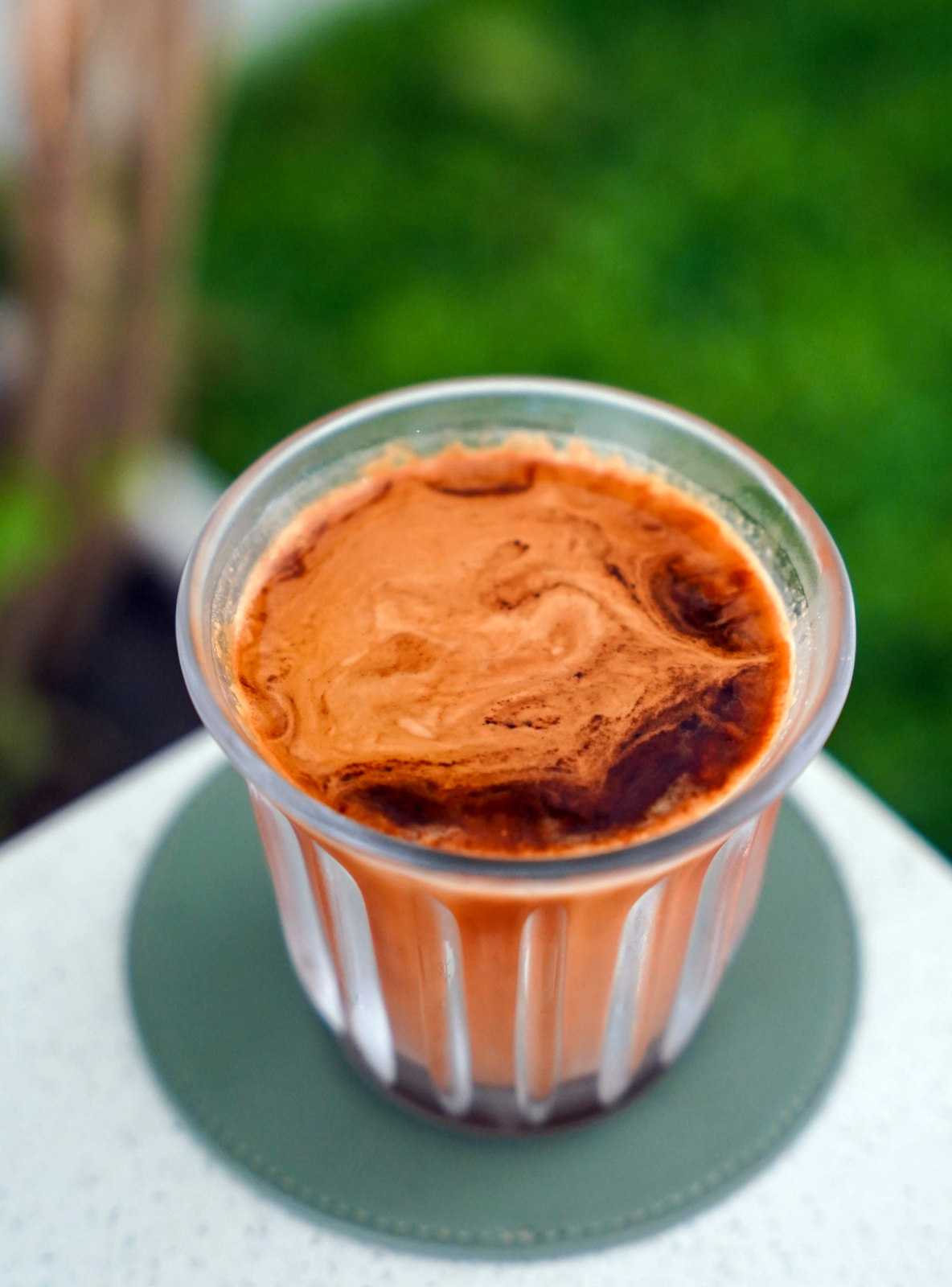 Relying on a seasonal rotation of single-origins and blends by respected local roasters, Null Cafe's coffee hits the spot for caffeinated satisfaction - the current house blend is bold, nutty and chocolaty, a safe bet for a full-bodied latte. You'll also find a delightful Dirty here, promising the cool comfort of espresso-splashed milk, ideal for hot and humid afternoons.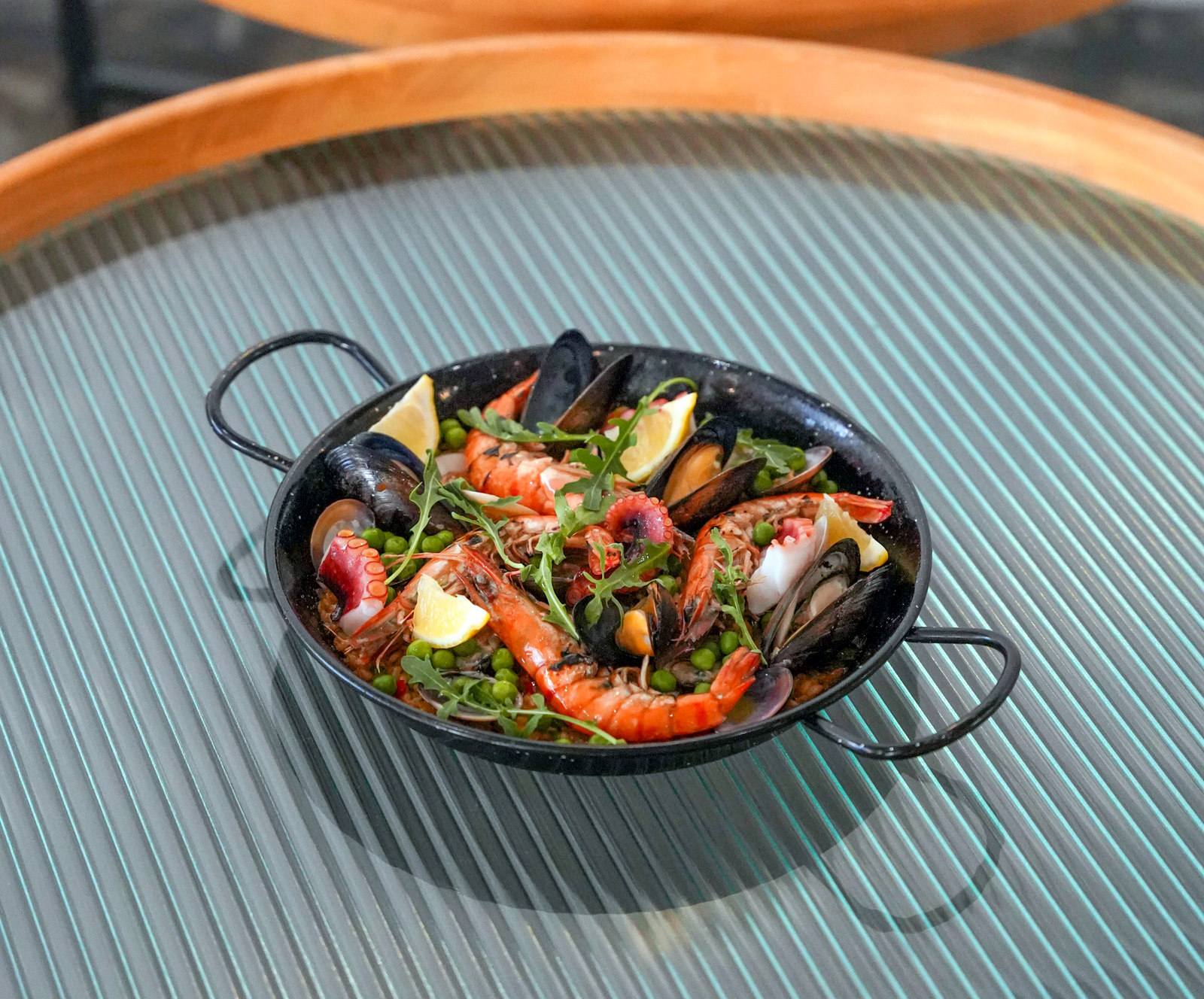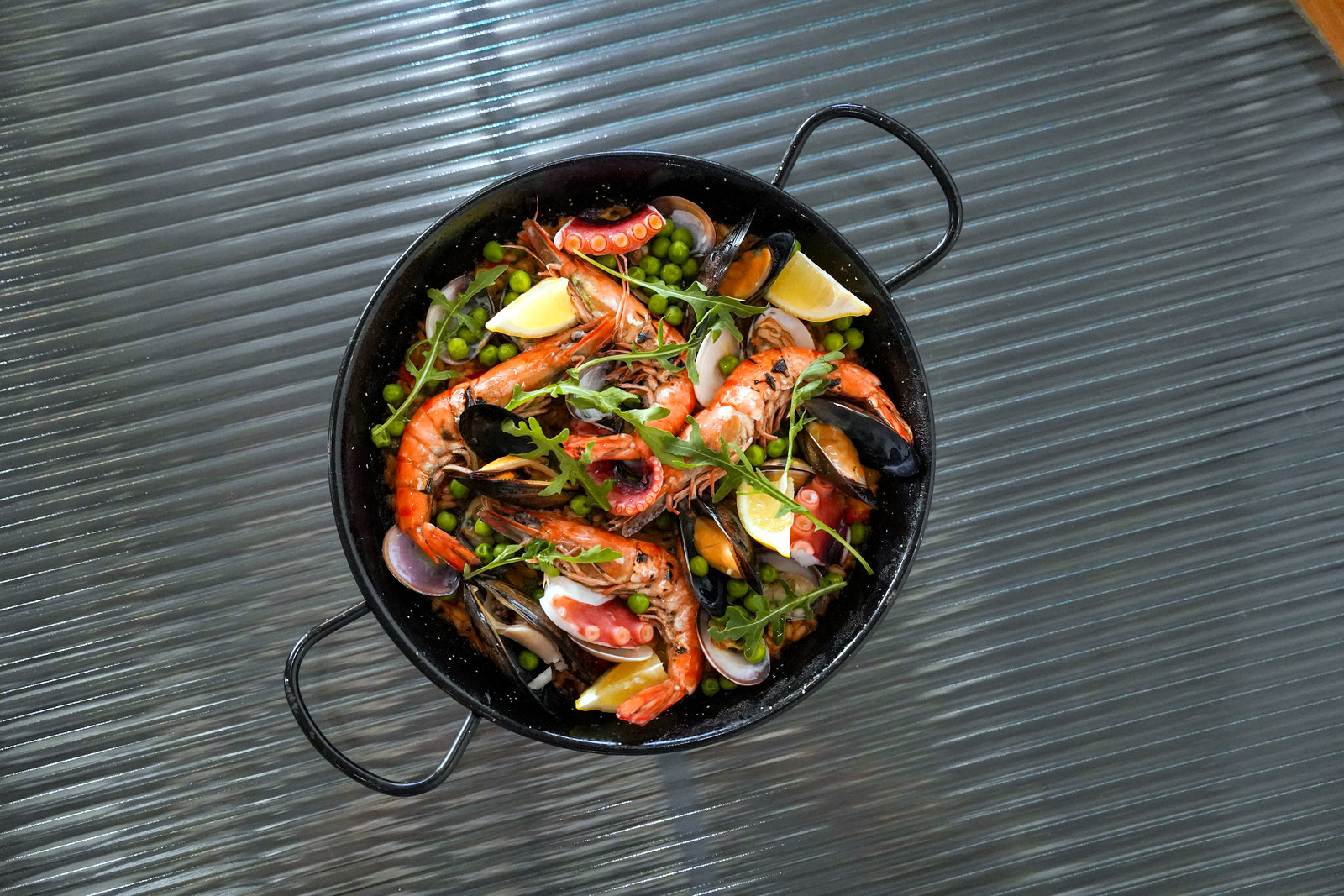 Beyond cafe favourites, Null's kitchen is capably versatile, matching the equivalent of a European bistro in its repertoire.
We're impressed by Null's Spanish Paella (RM78), doing justice to Valencian inspirations - alluringly aromatic rice simmered in saffron and a rich shellfish stock, blanketed beautifully with a bounty of seafood, including Spanish octopus leg, Chilean black mussels, Asian hamaguri clams, tiger prawns, fave beans and capsicum, a substantial serving for two in the classic black shallow pan. This paella is prepared to order, requiring 45 minutes of cooking, but it's well worth the wait, rivalling renditions by full-fledged Spanish eateries in KL.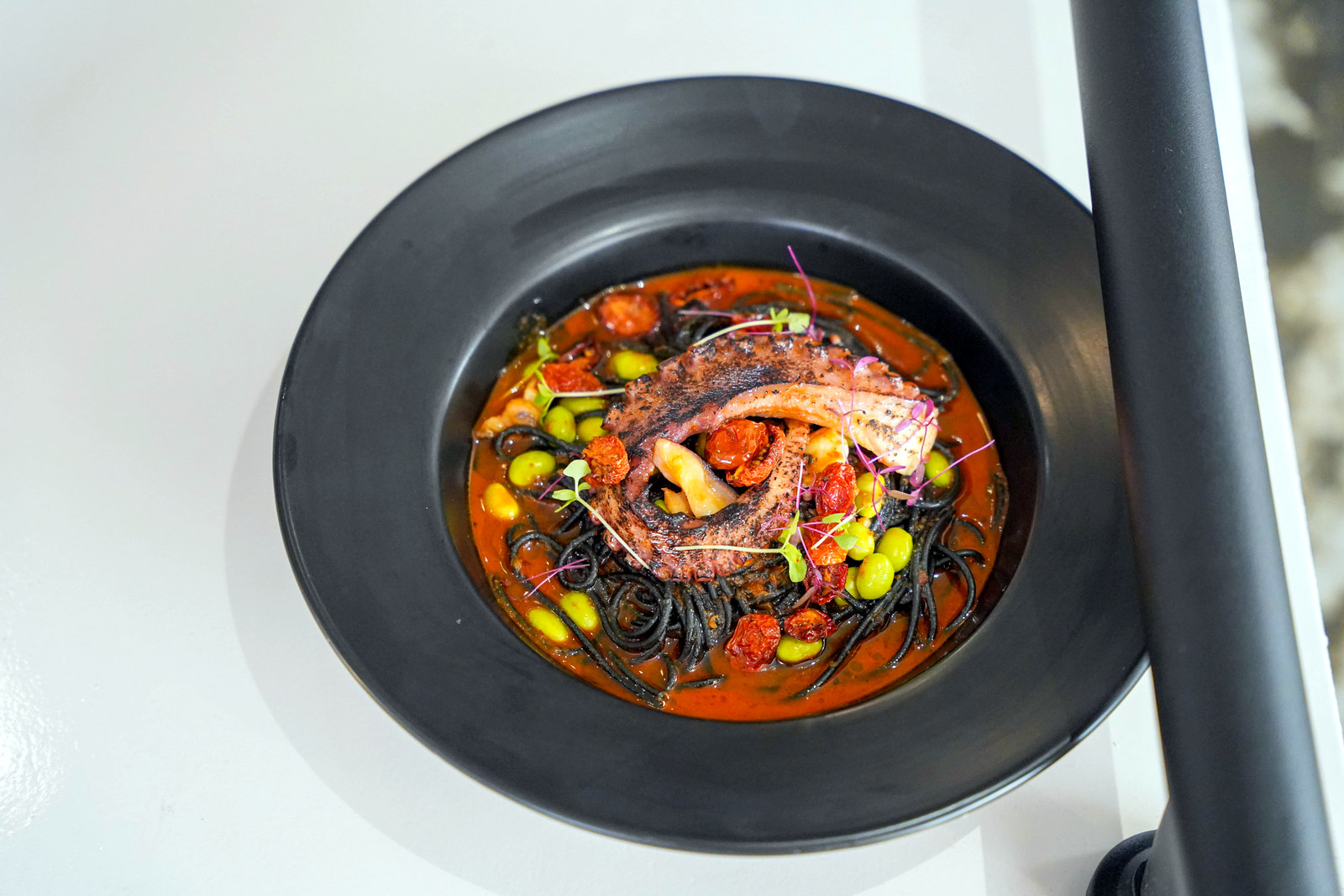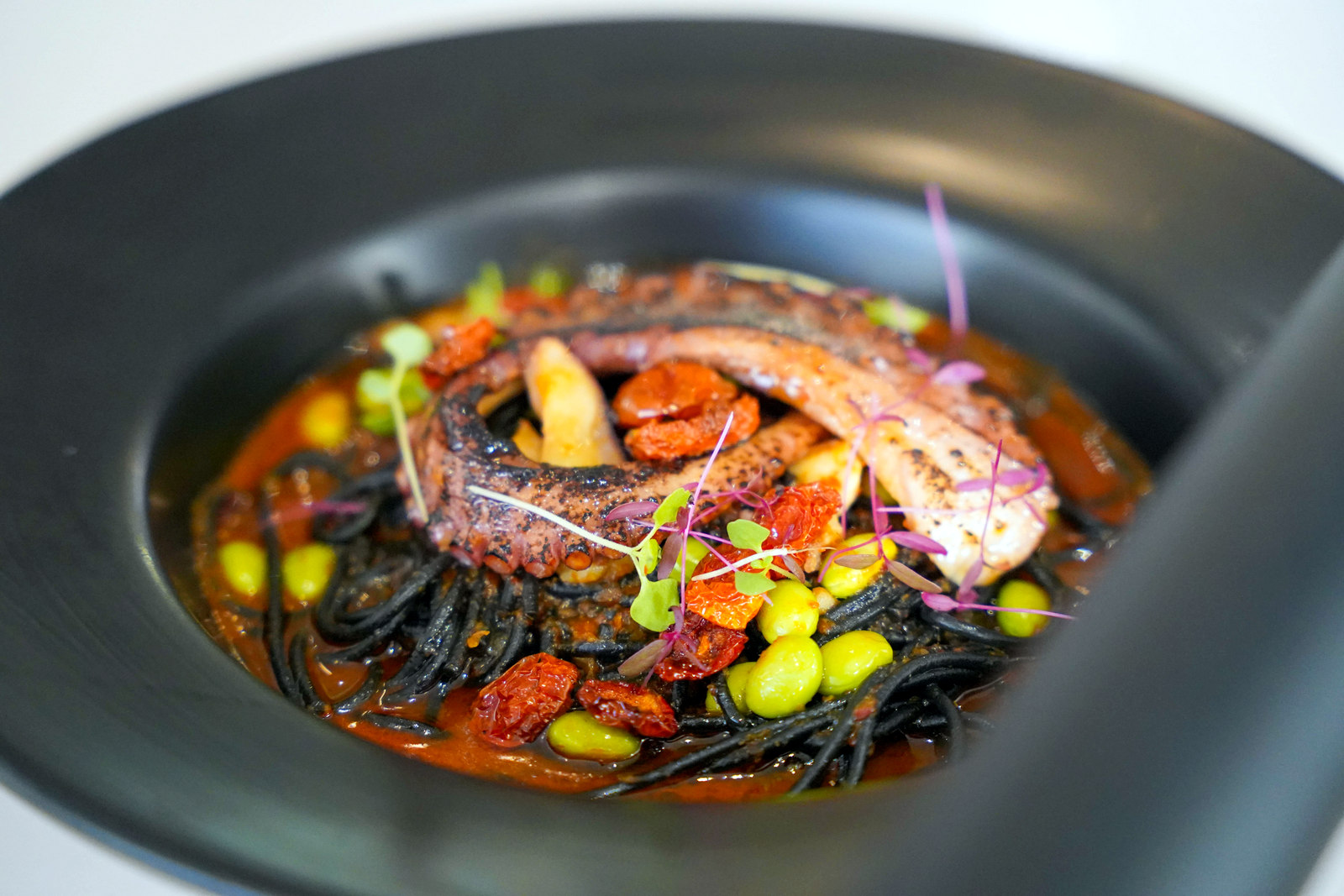 The unmistakable Spanish octopus resurfaces for the Spicy Octopus pasta (RM42), mounted on slick strands of pitch-black squid ink spaghetti. True to its name, this is surprisingly fiery - heat-seekers will love its spicy shrimp sambal sauce, studded with edamame instead of petai.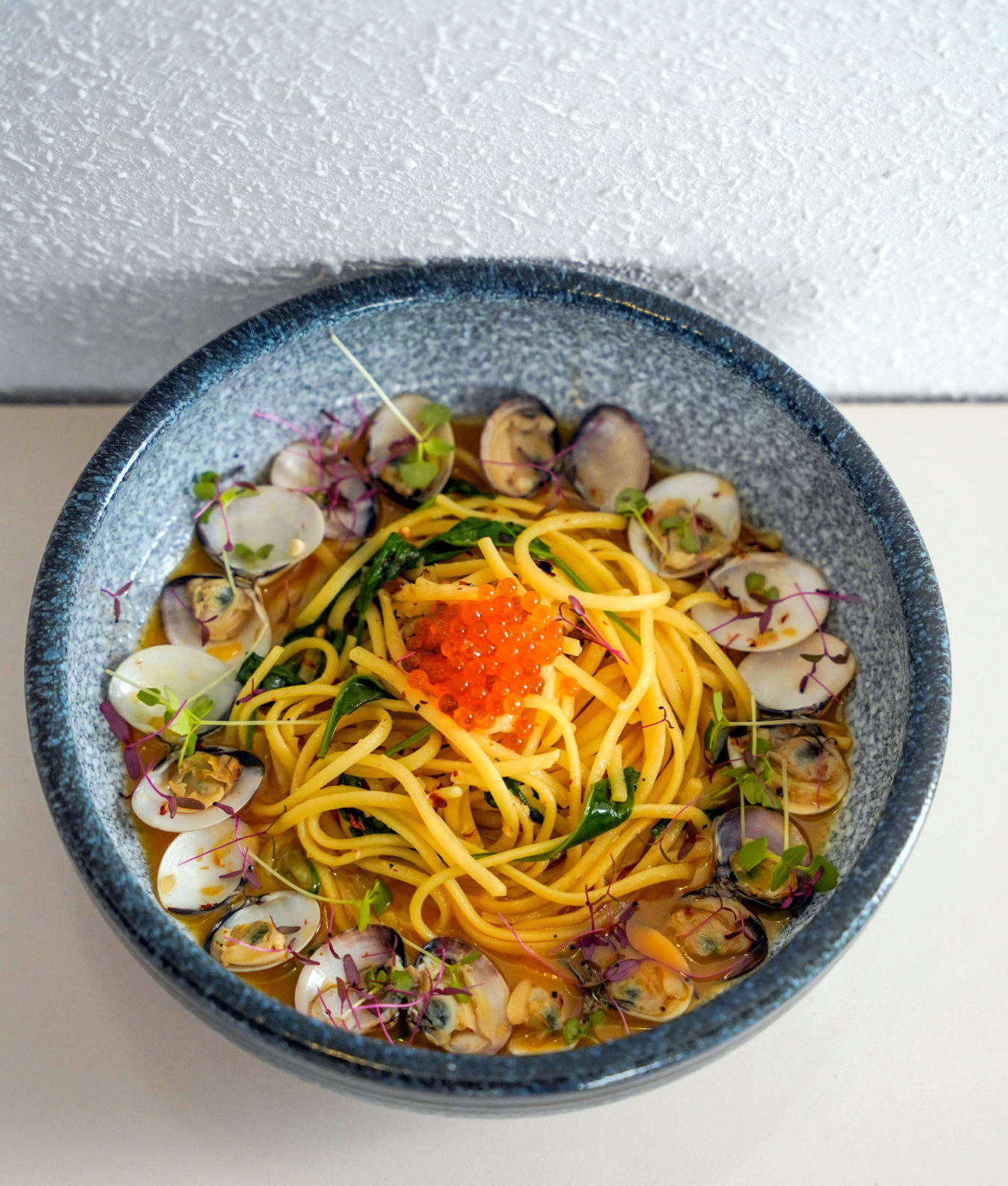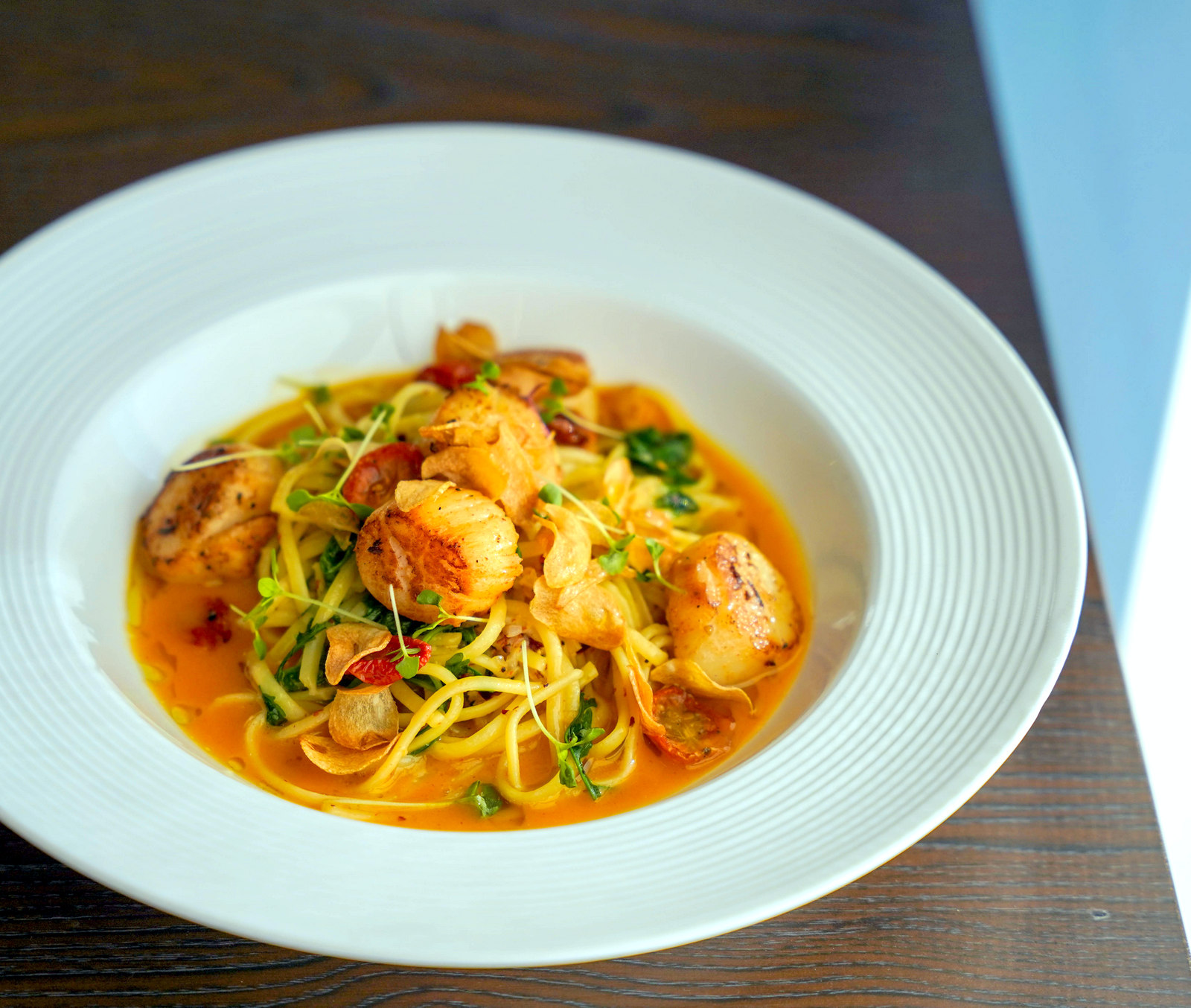 Seafood indulgence is a hallmark of Null's recommended pastas - if you crave the briny kick of clams, slurp on tagliatelle encircled by fresh clams potently cooked with white wine, sprinkled with ikura in a Japanese-inflected take on Alle Vongole (RM35); if you can't resist the luscious flesh of plump scallops, check out the Aglio Olio, not conventional at all, heaped with premium Hokkaido scallops, showered with pea sprouts and white truffle oil (RM40).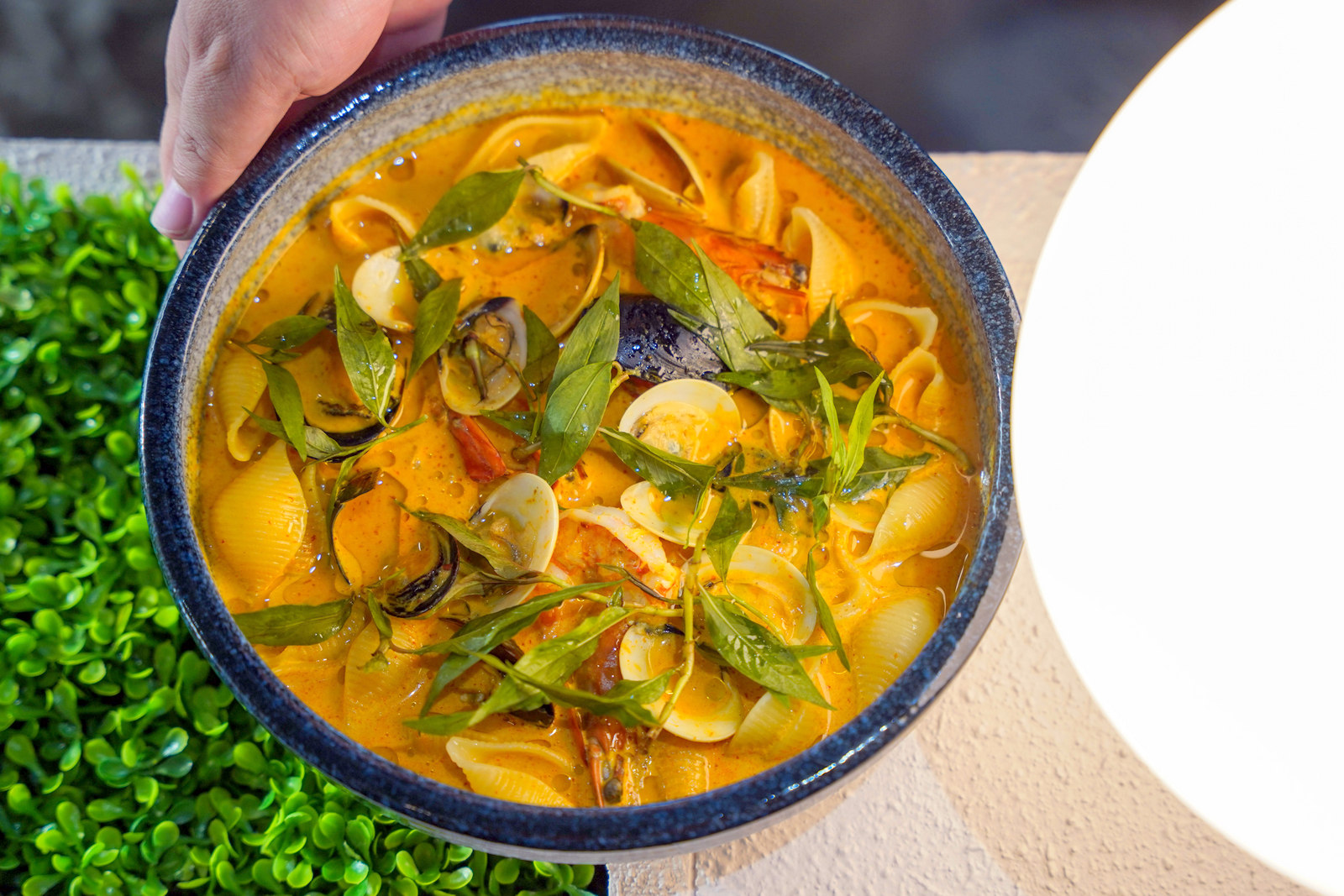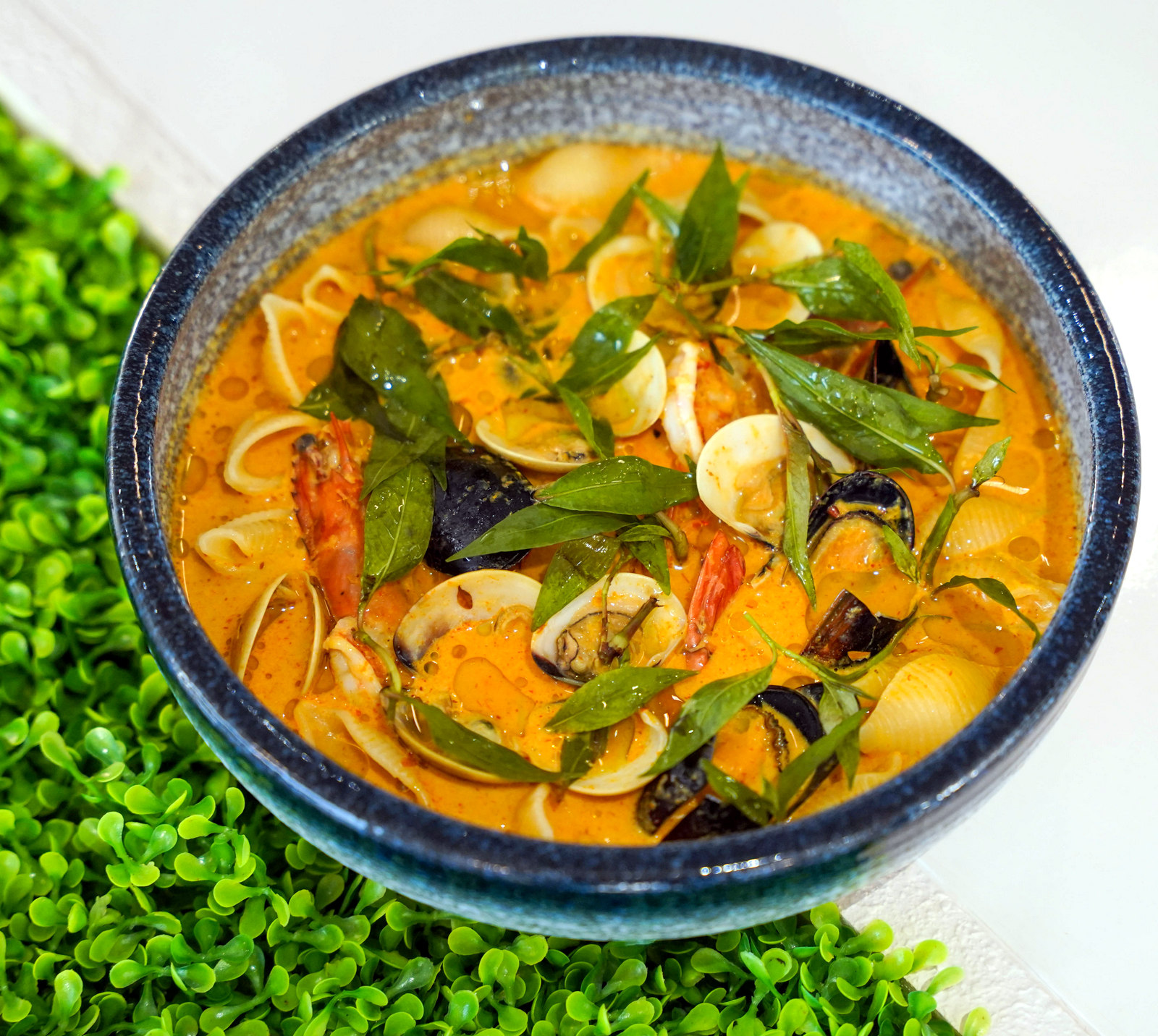 For folks in pursuit of Malaysian dynamics in dishes, don't miss the Yellow Mellow, which looks and tastes like an intriguingly fun laksa with an Italian foundation.
It's a soulful recipe of conchiglie seashell pasta, submerged in a house-made yellow curry broth that channels Asian herbs and spices galore, swimming with shellfish and squid - lip-smacking to the last spoonful, it deserves to be a permanent signature on Null's menu (RM38).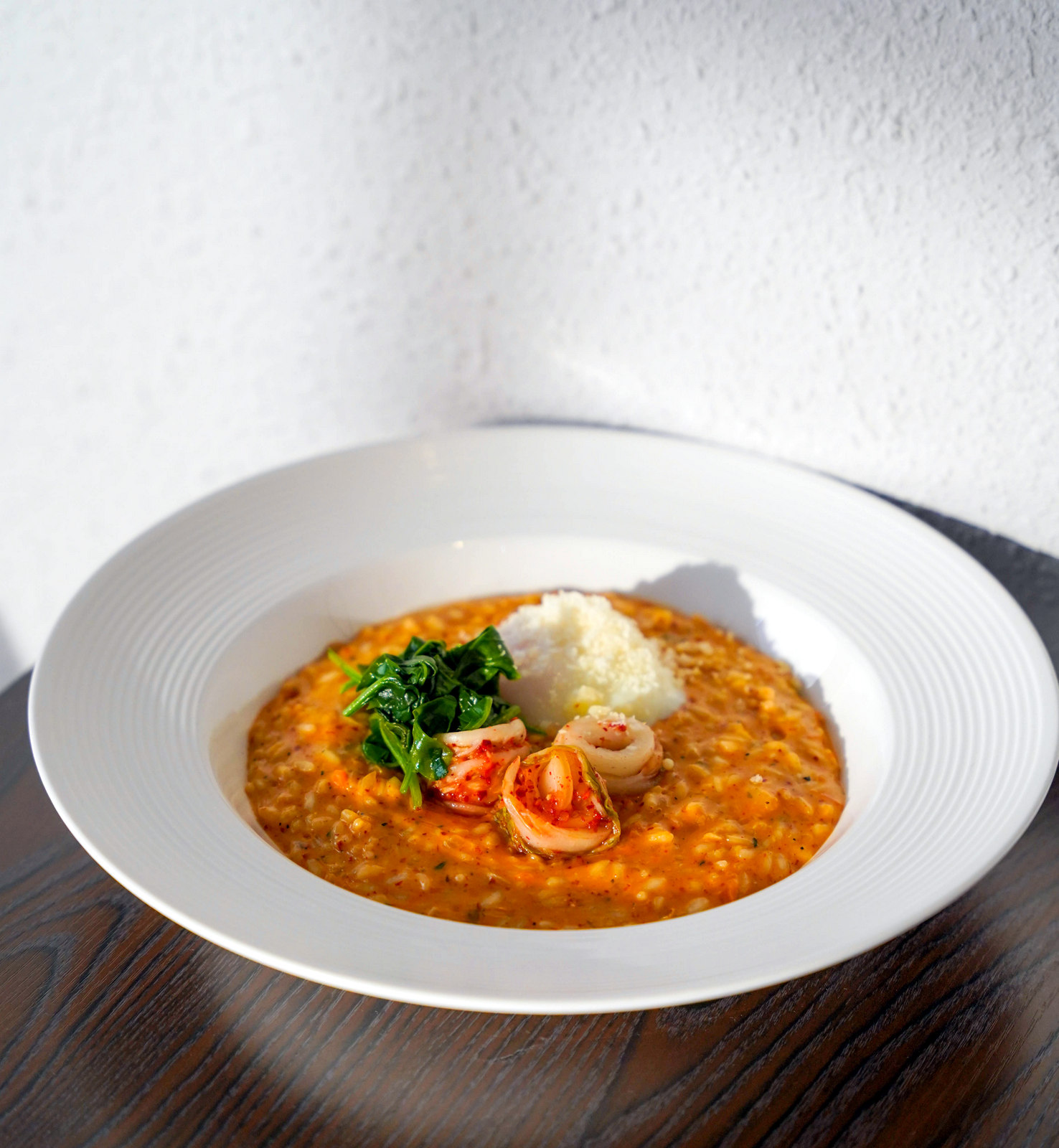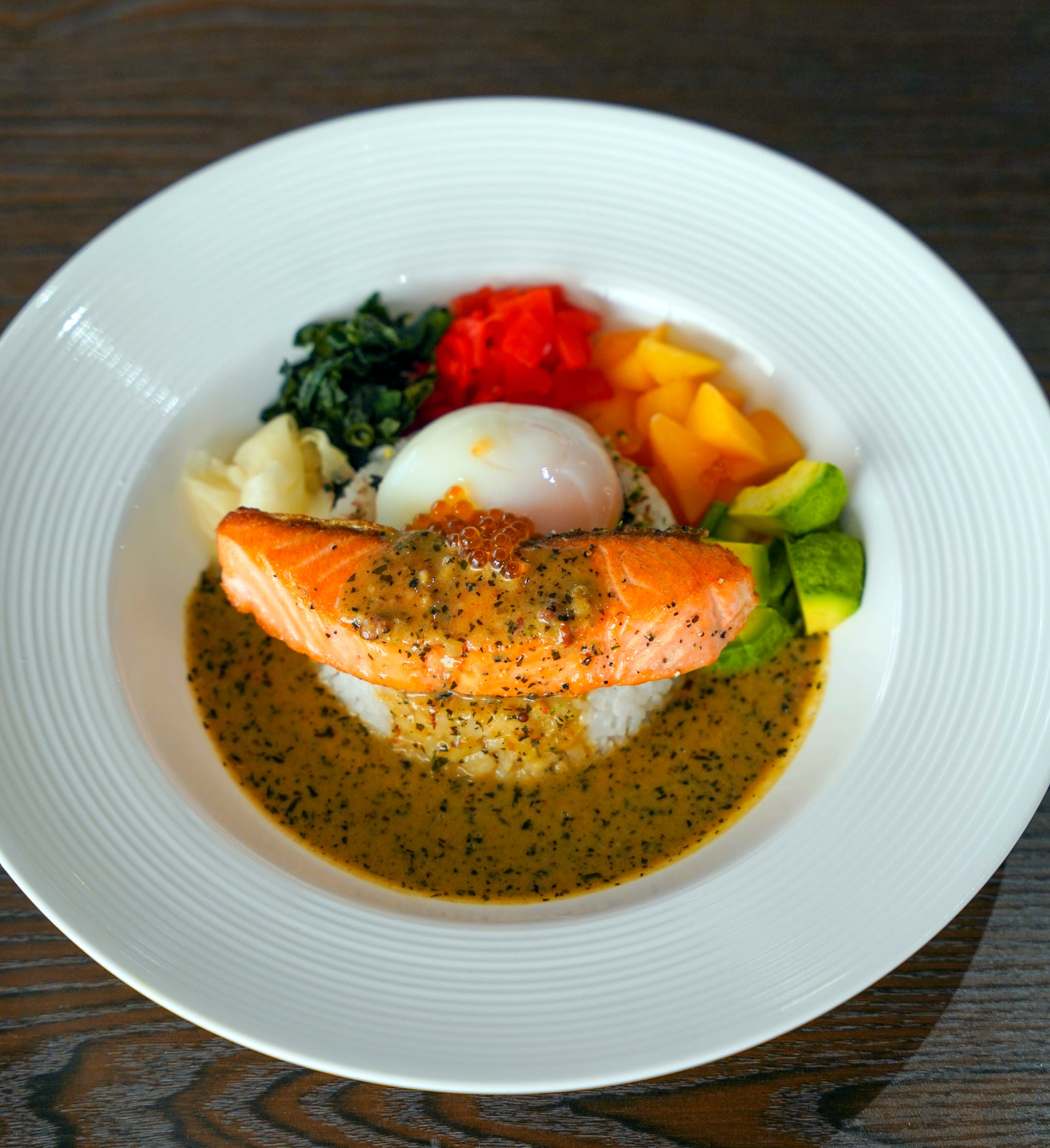 Wrapping up with glorious grains: Kimchi Risotto blends Korean and Italian ingredients, firing up the al dente rice with lightly tangy house-fermented kimchi, plus chillies and julienne daikon for a balance of heat and soothingness, made extra-creamy with a 63-degree kampung egg (RM36), while the Salmon-Cado Zen Bowl restores our sense of serenity with its nourishing platter of furikake rice with tenderly pan-seared salmon, ripe avocado and Null-pickled wakame, complete with curried miso sauce that rounds everything up nicely (RM39).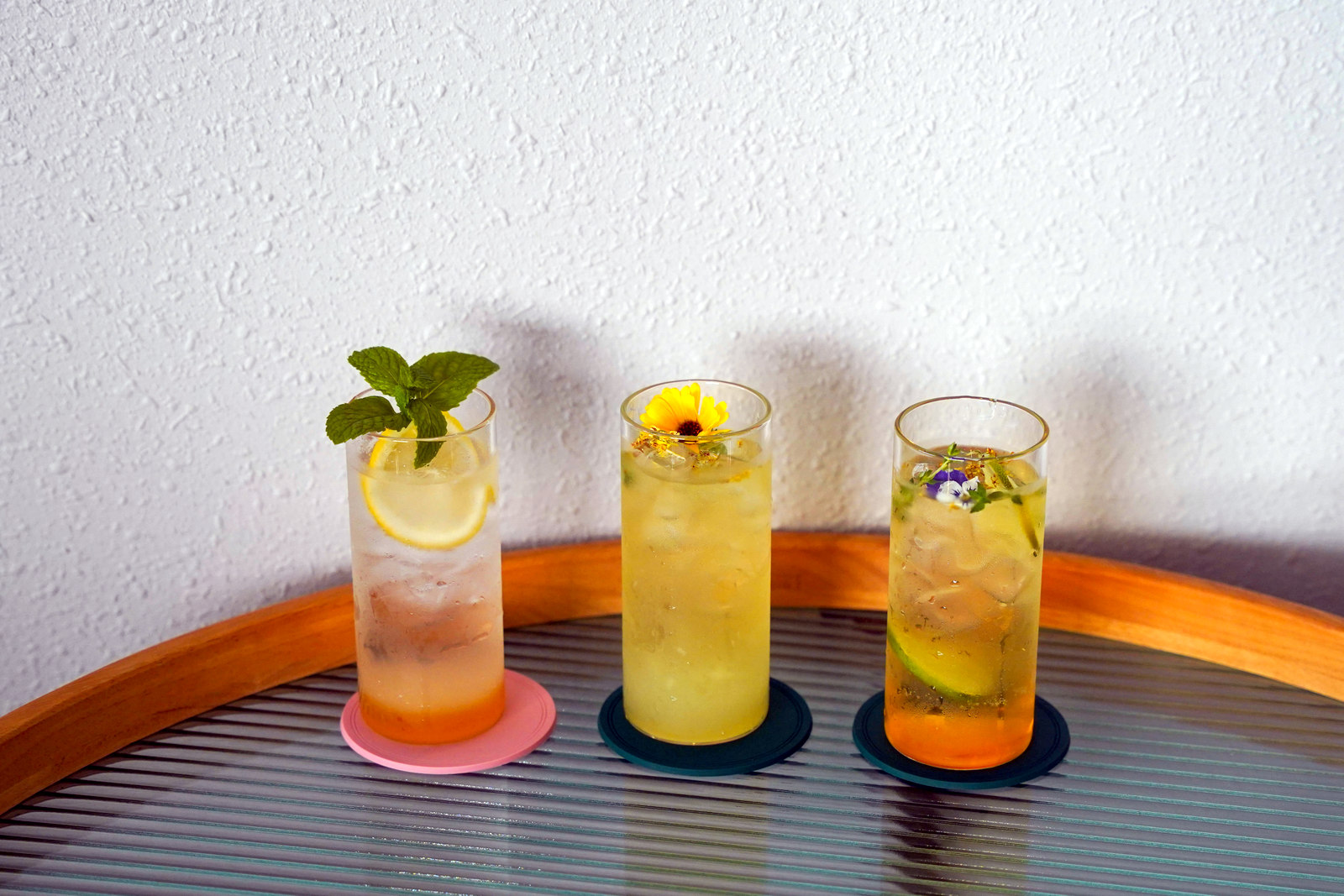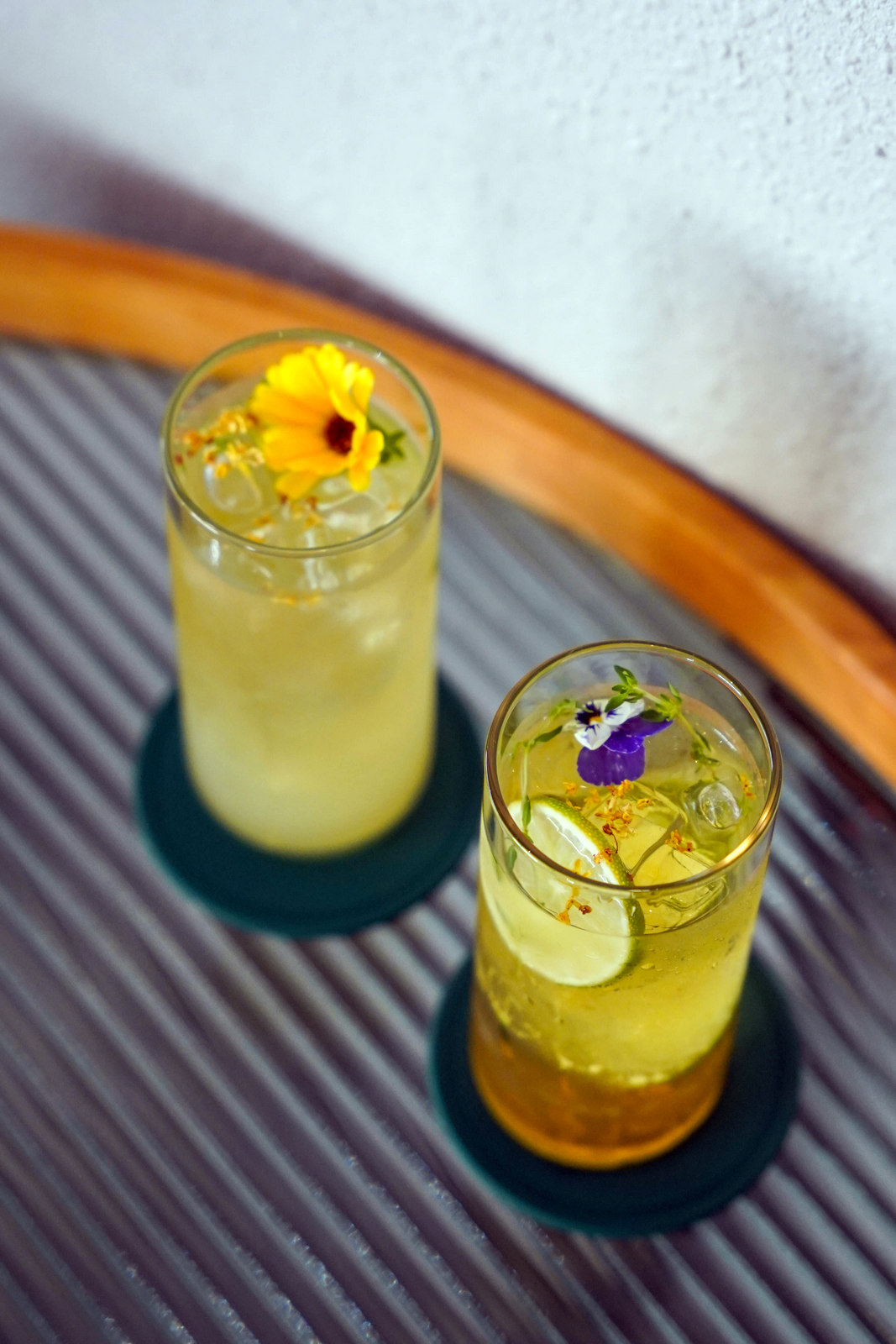 Null's curation of fizzy beverages isn't an afterthought - these are delicious drinks with rejuvenating fruity and floral dimensions, with pleasurable possibilities like the Yuzushu Minto (with yuzu and mint fizz), Fly Me To The Moon (chrysanthemum with lemonade) and Chamomile Dream (chamomile with quince fizz).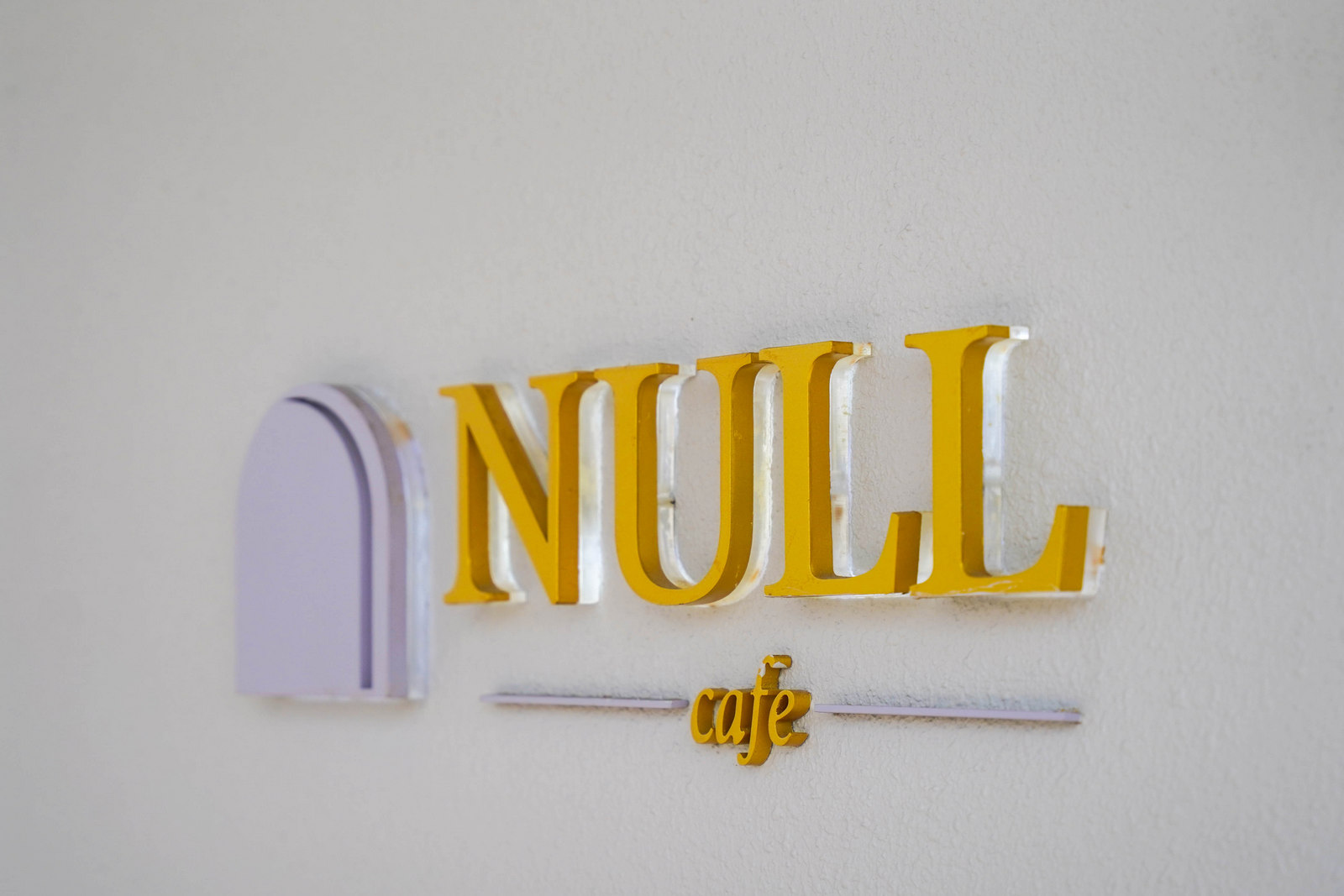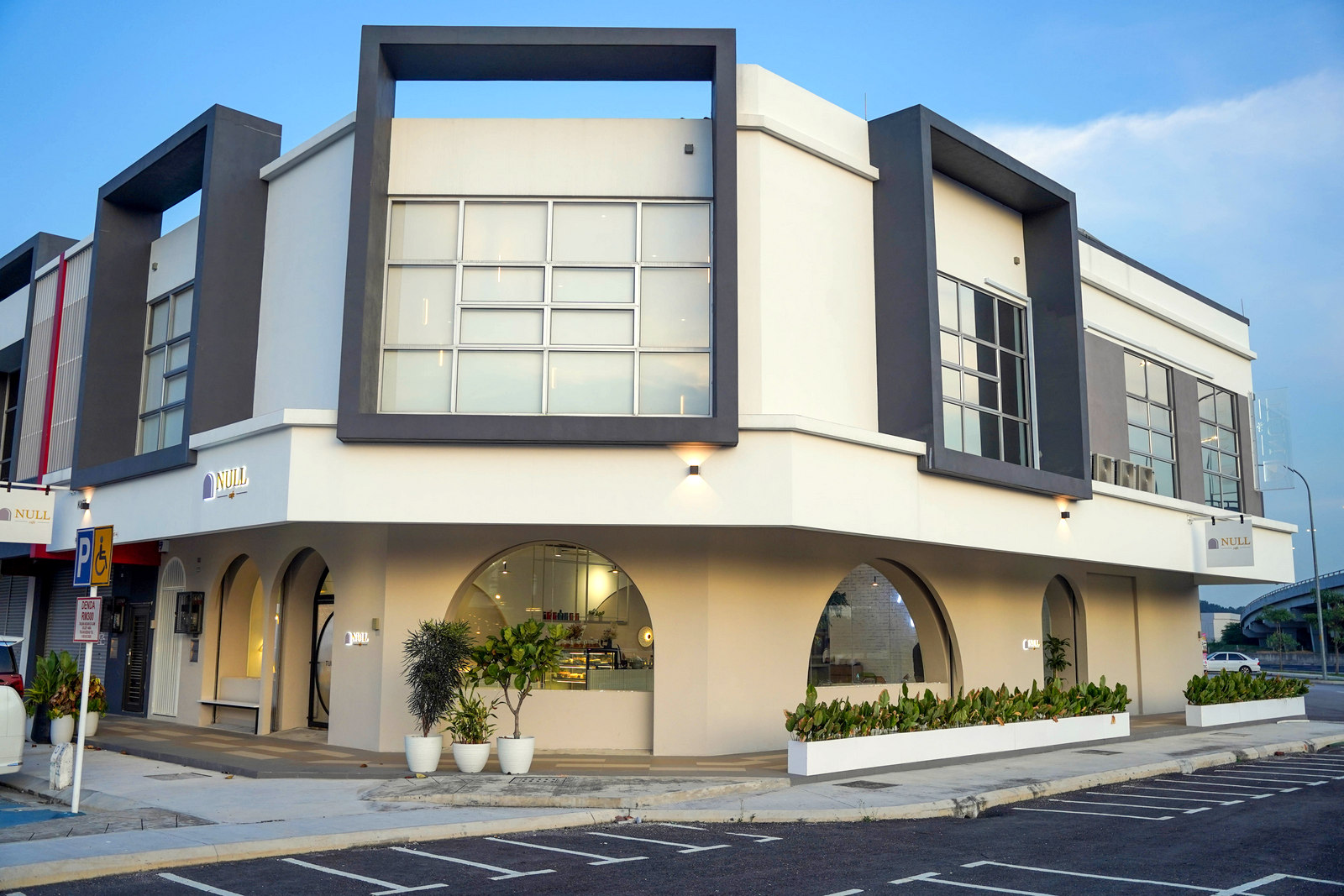 Null Cafe
4C/K UO2, No. 2, Jalan Astaka, Bukit Raja, 41050 Klang, Selangor.
Open Tuesday-Sunday, 10am-9pm. Tel: 012-989-8032