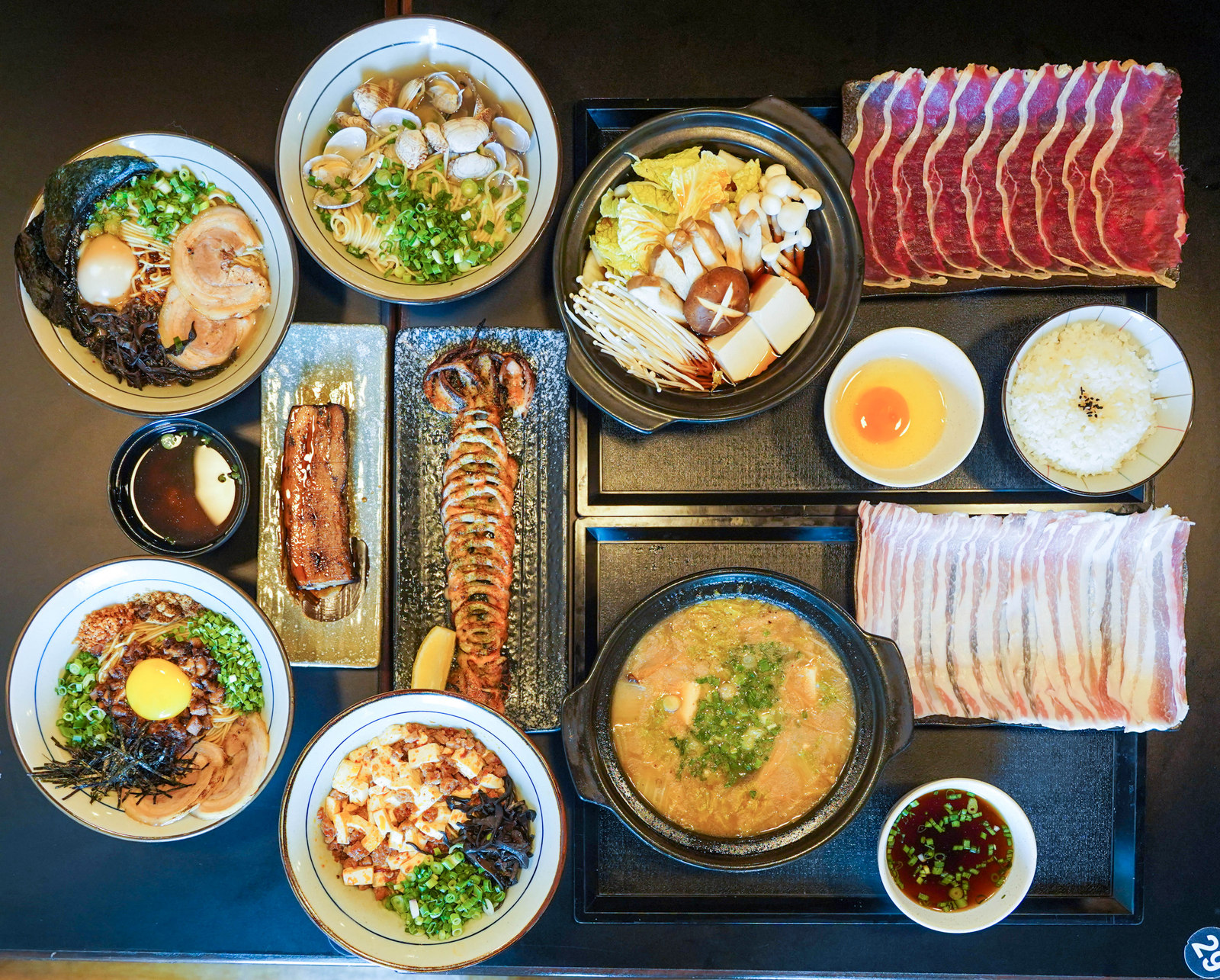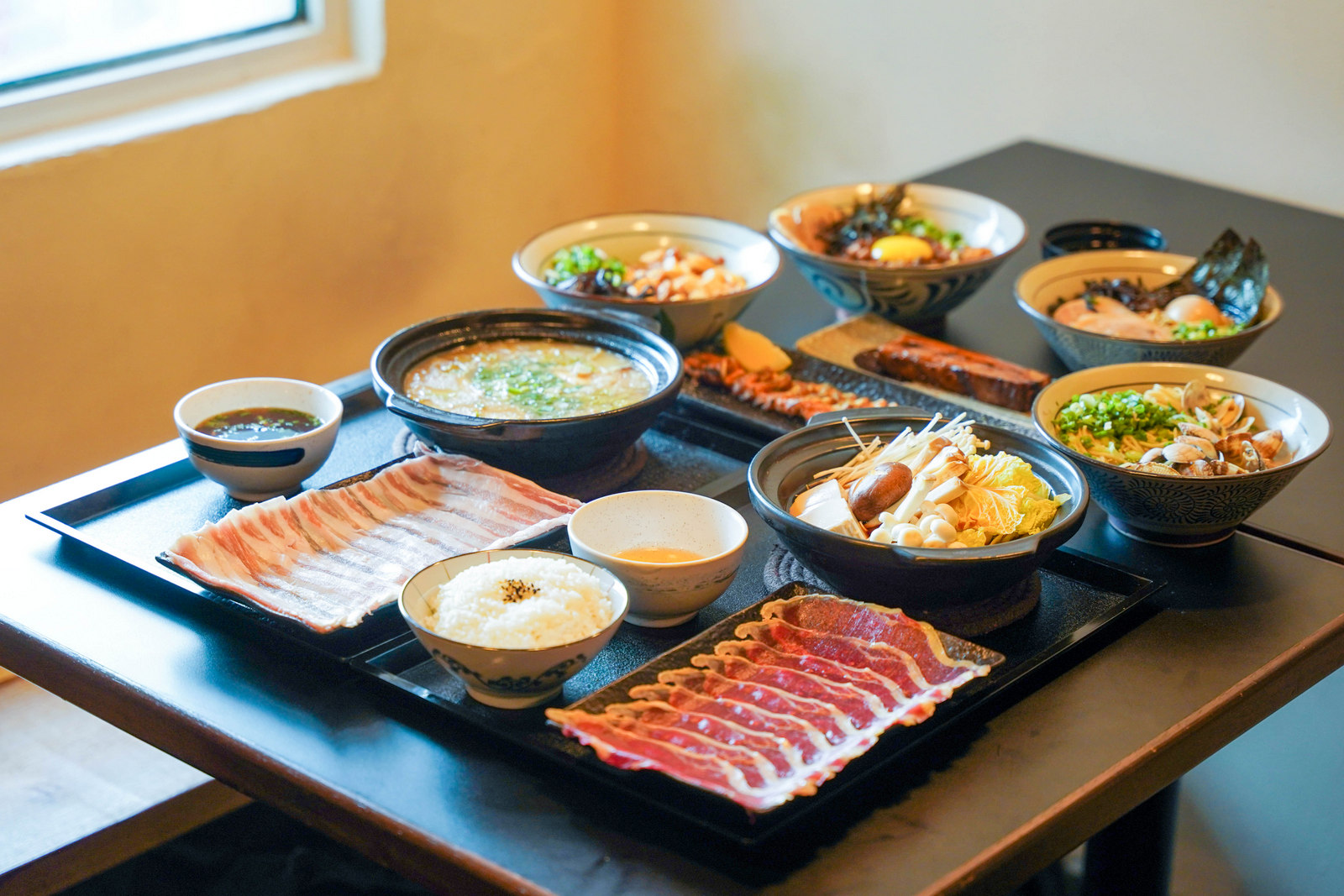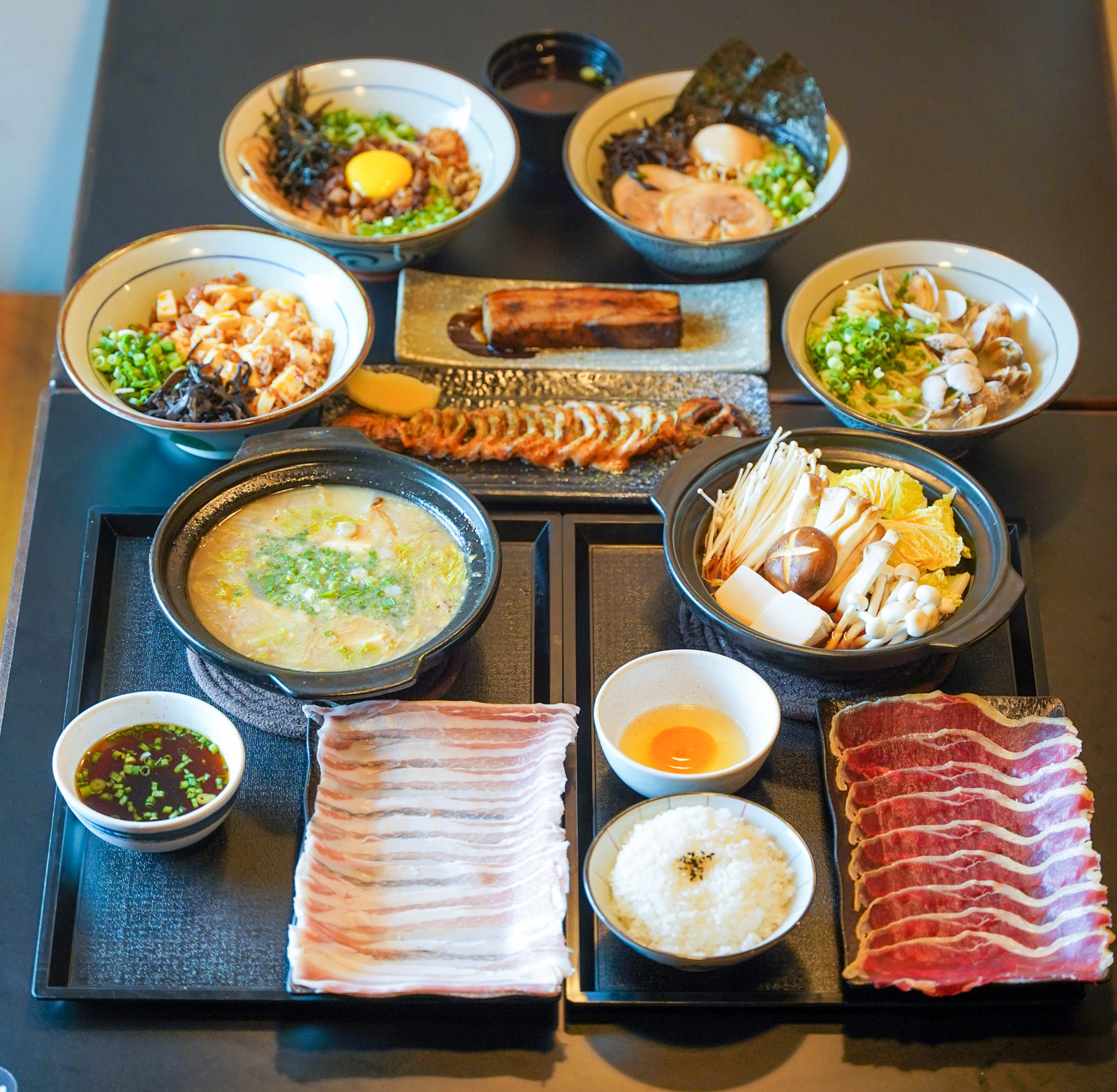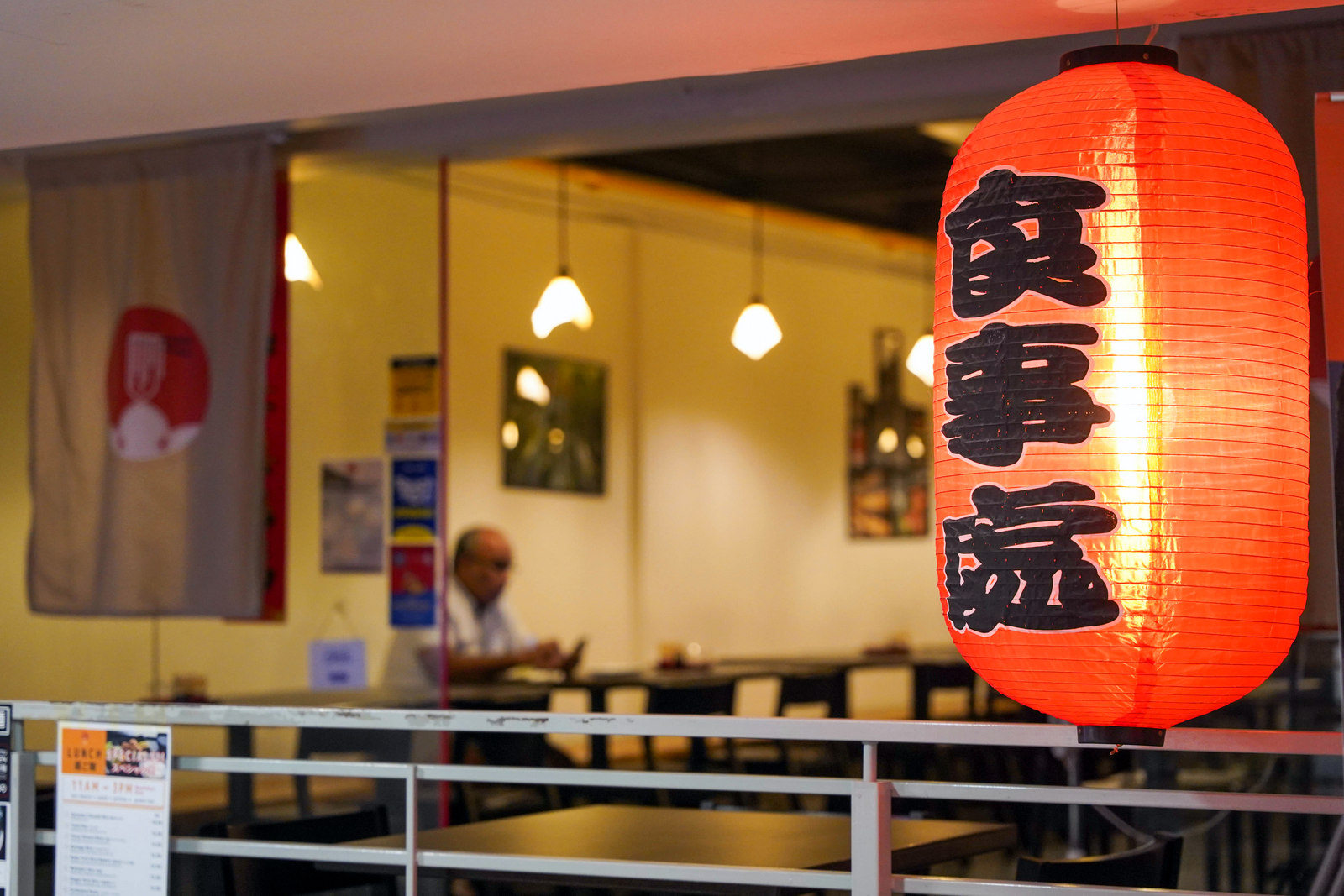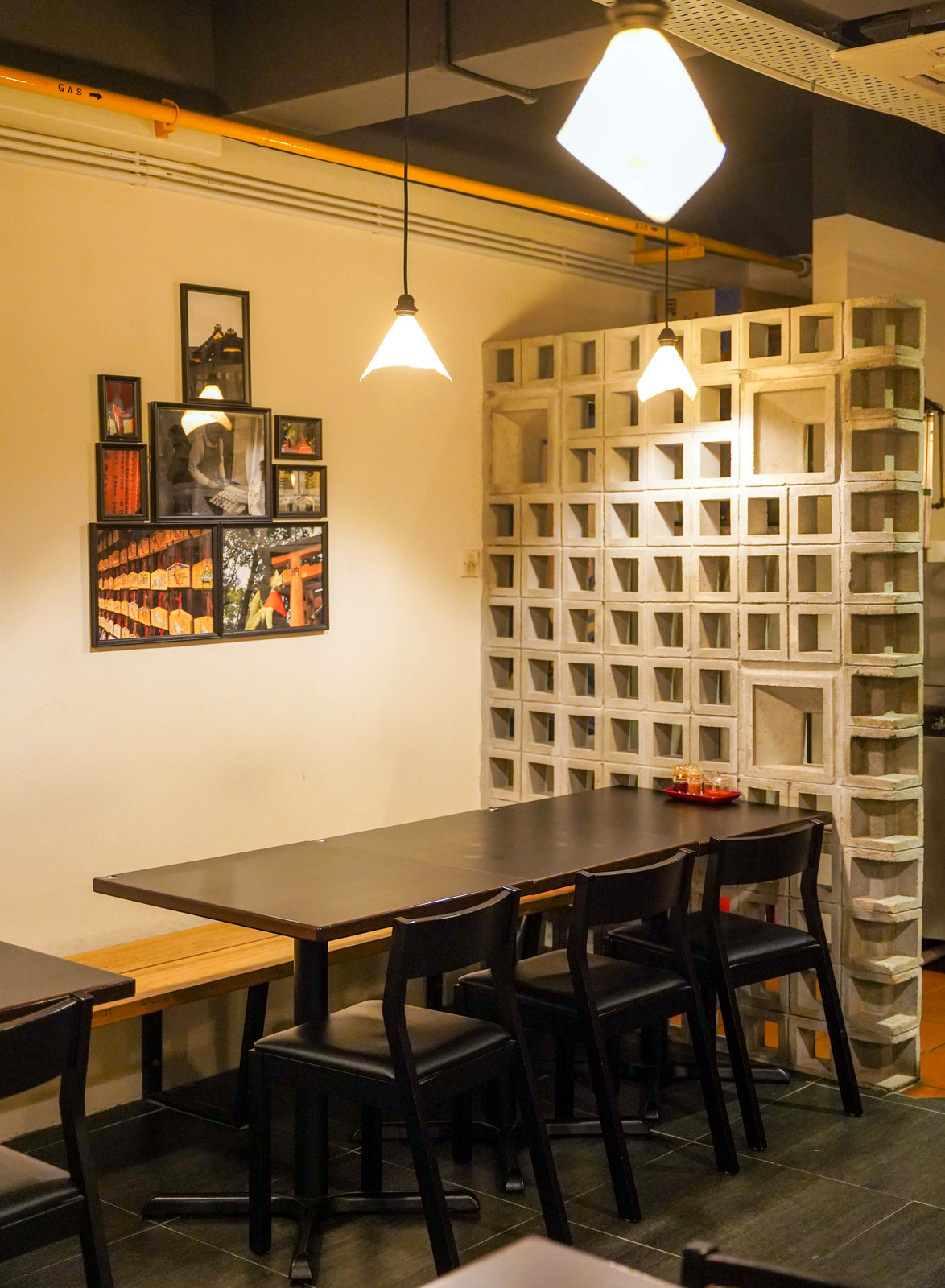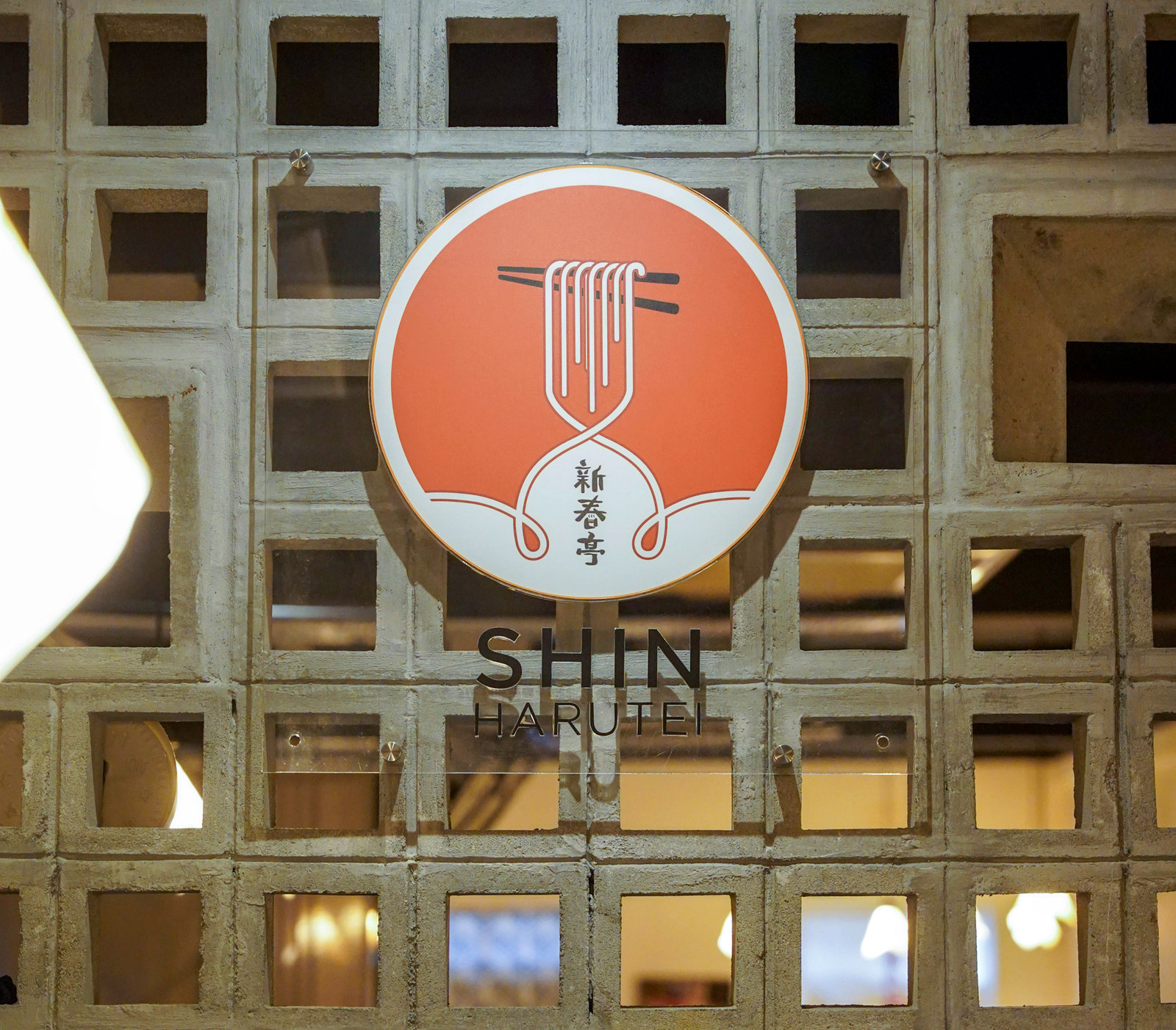 We return to Shin Haru Tei for our third visit to this under-the-radar ramen restaurant. Discreetly tucked inside Jaya One, this is one of PJ's distinctive destinations for Japanese fare - not only noodles and broths in intriguing recipes but succulent chashu, soothing sukiyaki, smoky grilled seafood and more. There's always something new to discover during each visit.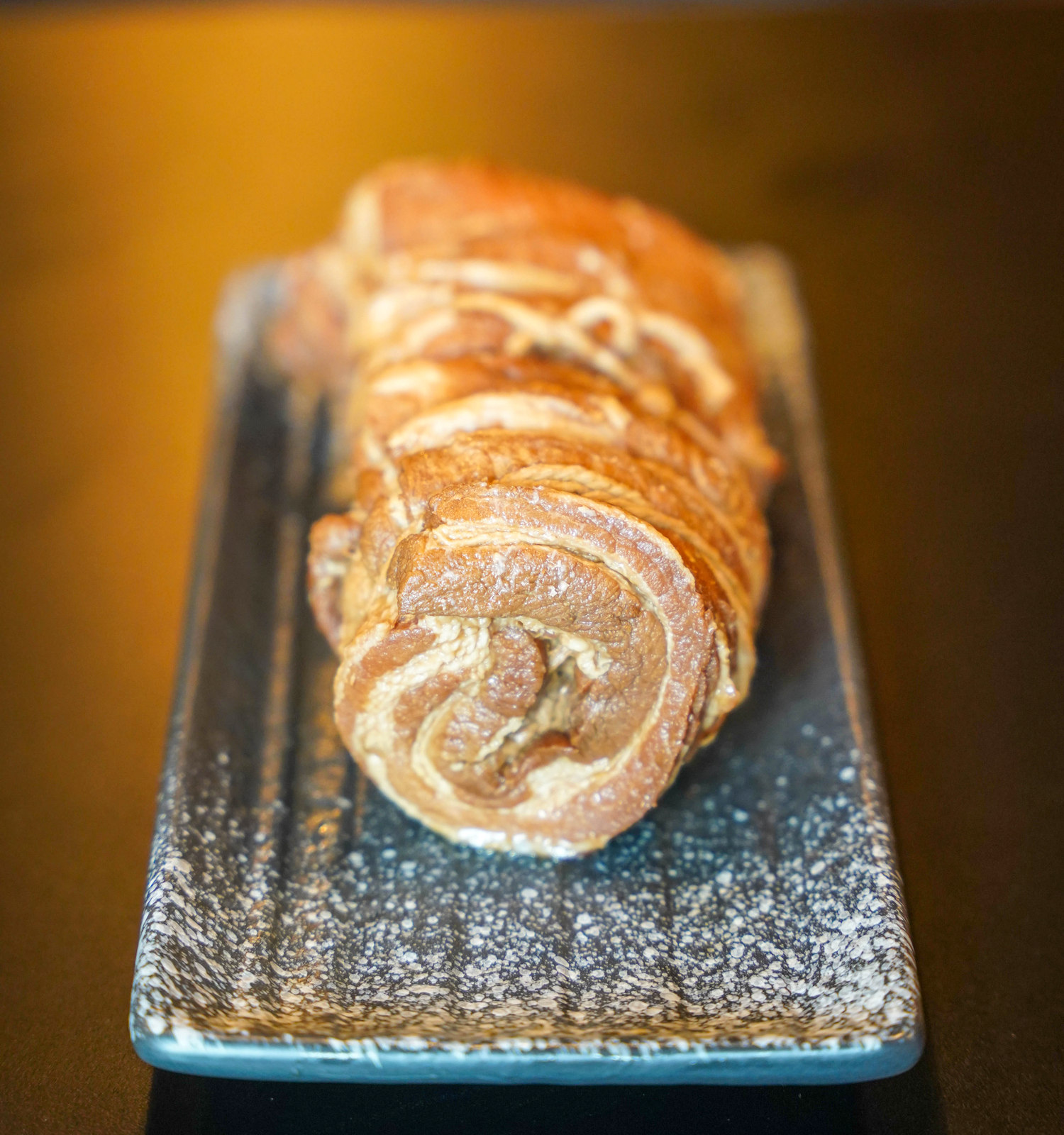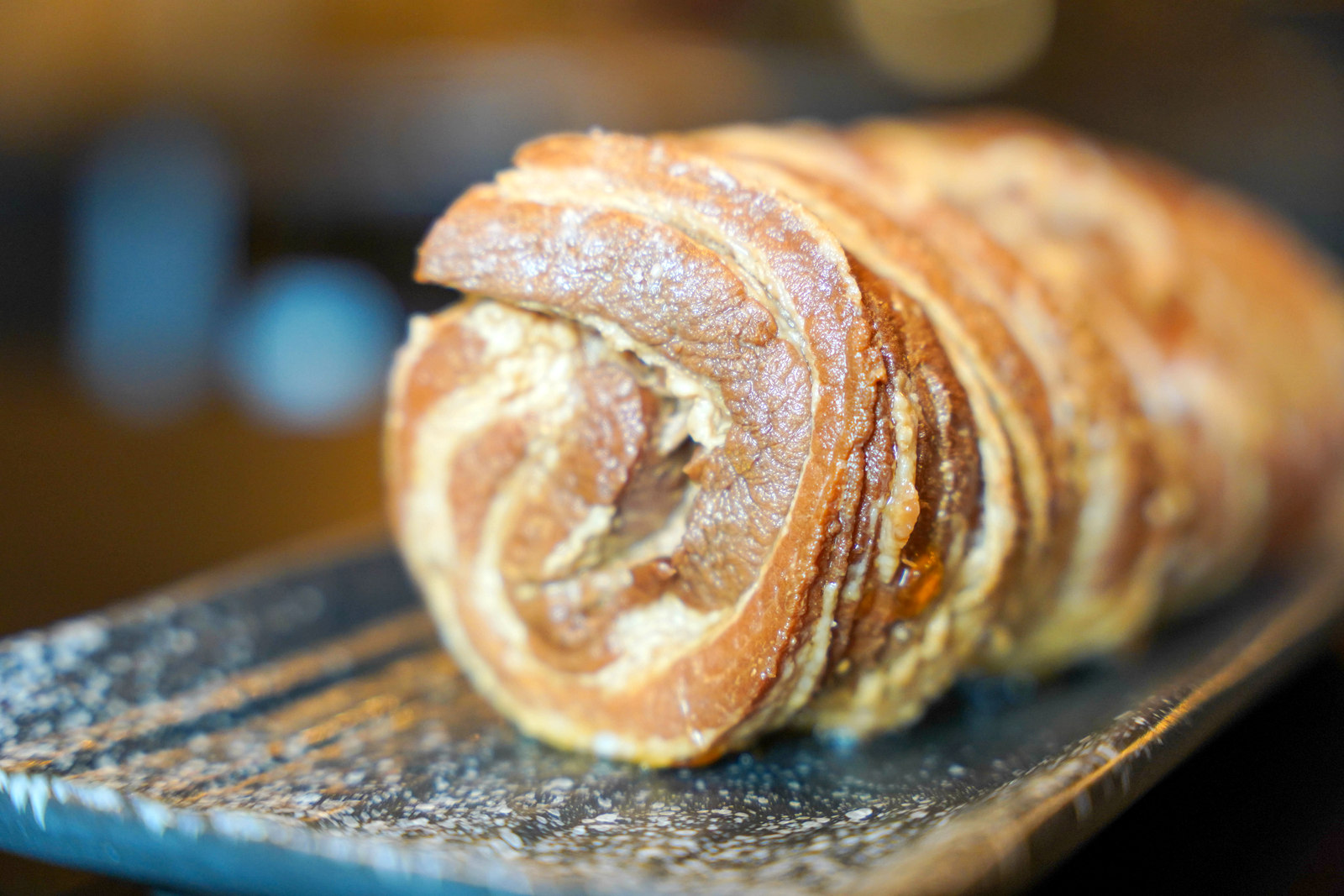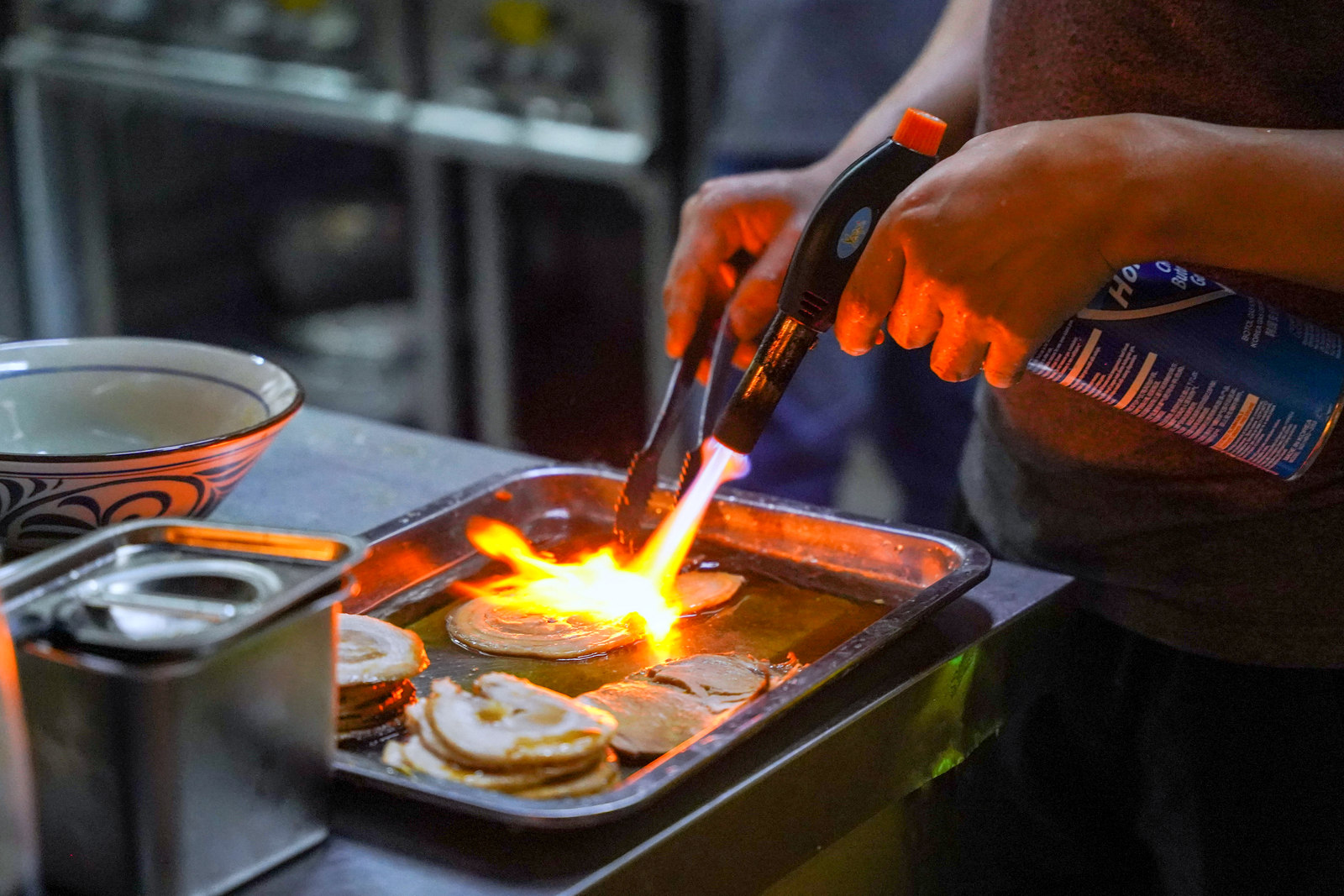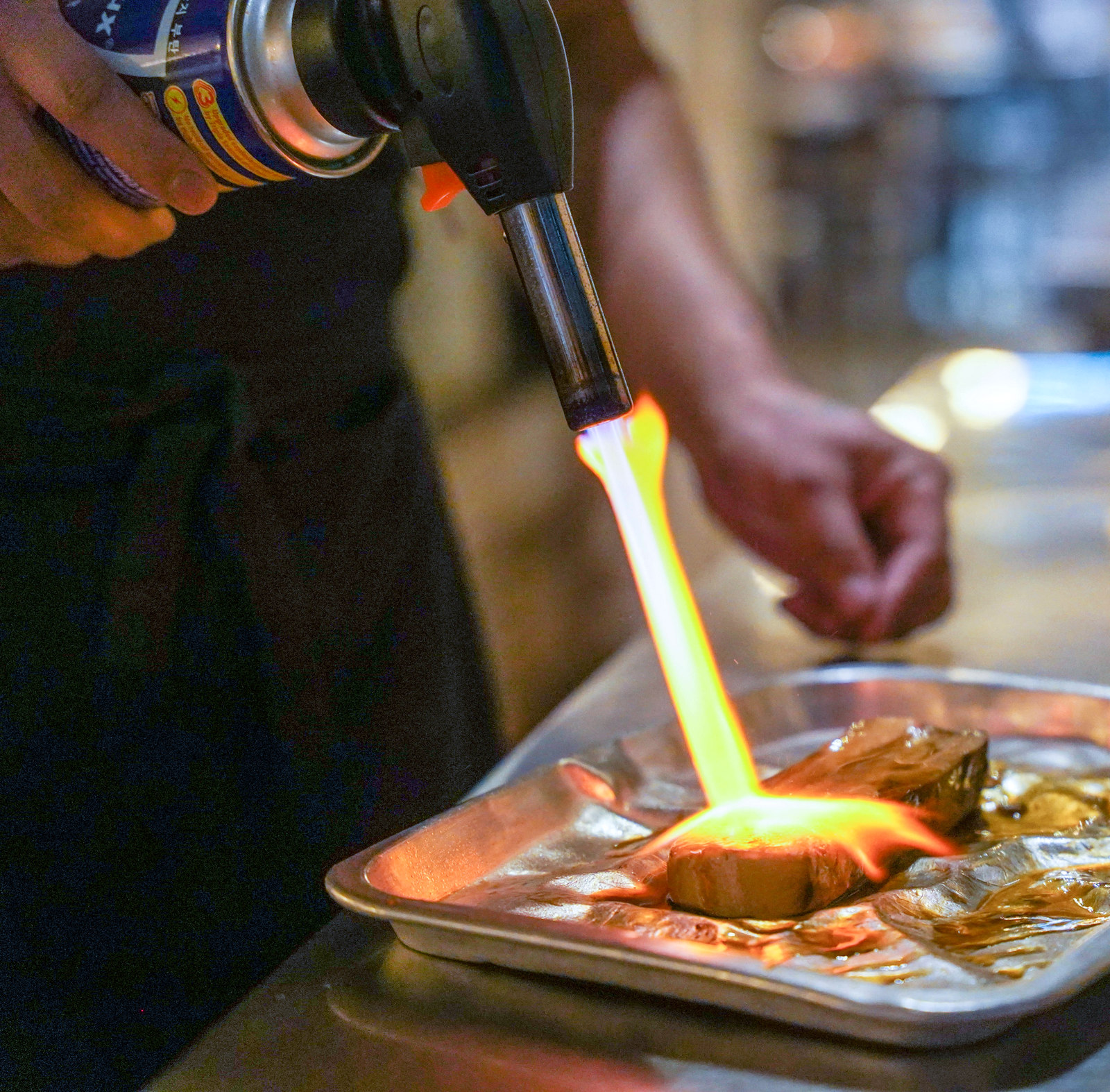 While exploring Shin Haru Tei, check out all the action in the open kitchen - steaming-hot soups being poured into bowls, noodles brought to boil, and chunky slabs of chashu being torched, for a sultry sear that enhances the richness of the thick, tender and tasty pork.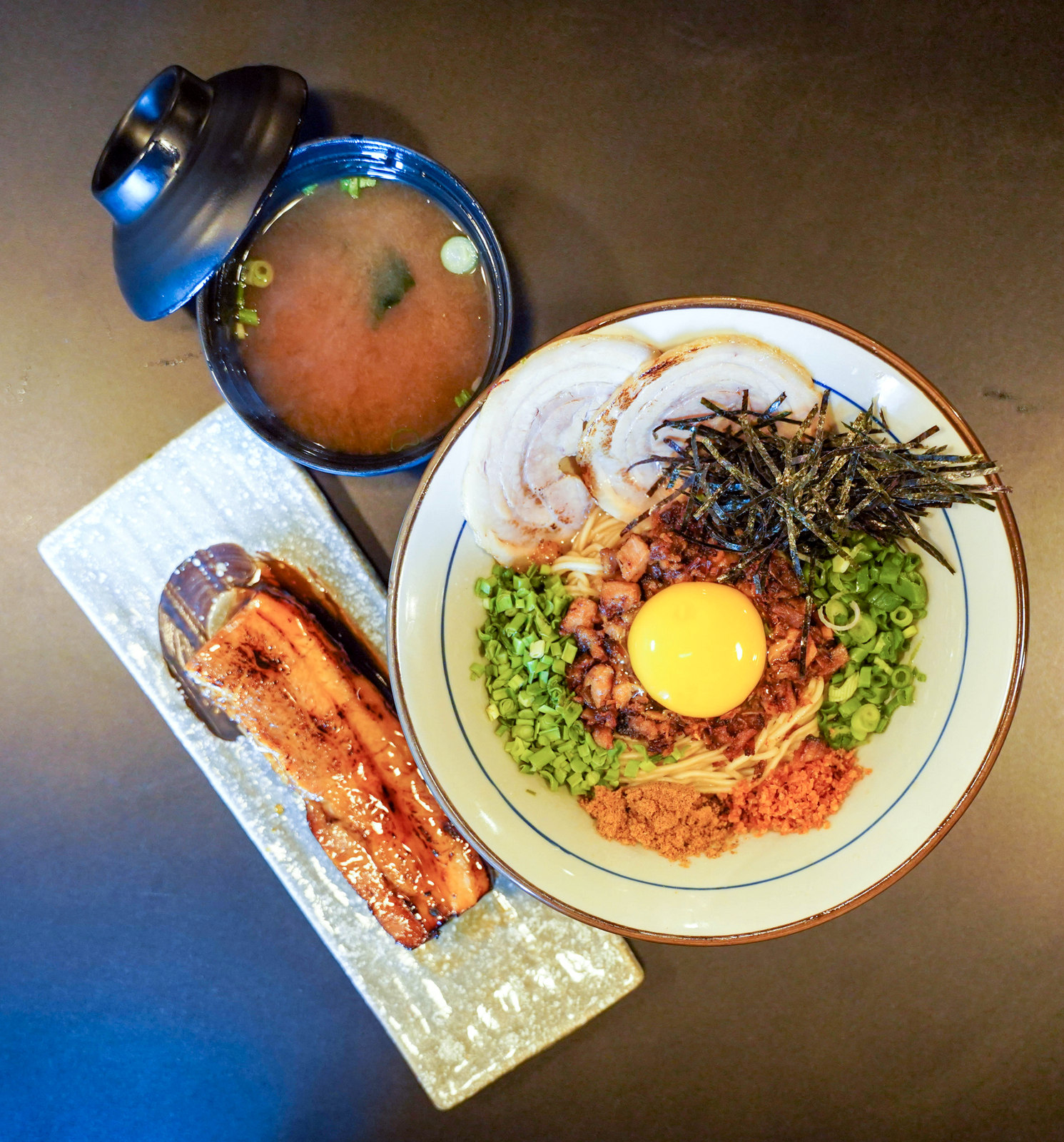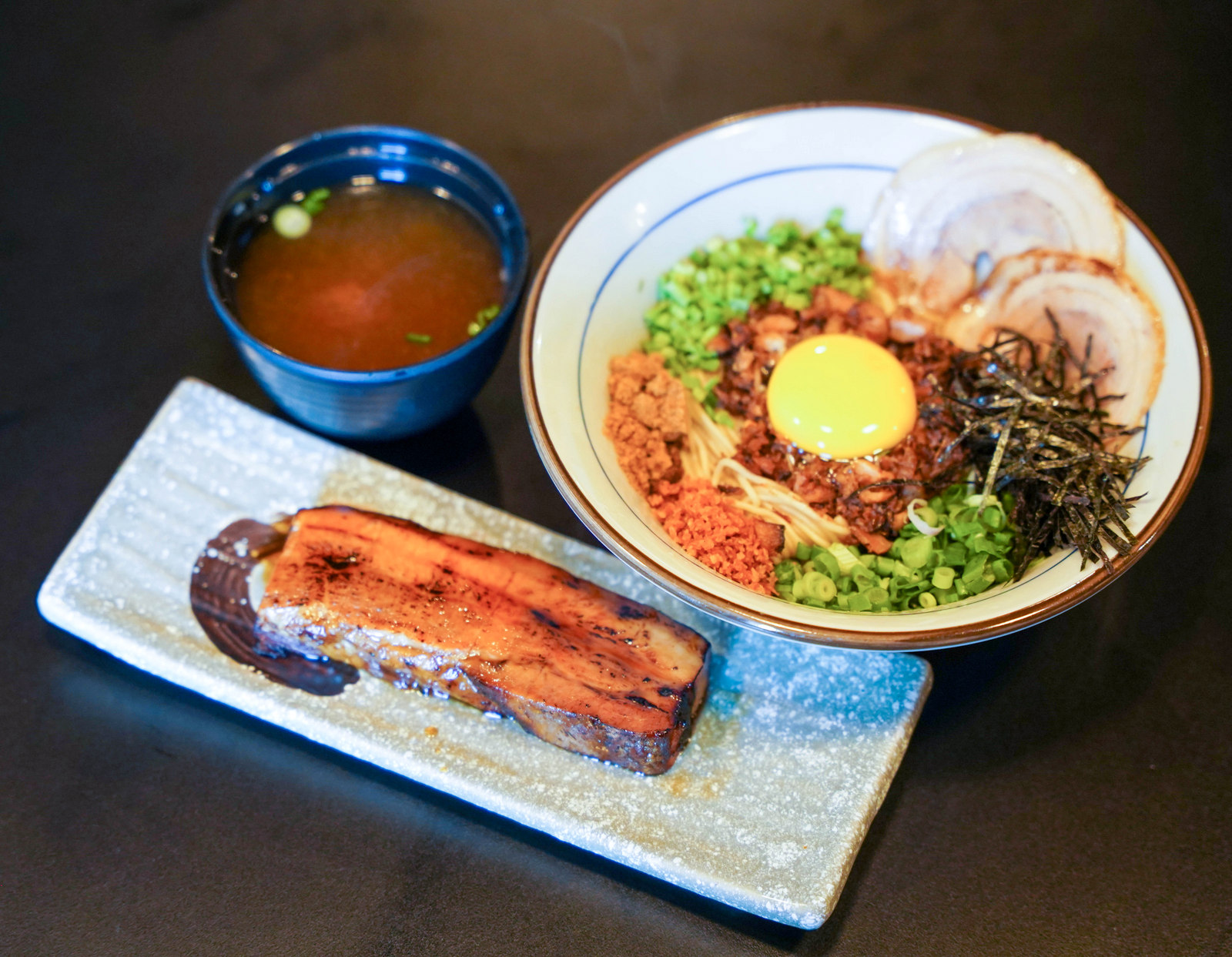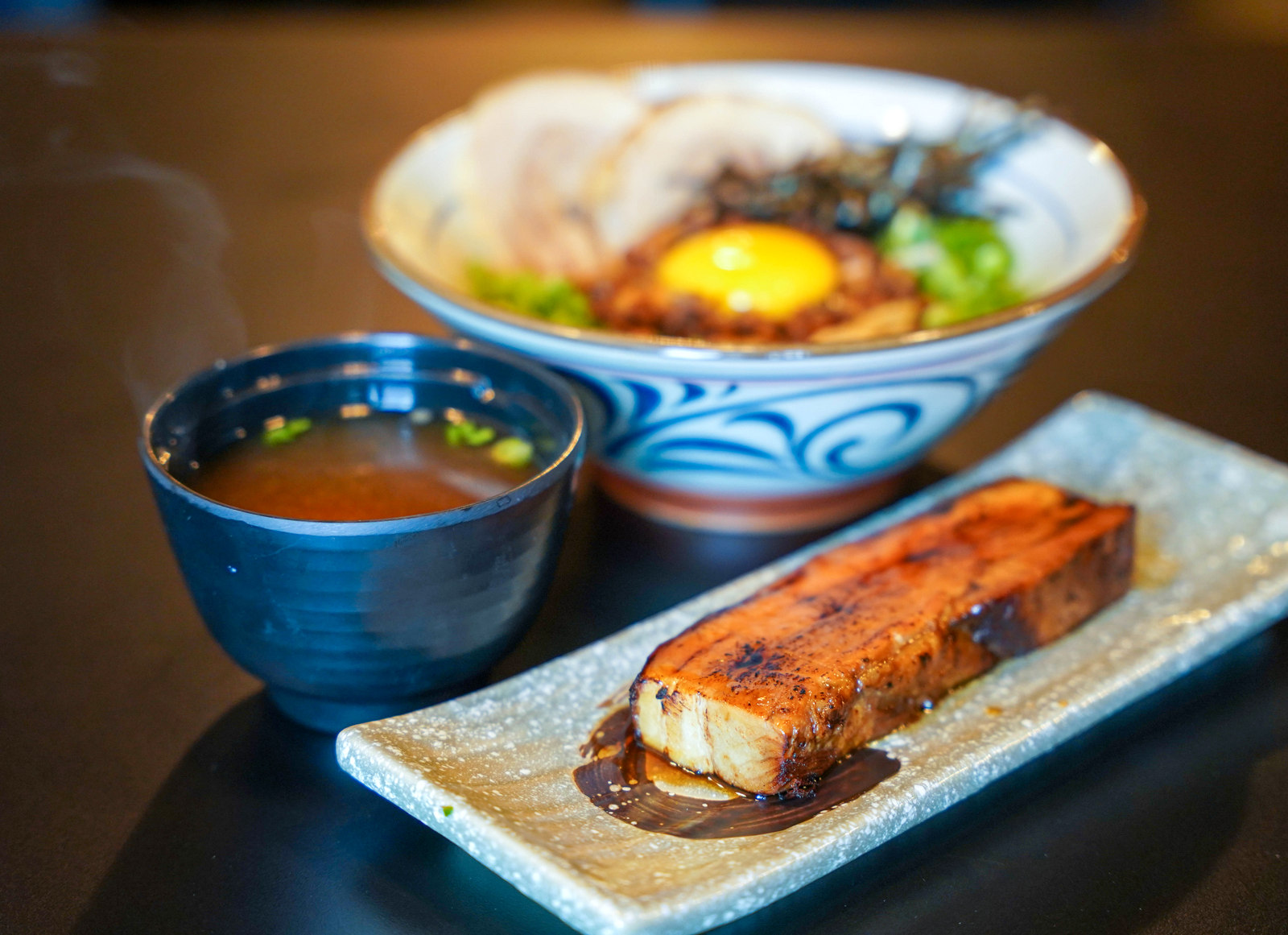 Order the Ooki Chashu Mazesoba (RM36.90) for a full-bodied way to savour the rich flavours of Shin Haru Tei. The mazesoba noodles are beautifully blanketed with egg, minced pork, green onions, pork lard, nori and other traditional toppings, to be mixed up together for an irresistibly aromatic temptation, bursting with terrific textures.
What makes this mazesoba stand out is its double dose of chashu - the familiar slices of braised pork belly, plus Shin Haru Tei's signature strip of oven-baked ooki chashu ('ooki' is Japanese for large), lusciously layered with flesh and fat to sink our teeth into.
If you love the ooki chashu, it's also available a la carte or in other ramen preparations, such as with tonkotsu, miso, spicy or pesto soup (RM33.90 each).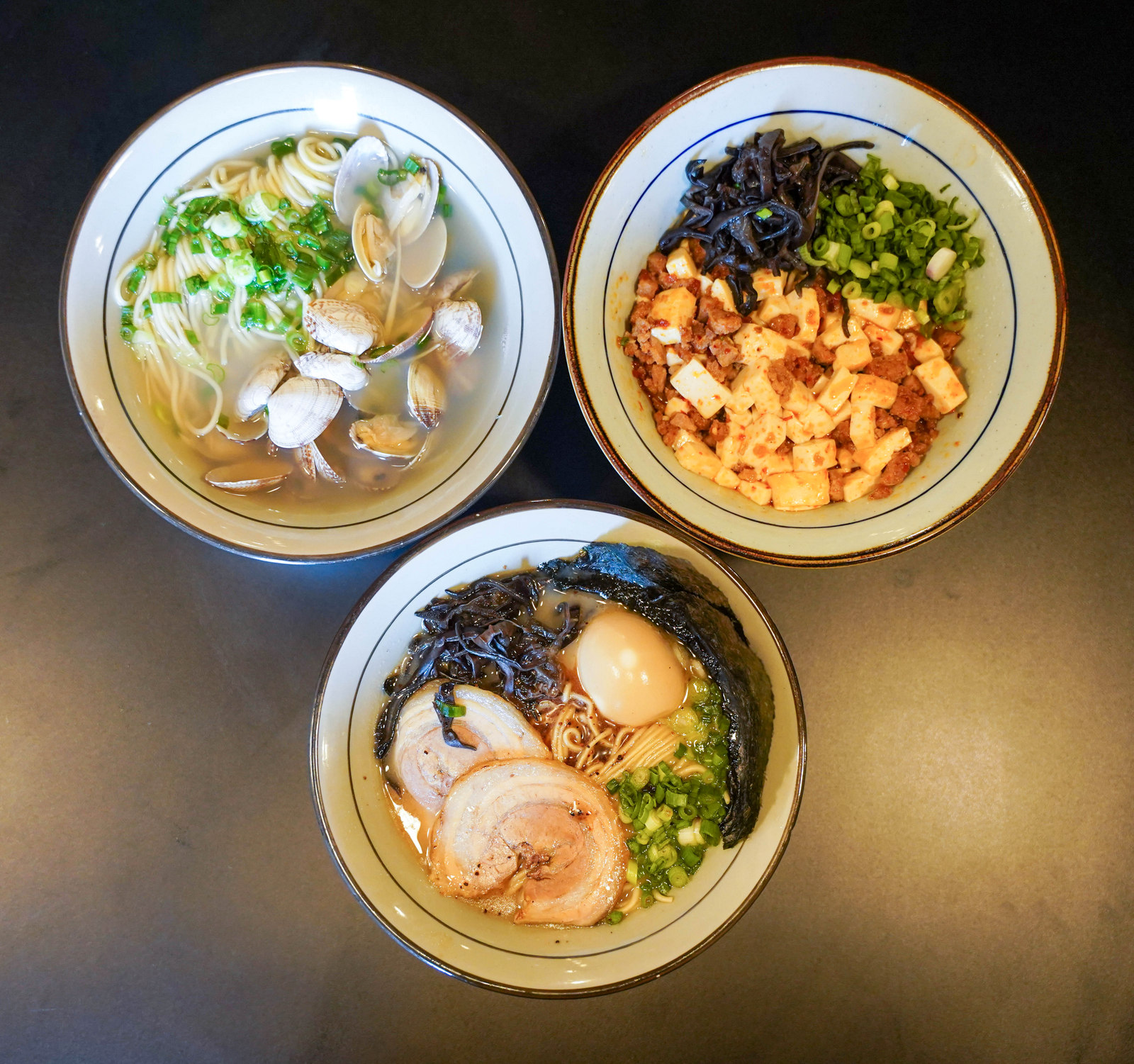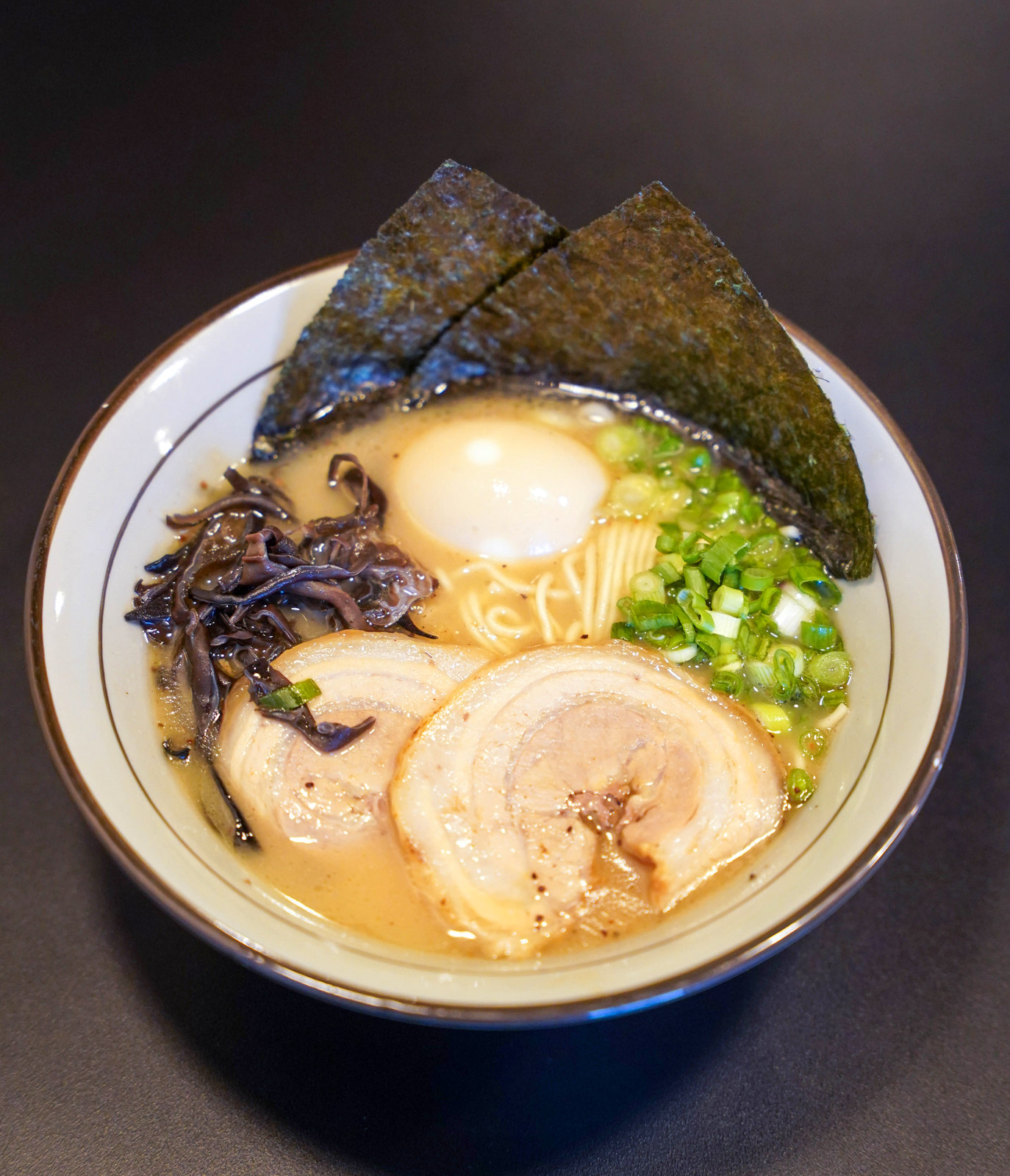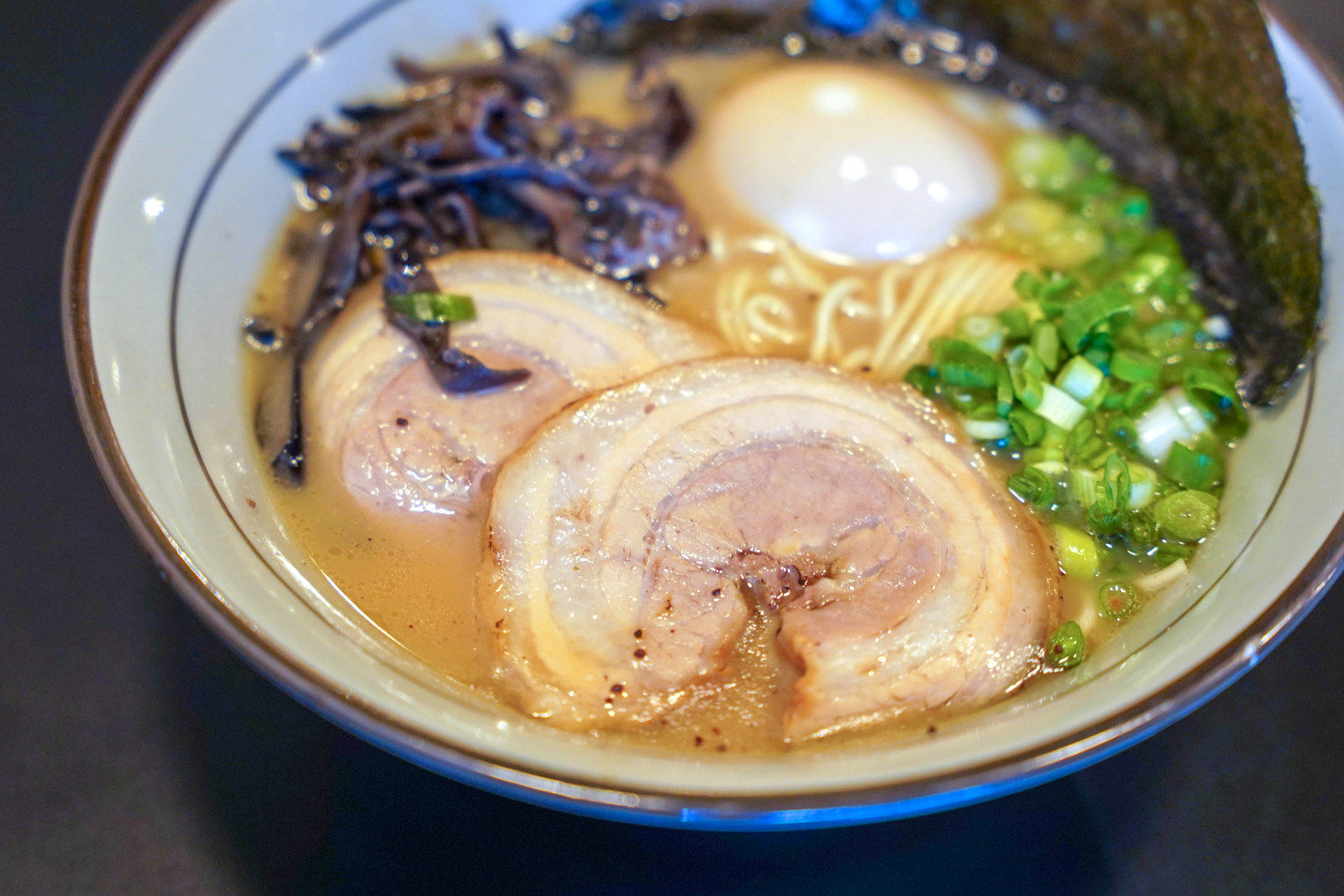 For ramen with broth, Shin Haru Tei showcases a variety of preparations - we could enjoy a different bowl of ramen everyday for nearly two weeks, from kimchi ramen to tan tan ramen.
Fans of fundamental ramen will choose the time-honoured Tonkotsu Ramen (RM21.90), simple but satisfying with chashu, seasoned egg, seaweed, black fungus and spring onions, slurp-worthy to the final strand of the firm noodles and the last sip of the nuanced broth.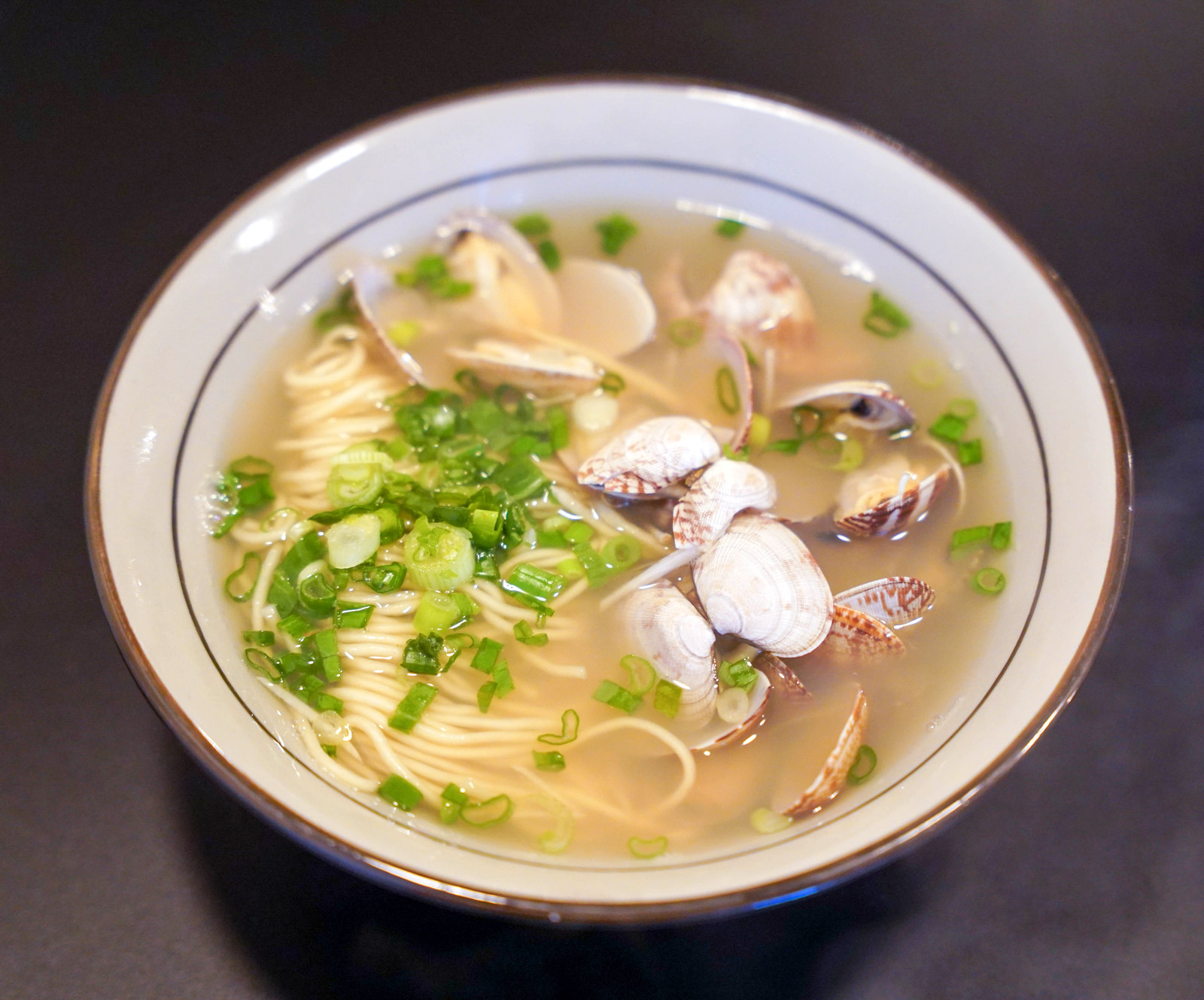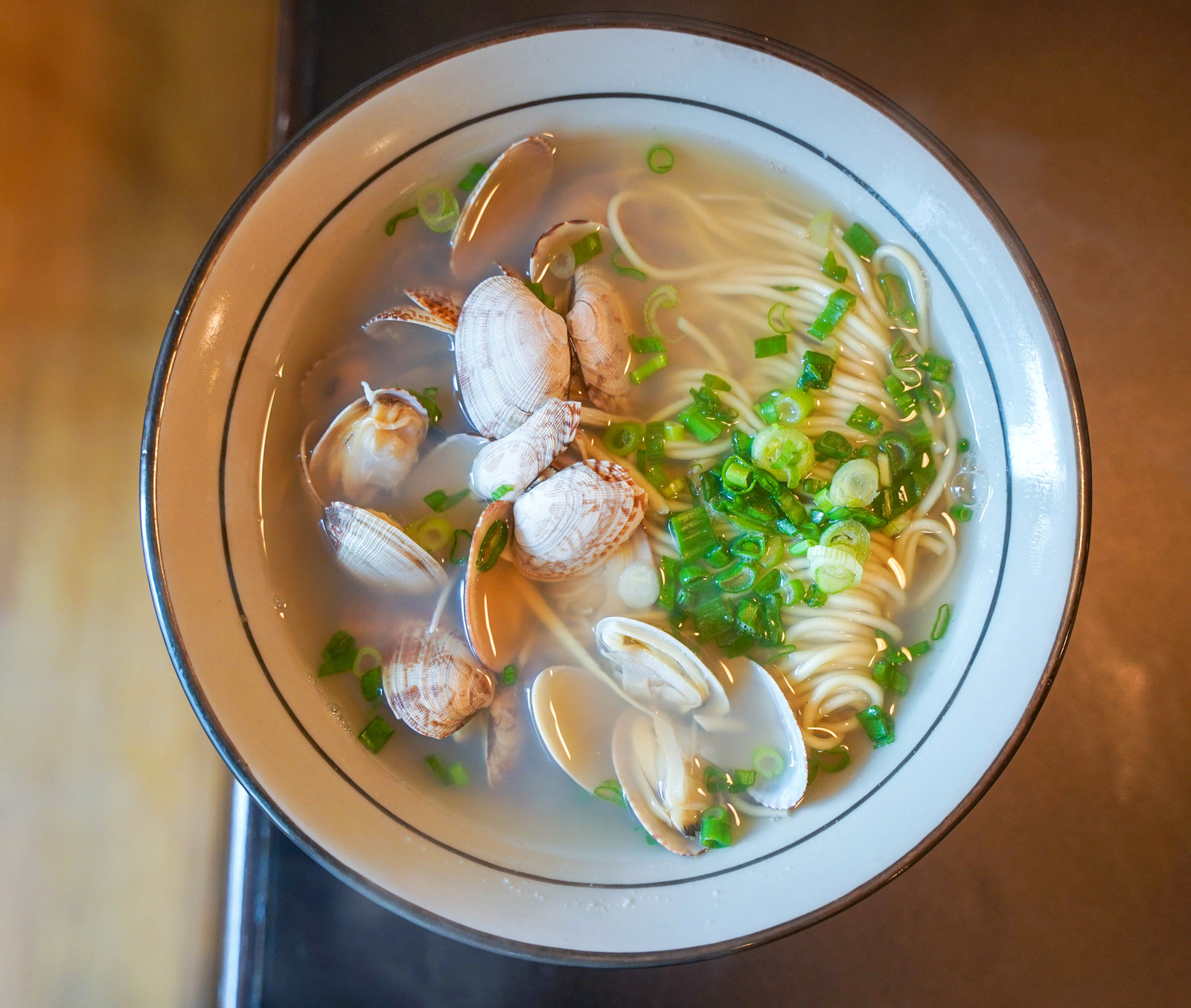 For adventurous ramen seekers, dive into the deep deliciousness of the Asari Ramen (RM22.90), submerged in a soup that's clear but concentrated with clams, their beautiful brininess balanced by the sharp potency of fresh ginger and spring onions.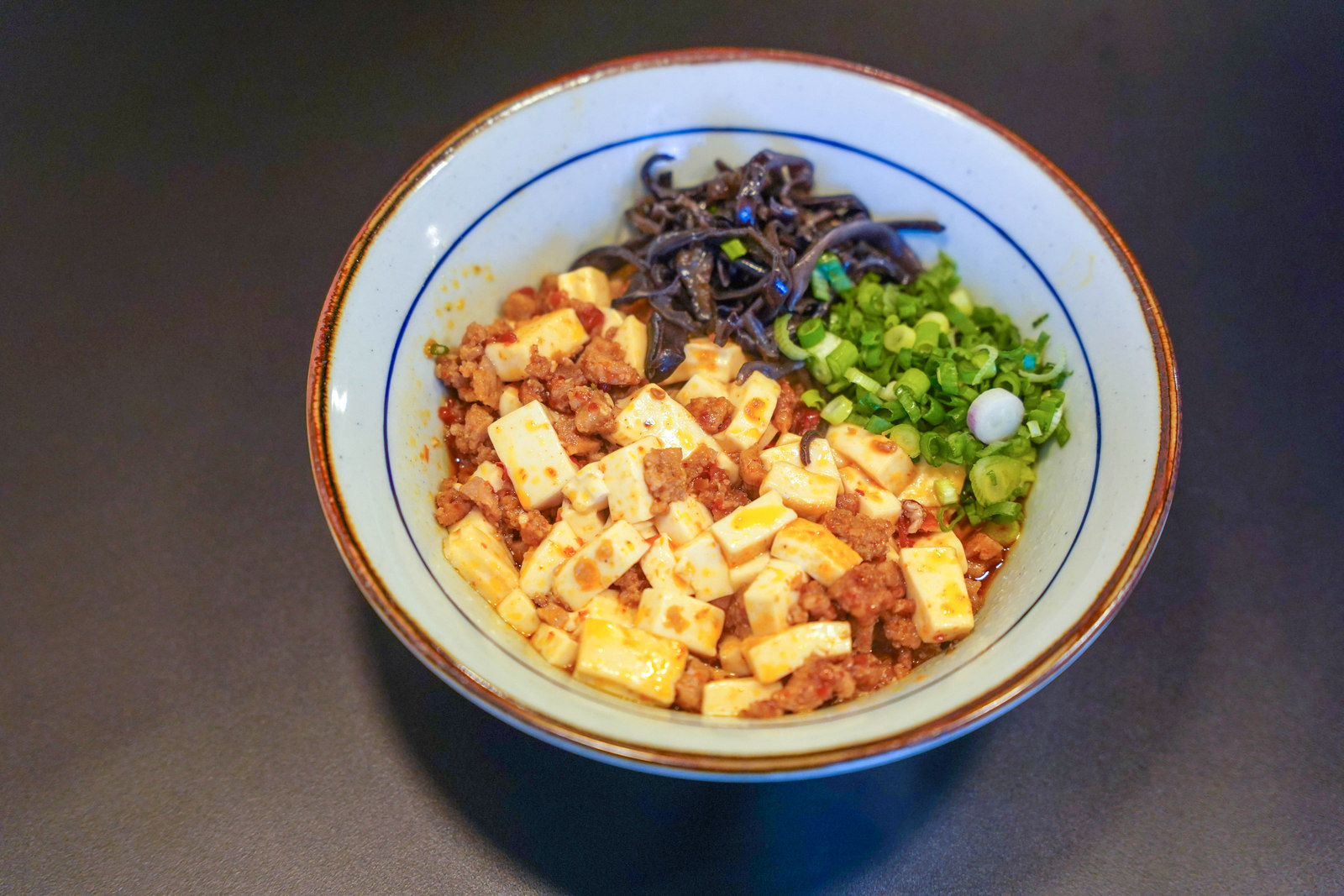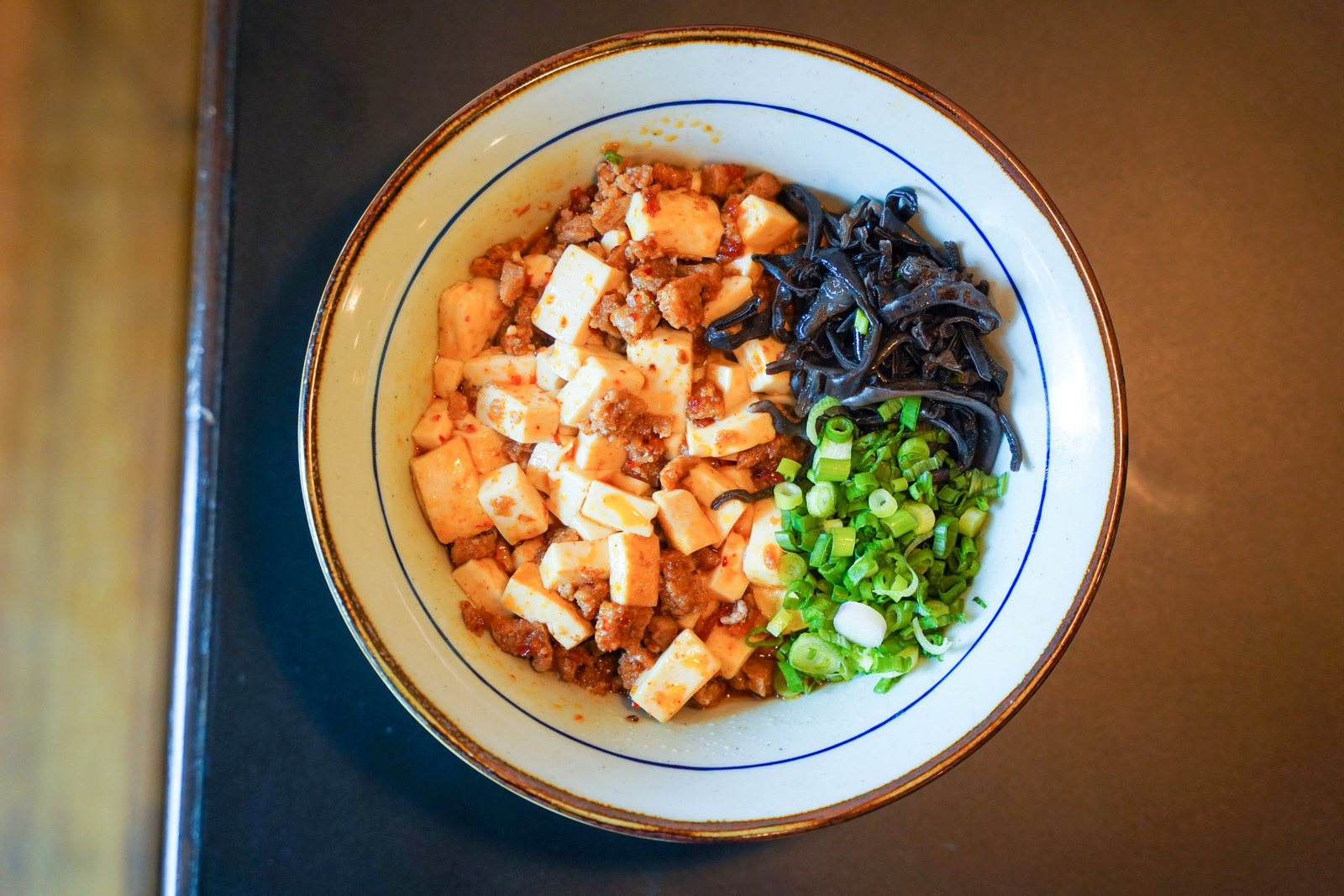 Seeking to spice up your ramen experience? Try the Mabo Tofu Ramen (RM21.90), saturated with Szechuan-style minced pork and beancurd to fire up our appetites, packing plenty of heat in the chilli-fuelled meat, subtly softened by the tofu.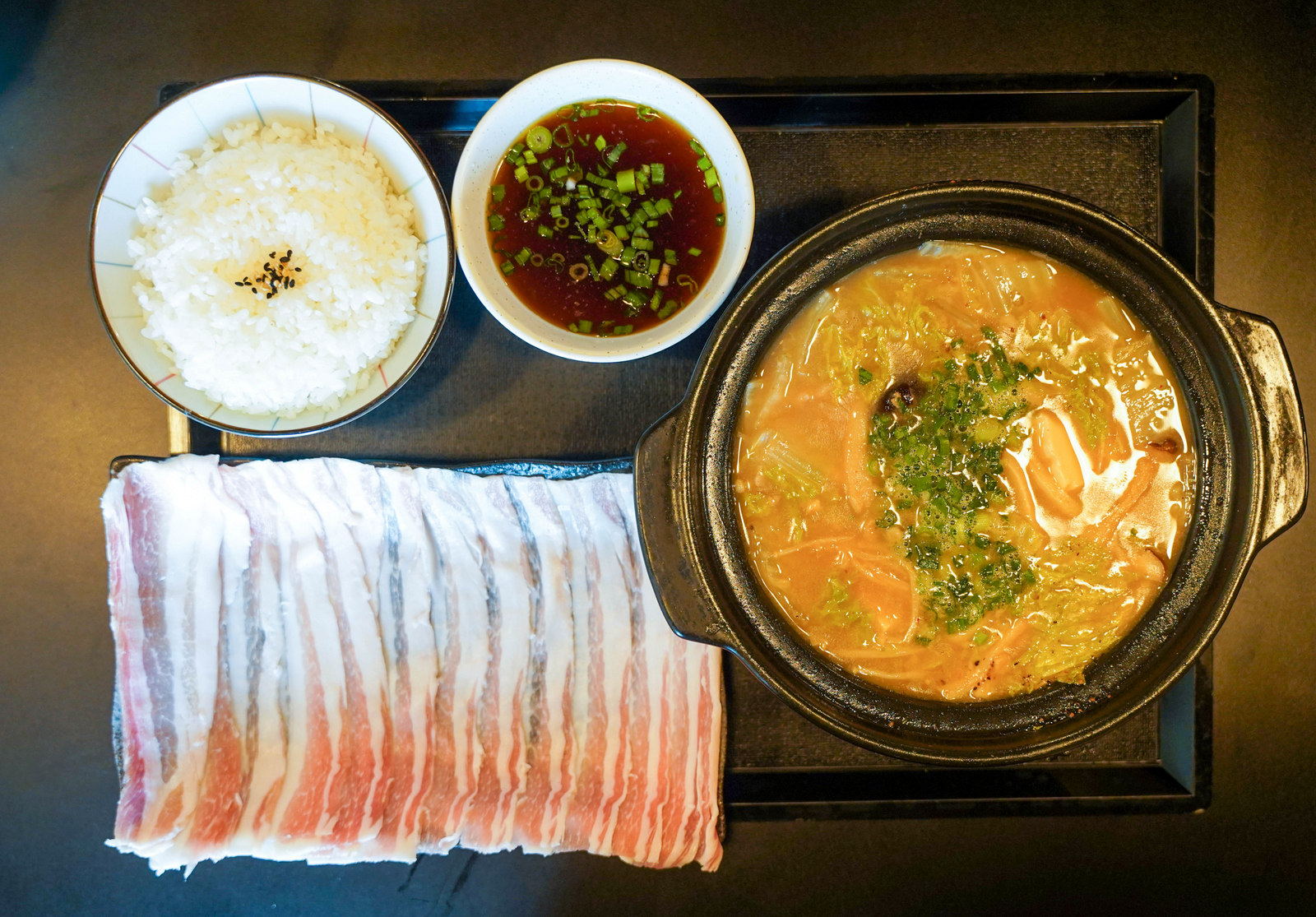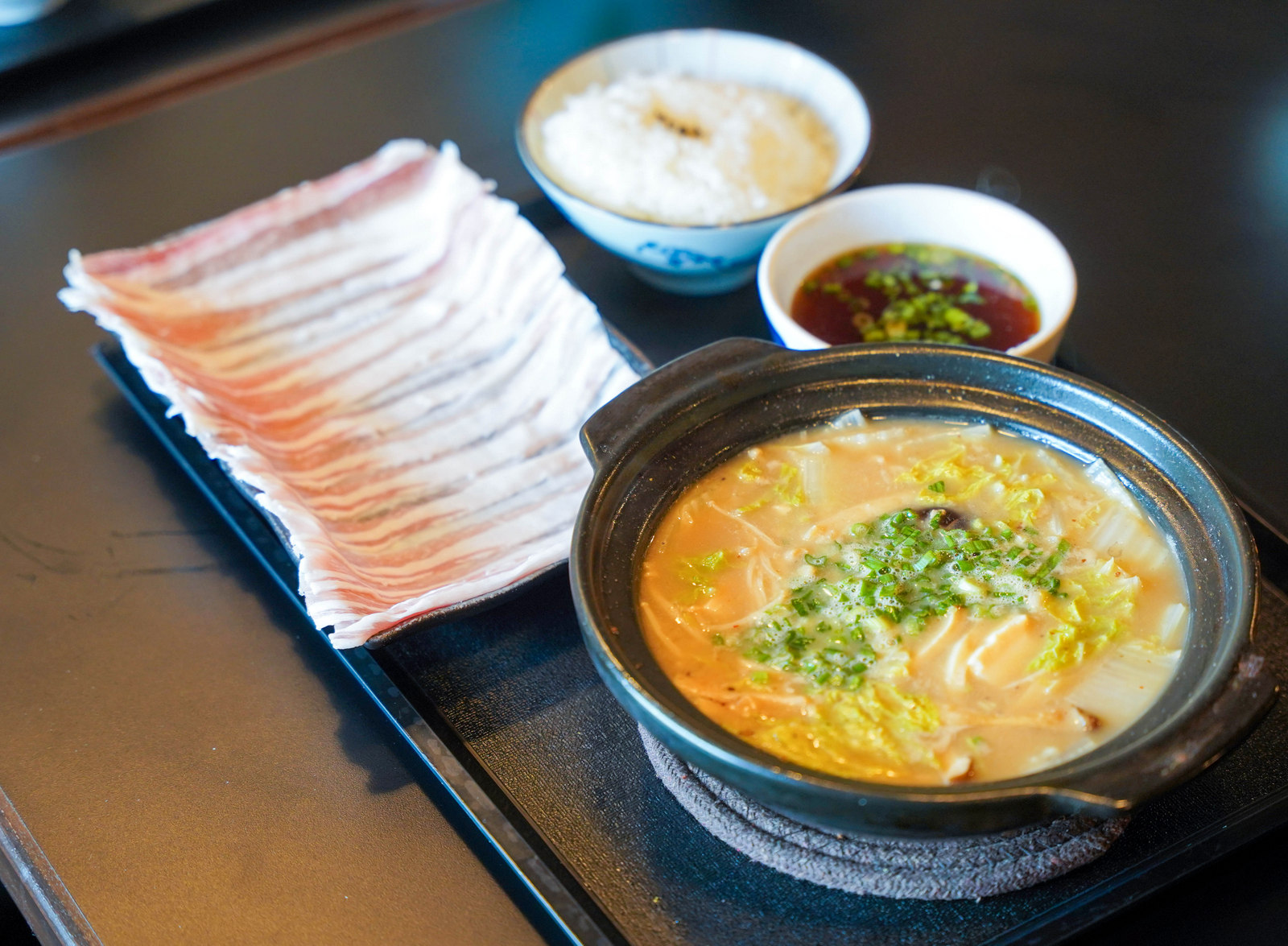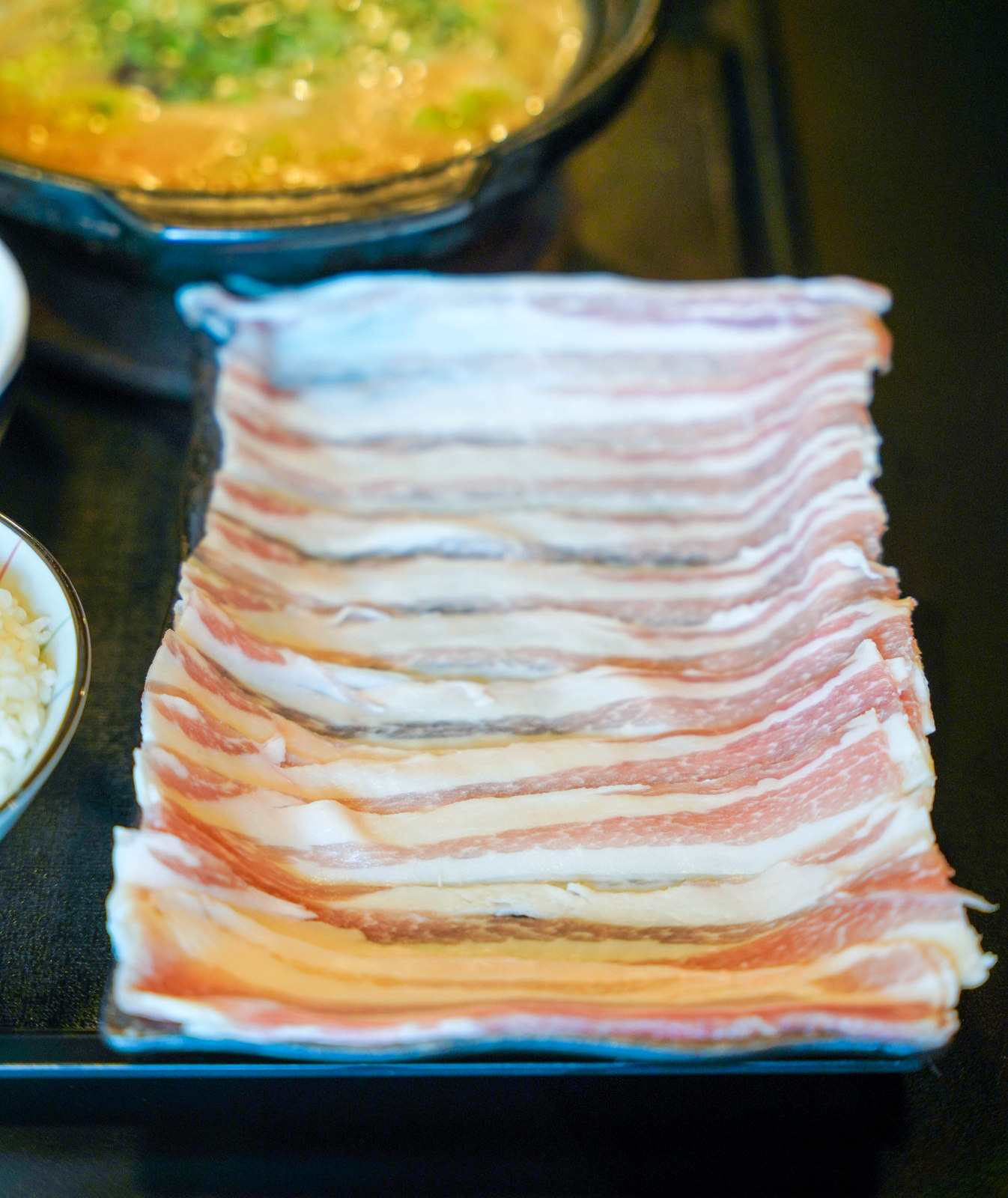 Beyond ramen, Shin Haru Tei also serves nabe, the Japanese equivalent of hotpot.
The Tonkotsu Nabe (RM23.90) promises plenty of pork slices to dip and dunk in the steaming-hot pork bone broth, brimming with Chinese cabbage, onions, enoki mushrooms, shiitake mushrooms and tofu, for a hearty, heartwarming meal that's rounded out with rice.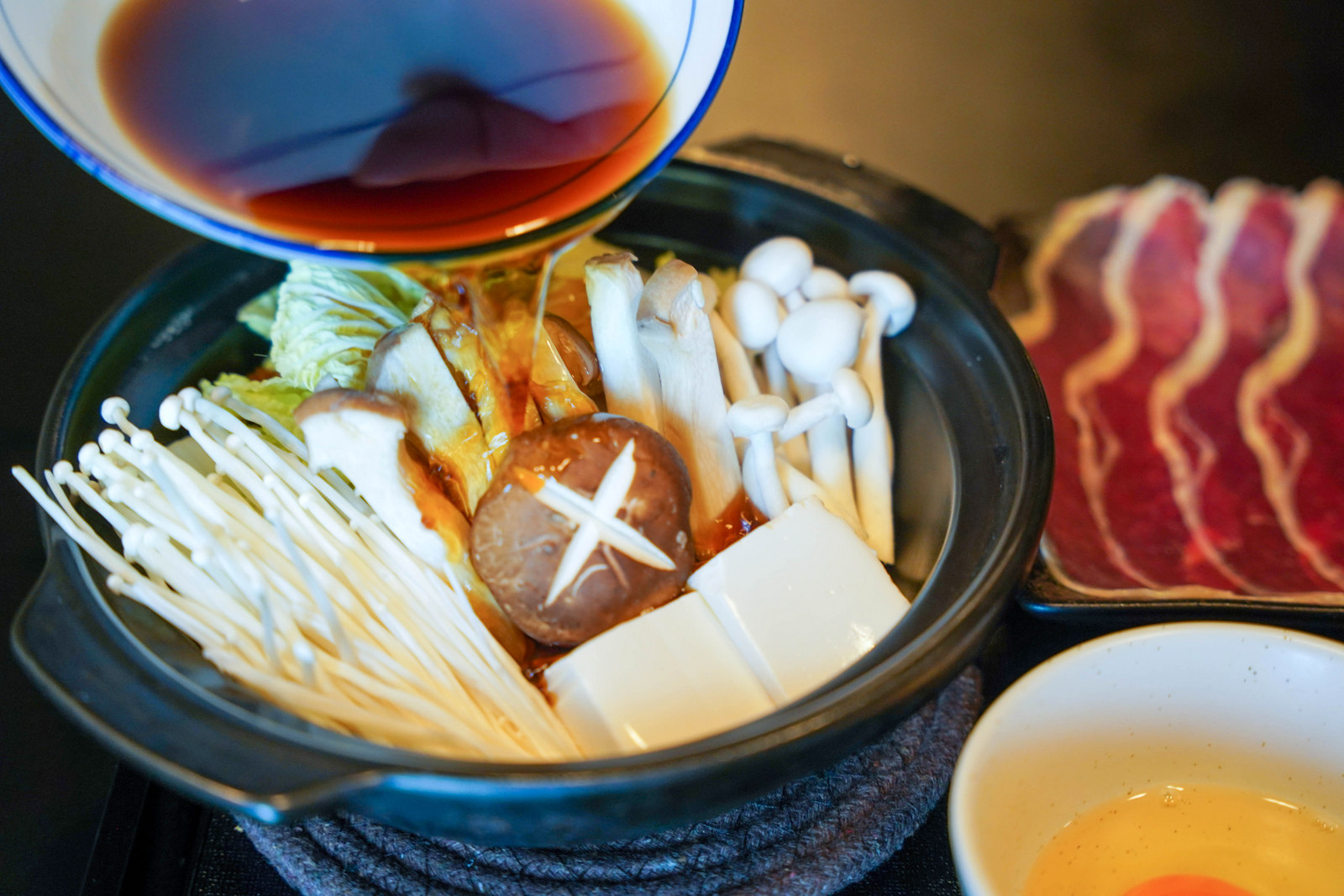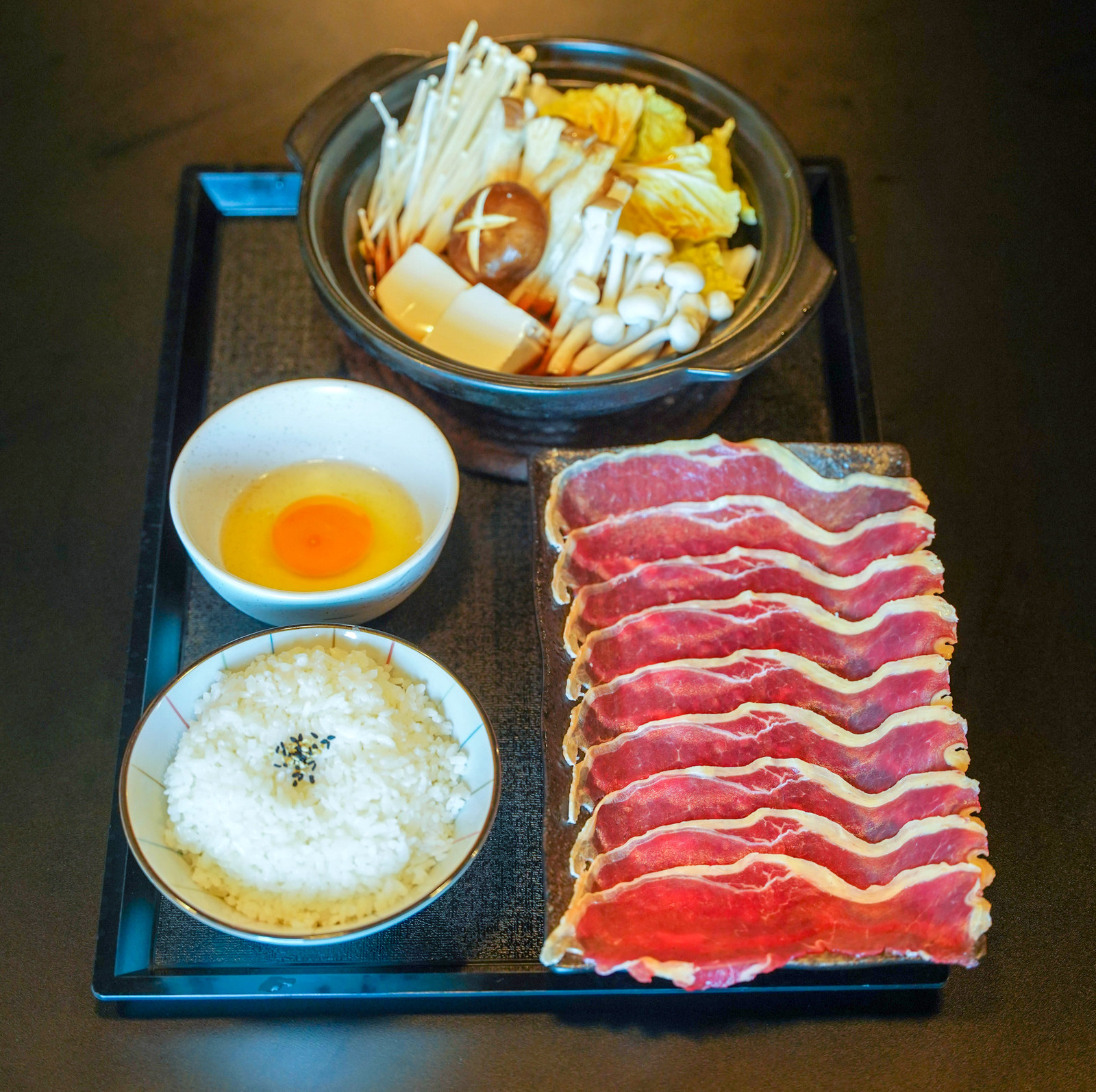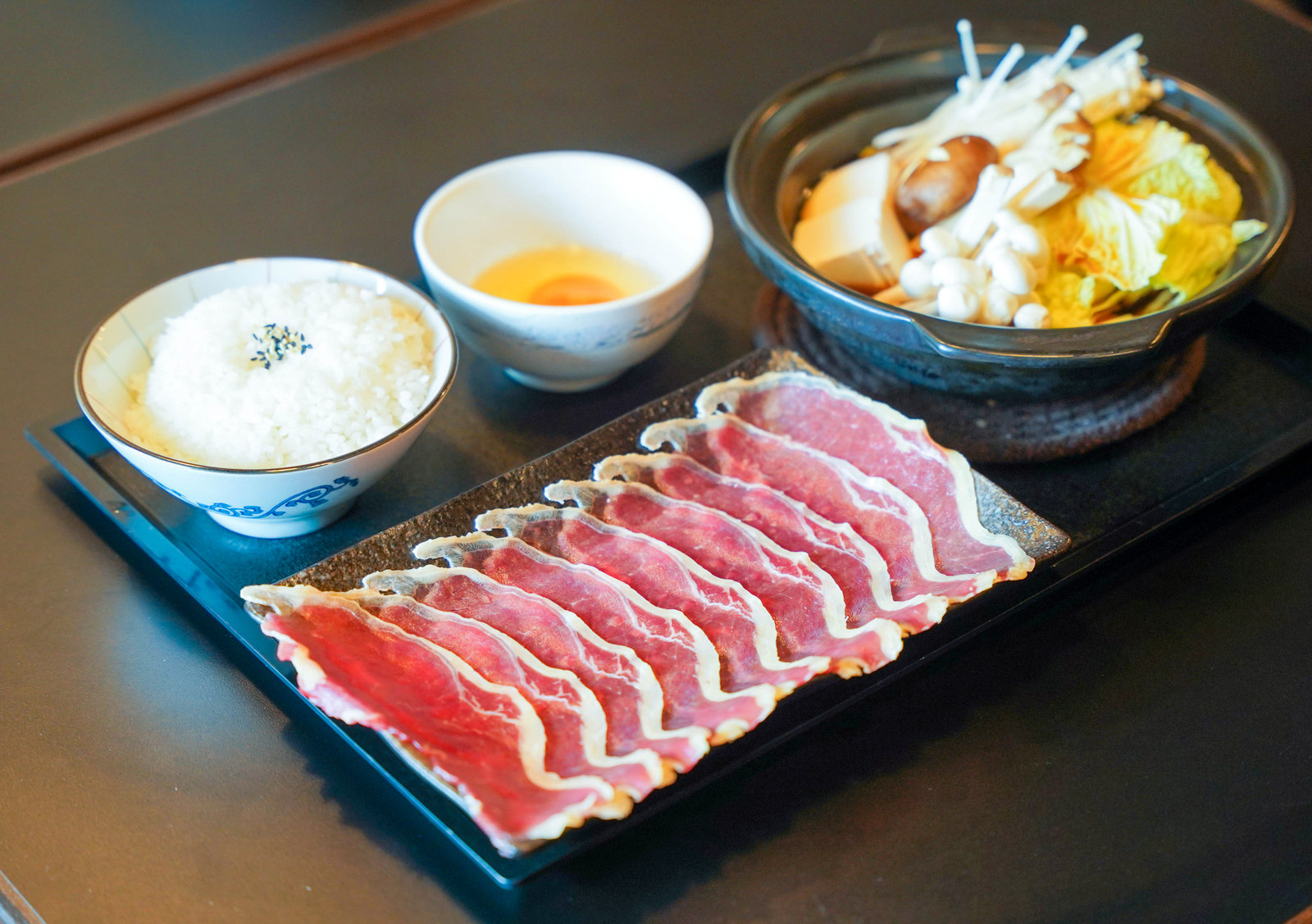 Shin Haru Tei's Sukiyaki Nabe (RM29.90) takes inspiration from classic nabemono - this is the best bet for beef buffs, with rare slices of beef to cook in the simmering broth, loaded with Chinese cabbage, onions, enoki, shiitake, tofu and glass noodles, splashed with sukiyaki-style sweetened soy sauce. Mellow and mouthwatering.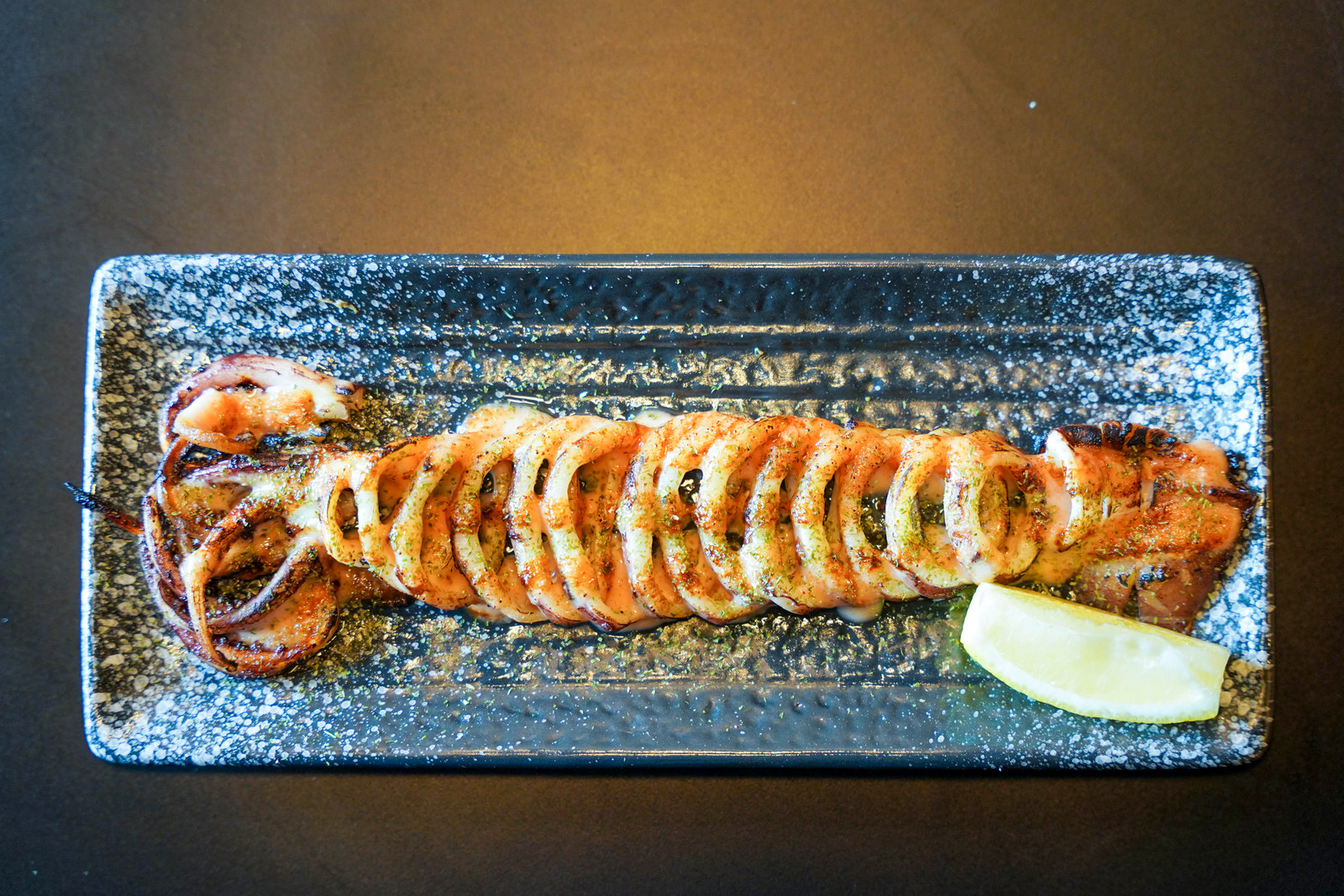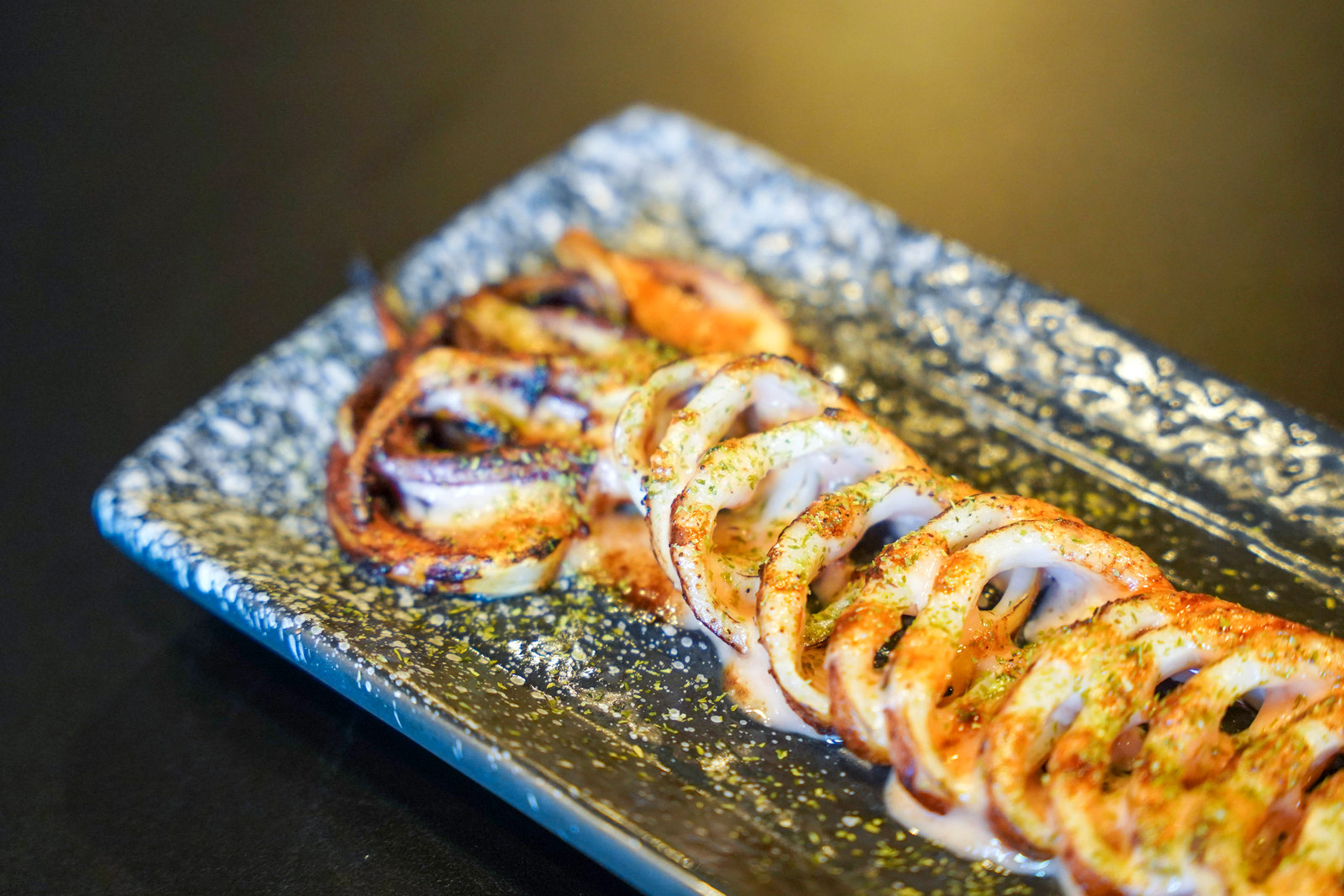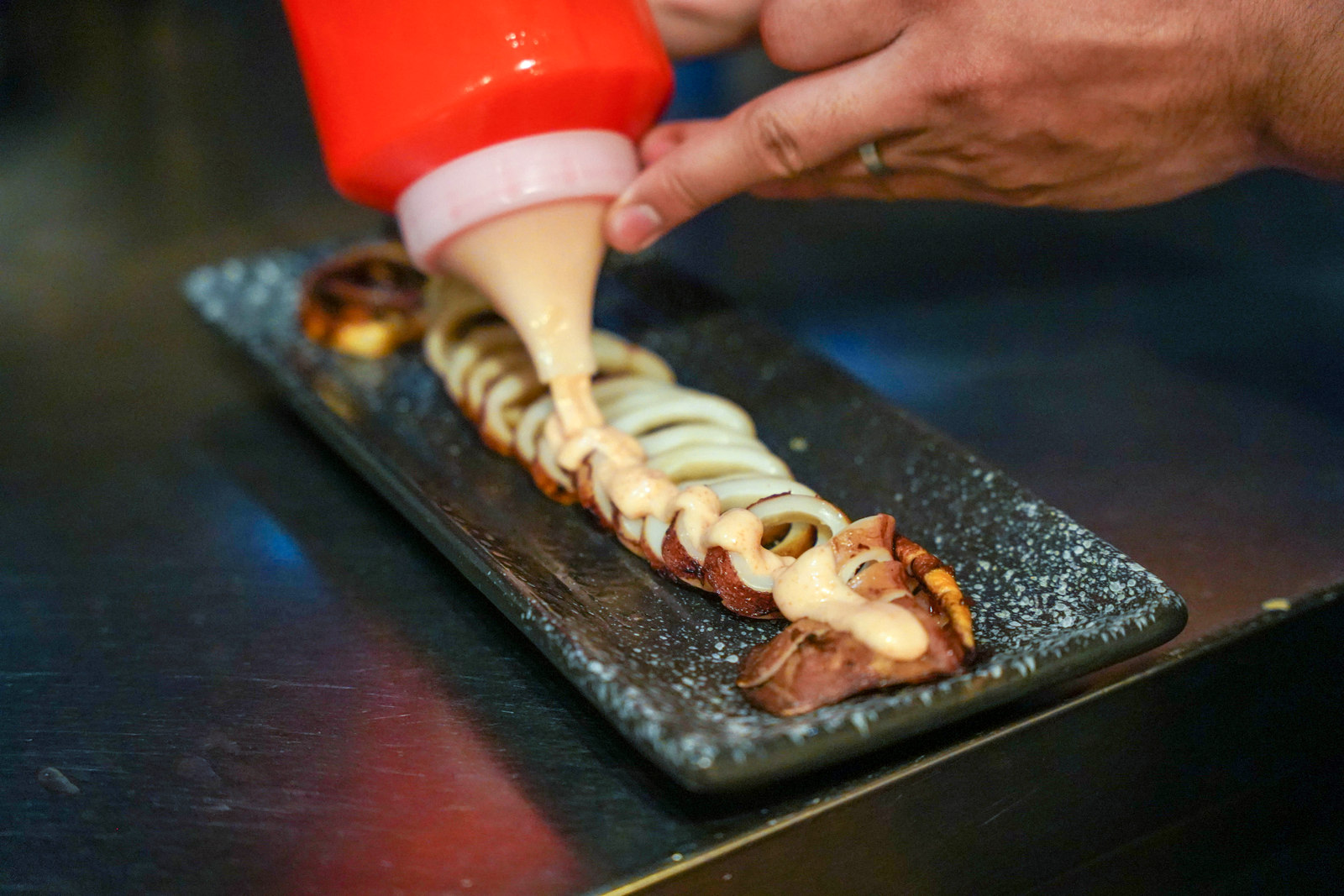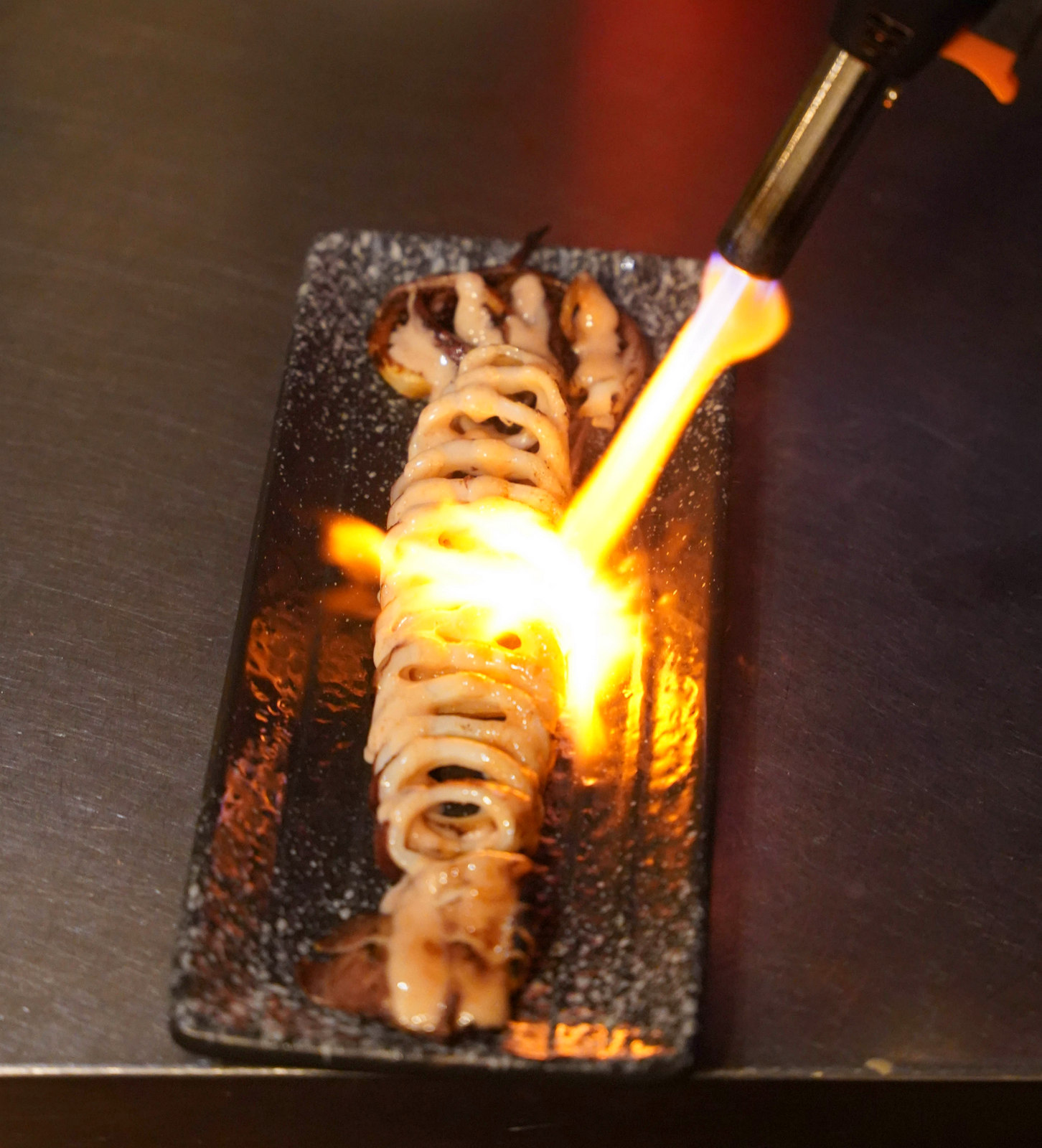 For an extra dish to share, have something from the grill - the ikamaru (RM38) is our favourite, a whole squid that's springy but not overly chewy, served with a clean char.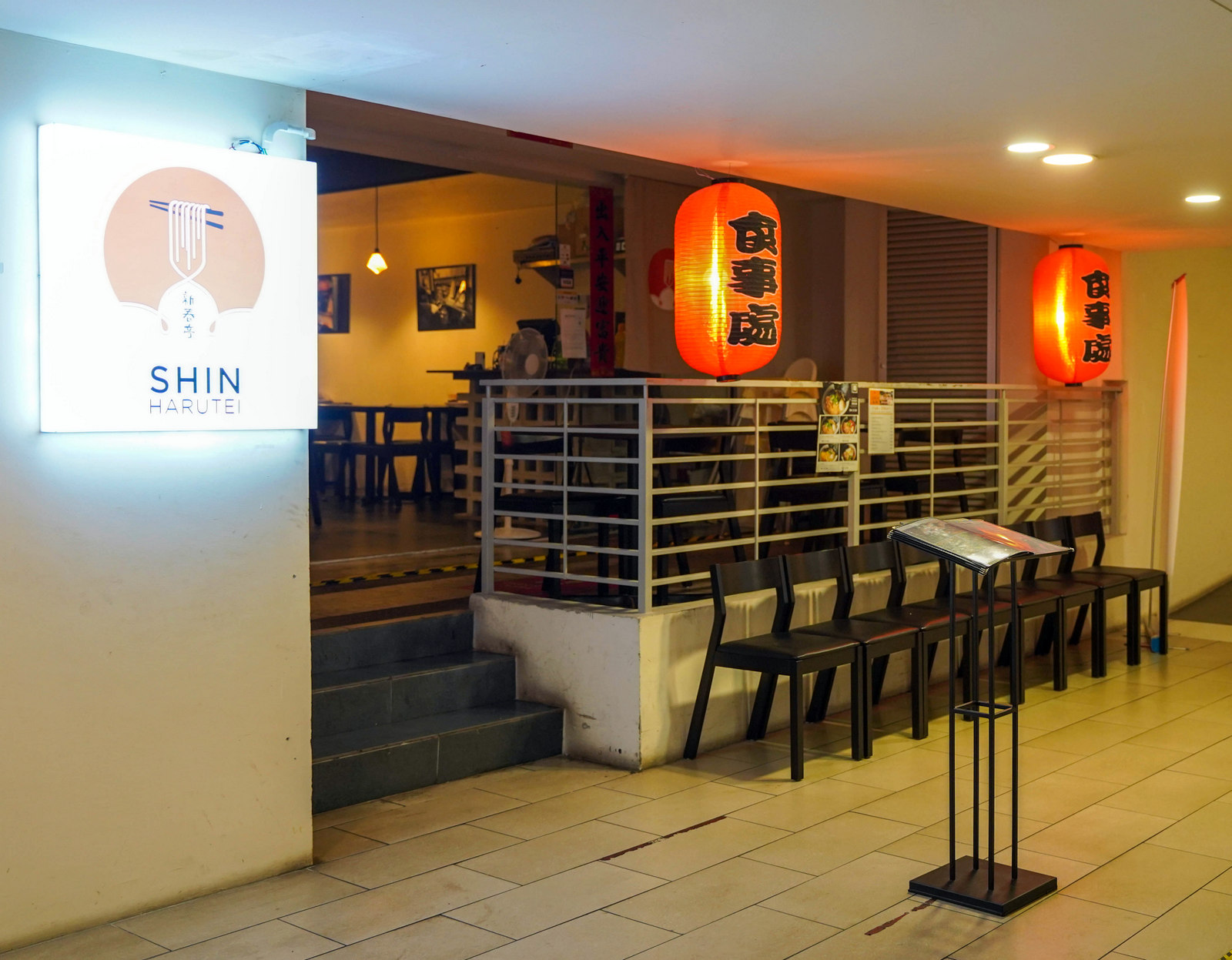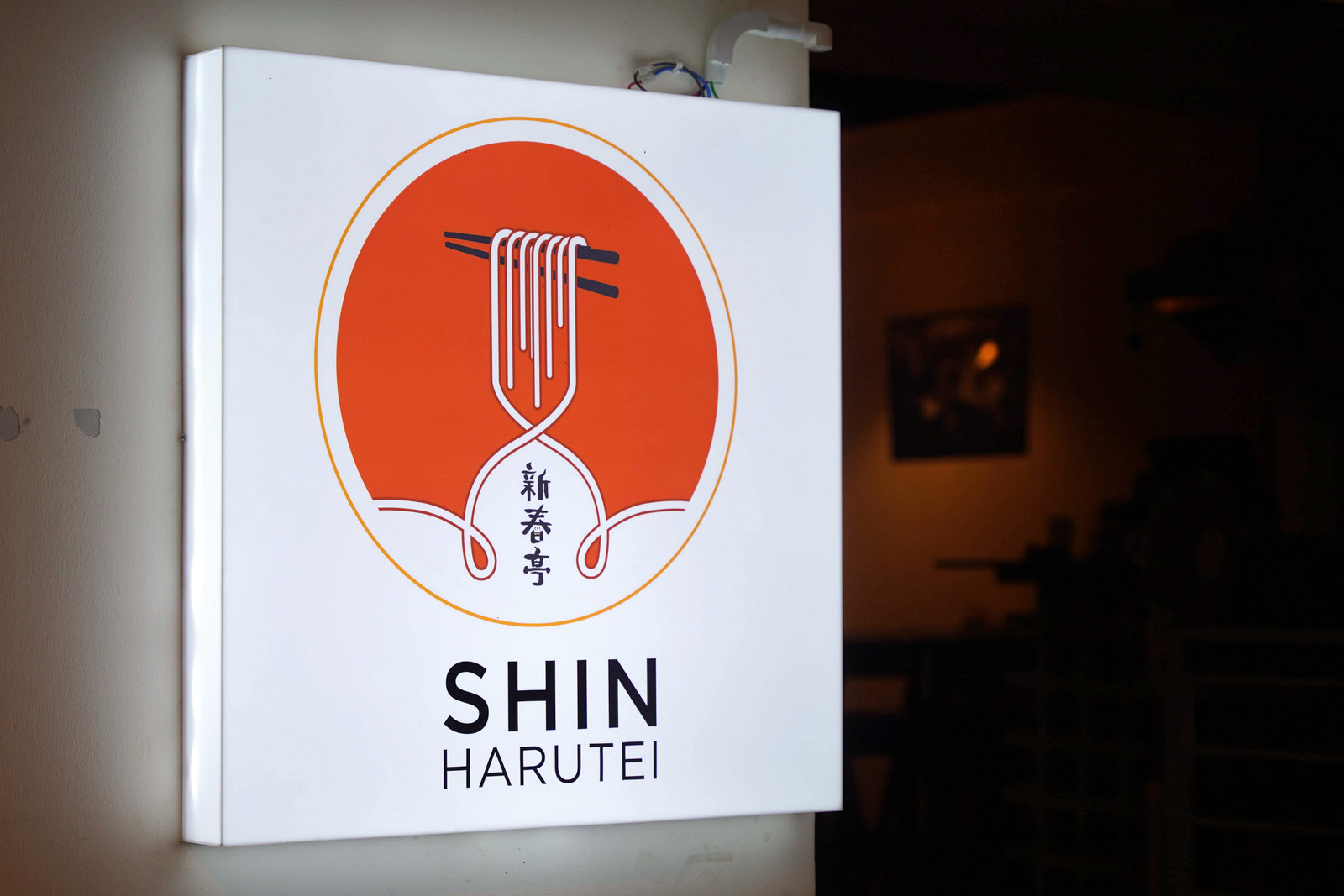 Shin Haru Tei
69-P1, Block D, Jaya One, Jalan Universiti, Petaling Jaya, 46200 Selangor.
Daily, 10:30am-10pm. Tel: 016-719-9773