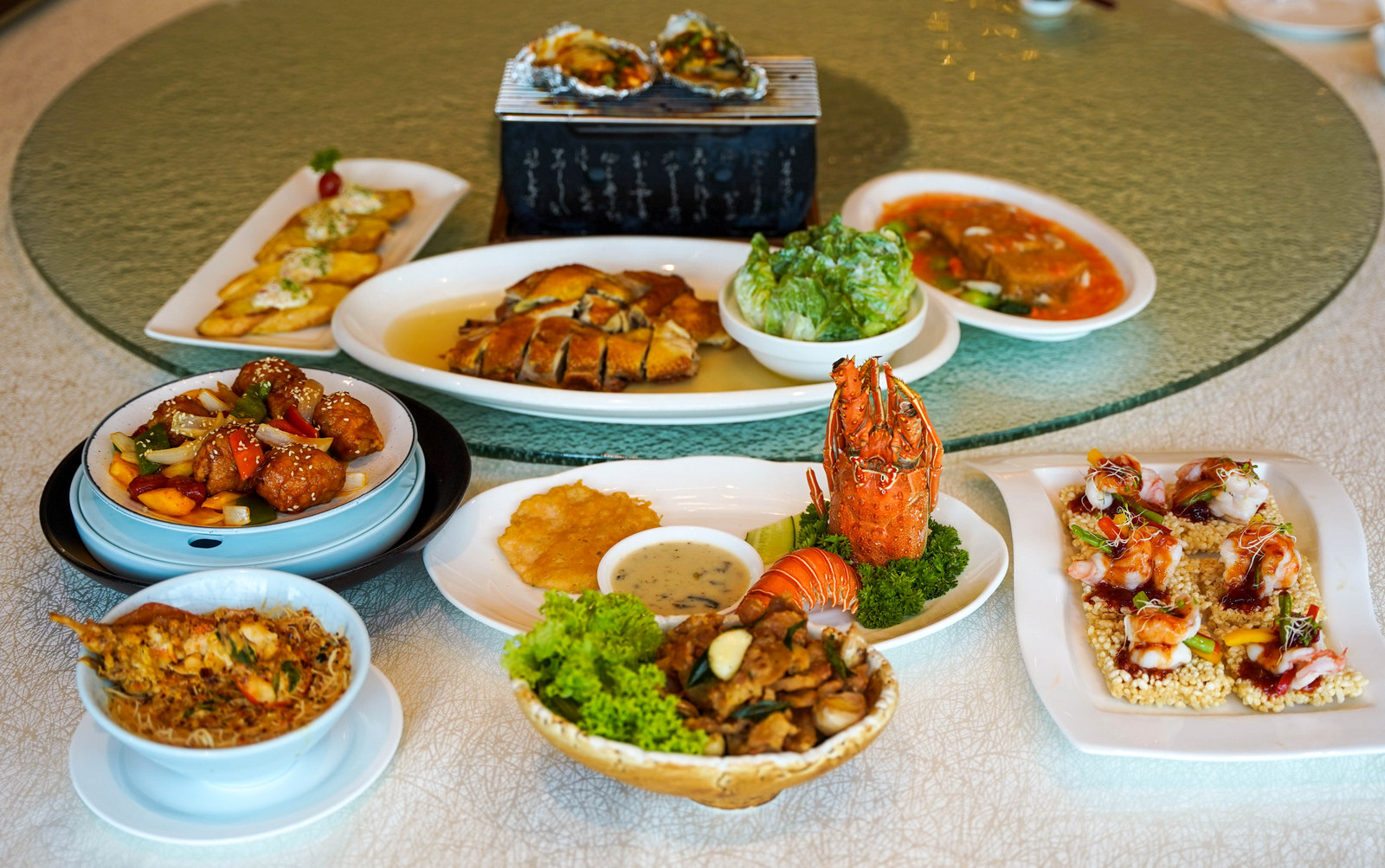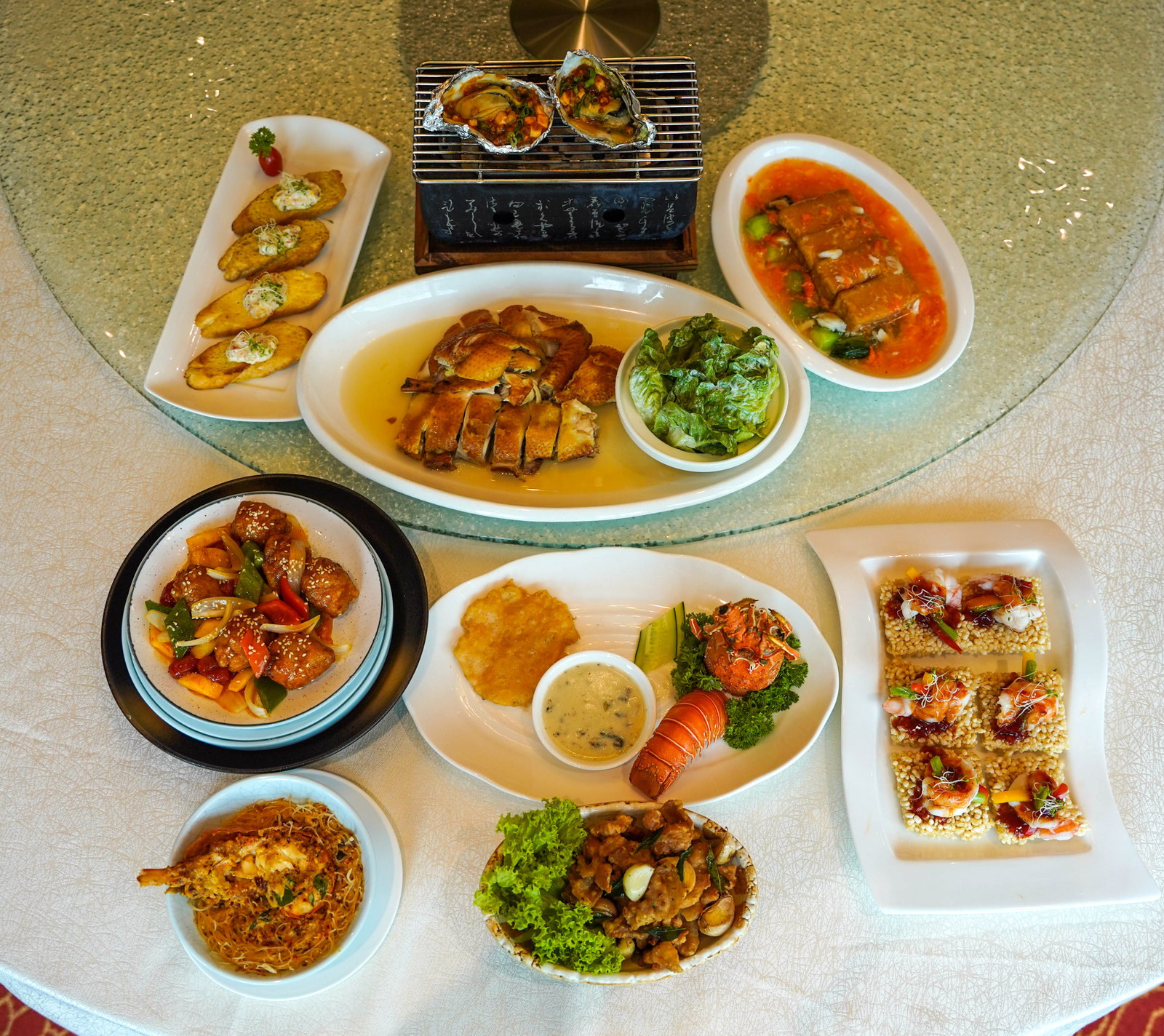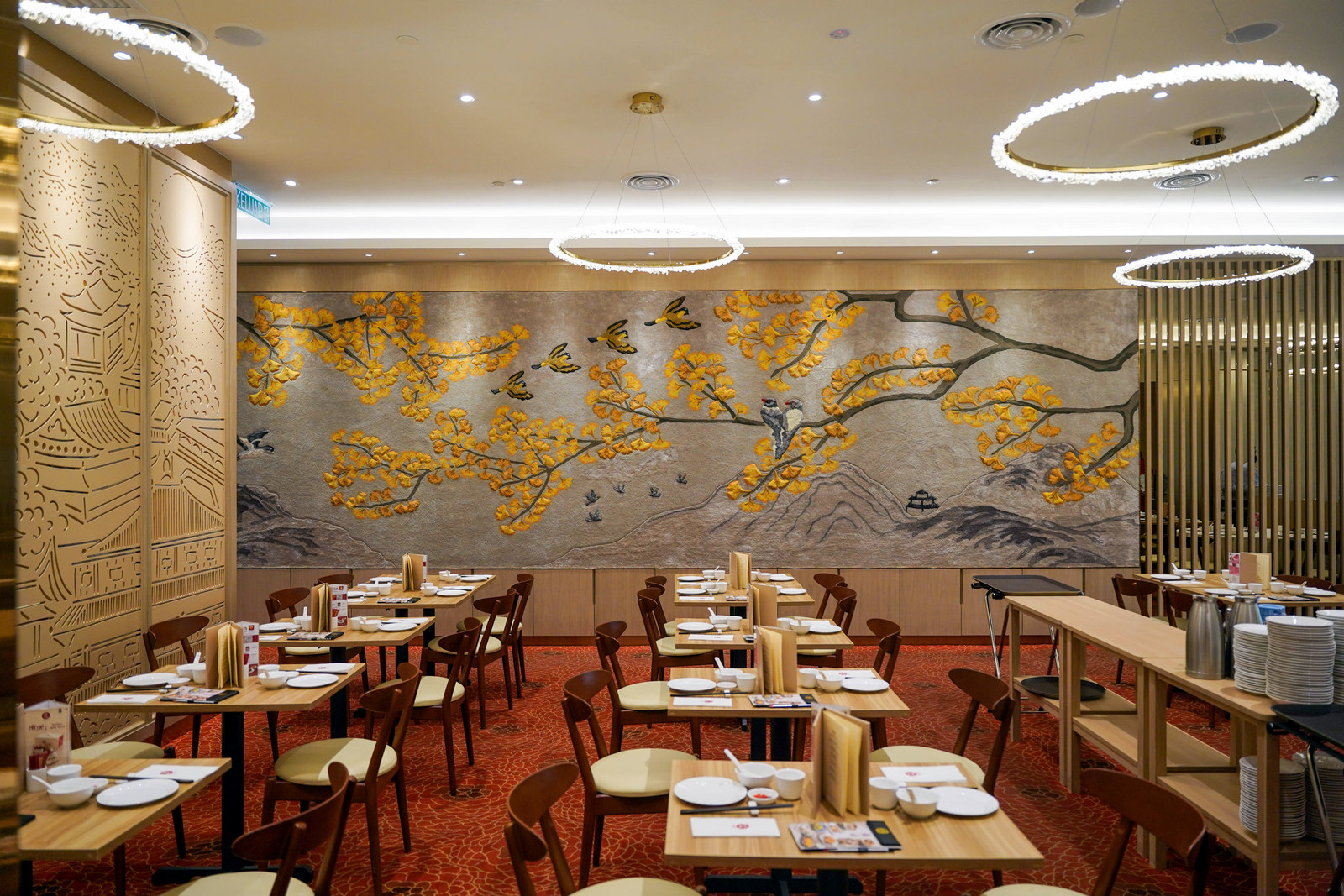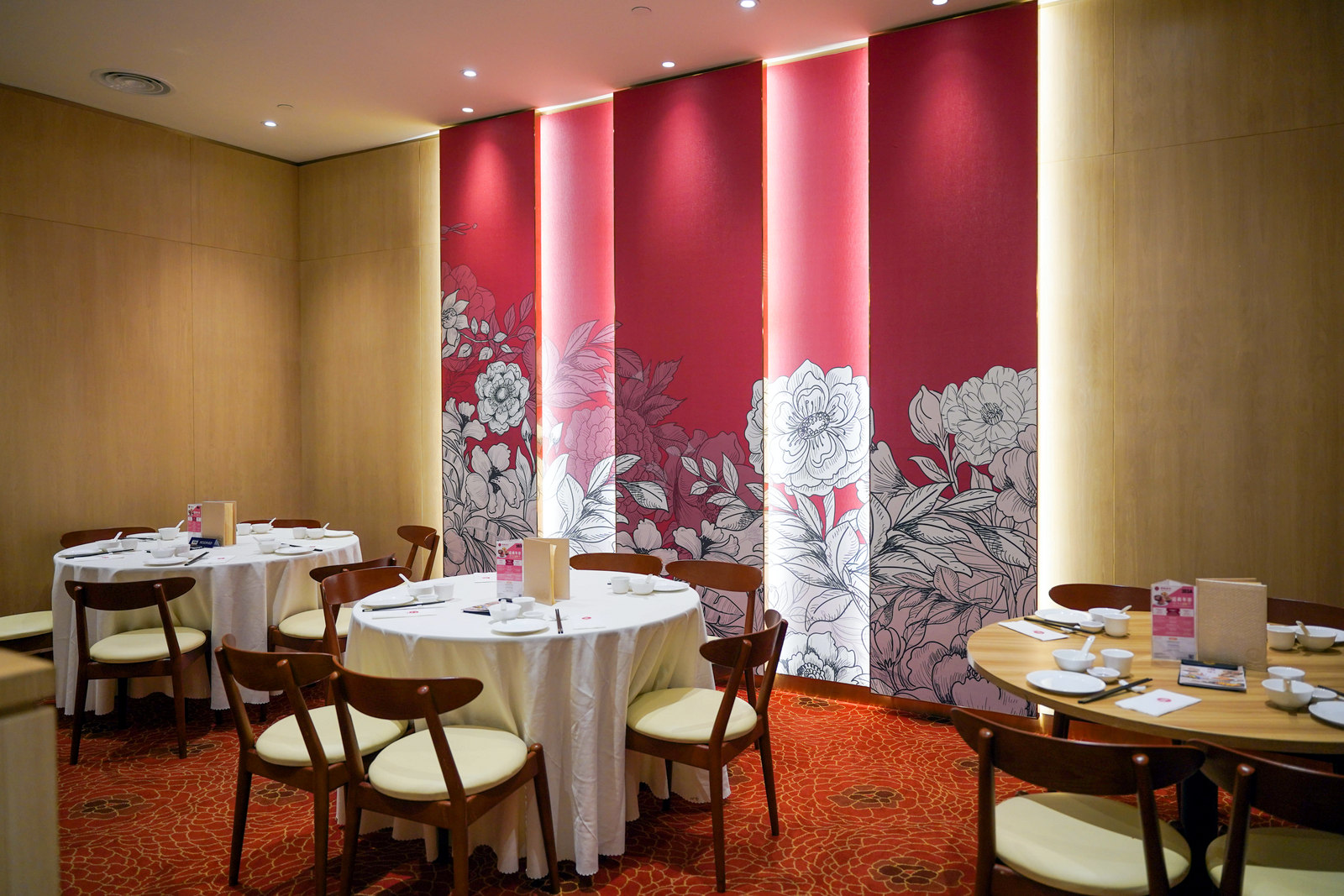 With a setting that's as sumptuous as its cuisine, Oriental Sun is the latest culinary star by The Oriental Group of Restaurants, shining brightly in Sunway Pyramid.
Newly launched with its own signature ambiance and selection of specialities, this has fast become a favourite for a satisfying meal of modern Cantonese cuisine, spanning succulent meat to stellar seafood and much, much more.
It's conveniently easy to locate Oriental Sun, gorgeously situated on the ground floor, a short stroll straight from Sunway Pyramid's main front entrance.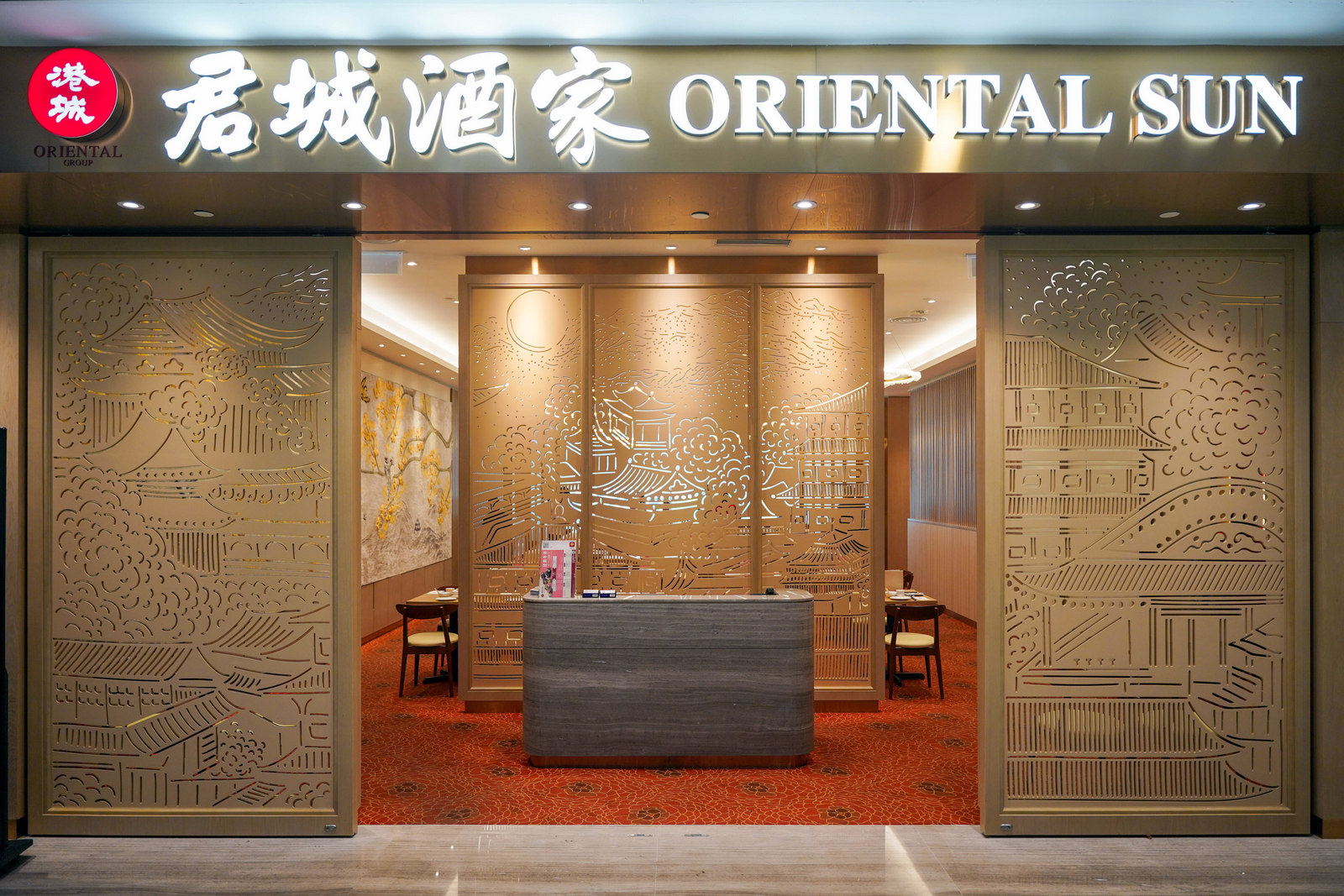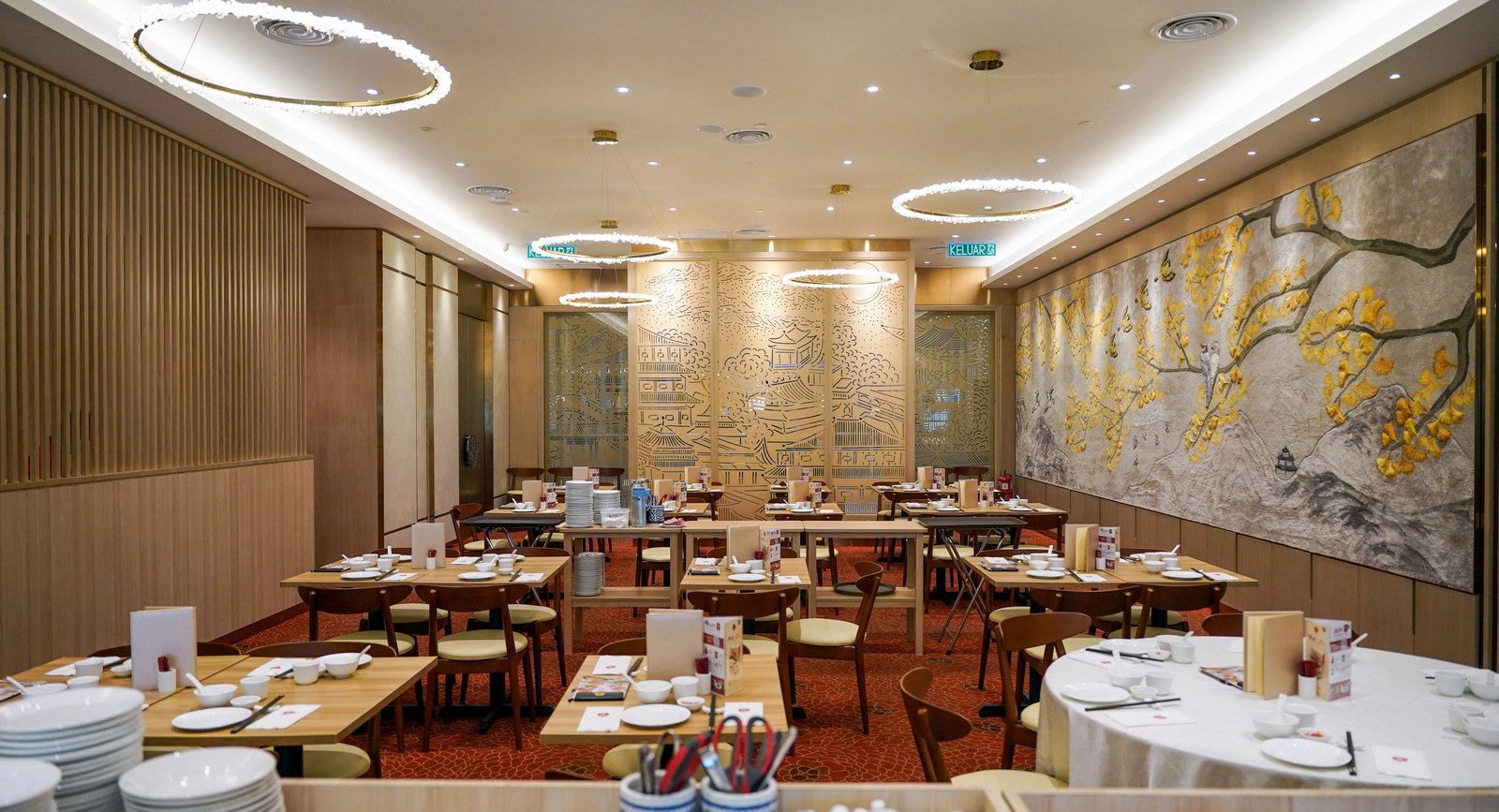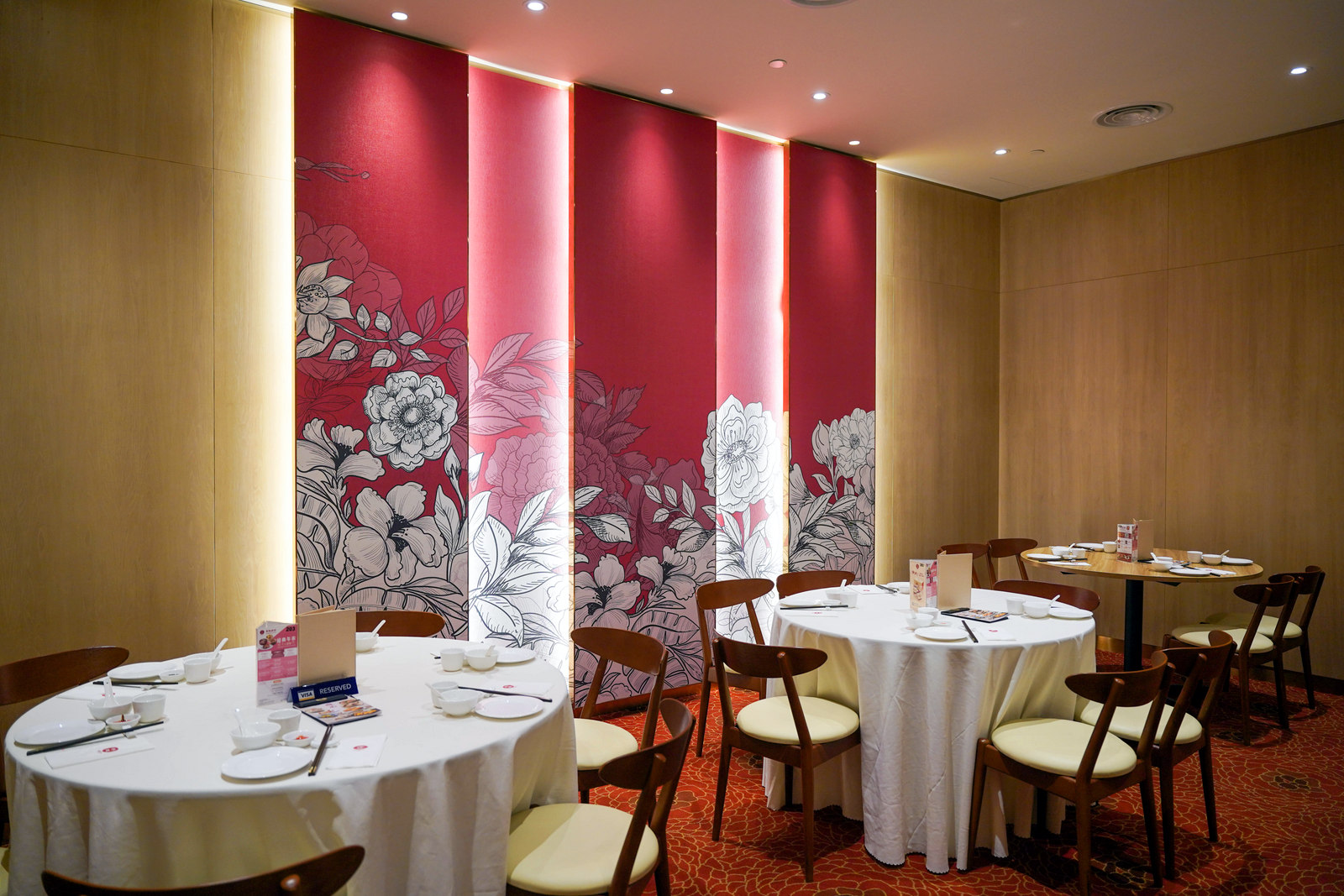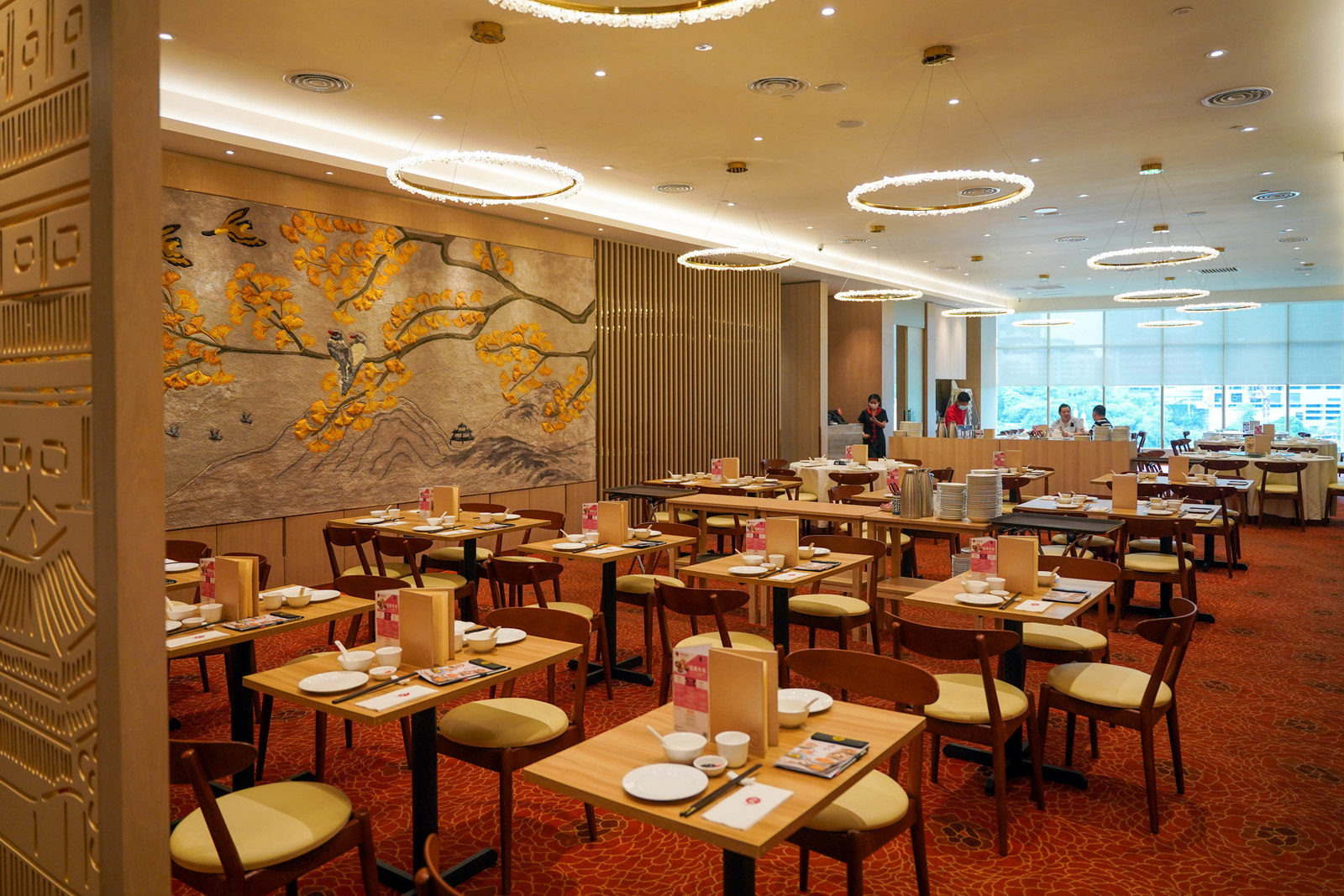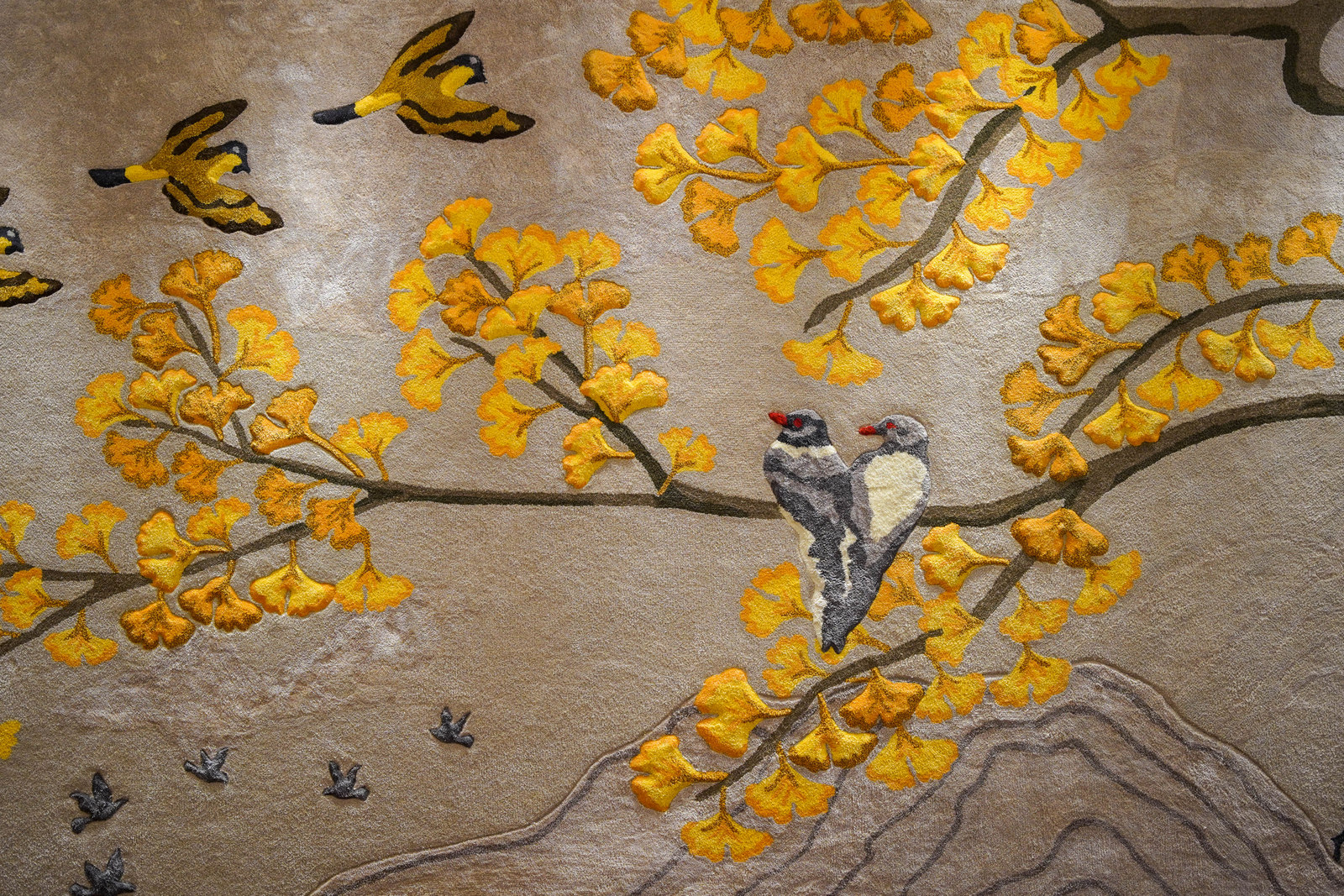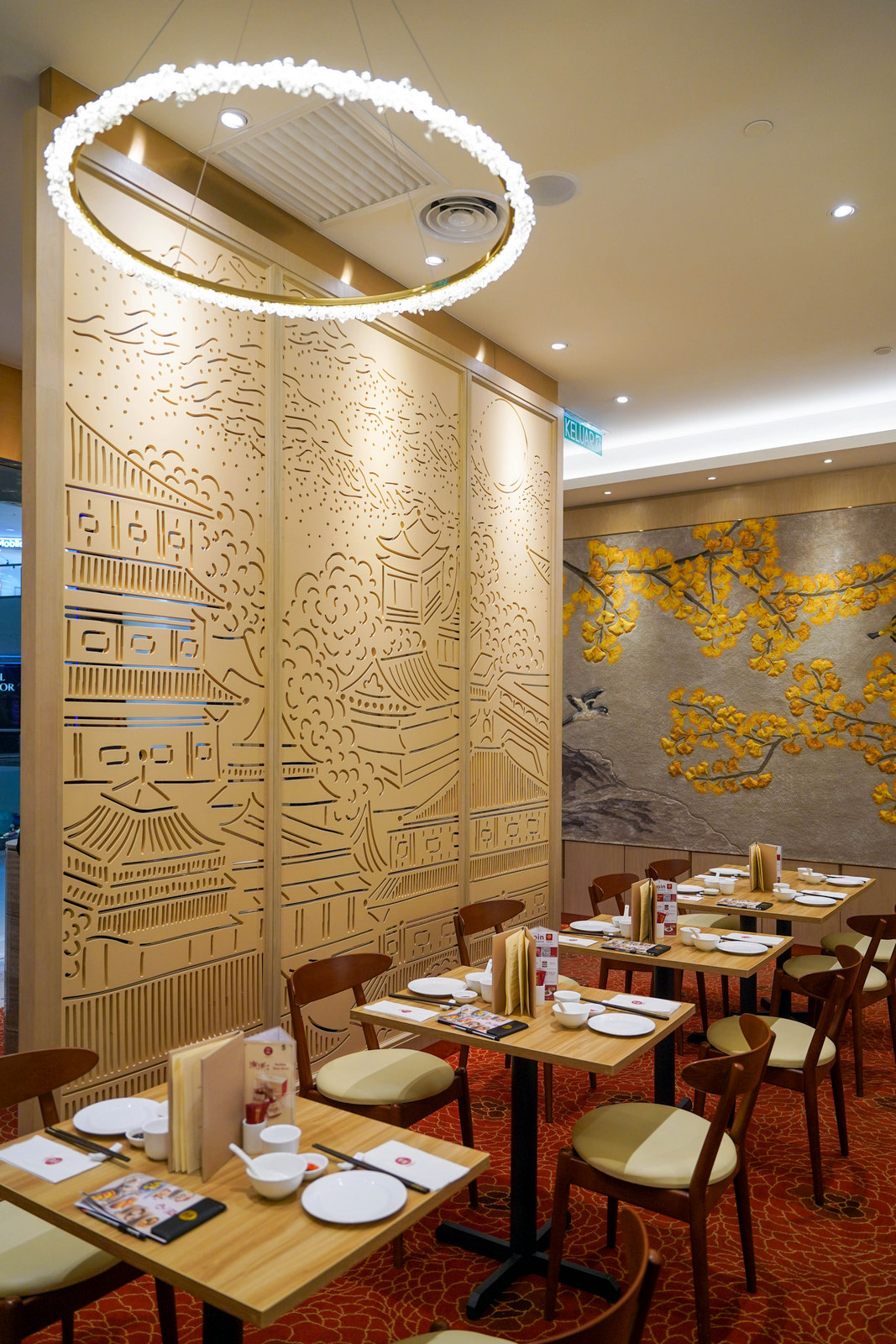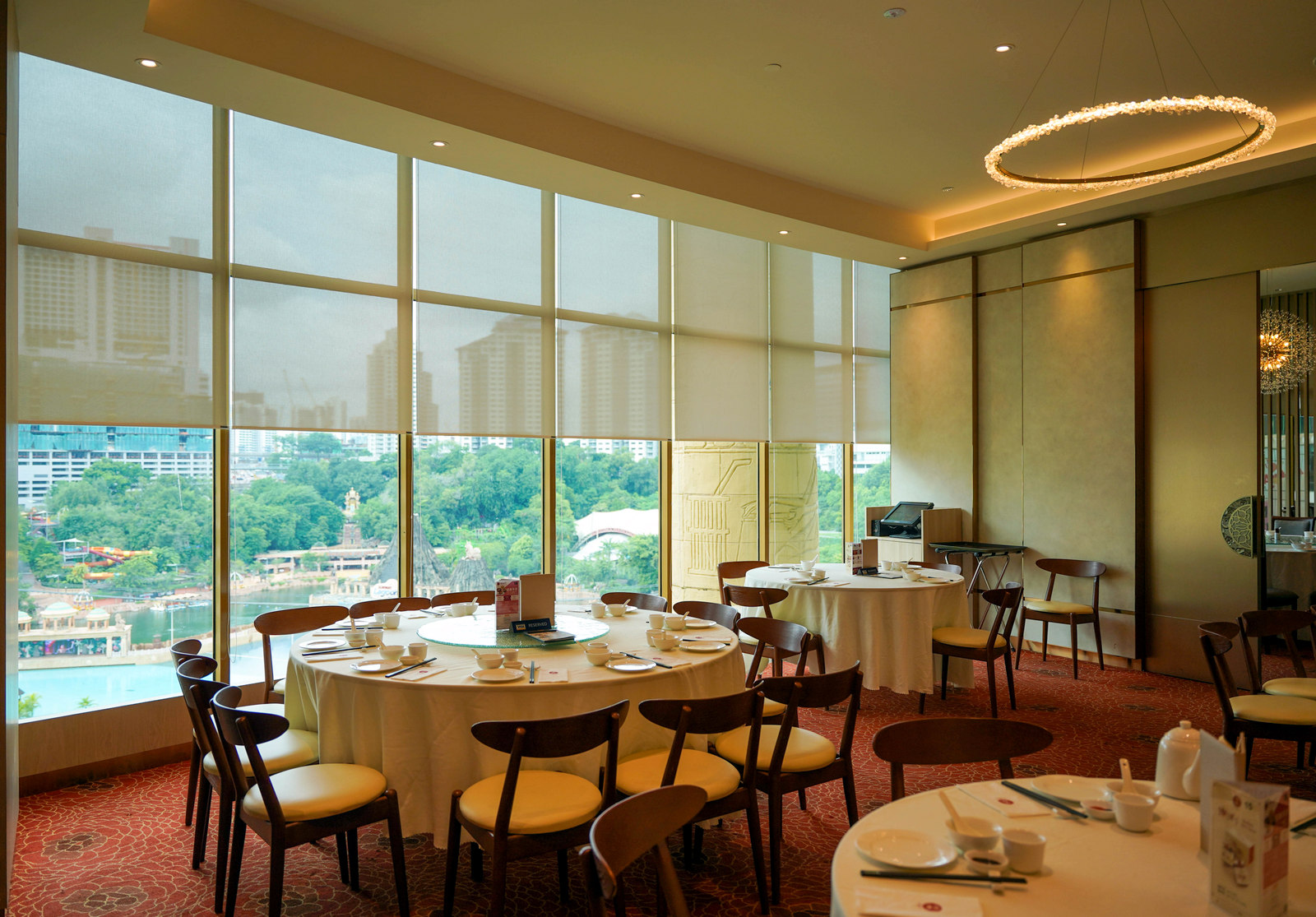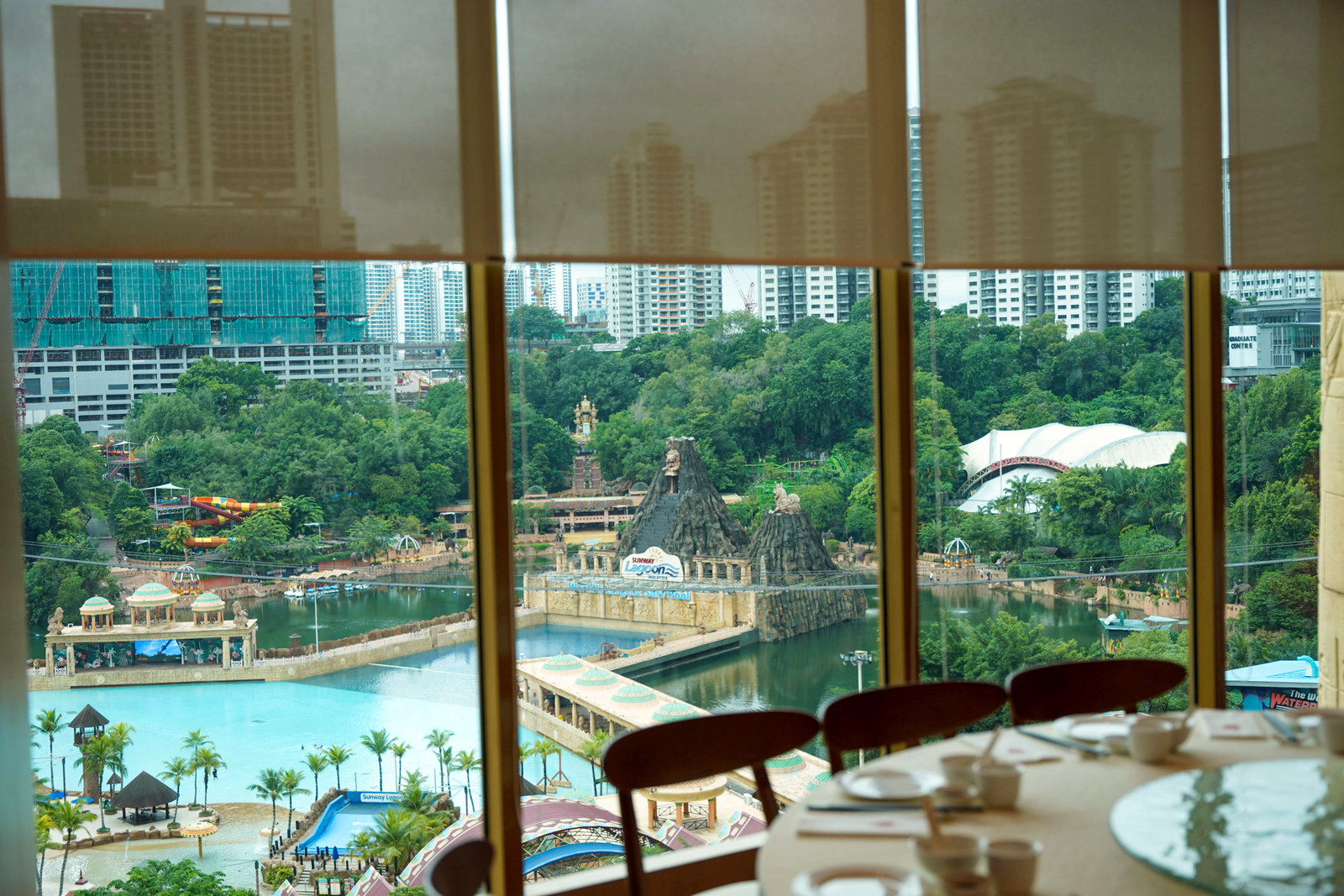 Oriental Sun's intricate details make this restaurant a visual marvel, from the palatial entrance with hand-crafted illustrations to the carpeted walls with calming artistic impressions of birds and flowers. Tables toward the wide windows offer a sweeping view of Sunway Lagoon.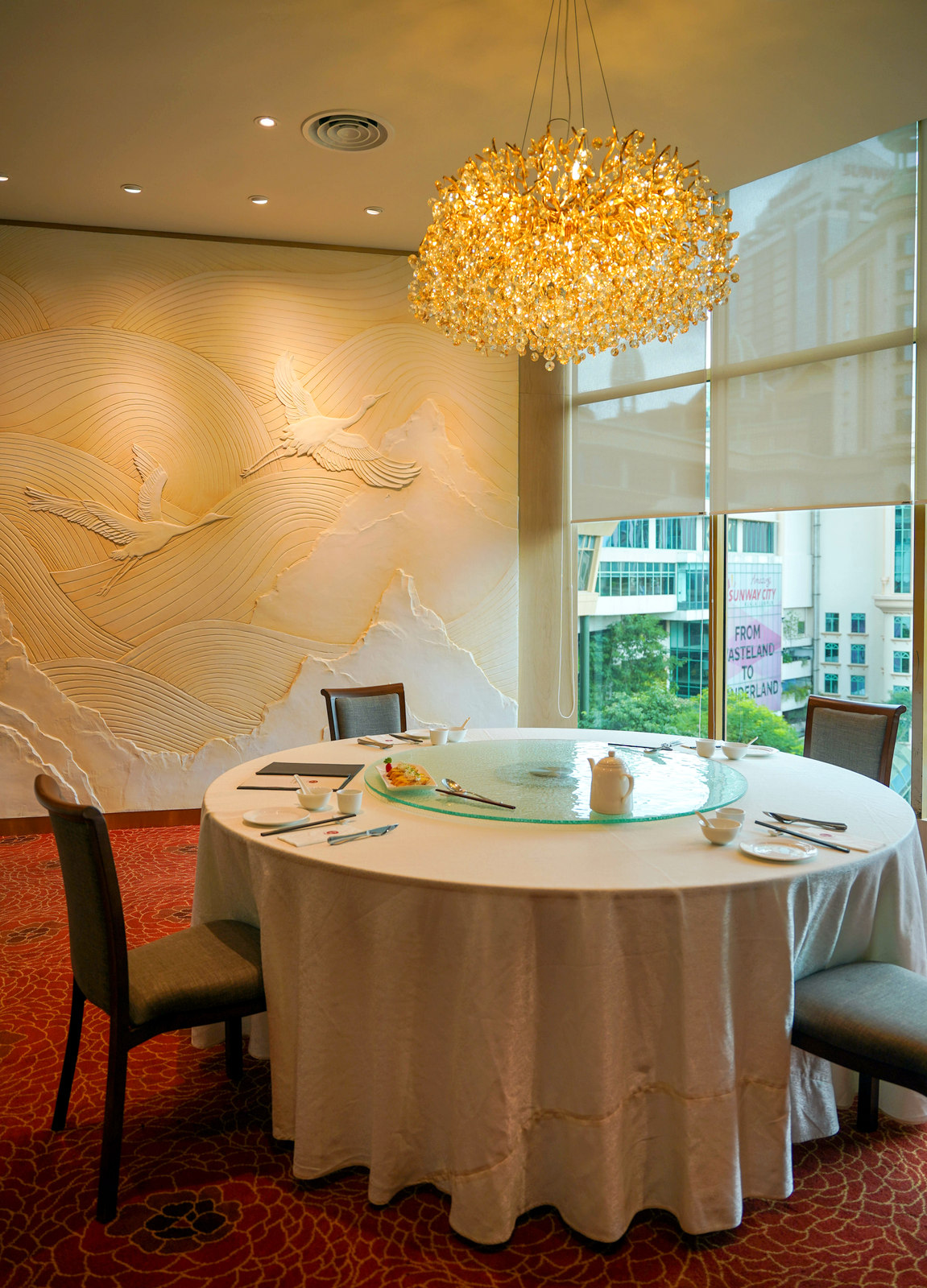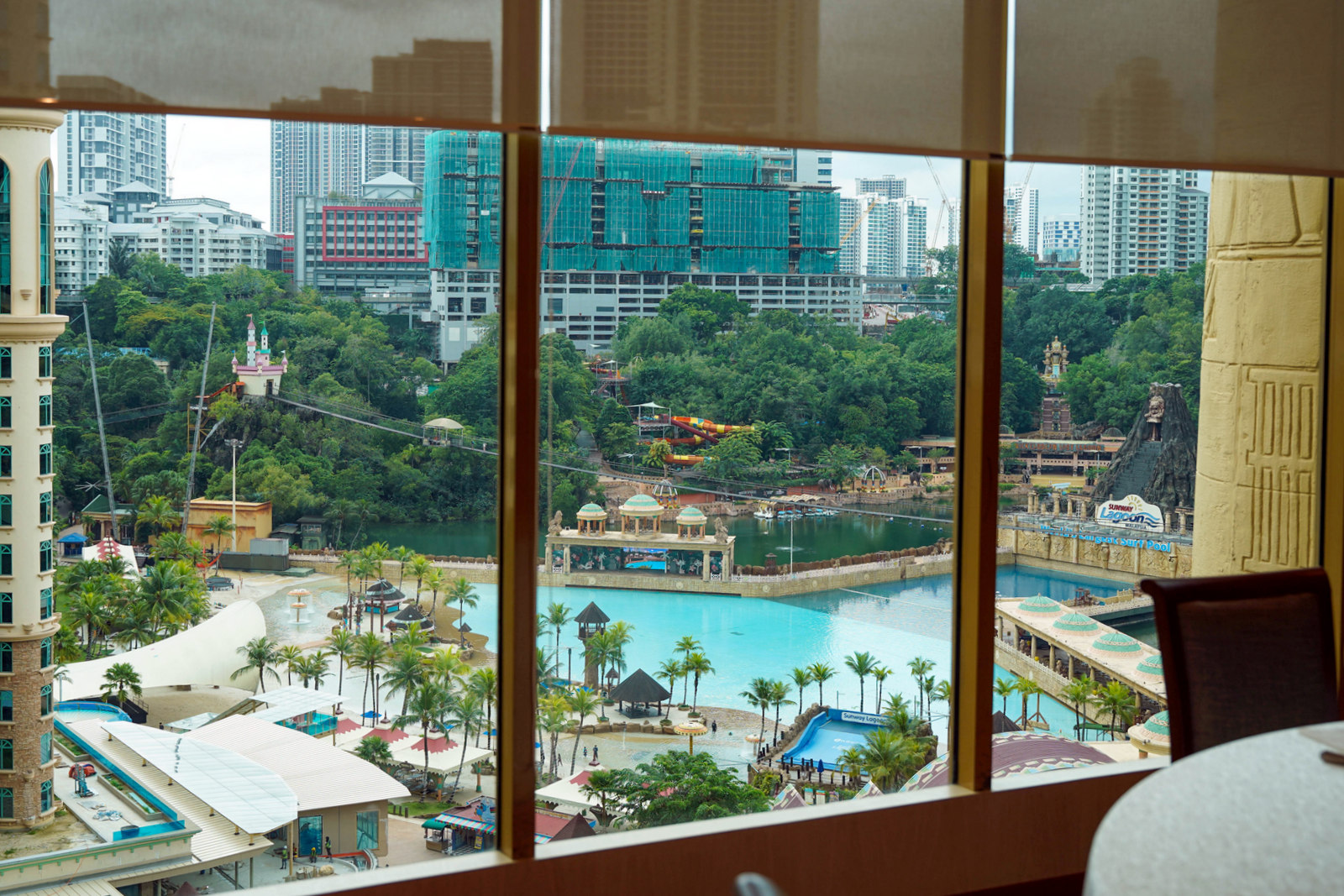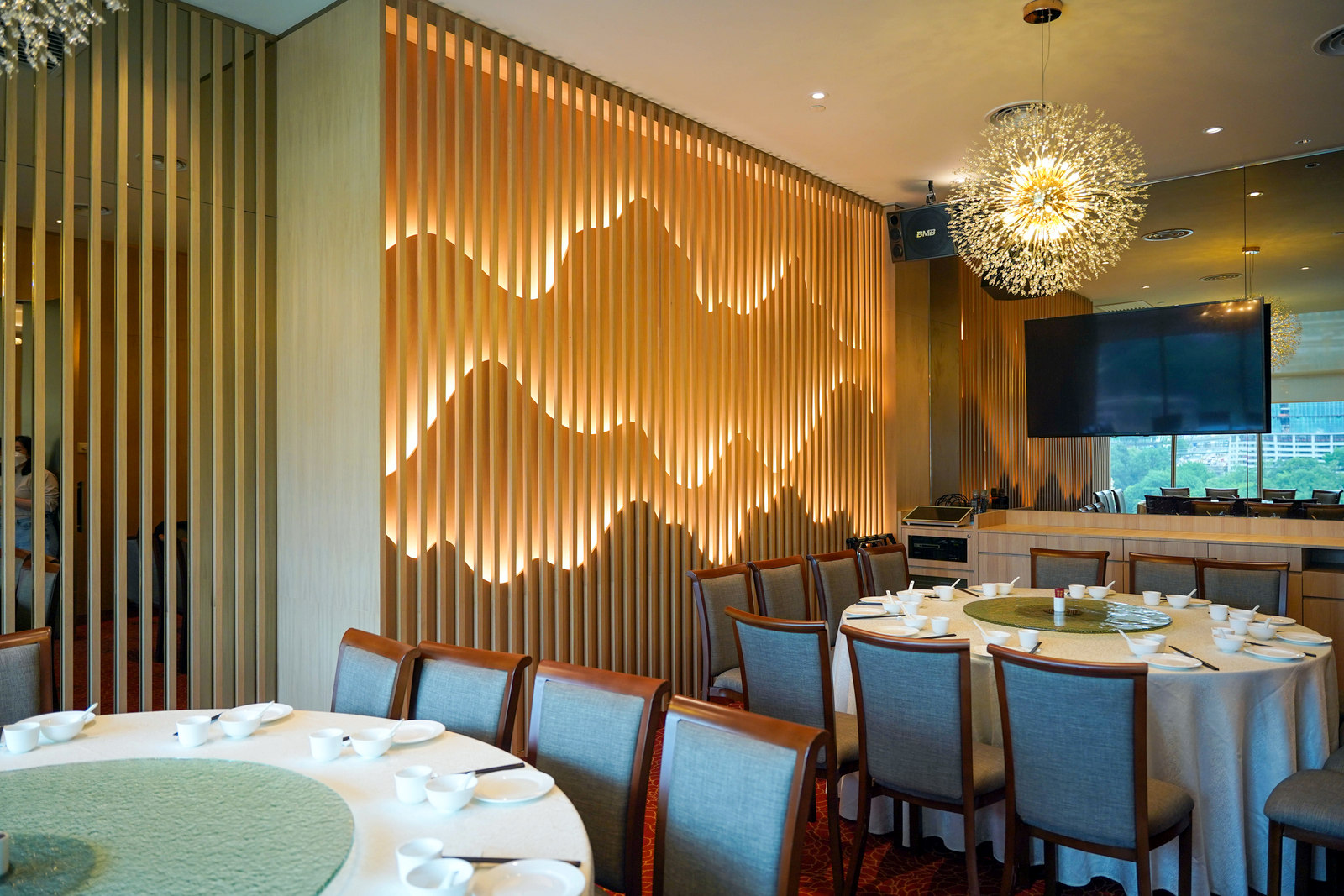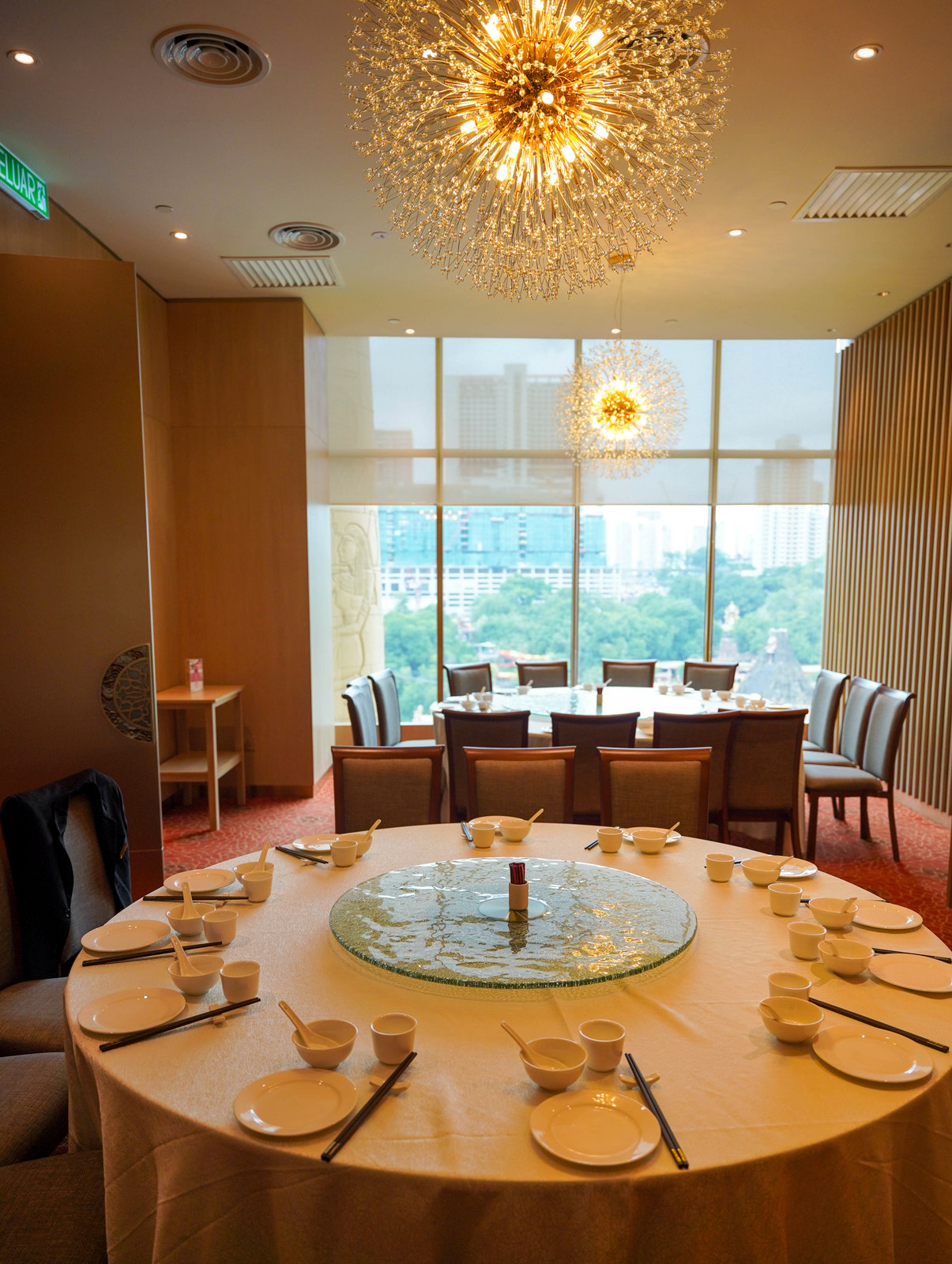 Private rooms promise serene seclusion, with some offering karaoke facilities. The various rooms can welcome between 10 to 24 people for family celebrations and special occasions.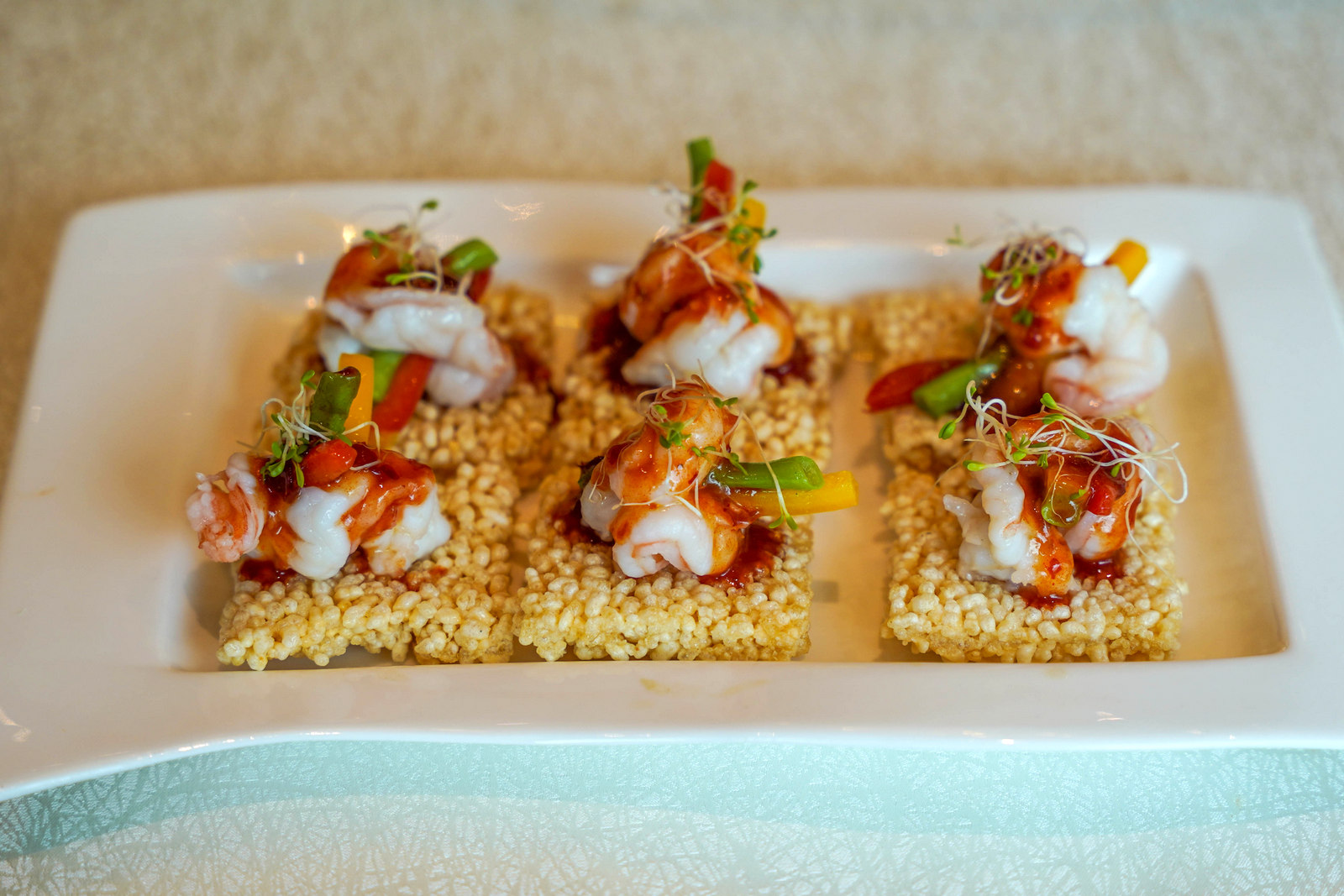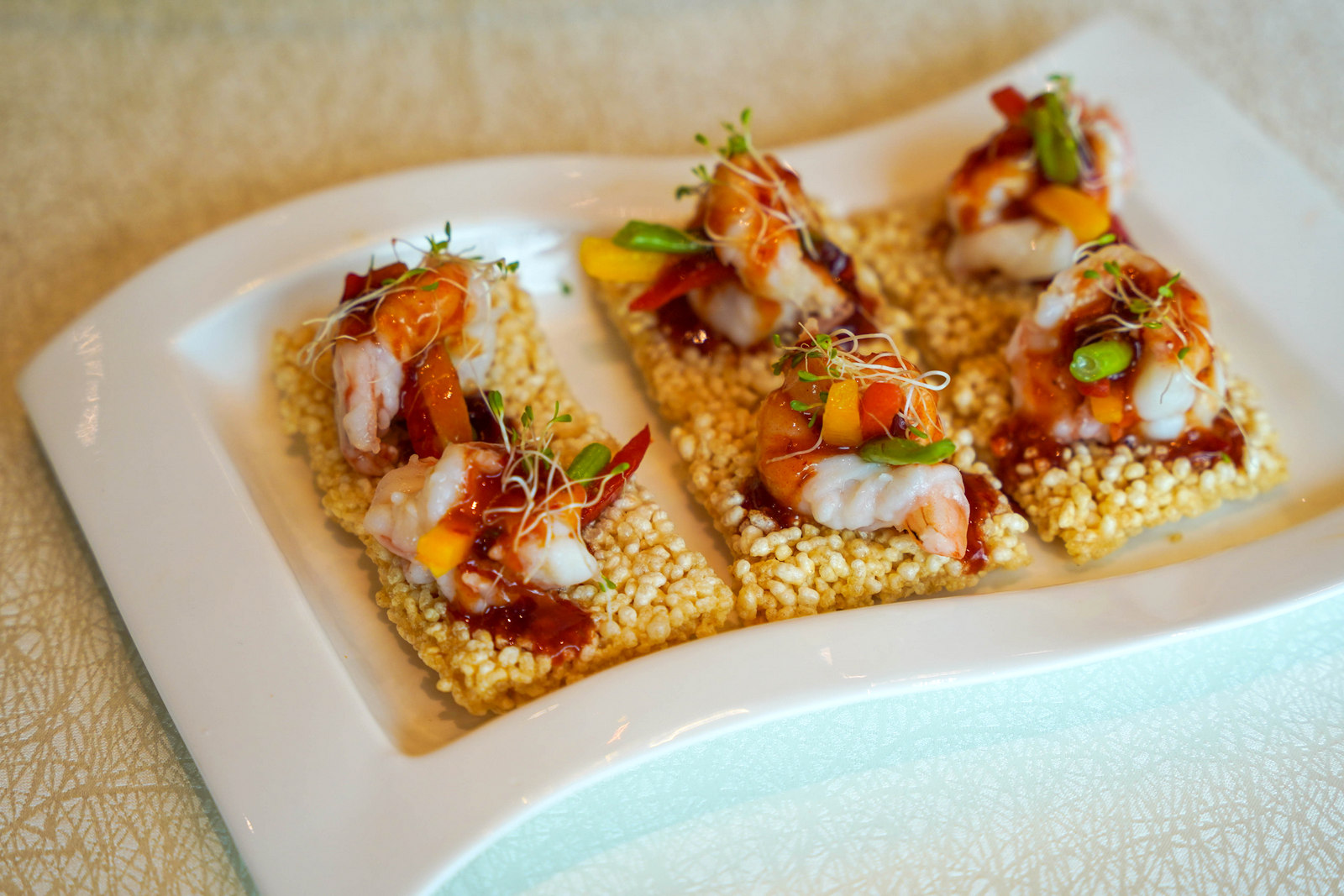 Oriental Sun maintains The Oriental Group of Restaurants' reputation for balancing classic sensibilities with contemporary stylishness.
Crystal prawn medallions on crispy rice crusts make for a tempting starter (RM78 per portion), with the plump prawns bringing terrific textural contrast to the crunchy base.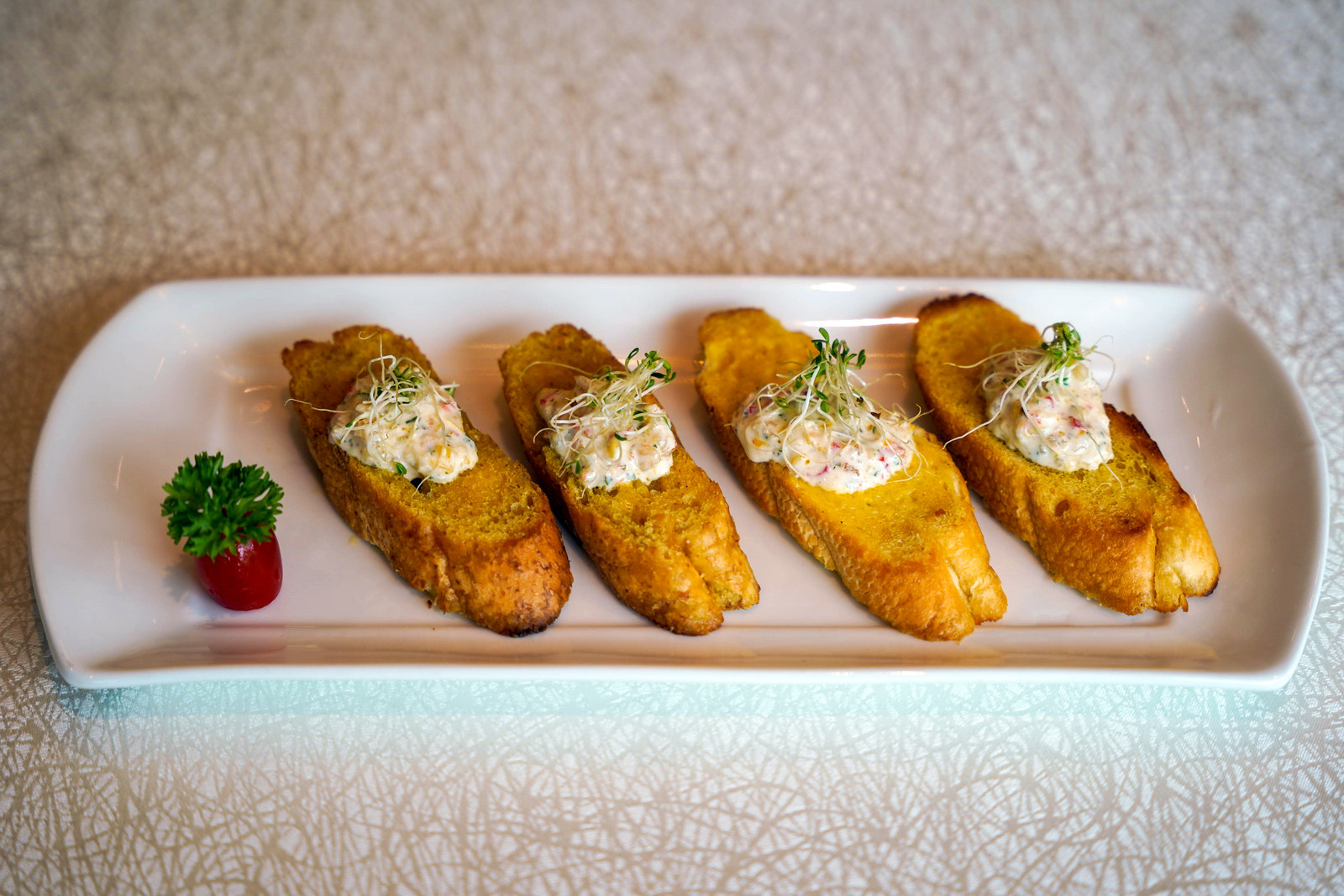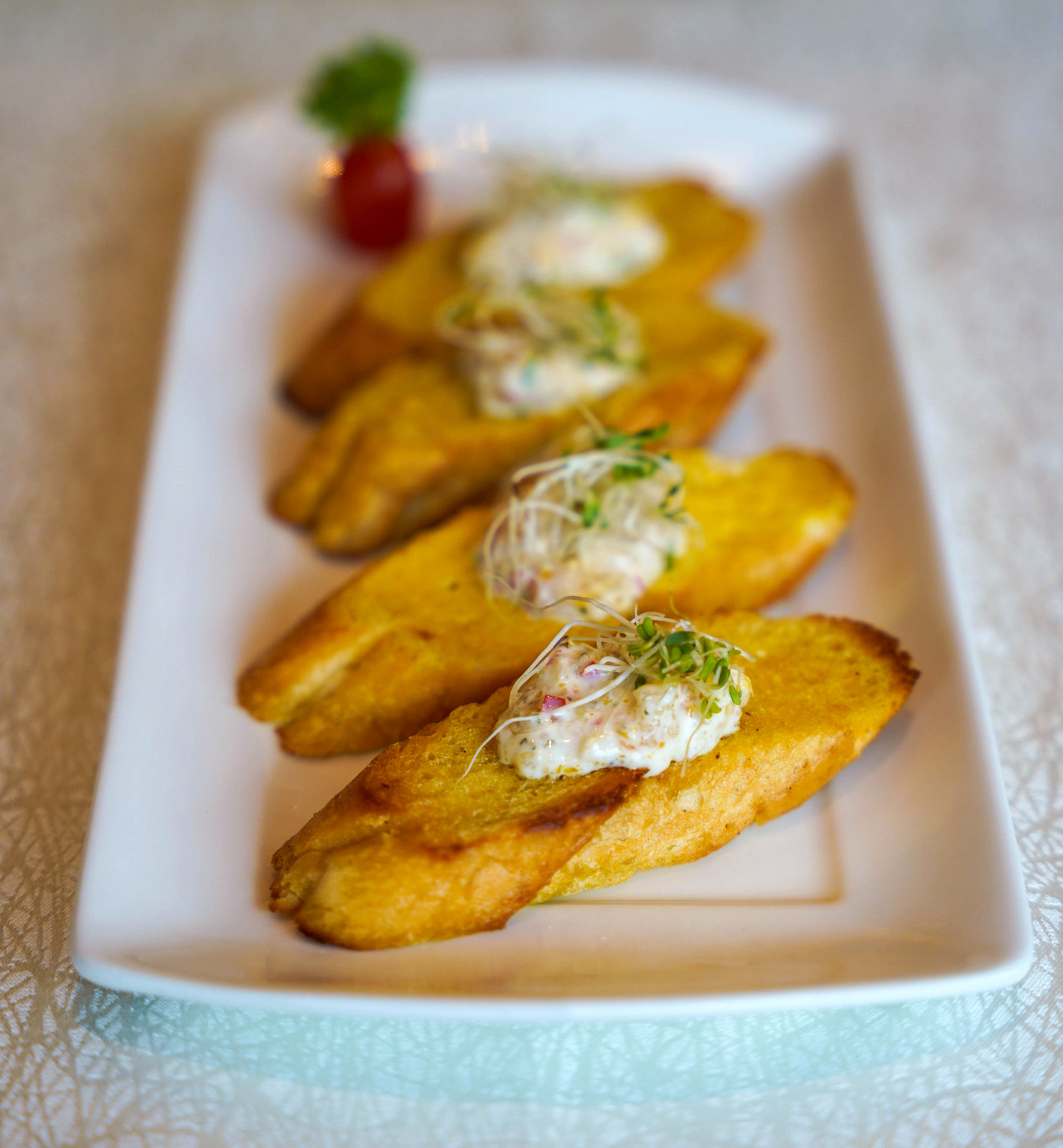 Also snack-worthy is the golden seafood toast (RM33 per portion), with buttery bread topped with a medley of upliftingly creamy seafood. Children of all ages will especially adore this.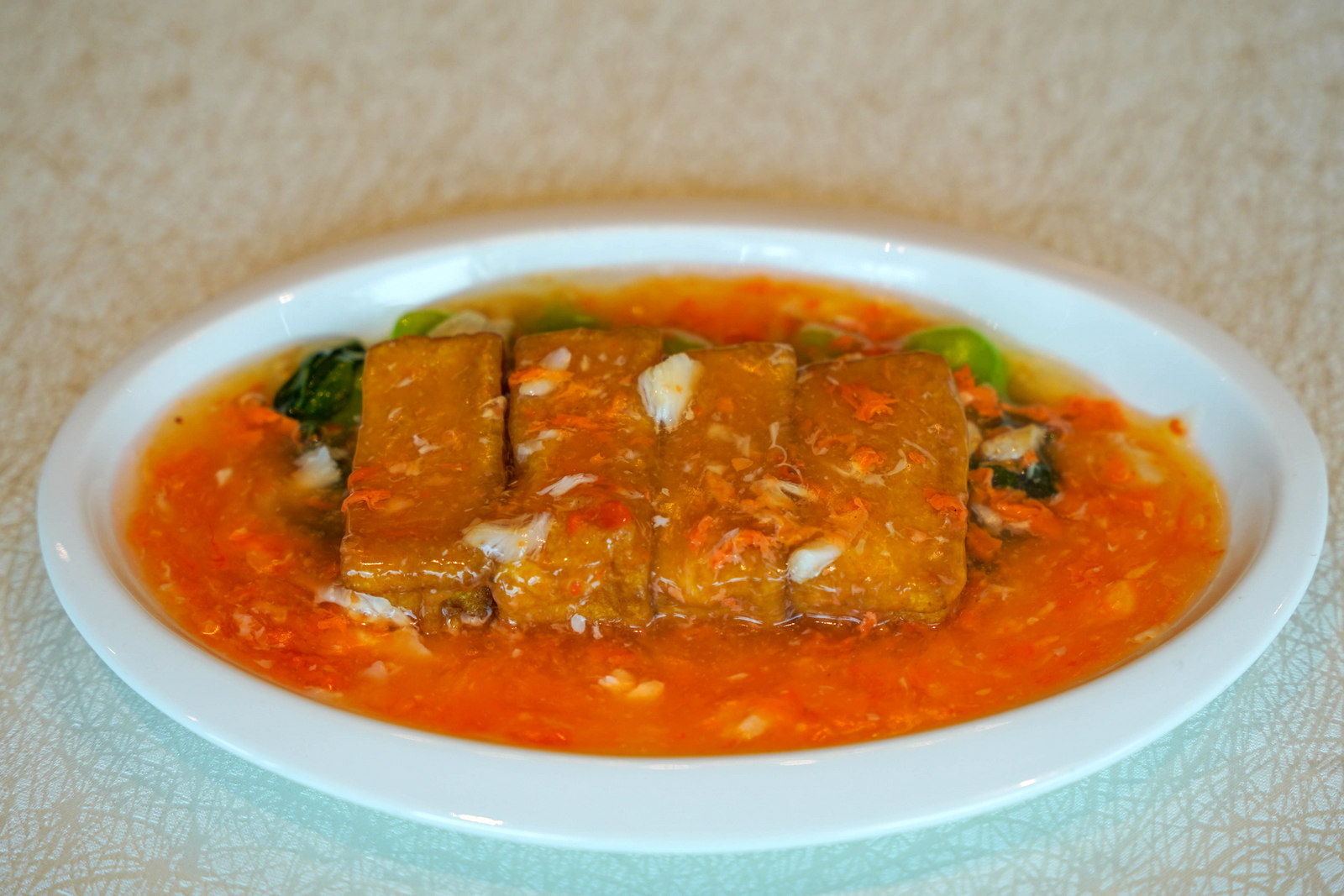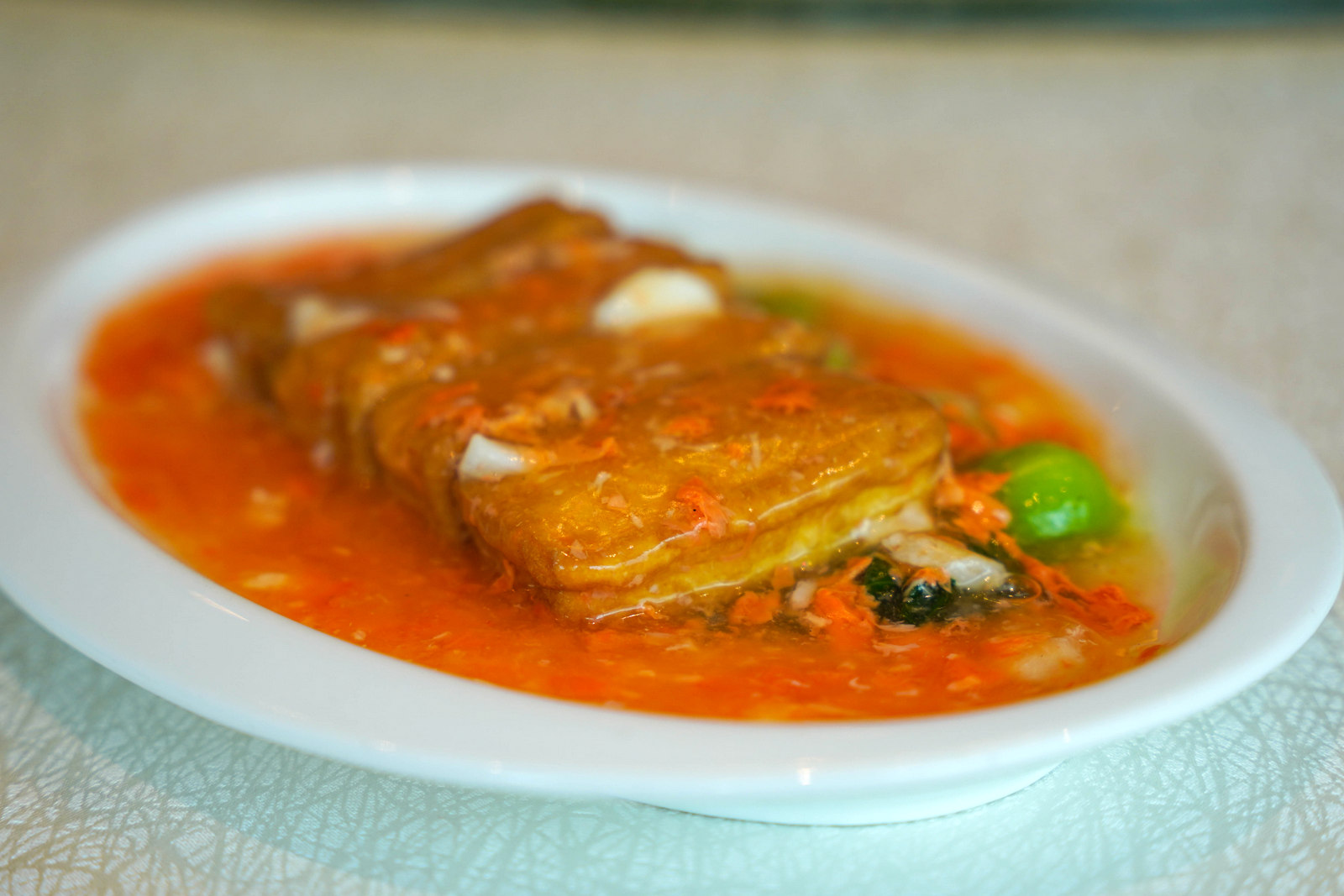 Beancurd in crab roe sauce (RM32) is a luxurious take on a familiar recipe, with the sweet-savoury sauce blanketing the beautifully tender tofu. Irresistible!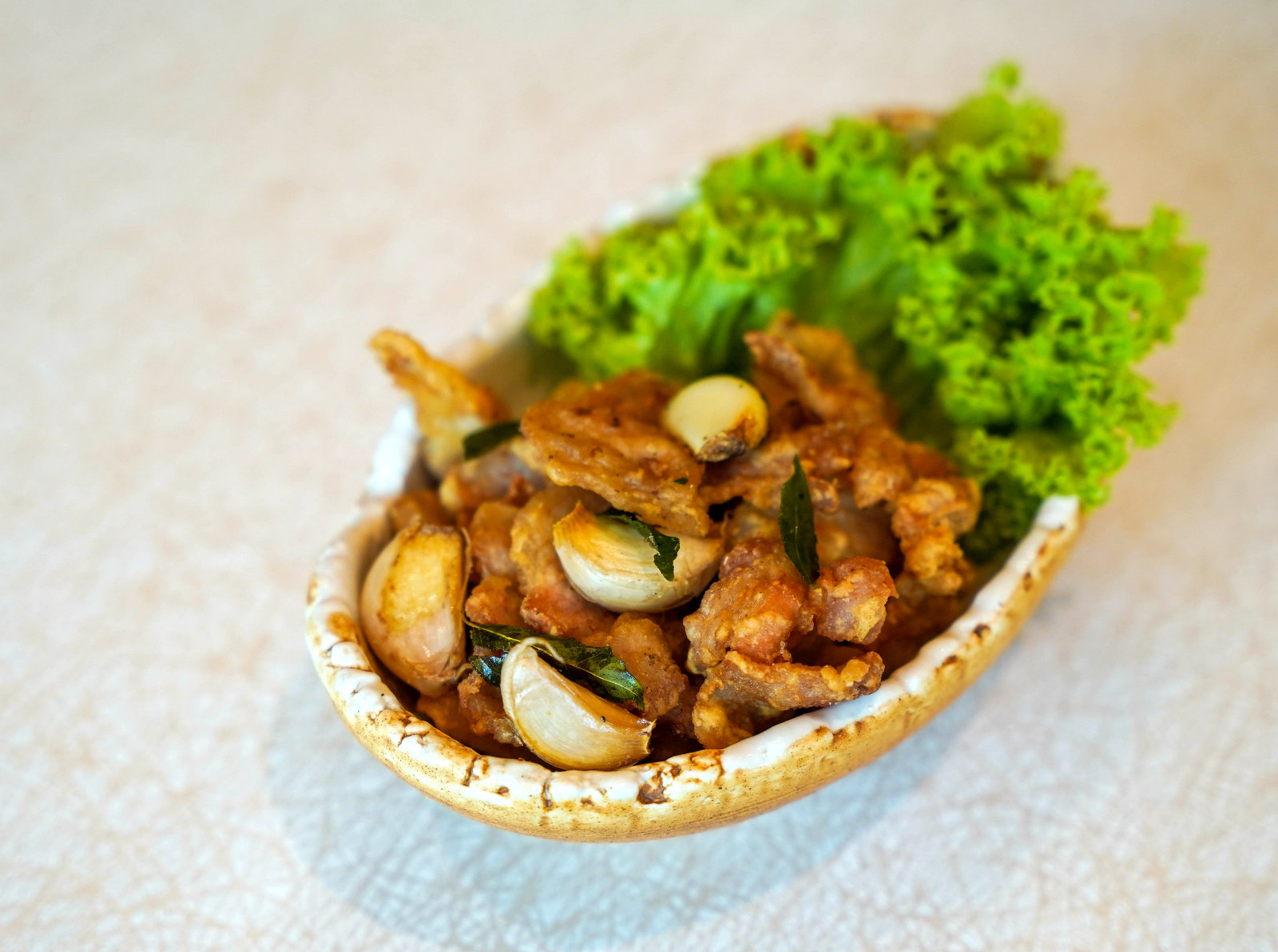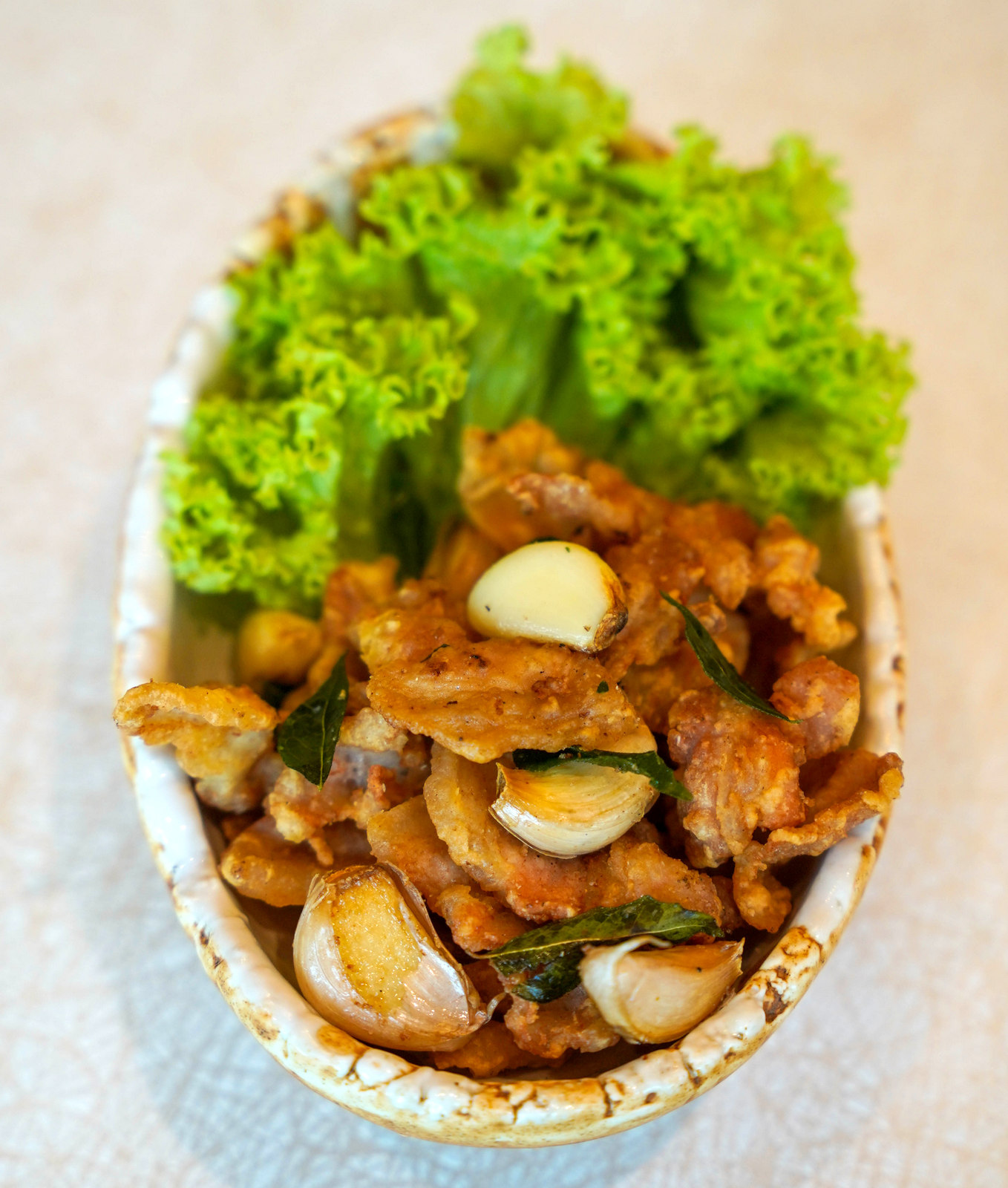 We enthusiastically recommend the crispy pork belly with garlic (RM48 per portion) - the juicy pork is tossed with plenty of deep-fried garlic cloves, for an addictive aromatic treat.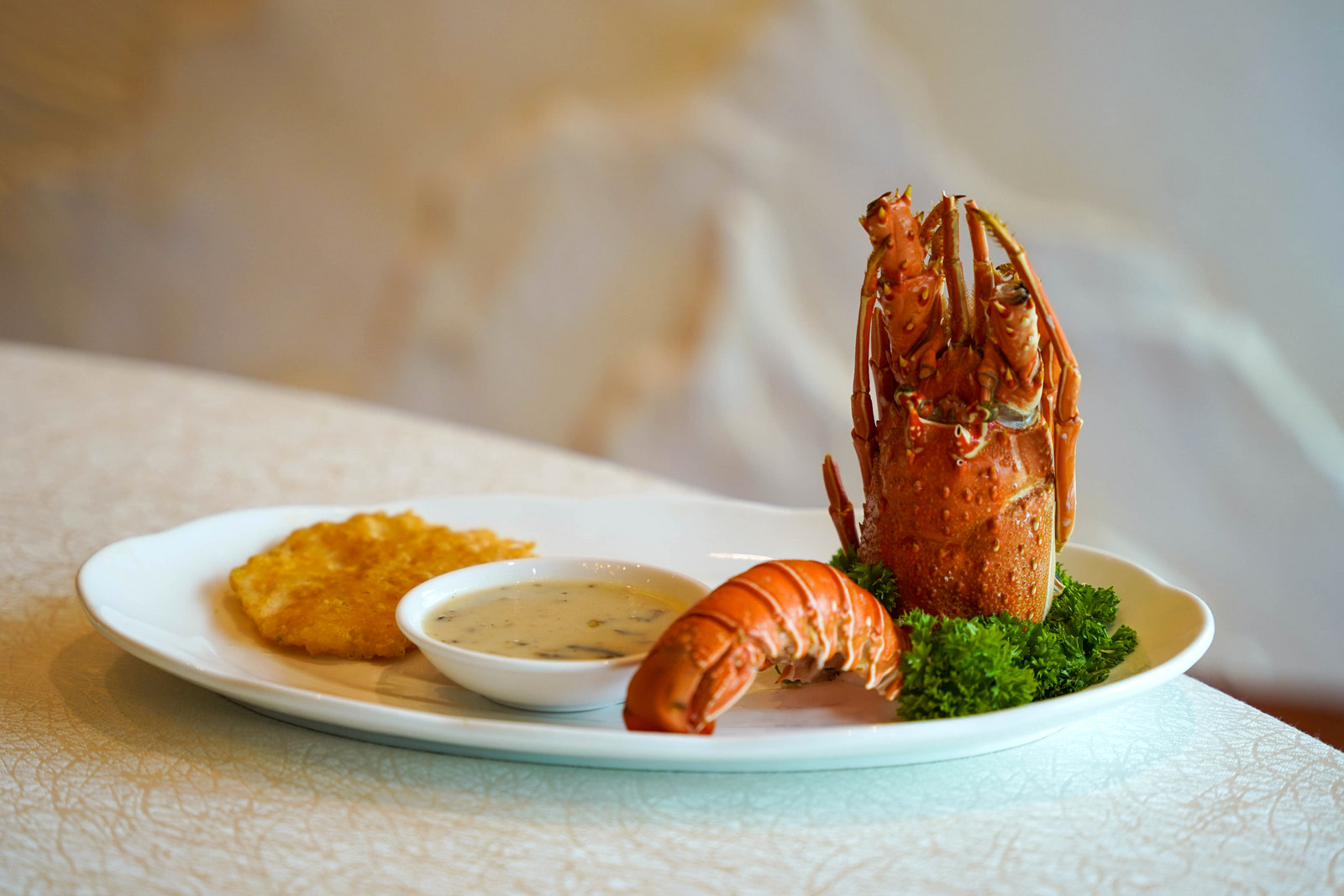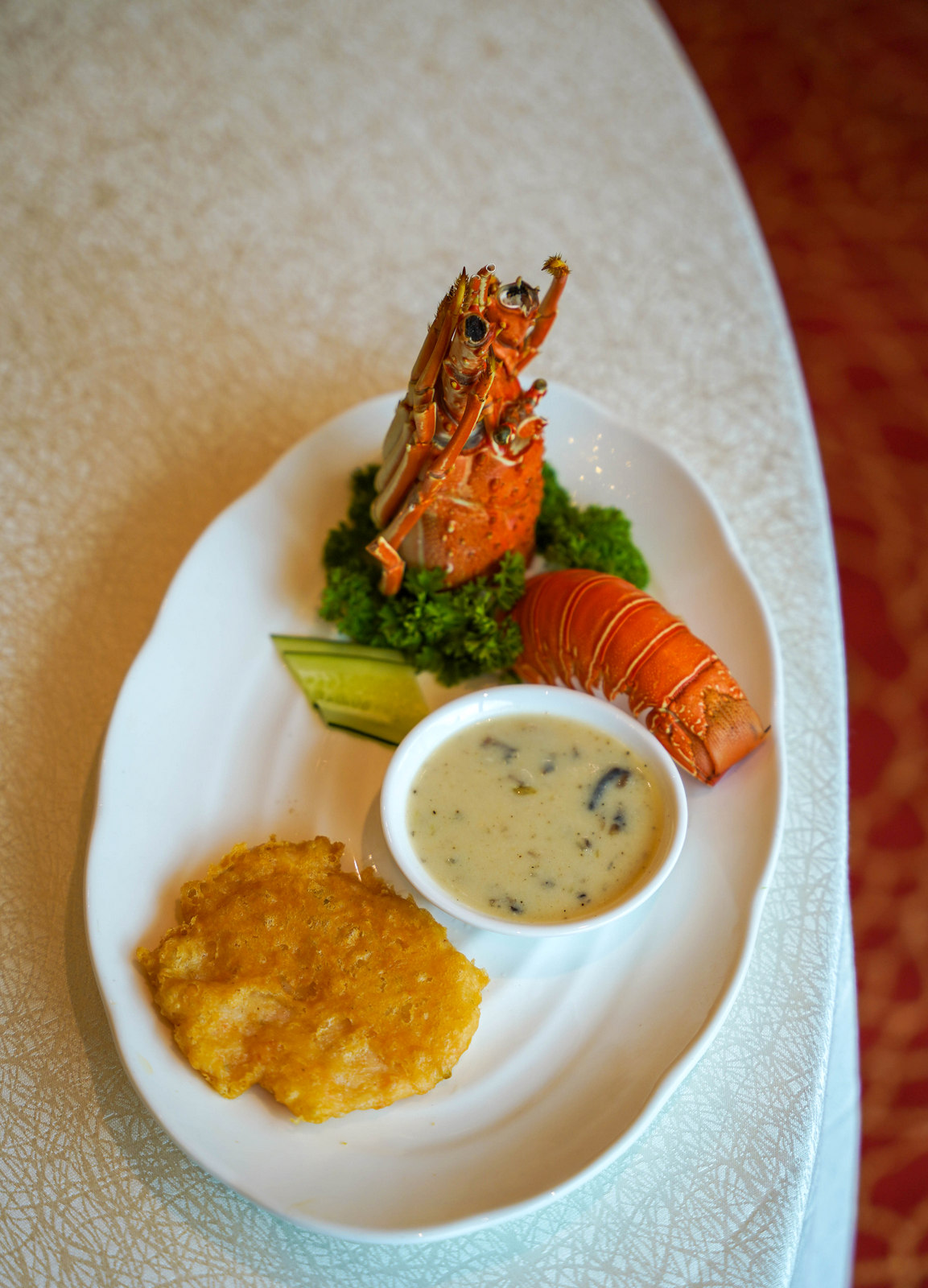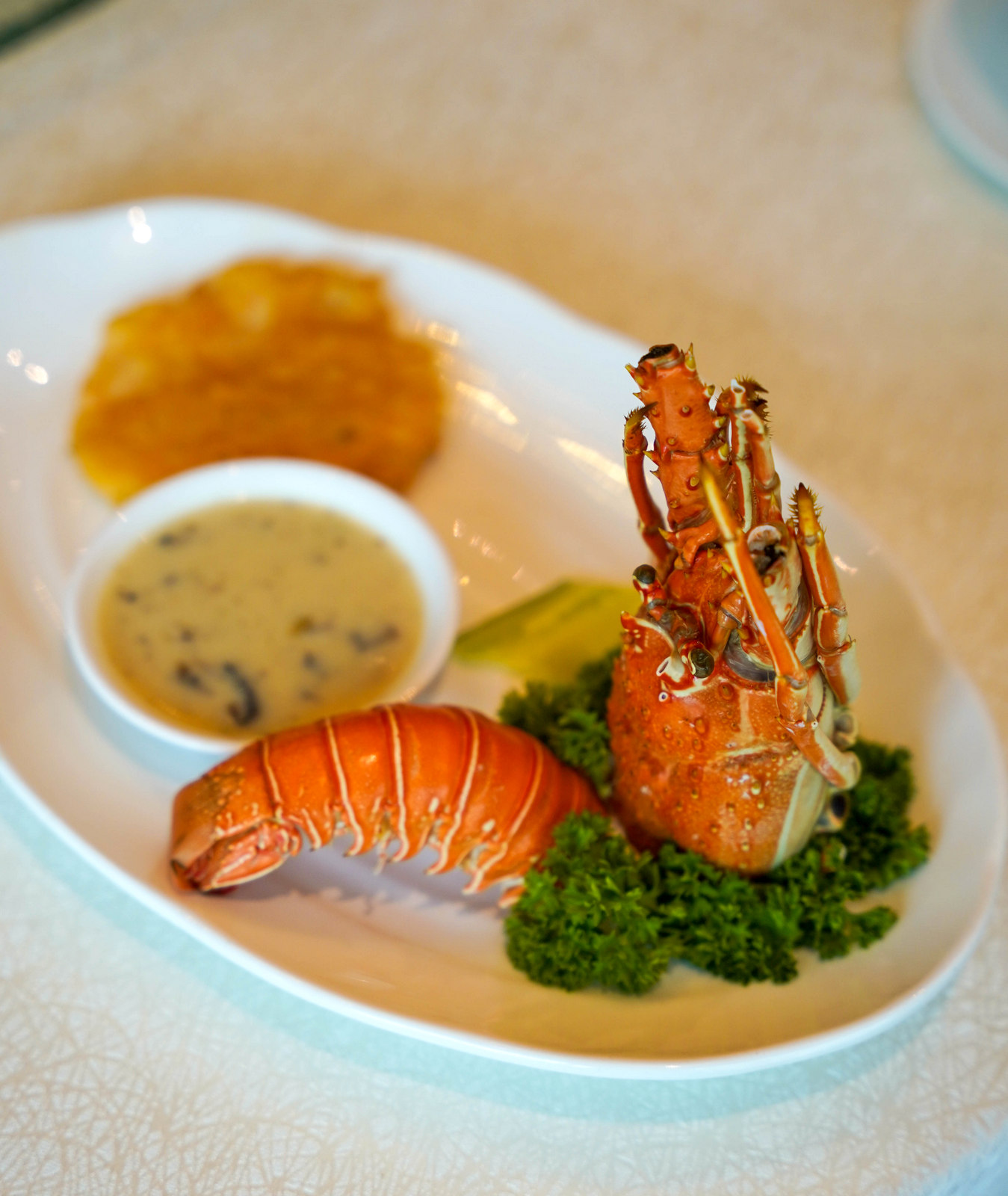 Craving crustaceans? Order the lobster steak with mushroom and chardonnay cream sauce (RM48 per person) - the lobster steak is crafted of genuine lobster flesh, so it's naturally sweet-savoury with the lobster's rich flavour, nicely complemented by a fragrantly earthy sauce.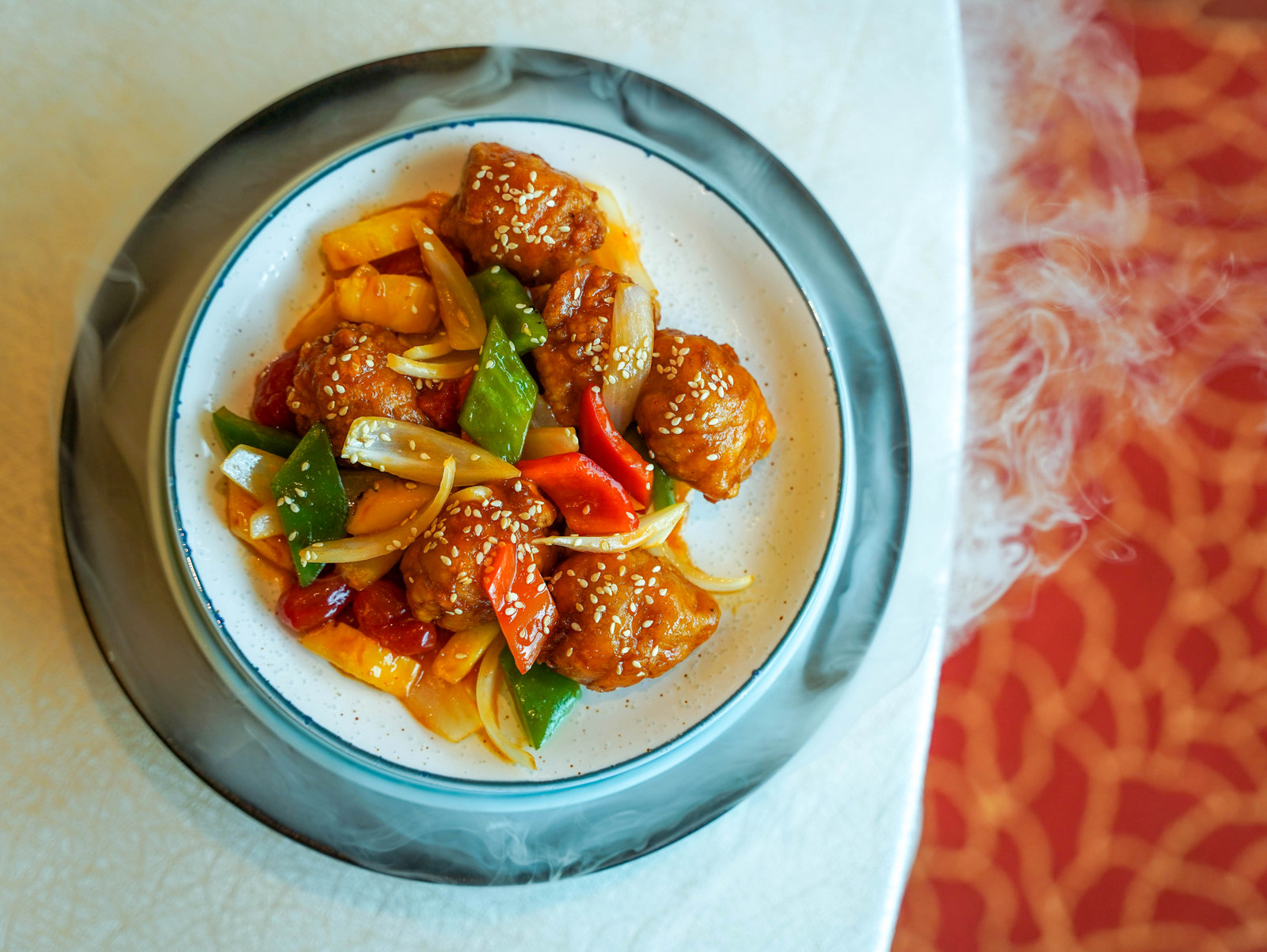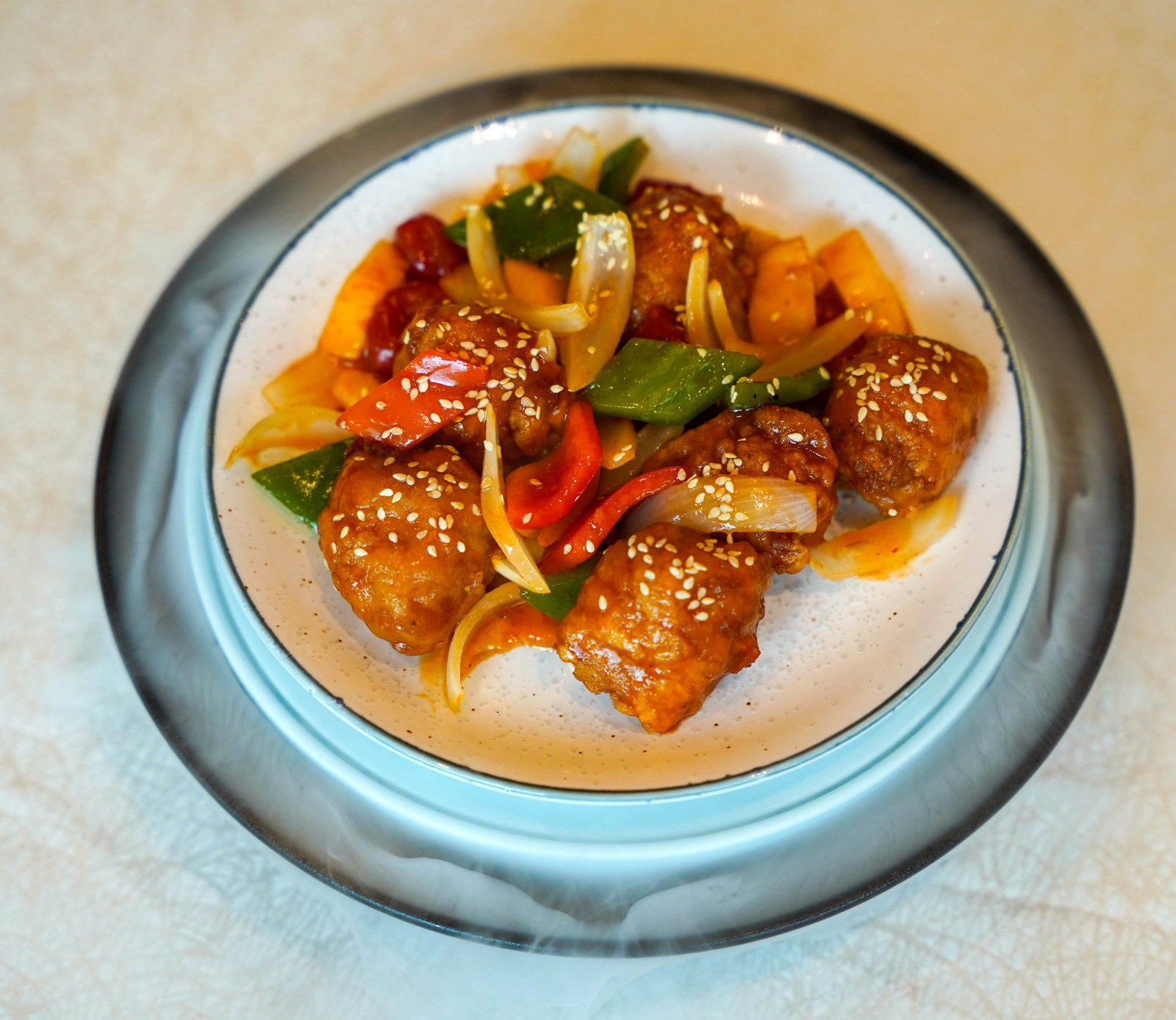 Oriental Sun's deep-fried apple meatballs are an imaginative creation (RM48 per portion) - sesame-studded and surfacing in a swirl of mist, these chunky pork balls comprise a mix of tender meat with ripe fruit, blended brilliantly and buoyed by the chef's special sweet-sour sauce. Spectacular for sharing and munching with family and friends.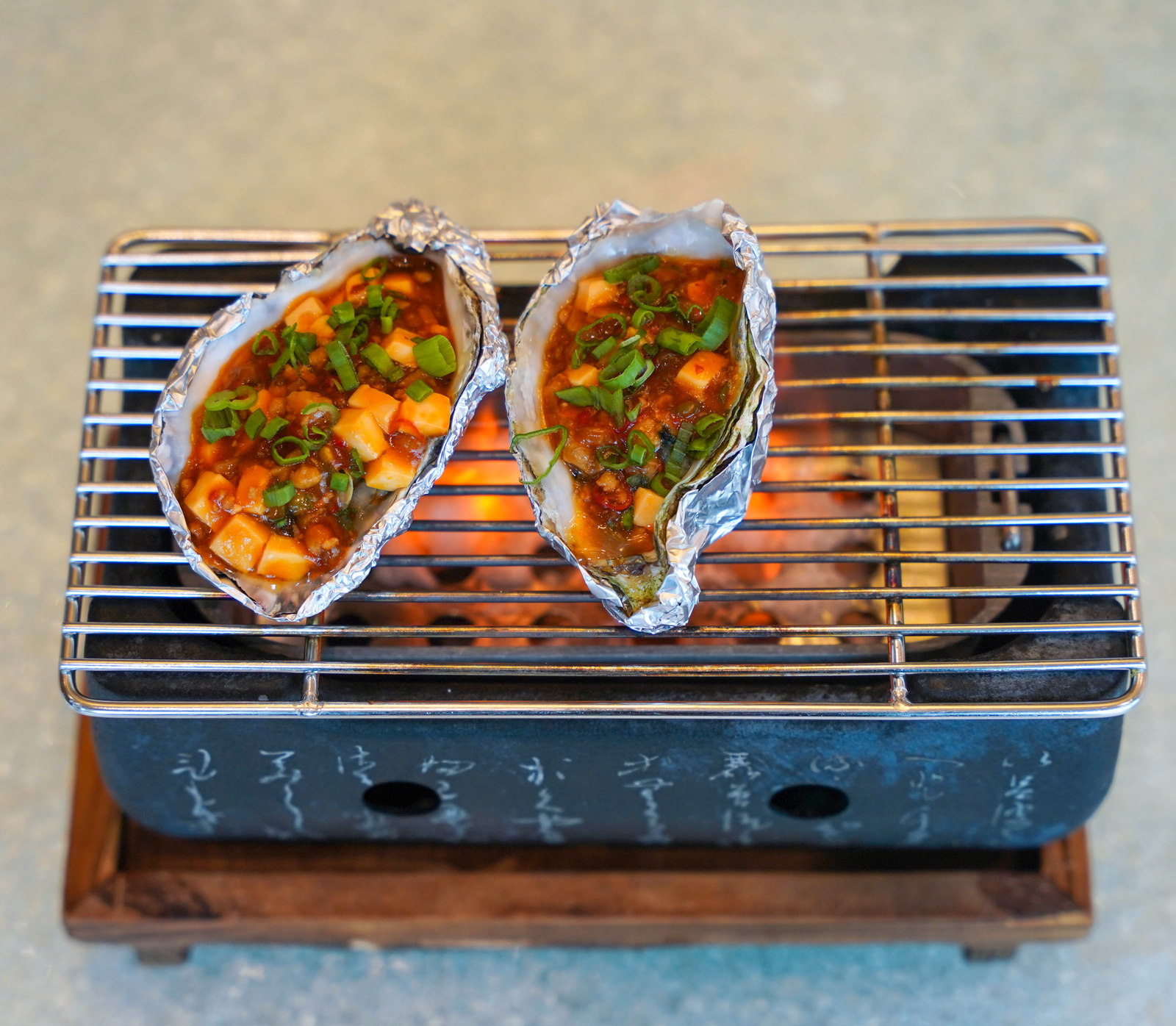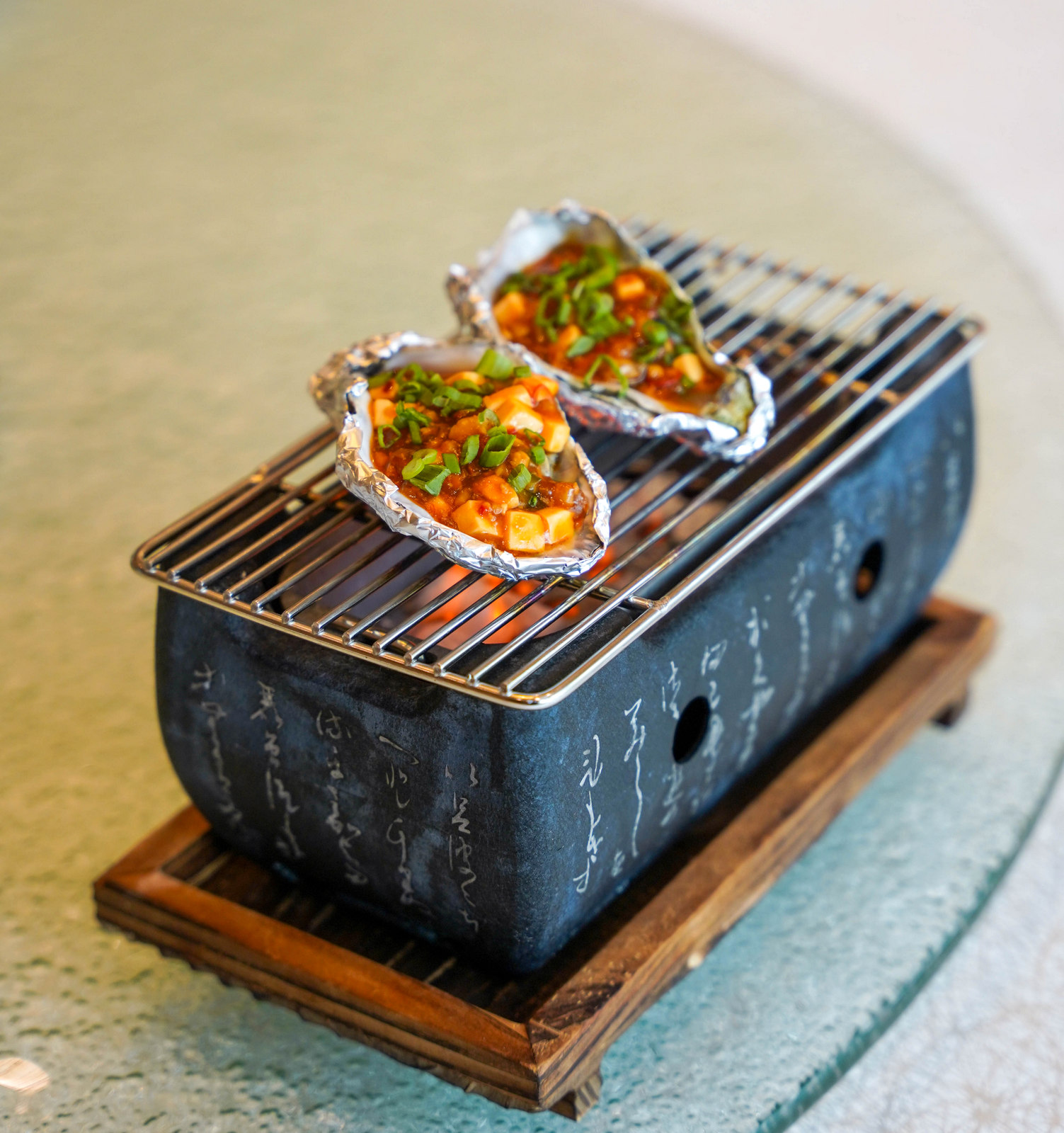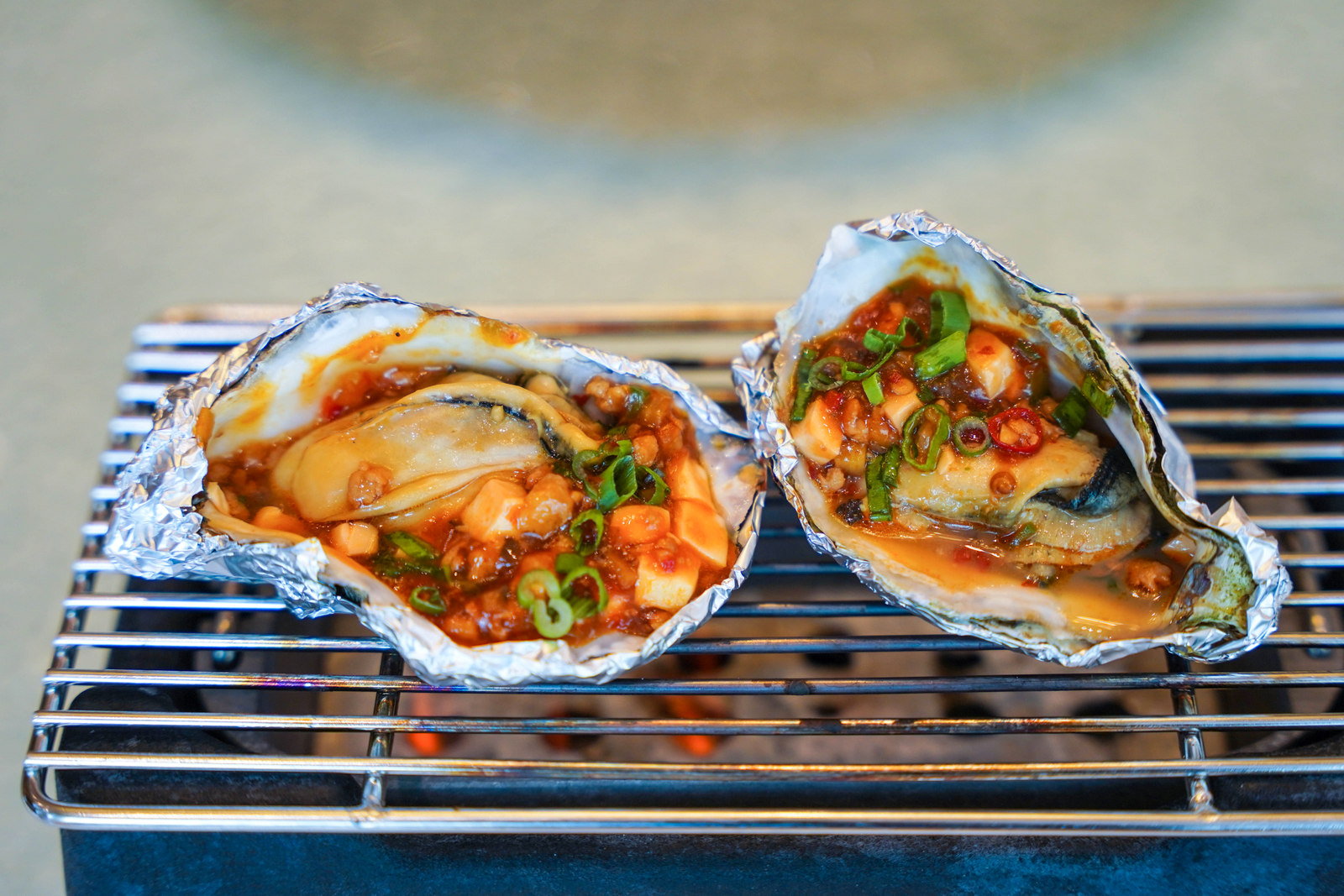 Large, luscious oysters are also strikingly served, heated on a charcoal-fuelled stone pit for a subtle smokiness, partnering perfectly with the chilli pepper spice of beancurd 'ma po' style (RM22 per person, for a minimum of two persons). A creative combination, promising playful pleasure for the palate, with the slick oysters made extra-enjoyable by the soft, saucy tofu.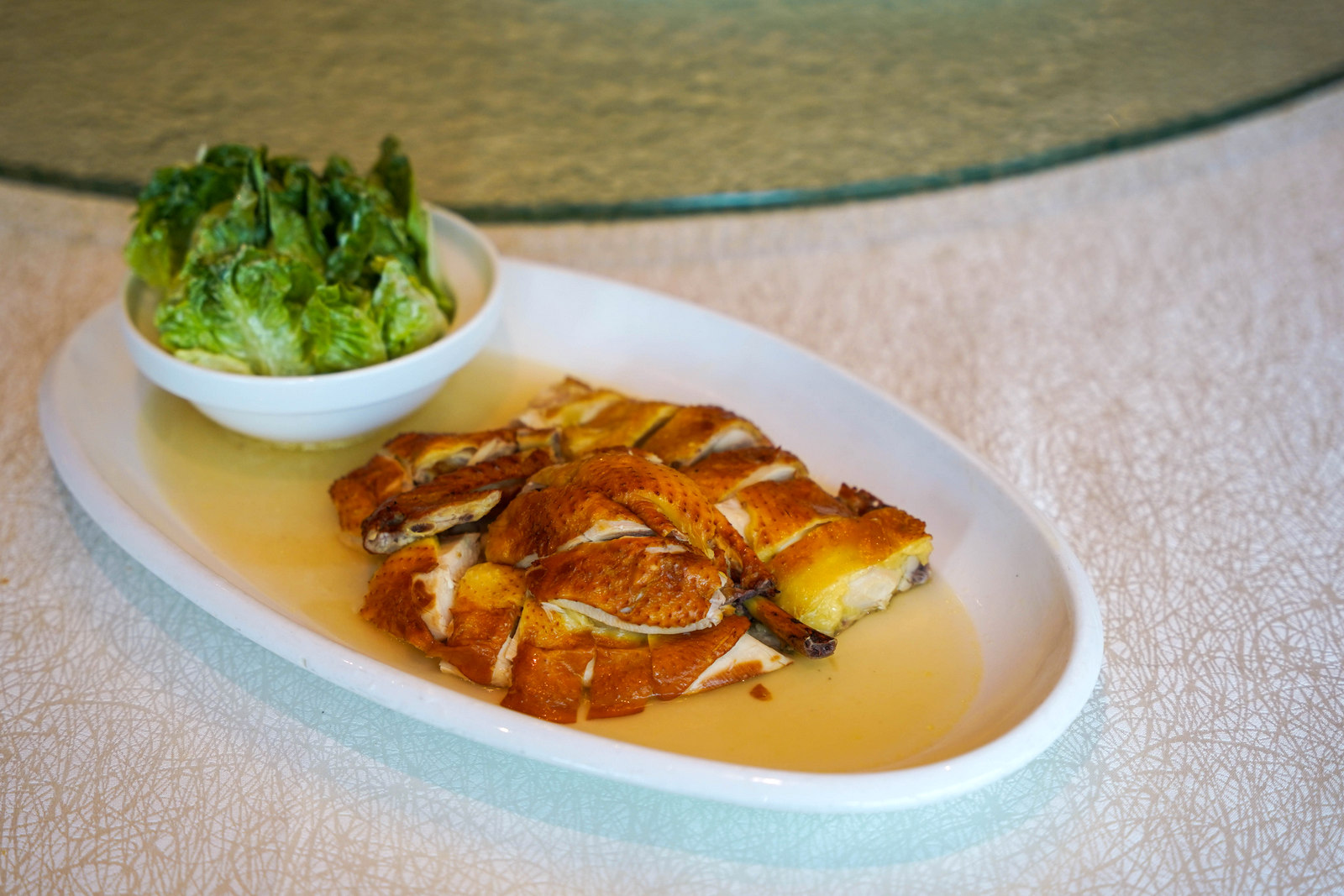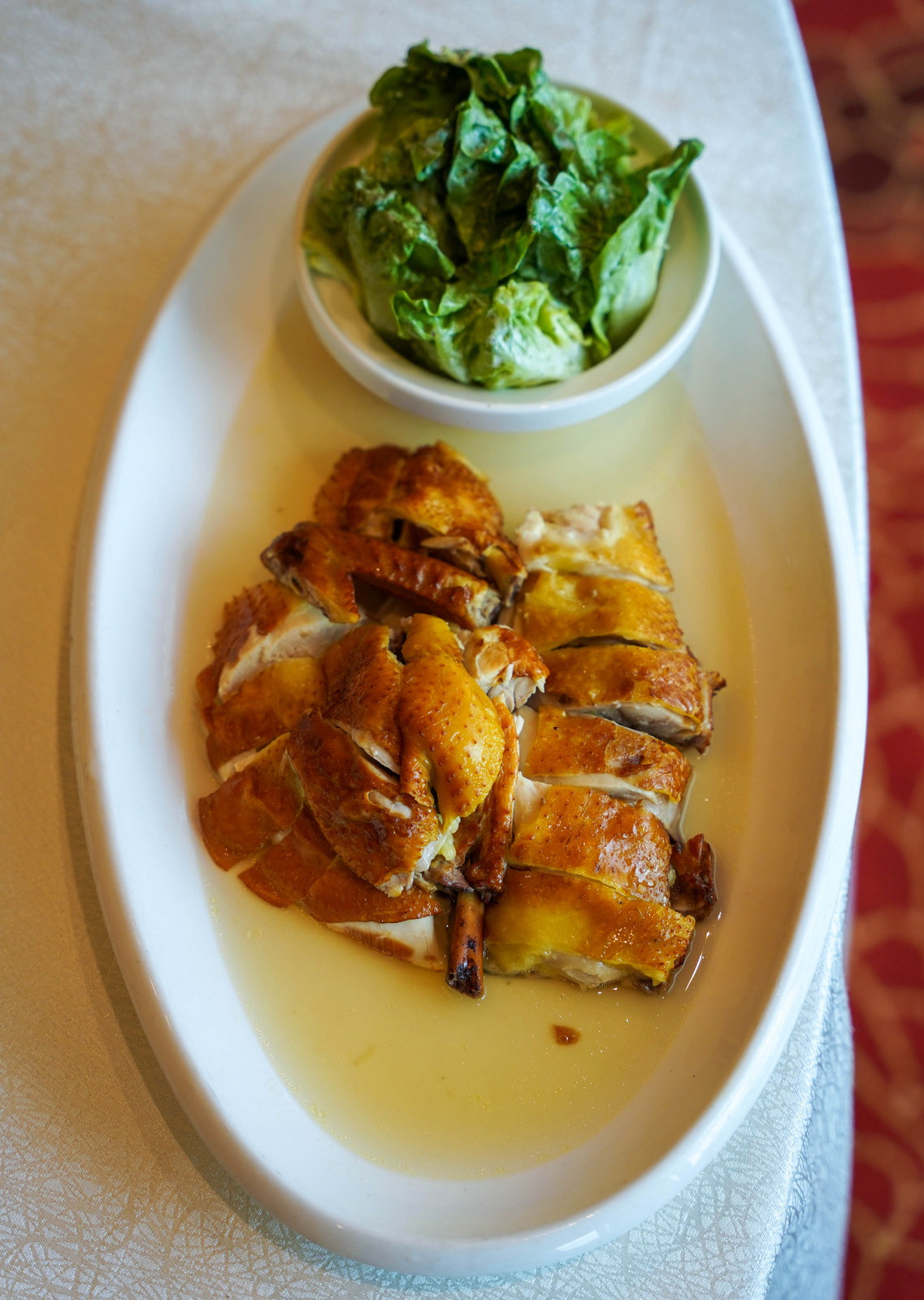 Prepared fresh everyday, Oriental Sun's smoked farm chicken (RM68 for half, RM128 for full) is a should-order, with a tasty smokiness that elevates the full-bodied, crisp-skinned chicken.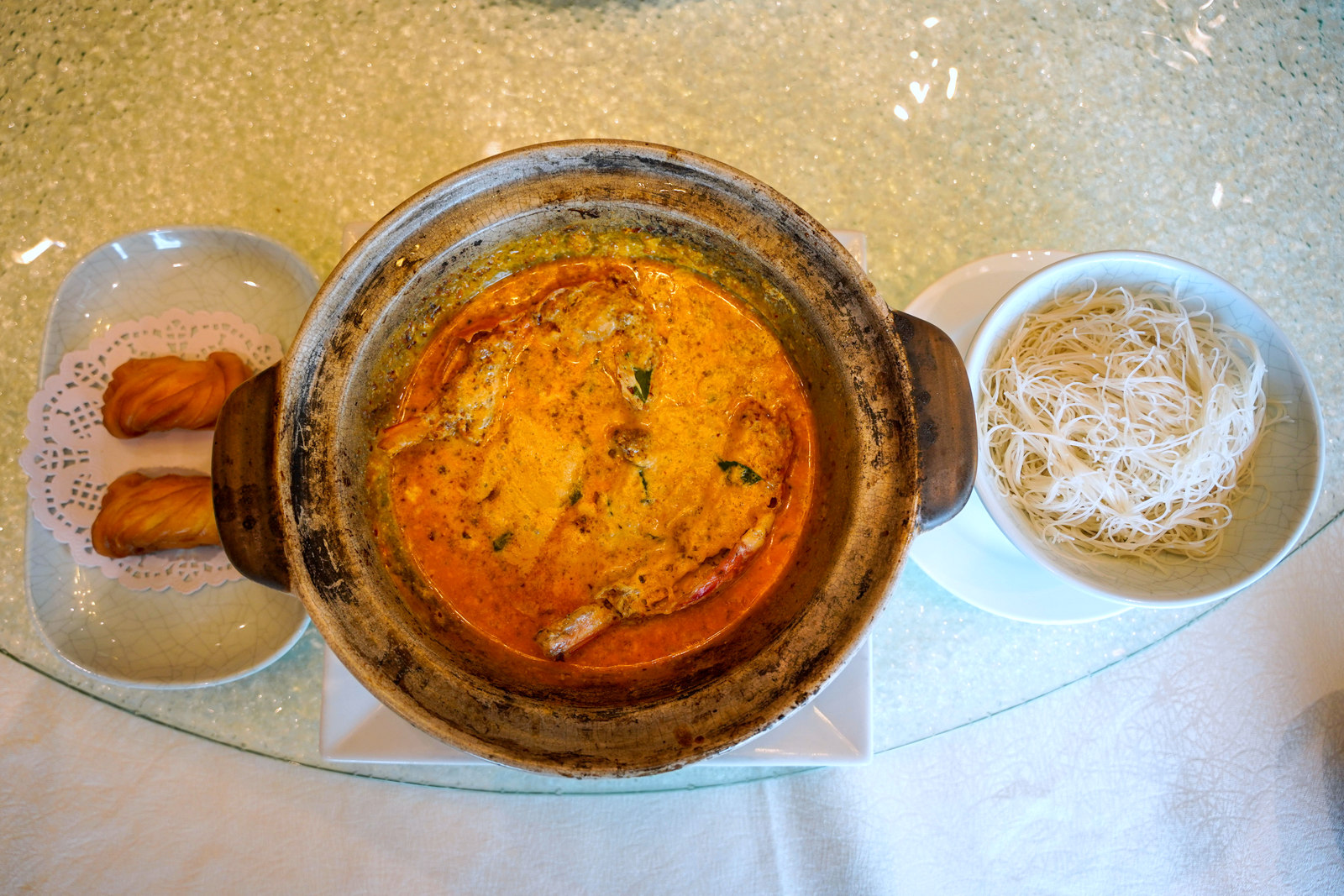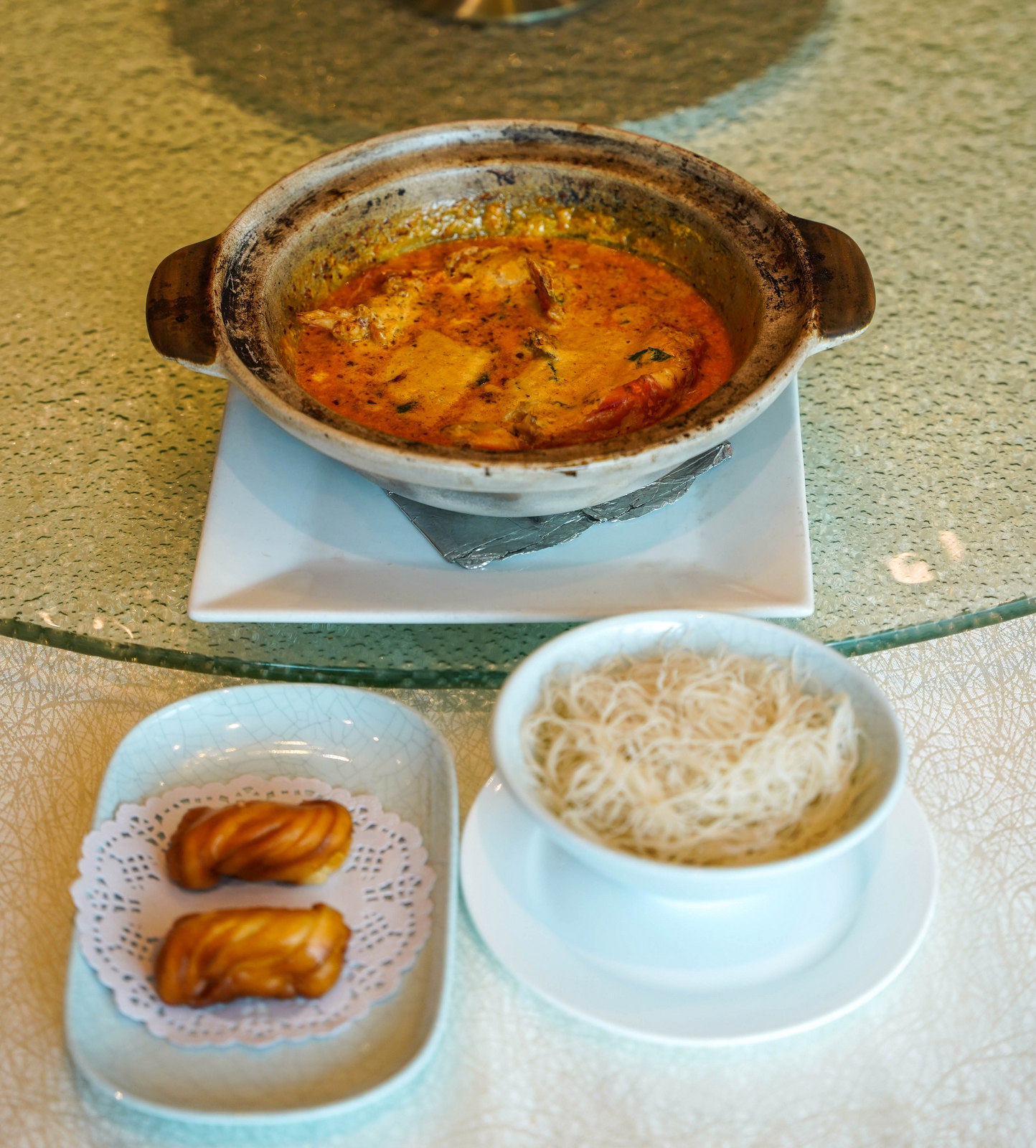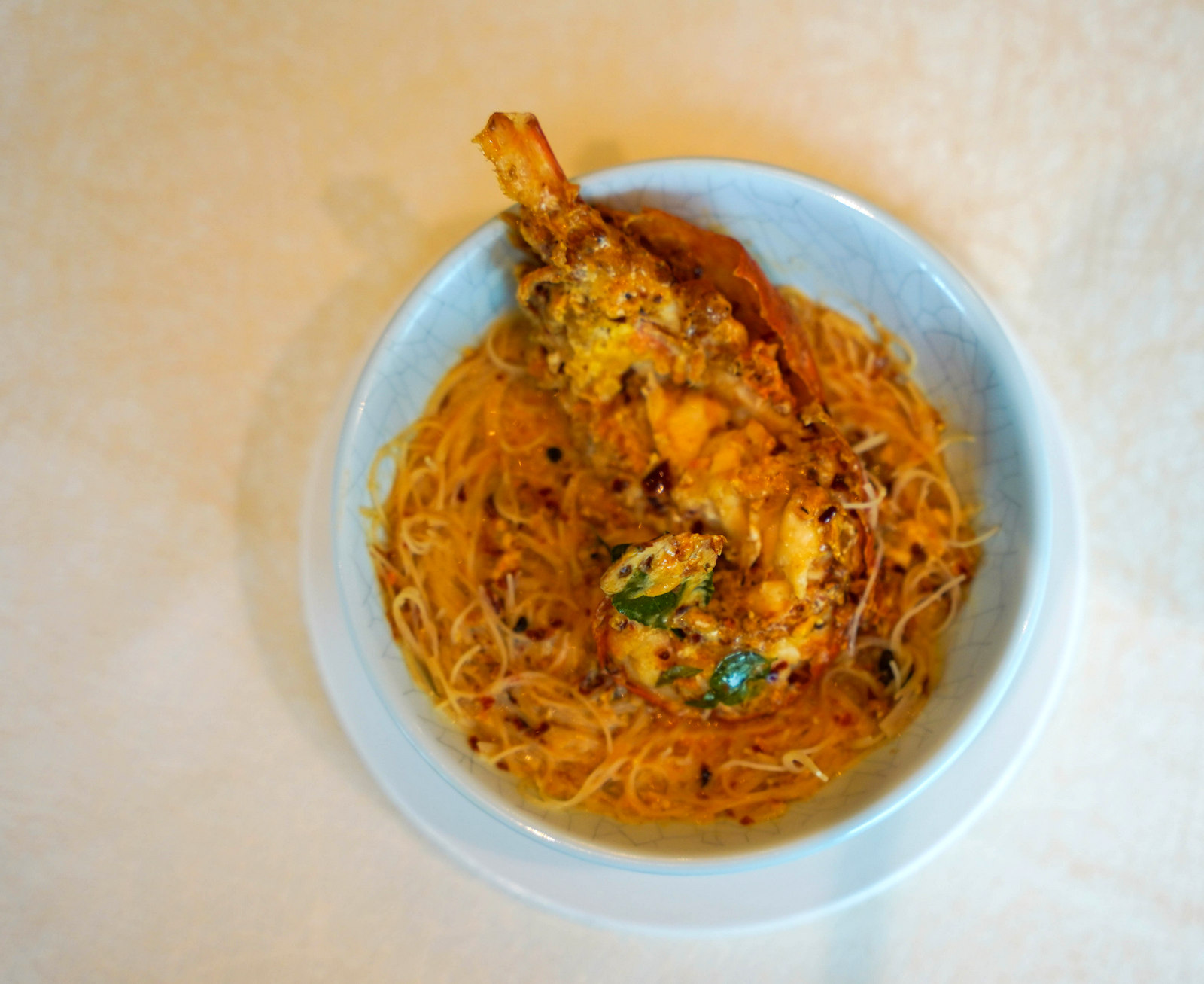 Claypot king prawns with ginger and Chinese wine (RM78 per portion) are an indulgent delight, complete with a choice of fried mantou or noodles. We love how the flavours here are delicate but delicious, ensuring the original flavours of the prawn can still be savoured.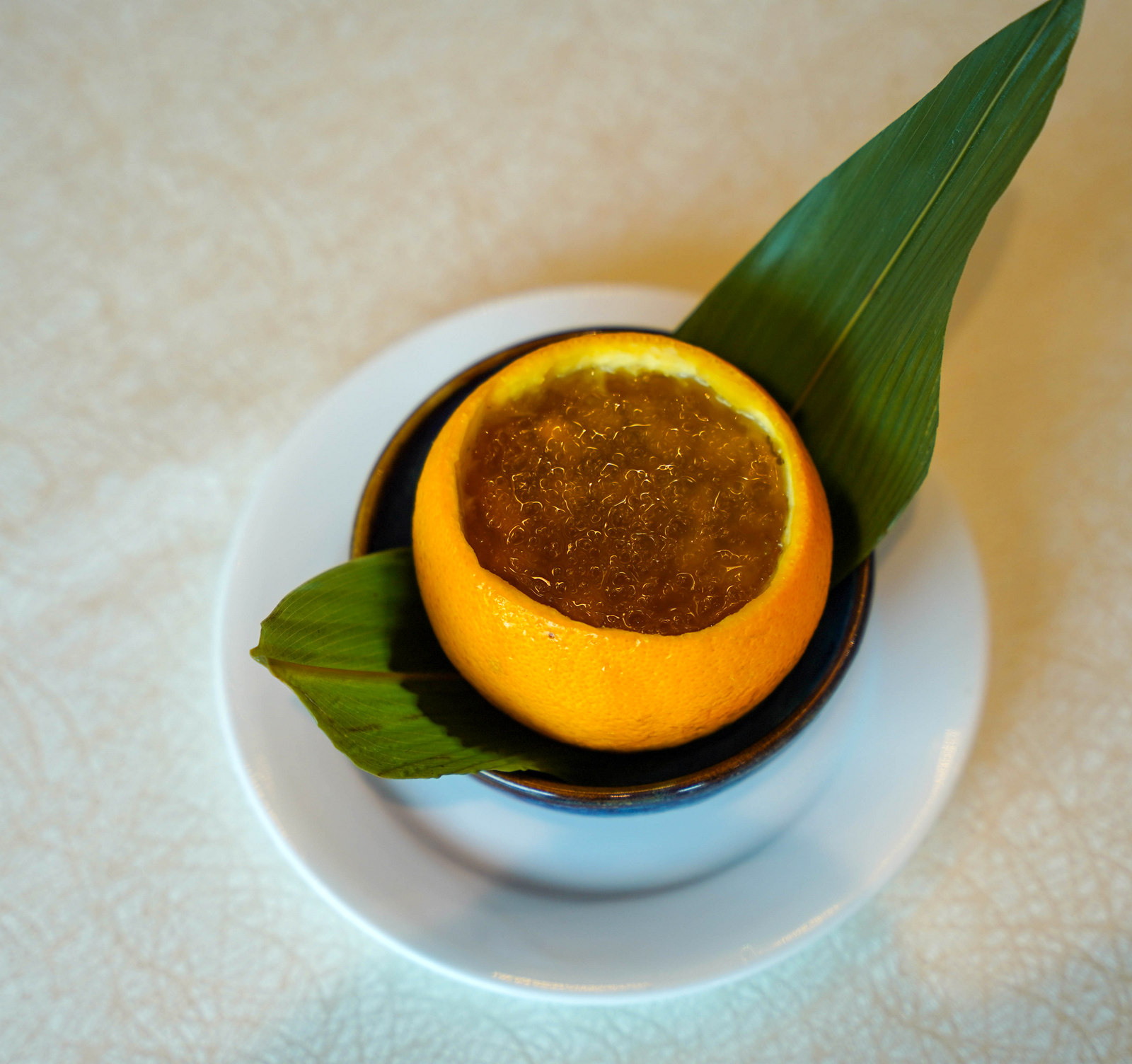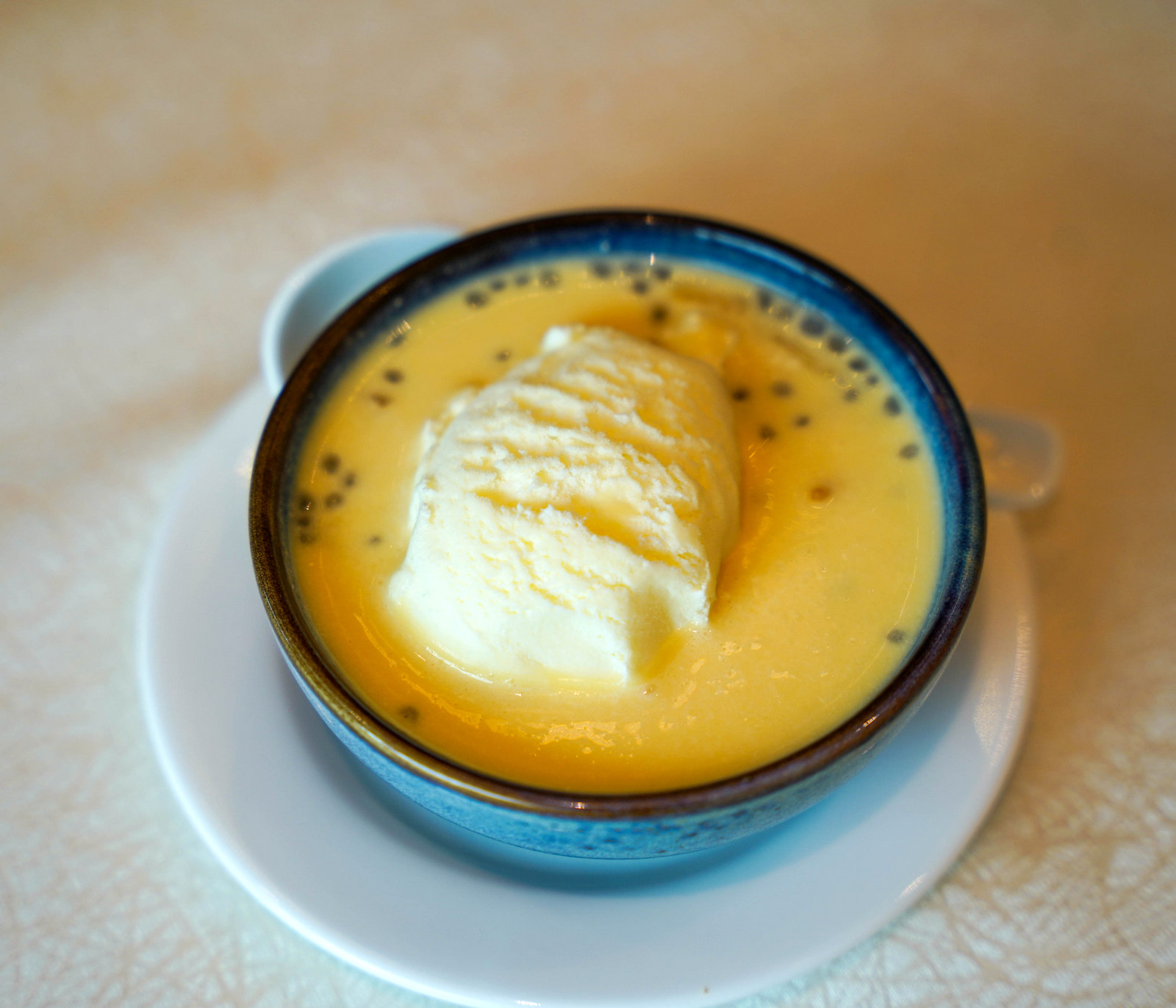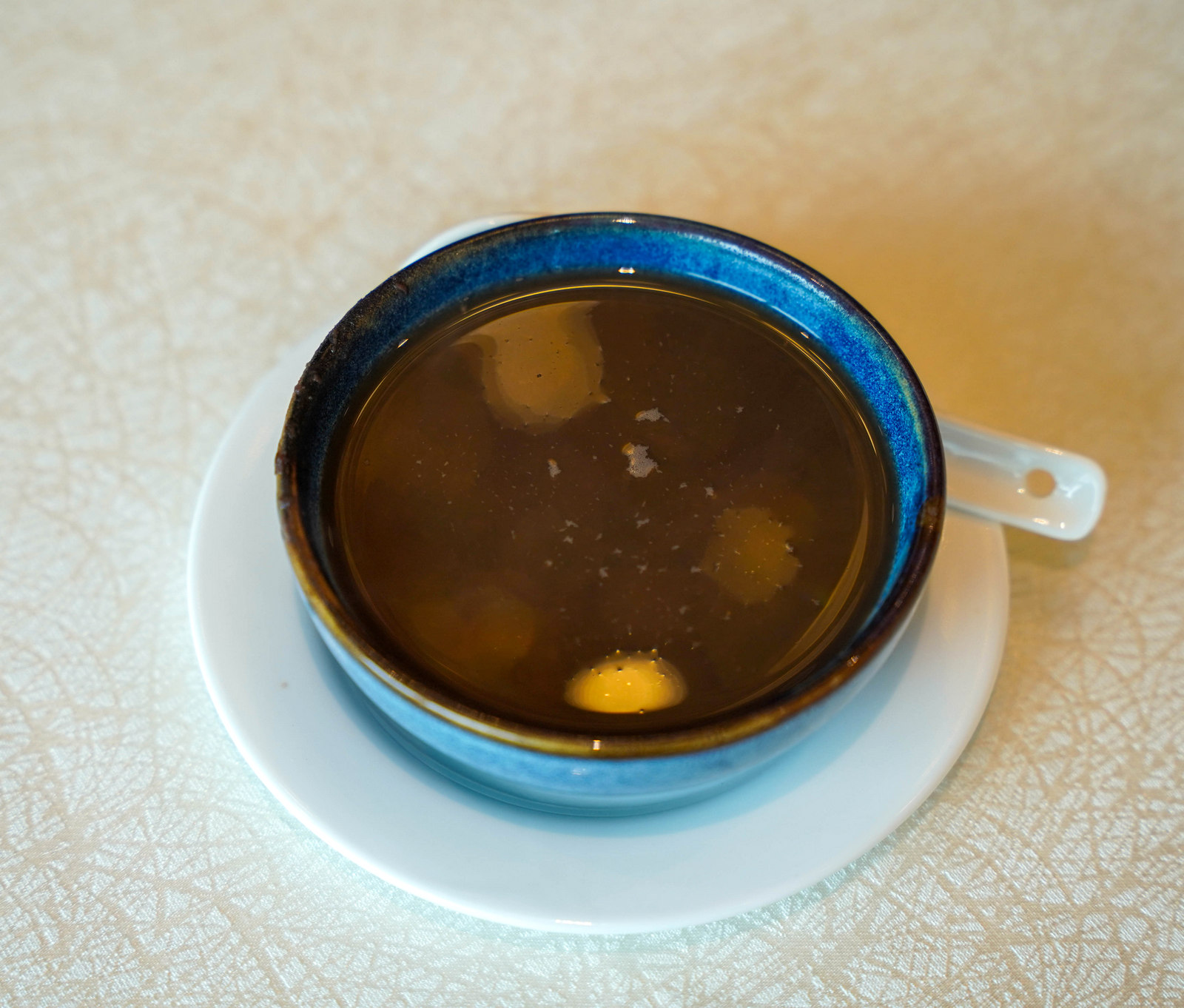 A diversity of desserts means there's something for everyone, from the health-nourishing golden pudding with bird's nest, presented lovingly in a whole orange (RM28 per person) to the soothing chilled mango with sago cream and ice cream (RM15 per person) to the time-honoured red bean paste double-boiled with tangerine peel (RM12 per person).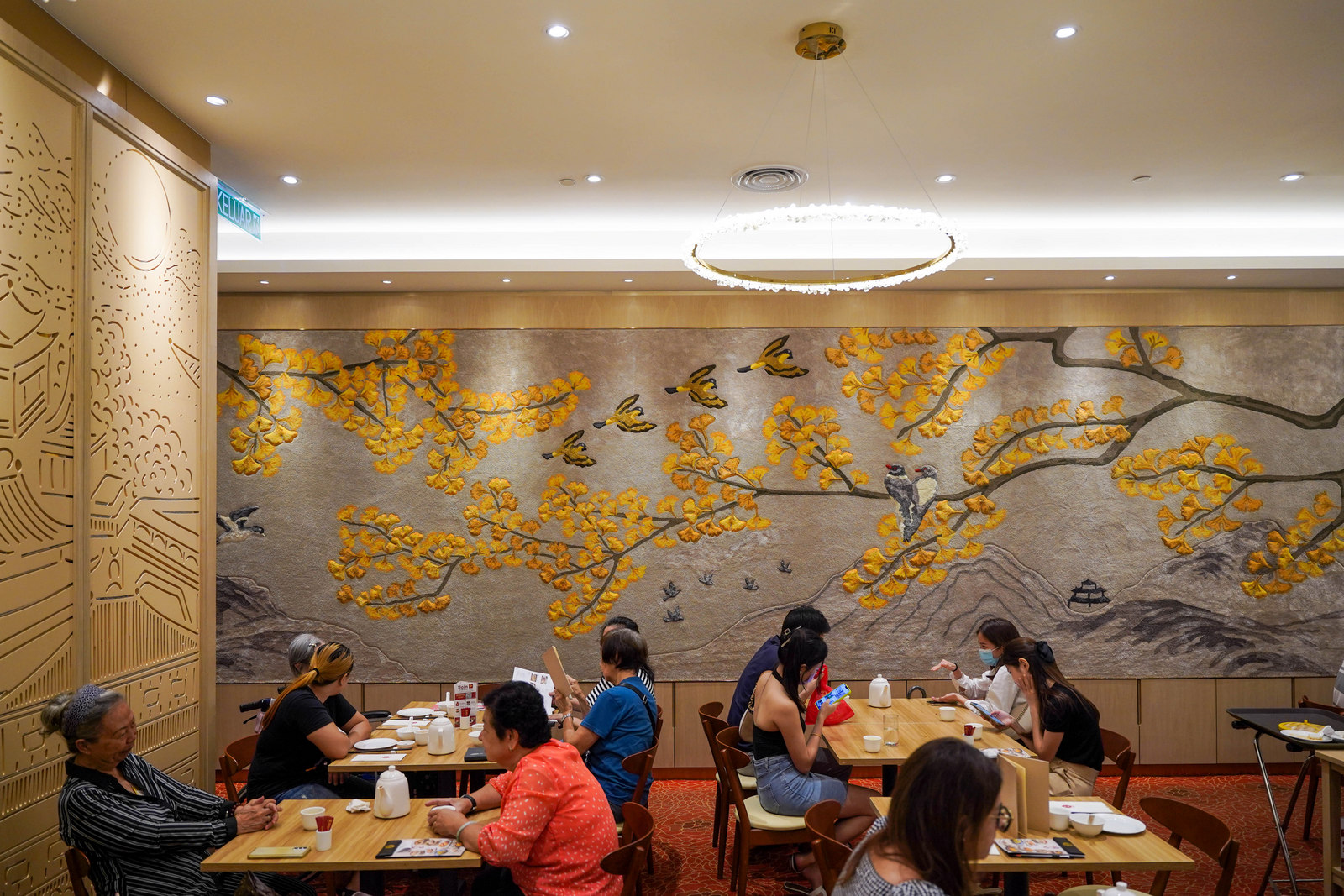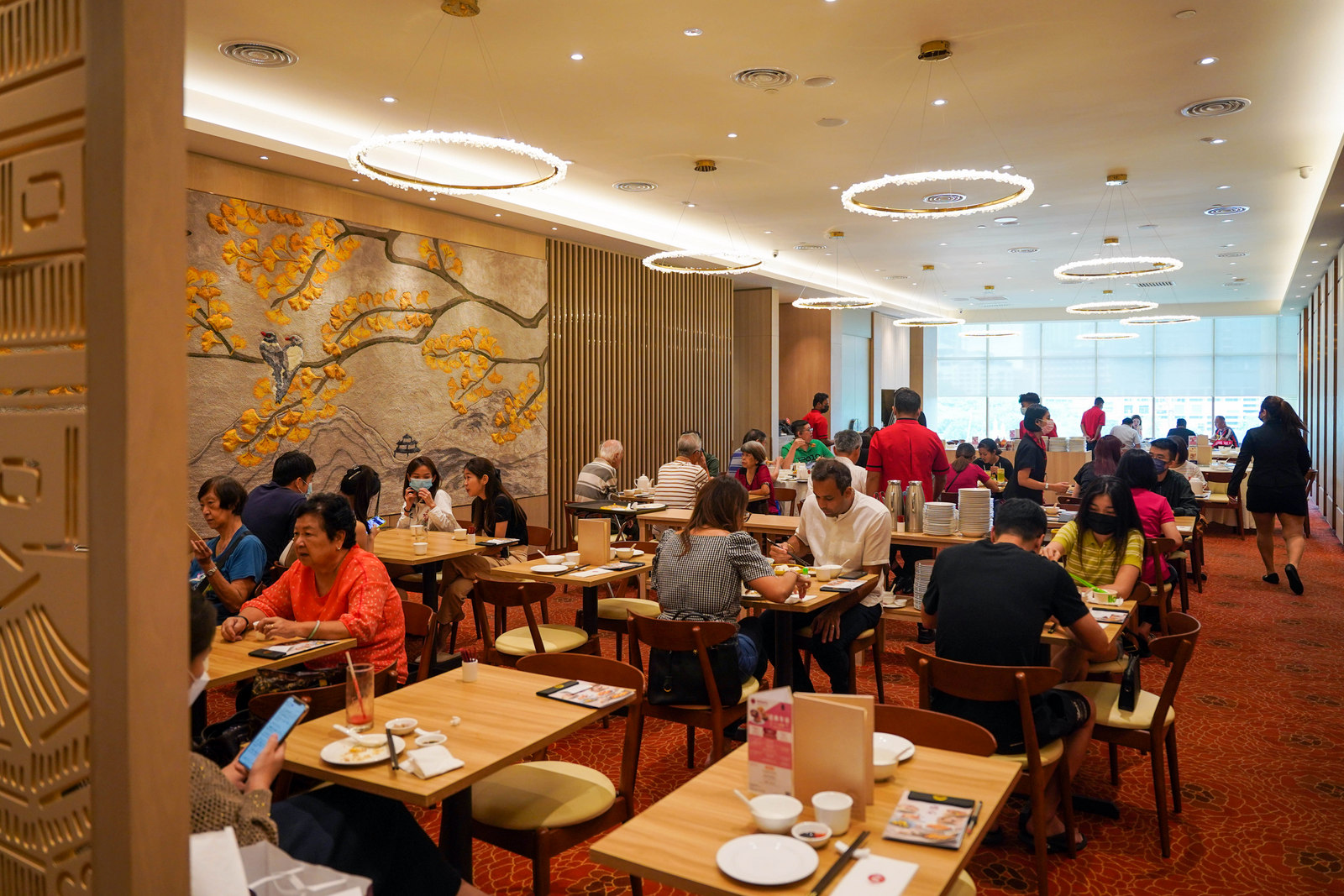 By the time we left, the lunch crowd had landed at Oriental Sun, transforming it into a cheerfully bustling space, even on a weekday afternoon. It's easy to understand why - this is one of our best bets in Sunway Pyramid for a satisfying gastronomic encounter!
Sumptuous Dim Sum prepared daily using fresh, fine-quality ingredients is also available during lunch. There's plenty of variety to enjoy, from Steamed and Deep Fried Dim Sum to the Cheong Fun and Congee Selection.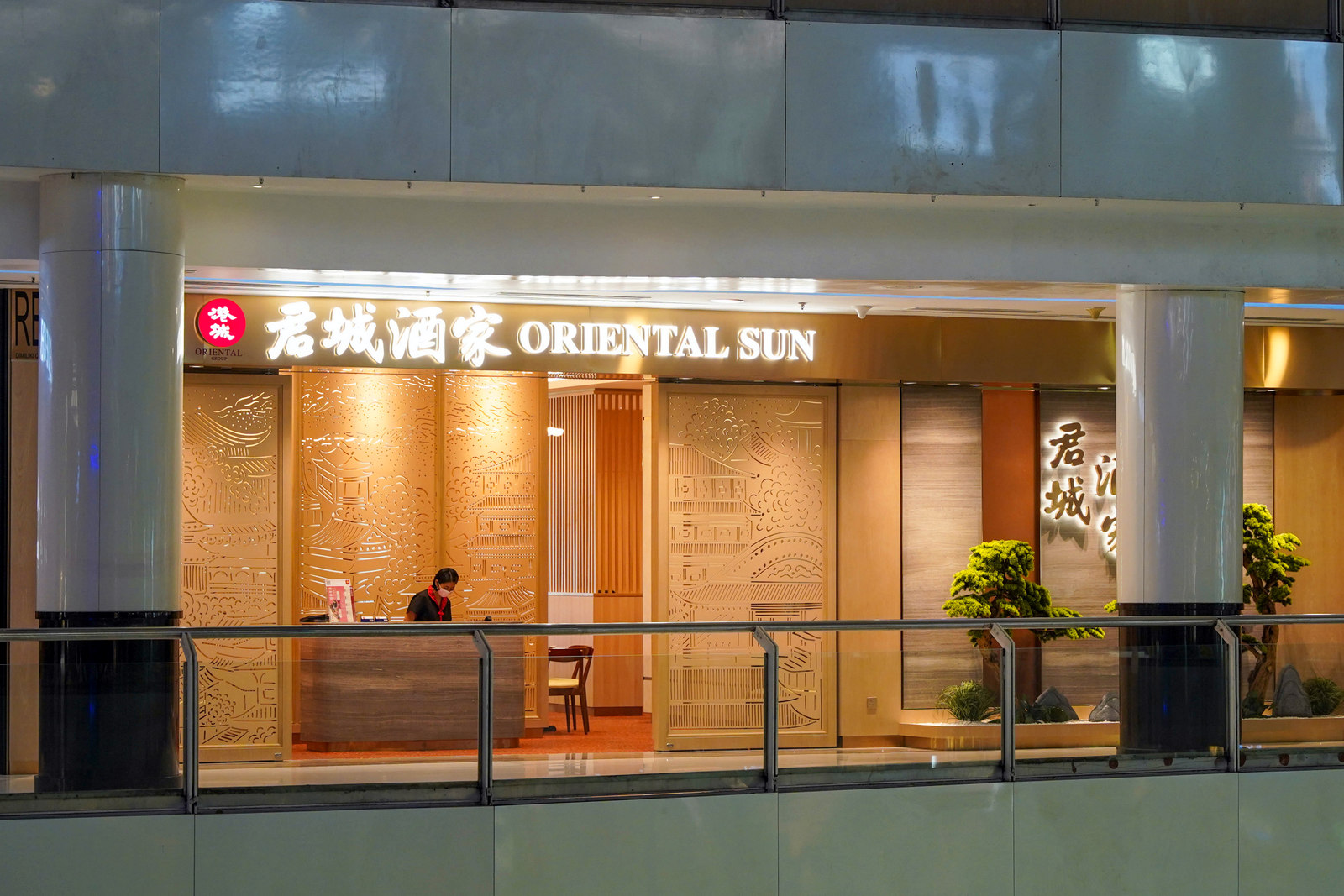 Oriental Sun
Lot G1.42, Ground Floor, Sunway Pyramid, Bandar Sunway, Selangor.
Open Monday-Friday, 11am-3pm, 6pm-10pm; Saturday-Sunday, 10am-4pm, 6pm-10pm.
Tel: 03-5611-1138