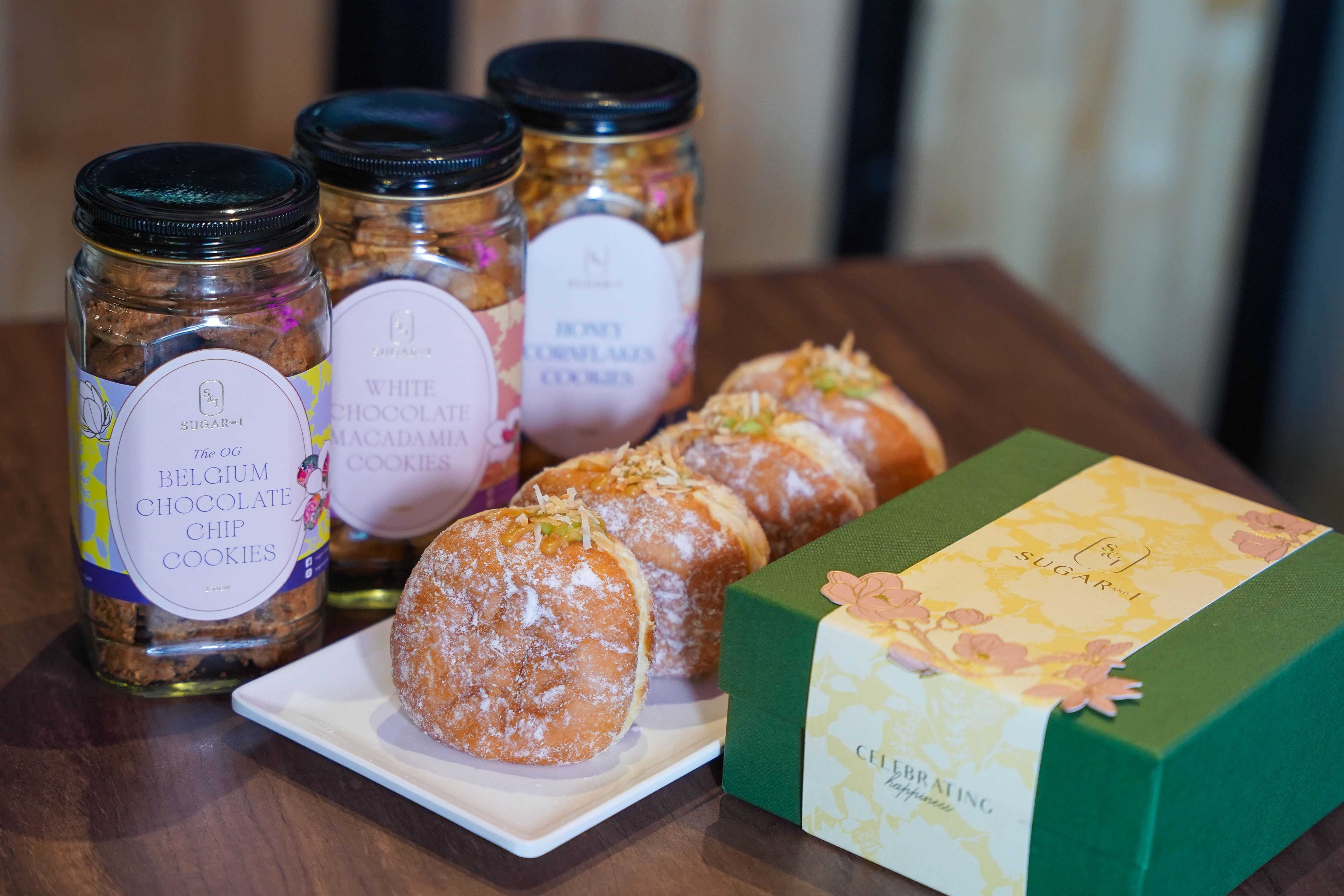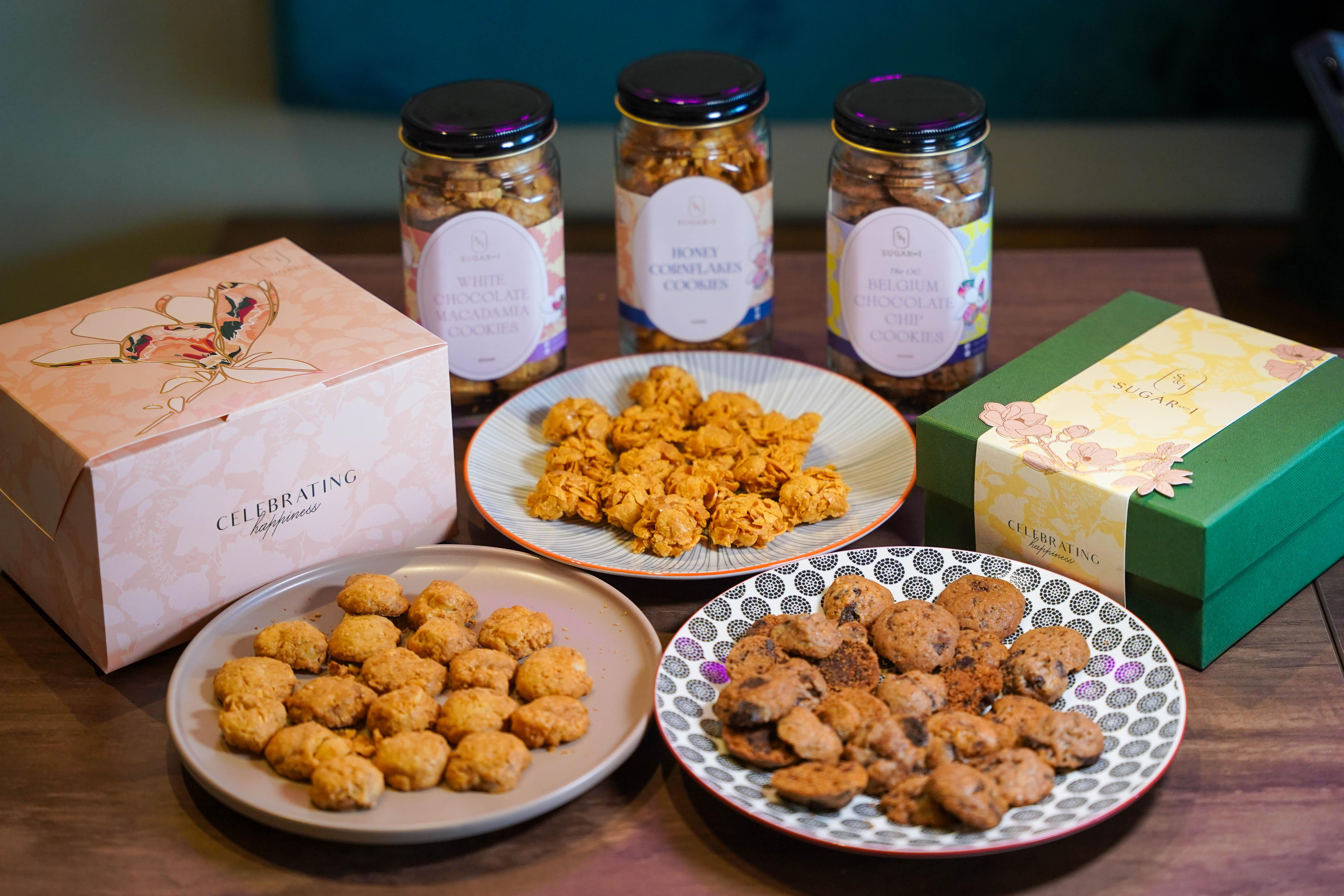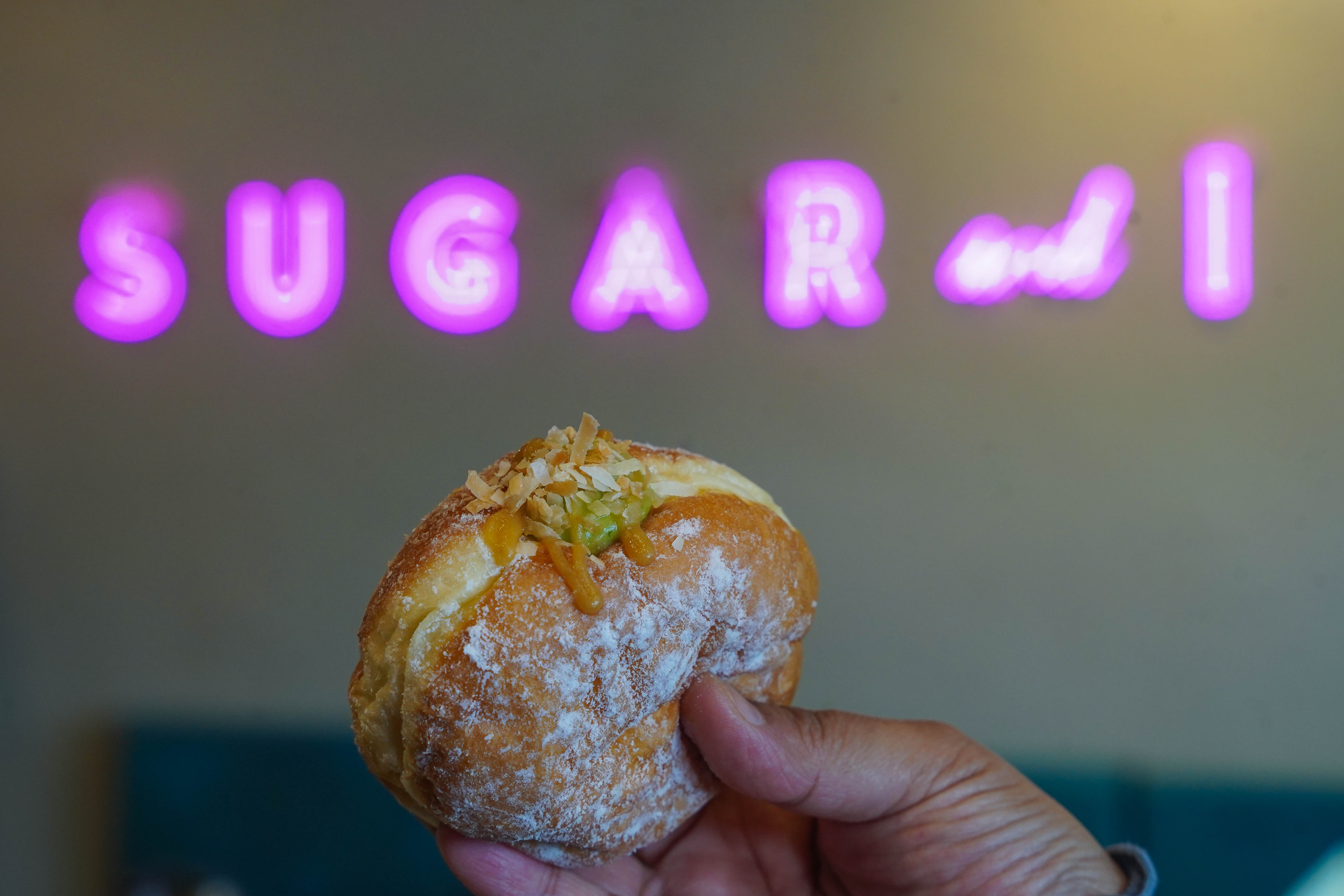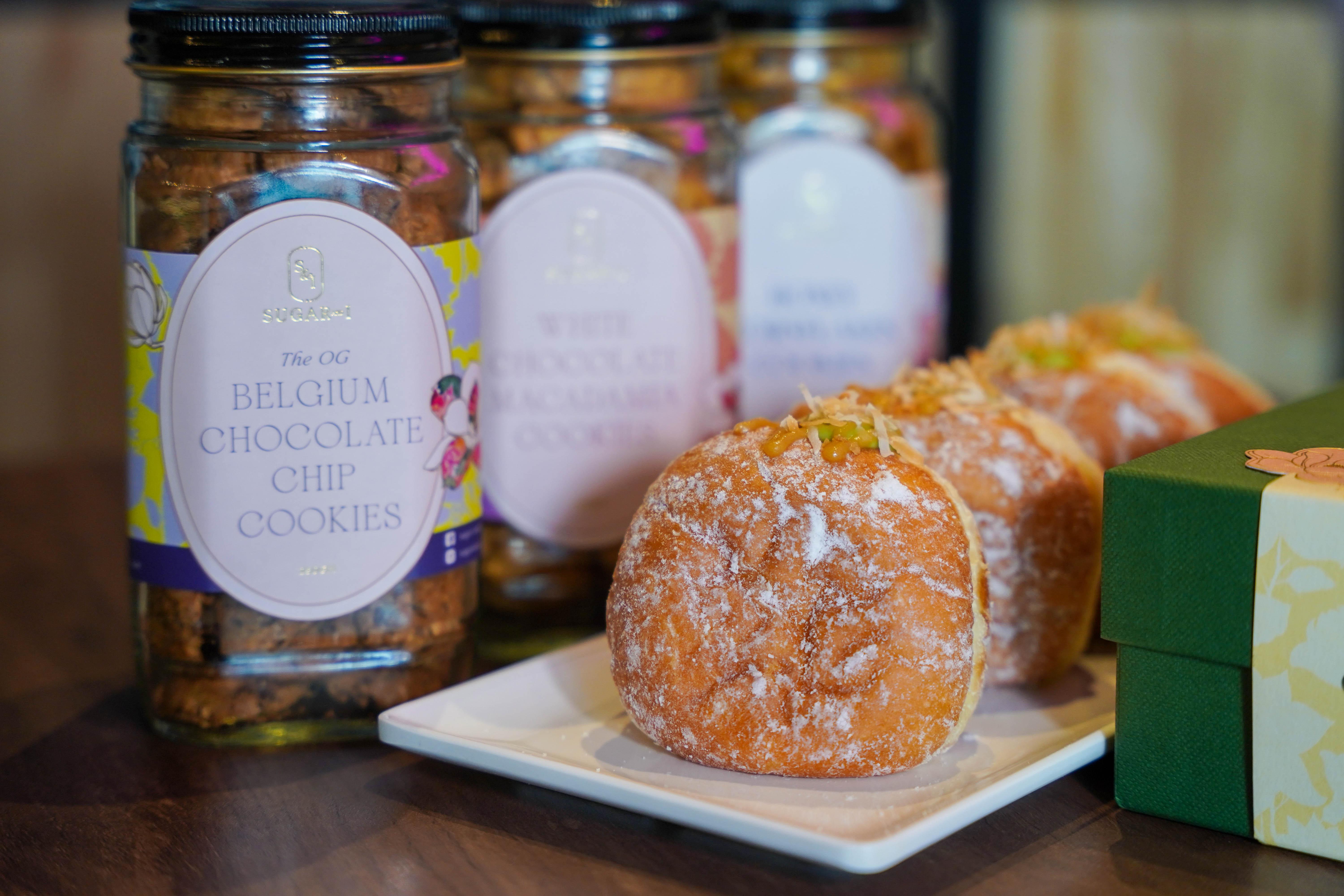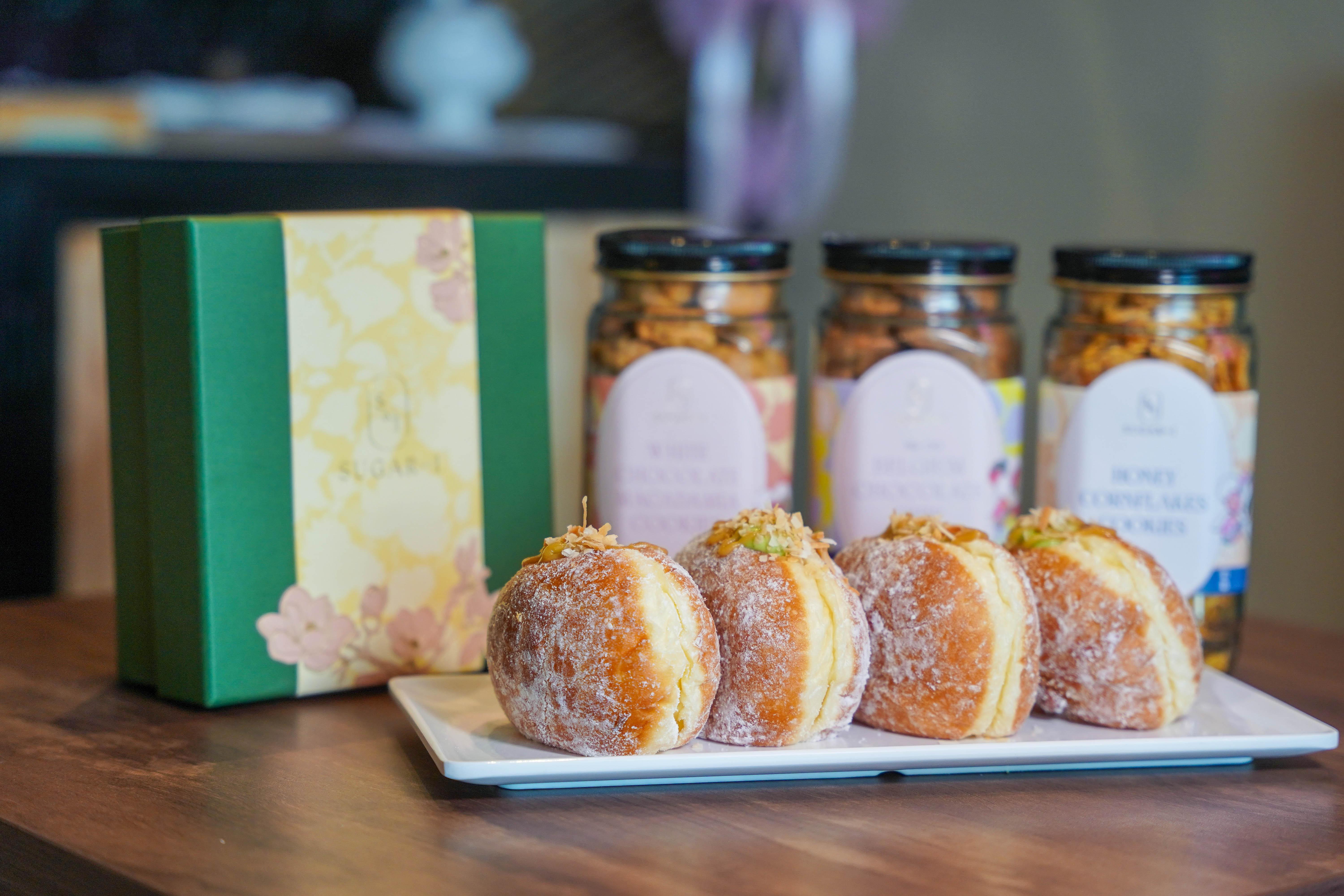 Sugar and I is sweetening up Ramadan and Raya with this season's top festive treats: Pandan Gula Melaka Bomboloni inspired by kuih seri muka, plus limited-edition Eid cookies in White Chocolate Macadamia, Belgian Chocolate Chip and Honey Corn Flakes flavours!
Available throughout Ramadan and Syawal, these impeccable indulgences are ideal to bring home to the family for merry munching or to gift to your favourite friends, colleagues and corporate partners, especially in tastefully crafted cookie box sets.
Find this fun fare at Sugar and I in SS14 Subang Jaya and Mitsui Lalaport KL; order online or contact Sugar and I at
linktr.ee/sugarandi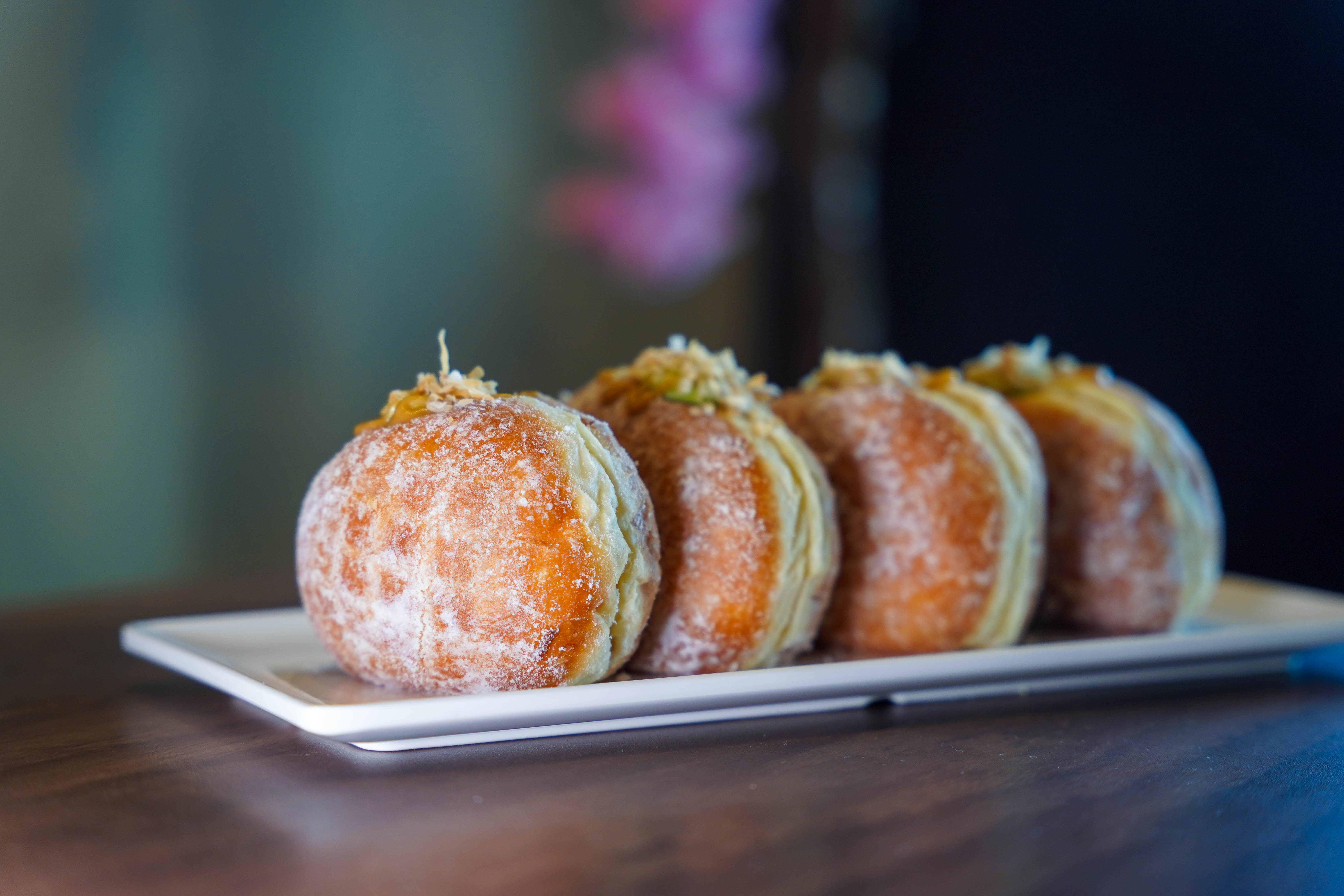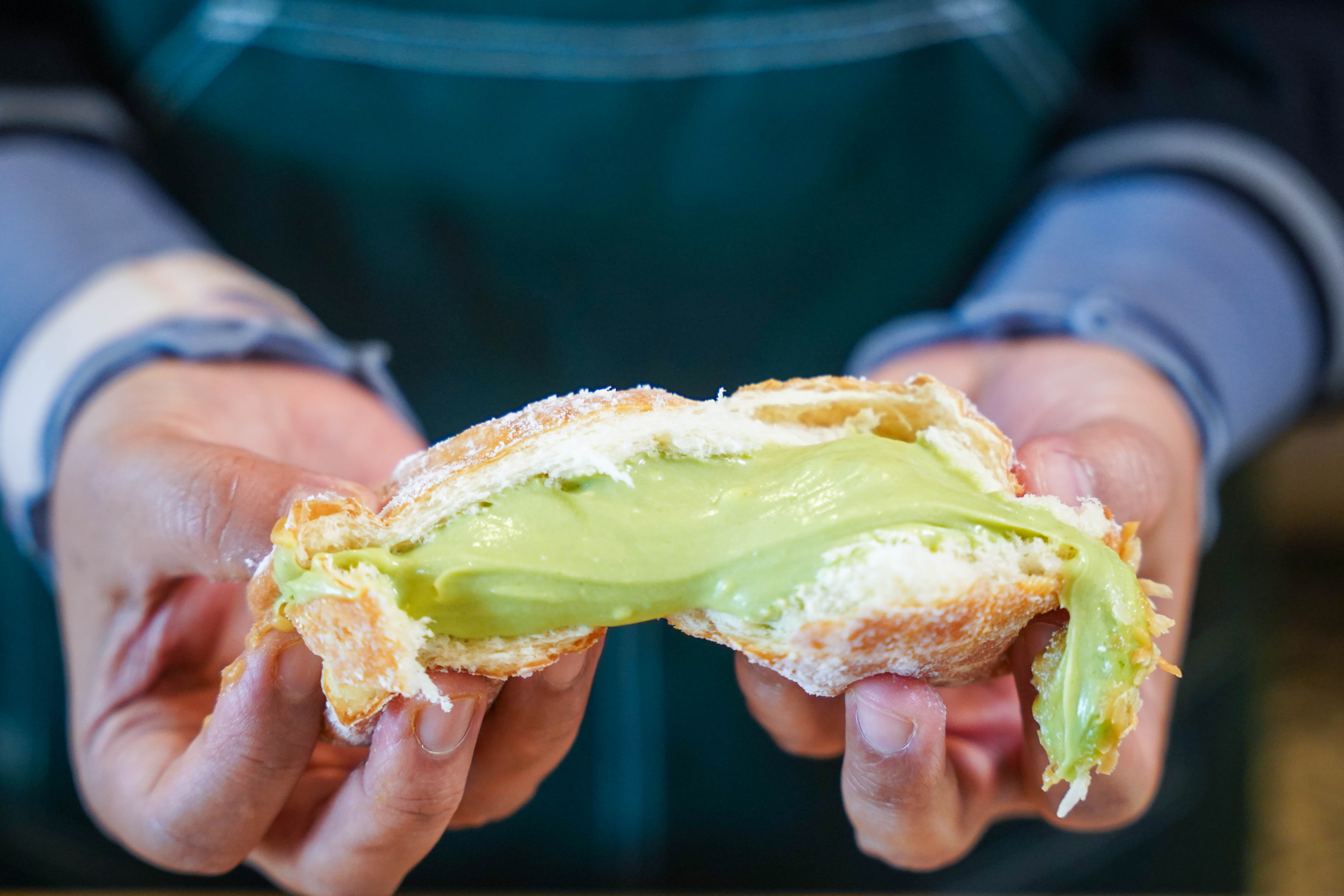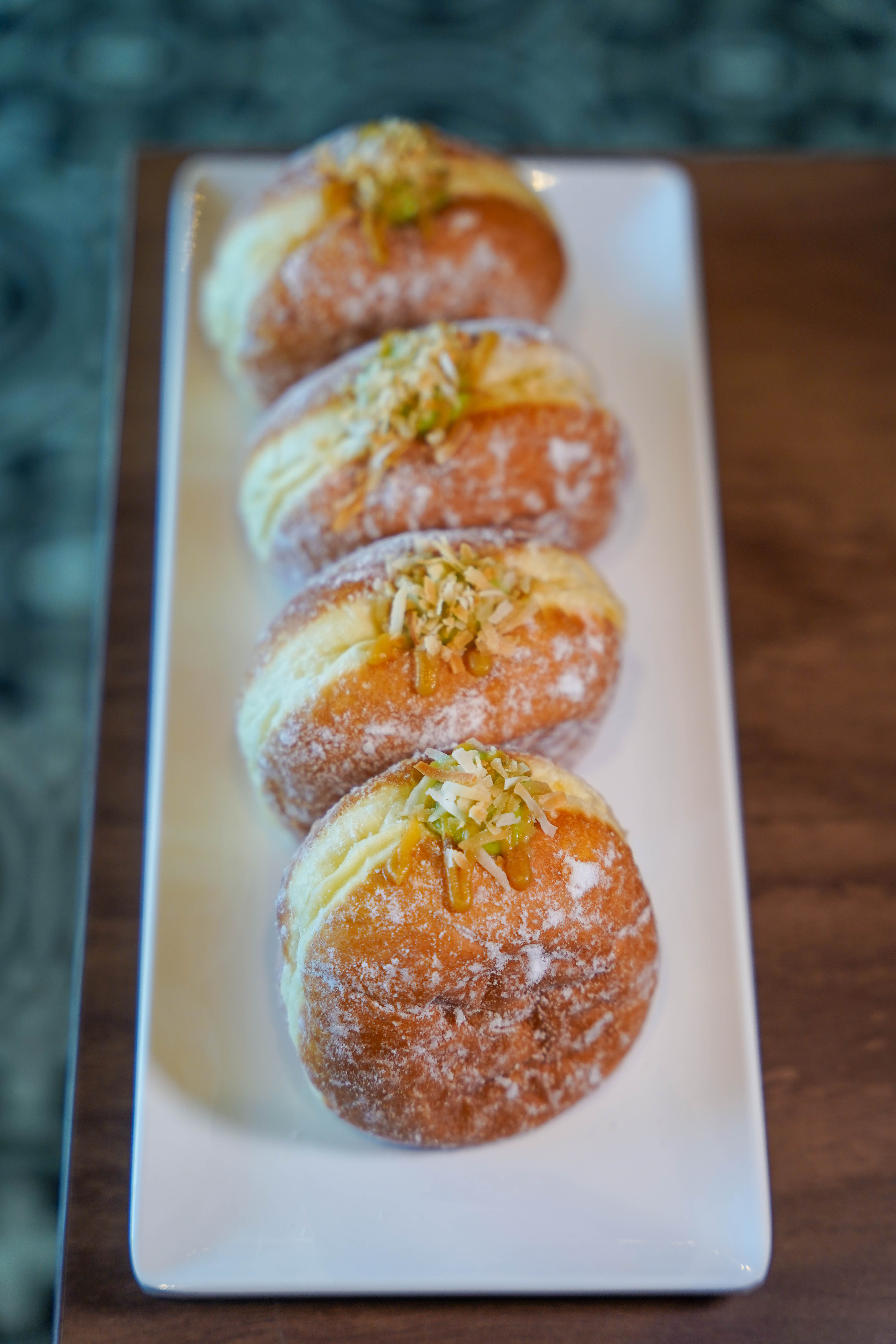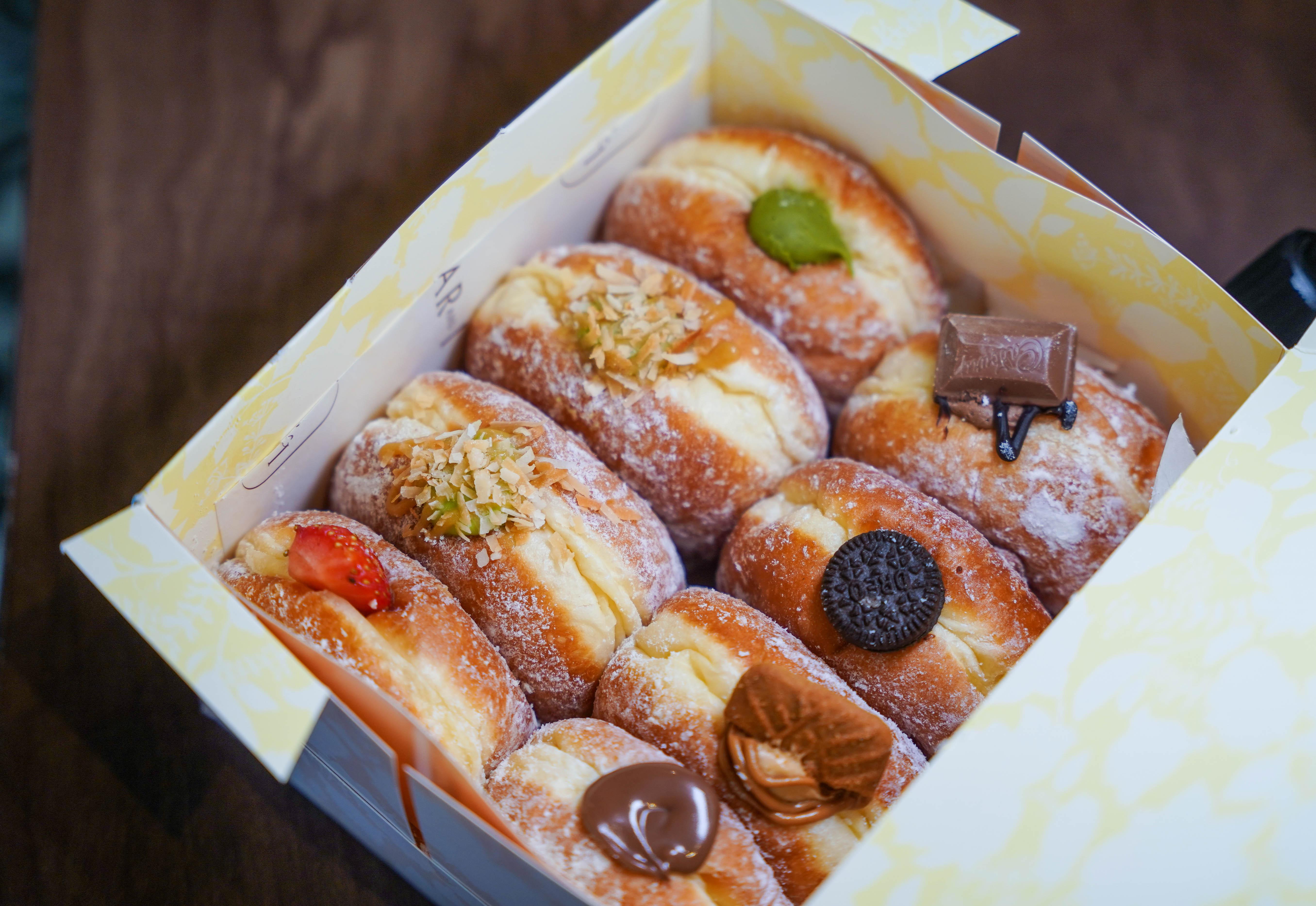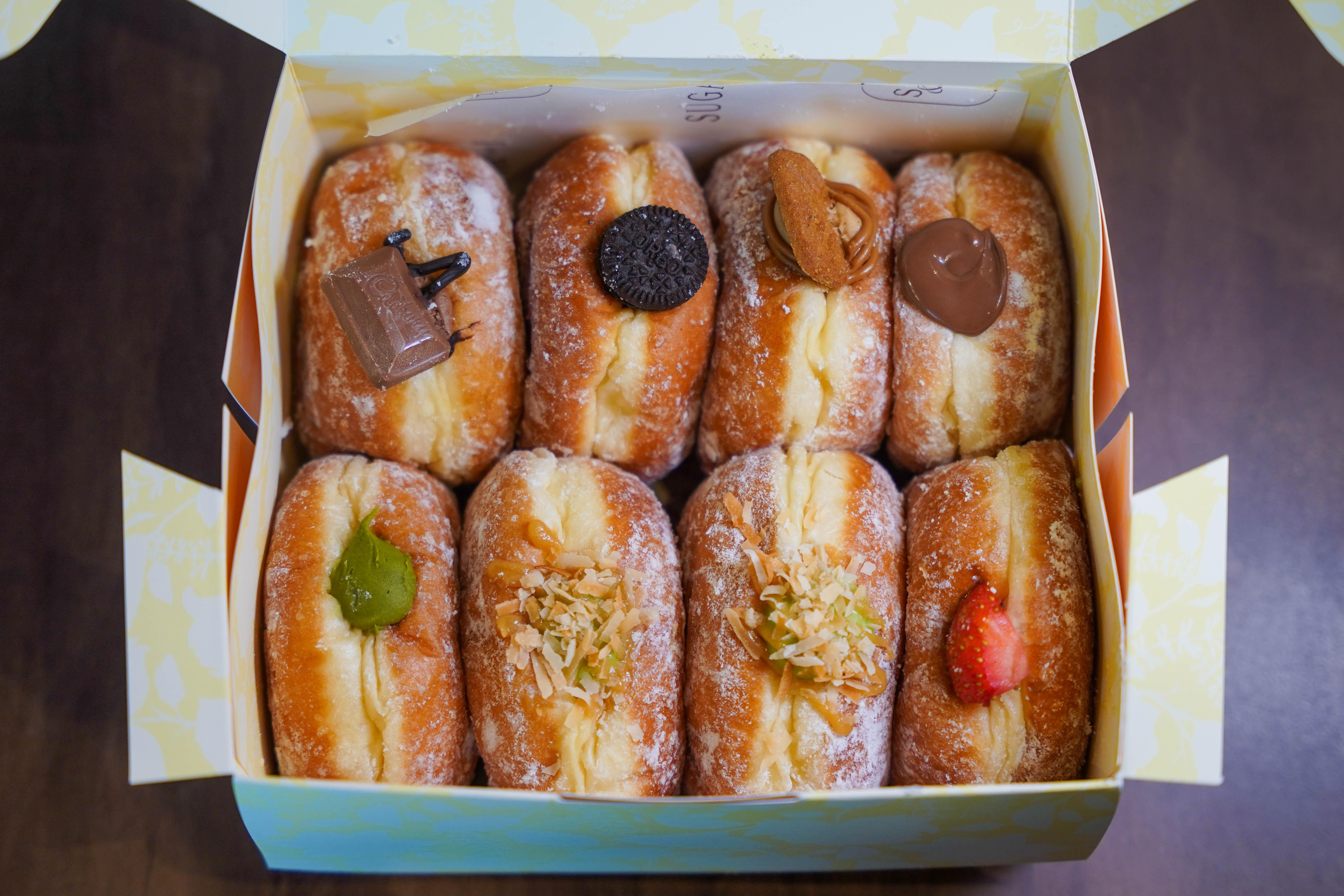 The Pandan Gula Melaka Bomboloni (RM7.80 each) are rich in Raya feels, bursting with smooth santan satisfaction that recalls kuih seri muka.
It's a brilliant way to infuse Malaysian nostalgia into an Italian dessert: These plump, fluffy doughnuts are fragrantly stuffed with house-made pandan gula Melaka cream, velvety and thick - truly a celebration of happiness for memorable occasions.
Sugar and I cuts its own pandan leaves and melts its own gula Melaka to create these! Enjoy the Pandan Gula Melaka Bomboloni on their own or in combo packs that comprise Sugar and I's signature selection of bomboloni and cream puffs.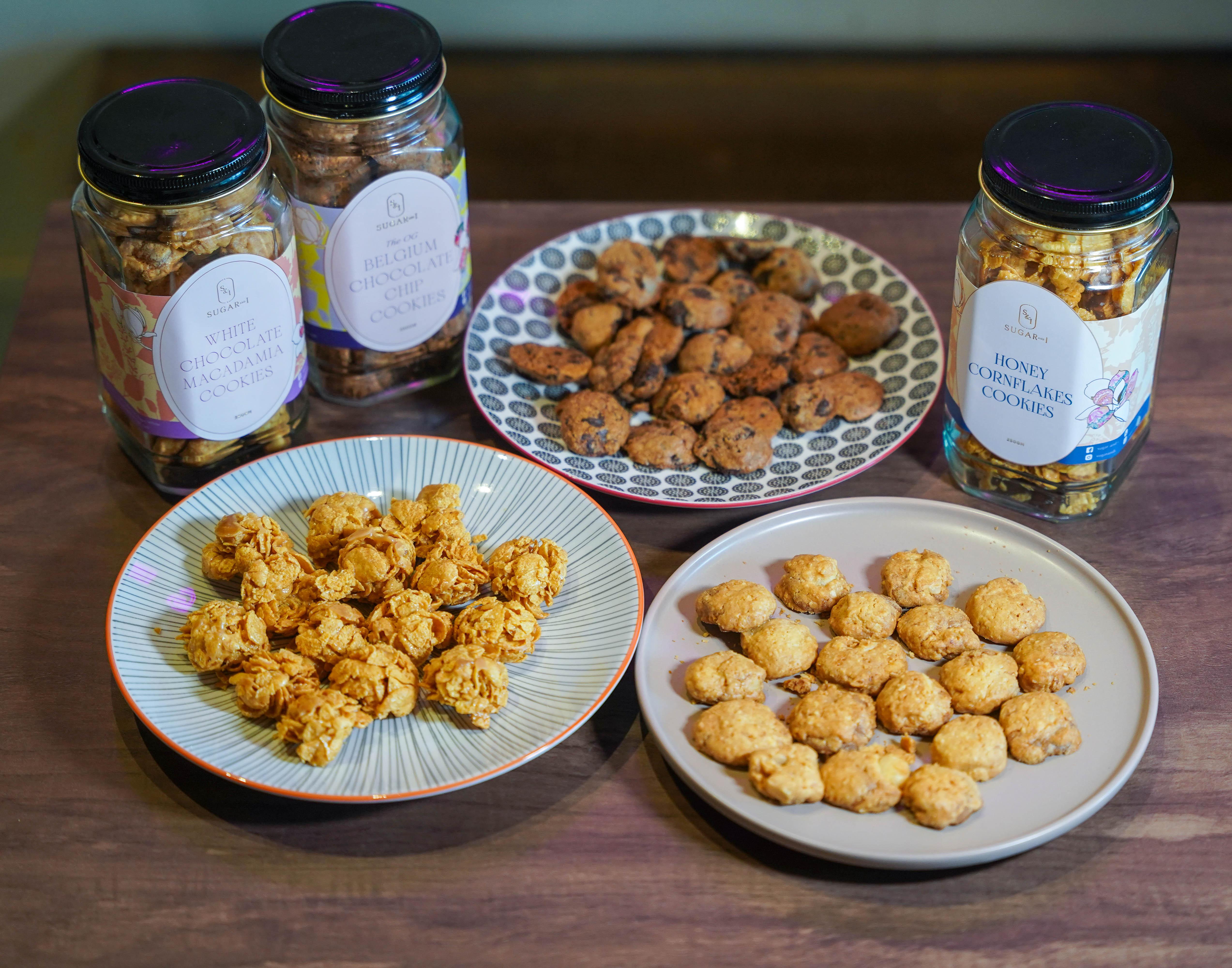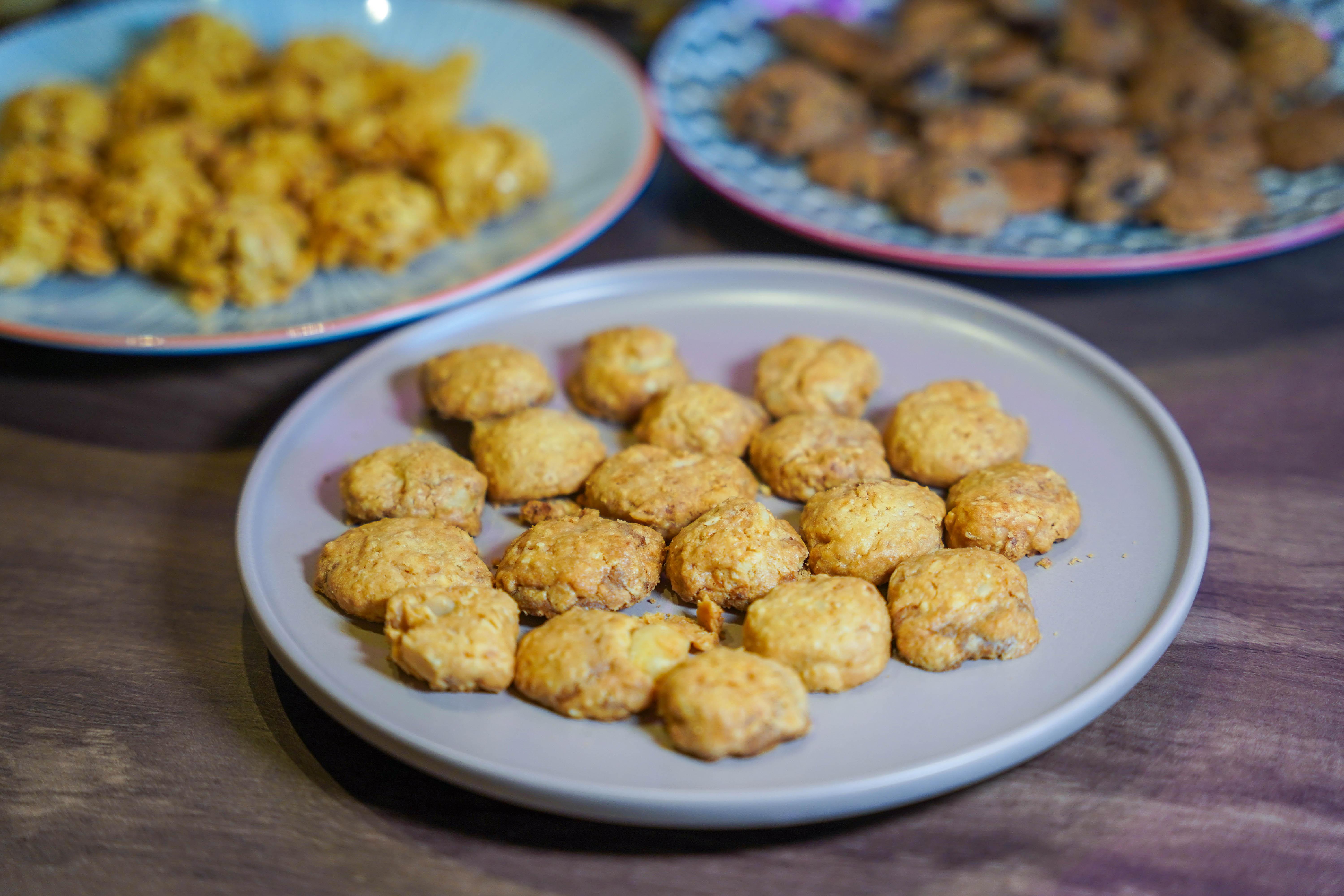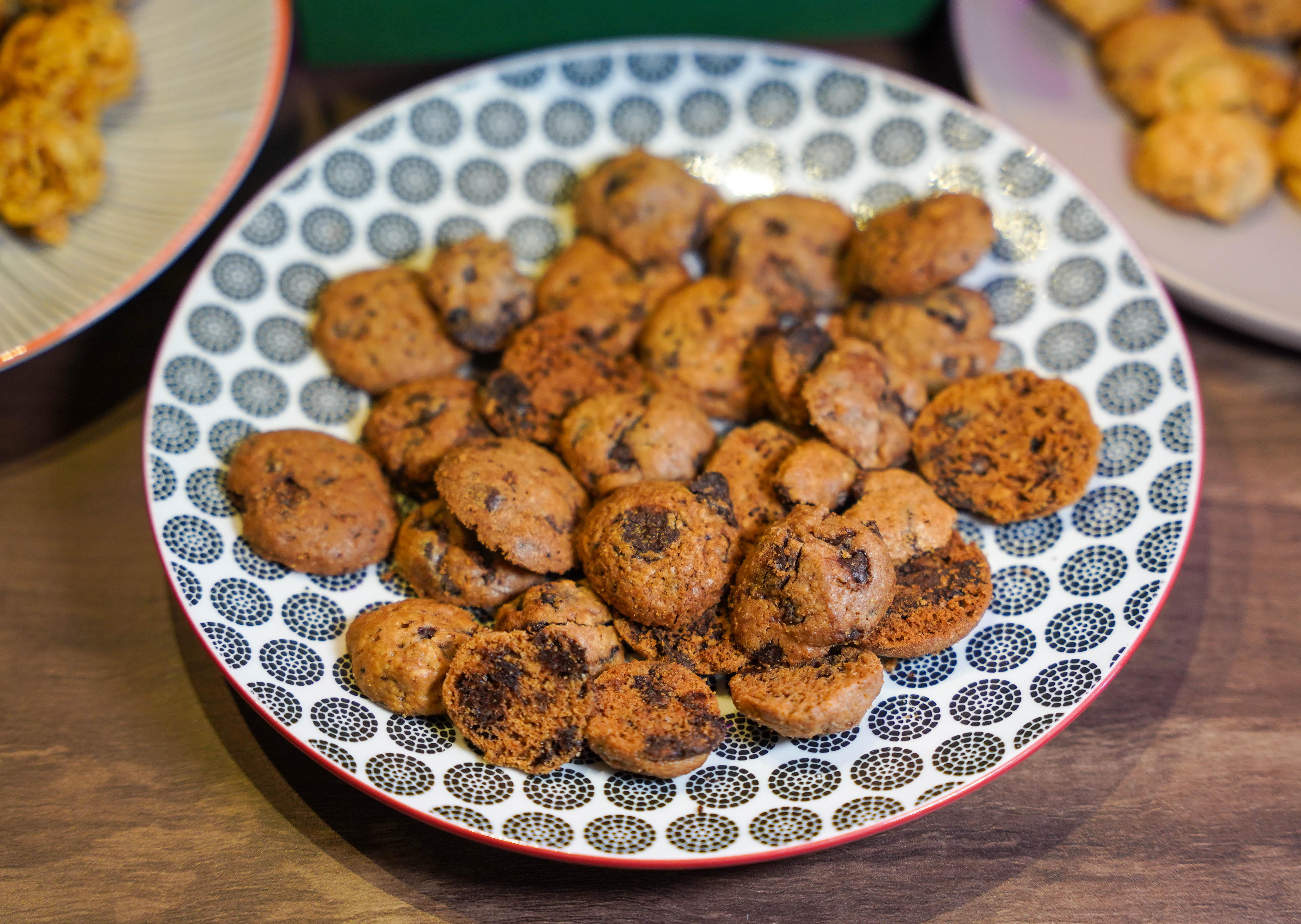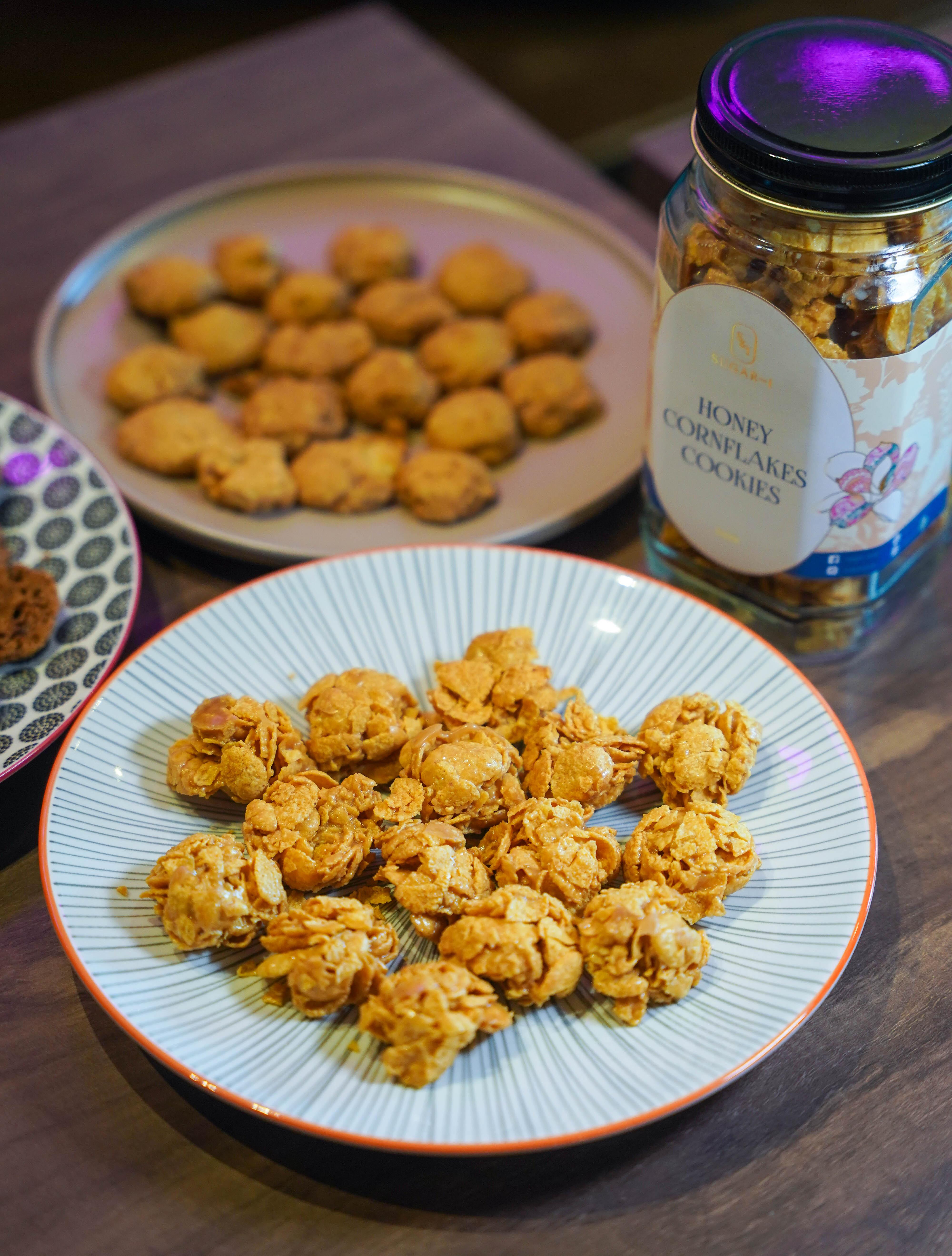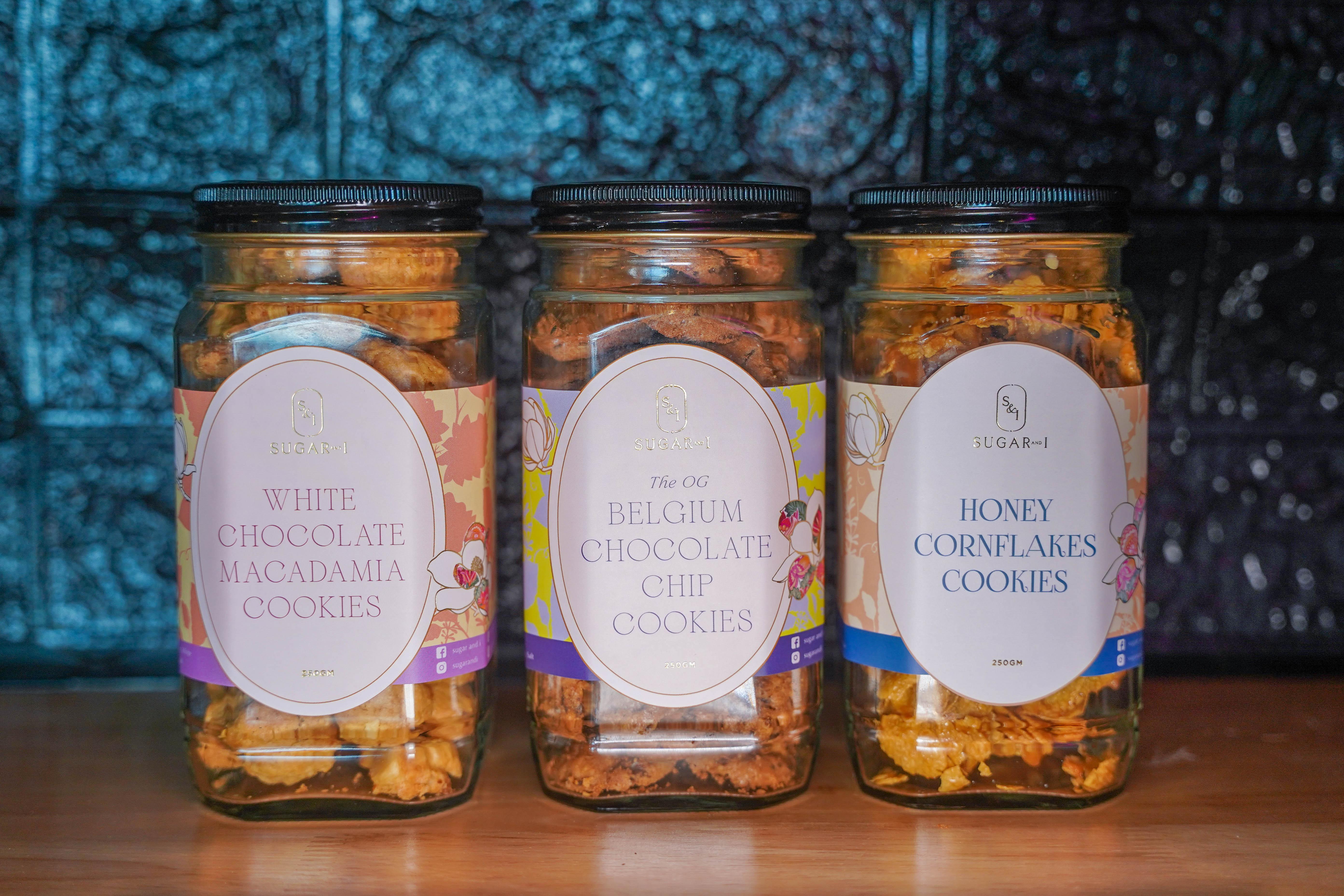 Fun fact: Before Sugar and I became beloved for bomboloni, its founders began baking cookies at home in 2015.
Sugar and I has since mastered its recipe for cookie bliss, crafted with high-fibre oat flour, relatively more wholesome than regular flour, while maintaining the right kind of light bite and crisp chew for irresistible Raya cookies.
The chocolate cookies are created with Belgian chocolate for a delicious depth of flavour. It's love at first nibble for the White Chocolate Macadamia (RM42 for 250 grams) and Belgian Chocolate Chip (RM38), with a blend of milk and dark chocolate that balances sweetness with subtle bitterness, set to be an instant hit for kids of all ages.

The Honey Corn Flake Cookies (RM28) are also addictive for the young at heart, chunky-shaped so that you can easily pop an entire cookie in the mouth for a full-bodied sensation.

As an incentive to reuse the cookie container, Sugar and I is running a Refill My Balang promo - bring back the container to replenish your stash and enjoy RM10 off your purchase.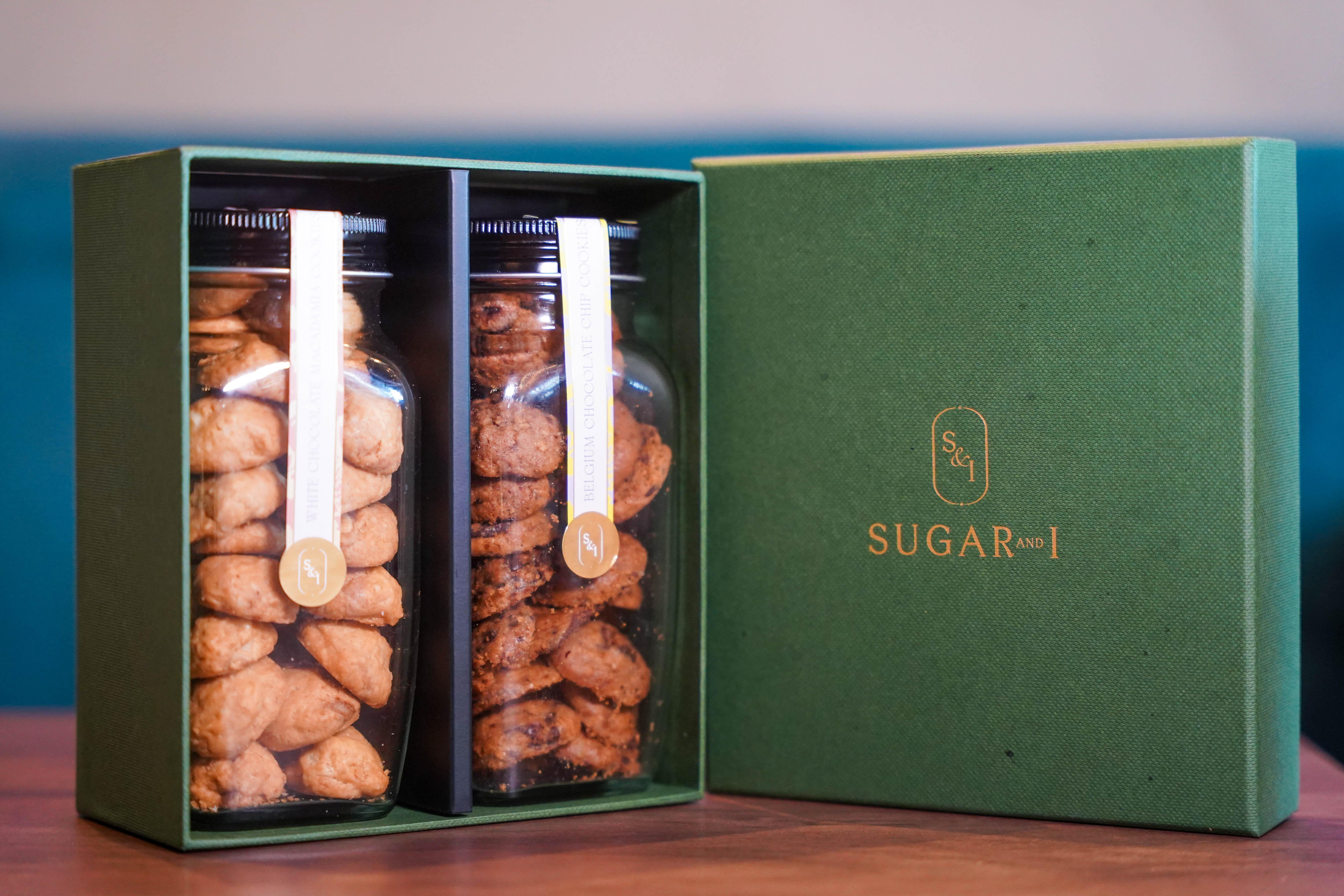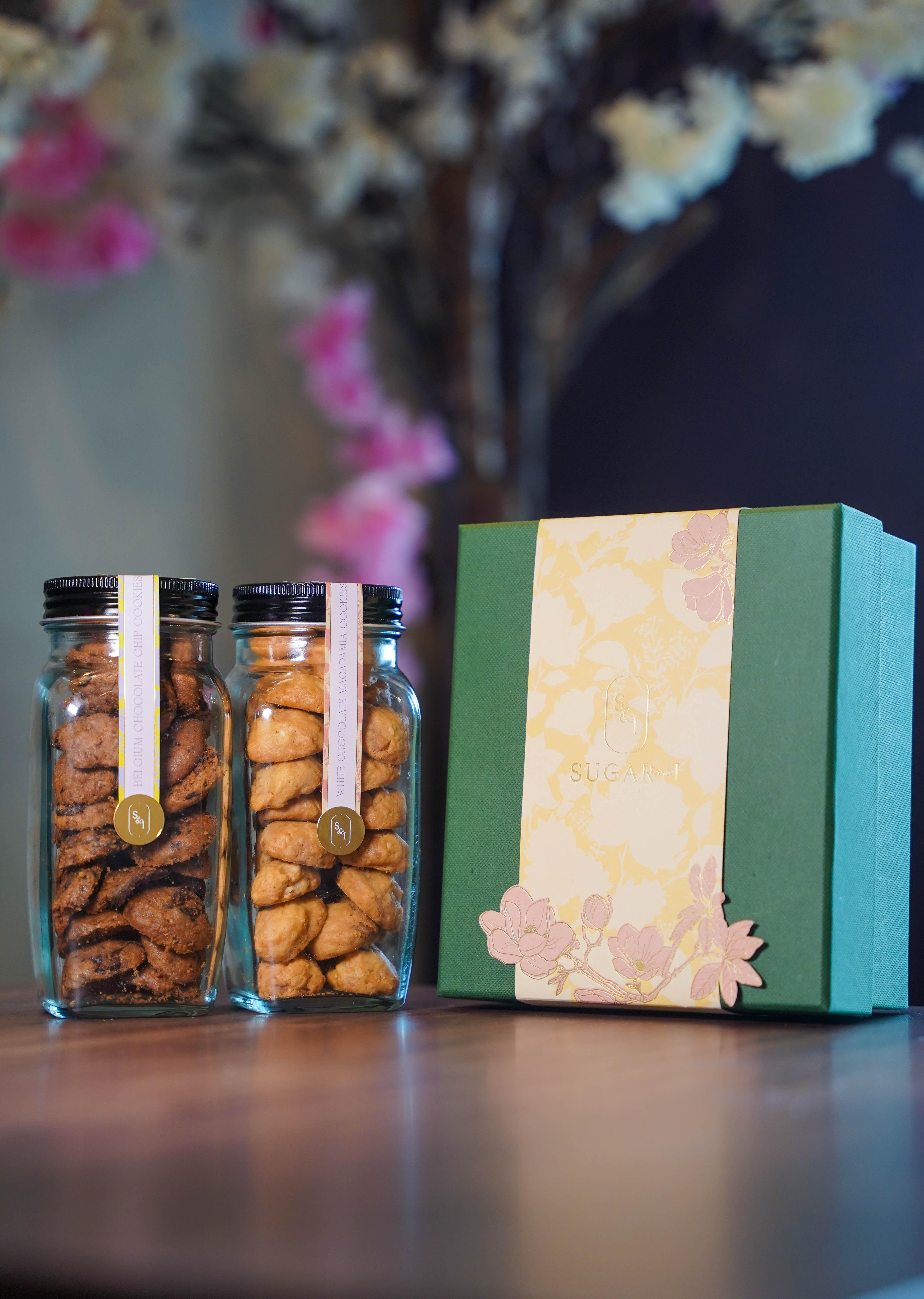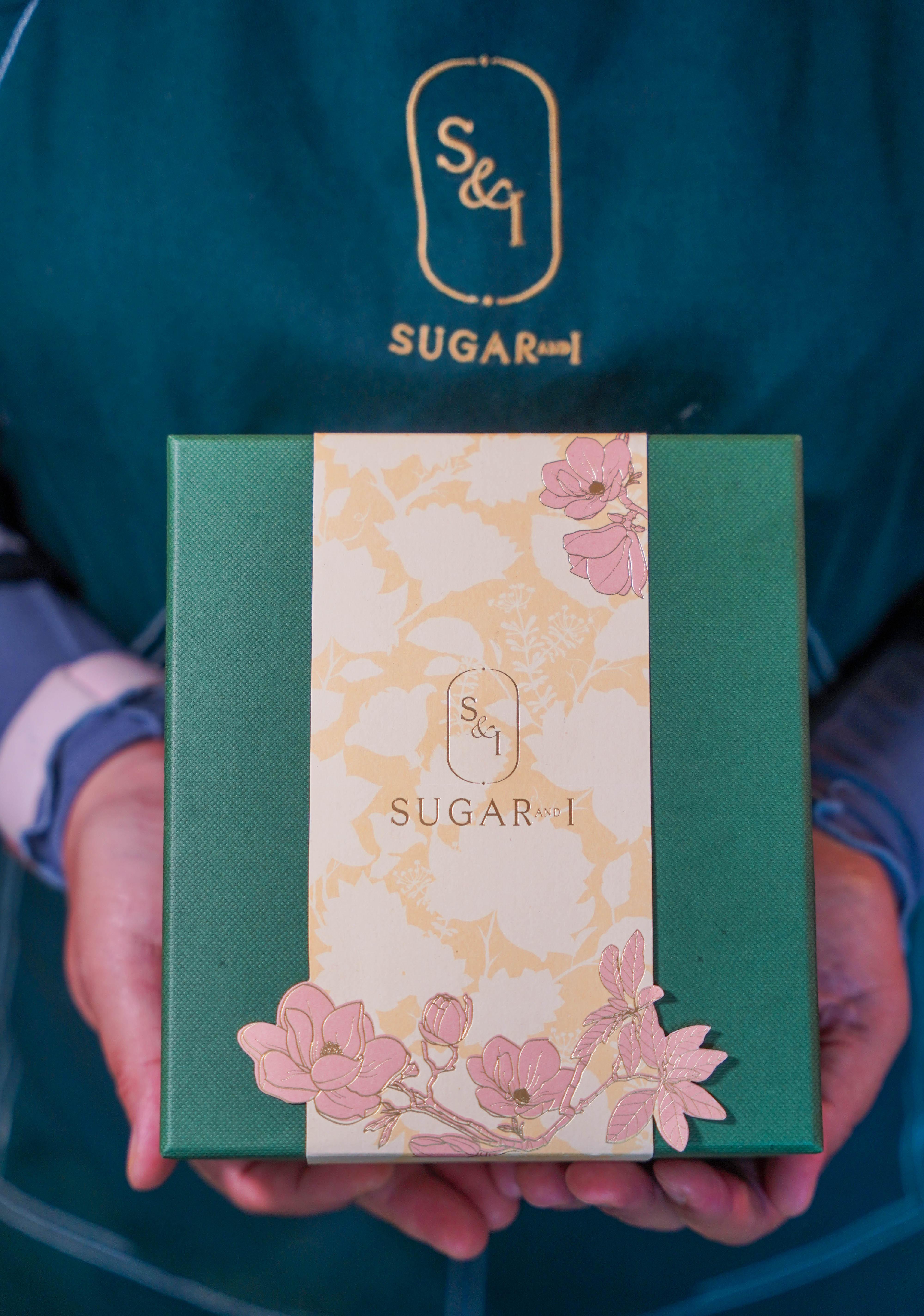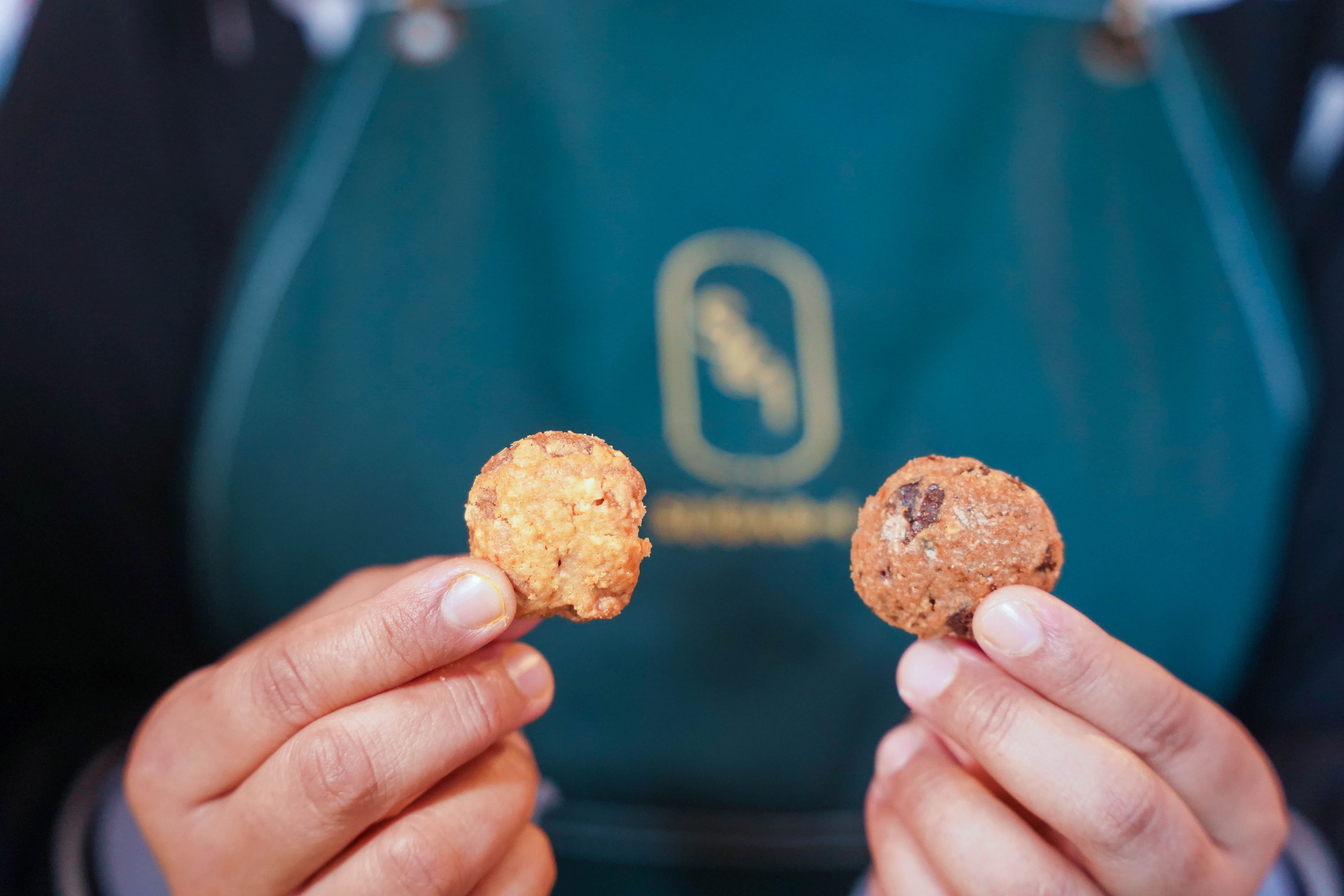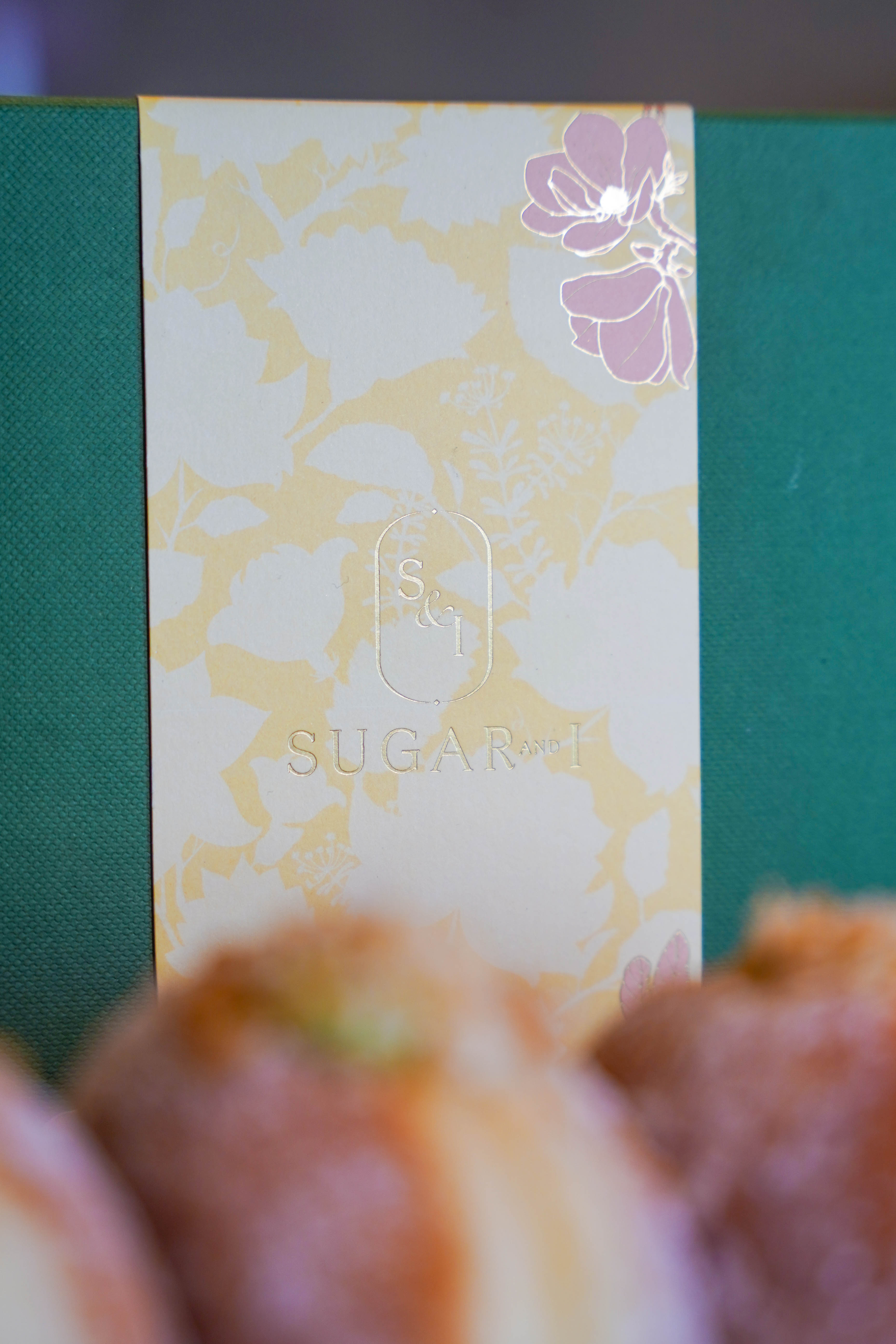 For your friends who adore chocolate cookies, make their Raya extra-special with the elegantly embossed Lebaran Set (RM65), decked out in sampul-hijau green, comprising 150 grams each of the White Chocolate Macadamia and Belgian Chocolate Chip Cookies.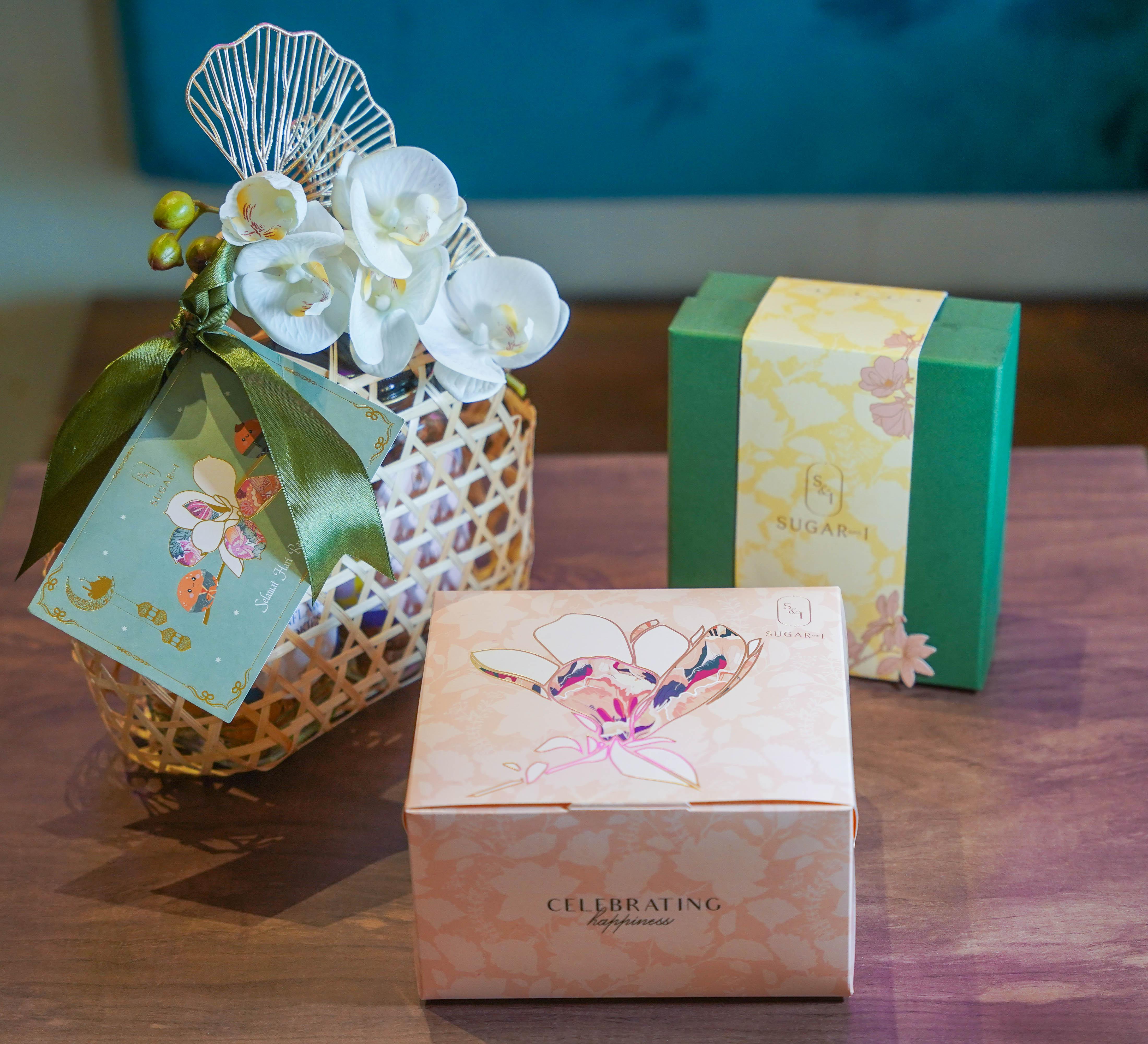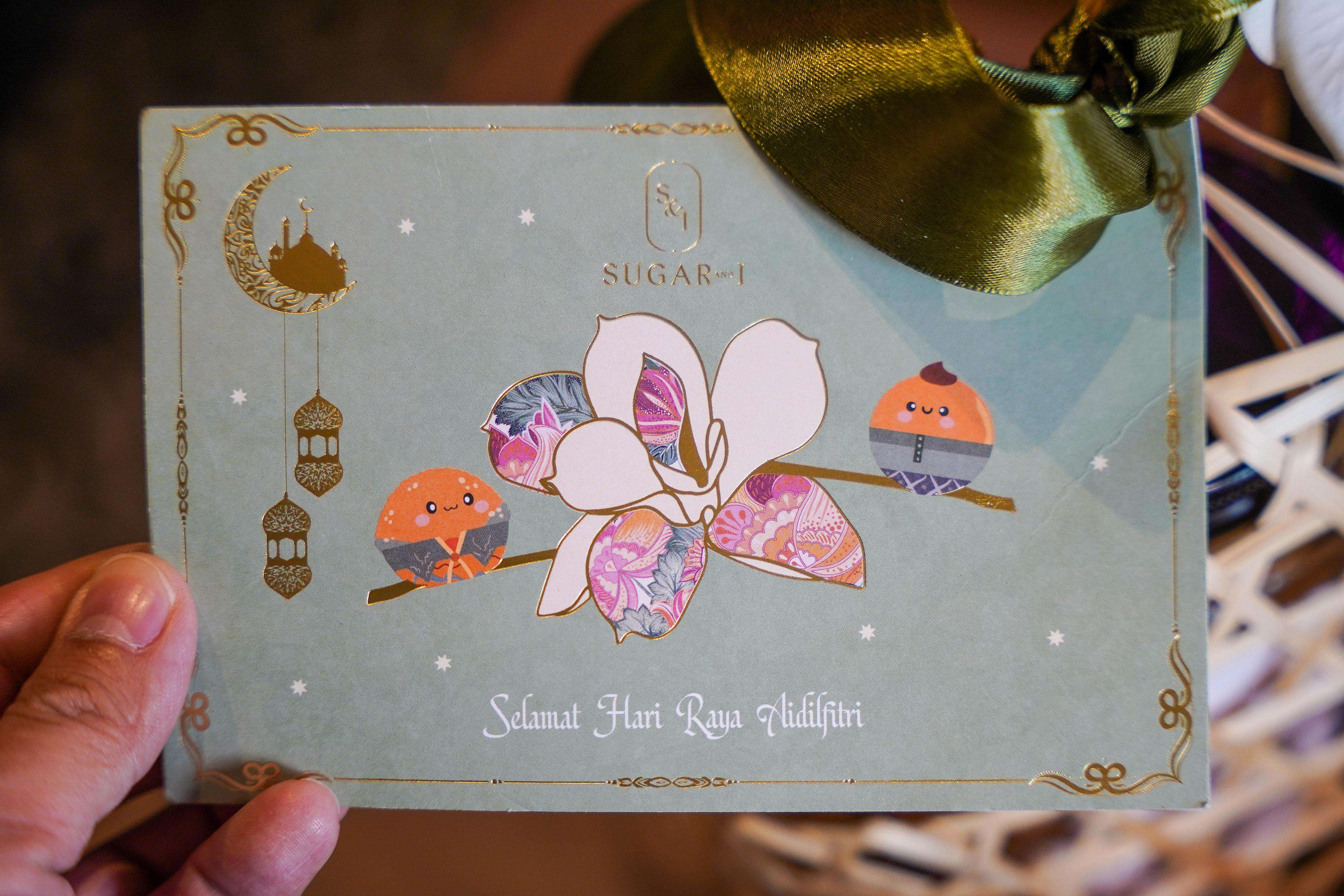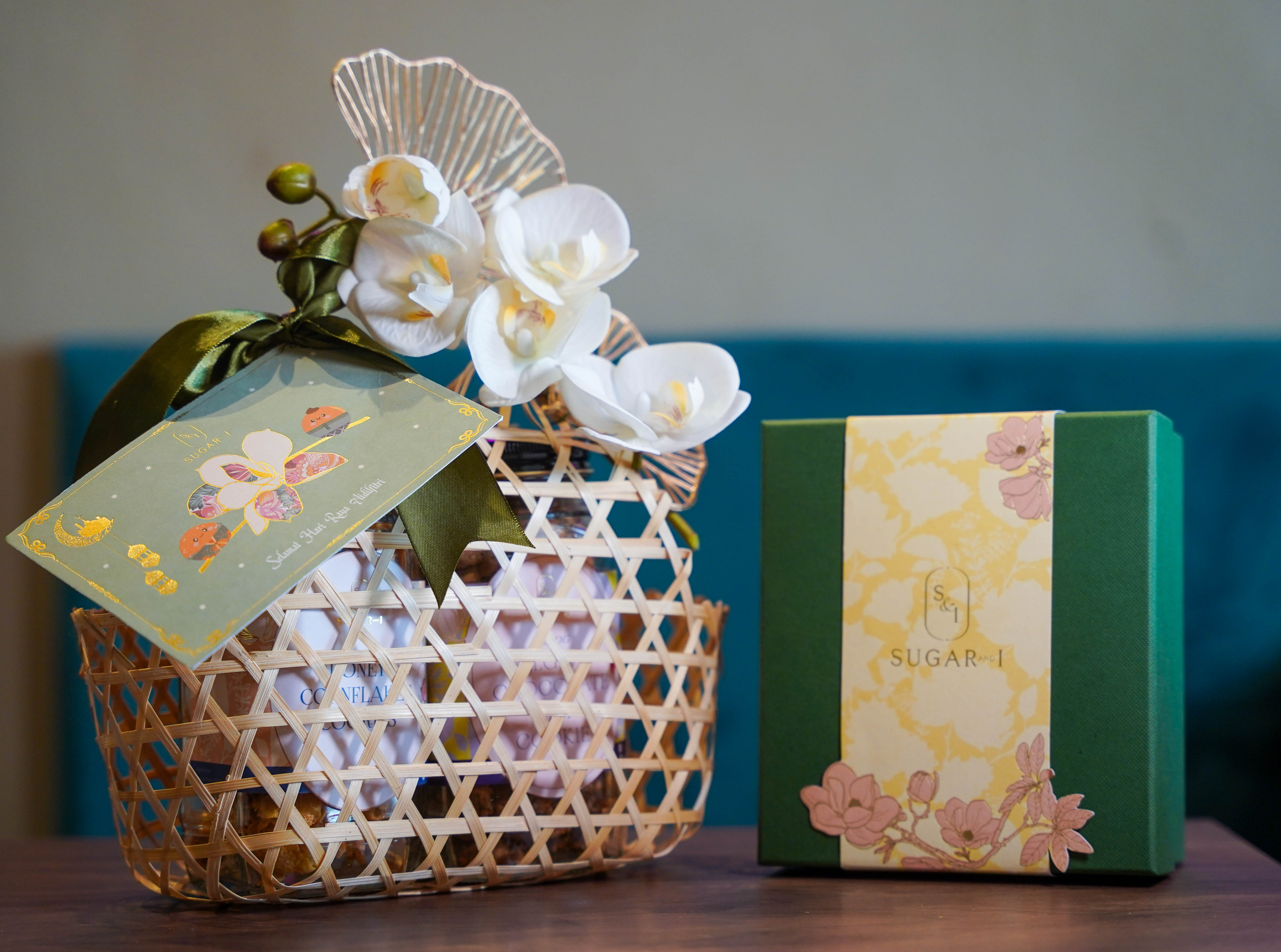 For more formal gifting to impress, Sugar and I's Corporate Offer (RM78) features 250g each of Belgian Chocolate Chip and Honey Corn Flake Cookies, presented in a stylish rattan bag that's gracefully garlanded with orchids. This set is exclusively available for preorder, with a minimum of five sets per order.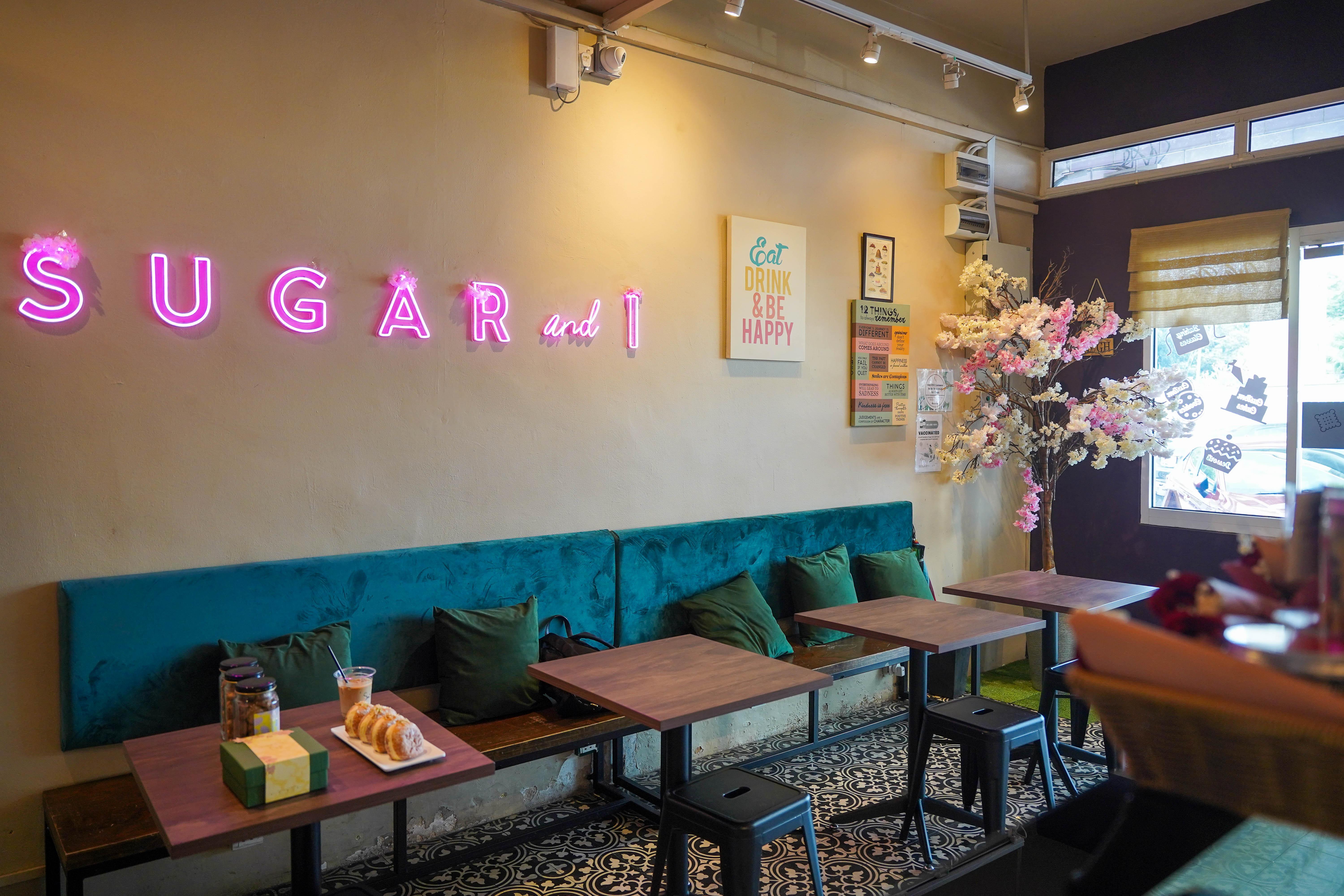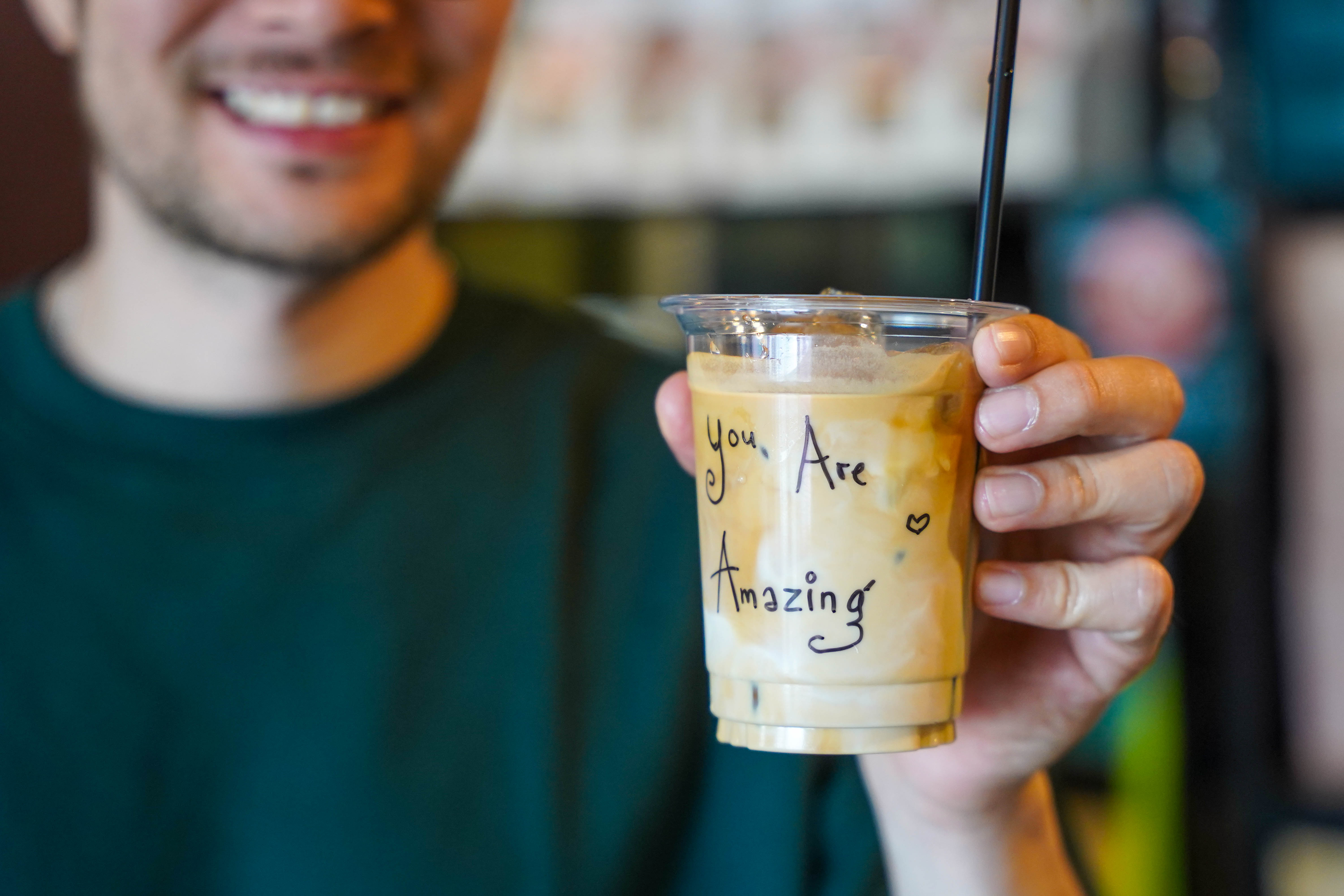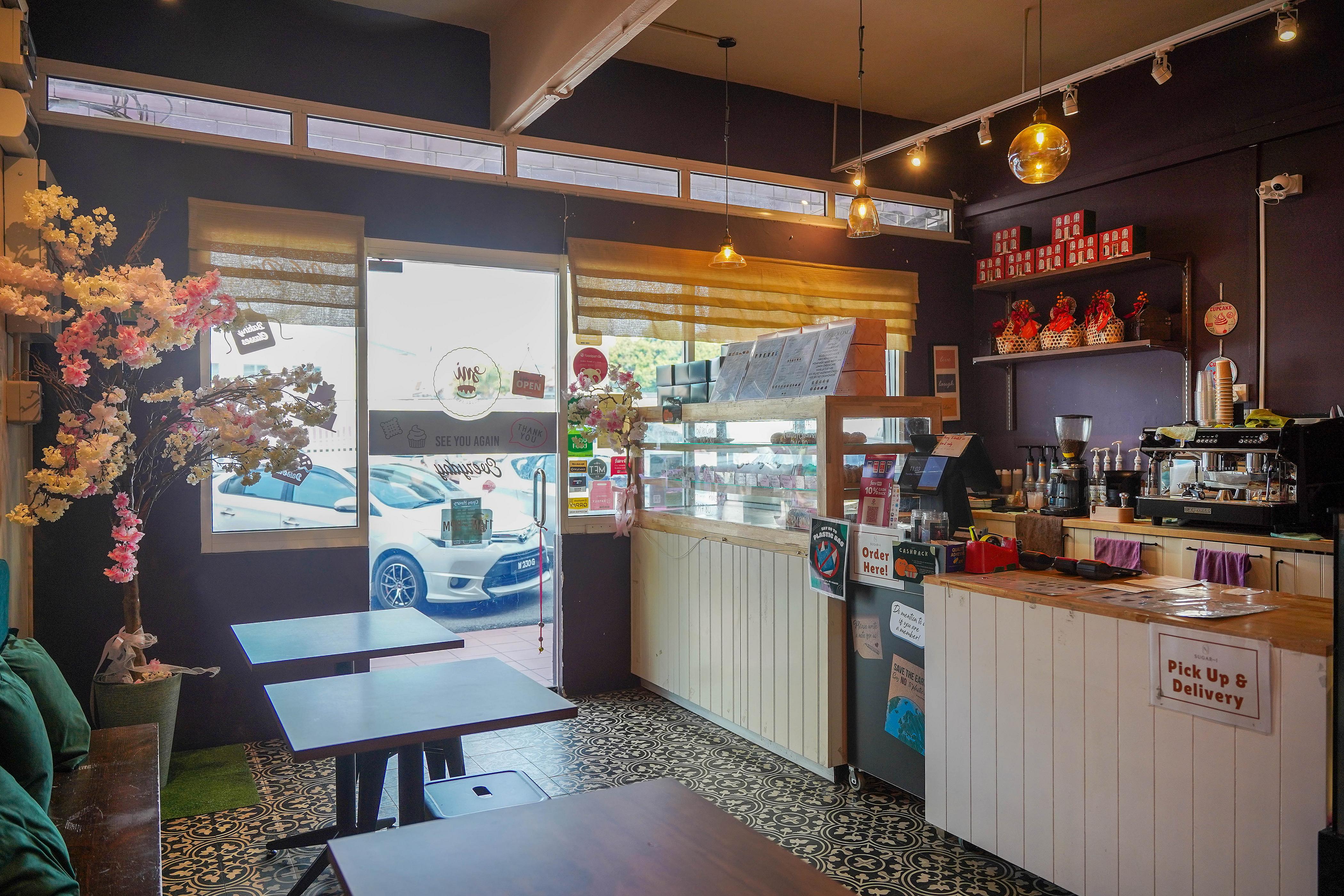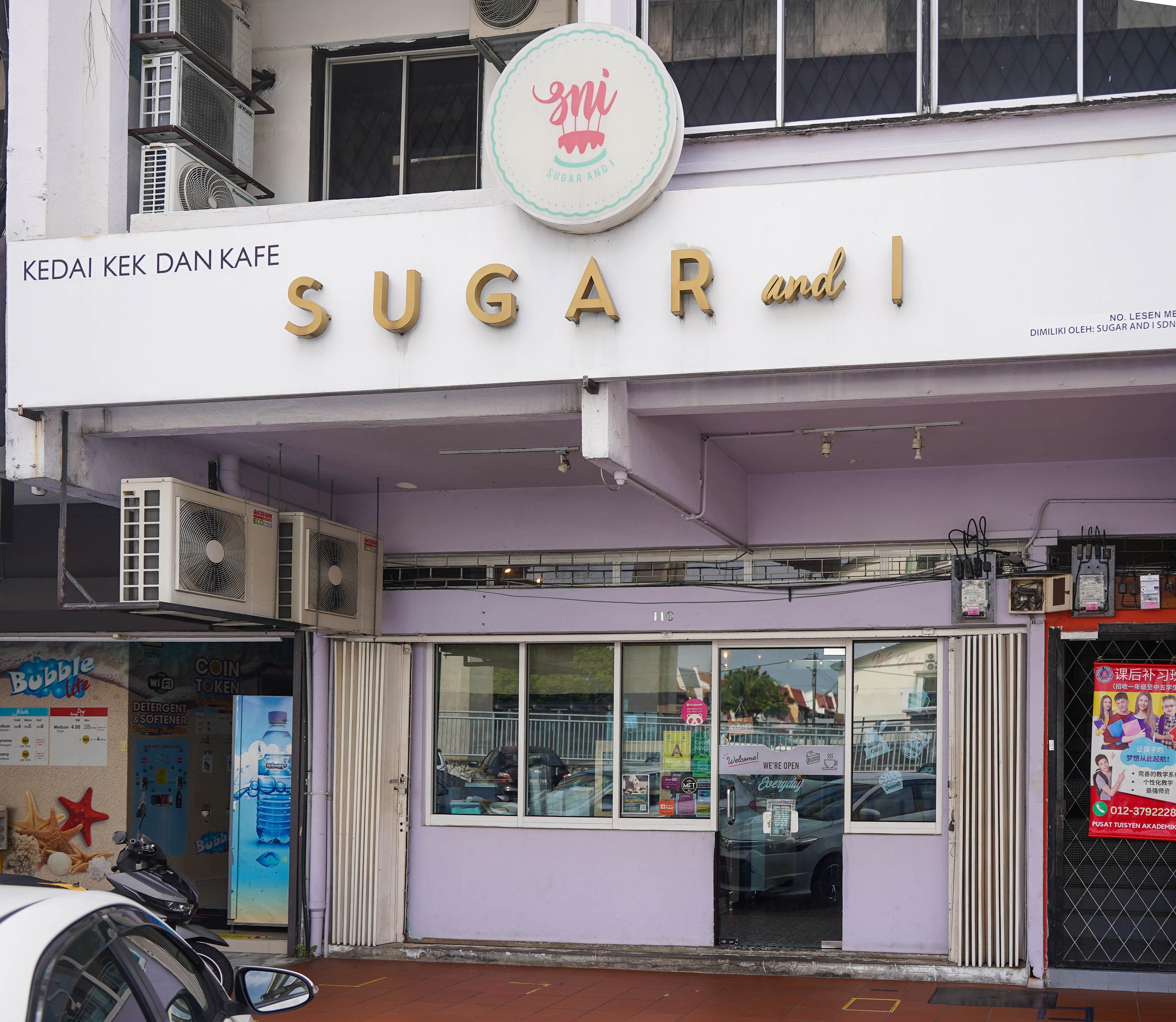 If you haven't been back to Sugar and I's Subang location in some time, note that it now has a cosy section for dine-in: Pair a plate of bomboloni with lattes for your next cafe session.
Sugar and I
110, Jalan SS14/1, 47500 Subang Jaya, Selangor.
Daily, 11am-7pm. Tel: 011-1142-2597