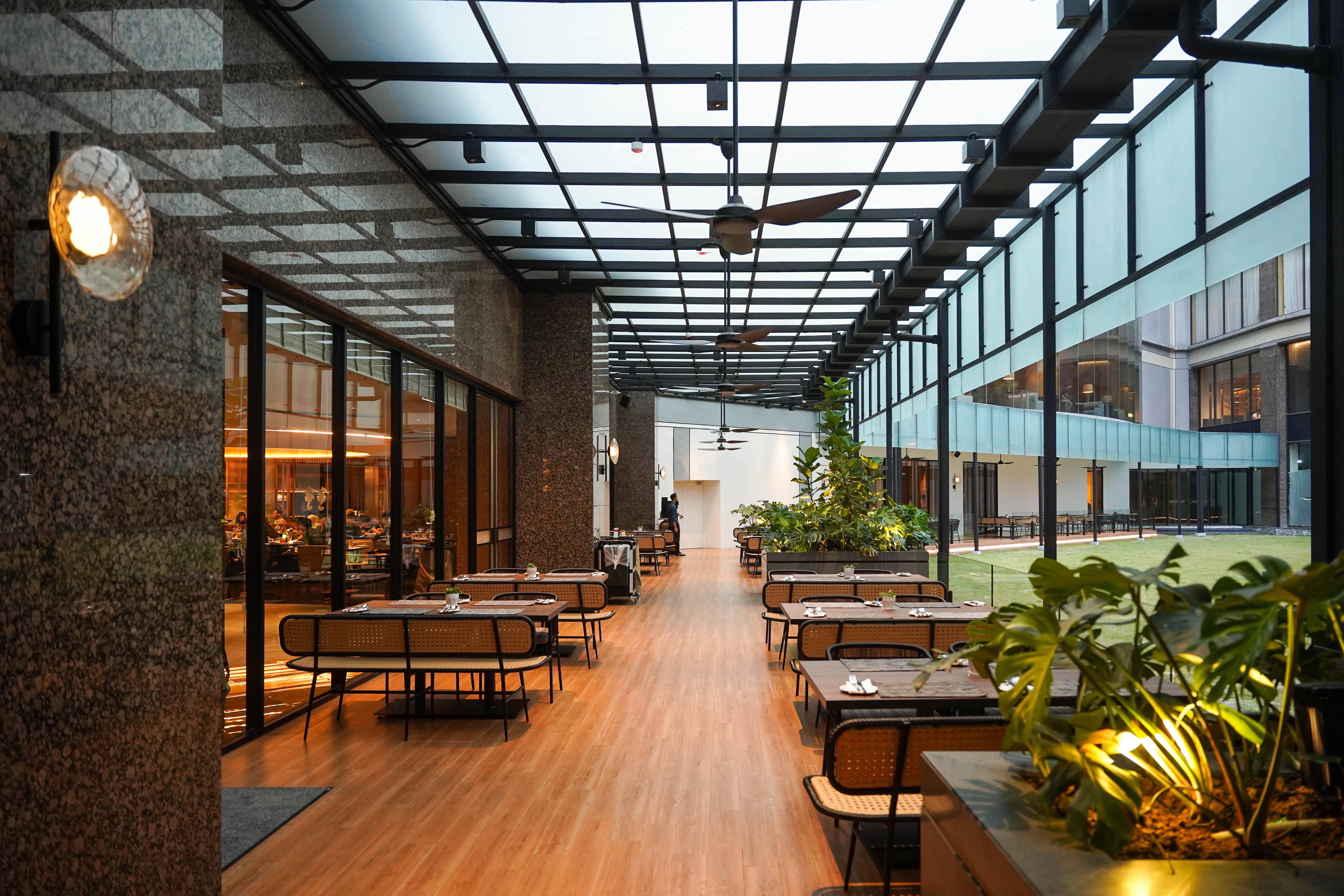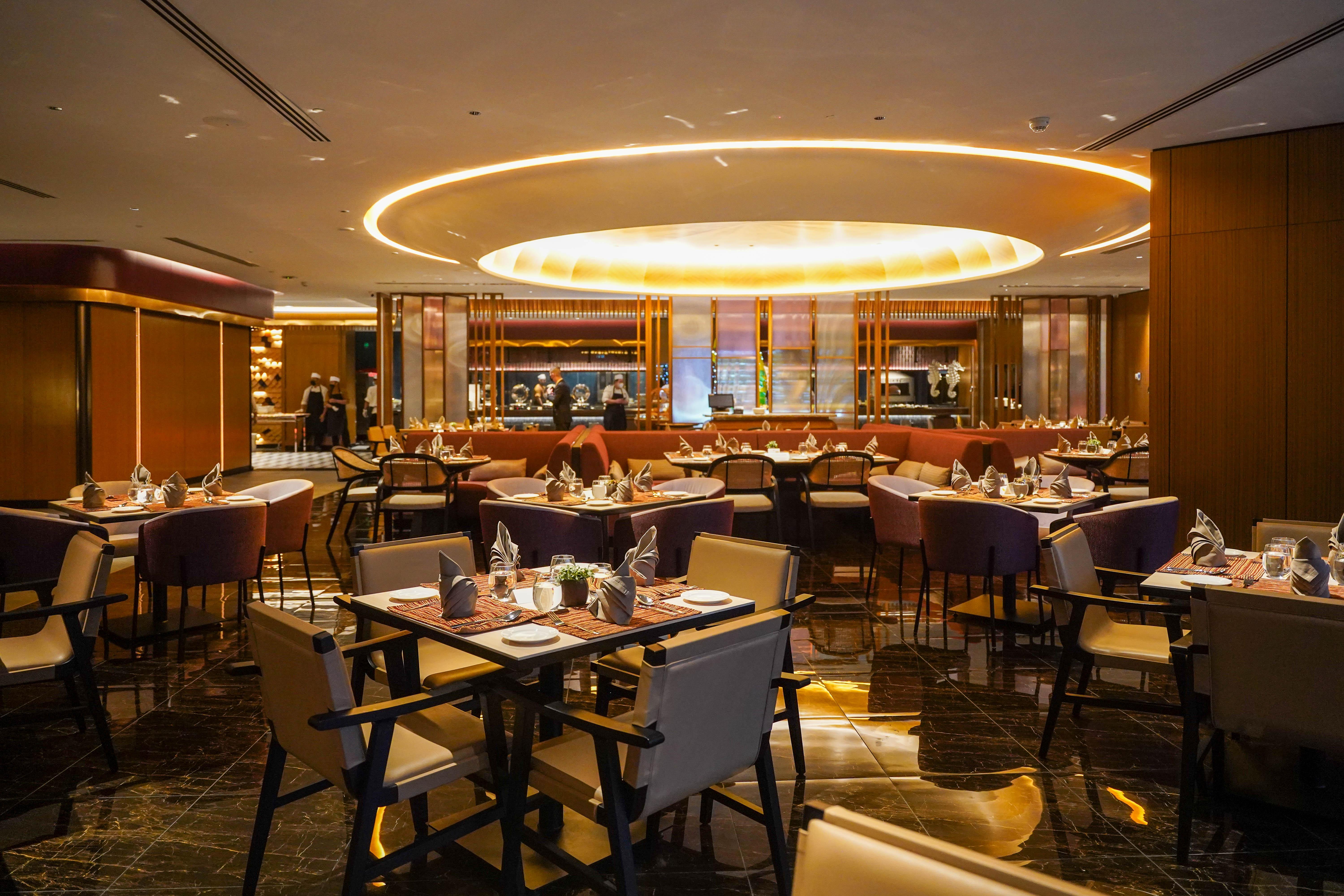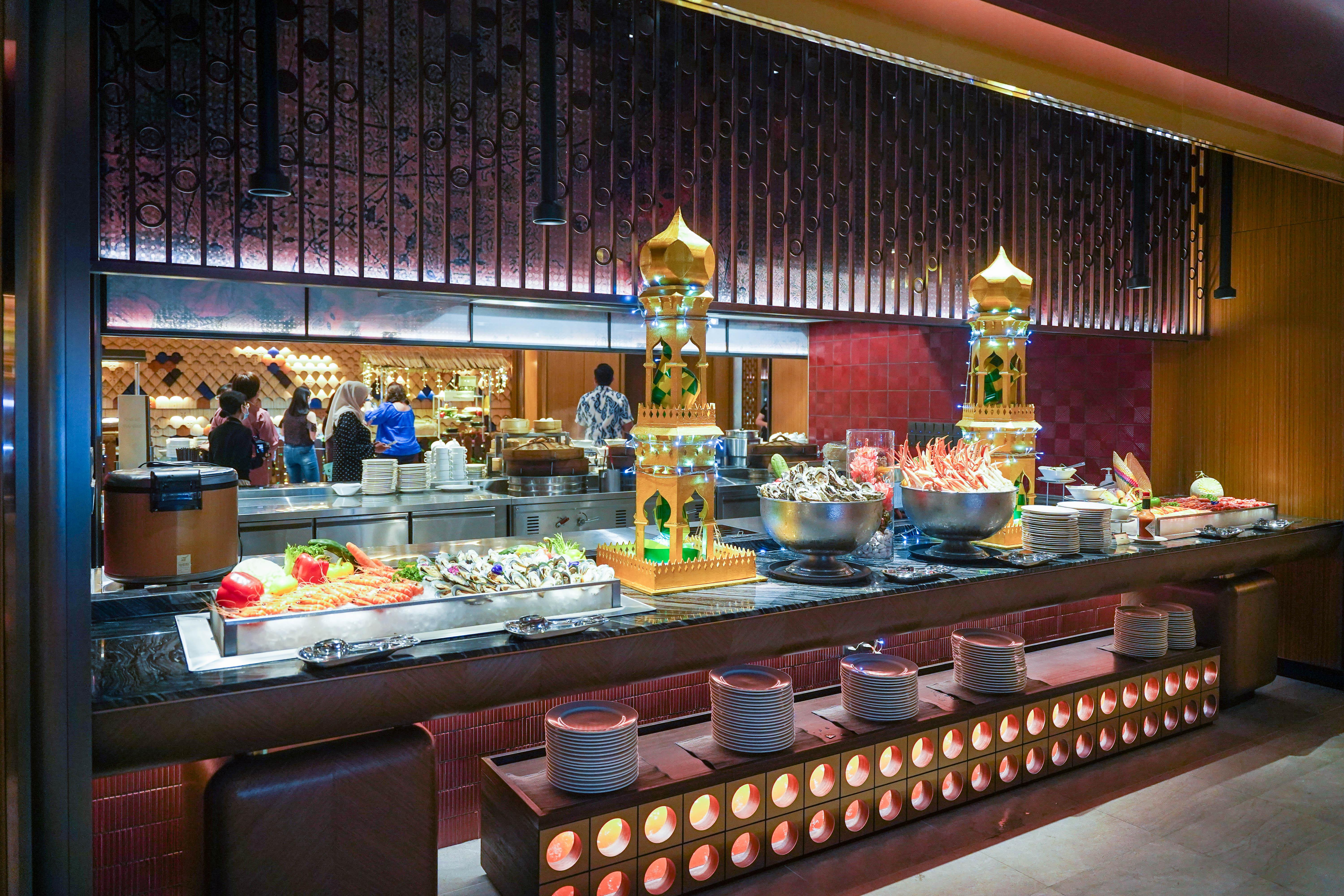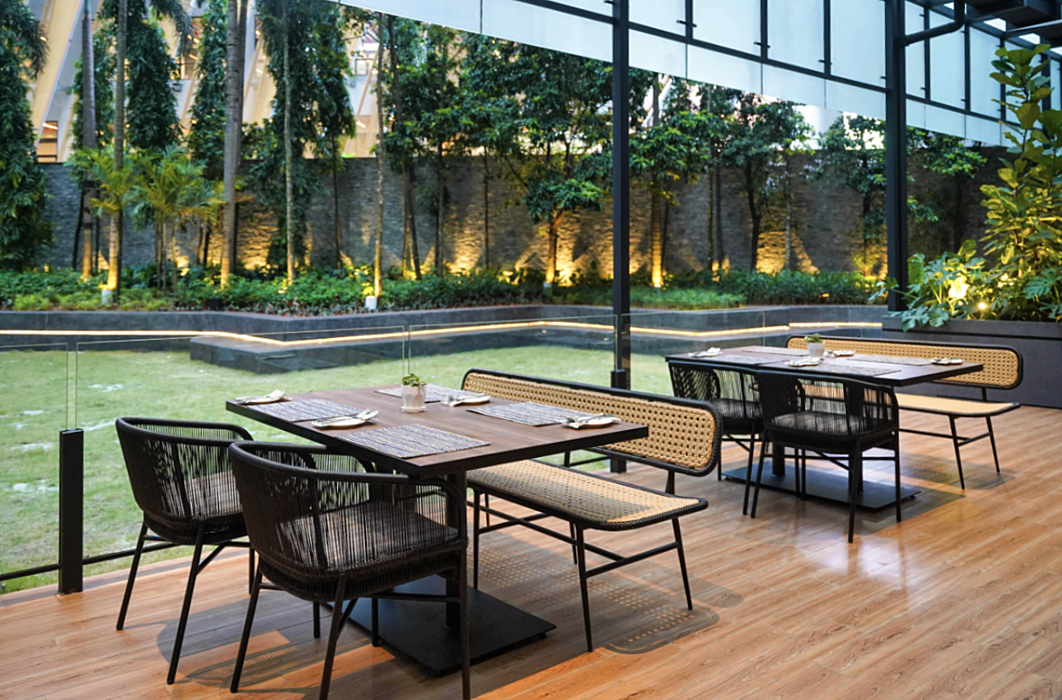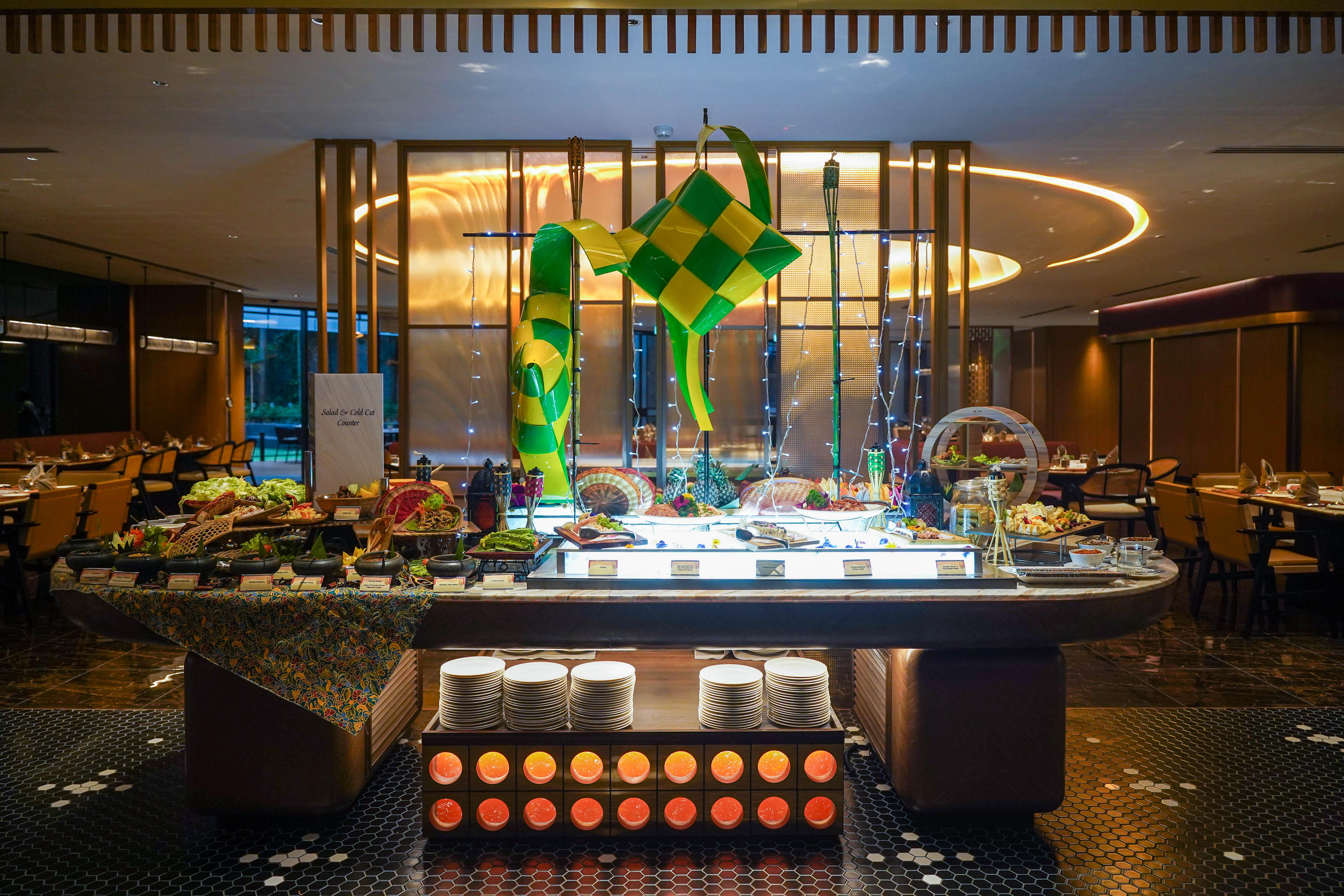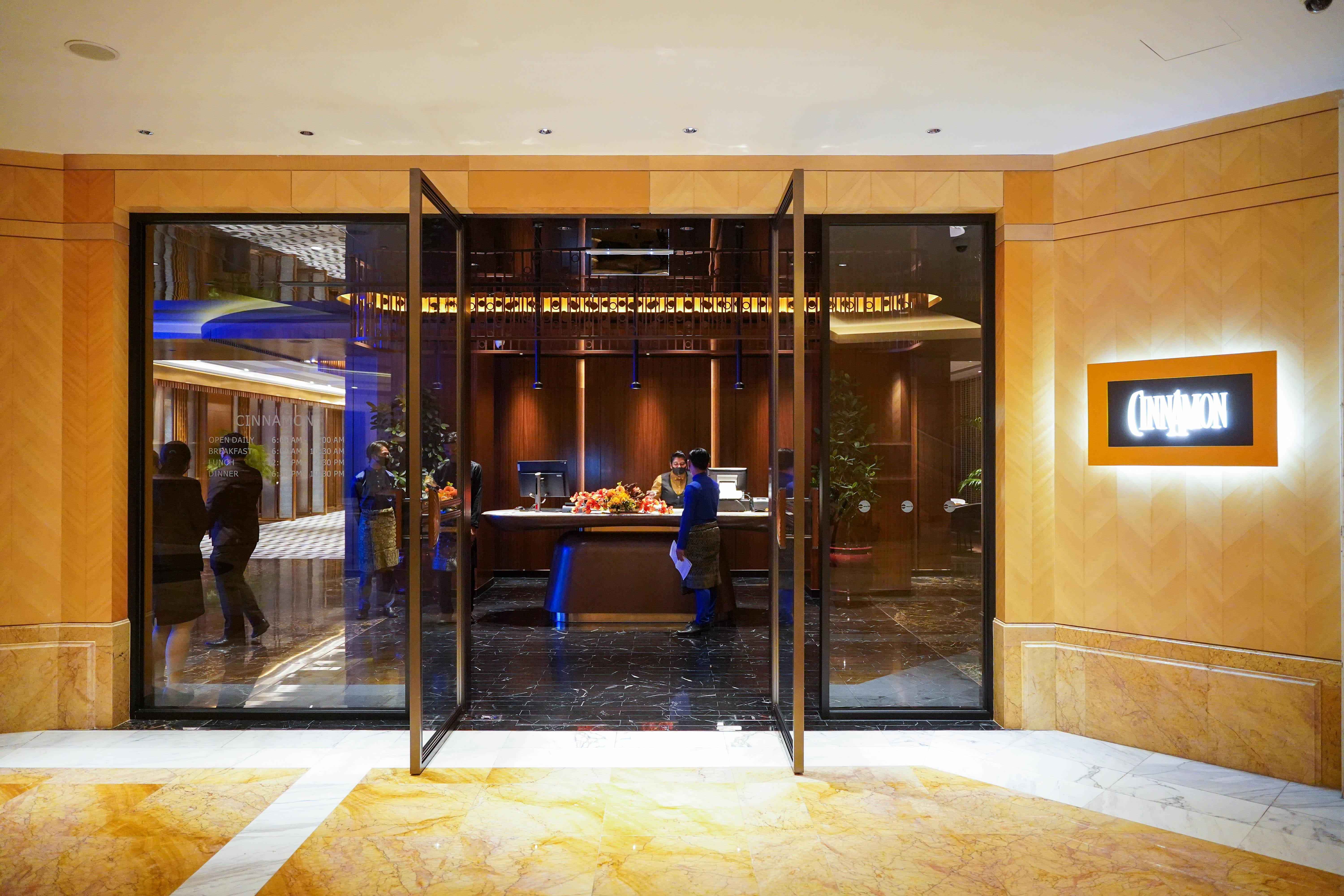 Ring in a remarkable Ramadan buffet dinner in a vibrant new venue: One World Hotel Petaling Jaya has relaunched its flagship Cinnamon Coffee House in a fresh location, now more spacious and elegant than ever.
With comfortable seating for up to 600 guests, the refreshed Cinnamon Coffee House showcases a shimmering interior with elegant Oriental subtleties as well as an alfresco terrace with lush, lovely views.
The Selera Serantau Buffet Dinner is available 23 March to 21 April 2023, 6:30pm-10:30pm, at RM208 net per adult or RM104 net per child (6 to 12 years old) and senior citizen (60 years old and above). It features more than 100 dishes on four rotational menus, spanning whole-roasted lamb and beef tenderloin to Ayam Rendang Minang and Ketam Bercili.
For early bird specials, book and pre-pay by 22 March to enjoy rates of RM168 nett per adult and RM84 nett per child or senior citizen.
From 23 March to 20 April, live ghazal music performances will entertain guests starting 7pm.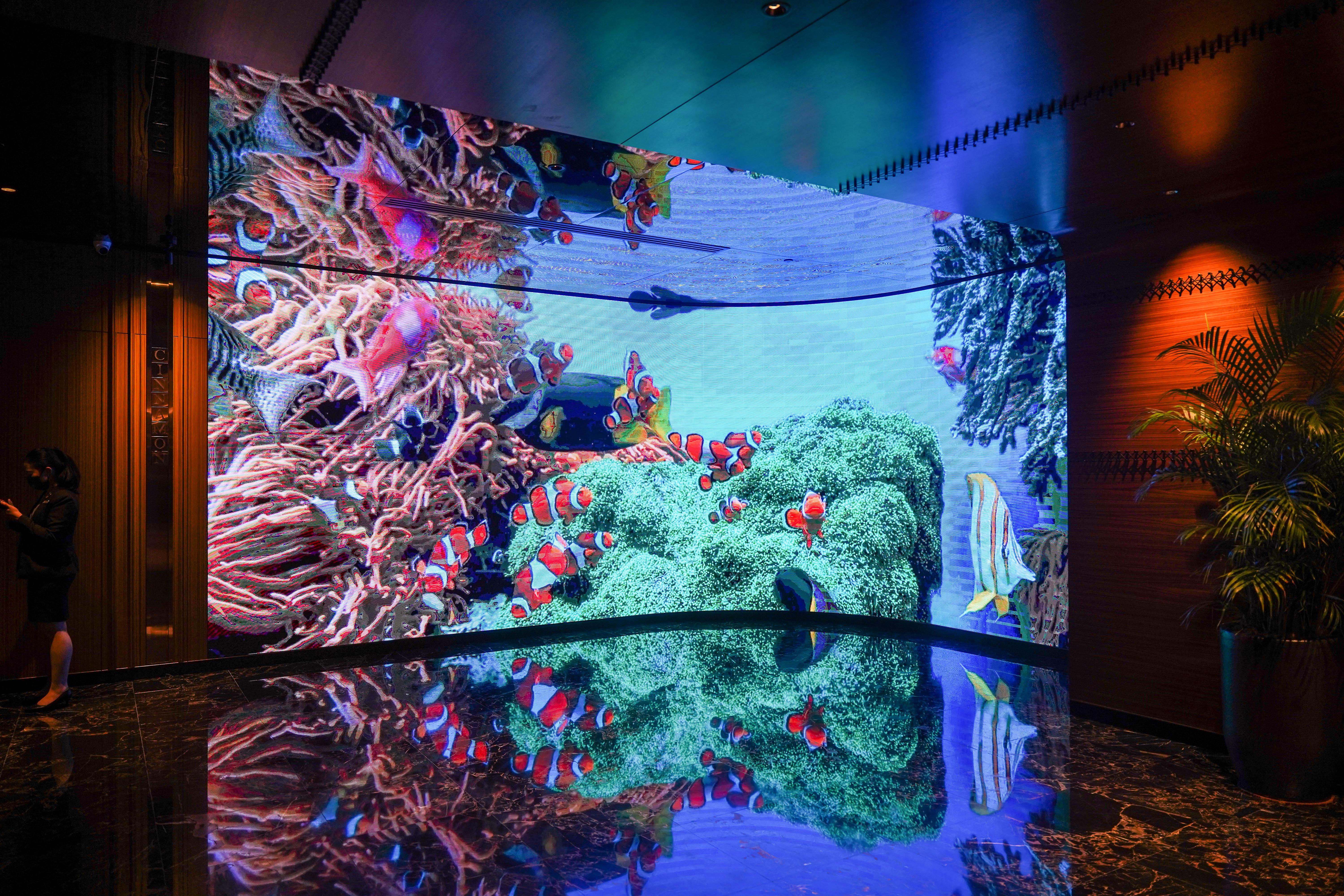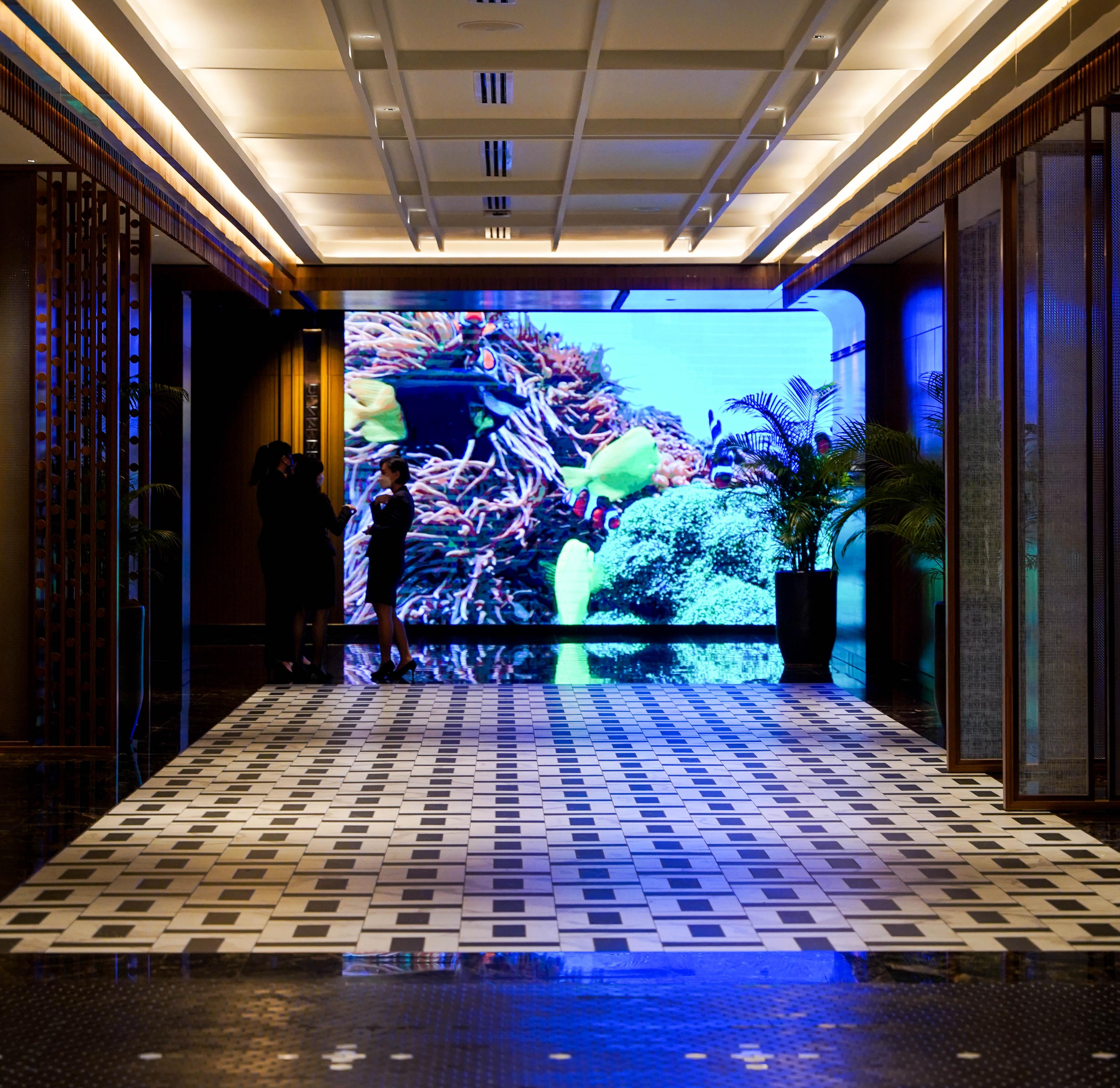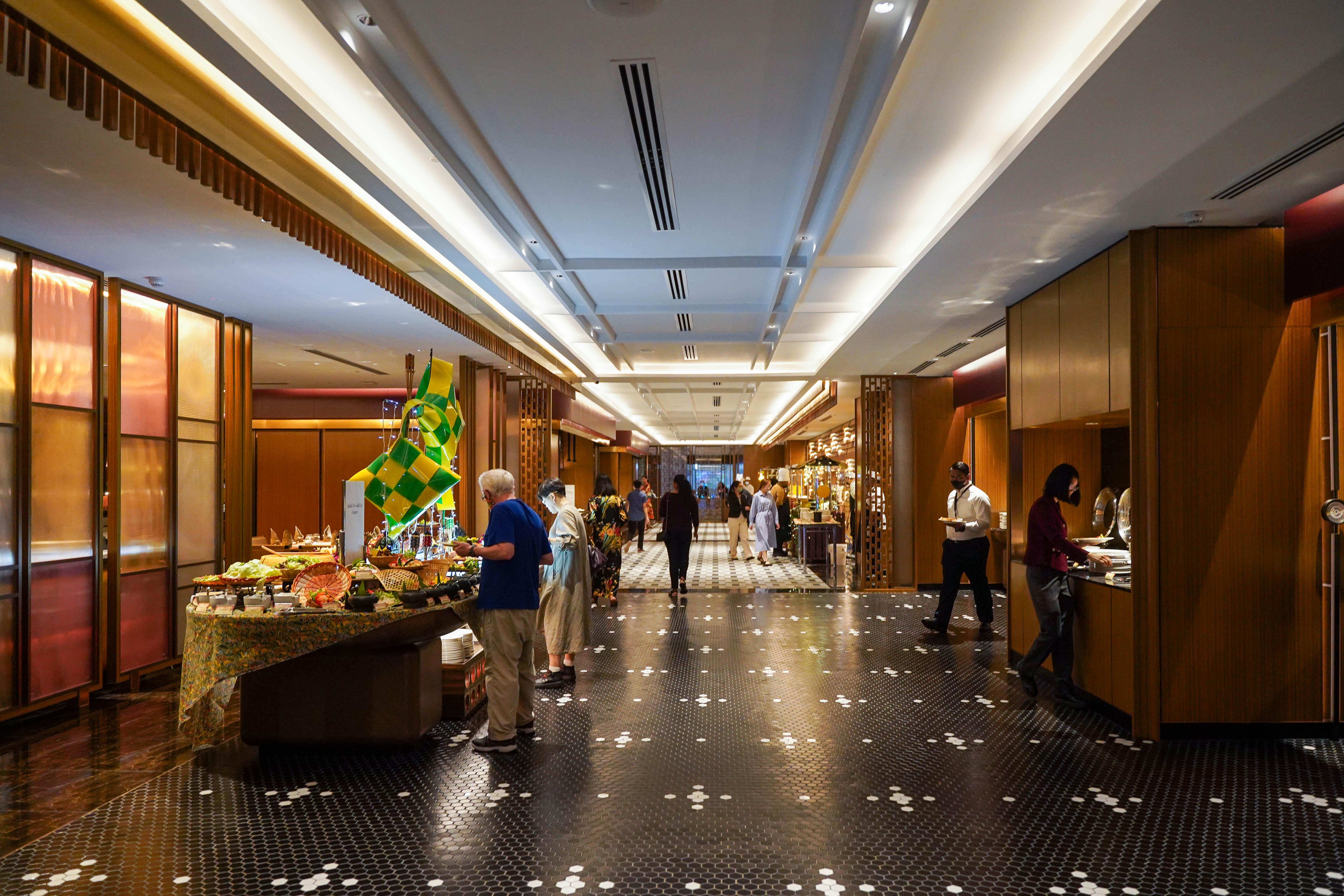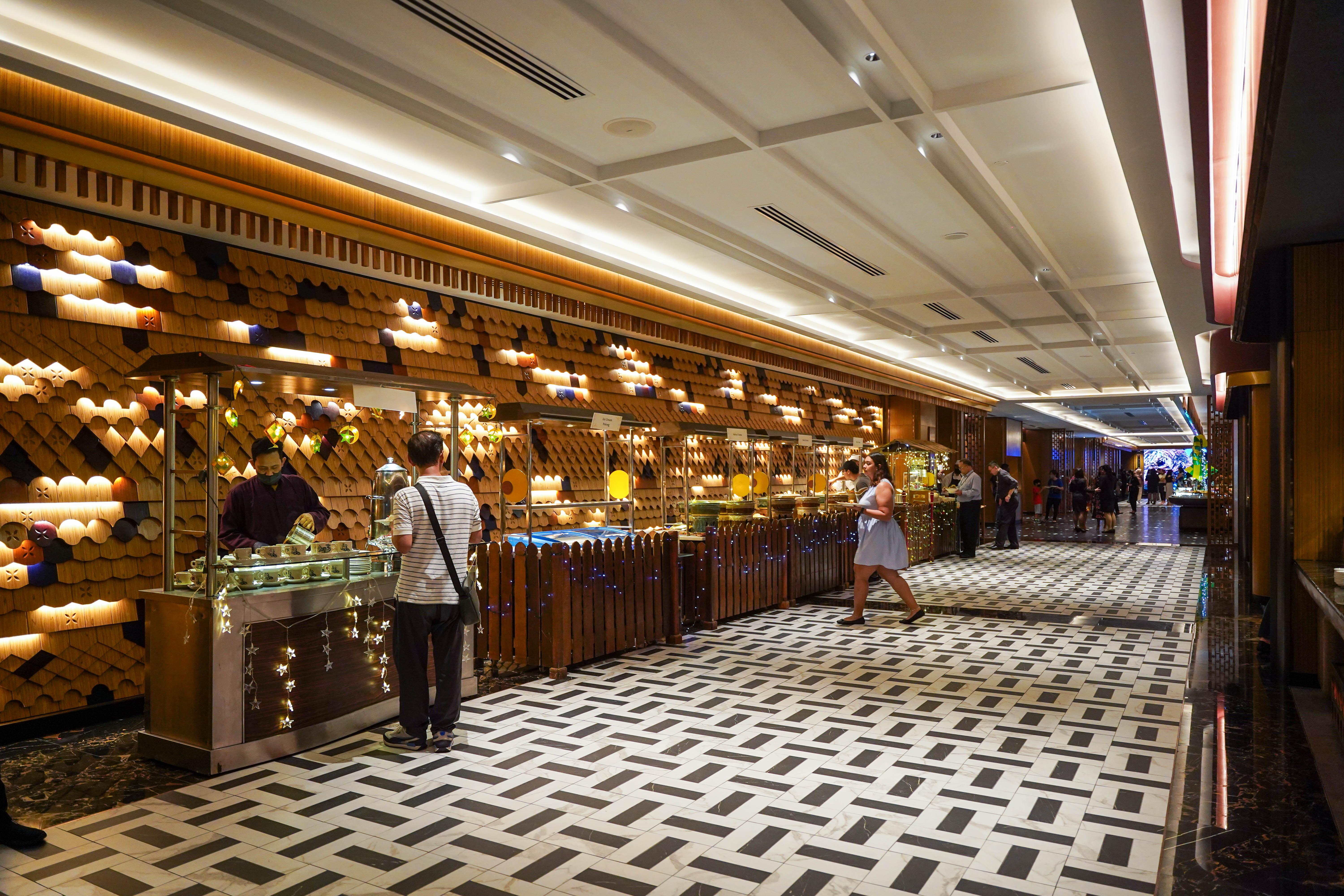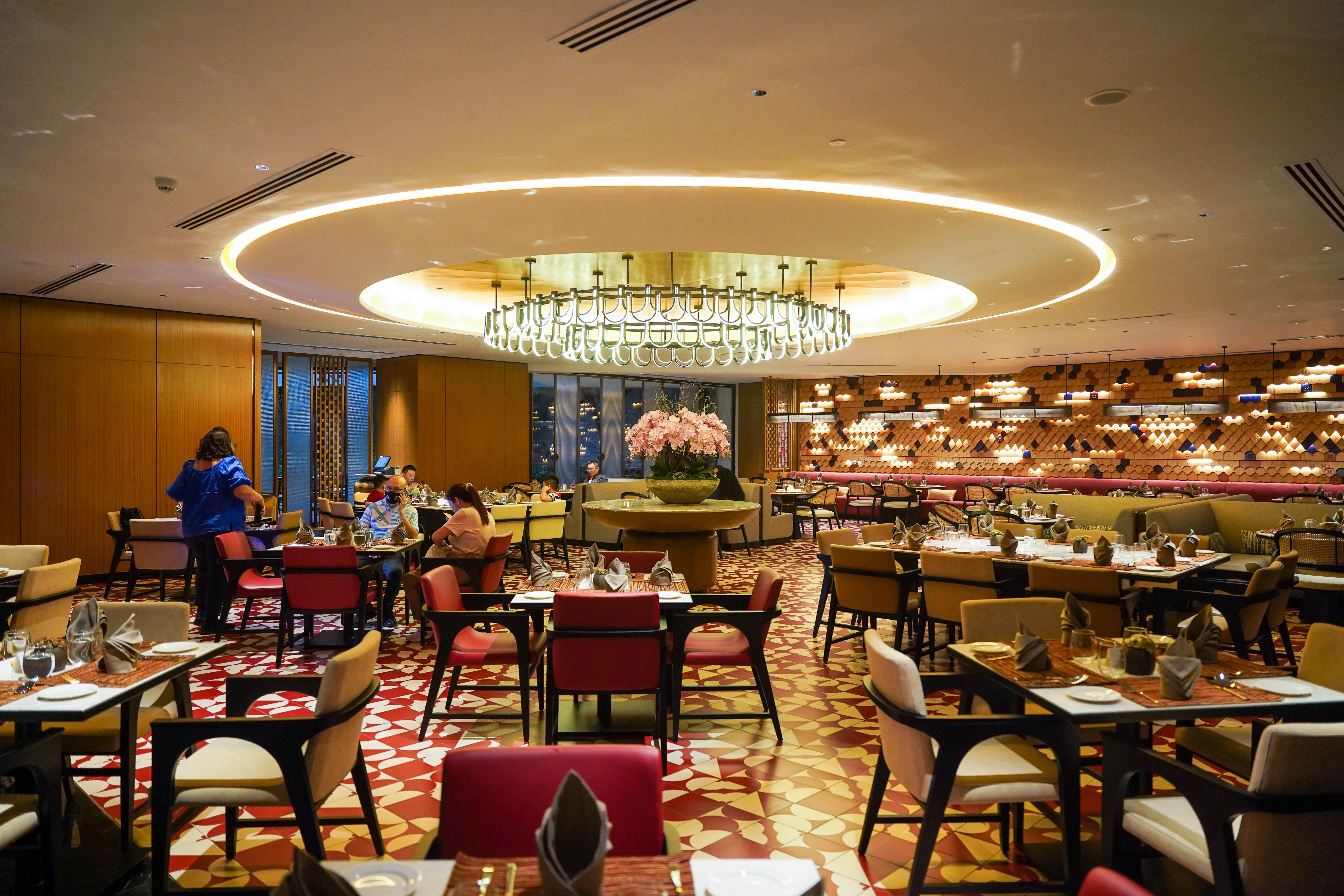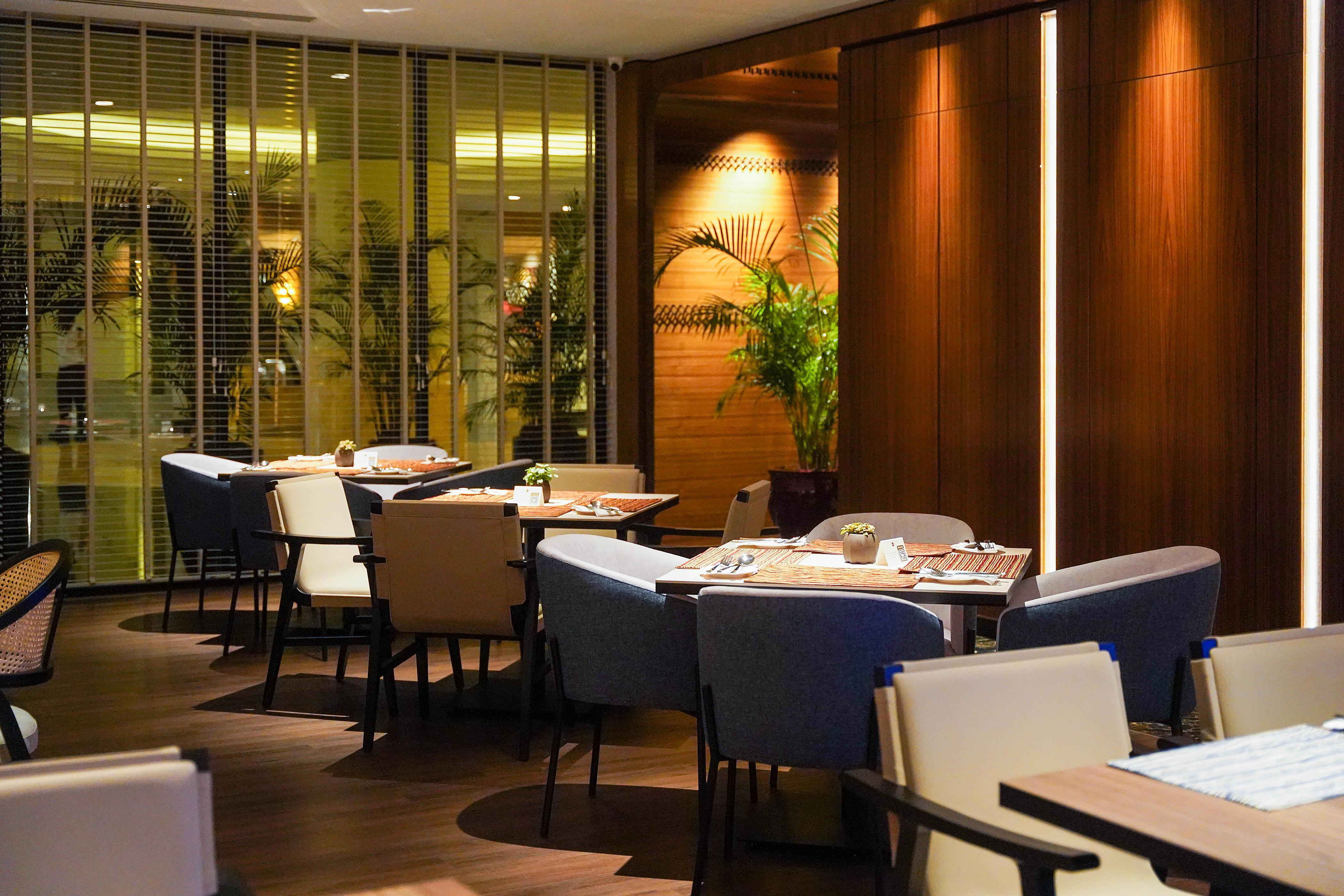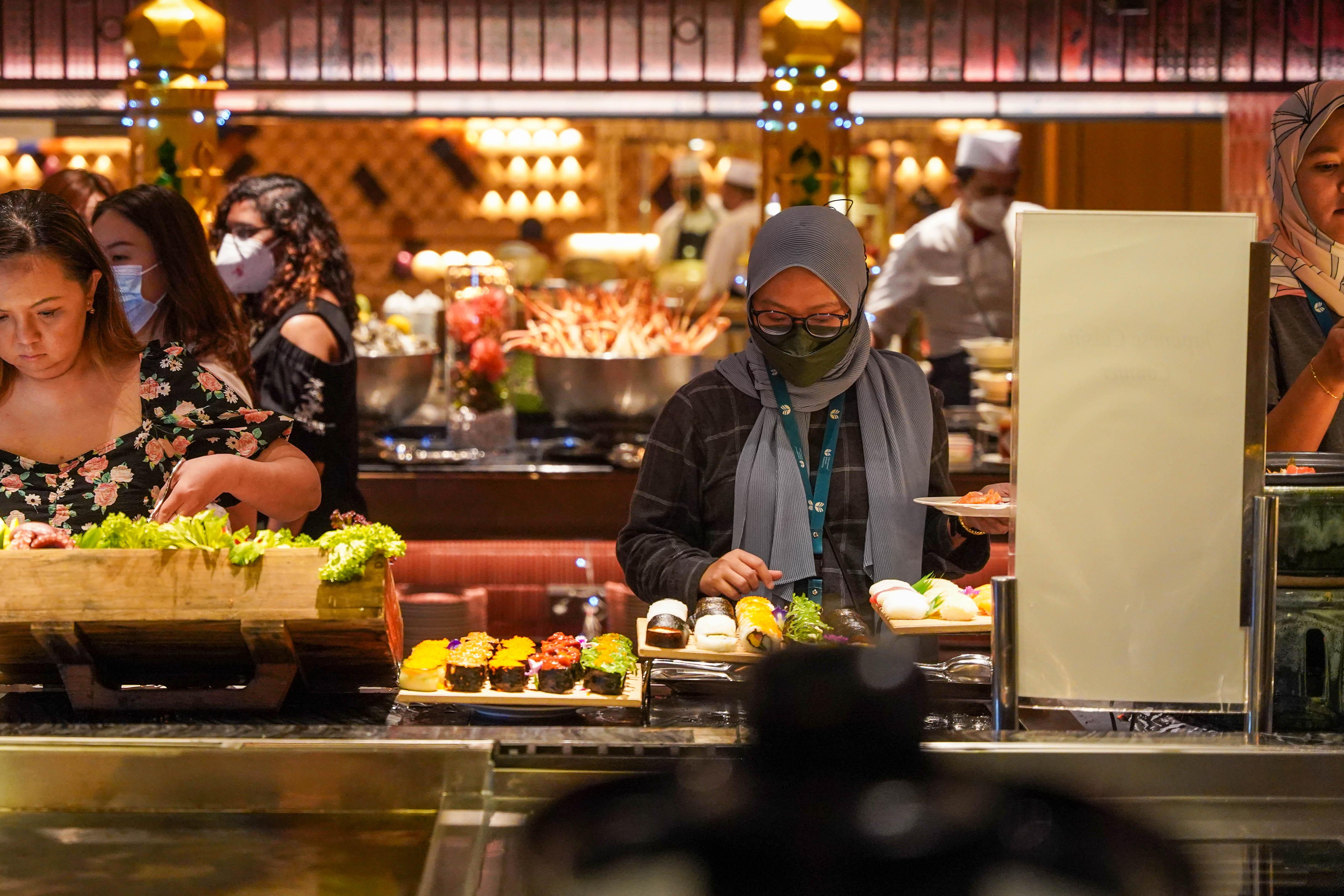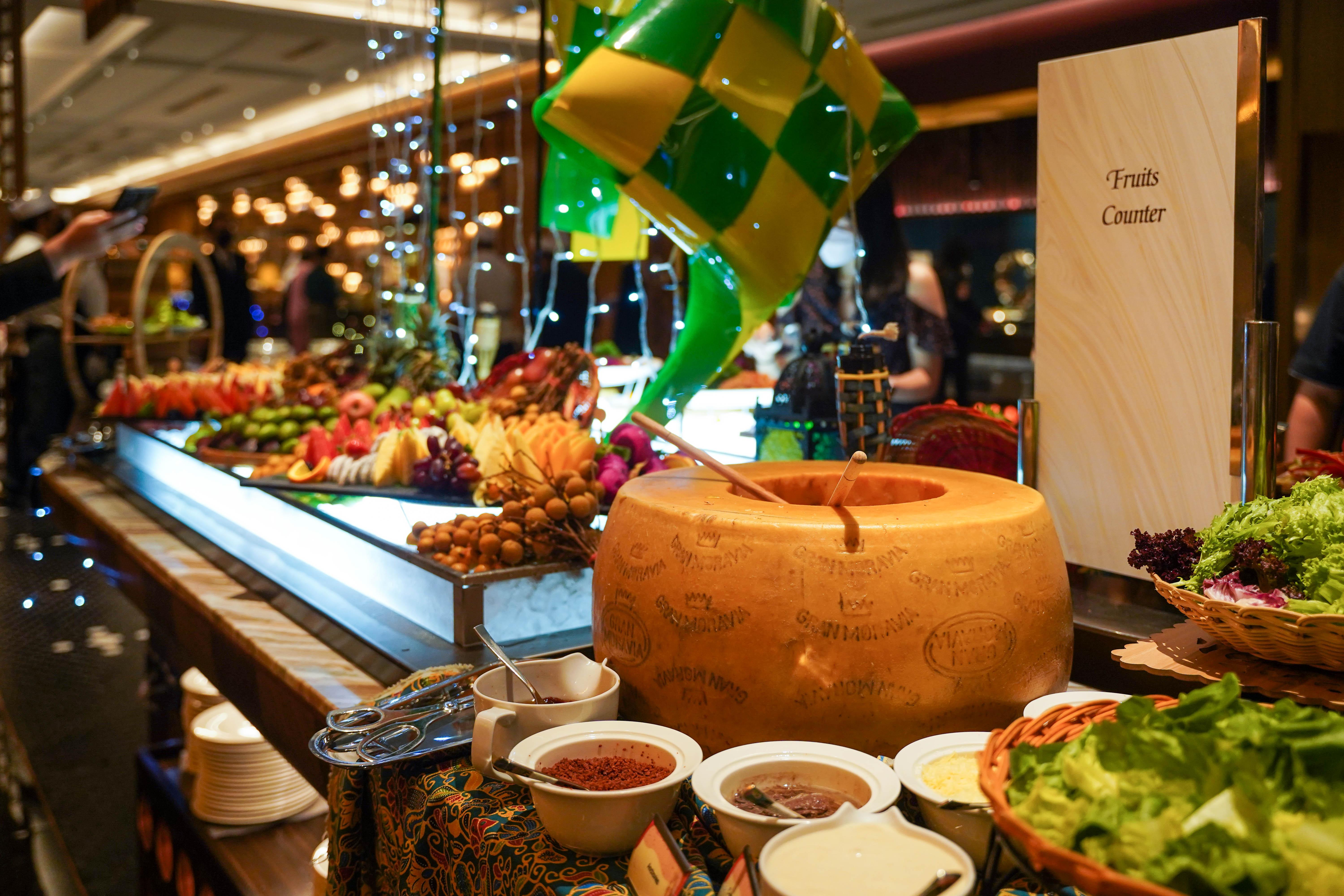 The new Cinnamon Coffee House is sleek and stylish, with the buffet spread throughout easy-to-navigate lanes that never feel too crowded. For extra convenience, One World Hotel Petaling Jaya also provides a designated prayer room (surau) with mats and ablution facilities on its Concourse Level.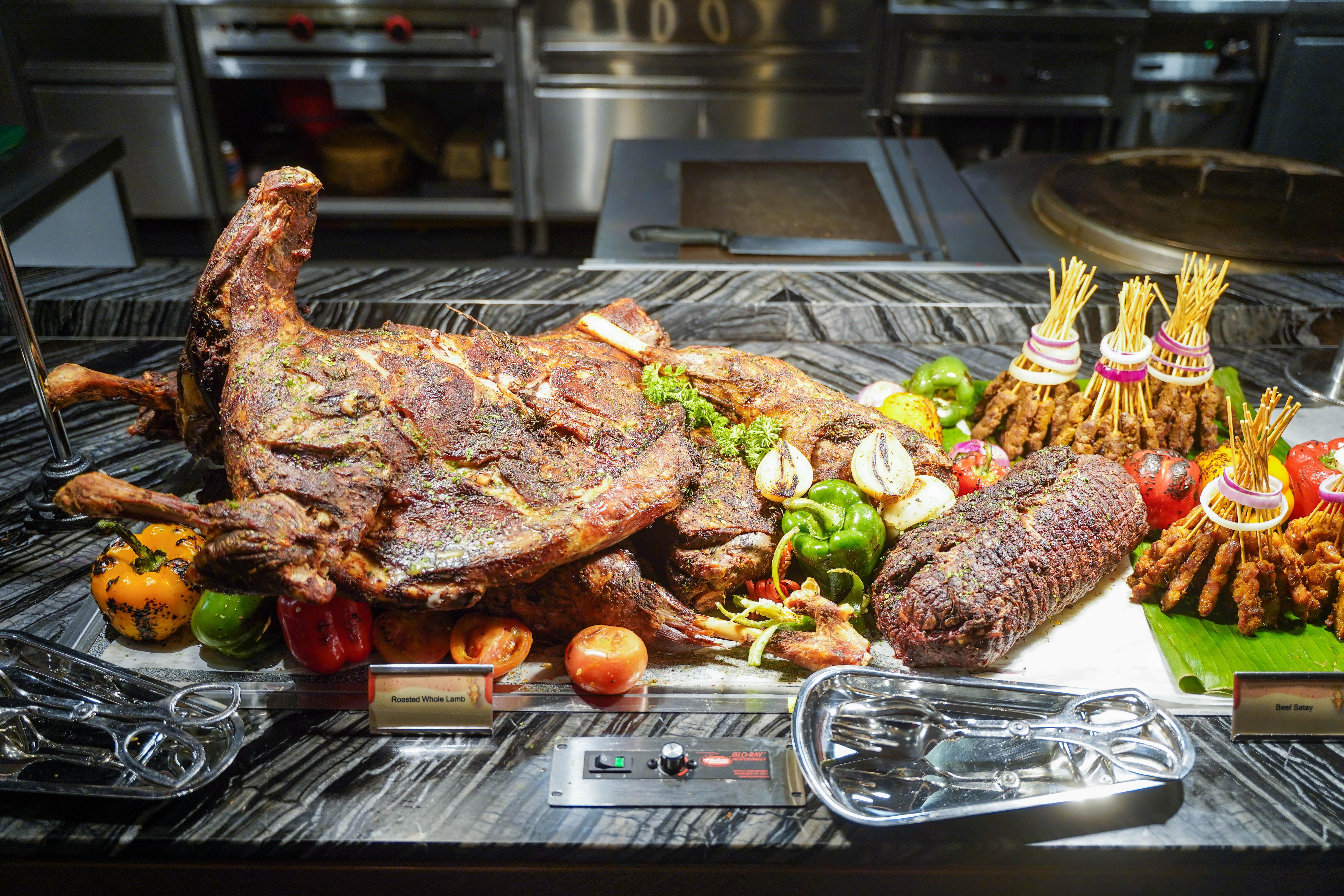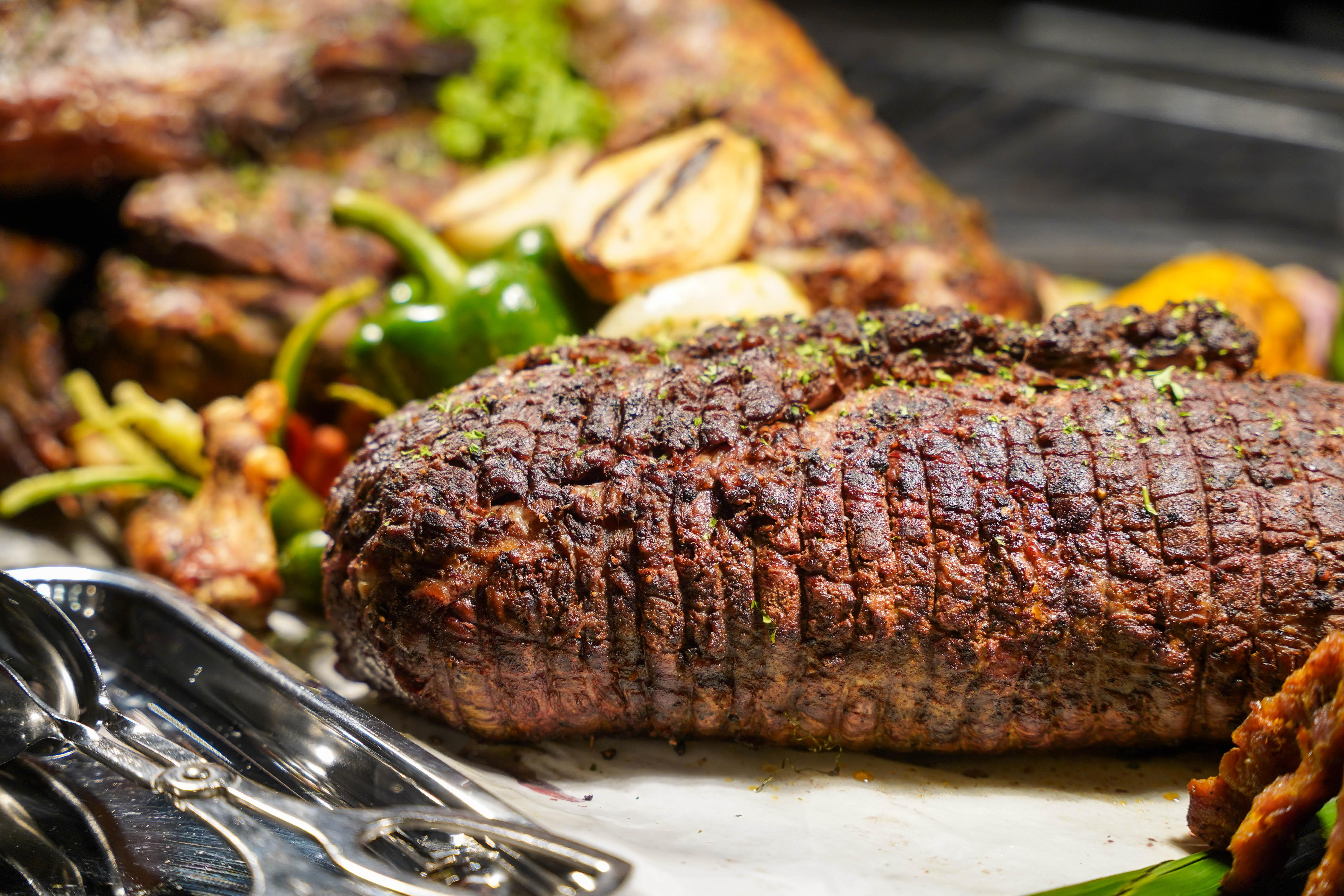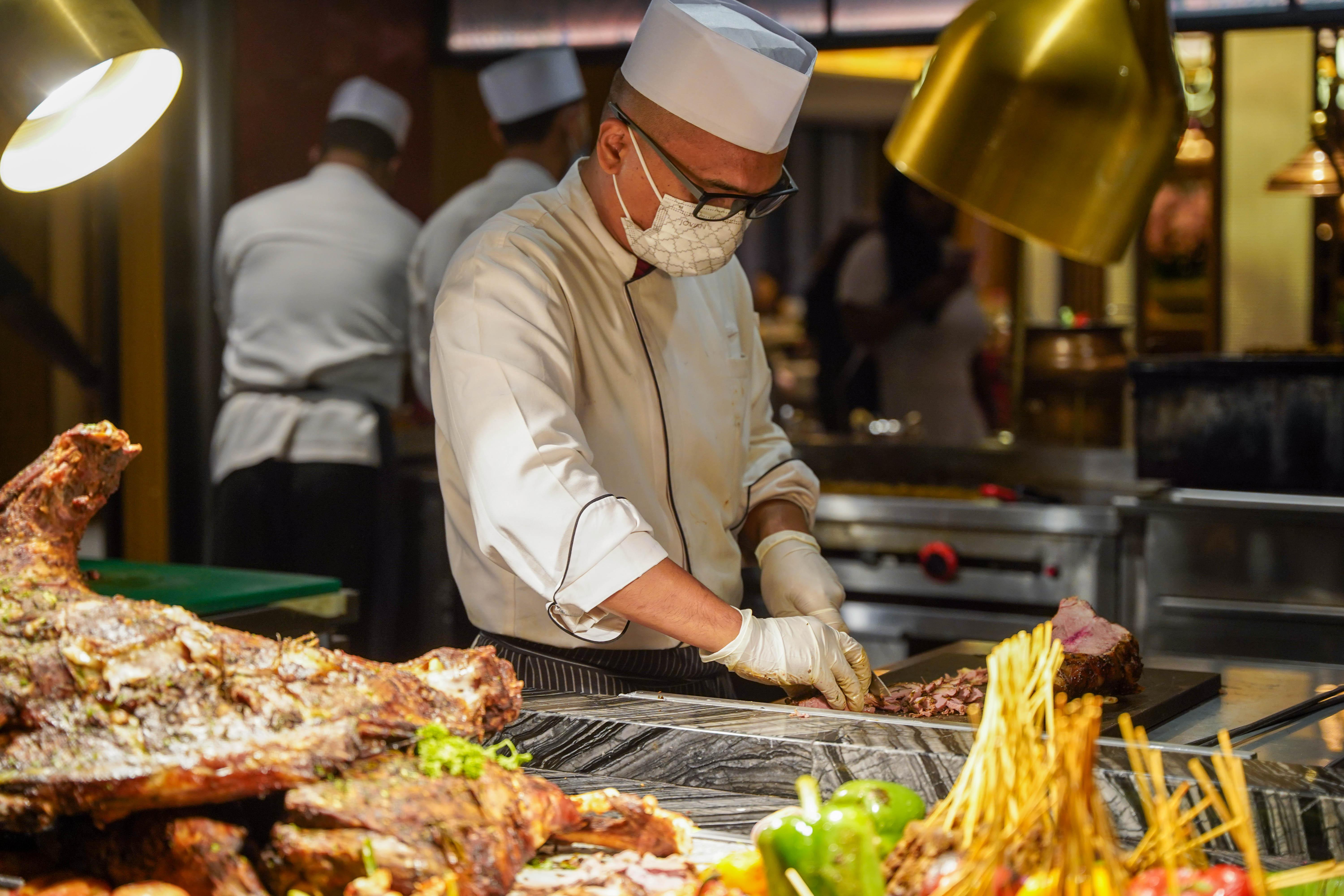 Marvellously marinated Whole Roasted Lamb with condiments is a star of the buffet, succulent and flavoursome, rounded out with mixed condiments of rosemary sauce, black pepper sauce and mint jelly. Roasted Marinated Whole Beef Tenderloin will also satisfy fans of tender, tasty red meat, carved out to order.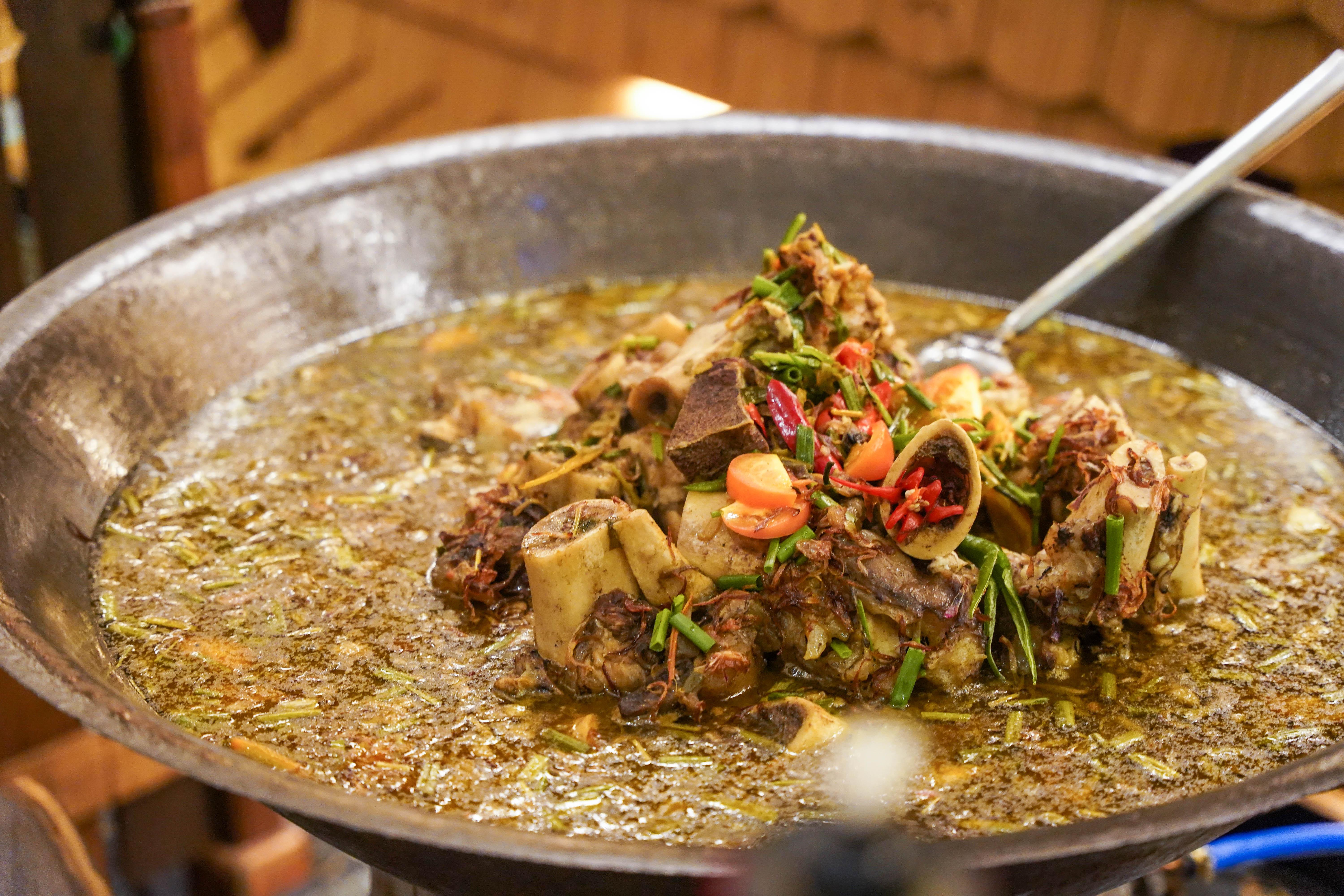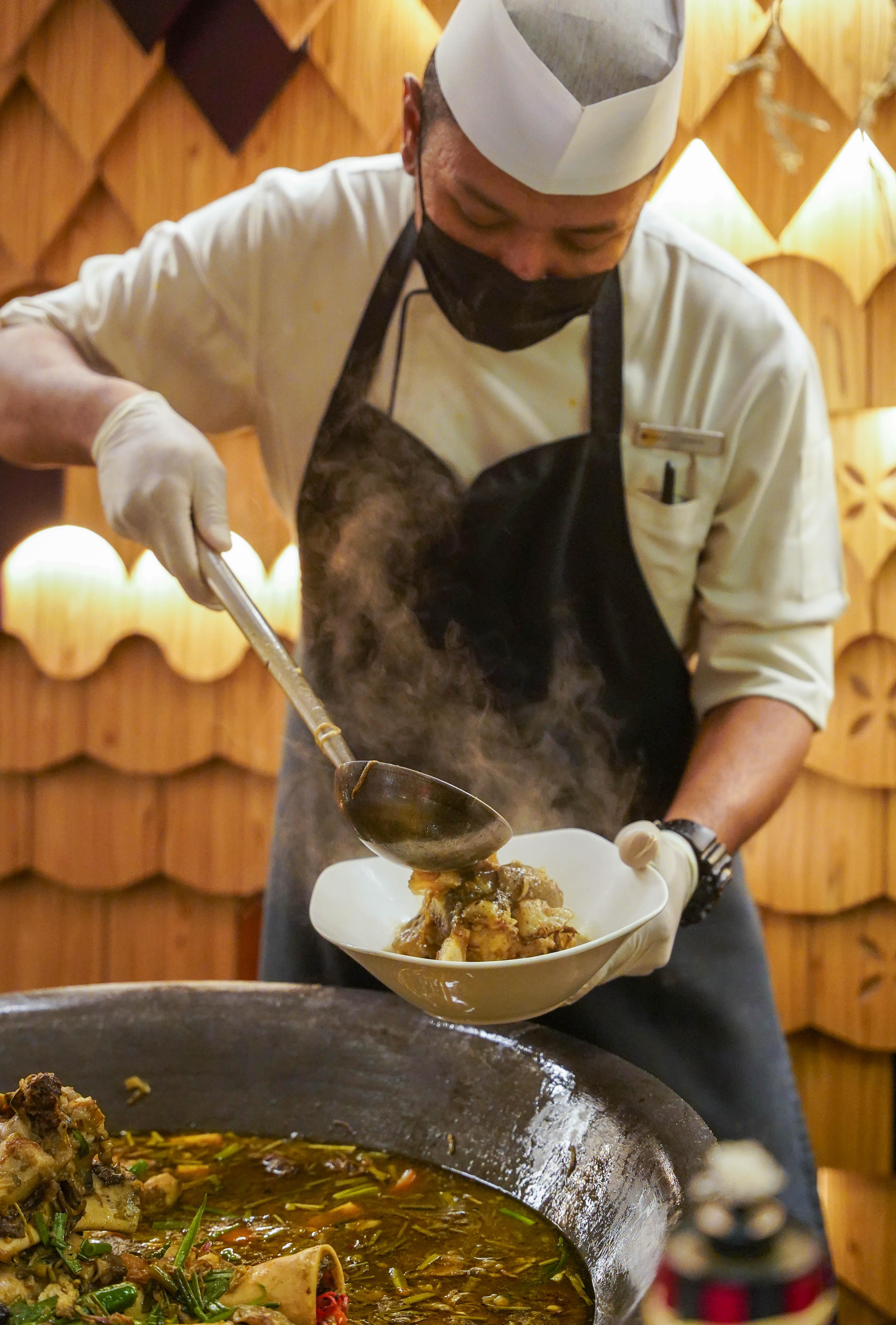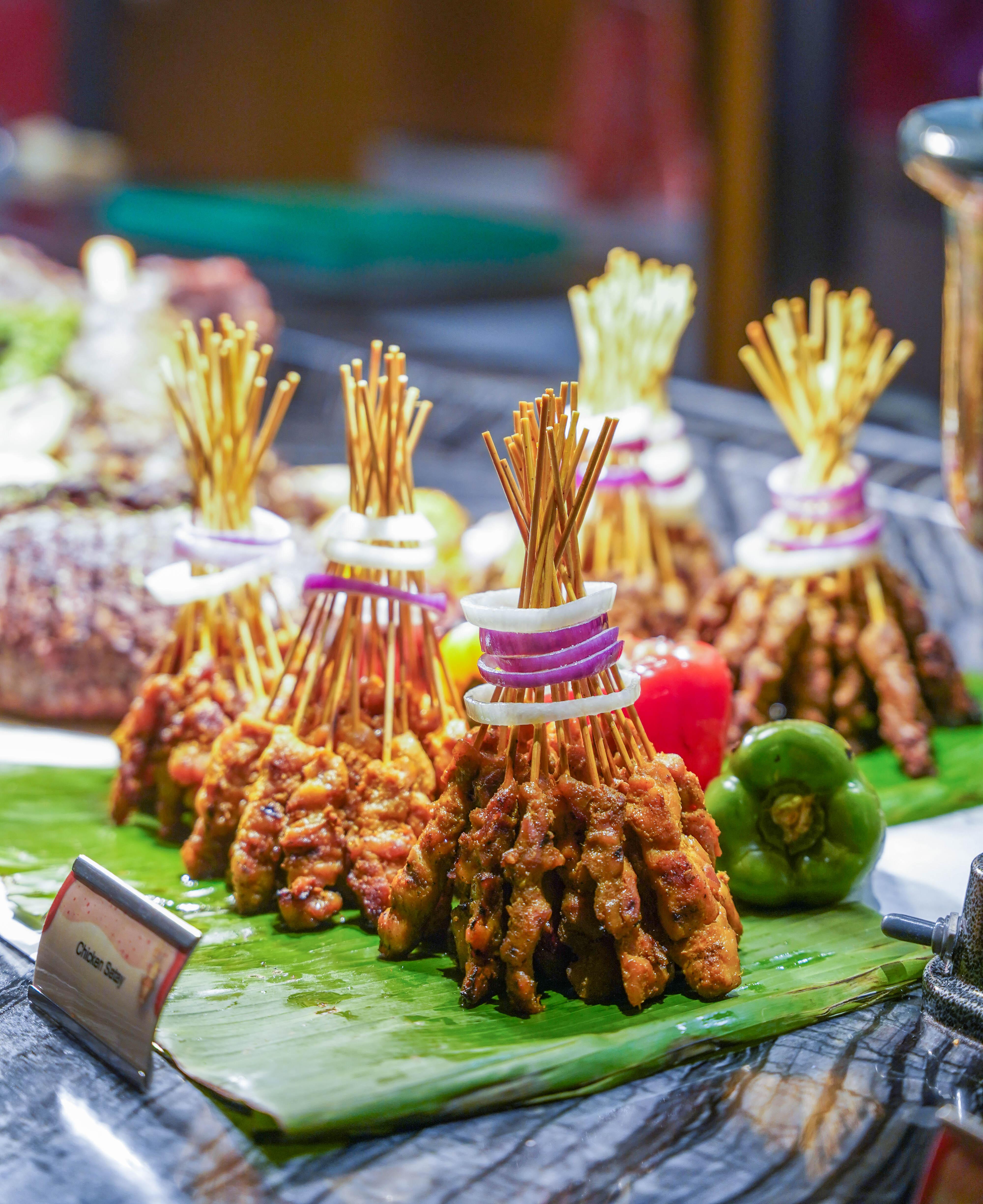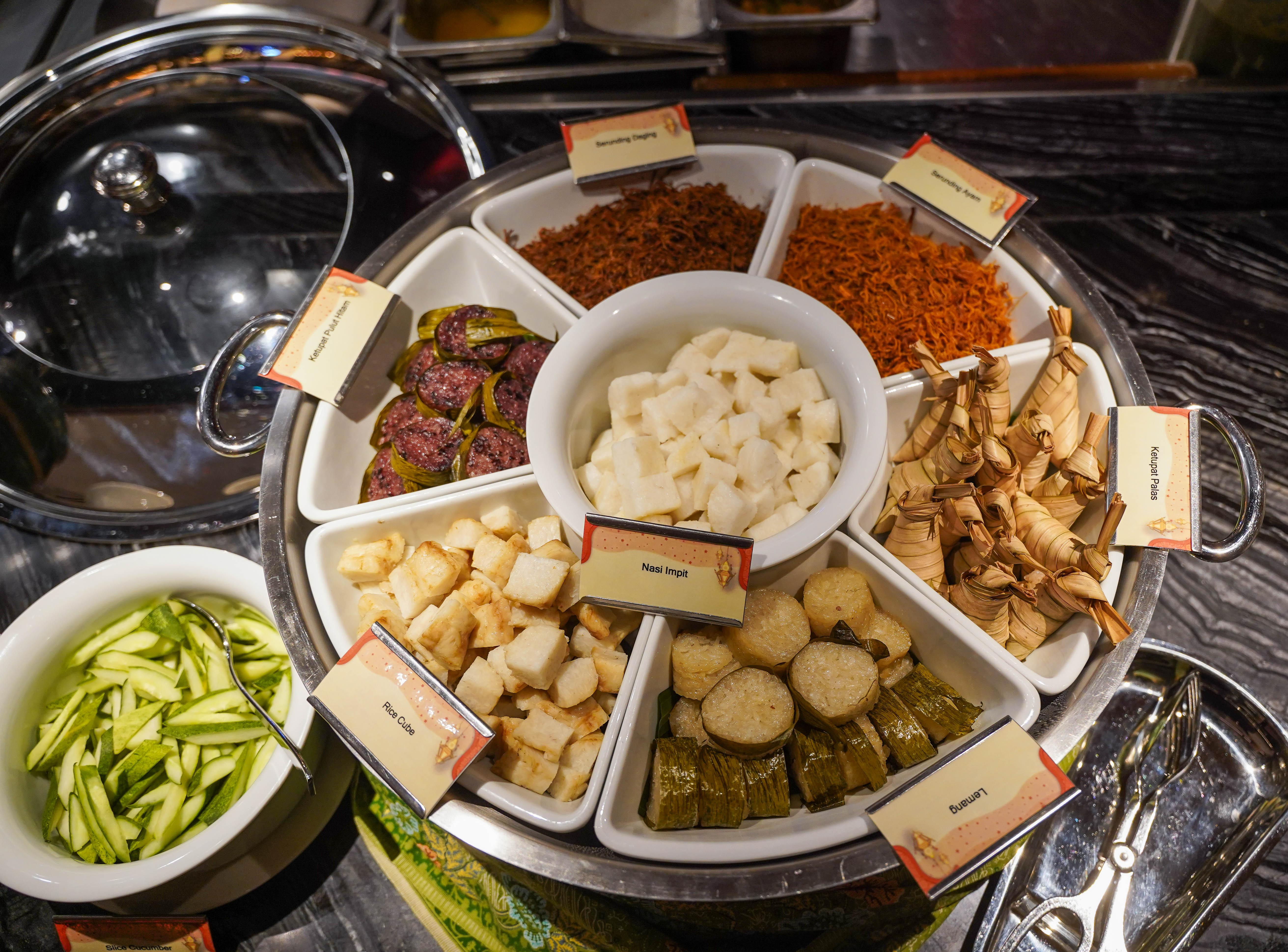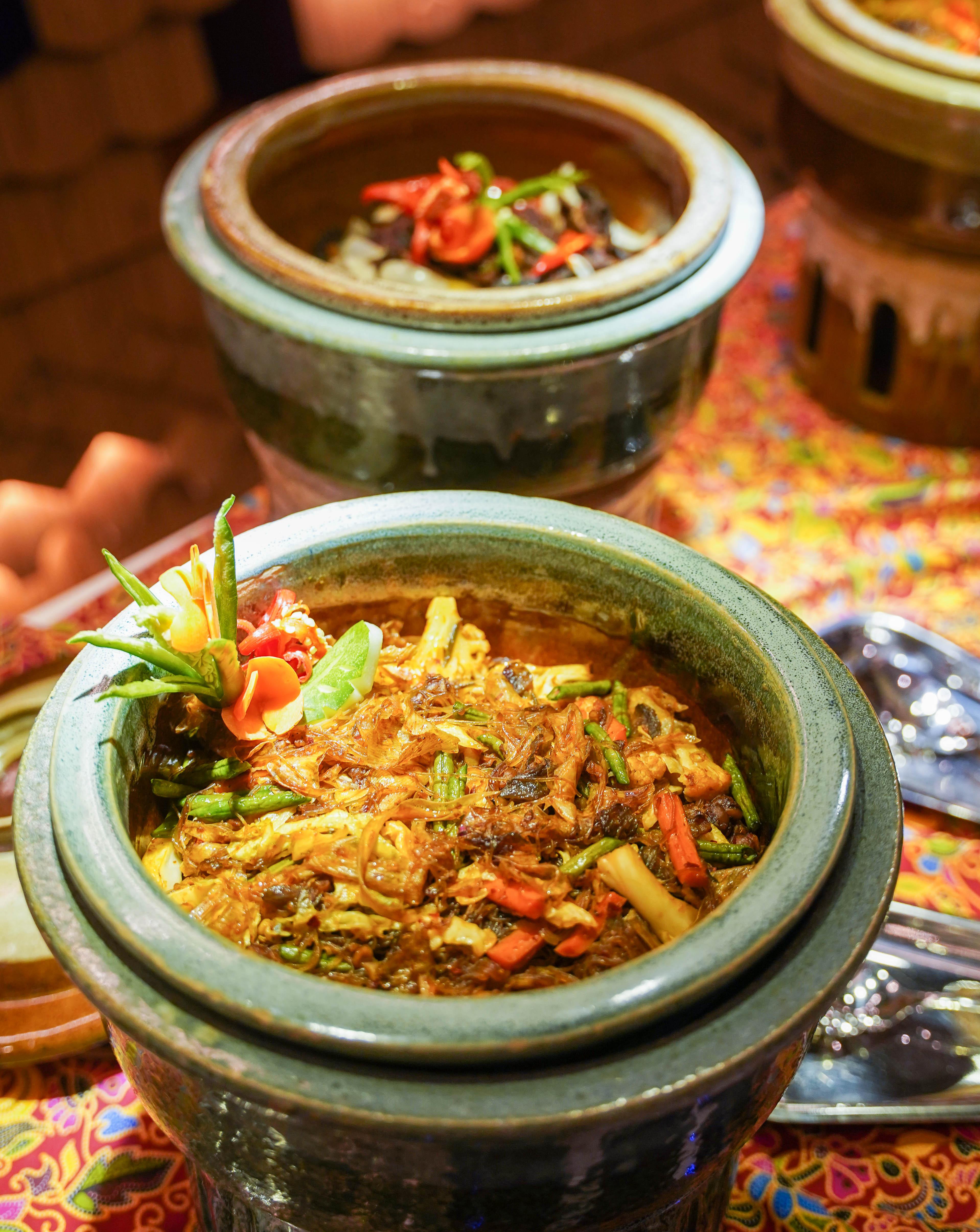 Traditional classics like Gulai Kawah Kambing and Roasted Chicken Percik-Style will evoke nostalgic memories of festive childhood feasts.
Soups on the rotational menu include Sup Gearbox, Sup Tulang Rawan and Sup Ekor. We love the Sup Gearbox, intensely aromatic, with fall-off-the-bone meat and luscious marrow.
We're also fans of the assortment of Satay, superbly chunky and meaty with a full-bodied bite.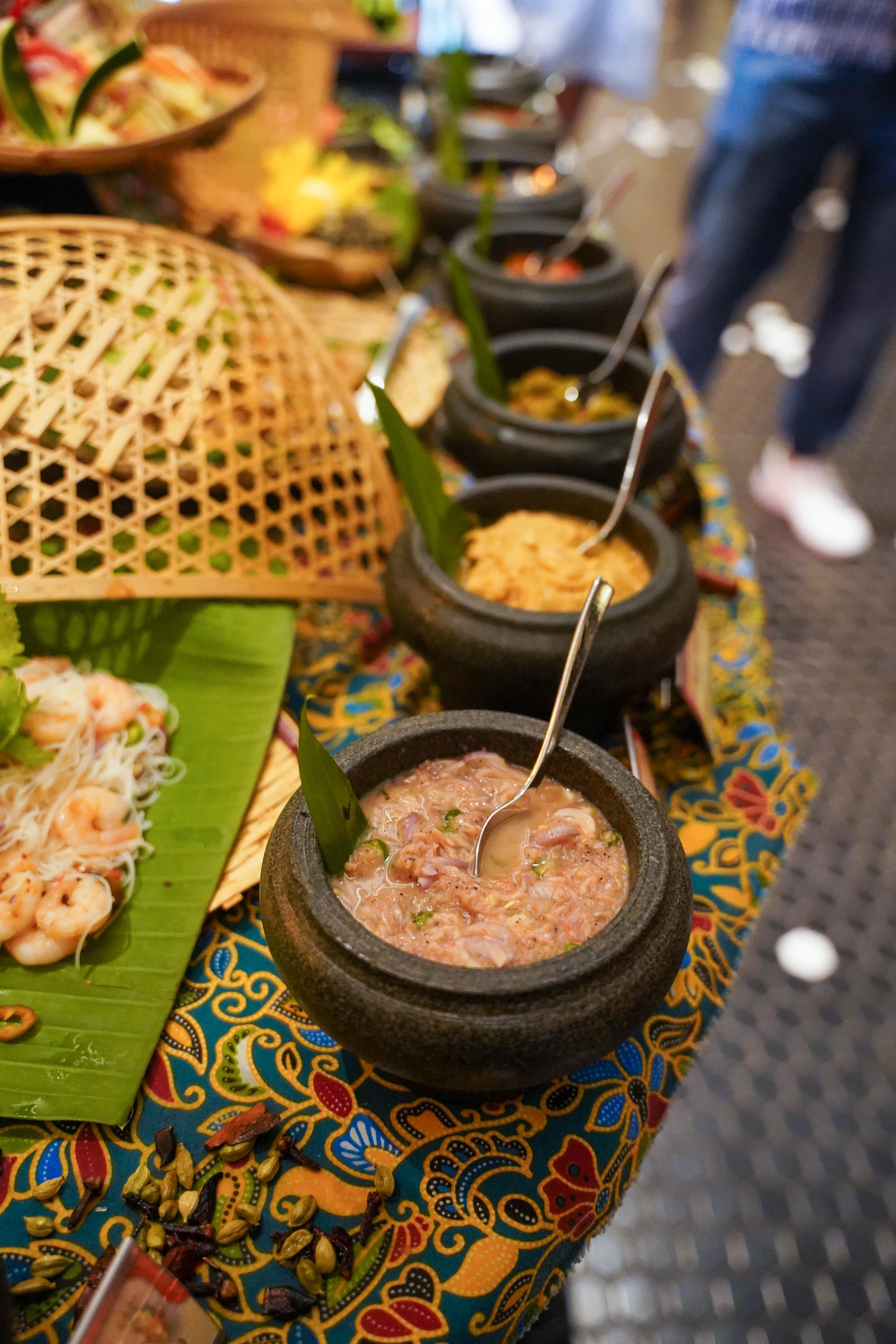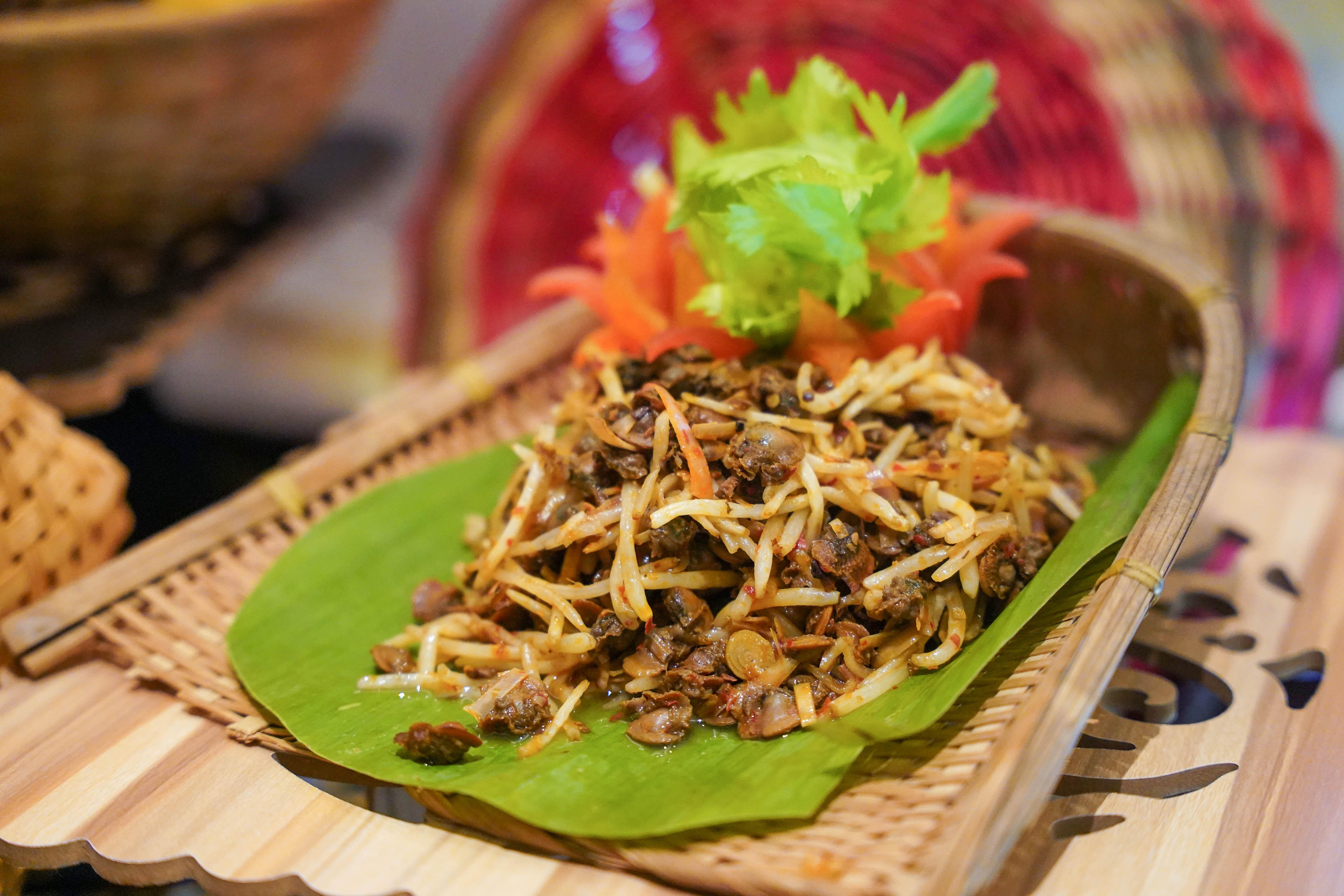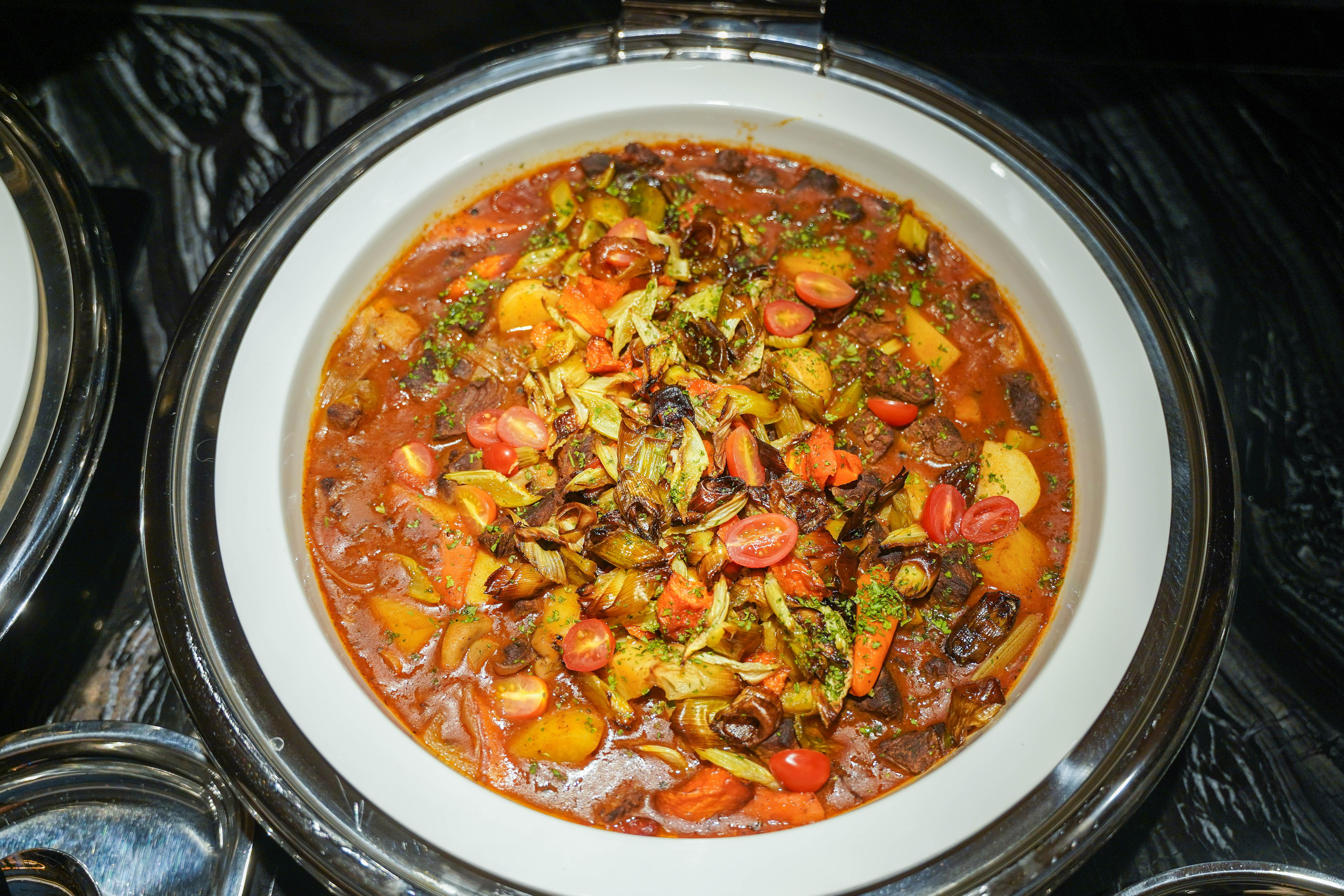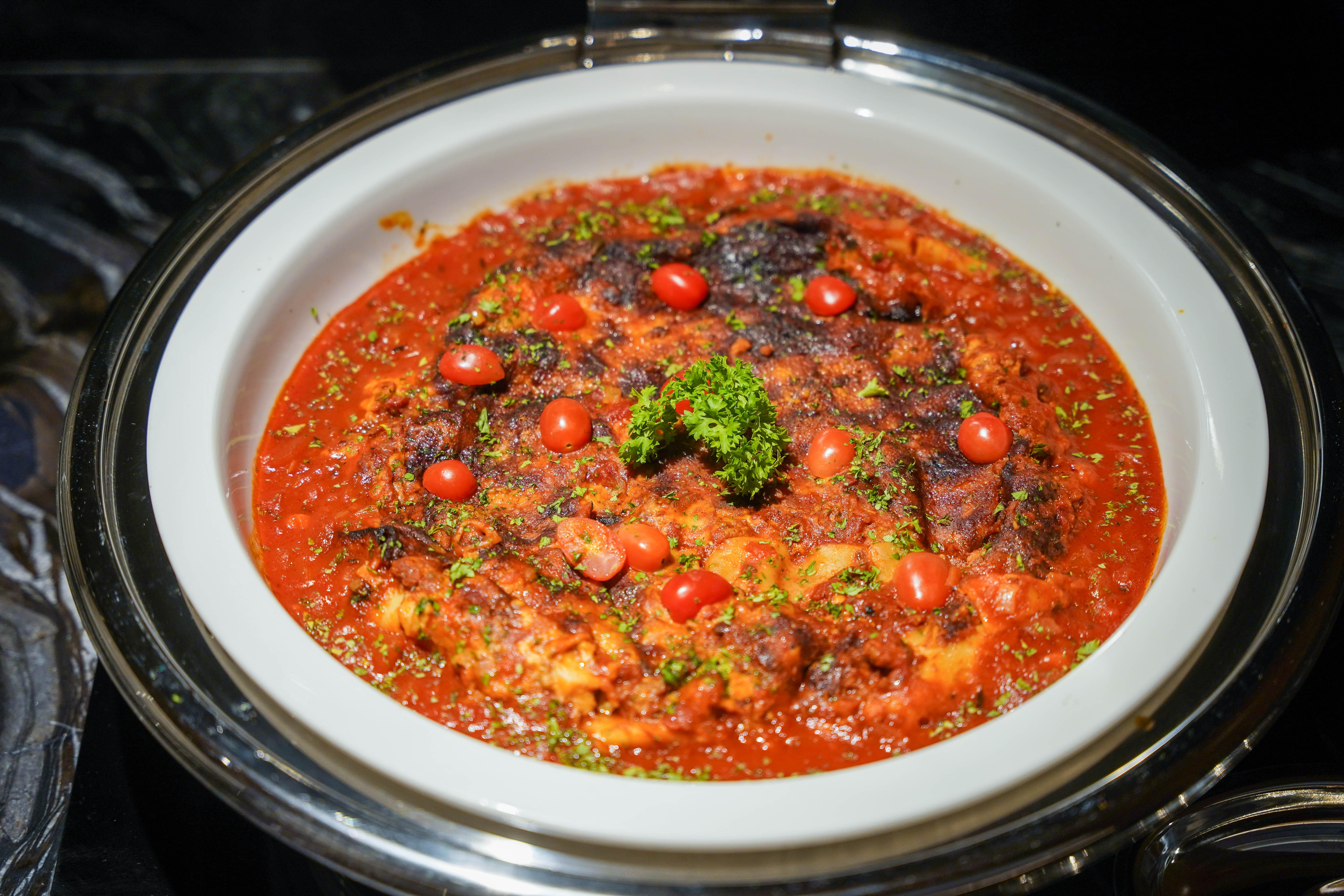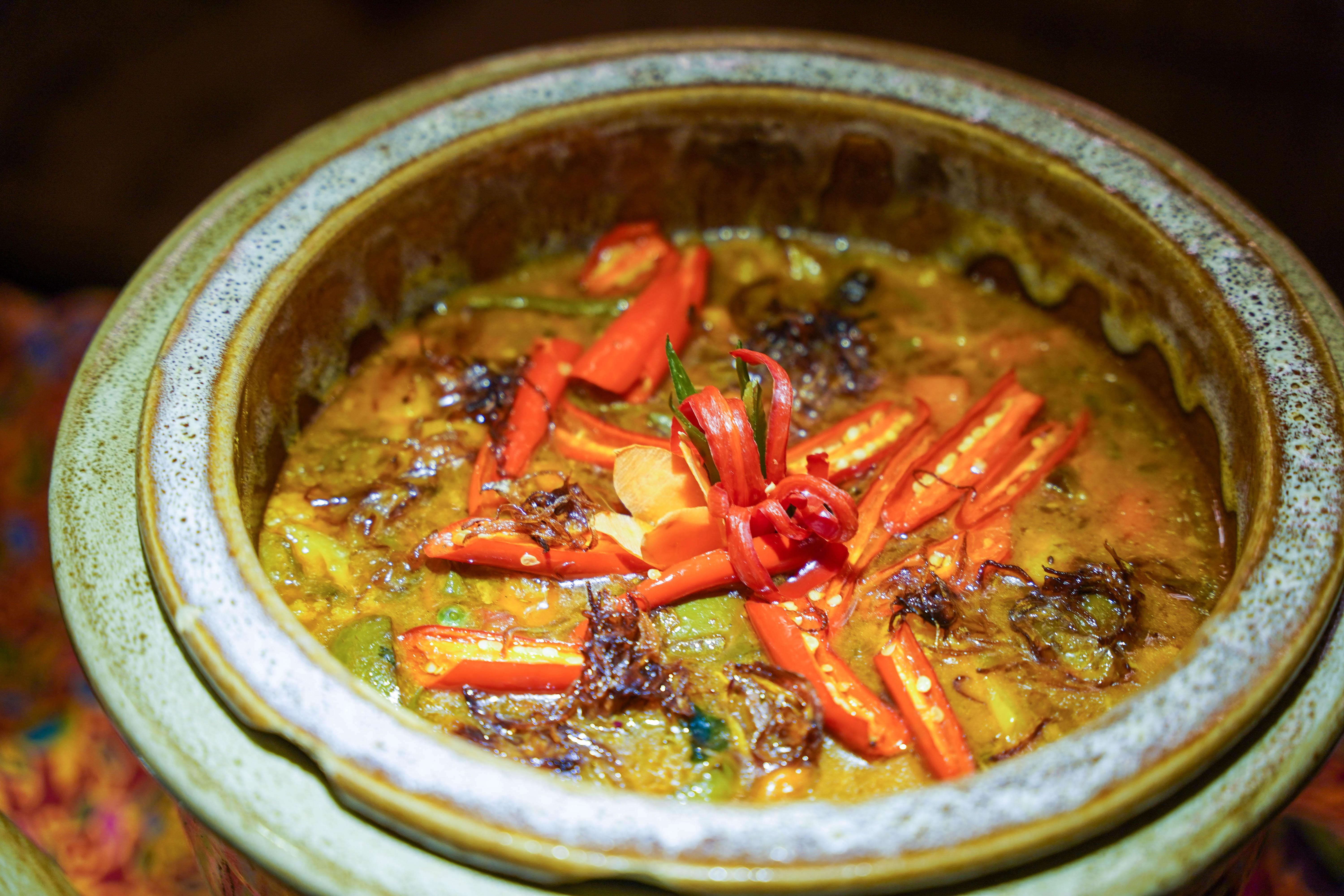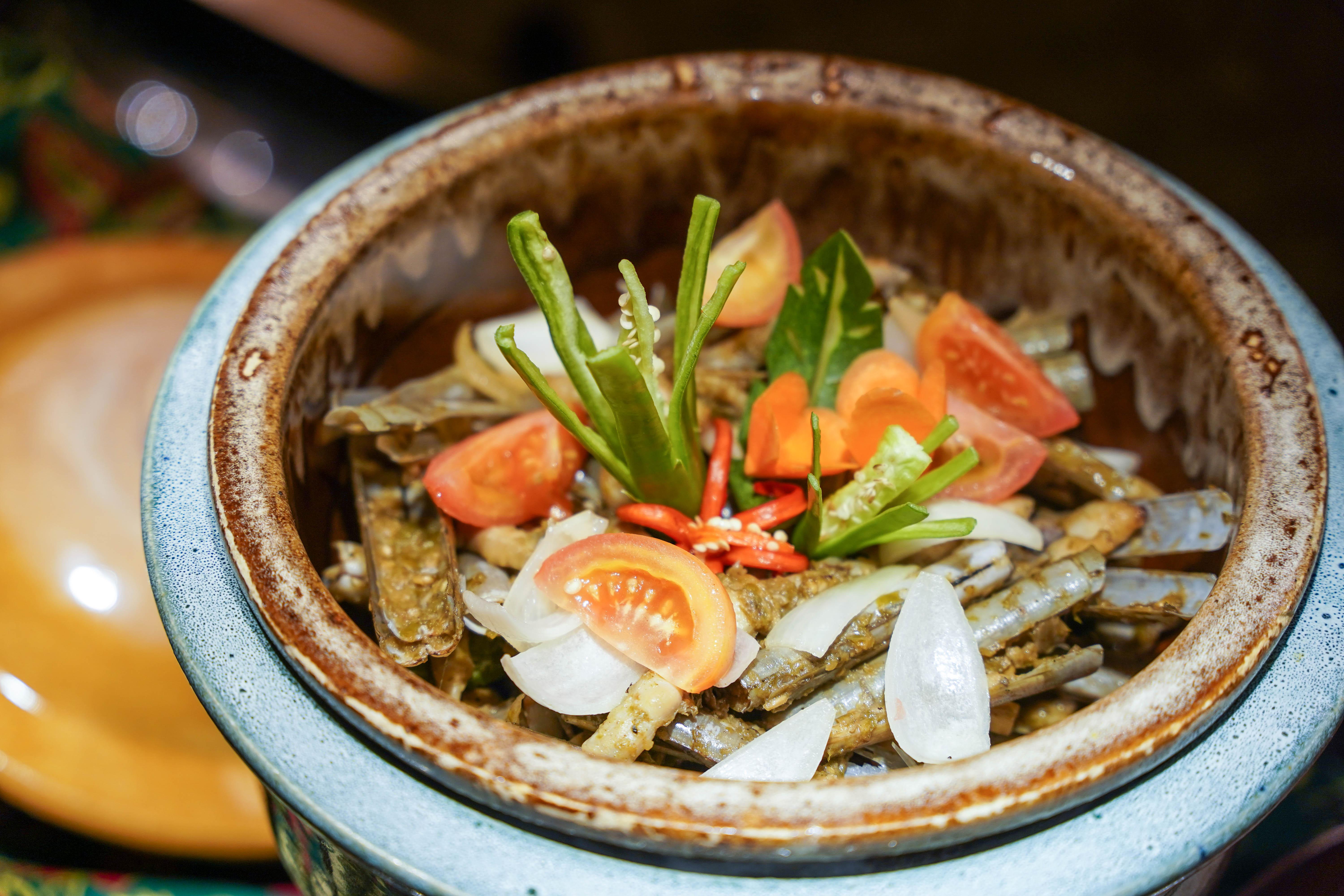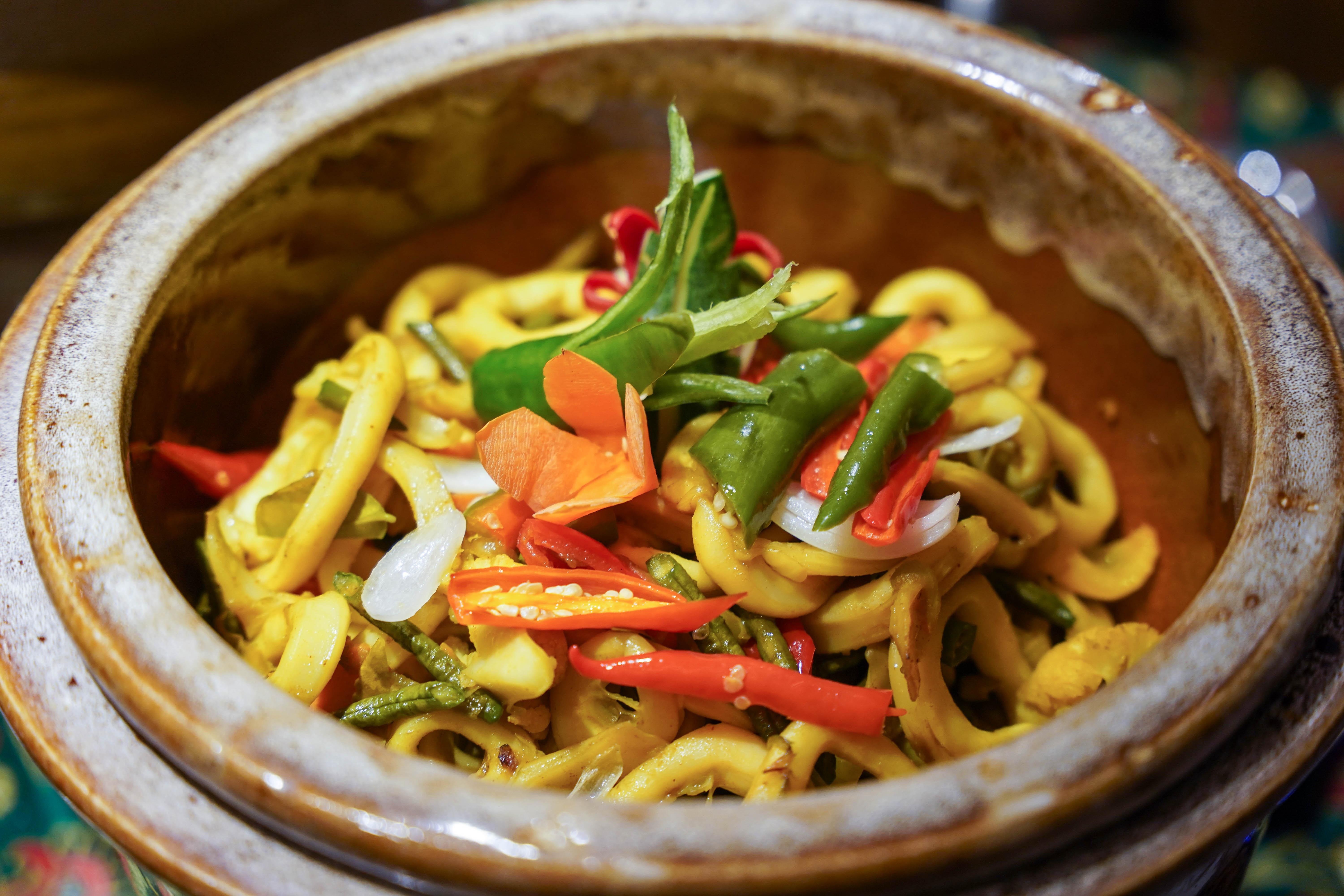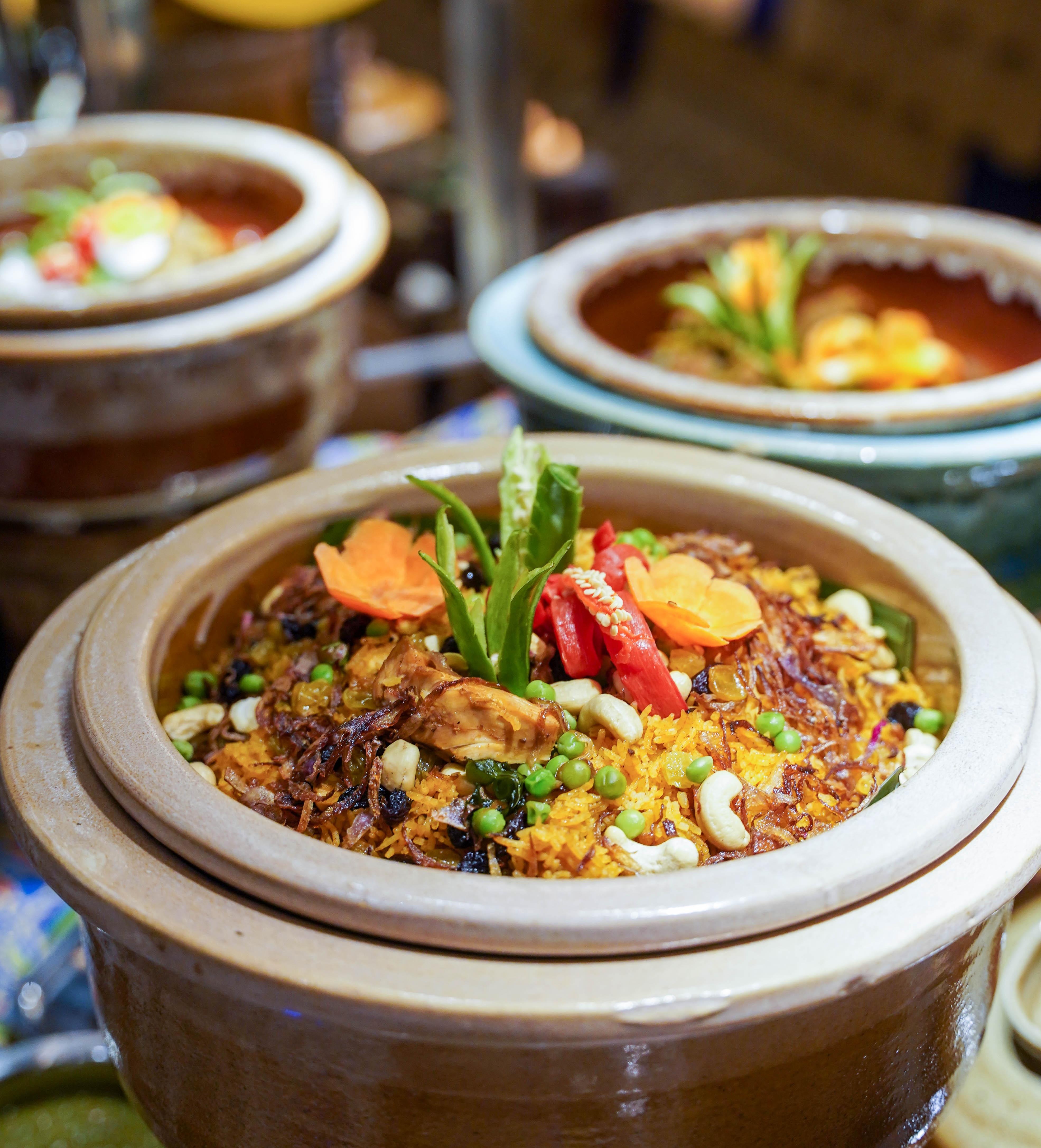 After a long day of fasting, guests can savour all their favourite dishes to their heart's content, representing the best of authentic kampung-inspired staples.
Indulge in Ikan Panggang, Opor Daging Masak Pekan, Bubur Lambuk, Ayam Rendang Minang, Daging Gulai Utara, Dalca Kari Kambing, Ketam Bercili, Ikan Patin Masak Tempoyak, Gulai Ikan with Bendi, Sayur Lodeh Goreng, Sambal Paru, Ketam Masak Lemak, Bamboo Clam Masak Lemak, Sotong Goreng Kunyit and much more.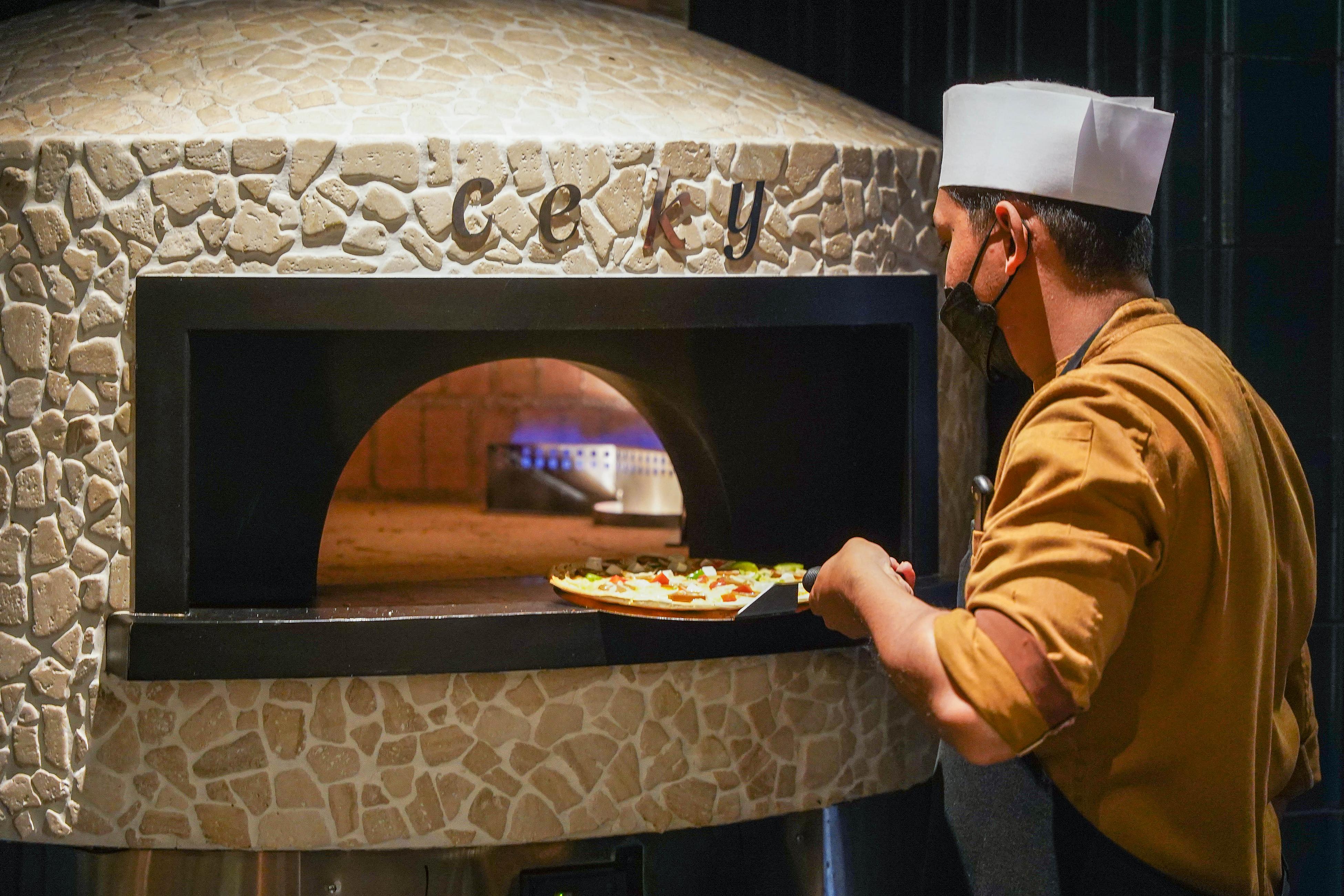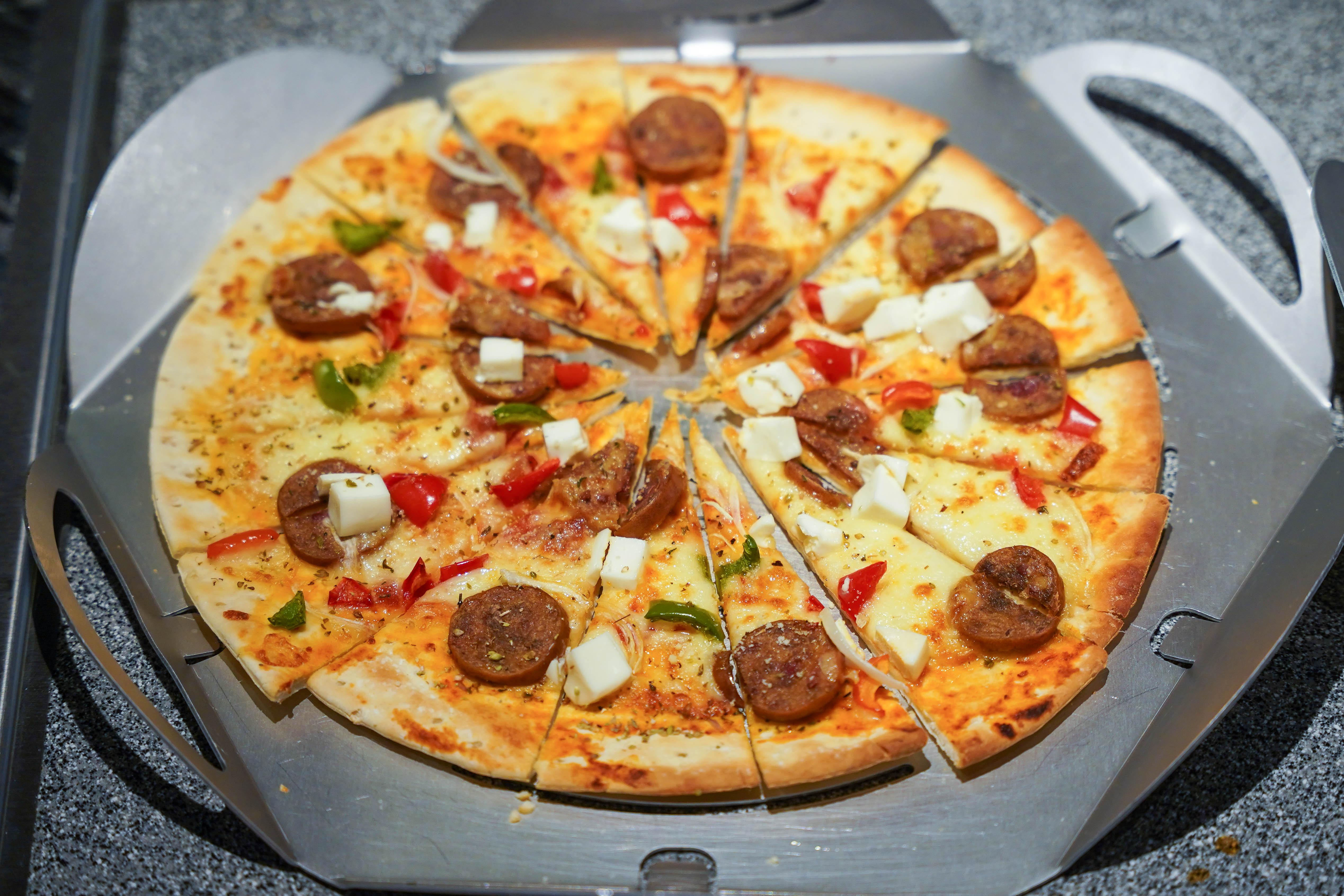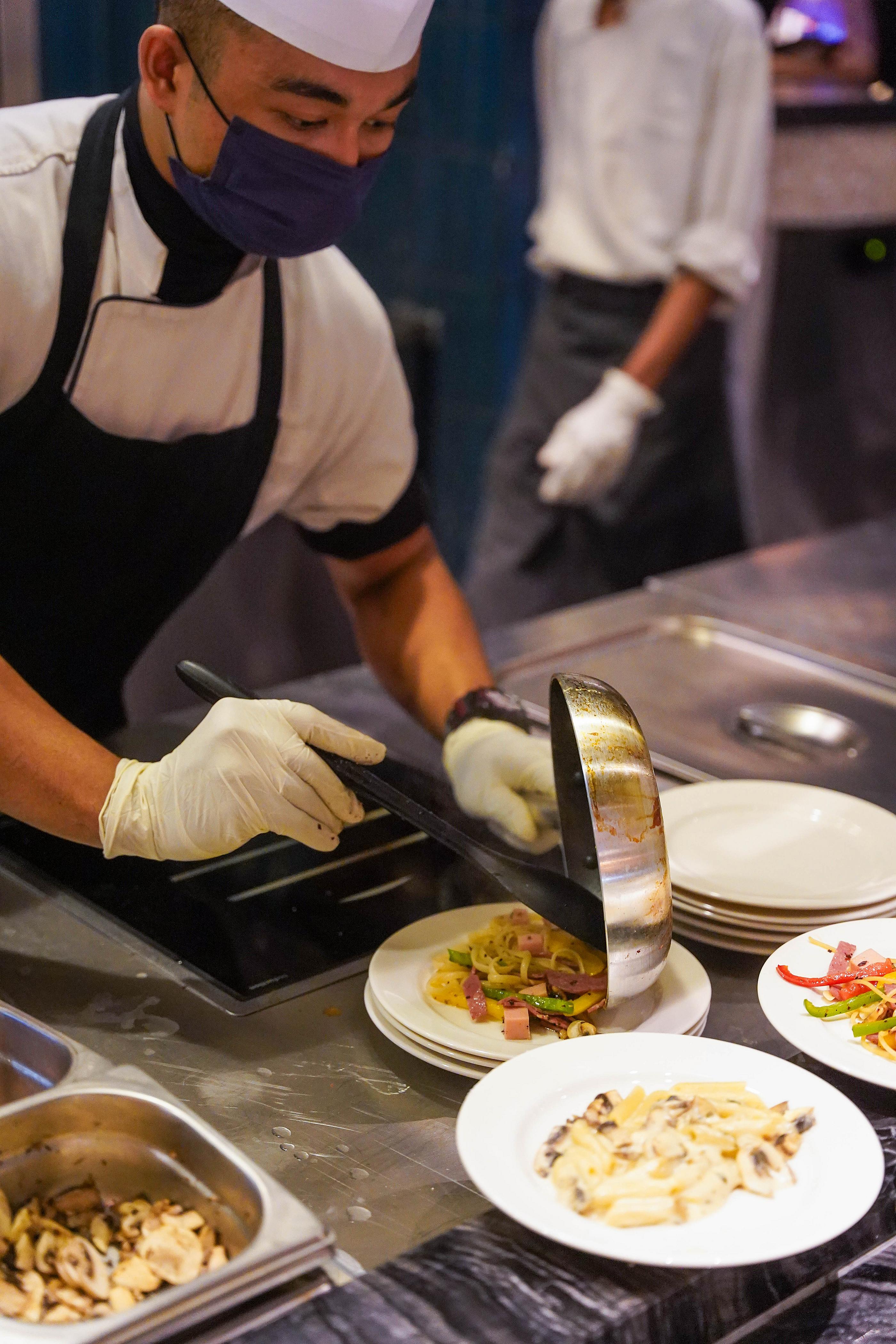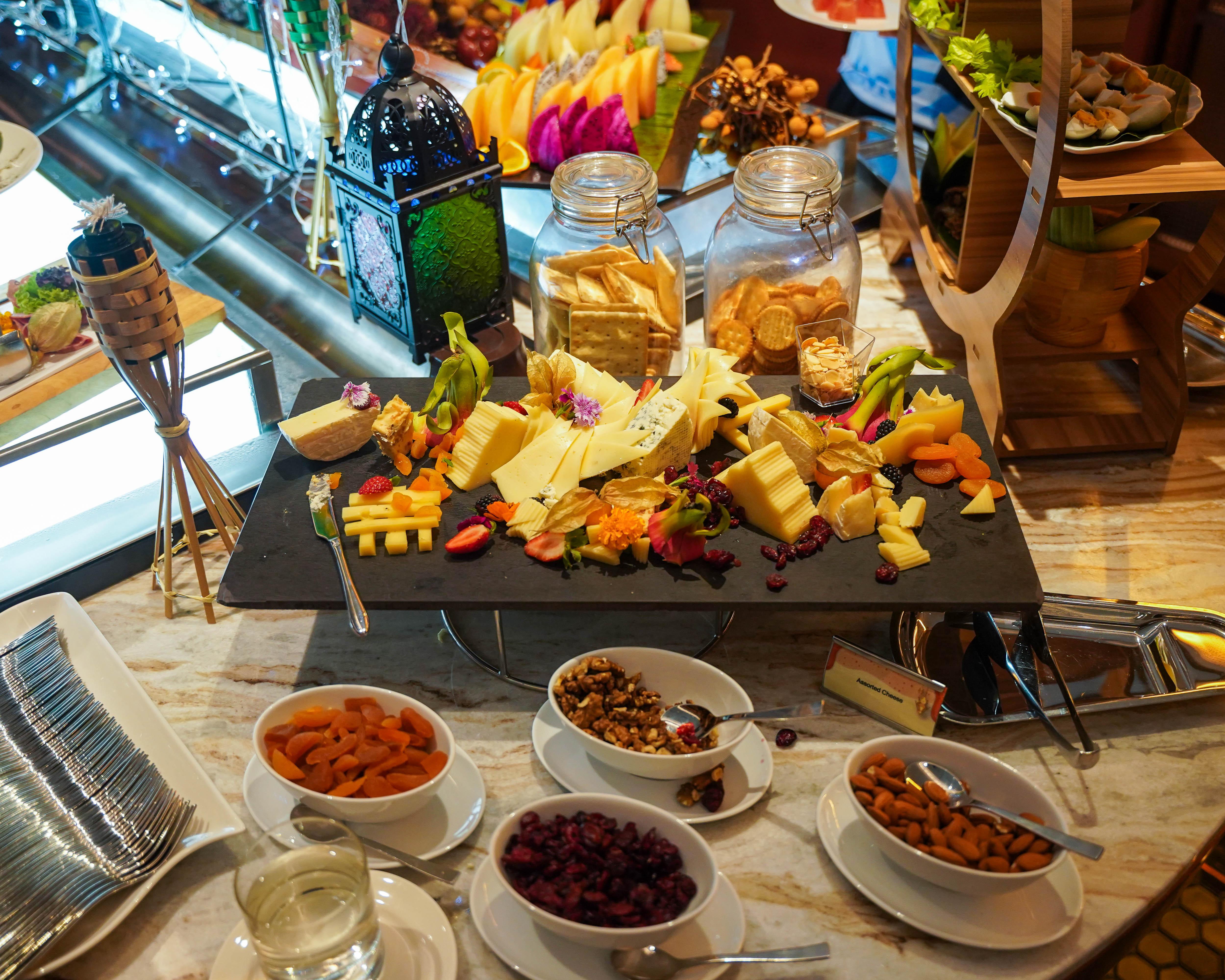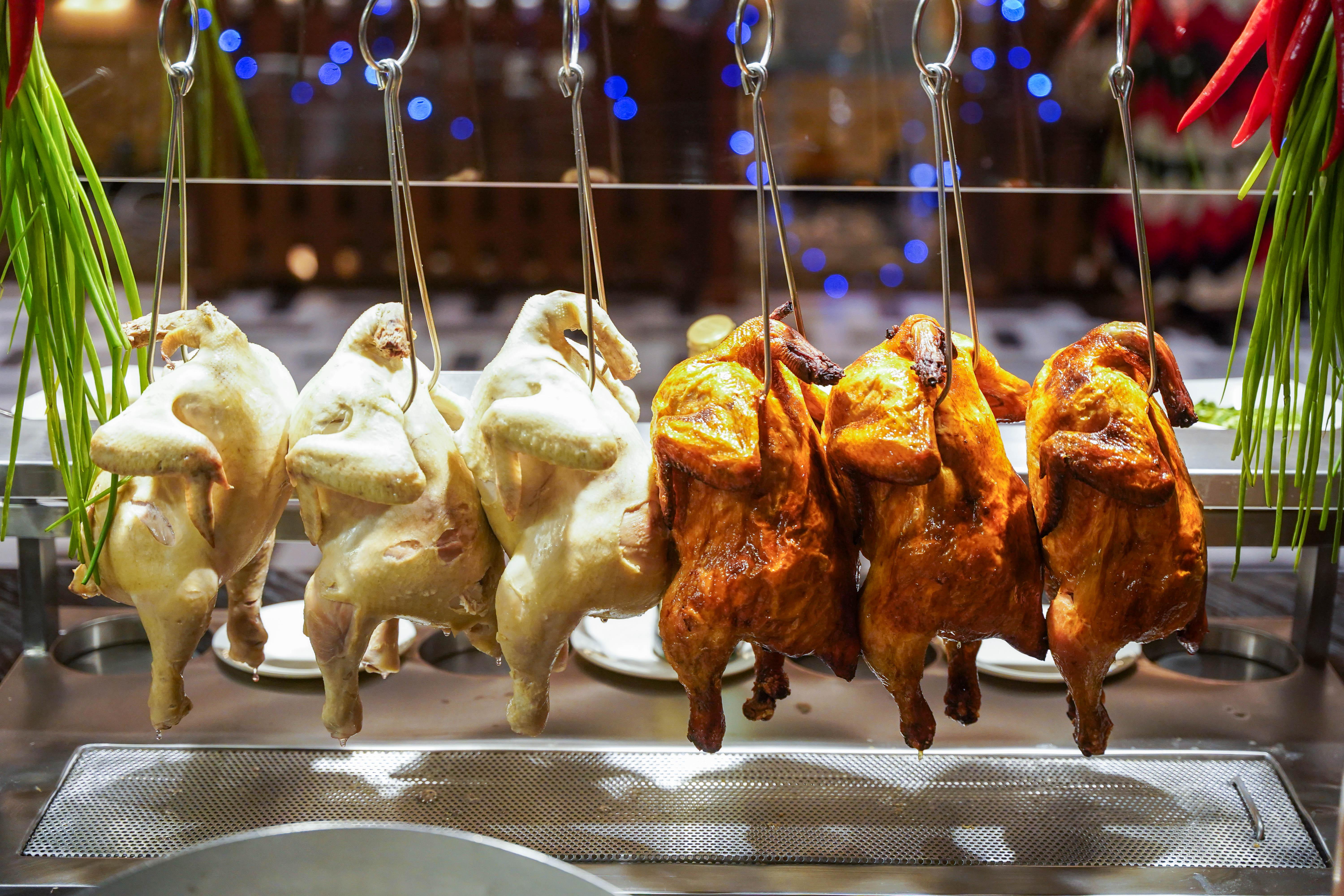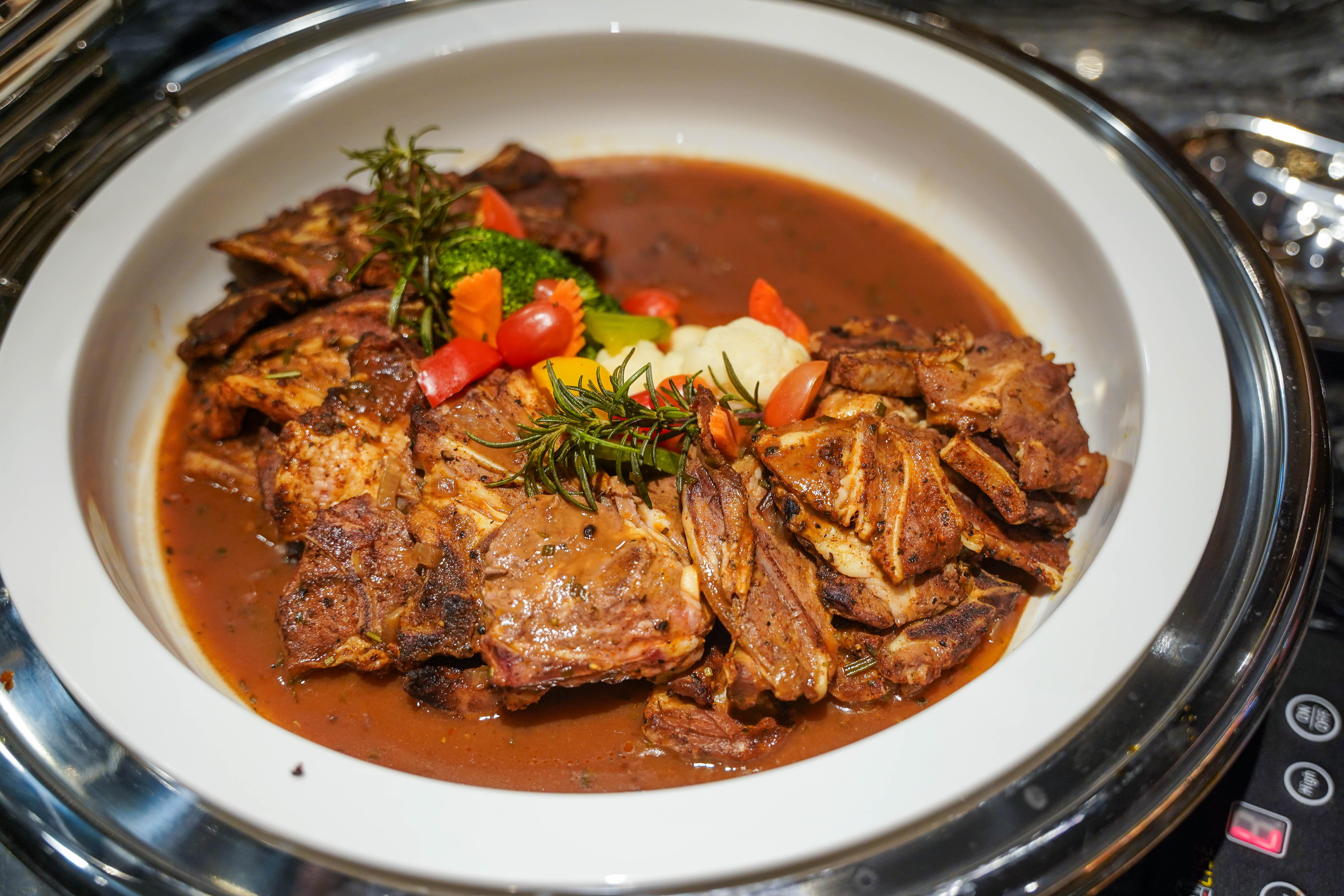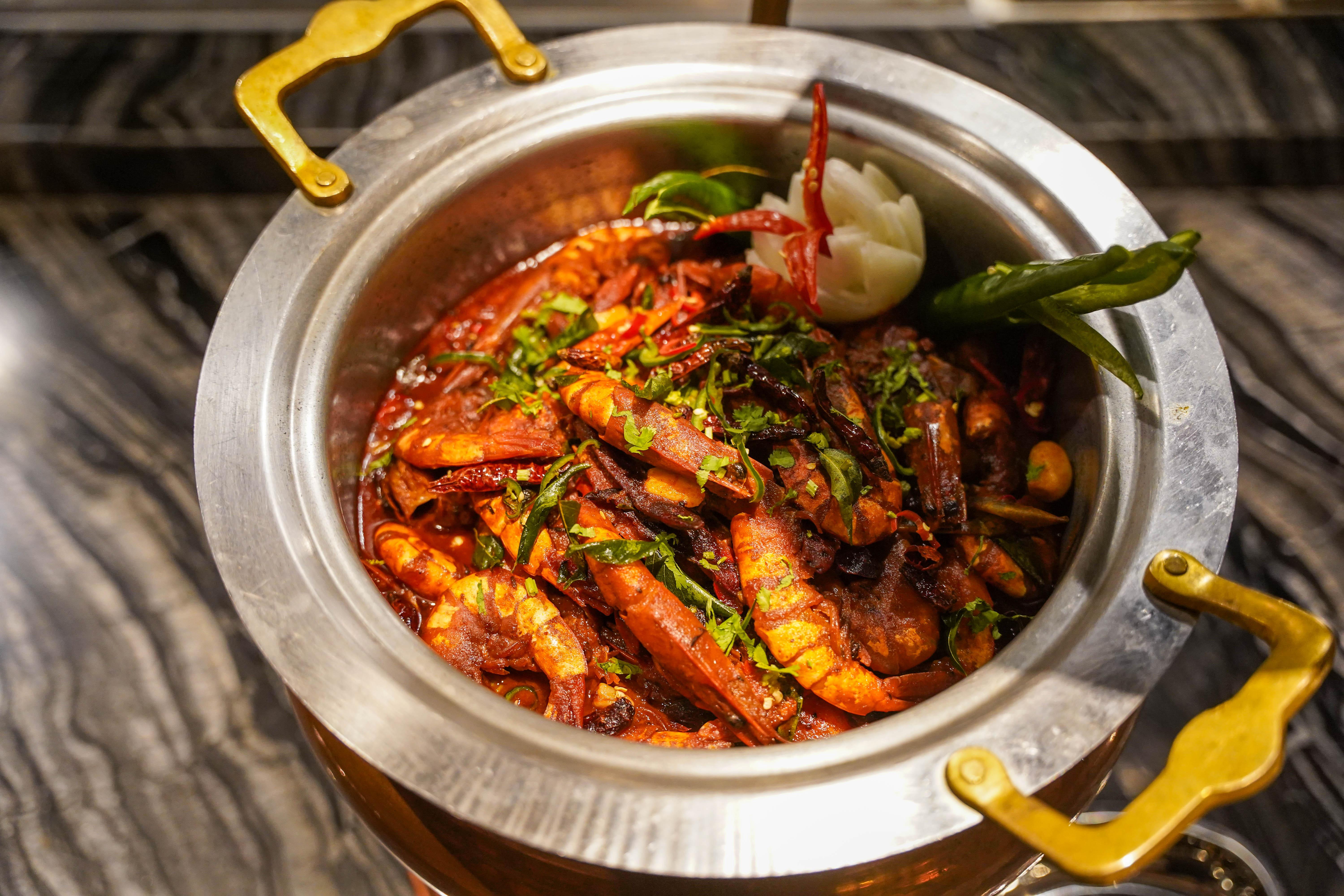 Other Asian and international temptations are also available, including pizzas, pastas and dim sum. Chinese and Indian cooking stations promise the signature Hainan Chicken Rice, Szechuan Hot & Sour Soup, Double-Boiled Chicken Soup with Dried Scallops and Cordycep Flowers, Seafood Cantonese Fried Noodles and much more, plus fragrantly spiced Prawn & Lamb Masala, Tandoori Chicken, Lamb Massaman, Aloo Baigan Masala and Chicken 65.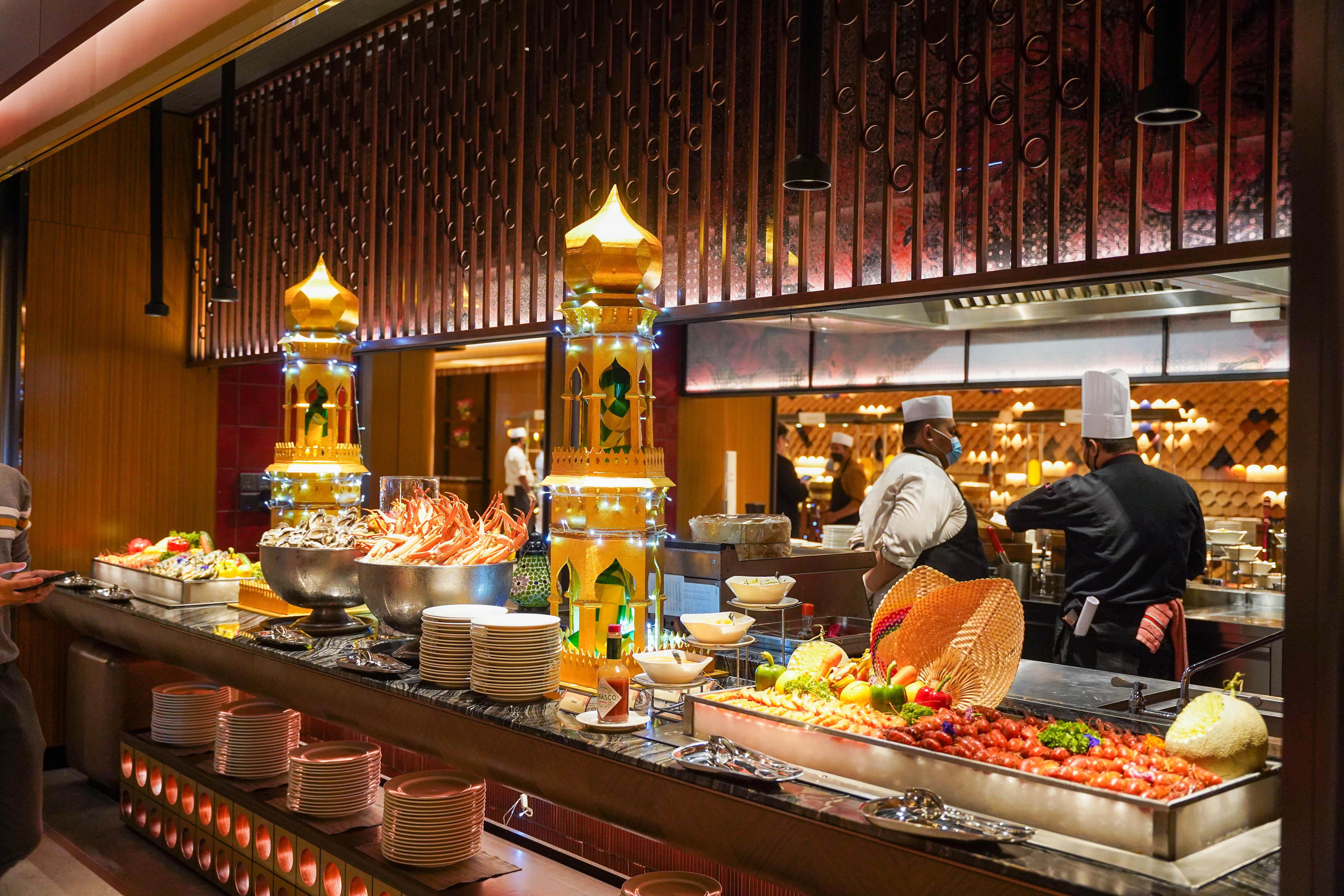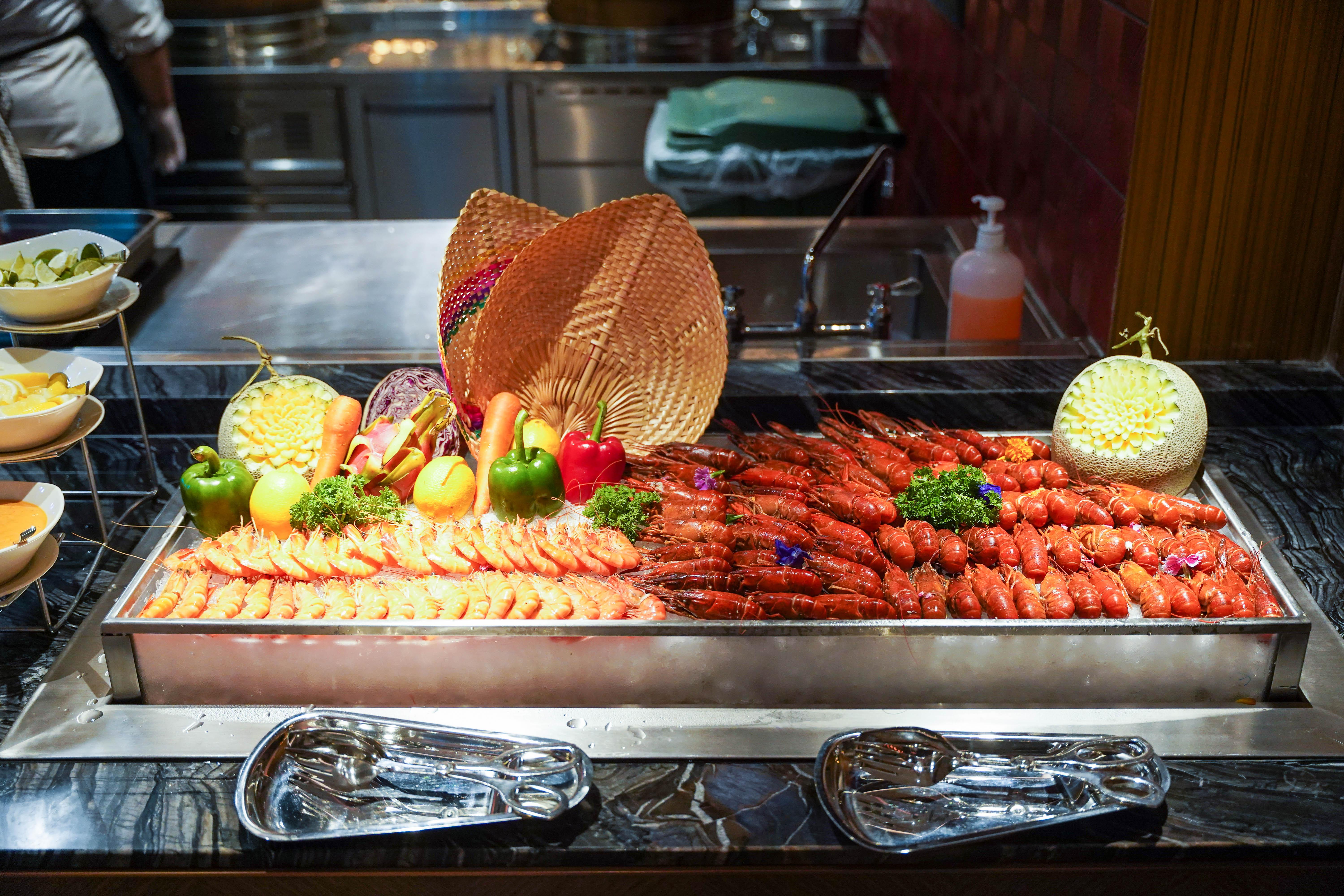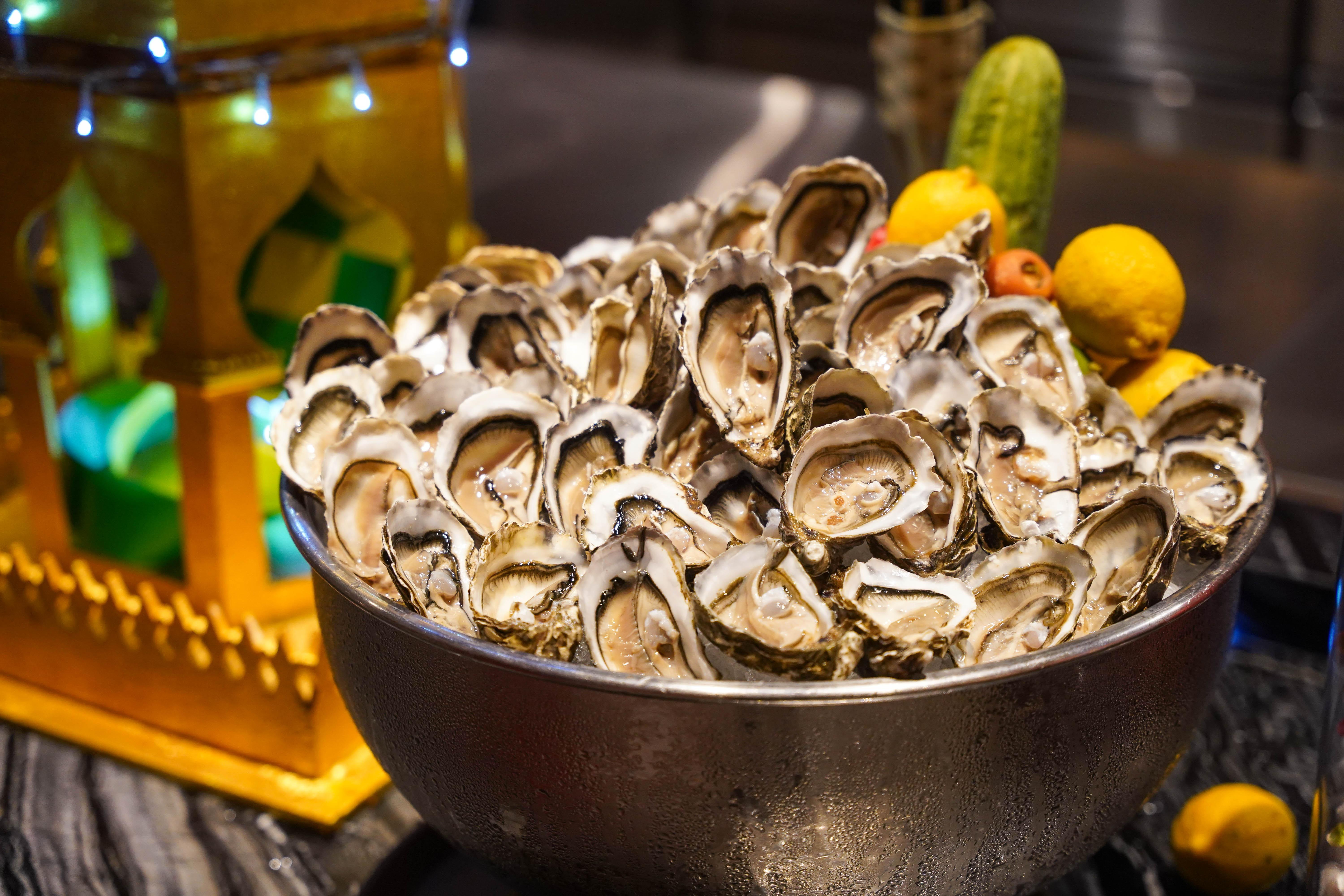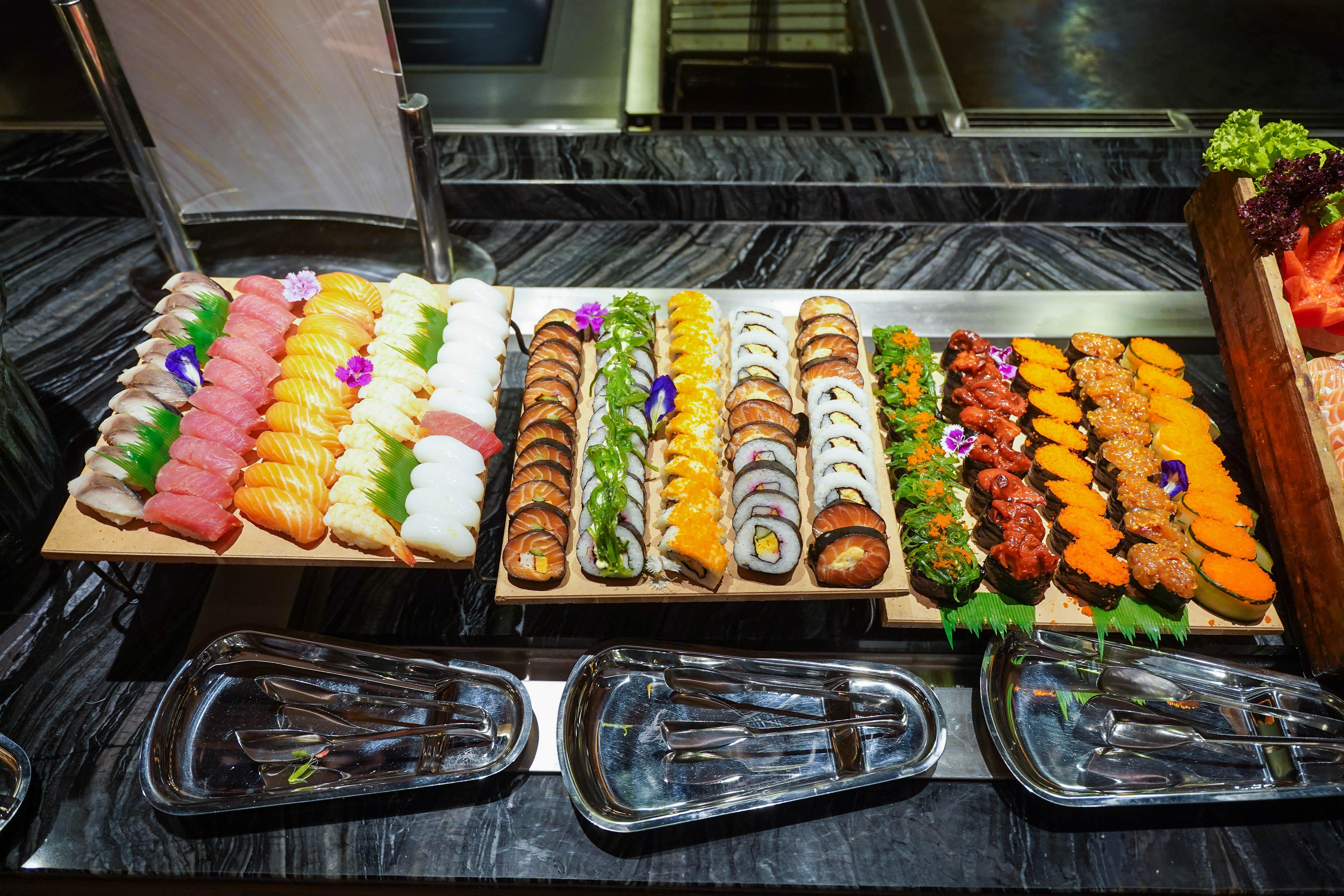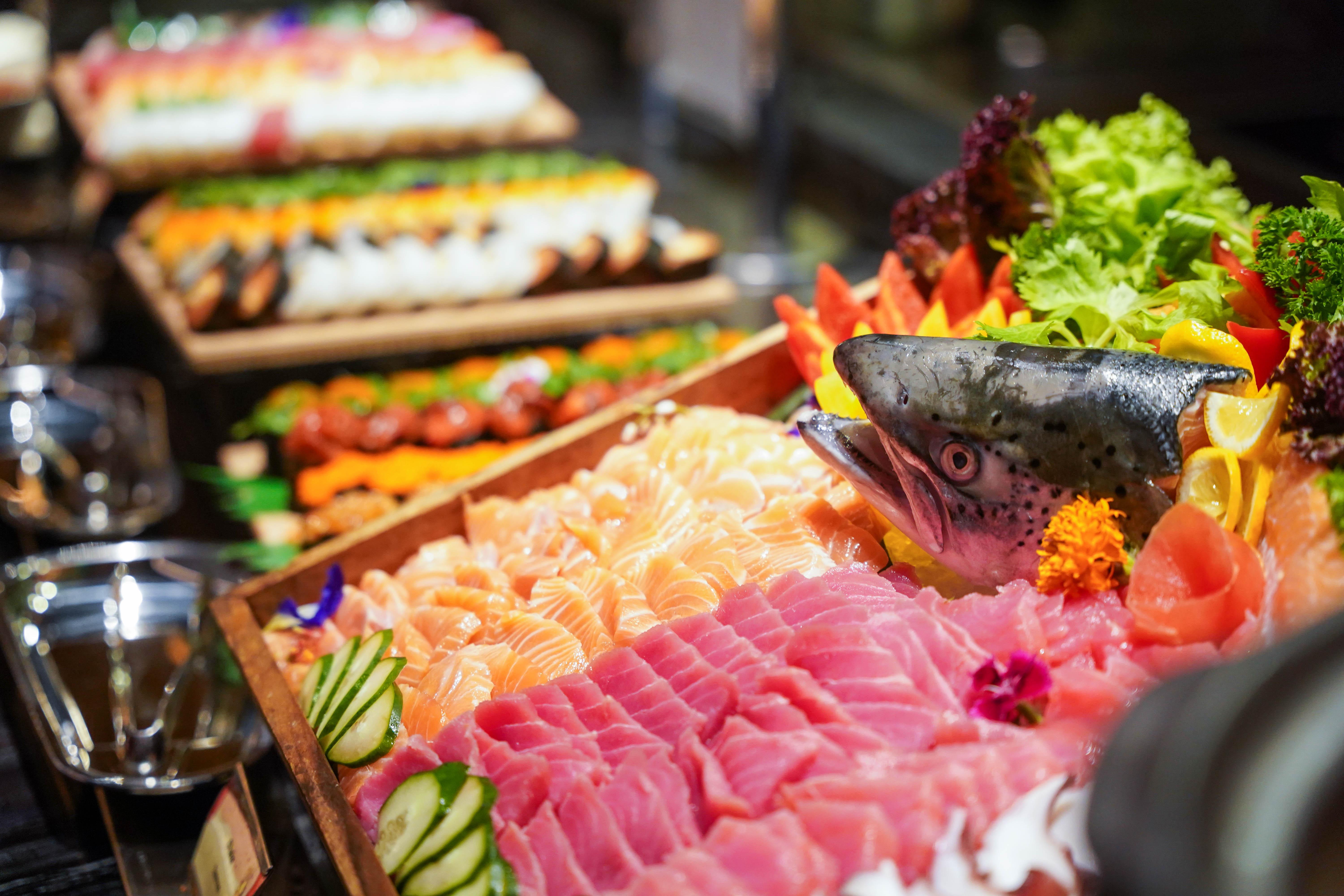 Seafood enthusiasts can set sail for counters of Slipper Lobster, Tiger Prawns, Blue & Black Mussels, plus the bounty of the ocean on ice, including Oysters, Crabs, Prawns and Mussels. The Japanese selection of Sashimi and Sushi, and a Tempura live station, are also irresistible.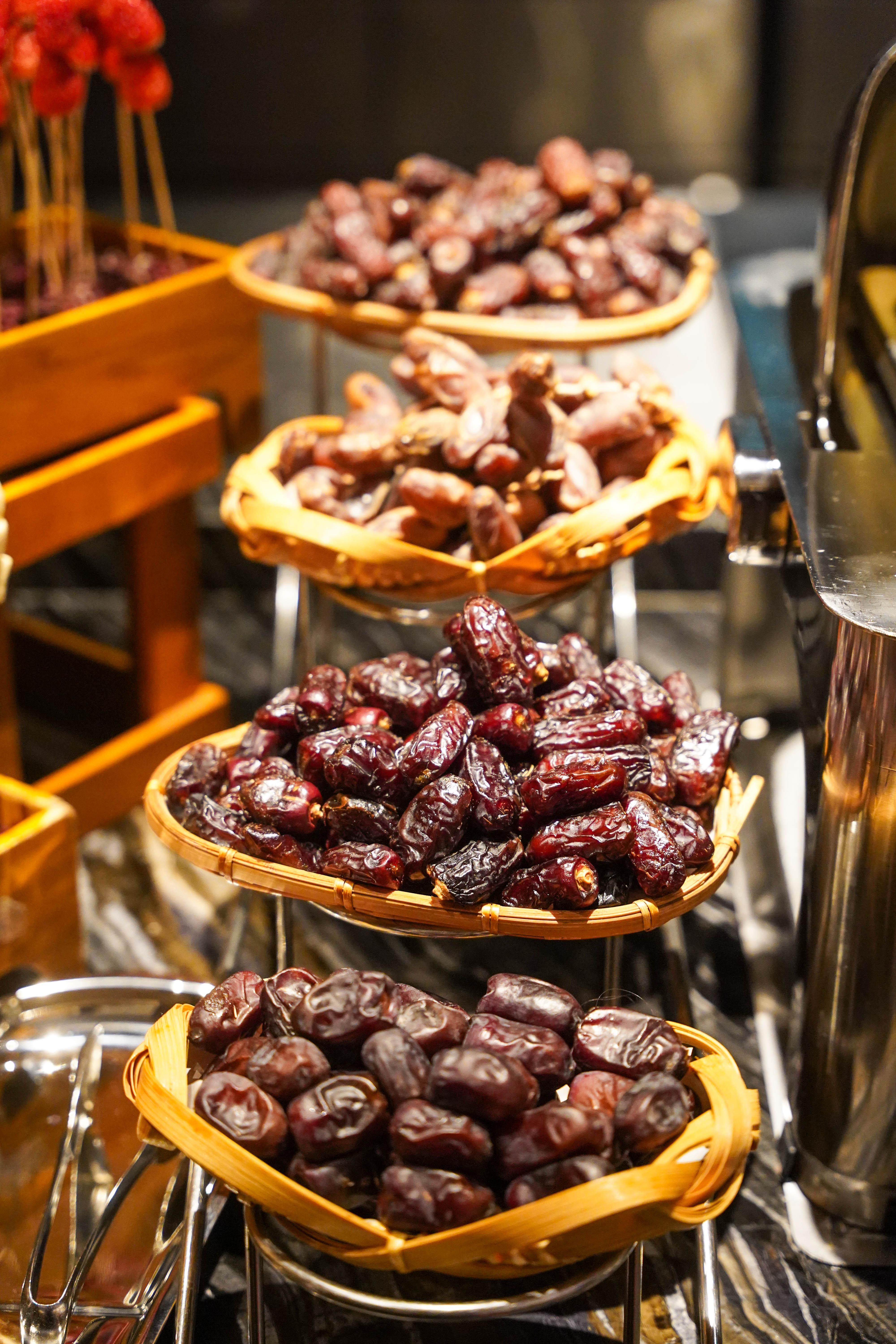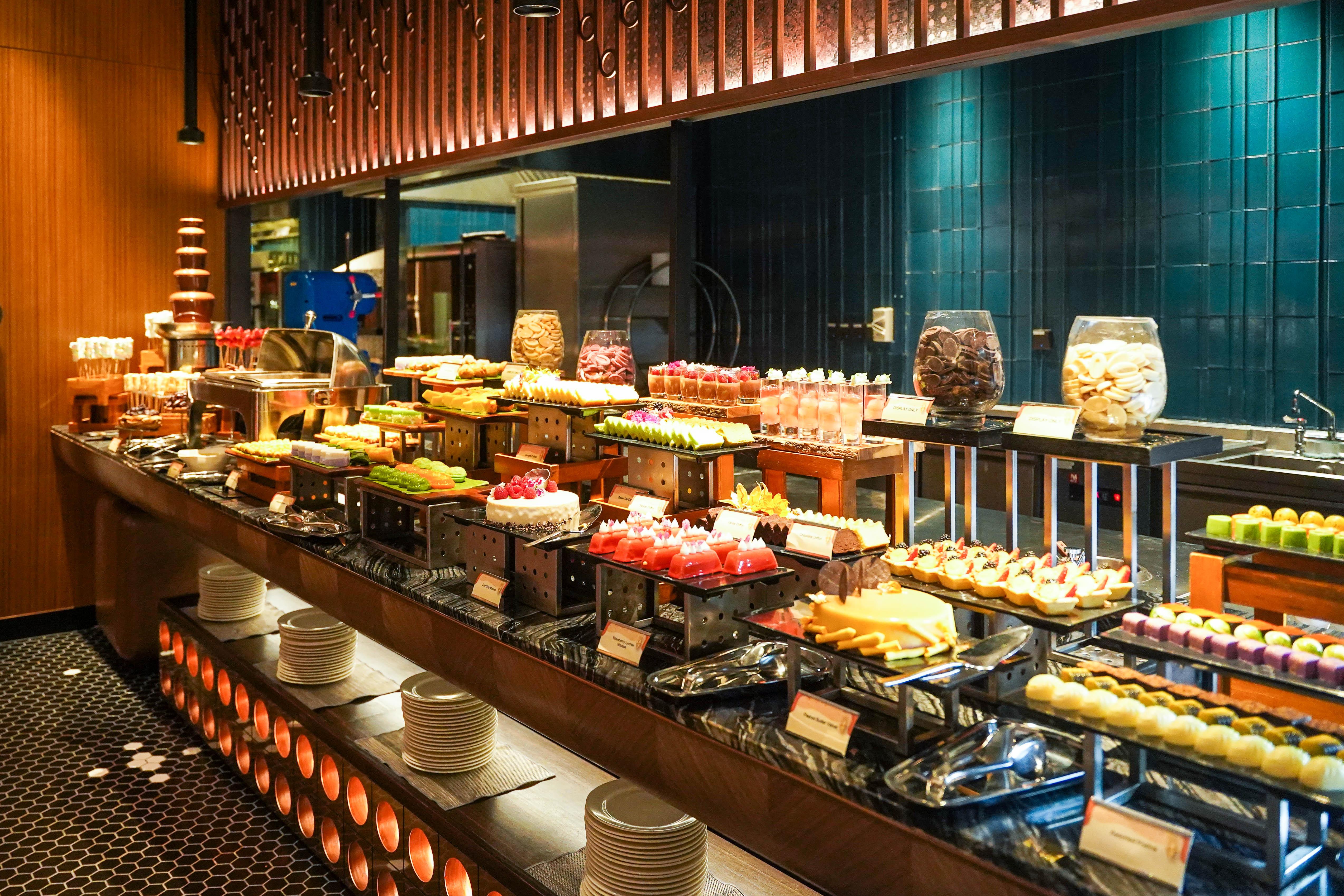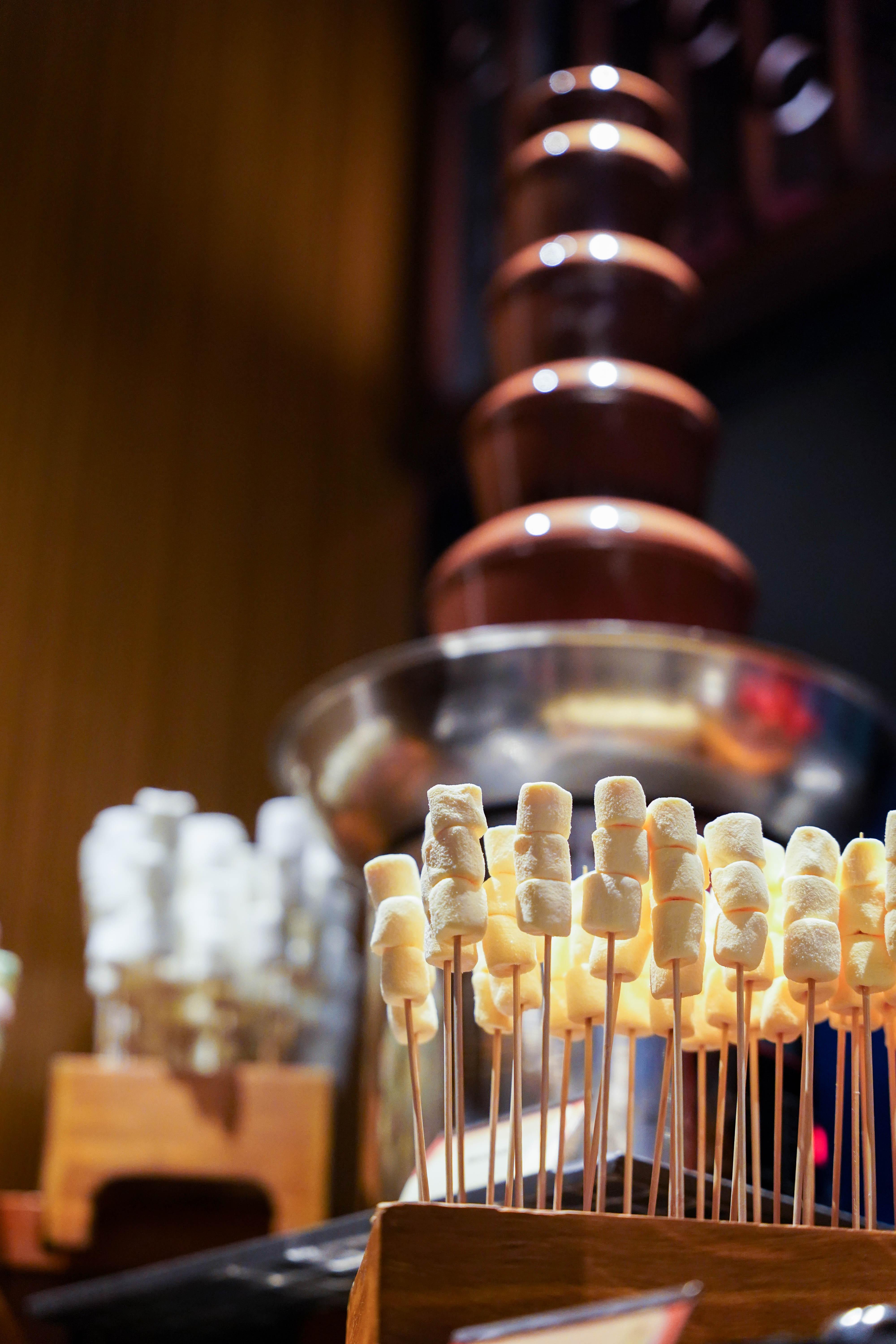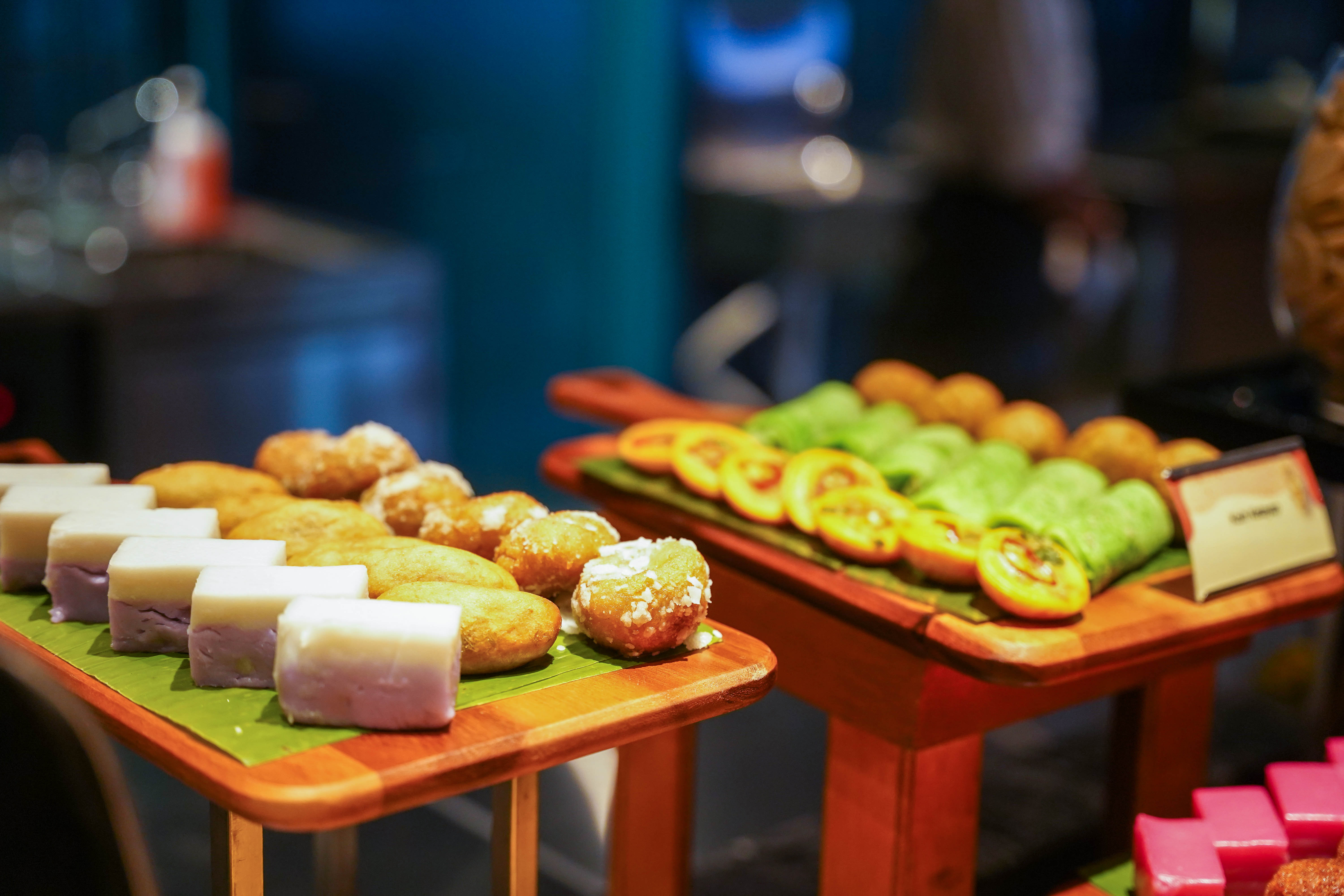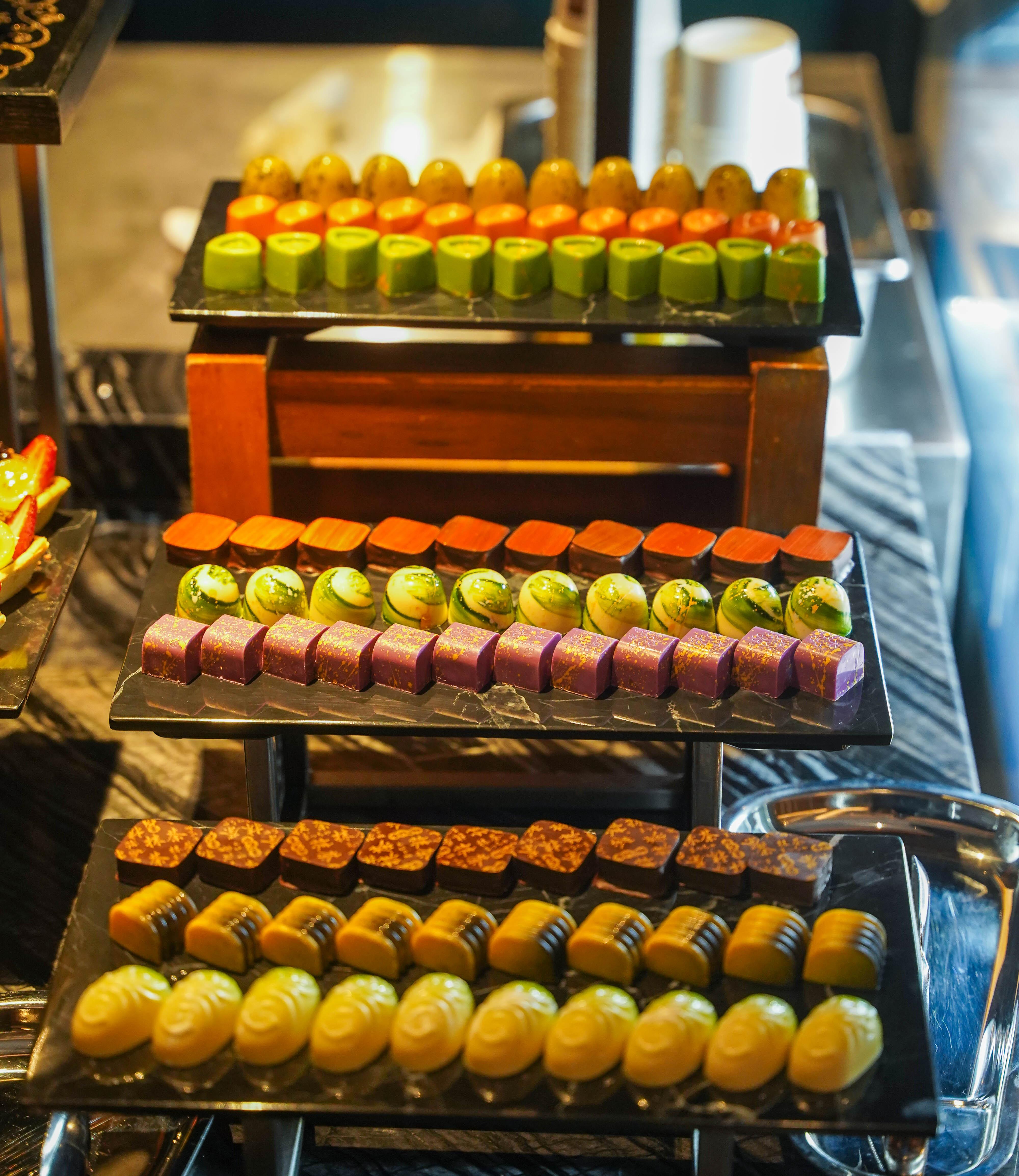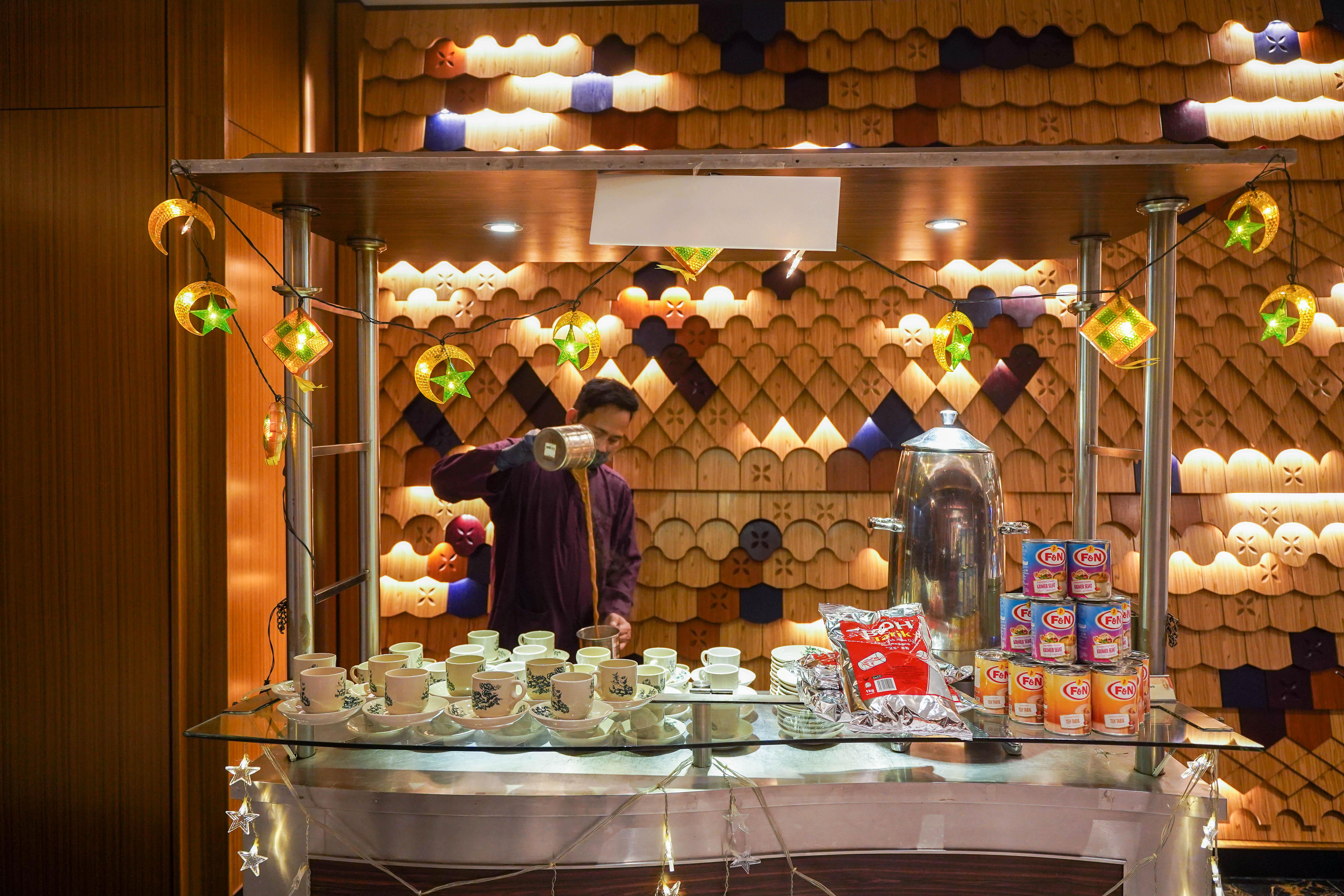 End the evening on the sweetest note with delectable desserts such as Assorted Malay Kuih, Pulut Serawa Durian, Ais Kacang, Cendol,Agar-Agar, assorted cakes, six different types of ice cream and more.
Note that One World Hotel is also offering these packages for Ramadan:
Selera Serantau 2023 Banquet Package Promotion
Private functions with a minimum of 300 persons can also be organised in One World Hotel's function rooms, with complimentary usage of LED screen and a whole roasted lamb.
Selera Serantau Room Package
Special room rates during the fasting month start at RM699 nett per night, which includes overnight stay, breakfast or sahur for up to two persons, and Selera Serantau Buffet Dinner for up to two persons.
Contact: +603-7681-1111
Email: reservations@oneworldhotel.com.my or sales@oneworldhotel.com.my
Cinnamon Coffee House @ One World Hotel
First Avenue, Lebuh Bandar Utama, Bandar Utama, 47800 Petaling Jaya, Selangor.