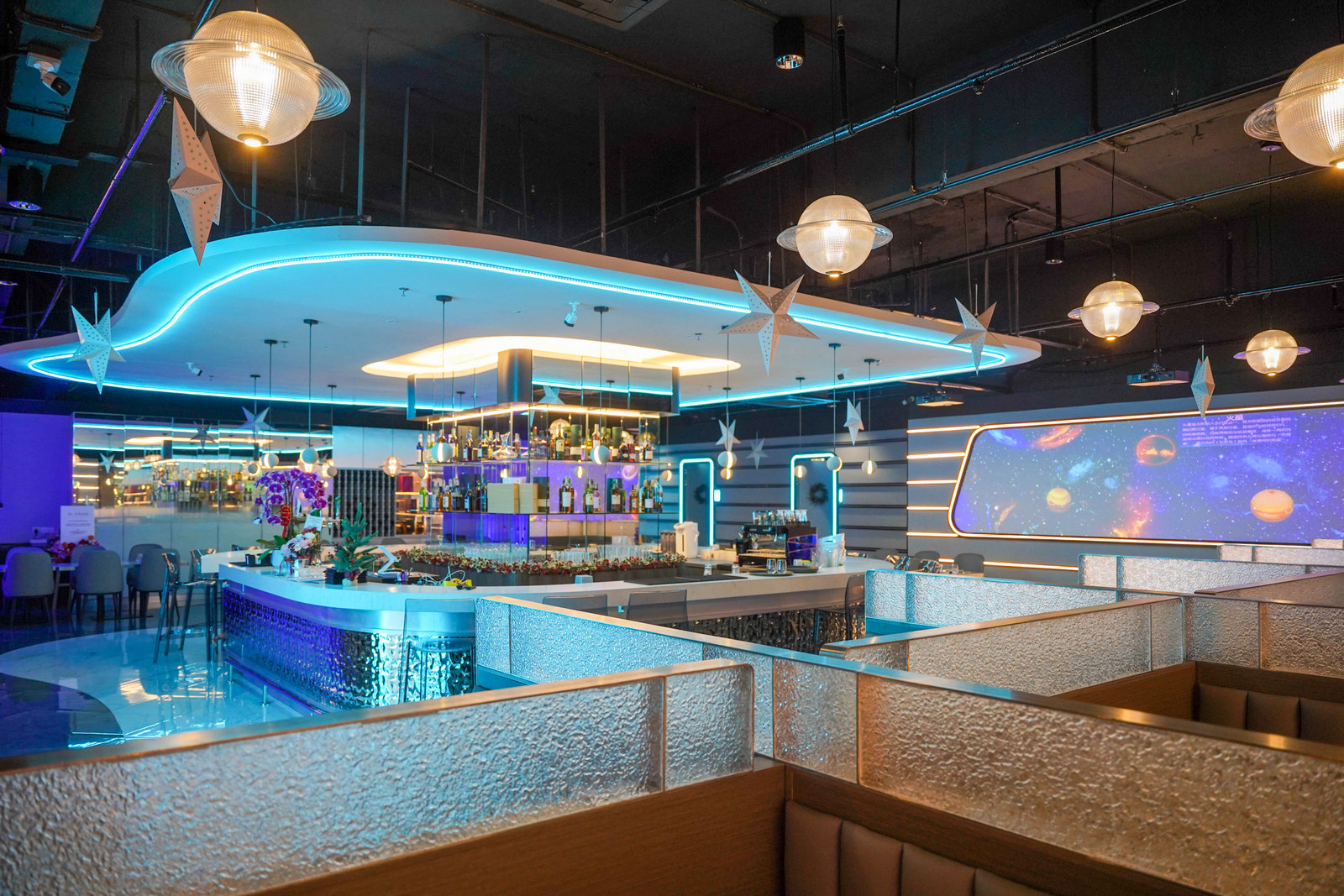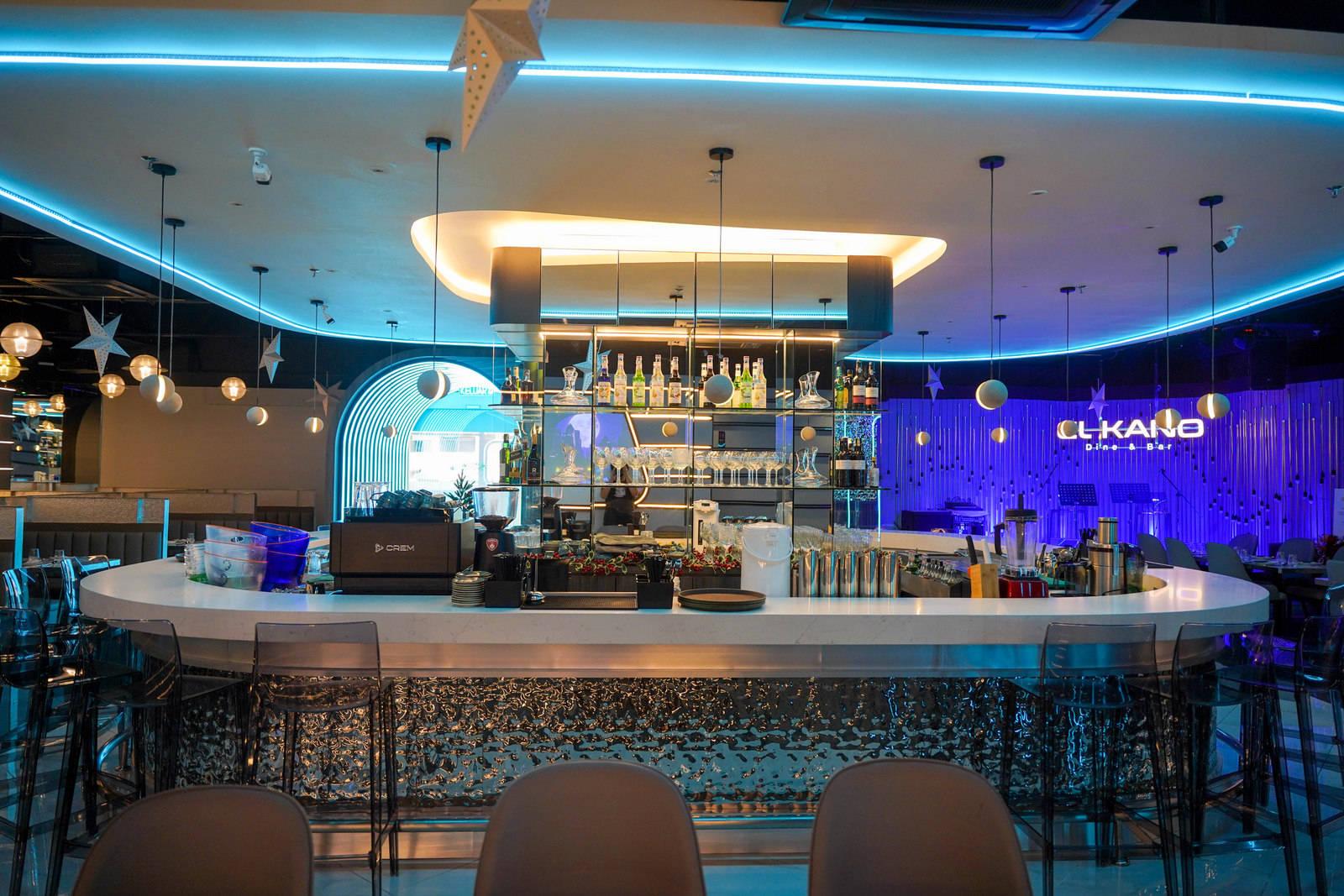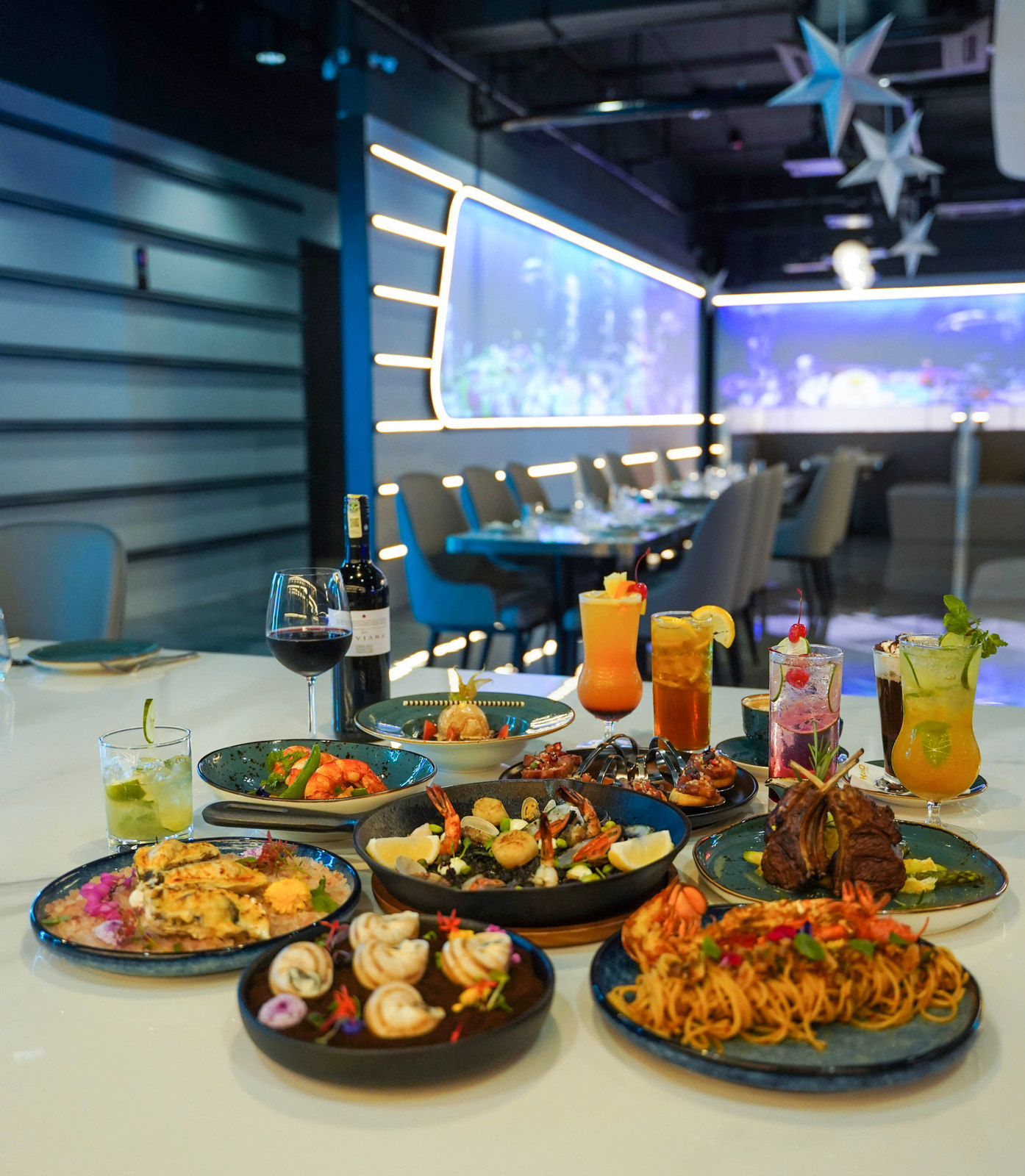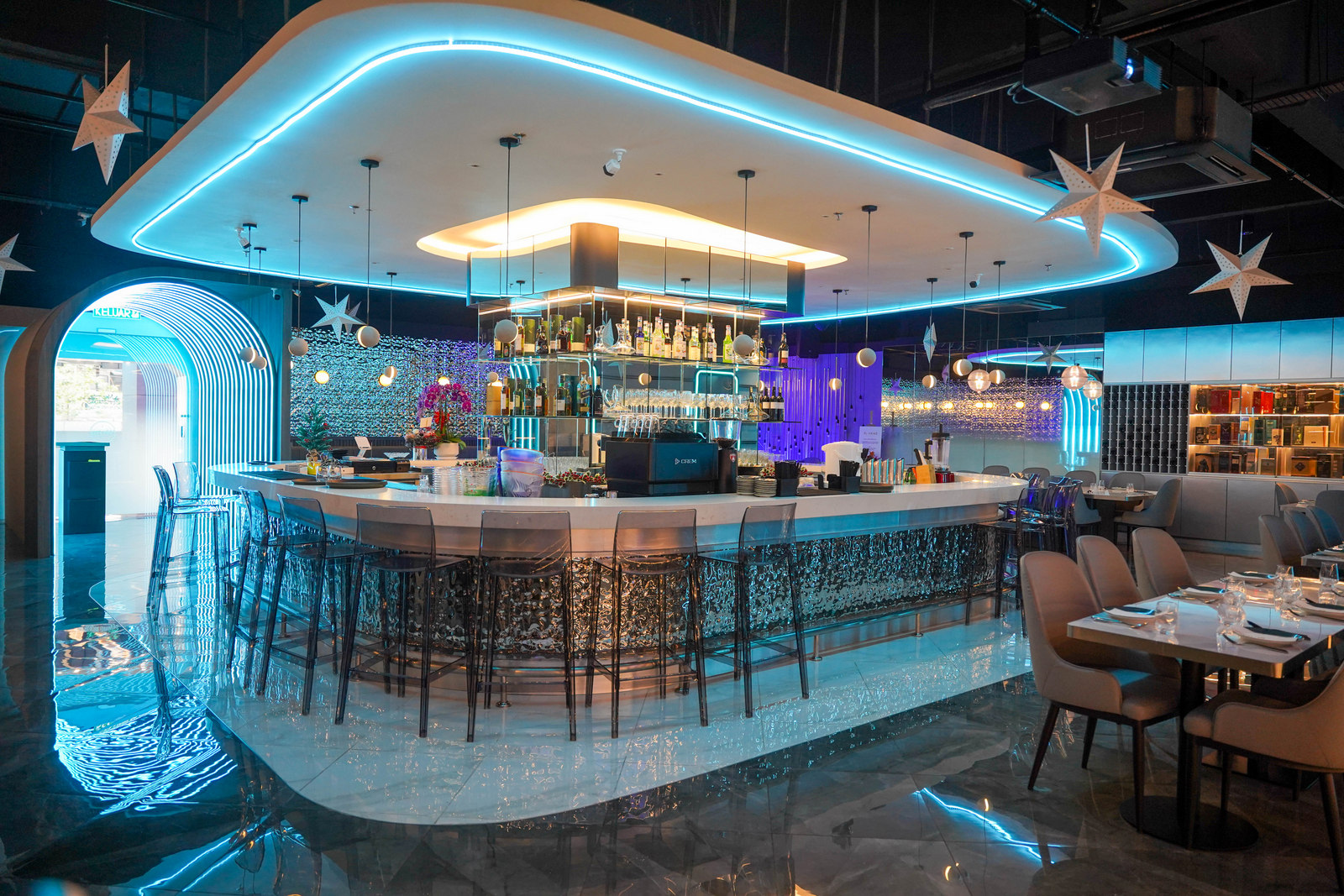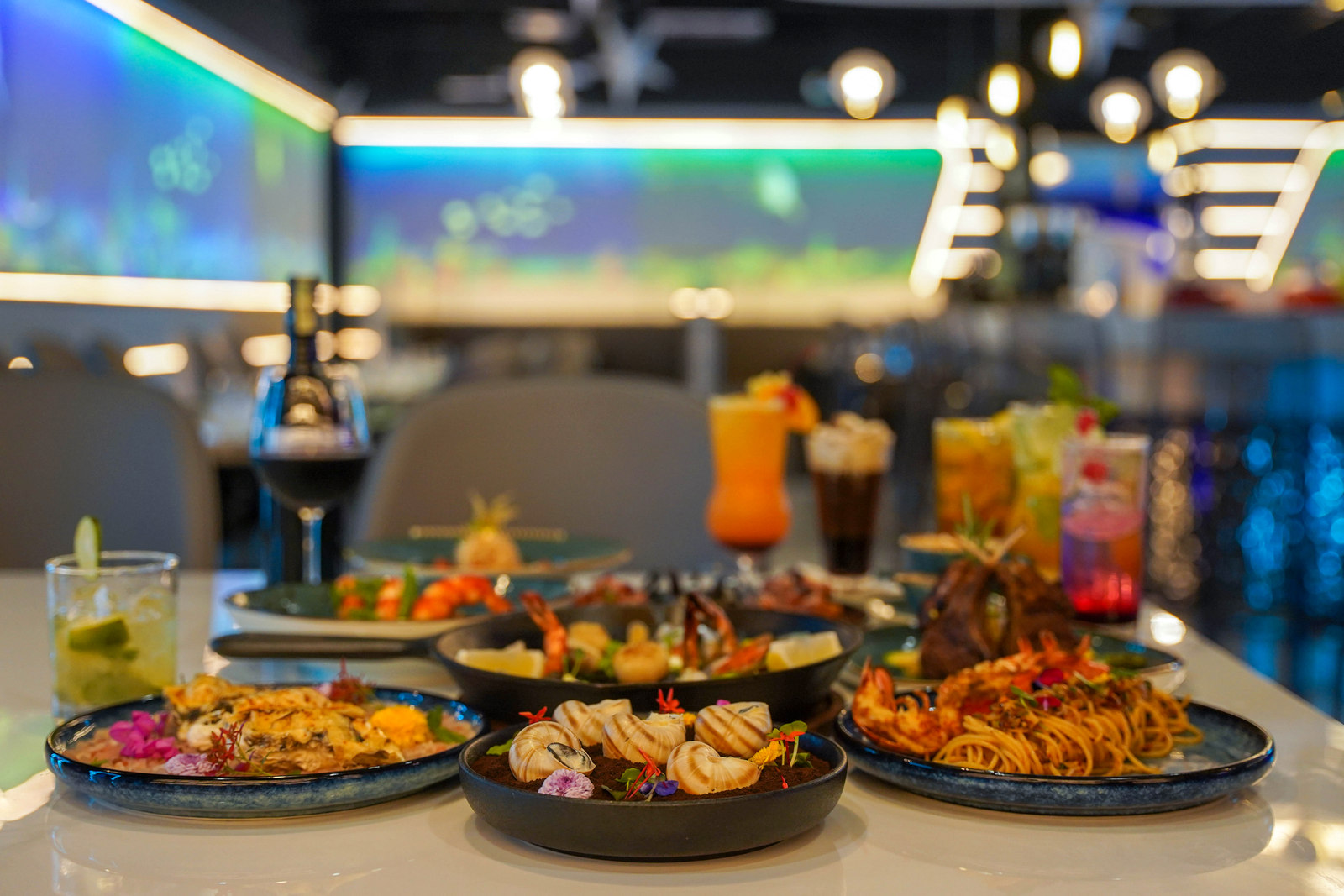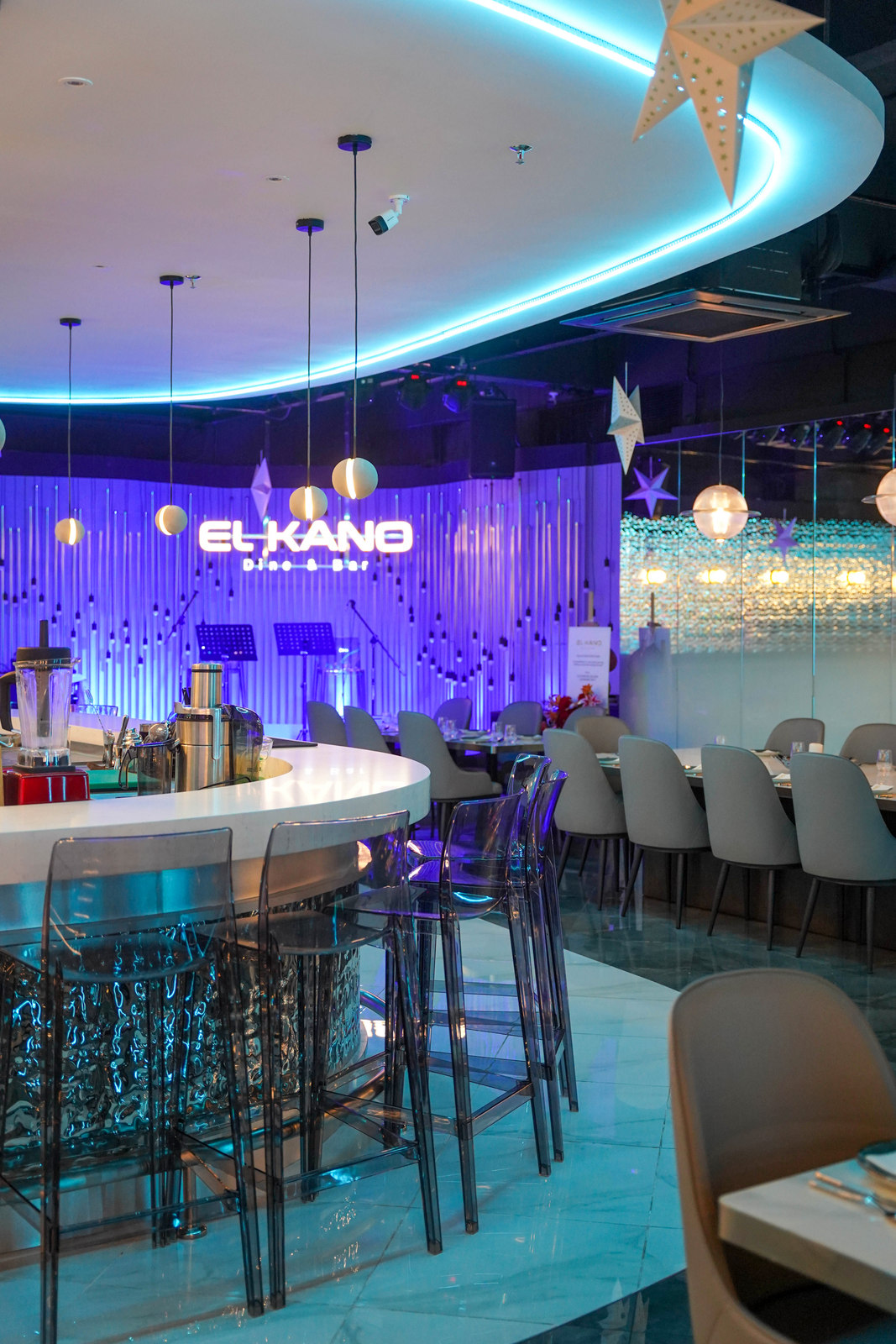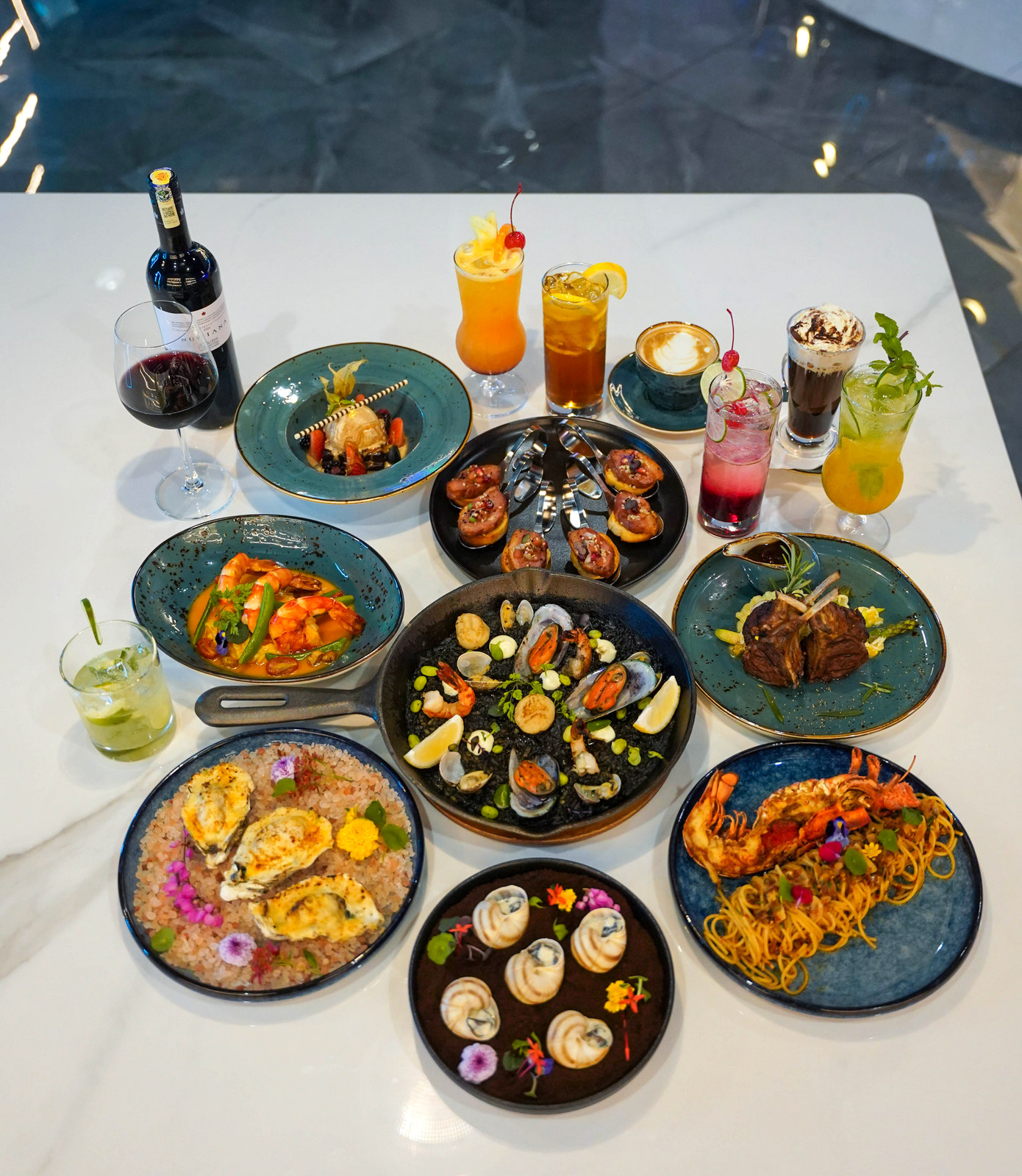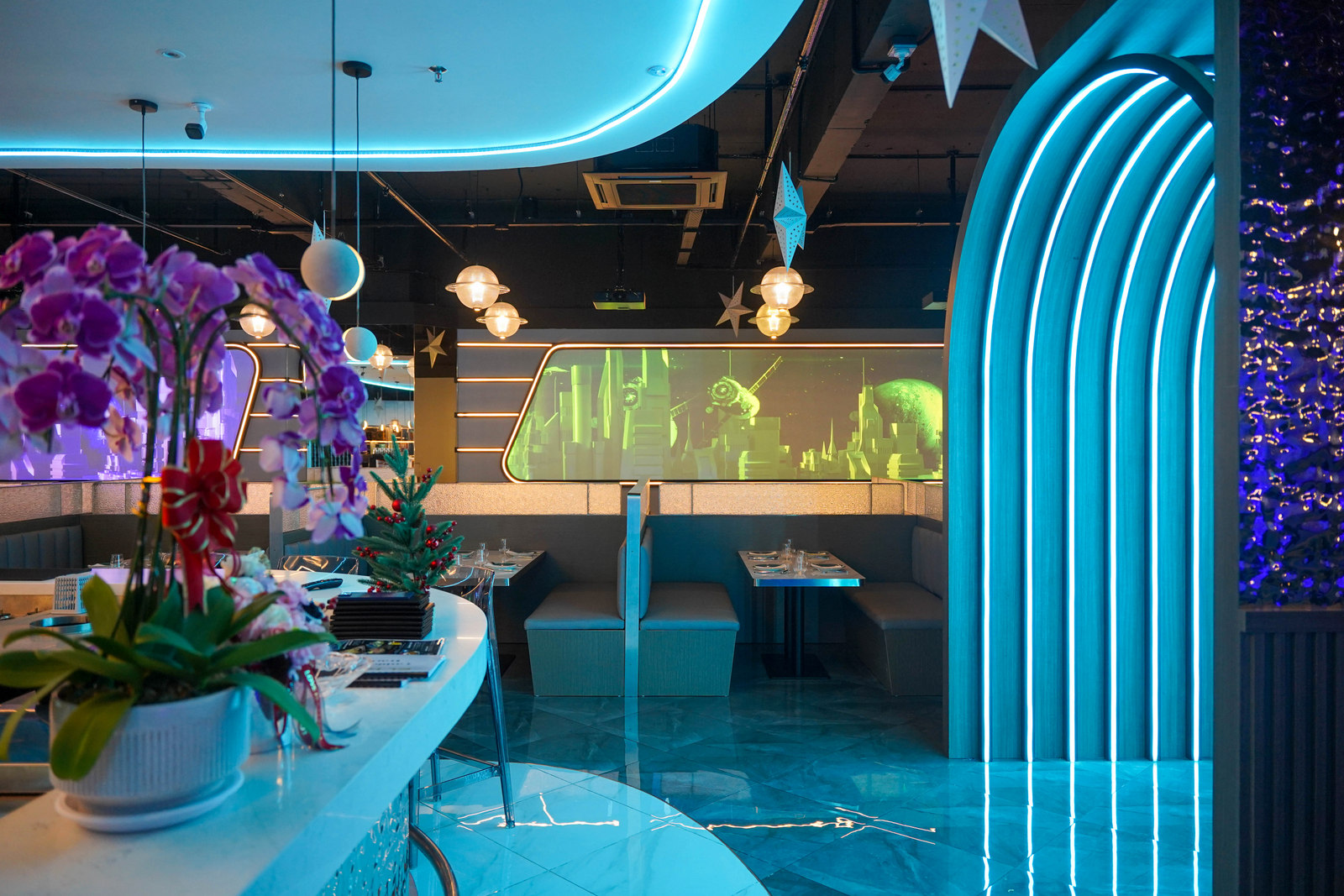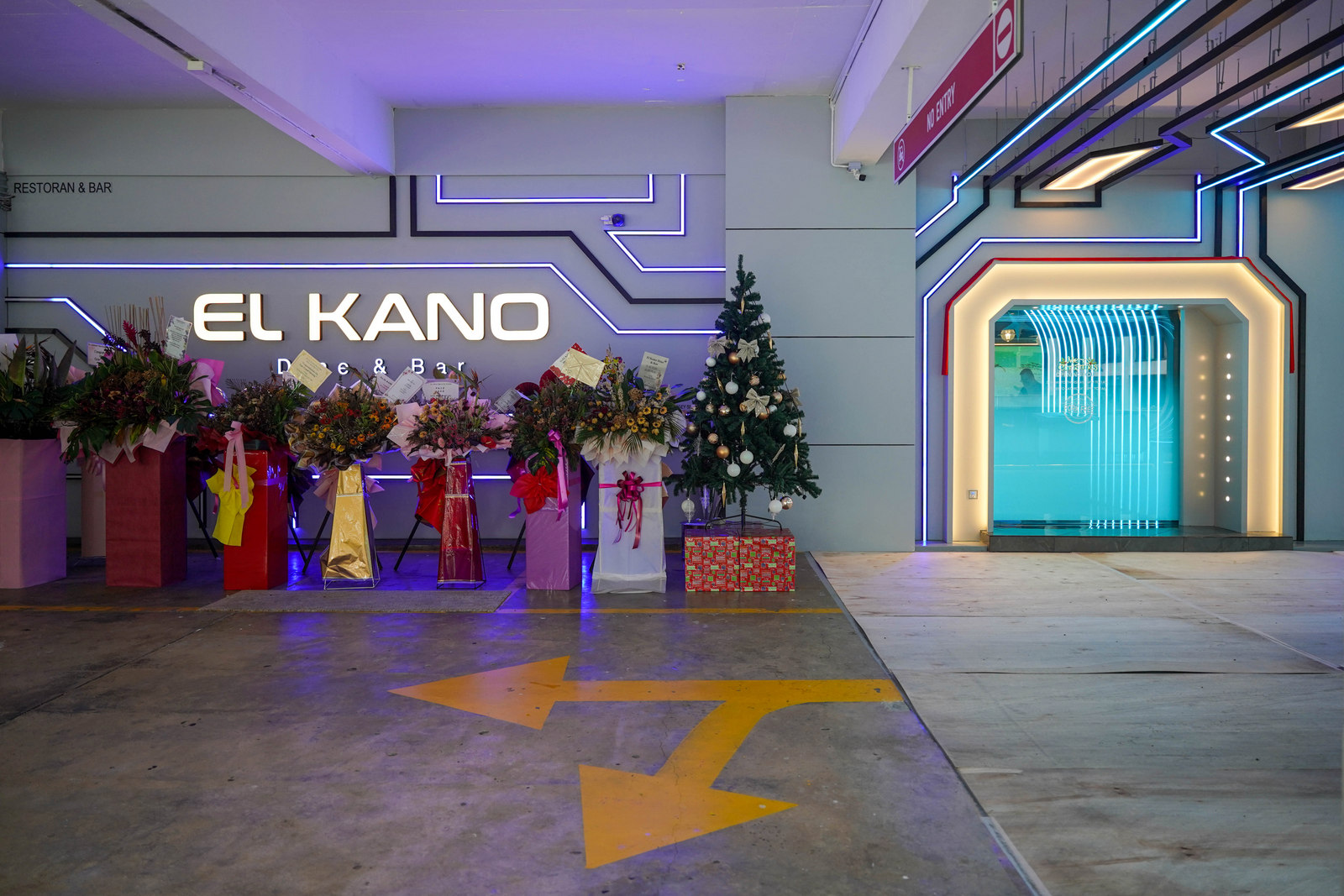 El Kano is el primo: Serving European specialities with a Spanish spotlight, this is a vibrant upscale venue for dining and drinking, strategically located in KL's city centre. Its distinctive projection-screen decor immerses patrons in different dimensions, from outer space to the deep blue sea.
Intricately crafted by a Malaysian creative director with three decades of professional experience, El Kano is inspired by sci-fi settings, blending elements of Star Wars with futuristic themes. It's a one-of-a-kind destination that's determined to dazzle the senses.
If you're seeking colourful, contemporary takes on Spanish paella, Italian pasta and even French escargot, all at reasonable prices, El Kano is a restaurant to bookmark.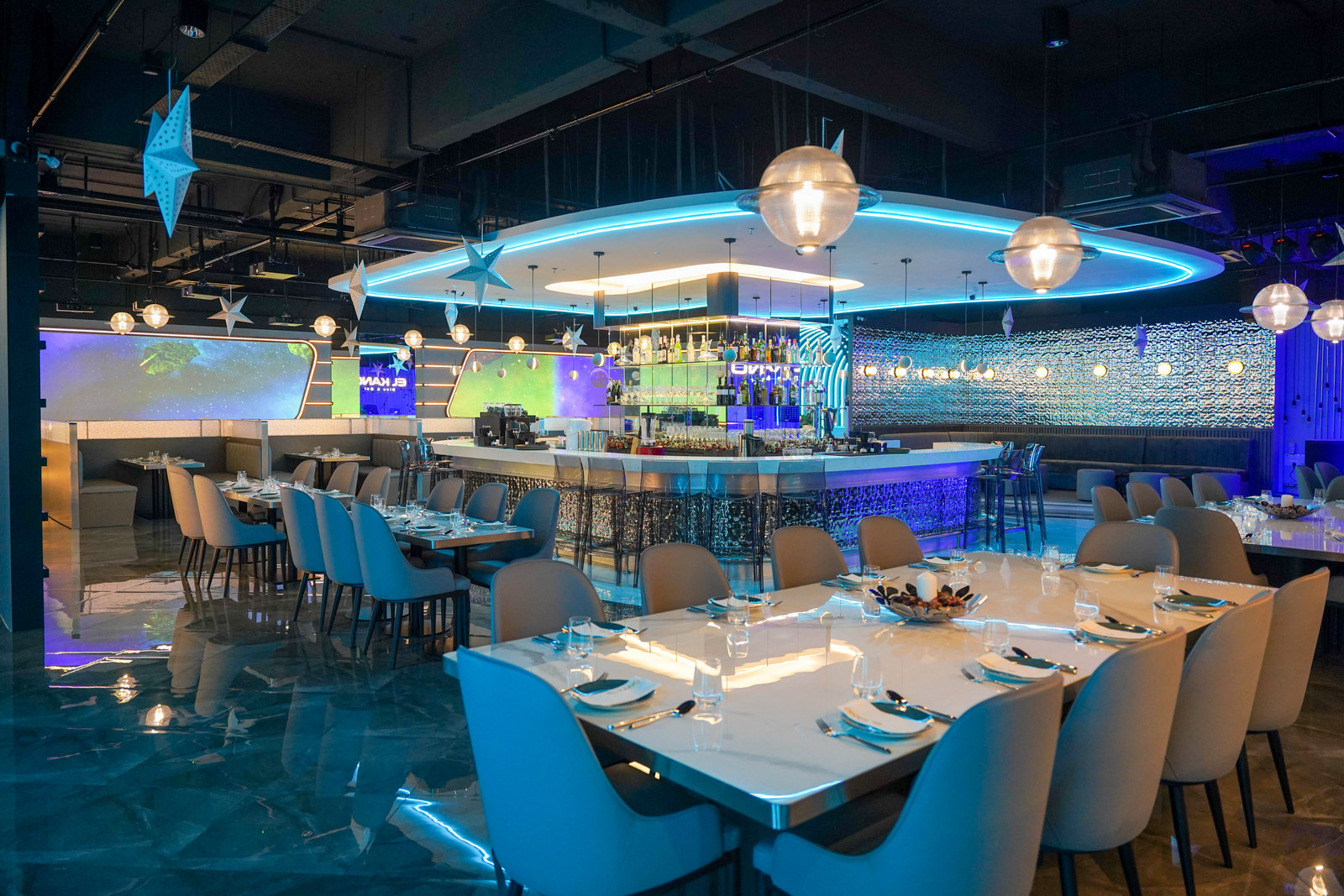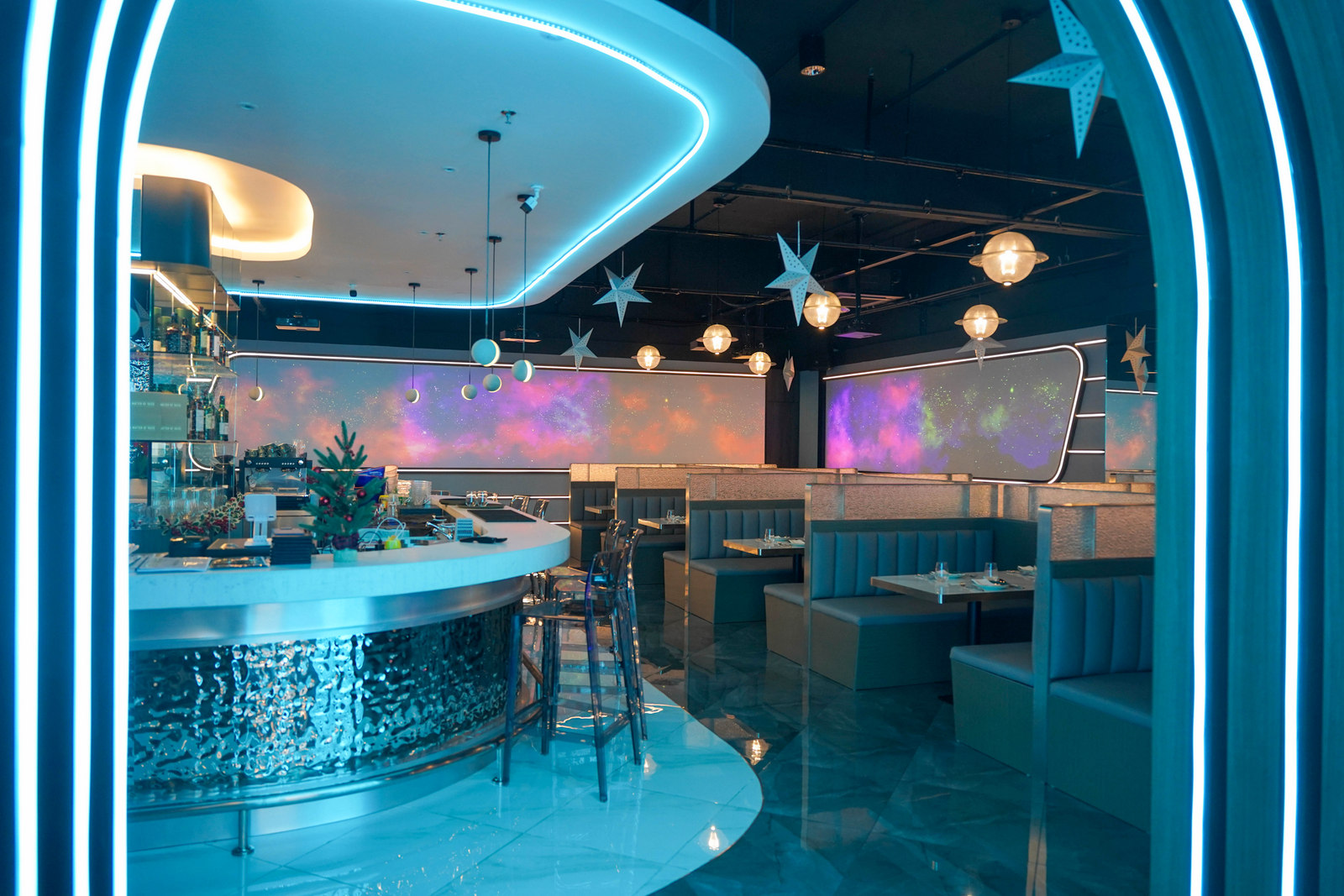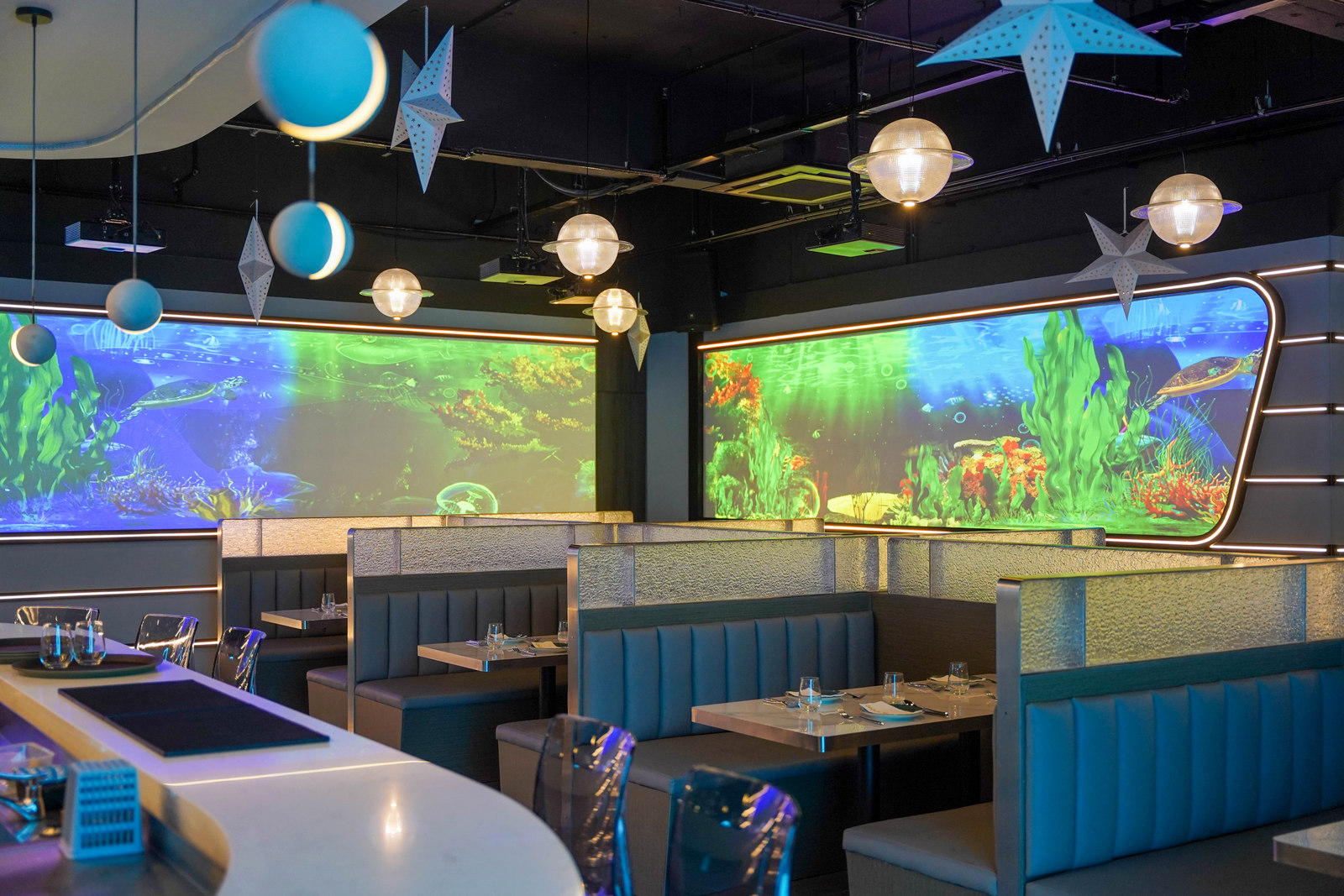 As you enter El Kano, you'll spot panels on the wall, projected with ever-moving, ever-changing images - the scenery is constantly engaging here, with more than 200 projections that showcase the wonders of the universe, from interstellar travel to underwater treasures.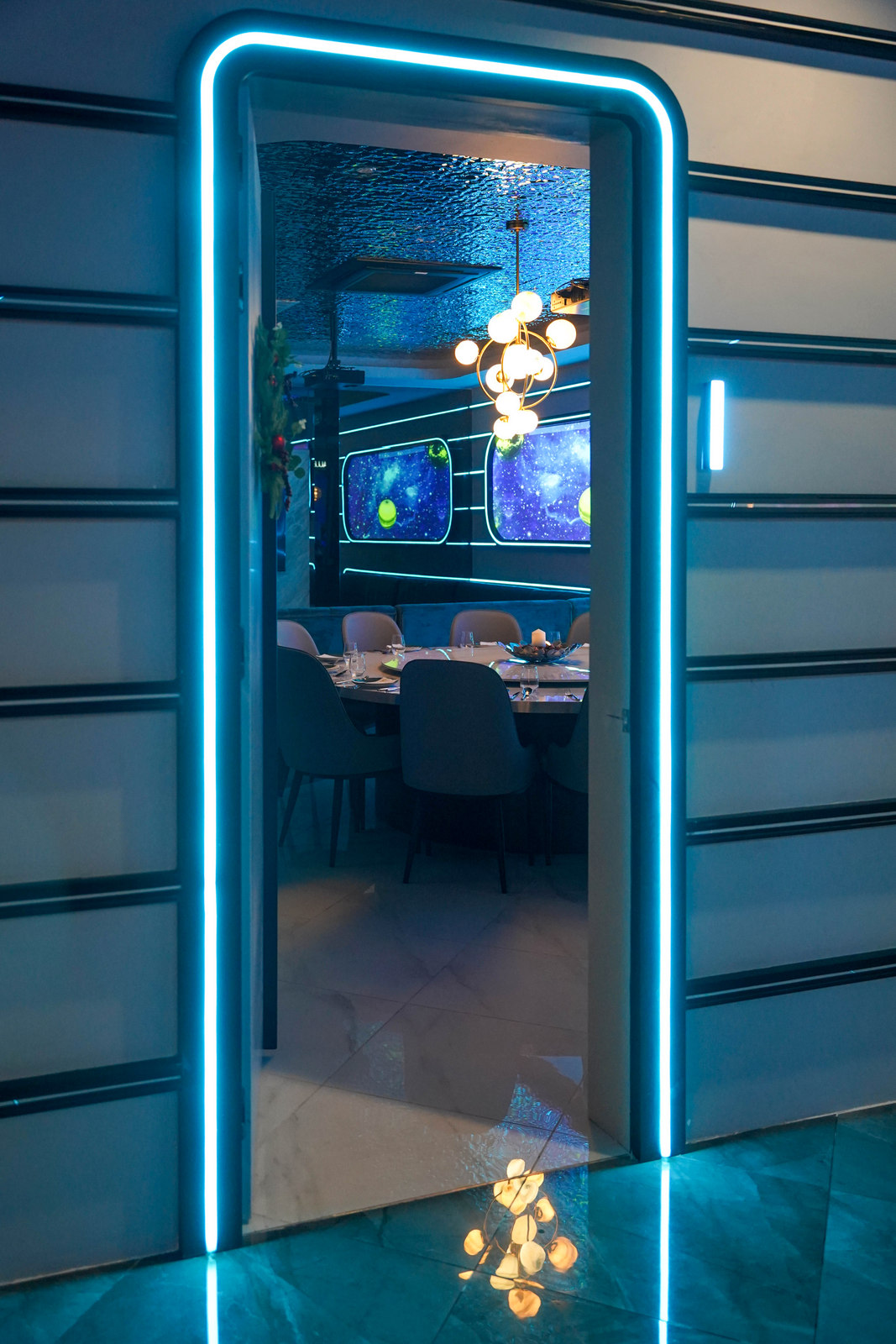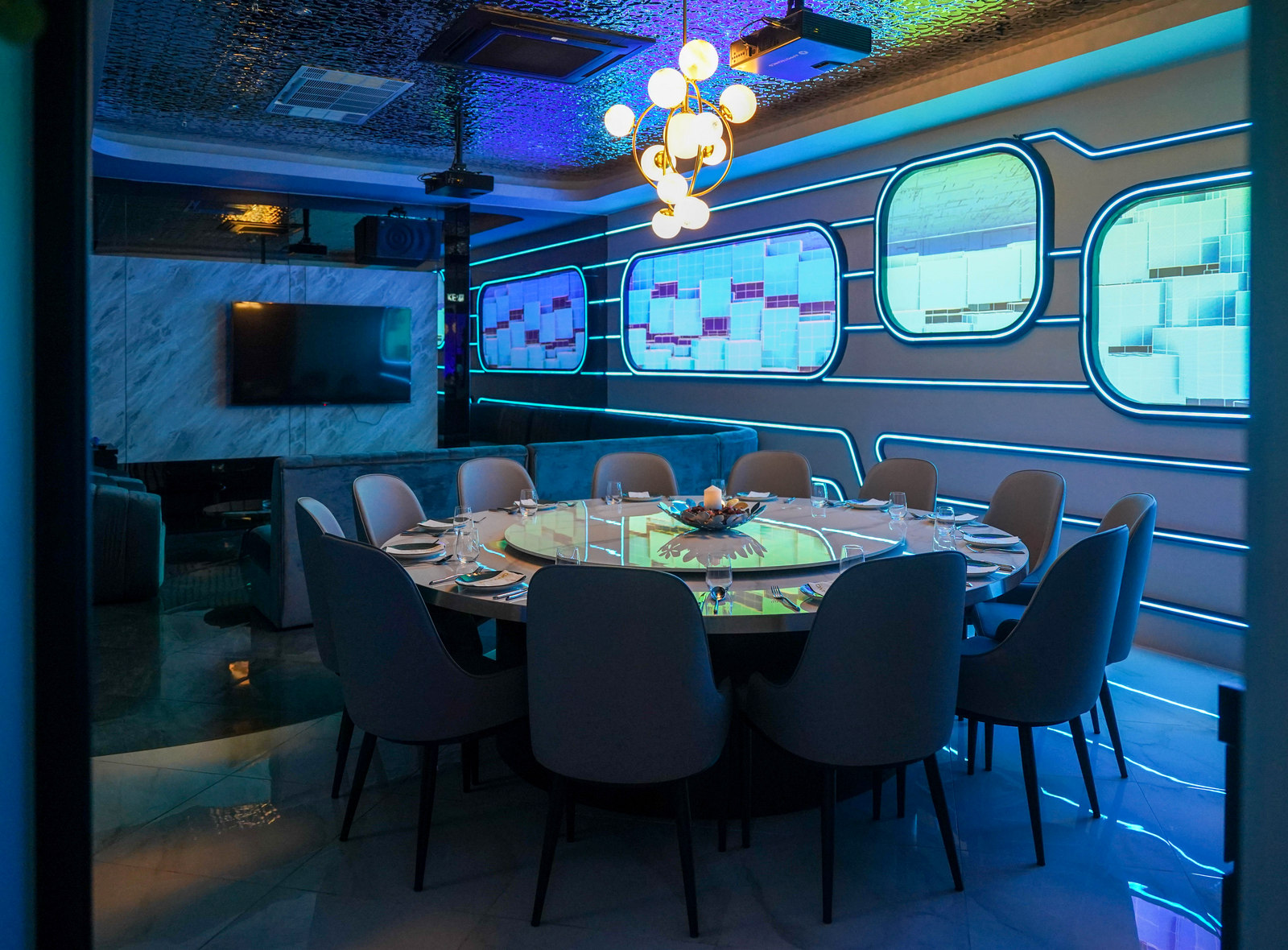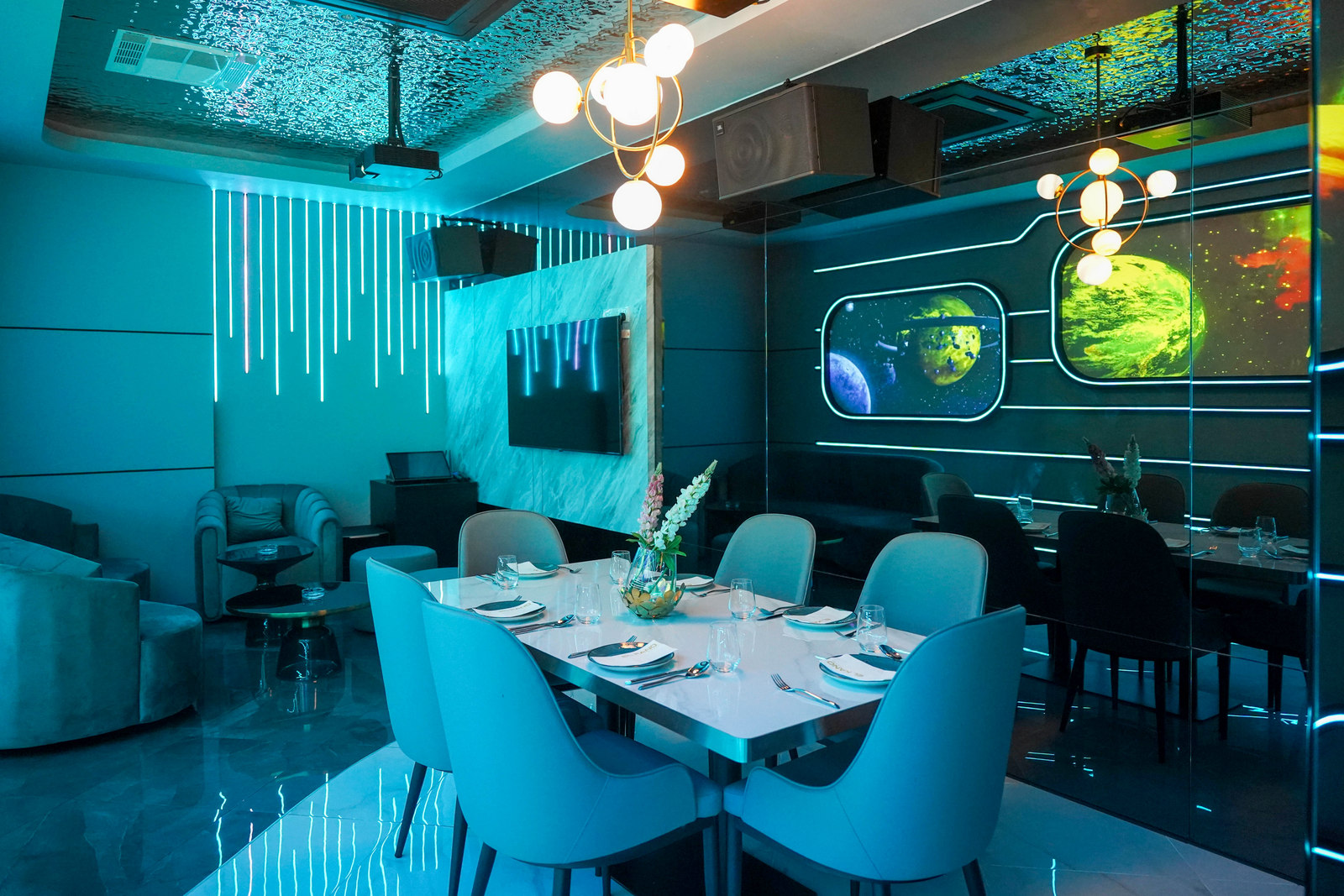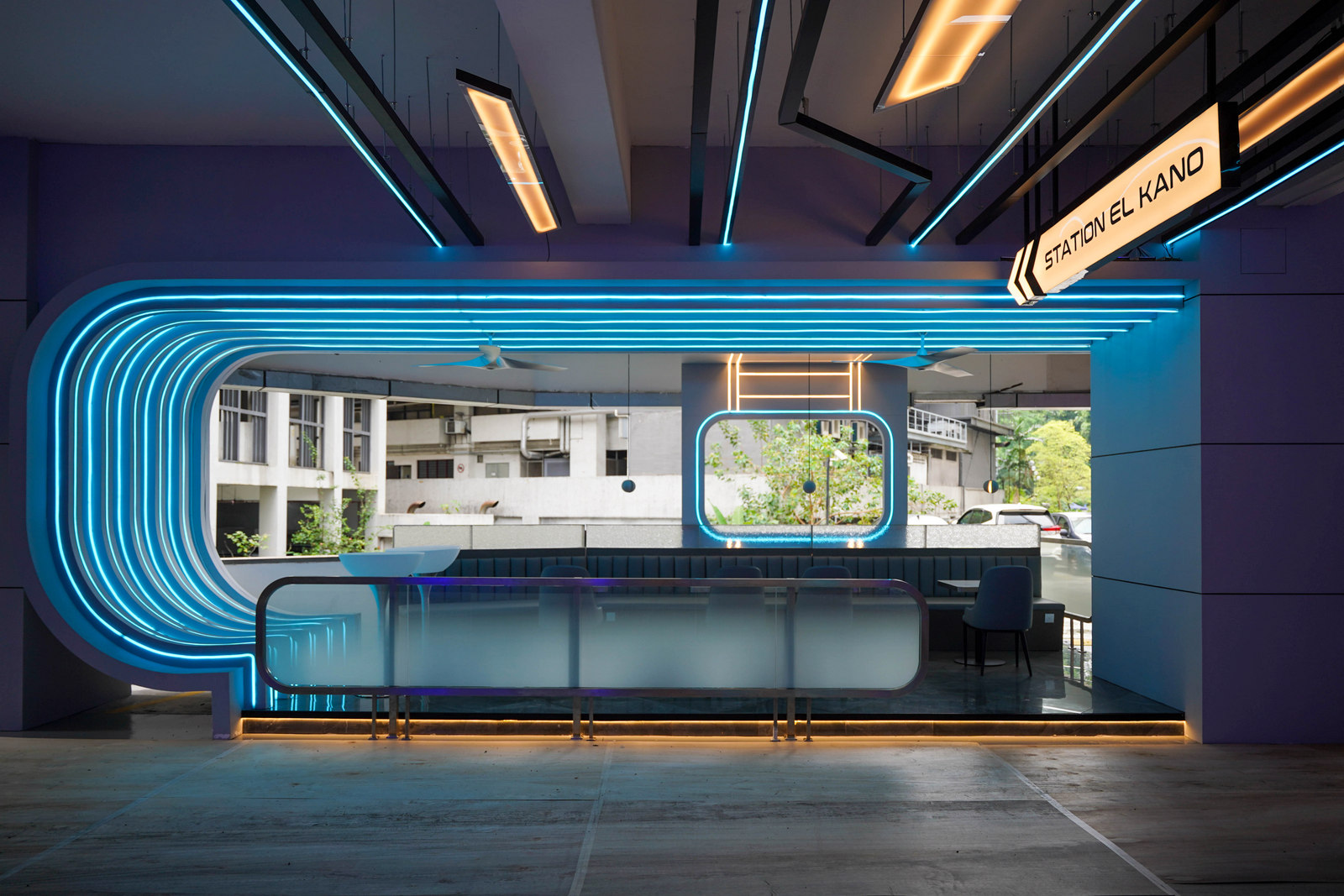 Private rooms promise a hyper-cool ambiance, complete with karaoke facilities and sensational sound systems. Outside, Station El Kano is an alfresco lounge area inspired by movie-set space stations. It's a stunning avant-garde venue in Raja Chulan's decades-old Wisma New Asia, formerly known as Wisma MPL.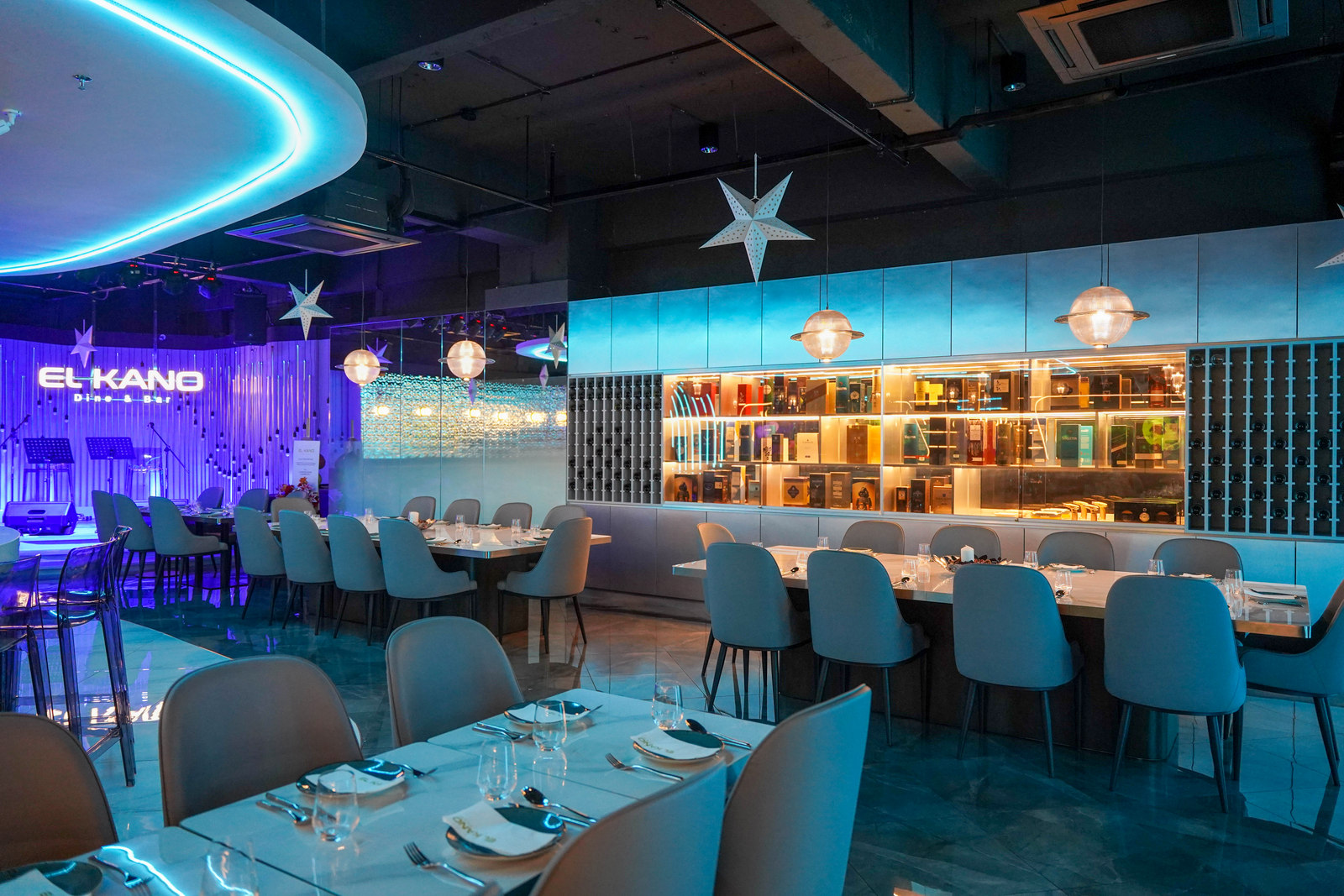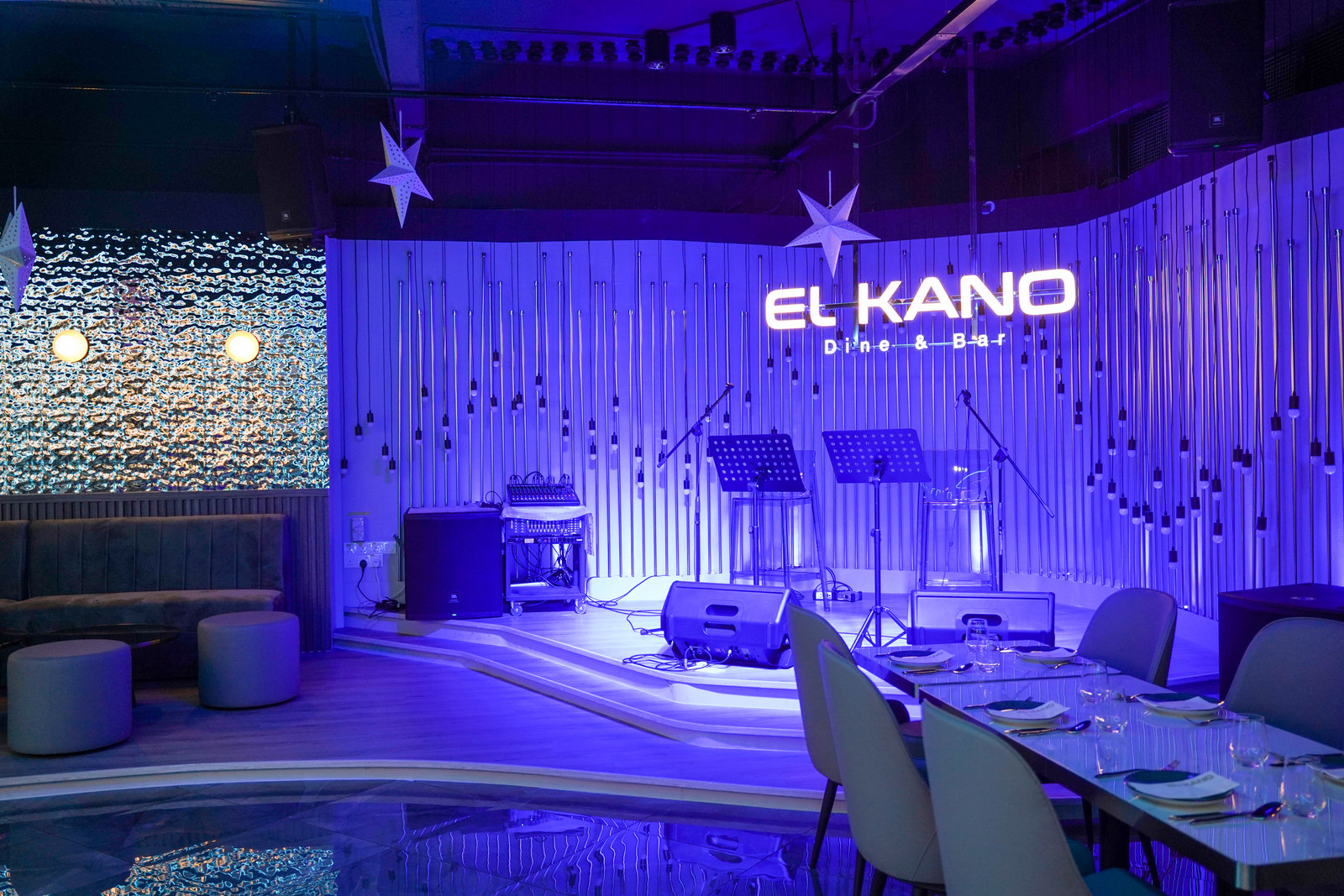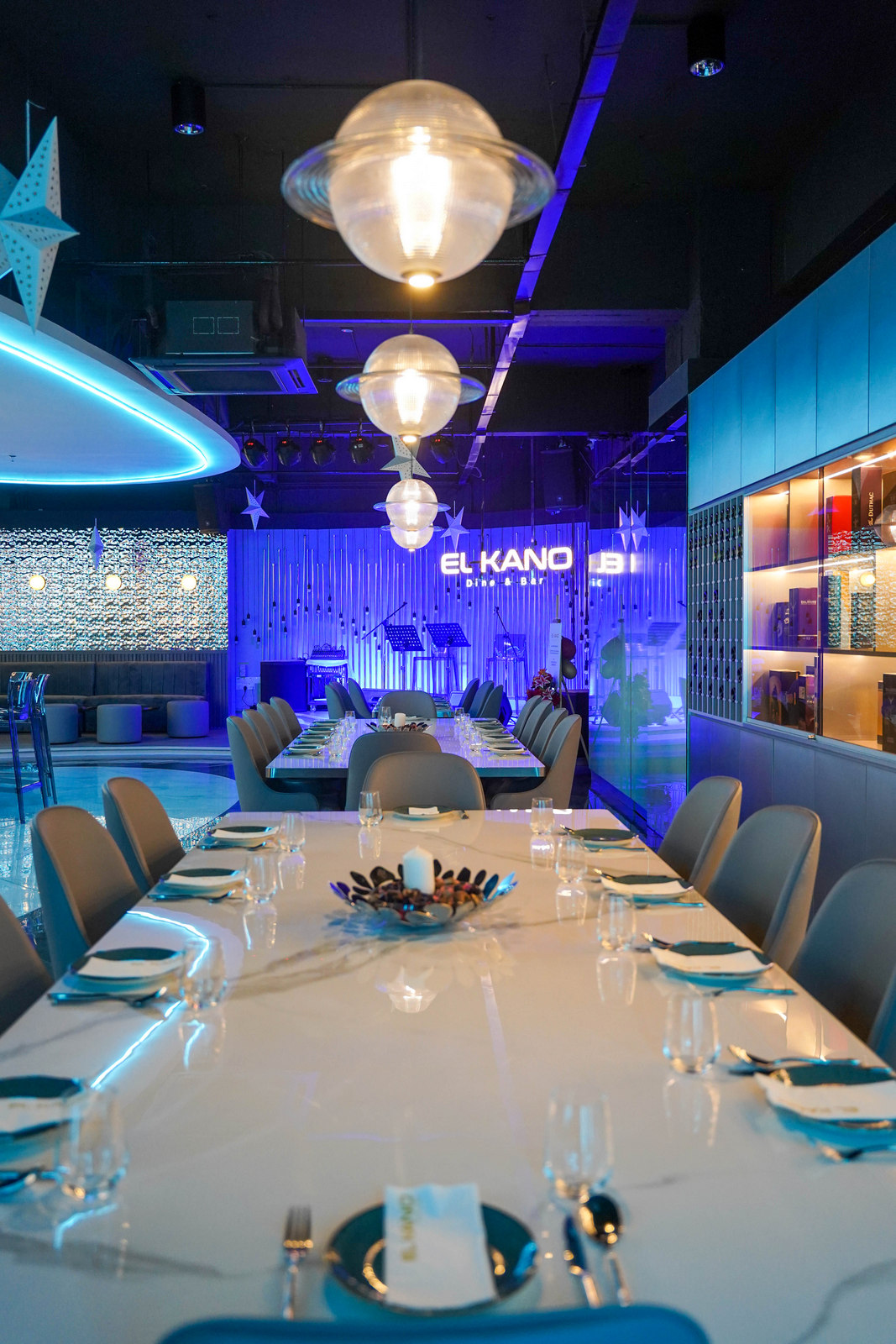 We visited El Kano before business hours to explore the entire restaurant before the evening crowd came in. Later, the place was lively with white-collar workers, unwinding after a long day at the office.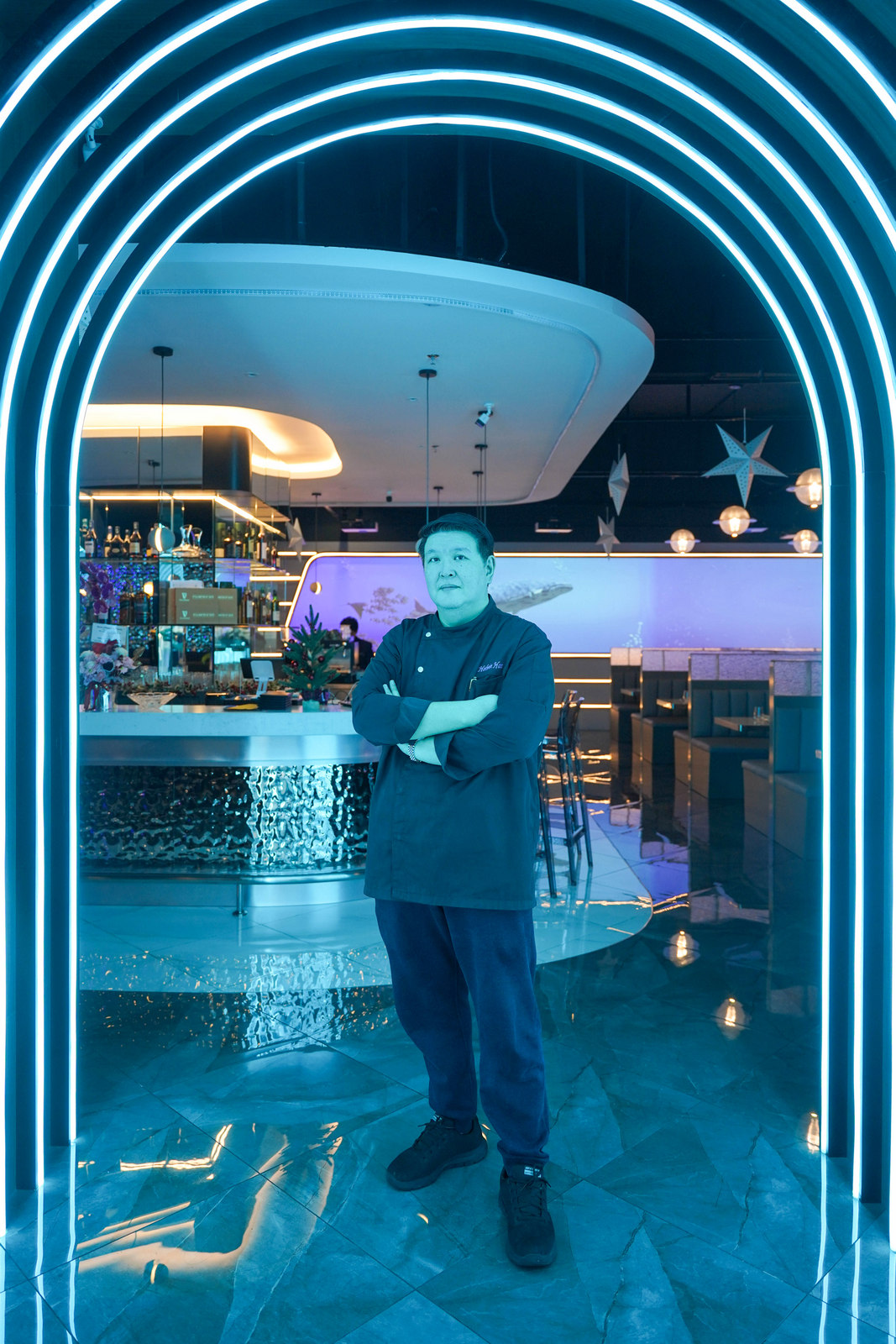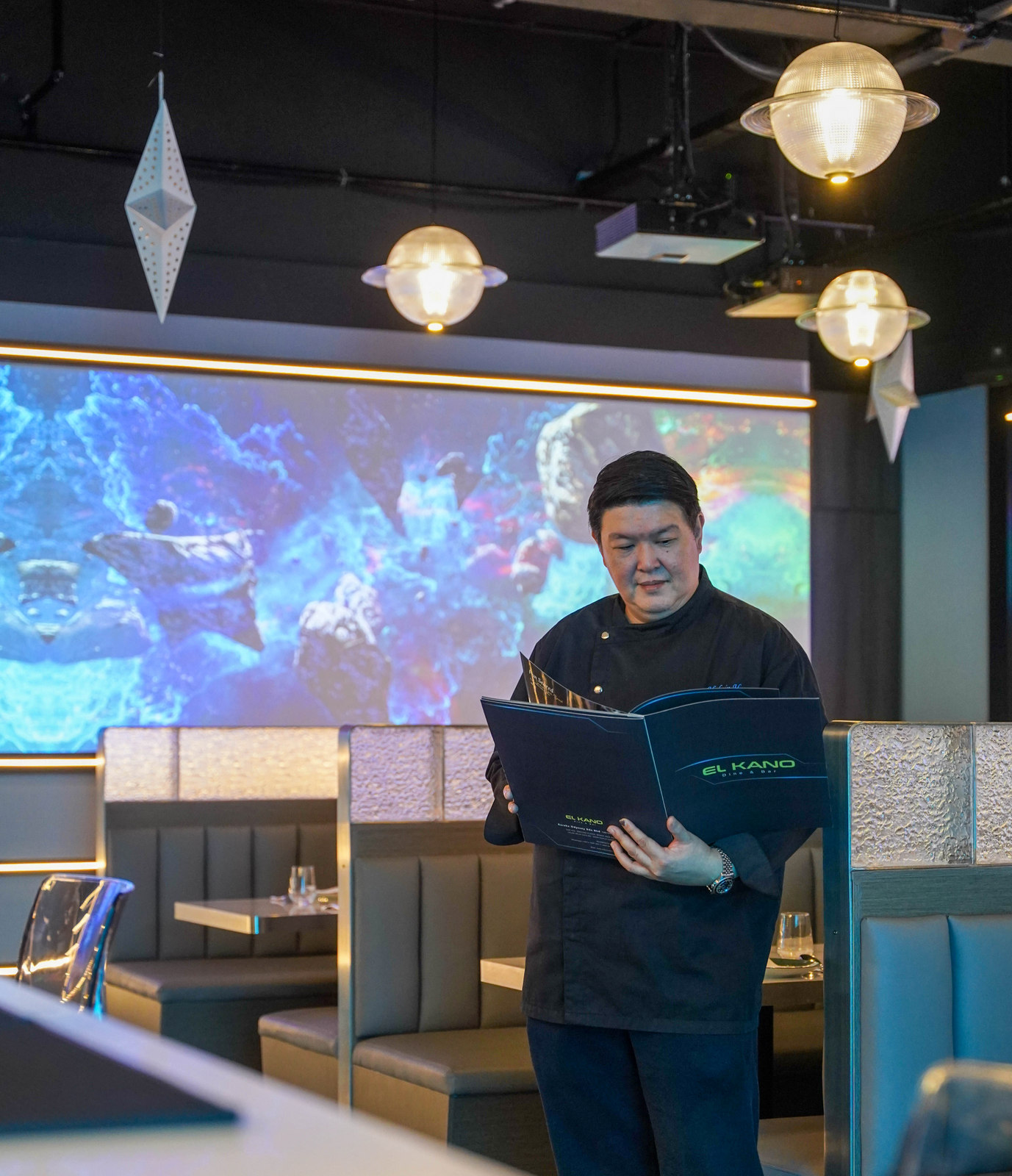 Malaysian executive chef Helvin Han helms El Kano's kitchen skilfully, harnessing years of experience in top hotels and other respected kitchens. He tackles European classics served in modern styles, putting a striking spin on familiar favourites.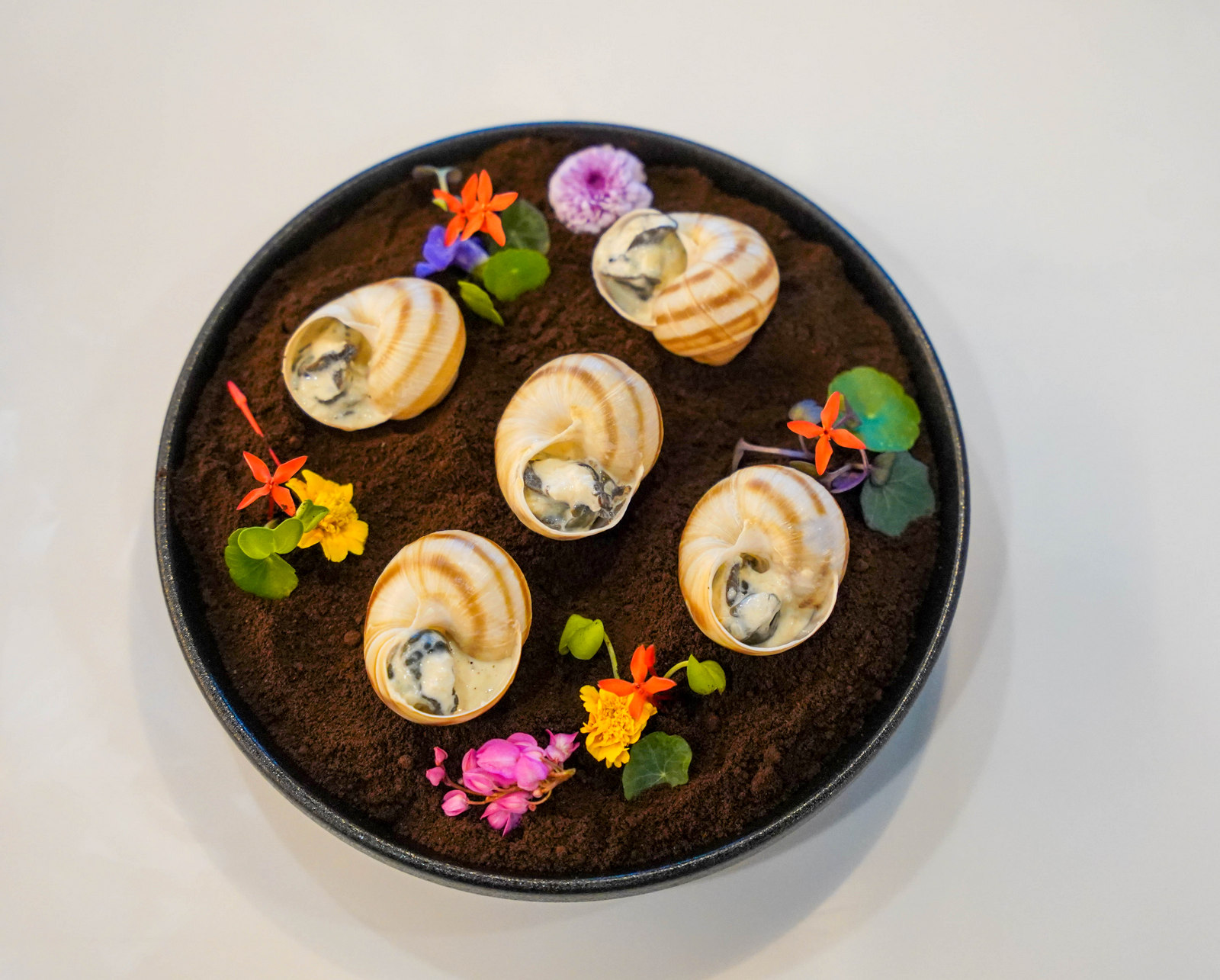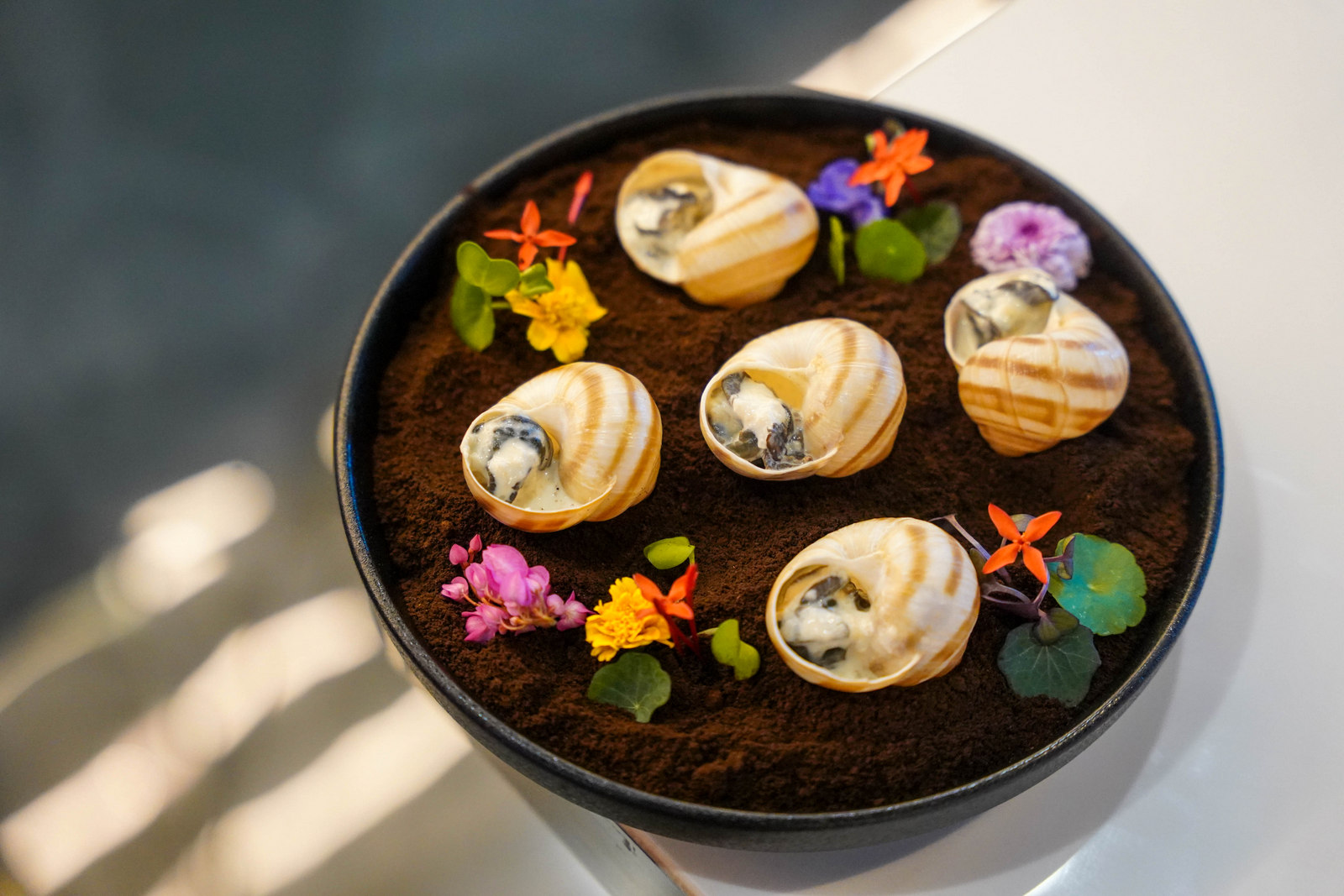 Start with El Kano's Garlic Cream Escargots (RM48), luscious snails with a twist in their preparation, cooked with white wine, stuffed back into their shells with garlic cream, for a powerfully aromatic punch of flavour in each bite, balanced with fresh micro-greens.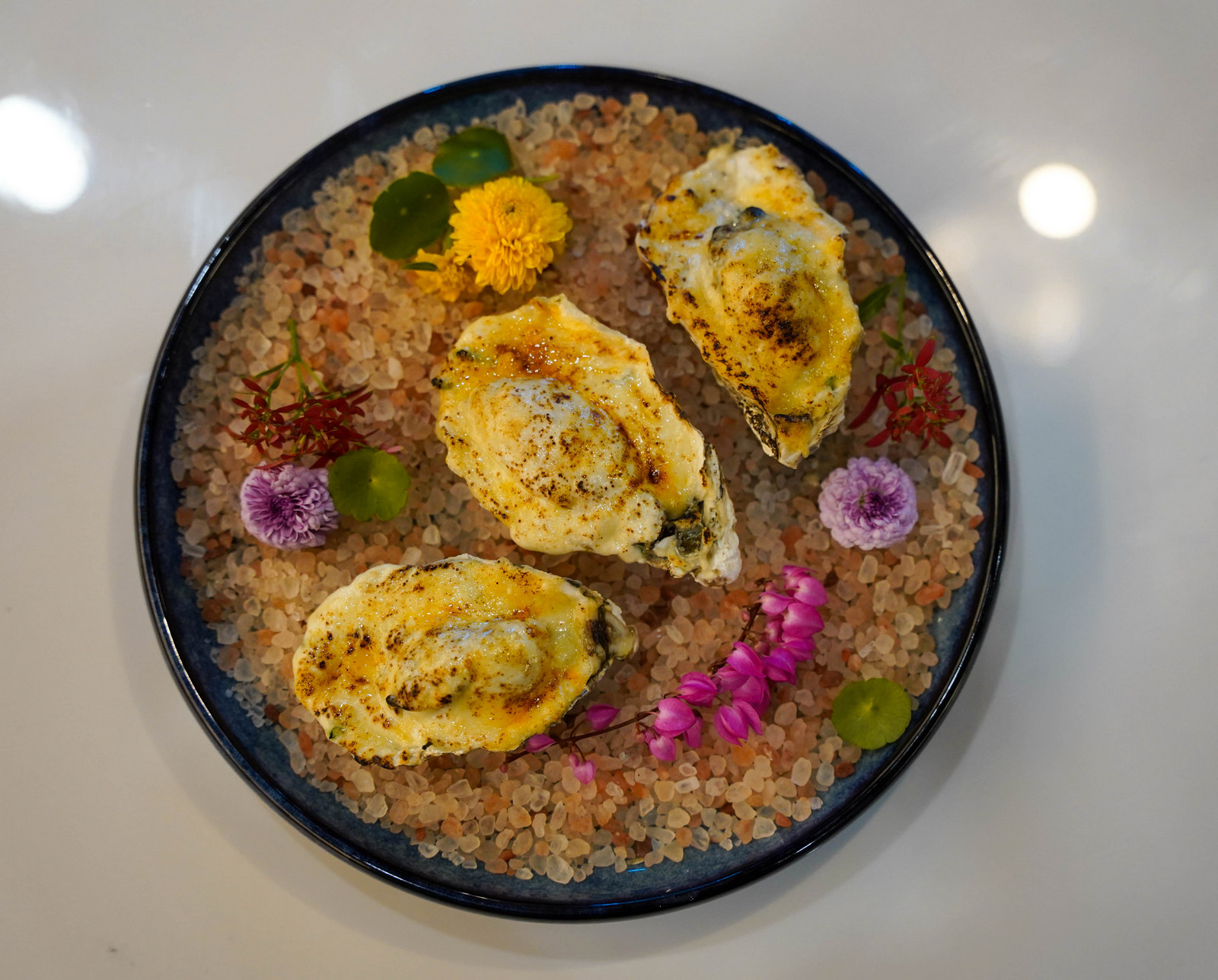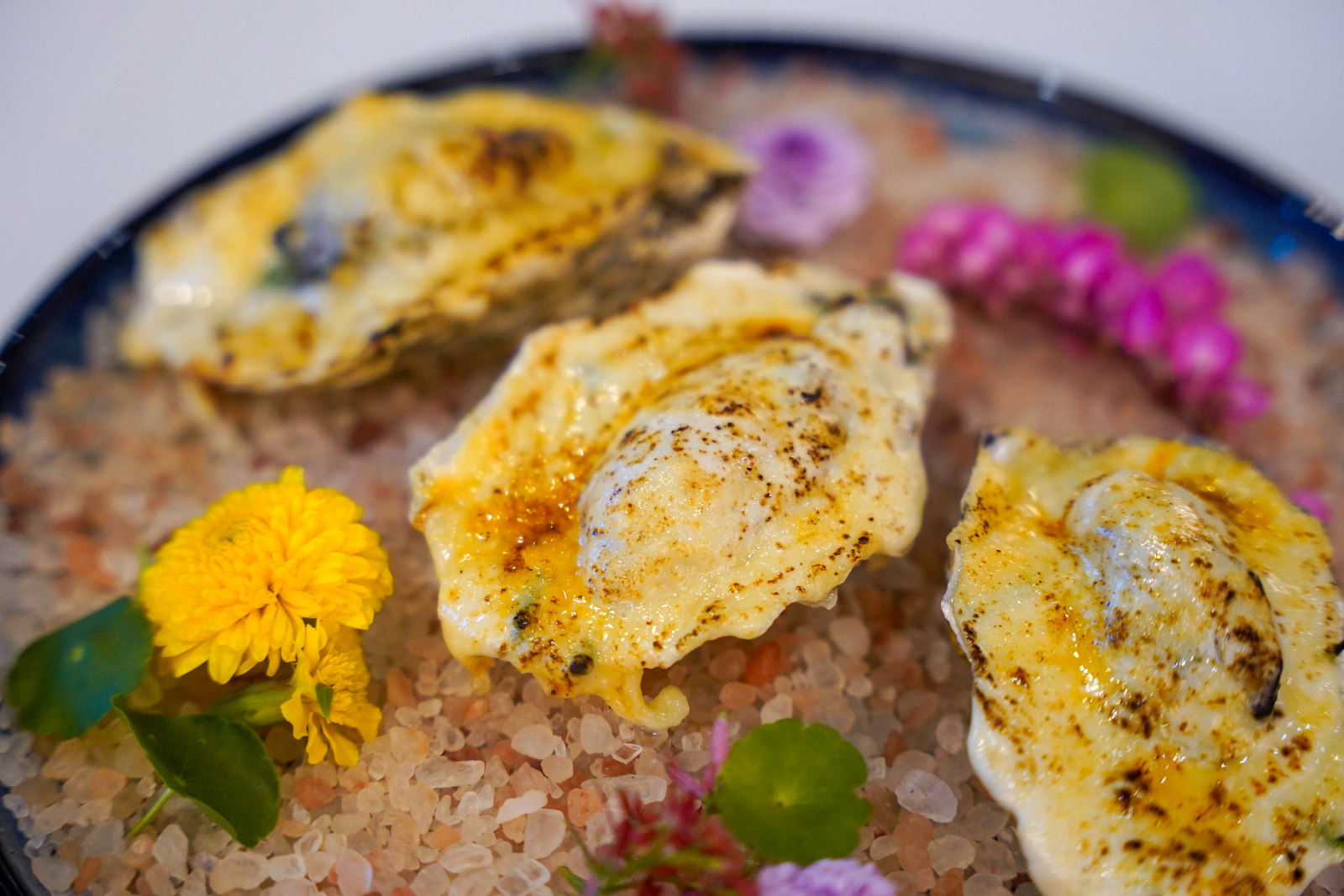 Poached Oysters (RM22 each; minimum order of three pieces) are delectably decadent, blanketed in a warm blend of bechamel-based mornay sauce, Pernod noir and Parmesan cheese, for savoury richness that complements the oyster's natural brininess.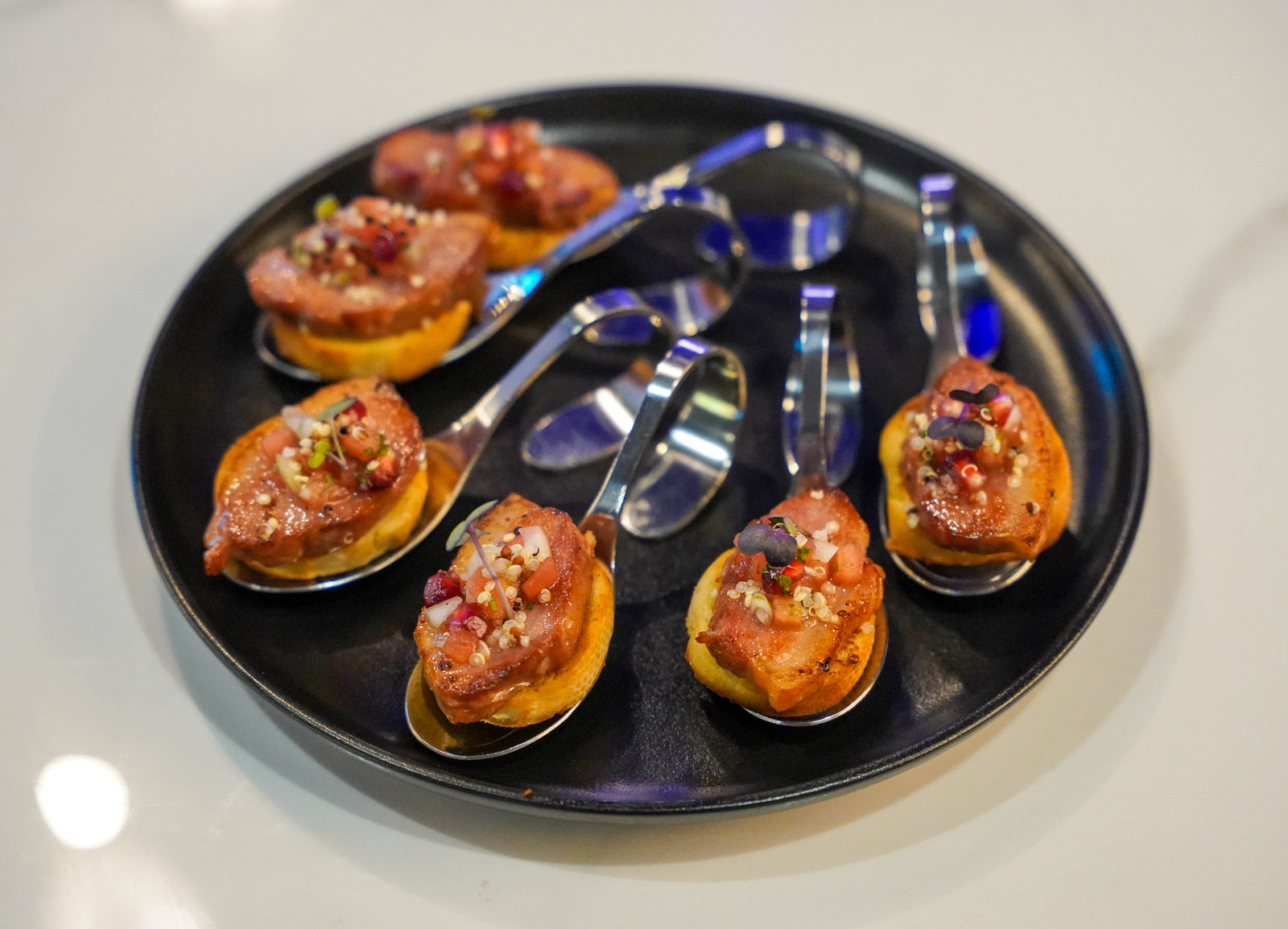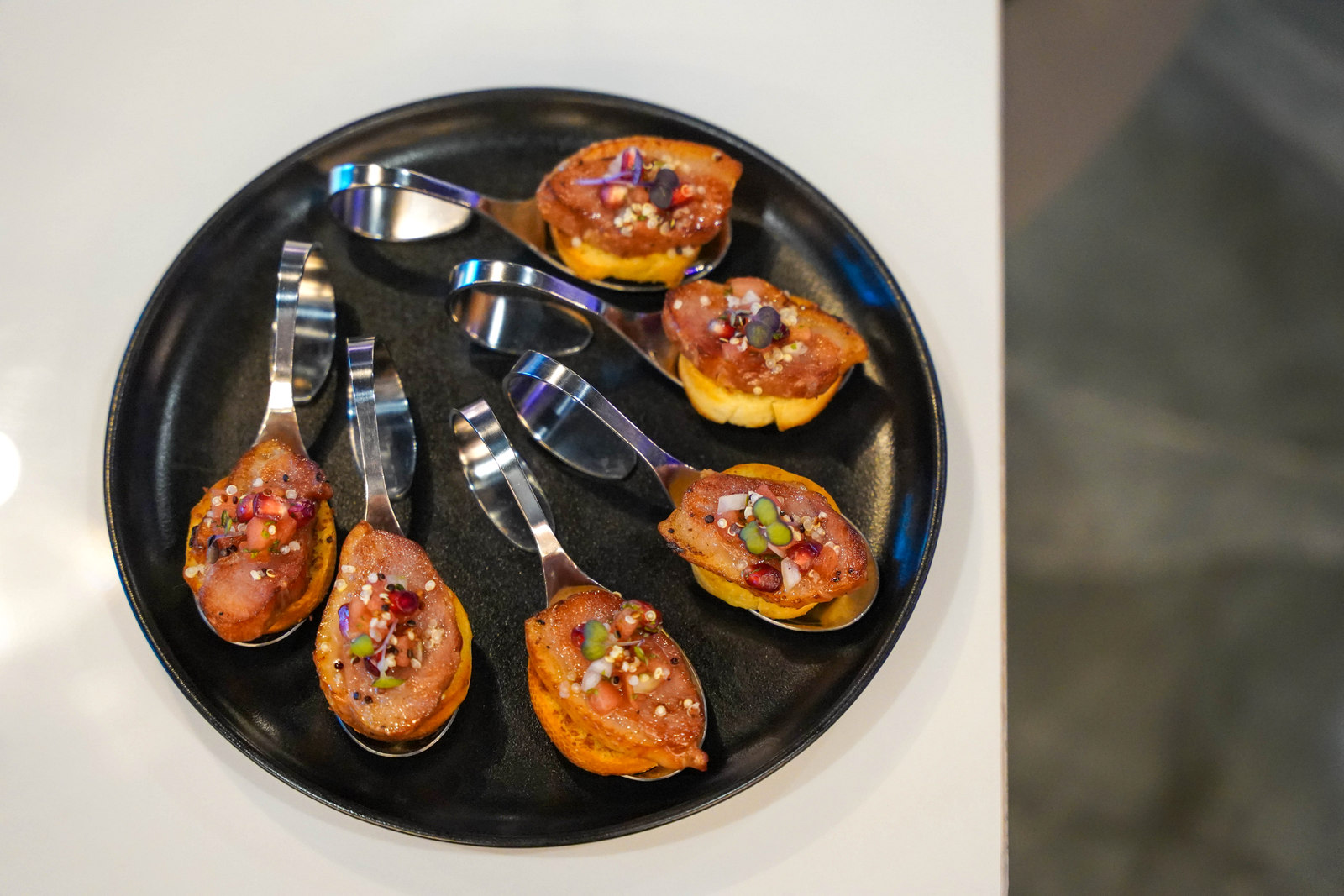 Pan-Seared Smoked Duck Breast (RM36) comes charmingly served, with each succulent slice dressed with quinoa for a sprinkle of crisp and pomegranate salsa for a gently fruity tang.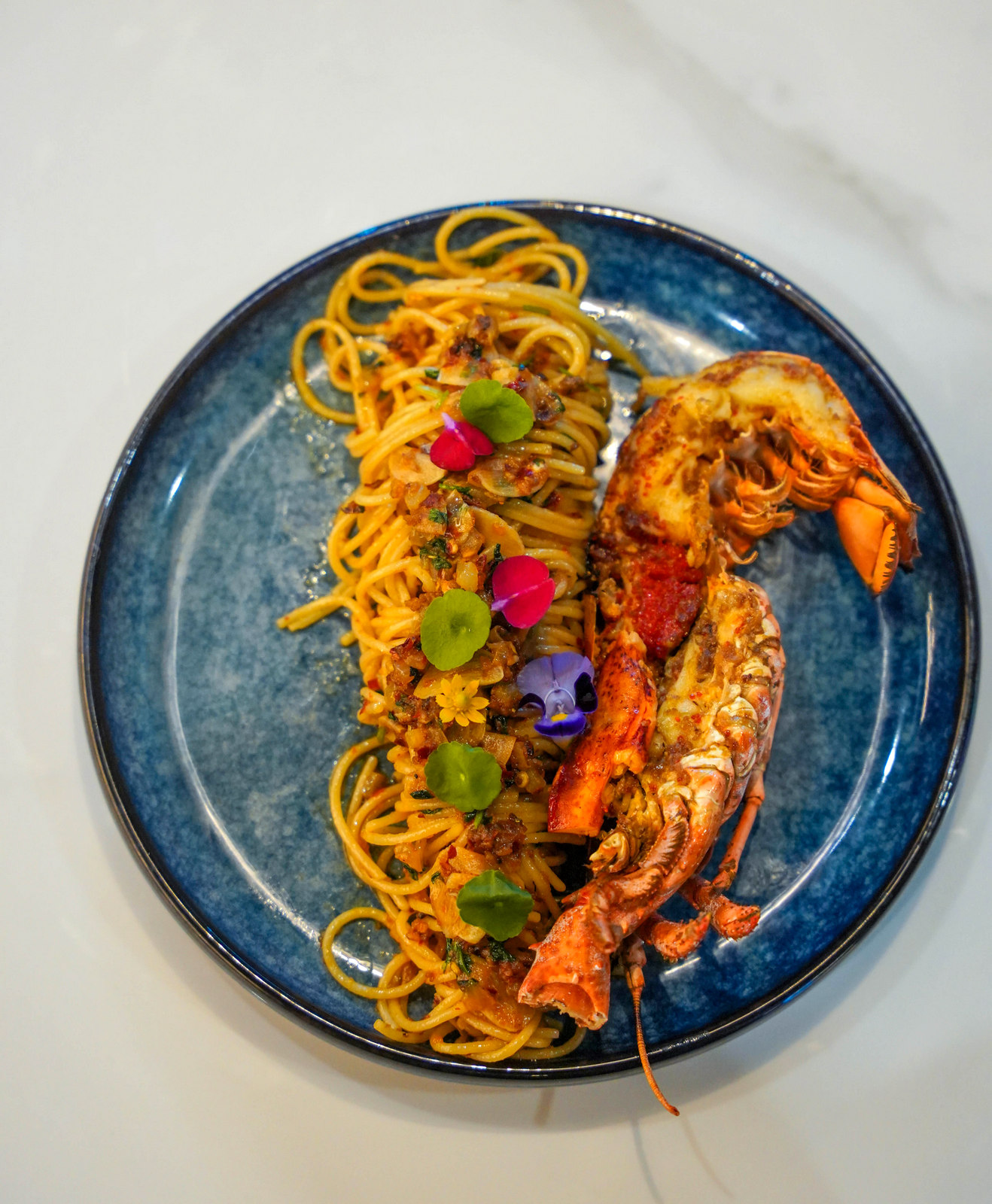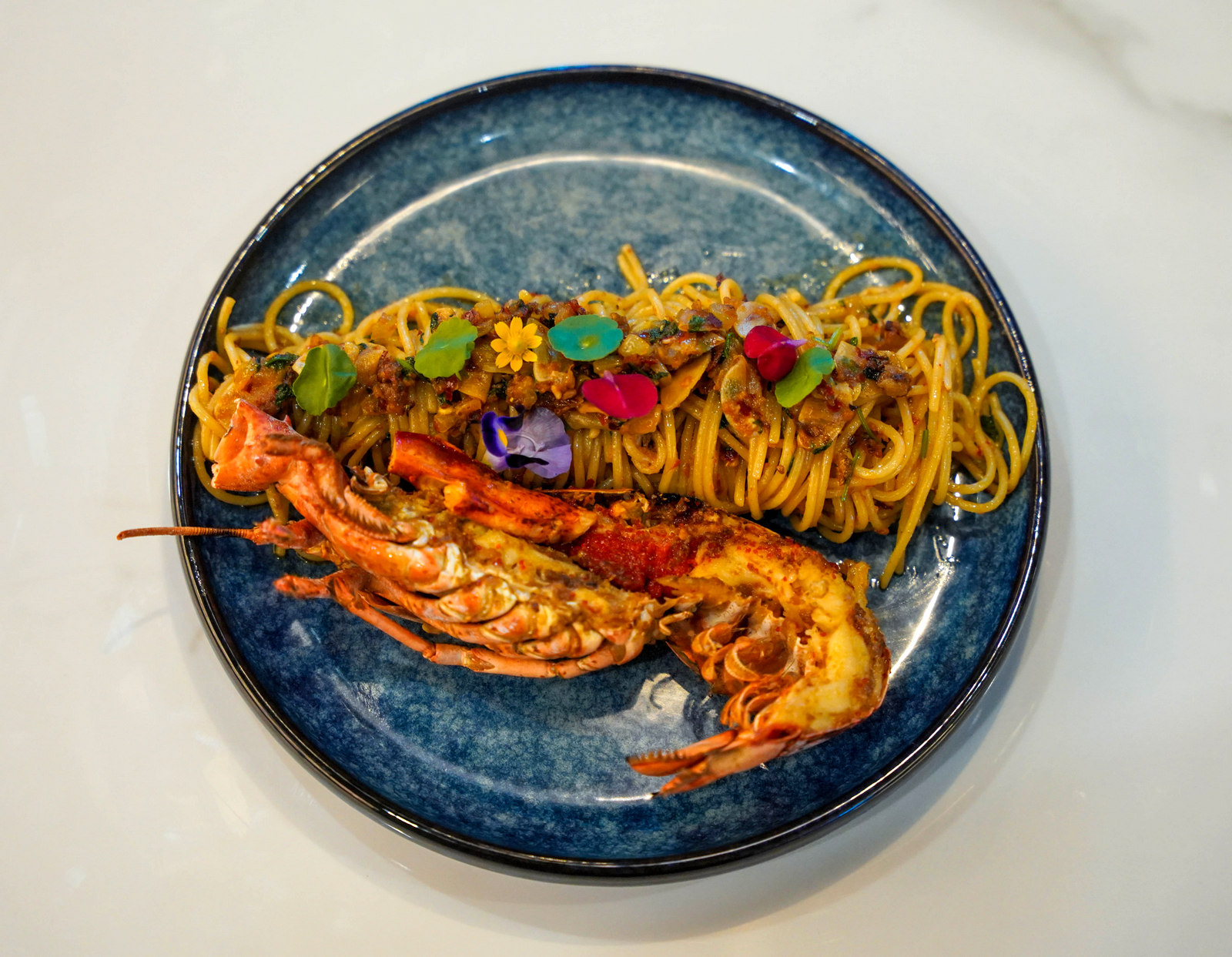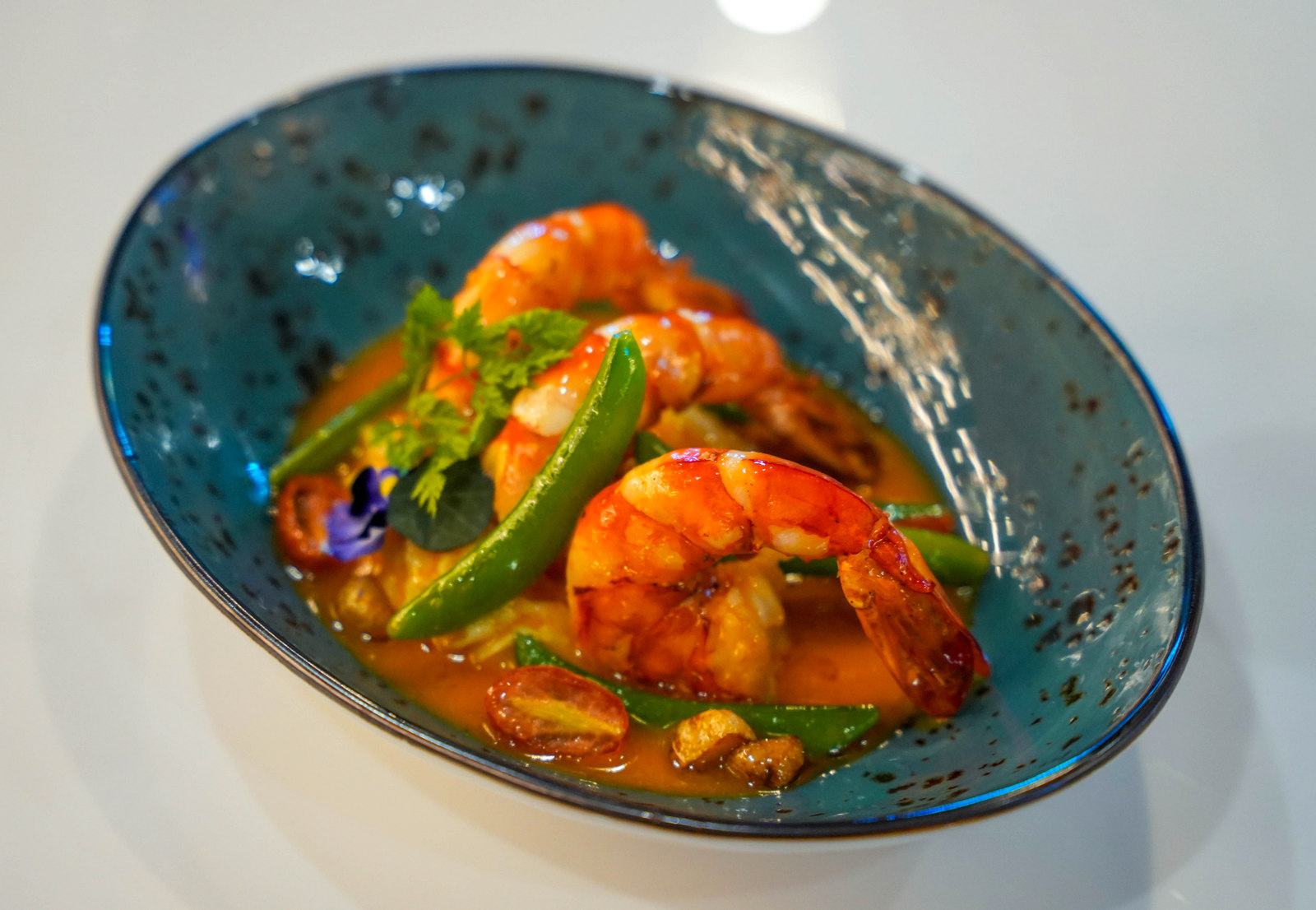 Crustacean comfort can be found on large and small plates at El Kano.
For hearty appetites, indulge in the Sautéed Spaghetti with Garlic, a swirl of firm pasta lined with crispy chilli prawns and onions, served with plump, juicy lobster meat; for snacking, share the Sautéed King Prawns, cushioned with truffle mashed potatoes, roasted garlic, sun-dried tomatoes, sweet peas and lemon beurre blanc.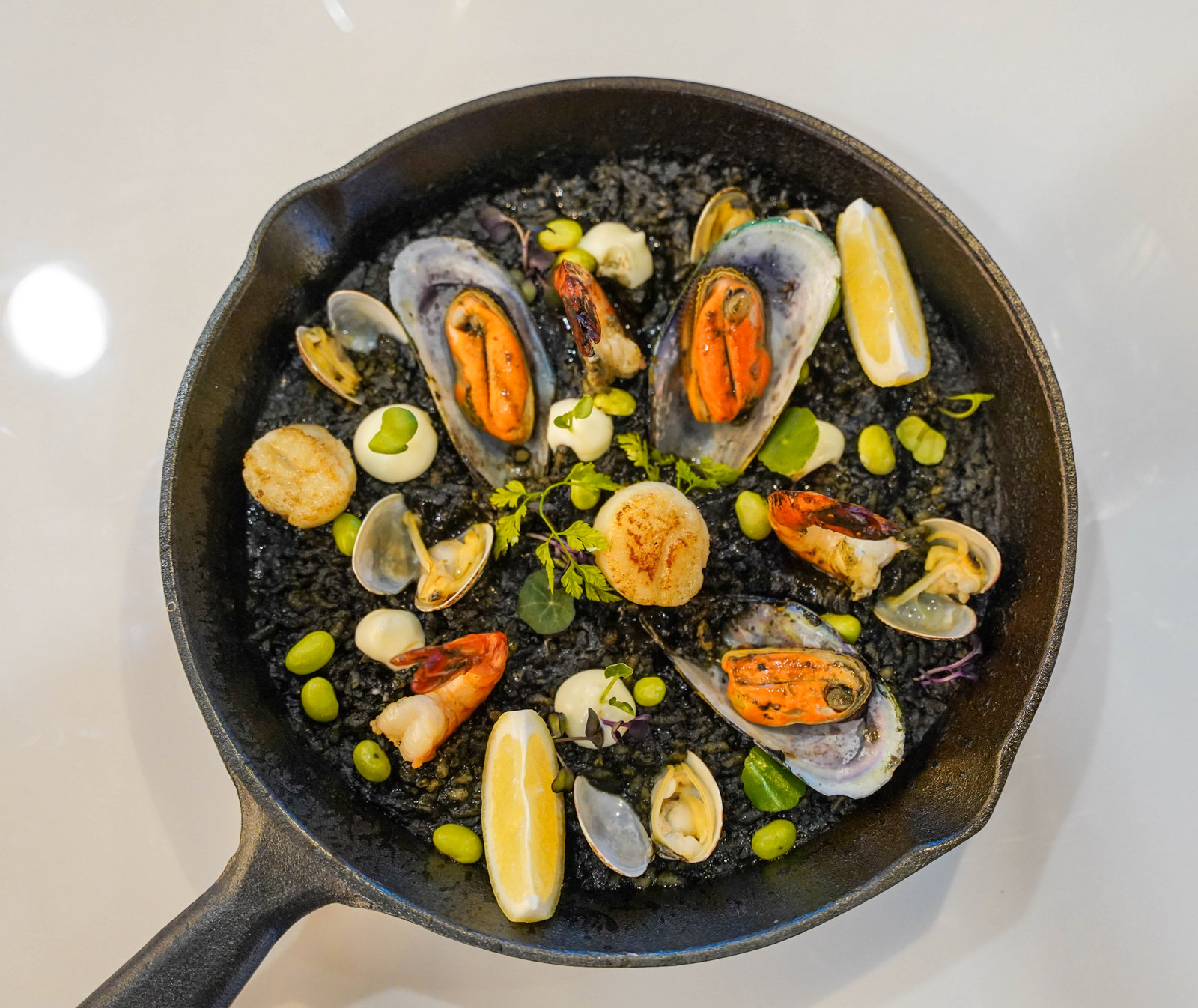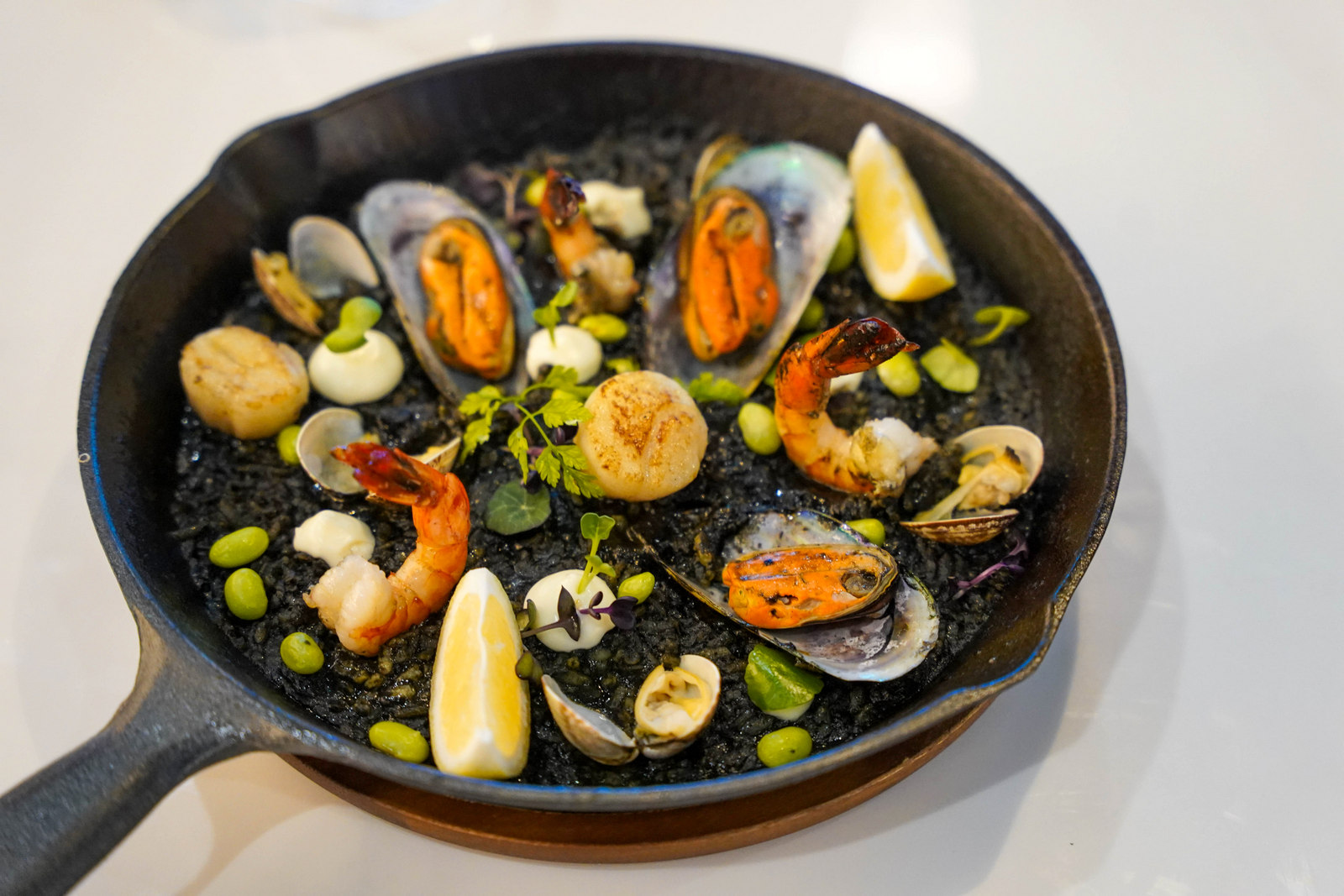 Paella pleasure: El Kano's Paella Arroz Negro (RM138) is cooked to order, taking at least 20 minutes, but it's well worth the short wait - a hot pan brimming with fragrant squid ink rice, studded with Hokkaido scallops, green mussels, tiger prawns, garlic aioli and lemon wedges.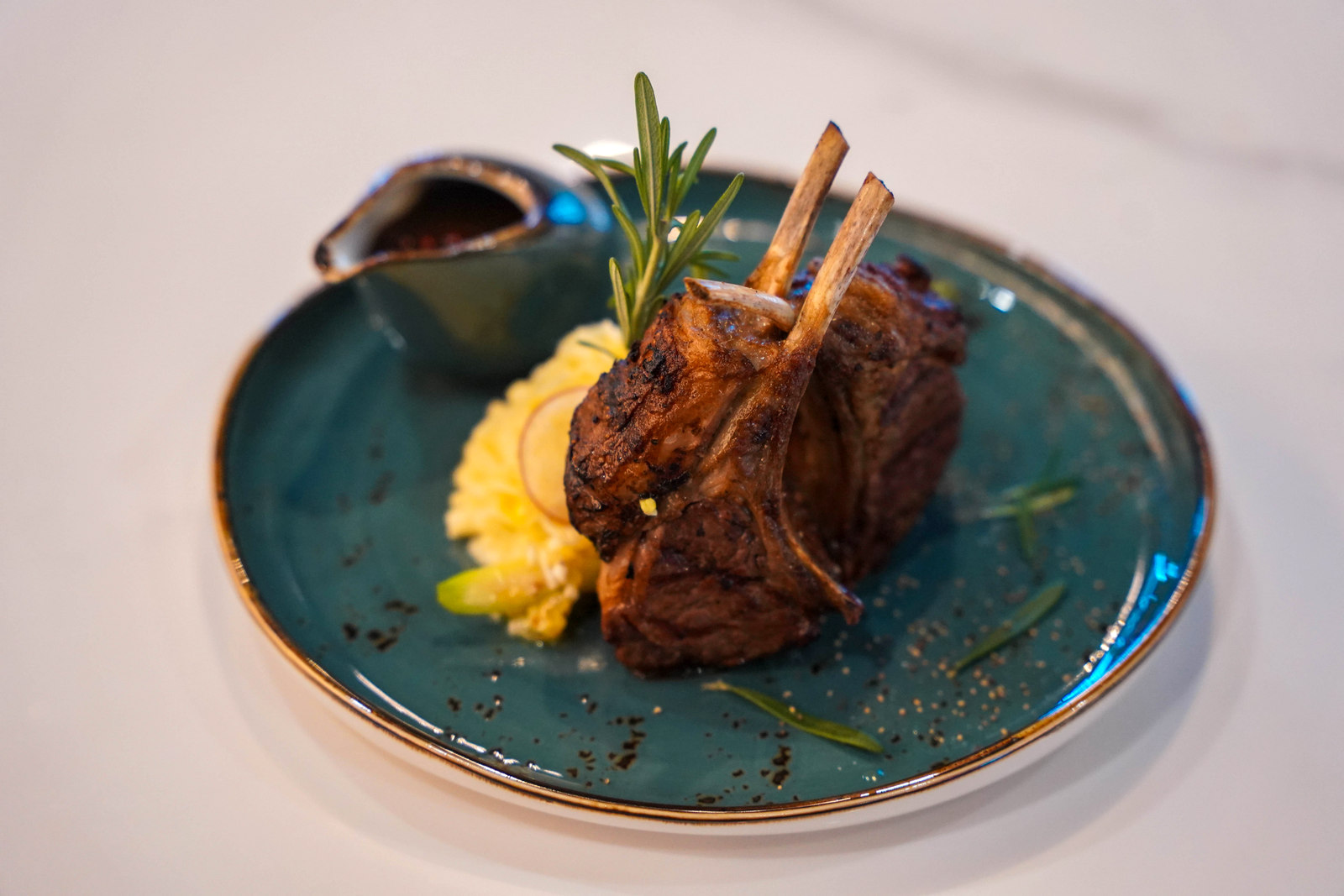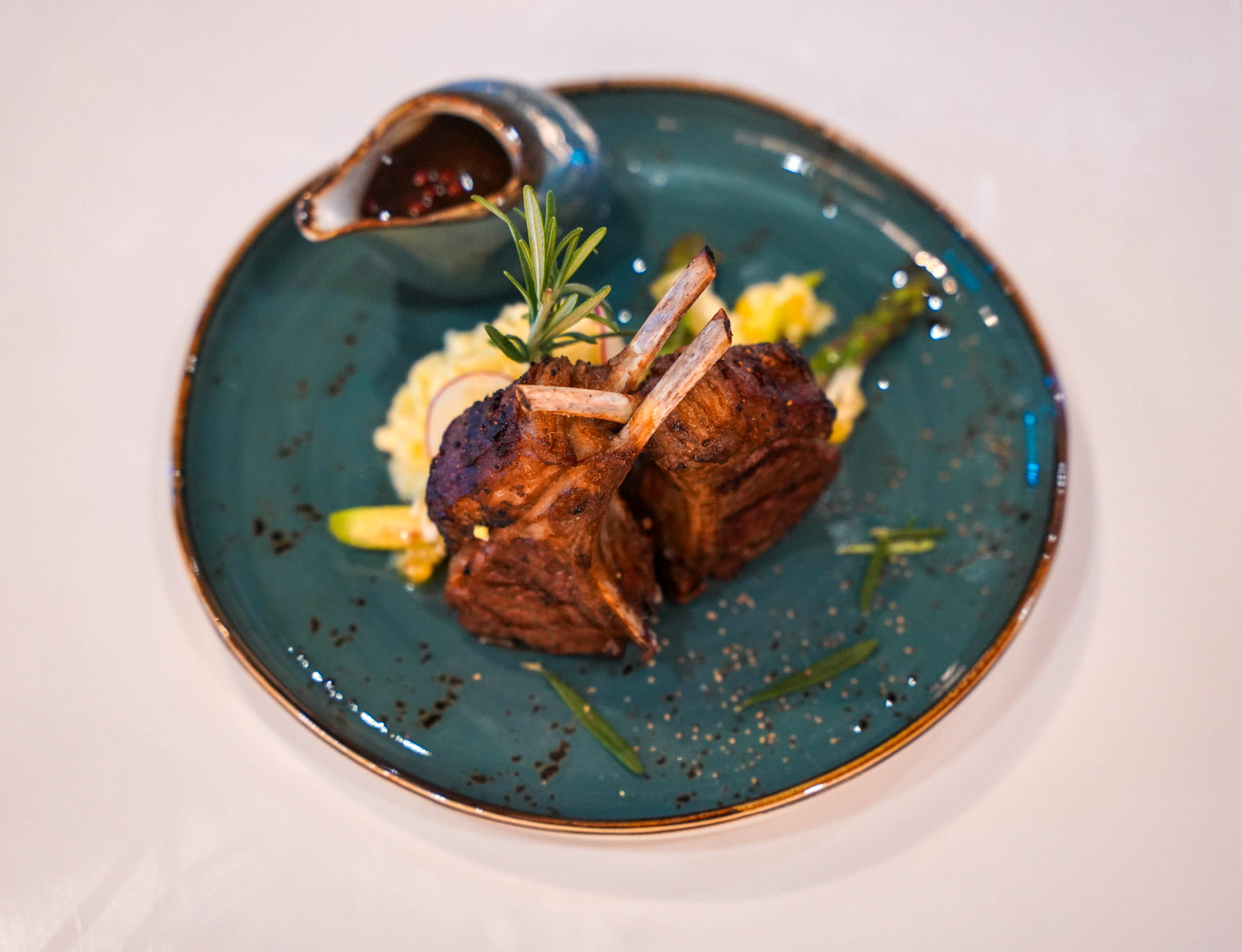 For a meaty marvel, sink your teeth into the Grilled 3 Ribs Rack of Lamb (RM178), irresistibly carnivorous, with a tender texture and deliciously smoky depth of flavour.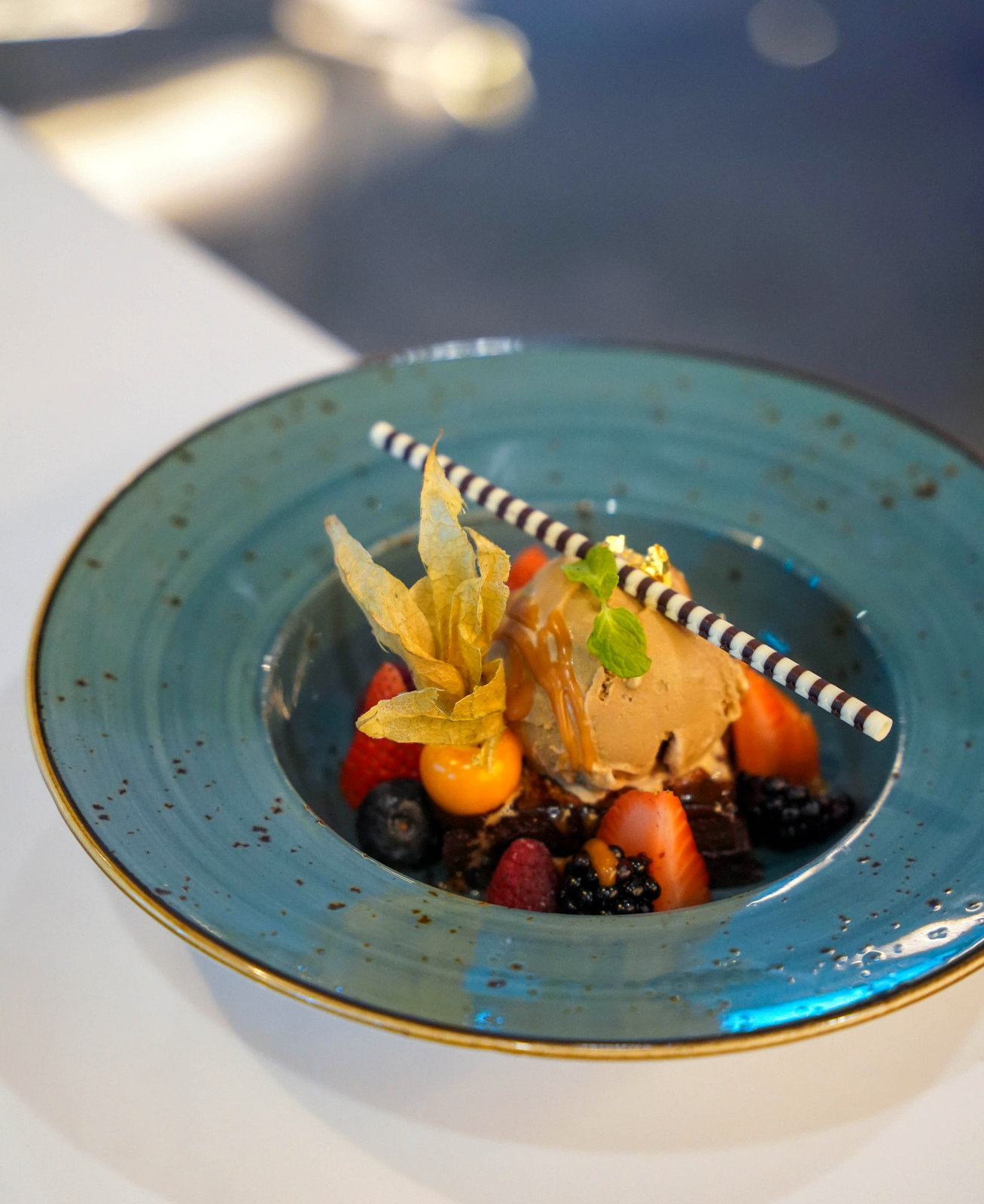 Save space for at least one dessert: The Classic Spanish Combination of Chocolate and Salt (RM48) brings us a contrast of hot and cold, channelled in a moist sea salt flourless chocolate sponge cake crowned with dense, delightful coffee gelato.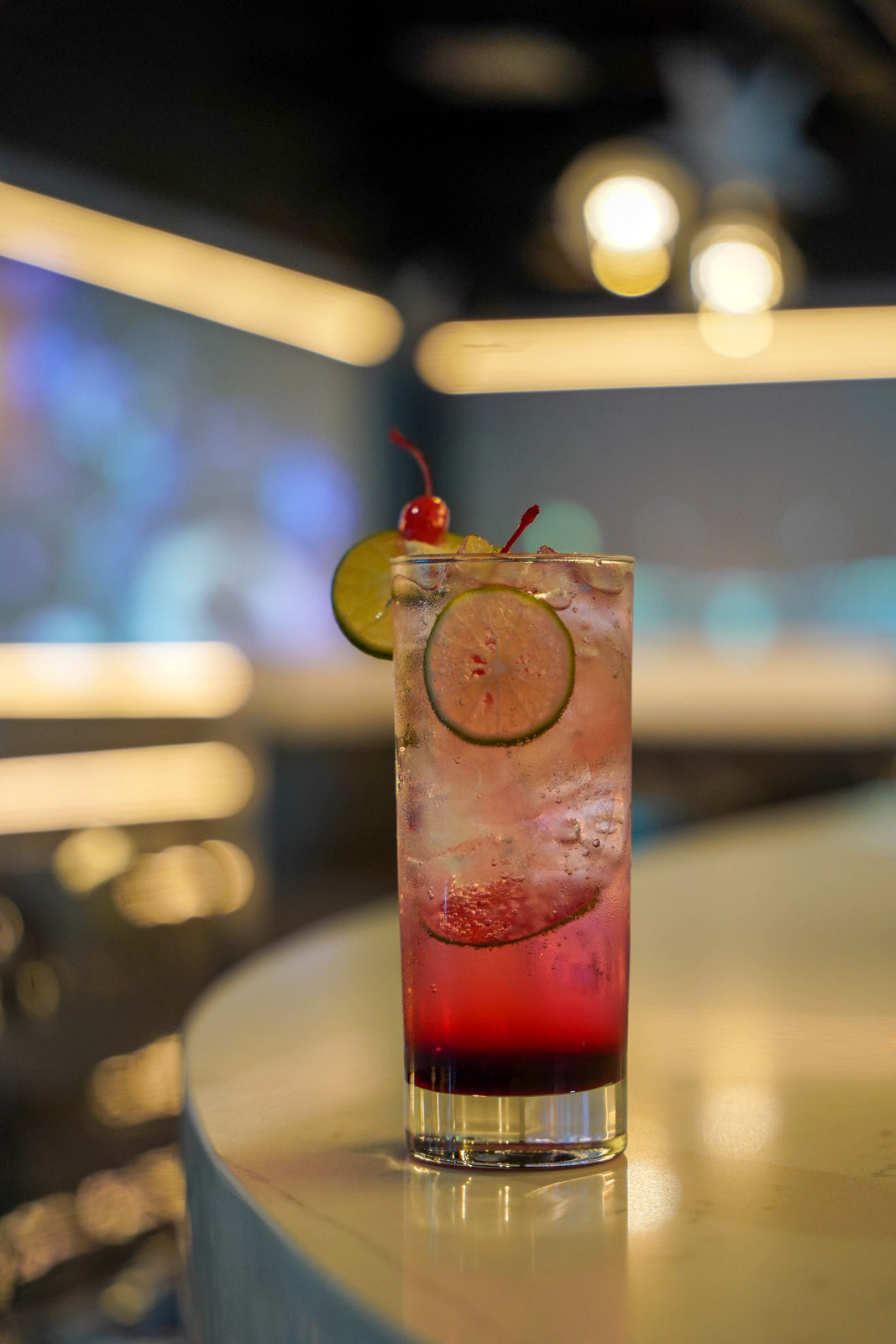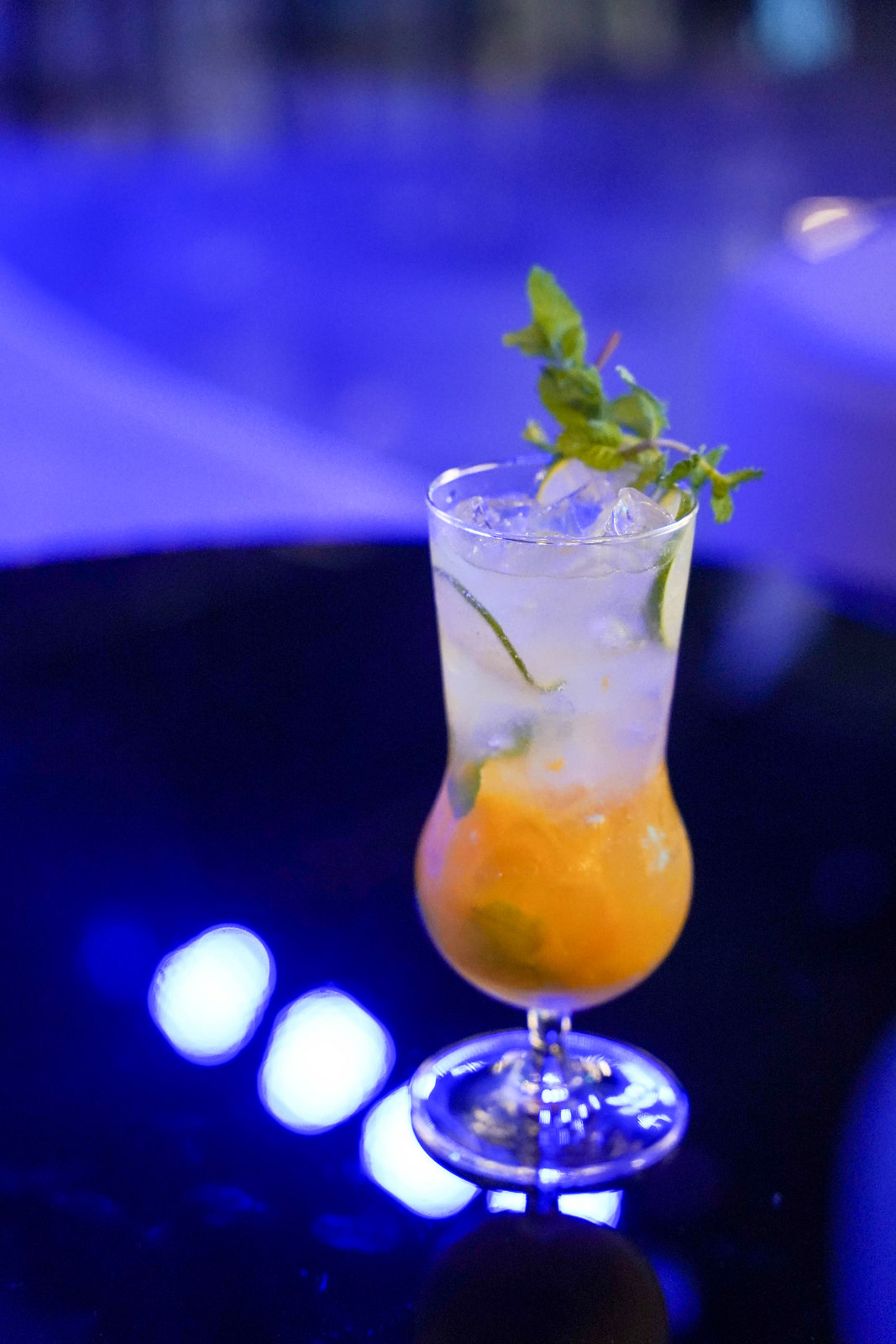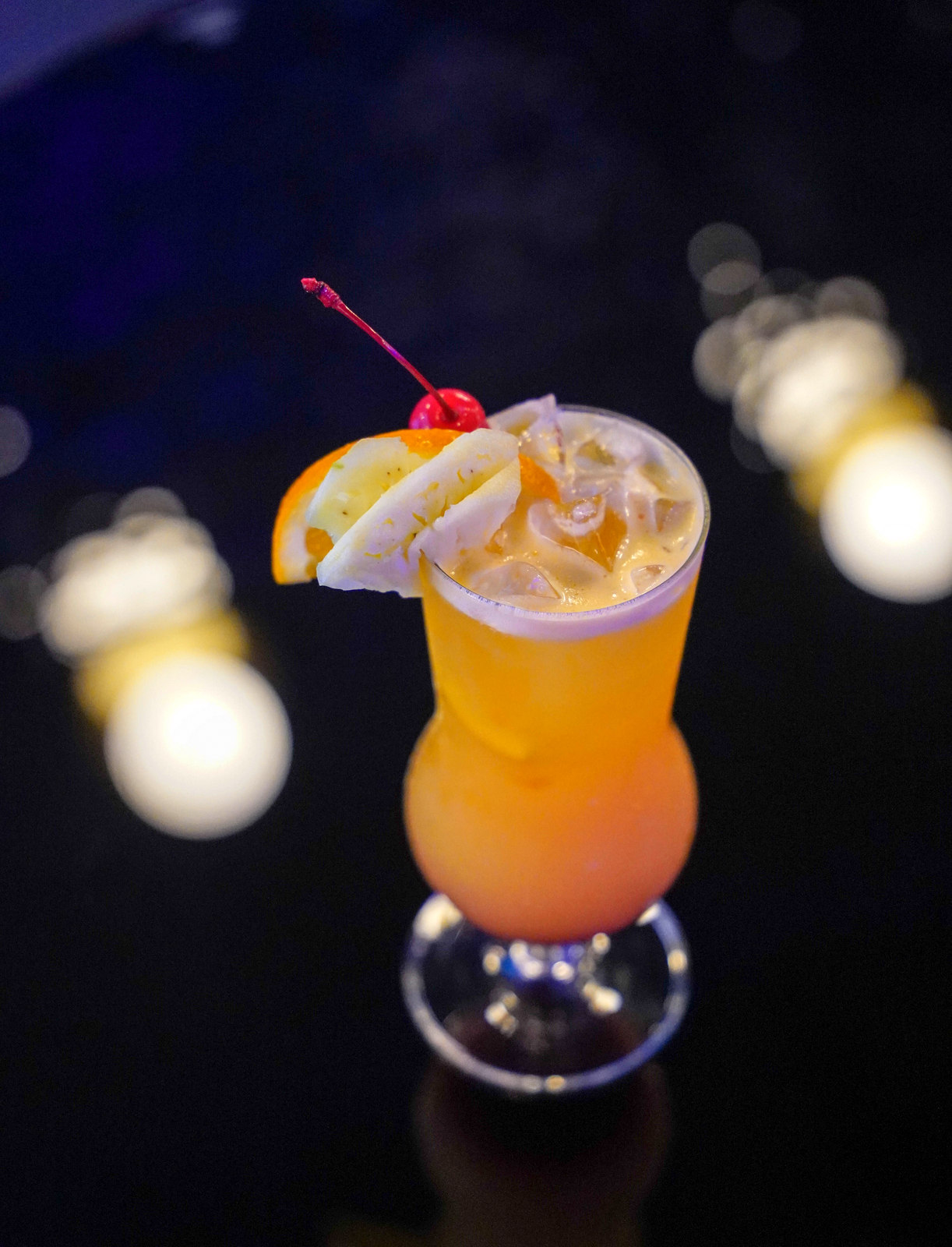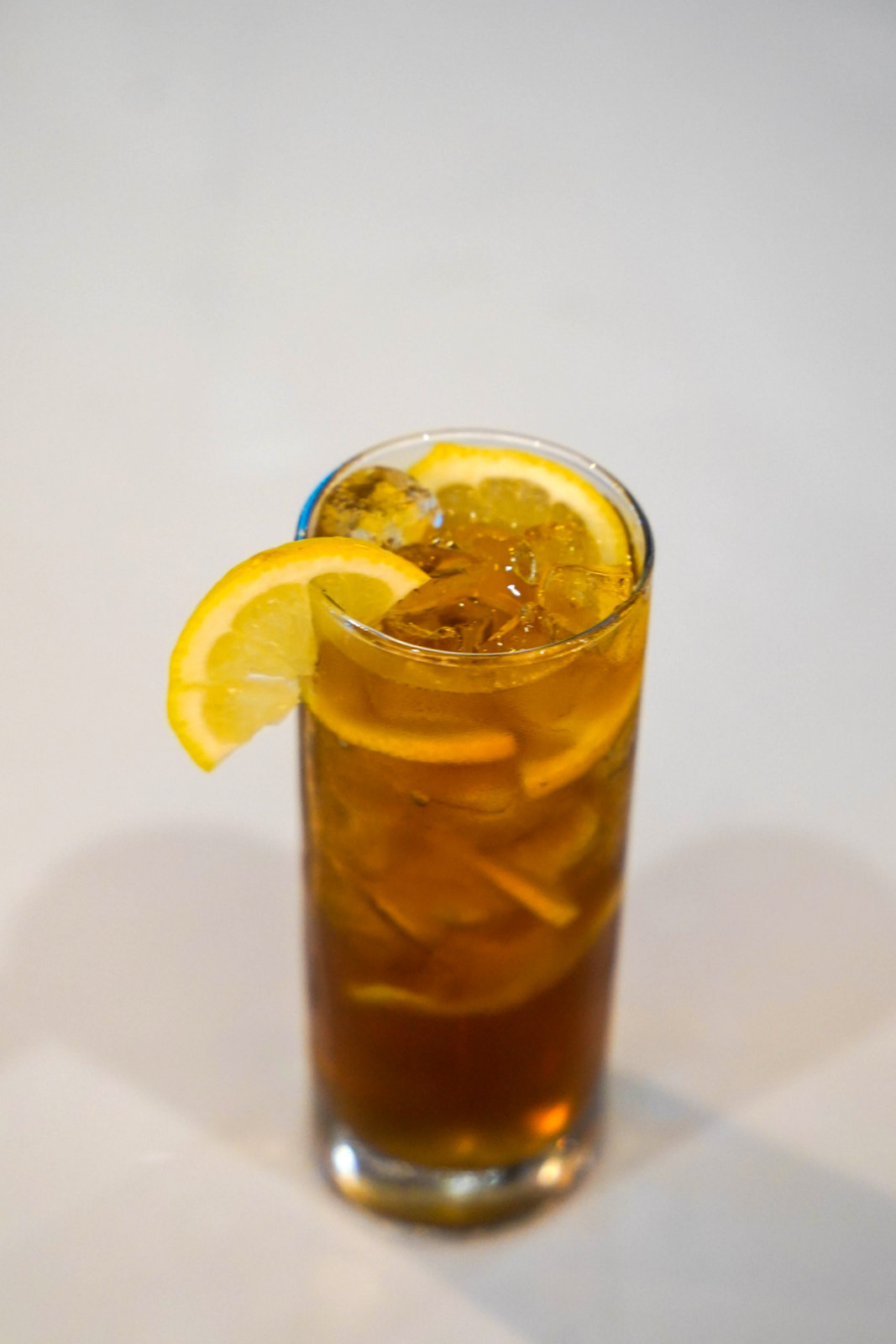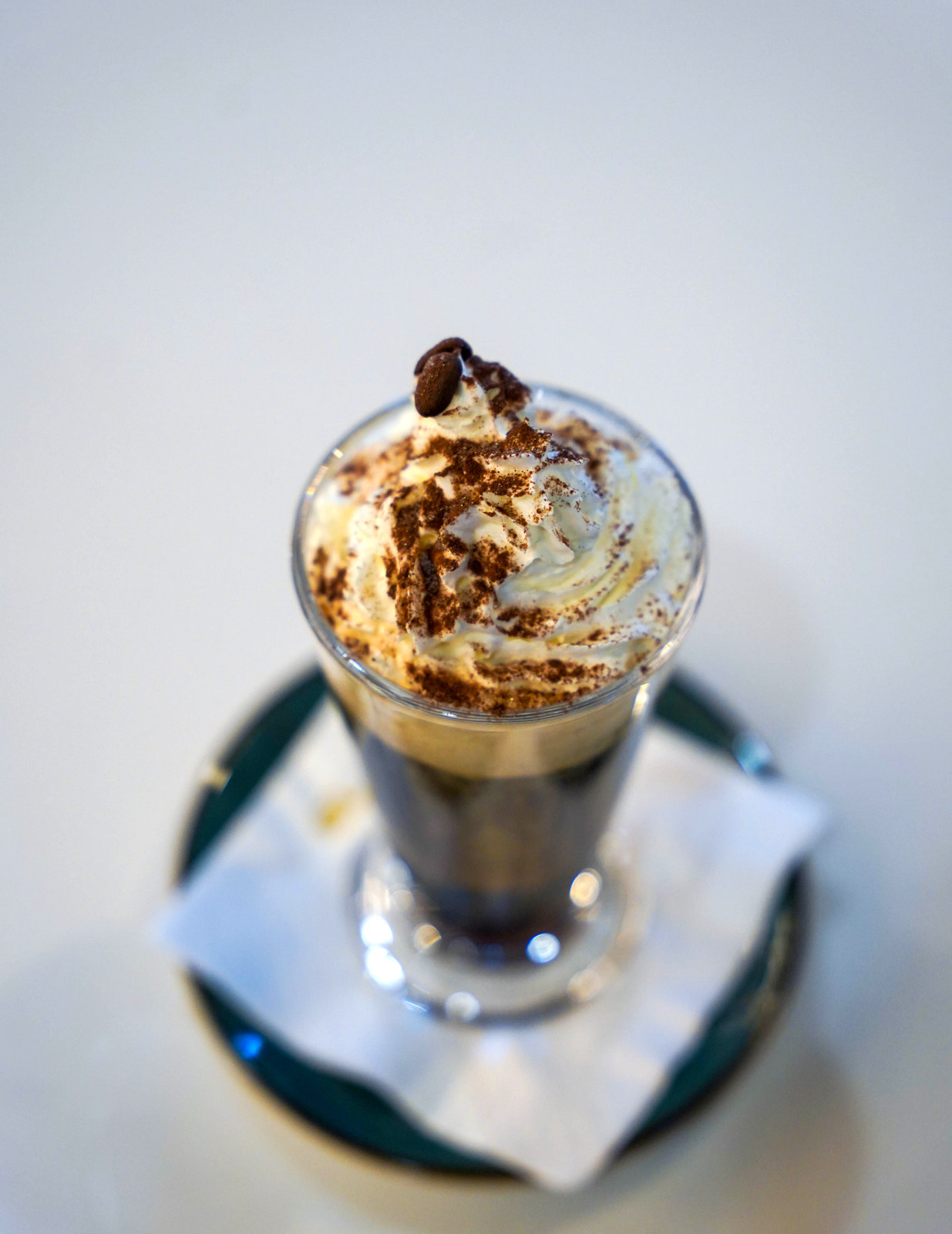 Beverages span the full spectrum of crowd-pleasers, from popular mocktails like the Shirley Temple and Mango Mule to iced honey lemon tea and Irish coffee for a hit of caffeine.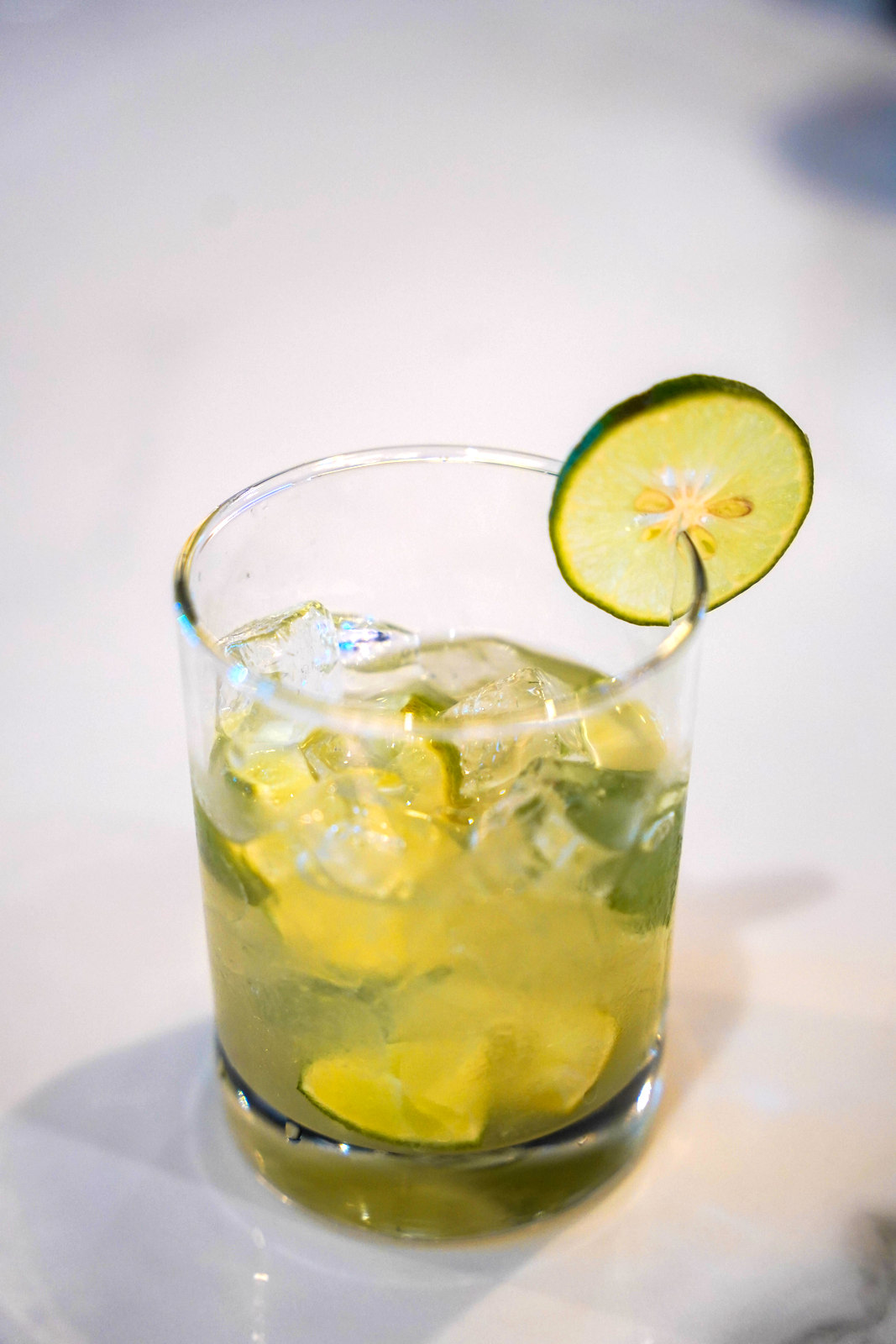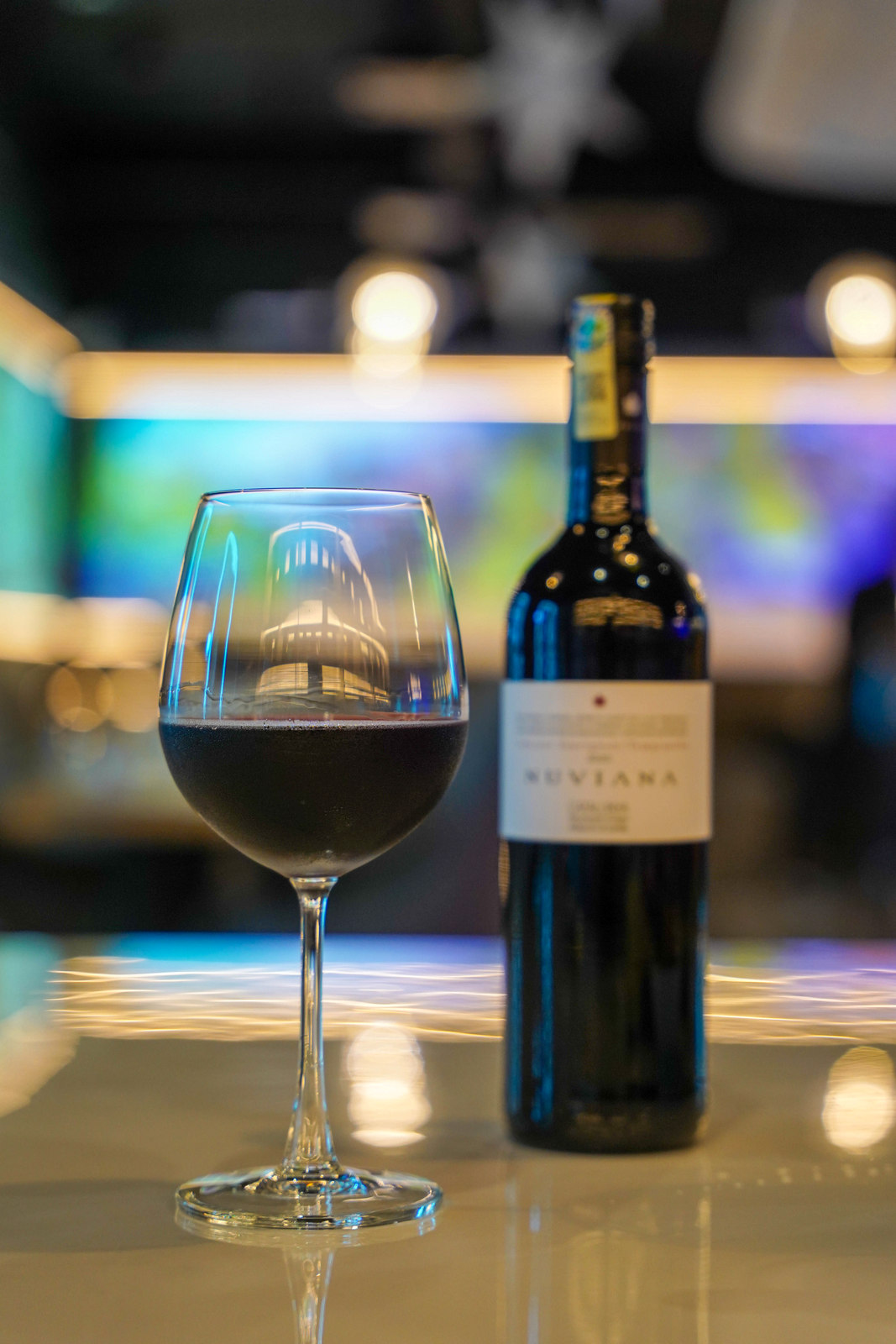 There's no lack of liquor options, from classic cocktails to sterling wines, ensuring an enjoyable evening at El Kano.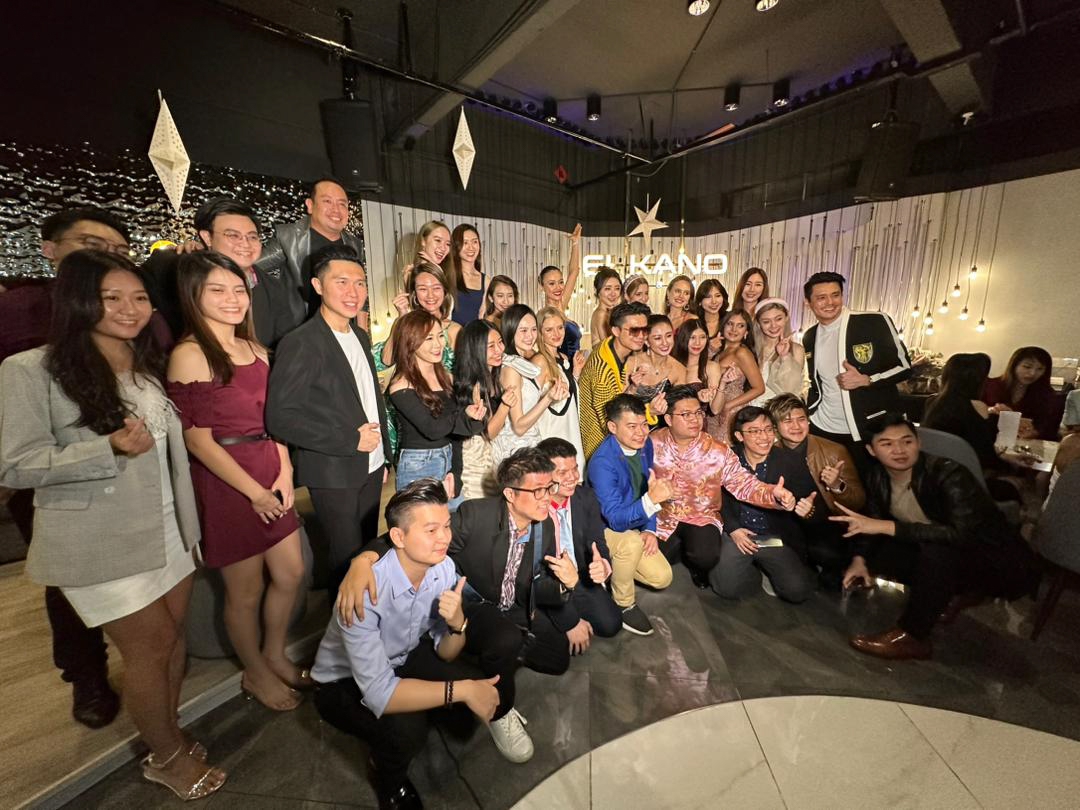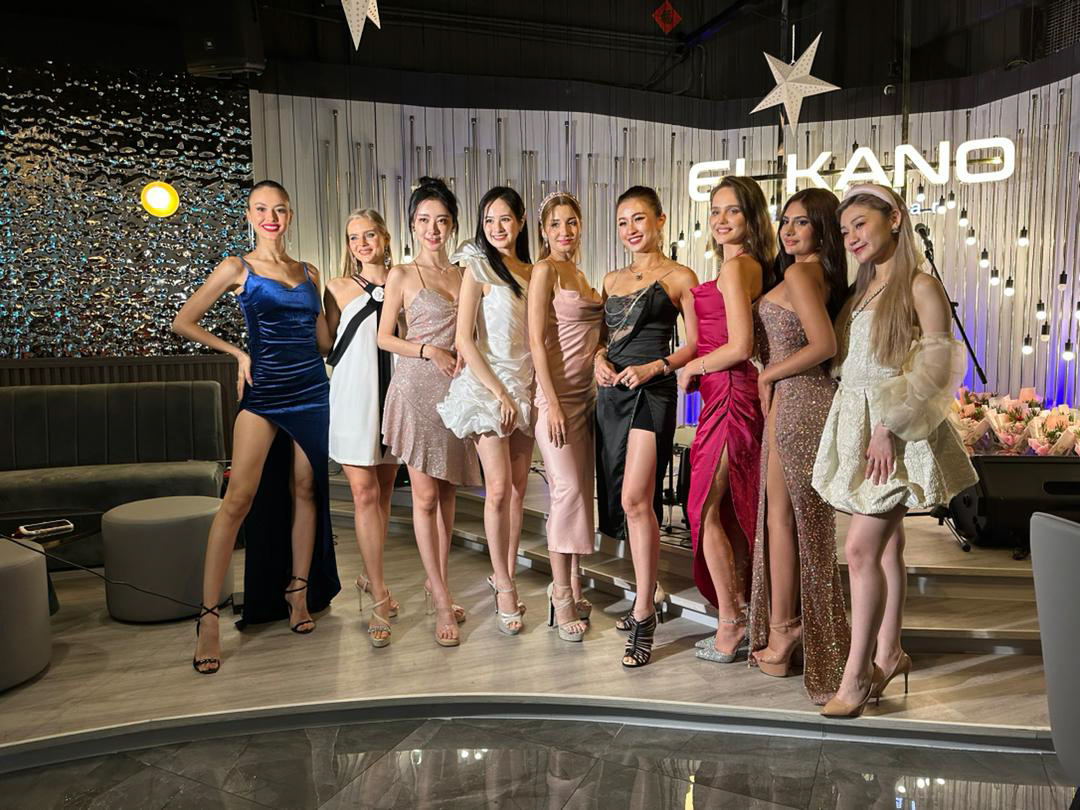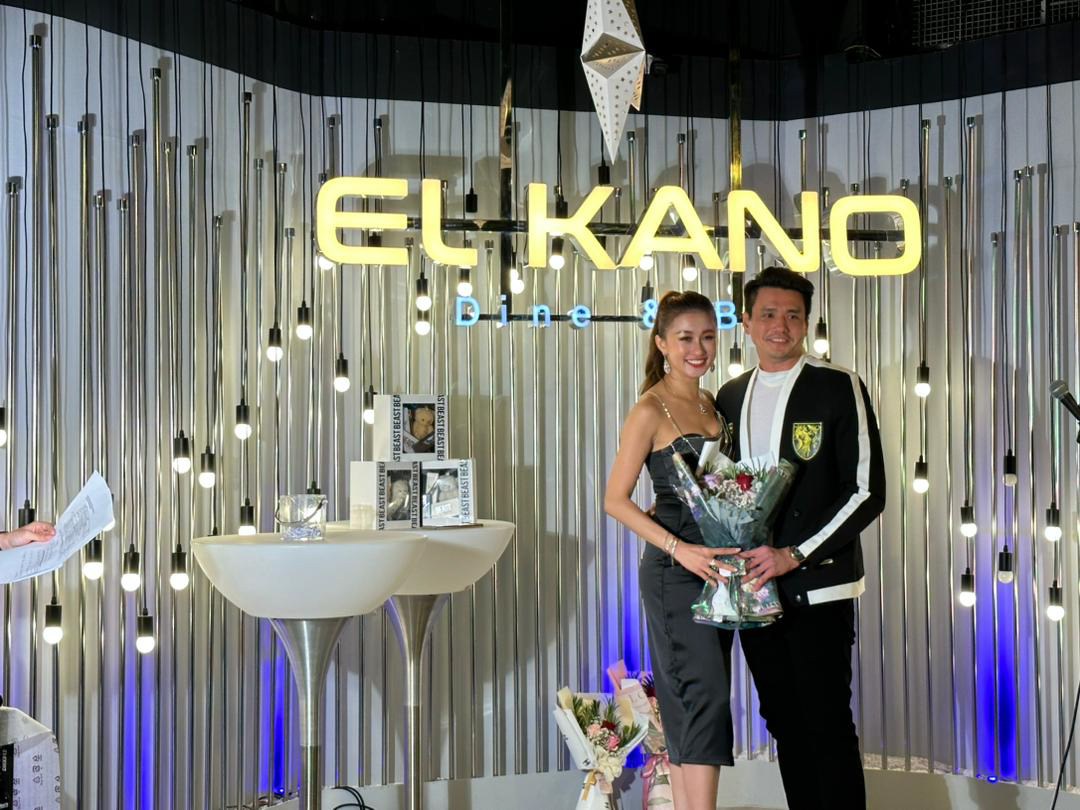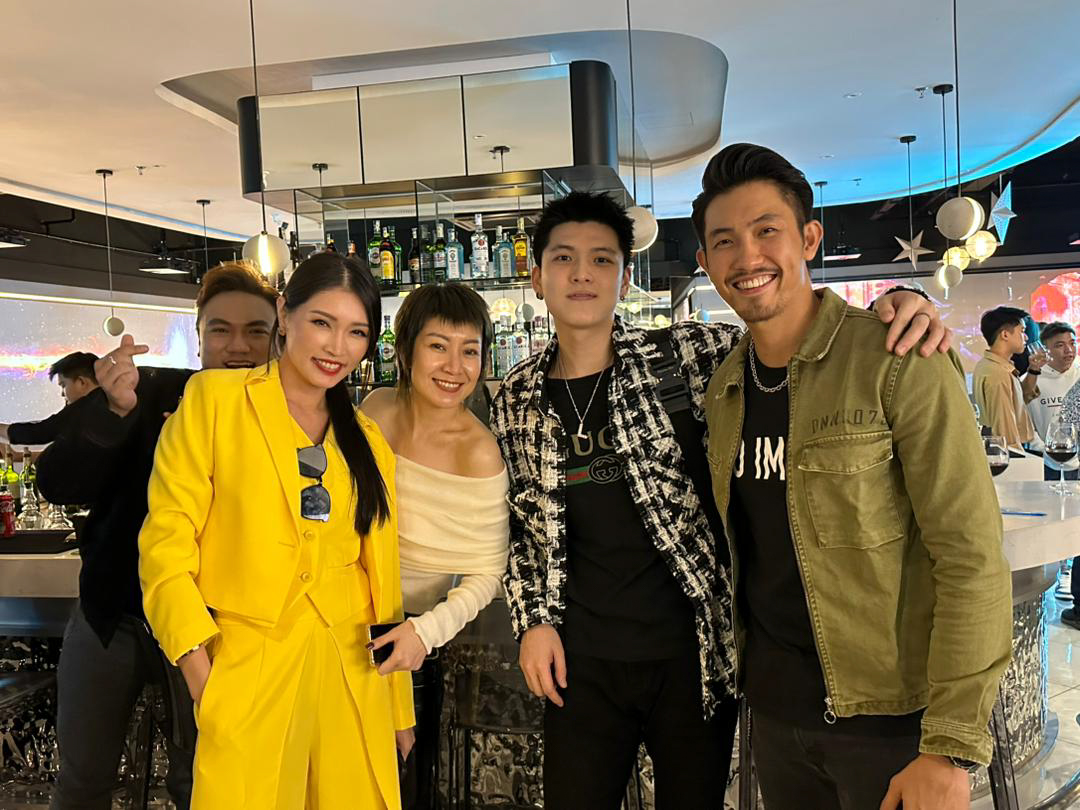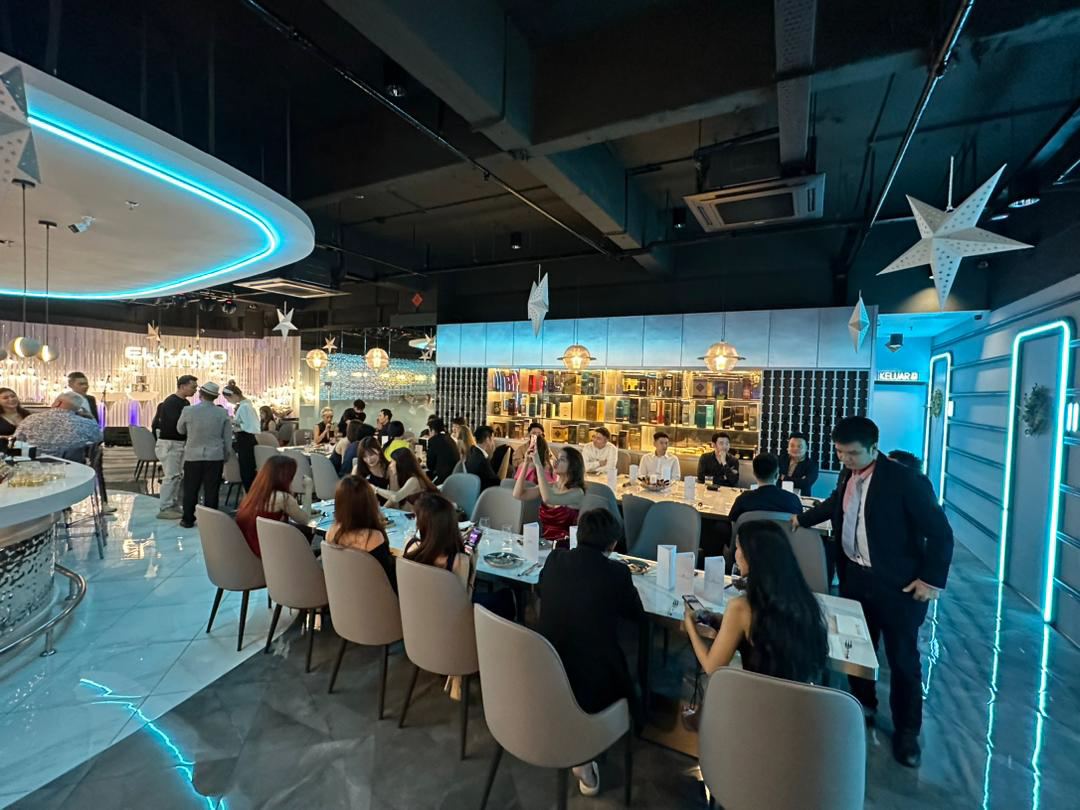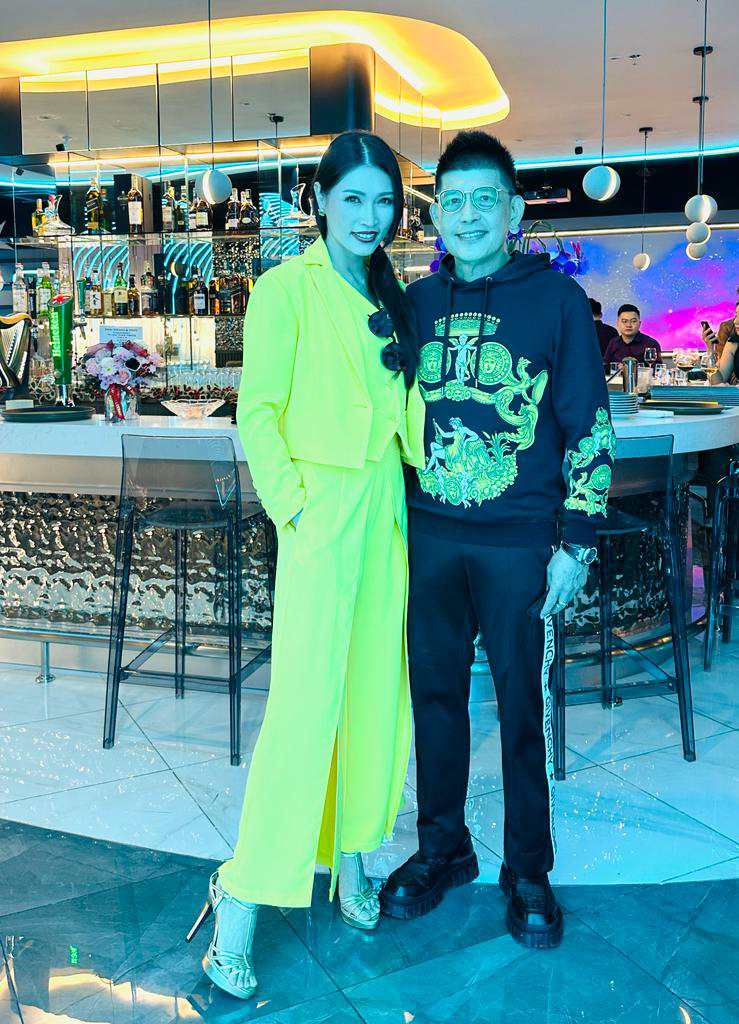 El Kano Dine & Bar has already become a popular spot for glamorous events - it's worth staging your next special occasion here!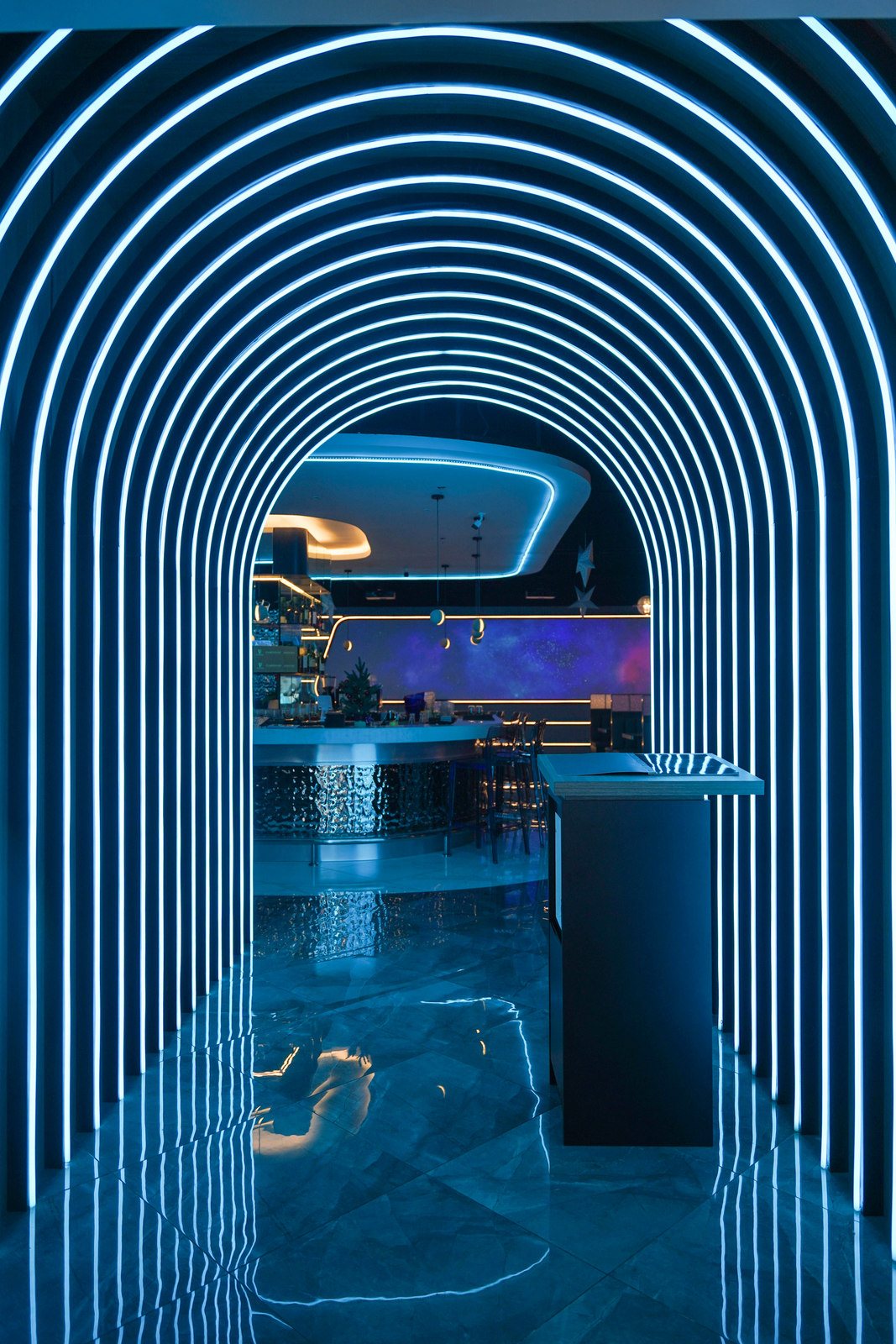 El Kano Dine & Bar
G49-49A, Ground Floor, Wisma New Asia, Jalan Raja Chulan, Bukit Ceylon, Kuala Lumpur.
Open daily, 12pm-11pm.
Tel: 013-330-9583