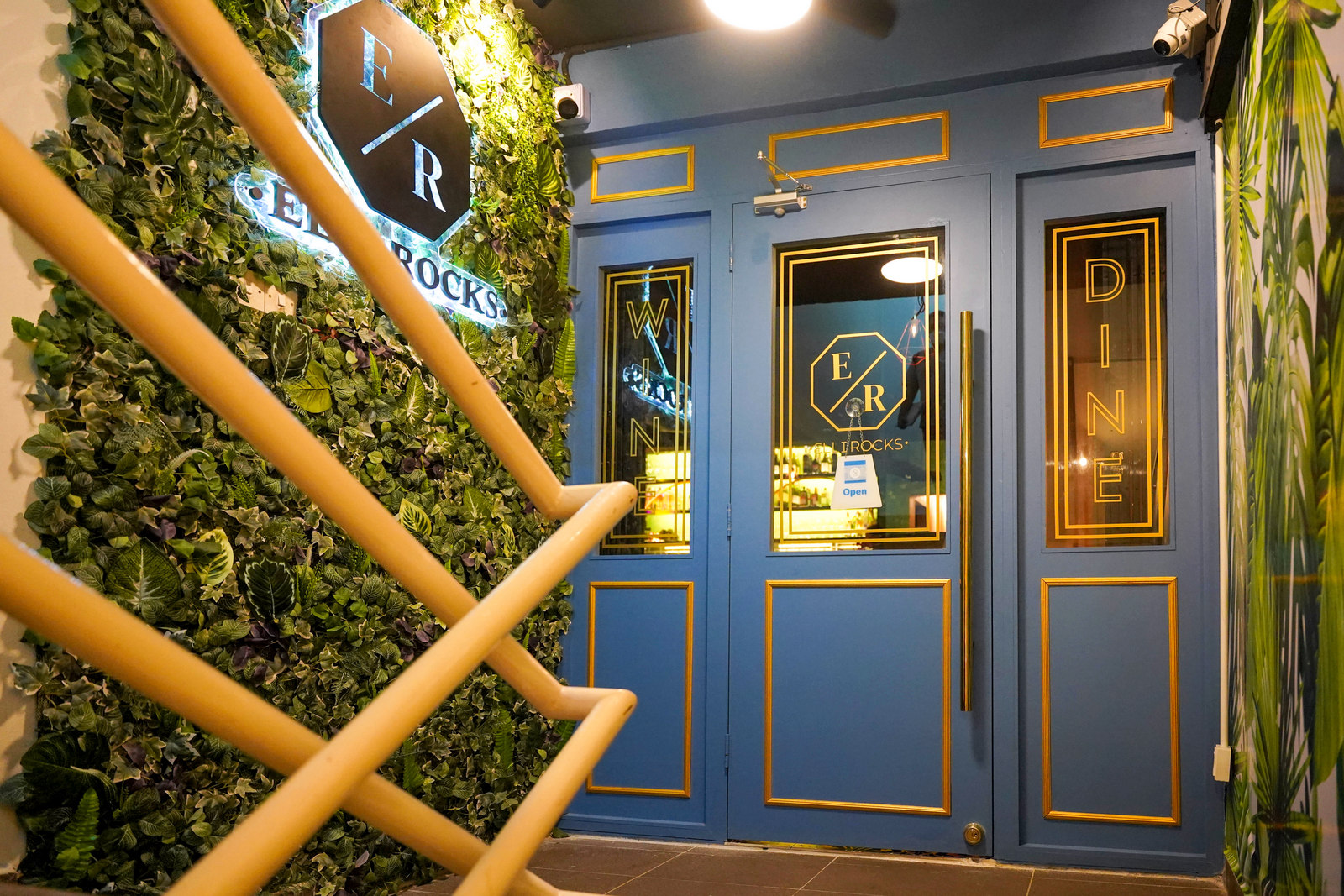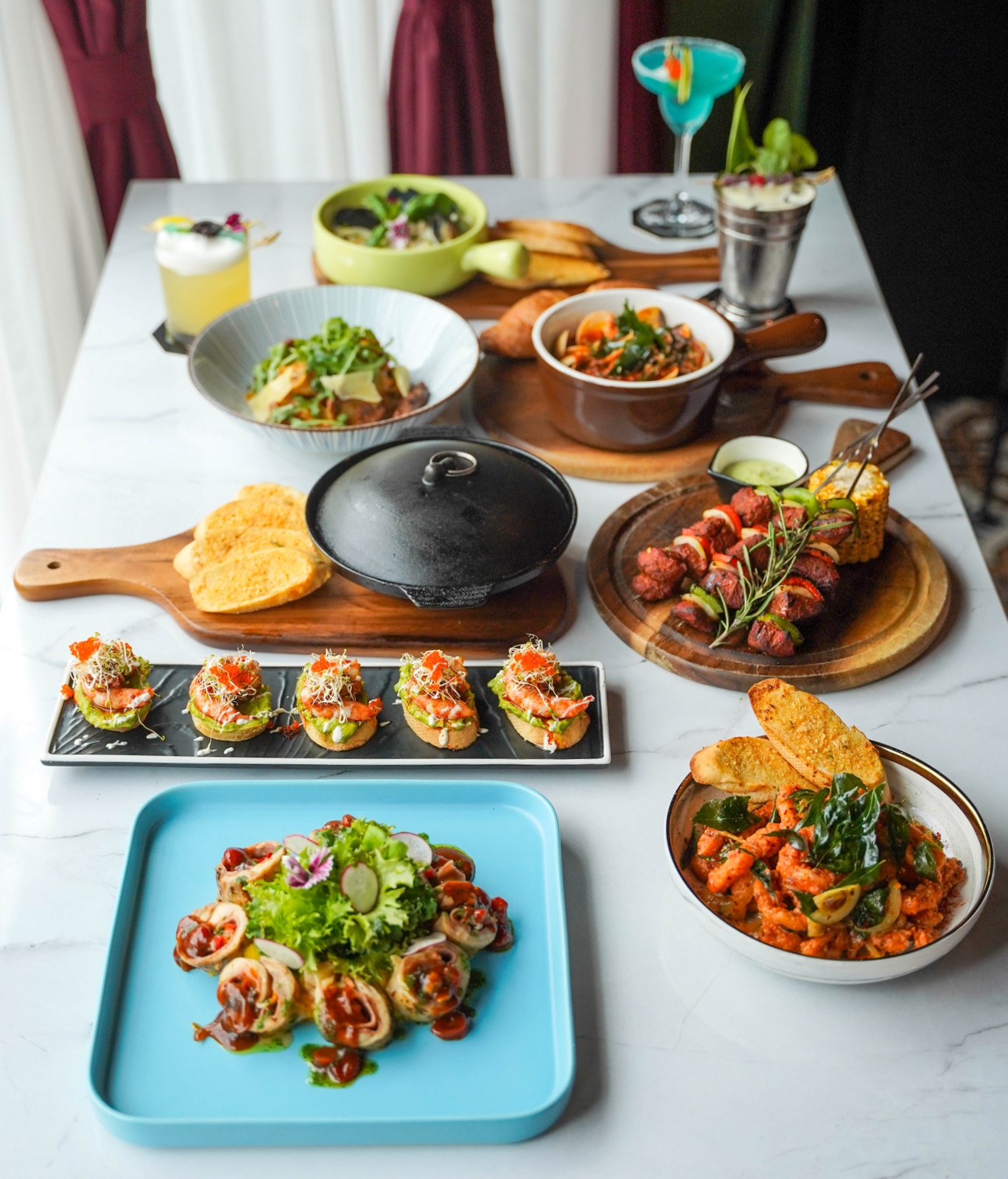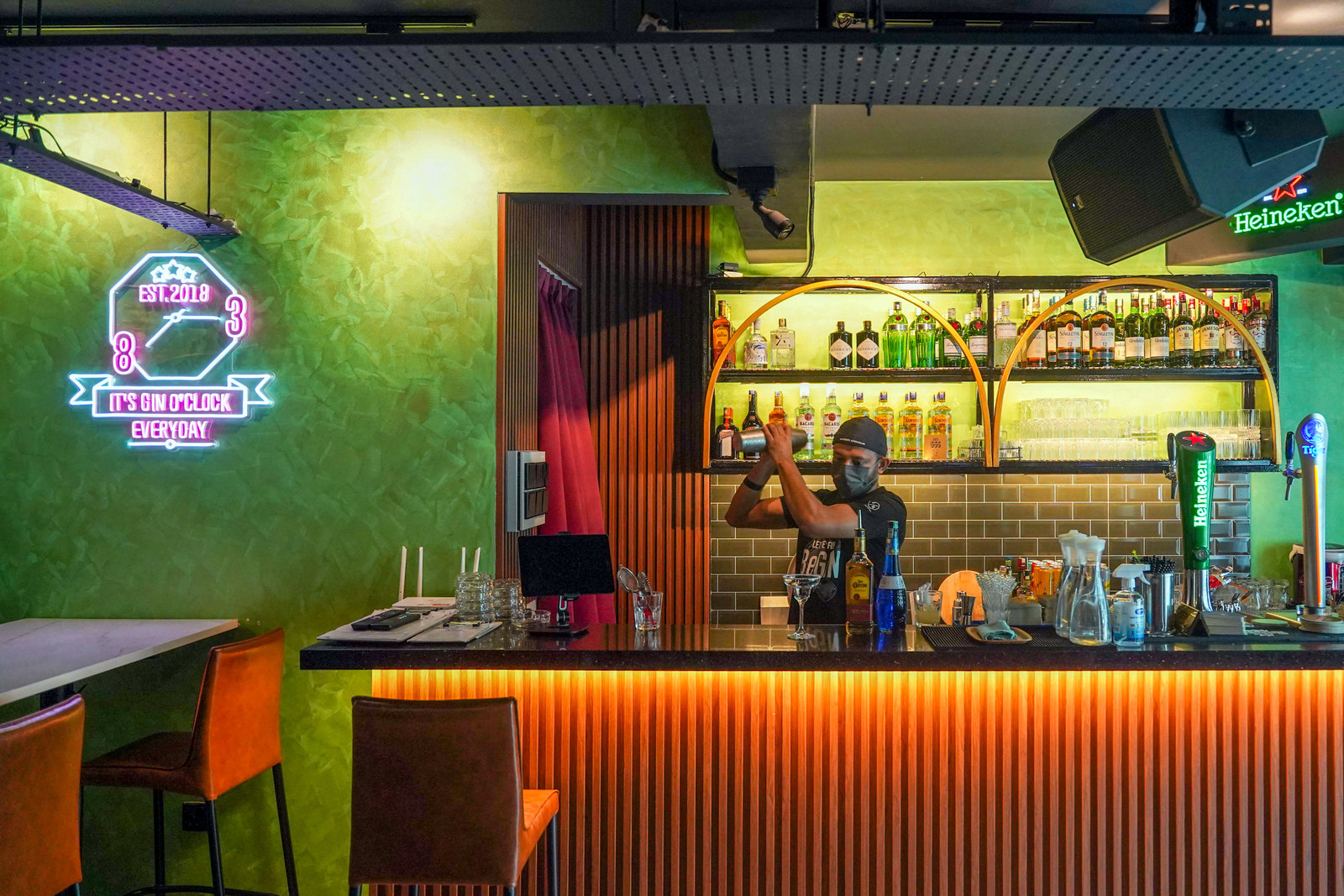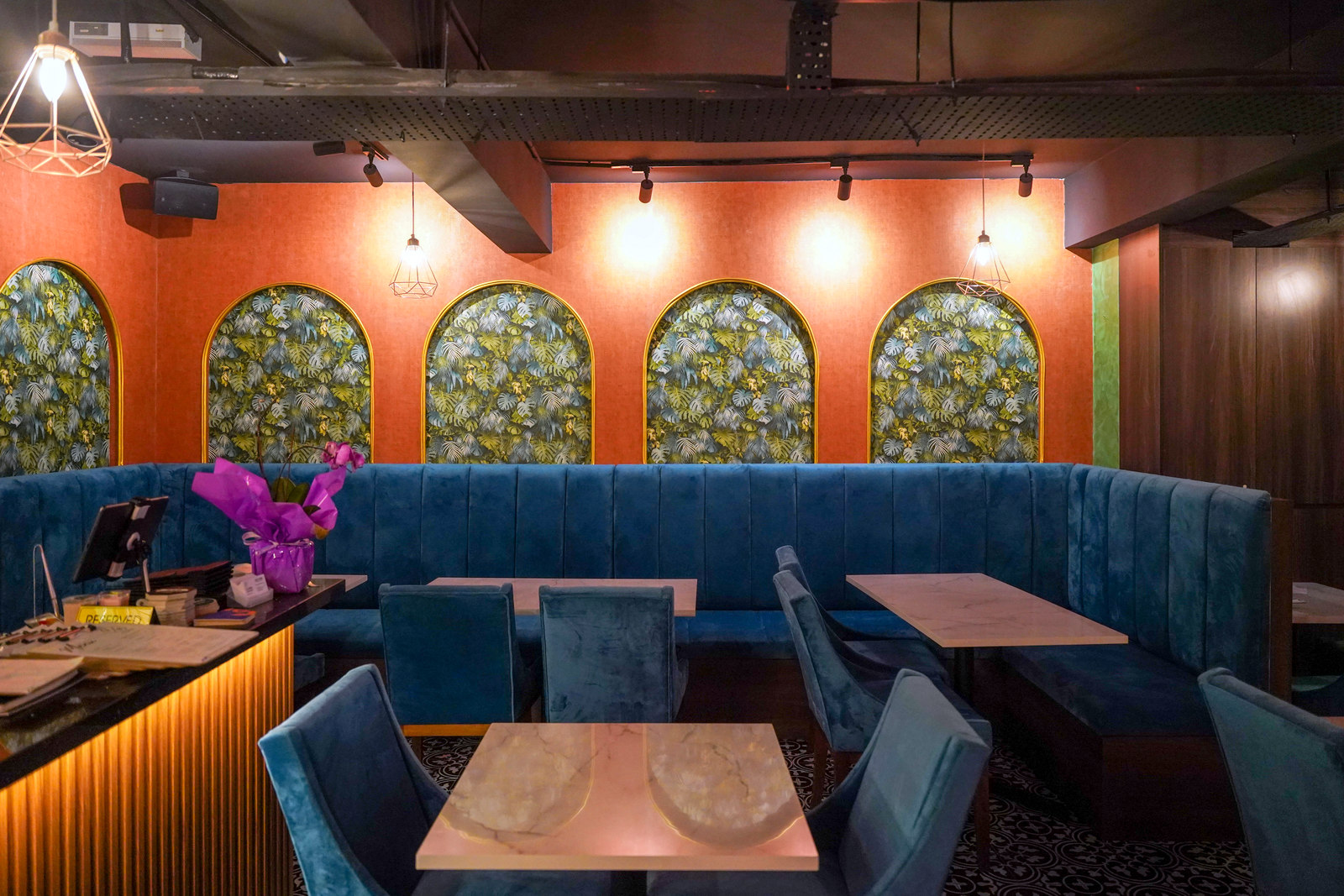 A new era beckons for Elli Rocks: A familiar favourite in TTDI since 2018, Elli Rocks has broadened its reach to Damansara Heights, with a second restaurant and bar that bears a beautiful tropical theme.
Recently rebranded as Elli Rocks (formerly Elephant Rock), it operates exclusively in two locations, TTDI and Damansara Heights. Both venues remain under the same management, maintaining Elli Rocks' reputation as a worthwhile destination.
The evolution of Elli Rocks raises it to fresh heights. Elli Rocks has added key team members who comprise longtime professionals from Malaysia's hotel and bar industry, harnessing years of valuable experience.
Welcoming everyone to "come as a customer, leave as a friend," Elli Rocks promises a fun time, pleasurable cuisine and playful cocktails, bringing a fresh splash of colour and cheer to its neighbourhoods.
With a menu that weaves together Spanish and Italian influences with Malaysian inspirations, Elli Rocks' kitchen revels in rich, bold flavours, while its bar whips up a whirlwind of potent potions that span the Teh Haram cocktail to its Gin O'Clock happy hours.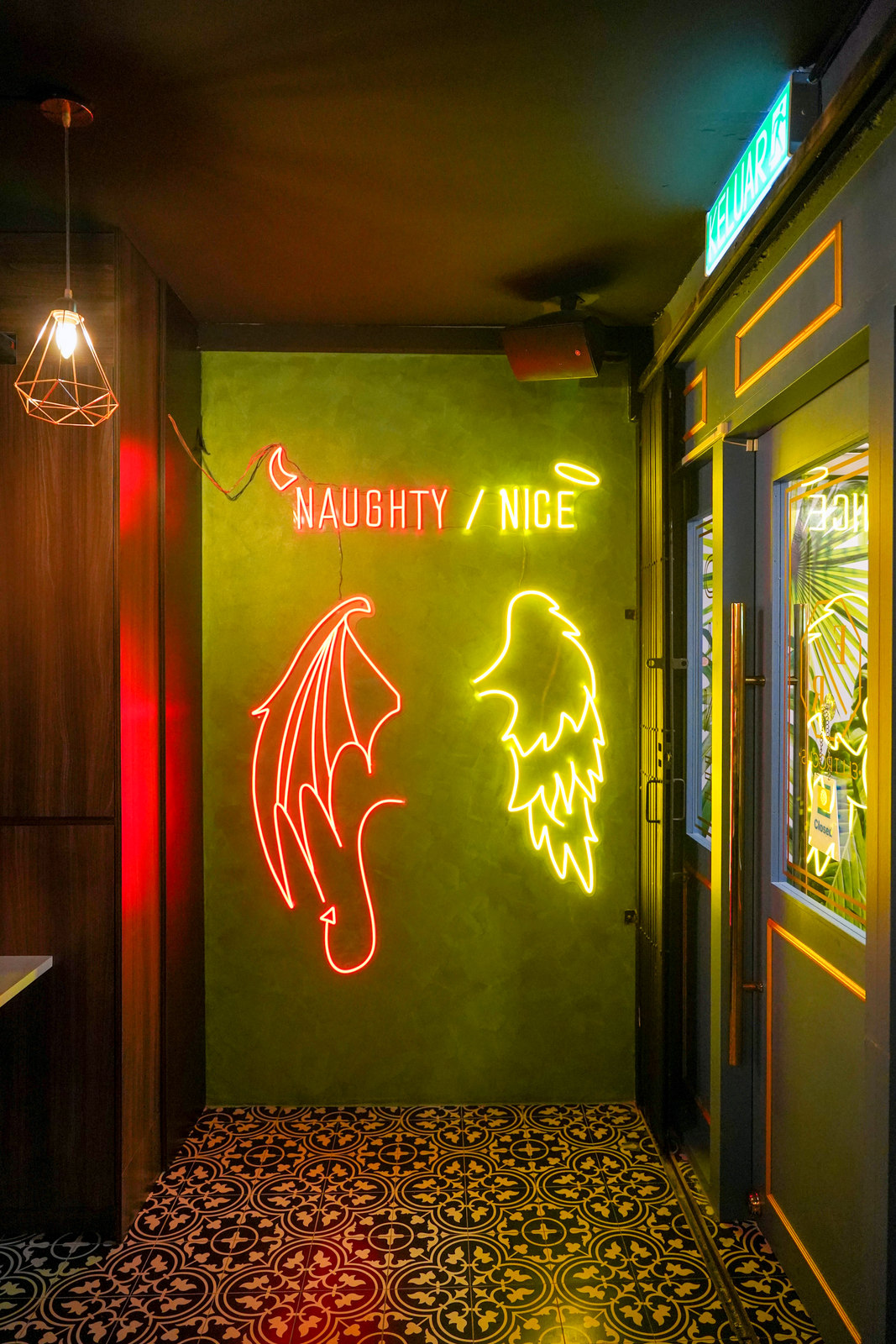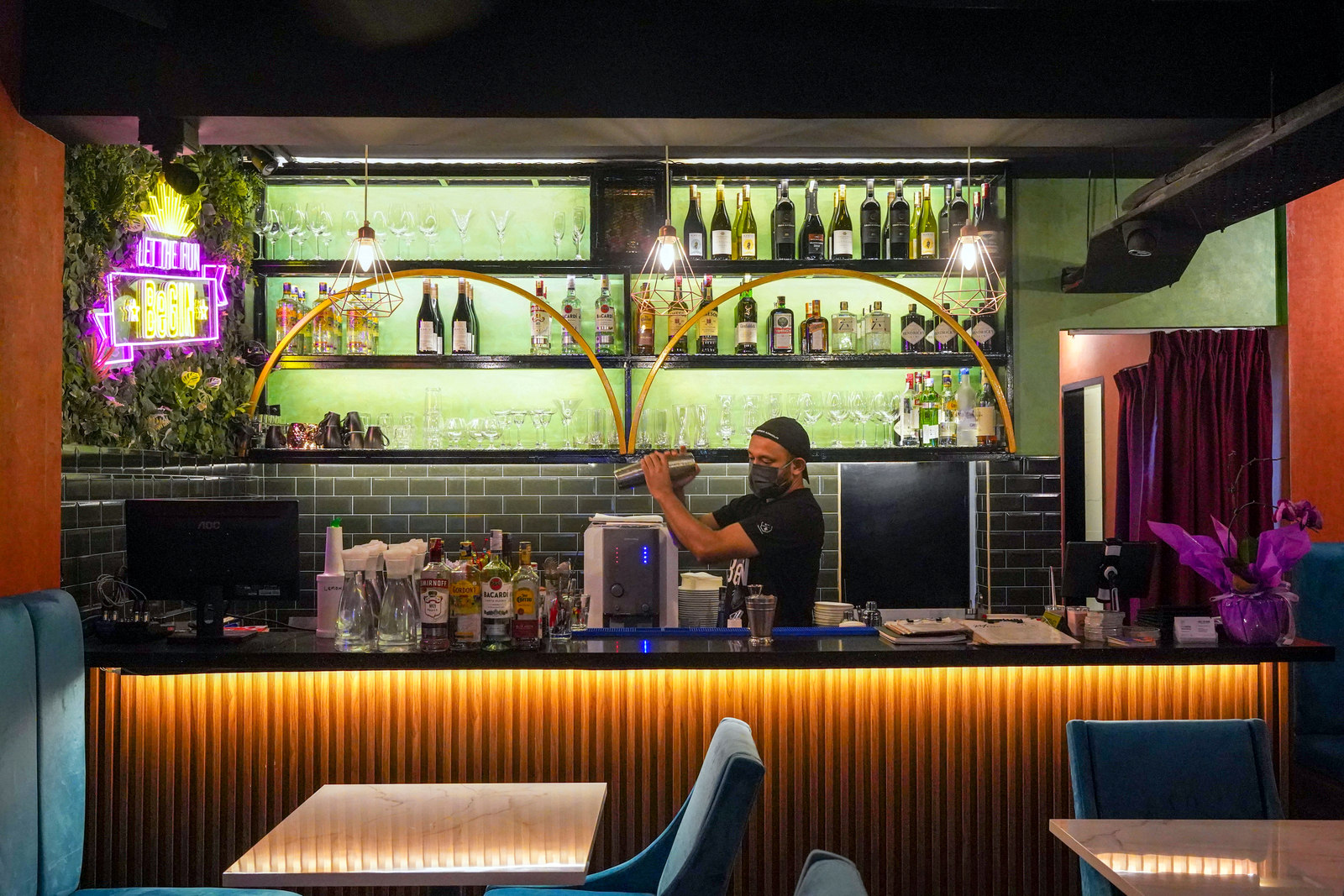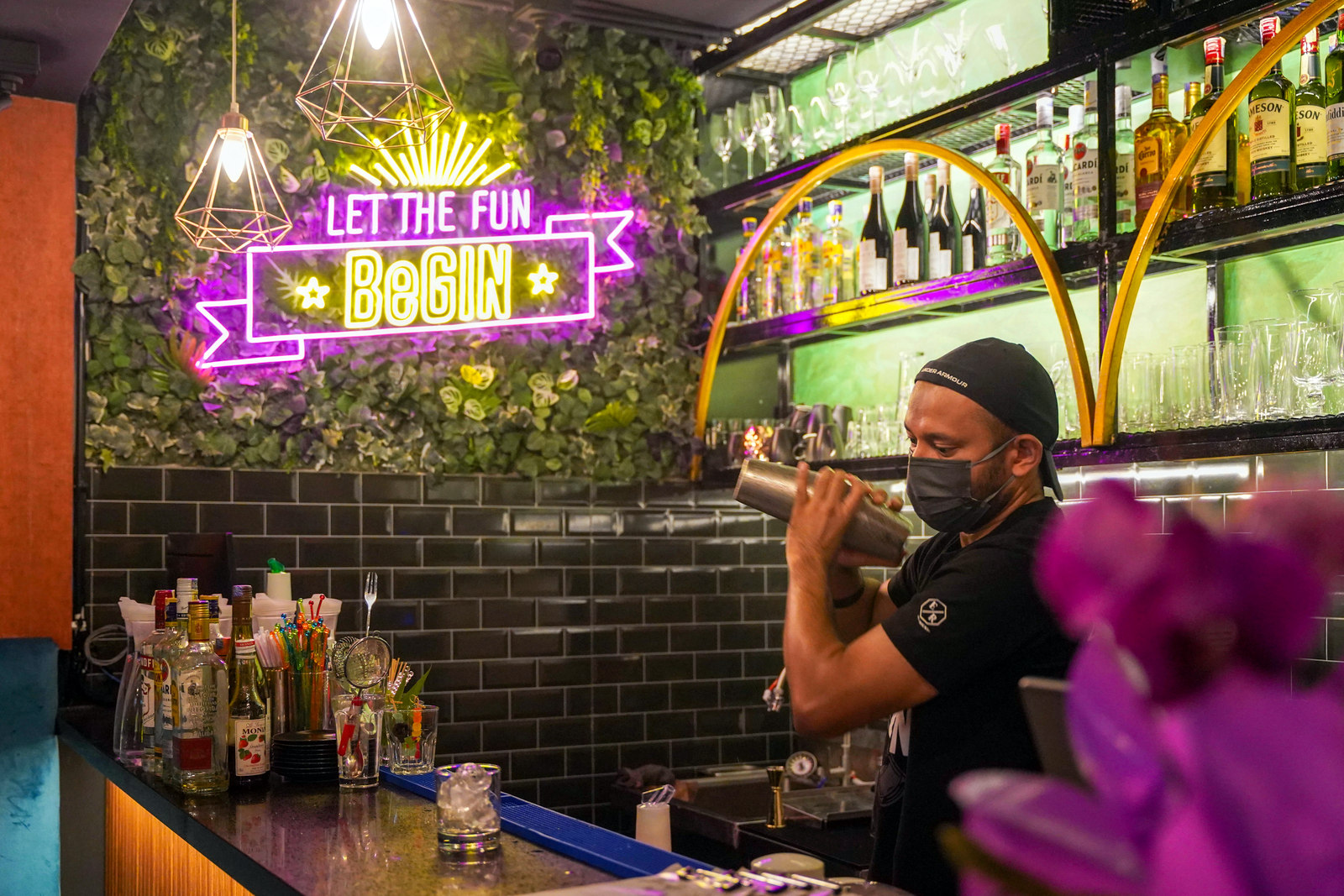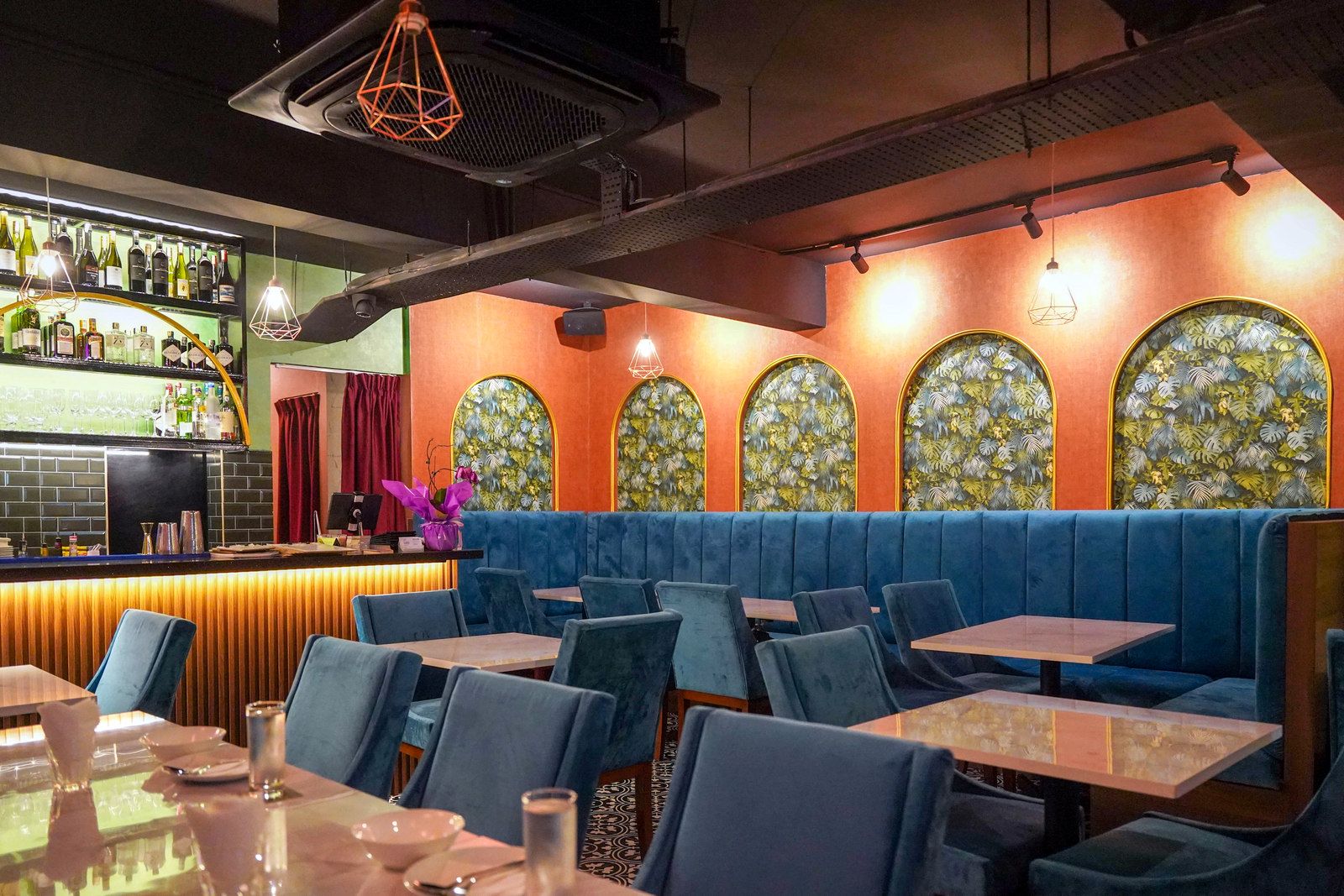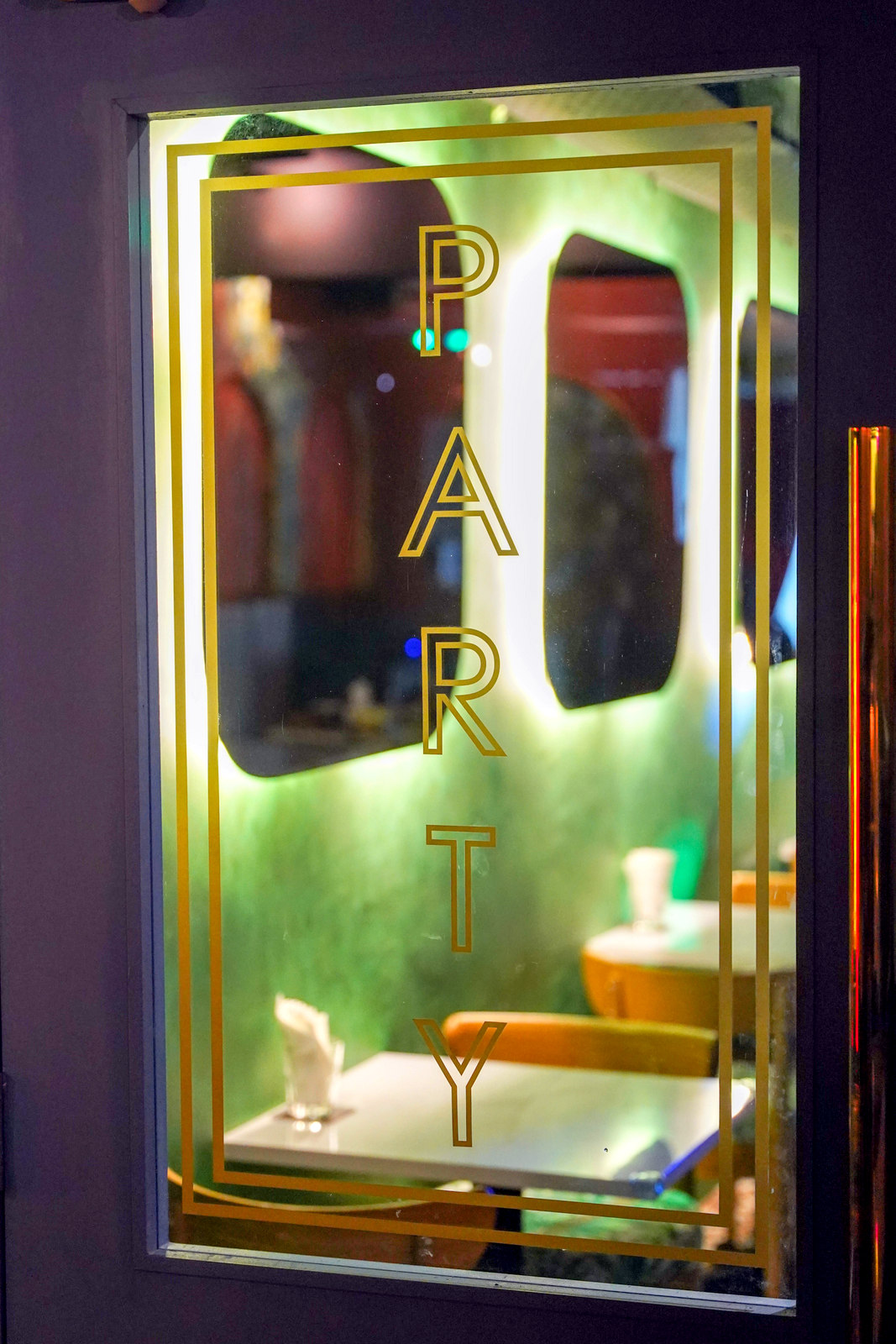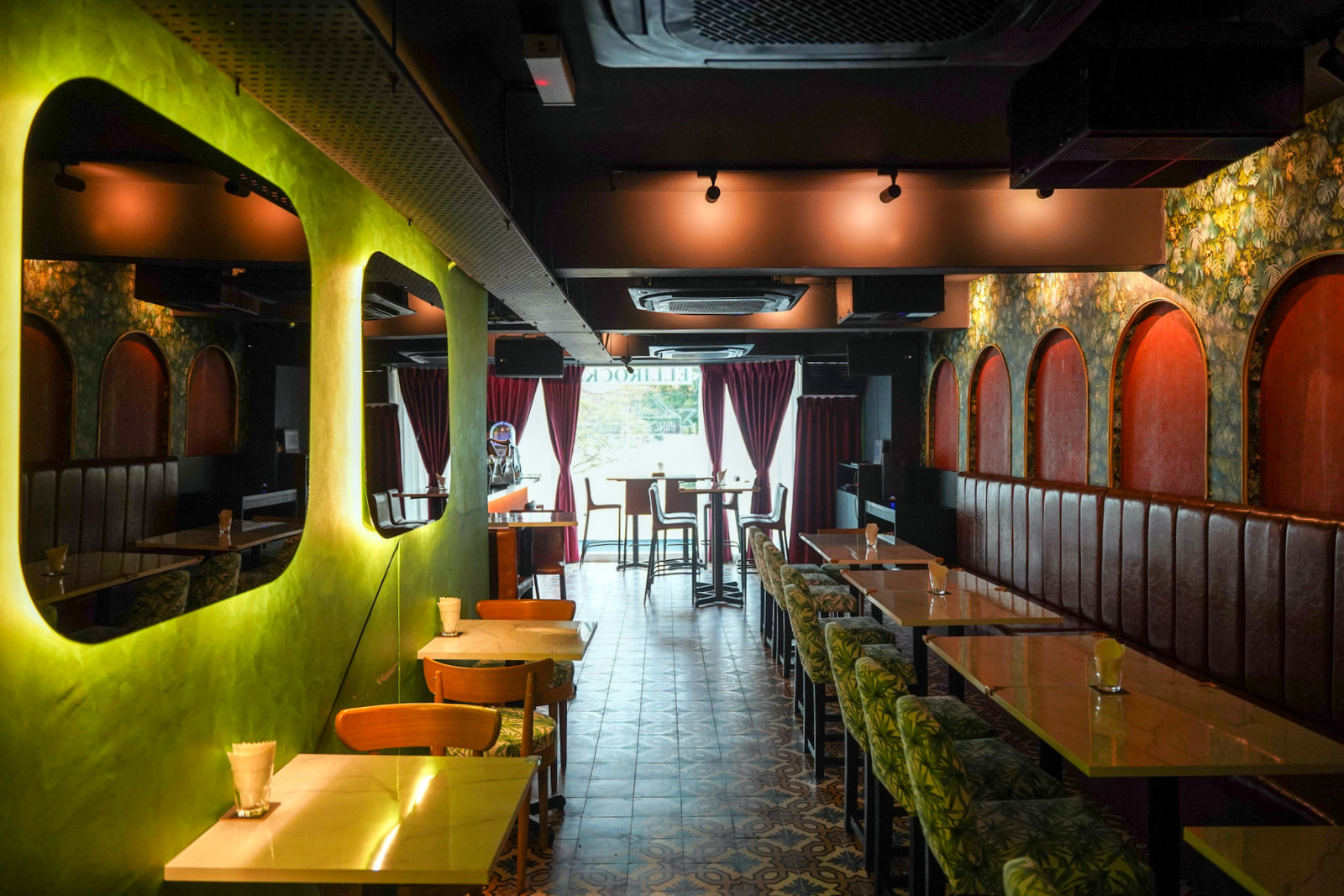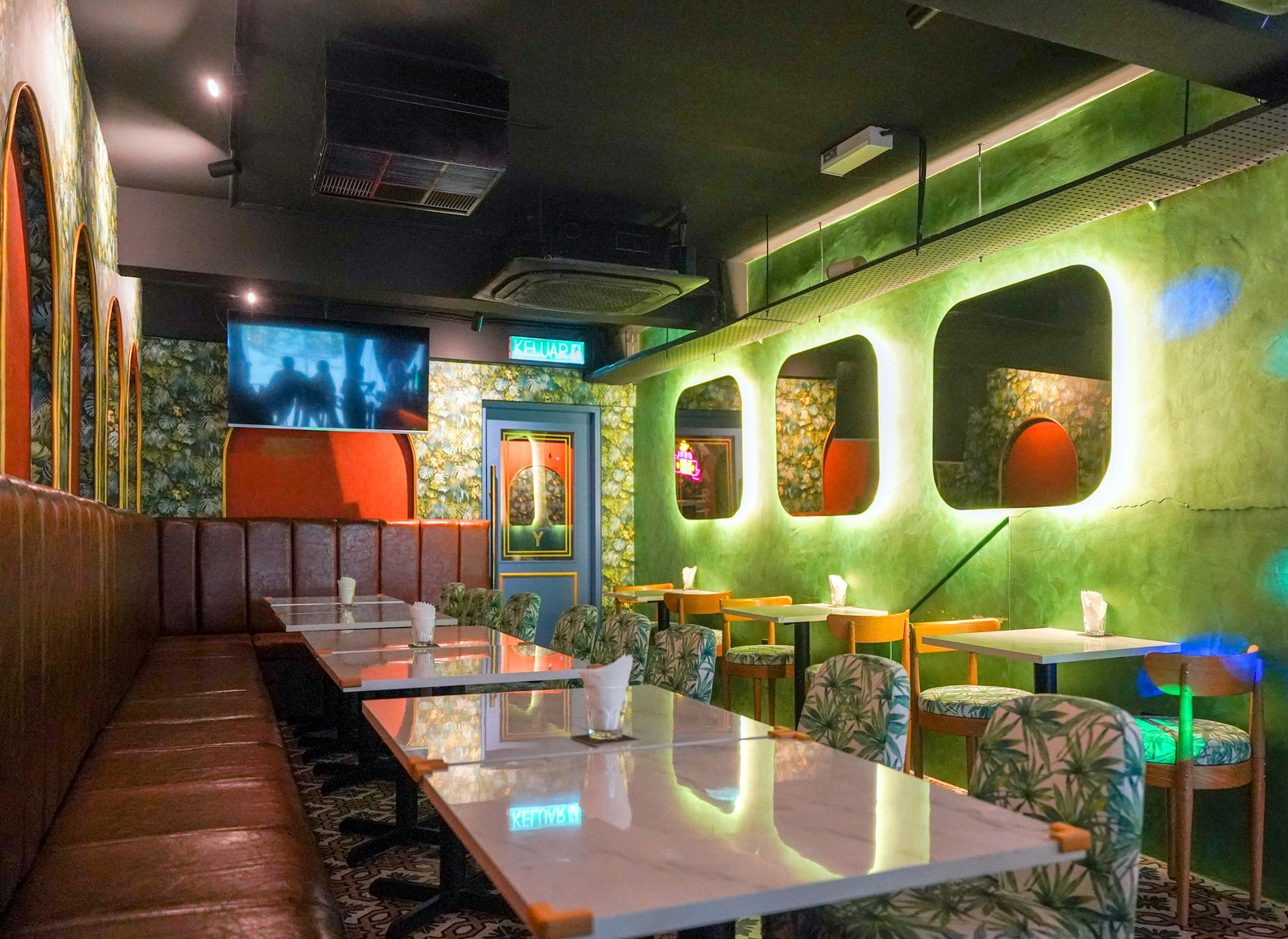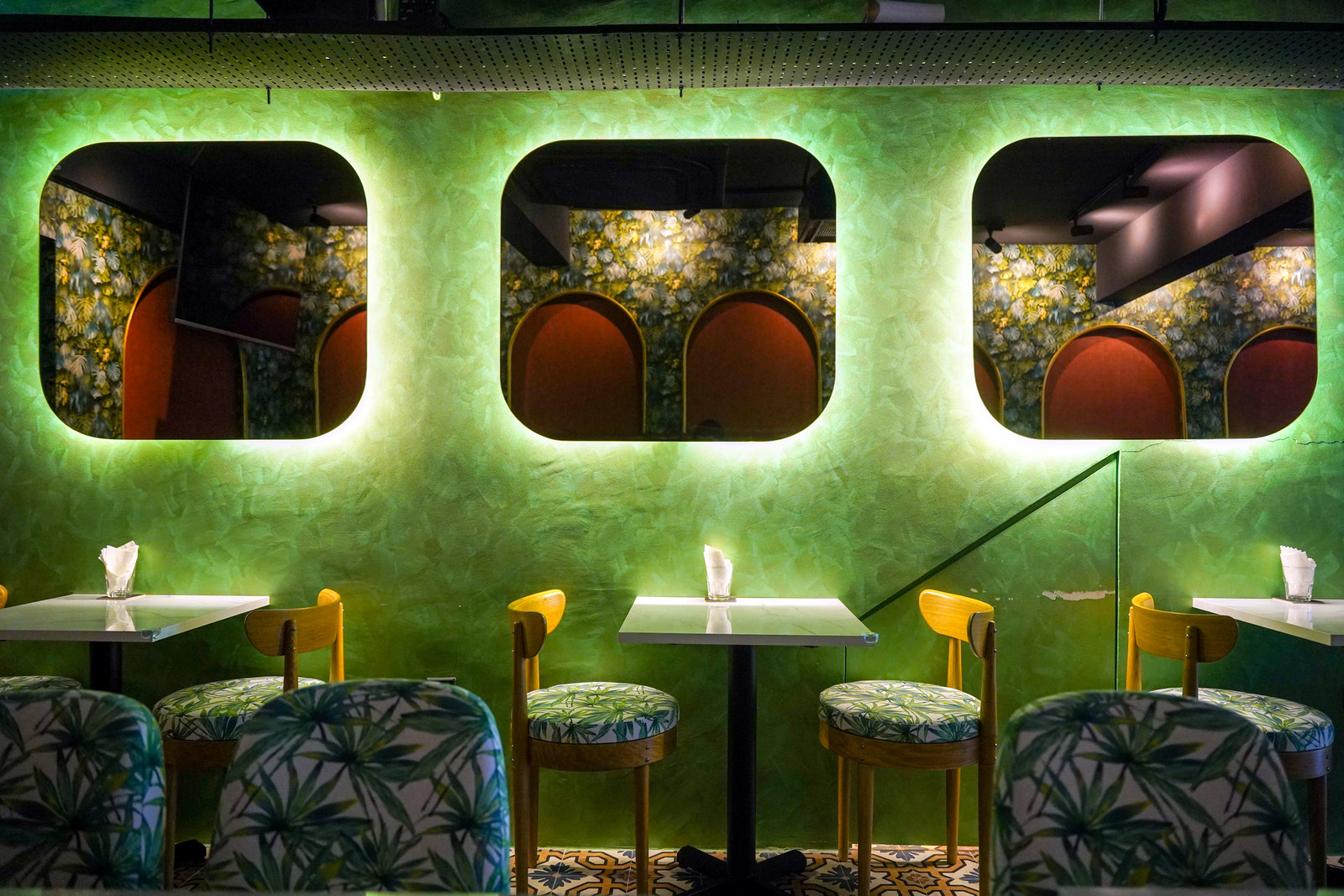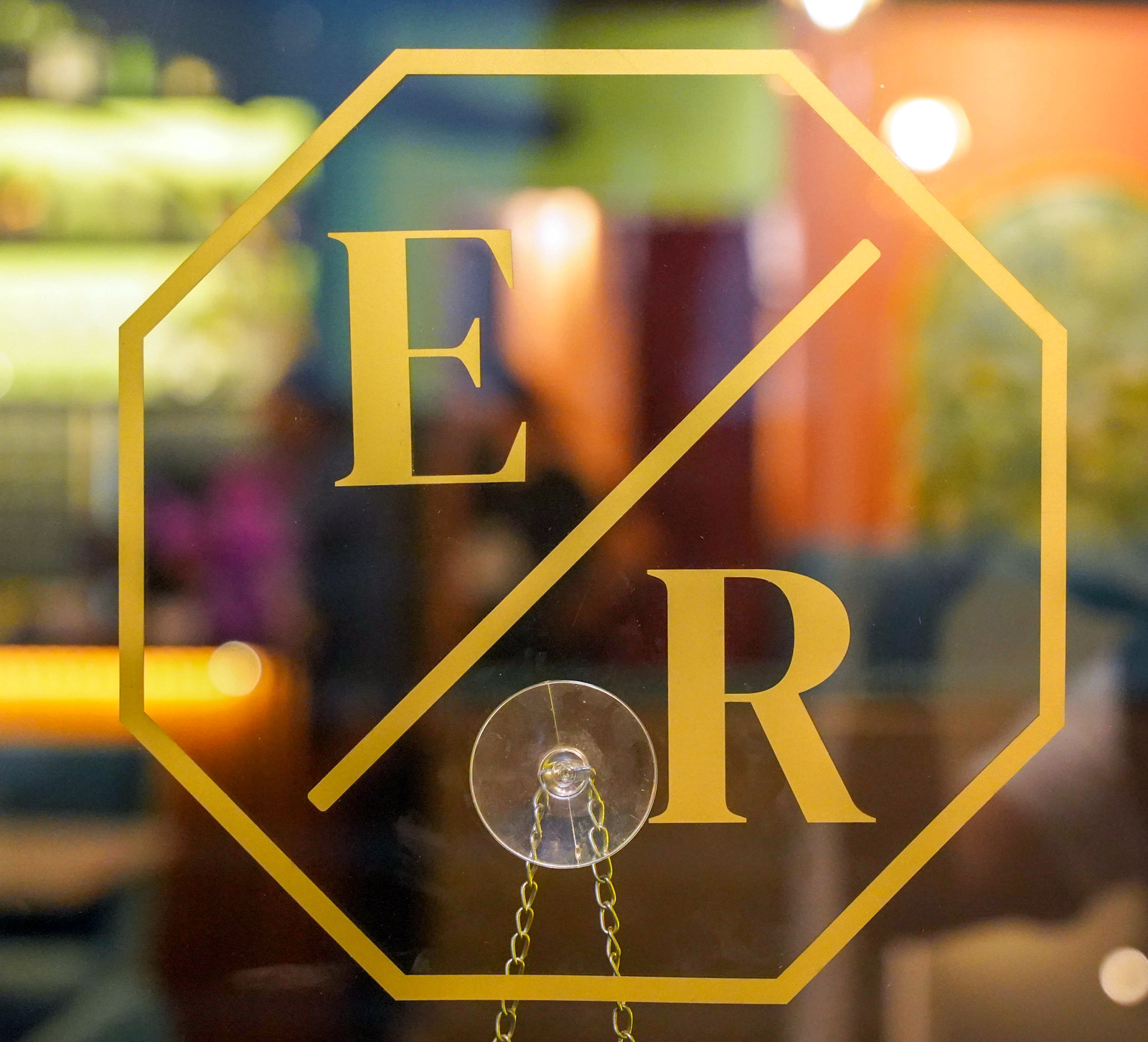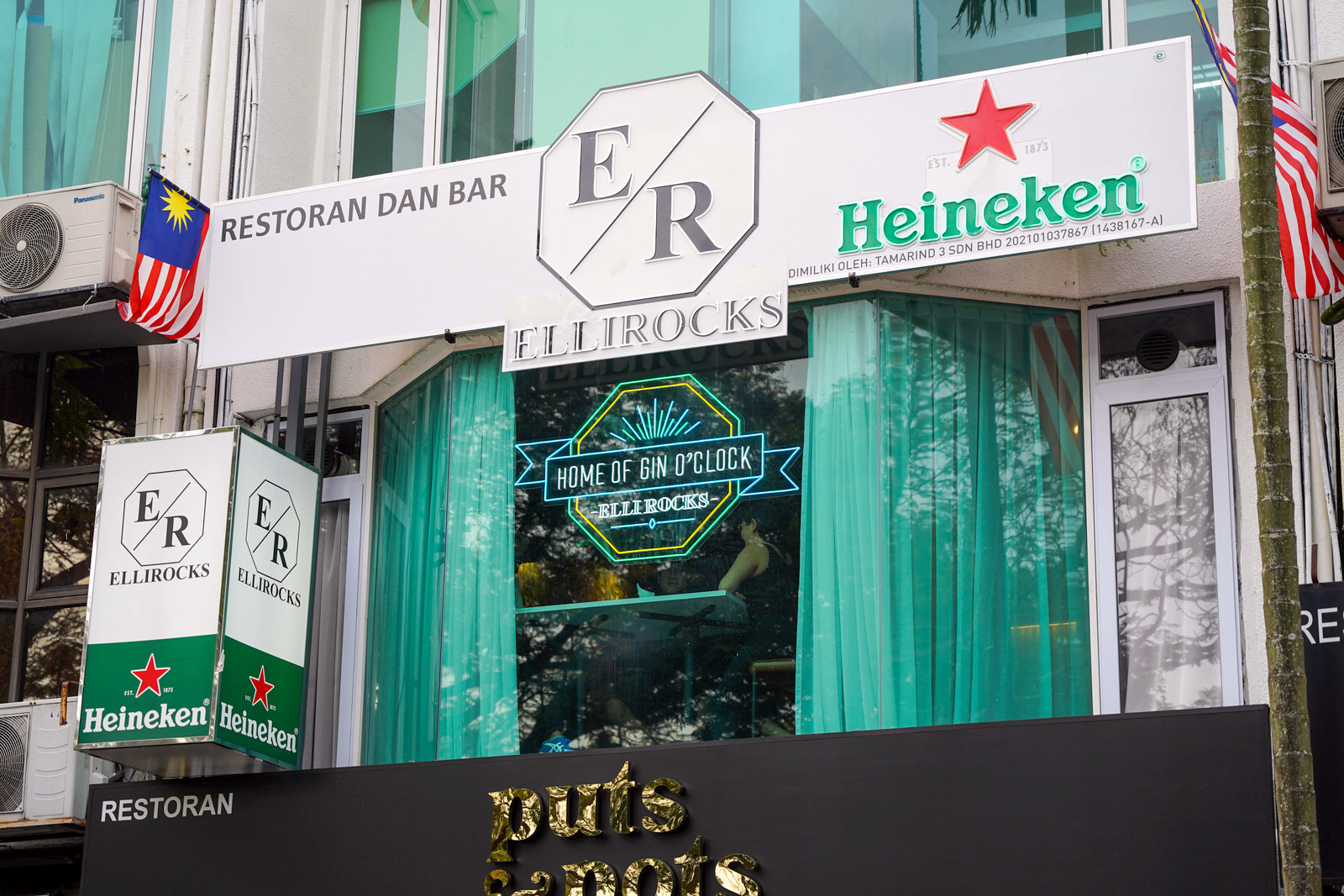 The newest Elli Rocks in Damansara Heights is inconspicuously tucked on the first floor. It's worth looking up and paying attention, since eagle-eyed customers will be rewarded with an exciting experience here.
The entrance opens up to an intimate dining room, linked to a larger space for parties, for meeting and mingling. Witty puns line the walls, like a proclamation to 'let the fun beGIN!" and another that guarantees a "gin-gin situation."
In bright neon and striking hues of crimson and clover, Elli Rocks isn't fearful of colour. It's a memorable setting, comfortable and compelling, cool in classic and contemporary styles, from the intricate floor tiles to the leaf-loving wallpaper.
For social media shots, pose in front of the Naughty / Nice halo and horns by the entrance, complete with angel wings and demon tails, illustrating the duality of human nature as well as the duality of Elli Rocks' spaces for dining and drinking.
On selected nights, live music is also a highlight, with recent performers like Gerard Anthony, Jason Raj, Jeremy Danker and Sharin Sharif bringing on the vibrant vibes.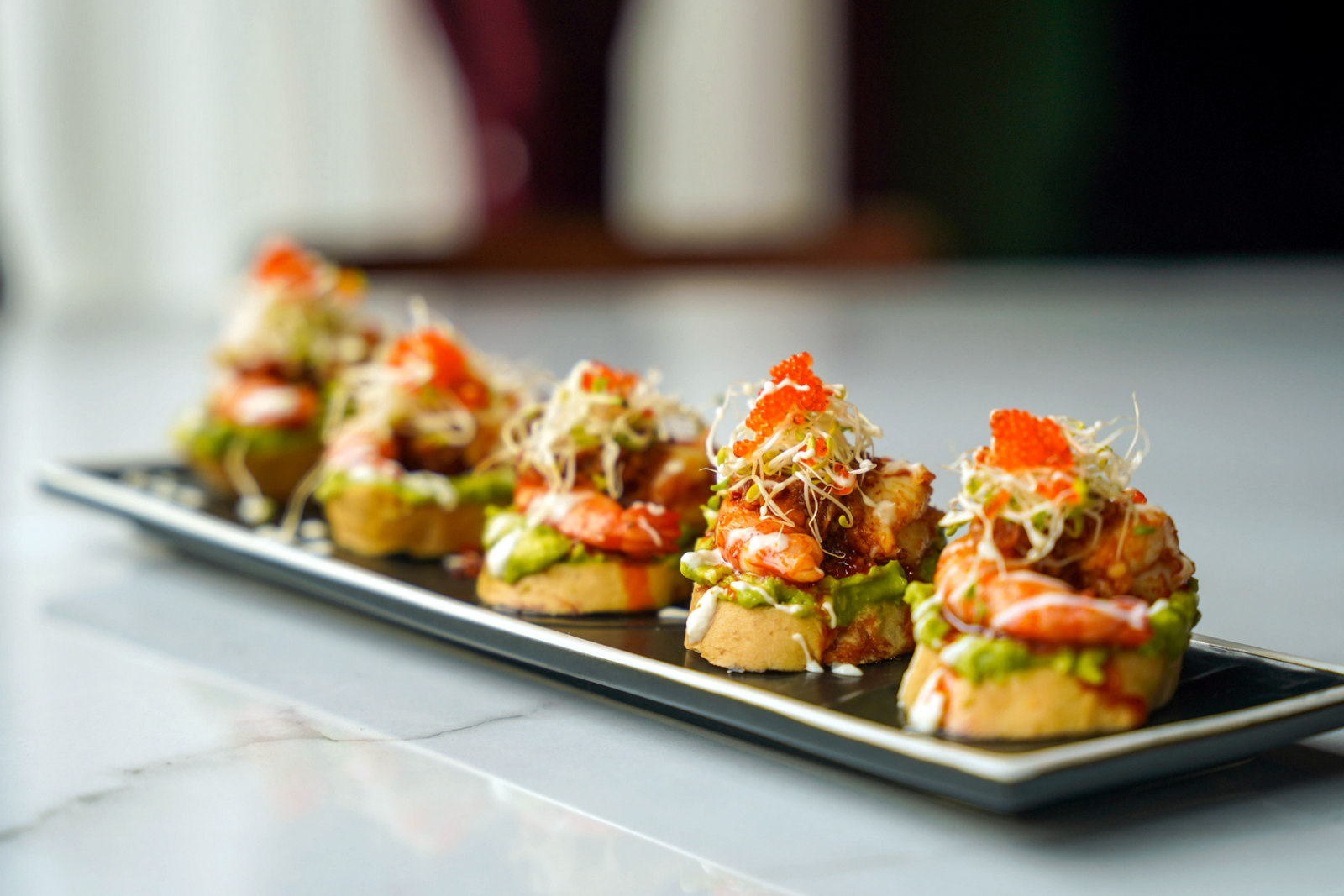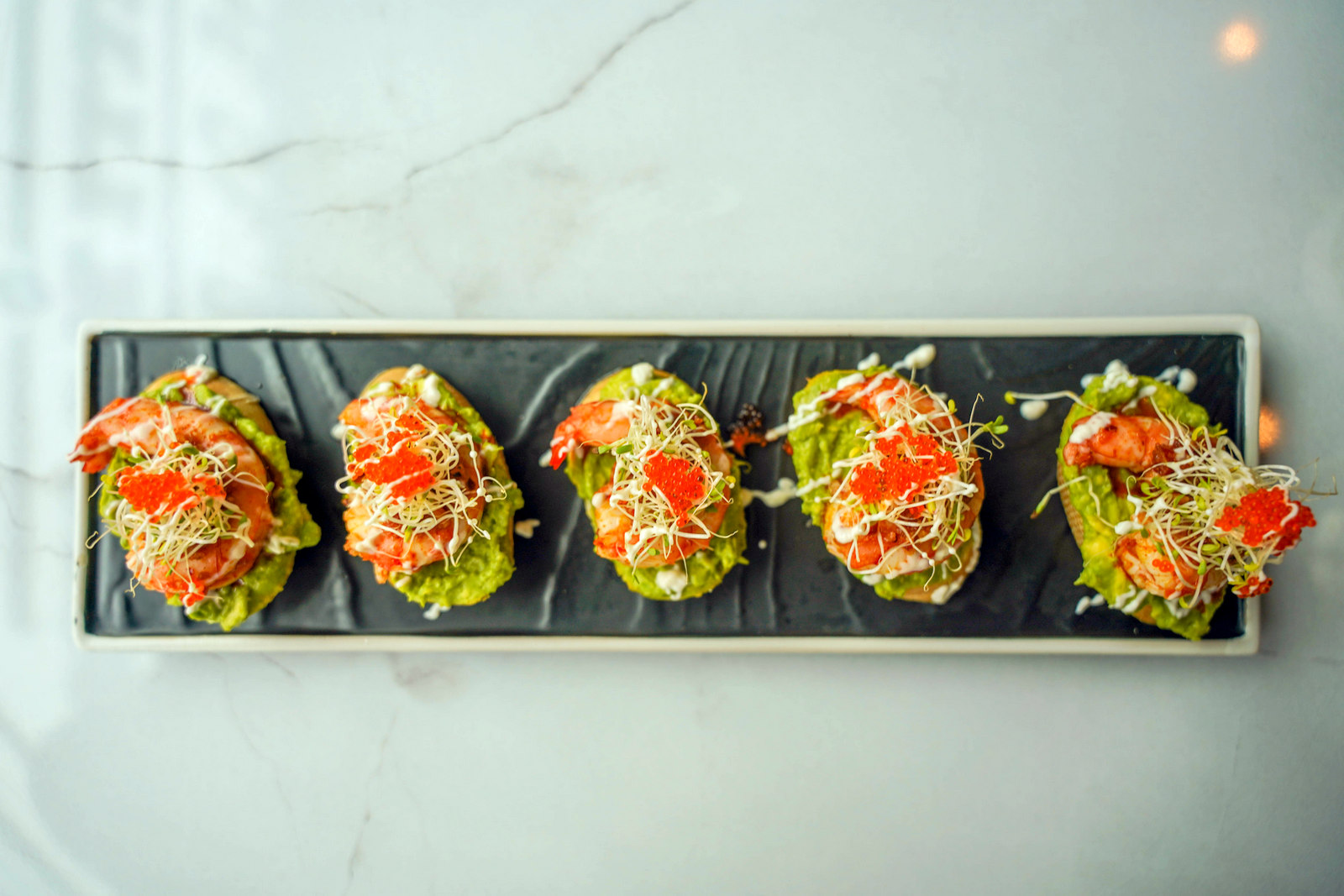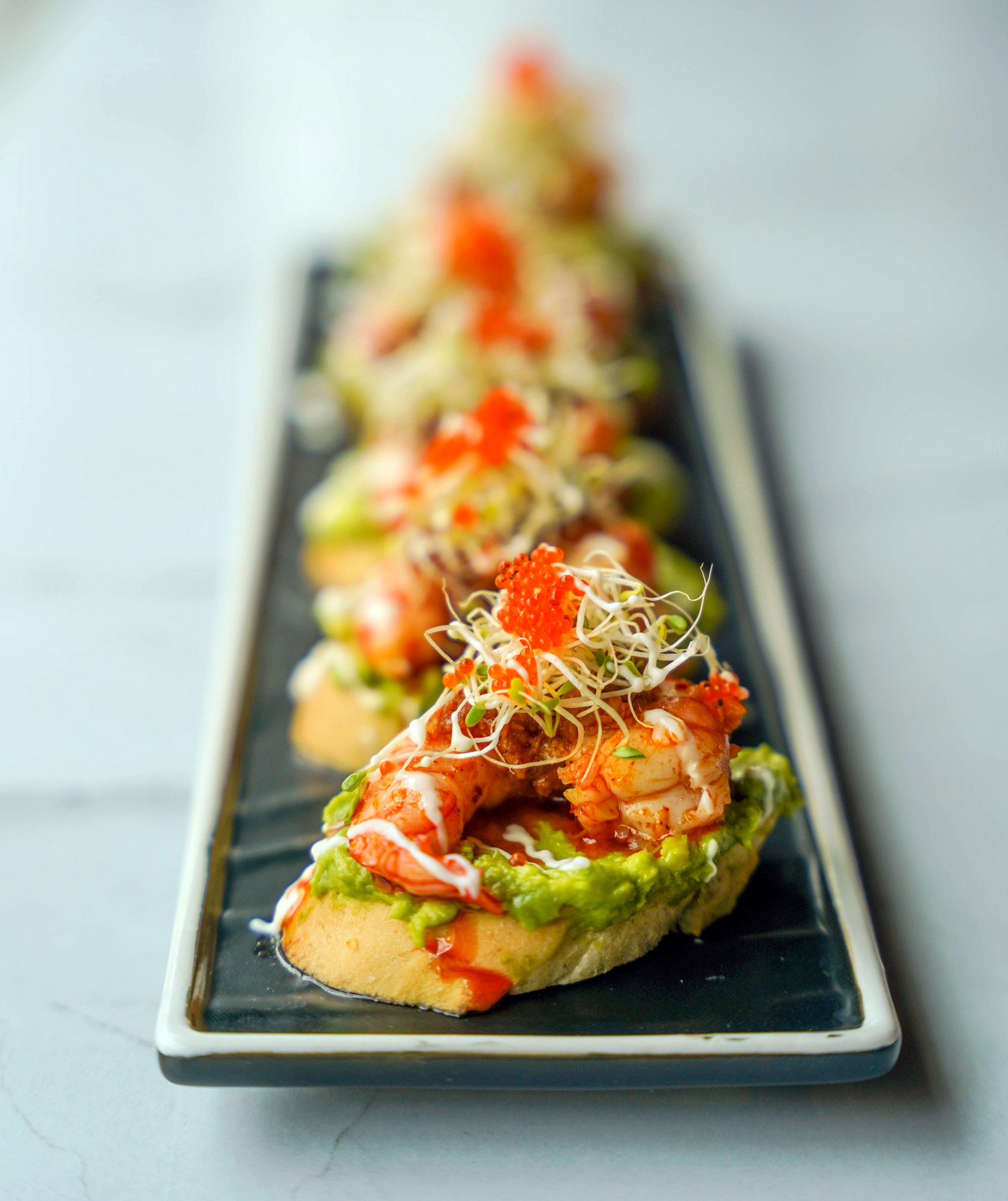 Elli Rocks' chefs are passionate about their work. Start with their international tapas - the Garlic Prawn Bruschetta (RM25) is deservedly a best-seller, layered with luscious mashed avocado, crowned with plump prawns and a sprinkling of tobiko. Marvellously munch-worthy.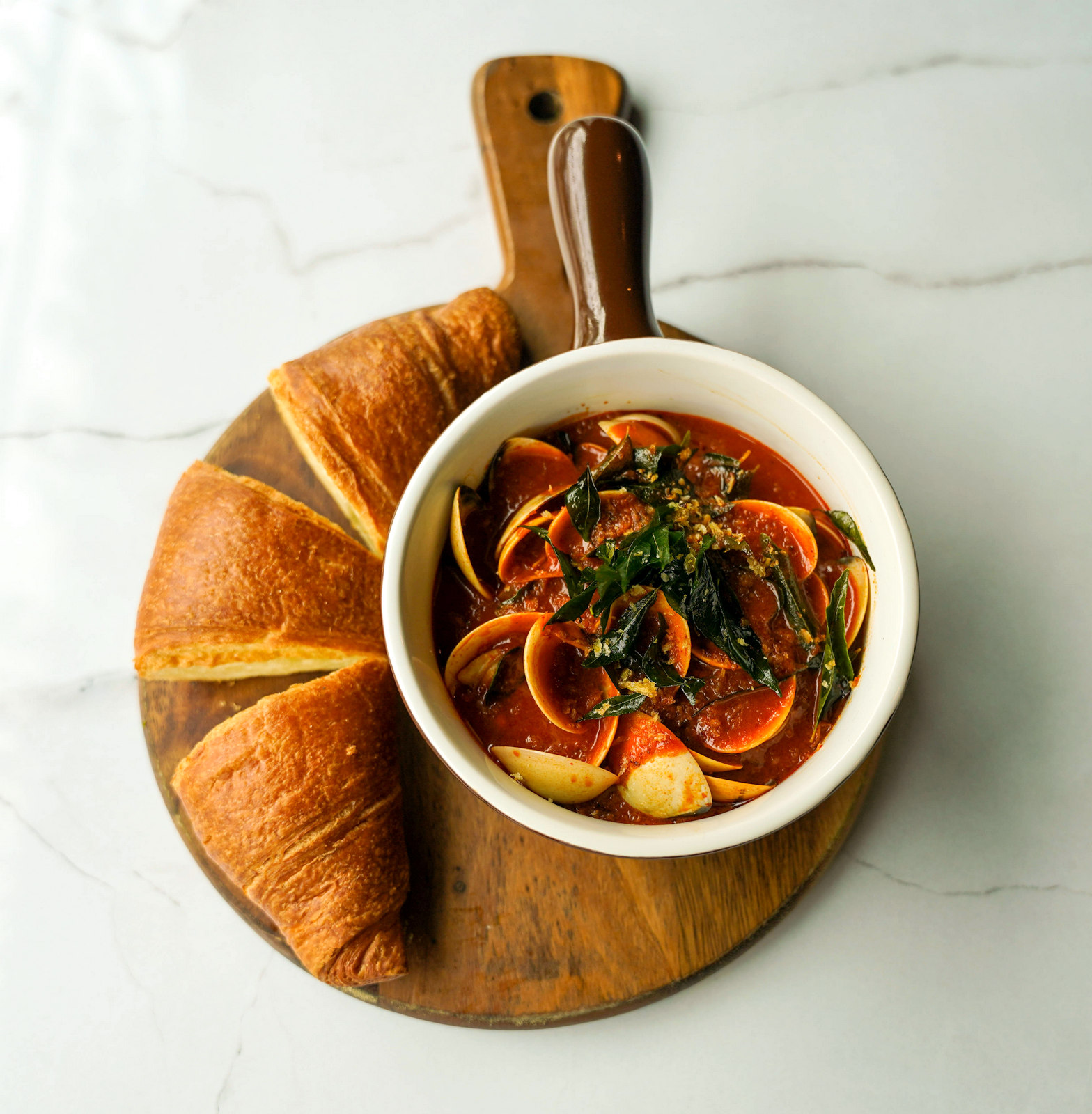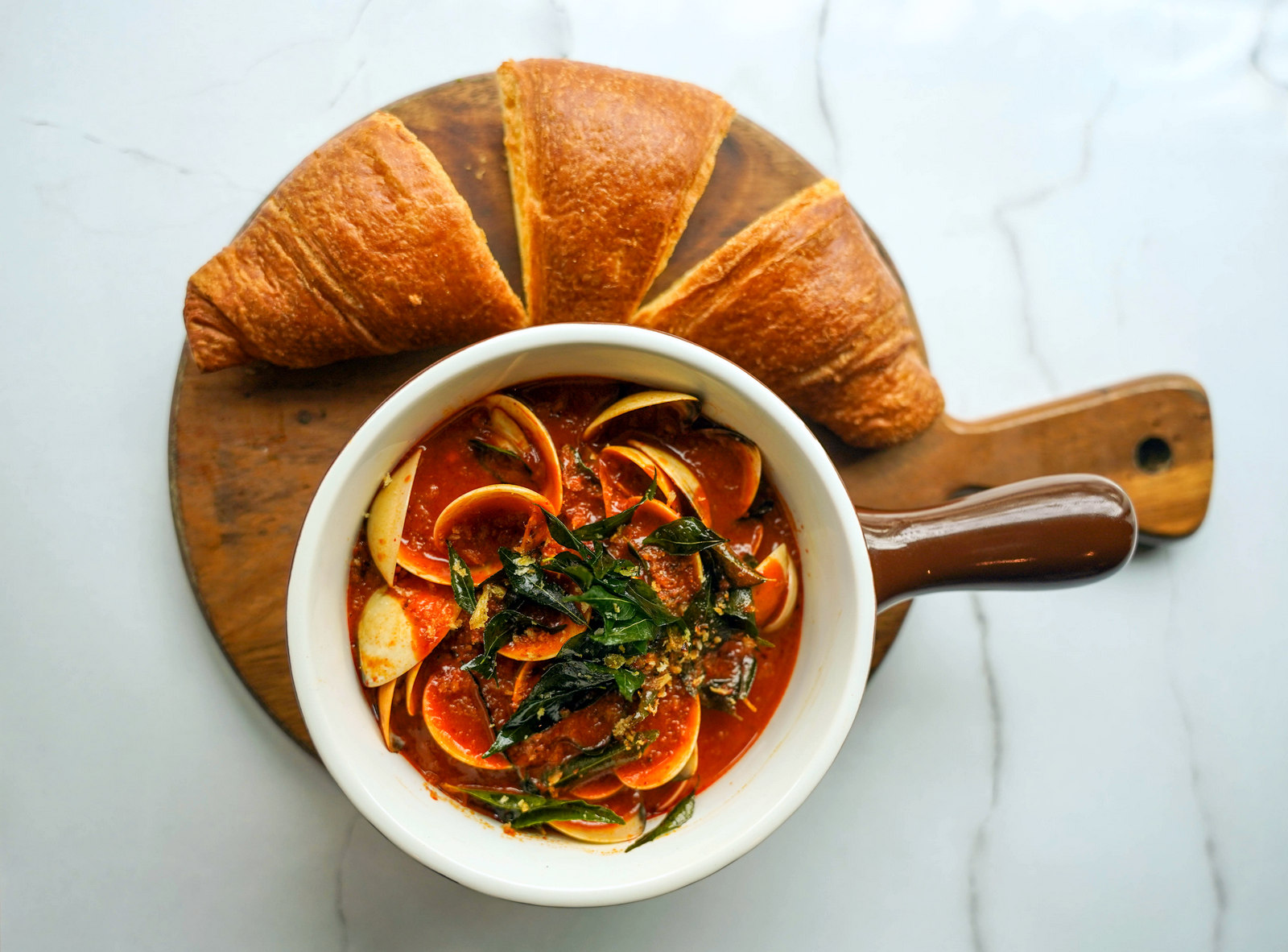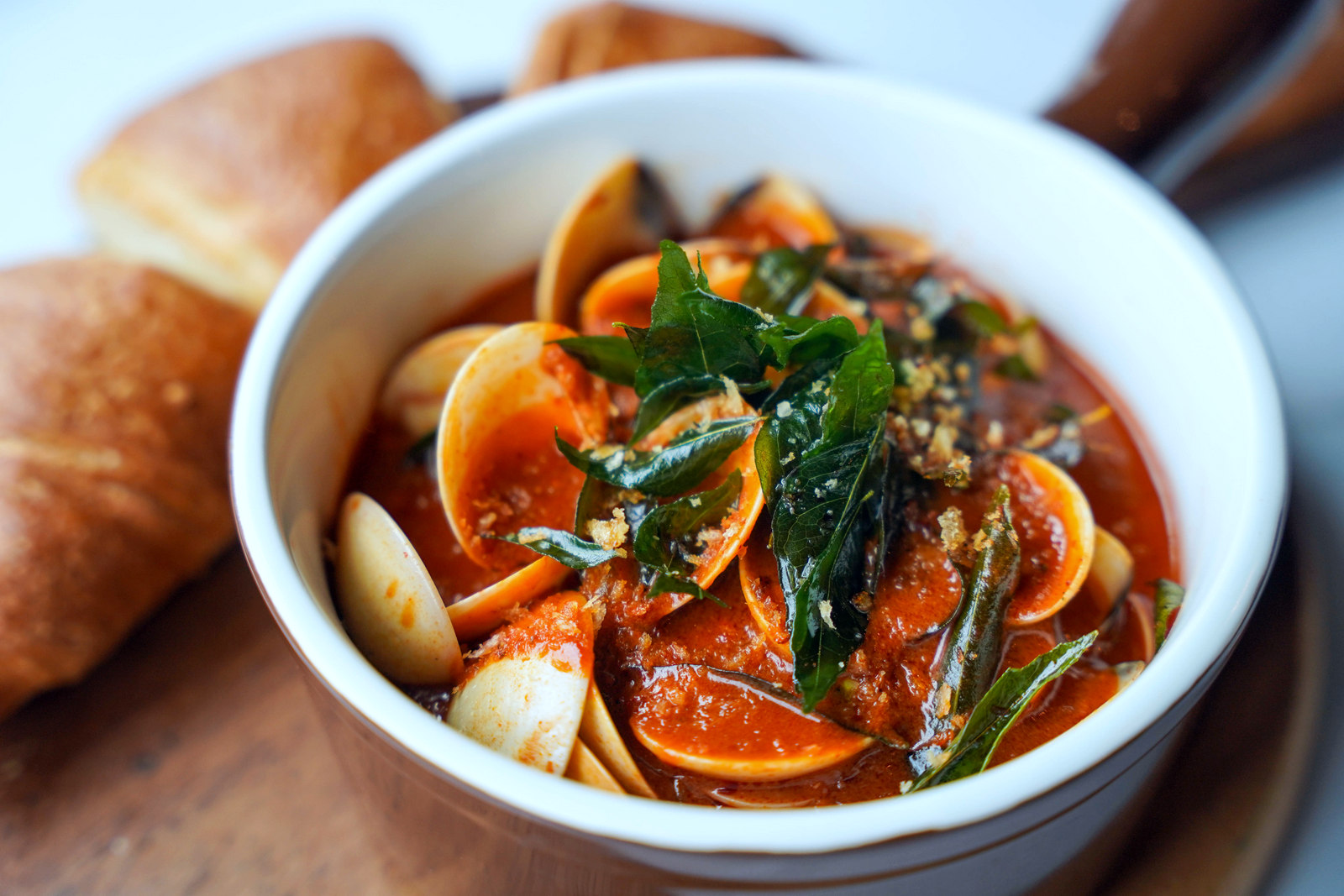 For more seafood, check out the Clams & Mussels, with a whole section dedicated to different preparations for these mouthwatering molluscs.
Have them cooked in your preferred style - Butter Cream Chilli, Ginger Garlic, Fresh Lemon Butter, Vongole or Saffron Creamy Curry.
The signature is the Picante, swimming in spicy, thick and tangy sauce to make your taste buds tingle, served with a fluffy, buttery croissant for delightful dipping and dunking (RM38). It's a complex concoction, channelling notes of paprika, oregano and mint leaves, fired up with cili padi, black pepper, red capsicum and dried chillies.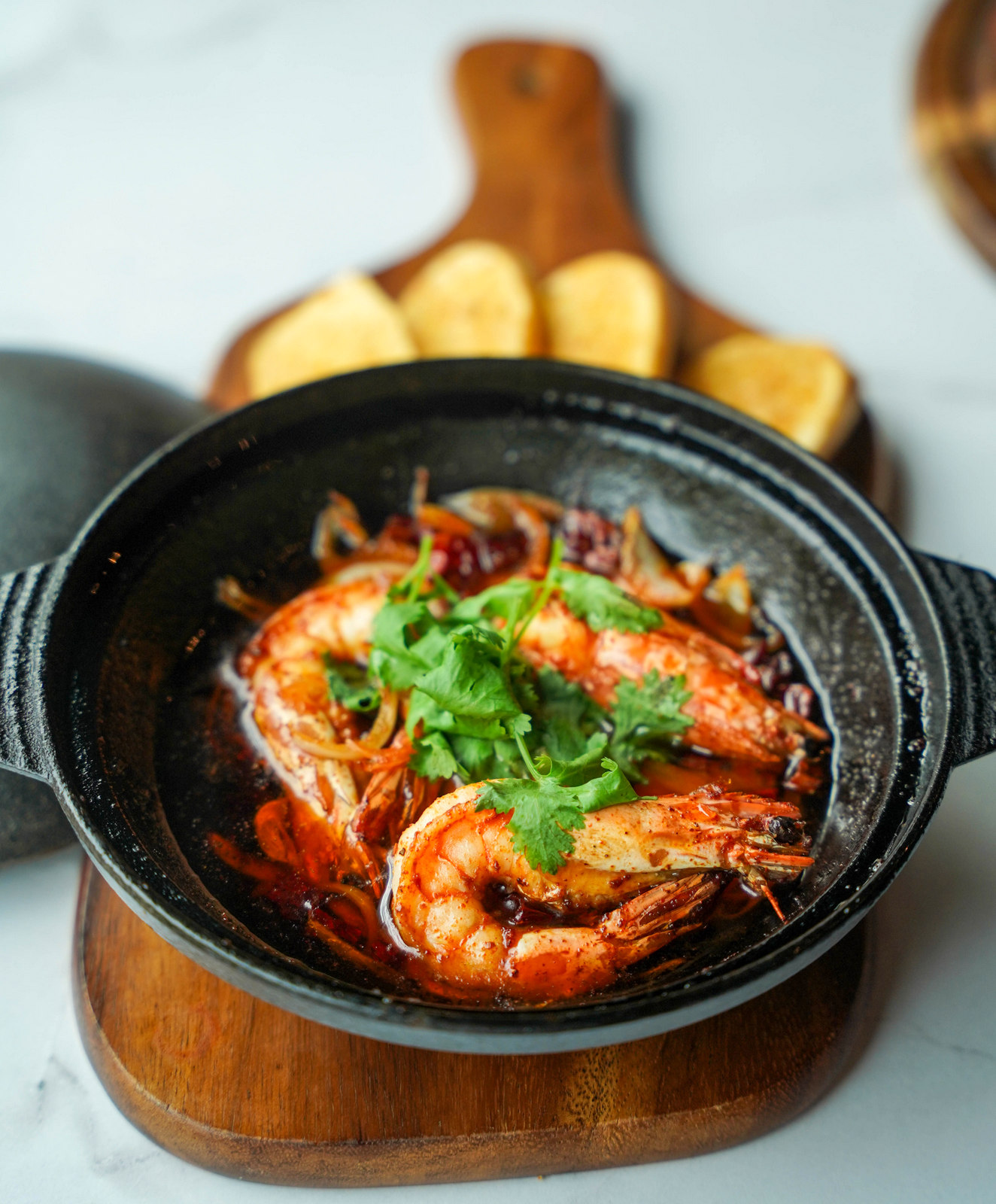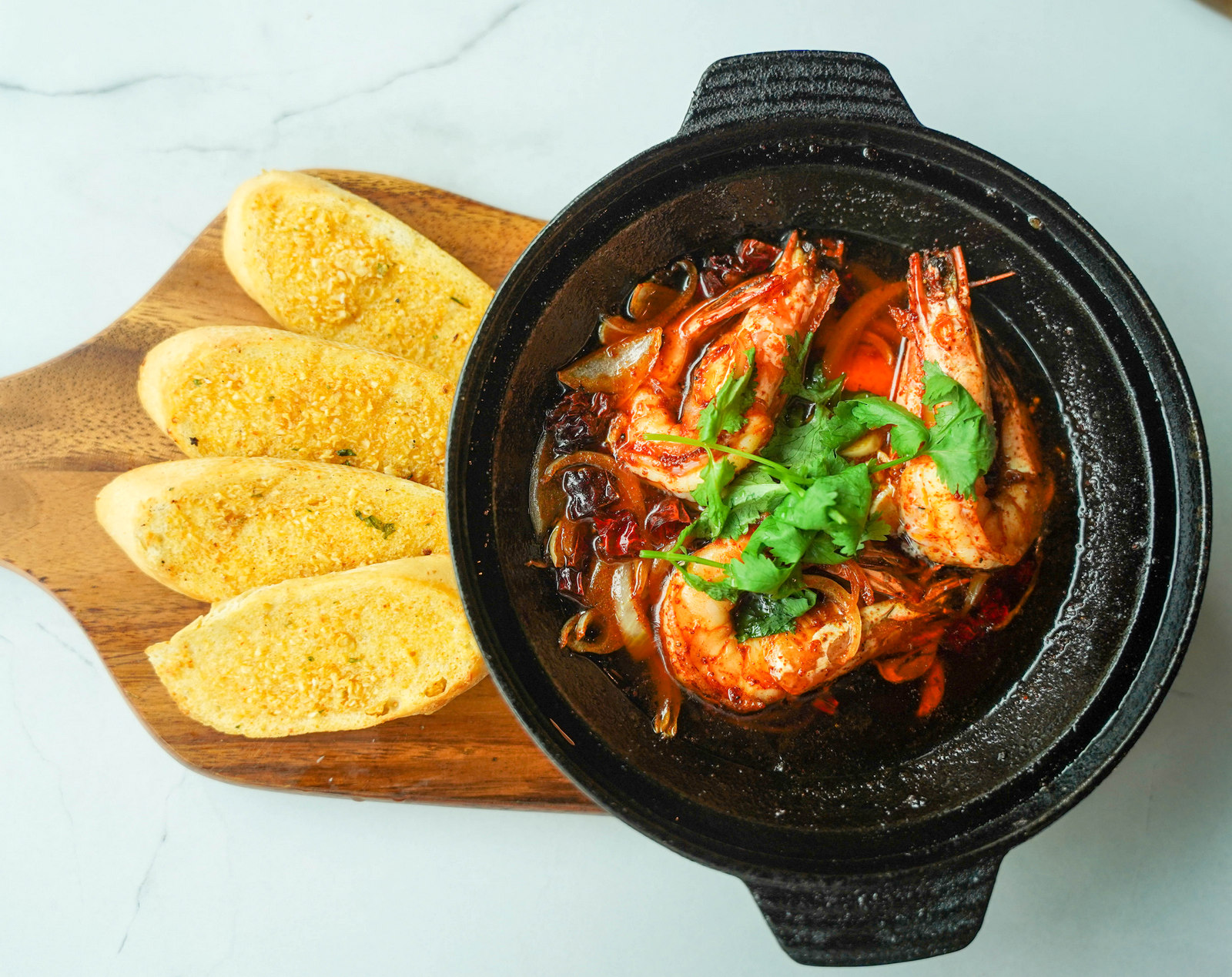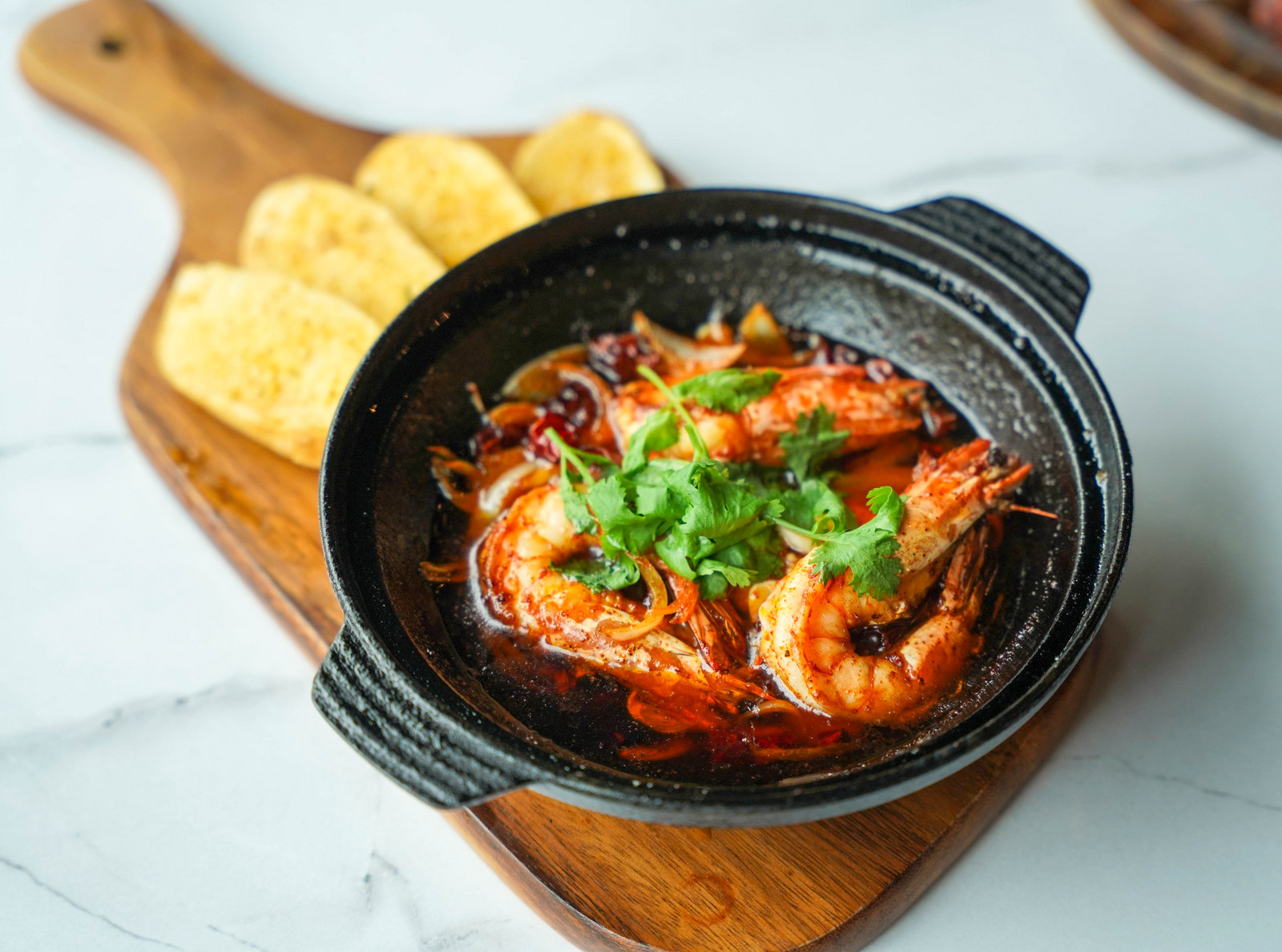 The Sizzling Garlic Prawns (RM35) would be a hit in a Barcelona tapas bar, with firm, fleshy crustaceans, large and lip-smacking in garlicky olive oil, served steamy and sultry, true to the spirit of gambas al ajillo.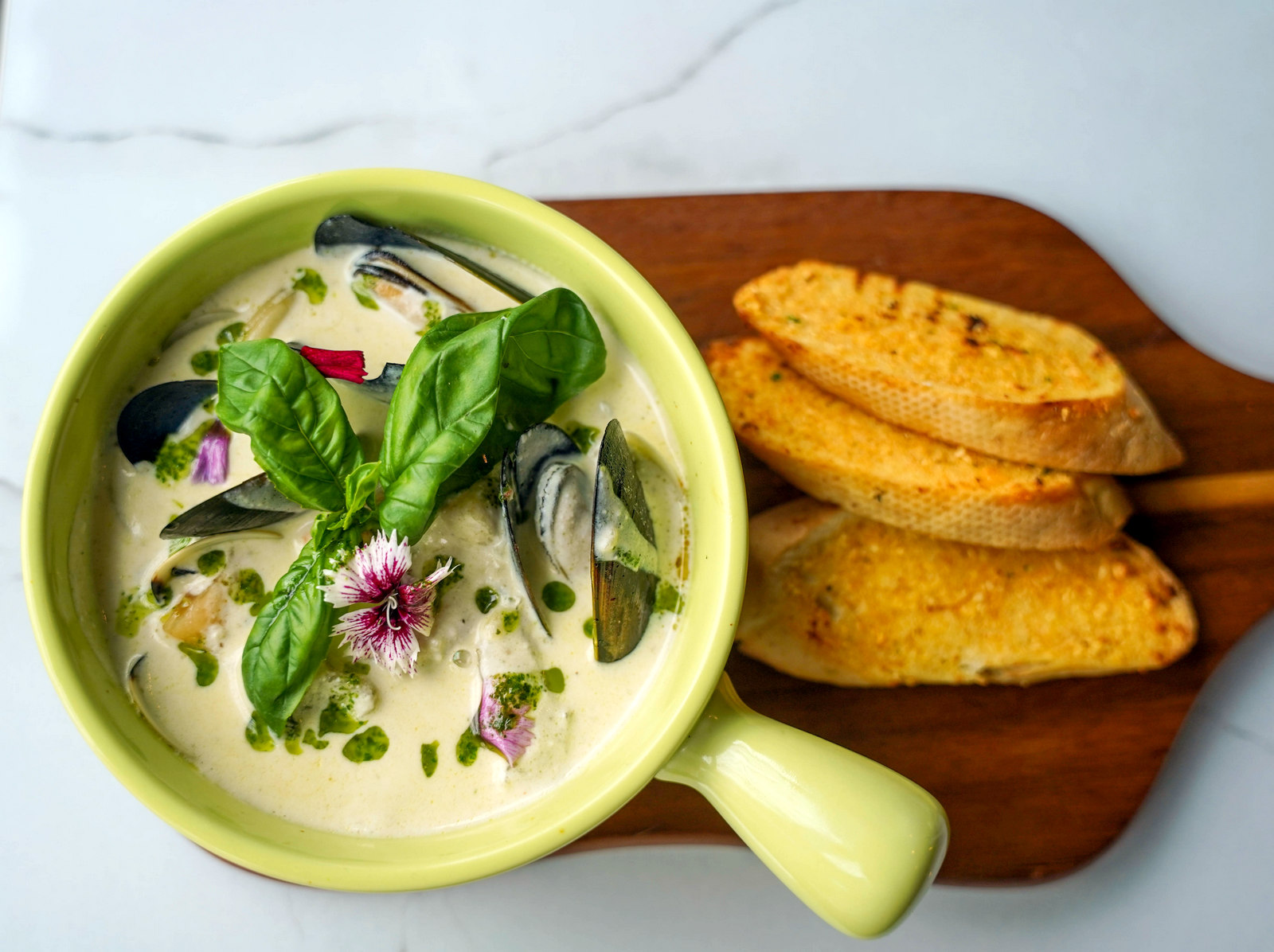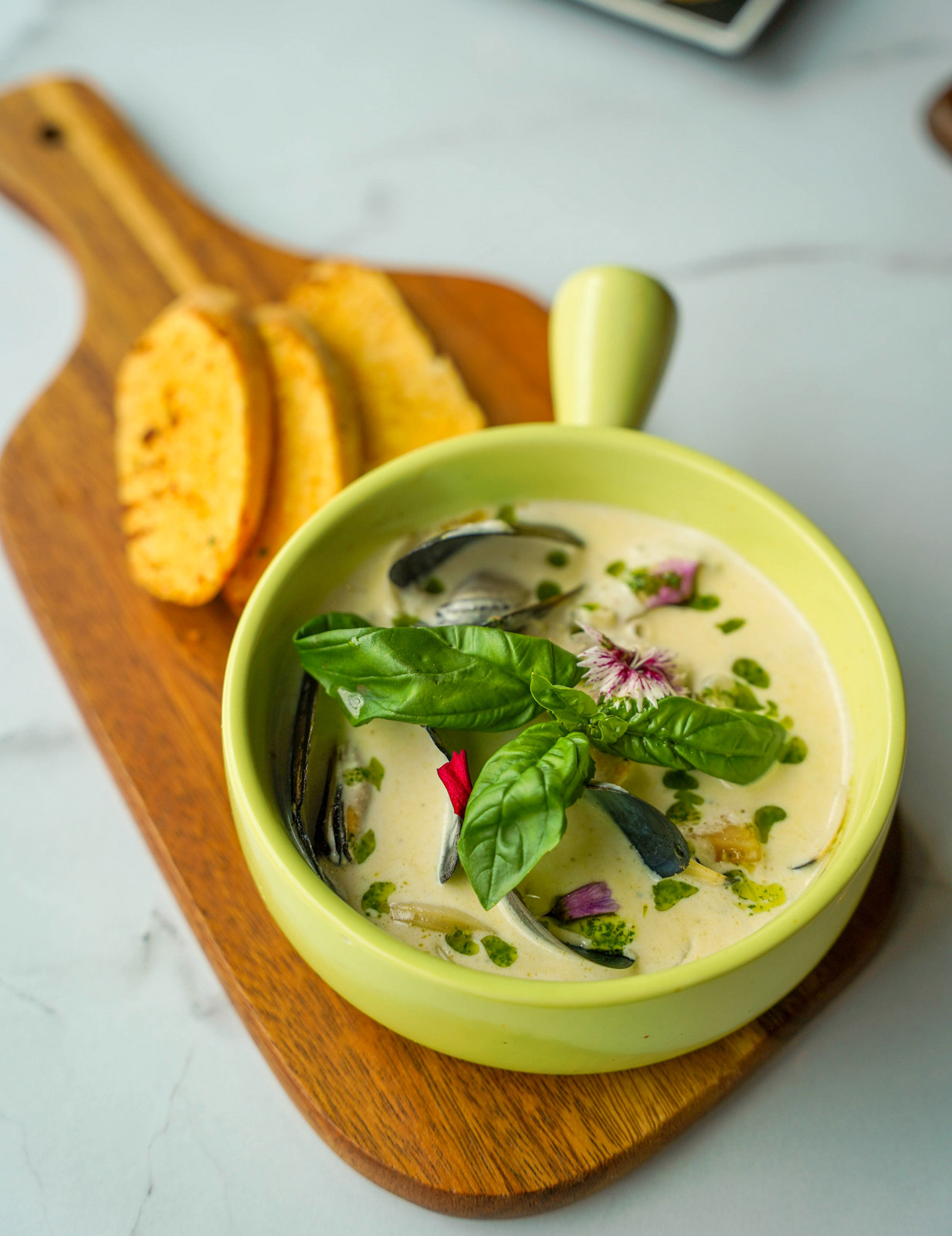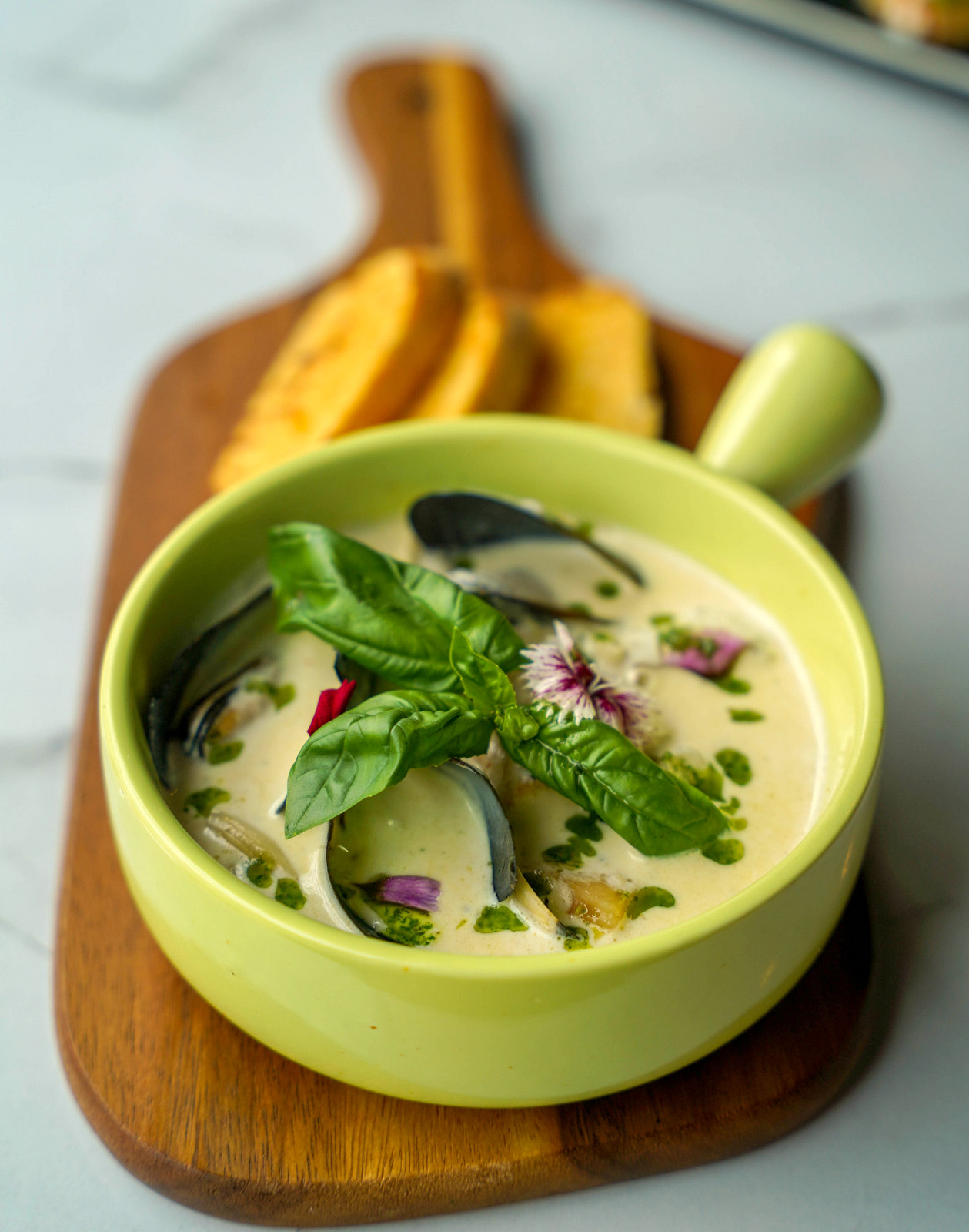 It's clear that the kitchen pours plenty of heart into these creations.
The Bouillabaise (RM25) is elegant with edible flowers and herbs, putting an Italian twist on the French staple with a broth of creamy pesto, brimming with the bounty of the sea - asari clams, black mussels, white squid, salmon and barramundi - buoyed by onions, bell pepper and croutons for a soulful, satisfying soup.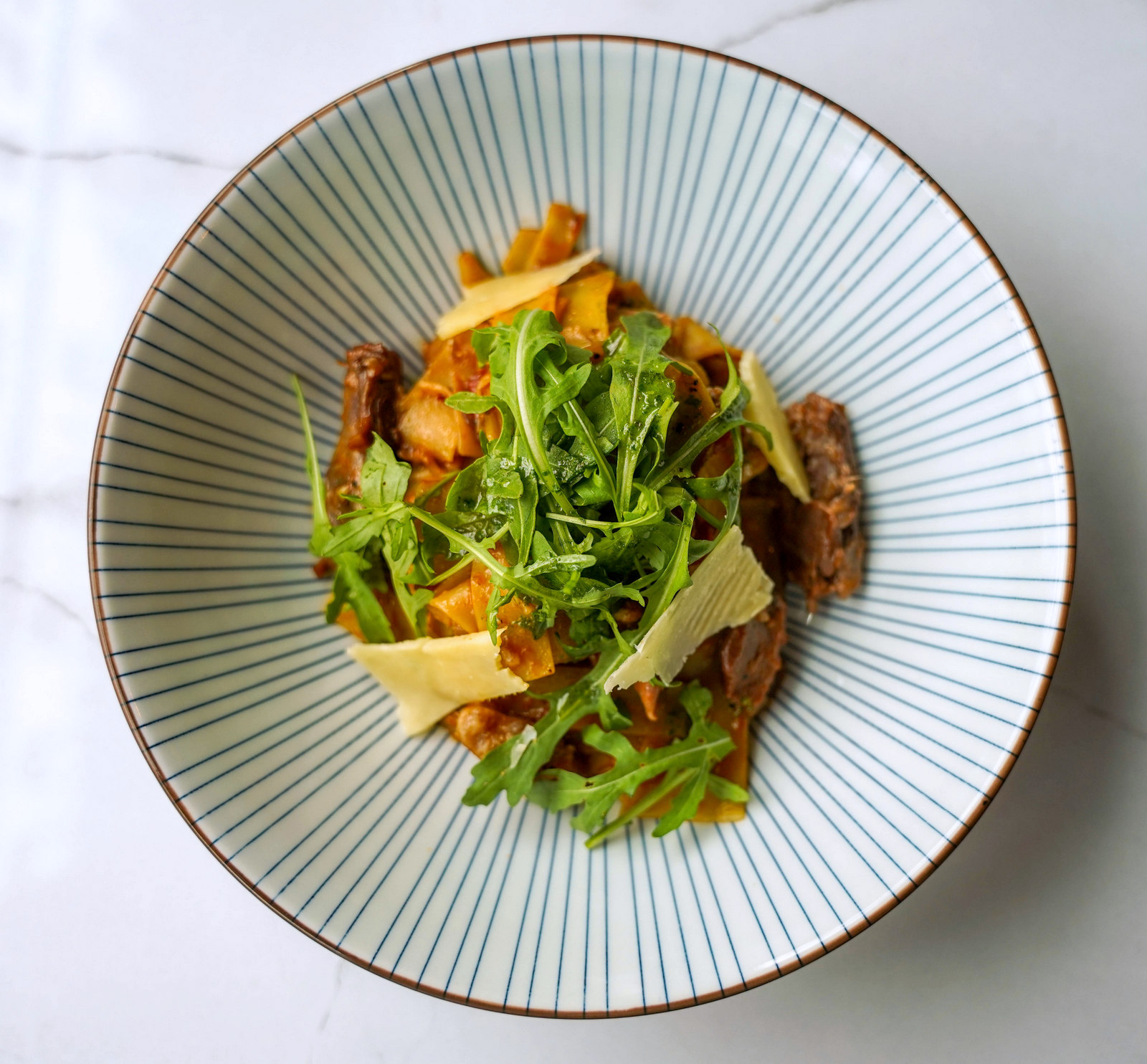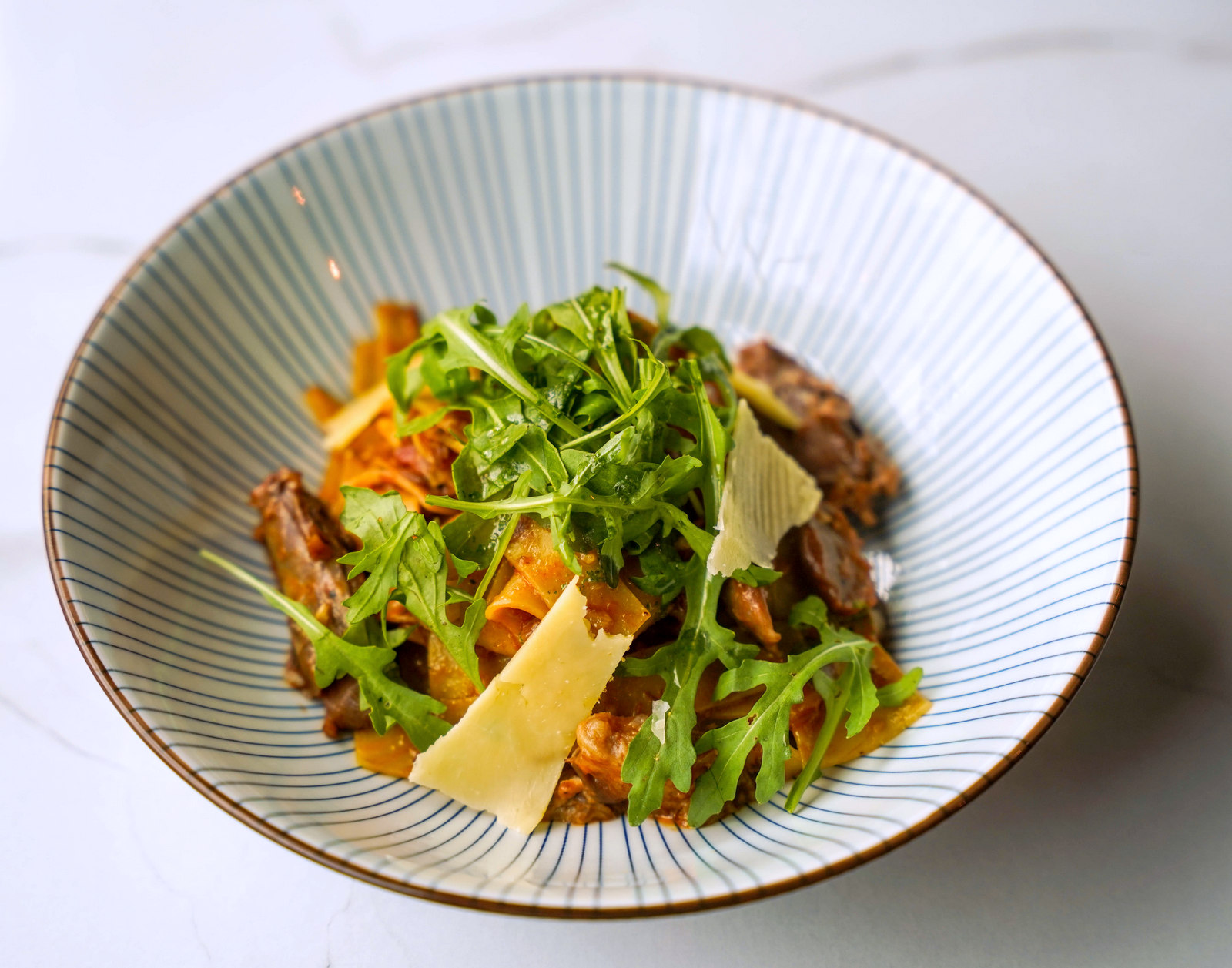 For a hearty, full-bodied meal that evokes the pot roasts of Piedmont, Elli Rock's Lamb Brasato (RM35) is our best bet here - brilliantly braised lamb, achingly tender, soaking up a robust tomato concasse, showered with crisp rocket leaves and shaved grana padano,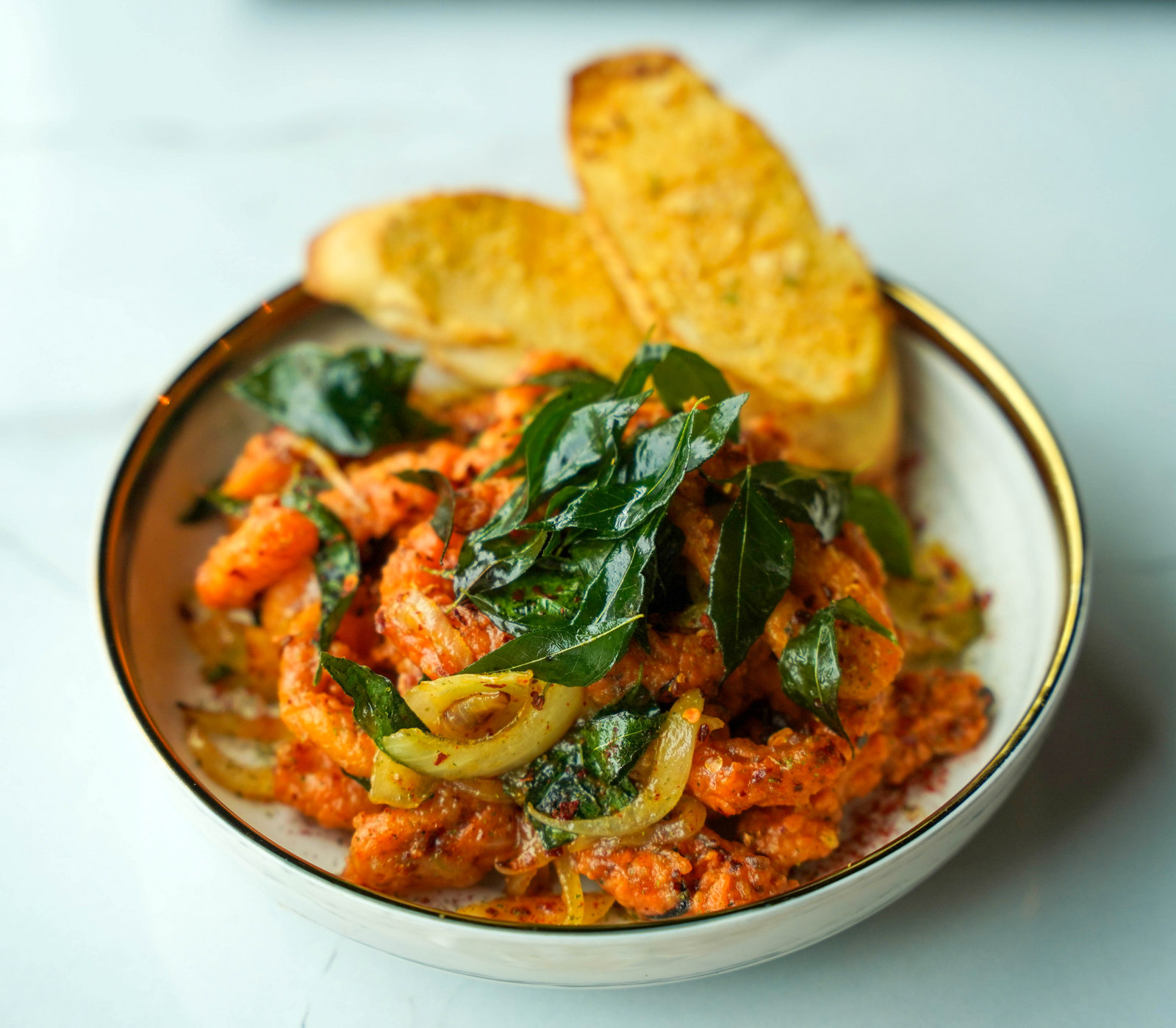 For occasions when cravings for Malaysian fare strike, Elli Rocks has you covered too: The Salted Egg Chicken (RM25) is a popular crowd-pleaser, addictively sweet-savoury-spicy to the final crunchy-juicy bite.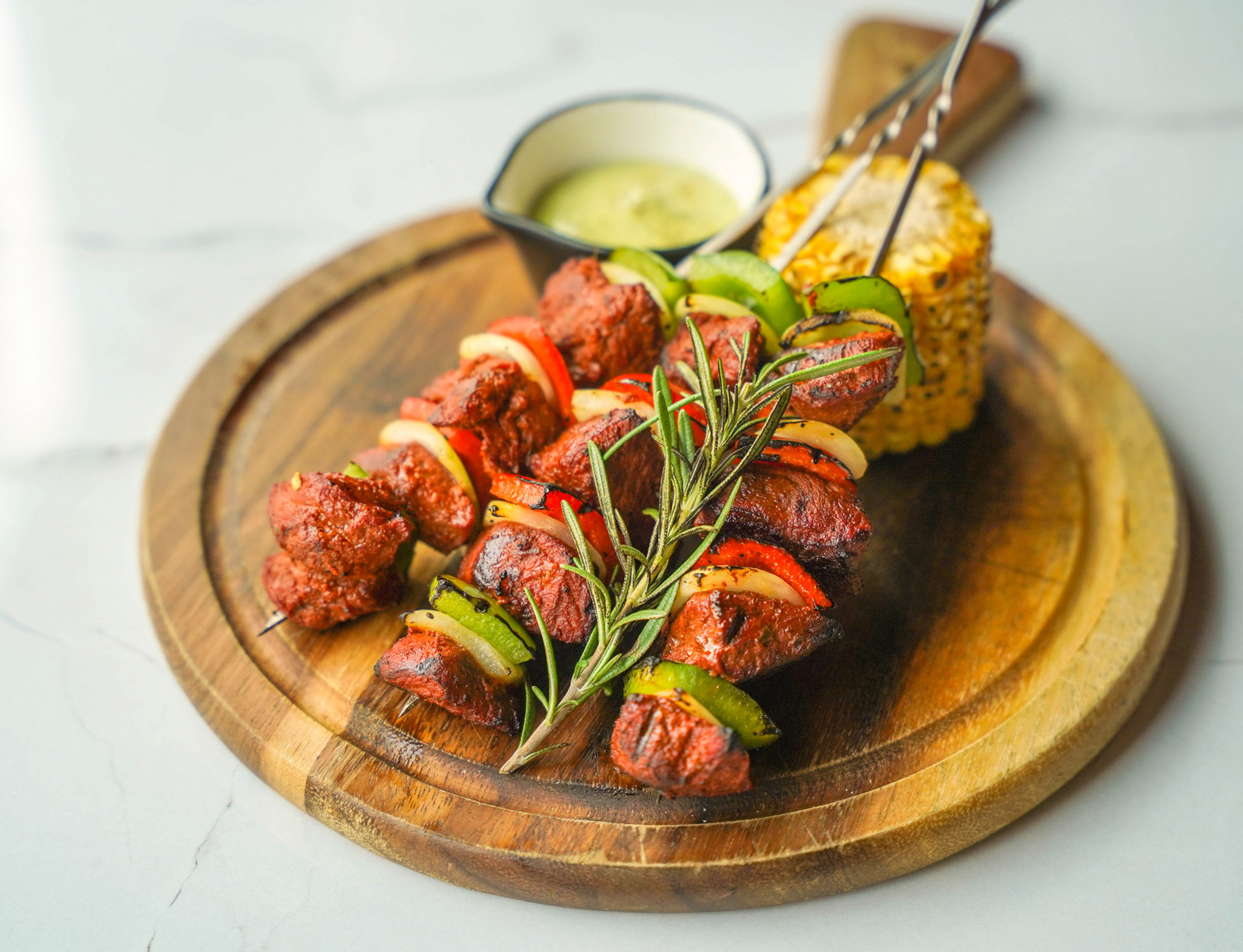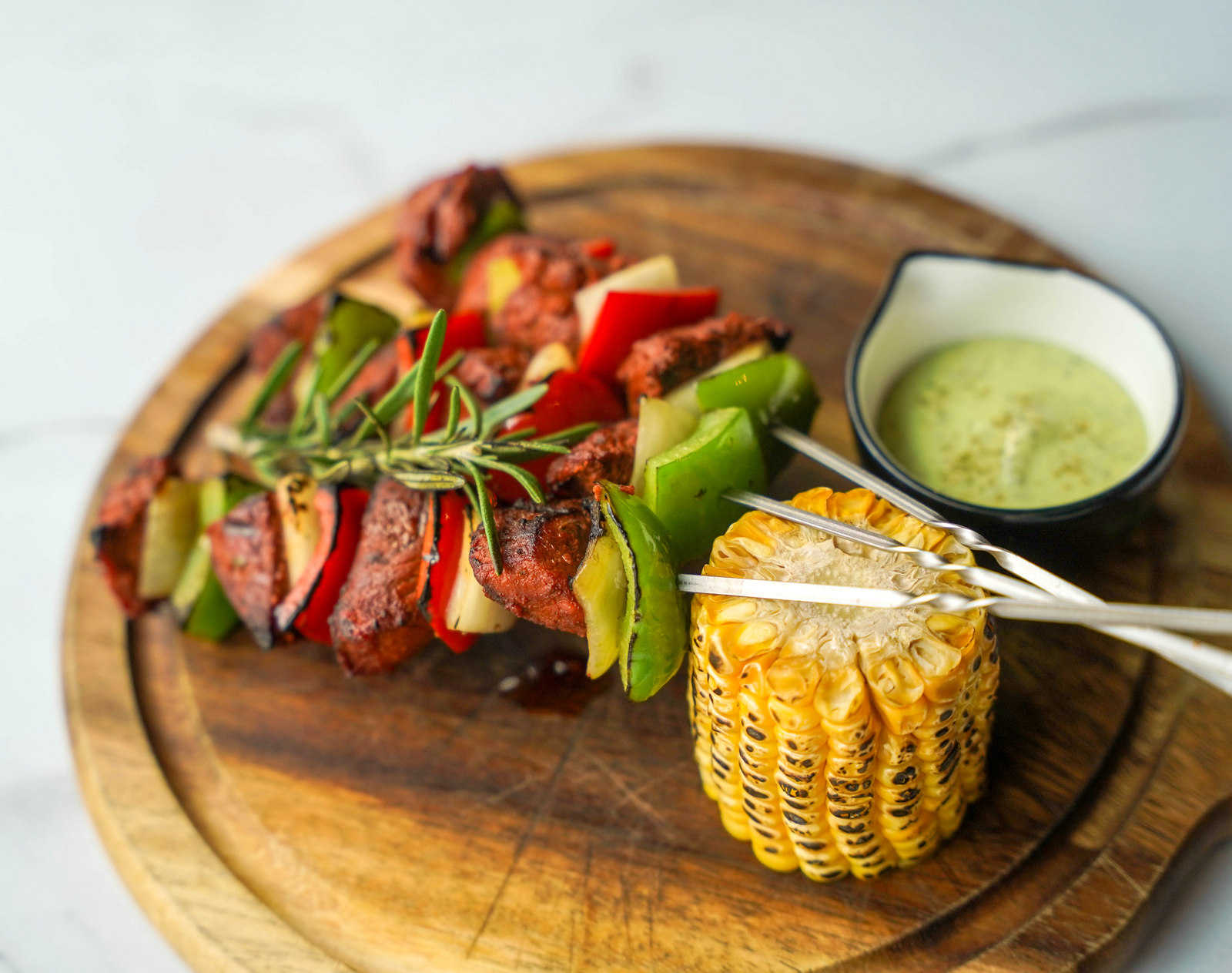 The Lamb Tikka Skewers (RM38) also make for merry munching, with succulent meat striped with bell peppers, complemented by minty mayo and smoky corn on the cob.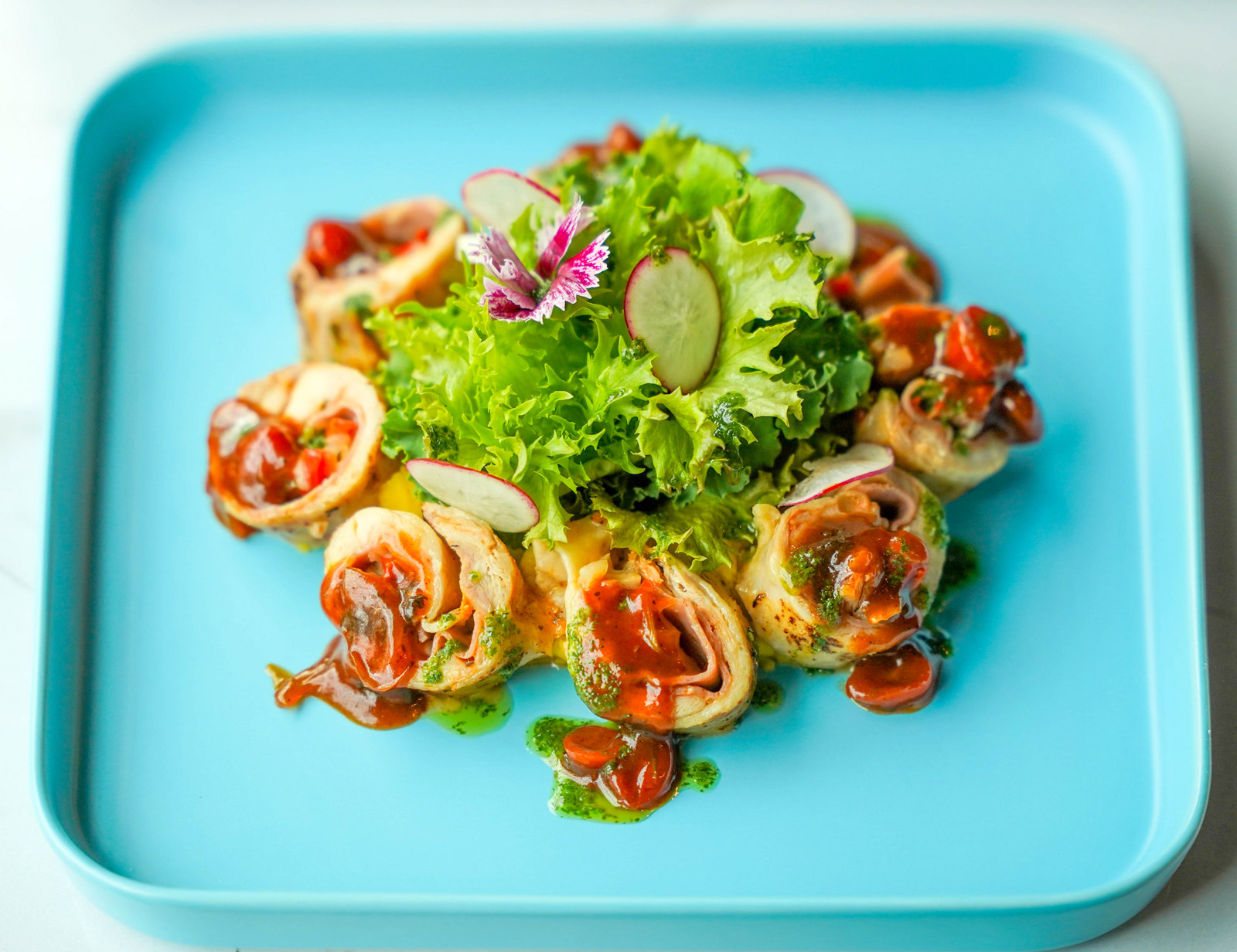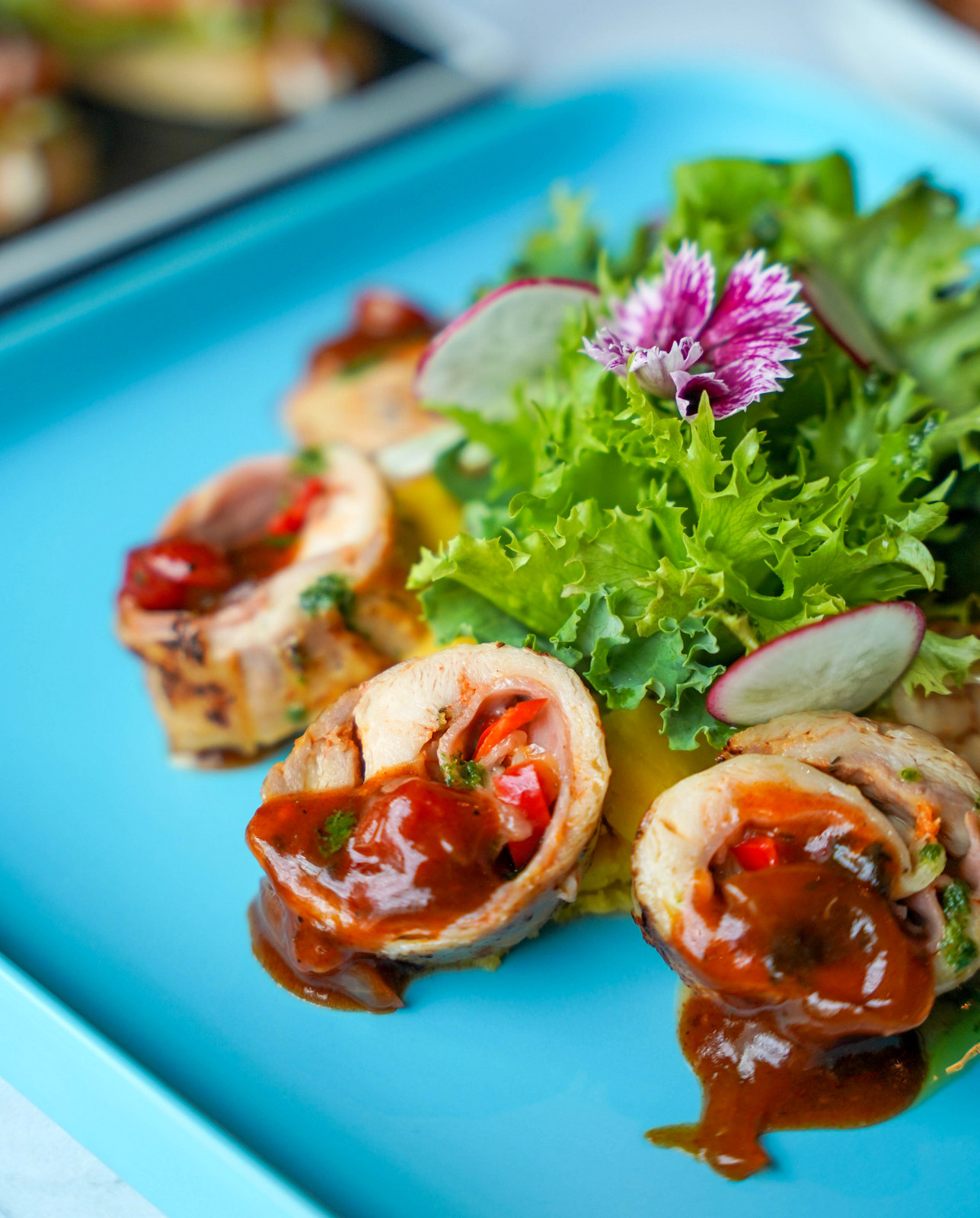 Chicken Roulade (RM35) can be shared or turned into a main course for one hungry person: Rolled chicken breast stuffed with sliced bell peppers and turkey ham, served with pumpkin mash and coriander BBQ sauce - an elaborate ensemble, evidence of Elli Rocks' capabilities.
There's much, much more on the menu to explore, trotting through the globe from Japanese-inflected beef tataki salad to Tex-Mex smoked duck chimichangas, pastas and pizzas to fried rice, burgers and seafood platters.
For steak enthusiasts, Elli Rocks also specialises in a selection of tomahawks, in different sizes of 1 to 1.5 kilograms, served on princely platters with side dishes of grilled mixed vegetables on skewers, aglio olio pasta, butter jacket potatoes, whole roasted garlic, charred asparagus and three types of house-made sauces. On Tomahawk Thursdays, you can enjoy these tomahawk platters at unbeatable promotional prices of RM229 for 1.2 kg, suitable for three to four persons (regular price RM488), or RM370 for 1.5 kg, for five to six persons (RM599).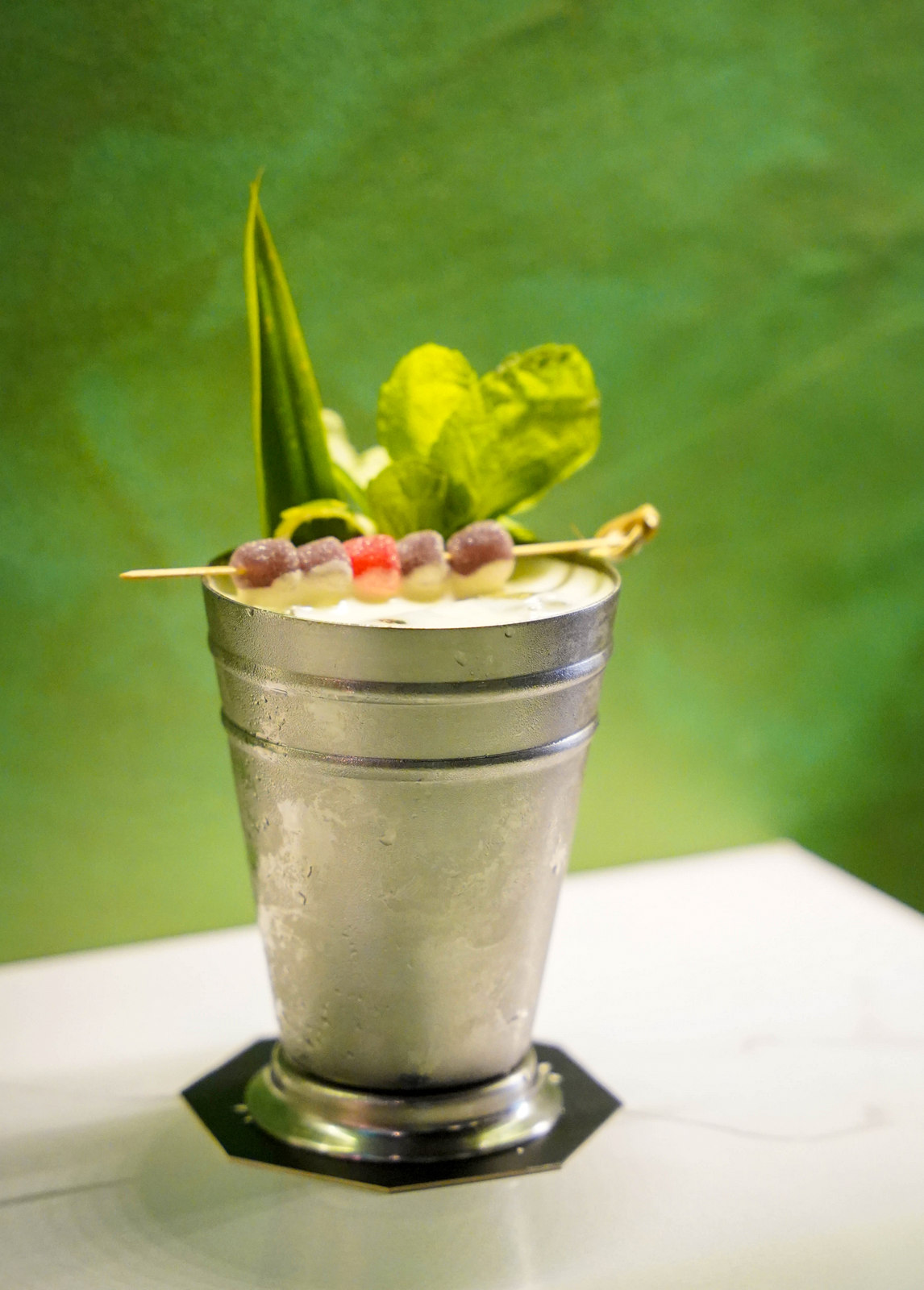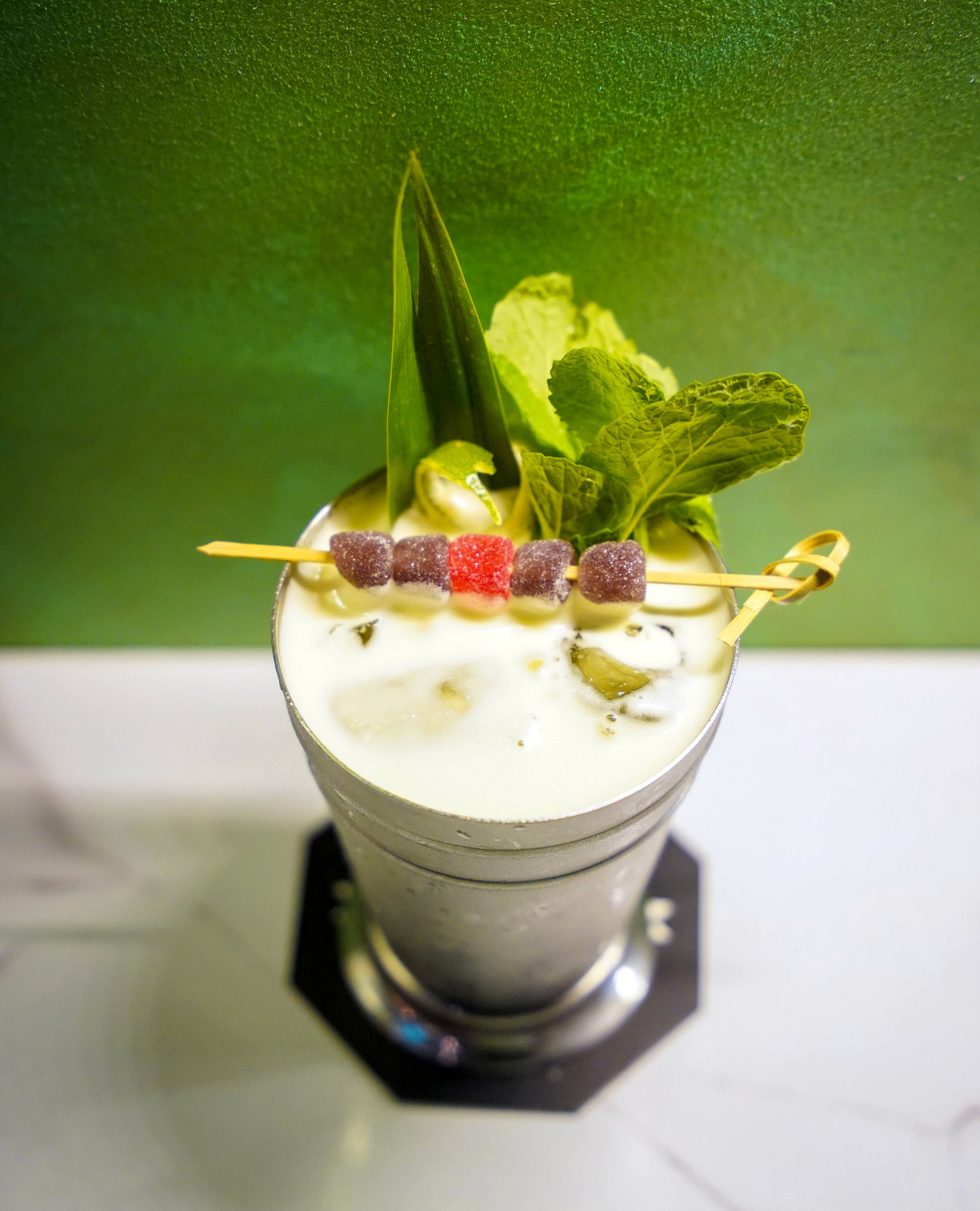 Elli Rocks also knows how to entertain with its cocktails.

The Teh Haram (RM30) will tempt tea devotees as well as cocktail fans, blending Earl Grey tea infused with London Dry Gin, brightened with lime juice, plus house-made pandan syrup for unmistakably Malaysian aromatics. Well-balanced for a reviving thirst-quencher.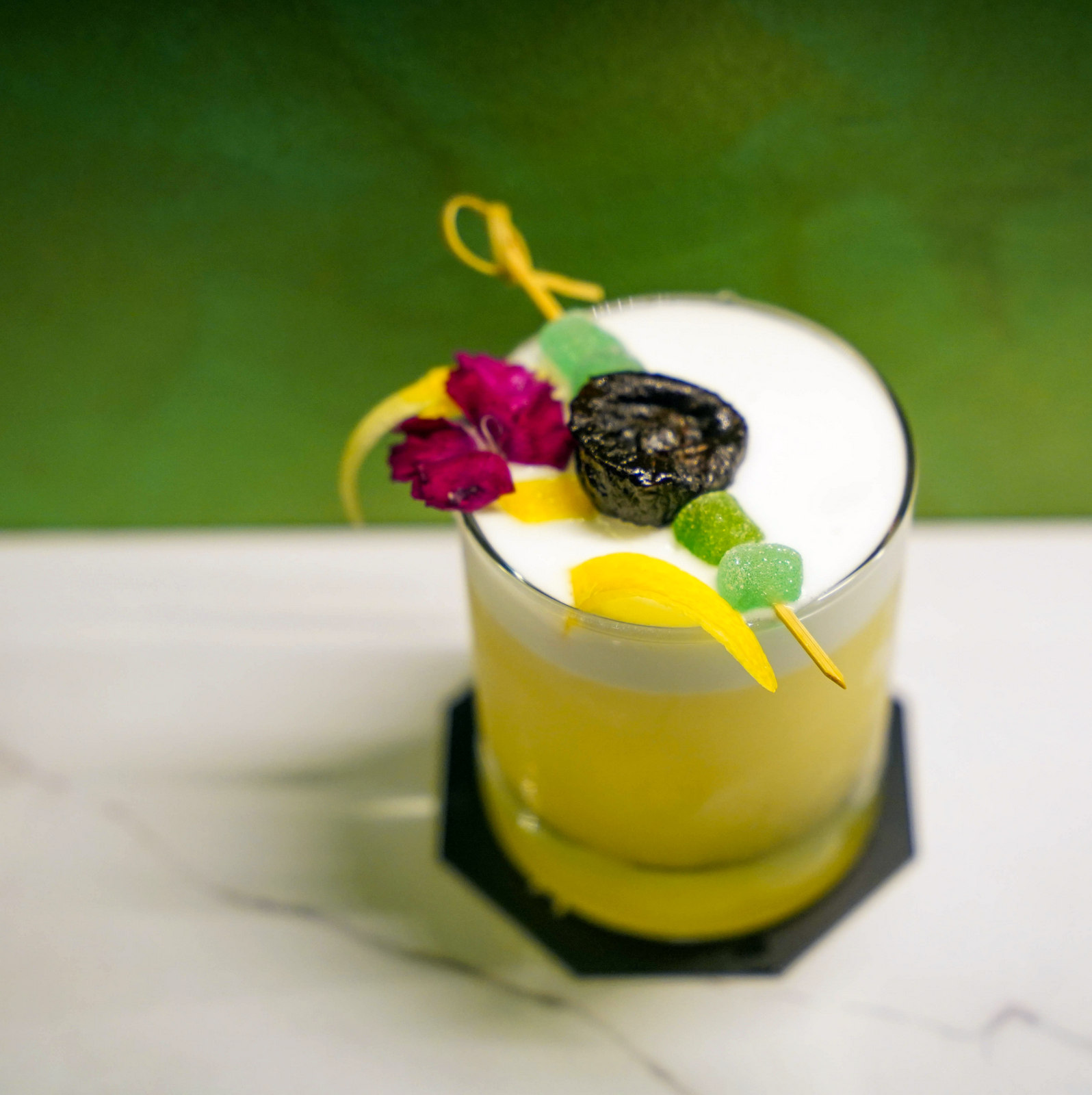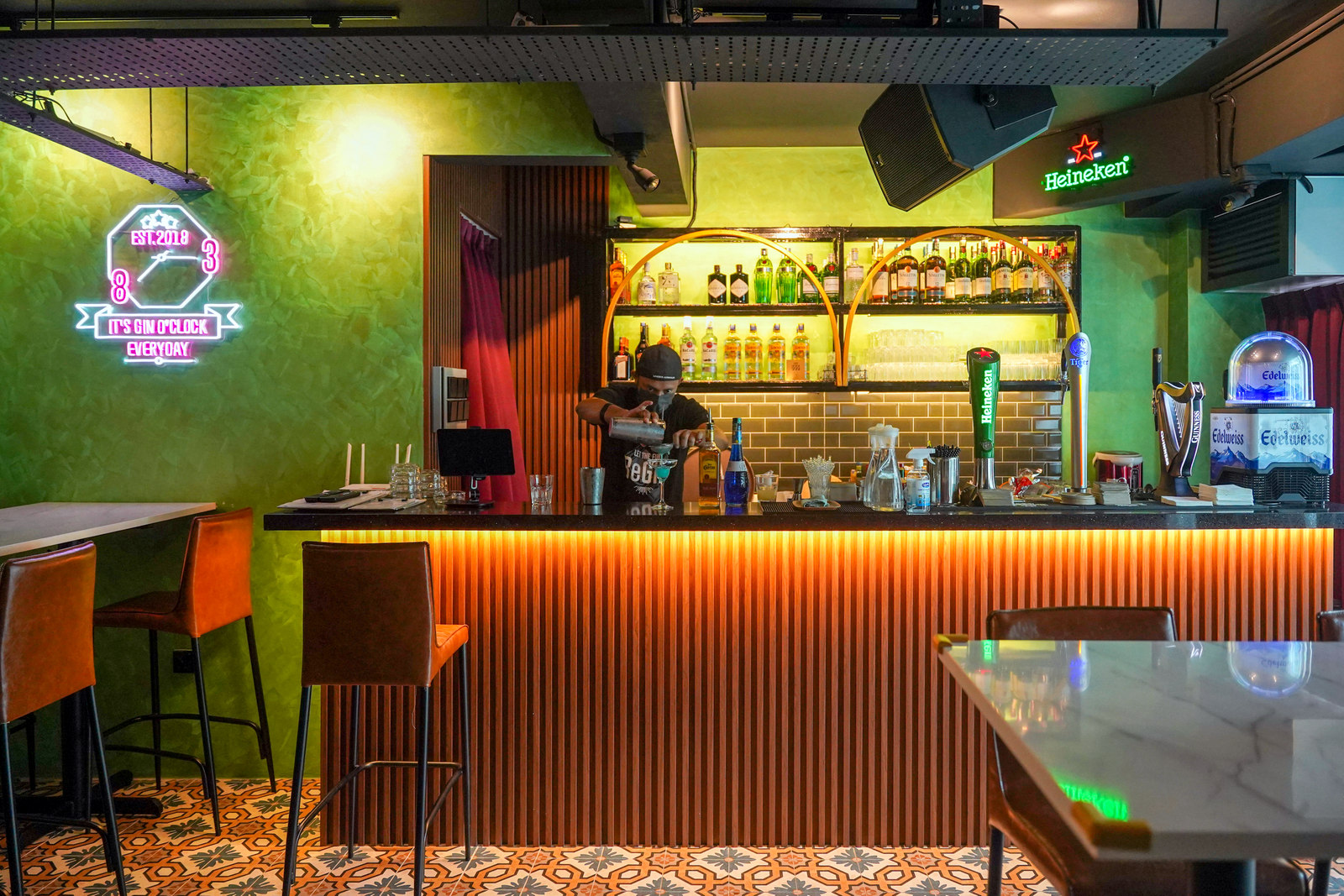 The Elli Sour ramps up the tea and the tang with Lapsang Souchong-infused Jameson Irish whiskey, lemon juice, sugar syrup, angostura bitters and pitted prunes, casting a special spell with its intoxicating medley of smoky-floral, citrusy-herbal notes.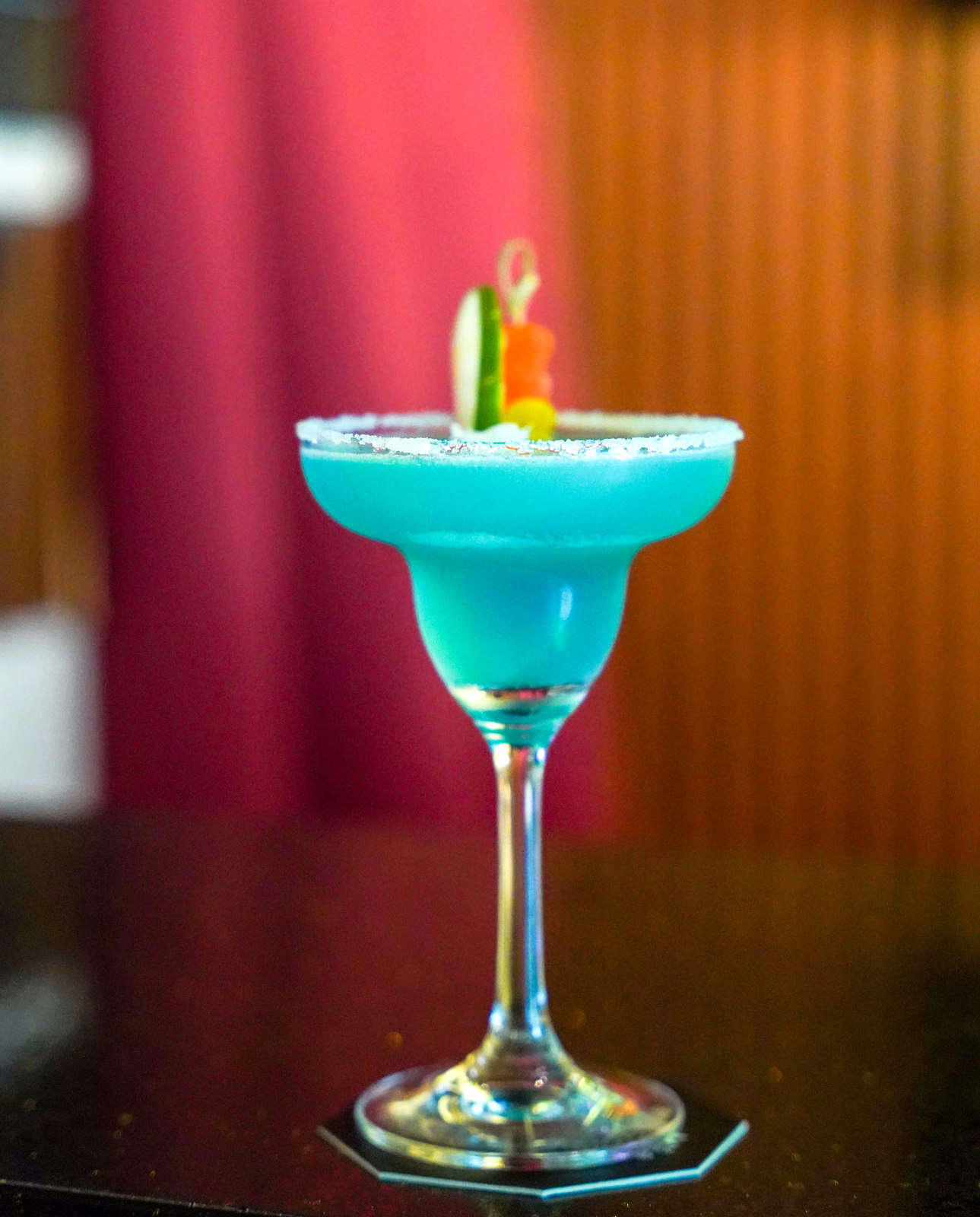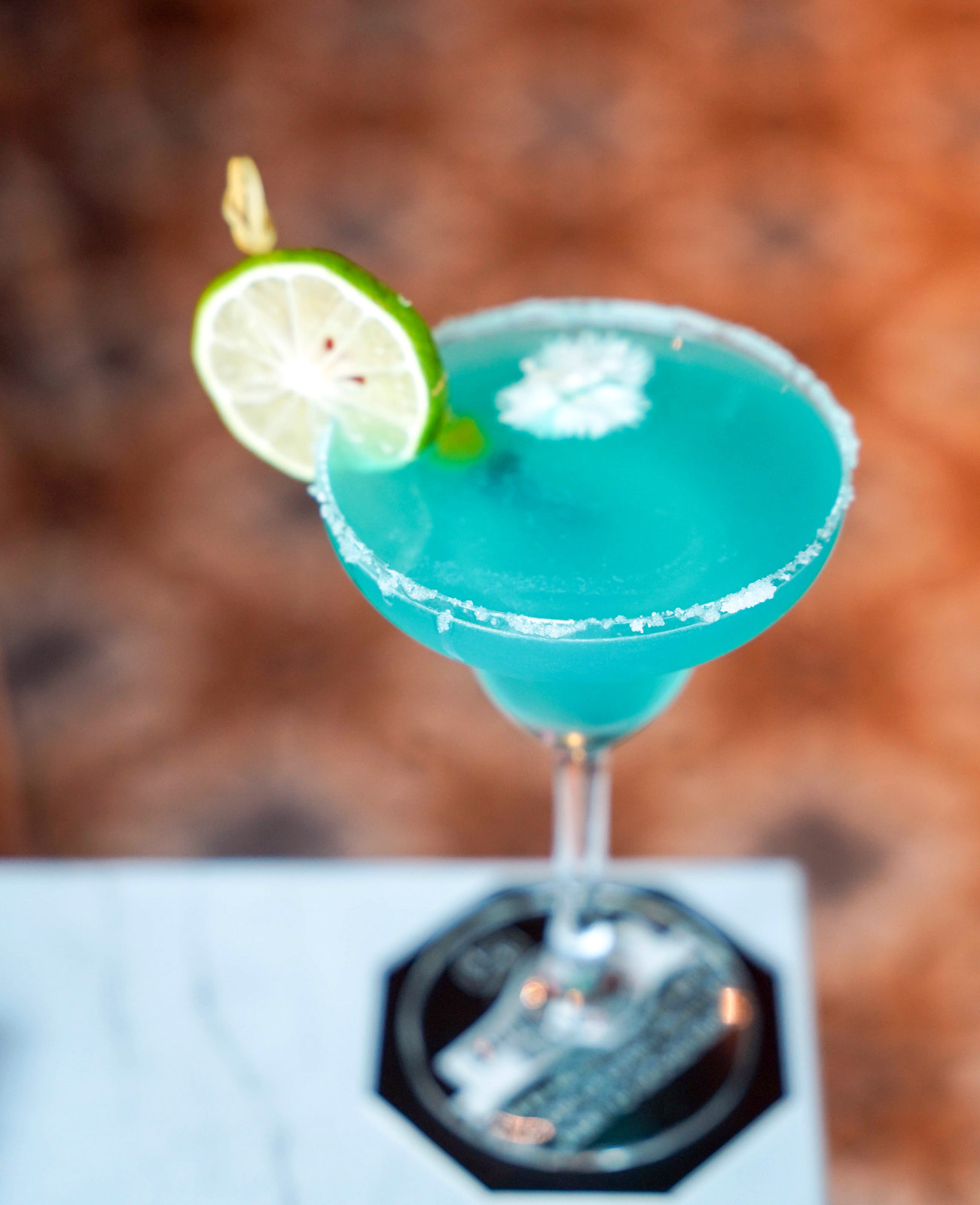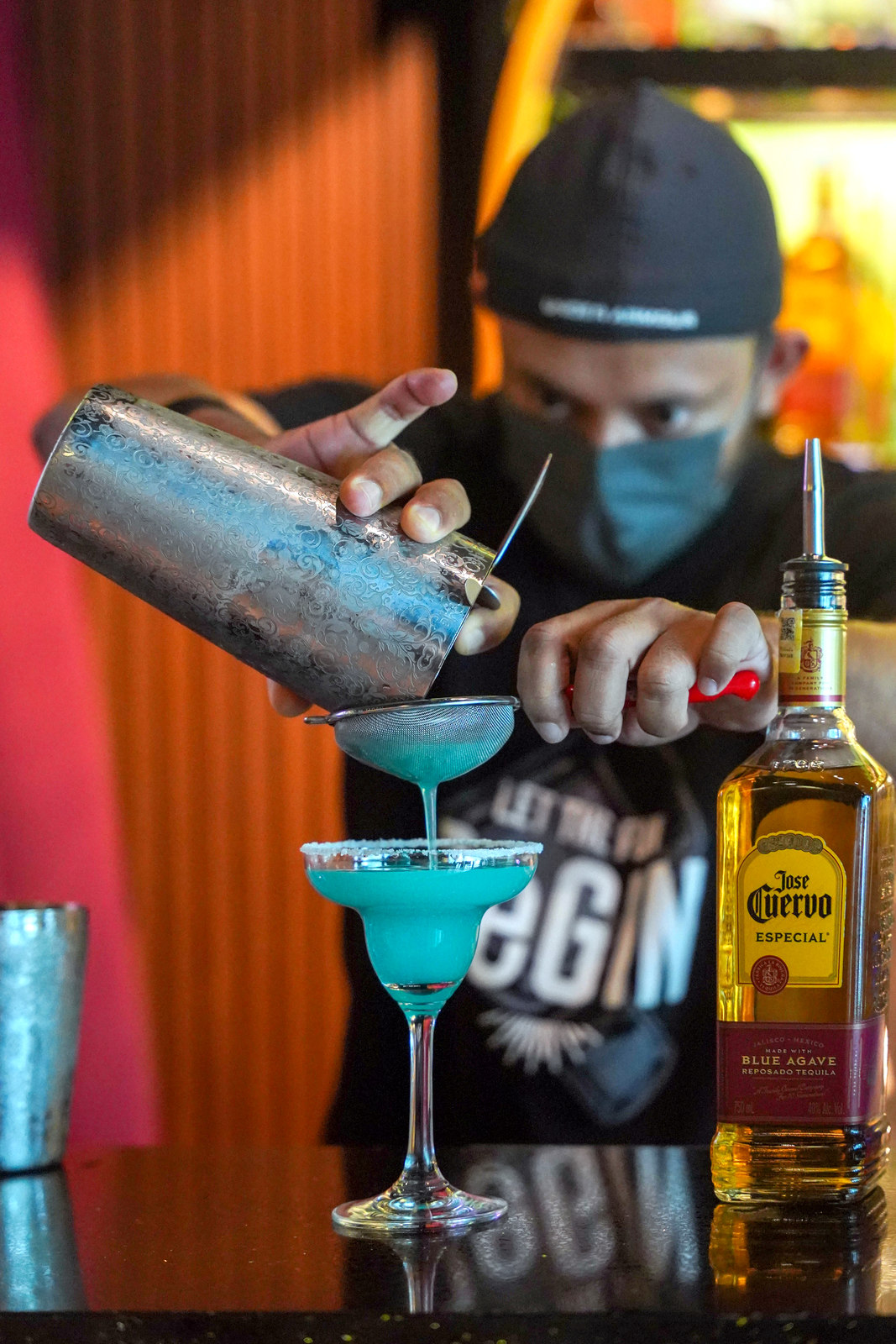 If you're posing in front of Elli Rocks' Naughty & Nice, have this cocktail in your hand: The Elli Naughty & Nice showcases sour plum tequila with blue curacao and lime juice, keeping things simple but soothing and sumptuous, punched up with the kick of asam boi.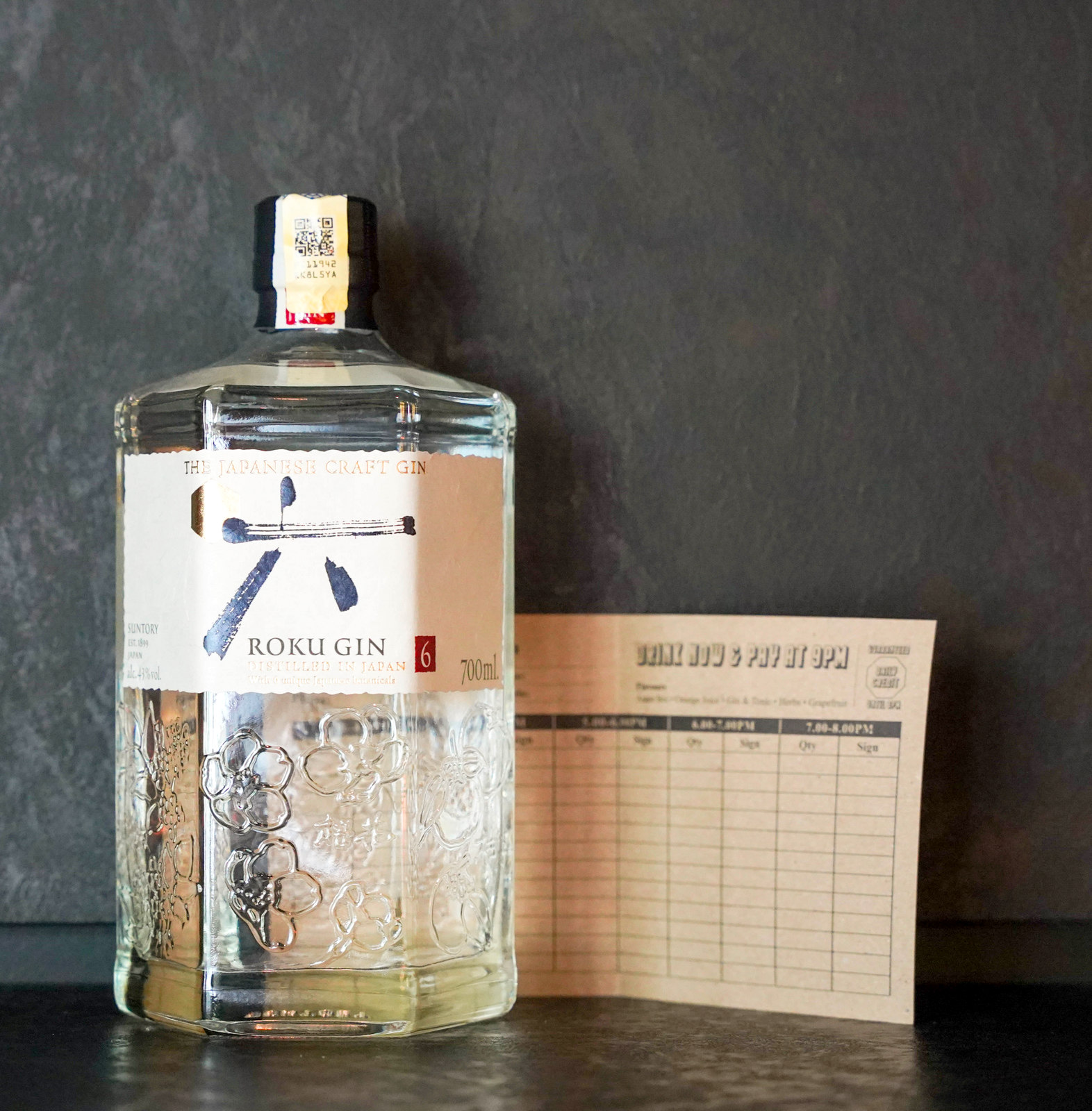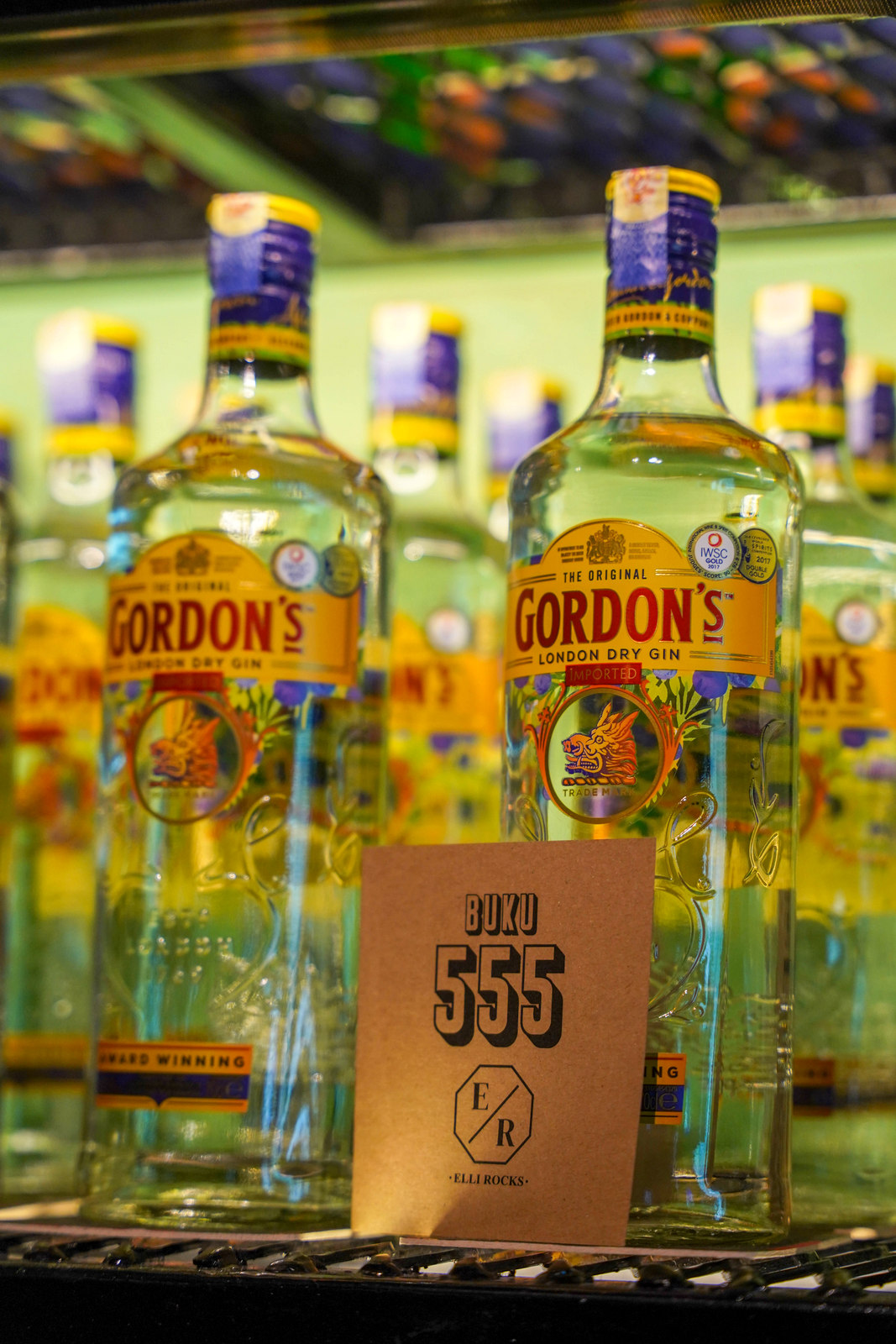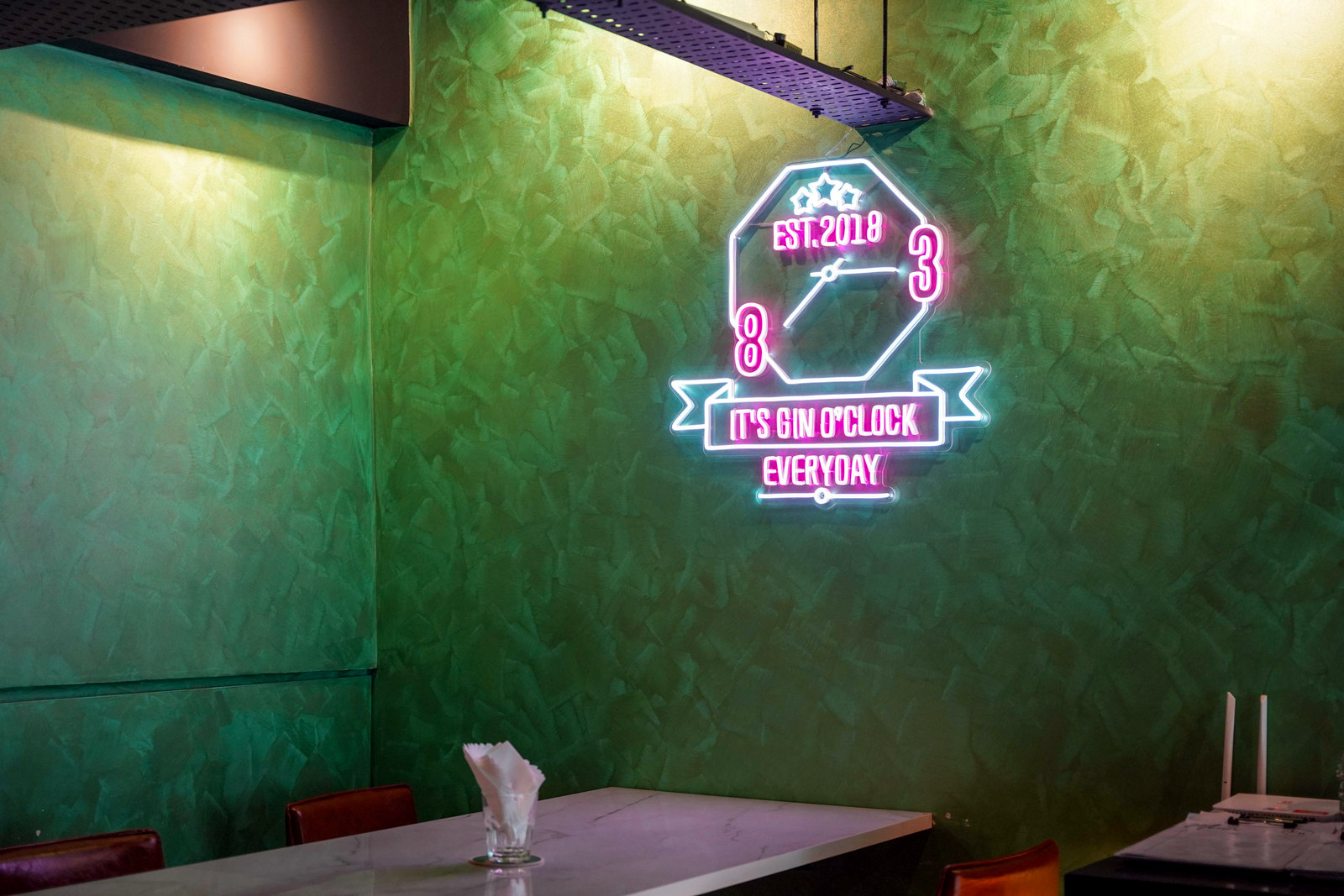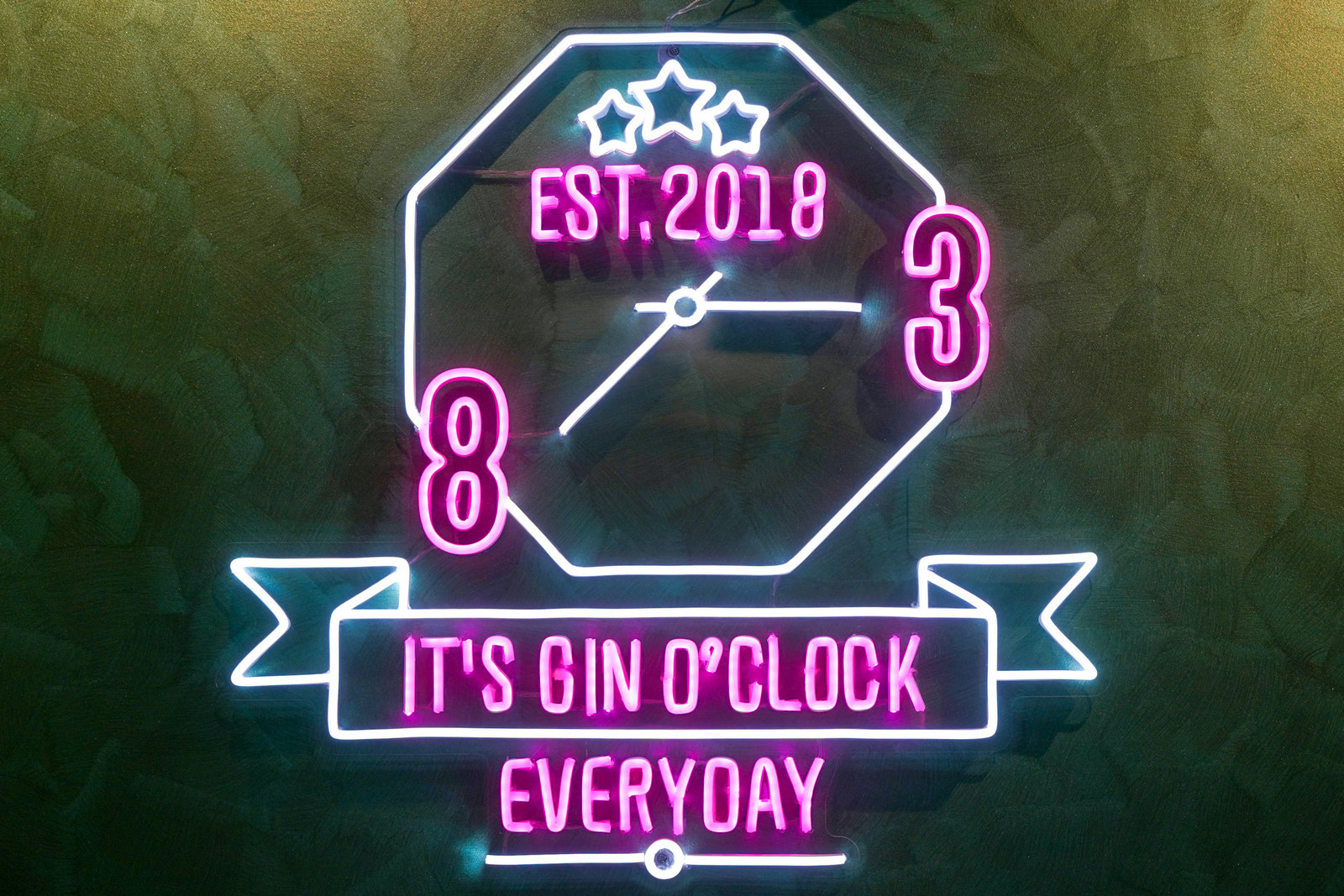 Elli Rocks is beloved as KL's Home of Gin O'Clock - everyday, 3pm to 8pm, customers have guaranteed credit for top-tier gins like Gordon's and Hendricks, needing to close their bill only at 8pm. Keep track of your orders in a fun way, with Elli Rocks' card that nostalgically evokes the Buku 555.
Keep up with Elli Rocks for plenty of promotions - for example, you can currently buy one bottle and enjoy the second for half the price, spanning Roku and Hendricks gin, Jameson whiskey, and house white and red wine, every Wednesday, Friday and Saturday. You can also expect gin buffets on weekends, featuring unlimited servings of gin accompanied by canapés.
All in all, it's easy to see why Elli Rocks has many loyal customers - it has even been named among Malaysia's Top 30 Bar Awards in 2022, a feat it aims to repeat for years to come. Behind the scenes, it's also one of KL's few bars that are owned and run by women, including co-owner Prema Veerasingam, putting their own stamp in a male-dominated industry.
Elli Rocks Damansara Heights
46-M, Plaza Damansara, Jalan Medan Setia 2, Bukit Damansara, 50490 Kuala Lumpur.
Open Monday-Friday: 12pm-2pm (set lunch promo), 3pm-1am.
Saturday & Sunday: 3pm-1am.
Tel/WhatsApp: 011-1511-8866
Elli Rocks TTDI
26-A, Jalan Datuk Sulaiman, Taman Tun Dr Ismail, 60000 Kuala Lumpur.
Daily, 3pm-1am. Tel: 011-3422-5566